Change Management
Accredited Consulting Service for Dr. Liebowitz PhD BA Accredited Senior Consultant (ASC)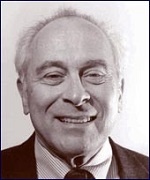 The Appleton Greene Accredited Consultant Service (ACS) for Change Management is provided by Dr. Liebowitz and provides clients with four cost-effective and time-effective professional consultant solutions, enabling clients to engage professional support over a sustainable period of time, while being able to manage consultancy costs within a clearly defined monthly budget. All service contracts are for a fixed period of 12 months and are renewable annually by mutual agreement. Services can be upgraded at any time, subject to individual client requirements and consulting service availability. If you would like to place an order for the Appleton Greene Change Management service, please click on either the Bronze, Silver, Gold, or Platinum service boxes below in order to access the respective application forms. If you have any questions or would like further information about this service, please CLICK HERE.A detailed information guide for this service is provided below and you can access this guide by scrolling down and clicking on the tabs beneath the service order application forms.
Consultant profile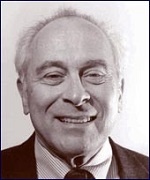 Dr. Liebowitz is an approved Senior Consultant at Appleton Greene and he has experience in management, human resources and production. He has achieved a Doctorate in Psychology and a Bachelor of Arts in Psychology. He has industry experience within the following sectors: Insurance; Manufacturing; Healthcare; Technology and Banking & Financial Services. He has had commercial experience within the following countries: United States of America; United Kingdom and Canada, or more specifically within the following cities: Chicago IL; Atlanta GA; New York NY; London and Vancouver. His personal achievements include: organizational redesign; implementing a new strategy; coaching a team of executives; team-building of senior executives and enhancement of performance management. His service skills incorporate: change management; executive coaching; team building; strategic planning and performance management.
To request further information about Dr. Liebowitz through Appleton Greene, please CLICK HERE
---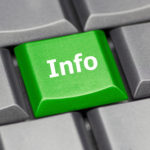 Further Information
Dr. Liebowitz, PhD has over 40 years as a consultant working with a variety of businesses in a variety of industries (Fortune 1000 firms, as well as large and mid-size firms) in their change management challenges. His work has included organization re-design and development (e.g., to accommodate new strategic directions), strategic planning, performance management, conflict resolution, executive assessment and teambuilding, including coaching of Presidents/CEOs and other senior executives. To be successful in their change management process, firms have to consider and address at least these major issues which Dr. Liebowitz has focused on in his consulting. To illustrate, a firm floundering in its efforts to provide financial information to industry had to redefine who its customers were, re-design its organizational structure so as to be as effective as possible in reaching them, re-train its workforce (particularly its sales and marketing departments) to accommodate its new strategic direction, manage the interdepartmental tensions resulting from change and provide executive coaching to senior staff around supporting the changes that were introduced. The result of these efforts was an organization that successfully resumed its financial growth. His breadth of experience, coupled with a deep appreciation of organization and business dynamics, enables him to be particularly successful in coaching senior executives, presidents and CEOs with strategic responsibilities. He has worked quite successfully with executives in the middle of M&A activity, managers who are in the process of expanding their strategic outlook, executives and managers who are experiencing difficulty in their inter-personal relationships, as well as with executives resistant to change. His understanding of human dynamics is a very significant contribution to his success as a consultant.
---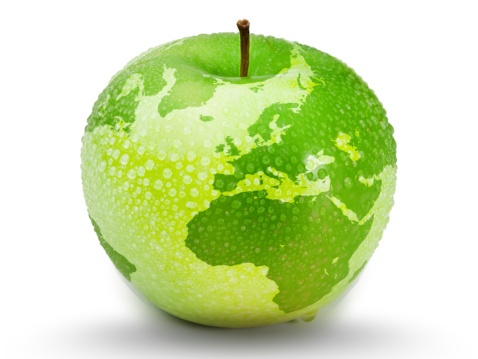 Executive summary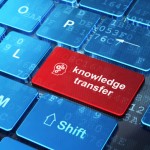 Change Management
Globalization and constant innovation of technology result in a constantly evolving business environment. Phenomena such as social media and mobile adaptability have revolutionized business and the effect of this is an ever increasing need for change, and therefore change management. The growth in technology also has a secondary effect of increasing the availability and therefore accountability of knowledge. Easily-accessible information has resulted in unprecedented scrutiny from stockholders and the media and pressure on management. With the business environment experiencing so much change, organizations must then learn to become comfortable with change as well. Therefore, the ability to manage and adapt to organizational change is an essential ability required in the workplace today. Yet, major and rapid organizational change is profoundly difficult because the structure, culture, and routines of organizations often reflect a persistent and difficult-to-remove "imprint" of past periods, which are resistant to radical change even as the current environment of the organization changes rapidly. Due to the growth of technology, modern organizational change is largely motivated by exterior innovations rather than internal factors. When these developments occur, the organizations that adapt quickest create a competitive advantage for themselves, while the companies that refuse to change get left behind. This can result in drastic profit and/or market share losses. Organizational change directly affects all departments and employees. The entire company must learn how to handle changes to the organization.
---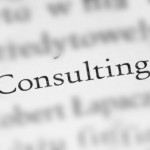 Service Methodology
In all our consulting engagements a primary consideration is to determine what is the client's goal in hiring us — what the most positive outcome would look like at the end of consultation. Our initial steps are designed to concretize this picture so as to keep it as our beacon in going forward. Early steps also include determining what has been tried, what has worked and what has not, what is the understanding of how the issue developed and what has kept the issue from resolution. We interview management and employees to answer these questions and also observe work performance related to the issue in question. Besides interviews and work observation, we utilize surveys, questionnaires, team and individual assessments, scenario planning, the Balanced Scorecard and software-based simulations (e.g., System Dynamics and Strategy Dynamics). Once we have developed an understanding of the issue, we meet with management to share our understanding of the situation, how we suggest proceeding and why we have chosen a particular approach. Our suggestion s are also presented in a written report. This discussion is particularly essential in attaining the support of management –without their support a successful consulting engagement is not possible. To secure their support we share in detail the rationale guiding us, the basis for the rationale, alternative pathways that we have rejected and why we have chosen to do so. We invite discussion, comments and questions, problems that may develop, alternatives, etc. We also discuss specific next steps, personnel to be involved, timetables, benchmarks along the way, etc. The next phase is the actual change process that entails undertaking a variety of tasks that frequently proceed simultaneously. One task is the selection from a variety of tools (noted earlier) those best designed to meet our goals. Another task is the enlistment of personnel intimately involved in the issue to be addressed and securing their participation. We present our findings from the previous steps, and ask for discussion, comments, suggestions, alternative approaches, etc. Much of these discussions occur in group settings and suggestions for change in procedure and improvement are invited. An important task is scheduling follow-up meetings to ensure that the changes that have been made are potent, useful and in line with both expected goals as well as with new goals and procedures that have emerged. If further consultation is deemed necessary, management and consultants meet to schedule dates, outline goals and determine new success criteria. Note that our approach to consultation does not involve our entering the scene as content experts, but rather as process experts who know how to engage participants in solving their issues facing them. The recommendations coming from experts are frequently resented and rejected out of hand. As process experts, we do not presume we know the "best way", but rather we involve staff to both analyze the issue requiring attention, to consider ways of proceeding and then to choose the best way to proceed.
---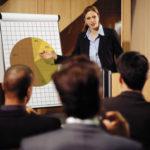 Service Options
Companies can elect whether they just require Appleton Greene for advice and support with the Bronze Client Service, for research and performance analysis with the Silver Client Service, for facilitating departmental workshops with the Gold Client Service, or for complete process planning, development, implementation, management and review, with the Platinum Client Service. Ultimately, there is a service to suit every situation and every budget and clients can elect to either upgrade or downgrade from one service to another as and when required, providing complete flexibility in order to ensure that the right level of support is available over a sustainable period of time, enabling the organization to compensate for any prescriptive or emergent changes relating to: Customer Service; E-business; Finance; Globalization; Human Resources; Information Technology; Legal; Management; Marketing; or Production.
---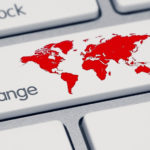 Service Mission
Our service mission is to ensure that everyone we come into contact with in a client organization feels that he or she is heard and understood, that this is clearly reflected in the consulting work we undertake and that the client's goals for consultation are thereby more fully implemented. Much of the resistance to "expert opinion" is based on the client feeling that what he or she thinks is not heard by the expert much less taken into account. Our approach outlined here results in staff and management being even more identified with the goals of the firm basically because what they have shared with the consultant is evidenced in the change efforts being undertaken. They feel part of the process, not apart from it. Our service mission undergirds our change management efforts on behalf of our clients, be they corporate wide, culture change, organizational re-structuring, departmental change, teambuilding or individual behavior change. To illustrate, a client was rapidly losing market share. Through interviews and observation, we determined that the firm was not focused on its customer base. Production was determining what products and services were being offered to customers, disregarding what Sales was suggesting. The firm had three types of customers. We restructured the firm so that the "front end", that part of the firm encountering clients, was divided into three cross-functional teams, each dedicated to one of the customer segments. Each team had a representative from a department – Sales, Production, Customer Service, Marketing and Finance. The team decided what their respective client base wanted. The departments themselves served to oversee the process. The net result – the firm stemmed the decline in market share and resumed its growth. Another firm was seeking to retain its employees who seemed to be leaving at a rapid rate. Upon analysis, it was clear that employees felt the firm was directionless, rumors of sale of the company was floating about and supervision was infrequent. We assisted in developing a succession plan and a corporate strategy. Corporate goals were cascaded down throughout the firm so that everyone know the role they played in the success of the firm. A performance management system was put in place. We also provided leadership and supervisory training, as well as executive coaching.
---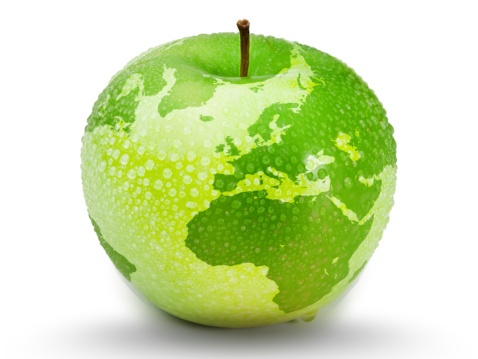 Service objectives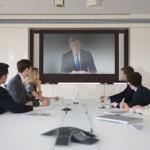 The following list represents the Key Service Objectives (KSO) for the Appleton Greene Change Management service.
Change definition
A series of integrated steps is undertaken to plan and put into effect a change management program. The first step is change definition. The objective of this first step is to develop a written description of the organization's present status in regard to the need or desire for change. The issue(s) in change management a client firm wants addressed invariably has multiple contributing factors. Unless each is uncovered and addressed, the result may well be that the desired ends were not achieved. This is true for virtually any change management issue that an organization might encounter. Thus, it is essential that a clear and specific statement of what is the issue or issues prompting a desire for a change management initiative, what are its constituent parts, and particularly what are the desired goal(s) for consultation, i.e., what would the situation look like were consultation completely successful. An analysis would include management's understanding of how and why the change management issue developed, what has been tried in the past to address it, what has worked and what has not and why. It would also entail what management has not tried as yet and why they had not tried it as yet. This information is gathered through both individual interviews and group meetings with management personnel and with selected other personnel (individually and in groups, with and without senior management present), as well as through observation of key business processes and the judicious use of other tools and procedures. The consultant team pools the information and observations gathered thus far, prepares a written summary for management, and presents the status report to senior management and selected personnel in a planning retreat setting (see next step).
Scenario planning
Resistance to organizational change draws its energy from wanting to maintain the present state. But, what if the "present state" is bypassed and the future becomes the magnet for thinking about the organization? Scenario planning provides a platform for doing so by asking management and employees to consider different future market possibilities in which their organizations might find themselves. Staff is willing to do this because there is no threat to the status quo being imposed from the "outside". Instead, future possibilities become the occasion to consider how the firm can best meet the challenges thus presented from the "inside", as it were. When we talk about change management and growing our business, we too often fail to think about the kind of future business environment our firm will inhabit. We focus on our goals, new markets, capital investments, mergers, etc., all of which makes sense to do. However, an implicit assumption we make is that the future will be the same, only better; the market place will be the same, only better; competition will be the same, but hopefully not any better; similar opportunities will present themselves as they have in the past; etc. However, there are more future scenarios than "the same, only better". For example, there is "dog eat dog" in which competition has grown dramatically, challenging us in every segment of our business. "A totally different future market place with different demands, technologies, competition, etc." is another possible future that is very likely. The fact is that we cannot predict the future, but we can imagine it. One way of doing this is, first, to consider the drivers of our industry, i.e., those factors that move our market place. Then, we can manipulate these drivers to create different future scenarios. The question to ask, then, is: what would our firm need to look like in each scenario in order to thrive? For each scenario, we plot the successive steps over a period of three to five years that would be get us successfully to our desired end goal. Once that is determined for each scenario, we can utilize these ideas to answer the following: what does our firm have to do now in order to prosper no matter what the future holds? The status report serves as a starting point for each scenario and raises issues that have to be addressed initially.
Organizational structure
Service Objectives 2 (Scenario Planning) and 3 (Organizational Structure) are carried out simultaneously. As a business grows in a changing economy, "things" begin to fall through the cracks. Information doesn't reach those it should. Decisions don't get made. Quality begins to slip. Customers begin complaining or, worse, just stop buying from the business and go elsewhere. There are many factors that explain why these problems develop, but one frequently overlooked contributor is how the organization's structure and design interacts with the market place, i.e. with its customers, their changing needs and the changes in how they go to market. Fine tuning and possibly changing the firm's organizational structure to be responsive to a changing market place can become a distinct value-added core competency. A first step in the planning process is data analysis of and interviews with a sampling of three customer or client groups: our current customers, the ones we have lost and the ones in our target group who have never bought from us. The firm needs to know what they think of the firm, their products and services and its competitors in comparison. They'll also indicate what they will need from us in the future –how it is to be delivered, in what form and the like. This information then allows the consultant to help structure the company to deliver what customers need and want from the firm now and into the future. This may entail merging two divisions in the organization to provide faster idea-to-production time. Perhaps more personalized service would result from responding differentially to different customer segments. New technology might enable the firm to predict more rapidly when a customer segment changes its preferences. These few examples illustrate the range of design change that can occur.
Employee involvement
Service Objectives 2 (Scenario Planning) and 3 (Organizational Structure) set the stage for Service Objective 4. This objective aims to enhance employee involvement, performance and support. Clear corporate goals are outlined by management based on the strategy outlined in Objective 2 and the structural changes suggested in Objective 3. These corporate goals are then cascaded down throughout the firm so that each level in the organization (from division to department to team and to the individual) knows what it is contributing to the corporation and why. Each level becomes more productive, efficient and responsive, since they have a clearer understanding of how they specifically contribute to overall goals. Team building is enhanced both within and between workgroups. Everyone knows their role on the team and what's expected of them. Performance is more easily managed. Because of the extensive negotiation process between workgroups, people know what to expect from each other and what is expected of them. Compensation programs can be more easily built and monitored with this system in place. A monitoring program allows management to evaluate progress and to do something about problems immediately. Without a system that enables management to review progress as needed, a firm usually has to wait until quarterly figures are in to detect problems; and, then it takes time to detect the causes of the problems. The system ensures that strategic goals and the planning process remain foremost in the minds of staff. In the absence of a system that monitors corporate goals and performance, staff too easily slip into downplaying the importance of achieving goals. The consequence is that strategic goals play a minimal role in business growth and the strategic planning process becomes a burden unhappily experienced once a year. Each work group can access, again at will, information about their progress and correct the problems then and there. This expedites decision-making and problem-solving rather than waiting until the problem becomes acute (usually when the quarterly financials appear). Possibly most important is that the creativity leading to new products and services, the learning the organization must achieve and the development of employees a company must undertake attain equal status to the usual business considerations of profit, sales, etc. A company is asked to deliberately plan what its goals are with respect to this dimension. It is not left to chance or happenstance. The consultant assists in this cascading process through team-building and coaching among other methods.
Change management
The consultant team implements each service objective through a variety of means – interview, group discussion, observation, simulation, modelling, data mining, network analysis, as well as structured formats such as the Balanced Scorecard. The objective is to ensure that each use by a consultant of any method or instrument is in line with the overarching service objective. This is achieved by the consulting team through a recurrent review by the team of what has been accomplished for that particular Service Objective. Processes may be changed and additional steps may be added. Periodic meetings are held with management, with the various teams at each level of the hierarchy and with individuals. Progress is thereby continually monitored and assessed. Throughout the entire consultation we provide specific training programs in leadership, supervision, coaching, conflict resolution, communication and team-building at all levels of the organization as and when needed.
---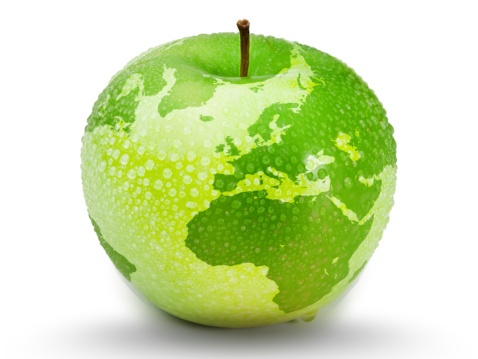 Testimonials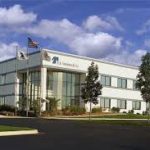 A.J. Antunes & Company
"A.J. Antunes & Co. is a manufacturing company in Carol Stream, IL. We have approximately 500 employees and growing. In the past our strategic planning consisted of impromptu meetings with three or four Executives deciding on informal strategy for the year or several years and never evaluating the progress or development of the strategy. We are a growing company and we decided that we needed a more formal Strategic Planning process. We met Dr. Liebowitz through a business associate. We interviewed Dr. Liebowitz and were very impressed with his background and his expertise. We utilized Dr. Liebowitz to be a facilitator for a two day Strategic Planning Meeting with our Executive team. During the two day process, Dr. Liebowitz led our team through a series of exercises that assisted us in developing our Strategic Plan. He facilitated activities that encouraged our team to think outside the box and view issues in a different way. He helped us to address issues with multiple ideas. The two day process was very organized and productive. We developed a Strategic Plan that is flexible and measurable. Our Executive team members were each given a Strategic Planning handbook following the meeting that gave a review of the meeting. The handbook also included reference materials and issues for future discussion. We continue to use the handbook for review and reference for our continuous development of our Strategic Plan. Dr. Liebowitz was able to provide us with the tools to develop and expand Strategic Plan for many years. I would recommend Dr. Liebowitz to any company who is interested in growing their business and moving forward into the future."
---

Skolnik Industries, Inc
"Rarely does one have the benefit of operating a business entity with access to a guidance counselor for evaluating past, present and future plans. During the last fifteen years, such a relationship with Dr. Liebowitz has helped Skolnick Industries progress through these many phases of our business track. Our initial contact with Dr. Liebowitz was for the matter of succession planning. Here, he was able to assist us with identifying the given hurdles and developing a succession plan utilizing strategies that would appeal to all parties. The positioning strategies included analysis of birth orders, individual identifications of goals and suggestions for behavior modification. With the ongoing pains of business growth comes change. Here, Dr. Liebowitz has aided in the establishment of operational procedures that ensure all company employees of fair consideration of their business concerns and, often, emotional entanglements. In particular, the commitment to an improved Quality Assurance Program produced unexpected side-effects which needed to be dealt with carefully in order to break through a pattern of "business as usual". While future planning can range from tomorrow to the next century, it was important for Skolnik to establish quantifiable goals that would serve to inspire additional achievement and measured success. With the benefit of past and present planning, Dr. Liebowitz was able to assist in identifying realistic goals in conjunction with a ladder of growth that could be checked at each rung. Reaffirming that goals were being met, employee attitudes continued to be positive and productive. The collaboration between Skolnik Industries and Dr. Liebowitz has proven to have been an essential part of the strategic growth of the Company. While no plan can ever be perfect, it is essential to accept glitches and deal with them effectively."
---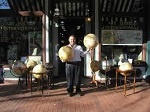 Replogle Globes, Inc.
"The strategic planning process through which Dr. Liebowitz led our company was an invaluable learning experience. All of the management were challenged to distinguish between their goals for themselves and those for the business. All of our managers were presented with the opportunity to step back and re-examine their role with the company. In the process each person/department developed a set of goals which were fine-tuned to interact with other persons/departments to create a teamwork approach which we believe will help us attain success in the future. Dr. Liebowitz's reassurance to "stay in touch" and "be there if needed" has also been personally comforting. Taking over of a well-established company presents challenges I had never imagined. I sincerely thank you for making me more capable of dealing with these than I ever would have been without your advice and guidance."
---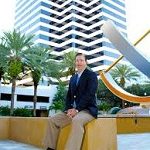 Feldman Securities Corporation
"I want to write this letter while the thoughts about our recent corporate retreat are fresh in my mind. First of all, we are committed to carrying out the planning suggestions made by Dr. Liebowitz. Already, there seems to be a renewed sense of purpose, a better understanding of where our energies should go, and a greater commitment to the managerial approach. I want emphatically to state that Dr. Leibowitz's efforts on our behalf could not have been better. To be more specific, the universal response was that he was objective at all times, respectful of each of our thoughts, organized but not overly organized, and most importantly was personally involved in making our firm more successful. I would particularly like to thank Dr. Liebowitz for the insight presented after the retreat. I plan to go forward with each one of his recommendations. Once we complete the internal summary of our notes and the collation of the data, we will send him a copy. Please feel free to have any prospective client give me a call if they need further references."
---

The Bensman Group
"The purpose of this letter is to thank Dr. Liebowitz for his insights, help, ideas and strategies. His style, discreteness, abilities, perception and perspective have been very helpful to our growth. Our personal strategy sessions, as well as the corporate meetings that he facilitated, were extremely beneficial and helpful. To the extent he has clients interested in "change", they too will benefit from his experience, interpersonal skills and talents. Thanks again Dr. Liebowitz for your professionalism, concern and personal interest."
---
More detailed achievements, references and testimonials are confidentially available to clients upon request.
---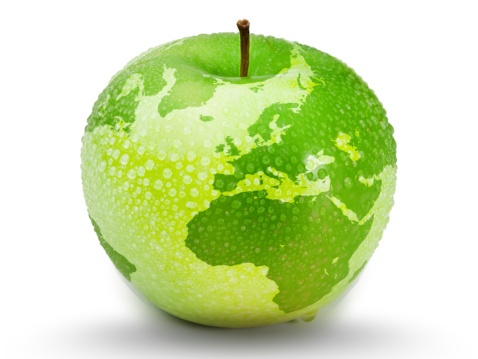 Industries
This service is primarily available to the following industry sectors: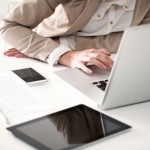 Insurance
The insurance industry has been dealing with and will continue to deal with major industry disruptions and challenges – globalization, deregulation, terrorist activity, competition from financial (and other) industries, technology growth and ownership migration from policyholder to shareholder ownership. Globalization-related issues include the differing country laws and regulations confronting a multi-global firm. Deregulation has permitted insurance companies to ally with other types of financial institutions to broaden the range of services offered to clients, but also puts them in competition with these firms. Terrorist activities are hard to predict and, therefore, it is difficult to assess their financial risk portrait. With the increase in shareholder ownership of insurance companies and the decrease in policyholder ownership, reporting and compliance have increased the weight of keeping pace with new and current federal requirements. Technology has enabled potential clients to bypass formerly traditional ways of purchasing insurance by going directly to the source. The effects of all of these issues (and more) trickle down throughout the entirely industry, affecting everyone in the industry web. Adjusting to these trends is eminently possible, but there are some roadblocks that have to be broached. A basic one is the willingness to change from the traditional approach in dealing with these issues to a strategy that is more robust but, because novel, are more challenging. The industry has been historically successful following tried and true procedures. Whether it can and will relinquish these approaches to deal with the new environment is the question. Also, a great deal of training and education over and above the usual is required to get up to speed. Dealing with a growing commoditization atmosphere after enjoying a value-added market place will be a challenge. One result of these challenges has been a growing trend towards mergers at both the insurance company level as well as among large insurance agency firms. If the reported poor results of previous mergers in other industries hold true, the insurance industry is going to be buffeted from many directions. The only sure prediction about the insurance industry is wide-spread change and the upsurge in a variety of new ways of dealing with this change.
---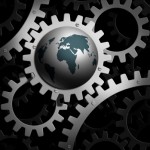 Manufacturing
Innovation in technology is the key driver in virtually all aspects of manufacturing and 2016 is expected to be the "post graduate:" year for the industry in this regard. Government and industry reports indicate an uptick in capital investment spending in upgrading plant, equipment and technology, all of which reflects a revival of interest in the industry on the part of large investors. With this level of support, what developments might be expected? Manufacturers will be required to become more customer-centric and less large-scale oriented. What this means is that production facilities will be expected to be more custom-oriented, able to shift to meet individual requirements of customers. In turn, customers can easily compare and contrast products, choose certain features and decline others, thereby enlarging the range of features to choose from. This presages a shift away from a business-to-business orientation to one focused more on the individual consumer. Consequently, manufacturers will increasingly look towards equipment that is adaptable and flexible. 3D printing will be increasingly looked at in this context particularly because a wider range of new materials will be introduced. Robotics (as well as other technologies) will become even less expensive, allowing smaller manufacturers to enter the field and compete successfully even with larger firms. Another trend is the increasing use of data to support these new developments. This shift has been termed the "Internet of Things" involving widespread analysis and use of customer data (e.g.., purchasing history), using data to make operations more efficient (e.g., predictive maintenance of machinery), using data to make the supply chain more visible, connecting the plant floor and headquarters through data analysis, etc. The net result of this trend is improved and enhanced decision-making at all levels. Until recently manufacturing and marketing have been two separate industries. The manufacturing team would develop and build the product; marketing and sales would distribute it. However, with the increasing emphasis on customization and data analytics, the two disciplines will be work together more closely and, in some circumstances, may even merge. On the international scene, the U.S. has become an increasingly attractive place in which to manufacture due to its cheap and plentiful natural gas supply. Some predict that there will be an increase in "reshoring" particularly in chemicals and metals that require a reliance on natural gas as a raw material. The industry, however, will have to face several problems – the greying and retirement of the "boomer" generation, thereby leaving large skill gaps in the workforce; fewer trained workers in the younger generation; and rising healthcare costs that is putting a considerable strain on manufacturing cost structures in general. Manufacturers will need to find ways of encouraging their older workers to gradually slow down their path to retirement. They will also have to work with schools and universities in their communities to arrange training opportunities that would result in employable individuals. This educational venture may result in the development of a new discipline within manufacturing.
---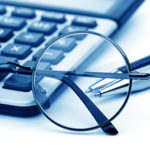 Healthcare
New technologies are being constantly developed in the healthcare industry from electronic health records to clinical measures and decision-support tools, including new technologies that automate processes and capture new types of data. As impressive as this is, so is the extent of their limited usefulness because so many of these systems and technologies can't "talk" to one another. As long as this situation exists, the true potential of these technological developments will go unrealized. Providers are collecting more and more data whose usefulness is limited. Thus, patient information can't be mined, community health needs are not recognized and costs are not reduced. Despite the presence of the government's Office of National Coordinator, progress in meeting this problem is slow and will continue to plague the industry in the coming years. The high cost of new specialty drugs will continue to present a challenge. These drugs, which address a small subset of the population, are expensive to develop and carry a very high price tag, but account for 50% of total drug spending. How to bring down the cost will remain an industry and government priority and challenge. More and more health care data, particularly financial, will be available to the public. This includes physician charges, comparison of insurance plan premiums and benefits as well as payments by drug and device manufacturers to care providers. In addition, quality and performance measures data will be made available. This trend enhances the power of the public to make decisions or influence medical decisions, thereby challenging the physician's status as the sole authority. There is an increasingly apparent shift in the basic healthcare industry business model from the individual to improved population health. This involves experimenting with new payment models that will support margins by decreasing the total cost of care. To illustrate, bundled payments groups all the cost and expenses of an episode of care into one target fee. The inducement for providers is to be as efficient as possible in providing care so as to keep the savings generated. Another strategy has providers working in conjunction with payers and developing partnerships whose aim is to decrease costs.
---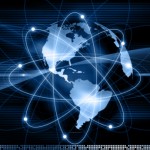 Technology
A major theme characterizing today's technology scene is the integration of IT and business. Given the fact that change is a constant and growing factor in the business world forcing businesses to adapt more rapidly, IT is no longer just a department to call upon when a computer breaks down, but rather an equally important contributor to corporate strategy and, in many instances, the leader in its development. This entails a fundamental transformation in the relationship between C-Suite leaders and CIOs in addressing and addressing disruptive change. Business and technology are becoming so interrelated in so many markets that referring to either one necessarily entails the other. Technology is transforming current business models and creating new ones. Thus, the CIO has to be intimately familiar with business issues and decision-making processes – similarly, C-Suite officers have to be as intimately knowledgeable about technology and its reach. A key element in the integration of technology and business is promoting speed –not only first-to-market, but rapid development of product, integration of tools and processes and efficient utilization of them. One technology aimed at addressing these needs is APIs (application programming interfaces), a set of routines, protocols and tools for building software applications. Not only are APIs helping in the speedy development of needed software, but they allow the development of new tools not easily imagined before, as well as increasing the ability of products to communicate with each other. IT is always changing and developing, necessitating continual upgrading and transforming. This is a constant for more and more businesses. APIs are proving very helpful in this regard as well. In fact some enterprises see APIs as a business model driver. Thus, an organization's core assets can be reused, shared and monetized through APSs that can extend the reach of existing services or provide new revenue streams. The Internet of Things refers to bringing together independent smart "things" (sensors, intelligent devices, etc.) into an integrated whole that, to illustrate, might form an end-to-end business operation using the same data and information that previously had been divided into separate operations utilizing separate tools. This driver has only somewhat begun its evolution, but it is a trend business has been entertaining. All of these trends and developments, as well as others, are being brought to bear on making progress in cyber security –guarding against security breaches, strengthening processes designed to guard against security lapses and developing tools that accomplish these aims. Given recent events, there is no wonder that so much of the progress in IT is being brought to bear on this critical feature with which modern business has to contend.
---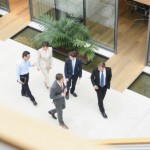 Banking & Financial Services
Much of the trends in the banking/financial industry are related to the increasing use of "big data" in developing product that customers are looking for, product that reflects a more customer-centric approach that predicts consumer needs and that reflects the advisory services the industry wishes to play. In support of these goals, technology will play an ever increasing role – digital delivery, mobile usage and payments, online video for both sales and service, robotics, algorithm-generated advice, etc. There may be two trends that undercut the desired impact these trends will have. One is the possibility that, as consumers becomes more digitally-focused, they may be less likely to consider their financial institution as a source of advice, but rather pick-and-choose from the variety of digital offerings out there. Loyalty may become at risk. The second possibility is based on the aging population and its increasing growth – how will the older generation take to these innovative advances? As banking grows more digital, questions of security and authentication crop up. The industry is predicting that there will be more of a uniform approach, particularly driven by the success of Apple Pay. Another major trend will continue to be industry consolidation and mergers, accompanied by a reduction in the number of branch offices a bank might have. This reflects the difficulty mid-sized institutions in particular are having in growing their top-line revenues, in securely and retaining the majority of customers' wallet share and, as indicated above, retaining the loyalty of customers.
---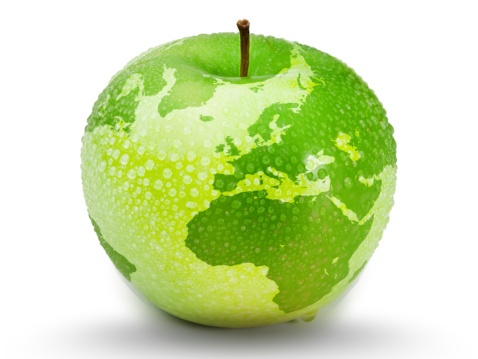 Locations
This service is primarily available within the following locations: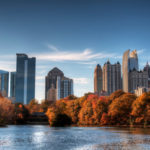 Atlanta GA
Atlanta will continue its growth, but only modestly because of global uncertainties such as the stall in China in particular and Europe in general (25% of Atlanta's exports are with Europe). Job creation will continue to grow, but at a much slower pace than previously. The expected interest rate hike may also affect the business climate, but it isn't sure in which direction. For example, rate increases may stimulate home buyers to get off the fence and buy or may motivate more delay. The same is true for business, they may step up their activity or retrench. Atlanta business activity is stimulated by large companies active in a broad range of industries, such as trade, transportation, utilities, professional and business services (particularly finance and banking), government, leisure and hospitality. To illustrate, Sun Trust banks is the 7th largest bank by asset holdings. Wachovia is expanding its reach in Atlanta and the city is growing in the biotech sector and in media and communications. Turner Broadcasting Systems is growing; Cox Communications is expanding its cable television reach; Atlanta is becoming a significant go-to place for creating movies and television shows. This diversity means that industries will balance each other out so that in general the economic picture in Atlanta is net positive. Important features of the Atlanta cityscape that underlie its attractiveness to a whole range of industries and businesses is the ease of access it provides from throughout the States through Delta Airlines and its very business-oriented city government (e.g., providing tax incentives to the movie industry). A significant downside to the economy is the lack of adequate public transportation. No doubt an antidote to this downside is the fact that it is truly "a beautiful city in the middle of a forest".
---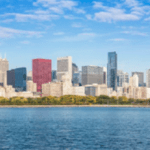 Chicago Il
Chicago is a paradox! On one hand CEOs of large corporations rate Chicago as among the worst places to do business, likening it to doing business with third world countries – on the other hand, Chicago opens its arms to large corporations with TIF incentives and expedited permit applications. Small businesses complain repeatedly about regulatory red-tape, the difficulty in meeting zoning restrictions and taxing regulations among many other grievances, and yet it has the second highest number of fast-growing small businesses in the States. Why these discrepancies? The fact is that the city and state governing structures are dysfunctional if not corrupt and the powers-that-be cannot mount an offensive that attacks and corrects this situation. Despite these roadblocks, Chicago is a very attractive place for business to be. Some of the largest firms in the country are housed there. For example, Boeing has its office located in the Loop (the city's main business location); Walgreen is in the top 5 of revenue generators; and Caterpillar is nearby in Illinois. What is the attraction? The two most highly rated business schools (University of Chicago and Northwestern) are located in Chicago, attracting a talent pool that is the envy of any other US city. Its relations with foreign countries and businesses in these countries match and exceed in numbers and depth most other large U.S. cities. The diversity of its economic interests offers whatever an investor might want. Its financial community is extensive and growing. It is a hub for technology and innovation. All of these features (and more) contribute to a vibrancy few cities can match.
---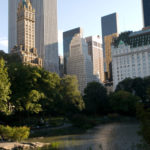 New York NY
It is really difficult to describe the New York City business climate because of its diversity. It is located in a state whose business climate is considered second to last in the country because of its unfavorable tax code and business regulations. It has the highest gas taxes, workers compensation rates and sales taxes in the nation. It has the highest tax rates for companies wishing to establish their headquarters in the State, for mature R and D facilities and for retail outlets. Segments of business other than manufacturing have been scared away by these factors. However, the City is still host to the corporate headquarters for many, if not most, of the financial institutions in the States. It has become more attractive to manufacturing recently through massive changes in the taxing regulations purposely directed towards this business segment. Businesses in the City have not been growing since 2008, as evidenced by the very small number of businesses that have been hiring. In addition, the number of small to medium size start-ups has not increased during this period. What has attracted businesses to the area are locations outside the City near enough to benefit from its diversity, wealth, and size.
---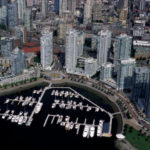 Vancouver BC
Vancouver is one of the most vibrant, liveable and robust cities in the world. This translates into one of the most welcoming environment for business. The City works with partners to establish an early stage technology and social enterprise incubator/accelerator in downtown Vancouver that is inclusive and collaborative, and that complements the existing local array of business incubators and accelerators. Consequently, new approaches are fuelling high-tech industries and bolstering the productivity of traditional industries. Also evident of the vibrancy of the business environment is its ranking among the top 20 of the world's best start up ecosystems. The partnership and relationship between business and the City is rare in any large city. As an example, the Vancouver Climate Pledge whose aim is to respond to the growing impact of climate change is supported by most of the businesses in the City. Its Economic Commission tracks and sources critical economic data every day for the business community. The City makes a point of being active supporters of entrepreneurs and innovators by assisting in the commercialization of their products. The City actively invites business leaders to participate in developing legislation that affects the business climate. The Vancouver Capital Attraction Initiative, another joint venture between the City and business, has the objective of promoting the City as a destination for investment capital. There is no doubt why companies large and small, established and on the rise, are choosing to locate here.
---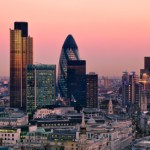 London UK
London is no doubt one of the largest hubs for international business and commerce, as well as being one of the largest financial centers for business. It houses most of the countries listed in the London Stock Exchange and the offices of many of the Fortune 500 companies. Its largest industry is finance – it is home to exchanges, banks, brokers, equity firms and insurance companies. It also is one of the largest centers of international finance. The list of different firms from different industries that it houses is endless. Consequently, construction appears as a growing industry – the need for office space, buildings and infrastructure continues, as well as does attendant real estate investment opportunities. Transportation as an industry is active and, besides periodic updating of infra-structure, there are plans for cross rail construction in the city as well as expanding airport capacity. The one industry that appears to be in serious decline is manufacturing. The business climate is robust and inviting. It is seen by the World Bank as fourth in the world for ease of doing business. There are plans for growth that will make it even easier to conduct business. A great deal of planning and discussion involves cutting corporate taxes, investing in infrastructure and cutting regulation that hinders business growth. London and the U.K.in general have entered the tech world with both feet. Its tech cluster of businesses is home to one of the largest concentrations of small, fast-growing digital technology companies in Europe. Development of this tech hub is a priority for London. In addition, there is significant support for high-growth and innovative small and mid-sized firm to export and take advantage of opportunities in emerging markets.
---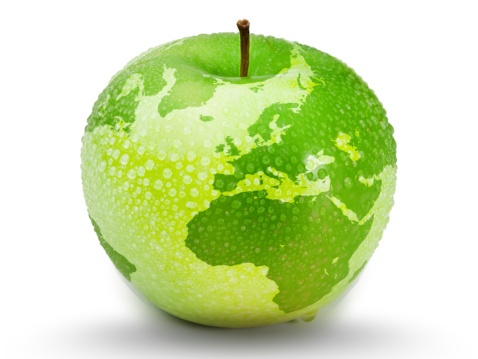 Clients
This service's current clients or employers include: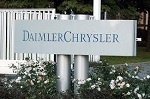 DaimlerChrysler
This company is no longer in existence and has reverted to its original status as two separate firms, Chrysler and DaimlerChrysler. The following is a history of their brief merger. In the early 90's, Chrysler was doing quite well. The major Chrysler stockholder, Kirk Kerkorian, offered a buyout proposal. Robert Eaton, CEO of Chrysler, went into a merger agreement with Daimler-Benz to avoid a buyout as well as to acquire a partner to go into the global marketplace. They initially looked like excellent compliments. There was no product overlap. Chrysler's production was quick. Daimler had a good deal of advanced luxury-car technology and research. In addition to highly complementary products, Chrysler and Daimler shared many notions as to the future of the automotive industry. Among them was a limited growth potential in existing markets such as the United States and Europe, and the possibilities of growth in emerging markets such as Asia, South America, and Africa. Mercedes Benz, as Daimler's lone and premium automotive brand, couldn't open in these new markets, but with Chrysler onboard, it was a possibility. Mercedes had a dealer network in these new markets but the wrong product to sell to the existing demographic. In contrast, Chrysler had no dealer presence but had proper vehicles for these markets. Unfortunately, the details of the merger between Chrysler and Daimler were often contested and barely agreed upon. For public relations reasons it had to be labeled as a "merger of equals" in order to avoid thoughts of takeovers or buyouts entering the already tense situation. As far as corporate structure, the management was to be divided equally among Daimler and Chrysler, and heading the company would be two cochairmen, Robert Eaton, CEO of Chrysler, and Jurgen Schrempp, CEO of Daimler. Immediately after the merger, advantages were somewhat in evidence, but other issues overshadowed this picture. Rumors of the "merger of equals" actually being an intentional takeover spread like wildfire. Daimler was dominating Chrysler. More than 12 veteran Chrysler officials had retired or been fired by March of 2001. There was a lawsuit filed over whether Schrempp deceived shareholders by calling it a "merger of equals." He was quoted as saying he [had always] "wanted to operate Chrysler as a division and in other parts of the same interview, made it clear that the merger of equals had been a sham. After a period of time the merger had not delivered the profits it had promised, and people wondered whether it ever would. Bad decisions resulting in losses were rampant. Critics said management was not concentrating on things they did well, like mass-producing value centered cars and trucks. People wondered why they would invest in building a low volume coupe, the Mercedes-based ChryslerCrossfire, Others wondered why the company would develop the multi-hundred thousand-dollar ultra-luxury Maybach sedan and then argue that they couldn't afford to develop an economy car, while eliminating Plymouth. Critics also pointed out the near absence of cost cutting while losses were increasing. Blame for the misfortunes the firm was experiencing was attributed by Daimler people to Chrysler staff and vice versa. Any attempts to rectify the situation were undercut by the mutual suspicion that characterized the climate. The net result was a rupture between the two companies.
---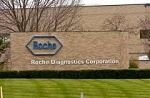 Roche Diagnostics
Roche Diagnostics is a member of the Roche Group, which is headquartered in Basel, Switzerland. Roche Diagnostics' focus is to improve the lives of patients, from research to lab tests to personalized healthcare — it touches the entire spectrum of diagnostics users. Roche's personalized healthcare strategy aims at providing medicines and diagnostic tools that enable tangible improvements in the health, quality of life and survival of patients. Roche is a leader in research-focused healthcare with combined strengths in pharmaceuticals and diagnostics. It is the world's largest biotech company with truly differentiated medicines in oncology, virology, inflammation, metabolism and CNS. Roche is also the world leader in in-vitro diagnostics, tissue-based cancer diagnostics and a pioneer in diabetes management. In 2010, Roche had over 80,000 employees worldwide and invested over 9 billion Swiss francs in R&D. Roche Diagnostics' North American headquarters, located in Indianapolis, has about 4,200 employees and is home to U.S. research and development, laboratory, manufacturing, distribution, information technology and administrative operations.
Roche Diagnostics – Click Here
---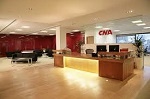 CNA Insurance
For more than a century, CNA has built relationships with agents and brokers to meet the insurance needs of businesses of any size. Its senior management team consists of proven, experienced insurance leaders who are committed to developing long-term relationships with customers and producers. Headquartered in Chicago, CNA has offices throughout the U.S., Canada and Europe. In these locations, it works with highly professional independent agents and brokers to ensure that customers receive the personal service and attention they look for in a carrier. CAN's mission and vision is to focus on what it does best – providing insurance solutions that allow its customers to better manage their risks and grow profitably. As the CNA Chairman and CEO has indicated, CNA offers more than just a policy – it delivers distinctive insurance solutions and promises a superior customer experience. It uses its expertise to continually evolve its products and services to anticipate and address customers' needs. Its broad portfolio enables it to respond to a wide range of business risks while focusing on the specialized needs of its insureds in construction, manufacturing, technology, healthcare, professional services, financial institutions and small business.
---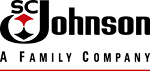 S.C. Johnson
S.C. Johnson has been making trusted household brands for more than a century. From the products it creates to the planet it shares, S, C. Johnson is working toward a cleaner, healthier, better home for families everywhere. Started in 1886 as a parquet flooring company, SC Johnson is one of the world's leading makers of household products like Pledge®, OFF®, Mr. Muscle® and Glade®. It has also established a decades-long legacy of environmental responsibility, community leadership and providing great places to work. S.C. Johnson makes homes better for families. SC Johnson is one of the world's leading makers of household brands. Its trusted products can be found in homes around the globe. The Company employs approximately 13,000 people globally and generate $10 billion in sales. The Company is still headquartered in Racine, Wisconsin, where it was founded. It has operations in more than 70 countries and sells products in virtually every country around the world. At the same time, the firm has established a generations-long legacy of environmental responsibility, community leadership and providing great places to work. As a family company, SC Johnson is guided by unwavering principles. This We Believe is our formal statement of its core values, and summarizes them like this: "The goodwill of people is the only enduring thing in any business. It is the sole substance. The rest is shadow." On a December night in 1927, Herbert F. Johnson Sr., first summarized these guiding principles that has already shaped the company for 80 years. Today, This We Believe is part of the DNA of the people of SC Johnson. The firm is proud to be recognized for innovation, sustainability, being a great place to work and more. Recent awards include being ranked number 10 on Great Place to Work® Institute's inaugural Top 25 World's Best Multinational Workplaces List.<./p>
---

AON-Hewitt
Before there was AON-Hewitt, there were two companies: AON and Hewitt. The former was a leading provider of risk management and insurance services, while the latter was a specialist HR consulting outfit. When the former purchased the latter for around $4.9 billion in 2010, the Aon brand and business lived on, with one important addition: the subsidiary firm of AON-Hewitt under whose aegis the firm's HR consulting operations are now grouped. According to the firm's most recent annual report, the AON-Hewitt unit generates around one third of A0N's total revenue, and "works to maximize the value of clients' human resources spending, increase employee productivity, and improve employee performance". Its approach addresses a trend towards more diverse workforces (demographics, nationalities, cultures and work/lifestyle preferences) that require more choices and flexibility among employers, thereby providing benefit options suited to individual needs. The firm offers a range of consulting services including: health and benefits; global benefits; retirement; investment consulting; compensation; talent and organization; communication; and M&A services.<./p>
---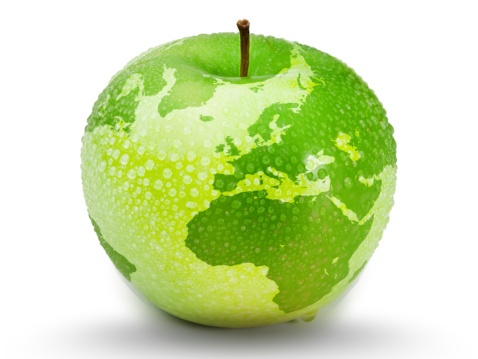 Benefits
Human Resources
Team building
Enhanced performance
Improved communications
Stakeholder commitment
Employee evaluation
Improved morale
Reduced conflict
Team participation
Self-starting
Change acceptance
Management
Clear direction
Management goals
Improved communication
Enhanced teamwork
Change acceptance
Increased innovation
Corporate goals
Performance management
Team productivity
Increased collaboration
Production
Less errors
Clearer direction
Action steps
Change acceptance
Increased morale
Improved responsiveness
Team enhancement
Improved production
Teamwork enhancement
Better product
Bronze Service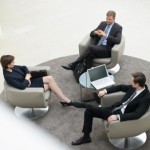 Monthly cost: USD $1,500.00
Time limit: 5 hours per month
Contract period: 12 months
Bronze service includes:
01. Email support
02. Telephone support
03. Questions & answers
04. Professional advice
05. Communication management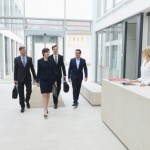 SERVICE DESCRIPTION
The Bronze Client Service (BCS) for Change Management provides clients with an entry level option and enables client contacts to become personally acquainted with Dr. Liebowitz over a sustainable period of time. We suggest that clients allocate up to a maximum of 5 Key Employees for this service. Your Key Employees can then contact the consultant via email, whenever they feel that they need specific advice or support in relation to the consultant's specialist subject. The consultant will also be proactive about opening and maintaining communications with your Key Employees. Your Key Employees can list and number any questions that they would like to ask and they will then receive specific answers to each and every query that they may have. Your Key Employees can then retain these communications on file for future reference. General support inquiries will usually receive replies within 48 hours, but please allow a period of up to 10 business days during busy periods. The Bronze Client Service (BCS) enables your Key Employees to get to know their designated Appleton Greene consultant and to benefit from the consultant's specialist skills, knowledge and experience.
---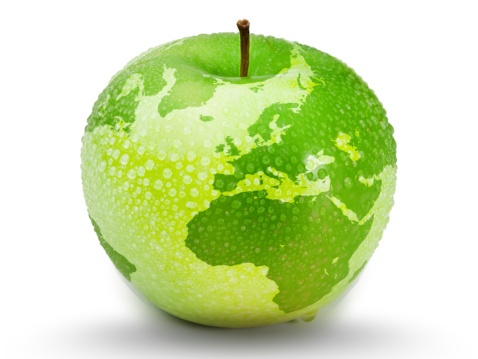 Silver Service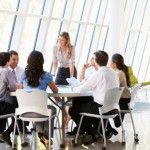 Monthly cost: USD $3,000.00
Time limit: 10 hours per month
Contract period: 12 months
Bronze service plus
01. Research analysis
02. Management analysis
03. Performance analysis
04. Business process analysis
05. Training analysis