Change Management
Accredited Consulting Service for Dr. Liebowitz PhD BA Accredited Senior Consultant (ASC)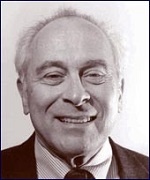 The Appleton Greene Accredited Consultant Service (ACS) for Change Management is provided by Dr. Liebowitz and provides clients with four cost-effective and time-effective professional consultant solutions, enabling clients to engage professional support over a sustainable period of time, while being able to manage consultancy costs within a clearly defined monthly budget. All service contracts are for a fixed period of 12 months and are renewable annually by mutual agreement. Services can be upgraded at any time, subject to individual client requirements and consulting service availability. If you would like to place an order for the Appleton Greene Change Management service, please click on either the Bronze, Silver, Gold, or Platinum service boxes below in order to access the respective application forms. If you have any questions or would like further information about this service, please CLICK HERE.A detailed information guide for this service is provided below and you can access this guide by scrolling down and clicking on the tabs beneath the service order application forms.
Consultant profile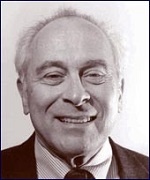 Dr. Liebowitz is an approved Senior Consultant at Appleton Greene and he has experience in management, human resources and production. He has achieved a Doctorate in Psychology and a Bachelor of Arts in Psychology. He has industry experience within the following sectors: Insurance; Manufacturing; Healthcare; Technology and Banking & Financial Services. He has had commercial experience within the following countries: United States of America; United Kingdom and Canada, or more specifically within the following cities: Chicago IL; Atlanta GA; New York NY; London and Vancouver. His personal achievements include: organizational redesign; implementing a new strategy; coaching a team of executives; team-building of senior executives and enhancement of performance management. His service skills incorporate: change management; executive coaching; team building; strategic planning and performance management.
To request further information about Dr. Liebowitz through Appleton Greene, please CLICK HERE
---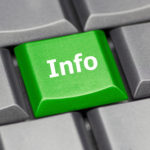 Further Information
Dr. Liebowitz, PhD has over 40 years as a consultant working with a variety of businesses in a variety of industries (Fortune 1000 firms, as well as large and mid-size firms) in their change management challenges. His work has included organization re-design and development (e.g., to accommodate new strategic directions), strategic planning, performance management, conflict resolution, executive assessment and teambuilding, including coaching of Presidents/CEOs and other senior executives. To be successful in their change management process, firms have to consider and address at least these major issues which Dr. Liebowitz has focused on in his consulting. To illustrate, a firm floundering in its efforts to provide financial information to industry had to redefine who its customers were, re-design its organizational structure so as to be as effective as possible in reaching them, re-train its workforce (particularly its sales and marketing departments) to accommodate its new strategic direction, manage the interdepartmental tensions resulting from change and provide executive coaching to senior staff around supporting the changes that were introduced. The result of these efforts was an organization that successfully resumed its financial growth. His breadth of experience, coupled with a deep appreciation of organization and business dynamics, enables him to be particularly successful in coaching senior executives, presidents and CEOs with strategic responsibilities. He has worked quite successfully with executives in the middle of M&A activity, managers who are in the process of expanding their strategic outlook, executives and managers who are experiencing difficulty in their inter-personal relationships, as well as with executives resistant to change. His understanding of human dynamics is a very significant contribution to his success as a consultant.
---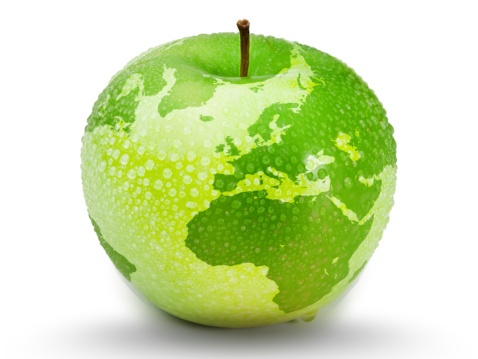 Executive summary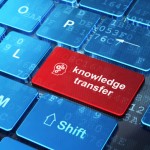 Change Management
Globalization and constant innovation of technology result in a constantly evolving business environment. Phenomena such as social media and mobile adaptability have revolutionized business and the effect of this is an ever increasing need for change, and therefore change management. The growth in technology also has a secondary effect of increasing the availability and therefore accountability of knowledge. Easily-accessible information has resulted in unprecedented scrutiny from stockholders and the media and pressure on management. With the business environment experiencing so much change, organizations must then learn to become comfortable with change as well. Therefore, the ability to manage and adapt to organizational change is an essential ability required in the workplace today. Yet, major and rapid organizational change is profoundly difficult because the structure, culture, and routines of organizations often reflect a persistent and difficult-to-remove "imprint" of past periods, which are resistant to radical change even as the current environment of the organization changes rapidly. Due to the growth of technology, modern organizational change is largely motivated by exterior innovations rather than internal factors. When these developments occur, the organizations that adapt quickest create a competitive advantage for themselves, while the companies that refuse to change get left behind. This can result in drastic profit and/or market share losses. Organizational change directly affects all departments and employees. The entire company must learn how to handle changes to the organization.
---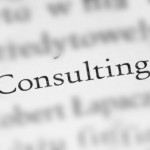 Service Methodology
In all our consulting engagements a primary consideration is to determine what is the client's goal in hiring us — what the most positive outcome would look like at the end of consultation. Our initial steps are designed to concretize this picture so as to keep it as our beacon in going forward. Early steps also include determining what has been tried, what has worked and what has not, what is the understanding of how the issue developed and what has kept the issue from resolution. We interview management and employees to answer these questions and also observe work performance related to the issue in question. Besides interviews and work observation, we utilize surveys, questionnaires, team and individual assessments, scenario planning, the Balanced Scorecard and software-based simulations (e.g., System Dynamics and Strategy Dynamics). Once we have developed an understanding of the issue, we meet with management to share our understanding of the situation, how we suggest proceeding and why we have chosen a particular approach. Our suggestion s are also presented in a written report. This discussion is particularly essential in attaining the support of management –without their support a successful consulting engagement is not possible. To secure their support we share in detail the rationale guiding us, the basis for the rationale, alternative pathways that we have rejected and why we have chosen to do so. We invite discussion, comments and questions, problems that may develop, alternatives, etc. We also discuss specific next steps, personnel to be involved, timetables, benchmarks along the way, etc. The next phase is the actual change process that entails undertaking a variety of tasks that frequently proceed simultaneously. One task is the selection from a variety of tools (noted earlier) those best designed to meet our goals. Another task is the enlistment of personnel intimately involved in the issue to be addressed and securing their participation. We present our findings from the previous steps, and ask for discussion, comments, suggestions, alternative approaches, etc. Much of these discussions occur in group settings and suggestions for change in procedure and improvement are invited. An important task is scheduling follow-up meetings to ensure that the changes that have been made are potent, useful and in line with both expected goals as well as with new goals and procedures that have emerged. If further consultation is deemed necessary, management and consultants meet to schedule dates, outline goals and determine new success criteria. Note that our approach to consultation does not involve our entering the scene as content experts, but rather as process experts who know how to engage participants in solving their issues facing them. The recommendations coming from experts are frequently resented and rejected out of hand. As process experts, we do not presume we know the "best way", but rather we involve staff to both analyze the issue requiring attention, to consider ways of proceeding and then to choose the best way to proceed.
---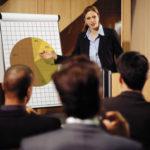 Service Options
Companies can elect whether they just require Appleton Greene for advice and support with the Bronze Client Service, for research and performance analysis with the Silver Client Service, for facilitating departmental workshops with the Gold Client Service, or for complete process planning, development, implementation, management and review, with the Platinum Client Service. Ultimately, there is a service to suit every situation and every budget and clients can elect to either upgrade or downgrade from one service to another as and when required, providing complete flexibility in order to ensure that the right level of support is available over a sustainable period of time, enabling the organization to compensate for any prescriptive or emergent changes relating to: Customer Service; E-business; Finance; Globalization; Human Resources; Information Technology; Legal; Management; Marketing; or Production.
---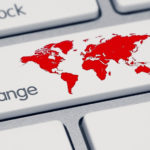 Service Mission
Our service mission is to ensure that everyone we come into contact with in a client organization feels that he or she is heard and understood, that this is clearly reflected in the consulting work we undertake and that the client's goals for consultation are thereby more fully implemented. Much of the resistance to "expert opinion" is based on the client feeling that what he or she thinks is not heard by the expert much less taken into account. Our approach outlined here results in staff and management being even more identified with the goals of the firm basically because what they have shared with the consultant is evidenced in the change efforts being undertaken. They feel part of the process, not apart from it. Our service mission undergirds our change management efforts on behalf of our clients, be they corporate wide, culture change, organizational re-structuring, departmental change, teambuilding or individual behavior change. To illustrate, a client was rapidly losing market share. Through interviews and observation, we determined that the firm was not focused on its customer base. Production was determining what products and services were being offered to customers, disregarding what Sales was suggesting. The firm had three types of customers. We restructured the firm so that the "front end", that part of the firm encountering clients, was divided into three cross-functional teams, each dedicated to one of the customer segments. Each team had a representative from a department – Sales, Production, Customer Service, Marketing and Finance. The team decided what their respective client base wanted. The departments themselves served to oversee the process. The net result – the firm stemmed the decline in market share and resumed its growth. Another firm was seeking to retain its employees who seemed to be leaving at a rapid rate. Upon analysis, it was clear that employees felt the firm was directionless, rumors of sale of the company was floating about and supervision was infrequent. We assisted in developing a succession plan and a corporate strategy. Corporate goals were cascaded down throughout the firm so that everyone know the role they played in the success of the firm. A performance management system was put in place. We also provided leadership and supervisory training, as well as executive coaching.
---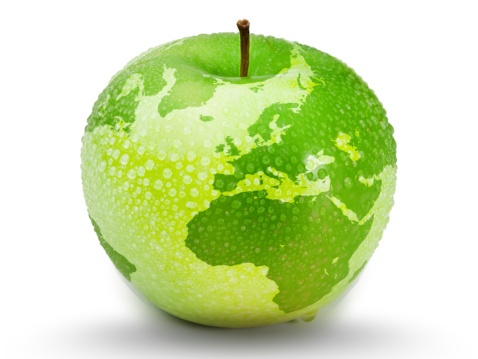 Service objectives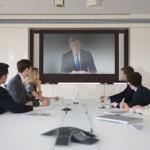 The following list represents the Key Service Objectives (KSO) for the Appleton Greene Change Management service.
Change definition
A series of integrated steps is undertaken to plan and put into effect a change management program. The first step is change definition. The objective of this first step is to develop a written description of the organization's present status in regard to the need or desire for change. The issue(s) in change management a client firm wants addressed invariably has multiple contributing factors. Unless each is uncovered and addressed, the result may well be that the desired ends were not achieved. This is true for virtually any change management issue that an organization might encounter. Thus, it is essential that a clear and specific statement of what is the issue or issues prompting a desire for a change management initiative, what are its constituent parts, and particularly what are the desired goal(s) for consultation, i.e., what would the situation look like were consultation completely successful. An analysis would include management's understanding of how and why the change management issue developed, what has been tried in the past to address it, what has worked and what has not and why. It would also entail what management has not tried as yet and why they had not tried it as yet. This information is gathered through both individual interviews and group meetings with management personnel and with selected other personnel (individually and in groups, with and without senior management present), as well as through observation of key business processes and the judicious use of other tools and procedures. The consultant team pools the information and observations gathered thus far, prepares a written summary for management, and presents the status report to senior management and selected personnel in a planning retreat setting (see next step).
Scenario planning
Resistance to organizational change draws its energy from wanting to maintain the present state. But, what if the "present state" is bypassed and the future becomes the magnet for thinking about the organization? Scenario planning provides a platform for doing so by asking management and employees to consider different future market possibilities in which their organizations might find themselves. Staff is willing to do this because there is no threat to the status quo being imposed from the "outside". Instead, future possibilities become the occasion to consider how the firm can best meet the challenges thus presented from the "inside", as it were. When we talk about change management and growing our business, we too often fail to think about the kind of future business environment our firm will inhabit. We focus on our goals, new markets, capital investments, mergers, etc., all of which makes sense to do. However, an implicit assumption we make is that the future will be the same, only better; the market place will be the same, only better; competition will be the same, but hopefully not any better; similar opportunities will present themselves as they have in the past; etc. However, there are more future scenarios than "the same, only better". For example, there is "dog eat dog" in which competition has grown dramatically, challenging us in every segment of our business. "A totally different future market place with different demands, technologies, competition, etc." is another possible future that is very likely. The fact is that we cannot predict the future, but we can imagine it. One way of doing this is, first, to consider the drivers of our industry, i.e., those factors that move our market place. Then, we can manipulate these drivers to create different future scenarios. The question to ask, then, is: what would our firm need to look like in each scenario in order to thrive? For each scenario, we plot the successive steps over a period of three to five years that would be get us successfully to our desired end goal. Once that is determined for each scenario, we can utilize these ideas to answer the following: what does our firm have to do now in order to prosper no matter what the future holds? The status report serves as a starting point for each scenario and raises issues that have to be addressed initially.
Organizational structure
Service Objectives 2 (Scenario Planning) and 3 (Organizational Structure) are carried out simultaneously. As a business grows in a changing economy, "things" begin to fall through the cracks. Information doesn't reach those it should. Decisions don't get made. Quality begins to slip. Customers begin complaining or, worse, just stop buying from the business and go elsewhere. There are many factors that explain why these problems develop, but one frequently overlooked contributor is how the organization's structure and design interacts with the market place, i.e. with its customers, their changing needs and the changes in how they go to market. Fine tuning and possibly changing the firm's organizational structure to be responsive to a changing market place can become a distinct value-added core competency. A first step in the planning process is data analysis of and interviews with a sampling of three customer or client groups: our current customers, the ones we have lost and the ones in our target group who have never bought from us. The firm needs to know what they think of the firm, their products and services and its competitors in comparison. They'll also indicate what they will need from us in the future –how it is to be delivered, in what form and the like. This information then allows the consultant to help structure the company to deliver what customers need and want from the firm now and into the future. This may entail merging two divisions in the organization to provide faster idea-to-production time. Perhaps more personalized service would result from responding differentially to different customer segments. New technology might enable the firm to predict more rapidly when a customer segment changes its preferences. These few examples illustrate the range of design change that can occur.
Employee involvement
Service Objectives 2 (Scenario Planning) and 3 (Organizational Structure) set the stage for Service Objective 4. This objective aims to enhance employee involvement, performance and support. Clear corporate goals are outlined by management based on the strategy outlined in Objective 2 and the structural changes suggested in Objective 3. These corporate goals are then cascaded down throughout the firm so that each level in the organization (from division to department to team and to the individual) knows what it is contributing to the corporation and why. Each level becomes more productive, efficient and responsive, since they have a clearer understanding of how they specifically contribute to overall goals. Team building is enhanced both within and between workgroups. Everyone knows their role on the team and what's expected of them. Performance is more easily managed. Because of the extensive negotiation process between workgroups, people know what to expect from each other and what is expected of them. Compensation programs can be more easily built and monitored with this system in place. A monitoring program allows management to evaluate progress and to do something about problems immediately. Without a system that enables management to review progress as needed, a firm usually has to wait until quarterly figures are in to detect problems; and, then it takes time to detect the causes of the problems. The system ensures that strategic goals and the planning process remain foremost in the minds of staff. In the absence of a system that monitors corporate goals and performance, staff too easily slip into downplaying the importance of achieving goals. The consequence is that strategic goals play a minimal role in business growth and the strategic planning process becomes a burden unhappily experienced once a year. Each work group can access, again at will, information about their progress and correct the problems then and there. This expedites decision-making and problem-solving rather than waiting until the problem becomes acute (usually when the quarterly financials appear). Possibly most important is that the creativity leading to new products and services, the learning the organization must achieve and the development of employees a company must undertake attain equal status to the usual business considerations of profit, sales, etc. A company is asked to deliberately plan what its goals are with respect to this dimension. It is not left to chance or happenstance. The consultant assists in this cascading process through team-building and coaching among other methods.
Change management
The consultant team implements each service objective through a variety of means – interview, group discussion, observation, simulation, modelling, data mining, network analysis, as well as structured formats such as the Balanced Scorecard. The objective is to ensure that each use by a consultant of any method or instrument is in line with the overarching service objective. This is achieved by the consulting team through a recurrent review by the team of what has been accomplished for that particular Service Objective. Processes may be changed and additional steps may be added. Periodic meetings are held with management, with the various teams at each level of the hierarchy and with individuals. Progress is thereby continually monitored and assessed. Throughout the entire consultation we provide specific training programs in leadership, supervision, coaching, conflict resolution, communication and team-building at all levels of the organization as and when needed.
---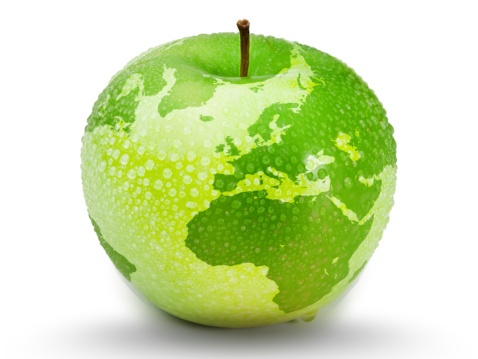 Testimonials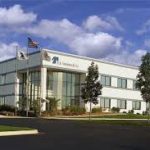 A.J. Antunes & Company
"A.J. Antunes & Co. is a manufacturing company in Carol Stream, IL. We have approximately 500 employees and growing. In the past our strategic planning consisted of impromptu meetings with three or four Executives deciding on informal strategy for the year or several years and never evaluating the progress or development of the strategy. We are a growing company and we decided that we needed a more formal Strategic Planning process. We met Dr. Liebowitz through a business associate. We interviewed Dr. Liebowitz and were very impressed with his background and his expertise. We utilized Dr. Liebowitz to be a facilitator for a two day Strategic Planning Meeting with our Executive team. During the two day process, Dr. Liebowitz led our team through a series of exercises that assisted us in developing our Strategic Plan. He facilitated activities that encouraged our team to think outside the box and view issues in a different way. He helped us to address issues with multiple ideas. The two day process was very organized and productive. We developed a Strategic Plan that is flexible and measurable. Our Executive team members were each given a Strategic Planning handbook following the meeting that gave a review of the meeting. The handbook also included reference materials and issues for future discussion. We continue to use the handbook for review and reference for our continuous development of our Strategic Plan. Dr. Liebowitz was able to provide us with the tools to develop and expand Strategic Plan for many years. I would recommend Dr. Liebowitz to any company who is interested in growing their business and moving forward into the future."
---

Skolnik Industries, Inc
"Rarely does one have the benefit of operating a business entity with access to a guidance counselor for evaluating past, present and future plans. During the last fifteen years, such a relationship with Dr. Liebowitz has helped Skolnick Industries progress through these many phases of our business track. Our initial contact with Dr. Liebowitz was for the matter of succession planning. Here, he was able to assist us with identifying the given hurdles and developing a succession plan utilizing strategies that would appeal to all parties. The positioning strategies included analysis of birth orders, individual identifications of goals and suggestions for behavior modification. With the ongoing pains of business growth comes change. Here, Dr. Liebowitz has aided in the establishment of operational procedures that ensure all company employees of fair consideration of their business concerns and, often, emotional entanglements. In particular, the commitment to an improved Quality Assurance Program produced unexpected side-effects which needed to be dealt with carefully in order to break through a pattern of "business as usual". While future planning can range from tomorrow to the next century, it was important for Skolnik to establish quantifiable goals that would serve to inspire additional achievement and measured success. With the benefit of past and present planning, Dr. Liebowitz was able to assist in identifying realistic goals in conjunction with a ladder of growth that could be checked at each rung. Reaffirming that goals were being met, employee attitudes continued to be positive and productive. The collaboration between Skolnik Industries and Dr. Liebowitz has proven to have been an essential part of the strategic growth of the Company. While no plan can ever be perfect, it is essential to accept glitches and deal with them effectively."
---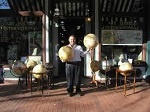 Replogle Globes, Inc.
"The strategic planning process through which Dr. Liebowitz led our company was an invaluable learning experience. All of the management were challenged to distinguish between their goals for themselves and those for the business. All of our managers were presented with the opportunity to step back and re-examine their role with the company. In the process each person/department developed a set of goals which were fine-tuned to interact with other persons/departments to create a teamwork approach which we believe will help us attain success in the future. Dr. Liebowitz's reassurance to "stay in touch" and "be there if needed" has also been personally comforting. Taking over of a well-established company presents challenges I had never imagined. I sincerely thank you for making me more capable of dealing with these than I ever would have been without your advice and guidance."
---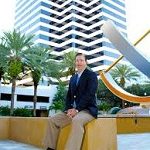 Feldman Securities Corporation
"I want to write this letter while the thoughts about our recent corporate retreat are fresh in my mind. First of all, we are committed to carrying out the planning suggestions made by Dr. Liebowitz. Already, there seems to be a renewed sense of purpose, a better understanding of where our energies should go, and a greater commitment to the managerial approach. I want emphatically to state that Dr. Leibowitz's efforts on our behalf could not have been better. To be more specific, the universal response was that he was objective at all times, respectful of each of our thoughts, organized but not overly organized, and most importantly was personally involved in making our firm more successful. I would particularly like to thank Dr. Liebowitz for the insight presented after the retreat. I plan to go forward with each one of his recommendations. Once we complete the internal summary of our notes and the collation of the data, we will send him a copy. Please feel free to have any prospective client give me a call if they need further references."
---

The Bensman Group
"The purpose of this letter is to thank Dr. Liebowitz for his insights, help, ideas and strategies. His style, discreteness, abilities, perception and perspective have been very helpful to our growth. Our personal strategy sessions, as well as the corporate meetings that he facilitated, were extremely beneficial and helpful. To the extent he has clients interested in "change", they too will benefit from his experience, interpersonal skills and talents. Thanks again Dr. Liebowitz for your professionalism, concern and personal interest."
---
More detailed achievements, references and testimonials are confidentially available to clients upon request.
---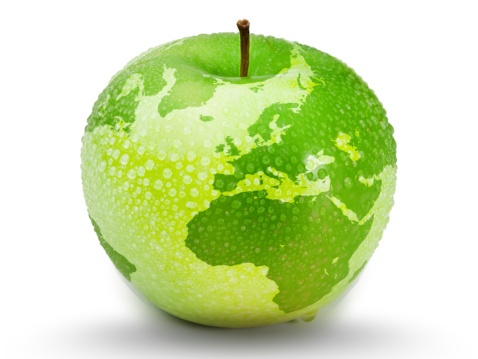 Industries
This service is primarily available to the following industry sectors: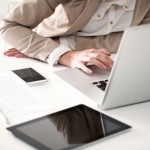 Insurance
The insurance industry has been dealing with and will continue to deal with major industry disruptions and challenges – globalization, deregulation, terrorist activity, competition from financial (and other) industries, technology growth and ownership migration from policyholder to shareholder ownership. Globalization-related issues include the differing country laws and regulations confronting a multi-global firm. Deregulation has permitted insurance companies to ally with other types of financial institutions to broaden the range of services offered to clients, but also puts them in competition with these firms. Terrorist activities are hard to predict and, therefore, it is difficult to assess their financial risk portrait. With the increase in shareholder ownership of insurance companies and the decrease in policyholder ownership, reporting and compliance have increased the weight of keeping pace with new and current federal requirements. Technology has enabled potential clients to bypass formerly traditional ways of purchasing insurance by going directly to the source. The effects of all of these issues (and more) trickle down throughout the entirely industry, affecting everyone in the industry web. Adjusting to these trends is eminently possible, but there are some roadblocks that have to be broached. A basic one is the willingness to change from the traditional approach in dealing with these issues to a strategy that is more robust but, because novel, are more challenging. The industry has been historically successful following tried and true procedures. Whether it can and will relinquish these approaches to deal with the new environment is the question. Also, a great deal of training and education over and above the usual is required to get up to speed. Dealing with a growing commoditization atmosphere after enjoying a value-added market place will be a challenge. One result of these challenges has been a growing trend towards mergers at both the insurance company level as well as among large insurance agency firms. If the reported poor results of previous mergers in other