Change Acceleration
Accredited Consulting Service for Ms. Szpakowski MBA BA Accredited Senior Consultant (ASC)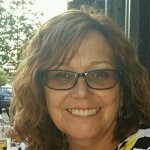 The Appleton Greene Accredited Consultant Service (ACS) for Change Acceleration is provided by Ms. Szpakowski and provides clients with four cost-effective and time-effective professional consultant solutions, enabling clients to engage professional support over a sustainable period of time, while being able to manage consultancy costs within a clearly defined monthly budget. All service contracts are for a fixed period of 12 months and are renewable annually by mutual agreement. Services can be upgraded at any time, subject to individual client requirements and consulting service availability. If you would like to place an order for the Appleton Greene Change Acceleration service, please click on either the Bronze, Silver, Gold, or Platinum service boxes below in order to access the respective application forms. A detailed information guide for this service is provided below and you can access this guide by scrolling down and clicking on the tabs beneath the service order application forms.
Client Telephone Conference (CTC)
If you have any questions or if you would like to arrange a Client Telephone Conference (CTC) to discuss this particular Unique Consulting Service Proposition (UCSP) in more detail, please CLICK HERE.
Consultant profile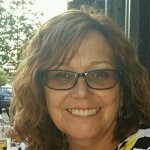 Ms Szpakowski is an approved Senior Consultant at Appleton Greene and she has experience in management, customer service and production. She has achieved a Master of Business Administration, a Bachelor in Applied Economics and is a Certified Change Management Professional. She has industry experience within the following sectors: Insurance; Banking & Financial Services; Consultancy; Technology and Biotechnology. She has had commercial experience within the following countries: United States of America; Canada and Switzerland, or more specifically within the following cities: New York NY; Chicago IL; Toronto; Montreal and Zurich. Her personal achievements include: instituted change management mindset; reduced waste and rework; improved sales performance; embedded lean thinking and improved workflows. Her service skills incorporate: change management; performance consulting; project management; lean management and instructional design.
To request further information about Ms. Szpakowski through Appleton Greene, please CLICK HERE.
---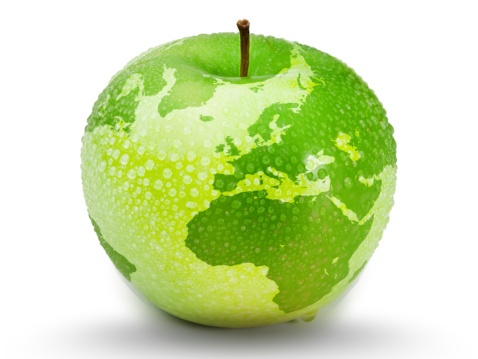 Executive summary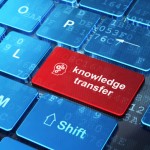 Change Acceleration
We are living in a world of continuous change. The time between breakthrough technologies is shorter and shorter. From typewriter to the personal computer to the iPhone, the pace of change is accelerating. Some futurists predict that by 2020 the smart phone will have been replaced. Robotics are replacing workers. Although the pace of change seems fast today, tomorrow we will look back and reflect that the pace of change then was slow. The skills of today will not be sufficient for tomorrow. As organizations we must become flexible, agile, fast learners and accept that what is good enough today may not be so tomorrow.
There are several dimensions to accelerated change. Organizations need to understand their core mission and be ready and flexible to identify different ways of achieving that mission. The what the organization ultimately needs to achieve may stay the same, but the how the organization will achieve this may need to change to be relevant and effective in an ever-changing marketplace. This means that things need to be done differently' Moving to the new requires looking Aa The future, comparing to the present and identifying the transformation required at the macro level and the supporting initiatives at the micro level that will be required to close the ap. These initiatives require shifts in mindset, sometimes changes in culture and more often than not, changes in people, processes, technologies, and capabilities. This requires not only performance consulting skills to identify the gaps, but also project management, lean skills, and rapid results focus to ensure the right projects are innovative and are run effectively and efficiently. Strong change management skills are required to ensure the people side of change is being addressed.
A commonly referenced statistic states that 70% of change projects fail. There are three components required for successful change to be implemented: leadership, project management and change. Often, we see strong project management and leadership sponsorship and support but not enough attention to the people side of change. Understanding that the natural tendency to change is resistance (even when the change is desired), it is important to focus on this early and often. Organizational change can only happen when individuals change. Sometimes there is strong project and change management, but leadership is not actively and visibly sponsoring and engaged in the change. Leaders are critical in modeling the way for behavioral changes and shaping the culture needed to optimize the changes. Leaders want to do the right thing, but may need help and coaching to do the right thing. And finally, having strong leadership and change management is not enough if the project is not well scoped, designed, managed, and executed. Ms. Szpakowski has spent the last 20+ years focused on all aspects of change acceleration including performance consulting, project management, lean management, rapid results focus, change management, communications, coaching and training and is one of the 1st Certified Change Management Professionals (CCMPTM) in this newly recognized profession.
---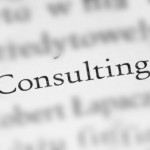 Service Methodology
Every change initiative starts with discovery and identification of changes needed. The gap analysis should start with the desired future state, then looking at current state, and identifying the gap between the two. Starting with a current state analysis often grounds the participants in what they are currently doing, keeps them in their comfort zone, and creates a focus on how to correct and improve what is currently being done rather than questioning and challenging. By starting with a future state analysis, the conversation is lifted away from today and creates more energy and optimism towards innovations, towards future results doing things differently. The current state is then viewed through the lens of the future rather than the past. For many this is counter-intuitive but the results are dramatically different. This gap analysis can be conducted using lean methodologies to ensure the right people are involved, that there is a strong customer focus, and that both data and team knowledge is mobilized to improve decision making. Selecting the right change initiative is a critical step.
Once the change has been identified, leaders and project/change team members need to be identified and sourced and plans need to be developed. The change project can be implemented as a linear project over several months (or years) with detailed project, change plans and regular sponsor engagement check-ins. Another approach can be driven by a series of short 90 day rapid result initiatives during which small teams articulate clear 90 day focused stretch goals, do whatever it takes to achieve these results, step back to reflect on what was learned, and institutionalize to a broader audience. This is a rapid, iterative, energizing approach that unleashes creativity and innovation.
Either approach requires appropriate change management methodologies which can include visioning, change impact assessment and stakeholder mapping, communications, engagement planning, training, sponsor roadmap, and post implementation measurements. Project management will measure whether the project was done on time, within budget and within scope – Change management will measure whether the desired changes are being implemented by the people and measure the results driven by these changes. Training is a critical component of change management. People need to know how to implement the changes and must be enabled to make the changes. People learn in many different ways. Training is not limited to classroom face-face training but can include job-aids, coaching, performance support tools and front line manager support. Instructional design, action learning and using Adult Learning Principles is critical. People may know how to do the changes but, at the end of the day, if they are not held accountable, if their direct managers do not reinforce the new behaviors, change will fail. That's why having the right project management, leadership and change management is important and must start early in the life-cycle of the change. Accelerating change requires a multi-dimensional customized approach that follows strict project and change management principles, tools, methodologies and process.
---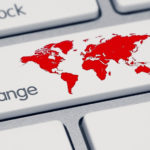 Service Options
Companies can elect whether they just require Appleton Greene for advice and support with the Bronze Client Service, for research and performance analysis with the Silver Client Service, for facilitating departmental workshops with the Gold Client Service, or for complete process planning, development, implementation, management and review, with the Platinum Client Service. Ultimately, there is a service to suit every situation and every budget and clients can elect to either upgrade or downgrade from one service to another as and when required, providing complete flexibility in order to ensure that the right level of support is available over a sustainable period of time, enabling the organization to compensate for any prescriptive or emergent changes relating to: Customer Service; E-business; Finance; Globalization; Human Resources; Information Technology; Legal; Management; Marketing; or Production.
---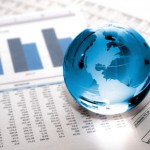 Service Mission
My intent is to partner with you to help your organization be the best it can be in areas you have identified as high priority strategic change imperatives. I bring to that challenge more than 20 years experience in organizational development, project management, change management, performance consulting, lean, and training & development. I have led multiple change projects and am experienced in driving all aspects of the change life-cycle from visioning, change impact assessment and stakeholder mapping, though communications, and engagement planning, training, sponsor roadmap, and post implementation measurements and have been instrumental in developing an enterprise-wide view of change. While specific projects may not, by themselves, have big change impacts on the target audience, in the aggregate, the amount of change may lead to change saturation and burn out. Both a project view of change and an enterprise view of change need to be effectively managed to ensure maximum results. I have experience in taking a global, diverse organization from point A to Z, from where no conscious awareness or knowledge of 'change management' exists to where, no project, big or small, moves forward without consideration of people impacts. Change is now part of the DNA and has become "the way we do things here".
I strongly believe that the people impacted, the subject matter experts, be involved in designing, developing and implementing the changes. This creates ownership, engagement and buy-in from the start. The people in the trenches know the business, they have the answers within them. My job is to pull out the knowledge and ideas they have, that they may not even know they have. This takes strong communication and team process facilitation skills – I have been able to do this successfully at multiple levels within the organization and across multiple cultures. Constraints and challenges bring creativity and innovation. My philosophy is to believe that even if we do not have the answer to the challenge at this moment, there is a way to overcome the challenge and we need to persevere. If the answer were simple, we would already be doing it. Troubleshooting and developing creative results-based solutions to business challenges is a critical component of the work I could do for your organization.
Change implies doing things differently which means people need to learn a new way of doing. We know that people are social beings and learn better together. We know that manager coaching is critical to reinforce behavior change and skill development. Yet there is little appetite for taking 'time out' to attend training, limited resources are made available to deliver training and e-learning is used to replace face-face training. To address these issues, we have to be creative and think outside the box. WinLabs and LearningLabs are 2 examples of learning interventions I have designed to address the need for action learning and just-in-time in-the-flow of work training.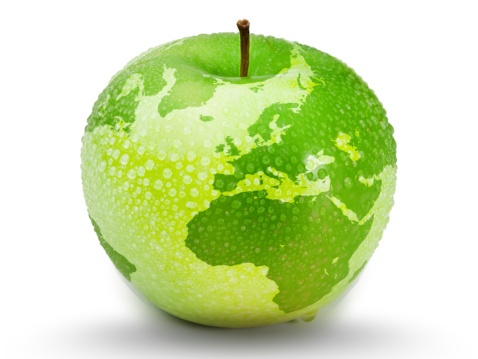 Service objectives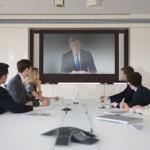 The following list represents the Key Service Objectives (KSO) for the Appleton Greene Change Acceleration service.
Change Management
Organizational change starts at the individual level. For the organization to change, the individuals must be Aware of the need for the change, have a Desire the change, gain the Knowledge to implement the change, be Able to do the change, and finally they need the Reinforcement to sustain the change. On a project basis, change management means effectively executing all aspects of the change life-cycle from visioning, change impact assessment and stakeholder mapping, though communications, and engagement planning, training, resistance management, sponsor roadmap, and post implementation measurement. At the enterprise level, all changes impacting a specific target audience need to be brought together to maximize change resiliency and minimize change saturation and burnout.
Rapid Results Initiatives
The power of a rapid results project is the energy, creativity, and breakthrough thinking that is unleashed when a small group of people are challenged and empowered to identify, plan, and deliver a 90-100 day result. The focus is on the results rather than activities. The group does whatever it takes to achieve the result, reflects back on what worked well and what didn't, best practices are identified, and learnings are shared with the broader group. A rapid results project involves a 4 step process. 1) Sponsors to set the challenge, identify key team members and commit to removing obstacles and paving the way for the empowered team to achieve their results. 2) The core team analyzes appropriate data, develops a specific 90-day result goal, and creates a plan to deliver the result. This goal must be a stretch as that is what drives innovation and out-of-the box thinking. 3)The teams meet at least weekly to report on their progress and make any changes required, update sponsors on a monthly basis and, 4) at the end of the 90 day period, share results achieved and lessons learned. This is then expanded to a larger audience.
Capability Development
Capability development is about enabling learners to be able to do something differently. Developing training requires experience in all aspects of learning and development including the design, development and delivery of custom interventions utilizing adult learning principles and instructional design methodologies. During the design phase, a detailed needs analysis, by target audience, must first be conducted to understand the extent and diversity of the training that is required. Learning preference, geographic locations, availability of resources, cost, time and manager support are just a few of the elements that must be considered when designing the learning intervention. We know that 70% of training happens on the job, 20% through coaching and10% during the training event. A training plan must encompass all three elements. All impacted audiences need to buy-in and commit up front. Delivery of training needs to be interactive, engaging, appeal to the different learning styles and provide an opportunity to practice applying the knowledge to the task. Training should be delivered as much 'just-in-time' as possible and can be delivered face-to-face, virtually and on-line. The person delivering the training needs to have credibility in the eyes of the trainee: they can be the subject matter expert and they can be legitimized by the manager. The training can be several days so as to immerse the learners in the topic or iterative (several short sessions over an extended period of time). Post training is critical to ensure the 'stickiness' of the new skills. Multiple reinforcement mechanisms come into play: coaching. Job-aids, performance support tools. Post training measurement can include four levels: reaction, actual learning, behavior change and results. Training remediation needs to be implemented depending on the results of the post training measurements.
Performance Consulting
Performance consulting is the process of facilitating performance improvements. This can happen at all levels of the organization and requires a mind-set of 'constructive discontent'. The premise is that perfection does not exist and there is always room for improvement. Performance improvement involves a series of steps including identification of business issues, gap analysis, root cause analysis development and selection of recommendations, implementation of performance improvement interventions and evaluation of results. Business issues are identified based on an assessment of current state against desired business goals. This assessment can include, but is not limited to a robust data analysis and focused interviews with key stakeholders. Given resource and time constraints, business issues can be prioritized based on an impact/effort assessment or based on such criteria as determined by senior management. The difference between desired state and current state is the gap that needs to be closed. The aim of structured problem solving is to implement solutions tackling the root cause of concerns rather than the symptoms, and test the solutions to validate if they have resolved the concern to the desired level. A root cause analysis (asking why, why, why) will ensure that the right issues are being addressed to close the performance gap. These issues can be categorized as people, technology, processes and environment. Appropriate corrective actions are designed and implemented. These actions can include new processes, up skilling employees, aligning reward & recognition programs, reorganization, new tools and new environment. Once the changes have been implemented, a new assessment and measurement need to take place to ensure that these actions and the changes have effectively been institutionalized, are sustainable and have closed the gap. This is now the new current state and the improvement process continues.
Lean Management
Lean is a philosophy, a mindset, and a method for continuous improvement that is supported by a set of specific processes, tools and methodologies. Lean is geared towards eliminating waste, improving efficiencies and is focused on quality, cost, delivery and staff improvement. One of the principles of Lean is that the people doing the work are best equipped to identify pain points and designing the fixes – those implementing the changes are designing the changes. This drives buy-in and engagement to the changes and minimizes resistance to change. Numerous Lean tools are used during the Lean life cycle of scope, diagnose, design, implement, manage & sustain. One of my favorite Lean tools is Kaizen. A Kaizen starts with a focused 3-5 day workshop to review a specific process and identify where improvements can be made and the implementation of the changes happens within a short window of 60-90 days. The workshop attendees are all stakeholders who play a role in the process. During the workshop, the current state and future state work flow is mapped out. Issues are identified, root causes are surfaced, solutions are designed, and prioritized and plans for implementation are developed. The implementation takes place over the next 60-90 days. The beauty of the Kaizen event is that during an intense few days, recommendations are developed, and plans are developed and the implementation of changes takes place within a relatively short span of time after the workshop. People see results quickly. The challenge of the Kaizen is to ensure that the right people are included in the workshop and that all relevant data analysis is available for the team to use during the event. Kaizens are best for incremental improvements and are not meant for large IT projects.
---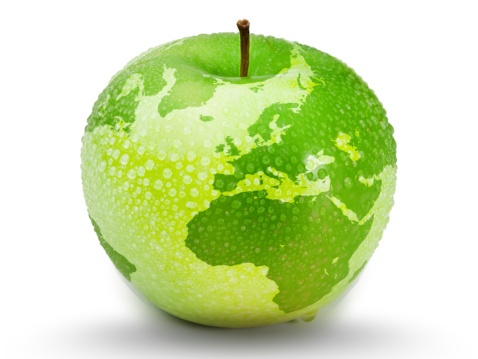 Testimonials

Zurich Insurance
"Ms. Szpakowski is a creative problem solver. She always brings new ideas to the table. Another strength is her collaborative and positive approach to daily tasks as well as long term projects. She is a great asset to any team. Ms. Szpakowski consistently delivers 100+%. She has a high level of expertise and knowledge in consulting and change/project management. Her behaviors are consistent with our core values and people enjoy working with her and seek her out. Ms. Szpakowski has helped significantly to build up our change program office. She brings in great experience and brilliant ideas. She's an excellent team player, and even her being located in the US, it's easy and open to work with you in a team. Ms. Szpakowski's talents are vast. She has greatly impacted our organization's ability to manage change, but also move forward with projects and initiatives effectively. She is a valued member of our organization and a sought-after resource by all that know her. She is a joy to work with and energizes all who interact with her."
---
More detailed achievements, references and testimonials are confidentially available to clients upon request.
---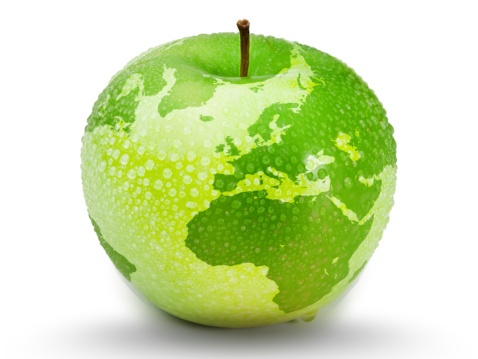 Industries
This service is primarily available to the following industry sectors: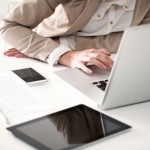 Insurance
The Property and Casualty insurance industry is cyclical and profits are cyclical and highly volatile. This is driven by frequency and severity of catastrophes and competitive pressures on pricing. Recently insurance loses (catastrophe) have been low, there is an oversupply of capacity, and prices are competitive causing rates to decline. In the past, much of insurance profits came from investment returns not from underwriting results. Today investment returns are low and profits must come from underwriting. Insurance is a highly regulated industry. In the commercial and corporate P&C insurance markets, most insurance is not an option and is mandated and there is little differentiation amongst insurance carriers. The success of the insurance carrier comes from the portfolio of risks, the appetite for certain risks and not others and how much insurance the company keeps or reinsures. Where there is long tail business, it may be years before knowing whether a particular portfolio is profitable or not.
Claims costs are rising and the longer the duration of the claim, the more uncertainty as to final cost. Technology is already impacting the insurance industry as many of the processes can be automated and fewer employees will be required moving forward. The absolute growth in P&C insurance is not going to come from North America, as this is a mature market, growth will come from emerging markets. In North American, the focus is on keeping the share of the pie or growing the pie with new and innovative products. As we see an increase in types of risks (Cyber and climate), not all risks are insurable. A focus is then on understanding and mitigating the risk. So an insurance company may, in addition to focus on the transfer of risk, may also focus on awareness, understanding and mitigation of risk.
---