Accredited Consulting Service for Mr. Shah MBA B.Com Accredited Senior Consultant (ASC)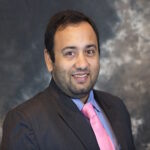 Executive Summary Video
The Appleton Greene Accredited Consultant Service (ACS) for Business Transformation is provided by Mr. Shah and provides clients with four cost-effective and time-effective professional consultant solutions, enabling clients to engage professional support over a sustainable period of time, while being able to manage consultancy costs within a clearly defined monthly budget. All service contracts are for a fixed period of 12 months and are renewable annually by mutual agreement. Services can be upgraded at any time, subject to individual client requirements and consulting service availability. If you would like to place an order for the Appleton Greene Business Transformation service, please click on either the Bronze, Silver, Gold, or Platinum service boxes below in order to access the respective application forms. If you have any questions or would like further information about this service, please CLICK HERE. A detailed information guide for this service is provided below and you can access this guide by scrolling down and clicking on the tabs beneath the service order application forms.
Client Telephone Conference (CTC)
If you have any questions or if you would like to arrange a Client Telephone Conference (CTC) to discuss this particular Unique Consulting Service Proposition (UCSP) in more detail, please CLICK HERE.
Consultant Profile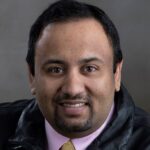 Mr. Shah is an approved Senior Consultant at Appleton Greene and he has experience in management, production and customer service. He has achieved a Master of Business Administration and a Bachelor of Commerce. He has industry experience within the following sectors: Hotel; Travel & Tourism; Retail; Construction and Manufacturing. He has had commercial experience within the following countries: United States of America and India, or more specifically within the following cities: Boston MA; Atlanta GA; New York NY; Austin TX and Mumbai. His personal achievements include: operational efficiency projects for SMEs; achieved 6x revenue growth; 70% decrease in labor requirement; 35% reduction in errors and 10% cost & 30 man-hours reduction. His service skills incorporate: business transformation; process transformation; business optimization and lean management..
To request further information about Mr. Shah through Appleton Greene, please CLICK HERE
Executive Summary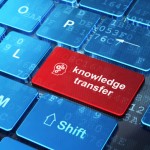 Business Transformation
Business Transformation is inevitable for businesses that want to thrive and stand the test of time. Companies today have to go through several disruptions and market turbulence quite frequently. In this fast-changing environment, sustainability can only be achieved by adapting and evolving with the consumer, market, and industry demands. This program aims to help companies, particularly from the Travel & Tourism, Hospitality, Retail, Manufacturing, and Consultancy industries, to understand what Business Transformation is and how it can be achieved through lean management and continuous improvement.
There are several factors that may drive a business towards change or transformation. The competition in the market is always changing and increasing. As consumers have more choices, their expectations tend to increase as well. They're always looking for a product or service with a little more value than the others in the league. Technology is also a major driving factor. The legacies of many large, established organizations have been challenged by newer, technology-driven companies that understand the current technology landscape and make the best out of it. As technology advance, products and services change along with it. Customers demand the same services and personalized experiences that tech-led companies are providing.
Organizations that may have been established years ago with traditional processes and cultures that were once relevant but not any more often find it hard to cope with the changing demands. To remain in the competition, they must evolve with the changing landscape. That is where Business Transformation, or Business Process Transformation, comes in.
Business Transformation involves setting new goals for the organization and changing the way the business functions, in order to achieve those goals. It requires identifying processes that are not 100 percent efficient and making radical changes to these processes that gradually transform the way the organization operates.
This training program on Business Transformation will focus on some key areas to consider in a transformation plan, which includes:
• Building Leadership Teams
• Setting Key Goals
• Deciding Team KPIs
• Developing a new Business Model
• Planning for the transformation journey
• Lean Audit and Cause & Effect Analysis
• Identifying metrics for measuring the efficiency of processes
• Improving the processes
• Measuring results
Other important areas of discussion include:
• Understanding the Company Workflow
• Building a Management Team
• Deciding Department KPIs
• Conducting a Throughput Analysis
• Building Project Teams and working on Team Development
• Studying the Departmental Workflow and Metrics
• Communicating Goals to all the people involved
• Process Mapping
• Problem Solving
• Impact Analysis
Overall, the program is aimed at helping organizations implement a process across all departments that will enable heads of departments or key employees to become more proactive in their approach to business transformation. It will help the participants get a clear idea about how they should plan, develop, implement, and manage strategy in relation to business transformation. The training program will help organizations achieve small, incremental changes in their internal processes with inputs from people across different departments and at all levels.
The program also aims to help participants develop a corporate knowledge bank that will be instrumental in facilitating business continuity, quick onboarding of new members and will provide historical records of changes or improvements to be used for business intelligence development.
---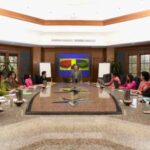 Business Strategies in the Past
Change is constant in the business environment. The way businesses operated a few decades ago is very different from what the industry and the market demand now. Over the years we have seen so many changes in communication, transport, and technology. These changes have altered the way businesses operate as well. In the past businesses were relatively less competitive, usually focused on a small group of consumers locally. There were fewer businesses to compete with and loyal customers would usually keep coming back for lack of better options.
Business strategies would only focus on keeping the existing clientele happy and depended on fewer channels like print media and TV commercials for publicity. Without the internet, consumer awareness was also limited and so customers would simply rely on their usual local supplier or service provider. That is why businesses did not have to worry about losing customers to competitors on the global platform. No major overhaul of business processes was necessary as long as they were delivering what they had been delivering in the past. What worked for the business once would keep working for it.
The Production Era
After the industrial revolution, agriculture and the earlier colonial business models gave way to the production era. Manufacturing business models began to grow and flourish in the late 19th century up to the 1930s. Businesses depended on heavy industrial machinery for production to achieve economies of scale and increase profits.
The Marketing Era
Gradually, industrial supply increased and the competition for manufacturing companies began to increase. This gave rise to the need for marketing to draw customers' attention to the business and that is how the marketing era started in the 1950s. Businesses began to focus on market segmentation and branding. They needed to highlight their USPs to set them apart from the competition. Marketing campaigns rose to the same level of importance as manufacturing capacity and market research became a priority before starting product development.
The Relationship Era
When businesses became proficient at marketing and branding, capable of creating their unique brand images to draw customers in, they realized they needed something more to retain those customers. Entrepreneurs realized that long-lasting relationships with customers will help them survive the competition, in the long run, giving rise to the relationship era. Better services and better communication were at the heart of this revolution.
As communication technology improved, consumers began to be more informed. They got acquainted with more products and services from outside their local markets. Consumers began to understand what adds value and what good customer service is. The internet was a major game-changer in this regard.
The impact of the internet on businesses
It wouldn't be wrong to say that it was the internet that revolutionized the business world. The internet was born around the late 1960s and in the 1970s people got access to home computers. Gradually, during the 80s computers made their way into schools, businesses, and industries in the developed nations and by the late 1980s, many businesses became dependent on digital technology. A considerable percentage of households in countries like the U.S. also owned personal computers by this time.
It was in 1991 that the World Wide Web was made accessible to the public and that was the beginning of the age of the internet. The technology evolved over the years and in the 2000s it made its way into the developing countries as well. That is when globalization showed its true impact. People from one end of the world could learn about products and businesses on the other end.
By 2005, 1 billion people were on the internet. With the increasing popularity of social media and the introduction of smartphones a whole new movement began. Businesses could no longer just focus on local markets. They needed to change their processes and adopt new strategies to appeal to a global audience. They could have clients and buyers from across the world, as long as they were able to face the global competition. This made business transformation necessary. Companies now needed to take Information Technology in their stride. They needed to handle huge amounts of data and leverage that data to improve their sales or services.
These gradual developments in the business world are proof that market trends and consumer demands are ever changing. And businesses need to change accordingly as well. Every business, that hopes to have a long-standing legacy, has to undergo business transformation once in a while to accommodate the shifting trends and practices.
Increasing demands and competition for present-day businesses
Today, the market is more competitive than ever before. It has a part of the challenges faced by each previous era as well as its own new obstacles. The change is occurring at a much faster rate now. New technology is springing up every second day and many businesses are struggling to keep up with this rapidly changing environment. Businesses have always focused on improving productivity and efficiency by finding better, faster, or cheaper ways of operating. But that, although very effective, is no longer enough.
Businesses today are affected by several external factors. A business has to be able to hold its position steady despite the many fluctuations its experiences as part of the global market. Some of the important external factors that affect businesses include:
Economic factors
– Businesses are affected by inflation, recession, interest rates, employment rates, disposable income trends, and much more. The business strategy must take these fluctuations into account to ensure that it can sustain itself in the face of adversity.
Technological changes
– These factors generally influence how consumers research and purchase products or services, how customer experience can be improved, or how business processes can be made more efficient using technology as an aid. Businesses that are early adopters of the latest technology trends usually have a competitive advantage.
Social and cultural factors
– In a globally connected market, social and cultural forces can have a huge impact on businesses. How societies behave collectively or what a particular culture dictates can help businesses understand what consumers expect.
Political and legal factors
– Changes in laws and policies also have major impacts on businesses. Labor laws, tax regulations, and other policies affect business. So, it is essential to keep track of these factors and make business strategies flexible enough to accommodate any changes without disruption.
Environmental factors
– Businesses are required to reduce their carbon footprints, use eco-friendly processes, save energy and comply with so many standards. These or other factors related to the environment also affect how businesses function.
Businesses no longer aim for bigger profits or cheaper operations. They aim to improve their processes in order to outlast their competitors. It is more about endurance and sustainability than about quicker gains. The winners are those who can continue in the race long after the competitors have fallen. To attain this sustainability, a business process transformation from time to time is imperative as the various influencing factors keep changing.
---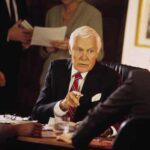 Business Transformation in the Travel & Tourism industry
The Travel & Tourism industry has largely benefited from the globalization brought about by Information Technology. More and more people are taking up travel today, thanks to the influence of social media and the internet. People are able to do their research, learn everything about a destination, book tickets, book accommodation, and do so much more over the internet. Travel and tourism have always been at the forefront in adopting new technology and is a pioneer in most process transformation methods.
Businesses in this industry are increasingly engaging their customers online, adopting new strategies to improve customer experience and offer personalized services. Businesses in the Travel & Tourism industry that are not able to leverage destination marketing or optimizing their platforms for mobile devices, for instance, are missing out on a huge chunk of their prospective client base. Such businesses need to consider a business process transformation – setting new goals, using business intelligence, identifying gaps, and revisiting their strategy – to sustain in the industry.
Business Transformation in the Hospitality industry
The Hospitality industry is quite closely linked to travel & tourism as well. With changes in the way people travel, dine, and spend on leisure, the hospitality industry has had to adapt and evolve to ensure the best-in-class services. Technology has also been a major driving force for change in the hospitality business. Technology has changed the way the hospitality industry delivers value to customers.
The hospitality industry is affected by many external factors like the ones discussed above as well as other turbulences. For instance, the COVID-19 pandemic in 2020 struck the hospitality business quite hard. Businesses that were not prepared for an impact like this have had to shut down. So, it is important for entrepreneurs in the hospitality business to keep their strategies flexible and open to transformation. Businesses that have an understanding of the need for, and the methods of, business process transformation can survive any major setback without having to compromise on the quality of service or suffer major losses.
Business Transformation in the Retail industry
One of the biggest changes we have seen in the past decade or so has been how the retail business works. Customers who once shopped only in brick-and-mortar stores are now shopping for products online from e-commerce sites and even on social media. Personalization has become a norm. It is no longer the straightforward ways of the past, where one would just walk into a store, pick a product they liked, and purchased it. Today, the customer expects to get suggestions based on their past purchases, they expect rewards and offers for loyalty, they expect their complaints and grievances to be heard and addressed right away.
Keeping up with such demands is certainly not easy. Retail businesses are having to rethink their strategies and processes to ensure that customers keep coming back for more. Moreover, new technology is changing the way customers shop every day. So, the need for business transformation in the retail industry is undeniable.
Business Transformation in the Manufacturing industry
The manufacturing industry has seen a massive change in the past 10 to 15 years. Technology has made the processes easier, faster, and more efficient. But the sector has become all the more competitive, thanks to the same technology.
Automation through technologies like robotics, AI, and machine learning have increased the output of manufacturing businesses many folds. Data and analytics are also being increasingly used to predict market trends and consumer preferences, helping manufacturing businesses understand consumer pain points. With so much happening in the industry, it is essential for businesses to keep up if they have to stay in the competition. Manufacturing businesses that are yet to adapt to these changes can benefit a lot from an in-depth knowledge of business transformation.
Business Transformation in the Consultancy industry
With time the job of the consultancy businesses has also become more challenging. Not only are they constantly under scrutiny by their clients who are more aware than ever before, but consultancy businesses are also having to offer competitive prices making it more difficult to achieve top- and bottom-line growth. To add to it, client projects are becoming increasingly complex and challenging, requiring a better qualified and highly skilled workforce.
Consultancy businesses have a lot to take into consideration when building a strategy for growth. Thorough knowledge of business process transformation can help them improve their processes and systems to achieve growth faster. A digital transformation can make data collection easier and make admin tasks more efficient. Process transformation can make the business more productive. The business and delivery models of consulting will undergo remarkable changes in the coming years and consulting businesses have to re-design and re-shuffle to keep up. Business transformation is going to be a very important subject for consultancy firms in the coming days.
---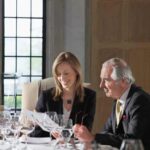 The future of the business world – what businesses need to be prepared for
The future is going to be a lot more volatile in terms of changes in technology and business trends. Technologies like Artificial Intelligence, machine learning, virtual reality, augmented reality, etc. are continuously being tested, improved, and deployed in different areas of business. Some of these technologies will completely change the way the world functions. The introduction of new technology and processes means that new skills will be needed as well. Retraining of employees and skill development will be a constant process.
Apart from technological changes, businesses will also see changes in outlook. Social changes and macro events like deglobalization or another industrial revolution will require companies to react and change. Businesses that can successfully transform their processes will be able to capitalize on the changes and make the best out of them.
The future of Travel & Tourism
The travel & tourism industry will see some substantial changes in the future. Particularly after the COVID-19 pandemic that the world faced, travel is going to be seen very differently and businesses need to take a lot of things into account. While travel & tourism will gain from people's heightened urge to travel once the restrictions are relaxed, yet there will always be a concern and anxiety in most travelers' minds. Travel companies will need to take extra care about safety and hygiene and business processes will have to be redesigned to achieve these safety standards.
The travel industry is also showing an increasing concern for environmental impact. Companies are looking into ways of reducing emissions and reducing their carbon footprint to comply with tightened regulations. The shift to digital and mobile platforms will also continue to gain momentum with a majority of services being transferred to these platforms. Business transformation in travel & tourism is inevitable.
The future of Hospitality
The hospitality industry will also see similar trends in the near future. Sustainability is one of the major concerns changing the way businesses function in this industry. With travelers and customers becoming more aware, a large percentage of them choose brands that have a strong management of environmental and social issues.
The hospitality industry will also think more on a global scale in the coming years. With international travel becoming easier and more affordable for travelers, hospitality businesses can't depend on local customers alone. New competitors, like companies offering home sharing services, will force hotels to explore better ways of staying in the race.
There is a lot happening in the hospitality industry and business transformation will be the key to success here.
The future of Retail
The retail industry has seen some massive changes in a very short span of time and these changes will continue giving the retail industry a completely new face. Though physical stores seem to be losing their relevance at present, they are likely to change and take on new roles. Partnerships and acquisitions will become commonplace when new skills, assets, and capabilities are required. Creative partnerships will give retailers new opportunities.
The retail industry also faces risks of disintermediation where intermediaries may become redundant as some companies allow customers to buy directly from manufacturers, eliminating retailers from the process. There is also the probability of reintermediation, where certain intermediary companies can become choice intermediaries allowing shoppers to split their basket between different retailers to offer savings. These and other changes in the retail business landscape may pose new challenges. Business transformation will be necessary to diversify and find new ways of facing the competition.
The future of Manufacturing
The manufacturing industry is already seeing the impact of new technology and has experienced incredible growth in the last few decades. The future is going to be even more promising and more challenging as technology continues to evolve. Technologies like the Internet of Things, predictive maintenance, and others will aim at improving efficiency and productivity. Adoption of these technologies will be essential to gain a competitive advantage. Manufacturing is also likely to shift its focus from the B2B to B2C model by paying more attention to customer data and aiming at achieving brand control and faster time to market. Internal operations will also change with new and better approaches to enterprise resource planning, agile practices, and data-driven processes.
The future of Consultancy
Consultancy is going to see a huge demand in the digital transformation of organizations in the near future. Businesses have seen how digital transformation has helped companies achieve higher valuations and most businesses will prioritize reengineering and IT transformation in the coming years.
The tried and tested models of ERP consultancy or financial consultancy are nearly exhausted and consulting firms will have to look into other more promising areas to be able to sustain. AI augmented services, changing organizational culture from within and on-site integration with client teams will change the way consulting works. Consultancy businesses will have to rethink and reinvent their strategies and processes to be able to take on these new challenges.
---

Different types of Business Transformation
There may be different types of organizational change required to deliver better products, services, or experiences. A meaningful business transformation requires a company to rethink all aspects of operations. What kind of transformation a business needs is usually decided based on the following factors :
• Context – why transformation is required?
• Content – what needs to be changed?
• Participants – who will carry out the transformation?
• Process – how will the change be brought about?
• Effect – what are the desired impact or results of change?
Based on these, business transformation can be broadly classified into 5 major types – Organizational Transformation, Business Process Transformation, Management Transformation, Cultural Transformation, and Information Systems Transformation.
Organizational Transformation
As is quite evident from the name, organizational transformation involves redesigning an organization's structure, operations, professional practices, and other aspects in an attempt to make the organization more productive and efficient. Organizational transformation is a continuous process driven by management and requires the commitment and cooperation of all employees.
Organizational transformation requires visible action taken by the leadership to move from the present state to the desired future state. To achieve organizational transformation, it is important to first understand what the existing corporate culture of the company is like.
Business Process Transformation
Business process transformation requires shifting from a function-oriented to an overall business-oriented vision. It aims at making processes more efficient in order to meet specific business goals. The transformation might involve modernizing the existing processes, introducing new technology, automating some of the repetitive tasks, or better integration of the core systems.
Business process transformation occurs in a number of steps, which include:
– Defining the goals of transformation
– Setting the baseline metrics to measure success
– Bringing all stakeholders on board
– Creating an ideal roadmap for transformation
– Implementing through a pilot project
– Scaling up to the actual proportion and monitoring
It is important to identify which processes will help save time, speed up the returns on investment, streamline the operations and utilize minimum resources. Knowing which processes to target makes it easier to decide on the right business model, the technology required and plan of action to support the transformation needs in line with the business strategy.
Management Transformation
Management transformation refers to changes in the hierarchical structure of a company with an aim to improve internal relations as well as productivity. Vertical structures are gradually giving way to a flatter management structure where communication can flow easily. Approval processes are being made shorter and simpler to ensure that changes can be easily and quickly implemented without much hassle. The ideal management structure today also needs to do away with middlemen, minimizing the number of people a single task has to go through for approval.
The functions and methods of management are also reassessed under management transformation. Instead of a rigid, one-sided approach, management has to adopt a leadership model that encourages communication both ways and keeps employees' interests first. Communication, collaboration, and empowerment are at the center of management principles today. Management is also expected to identify and retain talent, encourage growth, build trust and accountability among employees, and promote physical and mental well-being at work.
Cultural Transformation
Cultural transformation is about changing the way people in an organization think and behave. The behaviors and beliefs of people working in an organization are usually influenced by practices and principles adopted by the company. It reflects in the structure and the operations of the company itself. Transformation in the corporate culture requires changing of the individual and collective mindset. Cultural transformation is a sensitive area and since it deals with the way people think and function, it can take a long time to achieve success in this process.
Before one can change employees' mindset, it is important to first carry out a managerial transformation. Only when the cultural transformation is led by capable managers who work towards a vision with values that are sensible and progressive, can the initiative be successful. Cultural transformation can help an organization achieve better accountability, meaningful work, and strong values from their employees.
For carrying out the cultural transformation, it is important to assess the organization's managerial maturity and the existing company culture. This helps detect the gaps and flaws in the current culture and create a new vision and new values for the company to follow.
Information Systems Transformation
Information systems transformation aims at changing how the company manages its information resources. It involves the technologies, processes, and people that work to gather, store, utilize and manage information for the company's functioning. There are enormous amounts of data that an organization has to deal with and technological advancement has made storing such huge amounts of data easy. But processing and managing that data is a painstaking task.
Information systems transformation is required when a company needs to change how they handle their data. This could involve digitization of services, improving data security, improving the data sharing process, and much more. It also oversees the key distribution channels across which data can be shared.
It is important for all employees involved to understand the importance of these information systems and realize how important a secure and proactive environment is in terms of information handling. Only then will the information systems transformation process be fruitful rather than being seen as an obligation. Information systems transformation can improve customer relations, workplace efficiency, help with Phygitalization, and more.
---