Business Process Improvement
Accredited Consulting Service for Mr. Patel BSc Accredited Senior Consultant (ASC)
Executive Summary Video

The Appleton Greene Accredited Consultant Service (ACS) for Business Process Improvement is provided by Mr. Patel and provides clients with four cost-effective and time-effective professional consultant solutions, enabling clients to engage professional support over a sustainable period of time, while being able to manage consultancy costs within a clearly defined monthly budget. All service contracts are for a fixed period of 12 months and are renewable annually by mutual agreement. Services can be upgraded at any time, subject to individual client requirements and consulting service availability. If you would like to place an order for the Appleton Greene Business Process Improvement service, please click on either the Bronze, Silver, Gold, or Platinum service boxes below in order to access the respective application forms. If you have any questions or would like further information about this service, please CLICK HERE. A detailed information guide for this service is provided below and you can access this guide by scrolling down and clicking on the tabs beneath the service order application forms.
Client Telephone Conference (CTC)
If you have any questions or if you would like to arrange a Client Telephone Conference (CTC) to discuss this particular Unique Consulting Service Proposition (UCSP) in more detail, please CLICK HERE.
Consultant Profile

Mr. Patel is an approved Senior Consultant at Appleton Greene and he has experience in management, production and globalization. He has achieved a Bachelor of Science in Physics. He has industry experience within the following sectors: Healthcare; Biotechnology; Electronics; Energy and Aerospace. He has had commercial experience within the following countries: United States of America; United Kingdom; China and Germany or more specifically within the following cities: Los Angeles CA; Boston MA; London; Shanghai and Mannheim. His personal achievements include: executed biotechnology commercial operations; restructured & automated manufacturing operations; facilitated project management process; instituted stage gate development processes and quaterbacked global strategic technology implementation. His service skills incorporate: business process; technology entrepreneurship; project management; performance consulting and global implementation.
To request further information about Mr. Patel through Appleton Greene, please CLICK HERE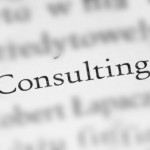 Introduction
New ideas and innovations are changing the world we live in. Significant changes in business are being driven by technological advancement, globalization and emerging economies. Business strategy has changed over the decades, and a sobering theme has emerged: adapt or die.
Businesses that aim to be relevant for a long time and stand strong among the competition have to put in efforts to continuously improve their processes and systems. But process improvement is not an easy task in an organization that has several ongoing functions and operations. Any change to one process can affect the others and so it is important to know what needs to be improved and how.
Definition of Business Process Improvement
Business Process Improvement is an area of management that deals with the improvement of processes in an enterprise to improve their efficiency and accuracy. It requires the company to analyze its processes in the business and identify the areas where there is friction that is reducing the efficiency of the processes. This friction or gaps in the process could be related to anything from employees' skills to available resources or infrastructure to operations.
After thoroughly analyzing the processes and identifying the scope for improvement, the processes must be redesigned incorporating the improvements wherever possible. The redesign should focus on fine-tuning the workflow in the process or the organization specify the tools needed for implementation of the business process redesign.
After the new design for a process has been developed, it has to be implemented after approval from the company's leadership. The implementation has to be closely monitored to ensure that it is able to deliver the desired results. During and after implementation, it is important to continue gathering data on the improvement and use some key metrics to measure the effectiveness of the changes introduced. Once the improvements have been put to action, their effect on other processes or operations in real-time must be tested.
The need for Business Process Improvement
Inefficient or faulty processes in a business can have a number of implications:
– They might affect product or service quality which in turn results in dissatisfied customers.
– Inefficient processes may also lead to employees being overworked and yet not getting the desired results, which ultimately in people being frustrated and demotivated.
– Work may remain incomplete or may be done unnecessarily or duplicated, wasting resources and time.
– Inefficient processes may also increase the costs incurred by the company.
– Due to improper workflow, bottlenecks may form in the process causing teams to miss deadlines.
If your business is facing any of these problems, you probably need to consider undertaking a Business Process Improvement initiative. Business Process Improvement can help a business in many ways. Some of the common benefits that companies enjoy with Business Process Improvement include:
Increased productivity
Business Process Improvement focuses on removing any inefficiencies or unnecessary steps in a business process. This means that the process will use up lesser resources and time, and employees will be freed of monotonous tasks that don't really need their attention. People can be shifted from tasks that don't truly utilize their skills and reassigned to jobs where their skills will be of use.
For example, a data entry task in a process can be monotonous today. Though it was an important activity that required human intervention and assured that all the data related to a process or a company was uploaded to the system. But today everything can be stored in the Cloud. If a business uses a collaboration tool where all team members can save and access data on the Cloud, data entry is no longer required. That eliminates one unnecessary task and the employees can devote that time to something more important, thus increasing the overall productivity in the organization.
Employee satisfaction
When an employee is spending less time on mundane and redundant tasks, and contributing more to the growth of the company doing something they are skilled at, they feel useful. Tedious tasks that don't add any value to the process are removed or automated during Business Process Improvement, allowing employees to do meaningful work that helps them grow as well. Employees who feel valued, see positive results delivered from their work, and have a balanced work environment, are sure to be more satisfied.
Improvement in product quality
Process improvements can lead to better product quality. Business Process Improvement can mean better quality checking processes, better problem-solving methods, and other improvements in operations that can add to the product quality.
For example, if the planning and design process in a manufacturing company is improved and made more efficient, it will ensure that all issues are identified and addressed in the design stage itself. That means only a flawless design will go forward for production and no known issues will make it to this stage.
Customer satisfaction
Better quality of products and services means that customers will receive value for money. Business Process Improvement can also assure that products and services are designed keeping customer pain points in mind and are delivered timely. All of these factors contribute to customer satisfaction. And happy customers keep coming back to a business for more, so it also improves customer loyalty.
Faster time to market
Improved business processes that employ continuous improvement methods like Kanban, Just-in-time, 5S, and others ensure that there is no backlog of work or bottlenecks restricting the workflow. This allows products and services to be delivered to the market faster which gives the company a competitive advantage over others in the industry.
Agile practices, Scrum, and Kanban can help in maintaining a continuous value flow in the process and identify roadblocks sooner allowing enough time to address those issues and release the product or service on time.
Compliance
There are many rules, regulations, and industry standards for a business to follow. Compliance with these regulations or standards is necessary to avoid quality issues and, in some cases, legal action too. Business Process Improvement ensures that the business keeps track of and adheres to these standards. Process improvement can build compliance into the new process making it transparent and standardized.
Reduced risk
The risk here could mean anything. In any manual process in an organization, there could be a risk of human error. There is a risk of data loss, data theft, accidents, negligence, and much more. Business Process Improvement makes processes efficient enough to ensure that these risks are mitigated.
For instance, taking the example of data entry used earlier, in manual transfer or entry of data there is always a risk of error that may be very difficult to find. But these errors may result in much bigger problems later on. Automating the process or upgrading to Cloud-based systems reduces the risk of such errors. Process improvements involve adopting some best practices that help make the process less prone to mistakes and risks.
Competitive advantage
Improved processes mean better performance, better quality, and better value delivered to customers. Thus, Business Process Improvement ultimately gives the company a competitive advantage in the market.
Agile processes
For companies to perform at their best it is important to adopt agile practices. Business Process Improvement encourages the adoption of agile practices that aim to reduce waste and bring improvement to the process in small, iterative steps. An agile approach is essential for businesses to be proactive, prepared to handle disruptions, and easily adapt to change.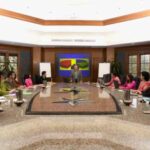 ---
How Business Process Improvement works
Business Process Improvement focuses on the needs and goals of the business that a particular process is required to support in accomplishing. The aim is to refine the process until it is able to produce optimum results. The process improvement may involve the core operations of the organization or some other area of business. Business processes can be broadly categorized into three types:
Operational;
These are the core business processes that form a value stream right from the beginning of planning to the point of delivery of a product or service to customers.
Management;
These business processes deal with corporate governance and other managerial activities such as human resource management, budget, etc.
Supporting;
Supporting processes are those processes that support the core business processes. These could include technical support, customer service, maintenance, etc.
Role of leadership in Business Process Improvement
In any change or transformation that a business goes through, the role of the leadership is immensely important. It is the job of the leadership and top managers of the organization to identify where improvement is due and what needs to change. The leadership has to define the goals and targets of the Business Process Improvement initiative for others to have a clear idea of what they are working towards.
The leadership also has to communicate to the other employees why this change is needed and how it will help in their collective and individual growth. The role of the leadership is to inspire and motivate the people in the organization to strive for continuous improvement, not as an obligation but as a willful attempt to adapt and evolve.
Thus, the leadership of an organization must be aware of what Business Process Improvement demands and how it can be successfully achieved. This service aims to provide leaders with the right assistance they need and equip them with the best tools for successfully carrying out a Business Process Improvement initiative. Each individual business needs a different approach, both in terms of leadership and Business Process Management. This service will offer customized solutions to leaders, enabling them to handle their business needs better.
Understanding the steps involved in Process Improvement
The general approach to Business Process Improvement is the same, no matter what kind of business or organization we are dealing with. The Business Process Improvement method starts with Mapping and is carried on hereafter as a continuous process.
This service will help your organization navigate the process improvement initiative, taking you through all the steps and thoroughly analyzing your processes to identify what needs to change. It will provide an unbiased perspective of what is working in your business processes and what is not. Based on this analysis, appropriate solutions will be suggested for redesigning the processes in an attempt to make them more efficient, lean, and productive.
The service approaches Business Process Improvement as a 5-step method. These 5 main steps include:
1. Mapping
This is the first step in the Business Process Improvement project will be Process Mapping. This step helps us understand how your business functions and find weak links in the processes or inefficiencies that are preventing the process from delivering the best results. We can visually represent the existing processes at this stage, which will help in getting a clear understanding of the workflow, the people involved, the resources used and all other aspects crucial to the success of a process.
2. Analysis
Once the process is mapped out, the next step in this method will be an analysis of the existing process to gain important insights. The analysis will focus on finding out the answer to some of the following questions:
– Are any steps in the process taking longer than they should?
– If there are any delays in delivery or missed deadlines, what is causing these delays?
– Which steps in the process have the highest impact on product or service quality?
– Can these steps be made more efficient by changing anything?
– Are any of the steps using up more resources than they should?
The analysis will help us get to the root cause of a problem and decide on a solution to improve the process.
3. Redesign
Once we have the necessary insights, we can move ahead towards process redesign. This involves identifying the right solutions to eliminate the inefficiencies in the existing process, how these changes can be implemented, who will be required to work on the implementation, what metrics will be used for comparison, and other such crucial points.
By the end of this step, we will have a complete action plan for the process improvement to be carried out.
4. Implementation
At this stage, we implement the changes that have been planned in the new process design. The implementation has to be carried out very carefully to ensure that the changes are executed well and deliver the results that we are aiming for.
We first carry out the execution at a small scale and test the effectiveness by comparing the changes with the original process. This helps us verify that the redesign is efficient and can be implemented in other processes across the organization.
Implementing these changes at a small scale helps mitigate risks and reduces the chances of failure at a large scale.
5. Review
After the changes have been implemented, the process will be continuously monitored to see if it is giving the desired results. It has to be observed over a period of time to conclude that the change or improvement was successful. Relevant metrics will be used to benchmark and compare the new process with the older process and to see if the new process is meeting the milestones set.
Continuous Improvement of Business Processes
Business Process Improvement does not end after the successful implementation of the changes. It is a never-ending process and needs to become a part of the company's culture and its long-term strategy. Continuous improvement is more than just a business buzzword today. Continually improving the business processes is essential for the business to grow and transform.
Continuous improvement requires organizations to encourage a culture of constant and sustainable improvement. It does not necessarily have to be a major overhaul in the business processes but can be very small, logical changes from time to time. Continuous improvement can be made both in the simple day-to-day functioning of the company or can be major shifts in the strategy. There are many benefits of continuous improvement that an organization can enjoy. Some of these benefits are:
Employee engagement
Continuous improvement principles focus on empowering employees to bring to light the problems that they face at work and suggest solutions to those problems. This helps improve the efficiency of the processes. But apart from that, it also helps employees feel heard and realize that their inputs are crucial for the growth of the company. When an employee's suggestion is heard, assessed, tested, and if found effective, implemented company-wide, they feel important. This changes their role and responsibilities in the organization and instead of being passive observers simply taking orders, they become actively involved participants in the change.
Employee retention
When existing employees leave, hiring new people is both expensive and time-consuming. Finding new talent becomes tough, and the company needs to pay for talent search, recruitment, hiring, and training a new employee. Moreover, the skill that is lost along with an employee takes a lot of time to be replaced. New hires have to be trained on the job and it may take them anywhere between months and years for them to gain the experience and expertise required for the role. Continuous improvement engages employees to actively participate in the growth of the organization, giving them a sense of belonging and pride. This not only improves their performance but also helps retain employees in the organization, giving them fewer reasons to quit the job.
Competitive products and services
It is no surprise that continuous improvement of business processes ultimately leads to better products and services. Continuous improvement aims at identifying value for the customer and delivering that value by eliminating anything that is not contributing to it. In the process, it eliminates wasteful steps and practices, making the process more efficient, reducing unnecessary expenditure, and thus increasing the capacity to deliver value to customers. Thus, due to continuous improvement, companies can create more competitive products and services that can increase their market share.
Improved customer service
Companies that continually improve their process are not only able to deliver better products and services but are also able to offer better customer service. These companies usually approach every process keeping the customer's needs in mind. They optimize their processes to ensure that they can deliver maximum value to increase customer satisfaction. In doing so, they are able to identify customer pain points and predict their needs even before the customer knows it.
Proactive learning culture
In today's business world, technology and skills become old or obsolete quite quickly because of the pace at which technology is advancing. This makes it necessary to keep updating the knowledge base of the workforce to ensure that the company can remain relevant and stand the competition. So, companies that adopt the principles of continuous improvement challenge and encourage their employees to learn new skills. They adopt new technology wherever there is a need for it to make processes more productive. Continuous improvement provides a framework for organizations to better themselves through continuous learning and implementation of the knowledge gained.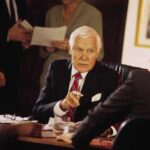 ---
Continuous Improvement Tools
Continuous improvement may sound like a simple notion which only requires an organization to keep bettering its systems and processes over time. But in practice, bringing about this change is quite challenging. Both Business Process Improvement and continuous improvement require a change in the mindset of the people and the culture of the company that cannot be achieved overnight. It requires some aids that assist in bringing about this change. These aids or tools can help turn continuous improvement practices into actionable tasks and then into habits, thus rooting it deep into the company's culture and values.
There are several tools that help organizations implement continuous improvement of business processes. This consulting service on Business Process Improvement will introduce your organization to these tools and also guide you on how each of these tools can be applied to your existing processes.
Some of the most popular tools that we focus on include:
Kaizen
Kaizen is a methodology for continuous improvement that originated in Japan and was used by Japanese businessmen after World War 2. Kaizen can be implemented in two ways – Quality Teams or Kaizen Corners.
In process improvements where the knowledge and experience of experts in the field are required to bring about change through the use of statistical tools, Quality Teams have to be built. These are only for improvement tasks that other employees may not be able to carry out effectively.
Kaizen corners on the other hand are for everyone. Kaizen corners involve every employee of the organization in process improvement and welcome suggestions for change from everyone. Employees can be trained over time to better analyze situations and offer more productive solutions. They can even be offered incentives for proposing highly useful solutions now and then.
There are many ways of implementing Kaizen to ensure streamlined workflow in a process which will be included in this service.
PDCA Cycle
The PDCA or the Plan Do Check Act cycle is another model that supports continuous improvement. It is often credited to Dr. William Edwards Deming and Walter Shewhart. It is a four-step model, the four steps being the Plan-Do-Check-Act. It is represented as a circle to indicate that continuous improvement is a continuing process and the steps must be repeated again and again for continuous improvement to be effective.
Each step in this model takes the process undergoing change closer to the goal, and when repeated a number of times, the improvement becomes self-sustaining.
5 Whys
The 5 Whys is the simplest and one of the most effective methods of finding out the root cause of inefficiencies in a process. This involves asking 5 "why" questions each leading to the next, and the fifth "why" is finally supposed to give the reason behind an inefficiency or fault. When the reason for failure is known, it becomes easier to find a solution to the problem.
3 Ms
The 3Ms, Muri Mura Muda, was part of the Toyota lean production system also popularly known as TPS. The 3 Ms refer to the three categories of deviation that can cause problems in a process or an organization. This is a tool for identifying problems as well as eliminating waste in a company's processes. It is used in total quality management and in the adoption of lean practices for value creation.
Apart from these few popular tools, there are several other tools as well as continuous improvement software that can help in the implementation of change in the organization. The consulting service on Business Process Improvement will equip you with the knowledge of these tools and software, enabling you to apply them in your organization.
Business Process Improvement methodologies
Business Process Improvement can involve the entire organization or a single day-t-day operation. Depending on the scale of the change required and the type of improvement that an organization is aiming for, it can choose between different established process improvement methodologies.
This service will acquaint you with several different Business Process Improvement methodologies and after a thorough assessment of your business needs, we will zero in on the method that will best suit those needs.
Broadly, the following are the most popular Business Process Improvement methodologies that organizations use.
Benchmarking Methodology
Benchmarking is an effective and economic method of introducing better business practices in an organization. Benchmarking, as the name suggests, compares the organization's processes and practices with those of other successful organizations. It then aims to improve the strategies, ideas, processes, and even products or services of the company by adopting the best practices from these successful organizations.
There are, however, some challenges to the implementation of this methodology. The challenges can range from logistics to legalities, and a company must be careful not to cross any lines and ensure that there are no risks involved.
An experienced professional consultant can help your organization understand the nuances involved in Benchmarking and suggest ways to implement it in your company without risk.
PDCA Methodology
The PDCA cycle has already been briefly discussed above. It is one of the most popular methodologies for process improvement that helps improve productivity. The PDCA methodology requires a company to plan for change, implement those changes on a small scale, measure the success and effectiveness of these changes, and if found successful, apply them to the entire process or throughout the enterprise, whichever the case might be.
Six Sigma Methodology
Six Sigma is one of the most widely used methods of process improvement that aims at improving the performance of a process or an organization by identifying the underlying causes of deviation resulting in failure. It removes the errors or defects in a process that affect the quality of the output which is directly experienced by the customer. Six Sigma takes a customer-centric approach. It focuses on what the customer expects from a product or service and where the process is lacking that is not allowing it to meet the customer expectations.
DMADV Methodology
The DMADV methodology is a part of the Six Sigma framework itself. DMADV stands for Define-Measure-Analyze-Design-Verify. This methodology is particularly useful when implementing new strategies or redesigning a faulty process. It uses cause and effect analysis to identify the causes of defects.
Lean Methodology
The concept of Lean Thinking originated from Toyota Production System. This process improvement methodology aims to reduce waste and maximize the value that the process adds to the final product or service. Lean processes eliminate any unnecessary steps or parts of a process that are not contributing in any way to the value of the product or service.
Total Quality Management
Total Quality Management (TQM) is a business improvement methodology. It is a system of practices, training methods, and tools that keep evolving according to the business needs and customer demands. TQM encourages teamwork and projects continuous improvement as an obligation for everyone in the organization. Every member of the organization is required to take ownership of process improvement to meet customer needs and expectations.
TQM helps companies adapt to the changing environment of the industry they are a part of by empowering them to quickly respond to changing demands.
---
Business Process Improvement in the Biotechnology Industry
The Biotech industry is a highly competitive industry in today's world. Being an industry that is driven by innovation and technology, companies in Biotech have to keep updating their processes and systems to ensure quality in their products and services. Continuous improvement is imperative in Biotech and Pharmaceutical companies that want to always enhance the quality of their products as well as their interactions with clients, customers, or patients.
The pharmaceutical industry was one of the latest adopters of the concept of continuous improvement. But the implementation of robust methods like Six Sigma has helped companies achieve commendable results. Now continuous improvement is a common practice in the industry. Biotech and pharmaceutical companies need to get their products into trial as soon as they can. There is always a sense of urgency as the competition is immense and whoever gets to the market first has the best chances of capturing the market. This sense of urgency drives Biotech companies to optimize their processes to deliver quality faster and with minimum waste. Process improvement applies to all spheres of Biotech or pharmaceutical companies, including manufacturing, testing, marketing, and others.
Business Process Improvement in the Healthcare Industry
Healthcare organizations need to meet standards of reliability and quality more than any other industry. Healthcare is an important and critical area that deals with people's health and lives. So, organizations in Healthcare have to ensure compliance with the industry regulations and best practices to mitigate risks and prevent any kind of adversities. Process improvement in Healthcare companies can drive improved patient outcomes as well as better customer or client satisfaction. It can identify and eliminate inefficiencies and reduce costs. Process improvement can also enable better decision-making and improve patient care quality.
Business Process Improvement in Healthcare needs to focus on improving patient flow across areas of the organization such as Emergency, Operation Theaters, Labs, etc. It should improve scheduling such as setting appointments for OPD, Radiology, Surgery, etc. Process improvement can also aim to improve the registration process of patients, accounting, and billing. Material management and supply chain management can be an equally important process to look out for in a Healthcare company. Adopting methods for process improvement will bring about a cultural change in the organization enabling it to serve its clients and patients better.
Business Process Improvement in the Electronics Industry
Technology is growing and changing faster than ever and the Electronics is at the heart of this revolution. The Electronics industry is highly volatile today with new innovations springing up every second day and the competition is constantly rising. In such a situation, it becomes all the more important to adapt to the change around you and improve your processes and products to meet the market demands.
Every aspect of an organization in the Electronics industry can gain from Business Process Improvement. Whether it is planning, research, and development, manufacturing, distribution, marketing, or even management and leadership, there is a need for innovation in every field. Process improvement in the Electronics industry has to focus not just on the business side but on the human side as well. Companies need to focus on what value customers expect to get in their products and services and how they can improve their processes to deliver that value. In fact, it was certain Electronics companies like Motorola and General Electric have been the pioneers in developing and implementing continuous improvement methodologies. With globalization and access to more information, both for customers and competitors, the need to continuously improve is even more for Electronics companies.
Business Process Improvement in the Energy Industry
The Energy sector is no longer the conventional industry that it was a few decades ago. There have been some major shifts in focus in the Energy industry with many new and alternative sources of energy making it into the mainstream, climate change driving change in the way other industries function, environmental regulations urging people to switch to renewable energy and so much more. This industry is probably one of the fastest changing industries today. A company in the Energy industry, thus, has to keep up with the changes taking place around it.
Improving the business processes in an Energy organization, be it energy generation or utilities, is essential for ensuring compliance with global energy policies, adapting to fluctuating market prices, and delivering quality to its clients. It is high time for Energy companies to focus on process excellence. Apart from delivering quality and adhering to regulations, the industry also needs to minimize waste as energy is expensive. Waste and errors in processes can lead to huge losses in the Energy industry. Business Process Improvement, thus, has to focus on minimizing mistakes, eliminating waste, and optimizing processes to ensure that the organization grows and meets the upcoming challenges.
Business Process Improvement in the Aerospace Industry
The Aerospace industry, like any other manufacturing industry, has seen a lot of change owing to technological advancements. The demands of the market are continuously rising with more need for global aviation solutions, space exploration, and defense. The Aerospace industry faces a lot of different challenges. There are the everchanging fuel prices, uncertainties in the global economy that affect the industry, the pressure to cut costs while maintaining the quality of manufacturing, the need for good management, and reputation building are just a few of the known challenges.
In such a demanding and expanding industry, Business Process Improvement is not just a necessity, it is inevitable. Companies that do not continuously improve their processes have very little chance of surviving the pressing demands and the cut-throat competition of this sector. Aerospace companies have to build resilience through continuous improvement. Companies have to test their compliance to standards and regulations devotedly, improve their quality control processes from time to time, build reliability and quality, adopt lean manufacturing methods and innovation, and update their standard operating procedures on a routine basis to ensure that processes are completed efficiently and resources are being used judiciously.
---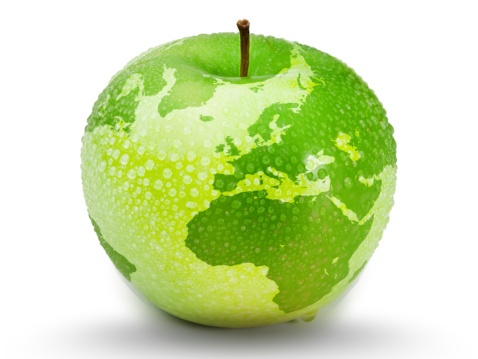 Executive Summary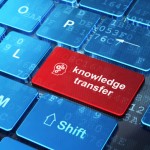 Business Process Improvement
We go about our day-to-day work, learning new skills, improving our processes, and adapting to the fast-paced nature of today's business environment. But hardly have we ever thought, where did "process" in business really start? Since when have businesses structured their work to ensure that tasks flow easily from beginning to end.
The truth is, the way we work today is what has evolved from hundreds of years ago. Business functions are not a modern concept. Historically, people have researched, created, marketed, and sold products. They have completed end-to-end processes in every sphere of business. What we now call business functions, was then the Division of Labour. Each person was assigned a separate task and the completion of each task would lead to the completion of the final product, much like how business functions work today.
This Division of Labour is first explained by Adam Smith in his book The Wealth of Nations, where he shares the example of a metal pin factory. He explains how in the manufacturing of a metal pin, different people would be involved, each having a different role. For instance, one man would draw the wire, another would straighten it, the next in the production line would cut the wire, the come pointing, grinding and more people would be involved in shaping and fitting the head and so on. The process of manufacturing a pin itself was, thus, divided into 18 separate operations.
These operations are similar to the functions in a business process and this Division of Labour forms the basis of how we work today. As markets and products became more complex and competitive, companies also evolved with them and the need for specialized functions within the organization arose. And as companies and their processes became more complex, there came new challenges to manage workflow across these specialized processes.
These challenges could only be overcome by improving the processes and the quality of work. One of the pioneers in process improvement was Frederick Winslow Taylor who introduced the improvement of manufacturing processes as early as the 19th Century. His approach included the scientific study of work and processes, standardization of processes in an organization, education, and training of employees, and creating a sound organizational structure.
Different phases of process evolution
The Industrial Revolution brought about a lot of changes in the way businesses function. There have been three waves of process evolution after the Industrial Evolution up to this day. During this time have been some significant changes in the drivers, tools, methodologies, technologies, and standards used in business in each phase.
1750 to 1960s
The time between 1750 to the 1960s was the Industrial Age. Businesses in the Industrial Age focused on the specialization of labor, dividing the manpower on the basis of their skills and assigning them to different tasks. This also helped businesses improve the productivity of their tasks as dividing labor based on skills made the processes much more efficient and faster than deploying everyone to every task. The Industrial Age also focused on cost reduction to maximize profits.
In 1911, Frederick Taylor came up with a statistical measurement of manufacturing tasks and time or motion studies, in an attempt to optimize the processes. An organization was required to focus on training its employees to follow specified steps that required an equal amount of skill and endurance to complete.
The organizational structure was made up of silos and functional hierarchies that were based on the principles of command and control. The job of the leadership was less to motivate and inspire employees but more to meet the business goals and bring profits.
Mechanization during the Industrial Age was huge. Technology was developing faster than ever before and most organizations began to rely on machines to increase productivity and volumes of production. Standardization of processes and products had also found importance in this age and record-keeping soon became common practice for companies.
Though process management tools were few, yet there were some of the earliest tools employed during this time. Some of the common tools of process management in the Industrial Age included Scientific Management, the PDCA cycle for process improvement, and Financial Modelling.
1970s to 1980s
Then came the Information Age. And along with it came the 1st Wave of process evolution with Process Improvement. From the 1960s itself, technology began to drive change in the industry and businesses began to change faster than ever. Certain countries, like Japan, were on top of this 1st wave owing to their experiments and knowledge on quality management, which was a primary focus of this phase. The Japanese aimed at reducing defects and thus increasing productivity in their organizations.
This approach was found to be very effective and soon other nations, like the U.S., began to adopt the Japanese ways of process management. They began to scrutinize their processes more closely and took technology as a process driver. The continuous flow of work became a priority, which was visualized and monitored by process improvement tools like Kaizen. The international competition made businesses focus more on measurable processes and increased speed of manufacturing with methods such as Just-in-time manufacturing, which helped improve task efficiency.
The 1st Wave gave rise to new kinds of businesses including Multi-Industry Enterprises and Line of Business organizations. The concept of Mergers and Acquisitions also gained popularity during this time. The increasing use of computers in the 70s and 80s made automation and data analysis easier, giving businesses a better chance at optimizing their processes. Management Information Systems were also used to make managerial tasks more streamlined.
Some of the common tools that aided process improvement during this 1st Wave were Total Quality Management (that was introduced to the world by Japanese manufacturers), Statistical Process Control, and some other Process Improvement methods as well. Statistical software and other data gathering tools and methods made measuring and interpreting results much easier, faster, and efficient.
1990s
The 1990s brought the 2nd Wave of process evolution that was focused on Process Re-engineering. The 90s were about innovation. Instead of just improving the existing business models, companies began to research and find out new and innovative ways of executing processes taking reference from international competitors. This led to the re-engineering of business processes to make them more agile and productive. Companies started adopting business best practices from around the world, which contributed to their revenue growth.
The focus, at this time, was on making processes better, faster, and cheaper by adopting lean methods. TQM had already gained popularity during the 1st Wave and continued to be popular in the 2nd Wave as well. Over time the focus shifted to ISO compliance which regulated the standards of products, services, and processes at an international level. All companies had to meet ISO standards to ensure that their products would be deemed as reliable, safe, and of acceptable quality in the international market.
It is during this 2nd Wave that business via the internet started. Most developed countries had computers and internet connectivity at homes, offices, and stores. The internet revolution was gradually beginning, giving businesses access to more data for their statistical analyses. Businesses also began to divert their attention from the corporate mission and group brainstorming to more diverse, cross-functional teams. The questions that drive change also began to change from "how" to do tasks, to "why" to do tasks. So, for change to be initiated there had to be a strong business case.
Organizations moved on from the siloed structures of the 70s and 80s to a flatter structure where communication could flow easily. Leadership was no longer about authority but about being a part of the team and working as one of them and for them. Businesses began to understand the importance of a value proposition. Value began to be delivered in the form of increased speed to market, better customer relations or customer intimacy, and operational excellence within the organization.
The new technology that came into use during this phase included Enterprise Resource Planning and Customer Relationship Management software, Supply Chain Management software, and more. Some of the process improvement tools that saw widespread use were Six Sigma, Activity-based Costing, Process Redesign, and Re-engineering Methods, etc.
2000s
The 3rd Wave of process evolution began in the late 1990s and is continuing to date. Businesses were now focused on three things – Assessment, Adaptability, and Agility. The fastest changes in technology have been witnessed during this 3rd Wave. Technology went on from being a process driver to being a process enabler. Businesses were no more focused on local markets alone, they had access to the global market and had to face the competition on the global platform as well.
Business was no longer a 9 to 5 job but had to be in action 24×7. The approach towards customers also changed during this phase. From focusing on entire markets, businesses began to see customers as individuals. Processes became more customer-centric and tried to offer personalized, customized solutions. Continuous transformation became a part of organizational cultures. With many new competitors coming into the market every other day, and bringing along some kind of a disruption or the other, continuous improvement became inevitable.
Organizations became networked, building relations not just within the organization but outside it as well, with vendors, partners, customers, and other stakeholders. The competition is immense and greater than ever seen before. The company began to be seen as a complete entity. The focus was no longer on ensuring that each process is running successfully but rather on ensuring that every process contributes to the overall business goals. The perspective on waste reduction and resource usage also changed. The attention was now more on improving process effectiveness rather than reducing resource utilization. Cost reduction was not the primary aim, but optimizing the processes to contribute to the final goals, which in turn reduced waste and saved costs, was the approach adopted.
Similarly, the focus shifted from operational efficiency to organizational effectiveness. The scope of software applications widened with the use of common protocols that allowed applications to run on any operating system or workstation. Some of the common technology aids used during this time include Enterprise Application Integration, Service Oriented Architecture, Performance Management software, Business Process Management software, and much more. Personalization became commonplace in an attempt to give customers a better experience. Businesses also started providing self service opportunities to customers. Outsourcing, co-sourcing, and in-sourcing began to be adopted as a way of using resources optimally. Business process management methods also began to be widely adopted.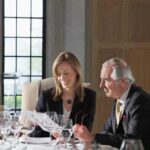 ---
The current approach to Business Process Improvement
We have come a long way from the business process management methods of the early 20th century. The approach to Business Process Improvement is very different and a lot more comprehensive, taking into account all aspects of an organization, from its processes to its products to its people.
Most consultants, as well as organizations themselves, follow a 5-step approach to Business Process Improvement.
Enterprise Process Mapping
For gaining an understanding of the current state of a business process, process mapping is an essential step. Process mapping helps visualize the flow of tasks, information, resources, and people in a process. Process mapping can be used as a tool for current state assessment to relate the inputs to the process with the outputs it delivers. It defines the scope and limitations of the current process by identifying the process boundaries, process owners and key actors, major steps involved in the process, and the issues. This tells us what is and what isn't working in the current state. So, it can help retain the elements of the process that are working well and get rid of the ones that are preventing the process from achieving its targets.
Current State Assessment
Once the process mapping is completed, the consulting service or the organization conducts a current state assessment. The mapping done in the previous stage reveals the loopholes and gaps in the existing process. The current state assessment will use relevant metrics to assess how these gaps are affecting the output of the process. Metrics can be chosen to measure different aspects of the process such as workflow, policies, infrastructure, human resources, information systems, and incentives.
Based on this assessment the process can be redesigned to eliminate the errors that are holding it back.
Process Redesign
At this stage, with all the insights obtained from the last two steps, the process can now be redesigned. Process redesign may fall under one of the three categories – Formalizing, Improving, or Re-engineering. Processes that are more or less delivering an acceptable performance and completely changing them will not add much, can simply do with formalization. This includes documenting the process, defining the roles and responsibilities, defining the tasks involved in the process, the performance criteria to be used, the training and coaching methods, and any other important aspect that must be present in writing to consider the process as authorized.
Processes that are not up to mark and are lacking in some of the important aspects cannot be formalized as they are but they also do not need any major transformation. In such cases, improving the process is enough to make it perform better. Introducing certain improvements such as eliminating waste to optimize the costs, combining tasks wherever possible to reduce the number of steps, performing activities in parallel when possible, automating parts of the process, or simply employing some of the industry best practices can be enough in these situations. These processes can achieve the set goals by reducing cycle times, improving quality, and optimizing costs.
However, there may be some processes that are beyond repair. Or there may be processes that are capable of delivering incredible performance with some major changes. In such cases, a complete overhaul of the process becomes necessary. This is where process re-engineering comes in. The process has to undergo a radical transformation by applying new technologies and innovative approaches to achieve what the process is capable of. This will need some intense brainstorming and thought leadership to arrive at some very useful solutions.
Process redesign can also involve the creation of a Standard Operating Procedure (SOP) and introducing Process Controls. These tools help in standardizing the process within the organization, making it easier to monitor them and evaluate their performance. As there is a standard or a benchmark to compare the processes, any deviation from the SOP can be easily detected and addressed on time. SOPs and Process Controls can turn the best practices suggested in these aids into habits, thus reducing the risk of failure. The SOPs are usually framed by the senior leadership of a company in consultation with experts and then circulated to all employees for compliance.
Implementation of Change
The next stage involves the implementation of the new process design or the enforcement of the SOPs in a particular process or throughout the organization. During implementation, however, it is important to take care of the human side of the change as well. Most people in an organization are often resistant to change. They get comfortable in the status quo and do not want to leave this comfort zone unless they are motivated or see the real benefit behind the change. It is the job of the leadership to communicate to the employees why this change is necessary. A change management program has to be in place so that all the people involved in the change are made aware of what is happening, why it is happening, and how it is planned to be executed. The change management program should also build the desire among people to accept and bring about change and equip them with the necessary knowledge and skills to implement the change successfully.
Performance Management or Review
Once process improvement has been implemented it is essential to review and monitor performance to ensure that the changes are effective and are delivering the results as expected. Reviewing the processes regularly helps ensure their alignment with the organizational goals. Proper governance and a robust process management system are essential to ensure process efficiency. Performance metrics must be in place for benchmarking and comparing the new process with the old one.
Reasons of failure in Business Process Improvement
Every organization aims to improve and better their processes to achieve the goals that they have set. But quite often companies are found to fail in achieving the goals they set for their Business Process Improvement. There could be many reasons for failure.
Some of the common reasons that we come across include the following.
Misaligned process and business goals
The goals of the Business Process Improvement project have to be aligned with the overall business goals. Businesses that fail to use the right metrics for the project, or define the scope of the project properly taking into account different areas of the business, are less likely to meet the business objectives through process improvement. Moreover, if the business goals are not very well defined, or if there are conflicting goals at different levels, it is difficult to keep the goals aligned.
That is why it is extremely important for an organization to clearly define its goals as a first step before planning for a process redesign and ensuring that the goals set for the process transformation or improvement are in line with the organizational goals.
Lack of proper management
Business Process Improvement requires the support of the top management of the organization. Without proper change leadership, it is difficult for the process improvement project to yield results. It is absolutely essential to have the senior management of the organization on board before starting any process improvement project. The senior management can play a major role in communicating the business case of the improvement to the employees and breaking their inertia to prepare them for change. Even after the process improvement is rolling, the senior management has to take initiative and actively monitor the progress and success of the implementation to ensure that the strategy they have built is bringing results.
Lack of focus on business objectives
In a process transformation project different teams may be working at different levels and each may have its own set targets. When the organization and its processes are siloed, it is possible that the focus shifts from the overall objectives of the organization as a whole as teams do not understand or are not aware of the overall goal. Unless the process improvement project takes the company closer to its overall goals, it cannot be considered successful. The focus should, therefore, be on moving the entire organization forward and prioritizing those parts of the project that are directly linked to the overall objectives.
Flaws in team building
The team working on the business process improvement project is probably one of the most important elements affecting the success or failure of the project. If the team formation is not well-thought-out, there could be major skill gaps in the team that will ultimately result in the failure of the entire project. It is important to include people from all the different sectors of the organization in the team to ensure that it has proficiencies from all fields, be it engineering, business, finance, or others. The team should include at least 6 to 10 representatives from every department that will be affected by the process improvement. It should also include members from the senior management who would be responsible for building strategies and monitoring the project. Some of the team members should be in the core roles while some will be supporting the core members. Overall, the team should comprise of people who have a thorough understanding of the process and the business as a whole.
Lack of proper current-state assessment
Lastly, one major mistake that companies make while undertaking business process improvement projects is not paying enough attention to the initial assessment. Before you can start the project or set any goals for it, it is important to know where the organization stands as of now. Only when the current-state assessment is done elaborately, will the company be able to identify the gaps in the process where improvements can make a significant difference, but often organizations either skip this or keep it too superficial, not going for an in-depth assessment, which does not yield any results.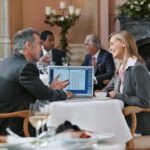 ---
Process Improvement Methodologies
There are different process improvement methodologies that organizations adopt for successfully carrying out their transformation projects. Each method has its own unique use case and benefits. But not all organizations can expect the same results from adopting the same methodology. Every company has its unique needs and the methodology you choose has to be based on what outcome you expect from the business process improvement project.
Some of the most popular process improvement methodologies are explained below.
Six Sigma
The Six Sigma method started at Motorola as a tool to improve the capability of their business processes. Later it also became a core part of the strategy at General Electric and many other organizations began adopting this method. The primary aim of the Six Sigma methodology is to help companies measure defects, deviations, or inconsistencies in a process and eliminating them to improve the quality of products and services. The decrease in process variation helps increase process performance, reduce the number of defects and thus, help improve profits, boost employee morale and improve quality of work.
Six Sigma quality is a term generally used to indicate that a process has very little deviation from the center line of the control chart, which is usually plus or minus 6s for requirements or tolerance.
Within the Six Sigma methodology, there are two sub-methodologies that process improvement teams can adopt – DMAIC and DMADV. DMAIC is used for improving existing processes while DMADV is used when new processes are created.
DMAIC has the following steps:
Define – This step requires defining the project goals and the opportunities for improvement.
Measure – This refers to measuring the performance of the existing process
Analyze – At this stage, the process is analyzed to find any defects and identify their root cause.
Improve – The root causes identified in the previous step are addressed in an attempt to improve the process.
Control – It refers to controlling the improved process to ensure that the improvements will sustain and future processes will be monitored to address any deviations before they result in a defect.
DMADV is used for new processes and though it follows similar steps, the team has to look at things a little differently as the process does not exist yet. The steps involved in DMADV are:
Define – Defining the goals for the new process ensuring that they are aligned with overall business goals, strategies, and customer needs.
Measure – Measuring the factors that are critical for ensuring the quality of products or services also known as critical to quality (CTQs).
Analyze – Analyzing the various design and development options for the new process.
Design – Designing the new process including all the elements that have been considered.
Verify – Verifying that the new design meets the goals set for the process in the first stage and delivers the expected outcomes. The process will be first tested as a pilot project and if found to be successful, it can be implemented across the organization.
Kaizen
Kaizen is another extremely popular methodology of implement process improvement or rather a continuous improvement in an organization. Kaizen is an important part of the strategy of organizations that seek to continuously improve their processes and workflow in order to meet their business goals. Kaizen approaches process improvement in small, incremental steps and involves employees at all levels in an organization who are required to proactively work together to achieve these incremental changes.
Kaizen can be used both as an action plan for continuous improvement as well as a philosophy to develop a culture of ongoing improvement in the company. As a philosophy, it encourages all the employees in an organization to actively contribute towards improving the processes in the organization. As an action plan, on the other hand, it works towards organizing activities focused on improving specific processes within the organization.
The concept of Kaizen emphasizes that there is nothing called a perfect end to any process or function and there is always scope for improvement. It urges people to strive and innovate continuously. In Kaizen, it is believed that the people who are directly working on a process or activity have the most knowledge of it and are in the best position to suggest improvements. That is why it requires including such people in strategy building and effecting change.
Kaizen being a Japanese concept, follows five principles traditionally – teamwork, personal discipline, quality, improved morale, and suggestions for improvement. These principles lead to three outcomes that are the elimination of waste, standardization of processes, and good housekeeping (that applies to the workplace as well). Kaizen eventually leads to these principles and ways of working to get ingrained in the company's culture, making it the norm.
PDCA Cycle
The PDCA cycle is a tool under Kaizen that is often used for process improvements. PDCA stands for Plan, Do, Check and Act. The first step, Plan, requires the organization to map out the changes that it plans to bring so that everyone on the team is aware of what they are expected to deliver.
The second step, Do, refers to the implementation of the solutions that have been decided upon in the planning stage.
Check, the third step involves evaluating the solution after implementation and checking if it is delivering the results as expected. After this, the final stage of the cycle is Act, which requires the team to decide whether the solution can be made into an organizational standard or does it some further improvements. Unless the desired outcomes are received, the steps of the cycle will be repeated again and again, starting at Plan, to introduce more improvements.
Just-in-Time
Since one of the key outcomes expected from Kaizen is the elimination of waste, the Just-in-Time strategy is an important tool to be used to achieve this. The just-in-time (JIT) inventory strategy, started as part of the Toyota Production System, allows companies to minimize the inventory unless it is required. So, according to the JIT strategy, raw material will only be procured from suppliers in an optimum amount and at the right time when it is required for production. This reduces the amount of space needed for storing inventory as well as the costs of storage. It also helps reduce waste as companies do not store excess inventory and only procure what is needed. So, in case of a canceled order or a delayed order, there is no wastage of raw material stored in inventory.
JIT inventory strategy uses an inventory control system known as Kanban. In this system, the workflow is represented visually for employees to see when and where there is a need to order raw material or parts. The system uses a Kanban board and some colored cards to track the production or workflow and alert employees when there is a need to replenish the stock.
The Kanban board helps visualize the workflow, which in turn helps detect any bottlenecks in the flow that may be causing the work to get stuck.
5 Whys
The 5 Whys technique is another very simple and effective methodology of problem solving and process improvement. This methodology is used particularly to get to the root cause of a problem. The 5 Whys technique was also developed by Sakichi Toyoda, the founder of Toyota Industries, in the 1930s itself. The Toyota Production System followed a "go and see" philosophy, where instead of sitting in a boardroom and brainstorming about what the problem might be, managers are required to go on the shop floor and see for themselves what is happening.
The 5 Whys technique is a part of this philosophy and encourages people who are directly involved in a process to answer the questions related to the process or problem under scrutiny. The method of 5 Whys is extremely simple. It requires you to ask 5 "why" questions to get to the primary cause of a problem.
For example, a machine on the shop floor isn't working. Why? Because it is not getting power. Why? Because there is a problem in the circuit. Why? Because maintenance has not checked the circuits for a long time. Why? Because there has been a shuffle in the maintenance team and many people have been shifted to other teams. Why? Because the distribution of manpower in the company is not efficient.
So, the 5th Why tells you that the root cause of the machine not working is because the maintenance team is understaffed and there seems to a basic problem in the distribution of the workforce.
Thus, the 5 Whys can be used to find the real reason behind a problem and address it timely.
3 Ms
The 3 Ms or Muda, Mura, and Muri are also a part of the Toyota Production System. The 3 Ms collectively help identify wasteful practices in the process that need to be eliminated.
Muda refers to any activity in a process that consumes resources without contributing to the value of the product or service in any way. Type one Muda consists of activities that cannot be eliminated immediately but Type two Muda refers to those activities that can be eliminated quickly.
Mura refers to inconsistencies in an operation. For example, an uneven workflow, causing employees to be overworked at some point and then sitting idle at other times.
Muri refers to the overburdening of equipment or operators. When machines or operators are required to run faster and harder than what they are designed for or what the workforce management allows, their performance may be affected.
Businesses have to try and eliminate all the 3 Ms for a process to be efficient and productive.
No matter what methodology you adopt or which tools you use, the ultimate goal of the Business Process Improvement project is to see positive changes, no matter how big or small, and sustain these changes over time to ensure that the business goals are always met.
---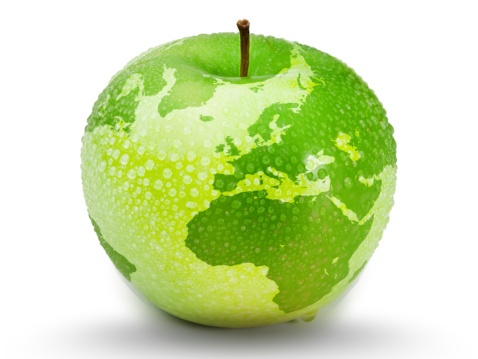 Service Objectives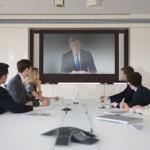 The following list represents the Key Service Objectives (KSO) for the Appleton Greene Business Process Improvement service.
Introduction
1. Strategic Goals
2. Process Reengineering
3. Incremental Improvements
4. Process Owner
5. Management Buy-In
Process Analysis
1. Gather Data
2. Analyze Data
3. Develop Metrics
4. Map Process
5. Analyze Opportunities
Process Redesign
1. Generate Ideas
2. Specify Constraints
3. Select Approach
4. Document Proposal
5. Management Feedback
Change Implementation
1. Resource Planning
2. Change Communication
3. Effective Teamwork
4. Review Meetings
5. Control Schedule
Measure Success
1. Measure Outcomes
2. Measure Compliance
3. Evaluate Processes
4. Document Results
5. Continuous Improvement
---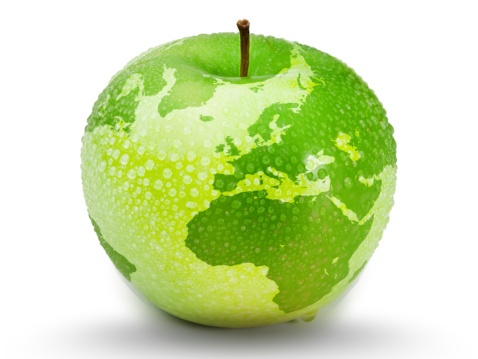 Achievements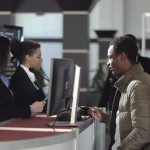 Enterey
Enterey approached me in 2019 and I joined the firm as Managing Consultant. This role introduced me to the complex world of pharmaceutical drug development and commercialization.
My first project was consultant to Gilead which had acquired Kite in 2017 and had planned for the integration of key infrastructure and intellectual property to build the first combined research and commercial operation production of the viral vectors for CAR T-cell therapy to treat cancer.
As Project Manager I supported the Gilead Share Services team supporting Kite through facility design, build, qualification, and validation of the new manufacturing facility. The project is critical to business continuity and sustained supply of this FDA regulated product.
My focus was to integrate the Gilead and Kite operations under a PMO governance structure, chartering through successful execution, facilitating workshops onsite and remotely, work sessions to provide structured approach to elicit client input supporting options analysis, solution design, and implementation strategy.
I was responsible for the project plan and execution for Gilead Engineering and Maintenance, Site Services, Validation, Training and Documentation, Supply Chain, and EHS workstream. Working with my Kite counterpart I created the project playbook for onboarding and training new hires, department leads.
In 2020 the Gilead team successfully executed contractual obligations and delivered the new site to Kite Operations to commence PPQ and submission of the PAS for FDA approval in 2022.
I was recognized (and Enterey) by Gilead Leadership Yas Santome for project management contribution to this strategic program.
---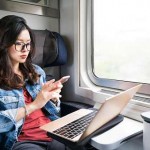 Saint Gobain
I held many technical and operational roles at Saint-Gobain focusing my work on creating strategic value in our business process for our biosensor, solar, and industrial market segment.
After the acquisition of Bekaert I continued my work to develop the project plan for the solar plant build and established several workstreams in site selection, facility design and build, product design and process implementation, facility validation and launch for this new operation in Oceanside, California. This endeavor was sponsored and endorsed by the President of Saint-Gobain Solar Gard whom I reported for the duration of the project.
This plant was one unique to the west coast – a carbon negative facility, which contributed to vertically integrating manufacturing operations and sustaining 60% market share. The plant began supply of solar films in 2016.
I also served as the Senior Program Manager for all Biosensor programs and continued working with several clients in their development efforts.
During this tenure and after my promotion as Global Group Leader for Industrial R&D we established a governance structure for 20 global project workstreams in a matrix organization to qualification of Roche, Abbott, Johnson & Johnson, Nova Biomedical, Sinocare, biosensors for the management of diabetes, within budget which contributed to the growth of sales from $500K to $78M annually within 8-years.
My work contributed to a culture change at the site as we introduced change management to our stage gate process, driving business process improvements, including complex automation builds at manufacturing sites in Asia, EMEA, and Americas, incorporating PMP and GMP training requirements. I took responsibility for mentoring colleagues and providing guidance on their career path from a pure academia setting at our Aubervilliers-Paris, Worcester-Massachusetts, and Herzogenrath-Germany research Centre to tangible application of their research work.
---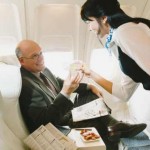 Bekaert
Bekaert acquired MSI in 2002 and embarked on an ambitious plan to regain market leadership for their solar and industrial films product line. I hired as Senior Applications Engineer in 2004 reporting to the Vice President of Research and Development and working with the Operations and Sales teams to support this growth plan. I became an integral member of the Industrial team and built a solid relationship with the Sales team travelling to client sites and rendering expert oversight to a global portfolio of 30 projects producing 20% new revenue in four years. This was an exciting role for me as I was able to influence the short and long-term strategic growth plan.
In 2005 we were added to the approved supplier list by Roche Diagnostics Indianapolis for the development and qualification of their Type 2 blood glucose component. In this role I led the site through IO-OQ-PQ for their Accu-chek product. This was the first life science product for a major pharmaceutical firm manufactured at the facility designed with critical GMP compliant manufacturing space. I managed several workstreams and was recognized by Bekaert and Roche as Biosensor subject matter expert.
My tenure at Bekaert included building client relationships and together with the Vice President of Sales and his team helped secure new development contracts in Asia for the first-generation iPad touch sensor film and research that led to new materials used in e-readers for E-ink.
In 2008 Bekaert was acquired by Saint-Gobain and earned distinction for receiving the Project Leadership Award for establishing our Biosensor Center of Excellence that year.
The success of the Biosensor project led management to appoint me as Senior Project Manager for a new solar plant build to vertically integrate our solar film product line.
---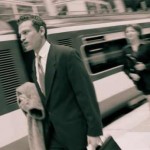 Sierracin
This privately owned aerospace firm was established in the 1950's and sanctioned by the US government as one of a select group of suppliers of to the armed forces.
The campus included research, process, and production operations, which expanded to a new Special Technology Group in 1990's. I was hired in 2002 and reported to the President of the Special Technology Group (STG) as Senior Scientist and later Technology Manager responsible of supporting the commercial, military, and after-market business cells. My role as the leader of the teams in this group was to integrate all business cells to increase operational efficiencies and enhance our research and development standing within the facility and our clients.
When I was employed the site was re-establishing itself as a premier contractor to the US government and commercial airlines. Our experienced employees had retired and influx of new engineers and technologists that were hired did not possess the prerequisite project management skills to achieve this objective. The President of the STG (direct report to owner of Sierracin) introduced a site goal to improve upon this with project management methodology, site wide lean manufacturing training, green and black belt certification.
My work enabled scientists, controls and robotics engineers, process engineering, throughout the design, plan, build, launch of product on 11 aircraft transparency production lines across 24/6 business cells for Boeing, Lockheed, Northrup, McDonnel Douglas, Airbus.
The projects assigned were challenged by weekly government audits to ensure compliance to MIL-SPEC. I received a secret clearance to continue work with our military clientele to design processes, test methodologies and failure analysis, some of which were benchmarked at PPG Aerospace after I left the firm.
My main contribution was to strengthen our governance structure by introducing operational and scientific discipline within the group by empowering and coaching to communicate effectively across business cells.
---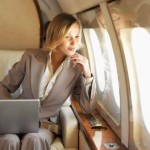 Solutia
As the manufacturing Operations Manager reporting to the General Manager and member of senior staff, I led strategic and tactical projects supporting new product introduction and continuous improvement efforts to increase operational effectiveness.
In 1998 Solutia acquired the business from Courtaulds and these initiatives together with an organizational re-structuring we became profitable for the first time in several quarters.
I created and administered a development budget, travelled across North America, China, and Japan to qualify thin films for touch screen, electroluminescent display, LCD, OLED, for Shenzhen, Nippon, Toyobo, Touch International, Elo-Touch; business representing 15% of site revenue.
With my R&D background I was tasked to qualify the first state of the art high-volume semi-automated manufacturing facility on west coast for type 2 biosensor for Roche Mannheim for their comfort curve brand. This commercial operation represented 40% of annual revenue.
Our year-to-year manufacturing output for our largest clients to include Xerox, Polaroid, Raychem, Hughes, General Dynamics increased by 22%, equipment utilization to 77%, scrap reduced to 1.25% in 3 years by adopting and implementing factory automation, agile, lean, predictive maintenance, and culture of GMP.
We established training methodologies that I created and administered which reduced the average on-boarding of employees to 12 months from 3 years, that was recognized by Xerox as best in class and rewarded by yearly contract extensions.
Knowledge transfer initiatives were established with our sister site in Martinsville, Virginia, and in 2001 I led the process development and operator training for the qualification of touch screen product and solar film. This expanded our global manufacturing supply to Europe and established Solutia as a multi-site manufacturer to Asia.
More detailed achievements, references and testimonials are confidentially available to clients upon request.
---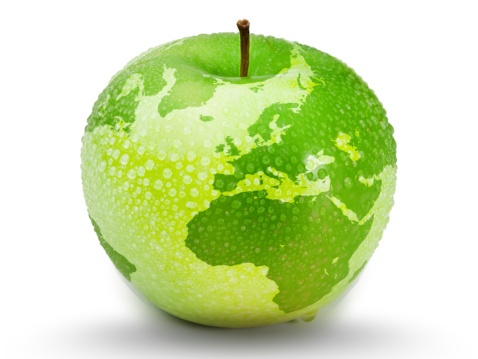 Industries
This service is primarily available to the following industry sectors:
Healthcare
The term healthcare refers to the prevention, diagnosis, and treatment of illness, disease, injury, and other physical and mental problems in humans. It is delivered by practitioners in medicine, nursing, dentistry, chiropractic, allied health, pharmacy, and other care providers. The healthcare industry provides services and goods to treat patients with preventive, curative, rehabilitative, and palliative care.
The modern healthcare industry is further subdivided into many sectors and depends on many interdisciplinary teams of trained professionals to meet the health needs of the general population. The industry includes several establishments, from the private practice of physicians to multi-disciplinary hospitals that offer hundreds of diverse jobs.
Globally, it is one of the largest industries and directly affects the quality of life of people in a country. It plays a significant role in a country's economy and is one of the rapidly growing sectors of the world. Besides improving the overall quality of life, the healthcare industry also happens to be one of the largest employers in the world. There are different key players in the market, and no single company monopolizes the healthcare industry.
Advancements in the field of healthcare
Advancements in the field of healthcare often determine the difference between a developed and a developing nation. A country's population also determines the vastness and diversity of the healthcare sector.
The healthcare industry can be sub-divided into many domains. One of the sectors includes healthcare services and facilities. Hospitals are the main lifeline of this industry and play a very big role. There are different types of hospitals, including surgical hospitals, general medical hospitals, substance abuse rehabilitation centers, psychiatric hospitals, hospices and palliative care centers, specialty hospitals, emergency and other outpatient care centers, family planning and abortion clinics, dental laboratories, sleep disorder clinics, blood and organ banks, and more.
Hospitals provide patients with diagnosis, treatment, and other medical services. General medical and surgical hospitals, Family Planning & Abortion Clinics, Psychiatric and substance abuse hospitals, Emergency Care Centers, Palliative Care Centers, Sleep Disorder Clinics, Blood and Organ Banks, and Dental Laboratories fall in this category.
Doctors often recommend residential care for patients who need long-term and supervised treatment. Residential care provides supervision and several other facilities to such patients round the clock. Nursing care facilities, home healthcare services, mental health and residential development handicap facilities, urgent care centers, in-home senior care, and community care facilities for the aged come under the residential care category.
Ambulatory healthcare services provide ambulatory patients with direct or indirect healthcare facilities. Diagnostic and medical laboratories, outpatient care centers, ambulance services, and others fall under the ambulatory healthcare category.
Physicians, surgeons, dermatologists, dietitians, nutritionists, chiropractics, social workers, psychologists, optometrists, marriage counselors, physiotherapists, and other healthcare service providers fall in the category of medical practitioners.
Another important part of the healthcare sector are companies that manufacture and supply medical products and equipment. Such companies offer hospital supplies, goods and services, specialist applications, and medical equipment designed using the latest technology. Innovation and advancement in technology help the healthcare industry build better and more effective equipment and enhanced diagnostic facilities to treat illnesses more easily. The manufacturing and supply industry is crucial for the healthcare sector to function smoothly and ensure the timely delivery of tools and medical equipment.
Some of the important equipment manufactured by these companies are Robotic surgery apparatus, scanning machines, sterilization instruments, mammogram machines, and several others.
Several allied industries are hugely dependent on the healthcare sector. One of these is the health insurance industry. Healthcare can be expensive, especially in the US. The insurance companies provide the necessary financial support to patients undergoing expensive treatments. They offer facilities like cashless hospitalization services that make medical care hassle-free. Medical insurance helps people get the necessary treatment in hospitals that offer the best facilities.
"Managed care" is a broad term that refers to different techniques used to reduce the cost of healthcare and improve the overall quality of care in medical establishments. It integrates the financing and delivery of healthcare using a complete set of services.
Allied industries that depend on the healthcare sector include dental insurance, medicare, healthcare consultants, pharmacy benefit management, Medicaid, corporate wellness services, and many more.
Pharmaceutical companies are an inseparable part of the healthcare industry. These companies develop, manufacture, and market drugs or pharmaceuticals that are authorized by the Govt. to be used as medicine. The right medicines or pharmaceuticals can sometimes prevent the need for invasive or inpatient procedures. However, these companies need to follow several laws and regulations regarding testing, patenting, marketing, and ensuring the safety of the drugs.
The pharmaceutical industry is a big industry in itself and includes prescription drugs, vitamin and supplements manufacturing, generic drugs, pharmaceutical packing and labeling services, bio-pharmaceutical drugs, dietary fiber supplement manufacturing, and over-the-counter drug stores.
The pharmaceutical industry is responsible for manufacturing and marketing licensed drugs that are effective and can improve the overall quality of healthcare services. It is also a significant employer employing millions of people directly or indirectly. From marketing agents to drug retailers to drug wholesalers- many such people play a vital role in this industry.
With people becoming increasingly health-conscious, the demand for nutritional supplements is increasing steadily, and it is yet another sector that is growing rapidly in the healthcare industry. The medical equipment, pharmaceutical, and medical insurance sector are also expanding to support the growing needs of the nutritional supplements sector.
Medical tourism, the practice of traveling across international borders to obtain health care, is another rapidly-growing sector. Medical tourism mostly includes specialized or complex surgeries such as cardiac or neurological surgeries. However, all types of healthcare, be it psychological or alternative medicine, are all available under this sector.
Several countries in the world have identified medical tourism as a national industry. However, the quality of healthcare differs from country to country, and there are several other legal, moral, and ethical aspects that one needs to consider.
Our corporate training module on business process improvement can help you develop customized solutions to propel your business objectives forward, quickly, and efficiently. We have developed the training to help you use various methodologies to identify areas for improving accuracy, efficiency and redesign these areas to bring in improvements.
---
Biotechnology
Biotechnology refers to the use of living systems and organisms to develop or create products. It covers many disciplines like biochemistry, genetics, and molecular biology. It is a rapidly growing industry where new products and technologies are developed every year within the areas of medicine, agriculture, or industrial biotechnology. Biotech firms are different from pharmaceutical and other drug-making companies in that they use natural ingredients and not synthetic ones.
The biotechnology industry began developing in the 1970s when Herbert Boyer and Stanley Cohen demonstrated DNA cloning in the year 1973. Biotechnology has now become an inseparable part of many aspects of modern life. Since the first experiments on DNA cloning, scientists and researchers have developed many genetic engineering techniques to create genetically modified cells and microorganisms and engineered biological molecules. They have also discovered new ways to find new genes and figure out how they work to create transgenic plants and animals.
As bioengineering evolved, its commercial applications also rapidly increased. The biotechnology industry was created around techniques such as DNA sequencing, directed mutagenesis, and cloning. Nucleic acid amplification, biomolecule labeling and detection, and RNA interference were also developed and introduced. The industry also made great strides on the medical front. Recombinant DNA was created by putting together DNA sequences that do not typically intermingle. With such techniques, biotechnology companies were able to develop treatments and therapies for various diseases, including diabetes, Alzheimer's, AIDS, and many forms of cancer.
Biotechnology firms are some of the most research-oriented organizations in the world. New biological discoveries help create new and improved ways for the treatment of various diseases and also provide avenues for the growth and development of the biotechnology industry.
There are two major subdivisions in the biotechnology industry- medical and agricultural. Also, it finds its use in industrial fields such as bioremediation and the production of different chemicals. However, the use of biotechnology in these areas is specialized and limited. In contrast, the agricultural and medical fields have been revolutionized due to the advancements in this industry. Many businesses have developed strategies to discover, redesign, alter, or produce new organisms and biomolecules through bioengineering.
Advancements and outlook
The biotech industry introduced a whole new approach to drug development which was earlier unheard of. It led to several biotech startups being launched doing groundbreaking research. Most of the early biotechnology companies were concentrated in and around the San Francisco bay area since there was already an established venture capital community for technology companies in Silicon Valley. However, as years passed by, many startups were also launched in other parts of the US. Boston, Philadelphia, San Diego, and Seattle soon became innovation hubs. International biotechnology hubs include cities like Munich, Heidelberg, and Berlin in Germany, Cambridge and Oxford in the UK, and the Medicon Valley in Denmark.
Medical biotechnology is now a billion-dollar industry bringing in revenues over $150 billion annually. It also receives the bulk of research funding and biotech investments. Medical biotech focuses on drug development, starting with research to identify genes or proteins that are associated with a specific disease that could be used as diagnostic markers or drug targets. When researchers identify a new gene or protein target, they also screen hundreds of chemicals to create drugs that might impact the target. The chemicals that seem to work must be then optimized to ensure safety, and then tested in clinical trials.
Biotechnology has played a significant role in the initial drug discovery and screening stages. Several pharmaceutical companies have introduced active target-discovery research programs trying to create drugs for many life-threatening diseases. Many major pharmaceutical companies like Abbott Diagnostics, Dickinson and Company, and Becton are looking for new disease-related genes for developing new clinical diagnostics. Companies like Promega and Thermo-Fisher provide equipment and lab tools for biotech research. Other firms like DiscoveRX and Molecular devices provide specially engineered cells and detection systems for screening new drugs.
Biotechnology has also been extensively used for improving agriculture and food products. It manipulates livestock and crops to enhance utility and increase yields. Agriculture biotechnology mainly focuses on crop improvement, which has evolved into a successful business. In 1994, the first genetically modified corn was introduced, and then genetically modified crops such as soybean, wheat, and tomatoes were also developed. More than 90% of all the corn, cotton, and soybean cultivated in the US are bioengineered.
Although not as developed as bioengineered crops, the use of biotechnology for livestock improvement is also quite prevalent. The first cloned sheep, Dolly, was created in 1996. Since then, animal cloning has become quite common and transgenic farm animals may become the norm in the future. AquaBounty, which grows bioengineered salmon, has already received FDA approval to build their facility in Indiana, and import genetically engineered salmon eggs, to be reared for food in the US. Despite genetically modified organisms being a controversial topic, agriculture biotechnology has become quite established.
Industrial biotechnology finds new ways for cost reduction, resource conservation, and pollution prevention. It is in the nascent stages, but when fully developed, it has the potential of having a much larger global impact than agriculture and medical biotechnology. The application of biotechnology to industrial processes can transform the way products are manufactured and help develop new products that the world has never seen before. Because the industry is so new, the benefits are not completely understood by consumers and policymakers.
Industrial biotechnology involves working with nature to optimize and maximize the existing biochemical pathways that can be used to manufacture goods. It uses information derived from bioinformatics, proteomics, and genomics so that scientists and researchers can apply new techniques to several microorganisms like fungi, yeast, and bacteria to aid the manufacturing process.
Due to rapid advancements in biotechnology techniques, many biocatalytic tools are now available for industrial applications. Substituting biotechnology for the existing processes makes many industries more efficient and environment-friendly, contributing to sustainability in several ways.
This consultation service helps you evaluate and redesign existing business workflows to increase productivity and enhance efficiency. You will be equipped to design the entire business process improvement workflow from mapping and analyzing the processes to execution and monitoring.
---
Energy

According to the Global Industry Classification Standard (GICS), the energy sector broadly comprises of two industries: energy equipment and services, and oil, gas and consumable fuels. Each industry has a number of sub-industries, including exploration, drilling, production, refining, equipment, services, consumable fuels, and marketing.
All economic activity requires energy resources. The energy sector is critical to industrial growth and global economies.
Companies in the energy sector are classified based on whether the energy they produce is sourced from renewable or non-renewable resources. The non-renewable category encompasses oil and petroleum products, gasoline, diesel fuels, natural gas, nuclear energy and heating oil. The renewable energy sector includes solar power, wind power, biofuels and hydropower.
Energy companies have a large capital expenditure towards prospecting land for oil reserves, property and equipment, and oil transportation. Research and development spend is also high given how energy companies need to adapt to market and regulatory changes. Legal costs that include insurance coverage for accidents and lawsuits from oil spills account for the other large business expense.
The energy sector is driven by macroeconomic factors such as Gross Domestic Product (GDP), disposable income, vehicle sales, employment and interest rates, to name some. Rise and fall in business depend on weather, seasons and consumer spending at the pump. For example, the demand for gasoline increases in summer and decreases in winter. When demand is weak, storage and transportation requirements go down, and consequently so does oil drilling and exploration. All energy companies are not affected in a similar fashion. Natural gas companies witness higher demand in winter as people use natural gas to heat their homes.
Future outlook
The International Energy Agency (IEA) predicts that global energy demand will grow 3%. A slower growth is anticipated in the aftermath of the novel coronavirus pandemic. In the United States, a recovery of just about 1% is expected, after a fall of 3.6% in 2021. Demand for energy in Europe is expected to increase by 2.3%, but it would still be 2% lower than in 2019.
The Asia Pacific region will account for most of the additional demand. China and India will witness strong demand for electricity. In recent decades, electricity demand Southeast Asia has been on the increase and expected to continue strongly in 2021.
Rapid growth in the renewable energy industry has come at the cost of the demand for coal. By 2030, renewables are estimated to account for 80% of the growth in global electricity demand. Solar energy will be at the forefront of this growth, buoyed by maturing technologies, supportive policies and falling solar PV prices. The rise of renewables, competition from natural gas, and coal phase-out policies, will increase the amount of coal capacity planned for retirement. Around 275 gigawatts (GW) of coal-fired capacity will be replaced worldwide by 2025, representing 13% of the total capacity in 2019. This includes 100 GW in the United States and 75 GW in the European Union.
Energy markets in the USA and UK
The United States is a leader in the production, supply and consumption of energy. In 2018, the total investment in the US energy sector stood at $350 billion. In the same year, $83 billion was spent on energy efficiency. The country has more geothermal capacity than any other, the second largest hydropower, solar and wind capacity, and the third-largest bioenergy capacity. It also has a thriving ethanol industry, which produces more than 16 billion gallons of ethanol annually.
According to the US Energy Information Administration (EIA), industrial consumption of energy in the country will average 23.0 Bcf/d in 2021, up 0.4 Bcf/d from 2020 on the back of increasing manufacturing activity as the economy recovers. Retail sales in the residential sector is expected to grow by 2.2% as a consequence of colder temperatures forecasted for the first quarter of 2021 compared to the same period in the previous year. An increase in wind and solar generating capacity will lead to more electricity generation from these renewable sources, estimates the EIA.
As far as the UK energy market is concerned, the government's Green Industrial revolution is rolling on, and more announcements are awaited on how the country plans to achieve NetZero goals by 2050. The ban on installation of new gas boilers will come into effect in 2025.
Last year, Ofgem, the government regulator for gas and electricity markets in Great Britain, greenlighted a £40 billion investment package to develop national infrastructure that would create a greener energy system. Under the Ofgem's price control regime, energy costs to customers will decline and so will returns to suppliers.
Energy sector trends for 2021
It is widely held that green energy is the future. As demand for energy derived from sustainable energy sources increases, more new technologies that can meet this requirement cost-effectively for producers and at higher rates of efficiency, will emerge.
Automakers are moving away from fuel guzzlers to zero-emission electric vehicles, contributing to electric grid enhancements through charging infrastructure and battery storage development. In an age of disruption, it is easy to fathom that automakers may become electric and renewable service providers. The same holds for technology companies enabling homes, businesses and vehicles to serve as distributed energy resources (DERs), small-scale generation units located on the consumer's side of the meter.
DERs and the falling prices of batteries will contribute to energy flow at lower prices. The cost of energy storage will also decrease, lowering the demand for coal and natural gas, while supporting renewable energy production.
Across the value chain, digital technologies will transform energy and utilities operations. Agile units, and decentralized networks will ramp up. Intelligent automation using artificial intelligence, Internet of Things (IoT) and robotic process automation (RPA) will boost efficiencies and optimize costs. Another major development is customer self-service via mobile apps, which provide energy users information and insights on their energy consumption, and enhance relationships with energy and utilities companies. Additionally, smart meters will allow customers to track their real-time energy consumption and easily manage energy costs between home devices.
---
Electronics
The electronics sector plays a vital role in modernization. Its development impacts many sectors of the economy, and contributes directly to the technological progress of nations. Electronics products, equipment and services are used by civilians, businesses and the military.
The key segments of the electronics industry are:
Semiconductor manufacturing and supply: The semiconductor industry is the most profitable segment within the electronics sector. Electronic and electrical products cannot run without semiconductors and integrated circuits. The semiconductor industry manufactures and supplies the essential components of the electronics goods, equipment and consumer products used in households and various industries.
Networking and communication equipment: All internet-enabled homes, offices and industrial facilities require networking hardware, such as LANs, WANs, routers and hubs. We have come a long way from morse code and landline telephones. Electronic communication systems are ubiquitous. Satellite, cellular, cable, microwave and coaxial, and other forms of wired or wireless communications are a testimony to human innovation.
Industrial equipment: Electronics used for industrial processes have advanced tremendously. Today, automated systems and robots on the factory floor have an electronic 'heart' comprising of sensors and controllers. Electronics parts and components, including transformers, coils, motors, turbines and HVAC systems are integral to factory and farm operations.
Medical devices: Medical electronics applications are wide, and play a part in revolutionizing healthcare. Medical electronic devices include pacemakers, defibrillators, X-ray machines, dialysis machines, and diagnostic equipment for measuring, monitoring and recording body functions. Electronics in medical devices are being used in innovative ways, such as more cost-effective therapy, minimizing patient trauma, easy portability and so on.
Office equipment: Electronics equipment support day to day work and operations. Every office has at least a few electronics, including computers, printers, fax machines, scanners and projectors.
Consumer products: Consumer electronics today can be bought online or in stores. They fulfil work, entertainment and lifestyle needs. Popular products include laptops, Bluetooth headphones, car GPS trackers, LED TVs, chargers and video game consoles to name a few.
Growth and challenges
Growth in the electronics sector is being driven by emerging market economics. Huge domestic demand has given a boost to exports and investments in the foreign production of electronics items. An increase in consumer spending worldwide has also contributed to the growth. Consumers have numerous choices as far as electronics products and suppliers are concerned. The heated competition has led to a fall in electronics production and product prices, making popular electronics more accessible.
Another reason for the growth in the electronics sector is the rapid pace of innovation. Companies have increased their R&D spend in an effort to make better products and increase manufacturing process efficiencies.
The electronics retail market has become increasingly fragmented as new entrants enter the fray and companies remove the middleman from the picture. This fragmentation has come at cost of sales and market shares for electronics stores. Flagship retailers are competing with electronics brands offering products at their own stores. The popularity of online stores, notably, the ecommerce behemoth Amazon, is due to the fact that they are able to offer a much wider range of products than physical stores. With further fragmentation, there will be inevitable winners and losers.
The electronics sector is maturing and shifts in its landscape are leading to volatility in brand valuations. To address rising competition and falling electronics prices, companies are aiming to be more efficient and profitable. Mergers and acquisitions, and store closures have become the new normal. An example is RadioShack's bankruptcy due to mounting competition from online sales and high store concentration that led to a cannibalization of revenue.
Electronics industry outlook
The trillion-dollar consumer electronics market is estimated to grow at a CAGR of more than 7% between 2020 and 2026. The growth will be driven by continuous investments in the research and development of new consumer electronics products, including home appliances, smartphones and smart wearables. The market is continuing to receive impetus from the growing internet connectivity in developed and developing economies worldwide. The United Kingdom has nearly 63 million active internet users, while 213 million internet users accessed the World Wide Web in the United States. China has reported one billion internet users.
By 2026, market revenue in the Asia Pacific consumer electronics market is expected to reach USD 650 billion, representing a CAGR growth of 8% during that period. Other than declining prices and burgeoning demand for electronics in high- and middle-income households, greater awareness on new and emerging technologies is supporting demand in these markets.
The market size of audio and video consumer electronics is expected to grow in the coming years. It will be supported by the incorporation of microLED technology in televisions and large displays. microLED is a flat panel display technology that offers better contrast, response times and efficiency. In 2020, Samsung and LG announced plans to bring microLED TVs to the residential and commercial markets.
Challenges include short product cycles and increasing product variants. Consumers are enthusiastic about trying electronics with the latest technologies, invariably leading to a reduction in product lifecycles of televisions, smartphones and cameras. In this highly competitive scenario, manufacturers face pressure to shorten product development times and time to market.
The COVID-19 pandemic disrupted supply chain and logistics; a shortage of raw materials affected production capacity. Several electronics brands, including Apple, LG and Samsung suspended production in many countries to contain the spread of the virus and adhere to government regulations. There were exceptions: Panasonic announced plans to launch new connected home appliances for Indian and Japanese markets. Overall, sales of consumer electronics haven't been affected to a large extent, and remain stable worldwide. In Italy, sales grew 8.8% between February and March 2020 compared to the same period in 2019. Niche kitchen appliances such as mixers, pasta machines, rice cookers and food processors witnessed demand given how lockdown restrictions forced people to cook at home. Major electronics companies are expanding their footprint. In 2019, Apple opened six retail stores in six locations, which helped increase the company's revenues from these regions.
The audio and video consumer electronics segment is going strong. Voice assistants such as Alexa, Google Home and Siri, have become a part of everyday lives. Home and facility owners are using these electronics to monitor and control their smart devices.
---
Aerospace
In the aerospace industry, competitiveness and growth is propelled by technological advancement. Aviation is a high consequence industry and aerospace systems have very complex systems. Countries with an established aerospace sector have the technological prowess to support the production of high-tech systems, products and services for civil, space and defense applications.
The largest customers of aerospace countries are foreign militaries, followed by commercial airlines in America, Europe and Asia-Pacific. The United States has the world's largest aerospace industry, and is a leader in the supply of civil and military hardware worldwide. Among the country's biggest customers are its own institutions NASA and Department of Defense. Dominant American companies in this space include Lockheed Martin, Raytheon, Boeing, Northrup Grumman and General Electric.
France is also among the top aerospace countries, exporting billions worth of aerospace products annually. The country's aerospace and spacecraft industries contribute nearly 11% to French global exports. It is known for its world-class R&D hub in Toulouse, home to aviation schools and research laboratories. Airbus and Safran are leading French aerospace companies.
The United Kingdom's aerospace product exports bring in billions annually, accounting for 4% of the nation's overall exports. The UK's thriving engineering and services industries possess enviable avionics, fuel, landing gear and electric power expertise. Germany is the other major aerospace country in Western Europe, boasting a comprehensive R&D infrastructure. The country's aerospace engineering employs hundreds of thousands of professionals. Leading companies include Airbus, Collins Aerospace, Diehl Aviation, German Aerospace Center (DLR), Liebherr Aerospace, MBDA and MT Aerospace AG.
In Russia, aerospace is an important industrial sector, employing over 300,000 professionals. The Soviet era aerospace industry was well developed but collapsed after its dissolution. By the early 2000s, the country's civilian aircraft industry faced a deepening financial crisis. An industry consolidation program brought all major aircraft manufacturers under one umbrella organization: United Aircraft Corporation (UAC). One of the country's most successful aerospace companies is Sukhoi, whose portfolio includes military aircraft and civilian planes.
Japan also has a thriving aerospace industry but its capabilities are limited in comparison to the US, Russia and Western Europe. Other countries with small but mature aerospace industries include Australia, Canada, India, Israel and Ukraine. Aerospace is an emerging industry in Austria, Finland, Malaysia, Singapore, Korea and Turkey.
Future outlook
The COVID-19 pandemic has had a significant impact on the global aerospace industry. Industry analysts predict that passenger traffic will not return to pre-pandemic before 2024, adversely impacting OEMs order books and deliveries. While 2018 was a strong year for deliveries of commercial aircraft deliveries, 2010 may witness a fall of 41%. The pandemic has also resulted in a behavioral change among passengers, who are expected to continue engaging in domestic and short-haul travel, while being wary of long-distance travel. Trip lengths will return to pre-pandemic levels only after 2025.
The market for wide body jets is likely to remain weak for several years. As long-haul international travel has been affected the most, the bulk of order deferrals have been for wide-body (twin-aisle) aircrafts. At Airbus, monthly production of A350 is down to five aircrafts a month, off the peak of 10 per month previously. Production of A330neo has also been reduced to half. Slashing production rates can be a drag on aerospace manufacturers' profits. European aerospace players are expected to face the pinch more than their American counterparts as the US defense budget is stable and largely unchanged.
In fact, defense revenues for defense contractors are predicted to remain relatively stable in 2021. Global defense spending is expected to increase to 2.82% and in general, countries worldwide will focus on strengthening their military might in response to geopolitical tensions.
2020 was a regular year as far as space launches were concerned, registering 41 successful launches. In 2021, space launch services are expected to move along strongly, recording a year-on-year growth of over 15 per cent. A fall in launch costs and technological advancements will provide a fillip to space exploration. Launch costs have declined to $60 million from over $200 million a few years ago, and may even hit the $5 million mark. SpaceX plans to deploy 4,425 satellites into orbit by 2024. China and Russia are also enhancing their military capabilities in space.
The pandemic has affected aerospace and defense industry supply chains. Space suppliers with significant exposure to commercial aerospace and aftermarket equipment companies have been heavily impacted. They face the struggle to make quick changes to production, which is challenging as they're highly specialized companies with unique expertise. It is likely that the industry will look to transform supply chains in order to make them more dynamic and resilient using strategies such as vertical integration and onshoring. To give supply chains a boost, suppliers and OEMs should utilize automate internal processes, leverage data analytics and streamline workflows. They need to strike collaborations that allow them to flexibly shift manufacturing capacities to better manage disruptions. In other words, using ecosystems and building strategic external alliances is in their best interests.
The bleak environment doesn't appear to be holding back innovation. Airbus announced that they would build a zero-emission aircraft fueled by hydrogen, within a deadline of 2035. Meeting this goal would require the manufacturer to go beyond its ecosystem to join forces with hydrogen suppliers and related distribution networks. This is an example of how an ecosystem approach is needed to innovate reliably and make the business model more resilient to unforeseen circumstances.
In the 1940s, Henry Ford said that a combination of a car and an airplane was coming. Thanks to the rapid pace of technological progress, flying cars and passenger drones are close to achieving commercial viability. As these are designed to travel medium to long distances (50 to 200 miles), they don't pose a threat to commercial airliners. However, autonomous vehicles that are a combination of a passenger drone and flying car – known as revolutionary vehicles – can travel farther distances, and land and take off from anywhere. Aerospace industry players will do well to keep an eye on terrestrial mobility solutions and be active participants in the digital revolution in order to sustain and flourish.
---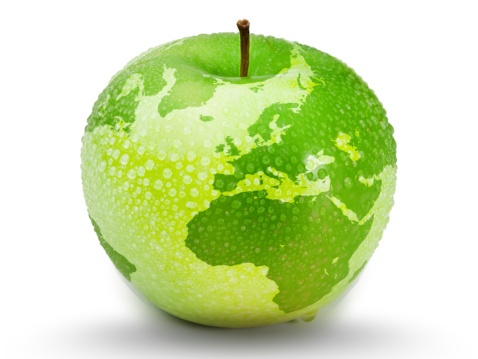 Locations
This service is primarily available within the following locations: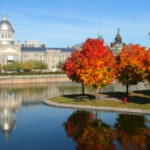 Los Angeles
Los Angeles, or more popularly known as LA, is the heart of the film and television industry in the US. It is the largest city in California and the second-most populous in the US, with a population of over ten million residents. The city is well known for its sprawling metropolis, ethnic diversity, and, most importantly, the Hollywood entertainment industry.
Los Angeles was founded on 4th September 1781, and following the Mexican War of Independence, became a part of Mexico in 1821. When the Mexican-American war ended in 1848, Los Angeles, along with California, was bought back according to the Treaty of Guadalupe Hidalgo and became a part of the US.
The discovery of oil in the 1890s led to the rapid growth of the city. Petroleum was discovered in and around Los Angeles in 1892, and California became the largest oil producer in the US by 1923. The Los Angeles Aqueduct, which delivers water from Eastern California, was completed in 1913, which ensured that the city kept growing.
Hollywood became a part of Los Angeles in 1910, and by 1921, the city housed more than 80% of all the film industry in the world. The revenue generated by the film industry shielded the city while the rest of the country faced economic turmoil during the Great Depression.
The economy of Los Angeles is diverse, and the city hosts various businesses in a wide range of professional and cultural fields. It is driven by entertainment, international trade, technology, aerospace, petroleum, fashion, and tourism. Other industries that have a strong foothold in Los Angeles are telecommunications, finance, healthcare, law, and transportation. The city is one of the most competitive financial centers, not just in the US but all over the world.
The entertainment industry of Los Angeles is one of the largest employers and pumps billions of dollars into the city's economy. Hollywood alone produces 50% of all the films shot in the US. Major studios like FOX, Disney, Dreamworks, Paramount, Warner Bros, NBC Universal, and Sony have their base in Los Angeles. The industry is also one of the prime attractions for bringing in hordes of tourists into the city. It also hosts the Annual Academy Awards, an event that the world waits for with bated breath.
Another key player in the entertainment economy is the recording industry, with almost all major labels having their base in Los Angeles. The city is home to giant corporations like Universal Studio and Walt Disney Company, which are involved in all avenues of entertainment, including theme parks. Due to the thriving entertainment industry, businesses in digital media, video games, social media, web development, and related arts have also put down roots in the city. Los Angeles and its neighboring areas are home to more than 2,200 innovative startups.
Many higher educational institutions also support the entertainment industry by providing many broadcast, music, film, and animation programs. Reputed colleges like UCLA, USC, Loyola Marymount and Cal Arts offer amazing opportunities for conferences and groups to visit their facilities, providing access to a large talent pool of resources and thought leaders.
Since entertainment is such a major industry in the city, it is no surprise that the fashion industry is also quite important for the Los Angeles economy. LA's fashion industry is one of the global leaders in terms of apparel, leather and related products, beauty, skincare, makeup, and textile manufacturing. Some of the top fashion brands that have a significant presence in the city include Guess, Forever 21, Hudson, True Religion, and so many more. The Otis College of Art and Design and the Fashion Institute of Design and Merchandising in Los Angeles are two of the top fashion education institutions in the US.
Aerospace is another growing industry in the Los Angeles area. The city boasts of an expansive ecosystem of aerospace supplier firms with a deep reservoir of high-skilled engineering professionals and an unmatched capacity to research, create, design, and build aerospace-related technology, products, and services. There are nearly 300 companies in the city that operate in the aerospace vehicles and defense cluster. Major aerospace companies that have their offices in Los Angeles include Boeing, Northrop Grumman, Virgin Galactic, Lockheed, and Raytheon SpaceX.
The bioscience industry, especially bioscience research and development, is another industry in the city that is making a global impact. The city also boasts of some of the finest teaching and research hospitals like UCLA Medical Center, Keck Graduate Institute, USC's Keck School of Medicine, Cedars-Sinai Hospital, the City of Hope, and several other specialized research facilities like the Los Angeles Biomedical Research Institute. CalTech, one of the leading research institutes in the world, is also doing commendable work in several areas of bioscience.
One of the primary components of the Los Angeles economy is the service sector. Some of the important sectors include finance, business and professional management services, trade and tourism, and health services and research. A large chunk of the workforce is employed in services like hotels and restaurants, retail, schools and colleges, and government agencies. The University of Southern California (USC) is the largest private employer in the city. Los Angeles became a leading financial hub at the start of the 20th century with strong activity in agriculture, oil drilling, and land development.
Los Angeles is also home to a bevy of activities with regards to the development and deployment of advanced transportation, including electric vehicle systems and automotive design, Hyperloop transportation mode, smart grid, connected car, zero-emission trucks, and buses among others. The city has inspired more than 20 automotive design studios to call it home, including Honda, Tesla, General Motors, Volkswagen, Kia, and Ford. The city has been influencing auto designers for decades, largely due to its creative talent. The ArtCenter College of Design in Pasadena, one of the most famous art schools in the US, is also located in the City of Los Angeles.
The advanced transportation industry of the city is currently focused on alternative transportation options such as electric vehicles, alternative fuels, autonomous vehicles, and concepts that could make a significant impact in the world of transportation in the future.
---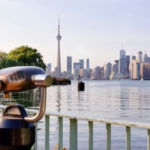 Boston
Boston holds a special place in American history as the originator of the American Revolution and is considered one of the oldest centers of American culture. It is one of the oldest cities in the US with a rich economic and social history. The city has evolved as a center for innovation and entrepreneurship, as well as social and political change. The city is known for several major events of the American Revolution like the Boston Tea Party, the Boston Massacre, the Siege of Boston, and the Battle of Bunker Hill. After America gained independence from the British Empire in 1776, Boston continued to be a major manufacturing hub and port, and a center for culture and education.
The capital of Massachusetts, Boston, is one of the oldest municipalities in the US. It has a population of over 600,000, with many renowned institutions of higher education, some of the finest hospitals, many successful enterprises, and several sports and cultural organizations. The city's rich political, social, and cultural history attracts hordes of tourists throughout the year. Faneuil Hall in Boston gets more than 20 million visitors every year. Boston also boasts of many "firsts", including Boston Common, the first public park of the US, Boston Latin School, the first public school, and Tremont Street subway, the first subway system in the US.
The largest industry in Boston is Healthcare and Social Assistance. These industries make up more than 18% of the total employment in the city. Out of the top ten biggest employers in Boston, four are hospitals- Massachusetts General Hospital, Brigham and Women's Hospital, Boston Children's Hospital, and Beth Israel Deaconess Medical Center. There are over 25 hospitals and community health centers in the Boston area. There are also over 120 Health IT and Digital Health companies in the city.
Boston's second-largest share of employment goes to professional, scientific, and technical services, which covers a variety of industries, including computer systems design, scientific research and development, management consulting, architecture, and law. The city is considered a pioneer in entrepreneurship and innovation and is home to nearly 5,000 startups. It is also one of the leading cities in the world in terms of computer architecture, software design, and data processing. The city is a global leader in equity fund management due to Boston banks connecting hi-tech investment companies with international financial institutions.
The finance and insurance sector is another one of the largest employers in Boston. The Financial District of Boston houses the headquarters of some of the largest mutual fund companies in the world like Fidelity Investments, DWS Scudder Investments, and Putnam Investments. It also has the headquarters of large banks like the Eastern Bank and State Street Bank, and the local headquarters of Santander Bank and Bank of America. Accounting firms like BDO USA, LLP, RSM McGladrey, and Wolf & Company, P.C. also have their headquarters in Boston.
Boston is also a hub for the biotechnology industry, and along with Cambridge, the neighboring community, it houses over a thousand biotech firms. The reason for this is the large number of universities located in the area. Some well-known biotech firms in the Boston area are Whitehead Institute for Biomedical Research, the Wyss Institute for Biologically Inspired Engineering, ImmunoGen, Boston Scientific, and Vaxess Technologies.
Another sector that is a major contributor to the Boston economy is higher education. The city is home to over 34 Universities, colleges, and community colleges, with over 150,000 students enrolled annually. The city houses some of the outstanding educational institutions in the US, including Boston College, Boston University, and Northeastern University. Many of the students enrolled in these educational institutions stay in Boston after graduation, providing a major source of high-skilled professionals for the city's workforce. Boston's educational institutions are also major employers, creating a significant number of jobs in the city.
Boston's economy not only benefits from the attraction of students to the city to attend school but also from the retention of the students in the city after graduation. The intellectual capacity and the entrepreneurial drive of these students contribute substantially to the Boston economy and are responsible for numerous startups every year. In an increasingly knowledge-based economy, Boston's ability to attract and retain these students can only increase the city's competitive advantage in the future.
Tourism is another major industry in the city as Boston also welcomes many types of visitors each year. The city is an excellent place to visit for those seeking a part of history and culture or just some fun. It is also an attractive destination for conventions, meetings, and gate shows. Thanks to the tourism industry, the hotel industry has also grown significantly in the city. The city has been nicknamed the "Athens of America" as it has emerged as a magnet for tourists and other visitors who come to visit the city's many historic, artistic and recreational venues. Tourists also love shopping in the diverse retails centers of the city, and eat at several multi-cuisine restaurants in and around the city.
The city of Boston is also home to five major professional sports teams- the Boston Red Sox baseball team, the Boston Bruins hockey team, the Boston Celtics basketball team, the New England Revolution Soccer team, and The New England Patriots American football team.
Boston also has a rich cultural life, and the love of music attracts many people to the city every year. The Boston Symphony Orchestra is one of the leading orchestras in the world. The city's reputation as a cultural center also stems from the many prominent museums in and around the city. The Museum of Fine Arts, Isabella Stewart Gardener Museum, and the Institute of Contemporary Art are major attractions and bring in thousands of tourists every year.
The Fortune magazine has named Boston as one of the ten best cities to do business in the United States. The magazine stated that few places in the world could match the intellectual power of Boston.
---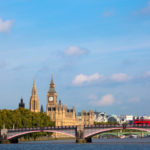 London
Established by the river Thames, London is the largest city and England and the United Kingdom's capital. London, one of the key global cities, exerts a considerable impact on several industries, including transportation, tourism, research and development, professional services, media, healthcare, finance, fashion, entertainment, education, commerce, and arts.
The city is one of the largest global financial centers and has the second-highest concentration of high-net-worth individuals globally, after Paris. London also had the second-highest number of billionaires in the world, behind Moscow. London, along with New York, Tokyo, and Hong Kong, are some of the trade centers where dealers in insurance, commodities, equities, and currencies operate globally.
London, being the administrative center, dominates the national life of the UK to quite an extent. Much of the legislative power remains concentrated in London, Westminster, to be precise. The city is the heart of British politics.
London also has the highest number of higher education institutions in Europe and is home to some of the world's most reputed universities. It is also a global hub for higher education and has one of the largest international student population in the world. London was named the global capital of higher education by PricewaterhouseCoopers in 2014.
Some of the most well-known higher educational institutions in the city include the London School of Economics, the University College London, and Imperial College London. London also houses some of the most reputed performing arts schools in the world, including the Royal College of Music, the Royal Academy of Music, and the Guildhall School of Music and Drama. London also houses five major medical schools, including King's College London School of Medicine, Imperial College School of Medicine, Barts and The London School of Medicine and Dentistry, and UCL Medical School. The University of London and St George's also have several affiliated teaching hospitals.
For several centuries, shipping was a key driver of the London economy. It was the biggest and the busiest port in the world until the Second World War. The shipping industry declined between 1968 and 1981 due to many reasons, including the growing scale of bulk cargoes, the containerization of ocean traffic, and poor labor relations. However, the main reason for its decline was competition from smaller, private ports based in towns around the coast.
In the early 20th century, London was also a major manufacturing hub. The decline of this sector in the city can be attributed to its dynamism in media and financial services. However, in the 18th and 19th century it was a flourishing industry producing items as women's clothing, musical instruments, watches, gilded work, fine furniture, and silks.
The largest industry in London is finance, and the city is the largest financial exporter in the world. London was ranked as the most competitive financial center globally by Global Financial Centers Index in 2017. It lost that title to New York City in 2018, and in 2020 was ranked the second most global financial center in the world.
London is home to a host of financial businesses, including banks, exchanges, brokers, pension funds, hedge funds, investment managers, insurance companies, private equity firms, and reinsurance companies. Bank of England, which is the second-oldest bank in the world, is based in London. The city also has the headquarters of Barclays, HSBC, Citigroup, and Reuters, the global news service.
London is also a major hub for professional services, with some of the major accounting and management consulting firms located in the city. It is a leading global center for legal services, and the headquarters of six of the largest law firms in the world is also based here.
London also has a high concentration of media companies, and the media distribution industry is extremely competitive in the city. Several broadcasters have their headquarters in and around the city, the most notable one being the BBC. Several leading newspapers also have their base in London. The center of the post-production industry in London is Soho, and most of the Hollywood links are based in London, which significantly contributes to the city's economy.
Another one of the prime industries in London is tourism. The city is one of the most visited in the world and welcomes millions of tourists from all over the globe every year. Among all the most-visited tourist attractions in the UK, ten of them are within London itself. These include The British Museum, The Natural History Museum, The National Gallery, The Southbank Centre, The National Gallery, The Science Museum, The Victoria and Albert Museum, The Tower of London, Somerset House, and The National Portrait Gallery. The tourism industry is one of the major employers in the country and also a major driver of the London economy.
Technology is a thriving industry in London, and the number of technology companies is steadily growing in the city. Most of these tech companies can be found in the East London Tech City, earning it the nickname "Silicon Roundabout." Investment in the technology sector of London has also significantly increased, and tech companies in London have raised more than $5 billion in venture capital funding in the last decade alone. London is extremely important to the FinTech industry of the UK due to the availability of expertise and demand for services.
London is one of the major retail centers of the world. The city records some of the highest non-food retail sales in the world. The fashion industry of the UK, which is largely based in London, is a significant contributor to the country's economy.
The city also has one of the busiest city airspaces and is also a prime air transport hub of the world. There are eight airports with the name London in them, including London Heathrow Airport, London Gatwick Airport, London Stansted Airport, London Luton Airport, London City Airport, and London Southend Airport. The London Gatwick Airport handles flights to more destinations than any other airport in the country.
The London Underground, more popular as the Tube, is the oldest subway system in the world. Founded in 1863, the Tube serves more than 270 stations in the city and was formed by several private companies, including City and South London Railway, the first underground electric line in the world. More than four million journeys are made every day on the Tube, accounting for over 1 billion journeys in a year.
---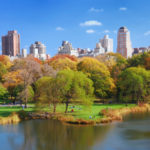 New York
New York City, also famous as The Big Apple, is one of the most influential cities, not just in the US, but the entire world. It is the most populous and the most global of all American cities. New York also happens to be one of the most ethnically diverse, commercially driven, and one of the world's most attractive urban centers.
New York, singlehandedly, has contributed more images to the US than any other city. Wall Street in New York represents finance, while Broadway is synonymous with theatre. When someone says Fifth Avenue, we automatically think of shopping, and Madison Avenue stands for the advertising industry. Seventh Avenue is for fashion, Harlem for jazz, and Greenwich Village for the bohemian lifestyle.
For the last couple of centuries, New York has continued to be the wealthiest of all American cities. Fifty percent of all the people and goods that enter the US do so through one of its ports. With perhaps the most famous skyline in the world, New York is truly a global city in terms of commerce and outlook.
A large section of the New York population is made up of foreign-born residents, making it one of the world's most linguistically diverse cities. The New York metropolitan area was estimated to have produced a GMP of $ 2 trillion in 2019, and the state of New York has the world's eighth-largest economy. More than 65 million tourists visit New York every year, making it one of the world's most visited cities. Many districts and landmarks in the city are extremely popular, including the world-famous Statue of Liberty, Times Square, and Central Park.
The New York City Subway services over 470 rail stations and is the world's largest rapid transit system. The subway system operates 24/7, and two-thirds of all the rail riders in the US live in the New York metropolitan area. Thanks to a large and efficient public transport system, New York is probably the only city in the US where most households do not own a car.
Home to Wall Street in Manhattan, it is no surprise that finance is one of the major industries in the city. Founded in 1817, the NYSE (New York Stock Exchange) is probably the most influential global securities exchange. It is also perhaps the most lucrative industry in the city, as finance professionals in New York make a lot more than other workers in the city.
There is a high concentration of financial services in New York. A New York Bureau of Labor Market Information estimate states that over 90% of all the jobs in investments, commodities, and securities are located in New York. The finance sector is one of the largest employers in the city employing over 330,000 financial professionals.
Some of the prime media houses in the world are located in New York, making the city the world's media capital. The city houses some of the most influential media conglomerates like CNN, the FOX Corporation, The New York Times Company, and the Hearst Corporation. New York offers a plethora of career opportunities to journalists and publishing professionals who flock to the city in large numbers.
New York City is also an important destination for the entertainment industry of the US. It is the second-largest center for television production and filmmaking in the country. More than 200 feature films are produced here annually, employing more than 130,000 workers. The entertainment industry is thriving in the city, contributing more than $9 billion to the US economy. The city is also a leading hub for independent film production, with one-third of all independent films in the US are produced in New York City.
New York is a populous city with more than 20 million residents. With such a large population, there is also a growing demand for healthcare services. As per the New York Dept. of Labor, the healthcare industry employs more workers than any other industry in the city. New York gives out more life sciences degrees than any other city in the US. There are over 60,000 doctors and 127 Nobel Laureates associated with medical institutions in New York. The healthcare industry in the state of New York employs more than 565,000 workers across 70 hospitals. 20 of these hospitals are in New York City alone.
New York City is an attractive destination for foreign corporations. Foreign companies are large employers in the city, with one out of ten private workers working in these companies. China has a significant influence on trade as it has been a major growth market for exports since 2000. Hence, almost all the large Chinese companies in the US have some kind of presence in New York City.
Real estate also plays a major role in the local economy as New York City can be an expensive place to live in. The city has the priciest square footage in the world. Back in 2006, the total city property was valued at over $802 billion. Buying office space in Manhattan can literally cost a fortune.
Manufacturing is another important sector in the city that plays a significant contributor role in the local economy. Companies in New York manufacture many products like clothing, furniture, metal products, processed foods, chemicals, and so much more. Of all the different types of manufacturing in the city, the food-processing sector is the most stable. First-generation immigrants make up for a majority of employees in the manufacturing sector.
Information technology is another important industry in the city. Hi-tech companies dealing in Internet technology, FinTech, game design, biotechnology, software development, digital media, telecommunications, and new media receive ample support from the city's venture capital investments and entrepreneurship ecosystem. The IT industry in the city generated over $7 billion in venture capital investments in 2015.
The education industry may not be one of the leading industries, but it has a significant impact on the city and its residents. There are over 120 higher educational institutions in the city, with over 600,000 enrolled students. Some of the most notable institutions like Yeshiva University, Rockefeller University, New York Institute of Technology, New York University, Fordham University, Cooper Union, Columbia University, and Barnard College, call the city home.
---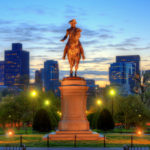 San Diego
San Diego in California is the eighth-most populated city in the US and the second-most in the state of California. The city is well-known for its long association with the Navy and Marine Corps, parks and beaches, natural deepwater harbor, and a mild climate around the year. The city is also fast emerging as a biotechnology and healthcare development hub.
San Diego is also known as the "birthplace of California" since it was the first site settled by the Europeans on the West Coast of the US. After the Mexican-American war ended in 1848, California was annexed as a part of the United States.
San Diego's main economic drivers are military and defense-related activities, manufacturing, research, international trade, and tourism. San Diego International Airport, the main airport of the city, is the world's busiest single-runway airport.
San Diego's economy is highly influenced by its deepwater port, including the only shipbuilding and submarine yards on the West Coast. The city has headquarters of many major national defense contractors like NASSCO, Cubic, and General Atomics. It is also host to the world's largest naval fleet and the California National Guard's 79th Infantry Brigade Combat Team. Thousands of businesses in San Diego county are heavily reliant on Department of Defense contracts.
Military bases in San Diego include Coast Guard stations, Marine Corps bases, and US Navy facilities. Marine Corps institutions include Marine Corps Recruit Depot San Diego and Marine Corps Air Station Miramar. Navy institutions include Space and Naval Warfare Systems Command, Space and Naval Warfare Systems Center, Naval Medical Center San Diego, Naval Base San Diego, and Naval Base Point Loma.
Beautiful beaches and wonderful climate throughout the year make San Diego a major tourist attraction. With more than 70 miles of coastline, state-of-the-art hotels and convention spaces, and a plethora of entertainment options, San Diego is positioned as one of the prime visitor and convention destinations globally. San Diego's best-in-class waterfront and award-winning international airport make it accessible from destinations across the globe. Popular tourist attractions in the city include San Diego Zoo, SeaWorld San Diego, San Diego Zoo Safari Park, Belmont amusement park, and Balboa Park. Several tourist spots in the city like Old Town San Diego State Historic Park and Mission San Diego de Alcala reflect the Mexican heritage of the city. Another major tourist attraction in the city is the local craft brewing industry. Many visitors come to the city on beer tours for the San Diego Beer Week held in November every year. San Diego's cruise ship industry is one of the largest in California. Each cruise ship generates over $2 million into the local economy every year.
Due to the city's commercial port, international trade is also a key factor for the local economy. The US Govt. has authorized San Diego to operate as a Foreign Trade Zone. San Diego's local economy accounts for 65% of the economy of the area and includes retailers and restaurants, healthcare, and professional and business service providers with expertise in all kinds of technology. San Diego offers world-class healthcare and is considered a leader in technology-driven health innovation, including the emerging field of wireless health.
Technology is another important sector with many wireless cellular technology producers in the city. Qualcomm has its headquarters in San Diego and is the largest private-sector employer in the city. Other wireless industry giants that have their headquarters in the city are Nokia, Novatel Wireless, Cricket Communications, Kyocera International, and LG Electronics. Websense, the security software company, is the largest software company in the city. The city is recognized as one of the leading high-tech hubs in the US. Its innovation economy is supported by established communications, life sciences, software, and cleantech industries driven by a collaborative culture and support systems focused on commercializing research and growing entrepreneurial, knowledge-based companies.
The presence of several reputed institutions in the city has also fueled biopharmaceutical and medical device growth in the city. The Salk Institute for Biological Studies, Sanford Burnham Prebys Medical Discovery Institute, Scripps Research, and the University of California are some noteworthy ones. All these academic centers received a combined grant of $800 million from the NIH in 2016. Illumina and Neurocrine Biosciences are major biotechnology companies that have their headquarters in San Diego. Several other pharmaceutical and biotech companies like Vertex, Celgene, Elan, Pfizer, Merck, Integrated DNA Technologies, Biogen Idec, and BD Biosciences also have their presence in the city.
San Diego houses six universities and nearly 80 research institutes involved in conducting advanced research. These institutes provide a high-skilled workforce and technology that allows the region to compete for jobs and investments at an international level. The city's research institutions and universities are the heart of innovation in the region.
San Diego's robust economy has outperformed California and US averages in economic growth and unemployment over the last several years. San Diego's gross domestic product (GDP) is $206.8 billion, one of the largest in California. If it were its own state, San Diego would rank as the 26th largest economy in the US. This diverse economy combined with the region's diverse communities and global connectivity attract and retain top talent and some of the world's smartest companies.
San Diego has consistently been ranked in the top ten cities that are the healthiest, fittest, and most livable in the US. The city's residents enjoy taking advantage of average year-round mild temperatures, miles of coastline, and several hours of sunshine every year. The food and craft beer industry is booming, and its diverse culture gives it a "city of villages" vibe. San Diego offers an unmatched quality of life and has something for everyone.
San Diego is located on the West Coast, close to the Mexican border. It provides an ideal geographic position to enhance trade activities with the Pacific Rim. San Diego's global connectivity is further enhanced by the city's two international airports that offer direct access to global centers like Zurich, Frankfurt, Shanghai, Tokyo, and London. Completion of the world's first cross-border airport terminal between San Diego and Tijuana in 2015 has increased the ease of access with the neighboring countries across the border.
---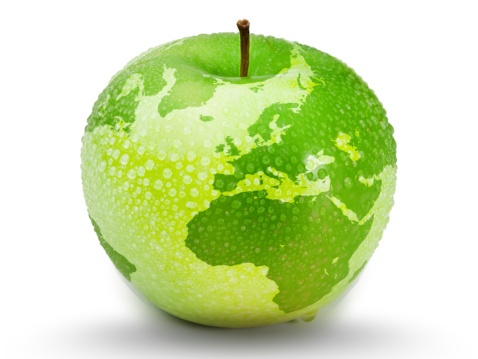 Service Benefits
Management
Performance Improvement
Productivity Improvement
Stakeholder Management
Globalization Process
Decentralized Approach
International Engagement
Strategic Alliances
International Distribution
Lean Management
Project Management
Production
Process Improvement
Improved Options
Logistics Management
Procurement Excellence
Supply-Chain Globalization
Outsourcing Optimization
Insourcing Optimization
Lean Process
Productivity Improvement
Distribution Enhancement
Globalization
Business Partnering
Global Process
Mergers Acquisitions
Cost Reduction
Product Improvement
Quality Management
Process Decentralization
Supply-Chain Globalization
Return On Investment
Competitive Improvement
Bronze Service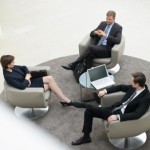 Monthly cost: USD $1,500.00
Time limit: 5 hours per month
Contract period: 12 months
Bronze service includes:
01. Email support
02. Telephone support
03. Questions & answers
04. Professional advice
05. Communication management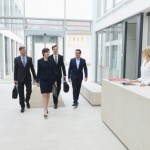 SERVICE DESCRIPTION
The Bronze Client Service (BCS) for Business Process Improvement provides clients with an entry level option and enables client contacts to become personally acquainted with Mr. Patel over a sustainable period of time. We suggest that clients allocate up to a maximum of 5 Key Employees for this service. Your Key Employees can then contact the consultant via email, whenever they feel that they need specific advice or support in relation to the consultant's specialist subject. The consultant will also be proactive about opening and maintaining communications with your Key Employees. Your Key Employees can list and number any questions that they would like to ask and they will then receive specific answers to each and every query that they may have. Your Key Employees can then retain these communications on file for future reference. General support inquiries will usually receive replies within 48 hours, but please allow a period of up to 10 business days during busy periods. The Bronze Client Service (BCS) enables your Key Employees to get to know their designated Appleton Greene consultant and to benefit from the consultant's specialist skills, knowledge and experience.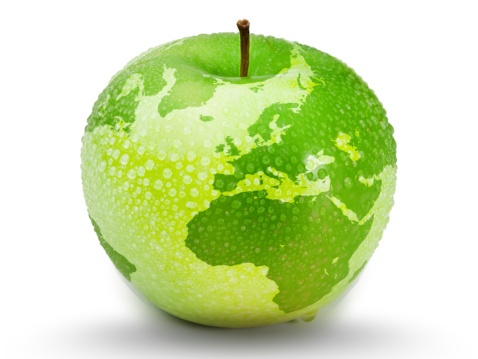 Silver Service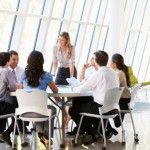 Monthly cost: USD $3,000.00
Time limit: 10 hours per month
Contract period: 12 months
Bronze service plus
01. Research analysis
02. Management analysis
03. Performance analysis
04. Business process analysis
05. Training analysis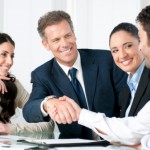 SERVICE DESCRIPTION
The Silver Client Service (SCS) for Business Process Improvement provides more time for research and development. If you require Mr. Patel to undertake research on your behalf, or on behalf of your Key Employees, then this would understandably require more time and the Silver Client Service (SCS) accommodates this. For example, you may want your consultant to undertake some research into your management, performance, business, or training processes, with a view towards providing an independent analysis and recommendations for improvement. If any research and development, or business analysis is required, then the Silver Client Service (SCS) is for you.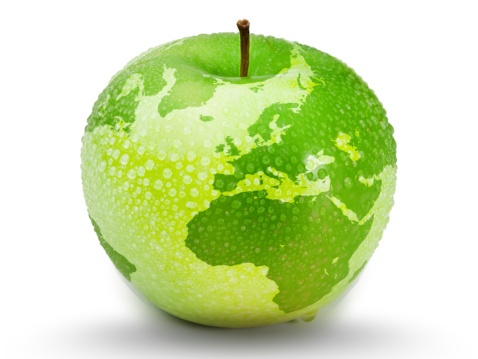 Gold Service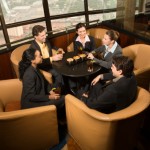 Monthly cost: USD $4,500.00
Time limit: 15 hours per month
Contract period: 12 months
Bronze/Silver service plus
01. Management interviews
02. Evaluation and assessment
03. Performance improvement
04. Business process improvement
05. Management training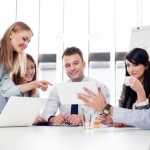 SERVICE DESCRIPTION
The Gold Client Service (GCS) for Business Process Improvement is intended for more detailed evaluation and assessment, that may require your Key Employees to have monthly meetings or interviews with Mr. Patel These meetings and interviews can be conducted over the telephone, Skype, or by video conference if required. The consultant can also attend your business premises, an Appleton Greene office, or another mutually beneficial location, but please note that clients are responsible for the costs of any disbursements separately, including travel and accommodation. This service enables you to integrate the specific skills, knowledge and experience of your designated consultant into your Key Employee management team. The Gold Client Service (GCS) can also incorporate training workshops, business presentations and external meetings with customers, suppliers, associations, or any other business-related stakeholders.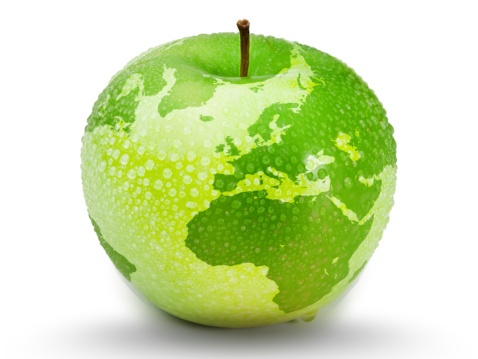 Platinum Service