Business Partnering
Accredited Consulting Service for Mr. DiDonato MBA BS Accredited Senior Consultant (ASC)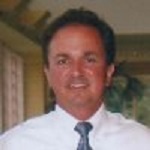 The Appleton Greene Accredited Consultant Service (ACS) for Business Partnering is provided by Mr. DiDonato and provides clients with four cost-effective and time-effective professional consultant solutions, enabling clients to engage professional support over a sustainable period of time, while being able to manage consultancy costs within a clearly defined monthly budget. All service contracts are for a fixed period of 12 months and are renewable annually by mutual agreement. Services can be upgraded at any time, subject to individual client requirements and consulting service availability. If you would like to place an order for the Appleton Greene Business Partnering service, please click on either the Bronze, Silver, Gold, or Platinum service boxes below in order to access the respective application forms. A detailed information guide for this service is provided below and you can access this guide by scrolling down and clicking on the tabs beneath the service order application forms.
Client Telephone Conference (CTC)
If you have any questions or if you would like to arrange a Client Telephone Conference (CTC) to discuss this particular Unique Consulting Service Proposition (UCSP) in more detail, please CLICK HERE.
Consultant profile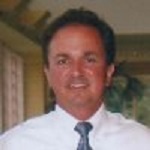 Mr DiDonato is an approved Senior Consultant at Appleton Greene and he has experience in management, finance and marketing. He has achieved a Master of Business Administration in Finance & Entrepreneurship and a Bachelor of Science in Business. He has industry experience within the following sectors: Retail; Real Estate; Consultancy; Consumer Goods and Franchise. He has had commercial experience within the following countries: United States of America, or more specifically within the following cities: New York NY; Atlanta GA; Boston MA; Los Angeles CA and Chicago IL. His personal achievements include: grew company by 400%; turnaround of failing retail company; opened 200 stores globally; improved profits by 50% and consulted numerous c-level executives. His service skills incorporate: turnaround restructuring; profit improvement; strategy development; business transformation and site selection.
To request further information about Mr. DiDonato through Appleton Greene, please CLICK HERE.
---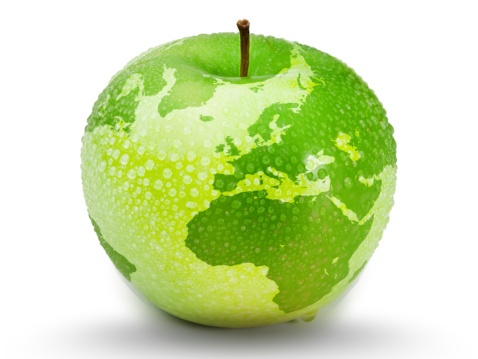 Executive summary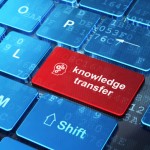 Business Partnering
Through my vast experience as both a corporate executive and C-level consultant, I have developed the ability to go into a company and quickly assess the organization. This includes assessment of strategies, key personnel, systems, processes and procedures. I have become a trusted advisor to numerous C-level executives and have assisted them in creating significant shareholder value. Specifically, I have generated over $20 million in cash flow for a struggling retailer, grown a retailer by $400 million in annual sales within 4 years, completed global licensing agreements, led the acquisition of several companies, and developed infrastructure for early stage companies.
---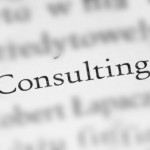 Service Methodology
In order to business partner with C-level executives , I get involved with companies at both the highest level within the organization and the day-to-day detail of the business. I spend a significant amount of time evaluating strategies, personnel, business processes and systems. To achieve maximum profitability, I assess the financial strength of the company, develop plans to reduce costs and ensure the company objectives are aligned with Key Performance Indicators.
---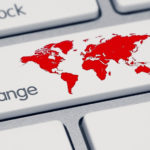 Service Options
Companies can elect whether they just require Appleton Greene for advice and support with the Bronze Client Service, for research and performance analysis with the Silver Client Service, for facilitating departmental workshops with the Gold Client Service, or for complete process planning, development, implementation, management and review, with the Platinum Client Service. Ultimately, there is a service to suit every situation and every budget and clients can elect to either upgrade or downgrade from one service to another as and when required, providing complete flexibility in order to ensure that the right level of support is available over a sustainable period of time, enabling the organization to compensate for any prescriptive or emergent changes relating to: Customer Service; E-business; Finance; Globalization; Human Resources; Information Technology; Legal; Management; Marketing; or Production.
---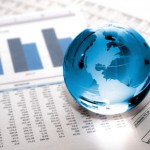 Service Mission
My mission is to build businesses through developing partnerships with C-level executives.
---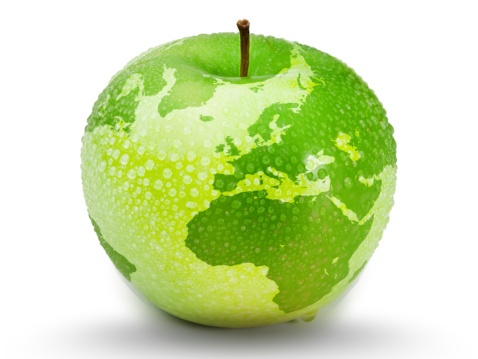 Service objectives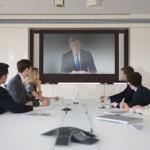 The following list represents the Key Service Objectives (KSO) for the Appleton Greene Business Partnering service.
Turnaround Restructuring
Quickly assess a company's employees, processes, systems and procedures and develop a turnaround/restructuring timeline. Develop and implement strategies to achieve corporate goals and create shareholder value.
Aggressive Growth
To facilitate aggressive growth strategies, I first look to develop the corporate infrastructure as the foundation for the sustainable growth. This encompasses putting in place the systems, right people and processes to allow the company to grow at an accelerated rate.
Profit Improvement
I perform a thorough evaluation of a company's financial statements and key performance indicators to gain an understanding of the financial situation and key drivers of the business. A project plan is developed to address low hanging fruit as well as more complex opportunities to reduce costs and improve efficiencies.
C-level Consultancy
I work very closely with C-level executives in assisting them with numerous strategic, operational and financial objectives. I gain insight into the business by understanding the industry, company's current strategy, strengths and weaknesses, processes and key employee assessment. I assist in the development and implementation of a corporate strategy and make recommendations on employees, systems and processes to allow the company to achieve its corporate goals and objectives. Consultancy consists of strategy development, turnarounds, aggressive growth strategies, portfolio analysis, site selection and other key drivers to the business.
Site Selection
I evaluate the retail store rollout strategy and strength of the store opening process that consists of site selection, store planning, legal, construction and store operations. I use a number of tools, industry knowledge and developer relationships in selecting the right locations for the company. I also negotiate financial terms and leases.
---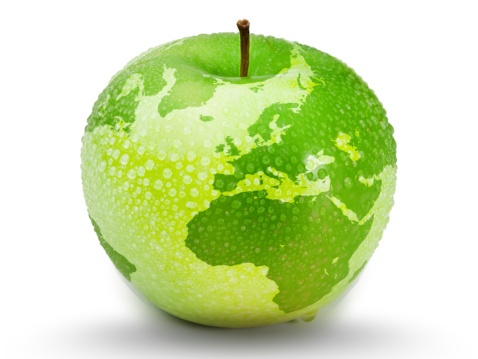 Testimonials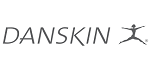 Danskin, Inc
Mr. DiDonato did an excellent job for us at Danskin. In a very difficult environment and financial situation, his turnaround experience was instrumental in improving profitability in our retail division. He was able to significantly reduce store footprint size, generate a tremendous amount of cash flow through inventory liquidation and increase sales per square foot. He also did a great job of developing his team and ran the division with minimal staffing.
---
More detailed achievements, references and testimonials are confidentially available to clients upon request.
---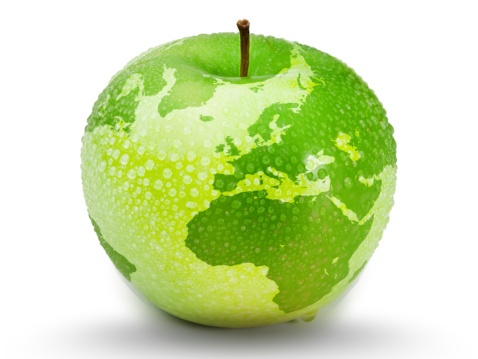 Industries
This service is primarily available to the following industry sectors: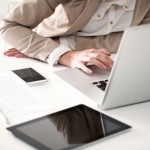 Retail
The retail environment is very challenging with the advent of on-line shopping, increased labor and rent costs involved in operating stores. The consumer has become more complexed as they gather information via the web but still do most purchases through stores. With growing competition, it has put even more pressure on retailers to develop and implement strategies to reach their goals and objectives and create shareholder value. A retailer must also be present as an omni-channel retailer and participate in all consumer touch points including stores, on-line and mobile.
---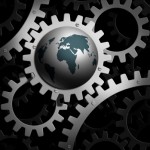 Real Estate
The retail real estate landscape has been going through significant transformation over the last two decades. The malls are struggling mightily as anchor tenants such as Lord & Taylor, JC Penney, and Macy's have announced major store closures. Mall owners have gotten creative to replace these large retailers incorporating restaurants, gyms and other large box retailers. What it means for retailers is the need to develop as efficient as possible store footprint which puts more pressure on getting merchandising decisions correct and reducing the store size to lower occupancy costs. Times have certainly changes as the two leading mall developers joined forces to acquire as stake in struggling retailer that would have left vacancies in over 350 centers. There will remain a significant demand for retail real estate as retail stores still account for a majority of all consumer purchases.
---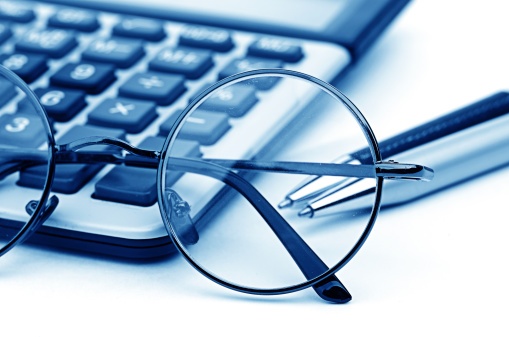 Consultancy
Consultancy services have become an increasingly important sector for many companies. Advisory firms have become more specific in its services to meet the growing demand for external expertise in navigating the waters of increased competition, and pressures on profitability. It is highly critical for companies to partner with the right consultancy firm as C-level executives have grown to rely on these resources for strategy development and implementation, profit and process improvement and in many instances as interim executive.
---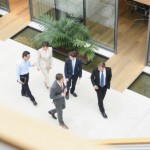 Consumer Goods
Consumer goods is a highly competitive industry sector. Product manufacturing decisions (import of domestic), supply chain management, packaging and promoting products have become critical to a brands success. Retailers are in search of much more than a commodity and are looking for manufacturers and marketers to solve consumer problems.
---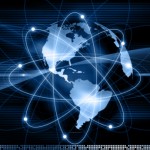 Franchise
Franchising is a fairly low cost for brands to reach consumers and attributes to a growing number of entrepreneurs gaining reaching their objectives of starting their own company. There are a wide range of franchising opportunities that have minimal capital requirements and a number that require significant amount of capital to open and operate stores. There remains a high demand to buy into the infrastructure and brand recognition of franchised businesses.
---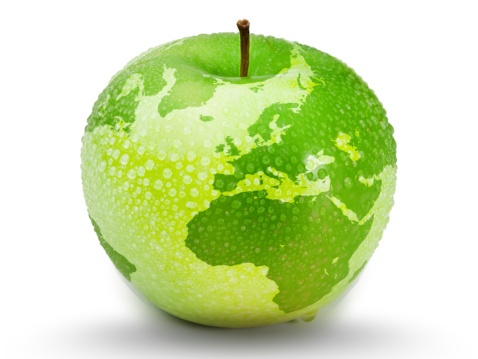 Locations
This service is primarily available within the following locations: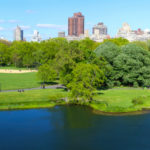 New York NY
Location Content 1
---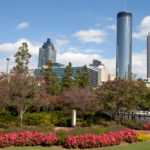 Atlanta GA
Location Content 2
---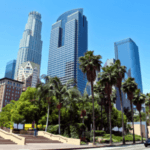 Los Angeles CA
Location Content 3
---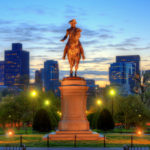 Boston MA
Location Content 4
---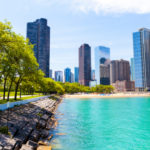 Chicago US
Location Content 5
---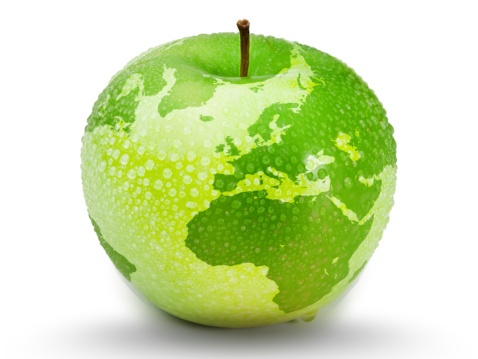 Clients
This service's current clients or employers include: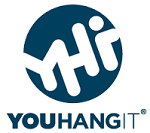 You Hang It
You Hang It is an early stage consumer products company that has developed a solution to an age old problem correctly hanging items on walls. Through its patented technology, You Hang It allows consumers to hang anything on a wall right the first time. The Company currently sells the product to Lowe's and Michaels while they are in talks with several other big box retailers. They also have a license with a distributor covering Australia and New Zealand.
---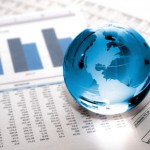 Saugatuck Retail Group
Saugatuck Retail Group is a retail and consumer products consultancy firm that provides C-level executives with strategic, financial and operational advisory services to early stage and middle market companies. Clients include You Hang It, Daniel Cremieux, Danskin, Falconhead Capital, Dooney & Bourke, Stetson, Soliare Generation, Eveden UK, and Crescent Jewelers.
---

Falconhead Capital
Founded in 1998 by David Moross, Falconhead Capital focuses on companies in the sports, media & entertainment; recreational equipment & apparel; personal care & wellness; food & beverage; and consumer services sectors. We look to partner with outstanding management teams who are focused on long-term value creation. Falconhead makes investments where we can serve as an active, value-added investor. We seek to deploy $10 million to $100 million of equity per platform business. Unlike many traditional investment firms, which rely on financial engineering to produce returns, Falconhead has generated its returns by helping to build great businesses. The Falconhead team has significant experience financing, operating, founding, and growing successful companies. We take a proactive approach to value creation by targeting transactions in niche growth verticals where we can leverage our substantial financial, operational, and strategic resources to help management teams pursue growth opportunities and other value building strategies. Falconhead seeks to invest in companies where we can: develop and support new revenue growth strategies; pursue add-on acquisitions; leverage our strategic relationships; make high level sales contacts on the company's behalf and support technology and infrastructure upgrades
Falconhead Capital – Click Here

---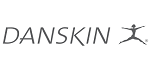 Danskin, Inc.
Danskin is a leading manufacturer and marketer of women and girls dancewear and lifestyle activewear products. The Company was sold to Iconix Brands in 2006.
---

Coach, Inc.
The Coach brand stands for authenticity, innovation, and relevance. We grew organically from the product, always staying true to these key brand equities. Started in 1941 as a family-run workshop in New York City, we were pioneers in the leather goods and accessories space, establishing ourselves as the original American house of leather during the second half of the 20th Century. We went on to define "accessible luxury" for a generation. Beginning in North America, Coach delivered an alternative to traditional luxury. Then, we expanded beyond our home market, becoming the first American company in our category to bring international relevance to an American leather goods brand. Today, Coach is available on five continents in over 1,000 directly-operated stores worldwide and many more in collaboration with our global wholesale and distributor partners. Now, we're building on our brand strengths with a vision: "To become the company that defines global modern luxury."
---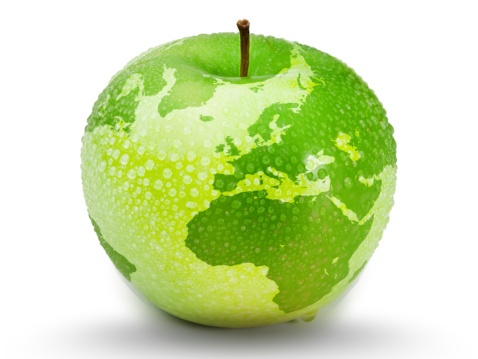 Benefits
Management
Project management
Profit enhancement
Strategy development
Turnaround restructuring
Business transformation
Service Benefit
Service Benefit
Service Benefit
Service Benefit
Service Benefit
Finance
Profit improvement
Efficiency
Financial reporting
Business planning
Service Benefit
Service Benefit
Service Benefit
Service Benefit
Service Benefit
Service Benefit
Marketing
Strategy development
Marketing plans
Customer analysis
Store environment
Sales training
Service Benefit
Service Benefit
Service Benefit
Service Benefit
Service Benefit
Bronze Service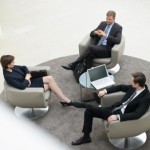 Monthly cost: USD $1,500.00
Time limit: 5 hours per month
Contract period: 12 months
Bronze service includes:
01. Email support
02. Telephone support
03. Questions & answers
04. Professional advice
05. Communication management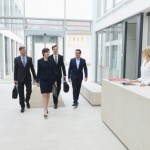 SERVICE DESCRIPTION
The Bronze Client Service (BCS) for Business Partnering provides clients with an entry level option and enables client contacts to become personally acquainted with Mr. DiDonato over a sustainable period of time. We suggest that clients allocate up to a maximum of 5 Key Employees for this service. Your Key Employees can then contact the consultant via email, whenever they feel that they need specific advice or support in relation to the consultant's specialist subject. The consultant will also be proactive about opening and maintaining communications with your Key Employees. Your Key Employees can list and number any questions that they would like to ask and they will then receive specific answers to each and every query that they may have. Your Key Employees can then retain these communications on file for future reference. General support inquiries will usually receive replies within 48 hours, but please allow a period of up to 10 business days during busy periods. The Bronze Client Service (BCS) enables your Key Employees to get to know their designated Appleton Greene consultant and to benefit from the consultant's specialist skills, knowledge and experience.
---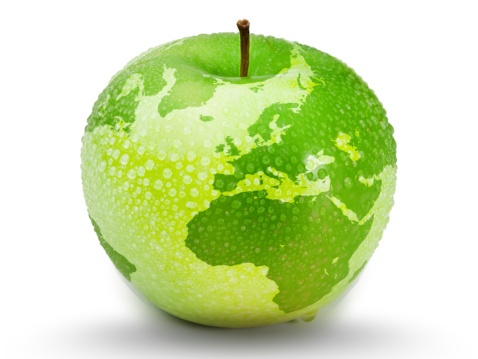 Silver Service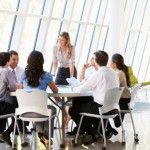 Monthly cost: USD $3,000.00
Time limit: 10 hours per month
Contract period: 12 months
Bronze service plus
01. Research analysis
02. Management analysis
03. Performance analysis
04. Business process analysis
05. Training analysis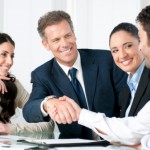 SERVICE DESCRIPTION
The Silver Client Service (SCS) for Business Partnering provides more time for research and development. If you require Mr. DiDonato to undertake research on your behalf, or on behalf of your Key Employees, then this would understandably require more time and the Silver Client Service (SCS) accommodates this. For example, you may want your consultant to undertake some research into your management, performance, business, or training processes, with a view towards providing an independent analysis and recommendations for improvement. If any research and development, or business analysis is required, then the Silver Client Service (SCS) is for you.
---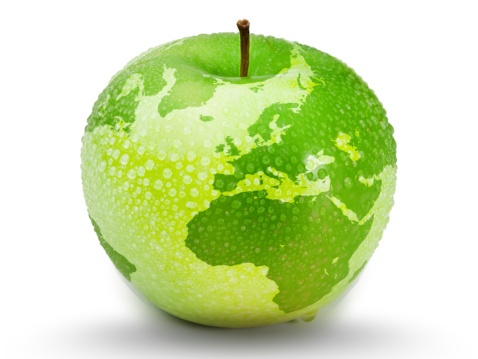 Gold Service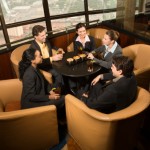 Monthly cost: USD $4,500.00
Time limit: 15 hours per month
Contract period: 12 months
Bronze/Silver service plus
01. Management interviews
02. Evaluation and assessment
03. Performance improvement
04. Business process improvement
05. Management trai