Business Optimization
Accredited Consulting Service for Mr. Erickson MBHRM BSEE Accredited Senior Consultant (ASC)
Executive Summary Video

The Appleton Greene Accredited Consultant Service (ACS) for Business Optimization is provided by Mr. Erickson and provides clients with four cost-effective and time-effective professional consultant solutions, enabling clients to engage professional support over a sustainable period of time, while being able to manage consultancy costs within a clearly defined monthly budget. All service contracts are for a fixed period of 12 months and are renewable annually by mutual agreement. Services can be upgraded at any time, subject to individual client requirements and consulting service availability. If you would like to place an order for the Appleton Greene Business Optimization service, please click on either the Bronze, Silver, Gold, or Platinum service boxes below in order to access the respective application forms. A detailed information guide for this service is provided below and you can access this guide by scrolling down and clicking on the tabs beneath the service order application forms.
Client Telephone Conference (CTC)
If you have any questions or if you would like to arrange a Client Telephone Conference (CTC) to discuss this particular Unique Consulting Service Proposition (UCSP) in more detail, please CLICK HERE.
Consultant profile

Mr Erickson is an approved Senior Consultant at Appleton Greene and he has experience in management, human resources and production. He has achieved a Master in Business Human Resource Management and a Bachelor of Science in Electrical Engineering. He has industry experience within the following sectors: Construction; Consultancy; Consumer Goods; Food & Beverage and Manufacturing. He has had commercial experience within the following countries: United States of America and Canada, or more specifically within the following cities: Minneapolis MN; Kansas City MO; Denver CO Salt Lake City UT and Edmonton AB. His personal achievements include: grew $12M business to $40M; implemented financial management control processes; trained founder to be CEO; reorganized operating departments improving throughput and established performance improvement processes. His service skills incorporate: business strategy; organizational development; business systems; leadership development and financial management.
To request further information about Mr. Erickson through Appleton Greene, please CLICK HERE.
---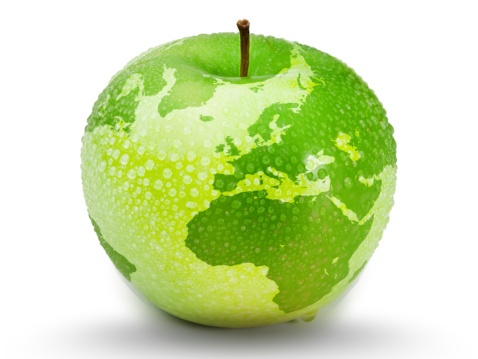 Executive summary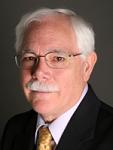 Business Optimization
Business Optimization is a systematic approach that improves overall business capacity allowing companies to maximize profits while delivering the highest quality products or services. Business capacity is defined as the maximum amount of products or services a business can effectively produce over a given period of time. Business Optimization begins by helping owner(s) or top executive(s) define the amount of profits they want and then establish strategic and financial plans to create these profits. As these plans are developed, timetables and milestones are established. Once milestones are established the business capacity required to reach the first milestone is defined.
Every business can be sectioned into three major areas, sales, operations and finance. A business can be visualized as three connecting sections of pipe where the diameter of each section of pipe is that section's capacity. In other words, the sales section has a certain diameter as does the operations section and the finance section. The process of Business Optimization involves balancing the capacity through all three sections or making the diameters of all three sections the same time while at the same making them large enough to reach the business goals previously set. Capacity analysis is used to identify the smallest diameter section, analyze work flow through that section and expose the bottlenecks or constraints in that section. Constraints are caused from inadequate facilities, employee skills, equipment and / or processes. Based on the type of constraint identified, project teams are formed. Each team has the task of removing their assigned constraint or constraints as cost effectively as possible.
Business Optimization is a continuous improvement process that focuses on balancing business capacity through all three sections. It involves continually analyzing and improving business capacity in each "section of pipe" until the business hits established milestones. As overall capacity increases, new goals, timetables and milestones are set. This cycle continues as long as the business owner(s) or top executive(s) want to improve their business beyond where it is. The results of Business Optimization are not only maximized profits, which come from efficiently delivering the highest quality products or services but also a more cohesive and productive work force, smoother operations, and reduced stress of business leadership.
---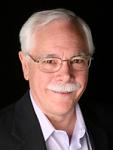 Service Methodology
In summary, Business Optimization is a method that brings the right people together at the right time to progressively solve the right problems in order to improve the overall performance of a company. The first step is to establish corporate profit goals. This involves the business owner(s) or top executive(s) plus those they want involved at this level. Profit goals are based on defining the amount of money needed to pay down debt, the amount needed to invest back into the business and the amount needed to provide an acceptable return to the owner(s). The second step is to develop strategic, financial and tactical plans to reach the profit goals set above. Once these plans are developed then measurements, timetables and milestones are established. This involves the same group as above but may also include other key personnel as appropriate. The third step is to do the work necessary to reach the milestones. This involves key personnel throughout the organization starting with the department heads of the sales, operations and finance departments plus others who the department heads want involved. This group evaluates the business level that each department can effectively handle and still produce the desired quality of products, services and customer support. Using capacity analysis techniques, the group decides on which department has the lowest capacity and which has the highest.
Once the lowest capacity or constraining department is identified a project team is formed with key personnel within that department. A team leader is established, which is usually the department head. This team is chartered with looking at all the functions within the department and identifying the issue(s) that are creating bottlenecks. This team then develops ways to solve the issue(s) in order to remove the bottlenecks. The team then determines the cost to implement. If the cost is within the confines of the financial plan the team implements the improvements. If not, it presents its recommendations to management for their direction. The team continues its efforts until the capacity of this department is equal to or greater than the department with the highest capacity. Once this department is no longer the constraining department a new project team is formed within the new constraining department and the above process is repeated. As the capacities of each department become balanced, the owner(s) or top executive(s) review the profit goals and if wanted, sets new profit goals. The Business Optimization process then begins again.
---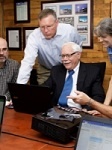 Service Options
Companies can elect whether they just require Appleton Greene for advice and support with the Bronze Client Service, for research and performance analysis with the Silver Client Service, for facilitating departmental workshops with the Gold Client Service, or for complete process planning, development, implementation, management and review, with the Platinum Client Service. Ultimately, there is a service to suit every situation and every budget and clients can elect to either upgrade or downgrade from one service to another as and when required, providing complete flexibility in order to ensure that the right level of support is available over a sustainable period of time, enabling the organization to compensate for any prescriptive or emergent changes relating to: Customer Service; E-business; Finance; Globalization; Human Resources; Information Technology; Legal; Management; Marketing; or Production.
---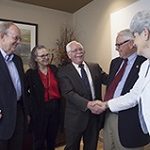 Service Mission
Our service mission is to help owners or top executives of small and mid-sized businesses create the type of business they want by providing them with high quality, client focused services that result in improved and sustainable profits, improved ease of operations, reduced stress of business leadership, and increased customer satisfaction. We strive to utilize our expertise effectively in helping develop and implement business management methods and procedures that improve operations, sales, and the financial management area of client companies. The goal is to improve the bottom line performance, long term financial health, and marketable business value of client companies. We do this in a way that not only enhances profits and cash flow but also enhances employee relations and management practices. Everything we do is aimed at building efficient operations and business value, providing both short and long term benefits to our clients.
---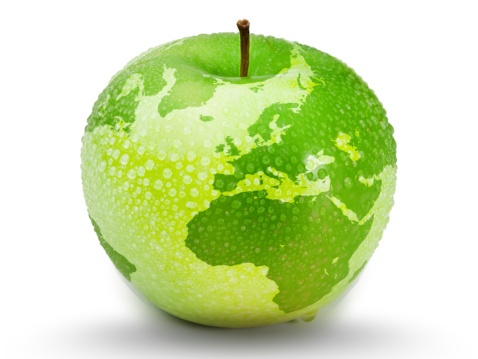 Service objectives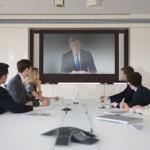 The following list represents the Key Service Objectives (KSO) for the Appleton Greene Business Optimization service.
Profit Improvement
Profits and the required revenue to create these profits are two key measurements that indicate the health of any business. The challenge of any business is to achieve maximum profits from the revenue it generates. Profits are maximized when business capacity is fully utilized. In order for capacity to be fully utilized it must be balanced, meaning that the capacities of the sales, operations and finance functions are the same. Once these are in balance and capacity is fully utilized, incremental capacity increases can be made in each area to support profitable business growth. One of the most costly situations to any business is idle capacity. Excess capacity costs money, wastes resources and often creates workplace discontent. Most companies have excess capacity somewhere within the business and most companies have limited or constraining capacity somewhere within the business. The key to any profit improvement effort is to improve the processes that lead to the best, sustainable profit growth within a short period of time without creating a lot of disruption to current business requirements. The approach needs to grow the profits by making the whole business able to effectively reduce costs by making the processes within the business more efficient and to increase the capacity of the business to be able to handle higher revenue levels. Increasing revenue may increase the top line of a business but does not necessarily translate to increasing profits. In fact, focusing on just increasing revenue can create the opposite effect if profit improvement is not the driver behind the efforts to increase revenue. Improving profits through cost reductions alone can produce short term improvements but are limited when it comes to longer term business health. Again, the goal must be longer term sustainable profit improvement, and this has to come from a focused effort to improve both operating efficiencies and revenue.
Operating Efficiencies
One way to increase profits in a company is obviously to make that business more efficient so it produces higher levels of revenue at lower costs. This sounds very simplistic and intuitively apparent. However, before a business can operate efficiently the individual processes and systems within the business must be in sync and operating efficiently. In order to ensure that all processes and systems are in sync and operating efficiently, it is critical that each process and system operate effectively. Without first ensuring that a process or system is effective before making it efficient, the improvement effort will result in ineffective processes or systems simply becoming more ineffective. As processes and systems become more ineffective the business as a whole becomes more inefficient and costs go up and profits go down. The Business Optimization method forces people to look at the inner workings of a business. Looking at the inner workings of a business help people identify which processes or systems are missing and which are ineffective. After these are identified this method helps people develop and incrementally add missing processes and systems. It further directs efforts to first make ineffective processes effective and then make them more efficient. As more and more processes and systems are added or enhanced, the efficiencies of individual processes within a company improve. As these efficiencies improve so does the overall efficiency of the business. As the overall business operates more efficiently profits improve.
Revenue Growth
Another way to increase profits is to grow revenues. In order to grow revenues the business must have the capacity to produce the work required to achieve these revenues. Often times business owners or executives think that all they need to do is to produce more sales and profits will increase. This is not necessarily true, and in fact, the exact opposite often happens. In our model, a company is pictured as a series of connected sections of varying diameter pipe. The smallest diameter section is the bottleneck within the company. In order for a business to function properly, the amount of business that flows through the company must flow smoothly through the narrowest section. When flow is forced through a section that is too narrow, costs and operating disruptions go up. Waste, quality and delivery time issues, missed commitments, employee discontent, and the number of unsatisfied customers all increase. Therefore, in order to increase revenue properly and effectively, processes and systems within the business must be installed, enhanced or significantly changed in a way that gives a company the capacity needed to, not only effectively generate incremental revenue, but to generate this revenue in a way that produces incremental profits and business growth. To use the illustration of the above sections of pipe, each section must be close to the same diameter. If a section is too large, there is extra capacity in that part of the business and it needs to be better utilized by increasing the diameters in the other sections. If a section is too narrow, it is throttling back the entire business and its diameter needs to be increased. This is a continuous improvement process where the cost to increase capacity in one section is continually measured against the cost to maintain idle capacity in another and the impact the limiting section has on the overall business. Increasing revenues almost always is associated with increasing capacity somewhere within the business regardless of where the narrowest pipe section is located.
Employee Involvement
The heart and soul of any business is its people. Their skills in conjunction with the operating processes and systems are what create sales, produce and deliver products and services, and manage financial resources. The way employees are able to utilize their skills are seen in the way a business operates and the type of quality and service a company produces. When employees are restricted from properly using their skills, or they experience repetitive obstacles they become frustrated, anxious or angry. As frustration, anxiety or anger increase management time increases and focus is diverted away from the business of the business. Business performance suffers and customer satisfaction wanes due to quality and delivery issues. Almost always employee issues are caused by processes or systems that are missing, ineffective or inefficient. Employees are usually the best at seeing these issues because they experience them every day. Employees are a powerful resource and when involved can be made part of the solution creating a positive effect throughout the organization. The Business Optimization method involves employees at all levels throughout an organization. This develops shared visions and goals and creates teamwork and singleness of purpose with everyone involved. It is impossible to effectively manage people. Managers can only be effective at managing processes and systems. People are then managed by how they perform within established and defined processes and systems. Therefore it is critical that employees not only understand their role and where it fits within the business but that they become involved in the business optimization process. This way they become part of the solution as a team rather than part of the problem as individuals. When this happens, employee discontent significantly diminishes and business operations become smoother, more productive and easier to manage.
Leadership Development
Leaders are essential throughout any organization. Effective leaders at the top of an organization create a positive vision, culture and direction that everyone within the organization can rally behind. Effective leaders in middle management positions create confidence and loyalty in the people within their department. Effective leaders within the rank and file of an organization create strong teams that effectively identify and solve problems. The Business Optimization method steers an organization through the process of setting visions, goals and strategies, and then identifying and solving constraints within a business so that goals are accomplished. As visions, goals and strategies are set, and as constraints are identified and solutions developed, people with leadership tendencies emerge throughout the organization. A focus of the Business Optimization method is to mentor and train these people so that they become effective at leading groups of people. Owner(s) or top executive(s), middle managers and supervisors, and rank and file employees all require a different level of leadership skills. Leadership is different than management. Leadership is making sure the ladder is against the right wall and management is making sure the ladder is against the wall right. Whether a person is guiding a whole organization or a process improvement team, good leadership is needed. Therefore, one of the longer term and sustainable benefits companies receive from the Business Optimization method is the identification and develop of leaders throughout the organization.
---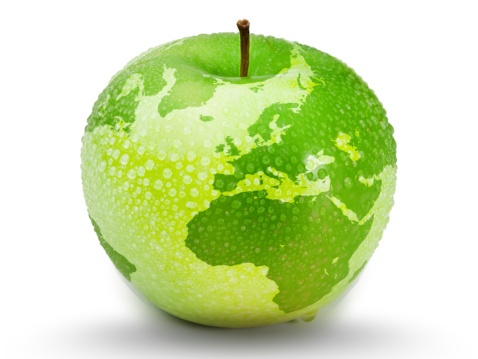 Testimonials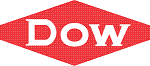 Filmtec Corporation
"We brought Mr. Erickson in as a consultant to help us improve our operations during the early transition right after The Dow Chemical Company bought us. He quickly showed us his capabilities as he worked across multi-functional departments. He brought cohesiveness and a level of knowledge and expertise that were missing in the organization. Dow hired him full time after six months and made him Site Manager. He was an active part of the business management team which consisted of sales, marketing, and finance managers of Dow. This team was responsible for running and growing the business. He assimilated well into the team. He was an instrumental part of the team in improving our business capacity that helped the company grow by over 300% in less than five years. He interacted well with all levels of personnel, from Dow executives to the people on the floor. We appreciate all he did to help us make the purchase of FilmTec the success it was."
---

Stormwater Risk Management, Inc.
"Mr. Erickson has helped our company immensely over the last year. He helped me step back from the daily grind of just running our business to define realistic strategies to grow our business. He first focused on the fundamentals of our business operations, such as cash management, sales, and financial goal-setting. Our foundation was not as solid as I thought it was and our weaknesses were keeping us from reaching our full potential. Steve's persistent focus finally opened my eyes to how important mastering these fundamentals is to growing the business I want to have. One year later, we are on course for achieving our goals for growth in sales and profits by more than our 35% target. More importantly, I have regained my enthusiasm for running the business and feel like I am in control of our future. With respect to a return on our investment, he definitely exceeded my expectations."
---

Bross Construction Company
" We are pleased with the results we see from Mr. Erickson's efforts. He quickly understood our specific needs and worked diligently around our schedule and business requirements in a time effective manner. He helped us see areas where we needed improvement. He has provided coaching and has been instrumental in implementing changes in the way we manage our business. These changes are helping us improve upon our historical successes."
---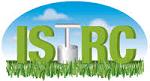 International Sports Turf Research Center
"The procedures that Mr. Erickson helped us implement starting about 2 years ago have allowed us to look at our company in a much more business-like manner. I am a marketing person and just assumed that by increasing sales 10 to 12% each year that our profits would increase incrementally as well. I was wrong in assuming that increased sales related to increased income, in fact the reverse happened in our case. He warned me that this might happen. With procedures that we installed at his suggestion and guidance we were able to reverse this negative trend and are now on track to have our best year ever. I thank him again for all that he has done for me and my staff and look forward to an ongoing relationship."
---

General Mills, Inc.
"Mr. Erickson served as Electrical Process Engineer in the Packaged Foods Operating Division corporate office and then as Electrical Construction Superintendent, Project Engineer, Sr. Production Supervisor, and Maintenance Manager at our Cedar Rapids, IA in the plant. He joined General Mills as his second job a year or two out of college. His major accomplishment was running the electrical construction part of a fast track expansion and then managing the installation of a new product production line within that expansion. His maturity at a young age and his ability to oversee up to 80 construction workers significantly contributed to completing the project on budget and three months ahead of schedule. This allowed General Mills to launch its new product nationally ahead of earlier projections."
---
More detailed achievements, references and testimonials are confidentially available to clients upon request.
---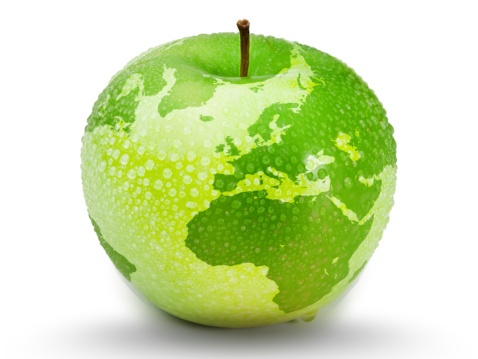 Industries
This service is primarily available to the following industry sectors: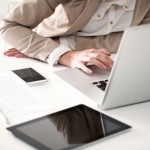 Construction
The construction industry, as a whole is strong. There are geographical areas that are less strong and there are some that are extremely strong. Regardless, there are good opportunities for those companies that can price competitively, adhere to project schedules, and provide quality workmanship, while making high enough margins to maintain required levels of working capital. The construction industry can be broken into three main categories: Civil Engineering and Heavy Construction which include companies that work on large infra structure projects such as roads, highways, bridges, etc.; General Construction which include companies that build residential and commercial buildings; and Specialty Construction which include companies that have a special trade such as carpentry, electrical, plumbing and HVAC.
According to the Dodge Outlook Report and Robert Murray, Chief Economist with Dodge Data and Analytics, businesses are expanding and this is helping fuel the construction industry. Murray predicts "a rise in construction starts for commercial and institutional building accompanied by moderate improvements for housing and a stabilizing public works sector." He further says that residential construction will be robust through 2019 and suggests that construction companies may want to take advantage of this situation now and into early 2017 because "it could be the time to go ahead with projects". Unemployment in the construction industry is the lowest it has been since 2007. This is putting pressure on firms who are trying to hire. It is also putting upward pressure on salaries and wages. Though any size company can be impacted by these issues, the smaller firms are more vulnerable. Smaller companies have to compete against larger firms for employees. Their vulnerability comes in large part because they feel more and more pressure to provide health care benefits. These benefits are becoming more expensive and can add significant costs to an already cost sensitive and competitive situation. The smaller companies also face the challenges of understanding and being able to control miscellaneous expenses while maintaining adequate cash flow and working capital.
---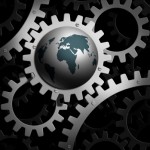 Consultancy
As the world recovers from the recent recession, the use of external consults is growing. As market demand increases in existing and emerging markets those companies that provide the highest value product and services will thrive. Those that do not will remain mediocre and slowly decline until they eventually go out of business. Many business owners and executives recognize this but struggle with how to effectively make the changes and improvements necessary to insure that their company is one of the ones that thrive. Most companies do not nor should they have a pool of available employees with the right expertise, time or ability to focus their efforts in areas other than their current responsibilities. Providing this expertise and focus is the major reason companies use external consultants.
Consultancies that are the most in demand are those that can help companies enhance business systems, improve efficiencies and reduce costs. These improvements allow companies to increase revenue, profits and market share as markets improve and as competition grows. Successful companies are those that provide higher value to the consumers of their products or services. This means having the right business systems, balanced capacities that are in sync with market demands, a thorough understanding of the market in which they compete, faster cycle times, better customer support, and higher product or service value than their competitors. The most cost effective way to accomplish the above is usually through the use of outside expertise or consultants. The right consultant can quickly help owner(s) and top executive(s) improve their business because they have an expertise and skill set that is usually missing in a company, they can relieve people within the organization from the need to focus on issues outside of their normal daily business requirements, and they can be engaged as long as necessary without the expense of hiring or firing. The right consultant not only produces "hard", quantifiable results such as higher revenues, larger profits, and stronger cash flow but they also produce "soft" results such as improving the ease of operations and reducing stress of management and employee issues.
---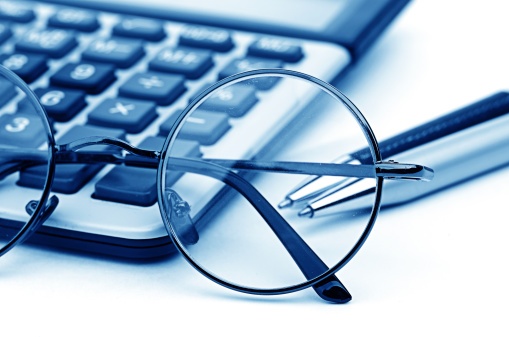 Consumer Goods
The Consumer Packaged Goods industry has had strong growth over the past 25 years due to new products and technologies. This has led to increasing margins and a high return to shareholders which has averaged 10% per year, outperforming the S&P 500. This is because companies have invested in innovation, supply chain efficiencies and cost reductions, R&D, Sales and Marketing, Procurement, Manufacturing, and Distribution. These investments have led to a 50% increase in the number of sku's in just the past seven years. Past successes, however, do not guarantee future successes. Global demand, emerging markets, local production, and the impact from the Internet will reshape the way products are sold, produced and distributed. Companies that want to enter this market, increase their market share, or just maintain their position in the market will most likely need a different approach to their business other than what has worked in the past.
Over the next ten years the industry will see a billion new consumers in emerging markets, an increase in the number of consumers that purchase online, a growing number of consumers that are m