Business Operations
Accredited Consulting Service for Mr. Ashade MBA BSc EE Accredited Senior Consultant (ASC)
Executive Summary Video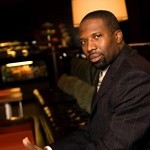 The Appleton Greene Accredited Consultant Service (ACS) for Business Operations is provided by Mr. Ashade and provides clients with four cost-effective and time-effective professional consultant solutions, enabling clients to engage professional support over a sustainable period of time, while being able to manage consultancy costs within a clearly defined monthly budget. All service contracts are for a fixed period of 12 months and are renewable annually by mutual agreement. Services can be upgraded at any time, subject to individual client requirements and consulting service availability. If you would like to place an order for the Appleton Greene Business Operations service, please click on either the Bronze, Silver, Gold, or Platinum service boxes below in order to access the respective application forms. A detailed information guide for this service is provided below and you can access this guide by scrolling down and clicking on the tabs beneath the service order application forms.
Client Telephone Conference (CTC)
If you have any questions or if you would like to arrange a Client Telephone Conference (CTC) to discuss this particular Unique Consulting Service Proposition (UCSP) in more detail, please CLICK HERE.
Consultant profile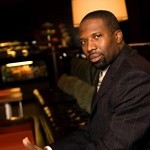 Mr Ashade is an approved Senior Consultant at Appleton Greene and he has experience in management, production and customer service. He has achieved a Masters of Business Administration and a Bachelor of Science in Electrical Engineering. He has industry experience within the following sectors: Energy; Oil & Gas; Manufacturing; Utilities and Electronics. He has had commercial experience within the following countries: United States of America and India, or more specifically within the following cities: Dallas TX; Houston TX; Saginaw MI; Laurel MS and Bangalore. His personal achievements include: Top Account Management Award; implemented operational improvement processes; improved plant operations performance; strategic planning for Fortune 500 and grew revenues $24M to $75M. His service skills incorporate: strategic planning; sales improvement; process improvement; vendor management and performance measurement.
To request further information about Mr. Ashade through Appleton Greene, please CLICK HERE.
---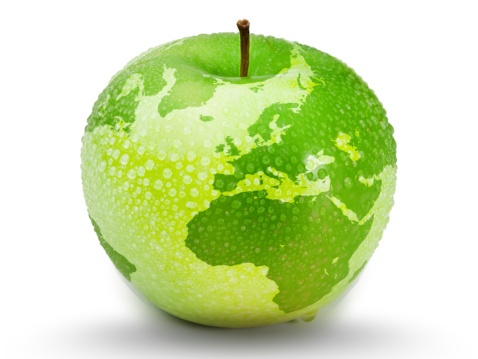 Executive summary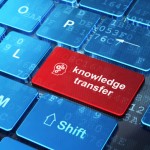 Business Operations
Business Operations in the most native sense can be thought of as the heartbeat of any successful organization. In other words, it is the implementation of one's stated Business Strategy or Business Model. One can also look at it as the interconnecting highway that allows various parts of the organization to co-depend on one another to be successful. Sales cannot be successful without the operations team to ensure top quality products. Operations cannot be successful without feedback from the marketing team on the perceived quality of the product or services. And Operations team cannot continue to operate without the finance team ensuring timely cashflow. And so in its most basic element, one can look at Business Operations as the management of the relationship between the cost of goods sold and the revenue generated from their sale. We have all heard stories of the once upon a time giants of the industry that suddenly woke up one day and realized they were no longer relevant and realized they had ignored the signs until it is too late. We also have many lesser known stories of the small companies that had a great offering, but didn't understand how to navigate the market dynamics properly and ended up going bankrupt. The common denominator is that each became too comfortable operating as is and then waiting till it was too late to make the necessary changes to survive.
But before one can make the necessary improvement to any particular area, one must understand where they currently are. To do this, one can utilize a 5-level process maturity continuum that goes as follows: Level 1: Initial (Chaotic, Adhoc) – This is generally an undocumented, reactive process that usually mainly seeks to stoke the largest fires; Level 2: Repeatable – This is a more developed, yet still most reactive process that has shown levels of repeated success and so therefore as long as the change agent is still present within the company, it can still be utilized; Level 3: Defined – This is the stage where the process is documented and understood as the standard of operations though mostly static with updates done on a fairly low degree over time; Level 4: Managed – This is the stage management can effectively manage current AS-IS process. They then can introduce feedback loop mechanisms that allow for timely process improvement, without material degradation of the process; Level 5: Optimization – At this state, process performance is optimal and the further improvement is only achievable via innovative technological interventions. No matter what part of the organization one is dealing with, this metric system can always act as a compass to ensure continuous growth and improvement.
---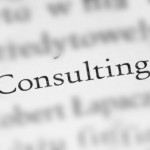 Service Methodology
While undertaking a process improvement initiative it's important to utilize a methodology. In order to ensure a successful outcome, I follow the below 6 steps: 1. Define The Problem – A mutual understanding of the scope of the problem is essential being that this will help set the tone for which department(s) within the organization would be essential in helping to eventual help resolve the issue(s). This would could involve either one or more of the following toolsets: brainstorming sessions, ideation workshops, interviewing of key stakeholders and questionnaires. The data points collected in this exercise will help to either further enhance the proper identification of the problem; 2. Determine the Root Cause(s) of the Problem – Once the symptom(s) has been identified, and a tentative definition of the problem has been achieved, then the next step would be to see which (internal/external) (departments/agents) control each identified symptom so as to make sure if they are also required in Step 1, a parallel effort to include them in the problem definition takes place; 3. Identify Multiple Solution Options – In this step a creative problem solving exercise takes place to generate a number of potential solutions, while making sure they relate to the identified problem so as to ensure continuous focus on identified topic; 4. Select a Solution – In this process, the identified solution(s) are then analyzed for strength's and weakness and then ranked. Then a "feasibility" test is then deployed looking at the following factors: Can it be implemented in an acceptable time frame; Can it be implemented within stated budget boundaries; How reliable is this solution; Will there be an efficient utilization of system and resources; Is it flexible enough in a potential ever changing environment.
Once it passes the above test, then the next step would be to identify if the solution(s) are technically feasible in the current environment, and if the respective change agents that will implement this find it acceptable. To test its acceptability, below is the methodology: Would the implementers support the solution and consider it an appropriate utilization of their time and energy; Are the risks manageable; Will the solution benefit the intended audience; Would it benefit the organization; 5. Implement the Solution – Once a solution is identified, the following must take place: What must be done and who will implement it; What will be the start date and key milestones to monitor; What actions will be carried out and why are they considered essential checkpoints to the viability of the solution; 6. Evaluate the Outcome: This is where the question "Did this resolve and address the identified problem statement" gets answered. Once this is identified as an agreed upon solution, the next and equally important step would be to introduce a feedback loop that ensures continuous improvement overtime and eliminate the potential of the solution becoming irrelevant at a future date, or at least trigger a review of the implemented solution when necessary.
---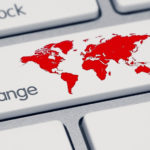 Service Options
Companies can elect whether they just require Appleton Greene for advice and support with the Bronze Client Service, for research and performance analysis with the Silver Client Service, for facilitating departmental workshops with the Gold Client Service, or for complete process planning, development, implementation, management and review, with the Platinum Client Service. Ultimately, there is a service to suit every situation and every budget and clients can elect to either upgrade or downgrade from one service to another as and when required, providing complete flexibility in order to ensure that the right level of support is available over a sustainable period of time, enabling the organization to compensate for any prescriptive or emergent changes relating to: Customer Service; E-business; Finance; Globalization; Human Resources; Information Technology; Legal; Management; Marketing; or Production.
---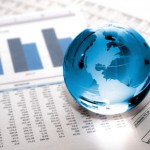 Service Mission
The Business Operations Strategy objective is to insure proper alignment between a client's stated strategy and its various internal departments to ensure optimal success. This objective is achieved by enlisting Senior Consultant (Mr Ashade) to engage with identified key stakeholders to help ensure success of implemented solutions drawing upon his vast array of experience in various departments within the organization such as Sales, Corporate Planning, Finance, and Operations, understanding how they operate and relate to one another. Benefits that could be enjoyed by the client are as listed, but not limited to: improved ROI (Return on Investment), reduced TCO (total cost of ownership), introduction of change management where necessary, continuous process improvement, and a periodical CSAT (Customer SATisfaction) assessment to ensure continuous feedback on acceptability of proposals.
---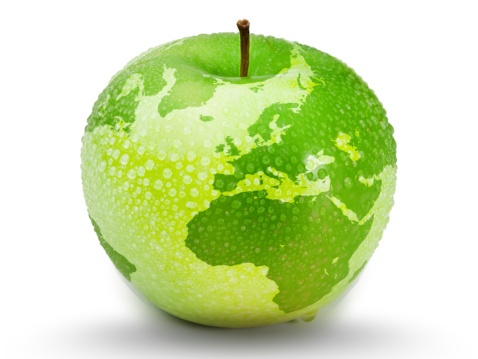 Service objectives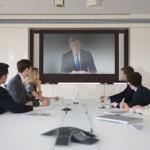 The following list represents the Key Service Objectives (KSO) for the Appleton Greene Business Operations service.
Data Gathering
Data Gathering is the portion of the engagement where a review of the following takes place while making for adjustments for whether the client provides service or products to it's customers: 1) Forecasting Review – a combination of the clients Market Demand Forecasting, New Product Forecasting Process and Promotional Product Forecasting is done to see how the aggregated consensus demand forecasting is derived; 2)Production Scheduling – A review of this process is done see how close to a JIT (Just In Time) process is in place and the gap that could be further closed; 3) Evaluate Supply Side constraints and how they affect production and inventory planning; 4) Inventory Optimization – a review of the as-is inventory management process and how greater transparency can lead to a more cost effective interaction between Supply Chain, Production/Delivery Group and Vendors; 5)Customer Service Level Results – review the current feedback from customers to see what internal problems are visible to the client and how to strategize around improving that so as to improve upon one's mindshare within the customer's ecosystem.
Sales Planning
A review of the Sales Planning cycle is done and can be divided into 5 components: 1) Historical Sales Forecasting vs Historical Sales Performance: Is there a huge gap between Best Estimate (BE) at the beginning of the year and the realized revenue? How often is the BE adjusted and what constitutes the calculation of this; 2) Sales Plan Development Review: Is the Sales forecast done via a Top Down Approach, Bottom Up Approach or a hybrid. And how are these both balanced so as to result in more accurate forecasting; 3) Essential Partnership: A review of the partnership and level of interaction/input between the following group is done (Finance, Marketing, Sales, Product Development and HR). The more interactive the partners are, the easier it is to achieve business objectives; 4) Structural Plan Elements would be unique to each client, with a review of the following: Product/Service Mix, Channel of Sales (Direct Sales, Re-sellers, multi-tier distribution, retail, online, VAR (value added resellers), Customer Status Review (Sales to New Customers, Sales to Existing Customers and Customer Retention Rate), Market Segments (Industry Verticals vs Service Line Horizontals), Account Segmenting (Global, National, Basic Accounts), Geographic Position (North America, MENA, SSA, APAC, Europe, Russia, Latin America); 5) Action Test: Looking at the ability of the sales personnel to utilize the current sales plan to deliver.
Supply-Chain Planning
In order to access the health of one's current status, a review of the company's ability to adopt the 5 items listed should be done: 1) Ability to move to real-time supply chain planning; 2) Linking Supply Chain Planning and Enterprise (S&OP and Finance) Planning; 3) Improved anticipation to end customer demand; 4) Leveraging multiple real-time data points to improve supply chain process; 5) Access flexibility to adapt to potential disruptions in Supply Chain and how to mitigate those risks.
Partner Meeting
This is where mechanisms are introduced to help break down silos that exists within various departments in the company (Manufacturing, Purchasing, Sales, Finance, HR, Marketing, Marketing). A review with the stakeholders would take place in regards to some of the current positive inter-planning occurring and some of the improvements that could take place to help make things better.
Executive Meeting
An executive summary is provided to the top decision maker, highlighting the key discussion points and issues brought up in the Partnership meeting. The recommended plan is then reviewed and the strategy on the implementation of it.
---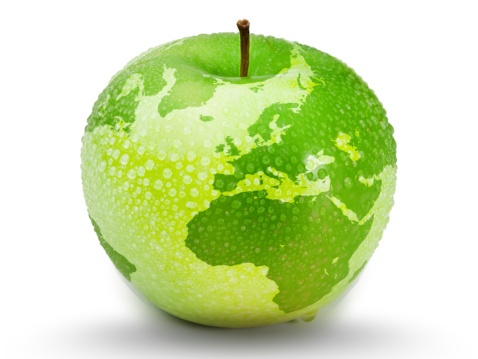 Acievements

Infosys
While at Infosys there were 2 major initiatives that I championed that would be of great benefit to other clients. One was implementing a system that would help reduce our DSO (Days of Sales Outstanding). A key factor in this was change management which was to remodel our internal system and team structure while also working with the client and advising them on how to help us to become jointly aligned. Due to this, I was able to reduce our DSO which ranged from 65-120 days on a quarterly basis to approximately 45 days. This of course greatly improved our cash flow for a $100M+ Book of Business in our practice. I then was tasked with evangelizing this to our other practices to help with their DSO Improvements as well. The second Initiative was to help with our practice's overall Account Management and Operations structure. This involved improving sales forecasting (Went from a 15% delta in pre-quarter forecast vs end of quarter booked business to less than 5%), Also due to improved Account Planning, was able to help grow a key account from $0 to $25M per year over a 2-year period and won an Account Management Award for this in 2013-2014 (Awarded to the top 5 out of 8,000 sales professionals company-wide). Was also able to improve our hiring practice which improved our net revenue loss of $5M per quarter due to not being able to staff client engagements to less than $1M per quarter. This was a 80% improvement that resulted in a net gain of $16M per year to our top line.
---

Siemens
Annual Revenue at one of the manufacturing plants was approximately $170M per year. However, warranty costs (this was the cost associated with addressing post sale quality issues of the product) were historically 3% of annual revenue. I was tasked with reducing this line item by 30% for the year. I was able to get this reduced to 1.3% of annual revenue which equated to a 58% improvement, or almost double the initial goal.
---

Delphi Automotive Systems
While at Delphi I was able to help with 2 key Improvements. The first was to help reduce cycle time. To give further details on this, typically in an automotive plant, you would have an assembly line where multiple parts are put together to provide a final assembled product. For this particular plant it was the assembly of the vehicle electronic control. During this process heat is involved and as you can imagine, trying to utilize water to cool down an electronic device was not an option. And with this being a 24/7 operated plant, the bottle neck of the operation was to wait for a welded piece to cool down so as to continue completion of assembled control. I therefore created a device that would now force cold air unto the product and more importantly that could be unmanned (the previous method involved someone having to manually utilize an air hose to cool the device). The introduction of this allowed an FTE reduction of 1 person across 3 shifts which resulted in an annual savings of over $100K per year. Also while at Delphi, I spearheaded our lab getting accredited under A2LA (American Associate for Lab Accreditation). This allowed our lab to go from being purely a cost center, to now being a profit center since it could now perform Transient Immunity Testing for the Big 3 Automakers (GM, Ford and Chrysler). This was also part of my thesis as well. This allowed us to now generate $4M per year in new revenue based upon the accreditation.
---

Yum Brands
In 2008, I worked with Pizza Hut's CFO team to do a SWOT (Strength, Weakness, Opportunities and Threats) analysis of the Quick Service Restaurant Industry Leaders historical and go forward strategies and based on this was able to provide insights into how to enhance their current market positioning. I then did a review of their 3 year go forward strategy to look into how to better position themselves competitively and take advantage of upcoming trends. Based upon this, was able to recommend multiple initiatives, including increasing their offering of healthier choices due to the new trend of improved dieting as well as utilizing this as a differentiator. In addition to this, also advised them to introduce breakfast offering via Taco Bell, to increase their revenue per store without additional infrastructure investment while cutting into the breakfast market share of their competitors (McDonalds and Burger King). And as we can now see this has now been implemented and quite successful.
---
More detailed achievements, references and testimonials are confidentially available to clients upon request.
---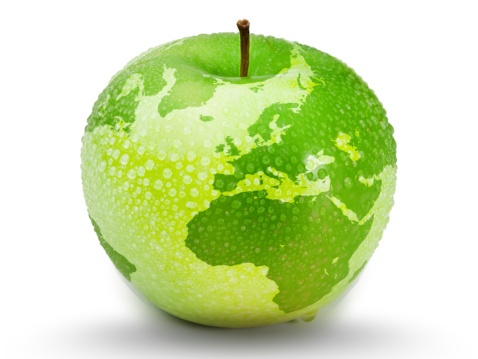 Industries
This service is primarily available to the following industry sectors: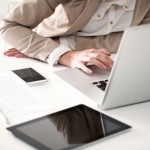 Energy
The Energy is constantly evolving. Over time as industries have evolved, the amount of energy and more importantly the mix of industry has constantly evolved as well. But this is where we need to collectively understand the complex dynamics shaping up in the world today in order to better project the future. On one hand, between now and 2050, the world's population is expected to increase by 36% to 10 billion, and the world's GDP is expected double. While on the surface that would imply that energy demand will continue to project upwards, that could be misleading and here is why. Much of the growth in the population will be from longer life expectancy which will in turn increase the unemployment figures, and place a strain on GDP growth. Also the more powerful growth engine for GDP will be the increased dependency on the service based economy as opposed to the manufacturing based economy. And as technology and process improvement on both demand and supply side increases, the resulting energy efficiency by product would indeed lead to lower rate of growth (currently projected to be about 0.7% CAGR till 2050).
And so as you may wonder, what would this mean for the different mix of energy sources? Well for the Oil and Gas sector, Crude Oil can expect a CAGR of less than 1% (with the larger adoption of electric vehicles and better fuel efficiency), while Gas will carry the bulk of the growth at approximately 1.5%. For the Coal Industry with the increased mandate to reduce carbon footprint, Coal demand is expected to peak around 2035 and then start its slow decline. However, for the electricity sector, this will be the sector expected to see the biggest share of growth. With the increase in demand expected to be led by BRIC (Brazil, Russia, India, China) as they continue to experience and explosion in new infrastructure, a large percentage of this demand will be met by solar and wind energy sources fueling the next step up growth in the renewable energy industry.
---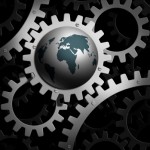 Oil & Gas
The downturn in the oil and gas industry from a previous high of $147 exposed the fact that most of the companies were operating with a highly inflated cost base with the illusion of a constantly increasing price of oil deprioritizing efficient operative initiatives that could have addressed this. With the new "norm" of lower oil prices in the $40 range, companies are now forced into looking at ways to increase operational efficiency, rationalize investment decisions and reduce operational costs. Some of the initiatives currently underway to address this include head count reduction, decrease in non-essentials such as travel when a web conference would suffice, minimizing inventory, delaying maintenance, deferring projects, and renegotiation of contracts with suppliers to help share the "burden".
However once all the low hanging fruits are captured, the next big step would be introducing technology advances that now allow the industry survivors to better weather future hiccups. Despite the current hiccup, the future of the industry appears bright. World population is on par to grow from 7 billion to 8.6 billion through 2035. In that period of time, World GDP is also scheduled to grow from $100 Trillion to approximately $210 Trillion, and will provide employment to 2.5 million people globally. These factors will fuel a continuous need for the Oil and Gas to supply our energy needs and therefore continue to be an integral part of our future.
---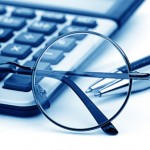 Manufacturing
The growth path of manufacturing has always been fascinating. In developing countries, as manufacturing transforms once agriculturally dominate economies to becoming more industrialized, this in turn leads to larger wage increases as the sophistication of the manufacturing operations improves and in turn increase the number of local consumers. This of course will further fuel the growth of their local economy until they reach the stage of the developed countries. In a developed country, manufacturing still plays a key role in GDP growth and exports. However, once it reaches 25% of GDP, a new paradigm shift occurs. Outsourcing of manufacturing starts to occur. Services (ranging from logistics to marketing) because an important mix in the final product. This then leads to needing to find more ways to gain productivity and efficiency. This need has allowed the current market growth around IOT (Internet of Things) and Big Data, to help develop smarter machines that can interact with one another, and better predict both outcome and failure rates.
But even with those initiatives, occurring at a macro level, at a micro level, this places an enormous amount of pressure on operations. Operations used to be seen at just an internal matter and introduction of JIT (Just in Time) was seen as a way to streamline manufacturing process while limiting bottle necks. But once we had reached a saturation point, we have now expanded that way of thinking to Supply Chain. This has allowed companies like Dell to use Just in Time delivery of products from their suppliers to reduce the amount of inventory needed and in turn reduce overall cost to their customers. And so as we can see, manufacturing will always be a fundamental part of our economy. But we must always be on the lookout for more efficient ways to produce a better product so we can keep up with ever changing consumer needs.
---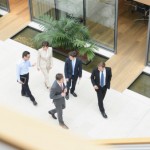 Utilities
The utility industry at various segments has grown to be more competitive even while dealing with regulatory constraints. As opposed to most other industries, during a merger and acquisition, merging operation centers sometimes is not feasible since the need to retain regional support in each location though redundant have local demands that cannot be ignored. Also cost efficiency initiative sometimes take a backseat due to the fact regulators also demand that cost savings are to then be passed back on to costumers which could prove challenging when you are trying to improve one's margins.
At the moment, the Utility industry has matured to the point where we have segmented the industry and greatly improved the efficiency from power generator to meter. The next step would now be to improve efficiency from meter to device. This is where the introduction of various technology advances such as IOT will allow devices to now talk to the meter, manage the demand of electricity within each individual home or building and better allow management of peak demand which in turn will hopefully reduce the number of black outs. With that said, coal over time will be less of an energy source, though overall market energy demand will continue to increase. This will then place even more pressure on energy sources such as gas and nuclear to pick up the slack. This will also require the need for quicker maturity of the alternative energy market (solar and wind). And so the need for continuous improvement of the industry will always be there making for a challenging and bright future.
---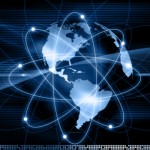 Electronics
Consumers Electronics is an important industry as its product catalog helps us meet a wide range of our daily needs. In this fast moving industry where shelf life could be as short as a year, adaptability is the name of the game. The sales in the industry are projected to top $220B. However, one constant yet important trend of note is the "ever-falling" price of the device. To help absorb lower prices dictated by the buying public, improving manufacturing automation and efficiency or outsourcing manufacturing, investment in R&D to adapt to rapid technological changes have typically been the tools used to combat this.
---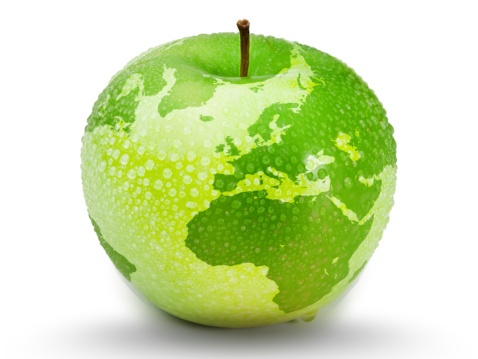 Locations
This service is primarily available within the following locations: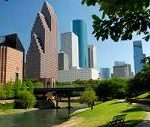 Houston TX
Houston is the most populous city in Texas and 4th most populous city in the US with a population of 6 million in the metropolitan area. Houston started off with a majority of its economic base being in the energy sector (85% in 1981). However, over time it's increased its diversity to the point where non-energy consists of approximately 50% of its total employment population including Manufacturing, Healthcare, Aeronautics, Finance and Transportation just to name a few. It is also home to 23 of the Fortune 500 companies. The list of compani