Business Intelligence
Accredited Consulting Service for Mr. Kuzanek MBA MS BS Accredited Executive Consultant (AEC)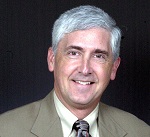 The Appleton Greene Accredited Consultant Service (ACS) for Business Intelligence is provided by Mr. Kuzanek and provides clients with four cost-effective and time-effective professional consultant solutions, enabling clients to engage professional support over a sustainable period of time, while being able to manage consultancy costs within a clearly defined monthly budget. All service contracts are for a fixed period of 12 months and are renewable annually by mutual agreement. Services can be upgraded at any time, subject to individual client requirements and consulting service availability. If you would like to place an order for the Appleton Greene Business Intelligence service, please click on either the Bronze, Silver, Gold, or Platinum service boxes below in order to access the respective application forms. If you have any questions or would like further information about this service, please CLICK HERE. A detailed information guide for this service is provided below and you can access this guide by scrolling down and clicking on the tabs beneath the service order application forms.
Consultant profile

Mr Kuzanek is an approved Executive Consultant at Appleton Greene and he has experience in information technology, management and production. He has achieved a Master of Business Administration in Information Technology Management, a Master of Science in Computer Science and a Bachelor of Science in Electrical Engineering & Computer Science. He has industry experience within the following sectors: Consultancy; Consumer Goods; Defense; Government and Logistics. He has had commercial experience within the following countries: India; Netherlands; United States of America; Germany and Canada, or more specifically within the following cities: Hyderabad; Amsterdam; Washington DC; Berlin and Toronto. His personal achievements include: Colgate Chairman's Difference Award; Military Meritorious Service; business intelligence leadership; process improvement champion and Data Science Master. His service skills incorporate: systems integration; business intelligence; predictive analytics; process engineering and project management.
To request further information about Mr. Kuzanek through Appleton Greene, please CLICK HERE
---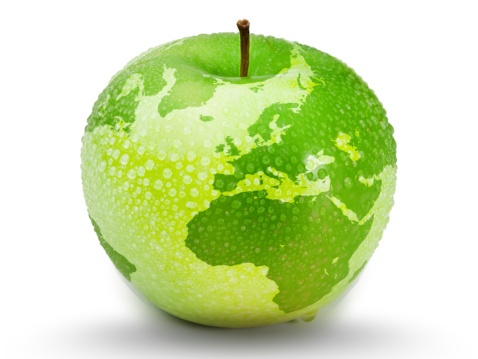 Executive summary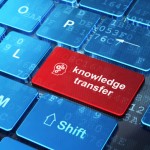 Business Intelligence
The origin and evolution of what is now called Business Intelligence are not as recent as the development of networking technologies and the computer itself. The origins are almost as old as the history of human civilization. Data has always needed to be collected for various purposes. Ancient civilizations required information about taxes, armies, population, and many more issues, requiring data to generate this information to be collected and stored. The first examples of written language is in fact data storage. The Roman Empire was exceptionally fond of bureaucracy of any kind and record-keeping, especially after the invention of better forms of paper. The challenge of storing more data and then retrieving it to generate information continues to the present day.
With the growth of electronic computing power, came the development of increased data and information storage and retrieval capability. Decks of punched cards, reels of paper tape, high speed and high density magnetic tapes, magnetic disk drives, and solid state storage units was the progression of technology to increase capacity and reduce space – several of the technologies are still being used today. Programmers had to develop increasingly complex Database Management Systems to manage the continuously growing stored data. The first revolution in data maintenance and retrieval was relational database technology where data was organized and stored in similar "business related" components – allowing a more organized and efficient way to access data according to known business rules and relationships. With the continuing advance of more robust networks, managing the everyday business transactions turned from batch processing to taking advantage of real time events – and with that an increasing demand on data capture and information generation quality. Unfortunately, the transactional data collection systems and tools of that era were inappropriate for the job of conducting business research and compiling usable information – as their primary purpose was to speed along the data capture process.
Business Intelligence began coming of age in the late 1980s as the potential value of the massive amounts of data began to be recognized as a business asset instead of expense. Business Intelligence began comprising a wide array of technologies, practices, and protocols required to produce quality and achievable business insights. The actual meaning of Business Intelligence may differ from company to company, depending on their business model and competitive position in the market. Nevertheless, even though there may not be a universal definition of Business Intelligence, the common theme meets four basic requirements – to produce timely, high-value, accurate, and actionable fact based insights to business challenges.
Business Intelligence is constantly evolving and increasing its importance to corporate and governmental entities. Business Intelligence has historically been associated with technologies of data warehousing, however recent technological advances are making business insight capable of finding and extracting data from fluid and unstructured source systems, such as social media, and then transform it into whatever will be needed for business analysis.
---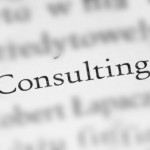 Service Methodology
Business Intelligence today is an integrated hardware, software, and network solution designed to facilitate the efficient and effective use of data and information within an organization. Although Business Intelligence requirements can vary in different business sectors, and many tools are industry-specific, most Business Intelligence environments provide a similar core suite of capabilities. The data gathered for Business Intelligence usage originates in various "sources of truth", from Enterprise based systems such as Customer Resource Management, Supply Chain and Demand Management, Product Lifecycle Management, and Financial Management – to spreadsheets, text files, machine logs, and social media – all translated and organized into Data Warehouses according to an organization's specific needs and then presented in various ways understandable by business knowledge workers.
There are many reasons why Business Intelligence is an important investment made by organizations. When properly implemented, deployed, and maintained, Business Intelligence tools can bring many benefits to a company, not the least of which is to improve its performance. Business Intelligence allows more effective mapping and transformation of source data into beneficial information. With Business Intelligence environments, new and/or more specific views on organizational data can be quickly deployed. Data Mining can also be performed, which helps uncover relationships and patterns in data which had not been known before. Business Intelligence efficiently supports frequently changing management and operational processes. Without needing to change source data systems, correctly implemented Business Intelligence assists fact-based management and develops effective and consistent forward looking access to information on customer activities, current trends on the market, as well as supply chain performance.
In today's fast changing, turbulent and unpredictable economy, where "extraordinary is ordinary", having yesterday's typical Business Intelligence system which provides only tools for reporting and analysis is not enough. Modern Business Intelligence platforms provide rich visualization dashboards, planning and budgeting solutions, scorecards, event monitoring, efficient in-memory processing engines for data analysis, advanced reporting features, mobile access, and workflow business rules components. Business Intelligence is more than just a technology platform, it is a process which works for any size organization to support data gathering and processing, data-based managing, and fact-based decision making for successful performance within an increasingly crowded marketplace. The Business Intelligence approach works so well because it integrates business process perspective, the customer perspective, and provides a way to quantify all the value chain drivers, not just the financial factors.
The majority of Business Intelligence implementations don't deliver the anticipated results. In fact, Business Intelligence projects fail at an astonishingly high rate – between 70 percent and 80 percent, according to the Gartner Group. Organizations of all sizes suffer from countless oversights and poor judgment calls during planning, tool selection, and rollout – mistakes that can be detrimental to Business Intelligence success. Utilizing consulting services as provided by Mr. Kuzanek, who has experience with avoiding these missteps, will significantly reduce the chance of a failed Business Intelligence deployment.
---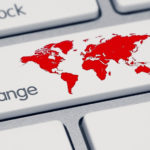 Service Options
Companies can elect whether they just require Appleton Greene for advice and support with the Bronze Client Service, for research and performance analysis with the Silver Client Service, for facilitating departmental workshops with the Gold Client Service, or for complete process planning, development, implementation, management and review, with the Platinum Client Service. Ultimately, there is a service to suit every situation and every budget and clients can elect to either upgrade or downgrade from one service to another as and when required, providing complete flexibility in order to ensure that the right level of support is available over a sustainable period of time, enabling the organization to compensate for any prescriptive or emergent changes relating to: Customer Service; E-business; Finance; Globalization; Human Resources; Information Technology; Legal; Management; Marketing; or Production.
---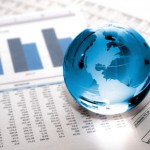 Service Mission
The Gartner Group recently conducted a CIO forum with a focus on what Business Intelligence and it's follow on technology Predictive and Prescriptive Analytics looks like in the near future. The overwhelming results point to the benefits of fact-based decision-making across a broad range of disciplines, including: marketing, sales, supply chain management, manufacturing, engineering, risk management, finance, research, product development, and Human Resources. Major changes are also indicated to be imminent to the world of Business Intelligence and Analytics – including the dominance of data discovery techniques, wider use of real-time streaming event data, and the eventual acceleration in Business Intelligence and Analytics spending as Big Data continues to mature. Gartner also goes on to cite, as the cost of acquiring, storing and managing data continues to fall, organizations are finding it more and more practical to apply Business Intelligence and Analytics in a far wider range of business situations.
As enterprises continue to recognize the economic value of information, and see the opportunity to capture and apply ever greater volumes of detailed data, they will come to expect access to Analytics technologies capable of making sense from event streams. This goes beyond traditional and mainstream Business Intelligence to a breed of technologies capable of producing autonomous insights and inferences quickly.
Traditional vendors of Analytic platforms recognize that in order to expand their reach beyond traditional power users, they must deliver packaged domain expertise and applications to enable self-service by a wider range of users. Service providers are seeking to turn custom project work and domain expertise into repeatable solutions that can be adopted by other organizations more easily. The result is that end-user organizations selecting Analytic applications will have a significantly wider variety of possible providers to evaluate. Organizations evaluating software vendors will almost always find a service version of their packaged applications, and the similarity of product concepts will shift the emphasis of competition to the domain expertise embedded by the vendors into the application.
Despite the strong interest in Business Intelligence and Analytics, confusion around Big Data is inhibiting spending on Business Intelligence and Analytics platforms. Service providers will garner business by closing the gap between available Big Data technology and business cases. As Big Data matures and more packaged intellectual property is available, Big Data Analytics will become more relevant and mainstream.
Ironically, the confusion that surrounds the "Big Data" term and the uncertainty about the tangible benefits of Big Data are partially to blame for the soft Business Intelligence and Analytics market. In the interim, Business Intelligence and Analytics continue to remain at the forefront for CIOs, and service providers will attempt to bridge much of the confusion. The gap will close when Business Intelligence, Analytics, and Big Data become integrated within the same product offering. When the solution has found the problem, when the discussion has matured from technology to business, and when there will be more off-the-shelf capability available, Big Data Analytics will pervade almost all platforms of Business Intelligence.
---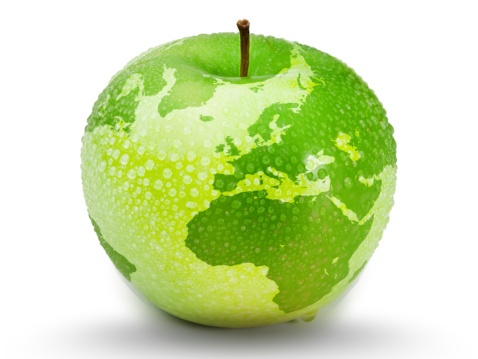 Service objectives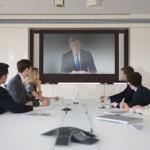 The following list represents the Key Service Objectives (KSO) for the Appleton Greene Business Intelligence service.
Data Integration
To make sound decisions and comply with governmental reporting requirements, an organization must first establish a solid data foundation. This foundation must combine historical data with current values from operational systems in order to provide a single version of the truth that can be then used to identify trends and predict future outcomes. Data integration technology is the key to consolidating this data and delivering an information infrastructure that will meet strategic business intelligence (BI) initiatives and tactical and governmental reporting requirements. Data integration is the enabling technology for providing trustworthy information, enhancing IT and end-user productivity, and helping organizations achieve and maintain a competitive edge. Data integration enables mid-size and large organizations to effectively and efficiently leverage their data resources in order to satisfy their analysis and reporting requirements. While a home-grown data integration effort frequently yields a quick and dirty solution that may initially appear inexpensive, any upfront savings are often soon lost as demands on resources and personnel change. Vendor supported and consultant guided solutions, on the other hand, have withstood the test of time. Since they include capabilities such as metadata integration, ongoing updates and maintenance, access to a wider variety of data sources and types, and design and debugging options rarely offered by in-house solutions, they serve to increase the productivity of the IT organization. This is an important advantage as few organizations have unlimited resources and most are under constant pressure to do more with less. Additionally, most home-grown data integration solutions are rarely integrated with an organization's BI tools. Such integration is, however, available with commercial offerings either by adherence to industry standards and/or through integration with the BI tools offered in the data integration vendor and consultant product portfolio.
Data Modeling
Data Models visually represent the nature of data, business rules governing the data, and how it will be organized in a database. A data model is comprised of at least two parts, logical and physical. Data Models are created in either a Top Down or Bottom Up approach. In Top Down, data models are created by understanding and analyzing the business requirements, where in Bottom Up, data models are created from existing data structures – sometimes known as reverse-engineering. Data Models for transaction environments are created by normalizing the data into relationships, inheritance, composition, and aggregation properties. Data Models for warehouse environments seek to de-normalize data for performance. Data Models serve as the blueprint for building the physical database and applications which will rely on the data within the database. Improper or hap-hazard data modeling will only result in down-stream inefficiencies when developing or maintaining any applications. Data flow modeling is an approach which focuses on the flow of data between various Business Processes and helps to capture and document the information movements within an organization. In addition to the flow they describe data sources, destinations, storage, and transformations. Data models can be used effectively at both the enterprise level and on projects. Enterprise architects will often create one or more high-level logic models that depict the data structures supporting an enterprise, models typically referred to as enterprise data models or enterprise information models. An enterprise data model is one of several views that the organization may choose to maintain and support. Other views may explore network/hardware infrastructure, the organization structure itself, software infrastructure, and business processes.
KPI Dashboards
Visual data discovery tools have grown in usage because of their agility. With production-style reporting, IT developers usually custom code a report based on specific requirements. With business query tools, IT first designs a data warehouse, and then models a semantic layer or business view based on subject areas in the data warehouse. Visual data discovery tools often allow users to bring their own data sources—whether modeled or not—into an exploration environment. Data may come from a data warehouse, and when possible, still have a semantic layer that may be optional and auto-generated as the data is loaded. In this way, if a company wants to bring in a new data source (whether big data from sensors or Web logs or small structured data from a supplier or distributor), the business user can do so with minimal IT intervention. Adding new data sources in a traditional data warehouse and BI environment may take months, in a visual data discovery environment, it happens sooner. Agility also comes from the ability to manipulate the data, dynamically creating bins, defining new groupings, or displaying values as percentages. More tools are providing lightweight data cleansing and transformations that business users can perform on their own. Dashboards, much like production-style reports, were once designed exclusively by IT based on predefined requirements. Each visual and interactivity, whether a drill or filter, had to be programmed in advance. Second-generation dashboards brought a greater degree of reusable components and out-of-the-box interactivity but were still largely developed by IT. Today, most visual data discovery tools support user-assembled dashboards and story boards. These visual data discovery tools are not solely for the data scientists and power users who want to explore new data sources, they also allow business users to assemble their own dashboards, bringing self-service BI to a broader class of users. Self-service BI doesn't have to mean starting with a blank screen, it can mean navigating and exploring within a well-defined starting point. Dashboards provide this starting point by focusing all workers on the KPIs and business metrics that matter most.
Descriptive Analytics
The goal of Data Analytics is to get actionable insights resulting in smarter decisions and better business outcomes. How organizations architect business technologies and design data analytics processes to get valuable and actionable insights varies widely. Nevertheless, it is critical for organizations to design and build a data warehouse / business intelligence (BI) architecture that provides a flexible, multi-faceted analytical environment, optimized for efficient absorption of and analysis on large and diverse datasets. Descriptive analytics looks at data and analyzes past events for insight as to how to approach the future. Descriptive analytics looks at past performance and understands that performance by mining historical data to look for the reasons behind past success or failure. Almost all management reporting such as sales, marketing, operations, and finance, uses this type of post-mortem analysis. Descriptive models quantify relationships in data in a way that is often used to classify customers or other business critical concepts into groups. Unlike predictive models that focus on predicting an outcome, such as customer behavior, descriptive models identify many different existing relationships between customers or products. Descriptive models do not rank-order customers by their likelihood of taking a particular action the way predictive models do. Descriptive models can be used, for example, to categorize customers by their product preferences and life stage. Descriptive modeling tools can be utilized to develop further models that can simulate large number of individualized agents and make predictions and then support business process simulation.
Predictive Analytics
Predictive analytics has come of age as a core enterprise practice necessary to sustain competitive advantage. Predictive analytics turns data into valuable, actionable information. Predictive analytics uses data, usually from descriptive analytics, to determine the probable future outcome of an event or a likelihood of a situation occurring. Predictive analytics encompasses a variety of statistical techniques from modeling, machine learning, and gaming theory that analyze current and historical facts to make predictions about future events. In business, predictive models exploit patterns found in historical and transactional data to identify risks and opportunities. Models capture relationships among many factors to allow assessment of risk or potential associated with a particular set of conditions, guiding decision making for candidate transactions. The three basic cornerstones of predictive analytics are: Predictive Modeling, Decision Analysis, and Optimization Transaction Profiling. An example of using predictive analytics is optimizing customer relationship management systems. They can help enable an organization to analyze all customer data therefore exposing patterns that predict customer behavior. Another example is for an organization that offers multiple products, predictive analytics can help analyze customers' spending, usage and other behavior, leading to efficient cross sales, or selling additional products to current customers. This directly leads to higher profitability per customer and stronger customer relationships. An organization must invest in a team of experts (data scientists) and create statistical algorithms for finding and accessing relevant data. The data analytics team works with business leaders to design a strategy for using predictive information.
---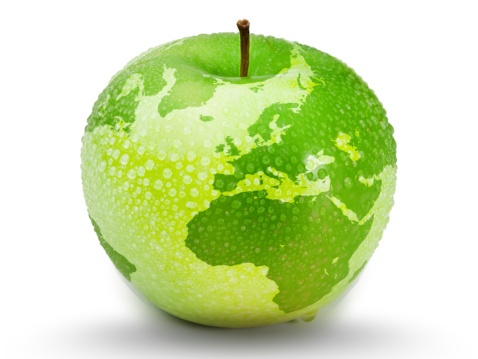 Achievements

Hill's Pet Nutrition
Mr. Kuzanek has lead the re-engineering of 8 disparate information systems into an integrated environment aligned with the various business processes and senior leadership goals – yet remaining flexible enough to react to changes in business process and goals. Mr. Kuzanek was an instrumental part during the Colgate wide design and deployment of a new SAP technology stack, Product Lifecycle Management – which is also integrated with the Hill's non-SAP systems. Mr. Kuzanek leads the development of a Business Intelligence environment providing management at all levels of the organization a clearer and timelier view into operating and performance trends – as well as providing reliable predictive analytic capability.
---

Travel and Transport
Mr. Kuzanek was contracted by Travel & Transport, Omaha, NE to direct the development of a Client/Server Data Warehouse environment. Travel & Transport is a national travel agency, concentrating primarily on corporate travel clients. Their challenge was an operational environment kept busy with travel agent interfaces, being adversely affected by back-office processes such as production reports, ad-hoc access, and analytical decision-making. Mr. Kuzanek worked with teams of Travel & Transport employees to develop business process models and a test plan that defined support and services required from the Data Warehouse. These business models then drove the development of data models for Warehouse architecture and communication load expectations for network upgrade requirements. Following successful client/server implementation within the corporate environment, Mr. Kuzanek then helped conceptualize, plan, and implement a web service extension to the system for use by company travel agents, marketing, and management while on the road, as well as client corporate travel managers.
---

U.S. Coast Guard
Mr. Kuzanek is a retired U.S. Coast Guard Commander, with assignments in Polar Operations, Search & Rescue, Port Security, and administration at CG Headquarters in Washington DC. His last assignment was Director, Systems Management at the Pay and Personnel Center, Topeka, Kansas – responsible for the strategic direction of the Coast Guard's pay, personnel, travel, and training systems – including management oversight of the joint process architecture, uniform procedures, and coordinated functional requirements for Coast Guard wide pay/personnel/training/travel systems. During this tour Mr. Kuzanek was selected by the Coast Guard Headquarters Executive Steering Committee to participate on a ten-month "Blue Ribbon" team charged with developing a Coast Guard wide streamlining plan to meet Department of Transportation and Presidential objectives. In this capacity he directed a wide range of Information Technology focused Quality Action Team and Natural Work Group activities, including Flag level management interviews, presentations, and examination of politically sensitive cross-functional issues.
---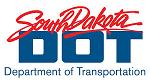 South Dakota Department of Transportation
Mr. Kuzanek was contracted by K/E Inc., Ann Arbor, MI to fill the Project Management and System Architect role for the State of South Dakota Department of Transportation's new Accident Reporting system. This multi-million dollar project standardized motor vehicle accident reporting by all state-wide law enforcement agencies through significantly more digital methods (including mobile patrol car software), as well as providing enhanced GIS analysis and ad-hoc reporting capabilities to traffic and safety engineers. As System Architect, Mr. Kuzanek lead the team of subject matter experts, data analysts, system analysts, and programmers through the logical and physical design of integrating numerous existing and several new technologies, taking into account varying team member personal and professional dynamics. Under Mr. Kuzanek's guidance, the project passed through all of the project stages – scoping, feasibility, analysis, design, development, testing, documentation, training, deployment, and transition to operations – including an end-user satisfaction measurement protocol employed during beta testing.
---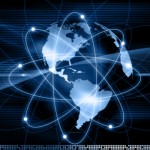 Soza
Mr. Kuzanek was contracted by Soza & Company, Fairfax, VA to be the consulting Program Manager for the U.S. Department of Agriculture (USDA) Risk Management Agency (RMA) Legacy Support and Y2K Verification and Validation contract. He was directly responsible for managing an $8M contract and the Soza employees in the Kansas City area engaged in conducting a Y2K Verification and Validation effort on the agency's various mainframe and client/server systems. All 6 RMA systems were validated and verified for Y2K transition, on time and on budget – while also successfully implementing 12 application version updates and 2 operating system and programming language upgrades to the same systems.
---
More detailed achievements, references and testimonials are confidentially available to clients upon request.
---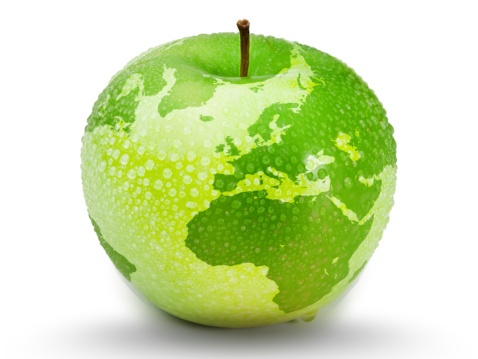 Industries
This service is primarily available to the following industry sectors: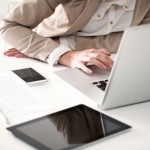 Consultancy
Consulting has long been a high-paying, high-profile field that offers the opportunity to take on a large degree of responsibility and impact a great deal of effectiveness and efficiency in the business world. In essence, consultants have been hired advisors to corporations. They have tackled a wide variety of business problems and provided solutions for their clients. Depending on the size and chosen strategy of the firm, these problems have been as straightforward as researching a new market, and as technically challenging as designing and coding a large manufacturing control system, or as sensitive as providing outplacement services for the HR department, or as sophisticated as totally rethinking the client's organization and strategy. Management consultants have been skilled at conducting research and analyzing it. Research means collecting raw data from a variety of sources including the client's computers, trade associations in the client's industry, government agencies, and, perhaps most importantly, surveys and market studies that are devised and implemented by the consultant. It has also meant interviewing people to gather anecdotal information and expert opinion. The interviewees have been virtually anyone, from industry experts to the client's top executives to the client's lowest-level employees. All this data is then analyzed, using tools from spreadsheets to the consultant's own brain. The idea has been to spot behavior patterns, production bottlenecks, market movements and other trends and conditions that affect a client's business. The consultant's ultimate job has been to improve the client's business by effecting changes in response to analysis. The hardest part has involved convincing the client to accept recommendations, often in the face of opposition from client executives who resent outsiders upstaging them with the boss or resistance from company employees who have something to lose from change. Consultants who succeed have needed excellent people skills and the ability to put together a persuasive presentation. Nevertheless, consultancy has required the ability to handle disappointment if a solution fails or the client decides not to even try implementing it. In Mr. Kuzanek's experience, E-Business Consulting, e.g. the Internet of things, is changing the way companies do business and the kind of consulting they need. When Mr. Kuzanek first began an independent consulting business in 1996, he was heavily engaged in mainframe / server and back-office environments. After 10 years as a consultant, Mr. Kuzanek was lured back into the business arena, where he has been fortunate to increase experience in user-facing environments, as traditional consulting practices are in danger of becoming less relevant in the Internet Age. Many consultancies have some sort of e-business push underway, whether it's a specific e-biz practice, a special initiative, or just funneling a ton of cash into figuring out all the ways they can use the Internet to help their clients. One good thing about the advice business, companies always seem to want more. As evidence, the consulting industry has been on a sustained growth binge for well more than a decade. One other thing about the consulting business, the product really is the people, and firms compete on the basis of who's the smartest and the hardest working. As a result, each firm wants to hire the best and the brightest. However, the consultants of tomorrow will require different skills than the consultants of today – particularly Information Technology specialists who constitute one of the fastest-growing sectors of the consulting world, even though this sector's growth isn't quite as meteoric as that of strategy consulting. Mr. Kuzanek see's the consulting area of Data Science being a significant growth area.
---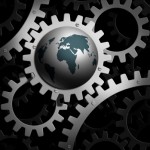 Consumer Goods
A consumer product is one of those elastic phrases that can include any of the jars, boxes, cans, or tubes on the kitchen and bathroom shelves. This industry manufactures, and perhaps more importantly, markets everything from food and beverages to toiletries and small appliances. Typically not included in this category but covered in other specific industry sectors are: autos, apparel, entertainment products, and consumer durables, which are large appliances and other products expected to last more than three years. The consumer products industry has usually been divided into four groups: beverages, food, toiletries and cosmetics, and small appliances. Most companies have offered products that fit primarily into only one of these groups, although a company may have had a smattering of brands that cross the lines. Nevertheless, most consumer product goods companies are generally similar in organizational structure, emphasis on brand management, and approach to business. Consumer products have been the foundation of the modern consumer economy. The industry itself not only has generated an enormous portion of the gross domestic product, it also pumps huge amounts of money into other industries, notably advertising and retail. Individual consumers have made up the majority of this industry's customers. Success in consumer products has been all about marketing an individual product, often by promoting a brand name. The competition has been stiff for shelf space, so package design, marketing, and customer satisfaction have been key elements. Aside from the occasional breakthrough in manufacturing process, the current buzz in consumer product goods is the marketing methods which employ Data Science to utilize vast amounts of data collected in social media. Many of the more forward-thinking consumer packaged goods (CPG) companies are trying to enhance growth via alliances with other companies. CPG companies are doing this for a number of reasons. Some are doing it to create and bring to market new products with less risk than they'd have if they were going it alone. Some are doing it to reach new demographics. Others are doing it to expand geographically into new markets. Still others do it for other reasons, such as to increase operating efficiencies, cut costs, or reduce capital outlays. A growing number of consumer products companies and divisions within the companies are known as "fast followers" – companies that imitate rather than innovate. These companies grow by acquisition rather than by invention. Other than a few line extensions here and there, they rarely introduce revolutionary new products. This isn't an industry-wide phenomenon, but an indication that the CPG industry as a whole is somewhat slow moving and generally risk-averse. For several years, consumer packaged goods (CPG) companies have relied upon the strength of developing markets to compensate for sluggish economic growth in more mature economies. However, recent economic headwinds in major developing countries like China, Brazil, and India are forcing companies throughout the consumer products industry to work harder just to maintain profitable growth. CPG companies will need to increasingly embrace digital commerce and predictive analytics to succeed in the current climate of economic uncertainty. The confluence of eroding brand loyalty, enduring recessionary consumer attitudes, rising digital influence on the shopping path to purchase, and cross-channel conflict creates a challenging future for CPG companies. In the U.S. alone, economic and global uncertainty, along with the severity of the last recession, has left consumers cautious, frugal, and resourceful. It is expected that many will be embracing retailer loyalty cards, store brands, and coupons to save and are delaying purchases until items are marked down. These frugal behaviors are likely to endure in the coming years, as a vast major of consumers plan to keep their spending on food, beverage, and household goods at its current level even if the economy slightly improves. Becoming the "Brand Recommended Most Often" will be paramount to market share.
---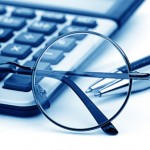 Defense
The Defense Sector has been the worldwide industrial complex that enables research and development, as well as design, production, delivery, and maintenance of military weapons systems, subsystems, and components or parts. In the U.S. alone, the defense sector partnership has consisted of Department of Defense components, more than 100,000 defense industrial base companies and their subcontractors who perform under contract to the Department of Defense, companies providing incidental materials and services to the Department of Defense, and government owned/contractor-operated and government-owned/government-operated facilities. Defense industrial base companies include domestic and foreign entities, with production assets located in many countries. The sector has provided products and services that are essential to mobilize, deploy, and sustain military operations. The defense industrial base sector has not typically included the commercial infrastructure such as power, communications, transportation, or utilities used to meet military operational requirements. These commercial infrastructure assets have been addressed by other sector specific organizations. The market for weaponry has had its own cycle. During a war, defense spending rises rapidly, with expenditures on procurement and research & development (the lifeblood of this industry), climbing at a fast pace, but when the war is over, and/or public perceptions of risks fade, then spending on defense stops climbing. Demands for government money, which have tended to rise in times of economic distress, while tax receipts fall, is another factor that has historically reduced the priority of defense spending. The most important programs competed for by defense sector companies tend to be very large. As a result, contractors on such programs need to be sizable, with considerable financial and personnel resources. This applies both to the defense and commercial segments of this group. A couple of decades ago, there were four makers of large jetliners, excluding the Soviet Union, whose aircraft were generally uneconomic to operate. Now there are only two in "The West". The expense of developing a new class of aircraft or weapon system is very expensive in money, other resources, and time. The number of distinct defense businesses has also shrunk; with many now part of their acquirers. There are still many niches for subcontractors, as the biggest companies often provide subsystems to other organizations as sub-contractors. Overall near term global revenues in the defense sector will likely continue to decrease in the near future. Yet, defense spending is increasing in several specific areas of the globe, especially in the United Arab Emirates (UAE), Saudi Arabia, India, South Korea, Japan, China, and Russia, as these countries equip their militaries with modern defense platforms and technologies. Nevertheless, escalating tensions involving terrorism and damaging cyber-attacks may have a "spike" effect on future spending in the sector. On the financial side of the sector, global aerospace and defense sector growth slowed down in recent years, with the U.S defense subsector slowdown a key contributor. Company rankings have changed recently, reflecting commercial aerospace growth. While the defense sector becomes increasingly global, U.S. companies continue to dominate, with Europe gaining momentum in revenue growth, but losing some ground in profitability. Defense sector executives see global spending declining over the foreseeable future. They see the defense industry changing, and they are all taking measures to adapt. Leaders are preparing to meet the challenge of evolving customer needs, especially the quest for affordable products, and expect to be active in corporate restructuring. Companies intend to find growth in international markets such as India and the Middle East. These companies see growth potential in commercial aerospace, services, unmanned systems, and cyber security, with interesting differences of opinion on the relative attractiveness of these opportunities. It is also expected that defense customers will change their focus from procuring the systems with the highest possible performance to ones that are more affordable, yet still effective. It remains to be seen if defense suppliers will be able to change their internal processes to deliver more affordable, rather than exquisite, products. With this in mind, defense sector providers want greater transparency, simplification and acceleration of processes, and more open dialogue and collaboration from the defense consumers. A clearer strategy backed by long-term planning and increased consistency will also help the sector adjust.
---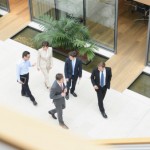 Government
The historically primary function of the government sector is to align resource allocation decisions that might not otherwise be made by the rest of the economy. While the government sector has long been defined based on "who" is included – e.g. which level of the government hierarchy, this sector has also be delineated based on "what" it does, which is regulation, or otherwise the economic act of establishment, execution, and enforcement of laws. In doing so, the government sector seeks to maintain order and to provide structure to economic activity. In order to accomplish this regulatory and enforcement function, the government sector needs resources, which it acquires through taxes. The ability to collect taxes, which is nothing more than a special type of regulation, then also entails spending. The taxing and spending ability creates an important dimension of government. Government regulation, however, has been like fire. When under control it has done a lot of good. When out of control it has provided havoc. Historical debates over the proper role of government in society is whether or not this line has been crossed, whether or not government has become out of control. Specific governments do not all operate the same, just like specific companies in any other business sector do not all operate the same. The "western capitalist" government sector can be described as a component of the circular flow model of the economy. The circular flow captures the continuous movement of production, income, and payments between producers and consumers. The four components of this simple model are: household sector, business sector, product markets, and resource markets. The household sector contains the consuming population of the economy. The business sector includes all of the producers. The circular flow involves the income used by the household sector to purchase goods through the product markets, which is obtained by selling services through the resource markets. It also indicates that the revenue used by the business sector to pay for services obtained through the resource markets is generated by selling goods through the product markets. The primary function of the government sector is to divert a portion of income away from the household sector and revenue away from the business sector, through taxes or government borrowing, which it uses to finance government purchases and operations. Many business sector leaders expect the government sector to be among the stakeholders with the biggest economic impact on their companies over the next three to five years, in spite of recent events, such as the electoral success of the Republican Party in the United States and the Conservative Party in the United Kingdom, which might have otherwise caused business leaders to expect less government activity. Specifically, business sector executives in energy, financial services, and health care are expecting governments as the stakeholders most critical to their companies' economic value, even more significant than customers, with operating income likely to decrease as a result of governmental influence. Most business sector executives also suggest their industries should engage with governments more proactively and regularly, regardless of immediate interest, yet many companies actually do. Based on business attitudes toward government, and whether companies benefit from being as transparent as possible with government, and whether greater government involvement is good or bad for business, companies appear to be getting bucketed into five groups: opportunists, avoiders, partners, reluctant engagers, and adversaries. Opportunists believe policy and regulation generate new business opportunities, while partners also see those specific opportunities along with broader business benefits from transparency and involvement in shaping policy, leaving the other categories being more negative than positive about government's role in their businesses.
---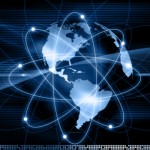 Logistics
The Logistics business sector has been, and continues to be a diverse collection of activities, however all boil down to a basic premise of having the right thing, at the right place, at the right time. Moving materials from point A to point B has been a prospect of conducting business for many hundreds of years. The discipline of logistics itself is relatively young, with its first mention in an 1898 article, but the concept of a third party logistics (3PL) and coining of terms like "supply chain management" really didn't get their start until the 1980′s. Before large scale usage of 3PL services most large industries maintained their own internal logistics function – a huge capital overhead to maintain. Over time these 3PL's expanded their services to cover specific geographies, commodities, modes of transport and integrated their existing warehousing and transportation services. A commonly noted moment in history which paved the way for the creation and growth of the 3PL industry was the trucking deregulation of the 1980's. More specifically it was t