Business Improvement
Accredited Consulting Service for Mr. Jensen MIE BS Accredited Executive Consultant (AEC)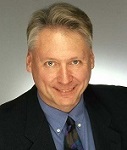 The Appleton Greene Accredited Consultant Service (ACS) for Business Improvement is provided by Mr. Jensen and provides clients with four cost-effective and time-effective professional consultant solutions, enabling clients to engage professional support over a sustainable period of time, while being able to manage consultancy costs within a clearly defined monthly budget. All service contracts are for a fixed period of 12 months and are renewable annually by mutual agreement. Services can be upgraded at any time, subject to individual client requirements and consulting service availability. If you would like to place an order for the Appleton Greene Business Improvement service, please click on either the Bronze, Silver, Gold, or Platinum service boxes below in order to access the respective application forms. A detailed information guide for this service is provided below and you can access this guide by scrolling down and clicking on the tabs beneath the service order application forms.
Client Telephone Conference (CTC)
If you have any questions or if you would like to arrange a Client Telephone Conference (CTC) to discuss this particular Unique Consulting Service Proposition (UCSP) in more detail, please CLICK HERE.
Consultant profile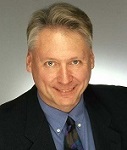 Mr Jensen is an approved Executive Consultant at Appleton Greene and he has experience in management, production and customer service. He has achieved a Masters of Engineering (Industrial), a Bachelor of Science and is Certified in Production and Inventory Management. He has industry experience within the following sectors: Manufacturing; Consumer Goods; Food & Beverage; Entertainment and Non-Profit & Charities. He has had commercial experience within the following countries: United States of America and Australia, or more specifically within the following cities: Miami FL; Chicago IL; New York NY; Omaha NE and Sydney. His personal achievements include: increased sales by 17-30%; improved productivity by 10-30%; consolidated National Distribution Warehouse System; improved statement accuracy & timeliness and Authored Division Emergency Recovery Plan. His service skills incorporate: industrial engineering; management training; performance improvement; marketing growth and organization effectiveness.
To request further information about Mr. Jensen through Appleton Greene, please CLICK HERE.
---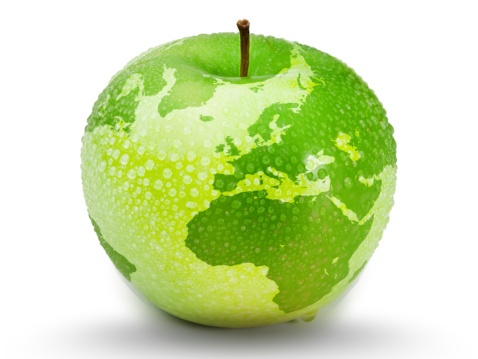 Executive summary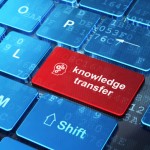 Business Improvement
There is an old business adage, "if you always do what you've always done, you always get what you always got".
Businesses and their owners and managers often get stagnant and set in their ways. We get caught up in the day-to-day, and either miss opportunities for improvement, or worse, warnings of developing problems. We go to a physician for an external professional opinion of our personal health. It makes sense, we should also seek an external professional opinion of our business health.
For over 45 years, we have been working with companies large and small on maximizing their profitability through implementing process improvements, determining effective marketing strategies, and maximizing employee effectiveness. Our broad experience in both roles of consultant and experienced hands-on manager, gives us the perspective of both the external analysis of the business, as well as understanding the challenges to management of implementing change.
Our areas of expertise include, but are not limited to: industrial engineering, production scheduling , inventory & materials management, manufacturing processes, distribution systems, marketing & sales management, customer service, financial and cash flow analysis, facility lay-out, business & strategic plans, employee training, and working with non-profits and professional offices.
There are sound business principles and management techniques that are essential for the success of all businesses and the various departmental functions within them. However, each business is also unique, and any business improvement effort must be tailored to its culture, resources, industry norms, and its capacity for implementing change.
Change management is a complex process – some people embrace change readily and are enthusiastic to try different approaches. Others may be less receptive and more r reluctant to change habits and processes. We help to identify not only the improvement opportunities, but also the process required to mobilize the organization to successfully implement the change. This usually involves a process where we identify some "easy wins" – improvements that are relatively simpler to implement first. This establishes a structure and process for planning and executing the change; organizing the participation of employees to utilize their skills towards a common objective; and most likely, making adjustments to the plan when the inevitable problem or obstacle must be overcome. Once the improvement is achieved, everyone can see the results, and they have confidence to tackle more complex improvement projects or process changes.
We are not just consultants who come in, look at the business, write a report and "go away". We actively work with our clients and their staffs through successful implementation, and follow-up as needed on sustaining and modifying any process improvements for on-going success.
---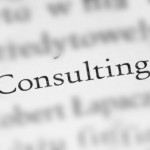 Service Methodology
Each project begins with discussions and meetings (in-person or via conferencing) with the business executives and key personnel on the background, successes, challenges, opportunities, industry characteristics and competition. We also perform an analysis of business financials and any critical operating reports, as well as an external evaluation of the industry and competition, particularly if the client is a new business or entering a new or emerging market. If the business improvement requires facilities, then an on-site visit(s) must be included.
We then develop a scope of a project and outline an implementation plan, that we review and modify with management and key implementation personnel. Once the strategy and general approach are agreed upon, we develop a detailed action plan with due dates, assigned responsibilities and key measures for success. The client should also designate a key team leader or internal project manager, who is responsible for coordinating day-to-day activities, and acts as our key contact. If employee training is required, those needs are also planned and included in the implementation.
As described in our Executive Summary, our approach is often to identify some initial "easy wins" – improvements that are relatively simpler to implement first. Often 20% of the effort can achieve 80% of the ultimate results. This approach establishes a structure and process for planning and executing the change; organizing the participation of employees to utilize their skills towards a common objective; and making adjustments to the plan when the inevitable problem or obstacle must be overcome. Periodic status reviews help keep the improvement activity focused on course for completion. Once the improvement is achieved, everyone can see the results, and have confidence to tackle more complex improvement projects or process changes.
We make ourselves available to the client all through the project to answer questions, help in problem-solving, monitoring progress, and performing any agreed-upon activities in the project, for which internal resources are not available to execute. Upon conclusion, we like to maintain periodic contact and follow-up with the client to ensure continued success or any changes or new challenges that may have developed in the industry, market, or personnel.
Our ultimate goal is that each of our clients develop and embrace a continuous improvement philosophy and capability that will self-sustain itself and bring success to the organization for years to come.
---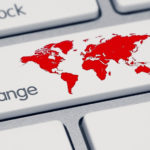 Service Options
Companies can elect whether they just require Appleton Greene for advice and support with the Bronze Client Service, for research and performance analysis with the Silver Client Service, for facilitating departmental workshops with the Gold Client Service, or for complete process planning, development, implementation, management and review, with the Platinum Client Service. Ultimately, there is a service to suit every situation and every budget and clients can elect to either upgrade or downgrade from one service to another as and when required, providing complete flexibility in order to ensure that the right level of support is available over a sustainable period of time, enabling the organization to compensate for any prescriptive or emergent changes relating to: Customer Service; E-business; Finance; Globalization; Human Resources; Information Technology; Legal; Management; Marketing; or Production.
---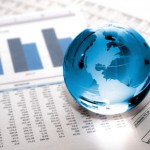 Service Mission
Our Service Mission is to share our expertise and experience in working with clients to achieve better results through continuous improvement. It can include process and product quality improvements, employee organization & effectiveness, expanded markets or services, tighter financial or inventory controls, enhanced customer service, or a combination of several of these areas.
We are committed to a providing a practical, professional and personalized approach in working with business owners and managers towards a common goal of building the business to achieve desired profitability, high-quality products or services, strong customer service, and a high-level of employee effectiveness and satisfaction. Our consulting projects have reduced annual operating costs at all sizes of organizations from tens of thousands of dollars to multi-millions. Our customers always achieve a return on their on our consulting fees and expenses.>/p>
We work with businesses large and small – from Fortune 100 companies to sole-proprietorships, as well as non-profit organizations. Our experience encompasses a broad range of industries – manufactured products, food-processing, distribution networks, franchises, professional services, banking & credit cards, engineering firms & contractors, and even arts organizations.
We have worked with numerous entrepreneurs ranging from business start-ups, on-going profit improvement, to positioning their business to ultimately sell.
Our ability to achieve positive outcomes is a result of over 45 years experience in multiple industries and organizations, not only as a consultant, but as a hands-on results-oriented manager in positions ranging from department supervisor to operations manager to Fortune 1000 Corporate Vice-President.
We would like to have the opportunity to work with you and your organization on achieving greater outcomes for your business.
---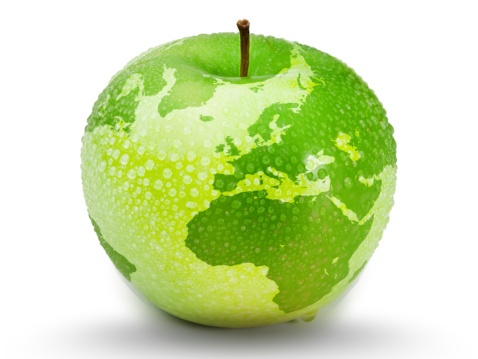 Service objectives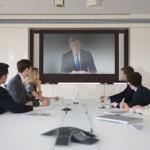 The following list represents the Key Service Objectives (KSO) for the Appleton Greene Business Improvement service.
Cost Reduction
While inflation will always take its tolls on costs, there are many proven techniques for reducing costs in any organization. Our degrees, training and experience in industrial engineering and operations improvement have let us utilize the tools to reduce costs in all types of operations. There are numerous approaches and techniques that can applied to any number of areas in an organization: 1. Improved lay-out and work flow; 2. Maximize employee performance to match work required with the employee's best skills and talents; 3. Training to help employee's improve their job skills and effectiveness; 4. Tight controls and effective management of inventories; 5. Rationalization of the product line – are their unprofitable products that need to be eliminated?; 6. Value engineering and product reformulations; 7. Distribution and traffic cost opportunities; 8. Paperwork and work flow efficiencies in the office; 9. Energy efficiency and many others. We tailor the cost reduction approach to the organization through an analysis of the highest costs to the organization, setting priorities, identifying alternatives and opportunities, and putting together an effective action plan to implement the change.
Revenue Improvement
While reducing costs is one way to improve profitability, a manager wisely once said, "You can't reduce the amount of money you spend, you have to increase the amount of money you bring in." A business cannot survive without strong revenues. We work with our clients on: 1. Identifying new products or services; 2. Identifying new markets; 3. Eliminating unprofitable products or services; 4, Getting the most from your advertising or marketing budget; 5. Identifying opportunities for low-cost or free advertising, press coverage, networking, social media exposure; 6. Ensuring that existing customers are satisfied with your products and services, and are good word-of-mouth referrals; 7. Striving to provide the best service and delivery possible for your customers; 8. Ensuring your organization is easy to do business with; 9. Surveying customer satisfaction or other needs or services as defined with management.
Employee Effectiveness
An organization does not exist without its people. Whether providing a product or a service, the key to success is the effectiveness and competency of every person in the organization. We work with clients in a number of areas, tailored to the needs and requirement of your organization, to enhance the effectiveness of the employees. Among them are: 1. Definition of work responsibilities and job descriptions; 2. Matching the skills and talents of the employee with their work responsibilities; 3. Identifying (and providing where required) training of employees to improve or expand their skills and knowledge; 4. Time Management training; 5. Efficient lay-out and each employee's workplace; 6. Reviewing and revising effective compensation structures and incentives; 7. Determining cost-effective and affordable employee benefits; 8. Ensuring effective employee recognition vehicles; 9. Employee manuals or other needs or services as defined with management.
Manager Effectiveness
In multi-tier organizations, the effectiveness of the managers and supervisors are critical to success. They are responsible for setting the tone, ensuring a positive work environment, organizing the work activities, and being responsible for controlling costs and output. Each manager may have their own style, but they must be responsible for being fair with their employees and achieving the required results and productivity for the organization. We can assist clients in a number of areas to maximize manager effectiveness: 1. Evaluate department measures and evaluation methods; 2. Establish goals, objectives, and action plans to achieve them; 3. Matching the skills and talents of the manager with their work responsibilities; 4. Identifying (and providing where required) training of managers to improve or expand their skills and knowledge; 5. Time Management training; 6. Effective Meeting training; 7. Work place Safety reviews or other needs or services as defined with management.
Executive Coach
The leadership burden of the president/owner of a business can be one of the most stressful in the business world. While the president of a large company has a professional board of directors, each experts in their own fields, and each available for the president to call upon when for help with answers or actions, the president/owner of a small business has no such luxury. They usually can't discuss such issues with their spouse or even friends. They need professional advice, and someone they can bounce off ideas for growing their business. We can fill that role as an Executive Coach to that business owner. Among the areas that we can counsel, or recruit from a network of subject experts are: 1. Sales/Marketing/Business Development; 2. Business Expansion (or Contraction); 3. Improving Profitability; 4. Improving Operating Efficiencies; 5. Financing or re-financing; 6. Strategic Development or Business Planning; 7. Staff & Management development/training; 8. Franchising and Licensing; 9. Company Sale or Exit Plan; 10. Improving Administrative and Information Systems; 11. Time Management Training; 12. Human Resources and Employment or just be a sounding-board for the Business Owner's ideas, concerns, or brainstorming. We take pride in being a good listener, as well as advisor.
---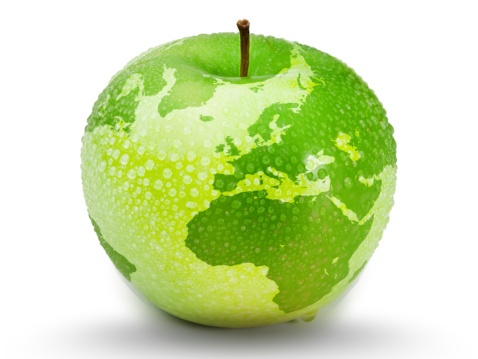 Testimonials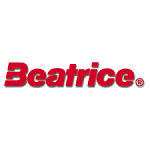 Beatrice Companies
As Manager of Industrial Engineering and Consulting project manager, managed five consulting industrial engineers with over 100 domestic and international Beatrice divisions, reducing annual costs an average of $3 million per year. "I worked with Mr. Jensen for many years. He is perceptive, his solutions work and he works great with people."
---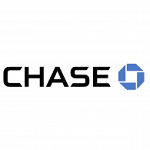 First USA (now Chase) Credit Card Services
Managed production of 26 million credit card statements per month for the nation's third largest credit card issuer. Improved accuracy by 66%, while managing a 100% volume increase. Improved statement timeliness by 100% in first year, reducing late statements for 1.2 million to zero monthly. "Mr. Jensen is a highly motivated, smart financial services professional. He re-engineered several key processes for our marketing operations division. He develops good working relationships that foster strong team commitment resulting in excellent work product."
---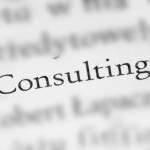 Coopers & Lybrand Consulting Services
1. Managed and sold manufacturing improvement consulting projects for important C&L clients, including Avon, Cincinnati Milacron, Investcorp, Sanofi, J. Manheimer, Wallace & Tiernan and Alpo; 2. Directed two major segments of a large project for the CEO of a multi-billion-dollar consumer products firm. Conducted a review of US purchasing practices, resulting in cash flow improvement recommendations of over $13 million. Headed teams in 3 European subsidiaries, identifying over $3.5 million in inventory reductions; 3. Performed 4 studies for the owners of a $150 million food company, including identification of cost reduction opportunities, facility consolidation potentials, potential merger partners and an industry marketing survey; 4. Lead MRPII software selection project for a $20 million privately held food and fragrance ingredients firm.
---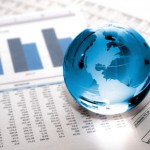 Small Title Insurance Company
"Mr. Jensen is an incredible business consultant. His integrity, intelligence, creativity, and logical reasoning give him a real edge when reviewing all aspects of a business to improve the top and bottom lines. His 40+ years of diverse work experience also contribute to his success in helping businesses improve efficiencies, reduce cost and attain their goals. He is personable and has a vast network of resources to draw from. I recommend using Mr. Jensen to consult with your business – you have nothing to lose and MUCH to gain!"
---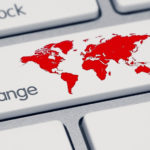 Superb Solutions Distributor
"Mr. Jensen brings a wealth of knowledge and expertise to every client. His diverse experience in many business sectors allows him to meet & exceed his clients' expectations and needs. I recommend Mr. Jensen with confidence to businesses that are looking to be the most profitable during these tough economic times. In addition, Mr. Jensen consults with existing businesses that are growing and want a consultant that has their best interest in mind & those looking at new ventures. Mr. Jensen really delivers!"
---
More detailed achievements, references and testimonials are confidentially available to clients upon request.
---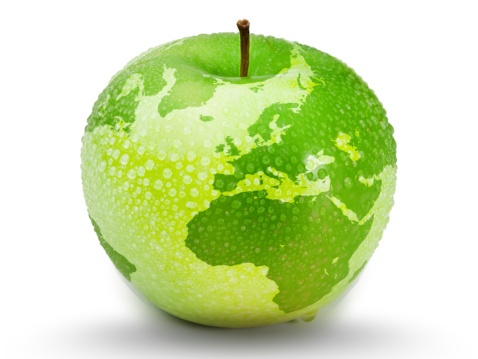 Industries
This service is primarily available to the following industry sectors: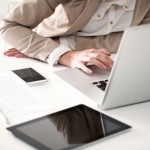 Consumer Goods
The United States strong economic climate is based on consumption. Those companies providing excellent consumer products of high-quality and competitive pricing are those who are succeeding, and will continue. The outlook is for more disposable income in our households, and they are spending. Consumer goods cover a broad range of products – from smartphones to home improvement to apparel to foods. There are many markets and niches that small business entrepreneurs are discovering and filling. Small businesses are driving much of the US economic growth. There is much opportunity in the US market. Certainly, there is strong competition from foreign suppliers, with government subsidies and low wage rates.
Having visited China recently and observed their business engine, they are not going to go away as competitors. However, they are also huge as a market. The population of Beijing of 21 million people equals the population of our six largest cities combined (New York, Los Angeles, Chicago, Houston, Philadelphia, Phoenix)! And Beijing is only the fourth largest city in China! However, China should also be looked as a market, as well as the rest of the world. There is a demand for USA/Western goods and services, and those companies which can provide unique products that satisfy international consumer needs can succeed. The key is that the business is well-organized and managed to be a low-cost quality provider, and this is where our professional consulting services can be important to your success.
---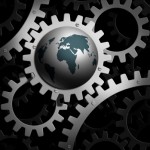 Manufacturing
The US has lost large numbers of manufacturing jobs – 5 million since the year 2000. However, we still have over 12 million Americans employed in Manufacturing, and we are seeing much growth in small manufacturers over the past few years. The composition of the manufacturing workforce is changing. The days of long assembly lines with workers doing limited repetitive tasks at various work stations is more or less over. Robots, 3D printing, automated vehicles, artificial intelligence and other technologies are replacing workers in those positions. However, they are also providing opportunities for higher-skilled workers to design, build, and very importantly, maintain those technologies.
Additionally, there is also a growing demand for "craft" products; a value is being placed on unique and customized products. And small business entrepreneurs are providing products and services to fill those needs. Companies will need to invest more in technology, but also in employee training for skills that will enable their employees to continue to contribute to the growth and profitability of those business. Putting together a strategic plan that enables a company to capitalize on these opportunities and encompasses all of the various components is a professional consulting service that we can provide.
---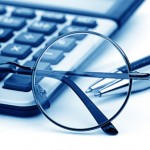 Food & Beverage
The Food & Beverage industries are continued mainstays of all basic economies. They are primarily process companies, and primarily rely on high volume processing and packaging, coupled with strict quality controls of the products and processes, often requiring adherence to government regulations and inspections. Product safety is first and foremost, and customers also are more particular on nutritional and health benefits of these products. Ethnic-based foods are gaining increasing market share, as well as products addressing particular health needs or preferences (e.g. vegan, vegetarian, natural, paleo, GMO restrictions, etc.), and these must be considered. The marketing and distribution of food products is also changing, as several large grocery chains (always operating on narrow margins) are being challenged from two sides – low cost mass-marketers (e.g. Wal-Mart) and the growth of upscale specialty grocers (e.g. Whole Foods, Fresh Market, Trader Joe's). This division is being further blurred by the acquisition of Whole Foods by Amazon, which is interjecting cost efficiencies and new distribution channels at a rapid pace.
Efficient processing of safe high quality products, coupled with efficient distribution and logistics, will continue be the underpinnings of the industry. However, companies must also be nimble in responding to changes in consumer tastes, and the requirements and demands of the wholesale and retail customers being supplied. Helping companies keeping abreast of these changes and working with clients to capitalize on these challenges and opportunities is a professional consulting service that we can provide.
---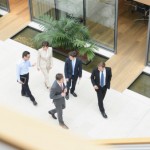 Entertainment
One of the USA's most influential and well known industries is Entertainment. It takes many forms – from the highly visible and publicized Hollywood films, television, music and Broadway musicals to local music clubs and community theatres. Everywhere, people devote a certain amount of leisure time to patronizing, consuming and engaging in performance entertainment.
With the explosion of a broad array of electronic devices, there are more and more outlets for distribution of performance entertainment. Netflix, Hulu, Cable Networks and other digital media, now are competing directly with legacy television networks and cinemas. A YouTube amateur video can go viral, and instantly become a new popular fad or catapult and undiscovered talent. There are so many ways today in which people can express and demonstrate their talent. Dreams can be realized, but dreams also require discipline and management to succeed financially. Experience in putting together the financial, marketing and professional artistic resources to present a professional performance is essential, and our consultancy has strong experience in both professional and non-profit organizations in putting together artistic and successful entertainment programs.
---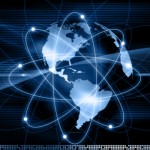 Non-Profits & Charities
Non-profit organizations do not have to make a profit, but they need to be financially responsible and minimally breakeven in order to survive and grow. Non-profit organizations encompass a wide variety of purposes: medical, humanitarian, arts & culture; educational, and many more. In addition to having core philosophies and values, each organization also has its own unique set of expenses, funding sources (foundations, government, individuals, corporate, and more), composition of staff & volunteers, geographical span, and many other considerations.
However, the success or failure of these organizations are still dependent of running these organizations as businesses, with a managerial organization, financial controls, policies & procedures, information systems, facility management, and other essential services. Legal, accounting, insurance, security and other services must be contracted and controlled. A Board of Directors is required for 501(c)3 status, and that Board needs to understand it oversight role, as its financial responsibility in overseeing the organization. In some respects, there are sometimes more complexities in running a non-profit organization than a for profit. The intricacies require strong management practices, and establishment of same often requires experienced counseling by management consulting professionals. Our consulting practice has strong experience in both advising and actually managing successful non-profit organizations.
---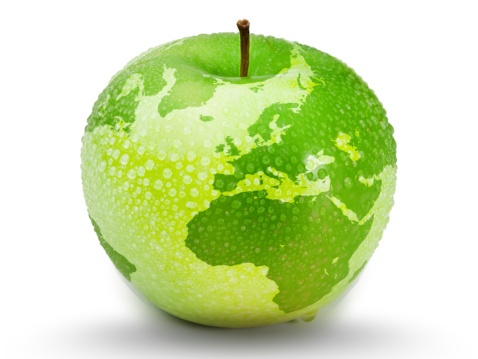 Locations
This service is primarily available within the following locations: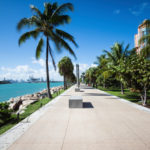 Miami FL
The Metropolitan South Florida Tri-County area (Miami-Dade, Broward & Palm Beach counties) is a booming high growth area of 6 million people, employing close to half of that population (2.9 million). The largest industry segments are retail, healthcare & social services, and tourism (accommodation, food service & travel), with a strong professional component of management of enterprises, and financial services. As these industries are service-oriented, there will continue to be a strong demand for human employees, not easily displaced by automation.
The population is a mix of not only retirees, but also young professionals and a strong influx of foreign nationals investing in this market, and ultimately becoming residents and citizens. There is a large and diverse Hispanic community from many nations, and as a result, there is much commerce between South Florida and Central and South America and the Caribbean. Many US companies have offices in Miami to serve these markets. Spanish is a common second language, but there are many other languages heard in the streets and residential hallways. The area is truly the new "melting pot" of the US. The "snow-birds" (seasonal residents from the northern US and Canada) are becoming a rarer "species", although still an influential consumer. Overall, the economic future looks bright, and the area is a good incubator for new businesses, which provide innovative and necessary services. However, new business turnover is high, so only the strong, well-managed and well-financed start-ups are those which will survive in grow in this competitive marketplace.
---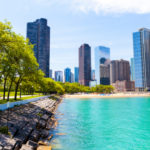 Chicago IL
No longer the "second city", Chicago is still a very strong third-largest Metropolitan area in the US. 6% of the Fortune 500 (29 companies) are based in Chicago, and it maintains its long-standing leadership as a transportation and distribution hub. It also continues its strength as a center for mature industries of manufacturing, printing, publishing, insurance and food processing, not through tradition, but because it has sustained and nurtured them by being a leader in innovation and continuous improvement. There are many resources these businesses can tap into, and the city and suburbs offer a broad choice of residential options and diverse communities. Excellent education institutions, varied cultural and entertainment options, as well as a strong intra-city and inter-city transportation network helps to support a strong business environment and quality of life. While there are urban challenges within certain areas, the underlying history and strong work ethic and values of its population will continue to sustain a build a vibrant business environment.
---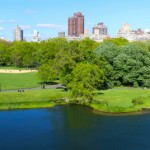 New York NY
Metropolitan New York remains the largest city in the US, over double the size of #2 Los Angeles, although if located in China, it would only be the 20th largest city – something to be mindful of in future years. While Broadway and broadcasting make New York highly visible throughout the nation, its leading industries are: financial services, health care (a growth area throughout the nation), professional and technical services, retail trade, manufacturing (yes, it is growing and booming in the outer boroughs), and educational services. These industries are also representative of the New York State economy, along with agriculture. New York City is also noteworthy for its strengths as a shipping port and publishing.
While there are higher than average taxes, and a decade or more decline in upstate industrial companies, the overall economy has remained strong, and wages have also increased in response to cost-of-living pressures, real estate values notwithstanding. There is a strong entrepreneurial push in information technology and advanced manufacturing, supported by leading-edge research of higher education institutions. There are strong quality-of-life opportunities, with a broad range of cultural, entertainment, and culinary options available to both tourists and residents. In all, this is an exciting place to build and grow a business, with a large, diverse, well-educated employee pool to draw from.
---
Omaha NE
Omaha, Nebraska (a Midwestern City of just under a half million population) is a quiet yet powerful US business center, with a strong economy. Home of several Fortune 500 companies (Warren Buffett's Berkshire-Hathaway, Con-Agra Foods, Union Pacific, Mutual of Omaha), it also is home to a broad range of industries, ranging from one of the largest construction companies in the US (Peter Kiewit Sons) and the leading credit card processor (First Data), to being headquarters of the Strategic Air Command. Naturally being located in the Midwest farm belt, agricultural manufacturing in the form of Food manufacturing, including meat processing, is its largest industry. It is followed by financial services, health care, transportation and the aforementioned military.
Settled by European immigrants in the great Western expansion, its strategic location on the banks of the Missouri River made it a vibrant hub between the Eastern and Western US, and provided great opportunities to build new businesses to serve a growing nation. This drive and work ethic continues to maintain and grow the business economy. And as a community, it has a blend of ethnic neighborhood communities and spacious suburbs – all with very affordable and stable housing values. Good schools from elementary to college provide a well-educated and motivated workforce. There has been a long support of cultural and sports activities (the College World Series among the most well-known), and the recent additions of new stadiums and performance centers has greatly enhanced the quality of life experience. Altogether the outlook looks bright for Omaha as a business center, and entrepreneurs are recognizing the potential and opportunities.
---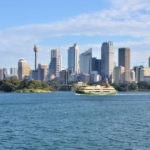 Sydney AU
Australia is a fascinating nation with a geographical area equal to the Continental United States, and a population roughly equal to the State of Illinois. Its prominent city is Sydney, with a population of about 300,000 people, about the same size of the second largest city in Nebraska, its capital Lincoln. Yet its international prominence and strong city infrastructure marks it as a great place to do business. Certainly, Sydney is a tourism magnet. It is a naturally beautiful city, with a warm and welcoming atmosphere. The spirit of "G'Day", where everybody is a "Mate" is infectious. Tourism, education of international students, and retail all provide jobs to make this a leading international destination.
But behind the scenes there is also a vibrant and dynamic business community. About 40% of the working population is employed in financial and professional services, followed by the creative and digital industries. It is also an incubator for technological start-ups. Australians are productive hard workers, but they "work to live, not live to work", and that makes for lively work environments and an esprit-d-corps not often found in other cities and countries. The long tradition of adventurism and exploration makes this a great environment for entrepreneurs, with the understanding that the Australian national market is relatively small, but the Australian brand is strong internationally.
---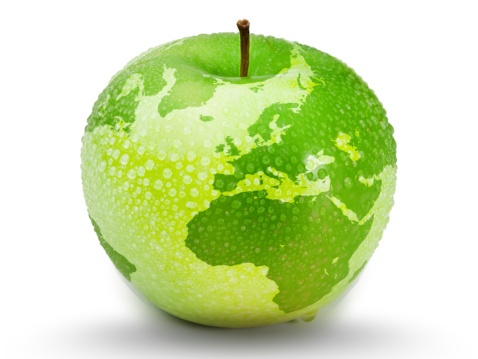 Clients
This service's current clients or employers include: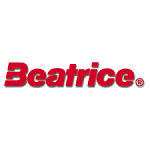 Beatrice Companies
A Fortune 50 company formerly headquartered in Chicago, Beatrice was comprised of 400 individual companies totaling over $12 billion in annual sales, before being taken private by KKR and sold as individual entities. National brands included: Samsonite Luggage, Dannon Yogurt, Eckrich, Tropicana, Avis Car Rental, Krispy Kreme, Airstream Trailers, LaChoy Chinese Foods, Charmglow Grills, Day-Timers, Meadow Gold Dairies, Jolly Rancher, Culligan and hundreds of others, both US and International. Our project work included: 17 facility consolidations up to 200,000 square feet; major focus was on distribution facilities, resulting in improved space utilization and reduced lease costs; Installed a pilot JIT (Just-in-time) project at Samsonite, with ultimate savings of $5 million; Managed cost-accounting system project at Savoy (3rd largest consumer products company in Venezuela); Directed facility relocation of multiple corporate office departments, within schedule and budget of $1.3 million; Developed and presented the Beatrice Productivity Seminar for 900 senior managers on five continents; Managed corporate studies for the CEO, including restructuring corporate purchasing and distribution, developing first corporate office procedures manual and installing a company-wide Universal Product Code system.
---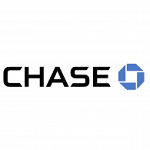 Chase Bank – Credit Card Services (formerly First USA)
First USA Bank (now part of Chase Credit Card Services) was the third largest credit card processor in the US. Its portfolio grew to over 1000 unique credit cards, issued to 26 million cardholders. Our work at First USA included: Managed production of 26 million credit card statements per month. Improved accuracy by 66%, while managing a 50% volume increase; Improved statement timeliness by 100% in first year, reducing late statements from 1.2 million to zero monthly; Managed successful installations of four new systems: Offer Entry and Prioritization for Marketing campaigns, Capacity Planning for Marketing Execution, and two Event Management Reporting/Tracking systems; Managed divisional Credit Bureau reporting improvement projects, which substantially improved reporting accuracy, resulting in reduced consumer disputes, as well as FTE reductions in the dispute management process.
---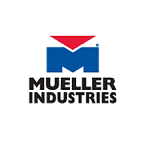 Mueller Industries
Mueller Industries, Inc. is a global leader in the manufacturing and distribution of copper tube and fittings; brass and copper alloy rod, bar and shapes; aluminium and brass forgings; aluminium and copper impact extrusions; plastic fittings, pipe and valves; refrigeration valves and fittings; and fabricated tubular products. Operations are located throughout the United States, Canada, Mexico, China, and Great Britain. Mueller Industries, Inc. is a multi-billion dollar revenue company that is publicly traded on the New York Stock Exchange (MLI). The company provides wholesalers, retail distributors and original equipment manufacturers (OEM) around the world with one of the broadest offerings of flow control and industrial products from a single source. Since beginning in 1917 in Port Huron, Michigan, as Mueller Metals Company, and later Mueller Brass Company, the organization has built a well-earned reputation for producing the finest quality products in the industry – and have excelled in the development of new products and innovative manufacturing processes. Our work at Mueller Industries included: Directed and reorganized sales ($330 million), distribution, marketing and sales-related financial organizations, during the transition period of Mueller emerging from Sharon Steel's chapter 11 bankruptcy to its 1992 performance as the sixth fastest growing stock on the NYSE; Increased sales in one year by 17%, highlighted by a record year of copper tube shipments; Consolidated and optimized national distribution system from 13 to 9 regional warehouses and sales offices; Reduced freight costs by over $1 million annually through greater fleet utilization and fewer carriers.
---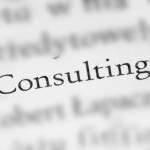 Coopers & Lybrand Consulting (now sold to IBM)
The Big Six accounting firms used to all have consulting branches within their partnerships, and Coopers & Lybrand (now Price Waterhouse-Coopers) was no exception. Subsequently, the accounting firms determined that there were potential conflicts of interest, and separated their consulting branches into separate entities or sold them off. At the time, we conducted the following work for Coopers & Lybrand in New York and New Jersey: Managed and sold manufacturing improvement consulting projects for important C&L client