Accredited Consulting Service for Ms. Juliol MPM Accredited Executive Consultant (AEC)
Executive Summary Video

The Appleton Greene Accredited Consultant Service (ACS) for Business Development is provided by Ms. Juliol and provides clients with four cost-effective and time-effective professional consultant solutions, enabling clients to engage professional support over a sustainable period of time, while being able to manage consultancy costs within a clearly defined monthly budget. All service contracts are for a fixed period of 12 months and are renewable annually by mutual agreement. Services can be upgraded at any time, subject to individual client requirements and consulting service availability. If you would like to place an order for the Appleton Greene Business Development service, please click on either the Bronze, Silver, Gold, or Platinum service boxes below in order to access the respective application forms. If you have any questions or would like further information about this service, please CLICK HERE. A detailed information guide for this service is provided below and you can access this guide by scrolling down and clicking on the tabs beneath the service order application forms.
Consultant profile

Ms Juliol is an approved Executive Consultant at Appleton Greene and she has experience in customer service, management and marketing. She has achieved a Master in Project Management and a Certificate in Management & Business Administration. She has industry experience within the following sectors: Manufacturing; Construction; Consultancy; Accountancy and Retail. She has had commercial experience within the following countries: Spain; United States of America and México, or more specifically within the following cities: Barcelona; Madrid; Miami FL and Mexico DF. Her personal achievements include: facilitated project management improvement process; rebuilt accounting department & made profit; best MEP engineering firm 2007; Top Young Executive 2009 and City of Miami Best Green Commission Member 2007. Her service skills incorporate: client relationship; project management; business development and customer service.
To request further information about Ms. Juliol through Appleton Greene, please CLICK HERE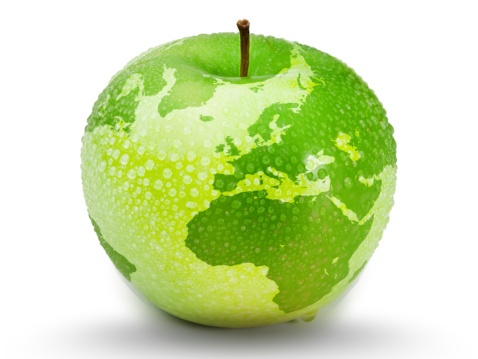 Executive summary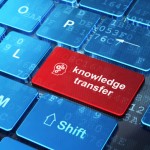 Business Development
Every company that wants to grow has a need to be on the loop in its industry or sector to find new costumers or retain the ones it has and sometimes, just marketing and/or sales, are not enough to achieve that goal. Business development is about creating opportunities for the value of the company to persist over the long term and it is an interaction of a combination of customers, markets and relationships that create these opportunities for growth. It is also an encompassing combination that uses strategy, personality and knowledge that aims at improving the value of the company. That is why a professional that can help on business development providing his/her services (not simply sales or marketing) in that matter is a valuable asset for any company looking for its growth.
The key success factor for becoming a good business developer is to believe on the company that you represent and the service/s or product/s that the company sells; to have knowledge of the market or sector you want to develop that business in and finally, to have a social personality that allows you to interact with people on any level (either vertically or horizontally) such as providers, sub consultants, clients, competitors, politicians, authorities, press. This, obviously, also means to have the right contacts or to be able to create the best contacts agenda for the company. Most of the BD efforts rely on underlying foundation of strong professional relationships based on trust, respect and mutual appreciation of each other.
At the end, business development is nothing but business relationships and the capacity to interact with all the pieces (either within the company or external) that compose the strategic development of a company. This is basic to enabling the flow of value for the long term and something that the marketing department alone or the sales department alone usually are not capable to perform for obvious reasons, then it is when a business developer may bring on the table the solutions to achieve the final goal: the growth of the company but not only financially but also in prestige, quality of clients and reputation. These solutions brought by the BD specialist always integrate the strategic business development plan of the company (budget, goals, schedule), the marketing department and the sales department.
Also, my personal opinion is that every single employee in the company needs to get involved and be engaged to that business development strategy. They need to know and somehow participate of the growth of the company because then it is easier to reach the goals that the business developer uses as a key success factors to develop the business (quality of the service/product, timings, professionalism, experience of the team, excellent customer relationship management). Having said that, I would define business development as a necessary and key element in a company to guarantee the permanence of the company on the highest position on your market's ranking and to, also, guarantee the organic growth of the company.
---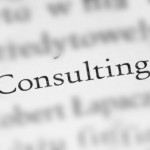 Service Methodology
My previous professional experience before I became into a business development expert are sales, finance, marketing and strategic and project management and the service methodology I use is first to analyze the company and its actual situation, the services/products that offers and the company's needs and expectations both, in results and timing; then I analyze the market and finally I prepare the business development plan (BDP) for the first year.
All the information I need to analyze the company and its actual business development strategy has to be provided by the Company and, in overall terms, the information would be everything related to actual sales, profit, marketing strategy, production, customer relationship management program (if any), list of actual and potential clients, list of direct competitors.
Once I have gathered and studied all the information, I like to have meetings with senior management of the company: CEO, CFO, Marketing Director, Customer Relationship Manager (and any Director that management considers that need to be involved in the BD process) to get and integrate their feedback and knowledge on several key aspects of the company to make sure the organization is capable of implementing the growth opportunity successfully.
After these conversations I put together all the information gathered, I develop the strategic plan for business development, I make a presentation to senior management or the Board of Directors of the plan proposed and once I get their approval, all the responsible for the departments of the company that will be directly involved on that plan are notified and engaged as well. Also, as a tool, I use the Business Model which is very important to know and determine the real sources that can help making money and once we know that, then I use my analytical backup and experience for implementing the Business Development Plan (BDP). Finally the implementation of the BDP is the last step on the process achieving the success on its growth the company expects (or even better) in a reasonable period of time.
---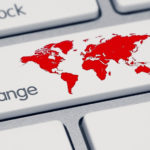 Service Options
Companies can elect whether they just require Appleton Greene for advice and support with the Bronze Client Service, for research and performance analysis with the Silver Client Service, for facilitating departmental workshops with the Gold Client Service, or for complete process planning, development, implementation, management and review, with the Platinum Client Service. Ultimately, there is a service to suit every situation and every budget and clients can elect to either upgrade or downgrade from one service to another as and when required, providing complete flexibility in order to ensure that the right level of support is available over a sustainable period of time, enabling the organization to compensate for any prescriptive or emergent changes relating to: Customer Service; E-business; Finance; Globalization; Human Resources; Information Technology; Legal; Management; Marketing; or Production.
---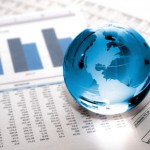 Service Mission
My goal as a Business Development consultant for your company is to achieve the greatest success your company has ever had in all aspects: improving sales, enhancing or reinforcing its reputation, creating new interesting and long-term professional relationships and participating on its organic growth. It is very important for me to give the best image of your company collaborating directly with marketing and sales departments targeting new markets, new clients, clients that resist doing business with your company (creating a pipeline of potential clients) and any potential source of business for you and your organization that has not yet been considered and/or contacted.
The only way to achieve that is to team up or becoming "partners" with the company, its senior management and even the employees to truly believe on what we are developing and be able to reach our goals. Also to establish some new communication bridges between the company and the potential marketing it has out there through top level contacts are another of my primary goals. My personal experience in that sense is that opens up a wide and broad spectrum of opportunities that usually marketing and sales do not explore converting your company on an interesting focus for the market and press (which is also very important).
My mission as a Business Development consultant is to bring inspiration and motivation to your company to facilitate the challenges and fears that a growth may have and make that growth plans to become real. In other words… my mission is your success!
---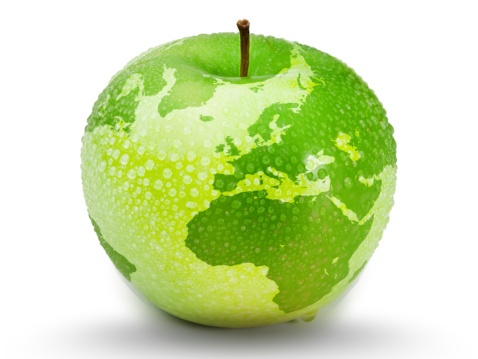 Service objectives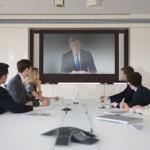 The following list represents the Key Service Objectives (KSO) for the Appleton Greene Business Development service.
Company Analysis
The first service to be provided is an extensive analysis of the company that I have been retained for as a consultant. That includes the actual business development plan or strategy, the structure of the company (departments, divisions, areas), an organizational chart, some basic financial information, the sales strategy plan, marketing plans, client list, providers list, potential customer list, markets to be targeted or that are being targeted already, production process chart (depending on the company type this production process will refer to either services or products), a competitor's list and a customer relationship management program if any. Also this information will give the company a picture of their real actual situations in terms of business development and business growth. Having all this information collected it allows me to identify the Strengths, Weaknesses, Opportunities and Threats (SWOT) and create a simple chart that will be the basis of the Business Development Plan to be developed. This data will also give us the path to search for potential growth opportunities.
Feedback Gathering
After reviewing all the data compiled before and after doing the actual photography of the company and the first sketch of the Business Development Plan (BDP), what is most important is to gather as much information from the key employees and executives of the company. This will help us to get and integrate their feedback, experience and knowledge into the plan and to make sure that all of them are engaged and motivated to make sure the company is ready for the implementation of the growth opportunity successfully. Also this will help us to evaluate if the Business Development Plan will be implemented and effective in a near future.
Market Research
It is very important to obtain an accurate market analysis to understand and identify the potential growth opportunities for the company and target potential direct clients. This information will help us to draw the path on the business development strategy to follow, without having a clear understanding of the market and without having a big list of targets is going to be difficult to implement a business development strategy. To get this information we will be using the market studies the company may already have, internet research, press notes and any instrument that may give us enough data to proceed with the plan. Then we will collaborate with marketing and sales departments to align the three strategies since, obviously, they need to follow the same path and become one single goal for the company.
Prepare Plan
The key elements to consider when the plan is developed and prepared are: actual situation of the company, products or services the company wants to sell and understanding its production, the market situation and goals to be achieved and expectations (results and timing). Then, the process is to follow a methodology (step by step for all departments involved and even including senior management) to implement the plan. It is important to engage the key employees and/or management that will be directly involved on the action plan since a business development plan is always a team work.
BDP Implementation
The final step of the Business Development Plan (BDP) is to implement the strategy that has been developed by the consultant along with management and key employees. This means to take action and start the new process of finding new opportunities for potential growth. One of the first steps is to integrate CRM (Client Relationship Management) software in the company if there was not any. This software helps to keep up to date the status of relationship with Clients and, especially and foremost, to coordinate the efforts and actions taken by the marketing department, the sales department and the business developer thus helping to make some strategic decisions as a team and avoiding mistakes such as repeating contacts to the same client from different departments which makes you look inefficient an internally uncoordinated. This CRM software may also be connected to any sales, marketing and accounting programs to "square the round" and have a complete Costumer File (CF) where, in one click, you may see all the actions and activity done with this specific client. Then you complete your full Customer Database and your follow up for any client becomes really easy.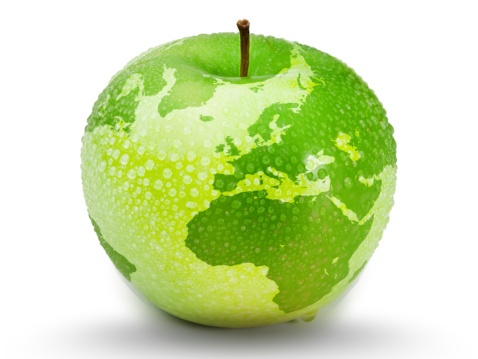 Achievements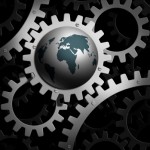 PGI Engineering
This company is originally from Spain and I first implemented a Business Development Plan (BDP) for them in Spain many years ago and then I proposed that they venture abroad to establish new markets since the economy was starting to slow. I decided to explore two new markets in two new countries, US and Mexico and after some market research and developing a specific Business Development Plan along with a Business Plan, I successfully established the company in Miami. Once the company was stable and well introduced on the US market, I focused on developing the Mexican market as well since their economy and real estate development was improving and growing respectively. The result of such consulting work are two successfully operating companies, PGI MEXICO and PGI GROUP MIAMI being Mexico one of the most important international market share to the parent company PGI ENGINEERING as per today and having achieved many awards and important real estate projects in Miami. The company was honored with the Key of the City of Miami, "The best M.E.P. firm" award in 2007 by the Latin Builders Association and was a very important player on the real estate development plan of the City of Miami while this was being developed by Former Mayor Manny Diaz.
---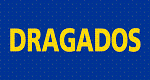 Dragados
Dragados is a multinational construction company. They mainly do big infrastructure construction such as roads, bridges, tunnels and dams). I was doing consulting services for this big company in the US as an external consultant. Basically within the Business Development plan they already had, I was a key element on putting together the pieces they needed to create the best sub consulting team for their big projects so my duties were to identify potential partners for each one of their projects all over the US. That gave me the opportunity to work in different states with all kind of consulting companies (mainly engineering and construction companies). I was also negotiating the contracts with these companies and making sure the deals were closed in the terms and conditions my Client requested.
---

Nova Engineering, LLC
Nova Engineering, LLC is a geotechnical and environmental engineering firm. At Nova Engineering I was responsible for their Business Development for their main business (environmental engineering) and for a new business division (Mechanical, Electrical and Plumbing (MEP) engineering) as an external consultant. Since they did not have the knowledge, experience nor contacts on the MEP business, they wanted to create a new division so through a Business Development Plan (BDP) not only created the MEP engineering team of the company and I got some projects for them but also retained new customers on the other fields . My contacts list was one of the most valued assets on my collaboration with NOVA since the target customers they pursued were already my clients (OHL, Dragados, Rilea Group).
---

US-Spain Chamber of Commerce
I was appointed as Executive Director at the US-Spain Chamber of Commerce and my duties were : increase the number of memberships within the Chamber, develop a program to help new coming companies to the US in their establishment and business development in the US, enhance and expand political connections and relationships with main local and foreign official institutions and develop a marketing strategy not only for the Chamber but also for all the members of the Chamber since this is a business network that may create synergies between the Chamber members and local companies as well. Also, other than the institutional duties, my responsibility was as well to restructure the accounting Department and to enhance the financials of the Chamber since it was having losses at the time I took over. The goals achieved were: a 45% increase of memberships not only in numbers but also on the Chamber's financials since I created four new membership types (Trustee, Corporate and Platinum as well as the Young Entrepreneurs membership) that were a new source of income; the accounting department was restructured and all the accounts were audited and revised to bring accounting up to date with accuracy; I also developed the existing program to help companies to establish in the US and a marketing strategy that would benefit both, the Chamber and its members.
---

City of Miami
"While Mayor of the City of Miami, Ms. Juliol served as a personal advisor on urban design, environmental and sustainable initiatives. She tirelessly donated her valuable knowledge and time to City's Miami 21 Zoning Project – Miami of the 21st Century – which entails a holistic approach tool and use and urban planning. Her many contributions were critical in Miami 21's approval and implementation. I am also in debt for her leadership on environmental policy issues. Ms. Juliol's knowledge of emerging technologies offered a fresh and contemporary perspective to Miami's environmental issues. Though her role on my Green Commission, Ms. Juliol's work on environmentalist supported a cornerstone of my policy agenda. Her innovative nature and practical know-how allowed for the development of unique environmental initiatives in the City of Miami. In sum, I can confirm, without equivocation, that she has been one of the most significant contributors to the South Florida community and the City of Miami. In addition to her design talents, Ms. Juliol's professional work ethic and positive attitude have made her an asset to many local and international development organizations. She has worked tireless hours with firm determination to successfully achieve the objectives of her clients and their projects, while maintaining a high degree of commitment on their success and the quality of urban fabric."
More detailed achievements, references and testimonials are confidentially available to clients upon request.
---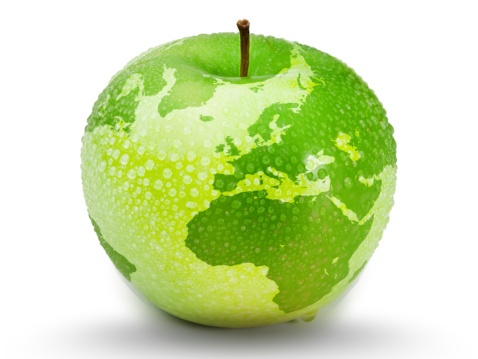 Accountancy
Every business, whether they are a huge multinational or a small enterprise, needs an accountant. Generally accountants offer financial advice to clients by managing cash flow and monitoring profit and loss, but this is increasingly joined by the supply of financial information that could influence the strategic development of organizations. The Accountancy sector is modern and fast-moving. It uses the latest technology and attracts some of the most motivated and intelligent graduates from a wide variety of degree backgrounds. Globally, the accountancy sector is dominated by the "Big Four" accountancy firms – PriceWaterhouseCoopers, Ernst & Young, KPMG and Deloitte & Touche – and their thirst for new talent is a year-round strategy. Nearly 10 percent of all graduates choose a career in accountancy, and a vast majority of them go into audit departments within the Big Four. The global accountancy market has grown by 3.4% to reach a value of $364.3 billion. The global accountancy market is forecast to have a value of $487.6 billion, an increase of 33.9%. The global accountancy market has total revenues of $396.0bn, representing a compound annual growth rate (CAGR) of 2.7%.
Construction
In the United States, the industry has around $850 billion in annual revenue according to statistics tracked by the Census Bureau, with an $857 billion annual rate, of which $600 billion is private (split evenly between residential and nonresidential) and the remainder is government. There are about 667,000 firms employing 1 million contractors (200,000 general contractors, 38,000 heavy, and 432,000 specialty); the average contractor employs fewer than 10 employees. As a whole, the industry employs an estimated 5.8 million. A salary survey revealed the differences in remuneration between different roles, sectors and locations in the construction and built environment industry. The results showed that areas of particularly strong growth in the construction industry, such as the Middle East, yield higher average salaries than in the UK for example. Despite adverse economic conditions, the global construction industry has witnessed growth during the past five years and the market is forecast to reach US $8,929 billion with a CAGR of 7.3% over the next five years. The Construction industry consists of establishments primarily engaged in the construction of residential construction, commercial buildings, and infrastructural projects. The industry also includes additions, alterations, maintenance, and repairing activities. The industry is highly fragmented in terms of suppliers and buyers and highly dependent on consumer spending, interest rates, and government spending in different countries.
Consultancy
Management consulting, the practice of helping organizations to improve their performance, operates primarily through the analysis of existing organizational problems and the development of plans for improvement. Organizations may draw upon the services of management consultants for a number of reasons, including gaining external (and presumably objective) advice and access to the consultants' specialized expertise. Consultancies may also provide organizational change-management assistance, development of coaching skills, process analysis, technology implementation, strategy development, or operational improvement services. Management consultants often bring their own proprietary methodologies or frameworks to guide the identification of problems and to serve as the basis for recommendations for more effective or efficient ways of performing work tasks. Management consulting has grown quickly, with growth rates of the industry exceeding 20% during the past 30 years. As a business service, consulting remains highly cyclical and linked to overall economic conditions. Currently, there are three main types of consulting firms. Large, diversified organizations, Medium-sized management consultancies and boutique firms that have focused areas of consulting expertise in specific industries, functional areas, technologies, or regions of the world. The value of the management & marketing consultancy market is calculated as the total revenues received for the provision of corporate strategy services, operations management services, information technology solutions, human resource management services and outsourcing services. The global management & marketing consultancy market has total revenues of $305.0bn, representing a compound annual growth rate (CAGR) of 3%. The operations management segment is the market's most lucrative, with total revenues of $93bn, equivalent to 30.5% of the market's overall value. The performance of the market is forecast to accelerate, with an anticipated CAGR of 7% during the next 5 years, which is expected to drive the market to a value of $427.9bn.
Real Estate
The Real Estate and Rental and Leasing sector comprises establishments primarily engaged in renting, leasing, or otherwise allowing the use of tangible or intangible assets, and establishments providing related services. The major portion of this sector comprises establishments that rent, lease, or otherwise allow the use of their own assets by others. The assets may be tangible, as is the case of real estate and equipment, or intangible, as is the case with patents and trademarks. This sector also includes establishments primarily engaged in managing real estate for others, selling, renting and/or buying real estate for others, and appraising real estate. These activities are closely related to this sector's main activity, and it was felt that from a production basis they would best be included here. In addition, a substantial proportion of property management is self-performed by lessors. The main components of this sector are the real estate lessors industries (including equity real estate investment trusts (REITs); equipment lessors industries (including motor vehicles, computers, and consumer goods); and lessors of non-financial intangible assets (except copyrighted works). After years of decline in the wake of the sub-prime mortgage crisis, the credit crunch and the Great Recession, the Real Estate Sales and Brokerage industry is finally beginning to recover. Although revenue remains below its pre-recession peak at the height of the housing bubble, during the next five years, industry revenue is expected to increase at an annualized rate of 3.4% to reach $114.0 billion.
Retail
Retail is the sale of goods and services from individuals or businesses to the end-user. Retailers are part of an integrated system called the supply chain. A retailer purchases goods or products in large quantities from manufacturers directly or through a wholesale, and then sells smaller quantities to the consumer for a profit. Retailing can be done in either fixed locations like stores or markets, door-to-door or by delivery. An increasing amount of retailing is done using online websites, electronic payment, and then delivered via a courier or via other services. Rising GDP growth, burgeoning population, greater disposable income, and increasing consumer spending are combining to drive the Global Retail industry and opportunities for retail segment players. The market is forecast to reach an estimated $20,002 billion with a CAGR of 3.9% over the next five years. The retail industry comprises establishments engaged in selling merchandise or commodities for personal or household consumption, mainly consisting of apparel and accessories, technology, food and beverages, home improvement, specialty, pharmaceuticals, and others. Recently, as developed nations begin to emerge from recession, their economies recover, and unemployment rates begin to fall, the market segments are experiencing some renewed growth. The retail industry is highly fragmented and is dependent on macroeconomic factors such as GDP, disposable income, and consumer spending. Asia Pacific (APAC) dominates the industry, representing 35% of the global market. The APAC retail industry is expected to drive the market and grow at the highest rate among all regions. The global economic recession, inflation, and high unemployment rates are some of the challenges that are negatively affecting the retail industry. Conversely, some factors that are likely to boost sales in the industry include urbanization, technological growth, increase in product demand and selection, and the continued popularity of online purchasing. A combination of factors such as demographics and consumer spending habits impacts market dynamics significantly.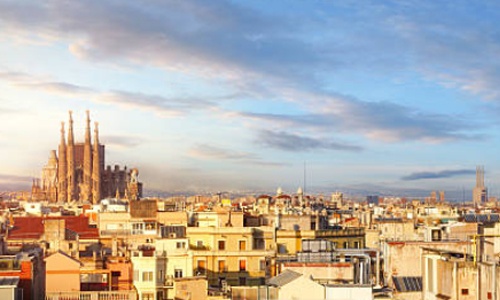 Barcelona, Spain
The Barcelona metropolitan area comprises over 66% of the people in one of the richest regions in Europe – Catalonia, with a GDP per capita amounting to 16% more than the EU average. The Barcelona metropolitan area had a GDP amounting to 44% more than the EU average making it the 4th economically powerful city by GDP in the European Union and 35th in the world. Furthermore, Barcelona is Europe's fourth best business city and fastest improving European city. Barcelona is the 14th most"livable city" in the world according to lifestyle magazine Monocle. Barcelona has a long-standing mercantile tradition. Less well known is that the region was one of the earliest to begin industrialization in continental Europe, beginning with textile-related works. Since then, manufacturing has played a large role in its history.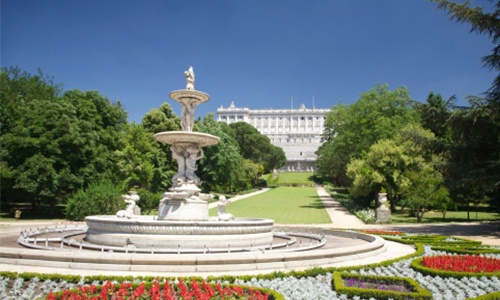 Madrid, Spain
Madrid is a major centre for international business and commerce. It is one of Europe's largest financial centres and the largest in Spain. Madrid has become the 23rd richest city in the world and third richest in Europe in terms of absolute GDP; behind the considerably larger cities of Paris and London and ahead of Moscow and Barcelona. Additionally in terms of GDP per capita, the Madrid region is the richest in Spain and one of the richest in Europe. Madrid is a global financial leader, rising to the top five Centres of Commerce in Europe. Madrid continues its upward trajectory as a key European city, rising to number 11 globally and to the number 5 spot in Europe. Madrid's stable GDP, exchange rate and strong bond market, coupled with a high standard of living, place this city in the company of Europe's most prominent cities: London, Paris, Frankfurt and Amsterdam.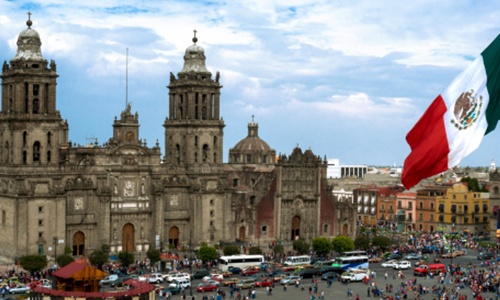 Mexico City, Mexico
Mexico City is one of the most important economic hubs in Latin America. The city proper (Federal District) produces 21.8% of the country's gross domestic product. According to a study conducted by PricewaterhouseCoopers, Mexico City had a GDP of $390 billion, ranking as the eighth richest city in the world after the greater areas of Tokyo, New York, Los Angeles, Chicago, Paris, London and Osaka/Kobe, and the richest in the whole of Latin America, as measured by the GDP of the entire Metropolitan area. making Mexico City alone the 30th largest economy in the world. Mexico City is the greatest contributor to the country's industrial GDP (15.8%) and also the greatest contributor to the country's GDP in the service sector (25.3%). Due to the limited non-urbanized space at the south – most of which is protected through environmental laws – the contribution of the Federal District in agriculture is the smallest of all federal entities in the country. Mexico City has one of the world's fastest-growing economies and its GDP is set to double. Mexico City has an HDI index of 0.915 identical to that of the Republic of Korea. The level of household expenditure in Mexico City is close to that of an average household in Germany or Japan. The top twelve percent of GDP per capita holders in the city had a mean disposable income of US $98,517. The high spending power of Mexico City inhabitants makes the city attractive for companies offering prestige and luxury goods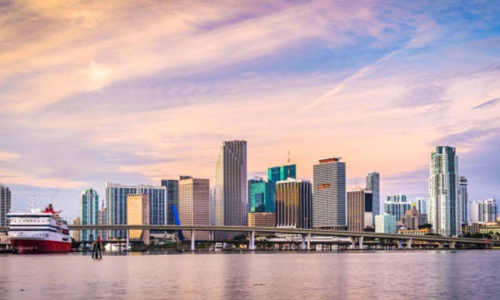 Miami, FL
Miami is a major center of commerce, finance, and boasts a strong international business community. According to the ranking of world cities undertaken by the Globalization and World Cities Study Group & Network (GaWC) and based on the level of presence of global corporate service organizations, Miami is considered a "Alpha minus world city". Miami has is ranked 20th worldwide in GMP, and 11th in the United States. Several large companies are headquartered in or around Miami, including but not limited to: Akerman Senterfitt, Alienware, Arquitectonica, Arrow Air, Bacardi, Benihana, Brightstar Corporation, Burger King, Celebrity Cruises, Carnival Corporation, Carnival Cruise Lines, CompUSA, Crispin Porter + Bogusky, Duany Plater-Zyberk & Company, Espírito Santo Financial Group, Fizber.com, Greenberg Traurig, Holland & Knight, Inktel Direct, Interval International, Lennar, Navarro Discount Pharmacies, Norwegian Cruise Lines, Oceania Cruises, Perry Ellis International, RCTV International, Royal Caribbean Cruise Lines, Ryder Systems, Seabourn Cruise Line, Sedano's, Telefónica USA, TeleFutura, Telemundo, Univision, U.S. Century Bank,Vector Group and World Fuel Services. Because of its proximity to Latin America, Miami serves as the headquarters of Latin American operations for more than 1400 multinational corporations, including AIG, American Airlines, Cisco, Disney, Exxon, FedEx, Kraft Foods, LEO Pharma Americas, Microsoft, Yahoo, Oracle, SBC Communications, Sony, Symantec, Visa International, and Wal-Mart.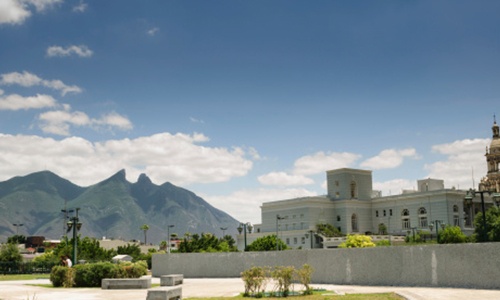 Monterrey, Mexico
Monterrey is a major industrial center in northern Mexico, producing a GDP of 78.5 billion US dollars. The city's GDP per capita is 607,042 Mexican pesos or $46,634 US dollars. The city is rated by Fortune magazine as the best city in Latin America for business and is currently ranked third best by the América Economía magazine. The city has prominent positions in sectors such as steel, cement, glass, auto parts, and brewing. The city's economic wealth has been attributed in part to its proximity with the United States-Mexican border and economic links to the United States. Industrialization was accelerated in the mid-19th century by the Compañia Fundidora de Fierro y Acero Monterrey, a steel-processing company. Today, Monterrey is home to transnational conglomerates such as Cemex (the world's third largest cement company), FEMSA (Coca-Cola Latin America, largest independent Coca-Cola bottler in the world), Alfa (petrochemicals, food, telecommunications and auto parts), Axtel (telecommunications), Vitro (glass), Selther (leading mattress and rest systems firm in Latin America), Gruma (food), and Banorte (financial services). The FEMSA corporation owned a large brewery, the Cuauhtémoc Moctezuma Brewery (Cervecería Cuauhtémoc Moctezuma) that produces the brands Sol, Tecate, Indio, Dos Equis and Carta Blanca among others, in the beginning of the year Cuauhtémoc Moctezuma Brewery was sold to Dutch-based company Heineken. By the end of the same year, there were more than 13,000 manufacturing companies, 55,000 retail stores, and more than 52,000 service firms in Monterrey.
Clients
This service's current clients or employers include: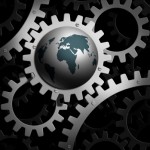 PGI Engineering
Since 1992, PGI Grup has been composed by different engineering companies and technical consulting firms specialized in MEP & FP design, facilities monitoring and maintenance, energy… for all different kinds of buildings and has designed more than 3000 projects worldwide. Its trademark accompanies PGI Engineering through its national and international expansion, by means of its own headquarters in Spain and other collaboration agreements -Joint ventures- in Europe (France and Switzerland), Latin America (Mexico, Peru, Bolivia and Brazil), North America and North Africa (Morocco), as well as being involved directly or indirectly in several projects in more than 20 countries. Professionals composing PGI Engineering have multidisciplinary training in different areas of the sector, as well as good knowledge and market experience. Approaching and understanding the different needs of each individual client, adjusting to the real necessities of each project and carrying out the adequate tasks at every moment ensures every project has the "Engineered by PGI" identity
---

Rilea Group
Based in Miami, Rilea Group is a full real estate development company that since 1981 has been developing real estate projects in South Florida and offers investors and land owners an opportunity to work with a successful, experienced and multifaceted real estate development and management company. Whether building at the leading edge of suburban growth or developing multi-use urban centers in the core of the financial district, we offer individual and institutional investors opportunities to take advantage of the South Florida real estate market with over 8,000,000 square feet of construction already built or being developed. Rilea Group has the comprehensive skills in all facets of development required for the successful completion and profitability of a given project. Zoning properties, planning overall projects, design product to meet market demands, negotiate the required financing, negotiating and awarding the construction bids to the appropriate general contractors, coordinating, supervising and completing construction projects as well as managing and leasing rental apartment's projects and designing the proper marketing campaigns are all capabilities constantly implemented by us. Much of our real estate portfolio in rental apartments and other types of income producing properties is for long-term ownership with an eye towards both income and appreciation. Experienced management and leasing teams provide the crucial elements for success and by focusing on property maintenance and cost awareness, Rilea Group's real estate income producing assets generate anticipated returns and provide for a profitable disposition when the time arrives
---

Spain-U.S. Chamber of Commerce
The Official Spain-U.S. Chamber of Commerce is a non-profit organization recognized by the Spanish Government dedicated to enhancing business and commercial ties between Spain and the U.S. Founded over thirty years ago and located in Miami, this Chamber is considered one of the largest bi-national Chambers of Commerce in the South Eastern U.S. given its strategic geographical location, its multicultural composition and its excellent communication network, Miami is the perfect city to target the U.S., Caribbean and the Latin American markets. The Chamber is an active association of Spanish and non-Spanish companies that represent a broad range of goods and services. It creates a forum for commercial and business exchange among members.
Spain-U.S. Chamber of Commerce – Click Here
---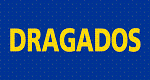 Dragados
Dragados Group is one of the construction arms of the ACS Group. The ACS Group, ranked 4th overall on the 2013 ENR 250 Global Contractor List, operates in 68 countries, and has consistently been ranked by Public Works Financing (PWF) as the leading concession group in the world. Founded in 1941, Dragados Group has unmatched international experience in infrastructure, bridge, highway, tunnel, dam and marine projects, and is a leader in alternative project delivery, including design-build projects for public and private owners. Dragados has built over 5,282 miles of highways, 3,107 miles of roads, 1,500 bridges, 840 miles of tunnels, 230 dams, 528 miles of railways, rail transit and numerous rail facilities, and airports. Dragados has extended its world-wide presence, opening a new affiliate in Australia. Dragados follows the strictest safety and quality standards on its construction sites and is certified ISO 9001:2008, ISO 14000 and OSHA 18000 company, and it is currently implementing ISO 31000. In addition to a Research and Development (R&D) department that fosters the development and usage of innovative construction methods and materials, Dragados has an in-house Technical/Engineering Services Division tasked with providing innovative solutions and incorporating into our new major and design-build projects the lessons learned throughout our extensive history. Our success is the result of our dedication to project performance, quality and safety, our compliance with project schedule and cost requirements, and our commitment to reaching out and providing work opportunities to minorities and disadvantaged groups
---

OHL
Obrascón Huarte Lain (OHL) is a large international concessions and construction group with more than 100 years of history. It operates in more than 30 countries across 5 continents. At present, the OHL Group is an international leader in the construction of hospitals and railways, an strategic developer of public-private projects, a leader in roadways and bridges building; the 31st largest international contractor and 8th in Latin America and a core shareholder of Abertis, the world leader in toll roads. OHL Group operates in the US through its subsidiary OHL USA. This affiliate has expanded its presence in the United States construction sector through both the acquisition of local companies and organic building of teams of professionals with extensive experience in their markets. OHL USA focuses on safety and quality, is committed to building a culture that promotes the advancement of small, disadvantaged, minority, and women-owned businesses. The firm's established presence in major local markets is supported by the financial strength and diverse international experience of the OHL Group. This allows OHL to deliver customized services to its clients under any delivery method.
---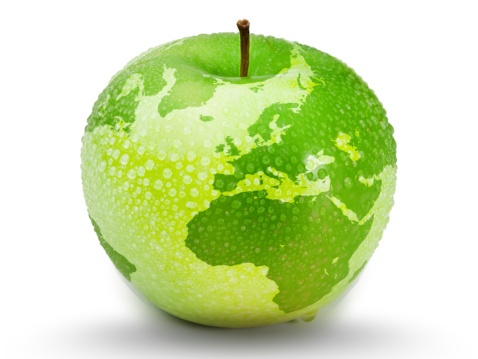 Benefits
Customer Service
Business growth
Customer satisfaction
Reduced risk
Employees motivation
Process improvement
Increased efficiency
Happy shareholders
Better reputation
Repeating business
Sales increased
Management
Increased motivation