Accredited Consulting Service for Dr. Popa MBA MD Dip Mgt Accredited Senior Consultant (ASC)
Executive Summary Video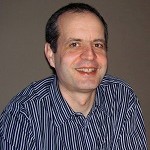 The Appleton Greene Accredited Consultant Service (ACS) for Business Administration is provided by Dr. Popa and provides clients with four cost-effective and time-effective professional consultant solutions, enabling clients to engage professional support over a sustainable period of time, while being able to manage consultancy costs within a clearly defined monthly budget. All service contracts are for a fixed period of 12 months and are renewable annually by mutual agreement. Services can be upgraded at any time, subject to individual client requirements and consulting service availability. If you would like to place an order for the Appleton Greene Business Administration service, please click on either the Bronze, Silver, Gold, or Platinum service boxes below in order to access the respective application forms. If you have any questions or would like further information about this service, please CLICK HERE. A detailed information guide for this service is provided below and you can access this guide by scrolling down and clicking on the tabs beneath the service order application forms.
Consultant profile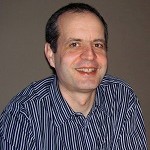 Dr. Popa is an approved Senior Consultant at Appleton Greene and he has experience in management, globalization and marketing. He has achieved a Master in Business Administration, a Doctor in Medicine and a Professional Diploma in Management. He has industry experience within the following sectors: Biotechnology; Healthcare; Consultancy; Government and Oil & Gas. He has had commercial experience within the following countries: United States of America; Canada and United Kingdom, or more specifically within the following cities: New York NY; Boston MA; Montreal; Toronto and London. His personal achievements include: facilitated performance management improvement process; facilitated quality improvement process; facilitated regulatory compliance improvement; facilitated corporate change and learning and facilitated clinical research operations improvement. His service skills incorporate: project management; quality assurance; regulatory compliance; corporate change and medical affairs.
To request further information about Dr. Popa through Appleton Greene, please CLICK HERE
Executive summary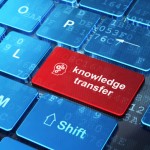 Business Administration
Our analysis, undertaken during the last 5 years, has illustrated that many companies invest heavily in the acquisition of pre-packaged solutions, without needing or using the entire package. As economists say, there is money left on the table. Dr. Popa has created a solution by providing tailor made services for organizations that want to run their projects on time and on budget, while adhering to the highest quality standards. Business administration is the process of managing a business or non-profit organization, so that it remains stable and continues to grow. The administration of a business includes the performance or management of business operations and decision making, as well as the efficient organization of people and other resources, to direct activities toward common goals and objectives. In general, administration refers to the broader management function, including the associated finance, personnel and MIS services. In some analyses, management is viewed as a subset of administration, specifically associated with the technical and operational aspects of an organization, distinct from executive or strategic functions. Administrators, broadly speaking, engage in a common set of functions to meet the organization's goals.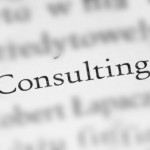 Service Methodology
What?
Powerful Customized Solutions: A high performing team delivers demonstrable acceleration and economic impact on clients through flexible, customized and integrated solutions that bring both efficiency and effectiveness.
How?
Communicate, Customize and Improve: Exceptional talents to use communication as the approach to evaluate the problem and customize the client environment / experience and then act to improve the process to provide excellence during the engagement.
Why?
Working close with the client is the way for joint success to deliver discoveries to the world faster, safer, with higher quality, proven efficiency and effectiveness.
Our Style
"One Team – One Client": Assigning one team to the client for all projects, provides stability and bring excellence in results, lowering the cost of increased performance and lower training costs.
Customized solutions
Dr. Popa arranges his services around the customer's needs and goals. Whether clients utilize the entire spectrum of his services, or whether they are looking for specific services to complement their operations, the flexible structure allows enables Dr. Popa to provide bespoke services.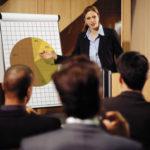 Service Options
Companies can elect whether they just require Appleton Greene for advice and support with the Bronze Client Service, for research and performance analysis with the Silver Client Service, for facilitating departmental workshops with the Gold Client Service, or for complete process planning, development, implementation, management and review, with the Platinum Client Service. Ultimately, there is a service to suit every situation and every budget and clients can elect to either upgrade or downgrade from one service to another as and when required, providing complete flexibility in order to ensure that the right level of support is available over a sustainable period of time, enabling the organization to compensate for any prescriptive or emergent changes relating to: Customer Service; E-business; Finance; Globalization; Human Resources; Information Technology; Legal; Management; Marketing; or Production.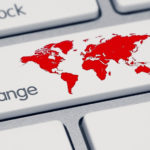 Service Mission
Dr. Popa's mission is to assist companies with their clinical and business development plans and to provide performance improvement, turnaround management and business advisory services in order to extend and improve their operations, catapult growth and accelerate results for government, healthcare, pharmaceutical, medical device, biotechnology, academia and high regulation industries.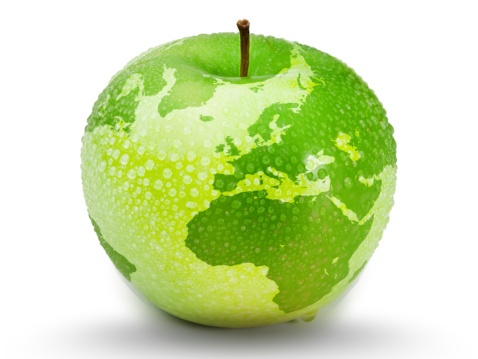 Service Objectives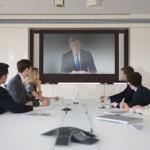 The following list represents the Key Service Objectives (KSO) for the Appleton Greene Business Administration service.
Medical affairs
The regulatory process can look very complex, whether your company is a multinational pharmaceutical or medical device company, or a company that is newly emerging in the marketplace. With proper planning and groundwork, successful submissions do not require last minute scrambles and overtime. Due to our extensive experience we can help you to deliver electronic submissions on time, on budget, and with less stress. Our Regulatory Affairs department are fully trained and experienced in preparing all major regulatory submissions for Phase II-III clinical trials, including complex multinational submissions for pharmaceutical products, biological products and medical devices. We prepare a full range of drug regulatory submissions for product licensing in Canada, USA and Europe: Abbreviated new drug applications (ANDA); Biologics license applications (BLA); Clinical trial authorization/application (CTA); Clinical trial notifications (CTN); Common technical document (CTD); Drug master files (DMF); Investigational device exemptions (IDE); Investigational new drug applications (INDA); Marketing authorization applications (MAA); New drug applications (NDA); New drug submissions (NDS); Orphan drug applications (ODA); Pre-market approvals (PMA).
Corporate change
The linking of new leadership with attempted cultural change is not surprising when you consider that leadership and culture are essentially two sides of the same coin. A new CEO (or an existing one) can delegate many tasks, but the task of setting the culture cannot be delegated. Why? Because there is compelling evidence that business performance and culture are closely linked. If the CEO wants the business to achieve its corporate objectives, then the culture has to be right. In a major research program, Harvard professors John Kotter and James Heskett found consistent correlation between robust, engaged cultures and high-performance business results. Organisational culture is a problem when the way in which the organisation usually operates puts obstacles in the way towards achievement. Some examples: the goals of the organisation demand an external orientation of the members, but the organisational culture is characterized by internal orientation; transparency is needed to be accountable and to function democratically, but the tradition to involve family members and to favor them, may makes transparency cloudy; being value driven as a main characteristic of a NGO stands not well with the business-like attitude of our professionals; productivity, being directed towards goals, may be hindered by the grown habit to intervene in each other's work, directing most of the energy to each other instead of to the product; the not-outspoken rule not to intervene in each other's work (the non-intervention principle) may hinder the ideal working method of sharing ideas, innovations, solutions and problems; because of the one-sided fixation on ideology, satisfaction of personal needs may be considered as forbidden; a grown emphasis on output may have led to the situation in which reflection (base for learning) is considered a waste of time; organisational culture is not the result of just a decision, but the outcome of a lasting process, in which the attitude, beliefs and behavior of people are gradually shaped. Organisational culture, even if not objectively effective, is always a logical adaptation to a changed environment. Organisational culture may be compared to coping mechanisms: once effective in one specific situation, but internalized, unconscious familiar, and hardly noticeable for the owner. We will give you the processes and will guide you through the complex processes of corporate change and will make it a success.
Regulatory compliance
The regulatory process can look very complex, whether your company is a multinational pharmaceutical or medical device company or whether a company that is newly emerging in the marketplace. With proper planning and groundwork, successful submissions do not require last minute scrambles and overtime. Due to our extensive experience we can help you deliver electronic submissions on time, on budget, and with less stress. Having documentation accessible and organized for regulatory research and inspections for the clinical trials and then for the whole life of the product is one of the most important regulatory aspects. We help you through our specific and Customizable Document Management System (C-DMS) to have all documents filed and accessible all the time. For the clinical research sector this also opens us the possibility to create an electronic submission so that FDA reviewers receive them the day they are published. In addition we conduct critical appraisal and gap analysis, a technique for determining what useful information is missing in a submission and suggesting solutions for solving the problem of our clients' submissions. Electronic submission services are available in addition to traditional paper document services.
Project management
For each project, we select and assign Project Managers with relevant experience that corresponds to client's requirements and specifications. We, along with our clients, gather necessary trial-specific information, analyse the project goals, assess risks, plan, run the project simulation, identify any gaps and then execute the project. During the preparation process, client's team is able to get to know our candidates for Project Management role and identify the most suitable person. Since we know that the key to a successful trial is project management, our Project Managers "own" their projects and are fully accountable for the outcomes. They are provided and use the state-of-the-art technology to be in real time communication with the sites, the client and the study team in order to maintain control over the project. Our Project Managers have to respond quickly to the client's needs, to anticipate possible problems and to provide the best solution available. We provide the project management that the trial needs and the relationship to the client that is needed to succeed. The Global Project Manager will have the following responsibilities: Ensure the study complies with all regulatory guidelines; Participates in all stages of project development – planning, execution and close out; Orchestrates the project team performance to achieve required efficiency and cohesiveness; Serves as a key liaison between the project team, Client and external vendors; Keeps the client updated on the project developments; Offers a flexible proactive approach to resolve issues promptly and effectively; Provide weekly reports of the project including identification of potential risks and contingency plans; Ensures consistency in quality and procedures; Becomes part of the client's decision process by offering proactive suggestions and solutions; Assesses emerging issues and resolves them according to the project-specific documents; escalates the issues to senior management and client as necessary; Ensures the project deadlines/ deliverables are met; Manages and owns the project; Manages the budget and provides financial managerial reports as necessary. Working with us provides many advantages: Our PM are equally or more experienced than those from larger companies and the turnover rate is lower; Our PMs allow clients to maintain control over decisions to a level of control where larger companies may take total control over the project; We provide more value and ROI due to lower operational costs; We focus on each project as if it would be our own as we want the project to succeed and the client to be fully satisfied. We want our clients to return to us; We provide a higher level of trial detail because we know that this detail is critical to the success of the project and this could be a life and death situation for smaller clients.
Quality assurance
Quality assurance and compliance is mandatory in order to ensure the integrity of the clinical trials. Our experienced GCQA department helps our clients to verify the integrity of the scientific data and adhere to the protocols and to the regulatory requirements. Our GCQA staff is knowledgeable about the local, national and international regulations and guidelines. Our GCQA team contains also physicians and legal experts with GCQA experience. We provide a full range of GCP Quality Assurance and Compliance services.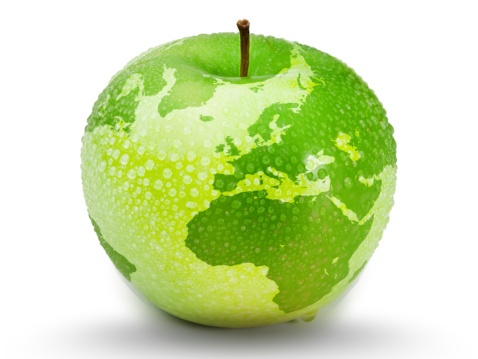 Testimonials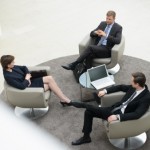 Bayer HealthCare
"I've worked with Mr. Popa for the last 2 years on a very hi profile project for the company. He is very professional and knowledgeable. He also has great relationships with his sites and investigators and he is a very important member of the team. I highly recommend Mr. Popa for his work. Mr. Popa is a well-known expert whose experience, medical and regulatory knowledge combined with his extensive medical and business background helped pharmaceutical and biotech companies to complete successful clinical trials and successfully register compounds in the North American market. Mr. Popa started in the industry in Europe in 1996 as Medical representative and climbed the ranks to a top management position in Romania. Guided by this principles, Mr. Popa has led companies to breakthrough results, highlighted by the following: Strategy Management discussion with the study team and establishing a strategy for product development (number and types of clinical trials, timeframe, etc); Reduced Project Costs lowered the number of and eliminated unnecessary project procedures, improved operational processes; Improvement of Project Quality and Compliance training of project team for audits; development of customized trainings for different project participants; Improving Project Timelines improving efficiency and efficacy of processes, the building of highly experienced and efficient project team, improvement of project procedures and operational aspects of the study. Dr. Popa has consulted for many companies like Amgen, Imclone, Lilly, Medivation, Abbott, Optimer Pharma and Bayer for pivotal projects. His solid business, clinical research, quality assurance and medical background together with his broad international experience helped him to run successfully a full range of projects. He is a polyglot, being fluent in English, French, German and Romanian. As a dynamic public speaker, Mr. Popa is a presenter at investigator's meetings, provides public speaking for various companies in the field of clinical research. Due to his tenure, he was named by Strathmore's Who's Who and American Registry for Outstanding Professionals as "Professional of the year 2014 in Clinical Research."
---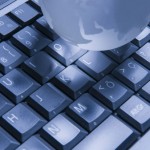 INC Research
"Mr. Popa is one of the most competent clinical research professionals I have ever met. He knows and utilizes the principles of ICH and GCPs in all of his work. Mr. Popa's site management ability is excellent; his sites love working with him and he is able to get results very easily. Mr. Popa is every project manager's dream! Mr. Popa is an extremely hardworking and dedicated team player. He is always willing to assist with any task to meet project timelines. He has also brought a wealth of skills in many areas that proved to be significant assets to the team as a whole. His medical background along with in-depth understanding of clinical research as a whole only enhances his abilities to handle any task that is given to him. It was a true pleasure to work with him and I hope to have the opportunity to work with him in the future. Mr. Popa would most definitely be a tremendous asset to any organization."
More detailed achievements, references and testimonials are confidentially available to clients upon request.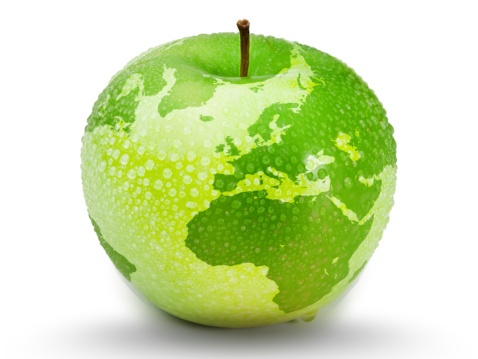 Industries
This service is primarily available to the following industry sectors:
Biotechnology
Biotechnology is the use of living systems and organisms to develop or make useful products, or any technological application that uses biological systems, living organisms or derivatives thereof, to make or modify products or processes for specific use. For thousands of years, humankind has used biotechnology in agriculture, food production, and medicine. Biotechnology has applications in four major industrial areas, including health care (medical), crop production and agriculture, non food (industrial) uses of crops and other products (e.g. biodegradable plastics, vegetable oil, bio-fuels), and environmental uses. The biotechnology market consists of the development, manufacturing, and marketing of products based on advanced biotechnology research. The global biotechnology market has total revenues of $304.0bn, representing a compound annual growth rate (CAGR) of 9.6%. The medical/healthcare segment is the market's most lucrative, with total revenues of $182.5bn, equivalent to 60.0% of the market's overall value. The performance of the market is forecast to decelerate, with an anticipated CAGR of 9%, which is expected to drive the market to a value of $468.2bn.
Consultancy
Management consulting, the practice of helping organizations to improve their performance, operates primarily through the analysis of existing organizational problems and the development of plans for improvement. Organizations may draw upon the services of management consultants for a number of reasons, including gaining external (and presumably objective) advice and access to the consultants' specialized expertise. Consultancies may also provide organizational change-management assistance, development of coaching skills, process analysis, technology implementation, strategy development, or operational improvement services. Management consultants often bring their own proprietary methodologies or frameworks to guide the identification of problems and to serve as the basis for recommendations for more effective or efficient ways of performing work tasks. Management consulting has grown quickly, with growth rates of the industry exceeding 20% during the past 30 years. As a business service, consulting remains highly cyclical and linked to overall economic conditions. Currently, there are three main types of consulting firms. Large, diversified organizations, Medium-sized management consultancies and boutique firms that have focused areas of consulting expertise in specific industries, functional areas, technologies, or regions of the world. The value of the management & marketing consultancy market is calculated as the total revenues received for the provision of corporate strategy services, operations management services, information technology solutions, human resource management services and outsourcing services. The global management & marketing consultancy market has total revenues of $305.0bn, representing a compound annual growth rate (CAGR) of 3%. The operations management segment is the market's most lucrative, with total revenues of $93bn, equivalent to 30.5% of the market's overall value. The performance of the market is forecast to accelerate, with an anticipated CAGR of 7% during the next 5 years, which is expected to drive the market to a value of $427.9bn.
Government
The economic, financial and military pressures on global governments are especially high in today's world. Those that perform best under pressure are armed with insight that helps identify new or missed tax revenue opportunities, reduce fraud and waste in human health services, effectively manage key military assets, and analyze and predict events related to security intelligence. From state and local issues – to national security at home and abroad, all levels of government are faced with the daunting task of collecting and analyzing data and assuring compliance, accurately and in real time.