Accredited Consulting Service for Mr. Ferguson MBA BA Accredited Senior Consultant (ASC)

The Appleton Greene Accredited Consultant Service (ACS) for Building Leaders is provided by Mr. Ferguson and provides clients with four cost-effective and time-effective professional consultant solutions, enabling clients to engage professional support over a sustainable period of time, while being able to manage consultancy costs within a clearly defined monthly budget. All service contracts are for a fixed period of 12 months and are renewable annually by mutual agreement. Services can be upgraded at any time, subject to individual client requirements and consulting service availability. If you would like to place an order for the Appleton Greene Building Leaders service, please click on either the Bronze, Silver, Gold, or Platinum service boxes below in order to access the respective application forms. A detailed information guide for this service is provided below and you can access this guide by scrolling down and clicking on the tabs beneath the service order application forms.
Client Telephone Conference (CTC)
If you have any questions or if you would like to arrange a Client Telephone Conference (CTC) to discuss this particular Unique Consulting Service Proposition (UCSP) in more detail, please click button below.
Consultant profile

Mr Ferguson is an approved Senior Consultant at Appleton Greene and he has experience in management, production and customer service. He has achieved a Masters of Business Administration and a Bachelor of Arts. He has industry experience within the following sectors: Manufacturing; Consumer Goods; Automotive; Electronics and Government. He has had commercial experience within the following countries: United States of America, or more specifically within the following cities: San Antonio TX; Austin TX; Tampa FL; Dallas TX and Louisville KY. His personal achievements include: facilitated performance management improvement; executive leadership development and growth; strategic planning and implementation; implementing lean concepts in management and operational process improvement. His service skills incorporate: strategic planning; project management; leadership development; process improvement and lean manufacturing.
To request further information about Mr. Ferguson through Appleton Greene, please CLICK HERE.
Over the last 15 years, developed eight new strategic business plans, lead the implementation of 4 MRPs, obtained 4 ISO certifications, led three start-ups and redesigned plants with budgets more than $20 million while simultaneously managing yearly operating budgets ranging up to $500 million annually. These efforts have provided me with the skills that allow me to help companies to expand, develop and recruit key executives. Today companies need to be focused on growing and developing their leadership from within. This requires a commitment to understanding your people and how you can make them the best they can be while meeting the organizational objectives.
Executive summary
Building Leaders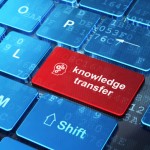 In today's marketplace, companies are looking to maximize their ROI and utilize their resources to the fullest. This is even more the case with their people. Companies in the past have spent millions recruiting key individuals only to lose them before they have utilized their value. Today companies need to focus as much on properly employing their human resources as they do their physical resources. The following are examples of the activities we will master to adds these issues. These services constitute a three legs approach to ensure organization utilized their human capital effectively, retain them and develop them. These legs are recruitment, development, and retention.
We will help companies to conduct a human resource gap analysis and map out a plan to minimize the strategic risk associated with these gaps. Once this plan is completed an internal review of existing staff will allow the firm to identify those individuals who are potential candidates to fill these gaps. Once the internal search is completed a new staffing plan will be developed to identify, prioritize and define target acquisitions. We will then help the company to develop an effective recruitment strategy. We will work with the company to develop and train the existing senior leadership how to aggressively mentor and develop subordinates. We will identify the key individuals in the leadership team and target them as strategic staff. Each will be assigned a senior mentor who will meet with and help to develop these individuals toward a future strategic placement. Through these first two activities, the company will realize improved retention as individuals recognize that leadership values their worth to the organization. In addition, we will work with all levels of the organization to provide assistance as needed in specific situations, through phone, teleconference and site visits.
The primary purpose of our services are to provided leadership at all levels of the organization and providing professional development support and coaching. Most companies spend a great deal of time focusing on lean concepts, process improvements, and capital investments. Our service focuses these same concepts on identifying, training and developing our people. Through these efforts, you will retain your most talented people and maximize your ROI value for our people.
In addition, we provide service designed to help a privately-owned organization to successfully make some of the most challenging transitions: 1. The transition from owner operated to professional leadership and 2. The transition of leadership between generations. Both situations call for detailed strategic planning. Our services will help with the transfer of leadership. Through effective planning, coaching, and mentoring we will provide a leadership development at all levels of the organization.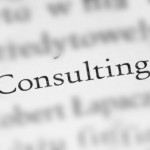 Service Methodology
I start by developing a strategic staffing gap analysis along with senior leadership. This analysis takes into account the stated strategic objective and the skills you lack or need to improve. We then evaluate the current staff members targeted for upward mobility and assess their skills and develop a training strategy to help them to achieve the skills objectives. Once this is accomplished, we then set up a monitoring and mentoring process to help them develop the skills. Part of the coaching will include me working with a staff member to help them with issues that may come up from time to time through phone and live video sessions. We will implement a quarterly feedback system and tie to their normal annual review process a feedback session on their leadership development.
Service Options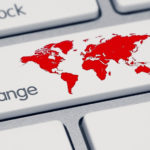 Companies can elect whether they just require Appleton Greene for advice and support with the Bronze Client Service, for research and performance analysis with the Silver Client Service, for facilitating departmental workshops with the Gold Client Service, or for complete process planning, development, implementation, management and review, with the Platinum Client Service. Ultimately, there is a service to suit every situation and every budget and clients can elect to either upgrade or downgrade from one service to another as and when required, providing complete flexibility in order to ensure that the right level of support is available over a sustainable period of time, enabling the organization to compensate for any prescriptive or emergent changes relating to: Customer Service; E-business; Finance; Globalization; Human Resources; Information Technology; Legal; Management; Marketing; or Production.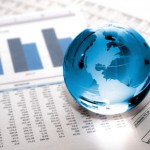 Service Mission
Our mission is to help companies to realize their maximum ROI on the human capital dollars. These dollars represent a real dollar investment, but they also represent an investment in your people, their lives and service to your customers. Our goal is to help teach leadership how to more effectively to lead and develop their people. In doing so they will naturally develop their need future leaders and retain them. Research has indicated that the number one reason people remain with their employer is their relationship with their supervisor. Our goal is to help the client to apply best practices in the area of leadership, development and motivation.
Service objectives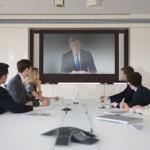 The following list represents the Key Service Objectives (KSO) for the Appleton Greene Building Leaders service.
Leadership Skills
Work with individuals to identify their needed leaderships skills and develop an effective and realistic strategy to develop them. Work with the individual to develop an awareness of their responsibilities and personal objectives. Define and rationalize their motivations and current skill sets. Help the individual to identify their career objectives and the target of leadership style that will best support these objectives. Working with the individual develop a current leadership skill inventory and identify their current leadership style. Compare these two styles and develop a leadership skill gap analysis. Using the gap analysis establish a development plan to learn, test and perfect the desired leadership style in the individual's work environment.
Leadership Evaluation
Working with the organization's leadership, evaluate and conduct a leadership assessment based on the strategic objectives of the organization. Develop a gap analysis which reflects the future needs of the organization to achieve their stated strategy. The team will then develop two strategies to fill these positions. First, they will identify internal candidates with the potential to develop the need leadership skills. Second, we will develop hiring strategies to recruit individuals to fill gaps that cannot be met with internal candidates. This process will become a part of the organization's annual review process. The review process will be modified to include assessment and feedback to the individual. These assessments will include the individual's leadership skill evaluation, development improvement, and objectives for the next year. The objective of this service is to make leadership development part of the organizational culture.
Leadership Development
Coaching is a powerful tool that allows companies to develop internal candidates with long-term potential. These programs have significantly improved company performance, help firms to retain key individuals, a create a positive and rewarding culture. The consultant will work with leadership to develop the key individuals that need leadership development assistance for future assignments. The consultant will work with these individuals and their superiors to identify their current skills and the needed areas of development. The consultant will work with the individual and their supervisor to help stimulate their development. During regular coaching sessions, the consultant will work with the individual to tie their circumstances and aspirations to the organizational needs and challenges. These coaching sessions can be on site, live video or via conference call. The intent of these sessions will be to provide insight, motivation, advice, feedback and follow-up. The consultant will work with the individuals to discuss and address current situations as well as future needs. The consultant will be available to leadership and the individuals via video conference, conference call or on site visits.
Leadership Training
The consultant will work with leadership to develop a training program designed to meet the long-term needs of the organization and the individuals. The program will help individuals and the organization move toward agreed upon objectives. This program will be driven by the strategic objectives of the organization and the needs of the individual members. This will be accomplished by first working with leadership to gain a proper insight into the strategic need of the organization. A training plan to meet these needs will be developed using improvement and development plans for each assigned individual. The methods used will be continuous improvement and a project management techniques. We will gather information, goals, and objectives and review the current strategic plan to ensure they are in agreement. A training and development plan will be regularly evaluated and milestones set to ensure success. At the milestone point, the plan will be reviewed and revised as necessary. The goal of this training is to meet the leadership gap earlier identified, but it is also designed to help the organization to be proactive and to ensure early detection and proactive response to events and incidents that could not be anticipated. The leadership development program will be a major component of the organization risk assessment and management program.
Team Leadership
While leadership development is a key factor for success, it is not the only tool. Effective leaders need to learn how to lead, develop, serve and guide teams and their members. This requires leaders to understand and master a number of skills: 1. Understand group dynamics and effective communication; 2. Identification of need skills and the right individuals to assign; 3. How to assign, start and guide teams; 4. How to ensure the team objectives are tied to the organizational objectives; 5. How to lead through the various stages of group dynamics. In today's global economy, the effective leader must understand how to use teams to multiply the organization's effectiveness. Though strong team development, leadership can often cover short-term leadership gaps. This approach can also be used to develop future leaders quickly.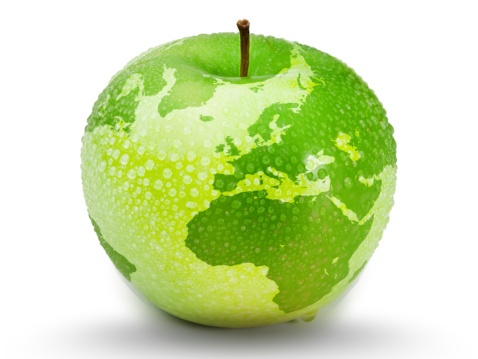 Testimonials

Donovan Industries
"It was a great privilege to work with Mr. Ferguson at Donovan Industries. Mr. Ferguson is exceedingly knowledgeable in manufacturing processes, as well as engineering and lean methods. He is a perceptive businessman who provided valuable advice on the potential marketability of new and creative products. He was a key person in our business planning and market research, and you will want to have him on your team."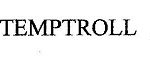 TempTroll
"Mr. Ferguson is a true leader with incredible insight on needs of the company and his people. While working with him I was often astonished how easily he could dissect a complicated issue and break it down in such comprehensive way. He is a leader who expects results and constantly monitors and measures milestones and accomplishments. He is extremely strong in lean methods and product flow. He knows what it takes to take a manufacturing firm to World Class. If everyone at Donovan was interviewed and asked "what do they remember most about Mr. Ferguson?" everyone would reply "Mr. Ferguson was the rock that they could depend on". He always took control of a situation on all fronts, never looked shaken, and never left a stone unturned. He is the perfect CEO not just for the employee to learn from, but for the Owner who wants a trusted ally."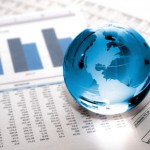 Mid-South Industries
"Mr. Ferguson is a hands-on, energized executive with a style that is both supportive and empowering. He has a keen sense of both strategy and tactics which enable him to guide the team toward break-out success as well as continuous improvements. His communication skills are matched only by his analytical methods which lead to efficient and effective decisions and success. Mr. Ferguson was my leader and mentor who grew to be a good friend. Choosing Mr. Ferguson to lead your team will be one of the best decisions you will make."

Microsoft
"Mr. Ferguson is a seasoned senior leader. I have work with Mr. Ferguson to build a new service delivery model for Microsoft which required tight financial oversight and delivery. He is professional and personable at all levels and I would recommend him in any senior function. His efforts allowed Microsoft to launch their new product line on time with a cost the exceeded our strategic plan".

Dickten Masch
"Mr. Ferguson was selected to lead our acquisition of two companies in Mexico. The company did not have the needed skills to accomplish this objective effectively. We hired Mr. Ferguson as a consultant to work full time on this acquisition. He immediately took control of the project and became a hands-on leader in Mexico. He worked closely with the local leadership team to teach them our operating concepts and procedures. He also worked closely with the home office staff to help them understand how to work with the acquisition leadership team. He was instrumental in teaching the parent company how to deal with the new culture and to be culturally sensitive as well as how to effectively communicate with them. Our original plan was to take operational control within 12 months. Through Mr. Ferguson's dynamic leadership we were able to complete the process within ten months. During the process, he was able to coach a number of our executives to continue the process after he left our service".
More detailed achievements, references and testimonials are confidentially available to clients upon request.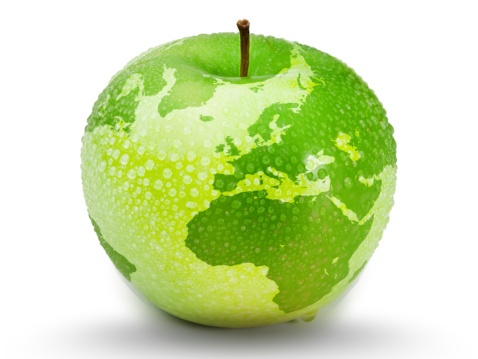 Industries
This service is primarily available to the following industry sectors:
Automotive
The automotive industry is a wide range of companies and organizations involved in the design, development, manufacture, marketing, and selling of motor vehicles. It is one of the world's most important economic sectors by revenue. The automotive industry does not include industries dedicated to the maintenance of automobiles following delivery to the end-user, such as automobile repair shops and motor fuel filling stations. Around the world, there are about 806 million cars and light trucks on the road, consuming over 260 billion US gallons of gasoline and diesel fuel yearly. The automobile is a primary mode of transportation for many developed economies. The Detroit branch of Boston Consulting Group predicts that, one-third of world demand will be in the four BRIC markets (Brazil, Russia, India and China). Other potentially powerful automotive markets are Iran and Indonesia. Emerging auto markets already buy more cars than established markets. According to a J.D. Power study, emerging markets accounted for 51 percent of the global light-vehicle sales. The study expects this trend to accelerate.
Consumer Goods
In economics, any commodity which is produced and subsequently consumed by the consumer, to satisfy its current wants or needs, is a consumer good or final good. Consumer goods are goods that are ultimately consumed rather than used in the production of another good. For example, a microwave oven or a bicycle which is sold to a consumer is a final good or consumer good, whereas the components which are sold to be used in those goods are called intermediate goods. For example, textiles or transistors which can be used to make some further goods. When used in measures of national income and output, the term "final goods" only includes new goods. For instance, the GDP excludes items counted in an earlier year to prevent double counting of production based on resales of the same item second and third hand. In this context the economic definition of goods includes what are commonly known as services. Manufactured goods are goods that have been processed in any way. As such, they are the opposite of raw materials, but include intermediate goods as well as final goods. Consumer goods are goods which are intended for everyday private consumption. They cover a large product portfolio including food and non-food categories in order to meet consumer demand. They are further classified in fast moving consumer goods (FMCG) and slow moving consumer goods (SMCG). The definitions are based on how fast products are sold to the customer, a determining factor in the rotation of goods. SMCG are goods with a useful life longer than a year comprising items such as household appliances, furniture and home improvement products. These items have a lower sales frequency and are not rotating as rapidly as FMCG. The competitive landscape of the consumer packaged goods (CPG) industry is shaped by global leading CPG companies such as US-based Procter & Gamble (P&G), Unilever, L'Oréal and Nestlé. Many companies invest large amounts of money for the development of new products in accordance with recent market trends and the latest research findings. As many manufacturers operate globally, product packaging and labeling regulations have to be fulfilled in order to meet the country-specific requirements. In addition, product formulas may have to be adapted to suit different consumer tastes.
Electronics
The electronics industry, especially meaning consumer electronics has now become a global industry worth billions of dollars. Contemporary society uses all manner of electronic devices built in automated or semi-automated factories operated by the industry. The size of the industry and the use of toxic materials, as well as the difficulty of recycling has led to a series of problems with electronic waste. International regulation and environmental legislation has been developed in an attempt to address the issues. Consumer electronics is that which is intended for everyday use, most often in entertainment, communications and office productivity. Radio broadcasting in the early 20th century brought the first major consumer product, the broadcast receiver. Later products include personal computers, telephones, MP3 players, audio equipment, televisions, calculators, GPS automotive electronics, digital cameras and players and recorders using video media such as DVDs, VCRs or camcorders. Increasingly these products have become based on digital technologies, and have largely merged with the computer industry in what is increasingly referred to as the consumerization of information technology. The CEA (Consumer Electronics Association) estimated the value of consumer electronics sales at US$150 billion. Favorable demographics, rising consumer incomes, and evolving more interconnected lifestyles are anticipated to boost the global consumer electronics industry. The market is expected to reach an estimated US $1,210 billion with a CAGR of 5.4% over next five years. The consumer electronics industry is consolidated as the top 10 players contribute approximately 52% of total market size. The industry, which is capital intensive and price sensitive, is a highly dynamic and fast-changing industry. Costs of raw materials such as steel and copper have increased, which had a significant effect on the price of the finished goods. A combination of factors such as rising income and consumer spending affect the market dynamics significantly. The industry has essentially recovered from the recent recessionary condition globally and is in the growing phase.