Accredited Consulting Service for Mr. Ferguson MBA BA Accredited Senior Consultant (ASC)

The Appleton Greene Accredited Consultant Service (ACS) for Building Leaders is provided by Mr. Ferguson and provides clients with four cost-effective and time-effective professional consultant solutions, enabling clients to engage professional support over a sustainable period of time, while being able to manage consultancy costs within a clearly defined monthly budget. All service contracts are for a fixed period of 12 months and are renewable annually by mutual agreement. Services can be upgraded at any time, subject to individual client requirements and consulting service availability. If you would like to place an order for the Appleton Greene Building Leaders service, please click on either the Bronze, Silver, Gold, or Platinum service boxes below in order to access the respective application forms. A detailed information guide for this service is provided below and you can access this guide by scrolling down and clicking on the tabs beneath the service order application forms.
Client Telephone Conference (CTC)
If you have any questions or if you would like to arrange a Client Telephone Conference (CTC) to discuss this particular Unique Consulting Service Proposition (UCSP) in more detail, please click button below.
Consultant profile

Mr Ferguson is an approved Senior Consultant at Appleton Greene and he has experience in management, production and customer service. He has achieved a Masters of Business Administration and a Bachelor of Arts. He has industry experience within the following sectors: Manufacturing; Consumer Goods; Automotive; Electronics and Government. He has had commercial experience within the following countries: United States of America, or more specifically within the following cities: San Antonio TX; Austin TX; Tampa FL; Dallas TX and Louisville KY. His personal achievements include: facilitated performance management improvement; executive leadership development and growth; strategic planning and implementation; implementing lean concepts in management and operational process improvement. His service skills incorporate: strategic planning; project management; leadership development; process improvement and lean manufacturing.
To request further information about Mr. Ferguson through Appleton Greene, please CLICK HERE.
Over the last 15 years, developed eight new strategic business plans, lead the implementation of 4 MRPs, obtained 4 ISO certifications, led three start-ups and redesigned plants with budgets more than $20 million while simultaneously managing yearly operating budgets ranging up to $500 million annually. These efforts have provided me with the skills that allow me to help companies to expand, develop and recruit key executives. Today companies need to be focused on growing and developing their leadership from within. This requires a commitment to understanding your people and how you can make them the best they can be while meeting the organizational objectives.
Executive summary
Building Leaders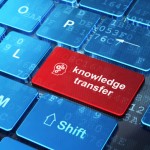 In today's marketplace, companies are looking to maximize their ROI and utilize their resources to the fullest. This is even more the case with their people. Companies in the past have spent millions recruiting key individuals only to lose them before they have utilized their value. Today companies need to focus as much on properly employing their human resources as they do their physical resources. The following are examples of the activities we will master to adds these issues. These services constitute a three legs approach to ensure organization utilized their human capital effectively, retain them and develop them. These legs are recruitment, development, and retention.
We will help companies to conduct a human resource gap analysis and map out a plan to minimize the strategic risk associated with these gaps. Once this plan is completed an internal review of existing staff will allow the firm to identify those individuals who are potential candidates to fill these gaps. Once the internal search is completed a new staffing plan will be developed to identify, prioritize and define target acquisitions. We will then help the company to develop an effective recruitment strategy. We will work with the company to develop and train the existing senior leadership how to aggressively mentor and develop subordinates. We will identify the key individuals in the leadership team and target them as strategic staff. Each will be assigned a senior mentor who will meet with and help to develop these individuals toward a future strategic placement. Through these first two activities, the company will realize improved retention as individuals recognize that leadership values their worth to the organization. In addition, we will work with all levels of the organization to provide assistance as needed in specific situations, through phone, teleconference and site visits.
The primary purpose of our services are to provided leadership at all levels of the organization and providing professional development support and coaching. Most companies spend a great deal of time focusing on lean concepts, process improvements, and capital investments. Our service focuses these same concepts on identifying, training and developing our people. Through these efforts, you will retain your most talented people and maximize your ROI value for our people.
In addition, we provide service designed to help a privately-owned organization to successfully make some of the most challenging transitions: 1. The transition from owner operated to professional leadership and 2. The transition of leadership between generations. Both situations call for detailed strategic planning. Our services will help with the transfer of leadership. Through effective planning, coaching, and mentoring we will provide a leadership development at all levels of the organization.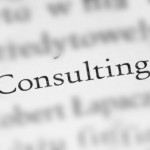 Service Methodology
I start by developing a strategic staffing gap analysis along with senior leadership. This analysis takes into account the stated strategic objective and the skills you lack or need to improve. We then evaluate the current staff members targeted for upward mobility and assess their skills and develop a training strategy to help them to achieve the skills objectives. Once this is accomplished, we then set up a monitoring and mentoring process to help them develop the skills. Part of the coaching will include me working with a staff member to help them with issues that may come up from time to time through phone and live video sessions. We will implement a quarterly feedback system and tie to their normal annual review process a feedback session on their leadership development.
Service Options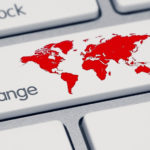 Companies can elect whether they just require Appleton Greene for advice and support with the Bronze Client Service, for research and performance analysis with the Silver Client Service, for facilitating departmental workshops with the Gold Client Service, or for complete process planning, development, implementation, management and review, with the Platinum Client Service. Ultimately, there is a service to suit every situation and every budget and clients can elect to either upgrade or downgrade from one service to another as and when required, providing complete flexibility in order to ensure that the right level of support is available over a sustainable period of time, enabling the organization to compensate for any prescriptive or emergent changes relating to: Customer Service; E-business; Finance; Globalization; Human Resources; Information Technology; Legal; Management; Marketing; or Production.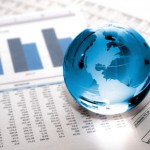 Service Mission
Our mission is to help companies to realize their maximum ROI on the human capital dollars. These dollars represent a real dollar investment, but they also represent an investment in your people, their lives and service to your customers. Our goal is to help teach leadership how to more effectively to lead and develop their people. In doing so they will naturally develop their need future leaders and retain them. Research has indicated that the number one reason people remain with their employer is their relationship with their supervisor. Our goal is to help the client to apply best practices in the area of leadership, development and motivation.
Service objectives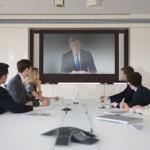 The following list represents the Key Service Objectives (KSO) for the Appleton Greene Building Leaders service.
Leadership Skills
Work with individuals to identify their needed leaderships skills and develop an effective and realistic strategy to develop them. Work with the individual to develop an awareness of their responsibilities and personal objectives. Define and rationalize their motivations and current skill sets. Help the individual to identify their career objectives and the target of leadership style that will best support these objectives. Working with the individual develop a current leadership skill inventory and identify their current leadership style. Compare these two styles and develop a leadership skill gap analysis. Using the gap analysis establish a development plan to learn, test and perfect the desired leadership style in the individual's work environment.
Leadership Evaluation
Working with the organization's leadership, evaluate and conduct a leadership assessment based on the strategic objectives of the organization. Develop a gap analysis which reflects the future needs of the organization to achieve their stated strategy. The team will then develop two strategies to fill these positions. First, they will identify internal candidates with the potential to develop the need leadership skills. Second, we will develop hiring strategies to recruit individuals to fill gaps that cannot be met with internal candidates. This process will become a part of the organization's annual review process. The review process will be modified to include assessment and feedback to the individual. These assessments will include the individual's leadership skill evaluation, development improvement, and objectives for the next year. The objective of this service is to make leadership development part of the organizational culture.
Leadership Development
Coaching is a powerful tool that allows companies to develop internal candidates with long-term potential. These programs have significantly improved company performance, help firms to retain key individuals, a create a positive and rewarding culture. The consultant will work with leadership to develop the key individuals that need leadership development assistance for future assignments. The consultant will work with these individuals and their superiors to identify their current skills and the needed areas of development. The consultant will work with the individual and their supervisor to help stimulate their development. During regular coaching sessions, the consultant will work with the individual to tie their circumstances and aspirations to the organizational needs and challenges. These coaching sessions can be on site, live video or via conference call. The intent of these sessions will be to provide insight, motivation, advice, feedback and follow-up. The consultant will work with the individuals to discuss and address current situations as well as future needs. The consultant will be available to leadership and the individuals via video conference, conference call or on site visits.
Leadership Training
The consultant will work with leadership to develop a training program designed to meet the long-term needs of the organization and the individuals. The program will help individuals and the organization move toward agreed upon objectives. This program will be driven by the strategic objectives of the organization and the needs of the individual members. This will be accomplished by first working with leadership to gain a proper insight into the strategic need of the organization. A training plan to meet these needs will be developed using improvement and development plans for each assigned individual. The methods used will be continuous improvement and a project management techniques. We will gather information, goals, and objectives and review the current strategic plan to ensure they are in agreement. A training and development plan will be regularly evaluated and milestones set to ensure success. At the milestone point, the plan will be reviewed and revised as necessary. The goal of this training is to meet the leadership gap earlier identified, but it is also designed to help the organization to be proactive and to ensure early detection and proactive response to events and incidents that could not be anticipated. The leadership development program will be a major component of the organization risk assessment and management program.
Team Leadership
While leadership development is a key factor for success, it is not the only tool. Effective leaders need to learn how to lead, develop, serve and guide teams and their members. This requires leaders to understand and master a number of skills: 1. Understand group dynamics and effective communication; 2. Identification of need skills and the right individuals to assign; 3. How to assign, start and guide teams; 4. How to ensure the team objectives are tied to the organizational objectives; 5. How to lead through the various stages of group dynamics. In today's global economy, the effective leader must understand how to use teams to multiply the organization's effectiveness. Though strong team development, leadership can often cover short-term leadership gaps. This approach can also be used to develop future leaders quickly.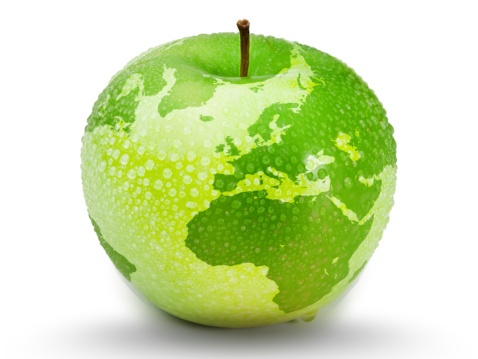 Testimonials

Donovan Industries
"It was a great privilege to work with Mr. Ferguson at Donovan Industries. Mr. Ferguson is exceedingly knowledgeable in manufacturing processes, as well as engineering and lean methods. He is a perceptive businessman who provided valuable advice on the potential marketability of new and creative products. He was a key person in our business planning and market research, and you will want to have him on your team."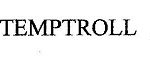 TempTroll
"Mr. Ferguson is a true leader with incredible insight on needs of the company and his people. While working with him I was often astonished how easily he could dissect a complicated issue and break it down in such comprehensive way. He is a leader who expects results and constantly monitors and measures milestones and accomplishments. He is extremely strong in lean methods and product flow. He knows what it takes to take a manufacturing firm to World Class. If everyone at Donovan was interviewed and asked "what do they remember most about Mr. Ferguson?" everyone would reply "Mr. Ferguson was the rock that they could depend on". He always took control of a situation on all fronts, never looked shaken, and never left a stone unturned. He is the perfect CEO not just for the employee to learn from, but for the Owner who wants a trusted ally."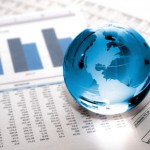 Mid-South Industries
"Mr. Ferguson is a hands-on, energized executive with a style that is both supportive and empowering. He has a keen sense of both strategy and tactics which enable him to guide the team toward break-out success as well as continuous improvements. His communication skills are matched only by his analytical methods which lead to efficient and effective decisions and success. Mr. Ferguson was my leader and mentor who grew to be a good friend. Choosing Mr. Ferguson to lead your team will be one of the best decisions you will make."

Microsoft
"Mr. Ferguson is a seasoned senior leader. I have work with Mr. Ferguson to build a new service delivery model for Microsoft which required tight financial oversight and delivery. He is professional and personable at all levels and I would recommend him in any senior function. His efforts allowed Microsoft to launch their new product line on time with a cost the exceeded our strategic plan".

Dickten Masch
"Mr. Ferguson was selected to lead our acquisition of two companies in Mexico. The company did not have the needed skills to accomplish this objective effectively. We hired Mr. Ferguson as a consultant to work full time on this acquisition. He immediately took control of the project and became a hands-on leader in Mexico. He worked closely with the local leadership team to teach them our operating concepts and procedures. He also worked closely with the home office staff to help them understand how to work with the acquisition leadership team. He was instrumental in teaching the parent company how to deal with the new culture and to be culturally sensitive as well as how to effectively communicate with them. Our original plan was to take operational control within 12 months. Through Mr. Ferguson's dynamic leadership we were able to complete the process within ten months. During the process, he was able to coach a number of our executives to continue the process after he left our service".
More detailed achievements, references and testimonials are confidentially available to clients upon request.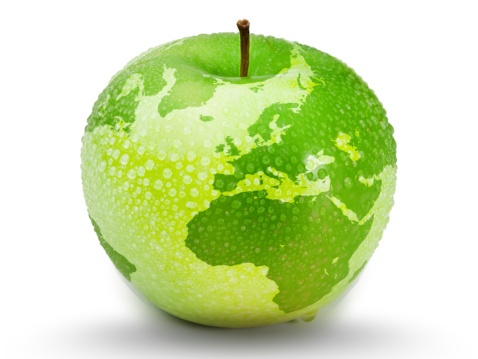 Industries
This service is primarily available to the following industry sectors:
Automotive
The automotive industry is a wide range of companies and organizations involved in the design, development, manufacture, marketing, and selling of motor vehicles. It is one of the world's most important economic sectors by revenue. The automotive industry does not include industries dedicated to the maintenance of automobiles following delivery to the end-user, such as automobile repair shops and motor fuel filling stations. Around the world, there are about 806 million cars and light trucks on the road, consuming over 260 billion US gallons of gasoline and diesel fuel yearly. The automobile is a primary mode of transportation for many developed economies. The Detroit branch of Boston Consulting Group predicts that, one-third of world demand will be in the four BRIC markets (Brazil, Russia, India and China). Other potentially powerful automotive markets are Iran and Indonesia. Emerging auto markets already buy more cars than established markets. According to a J.D. Power study, emerging markets accounted for 51 percent of the global light-vehicle sales. The study expects this trend to accelerate.
Consumer Goods
In economics, any commodity which is produced and subsequently consumed by the consumer, to satisfy its current wants or needs, is a consumer good or final good. Consumer goods are goods that are ultimately consumed rather than used in the production of another good. For example, a microwave oven or a bicycle which is sold to a consumer is a final good or consumer good, whereas the components which are sold to be used in those goods are called intermediate goods. For example, textiles or transistors which can be used to make some further goods. When used in measures of national income and output, the term "final goods" only includes new goods. For instance, the GDP excludes items counted in an earlier year to prevent double counting of production based on resales of the same item second and third hand. In this context the economic definition of goods includes what are commonly known as services. Manufactured goods are goods that have been processed in any way. As such, they are the opposite of raw materials, but include intermediate goods as well as final goods. Consumer goods are goods which are intended for everyday private consumption. They cover a large product portfolio including food and non-food categories in order to meet consumer demand. They are further classified in fast moving consumer goods (FMCG) and slow moving consumer goods (SMCG). The definitions are based on how fast products are sold to the customer, a determining factor in the rotation of goods. SMCG are goods with a useful life longer than a year comprising items such as household appliances, furniture and home improvement products. These items have a lower sales frequency and are not rotating as rapidly as FMCG. The competitive landscape of the consumer packaged goods (CPG) industry is shaped by global leading CPG companies such as US-based Procter & Gamble (P&G), Unilever, L'Oréal and Nestlé. Many companies invest large amounts of money for the development of new products in accordance with recent market trends and the latest research findings. As many manufacturers operate globally, product packaging and labeling regulations have to be fulfilled in order to meet the country-specific requirements. In addition, product formulas may have to be adapted to suit different consumer tastes.
Electronics
The electronics industry, especially meaning consumer electronics has now become a global industry worth billions of dollars. Contemporary society uses all manner of electronic devices built in automated or semi-automated factories operated by the industry. The size of the industry and the use of toxic materials, as well as the difficulty of recycling has led to a series of problems with electronic waste. International regulation and environmental legislation has been developed in an attempt to address the issues. Consumer electronics is that which is intended for everyday use, most often in entertainment, communications and office productivity. Radio broadcasting in the early 20th century brought the first major consumer product, the broadcast receiver. Later products include personal computers, telephones, MP3 players, audio equipment, televisions, calculators, GPS automotive electronics, digital cameras and players and recorders using video media such as DVDs, VCRs or camcorders. Increasingly these products have become based on digital technologies, and have largely merged with the computer industry in what is increasingly referred to as the consumerization of information technology. The CEA (Consumer Electronics Association) estimated the value of consumer electronics sales at US$150 billion. Favorable demographics, rising consumer incomes, and evolving more interconnected lifestyles are anticipated to boost the global consumer electronics industry. The market is expected to reach an estimated US $1,210 billion with a CAGR of 5.4% over next five years. The consumer electronics industry is consolidated as the top 10 players contribute approximately 52% of total market size. The industry, which is capital intensive and price sensitive, is a highly dynamic and fast-changing industry. Costs of raw materials such as steel and copper have increased, which had a significant effect on the price of the finished goods. A combination of factors such as rising income and consumer spending affect the market dynamics significantly. The industry has essentially recovered from the recent recessionary condition globally and is in the growing phase.
Government
The economic, financial and military pressures on global governments are especially high in today's world. Those that perform best under pressure are armed with insight that helps identify new or missed tax revenue opportunities, reduce fraud and waste in human health services, effectively manage key military assets, and analyze and predict events related to security intelligence. From state and local issues – to national security at home and abroad, all levels of government are faced with the daunting task of collecting and analyzing data and assuring compliance, accurately and in real time.
Manufacturing
Manufacturing is the production of merchandise for use or sale using labor and machines, tools, chemical and biological processing, or formulation. In a free market economy, manufacturing is usually directed toward the mass production of products for sale to consumers at a profit. In a collectivist economy, manufacturing is more frequently directed by the state to supply a centrally planned economy. In mixed market economies, manufacturing occurs under some degree of government regulation. Modern manufacturing includes all intermediate processes required for the production and integration of a product's components. Some industries, such as semiconductor and steel manufacturers use the term fabrication instead. The manufacturing sector is closely connected with engineering and industrial design. According to some economists, manufacturing is a wealth-producing sector of an economy, whereas a service sector tends to be wealth-consuming. Emerging technologies have provided some new growth in advanced manufacturing employment opportunities in the Manufacturing Belt in the United States. Manufacturing provides important material support for national infrastructure and for national defense. On the other hand, most manufacturing may involve significant social and environmental costs. The clean-up costs of hazardous waste, for example, may outweigh the benefits of a product that creates it. Hazardous materials may expose workers to health risks. These costs are now well known and there is effort to address them by improving efficiency, reducing waste, using industrial symbiosis, and eliminating harmful chemicals. The increased use of technologies such as 3D printing also offer the potential to reduce the environmental impact of producing finished goods through distributed manufacturing.
Locations
This service is primarily available within the following locations: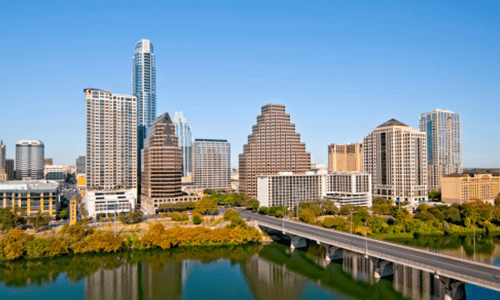 Austin, TX
Austin is considered to be a major center for high tech. Thousands of graduates each year from the engineering and computer science programs at the University of Texas at Austin provide a steady source of employees that help to fuel Austin's technology and defense industry sectors. The region's rapid growth has led Forbes to rank the Austin metropolitan area number one among all big cities for jobs. Austin's largest employers include the Austin Independent School District, the City of Austin, Dell, the U.S. Federal Government, Freescale Semiconductor (spun off from Motorola in 2004), IBM, St. David's Healthcare Partnership, Seton Family of Hospitals, the State of Texas, the Texas State University, and the University of Texas at Austin. Other high-tech companies with operations in Austin include 3M, Amazon, Apple, Hewlett-Packard, Google, Qualcomm, Inc., AMD, Applied Materials, Cirrus Logic, ARM Holdings, Cisco Systems, Electronic Arts, Flextronics, Facebook, eBay/PayPal, Bioware, Blizzard Entertainment, Hoover's, Intel Corporation, National Instruments, Rackspace, RetailMeNot, Rooster Teeth, Spansion, Buffalo Technology, Silicon Laboratories, Xerox, Oracle, Hostgator, Samsung Group, HomeAway, and United Devices.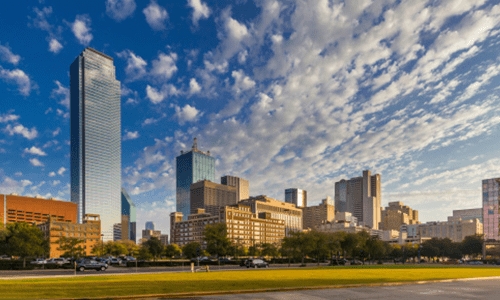 Dallas, TX
The Dallas-Fort Worth Metroplex has one of the largest concentrations of corporate headquarters for publicly traded companies in the United States. The city of Dallas has 12 Fortune 500 companies and the DFW region as a whole has 20. Comerica Bank and AT&T located their headquarters in Dallas. Irving is home to four Fortune 500 companies of its own, including ExxonMobil, the most profitable company in the world and the second largest by revenue, Kimberly-Clark, Fluor (engineering), and Commercial Metals. Additional companies headquartered in the Metroplex include Southwest Airlines, American Airlines, RadioShack, Neiman Marcus, 7-Eleven, Brinker International, AMS Pictures, id Software, ENSCO Offshore Drilling, Mary Kay Cosmetics, Chuck E. Cheese's, Zales and Fossil. Corporate headquarters in the northern suburb of Plano include HP Enterprise Services, Frito Lay, Dr Pepper Snapple Group, and JCPenney. Many of these companies – and others throughout the DFW metroplex – comprise the Dallas Regional Chamber.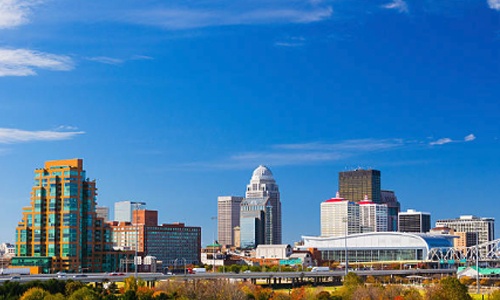 Louisville KY
Louisville is a competitive, authentic, global city, home to UPS WorldPort and a center for advanced manufacturing and logistics, as well as among only a dozen U.S. cities that have all five major performing arts groups. As the hometown of Muhammad Ali, Louisville punches above its weight and its 750,000 population. Midwest or South? Both! With its Midwestern sensibilities and southern hospitality, Louisville is the regional economic hub and cultural and artistic heart of 24 surrounding counties in Kentucky and Southern Indiana. Within a day's drive of two-thirds of the U.S. population, it's also a strategic location for thousands of companies, including large corporations and growing startups. The city is home to the Kentucky Derby and the world's great bourbons, from Maker's Mark to Jim Beam to Woodford Reserve, all distilled in the Louisville area. Louisville's reputation as a hub of innovation for food and bourbon (in addition to other spirits) has earned it accolades from far and wide, including Zagat, which named Louisville as a top foodie destination in the world. Logistics, advanced manufacturing, health care, and more!…Louisville's business strategies focus on areas of strength where large numbers of companies already are successful in Louisville. Ford and GE are experiencing major growth in advanced manufacturing, and the wealth of logistics operations make it easy for them and similar companies to continue to excel.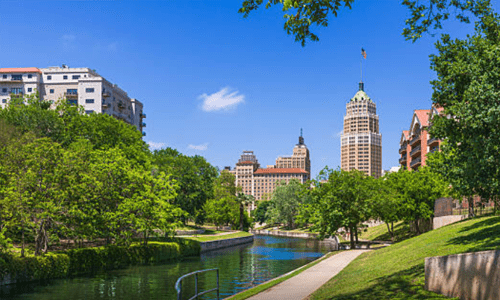 San Antonio, TX
San Antonio has a diversified economy, ranking 4th among Texas metropolitan areas and 38th in the United States. San Antonio's economy is focused primarily within military, health care, government civil service, financial services, oil and gas and tourism sectors. Within the past twenty years, San Antonio has become a significant location for American-based call centers and has added a significant manufacturing sector centered around automobiles. San Antonio is home to six Fortune 500 companies: Valero Energy Corp, Tesoro Corp, USAA, Clear Channel Communications, NuStar Energy and CST Brands, Inc. H-E-B, the 19th largest private company in the United States is also headquartered in San Antonio. Other companies headquartered in San Antonio are: Bill Miller Bar-B-Q Enterprises, Carenet Healthcare Services, Eye Care Centers of America, Frost Bank, Harte-Hanks, Kinetic Concepts, NewTek, Rackspace, Taco Cabana and Whataburger. Other large companies that operate regional headquarters in the city include: Nationwide Mutual Insurance Company, Kohl's, Allstate, Chase Bank, Philips, Wells Fargo, Toyota, Medtronic, Sysco, Caterpillar Inc., AT&T, West Corporation, Citigroup, Boeing, QVC, and Lockheed Martin.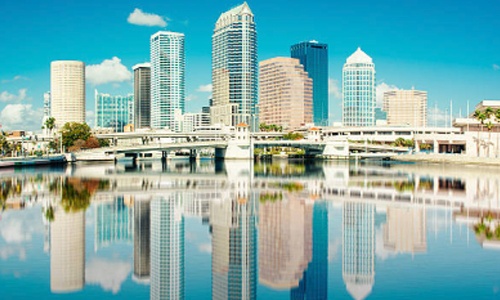 Tampa FL
The City of Tampa strives to serve the business interests of both small and large businesses across a broad spectrum of industry sectors. A favorable tax structure, quality infrastructure, development incentives, and a strong labor force are just a few of the features that make Tampa a top choice for business innovation and development. Over the past few years, Tampa has welcomed a number of new and expanding businesses to our community and the Department of Economic and Urban Development stands ready to assist you and your business endeavors: Infrastructure and Utilities; Transportation of Goods & Services; Financial Incentives and Small, Women and Minority-Owned Businesses. Tampa is one of the major business hubs in Florida. It is the home to technical companies such as Tech Data, Jabil Circuit, Well Care Health Plans and Publix. Twenty percent of Florida larges companies are located in the Tampa Bay Area. While Tampa may not be as big as some other major Unites States cities it is among one the most divers economies. The city and state government are very business focused and supportive. A large number of local universities provide a stable and well education workforce.
Clients
This service's current clients or employers include:

Philips USA
Understanding and meeting people's needs. At Philips, our starting point is always to understand the specific challenges local people face – whether they be a hospital director, a doctor, a nurse, a patient and a consumer. Having gained these deep insights, we then apply our outstanding innovation capabilities, strong brand, global footprint and talented and engaged people – often in value-adding partnerships – to deliver solutions that meet these needs and make the world healthier and more sustainable. We measure the impact our solutions are having around the world with our independently verified Lives Improved model. We take a two-dimensional approach – social and ecological – to improving people's lives. Products and solutions that directly support the curative (care) or preventive (well-being) side of people's health, determine the contribution to the social dimension. The contribution to the ecological dimension is determined by means of our Green Product portfolio.

Whirlpool
Trust Whirlpool® to help you care for your family. However you show you care – from getting stains out of favorite shirts, to baking cookies, to having cold popsicles on hot summer days – Whirlpool appliances are there to help. Our trusted family of reliable products and appliance suites are inspired by the way you care for the ones you love. Whether you need a new washer and dryer that gets soccer uniforms ready for the game tomorrow, an oven that heats up fast so you can spend more time enjoying dinner, or a dishwasher so quiet you'll forget it's there, you'll find a Whirlpool appliance designed to give your chores all the care and attention they require. Browse our full line of Whirlpool products and appliances to find the right fit for your family.

Ball Corporation
Business Ethics Code Of Conduct. Throughout our more than 135-year history, integrity has always been a key component of "who we are" at Ball Corporation. Ball employees are proud of our Company's culture of ethical behavior and our record of corporate compliance. The Ball Business Ethics Code of Conduct applies the Company's corporate values to the day-to-day business situations our employees face worldwide. At Ball, we believe compliance is more than simply obeying the law and that integrity and ethical conduct are just as important. The Code is designed to identify common compliance issues and to provide clear guidance and resources to help Ball employees make the right decisions. However, because the Code cannot anticipate all the issues employees might face, if employees have any questions about the Code or about a business ethics concern, they should contact their supervisor or the Law Department. At Ball, we are committed to conducting all of our business affairs using high ethical standards and in compliance with all laws, rules, regulations and Company policies.

Berry Plastics
As a global leader in packaging and protection solutions, we believe we have a responsibility to play a positive role in the communities and environments in which we operate and serve. From the way we operate our facilities, to the industry partnerships we have developed, to our community education programs, Berry is committed to designing our products with the environment in mind. At Berry, we are extremely proud of our heritage and the company we've become today. Throughout our history, it has been the dedication of our team members that has allowed us to grow into a leading global manufacturer of innovative packaging protection solutions. Our history is rich in product innovation, customer focus, and strategic growth. With roots as a small, hometown company based in Evansville Indiana, Berry has grown into a global, publicly traded, multi-billion dollar public corporation. Key Milestones; Berry has come a long way since it was established in 1967 under the name Imperial Plastics, and now has 16,500+ employees and 13,000+ customers. In 1972, the injection molding company entered the container market and in 1983, Imperial Plastics was purchased by Jack Berry, Sr., and renamed Berry Plastics. From 1988 through present, Berry Plastics Group, Inc. has completed over 40 acquisitions and began trading on the New York Stock Exchange in October 2012 under the ticker symbol BERY. We take great pride in the company we have developed and the products and services we offer. Our ability to support our customers at every stage of the product development process—including expertise in consumer insights, ideation and design, manufacturing and research and development—is what has allowed us to become a leader in the industry.

Nypro
Whether it's the healthcare industry or consumer packaged goods – both of which face a perfect storm of regulatory requirements, consumer demands and industry disruption – customers demand a broad set of strategic capabilities beyond what traditional manufacturing partners provide. They need a single, trusted partner who innovates and invests in solutions, not just provides a standalone service. We delight in helping customers solve their most complex, persistent technical and supply chain problems. Nypro meets customer needs by providing a comprehensive array of global solutions in ideation, product design, molding, tooling, intelligent supply chain management, device assembly and manufacturing for the Healthcare and Packaging industries. Our expert teams leverage over 40 years of industry experience, fueling speed-to-market, ingenuity and agility. Our customers can focus on core competencies knowing Nypro's experience and capabilities are behind them. We are one of very few companies who can help customers in Healthcare and Consumer Packaging illuminate the future by integrating electronics technology with mechanical devices in ways that improve product safety, performance, sustainability, affordability and accessibility. Partnering with Nypro provides a safe pair of hands whose design, supply chain and healthcare manufacturing excellence, coupled with reliability, accelerates market leadership. Our unique customer-centric organizational model allows nimble responsiveness and faster time-to-market, while leveraging the resources of a Fortune 200 company.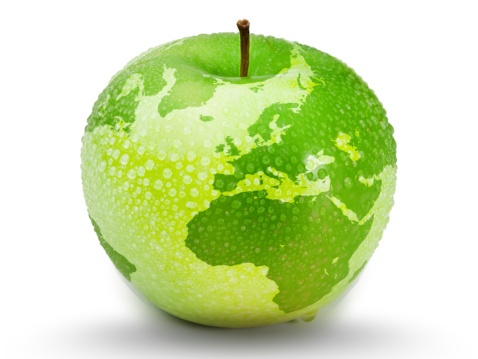 Benefits
Globalization
Cultural awareness
Strategic planning
Entry strategy
Leadership development
Selection process
Technology transfer
Effective communications
Associate development
Team building
Security evaluation
Management
Leadership selection
Motivation tools
Leadership training
Cultural training
Management style
Technology planning
Strategic planning
Control systems
Security planning
Organizational behavior
Production
Leadership style
Leadership selection
Strategic planning
Technology transfer
Mission development
Cultural evaluation
Risk planning
Workforce planning
Economic planning
Gap analysis
Bronze Service
Monthly cost: USD $1,500.00
Time limit: 5 hours per month
Contract period: 12 months
Bronze service includes:
01. Email support
02. Telephone support
03. Questions & answers
04. Professional advice
05. Communication management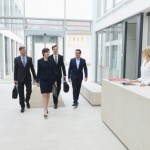 SERVICE DESCRIPTION
The Bronze Client Service (BCS) for Building Leaders provides clients with an entry level option and enables client contacts to become personally acquainted with Mr. Ferguson over a sustainable period of time. We suggest that clients allocate up to a maximum of 5 Key Employees for this service. Your Key Employees can then contact the consultant via email, whenever they feel that they need specific advice or support in relation to the consultant's specialist subject. The consultant will also be proactive about opening and maintaining communications with your Key Employees. Your Key Employees can list and number any questions that they would like to ask and they will then receive specific answers to