Leading IT Transformation – Workshop 9 (Effective Communications)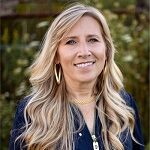 The Appleton Greene Corporate Training Program (CTP) for Leading IT Transformation is provided by Ms. Drabenstadt MBA BBA Certified Learning Provider (CLP). Program Specifications: Monthly cost USD$2,500.00; Monthly Workshops 6 hours; Monthly Support 4 hours; Program Duration 24 months; Program orders subject to ongoing availability.
If you would like to view the Client Information Hub (CIH) for this program, please Click Here
Learning Provider Profile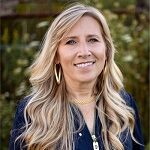 Ms. Drabenstadt is a Certified Learning Provider (CLP) at Appleton Greene and she has experience in Information Technology, Information Governance, Compliance and Audit. She has achieved an MBA, and BBA. She has industry experience within the following sectors: Technology; Insurance and Financial Services. She has had commercial experience within the following countries: United States of America, Canada, Australia, India, Trinidad, and Jamaica. Her program will initially be available in the following cities: Madison WI; Minneapolis MN; Chicago IL; Atlanta GA and Denver CO. Her personal achievements include: Developed Trusted IT-Business Relationship; Delivered Increased Business Value/Time; Decreased IT Costs; Re-tooled IT Staff; Increased IT Employee Morale. Her service skills incorporate: IT transformation leadership; process improvement; change management; program management and information governance.
---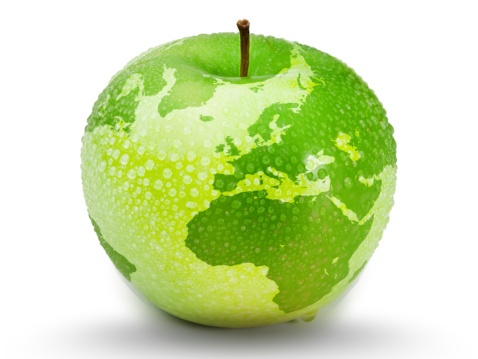 MOST Analysis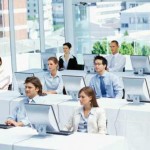 Mission Statement
Like all other business processes, in IT transformation too communication is key. IT transformation is usually a huge change for an organization and getting everyone aligned on the task is quite challenging. There are various people involved and for the transition to be seamless, everyone must be aware of what the final goal is or what the action plan is. This is only possible with effective communication. People are, in general, resistant to change. Employees in an organization tend to become comfortable in the current state and find it hard to understand why a transformation is necessary unless it has been clearly explained. They must know why they need to work for this change and how it is going to positively affect them. Moreover, it is not just the people on the digital transformation team that need to adapt to the change but all other employees who will gradually become a part of it. So it is important to have a strong strategy for effective communication within the company. There should be a multi-channel approach to communication so that everyone can be reached on their preferred communication channels. Companies need to use their intranet, emails, messaging apps, employee portals, websites, or any other channel possible to share important updates. The company culture should also evolve to support effective communication. Information should flow in all directions. Important updates in strategy or policies should be clearly communicated by the leadership, while employees should convey their concerns and challenges so the leadership can work on them. There should be enough authoritative resources for the employees to learn from. Also, technical teams should avoid using complex technical language so that everyone is able to understand their messages. These are some signs of a good communication strategy. Effective communication is able to improve employee engagement and, thus, increase productivity.
---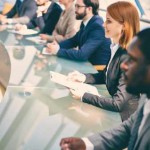 Objectives
01. Communication Strategy: departmental SWOT analysis; strategy research & development. Time Allocated: 1 Month
02. Leadership's Role: departmental SWOT analysis; strategy research & development. Time Allocated: 1 Month
03. Internal Communications: departmental SWOT analysis; strategy research & development. Time Allocated: 1 Month
04. Communication Channels: departmental SWOT analysis; strategy research & development. Time Allocated: 1 Month
05. Communicate Frequently: departmental SWOT analysis; strategy research & development. Time Allocated: 1 Month
06. Creative Communication Campaigns: departmental SWOT analysis; strategy research & development. Time Allocated: 1 Month
07. Personalized Communication: departmental SWOT analysis; strategy research & development. 1 Month
08. Two-Way Communication: departmental SWOT analysis; strategy research & development. Time Allocated: 1 Month
09. Easy Access to Business Documents : departmental SWOT analysis; strategy research & development. Time Allocated: 1 Month
10. Celebrate Employee Success: departmental SWOT analysis; strategy research & development. Time Allocated: 1 Month
11. Accountability: departmental SWOT analysis; strategy research & development. Time Allocated: 1 Month
12. Measure Communication Strategy Effectiveness: departmental SWOT analysis; strategy research & development. Time Allocated: 1 Month
---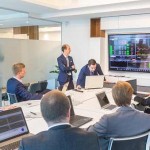 Strategies
01. Communication Strategy: Each individual department head to undertake departmental SWOT analysis; strategy research & development.
02. Leadership's Role: Each individual department head to undertake departmental SWOT analysis; strategy research & development.
03. Internal Communications: Each individual department head to undertake departmental SWOT analysis; strategy research & development.
04. Communication Channels: Each individual department head to undertake departmental SWOT analysis; strategy research & development.
05. Communicate Frequently: Each individual department head to undertake departmental SWOT analysis; strategy research & development.
06. Creative Communication Campaigns: Each individual department head to undertake departmental SWOT analysis; strategy research & development.
07. Personalized Communication: Each individual department head to undertake departmental SWOT analysis; strategy research & development.
08. Two-Way Communication: Each individual department head to undertake departmental SWOT analysis; strategy research & development.
09. Easy Access to Business Documents: Each individual department head to undertake departmental SWOT analysis; strategy research & development.
10. Celebrate Employee Success: Each individual department head to undertake departmental SWOT analysis; strategy research & development.
11. Accountability: Each individual department head to undertake departmental SWOT analysis; strategy research & development.
12. Measure Communication Strategy Effectiveness: Each individual department head to undertake departmental SWOT analysis; strategy research & development.
---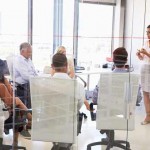 Tasks
01. Create a task on your calendar, to be completed within the next month, to analyze Communication Strategy.
02. Create a task on your calendar, to be completed within the next month, to analyze Leadership's Role.
03. Create a task on your calendar, to be completed within the next month, to analyze Internal Communications.
04. Create a task on your calendar, to be completed within the next month, to analyze Communication Channels.
05. Create a task on your calendar, to be completed within the next month, to analyze Communicate Frequently.
06. Create a task on your calendar, to be completed within the next month, to analyze Creative Communication Campaigns.
07. Create a task on your calendar, to be completed within the next month, to analyze Personalized Communication.
08. Create a task on your calendar, to be completed within the next month, to analyze Two-Way Communication.
09. Create a task on your calendar, to be completed within the next month, to analyze Easy Access to Business Documents.
10. Create a task on your calendar, to be completed within the next month, to analyze Celebrate Employee Success.
11. Create a task on your calendar, to be completed within the next month, to analyze Accountability.
12. Create a task on your calendar, to be completed within the next month, to analyze Measure Communication Strategy Effectiveness.
---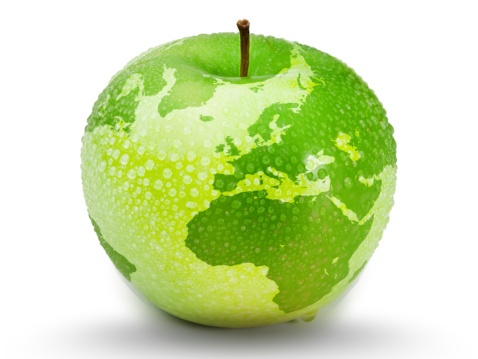 Introduction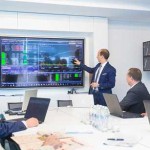 The Importance of Communication in IT Transformation
From how we connect with one another to how we share and analyze information to how businesses work, technology is transforming the world. The most successful businesses are those who quickly adopt new technologies to better their operations and stay ahead of the competition. Today, more and more firms are opting for IT transformation. However, without a clear communications plan in place, the IT transformation process may take longer than expected, or possibly fail to take off at all.
Communication's Role in IT Transformations
An IT transition might take years, depending on the size and structure of the firm. While The Home Depot took only two years to complete their shift, Microsoft took five years, Best Buy took seven, and Target took eight. Regardless of the time commitment, each of these digital transitions was a significant success, with stock price increases ranging from 59 to 258%.
Not all digital transitions succeed, but they are undeniably important in communications. The CIO (or management equivalent) must ensure that the roll-out plans and execution methods are clearly communicated throughout all departments, as the IT department will most likely lead the digital transformation. To succeed, an internal change of this magnitude, which often affects the majority, if not all, of the organization, requires an aggressive internal communications plan. However, because the IT department is not traditionally associated with excellent communication abilities, a digital transformation process in many firms can suffer as a result.
A digital transformation that isn't properly communicated can:
• Take longer than expected, resulting in higher costs
• Leave employees frustrated and perplexed about the changes
• Cause a rift between IT and other departments, affecting corporate culture
• Never be properly adopted by employees
• Never be "complete" due to a variety of internal issues despite significant investments
Don't Count on Emails: Use a Multi-Channel Strategy
There's a good chance that a significant number of employees in your company ignore communications from the IT department. Regardless of how much higher management highlights the necessity of the new IT digital transformation initiative, some people simply ignore it.
Implement a multi-channel strategy to get through this stumbling block. Your staff can connect with one another through a variety of channels, including the intranet, mobile apps, and Slack. Engage with your employees on their preferred channel so that they are more likely to grasp the information shared by your IT department.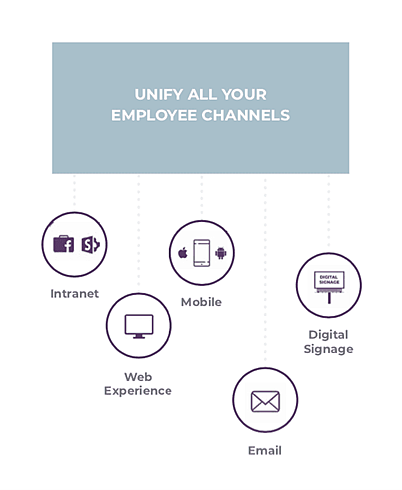 Source: https://firstup.io
Improve employee engagement to build a great corporate culture.
Employees from other departments are less inclined to accept new practices that aren't explained to them. Explaining why transformations are taking place can help CIOs raise employee engagement dramatically. There's always a compelling reason for change, and letting employees grasp the transformation's aim can help them feel more involved.
Let's face it: connecting with employees is difficult for any team, let alone IT. (In 2021, Gallup estimates that only 20% of employees globally will be engaged at work.) However, IT input, updates, and information are vital for employees to feel connected, generate innovation, and maintain high productivity. And a platform for workforce communication can make all the difference.
You'll build a strong business culture that supports learning, development, and growth through enhancing employee engagement—all of which are essential for employees to embrace an ongoing digital transition positively.
CIOs are now expected to play a key role in fostering a productive and successful corporate culture. CIOs should think of their culture as a "employee experience initiative," according to Leigh McMullen, VP analyst at Gartner.
Your projects are more likely to fail if the majority of employees are disengaged and don't understand why decisions are being made. Content that doesn't merely "tell" but also "shows." Employees must be transformed into actors in order for the company's story to be told effectively. Employees become stakeholders in the success of the digital transformation program when they have a role and a voice.
---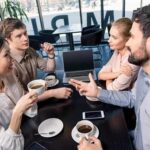 How WashREIT Changed the Culture of the Company
Here's an example of developing a discourse (or igniting a new kind of engagement) between workers and the management team using a workforce platform.
"As we think about how technology enables people to do their jobs, to me, it's meeting people where they are. That's so much of what makes for good communication. It lets people work where they want to work, it lets people consume information in the way they want to consume it, in the time they want to consume it. It gives them that flexibility to blend that life experience with the work experience."
— Susan Gerock, CIO at WashREIT.
The problem – how to reach out to employees who are spread out across the country.
WashREIT's employees are genuinely mobile. They have a large remote staff, and many of their employees are always on the move, interacting with people outside of the office, visiting development and building sites, and touring properties. Washington REIT recognized the importance of having a strong approach to communicate with all of their employees and made it one of their strategic goals for the year.
The solution — a platform for employee communication.
None of the tried-and-true methods of reaching out to staff worked. They turned to Firstup, a workforce communications platform that delivered the mission-control technology they needed to reach their employees where they were and on their preferred channels, such as a mobile app.
IT teams, for example, seized control of their own content distribution platforms. One of IT's early programs was to raise awareness about phishing emails. It drew some of the highest participation of their entire employee communications program because it was so innovative, popular, and easy to access. In addition, IT used engaging questions and interviews to introduce their personnel to the rest of the organization, resulting in stronger personal relationships and the development of their company culture.
Ensure that IT uses non-technical jargon when communicating.
While it may appear that conveying a transformation's plans and goals to other departments is a simple task, it is not. When an IT staff communicates in technical jargon, the message is not being received. Other departments may get confused, hostile, and frustrated with IT as a result of this. Employee cooperation can be reduced, projects can be slowed, and corporate culture can be impacted by these attitudes.
The key to breaking this cycle, according to Wavestone US, is to allow IT to interact with all of the company's business segments. Treat IT as a "customer service organization" that assists all departments. Each department can choose an IT representative to whom they can direct questions, problems, or ideas. This can help to bridge the gap in communication and keep projects on track.
Make a Place for Credible Documentation
Finally, an IT transformation is a difficult process that will have a varied impact on each function inside an organization. By retaining a location for authoritative documents, the IT department may assist in resolving any ambiguity. This could be a go-to spot for employees looking for:
• The rationale for the digital transformation
• The digital transformation's aims
• The anticipated schedule with regular updates on progress
• Passwords, how-to resources, and contact information
To be competitive in today's business, digital transformations are required. However, if the IT department does not lead the rest of the company through the process, the project will be greatly slowed or fail.
According to Forbes, 80 percent of companies believe their digital activities encompass the entire business, indicating that these companies have effectively communicated their value proposition to their employees. Shareholders may achieve stronger returns and a better Customer Experience by prioritizing internal involvement.
Despite having a strong reputation in this era, there have been numerous failed digital transformations in significant corporations, with $900 billion squandered on failed projects. They've all agreed that communication was a major factor in the trip's failure. Failure to communicate their aims, strategy, and purpose to their staff has landed them in hot water from the outset.
Every business should take use of digital technologies, but doing so requires the proper foundation. Improving internal communication and engagement within firms is a fantastic place to start. Create a clear goal, evaluate engagement, and be ready for change to guarantee communication is at the center of digital transformation.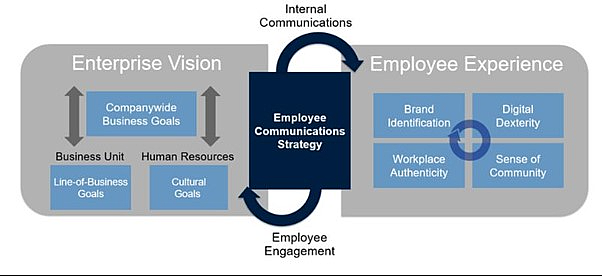 Figure 1: According to Gartner, employee communications play a strategic role in the digital workplace.
Developing a Common Goal
Employees will feel much more involved if you focus on the ultimate aim and purpose of digital transformation and communicate it effectively to them. Explain where the company is going, why it is changing, and why the changes are necessary. It's excellent if you can show them how essential their contribution is and how it might effect them on a personal level. This will assist them in being more motivated to achieve success. Improved corporate results can be fueled by a connected workplace and better communication.
Measuring the Relationship
When the message does not get across, communication is useless. It's much more than just getting the word across. To guarantee that the message was received, the organization should track employee engagement and response to the message. Measure the engagement with information and the actions performed by different business units to quantify the digital transformation journey. It's best to get real-time input so you can make changes as needed.
Become a Change-Ready Company
Change does not always involve the use of new tools or processes; it can simply indicate the existence of a culture and communication system that can adapt to any situation. Humans thrive on regularity, but the rate of technological and corporate evolution is unending, and it is only prudent for businesses to be prepared for change in order to achieve effective digital transformation.
Communicate the Correct Growth
Organizations must become more innovative in the channels they use in the digital world to enable the faster ways of working that digital transformation necessitates. Focus on the people and motivate them to help the company succeed. Empower employees to take a more systematic, agile, and effective digital transformation journey. With proper internal communication amongst all business groups, Enterprise Architecture Development may begin the process of digital transformation. The capacity to create goals might be jeopardized by a lack of communication skills, which can result in unproductive Enterprise Architecture outputs. With the help of Enterprise Architecture, organizations can develop a Business and Technology Strategy Plan that can accelerate digital transformation by reducing complexity and aligning business with technology —
When it comes to digital transformation, how do you meet employee expectations?
While digital projects may appear to be all about technology, their success is dependent on how successfully you can interact with your employees inside. Employees have high expectations for the quality of engagement they receive from their corporate teams in today's on-demand society. You may improve the employee experience and streamline workflows by combining your communications stack with a workforce communications platform.
CIOs who take on the task of engaging their staff demonstrate how much they appreciate them—and set their teams up for very successful digital transformations and a boost in the company's IT brand.
---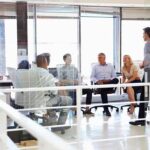 Employee productivity and workplace communication
Workplace communication has an impact on a wide range of corporate functions. However, the most popular reason why Chief Communications Officers and other communications professionals are investing in internal communications more than ever before is to boost employee productivity.
Employees in organizations with good internal communication are 20 to 25 percent more productive than those in companies where employees are not connected.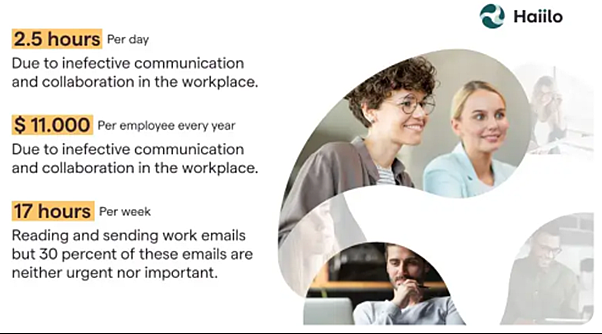 One of the issues that businesses face time and time again is how to keep staff motivated and engaged.
Keeping your staff updated about key events inside your company is one of the finest methods to keep them motivated.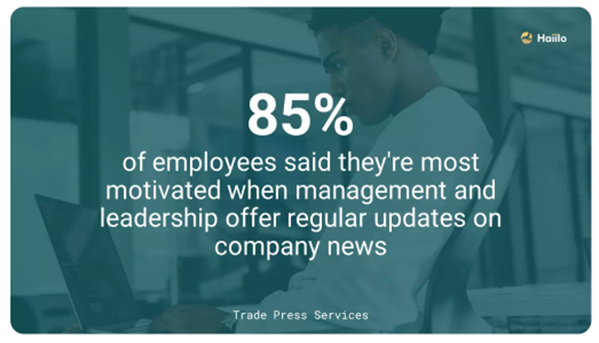 Business profitability and workplace communication
Business performance and profitability suffer as a result of poor workplace communication. To put it another way, the cost of inadequate internal communication is enormous.
According to a survey of 400 organizations with 100,000 employees, insufficient communication to and amongst employees costs each company $62.4 million each year.
Furthermore, a survey by Willis Tower Watson, a global risk management and advisory firm, found that companies with good communication techniques earn 47 percent higher total returns to shareholders than those with poor communication.
Three Ways Workplace Communication Is Changing
Due to COVID-19 restrictions and potential risks, most businesses have asked their staff to work from home. As a result, the move to remote employment has resulted in long-term changes.
Simply said, we won't be able to work the same way we did before the epidemic.
The fact that most businesses continue to offer flexible work arrangements is one of the key reasons why there is no such thing as "return to normal." Working from home is becoming more common.
For businesses, this means various things:
1. They'll have to reconsider their IC plans.
The adoption of new internal communication technologies by most firms is likely to be one of the most significant shifts in the near future. Because emails and even video conferencing capabilities will not be sufficient to keep organizations functioning properly.
When corporations allowed their workers to work from home, the majority of them began providing video conferencing technologies to make distant meetings more manageable.
But one-on-one or team sessions aren't the only ways to collaborate remotely.
Because the current global environment is significantly transforming the workplace, IC teams will need to figure out how to:
• Ensure that staff are aware of safety and security protocols.
• Assist staff in keeping track of what other teams are working on so that their efforts can be better aligned to achieve deadlines. The era of cross-functional collaboration has arrived!
• Make it simple for employees to stay up with corporate news so that they are well-informed about the firm's direction and do not feel isolated from the rest of the workforce.
2. One of their major responsibilities will be to assist employees in finding the optimal work-life balance.
Because remote work is almost certainly here to stay — at least in part — IC and HR teams will need to assist employees in finding the correct balance between work and personal life.
People are more productive when they work remotely, according to research. According to HubSpot, 77 percent of employees believe that working from home increases their productivity. However, for the most part, this entails working longer hours.
According to Business News Daily, remote employees work 1.4 more days each month than their office-based counterparts, resulting in over three weeks of more labor every year.
As a result, 29% of remote workers say they struggle with work-life balance, and 31% say they've had to take time off for mental health reasons.
As remote work becomes more prevalent, HR and IC teams will undoubtedly develop new processes to assist employees in their everyday tasks while also protecting their mental health and wellness through efficient workplace communication.
3. The IC and HR teams will need to come up with new techniques to onboard new recruits.
Onboarding is a crucial step in the process. Employees' early impressions of the company have a direct bearing on their inclination to stay.
New recruit retention improves by 82 percent when onboarding is done properly. Furthermore, new workers who participate in a well-structured onboarding orientation program are 82% more likely to stay at a company for three years.
---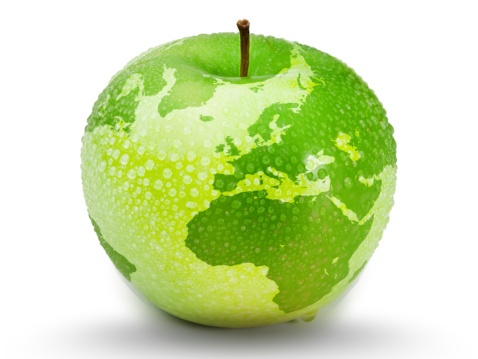 Executive Summary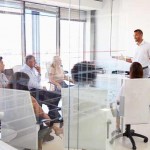 Chapter 1: Communication Strategy
An effective communication strategy is essential for firms to carry out a successful IT transition. There could be a negative influence on the workplace if it isn't provided. Furthermore, firms face the possibility of erroneous information being disseminated throughout the organization, resulting in discord and poor business decisions. As a result, managing organizational communication should be at the heart of each firm because it allows information to flow freely across all levels of a hierarchy.
Through internal and external communication, communication strategies guarantee that critical information reaches the proper individuals. All employees must be on the same page in order for the workforce to be more efficient. Key information should be disseminated equitably throughout the organization, with no details overlooked. Employees may find it challenging to fulfill their tasks properly if they do not have all of the necessary information. For example, if your company makes a policy change, your clients and staff should be fully informed.
Standardized communication
Employees can resort to a standardized plan to interact with managers, coworkers, and clients after implementing a communication strategy. A communication plan guarantees that everyone engaged has enough information to talk about it, ensuring workplace uniformity and avoiding ambiguity.
Brand Image
An efficient communication plan aids in the preservation of a company's public image. A professional and standardized approach of communicating with external contacts ensures a positive image of the organization. If two contradictory pieces of information are sent to external contacts by separate employees, it may indicate that the company is unorganized and dishonest.
Enhanced motivation
Employees may be left out due to ineffective communication or uneven dissemination of knowledge, especially if management fails to share essential information. A solid communication strategy plan guarantees that information is disseminated evenly and on a regular basis throughout the company. This also enhances employee trust in the organization by creating a sense of transparency.
There are numerous advantages to having a communication strategy in place inside a company. Effective communication methods in businesses experiencing IT transformations can help enterprises increase overall worker efficiency, establish a positive market presence, and instill a sense of trust among employees. These elements play a significant effect in a company's success.
The purpose of this course manual is to explain why and how a communication strategy may be adopted in a company.
---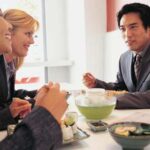 Chapter 2: Leadership's Role
Developing strong communication is one of the leaders' top priorities.
Many business leaders feel that effective internal communications can greatly boost staff productivity throughout an IT transformation project.
Although communication appears to be straightforward, when we try to communicate with others, there is always the possibility of misunderstanding, which can lead to conflicts and disappointments in personal or professional relationships.
You may improve communication in the workplace by developing strong communication skills. You can better connect with your friends, coworkers, and boss by developing strong communication abilities.
Why do leaders need to improve their communication abilities?
We are receiving, sending, and processing a great amount of communications every day in this modern day.
However, effective communication entails more than just exchanging knowledge; it also necessitates an understanding of the emotions that underpin that information.
Successful communication can strengthen personal and professional relationships. They can help us understand people and circumstances that occur on a daily basis in our personal lives.
Developing communication skills can assist us in avoiding disputes, reaching compromises, and making better decisions.
This course manual provides an excellent outline of why leadership communication skills are critical during an IT transformation.
Managers with good communication skills can accept and give negative or heavy messages without becoming frustrated or losing trust. This is critical in order to keep staff engaged and motivated.
Employees nowadays expect to be kept up to date on all aspects of the company and not miss any vital information.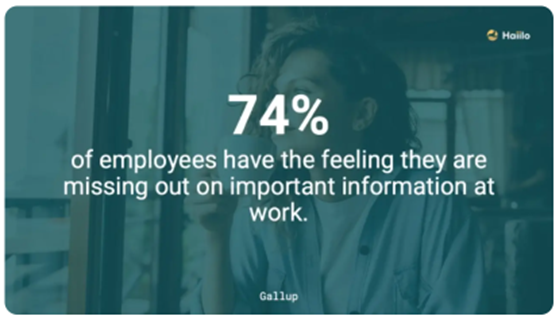 They expect leaders to convey their duties and objectives on a frequent basis. They want constant feedback on their work and to be able to locate information they require in a matter of seconds.
Employers who are able to effectively convey their company's principles and business goals to their employees have much lower employee turnover rates.
Furthermore, the manner in which managers communicate with employees during times of change has a direct bearing on the company's bottom line. In fact, most digital transformation plans fail due to a lack of workplace communication.
As a result, businesses must have a well-defined strategy for keeping their staff informed and motivated.
Although we can improve our communication abilities, spontaneous communication is more successful than following a set of rules. The spoken word has a distinct reverberation than spontaneous speech.
Of course, developing these skills and becoming an effective speaker takes time and work. Communication abilities will become more spontaneous and automatic as you put in more effort and practice.
---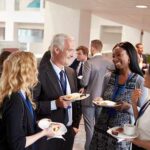 Chapter 3: Internal Communications
Internal Communications (IC): The What, Why, Who and How
Every company's internal communications department is critical. Internal communications are used by companies to keep their staff informed and engaged about what is going on in their company.
You'll learn why internal communications are vital, who is responsible for them, and how to establish a successful IC strategy in this course handbook.
Internal Communications (IC) is a term used to describe how a company communicates internally.
Internal communications (IC) is the function in charge of ensuring effective communication among employees within a company.
The scope of work in IC departments differs depending on the organization and practitioner. They may be in charge of creating and delivering messages and campaigns on behalf of leaders and managers, as well as facilitating two-way communication and helping staff improve their communication skills.
Why Does Internal Communication Play a Role in Digital Transformation?
Internal communications is responsible for driving awareness and engagement across your organization, therefore digital change should begin there.
Employees that are well-informed about new workplace technology, understand its benefits, and have a channel to voice their questions and concerns are more likely to succeed in digital transformation.
Your digital transformation method and schedule must be informed by employee feedback. Otherwise, your teams will feel as if their viewpoint is being ignored.
As a result, people may become disengaged from, or even reject, the IT transformation process.
You may quickly collect and analyze employee input on digital transformation using dependable digital communication technologies and channels. These findings can then be used to create a data-driven digital transformation strategy.
Not to mention, when you start providing knowledge on the digital transformation process, you'll have a captive and interested audience.
Internal Communications Technology to Drive Digital Transformation
Digital employee engagement solutions are intended to promote communication among your company's employees. However, because of their position at the top of the firm, they are an excellent resource for promoting digital change.
Here are a few of our favorite digital employee communications tools for leading your company's digital transformation:
• Employee intranets
• Video internal communications
• Employee SMS
• Staff forums
• Employee podcasts
• Interactive email newsletters
---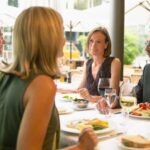 Chapter 4: Communication Channels
Keeping your staff productive, motivated, and aligned with your company goals during IT transformation requires implementing the correct communication channels in your organization.
Employees today feel more alienated and disconnected from the rest of the company than they have in the past.
The core problem, according to a recent survey, is that 60% of employees are unenthusiastic about internal communications. Internal communications at their company are stagnant, according to 44% of them, with nothing changing in the last five years.
Companies are now employing innovative ways to increase their internal communication efforts as a result of this.
Effective workplace communication, on the other hand, is difficult to achieve. The objective is to deliver relevant content to the right personnel at the right time via their preferred channels and devices.
We'll go over a list of internal communication channels to consider for your company, as well as some of its benefits and drawbacks, in this course manual.
Definition of Workplace Communication Channels.
The mechanisms by which people in an organization communicate and interact with one another are referred to as communication channels.
It's difficult to connect employees with company goals, break down silos, and promote IT change in the workplace without the necessary communication channels in place.
Additionally, the communication channels you deploy at work have a direct impact on the employee experience you provide, employee engagement, and your capacity to assist your colleagues in improving their productivity, thought leadership, and communication skills.
The problem is that, with the shift to remote work, professional communication has become more complicated in recent weeks.
As a result, many companies are having trouble figuring out how information moves through various channels, resulting in a lot more grapevine communication.
Using unsuitable channels for workplace collaboration, peer-to-peer, and top-down communication might, unsurprisingly, have a negative impact on your company's success.
Digital Communication Channels in the Workplace are on the Rise.
The popularity and use of digital communication channels in the workplace increased in 2020 as a result of the rise of remote work, and we predict this trend to continue.
Companies must develop innovative ways to keep their remote and non-wired staff connected, informed, and productive as more people become physically separated and dispersed.
However, the majority of them are well aware that email communication is insufficient. It's not the best way to keep staff informed about the company's everyday activities.
We also recognize that this communication channel isn't the best option for enhancing cross-functional collaboration in the workplace, which is more vital than ever.
Employers could instead adopt more modern, intuitive, user-friendly, and mobile-first communication channels and technologies that are similar to the apps that employees use in their personal life on a regular basis.
Without a doubt, technology has drastically transformed the way we interact, and this transformation is still occurring.
Effective two-way communication enabled by electronic communication channels can promote peer collaboration, information sharing, and streamline and streamline the work of internal communicators.
Simply put, the greatest communication channels are those that allow you to send the correct message to the right person at the right time and keep all pertinent information at the fingertips of your staff.
---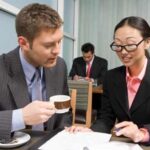 Chapter 5: Communicate Frequently
Teamwork in the Workplace: Frequent and Effective Communication
During an IT transformation, effective teamwork requires clear communication and alignment. According to one survey, 97 percent of respondents felt that a team's lack of alignment plays a significant role in the outcome or influence of the team. Understanding how to put clear communication methods into action, on the other hand, is frequently — well — less clear.
How can you foster a good workplace teamwork ethic through communication? The answer is twofold: ensure regular and good communication within teams.
Frequent Communication: "I Know What I Need To Know"
Keeping everyone in the loop requires frequent communication. When everyone is on the same page, teams can work more efficiently. First, when knowledge is shared, team members avoid duplicating their efforts.
Second, while each team member has a distinct position, those responsibilities are intertwined, therefore speaking about one's role frequently speeds up the process. Let's imagine one team member is unable to begin her duty until another has received the outcomes of a specific task. Knowing when the other member completes the work keeps her – and the IT transformation – moving forward in this situation.
To maintain constant communication, the team should revisit key ideas and ask questions as needed. If the team appears to be hesitant to communicate frequently, it is up to the team leader to model the desirable communication behavior. Leaders should begin each meeting with a "catch-up" on accomplishments since the previous one and conclude with a "recap" of what was discussed.
Effective Communication: "I Understand Everything"
Simply communicating frequently isn't enough when it comes to effective team communication. Even if team members are aware of everything that is going on within the group, they may still be in the dark. How? They don't understand everything because they don't understand everything. Consider the difference between doing well on a quiz that involves rote memory and doing poorly on a task that requires you to connect the quiz topics together.
Effective communication necessitates not only a high level of awareness of what's going on inside the team, but also a thorough understanding of what's going on. When your team consists of the following individuals, this can be challenging:
• Coming from various regions of the department or firm
• Having dramatically diverse levels of competence
• Having varying levels of comfort with processes
• Using knowledge sets that they haven't worked with before
Each team member should be able to summarize each significant point made by a speaker if asked, in order to achieve effective communication. If something doesn't make sense during a meeting, he or she must speak up and ask for clarification. It takes effort to ensure that your team communicates well, but you'll save time in the long run by avoiding costly mistakes caused by a lack of understanding.
Cultivating Psychological Safety for High Performance Teams
It's far easier said than done to cultivate a team that communicates effectively and frequently as indicated above. Why? People, especially in a group context, dislike admitting they don't grasp or understand something. This is when the psychological safety tenet comes into play. Psychological safety was first defined by Amy Edmondson, a Harvard Business School professor whose work influenced Google's recent team study. It relates to the idea that a team creates a secure space for "interpersonal risk taking."
This includes the danger of seeming vulnerable by revealing your knowledge deficiencies. Team members don't have to worry about being embarrassed or mocked if they remark, "Hey, I think I missed something" — or, more crucially, "Hey, I don't understand something" — in a psychologically safe setting. Teams with high levels of psychological safety have individuals that ask a lot of questions, especially team leaders, which encourages everyone in the group to speak up more without fear of being judged. A team must establish a culture of psychological safety in order to communicate effectively and frequently. According to Edmondson, a high-performing team is formed when psychological safety and accountability are combined.
When team building activities go beyond traditional communication exercises, such as developing listening and feedback skills, and instead focus on frequent and effective communication, workplace teamwork will actually blossom.
---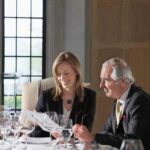 Chapter 6: Creative Communication Campaigns
What Characterizes the Most Effective Internal Communication Campaigns?
Everywhere we go, we are bombarded with messages. A steady stream of information is supplied to us whether we are at home, at work, or anywhere in between. Every day, each person receives approximately 105,000 words. Or, to put it another way, 23 words every second — that's a lot of data.
This helps to explain why our brains are designed to filter out so much data. And why internal communicators must work harder than ever to capture the attention of employees.
Messages must be repeated multiple times in order to be noticed, and even more in order to impact behavior. That's why, when it comes to advertising efficacy, the 'rule of seven' is so popular. It holds true in the workplace as well.
Kiss the 'one and done' type of communication goodbye if you want your internal communications to be truly effective. Welcome to the world of campaigns.
What Are the Benefits of Internal Communication Campaigns?
Employees are rarely reached by single communications conveyed through a single channel. They're focused on their work and don't appreciate interruptions. Campaigns that focus on frequency and format help to tackle this problem.
Employee awareness is increased when messages are sent more frequently. A more diverse channel mix increases comprehension and, as a result, results.
Higher Frequency x Broader Channel Mix = Communication Campaigns
As internal communicators, we strive to accomplish one of two goals: to motivate others to take action or to influence change. Priority notifications necessitate prompt attention and action. Changes in employee behavior or company culture are slower-burning and necessitate longer-term message exposures.
A campaign approach aligns to each target by reaching employees enough times and in enough engaging ways so the message penetrates through and results are driven by understanding.
Using a campaign-style approach to internal communications:
• Ensures delivery, reading, and measurability of key messages
• Cuts through workplace noise, ensuring important messages are discovered
• Ensures recognition and acceptance of important messages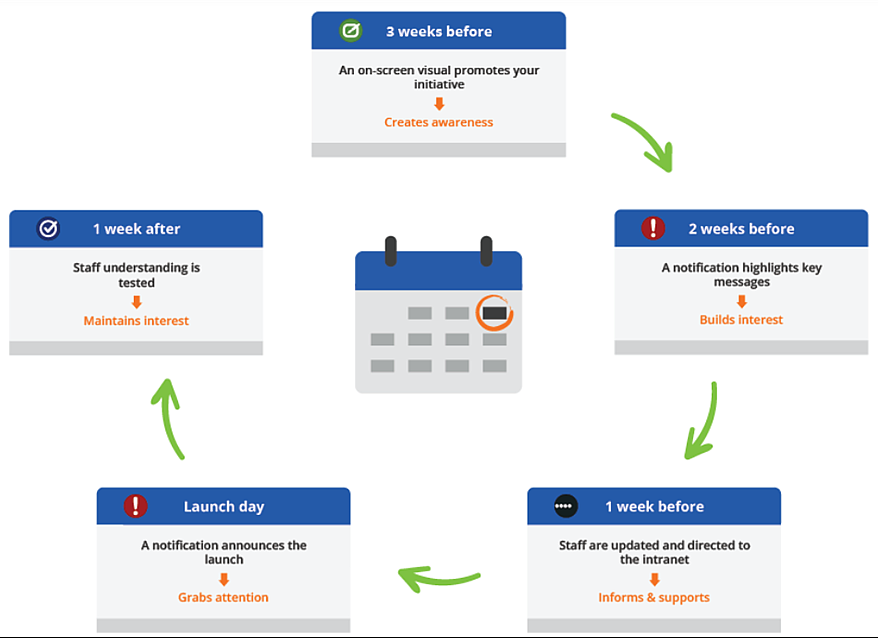 What Makes a Campaign Successful?
The message is reinforced and cut-through is increased by repeating it across several channels. Managers who conveyed a message numerous times and through various channels completed their tasks faster and more smoothly than those who did not, according to a Harvard business research.
A multi-channel strategy makes the most of each channel's strengths. Prior message conditioning using passive formats improves the effectiveness of priority messaging in this way.
When single messages are effective, it's because earlier messages have'seeded' knowledge in the minds of employees, resulting in comprehension. Multi-channel marketing succeed because they employ the entire communication spectrum to capitalize on each channel's distinct characteristics.
The structure of a campaign has a significant impact on its communication performance. A sequence of messages make up an internal communications campaign, which is often made up of many 'nurture' messages and a single 'validation' message.
Nurture messages provide information and raise awareness by encouraging employees to learn more and modify their behavior.
Employees must comply, acknowledge, or confirm their understanding of validation messages at the end of a campaign.
The ability of campaigns to deploy, track, and measure communication efforts over time determines their effectiveness. Important company messages are always sent to the correct individuals at the correct time.
---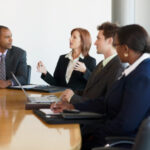 Chapter 7: Personalized Communication
Audience segmentation, which enables content localization, personalization, and relevancy, is one of the most difficult tasks in internal change communications. However, if you send your employees more than a few irrelevant emails, you may expect them to ignore you in the future.
If you execute change, it will most likely have different effects on personnel in the United States and Asia, remote and in-office employees, digital and blue-collar employees, and marketing versus production staff.
Again, the current situation exemplifies the necessity of content relevancy, particularly in the healthcare, travel and tourist, and retail industries. Front-line workers in those industries may be more susceptible to infection than those who work from home.
As a result, not all change communications messages can be the same. There is no such thing as a one-size-fits-all solution!
To match evolving expectations, delivering personalisation at scale is essential
Personalization is prevalent in social media and marketing, as well as in the workplace. Employees demand not only competitive pay and benefits, but also a compelling employee experience. While this shift in expectations began before the epidemic, the challenges and adaptations made in 2020 accelerated it.
Workers are less willing to relinquish control in order to accommodate work into their lives. Organizations are concentrating on human needs and how work may improve life to attract top applicants and engage their employees. To better predict and address employee demands, hyper-personalization of the employee experience relies on technology and real-time data. New HR technologies aim to tailor hiring, learning and development, and communications to the preferences of individual employees.
Organizations are providing more flexibility to workers in the post-pandemic workplace, prioritizing health and safety, and accommodating a variety of workstyles and preferences. Today, there is a greater emphasis on feeling at ease in the job, regardless of location. Social cooperation, community development, flexibility, and technologies that link work and life are prioritized so that everyone feels included and engaged.
---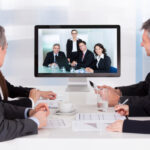 Chapter 8: Two-Way Communication
What to know to make two-way communication at the workplace successful
The underutilization of two-way communication in the workplace is a widespread problem that bothers both large and small businesses.
Within a business, two-way communication is a critical aspect that influences employee engagement and trust. It promotes a free flow of knowledge in both directions and allows both leaders and staff to continue to grow.
One of the many steps pushing modern firms in the right direction is a more purposeful fostering of two-way communication within internal workplace communication networks.
In this post, we'll look at the concept of two-way communication, why it should be considered the most crucial part of every firm, and how you can make it work in yours.
What is two-way communication?
Consider two-way communication in the context of a tennis match. The player on the opposing end is expected to return the ball once it has been served; else, the game is over.
This constant back-and-forth between two or more players is both what allows the game to exist and what keeps it exciting. To say the least, playing in an empty court, with no one else allowed to join, and expecting the spectators to stay immersed in the game is ridiculous.
In the workplace, communication works in a similar way. Employees become apathetic and unmotivated as a result of talking to them rather than to them, which reflects in their general engagement and job performance. Employees who believe that their voice is heard – that they are working with, rather than for, management — are more motivated, engaged, and productive. In other words, unlike one-way communication, two-way communication includes both upward and downward communication (from employees to management) (from managers to employees).
---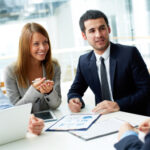 Chapter 9: Easy Access to Business Documents
We don't just want immediate access to the data we require. When it comes to IT transformation, we expect it. Our expectation, as well as that of your staff, is that business-critical information will be available swiftly and simply.
However, according to a survey on global workplace trends for 2018, there is a significant disparity between the ease with which employees access data in their personal life and the ease with which they get critical information from across the firm. A real-time picture of in-progress projects throughout a department, for example, or fast access to sales materials, budget and performance statistics needed to make educated decisions.
According to the report, important information is often difficult to acquire and process, preventing employees from having the consumer-grade digital experience they anticipate at work. Information silos, restricted rights, and a lack of consolidated and updated content are all contributing issues.
Increased Access Has Competitive Advantages
It's certainly worth the effort to give your employees the ability to access and process data. In reality, it can give your company a competitive advantage in four ways.
1. Improve customer service.
Better customer service can be achieved by providing personnel with immediate access to essential information. Customers don't call you when they have a problem with your product or service expecting to be put on hold for a while or to wait a few days for a response to their email. They want answers, and they want them now. You must empower your team to meet their needs.
Employees who are well-informed and engaged, and who have instant access to vital data, can get to work helping customers fix their problems; others who work in organizations where information is segregated, cannot.
2. Build Trust.
According to the annual Edelman Trust Barometer research from 2017, typical firm employees have a high level of credibility. That's one of the many reasons it's critical for employees to feel a sense of belonging to the firm, whether it's understanding the vision or knowing how to get the data they need to provide excellent customer service.
Employees who feel connected are not only more engaged while interacting with customers and partners, but they also become great brand ambassadors after the work day – or night – is done. Your employees are bound to be asked the one question that seems to translate seamlessly between cultures, whether they're vacationing on the other side of the planet or taking classes across town: What do you do? Simply said, employees who believe they are being set up for success by their bosses are more likely to compliment them!
3. Drive Profitability.
Employees that have access to centralized information sources make better decisions. Your organization loses twice if a customer spends time on the phone with one of your staff to handle one issue, then has to start over with another person to resolve the next issue. For starters, you give up a good first impression in the service sector. Second, by having staff execute redundant jobs, you've depleted your profit margins (never mind productivity).
Companies that scored higher on employee engagement, on the other hand, had various benefits, including better earnings per share, according to a Gallup survey.
4. Empower Business Leaders.
To spot trends, visualize bottlenecks, focus on the most critical issues, and swiftly gain the information they need to make educated business decisions, your business executives want quick and easy access to company data. This real-time access to crucial data can make the difference between a well-oiled machine and one that is swamped with data, plagued by inefficient processes, and without the visibility needed to stay competitive.
---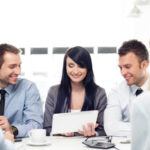 Chapter 10: Celebrate Employee Wins
When employees are recognized for their hard work and accomplishments, they feel valued. Employee satisfaction is heavily influenced by recognition, and bosses that celebrate victories can boost morale, build teamwork, and make work a far more enjoyable environment. This article offers advice on how to recognize and reward your employees' achievements.
Why should we celebrate success at work?
Professionals have always had a difficult time celebrating their achievements. While many of us identify achievement with hard work, we are more likely to associate celebration with our personal lives or leisure time. Even if we can congratulate each other on promotions and significant sales, we're not so adept at celebrating the smaller week-to-week victories that keep overall growth consistent.
Some executives are concerned that celebrating tiny victories would encourage complacency or divert attention away from more important objectives. Others are simply not accustomed to receiving praise and do not equate joy with continued achievement.
Gary Vaynerchuk, CEO of VaynerMedia, confesses that it doesn't feel meaningful or productive to him, even if it does to his workers.
"If you're only concerned with the difficult aspects of business, you're probably not too concerned with what happens once you reach the summit of the mountain." You simply move on to the next battle in order to win it. However, this can be hazardous."
— Gary Vaynerchuk, VaynerMedia's CEO
However, 79 percent of employees in the United States who leave their jobs do so because they feel undervalued. That's not unexpected given that 65 percent of employees say they haven't received any acknowledgment in the previous year. 35 percent have a negative influence on their productivity as a result of underappreciation, and 78 percent believe they would work more if they were given more credit.

The advantages don't end with retention. Celebrating success, according to organizational anthropologist and CEO Judith Glaser, stimulates feelings of "inclusion, innovation, appreciation, and collaboration" in the brain, paving the way for creative thinking, calmer work environments, increased focus, and stress resilience – even during high-pressure situations.
Let's not forget that humans are social creatures: it's no coincidence that we call our businesses organizations and corporations, because progress requires the cooperation of many people. Celebration is an important part of social bonding because it allows us to identify with a group or culture. It's time to raise your celebration game if you want loyal employees and a strong work culture.
"As you celebrate your wins, others look for ways to participate in what you have successfully built."
— Bill Carmody, Trepoint Founder and CEO
---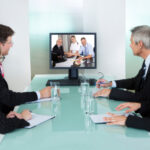 Chapter 11: Accountability
Compaines undergoing an IT transformation are increasingly adopting a multi-layered approach to their communication plans, with a specified emphasis area established at the organizational level and responsibility for team or department level action held at the appropriate level. This frequently prompts HR to ask, "How do we ensure that our employees will act?"
Workers, in our experience, often act on criticism because they are innately motivated to 'better their lot,' but a lack of tools, expertise, or communication can be a roadblock to action. The approach should be one of empowerment: putting data and tools in the hands of those who are best suited to effect change and action. Many times, the people who should be in charge are not in HR or at the executive table. Many of us, regardless of seniority, experience, or job title, require additional support when making behavioral changes. This is where we may apply the principles of positive psychology and expert coaching to find the most effective forms of accountability assistance.
It's crucial to note that no piece of software can keep someone accountable or push them to take ownership. As previously mentioned, what communication can do is:
• Help us exchange experiences about what works
• Provide access to shared ideas that others acting on comparable focuses have found success with
• Make the process of taking action more clear
• Set an individual or team up for success by tracking, nudge, and reminding us about action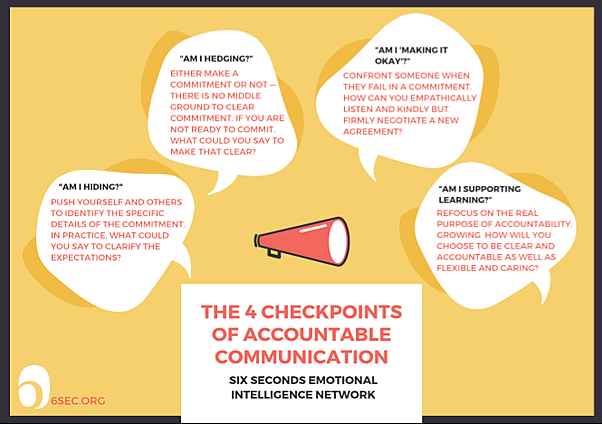 Some Useful Information About Accountability
Accountability is defined as accepting and taking responsibility for one's actions. This indicates that words and actions are in sync. People have the power when they choose to keep themselves accountable while also appreciating the assistance of others who can help them reach their goals. A good coach will always assign a job or activity for their clients to complete before the following session. The client chooses an action that they want and agree to take, and that they believe will help them achieve their desired end goal or behavior. Given these three factors (desire, agreement, and belief), as well as the awareness that their coach will inquire about their progress toward their goals in a follow-up session, they will feel responsible for the desired adjustments and activities.
Frequently, People's Perceptions Of Where Accountability Lies Are Incorrect
When it comes to digital transformation, corporate leaders rely on IT leadership to get communication done. If IT is unable to make it happen, a chief digital officer (CDO) or chief citizen experience officer is frequently hired (CCXO).
That is the crux of the issue. Yes, technology is required for digital transformation, but it is merely a facilitator. The fundamental driving force behind transformation, or even optimization, is well-thought-out communication strategy for changing corporate policies, processes, and regulations across organizational silos. The CEO (or someone with a similar status) should be in charge of digital transformation, not the CIO.
"Governments that put technology leaders in charge of true transformation or optimization fail to deliver results," says Gartner Distinguished VP Analyst John Kost. "Not because technology leaders don't know how but because they don't have the authority to communicate what they don't control."
---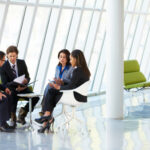 Chapter 12: Measure Communication Strategy Effectiveness
How To Measure Effective Communication
When your company is undertaking an IT transformation, it is critical to develop and evaluate communication skills in the workplace. Effective communication, as previously said, can boost employee engagement, productivity, and reduce attrition. It also aids in the maintenance of a positive work atmosphere and may help to avoid confrontations. It is your obligation as a leader to establish suitable internal communications metrics and take the necessary efforts to improve them.
Tip:
Internal communications can be measured through employee surveys, email open rates, intranet analytics, and focus groups. To gain insight into their communications strategy, leaders might track attrition rates and observable behaviors such as work performance.
Tools for Evaluating Communication Skills
The evaluation of employee communication can help your company's culture and overall performance. It also gives useful information about employee involvement, commitment, and work ethics. Individuals who are able to express themselves clearly and feel heard are more engaged in their work. Team members that struggle to communicate with their coworkers will fall short of their full potential and fail to satisfy your expectations.
There are a variety of instruments for evaluating communication abilities in the workplace, ranging from performance management apps to employee pulse surveys. You could, for example, design an employee app that allows users to exchange comments and simplifies communication between departments. This not only makes it easy to communicate with your staff, but it also makes it easier to evaluate their communication skills.
Employee apps, according to the Harvard Business Review, can improve internal communications, resulting in increased productivity, efficiency, and compliance. Furthermore, they may help to reduce squandered time and eliminate inefficiencies that impede work effectiveness. Slack and Facebook Workplace are examples of employee service platforms, engagement apps, and collaboration solutions that can be just as productive.
Employers can use pulse surveys, for example, to gauge employee satisfaction and learn how they feel about their career prospects, work-life balance, corporate culture, salary, and other topics. As a manager or owner of a small firm, you can use this information to assess their communication abilities.
Send pulse surveys to your employees at regular intervals, such as monthly or quarterly, for the greatest results. Include up to 15 open-ended questions about the topics that you're interested in. You can use pulse survey technologies like Culture Amp, Glint, or Waggle, depending on your business goals and budget.
Measure Communication in the Workplace
Internal and external communications can be measured through surveys, but they are not your only option. Website analytics, email click-through rates, and intranet data can all be used to gain a better understanding of how your staff communicate. Intranet analytics, for example, can disclose which areas get the most views, as well as how your employees feel about current concerns and what they care about. Website analytics can also reveal new information about customer and employee behavior.
According to a study published by East Tennessee State University, workplace feedback can be facilitated through surveys, focus groups, management discussion groups, and suggestion boxes. Employees can anonymously voice their ideas about their coworkers, management, or the company as a whole via suggestion boxes, for example.
On the Institute for Public Relations website, Ethan McCarty, a former executive at Bloomberg LP, advises that corporate leaders should measure desired behavioral changes rather than internal communications. Managers should keep track of observable behaviors like employee interaction, email open rates, and work performance, according to him. If your company publishes an article about a new sales strategy and then sees an increase in sales, that's a sign of good communication.
Keep a close eye on employee turnover rates as well. According to Forbes, effective communication reduces turnover. If one of your employees is leaving the company, attempt to figure out why they are going. In this regard, surveys, face-to-face meetings, phone conversations, suggestion boxes, and other feedback channels may be useful. Another alternative is to perform an internal communication audit every few months and develop conclusions based on the information gathered.
---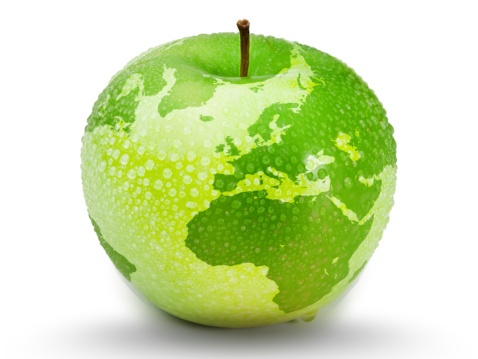 Curriculum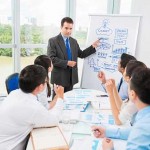 Leading IT Transformation – Workshop 9 – Effective Communications
Communication Strategy
Leadership's Role
Internal Communications
Communication Channels
Communicate Frequently
Creative Communication Campaigns
Personalized Communication
Two-Way Communication
Easy Access to Business Documents
Celebrate Employee Success
Accountability
Measure Communication Strategy Effectiveness
---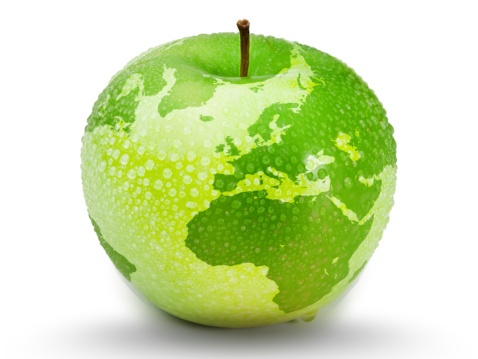 Distance Learning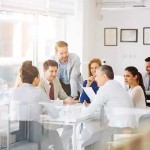 Introduction
Welcome to Appleton Greene and thank you for enrolling on the Leading IT Transformation corporate training program. You will be learning through our unique facilitation via distance-learning method, which will enable you to practically implement everything that you learn academically. The methods and materials used in your program have been designed and developed to ensure that you derive the maximum benefits and enjoyment possible. We hope that you find the program challenging and fun to do. However, if you have never been a distance-learner before, you may be experiencing some trepidation at the task before you. So we will get you started by giving you some basic information and guidance on how you can make the best use of the modules, how you should manage the materials and what you should be doing as you work through them. This guide is designed to point you in the right direction and help you to become an effective distance-learner. Take a few hours or so to study this guide and your guide to tutorial support for students, while making notes, before you start to study in earnest.
Study environment
You will need to locate a quiet and private place to study, preferably a room where you can easily be isolated from external disturbances or distractions. Make sure the room is well-lit and incorporates a relaxed, pleasant feel. If you can spoil yourself within your study environment, you will have much more of a chance to ensure that you are always in the right frame of mind when you do devote time to study. For example, a nice fire, the ability to play soft soothing background music, soft but effective lighting, perhaps a nice view if possible and a good size desk with a comfortable chair. Make sure that your family know when you are studying and understand your study rules. Your study environment is very important. The ideal situation, if at all possible, is to have a separate study, which can be devoted to you. If this is not possible then you will need to pay a lot more attention to developing and managing your study schedule, because it will affect other people as well as yourself. The better your study environment, the more productive you will be.
Study tools & rules
Try and make sure that your study tools are sufficient and in good working order. You will need to have access to a computer, scanner and printer, with access to the internet. You will need a very comfortable chair, which supports your lower back, and you will need a good filing system. It can be very frustrating if you are spending valuable study time trying to fix study tools that are unreliable, or unsuitable for the task. Make sure that your study tools are up to date. You will also need to consider some study rules. Some of these rules will apply to you and will be intended to help you to be more disciplined about when and how you study. This distance-learning guide will help you and after you have read it you can put some thought into what your study rules should be. You will also need to negotiate some study rules for your family, friends or anyone who lives with you. They too will need to be disciplined in order to ensure that they can support you while you study. It is important to ensure that your family and friends are an integral part of your study team. Having their support and encouragement can prove to be a crucial contribution to your successful completion of the program. Involve them in as much as you can.
Successful distance-learning
Distance-learners are freed from the necessity of attending regular classes or workshops, since they can study in their own way, at their own pace and for their own purposes. But unlike traditional internal training courses, it is the student's responsibility, with a distance-learning program, to ensure that they manage their own study contribution. This requires strong self-discipline and self-motivation skills and there must be a clear will to succeed. Those students who are used to managing themselves, are good at managing others and who enjoy working in isolation, are more likely to be good distance-learners. It is also important to be aware of the main reasons why you are studying and of the main objectives that you are hoping to achieve as a result. You will need to remind yourself of these objectives at times when you need to motivate yourself. Never lose sight of your long-term goals and your short-term objectives. There is nobody available here to pamper you, or to look after you, or to spoon-feed you with information, so you will need to find ways to encourage and appreciate yourself while you are studying. Make sure that you chart your study progress, so that you can be sure of your achievements and re-evaluate your goals and objectives regularly.
Self-assessment
Appleton Greene training programs are in all cases post-graduate programs. Consequently, you should already have obtained a business-related degree and be an experienced learner. You should therefore already be aware of your study strengths and weaknesses. For example, which time of the day are you at your most productive? Are you a lark or an owl? What study methods do you respond to the most? Are you a consistent learner? How do you discipline yourself? How do you ensure that you enjoy yourself while studying? It is important to understand yourself as a learner and so some self-assessment early on will be necessary if you are to apply yourself correctly. Perform a SWOT analysis on yourself as a student. List your internal strengths and weaknesses as a student and your external opportunities and threats. This will help you later on when you are creating a study plan. You can then incorporate features within your study plan that can ensure that you are playing to your strengths, while compensating for your weaknesses. You can also ensure that you make the most of your opportunities, while avoiding the potential threats to your success.
Accepting responsibility as a student
Training programs invariably require a significant investment, both in terms of what they cost and in the time that you need to contribute to study and the responsibility for successful completion of training programs rests entirely with the student. This is never more apparent than when a student is learning via distance-learning. Accepting responsibility as a student is an important step towards ensuring that you can successfully complete your training program. It is easy to instantly blame other people or factors when things go wrong. But the fact of the matter is that if a failure is your failure, then you have the power to do something about it, it is entirely in your own hands. If it is always someone else's failure, then you are powerless to do anything about it. All students study in entirely different ways, this is because we are all individuals and what is right for one student, is not necessarily right for another. In order to succeed, you will have to accept personal responsibility for finding a way to plan, implement and manage a personal study plan that works for you. If you do not succeed, you only have yourself to blame.
Planning
By far the most critical contribution to stress, is the feeling of not being in control. In the absence of planning we tend to be reactive and can stumble from pillar to post in the hope that things will turn out fine in the end. Invariably they don't! In order to be in control, we need to have firm ideas about how and when we want to do things. We also need to consider as many possible eventualities as we can, so that we are prepared for them when they happen. Prescriptive Change, is far easier to manage and control, than Emergent Change. The same is true with distance-learning. It is much easier and much more enjoyable, if you feel that you are in control and that things are going to plan. Even when things do go wrong, you are prepared for them and can act accordingly without any unnecessary stress. It is important therefore that you do take time to plan your studies properly.
Management
Once you have developed a clear study plan, it is of equal importance to ensure that you manage the implementation of it. Most of us usually enjoy planning, but it is usually during implementation when things go wrong. Targets are not met and we do not understand why. Sometimes we do not even know if targets are being met. It is not enough for us to conclude that the study plan just failed. If it is failing, you will need to understand what you can do about it. Similarly if your study plan is succeeding, it is still important to understand why, so that you can improve upon your success. You therefore need to have guidelines for self-assessment so that you can be consistent with performance improvement throughout the program. If you manage things correctly, then your performance should constantly improve throughout the program.
Study objectives & tasks
The first place to start is developing your program objectives. These should feature your reasons for undertaking the training program in order of priority. Keep them succinct and to the point in order to avoid confusion. Do not just write the first things that come into your head because they are likely to be too similar to each other. Make a list of possible departmental headings, such as: Customer Service; E-business; Finance; Globalization; Human Resources; Technology; Legal; Management; Marketing and Production. Then brainstorm for ideas by listing as many things that you want to achieve under each heading and later re-arrange these things in order of priority. Finally, select the top item from each department heading and choose these as your program objectives. Try and restrict yourself to five because it will enable you to focus clearly. It is likely that the other things that you listed will be achieved if each of the top objectives are achieved. If this does not prove to be the case, then simply work through the process again.
Study forecast
As a guide, the Appleton Greene Leading IT Transformation corporate training program should take 12-18 months to complete, depending upon your availability and current commitments. The reason why there is such a variance in time estimates is because every student is an individual, with differing productivity levels and different commitments. These differentiations are then exaggerated by the fact that this is a distance-learning program, which incorporates the practical integration of academic theory as an as a part of the training program. Consequently all of the project studies are real, which means that important decisions and compromises need to be made. You will want to get things right and will need to be patient with your expectations in order to ensure that they are. We would always recommend that you are prudent with your own task and time forecasts, but you still need to develop them and have a clear indication of what are realistic expectations in your case. With reference to your time planning: consider the time that you can realistically dedicate towards study with the program every week; calculate how long it should take you to complete the program, using the guidelines featured here; then break the program down into logical modules and allocate a suitable proportion of time to each of them, these will be your milestones; you can create a time plan by using a spreadsheet on your computer, or a personal organizer such as MS Outlook, you could also use a financial forecasting software; break your time forecasts down into manageable chunks of time, the more specific you can be, the more productive and accurate your time management will be; finally, use formulas where possible to do your time calculations for you, because this will help later on when your forecasts need to change in line with actual performance. With reference to your task planning: refer to your list of tasks that need to be undertaken in order to achieve your program objectives; with reference to your time plan, calculate when each task should be implemented; remember that you are not estimating when your objectives will be achieved, but when you will need to focus upon implementing the corresponding tasks; you also need to ensure that each task is implemented in conjunction with the associated training modules which are relevant; then break each single task down into a list of specific to do's, say approximately ten to do's for each task and enter these into your study plan; once again you could use MS Outlook to incorporate both your time and task planning and this could constitute your study plan; you could also use a project management software like MS Project. You should now have a clear and realistic forecast detailing when you can expect to be able to do something about undertaking the tasks to achieve your program objectives.
Performance management
It is one thing to develop your study forecast, it is quite another to monitor your progress. Ultimately it is less important whether you achieve your original study forecast and more important that you update it so that it constantly remains realistic in line with your performance. As you begin to work through the program, you will begin to have more of an idea about your own personal performance and productivity levels as a distance-learner. Once you have completed your first study module, you should re-evaluate your study forecast for both time and tasks, so that they reflect your actual performance level achieved. In order to achieve this you must first time yourself while training by using an alarm clock. Set the alarm for hourly intervals and make a note of how far you have come within that time. You can then make a note of your actual performance on your study plan and then compare your performance against your forecast. Then consider the reasons that have contributed towards your performance level, whether they are positive or negative and make a considered adjustment to your future forecasts as a result. Given time, you should start achieving your forecasts regularly.
With reference to time management: time yourself while you are studying and make a note of the actual time taken in your study plan; consider your successes with time-efficiency and the reasons for the success in each case and take this into consideration when reviewing future time planning; consider your failures with time-efficiency and the reasons for the failures in each case and take this into consideration when reviewing future time planning; re-evaluate your study forecast in relation to time planning for the remainder of your training program to ensure that you continue to be realistic about your time expectations. You need to be consistent with your time management, otherwise you will never complete your studies. This will either be because you are not contributing enough time to your studies, or you will become less efficient with the time that you do allocate to your studies. Remember, if you are not in control of your studies, they can just become yet another cause of stress for you.
With reference to your task management: time yourself while you are studying and make a note of the actual tasks that you have undertaken in your study plan; consider your successes with task-efficiency and the reasons for the success in each case; take this into consideration when reviewing future task planning; consider your failures with task-efficiency and the reasons for the failures in each case and take this into consideration when reviewing future task planning; re-evaluate your study forecast in relation to task planning for the remainder of your training program to ensure that you continue to be realistic about your task expectations. You need to be consistent with your task management, otherwise you will never know whether you are achieving your program objectives or not.
Keeping in touch
You will have access to qualified and experienced professors and tutors who are responsible for providing tutorial support for your particular training program. So don't be shy about letting them know how you are getting on. We keep electronic records of all tutorial support emails so that professors and tutors can review previous correspondence before considering an individual response. It also means that there is a record of all communications between you and your professors and tutors and this helps to avoid any unnecessary duplication, misunderstanding, or misinterpretation. If you have a problem relating to the program, share it with them via email. It is likely that they have come across the same problem before and are usually able to make helpful suggestions and steer you in the right direction. To learn more about when and how to use tutorial support, please refer to the Tutorial Support section of this student information guide. This will help you to ensure that you are making the most of tutorial support that is available to you and will ultimately contribute towards your success and enjoyment with your training program.
Work colleagues and family
You should certainly discuss your program study progress with your colleagues, friends and your family. Appleton Greene training programs are very practical. They require you to seek information from other people, to plan, develop and implement processes with other people and to achieve feedback from other people in relation to viability and productivity. You will therefore have plenty of opportunities to test your ideas and enlist the views of others. People tend to be sympathetic towards distance-learners, so don't bottle it all up in yourself. Get out there and share it! It is also likely that your family and colleagues are going to benefit from your labors with the program, so they are likely to be much more interested in being involved than you might think. Be bold about delegating work to those who might benefit themselves. This is a great way to achieve understanding and commitment from people who you may later rely upon for process implementation. Share your experiences with your friends and family.
Making it relevant
The key to successful learning is to make it relevant to your own individual circumstances. At all times you should be trying to make bridges between the content of the program and your own situation. Whether you achieve this through quiet reflection or through interactive discussion with your colleagues, client partners or your family, remember that it is the most important and rewarding aspect of translating your studies into real self-improvement. You should be clear about how you want the program to benefit you. This involves setting clear study objectives in relation to the content of the course in terms of understanding, concepts, completing research or reviewing activities and relating the content of the modules to your own situation. Your objectives may understandably change as you work through the program, in which case you should enter the revised objectives on your study plan so that you have a permanent reminder of what you are trying to achieve, when and why.
Distance-learning check-list
Prepare your study environment, your study tools and rules.
Undertake detailed self-assessment in terms of your ability as a learner.
Create a format for your study plan.
Consider your study objectives and tasks.
Create a study forecast.
Assess your study performance.
Re-evaluate your study forecast.
Be consistent when managing your study plan.
Use your Appleton Greene Certified Learning Provider (CLP) for tutorial support.
Make sure you keep in touch with those around you.

---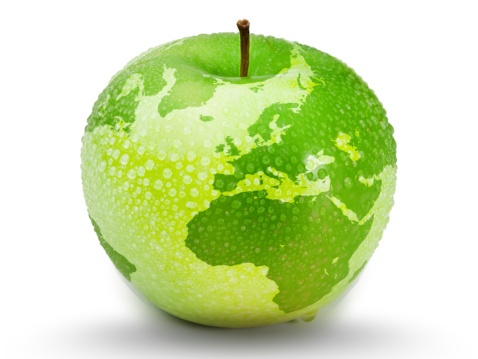 Tutorial Support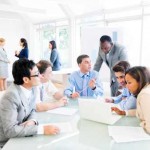 Programs
Appleton Greene uses standard and bespoke corporate training programs as vessels to transfer business process improvement knowledge into the heart of our clients' organizations. Each individual program focuses upon the implementation of a specific business process, which enables clients to easily quantify their return on investment. There are hundreds of established Appleton Greene corporate training products now available to clients within customer services, e-business, finance, globalization, human resources, information technology, legal, management, marketing and production. It does not matter whether a client's employees are located within one office, or an unlimited number of international offices, we can still bring them together to learn and implement specific business processes collectively. Our approach to global localization enables us to provide clients with a truly international service with that all important personal touch. Appleton Greene corporate training programs can be provided virtually or locally and they are all unique in that they individually focus upon a specific business function. They are implemented over a sustainable period of time and professional support is consistently provided by qualified learning providers and specialist consultants.
---
Support available
You will have a designated Certified Learning Provider (CLP) and an Accredited Consultant and we encourage you to communicate with them as much as possible. In all cases tutorial support is provided online because we can then keep a record of all communications to ensure that tutorial support remains consistent. You would also be forwarding your work to the tutorial support unit for evaluation and assessment. You will receive individual feedback on all of the work that you undertake on a one-to-one basis, together with specific recommendations for anything that may need to be changed in order to achieve a pass with merit or a pass with distinction and you then have as many opportunities as you may need to re-submit project studies until they meet with the required standard. Consequently the only reason that you should really fail (CLP) is if you do not do the work. It makes no difference to us whether a student takes 12 months or 18 months to complete the program, what matters is that in all cases the same quality standard will have been achieved.
---
Support Process
Please forward all of your future emails to the designated (CLP) Tutorial Support Unit email address that has been provided and please do not duplicate or copy your emails to other AGC email accounts as this will just cause unnecessary administration. Please note that emails are always answered as quickly as possible but you will need to allow a period of up to 20 business days for responses to general tutorial support emails during busy periods, because emails are answered strictly within the order in which they are received. You will also need to allow a period of up to 30 business days for the evaluation and assessment of project studies. This does not include weekends or public holidays. Please therefore kindly allow for this within your time planning. All communications are managed online via email because it enables tutorial service support managers to review other communications which have been received before responding and it ensures that there is a copy of all communications retained on file for future reference. All communications will be stored within your personal (CLP) study file here at Appleton Greene throughout your designated study period. If you need any assistance or clarification at any time, please do not hesitate to contact us by forwarding an email and remember that we are here to help. If you have any questions, please list and number your questions succinctly and you can then be sure of receiving specific answers to each and every query.
---
Time Management
It takes approximately 1 Year to complete the Leading IT Transformation corporate training program, incorporating 12 x 6-hour monthly workshops. Each student will also need to contribute approximately 4 hours per week over 1 Year of their personal time. Students can study from home or work at their own pace and are responsible for managing their own study plan. There are no formal examinations and students are evaluated and assessed based upon their project study submissions, together with the quality of their internal analysis and supporting documents. They can contribute more time towards study when they have the time to do so and can contribute less time when they are busy. All students tend to be in full time employment while studying and the Leading IT Transformation program is purposely designed to accommodate this, so there is plenty of flexibility in terms of time management. It makes no difference to us at Appleton Greene, whether individuals take 12-18 months to complete this program. What matters is that in all cases the same standard of quality will have been achieved with the standard and bespoke programs that have been developed.
---
Distance Learning Guide
The distance learning guide should be your first port of call when starting your training program. It will help you when you are planning how and when to study, how to create the right environment and how to establish the right frame of mind. If you can lay the foundations properly during the planning stage, then it will contribute to your enjoyment and productivity while training later. The guide helps to change your lifestyle in order to accommodate time for study and to cultivate good study habits. It helps you to chart your progress so that you can measure your performance and achieve your goals. It explains the tools that you will need for study and how to make them work. It also explains how to translate academic theory into practical reality. Spend some time now working through your distance learning guide and make sure that you have firm foundations in place so that you can make the most of your distance learning program. There is no requirement for you to attend training workshops or classes at Appleton Greene offices. The entire program is undertaken online, program course manuals and project studies are administered via the Appleton Greene web site and via email, so you are able to study at your own pace and in the comfort of your own home or office as long as you have a computer and access to the internet.
---
How To Study
The how to study guide provides students with a clear understanding of the Appleton Greene facilitation via distance learning training methods and enables students to obtain a clear overview of the training program content. It enables students to understand the step-by-step training methods used by Appleton Greene and how course manuals are integrated with project studies. It explains the research and development that is required and the need to provide evidence and references to support your statements. It also enables students to understand precisely what will be required of them in order to achieve a pass with merit and a pass with distinction for individual project studies and provides useful guidance on how to be innovative and creative when developing your Unique Program Proposition (UPP).
---
Tutorial Support
Tutorial support for the Appleton Greene Leading IT Transformation corporate training program is provided online either through the Appleton Greene Client Support Portal (CSP), or via email. All tutorial support requests are facilitated by a designated Program Administration Manager (PAM). They are responsible for deciding which professor or tutor is the most appropriate option relating to the support required and then the tutorial support request is forwarded onto them. Once the professor or tutor has completed the tutorial support request and answered any questions that have been asked, this communication is then returned to the student via email by the designated Program Administration Manager (PAM). This enables all tutorial support, between students, professors and tutors, to be facilitated by the designated Program Administration Manager (PAM) efficiently and securely through the email account. You will therefore need to allow a period of up to 20 business days for responses to general support queries and up to 30 business days for the evaluation and assessment of project studies, because all tutorial support requests are answered strictly within the order in which they are received. This does not include weekends or public holidays. Consequently you need to put some thought into the management of your tutorial support procedure in order to ensure that your study plan is feasible and to obtain the maximum possible benefit from tutorial support during your period of study. Please retain copies of your tutorial support emails for future reference. Please ensure that ALL of your tutorial support emails are set out using the format as suggested within your guide to tutorial support. Your tutorial support emails need to be referenced clearly to the specific part of the course manual or project study which you are working on at any given time. You also need to list and number any questions that you would like to ask, up to a maximum of five questions within each tutorial support email. Remember the more specific you can be with your questions the more specific your answers will be too and this will help you to avoid any unnecessary misunderstanding, misinterpretation, or duplication. The guide to tutorial support is intended to help you to understand how and when to use support in order to ensure that you get the most out of your training program. Appleton Greene training programs are designed to enable you to do things for yourself. They provide you with a structure or a framework and we use tutorial support to facilitate students while they practically implement what they learn. In other words, we are enabling students to do things for themselves. The benefits of distance learning via facilitation are considerable and are much more sustainable in the long-term than traditional short-term knowledge sharing programs. Consequently you should learn how and when to use tutorial support so that you can maximize the benefits from your learning experience with Appleton Greene. This guide describes the purpose of each training function and how to use them and how to use tutorial support in relation to each aspect of the training program. It also provides useful tips and guidance with regard to best practice.
---
Tutorial Support Tips
Students are often unsure about how and when to use tutorial support with Appleton Greene. This Tip List will help you to understand more about how to achieve the most from using tutorial support. Refer to it regularly to ensure that you are continuing to use the service properly. Tutorial support is critical to the success of your training experience, but it is important to understand when and how to use it in order to maximize the benefit that you receive. It is no coincidence that those students who succeed are those that learn how to be positive, proactive and productive when using tutorial support.
Be positive and friendly with your tutorial support emails
Remember that if you forward an email to the tutorial support unit, you are dealing with real people. "Do unto others as you would expect others to do unto you". If you are positive, complimentary and generally friendly in your emails, you will generate a similar response in return. This will be more enjoyable, productive and rewarding for you in the long-term.
Think about the impression that you want to create
Every time that you communicate, you create an impression, which can be either positive or negative, so put some thought into the impression that you want to create. Remember that copies of all tutorial support emails are stored electronically and tutors will always refer to prior correspondence before responding to any current emails. Over a period of time, a general opinion will be arrived at in relation to your character, attitude and ability. Try to manage your own frustrations, mood swings and temperament professionally, without involving the tutorial support team. Demonstrating frustration or a lack of patience is a weakness and will be interpreted as such. The good thing about communicating in writing, is that you will have the time to consider your content carefully, you can review it and proof-read it before sending your email to Appleton Greene and this should help you to communicate more professionally, consistently and to avoid any unnecessary knee-jerk reactions to individual situations as and when they may arise. Please also remember that the CLP Tutorial Support Unit will not just be responsible for evaluating and assessing the quality of your work, they will also be responsible for providing recommendations to other learning providers and to client contacts within the Appleton Greene global client network, so do be in control of your own emotions and try to create a good impression.
Remember that quality is preferred to quantity
Please remember that when you send an email to the tutorial support team, you are not using Twitter or Text Messaging. Try not to forward an email every time that you have a thought. This will not prove to be productive either for you or for the tutorial support team. Take time to prepare your communications properly, as if you were writing a professional letter to a business colleague and make a list of queries that you are likely to have and then incorporate them within one email, say once every month, so that the tutorial support team can understand more about context, application and your methodology for study. Get yourself into a consistent routine with your tutorial support requests and use the tutorial support template provided with ALL of your emails. The (CLP) Tutorial Support Unit will not spoon-feed you with information. They need to be able to evaluate and assess your tutorial support requests carefully and professionally.
Be specific about your questions in order to receive specific answers
Try not to write essays by thinking as you are writing tutorial support emails. The tutorial support unit can be unclear about what in fact you are asking, or what you are looking to achieve. Be specific about asking questions that you want answers to. Number your questions. You will then receive specific answers to each and every question. This is the main purpose of tutorial support via email.
Keep a record of your tutorial support emails
It is important that you keep a record of all tutorial support emails that are forwarded to you. You can then refer to them when necessary and it avoids any unnecessary duplication, misunderstanding, or misinterpretation.
---
Individual training workshops or telephone support
Please be advised that Appleton Greene does not provide separate or individual tutorial support meetings, workshops, or provide telephone support for individual students. Appleton Greene is an equal opportunities learning and service provider and we are therefore understandably bound to treat all students equally. We cannot therefore broker special financial or study arrangements with individual students regardless of the circumstances. All tutorial support is provided online and this enables Appleton Greene to keep a record of all communications between students, professors and tutors on file for future reference, in accordance with our quality management procedure and your terms and conditions of enrolment. All tutorial support is provided online via email because it enables us to have time to consider support content carefully, it ensures that you receive a considered and detailed response to your queries. You can number questions that you would like to ask, which relate to things that you do not understand or where clarification may be required. You can then be sure of receiving specific answers to each individual query. You will also then have a record of these communications and of all tutorial support, which has been provided to you. This makes tutorial support administration more productive by avoiding any unnecessary duplication, misunderstanding, or misinterpretation.
---
Tutorial Support Email Format
You should use this tutorial support format if you need to request clarification or assistance while studying with your training program. Please note that ALL of your tutorial support request emails should use the same format. You should therefore set up a standard email template, which you can then use as and when you need to. Emails that are forwarded to Appleton Greene, which do not use the following format, may be rejected and returned to you by the (CLP) Program Administration Manager. A detailed response will then be forwarded to you via email usually within 20 business days of receipt for general support queries and 30 business days for the evaluation and assessment of project studies. This does not include weekends or public holidays. Your tutorial support request, together with the corresponding TSU reply, will then be saved and stored within your electronic TSU file at Appleton Greene for future reference.
Subject line of your email
Please insert: Appleton Greene (CLP) Tutorial Support Request: (Your Full Name) (Date), within the subject line of your email.
Main body of your email
Please insert:
1. Appleton Greene Certified Learning Provider (CLP) Tutorial Support Request
2. Your Full Name
3. Date of TS request
4. Preferred email address
5. Backup email address
6. Course manual page name or number (reference)
7. Project study page name or number (reference)
Subject of enquiry
Please insert a maximum of 50 words (please be succinct)
Briefly outline the subject matter of your inquiry, or what your questions relate to.
Question 1
Maximum of 50 words (please be succinct)
Maximum of 50 words (please be succinct)
Question 3
Maximum of 50 words (please be succinct)
Question 4
Maximum of 50 words (please be succinct)
Question 5
Maximum of 50 words (please be succinct)
Please note that a maximum of 5 questions is permitted with each individual tutorial support request email.
---
Procedure
* List the questions that you want to ask first, then re-arrange them in order of priority. Make sure that you reference them, where necessary, to the course manuals or project studies.
* Make sure that you are specific about your questions and number them. Try to plan the content within your emails to make sure that it is relevant.
* Make sure that your tutorial support emails are set out correctly, using the Tutorial Support Email Format provided here.
* Save a copy of your email and incorporate the date sent after the subject title. Keep your tutorial support emails within the same file and in date order for easy reference.
* Allow up to 20 business days for a response to general tutorial support emails and up to 30 business days for the evaluation and assessment of project studies, because detailed individual responses will be made in all cases and tutorial support emails are answered strictly within the order in which they are received.
* Emails can and do get lost. So if you have not received a reply within the appropriate time, forward another copy or a reminder to the tutorial support unit to be sure that it has been received but do not forward reminders unless the appropriate time has elapsed.
* When you receive a reply, save it immediately featuring the date of receipt after the subject heading for easy reference. In most cases the tutorial support unit replies to your questions individually, so you will have a record of the questions that you asked as well as the answers offered. With project studies however, separate emails are usually forwarded by the tutorial support unit, so do keep a record of your own original emails as well.
* Remember to be positive and friendly in your emails. You are dealing with real people who will respond to the same things that you respond to.
* Try not to repeat questions that have already been asked in previous emails. If this happens the tutorial support unit will probably just refer you to the appropriate answers that have already been provided within previous emails.
* If you lose your tutorial support email records you can write to Appleton Greene to receive a copy of your tutorial support file, but a separate administration charge may be levied for this service.
---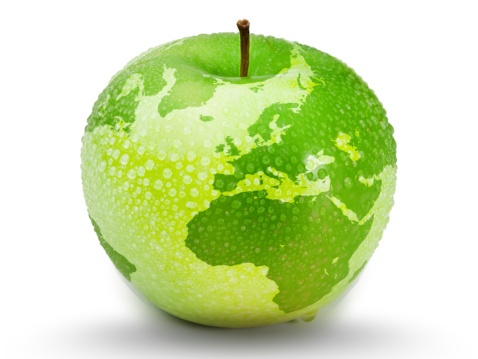 How To Study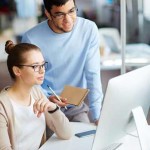 Your Certified Learning Provider (CLP) and Accredited Consultant can help you to plan a task list for getting started so that you can be clear about your direction and your priorities in relation to your training program. It is also a good way to introduce yourself to the tutorial support team.
Planning your study environment
Your study conditions are of great importance and will have a direct effect on how much you enjoy your training program. Consider how much space you will have, whether it is comfortable and private and whether you are likely to be disturbed. The study tools and facilities at your disposal are also important to the success of your distance-learning experience. Your tutorial support unit can help with useful tips and guidance, regardless of your starting position. It is important to get this right before you start working on your training program.
Planning your program objectives
It is important that you have a clear list of study objectives, in order of priority, before you start working on your training program. Your tutorial support unit can offer assistance here to ensure that your study objectives have been afforded due consideration and priority.
Planning how and when to study
Distance-learners are freed from the necessity of attending regular classes, since they can study in their own way, at their own pace and for their own purposes. This approach is designed to let you study efficiently away from the traditional classroom environment. It is important however, that you plan how and when to study, so that you are making the most of your natural attributes, strengths and opportunities. Your tutorial support unit can offer assistance and useful tips to ensure that you are playing to your strengths.
Planning your study tasks
You should have a clear understanding of the study tasks that you should be undertaking and the priority associated with each task. These tasks should also be integrated with your program objectives. The distance learning guide and the guide to tutorial support for students should help you here, but if you need any clarification or assistance, please contact your tutorial support unit.
Planning your time
You will need to allocate specific times during your calendar when you intend to study if you are to have a realistic chance of completing your program on time. You are responsible for planning and managing your own study time, so it is important that you are successful with this. Your tutorial support unit can help you with this if your time plan is not working.
Keeping in touch
Consistency is the key here. If you communicate too frequently in short bursts, or too infrequently with no pattern, then your management ability with your studies will be questioned, both by you and by your tutorial support unit. It is obvious when a student is in control and when one is not and this will depend how able you are at sticking with your study plan. Inconsistency invariably leads to in-completion.
Charting your progress
Your tutorial support team can help you to chart your own study progress. Refer to your distance learning guide for further details.
Making it work
To succeed, all that you will need to do is apply yourself to undertaking your training program and interpreting it correctly. Success or failure lies in your hands and your hands alone, so be sure that you have a strategy for making it work. Your Certified Learning Provider (CLP) and Accredited Consultant can guide you through the process of program planning, development and implementation.
Reading methods
Interpretation is often unique to the individual but it can be improved and even quantified by implementing consistent interpretation methods. Interpretation can be affected by outside interference such as family members, TV, or the Internet, or simply by other thoughts which are demanding priority in our minds. One thing that can improve our productivity is using recognized reading methods. This helps us to focus and to be more structured when reading information for reasons of importance, rather than relaxation.
Speed reading
When reading through course manuals for the first time, subconsciously set your reading speed to be just fast enough that you cannot dwell on individual words or tables. With practice, you should be able to read an A4 sheet of paper in one minute. You will not achieve much in the way of a detailed understanding, but your brain will retain a useful overview. This overview will be important later on and will enable you to keep individual issues in perspective with a more generic picture because speed reading appeals to the memory part of the brain. Do not worry about what you do or do not remember at this stage.
Content reading
Once you have speed read everything, you can then start work in earnest. You now need to read a particular section of your course manual thoroughly, by making detailed notes while you read. This process is called Content Reading and it will help to consolidate your understanding and interpretation of the information that has been provided.
Making structured notes on the course manuals
When you are content reading, you should be making detailed notes, which are both structured and informative. Make these notes in a MS Word document on your computer, because you can then amend and update these as and when you deem it to be necessary. List your notes under three headings: 1. Interpretation – 2. Questions – 3. Tasks. The purpose of the 1st section is to clarify your interpretation by writing it down. The purpose of the 2nd section is to list any questions that the issue raises for you. The purpose of the 3rd section is to list any tasks that you should undertake as a result. Anyone who has graduated with a business-related degree should already be familiar with this process.
Organizing structured notes separately
You should then transfer your notes to a separate study notebook, preferably one that enables easy referencing, such as a MS Word Document, a MS Excel Spreadsheet, a MS Access Database, or a personal organizer on your cell phone. Transferring your notes allows you to have the opportunity of cross-checking and verifying them, which assists considerably with understanding and interpretation. You will also find that the better you are at doing this, the more chance you will have of ensuring that you achieve your study objectives.
Question your understanding
Do challenge your understanding. Explain things to yourself in your own words by writing things down.
Clarifying your understanding
If you are at all unsure, forward an email to your tutorial support unit and they will help to clarify your understanding.
Question your interpretation
Do challenge your interpretation. Qualify your interpretation by writing it down.
Clarifying your interpretation
If you are at all unsure, forward an email to your tutorial support unit and they will help to clarify your interpretation.
---
Qualification Requirements
The student will need to successfully complete the project study and all of the exercises relating to the Leading IT Transformation corporate training program, achieving a pass with merit or distinction in each case, in order to qualify as an Accredited Leading IT Transformation Specialist (ALITTS). All monthly workshops need to be tried and tested within your company. These project studies can be completed in your own time and at your own pace and in the comfort of your own home or office. There are no formal examinations, assessment is based upon the successful completion of the project studies. They are called project studies because, unlike case studies, these projects are not theoretical, they incorporate real program processes that need to be properly researched and developed. The project studies assist us in measuring your understanding and interpretation of the training program and enable us to assess qualification merits. All of the project studies are based entirely upon the content within the training program and they enable you to integrate what you have learnt into your corporate training practice.
Leading IT Transformation – Grading Contribution
Project Study – Grading Contribution
Customer Service – 10%
E-business – 05%
Finance – 10%
Globalization – 10%
Human Resources – 10%
Information Technology – 10%
Legal – 05%
Management – 10%
Marketing – 10%
Production – 10%
Education – 05%
Logistics – 05%
TOTAL GRADING – 100%
Qualification grades
A mark of 90% = Pass with Distinction.
A mark of 75% = Pass with Merit.
A mark of less than 75% = Fail.
If you fail to achieve a mark of 75% with a project study, you will receive detailed feedback from the Certified Learning Provider (CLP) and/or Accredited Consultant, together with a list of tasks which you will need to complete, in order to ensure that your project study meets with the minimum quality standard that is required by Appleton Greene. You can then re-submit your project study for further evaluation and assessment. Indeed you can re-submit as many drafts of your project studies as you need to, until such a time as they eventually meet with the required standard by Appleton Greene, so you need not worry about this, it is all part of the learning process.
When marking project studies, Appleton Greene is looking for sufficient evidence of the following:
Pass with merit
A satisfactory level of program understanding
A satisfactory level of program interpretation
A satisfactory level of project study content presentation
A satisfactory level of Unique Program Proposition (UPP) quality
A satisfactory level of the practical integration of academic theory
Pass with distinction
An exceptional level of program understanding
An exceptional level of program interpretation
An exceptional level of project study content presentation
An exceptional level of Unique Program Proposition (UPP) quality
An exceptional level of the practical integration of academic theory
---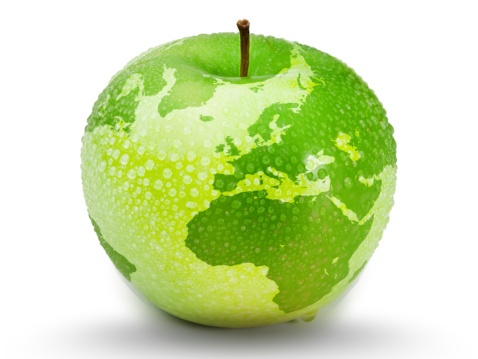 Preliminary Analysis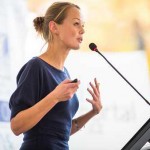 Online Article
"Don't Let Digital Transformation Make You Less Human
by
Martin Lindstrom, Harvard Business Review,
May 20, 2020.
We all understand that customers and colleagues should be treated with respect — and we all know, too, that digital technologies can get in the way of that happening. Whatever the "job to be done," key communications tend to become less direct and more impersonal when the job's digitized. That's just the nature of the beast: Apps and other technologies are doing a lot of the work that people used to do — and you can't train an app to have empathy. It doesn't help that engineers tend to optimize efficiency, rather than user experience, when they redesign work flows.
This isn't a straightforward problem; it's not possible or desirable to turn back the clock on digital transformation, of course, and it's not always easy to re-engineer operations without losing the personal touch. That said, this is a particularly good moment to remember that efficiency won't get you anywhere if emotional intelligence isn't built into your operations. Because of Covid-19, your employees and customers are working under extraordinarily stressful conditions. Many of them are isolated and forced to work with new technologies, fast. They're worried about their jobs, their health, and their loved ones. You need your employees to work harder and smarter than ever before, and you need your customers to be patient and loyal — and none of those things will happen if they don't feel valued, respected, and heard.
Fortunately, there are common-sense ways to keep the importance of human experience front-and-center even as you update your operations.
Keep an eye on incentives – especially if you centralize services.
Maersk, the giant container ship company, has long operated with a high degree of rationality; it has unusually advanced IT systems. Several years ago, the company set up a Global Shared Services department with the goal of boosting efficiency via digital oversight of all the scattered logistics operations supporting shipments, including the call centers.
The new department wanted to improve call center performance and, with that in mind, introduced key performance indicators (KPIs) and standardized online forms. Instead of a general mandate to help customers, call center staff had a "tick-the-box" approach, where they could offer certain kinds of help only if the customer's situation met certain criteria. Staff also had a four- to five-page form to fill out after every call, so the company could learn from customer complaints. Bonuses were tied mainly to the KPI for the number of calls an agent covered each day.
This well-intentioned plan fell flat, however, as many agents felt pressured by their remote taskmaster. They started to check off a heretofore rare explanation for a shipping problem —"force majeure" — meaning that something outside the company's control had delayed or damaged a shipment. For force majeure cases, agents had to fill out only a single-page form, so they could move quickly to the next caller – i.e., they didn't need to spend time understanding the customer's problem or looking for solutions. Customers, needless to say, were not happy. The agents were gaming the system, but the company had essentially created incentives for them to do that.
After a sharp fall in the stock price and a $2 billion loss in 2016, Maersk eliminated Global Shared Services and gave each region autonomy in how it ran logistics. Most call center employees now got common-sense metrics that yielded much better information about customer problems. Customers were happier, too: The company's worldwide Net Promoter Score doubled in a single year. Local autonomy undoubtedly introduced some inefficiencies, and the regions now had to negotiate with each other over common challenges rather than rely on the central department. But the greater connection to customers made that worth it.
The same thing happened on a wider level in 2017, when a devastating cyberattack forced the company's entire IT system offline for a week. To keep shipments on track, employees had to leave their screens and call customers and dock managers, and in some cases even drive over to the port. It was absurdly inefficient, and profits took a short-term hit. But managers say morale and productivity rose substantially once everything was back online. People suddenly got to see and hear the people they were working with; they weren't just entries on a screen. The newly energized organization went on to eliminate a variety of nonsensical policies, and earnings more than doubled in the year after the attack.
Find the right tool for the job.
The Dorchester Collection is a group of nine world-class, elegant hotels, and it wants to stay that way. To ensure excellent service, back in 2017 it gave its hotel staff detailed digital checklists with such items as "Ask guests about newspaper delivery —but don't show a religious or political preference," and "Mention the option of room service." Some of the items were focused on getting the staff to relate to customers in a human way, for example: "Look the guest in the eye for three seconds as they approach the counter for the first time." The company used mystery guests to grade the staff, and those whose eye contact was too short — or too long — saw their pay docked.
The elaborate guidance left the staff anxious, focused on the checklists rather than on how their guests were actually doing. They stopped truly seeing the guests as individuals, and instead treated everyone the same. The Dorchester tried a different tack. It dropped the checklists, and encouraged the staff to use their judgment when interacting with individual customers. Then it launched an internal initiative, "If Walls Could Talk," with stories about interacting with famous guests: The house piano player who grudgingly allowed someone to sing along — who turned out to be Whitney Houston. The staff member who told Frank Sinatra on December 7, 1941, that Pearl Harbor had just been hit. This kind of story encouraged staff members to see their guests as real people — and to see the hotel as an institution with a glorious past. Checklists can be a powerful tool, of course, but not when you're aiming for highly personalized service.
Change the presentation culture.
People have been making fun of slide presentations for years, yet companies seem to be using them as much as ever. Slides are so efficient at displaying information quickly that we can't resist.
But we can. London-based Standard Chartered is one of the world's largest retail banks, with extensive operations in Asia and Africa. At some point leaders realized that PowerPoint presentations were cutting down on the most important kinds of communication. At meetings, people focused on the slides and paid little attention to the presenters. So the bank substantially reduced slide usage in 2018. People no longer focused on the detailed information (which could, of course, be communicated in other forms). They started to make eye contact and to treat the presenter's talk as just the starting point for discussion. The sheer volume of information fell, but nuanced discussion and collaboration shot up.
Remember that digital communication sometimes works better than traditional communication.
When the Baltic Sea froze over in 2015, it really was a case of force majeure, but Maersk's customers still complained. The call center agents tried to explain, often without success. But then the company had its ship captains take photos of the difficulty of navigating through the ice. It posted the photos on a Twitter account, "WinterMaersk," and cell agents pointed people to the account. Many customers suddenly appreciated what it took to deliver their cargo and weren't so upset over delays. The company gave that newfound sympathy partial credit for securing an uptick in orders the following year.
Most companies appreciate the importance of relating to colleagues and customers in a human way. They offer training courses in emotional intelligence and communication skills. But when it comes to designing their operations, they too often default to what looks to be the most efficient, digitally-advanced approach. Fortunately, we can gain many of the efficiency benefits of technology without sacrificing the human touch, so long as we stay focused on customer satisfaction and employee engagement."
To view the original article, please visit: www.hbr.org
---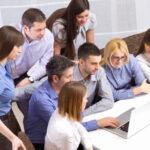 Online Article
"Communication: The Driver of Digital Transformation
by David Vindel
EMEA Practice Leader, Technology
April 3, 2019
This article is a synopsis of the March 28th World Business Forum on Digital Transformation workshop in Madrid, Spain.
Digital transformation is already a global reality, but it is a reality that has reached different levels of maturity across the planet. The digital transformation of organizations takes place precisely at the intersection of three elements: innovation, talent and technology.
Today, it is no longer astonishing that, according to IDC analysts, more than 2.1 trillion dollars will be spent on digital transformation in the next two years and that, globally, the number one priority for Fortune 1000 CEOs is digital transformation. Furthermore, the latest edition of the Global Competitiveness Index published by the World Economic Forum states that a country's ability to innovate, manage talent and make use of technology contributes to more than a third of a country's competitiveness prowess.
The real impact of digital transformation is that companies embracing it grow twice as fast as their competitors in the realization of digital technology. According to a study by The Design Institute, companies that invest in the user experience with digital transformation exceeded their peers by 219% between 2005 and 2015. Many companies already recognize this positive business impact and have created new roles such as Customer Experience Manager, CCO (Chief Customer Officer), and Director of Customer Experience. And it's already in place.
Unfortunately, not everything is so simple with digital transformation and, according to a McKinsey study, 70 percent of the organizations that begin digital transformation journeys encounter major obstacles, struggling with the pace of change. There are five main reasons digital transformations can lag:
1. CHANGE – What best encourages teams to change their ways of thinking? Which obstacles are impeding progress? Can we make this transition easier? Where is there resistance? How do we preserve knowledge and tradition?
2. VISIBILITY – What change is the digital transformation effecting? When? How many stages? What is the objective?
3. INFORMATION – What are the new and changing processes? Are we adapting? How Is the company tracking progress? Who's collecting feedback? Is there a continuous flow of information?
4. TRAINING – Am I prepared? How is my role changing? Do I have the same responsibilities as those in my job description? Is my way of working changing?
5. LEADERSHIP – Does the management team really believe in this? How do they see it? How do you tell? What priority do they give digital transformation?
Communication should be the number one priority when facing these challenges as it helps solve the following three digital-transformation-related issues.
Firstly, communication promotes why change is necessary. It starts by facilitating access to information and knowledge for all members of staff. Managers and directors should be those who lead by example and are more willing to understand and promote digital transformation.
Secondly, communication and training are vital. Management promoting change can be much more effective if it is carried out in a transparent and communicative environment. This implies involving professionals, addressing their doubts, and informing them of the processes; above all, they need training to understand and handle the new tools and digital processes associated with digital transformation.
Thirdly, communication facilitates participation. Every professional is interested in maintaining their job or being able to opt for a better job. Understanding this, it is necessary that they are an active part in the digital transformation process. Listening to their needs and opinions becomes much more important.
Given its strategic significance and power to expedite change, digital transformation should be enacted via a campaign encompassing both external and internal communications. Storytelling is crucial because communication must connect with multiple audiences while "what is said" must really impact the organization. At the same time, it is important to choose multiple channels, ensuring connection to different audiences. Finally, communicate frequently, with rigor, with impact, with visibility and with transparency – these are key factors in the successful communication of digital transformation.
True digital transformation affects all company activity but aligning an entire organization can be a daunting task. Without the participation and commitment of the employees, even companies investing in digital will experience difficulties reaping the fruits of this investment. Effective communication is the driver for digital transformation, especially when considering the change produced by digital transformation. As Charles Darwin rightly said, "it is not the strongest or the most intelligent that will survive, but those who manage the change best" and, to manage change, communication is essential."
To view the original article, please visit: www.hkstrategies.com
---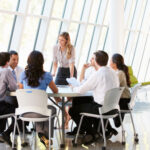 Online Article
"Comms Leaders' Role in Digital Business Transformation
By
Jordan Bryan,
Gartner,
September 14, 2019.
Corporate communications leaders are well-positioned to build employee digital dexterity and create value for the organization.
The digital business era, characterized by the rapid inception and adoption of digital technology, is radically transforming the way businesses and employees operate. In a world where every employee is a digital employee, the communications team is key to creating an environment in which digital dexterity is valued and modeled for maximum impact. In particular, communicators can foster digital dexterity among employees in two ways:
• Craft a digital business narrative.
• Implement digital initiatives that engage a broad spectrum of employees with digital strategy.
Digital dexterity is in short supply
Employees with both the ability and desire to use and apply existing and emerging technology to drive better business outcomes are considered to have digital dexterity. "Unfortunately, the 2018 Gartner Digital Dexterity Survey finds only 9% of employees have high digital dexterity," says Alexandra Earl, Senior Director, Advisory, Gartner. "Organizations that want to execute successful business transformations must first cultivate digital dexterity among their employees." Gartner research finds digital business transformations succeed when employees are digitally dexterous. Highly digitally dexterous employees are 3.3 times more likely than moderately digitally dexterous employees to execute quickly and effectively on digital initiatives.
Create an effective digital business narrative
Gartner research finds that regularly discussing the company's digital business narrative with employees can more than double their digital dexterity. Communicators can drive this effort by leveraging their storytelling ability. "Only 17% of organizations discuss narratives consistently," says Earl. "A successful digital business narrative highlights the importance of digital dexterity and builds a consistent, shared understanding of what digital business transformation means and how individual employees should contribute." Gartner research finds that effective digital business narratives share four key attributes:
• Transformational. Discuss business model transformation, not just enhancements to the current business or use of new technologies.
• Customer-centric. Emphasize customers' needs and the jobs they want done.
• Integrated. Avoid mixed messages. Make the corporate narrative and the company's digital business narrative the same or embed the digital business narrative into the corporate narrative.
• Relevant to employees. Help employees understand how to adapt their own jobs and beliefs to support digital business transformation.
Embedding these attributes in the narrative increases the likelihood that it will resonate with employees.
Engage employees in digital initiatives
Communicators' expertise in channel selection, audience listening, messaging and accountability systems is valuable in driving employee engagement. Organizations may find that efforts tailored toward their employees' existing digital capabilities and attitudes are more effective at developing digital dexterity. Gartner research identifies five digital personas that reflect different employee attitudes toward digital dexterity.
• Caretakers are those who believe that digital skills don't help them and that their organization gives them poor technology.
• Engineers are late-career experts in digital technology who are satisfied with their work.
• Mavericks are younger workers who bring their own technology to work and have distinct attitudes about digital work.
• Navigators are mid-career and deft, but not expert, with digital technology.
• Pilots are mid-career, comfortable with technology and spend less time at their desks.
Communications leaders can use these personas or develop others to create targeted engagement solutions for each profile, and to better inform IT leadership decisions on how to offer digital training and support."
To view the original article, please visit: https://www.gartner.com/smarterwithgartner/comms-leaders-role-digital-business-transformation
---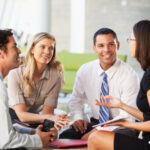 Online Article
"Communication Changes in the Digital Transformation
By
Daniel Newman, IBM Global Technology Services,
October 2, 2017.
Usually, when we think of digital transformation, we think of the cool technologies—artificial intelligence, big data, machine learning—that help our businesses run faster and smoother. But those technologies do more than enhance our productivity. They also change how we communicate—with our fellow employees and with our customers.
It would be easy to chalk all the communications changes up to "mobility"—the seemingly unstoppable force allowing us to be accessible—and "on"—anytime and anywhere. But within the advancement of mobility itself, there are numerous different waves of communication changes—many of which do not even involve "human" communication at all. The following are just a few examples.
On the Internal Side
In the past, we saw internal communication as a subsect of either human resources or marketing—somewhat of an afterthought to the larger priority of keeping the customer informed. But nowadays, with culture playing such an important role in a company's digital success, internal communication has risen to become a top priority for many companies. They're communicating faster, clearer, and on more channels—and they're willing to invest in keeping their employees connected and in-the-know. In fact, 100 percent of internal communications departments today are using digital communication—and they're spending more than half of their budget on those efforts.
So where is that budget going? By and large, today's most savvy companies have already moved past e