Leading IT Transformation – Workshop 8 (Team Building)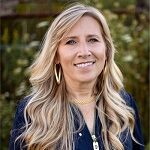 The Appleton Greene Corporate Training Program (CTP) for Leading IT Transformation is provided by Ms. Drabenstadt MBA BBA Certified Learning Provider (CLP). Program Specifications: Monthly cost USD$2,500.00; Monthly Workshops 6 hours; Monthly Support 4 hours; Program Duration 24 months; Program orders subject to ongoing availability.
If you would like to view the Client Information Hub (CIH) for this program, please Click Here
Learning Provider Profile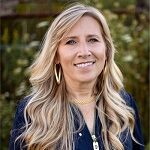 Ms. Drabenstadt is a Certified Learning Provider (CLP) at Appleton Greene and she has experience in Information Technology, Information Governance, Compliance and Audit. She has achieved an MBA, and BBA. She has industry experience within the following sectors: Technology; Insurance and Financial Services. She has had commercial experience within the following countries: United States of America, Canada, Australia, India, Trinidad, and Jamaica. Her program will initially be available in the following cities: Madison WI; Minneapolis MN; Chicago IL; Atlanta GA and Denver CO. Her personal achievements include: Developed Trusted IT-Business Relationship; Delivered Increased Business Value/Time; Decreased IT Costs; Re-tooled IT Staff; Increased IT Employee Morale. Her service skills incorporate: IT transformation leadership; process improvement; change management; program management and information governance.
---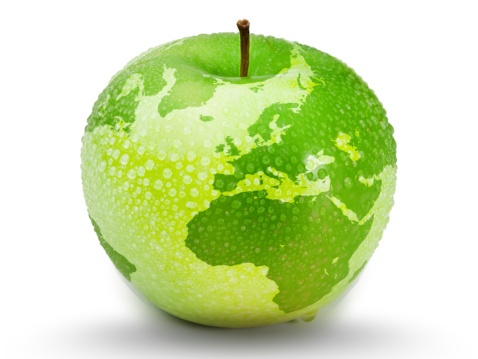 MOST Analysis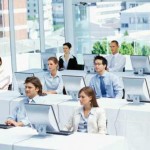 Mission Statement
IT transformation of an organization is not a one-man show. It requires the combined effort of different people from different functional areas of the organization. People with unique skill sets have to come together for the transformation to be effective and sustainable. Although digital transformation is about the deployment of new technology or migrating the existing system to a new platform, it requires more than just technical knowledge. Since digital transformation has an impact on different areas of the business, it also requires people from the business side to work on the implementation. That is why building a cross-functional team is essential for the IT transformation program. The digital transformation team often has to include people from both within and outside the organization. The internal resources of the team include the right mix of people from within the organization. This will be the core team working on the transformation and should consist of people from the technical side, finance side, and the business side as well. Quite often the teams are heavier on the technical side with little to no inputs from the business sector. There may also be disagreements or friction between the members from different departments working in the same team. These issues may slow down the transformation process and must be addressed by the leadership. Apart from the internal members, the transformation should also work with the partner resources. These include technology partners who will help with the deployment of technology. System integrators are an important part of the digital transformation team and they are the bridge between the technology solutions adopted and their successful implementation. Critical members who will be especially helpful to the program should be chosen based on the skills and experience.
---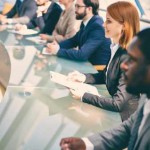 Objectives
01. Digital Product Managers: departmental SWOT analysis; strategy research & development. Time Allocated: 1 Month
02. Security & Risk Advisors: departmental SWOT analysis; strategy research & development. Time Allocated: 1 Month
03. Internal Communications: departmental SWOT analysis; strategy research & development. Time Allocated: 1 Month
04. System Integrators: departmental SWOT analysis; strategy research & development. Time Allocated: 1 Month
05. Chief Experience Officers: departmental SWOT analysis; strategy research & development. Time Allocated: 1 Month
06. Compliance Specialists Including Digital Ethics: departmental SWOT analysis; strategy research & development. Time Allocated: 1 Month
07. Project Managers: departmental SWOT analysis; strategy research & development. 1 Month
08. Cloud Specialists: departmental SWOT analysis; strategy research & development. Time Allocated: 1 Month
09. Organizational Development (HR): departmental SWOT analysis; strategy research & development. Time Allocated: 1 Month
10. Vendor Managers: departmental SWOT analysis; strategy research & development. Time Allocated: 1 Month
11. Data Analysts: departmental SWOT analysis; strategy research & development. Time Allocated: 1 Month
12. Solutions Architects: departmental SWOT analysis; strategy research & development. Time Allocated: 1 Month
---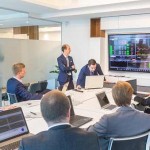 Strategies
01. Digital Product Managers: Each individual department head to undertake departmental SWOT analysis; strategy research & development.
02. Security & Risk Advisors: Each individual department head to undertake departmental SWOT analysis; strategy research & development.
03. Internal Communications: Each individual department head to undertake departmental SWOT analysis; strategy research & development.
04. System Integrators: Each individual department head to undertake departmental SWOT analysis; strategy research & development.
05. Chief Experience Officers: Each individual department head to undertake departmental SWOT analysis; strategy research & development.
06. Compliance Specialists Including Digital Ethics: Each individual department head to undertake departmental SWOT analysis; strategy research & development.
07. Project Managers: Each individual department head to undertake departmental SWOT analysis; strategy research & development.
08. Cloud Specialists: Each individual department head to undertake departmental SWOT analysis; strategy research & development.
09. Organizational Development (HR): Each individual department head to undertake departmental SWOT analysis; strategy research & development.
10. Vendor Managers: Each individual department head to undertake departmental SWOT analysis; strategy research & development.
11. Data Analysts: Each individual department head to undertake departmental SWOT analysis; strategy research & development.
12. Solutions Architects: Each individual department head to undertake departmental SWOT analysis; strategy research & development.
---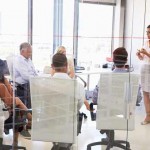 Tasks
01. Create a task on your calendar, to be completed within the next month, to analyze Digital Product Managers.
02. Create a task on your calendar, to be completed within the next month, to analyze Security & Risk Advisors.
03. Create a task on your calendar, to be completed within the next month, to analyze Internal Communications.
04. Create a task on your calendar, to be completed within the next month, to analyze System Integrators.
05. Create a task on your calendar, to be completed within the next month, to analyze Chief Experience Officers.
06. Create a task on your calendar, to be completed within the next month, to analyze Compliance Specialists Including Digital Ethics.
07. Create a task on your calendar, to be completed within the next month, to analyze Project Managers.
08. Create a task on your calendar, to be completed within the next month, to analyze Cloud Specialists.
09. Create a task on your calendar, to be completed within the next month, to analyze Organizational Development (HR).
10. Create a task on your calendar, to be completed within the next month, to analyze Vendor Managers.
11. Create a task on your calendar, to be completed within the next month, to analyze Data Analysts.
12. Create a task on your calendar, to be completed within the next month, to analyze Solutions Architects.
---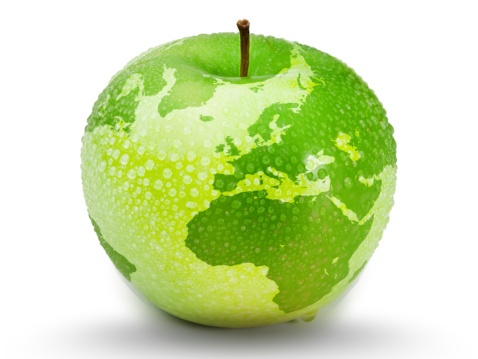 Introduction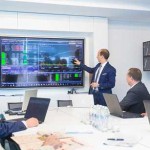 Building the Right Team for Your Digital Transformation Initiatives
Collaboration between People, Process, and Technology is required for IT Transformation initiatives. 'People,' according to many studies and research, are the most important factor in driving and succeeding in the Digital Transformation initiative.
There are a few things to keep in mind while forming teams for the DT Initiative before detailing the designations, competencies, and skills required for a successful digitalization team.
• People Track – Appoint a digital visionary leader to steer the strategy. To fulfil the objective, cross-functionality and collaboration must be enabled.
• Process Track – Determine the most important procedures and make improvements to improve the company's "hard wiring." More efficient processes should be the end result.
• Technology Track – To make business more agile, scalable, and efficient, aging technology is being replaced with new technology.
• Information Track – Streamlining the data gathered and turning it into information; and regulating the information that is sent out in order to better service existing customers and attract new consumers more quickly.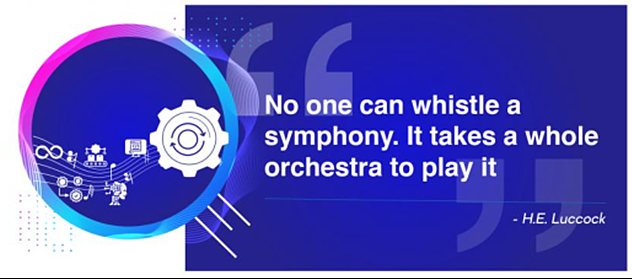 People
Having the right team to champion the idea from top to bottom and across the business is an important part of any successful transformation.
Why?
People form teams, which in turn create culture, generate the correct vision, and hold the necessary future skills to move the Digital Agenda forward.
51% of the highest performing enterprises see their cultures as holding them back in the digital transformation journey. Laggards, on the other hand, are missing the warning signs – only 36% of the lowest performing enterprises identify culture as a problem to progress. – HfS Research
Organizations that focused on culture were 5x more likely to achieve breakthrough performance than companies that ignored culture, according to a BCG study of 40 digital transformations.
---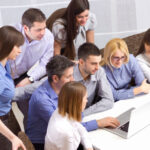 Digital Transformation Team – What does it look like?
1. Executive Leadership – Management must fully support digital transformation initiatives. To make the transformation successful, executives must have a broad view of the business and industry. There are numerous alternatives for the chief of DT efforts, including Chief Digital Transformation Officer, Chief Digital Officer, Chief Technology Officer, Chief Information Officer, and so on. While the Chief of Digital Transformation is responsible for operational efforts, business transformation is a strategic initiative that requires full C-suite participation. Otherwise, the strategy would result in surface adjustments that will be difficult to percolate deep into the firm and bring about the necessary cultural change. Organizations should choose someone from the current C-suite to lead this shift since they know the business better than anyone else. If it isn't possible, I advocate employing someone with experience driving business change at a higher level from a similar industry.
Skills required – The head of the Digital Transformation team should have a strong grasp of the company's operations and customers. The entire DT concept revolves around customers. Understanding new-age technology such as Cloud, AI, ML, and Data Science, as well as how to utilize the necessary talent to construct a modern and futuristic business model, is the second crucial skill. People management is the third and most crucial talent, as it is required to persuade board members, manage people and cultural change, and bring the entire organization's Digital Transformation ideas into alignment.
2. Core Digital Transformation Team – Hands-on practitioners of many technologies and business verticals make up the core digital experience team. Product Managers, Program Managers, Solution Architects, and Senior Managers of Business and Technical Teams are some of the positions that fall within the core digitization team. Organizations must hire and re-skill existing staff in order to build a core Digital Experience Team.
Organizations must educate employees about new initiatives and provide opportunities for individuals who want to change careers. This will necessitate comprehensive training programs and sessions depending on the new skills that the organization requires.
Skills required – These skills will differ depending on the tools and technologies used to facilitate company transformation. For example, a corporation moving to the cloud needs cloud professionals who are familiar with new technologies like Microservices, Containers, and Serverless architecture. Cloud architects, Cloud Engineers, Data Center Operations, Analysts, Administrators, and Help Desk will all be part of the team. Another example is forming an AI team comprised of Machine-Learning engineers, Data Scientists, Applied Scientists, Data Engineers, and other professionals. People who are strong at adjusting to change, team players, agile practitioners, management, and excellent communication skills are needed in these professions.
3. Extended Digital Transformation Team – Developers, designers, visualizers, junior data scientists, AI and ML engineers, business analysts, and other members of the extended digital team may be included.
Skills Required – To give finesses in the Digital Transformation program, the expanded digital transformation team requires specialist talents in development, design, data science, coding, and infrastructure. The extended digitalization team might be quite substantial, depending on the size of the firm. This necessitates further hiring and reskilling of existing employees in many tools and technologies.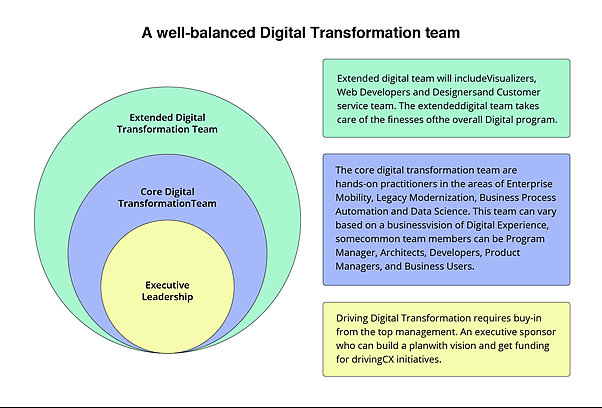 Digital Transformation-It's a Team Game
The success of Digital Transformation is primarily dependent on culture, and your Digital Transformation team is vital in implementing this culture management program. It is recommended that you create a long-term digital team capable of bringing and maintaining Digital Transformation initiatives. A high-performing Digital Transformation team will include a combination of experienced team members that know your business inside and out, as well as new team members who can bring a fresh perspective to the table as you look for the best technologies.
---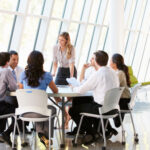 What staff and skills do you need to enable Leading IT Transformation?
You simply cannot ignore the current agenda: 55% of businesses without a digital transformation believe they have less than a year before losing market share. Now is the time to take action.
Companies can no longer afford to sit back and wait due to the rapid rate of change, new markets, competitive conditions, and customer demands. They must respond swiftly and show their adaptability.
Many businesses automatically turn to their IT departments to help them modernize for the current day. According to data from Gartner, 62 percent of digital transformation programs are managed by the IT department.
Digital technologies, on the other hand, only deliver 'potential' increases in efficiency, production, and experience. Organizations must consider them alongside their people and processes in order to achieve a successful transformation. That is why, in truth, digital transformation is about the entire business, not just technology.
A laser-focused leadership team is required for successful digital transformation
According to McKinsey, your digital transformation project is 1.8 times more likely to succeed if you have the proper people in critical roles to ensure communication between business functions. Nearly 70% of organisations report changing their top team during the transformation process.
Getting the 'right people' in place may necessitate re-structuring or adjusting the management layer prior to implementing the necessary changes and getting them accepted into business as usual.
It may appear frightening, especially since job security concerns are common during times of transition, but it is actually a wonderful thing. Redefining roles and responsibilities to fit with your digital transformation goals clarifies what talents your company requires to succeed in the modern day. For your employees, this could mean taking on more/less/new duties, as well as additional training and development possibilities.
But who are the 'right people'?
---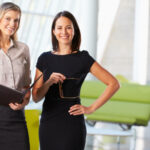 Leading the digital transformation agenda
Around 40% of businesses have established specialized digital transformation teams. It's maybe unexpected that 84 percent of CEOs are also involved in and committed to transformative change as the person in charge of managing the organization.
Furthermore, the CISO is significantly involved in defining the digital transformation plan. When it comes to acquiring and integrating new technologies into the existing IT infrastructure, it's critical to maintain the status quo during a period of change to avoid exposing the company.
The new roles that the digital transformation agenda has generated
New strategic roles, such as Head of Digital Transformation, Head of Technology Transformation, and Head of Innovation, are being formed at the middle management level. These people are now in charge of assisting specific aspects of the transformation agenda.
However, digital transformation has resulted in the creation of key new senior positions in the C-suite, such as the Chief Digital Officer (CDO). The CDO, a transformation advocate with boundless energy, might potentially take over the role of CEO during the process, allowing the CEO to focus on overseeing the entire organization. According to McKinsey research, organizations employing a CDO have a 1.6x higher likelihood of success.
---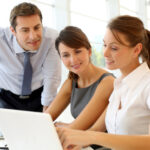 The digital transformation agenda has changed various roles
While certain roles have experienced small changes, such as the CSO's training now incorporates new skills for interacting with the rest of the company, the CIO's function has altered the most.
Over the previous three years, 83 percent of CIOs say their role has become more strategic. Because technology has always been relegated to the sphere of the IT department, the function has traditionally focused on concerns such as infrastructure maintenance and compliance. However, we now live and work in the digital era, when technology has become an integral part of our lives.
The job of the CIO has changed to become increasingly connected with business challenges, with 25% of CIOs exerting greater responsibility over digital transformation initiatives.
The CIO is now expected to bridge the gap between IT and the rest of the business, rather than focusing just on technology. Their duty, similar to that of a marriage counselor, is to listen to the wants and requirements of both sides of the business and assist them communicate in a common language and work toward a common goal.
Three things must change for the CIO:
• Modernize IT: Investing in deeper industry domain knowledge and contacts.
• The IT organization's mindset: offering a seamless operational environment by hastening the company's transition to automation and the cloud.
• The organizational structure: enhancing the organization's agility and speed in order to seize new opportunities.
It's achieved through:
Process of questioning
Because the CIO is typically not in charge of the company's profit and loss, they might be seen as neutral in many ways because they have no financial agenda. This means they can pose potentially painful and tough questions that challenge the current quo and force the senior leadership team to think about the organization's long-term future.
Researching technology
The CIO must be on the cutting edge of new technology, aware of every new invention and innovation, assessing whether or not it will benefit the company and being able to describe the value it will provide. They must be aware of the alternatives, overlaps, and prospective alliances that could help the company's digital transformation efforts.
Managing people
The CIO must be able to listen to the objections, worries, and suggestions of both IT and business stakeholders, empathize with their predicament, and clearly convey the path forward. This may need them to negotiate to reach an amicable agreement, or it may force them to make a "executive decision."
The Overlooked Areas
The entire change management side of things is an area that is sometimes disregarded. In general, if you're going to make a change, you'll need a change leader. You might even have change management resources to assist that change management lead. The change team here will be in charge of ensuring that not only people are trained and that we're leveraging the technical expertise, but that the training is also tailored to your specific business processes and technology.
Prior to training, it's critical to remember that change management is accountable for ensuring that the organization is designed correctly.
---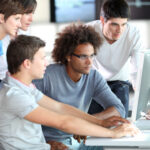 Digital transformation is more about people than technology
Never forget that people are key to your digital transformation project.
According to a McKinsey Global Survey of executives published in 2020, the ongoing Covid-19 problem has driven businesses around the world to hasten the adoption of digital technology by three to four years. The improvements have primarily occurred in three areas: consumer interactions, supply chain, and internal operations. The share of offerings that are digital in nature has increased the most – by seven years – across business areas.
However, previous research has indicated that digital transformations have a low success rate. Only 16 percent of respondents to a 2018 survey claimed that digital transformations at their companies had enhanced performance and equipped them to endure changes over time. A further 7% claimed their performance had improved, but that it had not been sustained.
The causes for digital transformation failure are numerous, and they have been extensively discussed elsewhere. However, many of these factors may be reduced to a single factor: people. Most firms forget that these key endeavors – from defining a vision and crafting a strategy to communicating it to the rest of the organization and executing it – are facilitated first and foremost by people.
In this workshop, we will discuss the two categories of people – leaders and employees – who are important to every organization's digital transformation success.
---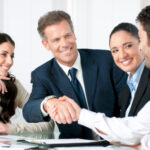 Leaders
"If you think about digital transformation as two words, we pay too much attention to the digital and not enough to transformation. It's not a technology challenge, it's a leadership one."
– Dr George Westerman, senior lecturer, MIT Sloan School of Management
Digital transformation is more than just adopting new technologies. It's about transforming business processes, models, and organizational culture using technology. It's about imagining new business models, marketplaces, and more efficient ways of attracting, engaging, and providing value to customers using the data provided by technology. This is why companies that start their digital transformation efforts by employing bright people in critical roles are more likely to succeed.
Good leaders will have a clear vision of the digital path that the company must pursue and will be able to motivate staff to strive toward it. When obstacles arise, they can quickly modify and pivot their strategy while keeping the overall picture in mind. Good leaders will also put money into employees who can use technology to help the company achieve its objectives. They keep companies from slipping into the costly trap of innovation theater, when resources are invested to promote innovation but few concrete outcomes are visible.
Synchronized transformation
Because of the nature of the beast, it's not uncommon to have multiple departments working on their own digital transformations ad hoc, often before the C-suite has even drafted a comprehensive plan for the entire company. This can be evident in function heads' attempts to automate specific operations or mine data with digital tools to assist their business decisions. However, allowing each department to go its own way in terms of digitization can lead to inefficiencies later on when the entire organization decides to become digital and business systems are unable to connect with one another due to differing technologies.
Worse, the digital technologies in use by specific departments can sometimes influence the organization's entire digital strategy. This is a costly blunder. Your organization's digital technology acquisition and use should be determined by your future vision and strategy, not the other way around.
Your vision and strategy for the future should determine what digital technology your organisation acquires and uses, not the other way around.
This will be ensured by good leaders. To use an analogy, they're like orchestra conductors who make sure that separate functions aren't playing their own digital tunes in their own silos, but instead are working together to create a single organizational melody that is in sync with the overall goal.
Too many cooks?
However, simply bringing in new leaders with fancy digital titles will not suffice, as having too many digital leaders in an organization can lead to confusion, a lack of responsibility, frustration, and inefficiencies, jeopardizing your entire transformation initiative.
According to a poll of 700 executives, organizations have close to two CxO-level digital leaders on average, with some having six or more. A third of respondents were unsure who in their organization was in charge of the majority of digital/technology functions. The fact that many functional leaders in today's businesses also have digital duties adds to the uncertainty.
As a result, it's critical for businesses to explicitly define each digital leader's roles and responsibilities. Everyone in the company should know who is in charge of the digital transformation initiative.
Here's something to consider in a similar vein: According to a 2017 McKinsey poll, organizations with digital executives reporting directly to the CEO were seen to be more productive than those without.
---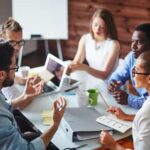 Employees
Our natural reaction to new ideas or efforts is to resist them; it's in our DNA. This is why, whether the transformation is digital or not, employee buy-in is crucial to its success. Employees in all roles are more involved in effective digital changes, according to research.
When organizations fail to engage employees in suggested transformations, "innovation antibodies" are activated. Similarly to how our bodies use antibodies to combat foreign cells, an organization's innovation antibodies are activated when employees see a threat to the status quo posed by the disruptive demands of the proposed change and resist it either consciously or unconsciously.
Staff help you shape the right strategy
Employee buy-in is important for a variety of reasons, including project success. Early employee involvement aids leadership in gaining ground-level insights, allowing them to build a really helpful digital transformation strategy with a high possibility of success. Employees, after all, have firsthand experience of what works and what doesn't, and can advise the company on process changes. A top-down strategy, on the other hand, may not be able to match the needs of the organization and may fail.
While working on your strategy, ask your employees the following questions to gather their feedback: Are there any routine jobs that could be automated? Do they have any workplace issues that could be resolved with better processes or technology? Is there any data that can assist them in doing their tasks more effectively?
Another benefit of involving employees early in the project is that they will be more invested. It gives employees a sense of ownership, which is exactly what you need for employee buy-in.
Communication is key
All of this necessitates effective internal communication. Similarly, after the strategy has been finalized, it is critical to communicate its aims and benefits to all personnel. It also helps comfort employees who are concerned that the proposed changes will make their jobs obsolete. To overcome aversion to change, experts recommend focusing on three things. They're as follows:
• Discontent with the status quo – Discuss how the existing method of working can be frustrating and contribute to poor business performance, which has a direct impact on employees.
• The future vision – Explain how the suggested changes will improve things, allowing staff to accomplish their tasks more effectively and possibly opening up new career prospects.
• Specific steps to achieve that goal – the current strategy and each employee's responsibility.
Additionally, find transformation advocates among employees to gather support. These are individuals who believe in your vision and are willing to act as early adopters and evangelists. Some of them could be integrators – employees who are experts in their field and can seamlessly merge the new digital method of working with the old.
Skills development
After you've dealt with the mindset, it's time to concentrate on your skills.
According to a 2018 Gartner poll, 70% of respondents don't have the skills they need for their jobs today, and up to 80% say they lack the abilities they need for both their current function and their future career.
Training all employees to use all of the new digital technologies is critical since your project will only succeed and give a good return on investment if all employees use all of the new systems and tools to their full potential.
---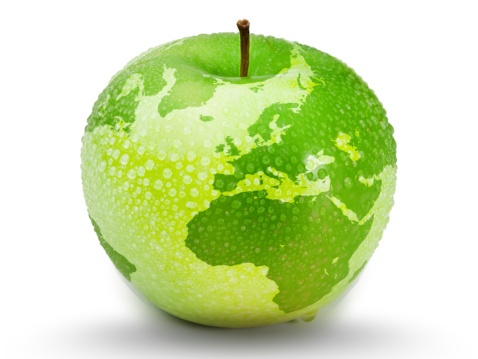 Executive Summary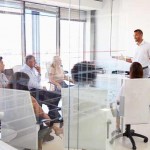 Chapter 1: Digital Product Managers
What Does It Mean to Be a Digital Product Manager?
A product manager is in charge of driving product development to market success. This is the responsibility of a digital product manager for digital products. Software tools, apps, and any other electronic product fall under this category.
What Are the Skills of a Digital Product Manager?
A successful digital product manager possesses several of the same key competencies as any other product manager. Digital products are fundamentally different from physical products. As a result, they will have various more abilities necessary to be a successful digital product manager. Here are some instances of both skill sets.
All product managers (including digital product managers) have certain abilities.
1. Strategy planning
The ability to see the larger picture is required of all product managers. Then, using that knowledge, develop strategies and objectives for their cross-functional team.
2. Prioritization
Even the most well-funded organizations have limited resources for product managers. They also only have a limited amount of time to devote to any given assignment. That is why they require the capacity to select and prioritize the most important activities to include in their product roadmap.
3. Analysis and research
Successful product managers require exceptional research skills, whether they are in charge of physical or digital products. They must locate relevant data and convert it into information that will aid in the improvement of their products.
For monitoring digital products, digital product managers must also develop a new set of abilities. For instance:
4. Iterative development and deployment
Today's digital product managers have no choice but to follow agile concepts. These principles support regular delivery of working items to users. This means that digital products must learn to rate minor changes. Because the ability to rank is critical for pushing updates to clients on shorter timescales.
5. Design thinking
A digital product's user experience is a critical component. If the user design and experience are annoying or confusing, even the best software or mobile app will fail. A digital product manager must learn how to design a user-friendly product.
6. Comprehending usage data
Product managers in charge of digital products have an advantage over those in charge of physical ones. They can learn what works and what doesn't by tracking how customers use their products. Product managers for digital products must learn to understand and comprehend product metrics. Because these insights must be translated into the ability to improve their products.
What Are the Duties of a Digital Product Manager?
In each firm, the particular responsibilities of a digital product manager will vary. However, you can anticipate at least the following responsibilities:
• Oversee the creation of a digital product (or a suite of such products).
• Examine the market to ensure that the product continues to outperform its competitors.
• Recognize the user and buyer personas and create unique value propositions for each.
• Keep track of crucial product analytics, analyze them, and take action. Continue to improve the product, promote client retention, and increase customer lifetime value (LTV).
• Make a strategic product roadmap and prioritize it.
Digital Product Manager vs. Digital Project Manager: What's the Difference?
People frequently mix up the roles of product manager and project manager. The jobs are extremely different, despite the fact that the titles sound and seem virtually identical.
Digital product manager:
The position of digital product manager is a strategic one. The focus of the role is on the product vision, primary goals, and determining product-market fit. As well as managing a cross-functional team to ensure that everyone is on the same page in terms of strategy.
Digital project manager:
This is mostly a tactical role. The digital project manager is in charge of overseeing the actions and resources required to accomplish a project within the established scope, on schedule, and within the budget.
To bring a successful digital product to market, these two positions can and should collaborate. Then, over time, to continue to improve the product.
---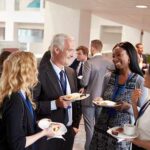 Chapter 2: Security & Risk Advisors
Consumers and organizations are rapidly adopting digital technology, which is bringing new opportunities while also introducing new threats.
Many businesses are well on their road to digital transformation. New technologies such as robots, the internet of things (IoT), artificial intelligence (AI), cloud computing, predictive analytics, and blockchain are already transforming the way many firms design and curate experiences, manufacture, distribute, and support products as part of Industry 4.0.
The internal risk function, as well as the IT department, are being put under more strain. Firm leaders are making strategic decisions about investment, technology, resource levels, and the skills required to run a digital business, all of which will affect their companies' short- and long-term profitability. These strategic decisions are invariably fraught with danger. At the same time, companies must deal with external dangers. For example, when firms go through digital transformations and more of their assets become digital, cybercrime and data privacy issues are becoming more prevalent.
While digital transformation offers significant benefits to businesses, it also adds a new dimension to the traditional risk assessment.
The security challenge: Keeping up with the times, with increased risk
According to a new Altimeter survey, IT decision-makers are not only considering cybersecurity as a top factor when it comes to digital transformation, but it is also their second most important investment priority (35 percent), just behind the cloud (37 percent). The complexity and speed of development continue to challenge even the largest security operations, making investments in disruptive technology pointless if they can't safeguard the organization, its customers, or other critical assets.
Security leaders must be aware of the new threats that digital transformation brings. According to Ponemon's Digital Transformation and Cyber Risk research, 82% of IT security and C-level respondents indicated digital transformation caused at least one data leak.
A growing reliance on third parties, which 55 percent of respondents claimed were responsible for at least one of their breaches, is one reason for the heightened risk. Despite their reliance on third parties, 58% of respondents stated they lack a third-party cyber risk management program, and 56% of C-level executives said it was difficult to tell whether third parties had policies and processes in place to ensure the protection of their data.
According to the Ponemon analysis, misalignment between security and the C-suite is the leading cause of vulnerabilities created during digital transformation programs. Only 16% of respondents thought IT and business lines were completely linked.
Cybersecurity and business are inextricably linked
The essence is obvious. With its platforms, ecosystems, API economy, and concentration on data sharing, today's increasingly connected world increases the hazards. As a result, cybersecurity and risk management are becoming increasingly vital to businesses.
We're doing more business digitally, allowing workers to work from home, migrating workloads and assets to the cloud, decentralizing and thereby expanding our digital footprint; the list goes on and on.
Unlike hackers, who are constantly seeking for new weaknesses, we frequently have no idea what digital assets we have on the Internet.
---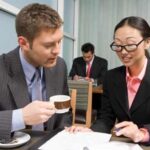 Chapter 3: Internal Communications
Communication, openness, and an inclusive culture are all important factors in DT's success. Internal communications is critical in keeping everyone informed about the progress and business impact of DT, including stakeholders, top management, and the entire organization. Given the numerous DT journeys / projects running concurrently, it is critical to provide employees with a sense of the wider picture and how DT will lead the company to profitability, higher market share, new solutions/products, and improved customer/ employee experience. Internal communications can distribute internal blogs, films, mailers, graphics/posters, and guarantee that such themes are discussed at town hall meetings. Employees should grasp the initiative's business aim, the impact of technology, what changes are coming, and why they should adopt them.
Internal communications is at the heart of an IT transformation for three reasons:
1. The ability—and motivation—of employees to fulfill corporate goals and drive success is critical to the success of any company project. The organization's program is likely to fail if the majority of employees feel alienated from the firm and don't understand why decisions are made.
Internal communications and reaching every employee are therefore critical. Employees may not grasp or even be aware of company-wide business goals if they are not receiving appropriate information. Finally, effective internal communications promote employee engagement, which leads to desirable business outcomes.
A more connected workforce is also a catalyst for better business outcomes.
2. Effective internal communication promotes and maintains change.
HR and internal communications must step up to assist transformation across the board because communications is the crucial link connecting employee experience, company-wide business goals, and digital transformation.
You'll need a communications strategy to tie everything together. And it must be a completely integrated campaign, not an afterthought. HR and communications professionals should incorporate digital marketing abilities such as employee journey planning.
A complete communications plan is required to investigate each point of employee collaboration and to track communications data. Internal communicators may improve internal communications at every level, with all types of employees—from gig workers to field workers—by using specific measurements and feedback.
3. Human resources and communications professionals must communicate with employees on their terms and include them in the company's story.
Some tools, such as email or intranets on their own, or even workplace social networks, just do not operate properly. Employee communication systems, on the other hand, encompass the entire workforce and can connect a variety of tools. They are better at communicating with hard-to-reach personnel, such as frontline or deskless workers, who are now getting the attention they have been missing.
I also want to emphasize the value of a brand story that stems from a company's own history: the "goodness" of its previous actions. Employees become actors in the corporate story if you can include them in it, creating a groundswell of employees who are invested in the success of the digital transformation program.
Organizations that leverage integrations and can provide a single point of publishing tool to many media, as well as a solid communications strategy, will be able to reach every employee, regardless of location, and achieve the required transformation.
Internal communications play a critical role in any digital transformation team, as explained in greater detail in this course manual.
---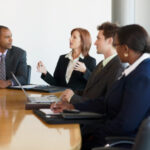 Chapter 4: System Integrators
What is the definition of system integration?
System integration (SI) is a method of connecting an organization's multiple IT systems and applications so that they function together in a coordinated and uniform manner.
In a nutshell, system integration is similar to piecing together a puzzle.
An organization's information subsystems are dispersed and must be brought together into a well-coordinated, coherent architecture or integrated application mesh. It's a complicated construction process that connects an organization's functions from many systems, simplifying diverse systems such as current hardware, software (customized or off-the-shelf), and communications.
The end result of system integration is that an organization's working relationships with customers and partners improve, workflow efficiency improves, and operational expenses decrease. Business process management, computer networking, enterprise application integration, and/or manual programming are all options for a system integrator.
IT System Integration Has 5 Advantages
When a company decides to move forward with modernized environment integration, the benefits are numerous. A modernized IT infrastructure can give endless benefits, from allowing employees to spend less time on boring data entry to allowing them to sleep soundly at night due to improved levels of security. Some of the advantages of IT system integration for businesses include:
1. Simplicity
The complexities of multiple business processes and apps are replaced by a simple-to-use, unified environment through an integrated infrastructure. Instead of many computer systems and business processes running concurrently and on top of each other, an integrated architecture is intuitive and allows modifications to be made from a single screen, wherever the employee is located.
2. Conserve funds
Costs will be substantially lowered if you choose to handle all of your data and applications from a single platform. Typical costs associated with the installation of various systems and applications, as well as the maintenance and management of piles of in-house equipment, will no longer be a significant financial burden for businesses.
3. Security
A single system eliminates the need for an organization to safeguard several systems, each with varied degrees of success and risk when it comes to data security. Organizations may more quickly construct the essential security measures to prevent unwanted access and better meet compliance obligations with an integrated solution. The more tools you have, the more difficult it is to administer and setup a security system.
4. Real-time visibility
Because it has real-time access to its data, an organization with an integrated architecture can make better, more informed business decisions. Gone are the days when a business had to make a vital decision based on old legacy software. Enterprises may now track their data from beginning to end. Companies may access their data at any time and stay informed with up-to-date information available from anywhere, rather than waiting hours for accounting and finance reports.
5. Efficiency
An integrated and modernized environment can help employees become more efficient and productive. Structured, formatted data may bounce throughout the company ecosystem via automation, letting staff to spend their time on more productive initiatives rather than manually entering data, which is typically arduous and time-consuming. Furthermore, when it comes to keeping and employing talent, an integrated system allows a company to increase employee quality rather than hiring additional employees for mundane duties, saving money.
---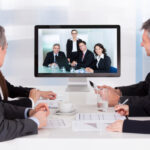 Chapter 5: Chief Experience Officers
A chief experience officer (CXO) is a C-suite executive who is in charge of a company's total customer experience and interactions. The chief executive officer (CEO), chief operating officer (COO), or chief marketing officer (CMO) will often report to the customer experience officer (CXO). Of course, CX personnel report to the CXO.
Customer experience (CX) initiatives are used by a CXO to offer differentiated brand experiences that increase customer loyalty and advocacy. Employee experience (EX) is now included in the role to ensure that staff exemplify the company's customer promise and deliver on brand expectations.
Change management, learning and development, and human resources teams all work closely with a CXO. Employees' grasp of customer happiness and leadership's feeling of their people and employee satisfaction are both enhanced by this necessary cross-functional teamwork.
Why Should Every Company Have A Chief Experience Officer?
When customers first come into contact with a brand, the customer experience begins. Even after a product or service is no longer required, the customer's relationship with the brand endures. The chief experience officer's job is to keep customers happy by ensuring that every phase of the buyer's journey and customer lifecycle is pleasant and easy to use. Customer satisfaction should be maintained throughout the relationship.
Consumer experience, according to Gartner, accounts for almost two-thirds of customer loyalty, exceeding brand equity and price combined. In fact, a positive customer experience increases a person's likelihood of recommending a firm and purchasing in the future by five times. That's a lot of money on the line.
Furthermore, during their purchasing experience, the NOW Customer (consumers who are always on and always online) seeks quickness, results, and an emotional connection with companies. At all times and across all touchpoints, the NOW Customer wants speedy resolutions and active engagements from their brands.
As a result, a CXO must constantly develop the customer experience to match their changing needs and ensure that no customer is forgotten.
However, the client experience is only one factor to consider. Employees' ability to understand and identify with the brand's mission, vision, and values ultimately determines how the customer experience is designed and delivered. Employee engagement is also strongly linked to a variety of business results.
The overall percentage of engaged workers in 2020 was 36 percent, according to three Gallup measures and a study of employee engagement this year. This is indicative of persons who are deeply invested in, excited about, and dedicated to their profession and workplace.
---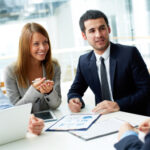 Chapter 6: Compliance Specialists including Digital Ethics
Organizations must embrace digital transformation in order to fulfill escalating customer expectations, create scalable, personalized experiences, and respond to market dynamics with ever-increasing business agility. Digital services and disruptive technologies like cloud computing, robotics, AI, and big data, when paired with optimized operating models, enable enterprises to drive innovation and adapt to internal and external events faster and more cost effectively than ever before.
Surprisingly, over 60% of executives believe their digital transformation efforts are behind schedule, according to a renowned research and advising organization. Many organizations have recognized the ability to create change and the availability of finances as important impediments to success. While technology enables digital transformation, these findings should remind us that the human factor is just as vital as technology. The essential notions of ethics are what we stand for and how we behave, and if organizations want to achieve long-term success in the digital world, they must first and foremost recognize the need to act ethically.
Compliance Specialists are required in a digital transformation team
Ethics is the discipline of making a principled decision between right and wrong, based on how people should act rather than how they do act. And, while the topic has previously struggled to acquire traction among business leaders, things are thankfully different now. Ethics is now as crucial as products and services in a highly competitive industry.
While all firms with a digital transformation plan should prioritize ethics, the most challenging task will be at the individual level – corporations do not make decisions; individuals do. From an ethical standpoint, digital professionals at all levels will need to figure out what the 'correct' thing to do is. What is considered ethical can differ across individuals, groups, faiths, and cultures, and this leaves wide opportunity for interpretation in a global and fast-moving digital society.
Even when the best course of action is obvious, real-world competitive pressures can lead to individuals making judgments that are harmful to others. Being ethical will entail having the abilities and moral bravery to question established standards and act ethically. So, what does it mean to be ethical in a digital society, and how can those involved in the design, development, and deployment of digital services translate ethical concepts into professional behaviors that will support digital transformation initiatives?
Organizational ethics in the digital age
When businesses engage in ways that others consider unethical, they are likely to receive negative local, national, and even international media attention. The events surrounding Volkswagen, in particular, will be remembered. Volkswagen, formerly known around the world as a pioneer in automobile engineering, is today more likely to be remembered for its unethical actions than for any of its prior accomplishments.
Organizational behaviors that promote trust and exhibit integrity will be just as crucial as the technological difficulties they confront, such as application integration, cybersecurity, and data governance, if they are to achieve digital success. Digital efforts have the ability to provide long-term benefits and boost the value of a company, but these benefits must be balanced against the challenges posed by eroding trust, which is caused by concerns about how some businesses are utilizing digital technology.
Data security and confidentiality challenges persist; not only do data breaches occur at alarming rates, but corporations have been hesitant to notify people affected when they do. Concerns about accountability are also growing, since present systems may become obsolete or, worse, corrupted as AI and machine learning algorithms become increasingly capable of making autonomous judgments.
---