Leading IT Transformation – Workshop 7 (Change Leadership)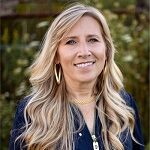 The Appleton Greene Corporate Training Program (CTP) for Leading IT Transformation is provided by Ms. Drabenstadt MBA BBA Certified Learning Provider (CLP). Program Specifications: Monthly cost USD$2,500.00; Monthly Workshops 6 hours; Monthly Support 4 hours; Program Duration 24 months; Program orders subject to ongoing availability.
If you would like to view the Client Information Hub (CIH) for this program, please Click Here
Learning Provider Profile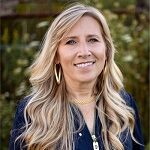 Ms. Drabenstadt is a Certified Learning Provider (CLP) at Appleton Greene and she has experience in Information Technology, Information Governance, Compliance and Audit. She has achieved an MBA, and BBA. She has industry experience within the following sectors: Technology; Insurance and Financial Services. She has had commercial experience within the following countries: United States of America, Canada, Australia, India, Trinidad, and Jamaica. Her program will initially be available in the following cities: Madison WI; Minneapolis MN; Chicago IL; Atlanta GA and Denver CO. Her personal achievements include: Developed Trusted IT-Business Relationship; Delivered Increased Business Value/Time; Decreased IT Costs; Re-tooled IT Staff; Increased IT Employee Morale. Her service skills incorporate: IT transformation leadership; process improvement; change management; program management and information governance.
---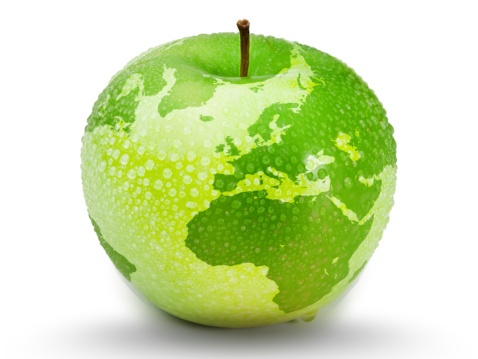 MOST Analysis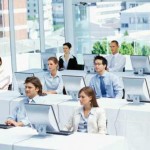 Mission Statement
Every new initiative requires good leadership. IT transformation is a challenging task and undergoing such a huge change in an organization requires efficient change leadership. Change leadership is a very important factor in deciding how successful and sustainable the transformation will be. Employees are often skeptical about, and even resistant to, change. Good change leadership is able to influence them positively and build enthusiasm. They generally use personal advocacy and a compelling vision to motivate others and build a robust platform for change. Change leaders are the ones who initiate the process. When they see an opportunity for improvement, they make a compelling business case and communicate the same to the employees. Only when employees see a common gain that benefits everyone in the organization will they be more engaged in the process and a good change leader understands this. After this, the change leader builds strategies for change and lays out a clear action plan that is communicated to all levels. Employees understand what they are working towards. The change leader also addresses questions and concerns to ensure that everyone is on the same page and the common goals, as well as success, are defined from the very beginning. Lastly, executing this strategy is the most challenging part for a change leader. Assigning the right people to the right tasks, breaking down big projects into smaller more attainable goals, developing metrics to measure progress and success, but at the same time trusting employees' capabilities and giving them enough freedom to make decisions within their capacity is what execution requires. A good change leader is able to execute the transformation plan with minimum friction.
---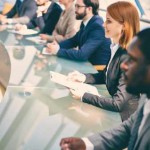 Objectives
01. Sense of Urgency: departmental SWOT analysis; strategy research & development. Time Allocated: 1 Month
02. Compelling Change Story: departmental SWOT analysis; strategy research & development. Time Allocated: 1 Month
03. Employee Reaction: departmental SWOT analysis; strategy research & development. Time Allocated: 1 Month
04. Vision and Values: departmental SWOT analysis; strategy research & development. Time Allocated: 1 Month
05. Communication is Key: departmental SWOT analysis; strategy research & development. Time Allocated: 1 Month
06. Training Programs: departmental SWOT analysis; strategy research & development. Time Allocated: 1 Month
07. Company Culture: departmental SWOT analysis; strategy research & development. 1 Month
08. Visualize the Journey: departmental SWOT analysis; strategy research & development. Time Allocated: 1 Month
09. Measure the Change: departmental SWOT analysis; strategy research & development. Time Allocated: 1 Month
10. Create Wins: departmental SWOT analysis; strategy research & development. Time Allocated: 1 Month
11. Align Performance Management: departmental SWOT analysis; strategy research & development. Time Allocated: 1 Month
12. Lookout for Inconsistencies: departmental SWOT analysis; strategy research & development. Time Allocated: 1 Month
---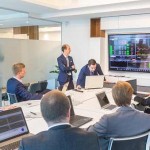 Strategies
01. Sense of Urgency: Each individual department head to undertake departmental SWOT analysis; strategy research & development.
02. Compelling Change Story: Each individual department head to undertake departmental SWOT analysis; strategy research & development.
03. Employee Reaction: Each individual department head to undertake departmental SWOT analysis; strategy research & development.
04. Vision and Values: Each individual department head to undertake departmental SWOT analysis; strategy research & development.
05. Communication is Key: Each individual department head to undertake departmental SWOT analysis; strategy research & development.
06. Training Programs: Each individual department head to undertake departmental SWOT analysis; strategy research & development.
07. Company Culture: Each individual department head to undertake departmental SWOT analysis; strategy research & development.
08. Visualize the Journey: Each individual department head to undertake departmental SWOT analysis; strategy research & development.
09. Measure the Change: Each individual department head to undertake departmental SWOT analysis; strategy research & development.
10. Create Wins: Each individual department head to undertake departmental SWOT analysis; strategy research & development.
11. Align Performance Management: Each individual department head to undertake departmental SWOT analysis; strategy research & development.
12. Lookout for Inconsistencies: Each individual department head to undertake departmental SWOT analysis; strategy research & development.
---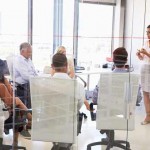 Tasks
01. Create a task on your calendar, to be completed within the next month, to analyze Sense of Urgency.
02. Create a task on your calendar, to be completed within the next month, to analyze Compelling Change Story.
03. Create a task on your calendar, to be completed within the next month, to analyze Employee Reaction.
04. Create a task on your calendar, to be completed within the next month, to analyze Vision and Values.
05. Create a task on your calendar, to be completed within the next month, to analyze Communication is Key.
06. Create a task on your calendar, to be completed within the next month, to analyze Training Programs.
07. Create a task on your calendar, to be completed within the next month, to analyze Company Culture.
08. Create a task on your calendar, to be completed within the next month, to analyze Visualize the Journey.
09. Create a task on your calendar, to be completed within the next month, to analyze Measure the Change.
10. Create a task on your calendar, to be completed within the next month, to analyze Create Wins.
11. Create a task on your calendar, to be completed within the next month, to analyze Align Performance Management.
12. Create a task on your calendar, to be completed within the next month, to analyze Lookout for Inconsistencies.
---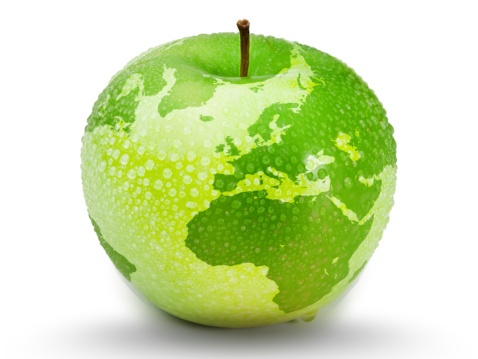 Introduction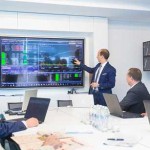 The Role of Change Leadership is Changing
Previously, when we heard the term 'Change Leadership,' we used to think of it as a skill designated for a select few, such as Top Management or Change Managers. However, in today's fast-paced and disruptive corporate climate, this is no longer the case.
A lack of change leadership as a competency across the board, from individual contributors to management, has lately been discovered to be one of the main frustrations and obstacles typically faced while adopting new ideas or changes. One component was always most important in every successful or unsuccessful project; it came down to 'Change Leadership.'
Change is happening at an accelerated rate in today's disruptive business climate, requiring us to respond faster and better than ever before, especially when it comes to IT transformation. This can only happen if we are empowered and equipped with the change leadership competencies and mentality to navigate change in our spheres of influence nimbly and effectively.
Many contributors fail to take responsibility for their role in successfully leading and driving towards the intended objectives for their jobs, projects, or the company because they assume that the leadership position is strictly reserved only for the 'leader.'
However that is no longer the case; the capacity to lead and respond to change is now a key competence required of any leader, innovator, manager, project manager, change practitioner, or team member who wishes to make a meaningful difference in their career or business.
---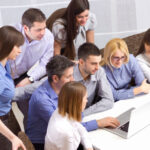 What is Change Leadership?
For many years, Higgs and Rowland's definition of change leadership has been the most popular: "Change leadership is the ability to influence and enthuse others through personal advocacy, vision and drive, and to access resources to build a solid platform for change".While this is a great definition, in today's VUCA (Volatility, Uncertainty, Complexity, Ambiguity) world, where change is fast-paced, constantly disrupted by advancing technology, and a complex socio-economic environment, we need a definition that best describes our new paradigm and the critical role of change leadership that transcends 'position' and 'title.' This shift in paradigm, as well as the key competencies required of change leaders, are encapsulated in the following definition:
"Change Leadership is the ability to influence and inspire action in others, and respond with vision and agility during periods of growth, disruption or uncertainty to bring about the needed change."
(Yvonne Ruke Akpoveta)
Change leadership necessitates the ability to be imaginative and forward-thinking, as well as the agility and responsiveness to our ever-changing corporate environment.
As a Change Leader in IT transformation, you'll need to be able to do things like: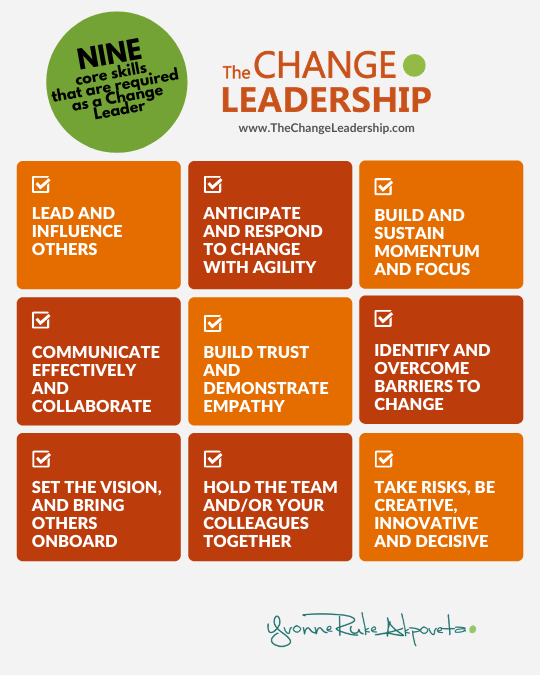 • Influence and lead people, including peers and other leaders.Anticipate and respond to change with agility
• Collaborate with others and communicate effectively
• Demonstrate empathy and build trust with others by putting people first.
• Maintain momentum and remain focused in the face of adversity.
• Keep the team and coworkers engaged and empowered by bringing them together.
• Identify and overcome change hurdles while keeping the overall picture in mind.
• Willingness to take chances and be original, creative, and decisive
• Establish a vision and enlist the help of others.
---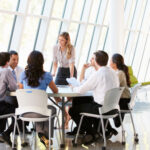 How to Be a Successful Change Leader
Great Change Leaders Focus on People & Process
One of the most difficult challenges that modern businesses confront is implementing successful change. In our fast-changing environment, the strategic need to change is often clear: our firm will not prosper or last unless we do things differently.
At its most basic level, change leadership entails collaborating to develop a shared understanding of the changes needed to carry out the strategy, as well as the best ways to do them. Despite the resources invested in developing change management systems, however, change management research has repeatedly shown that organizational change initiatives fail more often than they succeed.
We all know that strong leadership is critical to change's success. However, it's critical to recognize the distinctions in change leadership between successful and unsuccessful change initiatives. That's why The CCL (Center for Creative Leadership) recently conducted a survey in which 275 top executives were asked to reflect on successful and unsuccessful change initiatives.
The purpose was to define "change-capable leadership," identify the core leadership abilities required for change, and get a deeper understanding of leadership behaviors that may contribute to change failures.
The executives polled were all members of The CCL's Leadership at the Peak program, which is designed for executives with more than 15 years of managing experience, accountability for 500 or more employees, and decision-making authority on top management teams. They were all seasoned leaders.
Nine important leadership characteristics of effective change efforts and change-capable leaders were discovered in the study. The nine change competences are further grouped into three categories: "the 3 C's of change," "leading the process," and "leading the people."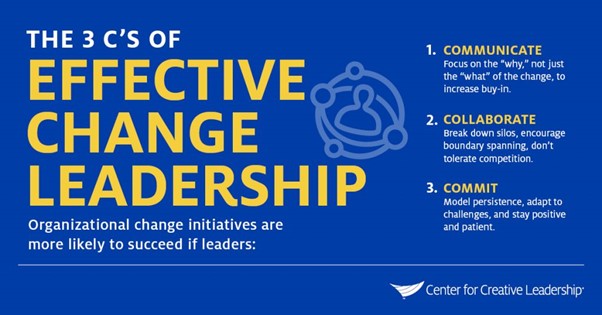 The 3 C's of Change Leadership
Three components, according to the researchers, create the crucial link between the process and the people aspects of change. Effective change leadership is defined by these three C's:
1. Communicate.
Unsuccessful leaders were more concerned with the "what" of the change. The "what" and the "why" were clearly articulated by successful leaders. Leaders who defined the initiative's objective and tied it to the company's values, as well as the benefits, increased buy-in and urgency for the change.
2. Collaborate.
It is vital to bring individuals together to plan and implement change. Successful leaders crossed boundaries, pushed staff to break out of their silos, and refused to allow unhealthy competition to exist. Employees were also involved in decision-making early on, which strengthened their commitment to change. Unsuccessful change leaders failed to include employees in the change process early and often.
3. Commit.
Leaders that were successful made sure that their own attitudes and practices supported change as well. Change is challenging, but great leaders were resilient and persistent, as well as willing to venture outside their comfort zones. They also invested more of their personal time in the reform endeavor and concentrated on the larger picture. Unsuccessful leaders were frustrated with a lack of outcomes, failed to adjust to obstacles, and voiced negativity.
---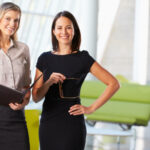 How to Be an Effective Change Leader
Leading IT transformation isn't something that happens by itself. From start to conclusion, effective leaders guide the process. The following are the three essential competencies required to lead the process:
• Initiate. Effective change leaders begin by presenting the case for the change they seek after recognizing the need for it. This can entail assessing the corporate environment, comprehending the change's purpose, creating a clear vision and intended outcome, and determining a common goal. Unsuccessful leaders claim they didn't devote enough time to these efforts in order to achieve a shared understanding of the goal. Find out more about the issues that organizations encounter when adopting change.
• Strategize. Priorities, timeframes, tasks, structures, habits, and resources were all part of the strategy and action plan devised by successful leaders. They identified what would change as well as what would remain unchanged. Leaders who didn't succeed stated they didn't listen carefully enough to questions and concerns, and they didn't define success from the start.
• Execute. One of the most essential things a leader can do is translate plan into action. Successful change leaders in our study focused on putting key people in critical roles (or removing them, in some cases). They also broke down large undertakings into minor triumphs to gain early momentum. They also created metrics and monitoring tools to track their success. Unsuccessful change leaders have a tendency to micromanage, become engrossed in implementation minutiae, and lose sight of the big picture.
Remember that when businesses evolve through time, stability and change must coexist – this is a polarity to manage, not a problem to solve. Recognize both poles at the same time to help your company reach its greatest potential.
When change leaders discover the "both/and" sweet spot, they may convey the change effort in a way that others will accept.
---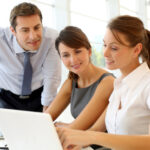 Leading People Through Change
While formal change processes may be well known, too many leaders overlook the crucial human element of change. The most successful change leaders spent time involving everyone involved in the change and remembering that people need time to adapt to change, no matter how fast-paced the project was.
They know how to deal with change fatigue and urge people to embrace it. They also have these three key attributes of a leader:
• Support. Leaders who removed barriers to staff success defined successful IT transformation efforts. Personal hurdles, such as shattered egos and a sense of betrayal, as well as professional barriers, such as the time and resources required to implement a change plan, are examples. Employees didn't have the support they required for the change because leaders of failed change were only focused on results.
• Sway. Influence is about acquiring not just compliance, but also the commitment to change that is required. It's also about identifying the key change agents and articulating what "buy-in" from each stakeholder means in terms of achieving a successful outcome. Effective change leaders defined and articulated their vision of effective change to important stakeholders, such as board members, C-suite executives, clients, and others. Unsuccessful leaders said they would prefer avoid influencing specific stakeholders than try to persuade them.
• Learn. Finally, effective change leaders never thought they knew everything. They asked a lot of questions and got a lot of input, both formal and informal. They were able to make constant adjustments as a result of the input and feedback. Leaders that failed to make successful changes didn't ask as many questions or acquire correct data, leaving them without the information they needed to make necessary modifications along the road.
Finally, change leaders must acknowledge that leading people through complex change is tough, and that all changes, including favorable ones, have a cost. Employees, like leaders, can be depleted by change.
As a result, successful change leadership necessitates a high level of resilience. People who are resilient are better able to deal with the stress, uncertainty, and setbacks that come with change. Leaders must develop their own reserves to support their mental and physical health, and they may help others face change in a healthy and sustainable manner by learning and sharing leadership resilience methods.
---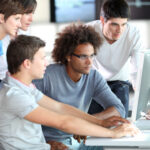 Change Management vs. Change Leadership – What's the Difference?
People frequently ask about the distinction between "change management" and "change leadership," and whether it is merely a semantic distinction. These concepts should not be used interchangeably. The difference between the two is actually fairly substantial. Most people use the word "change management" to refer to a collection of basic tools or structures designed to keep any change endeavor under control. Often, the goal is to keep the distractions and effects of the shift to a minimum. On the other hand, change leadership is concerned with the driving forces, visions, and procedures that drive large-scale transformation.
Between what is currently recognized as "change management" and what we have been calling "change leadership" for some time, there is a basic and significant distinction. The world essentially uses change management, which is a set of processes, tools, and mechanisms designed to ensure that when you try to make some changes, A, they don't spiral out of control, and B, the number of problems associated with them—you know, rebellion among the ranks, cash bleeding that you can't afford—doesn't occur. As a result, it's a method of bringing about a significant shift while keeping it under control in some ways. Change leadership is more closely associated with giving the entire change process a boost, making it run faster, smarter, and more efficiently. As a result, it's more connected with large-scale transformations. Smaller adjustments are more commonly linked with change management—at least when it works successfully.
It's not simply semantics if you look around the world today and talk to people. Because that's what they do, everyone talks about managing change and change management. When you examine all of the tools, you'll notice that they're all attempting to move things along while minimizing disturbances, i.e., keeping things under control. It's about ensuring that change is done efficiently so that you don't go over budget—another aspect of control. It's done with internal change management groups, external consultants who are adept at it, and change management training. It's done with task forces whose sole purpose is to move this thing forward while keeping it under control. It's done through various kinds of relationships dubbed "executive sponsors," in which the executive sponsor keeps an eye on the proceedings to ensure that everything runs well.
Change leadership, on the other hand, is fundamentally different—a it's vehicle. It's more about the sense of urgency. It's more about large groups of people who want to make a difference. It's all about huge ideas. It's all about empowering a large number of people. Change leadership has the potential to throw things out of balance. When you have a 1,000 horsepower engine, you don't have the same level of control over making sure everything goes the way you want it to at the moment you want it to. Of course, you want a highly trained driver and a fantastic vehicle to ensure that your risks are kept to a minimum. It is, nevertheless, fundamentally distinct.
As we all know, the globe currently discusses, considers, and implements change management. As we all know, the world doesn't do much change leadership because change leadership is associated with bigger leaps, with windows of opportunity that are coming at us faster, staying open for less time, and bigger hazards and bullets coming at us faster, so you really have to make a bigger leap at a faster speed. Change leadership will be a major problem in the future, and the reality that nearly no one is very adept at it is, well, evident.
---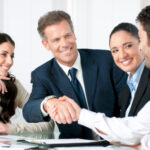 10 Change Leadership Strategies That Are Backed By Science
Researchers have only lately been able to look at the brain using technology like functional magnetic resonance imaging (fMRI) to see what happens when we face a substantial organizational change.
For example, the basal ganglia, a region of the brain, controls much of our habits, including many of our work routines. Because these habitual repeating tasks become hard wired, we don't have to give them any conscious attention, they require significantly less mental energy to complete. So it's no surprise that the way we've always done things feels not only right, but also wonderful.
Change jolts us out of our rut by stimulating the prefrontal cortex, a part of the brain that controls our perception and impulse control. However, the prefrontal cortex is also connected to the amygdala, which is the brain's fear circuitry and regulates our freeze, fight, or flight response. The amygdala link kicks into high gear when the prefrontal brain is overloaded with complicated and unfamiliar thoughts. All of the negative emotions that change leaders detect in their teams, such as worry, fear, melancholy, sadness, weariness, and rage, are the result (and often in themselves).
But, while research can help us understand our negative reactions to change, it can also provide insights on how to help people deal with change:
1. First of all, make the change familiar. When you show individuals two photographs of themselves, one that is an exact portrayal and the other that is a reverse image, they will prefer the second since it is the image they see every day in the mirror. To advance a new or difficult topic, a lot of repetition is required. Continually discussing change and focusing on essential elements will allow the novel to become more familiar and less terrifying over time.
2. Allow people to effect change. No one loves change that is forced upon them; but, most individuals respond positively to change that they initiate, and brain science explains why. As understanding develops and the brain begins to establish new and complicated connections, a person's brain scan shows a huge amount of activity at the time they choose to change. The brain releases a burst of neurotransmitters like adrenaline when people solve problems on their own, and this natural high gets positively associated with the transformation experience.
3. Make your communication more straightforward. Don't try to cram everything you know about the shift into one large piece, as tempting as it may be. Your duty is to assist individuals make sense of complexity by distilling it down to two or three key objectives that they can grasp.
4. Don't sugarcoat the truth. Your brain is constantly on the lookout for signs of impending danger. When too optimistic outcomes or unrealistic expectations are revealed (as they almost always are), your brain cortex goes into high alert, searching for more evidence of deception and causing the primitive brain to respond with feelings of dread.
5. Encourage others to pay attention. In the brain, the act of paying attention causes chemical and physical changes. Attention, in fact, is what is constantly altering brain structures. The phrase attention density refers to the amount of time spent paying attention to a single mental experience. The higher the attention density, the more concentrated one is on a single concept. Long-term desired behavior is facilitated by high attention density. Now, one technique to get people to pay attention is to present fresh ideas in a variety of attention-getting formats. A story, a game, an experience, a comedic skit, a metaphor, an image, or even a song can all be used to tell a story.
6. Don't undervalue the power of feelings. According to neurologist and author Antonio Damasio, the amygdala, which generates emotions, is so firmly tied to the core of our conscious brain that no one makes decisions based solely on reasoning. Damasio's research shows that unconscious mental processes drive our decision-making, and rational reasoning is actually only a way to excuse emotional decisions. As a result, when leaders declare change, they must go beyond reasoning and facts and appeal to the audience's emotions.
7. Also, keep in mind that emotions are contagious. Emotions, like the common cold, are literally contagious. Simply being in the same room with someone can cause you to "catch" an emotion. When the leader is angry or despondent, negativity can spread like a virus to the rest of the team, impacting attitudes and diminishing energy levels. On the other hand, positive and optimistic leaders are more likely to energise their entire team.
8. Pay attention to your body language. Your verbal meaning is lost when your body language does not match your words. Colgate University neuroscientists use electroencephalograph (EEG) machines to measure "event related potentials" – brain waves that create peaks and troughs – to explore the impact of gestures. When subjects are presented gestures that contradict what is spoken, one of these valleys happens. When people listen to incomprehensible words, they experience the same brain wave dip. So, if you say you're open to recommendations for implementing change yet cross your arms in a "closed" gesture while talking about "openness," you're literally making no sense. People will believe what they see rather than what you say if they are forced to.
9. Provide people with a solid basis. A perception of stability can be maintained in a continually changing organization when instability must be accepted as unavoidable. The leader's job is to bring stability to the organization by honoring its history, outlining present triumphs and difficulties, and casting a compelling vision for the future. And when I say "vision," I'm not referring to a business mission statement with bullet points. I'm referring to a well-articulated, emotionally charged, and all-encompassing picture of the organization's goals.
10. Make the most of the strength of inclusive partnerships. Researchers discovered that when someone feels excluded, there is equivalent activity in the brain region involved in the "suffering" component of pain using (fMRI) technology. In other words, the sensation of being excluded triggers the same type of brain response that physical pain does. The new pillars of change leadership place a premium on inclusive and collaborative connections. The foundation for organizational success is social networks, which are those linkages among individuals that are founded on mutual trust, shared work experiences, and personal connections. Anything you can do as a leader to foster these mutually beneficial relationships will improve your team's and organization's preparation for change.
---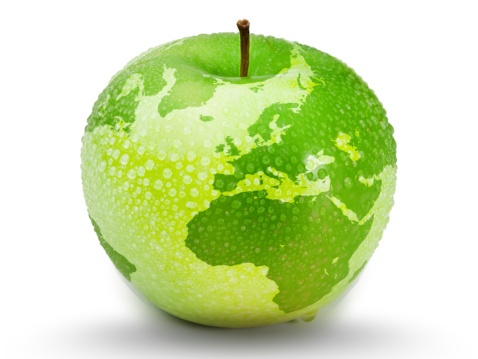 Executive Summary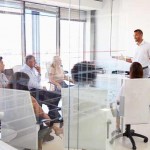 Chapter 1: Sense of Urgency
"Sense of urgency is not the natural state of affairs. It has to be created and recreated."- John Kotter from his book "A sense of Urgency"
At any level, leading IT transformation necessitates the ability to instill a sense of urgency. An environment that may motivate and focus the team on a daily basis. Only in this environment does digital transformation become a necessary and urgent shift.
Why is it necessary to create a sense of urgency?
"Without a sense of urgency, desire loses its value". – Jim Rohn
It will provide the initial impetus to get things moving, as well as maintain the momentum for IT transformation.
To establish a sense of urgency, who should you collaborate with?
Ideally, you should start with the top leadership and work your way down from there. This is only conceivable if your firm is now experiencing a tornado-like condition. Realistically, you'll have to deal with early adopters at all levels, including senior management.
What Is the Importance of Change Urgency?
What is the significance of urgency in a transformation effort? Because real organizational change cannot occur without the agreement of the impacted stakeholders, urgency is critical. This is why the first step leaders must take to achieve management and employee collaboration is to create a sense of urgency for needed change.
Leaders generate a feeling of urgency by selling the value of a future state to organizational stakeholders while also making the status quo a risky place to stay. In effect, top leaders craft a convincing narrative that explains to stakeholders why the organization's existing status is not in their best interests.
This is frequently accomplished by candid discussions about current market and competitive realities, the disclosure of pertinent financial and customer data, and the discussion of possibilities and crises confronting the company. Communication is essential, and messaging regarding the urgent need for change must be straightforward. A phony sense of urgency will soon be exposed for what it is, dooming a reform effort to mediocrity.
The organization recognizes the importance of change and recognizes that it is no longer a choice.
How to Instill a Sense of Importance in Your Team
There are various methods that leaders can take to instill a feeling of urgency among their management, employees, and other stakeholders.
• Demonstrating the seriousness of leadership commitment to the impending shift by reducing visible waste;
• Informing the organization of negative news;
• Requiring managers and staff to speak directly with dissatisfied suppliers, customers, and other stakeholders on a frequent basis in order to understand their issues;
• Disseminating data within the organization that supports the need for change; and
• Assuring that organizational decisions and management actions are aligned with change communications (walk the talk).
The first step leaders must take to lead a transformation initiative and win the participation of required stakeholders is to establish a feeling of urgency. It necessitates open and honest communication that instills a sense of urgency rather than despair. Leaders considerably enhance their chances of securing the commitment of organizational stakeholders for a necessary change endeavor by painting a captivating picture of a desirable future as well as the dangers of accepting the status quo.
---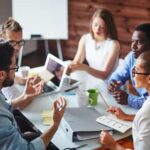 Chapter 2: Compelling Change Story
Telling Employees Is Not Enough. Explain Why Organizational Changes Are Coming
Begin the change leadership process by identifying a compelling and clear reason for the change.
Too many change initiatives fall short of their goals due to a lack of foundations – a clear and compelling reason for the change that is understood and accepted.
Change leadership includes developing a compelling change story, presenting it to people, and ensuring continual communication and participation.
However, there are some hazards to avoid in order to get the intended effect in practice.
There Are Two Styles Of Change Stories
In companies, there are two sorts of transformation stories that are routinely told. The first is the "good to great" tale, which goes something like this:
We're operating below industry standards and need to drastically modify in order to survive. By maximizing our current assets and earning the right to grow, we can become a top-quartile performance in our industry.
Both of these stories appear to be intuitively logical, yet they fail to have the impact that management desires far too often. When managers and employees are asked what inspires them the most in their work, they are evenly split between five types of effect, according to research by a number of notable thinkers in the social sciences:
1. Social impact — for example, community building and resource stewardship
2. Customer impact – for example, delivering superior service.
3. The company's and its shareholders' impact
4. Effect on the working group – for example, fostering a caring workplace
5. The impact on "me" personally — my career advancement, income, and bonus
It requires more than statistics and figures to align your organization around IT change. Here's how the power of storytelling can help you get people to commit.
One of the most difficult leadership challenges is getting an organization to align around IT transformation. To accomplish this, you'll need to employ the single most effective weapon for persuasion: storytelling.
What makes storytelling so powerful? Because stories are how humans learnt survival skills, the human brain is programmed to pay close attention to them. We've been genetically programmed to seek out stories, particularly if the story has certain structural traits that indicate it has survival significance.
Use stories if you want people to pay attention as well as be open to change. Your IT transformation presentation should be a compelling story that inspires people to say, "I need to do something new; I need to act," with enough conviction to overcome their fear of change.
What characteristics distinguish an engaging IT transformation story?
Let's start with a definition of what a story isn't: A story isn't a list of things you're going to do, no matter how daring or important they are. A story isn't a budget or a resource plan. Even if it is presented in a dramatic manner and includes a gorgeous screen design and a long list of features, a story is not a fantastic vision for an app.
A story is a series of incidents, real or invented, told in a logical order. Furthermore, a story has a specific framework that makes that series of incidents meaningful to our genetic "story-seeking" programming.
---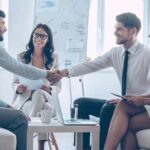 Chapter 3: Employee Reaction
In business, change is unavoidable, but it doesn't make it any simpler to deal with. Organizational change can cause stress and worry in many individuals, affecting their job performance. Businesses must anticipate the types of reactions their employees may have in order to comfort them and help them focus on the business's performance in order to undertake large-scale changes successfully and remain competitive.
Putting Up a Fight Against Change
Resistance is one of the most natural responses to change. It's natural for employees to be apprehensive about trying a new technique or taking on a new position. Employees may have new bosses or team members as a result of organizational changes, or they may be working in a completely new area of the business with a focus they are unfamiliar with. As a result, they may prefer that things stay the same.
According to the Harvard Business Review, about a third of employees who encounter organizational transformation are unaware of why the change is taking place. Employees have no genuine knowledge of how the change will affect them if businesses do not explain their vision for the organizational transformation and the benefits to the company. This contributes to their initial apprehension when learning about impending organizational change.
What would you do if you were asked to change your job? Do you accept it right away? Change is often resisted, despite the fact that it appears to be sensible and unavoidable.
It's never easy to accept something.
Employees' reactions to organizational change must be monitored by change leaders. The success of a change program is determined by how change leaders handle employee reactions and emotions.
On a theoretical level, the Kubler Ross Change Curve is one of the most useful frameworks for explaining employee reactions to organizational change. While experiencing change, a person goes through five stages of emotions, according to this model: denial, anger, bargaining, despair, and acceptance.
We must also consider what change practitioners go through when speaking with employees about change. These may differ from theoretical models, but their practical value makes them equally significant.
---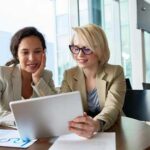 Chapter 4: Vision and Values
During times of change, change leaders must rely on the organization's values to drive performance. The principles of a firm should serve as the foundation for why it exists, how it makes decisions, and what its ultimate mission is. They must be genuine and specific in order to strike a chord with the team.
So, what exactly does values-based leadership entail? Essentially, this entails leading the team and evaluating performance – both yours and the team's – in terms of the organization's values rather than specific metrics and milestones. Managers must still monitor and hold team members accountable for their contributions to mission success, but values-based evaluations cannot be overlooked.
Many organizations will succeed for years without ever properly defining – and writing down – its goal, vision, values, and reason for being. All great organizations, however, must define these things at some time if they are to continue on their upward trajectory.
Once an organization's values have been identified, they should be used to guide performance evaluations at both the team and individual levels. This is especially true when an organization is undergoing a transformation. While traditional performance measurements should not be abandoned, values-based leadership is essential when new behaviors must be learned.
In addition, value-based performance evaluation methods must be implemented. If the team is required to learn new skills and adapt to organizational and cultural changes, the team's definition of "excellent performance" must be revised. New HR mechanisms and performance review systems can be helpful in improving or modifying a company's culture. There will be issues if big changes are made but the team is still judged on old measures.
Beliefs-based leadership also necessitates the ongoing communication of those values at every opportunity. Every time a person is publicly recognized in a company meeting, and every time a coach makes a mistake.
Values-based hiring is also critical for maintaining a company's culture. Evaluating prospective applicants solely on their technical abilities can have disastrous consequences. When things don't work out, it will cost the organization twice as much to replace that individual.
The bottom line is that values-based leadership increases the likelihood of alignment with the company's mission and vision, allowing the specifics to fall into place more easily.
---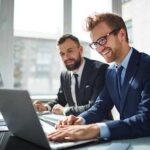 Chapter 5: Communication is Key
When It Comes To Change Management, Communication Is Essential
To react favorably to change is against human nature
Because change forces people out of their comfort zones, it is against human nature to react positively to it. What has been your experience with people's reactions to changes at work? Resistance is a common reaction. Management's greatest efforts to push change throughout the business are frequently thwarted by such resistance. It can even happen when managers are good communicators and participate actively in the process.
When change projects fail, it's usually due to a lack of good management communication. However, that isn't always the case. It's not only about what management says when it comes to communication; it's also about how employees listen.
You're starting to prepare your organization for the transition from the current state, or practice, to the future state by developing the communication phase. Business leaders must produce communications that outline the organization's written beliefs and values at this time. Leaders will begin to set the tone for behavioral and performance standards as a result of this. The following must be identified in these fundamental messages:
The transformational change in its nature
Why is my company changing its business practices, and why is this change necessary?
The transition from the present state to the future state
Our company's analytical and technical thinkers need to know how we expect to get from point a to point b so that they can connect the dots in their mental picture of business today.
What part of the change process will i play?
Many people in your company are creative and eager to share their ideas and suggestions for improvement. These are the free thinkers, the movers and shakers, and the people we know we can count on to get things done on a regular basis. This is our first chance to acknowledge these people so that we can start putting together the change team.
Where is the opposition to change located?
Our early communications must include a technique for identifying potential change resistance channels. Good communication, unlike the practice of passing on information, is two-way communication. We must seek input from others as we inform them of our approach and the need for change. This will allow us to better understand how our message was received.
What Effect Will The Change Have On Me?
This is an age-old question, and it's also one of the most crucial signals to get people in your company to want to do something different. The employee's direct supervisor has the most impact over what individuals hear and respond to at all levels of the organization. Direct supervisors are the most effective at explaining position changes, changes to systems or tools that the employee utilizes on a daily basis, and even changes to pay, benefits, or time off because of their relationship with the worker.
After you've created a key message, put it to the test with your staff. Do this on a one-on-one basis or at select staff gatherings. Make careful to gather the reactions of some of the employees you think will be the most difficult to persuade. Solicit their suggestions for how the message, or parts of the message, could be improved. Allowing these employees to influence the message will achieve two goals: first, it will strengthen your message, making it more likely to be effective; and second, it will make your fiercest critics feel more involved in the communication process, potentially leading to their recruitment as messengers.
Follow up once the communication cycle has ended. It should be structured in such a way that you can record both how your message was taken emotionally and how well it was understood. If the audit results aren't satisfactory, you might wish to try a new round of communications.
Communication Is Crucial
When it comes to raising the level of understanding in your organization, communication is crucial. Using many platforms or mediums to express the same message is the key to effective communication. And you'll almost certainly have to repeat the message three to six times before it's heard and understood.
---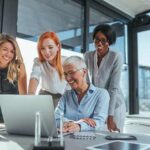 Chapter 6: Training Programs
Employee Change Preparation
Wouldn't it be amazing if, when a major shift occurs, you could not only educate people for change, but also develop change advocates? You'll be able to ensure that your staff understand and are invested in the change at your firm with excellent change management training.
You might be perplexed as to how this works. There are three main components to the finest change management training:
1. A Communication Plan – How will you inform your employees about a forthcoming change? A simple email isn't going to cut it for major adjustments. It's critical to consider the change and how best to communicate it to staff. This could entail a staged approach, scheduling team meetings, and enlisting the help of executives. Take some time to consider the implications of the change and how to keep your colleagues from being surprised or experiencing issues.
2. A Change Leadership Toolkit – Change leaders set the tone for the transformation. Everyone will be watching them to see how they are feeling. A good change management training program gives leaders the tools they need to lead their teams through change. It equips them with the tools they need to answer inquiries from their teams, deal with team members' resistance, foster empathy, and set a great example for the rest of the company.
3. A Productivity-Maintaining Strategy – Although change might be disruptive, it does not have to bring everything to a standstill. So that you don't lose revenues while working toward change, training should include how to cope with potential diversions and hurdles while you execute change. Maintaining this level of consistency can make your staff feel more safe in the middle of all the change.
Change Management That Sticks
After the change has been implemented, training should continue. Sustainment training, as we all know, may help training stick by reinforcing concepts acquired. Change management training, on the other hand, can take on a variety of forms.
Here are a few suggestions to ensure that your modification lasts.
Use micro-learnings: After employees have completed their change management training, use fast quizzes or mini-eLearning courses to reinforce what they've learned.
Make a support system: Create a network for team members to connect, discuss the shift and any challenges they've encountered, and work through issues with their leaders.
Check in with teams: After they've completed their training, urge them to develop goals for how they'll deal with change effectively. Check up with them at 30, 60, and 90 days after the program to make sure they're still on track.
Taking Action
Rather than being afraid of change, embrace it with a solid plan in place. "A comfort zone is a beautiful place, but nothing ever grows there" John Assaraf once stated. Changes that move you in the proper way can help you grow your company's potential.
---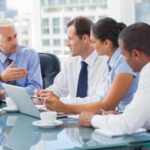 Chapter 7: Company Culture
Corporate Culture Is A Crucial Component Of Change Management
Any change in a company is difficult, but altering culture is possibly the most difficult. This is due to at least two factors:
1. Culture is a nebulous notion – How can culture be changed if there is no solid method to define or measure it?
2. Culture symbolizes collective norms and behaviors – Changing one person's behavior is difficult enough; how can you change an entire organization's conduct?
Change leaders, on the other hand, must address cultural change if they are to establish high-performing organizations.
Over Time, An Organization's Culture Develops
People are at ease with the current corporate culture. A substantial event must usually occur for people to consider culture transformation. A world-shaking event, such as the flaming platform. People must feel the situation before they would buy in. People will not consider anything until they are convinced that there is a genuine problem that must be solved.
Even so, recognizing that organizational culture is to blame and taking efforts to change it is a difficult process. Change can happen when people in an organization realize that their existing organizational culture needs to change in order to support the organization's success and advancement.
Changing An Organization's Culture Involves Several Major Steps
In order to change an organization's culture, there are four essential stages to take:
1. An organization must first comprehend its current culture, or how things are currently, before it can change it.
2. Once you've figured out your current organizational culture, you'll need to figure out where you want to go, what your strategic orientation should be, and what your organizational culture should look like to achieve success. What is the organization's future vision, and how will the culture have to evolve in order to achieve that vision? Questions like these must be answered by your management team:
• What are the most important values you'd like to see reflected in the culture of your company?
• Is your current organizational culture compatible with these values? Do they still exist? Why not, if not?
3. However, understanding the intended corporate culture is insufficient. Organizations must devise strategies to ensure that the intended corporate culture is realized.
4. Finally, in order to build the desired organizational culture, individuals in the organization must decide to change their behavior. This is the most difficult phase in changing a culture.
Important elements in transforming an organization's culture
Other factors to consider while changing an organization's culture are:
• Create value and belief statements – organize employee focus groups by department to put the mission, vision, and values into words that explain how they affect each person's job.
• Guarantee that all employees are kept informed about the corporate culture transformation process to ensure commitment and success. It's vital to tell staff what's expected of them if you want to change the culture of your company.
• Review organizational structure – it may be required to change the company's physical structure to match it with the desired organizational culture.
• Rethink your approach to incentives and recognition – you'll probably need to tweak your incentive system to encourage the behaviors that will help you achieve your desired organizational culture.
• Review all work systems to ensure that they are consistent with the intended culture, including employee promotions, pay practices, performance management, and staff selection.
It takes time to change an organization's culture
It's difficult to get corporate culture right. It's a changing target that means different things to different people. It is the consequence of action and reaction, and it grows and evolves over time. Every interaction has a lingering influence.
---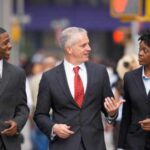 Chapter 8: Visualize the Journey
There are a variety of reasons why transformation attempts within organizations fail, ranging from change weariness to a lack of clear goals. Because the risks of failure are so high, your change management strategy must be executed flawlessly the first time. As a result, it's a good idea to include visuals like infographics, charts, and graphs while creating your transformation strategy.
Creating a shared vision of what the future will look like is a major success factor in transformation initiatives. Visualizing the envisioned target state is a strong tool for leading the change team through the process. In this Course Manual, we'll look at how visualizing change visions may help businesses and teams navigate change.
What are the benefits of visualisations?
The visualisation of the envisioned target state, first and foremost, generates a shared and common understanding of the future among the members of the change or leadership team. The change vision is immediately embedded in the thoughts of the change team with this technique.
Furthermore, having a shared vision of the desired future state allows organizations to consider what needs to be altered and how the change process might be shaped.
"Creating a shared and common understanding of the future among the members of the change or leadership team is made possible by visualizing the envisioned target state."
Using photos and sketches to visualize the desired outcome makes the future more tangible. It motivates people and encourages them to participate in the change process. The younger generation, in particular, looks for purpose in transformation activities. Images and sketches aid in comprehending what the future holds and why it is critical to make a difference.
Where can you employ visualised visions?
Whether you're starting an agile transformation, optimizing a business process, or in the middle of a digital transformation, having a visual representation of the desired end state is critical to making the change happen. This method has proven to be particularly useful and successful in business transformations where the desired state was unfamiliar to the company.
What role do visualisations have in the production of visions?
The target state is visually recorded
Visualizations can be employed at different stages of a transformation project. This strategy can be used right away when conducting interviews with change teams or stakeholders. By capturing the thoughts for the desired future state in drawings, the future begins to take shape even before the interviews begin. We begin to create a tangible representation of the future state by using pictures to reflect the thoughts with the interviewee, and we also avoid potential misconceptions at an early stage.
Workshops on Vision
During vision workshops with smaller or larger groups, seeing the target state is a very effective technique. You could begin by sketching a rough outline of the desired target state based on the findings of the interviews. This mannequin will be used as a conversation point to help shape the future state. These straw-man vision charts turn into wooden-man vision drawings in follow-up workshops. Pilot implementations of new processes, structures, methods, tools, and so on can normally begin at this point because the vision is mature enough to be put into practice.
Storytelling as a means of communicating the vision
Vision workshops frequently produce shared visions that are used to communicate the vision to a larger audience and stakeholders that were not involved in the vision building process. A image, drawing, chart, or other visual aid allows the change team to explain the story behind the vision, as well as perhaps a charming anecdote about how the vision came to be. This will help the audience connect with the vision and feel like they are a part of the change process.
---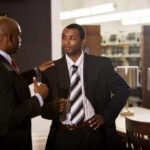 Chapter 9: Measure the Change
Many change leaders are perfectly content to claim that change management is all about attitudes, behaviors, and sentiments, and that we can't measure them. This concept of 'soft' change management extends to topics like leadership and employee engagement, which are difficult to measure and track. Is it true, however, that because something is more difficult to quantify and less black and white, it has less value?
"If you can't measure it you can't improve it" Peter Drucker
The reality that data currently dominates our environment is the 'why' underlying a lot of industrial transformation in our day and age. Everything that is changing in our world revolves on data. Because we are more reliant on the internet for information, the data generated through our digital interactions in our daily lives is now driving change. Alexa, Amazon's home assistant, can identify our voices and tell us what we want to know. We can be recognized by street cameras. As a result of our Google usage, we get better-targeted adverts and product promotions. As a result of our Facebook usage, advertisers are able to have a detailed insight of our tastes and lifestyles, and they may target us with advertisements for things we might be interested in (according to Facebook data and algorithms).
So, since our environment is surrounded by data, why aren't we monitoring it when it comes to change management? Let's take a look at what we're measuring and what we're not.
These are some of the most frequent methods for measuring change in projects:
1. Surveys of change readiness
Change readiness surveys are typically online surveys sent by a project owner to determine how different stakeholder groups feel about the change at various points during the project. It could take the shape of a Likert scale or just plain text. The majority of the findings are summed up in a numerical scale indicating the group's readiness for change. To assess stakeholder readiness for change, a simple SurveyMonkey could be used. ChangeTracking (now part of Accenture) is a comprehensive online application that tracks stakeholder groups' preparedness for change throughout the initiative.
2. Surveys of training evaluation
These assessments are typically based on participant satisfaction in a variety of areas, including content, instructor effectiveness, and usefulness. These surveys are usually paper-based in a face-to-face training format to increase the completion rate. Ratings can be filled by the user at the end of the session or afterward for online or virtual training.
3. Metrics for communication
The 'hit rate,' or the number of users/audience who view the article/material/page, is one approach to measure communications. This may be easily measured using Google Analytics, which counts not only the number of views per page, but also viewership by time of day/week, as well as demographic information such as gender and geographic location of the audience.
4. Employee perceptions and culture surveys
Some firms track employee feelings or culture over time, and these surveys frequently include questions about change. Short surveys with a Likert scale and fewer open-ended questions seeking qualitative input are common. These surveys are a "catch-all" measure because they are often sent across the entire organization and may not be relevant to specific programs.
5. Change heatmaps
To map out the amount to which different business units are influenced by change, some businesses create change heatmaps on excel spreadsheets. This artifact refers to the quantity of change that has occurred, and it frequently leads to concerns about the company's ability to 'handle/digest' change. The difficulty with most heatmaps is that they are typically categorized and assessed by the artifact's designer (or a small group of people making judgements), making them biased. In a decision-making forum, data based on a single person's perspective does not carry as much weight.
---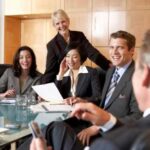 Chapter 10: Create Wins
How Might Success Be Used To Support Change?
When faced with a difficult mountain to climb, it is generally preferable to divide it into molehills.
The greatest way to break down large change management difficulties into smaller ones with specific, attainable goals is to break them down into smaller ones. Otherwise, it can be so daunting that solutions appear unreachable; as a result, individuals frequently postpone solving them or create single, grand initiatives that fail.
Breaking Down Big Challenges Into A Succession Of Smaller Phases
Breaking down such difficulties into a series of smaller actions, all leading to the same end objective, decreases anxiety, clarifies direction, and raises the likelihood of early success, building support for greater action.
Small Victories Can Have A Big Impact On Shaping The Culture Of A Business
Small wins must be achieved on a regular basis by teams and individuals working on complex problems. Because setbacks are so common in truly important tasks, people feel discouraged unless they can point to some significant progress every day, even if it's very tiny and consists of nothing more than extracting lessons from the day's failures.
The Concept Of Whales Versus Dolphins In Terms Of Organizational Change
The concept of "whales vs. dolphins" is breaking down major undertakings into a succession of small steps or phases, similar to how dolphins breathe. Each level provides verifiable rewards and acknowledges achievement.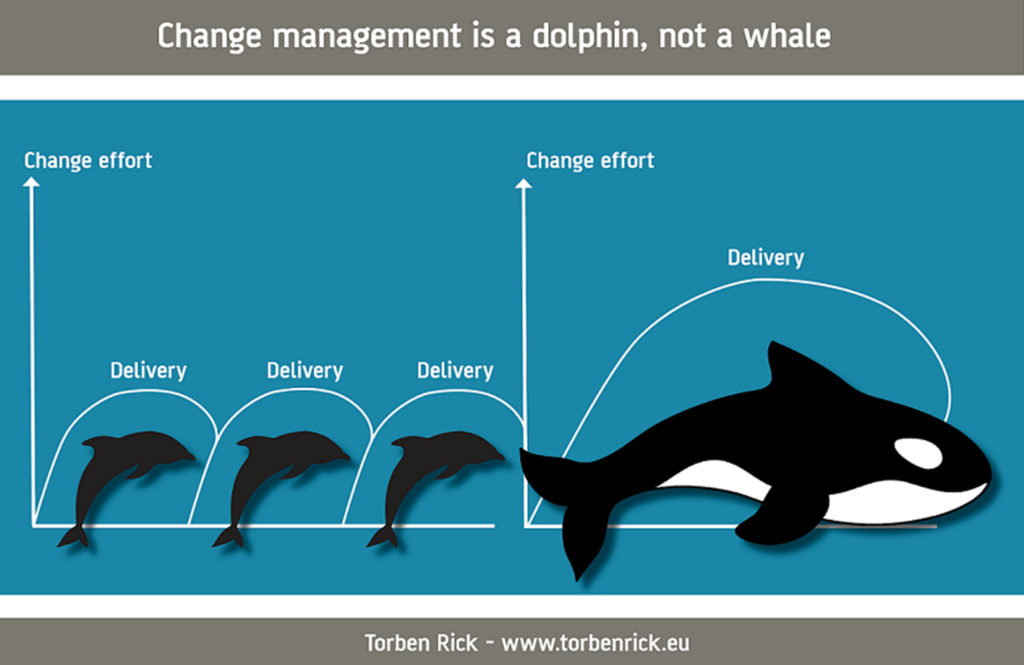 Four Crucial Goals Are Served By Short-Term Victories
1. Wins give change leaders feedback on the viability of their visions and methods.
2. Winning gives individuals who have worked hard to attain a goal a pat on the back and an emotional boost.
3. Victories instill confidence in the work, enticing people who have not yet volunteered to participate.
4. Victories deprive cynics of their power.
This method propels the fulfillment of long-term objectives. Stanford University professor Bob Sutton claims in his book "Good Boss, Bad Boss" that:
"Big, hairy, audacious, goals are not only daunting, but they are usually too obvious and too broad to provide useful guidance for day-to-day work".
In his book "Little Bets," author Peter Sims emphasizes the necessity of incremental goal-setting.
To celebrate changes and provide positive reinforcement, empower staff to act on the change as quickly as feasible. Reward short-term gains.
Many businesses will go through significant transformation at some point in their existence.
Everyone wants to be a winner, but the reality is that in today's competitive business world, almost every firm, if not all, will undergo significant transformation at some point throughout its existence.
Even when things are rough and the proverbial has hit the fan, and losing seems to be the only option, the ability to feel like a winner may make a significant difference to the bottom line. Last but not least, if you want something to grow, remember to throw champagne on it.
Pour Champagne On It When It Comes To Organizational Reform
Taking the time to savor the moment
People do not believe in a new direction when it comes to leadership because they suspend their disbelief. They believe because they see behavior, action, and results that lead them to believe the program is effective.
Organizational change programs can be time-consuming and difficult. As a result, it's vital to recognize and celebrate achievements once they've been reached.
Taking time to celebrate is vital because it recognizes people's efforts, promotes morale, maintains momentum, and dispels doubt about the change attempt.
Celebrate your accomplishments as well as anything you'd like to see happen again. Little wins — what had worked, how they had delighted their clients, and how they had solved challenges.
Success Feeds On Itself
Small triumphs instill confidence, in part because outsiders begin to notice and offer favorable feedback, resulting in even more determination to keep trying. When it comes to transformation, large successes are the culmination of many small victories.
High performance and success are not the outcome of a single cause or a combination of factors. The environment in which you work has a significant impact on your outcomes.
---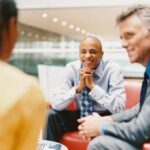 Chapter 11: Align Performance Management
Change Management Necessitates The Presence Of Leader Alignment And Clarity
Despite the fact that change leadership is in full swing across all industries, many executives are unprepared to act on and operationalize the demands of change in order to minimize company damage. Preparedness starts at the top for many organizations, which implies that leadership – at all levels – must have total clarity in purpose and focus, as well as alignment in IT performance and resolution goals.
Unfortunately, many organizations are hesitant to change because internal politics make reaching consensus across all levels of leadership difficult — even when change is critical. This is why many businesses lose momentum unwittingly by failing to adjust quickly enough, enabling the market and competitors to pass them by. As a result, valuable time is wasted, resources are applied, and money is spent without achieving the desired results in order to remain competitive, keep clients happy, and keep staff motivated.
• What does operational and financial success look like, and how does this benefit our employees and customers?
• What problem is our goal seeking to address for the industry we serve, and how can we increase our ability to achieve more than we have in the past – so that the company can stay competitive, become more lucrative, and/or gain market leadership?
• What resources and connections are required to meet our objectives, establish long-term success, and have a big impact in our industry?
It's easy for change agents to claim that they need to improve and invest in bettering their processes (either because the marketplace is telling them to or because they need to be proactive before circumstances force their hand). Without a strategy, change is essentially substitution rather than evolution. Simply put, you can have a great idea, but if you don't have the correct strategy and execution, you'll make very little, if any, progress. When leaders fall into this trap, they are being irresponsible, and their credibility suffers as a result. Their motives are questioned, and doubts about their capabilities and know-how begin to loom.
So, what exactly do the terms "clarity" and "alignment" imply?
For instance, when leadership can break through silos across functional/departmental areas to inspire and operationalize diversity of thinking. The organization may become more collaborative and motivate innovative teams to tackle challenges and uncover opportunities together – regardless of hierarchy or position – by cross-pollinating ideas and values.
This incident exemplifies the need of a teamwork spirit, and without it, nothing else matters. This level of clarity instills in every employee the expectation that only those who are willing to work as part of a team belong in the business and match the culture that is being developed. You can push each other and put your principles to the test together, but acting alone and without regard for the team is not an option.
Is everyone in your company aware of the company's workplace culture, if you think about it through this lens? Do they have the mindset and attitude that each employee and its leaders are expected to have in order to support the company's mission? Many businesses lack clarity due to leadership misalignment, making it difficult to properly express expectations for all parties involved. This is why operational silos persist, pushing firms and their workers to manage change.
When a company's leadership teams represent disjointed, disparate components – rather than a convergence of intelligence and know-how that is in sync and firmly integrated – it's impossible to have clarity and coherence.
When change leaders across the organization are unwilling to share their intellectual capital for the sake of a healthier whole, management becomes a struggle. In other words, instead of sharing their accomplishments and insights with others to build the intellectual capital base of the company – so that it may more effectively grow and compete — leaders cling on to the intelligence that has defined their success – sometimes revealing a hidden goal.
When the leadership lacks openness, it is impossible to create an environment of clarity and alignment. How can a company be more inventive and competitive in the marketplace if preserving hidden objectives takes precedence over creating momentum for the mission's collective good?
---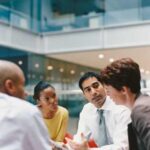 Chapter 12: Lookout for Inconsistencies
In today's economic world, consistency has a limit. Change is in the air, whether it's because the markets are swinging wildly, the business's fate is unknown, or changes in technology imply the organization is transforming.
In a crisis, the leader must strike a balance between being both adaptive and responsive, making decisions, and disseminating information as needed. One of the major impediments to organizational change is a lack of consistency.
The most important thing is to consider all of the variables and make changes that are in the best interests of team members and the organization, all while keeping an eye on the checkpoints and benchmarks that assure business continuity.
"We're still doing this, but now it's going to look like that," you can say to your staff. A 90-minute Zoom session might replace the 2-hour Monday morning team meeting. Daily roundtable meetings may now be replaced with a succession of brief Slack messages from home offices. Overtime chances that were formerly plentiful may now be a lottery system that employees must sign up for.
The goal remains the same: to reach income targets while maintaining the status quo; but, how you get there will differ. You can't, however, expect that staff will be able to make these changes on their own. They require assistance and training to ensure that everyone is on board.
Some of the things we do aren't productive in the first place, which is a risk of leadership in general. Consider that 2-hour Monday team meeting. Can you get the same job done in a quarter the time with a more condensed call? The answer is almost certainly yes.
How You Present Yourself Is Important
During times of transition and adversity, it's a good idea to reevaluate and reset the value-added activities we've done in the past. However, it's also critical to remain cool, confident, and express that you have a clear idea of where you want to go as a group or as an organization.
Be aware that if you arrive in a drastically different manner than usual, you may be received with bewildered and anxious workers. However, if you take the time to analyze your feelings about any approaching change before speaking with your team, you'll be in a better frame of mind. And this relaxes your team members, allowing them to listen to your message and accept the adjustments.
Your Feelings Do Not Change With Change
We've all experienced cognitive dissonance at some point in our lives. In theory, you support organizational change, but you anticipate increased workload and stressed-out team members in the near future.
While change may benefit the organization in the long run, the labor it necessitates will not necessarily be enjoyable in the short term. Progress might halt and issues can occur if the gap between the perceived benefits of the change and the actual labor required to implement it is too large or too protracted.
In the grand scheme of things, your feelings are important, but how you communicate about welcome or unwelcome changes is even more important. Talk about your feelings and encourage your teammates to do the same. If left unaddressed, inconsistencies between hoped-for benefits and lived reality would fester and develop scepticism, undermining the change. Then, match your communication with expectations to ensure that consumers have the most consistent experience possible with their expectations and actual outcomes.
---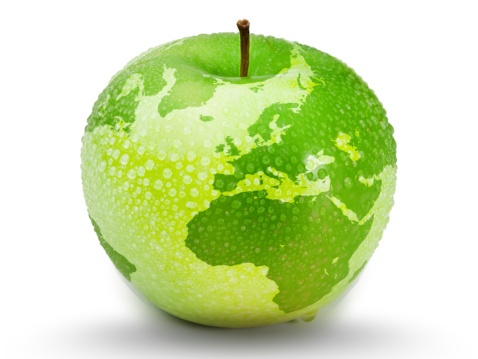 Curriculum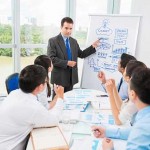 Leading IT Transformation – Workshop 7 – Change Leadership
Sense of Urgency
Compelling Change Story
Employee Reaction
Vision and Values
Communication is Key
Training Programs
Company Culture
Visualize the Journey
Measure the Change
Create Wins
Align Performance Management
Lookout for Inconsistencies
---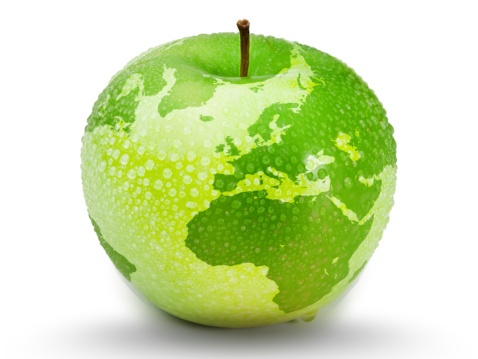 Distance Learning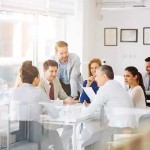 Introduction
Welcome to Appleton Greene and thank you for enrolling on the Leading IT Transformation corporate training program. You will be learning through our unique facilitation via distance-learning method, which will enable you to practically implement everything that you learn academically. The methods and materials used in your program have been designed and developed to ensure that you derive the maximum benefits and enjoyment possible. We hope that you find the program challenging and fun to do. However, if you have never been a distance-learner before, you may be experiencing some trepidation at the task before you. So we will get you started by giving you some basic information and guidance on how you can make the best use of the modules, how you should manage the materials and what you should be doing as you work through them. This guide is designed to point you in the right direction and help you to become an effective distance-learner. Take a few hours or so to study this guide and your guide to tutorial support for students, while making notes, before you start to study in earnest.
Study environment
You will need to locate a quiet and private place to study, preferably a room where you can easily be isolated from external disturbances or distractions. Make sure the room is well-lit and incorporates a relaxed, pleasant feel. If you can spoil yourself within your study environment, you will have much more of a chance to ensure that you are always in the right frame of mind when you do devote time to study. For example, a nice fire, the ability to play soft soothing background music, soft but effective lighting, perhaps a nice view if possible and a good size desk with a comfortable chair. Make sure that your family know when you are studying and understand your study rules. Your study environment is very important. The ideal situation, if at all possible, is to have a separate study, which can be devoted to you. If this is not possible then you will need to pay a lot more attention to developing and managing your study schedule, because it will affect other people as well as yourself. The better your study environment, the more productive you will be.
Study tools & rules
Try and make sure that your study tools are sufficient and in good working order. You will need to have access to a computer, scanner and printer, with access to the internet. You will need a very comfortable chair, which supports your lower back, and you will need a good filing system. It can be very frustrating if you are spending valuable study time trying to fix study tools that are unreliable, or unsuitable for the task. Make sure that your study tools are up to date. You will also need to consider some study rules. Some of these rules will apply to you and will be intended to help you to be more disciplined about when and how you study. This distance-learning guide will help you and after you have read it you can put some thought into what your study rules should be. You will also need to negotiate some study rules for your family, friends or anyone who lives with you. They too will need to be disciplined in order to ensure that they can support you while you study. It is important to ensure that your family and friends are an integral part of your study team. Having their support and encouragement can prove to be a crucial contribution to your successful completion of the program. Involve them in as much as you can.
Successful distance-learning
Distance-learners are freed from the necessity of attending regular classes or workshops, since they can study in their own way, at their own pace and for their own purposes. But unlike traditional internal training courses, it is the student's responsibility, with a distance-learning program, to ensure that they manage their own study contribution. This requires strong self-discipline and self-motivation skills and there must be a clear will to succeed. Those students who are used to managing themselves, are good at managing others and who enjoy working in isolation, are more likely to be good distance-learners. It is also important to be aware of the main reasons why you are studying and of the main objectives that you are hoping to achieve as a result. You will need to remind yourself of these objectives at times when you need to motivate yourself. Never lose sight of your long-term goals and your short-term objectives. There is nobody available here to pamper you, or to look after you, or to spoon-feed you with information, so you will need to find ways to encourage and appreciate yourself while you are studying. Make sure that you chart your study progress, so that you can be sure of your achievements and re-evaluate your goals and objectives regularly.
Self-assessment
Appleton Greene training programs are in all cases post-graduate programs. Consequently, you should already have obtained a business-related degree and be an experienced learner. You should therefore already be aware of your study strengths and weaknesses. For example, which time of the day are you at your most productive? Are you a lark or an owl? What study methods do you respond to the most? Are you a consistent learner? How do you discipline yourself? How do you ensure that you enjoy yourself while studying? It is important to understand yourself as a learner and so some self-assessment early on will be necessary if you are to apply yourself correctly. Perform a SWOT analysis on yourself as a student. List your internal strengths and weaknesses as a student and your external opportunities and threats. This will help you later on when you are creating a study plan. You can then incorporate features within your study plan that can ensure that you are playing to your strengths, while compensating for your weaknesses. You can also ensure that you make the most of your opportunities, while avoiding the potential threats to your success.
Accepting responsibility as a student
Training programs invariably require a significant investment, both in terms of what they cost and in the time that you need to contribute to study and the responsibility for successful completion of training programs rests entirely with the student. This is never more apparent than when a student is learning via distance-learning. Accepting responsibility as a student is an important step towards ensuring that you can successfully complete your training program. It is easy to instantly blame other people or factors when things go wrong. But the fact of the matter is that if a failure is your failure, then you have the power to do something about it, it is entirely in your own hands. If it is always someone else's failure, then you are powerless to do anything about it. All students study in entirely different ways, this is because we are all individuals and what is right for one student, is not necessarily right for another. In order to succeed, you will have to accept personal responsibility for finding a way to plan, implement and manage a personal study plan that works for you. If you do not succeed, you only have yourself to blame.
Planning
By far the most critical contribution to stress, is the feeling of not being in control. In the absence of planning we tend to be reactive and can stumble from pillar to post in the hope that things will turn out fine in the end. Invariably they don't! In order to be in control, we need to have firm ideas about how and when we want to do things. We also need to consider as many possible eventualities as we can, so that we are prepared for them when they happen. Prescriptive Change, is far easier to manage and control, than Emergent Change. The same is true with distance-learning. It is much easier and much more enjoyable, if you feel that you are in control and that things are going to plan. Even when things do go wrong, you are prepared for them and can act accordingly without any unnecessary stress. It is important therefore that you do take time to plan your studies properly.
Management
Once you have developed a clear study plan, it is of equal importance to ensure that you manage the implementation of it. Most of us usually enjoy planning, but it is usually during implementation when things go wrong. Targets are not met and we do not understand why. Sometimes we do not even know if targets are being met. It is not enough for us to conclude that the study plan just failed. If it is failing, you will need to understand what you can do about it. Similarly if your study plan is succeeding, it is still important to understand why, so that you can improve upon your success. You therefore need to have guidelines for self-assessment so that you can be consistent with performance improvement throughout the program. If you manage things correctly, then your performance should constantly improve throughout the program.
Study objectives & tasks
The first place to start is developing your program objectives. These should feature your reasons for undertaking the training program in order of priority. Keep them succinct and to the point in order to avoid confusion. Do not just write the first things that come into your head because they are likely to be too similar to each other. Make a list of possible departmental headings, such as: Customer Service; E-business; Finance; Globalization; Human Resources; Technology; Legal; Management; Marketing and Production. Then brainstorm for ideas by listing as many things that you want to achieve under each heading and later re-arrange these things in order of priority. Finally, select the top item from each department heading and choose these as your program objectives. Try and restrict yourself to five because it will enable you to focus clearly. It is likely that the other things that you listed will be achieved if each of the top objectives are achieved. If this does not prove to be the case, then simply work through the process again.
Study forecast
As a guide, the Appleton Greene Leading IT Transformation corporate training program should take 12-18 months to complete, depending upon your availability and current commitments. The reason why there is such a variance in time estimates is because every student is an individual, with differing productivity levels and different commitments. These differentiations are then exaggerated by the fact that this is a distance-learning program, which incorporates the practical integration of academic theory as an as a part of the training program. Consequently all of the project studies are real, which means that important decisions and compromises need to be made. You will want to get things right and will need to be patient with your expectations in order to ensure that they are. We would always recommend that you are prudent with your own task and time forecasts, but you still need to develop them and have a clear indication of what are realistic expectations in your case. With reference to your time planning: consider the time that you can realistically dedicate towards study with the program every week; calculate how long it should take you to complete the program, using the guidelines featured here; then break the program down into logical modules and allocate a suitable proportion of time to each of them, these will be your milestones; you can create a time plan by using a spreadsheet on your computer, or a personal organizer such as MS Outlook, you could also use a financial forecasting software; break your time forecasts down into manageable chunks of time, the more specific you can be, the more productive and accurate your time management will be; finally, use formulas where possible to do your time calculations for you, because this will help later on when your forecasts need to change in line with actual performance. With reference to your task planning: refer to your list of tasks that need to be undertaken in order to achieve your program objectives; with reference to your time plan, calculate when each task should be implemented; remember that you are not estimating when your objectives will be achieved, but when you will need to focus upon implementing the corresponding tasks; you also need to ensure that each task is implemented in conjunction with the associated training modules which are relevant; then break each single task down into a list of specific to do's, say approximately ten to do's for each task and enter these into your study plan; once again you could use MS Outlook to incorporate both your time and task planning and this could constitute your study plan; you could also use a project management software like MS Project. You should now have a clear and realistic forecast detailing when you can expect to be able to do something about undertaking the tasks to achieve your program objectives.
Performance management
It is one thing to develop your study forecast, it is quite another to monitor your progress. Ultimately it is less important whether you achieve your original study forecast and more important that you update it so that it constantly remains realistic in line with your performance. As you begin to work through the program, you will begin to have more of an idea about your own personal performance and productivity levels as a distance-learner. Once you have completed your first study module, you should re-evaluate your study forecast for both time and tasks, so that they reflect your actual performance level achieved. In order to achieve this you must first time yourself while training by using an alarm clock. Set the alarm for hourly intervals and make a note of how far you have come within that time. You can then make a note of your actual performance on your study plan and then compare your performance against your forecast. Then consider the reasons that have contributed towards your performance level, whether they are positive or negative and make a considered adjustment to your future forecasts as a result. Given time, you should start achieving your forecasts regularly.
With reference to time management: time yourself while you are studying and make a note of the actual time taken in your study plan; consider your successes with time-efficiency and the reasons for the success in each case and take this into consideration when reviewing future time planning; consider your failures with time-efficiency and the reasons for the failures in each case and take this into consideration when reviewing future time planning; re-evaluate your study forecast in relation to time planning for the remainder of your training program to ensure that you continue to be realistic about your time expectations. You need to be consistent with your time management, otherwise you will never complete your studies. This will either be because you are not contributing enough time to your studies, or you will become less efficient with the time that you do allocate to your studies. Remember, if you are not in control of your studies, they can just become yet another cause of stress for you.
With reference to your task management: time yourself while you are studying and make a note of the actual tasks that you have undertaken in your study plan; consider your successes with task-efficiency and the reasons for the success in each case; take this into consideration when reviewing future task planning; consider your failures with task-efficiency and the reasons for the failures in each case and take this into consideration when reviewing future task planning; re-evaluate your study forecast in relation to task planning for the remainder of your training program to ensure that you continue to be realistic about your task expectations. You need to be consistent with your task management, otherwise you will never know whether you are achieving your program objectives or not.
Keeping in touch
You will have access to qualified and experienced professors and tutors who are responsible for providing tutorial support for your particular training program. So don't be shy about letting them know how you are getting on. We keep electronic records of all tutorial support emails so that professors and tutors can review previous correspondence before considering an individual response. It also means that there is a record of all communications between you and your professors and tutors and this helps to avoid any unnecessary duplication, misunderstanding, or misinterpretation. If you have a problem relating to the program, share it with them via email. It is likely that they have come across the same problem before and are usually able to make helpful suggestions and steer you in the right direction. To learn more about when and how to use tutorial support, please refer to the Tutorial Support section of this student information guide. This will help you to ensure that you are making the most of tutorial support that is available to you and will ultimately contribute towards your success and enjoyment with your training program.
Work colleagues and family
You should certainly discuss your program study progress with your colleagues, friends and your family. Appleton Greene training programs are very practical. They require you to seek information from other people, to plan, develop and implement processes with other people and to achieve feedback from other people in relation to viability and productivity. You will therefore have plenty of opportunities to test your ideas and enlist the views of others. People tend to be sympathetic towards distance-learners, so don't bottle it all up in yourself. Get out there and share it! It is also likely that your family and colleagues are going to benefit from your labors with the program, so they are likely to be much more interested in being involved than you might think. Be bold about delegating work to those who might benefit themselves. This is a great way to achieve understanding and commitment from people who you may later rely upon for process implementation. Share your experiences with your friends and family.
Making it relevant
The key to successful learning is to make it relevant to your own individual circumstances. At all times you should be trying to make bridges between the content of the program and your own situation. Whether you achieve this through quiet reflection or through interactive discussion with your colleagues, client partners or your family, remember that it is the most important and rewarding aspect of translating your studies into real self-improvement. You should be clear about how you want the program to benefit you. This involves setting clear study objectives in relation to the content of the course in terms of understanding, concepts, completing research or reviewing activities and relating the content of the modules to your own situation. Your objectives may understandably change as you work through the program, in which case you should enter the revised objectives on your study plan so that you have a permanent reminder of what you are trying to achieve, when and why.
Distance-learning check-list
Prepare your study environment, your study tools and rules.
Undertake detailed self-assessment in terms of your ability as a learner.
Create a format for your study plan.
Consider your study objectives and tasks.
Create a study forecast.
Assess your study performance.
Re-evaluate your study forecast.
Be consistent when managing your study plan.
Use your Appleton Greene Certified Learning Provider (CLP) for tutorial support.
Make sure you keep in touch with those around you.

---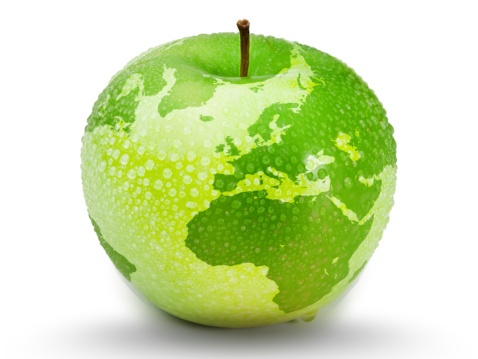 Tutorial Support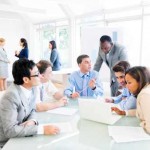 Programs
Appleton Greene uses standard and bespoke corporate training programs as vessels to transfer business process improvement knowledge into the heart of our clients' organizations. Each individual program focuses upon the implementation of a specific business process, which enables clients to easily quantify their return on investment. There are hundreds of established Appleton Greene corporate training products now available to clients within customer services, e-business, finance, globalization, human resources, information technology, legal, management, marketing and production. It does not matter whether a client's employees are located within one office, or an unlimited number of international offices, we can still bring them together to learn and implement specific business processes collectively. Our approach to global localization enables us to provide clients with a truly international service with that all important personal touch. Appleton Greene corporate training programs can be provided virtually or locally and they are all unique in that they individually focus upon a specific business function. They are implemented over a sustainable period of time and professional support is consistently provided by qualified learning providers and specialist consultants.
---
Support available
You will have a designated Certified Learning Provider (CLP) and an Accredited Consultant and we encourage you to communicate with them as much as possible. In all cases tutorial support is provided online because we can then keep a record of all communications to ensure that tutorial support remains consistent. You would also be forwarding your work to the tutorial support unit for evaluation and assessment. You will receive individual feedback on all of the work that you undertake on a one-to-one basis, together with specific recommendations for anything that may need to be changed in order to achieve a pass with merit or a pass with distinction and you then have as many opportunities as you may need to re-submit project studies until they meet with the required standard. Consequently the only reason that you should really fail (CLP) is if you do not do the work. It makes no difference to us whether a student takes 12 months or 18 months to complete the program, what matters is that in all cases the same quality standard will have been achieved.
---
Support Process
Please forward all of your future emails to the designated (CLP) Tutorial Support Unit email address that has been provided and please do not duplicate or copy your emails to other AGC email accounts as this will just cause unnecessary administration. Please note that emails are always answered as quickly as possible but you will need to allow a period of up to 20 business days for responses to general tutorial support emails during busy periods, because emails are answered strictly within the order in which they are received. You will also need to allow a period of up to 30 business days for the evaluation and assessment of project studies. This does not include weekends or public holidays. Please therefore kindly allow for this within your time planning. All communications are managed online via email because it enables tutorial service support managers to review other communications which have been received before responding and it ensures that there is a copy of all communications retained on file for future reference. All communications will be stored within your personal (CLP) study file here at Appleton Greene throughout your designated study period. If you need any assistance or clarification at any time, please do not hesitate to contact us by forwarding an email and remember that we are here to help. If you have any questions, please list and number your questions succinctly and you can then be sure of receiving specific answers to each and every query.
---
Time Management
It takes approximately 1 Year to complete the Leading IT Transformation corporate training program, incorporating 12 x 6-hour monthly workshops. Each student will also need to contribute approximately 4 hours per week over 1 Year of their personal time. Students can study from home or work at their own pace and are responsible for managing their own study plan. There are no formal examinations and students are evaluated and assessed based upon their project study submissions, together with the quality of their internal analysis and supporting documents. They can contribute more time towards study when they have the time to do so and can contribute less time when they are busy. All students tend to be in full time employment while studying and the Leading IT Transformation program is purposely designed to accommodate this, so there is plenty of flexibility in terms of time management. It makes no difference to us at Appleton Greene, whether individuals take 12-18 months to complete this program. What matters is that in all cases the same standard of quality will have been achieved with the standard and bespoke programs that have been developed.
---
Distance Learning Guide
The distance learning guide should be your first port of call when starting your training program. It will help you when you are planning how and when to study, how to create the right environment and how to establish the right frame of mind. If you can lay the foundations properly during the planning stage, then it will contribute to your enjoyment and productivity while training later. The guide helps to change your lifestyle in order to accommodate time for study and to cultivate good study habits. It helps you to chart your progress so that you can measure your performance and achieve your goals. It explains the tools that you will need for study and how to make them work. It also explains how to translate academic theory into practical reality. Spend some time now working through your distance learning guide and make sure that you have firm foundations in place so that you can make the most of your distance learning program. There is no requirement for you to attend training workshops or classes at Appleton Greene offices. The entire program is undertaken online, program course manuals and project studies are administered via the Appleton Greene web site and via email, so you are able to study at your own pace and in the comfort of your own home or office as long as you have a computer and access to the internet.
---
How To Study
The how to study guide provides students with a clear understanding of the Appleton Greene facilitation via distance learning training methods and enables students to obtain a clear overview of the training program content. It enables students to understand the step-by-step training methods used by Appleton Greene and how course manuals are integrated with project studies. It explains the research and development that is required and the need to provide evidence and references to support your statements. It also enables students to understand precisely what will be required of them in order to achieve a pass with merit and a pass with distinction for individual project studies and provides useful guidance on how to be innovative and creative when developing your Unique Program Proposition (UPP).
---
Tutorial Support
Tutorial support for the Appleton Greene Leading IT Transformation corporate training program is provided online either through the Appleton Greene Client Support Portal (CSP), or via email. All tutorial support requests are facilitated by a designated Program Administration Manager (PAM). They are responsible for deciding which professor or tutor is the most appropriate option relating to the support required and then the tutorial support request is forwarded onto them. Once the professor or tutor has completed the tutorial support request and answered any questions that have been asked, this communication is then returned to the student via email by the designated Program Administration Manager (PAM). This enables all tutorial support, between students, professors and tutors, to be facilitated by the designated Program Administration Manager (PAM) efficiently and securely through the email account. You will therefore need to allow a period of up to 20 business days for responses to general support queries and up to 30 business days for the evaluation and assessment of project studies, because all tutorial support requests are answered strictly within the order in which they are received. This does not include weekends or public holidays. Consequently you need to put some thought into the management of your tutorial support procedure in order to ensure that your study plan is feasible and to obtain the maximum possible benefit from tutorial support during your period of study. Please retain copies of your tutorial support emails for future reference. Please ensure that ALL of your tutorial support emails are set out using the format as suggested within your guide to tutorial support. Your tutorial support emails need to be referenced clearly to the specific part of the course manual or project study which you are working on at any given time. You also need to list and number any questions that you would like to ask, up to a maximum of five questions within each tutorial support email. Remember the more specific you can be with your questions the more specific your answers will be too and this will help you to avoid any unnecessary misunderstanding, misinterpretation, or duplication. The guide to tutorial support is intended to help you to understand how and when to use support in order to ensure that you get the most out of your training program. Appleton Greene training programs are designed to enable you to do things for yourself. They provide you with a structure or a framework and we use tutorial support to facilitate students while they practically implement what they learn. In other words, we are enabling students to do things for themselves. The benefits of distance learning via facilitation are considerable and are much more sustainable in the long-term than traditional short-term knowledge sharing programs. Consequently you should learn how and when to use tutorial support so that you can maximize the benefits from your learning experience with Appleton Greene. This guide describes the purpose of each training function and how to use them and how to use tutorial support in relation to each aspect of the training program. It also provides useful tips and guidance with regard to best practice.
---
Tutorial Support Tips
Students are often unsure about how and when to use tutorial support with Appleton Greene. This Tip List will help you to understand more about how to achieve the most from using tutorial support. Refer to it regularly to ensure that you are continuing to use the service properly. Tutorial support is critical to the success of your training experience, but it is important to understand when and how to use it in order to maximize the benefit that you receive. It is no coincidence that those students who succeed are those that learn how to be positive, proactive and productive when using tutorial support.
Be positive and friendly with your tutorial support emails
Remember that if you forward an email to the tutorial support unit, you are dealing with real people. "Do unto others as you would expect others to do unto you". If you are positive, complimentary and generally friendly in your emails, you will generate a similar response in return. This will be more enjoyable, productive and rewarding for you in the long-term.
Think about the impression that you want to create
Every time that you communicate, you create an impression, which can be either positive or negative, so put some thought into the impression that you want to create. Remember that copies of all tutorial support emails are stored electronically and tutors will always refer to prior correspondence before responding to any current emails. Over a period of time, a general opinion will be arrived at in relation to your character, attitude and ability. Try to manage your own frustrations, mood swings and temperament professionally, without involving the tutorial support team. Demonstrating frustration or a lack of patience is a weakness and will be interpreted as such. The good thing about communicating in writing, is that you will have the time to consider your content carefully, you can review it and proof-read it before sending your email to Appleton Greene and this should help you to communicate more professionally, consistently and to avoid any unnecessary knee-jerk reactions to individual situations as and when they may arise. Please also remember that the CLP Tutorial Support Unit will not just be responsible for evaluating and assessing the quality of your work, they will also be responsible for providing recommendations to other learning providers and to client contacts within the Appleton Greene global client network, so do be in control of your own emotions and try to create a good impression.
Remember that quality is preferred to quantity
Please remember that when you send an email to the tutorial support team, you are not using Twitter or Text Messaging. Try not to forward an email every time that you have a thought. This will not prove to be productive either for you or for the tutorial support team. Take time to prepare your communications properly, as if you were writing a professional letter to a business colleague and make a list of queries that you are likely to have and then incorporate them within one email, say once every month, so that the tutorial support team can understand more about context, application and your methodology for study. Get yourself into a consistent routine with your tutorial support requests and use the tutorial support template provided with ALL of your emails. The (CLP) Tutorial Support Unit will not spoon-feed you with information. They need to be able to evaluate and assess your tutorial support requests carefully and professionally.
Be specific about your questions in order to receive specific answers
Try not to write essays by thinking as you are writing tutorial support emails. The tutorial support unit can be unclear about what in fact you are asking, or what you are looking to achieve. Be specific about asking questions that you want answers to. Number your questions. You will then receive specific answers to each and every question. This is the main purpose of tutorial support via email.
Keep a record of your tutorial support emails
It is important that you keep a record of all tutorial support emails that are forwarded to you. You can then refer to them when necessary and it avoids any unnecessary duplication, misunderstanding, or misinterpretation.
---
Individual training workshops or telephone support
Please be advised that Appleton Greene does not provide separate or individual tutorial support meetings, workshops, or provide telephone support for individual students. Appleton Greene is an equal opportunities learning and service provider and we are therefore understandably bound to treat all students equally. We cannot therefore broker special financial or study arrangements with individual students regardless of the circumstances. All tutorial support is provided online and this enables Appleton Greene to keep a record of all communications between students, professors and tutors on file for future reference, in accordance with our quality management procedure and your terms and conditions of enrolment. All tutorial support is provided online via email because it enables us to have time to consider support content carefully, it ensures that you receive a considered and detailed response to your queries. You can number questions that you would like to ask, which relate to things that you do not understand or where clarification may be required. You can then be sure of receiving specific answers to each individual query. You will also then have a record of these communications and of all tutorial support, which has been provided to you. This makes tutorial support administration more productive by avoiding any unnecessary duplication, misunderstanding, or misinterpretation.
---
Tutorial Support Email Format
You should use this tutorial support format if you need to request clarification or assistance while studying with your training program. Please note that ALL of your tutorial support request emails should use the same format. You should therefore set up a standard email template, which you can then use as and when you need to. Emails that are forwarded to Appleton Greene, which do not use the following format, may be rejected and returned to you by the (CLP) Program Administration Manager. A detailed response will then be forwarded to you via email usually within 20 business days of receipt for general support queries and 30 business days for the evaluation and assessment of project studies. This does not include weekends or public holidays. Your tutorial support request, together with the corresponding TSU reply, will then be saved and stored within your electronic TSU file at Appleton Greene for future reference.
Subject line of your email
Please insert: Appleton Greene (CLP) Tutorial Support Request: (Your Full Name) (Date), within the subject line of your email.
Main body of your email
Please insert:
1. Appleton Greene Certified Learning Provider (CLP) Tutorial Support Request
2. Your Full Name
3. Date of TS request
4. Preferred email address
5. Backup email address
6. Course manual page name or number (reference)
7. Project study page name or number (reference)
Subject of enquiry
Please insert a maximum of 50 words (please be succinct)
Briefly outline the subject matter of your inquiry, or what your questions relate to.
Question 1
Maximum of 50 words (please be succinct)
Maximum of 50 words (please be succinct)
Question 3
Maximum of 50 words (please be succinct)
Question 4
Maximum of 50 words (please be succinct)
Question 5
Maximum of 50 words (please be succinct)
Please note that a maximum of 5 questions is permitted with each individual tutorial support request email.
---
Procedure
* List the questions that you want to ask first, then re-arrange them in order of priority. Make sure that you reference them, where necessary, to the course manuals or project studies.
* Make sure that you are specific about your questions and number them. Try to plan the content within your emails to make sure that it is relevant.
* Make sure that your tutorial support emails are set out correctly, using the Tutorial Support Email Format provided here.
* Save a copy of your email and incorporate the date sent after the subject title. Keep your tutorial support emails within the same file and in date order for easy reference.
* Allow up to 20 business days for a response to general tutorial support emails and up to 30 business days for the evaluation and assessment of project studies, because detailed individual responses will be made in all cases and tutorial support emails are answered strictly within the order in which they are received.
* Emails can and do get lost. So if you have not received a reply within the appropriate time, forward another copy or a reminder to the tutorial support unit to be sure that it has been received but do not forward reminders unless the appropriate time has elapsed.
* When you receive a reply, save it immediately featuring the date of receipt after the subject heading for easy reference. In most cases the tutorial support unit replies to your questions individually, so you will have a record of the questions that you asked as well as the answers offered. With project studies however, separate emails are usually forwarded by the tutorial support unit, so do keep a record of your own original emails as well.
* Remember to be positive and friendly in your emails. You are dealing with real people who will respond to the same things that you respond to.
* Try not to repeat questions that have already been asked in previous emails. If this happens the tutorial support unit will probably just refer you to the appropriate answers that have already been provided within previous emails.
* If you lose your tutorial support email records you can write to Appleton Greene to receive a copy of your tutorial support file, but a separate administration charge may be levied for this service.
---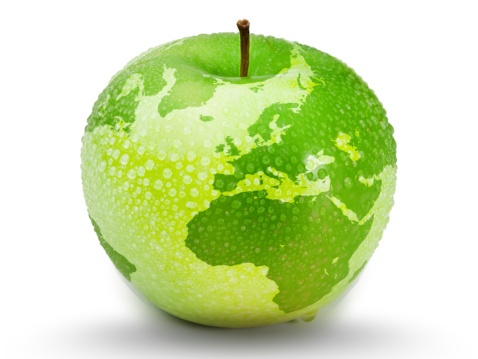 How To Study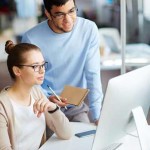 Your Certified Learning Provider (CLP) and Accredited Consultant can help you to plan a task list for getting started so that you can be clear about your direction and your priorities in relation to your training program. It is also a good way to introduce yourself to the tutorial support team.
Planning your study environment
Your study conditions are of great importance and will have a direct effect on how much you enjoy your training program. Consider how much space you will have, whether it is comfortable and private and whether you are likely to be disturbed. The study tools and facilities at your disposal are also important to the success of your distance-learning experience. Your tutorial support unit can help with useful tips and guidance, regardless of your starting position. It is important to get this right before you start working on your training program.
Planning your program objectives
It is important that you have a clear list of study objectives, in order of priority, before you start working on your training program. Your tutorial support unit can offer assistance here to ensure that your study objectives have been afforded due consideration and priority.
Planning how and when to study
Distance-learners are freed from the necessity of attending regular classes, since they can study in their own way, at their own pace and for their own purposes. This approach is designed to let you study efficiently away from the traditional classroom environment. It is important however, that you plan how and when to study, so that you are making the most of your natural attributes, strengths and opportunities. Your tutorial support unit can offer assistance and useful tips to ensure that you are playing to your strengths.
Planning your study tasks
You should have a clear understanding of the study tasks that you should be undertaking and the priority associated with each task. These tasks should also be integrated with your program objectives. The distance learning guide and the guide to tutorial support for students should help you here, but if you need any clarification or assistance, please contact your tutorial support unit.
Planning your time
You will need to allocate specific times during your calendar when you intend to study if you are to have a realistic chance of completing your program on time. You are responsible for planning and managing your own study time, so it is important that you are successful with this. Your tutorial support unit can help you with this if your time plan is not working.
Keeping in touch
Consistency is the key here. If you communicate too frequently in short bursts, or too infrequently with no pattern, then your management ability with your studies will be questioned, both by you and by your tutorial support unit. It is obvious when a student is in control and when one is not and this will depend how able you are at sticking with your study plan. Inconsistency invariably leads to in-completion.
Charting your progress
Your tutorial support team can help you to chart your own study progress. Refer to your distance learning guide for further details.
Making it work
To succeed, all that you will need to do is apply yourself to undertaking your training program and interpreting it correctly. Success or failure lies in your hands and your hands alone, so be sure that you have a strategy for making it work. Your Certified Learning Provider (CLP) and Accredited Consultant can guide you through the process of program planning, development and implementation.
Reading methods
Interpretation is often unique to the individual but it can be improved and even quantified by implementing consistent interpretation methods. Interpretation can be affected by outside interference such as family members, TV, or the Internet, or simply by other thoughts which are demanding priority in our minds. One thing that can improve our productivity is using recognized reading methods. This helps us to focus and to be more structured when reading information for reasons of importance, rather than relaxation.
Speed reading
When reading through course manuals for the first time, subconsciously set your reading speed to be just fast enough that you cannot dwell on individual words or tables. With practice, you should be able to read an A4 sheet of paper in one minute. You will not achieve much in the way of a detailed understanding, but your brain will retain a useful overview. This overview will be important later on and will enable you to keep individual issues in perspective with a more generic picture because speed reading appeals to the memory part of the brain. Do not worry about what you do or do not remember at this stage.
Content reading
Once you have speed read everything, you can then start work in earnest. You now need to read a particular section of your course manual thoroughly, by making detailed notes while you read. This process is called Content Reading and it will help to consolidate your understanding and interpretation of the information that has been provided.
Making structured notes on the course manuals
When you are content reading, you should be making detailed notes, which are both structured and informative. Make these notes in a MS Word document on your computer, because you can then amend and update these as and when you deem it to be necessary. List your notes under three headings: 1. Interpretation – 2. Questions – 3. Tasks. The purpose of the 1st section is to clarify your interpretation by writing it down. The purpose of the 2nd section is to list any questions that the issue raises for you. The purpose of the 3rd section is to list any tasks that you should undertake as a result. Anyone who has graduated with a business-related degree should already be familiar with this process.
Organizing structured notes separately
You should then transfer your notes to a separate study notebook, preferably one that enables easy referencing, such as a MS Word Document, a MS Excel Spreadsheet, a MS Access Database, or a personal organizer on your cell phone. Transferring your notes allows you to have the opportunity of cross-checking and verifying them, which assists considerably with understanding and interpretation. You will also find that the better you are at doing this, the more chance you will have of ensuring that you achieve your study objectives.
Question your understanding
Do challenge your understanding. Explain things to yourself in your own words by writing things down.
Clarifying your understanding
If you are at all unsure, forward an email to your tutorial support unit and they will help to clarify your understanding.
Question your interpretation
Do challenge your interpretation. Qualify your interpretation by writing it down.
Clarifying your interpretation
If you are at all unsure, forward an email to your tutorial support unit and they will help to clarify your interpretation.
---
Qualification Requirements
The student will need to successfully complete the project study and all of the exercises relating to the Leading IT Transformation corporate training program, achieving a pass with merit or distinction in each case, in order to qualify as an Accredited Leading IT Transformation Specialist (ALITTS). All monthly workshops need to be tried and tested within your company. These project studies can be completed in your own time and at your own pace and in the comfort of your own home or office. There are no formal examinations, assessment is based upon the successful completion of the project studies. They are called project studies because, unlike case studies, these projects are not theoretical, they incorporate real program processes that need to be properly researched and developed. The project studies assist us in measuring your understanding and interpretation of the training program and enable us to assess qualification merits. All of the project studies are based entirely upon the content within the training program and they enable you to integrate what you have learnt into your corporate training practice.
Leading IT Transformation – Grading Contribution
Project Study – Grading Contribution
Customer Service – 10%
E-business – 05%
Finance – 10%
Globalization – 10%
Human Resources – 10%
Information Technology – 10%
Legal – 05%
Management – 10%
Marketing – 10%
Production – 10%
Education – 05%
Logistics – 05%
TOTAL GRADING – 100%
Qualification grades
A mark of 90% = Pass with Distinction.
A mark of 75% = Pass with Merit.
A mark of less than 75% = Fail.
If you fail to achieve a mark of 75% with a project study, you will receive detailed feedback from the Certified Learning Provider (CLP) and/or Accredited Consultant, together with a list of tasks which you will need to complete, in order to ensure that your project study meets with the minimum quality standard that is required by Appleton Greene. You can then re-submit your project study for further evaluation and assessment. Indeed you can re-submit as many drafts of your project studies as you need to, until such a time as they eventually meet with the required standard by Appleton Greene, so you need not worry about this, it is all part of the learning process.
When marking project studies, Appleton Greene is looking for sufficient evidence of the following:
Pass with merit
A satisfactory level of program understanding
A satisfactory level of program interpretation
A satisfactory level of project study content presentation
A satisfactory level of Unique Program Proposition (UPP) quality
A satisfactory level of the practical integration of academic theory
Pass with distinction
An exceptional level of program understanding
An exceptional level of program interpretation
An exceptional level of project study content presentation
An exceptional level of Unique Program Proposition (UPP) quality
An exceptional level of the practical integration of academic theory
---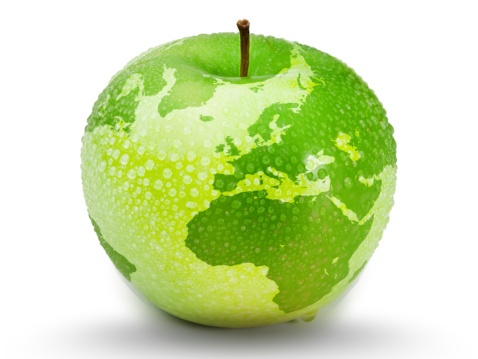 Preliminary Analysis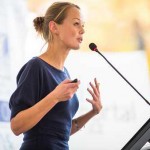 Online Article
Vitaliy Zhovtyuk,
Medium.com,
Aug 7, 2018.
"Digital Transformation & Change Management: How to Be Ready
Is your company ready for the digital transformation? If your business wants to survive in a highly competitive environment and prosper in the long-term, it must transform and adapt to the growing expectations of customers and technological changes in society.
Digital transformation stimulates the companies to choose the right technology as well as find out what no longer works and should be replaced or updated. It's a big deal for management to elevate productivity and embrace technological advancement to bring impactful results in business operations.
Getting down to any project always seems challenging. And digital transformation is not an exception. The very nature of these process means significant changes are coming. When done right, it fundamentally modifies the way your organization works and handles challenges. And it's not only about installing new software. First of all, digitalization is reorganization of how you do things and how people cooperate with one another.
Performing digital transformation right is critical. The research shows that companies doing the digital transformation in a proper manner win market share while others have a negative ROI for their investments.
To implement digital transformation successfully, it's wise to rely on a managerial discipline called change management.
Change management should transform
The evolution of change management as a discipline has been related to technology-driven developments and transformation in large corporations. Nowadays, as more and more companies make the most of digitalization, the role of change management needs also to be improved to meet new challenges. These issues involve deeper and broader human impact connected with digitalization, and the use of implementation methods such as user experience and design thinking.
According to Neil Kinson from Redwood Software, there is only one main problem of change management — there aren't many practices when it comes to digital transformation. In fact, there is a standard scheme for change management which begins with the C-suite and get down through all levels of management.
But digital transformation requires another algorithm. This process doesn't have the track record. Besides, the change it can bring in is enormous.
So how can you implement a digital transformation strategy within your company? We've created a list of the best change management practices to think about when embarking on a digital transformation journey.
Put first things first
Previously, change management for technology used to be applied at the last stage. In other words, the focus was on the process of implementing the technology, and then on the influence this process had on the people. Only after the evaluation of this impacts, a change management plan tends to be composed.
In the era of digitalization, change management has come to the fore. Today, having a conversation with people about the future changes is a top practice before performing any aspect of digital transformation.
The main idea of that is to increase loyalty around everything that is about to happen and get people excited about your digital transformation plan.
Build C-suite support from the very beginning
Getting support from the top is significant for changes to be realized down the track. For businesses that are faced with difficulties in the new digital world, it might be easier to build support that for those that succeed. In fact, companies feeling an impact of the current climate are already ready for it. On the other hand, those organizations that don't consider its effect may be more resistant to new changes.
To get management on board, change managers should understand the business pain points and provide practical solutions. The transformation can be implemented step by step. There is no need to make a dramatic modification that will turn a company on its head. This gives employees an opportunity to adjust to the change and consider it as a good thing, rather than a challenge.
Understand the technology deeply
One of the most critical stages of any digital technology implementation is explaining to employees how this transformation is going to change the way they work and ensuring that they can continue doing their jobs.
That's when technology advisors come in handy. They can provide the team members with various training programs to help them gain a better understanding of the new processes.
Create a game plan
Planning is a vital step to digital transformation. Nevertheless, you need to be agile with plans.
There is always a risk to become very strict about holding to a plan, especially when you spend hours working on creating a detailed one. But digital transformation required flexibility. So if the future developments signal that change is needed, don't be afraid to reconsider your plans. Otherwise, you may find yourself spending a significant amount of time on something that is not usable anymore.
Realize the changes in company culture
The study shows that company culture tends to fall behind process and technology when it comes to digital readiness. But digital transformation should always influence how business operates on a cultural level.
If done right, digitalization brings transparency and motives working in a collaborative function. And it doesn't always come easy. Thus, change management for digital transformation also includes creating a dialogue about not only the technology but also the modifications of processes in different teams.
If you don't want to get a lot of naysayers, initiate some honest conversations about what future is waiting ahead and give employees an opportunity to express their worries honestly. It's up to change managers to make sure that all changes are perceived as an excellent environment for innovation.
Final word
No doubt, digital transformation is a complex task for change managers and employees from top to bottom. It should be implemented gradually after strategic planning. You need to have a clear vision for the end-stage to get every member of your team moving in the same direction. Even so, there must always be a place for flexibility.
Make a cultural change and education aspects of transformation a highlight of your plan. It's significant to guarantee that everyone in the company is on board. To consider the digital transformation as a good thing, employees have to be aware of all the changes it brings. So don't forget to explain any improvements in your vision during the process."
---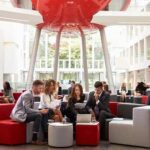 Online Article
"Change Management: The Key to Successful Digital Transformations",
By James Davidson,
CMSWire.com
July 30, 2018
Companies of all types and sizes are investing heavily in the digitization of their business models. Driven by the changing consumer expectations that B2C digital juggernauts like Uber, Netflix and Amazon have created, many companies are investing in reimagining their business. To achieve relevance in what is being called the Fourth Industrial Revolution — the convergence of offline and digital, mobile, artificial intelligence, social and cloud — companies must be more customer focused, agile, lean and interactive.
Any digital transformation includes the following core ingredients:
• Strategy — aligning vision, customer experience, processes and technology.
• User-Centered Design — mobile first and personalized.
• Agility in Delivery — iterative and adaptable.
• Integration of Software, Platforms and Technology — choosing environments and products that harmonize.
• Data, Analytics and Insights — constant feedback loop.
• Product Design Mindset in Execution — minimal viable product and fail-fast mentality.
Despite knowledge of the integral elements of a successful digital transformation, a recent survey by Couchbase uncovered a nearly 90 percent failure rate by CIOs and technology leaders who have tried to execute digital transformation initiatives.
Researchers at McKinsey unpacked this trend in another way, ultimately highlighting the critical part change management plays in driving successful outcomes. However, they also found that most change management efforts fail because outdated models and change techniques are fundamentally misaligned with today's dynamic business environment.
I have successfully applied the following change management approach both as a leader at a Fortune 500 company and as a consultant implementing large digital programs within Fortune 1000 companies. After you read this article, let's talk about what has worked for you and what you'll try next.
Invest in Change Management, Early and Often
As my definition of change management may differ from yours, for the purposes of this article let's use the Prosci definition: "the process, tools and techniques to manage the people side of change to achieve a required business outcome."
Also, as every organization that delivers digital programs has an implementation methodology, I will be using that of my company, "The 7Summits Way" (pictured below), to talk about the application of change management techniques throughout the implementation lifecycle of a digital transformation initiative. The elements can easily be pieced out and applied to whatever methodology your organization prefers.
The Stages of Digital Change Management
1. Prepare
Change management should be at the center of your digital transformation vision and "art of the possible" thinking. To garner the necessary support, leaders are often laser-focused in this phase on business intelligence and securing funding and resources against their grand plan. What is frequently missed is laying the right foundation for driving change from the start. Key change management activities here should include:
1. Developing a digital transformation charter that articulates your business goals and the strategies to achieve these goals.
2. Identifying executive stakeholders and functional change agents. They will be key to removing roadblocks and creating advocacy, if brought in early.
3. Creating or aligning with a center of excellence (COE) to manage all digital transformation efforts and the governance structure.
4. Maintaining a change backlog to start tracking and mitigating risks (e.g. end user adoption, employee resistance, retirement of legacy processes, etc.).
Your change goals during the Prepare phase are to create visibility for your program, activate change advocates, and document your biggest and most immediate risks.
2. Define
The Define phase typically involves selecting desired business outcomes, uncovering audience value through journey mapping, defining requirements, designing the user experience and solution elements, and documenting your execution roadmap. These are all key inputs to your change plan. Additional change management activities during the Define phase should include:
• Holding regular steering meetings with your COE stakeholders, impacted functional leaders and change agents to refine your vision and plan.
• Conducting an organizational readiness assessment that covers: team structure and sponsorship, governance, adoption, measurement and communication.
• Hosting change management workshops that take inputs from your strategy (vision, objectives, KPIs, requirements, research, personas) and uncover insights, strategies and tactics needed to drive your change across your project lifecycle. These typically fall into categories such as: steering, resistance management, training, coaching plans, user feedback and measurement, content strategy and communications.
Your change goal during the Define phase is to identify key tactics that will drive your intended change by your target audiences and in what order (pre-launch, at launch, post-launch) they will be most impactful.
3. Design
Design is the phase in which the digital transformation blueprint is finalized. Wireframes, interactive prototypes, proof of concepts, high fidelity designs, solution architecture charts, integration mapping, and data modeling help bring the vision to life for a broader set of stakeholders. From a change perspective, this phase is when the inputs from the previous phases are formed into a plan that will inform your Build phase. Key activities should include:
• Solidifying change team role definitions, workstreams and RACI.
• Resolving business process impacts identified during requirements gathering.
• Defining a measurement plan, including tangible KPIs.
• Developing a content strategy and plan.
• Designing a training plan that includes one to one, one to many and self-based learning.
• Drafting a communication plan that builds excitement.
Your change goal during the Design phase is to activate your change workstreams to create their tactical work plans and schedules.
4. Build and Verify
While highly differentiated from a development perspective, the Build and Verify stages can be grouped when considering impactful change management approaches. Build and Verify is when your digital transformation becomes real as developers execute against your product backlog. This is also where change management fortitude begins to flounder.
Progress is easy to measure in terms of the development of working code, so the more intangible elements are often de-prioritized. Typically, in digital transformations destined for failure, leaders entering the Verify phase begin to organize a change management workstream. Successful organizations, on the other hand, merge their project management tools, combining requirements and user stories with the previously defined change management plans and tasks. Having one project ma