Global Supply Chain Development Workshop 7 "GSC Technology"
Executive Summary Video

The Appleton Greene Corporate Training Program (CTP) for Global Supply Chain Development (GSCD) is provided by Mr. Buck BS Certified Learning Provider (CLP). Program Specifications: Monthly cost USD$2,500.00; Monthly Workshops 6 hours; Monthly Support 4 hours; Program Duration 12 months; Program orders subject to ongoing availability.
If you would like to view the Client Information Hub (CIH) for this program, please Click Here
Learning Provider Profile

Mr Buck is an approved Senior Consultant at Appleton Greene and he has experience in management, production and globalization. He has achieved a Bachelor of Applied Science IET/MET in Concentration in Operations Management. He has industry experience within the following sectors: Biotechnology; Manufacturing; Aerospace; Logistics and Technology. He has had commercial experience within the following countries: China; United Kingdom; Ireland and United States of America, or more specifically within the following cities: Shanghai; London; Cork; Minneapolis MN and Chicago IL. His personal achievements include: founded a corporation in 1991 and sold it in 2018 for $400m; entrepreneur of the year Ernst & Young 1998; entrepreneur of the year Ernst & Young 2004; built global manufacturing infrastructure and lead acquisition of 16 companies. His service skills incorporate: strategic planning; leadership development; supply chain; executive mentoring and merger & acquisition.
---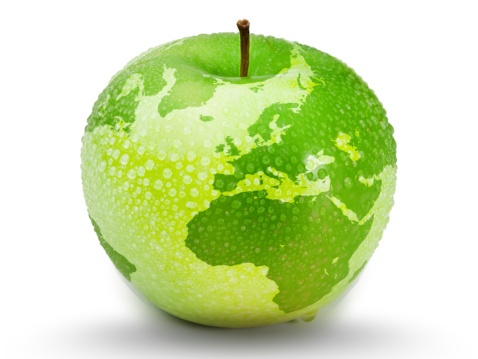 MOST Analysis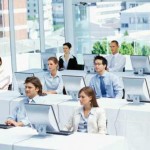 Mission Statement
Technology helps an organization with enabling and sustaining new processes and capabilities necessary to execute the global supply chain strategy. Reviewing existing supply chain technologies and technology trends may trigger ideas about how to connect new technology capabilities with identified Customer requirements. Just keep in mind that the Customer requirements, not the technology, should drive the development of new supply chain capabilities. How effectively some of these technologies improve or even transform an organization's supply chain greatly depends on how successful the organization is in hiring and retaining people who can understand and use them. Training and talent planning need to be therefore part of any technology strategy.
---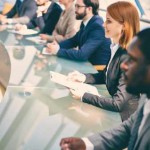 Objectives
01. Drivers of Technology in Supply Chain: departmental SWOT analysis; strategy research & development. Time Allocated: 1 Month
02. IT Implementation in Global SCM: departmental SWOT analysis; strategy research & development. Time Allocated: 1 Month
03. Key Drivers of digital supply chain: departmental SWOT analysis; strategy research & development. Time Allocated: 1 Month
04. Critical Analysis of Technology in Supply Chain; departmental SWOT analysis; strategy research & development. Time Allocated: 1 Month
05. The Role of Technology in Supply Chain; strategy research & development. Time Allocated: 1 Month
06. Technology Benchmarking: departmental SWOT analysis; strategy research & development. Time Allocated: 1 Month
07. Implementation of Technology in Supply Chain: departmental SWOT analysis; strategy research & development. 1 Month
08. Technology and Green Supply Chain Management: departmental SWOT analysis; strategy research & development. Time Allocated: 1 Month
09. Industry 4.0 and Global Supply Chain: departmental SWOT analysis; strategy research & development. Time Allocated: 1 Month
10. Linking Supply Chain Management and Blockchain Technology: departmental SWOT analysis; strategy research & development. Time Allocated: 1 Month
11. Information Technology in Business Process Reengineering: departmental SWOT analysis; strategy research & development. Time Allocated: 1 Month
12. Achieving Competitive Advantage Through Technology Enabled SCM Processes: departmental SWOT analysis; strategy research & development. Time Allocated: 1 Month
---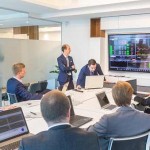 Strategies
01. Drivers of Technology in Supply Chain: Each individual department head to undertake departmental SWOT analysis; strategy research & development.
02. IT Implementation in Global SCM: Each individual department head to undertake departmental SWOT analysis; strategy research & development.
03. Key Drivers of digital supply chain; : Each individual department head to undertake departmental SWOT analysis; strategy research & development.
04. Critical Analysis of Technology in Supply Chain: Each individual department head to undertake departmental SWOT analysis; strategy research & development.
05. The Role of Technology in Supply Chain: Each individual department head to undertake departmental SWOT analysis; strategy research & development.
06. Technology Benchmarking: Each individual department head to undertake departmental SWOT analysis; strategy research & development.
07. Implementation of Technology in Supply Chain: Each individual department head to undertake departmental SWOT analysis; strategy research & development.
08. Technology and Green Supply Chain Management: Each individual department head to undertake departmental SWOT analysis; strategy research & development.
09. Industry 4.0 and Global Supply Chain: Each individual department head to undertake departmental SWOT analysis; strategy research & development.
10. Linking Supply Chain Management and Blockchain Technology: Each individual department head to undertake departmental SWOT analysis; strategy research & development.
11. Information Technology in Business Process Reengineering: Each individual department head to undertake departmental SWOT analysis; strategy research & development.
12. Achieving Competitive Advantage Through Technology Enabled SCM Processes: Each individual department head to undertake departmental SWOT analysis; strategy research & development.
---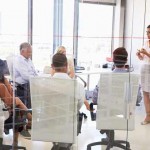 Tasks
01. Create a task on your calendar, to be completed within the next month, in order to analyse Drivers of Technology in Supply Chain.
02. Create a task on your calendar, to be completed within the next month, in order to analyse IT Implementation in Global SCM.
03. Create a task on your calendar, to be completed within the next month, in order to analyse Key Drivers of digital supply chain.
04. Create a task on your calendar, to be completed within the next month, in order to analyse Critical Analysis of Technology in Supply Chain.
05. Create a task on your calendar, to be completed within the next month, in order to analyse The Role of Technology in Supply Chain.
06. Create a task on your calendar, to be completed within the next month, in order to analyse Technology Benchmarking.
07. Create a task on your calendar, to be completed within the next month, in order to analyse Implementation of Technology in Supply Chain.
08. Create a task on your calendar, to be completed within the next month, in order to analyse Technology and Green Supply Chain Management.
09. Create a task on your calendar, to be completed within the next month, in order to analyse Industry 4.0 and Global Supply Chain.
10. Create a task on your calendar, to be completed within the next month, in order to analyse Linking Supply Chain Management and Blockchain Technology.
11. Create a task on your calendar, to be completed within the next month, in order to analyse Information Technology in Business Process Reengineering.
12. Create a task on your calendar, to be completed within the next month, in order to analyse Achieving Competitive Advantage Through Technology Enabled SCM Processes.
---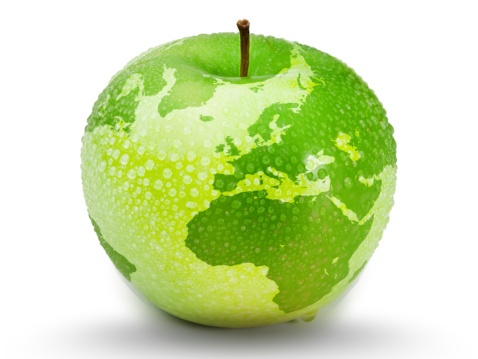 Workshop Introduction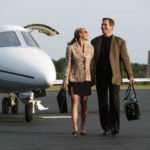 Introduction to Technology Supply Chain Management
Supply chain management is the department or division inside an organization tasked with managing processes and supplies through all stages of a business deliverable, product or project. Business manufactured goods follow a defined path through which they move from one stage to the next until they are ready to be delivered to the end customer. The logistics of supply chain deals with handing over finished goods to the customer and taking them from one place to another. Getting through these numerous stages of the delivery process requires expertise of the highest order, which is where supply chain management and solutions come into play. Every aspect of business today is managed to ensure the delivery of goods to the required stakeholders and customers in a manner that does not include any obstacles or hindrances in the way.
What Is Supply Chain Management?
Supply chain management can be described as the approaches used by managements to tackle a number of different and complicated approaches used to integrate the flow of finances, information and materials efficiently across the supply chain. These items are outsourced from a number of places across the chain and require coordination from manufacturers, suppliers, distributors, retailers and wholesalers. Items usually pass through a number of different hands, before they get to the final customer.
Supply chain management is hence tasked with integrating and coordinating the back and forth process that ensues due to the supply chain processes. The ultimate objective behind the management process is to improve the service standard for the customers, without increasing costs by many times. There are many pit stops made by organizations during the supply chain process. These stops start with the design and planning process, which needs to be monitored and executed in a controlled manner. Any issues that might arise in the project are identified in the design and planning process. This process significantly reduces problems and ensures an optimal service standard. Like many other operations and activities undertaken by businesses today, the supply chain didn't fully form by itself but was influenced by other disciplines around the work culture. The supply chain management process is made of bits and pieces of systems engineering, industrial engineering, operations management, logistics management, marketing, information technology and procurement.
The field of SCM isn't static at all, with recent updates and upgrades helping organizations grow and develop their operations by great extents. The recent incorporation of technology in supply chain has revolutionized the way organizations approach the management process, and how the supply chain is managed across the ranks.
The addition of technology to SCM processes can help companies distinguish their presence from that of their competitors. From our reasoning in the previous chapter, we do understand that organizations employing technology are more efficient and responsive than those that don't.
Many Small and Medium Enterprises and other players in the global supply chain, however, find differences between the requirements of the customer supply chain and the tech capabilities they have. This inherent gap can lead to a drop in qualities, efficiencies and a lot more. While there are multiple levels of communication in a supply chain network, organizations should consider the integration of technology across all levels. All levels require the use of additional semantics and a common syntax so that data is interpreted ideally by all stakeholders.
The implementation of these IT systems may require heavy investments in data modeling, data protocols, knowledge base systems and data warehousing. Besides just the investment through money, organizations also need to be prepared for cultural changes that might occur as a result of these changes.

---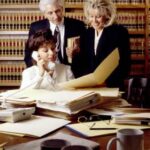 Use Case of Technology in Global SCM
The addition of technology in the global supply chain management process has brought about a number of changes to the process. These changes ultimately help businesses achieve substantial growth across SCM processes. Organizations today can practice more control over their supply chain processes than before. This control allows them to consistently improve their supply chain performance and keep performing for as long as they can.
These new technologies have opened the avenues for new opportunities, and the supply chain industry couldn't be in a better place. We now have a number of exciting technologies around us, all with a number of proven benefits and advantages.
Data Collection and Information Management
It is clear now that Big Data and the advanced analytics involved in Industry 4.0 are capable of transforming a number of industries and their day-to-day functions. From entertainment to healthcare and manufacturing, data collection and information management practices can help improve a number of processes.
Companies are also gradually adopting big data practices and techniques in supply chain management. The use of information systems can help create a more seamless and flawless flow of operations when it comes to supply chain management specifically. Information is crucial to the performance of a supply chain as it gives managers and stakeholders the basis to make decisions. Information technology or IT consists of actionable tools used to gain awareness of surroundings. Information can assist in the following core functions of a supply chain:
Real-Time Data Sharing and Processing
One of the major challenges of a supply chain network is the ability to integrate information from multiple platforms into a data channel. Real-time sharing of important and strategic information is necessary for the growth and sustainability of a supply chain model. It is also vital to ensure the seamless flow of operations across the supply chain.
The sharing and processing of supply chain data is directly related to various environmental factors, customer demand, partner strategies and even the supply levels coming your way. Transparency is a major point of contention in a supply chain. There are numerous factors you need to analyze and agree on before approving or recommending them. For instance, when optimizing or implementing a new delivery route, you have to consider the time it will take to travel to and from each destination, the starting point of the route, the drop-off point where the route concludes, the timeline for certain events and even external factors such as traffic and weather.
It is necessary for businesses to use information in order to retain control over not just processes, but the goods themselves as well. Having transparency and full knowledge over the sourcing and transportation of goods can come in handy during all future events. Supply chain management data sharing and modeling can help you pull out defective items and track defect rates. This can save a number of headaches and improve your understanding of the situation.
Managing External Factors with Data
Continuing from where we left off in the previous section, seamless logistics can be achieved by dealing with all kinds of circumstances and situations that happen as a result of external factors that are outside your realm of control. For instance, the socio-cultural changes in a supplier's country can not only destroy performance, but can also hinder your timelines. Furthermore, massive shifts in consumer demand for totally unrelated reasons can put your supply chain in a spot of bother, especially if you haven't prepared for the negative demand curve.
Big data solutions can come in handy here, as they organize and prepare data related to all external factors as well. You can use the actionable insights generated by these systems to determine just how they impact your productivity and performance. Imagine a system here that can help the processing and building of predictive models for better supply chain management. Using this system, you can better manage social events of the future and reveal the outcomes they carry.
Inventory Planning and Optimization
Perhaps the biggest use case of big data and information sharing comes in the realm of order optimization and inventory planning. Across the supply chain, information sharing systems can propel you into planning, optimizing and forecasting your stock levels to meet the changing demands around you.
This process is more about maintaining automation than running manual checks on deliveries. Big data solutions can significantly enhance information sharing to help and facilitate the process of inventory information. This can help while ordering new items when and where they are needed, shipping out orders and dealing with supply processes.
Let us imagine a manufacturer who develops a product that takes more than five months to manufacture. A big data system will take everything from product manufacturing and demand into consideration before suggesting an appropriate timeline for next order placement. This allows processes and things to run optimally without any flaws or impediments.
Through the use of technology, organizations can initiate an order optimization process without any extensive delays. As soon as one batch of manufacturing is complete, materials for the next batch are to be made readily available. Limiting and completely eradicating the downtime between organizations ensures efficiency of the highest levels.
Enhanced Customer Satisfaction
The presence of real time information systems can also lead to more nuanced advancements in the way things operate within an organization and in a typical supply chain. While information sharing systems improve the efficiency of the supply chain in general, they also help improve customer experience as a whole. Customers feel more satisfaction and are able to perform better over time. Regardless of whether you are delivering orders to retailers or to the direct customer, the sharing of efficient information across your supply chain gives you the leverage to minimize any flaws and ensure the proper provision of services across the chain.

---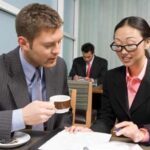 Supply Chain Integrated Software
Supply chain integration software is an interactive and expanded version of a traditional MRP or logistics system that enables the communication and collaboration between organizations and their supply chain stakeholders. An integrated software connection helps improve collaboration standards between suppliers and businesses, forecasts future trends with better precision and accuracy, reduces inventory wastages and shortens the product development cycle.
Integrated software operations are more often tailored to the specific needs of organizations operating in different industries. These organizations can use the tools within this network to run electronic data interchange and modules that can control and run numerous functions. The functions overseen by integrated software include warehousing, inventory control, purchasing and transportation/route setting.
While the customized settings do differ from industry to industry, the operation shares many similarities across the board. These similarities include:
• All integrated networks carry a supplier module that integrates and lists down the different layers.
• All integrated networks carry an operations module, which consists of inbound logistics, purchasing and manufacturing of goods.
• All integrated software operations carry a customer module, which includes the distribution of goods and services across multiple tiers of customers.
• Every integrated software operation carries a return channel for optimization in the handling and delivery of warranty, obsolete, trade-in and defective goods.
These systems are integrated on a function-by-function basis, enabling the optimization of results achieved by each process across the supply chain. Integrated software processes allow for better communication and optimization on a wider scale.

---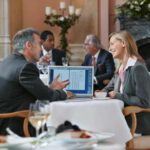 Product Design and Modeling Technologies
The design world is rapidly adapting to the intensifying time to market rates and the reduced times to start a product cycle. Industries are moving forward faster than ever, and organizations can suffer greatly due to the downtime it takes for them to introduce and model products.
Technological advancements such as CAD, CAM, computer-aided engineering, design for manufacturing, design for assembling, simulation systems and modeling systems have all significantly reduced the time it takes for product launch and introduction in a number of developed industries.
Computer integrated manufacturing systems take the vision and capabilities of CAD systems and use them in a CAM environment. This integration can now help businesses unify all the processes involved in manufacturing and generate positive results from them.

---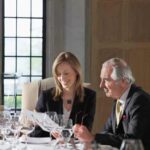 Modeling and Simulation
While CAD and CAM systems have been around for quite some time now, modeling and simulation systems are rather new and take the teachings and lessons of these systems forward to incorporate better design and processing. Led by innovation across the defense and aerospace industries and defined by almost 2 decades of manufacturing through CAD and CAM system, highly complex simulation and modeling capabilities are the need of the hour in manufacturing. The United States defense system has heavily invested in a new manufacturing system known as SBA or simulation-based acquisition. As per the system and its objective, all major weapons and arsenal would first be modeled before they are actually manufactured as finished goods. This reduces inventory loss, damages and errors in the manufacturing process. When fully implemented, SBA has the capacity to go beyond design and to model almost all aspects of a typical product life cycle. From the initial concept through to the recycling or disposal, the system will help find the sustainability and impact of products on the world.

---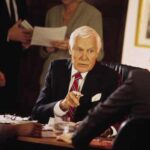 Introducing a Culture of Change
A business culture is strategically a balance of two elements – people and technology. Even after the implementation of technology across the board, elements need to work together to set an appropriate business culture in an organization. Technologies do not work independently. Hence, an organization's success is dependent on their management of people and the ability to create a workforce that can adapt to whatever technological transformation is thrown at them.
Great organizations with significant presence in the supply chain industry have genuinely realized that the greatest throttle in the mission to greatness in global supply chain is not a lack of technology, or competition, product or market situation; but the people that work for them. The people working in an organization form its core, and without their full cooperation and integration, every attempt to infuse technological change may fall flat on its face.
Changing business culture is similar to re-building an organization from the first brick onwards, which is why this can be an intimidating and tiring job. Supply chains looking to develop technologically and incorporate solutions often face resistance in the form of disgruntled employees who aren't willing to accept this change.
Before we further analyze this resistance, let us first understand why exactly a digital culture is important for your organization and what can be done to harness it.
• A digital culture can assist in the digital transformation and bring better mental agility to a supply chain's workflow. This change in perspective allows organizations to take charge of opportunities and enjoy better results.
• A digital culture promotes transparency and banishes hierarchy from the workplace. Every employee is engaged in the decision-making process and there is focus on both, inclusive and exclusive growth.
• A digital culture helps add efficiency to processes and improves the acumen workers have over recent technology and innovations in the market. Instead of shying away from change, employees come up with ways to add innovation to strategic processes.
• A digital culture can help boost employee capabilities and increase their average skill-sets. Employees learn how to work on challenging briefs with conviction and presence of mind. They also learn how to manage new innovation and tech updates.

---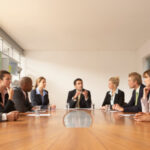 Challenges in Minimizing the Resistance to Change in Culture
Challenging organizational culture and hierarchy can be tougher and more complex than you'd imagine. The challenges organizations potentially face here include:
Eradicating Traditional Company Culture
The biggest hurdle in the way of a digital culture is the presence of a traditional culture that is rigid and reluctant to budge. Traditional business cultures aren't built on principles of flexibility and can prove to be averse to change. Employees have also become accustomed to the traditional culture and show no flexibility at all toward accepting updates and upgrades to the supply chain – even if it is for the betterment of the organization. In their mission to stick with old goals, employees lose sight of all that matters and the new goals that the business has set for itself. The leadership now has to take conclusive steps on how to gain acceptance for the change and how to mesh it within all nooks and corners of the workflow.
Infrastructural Costs
Incorporating a digital culture or transformation comes with its own costs. The process requires the implementation of a full-fledged infrastructure boosted through the presence of hybrid systems that can work together in compliance. The poky legacy systems and IT cells you have in your supply chain department can prove to be a hindrance in the overall processing and flows of this system. Eventually, when you do think of a wipe-off, the cost overruns can drain your business financially.
Limited Scalability and Resources
Having spent a significant amount of their budget on digital transformation, organizations do not have it in them to ensure scalability and utilization of resources in the digital culture. While in an ideal world, all supply chain businesses should allocate resources to cater to the challenges of a new culture, this happens very rarely. Often, organizations end up overrunning their budget and leave nothing for future complications.
Up Skilling Challenges
Once you have technological and advanced processes in place, you need to up-skill your workers and help them achieve the level of training and expertise required to work on and with these systems. Digital literacy is a massive roadblock today in the implementation of a broader digital transformation and an IT structure across the board. Even the processes associated with a typical digital transformation can be quite challenging to scale and grasp. Businesses have to come up with ways to spend heavily on training and mentorship programs so that employees don't feel like they've been thrown under the bus.
Cultural resistance can be overcome by defining a vision and explaining it at all staff levels in the workplace. Additionally, an evaluation of the current culture can help you identify possible strengths that it possesses. Retain those strengths, so that employees aren't completely handed over a transformed environment. Throw the junk of the previous culture away and retain the strengths after your evaluation. A separate management team to work effectively on evaluations and analyses of the process can also help minimize resistance to the implementation of technology in supply chain.

---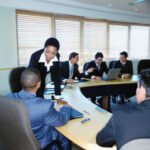 Importance of Technology in Business
Technology saves businesses today from investing and wasting a significant amount of time and effort that they would otherwise put into their business. This increased optimization enhances the security and efficiency of different business processes and allows organizations to operate in a smooth manner. The corporate world today cannot deny the benefits that technology offers to it. A majority of all tasks today are managed through the addition of technology. Technology has become a need for businesses today and is actively desired in the world of supply chain. Some of the reasons technology is a need today more than a want include:
Technology Improves Communication
Many companies and supply chains today rely on technology and other applications around them to not only improve collaboration, but to also enhance communication standards across the organization. Several tech aspects are considered by supply chain leaders before they implement technology in full. With new and improved communication technologies available to businesses today, the supply chain is more comprehensive and easier to manage than ever. Traditional methods of communication were centered on the processing of purchase orders and weren't just slow, but were also costly to maintain in the long run. To take an example of a traditional communication model, the OEM would receive an order from a customer, which would then be entered into the materials requirements planning or MRP system. Based on forecasts from the MRP system, the OEM would send a separate PO forward to suppliers for procurement of material. Suppliers also follow the same protocols upon receiving this order and take their sweet time to get production started. With the current electronic communications technology on offer by IT systems, purchase orders and material requests can flow almost automatically and instantaneously throughout the supply chain system. The entire process is managed at virtually no cost. While the up-front investments required for running these systems can be significant, they reduce administrative and operational costs for a significant period to come. These systems also come with the capabilities of drastically reducing lead times and improving responsiveness.
Technology Improves Efficiency
Technology can significantly improve tech efficiency in the supply chain. Organizations can be a lot more progressive and efficient in their operations when they use technology in their supply chain processes. The current advancements in the world of applied sciences and robotics have helped businesses facilitate customers in the best manner possible. With the recent development of IT in supply chain management, the concepts of supply chain management and design have become even clearer. The complexity of global supply chain management has worked as a major driver toward the incorporation of online communication systems and other instances of technology in supply chain.
The internet has significantly enhanced the richness and efficiency of communications on offer to customers today. With instant messaging and communication on the cards, businesses can easily interact with each other and enhance the communication on offer. This change is based off an evolution in the supply chain toward the development and integration of online business communities. Supply chain management puts special emphasis on the long-term benefits and cooperation of all parties involved in the supply chain process. This benefit is reaped through information sharing of the highest order. The variables involved in order placement and delivery are better communicated through an elaborate and detailed supply chain methodology. A growing number of studies have been conducted on the impact of IT on supply chain management and the growing trend of inter organizational and inter supply chain relationships achieved as a result of superior supply chain management. Information technology appears to be of utmost importance during the spread of these collaborative relationships. The role of IT is hidden from none, as it significantly enhances and increases the information sharing and processing capabilities of stakeholders involved in the supply chain process.
Influencing Decision Making With Data
Data has long been an inaccessible commodity for silos inside a supply chain. Without any intentional negligence of their own, businesses can often end up creating silos between partners, suppliers, vendors and other entities throughout the value chain. Breaking down these silos and using data as a tool to connect and make decisions can help organizations move forward and extend the capabilities of their supply chain. Technologies like automated data collection and asset tracking provide business leaders with unprecedented visibility into both, business processes and the assets used for performing them. The data gathered across these processes can be shared across the board for mutual benefits. One of the greatest benefits expected as a result of the data revolution of today is greater visibility. Most businesses are unable to recognize problems and let them slip away without taking any concrete measures to stop the damage before it is too late. Greater visibility will also enable organizations to respond in a better way to increased demand and achieve more profitable and leaner operations through the creation of enough goods. Silos are unhealthy for the growth and development of a business, which is why there is an inherent drive for global supply chain players to utilize data as a means to break the ice and connect departments together.
Protection Against Disruptions
Disruptions are common across the supply chain model today. Many organizations are affected by disruptions in the chain and are found without a proper plan ready. Technology offers protection from the problems of disruptions in the chain. To efficiently plan and manage the production and distribution of goods, businesses require the external global environment around them to remain predictable and consistent. Consistency is the key to business growth here. Managers can only optimize and add efficiency to your operations when they are sure of what the tides offer to them. You can then optimize your operations for profit maximization. Predictability also includes the stability of demand and supply. Stability ensures that all processes run smoothly without major disruptions. These disruptions can derail progress if not managed effectively. Furthermore, global supply chain progress is heavily dependent on technology today. You need to know the specifics in technology and how they can aid you in improving your processes. By identifying and implementing possible sources of technology, you can successfully improve supply chain processes. As we will study further in this course, technology improves supply chain processes, which is something all businesses require on the logistics front.

---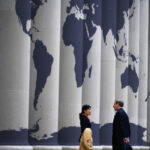 Challenges in Implementing Technology
Every business, regardless of its size and structure, goes through a number of challenges when implementing technology across the board. With the changing technological sphere in the world of SCM, there is a constant pressure on organizations to keep up with a dynamic market. However, the implementation of new technology in either of the core processes does not come without its own set of challenges. While the competitive advantage of being technologically advanced does motivate you, there is also the challenge of implementation that you need to first surpass.
Certain challenges most organizations face here include:
Aligning Processes with Technology
Organizations need to view their digital transformation as a journey rather than a destination. Many organizations see the adoption of technology as a destination that will boost their productivity and standards without any additional effort from them. Adopting new technology is no easy feat, and you're best served thinking of it as an arduous journey that will continue until all stakeholders and processes have been aligned together with the technology. Adopting new technology requires a strong vision and leadership skills. Leaders should be strong willed and should set accurate goals for the rest of the organization to follow. The technology you implement in your supply chain processes would require a human touch, which is why it is necessary to hone the skills of your support staff accordingly as well. New technologies should be incorporated into your current business processes in a manner that limits disruptions of all kinds and keeps them to a minimum. The focused implementation of technology can prove to be more effective and result oriented than just approaching the subject matter without any due background contemplation. Also remember to communicate the benefits of new technology to your team members and other stakeholders, so that they are just as excited about the prospects as you are.
Compatibility Issues with Legacy Systems
Fewer sectors are as excited about the prospects of enterprise technology as supply chain. The industry has long been berated for its inconsistency and lack of development, and technology now offers an avenue for it to escape this criticism. Most managers end up making the dreaded mistake of replacing all systems with new ones. They then start the implementation process from there onwards. As we have mentioned earlier, the process of implementing technology in your global supply chain process is a journey rather than a destination. You can't view it as an overnight change, since it is a gradual process of updates. As a result of the slow and gradual nature of the process, business managers should try to boost their current systems. The digital revolution of today is all about tapping into external resources or solutions and augmenting your existing IT infrastructure with the resources and solutions you find elsewhere. This saves your internal team from a complete revamp and gives them an opportunity to focus on more strategic initiatives, while a third party can look after the challenges of migrating toward technology.
Minimizing Security Risks
The implementation of technology brings a set of risks with itself. These risks tend to be debilitating and while we do look at them in greater detail within this course, it is pertinent to mention the challenges businesses face in minimizing them. Regardless of whether a global supply chain decides to continue with legacy systems or incorporates a whole new set of processes and systems, it is necessary for the business to take calculated decisions and minimize security errors. For instance, a business shouldn't hastily implement a cloud storage service to process information without thinking about critical factors such as data encryption and access control. All of these errors can prove to be criminal acts of negligence in the long run. Cyber security should always be a priority for organizations with a global supply chain. With a footprint expanding across the globe, the last thing the firm wants is a cyber attack. The implementation of technology in the global supply chain is no easy feat. An important tip you can follow here is to view the change as a journey rather than a destination.
Implementing Technology in Your Business
Technology implementation is dependent on a number of factors today. Supply chain managers need to be prepared for the challenges of IT implementation, and how they can deter the progress made by the organization. Supply chain businesses also need to streamline their processes in a way that sits well with everyone. Processes should be aligned and modeled in a disciplined manner. Such discipline and efficiency can only be incorporated in organizations through a high level of personalization and standardized procedures. All employees need to be trained in these procedures, so that they're able to execute them in a sound manner without any errors. With the ever-changing market structure of today, it is important for organizations to be able to innovate and challenge the status quo around them. This can only be achieved through a change in the structure and discipline inside the organization. Gradual steps toward innovations should retain the stability and functioning of all current processes, while overcoming the minor hindrances in these operations. IT implementation inside the firm cannot only overcome this problem, but also give a reasonable solution to it. Currently, organizations with greater employee size and structure have incorporated IT programs in a more significant manner than other organizations that do not have such developed protocols and systems. When measured by the number of employees working in the firm, organizations with more employees were more likely to use information technology to communicate with employees and workers indoors and to also communicate with customers on the current order status and expected delivery. IT solutions have also been used by larger firms to manage customer service functions and to make interactions and engagement with customers easier to manage for all those involved.

---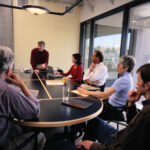 Future of Technology in Supply Chain
While the supply chain management landscape has significantly changed over the past few years, it continues to develop even further with the passage of time. This rapid progression allows suppliers to operate and deal with clients in a more effective and efficient manner across the board. In some ways, the changes and recent developments we have seen in the supply chain can be credited to the effort for progression and the never-ending passion for innovation. As is necessary for all industries today, the knowledge of future supply chain technologies can help organizations streamline their future plans and enter the coming years in a planned manner as pioneers of the game, rather than as mere followers.
Some of the trends that organizations can expect in the nearby future include:
Technology Across Supply Chain Teams
The future of supply chain goes hand in hand with the development of technology. From enhanced collaboration between teams to better synergy across the supply chain, we can expect technology to improve communication and collaboration across teams.
Smarter Warehouses
This is something we study in grave detail within our course manual. Smart warehouses form the future of the supply chain and IoT is leading the way forward with gradual technological progressions. The use of IoT in the supply chain allows businesses to become a lot more profitable and goal-oriented than they currently are. Smarter tech solutions in the warehouse also allow businesses to implement futuristic solutions based on innovative ideas. These solutions help improve processes involved with the loading and off-loading of goods from suppliers. Warehouse solutions also make it easier to track inventory and manage any shortfall properly.
Customization in the Supply Chain
Technology will most definitely initiate the trend of customization across the supply chain. Customization in its true form can lead to great value in customers and can also help a supply chain reach broader corners of the world. Companies deal with a wide variety of customers, where each individual brings their own unique needs and demographics to the table. Customization in the supply chain can hence lead to better mapping and need fulfillment.
Better Supplier Relationships
Future tech solutions are bound to bring a massive improvement in the relationships most organizations enjoy with their suppliers. Suppliers are an integral part of the supply chain, which is why it is highly necessary for businesses to maintain decent relationships with them. Tech solutions can enhance collaboration with suppliers and can help businesses understand and work on their needs.
Integration of Supply Chain in Other Operations
The use of tech solutions in the supply chain will further optimize the contact between supply chains and other operations. Technology will stop the formation of silos and will ensure that everyone is on board before key supply chain decisions are taken. Additionally, from marketing to finance, procurement and administration – all departments will be part of the consultation and management procedure to improve supply chain standards.

---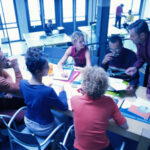 Blockchain Technology as the Future of Supply Chains
Blockchain technology is the trending technology today and hosts the potential to disrupt and positively impact the supply chain in ways more than one. Blockchain technology is a set of distributed ledgers, built and shared across a network of peer-to-peer cells. A single blockchain contains a record of significant data, which is stored on a single block with a unique participant's node. Each block on the chain corresponds to a unique time stamp record that verifies the creation and presence of the block. The time stamped record is secured via a public cryptography key. The blockchain centrally limits and eliminates the need for businesses and managers to work with a trusted central entity. As blocks come chained with their hash codes, all information present on the blockchain is considered immutable.
The blockchain can easily execute and finalize computation logic through the creation of smart contracts or chain codes. A smart contract is a trusted bit of information that is encrypted and installed on every node of the chain. Blocks in the chain are divided on the basis of permission-less or permissioned blockchains. The access rights for these chains are different. Both types of chains can either be private or accessible to the public, based on the owners of the infrastructure and the data sources. While permission-less blockchains are easily accessible by all people on the internet, permissioned blockchains are private and require users to register and be approved by a network administrator before they can access the files within.
While blockchain technology does enforce a substantial amount of transparency, users can still benefit from pseudonyms. The pseudonyms in transactions allow users to settle transactions between alphanumeric addresses exceeding 30 characters. While blockchain technology is confused with bitcoins and is known to be directly related to cryptocurrency, many users fail to see the other purposes it hosts. Blockchain technology is not restricted to the world of bitcoins, or any other asset for that matter. Users can secure both, their tangible and intangible assets, through the increased productivity and facilities on offer on the servers. Any asset that entails any value can easily be transferred onto and off the ledger. All such assets are digitally represented by the name of a 'token' on the blockchain ledger.
While blockchain is known to be a general-purpose technology with enhanced security and a productivity booster, many authors and researchers argue that it will change industrial organizations across the globe. Davidson et al even argued that blockchain hosts the potential to foster economic coordination and help collaboration.
Linking Supply Chain Management with Blockchain Technology
Blockchain technology provides a number of key features that can eventually enhance collaboration between all members of a supply chain. These features include:
1. Transparency
2. Validation
3. Automation
4. Tokenization
Transparency relates to the availability of information across the blockchain for all users of a certain chain. The shared ledger is aggregated from a number of different sources and can include all participants of the supply chain. All these participants come together to draft an excellent input of shared information.
Validation is achieved through consensus-based verification and the immutability of records. Information is validated across the supply chain and relevant action is taken to source from validated and verified information.
Automation comes into the picture through the ability of supply chain partners to execute smart contracts from the verified information present on the blockchain. The verified information is referenced automatically, and lasting contracts are created based on what's entailed within these documents.
Tokenization Blockchain technology also allows tokenization through the creation of tokens that represent specific claims on valuable assets shared between all members of the blockchain. Based on all four of these key features offered by BCT, organizations are able to build and enhance the abilities of their supply chain.
Enhanced Supply Chain Visibility
Poor end to end visibility and transparency is one of the leading causes of inefficiencies in the supply chain. These inefficiencies, and a lack of proper communication, lead to what is popularly known as the bullwhip effect. Blockchain technology allows supply chain businesses to share real time information about the status and location of an object between two partners of the supply chain. The product could either be shipping between a supplier and manufacturer or in the process of being shipped by a manufacturer to a retailer. In any case, the use of blockchain technology can help businesses streamline their operations and maintain positive contact between each-other at all times.
With the extreme convenience of internet of things or IoT and sensor technology promised by AI, all measurable conditions such as the temperature and condition of the product can be tracked across all facets of the supply chain. The enhanced data security allows businesses to improve their data accuracy and to also collaborate with other stakeholders to find the best fit possible.
Supply Chain Integrity
Blockchain Technology or BCT allows businesses to track objects back to where they come from and unearth their origins. BCT gives all kinds of organizations the opportunity to go back in the supply chain through a ledger of immutable and transparent records to find the origin of all assets and materials in the manufacturing process.
The ability to track the origins of products back in time gives businesses an exciting opportunity to certify the authenticity of assets and the processes that were used on them during the manufacturing process. This entire process helps enforce the idea of responsible sourcing, during which supply chain managers and business owners are extremely careful of where they source their goods from. Additionally, sourcing and procurement managers would be even more wary of finding and preventing any fraudulent activities during the sourcing process. Applications centered on BCT can not only help track the origins of products during their time in the chain but can also go back in time to trace asset ownership after the sale has been made. This can come in handy to provide after sales services and also to ensure warranty. BCT enhances the integrity of a supply chain as well by confirming the validity and authenticity of documents and processes inside the chain. These legal clearances include clearances for freight by customs and other minor clearances that are often ignored by supply chains.
Supply Chain Orchestration
By combining the automation of smart contracts with the transparency and validation of BCT, businesses get to encounter and operate a highly orchestrated and managed supply chain that works on pre-specified principles and rules. This immensely helps increase the speed and eases the coordination of information and other corresponding decisions between partners involved in the supply chain. BCT and the impact AI has had on it allow businesses to work with as little downtime as possible. In the case of a machine failure, the machine can effectively order the given spare parts from a supplier, inform downstream parties in the process and request a maintenance service, all on its own. Obviously, these decisions are based on data and can be trusted just as much as the word of an experienced repairman.
Supply Chain Virtualization
Virtualization is a well-known and popular approach taken by supply chains in IT infrastructure and systems management. The virtualization approach helps improve the flexibility and utilization of all IT assets inside the organization, helping businesses achieve the most from the amount they've invested into their IT systems. Supply chains can tokenize the physical assets involved across the process and can maintain a list of technical equipment and inventories. Shifting the acquisition/sale process of IT assets to BCT has a number of positive benefits for businesses today. All orders should be issued in the form of tokens and should be circulated across the chain. The virtualization of IT assets would allow businesses to fully utilize all capital assets in the supply chain and help them monetize their returns. Virtualization also comes with the capability to increase the flexibility of a supply chain and reduce the risks in general.
Supply Chain Finance
The BCT comes as a natural fit when it comes to supporting financial interactions and transactions in a typical supply chain. The close tie BCT has enjoyed with cryptocurrencies makes it ideal for maintaining and upholding financial records. By incorporating blockchain technology in the financial management process of the supply chain, businesses can reach settlements on multi-tier transactions faster than before. Secondly, the records are clearly validated and tokenized on the blockchain. This allows and helps businesses reduce transaction costs and the financial costs they bear in full. Blockchain technology promises a lot of potential for supply chains over the globe and can well be the technological advancement of the future.

---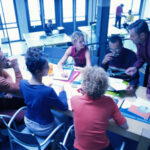 Challenges with Blockchain Implementation
Blockchain implementation does not come free of risk and carries a few challenges of its own. Some of these challenges and risks include:
Failure to Secure Support From Top Management
This is by far one of the most common problems faced by global supply chains today when they look to incorporate blockchain technology into their processes. Since supply chain processes have a serious impact on the objectives and finances of an organization, it is necessary for businesses to acquire sponsorship and leadership from the top management. C-level executives from the top management can run the value-chain, sponsor projects, drive enterprise-wide accountability, achieve cross-departmental and cross-functional commitment and also allocate proper resources to insure the successful implementation of technology. One tried and trusted solution here is to create an executive steering committee that ensures the perfect allocation of resources and ensures that all obstacles in the path to proper implementation are removed.
Wrong Process or Practice
Organizations need to get their homework done before they initiate the blockchain implementation process across the supply chain. Prior to the start of the implementation process, it is critical for companies to initiate and conduct research toward the right processes and methods. The new technology should be supported with the right processes. A successful way to approach the technology revamp is to talk with other businesses that have successfully applied the technology within their supply chains. Many supply chain providers have incorporated relevant operation management systems in their organizations and will be willing to tell you all about the processes you should and shouldn't follow.
Inaccurate Information
Timely data and accurate information are responsible for the success of almost all supply chains. Supply chains succeed due to their ability to provide accurate information across the board for members to benefit and learn from. Many of the initial benefits that come with supply chain technology automation will be neutered through the presence of inaccurate and untimely data on your systems. Hence, before you integrate a new software process into your supply chain, you should ensure that the data related to that application is clean and structured in all possible ways.

---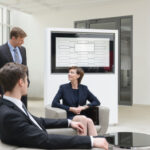 Limiting Digital Waste Through Industry 4.0
Digital waste is a major cause of concern for businesses today. The presence of this waste across the supply chain can reduce efficiency and lead to other problems of a similar nature. Digital waste can easily be found across multiple supply chains today. To understand how digital waste limits the potential of technology in supply chain 4.0, let us first take a look at these sources of waste. Digital waste can be categorized into three classes, including:
Data Capturing and Management:
The data available to businesses today is often handled manually, and not updated in a regular manner. Data collection is also handled through a paper-based method centered on reducing costs and ensuring profitability. Data that isn't updated