Leading IT Transformation – Workshop 6 (Program Management)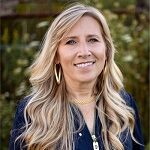 The Appleton Greene Corporate Training Program (CTP) for Leading IT Transformation is provided by Ms. Drabenstadt MBA BBA Certified Learning Provider (CLP). Program Specifications: Monthly cost USD$2,500.00; Monthly Workshops 6 hours; Monthly Support 4 hours; Program Duration 24 months; Program orders subject to ongoing availability.
If you would like to view the Client Information Hub (CIH) for this program, please Click Here
Learning Provider Profile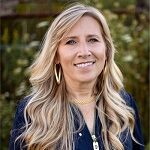 Ms. Drabenstadt is a Certified Learning Provider (CLP) at Appleton Greene and she has experience in Information Technology, Information Governance, Compliance and Audit. She has achieved an MBA, and BBA. She has industry experience within the following sectors: Technology; Insurance and Financial Services. She has had commercial experience within the following countries: United States of America, Canada, Australia, India, Trinidad, and Jamaica. Her program will initially be available in the following cities: Madison WI; Minneapolis MN; Chicago IL; Atlanta GA and Denver CO. Her personal achievements include: Developed Trusted IT-Business Relationship; Delivered Increased Business Value/Time; Decreased IT Costs; Re-tooled IT Staff; Increased IT Employee Morale. Her service skills incorporate: IT transformation leadership; process improvement; change management; program management and information governance.
---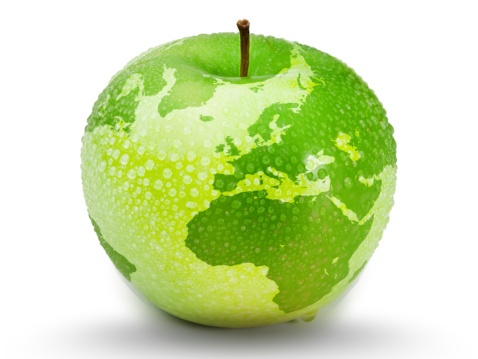 MOST Analysis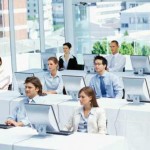 Mission Statement
IT transformation is not limited to a single department or a single business function. It usually involves and impacts several areas of business. People from multiple departments of the organization come together in teams to help with the digital transformation. Since This transformation has such a wide scope, there are generally several projects ongoing simultaneously covering different areas. Program management is the process of managing several such related projects with an aim to improve the efficiency of the digital transformation process. In IT transformation, there will always be certain projects that are interrelated or interdependent. Such related projects can be grouped into a single program. Say, one project deals with the design of the company website, and another team is working on creating content for the company's online portal. Both of these projects would be closely related. So they can be clubbed into a program. Programs deliver ongoing outcomes, unlike projects that usually deliver a specific output. Program management is the management of all the related projects that make up the program. There are four key aspects of program management. To start with, it oversees complete governance of the projects such as defining the roles and responsibilities, processes, and metrics related to the projects. Next, it is supposed to manage the entire program monitoring the progress, conducting regular reviews, and ensuring stakeholders' engagement. The third key aspect is cost management that tracks and controls the spending on a project. Lastly, it ensures that the available infrastructure supports the specific projects and the overall program.
---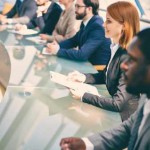 Objectives
01. Establish Baseline: departmental SWOT analysis; strategy research & development. Time Allocated: 1 Month
02. Supporting Infrastructure: departmental SWOT analysis; strategy research & development. Time Allocated: 1 Month
03. Stakeholder Engagement: departmental SWOT analysis; strategy research & development. Time Allocated: 1 Month
04. Cost Management: departmental SWOT analysis; strategy research & development. Time Allocated: 1 Month
05. Resource Allocation: departmental SWOT analysis; strategy research & development. Time Allocated: 1 Month
06. Monitoring Progress & Defining Metrics: departmental SWOT analysis; strategy research & development. Time Allocated: 1 Month
07. Roles & Responsibilities: departmental SWOT analysis; strategy research & development. 1 Month
08. Project Prioritization: departmental SWOT analysis; strategy research & development. Time Allocated: 1 Month
09. Quality Management: departmental SWOT analysis; strategy research & development. Time Allocated: 1 Month
10. Benefits Management: departmental SWOT analysis; strategy research & development. Time Allocated: 1 Month
11. Risk Management: departmental SWOT analysis; strategy research & development. Time Allocated: 1 Month
12. Issue Management: departmental SWOT analysis; strategy research & development. Time Allocated: 1 Month
---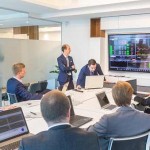 Strategies
01. Establish Baseline: Each individual department head to undertake departmental SWOT analysis; strategy research & development.
02. Supporting Infrastructure: Each individual department head to undertake departmental SWOT analysis; strategy research & development.
03. Stakeholder Engagement: Each individual department head to undertake departmental SWOT analysis; strategy research & development.
04. Cost Management: Each individual department head to undertake departmental SWOT analysis; strategy research & development.
05. Resource Allocation: Each individual department head to undertake departmental SWOT analysis; strategy research & development.
06. Monitoring Progress & Defining Metrics: Each individual department head to undertake departmental SWOT analysis; strategy research & development.
07. Roles & Responsibilities: Each individual department head to undertake departmental SWOT analysis; strategy research & development.
08. Project Prioritization: Each individual department head to undertake departmental SWOT analysis; strategy research & development.
09. Quality Management: Each individual department head to undertake departmental SWOT analysis; strategy research & development.
10. Benefits Management: Each individual department head to undertake departmental SWOT analysis; strategy research & development.
11. Risk Management: Each individual department head to undertake departmental SWOT analysis; strategy research & development.
12. Issue Management: Each individual department head to undertake departmental SWOT analysis; strategy research & development.
---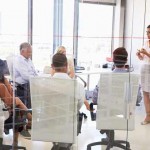 Tasks
01. Create a task on your calendar, to be completed within the next month, to analyze Establish Baseline.
02. Create a task on your calendar, to be completed within the next month, to analyze Supporting Infrastructure.
03. Create a task on your calendar, to be completed within the next month, to analyze Stakeholder Engagement.
04. Create a task on your calendar, to be completed within the next month, to analyze Cost Management.
05. Create a task on your calendar, to be completed within the next month, to analyze Resource Allocation.
06. Create a task on your calendar, to be completed within the next month, to analyze Monitoring Progress & Defining Metrics.
07. Create a task on your calendar, to be completed within the next month, to analyze Roles & Responsibilities.
08. Create a task on your calendar, to be completed within the next month, to analyze Project Prioritization.
09. Create a task on your calendar, to be completed within the next month, to analyze Quality Management.
10. Create a task on your calendar, to be completed within the next month, to analyze Benefits Management.
11. Create a task on your calendar, to be completed within the next month, to analyze Risk Management.
12. Create a task on your calendar, to be completed within the next month, to analyze Issue Management.
---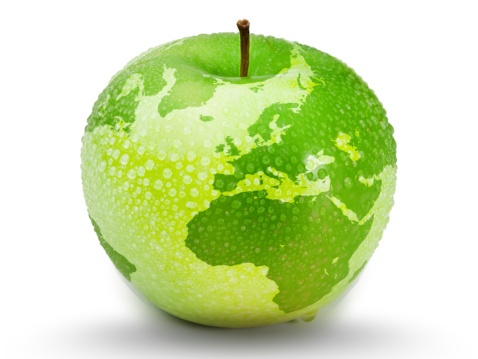 Introduction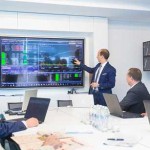 Leading IT Transformation initiatives transform how businesses utilize people, processes, technology, and physical infrastructure to generate capabilities that help them achieve their goals. These initiatives are motivated by a sense of urgency, have a broad scope and influence, and are usually carried out in tandem with continuing operations. IT transformations necessitate customizing typical project and program management methodologies to address the unique problems of managing the human side of change and fostering ownership among key program stakeholders. This workshop highlights key success elements for implementing successful program management that yields long-term effects. This workshop also demonstrates how management processes and structures may aid in the achievement of these crucial success characteristics.
Leading IT transformation programs, as you may know, are often developed to produce a step function rise in organizational performance and to develop new capabilities that did not exist previously in the firm. These projects usually have a strong feeling of urgency and a compelling case for action. They usually cover a large part of the company and have a substantial influence. Major organizational reorganization, considerable changes in business processes, major technology or application installations, and consolidation or streamlining of facility infrastructure are all examples of transformative endeavors. All of these efforts may be addressed by IT Transformation programs.
The majority of transformation projects are categorized as programs because they necessitate centralized, coordinated administration in order to accomplish the strategic advantages and objectives. To achieve the desired results, transformation programs often include many efforts that require priority, sequencing, and coordination.
Special Challenges
Effective program management is made more difficult by the nature of IT transformation programs. The first challenge is frequently referred to as "rebuilding the airplane while flying it." Transformation efforts run concurrently with continuing operations, which invariably take precedence in terms of staffing and resource allocation. Understanding and managing the impact of the transformation on the organization's personnel, many of whom will be participants in the transformation process, is a second difficulty. Changes to the organization's structure, human capital system, workforce, business processes, technology used, or workplace location or approach are all possible outcomes of IT transformations. Humans have a natural aversion to change, particularly when it is viewed as frightening. Addressing the human side of change is critical to assuring the transformation's long-term success. The scale and magnitude of transformation programs is a third barrier. They are bound to have a variety of stakeholders, both within and external to the company, who have varying and occasionally conflicting interests.
The structures and methods used to manage the transformation program, as well as the approach utilized to carry out the change, can help to solve these issues. The benefits management, program stakeholder management, and program governance topics of the Project Management Institute (PMI®) Standard for Program Management are employed as a framework for presenting and comprehending the important success elements for successful transformations.
---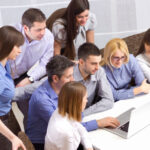 Benefits Management
Benefits management is defined as "activities and techniques for defining, creating, maximizing, and sustaining the benefits provided by programs", (PMI, 2006). Establishing a burning platform for change, articulating a clear end-state vision, addressing all aspects that build an organization's capabilities, and developing a change roadmap utilizing a life cycle approach are all critical success factors for IT transformation efforts.
Establish the Burning Platform
Understanding, validating, and conveying the "burning platform" for change must be developed early in the transformation program to lay the groundwork for benefits management. The term "burning platform" (Conner, 1995) conjures up the sense of urgency associated with most transformation efforts, much like a person caught on a burning oil platform at sea must decide whether or not to risk diving into the water. The nature of the burning platform will differ from company to company, and it may contain both external (consumer happiness, market share) and internal criteria (needing to reduce costs, technology obsolescence, and employee satisfaction). The events of September 11th, 2001, and the ensuing anthrax attacks, for example, presented a fertile ground for the development of new national capabilities (i.e. the forming of the Department of Homeland Security). The presence of a compelling burning platform should be considered a pre-requisite for starting a transformation effort. If there isn't a compelling justification for action, a transformation program is unlikely to be necessary; instead, a succession of less intrusive (and less expensive) improvement projects may be the better option. Once the burning platform has been defined and validated, it should be incorporated into the program charter and used as a constant theme in stakeholder communications.
Set a Clear End-State Vision
Early in the program, a clear end-state vision for the total IT transformation endeavor should be defined. This end-state vision should include a high-level description of the end-state organization's capabilities as well as the predicted overall advantages of the transformation process. This end-state vision will be used to inform program governance and decision-making (e.g., which of the numerous design alternatives will best achieve the end-state vision?), as well as to communicate program advantages to stakeholders. Once defined, the end-state vision should be incorporated into the overall program charter and used to create a work breakdown structure for the program.
Address People, Processes, Technology, and Physical Infrastructure Concurrently
The transformation program's advantages, vision, and overall scope should be developed to address all important variables that enable the organization's capabilities. Because the scope of the transformation program was set too narrowly to focus on a single dimension of change, such as technology upgrades or process modifications, the expected advantages from transformation initiatives are frequently not realized. Too often, the human side of change is either ignored or inadequately addressed. The transformation program's scope should include the set of changes that need to be made in the organization's people, process, technology, and physical infrastructure dimensions, as well as the relationships between these dimensions. People, process, technology, and infrastructure changes should all be assessed and matured at the same time, so that trade-off decisions may be made as the transformation program develops, avoiding costly rework (for example, if a technology solution is implemented without adequate consideration of changes to staff roles and responsibilities). The overall program charter, as well as the work breakdown structure, and the design and scoping of specific projects, should reflect the requirement for multi-dimensional thinking in transformation programs.
Use a Life Cycle Approach to Develop a Roadmap
A roadmap should be prepared to indicate how the organization will move from its "as is" state to the desired end-state vision once the clear end-state vision has been established and the scope of the transformation program has been outlined. The broad life cycle phases that will be utilized to structure the overall transformation effort (e.g., imagine, define, design, develop, deploy) as well as the sequencing of the various initiatives or projects that make up the program should be included in this roadmap. Because individual roadmap tasks are likely to have an impact on one another, and each has its own requirements and timeframe, the life cycle approach is essential to time-phase benefits realization. Early creation of benefits should be given special consideration when developing the roadmap in order to build support and ownership for continued program implementation. The roadmap should be written in such a way that program stakeholders can understand the overarching strategy. It should guide and inform the development of the program's overall Integrated Master Schedule, as well as detailed work package schedules, as the program progresses through the phases.
---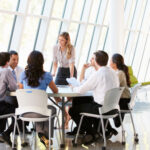 Program Stakeholder Management
Program stakeholders are "individuals and organizations whose interests may be affected by the program outcomes, either positively or negatively." (PMI, 2006) Stakeholder ownership, communication, and supporting organization involvement are all critical success criteria for effective stakeholder management in transformation efforts.
Create Ownership
As previously stated, IT transformation programs face a unique problem in dealing with the human side of change. By guaranteeing knowledge and understanding of the burning platform for change, the end-state vision, and the roadmap for getting from the present state to the future state, successful transformation initiatives foster ownership. Change management, communications, and training are common work streams for establishing ownership. However, the structure and methods of program management play an important role in promoting ownership. Individuals and organizations will have a natural feeling of ownership for the program strategy and outcome if key program stakeholders are included in governance/decision-making bodies. Another strategy to increase ownership is to involve front-line employees and managers in the transformation's design and implementation. Many successful transformation programs incorporate the work of a designated transformation program office, staff from the business owner organizations' engagement, and inputs from external transformation experts. While the requirement to "keep the plane flying while rebuilding it" will limit employee availability to participate in the transformation, active participation should be regarded vital and may be a limiting factor in an organization's transformation capabilities.
Communicate with Stakeholders
It is impossible to overestimate the importance of excellent communication in IT transformation efforts. Throughout the change, effective two-way communication with each key stakeholder group is necessary. Key program stakeholders, as well as their interests and concerns about the transformation end state goal and path, must be identified early in the program. Two-way communication should be developed, including outbound communications from the program to its stakeholders as well as incoming communications from program stakeholders to the program. Early in the program, a communication plan and stakeholder engagement strategy should be devised, and communication activities should begin as soon as the end-state vision is determined.
Involve Support Organizations
In the implementation of transformation, all aspects of the business should contribute and have defined roles. Too often, only the business owner organizations and/or the Chief Information Officer organization are actively involved in transformation projects. Treating internal support organizations like Policy, Human Resources/Personnel, the Chief Financial Officer, Facilities Management, and Security/Assurance as key stakeholders and involving them directly in transformation planning and implementation will help to create broad ownership of the transformation vision, align the transformation with ongoing operations and other initiatives, and possibly reduce the need for duplicate support capabilities within the transformation office. Staff from support organizations can be members or leaders of design/implementation teams or issue/risk management teams, and they can be given membership in governing bodies.
---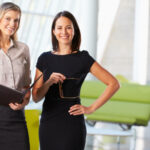 Program Governance
Program governance provides a "framework for efficient and effective decision-making and delivery management focused on achieving program goals in a consistent manner, addressing appropriate risks and stakeholder requirements." (PMI, 2006) Engagement of senior leadership, the role of leadership (as opposed to management), and a data-driven approach are all critical success elements in promoting good governance for transformation efforts.
Engage Senior Leadership
For a successful IT transformation, senior leadership sponsorship and involvement are required. Senior leadership input is required to guarantee that the final vision meets the organization's objective and addresses the transformation's "burning platform for change." Leadership sponsorship is required to guarantee that the program obtains the resources it need to achieve its objectives and that it is aligned with other corporate priorities. Leadership engagement is required to guarantee that the program is on track and that ties with key stakeholder groups are maintained. A significant duty of senior leadership in large organizations with scattered budget responsibilities is to "discipline the organization" by rejecting programs or activities that do not align with the transformation end goal or roadmap. Senior leadership involvement in the transformation program management method can be achieved in a variety of ways. Senior leadership should write and approve the overall program charter as well as project team charters, define and own the program vision and roadmap, and serve on a program governance board/executive steering committee.
Lead and Manage
To manage the transformation and assure integration and coordination of the numerous projects and initiatives that make up the program, a competent and dedicated program management office and/or program office is necessary. There are no shortcuts to adhering to the PMI Standard for Program Management's framework and processes. Successful change requires effective program management, but it is insufficient on its own. When there are competing stakeholder interests, resource disputes, or performance difficulties, successful transformation management necessitates leadership to make difficult decisions. To guarantee that the anticipated benefits are delivered, the transformation program office must drive the transformation while staying faithful to the end-state goal. They must also aggressively manage risks and concerns. Many program management processes, including formal governance decision making, identifying employees and resources to participate in the transformation, and monitoring and controlling transformation program development, are used to fulfill this leadership function.
Use a Data-Driven Approach
One of the most difficult aspects of effective IT transformation governance is ensuring that the appropriate decisions are taken, particularly when different stakeholder groups advocate for different options. The huge number of decisions that must be made might put a burden on the governing system. Requiring that the foundation for important decisions be recorded and data-driven would encourage good decision-making, and the consequent transparency in the governance process will encourage general ownership among program stakeholders. Diverse stakeholder groups may not always agree with decisions, but they will at least understand why they were made if they have access to the decision foundation and evidence. Furthermore, recording the choice will facilitate its implementation in subsequent phase transformation activities, and documenting the decision rationale will allow for changes in position if circumstances alter or new information becomes available.
Summary
Organizational transformation is a common theme and requirement nowadays. Transformation initiatives confront unique obstacles in terms of effective management; nevertheless, these issues can be solved by improving the management procedures and structures, as well as the program's methodology. This training will focus on variables that have shown to be effective in IT program management. While addressing these factors will not guarantee future performance, they should be taken into account where possible.
---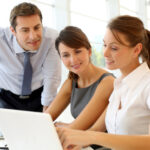 The Role of a Program Manager In Digital Transformation
Despite the fact that the role of a program manager in IT transformation has always been critical to business digitization, many organizations are stumbling due to a lack of planning and management for their efforts.
Companies have progressively sought to improve their operations and competitiveness by integrating new technology and procedures over the last decade, and this importance has only grown.
Businesses have been demanding to put up IT transformation programs in order to replace aging systems with future-proof technologies, which are generally cloud-based.
But what about a program manager's responsibility in leading an IT transformation?
How significant are they to the success of your transformation?
This is what we'll look at in this workshop to help you understand why having the correct direction isn't just helpful, but essential for successful change management.
Most Businesses Fail at IT Transformation
It's an unfortunate reality that many firms that try to implement digital transformation (DX) fail.
This isn't for a lack of trying: business technology investment is at an all-time high, and the current situation, following a tumultuous pandemic and its economic consequences, has prompted even more adoption of technology to fill the gaps as large numbers of the population are confined to their homes.
How Does a Program Manager In Digital Transformation Help?
To succeed in IT transformation, you simply must have your project management up to par with the influx of technologies that are coming into your firm.
Many businesses make the mistake of believing that IT transformation is a decision that begins and ends with the CEO or the IT department.
While executive buy-in is critical, most digitization projects should prioritize project management to guarantee that your objectives (which should be defined ahead of time) are met.
Clear goals and communication are one of the most important parts of your IT transformation program management to ensure that your company stays on track.
---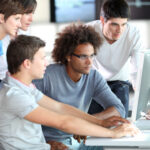 What Does Effective Program Management Look Like?
We've discussed how companies desire change but fail to achieve their goals; now it's time to examine why the position of a project manager is so critical and what should be expected of your project management strategy if you want to succeed.
Clear strategic objectives and reporting
A project manager's primary responsibility is to define the change agenda, how it will be implemented, and what determines success.
You must be able to understand what you're doing and why you're doing it.
Your program manager should be able to offer you with reports on your implementations and whether they're fulfilling their goals once you've defined your tech goals.
If your executive leadership and program manager aren't on the same page about what determines your success in terms of a timeframe and budget target, you'll be left in the dark about what you're getting out of what is, after all, a long-term project.
Using the right tools to get the job done
To expand on the preceding point, alignment and communication between the PMO and other relevant stakeholders are critical, and as part of an efficient IT transformation program management strategy, the proper technologies should be used to make the process go more smoothly for everyone.
These tools should include:
• Planning: Plan schedules and timelines all in one place with tasks, templates, workflows, and calendars
• Collaboration: Assign tasks, add comments, organize dashboards, allow proofing and approvals
• Documentation: Editing, documenting, and storage of all files
• Evaluation: Track, assess, and report success through resource management and reporting
This will allow your business stakeholders to understand where they are in the implementation project and provide them with the necessary information without the need for lengthy meetings.
Understanding change management
Regardless of how you look at it, IT transformation is a long-term project.
As a result, the program manager must be able to adapt to changes in an industry or a market in order to meet the changing business objectives. In this way, program management in IT transformation relies heavily on flexibility and scalability.
To summarize, you must be able to respond and grasp the function of change management in your transformation strategies.
We've already seen how the business sector has been disrupted in recent years in ways that no one could have predicted.
Many businesses were caught off guard and unprepared for the events of 2020 and 2021, resorting to improvised digital technology solutions to keep their operations running as smoothly as possible.
A program manager's job in IT transformation comprises putting together a complete strategy for tech deployments, as well as a strong reaction and communication structure within the firm, to guarantee that every measure has been taken to get the company to its targeted outcome.
Takeaways
• The majority of businesses want to see digital change in their businesses, yet a lack of vision and clarity typically leads to failure.
• By setting defined objectives, lines of communication, and metrics for success, project management is critical in getting innovations deployed.
• Because digital transformation is a long-term project, managers must be ready to adapt to changes, revise goals, and assist in the achievement of new objectives—DX is not a one-and-done operation.
---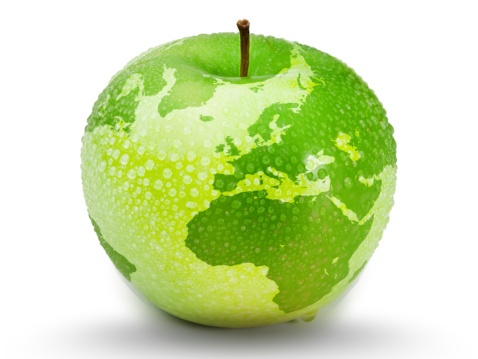 Executive Summary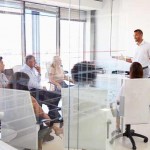 Chapter 1: Establish Baseline
True transformation and program management need the establishment of baselines in the context of systems. The goal is to obtain the highest potential return on investment as rapidly as possible, and in order to accomplish this lofty goal, a strategy must be devised. Answering questions about your current systems, such as what's working and what isn't; what's worth retaining and what's not; and what's missing, will help you make better decisions.
What should be the starting point?
When it comes to baselining, there are three things to think about: The foundational infrastructure system, also known as classified systems and framework, is the first. Then there are the backend programs, which assist firms in performing their tasks more effectively and with less effort. These are the productivity-boosting systems, workflows, and automations. Finally, the front end is where your data systems, dashboards, clever algorithms, and personalization live. In the retail context, this consumer-facing system is very crucial. All of these technologies must interact in a fluid, user-friendly manner in order to improve the end customer's journey.
Consumer-facing benchmarks
Customer facing is the simplest of the three components to define. There is a distinct difference between the before and after. For example, there are metrics and measurements for engagement and conversion. These metrics can be compared to those before a tool is established or invested in.
However, before any of this can happen, the first step is to determine which important metrics the new system will affect once it is implemented. Identifying such indicators and determining what their previous readings were offers a picture of the new system's success. That's what's referred to as a starting point.
Baselines in the backend
Internal efficiencies are driven by the backend. Because today's personnel are always on the move, excellence management can be challenging. Keeping track of receipts, photocopying them, uploading them, filling out forms, and submitting for reimbursement is time-consuming. Conquer, for example, is a technology that automates the entire procedure. In this instance, establishing a baseline and measuring effectiveness is simple. A three-hour process now takes less than 30 seconds.
Baselines for infrastructure
We're left with infrastructure if we work backwards. This one is the most difficult to establish a baseline for. It entails a complete redesign of the company's platform. Your home's infrastructure is its basis. You pour the concrete first, then build the house, and then adorn the walls. The foundation, while necessary, has little intrinsic worth on its own.
Baselining the framework entails considering more abstract elements. How do you figure out your return on investment (ROI)? You must take a step back and analyze how much value you lost due to the old infrastructure's inability to accommodate new systems and add-ons. What kind of value could you have gotten from a new infrastructure? How quickly can I achieve meaningful transformation if I put the new infrastructure in place? To determine how to measure this particular investment, qualitative and quantitative aspects must be analyzed and integrated. Metrics must be established based on this prior to the start of the foundational project.
The value and return on investment are calculated throughout time. For example, after revamping the infrastructure, it can take two months to offer a personalization feature that wasn't previously conceivable. The foundational project is worth X percent of the total project value. It's a bit of a gray area that isn't as well defined as the other two buckets, which is understandable. Creating baseline measurements, on the other hand, is certainly achievable. It simply takes more triangulation and consideration than the other two.
---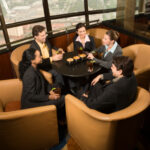 Chapter 2: Supporting infrastructure
Transforming IT infrastructure into a highly efficient and strategic business foundation can boost technology-driven performance while lowering expenses dramatically.
The benefits of IT infrastructure transformation
A high-performing IT infrastructure has become increasingly crucial as digital activities and technology have become more prominent. From back-end capabilities and customer-facing innovations like in-store Wi-Fi to internal staff advancements like access to social collaboration tools, bring-your-own-device programs, and the expanding use of cloud services, the infrastructure's strength has a huge impact on corporate performance. The majority of these capabilities are outsourced, and their annual market worth is in the hundreds of billions of dollars.
Building a firm foundation
Many clients have been dissatisfied with their IT infrastructure for years, due to obsolete technology, expensive expenses, and poor service provider performance. Most are afraid that their infrastructure, which is less than ideal in terms of cost and capabilities, would not be able to satisfy the increasing business requirements of the digital age.
The technology foundation that supports a company's business strategy, ability to innovate with technology, and digital skills is IT infrastructure, which includes data centers, communication networks, IT security, and end-user technology services. The majority of infrastructure environments are outsourced in huge, complex contracts that last five to ten years. An annual budget for a Fortune 500 business might range from $30 million to more than $100 million. Many businesses, on the other hand, neglect the strategic value of a solid IT infrastructure. Despite the fact that fundamental services are treated as commodities, successful organizations are gaining a competitive edge through sophisticated infrastructure capabilities, such as faster time to market, increased productivity, improved customer experiences and engagement, and cheaper costs.
Because of the complexities and high costs of switching providers, upgrading an IT infrastructure necessitates planning and experience in order to minimize interruptions, reduce costs and effort, and shorten deployment time. Companies have a variety of common difficulties when it comes to IT infrastructures, including poor performance, high expenses, restricted innovation, poor human performance and high turnover, old technology, inadequate structure and management of the technological environment, and a lack of flexibility. The benefits of getting IT infrastructure right, the perfect conditions for making a change, and the path to a successful transformation are all discussed in this Course Manual.
Creating a strategic partnership
Most IT infrastructure setups offer great potential for increasing value, lowering costs, and improving service. IT infrastructure, on the other hand, is frequently overlooked due to its complexity and operational hazards. Neglecting to analyze this infrastructure increases the risk and expenses over time, since IT infrastructure services and capabilities deteriorate quickly. Trying to save money and time by avoiding the costs and time required for a transition and transformation can be a costly mistake.
Complexity may be reduced into clear-cut choice criteria for proactive technology leaders who are prepared to test what they find with the correct framework and awareness of where to look. When outsourced infrastructure contracts have a year or two left on their term, it's the greatest time to look. High costs and an unmotivated vendor are frequently encountered. If this is the case, the environment is perfect for competition to drive the necessary level of innovation, with the ultimate goal of replacing a tactical, profit-maximizing vendor with a strategic partner.
---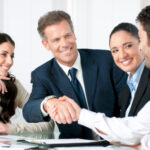 Chapter 3: Stakeholders Engagement
Why IT transformation fails: ignoring staff and stakeholders
There is a wide range of research on why digital transformation programs fail. Below, I'll discuss one piece of research.
However, based on experience and several discussions over the past few years, there is a significant reason why transformations fail: a lack of communication and involvement of people who are considerably more important than expected and who are all too often disregarded.
It occurs at the level of a business function, processes, a company's overall business model, and, most importantly, societal evolutions. In every digital transformation strategy, having the (voice of) the proper people is critical.
Digital transformation and globalization: leaders need to communicate better?
As previously stated, this disregard for people and stakeholders extends to various levels, including the societal level. Here's an illustration. Why, if the reality is one of globalization and digitization, is the current political climate in many nations one of a return to nationalist instincts, opposed to globalization and change as it occurs?
Part of the solution rests in politicians' failure to communicate about societal changes or their choice to look away from global changes. Instead, we're seeing an increase in disconnects between governments and politicians, not in the sense of 'digital' transformation, but in the sense of 'changing.'
Too many politicians (ab)use the simple approach of either 1) dictating new rules to adopt and adapt without truly listening to and involving all stakeholders (in this case citizens) or 2) profiting from the fact that many citizens feel excluded or misinformed for personal political gain and ever more votes. It's simpler to be popular than to be realistic, open, involved, and resolute, even if being less popular means being less popular. Without actual involvement and communication, it's simpler to make choices in ivory towers.
Obviously, one can debate the benefits and consequences of globalization as a whole, as clearly not all citizens are on board (the majority being older generations and those with a "lower" education/class), but that is a completely different discussion and decision to make as a country or group of people in a world that is de facto changing.
Forget a digital culture – start with 'true' communication
Change management is often an afterthought or not a thought at all.
Obviously, this does not apply to all large businesses, but I'm sure you can think of a couple of examples. We realize that IT changes are impossible to achieve without paying attention to and involving employees and other stakeholders in a way that is tailored to their unique needs. Almost everything you read about leadership and digital transformation, on the other hand, focuses on generic processes, digital skills, and a digital culture, to name a few.
The importance of listening to workers and teams who frequently know the difficulties better than the C-suite because they face them every day, as well as the essence of what concerns individuals and drives them to change and collaborate, is all too often overlooked.
While the fundamental motivation for IT transformation is to become more customer-centric, customers in the broadest sense (from real customers and other stakeholders to internal customers – employees – who make or break your business regardless of your huge strategic plan) are sometimes disregarded. In the business world. In politics, too.
The following is a quote from eWeek, which reports on the previously mentioned research: "The survey indicated that the main obstacles for businesses seeking rapid digital transformation relate to company culture, organizational complexity and the lack of processes that enable employees to engage, collaborate and innovate".
---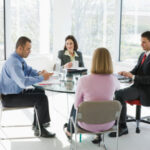 Chapter 4: Cost Management
Digital transformation initiatives have exploded in the previous 18 months, with cloud expenditure increasing substantially.
As a result, organizations are now dealing with a 'data flood,' with CFOs and CIOs battling to manage cost data from numerous vendors linked with both cloud and existing on-premises expenditures. Now, more than ever, businesses need to have a complete, detailed, and transparent perspective of all IT expenditures as they round the corner in terms of growth, with pressures around sustainability acting as additional push for cloud adoption. Not only to find the best investment opportunities, but also to improve the efficiency of existing processes and technology.
Global insights from regional cost surveys
Cost management is evolving into a strategic enabler with the capacity to disrupt entire industries and profoundly transform how business is done, thanks to disruptive developments like robotic process automation, analytics, and cognitive technology. Cost control, on the other hand, remains a challenge.
Based on surveys of more than 1,000 senior executives in four major regions – US, Latin America, Europe, and Asia Pacific — Deloitte found:
• Cost-cutting is a global necessity. Cost cutting has become common corporate practice in every location, with 86 percent of global respondents indicating that their organizations will implement cost-cutting efforts in the next 24 months.
• Low targets. Failure rates are high. Nearly half of all firms polled are attempting to cut costs by less than 10%, but nearly two-thirds (63%) are failing to meet their targets.
Cost management practices to thrive in uncertainty
Because tactical cost management procedures often provide cost savings of less than 10%, many businesses might benefit from more strategic approaches that are more likely to yield higher savings.
Companies that are attempting strategic cost reductions fall into one of three categories: distressed, positioned for growth, or continuously growing. However, in today's corporate environment, a new competitive scenario has evolved that focuses on three strategic levers at the same time: growth, cost, and liquidity. This new scenario is dubbed "thriving in uncertainty."
However, different playbooks are required for different markets. Macroeconomic dynamics appear to be pushing organizations toward increased uncertainty and distress in some markets, favoring value creation levers that are more defensive in character. Other markets appear to be shifting toward a more optimistic perspective, which favors a growth-oriented strategy.
---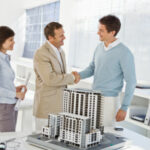 Chapter 5: Resource Allocation
According to Ventana Research, successful IT transformation necessitates the highest level of effort and resource management in order to maximize return on investment. IT transformation is generally one of the most difficult undertakings that organizations undertake, regardless of the reasons for failure.
Why is it so difficult to promote IT transformation, given its centrality and value to an organization's long-term survival?
According to PMI research, "underperforming" firms (those who completed less than 60% of projects on schedule and on budget) were often unsatisfied with their IT transformation outcomes. Only 36% said their IT transformation had a significant impact on performance.
When top-performing firms with project success rates of 80% or above were asked the same question, 52% said their IT transformation initiatives had a significant impact on company performance.
To put it another way, these findings back up Ventana Research's claim that superior work and resource management techniques help companies get more out of their digital transformation approach.
Let's take a closer look at how work and resource management can help with IT transformation, according to Ventana Research.
Why IT Transformation Needs Resource Management
While technology is important in IT transformation, the primary goal is to change the way a business functions, with a focus on efficiency, communication, and customer-centric processes. This is where effective resource management comes into play.
The purpose of resource management, like IT transformation, is to assist firms in adapting to an ever-changing business landscape. Managers and team leaders can achieve this through improving how they prioritize tasks and projects, manage resources, and deploy technology.
Ventana Research emphasizes that strong work and resource management techniques are a vital aspect of IT transformation while designing a failproof IT transformation strategy. These techniques enable organizations to successfully prioritize IT transformation activities, ensuring that the most critical stages of IT transformation are performed first, ensuring a smooth transition across the organization. As a result, a well-planned IT transformation strategy that improves workplace productivity, resource management, and customer-oriented activities produces optimal returns on investment.
So, what is it about that strategy that makes it so successful? This varies according on the organization's goals and expectations, but there are a few fundamental components that every initiative must have in order to succeed:
• Collaboration: Every employee in your company, regardless of department or hierarchical structure, should be working together to reach a common goal.
• Responsibility: When it comes to planning and implementing projects, employees should have a say and be involved in the decision-making process.
• Flexibility: IT transformation isn't a set-it-and-forget-it effort. To stay up with the ongoing changes in business and technology, you'll need a dynamic strategy that encourages your company's growth and development.
In other words, the management of your teams and resources is critical to the success of your IT transformation activities. Work and resource management should always be a priority while pursuing IT transformation—or any big initiative—because global firms squander nearly $3 million every minute due to poor project management and performance, totaling a stunning $2 trillion every year.
---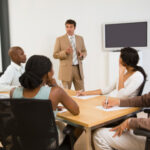 Chapter 6: Monitoring Progress & Defining Metrics
Senior executives frequently ask for assurance that a project is on schedule and will achieve the benefits outlined in the business case. This is especially significant if the project is critical to the organization's success.
Typically, the request is made because:
• A project is in jeopardy, and the organization wants an unbiased review.
• The sponsor is concerned that the current status of the project does not reflect the true state of the project.
• Senior management is concerned that the Sponsor and project are not providing accurate information.
• The project sponsor and team want an independent evaluation to make sure they haven't overlooked anything.
When you think about it, it makes perfect sense. If you have a critical project for a company, you should take the necessary steps to guarantee that it is completed. As a result, enlisting the help of a third party with the necessary expertise and neutrality is a great method to see possible or actual problems early on and rectify them.
Using a third party can be costly, and it may not be a viable solution for all projects. There is no reason why a PMO equipped with strong personnel with proven delivery experience cannot undertake the review on behalf of management or senior management if the organization has one.
Peer reviews by experienced, trusted project or program managers working on other projects can also be arranged through the PMO.
Real-time data is used to track the development of digital transformation
The use of real-time data and analytics to generate metrics and measure progress is an important, but frequently overlooked, component in analyzing the effectiveness of an IT transformation strategy. This is critical given the high failure rate among modern businesses, since many IT transformation programs fail to meet their objectives.
IT transformation necessitates a rethinking of how businesses use technology. Organizations now have access to massive amounts of data, which should be at the center of their decision-making, as well as new technology aimed at enhancing the customer experience.
IT transformation, on the other hand, is about employing technology to remodel a company's internal structure as well as its external appearance. Companies appear to be failing to use data to assess the success of their digital transformation programs.
The need for metrics
Organizations that want to thrive in IT transformation must rethink the criteria that their executives use to evaluate performance. "Leaders make capital accessible, and sprints or projects that are completed pull down on that capital," Peter Bendor-Samuel, CEO of Everest Group, advises utilizing a venture capital strategy to increase development.
Companies may track how much they're spending on IT transformation and how well these projects are functioning by using this method to IT transformation and breaking the process down into discrete projects. Companies can even build journey teams made up of top executives to track success across the board using agreed-upon KPIs.
These metrics could consist of:
• The data sources that are involved in a combined search.
• The total number of entities merged throughout the transition.
• The rate at which transformation programs are operationalized.
• The total amount of money spent on a project.
• After the automation of repetitive tasks, staff employees will have more time to focus on greater goals.
Naturally, these indicators must be unique to each firm, but they should serve as a solid foundation for IT transformation.
---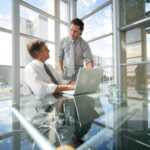 Chapter 7: Roles & Responsibilities
Definitions
Job
A job is a position within an organization that is typically described by a job description that explains what is expected of the individual who will execute the job, as well as his or her abilities and attributes. Marketing director, software developer, executive assistant, and other positions are examples.
Role
At least one position must be assumed in each job. Depending on the needs and stage of the program life cycle, there are often many responsibilities connected with each position in project and program management. Program manager, planning coordinator, senior user, and other roles in program management are common.
Responsibilities
Every role has a set of obligations that go along with it. However, not all connected responsibilities must be met on a consistent basis. Responsibilities are different depending on the type of initiative and the stage of the program's life cycle. Quality control, management reporting, risk planning, and other tasks are examples.
A skill or collection of skills is required to accomplish a responsibility satisfactorily. Training, experience, or a combination of both are typically used to acquire skills. Communication, planning, and leadership are examples of skills.
Certain characteristics are sometimes required to aid in the effective use of talents. Training and experience could also be used to develop such qualities. These can, however, be personal characteristics that were ingrained in us during our formative years. Confidence, logical thinking, and charisma are examples of traits related to these skills.
Understanding the relationship between a job, the role(s) involved, the duties carried, and the abilities required to complete the work is critical. It will be difficult to put together an effective program management team without a clear understanding of these.
Leaders for digital teams are often C-level executives with budgets, clout, and respect. They have titles like chief digital officer or chief strategy officer in some firms, and their sole responsibility is to digitally alter the company. They have names like chief information officer (CIO), chief technology officer (CTO), or chief operating officer (COO) in other companies, and they have tasks other than directing digital transformation.
The person in charge of all IT transformation initiatives is usually appointed by the CEO. The CEO's perspective on digital transformation and what it implies will influence the decision. For example, the CEO may believe that technology is at the heart of all transformation programs, hence the CIO is hired. Alternatively, if the CEO considers business process to be the most important aspect of IT transformation, the COO may be in charge.
Once the leader is in place, putting together a team with the correct combination of talents is critical to the success of the digital transformation. Finding team members with the necessary talents, as well as having the correct senior leadership, is one of the most difficult aspects of digital transformation projects. Not only do team members' professional qualifications matter, but their personalities also matter when it comes to establishing the correct change culture.
---