Team Accountability- Workshop 5 (Eagle Part 1)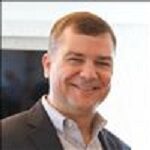 The Appleton Greene Corporate Training Program (CTP) for Team Accountability is provided by Mr. Teschner MBA BA Certified Learning Provider (CLP). Program Specifications: Monthly cost USD$2,500.00; Monthly Workshops 6 hours; Monthly Support 4 hours; Program Duration 12 months; Program orders subject to ongoing availability.
If you would like to view the Client Information Hub (CIH) for this program, please Click Here
Learning Provider Profile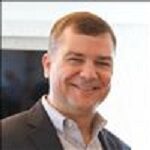 Mr. Teschner is a transformational Leadership Coach and Trainer and Founder & CEO of VMax Group. VMax Group is a St Louis-based Leadership Development company specializing in teaching accountable leadership and high-performing teamwork to businesses across the globe. VMax Group has centered much of its signature training around the proper practice of Accountability. Real Accountability—positive, forward-focused Accountability centered around the process of taking Absolute Ownership for the outcomes the team achieves—is something Mr. Teschner and his team lived during their collective time as member of high-performance military teams. Now they've made it their mission to teach what they know to those who need to learn it.
---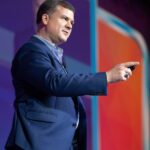 A decorated graduate of the U.S. Air Force Academy, Air University, and the National War College, Mr. Teschner is also both a Distinguished Graduate and former F-15 Instructor at the USAF Weapons School – the Air Force version of "TOP GUN". It was there that he honed his craft of teaching accountable leadership to the top practitioners in the world. Additionally, Mr. Teschner was privileged to command an operational F-22 "Raptor" squadron, flying America's most advanced air supremacy platform. Mr. Teschner was ultimately honored to be promoted to the rank of full Colonel but retired early as a result of a battle with colon-rectal cancer. Mr. Teschner has over 20 years of hands-on leadership experience in High-Performance, High-Reliability Organizations and brings all of that experience with him wherever he speaks, teaches or coaches.
---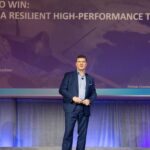 Mr. Teschner has a special way of connecting with his audiences, blending high-impact stories of fighter aviation and personal humility to achieve the intended outcome. In addition, his story of his personal fight with cancer serves as the launch pad for talks about humility, growth, motivation, and constant improvement. Mr. Teschner is the author of the #1 bestselling book, Debrief to Win: How High-Performing Leaders Practice Accountable Leadership, and released his newest bestselling book Aiming Higher: A Journey Through Military Aviation Leadership, a book co-authored with 4 other former Air Force pilots, in May of 2022. His next book, Building Resilience, is due out in the Spring of 2023.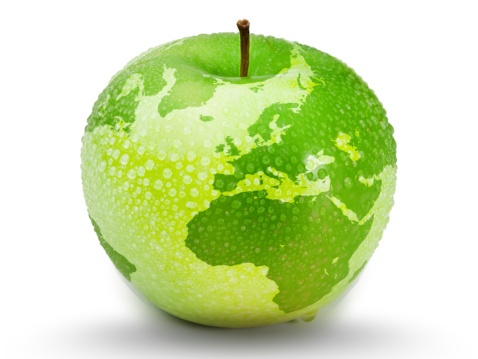 MOST Analysis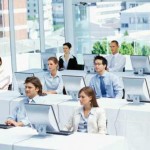 Mission Statement
Here we'll introduce the theory of the EAGLE planning process. Outcome: the team understands how to tactically plan IAW EAGLE. Desired Learning Objectives: We understand the 5-Part EAGLE planning process. We understand how to apply the theory to planning examples.
---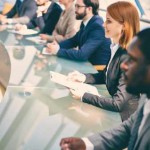 Objectives
01. Tactical Planning: departmental SWOT analysis; strategy research & development. Time Allocated: 1 Month
02. Planning Limitations: departmental SWOT analysis; strategy research & development. Time Allocated: 1 Month
03. Self-Assesment: departmental SWOT analysis; strategy research & development. Time Allocated: 1 Month
04. Execution & Debrief: departmental SWOT analysis; strategy research & development. Time Allocated: 1 Month
05. Eagle Methodology: departmental SWOT analysis; strategy research & development. Time Allocated: 1 Month
-5.1. Setting Expectations: departmental SWOT analysis; strategy research & development. Time Allocated: 1 Month
-5.2. Apply Lessons: departmental SWOT analysis; strategy research & development. 1 Month
-5.3. Generate Backwards: departmental SWOT analysis; strategy research & development. Time Allocated: 1 Month
-5.4. Lay Out Contingencies: departmental SWOT analysis; strategy research & development. Time Allocated: 1 Month
-5.5. Evaluate: departmental SWOT analysis; strategy research & development. Time Allocated: 1 Month
6. Red Teaming: departmental SWOT analysis; strategy research & development. Time Allocated: 1 Month
7. Mindset: departmental SWOT analysis; strategy research & development. Time Allocated: 1 Month
---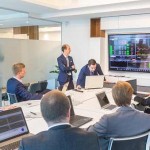 Strategies
01. Tactical Planning: Each individual department head to undertake departmental SWOT analysis; strategy research & development.
02. Planning Limitations: Each individual department head to undertake departmental SWOT analysis; strategy research & development.
03. Self-Assesment: Each individual department head to undertake departmental SWOT analysis; strategy research & development.
04. Execution & Debrief: Each individual department head to undertake departmental SWOT analysis; strategy research & development.
05. Eagle Methodology: Each individual department head to undertake departmental SWOT analysis; strategy research & development.
-5.1. Setting Expectations: Each individual department head to undertake departmental SWOT analysis; strategy research & development.
-5.2. Apply Lessons: Each individual department head to undertake departmental SWOT analysis; strategy research & development.
-5.3. Generate Backwards: Each individual department head to undertake departmental SWOT analysis; strategy research & development.
-5.4. Lay Out Contingencies: Each individual department head to undertake departmental SWOT analysis; strategy research & development.
-5.5. Evaluate: Each individual department head to undertake departmental SWOT analysis; strategy research & development.
6. Red Teaming: Each individual department head to undertake departmental SWOT analysis; strategy research & development.
7. Mindset: Each individual department head to undertake departmental SWOT analysis; strategy research & development.
---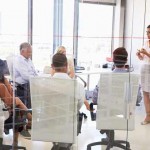 Tasks
01. Create a task on your calendar, to be completed within the next month, to analyze Tactical Planning.
02. Create a task on your calendar, to be completed within the next month, to analyze Planning Limitations.
03. Create a task on your calendar, to be completed within the next month, to analyze Self-Assesment.
04. Create a task on your calendar, to be completed within the next month, to analyze Execution & Debrief.
05. Create a task on your calendar, to be completed within the next month, to analyze Eagle Methodology.
-5.1. Create a task on your calendar, to be completed within the next month, to analyze Setting Expectations.
-5.2. Create a task on your calendar, to be completed within the next month, to analyze Apply Lessons.
-5.3. Create a task on your calendar, to be completed within the next month, to analyze Generate Backwards.
-5.4. Create a task on your calendar, to be completed within the next month, to analyze Lay Out Contingencies.
-5.5. Create a task on your calendar, to be completed within the next month, to analyze Evaluate.
6. Create a task on your calendar, to be completed within the next month, to analyze Red Teaming.
7.. Create a task on your calendar, to be completed within the next month, to analyze Mindset..
---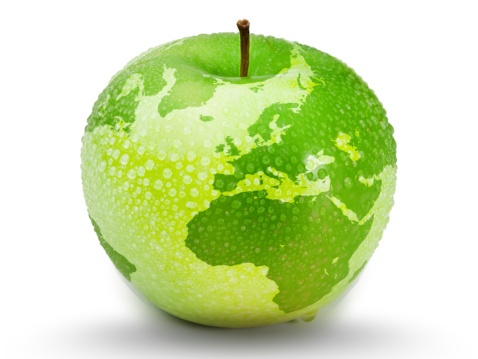 Introduction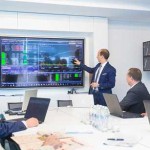 The significance of planning is frequently underestimated. We get it. Planning is boring. It's far more thrilling to do things rather than plan them. It's also a financial waste. All of these folks sit about making plans when they could be working!
Why can't we just figure things out as we go? That sounds fantastic. But consider why that might not be such a good idea. Why Do People Undervalue the Importance of Planning? Everyone understands the significance of planning. The issue is that leaders are well aware that they must plan. They've heard remarks like "Failing to plan, is intending to fail".
Unfortunately, it does not stick.
Today, workplaces are abuzz with talk about innovation. Sometimes, getting started and attempting new things is all that is required for innovation. There will be no lengthy approval processes; simply get started and see how things go. That's okay some of the time. However, not for everything you do.
Many leaders want to check the box that they have a plan. However, they do not make advantage of it. They let someone else worry about the plan while they go about their business. This is equivalent to having no plan at all.
The desire to act is frequently too strong. Unfortunately, it's a waste of money. Money and time saved by not planning are spent afterwards, when people are confused and things aren't going smoothly.
How Planning Aids Leaders in Execution
1. Planning Assists Leaders Establish Expectations
One of the primary advantages of a plan is that it serves as a tool for communication. People are aware of when they should begin and when they should complete a task.
People know when things are going to happen, so they know what to expect. It often doesn't matter whether your plan says something would happen in two weeks or two months. So long as people are aware of what is going on.
A plan also makes a management appear to have given some thought to what they are doing. When done correctly, this has the added benefit of garnering them respect and credibility.
2. Planning Aids Leaders in Resource Allocation
Many reforms and projects fail because the correct individuals are not available to execute the work. You'll never know how many people you'll need or when you'll need them if you don't have a strategy.
This means you'll be locked in a never ending circle of "We'll know the solution when we get there". But…you never arrive. So plan ahead of time and think about it.
You don't have to be operating a project to be concerned about resources. If any additional work will necessitate the assistance of your team, you must first determine how much effort is required so that you can recruit more support to complete your regular tasks.
In other words, a plan is for everyone, not just the one who created it!
3. Planning Assists Leaders Hold Individuals Accountable
Without a plan and deadlines, work simply continues until someone completes it. However, if you have leaders that understand the value of planning and keep individuals accountable to deadlines, people will suddenly start to appreciate the plan.
People's behavior alters when they follow the strategy. The work is no longer elective; it is now time-sensitive. This is how you start delivering things on time rather than dragging them out over long periods of time.
Remember that in order to hold employees accountable, clear expectations and repercussions for missing deadlines must be established. The consequences do not have to be harsh, but they must exist. Nobody improves or learns anything if everyone just shrugs and goes about their business.
4. Planning Aids in the Reduction of Uncertainty
When confronted with a large problem or assignment, it might be intimidating. Building a bridge, adopting a new software system, and giving a training session to your entire firm are all significant endeavors.
So, how long does it take? You can guess without a plan, but you won't have a decent notion. This ambiguity might be stressful for you and your team.
A strategy can assist you determine whether or not you're in trouble. You're flying blind without it!
Why Can't We Just Figure Things Out As We Go?
Leaders may be tempted to merely figure things out as they go. "We won't know till we arrive." This is not always the case. You can sort out a lot of the answers and establish a strategy if the correct people are involved in the planning process. It doesn't have to be flawless, but it's a start.
When you merely figure things out as you go, you run into problems.
1. Future work has been postponed. There is a ripple effect when things take longer than intended. You don't know if this will happen unless you plan for it.
2. Expenses mount. It takes money to keep things dragging on. Even if you use personnel who have already been paid, you are wasting money. Why? Because they might be doing something else.
3. Uncertainty grows. Nobody knows when things will happen if there is no plan. It's a game of chance that adds to workplace stress and discomfort. —
The significance of planning cannot be overstated. Make a strategy today to take charge of your destiny. Your employees and colleagues will appreciate it.
---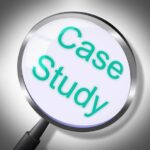 Case Study: Having Right Leaders To Execute Plans
The army appeared to have lost its versatility just five years after World War II ended, when it found itself fighting in Korea. The same force that had defeated the Nazis and the Japanese empire was forced down the Korean peninsula twice in 1950 by poorly equipped peasant forces. It was harried south by North Korean forces in the summer, and then surprised by the Chinese army in late October.
Lieutenant General Matthew Ridgway was sent to try to turn the war around at the end of 1950. On his first morning in Korea, Ridgway got into the bombardier's compartment of a B-17 to fly over and study the peninsula's rough topography. Later that day, he paid a visit to South Korea's president. Following that, and most importantly, he spent the majority of three days visiting his combat commanders. He was astounded to see that the leadership of American troops was frequently as bad as their morale. The commanders had not researched the terrain on which they were fighting. They had kept their forces on the roadways rather than stationing them on peaks. They had also failed to coordinate with flanking battalions. "The troops were perplexed," said Ridgway in Military Review in 1990. "They had been handled poorly tactically and logistically."
How did mediocrity permeate an officer corps famed for its excellence so quickly? The emphasis on a single clear purpose and who was best qualified to pursue it was lost, and the criteria for evaluating leadership became confused by other concerns. One of the issues in Korea was that the army was seeking to offer officers who had been stuck on staff in WWII an opportunity to command in battle, partly out of fairness and partly to help season the officer corps in case of a confrontation with the Soviet Union.
Ridgway took decisive action. When he discovered that the army's headquarters in Korea were 180 miles south of the front lines, he ordered that it be relocated closer to the combat. He also opted to fire a few of his top commanders. "Can't execute my future plans with present leaders," he wrote to the army chief of staff. He would remove one corps commander, five of his six division commanders, and 14 of his 19 regimental commanders during the next three months. Ridgway quickly succeeded in turning the war around; it was an example of transformative leadership that would have gone unnoticed if it hadn't happened in a little, unpopular conflict on the other side of the world.
---
Tactical vs Operational Planning
When opposed to operational and joint level planning, tactical and service level planning, such as the army's military decision-making process (MDMP), is relatively simple. Before delving into the specifics of managing and comprehending operational planning teams (OPTs), it is important to distinguish between tactical or service level planning and operational level of war planning.
Despite the hype of mission command, tactical planning requires clear guidance from higher levels of command. Indeed, the MDMP requires commanders and staffs to do a two-level analysis of the mission and objective. Battalions, Brigades, and even divisions can copy and paste their higher headquarters' mission statement into their own mission analysis and subsequent orders. Planners at the joint staff and combatant commanders do not have this luxury. At the operational level of conflict, planners must decipher frequently ambiguous strategic direction. This direction could come in the form of presidential speeches, Secretary of Defense remarks, tweets and other social media postings, or publications like the National Security or National Defense Strategy. The last two may be two or three years old and say nothing about the current problem set, or they may be from a former presidential administration that considers them irrelevant. Strategic direction is not static, but rather changing.
---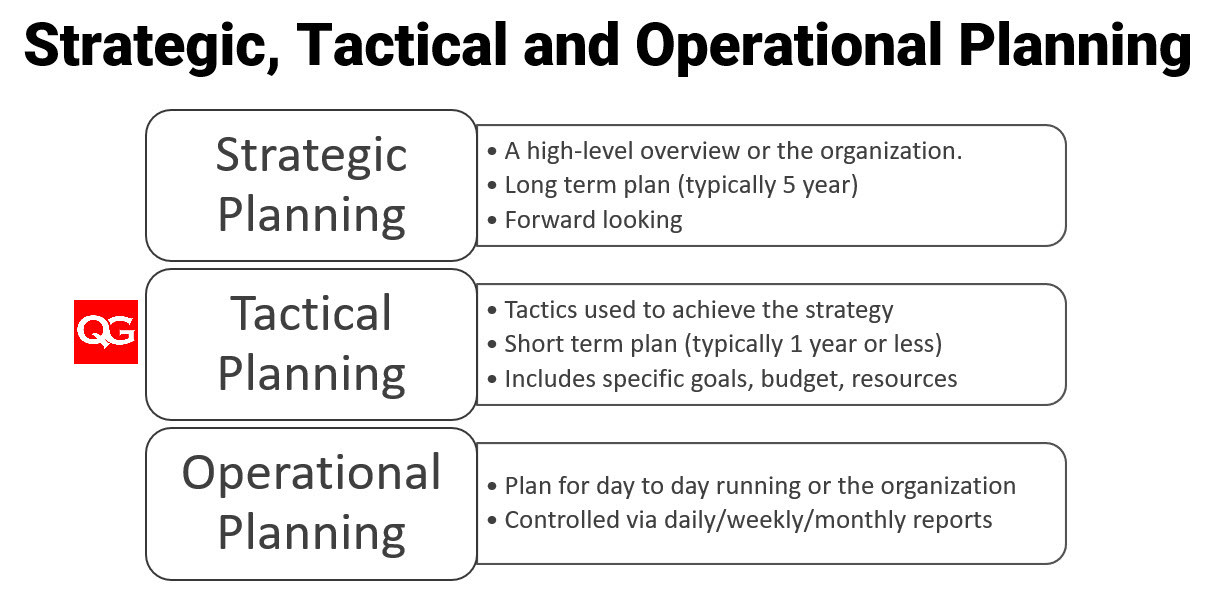 ---
Tactical planning is usually directive in character. When the commander decides on a course of action, the staff and subordinate units salute and move out. Planning and guidance are two-way conversations at the operational level. Officers working at the operational and joint levels quickly understand that they are rarely the expert on any given problem set. Planners at all levels must be comfortable picking up the phone and calling planners at higher levels to discuss published instructions in order to ascertain the intent or meaning of language in such orders. This demand exists because operational and strategic planners may be inexperienced and unfamiliar with joint level operations and processes.
At the tactical level, planners usually have the support of experienced key leaders who have dealt with comparable issue sets in the past. Indeed, within a battalion and a brigade, the operations officer (S3) and commander are often the most senior and experienced officers in the command. Junior officers have the comfort of assuming that the commander will steer planners in the correct direction. Life is a little more challenging for operational level planners. Officers working on the joint staff or inside combatant commands may be performing their first tour of duty above brigade level, away from their ship, or outside the cockpit. The possibility to phone higher headquarters or ask top ranking officers for exam answers is rarely an option.
When everyone in the room reports to the same boss, life is simple. At the tactical level, planners frequently congregate in a room, and the head planner commands the entire planning team. At the operational level, planners frequently seek consensus among personnel in the room. Members of the planning team may represent other combatant commands, government agencies, or other ally and partner nations in addition to the command. The directive method of "the commander said" does not work well at this level.
Not only must operational level commanders engage in communication with neighboring and higher level organizations, but that dialogue may result in non-doctrinal solutions or responses. Civilians working for the Department of Defense are not bound by short and simple mission statements. Indeed, at the operational level, mission statements of a combatant command or multi-national task force are a type of strategic communication to the rest of the globe.
Knowing and comprehending capabilities is another crucial distinction between tactical and operational planning. Naval commanders, air force wing commanders, and army and marine battalion and brigade commanders, along with their respective staffs, have in-depth understanding of the capabilities under their command. Furthermore, these commanders and staffs typically have intimate knowledge of where these capabilities are located on the battlefield and when they are accessible for use. When developing combat plans, operational planners must be comfortable with unpredictability. At the operational level, planners request capabilities, and when such capabilities are given to the command, the timing of their arrival and employability is frequently unknown. Indeed, operational level planning necessitates the use of capability requirements rather than naming the particular unit as is done at the tactical level.
---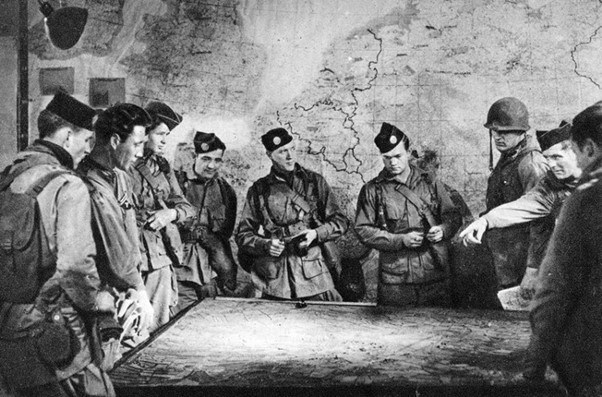 ---
The speed with which decisions are made is the final significant difference between tactical and operational level planning. The higher one works, the slower choices are made. While tactical commanders can make decisions based on gut instinct, operational and strategic leaders must carefully analyze their options against known and unknown information. Furthermore, the slower speed is crucial because the outcomes of higher-level decisions have a bigger impact on both the mission and the force. Indeed, decision-making at higher stages of combat is more deliberate and governed by a battle rhythm. At the tactical level, staffs can frequently walk into the commander's office, whereas at the operational level, commanders plan their separate schedules around the decisions they make. When choices are taken outside of the typical fighting rhythm, it takes time for planners to get on the commander's calendar and verify that the rest of the command and staff agree on the advice. This will take time.
Despite parallels in the service level and collaborative planning procedures, each requires a distinct skill set. Leaders of OPTs must take the time to evaluate and think through the nature and character of operational-level leadership and planning. Operational planning necessitates patience, the capacity to navigate complexity, and the ability to handle a diverse range of personalities, each with their unique set of skills.
The Importance of a System of Accountability
To various people, the term "government" might mean different things. "Now that the strategy has been developed, how can we track everything properly and on a regular basis?"
Consider that for a moment. How much time are you devoting to developing a procedure that will allow your strategic strategy to be executed effectively and consistently?
If you want to see your strategy through, you must keep individuals accountable for not only completing their tasks but also providing regular updates on the items they are working on. Most businesspeople understand the significance of the first idea because, after all, who wouldn't be devoted to finishing the work allocated to them? The second concept, focusing on consistency, is still less widespread in today's zeitgeist.
What Happens If There Is No Accountability System?
To be successful in your planning efforts, you must have access to real-time data. That can only happen if you keep your plan up to date.
Most organizations update seldom, and if they try to switch to a more frequent model, they face resistance. If your team is resistant to making monthly strategic planning updates, it is your responsibility as their strategic leader to persuade them of the value of the activity.
In comparison, if you promised your sales team that you'd only check at their figures once a quarter, you'd be fired. However, the mindset of "Eh, we'll check in every now and then" pervades most strategic planning departments.
How to Design Your Accountability System
What can you do to set up an accountability system so that you can receive timely and accurate updates?
1. Obtain Support from Your Leadership Team
As the strategy leader, you must be certain that your executive team will commit to evaluating the plan on a monthly basis. I'm not simply talking about "glancing" at the plan once a month. I'm referring to setting aside time as a team to go over the plan.
2. Distribute Your Monitoring Strategy to EVERYONE
Once your leadership team has set aside time for in-depth monthly reviews, you must clearly communicate to the rest of the team a) how the plan will be evaluated in the leadership meeting, and b) the rules of engagement for providing timely updates.
"You have five business days from the end of the month to make your revisions," for example, because the leadership team will be evaluating the strategic plan with the team on the sixth day of the month.
If you walk into the leadership meeting and discover that a number of people did not submit their updates on time, you must call out the offenders in front of the entire group. If people decide not to update even after clear communication about expectations, there must be repercussions to complete your new accountability system.
It appears harsh, yet it works.
Accountability = Dedication + Communication
You'll notice a renewed sense of urgency from your leadership team and your team as a whole once you embrace this more public approach to planning with an accountability system.
It makes no difference how many times you tell your team how essential your plan is; only when you begin to demonstrate to employees at all levels the importance you place on your strategy will your organization begin to see genuine change.
Accountability Is Essential For Excellent Performance In Business, Just As It Is In The Military
It is not always easy to create an environment in which individuals feel mutually accountable. Colleagues rely on others, get complacent, and try to transfer blame elsewhere when things go wrong. That clearly would not be a viable situation in the military, where accountability is critical in high-stakes situations.
Former British army commander and Sandhurst teacher Dominic Mahoney emphasizes the importance of reviewing and reflecting in developing accountability in the book 'The Leadership of Teams'. The squad will always review what transpired after a training exercise or a genuine battle with the adversary.
The following will be the basis for the questions: "What did we intend to accomplish?" "What did we discover?" What will we do differently the next time?
It's a practice ingrained in all military training, and Mahoney believes it could be productively reproduced in business. He believes that teamwork in the corporate world is frequently poor, partially because teams are "wrapped up in cotton," and failures, unlike in the military, rarely carry serious consequences.
---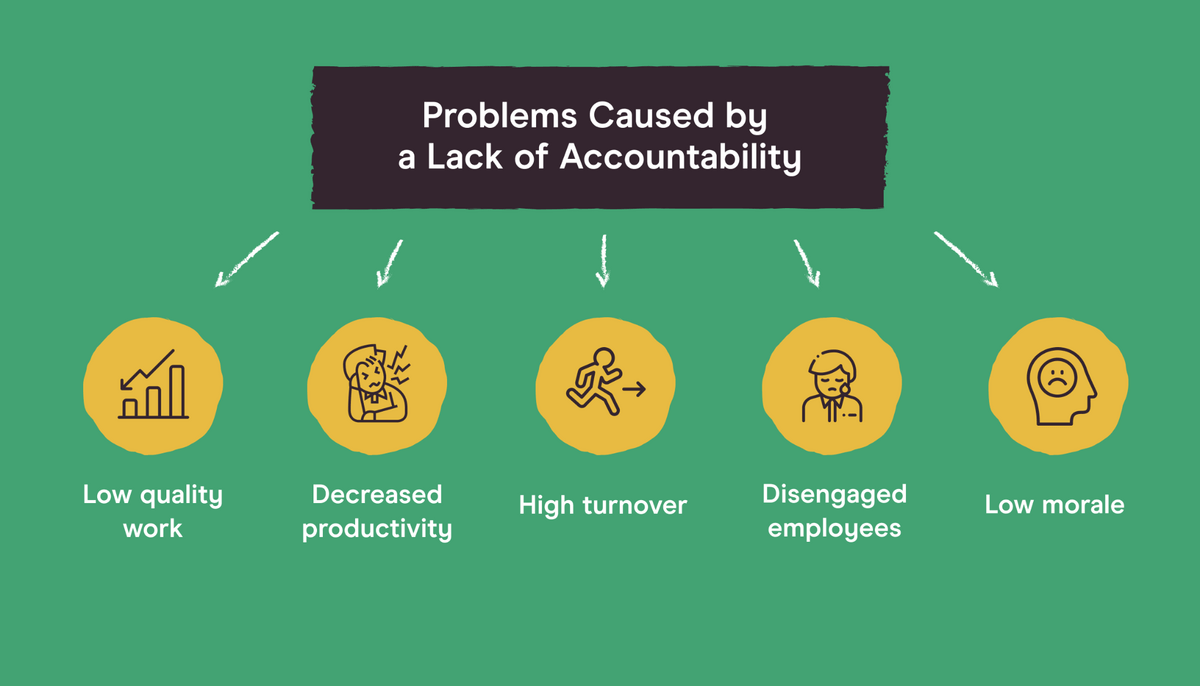 ---
So, what can the business sector learn from the military about empowering teams in which individuals feel individually and collectively accountable for what they do and how they behave?
Make it mandatory.
Accountability must be ingrained in an organization's culture and DNA if it is to inspire employees to take responsibility. It needs to become an intrinsic part of "the way we do things around here".
This is especially crucial in the intimate atmosphere of a SME, where a lack of trust or motivation is felt throughout the organization and can have a long-term impact. Team leaders must accept responsibility for fostering a culture in which accountability is a natural process for both individuals and the team as a whole, as it is in the British Army.
Encourage participation and debate.
It is critical to hear what the team has to say if you want to inspire dedication. Make sure to leave time for discussion of targets and goals. Allow people to share their ideas and views so that they feel truly empowered and have the authority to act in accordance with their obligations.
Contextualise
Make sure everyone understands the organization's goal and vision so they can grasp the function of their team and where they fit in. This should be an ongoing conversation in which individuals are constantly informed and encouraged to discuss and share their ideas and perspectives.
Establish clear expectations.
Make it clear what you anticipate from individuals on the team as well as the team as a whole. This entails being transparent about the repercussions of both success and, more significantly, failure. There is a lot of room for miscommunication at this stage, so be precise when outlining your expectations.
Setting objectives and targets
Individual goals, targets, and objectives should be clarified. Ensure that everyone understands their job and responsibilities, and that they are aware that they will be held individually accountable for both their own contribution and the overall team goal.
Review
Frequent evaluations of both the process and progress toward goals are critical for developing an accountability culture and fostering trust and mutual respect. The military has used "bite-sized" reviews at the end of each team meeting to swiftly go over lessons learned and assure improved performance the next time.
Feedback
In the Army, the process of determining whether someone is performing is continuous and is acknowledged as part of the way the team operates. This occurs immediately upon performance, rather than in a yearly assessment.
As a leader, you should give and receive feedback while also encouraging peer feedback inside the team. Feedback is frequently interpreted negatively, therefore be prepared to provide both grateful and positive feedback, as well as the so-called "constructive" sort.
---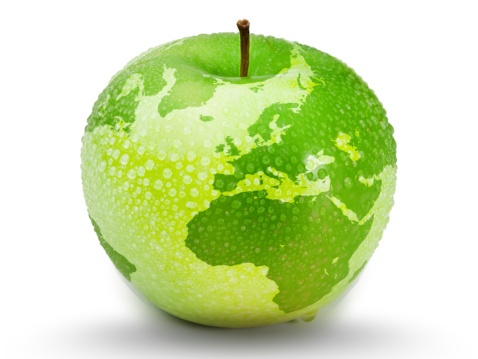 Executive Summary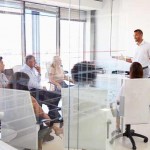 Chapter 1: Tactical Planning
When faced with a business difficulty, businesses can address the matter in a variety of ways – and this is where tactical planning comes in handy.
It is sometimes vital to make a hasty judgment. Assume you own an online store that sells personalized corporate gifts. Your principal packing material supplier suddenly closes.
If you run out of packing materials or your stock runs short, you won't be able to offer unique corporate presents. As a result, your supply manager must make a swift business choice – identify a new supplier within days (if not hours) so that business may continue as usual.
Making a tactical plan and thoroughly considering your next moves is frequently a better way to solve problems. Tactical planning entails creating a written blueprint of your actions to accomplish a goal or solve a problem.
So, if we return to the example of unexpectedly encountering a significant business-related problem, you already know what to do because you have a strategy in place.
This could indicate that your supply manager has many backup sources lined up, or that you adjust the way you provide your product.
Whatever the case may be, the bottom line is that you know what to do and how to act in an unforeseen situation.
Tactical planning is an important component of business, and it differs significantly from strategic and operational planning methods. The process occurs in real time, with the goal of achieving short-term outcomes and solutions.
Having a tactical framework in place allows your company to make quick decisions and flourish in a certain industry.
This advanced thinking technique is explained below, along with how it varies from strategic planning, what tactical plans contain, and everything else you need to know to improve your business operations.
What Exactly Is Tactical Planning?
Tactical planning is the systematic determination and scheduling of all tasks required to fulfill strategic planning objectives. These plans are typically shorter than strategic goals, and they are frequently carried out by independent departments.
Tactics, in general, are adaptable. In contrast, strategic plans, if they fail, can cause significant damage to a corporation. Tactical plans are subject to change and might cause modest damage to the organization if things go wrong.
If the strategic plan is five years in length, the tactical plan could be one year in length. The exact time depends on the sort of business and the rate of change necessary. Strategic plans differ from operational plans in that tasks are typically completed by small teams, which subsequently contribute to a company's overall strategic and tactical goals.
Again, the key feature of tactical strategies is their adaptability. These plans should evolve in response to a company's changing demands, as well as any emergencies or eventualities that may arise.
For example, if a company manufactures motorcycles and the CEO declares that increasing production in the following year is a major priority, tactical plans are required for each manufacturing plant. These plans should account for uncertainties like as supply shortages, mechanical malfunction, employee strikes, and so on.
---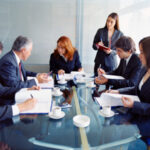 Chapter 2: Planning Limitations
The planning function of management is the most important because it pertains to planning for the future and establishing many future courses of action. It is a preliminary step in the operation of a business. It is a planned action that specifies when, how, and who will carry out a specific task. Management's planning function is also recognized as a detailed plan for future courses of action. Planning allows a company to examine all of its available and potential people and physical resources. This consideration aids in achieving effective coordination, involvement, and optimal balance.
Although planning is an important management role. However, if the following constraints exist, the planning may fail:
• Inaccuracy: because planning is about the future, which is constantly uncertain, forecasting the future is extremely difficult.
• Costs: The creation of plans requires excessive costs in the form of time spent, money spent, and so on, but sometimes there is little gain from the plan and it becomes a burden for the institution.
• The advance effect on decisions: some plans are stiff, and a manager has difficulties making modifications, whereas there may be constant change in the environment, requiring a swift decision in response to the new environment.
• Delay in actions: planning necessitates some time for thinking, assessing the situation, and making the final plan, so if an emergency decision is required, it will take time and the firm will miss out. Furthermore, delaying the choice will cause the action to be further delayed.
• Limited flexibility: There may be some changes in planning only to a certain extent because measure changes in plan will also attract changes in supporting plans, causing the entire system to be disrupted; additionally, changes in plans time and again will prove a waste of time and money spent on previous plans (pre-changed plan).
• Limited practical value: • Bad planning: planned/goal set lower than the capability of our resources and target set higher than the capacity of our resources are both considered improper planning since the lower objective will be easily attained and we will feel a false feeling of security.
• Planning is a time-consuming and costly procedure, which may cause action to be delayed in certain instances. However, it is also true that if adequate time is not allotted to the planning process, the plans created may turn out to be impractical.
• Another key element that hinders planning is resistance to change: In many organizations, this is a common occurrence. Sometimes planners like change, and other times they do not think it is good to bring change because it will create resistance among workers.
• Internal inflexibility in the organization may lead planners to adopt strict plans, discouraging managers from taking initiative and thinking creatively. As a result, the enterprise's planners must have sufficient discretion and flexibility.
• Psychological considerations also limit the extent of planning: some people value the present over the future since it is less uncertain. These individuals are psychologically resistant to planning. However, it should not be forgotten that dynamic leaders are always looking ahead.
• The efficiency of planning is often limited: due to external factors beyond the planners' control. External constraints are extremely difficult to forecast. The unexpected outbreak of war, government controls, natural disasters, and a variety of other variables are beyond management's control.
---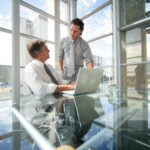 Chapter 3: Self-Assesment
The Planning Methodology
Once your unit's goals have been determined, you must meet with your personnel to make plans. Be wary of certain human inclinations when you plan with your group since they can derail even the best-laid ideas. For example, the employees may be entirely concerned with the short term, paying little attention to the long term. Or it could be overly hopeful, expecting that something unexpected will happen at this time to make the goals possible. Alternatively, your team might advise you to simplify the internal or external environment. For example, you and your unit may intend to locate more distributors for the firm's products, ignoring the likelihood that competitors would follow suit, or your sales staff may perceive such an enlarged distribution network as competition and place roadblocks in your path.
If considerable change inside your unit is required to implement a plan, you may face opposition during the planning process. If the strategy threatens job security, your employees may be unwilling to confront the difficult subject.
The more specific you are in your planning, the better. However, don't get too caught up in the planning that you lose sight of what you're trying to do; instead, make sure that any potential problems are identified and remedies are in place.
Remember that the most crucial aspect in the planning process is the plan itself. To demonstrate that you have done a solid planning process, you should ask your staff the following questions at the end of the process:
• Is the strategy clear? Do we comprehend it? What about our colleagues?
• Does the plan align with the organization's values and mission?
• Does the strategy address both threats and opportunities recognized by top management for the company and the unit?
• Does it identify the items that are important to our work unit?
• To what extent does it include precise, quantifiable goals and objectives?
• Is the plan a solid foundation for action?
• Does the strategy include contingencies in the event of a major internal or external event?
• Is there a mechanism to get feedback on the plan's success?
• Is the plan adaptable in case it needs to be altered?
---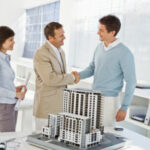 Chapter 4: Execution & debrief
You've established corporate objectives and developed a strategic plan. How will you ensure that it is completed?
The implementation of a strategic plan in order to achieve corporate goals is known as strategy execution. It includes the everyday structures, methods, and operational goals that will help your team succeed.
Even the best strategic plans might fail if they are not carried out properly. Poor execution is more common than you may think. According to Bridges Business Consultancy research, 48% of firms fail to meet at least half of their strategic goals, and just 7% of business leaders believe their organizations are good at strategy execution.
1. Create a Strategic Plan.
Before proceeding with execution, it is critical that all decision-makers and stakeholders agree on the strategic strategy.
According to a study published in the Harvard Business Review, 71 percent of employees at companies with poor execution believe strategic decisions are second-guessed, compared to 45 percent of employees in companies with strong execution.
Committing to a strategic plan prior to implementation guarantees that all decision-makers and their teams are working toward the same goals. This develops a shared knowledge of the organization's overall strategic plan.
2. Align Jobs with the Strategy
Many firms encounter a hurdle to effective plan implementation because staff roles are not developed with strategy in mind.
This can happen if personnel are hired before a plan is developed, or if jobs are designed to correspond with a previous corporate strategy.
3. Use Clear Communication to Empower Employees
The importance of clear communication in strategy execution cannot be overstated. Given that 95 percent of employees do not comprehend or are uninformed of their company's strategy, communication is a talent that should be honed.
Strategy execution is dependent on each person of your organization's daily tasks and decisions, therefore it's critical that everyone understands not only the company's broader strategic goals, but also how their individual responsibilities enable them to be met.
4. Performance Evaluation and Monitoring
Strategy execution is dependent on reviewing progress toward targets on a regular basis. Determine numeric key performance indicators (KPIs) throughout the strategic planning stage to effectively measure your organization's performance metrics. A numerical objective provides a clear measure of success for you and your team to track and evaluate performance and determine if any changes are required based on that progress.
5. Maintain a healthy balance of innovation and control.
While innovation is an important driving force for corporate success, don't let it hinder your strategy's execution.
Develop a framework to review difficulties, constraints, and opportunities that exist in order to exploit innovation while maintaining control over your present plan implementation. Who makes decisions that may shift the focus of your strategy? What aspects of the strategy are unchangeable? Answering questions like these in advance can help with clarity throughout execution.
Building Skills For Successful Strategy Execution
Setting strategic goals, developing a plan, and executing a strategy all need different abilities and provide unique problems. Keeping in mind that even the best-planned strategy can be poorly implemented, consider honing your execution abilities before establishing strategic goals and implementing a plan. Developing these skills can have a long-term impact on the performance of your firm.
---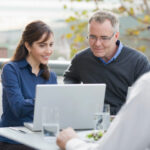 Chapter 5: Eagle Methodology
This Course manual focuses on learning the EAGLE Planning Methodology, and is comprised of five components:
• 5.1 Setting Expectations – The "Yardstick" against which we will eventually measure success and failure
• 5.2 Apply Lessons – Apply Lessons from the Past—reviewing previous Debriefs to determine what we can apply from the past to the now
• 5.3 Generate Backwards – Generate from the Target Backwards—the only way to ensure we'll hit our mark; it is here where we will decide WHO is going to do WHAT by WHEN
• 5.4 Lay Out contingencies —we have to ensure we think through and factor in areas that could disrupt execution
• 5.5 Evaluate – Evaluate As Our Enemy—we need to figure out how we would defeat ourselves, to ensure we fix the plan where possible and, worst-case, know where we're buying risk. This is called "Red Teaming"
---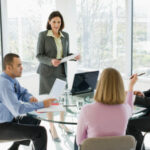 5.1: Setting Expectations
Strategic planning is the process of charting the course of your internet business from where it is now to where you want to go. Documenting and constructing this road map will enable your company's mission, values, vision, and long-term goals to come to life. There are no goals for you and your team to work toward if you do not apply strategic planning in your internet business. By developing a strategic strategy alongside your business plan, you will be able to address what is most important with your employees, vendors, and investors. To accomplish so, you must first acquire the necessary information from your company's key actors in order to identify the exact goals that must be met, as well as a strategy for achieving them. Success in business necessitates collaboration, adaptability, and alignment on what makes the company stronger.
Make a Strategic Plan
A strategic plan is a live document, and each employee must be confident in their expectations in order for your organization to reach its objectives. This necessitates a plan that is adaptable enough to allow for updates while still being consistently followed and referred to by all parties involved in your company's success. Use the SWOT analysis – Strengths, Weaknesses, Opportunities, and Threats – to develop an effective strategic plan. Examining these aspects of your business will reveal where you need to improve as well as where you are presently succeeding but have room to improve productivity and success. A SWOT analysis will also demonstrate how you compare to your competitors.
Participation of the Team
Your team thrives in settings that encourage open communication. Involving your staff in strategic planning gives them the opportunity to contribute their concerns and thoughts toward an attainable objective. Identifying your company's strengths and problems will help you see what needs to be done. This enables your company to develop and adapt while maintaining the required flexibility to get the job done. Involving your team in strategic planning can help increase productivity because there will be set goals to motivate and provide your personnel with a clear direction.
Be Practical
It is critical to set realistic goals for your company. Unrealistic goals can have an impact on productivity since they often show a lack of long-term vision. A lack of leadership, the use of incorrect data measurements, and poor communication can all cause your strategy plan to fail. Your OBM can halt these issues by assisting you in developing a single strategic plan that is solid but adaptable. This can help your company manage stress effectively.
Determine Your Success
It takes time to determine whether your strategic planning is effective. Setting particular success measurements will allow you to track your progress toward your objective. Success in your business may be determined by how frequently your strategic planning must be implemented and updated. Speaking with your staff, vendors, and clients will help you gain a better understanding of what success looks like for your company and in your strategic planning. If your goals are met ahead of schedule, it is critical that you revise your strategic plan in order to move forward with new targets. Your OBM will be a reliable resource in defining the metrics that your company will use to measure its success.
---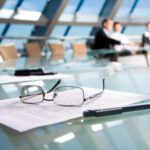 5.2: Apply Lessons
Lessons Learned: Using Past Problems to Improve Future Performance
Consider the classic film Groundhog Day.
Imagine this is your life, and you go to work every day, making the same mistakes. Every day, you replay the same dreadful repercussions of the same rash decisions.
It sounds like hell on Earth to us. It's like being stuck on a nasty corporate mouse-wheel.
Unfortunately, this is how many businesses spend their days: repeating the same mistakes and never embracing them as a tool for progress. A lessons learnt approach is required to appropriately acknowledge past mistakes and avoid repeating them.
What exactly is it?
We frequently learn more from failure than from success, but if we are cognizant of the learning process, we will gain more from both. Encourage your team to consider what factors contributed to a success, an innovation advance, or a failure.
Provide as much detail as possible regarding what worked and what didn't.
If HR hired someone for the factory floor before discovering they couldn't lift more than 5kgs, consider it a learning experience with a plan to avoid it in the future. In this case, they would note a new policy of informing all applicants that the position entails lifting weights of up to 18kgs and asking them if they will be able to meet the physical requirement.
If there was an error on the production floor, such as an engine failure, ask the personnel involved what they learnt. What needs to be done differently to avoid the same outcome the next time?
How Does It Function?
You endeavor to foster a culture that views failure as an opportunity to grow. You accomplish this by not becoming enraged at the error and immediately transitioning from disaster reaction to "what can we learn from this?"
Some managers are concerned about this approach because they believe it would foster a culture in which individuals aren't frightened to fail and thus don't strive as hard. However, fear does not encourage workers, thus scaring them into not making mistakes does not work in the long run.
Aside from that, a learning culture that welcomes failures as a natural part of the process will be a breeding ground for creativity. This is the method that will allow you to outmaneuver the opponent.
As with any change management process, transforming your firm into a "lessons learnt" culture will necessitate the involvement of certain change agents. Gather a few influential employees from several departments and get them enthused about this new strategy. They'll assist you market the proposal to their colleagues, increasing its chances of success.
You can have a weekly or monthly 'lessons learned' bulletin that is displayed in public areas throughout the office and also sent out through email blast. You'll need to assign specific staff the role of evaluating previous 'lessons learned' bulletins and ensuring that the adjustments have been implemented.
What You Can Get From Lessons Learned
A process of lessons learnt provides clear benefits to business and industry. This holds true regardless of their product or specialty. Let's take a look at the main advantages you stand to receive.
Decisions That Are Made More Quickly
With evidence of what has gone wrong in the past and why, your team can make decisions more quickly since they know what to avoid. This opens up the possibility of making more informed selections.
Stop Making Groundhog Day Mistakes
You will avoid repeating the same mistakes. If you've had a significant staff turnover, this could help you solve the problem. We understand that smart employees do not want to be trapped in a firm where they cannot advance.
You send the proper message to your top talent by demonstrating your desire to learn and develop from errors (and successes).
Establish a Can-Do Culture
A transparent lessons-learned process has the potential to influence corporate culture. Instead of workers avoiding responsibility and going to their management to make improvements and absorb the blame. Everyone is expected to point out flaws and make suggestions for improvement.
That's a significant departure in company culture, and it's exactly the kind of empowered self-management environment that millennials seek. This puts you in a good position to attract top talent.
---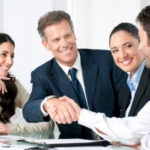 5.3: Generate Backwards
As a manager or freelancer establishing your business goals, you will need to reach a variety of objectives, such as sales targets, enhancing team productivity, or improving client happiness, to mention a few. Visualizing your goals and picturing what success looks and feels like is an important part of accomplishing them. Following that, you should undertake backward planning to figure out exactly what you need to do to meet a deadline. To do backward planning, start with your goal and its deadline date, and then go backwards, calculating 5-10 sub targets that must be met at specific times to get you to your final goal. If you want to reach your goal in a year, you should make sub-goals for every month or every second month and work backwards until you get to what you need to do today! Backward planning is all about influencing the activities you take every day.
Each stage aim should have the following elements:
• A sub-goal deadline
• A tangible mechanism to evaluate the aim in relation to the time frame. Ideally, a numerical one, such as the number o