Leading IT Transformation – Workshop 5 (Organizational Structure)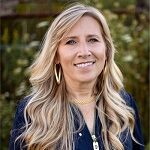 The Appleton Greene Corporate Training Program (CTP) for Leading IT Transformation is provided by Ms. Drabenstadt MBA BBA Certified Learning Provider (CLP). Program Specifications: Monthly cost USD$2,500.00; Monthly Workshops 6 hours; Monthly Support 4 hours; Program Duration 24 months; Program orders subject to ongoing availability.
If you would like to view the Client Information Hub (CIH) for this program, please Click Here
Learning Provider Profile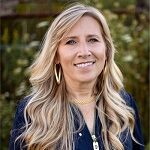 Ms. Drabenstadt is a Certified Learning Provider (CLP) at Appleton Greene and she has experience in Information Technology, Information Governance, Compliance and Audit. She has achieved an MBA, and BBA. She has industry experience within the following sectors: Technology; Insurance and Financial Services. She has had commercial experience within the following countries: United States of America, Canada, Australia, India, Trinidad, and Jamaica. Her program will initially be available in the following cities: Madison WI; Minneapolis MN; Chicago IL; Atlanta GA and Denver CO. Her personal achievements include: Developed Trusted IT-Business Relationship; Delivered Increased Business Value/Time; Decreased IT Costs; Re-tooled IT Staff; Increased IT Employee Morale. Her service skills incorporate: IT transformation leadership; process improvement; change management; program management and information governance.
---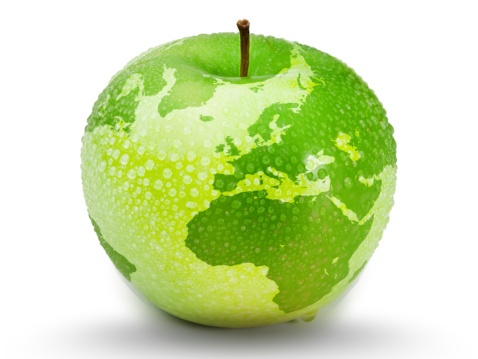 MOST Analysis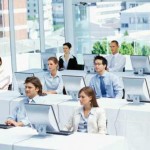 Mission Statement
The digital transformation of an organization is not just about adopting new technology, setting up an innovation lab, or moving to a new platform. There are a lot of organizational factors that affect how the transformation unfolds. One such important factor is the organizational structure. Digital transformation cannot be executed successfully if the organizational structure and the decision-making processes are not conducive to this change. For IT transformation to be successful, there has to be minimum friction and an acceptance to change. If the organization's structure or culture does not contribute to the adoption of these changes or if there is a lack of information flow in the organization, there will be a mismatch between the expected outcome and the reality of the transformation initiative. So, it is important to take the organizational structure into account, understand how it approaches change, and realize what modifications in the structure would be necessary to implement the digital transformation process successfully. One common trait of organizations with a digital mindset is that authority is distributed among all levels. Senior leadership still hold their position as policymakers and set the vision and goals for the organization, but the technology and business teams are empowered to make decisions for successful implementation and smooth transition. Organizations that are too rigid about their processes or do not trust their employees' decision-making capabilities limit the agility and growth of the transformation process and the organization as a whole. This also makes employees indifferent and even resistant to change. For successful transformation to a new digital landscape, teams have to be given ownership of their action plans and operations so that they can be fully, and willingly, involved.
---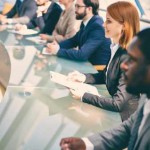 Objectives
01. Hierarchical Structure: departmental SWOT analysis; strategy research & development. Time Allocated: 1 Month
02. Functional Structure; departmental SWOT analysis; strategy research & development. Time Allocated: 1 Month
03. Matrix Structure; departmental SWOT analysis; strategy research & development. Time Allocated: 1 Month
04. Multidivisional Structure; departmental SWOT analysis; strategy research & development. Time Allocated: 1 Month
05. Flat Structure; departmental SWOT analysis; strategy research & development. Time Allocated: 1 Month
06. Flatarchy Structure; departmental SWOT analysis; strategy research & development. Time Allocated: 1 Month
07. Product Structure: departmental SWOT analysis; strategy research & development. 1 Month
08. Project Management Structure: departmental SWOT analysis; strategy research & development. Time Allocated: 1 Month
09. Network Structure: departmental SWOT analysis; strategy research & development. Time Allocated: 1 Month
10. Team-based Structure: departmental SWOT analysis; strategy research & development. Time Allocated: 1 Month
11. Process-based Structure: departmental SWOT analysis; strategy research & development. Time Allocated: 1 Month
12. Agile Methodology: departmental SWOT analysis; strategy research & development. Time Allocated: 1 Month
---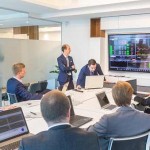 Strategies
01. Hierarchical Structure: Each individual department head to undertake departmental SWOT analysis; strategy research & development.
02. Functional Structure: Each individual department head to undertake departmental SWOT analysis; strategy research & development.
03. Matrix Structure: Each individual department head to undertake departmental SWOT analysis; strategy research & development.
04. Multidivisional Structure: Each individual department head to undertake departmental SWOT analysis; strategy research & development.
05. Flat Structure: Each individual department head to undertake departmental SWOT analysis; strategy research & development.
06. Flatarchy Structure: Each individual department head to undertake departmental SWOT analysis; strategy research & development.
07. Product Structure: Each individual department head to undertake departmental SWOT analysis; strategy research & development.
08. Project Management Structure: Each individual department head to undertake departmental SWOT analysis; strategy research & development.
09. Network Structure: Each individual department head to undertake departmental SWOT analysis; strategy research & development.
10. Team-based Structure: Each individual department head to undertake departmental SWOT analysis; strategy research & development.
11. Process-based Structure: Each individual department head to undertake departmental SWOT analysis; strategy research & development.
12. Agile Methodology: Each individual department head to undertake departmental SWOT analysis; strategy research & development.
---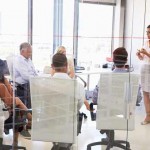 Tasks
01. Create a task on your calendar, to be completed within the next month, to analyze Hierarchical Structure.
02. Create a task on your calendar, to be completed within the next month, to analyze Functional Structure.
03. Create a task on your calendar, to be completed within the next month, to analyze Matrix Structure.
04. Create a task on your calendar, to be completed within the next month, to analyze Multidivisional Structure.
05. Create a task on your calendar, to be completed within the next month, to analyze Flat Structure.
06. Create a task on your calendar, to be completed within the next month, to analyze Flatarchy Structure.
07. Create a task on your calendar, to be completed within the next month, to analyze Product Structure.
08. Create a task on your calendar, to be completed within the next month, to analyze Project Management Structure.
09. Create a task on your calendar, to be completed within the next month, to analyze Network Structure.
10. Create a task on your calendar, to be completed within the next month, to analyze Team-based Structure.
11. Create a task on your calendar, to be completed within the next month, to analyze Process-based Structure.
12. Create a task on your calendar, to be completed within the next month, to analyze Agile Methodology.
---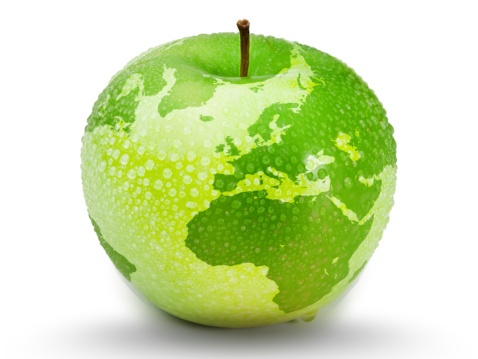 Introduction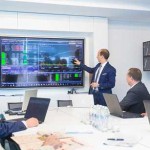 Throughout the life of an organization, at least one sort of organizational change will occur. The unavoidable and ever-changing reality of the competitive corporate environment is reflected in organizational changes.
Technology will improve, outmoded systems and processes will be replaced, and the process of organizational change will continue to resurface, forcing leaders to re-evaluate processes and re-establish the new standard.
A good organizational change process protects a company from losing earnings to competitors and missing out on possibilities to boost ROI, save expenses, and boost productivity. The approach is designed to give you a long-term competitive advantage in the market.
"Change is the only constant in life," – Heraclitus, Greek philosopher
Companies must implement organizational changes that respond to market trends, appeal to consumers, and progress in lockstep with the fast-paced digital world now more than ever.
---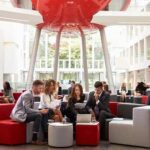 What is the process of organizational change?
The organizational change process is a comprehensive framework for implementing transformative changes across an organization. Every company will experience organizational change at some point, whether it be in the form of planned change, cultural change, process change, transformational change, or changes in the organizational structure. It's critical to have a comprehensive process in place for any type of organizational change to minimize employee opposition, confusion, and fatal oversights.
Rather of focusing on the specific change at hand, the organizational change process is in place to establish the framework and guidelines for any large-scale change in a corporation. Consider the organizational change process as a hollow structure into which specific projects can be placed and swapped out as needed. The emphasis in developing an organizational change process is on the building of a complete, overarching infrastructure, rather than on the specifics of the change.
When a new firm decides to increase its personnel, find a larger office space, or expand to another state, organizational change may occur. For example, suppose a company's work culture no longer meets its business objectives, and top executives determine the company's purpose, vision, and values need to be refreshed. In any case, an organizational change process will lead the change management team through a series of tried-and-true procedures to ensure a successful transition. The current status of the business is called into question when there is potential for the company to function more efficiently and cost-effectively—and there is always room for improvement.
Organizational transformation is an ongoing operation that requires a detailed, 10-step procedure since the current status of the firm should always be reviewed.
---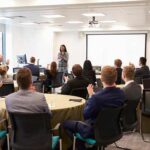 10 Critical Steps in the Process of Organizational Change:
1. Recognize the problem. Build urgency.
To get everyone on the same page, with the same knowledge and urgency, it's critical to create a sense of urgency around a change initiative. Urgency can drive change efforts when team members and executives believe that an aspect of the firm has to be improved. Encourage staff to communicate openly and honestly. Communicate what's going on in the market, what the firm could do to assure long-term growth, where the company is falling short, and what this means for the company's future. Speak with staff who deal with clients or consumers to support the urgency. Customer support representatives will have personal knowledge of the customer's problems and complaints.
Even if the numbers are alarming, back up your arguments with verifiable data and statistics. Leaders frequently withhold information that could reflect adversely on their leadership abilities or have a detrimental impact on the market. Real data is required for instilling a feeling of urgency and illuminating the true need for change. Numbers don't lie, and statistics don't allow for subjective judgment. Change can be triggered solely by numbers.
This stage is known as the "unfreezing" stage in Kurt Lewin's change model. To enable the change model, the existing model must unfreeze, thaw out, and melt down. Change leaders are unfreezing the current status quo at this stage, allowing a new status quo to emerge.
2. Determine the type of organizational change and make sure it's in line with the company's goals.
It's vital to figure out what kind of organizational transformation is taking place at this point. Is this a complete shift in strategy? Is there a cultural shift? And there's another issue that should be on leaders' thoughts throughout the process: Why is this change required? Step two is similar to step one in that it defines the benefits of the change. Determine how this modification relates to particular business goals as well as the broader goal.
Determine the organization's threats and foresee potential roadblocks in the future. What impact will these new developments have on threats, roadblocks, and limitations? What role does this transformation project play in advancing and supporting the business strategy? Make a forecast of how and where these changes will fit into the present model, as well as how they will help the organization achieve its objectives. To strengthen buy-in from other leaders, present data/statistics from step one and identify how these adjustments correspond with the company's success trajectory. To be successful, according to John Kotter, a well-known thought leader in business transformation, 75 percent of a company's leaders and managers must buy-in to the process of organizational change.
Other change leaders are more likely to buy-in if the proposal for an organizational change is backed up by data, market patterns, and historical facts.
3. Explain how each role will be affected by the changes.
It's critical for employees and fellow team members to understand how these changes will directly effect their jobs and responsibilities once change leaders have made a convincing case for change. The key to success is effective internal communication.
Clear and open communication will not only keep team members informed about upcoming events, but it will also demonstrate to them that their responsibilities are critical to the company's success, increasing their feeling of purpose.
Employees are more likely to be engaged and excited when they can see how their position fits into the equation and contributes to the larger picture. Employee participation is critical throughout the organizational change process, as employees will be the ones to implement the new changes and establish the new standard.
Employees must grasp the initial value of these changes, as well as the consequences of these changes and what they can expect to experience in the interim.
4. To assist the change endeavor, assemble a group of interdepartmental change leaders.
If one leader recognizes the importance of change, it is likely that other leaders will have the same perception and motivation to implement a change project. Gathering a group of interdepartmental change leaders shouldn't be too difficult once organizations have ensured buy-in using the tactics in phases one and two.
Inviting leaders from diverse departments to participate in the change management process and assist in the implementation of change initiatives is a good idea. Hearing the views and opinions of other department heads will broaden your perspective to the entire firm, allowing you to see the true urgency behind the need for change as well as the transformation's potential consequences.
As people with diverse backgrounds, talents, and experiences are brought together to participate in decision-making and problem-solving, open communication between departments will enable for the emergence of new ideas.
When their views, opinions, and perspectives are considered, fellow leaders and team members will feel appreciated and respected.
---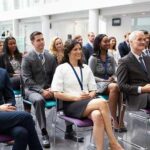 5. Develop a vision and strategy.
Change agents have gathered feedback and developed a deep awareness of the issues that each department encounters. This feedback should have an immediate impact on the vision and strategy. In fact, the vision and plan should be shaped by comments from other team members.
When making any organizational changes, especially those that touch the entire company, meticulous planning is critical. To avoid company interruption and ensure a successful process, change leaders must be comprehensive, inclusive, and meticulous in their planning. Refer back to the sense of urgency established in step one. What was the motivation behind this initiative? Is there a shift in the market? Have there been any changes in consumer behavior? New trends in the horizon? Incorporate these motivations into your vision and plan.
In order to build an inclusive game plan that delivers solutions and satisfies the needs of the entire firm, leaders and employees from all departments should collaborate in this step.
6. Communicate the vision, and initiate the change.
You must effectively explain your vision to your change leader peers and team members if you want them to share it. How does the final product appear? What role does the vision play in the overall mission of the company?
Establish open lines of communication with team members and fellow change agents. This is your moment to pique staff interest and encourage participation. Work with staff to establish a positive, sincere tone for the upcoming changes. Throughout the transition process, a good vision will recognise employees and emphasize the importance of their contributions. Employees will have a better sense of connection with the changes to come and a higher sense of purpose in the process if change leaders articulate a vision that speaks to the value of employees and how critical their contributions are to a successful end result.
With the help of the rest of the team, implementing the modification should go rather well. Changes will be implemented in stages, with a roadmap being defined, milestones being set, and roles being assigned.
7. Empower action from team members.
Encourage innovative thinking and problem-solving. Maintain a high degree of enthusiasm and anticipation for the upcoming changes. Begin by expressing the enthusiasm you wish to see in your staff. It is the responsibility of top management leaders to motivate other change agents and team members to take action. This is not the time for leaders to relax and delegate. This is where leaders demonstrate the type of behavior they want their team members to exhibit.
Recognize any fear or reluctance from employees by communicating openly. Employees are probably used to the current methods and procedures, so it's understandable if they show some resistance. People desire security, and we all have a fear of the unknown, so resistance to change is understandable. Leaders must portray an understanding disposition and enable people to feel heard and supported in order to implement a successful organizational change process.
To avoid company disruptions, respond to employee opposition with helpful, respectful, and effective communications. Encourage employees who are resistant to change to participate and engage in the process, and empower them to take action. To not only improve the process and operate as efficiently as possible, but also to demonstrate inclusion and consideration for employees, ask these employees for feedback as they engage with it.
8. Establish short-term milestones and goals to be met.
Create short-term goals and actions for the team members who are leading the transformation. Set short daily goals and assign daily responsibilities to verify that the team is working together and that change projects are moving along as anticipated. Short-term milestones are critical not just for achieving fundamental goals and moving the organizational process forward, but also for motivating employees. Use short-term goals to reward and recognize employees for their contributions and achievements.
To promote effective and strategic project management, a successful change management team will create a roadmap of milestones and goals. Employee expectations have previously been stated by top management, but it's vital to reassert them and explain responsibility through goals and milestones. Employees should never be left unsure on what to do next, how to proceed, or how to complete tasks. To prevent misunderstanding and employee resistance, a successful project management team would organize tasks clearly and coherently.
9. Implement an effective change management process.
Keep track of team members' productivity and growth. Is everything going according to plan? Are team members achieving their aims and accomplishing their goals? Is it time to re-evaluate future timetables and milestones?
Create an effective communication strategy to ensure that employees are kept informed throughout the organizational change process. Problems cannot be addressed and solutions cannot be found if issues are not shared and employees do not share their feedback throughout the process.
Many successful firms use communication journeys that are tailored to their specific change initiatives to enable employees from all departments and levels of leadership communicate more effectively.
Change agents will be able to define goals, roles, duties, success indicators, reporting, and accountability mechanisms through an effective organizational change management process. What criteria will be used to determine the company's success? Create reports and assess data on a regular basis to get a clear picture of how these changes are affecting the company's success and how personnel are coping with the new processes and technologies. Employee feedback should be solicited on a regular basis, and employee happiness and productivity should be evaluated.
Work performance, staff contentment, and overall output levels should all be evaluated by top management on a regular basis. Leaders will commit to constant refining of all strategies and procedures if they use an effective change management methodology.
10. Provide feedback to everyone involved.
It's vital that team members understand how they're doing and how they're reacting to new situations. If certain employees are having trouble adjusting to the new status quo, they must be aware of their performance in order to improve it.
Regular employee assessments should be included in the organizational change management process (solidified in step 9) so that senior management team members can provide constructive input. While many managers are afraid to provide negative/constructive feedback to their staff, research has shown that employees are ready to learn and improve their skills.
According to a Harvard Business Review research, 57 percent of employees prefer corrective input (constructive or negative criticism), whereas just 43 percent prefer good feedback (praise and recognition).
Because employees desire to contribute their best effective and efficient work, the majority of your employees want to be corrected and given constructive feedback.
Positive feedback is also one of the most effective ways to motivate employees and maintain a high level of morale in the workplace. Create positive reinforcements that link the upcoming changes to positivity, motivation, and reward. Employees are a company's most valuable asset, and good feedback is a proven way to boost productivity. Honest feedback demonstrates to team members that their efforts are valued. Employees who receive feedback are more likely to achieve their full potential.
The Bottom Line
The goal of organizational reform is to make continuous progress toward a better future state corporation. Effective change management tactics will ensure that organizational changes always promote the company's overall goals, while also minimizing employee resistance and business disruption.
Attracting, hiring, and maintaining the correct talent pool is critical for change leaders, as it is for any company project. Talent management software is a useful tool for keeping track of a company's human resource performance. Having the appropriate people on board with a change endeavor can make all the difference during the transition phase.
The need for organizational change will persist as long as technology exists, and the process of organizational change will be vital as long as technology exists.
---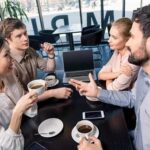 Leading IT Transformation and organizational structure
Companies frequently mandate Leading IT transformation (or any other popular change theory) without relating it to their employees' day-to-day experiences. This is especially true if organizational structures and decision-making processes aren't changed to accommodate the new mandate. Employees may become indifferent (if not outright opposed) to change as a result of such misalignments between reality and rhetoric. To avoid this, it's critical to make all employees' desire for change tangible. The teams that build and manage the technology must be fully engaged when it comes to IT transformation.
Autonomy for technology teams is one of the hallmarks of firms that exemplify the digital mindset. Senior management still set the overarching vision and define the competitive landscape, but technology teams are given more freedom to figure out how to best serve customers and help the company achieve its objectives. This method promotes model acceptance and liberates teams from complex "master plans" or restrictive processes, which can stifle mobility and progress.
In the past, businesses have grappled with this. An engineering team would suggest a new idea, but it would take months for that idea to go through our previous "integrated business planning" (that's precisely what we called it) process, and much longer for it to be implemented. It's possible that an entire year will pass before any of that effort has a noticeable influence on customers. Meanwhile, the engineering team's interest and motivation would wane. Worse, they'd occasionally be beaten to market by more agile competitors, or customer wants would just change faster than we could respond.
Companies generate goods and services that resemble their organizational charts and communication structures, according to an aphorism known as Conway's Law. So, if you have a traditional and hierarchical organization where product development teams are separated from their users or customers by thick layers of business analysts, project managers, manager managers, and so on, using their products and services will often feel equally opaque, complex, and muddy. Many businesses were confronted with this fundamental issue, and they had to find a way to overcome it.
Since then, some firms have adopted a more agile technology organization model. Our diverse businesses' teams are organized around technological products that they may use to service their own customers and workers. These cross-functional teams, which comprise software developers, product managers, user experience designers, business analysts, and others, are in charge of their product roadmaps and conduct business as if they were interacting with external clients (even if their actual customers are just sitting one floor above them).
Teams must also undertake competitive research to prove that their solution is superior to what is currently available on the market. Furthermore, it is their obligation to persuade their clients of this. We all have a strong inclination toward buy when it comes to the traditional "build vs buy" conundrum. We'll only create anything if we're confident that it will give us a significant competitive edge over other options.
This strategy moves the responsibility for identifying the company's next steps down the organizational ladder. It's a scary change for leaders who are used to having tight control over their workers, but it's a necessary one for any firm that wants to reap the benefits of digitization. Senior leaders must strike a balance between allowing their teams to be autonomous while still keeping them engaged and aligned on the overarching strategy.
At the end of the day, established businesses that wish to become more digital must do more than discuss the end objective in terms of product or market. They must provide the kind of organizational structure that will encourage technology teams to own the vision and implement it in their daily work.
---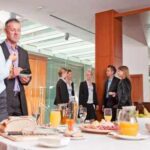 The different organizational structures
A company's organizational structure integrates and connects its various pieces in order for it to work at its best. The structure chosen has an impact on an organization's ability to achieve its strategy and objectives. To aid in this strategic alignment, leadership should be aware of the characteristics, benefits, and limitations of various organizational structures.
Background
The way by which work flows through an organization is known as organizational structure. It enables groups to collaborate on assignments within their respective functions. Employees are typically organized by function (such as finance or operations), area, or product line in traditional organizational systems. Structures that are less traditional are loosely knit and flexible, allowing them to adjust swiftly to changing business conditions.
Since the 1800s, organizational structures have changed. Individuals were organized throughout the Industrial Revolution to add parts to the manufacturing of the product as it moved down the assembly line. Frederick Taylor's scientific management approach streamlined how activities were completed, allowing workers to focus on only one activity at a time. General Motors pioneered a novel organizational architecture in the twentieth century, in which each main division produced its own cars.
Organizational structures are rapidly evolving today, ranging from virtual organizations to more flexible forms. Future organizations may exemplify a fluid, free-forming organization, member ownership, and an entrepreneurial mentality among all members as corporations continue to change and expand their global presence.
Business Case
The flexibility to adapt and realign as needed is a hallmark of a well-aligned organization. An organization's structure must be adjusted to reflect new economic realities while maintaining core strengths and competitive distinction to ensure long-term existence. Closing structural gaps that impede organizational effectiveness is part of organizational realignment.
Problems created by a misaligned organizational structure
Rapid rearrangement of business units, divisions, or functions can result in ineffective, misaligned organizational structures that do not support the company's operations. Poorly planned reorganizations can result in a variety of issues, including the following:
• When firms cut middle management levels without eliminating the job, individuals are forced to take on extra duties, resulting in structural gaps in roles, work processes, accountabilities, and crucial information flows.
• Lower-level employees who step in when middle management is terminated may be ill-equipped to undertake the needed activities, and higher-level executives may be forced to take on more tactical responsibilities, reducing the value of their leadership skills.
• Inadequate staffing and disorganization can have an impact on a company's cost structure, cash flow, and ability to supply goods or services. Agile businesses can quickly deploy personnel to meet changing business needs. However, with limited resources, most employees can only focus on their immediate responsibilities, leaving little time, energy, or motivation to work outside of their existing job area. In the end, a company's ability to compete is harmed by reduced capacity and slow response times.
• Low employee engagement can lead to lower employee retention, lower customer loyalty, and lower organizational performance and shareholder value.
---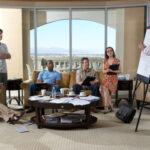 The importance of aligning the structure with the business strategy
The key to profitable performance is the extent to which four business elements are aligned:
Leadership. Individuals in charge of planning, implementing, and tracking the strategy's progress.
Organization. The structure, processes, and operations that are used to implement the strategy.
Jobs. The necessary roles and responsibilities.
People. The knowledge, skills, and abilities required to carry out the strategy.
Understanding the interdependencies of these business pieces, as well as the necessity for them to respond to change rapidly and strategically, is critical for high-performance success. Outstanding performance is more likely when these four aspects are in sync.
Time and critical thinking are required to achieve alignment and maintain organizational capacity. Organizations must determine the outcomes that the new structure or process will create. Typically, this necessitates recalibrating the following:
• Which tasks are mission-critical and can be reduced or eliminated?
• Existing role requirements, as well as new or changed roles that are required
• Accountabilities and key metrics
• Critical information is exchanged
• Organizational decision-making authority
---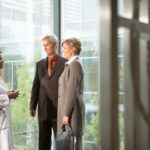 Key Elements of Organizational Structures
An organizational structure is made up of five elements: job design, departmentation, delegation, span of control, and chain of command. An organizational chart is made up of several pieces, which together form the organization's structure. The way an organization organizes its jobs to coordinate work is referred to as "departmentation." The number of people who report to a manager is referred to as the "Span of Control." A line of power is referred to as a "chain of command."
Organizational structures are also influenced by the company's managerial centralization or decentralization approach. A pyramid structure is usually the result of "centralization," or the degree to which decision-making authority is restricted to higher levels of management. When conflicting aims and methods among operating units necessitate a common policy, centralization is usually suggested. The degree to which lower levels of the hierarchy have decision-making authority is known as "decentralization," and it usually results in a leaner, flatter organization. When conflicting strategies, ambiguity, or complexity necessitate local flexibility and decision-making, decentralization is advocated.
Centralized vs. Decentralized Organizational Structures
A company will either have a centralized or decentralized organizational structure. Organizations have traditionally been established with centralized leadership and a well defined chain of command. The military is known for its highly centralized structure, which includes a long and detailed hierarchy of superiors and subordinates. In a centralized organizational system, each function has extremely clear responsibilities, with junior roles relying on their superiors for guidance.
As is the case with many technological businesses, there has been an increase in decentralized organizations. This enables businesses to be quick, nimble, and adaptable, with nearly every employee having a high level of personal agency. Johnson & Johnson, for example, is well-known for its decentralized structure. As a huge corporation with over 200 business units and brands operating in a variety of industries, each functions independently. Even in decentralized businesses, hierarchies are usually present (such as the chief operating officer operating at a higher level than an entry-level associate). Teams, on the other hand, are free to make their own decisions and come to the best conclusion without needing "approval" from the top.
Your IT Organizational Structure: Should You Centralize or Decentralize?
The topic of whether your organization's IT system should be centralized or decentralized does not have a simple answer, s ince businesses rarely commit to one of these models. In truth, centralized and decentralized IT structures are on opposite sides of a spectrum, with most businesses, falling somewhere in between.
Understanding the advantages of both strategies can aid in determining whether your company should centralize or decentralize its IT infrastructure. You should be preparing for future growth and selecting software solutions that support your objectives throughout the process.
Centralized vs. decentralized IT organizational structures
All users are connected to a central server in a centralized network, which keeps all network data and user information. A decentralized network, on the other hand, contains numerous peer-to-peer user groups, each of which has its own server that maintains data and information specific to that group.
All communications networks used to be centralized. In 1964, researcher Paul Baran proposed the concept of a decentralized network to aid in the improvement of telecommunications infrastructure.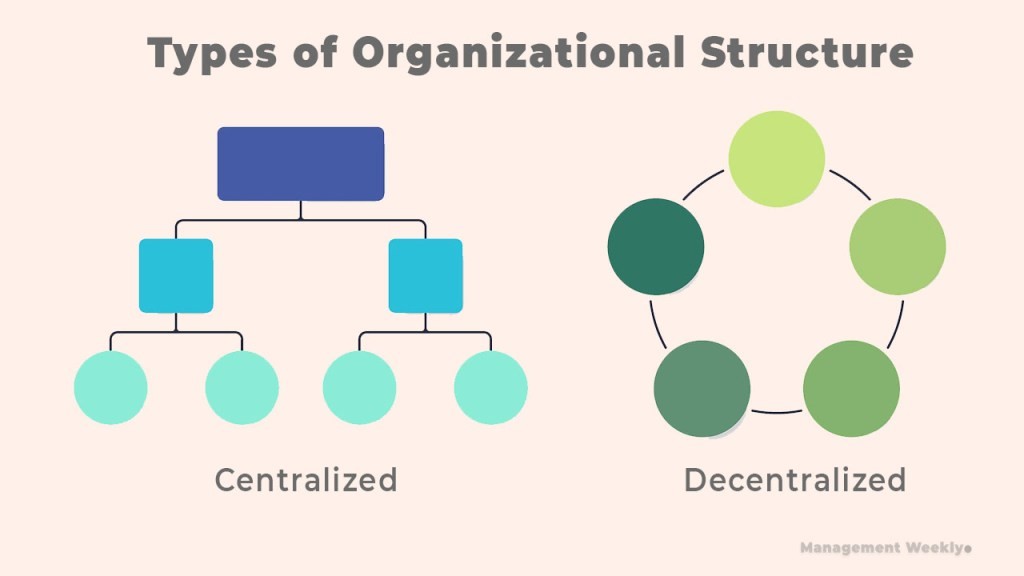 Researchers were looking for an alternative to the typical, centralized network structure during the Cold War. Even if the majority of network lines and stations were unaffected, they feared that a single hit on the central server would render the entire system unusable.
Baran recommended "distributing" the network's key switching and control equipment. In this way, even if one component of the network is broken, the remaining sections will continue to function. He advocated for a decentralized system by improving network redundancy, which entails adding more devices, equipment, and communication channels to ensure increased infrastructure availability in the event of a network breakdown.
Benefits of centralized IT structures
Companies that require better network management and visibility should use a centralized server that monitors the entire flow of network data.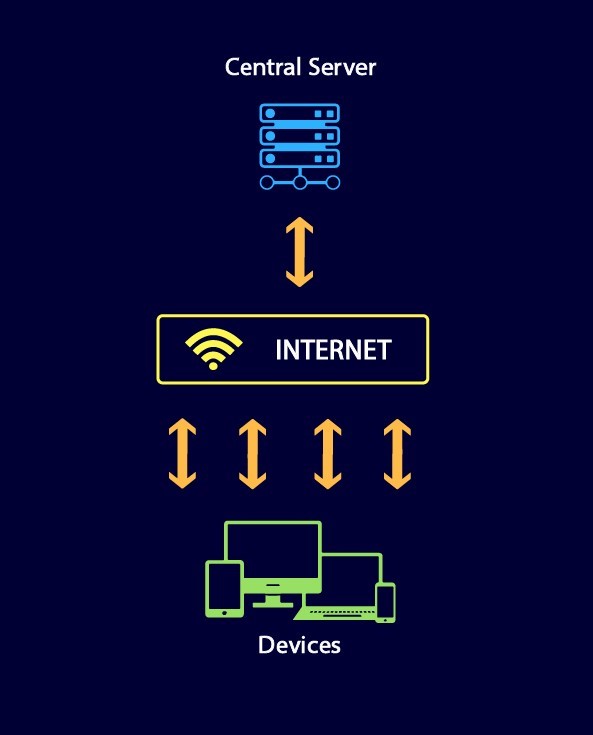 Centralized IT Structure by 101 Blockchains
There are many benefits of adopting this type of structure. A centralized IT network can:
1. Reduce your hardware costs. By centralizing all servers and networking equipment, you can save money on hardware. Extra or duplicate equipment is required when deployed across multiple locations. Increasing redundancy, in a nutshell, raises expenses.
2. Boost IT employees' productivity. Your IT team will have better oversight and routine duties will be easier with a centralized framework. Software installations, upgrades, and security patches, for example, can all be done from a single spot. Completing these activities in a decentralized IT structure would have employees managing each location independently, which might increase expenses and reduce productivity.
3. Make your purchasing power stronger. Pricing software licenses and support contracts for an entire organization is easier to negotiate than for individual divisions. Better contract terms and even complimentary integration or support services may come as a result of this.
4. Assist in meeting industrial regulations. HIPAA for healthcare providers and the Sarbanes-Oxley Act for financial services both demand varied degrees of IT and database centralization, usually for data security concerns. Issuers that store and process user information, such as credit card companies, find that centralized IT systems make it easier to meet regulatory data security standards.
5. Improve the information flow. Data silos can be avoided with centralized IT structures. Data and information may be quickly transferred between departments, resulting in improved knowledge sharing and cooperation. Using a centralized cloud-based CRM system, for example, will enable all staff to access customer information from any location.
Benefits of decentralized IT structures
When different departments in a firm have diverse IT demands and strategies, decentralization is a sensible solution. It enables each business unit to run its own server and select hardware and programs based on their specific requirements.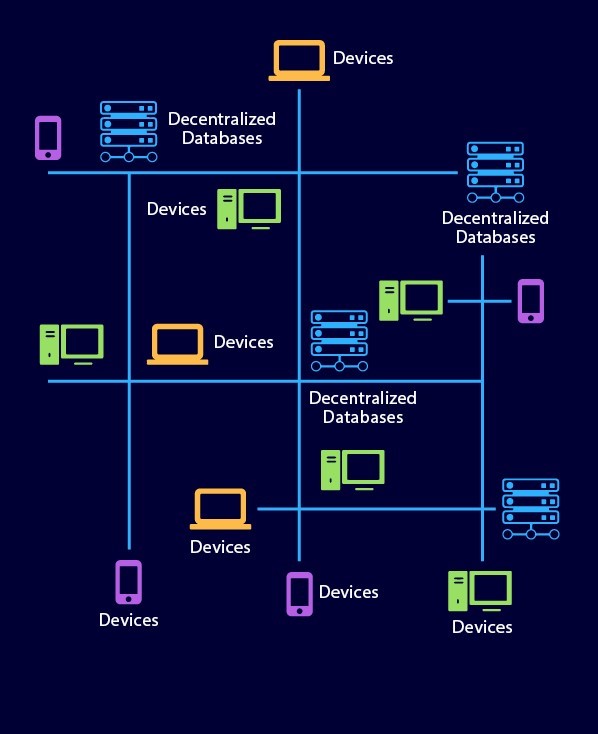 Decentralized IT Structure by 101 Blockchains
Decentralized IT structures provide several benefits, including:
1. The ability to tailor IT selection and configuration. Individual departments with IT decision-making authority can select and configure IT resources to meet their unique requirements. The decision-making procedure is simple and does not necessitate a series of approvals.
2. More fail-safes and redundancy in the organization. IT networks become more resilient as a result of decentralization. Because each department has its own server, one department's server can act as a backup server for another in the event of a network breakdown.
3. Response time to emerging IT trends is quicker. It's easier for departments in decentralized companies to take advantage of new technologies because they can make their own decisions. Let's imagine your customer service department wishes to use online live chat to better their services. It can do it autonomously in a decentralized model. There would be many obstacles to the acquisition in a centralized arrangement, starting with securing buy-in from the IT department. Responding slowly to evolving technology developments can put you at a competitive disadvantage.
---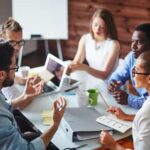 How to determine the right degree of centralization or decentralization for your company?
There are various reasons for moving toward or away from a centralized or decentralized IT system, as stated above. Of course, a variety of factors will impact your decision, but there are some broad guidelines that might assist you in determining what is best for your company.
Companies that rely on technical agility to stay competitive usually benefit from decentralized IT structures.
Decentralized IT networks are most likely to help newer, smaller companies (e.g., startups) and organizations that need to respond fast to new IT advancements (e.g., software and hardware companies or app development firms).
It can be challenging to grow decentralized IT infrastructure.
Organizations that build decentralized IT systems organically as a result of a lack of monitoring may have trouble growing. Without adequate preparation, bringing dissimilar systems together is difficult, if not impossible.
Large firms, in particular, benefit from centralized IT structures since they save money.
The ability for entire organizations to behave in lockstep is enabled by centralization. All departments will be able to shift to new, less expensive technologies and negotiate contracts with greater clout.
Network connectivity is critical for centralized network structures.
The entire network loses connectivity if the central server goes down. Because there are no backup servers, the odds of users losing their data are considerable.
---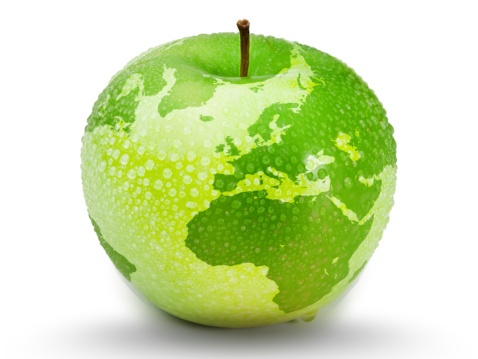 Executive Summary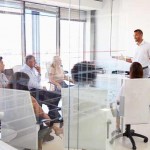 Chapter 1: Hierarchical Structure
A simple reporting system comes standard with a hierarchical organization structure, making it easy for subordinates to grasp their roles and obligations. This structure can help business owners assure smooth operations and more transparent reporting. It works effectively in most settings and has numerous advantages for huge corporations. The hierarchical structure, as well as its benefits and drawbacks, will be discussed in this Course Manual.
What is a hierarchical Structure?
A hierarchical structure is one in which the highest executives report to normal employees through a chain of command. It resembles a pyramid, with the individual with the most authority occupying the topmost place, while the lowest-ranking employees occupy the bottom positions. The company's vertical chain of command has separate reporting structures, and everyone understands where they belong. In huge firms and organizations with multiple departments performing many functions, hierarchical systems frequently work well.
How a hierarchical structure works
Employees in a hierarchical structure have distinct roles that are interconnected and contribute to the company's goals. Executives divide personnel into groups, each with a manager or managers in charge of the group of employees under their supervision. A pyramidal line of command exists between the managers and the senior executives above them. The conventional structure can be flat or tall, depending on the size of an organization or the phases of management in the middle.
The chief executive officer (CEO), chief financial officer (CFO), and chief operating officer (COO) are members of an organization's C-Suite (COO). Senior executives are in charge of making major choices for the company. There are also directors that oversee various firm divisions and make strategic decisions to ensure that their departments fulfill their goals. Marketing, IT, finance, accounting, and human resources are some of the most popular departments. Managers are under the direction of directors, who give them orders. Managers pass out instructions to lower-level employees and supervise them as they accomplish their jobs.
---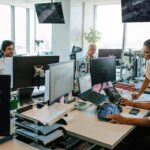 Chapter 2: Functional Structure
The functional structure is a sort of organizational structure that aids in the management of people and the achievement of corporate objectives. The benefits of the functional organizational structure and how it is used in firms today are discussed in this Course Manual.
What is the Functional Organizational Structure?
The functional organizational structure arranges a company's activities around specialist areas. There may be a marketing department that only does marketing, a sales department that only does sales, and an engineering department that only designs products and production facilities, for example. In larger firms, the functional organizational structure is the most common method of organization since they deal with such massive sales and production volumes that no other type of organization would be nearly as efficient. It's especially useful in the following situations:
• Large volume of standardized product or service sales
• Low level of change within the business
• Large, fixed asset base
• Minimal amount of fully new product line releases
• Minimal changes due to fashion or other changes in taste or technology
• Competition is mostly centered on cost
In other words, in a stable environment, this system performs well.
The functional organization is built on a traditional hierarchy system, with each employee's role and job responsibilities clearly specified. The company is also organized into many sections, each of which is responsible for completing a certain project. The function of departments is determined by the project's requirements. A functional organization structure is one of the most common organizational models for running a firm efficiently and generating high profits. Small businesses as well as those that provide a single type of service or product on a regular basis, such as medical clinics, car repair shops, hotels, and restaurants, can benefit from a functional organization structure.
A functional organizational structure can be implemented in departments such as advertising, finance, marketing, sales, and human resources of a corporation. It allows managers to maintain control over their employees without inciting friction between them. Employees are well-trained and skilled, and they are divided into groups based on their areas of expertise. The personnel are assigned to departments with individuals that have the same skill set as them. They must report to a functional manager, who in turn must report to a higher authority, such as a CEO or director.
Because the manager is an expert in the same field as the employees, he can better utilize, manage, and coordinate the skills of the workers under his supervision to achieve maximum output.
The ideal structure of the functional organization
If an organization is to survive and thrive in these competitive times, it must have an efficient organizational structure. If you do not apply a correct structure that is ideal for your type of business, you will experience confusion, turmoil, and inefficiency.
Keep in mind that an organization's working culture and the function and responsibilities of an employee in that environment are determined by the organization. Remember that in these types of arrangements, you have a fixed role to fulfill and must report to the functional manager. The corporation is divided into smaller divisions or groups under a functional organization structure, and all personnel are categorized according to the role they do.
The president is at the top of the organizational chart, followed by vice president, finance department, sales, purchase, administration, and so on. Every department has a leader who is directly responsible for the employees who report to them. For example, the advertising department focuses primarily on raising brand awareness and product visibility, whereas the sales department focuses on increasing corporate sales. Communication is routed through department heads to top management brass, rather than through lower levels or employees.
Example of the Functional Organization Structure
ABC International has reached a sales milestone of $10 million, and its president believes that now is a suitable moment to restructure the company to increase efficiencies through job specialization. As a result, he divides employees into the following categories:
• Accounting department
• Corporate department
• Engineering department
• Facilities department
• Human resources department
• Investor relations department
• Legal department
• Production department
• Public relations department
• Purchasing department
• Sales and marketing department
---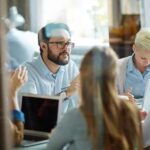 Chapter 3: Matrix Structure
What is a matrix organization?
A matrix organization is a work system in which members of a team report to several different leaders. Team members (whether remote or in-house) report to a project manager as well as their department head in a matrix organization. This management structure can assist your organization in developing new products and services while avoiding the need to realign personnel.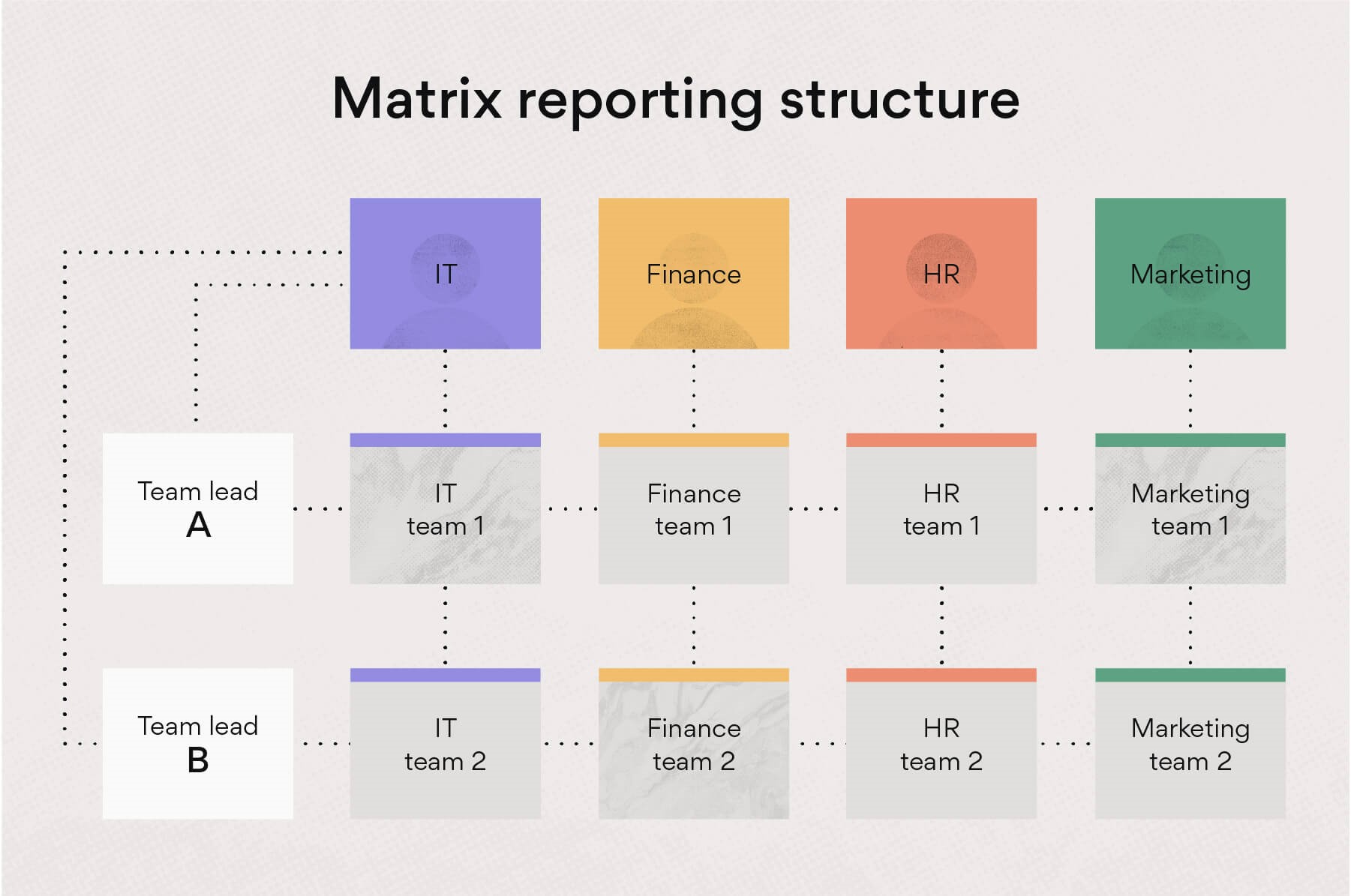 Asana
How do matrix organizations work?
There are two or more management reporting structures in matrix organizations. While this may appear perplexing at first, each department normally has a primary manager.
Working under the direction of a department manager is similar to a typical work arrangement. IT team members, for example, report to the IT department head. The vice president of their division reports to the head of their division. All reporting ties eventually go to the CEO.
A matrix organization differs in that team members report to project managers as well. Projects sometimes demand contributions from several areas like as IT, marketing, and finance, which is why having a distinct project manager makes sense.
Improve the matrix structure with project management tools
The best approach to make the matrix structure work is to use project management tools. The project manager and the department head can align on project goals, plan work together, and establish a clear channel of communication with project management. When all of these parts are in place, team members will have the clarity they require to operate effectively and meet your project's goals.
---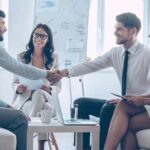 Chapter 4: Multidivisional Structure
Many organizations provide a diverse range of goods and services. Some of these businesses provide their goods and services in a variety of locations. These strategies necessitate companies being attentive to the requirements of local customers. However, as previously stated, functional structures are slow to alter. As a result, when a company grows, many companies forsake the usage of a functional structure since it is no longer appropriate for their new size. A multidivisional structure is frequently the new option. Employees are organized into departments based on products, services, and/or geographic regions in this organization.
The Jim Pattison Group is an example of a corporation that is structured in this manner. The majority of the company's employees work in one of nine product divisions: Food and Beverage, Media, Entertainment, Automotive and Agriculture, Periodical Distribution and Marketing, Signs, Packaging, Forest Products and Port Services, and Investments and Partnerships, as mentioned in the chapter's opening vignette.
A multidivisional structure has the advantage of allowing a company to act swiftly. Only the relevant division (in this case, Food and Beverage) needed to be involved in integrating the new entity into the company's hierarchy when Jim Pattison Group made a strategic move like acquiring Ocean Foods. The change would be substantially slower if the Group was organized using a functional structure, because all of the company's divisions would need to be involved.
A multidivisional structure also aids in better serving the needs of clients. The Jim Pattison Group's Investments and Partnerships division, for example, established Great Pacific Bank Limited in Barbados in the summer of 2006. Because all of Jim Pattison Group's investment company is handled by one division, the wisdom and experience required to select when to enter the banking sector in Barbados was more readily available.
Of course, allowing divisions to move swiftly can backfire if their employees adopt activities that are inconsistent with the company's overall plan. In 2002, McDonald's faced a similar scenario. McDonald's France published an unexpected advertising in the magazine Femme Actuelle. A nutritionist quoted in the advertisement said that youngsters should not eat at McDonald's more than once a week. Of course, executives at McDonald's headquarters in suburban Chicago were concerned about the message they were sending to their customers, and they made it known that they disagreed vehemently with the nutritionist.
Multidivisional structures also have the disadvantage of being more expensive to operate than functional structures. While a functional organization allows for greater efficiency by having one department manage all activities in a given area, such as marketing, a multidivisional structure necessitates marketing units inside each division. Each of the Jim Pattison Group's nine divisions, for example, must have its own marketing talents, which can diminish a company's overall profit margin. The organization does have a Group Opportunities (GO) program that can help with things like group purchasing and shared services, which can help save money and increase efficiencies.
Another advantage of such movements is that they establish consistency across divisions. Many Canadian institutions and colleges have established a Sustainability Office to coordinate sustainability efforts across the board. On the campus of McMaster University, beekeeping is practiced (McMaster, 2014). The University of Saskatchewan commemorated International Polar Bear Day by vowing to reduce building energy use by modifying cooling and heating temperatures, as well as urging students and staff to take personal action to conserve energy now and in the future (University of Saskatchewan, 2014).
Multidivisional Structure vs. Matrix Structure
You may be familiar with the matrix organizational structure and believe it is similar to the multidivisional structure. The fundamental distinction between a multidivisional and a matrix structure is how the individual groups within the firm are arranged.
Unlike multidivisional structures, the matrix structure borrows some of its functionality from the projectized organizational structure. This means that inside individual projects, staff are grouped by function, allowing each project team to act as a separate entity within the organization. However, these projects are usually just for a limited time, and after they are completed, staff are reallocated or given new assignments.
The matrix structure will not meet your demands if your company is looking for long-term function structuring, as it is much more focused on establishing a dynamic workplace that can adapt to new projects as they arise.
---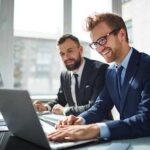 Chapter 5: Flat Structure
What is a flattened organizational structure?
A flattened organizational structure, often known as a horizontal structure, is a business hierarchy with few or no levels. Because there are fewer stages between an entry-level employee and the company's CEO with a flat structure, most employees have more responsibility and autonomy in their work, as well as the capacity to make significant decisions without consulting others. A flattened organizational structure, at the very least, eliminates middle management functions.
Tips for implementing a flattened organizational structure
Examine these tips to implement a flattened organizational structure in the workplace:
• Decide how flat to go. It is not necessary for a flattened organizational structure to be fully flat. Instead of a hierarchical structure, a company can choose for a more flat structure, with various levels of management as needed.
• Develop an open door policy. Create an open door policy if one does not already exist so that employees are aware that they have direct access to executives for any questions, issues, or ideas they may have. It's critical that employees feel comfortable addressing those at the top of the company's structure, so policies should make it obvious that they can do so.
• Provide access to resources. Employees must have access to the resources they'll need because they'll be given the ability to solve problems and work independently without the input of several layers of management. Consider creating a central location where all employees can go to get the information they need on policies, procedures, and processes, among other things, so they can make educated decisions and feel in control of their own actions.
• Create ways for employees to grow within the company. Employees may have less opportunities to advance within the company if you choose a flattened organizational structure, at least in the traditional sense. However, many employees value the ability to advance their careers within the company, therefore provide opportunities for them to do so within your framework.
• Communicate expectations. Employees should be aware of what others in the organization expect of them, even if they have autonomy and the power to make decisions they believe are important without the need for several layers of administrative approval. This will provide direction to the employee and make them feel more at ease when executing their daily job.
• Develop training. Proper and comprehensive training is required to feel supported as an employee in the midst of a flattened organizational structure. Consider the most critical messages to convey to employees, from new hires to more seasoned personnel, and create the training programs you'll need to ensure their future success.
---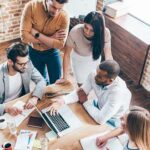 Chapter 6: Flatarchy Structure
Flatarchies exist between hierarchies and flat organizations. These businesses combine elements of both structures. They can have more hierarchical structures and then build ad-hoc teams for flat structures, or they can have flat structures and form more structured ad-hoc teams. Organizations with this structure are very dynamic in nature, and can be compared to an amoeba that lacks a consistent structure.
A corporation with an internal incubator or innovation program is the most prevalent sort of example with this structure. Employees are frequently allowed to suggest and then run with fresh ideas in this type of workplace, which operates inside an existing structure. Separate teams are frequently formed as a result of ideas that a corporation allows employees to pursue. The aerospace company Lockheed Martin is well known for initiating its skunkworks project, which was responsible for the development of the SR-71 spy plane. Internal innovation incubators exist at Google, 3M, Adobe, Linkedin, and many more firms, where employees can try to get their ideas funded and developed into new products or services. To accomplish this, however, new teams must be formed, which must often function with significantly more autonomy, resources, and bureaucracy.
This framework can be used in any form of business, big or little. A flatarchy, on the other hand, should be viewed of as a more ad hoc structure that develops isolated pockets of new structures when needed, such as when establishing a new product or service. This is becoming more prevalent as companies around the world devote more time and resources to developing innovation initiatives that extend beyond a single R&D department. It's not difficult to envision a "flatter organization" with a permanent structure that allows employees to form special teams as needed.
This model is more powerful than the other structures studied, but it is also more disruptive. The key benefit is the emphasis on innovation, which is a significant competitive advantage in the workplace of the future.
---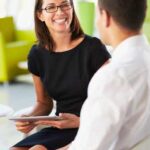 Chapter 7: Product Structure
Product-based organizational structures, in which employees are grouped based on the product they work on rather than individual positions or other traits, may be the most successful strategy for firms with multiple product lines or divisions. When considering whether or not this organizational style will assist your company reach its overall goals, weigh the benefits and drawbacks.
Cloud computing, data and analytics, and artificial intelligence (AI) are all altering organizations and customer expectations both inside and outside the technology industry. Businesses cannot avoid keeping up with the rapid speed of development. Enter "product management," a profession that has its roots in the technology sector but is spreading across industries.
Product management is a vital enabler of technology-driven innovation, disruption, and business success since it lies at the crossroads of business, customers, market, and technology. Effective product leadership fosters growth by converting corporate strategy into a winning digital asset strategy and establishing market differentiation. Product executives are in charge of creating a roadmap for those offers as technology and consumer dynamics change, as well as managing the often-digital customer experience and channels in detail. Most product leaders possess or have major control over price and packaging, as well as go-to-market (GTM) strategy and product marketing.
Non-technology companies are increasingly establishing a product management organization or function. Because technology is challenging non-tech industries, having a well-thought-out product roadmap and a well-functioning product management unit is essential. There are numerous examples of botched IT-led "digital transformations" that have aided organizations in upgrading their technological assets but left them behind in the market and unable to reap the full benefits of technology-enabled transformation. This has heightened the necessity for a product management-led transformation strategy. For many leaders, the question is how to build best-in-class product capabilities within their company while also structuring it to deliver on the product roadmap.
The focus of this Course Manual is on how to establish product management as a function to deliver value. There are no universally applicable right or wrong responses. Different organizational structure options, on the other hand, come with their own set of advantages and disadvantages. Leaders require a clear understanding of the context in which their business operates, as well as the organization's current capabilities and strategic direction, in order to determine the proper trade-offs to make.
---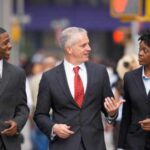 Chapter 8: Project Management Structure
People working for an organization have devised novel methods and approaches for delivering high-quality output and a well-functioning system. With such a rapidly changing sector, it's no surprise that employees are ensuring that they are adapting to the changes while also getting more motivated in each task they complete. Employees are also always willing to assist one another, sharing expertise and providing opportunities for team members to grow or expand their talents. This is the primary response to the question, "What is a projectized organizational structure?"
The Big Deal: What is Projectized Organization Structure?
Projectized—an organizational structure that focuses on projects, their processes, and the work inside them—comes from the word itself. Various management systems have been created in the business and technology industries over the years. And project management is one of them. So, what is the structure of a projectized organization? What distinguishes it from a traditional functional organization structure?
In this scenario, organizations finish their tasks, turn them into programs or portfolios, and then execute them through projects. Sounds like standard project management, but the project manager's responsibilities are nearly unrecognizable from the functional organization structure.
A projectized organization structure is one in which the project manager is at the top of the hierarchy and has complete control over all project decisions. He or she is personally responsible for the team members, and all tasks are focused on the project. Project managers in the projectized organization structure are not confined to activities such as decision making and resource usage, as they are in a traditional functional organization.
In order to establish one, the project of such organization structure relies on external domains. A projectized organization structure is typically made up of divisions like accounting, human resources, and administration, which together function as support systems for all project management tasks. This is still dependent on the sort of firm and its size—some projects have more than three support domains, each of which provides specific components that are critical to the project's overall success.
The team members might be full-time or part-time, depending on the size of the project. Larger projects require more resources and teams, resulting in the creation of a project organization within an organization. Because a project is a one-time endeavor, teams are reassigned to new projects once the prior one is completed.
---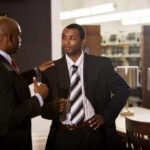 Chapter 9: Network Structure
What is Network Organizational Structure?
The network organizational structure (also known as virtual network structure) is a temporary or permanent alliance formed by previously independent organizations or associates to generate a product or service by sharing expenses and key skills.
The network-based organizational structure is based on relationships between networked organizations. Each network associate or organization concentrates on its core competency and conducts a percentage of the tasks required to supply the network's products and services as a whole.
A network-based organizational structure essentially means that the company outsources or subcontracts many or most of its major procedures to several entities and coordinates their activities from a small headquarters.
Outsourcing or subcontracting became a popular approach for many businesses in the late 1980s and early 1990s, partially as a result of rising pressure to downsize and a greater realization of the potential benefits of cooperative inter-firm relationships.
Citing Miles & Snow (1986), "organizational network structure is the basic principle to achieve flexibility, adaptability to the market and quick response in a highly complex environment".
Why the Structure Is Important
Most of today's products require a great deal of knowledge and physical resources, which are often beyond the capabilities of a single company.
To overcome the problem of a lack of resources that may give the company a competitive advantage, the company simply looks for ways to collaborate with other organizations in a variety of ways, such as subcontracting other companies or forming strategic alliances or joint-venture groups.
Partnerships, alliances, and other complicated collaboration forms are becoming a popular way to achieve strategic goals, especially because many managers and other strategy experts advise a firm to focus on its core capabilities and outsource the rest.
The Core Competence Theory (Prahalad & Hamel, 1990) asserts that an organization's success or failure is inextricably linked to its unique or particular potentials, assets, or resources. Core competencies are a competitive advantage that should allow access to a wide range of markets, contribute significantly to the product's benefit, and be apparent to the client while also being difficult to imitate and out of reach of competitors.
Nike, for example, usually does not manufacture any of its own garments, instead focused on developing brand value through extensive marketing efforts and strict control over their suppliers. In a network-based structure, partners contribute their best practices and core capabilities to ensure that the structure as a whole is as competitive as possible.
---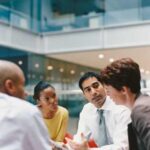 Chapter 10: Team-Based Structure
Regardless of their precise jobs or the simplicity or complexity of the activities they do, team-based businesses highlight the worth and importance of all employees. Work processes in a team-based organization are managed by groups of employees who are assigned specific projects with deadlines to meet. Employees have more autonomy and ability to make decisions in this organizational structure, and they don't need administrative consent.
Team-Based Organization Elements
Employees in a team-based organization work in small groups to complete a project. These teams, with a few exceptions, do not have supervisors, which implies that employees must build confidence with one another in order to meet project objectives. This also implies that employees share responsibility for all tasks and are empowered to make decisions that would normally be made by managers and supervisors in more traditional organizations.
Managers set goals, milestones, and performance criteria in most team-based enterprises, but team members decide how to satisfy these requirements. This structure is fairly organic, with cross-functional teams delivering a single service or product. Agile teams are frequently organized into team-based structures. These groups are largely self-directed, function with little formalization, and have decision-making authority.
Team-based systems are extremely adaptive, agile, and sensitive to new problems from the outside world. Decision-making is swift and effective due to decentralized power and strong communication. Decision-making standards, feedback, and peer reviews have taken the place of hierarchical approval workflows. There is an unrestricted flow of data.
Self-directed teams can save money once they've been established because there's no need for a hierarchical overhead. Employee engagement is high and teamwork is usually effective when staffed with people who can navigate such an open atmosphere. Self-directed teams, on the other hand, necessitate a lot of effort when it comes to implementation, from functional cross-training to interpersonal training. The role ambiguity that comes with such a framework is not something that all professionals enjoy or can cope with.
Finally, self-directed teams may find themselves in competition with one another. While this might be beneficial, competition can also be detrimental to your company's overall goals.
---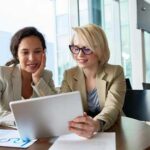 Chapter 11: Process-based Structure
End-to-end workflows for individual processes are the focus of process structures. Their processes and rules aim to improve the efficiency of corporate operations by tracking how each business activity interacts with others in the hierarchy, as well as how each process is carried out. This increases adaptation and flexibility in response to shifting market and demand situations.
Inefficiencies in the two most frequent structures, as well as new business trends, point to a process-based organization as one of the potential answers. The process paradigm, which is centered on the horizontal view of business activities and alignment of organizational systems toward business processes, guides the process-based organization.
Process orientation or process paradigm is a broader phrase than process-based organization. While the former refers to a completely new way of thinking and conducting business, the later refers to a practical method to implementing higher degrees of process maturity and process practice into businesses. The concept of a process-based organization as a new organizational form, with "business processes" as the fundamental organizational architecture, is gaining traction. Furthermore, Levi (2002) claims that it is becoming a legal obligation.
The concept of process-based organization is nothing new. Although certain projects focusing on structuring work around business processes have been handled previously, Quality movements (e.g., Total Quality Management, Lean Thinking, Six Sigma, etc.) have paid greater attention to business processes, particularly with Business Process Reengineering (BPR). Bryne (1993) was one of the first to popularize the phrase "horizontal organization" and present a prescriptive definition of a business process-oriented model, alongside Hammer & Champy (1993). Following it, several authors looked at the idea of structuring around business processes in a specific way.
Despite the widespread interest in business processes, current organization design theory only provides basic principles for process-based organizations, or more specifically, a process-based organization design model. Although there are several techniques to implementing process-oriented aspects, they are all incomplete. The literature on process-based businesses is limited, particularly when it comes to establishing a process-based business unit or organization from the ground up. Furthermore, the majority of the linked literature simply lists the perceived benefits of business process management without adequately articulating how to put the strategy into practice. A systematic vision and in-depth investigations of this type of organization are likewise lacking.
Furthermore, there is evidence of a slew of failed BPR projects that are slowing down the process. As a result of all of the aforementioned, a great number of authors and practitioners have a misunderstanding of the process-based organization design approach. For the time being, a lack of clarity is perplexing practitioners and academics. Furthermore, there is a debate among organization design specialists about the use of such a structure, with some of them underestimating the importance of business processes.
---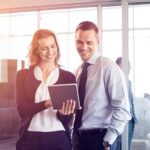 Chapter 12: Agile Structure
Many large firms are confronted with the need for agile transformation, which is difficult to accomplish. The route toward agile transformation for traditionally managed firms entails a significant shift in corporate culture, including employee attitudes, core company values, and mentality.
It's not surprising that firms are attempting to become more agile, given the rapid speed of change and the ongoing push to adapt. This issue is rated as very important by 60% of CEOs, and important or very important by 90%. Furthermore, the COVID-19 epidemic forces firms to quickly adapt to new technology and working methods. Being adaptable has now become the norm!
This Course Manual will show you how to lead and manage an agile transformation at your company, as well as the value of effective employee communication in encouraging and enabling employees to adopt an agile attitude at work.
What Is Agile Transformation?
According to McKinsey agile transformation is "The ability of an organization to renew itself, adapt, change quickly, and succeed in a rapidly changing, ambiguous, turbulent environment", as well as "the ability to quickly reconfigure strategy, structure, processes, people, and technology toward value-creating and value-protecting opportunities."
As a result, agile transformation is the process of transforming organizational procedures so that the company can embrace and prosper in a flexible, collaborative, self-organizing, and fast-changing environment.
The Rising Importance of Agility in the Workplace
The adoption of new technology and working environments, the transition to remote work, the implementation of new processes and safety standards, layoffs, organizational structure changes… the list goes on. Employers around the world are dealing with a lot of changes as a result of the COVID-19 pandemic.
These extraordinary times have a huge impact on how businesses manage their human resources and operations. As a result, as detailed in a superb whitepaper by Deloitte, businesses must learn how to tackle COVID-19 using an agile change management methodology.
Organizations must:
"strengthen their workforce through resilient leadership, internal and external collaborations, and open and honest communications across stakeholder groups".
The same Deloitte study asks these five essential questions in order to assess firms' readiness to adapt to new conditions and successfully go through change management and agile transformation during and after these times:
• How does leadership manage expectations and place a premium on employee health and well-being?
• How can stakeholders communicate more effectively utilizing technology to keep employees informed and engaged, resulting in a more resilient and adaptable workforce?
• What can be done to build a clear and consistent communication plan that keeps all stakeholders informed and addresses their concerns?
• How can staff be assisted in adopting new ways of working?
• How can a renewed focus on online learning initiatives help employees become more engaged and upskilled?
---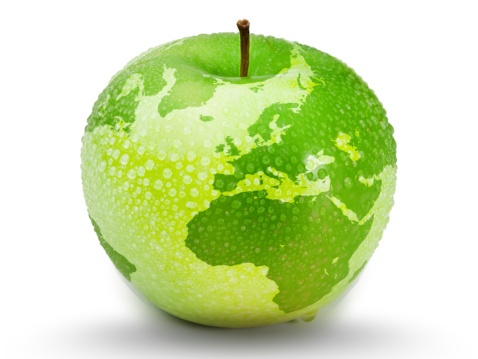 Curriculum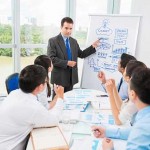 Leading IT Transformation – Workshop 1 – Organizational Structure
Hierarchical Structure
Functional Structure
Matrix Structure
Multidivisional Structure
Flat Structure
Flatarchy Structure
Product Structure
Project Management Structure
Network Structure
Team-based Structure
Process-based Structure
Agile Methodology
---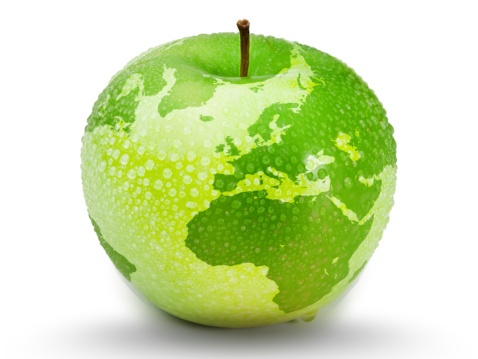 Distance Learning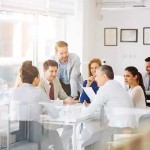 Introduction
Welcome to Appleton Greene and thank you for enrolling on the Leading IT Transformation corporate training program. You will be learning through our unique facilitation via distance-learning method, which will enable you to practically implement everything that you learn academically. The methods and materials used in your program have been designed and developed to ensure that you derive the maximum benefits and enjoyment possible. We hope that you find the program challenging and fun to do. However, if you have never been a distance-learner before, you may be experiencing some trepidation at the task before you. So we will get you started by giving you some basic information and guidance on how you can make the best use of the modules, how you should manage the materials and what you should be doing as you work through them. This guide is designed to point you in the right direction and help you to become an effective distance-learner. Take a few hours or so to study this guide and your guide to tutorial support for students, while making notes, before you start to study in earnest.
Study environment
You will need to locate a quiet and private place to study, preferably a room where you can easily be isolated from external disturbances or distractions. Make sure the room is well-lit and incorporates a relaxed, pleasant feel. If you can spoil yourself within your study environment, you will have much more of a chance to ensure that you are always in the right frame of mind when you do devote time to study. For example, a nice fire, the ability to play soft soothing background music, soft but effective lighting, perhaps a nice view if possible and a good size desk with a comfortable chair. Make sure that your family know when you are studying and understand your study rules. Your study environment is very important. The ideal situation, if at all possible, is to have a separate study, which can be devoted to you. If this is not possible then you will need to pay a lot more attention to developing and managing your study schedule, because it will affect other people as well as yourself. The better your study environment, the more productive you will be.
Study tools & rules
Try and make sure that your study tools are sufficient and in good working order. You will need to have access to a computer, scanner and printer, with access to the internet. You will need a very comfortable chair, which supports your lower back, and you will need a good filing system. It can be very frustrating if you are spending valuable study time trying to fix study tools that are unreliable, or unsuitable for the task. Make sure that your study tools are up to date. You will also need to consider some study rules. Some of these rules will apply to you and will be intended to help you to be more disciplined about when and how you study. This distance-learning guide will help you and after you have read it you can put some thought into what your study rules should be. You will also need to negotiate some study rules for your family, friends or anyone who lives with you. They too will need to be disciplined in order to ensure that they can support you while you study. It is important to ensure that your family and friends are an integral part of your study team. Having their support and encouragement can prove to be a crucial contribution to your successful completion of the program. Involve them in as much as you can.
Successful distance-learning
Distance-learners are freed from the necessity of attending regular classes or workshops, since they can study in their own way, at their own pace and for their own purposes. But unlike traditional internal training courses, it is the student's responsibility, with a distance-learning program, to ensure that they manage their own study contribution. This requires strong self-discipline and self-motivation skills and there must be a clear will to succeed. Those students who are used to managing themselves, are good at managing others and who enjoy working in isolation, are more likely to be good distance-learners. It is also important to be aware of the main reasons why you are studying and of the main objectives that you are hoping to achieve as a result. You will need to remind yourself of these objectives at times when you need to motivate yourself. Never lose sight of your long-term goals and your short-term objectives. There is nobody available here to pamper you, or to look after you, or to spoon-feed you with information, so you will need to find ways to encourage and appreciate yourself while you are studying. Make sure that you chart your study progress, so that you can be sure of your achievements and re-evaluate your goals and objectives regularly.
Self-assessment
Appleton Greene training programs are in all cases post-graduate programs. Consequently, you should already have obtained a business-related degree and be an experienced learner. You should therefore already be aware of your study strengths and weaknesses. For example, which time of the day are you at your most productive? Are you a lark or an owl? What study methods do you respond to the most? Are you a consistent learner? How do you discipline yourself? How do you ensure that you enjoy yourself while studying? It is important to understand yourself as a learner and so some self-assessment early on will be necessary if you are to apply yourself correctly. Perform a SWOT analysis on yourself as a student. List your internal strengths and weaknesses as a student and your external opportunities and threats. This will help you later on when you are creating a study plan. You can then incorporate features within your study plan that can ensure that you are playing to your strengths, while compensating for your weaknesses. You can also ensure that you make the most of your opportunities, while avoiding the potential threats to your success.
Accepting responsibility as a student
Training programs invariably require a significant investment, both in terms of what they cost and in the time that you need to contribute to study and the responsibility for successful completion of training programs rests entirely with the student. This is never more apparent than when a student is learning via distance-learning. Accepting responsibility as a student is an important step towards ensuring that you can successfully complete your training program. It is easy to instantly blame other people or factors when things go wrong. But the fact of the matter is that if a failure is your failure, then you have the power to do something about it, it is entirely in your own hands. If it is always someone else's failure, then you are powerless to do anything about it. All students study in entirely different ways, this is because we are all individuals and what is right for one student, is not necessarily right for another. In order to succeed, you will have to accept personal responsibility for finding a way to plan, implement and manage a personal study plan that works for you. If you do not succeed, you only have yourself to blame.
Planning
By far the most critical contribution to stress, is the feeling of not being in control. In the absence of planning we tend to be reactive and can stumble from pillar to post in the hope that things will turn out fine in the end. Invariably they don't! In order to be in control, we need to have firm ideas about how and when we want to do things. We also need to consider as many possible eventualities as we can, so that we are prepared for them when they happen. Prescriptive Change, is far easier to manage and control, than Emergent Change. The same is true with distance-learning. It is much easier and much more enjoyable, if you feel that you are in control and that things are going to plan. Even when things do go wrong, you are prepared for them and can act accordingly without any unnecessary stress. It is important therefore that you do take time to plan your studies properly.
Management
Once you have developed a clear study plan, it is of equal importance to ensure that you manage the implementation of it. Most of us usually enjoy planning, but it is usually during implementation when things go wrong. Targets are not met and we do not understand why. Sometimes we do not even know if targets are being met. It is not enough for us to conclude that the study plan just failed. If it is failing, you will need to understand what you can do about it. Similarly if your study plan is succeeding, it is still important to understand why, so that you can improve upon your success. You therefore need to have guidelines for self-assessment so that you can be consistent with performance improvement throughout the program. If you manage things correctly, then your performance should constantly improve throughout the program.
Study objectives & tasks
The first place to start is developing your program objectives. These should feature your reasons for undertaking the training program in order of priority. Keep them succinct and to the point in order to avoid confusion. Do not just write the first things that come into your head because they are likely to be too similar to each other. Make a list of possible departmental headings, such as: Customer Service; E-business; Finance; Globalization; Human Resources; Technology; Legal; Management; Marketing and Production. Then brainstorm for ideas by listing as many things that you want to achieve under each heading and later re-arrange these things in order of priority. Finally, select the top item from each department heading and choose these as your program objectives. Try and restrict yourself to five because it will enable you to focus clearly. It is likely that the other things that you listed will be achieved if each of the top objectives are achieved. If this does not prove to be the case, then simply work through the process again.
Study forecast
As a guide, the Appleton Greene Leading IT Transformation corporate training program should take 12-18 months to complete, depending upon your availability and current commitments. The reason why there is such a variance in time estimates is because every student is an individual, with differing productivity levels and different commitments. These differentiations are then exaggerated by the fact that this is a distance-learning program, which incorporates the practical integration of academic theory as an as a part of the training program. Consequently all of the project studies are real, which means that important decisions and compromises need to be made. You will want to get things right and will need to be patient with your expectations in order to ensure that they are. We would always recommend that you are prudent with your own task and time forecasts, but you still need to develop them and have a clear indication of what are realistic expectations in your case. With reference to your time planning: consider the time that you can realistically dedicate towards study with the program every week; calculate how long it should take you to complete the program, using the guidelines featured here; then break the program down into logical modules and allocate a suitable proportion of time to each of them, these will be your milestones; you can create a time plan by using a spreadsheet on your computer, or a personal organizer such as MS Outlook, you could also use a financial forecasting software; break your time forecasts down into manageable chunks of time, the more specific you can be, the more productive and accurate your time management will be; finally, use formulas where possible to do your time calculations for you, because this will help later on when your forecasts need to change in line with actual performance. With reference to your task planning: refer to your list of tasks that need to be undertaken in order to achieve your program objectives; with reference to your time plan, calculate when each task should be implemented; remember that you are not estimating when your objectives will be achieved, but when you will need to focus upon implementing the corresponding tasks; you also need to ensure that each task is implemented in conjunction with the associated training modules which are relevant; then break each single task down into a list of specific to do's, say approximately ten to do's for each task and enter these into your study plan; once again you could use MS Outlook to incorporate both your time and task planning and this could constitute your study plan; you could also use a project management software like MS Project. You should now have a clear and realistic forecast detailing when you can expect to be able to do something about undertaking the tasks to achieve your program objectives.
Performance management
It is one thing to develop your study forecast, it is quite another to monitor your progress. Ultimately it is less important whether you achieve your original study forecast and more important that you update it so that it constantly remains realistic in line with your performance. As you begin to work through the program, you will begin to have more of an idea about your own personal performance and productivity levels as a distance-learner. Once you have completed your first study module, you should re-evaluate your study forecast for both time and tasks, so that they reflect your actual performance level achieved. In order to achieve this you must first time yourself while training by using an alarm clock. Set the alarm for hourly intervals and make a note of how far you have come within that time. You can then make a note of your actual performance on your study plan and then compare your performance against your forecast. Then consider the reasons that have contributed towards your performance level, whether they are positive or negative and make a considered adjustment to your future forecasts as a result. Given time, you should start achieving your forecasts regularly.
With reference to time management: time yourself while you are studying and make a note of the actual time taken in your study plan; consider your successes with time-efficiency and the reasons for the success in each case and take this into consideration when reviewing future time planning; consider your failures with time-efficiency and the reasons for the failures in each case and take this into consideration when reviewing future time planning; re-evaluate your study forecast in relation to time planning for the remainder of your training program to ensure that you continue to be realistic about your time expectations. You need to be consistent with your time management, otherwise you will never complete your studies. This will either be because you are not contributing enough time to your studies, or you will become less efficient with the time that you do allocate to your studies. Remember, if you are not in control of your studies, they can just become yet another cause of stress for you.
With reference to your task management: time yourself while you are studying and make a note of the actual tasks that you have undertaken in your study plan; consider your successes with task-efficiency and the reasons for the success in each case; take this into consideration when reviewing future task planning; consider your failures with task-efficiency and the reasons for the failures in each case and take this into consideration when reviewing future task planning; re-evaluate your study forecast in relation to task planning for the remainder of your training program to ensure that you continue to be realistic about your task expectations. You need to be consistent with your task management, otherwise you will never know whether you are achieving your program objectives or not.
Keeping in touch
You will have access to qualified and experienced professors and tutors who are responsible for providing tutorial support for your particular training program. So don't be shy about letting them know how you are getting on. We keep electronic records of all tutorial support emails so that professors and tutors can review previous correspondence before considering an individual response. It also means that there is a record of all communications between you and your professors and tutors and this helps to avoid any unnecessary duplication, misunderstanding, or misinterpretation. If you have a problem relating to the program, share it with them via email. It is likely that they have come across the same problem before and are usually able to make helpful suggestions and steer you in the right direction. To learn more about when and how to use tutorial support, please refer to the Tutorial Support section of this student information guide. This will help you to ensure that you are making the most of tutorial support that is available to you and will ultimately contribute towards your success and enjoyment with your training program.
Work colleagues and family
You should certainly discuss your program study progress with your colleagues, friends and your family. Appleton Greene training programs are very practical. They require you to seek information from other people, to plan, develop and implement processes with other people and to achieve feedback from other people in relation to viability and productivity. You will therefore have plenty of opportunities to test your ideas and enlist the views of others. People tend to be sympathetic towards distance-learners, so don't bottle it all up in yourself. Get out there and share it! It is also likely that your family and colleagues are going to benefit from your labors with the program, so they are likely to be much more interested in being involved than you might think. Be bold about delegating work to those who might benefit themselves. This is a great way to achieve understanding and commitment from people who you may later rely upon for process implementation. Share your experiences with your friends and family.
Making it relevant
The key to successful learning is to make it relevant to your own individual circumstances. At all times you should be trying to make bridges between the content of the program and your own situation. Whether you achieve this through quiet reflection or through interactive discussion with your colleagues, client partners or your family, remember that it is the most important and rewarding aspect of translating your studies into real self-improvement. You should be clear about how you want the program to benefit you. This involves setting clear study objectives in relation to the content of the course in terms of understanding, concepts, completing research or reviewing activities and relating the content of the modules to your own situation. Your objectives may understandably change as you work through the program, in which case you should enter the revised objectives on your study plan so that you have a permanent reminder of what you are trying to achieve, when and why.
Distance-learning check-list
Prepare your study environment, your study tools and rules.
Undertake detailed self-assessment in terms of your ability as a learner.
Create a format for your study plan.
Consider your study objectives and tasks.
Create a study forecast.
Assess your study performance.
Re-evaluate your study forecast.
Be consistent when managing your study plan.
Use your Appleton Greene Certified Learning Provider (CLP) for tutorial support.
Make sure you keep in touch with those around you.

---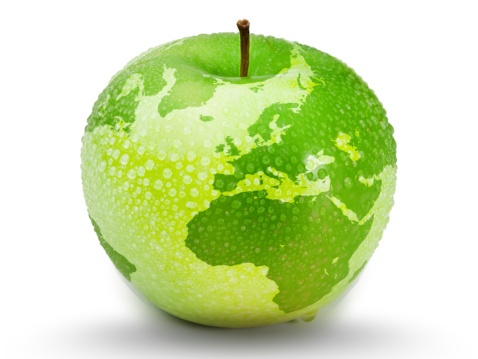 Tutorial Support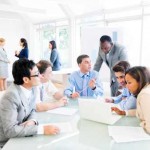 Programs
Appleton Greene uses standard and bespoke corporate training programs as vessels to transfer business process improvement knowledge into the heart of our clients' organizations. Each individual program focuses upon the implementation of a specific business process, which enables clients to easily quantify their return on investment. There are hundreds of established Appleton Greene corporate training products now available to clients within customer services, e-business, finance, globalization, human resources, information technology, legal, management, marketing and production. It does not matter whether a client's employees are located within one office, or an unlimited number of international offices, we can still bring them together to learn and implement specific business processes collectively. Our approach to global localization enables us to provide clients with a truly international service with that all important personal touch. Appleton Greene corporate training programs can be provided virtually or locally and they are all unique in that they individually focus upon a specific business function. They are implemented over a sustainable period of time and professional support is consistently provided by qualified learning providers and specialist consultants.
---
Support available
You will have a designated Certified Learning Provider (CLP) and an Accredited Consultant and we encourage you to communicate with them as much as possible. In all cases tutorial support is provided online because we can then keep a record of all communications to ensure that tutorial support remains consistent. You would also be forwarding your work to the tutorial support unit for evaluation and assessment. You will receive individual feedback on all of the work that you undertake on a one-to-one basis, together with specific recommendations for anything that may need to be changed in order to achieve a pass with merit or a pass with distinction and you then have as many opportunities as you may need to re-submit project studies until they meet with the required standard. Consequently the only reason that you should really fail (CLP) is if you do not do the work. It makes no difference to us whether a student takes 12 months or 18 months to complete the program, what matters is that in all cases the same quality standard will have been achieved.
---
Support Process
Please forward all of your future emails to the designated (CLP) Tutorial Support Unit email address that has been provided and please do not duplicate or copy your emails to other AGC email accounts as this will just cause unnecessary administration. Please note that emails are always answered as quickly as possible but you will need to allow a period of up to 20 business days for responses to general tutorial support emails during busy periods, because emails are answered strictly within the order in which they are received. You will also need to allow a period of up to 30 business days for the evaluation and assessment of project studies. This does not include weekends or public holidays. Please therefore kindly allow for this within your time planning. All communications are managed online via email because it enables tutorial service support managers to review other communications which have been received before responding and it ensures that there is a copy of all communications retained on file for future reference. All communications will be stored within your personal (CLP) study file here at Appleton Greene throughout your designated study period. If you need any assistance or clarification at any time, please do not hesitate to contact us by forwarding an email and remember that we are here to help. If you have any questions, please list and number your questions succinctly and you can then be sure of receiving specific answers to each and every query.
---
Time Management
It takes approximately 1 Year to complete the Leading IT Transformation corporate training program, incorporating 12 x 6-hour monthly workshops. Each student will also need to contribute approximately 4 hours per week over 1 Year of their personal time. Students can study from home or work at their own pace and are responsible for managing their own study plan. There are no formal examinations and students are evaluated and assessed based upon their project study submissions, together with the quality of their internal analysis and supporting documents. They can contribute more time towards study when they have the time to do so and can contribute less time when they are busy. All students tend to be in full time employment while studying and the Leading IT Transformation program is purposely designed to accommodate this, so there is plenty of flexibility in terms of time management. It makes no difference to us at Appleton Greene, whether individuals take 12-18 months to complete this program. What matters is that in all cases the same standard of quality will have been achieved with the standard and bespoke programs that have been developed.
---
Distance Learning Guide
The distance learning guide should be your first port of call when starting your training program. It will help you when you are planning how and when to study, how to create the right environment and how to establish the right frame of mind. If you can lay the foundations properly during the planning stage, then it will contribute to your enjoyment and productivity while training later. The guide helps to change your lifestyle in order to accommodate time for study and to cultivate good study habits. It helps you to chart your progress so that you can measure your performance and achieve your goals. It explains the tools that you will need for study and how to make them work. It also explains how to translate academic theory into practical reality. Spend some time now working through your distance learning guide and make sure that you have firm foundations in place so that you can make the most of your distance learning program. There is no requirement for you to attend training workshops or classes at Appleton Greene offices. The entire program is undertaken online, program course manuals and project studies are administered via the Appleton Greene web site and via email, so you are able to study at your own pace and in the comfort of your own home or office as long as you have a computer and access to the internet.
---
How To Study
The how to study guide provides students with a clear understanding of the Appleton Greene facilitation via distance learning training methods and enables students to obtain a clear overview of the training program content. It enables students to understand the step-by-step training methods used by Appleton Greene and how course manuals are integrated with project studies. It explains the research and development that is required and the need to provide evidence and references to support your statements. It also enables students to understand precisely what will be required of them in order to achieve a pass with merit and a pass with distinction for individual project studies and provides useful guidance on how to be innovative and creative when developing your Unique Program Proposition (UPP).
---
Tutorial Support
Tutorial support for the Appleton Greene Leading IT Transformation corporate training program is provided online either through the Appleton Greene Client Support Portal (CSP), or via email. All tutorial support requests are facilitated by a designated Program Administration Manager (PAM). They are responsible for deciding which professor or tutor is the most appropriate option relating to the support required and then the tutorial support request is forwarded onto them. Once the professor or tutor has completed the tutorial support request and answered any questions that have been asked, this communication is then returned to the student via email by the designated Program Administration Manager (PAM). This enables all tutorial support, between students, professors and tutors, to be facilitated by the designated Program Administration Manager (PAM) efficiently and securely through the email account. You will therefore need to allow a period of up to 20 business days for responses to general support queries and up to 30 business days for the evaluation and assessment of project studies, because all tutorial support requests are answered strictly within the order in which they are received. This does not include weekends or public holidays. Consequently you need to put some thought into the management of your tutorial support procedure in order to ensure that your study plan is feasible and to obtain the maximum possible benefit from tutorial support during your period of study. Please retain copies of your tutorial support emails for future reference. Please ensure that ALL of your tutorial support emails are set out using the format as suggested within your guide to tutorial support. Your tutorial support emails need to be referenced clearly to the specific part of the course manual or project study which you are working on at any given time. You also need to list and number any questions that you would like to ask, up to a maximum of five questions within each tutorial support email. Remember the more specific you can be with your questions the more specific your answers will be too and this will help you to avoid any unnecessary misunderstanding, misinterpretation, or duplication. The guide to tutorial support is intended to help you to understand how and when to use support in order to ensure that you get the most out of your training program. Appleton Greene training programs are designed to enable you to do things for yourself. They provide you with a structure or a framework and we use tutorial support to facilitate students while they practically implement what they learn. In other words, we are enabling students to do things for themselves. The benefits of distance learning via facilitation are considerable and are much more sustainable in the long-term than traditional short-term knowledge sharing programs. Consequently you should learn how and when to use tutorial support so that you can maximize the benefits from your learning experience with Appleton Greene. This guide describes the purpose of each training function and how to use them and how to use tutorial support in relation to each aspect of the training program. It also provides useful tips and guidance with regard to best practice.
---
Tutorial Support Tips
Students are often unsure about how and when to use tutorial support with Appleton Greene. This Tip List will help you to understand more about how to achieve the most from using tutorial support. Refer to it regularly to ensure that you are continuing to use the service properly. Tutorial support is critical to the success of your training experience, but it is important to understand when and how to use it in order to maximize the benefit that you receive. It is no coincidence that those students who succeed are those that learn how to be positive, proactive and productive when using tutorial support.
Be positive and friendly with your tutorial support emails
Remember that if you forward an email to the tutorial support unit, you are dealing with real people. "Do unto others as you would expect others to do unto you". If you are positive, complimentary and generally friendly in your emails, you will generate a similar response in return. This will be more enjoyable, productive and rewarding for you in the long-term.
Think about the impression that you want to create
Every time that you communicate, you create an impression, which can be either positive or negative, so put some thought into the impression that you want to create. Remember that copies of all tutorial support emails are stored electronically and tutors will always refer to prior correspondence before responding to any current emails. Over a period of time, a general opinion will be arrived at in relation to your character, attitude and ability. Try to manage your own frustrations, mood swings and temperament professionally, without involving the tutorial support team. Demonstrating frustration or a lack of patience is a weakness and will be interpreted as such. The good thing about communicating in writing, is that you will have the time to consider your content carefully, you can review it and proof-read it before sending your email to Appleton Greene and this should help you to communicate more professionally, consistently and to avoid any unnecessary knee-jerk reactions to individual situations as and when they may arise. Please also remember that the CLP Tutorial Support Unit will not just be responsible for evaluating and assessing the quality of your work, they will also be responsible for providing recommendations to other learning providers and to client contacts within the Appleton Greene global client network, so do be in control of your own emotions and try to create a good impression.
Remember that quality is preferred to quantity
Please remember that when you send an email to the tutorial support team, you are not using Twitter or Text Messaging. Try not to forward an email every time that you have a thought. This will not prove to be productive either for you or for the tutorial support team. Take time to prepare your communications properly, as if you were writing a professional letter to a business colleague and make a list of queries that you are likely to have and then incorporate them within one email, say once every month, so that the tutorial support team can understand more about context, application and your methodology for study. Get yourself into a consistent routine with your tutorial support requests and use the tutorial support template provided with ALL of your emails. The (CLP) Tutorial Support Unit will not spoon-feed you with information. They need to be able to evaluate and assess your tutorial support requests carefully and professionally.
Be specific about your questions in order to receive specific answers
Try not to write essays by thinking as you are writing tutorial support emails. The tutorial support unit can be unclear about what in fact you are asking, or what you are looking to achieve. Be specific about asking questions that you want answers to. Number your questions. You will then receive specific answers to each and every question. This is the main purpose of tutorial support via email.
Keep a record of your tutorial support emails
It is important that you keep a record of all tutorial support emails that are forwarded to you. You can then refer to them when necessary and it avoids any unnecessary duplication, misunderstanding, or misinterpretation.
---
Individual training workshops or telephone support
Please be advised that Appleton Greene does not provide separate or individual tutorial support meetings, workshops, or provide telephone support for individual students. Appleton Greene is an equal opportunities learning and service provider and we are therefore understandably bound to treat all students equally. We cannot therefore broker special financial or study arrangements with individual students regardless of the circumstances. All tutorial support is provided online and this enables Appleton Greene to keep a record of all communications between students, professors and tutors on file for future reference, in accordance with our quality management procedure and your terms and conditions of enrolment. All tutorial support is provided online via email because it enables us to have time to consider support content carefully, it ensures that you receive a considered and detailed response to your queries. You can number questions that you would like to ask, which relate to things that you do not understand or where clarification may be required. You can then be sure of receiving specific answers to each individual query. You will also then have a record of these communications and of all tutorial support, which has been provided to you. This makes tutorial support administration more productive by avoiding any unnecessary duplication, misunderstanding, or misinterpretation.
---
Tutorial Support Email Format
You should use this tutorial support format if you need to request clarification or assistance while studying with your training program. Please note that ALL of your tutorial support request emails should use the same format. You should therefore set up a standard email template, which you can then use as and when you need to. Emails that are forwarded to Appleton Greene, which do not use the following format, may be rejected and returned to you by the (CLP) Program Administration Manager. A detailed response will then be forwarded to you via email usually within 20 business days of receipt for general support queries and 30 business days for the evaluation and assessment of project studies. This does not include weekends or public holidays. Your tutorial support request, together with the corresponding TSU reply, will then be saved and stored within your electronic TSU file at Appleton Greene for future reference.
Subject line of your email
Please insert: Appleton Greene (CLP) Tutorial Support Request: (Your Full Name) (Date), within the subject line of your email.
Main body of your email
Please insert:
1. Appleton Greene Certified Learning Provider (CLP) Tutorial Support Request
2. Your Full Name
3. Date of TS request
4. Preferred email address
5. Backup email address
6. Course manual page name or number (reference)
7. Project study page name or number (reference)
Subject of enquiry
Please insert a maximum of 50 words (please be succinct)
Briefly outline the subject matter of your inquiry, or what your questions relate to.
Question 1
Maximum of 50 words (please be succinct)
Maximum of 50 words (please be succinct)
Question 3
Maximum of 50 words (please be succinct)
Question 4
Maximum of 50 words (please be succinct)
Question 5
Maximum of 50 words (please be succinct)
Please note that a maximum of 5 questions is permitted with each individual tutorial support request email.
---
Procedure
* List the questions that you want to ask first, then re-arrange them in order of priority. Make sure that you reference them, where necessary, to the course manuals or project studies.
* Make sure that you are specific about your questions and number them. Try to plan the content within your emails to make sure that it is relevant.
* Make sure that your tutorial support emails are set out correctly, using the Tutorial Support Email Format provided here.
* Save a copy of your email and incorporate the date sent after the subject title. Keep your tutorial support emails within the same file and in date order for easy reference.
* Allow up to 20 business days for a response to general tutorial support emails and up to 30 business days for the evaluation and assessment of project studies, because detailed individual responses will be made in all cases and tutorial support emails are answered strictly within the order in which they are received.
* Emails can and do get lost. So if you have not received a reply within the appropriate time, forward another copy or a reminder to the tutorial support unit to be sure that it has been received but do not forward reminders unless the appropriate time has elapsed.
* When you receive a reply, save it immediately featuring the date of receipt after the subject heading for easy reference. In most cases the tutorial support unit replies to your questions individually, so you will have a record of the questions that you asked as well as the answers offered. With project studies however, separate emails are usually forwarded by the tutorial support unit, so do keep a record of your own original emails as well.
* Remember to be positive and friendly in your emails. You are dealing with real people who will respond to the same things that you respond to.
* Try not to repeat questions that have already been asked in previous emails. If this happens the tutorial support unit will probably just refer you to the appropriate answers that have already been provided within previous emails.
* If you lose your tutorial support email records you can write to Appleton Greene to receive a copy of your tutorial support file, but a separate administration charge may be levied for this service.
---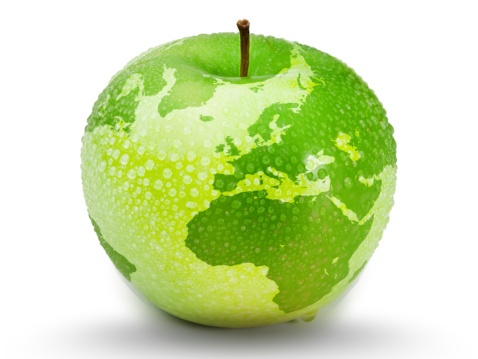 How To Study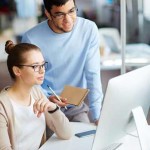 Your Certified Learning Provider (CLP) and Accredited Consultant can help you to plan a task list for getting started so that you can be clear about your direction and your priorities in relation to your training program. It is also a good way to introduce yourself to the tutorial support team.
Planning your study environment
Your study conditions are of great importance and will have a direct effect on how much you enjoy your training program. Consider how much space you will have, whether it is comfortable and private and whether you are likely to be disturbed. The study tools and facilities at your disposal are also important to the success of your distance-learning experience. Your tutorial support unit can help with useful tips and guidance, regardless of your starting position. It is important to get this right before you start working on your training program.
Planning your program objectives
It is important that you have a clear list of study objectives, in order of priority, before you start working on your training program. Your tutorial support unit can offer assistance here to ensure that your study objectives have been afforded due consideration and priority.
Planning how and when to study
Distance-learners are freed from the necessity of attending regular classes, since they can study in their own way, at their own pace and for their own purposes. This approach is designed to let you study efficiently away from the traditional classroom environment. It is important however, that you plan how and when to study, so that you are making the most of your natural attributes, strengths and opportunities. Your tutorial support unit can offer assistance and useful tips to ensure that you are playing to your strengths.
Planning your study tasks
You should have a clear understanding of the study tasks that you should be undertaking and the priority associated with each task. These tasks should also be integrated with your program objectives. The distance learning guide and the guide to tutorial support for students should help you here, but if you need any clarification or assistance, please contact your tutorial support unit.
Planning your time
You will need to allocate specific times during your calendar when you intend to study if you are to have a realistic chance of completing your program on time. You are responsible for planning and managing your own study time, so it is important that you are successful with this. Your tutorial support unit can help you with this if your time plan is not working.
Keeping in touch
Consistency is the key here. If you communicate too frequently in short bursts, or too infrequently with no pattern, then your management ability with your studies will be questioned, both by you and by your tutorial support unit. It is obvious when a student is in control and when one is not and this will depend how able you are at sticking with your study plan. Inconsistency invariably leads to in-completion.
Charting your progress
Your tutorial support team can help you to chart your own study progress. Refer to your distance learning guide for further details.
Making it work
To succeed, all that you will need to do is apply yourself to undertaking your training program and interpreting it correctly. Success or failure lies in your hands and your hands alone, so be sure that you have a strategy for making it work. Your Certified Learning Provider (CLP) and Accredited Consultant can guide you through the process of program planning, development and implementation.
Reading methods
Interpretation is often unique to the individual but it can be improved and even quantified by implementing consistent interpretation methods. Interpretation can be affected by outside interference such as family members, TV, or the Internet, or simply by other thoughts which are demanding priority in our minds. One thing that can improve our productivity is using recognized reading methods. This helps us to focus and to be more structured when reading information for reasons of importance, rather than relaxation.
Speed reading
When reading through course manuals for the first time, subconsciously set your reading speed to be just fast enough that you cannot dwell on individual words or tables. With practice, you should be able to read an A4 sheet of paper in one minute. You will not achieve much in the way of a detailed understanding, but your brain will retain a useful overview. This overview will be important later on and will enable you to keep individual issues in perspective with a more generic picture because speed reading appeals to the memory part of the brain. Do not worry about what you do or do not remember at this stage.
Content reading
Once you have speed read everything, you can then start work in earnest. You now need to read a particular section of your course manual thoroughly, by making detailed notes while you read. This process is called Content Reading and it will help to consolidate your understanding and interpretation of the information that has been provided.
Making structured notes on the course manuals
When you are content reading, you should be making detailed notes, which are both structured and informative. Make these notes in a MS Word document on your computer, because you can then amend and update these as and when you deem it to be necessary. List your notes under three headings: 1. Interpretation – 2. Questions – 3. Tasks. The purpose of the 1st section is to clarify your interpretation by writing it down. The purpose of the 2nd section is to list any questions that the issue raises for you. The purpose of the 3rd section is to list any tasks that you should undertake as a result. Anyone who has graduated with a business-related degree should already be familiar with this process.
Organizing structured notes separately
You should then transfer your notes to a separate study notebook, preferably one that enables easy referencing, such as a MS Word Document, a MS Excel Spreadsheet, a MS Access Database, or a personal organizer on your cell phone. Transferring your notes allows you to have the opportunity of cross-checking and verifying them, which assists considerably with understanding and interpretation. You will also find that the better you are at doing this, the more chance you will have of ensuring that you achieve your study objectives.
Question your understanding
Do challenge your understanding. Explain things to yourself in your own words by writing things down.
Clarifying your understanding
If you are at all unsure, forward an email to your tutorial support unit and they will help to clarify your understanding.
Question your interpretation
Do challenge your interpretation. Qualify your interpretation by writing it down.
Clarifying your interpretation
If you are at all unsure, forward an email to your tutorial support unit and they will help to clarify your interpretation.
---
Qualification Requirements
The student will need to successfully complete the project study and all of the exercises relating to the Leading IT Transformation corporate training program, achieving a pass with merit or distinction in each case, in order to qualify as an Accredited Leading IT Transformation Specialist (ALITTS). All monthly workshops need to be tried and tested within your company. These project studies can be completed in your own time and at your own pace and in the comfort of your own home or office. There are no formal examinations, assessment is based upon the successful completion of the project studies. They are called project studies because, unlike case studies, these projects are not theoretical, they incorporate real program processes that need to be properly researched and developed. The project studies assist us in measuring your understanding and interpretation of the training program and enable us to assess qualification merits. All of the project studies are based entirely upon the content within the training program and they enable you to integrate what you have learnt into your corporate training practice.
Leading IT Transformation – Grading Contribution
Project Study – Grading Contribution
Customer Service – 10%
E-business – 05%
Finance – 10%
Globalization – 10%
Human Resources – 10%
Information Technology – 10%
Legal – 05%
Management – 10%
Marketing – 10%
Production – 10%
Education – 05%
Logistics – 05%
TOTAL GRADING – 100%
Qualification grades
A mark of 90% = Pass with Distinction.
A mark of 75% = Pass with Merit.
A mark of less than 75% = Fail.
If you fail to achieve a mark of 75% with a project study, you will receive detailed feedback from the Certified Learning Provider (CLP) and/or Accredited Consultant, together with a list of tasks which you will need to complete, in order to ensure that your project study meets with the minimum quality standard that is required by Appleton Greene. You can then re-submit your project study for further evaluation and assessment. Indeed you can re-submit as many drafts of your project studies as you need to, until such a time as they eventually meet with the required standard by Appleton Greene, so you need not worry about this, it is all part of the learning process.
When marking project studies, Appleton Greene is looking for sufficient evidence of the following:
Pass with merit
A satisfactory level of program understanding
A satisfactory level of program interpretation
A satisfactory level of project study content presentation
A satisfactory level of Unique Program Proposition (UPP) quality
A satisfactory level of the practical integration of academic theory
Pass with distinction
An exceptional level of program understanding
An exceptional level of program interpretation
An exceptional level of project study content presentation
An exceptional level of Unique Program Proposition (UPP) quality
An exceptional level of the practical integration of academic theory
---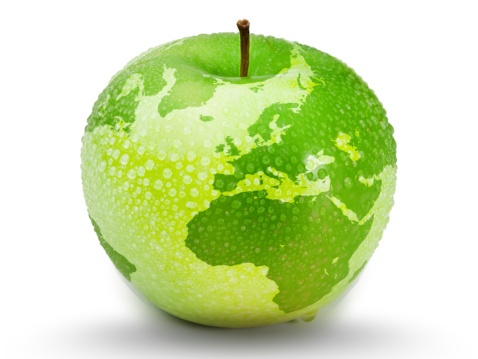 Preliminary Analysis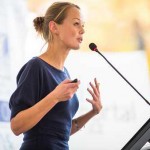 Research Paper
"Key characteristics of organizational structure that supports digital transformation, 17th May, 2019.
Abstract: Changes in business environment toward digitalization significantly impact on all market participants, especially organizations. In order to operate efficiently, organizations are enforced to adopt new patterns of business and to adequately apply innovative organizational solutions inherent for modern digital age. Digital transformation is an imperative for organizations due to their necessity to stay competitive on the market, so organizations should experience significant structural changes. Some of the most common organizational barriers to digital transformation are: unclear vision and objective of digital transformation, lack of management understanding, knowledge and experience, lack of leadership skills, lack of organizational agility, rewards and incentives that are not aligned to digital transformation, unclear measurement and rewarding system, lack of employee' involvement and engagement and employee' resistance to change. Digital transformation should be considered as a journey and long run process which make organization more adaptable on requirements of modern business. It brings a lot of advantages to the company, but we also should take into account some challenges that leaders and managers are faced with. One of those challenges is how to adequately prepare organizational structure that supports digital transformation. Speed and collaboration are the key factors that organizations need to achieve and master. That consequently means reducing the number of hierarchical levels, decentralization of decision making and greater collaboration among employees. As the traditional bureaucratic organizational models are rigid, without potential for further improvement in terms of new market conditions, it is obvious that new forms of organizational structure should be introduced. The purpose of this paper is to analyze the key aspects of organizational structure that supports digital transformation and to point out on possible solutions for organizational models in digital era.
Introduction
Breakthrough of digitalization in the circumstances of volatile environment imposed significant changes in business processes and models (Lukić & Mirković, 2018). As dramatically changed environment means that organizations should adopt new patterns of functioning and embrace innovative culture (Mirković & Lukić, 2015), modern organizations are faced with an important challenge: how to operate efficiently and effectively in digital age?
All business segments experienced large transformation toward automation and digitalization during 21st century (Dudić et al, 2018) accelerating the attitude that digital transformation requires changes in the entire organization (adjustment of work processes, organizational structure etc.). There are also opinions that we are living in the era of digital Darwinism in which technology and society experience development and growth by faster pace than it is typical for organizations (Todosijević & Milačić, 2017, p. 357).
For contemporary organizations, digital transformation is not an option, already an imperative if they intend to survive and remain competitive on the market (Andriole, Cox & Khin, 2018). Fast growing organizations made prerequisites for creation of new values from "digital mindset". By positioning customer's needs at the center of digital transformation organizations intend to achieve new business success in the long run (Ruzsa, 2018, p. 371).
By reviewing the literature, there are a large number of papers that examined and analyzed the impact of technologies on digital transformation, but just few of them examined the organizational challenges that are of extraordinary importance for overall result of digital transformation (Gupta, 2018). The aim of this paper is to examine and analyze key characteristics of organizational structure that supports digital transformation.
2. DIGITAL TECHNOLOGIES: KEY FEATURES AND IMPORTANCE
Every activity in today's world is becoming more and more digitalized (Foerster-Metz et al., 2018). Digitalization refers to the conversion of analogue to digital information that is readable by computer systems (Ernst & Young, 2011), while digital transformation is defined as the ongoing process of changing the ways existing companies carry out their businesses (Oestreicher‐Singer & Zalmanson, 2011). There are many advantages that digital technology brings to organizations, such as: new business models, increased productivity, efficiency, flexibility, diversity, automatization of processes and activities. Furthermore, digital technologies lead to new ways of working and collaboration among employees, more mobility and better decisions (Foerster-Metz et al., 2018). Crucial goals, which every organization tend to achieve by digital transformation, are reflected into increase of operational efficiency, improvement of customer experience and reducing costs (Weill & Woerner, 2018).
Since the digital transformation rapidly changes industries, organizations should react quickly in order to create new business opportunities and seize novel market niches. In recent years, digital transformation runs into the epicenter of interests of researchers, organizations and business leaders (Andersson, Movin & Teigland, 2018). As digital transformation changes the whole business landscape of organizations, it is necessary to capture the extent of its usefulness. According to Westerman et al. (2011, p. 5), digital transformation means "use of technology in order to radically improve performance or reach of enterprises". Others state that digital transformation describes the fundamental transformation of the entire business world through the establishment of new technologies based on the Internet with a fundamental impact on the society as a whole (PricewaterhouseCoopers, 2013). In the book of Mazzone (2014), digital transformation is viewed as ongoing digital evolution of a company, business model, idea, process, or methodology, both strategically and tactically.
Rapid changes in business environment and customer's needs require an adequate response of organizations. The relationship between customers and organizations is reshaped by using digital interaction among them. At the same time, a significantly increased number of social platforms provided personalized and improved communication between customers and organizations, contributing to more sophisticated business operations. A relatively high rate of new technologies adoption via smart phones, social networks and other digital channels caused massive changes in consumers' behavior among all industries (Vojinović et. al, 2017, p. 330). Although, the benefits from digital transformation are numerous, there is always another side of the same coin, so digital technologies are not the exception. There are many potential disadvantages and negative impacts which digital technologies could bring such as: social isolation of employees, loss of employees' identity, dehumanization, fear for job lose, pressure, poor balance between work and private life, higher complexity of tasks, disrupted communication (Lukić, 2014; Foerster-Metz et al., 2018)."
To continue reading this research paper, please visit:
https://www.researchgate.net/publication/333175664_Key_Characteristics_of_Organizational_Structure_that_Supports_Digital_Transformation
---