Leading IT Transformation – Workshop 5 (Organizational Structure)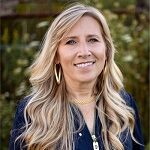 The Appleton Greene Corporate Training Program (CTP) for Leading IT Transformation is provided by Ms. Drabenstadt MBA BBA Certified Learning Provider (CLP). Program Specifications: Monthly cost USD$2,500.00; Monthly Workshops 6 hours; Monthly Support 4 hours; Program Duration 24 months; Program orders subject to ongoing availability.
If you would like to view the Client Information Hub (CIH) for this program, please Click Here
Learning Provider Profile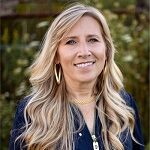 Ms. Drabenstadt is a Certified Learning Provider (CLP) at Appleton Greene and she has experience in Information Technology, Information Governance, Compliance and Audit. She has achieved an MBA, and BBA. She has industry experience within the following sectors: Technology; Insurance and Financial Services. She has had commercial experience within the following countries: United States of America, Canada, Australia, India, Trinidad, and Jamaica. Her program will initially be available in the following cities: Madison WI; Minneapolis MN; Chicago IL; Atlanta GA and Denver CO. Her personal achievements include: Developed Trusted IT-Business Relationship; Delivered Increased Business Value/Time; Decreased IT Costs; Re-tooled IT Staff; Increased IT Employee Morale. Her service skills incorporate: IT transformation leadership; process improvement; change management; program management and information governance.
---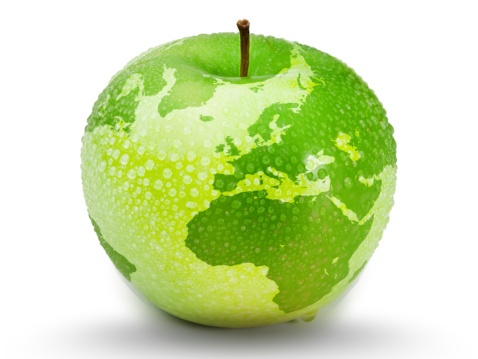 MOST Analysis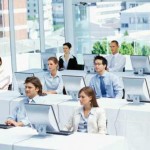 Mission Statement
The digital transformation of an organization is not just about adopting new technology, setting up an innovation lab, or moving to a new platform. There are a lot of organizational factors that affect how the transformation unfolds. One such important factor is the organizational structure. Digital transformation cannot be executed successfully if the organizational structure and the decision-making processes are not conducive to this change. For IT transformation to be successful, there has to be minimum friction and an acceptance to change. If the organization's structure or culture does not contribute to the adoption of these changes or if there is a lack of information flow in the organization, there will be a mismatch between the expected outcome and the reality of the transformation initiative. So, it is important to take the organizational structure into account, understand how it approaches change, and realize what modifications in the structure would be necessary to implement the digital transformation process successfully. One common trait of organizations with a digital mindset is that authority is distributed among all levels. Senior leadership still hold their position as policymakers and set the vision and goals for the organization, but the technology and business teams are empowered to make decisions for successful implementation and smooth transition. Organizations that are too rigid about their processes or do not trust their employees' decision-making capabilities limit the agility and growth of the transformation process and the organization as a whole. This also makes employees indifferent and even resistant to change. For successful transformation to a new digital landscape, teams have to be given ownership of their action plans and operations so that they can be fully, and willingly, involved.
---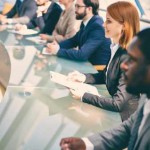 Objectives
01. Hierarchical Structure: departmental SWOT analysis; strategy research & development. Time Allocated: 1 Month
02. Functional Structure; departmental SWOT analysis; strategy research & development. Time Allocated: 1 Month
03. Matrix Structure; departmental SWOT analysis; strategy research & development. Time Allocated: 1 Month
04. Multidivisional Structure; departmental SWOT analysis; strategy research & development. Time Allocated: 1 Month
05. Flat Structure; departmental SWOT analysis; strategy research & development. Time Allocated: 1 Month
06. Flatarchy Structure; departmental SWOT analysis; strategy research & development. Time Allocated: 1 Month
07. Product Structure: departmental SWOT analysis; strategy research & development. 1 Month
08. Project Management Structure: departmental SWOT analysis; strategy research & development. Time Allocated: 1 Month
09. Network Structure: departmental SWOT analysis; strategy research & development. Time Allocated: 1 Month
10. Team-based Structure: departmental SWOT analysis; strategy research & development. Time Allocated: 1 Month
11. Process-based Structure: departmental SWOT analysis; strategy research & development. Time Allocated: 1 Month
12. Agile Methodology: departmental SWOT analysis; strategy research & development. Time Allocated: 1 Month
---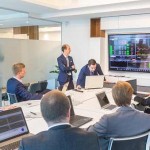 Strategies
01. Hierarchical Structure: Each individual department head to undertake departmental SWOT analysis; strategy research & development.
02. Functional Structure: Each individual department head to undertake departmental SWOT analysis; strategy research & development.
03. Matrix Structure: Each individual department head to undertake departmental SWOT analysis; strategy research & development.
04. Multidivisional Structure: Each individual department head to undertake departmental SWOT analysis; strategy research & development.
05. Flat Structure: Each individual department head to undertake departmental SWOT analysis; strategy research & development.
06. Flatarchy Structure: Each individual department head to undertake departmental SWOT analysis; strategy research & development.
07. Product Structure: Each individual department head to undertake departmental SWOT analysis; strategy research & development.
08. Project Management Structure: Each individual department head to undertake departmental SWOT analysis; strategy research & development.
09. Network Structure: Each individual department head to undertake departmental SWOT analysis; strategy research & development.
10. Team-based Structure: Each individual department head to undertake departmental SWOT analysis; strategy research & development.
11. Process-based Structure: Each individual department head to undertake departmental SWOT analysis; strategy research & development.
12. Agile Methodology: Each individual department head to undertake departmental SWOT analysis; strategy research & development.
---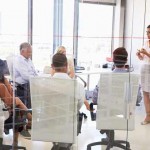 Tasks
01. Create a task on your calendar, to be completed within the next month, to analyze Hierarchical Structure.
02. Create a task on your calendar, to be completed within the next month, to analyze Functional Structure.
03. Create a task on your calendar, to be completed within the next month, to analyze Matrix Structure.
04. Create a task on your calendar, to be completed within the next month, to analyze Multidivisional Structure.
05. Create a task on your calendar, to be completed within the next month, to analyze Flat Structure.
06. Create a task on your calendar, to be completed within the next month, to analyze Flatarchy Structure.
07. Create a task on your calendar, to be completed within the next month, to analyze Product Structure.
08. Create a task on your calendar, to be completed within the next month, to analyze Project Management Structure.
09. Create a task on your calendar, to be completed within the next month, to analyze Network Structure.
10. Create a task on your calendar, to be completed within the next month, to analyze Team-based Structure.
11. Create a task on your calendar, to be completed within the next month, to analyze Process-based Structure.
12. Create a task on your calendar, to be completed within the next month, to analyze Agile Methodology.
---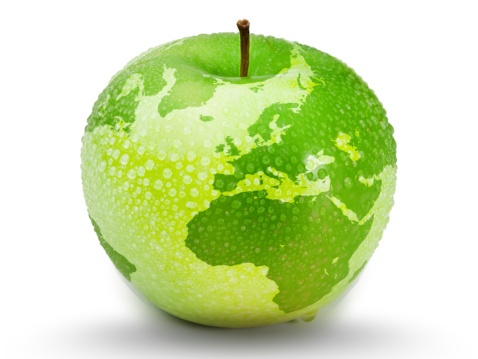 Introduction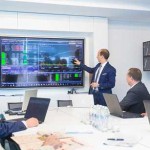 Throughout the life of an organization, at least one sort of organizational change will occur. The unavoidable and ever-changing reality of the competitive corporate environment is reflected in organizational changes.
Technology will improve, outmoded systems and processes will be replaced, and the process of organizational change will continue to resurface, forcing leaders to re-evaluate processes and re-establish the new standard.
A good organizational change process protects a company from losing earnings to competitors and missing out on possibilities to boost ROI, save expenses, and boost productivity. The approach is designed to give you a long-term competitive advantage in the market.
"Change is the only constant in life," – Heraclitus, Greek philosopher
Companies must implement organizational changes that respond to market trends, appeal to consumers, and progress in lockstep with the fast-paced digital world now more than ever.
---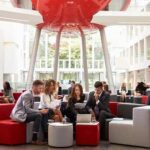 What is the process of organizational change?
The organizational change process is a comprehensive framework for implementing transformative changes across an organization. Every company will experience organizational change at some point, whether it be in the form of planned change, cultural change, process change, transformational change, or changes in the organizational structure. It's critical to have a comprehensive process in place for any type of organizational change to minimize employee opposition, confusion, and fatal oversights.
Rather of focusing on the specific change at hand, the organizational change process is in place to establish the framework and guidelines for any large-scale change in a corporation. Consider the organizational change process as a hollow structure into which specific projects can be placed and swapped out as needed. The emphasis in developing an organizational change process is on the building of a complete, overarching infrastructure, rather than on the specifics of the change.
When a new firm decides to increase its personnel, find a larger office space, or expand to another state, organizational change may occur. For example, suppose a company's work culture no longer meets its business objectives, and top executives determine the company's purpose, vision, and values need to be refreshed. In any case, an organizational change process will lead the change management team through a series of tried-and-true procedures to ensure a successful transition. The current status of the business is called into question when there is potential for the company to function more efficiently and cost-effectively—and there is always room for improvement.
Organizational transformation is an ongoing operation that requires a detailed, 10-step procedure since the current status of the firm should always be reviewed.
---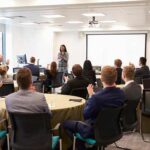 10 Critical Steps in the Process of Organizational Change:
1. Recognize the problem. Build urgency.
To get everyone on the same page, with the same knowledge and urgency, it's critical to create a sense of urgency around a change initiative. Urgency can drive change efforts when team members and executives believe that an aspect of the firm has to be improved. Encourage staff to communicate openly and honestly. Communicate what's going on in the market, what the firm could do to assure long-term growth, where the company is falling short, and what this means for the company's future. Speak with staff who deal with clients or consumers to support the urgency. Customer support representatives will have personal knowledge of the customer's problems and complaints.
Even if the numbers are alarming, back up your arguments with verifiable data and statistics. Leaders frequently withhold information that could reflect adversely on their leadership abilities or have a detrimental impact on the market. Real data is required for instilling a feeling of urgency and illuminating the true need for change. Numbers don't lie, and statistics don't allow for subjective judgment. Change can be triggered solely by numbers.
This stage is known as the "unfreezing" stage in Kurt Lewin's change model. To enable the change model, the existing model must unfreeze, thaw out, and melt down. Change leaders are unfreezing the current status quo at this stage, allowing a new status quo to emerge.
2. Determine the type of organizational change and make sure it's in line with the company's goals.
It's vital to figure out what kind of organizational transformation is taking place at this point. Is this a complete shift in strategy? Is there a cultural shift? And there's another issue that should be on leaders' thoughts throughout the process: Why is this change required? Step two is similar to step one in that it defines the benefits of the change. Determine how this modification relates to particular business goals as well as the broader goal.
Determine the organization's threats and foresee potential roadblocks in the future. What impact will these new developments have on threats, roadblocks, and limitations? What role does this transformation project play in advancing and supporting the business strategy? Make a forecast of how and where these changes will fit into the present model, as well as how they will help the organization achieve its objectives. To strengthen buy-in from other leaders, present data/statistics from step one and identify how these adjustments correspond with the company's success trajectory. To be successful, according to John Kotter, a well-known thought leader in business transformation, 75 percent of a company's leaders and managers must buy-in to the process of organizational change.
Other change leaders are more likely to buy-in if the proposal for an organizational change is backed up by data, market patterns, and historical facts.
3. Explain how each role will be affected by the changes.
It's critical for employees and fellow team members to understand how these changes will directly effect their jobs and responsibilities once change leaders have made a convincing case for change. The key to success is effective internal communication.
Clear and open communication will not only keep team members informed about upcoming events, but it will also demonstrate to them that their responsibilities are critical to the company's success, increasing their feeling of purpose.
Employees are more likely to be engaged and excited when they can see how their position fits into the equation and contributes to the larger picture. Employee participation is critical throughout the organizational change process, as employees will be the ones to implement the new changes and establish the new standard.
Employees must grasp the initial value of these changes, as well as the consequences of these changes and what they can expect to experience in the interim.
4. To assist the change endeavor, assemble a group of interdepartmental change leaders.
If one leader recognizes the importance of change, it is likely that other leaders will have the same perception and motivation to implement a change project. Gathering a group of interdepartmental change leaders shouldn't be too difficult once organizations have ensured buy-in using the tactics in phases one and two.
Inviting leaders from diverse departments to participate in the change management process and assist in the implementation of change initiatives is a good idea. Hearing the views and opinions of other department heads will broaden your perspective to the entire firm, allowing you to see the true urgency behind the need for change as well as the transformation's potential consequences.
As people with diverse backgrounds, talents, and experiences are brought together to participate in decision-making and problem-solving, open communication between departments will enable for the emergence of new ideas.
When their views, opinions, and perspectives are considered, fellow leaders and team members will feel appreciated and respected.
---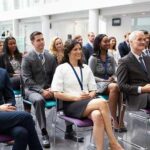 5. Develop a vision and strategy.
Change agents have gathered feedback and developed a deep awareness of the issues that each department encounters. This feedback should have an immediate impact on the vision and strategy. In fact, the vision and plan should be shaped by comments from other team members.
When making any organizational changes, especially those that touch the entire company, meticulous planning is critical. To avoid company interruption and ensure a successful process, change leaders must be comprehensive, inclusive, and meticulous in their planning. Refer back to the sense of urgency established in step one. What was the motivation behind this initiative? Is there a shift in the market? Have there been any changes in consumer behavior? New trends in the horizon? Incorporate these motivations into your vision and plan.
In order to build an inclusive game plan that delivers solutions and satisfies the needs of the entire firm, leaders and employees from all departments should collaborate in this step.
6. Communicate the vision, and initiate the change.
You must effectively explain your vision to your change leader peers and team members if you want them to share it. How does the final product appear? What role does the vision play in the overall mission of the company?
Establish open lines of communication with team members and fellow change agents. This is your moment to pique staff interest and encourage participation. Work with staff to establish a positive, sincere tone for the upcoming changes. Throughout the transition process, a good vision will recognise employees and emphasize the importance of their contributions. Employees will have a better sense of connection with the changes to come and a higher sense of purpose in the process if change leaders articulate a vision that speaks to the value of employees and how critical their contributions are to a successful end result.
With the help of the rest of the team, implementing the modification should go rather well. Changes will be implemented in stages, with a roadmap being defined, milestones being set, and roles being assigned.
7. Empower action from team members.
Encourage innovative thinking and problem-solving. Maintain a high degree of enthusiasm and anticipation for the upcoming changes. Begin by expressing the enthusiasm you wish to see in your staff. It is the responsibility of top management leaders to motivate other change agents and team members to take action. This is not the time for leaders to relax and delegate. This is where leaders demonstrate the type of behavior they want their team members to exhibit.
Recognize any fear or reluctance from employees by communicating openly. Employees are probably used to the current methods and procedures, so it's understandable if they show some resistance. People desire security, and we all have a fear of the unknown, so resistance to change is understandable. Leaders must portray an understanding disposition and enable people to feel heard and supported in order to implement a successful organizational change process.
To avoid company disruptions, respond to employee opposition with helpful, respectful, and effective communications. Encourage employees who are resistant to change to participate and engage in the process, and empower them to take action. To not only improve the process and operate as efficiently as possible, but also to demonstrate inclusion and consideration for employees, ask these employees for feedback as they engage with it.
8. Establish short-term milestones and goals to be met.
Create short-term goals and actions for the team members who are leading the transformation. Set short daily goals and assign daily responsibilities to verify that the team is working together and that change projects are moving along as anticipated. Short-term milestones are critical not just for achieving fundamental goals and moving the organizational process forward, but also for motivating employees. Use short-term goals to reward and recognize employees for their contributions and achievements.
To promote effective and strategic project management, a successful change management team will create a roadmap of milestones and goals. Employee expectations have previously been stated by top management, but it's vital to reassert them and explain responsibility through goals and milestones. Employees should never be left unsure on what to do next, how to proceed, or how to complete tasks. To prevent misunderstanding and employee resistance, a successful project management team would organize tasks clearly and coherently.
9. Implement an effective change management process.
Keep track of team members' productivity and growth. Is everything going according to plan? Are team members achieving their aims and accomplishing their goals? Is it time to re-evaluate future timetables and milestones?
Create an effective communication strategy to ensure that employees are kept informed throughout the organizational change process. Problems cannot be addressed and solutions cannot be found if issues are not shared and employees do not share their feedback throughout the process.
Many successful firms use communication journeys that are tailored to their specific change initiatives to enable employees from all departments and levels of leadership communicate more effectively.
Change agents will be able to define goals, roles, duties, success indicators, reporting, and accountability mechanisms through an effective organizational change management process. What criteria will be used to determine the company's success? Create reports and assess data on a regular basis to get a clear picture of how these changes are affecting the company's success and how personnel are coping with the new processes and technologies. Employee feedback should be solicited on a regular basis, and employee happiness and productivity should be evaluated.
Work performance, staff contentment, and overall output levels should all be evaluated by top management on a regular basis. Leaders will commit to constant refining of all strategies and procedures if they use an effective change management methodology.
10. Provide feedback to everyone involved.
It's vital that team members understand how they're doing and how they're reacting to new situations. If certain employees are having trouble adjusting to the new status quo, they must be aware of their performance in order to improve it.
Regular employee assessments should be included in the organizational change management process (solidified in step 9) so that senior management team members can provide constructive input. While many managers are afraid to provide negative/constructive feedback to their staff, research has shown that employees are ready to learn and improve their skills.
According to a Harvard Business Review research, 57 percent of employees prefer corrective input (constructive or negative criticism), whereas just 43 percent prefer good feedback (praise and recognition).
Because employees desire to contribute their best effective and efficient work, the majority of your employees want to be corrected and given constructive feedback.
Positive feedback is also one of the most effective ways to motivate employees and maintain a high level of morale in the workplace. Create positive reinforcements that link the upcoming changes to positivity, motivation, and reward. Employees are a company's most valuable asset, and good feedback is a proven way to boost productivity. Honest feedback demonstrates to team members that their efforts are valued. Employees who receive feedback are more likely to achieve their full potential.
The Bottom Line
The goal of organizational reform is to make continuous progress toward a better future state corporation. Effective change management tactics will ensure that organizational changes always promote the company's overall goals, while also minimizing employee resistance and business disruption.
Attracting, hiring, and maintaining the correct talent pool is critical for change leaders, as it is for any company project. Talent management software is a useful tool for keeping track of a company's human resource performance. Having the appropriate people on board with a change endeavor can make all the difference during the transition phase.
The need for organizational change will persist as long as technology exists, and the process of organizational change will be vital as long as technology exists.
---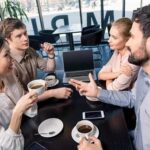 Leading IT Transformation and organizational structure
Companies frequently mandate Leading IT transformation (or any other popular change theory) without relating it to their employees' day-to-day experiences. This is especially true if organizational structures and decision-making processes aren't changed to accommodate the new mandate. Employees may become indifferent (if not outright opposed) to change as a result of such misalignments between reality and rhetoric. To avoid this, it's critical to make all employees' desire for change tangible. The teams that build and manage the technology must be fully engaged when it comes to IT transformation.
Autonomy for technology teams is one of the hallmarks of firms that exemplify the digital mindset. Senior management still set the overarching vision and define the competitive landscape, but technology teams are given more freedom to figure out how to best serve customers and help the company achieve its objectives. This method promotes model acceptance and liberates teams from complex "master plans" or restrictive processes, which can stifle mobility and progress.
In the past, businesses have grappled with this. An engineering team would suggest a new idea, but it would take months for that idea to go through our previous "integrated business planning" (that's precisely what we called it) process, and much longer for it to be implemented. It's possible that an entire year will pass before any of that effort has a noticeable influence on customers. Meanwhile, the engineering team's interest and motivation would wane. Worse, they'd occasionally be beaten to market by more agile competitors, or customer wants would just change faster than we could respond.
Companies generate goods and services that resemble their organizational charts and communication structures, according to an aphorism known as Conway's Law. So, if you have a traditional and hierarchical organization where product development teams are separated from their users or customers by thick layers of business analysts, project managers, manager managers, and so on, using their products and services will often feel equally opaque, complex, and muddy. Many businesses were confronted with this fundamental issue, and they had to find a way to overcome it.
Since then, some firms have adopted a more agile technology organization model. Our diverse businesses' teams are organized around technological products that they may use to service their own customers and workers. These cross-functional teams, which comprise software developers, product managers, user experience designers, business analysts, and others, are in charge of their product roadmaps and conduct business as if they were interacting with external clients (even if their actual customers are just sitting one floor above them).
Teams must also undertake competitive research to prove that their solution is superior to what is currently available on the market. Furthermore, it is their obligation to persuade their clients of this. We all have a strong inclination toward buy when it comes to the traditional "build vs buy" conundrum. We'll only create anything if we're confident that it will give us a significant competitive edge over other options.
This strategy moves the responsibility for identifying the company's next steps down the organizational ladder. It's a scary change for leaders who are used to having tight control over their workers, but it's a necessary one for any firm that wants to reap the benefits of digitization. Senior leaders must strike a balance between allowing their teams to be autonomous while still keeping them engaged and aligned on the overarching strategy.
At the end of the day, established businesses that wish to become more digital must do more than discuss the end objective in terms of product or market. They must provide the kind of organizational structure that will encourage technology teams to own the vision and implement it in their daily work.
---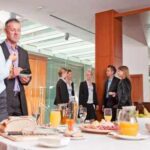 The different organizational structures
A company's organizational structure integrates and connects its various pieces in order for it to work at its best. The structure chosen has an impact on an organization's ability to achieve its strategy and objectives. To aid in this strategic alignment, leadership should be aware of the characteristics, benefits, and limitations of various organizational structures.
Background
The way by which work flows through an organization is known as organizational structure. It enables groups to collaborate on assignments within their respective functions. Employees are typically organized by function (such as finance or operations), area, or product line in traditional organizational systems. Structures that are less traditional are loosely knit and flexible, allowing them to adjust swiftly to changing business conditions.
Since the 1800s, organizational structures have changed. Individuals were organized throughout the Industrial Revolution to add parts to the manufacturing of the product as it moved down the assembly line. Frederick Taylor's scientific management approach streamlined how activities were completed, allowing workers to focus on only one activity at a time. General Motors pioneered a novel organizational architecture in the twentieth century, in which each main division produced its own cars.
Organizational structures are rapidly evolving today, ranging from virtual organizations to more flexible forms. Future organizations may exemplify a fluid, free-forming organization, member ownership, and an entrepreneurial mentality among all members as corporations continue to change and expand their global presence.
Business Case
The flexibility to adapt and realign as needed is a hallmark of a well-aligned organization. An organization's structure must be adjusted to reflect new economic realities while maintaining core strengths and competitive distinction to ensure long-term existence. Closing structural gaps that impede organizational effectiveness is part of organizational realignment.
Problems created by a misaligned organizational structure
Rapid rearrangement of business units, divisions, or functions can result in ineffective, misaligned organizational structures that do not support the company's operations. Poorly planned reorganizations can result in a variety of issues, including the following:
• When firms cut middle management levels without eliminating the job, individuals are forced to take on extra duties, resulting in structural gaps in roles, work processes, accountabilities, and crucial information flows.
• Lower-level employees who step in when middle management is terminated may be ill-equipped to undertake the needed activities, and higher-level executives may be forced to take on more tactical responsibilities, reducing the value of their leadership skills.
• Inadequate staffing and disorganization can have an impact on a company's cost structure, cash flow, and ability to supply goods or services. Agile businesses can quickly deploy personnel to meet changing business needs. However, with limited resources, most employees can only focus on their immediate responsibilities, leaving little time, energy, or motivation to work outside of their existing job area. In the end, a company's ability to compete is harmed by reduced capacity and slow response times.
• Low employee engagement can lead to lower employee retention, lower customer loyalty, and lower organizational performance and shareholder value.
---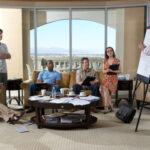 The importance of aligning the structure with the business strategy
The key to profitable performance is the extent to which four business elements are aligned:
Leadership. Individuals in charge of planning, implementing, and tracking the strategy's progress.
Organization. The structure, processes, and operations that are used to implement the strategy.
Jobs. The necessary roles and responsibilities.
People. The knowledge, skills, and abilities required to carry out the strategy.
Understanding the interdependencies of these business pieces, as well as the necessity for them to respond to change rapidly and strategically, is critical for high-performance success. Outstanding performance is more likely when these four aspects are in sync.
Time and critical thinking are required to achieve alignment and maintain organizational capacity. Organizations must determine the outcomes that the new structure or process will create. Typically, this necessitates recalibrating the following:
• Which tasks are mission-critical and can be reduced or eliminated?
• Existing role requirements, as well as new or changed roles that are required
• Accountabilities and key metrics
• Critical information is exchanged
• Organizational decision-making authority
---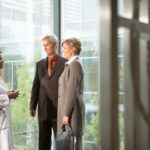 Key Elements of Organizational Structures
An organizational structure is made up of five elements: job design, departmentation, delegation, span of control, and chain of command. An organizational chart is made up of several pieces, which together form the organization's structure. The way an organization organizes its jobs to coordinate work is referred to as "departmentation." The number of people who report to a manager is referred to as the "Span of Control." A line of power is referred to as a "chain of command."
Organizational structures are also influenced by the company's managerial centralization or decentralization approach. A pyramid structure is usually the result of "centralization," or the degree to which decision-making authority is restricted to higher levels of management. When conflicting aims and methods among operating units necessitate a common policy, centralization is usually suggested. The degree to which lower levels of the hierarchy have decision-making authority is known as "decentralization," and it usually results in a leaner, flatter organization. When conflicting strategies, ambiguity, or complexity necessitate local flexibility and decision-making, decentralization is advocated.
Centralized vs. Decentralized Organizational Structures
A company will either have a centralized or decentralized organizational structure. Organizations have traditionally been established with centralized leadership and a well defined chain of command. The military is known for its highly centralized structure, which includes a long and detailed hierarchy of superiors and subordinates. In a centralized organizational system, each function has extremely clear responsibilities, with junior roles relying on their superiors for guidance.
As is the case with many technological businesses, there has been an increase in decentralized organizations. This enables businesses to be quick, nimble, and adaptable, with nearly every employee having a high level of personal agency. Johnson & Johnson, for example, is well-known for its decentralized structure. As a huge corporation with over 200 business units and brands operating in a variety of industries, each functions independently. Even in decentralized businesses, hierarchies are usually present (such as the chief operating officer operating at a higher level than an entry-level associate). Teams, on the other hand, are free to make their own decisions and come to the best conclusion without needing "approval" from the top.
Your IT Organizational Structure: Should You Centralize or Decentralize?
The topic of whether your organization's IT system should be centralized or decentralized does not have a simple answer, s ince businesses rarely commit to one of these models. In truth, centralized and decentralized IT structures are on opposite sides of a spectrum, with most businesses, falling somewhere in between.
Understanding the advantages of both strategies can aid in determining whether your company should centralize or decentralize its IT infrastructure. You should be preparing for future growth and selecting software solutions that support your objectives throughout the process.
Centralized vs. decentralized IT organizational structures
All users are connected to a central server in a centralized network, which keeps all network data and user information. A decentralized network, on the other hand, contains numerous peer-to-peer user groups, each of which has its own server that maintains data and information specific to that group.
All communications networks used to be centralized. In 1964, researcher Paul Baran proposed the concept of a decentralized network to aid in the improvement of telecommunications infrastructure.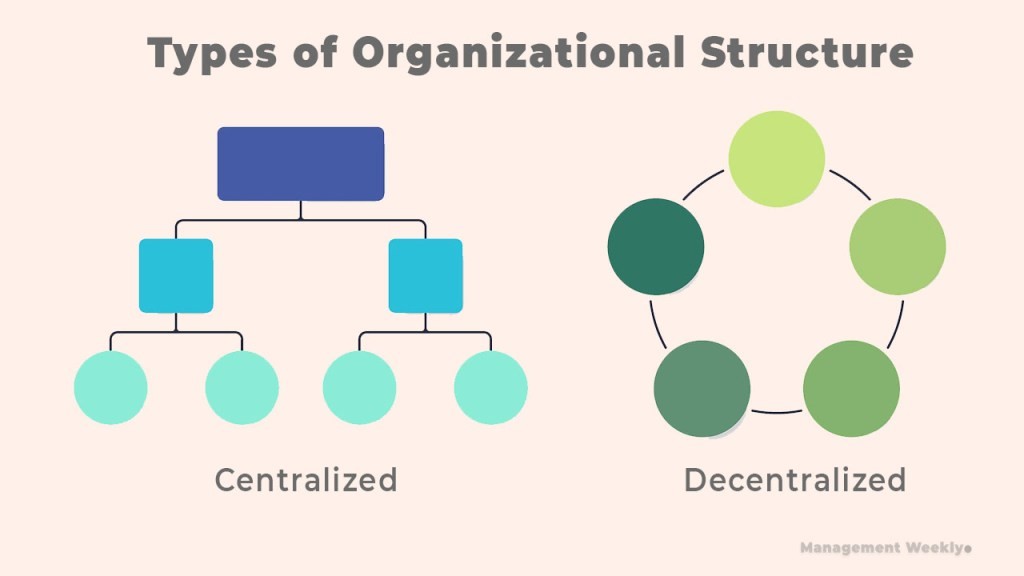 Researchers were looking for an alternative to the typical, centralized network structure during the Cold War. Even if the majority of network lines and stations were unaffected, they feared that a single hit on the central server would render the entire system unusable.
Baran recommended "distributing" the network's key switching and control equipment. In this way, even if one component of the network is broken, the remaining sections will continue to function. He advocated for a decentralized system by improving network redundancy, which entails adding more devices, equipment, and communication channels to ensure increased infrastructure availability in the event of a network breakdown.
Benefits of centralized IT structures
Companies that require better network management and visibility should use a centralized server that monitors the entire flow of network data.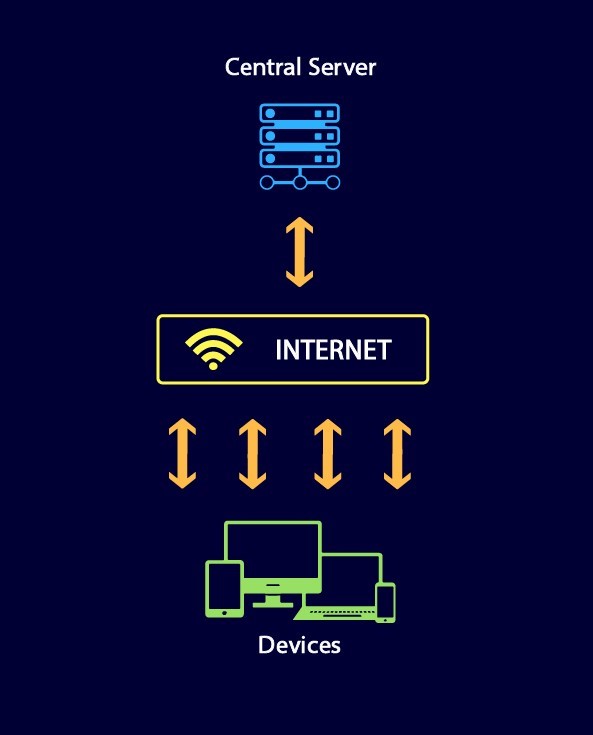 Centralized IT Structure by 101 Blockchains
There are many benefits of adopting this type of structure. A centralized IT network can:
1. Reduce your hardware costs. By centralizing all servers and networking equipment, you can save money on hardware. Extra or duplicate equipment is required when deployed across multiple locations. Increasing redundancy, in a nutshell, raises expenses.
2. Boost IT employees' productivity. Your IT team will have better oversight and routine duties will be easier with a centralized framework. Software installations, upgrades, and security patches, for example, can all be done from a single spot. Completing these activities in a decentralized IT structure would have employees managing each location independently, which might increase expenses and reduce productivity.
3. Make your purchasing power stronger. Pricing software licenses and support contracts for an entire organization is easier to negotiate than for individual divisions. Better contract terms and even complimentary integration or support services may come as a result of this.
4. Assist in meeting industrial regulations. HIPAA for healthcare providers and the Sarbanes-Oxley Act for financial services both demand varied degrees of IT and database centralization, usually for data security concerns. Issuers that store and process user information, such as credit card companies, find that centralized IT systems make it easier to meet regulatory data security standards.
5. Improve the information flow. Data silos can be avoided with centralized IT structures. Data and information may be quickly transferred between departments, resulting in improved knowledge sharing and cooperation. Using a centralized cloud-based CRM system, for example, will enable all staff to access customer information from any location.
Benefits of decentralized IT structures
When different departments in a firm have diverse IT demands and strategies, decentralization is a sensible solution. It enables each business unit to run its own server and select hardware and programs based on their specific requirements.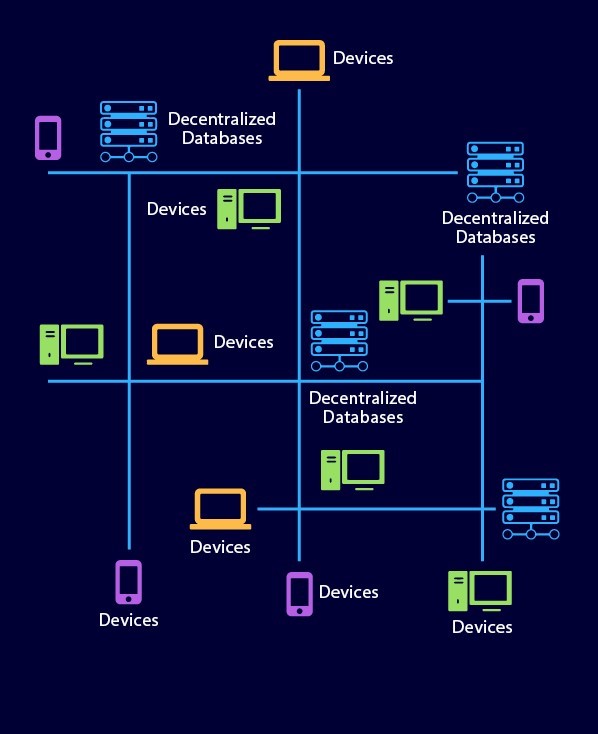 Decentralized IT Structure by 101 Blockchains
Decentralized IT structures provide several benefits, including:
1. The ability to tailor IT selection and configuration. Individual departments with IT decision-making authority can select and configure IT resources to meet their unique requirements. The decision-making procedure is simple and does not necessitate a series of approvals.
2. More fail-safes and redundancy in the organization. IT networks become more resilient as a result of decentralization. Because each department has its own server, one department's server can act as a backup server for another in the event of a network breakdown.
3. Response time to emerging IT trends is quicker. It's easier for departments in decentralized companies to take advantage of new technologies because they can make their own decisions. Let's imagine your customer service department wishes to use online live chat to better their services. It can do it autonomously in a decentralized model. There would be many obstacles to the acquisition in a centralized arrangement, starting with securing buy-in from the IT department. Responding slowly to evolving technology developments can put you at a competitive disadvantage.
---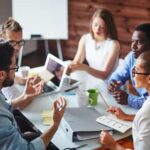 How to determine the right degree of centralization or decentralization for your company?
There are various reasons for moving toward or away from a centralized or decentralized IT system, as stated above. Of course, a variety of factors will impact your decision, but there are some broad guidelines that might assist you in determining what is best for your company.
Companies that rely on technical agility to stay competitive usually benefit from decentralized IT structures.
Decentralized IT networks are most likely to help newer, smaller companies (e.g., startups) and organizations that need to respond fast to new IT advancements (e.g., software and hardware companies or app development firms).
It can be challenging to grow decentralized IT infrastructure.
Organizations that build decentralized IT systems organically as a result of a lack of monitoring may have trouble growing. Without adequate preparation, bringing dissimilar systems together is difficult, if not impossible.
Large firms, in particular, benefit from centralized IT structures since they save money.
The ability for entire organizations to behave in lockstep is enabled by centralization. All departments will be able to shift to new, less expensive technologies and negotiate contracts with greater clout.
Network connectivity is critical for centralized network structures.
The entire network loses connectivity if the central server goes down. Because there are no backup servers, the odds of users losing their data are considerable.
---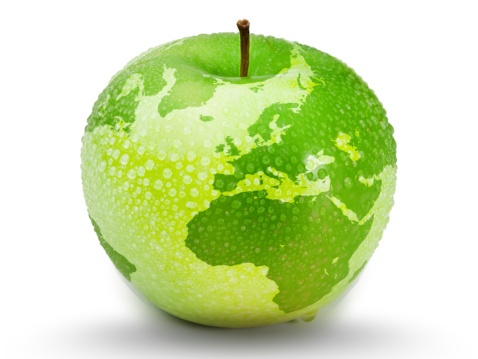 Executive Summary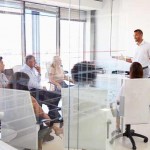 Chapter 1: Hierarchical Structure
A simple reporting system comes standard with a hierarchical organization structure, making it easy for subordinates to grasp their roles and obligations. This structure can help business owners assure smooth operations and more transparent reporting. It works effectively in most settings and has numerous advantages for huge corporations. The hierarchical structure, as well as its benefits and drawbacks, will be discussed in this Course Manual.
What is a hierarchical Structure?
A hierarchical structure is one in which the highest executives report to normal employees through a chain of command. It resembles a pyramid, with the individual with the most authority occupying the topmost place, while the lowest-ranking employees occupy the bottom positions. The company's vertical chain of command has separate reporting structures, and everyone understands where they belong. In huge firms and organizations with multiple departments performing many functions, hierarchical systems frequently work well.
How a hierarchical structure works
Employees in a hierarchical structure have distinct roles that are interconnected and contribute to the company's goals. Executives divide personnel into groups, each with a manager or managers in charge of the group of employees under their supervision. A pyramidal line of command exists between the managers and the senior executives above them. The conventional structure can be flat or tall, depending on the size of an organization or the phases of management in the middle.
The chief executive officer (CEO), chief financial officer (CFO), and chief operating officer (COO) are members of an organization's C-Suite (COO). Senior executives are in charge of making major choices for the company. There are also directors that oversee various firm divisions and make strategic decisions to ensure that their departments fulfill their goals. Marketing, IT, finance, accounting, and human resources are some of the most popular departments. Managers are under the direction of directors, who give them orders. Managers pass out instructions to lower-level employees and supervise them as they accomplish their jobs.
---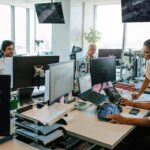 Chapter 2: Functional Structure
The functional structure is a sort of organizational structure that aids in the management of people and the achievement of corporate objectives. The benefits of the functional organizational structure and how it is used in firms today are discussed in this Course Manual.
What is the Functional Organizational Structure?
The functional organizational structure arranges a company's activities around specialist areas. There may be a marketing department that only does marketing, a sales department that only does sales, and an engineering department that only designs products and production facilities, for example. In larger firms, the functional organizational structure is the most common method of organization since they deal with such massive sales and production volumes that no other type of organization would be nearly as efficient. It's especially useful in the following situations:
• Large volume of standardized product or service sales
• Low level of change within the business
• Large, fixed asset base
• Minimal amount of fully new product line releases
• Minimal changes due to fashion or other changes in taste or technology
• Competition is mostly centered on cost
In other words, in a stable environment, this system performs well.
The functional organization is built on a traditional hierarchy system, with each employee's role and job responsibilities clearly specified. The company is also organized into many sections, each of which is responsible for completing a certain project. The function of departments is determined by the project's requirements. A functional organization structure is one of the most common organizational models for running a firm efficiently and generating high profits. Small businesses as well as those that provide a single type of service or product on a regular basis, such as medical clinics, car repair shops, hotels, and restaurants, can benefit from a functional organization structure.
A functional organizational structure can be implemented in departments such as advertising, finance, marketing, sales, and human resources of a corporation. It allows managers to maintain control over their employees without inciting friction between them. Employees are well-trained and skilled, and they are divided into groups based on their areas of expertise. The personnel are assigned to departments with individuals that have the same skill set as them. They must report to a functional manager, who in turn must report to a higher authority, such as a CEO or director.
Because the manager is an expert in the same field as the employees, he can better utilize, manage, and coordinate the skills of the workers under his supervision to achieve maximum output.
The ideal structure of the functional organization
If an organization is to survive and thrive in these competitive times, it must have an efficient organizational structure. If you do not apply a correct structure that is ideal for your type of business, you will experience confusion, turmoil, and inefficiency.
Keep in mind that an organization's working culture and the function and responsibilities of an employee in that environment are determined by the organization. Remember that in these types of arrangements, you have a fixed role to fulfill and must report to the functional manager. The corporation is divided into smaller divisions or groups under a functional organization structure, and all personnel are categorized according to the role they do.
The president is at the top of the organizational chart, followed by vice president, finance department, sales, purchase, administration, and so on. Every department has a leader who is directly responsible for the employees who report to them. For example, the advertising department focuses primarily on raising brand awareness and product visibility, whereas the sales department focuses on increasing corporate sales. Communication is routed through department heads to top management brass, rather than through lower levels or employees.
Example of the Functional Organization Structure
ABC International has reached a sales milestone of $10 million, and its president believes that now is a suitable moment to restructure the company to increase efficiencies through job specialization. As a result, he divides employees into the following categories:
• Accounting department
• Corporate department
• Engineering department
• Facilities department
• Human resources department
• Investor relations department
• Legal department
• Production department
• Public relations department
• Purchasing department
• Sales and marketing department
---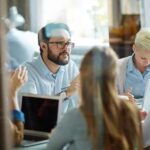 Chapter 3: Matrix Structure
What is a matrix organization?
A matrix organization is a work system in which members of a team report to several different leaders. Team members (whether remote or in-house) report to a project manager as well as their department head in a matrix organization. This management structure can assist your organization in developing new products and services while avoiding the need to realign personnel.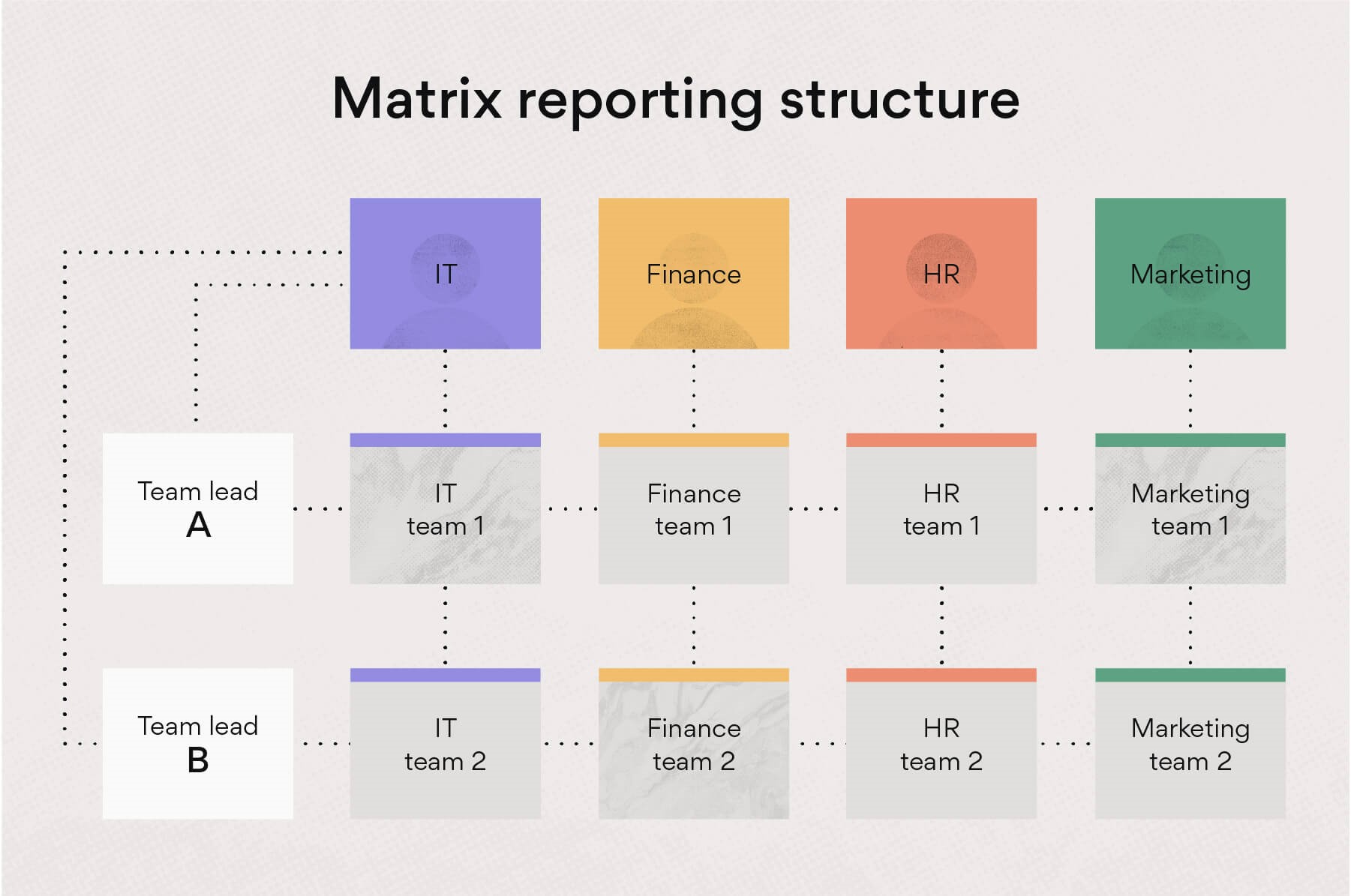 Asana
How do matrix organizations work?
There are two or more management reporting structures in matrix organizations. While this may appear perplexing at first, each department normally has a primary manager.
Working under the direction of a department manager is similar to a typical work arrangement. IT team members, for example, report to the IT department head. The vice president of their division reports to the head of their division. All reporting ties eventually go to the CEO.
A matrix organization differs in that team members report to project managers as well. Projects sometimes demand contributions from several areas like as IT, marketing, and finance, which is why having a distinct project manager makes sense.
Improve the matrix structure with project management tools
The best approach to make the matrix structure work is to use project management tools. The project manager and the department head can align on project goals, plan work together, and establish a clear channel of communication with project management. When all of these parts are in place, team members will have the clarity they require to operate effectively and meet your project's goals.
---