Balancing Entrepreneurship – Workshop 5 (All-Star Identification)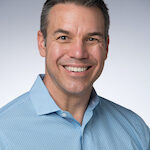 The Appleton Greene Corporate Training Program (CTP) for Balancing Entrepreneurship is provided by Mr. Meuchel Certified Learning Provider (CLP). Program Specifications: Monthly cost USD$2,500.00; Monthly Workshops 6 hours; Monthly Support 4 hours; Program Duration 12 months; Program orders subject to ongoing availability.
If you would like to view the Client Information Hub (CIH) for this program, please Click Here
Learning Provider Profile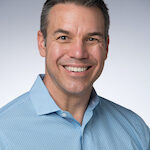 Mr. Meuchel is a Certified Learning Provider (CLP) at Appleton Greene and he has experience in management and entrepreneurship specializing in the construction industry. He has achieved a Bachelor of Science in Civil Engineering with a concentration in Construction Management. He has industry experience within the following sectors: Business Ownership; Design/Build; Construction Management and General Contracting. His experience within the construction industry incorporates all facets of construction including: Design Phase; Bid Phase and Construction Phase. He has had commercial experience within the following countries: United States of America, or more specifically within the following cities: Baltimore MD; Washington DC; Raleigh NC; Jacksonville FL and Atlanta GA. His personal achievements include: established time management processes; published book for entrepreneurs; entrepreneur mastermind program and construction expert witness. His service skills incorporate: time management; process development & testing; marketing & sales; owner & 1 subcontractor relations; estimating & budgeting; planning & scheduling; cost & quality control; inspections & safety; municipal regulations and permitting.
---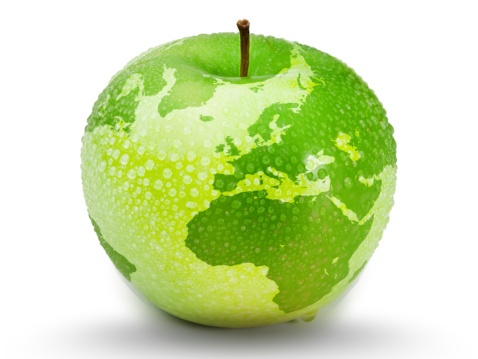 MOST Analysis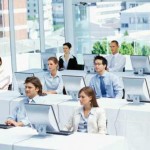 Mission Statement
Similar to the planning phases you have completed already, the final phase in the Process Planning Stage will continue to build on what you have already accomplished thus far in the program. In the last phase you worked closely with your mentor to prioritize your future development, implementation, and testing of processes and systems; specifically focusing on taking your business to the next level while improving on your work-life balance. The objective of the All-Star Identification Phase is to place emphasis on taking calculated actions to better align passion and expertise; in the process, planning the shedding or delegating the activities that are a threat to your healthy work-life balance. Planning this repositioning and leveraging of available resources will be critical to run a process driven business that works around your ideal lifestyle, not the other way around. During this phase you will use newly identified priorities from the previous phase as the framework while you are guided through additional steps to help you begin to identify and plan how best to utilize in-house staff and outsource partners to better leverage your time and resources. This is a precursor for the steps you will take in the future program phases to shed your load and also streamline the creation of tested, repeatable systems and processes. At the conclusion of this phase you will have successfully completed each phase of the Process Planning Stage and be ready to move into the second stage of the program, the Process Development Stage.
---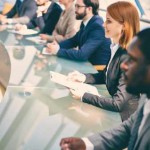 Objectives
01. Talent Acquisition: departmental SWOT analysis; strategy research & development. Time Allocated: 1 Month
02. Big 5: departmental SWOT analysis; strategy research & development. Time Allocated: 1 Month
03. Entrepreneurs vs Managers: departmental SWOT analysis; strategy research & development. Time Allocated: 1 Month
04. Managing Teams: departmental SWOT analysis; strategy research & development. Time Allocated: 1 Month
05. Personality Traits: departmental SWOT analysis; strategy research & development. Time Allocated: 1 Month
06. Power Motivation: departmental SWOT analysis; strategy research & development. Time Allocated: 1 Month
07. Goals & Aspirations: departmental SWOT analysis; strategy research & development. 1 Month
08. Environmental Factors: departmental SWOT analysis; strategy research & development. Time Allocated: 1 Month
09. Growth & Success: departmental SWOT analysis; strategy research & development. Time Allocated: 1 Month
10. Risk Attitudes: departmental SWOT analysis; strategy research & development. Time Allocated: 1 Month
11. Self-Efficacy & Innovativeness: departmental SWOT analysis; strategy research & development. Time Allocated: 1 Month
12. Values & Experience: departmental SWOT analysis; strategy research & development. Time Allocated: 1 Month
---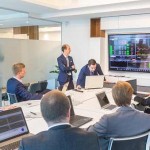 Strategies
01. Talent Acquisition: Each individual department head to undertake departmental SWOT analysis; strategy research & development.
02. Big 5: Each individual department head to undertake departmental SWOT analysis; strategy research & development.
03. Entrepreneurs vs Managers: Each individual department head to undertake departmental SWOT analysis; strategy research & development.
04. Managing Teams: Each individual department head to undertake departmental SWOT analysis; strategy research & development.
05. Personality Traits: Each individual department head to undertake departmental SWOT analysis; strategy research & development.
06. Power Motivation: Each individual department head to undertake departmental SWOT analysis; strategy research & development.
07. Goals & Aspirations: Each individual department head to undertake departmental SWOT analysis; strategy research & development.
08. Environmental Factors: Each individual department head to undertake departmental SWOT analysis; strategy research & development.
09. Growth & Success: Each individual department head to undertake departmental SWOT analysis; strategy research & development.
10. Risk Attitudes: Each individual department head to undertake departmental SWOT analysis; strategy research & development.
11. Self-Efficacy & Innovativeness: Each individual department head to undertake departmental SWOT analysis; strategy research & development.
12. Values & Experience: Each individual department head to undertake departmental SWOT analysis; strategy research & development.
---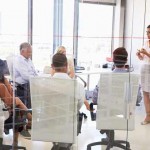 Tasks
01. Create a task on your calendar, to be completed within the next month, to analyze Talent Acquisition.
02. Create a task on your calendar, to be completed within the next month, to analyze Big 5.
03. Create a task on your calendar, to be completed within the next month, to analyze Entrepreneurs vs Managers.
04. Create a task on your calendar, to be completed within the next month, to analyze Managing Teams.
05. Create a task on your calendar, to be completed within the next month, to analyze Personality Traits.
06. Create a task on your calendar, to be completed within the next month, to analyze Power Motivation.
07. Create a task on your calendar, to be completed within the next month, to analyze Goals & Aspirations.
08. Create a task on your calendar, to be completed within the next month, to analyze Environmental Factors.
09. Create a task on your calendar, to be completed within the next month, to analyze Growth & Success.
10. Create a task on your calendar, to be completed within the next month, to analyze Risk Attitudes.
11. Create a task on your calendar, to be completed within the next month, to analyze Self-Efficacy & Innovativeness.
12. Create a task on your calendar, to be completed within the next month, to analyze Values & Experience.
---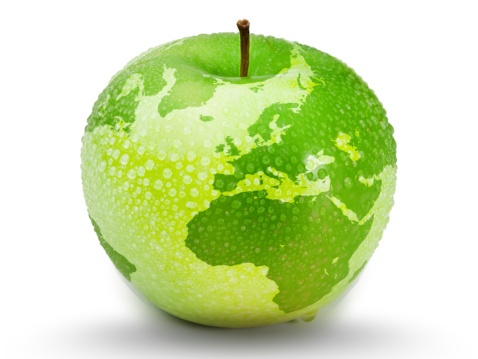 Introduction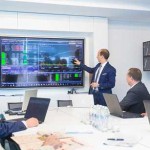 Entrepreneurial All-Star Personality Traits: A Review of Recent Literature
Entrepreneurial companies and their founders are all the rage these days. New incubators and accelerators are springing up all around the United States, as well as programs to attract inventive talent. Foreign countries are also involved, with countries ranging from China to Chile experimenting with novel approaches to encourage the establishment of new businesses. Of course, the interest with entrepreneurs is not new, and literature dating back to the 18th century investigates what motivates entrepreneurs and if their characteristics influence the success of their businesses. This literature currently covers a wide range of topics and has developed a variety of concepts and methodologies for analyzing entrepreneurial all-star qualities. We collect and integrate the most recent research on the prevalence of various personality types among entrepreneurs and their impact on venture performance in this review.
Many studies look into "entrepreneurial qualities" or "traits that make entrepreneurs successful." Frank Knight's book Risk, Uncertainty, and Profit was published in 1921, marking a watershed moment in thorough and detailed research on the personalities of entrepreneurs that distinguish them from typical company managers. In the decades afterwards, researchers have continued to look into the precise personality qualities that drive people to become entrepreneurs, as well as the personal motivations and preferences that keep them on track. These studies have frequently focused on high-growth environments or enterprises backed by venture capital (VC), when entrepreneurs face a significant risk of their businesses failing, a tiny chance of exceptionally positive outcomes, and a potentially low average return on their monetary and time inputs. To explain such a goal, standard economic theory must be supplemented, and many scholars have attempted to comprehend the "homo entreprenaurus" (a moniker introduced by Uusitalo, 2001).
---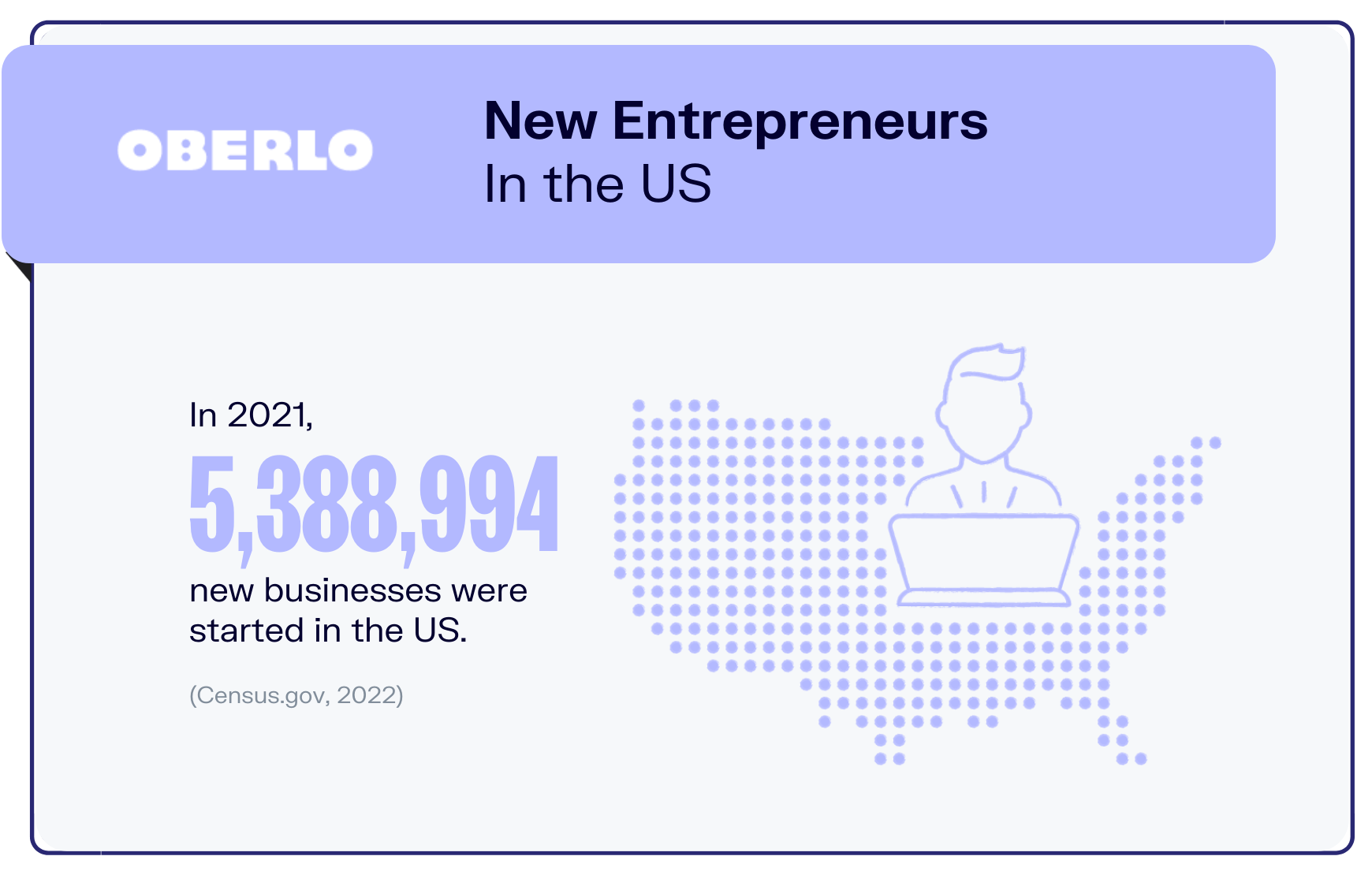 ---
However, the term "entrepreneur" is used in academic studies to refer to a wide range of people other than Silicon Valley company founders. The research we include in this review cover a wide range of definitions of entrepreneurship, from "Main Street" small business owners to young college students taking an entrepreneurship class. While all of these groups are linked to entrepreneurial activity, recent research has shown that these subpopulations behave very differently, and that individuals' typical personality traits will vary greatly depending on the type of entrepreneurial activity they engage in.
Today's applied researchers have access to data for gauging entrepreneurship that would have been impossible even a decade ago. Most notably, researchers can now analyze entrepreneurial transitions using large-scale administrative datasets based on employer-employee relationships. In the United States, for example, researchers are increasingly using comprehensive panel data on individuals like the Linked Employer-Household Database to model entrepreneurial transitions, whereas cutting-edge work in the 2000s often used firm-level entry rates measured in datasets like the Census of Manufactures or Venture Xpert. Other countries also have frontier administrative datasets that integrate foundational behavior with everything from an individual's prescription medicine history to their stock assets. Researchers are now creating their own specialized datasets in addition to administrative datasets, such as tracking cohorts from entrepreneurial training programs, accessing gig economy transactions from a leading online platform, crafting from LinkedIn profiles of entrepreneurs receiving venture capital, conducting customized surveys of entrepreneurs in co-working spaces, and much more. Because of the abundance of opportunities, there has been a boom in research that examines career histories and individual-level characteristics that predict entrepreneurial all-stars.
While these cutting-edge datasets allow researchers to raise novel questions, they also present new challenges. When considering individual-level characteristics that favor admission, the question of when and how founder personalities should be regarded arises. Some people are explicitly interested in the phenomenon, for example, studying the risk tolerance of high-growth business founders. Others have a different study question in mind, but they are concerned that personality is a key omitted aspect that distorts empirical results. Others believe that personality is the conduit or mechanism via which some of the events analyzed have short- and long-term impacts. While previous research has looked at how personality factors affect transitions to self-employment, this workshop looks at a considerably broader and more diverse range of topics, from small-scale service firms to high-growth entrepreneurship. As the number of possibilities for modeling individual- and team-level entrepreneurial all-stars grows, it's becoming increasingly vital to understand the personality traits linked with entrepreneurship and how they affect the research being done.
---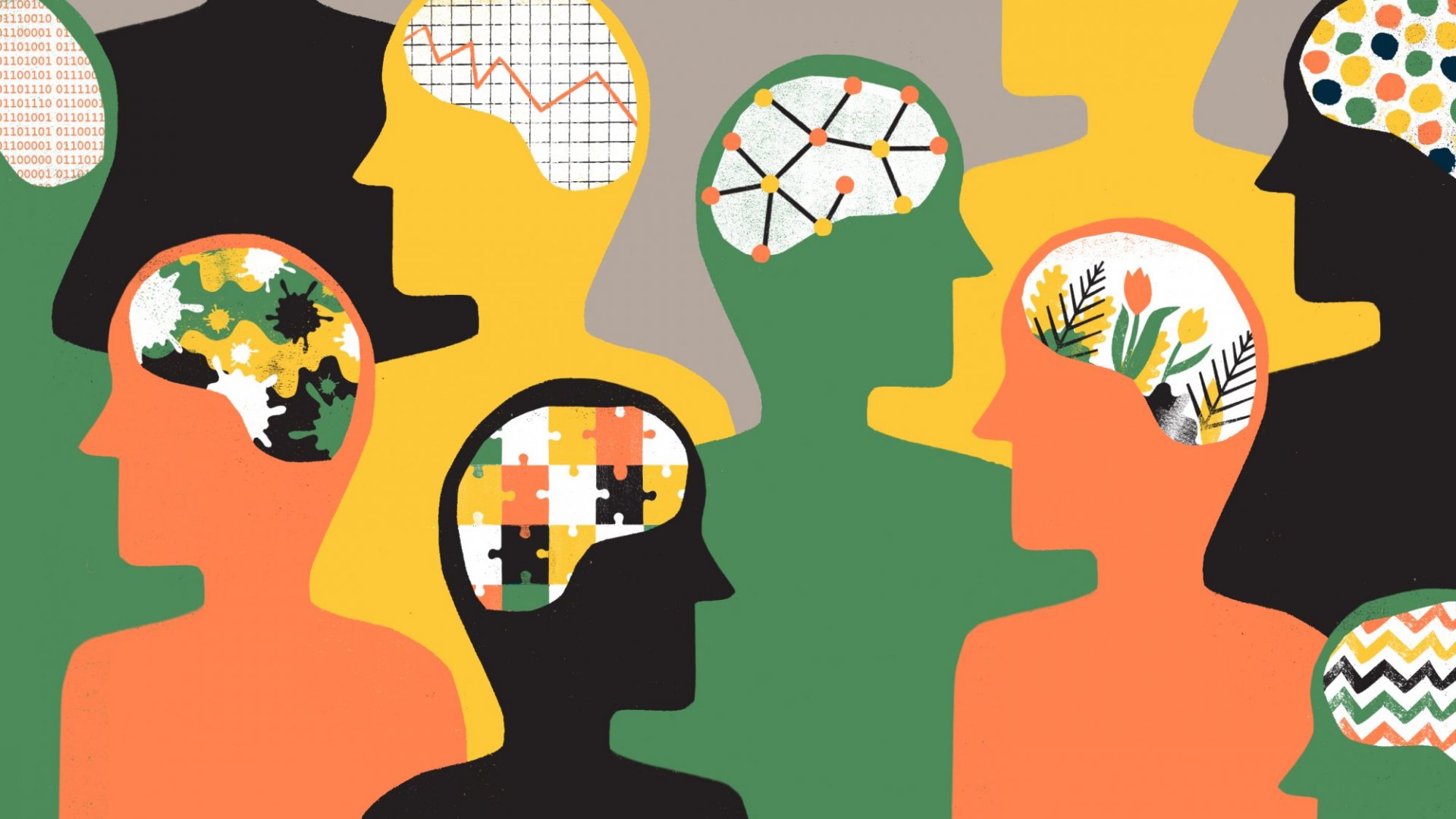 ---
Gartner (1988) questioned the study of entrepreneur personality qualities in a seminal article three decades ago, proposing instead for a focus on how firms develop. Gartner was critical of the various definitions for entrepreneurship, preferring to focus on one that highlighted the functional creation of new businesses. Gartner also questioned the validity of survey methodology for determining a "ideal" personality for entrepreneurship performance. The specter of this criticism has hung over the literature for a long time, and it's far from apparent that these new attempts will overcome the obstacles identified by Gartner (1988), as we'll see throughout this review. However, given the increased acknowledgement of entrepreneur heterogeneity and the availability of powerful new data sources, it may be worthwhile to revisit some of these topics 30 years later. After all, many people are now concentrating on articulating how personality influences the formation of new companies, which addresses at least some of Gartner's concerns.
This workshop focuses on three main themes: (1) entrepreneur personality qualities and how they compare to other groups; (2) entrepreneur risk attitudes; and (3) the overall goals and aspirations that entrepreneurs bring to their endeavors. These themes span the majority of the major theoretical contributions to the entrepreneurial qualities literature, which are relatively diverse, while also allowing common problems to be identified across seemingly disparate study streams.
How to Identify — and Develop — High-Potential Employees in Your Company
For good reason, companies struggle to find their next-generation leaders. How do you figure out who has — or can acquire — the proper strengths to tackle such difficulties when you don't know what the future holds? Which high-potentials will provide you the most bang for your buck in terms of development?
In the face of such uncertainty, businesses tend to concentrate on what they do know: they search for employees who have taken on more responsibility in their careers or who have met their performance goals. In other words, people look for prospective leaders based on their past performance. And if you're filling a well-known position where candidates have had the opportunity to display the requisite abilities and attributes, this strategy can be effective.
---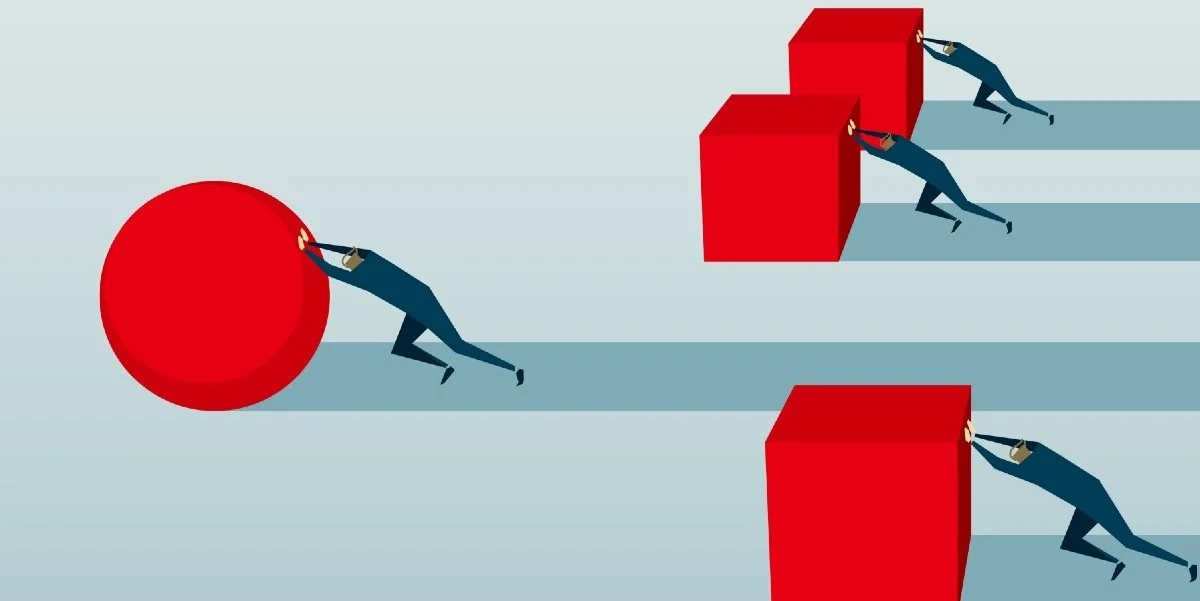 ---
However, historical performance does not indicate who is capable of performing new tasks. It also makes it difficult to spot high-potential employees early in their careers. Other, potentially richer sources of talent — people who haven't had equitable access to mentoring, sponsorship, development, and advancement chances — could be losing out on your leadership pipeline.
To address this issue, a model was created for predicting leadership potential that is based on observable, measurable behaviors rather than achievements. I n-depth studies were conducted of 1,500 people, ranging from entry-level professionals to senior executives, using a database of more than 23,000 candidate assessments for employment in public and private firms. WeResearchers looked at their actions and discovered three psychological characteristics that accurately predict people's ability to grow and adapt to new roles:
• The Cognitive Quotient (CQ): How well someone use their intelligence.
• Drive quotient (DQ): What inspires them and how they channel their energy
• Emotional Quotient (EQ): How they interact with those around them
While these indicators are based on intelligence, goals, and interpersonal style, they do not provide raw measures of these characteristics, as do personality tests and other instruments. Instead, they document how people apply these skills on the job, and when combined, they provide organizations with a specific, objective means to assess leadership potential, independent of the level of experience of candidates.
Let's take a look at indicative behaviors in each psychological area — both commonplace and higher-level differentiators that indicate leadership potential in the future.
Cognitive Quotient (CQ)
When examining their leadership bench, many businesses place a premium on intellectual capacity. After all, it's an useful quality that we can measure using academic transcripts, psychometric tests, and case-based interviews. We frequently presume that people who perform well on these tests are "smart enough" to learn everything they'll need to achieve in the future.
---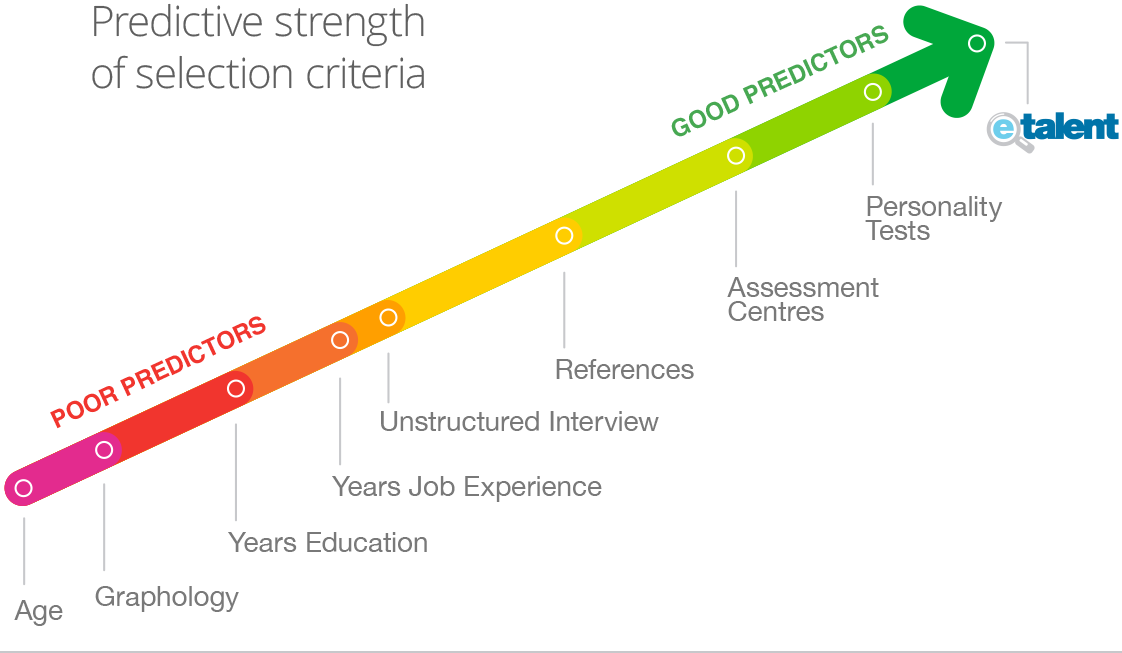 ---
However, these widely used metrics can be skewed. Candidates who attended prestigious colleges, have previously earned lucrative early-career roles, and know how to jump through the required hoops are preferred. They also prefer book smarts to practical smarts and business intuition.
To assess CQ, look for the more advanced behaviors that characterize persons who apply their brains to solve problems correctly. Do they regularly take a step back from their tasks to consider things from the perspective of their boss (or boss's boss)? Do they strive to check around corners while deciding which road to take in order to anticipate the unexpected? Do they think about how they can add value to the company while making decisions, no matter how small?
Drive Quotient (DQ)
When we talk about drive, we don't just mean a will to succeed, a strong work ethic, or perseverance. Although these characteristics are important, they are very widespread among prospective leaders.
The key differential here is how people use their energy – not just to improve their own performance, but also to develop and harness the potential of others (a distinction we see overlooked in many models).
People with a high DQ enjoy pushing themselves out of their comfort zones and taking on new challenges. They're also tenacious: if they have a setback, they regroup, reinterpret, and try again. Most importantly, they are constantly striving to grow not only as individuals, but also as an organization.
Emotional Quotient (EQ)
Companies recognize the importance of emotional intelligence in their leaders, but in our experience, they prefer to focus on the fundamentals, such as self-awareness, interpersonal skills, and the ability to read a room. These abilities are necessary yet insufficient.
The differentiators we uncovered in our research imply that you look for people who engage for effect — for example, those who are intentional about channelling their insights to influence stakeholders and negotiate outcomes — when looking for people with high EQ. Furthermore, seek for those who can and will convey difficult lessons with courage and sensitivity.
Model Validation
Researchers utilized this model extensively to validate and implement their findings throughout the last five years. The three markers of CQ, DQ, and EQ accurately separated individuals who later made it to the C-suite from those who didn't two times out of three in a double-blind research looking exclusively at the early stages of leaders' careers. The algorithm beats traditional success rates for hiring and promotion decisions, which are typically a 50/50 chance.They utilized their methodology to assess the potential of more than 1,800 candidates for key leadership and/or functional jobs in another study done over several years within one business. Following the studies, they discovered that the persons they ranked highly on potential were more than three times more likely to be regarded as top performers by their managers in their first year, and even more likely to be top performers in their second, third, and fourth years. They were also less likely to be terminated involuntarily.
These findings show that what we're evaluating isn't just skill development, but a way of thinking and functioning that paves the way for long-term success and progress.
Developing Potential Using the Model
Organizations can incorporate a few essential elements into their personnel procedures to tap leadership potential early – and more successfully.
Begin by training managers on what to look for when hiring and screening early-career employees, performing reviews, managing performance, and choosing candidates for advancement possibilities. Explain that performance alone isn't a good predictor of future success, and train managers to spot CQ, DQ, and EQ in people who don't have a track record or come from different backgrounds than past generations of leaders.
As part of their performance management and talent development procedures, companies might create "potential profiles." Managers can help employees advance in their careers by measuring their CQ, DQ, and EQ abilities and providing coaching on how to improve and enhance them.
We frequently advocate that people attend meetings with top management to observe and obtain a broader perspective on the business in order to develop the strategic muscle associated with CQ. Managers can also offer employees tasks that require them to interact with various parts of the business; via these interactions, employees can learn how to connect dots across units or functions. Encouraging staff to attend industry conferences and events will expose them to topics and questions that are on the minds of executives outside of their own company.
Stretch chances that put people to the test in fresh ways can help to build DQ. Rotate aspiring leaders into various markets or divisions of the company, for example, or give them larger teams to oversee, and observe what they do to get up to speed. Do they wait to be informed the abilities they need to improve, or do they go out of their way to find out what they need to know and how to go about learning it?
Start with company culture to assist high potentials in developing their EQ. Make a list of the "unwritten rules" for interacting with each other. As soon as they've mastered those, assign them the responsibility of mapping their stakeholders, and make developing these relationships an explicit development goal. You can also introduce them to tools and frameworks that will help them better understand how they're wired, what motivates others, and how to communicate with them.
---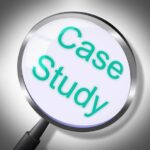 Case Study
Developing a High-Potential Leader: A Case Study
A company was hired by a Fortune 500 organization to assist them in identifying and developing their high-potential talent pool. They spent the majority of ourt heir time working with executives two levels below the C-suite.
Maya* was added to a program from the 3rd level below on the spur of the moment when a space became available. Many of the client's senior executives were unfamiliar with her, and those who did knew her thought she was "too young," "too eager to please," and "lacked gravitas."
However, they were pleased by how she addressed challenging problems, examining several scenarios rather than settling on a single solution and taking into account the overall industry environment and competitive dynamics during our initial assessment. On CQ, they gave her an excellent rating.
Maya made a name for herself on DQ as well. Her parents were immigrants who worked in low-wage occupations, so she went to a college that didn't have a prestigious name but offered her the best financial package. She flourished there before joining our client, where she quickly rose through the ranks. What made her stand out, though, was how she sought out possibilities for stretch assignments even in her early responsibilities. She also volunteered for the company's women's mentorship initiative and rose to become its leader.
Maya's weakest aspect was EQ. Her focus on delivering results has the unintended consequence of neglecting to invest time in creating relationships. As a result, she suffered in instances where facts and statistics were insufficient to prove her point and she needed to rely on persuasion to achieve her goals. She also avoided having difficult interactions with coworkers by working around them.
They worked with her to help her be more deliberate in getting to know her stakeholders and managing how she "showed up" with them. They advised her on how to confront difficult challenges full on and held her accountable. They also suggested that she rotate to a task that would put her cross-functional skills to the test.
She advanced two levels in the next 24 months, landing in a high-profile position where she thrives. Her new employer refers to her as a "rock star," and she has risen to the top of the list for C-suite feeder positions.
---
Finally, many behaviors may be taught – for example, people can learn how to influence and convince others more effectively. Others, such as thinking more conceptually or strategically, may be more difficult to adapt. When evaluating someone's ability to succeed in a new leadership job, examine how easily any missing behaviors may be learnt and implemented.
Each of the three skills, CQ, DQ, and EQ, is valuable in its own right. However, when taken together, these indicators can help your company discover and nurture the next-generation leaders it will need to face the unknown challenges ahead. They'll also enable you to tap into a much wider, deeper, and more varied leadership pool than you previously knew existed.
---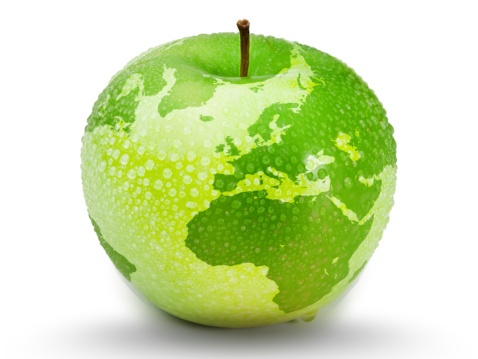 Executive Summary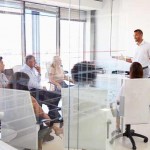 Chapter 1: Talent Acquisition
Hiring And Developing Talent Requires A Skills-Based Approach
Upskilling and reskilling have taken on a fresh urgency as the global economy undergoes enormous upheaval. For these transformations to be successful, fundamental shifts in thinking about hiring and staff development are required.
Certain businesses and industries, such as logistics and manufacturing, are unable to hire quickly enough. A feasible solution to an evolving workforce challenge is to shift to a skills-focused approach.
---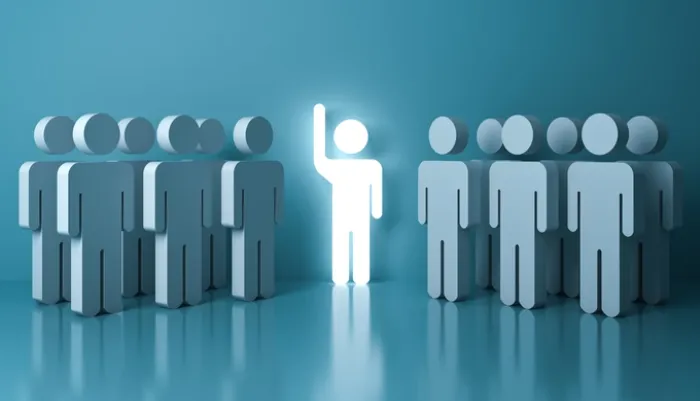 ---
Employers and employees alike are often unaware that the talents they have for one job can simply be transferred to another. Consider the food servers who were laid off as a result of the pandemic. More than 70% of them have the necessary abilities to excel in customer service, which is one of the most in-demand occupations on LinkedIn right now. Instead of seeing those positions go unfilled, we might have witnessed a huge transfer of out-of-work food servers into in-demand occupations if servers and individuals hiring for customer service experts knew they already possessed many of the essential skills.
Employees and new hires can be evaluated based on their skill sets rather than their job experience, which can help level the playing field and help firms recognize the talent they currently have. It also broadens talent pools and, in many cases, improves hiring efficiency.
This is how hiring and development will be done in the future. To stay ahead of the curve, businesses must begin to incorporate learning into their corporate cultures. Organizations that are reluctant to adapt will be left behind, resulting in dissatisfied and unmotivated personnel, as well as a major reduction in overall innovation. Companies can't afford to be mired in outmoded attitudes at a time when talent is the most valuable commodity in business.
---
Chapter 2: Big 5
As an All-Star leader, how do you use the Big Five?
According to Simine Vazire, a psychology professor at the University of California at Davis, the evidence-based and scientifically researched Big Five model has been shown to produce largely consistent results that can be used to predict some form of a person's likely achievement, behaviors, and even dating choices.
According to research from the Academy of Management, Big Five personality traits are linked to job effectiveness. Many professional positions and duties can activate specific traits, and knowing who has the traits that are compatible with the functions and responsibilities of a position allows you to establish a high-performing team.
Individuals in professions that need innovation and creativity (graphic designer, creative director, digital content producer, etc.) may be more open than those who think more conventionally. Allowing these team members' imaginations and curiosity to flourish can be critical to their job success and engagement. Extroverted employees may favor social group activities such as team happy hours or participation in company-sponsored sports teams when it comes to developing team culture. Someone who is diligent may prefer to create individual and team goals through focused, one-on-one interactions.
---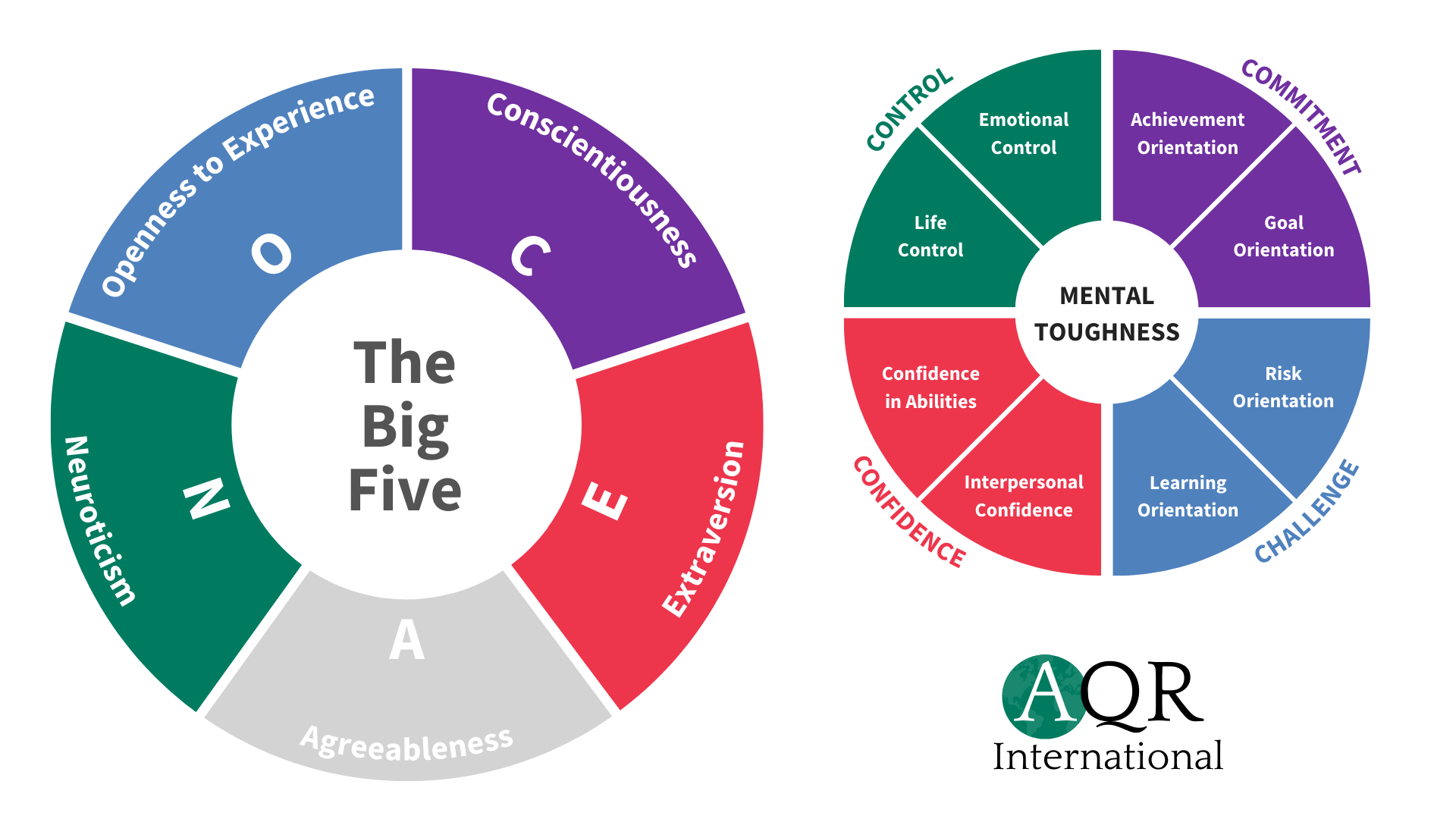 ---
If you have a diverse team that spans the Big Five model, it's unlikely that you'll be able to lead in a one-size-fits-all manner, since you'll need to pull out each individual's talents and strike an appropriate balance as a leader. For example, your pleasant team member will nearly always think of the team first, but it's crucial to make sure that individuals with high forceful, opinionated attributes don't take advantage of their cooperation and empathy.
As a result, it's critical for you to understand where your personality qualities lie in the Big Five model as a leader. A team's performance might be harmed by a mercurial leader with erratic emotions. If you have a high level of openness, be cautious about how you communicate with those who have a higher level of conscientiousness. A more regimented, detail-oriented subordinate may chafe at your chosen creative method and abstract thinking.
Understanding how your team performs on the Big Five model can help you discover and develop potential leaders, assign tasks to team members who are most suited to handle them, and position your team for success by placing individuals in places where they can thrive. As a leader, you'll want to ensure that you have a fluid, agile management approach that allows you to adapt your style and methods across the Big Five personality types.
---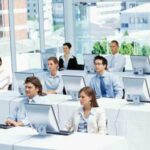 Chapter 3: Entrepreneurs vs Managers
Characteristics of a Good Manager
Good managers are enthusiastic about the firm where they work and positively express the corporate culture, or the reason why the organization is different from others, to the employees under them. Managers have the ability to prioritize activities and lead their departments by making difficult decisions. They must, however, be people-oriented, not only focused on completing work, but also on listening to employees' problems and keeping the company on a positive track. Integrity, honesty, and the willingness to assume responsibility and hold themselves and others accountable for their actions are some character traits that supervisors seek for in a manager.
---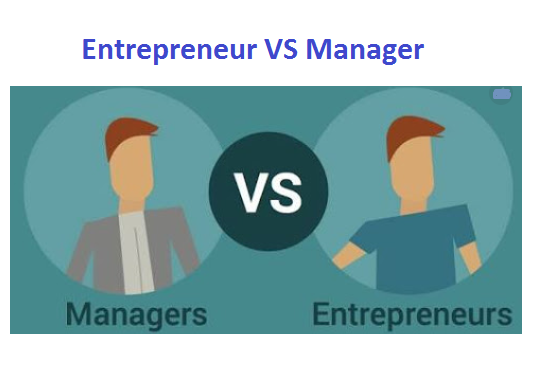 ---
Successful Entrepreneurial Characteristics
Part of why people become entrepreneurs is because they have a natural aptitude to see issues and come up with solutions. They are extremely determined to see their ideas through to completion and display a high level of self-assurance in their abilities. They are not afraid to take risks, both financial and otherwise, and they are unfazed by failure. Challenges they face are frequently viewed as a learning opportunity, with the potential to lead to even better solutions. As a result, these astute businesspeople are willing to admit when they require additional information and are constantly eager to learn.
Entrepreneurs are also devoted to their businesses and willing to put in long hours. They thrive in networking with other businesspeople and developing sales skills for their firm's products and services. Finally, if they want to stay financially successful, they must be effective money managers.
---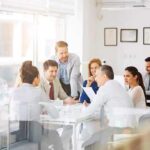 Chapter 4: Managing Teams
All Star Games are special event games organized by professional sports leagues. They assemble teams of the finest players from respective leagues to compete in a game, demonstrate their abilities, and sell tickets.
The players are chosen in one way or another (by media votes, player votes, or fan votes), and the game is played. The totality of the collected talent is always mind-blowing. However, the ensuing team performance is occasionally lackluster.
On the surface, it appears that the best player at each position would produce the best overall team result; however, this is not necessarily the case. Of course, talent is important, but it's not the sole component in a team's success.
If you're still reading, you're probably thinking, "What does this have to do with me?" After all, in the workplace you can't even pick your entire squad to begin with. The suggestions below will still benefit you, and you'll be adding people to your team over time.
So, How Do You Go About Putting Together Your All-Star Team? Here Are Six Ideas To Consider
Have duties that are well defined. Ascertain that you are aware of the duties and responsibilities that must be fulfilled (and even the roles you expect you will need in the future). Make sure you and the rest of the team understand them. People are better able to fulfil responsibilities and even learn new ones once they have a thorough understanding of them.
Make sure your talent descriptions are clear. Make a talent list once the roles have been determined. What talents do you require on your team? What skills are required for various roles? Once you and your team have agreed on this, you'll know what talent you'll need in the future and which abilities you'll need to develop and train within your present team.
Look for a cultural match. Some players are more suited to one squad or system than to another. When looking to expand your workforce, keep your company's culture in mind. Yes, you'll need talents to fill a position, but you'll also need someone who can thrive in your environment and work style (and your leadership style too).
---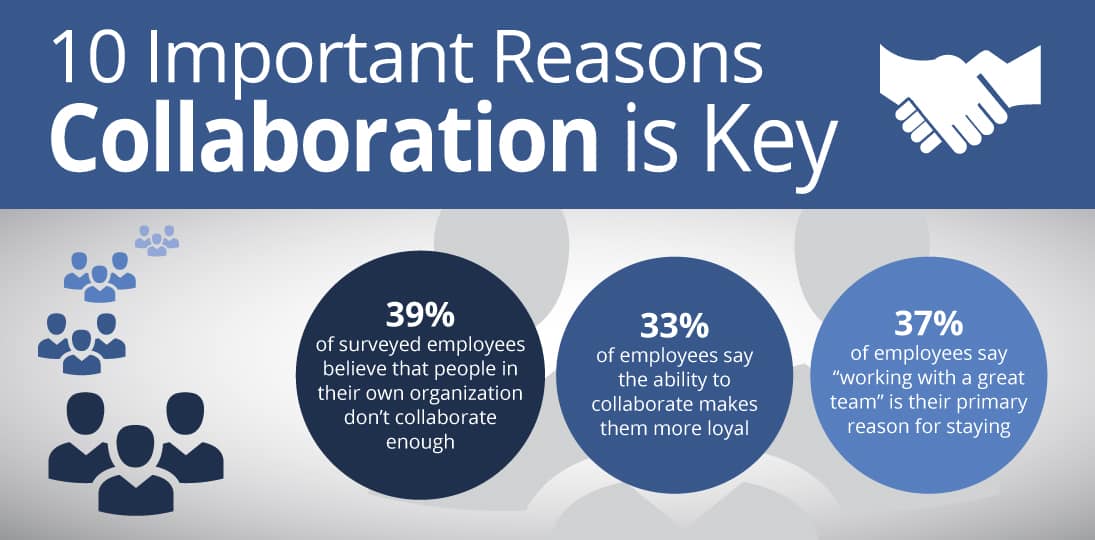 ---
Think about intangibles. Engage as many current team members as possible in the process of adding a new team member. Intangibles are just as important as talent and expertise. Inquire about your team's impressions, and consider their input during the selection process. Remember that the "little things" are rarely small in the end.
Make sure that everyone is on the same page. Ascertain that all team members (new and old) are aware of the team's and organization's objectives. People are more equipped to proceed in the right path when they grasp and agree on the goals. It is considerably preferable to have above-average players working together than to have superstars all going their own way.
Keep in mind the connections. Your team members do not need to be best friends, but they must form productive relationships. You have a responsibility as a leader to provide the time, space, and sometimes the expectation that working relationships are important. There is more to a winning team than great relationships, yet positive relationships are likely to lead to increased productivity.
Your all-star squad may not have a superstar at every position, but if it is properly fostered, it can produce all-star results.
Isn't that, after all, the goal?
---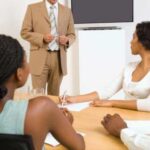 Chapter 5: Personality Traits
"Some are born great, some achieve greatness, and others have greatness thrust upon them," wrote William Shakespeare. To put it another way, some people are born with leadership personality qualities, while others must master the talent through practice and time. Being an all-star leader necessitates a set of attributes and skills that may be honed with effort and time.
Being an all-star leader necessitates a set of attributes and skills that may be honed with effort and time.
To encourage others to follow you as a great leader, you must act with confidence and assurance. To achieve your objectives and lead your firm to success, you must take clever actions and come up with novel ideas. You can become n effective leader with years of experience and developed self-awareness.
Personality Qualities Of Leaders Discussed
Leadership is described as the ability to inspire and motivate people to achieve their objectives. While leadership personality attributes do play a part in success in such jobs, any personality type has the potential to be exceptional. Although there is no one-size-fits-all approach to the psychological attributes required to succeed in a leadership position, some features are frequently connected with powerful leaders.
---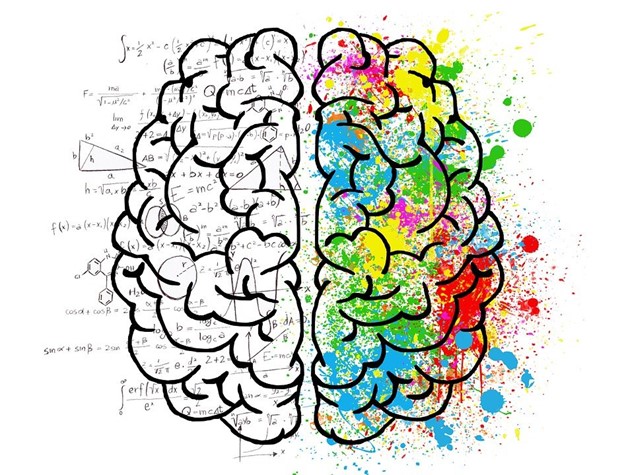 ---
What Characteristics Characterize An All-Star Leader?
By being there for their team and making an effort to build a healthy work environment, good leaders guide their people and businesses to success. Great leaders drive their companies and people to success by being imaginative, ambitious, and problem-solving. While there are many different leadership styles and skills, there are some characteristics that are critical to being a better leader.
1. Integrity
2. Empathy
3. Emotional stability
4. Transparency
5. Resilience
6. Influence
7. Confidence
8. Persistence
9. Innovation
10. Purpose
Key Takeaways On Leadership And Personality
Although not everyone is born with the capabilities to be an all-star leader, you may take steps to improve your current abilities and learn the skills required to become one. Emotional intelligence, good decision-making and communication skills, self-awareness, and confidence are among the ideal leadership attributes; each plays a critical role in being a successful and powerful leader for your team.
Be aware of the personality traits and essential abilities you already have and which ones you may need to improve further in order to lead your staff and business to success. Self-awareness and a desire to adapt and improve are the first steps toward being a great leader. Understanding your personality strengths, limitations, and leadership style is a wonderful method to ensure that you are providing the most effective leadership in your job.
---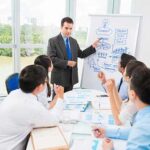 Chapter 6: Power Motivation
The Power Factor
In all sectors of a single large organization, 50 managers were questioned in both high- and low-morale units. The majority of the managers' power motivation scores—more than 70%—were found to be greater than the average person's. This finding reaffirms the importance of power incentive in management. (Keep in mind that "power motivation" does not refer to dictatorial behavior; rather, it refers to a desire to have an impact, to be powerful and influential.) The better managers tended to score even higher in power motivation, as measured by the morale of people who worked under them. But it turns out that the most crucial determinant of excellent morale was not how their need for power compared to their need to achieve, but whether their need for power was greater than their need to be liked. Only 10% of the poorer sales managers had this relationship, while 80% of the better sales managers had. The same could be said for other managers in practically every department of the company.
---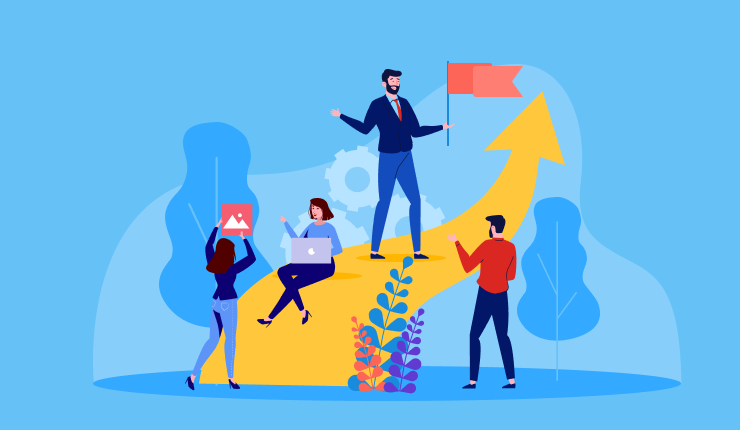 ---
In the research, product development, and operations divisions, 73 percent of better managers had a larger need for power than a need to be liked, compared to only 22 percent of inferior managers, who tended to be "affiliative managers"—those whose primary motivation is to be liked. Why is this the case?
Sociologists have long argued that in order for a bureaucracy to function well, those in charge must apply laws uniformly: if they create exceptions for individual needs, the entire system will collapse. The manager who has a strong desire to be liked is the one who wants to maintain excellent relations with everyone and, as a result, is the one who is most inclined to make exceptions for special circumstances. If an employee requests time off to care for a sick husband and children, the affiliative boss almost immediately agrees out of compassion for the employee's predicament. When former President Gerald Ford said in his pardon speech to Richard Nixon that he had "suffered enough," he was acting like an affiliative manager, empathizing largely with Nixon's wants and feelings.
---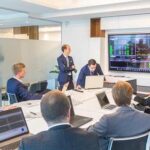 Chapter 7: Goals & Aspirations
"No, but I have every intention of becoming one!" most CEOs and managers would say when asked if they are outstanding leaders. It's not easy to align time, skills, and effort with the goal of improving leadership ability and capacity, but it's more critical than ever.
According to two shocking surveys, 87 percent of employees are not actively involved in their work, and 20% of those employees diminish the value made by more engaged co-workers.
Furthermore, experts attribute the problem to managers' time management and leadership effectiveness. Too much time is spent on low-level minutiae, and not enough on high-level leadership activities like articulating goals, creating strategies, coaching, and recognizing outstanding performance.
While most employees are uninterested in reaching the organization's objectives, a whopping 77 percent believe that receiving more feedback would improve their performance. Regular feedback, in fact, engages 60 times more employees than no input at all. Given the striking contrast between a disengaged, even destructive workforce and a high-performing one, the necessity for leadership is evident.
---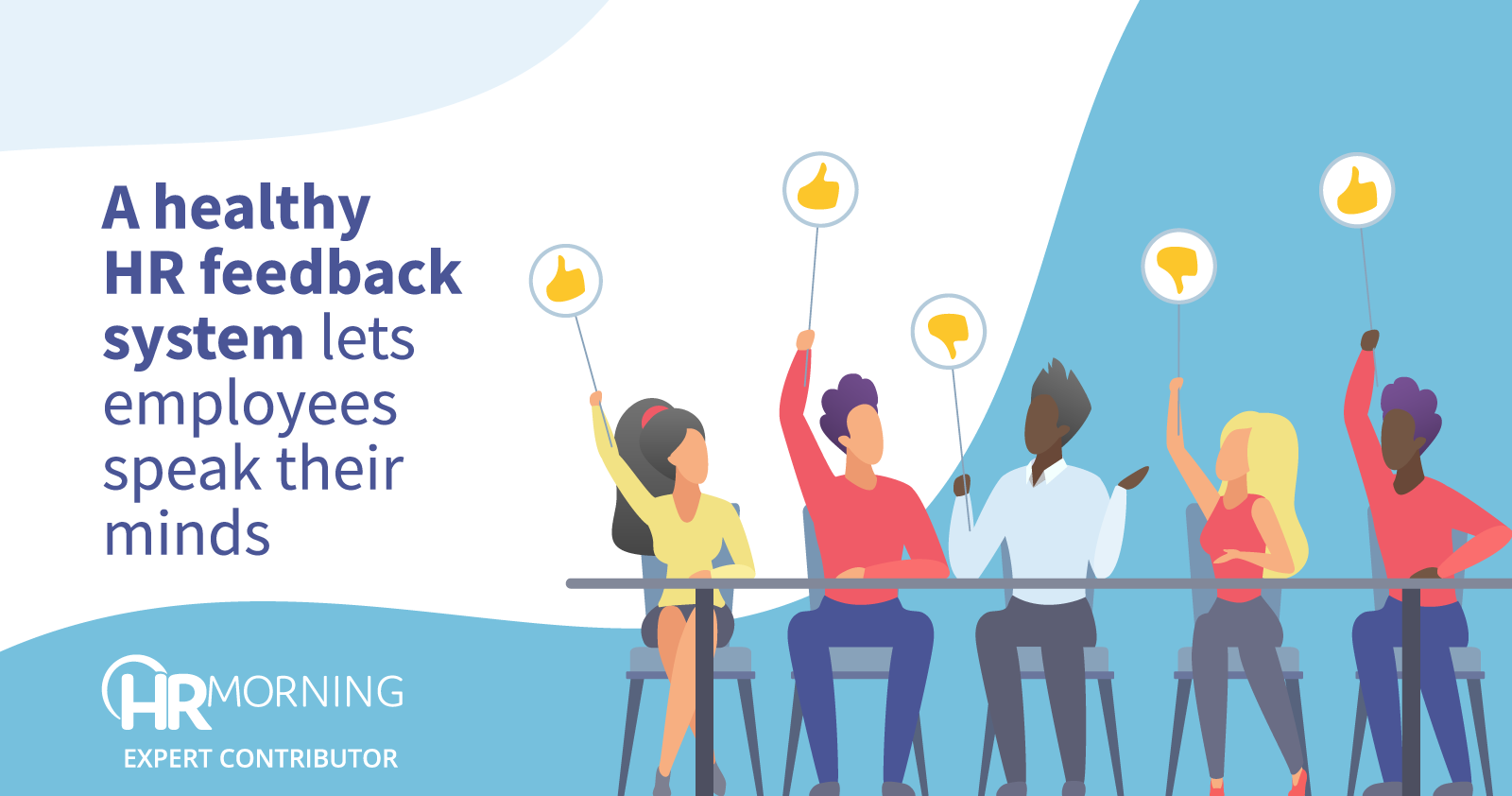 ---
How can leaders who work long days receive the operational facts and status they need for execution while also increasing their leadership capacity? Goal success necessitates an awareness of where you are now and where you want to go so that resources and efforts are directed toward the desired outcomes.
Facts are often difficult to come by, and they're collected in mind-numbing meetings, conference calls, emails, and spreadsheets, leaving managers with a stale image that wastes their time. Time is wasted reacting to unexpected when there is no openness. These cycles become routine, detracting from leadership duties such as goal communication, coaching, and acknowledging contributions.
Managers gain efficiencies and boost their leadership potential by establishing a culture and processes of transparency for both goals and present status across the organization. Employees have a better understanding of the mission and how they may contribute to it.
Increase your ability to lead and develop your leadership skills. You'll need tools to communicate objectives and status more efficiently for greater transparency so you can both participate as a leader and execute on goals. Moving from a reactive, transactional manager to a successful leader who coaches, enables, empowers, and executes necessitates a shift in thinking and habits.
This daily schedule for balancing execution and engagement activities will help you form new habits.
---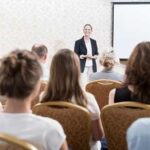 Chapter 8: Environmental Factors
External Influences on All-Star Leadership
Leaders have the ability to influence and guide those who report to them, allowing an organization to achieve its objectives more effectively. External elements such as the organizational environment, demography, staff traits, resources, economic and political considerations, technology, and the organization's culture influence leadership styles.
1. Organizational Setting
Organizations have their own unique work environment with their own set of values that are a legacy of previous and current leadership. These principles define the company's attitude toward investors, customers, employees, and the community, and they influence how the company is run. The personality of an organization is defined by its goals, values, and ideals that characterize its products and services.
2. Resources for the Organization
To fulfill their objectives, leaders rely on organizational resources such as employees, technology, finances, and physical resources. How well resources are acquired and used determines managerial success.
3. Employee Positions
When an employee starts working for a company, the tasks and obligations he must fulfill in collaboration with others determine his job. Employees' levels of maturity in tackling tasks and relationships influence the leadership style required to guide them. Employees have an impact on the company because of their work ethic and personal values. Leaders must recognize and eliminate hazards and bottlenecks in order to assist employees in completing their tasks.
• Employees have varying levels of maturity in approaching tasks and relationships, which impacts the style of leadership needed to guide them when they take on a role in an organization.
• Employees have varying levels of maturity in approaching tasks and relationships, which impacts the style of leadership needed to guide them.
---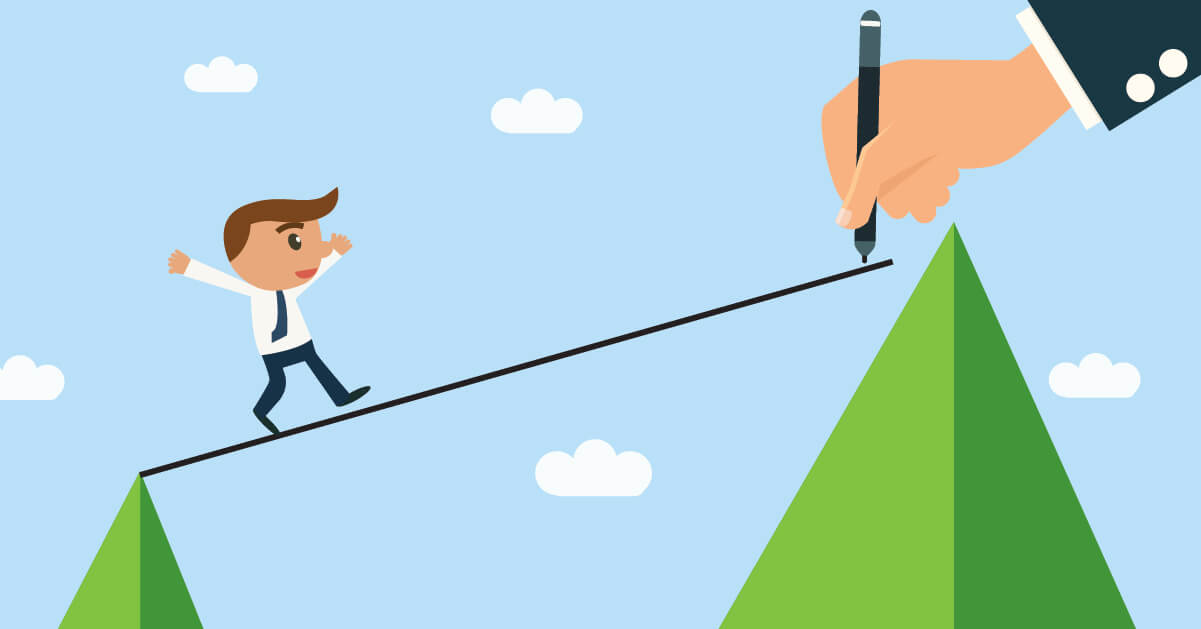 ---
4. Organizational Culture
An organization's culture is a product of its founders, past and present leaders, history, and crises. Because culture is the consequence of long-held information and formal processes, traditions, conventions, and norms that represent the organization's self-image and shared expectations, it is difficult to change. Established rites, such as rituals, routines, and a standard method of doing things, have an impact on organizational norms, such as how a worker can maintain good standing and respond appropriately in a variety of situations.
5. Sociological Factors
To design products and services for certain groups, leaders must grasp the demographic make-up and cultures of the organization's clientele, as well as market trends.
6. Economic And Political Factors
To determine the economic and current political issues that affect the marketplace, leaders must educate themselves on their suppliers, consumers, and competitors. These elements have an impact on how leaders achieve their objectives.
7. Technology
Overnight, technology can drastically alter the business landscape. To assist the organization adapt to technology, leaders must change their management techniques. Leaders benefit from research and development because it allows them to develop new techniques that make operations more efficient.
---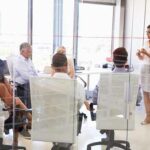 Chapter 9: Growth & Success
Companies like Microsoft and Starbucks have used the growth mentality to help improve their cultures, so it's gaining popularity in the corporate world. Accepting that we can constantly improve, learn from our mistakes, and move forward is the growth attitude. You know, the whole "if at first you don't succeed, pick yourself up and try again" thing. Although it appears to be a basic concept, in the business world, we are only now seeing that having a mindset that focuses on "becoming better" rather than "being good" can be a significant differentiator in a company's ultimate success. Still, many people don't understand the value of using a growth mindset, and it's a quality we don't see in all leaders.
---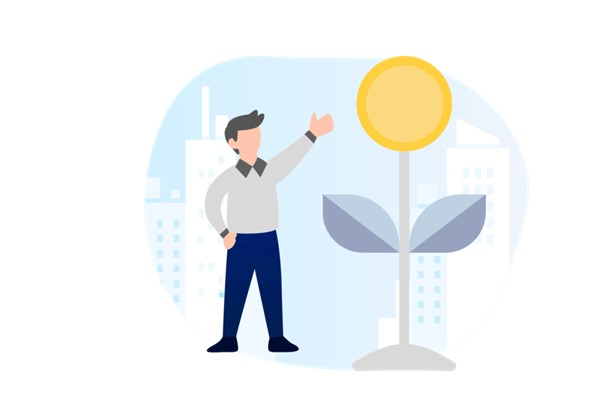 ---
In business, you may hear the popular refrain that people are either born leaders or not – that our ability to lead is determined by our luck of the draw. Granted, some people are born with the ability to lead, but what about others for whom leadership does not come easily, those who have had to work hard to achieve success? Consider Bill Gates, Steve Jobs, and Jeff Bezos: What these leaders have in common is a never-ending desire to learn from their mistakes, to improve each time, and to never be satisfied with a job well done. This is the development mindset in action, and these are the growth leaders, as I like to call them. A growth leader might be anyone who desires to be a leader. The growth mentality is about guiding the organization through these ups and downs by constantly learning, refocusing, motivating, and enabling it to achieve its objectives.
---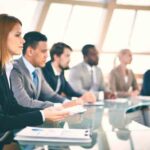 Chapter 10: Risk Attitudes
Every leader has a distinct vision for their lives. They are willing to navigate treacherous waters in order to achieve their goals.
They understand, however, that the more vision they have, the more focus they will require, the higher the risks they will take, and presumably, the bigger the return.
Taking chances entails venturing beyond your comfort zone.
Furthermore, taking risks is a natural human tendency that plays an important role in the lives of leaders. The leaders' willingness to take risks may be influenced by their age, generation, and financial situation.
Taking risks is contagious. Your employees will feel more comfortable taking risks and moving outside of their comfort zones if they witness you doing so.
Risk-taking has been treated as a disease for the past few years.Taking chances is prized nowadays since it creates opportunities, even though the outcomes can be bad.
---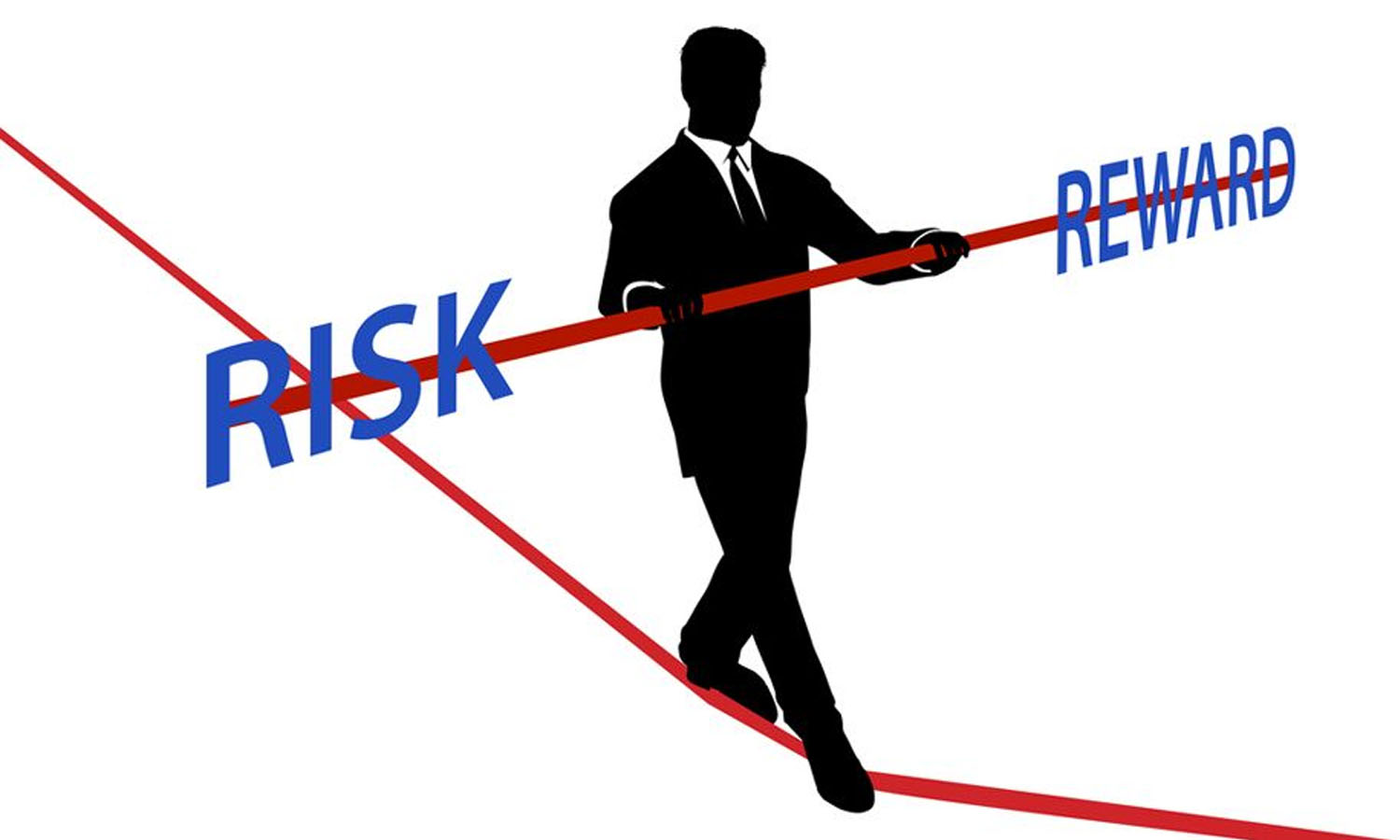 ---
Risk-taking isn't reckless as long as it's done with caution.
Why Should A Leader Take Risks?
Some people attempt to avoid taking chances, while others are unafraid to take them.
Leaders, on the other hand, are willing and compelled to take risks.
Longevity, meaningful experiences, greater finances, and a more motivated, loyal, and trustworthy team are all benefits of taking risks as a leader.
People do not take risks because they are afraid. They are usually terrified of failing or succeeding, of being vulnerable, of being incorrect, or of revealing their flaws and limitations.
---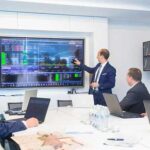 Chapter 11: Self-Efficacy & Innovativeness
How Can You Know Whether You Have Self-Efficacy In Leadership?
Laura Paglis and Stephen Green have done extensive research on leadership self-efficacy. They developed a paradigm that breaks down how to think about leadership self-efficacy in a practical way. The model divides general leadership activities into three categories: providing direction, garnering followers' commitment, and overcoming obstacles.
Self-Efficacy in Leadership for Setting Directions
A leader's capacity to recognize and plan for their leadership environment is referred to as direction setting.
How confident you are in your abilities to solve problems or obtain and understand knowledge relating to your field can be used to determine your self-efficacy for establishing goals. Previous successes or failures in making plans and solving problems, as well as your overall opinions about your intelligence, can influence your self-beliefs in this area.
Overcoming Obstacles with Leadership Self-Efficacy
For leaders, overcoming barriers is a never-ending task. Whether it's conquering personal difficulties such as self-motivation and restrictions, or group-wide challenges. Ability to pivot, serving others, building momentum, overseeing work, and taking action when necessary are all talents associated to overcoming challenges.
Self-control and motivation are also crucial abilities. You probably have strong self-efficacy for overcoming problems if you are a more action-oriented person with self-motivation and adaptability.
What Is The Definition Of Innovative Leadership?
Innovation leadership is a management method that emphasizes the integration of multiple leadership styles in the workplace in order to boost creativity, competency, and collaboration.
This leadership style is used to guide and motivate people to build the abilities necessary to improve the organization's innovation performance, notably in the creation of viable and strategically aligned ideas that can shape the company's current and future success.
---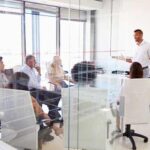 Chapter 12: Values & Experience
Despite a vast body of evidence demonstrating that experiential-based development can be handled effectively and strategically, the HR community has been resistant to accept the idea that on-the-job experience should be the driving force in growth. Researchers summarizes seven key findings from studies on the impact of experience in leadership development over the last three decades:
---
---
1. To the extent that leadership is a skill, it is acquired via experience. Personality and experience both play a role in "leadership role occupation," according to research conducted on twins at the University of Minnesota. These researchers discovered that while inheritance accounts for 30% of leadership success, the great majority (70%) is attributable to experience.
2. Some developmental events are more significant than others. Successful managers have described comparable events that affected their development in different ways, according to multiple studies. Early work experiences, short-term assignments, significant line assignments, other people (almost always very excellent and very awful bosses or superiors), varied hardships, and random events such as training programs are all examples of these encounters.
3. On-the-job training is effective because of the problems it presents. The characteristics that make an experience challenging—for example, high stakes, complexity, high pressure, novelty, and unexpectedness—are the characteristics that give each event the potential to be a learning experience.
4. People can learn different lessons from different types of situations. It's tough to say whether or not a person will genuinely learn from the event because it depends on their personality and other characteristics.
5. Workplace encounters and assignments might be more educational. By providing feedback on learning progress and challenges, high-quality learning experiences can be strengthened.
6. Despite the challenges that people confront during their professions, they can gain a lot of the experience they need to succeed. Getting individuals into the experiences they need is a matter of recognizing who needs what experiences, having the experiences available, and being ready to put developmental movements ahead of other priorities, whether the push is a direct boss or an organizational process like succession planning.
7. Learning is a multi-step process that takes time. It can be planned, but a lot of learning happens on the spur of the moment. The author claims that competence models, which are used to describe leadership development methods in most American businesses, may not be the ideal way to lay a foundation for future leaders.
---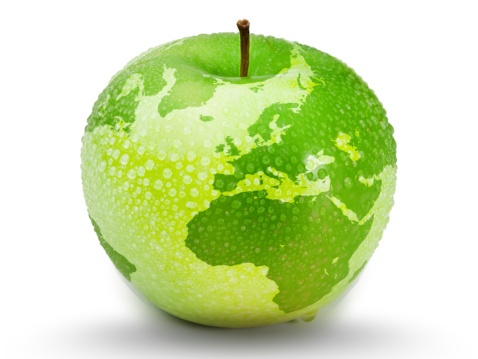 Curriculum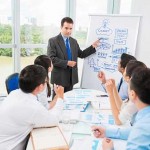 Balancing Entrepreneurship – Workshop 5 – All-Star Identification
Talent Acquisition
Big 5
Entrepreneurs vs Managers
Managing Teams
Personality Traits
Power Motivation
Goals & Aspirations
Environmental Factors
Growth & Success
Risk Attitudes
Self-Efficacy & Innovativeness
Values & Experience
---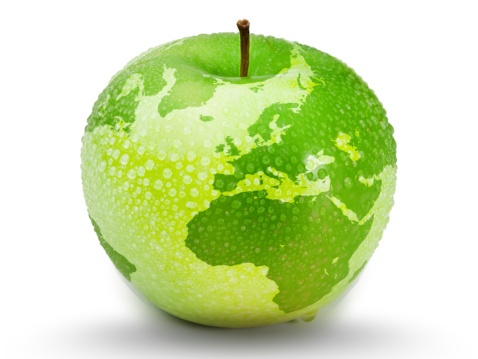 Distance Learning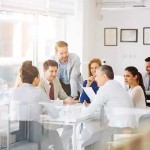 Introduction
Welcome to Appleton Greene and thank you for enrolling on the Balancing Entrepreneurship corporate training program. You will be learning through our unique facilitation via distance-learning method, which will enable you to practically implement everything that you learn academically. The methods and materials used in your program have been designed and developed to ensure that you derive the maximum benefits and enjoyment possible. We hope that you find the program challenging and fun to do. However, if you have never been a distance-learner before, you may be experiencing some trepidation at the task before you. So we will get you started by giving you some basic information and guidance on how you can make the best use of the modules, how you should manage the materials and what you should be doing as you work through them. This guide is designed to point you in the right direction and help you to become an effective distance-learner. Take a few hours or so to study this guide and your guide to tutorial support for students, while making notes, before you start to study in earnest.
Study environment
You will need to locate a quiet and private place to study, preferably a room where you can easily be isolated from external disturbances or distractions. Make sure the room is well-lit and incorporates a relaxed, pleasant feel. If you can spoil yourself within your study environment, you will have much more of a chance to ensure that you are always in the right frame of mind when you do devote time to study. For example, a nice fire, the ability to play soft soothing background music, soft but effective lighting, perhaps a nice view if possible and a good size desk with a comfortable chair. Make sure that your family know when you are studying and understand your study rules. Your study environment is very important. The ideal situation, if at all possible, is to have a separate study, which can be devoted to you. If this is not possible then you will need to pay a lot more attention to developing and managing your study schedule, because it will affect other people as well as yourself. The better your study environment, the more productive you will be.
Study tools & rules
Try and make sure that your study tools are sufficient and in good working order. You will need to have access to a computer, scanner and printer, with access to the internet. You will need a very comfortable chair, which supports your lower back, and you will need a good filing system. It can be very frustrating if you are spending valuable study time trying to fix study tools that are unreliable, or unsuitable for the task. Make sure that your study tools are up to date. You will also need to consider some study rules. Some of these rules will apply to you and will be intended to help you to be more disciplined about when and how you study. This distance-learning guide will help you and after you have read it you can put some thought into what your study rules should be. You will also need to negotiate some study rules for your family, friends or anyone who lives with you. They too will need to be disciplined in order to ensure that they can support you while you study. It is important to ensure that your family and friends are an integral part of your study team. Having their support and encouragement can prove to be a crucial contribution to your successful completion of the program. Involve them in as much as you can.
Successful distance-learning
Distance-learners are freed from the necessity of attending regular classes or workshops, since they can study in their own way, at their own pace and for their own purposes. But unlike traditional internal training courses, it is the student's responsibility, with a distance-learning program, to ensure that they manage their own study contribution. This requires strong self-discipline and self-motivation skills and there must be a clear will to succeed. Those students who are used to managing themselves, are good at managing others and who enjoy working in isolation, are more likely to be good distance-learners. It is also important to be aware of the main reasons why you are studying and of the main objectives that you are hoping to achieve as a result. You will need to remind yourself of these objectives at times when you need to motivate yourself. Never lose sight of your long-term goals and your short-term objectives. There is nobody available here to pamper you, or to look after you, or to spoon-feed you with information, so you will need to find ways to encourage and appreciate yourself while you are studying. Make sure that you chart your study progress, so that you can be sure of your achievements and re-evaluate your goals and objectives regularly.
Self-assessment
Appleton Greene training programs are in all cases post-graduate programs. Consequently, you should already have obtained a business-related degree and be an experienced learner. You should therefore already be aware of your study strengths and weaknesses. For example, which time of the day are you at your most productive? Are you a lark or an owl? What study methods do you respond to the most? Are you a consistent learner? How do you discipline yourself? How do you ensure that you enjoy yourself while studying? It is important to understand yourself as a learner and so some self-assessment early on will be necessary if you are to apply yourself correctly. Perform a SWOT analysis on yourself as a student. List your internal strengths and weaknesses as a student and your external opportunities and threats. This will help you later on when you are creating a study plan. You can then incorporate features within your study plan that can ensure that you are playing to your strengths, while compensating for your weaknesses. You can also ensure that you make the most of your opportunities, while avoiding the potential threats to your success.
Accepting responsibility as a student
Training programs invariably require a significant investment, both in terms of what they cost and in the time that you need to contribute to study and the responsibility for successful completion of training programs rests entirely with the student. This is never more apparent than when a student is learning via distance-learning. Accepting responsibility as a student is an important step towards ensuring that you can successfully complete your training program. It is easy to instantly blame other people or factors when things go wrong. But the fact of the matter is that if a failure is your failure, then you have the power to do something about it, it is entirely in your own hands. If it is always someone else's failure, then you are powerless to do anything about it. All students study in entirely different ways, this is because we are all individuals and what is right for one student, is not necessarily right for another. In order to succeed, you will have to accept personal responsibility for finding a way to plan, implement and manage a personal study plan that works for you. If you do not succeed, you only have yourself to blame.
Planning
By far the most critical contribution to stress, is the feeling of not being in control. In the absence of planning we tend to be reactive and can stumble from pillar to post in the hope that things will turn out fine in the end. Invariably they don't! In order to be in control, we need to have firm ideas about how and when we want to do things. We also need to consider as many possible eventualities as we can, so that we are prepared for them when they happen. Prescriptive Change, is far easier to manage and control, than Emergent Change. The same is true with distance-learning. It is much easier and much more enjoyable, if you feel that you are in control and that things are going to plan. Even when things do go wrong, you are prepared for them and can act accordingly without any unnecessary stress. It is important therefore that you do take time to plan your studies properly.
Management
Once you have developed a clear study plan, it is of equal importance to ensure that you manage the implementation of it. Most of us usually enjoy planning, but it is usually during implementation when things go wrong. Targets are not met and we do not understand why. Sometimes we do not even know if targets are being met. It is not enough for us to conclude that the study plan just failed. If it is failing, you will need to understand what you can do about it. Similarly if your study plan is succeeding, it is still important to understand why, so that you can improve upon your success. You therefore need to have guidelines for self-assessment so that you can be consistent with performance improvement throughout the program. If you manage things correctly, then your performance should constantly improve throughout the program.
Study objectives & tasks
The first place to start is developing your program objectives. These should feature your reasons for undertaking the training program in order of priority. Keep them succinct and to the point in order to avoid confusion. Do not just write the first things that come into your head because they are likely to be too similar to each other. Make a list of possible departmental headings, such as: Customer Service; E-business; Finance; Globalization; Human Resources; Technology; Legal; Management; Marketing and Production. Then brainstorm for ideas by listing as many things that you want to achieve under each heading and later re-arrange these things in order of priority. Finally, select the top item from each department heading and choose these as your program objectives. Try and restrict yourself to five because it will enable you to focus clearly. It is likely that the other things that you listed will be achieved if each of the top objectives are achieved. If this does not prove to be the case, then simply work through the process again.
Study forecast
As a guide, the Appleton Greene Balancing Entrepreneurship corporate training program should take 12-18 months to complete, depending upon your availability and current commitments. The reason why there is such a variance in time estimates is because every student is an individual, with differing productivity levels and different commitments. These differentiations are then exaggerated by the fact that this is a distance-learning program, which incorporates the practical integration of academic theory as an as a part of the training program. Consequently all of the project studies are real, which means that important decisions and compromises need to be made. You will want to get things right and will need to be patient with your expectations in order to ensure that they are. We would always recommend that you are prudent with your own task and time forecasts, but you still need to develop them and have a clear indication of what are realistic expectations in your case. With reference to your time planning: consider the time that you can realistically dedicate towards study with the program every week; calculate how long it should take you to complete the program, using the guidelines featured here; then break the program down into logical modules and allocate a suitable proportion of time to each of them, these will be your milestones; you can create a time plan by using a spreadsheet on your computer, or a personal organizer such as MS Outlook, you could also use a financial forecasting software; break your time forecasts down into manageable chunks of time, the more specific you can be, the more productive and accurate your time management will be; finally, use formulas where possible to do your time calculations for you, because this will help later on when your forecasts need to change in line with actual performance. With reference to your task planning: refer to your list of tasks that need to be undertaken in order to achieve your program objectives; with reference to your time plan, calculate when each task should be implemented; remember that you are not estimating when your objectives will be achieved, but when you will need to focus upon implementing the corresponding tasks; you also need to ensure that each task is implemented in conjunction with the associated training modules which are relevant; then break each single task down into a list of specific to do's, say approximately ten to do's for each task and enter these into your study plan; once again you could use MS Outlook to incorporate both your time and task planning and this could constitute your study plan; you could also use a project management software like MS Project. You should now have a clear and realistic forecast detailing when you can expect to be able to do something about undertaking the tasks to achieve your program objectives.
Performance management
It is one thing to develop your study forecast, it is quite another to monitor your progress. Ultimately it is less important whether you achieve your original study forecast and more important that you update it so that it constantly remains realistic in line with your performance. As you begin to work through the program, you will begin to have more of an idea about your own personal performance and productivity levels as a distance-learner. Once you have completed your first study module, you should re-evaluate your study forecast for both time and tasks, so that they reflect your actual performance level achieved. In order to achieve this you must first time yourself while training by using an alarm clock. Set the alarm for hourly intervals and make a note of how far you have come within that time. You can then make a note of your actual performance on your study plan and then compare your performance against your forecast. Then consider the reasons that have contributed towards your performance level, whether they are positive or negative and make a considered adjustment to your future forecasts as a result. Given time, you should start achieving your forecasts regularly.
With reference to time management: time yourself while you are studying and make a note of the actual time taken in your study plan; consider your successes with time-efficiency and the reasons for the success in each case and take this into consideration when reviewing future time planning; consider your failures with time-efficiency and the reasons for the failures in each case and take this into consideration when reviewing future time planning; re-evaluate your study forecast in relation to time planning for the remainder of your training program to ensure that you continue to be realistic about your time expectations. You need to be consistent with your time management, otherwise you will never complete your studies. This will either be because you are not contributing enough time to your studies, or you will become less efficient with the time that you do allocate to your studies. Remember, if you are not in control of your studies, they can just become yet another cause of stress for you.
With reference to your task management: time yourself while you are studying and make a note of the actual tasks that you have undertaken in your study plan; consider your successes with task-efficiency and the reasons for the success in each case; take this into consideration when reviewing future task planning; consider your failures with task-efficiency and the reasons for the failures in each case and take this into consideration when reviewing future task planning; re-evaluate your study forecast in relation to task planning for the remainder of your training program to ensure that you continue to be realistic about your task expectations. You need to be consistent with your task management, otherwise you will never know whether you are achieving your program objectives or not.
Keeping in touch
You will have access to qualified and experienced professors and tutors who are responsible for providing tutorial support for your particular training program. So don't be shy about letting them know how you are getting on. We keep electronic records of all tutorial support emails so that professors and tutors can review previous correspondence before considering an individual response. It also means that there is a record of all communications between you and your professors and tutors and this helps to avoid any unnecessary duplication, misunderstanding, or misinterpretation. If you have a problem relating to the program, share it with them via email. It is likely that they have come across the same problem before and are usually able to make helpful suggestions and steer you in the right direction. To learn more about when and how to use tutorial support, please refer to the Tutorial Support section of this student information guide. This will help you to ensure that you are making the most of tutorial support that is available to you and will ultimately contribute towards your success and enjoyment with your training program.
Work colleagues and family
You should certainly discuss your program study progress with your colleagues, friends and your family. Appleton Greene training programs are very practical. They require you to seek information from other people, to plan, develop and implement processes with other people and to achieve feedback from other people in relation to viability and productivity. You will therefore have plenty of opportunities to test your ideas and enlist the views of others. People tend to be sympathetic towards distance-learners, so don't bottle it all up in yourself. Get out there and share it! It is also likely that your family and colleagues are going to benefit from your labors with the program, so they are likely to be much more interested in being involved than you might think. Be bold about delegating work to those who might benefit themselves. This is a great way to achieve understanding and commitment from people who you may later rely upon for process implementation. Share your experiences with your friends and family.
Making it relevant
The key to successful learning is to make it relevant to your own individual circumstances. At all times you should be trying to make bridges between the content of the program and your own situation. Whether you achieve this through quiet reflection or through interactive discussion with your colleagues, client partners or your family, remember that it is the most important and rewarding aspect of translating your studies into real self-improvement. You should be clear about how you want the program to benefit you. This involves setting clear study objectives in relation to the content of the course in terms of understanding, concepts, completing research or reviewing activities and relating the content of the modules to your own situation. Your objectives may understandably change as you work through the program, in which case you should enter the revised objectives on your study plan so that you have a permanent reminder of what you are trying to achieve, when and why.
Distance-learning check-list
Prepare your study environment, your study tools and rules.
Undertake detailed self-assessment in terms of your ability as a learner.
Create a format for your study plan.
Consider your study objectives and tasks.
Create a study forecast.
Assess your study performance.
Re-evaluate your study forecast.
Be consistent when managing your study plan.
Use your Appleton Greene Certified Learning Provider (CLP) for tutorial support.
Make sure you keep in touch with those around you.

---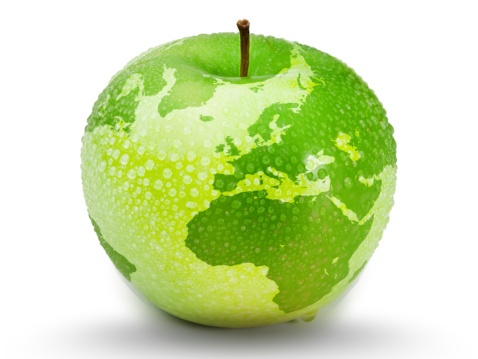 Tutorial Support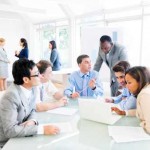 Programs
Appleton Greene uses standard and bespoke corporate training programs as vessels to transfer business process improvement knowledge into the heart of our clients' organizations. Each individual program focuses upon the implementation of a specific business process, which enables clients to easily quantify their return on investment. There are hundreds of established Appleton Greene corporate training products now available to clients within customer services, e-business, finance, globalization, human resources, information technology, legal, management, marketing and production. It does not matter whether a client's employees are located within one office, or an unlimited number of international offices, we can still bring them together to learn and implement specific business processes collectively. Our approach to global localization enables us to provide clients with a truly international service with that all important personal touch. Appleton Greene corporate training programs can be provided virtually or locally and they are all unique in that they individually focus upon a specific business function. They are implemented over a sustainable period of time and professional support is consistently provided by qualified learning providers and specialist consultants.
---
Support available
You will have a designated Certified Learning Provider (CLP) and an Accredited Consultant and we encourage you to communicate with them as much as possible. In all cases tutorial support is provided online because we can then keep a record of all communications to ensure that tutorial support remains consistent. You would also be forwarding your work to the tutorial support unit for evaluation and assessment. You will receive individual feedback on all of the work that you undertake on a one-to-one basis, together with specific recommendations for anything that may need to be changed in order to achieve a pass with merit or a pass with distinction and you then have as many opportunities as you may need to re-submit project studies until they meet with the required standard. Consequently the only reason that you should really fail (CLP) is if you do not do the work. It makes no difference to us whether a student takes 12 months or 18 months to complete the program, what matters is that in all cases the same quality standard will have been achieved.
---
Support Process
Please forward all of your future emails to the designated (CLP) Tutorial Support Unit email address that has been provided and please do not duplicate or copy your emails to other AGC email accounts as this will just cause unnecessary administration. Please note that emails are always answered as quickly as possible but you will need to allow a period of up to 20 business days for responses to general tutorial support emails during busy periods, because emails are answered strictly within the order in which they are received. You will also need to allow a period of up to 30 business days for the evaluation and assessment of project studies. This does not include weekends or public holidays. Please therefore kindly allow for this within your time planning. All communications are managed online via email because it enables tutorial service support managers to review other communications which have been received before responding and it ensures that there is a copy of all communications retained on file for future reference. All communications will be stored within your personal (CLP) study file here at Appleton Greene throughout your designated study period. If you need any assistance or clarification at any time, please do not hesitate to contact us by forwarding an email and remember that we are here to help. If you have any questions, please list and number your questions succinctly and you can then be sure of receiving specific answers to each and every query.
---
Time Management
It takes approximately 1 Year to complete the Balancing Entrepreneurship corporate training program, incorporating 12 x 6-hour monthly workshops. Each student will also need to contribute approximately 4 hours per week over 1 Year of their personal time. Students can study from home or work at their own pace and are responsible for managing their own study plan. There are no formal examinations and students are evaluated and assessed based upon their project study submissions, together with the quality of their internal analysis and supporting documents. They can contribute more time towards study when they have the time to do so and can contribute less time when they are busy. All students tend to be in full time employment while studying and the Balancing Entrepreneurship program is purposely designed to accommodate this, so there is plenty of flexibility in terms of time management. It makes no difference to us at Appleton Greene, whether individuals take 12-18 months to complete this program. What matters is that in all cases the same standard of quality will have been achieved with the standard and bespoke programs that have been developed.
---
Distance Learning Guide
The distance learning guide should be your first port of call when starting your training program. It will help you when you are planning how and when to study, how to create the right environment and how to establish the right frame of mind. If you can lay the foundations properly during the planning stage, then it will contribute to your enjoyment and productivity while training later. The guide helps to change your lifestyle in order to accommodate time for study and to cultivate good study habits. It helps you to chart your progress so that you can measure your performance and achieve your goals. It explains the tools that you will need for study and how to make them work. It also explains how to translate academic theory into practical reality. Spend some time now working through your distance learning guide and make sure that you have firm foundations in place so that you can make the most of your distance learning program. There is no requirement for you to attend training workshops or classes at Appleton Greene offices. The entire program is undertaken online, program course manuals and project studies are administered via the Appleton Greene web site and via email, so you are able to study at your own pace and in the comfort of your own home or office as long as you have a computer and access to the internet.
---
How To Study
The how to study guide provides students with a clear understanding of the Appleton Greene facilitation via distance learning training methods and enables students to obtain a clear overview of the training program content. It enables students to understand the step-by-step training methods used by Appleton Greene and how course manuals are integrated with project studies. It explains the research and development that is required and the need to provide evidence and references to support your statements. It also enables students to understand precisely what will be required of them in order to achieve a pass with merit and a pass with distinction for individual project studies and provides useful guidance on how to be innovative and creative when developing your Unique Program Proposition (UPP).
---
Tutorial Support
Tutorial support for the Appleton Greene Balancing Entrepreneurship corporate training program is provided online either through the Appleton Greene Client Support Portal (CSP), or via email. All tutorial support requests are facilitated by a designated Program Administration Manager (PAM). They are responsible for deciding which professor or tutor is the most appropriate option relating to the support required and then the tutorial support request is forwarded onto them. Once the professor or tutor has completed the tutorial support request and answered any questions that have been asked, this communication is then returned to the student via email by the designated Program Administration Manager (PAM). This enables all tutorial support, between students, professors and tutors, to be facilitated by the designated Program Administration Manager (PAM) efficiently and securely through the email account. You will therefore need to allow a period of up to 20 business days for responses to general support queries and up to 30 business days for the evaluation and assessment of project studies, because all tutorial support requests are answered strictly within the order in which they are received. This does not include weekends or public holidays. Consequently you need to put some thought into the management of your tutorial support procedure in order to ensure that your study plan is feasible and to obtain the maximum possible benefit from tutorial support during your period of study. Please retain copies of your tutorial support emails for future reference. Please ensure that ALL of your tutorial support emails are set out using the format as suggested within your guide to tutorial support. Your tutorial support emails need to be referenced clearly to the specific part of the course manual or project study which you are working on at any given time. You also need to list and number any questions that you would like to ask, up to a maximum of five questions within each tutorial support email. Remember the more specific you can be with your questions the more specific your answers will be too and this will help you to avoid any unnecessary misunderstanding, misinterpretation, or duplication. The guide to tutorial support is intended to help you to understand how and when to use support in order to ensure that you get the most out of your training program. Appleton Greene training programs are designed to enable you to do things for yourself. They provide you with a structure or a framework and we use tutorial support to facilitate students while they practically implement what they learn. In other words, we are enabling students to do things for themselves. The benefits of distance learning via facilitation are considerable and are much more sustainable in the long-term than traditional short-term knowledge sharing programs. Consequently you should learn how and when to use tutorial support so that you can maximize the benefits from your learning experience with Appleton Greene. This guide describes the purpose of each training function and how to use them and how to use tutorial support in relation to each aspect of the training program. It also provides useful tips and guidance with regard to best practice.
---
Tutorial Support Tips
Students are often unsure about how and when to use tutorial support with Appleton Greene. This Tip List will help you to understand more about how to achieve the most from using tutorial support. Refer to it regularly to ensure that you are continuing to use the service properly. Tutorial support is critical to the success of your training experience, but it is important to understand when and how to use it in order to maximize the benefit that you receive. It is no coincidence that those students who succeed are those that learn how to be positive, proactive and productive when using tutorial support.
Be positive and friendly with your tutorial support emails
Remember that if you forward an email to the tutorial support unit, you are dealing with real people. "Do unto others as you would expect others to do unto you". If you are positive, complimentary and generally friendly in your emails, you will generate a similar response in return. This will be more enjoyable, productive and rewarding for you in the long-term.
Think about the impression that you want to create
Every time that you communicate, you create an impression, which can be either positive or negative, so put some thought into the impression that you want to create. Remember that copies of all tutorial support emails are stored electronically and tutors will always refer to prior correspondence before responding to any current emails. Over a period of time, a general opinion will be arrived at in relation to your character, attitude and ability. Try to manage your own frustrations, mood swings and temperament professionally, without involving the tutorial support team. Demonstrating frustration or a lack of patience is a weakness and will be interpreted as such. The good thing about communicating in writing, is that you will have the time to consider your content carefully, you can review it and proof-read it before sending your email to Appleton Greene and this should help you to communicate more professionally, consistently and to avoid any unnecessary knee-jerk reactions to individual situations as and when they may arise. Please also remember that the CLP Tutorial Support Unit will not just be responsible for evaluating and assessing the quality of your work, they will also be responsible for providing recommendations to other learning providers and to client contacts within the Appleton Greene global client network, so do be in control of your own emotions and try to create a good impression.
Remember that quality is preferred to quantity
Please remember that when you send an email to the tutorial support team, you are not using Twitter or Text Messaging. Try not to forward an email every time that you have a thought. This will not prove to be productive either for you or for the tutorial support team. Take time to prepare your communications properly, as if you were writing a professional letter to a business colleague and make a list of queries that you are likely to have and then incorporate them within one email, say once every month, so that the tutorial support team can understand more about context, application and your methodology for study. Get yourself into a consistent routine with your tutorial support requests and use the tutorial support template provided with ALL of your emails. The (CLP) Tutorial Support Unit will not spoon-feed you with information. They need to be able to evaluate and assess your tutorial support requests carefully and professionally.
Be specific about your questions in order to receive specific answers
Try not to write essays by thinking as you are writing tutorial support emails. The tutorial support unit can be unclear about what in fact you are asking, or what you are looking to achieve. Be specific about asking questions that you want answers to. Number your questions. You will then receive specific answers to each and every question. This is the main purpose of tutorial support via email.
Keep a record of your tutorial support emails
It is important that you keep a record of all tutorial support emails that are forwarded to you. You can then refer to them when necessary and it avoids any unnecessary duplication, misunderstanding, or misinterpretation.
---
Individual training workshops or telephone support
Please be advised that Appleton Greene does not provide separate or individual tutorial support meetings, workshops, or provide telephone support for individual students. Appleton Greene is an equal opportunities learning and service provider and we are therefore understandably bound to treat all students equally. We cannot therefore broker special financial or study arrangements with individual students regardless of the circumstances. All tutorial support is provided online and this enables Appleton Greene to keep a record of all communications between students, professors and tutors on file for future reference, in accordance with our quality management procedure and your terms and conditions of enrolment. All tutorial support is provided online via email because it enables us to have time to consider support content carefully, it ensures that you receive a considered and detailed response to your queries. You can number questions that you would like to ask, which relate to things that you do not understand or where clarification may be required. You can then be sure of receiving specific answers to each individual query. You will also then have a record of these communications and of all tutorial support, which has been provided to you. This makes tutorial support administration more productive by avoiding any unnecessary duplication, misunderstanding, or misinterpretation.
---
Tutorial Support Email Format
You should use this tutorial support format if you need to request clarification or assistance while studying with your training program. Please note that ALL of your tutorial support request emails should use the same format. You should therefore set up a standard email template, which you can then use as and when you need to. Emails that are forwarded to Appleton Greene, which do not use the following format, may be rejected and returned to you by the (CLP) Program Administration Manager. A detailed response will then be forwarded to you via email usually within 20 business days of receipt for general support queries and 30 business days for the evaluation and assessment of project studies. This does not include weekends or public holidays. Your tutorial support request, together with the corresponding TSU reply, will then be saved and stored within your electronic TSU file at Appleton Greene for future reference.
Subject line of your email
Please insert: Appleton Greene (CLP) Tutorial Support Request: (Your Full Name) (Date), within the subject line of your email.
Main body of your email
Please insert:
1. Appleton Greene Certified Learning Provider (CLP) Tutorial Support Request
2. Your Full Name
3. Date of TS request
4. Preferred email address
5. Backup email address
6. Course manual page name or number (reference)
7. Project study page name or number (reference)
Subject of enquiry
Please insert a maximum of 50 words (please be succinct)
Briefly outline the subject matter of your inquiry, or what your questions relate to.
Question 1
Maximum of 50 words (please be succinct)
Maximum of 50 words (please be succinct)
Question 3
Maximum of 50 words (please be succinct)
Question 4
Maximum of 50 words (please be succinct)
Question 5
Maximum of 50 words (please be succinct)
Please note that a maximum of 5 questions is permitted with each individual tutorial support request email.
---
Procedure
* List the questions that you want to ask first, then re-arrange them in order of priority. Make sure that you reference them, where necessary, to the course manuals or project studies.
* Make sure that you are specific about your questions and number them. Try to plan the content within your emails to make sure that it is relevant.
* Make sure that your tutorial support emails are set out correctly, using the Tutorial Support Email Format provided here.
* Save a copy of your email and incorporate the date sent after the subject title. Keep your tutorial support emails within the same file and in date order for easy reference.
* Allow up to 20 business days for a response to general tutorial support emails and up to 30 business days for the evaluation and assessment of project studies, because detailed individual responses will be made in all cases and tutorial support emails are answered strictly within the order in which they are received.
* Emails can and do get lost. So if you have not received a reply within the appropriate time, forward another copy or a reminder to the tutorial support unit to be sure that it has been received but do not forward reminders unless the appropriate time has elapsed.
* When you receive a reply, save it immediately featuring the date of receipt after the subject heading for easy reference. In most cases the tutorial support unit replies to your questions individually, so you will have a record of the questions that you asked as well as the answers offered. With project studies however, separate emails are usually forwarded by the tutorial support unit, so do keep a record of your own original emails as well.
* Remember to be positive and friendly in your emails. You are dealing with real people who will respond to the same things that you respond to.
* Try not to repeat questions that have already been asked in previous emails. If this happens the tutorial support unit will probably just refer you to the appropriate answers that have already been provided within previous emails.
* If you lose your tutorial support email records you can write to Appleton Greene to receive a copy of your tutorial support file, but a separate administration charge may be levied for this service.
---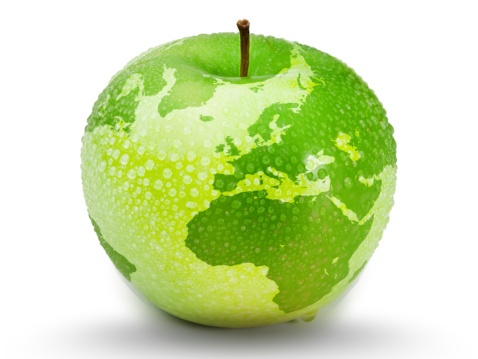 How To Study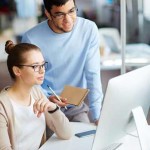 Your Certified Learning Provider (CLP) and Accredited Consultant can help you to plan a task list for getting started so that you can be clear about your direction and your priorities in relation to your training program. It is also a good way to introduce yourself to the tutorial support team.
Planning your study environment
Your study conditions are of great importance and will have a direct effect on how much you enjoy your training program. Consider how much space you will have, whether it is comfortable and private and whether you are likely to be disturbed. The study tools and facilities at your disposal are also important to the success of your distance-learning experience. Your tutorial support unit can help with useful tips and guidance, regardless of your starting position. It is important to get this right before you start working on your training program.
Planning your program objectives
It is important that you have a clear list of study objectives, in order of priority, before you start working on your training program. Your tutorial support unit can offer assistance here to ensure that your study objectives have been afforded due consideration and priority.
Planning how and when to study
Distance-learners are freed from the necessity of attending regular classes, since they can study in their own way, at their own pace and for their own purposes. This approach is designed to let you study efficiently away from the traditional classroom environment. It is important however, that you plan how and when to study, so that you are making the most of your natural attributes, strengths and opportunities. Your tutorial support unit can offer assistance and useful tips to ensure that you are playing to your strengths.
Planning your study tasks
You should have a clear understanding of the study tasks that you should be undertaking and the priority associated with each task. These tasks should also be integrated with your program objectives. The distance learning guide and the guide to tutorial support for students should help you here, but if you need any clarification or assistance, please contact your tutorial support unit.
Planning your time
You will need to allocate specific times during your calendar when you intend to study if you are to have a realistic chance of completing your program on time. You are responsible for planning and managing your own study time, so it is important that you are successful with this. Your tutorial support unit can help you with this if your time plan is not working.
Keeping in touch
Consistency is the key here. If you communicate too frequently in short bursts, or too infrequently with no pattern, then your management ability with your studies will be questioned, both by you and by your tutorial support unit. It is obvious when a student is in control and when one is not and this will depend how able you are at sticking with your study plan. Inconsistency invariably leads to in-completion.
Charting your progress
Your tutorial support team can help you to chart your own study progress. Refer to your distance learning guide for further details.
Making it work
To succeed, all that you will need to do is apply yourself to undertaking your training program and interpreting it correctly. Success or failure lies in your hands and your hands alone, so be sure that you have a strategy for making it work. Your Certified Learning Provider (CLP) and Accredited Consultant can guide you through the process of program planning, development and implementation.
Reading methods
Interpretation is often unique to the individual but it can be improved and even quantified by implementing consistent interpretation methods. Interpretation can be affected by outside interference such as family members, TV, or the Internet, or simply by other thoughts which are demanding priority in our minds. One thing that can improve our productivity is using recognized reading methods. This helps us to focus and to be more structured when reading information for reasons of importance, rather than relaxation.
Speed reading
When reading through course manuals for the first time, subconsciously set your reading speed to be just fast enough that you cannot dwell on individual words or tables. With practice, you should be able to read an A4 sheet of paper in one minute. You will not achieve much in the way of a detailed understanding, but your brain will retain a useful overview. This overview will be important later on and will enable you to keep individual issues in perspective with a more generic picture because speed reading appeals to the memory part of the brain. Do not worry about what you do or do not remember at this stage.
Content reading
Once you have speed read everything, you can then start work in earnest. You now need to read a particular section of your course manual thoroughly, by making detailed notes while you read. This process is called Content Reading and it will help to consolidate your understanding and interpretation of the information that has been provided.
Making structured notes on the course manuals
When you are content reading, you should be making detailed notes, which are both structured and informative. Make these notes in a MS Word document on your computer, because you can then amend and update these as and when you deem it to be necessary. List your notes under three headings: 1. Interpretation – 2. Questions – 3. Tasks. The purpose of the 1st section is to clarify your interpretation by writing it down. The purpose of the 2nd section is to list any questions that the issue raises for you. The purpose of the 3rd section is to list any tasks that you should undertake as a result. Anyone who has graduated with a business-related degree should already be familiar with this process.
Organizing structured notes separately
You should then transfer your notes to a separate study notebook, preferably one that enables easy referencing, such as a MS Word Document, a MS Excel Spreadsheet, a MS Access Database, or a personal organizer on your cell phone. Transferring your notes allows you to have the opportunity of cross-checking and verifying them, which assists considerably with understanding and interpretation. You will also find that the better you are at doing this, the more chance you will have of ensuring that you achieve your study objectives.
Question your understanding
Do challenge your understanding. Explain things to yourself in your own words by writing things down.
Clarifying your understanding
If you are at all unsure, forward an email to your tutorial support unit and they will help to clarify your understanding.
Question your interpretation
Do challenge your interpretation. Qualify your interpretation by writing it down.
Clarifying your interpretation
If you are at all unsure, forward an email to your tutorial support unit and they will help to clarify your interpretation.
---
Qualification Requirements
The student will need to successfully complete the project study and all of the exercises relating to the Balancing Entrepreneurship corporate training program, achieving a pass with merit or distinction in each case, in order to qualify as an Accredited Balancing Entrepreneurship Specialist (APTS). All monthly workshops need to be tried and tested within your company. These project studies can be completed in your own time and at your own pace and in the comfort of your own home or office. There are no formal examinations, assessment is based upon the successful completion of the project studies. They are called project studies because, unlike case studies, these projects are not theoretical, they incorporate real program processes that need to be properly researched and developed. The project studies assist us in measuring your understanding and interpretation of the training program and enable us to assess qualification merits. All of the project studies are based entirely upon the content within the training program and they enable you to integrate what you have learnt into your corporate training practice.
Balancing Entrepreneurship – Grading Contribution
Project Study – Grading Contribution
Customer Service – 10%
E-business – 05%
Finance – 10%
Globalization – 10%
Human Resources – 10%
Information Technology – 10%
Legal – 05%
Management – 10%
Marketing – 10%
Production – 10%
Education – 05%
Logistics – 05%
TOTAL GRADING – 100%
Qualification grades
A mark of 90% = Pass with Distinction.
A mark of 75% = Pass with Merit.
A mark of less than 75% = Fail.
If you fail to achieve a mark of 75% with a project study, you will receive detailed feedback from the Certified Learning Provider (CLP) and/or Accredited Consultant, together with a list of tasks which you will need to complete, in order to ensure that your project study meets with the minimum quality standard that is required by Appleton Greene. You can then re-submit your project study for further evaluation and assessment. Indeed you can re-submit as many drafts of your project studies as you need to, until such a time as they eventually meet with the required standard by Appleton Greene, so you need not worry about this, it is all part of the learning process.
When marking project studies, Appleton Greene is looking for sufficient evidence of the following:
Pass with merit
A satisfactory level of program understanding
A satisfactory level of program interpretation
A satisfactory level of project study content presentation
A satisfactory level of Unique Program Proposition (UPP) quality
A satisfactory level of the practical integration of academic theory
Pass with distinction
An exceptional level of program understanding
An exceptional level of program interpretation
An exceptional level of project study content presentation
An exceptional level of Unique Program Proposition (UPP) quality
An exceptional level of the practical integration of academic theory
---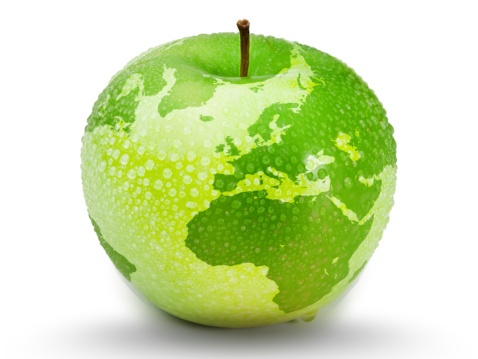 Preliminary Analysis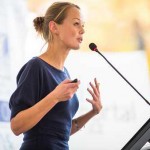 Online Article
By Phuong V.Nguyen, et al
ScienceDirect
June 2021
"The Impact Of Entrepreneurial Leadership On Smes' Performance: The Mediating Effects Of Organizational Factors
Abstract
This research empirically examines the effect of entrepreneurial leadership, entrepreneurial orientation, and technological innovation capability on SMEs' performance. Interestingly, this study investigates the mediating effects of internal organizational factors such as entrepreneurial orientation, team creativity, dynamic capabilities, and competitive advantage on the relationship between entrepreneurial leadership and SMEs' performance. The consistent PLS-SEM approach was applied to analyze valid data collected from 182 small and medium IT enterprises operating at Quang Trung Software City, Ho Chi Minh City, Vietnam. The empirical results reveal that entrepreneurial leadership via the full mediators of team creativity, dynamic capabilities, and competitive advantages can enhance the performance of IT SMEs. While entrepreneurial orientation does not influence SMEs' business performance, technological innovation capabilities can provide some benefits. Besides, entrepreneurial orientation plays no mediation role in the relationship between entrepreneurial leadership and SMEs' performance. Finally, the results allow us to provide meaningful insights and recommendations to manage and promote better entrepreneurial inspiration.
1. Introduction
Several emerging economies are expected to transform from an industrial society to an entrepreneurial one in which entrepreneurial leadership and orientation are supposed to be the core elements contributing to the success of the companies (Cho and Lee, 2018). As the practice of startups becomes rapidly popular and dramatically broad, some scholars have tried to analyze factors affecting the business performance of small and medium-sized enterprises (SMEs) (Cassar, 2014; D'Angelo and Presutti, 2019; Park et al., 2020). After Miller (1983) explored entrepreneurship's correlations, further studies have explored the entrepreneurial process. The scholars focused on entrepreneurial behavior and how companies form the basis of entrepreneurial actions and strategic decisions to accomplish high performance (Basco et al., 2020; Li et al., 2009; Lumpkin and Dess, 1996; Miller and Le Breton–Miller, 2011; Wales et al., 2013).
Entrepreneurial orientation refers to an organization's strategic orientation and its capacity to capture particular market elements and decision-making styles, strategies, and procedures (Boso et al., 2013b). On one side, many researchers point out the positive link between entrepreneurial orientation and business performance, which means companies adopting a more entrepreneurial orientation are likely to perform better (Kajalo and Lindblom, 2015; Rauch et al., 2009). Similarly, other papers suggest that companies with an entrepreneurial orientation are prone to capitalize on opportunities with their commitment and efforts (Covin and Miller, 2014; Wiklund and Shepherd, 2003). However, in some of them, the expected benefits did not materialize (Matsuno et al., 2002), which has brought up the need to elaborate its various contingencies (Wiklund and Shepherd, 2005).
On another side, the positive relationship between entrepreneurial leadership and business performance have been confirmed by prior studies since the business performance is a consequence of strategies implemented by leaders (Jansen et al., 2012; Ren and Guo, 2011; Uhl-Bien and Arena, 2018). Leadership has a strong influence on the implementation of entrepreneurial orientation (Engelen et al., 2014; Hmieleski et al., 2012). Yet, amid today's growingly competitive and dynamic business environment, the traditional leadership approaches for a better performance of firms have been observed to be ineffective (Leitch and Volery, 2017). According to these previous studies, many different mediators have been taken into consideration to better illustrate the correlations and clarify the influence on business performance. However, entrepreneurial orientation, entrepreneurial leadership, business performance, and the mediators have not been studied simultaneously. Thus, there exist limitations to examine the relationships between entrepreneurial orientation, entrepreneurial leadership, and business performance within different business contexts and corresponding mediating factors.
When testing different mediating factors in the two relationships, some studies provide evidence of a connection between entrepreneurial orientation, technological innovation capabilities (TIC), and business performance (Calantone et al., 2004; Hull and Rothenberg, 2008; Miller, 1983). Meanwhile, team creativity, dynamic capabilities, and competitive advantage have frequently been suggested as mediators for the relationship between entrepreneurial leadership and business performance (Huang et al., 2014; Leitch and Volery, 2017). More importantly, considering the gaps from previous studies, business context should receive a significant focus. In this paper, the information technology (IT) sector was selected to be the emphasis due to the presence of short product lifecycles and excellent demand for customization (Liu et al., 2012; Moitra and Ganesh, 2005), which helps highlight the competitiveness and dynamism of business environment. The IT firms operating at Quang Trung Software City (QTSC) in Ho Chi Minh City (HCMC), Vietnam, were taken as the sample for this study. QTSC is the first and most significant software park in Vietnam that concentrates around 200 firms of different sizes.
Primarily, this study aims to examine the influence of entrepreneurial leadership on entrepreneurial orientation, thereby investigating the impact of entrepreneurial orientation, and technological innovation capabilities on SMEs' business performance. Another concern is the mediating effects of internal organizational factors, including entrepreneurial orientation, team creativity, dynamic capabilities, and competitive advantage on entrepreneurial leadership – business performance relationship. Finally, the research proposes the theoretical and managerial implications for both companies and the authorities to manage better and promote entrepreneurial inspiration.
2. Literature review and research hypotheses
2.1. Definition of business performance
Business performance generally includes two components, financial performance and non-financial performance (Seo and Lee, 2019). On the one hand, financial performance is used to describe the performance of firms that can be measured in money value and financial operations. On the other hand, non-financial performance is the performance of firms that cannot be measured in money value, such as brand reputation, customer satisfaction, organizational performance, and innovation activities. Financial performance is typically associated with the short-term survival of companies, whereas non-financial performance is more likely to deal with long-term sustainable growth. Hence, for startups or businesses at the early stage, mainly, financial performance is, to some degree, more critical compared to non-financial performance (Choi et al., 2018; Spender et al., 2017). However, it is the most essential to control and combine the two types of performance for startup development (Seo and Lee, 2019)."
If you would like to know more, Click Here
---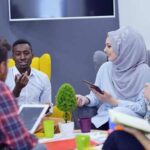 Online Article
Tatjana Bojko
University of Twente
July 3rd, 2013
"Influence Of Past Experience On Leaders Entrepreneurial Leadership And Leaders Influence On Entrepreneurial Behavior Of Employees
While current businesses give much emphasis on entrepreneurial leadership the previous research gave limited results on how such leadership style can be encouraged by leaders to develop an entrepreneurial behavior in employees and how it is influenced by past experience. This study combines works on entrepreneurial leadership and past experience influence on behavior for a new theoretical framework. Qualitative interview results of leaders in diverse companies show that while most leaders do encourage their employees to be entrepreneurial in categories autonomy, proactiveness, risk-taking and innovativeness they put less emphasis on letting them create networks and being strategic. Entrepreneurial leaders have to encourage their employees to work entrepreneurial to see them being engaged in entrepreneurial behavior. At the same time not all individuals are encouraged by entrepreneurial leadership as they associate their work with more hierarchy and less autonomy and risk-taking. Therefore, leaders have to identify which employees need more entrepreneurial leadership behavior and which not to gain most out of their work and motivate them. Additionally, past experience shows an influence on leaders' behavior and leadership style regardless of the experience being positive or negative. Although, negative experience does not show a higher influence on leaders behavior it did show that it can direct the entrepreneurial behavior in a way where individuals either are discouraged to take risks if it failed before or they are more encouraged to give others autonomy and creative space if such was not given by past leaders. At the same time, if proactiveness was learned and encouraged in the past it is more potential that it will be encouraged currently as a leader.
1. Introduction
In recent years there was a rise in interest in entrepreneurship across scientific studies and organizations calling at a "entrepreneurial revolution" (Kuratko, 2007). It is seen as a tool to cope with the changes in environment by bringing major and innovative changes to business and market and is part of strategies of many companies (Knight, 1997; Kuratko, 2007). At the same time the concept of entrepreneurial leadership is in current interest of researchers as it shapes the idea of organization today (Leitch, McMullan, & Harrison, 2013).
Entrepreneurial leadership is often seen as a link between leadership activities such as vision communication, decision making, problem solving and encouragement together with entrepreneurial activities such as risk-taking, innovation and proactiveness to foster continuous innovation as a competitive advantage (Fernald, Solomon, & Tarabishy, 2005; Kuratko, 2007). While most publications deal with defining behaviors and attributes of entrepreneurial leader (Chen, 2007; Fernald, Solomon, & Tarabishy, 2005; Gupta et al, 2004; Nicholson, 1998; Ruvio, Rosenblat & Hertz-Lazarowitz, 2010) less emphasis was made into developing a basis to identify how entrepreneurial leadership is developed and influenced by external factors such as experience and behaviors of leaders. Since entrepreneurial leadership distinguishes itself from the other types of leadership in terms of higher risk-taking, proactiveness and innovativeness (Fernald, Solomon, & Tarabishy, 2005; Gupta et al, 2004; Kuratko, 2007) identification of how these specific traits can be developed in an employee can contribute to ways to increase the entrepreneurial attitude in an organization for higher growth and performance of firm.
In work place leaders are the influential individual for their employees to communicate their ideas and foster growth (Fernald, Solomon & Tarabishy, 2000). Therefore, such influence may contribute to the development of attitudes of entrepreneurial leaders. At the same time development of behaviors is a long term process which may or may not be influenced by a range of events occurred in the past (Ajzen, 1991; Bird, 1988; Krueger, Reilly & Carsrud, 2000; Boyd & Vozikis, 1994). To look closely on the development should include the identification of past experiences of an individual which led to behave in a more entrepreneurial way.
Hence, the aim of this research is to provide insights into how do negative/positive past and current experiences in work-life in terms of risk-taking, proactiveness, autonomy, innovativeness, communication and strategic skills positively affect the development of an entrepreneurial leadership style to close the gap in current literature. To gain research results two perspectives are taken into account: actual past experience in workplace that did influenced the leader to behave in an entrepreneurial or not entrepreneurial way and the behaviors of current leaders towards their employees in terms of encouraging them and their reaction showing how leaders' behavior influenced their development.
This research paper firstly introduces past research results in the fields of both leadership and entrepreneurship to define entrepreneurial leadership and establish a framework for specific behaviors liked to it. Afterword, it focuses on the influence of past experience on decisions and behaviors of individuals and a theoretical framework links both literature researches into one idea to be tested. To test this framework several interviews with current leaders in diverse companies provide insights into their own behavior towards employees and their past experiences contributing to them becoming leaders in a more entrepreneurial way. The results are then analyzed and discussed on basis how such can be applied in other situations. It finishes with providing practical implications for current managers to be used on how to influence their employees to develop an entrepreneurial leadership."
If you would like to know more, Click Here
---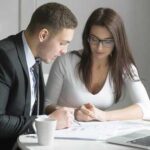 Online Article
Geoffrey A. Vanderpal, et al
ResearchGate
November 2017

"Entrepreneurs' Leadership Experiences with Specific Regard to Mentorship
Abstract
This paper explores leadership of entrepreneurs through the specific lens of mentorship, a dimension on which to date only limited research has been conducted. Narratives behind the motives of mentorship are examined to uncover the elements that allow for a healthy mentor relationship between entrepreneurs, the mentors, and their followers, the mentees, in organizations. Participants reported that role-models influenced them as mentors. Furthermore, participants emphasized the importance of being role-models when practicing as mentors. This paper contributes to a more comprehensive understanding of the relationship between role-modeling and entrepreneurial success.
Introduction
Entrepreneurs, apart from being primarily inspired by innovation, driven to implementation, and challenged by risk, are often expected to assume the role of enterprise leader (in addition to being enterprise initiator). The necessity for entrepreneurs to embrace the tripartite innovation, implementation, and risk, is borne out in the following definition: an entrepreneur is a person who creates something of value and assumes the risks of building a business around it (Robinson et al., 2007). Thus, it is useful to know how entrepreneurs deal with these challenges. Interestingly, this is one aspect that has remained relatively unexplored in the mainstream literature on entrepreneurship (Chen et al., 2014; Kansikas et al., 2012; Pitts, 2008; Pearson and Marler, 2010; Roomi and Harrison, 2011), which seems to have focused more on the processes inherent to venture formation than the leadership processes necessary to sustain a venture once it is formed. According to Contín-Pilart and Larraza-Kintana (2015), the concept of a dominant entrepreneurial role-model, often represented by parents, teachers, and other entrepreneurs, emerged as a significant source of the entrepreneurial learning processes. This process of having a role model involves interaction from both the entrepreneurs (also mentors) and the mentees. It seems that personal affinities, rather than formal reporting relationships, are important elements in building mentoring relationships (Eby and Lockwood, 2005). One of the reasons for this was found to be an individual's need to feel at ease in relaying experiences, emotions, beliefs, fears, and failures to the mentor (Hinde, 1997). In order to understand the relationship between a mentor and a mentee thoroughly, it is important to explore how mentorship is practiced in various facets of a mentor-mentee relationship structure. This, in turn, helps to understand how such activities can lead to a prospective healthy relationship and improve entrepreneurs' mentorship function.
Literature Review
Mentorship is about providing the mentees with guidance, support, knowledge, and opportunities for whatever period the mentor and protégé deem this help to be necessary (Burlew, 1991, p. 213; Steele, 2013). For more than 30 years, mentoring has been studied and the many positive benefits discussed in management literature. ((See Allen, Eby, O'Brien, & Lentz, (2008) for a comprehensive overview)) The nature of this relationship can be understood as a liaison which includes influence, communication, and obligations, as there is an influencing learning process taking place between the mentor and the mentee that engages the parties to accomplish a mutual purpose or perform required tasks. The liaison is expressed in various aspects within a business and management setting, including teamwork, empowerment, support, and organizational development.
Mentoring in Teamwork
The role of a mentor within the dimension of teamwork is similar to an individual holding a leadership role guiding a team towards goal attainment. Bass (2008) summarized leadership elements as the leader formulating and articulating the mission and goals for organizational members: the leader provides direction for goal attainment; the leader provides the structure and methods to achieve organizational goals; the leader resolves issues; and the leader evaluates members' contribution to the effort (Tichy, 2004). Additionally, a leader demonstrates the capacity to communicate his experience and knowledge in a transferable way so subordinates are able to internalize this know-how. To do so, leaders need to be aware of their followers' values and to generate congruence of values between both parties. Value system congruence amounts to the extent of agreement between value systems of a leader and a follower, which has been found to be significantly related to employee satisfaction and commitment (Krishnan, 2002). This is also supported by findings of Schminke et al. (2005), who found that convergence between a leader's level of cognitive moral development and a subordinate's level of cognitive moral development have the most positive effect on subordinates' satisfaction and commitment. Even though subordinates may not work closely with the organization's overall leader, value congruence with this leader affects the subordinates' attitudes. Weak value system congruence between an organization and its members could result in changes in a member's value system, changes in organization's value system, or resignation of members (Schminke et al., 2005)."
If you would like to know more, Click Here
---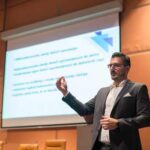 Online Article
Sarah e. Strang
The University of Georgia
2004

"Big Five Personality And Leadership Developmental Levels As Predictors Of Leader Performance
Abstract
There are many methods and theoretical frameworks used to predict leader performance, yet little is known about how these methods compare with one another. This study investigates and compares the predictive abilities of Big Five personality characteristics and Leadership Developmental Levels (constructive/developmental theory) in a model of leader performance. Leadership Developmental Level was found to predict leader performance and was also found to account for a unique component of the variance in leader performance, even above and beyond that which can be accounted for by personality
Introduction
"Leadership" is a popular buzzword in today's corporate environment. Popular press business magazines and practitioner journals are regularly peppered with leadership fables and advice. Leadership in the workplace is the topic of many recent best-selling books, such as Lifton and Buckingham's (2001) Now, Discover Your Strengths: How to Develop Your Talents and Those of the People You Manage, Lencioni's (2002) The Five Dysfunctions of a Team: A Leadership Fable, and many, many others. Corporate spending on leadership improvement efforts such as executive coaching are estimated to be as high as one billion dollars per year and rising (Sherman & Freas, 2004). Given the business world's seeming enthusiasm for leadership, one may wonder, "Why all the fuss?" Does leadership in the workplace really matter?
Studies of leadership consistently report that leader support and leadership ability are directly linked to subordinate performance, behaviors, and reactions, including job satisfaction, positive mood, affective commitment to the organization, reduced turnover, reduced withdrawal behaviors, improved work performance, pursuit of more challenging goals, goal attai