Team Accountability – Workshop 4 (Behaviors and ROE)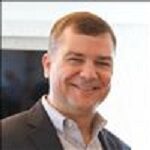 The Appleton Greene Corporate Training Program (CTP) for Team Accountability is provided by Mr. Teschner MBA BA Certified Learning Provider (CLP). Program Specifications: Monthly cost USD$2,500.00; Monthly Workshops 6 hours; Monthly Support 4 hours; Program Duration 12 months; Program orders subject to ongoing availability.
If you would like to view the Client Information Hub (CIH) for this program, please Click Here
Learning Provider Profile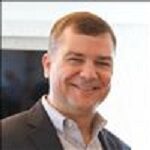 To be advised.
---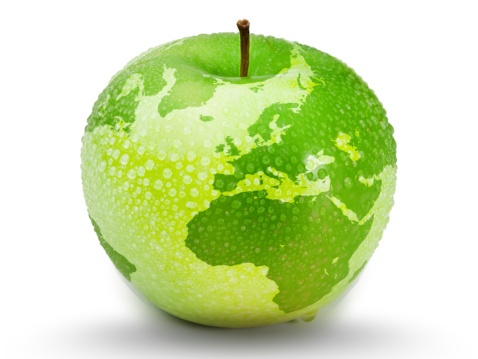 MOST Analysis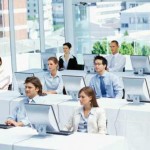 Mission Statement
This is the introduction to behavioral norms centered around the 6 DTW core values. Outcome: the team understands how to adopt the DTW core values. Tools: ZoneFive. Desired Learning Objectives: We understand the 6 Debrief to Win Core Values. We understand the power of Ritual in building Psychological Safety. We understand how to apply the 6 Core Values in Debriefs. We understand how to measure and track behaviors in teams.
---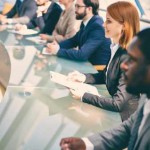 Objectives
01. Understanding Failure: departmental SWOT analysis; strategy research & development. Time Allocated: 1 Month
02. Embracing Behavioral Norms: departmental SWOT analysis; strategy research & development. Time Allocated: 1 Month
03. Setting Behavioral Norms: departmental SWOT analysis; strategy research & development. Time Allocated: 1 Month
04. Living the Behavioral Norms: departmental SWOT analysis; strategy research & development. Time Allocated: 1 Month
05. Debrief to Win Core Values: departmental SWOT analysis; strategy research & development. Time Allocated: 1 Month
06. Measuring Behaviors: departmental SWOT analysis; strategy research & development. Time Allocated: 1 Month
---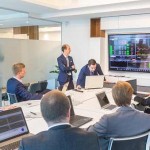 Strategies
01. Understanding Failure: Each individual department head to undertake departmental SWOT analysis; strategy research & development.
02. Embracing Behavioral Norms: Each individual department head to undertake departmental SWOT analysis; strategy research & development.
03. Setting Behavioral Norms: Each individual department head to undertake departmental SWOT analysis; strategy research & development.
04. Living the Behavioral Norms: Each individual department head to undertake departmental SWOT analysis; strategy research & development.
05. Debrief to Win Core Values: Each individual department head to undertake departmental SWOT analysis; strategy research & development.
06. Measuring Behaviors: Each individual department head to undertake departmental SWOT analysis; strategy research & development.
---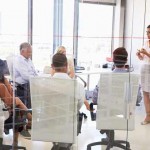 Tasks
01. Create a task on your calendar, to be completed within the next month, to analyze Understanding Failure.
02. Create a task on your calendar, to be completed within the next month, to analyze Embracing Behavioral Norms.
03. Create a task on your calendar, to be completed within the next month, to analyze Setting Behavioral Norms.
04. Create a task on your calendar, to be completed within the next month, to analyze Living the Behavioral Norms.
05. Create a task on your calendar, to be completed within the next month, to analyze Debrief to Win Core Values.
06. Create a task on your calendar, to be completed within the next month, to analyze Measuring Behaviors.
---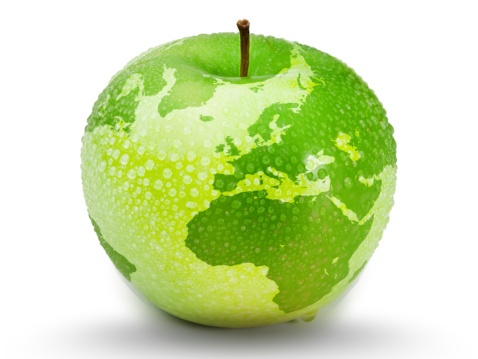 Introduction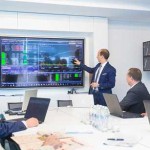 Why Are Core Values Important? (And How To Get Your Team Excited About Them)
Sure, all organizational leaders recognize the significance of core values as the guiding light that unites a team with a shared sense of purpose in order to achieve common goals. However, defining values is one thing. The process of deeply ingraining them into the culture in order to drive desired business outcomes is substantially different.
Simply described, organizational culture is the aggregate effect of how team members think and behave, their shared values, and how they respond to internal and external stimuli. A firm culture, and its accompanying set of guiding principles (core values), are either deliberately formed and cultivated from the start, or grow spontaneously over time as a result of the beliefs and experiences of those on the team.
Leaders and managers must rely on the organization's values to drive performance, especially during times of change. The values of an organization should serve as the foundation for why the company exists, how behavioral norms are formed, and how decisions are made to attain goals and meet the vision. They must be genuine and somewhat detailed in order to connect with the team.
This is true for both organizations and people's personal life. In fact, 63 percent of consumers say they want to buy products and services from firms whose mission aligns with their values and beliefs. They will even go out of their way to avoid organizations that do not share their values, demonstrating that a company's principles have both internal and exterior ramifications.
---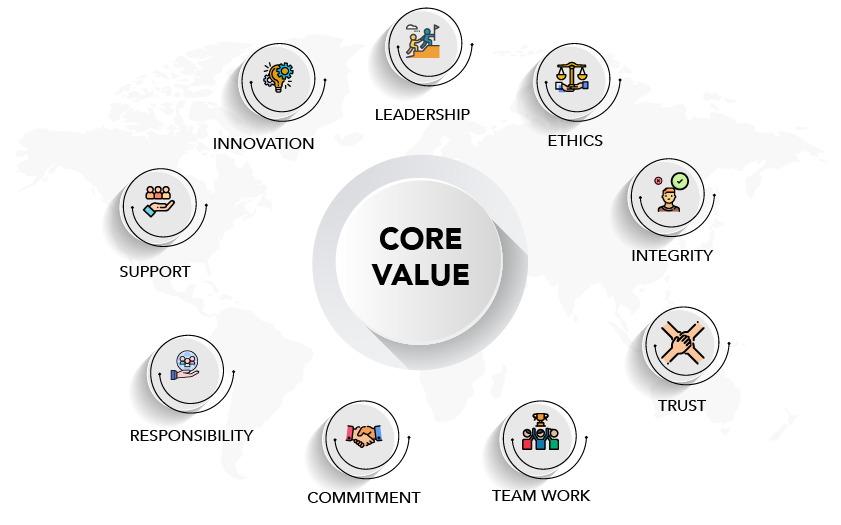 ---
Why Are Core Values Important?
It takes considerably more than a basic list of guiding principles for an organization's core values to truly matter. They should ideally explain how you and your team members (1) work, (2) behave, and (3) interact on a daily basis. They should be backed up by accountability measures and easily integrated into performance management systems.
Steve Grau is the founder and CEO of Royal Ambulance, which was just named one of the 2021 Best Small and Medium Companies to Work For by Glassdoor. It was not an easy task.
"Your values and mission are what ultimately drive your team's performance," he stated. "When your core values are truly ingrained in your way of doing business, every decision will be made with those values in mind. This helps align every decision with your brand and what it hopes to accomplish. It creates accountability to yourself and others – and customers will see that in every interaction you have with them."
Furthermore, proper alignment of values with strategy, mission, and goals has a direct and measurable impact on scalability and profit. In fact, one study discovered that brands with a strong sense of purpose gained in value by 175% over a 12-year period, much exceeding the comparable 86 percent median growth rate.
Isn't that fantastic? However, never underestimate the difficulty of values-based leadership and decision making when it comes to people decisions, customer decisions, and even revenue-generating activities.
Creating Strong Values
It is simple to generate a list of generic corporate-sounding values, such as "customer service" or "environmental effect." But, all too frequently, the ambiguity of these statements renders them basically useless to the organization and its members.
Consider what you value in your own life. If one of your basic beliefs is to prioritize your family, you won't just mention "family" and leave it at that. You'll be particular and intentional in putting that value into action, whether it's through doing housework or scheduling monthly daddy-daughter dates. Values are meaningless unless they are linked to measurable actions and behaviors.
Specificity is also important in focusing on strong, practical values for your company. It's one thing to argue that customer service is a fundamental value. It's one thing to state, as Royal Ambulance does, that you'll relieve a medical patient's concern by giving customized attention and sensitive treatment.
The specifications direct actions and efforts that are deliberate in their support of the organization's objective.
---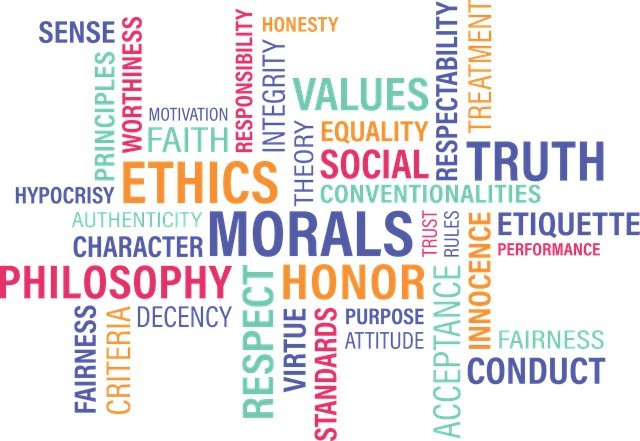 ---
How to Get Your Team to Support Your Values
As previously said, core values should serve as the backbone of your corporate culture; but, for this to occur, the entire team (or, more realistically, the majority) must connect with them. One of the most important responsibilities of a leader is to set the tone for making stated principles a part of everyday life in the organization. Both on and off the battlefield, to put it mildly.
In meetings and interactions, reminding team members of key principles is a good place to start. However, living by the key values will make these reminders much more powerful. And in a high-performing team, this obligation is shared by everyone, not just the leaders.
Recognizing positive examples of employees who have displayed the principles is one of the most effective methods to push your team to live them. Rewarding desired behavior usually results in more of it. Sharing publicly how team members have put core values into action can inspire the rest of your staff to do the same, which is why rewards and recognition programs must be based on much more than subject matter expertise and goal attainment.
---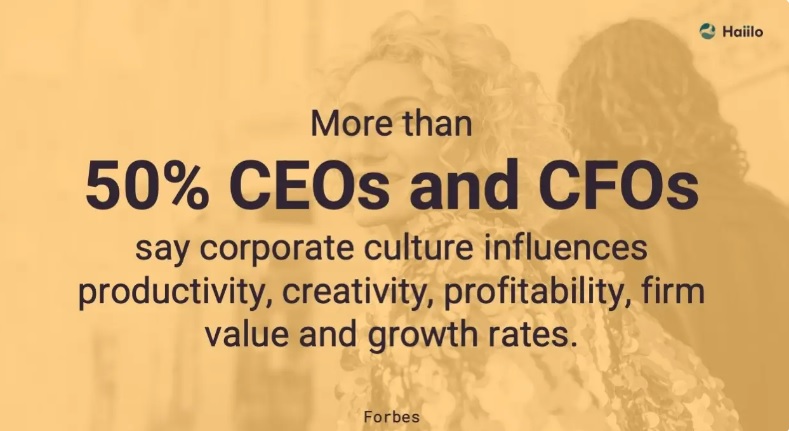 ---
The Component of Talent
Of course, ensuring buy-in from your team begins with hiring the proper people in the first place. Buy-in starts with personnel acquisition and onboarding. In my experience, hiring and promoting based solely on "performance" – but those who do not connect with the culture – never works out, costing important time, energy, emotion, and resources.
While people' attitudes and views may change over time, your company's basic values should remain strong and consistent. They should reflect concepts that will stand the test of time, even if the market changes dramatically. By staying loyal to your fundamental beliefs and enlisting the support of your whole team, you will establish a powerful presence in your industry, manage change more successfully, and possibly even crush your competitors.
Make Your Values Meaningful
Consider the following set of corporate values: Respect. Communication. Excellence and integrity. Don't they sound fairly good? Strong, succinct, and meaningful. Perhaps they are similar to your own company's values, which you spent so much time creating, debating, and amending. If this is the case, you should be concerned. These are Enron's corporate values, as stated in the company's annual report for 2000. And, as history has demonstrated, they are not meaningful; they are meaningless.
Although Enron is an extreme example, it is far from the only firm with a hollow set of ideals. Most values statements are dull, toothless, or simply deceptive. And, far from being innocuous, as some CEOs believe, they are frequently quite harmful. Empty values declarations foster cynicism and disillusionment among employees, alienate customers, and damage executive confidence.
---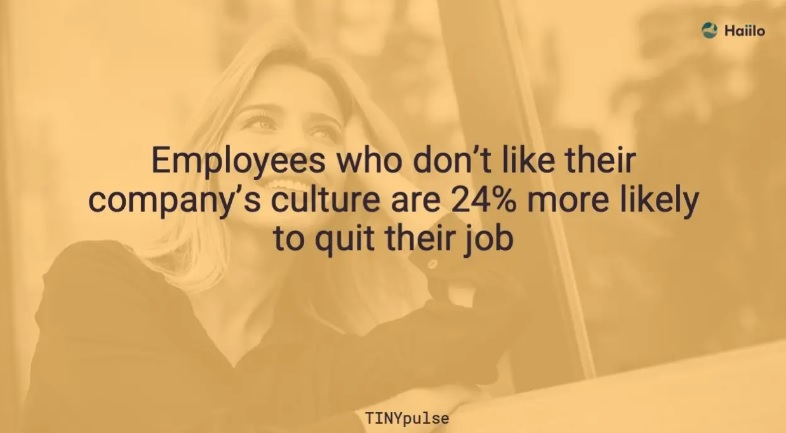 ---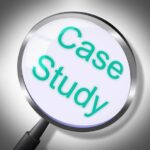 Case Study
Do you want proof? Here's what happened at a recent financial services industry management conference. The CEO began by emphasizing the importance of a new set of corporate values—teamwork, quality, and innovation—at the company. He then played a sophisticated video for the audience, which included dozens of top executives from around the world, that highlighted each word with stock footage of world-class sports, swelling music, and photos of employees waving awkwardly at the camera. The whole thing reeked of dishonesty. When the CEO happily asked the crowd whether they wanted to watch it again, he was welcomed with a resounding "No!" It was brutally obvious that his credibility had been shattered.
---
Given the danger, why do CEOs invest so much time and effort in drafting values statements in the first place? Because they believe they are obligated to. At least, that's how they've felt since Jim Collins and Jerry Porras released Built to Last in 1994. The book argued that many of the best organizations followed a set of principles known as core values, prompting managers to go to off-site meetings to conjure up some core values of their own. The values craze infiltrated corporate America like chicken pox through a kindergarten class. Today, 80% of the Fortune 100 openly proclaim their values—values that all too frequently represent little more than a drive to be trendy or, worse, politically correct.
Value debasement is a travesty, not only because the accompanying cynicism poisons the cultural well, but also because it squanders a golden opportunity. Values can distinguish a company from its competitors by establishing its identity and acting as a rallying point for personnel. But developing strong values and sticking to them takes genuine bravery. Indeed, an organization adopting a values campaign must first accept that values, when properly practiced, cause pain. Some employees are made to feel like outcasts. They limit an organization's strategic and operational independence and constrain its people's behavior. They expose executives to harsh criticism for even minor infractions. And they necessitate constant care.
If you are unwilling to bear the suffering that real values entail, don't bother creating a values statement. You'll be OK without one. However, if you have the strength to persevere, you might gain some valuable lessons from the few organizations that have adopted genuine corporate values. These companies all followed four key imperatives in defining and implementing their values, whether they sprang directly from the vision and character of its founders or were established later through formal processes.
Recognize the Different Types of Values
Too often, executives confuse other values for core values. Employees are perplexed by the resulting jumble, and management appears out of touch.
Companies should therefore develop some basic definitions to guarantee that people understand what they're talking about and what they're attempting to achieve. It's useful to categorize values into four groups.
The deeply embedded beliefs that influence all of a company's operations are known as core values, and they serve as the cultural cornerstones of the organization. Collins and Porras define core values as inherent and sacred; they must never be compromised for convenience or short-term economic advantage. Core principles frequently reflect the founders' values—for example, Hewlett-famed Packard's "HP Way" is an example. They are the source of a company's uniqueness, and they must be protected at all costs.
Aspirational values are those that a firm requires in order to prosper in the future but does not already have. For example, a corporation may need to create a new value to support a new strategy or to fulfill the needs of a changing market or industry. For example, the CEO who stated his company's core value was a sense of urgency was replacing an aspirational value for a basic one.
Aspirational values must be properly handled to avoid diluting the basic principles. One company emphasized dedication and hard effort; its employees were renowned to work late into the evenings and on weekends. The executive team felt compelled at one time to include "work-life balance" as an aspirational objective, but they finally decided against it because doing so might confuse employees about what was most important to the organization.
Permission-to-play values merely reflect the bare minimum of social and behavioral standards expected of any employee. They don't differ much amongst companies, especially those in the same region or industry, which means they never really help identify a company from its competition.
When a particular CEO insisted that integrity was a key value of his organization, he mixed core values with permission-to-play values. "Because we refuse to recruit persons who misrepresent themselves on their résumés or provide misleading information regarding previous employment experience," he explained. While his claim was undeniably correct, most firms had practices that were comparable. Unless his organization is ready to take extremely stringent measures to demonstrate that it has a higher standard of integrity than most companies, integrity should be considered a permission-to-play value rather than a core value.
Accidental values emerge spontaneously and take root throughout time without being promoted by leadership. They frequently represent the similar interests or characteristics of the personnel of the organization. Accidental values can be beneficial to a firm, such as when they foster an inclusive environment. They can, however, be negative factors that preclude fresh prospects. Managers must always distinguish between fundamental values and incidental values, as confusion in this area can be fatal.
---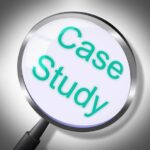 Case Study
Sak Elliot Lucca, a fashion garment brand, first struggled to identify its incidental values from its essential principles. Located in San Francisco's edgy South of Market district, its early employees were single adults who partied on weeknights and wore a disproportionate quantity of black clothes; as a result, the company was unwittingly imbued with these employees' values—trendy, youthful, and stylish.
However, as the company evolved, executives realized two things: there would be no way to fully staff the company if only young, hip, "Sak-looking" employees were hired. And elderly, married workers who could make significant contributions may be neglected unwittingly. As a result, the company worked hard to ensure that employees understood that recruiting just trendy people had nothing to do with Sak's basic principles of trust (being honest and credible), action (making independent decisions), and ownership (treating the company as if one were a founder). Even "unhip" candidates should be considered if they embrace the company's basic principles. The Sak is now a very varied company that has expanded its product portfolio to appeal to a far larger consumer.
---
The Five Characteristics of a Cohesive Team
b>The Ultimate Competitive Advantage is Cohesive Teams
Because it is so powerful and rare, teamwork is the ultimate sustained competitive advantage. Organizational health is driven by cohesive teams. They work together. They are creative. They deliver. They follow through. Customers are wowed by them. They outperform opponents while being more enjoyable to ride!
Creating a Cohesive Team
Creating a team climate that encourages positive emotional experiences allows a team to collaborate and perform better. To leverage their collective skills and focus their individual efforts, high-performance teams rely on a shared goal, vision, and values. They define roles, responsibilities, and anticipated behaviors, as well as a framework for decision-making and conflict resolution. Most significantly, they commit to creating a trusting workplace.
The Five Characteristics of a Cohesive Team
Patrick Lencioni, a pioneer of the organizational health movement, created a model based on his New York Times best-selling book The Five Dysfunctions of a Team called the Five Behaviors of a Cohesive Team (TM). Building Trust, Mastering Conflict, Achieving Commitment, Embracing Accountability, and Focusing on Results are all behaviors in his widely used paradigm.
---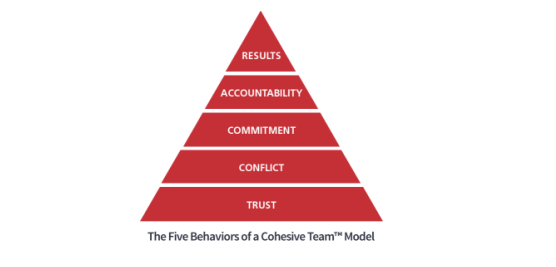 ---
1. Building Trust
Trust is the basis of a cohesive team. A truly integrated team cannot exist without authentic and vulnerable trust. To be truly candid with one another, team members must feel safe. They must be unafraid to say things like "I was wrong," "I made a mistake," "I need help," "I'm not sure," "You're better than I am at that," and "I'm sorry" when the situation calls for it; otherwise, they will waste time and energy thinking about what to say and wondering about the true intentions of their peers. "The key ingredient to building trust is not time. It is courage." – Patrick Lencioni
2. Mastering Conflict
When there is trust, team members can participate in constructive conflict with one another. Only team members who trust one another will feel safe engaging in unvarnished, passionate debate about team-important problems and decisions. Teams that have mastered conflict are able to draw on the abilities of all team members, bring all ideas to the table, and weigh all perspectives and viewpoints when making decisions.
3. Achieving Commitment
When team members can express their thoughts and debate ideas, they are more likely to buy-in with genuine support and attain true commitment rather than simply nodding assent and moving on. People will be more willing to accept a choice if they know their colleagues have no qualms about disagreeing with one another and have heard every available opinion and perspective.
4. Embracing Accountability
Team members that work well together hold one another accountable. They put themselves in the uncomfortable position of telling someone what he or she needs to hear. They communicate openly and honestly with one another. They remind one another when they fail to meet agreed-upon performance goals. They trust and respect one another, which allows them to overcome the most difficult challenge of forming a team in which people hold one another accountable – overcoming the reasonable reluctance of individuals to provide critical feedback to one another.
5. Focusing on Results
The only way to ensure that a team stays focused on collective results is for team members to hold one another accountable for what they need to do. True cohesive teams are obsessive about the overall organizational results. They are intolerant of activities and behaviors that benefit individuals but do not benefit the common good. As a result, team members are willing to make compromises in order to drive their teams' collective results.
How to Use Teamwork to Gain the Ultimate Competitive Advantage
Bringing everyone's personalities and preferences together to establish a cohesive, effective team requires effort, but the result can be enormous—for individuals, teams, and organizations.
The goal of Lencioni's associated evaluations and tailored seminars is to assist people in forming truly cohesive and productive teams that generate outcomes. They concentrate on current teams that are putting the model into action. Participants not only acquire an understanding of the model and how the team is currently functioning (based on the evaluation), but they also gain real ideas for where the team should focus its work moving forward.
---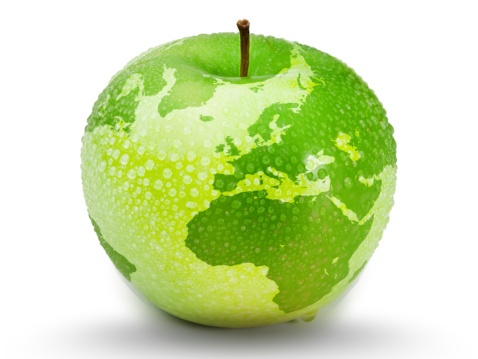 Executive Summary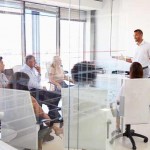 Chapter 1: Understanding Failure
How Can Organizations Learn from Failures?
Failure is a typical occurrence in business as well as in everyday life. Nobody sets out to fail, but knowing that failure will happen allows organizations to lessen the consequences and learn valuable lessons. Failure, in fact, can provide learning opportunities and serve to drive organizational progress.
In fact, research shows that organizations learn more efficiently from mistakes than from victories. The challenge is how organizations may learn from their failures and use them to improve future results and performance.
Learning from failures, as Professor Amy Edmondson argues, necessitates contextual awareness. The significance of a failure can be influenced by factors such as industry, job function, and organizational culture. For example, in R&D, large failure rates are not only expected, but can also be beneficial because they might indicate what does not work and, thus, what to do next to succeed.
Identifying smaller failures before it is too late can also help to avoid major ones later. For example, rigorously testing new products to identify faults and weak areas can assist businesses in identifying issues prior to product launch. Failure earlier in the process gives organizations more time to address problems and avoid undesirable results such as damaged client relationships or unfavorable brand image.
Understanding failure necessitates a thorough inquiry process. Only by determining the nature of the failure can organizations decide how to respond. Because the causes of failure may be multiple and located in the actions/processes of more than one department, it is critical to investigate beyond the location of the failure and get to the bottom of what happened.
However, in order to properly handle a failure, it must first be detected. People may not always speak up when a failure occurs, which can be detrimental to failure management. One reason for this could be a lack of psychological security in the workplace. Leaders can encourage staff to speak out right away by communicating the significance of transparency and emphasizing that it is never about assigning blame, but rather about improving collective accountability, learning, and organizational improvement. This can assist to reassure employees that their colleagues will not criticize them or blame them for acknowledging failure.
Aside from studying failures when they occur, there are great chances to learn from the mistakes of others, including earlier failures in the company as well as relevant ones that may have occurred in other organizations and industries. This can be tackled by encouraging openness and sharing about failures. Some suggestions include including failure discussions in mentoring programs and having executives be open about their past failures. In either case, by having experienced leaders share tales about their failures and, more importantly, what they learned from them, employees can learn from the mistakes of others without making the same mistakes themselves.
Finally, these are just a few of the proactive steps leaders and organizations can take to better understand mistakes and transform them into opportunities to improve performance.
---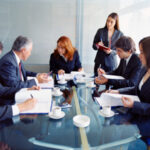 Chapter 2: Embracing Behavioral Norms
'Social norms' regulate how we behave in both personal and professional circumstances.
Personal conventions include saying 'please' and 'thank you,' looking the other person in the eyes when speaking to them, and not interrupting them when they speak. We learn these conventions at a young age and tend to follow them unconsciously throughout our lives.
While these norms apply in professional situations, they are not the only ones that must be followed. In fact, for teams to function well, particular behaviors must be agreed upon so that team members understand what is required of them and what they may anticipate from one another.
They also aid in decision making and issue solving.
But how do teams decide on these guidelines? And how can they incorporate these team behaviors into their day-to-day work so that they become second nature?
In this course manual, we'll go into team norms in further depth, discuss the relationship between team behaviors and team performance, and present instances of workplace team standards.
What Exactly Are Team Norms?
Team norms are defined as"A set of agreements about how [team] members will work with each other and how the group will work overall. These agreed-upon behaviors allow the team to increase its collective [team] performance through healthy debate and clarity of purpose and roles" by the Harvard Business Review.
Team norms are guidelines established by the team for how team members will interact, communicate, and behave, such as during meetings.
They result in more effective decision making, clear expectations for how all team members interact and perform in the team, and better onboarding of new team members.
Team norms are crucial because they clearly define the expected behaviors for all members of a team, preventing conflicts and misunderstandings.
The Relationship Between Team Behaviors And Group Performance
Van den Bossche investigated how teams create shared beliefs in a collaborative learning setting in a 2006 study and discovered that team learning increases a team's perceived performance.
This was reinforced by research by van Emmerik et al, which found that team learning behavior was positively related to team efficacy.
In essence, agreeing on a set of team behaviors or "norms" establishes healthy limits for team relationships, and explicitly outlining these anticipated behaviors can benefit the entire team.
However, properly defined norms increase performance in more than just in-person teams. Team norms are also important for virtual or hybrid teams.
Why?
Because it can take longer to create confidence when everyone works remotely.
Overall project performance, team happiness, effectiveness, and team cohesion all improve when trust is high.
---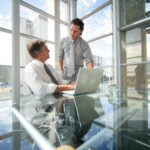 Chapter 3: Setting the Behavioral Norms
Have you ever been on an executive team where everything just fell into place? You all shared a single purpose, communication was easy, and everyone was eager to work long hours for a last push. Looking back, you wish you could recreate and pass on the same secret sauce to every team, especially the ones with which you struggle. You've seen them. The groups where everything is more difficult, where you revisit decisions, move slowly, are unsure of the path, and fear politics.
While many factors influence the best and worst teams, one practice has consistently aided my clients: having a set of agreed-upon group norms and, more crucially, a set of actual procedures to follow those norms.
Group norms are a collection of agreements regarding how members will interact with one another and how the group will function as a whole. Through healthy debate and clarity of purpose and roles, these agreed-upon behaviors enable the team to improve its collective performance.
A set of norms that an executive team regularly adheres to allows team members to be clearer about each other's goals, promotes trust, saves time, reduces backbiting and politics, and establishes a clear operational compass for the rest of the business. When employees see their senior leaders acting in deliberate, transparent, and consistent ways, they are inspired to follow suit and adopt similar norms.
Follow these five steps to develop and implement your own executive team norms:
1. Determine effective norms based on your previous experience. Consider a successful team and then identify one to three norms that contributed to their achievement. When executives to do this, they frequently comment that maintaining a constant rhythm of communication or being completely present in conversations has helped things go smoothly.
2. Break the norms down into behaviors. Convert your abstract list of norms into quantitative behaviors. One standard, for example, could be to encourage equitable participation in meetings. As a group, consider what equal participation in meetings entails. For major topics, you might go around the room and ask input from everyone, beginning with the person who has spoken the least in that day's meeting.
3. Commit to three or fewer norms. Determine what you want to work on first. It's fine to start with just one norm, but never more than three at a once. Concentrating on fewer norms boosts your chances of remembering and applying them on a regular basis.
4. Develop a recurrent plan. Too often, senior teams spend time during an offsite developing well-thought-out norms, only to fail to implement them in the boardroom on Monday morning. Make a plan with owners and time frames for how you will carry out each norm.
5. Establish a mutual responsibility mechanism. Discuss how you will hold each other accountable if you do not follow the agreed-upon norms. What will you do if there is still no progress after multiple check-ins? What will you do if all but one of you go through with it? What are some more scenarios in which things could halt or go off the tracks, and how will you hold each other accountable? One team, for example, prohibited the use of electronic devices during executive team meetings. If they were distracted by their phone, they had to deposit $5 in the "norm bucket." The staff went out for drinks at the conclusion of the year and donated the remaining funds to charity. Creating a framework to police a new conduct made it more comfortable — and even fun — to call each other out in this scenario.
---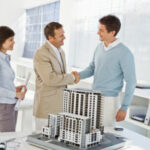 Chapter 4: Living the Behavioral Norms
How to Work as a Team: What Are the Ground Rules?
What are they, and why should we be concerned about them?
Developing Engagement Rules
The word "rules of engagement" is commonly used in military jargon, but what exactly does it mean? Rules of engagement are a set of rules, orders, or procedures put in place to ensure that everyone understands what is expected, what to do in particular situations, and how to solve any difficulties that develop. In IE, we consider norms of engagement as approaches to collaborate more effectively.
We will not all operate the same way in the same conditions, just as we do not all like the same type of ice cream (mint chocolate chip! ), nor will we all like the same sets of rules or procedures. We can't have twenty different rules for the same situation, but we can have a set of rules that govern how we like to work with others and what helps us do our best at work.
What to Do First
It's vital to realize that not everyone feels comfortable discussing things in public. Before holding a comprehensive discussion on this issue, gauge your team's enthusiasm in interacting with it.
Start big and then get little once you've gotten to know the forum. Talking about what's going well is a fantastic approach to start any conversation about working effectively together. Beginning on a positive note allows people to approach the process with optimism and enthusiasm. Discuss major issues, and once you've determined which ones are most important to your team, you may devote more time to each.
You Can Use These Tools
Consider holding a "values" discussion. Understanding what motivates you and your teammates might help you understand the motivations of your teammates.
Another tool you might use is a series of questions that everyone answers according to their level of comfort.
Summary
There is no right or wrong method to collaborate as long as everyone's voice and opinion is heard. The purpose of rules of engagement is to improve one's ability to work independently and collaboratively. A cohesive team produces a better work atmosphere and greater results!
---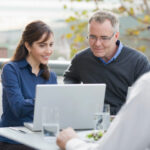 Chapter 5: Learning the Debrief to Win Core Values
This chapter focuses on a deep dive into the 6 Debrief to Win Core Values, what they are, and why we need them. They are as follows:
1. Understanding Vulnerability
2. Understanding Collaboration
3. Understanding Empathy
4. Understanding Self-Awareness, as a Component of Emotional Intelligence
5. Understanding Humility
6. Understanding Ownership
---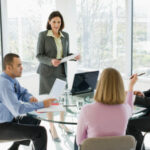 5.1. Understanding Vulnerability
Everybody has an opinion about the term "vulnerability." Some believe it is a sign of weakness, while others believe it is wearing your heart on your sleeve, and still others believe they are incapable of feeling vulnerable at all. However, exhibiting vulnerability is not a sign of weakness; rather, it is a sign of power, especially at work.
However, vulnerability is not a quality that leaders are eager to adopt. Why? Because the prospect of being exposed may be terrifying, regardless of one's position in an organization. Being vulnerable can feel like the polar opposite of leadership for corporate leaders. They may believe that leaders should not seek assistance or admit faults. Consider what you'd expect from an employee who was overburdened with projects or made a costly blunder in that instance. Worse, he or she was subjected to workplace harassment or abuse. Wouldn't you want them to ask for assistance, come forward with the mishap, or express their difficulties?
---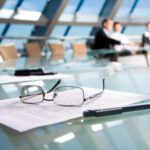 5.2. Understanding Collaboration
Collaboration, defined as the cooperation of two or more teams or individuals, is extremely valuable in the workplace. It dramatically increases productivity and creativity, which are two of the most important success factors in company today.
The value of collaboration in business, however, extends beyond corporate success and increased financial returns. It also has an effect on the well-being of teams and individuals that operate in collaborative contexts.
Employees in collaborative cultures are more engaged in their roles, more ambitious in their personal and professional ambitions, and more invested in the broader corporate goals. Other useful remarks on the need of teamwork in business include:
• It saves time: Interprofessional collaboration saves time spent on task completion and project delivery. Employees that collaborate can work faster since they divide labor and concentrate among themselves.
• Enhances work quality: Business collaboration improves work quality by allowing team members to share, audit, combine, and improve ideas, plans, and strategies in order to achieve high-quality results.
• Generates new ideas: When open collaboration is ingrained into a company's culture, collaborative exercises such as brainstorming become a natural element of business operations such as product launches and development. This encourages employees to share new ideas and external feedback, which helps the firm generate more useful ideas.
• Attracts and retains top talent: Collaboration attracts and retains top professional talent. It also has an impact on talent retention since happy employees are more likely to refer the organization to top talent in their networks.
---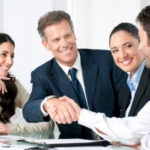 5.3. Understanding Empathy
Technology, which speeds up procedures and blurs the lines between work and personal time, is mostly to blame for shifting workplace relations and an ever-increasing demand for empathy. The global pandemic has forced many knowledge workers to work from home rather than in an office among coworkers; what was previously a privilege, and frequently regarded to be an entitlement, has now become a duty. And the lines between work and everything else have never been more blurred. Work has become less linear and predictable; we are dealing with more fluid, iterative projects, which increases the need for good collaboration, which begins with a sense of safety and acceptance. Our family rely on us, as do our clients and coworkers; how do we make sense in a world that is constantly changing?
The value of empathy in the workplace has never been greater.
When leaders and managers listen with empathy, they are listening for more than just the dialogue; they are listening to comprehend what the person is thinking or feeling without any preconceived notions or expectations of the outcome. When someone is compassionate, the person speaking feels respected. When people feel valued, they feel safe and important, allowing them to be themselves and perform to their full capacity. Individuals who can empathize with coworkers establish a culture of trust, respect, and loyalty. As exhausting as it may have become, turn on the video camera and interact with your colleagues, employees… and perhaps even a family member or friend. Empathy requires the ability to connect and listen.
---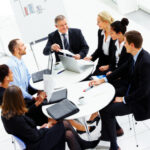 5.4. Understanding Self-Awareness, as a Component of Emotional Intelligence
It is commonly stated that self-awareness is a valuable skill for leaders, managers, human resource professionals, and just about anyone in the workplace. This isn't just common sense; there's a lot of evidence to back it up.
Self awareness in the workplace, as a major component of emotional intelligence, is all about gaining a better understanding of our feelings, emotions, and mental health.
All of these variables influence how we think, feel, and act at work on a regular basis. Employees who are self-aware are individuals who:
• know what they want
• Understand their own strengths and weaknesses
• having command over how they present themselves
Every employee will have areas where they shine and others where they may require assistance. The good news for companies is that self-awareness can be improved over time through training, which is why so many organizations include it in their learning and staff career development strategies.
Why is self-awareness crucial in work?
High emotional intelligence is an extremely valuable skill to have at work, especially if you manage a team or interact with others on a regular basis.
Once we understand ourselves, we can begin to comprehend how we vary from others; once we grasp these distinctions, we can begin to understand how we can work more effectively with others. In our poll, 98% of respondents thought it was critical to understand why people behave the way they do.
---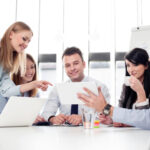 5.5. Understanding Humility
According to a survey of more than 100 small- to medium-sized computer companies published in the Journal of Management, "when a more modest CEO leads a firm, its top management team (TMT) is more likely to interact, share information, collaboratively make decisions, and hold a common vision." As a result, you'll have more success.
Similarly, research at the University of South Australia produced comparable results. According to a study of 120 work teams, humble leaders boost team performance and effectiveness. "Team leaders must recognize the true impact of humility as it may have a big impact on the well-being and productivity of their team," said Chad Chiu, Ph.D., of the university's Center for Workplace Excellence. Accept it, and you will thrive."
What Are The Advantages Of Being Humble In Work?
There are various advantages of bringing humility to the workplace, including:
More creativity
One trait of a modest person is that they are open to, and frequently naturally seek, the opinions and ideas of others. This allows you to learn more and discover fresh viewpoints, and it may result in the workplace becoming a more inventive environment for everyone who works there. Innovation frequently contributes to economic success, especially when employees develop their ideas to meet shared company goals.
Enhanced productivity
Workplace humility is also likely to lead to higher productivity because employees and other staff members want to do better, collaborate more, and generate high-quality work, whether centered on a product or service. Humble people are also more willing to seek resources and assist others in completing their duties.
Increased employee satisfaction
A humble working environment also helps to job happiness. Leaders who exhibit humility by soliciting employee feedback, accepting suggestions for improving customer and client service, and recognizing team members who have made a difference can make an employee feel empowered and valued. Employees are more satisfied with their role and the organization they represent when they have positive feelings about their leadership and the company where they work.
Employee devotion
When humility is ingrained in a company's culture, it may result in lower employee turnover. Employee loyalty increases when you have members of your team that value the opportunity to feel like they are a vital part of the organization and that their work and ideas matter to the company's success. Employees that are satisfied at work are more likely to stay with the firm for a longer period of time, and they may even refer other high-quality prospects in their network to the company's available positions.
Superior concepts
Employees that feel empowered by their leaders are more likely to express their thoughts in the workplace, which can lead to better ideas for the company. This also enhances the likelihood of creative ideas that will assist a company in meeting its objectives and becoming regarded as an industry leader. Furthermore, when leaders listen, employees frequently follow suit, supporting and elaborating on one other's ideas.
Professional partnerships that are stronger
Because employees and managers alike recognize the strengths of individuals they work with, humility frequently leads to collaboration. You can better respect your coworkers' experiences, education, and skill set, which can assist build your professional connections into ones that boost production for the firm and make the work environment enjoyable.
---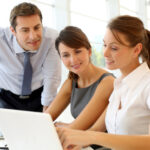 5.6. Understanding Ownership
A high level of trust in the workplace is required for a company to perform at its best. There is a general consensus that the individuals around you are acting with honor and honesty. A culture of ownership and accountability rooted in your company's culture and principles, on the other hand, may be a more sophisticated nurturer of trust.
Without this ownership culture, as well as personnel that believe in taking ownership and accountability, projects will continue to be delayed or fail entirely.
This course manual brings together several ideas that will assist teams and managers in creating a culture of ownership, self-reliance, and better performance throughout their organization.
What Does It Mean To Take Responsibility At Work?
Taking the initiative is the essence of ownership. It is the realization that taking action is your responsibility, not someone else's. It is the fundamental idea that you, as an individual, are responsible for delivering an outcome, even when others play a part.
Taking ownership of a project does not always imply that you are in charge of it. It doesn't imply you shouldn't place your faith in others. What this means is that you should care about the outcome as much as you would if you were the organization's owner. You should feel obligated to the organization's results and act on issues as needed to accomplish those results.
Sometimes you don't have the time or resources to accomplish a task, or what you need is somewhere else in the business. In these scenarios, taking ownership entails communicating your idea to someone with the ability to carry it through rather than exploiting circumstances to explain inaction.
Taking ownership entails making a commitment. It communicates to others that you can be trusted to achieve what is required.
What Is The Distinction Between Taking Responsibility And Being Accountable?
Being accountable entails accepting responsibility for a result. Ownership is the initiative, and responsibility is the execution.
It implies that you will deliver as promised, while adhering to any deadlines or budget limits imposed on you. It also implies that you are forthcoming when, as is occasionally the case, you are unable to provide. Being accountable for a project is being open and communicative when you are eventually unable to achieve what was promised. By accepting responsibility for both failure and success, you demonstrate an understanding of the impact you've had on teammates. This, in turn, usually earns you your teammates' respect, even if you weren't able to deliver. So you can see why responsibility and trust are so inextricably intertwined.
Being accountable shows others that you can be relied on to do what you say you will do. This is the purest expression of integrity.
---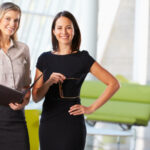 Chapter 6: Measuring Behaviors
Employees perform better when they have objectives to strive for and achieve. Measuring employee behavior assists in calibrating those goals by offering information into where someone is doing well and might be stretched, as well as places where they are not currently a strength. Employees, not managers or companies, should define their own goals based on behavior feedback, self-reflection, and business needs. And the key to achieving this correctly is to have employees match their goals with those of the team and the organization.
Goal-setting is a discussion about what the firm needs and how the employee can help.
When goals are developed without employee input or behavior data, they may be overly ambitious or overly simple. People can become burnt out when their goals are overly lofty and out of reach, resulting in decreased self-efficacy, increased turnover, and unethical behavior.
When employees have goals that are too easy, the organization is not utilizing their full potential. Employees, on the other hand, will rapidly get disengaged, bored, or even trapped if they are unable to grow by stretching themselves. The risks of this condition are well understood by now: reduced production, less creativity, and a higher likelihood of turnover. Even if an ambitious objective is not met, employees may have matured significantl