Leading IT Transformation – Workshop 4 (Key Performance Indicators)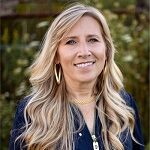 The Appleton Greene Corporate Training Program (CTP) for Leading IT Transformation is provided by Ms. Drabenstadt MBA BBA Certified Learning Provider (CLP). Program Specifications: Monthly cost USD$2,500.00; Monthly Workshops 6 hours; Monthly Support 4 hours; Program Duration 24 months; Program orders subject to ongoing availability.
If you would like to view the Client Information Hub (CIH) for this program, please Click Here
Learning Provider Profile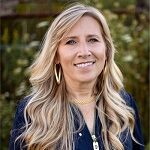 Ms. Drabenstadt is a Certified Learning Provider (CLP) at Appleton Greene and she has experience in Information Technology, Information Governance, Compliance and Audit. She has achieved an MBA, and BBA. She has industry experience within the following sectors: Technology; Insurance and Financial Services. She has had commercial experience within the following countries: United States of America, Canada, Australia, India, Trinidad, and Jamaica. Her program will initially be available in the following cities: Madison WI; Minneapolis MN; Chicago IL; Atlanta GA and Denver CO. Her personal achievements include: Developed Trusted IT-Business Relationship; Delivered Increased Business Value/Time; Decreased IT Costs; Re-tooled IT Staff; Increased IT Employee Morale. Her service skills incorporate: IT transformation leadership; process improvement; change management; program management and information governance.
---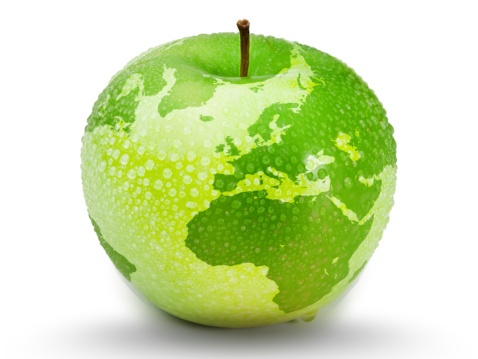 MOST Analysis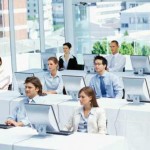 Mission Statement
More and more companies are adopting IT transformation and leveraging technology to improve every aspect of their business. As a company begins to implement and develop these tech solutions, IT leaders will have to be able to show the results of these changes. Tech leaders must be able to demonstrate the tangible business impact of IT transformation to their executive team, stakeholders and customers. KPI stands for key performance indicator, a quantifiable measure of performance over time for a specific objective. KPIs provide targets for teams to shoot for, milestones to gauge progress, and insights that help people across the organization make better decisions. From finance and HR to marketing and sales, key performance indicators help every area of the business move forward at the strategic level. It is critical that IT organizations and their business stakeholders set up Key Performance Indicators that align with new organizational goals.
---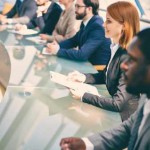 Objectives
01. Sustainability Metrics: departmental SWOT analysis; strategy research & development. Time Allocated: 1 Month
02. User Lifetime Value; departmental SWOT analysis; strategy research & development. Time Allocated: 1 Month
03. Operational Improvement; departmental SWOT analysis; strategy research & development. Time Allocated: 1 Month
04. Revenue from New Digital Services; departmental SWOT analysis; strategy research & development. Time Allocated: 1 Month
05. Hours Saved & Efficiency; departmental SWOT analysis; strategy research & development. Time Allocated: 1 Month
06. ; departmental SWOT analysis; strategy research & development. Time Allocated: 1 Month
07. Workforce Productivity: departmental SWOT analysis; strategy research & development. 1 Month
08. Cloud Application Deployments: departmental SWOT analysis; strategy research & development. Time Allocated: 1 Month
09. Focus on Innovation: departmental SWOT analysis; strategy research & development. Time Allocated: 1 Month
10. Outbound Marketing: departmental SWOT analysis; strategy research & development. Time Allocated: 1 Month
11. Team Morale: departmental SWOT analysis; strategy research & development. Time Allocated: 1 Month
12. Risk Factors: departmental SWOT analysis; strategy research & development. Time Allocated: 1 Month
---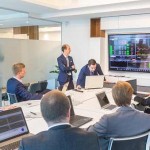 Strategies
01. Sustainability Metrics: Each individual department head to undertake departmental SWOT analysis; strategy research & development.
02. User Lifetime Value: Each individual department head to undertake departmental SWOT analysis; strategy research & development.
03. Operational Improvement: Each individual department head to undertake departmental SWOT analysis; strategy research & development.
04. Revenue from New Digital Services: Each individual department head to undertake departmental SWOT analysis; strategy research & development.
05. Hours Saved & Efficiency: Each individual department head to undertake departmental SWOT analysis; strategy research & development.
06. Customer Experience: Each individual department head to undertake departmental SWOT analysis; strategy research & development.
07. Workforce Productivity: Each individual department head to undertake departmental SWOT analysis; strategy research & development.
08. Cloud Application Deployments: Each individual department head to undertake departmental SWOT analysis; strategy research & development.
09. Focus on Innovation: Each individual department head to undertake departmental SWOT analysis; strategy research & development.
10. Outbound Marketing: Each individual department head to undertake departmental SWOT analysis; strategy research & development.
11. Team Morale: Each individual department head to undertake departmental SWOT analysis; strategy research & development.
12. Risk Factors: Each individual department head to undertake departmental SWOT analysis; strategy research & development.
---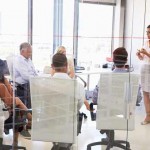 Tasks
01. Create a task on your calendar, to be completed within the next month, to analyze Sustainability Metrics.
02. Create a task on your calendar, to be completed within the next month, to analyze User Lifetime Value.
03. Create a task on your calendar, to be completed within the next month, to analyze Operational Improvement.
04. Create a task on your calendar, to be completed within the next month, to analyze Revenue from New Digital Services.
05. Create a task on your calendar, to be completed within the next month, to analyze Hours Saved & Efficiency.
06. Create a task on your calendar, to be completed within the next month, to analyze Customer Experience.
07. Create a task on your calendar, to be completed within the next month, to analyze Workforce Productivity.
08. Create a task on your calendar, to be completed within the next month, to analyze Cloud Application Deployments.
09. Create a task on your calendar, to be completed within the next month, to analyze Focus on Innovation.
10. Create a task on your calendar, to be completed within the next month, to analyze Outbound Marketing.
11. Create a task on your calendar, to be completed within the next month, to analyze Team Morale.
12. Create a task on your calendar, to be completed within the next month, to analyze Risk Factors.
---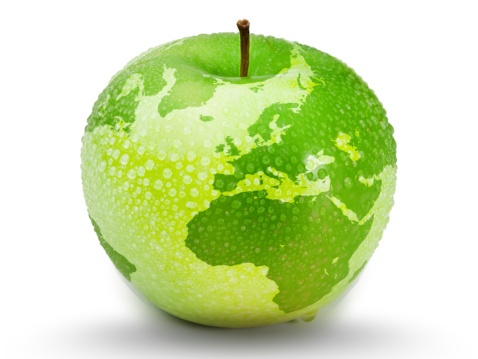 Introduction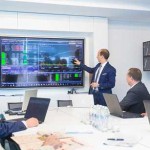 What is a KPI?
The term "key performance indicator" refers to a measurable measure of performance over time for a specified goal. KPIs give teams with goals to strive towards, milestones to track progress, and insights to help everyone in the company make better decisions. Key performance indicators assist every element of the organization, from finance and HR to marketing and sales, move forward at a strategic level.
KPI Meaning vs Metrics Meaning
While key performance indicators and metrics are similar, they are not interchangeable. Here's a basic rundown:
• KPIs are key performance indicators that you should monitor in order to have the most influence on your strategic business goals. KPIs help your team focus on what's important and support your strategy. "Targeted new customers per month" is an example of a key performance indicator.
• Metrics track the success of day-to-day operations that support your KPIs. They have an impact on your results, but they aren't the most important ones. "Monthly store visits" or "white paper downloads" are two examples.
Why Are KPIs Important?
KPIs are a vital approach to ensure that your teams are supporting the organization's overall goals. Here are a few of the most important reasons to use key performance indicators.
• Keep your teams aligned: KPIs keep teams on track, whether they're assessing project success or employee performance.
• Provide a health check: From risk concerns to financial indicators, key performance indicators give you a true picture of your company's health.
• Make adjustments: KPIs allow you to easily see your achievements and shortcomings, allowing you to focus on what works and less on what doesn't.
• Hold your teams accountable: Ascertain that everyone contributes value by establishing key performance indicators that allow employees to track their development and supervisors to take things forward.
---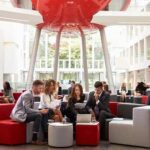 Types of KPIs
There are many different types of key performance indicators. Some are meant to track monthly progress toward a goal, while others are more long-term in nature. All KPIs have one thing in common: they're all linked to strategic objectives. Here's a quick rundown of some of the most prevalent KPIs.
• Strategic: These big-picture KPIs keep track of the organization's objectives. Executives often use one or two key KPIs to determine how well the company is performing at any particular time. Return on investment, sales, and market share are only a few examples.
• Operational: These KPIs are focused on organizational procedures and efficiencies and often measure performance in a shorter time frame. Sales by area, average monthly transportation costs, and cost per acquisition are just a few examples (CPA).
• Functional Unit: Many KPIs are linked to specific functions, such as finance or information technology. Finance KPIs track gross profit margin or return on assets, whereas IT KPIs might track time to resolution or average uptime. These functional KPIs can also be classified as strategic or operational.
• Leading vs Lagging: You should understand the difference between leading and lagging indicators regardless of the type of key performance indicator you establish. While leading KPIs can aid in the prediction of outcomes, lagging KPIs are used to track what has already occurred. Organizations employ a combination of the two to make sure they're tracking the most important information.
How to Develop KPIs
It's tempting to measure everything—or at least the things that are easiest to measure—with so much data. However, make sure you're just tracking the key performance indicators that will help you achieve your business objectives. One of the most significant parts of the KPI definition is the strategic focus. Here are some guidelines for creating effective KPIs.
1. Determine how KPIs will be used: Consult with those who will be utilizing the KPI report to learn what they hope to achieve and how they intend to use them. This will assist you in defining KPIs that are useful and relevant to business users.
2. Connect them to strategic goals: You're wasting time if your KPIs have nothing to do with what you're attempting to accomplish in your firm. While each key performance indicator may be related to a single business function such as HR or marketing, they should all be linked to your overall business objectives.
3. Write SMART KPIs: The most effective KPIs adhere to the tried-and-true SMART formula. Ascertain that they are Specific, Measurable, Attainable, Realistic, and Time-Bound. Some examples include "Grow sales by 5% per quarter" or "Increase Net Promoter Score 25% over the next three years."
4. Keep them clear-cut: Everyone in the company should be aware of your KPIs and be able to act on them. This is why having a good understanding of data is so vital. People who know how to work with data are better able to make decisions that move the needle in the right direction.
5. Plan to iterate: You may need to adjust your key performance indicators as your business and consumers change. Perhaps some are no longer applicable, or you need to make adjustments based on performance. Make sure you have a process in place to evaluate key performance metrics and make changes as needed.
6. Avoid KPI overload: Organizations now have access to massive amounts of data and interactive data visualization, making it simple to measure anything and everything. Keep in mind that the definition of a key performance indicator refers to the most critical goals. Avoid KPI overload by concentrating on the most important metrics.
---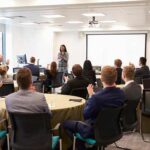 3 Steps to a Stronger KPI Strategy
It's time to change your approach if your key performance indicators aren't generating the results you want. Here are three things you can do to guarantee that everyone in your company understands what your KPIs represent and how to utilize them to make data-driven business decisions.
1. Select KPIs that matter most: You should use a mix of leading and lagging indicators to make sure you're measuring what important. Lagging indications help you analyze results over time, such as sales in the last 30 days. Leading indicators allow you to forecast what might happen based on data and make adjustments to improve outcomes.
2. Create a KPI-driven culture: If employees don't know what key performance indicators are or how to apply them, they're useless (including what the KPI acronym means). Improve your organization's data literacy so that everyone is working toward strategic goals. To keep everyone making decisions that propel your organization ahead, educate staff, assign them relevant KPIs, and use a best-in-class BI platform.
3. Iterate: Revise your key performance indicators depending on market, customer, and organizational changes to keep them current. Meet on a regular basis to evaluate them, take a hard look at performance to determine if any changes are needed, and publish any modifications you make so that everyone is up to date.
IT Transformation Metrics & KPIs for Measuring Success
IT transformation is a difficult project. Many companies attempt large-scale transformation, but only about a third of them succeed. Traditional industries such as automatics, infrastructure, oil and gas, and healthcare, among others, find IT transformation even more difficult: only 11 percent succeed.
Many businesses approach IT transformation projects in this way: by digitizing the business's operational model. Organizations utilize technology to replace manual procedures that are slow and prone to errors with scalable, automated digital workflows. (In fact, any DX effort must focus on three strategic areas.)
As a result, enterprises rely on metrics that track financial and operational efficiency to assess the effectiveness of their DX initiatives. The difficulty is that these measures aren't always accurate in determining whether or not a digital transformation initiative is successful. According to McKinsey's Digital Quotient study, only about 15% of companies utilizing financial Key Performance Indicators (KPIs) can effectively calculate the ROI on IT transformation efforts. Among the most common causes are:
• The slow budgetary cycle
• The lagging response of digital technologies on financial performance
So, in this section, we'll look at a number of indicators and KPIs that are more suited to determining whether your IT transformation is succeeding.
---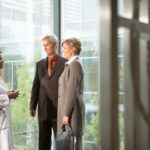 Choosing IT transformation metrics
It's critical to locate the inflection point of the digital KPI growth trajectory once you've established and picked the KPIs you'll use.
When 80 percent of your user base supports IT transformation, for example, you'll maximize your financial ROI and operational efficiency. Increasing the adoption rate may necessitate disproportionately large financial investments and organizational policy changes, which could lead to the IT transformation project failing.
As a result, it's critical to adhere to industry-proven best practices that have allowed industry leaders to push the envelope with their IT transformation projects:
1. Establish precise KPI objectives that are in line with your organization's aims.
2. Concentrate on a small number of measures that are most important to accomplishing these objectives.
3. Confirm that the measurements can be reliably compared to past performance or accurate industry-accepted benchmark data. (The ADE Index, for example, analyzes how companies throughout the world are doing in terms of these activities.)
4. Make sure the metrics are quantifiable, accurate, and informative.
5. Obtain stakeholder buy-in to guarantee that the metrics results are accepted throughout the organization.
---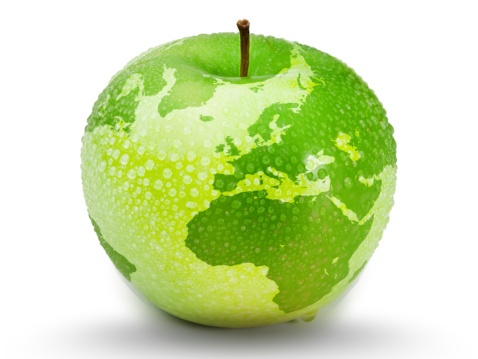 Executive Summary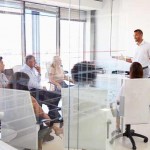 Chapter 1: Sustainability Metrics
Why IT Transformation Can Take Sustainability To New Heights
IT transformation and sustainability have developed through time, but even in the midst of the COVID-19 pandemic, organisations were able to accelerate their adoption of digital technology while keeping sustainability at the top of their priority lists.
From clean technologies to green production processes to converting a company's brand as a sustainable corporation, these two themes will converge within an organisation. While attention is often focused on each of these developments separately, less attention is paid to how these trends interact to reshape how an organization can run profitably.
IT Transformation: A sustainable fit
Many firms may use sustainability as a spur to integrate digital technology into all aspects of their operations. Digital technologies such as artificial intelligence (AI), predictive analytics, machine learning (ML), and the internet of things (IoT) might help firms efficiently meet sustainability goals as the push for environmental responsibility grows. Here are a few examples:
• AI is assisting in disaster response, lowering air pollution, making renewable energy more accessible, and assisting in the energy efficiency of buildings.
• Machine learning and analytics are being used to automate environmental processes, predictive maintenance, and renewable energy projections for solar and wind power.
• Using IoT devices to aid with data collection, monitoring, and analysis of manufacturing processes, as well as measuring environmental implications.
Predictive analytics and business intelligence (BI) projects have witnessed a substantial surge in growth (49 percent) from major organisations beginning new analytics and BI projects or going through with initiatives that have already been planned, according to the latest survey by Dresner Advisory Services.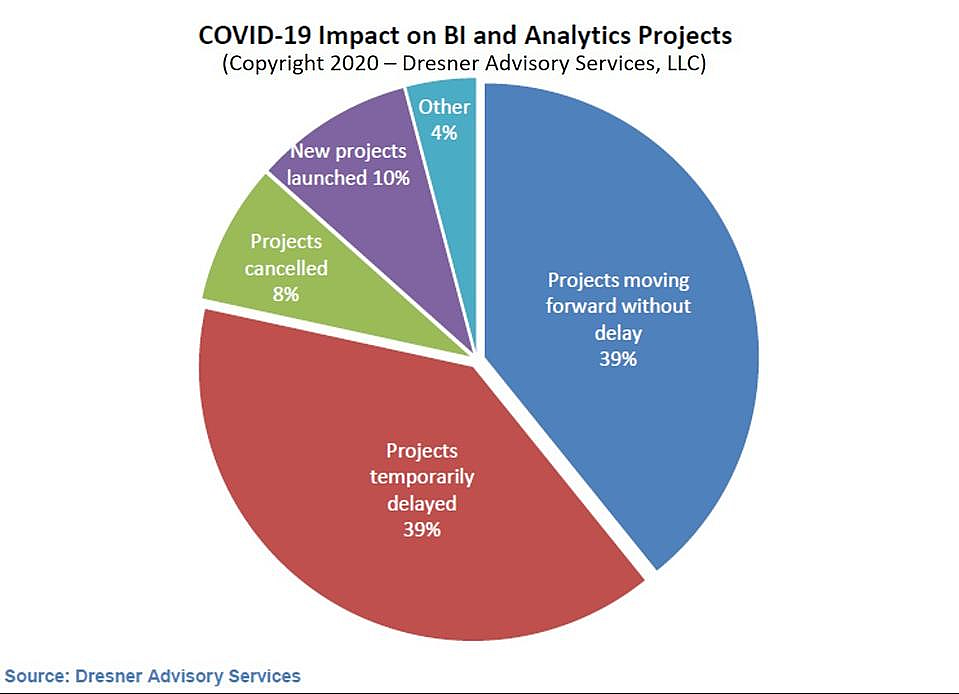 Sustainability: More than just a trend
Sustainability has changed from a "nice to have" to a "must-have" approach in the energy industry over the years, as corporations perceive sustainability programmes as a realistic strategy to help create profit and open up new business prospects.
Various oil and gas businesses have reduced their carbon footprint and increased their usage of digital technologies for greener energy solutions as part of their sustainability programmes over the years. One of Royal Dutch Shell's long-term ambitions, for example, is to diversify its product mix by investing in sustainable energy technology. ERM Power, one of Australia's leading commercial and industrial electricity suppliers, was acquired by Shell in 2019.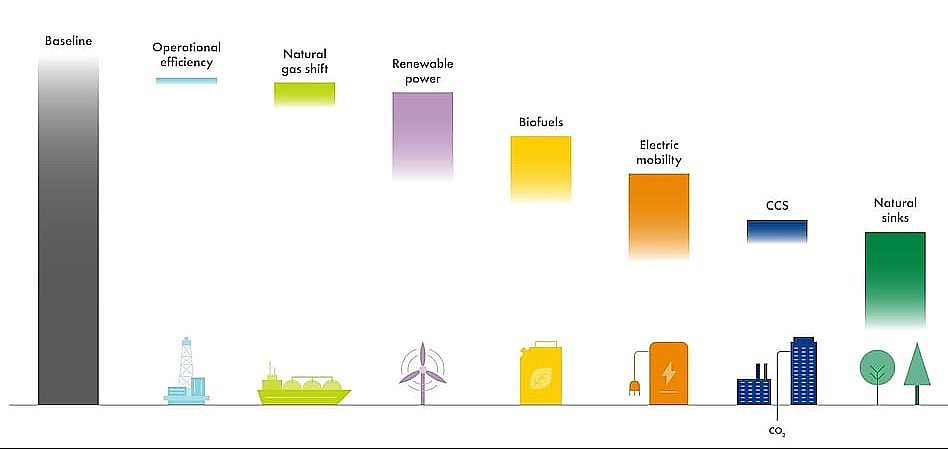 Shell will face additional obstacles as a result of its foray into this market. Shell's foray into this new business will be aided by digital technologies in this context. Shell will have data in estimating energy supply and demand by using smart metres, grid equipment, meteorological data, and GIS data to estimate energy use and having real-time data on consumer behaviour.
As digital transformation and sustainability become more intertwined, market circumstances for investor behaviour are influenced. Evidence continues to show that sustainable-related activities are important to a company's financial success, as investors are more concerned about environmental, social, and governance (ESG) performance than executives previously imagined.
Sustainability investing in the spotlight
In the United States, the transition from "sustainable as a luxury" to "sustainability as a need" has resulted in a $10.5 billion inflow in the first quarter of 2020. Bank of America analysts discovered that companies with low ESG scores are more likely to see lower earnings per share (EPS) revisions in 2020.
Investors have also discovered that companies with stronger environmental, social, and governance (ESG) records yield higher returns and are more likely to become high-quality stocks. Total new assets in mutual funds and exchange-traded funds with a focus on sustainability were $20.6 billion in 2019, nearly four times the amount of $5.5 billion in 2018.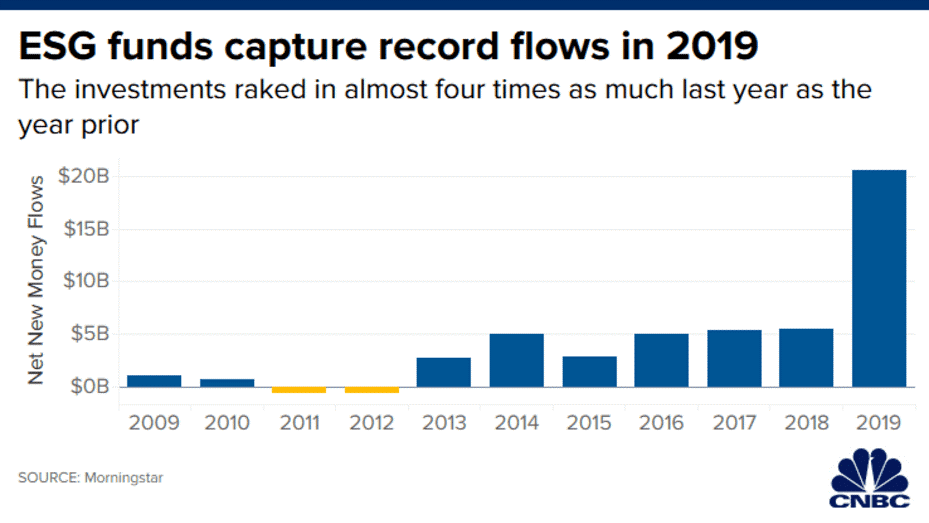 ---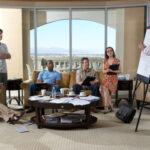 Chapter 2: User Lifetime Value
Learn how to improve your digital experiences, make consumers happy, and raise your profitability by using the Customer Lifetime Value statistic.
Customer lifetime value appears to be another of those worthless terms used to get corporations to spend more money. In fact, Customer lifetime value (CLV) is the most significant measure to track in business. This is particularly true when it comes to your IT experiences.
The CLV essentially informs us how much a customer is worth. The underlying assumption is that the longer a customer does business with you, the more loyal they will become and the more money they will spend. They'll spend less money over time if their interactions are minimal and infrequent.
It's possible that you don't think this is significant. After all, your sales and marketing strategy will ensure that the website or app continues to attract new consumers. However, this is a poor decision.
There's an old statistic that's been circulating for almost a decade, yet it's still as true today as it was back then:
Getting a new customer is seven times more expensive than keeping an existing one.
The Sitefinity Data-Driven Marketing report does an excellent job of illustrating the distinction between customer acquisition and retention:

When compared to the more efficient data-driven marketing method used to keep existing customers happy and loyal, you can see how costly and time-consuming traditional marketing to new customers can be.
To put it another way, if your digital solution is going to be profitable and successful in the long run, you'll need a stronger customer retention strategy. And it's up to you to fill in the blanks with your data.
How Do You Figure Out Your Customer Lifetime Value?
Let's face it: capturing the attention of today's consumers is difficult. There are simply too many distractions, not to mention the issue of information overload, that get in the way. There's also the issue of dwindling customer loyalty.
When you're up against that, it's going to be challenging to get and then maintain a website visitor's or app user's attention. But it is just what you must do.
You can improve your digital experiences by reviewing your metrics (beginning with the CLV), starting with your app or website and moving on to search, email, social media, and everywhere else they're likely to interact with you. The better their experience is, the more likely you are to keep their attention and business for a long time.
---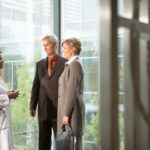 Chapter 3: Operational Improvement
Improving operational efficiency through IT transformation
IT transformation initiatives have been, and continue to be, viewed solely as a technology initiative led by the IT department. However, corporate change that fosters growth and operational efficiency is actually associated with digital transformation.
New challenges for a digital world
Organizations must update and implement new technology, tools, and platforms that are becoming more and more important in the business world. As a result of the necessity for organisations to adapt to a new digital world, change and innovation projects are becoming more common.
Therefore, IT transformation must be seen as the process by which companies reorganize processes and strategies, obtaining benefits through the integration and implementation of digital technologies, by moving towards:
• The application of digital technology to all aspects of the business, including the whole value chain, which, of course, includes suppliers and customers without exception.
• The adoption of cutting-edge technology in the workplace, such as Big Data, Cloud, Artificial Intelligence, IoT, BIM, I3D, or robotics.
Factors to increase operational efficiency
A company's digital transformation opens up great prospects for innovation and competitive advantage, but it will necessitate a full rethinking of the organisation, including cultural, strategic, technological, and operational changes.
Processes and data play a critical part in this change, as having a high operational efficiency ratio is not just another indicator that organisations must offer, but a need for being able to account for the digital transformation.
Organizational culture
Because of technical development, digital transformation entails a shift in work culture and the adoption of new workflows. It is critical to train personnel for this shift by teaching them new technology competences and abilities in order to increase productivity.
Innovation
Employees must be involved in the company's strategic goals in order to create a suitable organisational climate that allows for innovative processes, whether operational, organisational, or functional.
Technology
It is critical to improve procedures through the use of novel technologies that will immediately effect operational efficiency, which translates to increased production, in order to harness the digital transformation in businesses.
For example, in the management of company assets, solutions that improve operational efficiency, maximise the availability of productive assets, and have a direct influence on the organization's profit and loss account must be adopted.
Implementing a solid enterprise asset management solution may help businesses enhance their operational efficiency by generating revenue while lowering costs.
---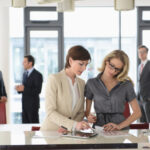 Chapter 4: Revenue From New Digital Services
Many people would have been incorrect in expecting that work-from-home and stay-at-home instructions would be temporary at the onset of the pandemic. Many IT departments raced to keep their companies' operations running smoothly and productively. Since then, society's behaviour has changed, as has people's working habits, with the rise of remote work.
During that period, the use of cloud applications exploded as well. IT transformation projects moved at a breakneck speed. And, while the initial panic was centred on ensuring business continuity and upgrading technology, the cloud is still evolving, as is digital transformation.
Changing the Shape of Organizations
Homeworking was initially thought to be a temporary solution during the pandemic. However, by 2020 and 2021, many organisations had accepted the situation's long-term viability and had modified their working policies. More companies are opting for continuing remote working and/or hybrid working practises, which provide employees with a mix of office-based and remote working alternatives.
According to research, there were 6 million SMEs in the UK in 2020, accounting for almost 99 percent of all enterprises. Clearly, there is a lot of money to be made here.
Cloud adoption is another driver of organisational change in both enterprise and SMB industries. According to the research, 88 percent of businesses expect cloud use to rise in the next 12 months. This reinforced the importance of cloud in broader future technology goals, which will undoubtedly benefit organisational operations as well.
Business-Grade and Secure
Many people have worked from their kitchen tables as a result of the pandemic. Employees frequently utilise their own broadband and, in certain situations, own mobile devices and laptop computers. While this workforce's dedication is commendable, their usage of personal technology is frequently not business-grade or secure. These transient solutions may have sufficed at first, but they are not long-term viable.
This is where the channel's long-term potential rests. Organizations will need the correct mix of technology and equipment to enable employees to be productive as they move toward remote or hybrid working. This entails providing employees with internet and voice communication that is quick, efficient, reliable, and secure. Companies should, ideally, supply Rthernet solutions that are compatible with employees' jobs. They must also provide employees with access to feature-rich communication apps like as Microsoft Teams for unified communications and collaboration (UC&C) in order to retain productivity.
Collaboration and Brainstorming Applications
Many businesses were not using Microsoft Teams efficiently prior to the outbreak. However, since March 2019, Microsoft Teams usage for video calls has climbed by 1000 percent, and it is also acceptable to conclude that many businesses have mastered the use of UC&C technology to drive productivity and that these applications provide a significant return on investment.
The need for UC&C is unlikely to diminish very soon. That indicates the income opportunity will continue to exist for a long time, particularly in the SMB sector. Because individuals no longer meet in person as frequently, the requirement for richer features that help people to accomplish portions of their jobs better will evolve with time. This could imply that employees look for features in technology that help them brainstorm more successfully, such as digital whiteboarding — or better meeting transcribing services. As a result, CSPs and MSPs will need to collaborate more closely in order to match client requirements with partner technology.
Line of Business Moves to the Cloud
Many companies are moving entire business applications to the cloud, in addition to providing voice, data, UC&C, and security solutions. This was a major emphasis for many businesses in 2020, and it will be for the foreseeable future as well. As MSPs advise with clients, this opens up even more opportunities. They may already be talking to customers about these technologies, but now that they have their clients' ears, they have the chance to become more deeply buried into client organisations by supporting larger projects to migrate business applications to the cloud. It also implies MSPs will be able to provide a lot of value-add on top of existing contracts, generating additional income.
---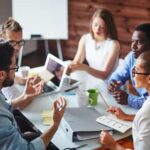 Chapter 5: Hours Saved & Efficiency
Modern, effective firms require digital tools and processes. Traditional businesses may have been hesitant to adopt digital technology, but no one anticipated the digital revolution's speed and breadth when personal computers and the internet first debuted.
Almost everyone nowadays has internet connectivity, whether through a PC or, more frequently, a mobile device. This applies to all sorts and sizes of enterprises and organisations. Companies are gaining fresh technologies and inventive methods to solve old challenges more efficiently thanks to digital solutions.
The shift from traditional to digital work platforms has been disruptive, but it has also provided firms with new options.
Time Management
According to a McKinsey poll, employees spend over half of their work time just staying organised, between managing emails and searching for information online or on their company's intranet. Employees can save time by better managing their time through digital transformation, which can include tools to automatically sort in-boxes and organise internal information. Other digital capabilities, such as chat, can help cut down on the time it takes to gather data or respond to work-related issues.
According to a recent analysis by The Hackett Group, financial businesses may save more than 40% on expenditures by fully adopting digital transformation, speeding up their approach toward previously unreachable efficiency levels.
According to The Hackett Group's "Digital World Class" analysis, which is described as an "estimate of the additional benefits that finance organizations can achieve through the combination of operating model changes, full technology landscape optimization, and the successful adoption of digital technologies," digital transformation can help organisations improve efficiency by nearly 20%. This can free up staff and financial resources, allowing companies to enhance digital transformation activities, participate in more value-added activity, or fuel corporate growth, according to the study.
"World-class finance organizations have maintained a steady 40-45% efficiency lead over peers for the past decade," said Nilly Essaides, The Hackett Group's senior research director. "Digital transformation has the potential to propel peers to today's world class levels, while at the same time redefining what 'world class' means for finance leaders."
The Hackett Group's research also demonstrates a shift in next-generation finance companies away from internal efficiency and effectiveness measurements and toward direct measurement of key stakeholders' experiences.
Robotic process automation, cognitive automation, intelligent data capture, and other cutting-edge technology are among the solutions provided for expediting digital transformation operations. According to the findings, these technologies give considerable interim benefits in efficiency and effectiveness for finance organisations.
---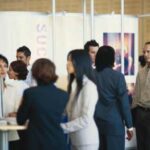 Chapter 6: Customer Experience
Customer experience is a critical business component that is crucial to digital transformation. Customer experience innovation and enhancement is a critical component of a company's growth and success.
According to Mckinsey, a customer experience digital transformation can boost a company's income by 20% to 50%.
• Thanks to the digital customer experience provided by best-in-class enterprises, customer expectations and needs are evolving. Amazon, for example, has become a leading example of digital consumer experience. Amazon has grown into a global corporation, focusing on long-term growth by emphasising customer service and harnessing technology.
Similarly Customers are at the heart of businesses such as Uber, Starbucks, and Zappos. Companies are preoccupied with providing the greatest possible experience for their customers.
As previously stated, technological improvements and outstanding customer service have upped the bar for the digital customer experience. It has elevated the relevance of end-to-end CX optimization for every digital firm in the sector.
• Improving and innovating the customer experience has a significant positive influence on revenue. The New York Times is one example of how digital transformation is bringing in more revenue. Around 70% of newspaper advertising revenue has been lost in the last 15 years. The New York Times, on the other hand, has 3 million subscribers and generates $500 million in digital revenue.
B2B organisations have seen revenue increase of 10 to 15% and expense reductions of 10 to 20% after experiencing digital transformation in the customer experience process, according to Mckinsey.
How do you offer a great Customer Experience with IT Transformation?
Become obsessed with your Customers.
"The No.1 thing that has made us successful by far is obsessive compulsive focus on the customer." Jeff Bezos, Amazon founder and CE.
The organisation must make a commitment to putting the consumer first. From the consumer's standpoint, the goal should be to offer the best possible customer experience.
The most crucial aspect of your digital customer experience programme is your customers. The goal is to make clients happy with their experience so that they will stick with your brand and suggest it to others.
You'll need to take a holistic approach to customer experience optimization for this. Customer service is not only the job of customer service representatives or any single department. It is the responsibility of the entire firm to collaborate to guarantee that digital clients receive a fantastic digital customer experience.
Make your customer's requirements and expectations a top priority. Create a company where every department is focused on the consumer.
---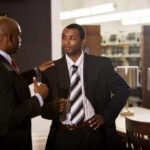 Chapter 7: Workforce Productivity
Digital transformation is a business transformation driven by your people, not just the technology. It's all about how technology can help you to empower your employees, engage your customers, improve your operations, and alter your offerings.
Your employees must be able to operate in a style that allows them to communicate and collaborate from any location. The current pandemic has intensified the need for mobile working, and businesses are seeking to make it easier for employees to access equipment, data, and systems from afar.
Take, for example, supply chains. Businesses are on a mission to integrate worldwide operations and processes, align outcomes, and decrease long-term maintenance costs to close the gap between consumer needs and what the organisation actually delivers, which is no simple job.
A collaborative landscape
Businesses must do more than just subscribe to the latest technologies to allow a collaborative environment. It's about bringing people, processes, and tools together in a holistic way to create safe, mobile workplaces that serve as the foundation for innovative and flexible working methods that help you get the most out of your resources.
Your people, technology, and organisational culture all work together in a digital workplace to:
• Boost productivity
• Optimise performance
• Drive efficiencies
• Create harmonious working environments
Our supply chain experts recently collaborated with a major customer to integrate a sophisticated edge into the company's system management and tracking capabilities. Using SAP integrated Extended Warehouse Management, we developed a central warehouse monitor and a custom-designed mobile application (EWM).
These useful tools now keep users engaged and directed throughout all warehouse management tasks, giving accurate and up-to-date data in real time. Our client has saved around 3,500 hours of physical resources each month as a result of this, and customer delivery is now twice as quick.
By employing automated operations to replace manual procedures, you may free up both time and physical resources while increasing production levels, regardless of where your employees are located.
Cloud-enabled technology
A digital cloud workplace overcomes productivity constraints by enabling safe, dependable, and accurate mobile communications without the need for office space or servers. A cloud-based platform can assist your company in implementing more personal computing, automating activities, and reinventing productivity and business processes. You can benefit from a cloud-based digital transformation by:
• Save significant time and effort on manual operations across your organisation
• Enable innovation and continuous improvements
• Be more secure
Secure productivity
Create a productive, mobile, and secure working environment that supports your company's digital transformation objectives. This allows your employees to use their preferred devices without jeopardising the security of company data, and it will alter your digital workplace in three ways:
1. Enable collaboration
To make administration easier, employ central management, which eliminates the need to access each user's system. Employees, customers, suppliers, and partners should be able to communicate, collaborate, and meet in a smooth manner.
2. Be mobile
Make use of technology to ensure that mobile access to company data, emails, and conferencing is secure and reliable. Allow your employees to create, share, and connect from their chosen devices, whether they're in the office, at home, or elsewhere.
3. Be more secure
Ensure that your company's data is safeguarded across all devices by centralising control. Enable a consistent security configuration profile across all devices to achieve high levels of efficacy and eliminate the risk of fragmented IT.
Conclusion
To keep employees and consumers interested in today's and future work settings, digital transformation is critical. Only when your technology works in tandem with your people, partners, suppliers, and consumers can you accomplish success. Your firm can benefit from ongoing competitiveness, greater client experiences, increased employee productivity, and a solid security system thanks to well-integrated IT and a productive workplace environment.
---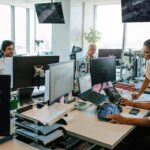 Chapter 8: Cloud Application Deployments
Companies must concentrate their expenditures and develop a cloud-ready operational strategy in order to reap the full benefits of cloud computing.
The first corporate tests with external cloud platforms took place more than a decade ago, and the verdict on their business worth is long in the making. Companies that use the cloud effectively bring new capabilities to market faster, develop more easily, and scale more effectively—all while lowering their IT risk.
Regrettably, the jury is still out on what makes a successful cloud implementation in terms of realising that value. Most CIOs and CTOs gravitate to old deployment strategies, which may have worked in the past but make it nearly impossible to realise the true benefit of cloud computing. If you define the cloud opportunity too narrowly with siloed business initiatives like next-generation application hosting or data platforms, you'll almost certainly fail. Because no thought is given to how the organisation will need to operate in the cloud holistically, the danger of disruption from nimbler attackers with current technology platforms that offer business agility and innovation increases.
Companies that get the most out of cloud platforms do three things to make it a business-technology transformation:
• Concentrating investments on business domains where cloud can help boost revenue and profitability
• Choosing a technology and sourcing model that is in line with the company's strategy and risk tolerance.
• Creating and executing a cloud-centric operating paradigm
CIOs and CTOs need to drive cloud adoption, but, given the scale and scope of change required to exploit this opportunity fully, they also need support and air cover from the rest of the management team.
Four failure modes prevail
Over the last two decades, the way large organisations host programmes has changed dramatically—from expensive proprietary processors to commodity x86 architectures, proprietary operating systems to open-source Linux, and dedicated servers to several virtual machines running on a single server. The cost structure of application hosting has changed as a result of these changes. A single modest application could operate on a $25,000 server twenty years ago. A similar-sized application nowadays might operate on a $5,000 server shared by ten other apps.
Implementing cloud is more difficult than previous successful initiatives to embrace Linux, x86 processes, or server virtualization. To begin, a major enterprise's thousands of applications established over the last three decades may require remediation or re-architecting in order to run efficiently, safely, and reliably in the cloud. Companies have discovered that running existing apps in the cloud costs more in some circumstances before repair. For firms that have already aggressively optimised their on-premises IT environment, required investments typically result in an uninspiring ROI for cloud migration. For firms that can utilise cloud adoption as a pressuring mechanism to optimise their IT environment or avoid making a big data-center capital investment, the cost economics of cloud adoption can be far more appealing.
Second, the requisite economics, skills, processes, and organisational adjustments are too complicated and span too many diverse sections of the business for infrastructure heads to handle alone.
As a result of these realities, the vast majority of large institutions have fallen victim to one or more of the following failure modes:
• Pilot stall: though a few greenfield applications have been successfully implemented on public cloud platforms, the value obtained from these programmes has been limited. Further progress is unattainable as a result of tech leaders' inability to establish a compelling economic case for extending the cloud platform's use into the heart of IT's technology environment.
• Cloud gridlock: Because IT cannot build out the automation or reference designs required to employ public-cloud-platform services in a secure, resilient, and compliant manner, cloud efforts become stuck in long queues.
• No value from "lift and shift": Significant elements of the technological infrastructure have been migrated to the cloud, primarily by replacing on-premises virtual machines with off-premises ones without taking use of cloud-optimization levers, but this has failed to result in significant cost savings or increased flexibility. Following then, support for cloud efforts dwindles.
• Cloud chaos: Tech leadership lacks a shared vision and does not provide the necessary advice or management oversight, leaving developers to configure cloud services on their own. As a result, there are many different methodologies and tools, posing major security, resiliency, and compliance issues.
As a result, despite the rapid growth of cloud service providers (CSPs), enterprise cloud adoption has continually underperformed projections. According to many McKinsey surveys, large organisations are hosting 10 to 15% of their apps in the cloud while keeping the core of their technological ecosystem in traditional data centres.
---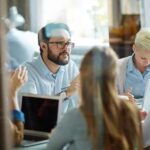 Chapter 9: Focus on Innovation
Challenge Norms Through Innovation
Changes are sparked by innovations, and they become a reality as a result of them. For example, the advent of social media irreversibly changed the marketing landscape. People can now converse regardless of their actual location, and information is transferred more quickly than ever before. As new technologies such as cellphones and internet-connected devices became available, society experienced changes to accommodate them.
The act of rethinking or redesigning an existing business process is known as innovation. In essence, once a shift has occurred and a new reality has been established, innovation refers to the process of re-challenging those standards. Following the reshaping of social communication dynamics by social media, several other accepted standards such as news, entertainment, recreation, content, and business have to adapt. Social media is now being reinvented for a variety of uses, including business.
It became easier for firms to engage with their consumers and customers as social media became a part of everyday life. For years, a typical customer's connection with a brand consisted primarily of point-of-sale interactions and the occasional exposure to marketing materials.
Brands may use social media platforms to continuously give valuable material to their fans and build a more meaningful relationship with them. Many people enjoy the opportunity to feel linked to the businesses they enjoy and to make a difference. The invention was social networking, which resulted in a shift in how businesses communicate with their customers.
Innovate To Improve
When most people think of creative companies, they undoubtedly think of Apple. Countless users who like Apple's products anticipate every announcement with bated breath. Every Apple product, from the iMac to the iPhone, has been upgraded for better customer pleasure. Apple's new devices reflect the concept of product innovation: evaluating an existing product's success and challenging its capabilities to offer something even better.
A whole industry can alter apparently overnight when a new product or service hits the market and generates a lot of demand. Competitors race to build something comparable or better. Third-party developers are scrambling to create the finest possible content and services to welcome the visitor. Consumers gain the most from this disruption since it creates competition, which leads to better products and services for the end user.
Evolve A Market Through Transformation
After innovation enters the picture, transformation depicts the continuing processes that occur in the world. Google is an excellent example of a firm that is changing the world. Although the search engine is well-known and simple to use today, it has undergone ongoing refinement, optimization, and reconfiguration since its creation in order to provide consumers with more accurate and relevant search results. Google has provided businesses with the tools they need to reach their audiences by allowing people t