Leading IT Transformation – Workshop 4 (Key Performance Indicators)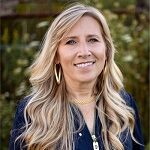 The Appleton Greene Corporate Training Program (CTP) for Leading IT Transformation is provided by Ms. Drabenstadt MBA BBA Certified Learning Provider (CLP). Program Specifications: Monthly cost USD$2,500.00; Monthly Workshops 6 hours; Monthly Support 4 hours; Program Duration 24 months; Program orders subject to ongoing availability.
If you would like to view the Client Information Hub (CIH) for this program, please Click Here
Learning Provider Profile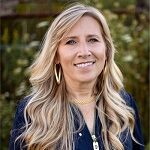 Ms. Drabenstadt is a Certified Learning Provider (CLP) at Appleton Greene and she has experience in Information Technology, Information Governance, Compliance and Audit. She has achieved an MBA, and BBA. She has industry experience within the following sectors: Technology; Insurance and Financial Services. She has had commercial experience within the following countries: United States of America, Canada, Australia, India, Trinidad, and Jamaica. Her program will initially be available in the following cities: Madison WI; Minneapolis MN; Chicago IL; Atlanta GA and Denver CO. Her personal achievements include: Developed Trusted IT-Business Relationship; Delivered Increased Business Value/Time; Decreased IT Costs; Re-tooled IT Staff; Increased IT Employee Morale. Her service skills incorporate: IT transformation leadership; process improvement; change management; program management and information governance.
---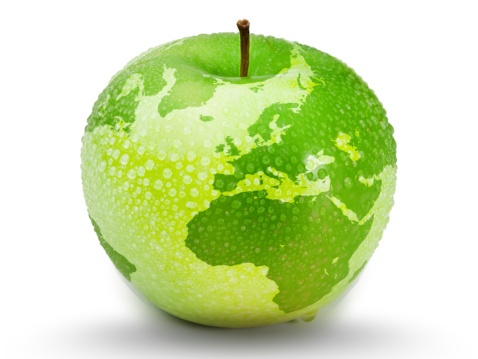 MOST Analysis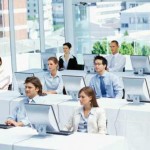 Mission Statement
More and more companies are adopting IT transformation and leveraging technology to improve every aspect of their business. As a company begins to implement and develop these tech solutions, IT leaders will have to be able to show the results of these changes. Tech leaders must be able to demonstrate the tangible business impact of IT transformation to their executive team, stakeholders and customers. KPI stands for key performance indicator, a quantifiable measure of performance over time for a specific objective. KPIs provide targets for teams to shoot for, milestones to gauge progress, and insights that help people across the organization make better decisions. From finance and HR to marketing and sales, key performance indicators help every area of the business move forward at the strategic level. It is critical that IT organizations and their business stakeholders set up Key Performance Indicators that align with new organizational goals.
---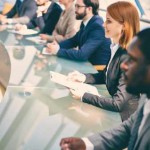 Objectives
01. Sustainability Metrics: departmental SWOT analysis; strategy research & development. Time Allocated: 1 Month
02. User Lifetime Value; departmental SWOT analysis; strategy research & development. Time Allocated: 1 Month
03. Operational Improvement; departmental SWOT analysis; strategy research & development. Time Allocated: 1 Month
04. Revenue from New Digital Services; departmental SWOT analysis; strategy research & development. Time Allocated: 1 Month
05. Hours Saved & Efficiency; departmental SWOT analysis; strategy research & development. Time Allocated: 1 Month
06. ; departmental SWOT analysis; strategy research & development. Time Allocated: 1 Month
07. Workforce Productivity: departmental SWOT analysis; strategy research & development. 1 Month
08. Cloud Application Deployments: departmental SWOT analysis; strategy research & development. Time Allocated: 1 Month
09. Focus on Innovation: departmental SWOT analysis; strategy research & development. Time Allocated: 1 Month
10. Outbound Marketing: departmental SWOT analysis; strategy research & development. Time Allocated: 1 Month
11. Team Morale: departmental SWOT analysis; strategy research & development. Time Allocated: 1 Month
12. Risk Factors: departmental SWOT analysis; strategy research & development. Time Allocated: 1 Month
---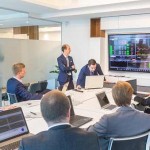 Strategies
01. Sustainability Metrics: Each individual department head to undertake departmental SWOT analysis; strategy research & development.
02. User Lifetime Value: Each individual department head to undertake departmental SWOT analysis; strategy research & development.
03. Operational Improvement: Each individual department head to undertake departmental SWOT analysis; strategy research & development.
04. Revenue from New Digital Services: Each individual department head to undertake departmental SWOT analysis; strategy research & development.
05. Hours Saved & Efficiency: Each individual department head to undertake departmental SWOT analysis; strategy research & development.
06. Customer Experience: Each individual department head to undertake departmental SWOT analysis; strategy research & development.
07. Workforce Productivity: Each individual department head to undertake departmental SWOT analysis; strategy research & development.
08. Cloud Application Deployments: Each individual department head to undertake departmental SWOT analysis; strategy research & development.
09. Focus on Innovation: Each individual department head to undertake departmental SWOT analysis; strategy research & development.
10. Outbound Marketing: Each individual department head to undertake departmental SWOT analysis; strategy research & development.
11. Team Morale: Each individual department head to undertake departmental SWOT analysis; strategy research & development.
12. Risk Factors: Each individual department head to undertake departmental SWOT analysis; strategy research & development.
---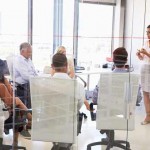 Tasks
01. Create a task on your calendar, to be completed within the next month, to analyze Sustainability Metrics.
02. Create a task on your calendar, to be completed within the next month, to analyze User Lifetime Value.
03. Create a task on your calendar, to be completed within the next month, to analyze Operational Improvement.
04. Create a task on your calendar, to be completed within the next month, to analyze Revenue from New Digital Services.
05. Create a task on your calendar, to be completed within the next month, to analyze Hours Saved & Efficiency.
06. Create a task on your calendar, to be completed within the next month, to analyze Customer Experience.
07. Create a task on your calendar, to be completed within the next month, to analyze Workforce Productivity.
08. Create a task on your calendar, to be completed within the next month, to analyze Cloud Application Deployments.
09. Create a task on your calendar, to be completed within the next month, to analyze Focus on Innovation.
10. Create a task on your calendar, to be completed within the next month, to analyze Outbound Marketing.
11. Create a task on your calendar, to be completed within the next month, to analyze Team Morale.
12. Create a task on your calendar, to be completed within the next month, to analyze Risk Factors.
---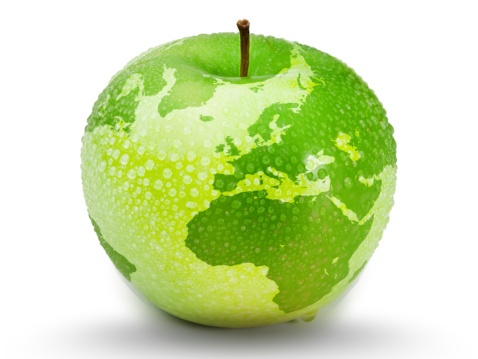 Introduction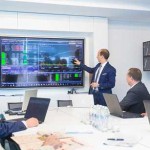 What is a KPI?
The term "key performance indicator" refers to a measurable measure of performance over time for a specified goal. KPIs give teams with goals to strive towards, milestones to track progress, and insights to help everyone in the company make better decisions. Key performance indicators assist every element of the organization, from finance and HR to marketing and sales, move forward at a strategic level.
KPI Meaning vs Metrics Meaning
While key performance indicators and metrics are similar, they are not interchangeable. Here's a basic rundown:
• KPIs are key performance indicators that you should monitor in order to have the most influence on your strategic business goals. KPIs help your team focus on what's important and support your strategy. "Targeted new customers per month" is an example of a key performance indicator.
• Metrics track the success of day-to-day operations that support your KPIs. They have an impact on your results, but they aren't the most important ones. "Monthly store visits" or "white paper downloads" are two examples.
Why Are KPIs Important?
KPIs are a vital approach to ensure that your teams are supporting the organization's overall goals. Here are a few of the most important reasons to use key performance indicators.
• Keep your teams aligned: KPIs keep teams on track, whether they're assessing project success or employee performance.
• Provide a health check: From risk concerns to financial indicators, key performance indicators give you a true picture of your company's health.
• Make adjustments: KPIs allow you to easily see your achievements and shortcomings, allowing you to focus on what works and less on what doesn't.
• Hold your teams accountable: Ascertain that everyone contributes value by establishing key performance indicators that allow employees to track their development and supervisors to take things forward.
---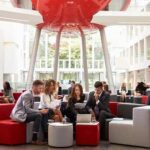 Types of KPIs
There are many different types of key performance indicators. Some are meant to track monthly progress toward a goal, while others are more long-term in nature. All KPIs have one thing in common: they're all linked to strategic objectives. Here's a quick rundown of some of the most prevalent KPIs.
• Strategic: These big-picture KPIs keep track of the organization's objectives. Executives often use one or two key KPIs to determine how well the company is performing at any particular time. Return on investment, sales, and market share are only a few examples.
• Operational: These KPIs are focused on organizational procedures and efficiencies and often measure performance in a shorter time frame. Sales by area, average monthly transportation costs, and cost per acquisition are just a few examples (CPA).
• Functional Unit: Many KPIs are linked to specific functions, such as finance or information technology. Finance KPIs track gross profit margin or return on assets, whereas IT KPIs might track time to resolution or average uptime. These functional KPIs can also be classified as strategic or operational.
• Leading vs Lagging: You should understand the difference between leading and lagging indicators regardless of the type of key performance indicator you establish. While leading KPIs can aid in the prediction of outcomes, lagging KPIs are used to track what has already occurred. Organizations employ a combination of the two to make sure they're tracking the most important information.
How to Develop KPIs
It's tempting to measure everything—or at least the things that are easiest to measure—with so much data. However, make sure you're just tracking the key performance indicators that will help you achieve your business objectives. One of the most significant parts of the KPI definition is the strategic focus. Here are some guidelines for creating effective KPIs.
1. Determine how KPIs will be used: Consult with those who will be utilizing the KPI report to learn what they hope to achieve and how they intend to use them. This will assist you in defining KPIs that are useful and relevant to business users.
2. Connect them to strategic goals: You're wasting time if your KPIs have nothing to do with what you're attempting to accomplish in your firm. While each key performance indicator may be related to a single business function such as HR or marketing, they should all be linked to your overall business objectives.
3. Write SMART KPIs: The most effective KPIs adhere to the tried-and-true SMART formula. Ascertain that they are Specific, Measurable, Attainable, Realistic, and Time-Bound. Some examples include "Grow sales by 5% per quarter" or "Increase Net Promoter Score 25% over the next three years."
4. Keep them clear-cut: Everyone in the company should be aware of your KPIs and be able to act on them. This is why having a good understanding of data is so vital. People who know how to work with data are better able to make decisions that move the needle in the right direction.
5. Plan to iterate: You may need to adjust your key performance indicators as your business and consumers change. Perhaps some are no longer applicable, or you need to make adjustments based on performance. Make sure you have a process in place to evaluate key performance metrics and make changes as needed.
6. Avoid KPI overload: Organizations now have access to massive amounts of data and interactive data visualization, making it simple to measure anything and everything. Keep in mind that the definition of a key performance indicator refers to the most critical goals. Avoid KPI overload by concentrating on the most important metrics.
---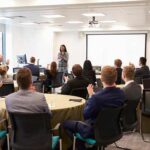 3 Steps to a Stronger KPI Strategy
It's time to change your approach if your key performance indicators aren't generating the results you want. Here are three things you can do to guarantee that everyone in your company understands what your KPIs represent and how to utilize them to make data-driven business decisions.
1. Select KPIs that matter most: You should use a mix of leading and lagging indicators to make sure you're measuring what important. Lagging indications help you analyze results over time, such as sales in the last 30 days. Leading indicators allow you to forecast what might happen based on data and make adjustments to improve outcomes.
2. Create a KPI-driven culture: If employees don't know what key performance indicators are or how to apply them, they're useless (including what the KPI acronym means). Improve your organization's data literacy so that everyone is working toward strategic goals. To keep everyone making decisions that propel your organization ahead, educate staff, assign them relevant KPIs, and use a best-in-class BI platform.
3. Iterate: Revise your key performance indicators depending on market, customer, and organizational changes to keep them current. Meet on a regular basis to evaluate them, take a hard look at performance to determine if any changes are needed, and publish any modifications you make so that everyone is up to date.
IT Transformation Metrics & KPIs for Measuring Success
IT transformation is a difficult project. Many companies attempt large-scale transformation, but only about a third of them succeed. Traditional industries such as automatics, infrastructure, oil and gas, and healthcare, among others, find IT transformation even more difficult: only 11 percent succeed.
Many businesses approach IT transformation projects in this way: by digitizing the business's operational model. Organizations utilize technology to replace manual procedures that are slow and prone to errors with scalable, automated digital workflows. (In fact, any DX effort must focus on three strategic areas.)
As a result, enterprises rely on metrics that track financial and operational efficiency to assess the effectiveness of their DX initiatives. The difficulty is that these measures aren't always accurate in determining whether or not a digital transformation initiative is successful. According to McKinsey's Digital Quotient study, only about 15% of companies utilizing financial Key Performance Indicators (KPIs) can effectively calculate the ROI on IT transformation efforts. Among the most common causes are:
• The slow budgetary cycle
• The lagging response of digital technologies on financial performance
So, in this section, we'll look at a number of indicators and KPIs that are more suited to determining whether your IT transformation is succeeding.
---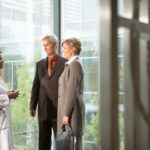 Choosing IT transformation metrics
It's critical to locate the inflection point of the digital KPI growth trajectory once you've established and picked the KPIs you'll use.
When 80 percent of your user base supports IT transformation, for example, you'll maximize your financial ROI and operational efficiency. Increasing the adoption rate may necessitate disproportionately large financial investments and organizational policy changes, which could lead to the IT transformation project failing.
As a result, it's critical to adhere to industry-proven best practices that have allowed industry leaders to push the envelope with their IT transformation projects:
1. Establish precise KPI objectives that are in line with your organization's aims.
2. Concentrate on a small number of measures that are most important to accomplishing these objectives.
3. Confirm that the measurements can be reliably compared to past performance or accurate industry-accepted benchmark data. (The ADE Index, for example, analyzes how companies throughout the world are doing in terms of these activities.)
4. Make sure the metrics are quantifiable, accurate, and informative.
5. Obtain stakeholder buy-in to guarantee that the metrics results are accepted throughout the organization.
---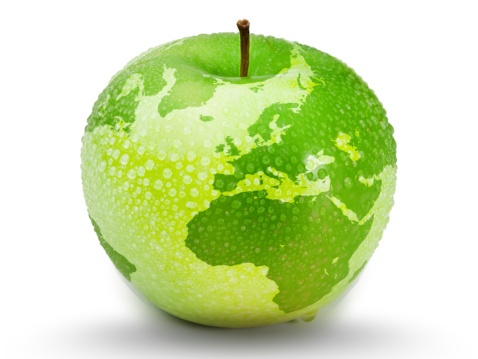 Executive Summary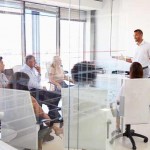 Chapter 1: Sustainability Metrics
Why IT Transformation Can Take Sustainability To New Heights
IT transformation and sustainability have developed through time, but even in the midst of the COVID-19 pandemic, organisations were able to accelerate their adoption of digital technology while keeping sustainability at the top of their priority lists.
From clean technologies to green production processes to converting a company's brand as a sustainable corporation, these two themes will converge within an organisation. While attention is often focused on each of these developments separately, less attention is paid to how these trends interact to reshape how an organization can run profitably.
IT Transformation: A sustainable fit
Many firms may use sustainability as a spur to integrate digital technology into all aspects of their operations. Digital technologies such as artificial intelligence (AI), predictive analytics, machine learning (ML), and the internet of things (IoT) might help firms efficiently meet sustainability goals as the push for environmental responsibility grows. Here are a few examples:
• AI is assisting in disaster response, lowering air pollution, making renewable energy more accessible, and assisting in the energy efficiency of buildings.
• Machine learning and analytics are being used to automate environmental processes, predictive maintenance, and renewable energy projections for solar and wind power.
• Using IoT devices to aid with data collection, monitoring, and analysis of manufacturing processes, as well as measuring environmental implications.
Predictive analytics and business intelligence (BI) projects have witnessed a substantial surge in growth (49 percent) from major organisations beginning new analytics and BI projects or going through with initiatives that have already been planned, according to the latest survey by Dresner Advisory Services.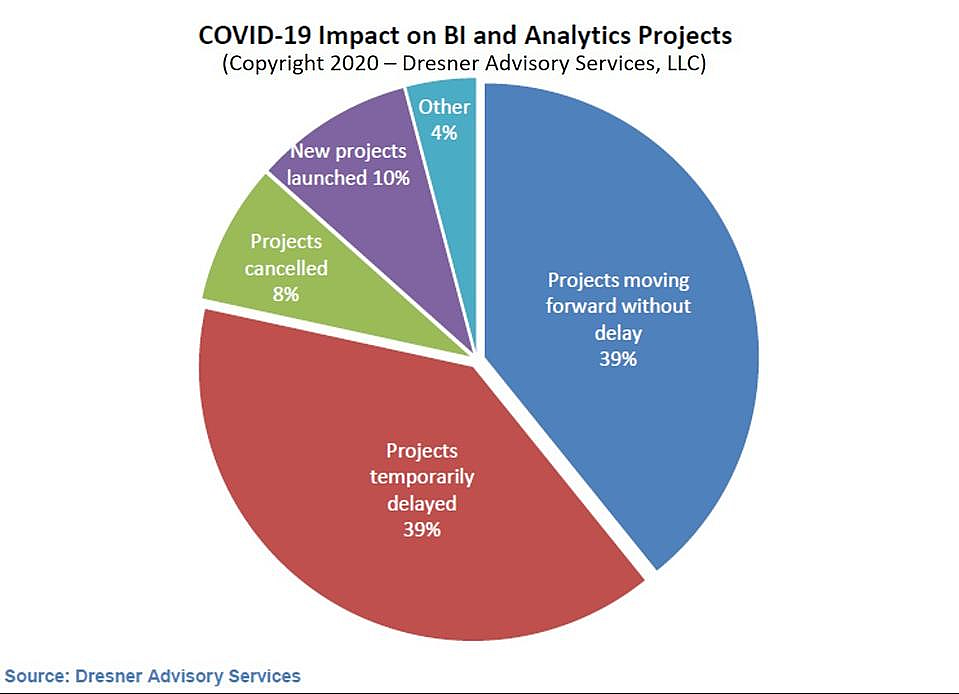 Sustainability: More than just a trend
Sustainability has changed from a "nice to have" to a "must-have" approach in the energy industry over the years, as corporations perceive sustainability programmes as a realistic strategy to help create profit and open up new business prospects.
Various oil and gas businesses have reduced their carbon footprint and increased their usage of digital technologies for greener energy solutions as part of their sustainability programmes over the years. One of Royal Dutch Shell's long-term ambitions, for example, is to diversify its product mix by investing in sustainable energy technology. ERM Power, one of Australia's leading commercial and industrial electricity suppliers, was acquired by Shell in 2019.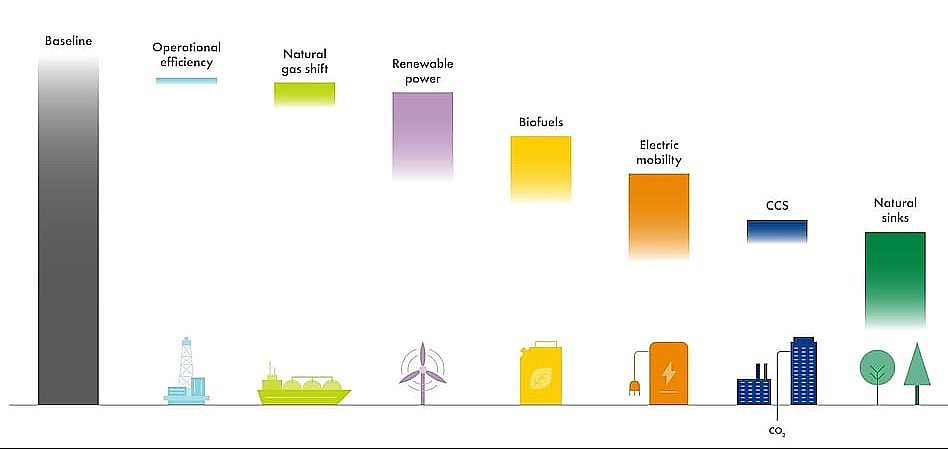 Shell will face additional obstacles as a result of its foray into this market. Shell's foray into this new business will be aided by digital technologies in this context. Shell will have data in estimating energy supply and demand by using smart metres, grid equipment, meteorological data, and GIS data to estimate energy use and having real-time data on consumer behaviour.
As digital transformation and sustainability become more intertwined, market circumstances for investor behaviour are influenced. Evidence continues to show that sustainable-related activities are important to a company's financial success, as investors are more concerned about environmental, social, and governance (ESG) performance than executives previously imagined.
Sustainability investing in the spotlight
In the United States, the transition from "sustainable as a luxury" to "sustainability as a need" has resulted in a $10.5 billion inflow in the first quarter of 2020. Bank of America analysts discovered that companies with low ESG scores are more likely to see lower earnings per share (EPS) revisions in 2020.
Investors have also discovered that companies with stronger environmental, social, and governance (ESG) records yield higher returns and are more likely to become high-quality stocks. Total new assets in mutual funds and exchange-traded funds with a focus on sustainability were $20.6 billion in 2019, nearly four times the amount of $5.5 billion in 2018.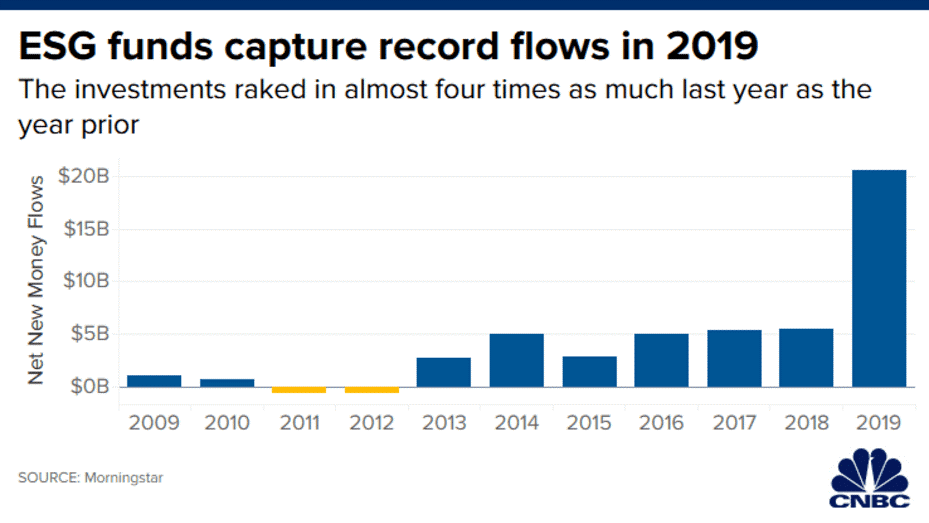 ---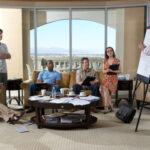 Chapter 2: User Lifetime Value
Learn how to improve your digital experiences, make consumers happy, and raise your profitability by using the Customer Lifetime Value statistic.
Customer lifetime value appears to be another of those worthless terms used to get corporations to spend more money. In fact, Customer lifetime value (CLV) is the most significant measure to track in business. This is particularly true when it comes to your IT experiences.
The CLV essentially informs us how much a customer is worth. The underlying assumption is that the longer a customer does business with you, the more loyal they will become and the more money they will spend. They'll spend less money over time if their interactions are minimal and infrequent.
It's possible that you don't think this is significant. After all, your sales and marketing strategy will ensure that the website or app continues to attract new consumers. However, this is a poor decision.
There's an old statistic that's been circulating for almost a decade, yet it's still as true today as it was back then:
Getting a new customer is seven times more expensive than keeping an existing one.
The Sitefinity Data-Driven Marketing report does an excellent job of illustrating the distinction between customer acquisition and retention:

When compared to the more efficient data-driven marketing method used to keep existing customers happy and loyal, you can see how costly and time-consuming traditional marketing to new customers can be.
To put it another way, if your digital solution is going to be profitable and successful in the long run, you'll need a stronger customer retention strategy. And it's up to you to fill in the blanks with your data.
How Do You Figure Out Your Customer Lifetime Value?
Let's face it: capturing the attention of today's consumers is difficult. There are simply too many distractions, not to mention the issue of information overload, that get in the way. There's also the issue of dwindling customer loyalty.
When you're up against that, it's going to be challenging to get and then maintain a website visitor's or app user's attention. But it is just what you must do.
You can improve your digital experiences by reviewing your metrics (beginning with the CLV), starting with your app or website and moving on to search, email, social media, and everywhere else they're likely to interact with you. The better their experience is, the more likely you are to keep their attention and business for a long time.
---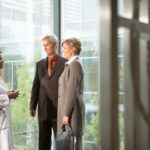 Chapter 3: Operational Improvement
Improving operational efficiency through IT transformation
IT transformation initiatives have been, and continue to be, viewed solely as a technology initiative led by the IT department. However, corporate change that fosters growth and operational efficiency is actually associated with digital transformation.
New challenges for a digital world
Organizations must update and implement new technology, tools, and platforms that are becoming more and more important in the business world. As a result of the necessity for organisations to adapt to a new digital world, change and innovation projects are becoming more common.
Therefore, IT transformation must be seen as the process by which companies reorganize processes and strategies, obtaining benefits through the integration and implementation of digital technologies, by moving towards:
• The application of digital technology to all aspects of the business, including the whole value chain, which, of course, includes suppliers and customers without exception.
• The adoption of cutting-edge technology in the workplace, such as Big Data, Cloud, Artificial Intelligence, IoT, BIM, I3D, or robotics.
Factors to increase operational efficiency
A company's digital transformation opens up great prospects for innovation and competitive advantage, but it will necessitate a full rethinking of the organisation, including cultural, strategic, technological, and operational changes.
Processes and data play a critical part in this change, as having a high operational efficiency ratio is not just another indicator that organisations must offer, but a need for being able to account for the digital transformation.
Organizational culture
Because of technical development, digital transformation entails a shift in work culture and the adoption of new workflows. It is critical to train personnel for this shift by teaching them new technology competences and abilities in order to increase productivity.
Innovation
Employees must be involved in the company's strategic goals in order to create a suitable organisational climate that allows for innovative processes, whether operational, organisational, or functional.
Technology
It is critical to improve procedures through the use of novel technologies that will immediately effect operational efficiency, which translates to increased production, in order to harness the digital transformation in businesses.
For example, in the management of company assets, solutions that improve operational efficiency, maximise the availability of productive assets, and have a direct influence on the organization's profit and loss account must be adopted.
Implementing a solid enterprise asset management solution may help businesses enhance their operational efficiency by generating revenue while lowering costs.
---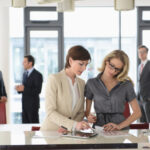 Chapter 4: Revenue From New Digital Services
Many people would have been incorrect in expecting that work-from-home and stay-at-home instructions would be temporary at the onset of the pandemic. Many IT departments raced to keep their companies' operations running smoothly and productively. Since then, society's behaviour has changed, as has people's working habits, with the rise of remote work.
During that period, the use of cloud applications exploded as well. IT transformation projects moved at a breakneck speed. And, while the initial panic was centred on ensuring business continuity and upgrading technology, the cloud is still evolving, as is digital transformation.
Changing the Shape of Organizations
Homeworking was initially thought to be a temporary solution during the pandemic. However, by 2020 and 2021, many organisations had accepted the situation's long-term viability and had modified their working policies. More companies are opting for continuing remote working and/or hybrid working practises, which provide employees with a mix of office-based and remote working alternatives.
According to research, there were 6 million SMEs in the UK in 2020, accounting for almost 99 percent of all enterprises. Clearly, there is a lot of money to be made here.
Cloud adoption is another driver of organisational change in both enterprise and SMB industries. According to the research, 88 percent of businesses expect cloud use to rise in the next 12 months. This reinforced the importance of cloud in broader future technology goals, which will undoubtedly benefit organisational operations as well.
Business-Grade and Secure
Many people have worked from their kitchen tables as a result of the pandemic. Employees frequently utilise their own broadband and, in certain situations, own mobile devices and laptop computers. While this workforce's dedication is commendable, their usage of personal technology is frequently not business-grade or secure. These transient solutions may have sufficed at first, but they are not long-term viable.
This is where the channel's long-term potential rests. Organizations will need the correct mix of technology and equipment to enable employees to be productive as they move toward remote or hybrid working. This entails providing employees with internet and voice communication that is quick, efficient, reliable, and secure. Companies should, ideally, supply Rthernet solutions that are compatible with employees' jobs. They must also provide employees with access to feature-rich communication apps like as Microsoft Teams for unified communications and collaboration (UC&C) in order to retain productivity.
Collaboration and Brainstorming Applications
Many businesses were not using Microsoft Teams efficiently prior to the outbreak. However, since March 2019, Microsoft Teams usage for video calls has climbed by 1000 percent, and it is also acceptable to conclude that many businesses have mastered the use of UC&C technology to drive productivity and that these applications provide a significant return on investment.
The need for UC&C is unlikely to diminish very soon. That indicates the income opportunity will continue to exist for a long time, particularly in the SMB sector. Because individuals no longer meet in person as frequently, the requirement for richer features that help people to accomplish portions of their jobs better will evolve with time. This could imply that employees look for features in technology that help them brainstorm more successfully, such as digital whiteboarding — or better meeting transcribing services. As a result, CSPs and MSPs will need to collaborate more closely in order to match client requirements with partner technology.
Line of Business Moves to the Cloud
Many companies are moving entire business applications to the cloud, in addition to providing voice, data, UC&C, and security solutions. This was a major emphasis for many businesses in 2020, and it will be for the foreseeable future as well. As MSPs advise with clients, this opens up even more opportunities. They may already be talking to customers about these technologies, but now that they have their clients' ears, they have the chance to become more deeply buried into client organisations by supporting larger projects to migrate business applications to the cloud. It also implies MSPs will be able to provide a lot of value-add on top of existing contracts, generating additional income.
---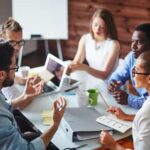 Chapter 5: Hours Saved & Efficiency
Modern, effective firms require digital tools and processes. Traditional businesses may have been hesitant to adopt digital technology, but no one anticipated the digital revolution's speed and breadth when personal computers and the internet first debuted.
Almost everyone nowadays has internet connectivity, whether through a PC or, more frequently, a mobile device. This applies to all sorts and sizes of enterprises and organisations. Companies are gaining fresh technologies and inventive methods to solve old challenges more efficiently thanks to digital solutions.
The shift from traditional to digital work platforms has been disruptive, but it has also provided firms with new options.
Time Management
According to a McKinsey poll, employees spend over half of their work time just staying organised, between managing emails and searching for information online or on their company's intranet. Employees can save time by better managing their time through digital transformation, which can include tools to automatically sort in-boxes and organise internal information. Other digital capabilities, such as chat, can help cut down on the time it takes to gather data or respond to work-related issues.
According to a recent analysis by The Hackett Group, financial businesses may save more than 40% on expenditures by fully adopting digital transformation, speeding up their approach toward previously unreachable efficiency levels.
According to The Hackett Group's "Digital World Class" analysis, which is described as an "estimate of the additional benefits that finance organizations can achieve through the combination of operating model changes, full technology landscape optimization, and the successful adoption of digital technologies," digital transformation can help organisations improve efficiency by nearly 20%. This can free up staff and financial resources, allowing companies to enhance digital transformation activities, participate in more value-added activity, or fuel corporate growth, according to the study.
"World-class finance organizations have maintained a steady 40-45% efficiency lead over peers for the past decade," said Nilly Essaides, The Hackett Group's senior research director. "Digital transformation has the potential to propel peers to today's world class levels, while at the same time redefining what 'world class' means for finance leaders."
The Hackett Group's research also demonstrates a shift in next-generation finance companies away from internal efficiency and effectiveness measurements and toward direct measurement of key stakeholders' experiences.
Robotic process automation, cognitive automation, intelligent data capture, and other cutting-edge technology are among the solutions provided for expediting digital transformation operations. According to the findings, these technologies give considerable interim benefits in efficiency and effectiveness for finance organisations.
---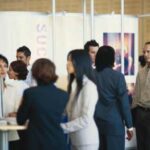 Chapter 6: Customer Experience
Customer experience is a critical business component that is crucial to digital transformation. Customer experience innovation and enhancement is a critical component of a company's growth and success.
According to Mckinsey, a customer experience digital transformation can boost a company's income by 20% to 50%.
• Thanks to the digital customer experience provided by best-in-class enterprises, customer expectations and needs are evolving. Amazon, for example, has become a leading example of digital consumer experience. Amazon has grown into a global corporation, focusing on long-term growth by emphasising customer service and harnessing technology.
Similarly Customers are at the heart of businesses such as Uber, Starbucks, and Zappos. Companies are preoccupied with providing the greatest possible experience for their customers.
As previously stated, technological improvements and outstanding customer service have upped the bar for the digital customer experience. It has elevated the relevance of end-to-end CX optimization for every digital firm in the sector.
• Improving and innovating the customer experience has a significant positive influence on revenue. The New York Times is one example of how digital transformation is bringing in more revenue. Around 70% of newspaper advertising revenue has been lost in the last 15 years. The New York Times, on the other hand, has 3 million subscribers and generates $500 million in digital revenue.
B2B organisations have seen revenue increase of 10 to 15% and expense reductions of 10 to 20% after experiencing digital transformation in the customer experience process, according to Mckinsey.
How do you offer a great Customer Experience with IT Transformation?
Become obsessed with your Customers.
"The No.1 thing that has made us successful by far is obsessive compulsive focus on the customer." Jeff Bezos, Amazon founder and CE.
The organisation must make a commitment to putting the consumer first. From the consumer's standpoint, the goal should be to offer the best possible customer experience.
The most crucial aspect of your digital customer experience programme is your customers. The goal is to make clients happy with their experience so that they will stick with your brand and suggest it to others.
You'll need to take a holistic approach to customer experience optimization for this. Customer service is not only the job of customer service representatives or any single department. It is the responsibility of the entire firm to collaborate to guarantee that digital clients receive a fantastic digital customer experience.
Make your customer's requirements and expectations a top priority. Create a company where every department is focused on the consumer.
---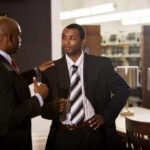 Chapter 7: Workforce Productivity
Digital transformation is a business transformation driven by your people, not just the technology. It's all about how technology can help you to empower your employees, engage your customers, improve your operations, and alter your offerings.
Your employees must be able to operate in a style that allows them to communicate and collaborate from any location. The current pandemic has intensified the need for mobile working, and businesses are seeking to make it easier for employees to access equipment, data, and systems from afar.
Take, for example, supply chains. Businesses are on a mission to integrate worldwide operations and processes, align outcomes, and decrease long-term maintenance costs to close the gap between consumer needs and what the organisation actually delivers, which is no simple job.
A collaborative landscape
Businesses must do more than just subscribe to the latest technologies to allow a collaborative environment. It's about bringing people, processes, and tools together in a holistic way to create safe, mobile workplaces that serve as the foundation for innovative and flexible working methods that help you get the most out of your resources.
Your people, technology, and organisational culture all work together in a digital workplace to:
• Boost productivity
• Optimise performance
• Drive efficiencies
• Create harmonious working environments
Our supply chain experts recently collaborated with a major customer to integrate a sophisticated edge into the company's system management and tracking capabilities. Using SAP integrated Extended Warehouse Management, we developed a central warehouse monitor and a custom-designed mobile application (EWM).
These useful tools now keep users engaged and directed throughout all warehouse management tasks, giving accurate and up-to-date data in real time. Our client has saved around 3,500 hours of physical resources each month as a result of this, and customer delivery is now twice as quick.
By employing automated operations to replace manual procedures, you may free up both time and physical resources while increasing production levels, regardless of where your employees are located.
Cloud-enabled technology
A digital cloud workplace overcomes productivity constraints by enabling safe, dependable, and accurate mobile communications without the need for office space or servers. A cloud-based platform can assist your company in implementing more personal computing, automating activities, and reinventing productivity and business processes. You can benefit from a cloud-based digital transformation by:
• Save significant time and effort on manual operations across your organisation
• Enable innovation and continuous improvements
• Be more secure
Secure productivity
Create a productive, mobile, and secure working environment that supports your company's digital transformation objectives. This allows your employees to use their preferred devices without jeopardising the security of company data, and it will alter your digital workplace in three ways:
1. Enable collaboration
To make administration easier, employ central management, which eliminates the need to access each user's system. Employees, customers, suppliers, and partners should be able to communicate, collaborate, and meet in a smooth manner.
2. Be mobile
Make use of technology to ensure that mobile access to company data, emails, and conferencing is secure and reliable. Allow your employees to create, share, and connect from their chosen devices, whether they're in the office, at home, or elsewhere.
3. Be more secure
Ensure that your company's data is safeguarded across all devices by centralising control. Enable a consistent security configuration profile across all devices to achieve high levels of efficacy and eliminate the risk of fragmented IT.
Conclusion
To keep employees and consumers interested in today's and future work settings, digital transformation is critical. Only when your technology works in tandem with your people, partners, suppliers, and consumers can you accomplish success. Your firm can benefit from ongoing competitiveness, greater client experiences, increased employee productivity, and a solid security system thanks to well-integrated IT and a productive workplace environment.
---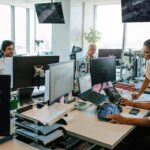 Chapter 8: Cloud Application Deployments
Companies must concentrate their expenditures and develop a cloud-ready operational strategy in order to reap the full benefits of cloud computing.
The first corporate tests with external cloud platforms took place more than a decade ago, and the verdict on their business worth is long in the making. Companies that use the cloud effectively bring new capabilities to market faster, develop more easily, and scale more effectively—all while lowering their IT risk.
Regrettably, the jury is still out on what makes a successful cloud implementation in terms of realising that value. Most CIOs and CTOs gravitate to old deployment strategies, which may have worked in the past but make it nearly impossible to realise the true benefit of cloud computing. If you define the cloud opportunity too narrowly with siloed business initiatives like next-generation application hosting or data platforms, you'll almost certainly fail. Because no thought is given to how the organisation will need to operate in the cloud holistically, the danger of disruption from nimbler attackers with current technology platforms that offer business agility and innovation increases.
Companies that get the most out of cloud platforms do three things to make it a business-technology transformation:
• Concentrating investments on business domains where cloud can help boost revenue and profitability
• Choosing a technology and sourcing model that is in line with the company's strategy and risk tolerance.
• Creating and executing a cloud-centric operating paradigm
CIOs and CTOs need to drive cloud adoption, but, given the scale and scope of change required to exploit this opportunity fully, they also need support and air cover from the rest of the management team.
Four failure modes prevail
Over the last two decades, the way large organisations host programmes has changed dramatically—from expensive proprietary processors to commodity x86 architectures, proprietary operating systems to open-source Linux, and dedicated servers to several virtual machines running on a single server. The cost structure of application hosting has changed as a result of these changes. A single modest application could operate on a $25,000 server twenty years ago. A similar-sized application nowadays might operate on a $5,000 server shared by ten other apps.
Implementing cloud is more difficult than previous successful initiatives to embrace Linux, x86 processes, or server virtualization. To begin, a major enterprise's thousands of applications established over the last three decades may require remediation or re-architecting in order to run efficiently, safely, and reliably in the cloud. Companies have discovered that running existing apps in the cloud costs more in some circumstances before repair. For firms that have already aggressively optimised their on-premises IT environment, required investments typically result in an uninspiring ROI for cloud migration. For firms that can utilise cloud adoption as a pressuring mechanism to optimise their IT environment or avoid making a big data-center capital investment, the cost economics of cloud adoption can be far more appealing.
Second, the requisite economics, skills, processes, and organisational adjustments are too complicated and span too many diverse sections of the business for infrastructure heads to handle alone.
As a result of these realities, the vast majority of large institutions have fallen victim to one or more of the following failure modes:
• Pilot stall: though a few greenfield applications have been successfully implemented on public cloud platforms, the value obtained from these programmes has been limited. Further progress is unattainable as a result of tech leaders' inability to establish a compelling economic case for extending the cloud platform's use into the heart of IT's technology environment.
• Cloud gridlock: Because IT cannot build out the automation or reference designs required to employ public-cloud-platform services in a secure, resilient, and compliant manner, cloud efforts become stuck in long queues.
• No value from "lift and shift": Significant elements of the technological infrastructure have been migrated to the cloud, primarily by replacing on-premises virtual machines with off-premises ones without taking use of cloud-optimization levers, but this has failed to result in significant cost savings or increased flexibility. Following then, support for cloud efforts dwindles.
• Cloud chaos: Tech leadership lacks a shared vision and does not provide the necessary advice or management oversight, leaving developers to configure cloud services on their own. As a result, there are many different methodologies and tools, posing major security, resiliency, and compliance issues.
As a result, despite the rapid growth of cloud service providers (CSPs), enterprise cloud adoption has continually underperformed projections. According to many McKinsey surveys, large organisations are hosting 10 to 15% of their apps in the cloud while keeping the core of their technological ecosystem in traditional data centres.
---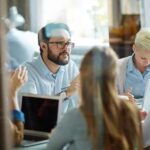 Chapter 9: Focus on Innovation
Challenge Norms Through Innovation
Changes are sparked by innovations, and they become a reality as a result of them. For example, the advent of social media irreversibly changed the marketing landscape. People can now converse regardless of their actual location, and information is transferred more quickly than ever before. As new technologies such as cellphones and internet-connected devices became available, society experienced changes to accommodate them.
The act of rethinking or redesigning an existing business process is known as innovation. In essence, once a shift has occurred and a new reality has been established, innovation refers to the process of re-challenging those standards. Following the reshaping of social communication dynamics by social media, several other accepted standards such as news, entertainment, recreation, content, and business have to adapt. Social media is now being reinvented for a variety of uses, including business.
It became easier for firms to engage with their consumers and customers as social media became a part of everyday life. For years, a typical customer's connection with a brand consisted primarily of point-of-sale interactions and the occasional exposure to marketing materials.
Brands may use social media platforms to continuously give valuable material to their fans and build a more meaningful relationship with them. Many people enjoy the opportunity to feel linked to the businesses they enjoy and to make a difference. The invention was social networking, which resulted in a shift in how businesses communicate with their customers.
Innovate To Improve
When most people think of creative companies, they undoubtedly think of Apple. Countless users who like Apple's products anticipate every announcement with bated breath. Every Apple product, from the iMac to the iPhone, has been upgraded for better customer pleasure. Apple's new devices reflect the concept of product innovation: evaluating an existing product's success and challenging its capabilities to offer something even better.
A whole industry can alter apparently overnight when a new product or service hits the market and generates a lot of demand. Competitors race to build something comparable or better. Third-party developers are scrambling to create the finest possible content and services to welcome the visitor. Consumers gain the most from this disruption since it creates competition, which leads to better products and services for the end user.
Evolve A Market Through Transformation
After innovation enters the picture, transformation depicts the continuing processes that occur in the world. Google is an excellent example of a firm that is changing the world. Although the search engine is well-known and simple to use today, it has undergone ongoing refinement, optimization, and reconfiguration since its creation in order to provide consumers with more accurate and relevant search results. Google has provided businesses with the tools they need to reach their audiences by allowing people to search for what they need with confidence.
Google, along with Apple and Amazon, is undoubtedly frequently invoked as an example. Other global leaders such as Microsoft, Cisco, IBM, Dell, HP, and non-technology firms such as Procter & Gamble, Nike, and BMW, on the other hand, are excellent examples of organisations that are continually adapting to meet changing market demands.
Having said that, corporate executives should encourage their workers to explore for new methods to innovate on a regular basis. The rules of modern business appear to change on a daily basis, and staying relevant is essential to remaining competitive. Make sure your company is up to date on new technology, trends, and concepts. Empowering your staff to cooperate and inspire invention will result in transformation in a variety of ways.
---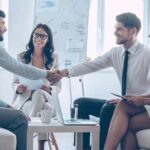 Chapter 10: Outbound Marketing
How to best measure outbound marketing campaign success is one of the most commonly asked concerns from IT vendors and VAR business owners.
It also makes sense. After all, VARs often put a lot of money into outbound marketing—headcount, marketing automation tools, team training, website updates, social media, content development, and so on—and it's only logical to want to know how well those efforts are paying off. The issue is that the most useful measures for evaluating outbound marketing efforts aren't always evident.
Here are five key metrics I advise our VAR customers to use when measuring outbound campaign ROI:
1. Revenue directly impacted by a marketing campaign. While few IT marketing strategies will generate additional revenue without the help of a salesman, they do have an influence. Outbound campaigns are designed to raise awareness, develop interest, and drive contacts through the buying cycle. You can identify which people are ready to be contacted using lead scoring, and research shows that nurturing efforts cut the length of the sales cycle and boost the average transaction.
2. Revenue and quantity of net new customers. With this indicator, you want to see where the majority of your net new consumers are coming from. Campaigns for nurturing and generating leads? Networking? What about trade shows? Do you want to make a cold call? Once you've established that, you'll want to concentrate on who owns the activity and how much it will cost to implement. If your demand generation initiatives are successful, they should raise awareness and interest among new businesses, as well as generate leads for your sales team to pursue.
3. Revenue growth in existing customers. Account management efforts in sales can only reach a certain number of accounts. Sales professionals don't have enough time to connect with each client account contact individually. If you forget about this, you may end up losing money. Customers are made aware of maintenance renewal dates, technology end-of-life, and new features, services, or opportunities that they were unaware of thanks to marketing initiatives.
4. Pipeline growth. While you may feel that sales professionals should be in charge of prospecting, the truth is that persistent nurturing and lead generation initiatives should result in constant, qualified leads. New opportunities will enter the pipeline as salespeople follow up on those leads, and those opportunities should be better qualified as a result of their exposure to your brand.
5. Media interaction. This metric is a direct result of great content and social media engagement, yet it's often overlooked. People (customers and media influencers) will notice your content as it builds credibility in your target market. As a result, you'll receive more requests to take part in interviews or comment on industry pieces. Those encounters may appear qualitative, but market awareness and recognition can be quantified, and both can help you grow your contact list and generate income.
Outbound marketing campaign measurement isn't as difficult as you might think.
It will be much easier to establish what is truly working and to execute a marketing strategy wisely if you start evaluating the results of your nurturing and lead generation efforts using those metrics.
---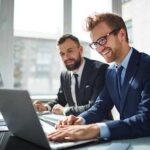 Chapter 11: Team Morale
The pace of IT transformation in businesses has accelerated in recent months, but some are concerned about the future of employment – and whether AI will eventually replace the need for human labour. However, recent studies have determined that technology would not replace human processes, but rather will complement them and assist employees upskill.
The Commons Work and Pensions Committee released a thorough study on the 'fourth industrial revolution' in late June 2021, with the 'revolution' referring to emerging technologies such as automation that have the potential to revolutionize how we live and work.
The report concluded that "the evidence we have heard does not suggest that new technology will lead to mass displacement of workers: instead, it is likely to lead to the creation of new jobs alongside the loss of others. Automation may also result in the transformation rather than the loss of existing jobs".
The conclusions of the survey may have startled doomsayers who have been predicting the impending 'jobocalypse' – a future in which human workers are rendered obsolete by robots and automated technology, and in which all but a few of us are rendered superfluous – for years.
The reality, as the WPC research reveals, is that rather than rendering workers redundant, innovations like automation hold the key to making them more productive, happy, and more skilled.
Increasing happiness and productivity
What do you mean by that? Workers are clearly wasting time, energy, and cognitive capacities on tasks that could be automated in practically every business. According to McKinsey's research, 40% of workers spend at least a quarter of their work week on repetitive tasks, and 60% believe that increasing automation of their function would save them at least six hours each week.
Automating easy, repetitive work increases productivity by allowing humans to focus on higher-value, complicated tasks that need organic human thinking, such as problem solving and decision-making. Employees in organizations supplemented by automation get a third more done with their time, according to University of London studies, because they are freed from the ball and chain load of monotonous repetition.
Employees who engage in more interesting jobs centred on creative thinking and problem solving (where they are actually able to express themselves) are happier than those who do not, according to research. Additionally, automation allows certain responsibilities to be effectively neglected, lowering employee anxiety and stress.
It seems apparent that present and future generations of digital natives will refuse to accept occupations that are not digitally enabled. This means that workforces must be future-proofed, not only by augmenting the workforce through IT transformation, but also by attracting tech talent in a time when tech talent is scarce.
---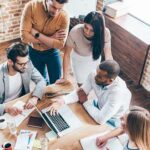 Chapter 12: Risk Factors
Consumers and organizations are rapidly adopting digital technology, which is bringing new opportunities while also introducing new threats.
The internal risk function, as well as the IT department, are being put under more strain. Firm leaders are making strategic decisions about investment, technology, resource levels, and the skills required to run a digital business, all of which will affect their companies' short- and long-term profitability. These strategic decisions are invariably fraught with danger. At the same time, companies must deal with external dangers. For example, when firms go through digital transformations and more of their assets become digital, cybercrime and data privacy issues are becoming more prevalent. While digital transformation offers significant benefits to businesses, it also adds a new dimension to the traditional risk assessment.
Risk management teams are now operating on a reactive basis, focusing mostly on traditional IT general controls and risk assessment approaches, and are constrained by the processes, systems, and business intelligence with which they are equipped. Organizations will need to adopt an altogether new strategy to digital risk as technology developments change the risk picture.
Beyond Traditional Risk
Industry 4.0 – A new era with new threats
Smart, linked technologies are revolutionising organizations, operations, and the workforce thanks to Industry 4.0, which increases information flow, generates new insights, and revolutionises business models. Industry 4.0 has its origins in manufacturing and supply chain management, but it now encompasses a wide range of industries. Industry 4.0's strength and value are based on information flows and the ability to combine digital data from a variety of sources and locations to drive the physical act of doing business. In this way, data from one operation influences the next, resulting in a continuous flow of information. This continuous loop includes analytics, additive manufacturing, robotics, high-performance computing, natural language processing, artificial intelligence and cognitive technologies, advanced materials, and augmented reality, among other physical and digital technologies. The physical-to-digital-to-physical (PDP) loop, as shown in the diagram below, demonstrates how information flows through an iterative series of three processes.
This creates new concerns, such as the ability of the digital environment to enable inquiry in the case of a fraud or security breach, including the capture of data proof that may be presented in a court of law. Providing data security across the digital ecosystem at all stages of the data life cycle, including data in use, data in transit, and data at rest.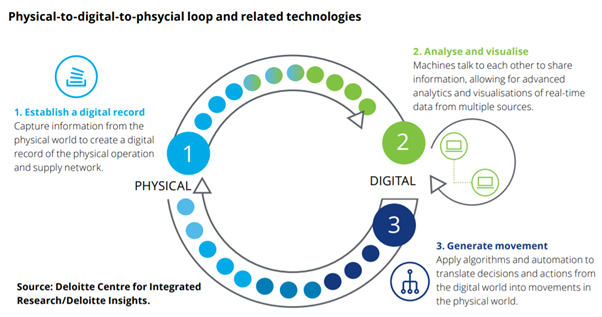 ---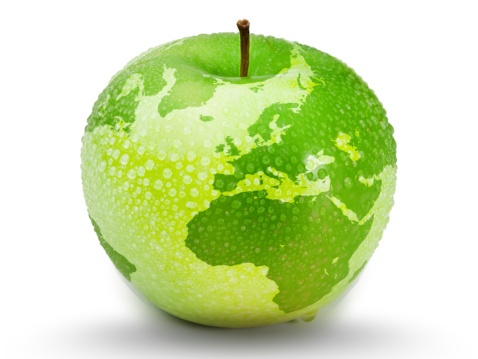 Curriculum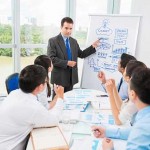 Leading IT Transformation – Workshop 4 – Key Performance Indicators
Sustainability Metrics
User Lifetime Value
Operational Improvement
Revenue from New Digital Services
Hours Saved & Efficiency
Customer Experience
Workforce Productivity
Cloud Application Deployments
Focus on Innovation
Outbound Marketing
Team Morale
Risk Factors
---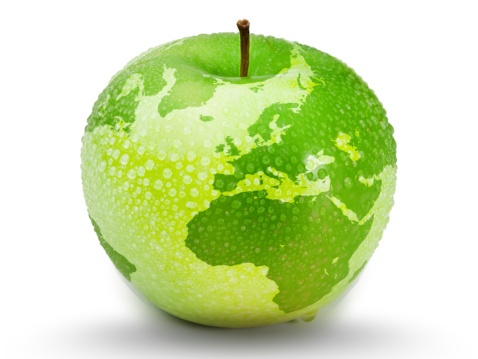 Distance Learning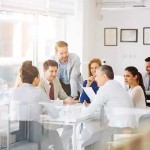 Introduction
Welcome to Appleton Greene and thank you for enrolling on the Leading IT Transformation corporate training program. You will be learning through our unique facilitation via distance-learning method, which will enable you to practically implement everything that you learn academically. The methods and materials used in your program have been designed and developed to ensure that you derive the maximum benefits and enjoyment possible. We hope that you find the program challenging and fun to do. However, if you have never been a distance-learner before, you may be experiencing some trepidation at the task before you. So we will get you started by giving you some basic information and guidance on how you can make the best use of the modules, how you should manage the materials and what you should be doing as you work through them. This guide is designed to point you in the right direction and help you to become an effective distance-learner. Take a few hours or so to study this guide and your guide to tutorial support for students, while making notes, before you start to study in earnest.
Study environment
You will need to locate a quiet and private place to study, preferably a room where you can easily be isolated from external disturbances or distractions. Make sure the room is well-lit and incorporates a relaxed, pleasant feel. If you can spoil yourself within your study environment, you will have much more of a chance to ensure that you are always in the right frame of mind when you do devote time to study. For example, a nice fire, the ability to play soft soothing background music, soft but effective lighting, perhaps a nice view if possible and a good size desk with a comfortable chair. Make sure that your family know when you are studying and understand your study rules. Your study environment is very important. The ideal situation, if at all possible, is to have a separate study, which can be devoted to you. If this is not possible then you will need to pay a lot more attention to developing and managing your study schedule, because it will affect other people as well as yourself. The better your study environment, the more productive you will be.
Study tools & rules
Try and make sure that your study tools are sufficient and in good working order. You will need to have access to a computer, scanner and printer, with access to the internet. You will need a very comfortable chair, which supports your lower back, and you will need a good filing system. It can be very frustrating if you are spending valuable study time trying to fix study tools that are unreliable, or unsuitable for the task. Make sure that your study tools are up to date. You will also need to consider some study rules. Some of these rules will apply to you and will be intended to help you to be more disciplined about when and how you study. This distance-learning guide will help you and after you have read it you can put some thought into what your study rules should be. You will also need to negotiate some study rules for your family, friends or anyone who lives with you. They too will need to be disciplined in order to ensure that they can support you while you study. It is important to ensure that your family and friends are an integral part of your study team. Having their support and encouragement can prove to be a crucial contribution to your successful completion of the program. Involve them in as much as you can.
Successful distance-learning
Distance-learners are freed from the necessity of attending regular classes or workshops, since they can study in their own way, at their own pace and for their own purposes. But unlike traditional internal training courses, it is the student's responsibility, with a distance-learning program, to ensure that they manage their own study contribution. This requires strong self-discipline and self-motivation skills and there must be a clear will to succeed. Those students who are used to managing themselves, are good at managing others and who enjoy working in isolation, are more likely to be good distance-learners. It is also important to be aware of the main reasons why you are studying and of the main objectives that you are hoping to achieve as a result. You will need to remind yourself of these objectives at times when you need to motivate yourself. Never lose sight of your long-term goals and your short-term objectives. There is nobody available here to pamper you, or to look after you, or to spoon-feed you with information, so you will need to find ways to encourage and appreciate yourself while you are studying. Make sure that you chart your study progress, so that you can be sure of your achievements and re-evaluate your goals and objectives regularly.
Self-assessment
Appleton Greene training programs are in all cases post-graduate programs. Consequently, you should already have obtained a business-related degree and be an experienced learner. You should therefore already be aware of your study strengths and weaknesses. For example, which time of the day are you at your most productive? Are you a lark or an owl? What study methods do you respond to the most? Are you a consistent learner? How do you discipline yourself? How do you ensure that you enjoy yourself while studying? It is important to understand yourself as a learner and so some self-assessment early on will be necessary if you are to apply yourself correctly. Perform a SWOT analysis on yourself as a student. List your internal strengths and weaknesses as a student and your external opportunities and threats. This will help you later on when you are creating a study plan. You can then incorporate features within your study plan that can ensure that you are playing to your strengths, while compensating for your weaknesses. You can also ensure that you make the most of your opportunities, while avoiding the potential threats to your success.
Accepting responsibility as a student
Training programs invariably require a significant investment, both in terms of what they cost and in the time that you need to contribute to study and the responsibility for successful completion of training programs rests entirely with the student. This is never more apparent than when a student is learning via distance-learning. Accepting responsibility as a student is an important step towards ensuring that you can successfully complete your training program. It is easy to instantly blame other people or factors when things go wrong. But the fact of the matter is that if a failure is your failure, then you have the power to do something about it, it is entirely in your own hands. If it is always someone else's failure, then you are powerless to do anything about it. All students study in entirely different ways, this is because we are all individuals and what is right for one student, is not necessarily right for another. In order to succeed, you will have to accept personal responsibility for finding a way to plan, implement and manage a personal study plan that works for you. If you do not succeed, you only have yourself to blame.
Planning
By far the most critical contribution to stress, is the feeling of not being in control. In the absence of planning we tend to be reactive and can stumble from pillar to post in the hope that things will turn out fine in the end. Invariably they don't! In order to be in control, we need to have firm ideas about how and when we want to do things. We also need to consider as many possible eventualities as we can, so that we are prepared for them when they happen. Prescriptive Change, is far easier to manage and control, than Emergent Change. The same is true with distance-learning. It is much easier and much more enjoyable, if you feel that you are in control and that things are going to plan. Even when things do go wrong, you are prepared for them and can act accordingly without any unnecessary stress. It is important therefore that you do take time to plan your studies properly.
Management
Once you have developed a clear study plan, it is of equal importance to ensure that you manage the implementation of it. Most of us usually enjoy planning, but it is usually during implementation when things go wrong. Targets are not met and we do not understand why. Sometimes we do not even know if targets are being met. It is not enough for us to conclude that the study plan just failed. If it is failing, you will need to understand what you can do about it. Similarly if your study plan is succeeding, it is still important to understand why, so that you can improve upon your success. You therefore need to have guidelines for self-assessment so that you can be consistent with performance improvement throughout the program. If you manage things correctly, then your performance should constantly improve throughout the program.
Study objectives & tasks
The first place to start is developing your program objectives. These should feature your reasons for undertaking the training program in order of priority. Keep them succinct and to the point in order to avoid confusion. Do not just write the first things that come into your head because they are likely to be too similar to each other. Make a list of possible departmental headings, such as: Customer Service; E-business; Finance; Globalization; Human Resources; Technology; Legal; Management; Marketing and Production. Then brainstorm for ideas by listing as many things that you want to achieve under each heading and later re-arrange these things in order of priority. Finally, select the top item from each department heading and choose these as your program objectives. Try and restrict yourself to five because it will enable you to focus clearly. It is likely that the other things that you listed will be achieved if each of the top objectives are achieved. If this does not prove to be the case, then simply work through the process again.
Study forecast
As a guide, the Appleton Greene Leading IT Transformation corporate training program should take 12-18 months to complete, depending upon your availability and current commitments. The reason why there is such a variance in time estimates is because every student is an individual, with differing productivity levels and different commitments. These differentiations are then exaggerated by the fact that this is a distance-learning program, which incorporates the practical integration of academic theory as an as a part of the training program. Consequently all of the project studies are real, which means that important decisions and compromises need to be made. You will want to get things right and will need to be patient with your expectations in order to ensure that they are. We would always recommend that you are prudent with your own task and time forecasts, but you still need to develop them and have a clear indication of what are realistic expectations in your case. With reference to your time planning: consider the time that you can realistically dedicate towards study with the program every week; calculate how long it should take you to complete the program, using the guidelines featured here; then break the program down into logical modules and allocate a suitable proportion of time to each of them, these will be your milestones; you can create a time plan by using a spreadsheet on your computer, or a personal organizer such as MS Outlook, you could also use a financial forecasting software; break your time forecasts down into manageable chunks of time, the more specific you can be, the more productive and accurate your time management will be; finally, use formulas where possible to do your time calculations for you, because this will help later on when your forecasts need to change in line with actual performance. With reference to your task planning: refer to your list of tasks that need to be undertaken in order to achieve your program objectives; with reference to your time plan, calculate when each task should be implemented; remember that you are not estimating when your objectives will be achieved, but when you will need to focus upon implementing the corresponding tasks; you also need to ensure that each task is implemented in conjunction with the associated training modules which are relevant; then break each single task down into a list of specific to do's, say approximately ten to do's for each task and enter these into your study plan; once again you could use MS Outlook to incorporate both your time and task planning and this could constitute your study plan; you could also use a project management software like MS Project. You should now have a clear and realistic forecast detailing when you can expect to be able to do something about undertaking the tasks to achieve your program objectives.
Performance management
It is one thing to develop your study forecast, it is quite another to monitor your progress. Ultimately it is less important whether you achieve your original study forecast and more important that you update it so that it constantly remains realistic in line with your performance. As you begin to work through the program, you will begin to have more of an idea about your own personal performance and productivity levels as a distance-learner. Once you have completed your first study module, you should re-evaluate your study forecast for both time and tasks, so that they reflect your actual performance level achieved. In order to achieve this you must first time yourself while training by using an alarm clock. Set the alarm for hourly intervals and make a note of how far you have come within that time. You can then make a note of your actual performance on your study plan and then compare your performance against your forecast. Then consider the reasons that have contributed towards your performance level, whether they are positive or negative and make a considered adjustment to your future forecasts as a result. Given time, you should start achieving your forecasts regularly.
With reference to time management: time yourself while you are studying and make a note of the actual time taken in your study plan; consider your successes with time-efficiency and the reasons for the success in each case and take this into consideration when reviewing future time planning; consider your failures with time-efficiency and the reasons for the failures in each case and take this into consideration when reviewing future time planning; re-evaluate your study forecast in relation to time planning for the remainder of your training program to ensure that you continue to be realistic about your time expectations. You need to be consistent with your time management, otherwise you will never complete your studies. This will either be because you are not contributing enough time to your studies, or you will become less efficient with the time that you do allocate to your studies. Remember, if you are not in control of your studies, they can just become yet another cause of stress for you.
With reference to your task management: time yourself while you are studying and make a note of the actual tasks that you have undertaken in your study plan; consider your successes with task-efficiency and the reasons for the success in each case; take this into consideration when reviewing future task planning; consider your failures with task-efficiency and the reasons for the failures in each case and take this into consideration when reviewing future task planning; re-evaluate your study forecast in relation to task planning for the remainder of your training program to ensure that you continue to be realistic about your task expectations. You need to be consistent with your task management, otherwise you will never know whether you are achieving your program objectives or not.
Keeping in touch
You will have access to qualified and experienced professors and tutors who are responsible for providing tutorial support for your particular training program. So don't be shy about letting them know how you are getting on. We keep electronic records of all tutorial support emails so that professors and tutors can review previous correspondence before considering an individual response. It also means that there is a record of all communications between you and your professors and tutors and this helps to avoid any unnecessary duplication, misunderstanding, or misinterpretation. If you have a problem relating to the program, share it with them via email. It is likely that they have come across the same problem before and are usually able to make helpful suggestions and steer you in the right direction. To learn more about when and how to use tutorial support, please refer to the Tutorial Support section of this student information guide. This will help you to ensure that you are making the most of tutorial support that is available to you and will ultimately contribute towards your success and enjoyment with your training program.
Work colleagues and family
You should certainly discuss your program study progress with your colleagues, friends and your family. Appleton Greene training programs are very practical. They require you to seek information from other people, to plan, develop and implement processes with other people and to achieve feedback from other people in relation to viability and productivity. You will therefore have plenty of opportunities to test your ideas and enlist the views of others. People tend to be sympathetic towards distance-learners, so don't bottle it all up in yourself. Get out there and share it! It is also likely that your family and colleagues are going to benefit from your labors with the program, so they are likely to be much more interested in being involved than you might think. Be bold about delegating work to those who might benefit themselves. This is a great way to achieve understanding and commitment from people who you may later rely upon for process implementation. Share your experiences with your friends and family.
Making it relevant
The key to successful learning is to make it relevant to your own individual circumstances. At all times you should be trying to make bridges between the content of the program and your own situation. Whether you achieve this through quiet reflection or through interactive discussion with your colleagues, client partners or your family, remember that it is the most important and rewarding aspect of translating your studies into real self-improvement. You should be clear about how you want the program to benefit you. This involves setting clear study objectives in relation to the content of the course in terms of understanding, concepts, completing research or reviewing activities and relating the content of the modules to your own situation. Your objectives may understandably change as you work through the program, in which case you should enter the revised objectives on your study plan so that you have a permanent reminder of what you are trying to achieve, when and why.
Distance-learning check-list
Prepare your study environment, your study tools and rules.
Undertake detailed self-assessment in terms of your ability as a learner.
Create a format for your study plan.
Consider your study objectives and tasks.
Create a study forecast.
Assess your study performance.
Re-evaluate your study forecast.
Be consistent when managing your study plan.
Use your Appleton Greene Certified Learning Provider (CLP) for tutorial support.
Make sure you keep in touch with those around you.

---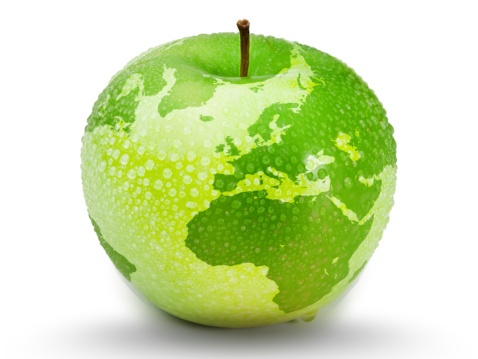 Tutorial Support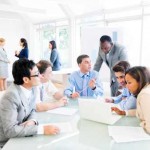 Programs
Appleton Greene uses standard and bespoke corporate training programs as vessels to transfer business process improvement knowledge into the heart of our clients' organizations. Each individual program focuses upon the implementation of a specific business process, which enables clients to easily quantify their return on investment. There are hundreds of established Appleton Greene corporate training products now available to clients within customer services, e-business, finance, globalization, human resources, information technology, legal, management, marketing and production. It does not matter whether a client's employees are located within one office, or an unlimited number of international offices, we can still bring them together to learn and implement specific business processes collectively. Our approach to global localization enables us to provide clients with a truly international service with that all important personal touch. Appleton Greene corporate training programs can be provided virtually or locally and they are all unique in that they individually focus upon a specific business function. They are implemented over a sustainable period of time and professional support is consistently provided by qualified learning providers and specialist consultants.
---
Support available
You will have a designated Certified Learning Provider (CLP) and an Accredited Consultant and we encourage you to communicate with them as much as possible. In all cases tutorial support is provided online because we can then keep a record of all communications to ensure that tutorial support remains consistent. You would also be forwarding your work to the tutorial support unit for evaluation and assessment. You will receive individual feedback on all of the work that you undertake on a one-to-one basis, together with specific recommendations for anything that may need to be changed in order to achieve a pass with merit or a pass with distinction and you then have as many opportunities as you may need to re-submit project studies until they meet with the required standard. Consequently the only reason that you should really fail (CLP) is if you do not do the work. It makes no difference to us whether a student takes 12 months or 18 months to complete the program, what matters is that in all cases the same quality standard will have been achieved.
---
Support Process
Please forward all of your future emails to the designated (CLP) Tutorial Support Unit email address that has been provided and please do not duplicate or copy your emails to other AGC email accounts as this will just cause unnecessary administration. Please note that emails are always answered as quickly as possible but you will need to allow a period of up to 20 business days for responses to general tutorial support emails during busy periods, because emails are answered strictly within the order in which they are received. You will also need to allow a period of up to 30 business days for the evaluation and assessment of project studies. This does not include weekends or public holidays. Please therefore kindly allow for this within your time planning. All communications are managed online via email because it enables tutorial service support managers to review other communications which have been received before responding and it ensures that there is a copy of all communications retained on file for future reference. All communications will be stored within your personal (CLP) study file here at Appleton Greene throughout your designated study period. If you need any assistance or clarification at any time, please do not hesitate to contact us by forwarding an email and remember that we are here to help. If you have any questions, please list and number your questions succinctly and you can then be sure of receiving specific answers to each and every query.
---
Time Management
It takes approximately 1 Year to complete the Leading IT Transformation corporate training program, incorporating 12 x 6-hour monthly workshops. Each student will also need to contribute approximately 4 hours per week over 1 Year of their personal time. Students can study from home or work at their own pace and are responsible for managing their own study plan. There are no formal examinations and students are evaluated and assessed based upon their project study submissions, together with the quality of their internal analysis and supporting documents. They can contribute more time towards study when they have the time to do so and can contribute less time when they are busy. All students tend to be in full time employment while studying and the Leading IT Transformation program is purposely designed to accommodate this, so there is plenty of flexibility in terms of time management. It makes no difference to us at Appleton Greene, whether individuals take 12-18 months to complete this program. What matters is that in all cases the same standard of quality will have been achieved with the standard and bespoke programs that have been developed.
---
Distance Learning Guide
The distance learning guide should be your first port of call when starting your training program. It will help you when you are planning how and when to study, how to create the right environment and how to establish the right frame of mind. If you can lay the foundations properly during the planning stage, then it will contribute to your enjoyment and productivity while training later. The guide helps to change your lifestyle in order to accommodate time for study and to cultivate good study habits. It helps you to chart your progress so that you can measure your performance and achieve your goals. It explains the tools that you will need for study and how to make them work. It also explains how to translate academic theory into practical reality. Spend some time now working through your distance learning guide and make sure that you have firm foundations in place so that you can make the most of your distance learning program. There is no requirement for you to attend training workshops or classes at Appleton Greene offices. The entire program is undertaken online, program course manuals and project studies are administered via the Appleton Greene web site and via email, so you are able to study at your own pace and in the comfort of your own home or office as long as you have a computer and access to the internet.
---
How To Study
The how to study guide provides students with a clear understanding of the Appleton Greene facilitation via distance learning training methods and enables students to obtain a clear overview of the training program content. It enables students to understand the step-by-step training methods used by Appleton Greene and how course manuals are integrated with project studies. It explains the research and development that is required and the need to provide evidence and references to support your statements. It also enables students to understand precisely what will be required of them in order to achieve a pass with merit and a pass with distinction for individual project studies and provides useful guidance on how to be innovative and creative when developing your Unique Program Proposition (UPP).
---
Tutorial Support
Tutorial support for the Appleton Greene Leading IT Transformation corporate training program is provided online either through the Appleton Greene Client Support Portal (CSP), or via email. All tutorial support requests are facilitated by a designated Program Administration Manager (PAM). They are responsible for deciding which professor or tutor is the most appropriate option relating to the support required and then the tutorial support request is forwarded onto them. Once the professor or tutor has completed the tutorial support request and answered any questions that have been asked, this communication is then returned to the student via email by the designated Program Administration Manager (PAM). This enables all tutorial support, between students, professors and tutors, to be facilitated by the designated Program Administration Manager (PAM) efficiently and securely through the email account. You will therefore need to allow a period of up to 20 business days for responses to general support queries and up to 30 business days for the evaluation and assessment of project studies, because all tutorial support requests are answered strictly within the order in which they are received. This does not include weekends or public holidays. Consequently you need to put some thought into the management of your tutorial support procedure in order to ensure that your study plan is feasible and to obtain the maximum possible benefit from tutorial support during your period of study. Please retain copies of your tutorial support emails for future reference. Please ensure that ALL of your tutorial support emails are set out using the format as suggested within your guide to tutorial support. Your tutorial support emails need to be referenced clearly to the specific part of the course manual or project study which you are working on at any given time. You also need to list and number any questions that you would like to ask, up to a maximum of five questions within each tutorial support email. Remember the more specific you can be with your questions the more specific your answers will be too and this will help you to avoid any unnecessary misunderstanding, misinterpretation, or duplication. The guide to tutorial support is intended to help you to understand how and when to use support in order to ensure that you get the most out of your training program. Appleton Greene training programs are designed to enable you to do things for yourself. They provide you with a structure or a framework and we use tutorial support to facilitate students while they practically implement what they learn. In other words, we are enabling students to do things for themselves. The benefits of distance learning via facilitation are considerable and are much more sustainable in the long-term than traditional short-term knowledge sharing programs. Consequently you should learn how and when to use tutorial support so that you can maximize the benefits from your learning experience with Appleton Greene. This guide describes the purpose of each training function and how to use them and how to use tutorial support in relation to each aspect of the training program. It also provides useful tips and guidance with regard to best practice.
---
Tutorial Support Tips
Students are often unsure about how and when to use tutorial support with Appleton Greene. This Tip List will help you to understand more about how to achieve the most from using tutorial support. Refer to it regularly to ensure that you are continuing to use the service properly. Tutorial support is critical to the success of your training experience, but it is important to understand when and how to use it in order to maximize the benefit that you receive. It is no coincidence that those students who succeed are those that learn how to be positive, proactive and productive when using tutorial support.
Be positive and friendly with your tutorial support emails
Remember that if you forward an email to the tutorial support unit, you are dealing with real people. "Do unto others as you would expect others to do unto you". If you are positive, complimentary and generally friendly in your emails, you will generate a similar response in return. This will be more enjoyable, productive and rewarding for you in the long-term.
Think about the impression that you want to create
Every time that you communicate, you create an impression, which can be either positive or negative, so put some thought into the impression that you want to create. Remember that copies of all tutorial support emails are stored electronically and tutors will always refer to prior correspondence before responding to any current emails. Over a period of time, a general opinion will be arrived at in relation to your character, attitude and ability. Try to manage your own frustrations, mood swings and temperament professionally, without involving the tutorial support team. Demonstrating frustration or a lack of patience is a weakness and will be interpreted as such. The good thing about communicating in writing, is that you will have the time to consider your content carefully, you can review it and proof-read it before sending your email to Appleton Greene and this should help you to communicate more professionally, consistently and to avoid any unnecessary knee-jerk reactions to individual situations as and when they may arise. Please also remember that the CLP Tutorial Support Unit will not just be responsible for evaluating and assessing the quality of your work, they will also be responsible for providing recommendations to other learning providers and to client contacts within the Appleton Greene global client network, so do be in control of your own emotions and try to create a good impression.
Remember that quality is preferred to quantity
Please remember that when you send an email to the tutorial support team, you are not using Twitter or Text Messaging. Try not to forward an email every time that you have a thought. This will not prove to be productive either for you or for the tutorial support team. Take time to prepare your communications properly, as if you were writing a professional letter to a business colleague and make a list of queries that you are likely to have and then incorporate them within one email, say once every month, so that the tutorial support team can understand more about context, application and your methodology for study. Get yourself into a consistent routine with your tutorial support requests and use the tutorial support template provided with ALL of your emails. The (CLP) Tutorial Support Unit will not spoon-feed you with information. They need to be able to evaluate and assess your tutorial support requests carefully and professionally.
Be specific about your questions in order to receive specific answers
Try not to write essays by thinking as you are writing tutorial support emails. The tutorial support unit can be unclear about what in fact you are asking, or what you are looking to achieve. Be specific about asking questions that you want answers to. Number your questions. You will then receive specific answers to each and every question. This is the main purpose of tutorial support via email.
Keep a record of your tutorial support emails
It is important that you keep a record of all tutorial support emails that are forwarded to you. You can then refer to them when necessary and it avoids any unnecessary duplication, misunderstanding, or misinterpretation.
---
Individual training workshops or telephone support
Please be advised that Appleton Greene does not provide separate or individual tutorial support meetings, workshops, or provide telephone support for individual students. Appleton Greene is an equal opportunities learning and service provider and we are therefore understandably bound to treat all students equally. We cannot therefore broker special financial or study arrangements with individual students regardless of the circumstances. All tutorial support is provided online and this enables Appleton Greene to keep a record of all communications between students, professors and tutors on file for future reference, in accordance with our quality management procedure and your terms and conditions of enrolment. All tutorial support is provided online via email because it enables us to have time to consider support content carefully, it ensures that you receive a considered and detailed response to your queries. You can number questions that you would like to ask, which relate to things that you do not understand or where clarification may be required. You can then be sure of receiving specific answers to each individual query. You will also then have a record of these communications and of all tutorial support, which has been provided to you. This makes tutorial support administration more productive by avoiding any unnecessary duplication, misunderstanding, or misinterpretation.
---
Tutorial Support Email Format
You should use this tutorial support format if you need to request clarification or assistance while studying with your training program. Please note that ALL of your tutorial support request emails should use the same format. You should therefore set up a standard email template, which you can then use as and when you need to. Emails that are forwarded to Appleton Greene, which do not use the following format, may be rejected and returned to you by the (CLP) Program Administration Manager. A detailed response will then be forwarded to you via email usually within 20 business days of receipt for general support queries and 30 business days for the evaluation and assessment of project studies. This does not include weekends or public holidays. Your tutorial support request, together with the corresponding TSU reply, will then be saved and stored within your electronic TSU file at Appleton Greene for future reference.
Subject line of your email
Please insert: Appleton Greene (CLP) Tutorial Support Request: (Your Full Name) (Date), within the subject line of your email.
Main body of your email
Please insert:
1. Appleton Greene Certified Learning Provider (CLP) Tutorial Support Request
2. Your Full Name
3. Date of TS request
4. Preferred email address
5. Backup email address
6. Course manual page name or number (reference)
7. Project study page name or number (reference)
Subject of enquiry
Please insert a maximum of 50 words (please be succinct)
Briefly outline the subject matter of your inquiry, or what your questions relate to.
Question 1
Maximum of 50 words (please be succinct)
Maximum of 50 words (please be succinct)
Question 3
Maximum of 50 words (please be succinct)
Question 4
Maximum of 50 words (please be succinct)
Question 5
Maximum of 50 words (please be succinct)
Please note that a maximum of 5 questions is permitted with each individual tutorial support request email.
---
Procedure
* List the questions that you want to ask first, then re-arrange them in order of priority. Make sure that you reference them, where necessary, to the course manuals or project studies.
* Make sure that you are specific about your questions and number them. Try to plan the content within your emails to make sure that it is relevant.
* Make sure that your tutorial support emails are set out correctly, using the Tutorial Support Email Format provided here.
* Save a copy of your email and incorporate the date sent after the subject title. Keep your tutorial support emails within the same file and in date order for easy reference.
* Allow up to 20 business days for a response to general tutorial support emails and up to 30 business days for the evaluation and assessment of project studies, because detailed individual responses will be made in all cases and tutorial support emails are answered strictly within the order in which they are received.
* Emails can and do get lost. So if you have not received a reply within the appropriate time, forward another copy or a reminder to the tutorial support unit to be sure that it has been received but do not forward reminders unless the appropriate time has elapsed.
* When you receive a reply, save it immediately featuring the date of receipt after the subject heading for easy reference. In most cases the tutorial support unit replies to your questions individually, so you will have a record of the questions that you asked as well as the answers offered. With project studies however, separate emails are usually forwarded by the tutorial support unit, so do keep a record of your own original emails as well.
* Remember to be positive and friendly in your emails. You are dealing with real people who will respond to the same things that you respond to.
* Try not to repeat questions that have already been asked in previous emails. If this happens the tutorial support unit will probably just refer you to the appropriate answers that have already been provided within previous emails.
* If you lose your tutorial support email records you can write to Appleton Greene to receive a copy of your tutorial support file, but a separate administration charge may be levied for this service.
---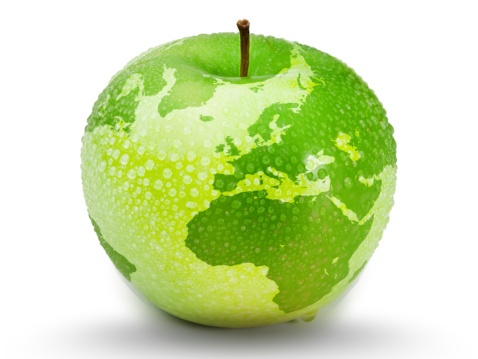 How To Study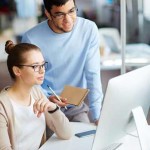 Your Certified Learning Provider (CLP) and Accredited Consultant can help you to plan a task list for getting started so that you can be clear about your direction and your priorities in relation to your training program. It is also a good way to introduce yourself to the tutorial support team.
Planning your study environment
Your study conditions are of great importance and will have a direct effect on how much you enjoy your training program. Consider how much space you will have, whether it is comfortable and private and whether you are likely to be disturbed. The study tools and facilities at your disposal are also important to the success of your distance-learning experience. Your tutorial support unit can help with useful tips and guidance, regardless of your starting position. It is important to get this right before you start working on your training program.
Planning your program objectives
It is important that you have a clear list of study objectives, in order of priority, before you start working on your training program. Your tutorial support unit can offer assistance here to ensure that your study objectives have been afforded due consideration and priority.
Planning how and when to study
Distance-learners are freed from the necessity of attending regular classes, since they can study in their own way, at their own pace and for their own purposes. This approach is designed to let you study efficiently away from the traditional classroom environment. It is important however, that you plan how and when to study, so that you are making the most of your natural attributes, strengths and opportunities. Your tutorial support unit can offer assistance and useful tips to ensure that you are playing to your strengths.
Planning your study tasks
You should have a clear understanding of the study tasks that you should be undertaking and the priority associated with each task. These tasks should also be integrated with your program objectives. The distance learning guide and the guide to tutorial support for students should help you here, but if you need any clarification or assistance, please contact your tutorial support unit.
Planning your time
You will need to allocate specific times during your calendar when you intend to study if you are to have a realistic chance of completing your program on time. You are responsible for planning and managing your own study time, so it is important that you are successful with this. Your tutorial support unit can help you with this if your time plan is not working.
Keeping in touch
Consistency is the key here. If you communicate too frequently in short bursts, or too infrequently with no pattern, then your management ability with your studies will be questioned, both by you and by your tutorial support unit. It is obvious when a student is in control and when one is not and this will depend how able you are at sticking with your study plan. Inconsistency invariably leads to in-completion.
Charting your progress
Your tutorial support team can help you to chart your own study progress. Refer to your distance learning guide for further details.
Making it work
To succeed, all that you will need to do is apply yourself to undertaking your training program and interpreting it correctly. Success or failure lies in your hands and your hands alone, so be sure that you have a strategy for making it work. Your Certified Learning Provider (CLP) and Accredited Consultant can guide you through the process of program planning, development and implementation.
Reading methods
Interpretation is often unique to the individual but it can be improved and even quantified by implementing consistent interpretation methods. Interpretation can be affected by outside interference such as family members, TV, or the Internet, or simply by other thoughts which are demanding priority in our minds. One thing that can improve our productivity is using recognized reading methods. This helps us to focus and to be more structured when reading information for reasons of importance, rather than relaxation.
Speed reading
When reading through course manuals for the first time, subconsciously set your reading speed to be just fast enough that you cannot dwell on individual words or tables. With practice, you should be able to read an A4 sheet of paper in one minute. You will not achieve much in the way of a detailed understanding, but your brain will retain a useful overview. This overview will be important later on and will enable you to keep individual issues in perspective with a more generic picture because speed reading appeals to the memory part of the brain. Do not worry about what you do or do not remember at this stage.
Content reading
Once you have speed read everything, you can then start work in earnest. You now need to read a particular section of your course manual thoroughly, by making detailed notes while you read. This process is called Content Reading and it will help to consolidate your understanding and interpretation of the information that has been provided.
Making structured notes on the course manuals
When you are content reading, you should be making detailed notes, which are both structured and informative. Make these notes in a MS Word document on your computer, because you can then amend and update these as and when you deem it to be necessary. List your notes under three headings: 1. Interpretation – 2. Questions – 3. Tasks. The purpose of the 1st section is to clarify your interpretation by writing it down. The purpose of the 2nd section is to list any questions that the issue raises for you. The purpose of the 3rd section is to list any tasks that you should undertake as a result. Anyone who has graduated with a business-related degree should already be familiar with this process.
Organizing structured notes separately
You should then transfer your notes to a separate study notebook, preferably one that enables easy referencing, such as a MS Word Document, a MS Excel Spreadsheet, a MS Access Database, or a personal organizer on your cell phone. Transferring your notes allows you to have the opportunity of cross-checking and verifying them, which assists considerably with understanding and interpretation. You will also find that the better you are at doing this, the more chance you will have of ensuring that you achieve your study objectives.
Question your understanding
Do challenge your understanding. Explain things to yourself in your own words by writing things down.
Clarifying your understanding
If you are at all unsure, forward an email to your tutorial support unit and they will help to clarify your understanding.
Question your interpretation
Do challenge your interpretation. Qualify your interpretation by writing it down.
Clarifying your interpretation
If you are at all unsure, forward an email to your tutorial support unit and they will help to clarify your interpretation.
---
Qualification Requirements
The student will need to successfully complete the project study and all of the exercises relating to the Leading IT Transformation corporate training program, achieving a pass with merit or distinction in each case, in order to qualify as an Accredited Leading IT Transformation Specialist (ALITTS). All monthly workshops need to be tried and tested within your company. These project studies can be completed in your own time and at your own pace and in the comfort of your own home or office. There are no formal examinations, assessment is based upon the successful completion of the project studies. They are called project studies because, unlike case studies, these projects are not theoretical, they incorporate real program processes that need to be properly researched and developed. The project studies assist us in measuring your understanding and interpretation of the training program and enable us to assess qualification merits. All of the project studies are based entirely upon the content within the training program and they enable you to integrate what you have learnt into your corporate training practice.
Leading IT Transformation – Grading Contribution
Project Study – Grading Contribution
Customer Service – 10%
E-business – 05%
Finance – 10%
Globalization – 10%
Human Resources – 10%
Information Technology – 10%
Legal – 05%
Management – 10%
Marketing – 10%
Production – 10%
Education – 05%
Logistics – 05%
TOTAL GRADING – 100%
Qualification grades
A mark of 90% = Pass with Distinction.
A mark of 75% = Pass with Merit.
A mark of less than 75% = Fail.
If you fail to achieve a mark of 75% with a project study, you will receive detailed feedback from the Certified Learning Provider (CLP) and/or Accredited Consultant, together with a list of tasks which you will need to complete, in order to ensure that your project study meets with the minimum quality standard that is required by Appleton Greene. You can then re-submit your project study for further evaluation and assessment. Indeed you can re-submit as many drafts of your project studies as you need to, until such a time as they eventually meet with the required standard by Appleton Greene, so you need not worry about this, it is all part of the learning process.
When marking project studies, Appleton Greene is looking for sufficient evidence of the following:
Pass with merit
A satisfactory level of program understanding
A satisfactory level of program interpretation
A satisfactory level of project study content presentation
A satisfactory level of Unique Program Proposition (UPP) quality
A satisfactory level of the practical integration of academic theory
Pass with distinction
An exceptional level of program understanding
An exceptional level of program interpretation
An exceptional level of project study content presentation
An exceptional level of Unique Program Proposition (UPP) quality
An exceptional level of the practical integration of academic theory
---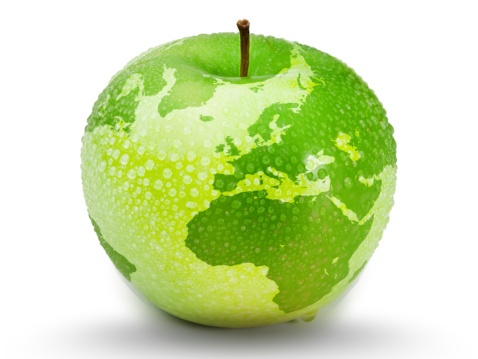 Preliminary Analysis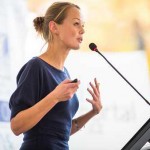 Research paper
"Object KPIs for the digital transformation by Frank Jordan (Lecturer) PhD Student at Comenius University, Bratislava.
Abstract
KPIs (key performance indicators) are currently widely used in the industries at management level and in the toolkit of the consulting companies. However, they are interpreted by humans, and humans act on the results based on the experience of an individual. What is good, bad or underperforming is determined by fixed setpoints based on recognised industry benchmarks. Dynamic setpoints that are based on individual company or market circumstances are not common or even unheard of.
KPIs are not automatically fed back into the control cycle of managing a company or an operational plant by a computerized business model. In general, they are high level in nature and do not go down to the nucleolus of the production process and operating plant equipment. Therefore, simplifications and reduction of data are necessary to make it manageable for decision-makers.
However, in the time of cloud computing, deep learning, and AI science, it is possible to analyse the performance of infinitly small parts/equipment of a processing plant. The resulting data can be amalgamated from the bottom up to give precise results, the possibility to act instantaneously and the ability to identify the root cause of any issues.
This article intends to offer potential solutions to how KPIs can be utilized for the digital transformation of any industry for improving processes and business opportunities.
Introduction
Key performance indicators (KPIs) or scorecards have been used since the 1950s and enjoy great popularity in all industries today. Most consulting companies are using KPIs as their base toolkit to advise clients on how to monitor, track and improve their business. It has become a culture to expose working processes and company success rates to employees, and the walls of office entrances are plastered with scorecards and KPI charts.
However, an active self-automated optimization process utilising those KPIs has not yet been implemented. Instead, it depends mainly on the goodwill of the people and the interpretation of the managers to improve a process. KPIs are abstract and do not give any direction on what the employees or managers should do to improve them. Furthermore, they do not indicate where the root cause of the problem is.[7,8] For instance, if one KPI indicates a negative trend, this trend can be understood by everyone. However, the root cause and the corrective actions required are not apparent and depend on the interpretation by the individual. Generally it takes a significant amount of time to realize that the trend is negative, and an even longer period of time to initiate a corrective response.
Consulting companies can be hesitant to agree with this and could argue, they have appropriate processes and methods in place to discover those trends in a timely manner. However, this is again reliant on human-resources and very time-consuming. The usage of their "tools" is binding resources and thus delaying the opportunity for the management to take corrective action.
The objective of this article is to analyze how KPIs can be enhanced and used as part of an automated (computerized) algorithm to interact with the business directly. The definition of these indicators, whether it is a lead, lag, RI, PI, KRI, KPI, etc. [1,2,3], is not relevant because this article will demonstrate how attributes can be attached to indicators to give a machine a holistic view into the business process. Therefore, all indicators become no key performance indicators and will be evaluated in real-time and are part of a new reality.
Classic KPIs
Measurement initiatives are often coupled together without proper knowledge of the organization's critical success factors and an understanding of the behavioral consequences of certain measures.[9]
In the process industries, KPIs are associated with equipment packages.
As an example, we will investigate an instrument air system installed in a plant.
The instrument air package consists mainly of a compressor which produces compressed air for a plant as auxiliary air to drive valves. Although the system is not very complicated, it is critical to the business, as without it, there is no production. Consequently, the availability should be more than 98%, and if it is an excellent performer, it should be above 99%. In order to reach this availability, there is usually a redundancy measure provided; in other words, a second compressor.
A plant can have hundreds of performance indicators. Therefore, it is beneficial to give them self-explanatory names like IAS1 and IAS2 (instrument air system 1 and 2).
As timebase, this example uses one year which is equal to 8760 hours per year.
The KPI IAS1 will measure the time during which no alarm or fault has been activated against the total time in operation, which is an indicator for the healthiness of the system.
• Upper limit 99% of hours per year equals 8672h
• Lower limit 98% of hours per year equals 8584h
• Slope = 0.011363636
• Intercept= -97.5455
This KPI is considering the running hours, which can be counted by a SCADA system and feed into the linear formula."
To continue reading this research paper, please visit:
https://www.researchgate.net/publication/342335365_Object_KPIs_for_the_digital_transformation
---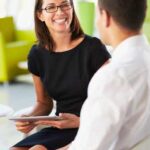 Gartner Research paper
"Digital Business KPIs: Defining and Measuring Success,
Published: 3 March 2016,
Analyst(s): Hung LeHong.
It's time for enterprise CEOs, chief digital officers and CIOs to move beyond the transformation stage and set metrics and goals that lay out the digital business journey. This report describes the key performance indicators necessary to do so.
Key Findings
• Digital business key performance indicators (KPIs) are designed to assess the degree of progress in becoming a digital business — which in turn leads to a change in performance that is reflected in the KPIs of the enterprise.
• A first set of KPIs is required to assess the progress in digitalizing the current business model. It is possible for many areas such as sales, marketing, operations, supply chain, product/services and customer service to have digitalization goals and KPIs.
• A second set of KPIs is required to assess the progress and opportunity of pursuing new digital business models. Growth, revenue, market share and margin metrics must clearly differentiate new revenue sources from nondigital ones.
Recommendations
CEOs, chief digital officers and CIOs:
• Move beyond the transformation stage and set metrics and goals that lay out the digital business journey. This shift should occur during the visioning phase — don't wait until the project definition phase. For example, shift from talking about connected healthcare as a vision to proposing the potential percentage of patient "visits" that will employ telemedicine. This clearly quantifies a goal. Then describe the expected benefits of achieving this goal.
• Work with each senior executive to quantify the extent to which their areas would benefit from digitalization. For example, work with a COO to define how much of their manufacturing operations should be digitalized and what benefits to expect because of it.
• Use startup-style metrics for new ventures, acquisitions and business models. Digital business will also include transformational investments. Enterprise executives should educate themselves in the metrics used by venture capitalists and startup executives.
Analysis
How would you describe the progress achieved in becoming a digital business? This requires a set of KPIs that are specific to the digital business transformation effort. With most enterprises already using a robust set of enterprise KPIs to measure the performance of their business, it may seem superfluous to create yet another set of KPIs. However, as with any large transformation or project, it is helpful to temporarily create transitional KPIs for the duration of the digital business effort.
Figure 1 illustrates the context for digital business KPIs.
Figure 1. Digital Business KPIs Are Temporary but Will Eventually Drive Changes to Enterprise KPIs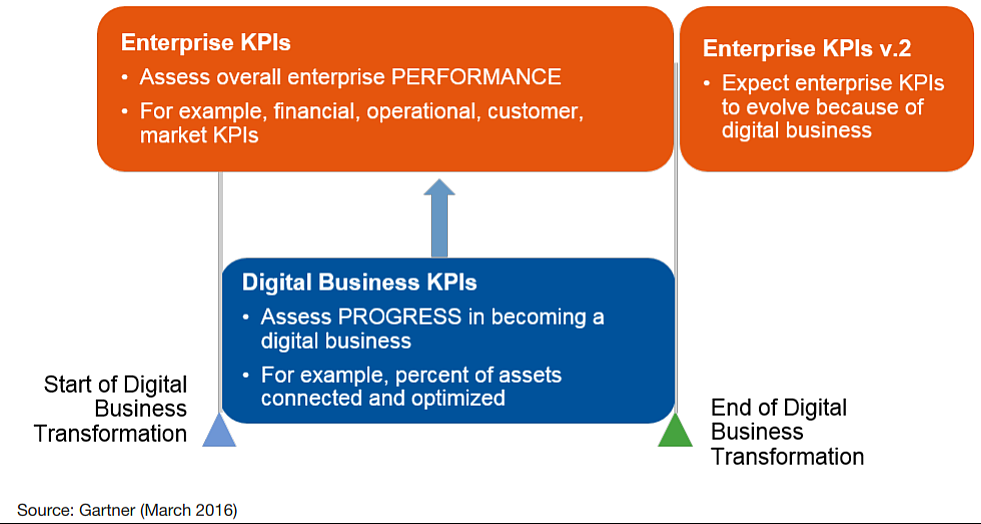 Note that:
• Digital business KPIs are designed to assess the degree of progress in becoming a digital business — which in turn leads to a change in performance that is reflected in the KPIs of the enterprise.
• Digital business KPIs are not enterprise KPIs, nor do they replace them. The measures of enterprise success don't change (such as revenue growth, lowering expenses, and increasing profits and margin). What does change is "how" to reach those goals. Digital business offers opportunities on how to achieve them. This means the measures of enterprise success don't change, but the methods to measure digital business transformation do.
• Digital business KPIs are temporary. They start and end with the digital business transformation.
• It is probable that the enterprise KPIs will evolve after an organization goes through a digital business transformation (represented as Enterprise KPIs v.2 in Figure 1). For example, an enterprise that builds a digital ecosystem may permanently add ecosystem metrics to their ongoing enterprise KPIs."
To continue reading this research paper, please visit:
https://www.gartner.com/en/doc/3803509-digital-business-kpis-defining-and-measuring-success
---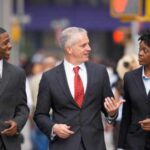 Research paper, University of Twente
"Smart KPI-ORIENTED Decision Support Dashboard for Digital Transformation,
by Venus Dias,
Published 29-09-2021.
Executive Summary
Recent research shows that digital transformation can be a source of competitive advantage and impact organization success. Companies are using technology and digitalization to transform their business strategies and achieve their goals. Despite enormous transformation efforts, the expected productivity gains are often missing in most companies. In addition to this, some companies are uncertain about the future direction of their digital transformation process. This shows that there is a lack of understanding by companies on how to measure digital transformation success. One of the decision-making tools is the dashboard comprising of Key Performance Indicators (KPIs) that give important insights closely aligned with the strategy. The challenge is that the major works or initiatives are focused on digitization, decision-making models, or dashboard design. Additionally, the KPIs for digital transformation described in the literature are domain specific. This indicates that research on defining specific criteria or metrics for measuring the digital transformation success is limited and varied. As a result, the main objective of this research is to identify digital transformation KPIs, as well as decision-making techniques, and then construct a transformation dashboard prototype that may assist companies in developing a plan and tracking their progress.
This research is carried out in collaboration with INPAQT B.V, an organization that specializes in providing AI-supported Decision Support Systems to resolve complex decisions in a fast-changing environment in the field of Business Analytics including areas of Customer analytics, HR Analytics and Medical Diagnostics. INPAQT intends to facilitate these organizations to gain the best insights and analyse the situation effectively and identify the things to act upon and streamline workflow.
To summarize, this research first explores various key performance indicators and decision-making approaches that that can effectively close the gap and highlight the requirements for an intelligent digitalization dashboard. Based on these research gaps, a conceptual framework is created, that is further used as a baseline framework for dashboard implementation. Finally, a KPI-oriented dashboard prototype is designed. Furthermore, two expert interviews conducted as part of the evaluation process indicated that the artifact's results meet the thesis's main research objective. A Design Science Research Methodology (DSRM) is used to structure the research. The prototype for Digital Transformation is put together based on the findings and evaluation. A number of enhancements to the current framework are suggested. Finally, conclusions are drawn, limitations are described, and practice and research significance are discussed. The contribution of this report can be divided into theoretical and practical relevance:
Theoretical:
• Conceptual framework that can be used for digitalization dashboard development.
• A list of Key performance indicators for measuring digital transformation as a whole.
• Extending the limited research on intelligent decision-support dashboard for digital Transformation.
• Extending the limited research on list of digitalization KPIs as digital transformation keeps evolving.
Practical:
• A smart KPI-oriented Dashboard proposal for INPAQT B.V. which can be used for their clients who are in first stages of digital transformation.
• Dashboard prototype can be integrated in Innovation Management Suite of INPAQT B.V.
• Interview Scripts that can be used as part of requirement gathering for digital transformation Success.
Introduction
The chapter delves deeper into the context of an organization's digital transformation journey and expands on the challenges that form the foundation for this research. The research goals and the research question are defined in section 1.2 and 1.3 respectively. Finally, section 1.5 provides a clear overview of the thesis report's structure.
1.1 Background
INPAQT B.V. specializes in providing AI-supported Decision Support Systems to resolve complex decisions in a fast-changing environment in the field of Business Analytics including areas of Customer analytics, HR Analytics and Medical Diagnostics. INPAQT thrives on the motto, "we live in the Age of Innovation" where Digital Transformation (DT) is a is a wellknown concept. For instance, the emergence of smart industry (also known as industry 4.0) and smart cities, are both being powered by digitization and digital transformation. Most of the sectors are disrupted by disruption of production and value chains and disruptive business models made possible by the application of new technologies. In INPAQT's view, digital transformation of an organization requires managing combined innovation in the following areas: business model, process, technology and control or management. Speed of learning and monitoring the progress is crucial and considered as core competencies here. INPAQT helps firms learn rapidly and be effective and efficient in the digital transition by assisting management with smart decision-making processes and tools in numerous domains.
INPAQT has been extending and renewing their tools for innovation and change management since 2020, a group of products that together create a kind of workbench for supporting innovation and change management and is known as the "Innovation Management Suite," or "IMS." They began with a set of tools aimed at supporting larger businesses and corporations with their digital transformation. The toolset aids in the diagnosis of organizations, the selection and planning of actions, and the tracking of progress. "Digitale Transformatie Diagnose – Actie – Monitoring" Tool, or DAM, has been the internal term for these tools. DAM is also part of a larger set of innovation and change management tools being developed better known as SLIM. Therefore, the integrated Diagnostic, Intervention and Monitoring toolset is designed to support innovation processes such as the digital transformation and energy transition. The 'hard' aspects of the organization such as finances, business processes, protocols and organizational structure are enriched with the 'soft' aspects of the organization such as leadership style, culture and informal structure. The target organisations are SME and corporates. To summarize, INPAQT wants to assist the companies to gain the best insights and analyse the situation effectively and identify the things to act upon and streamline workflow. INPAQT's monitoring toolset is designed to help organizations in the early phases of digital transformation to discover easy-to-implement innovations, define a plan of action, and measure digital transformation progress.
1.2 Problem Definition
Generally, Digital transformation (DT) is about adopting disruptive technologies to increase productivity, value creation, and social welfare (Ebert and Duarte, 2018). Leaders across multitude of sectors are implementing DT strategies and innovative ideas to enhance the way their businesses operate and grow. As an enabler, digital transformation brings together vision and intelligent technologies to help businesses stay competitive in a continually changing market. In the initial stages of digital transformation, organizations often make significant investments in this area but strive to maintain control and track their success. Despite enormous transformation efforts, the expected productivity gains are often missing in most companies during their transition from conventional to digital platforms(Wengler et al., 2021). Taking the right decision might be challenging due to a lack of technological alignment and clear understanding among leaders about how to execute against a digital transformation strategy. Nonetheless, there is evidence that many attempts miserably fail. Moreover, DT also tend to be wide in scope(Reich, 2018). As a result, despite investing time and money, several organizations continue to do same old things with new equipment and new job titles, lagging behind in market competition(Reich, 2018). Hence, these organizations are uncertain about the future direction of their digital transformation process.
To gain the best insights and analyse the situation effectively, companies need to identify the things to act upon and streamline workflow. Furthermore, it is important to consider various critical decisions for which different decision-making support tools are suggested. Dashboards are one of the decision-making tools designed to quickly display the picture a company's performance since manual processes require scanning through large volumes of data and reporting (Tamhankar, 2019). Key Performance Indicators (KPIs) remain the best way of assessing results. The dashboard includes the set of indicators – measures that provide critical feedback to ensure that actions and results are well aligned with the Strategy (Udilina, 2017). Therefore, a performance evaluation of an organization requires the selection of performance indicators. This is considered as an integral part of the planning and control process, providing data that can be used as information in the decision-making process. Thus, a system of performance indicators is a set of measures integrated at various levels (organization, processes, and people) that facilitates the process of decision-making.
Regardless of size and sector, organizations in today's market are rushing to join the journey of digital transformation.(Jonathan, 2020) Thus, organizations that find themselves in the first stages of the digital transformation need an easy way to achieve improvements, make an action program and monitor the progress. The strategic plans, benchmarking, and performance management systems are noticeable paradigms that utilize the performance indicators(Nyamsuren Purevsuren, 2020). However, there is limited research on identifying specific factors or KPIs for digital transformation – majority of works focus on digitalization or decision- making or dashboard development(Udilina, 2017). Therefore, goal of this research is to design a smart dashboard that can help organizations to make better decisions in their digital transformation process. This entails conducting extensive research to identify key performance indicators (KPIs) and analysing decision-making models related to digital transformation (DT) that INPAQT can use to assist their clients in making better decisions about how to measure the success of their digital transition. In general, this framework's concepts comprise organizational design elements – people, processes, and technology as aspects of strategy.
According to one of the findings in the earlier literature study, there is a lack of research on developing KPI-oriented dashboards that focuses on the general purpose of digital transformation. The literature review conducted is based on collection of existing methods, frameworks, and techniques of decision making and digital transformation KPIs. Moreover, most of the dashboards are designed explicitly for "Marketing & Sales" domain. Despite the fact that digital transformation has been around for quite some time, there is limited literature and research on a standard digitization dashboard. This research gap is explained in depth in section 3.4. These findings are supported by a similar study conducted by Elina (2017), which sheds insights and addresses the gap between dashboard development and digital transformation KPI. This study further lays some groundwork that researchers can apply in a variety of business scenarios.
1.3 Research objective
The high-level goal of this research is to design a smart decision-support dashboard to support organizations in monitoring and tracking digital transformation process. This entails conducting extensive research to identify key performance indicators (KPIs) and analysing decision-making models related to digital transformation (DT). This can be used by INPAQT to assist their clients in making more informed decisions about how to measure the success of their digital transformation. In theory, the principles in this framework include organizational key features such as people, processes, and technology as well as strategy. As a result, high-level purpose of this research is translated into the following central research question:
Main RQ: How can organizations monitor and track their digital transformation success?"
To continue reading this research paper, please visit:
http://essay.utwente.nl/88663/1/Dias_MA_EEMCS.pdf
---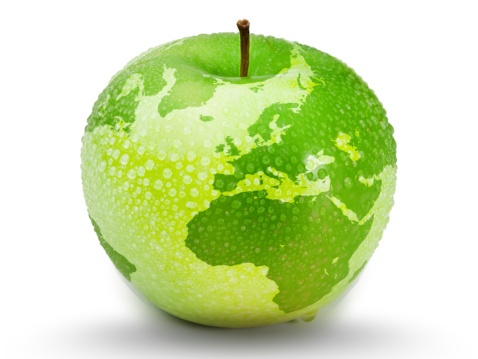 Course Manuals 1-12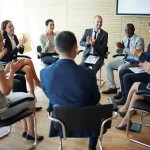 Course Manual 1: Sustainability Metrics
Sustainability: The 'Next Normal'
Companies across all industries are being forced to look inward and forward as new digital technologies improve sustainable innovations and financial reporting. In 2018, 86 percent of the S&P 500Index businesses released sustainability reports, up from 20 percent in 2011.
Companies are incorporating sustainability reporting standards that align with standardisation organisations, such as the Global Reporting Initiative (GRI) framework, Sustainability Accounting Standards Board (SASB), and the Task Force on Climate-Related Financial Disclosures (TCFD), into their digital transformation strategies in response to growing investor pressure to disclose consistent, quantifiable, and reliable ESG metrics.
Salesforce Sustainability Cloud is a dependable sustainability platform that considerably aids businesses in analysing, reporting, and tracking environmental data in order to discover where they need to lessen their environmental effect and carbon emissions.
For companies on the fence about whether or not to embark on a digital transformation journey, it's critical that leadership has a clear vision for educating employees about the transformation's purpose and the technical skills required to get there, as well as promoting collaboration and transparency throughout the process.
The true climate cost of going digital
Cloud providers and datacenter operators are making strides to reduce their water and carbon footprints, but businesses must consider the environmental impact of digital transformation.
We live in the digital age. The earth we live on, however, is not digital; it is physical, and its resources are limited. As a result, any trade-off between IT transformation and sustainability must be carefully considered, not just in terms of corporate and societal benefit, but also in terms of environmental cost.
Prior to the pandemic, IT transformation and sustainability were frequently linked at the top of the business agenda. However, according to recent research done by Dassault Systèmes and analyst firm Tech-Clarity, coronavirus prompted 38% of organisations worldwide to reduce their focus on environmental sustainability, while 18% put it on hold entirely. According to the same report, 46% of businesses have increased their attention towards digitalization.
According to Séverine Trouillet, global affairs director, EuroNorth, at Dassault Systèmes, the trend is understandable and even advantageous. "While this may look like businesses are neglecting the planet to focus on immediate priorities, going digital is a leap in the right direction," she says. "By reducing reliance on travel and paper-based evidence, and increasing their ability to collaborate virtually, companies are effectively reducing their carbon footprint."
Green data and a cleaner cloud
With environmental demands on the rise, any COVID-induced conflict of interest between drivers of IT transformation and sustainability must be resolved, according to Tom Shelton, head of marketing at solutions provider boxxe. "Consumers are now much more likely to interrogate and take note of ways in which companies are handling environmental responsibilities, something not unnoticed by industry leaders. As the demand for sustainability grows, so will boardroom conversations," he says.
The carbon footprint of the digital infrastructure itself is the first possible dispute to overcome. According to the International Energy Agency, datacenters consumed roughly 200 terawatt-hours of electricity in 2019, accounting for about 1% of global demand. However, between February and mid-April this year, global internet traffic increased by about 40%.
However, according to Duncan Grierson, founder and CEO of sustainable investing platform Clim8 Invest, certain datacenter and cloud providers are cleaner and greener than others. "It is true datacentres are themselves energy hungry, however many of the big cloud providers, such as AWS and Google, are now buying in much of their energy needs from solar and wind."
Indeed, Google announced plans to invest up to $2 billion more in clean energy last year, negotiating the world's largest renewable energy deal. The business then announced in September that it has completely eradicated Google's carbon footprint by purchasing offsets to account for all operating emissions prior to achieving carbon neutral in 2007.
The tech community is also providing us with tools to calculate the comparative carbon cost of service-provider choices we make, in addition to publicly cleaning up its act.
For example, in July, Bristol-based IT firm YellowDog launched a free real-time index that includes carbon impact in order to measure sustainability across 25,000 various cloud computing solutions. This is the first time a climate-conscious assessment has been possible.
---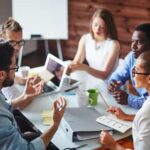 Water-cooling and the circular economy
However, carbon isn't the only gauge of success when it comes to IT transformation and sustainability. Cooling accounts for a large portion of the energy required by datacenters around the world, which is why some are located near the Arctic Circle. However, when water stress is a rising climate-risk factor, this cooling requires billions of gallons of water.
Mobile digital gadgets with rechargeable batteries have environmental consequences, such as resource depletion and mineral extraction during manufacturing, as well as end-of-life disposal or recycling.
As energy and water become more scarce, the long-term impact is where the true danger resides. We require a more comprehensive approach.
It's also worth noting that reducing or offsetting carbon emissions isn't the same as lowering energy usage or increasing production. Globally, access to affordable sustainable energy is improving, but it is still in short supply. As a result, energy-hungry datacenters deplete renewable energy supply, leaving less green electricity to heat homes and power cars sustainably.
Carbon blindness in the c-suite
When you see this combination of digital change with sustainability, you have to wonder if companies are truly paying attention.
Carbon blindness in the C-suite, according to Mark Sait, CEO of SaveMoneyCutCarbon, is a lack of visual comprehension of what a tonne of CO2 looks like and the impact it has. "Executives will consider environmental impact at the design and build stage, which is a good thing although more to do with reducing operating costs, than carbon," he says.
"The ongoing impact is where the real danger lies, as energy and water become more scarce. We need a more holistic view."
According to Justin Sutton-Parker, chief executive of PX3 and a PhD researcher at Warwick University, levels of environmental awareness around going digital varies by work role. According to his research, the C-suite was 45 percent aware that IT had a significant impact on sustainability, while non-board jobs in human resources, sales, and finance were only 24 percent aware.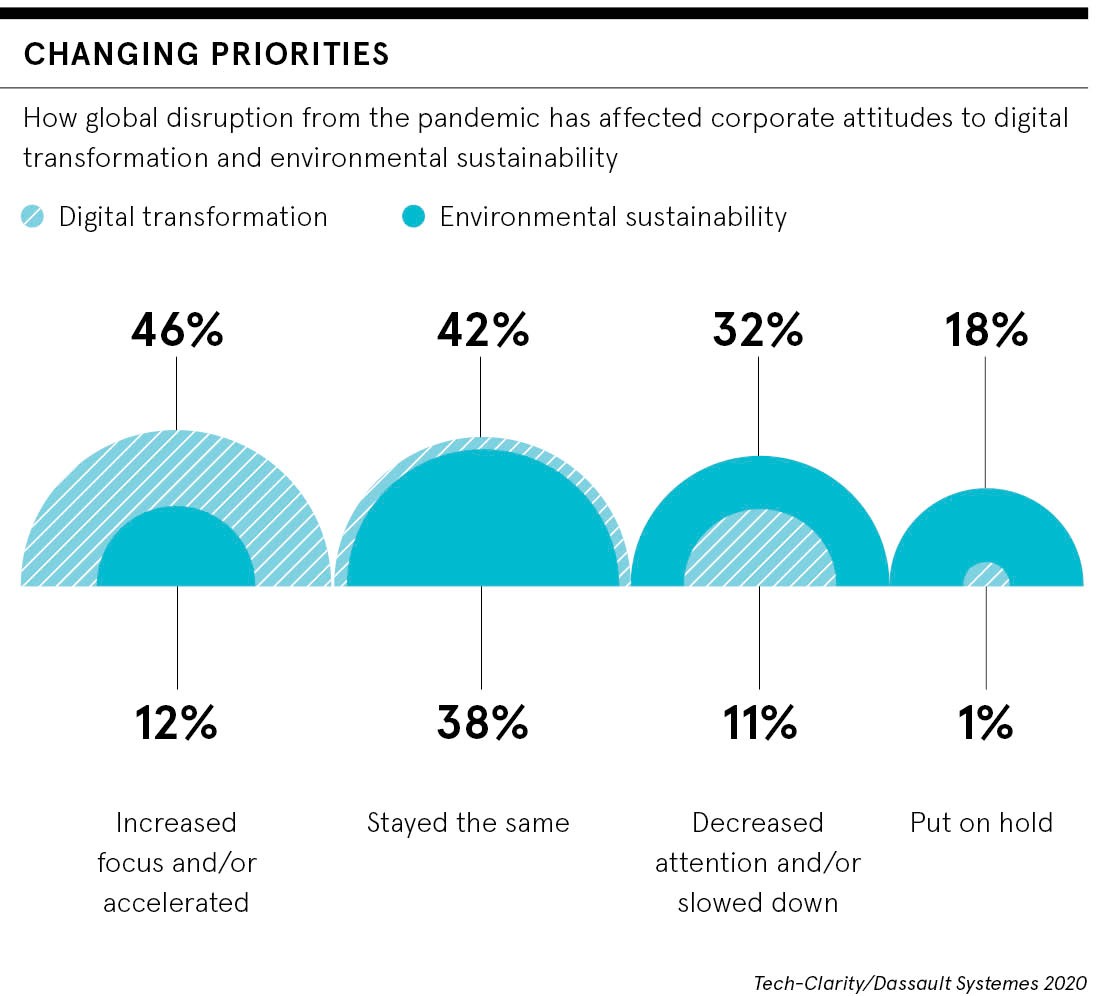 The C-duties suite's for greenhouse-gas reporting and key performance indicators (KPIs) are distinguishing factors, according to Sutton-Parker. "Drivers of compliance and KPIs at board level are causing the C-suite to examine the true environmental impact of going digital, whereas the message appears not to be filtering down," he adds.
Pricing pollution to incentivise change
Finally, if digitization is done correctly, the net effect of efficiency increases should have a massively favourable impact on combating climate change. According to Trevor Hutchings, head of strategy and communications at Gemserv, incentivizing the C-suite to count the full cost, in carbon, is the key to keeping any negative environmental implications under check.
He concludes: "Carbon pollution is a market failure: an externality that needs to be priced to ensure those responsible bear the costs, therefore driving innovation, investment and business practice."
CIOs are in a good position to spearhead digital transformation and create operating models that use data to gain deeper insights. Sustainability is becoming increasingly important to CIOs. New investments and regulations are being made in the areas of Environment, Social, and Governance (ESG), as well as new ways to manage and trace these sustainability activities and measure their impact.
The problem is scalability of these insights and indicators within a business application, especially as global leaders and governments prioritise sustainability activities, promote sustainable practises, and require broader and more detailed reporting.
Pivotal role of the CIO
A talented CIO can help leaders agree on strategy, support enterprise-wide cultural change, and harness emerging technology to innovate and scale transformation on the DX journey.
Every company is a technological company. CIOs face a difficult task in keeping operations functioning while meeting sales and growth expectations. While every organisation should be data-driven – and many are — they frequently lack insights from their data.
Your peers and employees look to you as a transformational CIO to cooperate on digital transformation plans, lead organisational change, create agile and flexible practises, and be at the forefront of emerging technology. They also turn to you to lead sustainability projects since you are the best person to map data for sustainability metrics and reporting.
Customers and stakeholders expect openness, so it's critical to include sustainability principles in your apps and processes, validate them, and share them.
Furthermore, analytics must be scalable, from pilot to enterprise-wide initiatives. This is critical to your leadership's capacity to move quickly on sustainability projects, take advantage of government assistance for sustainability programmes, and comply with regulatory rules and criteria.
Other enterprise-wide initiatives have been led by CIOs; DX is next.
---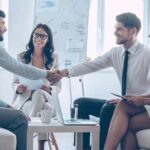 Sense of Urgency
Gaps in planning, processes, organisations, and supply chains were exposed as a result of the pandemic. Here are five reasons why your digital transformation strategy must include sustainability:
• Rapidly increasing emphasis on sustainability. Industry peers, competitors, stakeholders, and customers are putting pressure on executives, forcing them to refocus on the organization's long-term viability.
• Everything is changing, fast. There are new investments — and new tools to track, trace, and measure the impact of these actions. It's also worth noting that these analytics and KPIs within an enterprise application must be scalable, since the new administration seeks to accelerate sustainability initiatives and understand the impact of government funding.
• Voluntary sustainability reporting. The ability to use data for compulsory and optional reporting must be factored into your company's digital transformation strategy.
• Increased monitoring of supplier requirements. Leaders are realising that a sustainability project extends outside the organisation as knowledge of sustainable practises grows.
• A shift in consumer behavior. When it comes to purchasing decisions, consumers say they care more about ethical practises and sustainability efforts, and they want companies to back up their statements with evidence, which companies can measure and disseminate using enterprise applications.
Sustainability and the bottom line
DX solutions can assist you in managing opportunities for sustainability. For example, we all know that collecting and analysing critical data from across your company gives you a more complete picture of operations. These insights can then be used to figure out how to deal with compliance issues in real time.
What most businesses learned from the pandemic's transitions and practises will continue to push us: organisations will need to embrace cloud-centric edge and network solutions for faster reactions and greater flexibility in company operations. Make use of these lessons and tools to further your environmental goals.
---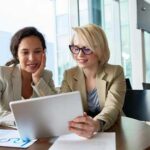 Course Manual 2: User Lifetime Value
Important lessons for embracing customer lifetime value
When businesses and marketers consider customers, they frequently consider immediate transactions: what people are purchasing today and how they are buying it. As a result, marketing techniques value these clients only in the short term.
Customer lifetime value (CLV) is a number that can no longer be disregarded when it comes to creating successful long-term growth. CLV is an ideal technique to attract, develop, and retain the most valuable consumers for business growth. It quantifies the total value a firm obtains from a single client over the course of their relationship.
The simplicity of CLV – a single statistic that estimates each customer's future worth — might, however, obscure the implementation issues.
Here are five pointers for firms as they begin the process of implementing CLV in their own operations.
1. Look as far ahead as possible
Despite CLV models' lengthy history, transitioning from short-term to long-term thinking, especially with a predictive metric, requires risk perception. What happens if the model is incorrect? What if my customers act differently than any other company's customers? The discount factor in the CLV model involves some risk and uncertainty for determining future cash flow estimates. Companies frequently abbreviate their CLV calculations to meet their existing short-term mindset of six- or 12-month plans to help mitigate these risks.
This is a temptation to avoid. Narrowing your view of the future could cost your company significant opportunities and, more crucially, valuable clients who buy infrequently but spend a lot of money when they do. If your company is stuck, try running CLV models with both short and long-term time horizons, focusing on the actual differences. How much worth would be sacrificed? What customers or behaviours would you miss if you had less time? Is it possible to customise your marketing efforts to attract long-haulers while also meeting internal requirements for faster returns?
2. Don't drill down too deeply for data
Some organisations have built highly precise behavioural profiles of their greatest consumers using a combination of machine learning and unbelievable amounts of data: "They exist in this specific market, and they engage with us on this type of device between 3-4 p.m. on Wednesdays." While great, such level of precision could be counterproductive because there are only so many clients who behave similarly. You'll be more productive with a net than a spear, to use a fishing metaphor. When attempting to classify user behaviour, keep in mind the size of your potential audiences. Begin by searching broadly for clients who are more valuable than the ones you have now, then drill down – but not too far.
3. Use the right approach at the right time
While various types of statistical models, such as negative binomial distribution models, have emerged as favourites due to their precision and long-term stability, they require customer observations across multiple time periods before making a prediction. For systems that require a success statistic every few days, this can make bid optimization for digital ads challenging.
Successful advertisers have used machine learning as a stopgap solution for more immediate — but less granular — predictions, then reverting to traditional methods as soon as the consumer relationship allows. However, be wary of developing a false sense of assurance. Machine learning and classical stochastic models, which are random variable models, must be alternated.
Benefits and challenges of different CLV models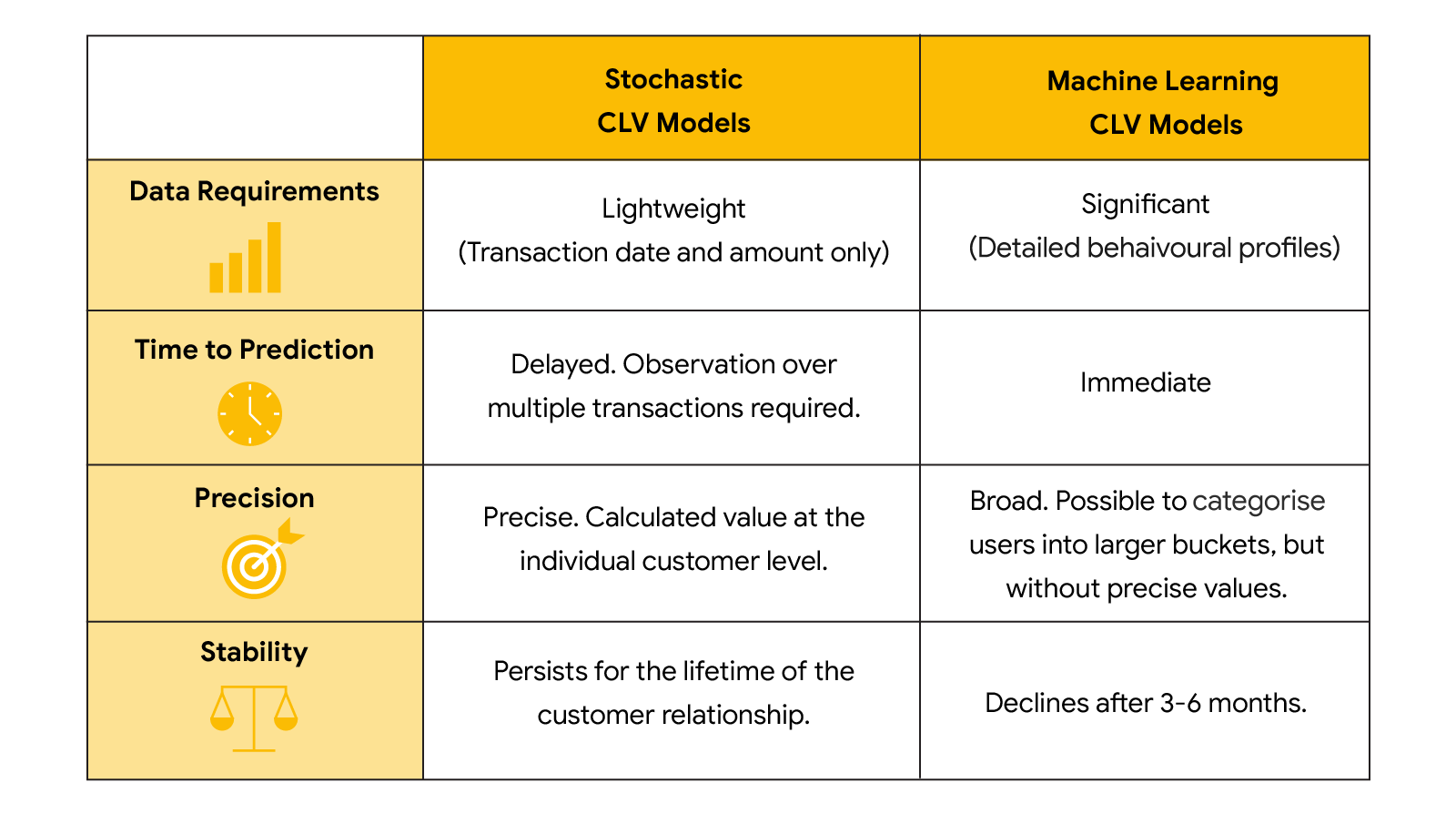 4. Always look for new types of customers
Your company's marketing data is the major source of data for CLV models, but it will be skewed because it is based on the types of clients you've sought to attract in the past. If your marketing efforts were focused on quick buyers, people who are more inclined to form long-term relationships might not make up a significant section of your database. As a result, a percentage of your marketing budget should always be set aside for exploration – finding and interacting with new sorts of clients that could be a bigger source of long-term growth than your present ones. To put it another way, you might not have yet discovered your ideal customers. Continue your search.
For long-term growth, set aside a portion of your marketing budget to locate and engage with new sorts of clients.
5. Find ways to appeal to other stakeholders
Changing budgets, a delayed understanding of success, and the visceral reaction of judging previous short-term investments in a more critical light can all be disruptive when implementing CLV. At first, try to avoid making any large-scale adjustments. Instead, concentrate on education. Assist others in comprehending the metric and how it might apply to their company. Be receptive to how they see experimenting affecting their own processes and be upfront about what will benefit from it. It may be a longer, more deliberate process, but it increases the chances of the method catching on.
Finally, rather than building your business to fit CLV, perhaps the most crucial lesson is to simply find ways to integrate CLV into your business marketing. Keep in mind the rules and best practises, but don't follow any metric to the point where it undermines all of the optimisations and processes your company has put in place thus far. Don't forget how successful you were because of them. Instead, combine their evolutions.
Customer lifetime value: The customer compass
Companies may identify their most valued consumers in three steps and secure their long-term loyalty through focused investments.
For good reason, traditional brand owners and retailers are progressively encroaching on the e-commerce channel. After all, digital customer involvement provides businesses with important data about consumer behaviour, allowing them to improve marketing and product development. Furthermore, suppliers retain control over the user experience and brand image by operating their own sales channel. With the arrival of COVID-19, the Internet has quickly become the preferred shopping channel for an increasing number of people, a trend that is certain to continue beyond the epidemic.
However, the new e-commerce businesses face a challenge: attracting and retaining clients is a costly endeavour. That is why, in order to be successful, the company must focus on consumers who will be profitable in the long run. It's critical to get to know these clients on a personal level, engage them through the appropriate channels, and customise offerings to their specific circumstances and wants. This can only be accomplished by using customer-related indicators as the cornerstone for effective and efficient marketing, with customer lifetime value (CLV) being the most important among them.
This technique has long been effectively applied and refined by digitally aligned enterprises and start-ups. On the other hand, many traditional manufacturers and retailers are still catching up. They should establish a long-term strategy and move systematically in three steps: collect data, evaluate genuine customer value, and focus investments to the most valuable consumers to make the most of the CLV methodology and use it to manage their e-commerce business.
---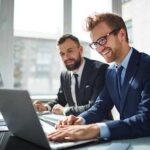 Collect data throughout the customer journey
Companies must collect relevant data points on as many consumers and their behaviour as possible across nume