Balancing Entrepreneurship – Workshop 4 (Priority Identification)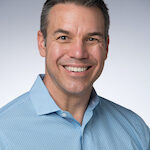 The Appleton Greene Corporate Training Program (CTP) for Balancing Entrepreneurship is provided by Mr. Meuchel BS Certified Learning Provider (CLP). Program Specifications: Monthly cost USD$2,500.00; Monthly Workshops 6 hours; Monthly Support 4 hours; Program Duration 12 months; Program orders subject to ongoing availability.
If you would like to view the Client Information Hub (CIH) for this program, please Click Here
Learning Provider Profile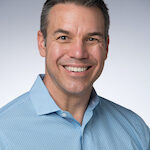 Mr. Meuchel is a Certified Learning Provider (CLP) at Appleton Greene and he has experience in management and entrepreneurship specializing in the construction industry. He has achieved a Bachelor of Science in Civil Engineering with a concentration in Construction Management. He has industry experience within the following sectors: Business Ownership; Design/Build; Construction Management and General Contracting. His experience within the construction industry incorporates all facets of construction including: Design Phase; Bid Phase and Construction Phase. He has had commercial experience within the following countries: United States of America, or more specifically within the following cities: Baltimore MD; Washington DC; Raleigh NC; Jacksonville FL and Atlanta GA. His personal achievements include: established time management processes; published book for entrepreneurs; entrepreneur mastermind program and construction expert witness. His service skills incorporate: time management; process development & testing; marketing & sales; owner & 1 subcontractor relations; estimating & budgeting; planning & scheduling; cost & quality control; inspections & safety; municipal regulations and permitting.
---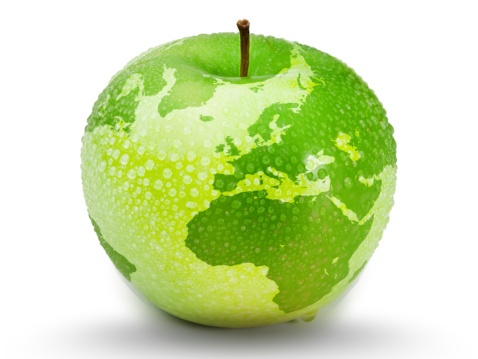 MOST Analysis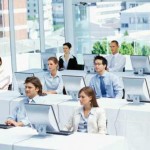 Mission Statement
The objective of the Priority Identification Phase of the program is to continue building on your work from the first three phases. By this juncture you have already established your goals and begun planning with those goals in mind. You have also evaluated the present state of both your business and your personal life in relation to your desired work-life balance and analyzed the feasibility that you are willing to do what it takes to make it happen. During this planning phase you will be guided through steps to analyze the data you have amassed and begin prioritizing the development, implementation, and testing. Again your mentor will be a valuable resource during this phase, providing guidance to help you prioritize your time and resources; critical in your quest to capitalize on opportunities and effectively allocate resources to maximize momentum while minimizing burnout. At this point in the program the curriculum and mentor will be focused on providing guidance to place emphasis on implementing strategies to work smarter instead of harder and to leverage strengths while compensating for weaknesses. Following the program, utilizing the mentor, and being coachable are all critical to the ultimate success of each participant. So, in simplistic terms, if you are able to consistently work smarter, not harder, then you can achieve a healthy work-life balance while also making more money. Once your priorities are identified and the steps are taken to rank and categorize these priorities into the proper order you will be ready to move into the next phase and start identifying your All-Star in-house and outsource partners.
---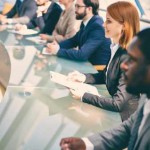 Objectives
01. Priority Identification: departmental SWOT analysis; strategy research & development. Time Allocated: 1 Month
02. Self Care: departmental SWOT analysis; strategy research & development. Time Allocated: 1 Month
03. Corporate Entrepreneurship: departmental SWOT analysis; strategy research & development. Time Allocated: 1 Month
04. Innovation: departmental SWOT analysis; strategy research & development. Time Allocated: 1 Month
05. Growing Funds: departmental SWOT analysis; strategy research & development. Time Allocated: 1 Month
06. Company Growth: departmental SWOT analysis; strategy research & development. Time Allocated: 1 Month
07. Processes: departmental SWOT analysis; strategy research & development. 1 Month
08. Communication: departmental SWOT analysis; strategy research & development. Time Allocated: 1 Month
09. Business Focus: departmental SWOT analysis; strategy research & development. Time Allocated: 1 Month
10. Culture: departmental SWOT analysis; strategy research & development. Time Allocated: 1 Month
11. Profitability: departmental SWOT analysis; strategy research & development. Time Allocated: 1 Month
12. Relationships: departmental SWOT analysis; strategy research & development. Time Allocated: 1 Month
---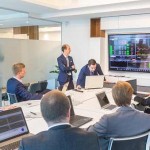 Strategies
01. Priority Identification: Each individual department head to undertake departmental SWOT analysis; strategy research & development.
02. Self Care: Each individual department head to undertake departmental SWOT analysis; strategy research & development.
03. Corporate Entrepreneurship: Each individual department head to undertake departmental SWOT analysis; strategy research & development.
04. Innovation: Each individual department head to undertake departmental SWOT analysis; strategy research & development.
05. Growing Funds: Each individual department head to undertake departmental SWOT analysis; strategy research & development.
06. Company Growth: Each individual department head to undertake departmental SWOT analysis; strategy research & development.
07. Processes: Each individual department head to undertake departmental SWOT analysis; strategy research & development.
08. Communication: Each individual department head to undertake departmental SWOT analysis; strategy research & development.
09. Business Focus: Each individual department head to undertake departmental SWOT analysis; strategy research & development.
10. Culture: Each individual department head to undertake departmental SWOT analysis; strategy research & development.
11. Profitability: Each individual department head to undertake departmental SWOT analysis; strategy research & development.
12. Relationships: Each individual department head to undertake departmental SWOT analysis; strategy research & development.
---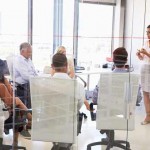 Tasks
01. Create a task on your calendar, to be completed within the next month, to analyze Priority Identification.
02. Create a task on your calendar, to be completed within the next month, to analyze Self Care.
03. Create a task on your calendar, to be completed within the next month, to analyze Corporate Entrepreneurship.
04. Create a task on your calendar, to be completed within the next month, to analyze Innovation.
05. Create a task on your calendar, to be completed within the next month, to analyze Growing Funds.
06. Create a task on your calendar, to be completed within the next month, to analyze Company Growth.
07. Create a task on your calendar, to be completed within the next month, to analyze Processes.
08. Create a task on your calendar, to be completed within the next month, to analyze Communication.
09. Create a task on your calendar, to be completed within the next month, to analyze Business Focus.
10. Create a task on your calendar, to be completed within the next month, to analyze Culture.
11. Create a task on your calendar, to be completed within the next month, to analyze Profitability.
12. Create a task on your calendar, to be completed within the next month, to analyze Relationships.
---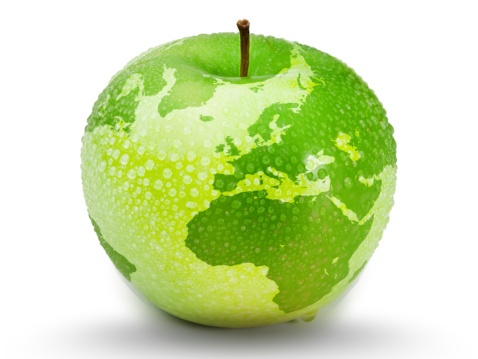 Introduction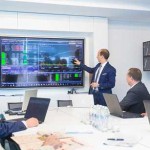 What Are Your Company's Top Priorities?
Business priorities are actions or goals that assist your team in completing day-to-day chores as well as additional responsibilities. This could entail making decisions or developing duties to help your company run more efficiently. Customer service, personnel management, and developing and implementing a marketing strategy are all examples of company goals. It's critical to take your time when determining your business goals so that you can compile a comprehensive list that addresses all of your company's requirements.
Make your company priorities measurable by including the actual amount of the improvement you want to see. If you want to grow your company's sales by 50%, for example, you'd mention that number in your goals and make sure your team members are aware of it. Having a measurable figure can help to clarify your goal, increasing the likelihood that the organization will achieve it. Also, to assist your personnel in completing the goal, strive to make your business priorities apparent.
---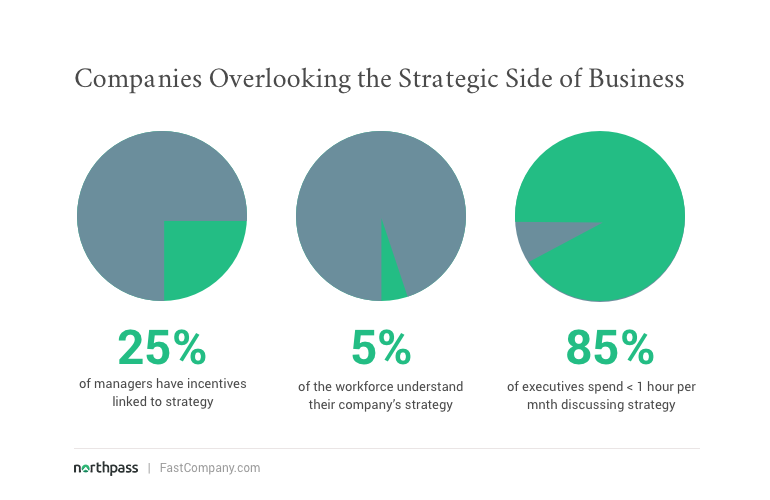 ---
Setting Company Priorities Has A Number Of Advantages
Setting business priorities has numerous advantages, including:
Managing Your Company
Business priorities might assist you in achieving your objectives. A mission statement is a declaration that defines a company's vision or aims. Setting business priorities can assist you in achieving and exceeding your objectives by focusing on a single aim. Setting goals is also easy with a clear roadmap because you and your organization will know what the firm requires to achieve.
Locating Resources
Setting business priorities can also assist your organization in focusing on the things that will help it succeed. Business priorities can assist you figure out how much money you'll need to reach your objectives. This can be in the form of time, money, business procedures, or outside assistance. Having business goals can also assist you in identifying and implementing business processes that could be improved.
Managing Your Workforce
Another advantage of establishing company priorities is that it can aid in the efficient management of your workforce. Employees can use business priorities to set their daily, weekly, and occasionally monthly activities to assist them achieve both personal and company objectives. Employee productivity may rise as a result of having a defined goal to strive for.
Making Plans For The Future
Defining corporate priorities can also aid in long-term planning. Because changes can occur unexpectedly, it's critical to set goals that will assist your firm prepare for unanticipated outcomes or circumstances. This could include personnel layoffs or promotions, as well as the application of new laws or policies. If you have other investments or stocks, business priorities can also act as a safety net for your firm.
How to Prioritize Your Business
Here are seven stages to assist you determine your company's business priorities:
1. Examine Your Company's Mission Statement
Understanding and evaluating your company's vision is the first step in determining your business priorities. Define the mission of your organization and how you and your workers will carry it out. Consider improving the readability and clarity of your mission statement so that your staff can readily express the company's vision. You can visualize what priorities could assist you reach your company's mission by examining your company's vision. To aid you in this endeavor, make a list of precise statements that characterize your business so that you can explain its goal to others using relevant examples.
2. Make A List Of Your Strengths And Weaknesses
You can identify strengths and weaknesses inside your firm once you've defined and evaluated its vision. Reliable customer service, regular sales earnings, or an amazing database filing system are examples of strengths. Bad communication, a lack of backup plans, or poor money management are all possible flaws. Knowing your personal strengths and weaknesses can also help you figure out which aspects of your company you should outsource and which you should keep in-house.
3. Establish Objectives
You can begin identifying and creating your business priorities after completing the first two processes. Consider setting defined, attainable, and quantifiable objectives. The more specific and practical your objectives are, the more likely you and your team will achieve them. Measurable goals are essential for seeing visible and tangible achievements. Make it one of your business goals to address during meetings, for example, if you need additional product development ideas right now.
4. Collaborate With Other Members Of Your Team
Collaborate with your coworkers to select the most important priorities for your business. Set business priorities that enhance the company's aim while also supporting the requirements of the workforce. Create work surveys, organize weekly meetings, or simply communicate more with your employees to achieve this. Employees can convey their ambitions for themselves and the firm when you communicate with them. Having conversations with staff and receiving input might help you figure out which areas need to be improved first.
---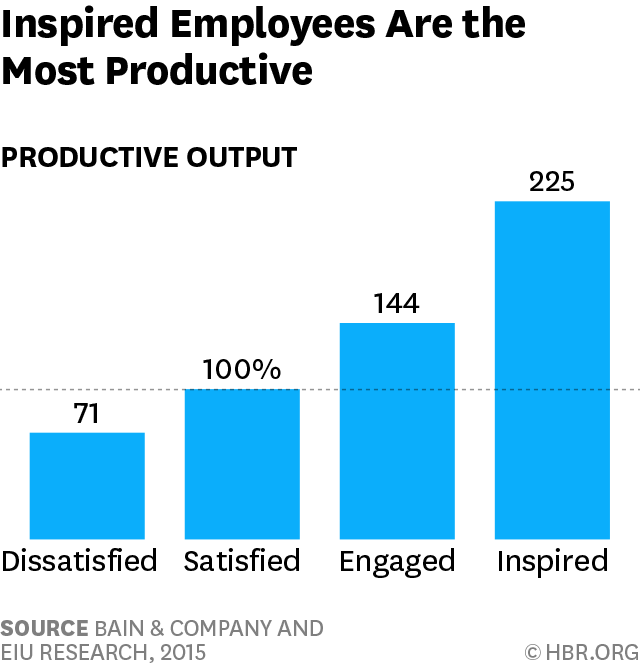 ---
5. Sort By Importance
Consider ranking your company priorities by importance now that you have a general concept of what they are. Some items on your to-do list may be more urgent than others, so start with the most crucial ones. For example, if your accountant suddenly changed businesses, you should make finding a new person a top priority. By defining the role of each goal and how its presence affects the firm, you may determine which goals take precedence. Other goals may be less important to your company's visions, so they can be worked on later.
6. Sort By Category
You can categorize your priorities as well. This is a smart technique to categorize your list items according to their relationship. Organizing your things by category makes it easier for you and your staff to organize and navigate your to-do list. If your company has a lot of similar goals that you could group together in one area, this is a good sort of organization to use. Finances, marketing and advertising, sales, and development are some examples of categories. Create these categories to meet the needs of your business.
7. Track Progress Of Results
You might experience excellent results in your organization if you set business priorities. This might refer to a variety of things, such as higher sales, productivity, or customer approval rates. It's critical to keep track of your outcomes so that you can see tangible evidence of your company's success. Tracking your results may demonstrate how important business priorities are to your firm, encouraging you and your workers to set new goals as needed.
Is it all work and no play? It's possible that you'll need to alter your approach to time management
Freedom is a top value for entrepreneurs, but it is not a top priority. That's a mistake.
For entrepreneurs, finding extra time to enjoy life is analogous to hunting for the holy grail; unfortunately, your search will be fruitless. Yes, each day is only 24 hours long. It is, nevertheless, absolutely viable to increase your productivity at work in order to claim more personal time. It's not so much about controlling the clock as it is about making the right decisions. It all comes down to personal values, priorities, and limits.
---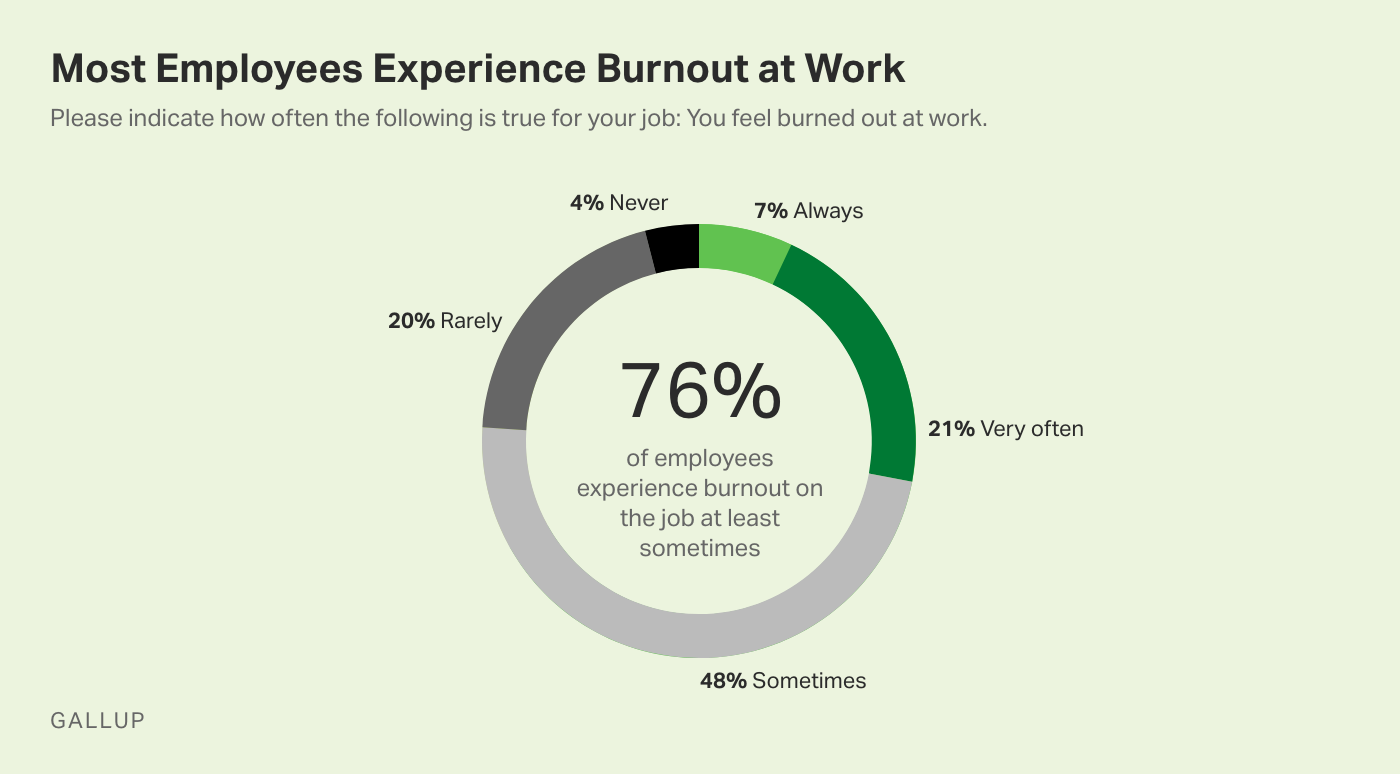 ---
What Are The Things That Are Most Important To You?
Work may appear to be the most important aspect of your life, but is it really? You obviously want your company to succeed, but at what cost? It's not beneficial for you or your business if you're missing out on life. Entrepreneurs who prioritize family, friends, self-care, and activities they enjoy do better in business, in my experience.
When entrepreneurs are questioned about their personal values, connections, along with financial independence, are at the top of their list. Many people assume that the financial freedom that their company will provide in the future must come first. Prioritizing what you value the most, on the other hand, can be a stimulant for success. This does not have to be the case if you have the appropriate mindset, make sensible choices, and set proper boundaries.
Make a list of your top three values and define them. What needs to be in place in your life for you to feel happy and complete? I'm sure independence is on the top of your list; after all, isn't it why you became an entrepreneur in the first place? Allowing yourself frequent tastes of that independence, whether for free or for a fee, will help it become a more permanent part of your life.
Examine Your Priorities And Options Carefully
When entrepreneurs express dissatisfaction with the amount of time they have in the day, we immediately look into three things: the type of work they choose to do each day, the fears or concerns that keep them from doing what they should be doing, and the habits they've developed around how they spend time in the gaps between their productive action points.
Make A List Of Your Priorities And Break Negative Habits
How much time do you spend thinking about what you should do in between chores and appointments, only to become overwhelmed and/or confused? Or maybe you push ideas of what you should be doing out of your mind. How much time do you spend staring at emails or scrolling through social media? You may become engrossed in your research or planning for longer than is necessary. If you're being completely honest with yourself, you're probably wasting more time than you're actually producing. These bad behaviors are generally used to make people feel busy but aren't actually productive. This is due to a lack of clarity, feeling overwhelmed, and fearful procrastination.
Keeping A Time Journal Is A Good Idea
Workers' expected workweeks were compared to actual time recorded in time diaries in this study. The results demonstrate that those who claimed their "typical" workweeks were longer than 75 hours were considerably off the mark. They overestimated by roughly 25 hours on average. These guys weren't lying; if you don't prioritize, it can feel like you're working 75 hours a week. Non-productive activities fill in the blanks, and before you know it, dinner time has passed you by and it's dark outside.
A time diary is useful since it can indicate time-wasters as well as how much non-entrepreneurial work you do. If you can employ someone to take part of your responsibilities off your plate, do so. If you use the time you've freed up wisely, the money will return back to you tenfold (or more).
Set Reasonable Limits
Do you set time limits for yourself? Strong limits will help you free up a lot of time, which you can (ideally) spend sleeping, eating, grooming, running errands, and having fun outside of work. Instead of allowing constant interruptions, limit your personal calls and schedule specific times to meet with employees, clients, and vendors. Turn off notifications and refrain from checking your email during the day. It's rare that you'll need to answer right away. Also, make sure you understand your vision, goals, and next steps completely. This insight will lead you through the process of making wise decisions.
---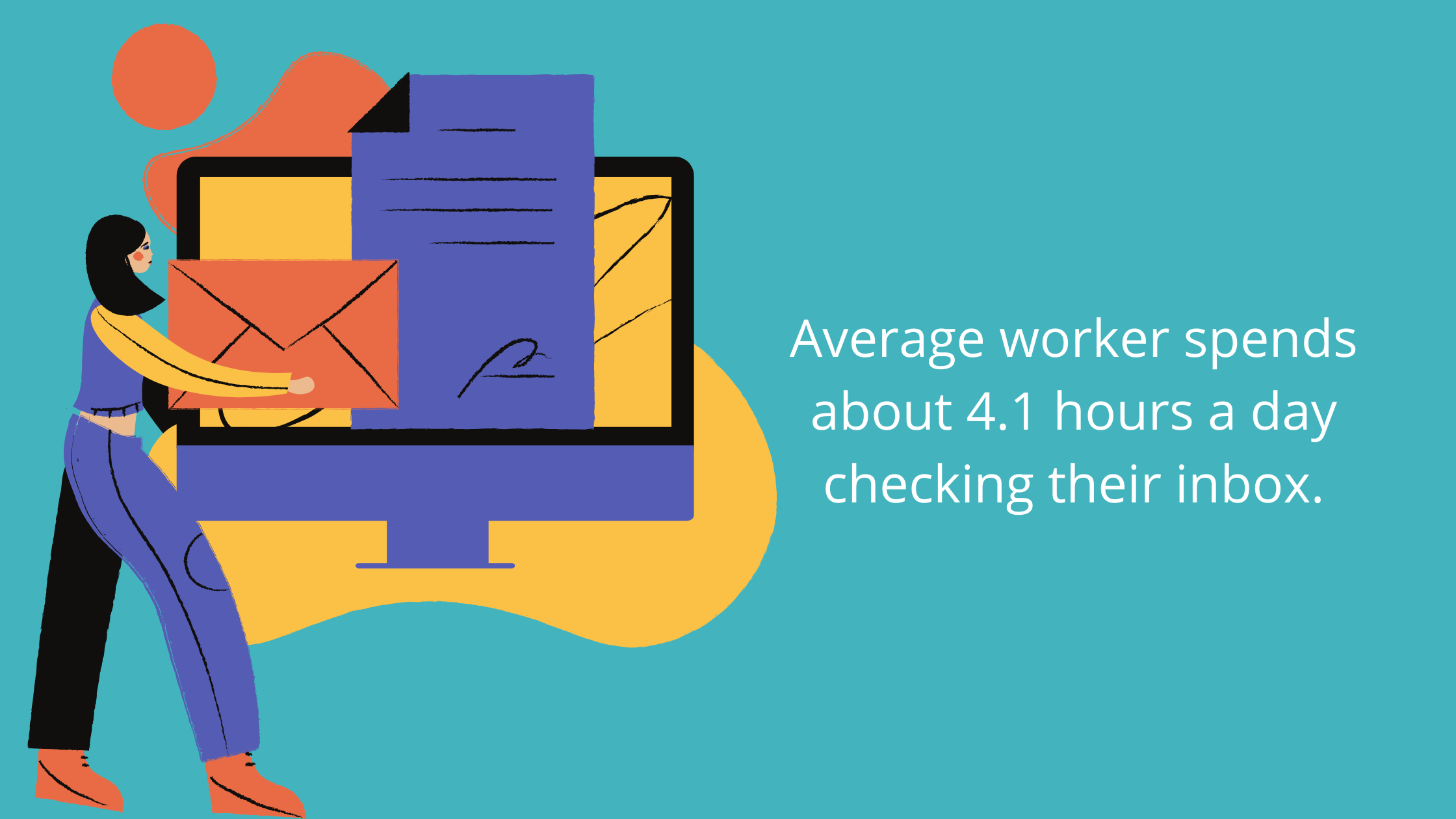 ---
Make Decisions That Are Consistent With Your Ideals
Every week of the year, we all have 168 hours accessible to us. That's a lot of time when you think about it. Your life will instantly improve if you build your schedule around the activities that are essential to you, rather than hoping for spare time to appear out of nowhere.
This does not mean that work should be prohibited totally during the evenings or on weekends. Let's face it, you're a business owner. It's all about setting healthy priorities, getting rid of time wasters, and being flexible with your schedule.
Too many businesses like to live in chaos because it gives the impression that they are working hard to realize their goals. Rather, choose to work efficiently. Yes, sacrifices will still be made, but they will not be as frequent. There is a significant difference between the two.
---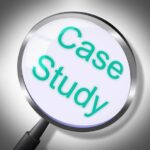 Case Study
A legal structure is one of the first things that companies must figure out. Nellie Akalp, a serial entrepreneur and the founder of CorpNet.com, assists startups and small business owners in protecting, managing, and staying in compliance with all legal obligations.
With her 16-year business partner and husband Phil, Akalp launched her incorporation filing service. After obtaining a $100 domain name in 1997, the pair launched their first business, an online legal document filing service, from their flat. They worked relentlessly to expand that business, and it soon began bringing in $1 million in sales every month. Intuit bought the company for $20 million in 2005.
However, they only retired for a short time before deciding in 2009 that they were ready to start a new business.
"We looked at the marketplace for incorporation filing services at the time and no one was offering a service that really benefitted their clients in the way I would want to engage with small business owners," Akalp explains. "That's when we decided to create a niche for ourselves and started CorpNet.com during the height of the recession."
Here's what she had to say:
Starting a firm during the height of the recession was difficult, but we were able to stay afloat because we were very responsive. We wanted to develop some fantastic content and spread it across numerous platforms when we established CorpNet.com because social media was really taking off at the time. We established our brand as experts on small businesses by using social media to carve out a place for ourselves.
Social media must be a part of your marketing plan if your company is to be successful. You might as well close your business if you don't have an efficient social media strategy these days. It's not enough to have it to run a business; you also need to know how to use it to engage current and new clients.
Making sure you know your priorities is the key to achieving a work-life balance. Maintaining a strong marriage with my spouse is one of my top responsibilities, especially when it comes to running a business and co-parenting with him. Another is ensuring that I am happy and healthy in order to be a good leader, mother, business partner, and wife. It all comes down to being organized, planning ahead of time, and creating time for me as a person.
Every day, I get to work alongside my best buddy, which is the most incredible thing I could ask for. It isn't for everyone to run a business with their spouse, but it works for us. We're able to put our egos on the back burner. If we can't agree on a business decision, we'll seek input from mentors and other colleagues. Even if they advise anything that goes against Team Phil or Team Nellie's wishes, we'll always choose the greatest solution for our company.
You can't make success your objective if you want to be successful. The key for anyone who is just starting out with a new firm is to focus on becoming significant rather than being successful. You can and will achieve your objectives if you have the vision, drive, and determination. You can conquer any barriers or problems that come your way.
---
Four Key Takeaways for Fast-Growing Businesses
1. Do not attempt to dominate the entire globe. Change is a constant in fast-growing businesses. The operating environment can change on a dime, so being able to analyze the situation quickly and prioritize the most important items to focus on is crucial. Attempting to tackle too many things at once exhausts you, and you rarely make meaningful progress in the manner you desire.
2. Keep your attention until you're satisfied with your work. Jumping from priority to priority before you've made the progress you need is one pitfall. With a laser focus on fewer priorities, you and your team can ensure that your efforts are driving the organization in the most vital direction at the time.
3. It all boils down to balancing dynamic tensions. This, in my opinion, is what makes leadership so tough. The capacity to successfully assess your existing operating environment and prioritize work efforts while keeping in mind that you're balancing your business on the head of a pin. Leaders must consider both the external and internal factors in order to achieve long-term success. We must maintain consistency while remaining adaptable to changes in the business environment. Quinn and Cameron's competing values framework does an excellent job of describing the dynamic tensions that all leaders must manage if they are to be successful.
4. Prioritization and planning are iterative processes. Strategic planning cycles that last more than a few of years don't appear to hold much water for most small, growing organizations. Because today's corporate environment changes so quickly and radically, a shorter planning period is encouraged.This enables for a faster rate of evaluating and adapting one's strategy. Companies begin to consider strategic planning as a continual learning and evolving process rather than an annual procedure by which they must live (or die) no matter what happens. An iterative approach like this allows firms to stay adaptable and prioritize the actions that will benefit them the most at any given time.
It's not easy to run a fast-growing corporation. As an entrepreneur, there are many things that demand your attention in today's fast-paced business world. Understanding the context in which you operate, identifying all possible areas of focus, and being disciplined enough to devote your full attention to a prioritized subset of tasks will allow you to have a greater impact in the areas that matter most to your success. As things in your environment change, you can use this good momentum to take a step back and examine and alter your priorities.
---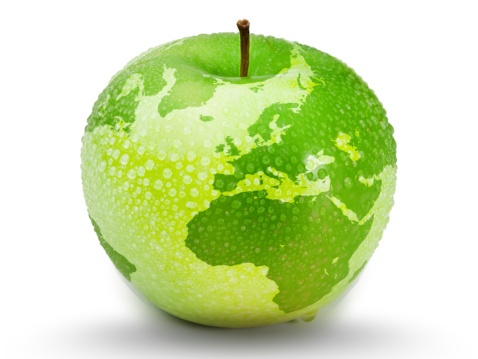 Executive Summary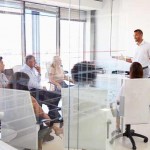 Chapter 1: Priority Identification
Why Should Business Owners Prioritize Tasks?
Entrepreneurs are in charge of a variety of tasks related to launching a firm, including crafting a business plan, developing a marketing strategy, establishing a successful hiring procedure, and managing finances. You're more prone to overlook important responsibilities and miss deadlines if you're overwhelmed.
"As an entrepreneur, more than any other role, you have limited time to accomplish a never-ending list of tasks and to-dos," said Felipe Zambrano, vice president of Avatrade Marketplace. "As a result, it's critical to organize your time in order to be the most effective and move your company faster."
Entrepreneurs must acquire a handle on what needs to be done, when it needs to be done, and to whom they may delegate for the health of their firm – and their own well-being.
"You only have so much time during your day to get things done," said Forrest McCall, owner of entrepreneurship blog Don't Work Another Day. "By wasting time on tasks that do not yield results in growth for your business, you might find your business stagnant. By prioritizing tasks with the highest return on investment, your business can see tremendous growth."
How Does An Entrepreneur Prioritize Tasks?
Organize your projects and manage your time in a logical manner. This guarantees that essential business issues are addressed and that your time is well utilized. Sort your responsibilities into priority order and schedule your week appropriately.
Use the ABCD task-management strategy to rank your obligations.
Improving productivity entails allocating your time wisely, which begins with planning. Follow these four success tips:
1. First and foremost, establish your "A" priority. Consider what your primary concentration would be if you had nothing else to accomplish the next day. There were no meetings, calls, or reports — nothing. Begin with a clean slate. What factors would have an impact on your long-term results? The answers are your "A" priorities: key activities that help you move forward with your main goals. Hiring a new account manager, preparing a large proposal, or opening a new branch site are examples of "A" priority. These high-priority tasks should account for 20% to 30% of your time.
2. Take care of your "B" obligations. The activities in your job description that must be completed today — the duties that keep you active – are referred to as "B" activities. Corresponding with clients, processing claims, overseeing staff, inputting data, reviewing contracts, sending products, or updating a database are all examples of "B" tasks. Most employees spend extra 30% to 40% of their time at work on "B" responsibilities. After you've completed a "A" responsibility, attend to them.
3. Put the "C" requirements where they belong. The unexpected or unwritten portions of your job that must be completed are referred to as "C" activities. "C" requirements are frequently created for you while you design your "A" priorities. Department meetings, routine requests, expense reports, filing, sorting, and reading updates are just a few examples. 20 percent to 25% of your time should be spent on "C" chores. Your paperwork alone can take up to five hours each week within this context. Traveling is a "C" requirement as well. It must be completed, but it is not a critical component of your job's success.
4. Eliminate all "D" activities. Finally, there are activities that begin with the letter "D." The letters "D" stand for "delete," "delay," "delegate," and "drop." Casual online surfing, delegating tasks, and reading email newsletters are all examples of "D" activities. Fixing a photocopier jam, waiting for software to load, or calling the help desk are all "D" tasks that take up a lot of time technologically. Be on the lookout for "D" activities. Miscellaneous time can account for up to 5% of a week's work.
---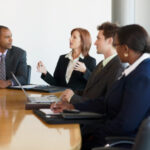 Chapter 2: Self Care
The Most Important Factor In Maintaining A Healthy Relationship With Yourself And Your Company
The road to entrepreneurship is not always easy.
More than just sales training and strategy are required to focus on obtaining appropriate clients, producing sales, and driving your sales success.
Starting and building your own company is nothing like working for someone else; in fact, selling for your own company is extremely different than selling for someone else.
Success in business needs us to show up as our actual selves in our marketing, branding, and conversations with potential consumers when we are our brand. This raises a whole new set of concerns that require far more than simply business training; maintaining mental and physical health is critical for long-term business viability.
Growing a business online necessitates us as entrepreneurs being visible on social media on a regular basis, which can lead to tiredness if we don't take pauses.
Self-care has become somewhat of a buzzword in recent years, but simply taking 20 minutes after each solid block of work, rather than leaping from one activity to the next, can make a significant impact in our mental health and wellness.
You must do both the inner and outside work as an entrepreneur, and the more successful you become, the more vital this becomes.
Meditation, self-help literature, thinking practices, and even therapy can help you maintain a happy and healthy attitude in both life and work.
Make Self-Care A Priority In Your Life
Yes, we must put in the effort, which necessitates some 'hustle,' especially when we are just getting started in our businesses, but self-care should be an integral part of your work week.
Long baths, nature walks, massages, and meditation are examples of this, but whatever makes you feel good is what you should do.
Self-care is important for two reasons: first, it prevents burnout and keeps us sane and well, but it also allows our creative juices to flow, which is where you'll get your best business ideas as an entrepreneur when we'switch off' from work.
Assemble a support group of people who are familiar with the reality of being your own boss. This isn't always our friends or family, but rather new people we encounter on the job.
Having a network of peers who are on the same path as you is critical for your emotional well-being as well as your professional development.
So consider taking that vacation or arranging that retreat; the value of re-energizing among peers who "get it" cannot be overstated.
Find your mission and keep focused on it. Try treating yourself with the same honesty and excitement that you treat your clients and the ways that your products or services are altering their business, life, relationships, health, or even happiness.
Treating yourself well allows you to serve others at your best, therefore you practically owe it to others to do so, whether it's a trip to the salon or a family outing.
Finally, remind yourself that you can do this and that you can be, do, have, and create anything you want in your business, but it all begins with you believing in yourself and understanding the importance of prioritizing self-care practices such as rest, good nutrition, relationships, and movement.
---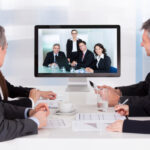 Chapter 3: Corporate Entrepreneurship
A Strategic Priority for Corporate Entrepreneurship
The executive suite is where corporate entrepreneurship begins and ends. It necessitates strategic oversight and participation. It will not fly if the CEO and board of directors do not completely comprehend or commit to corporate entrepreneurship.
Corporate entrepreneurship is a series of activities aimed at improving a company's ability to innovate, take risks, and capture market opportunities.
Corporate entrepreneurship is set up to fail in many firms because it is not a strategic priority. Between strategic management of an existing corporation and corporate entrepreneurship, there is a significant gap. The two collide: one is concerned with exploiting the core business, while the other is concerned with discovering new business opportunities.
Executive responsibilities, strategic decision-making, and resource allocation are all influenced by corporate entrepreneurship. It affects the political environment and shifts the power balance. It raises new concerns and casts doubt on long-held assumptions. It has the potential to cause division and strife. It has the potential to completely transform a company.
"Corporate entrepreneurship requires integrating the seemingly opposing activities of preserving the existing business and stimulating change through innovation", according to the author of the essay The Relationship between Corporate Entrepreneurship and Strategic Management. These are two distinct tasks that necessitate two distinct competencies, resources, and cultures.
Organizations face the challenge of utilizing innovation to accelerate growth and emerge from the current crisis now more than ever. "As companies start to prepare for post-pandemic world, those that have fallen behind more resilient players will need to take fast, bold action to make up for lost ground", according to McKinsey's paper Strategic Resilience During the Covid-19 Crisis. This will necessitate a determined effort to change the emphasis away from extraction and toward exploration. Corporate entrepreneurship is fuelled by this reason.
Corporate entrepreneurship must be a clearly outlined process by the senior management team, based on an assessment of the organization's key competencies and competitive position in accordance with the strategic direction. For entrepreneurship, a specialized corporate strategy is required.
A plan that incorporates many of the following elements:
• A clear vision of what the organization intends to accomplish, as well as clear objectives.
• Identifying internal and external constraints, as well as competing forces.
• A method for allocating resources, such as finance, leadership, sponsorship, and employees.
• A clear statement of decision-making powers, authority, accountability, and responsibility.
• A strategy for enhancing individual and organizational entrepreneurial skills.
• A change initiative aimed at fostering a risk-taking, proactive, and innovative culture.
• A description of the types of innovation projects the company plans to undertake.
• An idea generation, design, development, and implementation process.
• An investment portfolio that controls risk and reward over several time horizons.
• A policy to accept failure, learn from it, and use what you've learnt.
• A description of the tangible and intangible metrics used to assess success.
• A direct line of communication between the senior management team and the rest of the organization.
It's not easy to implement corporate entrepreneurship in an established firm, but making it a strategic goal is a good place to start.
---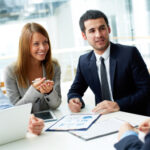 Chapter 4: Innovation
Innovation is the top priority, and it's usually the first thing that comes to mind when you're starting out as an entrepreneur, during the ideation and brainstorming stages. It must be kept in the forefront of your mind during the entire process of business development; without it, there is nothing that sets you apart from your competitors. It's not necessary to come up with a whole new concept to be innovative; it could be as simple as upgrading an earlier model suit a new setting or integrating two previously unrelated concepts.
It is up to you how you innovate, but innovation must take precedence over convenience. If you have the option of renouncing what makes you distinct or taking a bigger risk, go for the bigger risk. It will always come back to bother you if you reduce your originality in the field.
You'll Need an Innovation Plan
Innovation is a fruitless quest in many firms, despite large investments of management time and money. As Polaroid, Nokia, Sun Microsystems, Yahoo, Hewlett-Packard, and numerous others have discovered, innovation endeavors usually fail, and successful innovators have a difficult time maintaining their performance. Why is it so difficult to develop and retain an innovative capacity? The causes go far beyond the most usually cited cause: a lack of execution. The lack of an innovation strategy is at the base of the problem with innovation enhancement attempts.
A strategy is simply a commitment to a set of logical, mutually reinforcing policies or behaviors targeted at accomplishing a specified competitive goal. Good strategies help an organization's many groups align, identify objectives and priorities, and focus efforts around them. Companies determine their overall company strategy (scope and positioning) on a regular basis, as well as how specific functions, such as marketing, operations, finance, and research and development, will support it. However, companies rarely identify strategies to match their innovation activities with their business strategy.
Without a strategy, innovation efforts can easily devolve into a jumble of well-publicized best practices, such as dividing R&D into decentralized autonomous teams, spawning internal entrepreneurial ventures, establishing corporate venture-capital arms, pursuing external alliances, embracing open innovation and crowdsourcing, collaborating with customers, and implementing rapid prototyping, to name a few. There's nothing wrong with any of those methods in and of themselves. The problem is that an organization's ability to innovate is determined by its innovation system, which is a set of interdependent processes and structures that governs how a company searches for new problems and solutions, synthesizes ideas into a business concept and product designs, and chooses which projects to fund. Individual best practices necessitate compromises. Adopting a single technique typically necessitates a slew of other adjustments to the organization's innovation system. Without an innovation strategy, a corporation will be unable to make trade-off judgments and select all of the components of the innovation system.
---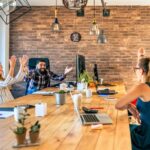 Chapter 5: Growing Funds
Obtaining Credit
Cash is required for business expansion. As the phrase goes, "it takes money to make money." Finding the cash to get a new firm off the ground, on the other hand, might be difficult. Lending standards have tightened dramatically since 2008, making it more difficult than ever to obtain the funds you require.
The important thing is not to take it too seriously.
What if I told you that Because banks are tightening their lending regulations, 91 percent of loan applications are declined. A business seeking too much accounts for less than 17% of all requests.
How Can I Increase My Chances Of Obtaining The Funds I Require?
• A Business Plan — financial institutions and investors want to know what you're going to do with the money before they lend it to you. Your potential investors will be able to tell if your firm has legs if you have a clear and detailed business plan.
• A Business Coach – Even better, find a mentor who can assist you in navigating the turbulent waters that every entrepreneur must cross. An experienced business coach can help alleviate a lot of the worry that comes with starting a business. They can also assist you in putting together a business plan to help you obtain the cash you want.
Flow Of Funds
In your firm, cash flow should be your top financial priority. Simply said, cash flow is an estimate of how much money you have now and how it will change in the near future. You may have $1,500 in the bank, but you're awaiting payment on a $3,000 invoice and are aware of a $1,600 debt looming. To guarantee that all of your payments are paid on time, you must manage your cash on hand. Just because your company is prosperous doesn't mean it's risk-free. Even though they were prosperous on paper, several firms have run out of funds and closed their doors.
Manage your cash flow carefully by assigning at least one employee to keep track of it. Before making any large financial decisions, consider your cash on hand and put in place procedural stopgaps to keep you financially positive. To avoid non-payment concerns, you can, for example, postpone bill payments until the last feasible day and do credit checks on your consumers.
---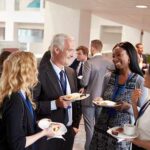 Chapter 6: Company Growth
Increasing Leads
While keeping and strengthening existing client connections should be a top priority for any business owner, locating and creating new client relationships should be a close second. This is especially true for fledgling enterprises that must quickly establish a client base.
Understanding your target market and perseverance are the two keys to good lead nurturing. That implies you need to know what you're selling and who it's for. Don't give up too soon after you've defined the value you provide.
After only two efforts to reach a prospect, sales personnel at more than two-thirds of companies gave up.
Where to look for and nurture leads
• Social media — knowing who you're talking to and where they hang out online is helpful once again. By posting amazing content, hosting competitions, and using the channel's own ad portals to target certain categories, you may locate and engage potential customers through your social channels.
• Email marketing series — people are more inclined to read content that is relevant to them. The more people who read it, the more likely you are to develop a relationship with your prospects. People buy from people they know, like, and trust, as the old adage goes. If they don't like you, they won't trust you. And if they don't know you, they can't like you. So don't be scared to reach out and get to know your prospects.
---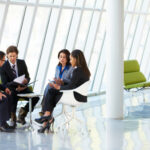 Chapter 7: Processes
Why Is It Necessary to Prioritize Processes and Projects in Order to Implement a Strategy?
To successfully implement a strategy, improvement initiatives must be focused on processes that have a strong influence on the plan. It is critical not only to have a strong strategy, but also to know how to put it into action (Kirchmer, Franz 2014) using the right business model and enabling procedures (Scheer 2018). Organizations' inability to properly implement their strategy is a major stumbling block to their success. Only roughly 15-20% of a company's processes are competitive (Kirchmer, 2017). By identifying these high-impact processes, you may focus on process transformations and improvements in the areas that are most critical to your present strategy. This ensures that your company concentrates its resources on the procedures that have the biggest influence on business plan implementation. According to a study conducted by The Gartner Group, only 13% of firms achieve their annual strategic goals (Cantara, 2015). It is critical to align performance improvement activities with the business strategy in order to meet business objectives. Focusing on high-impact procedures can help you achieve the best results while reducing risk. The end result is extremely company-specific business processes that generate significant competitive advantages, as well as processes that follow industry best practices when that is sufficient (Kirchmer, Franz, 2014). Prioritizing the proper procedures will boost the value and success rate of key projects, raise team attention on strategic goals, and help you gain a competitive edge.
It's critical to examine the impact of projects and procedures when analyzing an organization's strategic initiatives to ensure that you get the most value for your money. To execute methodically on your strategic goals, you prioritize projects tackling high-impact, low-maturity processes. These are the processes with the greatest value potential since they have a significant impact on the strategy but currently perform at or below the industry average (Kirchmer, Franz 2014). You may build a roadmap to get your plan implemented without boiling the ocean once you've identified the high impact, low maturity processes and corresponding improvement projects (Kirchmer, Franz, 2012).
---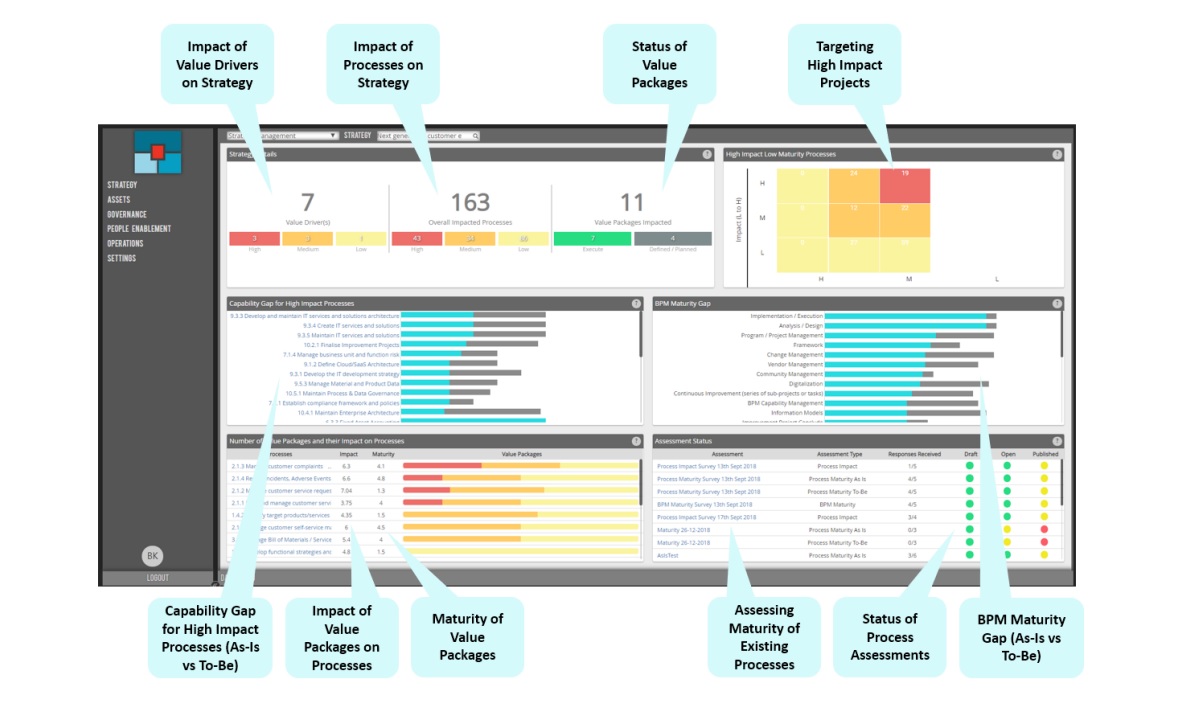 Figure 1: Strategy Management Dashboard
---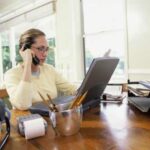 Chapter 8: Communication
Find your own voice, as well as the voice you want your company to have, and use it to deliver your message.
"The quality of our life is ultimately determined by how we communicate with others and with ourselves." – Anthony Robbins
No one can teach you how to find your unique voice because you are you and no one else is like you. Finding your voice, on the other hand, will help your company stand out from the crowd. Your individuality shapes how you see the world and will aid you in finding your position in the corporate world. As a leader, you have the most influence on your company's environment, so how you see things will affect the atmosphere, as well as the products and services you and your team produce. Of course, you'll need to go a little further into your perception to figure out what people want from you and your company, but it all starts with you and your team.
In terms of your company, the most crucial question you'll ever ask yourself is "What do I want my company to be recognized for?" Although this one question appears to be straightforward, there is more to it than meets the eye. The answer to this one question can bring clarity, and as clarity on company priorities has been listed as a top technique to enhance worker engagement, this can only benefit the degree of communication taking place in your firm. The way you respond to this question can help you establish a mission statement, which you can then use to construct your firm around. This statement can also assist you in determining who your target audience is, what you should say to them, and how you should deliver your message.
After you've gathered all of this information, you may create a marketing strategy based on your findings. What is the location of your consumer base? How can you entice them to pay attention to you? And why aren't they one of your customers yet? You'll be unstoppable once you have these answers because you'll be able to break through barriers between you and your customers and start communicating successfully.
You now know who you are and what you stand for, which is the most crucial aspect of communication. It is impossible to adequately convey your message without first understanding yourself and your business. Not only is it critical to communicate with your team, since this fosters trust and leads to better connections, but what you say to customers and how you say it are also critical. Don't lose out on the chance to spread your message in the most effective way possible and grow your business immensely. Learning how to communicate with your consumers effectively will only help your company flourish.
---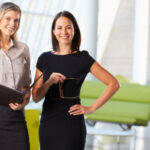 Chapter 9: Business Focus
Concentrate On Your Company And How It Fits Into The Larger Business Picture
"Here is the prime condition of success: Concentrate your energy, thought and capital exclusively upon the business in which you are engaged. Having begun on one line, resolve to fight it out on that line, to lead in it, adopt every improvement, have the best machinery, and know the most about it." — Andrew Carnegie
You likely have business objectives, and it's focus that will help you achieve those objectives. Clarity fosters attention, which boosts productivity, which leads to better time management, which yields outcomes. There are numerous distractions attempting to divert your focus away from what is genuinely essential, but you are stronger than that. You have far too much to do and far too little time. Always keep in mind that your atte