Transformational Change – Workshop 3 (Transcending Resistance)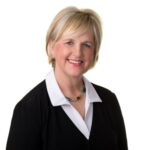 The Appleton Greene Corporate Training Program (CTP) for Transformational Change is provided by Ms. Ruta Certified Learning Provider (CLP). Program Specifications: Monthly cost USD$2,500.00; Monthly Workshops 6 hours; Monthly Support 4 hours; Program Duration 12 months; Program orders subject to ongoing availability.
If you would like to view the Client Information Hub (CIH) for this program, please Click Here
Learning Provider Profile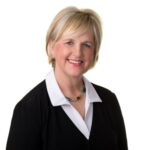 To be advised.
---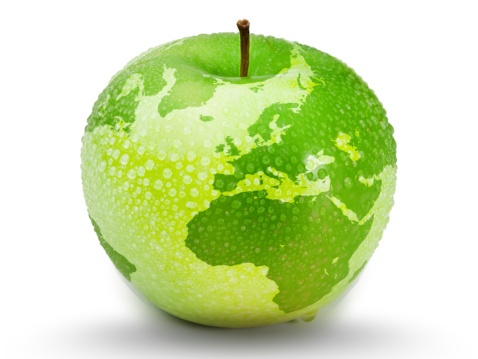 MOST Analysis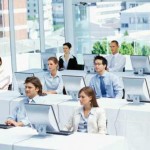 Mission Statement
When it comes to transformational change, dealing with resistance is not a matter of "if" but rather of "when". It is one of the most challenging change management issues. This workshop will take a deeper dive into the psychology of change, the change curve, and gaining an awareness on the inevitability of leaders, managers, employees having to face resistance and fear in transformational initiatives. Participants will become familiar with the power of the subconscious mind, on people's basic needs to feel secure and safe, and when they feel threatened consciously or subconsciously, how resistance shows up. Participants will be introduced to organizational change models for navigating through various levels of emotional and rational resistance in organizational behaviour, often involving distraction, dissuasion and alarm techniques, with strategies on how to help transcend the fear or resistance at each stage and mitigate risks of potential adverse reaction, inaction or sabotage. A key goal will be to use the training as an example of how to provide a safe space to lift the veil on limiting emotions, addressing fear respectfully and authentically, being transparent about the overall change, realigning focus to the vision and rewards of the change initiative, leading with emotional intelligence and making available professional support (coaching, human resource specialists) where appropriate. The workshop will provide tips on how to stand firmly yet respectively in the face of leading change, being open and honest, and communicating often, early on, well and with integrity. Attention will also be placed on the attributes of a caring organization, the importance of values and ethics, training and development of new competencies and skills, and ensuring fair and equitable treatment for all.
Some of the case work/group discussion will be on understanding shifting paradigms experientially — by looking at change through two lenses – the paradigm of fear and the paradigm of abundance, and how the paradigms can interchange often during the change journey triggering different behaviours. The workshop will explore the emotions associated with each to provide insights into how the transformation is perceived. Key to managing transformational change is to be aware of what is unfolding in the present, recognizing the paradigm of fear when it surfaces and how to bring back focus to the vision, the art of possibility and achievement of vision in a spirit of positivity and abundance.
---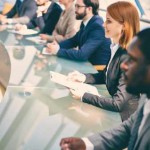 Objectives
01. Ignoring Resistance: departmental SWOT analysis; strategy research & development. Time Allocated: 1 Month
02. Common Causes: departmental SWOT analysis; strategy research & development. Time Allocated: 1 Month
03. Emotional Aspect: departmental SWOT analysis; strategy research & development. Time Allocated: 1 Month
04. Identify Signs: departmental SWOT analysis; strategy research & development. Time Allocated: 1 Month
05. Manager Resistance: departmental SWOT analysis; strategy research & development. Time Allocated: 1 Month
06. Change Tolerance: departmental SWOT analysis; strategy research & development. Time Allocated: 1 Month
07. Transcend Fear: departmental SWOT analysis; strategy research & development. 1 Month
08. Listen First: departmental SWOT analysis; strategy research & development. Time Allocated: 1 Month
09. Change Models: departmental SWOT analysis; strategy research & development. Time Allocated: 1 Month
10. Trust: departmental SWOT analysis; strategy research & development. Time Allocated: 1 Month
11. Support: departmental SWOT analysis; strategy research & development. Time Allocated: 1 Month
12. Resistance Benefits: departmental SWOT analysis; strategy research & development. Time Allocated: 1 Month
---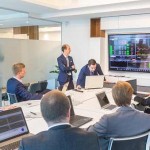 Strategies
01. Ignoring Resistance: Each individual department head to undertake departmental SWOT analysis; strategy research & development.
02. Common Causes: Each individual department head to undertake departmental SWOT analysis; strategy research & development.
03. Emotional Aspect: Each individual department head to undertake departmental SWOT analysis; strategy research & development.
04. Identify Signs: Each individual department head to undertake departmental SWOT analysis; strategy research & development.
05. Manager Resistance: Each individual department head to undertake departmental SWOT analysis; strategy research & development.
06. Change Tolerance: Each individual department head to undertake departmental SWOT analysis; strategy research & development.
07. Transcend Fear: Each individual department head to undertake departmental SWOT analysis; strategy research & development.
08. Listen First: Each individual department head to undertake departmental SWOT analysis; strategy research & development.
09. Change Models: Each individual department head to undertake departmental SWOT analysis; strategy research & development.
10. Trust: Each individual department head to undertake departmental SWOT analysis; strategy research & development.
11. Support: Each individual department head to undertake departmental SWOT analysis; strategy research & development.
12. Resistance Benefits: Each individual department head to undertake departmental SWOT analysis; strategy research & development.
---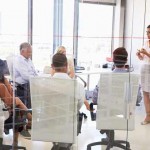 Tasks
01. Create a task on your calendar, to be completed within the next month, to analyze Ignoring Resistance.
02. Create a task on your calendar, to be completed within the next month, to analyze Common Causes.
03. Create a task on your calendar, to be completed within the next month, to analyze Emotional Aspect.
04. Create a task on your calendar, to be completed within the next month, to analyze Identify Signs.
05. Create a task on your calendar, to be completed within the next month, to analyze Manager Resistance.
06. Create a task on your calendar, to be completed within the next month, to analyze Change Tolerance.
07. Create a task on your calendar, to be completed within the next month, to analyze Transcend Fear.
08. Create a task on your calendar, to be completed within the next month, to analyze Listen First.
09. Create a task on your calendar, to be completed within the next month, to analyze Change Models.
10. Create a task on your calendar, to be completed within the next month, to analyze Trust.
11. Create a task on your calendar, to be completed within the next month, to analyze Support.
12. Create a task on your calendar, to be completed within the next month, to analyze Resistance Benefits.
---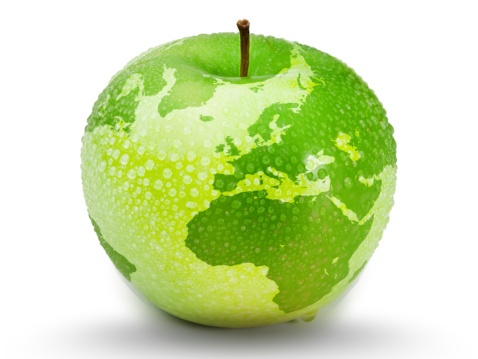 Introduction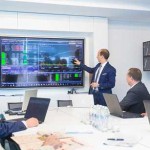 Employee resistance to change is one of the perplexing and stubborn issues that corporate executives deal with. Such resistance may manifest itself in a variety of ways, including persistent output reduction, an increase in "quits" and transfer requests, recurring disputes, glum hostility, wildcat or slowdown strikes, and, of course, the expression of numerous illogical justifications for why the change won't work. Even the smaller manifestations of this resistance might cause issues.
Executives all too frequently "explain" change resistance by using the cliche that "people oppose change" and never take a closer look. But industry must always undergo changes. This is especially true of the crucial "small" changes that regularly occur, such as adjustments to working methods, customary office practices, the placement of equipment or workstations, and staff assignments and job titles.
None of these adjustments garners much attention, but taken together, they are mostly responsible for our rise in productivity. Although they are not the spectacular once-in-a-lifetime technology revolutions that result in widespread job losses or the obsolescence of conventional skills, they are still essential to the development of businesses.
Does this mean that corporate management will always have the difficult task of "pushing" change down the throats of people who are opposed to it? No, is the response. The article's thesis is that individuals don't generally oppose technological change, and the majority of what opposition there is is needless. We'll discuss points such as:
1. Getting the people concerned to "participate" in the change is a solution that has gained popularity for dealing with resistance to change, but practically speaking, "participation" as a technique is not a useful approach for management to think about the problem. In fact, it might cause problems.
2. Understanding the underlying nature of resistance is the solution to the issue. Actually, the change in their interpersonal interactions that frequently comes along with technical change is what employees typically reject, not the technical change itself.
3. Because staff specialists are so focused on the technical details of novel concepts, they often have certain blind spots and attitudes that lead to resistance.
4. Management can act decisively to deal with these employee attitudes in a positive way. The measures entail stressing new performance requirements for staff specialists, encouraging them to think differently, and utilizing resistance indicators as a practical warning signal for timing and directing technical changes.
5. In meetings of staff and operating groups where change is being discussed, top executives can also make their own efforts more successful. They can achieve this by focusing instead on what the discussion of schedules, technical specifications, work assignments, and other data suggests about developing resistance and receptivity to change.
---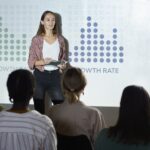 How to Overcome Change Resistance
Within your company, you can depend on at least two things. Change is the first, and certain employees inside your business will fight against it, is the second. However, since long-term growth frequently depends on your organization changing over time, it's crucial that individuals in your company learn to welcome change and encourage others to do the same. It's simpler to overcome opposition when you walk folks through the full process from start to finish.
We observe leaders who are dedicated to bringing about positive, organizational-wide improvements in our work with organizations. These modifications could involve enhancing systems and procedures, introducing fresh technology, and adapting to societal and economic changes. These are the kinds of adjustments that offer the organization and its employees the chance to grow.
"You need to be ready to assist your team members in overcoming resistance if you want to benefit from the positive pressure of change."
Innovation and development are driven by change. It necessitates routine adjustments to your business operations in a setting that is always changing. You need to be ready to assist your team members in overcoming resistance if you want to benefit from the positive pressure of change. Most of their aversion to change stems from a fear of the unknown and a worry of losing something as a result of the change.
Here are some resources that you and the other organizational leaders may utilize to create a team that is adaptable, self-assured, and trustworthy that sees change as an opportunity for progress.
Here are some resources that you and the other organizational leaders may utilize to create a team that is adaptable, self-assured, and trustworthy that sees change as an opportunity for progress.
Utilize Effective Communication to Overcome Resistance to Change
In order to address everyone affected by the shift's dread and sense of loss, very effective communication is necessary to overcome resistance to change. Many people experience anxiety whenever there is change or simply the threat of change. Their feeling of psychological security can be jeopardized. Some people may react emotionally out of fear for what they might lose as a result of the shift.
Neuroscientist David Rock created the SCARF model to define five areas of social experience in order to more accurately understand this process. Organizational changes can cause powerful emotional reactions when we are focused on what we might lose as a result because we react to social threats in the same way we might react to physical threats. This results in a decline in motivation, an inability to focus, and lower productivity at work. None of these will assist you in reaching your objectives.
Here is an explanation of the SCARF approach and how to use it in your company.
The SCARF Approach:
---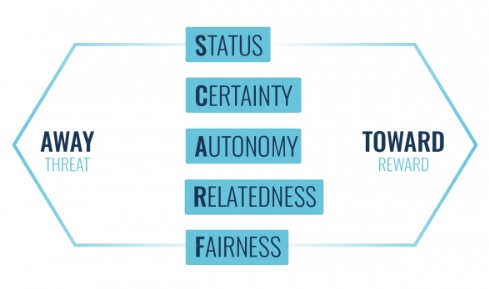 ---
Status is a term used to describe how people perceive themselves and how others perceive them. You may elevate status by giving them the chance to gain new skills and a platform to share their knowledge with others. Or, acknowledge their contributions and ideas.
Certainty is a term used to describe a person's level of assurance over their future course of action. Setting clear standards and guidelines will help people feel more secure of their roles and their place in the organization, regardless of what may be going on outside of their personal workspace.
How much control individuals believe they have over their surroundings is referred to as autonomy. Allowing workers to choose their own working hours, decide how a specific task will be accomplished, or even have a say in the project's timeframe or team will boost their sense of autonomy.
The term relatedness describes how people feel about one another and the organization as a whole. By involving individuals in the development of your organization's vision and in how you explain the future in a way that includes everyone, you can foster relatedness.
The term fairness describes how just people believe decisions affecting them to be. Their perception of fairness and their level of trust in you grow when you live up to expectations or keep your word. A stronger sense of justice at work is facilitated by paying employees according to their talents and being open and honest about priorities and decision-making.
Change and the Fear of the Unknown
In order to make the shift less about loss and more about the opportunity for progress, it can be helpful to examine the stages of transition that people experience when faced with change. To examine how businesses manage change, Transcend has modified the linear Bridges Transition Model.
---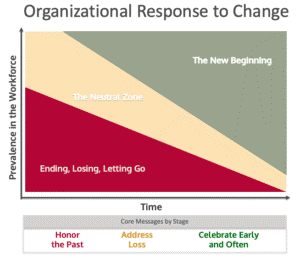 ---
The Endings: In a time of transition, letting go is the first step in overcoming resistance to change. Leaders should first concentrate on the case for change in this phase, which is known to as "the endings." Why is the shift taking place? What would happen if nothing changed? What better future will this shift enable?
People need to consider the past and deal with their feelings of loss during this phase, when emotions are at their peak. Your management teams have a chance to use emotional intelligence in this situation. They ought to be honest about their worries and all the hard work that has gone into the current style. By paying homage to the past, leaders can help the organization enter the neutral zone and reduce the resentment and sense of loss. They ought to depict the future and how members of their organization will work to create it. Everyone is hence better able to recognize themselves as an integral part of the end result and feels more appreciated.
The neutral zone is the state that people reach after accepting their losses. This stands for the area between lamenting a defeat and celebrating a win. The modifications are not yet entirely functional. People are now torn and trying desperately to hold on to the past while yet finding it difficult to accept the new.
Here, it is crucial to make sure that the staff members in your firm feel encouraged as they pick up new abilities, procedures, and identities. Pay attention to their issues and points of discomfort. Look for answers that can help you solve these issues swiftly. Establish short-term objectives that will boost confidence and offer frequent feedback so they can track their daily improvement. With this support, they will be able to go on to the last phase of overcoming change resistance.
New Beginnings: In this last stage, people start to actively work toward the organization's new vision as they learn to accept change. It is crucial to rejoice early and frequently at this period. This promotes development and builds momentum in the right directions. Celebrate the team's accomplishments by rewarding growth and make sure everyone understands their contribution to the team's long-term objectives. Small failures and fresh obstacles may cause people to revert to earlier phases if success is not sufficiently acknowledged.
---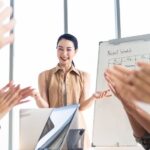 Smooth Transitions Aid in Overcoming Change Resistance
The models mentioned above offer some helpful methods for overcoming change aversion. The Three Es: Explain, Engage, and Expect, are a framework for action that can aid in supporting the transition from resistance to receptivity.
First, let everyone know why the new adjustments are crucial and how they will benefit the company. This encourages loyalty to the company and gives individuals a goal to work for. Set forth the reasons why a change is required or unavoidable, as well as the effects of not implementing the change.
The next step is to involve everyone in the process, particularly those who will be most impacted. The source of fear is typically the unknown. Be open with them and provide a thorough justification of the procedure. Encourage their opinions and give them as much power as you can. Allow them to contribute to the development of the change and its implementation. Most folks will feel more at peace just by hearing this.
Set expectations for what is expected of them before, during, and after the transformation process. As a result, their demand for predictability will be supported, they'll feel more a part of the long-term strategy, and their chances of success will rise. Creating a positive vision for the transformation can inspire the business to pursue exciting new objectives and rekindle its sense of mission.
Finally, keep in mind that creativity is fueled by change. By using the constructive pressure of change, you may assist your team members in overcoming change aversion and creating a competitive advantage. How well your business embraces change and engages people may determine how well it grows over time. Exercise your change management skills and lead them from start to finish.
---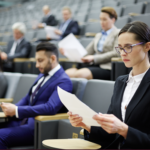 The Administrator's Function
What about how senior executives approach their own jobs, which require bringing about change and dealing with issues of resistance?
Of course, one of the most crucial things an executive can do is to interact with staff members in a manner similar to how staff members should interact with operators. An executive must understand that employees also resent social change.
The way administrators view their role in organizing the work of the many staff members and line groups participating in a change is what matters most. Does an administrator view these tasks as largely including follow-up, delegation, and pressure-applying when performance is subpar? Or does the CEO consider them more as a means of fostering understanding and communication between parties with divergent viewpoints, such as, say, a staff engineering group and a production group that disagree on a change they are both involved in? An examination of management's real experience indicates that the latter is the more successful theory of administration.
This doesn't mean that executives should spend their time talking about the human challenges of change in general with the many parties involved. Schedules, technical details, task assignments, and other topics should be discussed. But they should also pay great attention to the messages that are being exchanged when these subjects are discussed. Executives will discover that individuals—both themselves and others—are constantly posing and answering questions like, "How will she handle criticism?" What information can I afford to give him? Does she actually grasp what I'm saying? Is he being facetious? The responses to these questions reveal the level of openness and understanding between the parties.
Administrators will perform better when they are concerned with these issues and take steps to promote understanding because there will be less squabbling and a stronger sense of unity, fewer words and better comprehension, less fear of criticism and a greater ability to accept it, less whining and a greater focus on specific issues, in other words.
Is Participation Sufficient?
Lester Coch and John R.P. French, Jr. conducted an initial investigation in a garment factory, and merits special attention since it is the most thorough investigation into the phenomena of change resistance ever conducted in a manufacturing environment.
---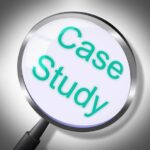 Case Study
Four different groups of manufacturing workers who were paid on a modified piece-rate basis participated in the two academics' investigation. A little modification to the work process was implemented differently for each of these four groups, and the outcomes were carefully monitored to determine whether resistance issues materialized. Regarding efficiency evaluations and levels of cohesion, the four experimental groups were fairly comparable; in each group, the suggested alteration altered the standard work routine to a roughly equal extent.
The first group was subjected to the work change using a technique the researchers referred to as "no-participation." This small group of operators was summoned into a room where several staff members informed the participants that a modest modification in working practices was required. The staff members then thoroughly discussed the change to the operators and provided them with a list of justifications. The operators were then told to use the new procedure when they returned to their jobs.
A "participation-through-representation" method, a version of the strategy utilized with the third and fourth groups that proved to be of little relevance, was used to expose the second group of operators to the work change.
The third and fourth sets of operators were both "totally included" into the job change. Each operator in these groups had a meeting with the relevant staff members. The employees eloquently illustrated the need for cost-cutting. There was broad consensus that some savings could be realized. Then, the groups talked about how to streamline processes and enhance current working practices. When the new working procedures were decided upon, all the operators received training in them, and the time-study personnel observed each of them in order to determine a new piece rate for the job.
Research conclusions
The effects obtained by the various techniques of making this modification were found to be in sharp contrast, according to the researchers:
Group #1, the no-participation group, and Groups #3 and #4, the total-participation groups, showed the most pronounced differences. Group #1's output immediately decreased to around two thirds of its prior output rate. For the first 30 days after the adjustment was made, the output rate remained roughly at this level. "Resistance started practically quickly after the shift happened," the researchers continued. There were overt displays of antagonism toward management, including disagreements with the methods engineer, hostility toward the supervisor, intentional production limitations, and a lack of collaboration with the manager. 17% of people gave up in the first 40 days. Piece rates were the subject of complaints, although a rate check revealed that it was a little "loose."
• Groups with the highest total participation—In contrast to this record, Groups #3 and #4 displayed a lower initial output decline and a very quick recovery that not only restored the prior production rate but also exceeded it. There were no indications of antagonism against the employees or the supervisors in these groups, and there were no resignations during the experiment.
Evaluation of the outcomes Without delving into all the conclusions the researchers reached in light of these tests, it is fair to say that they came to the conclusion that opposition to technique changes may be overcome by involving those affected by the change in its creation.
---
Although this was a very helpful study, the manager of a factory may still be troubled by the results and wonder what direction to take. The issue is with the word "participation." It is an old word. It is frequently seen in business journals and frequently mentioned in management debates. In fact, it has virtually become accepted wisdom in management circles that involving employees in change initiatives is a good thing.
However, involvement cannot be fabricated or produced in a controlled environment. Obviously, you cannot purchase it in the same manner as a typewriter. Industrial engineers, accountants, and other staff members cannot be hired if they already have the potential "to get participation." It's questionable how useful it would be to gather a bunch of managers and employees and sternly tell them to "get in there and start participating."
Participation is more than just being summoned to participate in talks; it's a feeling that people have. People are more likely to respond to how they are typically treated, such as as people whose ideas are respected because they are recognized for their own worth, than to the ruse of being summoned to a meeting or being asked some carefully considered questions, common sense would imply. In truth, many managers and employees have had unpleasant interactions with executives who have heard about participation and adopted it as a new psychological ploy for convincing others that they "want" to follow instructions—a surefire method to sweeten an otherwise bitter pill.
Therefore, the issue of how to obtain this thing known as participation still exists.
---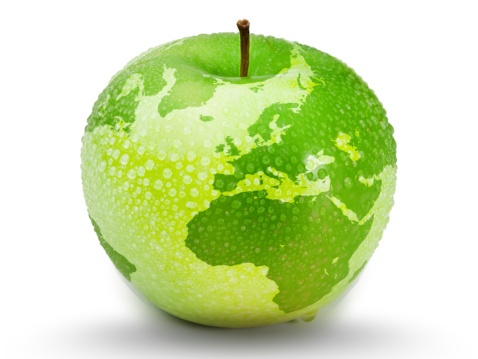 Executive Summary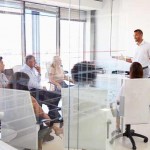 Chapter 1: Ignoring Resistance
According to Fortune 500 leaders, the biggest cause for change failure was opposition. And, according to 80 percent of chief information officers, the biggest reason for technology project failure was resistance, not a lack of technical expertise or resources. That soft, touchy-feely, human reaction of resistance is important.
However, these figures are only partially correct. The major cause for change failure is not resistance. The actual issue is that leaders plan and implement large changes in ways that generate resistance, apathy, and inertia.
For example, an executive may declare that the company will be restructured beginning next week. Employees and intermediate managers start to object. As the project progresses, executives witness resistance in a variety of forms, including malicious compliance, confrontational arguments, and even sabotage. The executives respond by accelerating the transformation. After that, they make demands.
Employees intensify their opposition, and the adjustment either fails or runs significantly over budget and past deadlines.
Is this a situation you've heard before? If this is the case, you are not alone. Here are some things to think about.
You Must Understand What Causes Resistance to Change
The definition of resistance lies in the eye of the beholder. People who are resisting often do not recognize what they are doing as resistance; rather, they regard it as survival.
Change resistance is a reaction to how a change is being implemented. There are no natural "resistors" waiting to derail otherwise perfect designs. People resist as a reaction to something.
Resistance keeps individuals safe from danger. If you're a beginner downhill skier, resistance prevents you from taking the chair lift to the top of Bodycast Mountain. In an organization, resistance prevents you from saying "yes" to a task that you believe will end your career. People aren't dopes, after all.
The better we understand what creates opposition, the easier it will be to gain support for our views. In other words, understanding opposition is understanding the flip side of the coin – support for change.
---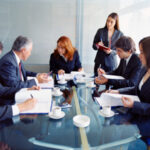 Chapter 2: Common Causes
Why do people object to change? Change is a natural and human response, but it is far more than an emotional issue. It is our role as change management practitioners to understand the fundamental causes of resistance within teams so that we can assist people in moving through their individual transitions and successfully implementing crucial changes.
Why Do Employees Resist Change?
Although there are several causes of employee resistance, Prosci research identifies five key reasons:
1. Lack of awareness about the reason for change
2. Change in job role
3. Fear of the unknown
4. Lack of support from or trust in leaders
5. Exclusion from change-related decisions
Inadequate awareness
Employees are most resistant to change because they are unaware of the objective and reason for the change. This is due to the organization's failure to explain change details and business reasons, as well as a lack of clarity about employee roles in change success. When employees are unable to answer the question, "What's in it for me?"
Change in Role
When changes are required in an employee's function, resistance emerges. Workload increases, job description changes, or additional behavioral requirements are examples of these. Employees who are obliged to change roles frequently lack the enthusiasm to learn a new system or technology. Others are concerned about the amount of time it takes to implement changes, a lack of incentives, and a loss of autonomy and control. When an employee loses authority, prestige, or identity, he or she may become resistant.
The Fear Of The Unknown
Fear, particularly fear of job loss and decreased pay, is a primary source of employee resistance. Uncertainty regarding their personal future and the future of the company arises as a result of failed adjustments in the past. Employees become unsure of their ability to function successfully with new technology, are concerned about changes in company culture, and are concerned about the likelihood of more evaluation and monitoring. Because of their familiarity with the old methods of doing things, employees with longer tenures dread change more than newer employees.
A Lack Of Management Or Leadership Support And Trust
Employee resistance to change is of such a character that people managers and leaders can impact it. Managers frequently show greater opposition to and support for change. Employee behaviour and support for the change are directly affected by bad role modeling. Employees who lack trust in senior leadership and are concerned about a connection with or inadequate support during the transition process are likewise more resistant.
Exclusion From Choices Concerning Change
Employees who are not involved in the decision to change or the formulation of solutions are more likely to oppose change. Front-line employees frequently feel unheard, frightened, betrayed, caught off guard, or targeted by the change. Employees want to be a part of the process of preparing, equipping, and supporting people, as well as helping to sequence change. Transparency and communication during the planning process are critical in combating this resistance.
---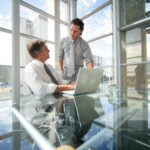 Chapter 3: Emotional Aspect
Resistance to change in companies is well-known, while resistance to personal change is a less well-known topic, despite its importance.
The concept of resistance to change in psychology relates to persons who are suffering emotional distress as a result of a transition or change that is taking place.
Resistance to individual change was simply analyzed as a motivational problem during the early years of psychology. As a result, it was assumed that removing this resistance would be sufficient to persuade the individuals to motivate themselves.
We now understand that when someone is resistant to change, there are various issue areas that are related to personality traits, life tales, or the current situation. From this vantage point, resistance to personal change is a fantastic opportunity to examine ourselves.
In truth, we can feel driven to change, but if anything is holding us back, such as fear, motivation will not suffice to overcome the resistance. As a result, change is always an opportunity to rediscover oneself.
The cycle of personal reluctance to change
Kubler-Ross proposed an emotional cycle that people go through while they are mourning, but it also applies wonderfully to any other form of change in life that we struggle to accept.
1. The shock phase. It is the state of paralysis or initial block that we experience when we first expose ourselves to the possibility of change. In this situation, we normally do not respond, leading others to believe that we have freely accepted the transition, but what is actually happening is that our emotional system has "frozen." Our reasoning mind has yet to understand the alteration and its implications. We may face an anxiety crisis or other physical symptoms depending on how far we carry it.
2. The negative stage. At this point, we deny the shift, which entails closing our eyes to reality and any proof that transformation is required or is taking place. Normally, we go about our lives as if nothing had happened, with the mistaken belief that the urge to change has vanished. This is because by returning to our daily routines, we regain a sense of control.
3. The wrathful phase. When we can no longer deny change, the most common reaction is rage, frustration, and anger. All of the sentiments that were suppressed during the previous phases emerge during this phase. At this point, we usually wonder, "Why should this simply happen to me?"
4. The negotiation phase. It is a stage in which we will try to discover a way out, but it will usually be futile because we are still attempting to change. We haven't accepted the modification yet, but we're looking for a "way" to avoid it.
5. The depressive phase. We have now accepted that change is unavoidable. However, we do not accept it and may become melancholy or irritated as a result.
6. The test phase. It is a stage in which resistance to change is gradually fading as we recognize we must act. Then we begin to seek practical solutions and new coping strategies that are appropriate for the situation. At this point, we start modest experiments that bring us closer to change and allow us to see it from a different angle.
7. The acceptance phase. It is the final stage in which we seek to restore the balance that was lost as a result of the alteration. We discover and adopt new adaptive behavior models that assist us in rebuilding our identity in new conditions.
---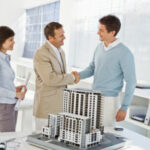 Chapter 4: Identify Signs
The first step in overcoming resistance is to identify the indications and symptoms of resistance to change. However, the issue with resistance is that it is difficult to identify.
Because the indicators of resistance to change are not obvious. Sometimes the indicators are obvious and obvious, but other times they are buried and covert. If change leaders can detect these warning signs early, they will be more likely to handle resistance before it becomes entrenched.
Identifying indicators or symptoms of change resistance does not explain why people resist change. Change leaders must understand the distinction between symptoms and causes and avoid conflating the two.
There are eight prominent signals when employees resist change, according to existing research and practitioner experience.
Let's take a look at each of these.
1. Loss of interest in change
Employees begin to avoid new assignments as the first symptom of resistance to change. They are uninterested in new assignments and stay indifferent to change.
2. Absenteeism
Employees that arrive late or are absent from work are a common sign of resistance. Employees typically come on schedule and are timely and consistent at work.
3. Job transfers
The vast majority of employees see organizational change as a threat. They are terrified of losing their jobs and their current place in the organization. They begin making requests for job transfers in attempt to secure their employment or position.
4. Lack of productivity
Low productivity is the most telling evidence of reluctance to change. Employees will be less productive at work if they are not inspired to adopt new working methods or roles and responsibilities.
5. Gossip
Gossip is a normal way to expressing discontent with change. When there is animosity in the air, employee chatter increases. They frequently lack a suitable platform or channel through which to express their views on change.
6. Gap in communication
Poor communication might sometimes indicate aversion to change. When employees oppose change, they become unresponsive to correspondence and information sharing. They are uninterested in what is said in meetings or other formal avenues of communication.
7. Energy consumption
Employees who are resistant to change exhibit low morale and energy. They become drowsier and less inspired to take on the demands of new working methods.
8. Decision making delayed
Unnecessary deliberation is also a sign of resistance to change. Employees start taking longer to make day-to-day decisions about their jobs.
---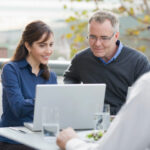 Chapter 5: Manager Resistance
Resistance to change is frequently mentioned in the field of change management as if it solely applies to individuals below senior management, however this is simply not the case. ALL personnel, from the CEO to the line worker, experience resistance. Indeed, the early stages of transformation projects frequently require weeks or months of meetings in which senior executives work through their personal objections. These sessions are frequently characterized by heated debates about what needs to change in the organization, why it has to change, and how it will change. These discussions frequently contain extensive political posturing as executives attempt to maximize their own organization's own gain from the move. Once all of this is settled, senior management announces the transformation effort to the organization as if they have always been in sync.
When employees do not quickly accept the announced change, senior managers characterize their conduct as resistance and are surprised that it occurs. They have, of course, forgotten their own months of agonizing resistance and what it took to overcome it. That's good, but let's be honest. All individuals, including top executives, are resistant to change. It's entirely natural. It's to be anticipated. And it must be considered while planning, designing, and implementing change.
As a change agent or consultant, you must provide employees the same opportunity that top management had to overcome their own obstacles. The "other" employees, like the executives, should be given the opportunity to discuss and dispute the change issues, as well as be asked for their feedback. Of course, not everything they want and feel will be accommodated, but the process of asking, listening to, and considering their perspective will substantially diminish their resistance. This can be accomplished through big group meetings, town halls, work teams, one-on-ones, or virtual discussion boards, with the knowledge created being directed directly back to the change leaders in charge.
Let us begin with the first question: why do senior and line managers resist change? There are various reasons. The most relevant are:
• They feel left out
• Increased workload
• Negative influence on their role
• Impact on their team
• Failures in the past
---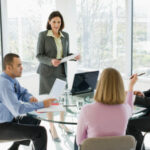 Chapter 6: Change Tolerance
Tolerance for change and uncertainty refers to an organization's or society's ability to adapt to changes in trends or modes of operation.
A person is said to be change tolerant if they swiftly accepts and adapts to positive new developments and positions themselves mentally and emotionally such that such changes do not negatively affect them.
Organizations frequently change their ways of operation; for example, replacing an old manufacturing plant with a modern one, diversifying their companies, and so on. When such technological and economic shifts occur, workers must quickly adjust to the changes.
Change does bring with it some uncertainty. Uncertainty has the ability to demoralize a worker, lowering their work rate and efficiency. It is essential that you learn this ability in order to avoid similar incidents in your work.
The Significance Of Change Tolerance And Uncertainty Skills
You must learn this talent whether you are a manager or an average employee, an entrepreneur or an investor, a leader or a follower in an organization. Changes and uncertainty, no matter how wonderful or horrible they are, are unavoidable aspects of our environments and communities; you should learn to live with them.
As an entrepreneur or investor, you will encounter new possibilities and risks on a regular basis. To guarantee that your firm survives these changes, you must be prepared to deal with them when they arise.
Rather than fleeing when changes or issues happen, persons with this talent and mindset see the need to deal and adapt to them. As a result, they are more creative and innovative than their peers. It also enhances your self-esteem.
How to Improve Change Tolerance and Uncertainty Skills
It is worth emphasizing that humans have an inherent aversion to change. We become accustomed to things because we have done them for a long time, and shifting from them is difficult. Many people believe that this is not a natural skill, but whether it is or not, it is one that can be learned and developed.
• Be prepared to face changes and uncertainty in order to improve this talent. Surprising changes have a greater impact. People often express that they were surprised by something. Expect anything in this incredibly unpredictable world. Prepare yourself to confront whatever future obstacles may arise, and prepare (study and develop) yourself to deal with them when they arise.
• Be slow to pass judgment. We are frequently ready to evaluate, criticize, and condemn something or a new development. Learn not to pass harsh judgment or criticism on fresh ideas before giving them a chance.
• Always be optimistic. Fears and concerns about something weaken your spirit, influence you emotionally, and can lead to poor work performance. Instead of worrying about problems that might or might not happen, consider pleasant memories and positive thoughts about the future.
---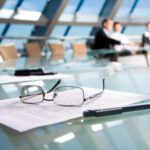 Chapter 7: Transcend Fear
Fear can be confused with resistance.
There are several typical worries that can be misinterpreted as opposition to change. Instead of labeling all anxieties as "resistance," recognize them and address the source of the concern.
Here are a few examples of fears that resemble resistance:
The fear of the unknown
When we don't have enough knowledge about a shift and are required to take a "leap of faith," we don't know what to expect. This can cause a great deal of anxiety.
Failure apprehension
This dread, combined with the need for perfection, causes us to be concerned about not getting things correctly. It stands to reason that the greatest way to avoid the agony of failure is to do nothing at all.
Nonetheless, failing is the only way to succeed.
Consider how many light bulbs failed before Edison discovered the one that worked. Successful people frequently have a history of failed attempts. It's how we learn.
The fear of success
According to Marianne Williamson, "Our greatest worry is not that we are insufficient. Our deepest fear is that we are infinitely powerful. It is our light, not our darkness, that scares us the most. We wonder, who am I to be clever, beautiful, talented, and fabulous?"
It's as if we don't think we deserve to be successful.
Anxiety might result from being concerned about one's success. We have preconceived notions about what successful people are like, and we are afraid that if we are successful, we will become like them. We fear losing friends or exploiting people, for example.
To lessen our fear of change, we must understand and adhere to our beliefs.
Fear of losing
Loss is frequently associated with change. Change can mean losing friends, our job, or even our parking spot! Other losses are less visible, such as the loss of familiar routines or items that define who we are (like a job title, or a position).
Fear of upsetting others
Life coaches are taught to consider the effects of change on those close to their clients. This is due to the fact that change might have a knock-on effect on others.
Of course, change can be beneficial. However, the fear of upsetting others can severely limit our actions. I've had clients forgo promotions rather than cope with negative feedback from others.
Fear of stepping out of one's comfort zone
We are creatures of habit, whether we like it or not. We prefer routines and dislike being confronted with the unfamiliar.
Comfort zones may be safe, but they prevent us from growing or experiencing new things.
---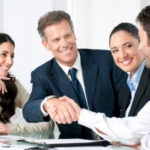 Chapter 8: Listen First
An employee listening strategy is an integrated approach to understanding employees' experiences. This strategy entails involving employees, soliciting input from them, and improving the business by implementing their suggestions. The goal is to accomplish this while adhering to the company's objectives and mission.
It is more than merely distributing surveys. It entails changing the company's culture by acting in such a way that employees feel heard and respected. An employee listening strategy must begin at the top, with top-level management and HR implementing it. To implement these strategies, everyone in the agency must work together. It is implemented from the top down.
How Does One Create A Strategy?
When designing an employment listening strategy, you must consider your entire firm, including your goals and objectives. This might assist you in determining the questions to ask and the type of feedback you are most likely to obtain. It is most beneficial when the feedback is relevant to your organization. When deciding which approaches are best for your firm, you should analyze all viable strategies and ensure that any ones you choose work well for your organization overall.
It may just take a few weeks to implement these methods, but it is a continuous process. You can't just declare you'll ask questions once and call it a day. It is a continuous process of soliciting feedback, analyzing the response, and making improvements. The entire process is then repeated. It is critical how you begin your plan and implementation. You must develop a strategy and map for the surveys. Then you must compile the information you have gathered and decide how to proceed. The trick is to make genuine adjustments, or you will lose all of your personnel.
How Can You Get Staff To Provide Feedback?
You can't ensure that staff will answer your queries and provide useful feedback. If you communicate to your employees that their feedback is valuable and encourage it, you must listen to them to demonstrate your sincerity. They will notice that you are devoted to listening and making changes once you start modifying based on their concerns.
---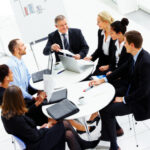 Chapter 9: Change Models
The ADKAR Change Management Model Is A Powerful Tool in Your Toolbox
Leaders of corporate sustainability efforts have shared that they are looking for ways to help their organizations not only set goals and develop tracking systems, but also design the people-centered processes that will help establish roadmaps, galvanize support (and hoped enthusiasm), and minimize disruption to ensure success.
The ADKAR change management paradigm is a well-established and widely accepted outcome-oriented strategy for reducing opposition to organizational change. It was developed by Prosci's creator, Jeffrey Hiatt, and is known as the Prosci change management technique.
What exactly is Kotter's 8-Step Change Model?
The 8-step change model developed by John Kotter is a common paradigm for successfully executing organizational change that is utilized in a variety of industries. It was introduced in his book "Leading Change," which was based on years of study that found only a 30% possibility of successful organizational change implementation.
Change might manifest itself in the shape of new technology, mergers and acquisitions, new strategies, cultural shift, and so on.
What are Kotter's Change Model's eight steps?
1. Instilling a Sense of Immediacy
2. Forming a Guiding Coalition 3. Creating a Vision and Strategies
4. Communicating the Vision for Change
5. Remove Roadblocks to Action
6. Achieve Short-Term Victories
7. Expand on the Change
8. Make Change Last
Kotter outlines eight measures that firms should take to overcome such problems and successfully implement large-scale transformation. Following these stages will ensure that the organization is not just prepared but also committed to embracing the changes at the conclusion of the process.
What Is the Change Model Theory of Lewin?
According to Kurt Lewin's Force Field Theory, restraining factors influence the behavior of both groups and individuals, ultimately determining the fate of change. The driving factors inspire and direct employees toward the future state. The restraining forces emphasize potential opposition to change and serve as the primary impediments to change activities.
According to Lewin, it is critical to balance these pressures through effective change communication and employee participation, as well as by providing employee training to bridge the skill gap. Change agents must employ stress management approaches, maintain compliance, and provide persuasive change reasoning.
Lewin's Model's Three Stages of Change
To support his Force Field Theory, Lewin proposed a simple three-step change model that enhances employees' ability to adapt to change.
The three stages of Lewin's change model are as follows:
Stage 1 – Unfreeze
The first stage of Lewin's model is concerned with perception management, with the goal of preparing impacted stakeholders for the approaching organizational change. Similar to Kotter's change model, change leaders must consider strategies to strengthen the company's readiness for change and create a feeling of urgency.
Stage 2 – Change
This stage deals with the implementation of change once the status quo has been upset. To soften the transition, consider an agile and iterative approach that integrates employee feedback at this time.
Stage 3 – Refreeze
In the final'refreezing' step, employees progress from the transition phase to stabilization or acceptance.
---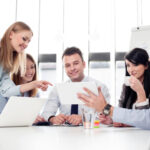 Chapter 10: Trust
Why are certain workplaces more relaxed yet productive than others? What causes teams to hum and employees to be engaged? How do some companies seem to be able to retain staff and attract superstars with relatively little effort? Understanding the significance of trust in a company can provide answers