Team Accountability – Workshop 3 (Psychological Safety)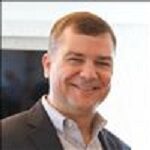 The Appleton Greene Corporate Training Program (CTP) for Team Accountability is provided by Mr. Teschner MBA BA Certified Learning Provider (CLP). Program Specifications: Monthly cost USD$2,500.00; Monthly Workshops 6 hours; Monthly Support 4 hours; Program Duration 12 months; Program orders subject to ongoing availability.
If you would like to view the Client Information Hub (CIH) for this program, please Click Here
Learning Provider Profile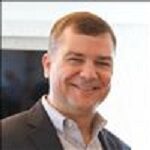 To be advised.
---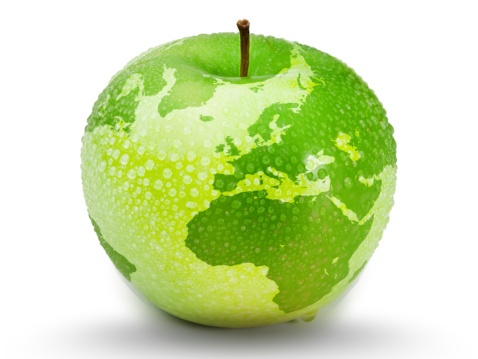 MOST Analysis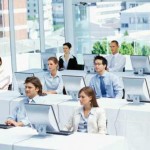 Mission Statement
This is the introduction to culture, an exploration of Edmondson's and Clark's work on Psychological Safety. Outcome: the team understands. Psychological Safety. Desired Learning Objectives: We understand the impact Fear has on team dynamics. We understand and can start building Psychological Safety. We understand the upside of Failure. We understand Clark's 4 Stages of Psychological Safety.
---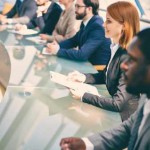 Objectives
01. The Importance: departmental SWOT analysis; strategy research & development. Time Allocated: 1 Month
02. Measuring Safety: departmental SWOT analysis; strategy research & development. Time Allocated: 1 Month
03. Inclusion Safety: departmental SWOT analysis; strategy research & development. Time Allocated: 1 Month
04. Learner Safety: departmental SWOT analysis; strategy research & development. Time Allocated: 1 Month
05. Contributor Safety: departmental SWOT analysis; strategy research & development. Time Allocated: 1 Month
06. Challenger Safety: departmental SWOT analysis; strategy research & development. Time Allocated: 1 Month
07. Fear: departmental SWOT analysis; strategy research & development. 1 Month
08. No-Blame Culture: departmental SWOT analysis; strategy research & development. Time Allocated: 1 Month
09. Failure: departmental SWOT analysis; strategy research & development. Time Allocated: 1 Month
10. Manager's Role: departmental SWOT analysis; strategy research & development. Time Allocated: 1 Month
11. Hybrid Workplaces: departmental SWOT analysis; strategy research & development. Time Allocated: 1 Month
12. Leadership Development: departmental SWOT analysis; strategy research & development. Time Allocated: 1 Month
---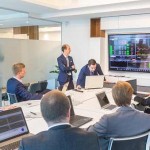 Strategies
01. The Importance: Each individual department head to undertake departmental SWOT analysis; strategy research & development.
02. Measuring Safety: Each individual department head to undertake departmental SWOT analysis; strategy research & development.
03. Inclusion Safety: Each individual department head to undertake departmental SWOT analysis; strategy research & development.
04. Learner Safety: Each individual department head to undertake departmental SWOT analysis; strategy research & development.
05. Contributor Safety: Each individual department head to undertake departmental SWOT analysis; strategy research & development.
06. Challenger Safety: Each individual department head to undertake departmental SWOT analysis; strategy research & development.
07. Fear: Each individual department head to undertake departmental SWOT analysis; strategy research & development.
08. No-Blame Culture: Each individual department head to undertake departmental SWOT analysis; strategy research & development.
09. Failure: Each individual department head to undertake departmental SWOT analysis; strategy research & development.
10. Manager's Role: Each individual department head to undertake departmental SWOT analysis; strategy research & development.
11. Hybrid Workplaces: Each individual department head to undertake departmental SWOT analysis; strategy research & development.
12. Leadership Development: Each individual department head to undertake departmental SWOT analysis; strategy research & development.
---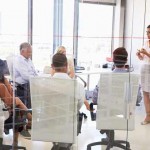 Tasks
01. Create a task on your calendar, to be completed within the next month, to analyze The Importance.
02. Create a task on your calendar, to be completed within the next month, to analyze Measuring Safety.
03. Create a task on your calendar, to be completed within the next month, to analyze Inclusion Safety.
04. Create a task on your calendar, to be completed within the next month, to analyze Learner Safety.
05. Create a task on your calendar, to be completed within the next month, to analyze Contributor Safety.
06. Create a task on your calendar, to be completed within the next month, to analyze Challenger Safety.
07. Create a task on your calendar, to be completed within the next month, to analyze Fear.
08. Create a task on your calendar, to be completed within the next month, to analyze No-Blame Culture.
09. Create a task on your calendar, to be completed within the next month, to analyze Failure.
10. Create a task on your calendar, to be completed within the next month, to analyze Manager's Role.
11. Create a task on your calendar, to be completed within the next month, to analyze Hybrid Workplaces.
12. Create a task on your calendar, to be completed within the next month, to analyze Leadership Development.
---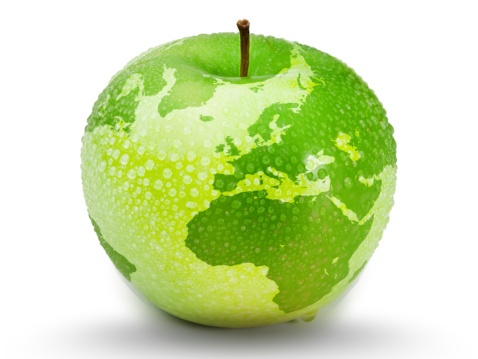 Introduction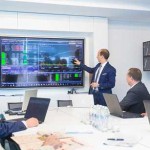 What Exactly Is Psychological Safety?
Simply said, psychological safety is the confidence that you can be yourself at work – that you can work honestly, openly, and truthfully without worrying about criticism or repercussions.
Our confidence to enter the office each day, feeling strong and prepared to face whatever the workweek may bring, is supported by psychological safety.
Importantly, psychological safety fosters a culture of prudent risk-taking, encouraging you to take on new challenges with the confidence that your staff won't criticize you or point out your "mistakes" if you fall short of the target. They'll assist you in getting to your destination instead.
This is how corporate culture, or the assurance that "this is the way we do things around here," plays a key role in fostering psychological safety. In the aforementioned scenario, it is probably because you are afraid of the unknown that your initial reaction is to get off the train and come up with reasons not to enter. How are errors like these handled in your company? Will your boss be furious? Will they shout? In what way will you be repaid? Will you face retribution? Do you have anything to worry about?
A culture that values education and views mistakes as learning opportunities rather than failures is a natural fit for psychological safety. Employees in these businesses are motivated to promote innovative working methods because they know that not only will their ideas be listened, but also if something goes wrong, blame will be shared.
---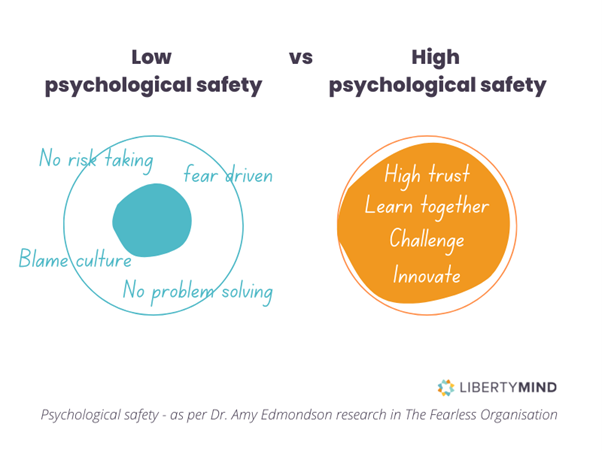 ---
Because of this, psychological safety is a requirement of effective organizations. Failure to establish a culture that encourages speaking up will probably result in skyrocketing turnover rates and declining productivity. Even worse, you'll foster a culture where taking chances is discouraged, which will stifle innovation and demoralize your most skilled employees.
The Four Stages Of Psychological Safety
Dr. Timothy Clark identified the following as the four levels of psychological safety:
• Stage 1 – The first stage of safety is known as inclusion safety, and it focuses on meeting the fundamental human need for connection and belonging. You feel secure and loved just as you are at this initial stage, weird traits and all.
• Stage 2: Learner security. You feel comfortable learning, asking questions, and trying new things at this point. You're more willing to provide and accept criticism now (and you even feel safe to make mistakes).
• Stage 3 – Contributor safety. At this stage, you finally feel secure enough to use your abilities and gifts to contribute in a meaningful way.
• Stage 4 –Challenger safety. In the last phase, you must feel secure enough to question the status quo when you notice a chance for improvement or change.
Dr. Clark asserts that team members need to move through these phases in order to feel confident enough to speak up and offer significant contributions.
It Takes Time To Establish Psychological Safety At Work
The goal of psychological safety in the workplace is to create an environment where people can be authentically themselves. The following excerpt from the New York Times Magazine story about Google's hunt for the ideal team sums it all up wonderfully (and is more pertinent than ever given our efforts to create hybrid workplaces):
Nobody wants to leave a piece of their individuality or inner life at home. However, in order to be completely present at work and to be "psychologically safe," we must be confident that we may occasionally be free enough to discuss the things that frighten us without worrying about being blamed. To have difficult conversations with coworkers who are driving us crazy, we must be able to talk about what is messy or sad. Efficiency cannot be our only priority.
Furthermore, it's crucial to avoid making the mistake of assuming that once the prerequisites for an emotionally secure workplace are in place, employee engagement and a healthy workplace culture will naturally follow. These are likewise crucial components of a thriving organization and call for concentrated work.
But if you don't put psychological safety at work first, you'll find it difficult to engage staff members and watch your culture flourish.
---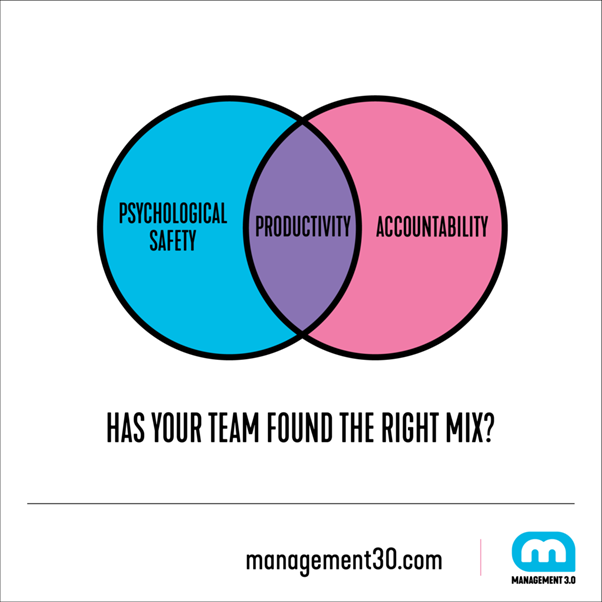 ---
Psychological Safety: What It Is Not
A psychological safety net does not protect you from responsibility. It's not rhetorical assurance, political correctness, coddling, consensus decision-making, unearned autonomy, or niceness. Let's agree on what it is first before talking further about what it isn't.
In their 1965 book, Personal and Organizational Change Through Group Methods, Edgar Schein and Warren Bennis of MIT introduced the idea of psychological safety to the academic research community by defining it as "providing an atmosphere where one can take risks without fear and with sufficient protection." Psychological safety allows you to:
1. Feel included
2. Learn
3. Contribute
4. Challenge the status quo
And you're free to engage in those activities without worrying about embarrassment, exclusion, or negative consequences.
Psychological safety is becoming a top organizational goal all over the world as it is the primary indicator of cultural health and the way to both inclusiveness and innovation. But there is some misunderstanding about what it is and is not (and occasionally deliberate misdirection). People continue to misunderstand and misuse the idea. Look at these instances where organizations and leaders fall short:
A Protection from Accountability
Using psychological safety as a defense against accountability is a frequent and misguided application of it. Employees who don't perform well often use it as an excuse, arguing that a focus on psychological safety entails valuing people and developing relationships. That is accurate, but they argue that we should excuse them when they don't perform, straining the idea.
The faulty reasoning goes on: We are now letting go of such industrial artifacts because we may have previously employed forceful and manipulative tactics, fear and intimidation, command and control, and other similar methods with people. People should be allowed to govern themselves completely without any kind of framework.
This point of view regards psychological safety as a form of diplomatic immunity from the need to produce outcomes. Organizations that adhere to this trend routinely transfer underperformers around and shove them into awkward positions in an effort to reduce risk rather than holding employees accountable for their performance. That suggests that someone may be avoiding responsibility by utilizing psychological safety as a barrier.
---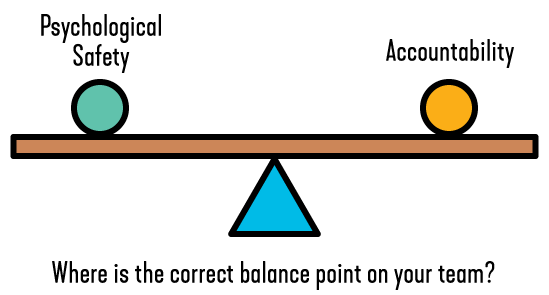 ---
Niceness
The fallacious justification that psychological safety entails being kind is closely related to employing it as a defense against responsibility. What happens when we are too cordial with one another? We produce phony peace and phony compassion. Although it is only a façade, leaders and institutions frequently cling to it. This overemphasis on being friendly, welcoming, and compassionate can result in a cheery disregard for the difficult choices that must be made. We avoid having the difficult conversations and intellectual friction needed to come up with new ideas, solve problems, make breakthroughs, and innovate.
Organizations that continue to act in this way become indecisive. We certainly don't want to offend anyone, but a constant and uncritical focus on being polite creates a barrier between us and reality. Have you ever been in their presence and not felt safe despite their niceness? Although a barracuda could smile at you, avoid petting it. Niceness without sincere intentions is fake. It continues to inspire dread and mistrust.
Coddling
The idea that psychological safety entails wrapping everyone in bubble wrap is a third trap. We lavish you with excessive care and attention rather than affording you the respect and liberty you are due as a human. We overprotect you against trauma, stress, worry, and other negative emotions.
Because of this misunderstanding, dependencies, learned helplessness, and victimhood develop. We cushion reality rather than empowering you with difficult effort and the presumption of some failure along the road. We give in to your demands rather than letting you battle through the challenges that will strengthen you and increase your sense of self-efficacy.
Being treated with respect, but no more than the next person, is necessary for psychological safety. There is no special consideration. There is no specific exemption for you. In spite of hierarchy and positional authority, psychological safety really acts as an equalizing force to produce a culturally flat company. Psychological safety entails maintaining your humanity rather than becoming more brittle.
Making Decisions via Consensus
The idea that psychological safety democratizes decision-making and provides everyone a voice is another serious fallacy. According to this line of reasoning, choices are now being made by consensus, and we cannot proceed until everyone is on the same page. Often employees have been observed assuming that a focus on psychological safety suddenly gives them power and a place at the table, not just to discuss matters but to determine them. This is certainly illogical. It's untrue.
Yes, psychological safety should greatly reduce the power imbalance brought about by hierarchy, titles, and position, but there are workers who mistakenly assumed that they had veto power since their company placed such a high priority on psychological safety. Although psychological safety should give you a voice, it does not alter who has the final say. The level of participation and collaboration that guides decisions needs to alter. You should always be free to bring up and talk about topics. But to be heard is not to be heeded, as the saying goes. Only consultative decision-making can keep up with the pace of change in large, complex organizations.
Unearned Independence
People occasionally think that psychological safety reflects a move to universal and self-directed empowerment, which is related to the fallacy that it legislates consensual decision making. If people participate more actively, psychological safety does have the potential to redistribute influence, but that doesn't mean you suddenly have more autonomy. You are not entitled to less supervision. You are not entitled to be handled carelessly or not at all. You don't have the right to act as though you already have permission to be your own employer without consulting anyone else or getting their agreement. These goods may someday become available to you, but skill, not entitlement, will be required.
Some workers who have adopted this incorrect view, thinking they have been suddenly given the authority to act even if they have not demonstrated the ability to do so through a personal record of performance. We now have psychological safety, they remark as they turn to face you. You must have faith in me. Please keep in mind that freedom must be gained, not given.
Political Correctness
Another fallacy is the idea that establishing psychological safety entails abiding by political correctness' unwritten rules. Psychological safety does entail attention to the opinions, sentiments, and characteristics that make persons unique. In actuality, it depends on respect and permission, respectively. Psychological safety increases when we treat each other with more respect and give each other the freedom to be who we are and accomplish our best work. In fact, preserving psychological safety necessitates that we guard the lines of decency and refrain from saying or acting in a way that would intentionally denigrate, disparage, or mock others.
However, psychological security is independent of politics. It doesn't affix itself to any organization, person, or policy. There are others who would hijack and weaponize the idea, but that won't happen since psychological safety is really an apolitical, non-partisan, and unifying concept that refers to a social setting that frees people's potential. Nobody should or can attempt to use it to further their political goals.
Reassurance through Rhetoric
Last but not least, some leaders use language to create psychological safety. They incorrectly think that by just declaring that "Psychological safety is a priority for our organization," they can make it happen. Do not be silent. Please share your frank opinions with us. It is now secure. Just saying it won't make it happen.
When a leader acts in this manner in a culture that is only marginally healthy, it is one thing; acting in such a manner in a toxic atmosphere is quite another. Lip service of this nature just serves to exacerbate the already present poisonous environment and the underlying fear of reprisal for speaking your thoughts, and it shows that the leader is either culturally tone deaf or hypocritical. Keep in mind that leaders' modeling conduct is the single most crucial element in the building of cultures. Therefore, a leader that adopts this strategy is putting on a show.
Knowing what psychological safety is not will help you build and maintain what it really is, an environment of rewarded vulnerability that enables you to:
1. Feel Included
2. Learn
3. Contribute
4. Challenge the status quo.
---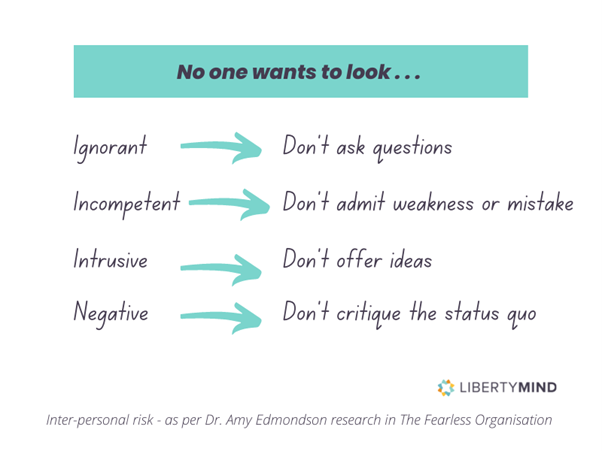 ---
Best Performance Requires Psychological Safety
What causes a worker to be content and effective at work?
Role independence? Yes. Sense of direction? Most likely.
But what matters most are the interpersonal connections they make with their teammates and managers. Lack of business culture, lack of appreciation from coworkers and seniors, and unsatisfactory relationships with the boss and/or team are typically the most frequently mentioned reasons given by employees for quitting a job. In fact, managers "account for up to 70% of the variance in team engagement," according to Gallup.
Furthermore, psychological safety is necessary for effective working relationships. In fact, psychological safety was "the most crucial dynamic in team effectiveness," according to Google's research on team dynamics.
The significant impact employee-manager dynamics have on employee experience is a given for many HR managers and leaders. But do we go far enough to maintain direct lines of communication between team members A and B?
How straightforward is it for teams to create their own system of psychological safety? Do the members of your team have colleagues they can talk to if they need to run ideas by someone or seek their opinion on a delicate business matter? Do people feel free to express their opinions and contribute their ideas at meetings without fear of being judged as "correct" or "wrong"? Is perseverance rewarded? And mistakes viewed as opportunities for learning?
These are the inquiries we should be asking ourselves to better understand the level of psychological security we should anticipate from our personnel. Consequently, how effectively we may predict their performance.
It's important to note that providing psychological safety for your staff does not require you to be too sentimental. We shouldn't try to shield our teams from controversy, risk, and failure by covering them in cotton wool.
Advantages Of Psychological Safety
Teams perform better in cultures where there is a higher level of psychological safety. Intuitively, this makes sense. You'll almost surely waste time and effort attempting to seem like everything is fine if you don't feel comfortable around your coworkers to ask questions, make errors, and learn from them.
A team's or organization's culture is supported by psychological safety so that members can:
• exchange information and knowledge;
• recommend organizational improvements;
• take the initiative to create new goods and services;
• draw lessons from their own and others' errors.
Building A Culture Requires Time
According to Edmondson, psychological safety is a result of three things: mutual interpersonal trust, respect for one another's knowledge, and concern for one another's well-being.
For team members to feel comfortable speaking up, asking questions, and accepting responsibility, all three conditions must be met.
Developing psychological safety takes time. It requires persistence over time. Interpersonal trust is therefore a pipe dream if a leader declares that learning from mistakes is something to be valued but then criticizes someone who made a mistake.
Additionally, team members need to be respectful of one another's abilities and treat one another with compassion. This indicates that psychological safety is unlikely to arise in situations when team members are competing with one another.
What About Accountability And Motivation?
Trust, respect, and care do not excuse us from being productive or from holding ourselves and others responsible for the decisions we make and the results we encounter.
To build a high-performance learning culture where employees are motivated, held accountable, and capable of doing their best work, our organization needs to address both of these dimensions (motivation and accountability as well as psychological safety). Anything less would be a disservice to both our organizations and our workforce.
Anxiety is likely to be produced in environments with strong drive and accountability but low levels of psychological safety, which tends to lower people's performance. As anxiety increases in response to poor performance, the downward spiral that results can be quite dangerous.
Apathy is brought on by a lack of motivation, accountability, and psychological safety. People think there is no use in striving to do anything and that there are no negative repercussions for failing to produce. Additionally, there is probably little to no support for attempting novel approaches. That's the ideal environment for passivity and disengagement to flourish.
---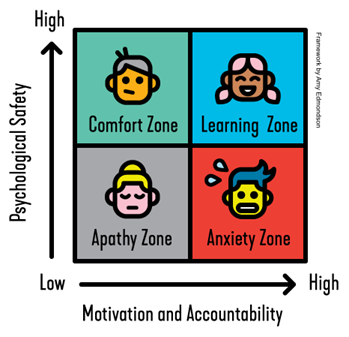 ---
In contrast, comfort is produced in environments with great psychological safety and little motivation and accountability. Although everyone feels valued, respected, and cared for, there is little motivation to move things along. Given that employees enjoy the setting, get along with their coworkers, and feel appreciated at work, this scenario may perform pretty well on traditional workplace culture metrics. However, it doesn't provide opportunity for people to grow, learn, and take on new challenges—all of which are fundamental to human flourishing.
Taking Lessons From Errors (A.K.A. Continuous Improvement)
Since perfection is impossible, we must acknowledge mistakes when they happen and foster a culture of learning that will allow us to identify methods to advance in the future. This necessitates a readiness to own up to errors and discuss honestly what went wrong and what needs to improve. And before we have those dialogues, we need to have high levels of psychological safety in place.
As you can see, fostering a climate of psychological safety does not lessen the significance of accountability and drive. Your motivation and willingness to hold yourself and others accountable will actually increase if you create a psychologically safe atmosphere. Likewise, it will affect the other members of your squad.
While acknowledging it's hard to stay there permanently, your goal should be for you, your team, and your organization to spend as much time as possible in the learning zone. Changes in internal and external circumstances will impact how motivated, accountable, and psychologically safe people are. Recognizing when they have changed is crucial so that you may take strategic and tactical actions to turn things around. A little bit of preparation now will spare you hours of stress and misery when the unavoidable occurs!
---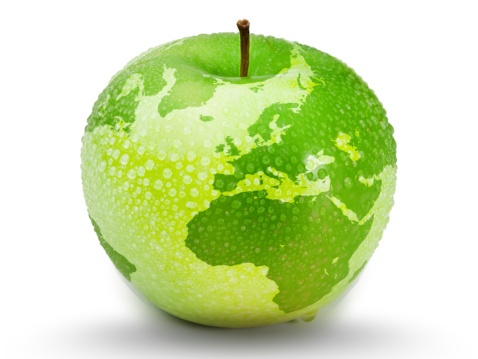 Executive Summary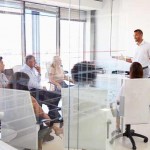 Chapter 1: The Importance
How Vital Is Psychological Safety?
Teams and organizations in the modern economy are looking for qualities like ideas, innovation, and creativity, which require the right system (environment) to spark. Talent attraction and retention are also crucial. Can a team that is extraordinarily bright, imaginative, and creative reach its full potential if they do not feel free to express their opinions? With a few lone geniuses (bosses), you might be able to get some results in a command and control structure, but these outcomes are not long-lasting.
Okay, so not every idea is a game-changer. Yes, there are questions that are foolish. Yes, disagreement can make things take longer (again). However, discussing these issues is a crucial step in the creative process.
Taking a chance around your team mates may sound easy, as Google's research noted. However, a simple query like "what is the purpose of this project?" could give the impression that you are unaware of the situation. To avoid appearing ignorant, it could be simpler to carry on without seeking clarification.
Taking a chance in front of your team members could seem easy. However, a simple query like "what is the purpose of this project?" could give the impression that you are unaware of the situation. To avoid appearing ignorant, it could be simpler to keep going without seeking clarification.
In addition to supporting innovation, workplaces where psychological safety is a core component of the culture and system also promote a more positive, productive, and creative environment.
We need to decentralize decisions and ideas more than ever in a VUCA/BANI society. Teams require freedom to come up with ideas based on the environment they are working in. Failure is a necessary component of innovation, thus people must feel free to attempt new things without worrying about being fired or subjected to other negative consequences if their experiments do not turn out as planned.
Organizations will lag behind the competition if they continue to think that only leaders can come up with ideas or recognize dangers and possibilities. And here is one of the main advantages of having a psychologically secure workplace: People who do not hesitate to speak up, share their opinions, or ask questions serve as the organization's sensors since everyone is present and aware of what is actually happening.
Where are the advancements, innovations, dangers, and chances? These inquiries are not delegated to executives or leadership. Everyone in the system should be concerned with these issues.
What Advantages Does Psychological Safety Offer?
The NHS National Workforce Skills Development Unit has named psychological safety as one of five interrelated pillars for building a healthy workplace.
Good psychological safety fosters flexible thinking and intrapreneurship within workforces, according to PwC research.
This conclusion is supported by MIT professors Warren Bennis and Edgar Schein, who believe it is a crucial element for empowering individuals to more effectively change their behavior in response to evolving organizational difficulties.
Over a two-year period, Google examined 250 qualities and the dynamics of more than 180 active teams. The results showed that all of the top-performing teams shared a high level of psychological safety.
Organizations that foster psychological safety benefit from things like: improved employee wellbeing, engagement, and problem-solving skills; increased collaboration and knowledge sharing; stronger workplace diversity and inclusion; lower employee turnover; higher-performing teams; and employees who are more change-resistant.
Silence can appear to be the safest course of action in situations where there seems to be a threat. Organizations lose out on chances for short successes and minor learning because of this silence.
---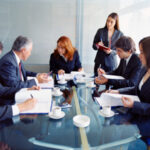 Chapter 2: Measuring Safety
How can psychological safety at work be measured?
When assessing the psychological safety of an organization, those in HR roles or people analytics teams should make sure they have the necessary training and abilities to adopt a data-driven, business-focused, and experience-led approach.
Maintaining awareness of the psychological safety of your job is the first requirement. Before meetings, conduct check-ins. If a new dynamic occurs, such as the promotion of an ineffective leader, a change in teams, or the hiring of a toxic new employee, psychological safety may be quickly lost. You'll stay informed if you send out pulse surveys with crucial questions.
Ask your team members and staff the challenging questions. Utilize surveys to gather and analyze data. The level of psychological safety at your company will be determined by the answers provided by your employees. Some things to ask include:
• Do they believe that their mistakes are held against them? If the answer is yes—whether the mistake is large or small—there is a chance that their psychological safety is not good. In this situation, analyzing performance reports can also provide you with a clear picture of how errors are handled.
• Are there instances where team members undermine or sabotage one another? If you discover that multiple people are criticizing bad teamwork, your psychological safety may be in danger.
• Do they feel confident asking for assistance when they need it? If not, they could be less likely to do so, which could hurt productivity. Examine failed projects to determine if a lack of support was a contributing factor.
Also keep in mind that even in psychological safety surveys, they might be afraid to speak up for fear of being punished. Again, in this situation, executives must set the example and demonstrate the safety of sharing knowledge that may help the organization better.
Looking at the variations inside the organization is something else you might want to think about. This has great significance and can provide more insight than surveys alone. investigating the reasons why certain sales teams are more successful than others. Could it be that their psychological safety is stronger? If so, it might be a good idea to change the way they operate.
Remember that you can't quantify success that you didn't experience. If you didn't put all of your effort into establishing psychological safety in your organization, it will be challenging to measure it at first.
---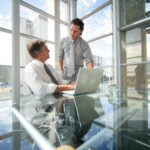 Chapter 3: Inclusion Safety
Diversity Is Not Possible Without Inclusion
Think about throwing a dinner party.
Each visitor has a unique set of preferences. While some people are vegans, others are vegetarians. Some people can't have gluten, while others can't stand eggs.
You have a fixed menu, which is the issue. You have even accidentally alienated half of your visitors.
The following time you hosted a meal, you made a few adjustments after realizing the issue. and the week after that. and the following week. Until you eventually come up with a menu that each visitor can eat and appreciate.
Diversity has been invited to dinner. Making sure everyone enjoys the food is being inclusive.
Simply fostering a varied workplace culture is significantly different from fostering an inclusive workplace culture.
A diverse workforce entails having a headcount of people of different sexes, races, and sexual orientations just for marketing purposes.
An inclusive corporate culture, on the other hand, sets itself apart from any potential unconscious bias in the workplace. No matter who they are or how they identify themselves, employees feel accepted.
Gain from establishing a truly welcoming safe space
There are many advantages to making the workplace truly safe for everyone:
• Encourage employees to express their opinions.
Teams are better equipped to capitalize on the skills and abilities that each member brings to the table when they feel free to openly discuss their ideas with one another, especially when those perspectives differ from the rest of the group. These groups are more likely to take the initiative and think critically about every circumstance. The team is then able to innovate and come up with workable ideas as a result.
• Establish a solid culture of feedback.
In order for a team to be able to give and receive direct, respectful feedback, psychological safety is also essential. As a result, if your company wants to develop a stronger feedback culture, start by looking at how employees perceive their psychological safety.
True psychological safety in the workplace—which Edmondson defines as "a confidence that one would not be punished or humiliated for coming out with ideas, questions, worries, or mistakes"—is more important than ever in these times of great complexity and uncertainty.
• Make allies who can stop damage from happening.
The unfortunate truth is that when harm is occurring, a privileged individual—often a leader or manager—has neglected to intervene. In other words, there has been an ally there, but they have not acted to defend the victim.
Undoubtedly, we would all want to avoid conflict at work. We may combat harm in the workplace and support cultures of inclusion, belonging, and psychological safety, however, if we are able to "call in" or "call out" bias by arming ourselves with timely expressions and intentional language.
In business, we are all role models. It is crucial to make sure that everyone can show up to work as their actual honest self if you are close to power and privilege. No one individual can build a brave, inclusive safe space; it takes all of us to level the playing field. The moment has come for leaders to make a commitment to holding individuals accountable and, most crucially, to stop harm when they witness it. Without allies, the situation can only be improved so much, and worker safety will never fully be achieved.
• Relieve persons belonging to underrepresented groups of the pressure to integrate or code-switch
Many people who identify as members of underrepresented groups may experience satisfaction at finally feeling secure enough to be themselves in their own space as a result of this.
In addition, they won't have to put on a passive voice all day to avoid being labelled "aggressive" or pretend to be happy even when they're not in order to avoid avoiding curious hands seeking to inspect a new hairstyle.
Therefore, it should come as no surprise that 97% of Black workers said they preferred to continue working remotely or in a hybrid model in the future, according to study by Future Forum. Additionally, only 3% of Black employees indicated that they were eager to return to their jobs on a full-time basis, compared to 21% of white employees.
All of this teaches business leaders a crucial lesson. The pressure many Black or ethnic minority persons feel to code-switch or assimilate has been reduced by remote working, which has created a secure zone where many people feel they can be themselves.
The truth is that many people go to work dreading the repercussions because our systems were not designed with underrepresented groups in mind. It is hard and constricting to hide your individuality, distinctiveness, history, and voice.
---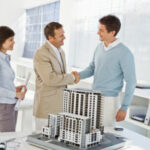 Chapter 4: Learner Safety
The second stage of the four stages of psychological safety is learner safety.
The underlying human desire to learn and develop is satisfied by learner safety. It enables us to feel secure while we participate in all parts of the learning process, including asking questions, providing and receiving feedback, experimenting, and even making mistakes—not if, but when—we do. To some extent, the learning process involves inhibition and anxiety from all of us. Everybody has insecurities. Who hasn't been afraid of appearing foolish when raising their hand to ask a question in front of a group? Learning involves both mental and emotional processes. It involves the interaction of the heart and the head. We are more inclined to take chances, be vulnerable, and acquire resilience when we feel that the learners are safe. In contrast, a lack of learner safety sets off the instinct to self-censor, which makes us shut down, retrench, and control personal risk. We encourage others to learn in exchange for their readiness to learn when we build learner safety for them.
If a coworker begins speaking on a subject in a meeting that you are unfamiliar with, you would feel safe and at ease raising your hand to ask questions, seek clarification, and gain understanding. You would be reluctant to ask questions and might not even seek explanation in a company that does not prioritize learner safety, which would undermine the team's best efforts.
The risks of participating in the learning process exceed the advantages if learner safety is not in place, quickly snuffing out any potential you may have once had.
The other three psychological safety quadrants of collaboration, challenge, and inclusion will become simpler for you as you gain more learner safety, raising your overall psychological safety to new heights.
So, get the conversation going. How do you plan to define yourself in terms of learner safety? How will you improve the environment's ability to protect students? What steps can your company take to promote learner safety?
---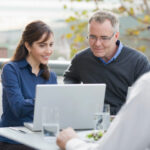 Chapter 5: Contributor Safety
Giving someone permission to contribute is a form of contributor safety. The person is now prepared to assume responsibility after learning about other people's interests and having their abilities evaluated. Dr. Clark defines contributor safety as autonomy with direction in exchange for outcomes. Additionally, it is a process of fostering awareness and respect for each team member's vulnerability. According to Patrick Lencioni, lack of trust is the primary indicator of a dysfunctional team and is the ultimate currency in team formation.
"If you get all the people in an organization rowing in the same direction, you could dominate any industry, in any market, against any competition, at any time." — Patrick Lencioni
Don't think that your team will immediately offer assistance or contribute to the team. Leaders may do the following to foster contributor safety:
• establish recurring touchpoints for people to provide and receive feedback
• Ask them directly and often to bring up any issues with their assignments.
• adapting the archaic notion of a suggestion box or setting up a channel where people can report threats and damaged things.
• Encourage others to share unfavorable news
Leaders must react with extreme caution. People listen for voices, micro-emotions, and faces to determine whether it is safe to contribute. One of the keys to establishing trust is anticipating how others will respond. Due to the fact that you cannot trust someone whose actions you cannot foresee. When someone is knowledgeable on how to create a trustworthy environment, they can encourage one.
This does not imply that in times of crisis, leaders should be aware of disappointments and frustrations. A managed crisis might actually strengthen a team. It is a chance for collaboration and shared vulnerability. When a team can overcome obstacles collectively, they begin to become more conscious of how each member responds under pressure. They are better able to position themselves strategically when trying to avoid or press each other's buttons as a result of being able to recognize their unique emotional triggers.
You don't gain someone's trust by being vulnerable. Being open and vulnerable fosters trust. Being open and vulnerable with one another fosters intimacy.
Accountability must go hand in hand with psychological safety. Giving someone responsibility involves trust, which takes time and work. A gradual buildup of confidence necessitates various degrees of accountability. These are what Dr. Clark defines as:
• Level 1: Task
• Level 2: Process
• Level 3: Outcome
These thresholds specify the amount of risk that a person may accept from the management. The management can promote them to the next level if he continuously displays good performance at that level.
One can advance to the next level, for instance, when an employee has proven their capacity to pick up new material quickly and complete tasks with respectable outcomes. The employee can be eligible for process-level tasks and subsequently graduated to outcome-level accountability when he feels confident if he is prepared to put in extra effort and can work unsupervised.
The "how" he solved the problem doesn't matter as much under outcome-level accountability because it's the result that counts. This is the change from a managerial to an individual contributor job.
The most effective method to gain trust is to show it. The more exposed we are, the greater the potential reward. Vulnerability combined with responsibility fosters high levels of commitment to the common objective and encourages people to take calculated risks.
---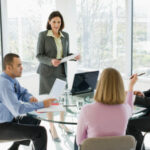 Chapter 6: Challenger Safety
What would the world be like if there was never any disagreement? What if the present order was never questioned? Imagine that world or that version of us is so challenging. Without the wheel, science would have made only modest progress. Electricity? No. organizations like Apple, Microsoft, Tesla, NASA, and the Red Cross that advanced humanity? Nada. Forget about the discovery of America or globalization. We would still be riding horses, if you think about transportation, but then even the first person to mount a horse would have been defying the current quo! We are constrained because we lack the freedom to disagree or attempt something new. Without the ability to challenge, we cannot advance.
Challenger safety is the ability to challenge the status quo in an organization without fear of retaliation or consequences. When something has to change and the time has come to say it, it can be a powerful tool. If you have the freedom to disagree, you speak up if you have challenger safety. You attract inspiration when you freely communicate your ideas; you reveal issues and find answers.
Progress is hampered in the absence of challenger safety. Despite what your instincts may be telling you or what inspiration you have struck, talking in ways that support the status quo destroys your capacity to uniquely contribute.
Increasing your challenger safety, one of the four distinct yet connected quadrants of psychological safety, will give you the foundation and the resources you need to also raise the inclusion, challenger, and learner safety of your environment. So, get the conversation going. Develop the ability to quickly advance a team or project by challenging the current quo. What are three things you can do in your environment to promote challenger safety?
---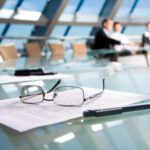 Chapter 7: Fear
Learning about fear is a necessary component of learning about courage. Fear and courage are closely related and intertwined. Most of the time, when we choose to act bravely, we are choosing to confront our fear. And we should participate. Fear has the greatest erasing impact on performance of any other emotion. Despite this, workplace environments are thriving with dread.
The workplace is one of the most frightening places, and leaders' actions are one of the most powerful generators of terror. Inflaming people's concerns in order to accomplish goals reinforces the traditional hierarchical concept of authority and obedience. Many workplaces still employ words like "superior" and "subordinate" in the twenty-first century. If you take a moment to consider what you mean when you refer to your boss as your "superior," what does it make you? Inferior?
Fear Affects Performance
Sadly, leaders frequently utilize fear to persuade individuals to take action in many companies. But fear permeates the entire organizational structure and is not only restricted to the actions of leaders. The majority of performance appraisal systems are unidirectional, cascading downward in a straight line, and are frequently more concerned with monitoring performance than they are with improving it. Time reporting systems make sure that every worker's precise activities are monitored and recorded. To track employee emails and Internet usage, complex and expensive software systems are put in place. Additionally, workers may be subject to random drug testing at their places of employment.
Regardless of how justified such systems may be, taken as a whole, they send the workforce two very strong messages:
1. You are being observed.
2. No one trusts you.
The distrust and unease brought on by this lack of trust, when permeated across the entire workplace, might result in a fear-based organization.
Fear Can Hurt Your Business
Despite being a common motivator, fear is detrimental to business. While fear may spur employees to work harder, faster, or longer for a while, it also prevents them from being willing to take the risks that, for instance, are required for innovation, new product development, and sales. Fear makes people clam up, which stops the flow of feedback that is so important for preventing leaders from making poor judgments. On a bigger scale, fear creates barriers between firm divisions and motivates employees to hoard knowledge in an effort to prevent their divisions from losing—often under the pretense of "healthy" internal rivalry. Incidentally, it's not very enjoyable to operate in frightening situations.
If the complete costs of fear could be calculated, they would be so prohibitive that any organization with a clear sense of morality would rule it out as a performance-enhancing tactic.
Does fear rule the workplace there? What procedures or policies may be causing employees to feel uneasy, afraid, or unsafe? What about your manager? Does he or she act in a fearful manner? Which ways? What concerns YOU, more importantly? Are you fostering a workplace where employees feel secure on a physical, emotional, and psychological level?
---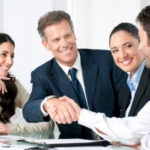 Chapter 8: No-Blame Culture
What Is A Culture Of No Blame?
No-blame environments welcome the potential of mistakes and promote their reporting.
They are supported by the idea that mistakes are part of how organizations operate. Errors, or flaws that could lead to errors, are handled as systemic problems (as opposed to individual faults) and dealt with as such.
Speaking up about mistakes is a vital responsibility of every employee in no blame cultures. Although no-blame cultures can exist in highly hierarchical, flat, and everything in between organizations, the obligation to speak up cuts across all levels of organization.
This is how a no-blame culture was traditionally understood, albeit it has since changed. The more contemporary iteration emphasizes encouraging experimentation rather than learning from mistakes. The negative effects of experimenting do not personally affect employees (such as failure).
What Causes No-Blame Cultures?
No-blame cultures first appear in workplaces where even the smallest mistakes can have disastrous results. Hospitals, submarines, and airlines are examples of what are referred to be high reliability organizations (HROs).
It is risky to operate in an environment where employees don't feel comfortable reporting mistakes that have been made or raising concerns about shortcomings that could lead to future mistakes because errors can be so disastrous in these organizations.
No-blame cultures accept the possibility of mistakes and promote reporting of them.
In order to ensure that faults and shortcomings were pointed out by employees as soon as possible, no blame cultures were adopted. Although it has happened in other businesses as well, the aviation sector is the one that gets mentioned the most.
The National Transportation Safety Board (NTSB), which regulates air travel throughout the US, now bases its decisions on the idea that mistakes are inherent in human behavior rather than directly related to subpar performance.
What Traits Define Cultures That Don't Place Blame?
No-blame cultures are frequently influenced by particular organizational traits, such as:
• A common understanding of complexity: Sadly, people tend to blame individuals for mistakes even when systemic causes are to blame. Employees in no-blame cultures are given time and resources to ensure they comprehend how complex organizations are so they can more accurately attribute errors to systemic causes.
• Respect for other people: Employees in air traffic control organizations are exposed to the pressures and issues that their coworkers face on the job. When something goes wrong, everyone is more likely to comprehend why it did so than to place the blame on subpar performance.
• Confidence in integrity: Integrity is the lubricant that keeps high dependability organizations running smoothly. Without honesty, organizations lack a true picture of their situation and are unable to take wise and successful decisions. Because of this, no-blame societies value and reward sincerity.
• Debriefings are frequently used: The ability to critically analyze, disassemble, and reassemble systems in more effective ways is critical to the success of no blame cultures. Debriefs make sure that everyone is on the same page, help identify what went wrong and what should be altered going forward.
• Respect for knowledge: In typical organizations, operational decisions typically follow the organizational structure. Despite being frequently in a better position to make wise selections than subject matter specialists. The hierarchy in no-blame cultures is loose enough for experts to take charge of operational matters as necessary.
• A focus on behavioral expectations: In a world where there are more variables at play, getting results becomes more challenging. Therefore, it may be unjust to judge people based on their actions. While evaluating people based on their behavior promotes congruence with the organization's ideals
• A realistic perception of people: Setting high expectations for others might boost performance. Organizations shouldn't, however, overlook human limitations (such as the fact that people occasionally have "off days"). People are not supposed to be superhumans, and no-blame societies are based on this understanding. Instead, individuals are urged to view themselves as flawed but important components of a larger system.
---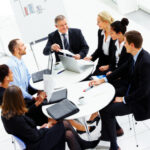 Chapter 9: Failure
Many businesses and employees still associate failure with something to be avoided at all costs. Failure can cost you money and hurt you in the short term. But being afraid of failure or avoiding it is not a good thing.
Failure has a connotation, but if you can get over that, you'll see that making mistakes has always been a given in life. Moreover, they serve as stepping stones for achievement. In actuality, failure is often credited with the creation of breakthroughs and discoveries. For instance, blunders and trial-and-error led to the development of penicillin, pacemakers, and post-it notes.
Failure may be avoided, feared, and punished, which is bad for both your business and people. If you demand perfection from your staff members, they will feel greater pressure and be less willing to attempt new things. That may hinder innovation and creativity.
So, let failure happen at work. Give your staff a secure environment where they can experiment, err, and learn. There are numerous justifications for doing so.
Why is it necessary to accept failure?
1) Promotes candor and openness
Leaders and staff are more inclined to freely acknowledge their er