Organizational Optimization – Workshop 3 (Current State)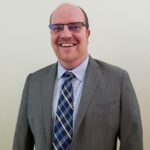 The Appleton Greene Corporate Training Program (CTP) for Organizational Optimization is provided by Mr. Shortt Certified Learning Provider (CLP). Program Specifications: Monthly cost USD$2,500.00; Monthly Workshops 6 hours; Monthly Support 4 hours; Program Duration 12 months; Program orders subject to ongoing availability.
If you would like to view the Client Information Hub (CIH) for this program, please Click Here
Learning Provider Profile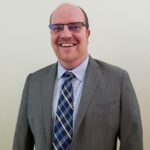 Mr. Shortt is a Certified Learning Provider (CLP) at Appleton Greene and Co (AGC) as well as the owner of an international business education and consultancy company which focuses on individual, personnel and overall business optimization. Mr. Shortt is honored to provide AGC services through a wide array of past business experience that includes such industries as Biotechnology, Healthcare, Government and Utilities. In these industries, Mr. Shortt has held various roles in operations management, product management and design, sales, and workflow optimization.
Historically, Mr. Shortt has worked with many of the Fortune 500 global leaders in diagnostics, information technology products and services, such as McKesson, Roche, and Danaher, and has also served in the US Army as an officer in the Medical Service Corps, where Mr. Shortt provided not only leadership expertise, but also workflow optimization utilizing IT and hardware applications, leveraging such workflows aids as robotics and automation. Mr. Shortt's personal education, which is highlighted by an MBA with an Executive certification, has been structured for him to be able to provide leadership perspective and expertise in how to identify a business' foundational current state in such areas as Financials, Business Strategy, Marketing Strategy, and Personnel Management, and then to leverage that expertise to prioritize and optimize a business' path to success. Mr. Shortt holds various certifications, such as Business Analysis from a managerial perspective, and also possesses a Six-Sigma Black Belt certification. Mr. Shortt's personally-owned business, Ascension Advising Solutions, LLC, which is based in Raleigh, North Carolina, USA, as well as in Tallinn, Estonia in the EU, has provided business training and consultation services for various international companies in Europe, the United Kingdom, South Africa, and recently in China. Mr. Shortt is the author of two books on finding financial success and empowering your business, as well as a business optimization blog. Mr. Shortt is also the primary author and life coach of a self-optimization website dedicated to the long-standing benefits of mindfulness meditation in today's modern world. Mr. Shortt's service skills for AGC notably incorporate: leadership optimization, business strategy and optimization, personnel management, and program education and development.
---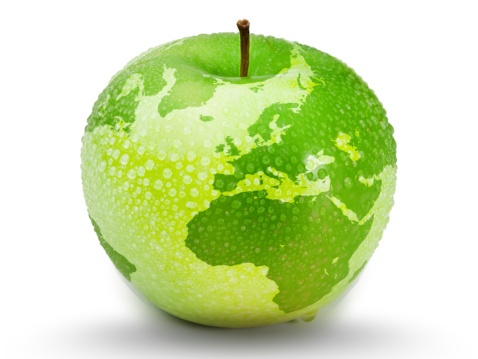 MOST Analysis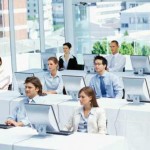 Mission Statement
Once the leadership team has gained an understanding of the benefits of the program in month one, and decided on a designated area within the organization for implementation in month two, then the actual work of the business optimization plan can begin. This very important step involves the documentation of the actual workflow, process, or contribution that the chosen business unit, department, etc., currently undergoes. Key stakeholders in this process are identified and assigned tasks that contribute to this overall deliverable. This deliverable can be in the form of flow diagrams and swim lanes, tables, Kanban boards, etc., and will be used as the source of truth for where the organization currently resides on a given process. It is pertinent at this step that all individual gaps in understanding of the current workflow, process, etc., are identified and a complete product is created, so that collectively all affected parties gain like awareness, and clearcut decisions can be made later on in the program as a result. The key to this crucial step in the program, regardless of the format or tool used, is detailed documentation, with no assumptions of any sort or consolidation of steps.
---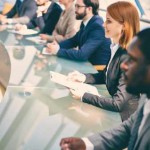 Objectives
01. Building Awareness of the Need for Change: departmental SWOT analysis; strategy research & development. Time Allocated: 1 Month
02. Voice of the Customer (VOC): departmental SWOT analysis; strategy research & development. Time Allocated: 1 Month
03. Successful Change Management: departmental SWOT analysis; strategy research & development. Time Allocated: 1 Month
04. Business Process Management: departmental SWOT analysis; strategy research & development. Time Allocated: 1 Month
05. Project Management: departmental SWOT analysis; strategy research & development. Time Allocated: 1 Month
06. The DMAIC Model Introduction: departmental SWOT analysis; strategy research & development. Time Allocated: 1 Month
07. The DMAIC Model as it relates to Current State: Define Phase: departmental SWOT analysis; strategy research & development. 1 Month
08. The DMAIC Model as it relates to Current State: Measure Phase: departmental SWOT analysis; strategy research & development. Time Allocated: 1 Month
09. Stakeholder Roles: departmental SWOT analysis; strategy research & development. Time Allocated: 1 Month
10. Researching Current Process: departmental SWOT analysis; strategy research & development. Time Allocated: 1 Month
11. Documentation of Project: departmental SWOT analysis; strategy research & development. Time Allocated: 1 Month
12. Stakeholder communication and Validation: departmental SWOT analysis; strategy research & development. Time Allocated: 1 Month
---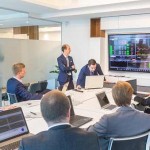 Strategies
01. Building Awareness of the Need for Change: Each individual department head to undertake departmental SWOT analysis; strategy research & development.
02. Voice of the Customer (VOC): Each individual department head to undertake departmental SWOT analysis; strategy research & development.
03. Successful Change Management: Each individual department head to undertake departmental SWOT analysis; strategy research & development.
04. Business Process Management: Each individual department head to undertake departmental SWOT analysis; strategy research & development.
05. Project Management: Each individual department head to undertake departmental SWOT analysis; strategy research & development.
06. The DMAIC Model Introduction: Each individual department head to undertake departmental SWOT analysis; strategy research & development.
07. The DMAIC Model as it relates to Current State: Define Phase: Each individual department head to undertake departmental SWOT analysis; strategy research & development.
08. The DMAIC Model as it relates to Current State: Measure Phase: Each individual department head to undertake departmental SWOT analysis; strategy research & development.
09. Stakeholder Roles: Each individual department head to undertake departmental SWOT analysis; strategy research & development.
10. Researching Current Process: Each individual department head to undertake departmental SWOT analysis; strategy research & development.
11. Documentation of Project: Each individual department head to undertake departmental SWOT analysis; strategy research & development.
12. Stakeholder communication and Validation: Each individual department head to undertake departmental SWOT analysis; strategy research & development.
---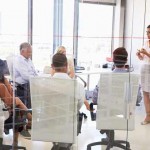 Tasks
01. Create a task on your calendar, to be completed within the next month, to analyze Building Awareness of the Need for Change.
02. Create a task on your calendar, to be completed within the next month, to analyze Voice of the Customer (VOC).
03. Create a task on your calendar, to be completed within the next month, to analyze Successful Change Management.
04. Create a task on your calendar, to be completed within the next month, to analyze Business Process Management.
05. Create a task on your calendar, to be completed within the next month, to analyze Project Management.
06. Create a task on your calendar, to be completed within the next month, to analyze The DMAIC Model Introduction.
07. Create a task on your calendar, to be completed within the next month, to analyze The DMAIC Model as it relates to Current State: Define Phase.
08. Create a task on your calendar, to be completed within the next month, to analyze The DMAIC Model as it relates to Current State: Measure Phase.
09. Create a task on your calendar, to be completed within the next month, to analyze Stakeholder Roles.
10. Create a task on your calendar, to be completed within the next month, to analyze Researching Current Process.
11. Create a task on your calendar, to be completed within the next month, to analyze Documentation of Project.
12. Create a task on your calendar, to be completed within the next month, to analyze Stakeholder communication and Validation.
---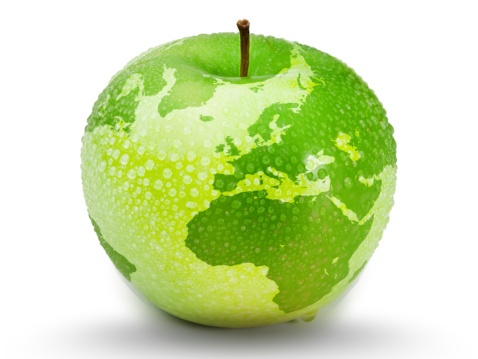 Introduction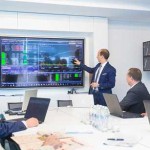 You might be wondering what a current state analysis is and how it might help you achieve specific objectives while seeking to enhance business systems and processes for organizational optimization. These techniques assess business practices and pinpoint areas for development. Utilizing these analyses boosts overall effectiveness and production. In t his workshop, we will discuss the definition of current state analysis, how it differs from future state analysis, its advantages, how to do an as-is approach, and frequently asked questions regarding these studies.
What is current state analysis?
The management technique of current state analysis, also known as as-is process analysis, is used to identify and assess a company's processes and workflows. As-is diagrams, which describe an organization's current procedures, are also used in these assessments. This method can be used, for instance, by a recruiting firm to evaluate various internal processes including receiving resumes and applications, publishing job openings, or conducting phone interviews. By assessing your current functions for effectiveness, efficiency, dependability, and customer satisfaction, as-is procedures assist you figure out how to improve your company duties. The goal is to determine the advantages, disadvantages, opportunities, and threats of each process.
Either the entire organization or a single team procedure is the focus of a current state analysis. The secret is to perform data-driven, observational, and analytical research. Additionally, measurements allow you to assess how well a company is fulfilling its obligations and what modifications are necessary. These are the objectives of this approach:
• Saving money
• Creating new processes
• Improving or developing current activities
• Improving customer satisfaction
• Increasing staff coordination
• Adherence to new regulatory requirements
• Adapting certain processes after a merger or purchase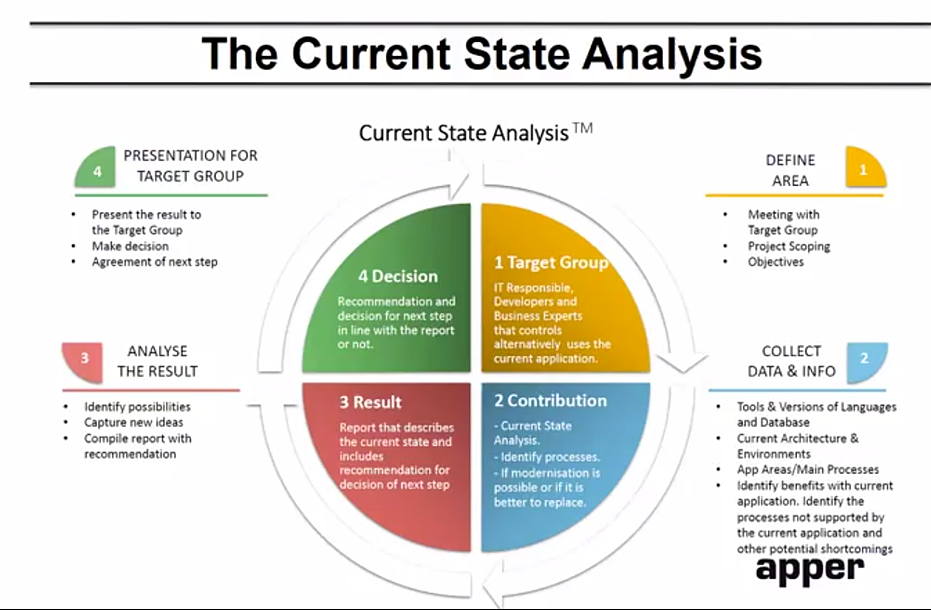 Current state vs. future state process analysis
While the as-is processes analysis depicts the state of your operations at the moment, the future state processes analysis demonstrates the organization's potential. A tool for enhancing the current procedure is future analysis. Starting with an analysis of what is happening in the organization right now and ending with how you want it to look in the future, the process management strategy is composed. You must take into account business objectives, the interactions between your processes, and stakeholder relations when performing these studies.
You utilize the as-is diagram in these discussions to suggest changes to the business's present procedures. You can determine whether problems within particular processes have an impact on other sections of the business by understanding how processes interact.
As-is process analysis advantages
An organization's operations can be built on a solid foundation thanks to a current state process analysis, which also adds to management strategies and enhances workflow. You might provide remedies for problems identified through the process analysis of the situation as-is if you want to show that you have great management and leadership skills. To establish your priorities, you might assess the company's state and contrast it with your objectives. You can also talk about problems with your managers or superiors. Think about creating a to-be diagram that illustrates the potential of your future workflows.
---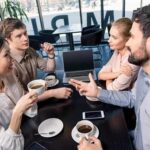 How to conduct an as-is process analysis
Here's a guide to help you conduct an as-is process analysis:
1. Conduct research.
Creating an overview of the company's present products, activities, and services is the first phase of an as-is process study. Once you have a list of these components, you may create a summary or graphic that illustrates the supply chain of the organization. This aids in your personal comprehension of the services and items provided by the business. Normally, you conduct research into how the company conducts business at all levels and throughout all departments. You might wish to record the start and end times of the procedures, as well as which team members are in charge of keeping an eye on those operations.
For instance, you can locate and make a note of each phase in the production process, such as the packaging and raw material purchase. Asking department managers, members of senior management, and stakeholders for assistance with your study and a list of the pertinent data would also be helpful. To have a precise understanding of the processes, think about speaking with the people in charge of the products and their production. Here are several methods for gathering data for your process analysis as-is:
Interview professionals
Ask everyone involved in carrying out those processes if you want accurate information about the company's procedures. You could, for instance, consult your managers, technicians, and top management. Individual reports can confirm that processes are running smoothly, while faculty reports can reveal process steps about which you were previously ignorant. To gain a comprehensive grasp of the company throughout the research phase, you may wish to speak with a wide range of people and experts.
Observations
To gain an idea of their jobs and the process of producing things, you might choose to watch the people in charge of the various phases of operations. You can do this by asking your coworkers whether you can follow them for the day. Consider requesting their thoughts on certain procedures.
Surveys
Individual participants can be sent surveys or questionnaires to get official written feedback. You have the chance to ask specific questions in surveys that you might not have had the chance to do so through observation or interviews. You can use surveys to get feedback and responses from respondents on issues that came up during other data collection techniques, like observation.
Group meetings
Organize and host meetings with all important stakeholders in order to summarize the procedures and obtain participant confirmation of earlier findings. The purpose of the meetings is to record the process. Conducting these meetings after completing other research tasks like interviews and observation is advised. This will enable you to summarize all you've discovered before working with participants to spot any gaps and confirm your findings.
---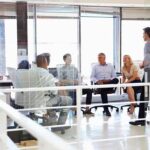 2. Documenting the process.
You can use a process map to record the process information after conducting the necessary research and data collection. Business Process Model and Notation (BPMN) is a tool used by process managers to represent processes in their current state. All stakeholders may easily understand and comprehend processes thanks to the standard process modeling system approach known as BPMN. The industry now uses the BPMN 2.0 process notation as the norm.
You can use a variety of diagrams to represent your processes even if BPMN is the most popular. Your present state process map may include all process inputs, systemic support functions, detailed descriptions of finishing the process, and all process outputs, regardless of the process or diagram type you employ.
3. Identify any holes, roadblocks, or weaknesses.
Every firm develops over time and undergoes good or negative transformation. You typically use current processes to inspire future state diagrams and attempt to innovate and experiment with new ideas to ensure the change is positive. Before drawing a diagram of your future condition, try to assess your current situation. When you spot problems, you can demonstrate your leadership abilities by suggesting fixes. Check your current procedures for the following factors:
Obstacles
Holes and obstacles are hindrances to efficiency. Determine any potential bottlenecks in your present state procedures as well as their root causes. Examples of bottlenecks include having too many meetings or having too many people involved in the approval process.
Gaps
Check your procedure for any gaps that are keeping you from obtaining the target level of efficiency. For instance, you might learn from a gap analysis that one person handles two or three production processes. You might wish to think about suggesting changes to the workforce's size to lessen their workload.
Faults
Find faults in your current situation even though you have the right method in place. You could, for instance, make documentation or communication improvements. You can begin creating your future states and devising ways to improve them once you have determined the flaws in your current state process.
---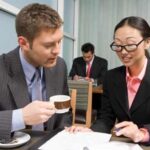 Why is Current State Understanding so Important?
Understanding current state, or "as-is," is essential to the change story because you need to establish the baseline before you can explain your intended course of action. Consider the present as the starting point of a roadmap that will lead you from the present to the future, then through the "messy middle" (transition).
Before documenting the current condition, which is a difficult process involving time and money they often do not want to spend, leaders frequently want to jump to the future state. Some people believe that this stage is unnecessary and would prefer to start designing a new solution straight away. It might be challenging to create the best solution for the future state when this kind of thinking results in design that does not fill in gaps or resolve problems.
To design the future state, a thorough grasp of the current systems and procedures is essential. Even if a completely new process is being developed, there is always a current state, whether it is documented or not. Think about the following facts about the present:
• Lack of technology does not indicate lack of current state, simply that current state is manual.
• The details of the current state process are necessary to create a future state which meets the needs of employees performing the process.
• The perception that there is no current state really means there are gaps in an existing process, which will be resolved by the new future state.
• The current state identifies gaps that need to be documented into the future state requirements and design. Gaps indicate areas of current state process that are missing. If these gaps are not identified and documented, they will continue to be gaps in the future state. As said earlier, you cannot transform something if you don't understand the details of what needs to be transformed.
Current state and future state need to analyze people, processes, and technology. This is important for two reasons:
1. To ensure that requirements for the future state are accurately captured from a business analysis perspective so that the new system and procedures may be built to effectively meet gaps and requirements.
2. From the standpoint of organizational change management (OCM), to comprehend the impact of the change—how huge, how little, how complex—so that strategies may be designed to help users navigate the change curve and swiftly embrace the new systems and procedures.
Documenting current state has numerous significant advantages for the business as a whole, the technical team, the change management team, etc. This documentation:
• Contributes to the creation of a clear image of what is changing by pointing out shortcomings in the present state and needs for the future state.
• Assures that everything required to support the business process has been planned for and taken into consideration in the future state; putting all the elements into perspective. This brings the leadership, project team, stakeholders, and technology provider to the same page.
• Establishes guidelines for who, what, when, and how tasks are to be completed.
• Assists in locating areas for improvement before putting your method into practice.
• Enables stakeholders and users to compare the present and future states visually aids in their understanding of the change.
• Can be easily enhanced with screenshots and additional information to create process-driven training that is easier for end users to understand.
Organizational change management's main goal is to make it easier for stakeholders to go from the current state to the desired future state, which will promote adoption and increasing use of the new procedures and technologies. The basis for moving the business solution forward is provided by current state analysis.
Current state assessments call for the participation of seasoned workers who routinely use the procedure. Gather the employees who will be the main recipients of the change and document the gaps that the future state will fill if there is no existing state documentation. They are the subject matter experts; as such, they are aware of the current problems and can offer suggestions for methods to reduce or eliminate them in the future.
current state map
A current state map is typically viewed as a snapshot of the procedures and techniques your business currently employs to manufacture goods and provide full services. But in a company environment that is ever-changing, a current state map must encompass more than just processes. This is particularly true if your company is embracing Agile approaches, and you're making plans for a more adaptable and agile enterprise architecture.
We'll talk about what should be on a map of the present state in this workshop. We'll go through some of the applications and tools you can use to map your current condition in the first course manual.
What needs to be mapped?
Because you can't know what you need unless you first know what you currently have, it's crucial to map your system's existing status. You should map the sections of your organization covered in this part in addition to your processes and value streams. The objective is to produce a map that is "a blueprint of features, capabilities, apps, and tech stack," as DevOps.com puts it.
Business functions
Typically, a firm is made up of numerous distinct departments or business divisions. Each department's activities and procedures serve as a representation of the numerous corporate duties.
To tackle particular activities, like data analytics or digital marketing, a large corporation may recruit experts or specialists. Smaller businesses may require its staff to undertake a variety of duties across many departments in order to complete those business functions and keep the business operating efficiently.
The objective of your current state map is to identify the numerous business functions in the many departments across the entire firm, regardless of how big or small your organization is. You will get knowledge about who performs what tasks and where, and you will be able to identify any areas that may need to be filled in.
Sales and marketing, finance, human resources, IT, research and development, and other business operations are just a few examples.
Business capabilities
A company's current ability to complete its work is characterized by its business skills. This includes the personnel's skills and knowledge, the materials and tools on hand, and any additional resources needed to complete the task. You can identify individuals with the necessary skills to carry out specific tasks and the locations of resources (people, hardware, raw materials, etc.) by mapping business capabilities. You may get a better understanding of where you might need to order more equipment and where you might need to hire more staff by analyzing the business capabilities.
There is no conventional process flow offered for this information. There are no detailed instructions. The objective is to get a visual picture of the skills that your organization has identified. You'll need to identify your company's capabilities in collaboration with your team, management, and stakeholders.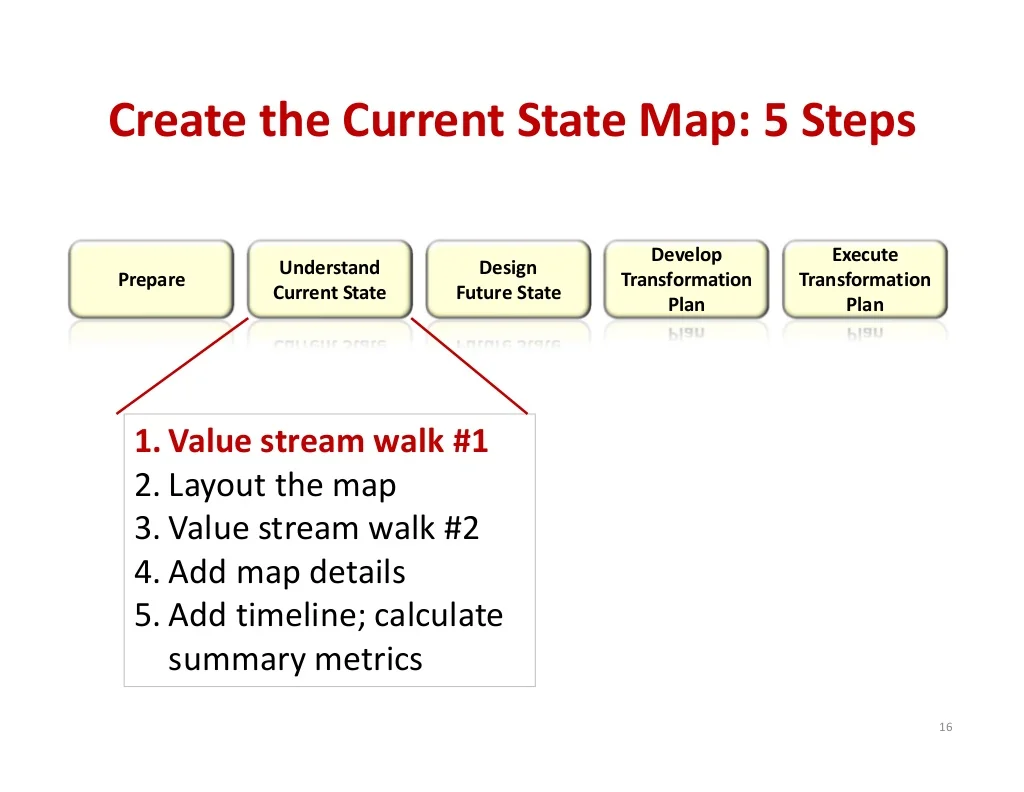 Here are some things to consider:
• Explain what is done rather than how it is done.
• Specify the result you want from your capabilities. An account management skill, for instance, might result in client retention.
• It's important to define each capability precisely.
• Make each skill distinct. An enterprise architect, for instance, differs from a software architect.
• Capabilities can be observable or abstract. Hardware like a computer could be considered tangible. The capacity to operate in an agile workplace may be intangible.
Business applications
This is another situation where you need to be aware of what you already have before deciding what you need, therefore you'll want to add business applications to your present state map.
Business apps are composed of parts that were created with the explicit intention of assisting employees across your firm in managing particular business processes. For instance, finance may have a set of accounting and payroll business apps, and sales and marketing may have CRM solutions.
You may utilize business applications to swiftly scale to meet customer needs, which can be helpful as you make plans for digital transformation. Business applications can assist you in finding new business possibilities, clients, and revenue streams in addition to making it easier to manage internal and external customers.
To streamline operations and make working with consumers easier, business applications can be tailored to your needs. Additionally, if you wish to, there are tools that can assist you in creating your own applications.
Technology stack
A technology stack, also known as a tech stack or solutions stack, is a grouping of programs, frameworks, and technologies that a business employs to finish a project. Similar to business applications is a tech stack. Business apps are different in that they are more focused on a certain business purpose. A tech stack is a compilation of all the technologies needed by the entire organization to finish a project.
There isn't a single tool that contains all the features you require. The top software programs for each of the several business functions should be included in the tech stack. They don't all have to be purchased from the same supplier.
You must map out your current tech stack before you can build the one you require. Many of the tools you already have may be integrated into your standardized tech stack. Understanding what you already possess will enable you to identify what you still require.
Cloud architecture
Cloud architecture is dynamic and can be complicated. So you may get a clear picture of your current situation by building a visual diagram of your cloud infrastructure. A cloud architecture schematic is also included:
• Provides a high-level, visual picture of the system that improves understanding. The relationships and interactions between various components are simpler to comprehend. This helps you to better predict the effects that modifications will have.
• Facilitates the presentation of complicated ideas and concepts to audiences with various levels of technical understanding, which enhances communication. Additionally, it's simple to update stakeholders on progress.
• Promotes teamwork since team members may examine the system, discuss the design, search for patterns that are successful, identify weak spots, and identify areas for improvement while using the same diagram.
---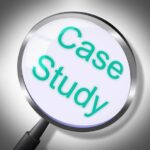 Case Study: Taking On Current State Analysis
"There was an instance where I had spent hours interviewing stakeholders about how the integration was supposed to work. I understood the business need clearly. The information is needed to be fed into one system so that it could narrow down choices based on criteria set up on the back end of another system. I diligently documented the process in each system and discovered that changing one piece of information would cause the whole structure to collapse. I raised the risk. The team responsible for the transition told me that these weren't risks. What had I missed?
In a world where systems evolve quickly and companies transition from Waterfall to Agile methods of project management, one thing that doesn't change is the need for a shared understanding of the Business Problem., In the cases I illustrated, it was through Current State Analysis that the true requirements were discovered
In this case, I had not walked through current state of the full process. My logic kept failing because of one missed piece in a system that I did not have access to, instead of relying on other people to tell me what the system did. After weeks of frustration, I finally had the end user walk me through the entire process from end to end. My mistake was glaring at me. By not having a complete understanding of current state, I could not make any solution work without asking for an unnecessary platform change.
Although often dismissed as "time-consuming" or "obvious", Current State Analysis creates a shared understanding of the process that is essential to the success of Business Analysis work. Whether it's formalized in a presentation, written on a cocktail napkin, or communicated in Morse Code Current State Analysis is invaluable to the BA process."
Source: Anne Sams, BA Times
---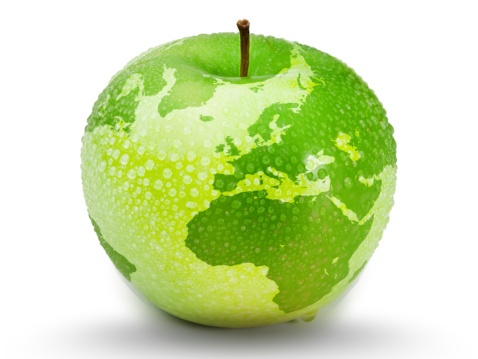 Executive Summary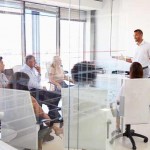 Chapter 1: Building Awareness of the Need for Change
It takes more than just a desire to change or an executive order to increase your organization's awareness of the need for change. It takes structure and purpose to develop change capability in relation to organizational optimization.
The danger is that as a community, we become fixated on the idea of change agility but fail to take the necessary steps to make it a reality. Many organizations are undergoing change as they develop a core competency in change. It is profoundly changing the way that changes are planned and carried out.
The following four crucial suggestions for increasing organizational agility are based on some of the most serious errors participants in the research have observed in organizations that get fired up about change capacity but fall short when it comes to actually changing how they change. You will be better able to influence how change occurs in your organization if you keep these suggestions (and the associated errors) in mind.
1. Obtain sufficient and capable sponsorship
The most important factor in success has remained active and visible executive sponsorship in all eight of Prosci's benchmarking investigations, dating back to 1998. Why might this factor in success differ if the change involves enhancing change capability? The correct degree of sponsor, actively participating in the effort, will be necessary to develop organizational agility. This entails doing more than just expressing a wish to be more agile. In order for the attempt to succeed, it entails providing the necessary funds, resources, authority, credibility, and commitment.
Your primary role as a practitioner pitching a change agility investment to senior management is tying organizational change capabilities to the strategic and financial success of the company. You must be able to link the development of change management skills to what matters to your executives—their capacity to earn a profit during times of change and steer the organization in the desired direction.
2. Treat a Change Management Capability Build a Project and a Change
Treating a capability for change management Build with structure and intention, just like you would for a project or change. You will need to:
• Recognize where you are right now; envision where you want to go; and design a plan of action.
• Create a project plan, business case, and charter.
• Persuade others to implement change, by using effective change management.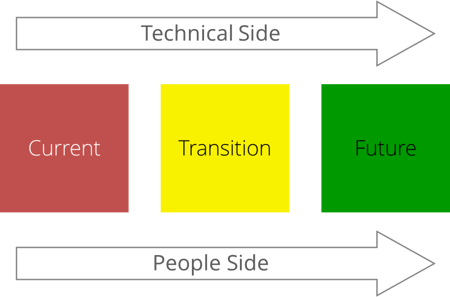 3. Define the Organization's Future State
Establishing the organization's future state gives you direction and a way to gauge your progress. When the excitement surrounding change management ebbs and flows, it also fosters stability. Unfortunately, a lot of practitioners start working on change capability without ever establishing what success would look like.
To express the intention of constructing a change management capability, we employ "we" words. Examples of "we" statements at each level are shown below.
Organizational Change Capability
In terms of change, you should continuously meet and go beyond expectations. The same is true for optimization and transformation.
Project Change Capability
On all projects, you should allocate the proper funds and resources for change management. At the beginning of every project, change management is priority.
Individual Change Capability
We all regard it as a part of our jobs to "lead change." We are judged on how well we do since we possess the necessary skills.
4. Throughout the capability build, use a multifaceted approach
There are many moving pieces in organizational agility and a change management competence. You cannot grow your change agility if you are only doing one of the following:
• Training people
• Hardwiring change management activities into a project management approach
• Creating a Change Management Office
All of these strategies have their advantages, but without a comprehensive plan, you wind up with separate methods that can't really advance a core competency.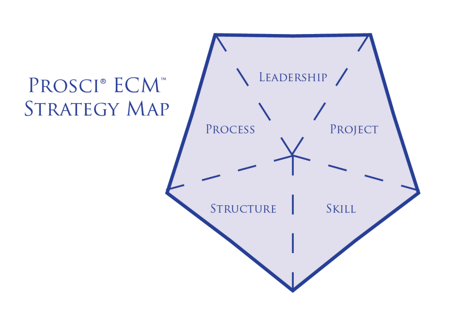 Many business people use a five-wedge model called the ECM Strategy Map to describe the various types of tactics that can be used to embed change management. Each of the five wedges must be considered. And over the lifecycle of your change management capability build, there will be different focuses on different wedges. Although the balance of your ECM Strategy Map might look different than the map of another organization, you need a holistic approach to build change capability.
---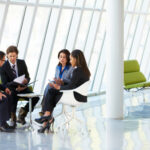 Chapter 2: Voice of the Customer (VOC)
What is Voice of Customer?
Listening to your customers is exactly what the phrase "voice of the customer" (VoC) means. Customer feedback is gathered and analyzed as part of the voice of the customer process, which helps to directly improve both the product and the customer experience. This isn't anything new, you're presumably saying. Customers have been heard by businesses for years, and you're kind of right. In the past, gathering client input has been a crucial component of expanding a firm. However, the Voice of the Customer focuses on gathering individual data rather than aggregate data. It places emphasis on "closing the loop," or providing customers with evidence that their feedback has been taken into account while developing products and services. An ideal Voice of Customer program will offer a framework for handling and leveraging customer input across the whole organization. VoC develops a plan that encompasses the entire business so that all departments may collaborate to solve the issue. As a result, your company may take a coordinated approach to enhancing the customer experience, resolving problems, and fostering growth.
Why is the customer's voice important?
By listening to their consumers, businesses may improve their offerings and create something that their target market will value and continue to spend time and money on. VoC concentrates on comprehending data rather than only gathering it. Why? Because if you are aware of consumer issues, resolving them should be your top priority. On the other hand, if you are aware of a place where people are enjoying your offering, you ought to want to learn why so you can build on it. Voice of the Customer involves more than just distributing a survey and praying for a positive answer. You would anticipate that your coach would let you know when your form is poor if you paid them top bucks to train you with the goal of becoming a world champion gymnast, wouldn't you? That's because advancement requires constructive criticism. VoC recommended practices emphasize asking incisive questions rather than just positioning yourself for compliments (which can still be helpful, but we'll get to that in a minute). Are customers dissatisfied with the price? Do they experience any issues utilizing your product? Does your service genuinely make their lives easier, or just adds stress? Even while the comments might not be all smiles, they offer new perspectives that inspire change.
"If you had some magic power and were able to discover exactly what customers are craving, and if you also knew how to produce their dream product at a low price, then you would be guaranteed to get rich! Therefore, capturing the exact Voice of the Customer is like striking gold." – Kai Yang, Author of Voice of the Customer: Capture and Analysis
A company that is genuinely committed to its VoC program would listen to each client, respond to their feedback, and use the data to refine its operations. By paying close attention and responding quickly, you may smooth out rocky parts for prospective clients and gain quick value from pleased clients. Without a VoC plan, firms miss out on important chances to capitalize on delighted customers and appease displeased ones. The first can open up new commercial opportunities, while the second is crucial for decreasing churn. Customers are particularly receptive to both good and negative treatment, and both can benefit from little efforts. According to an Oracle study on the effect of customer experience:
• 46% of consumers were pleased when an organization responded to a customer's negative comment.
• 89% of consumers began doing business with a competitor following a poor customer experience.
• 24% of consumers who had unsatisfactory service interactions shared their experiences through social networks in 2010.
Customer Analysis: Using Data to Know Your Customers Better
The secret to business growth and success is understanding your clients and what motivates them to purchase your goods or services.
Companies can design more individualized client experiences and differentiate themselves in a crowded market by identifying different consumer groups and their demands through customer analysis.
Customer Analysis: What Is It?
Analyzing customer data to derive insights and guide business decisions is known as customer analysis. In order to reach new customers, customer analysis applies market analysis methodologies to comprehend current users.
Brands may categorize customers into groups based on shared traits, identify customer pain spots, and comprehend how their products or services address customer demands by studying a variety of quantitative and qualitative data. This enables companies to design individualized experiences depending on things like customer behavior, gender, age, and interests.
To improve customer experience (CX) for those you already have and utilize predictive analysis to draw in new ones, customer analysis is all about knowing the demands, satisfaction, and pain areas of current customers.
Reasons Why Customer Feedback Is Important
When considering gathering consumer feedback, it's simple to become overawed by the sheer number of options. It can be difficult to know where to begin with so many clients and so many options to connect with their comments.
One thing is certain, though: by actively seeking out consumer feedback, you can make sure that you never veer too far from the needs of your neighborhood, even as those needs change.
With the use of feedback, your leadership team may gain insights that will help them map out the future of every aspect of the business, from the product to the user experience to customer service. When it comes to ensuring that customers are satisfied, that is extremely crucial.
In this blog post, we outline 7 techniques for gathering consumer feedback. Here is all the information you require about the various approaches.
What exactly is client feedback?
Customer feedback is the knowledge, opinions, concerns, and suggestions that members of your community have expressed regarding their interactions with your business, goods, or services. Even (and especially) when it is unfavorable, this feedback can inspire good change in any firm by guiding changes to the customer experience.
Why is client feedback crucial?
Customer opinions are crucial since they act as a roadmap for your business' expansion. Don't you want to know what your customers think of your company in terms of what you're doing correctly and wrong?
You can uncover pearls that make it simpler to modify and improve the client experience over time in both the good and the poor. In other words, getting input is how you can continue to put your community first in all you do.
Kano Model Analysis
The Kano Model is a method for evaluating how aspects of products or services affect consumer satisfaction. According to the approach, a product or service is much more than just functional; it also considers the emotions of the users. For instance, all new car buyers anticipate that their vehicle will stop when they apply the brakes, but many will be delighted by the voice-activated parking assistance technology.
This kind of one great feature addition could satisfy clients and boost sales without substantially increasing costs. On the other hand, adding features to a product on a regular basis can be expensive and may only increase its complexity without increasing consumer happiness.
The model thus urges you to shift from a "more is always better" approach to product development to a "less is more" approach while considering how your products relate to your consumers' demands.
Professor of Quality Management at the Tokyo University of Science, Dr. Noriaki Kano, published the Kano Model of Product Development and Customer Satisfaction in 1984.
We will examine the Kano Model Analysis in greater detail in course manual 2 and look at an actual instance of this model being successfully applied in a commercial setting.
---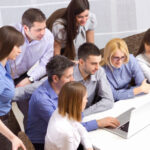 Chapter 3: Successful Change Management
What is change management and why is it important
Many people might not be completely clear on what change management is. Planning, implementing, and tracking changes in a company is the process of change management. It's crucial since it ensures that adjustments are made without difficulty and smoothly. The change management process should be used to make sure that everyone is on the same page, and employees need to be prepared for changes. Employees may find changes challenging, so it's crucial to have a strategy in place to ease their transition.
Change management has a lot of advantages. Improved decision-making, increased productivity, and improved communication are just a few of these advantages. Additionally, change management can assist boost worker morale and foster a happier workplace.
The process of change management
For changes to be executed successfully and without problems, the change management process is crucial. There is a five-step procedure that needs to be followed to guarantee success.

1. Planning: The change management team will create a plan for implementing the change during this stage. They will establish a timeframe for the change and assign accountability for each activity.
2. Preparation: Employees will get ready for the change during this phase. Employees will be informed of the change by the change management team, who will also explain its purpose and outline what to expect. Employees will be trained on how to use the new system or procedure as well.
3. Implementation: The change will be put into effect during this phase. To ensure that the change is correctly implemented and that everyone is on board, the change management team will collaborate with the employees.
4. Monitoring: The change management team will monitor the change to ensure it is proceeding as intended during this phase. Additionally, they will make any alterations required to guarantee the success of the move.
5. Evaluation: During the evaluation stage, the change management team will determine whether or not the change was successful and how well it was implemented. They will also point out any areas that require improvement and offer suggestions for modifications.
How to get employees ready for changes
It's crucial to get workers ready for changes when they occur in an organization. This can be accomplished by being accessible to answer queries, discussing the change early and frequently, and offering assistance and training. Employees must comprehend the change's purpose and implications for themselves. If you don't provide them this information, they can balk at the adjustment or get angry.
Although implementing change can be challenging, having a strategy in place will help to guarantee that everyone is on board. The process of change management is essential for every organization going through transformation. You may successfully implement the change and support your staff through the transition by following these steps.
What change management has to offer
Employee resistance to change is common when it is introduced in a company. To ensure that everyone is on the same page, understands why the change is taking place, and knows what they need to do to adjust, the process of change management is crucial. Change management has a lot of advantages, such as:
1. Better communication is promoted throughout the organization when employees are appropriately informed about changes.
2. Increased productivity: When there is a clear strategy in place for how changes will be executed, employees are less likely to be distracted by external factors and more likely to concentrate on their task.
3. Lessened stress: By offering structure and clarity, change management helps to reduce the tension that uncertainty about the future can bring for workers.
4. A more positive work atmosphere and improved morale can result from making employees feel that they are a part of the change process and that their issues are being taken seriously.
5. Increased creativity: As people look for new ways to complete tasks, change management can help employees release their creativity.
6. Better decision-making: Change management may assist in ensuring that everyone is on the same page when it comes to implementing changes by developing a clear procedure for decision-making.
---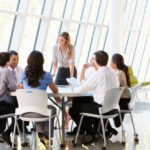 Chapter 4: Business Process Management
Business process management (BPM) is a structured method for enhancing the procedures that firms employ to complete tasks, provide for their customers, and produce profit. A business process is an action or series of actions that aids in achieving the objectives of an organization, such as boosting revenue or fostering diversity in the workforce. BPM employs a variety of techniques to enhance a business process, including analysis, modeling how it functions in various circumstances, adjustments, monitoring the new process, and ongoing improvement of its capacity to produce desired business objectives and results.
Given how the organizational roles, guidelines, strategies, business objectives, and other components it contains are continually changing, BPM is a vast subject and, by definition, a dynamic one. BPM has supported a range of optimization approaches over the years, including Six Sigma, lean management, and Agile.
BPM software packages were created to assist significant business change as business processes at some firms were too massive and complicated to be handled without the use of automated tools. As AI, machine learning, and other so-called intelligent technologies grow, these enabling BPM technologies have also advanced, offering new methods for discovering, designing, measuring, improving, and automating workflows. The traditional focus of BPM on back-end processes has changed with the rise of digital business to now encompass the optimization of customer and employee engagement systems.
What justifies the importance of business process management in characterizing the current state?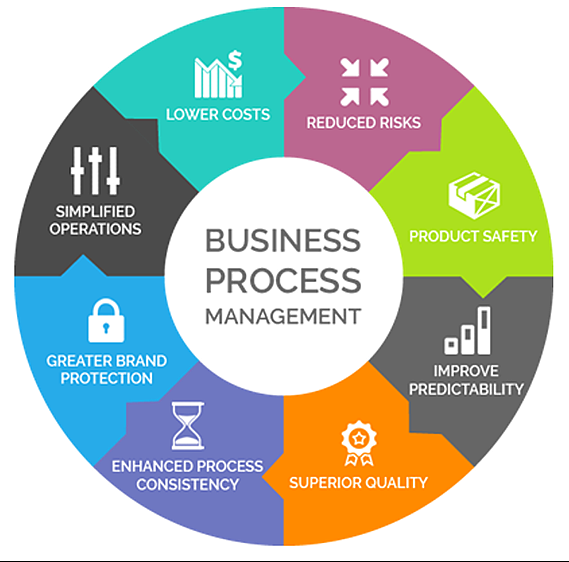 Source: Solutions PIT
Because successful business processes are essential to an organization's success, business process management is significant. The following are typical illustrations of procedures that assist businesses in achieving their objectives:
• developing and making a new product
• fulfilling a product order
• managing customer service
• assimilating a new employee
These corporate procedures could include hundreds, thousands, or even more tasks, along with the approvals necessary to finish them. They frequently involve staff members, IT systems, and other pieces of equipment used by the company, as well as business process outsourcing companies. These duties are broken down into organized, repeatable phases by a well-designed business process, which employees may use to deliver reliable results. The repeating procedures reduce the danger of under- or over-allocating resources by assisting companies in predicting the resources they require. Measuring the steps identifies weak points and bottlenecks, pointing to opportunities to improve the business process.
Business process management (BPM) specialist Michael Rosemann compared business processes to the lifeblood of an organization. He is a professor of innovation systems at Queensland University of Technology and the director of the university's Centre for Future Enterprise.
In the forward to Paul Harmon's recently updated Business Process Change: A Business Process Management Guide for Managers and Process Professionals, Rosemann penned the following: "Like blood vessels, they fill it with life and determine its way and speed of value creation as well as the cost to serve its customer base." "Thus processes reflect not only organizational productivity, effectiveness, and efficiency, but also its reliability, complexity, and ultimately its culture."
Therefore, a business can suffer from a badly designed or managed business process that hinders productivity and efficiency. Additionally, automating an ineffective process as is might actually accentuate subpar performance, undercutting corporate objectives.
To prevent this, business process management (BPM) employs systematic techniques for identifying, modeling, enhancing, automating, and continually monitoring business processes. When done correctly, BPM connects processes with business objectives and helps businesses deliver goods and services more effectively and at a reduced cost. According to process experts, another reason for the BPM approach's continued relevance today is the way it helps businesses adapt to changing needs.
The rapid rate of business change in the twenty-first century doesn't appear to be slowing down. To succeed, organizations need to be able to react swiftly and wisely. Playing catch-up is no longer an effective strategy because things are changing too quickly, according to Daniel Morris, managing partner of business transformation firm Wendan Transformation Consulting. Successful businesses are also outpacing their rivals with novel approaches, concepts, and goods.
Morris and other BPM proponents argue that BPM's core value proposition is its capacity to support quick, low-risk, and cost-effective business process change. He stated, "It allows you to continuously reinvent your business operations, injecting innovation as you go and doing so over the long haul.
---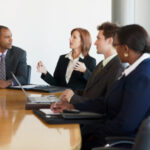 Chapter 5: Project Management
Can you afford to not have project management?
What would keep the client and team together without it? And without it, who is left to steer projects through their ups and downs, conflicts, and disasters?
Great project management entails much more than ensuring that the project is delivered on time, within budget, and in accordance with the project scope. It also involves bringing clients and teams together, establishing a vision for the project's success, and getting everyone on the same page regarding the necessary steps to maintain that success. When projects are run well, the benefits extend far beyond the actual delivery of "the stuff."
Dashboards for project management
One of the pillars of a prosperous business are projects. Regardless of the sector or industry, strategic initiatives targeted at particular business areas assist an organization advance, expanding, improving, and changing year after year. Effective management reports will also foster a data-driven approach to decision-making in business and achieve long-term commercial success.
But according to a global survey by the Project Management Institute, just 58% of businesses properly comprehend the value of project management, despite the potential for corporate growth (and critical importance) of successfully delivering collaborative plans. With this information at your disposal, you can significantly outperform the competition and significantly advance your project.
Project management dashboards will assist you in using an online data visualization strategy to manage all of your company's strategic activities, no matter how big or small. This will improve the cohesion, collaboration, intelligence, and profitability of your enterprise. With the aid of contemporary technologies, you may keep an eye on, improve, and boost the performance of your projects while raising team productivity, cutting down on labor hours, and ultimately, costs.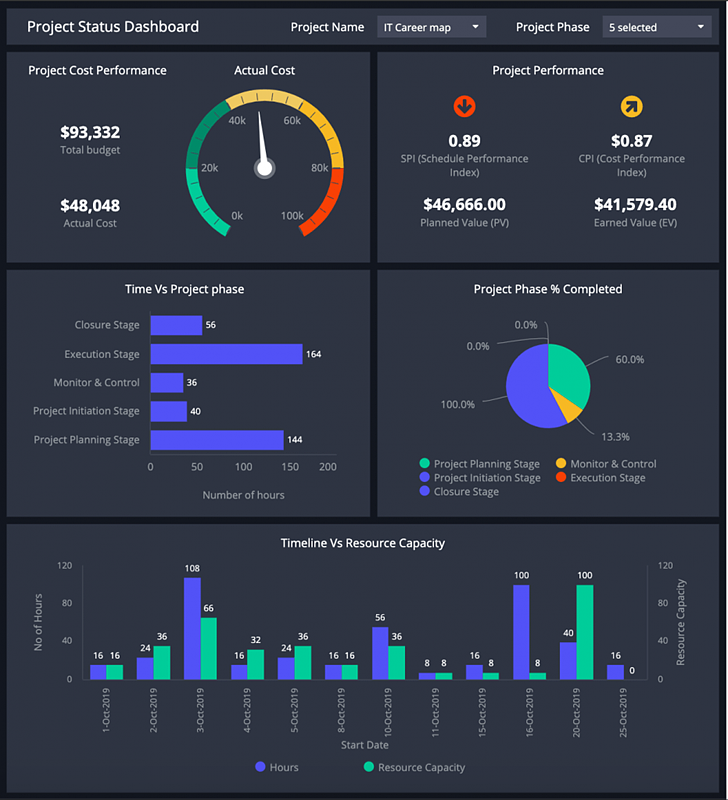 Using project management dashboards: The Top 6 Benefits
No matter the industry or specialization, dashboards for project management have a wealth of advantages for any contemporary firm. Here are some of the most notable ones explained:
1. Cohesion and communication
Communication is the cornerstone to effective project management. Your project is likely to exceed expectations and surpass goals if everyone participating in a given strategy or effort knows their job, has access to the insights they need to complete their tasks to the best of their abilities, and understands the data in front of them. These essential qualities will be added to your strategic actions by using project dashboard software that can generate in-depth analytical reports.
2. Centralization of data
Projects can become challenging in today's digital business environment since there are so many platforms or touchpoints to take into account, not to mention the enormous amounts of data that are available at any one time.
Project dashboards display and visualize data that is entirely pertinent to a given project, and because each insight is available in a single area, you can quickly access all of the metrics or insights that are essential to your project without login into other platforms or applications. And time and money saved is what a project dashboard is all about.
3. Encourage teamwork
Projects typically involve multiple teams and departments working together on related tasks. A team frequently can't begin a new task before other regions have finished theirs. It is difficult to keep everyone up to date on the project's timetable and development. By integrating robust project management dashboards and BI reporting solutions into your company, you can quickly put all this turmoil behind you. The ability to collaborate across departments and keep everyone informed about the progress of the project's various stages is made possible by having all the necessary information in one location. This results in a far more productive workplace.
4. Targeted information
A live dashboard enables you to monitor, evaluate, and continuously improve your performance by allowing you to work with a specific KPI template that is pertinent to the activity at hand.
Additionally, learning to compare easily consumable visual data will enable you to recognize patterns, build on strengths, pinpoint shortcomings, and dramatically increase the success of your initiatives.
5. Utilization of real-time data
While an online reporting tool offers you a variety of perspectives from which to monitor your projects, it's crucial to emphasize the availability of real-time data. These dashboards will give you the ability to constantly pull real-time information, whether you need an urgent response to your business question or you simply want to have the most recent information without manually updating it. Real-time data, for instance, will guarantee that you have the proper information at the right moment if you want to measure how much time is spent on a certain portion of the project.
6. A holistic overview of the complete project
Gaining a thorough understanding of the tasks, budgets, deadlines, strategic or operational KPIs that you need to track is essential whether you're working on an IT project or one involving social media (as previously mentioned). Today, you can design a modern and effective social media report or dashboard, for example, and have all your touchpoints in a clear, succinct visual summary. In the past, you could make a traditional report and work with historical data to gain insights for the future. This will give you a solid foundation from which to see many perspectives holistically and enable sustainable project development and overview.
Balanced Scorecard Model
Different businesses employ various performance measurement techniques. Managers select the approach that best serves their teams' needs and the unique requirements of the company.
Others may take into account operational standards like operating cash flow or net profit margin in place of more conventional financial metrics like earnings-per-share (EPS) and return on investment (ROI).
But this raises a number of queries:
• Why should companies use just one technique to track business progress?
• Is one performance tracking strategy better than the other?
• Which is the most efficient measure of performance?
These issues are addressed by the introduction of the balanced scorecard in project management. Teams must be able to simultaneously view company performance from a variety of key viewpoints given the volatile market environment.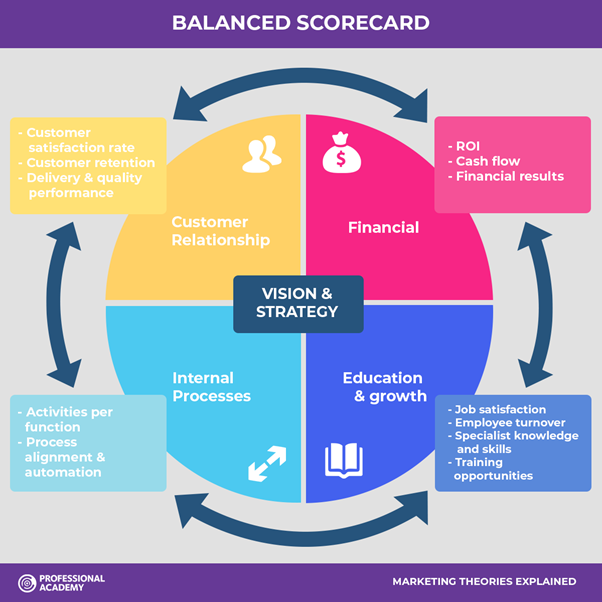 What is the balanced scorecard model?
The balanced scorecard model is a strategic management framework that links a company's overall mission to its day-to-day operations. It is a tool for corporate strategy that assesses how well an organization is doing in relation to its overall objectives in order to boost business results.
The phrase "balanced scorecard" was first used in David P. Norton and Robert S. Kaplan's 1992 study on performance measurement.
They came to the conclusion that non-financial measures should also be included in reporting after analyzing the performance methodologies that were available. They suggested the following to make the bill "balanced":
• Coordination of company operations with the primary corporate strategy
• Including non-financial measurements like customer metrics, learning and growth, and internal business processes
What is the purpose of a balanced scorecard?
The balanced scorecard idea was developed to provide a comprehensive understanding of corporate performance.
Traditional performance evaluations were only based on financial indicators. Performance measures began to include non-financial components with the introduction of the balanced scorecard methodology.
Since then, it has developed into a strategic framework that links organizational objectives with KPIs to monitor project teams' progress. Balanced scorecards, often known as BSCs, are used by corporations and organizations of all kinds to:
• Align overall strategic objectives with operational activities
• Prioritize projects and initiatives
• Improve collaboration between stakeholders and get them on the same page
• Track organizational performance to ensure that it progresses as planned
---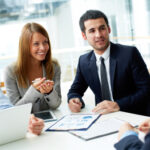 Chapter 6: The DMAIC Model Introduction
The Define, Measure, Analyze, Improve, and Control Process, or DMAIC Process for short, is a method for enhancing processes utilizing information that is currently accessible. This approach is designed to enhance the results of all project phases. This indicates that it is a holistic approach that improves every aspect of the company process. It is divided into five steps, as suggested by the name, namely the Define, Measure, Analyze, Improve, and Control stages.
Process History for DMAIC
W. Edwards Deming first presented the DMAIC paradigm in the 1950s. Professionals trained in the Six Sigma approach have since utilized it as a tool for product improvement. One of the most frequent complaints of this approach over the years is that it is ineffective as a communication tool.
DMAIC Model Stages
As was already mentioned, the abbreviation for all of the steps in the process is DMAIC. To get the desired, positive outcomes from the overall technique, these stages are crucial. Continue reading below to learn more about what each stage does for the entire process.
• Define – This is the initial stage of the entire process where you identify the goals that needs to be met.
• Measure – This is where all metrics are formed to ensure that the goal will be met. In-short, this is where the guidelines are formed.
• Analyze – Assessment is the key to this DMAIC process stage since you will test out the methods involved. All your methods will need to go under test and evaluation to determine their effects, whether if it's positive or negative.
• Improve – If negative effects were found during the analysis phase, then you will need to find ways to improve them.
• Control – Ensuring the long-term positive effects of the changes made is the main focus of this stage. This is where you apply all results of the previous stages to keep the project as productive as possible.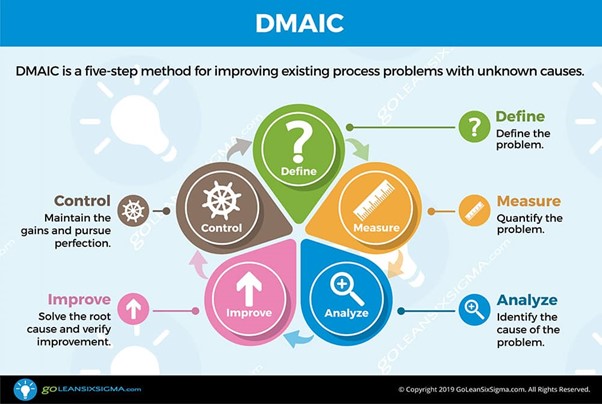 A fantastic method to guarantee the success of any project is to use the DMAIC Methodology. However, it cannot complete the task by itself because the success of the project still depends on the entire team. In addition to the DMAIC, you may also employ additional methods like SWOT analysis and PERT. However, as it includes all required project components, utilizing it alone is also not a major deal.
The DMAIC model in relation to six sigma
Usually, the DMAIC model and Six Sigma go hand in hand. This is due to the fact that it derives from that technique and is specifically applied as the Six Sigma working model. However, this does not imply that the DMAIC model cannot operate without Six Sigma.
The DMAIC model versus the PDCA cycle
The DMAIC paradigm differs from the PDCA (Plan, Do, Check, and Act) Cycle in that it places a greater emphasis on project-based thinking. While the PDCA Cycle focuses more on the problem as a whole, DMAIC is all about identifying the root causes of issues.
A3 Management or DMAIC?
The conventional Six Sigma project methodology, DMAIC, aims to continuously improve. The traditional project management strategy used by the Lean methodology, known as A3 Management, strives to complete projects quickly. Which approach is best depends primarily on the nature of the current process problem. While DMAIC initiatives aim to minimize deviations, A3 Management projects are typically used to address lead-time difficulties.
---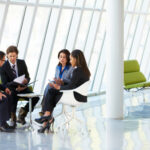 Chapter 7: The DMAIC Model as it relates to Current State: Define Phase
Which issue would you like to fix? Phase 1 of the Lean Six Sigma improvement process is Define. In this phase, the project team creates a project charter, a high-level process map, and starts to investigate the needs of the process's consumers. The team defines the project emphasis for themselves and the organization's leadership during this crucial Phase.
Create a "Problem Statement" to describe the issue at hand.
Concentrate on a significant yet controllable issue that has an effect on the client.
Selecting which issue to address without offering a quick remedy is occasionally the most difficult element of solving problems. Teams typically start by "fixing what bugs them," but the best initiatives ultimately concentrate on raising customer happiness.
Verify that the issue is important and will have a big impact. After identifying a problem, the team formulates a Problem Statement that contains the following information:
• A Main Process Measure: Select a metric that affects the process's clientele. Lead Time and Quality are the two process-related "buckets" of concern for customers. The lead time measures how long it takes to deliver a product or service after receiving a request. Accuracy, completeness, the number of flaws, etc. are only a few examples of what quality can be. Simply state: Are you attempting to speed up the process? Or are you attempting to improve the good or service?
• The Issue's Severity: It's important to provide an estimate of the problem's size. This could represent information such as the percentage of defective goods or the monthly volume of late orders. To provide context for the issue, it's crucial to be precise. It's possible that severity data won't be accessible right once, so the team will have to fill in the gaps later, during the Measure Phase.
Confirm the availability of resources
Assigning a project team lead, also known as a Green Belt or Black Belt, as well as a person in a leadership position, also known as a Sponsor or Project Champion, is a crucial initial step. Members of the team may come from many departments within the company, but they should all have some link to the project area. Do those involved in the process have the time to devote to the problem? Does someone in a position of authority want the problem to be resolved? Participating those who work on the project is essential.
Creating a "Goal Statement" will help you define the goal
The Problem Statement ought to directly mirror the Goal Statement. The objective might be to reduce order delays, for instance, from 10% to 5%. This statement specifies the precise moment at which the team and project will be deemed successful in quantifiable, time-bound terms. Naturally, this can be changed after the Analyze Phase, when the main causes are identified.
Create process maps to define the process
With a high-level process map, the team creates a bird's-eye view of the procedure. SIPOC, which stands for Suppliers, Inputs, Process, Outputs, and Customers, is a common high-level map. The Value Stream Map is another high-level map that is more closely associated with cycle time reduction efforts. Both of these maps can be utilized throughout the duration of the project.
Conducting a Process Walk, sometimes referred to as a "Gemba Walk," once the high-level map has been finished is a fantastic approach to comprehend the process in more detail. The project team interviews each participant in turn during this walk to acquire a complete picture of the work that is really done at each stage. The team uses this data to create a precise map. A simple flowchart or the Swimlane Map style, which employs lanes to indicate departments, can be used to show detailed mapping.
Define the Client and Their Needs
Each project has as its main objective the process's client. The people or organizations who purchase the products or use the services provided by the process are referred to as customers. Customers may come from outside the firm or may be an internal component. (For instance, the employees of the company are internal clients for human resources.)
The team aims to comprehend customers and their needs more fully throughout the Define Phase. Following client interviews or surveys, the team converts the results into quantifiable needs that give the team ideas on how to enhance the procedure or address a problem.
Keep Others Informed of Project Progress
The team confirms they are on pace to resolve a valuable process issue by routinely updating the Project Sponsor, or Champion, on their progress. The A3 is one of the most effective ways to update Sponsors and Stakeholders. The team uses the A3—a customized, one-page document—to make its thought process and project status clear to others.
The people who might be touched by modifications to the process under consideration are another crucial group to get in touch with. The Define Phase marks the beginning of stakeholder analysis and management, and the team keeps in touch with this important group throughout the project. This makes it easier to maintain their engagement and sense of ownership throughout the process of change.
---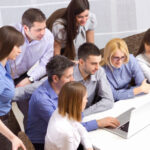 Chapter 8: The DMAIC Model as it relates to Current State: Measure Phase
The goal of the Measure phase is to determine the size of the issue using data. In other words, evaluate the process's effectiveness as it stands in order to identify the issue.
Goals of Measure Phase
• Establish baseline performance of the process
• Identification of process performance indicators
• Develop a data collection plan and then collect data
• Validating the measurement system
• Determine the process capability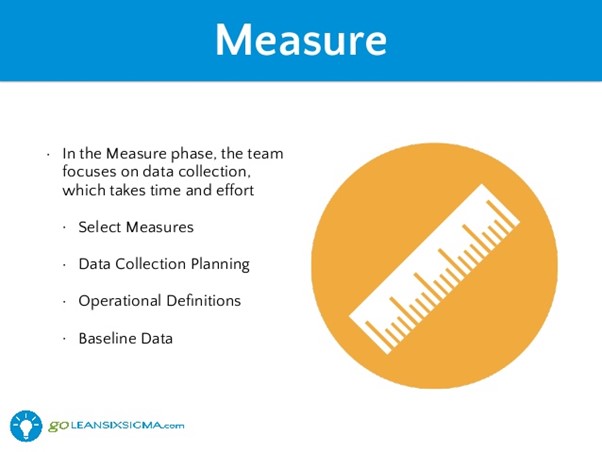 Overview of the Measure Phase of DMAIC
Based on the project inputs, the Measure phase takes between two and three weeks to complete. The participation of all important stakeholders, in particular, is crucial for obtaining high-quality data.
The measure phase focuses on gathering data, validating the measuring system, establishing a baseline for the present process, and assessing the process capabilities. The Measure phase of six sigma offers a variety of concepts and tools.
Process Definition & Fundamental Tools
Process map: A process map is a tool that visually depicts the inputs, steps taken, and outputs of a process in a step-by-step flowchart.
The flowchart shows how inputs (X) and outputs (Y) are related (Y). Make a process map of all the steps needed to transform raw materials into output (Y), after which you may pinpoint the aspects that are crucial to quality (CTQs).
Process maps make it easier to spot process waste or inefficiencies. This aids in identifying the crucial procedures for data collection.
Value stream mapping: Value stream mapping gives the movement of resources and information throughout an organization a visual depiction. All the non-added and added values needed to produce the product are included in value stream mapping. It is made up of the steps used to get the product from the raw ingredients into the hands of the customers.
Spaghetti Diagram: A spaghetti diagram, commonly referred to as a spaghetti chart, illustrates the fundamental movement of people, goods, and paperwork during a process.
Cause and Effect Matrix: During root cause analysis, the cause and effect matrix establishes the relationship between process input variables and the customer's outputs.
Data Collection
In fact, the measure phase is all about collecting as much data as possible to get the actual picture of the problem. Hence, the team has to ensure the measurement process for data collection is accurate and precise.
Data Types
Data is a set of values of qualitative or quantitative variables. It may be numbers, measurements, observations or even just descriptions of things.
Below are the types of Quantitative Data:
• Discrete data: The data is discrete if the measurements are integers or counts. For example, Number of customer complaints, weekly defects data etc.
• Continuous data: The data is continuous if the measurement takes on any value, usually within some range. For example, Stack height, distance, cycle time etc.
Coding Data
Sometimes it is more efficient to code data by adding, subtracting, multiplying or dividing by a factor.
Types of Data Coding:
• Substitution – ex. Replace 1/8ths of an inch with + / 1 deviations from center in integers.
• Truncation– Ex. data set of 0.5541, 0.5542, 0.5547 – you might just remove the 0.554 portions.
---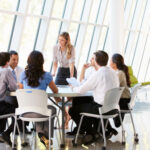 Chapter 9: Stakeholder Roles
'Authenticity' is the key component of a positive public image in today's hyper-transparent business world, where corporations are held accountable by the media, the general public, and campaign organizations. A company's entire authenticity is determined by its goals, culture, and capacity for profit. This in turn determines its capacity to expand, both internally by hiring more people and externally by luring investors or assistance from other businesses.
Among the stakeholders in the company are investors and employees. All people or organizations with a stake in how well a business operates are considered stakeholders. Building strong and balanced connections with stakeholders is crucial for companies since doing so will influence how authentically they are able to address their needs.
Building a solid reputation is based on consciously identifying, paying attention to, and responding to the priorities of each distinct group of stakeholders.
The roles of different types of stakeholders
Stakeholders can be divided into two categories: internal stakeholders and external stakeholders. Each person's priorities and demands of the business are different.
Internal (primary) stakeholders
The internal stakeholders of a firm are the management, directors, and employees.
• To ensure that they are compensated and keep their positions, firm employees are motivated by the success of the business. Employees' attention to health and safety may also vary depending on the type of the company. For many, it's crucial that their own goals and the objectives of the company are in line.
• In order to increase their investment returns, shareholders are focused on good performance. Many companies have historically operated using a shareholder-centric business model, but more and more people are discovering that a broader emphasis on all stakeholders is more profitable in the long run.
• Managers are concerned with project management and the operation of specific parts or departments of the company. Their top priorities are how much autonomy they have, how much influence they have over their teams, and how well they are supported in their responsibilities.
• The board of directors is focused on increasing the company's revenue and generating a profit for investors. They consequently place a high priority on running their firm effectively.
External (secondary) stakeholders
Customers, shareholders, suppliers, government organizations, and the general public are examples of external stakeholders. There are several reasons why they want the business to succeed.
• Customers want to get the greatest product or service available. Additionally, they might want to see the company improving society and lessening its negative effects on the environment.
• Suppliers want there to be more demand for the company's goods and services so that there will be more need for their own.
• In order to sustain the economy, governments and regulatory agencies want the company to abide by the law, hire more people, and maintain sound financial practices.
Communities view the company as a supplier of goods and services, a source of local employment, and a buyer of local materials. They care about the company's effects on the neighborhood and its involvement in charitable endeavors.
Which stakeholders are most crucial?
Stakeholders are people with unique wants and desires, despite being a collective. They might also cross over into several groupings.
Investors can also be employees. Additionally, a politician might live in the neighborhood where the business is located. Even with the greatest of intentions, a corporation cannot evenly meet the needs of all stakeholders. It will frequently encounter situations when it must put one stakeholder's needs ahead of another.
If investors decide to curtail spending, the company might have to lower employee compensation or even lay off some. Similar to this, they might have to sever ties with a dependable supplier in favor of a lower price to retain profitability.
Companies must identify their major and most significant stakeholders in order to provide maximum stakeholder satisfaction. They should devote reasonable resources to interacting with these people.
This activity is known as stakeholder prioritization and is based on three stakeholder features:
• Power: how much weight they carry in the company's operations
• Legitimacy: how they affect the company's perception among the wider community
• Urgency: how quickly they demand action from the company.
Depending on their sector, size, and length of existence, different companies will have different business goals. They will order stakeholder groups differently as a result of this.
For instance, a multinational firm that trades on the open market will probably give investors top priority. In order to draw in new ones and raise its share price, it aims to maximize profits for its current investors.
A start-up or SME will be less concerned about luring substantial investment during this time. Instead, it will put an emphasis on developing strong bonds with regional suppliers, having a contented, devoted workforce, and—most importantly—creating a strong client base inside the neighborhood.
How should businesses prioritize their stakeholders?
Stakeholder priority can typically be broken down into three categories. Employees, clients, and investors are the first and most crucial group, without whom the company cannot function.
Suppliers, neighborhood organizations, and media influencers are secondary to them. Their specific significance is based on how the company's key stakeholders perform and react to that performance.
There are also regulating bodies. Their demands are often clear and easy to follow, but persistent noncompliance is an issue.
Each project inside the organization will have its own project stakeholders, who may need to be ranked differently in addition to a company-wide stakeholder profile. To make sure the program is successful, project managers and designated staff will be in charge of setting priorities and gratifying their expectations.
Stakeholder roles are shifting in the quickly changing business world, where new challenges are always emerging and competing for dominance. Therefore, it is impossible to rank stakeholders in terms of importance to a corporation.
Instead, they must include ongoing stakeholder management into all of their daily decisions. The only way to guarantee maximum company-wide flexibility to satisfy stakeholders' continuously shifting demands is to do this.
Securing and upholding stakeholder satisfaction and confidence is an ongoing activity. Companies must keep in mind the three criteria on which they will be evaluated in order to retain the commitment and support of their stakeholders:
• Behavior: How do you behave with your stakeholders?
• Communication: How do you listen to and interact with them?
• Performance: Do you achieve your intended objectives?
---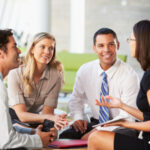 Chapter 10: Researching Current Process
Stakeholder Interviews
By asking stakeholders about their present business processes, we may better understand their context, discover the business goals that most concern them, and get their support.
Stakeholder interviews are frequently used to gain an understanding of your stakeholders and their perspectives, which is essential to the success of your project.
An interview with a stakeholder is a discussion with a person who has an interest in a project with the aim of acquiring information to help the project succeed.
A researcher conducts a user interview to gain knowledge on a subject of interest (such as the use of a system, behaviors, and habits). Similar to this, during a stakeholder interview, a member of the UX team questions internal or external stakeholders in order to define success metrics, shape the design process, and ultimately meet their expectations.
Workflow Analysis
A workflow is a planned series of tasks that can be continuously carried out automatically. Workflows are also utilized to carry out other operations like information processing, service delivery, material transformation, and more. The mobility of data is their primary feature.
The channel of data migration must be clear, stakeholders must understand their roles, deadlines must be predicted accurately, and risks must be identified. Furthermore, it must be simple to design and alter.
How to create a powerful workflow
A workflow is used to specify the best procedure for finishing a task. It can also be used to specify what is being done, who is doing it, and when it will be finished. You need to complete the following things in order to develop a successful workflow:
1. Identify and observe the resources
The first step is to identify the resources you need to create and carry out the workflow. Do you have digital forms and email threads at your organization, or do you employ paper-based workflows? Do you have a direct execution automation tool?
Additionally, you must be fully aware of all parties engaged in the execution of a certain workflow. Before creating one for their duty, you must speak with the process workers and find out about their challenges.
2. List out the task sequence
Lack of a specified structure in a workflow causes a lengthy procedure that delays task completion. Multiple tasks can be carried out concurrently in a non-linear manner with the help of an organized, chronologically ordered workflow. The completion time can be greatly shortened by doing this. However, it's crucial to make sure that two resources don't overlap while performing concurrent operations when creating a process.
3. Delegate roles
Following the task sequence's organization, you must decide who is in charge of each task and give them specific roles. While certain jobs can be completed without supervision, others require approval or change.
By moving a task up a level, an automation engine can help you with this phase. One of the best tools for the design and implementation of processes is Corredor, the automation engine from Crust CRM.
4. Use diagrams to visualize the workflow
You and your team can better understand and visualize your procedures by creating flowcharts and diagrams for them. A tool for business process modeling can assist you in creating detailed workflow diagrams.
---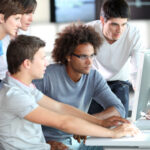 Chapter 11: Documentation of Project
What is BPMN?
A planned business process's steps are depicted using flowcharts using the Business Process Modeling Notation (BPMN) approach. It visually illustrates a thorough sequence of business operations and information flows required to complete a process, making it a crucial component in business process management.

Modeling strategies to increase productivity, take into account changing conditions, or gain competitive advantage is its goal. In recent years, there has been a drive towards standardization of the process, and it is now frequently referred to as Business Process Model and Notation, still utilizing the BPMN abbreviation. It is different from software design's Unified Modeling Language (UML).
Recent history
The Business Process Management Initiative (BPMI) created the Business Process Modeling Notation, which has undergone numerous changes. This group united with the Object Management Group (OMG) in 2005, and the OMG took up the project. Business Process Model and Notation was the new name for the approach that OMG released in 2011 along with BPMN 2.0. By adopting a more extensive collection of symbols and notations for Business Process Diagrams, it produced a more thorough standard for business process modeling. Since BPMN doesn't naturally lend itself to decision flows, a decision flow chart approach known as the Decision Model and Notation standard has been added to BPMN since 2014.
Resistance to Change
Rarely can people adapt to change so quickly. That's because it's a basic human impulse to oppose change.
For corporations, this poses a severe issue. Success in today's industry depends on change. Organizations that lack business agility and are slow to innovate cannot endure. But this obviously results in a large number of people experiencing significant change.
What does change resistance mean?
Simply said, change is difficult and frightening. It is simpler to keep a current habit than to start a new one. When you try something new, failure is a possibility. Most people would rather stay in their familiar surroundings than explore new ones.
Even people who say they like change could find it difficult to adapt in the workplace. After all, making a personal change vs accepting top-down organizational change is extremely different. Employees frequently have little option, which leads to resistance to change at work. This leads to a feeling of uneasiness and loss of control.
Consider implementing new software across the entire organization. As an employee, you are proficient in utilizing the current platform and may not fully get why a new system is required. What you do realize is that it will take work to relearn the fundamentals. You can worry, consciously or unconsciously, that the change would make it harder for you to execute your work.
Employees focus on potential losses far too frequently instead of potential gains.
Who resists change?
While it's a common misunderstanding that only entry-level employees are impacted by change, this is untrue. Everyone in the organization, from maintenance to high management, is impacted by the shift. Furthermore, intelligence has little to do with resistance. Even the most intelligent people among us are not immune to the unsettling nature of impending change.
Cost of Poor Quality
Cost of Poor Quality (COPQ) is the expense incurred when offering customers subpar goods or services. In other words, it refers to all of the financial losses that the company has suffered as a result of making mistakes. For instance, warranty lapse, scrap, rework, and repair.
A mechanism called "cost of quality" is employed in the company to assess the financial burden of high quality. In other terms, it is the price that must be paid to obtain high-quality goods or services.
Cost of quality is the result of adding the costs of low and good quality.

Why Cost of Poor Quality (COPQ)
• COPQ tells how profit is affected by the quality
• It speaks the language of management
• Helps to prioritize improvement actions
• Optimize the resources and also helps in identify wastes in the system
• Improves continuous improvement culture
---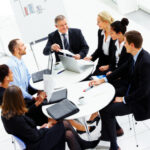 Chapter 12: Stakeholder communication and Validation
To achieve project completion and overall success, all project managers must acknowledge, proactively manage, and overcome communication, particularly during the present state analysis. A shared understanding of language, tone, and conditions of agreement is necessary for the development and implementation of a varied communication plan that fulfills the demands of stakeholders from multiple companies and firms. Examples of the Terms of Agreement include adopting a standard media format for all significant communications, taking responsibility for information release, and requiring stakeholders to acknowledge receiving information.
By virtue of their position, project managers need to be outstanding communicators as well as skilled connection builders. Since employees are often recruited from the country where the company is located, relationships are essential to comprehending the culture and values of a specific company or firm as well as the culture of the country where these enterprises are located. In order to implement communications mechanisms, it will be necessary to integrate people, technologies, and products. Of course, project managers cannot only create a communications system based on calls and emails. To ensure a strong communication plan, the use of telephony devices, presentations, reports, a network of stakeholders working together, and a control point for acquiring, collecting, tracking, and evaluating data points are also required.
The number of potential communication paths or channels should be taken into account by the project management as a measure of the communication complexity of the project. Stakeholder identification enables transparent communication during updates or project status meetings. Grasp and effectively responding to the expectations or concerns of the stakeholders requires an understanding of who they are and where they sit in the development and deployment phases of the project. The next step after gaining this understanding is to create a strong communications plan. The guidelines for how and when communication occurs are set forth in the project communication plan. You want to set the tone for all project-related communication as the project manager. This enables you to keep the project under control and guarantee that all stakeholders are given the pertinent information.
What is a project sign-off sheet?
Easy: a sign-off sheet is a document signed by all stakeholders. It states:
• The project's intended goals and whether they were met or not
• The project's key deliverables and whether they were actually delivered
• Comments and observations, if any
• The project start and end dates
All parties are then required to sign the paper. The project is officially (and, more crucially, legally) concluded by their signatures.
Stakeholders may express any concerns they may have here, but by signing it, they concur that the project team's obligations are finally fulfilled.
Depending on the unique legal requirements and contractual duties of your firm, you will have infinite alternatives.
A sign-off document for a complicated project will consist of dozens or even hundreds of pages. For instance, government contracts typically have "sign-off books," not just sheets.
The basic idea is the same: sign the sheet, and the project can be considered finished, regardless of the size or scope of the sign-off sheet.
---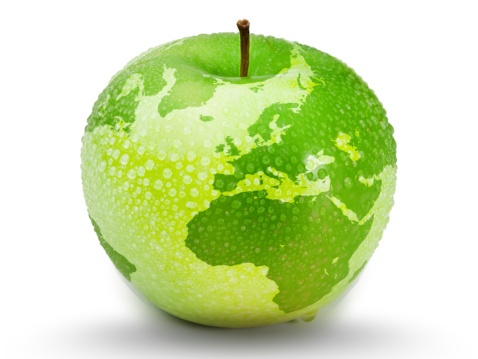 Curriculum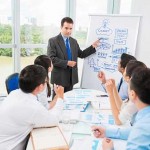 Organizational Optimization – Workshop 3 – Current State
Building Awareness of the Need for Change
Voice of the Customer (VOC)
Successful Change Management
Business Process Management
Project Management
The DMAIC Model Introduction
The DMAIC Model as it relates to Current State: Define Phase
The DMAIC Model as it relates to Current State: Measure Phase
Stakeholder Roles
Researching Current Process
Documentation of Project
Stakeholder communication and Validation
---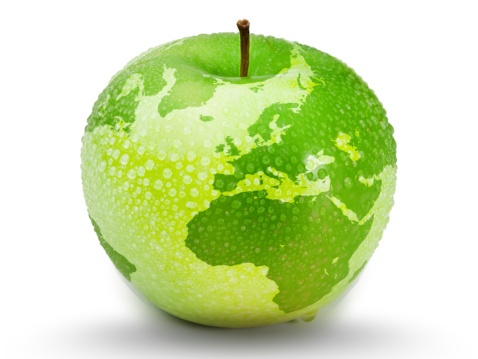 Distance Learning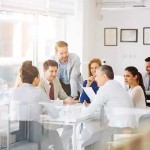 Introduction
Welcome to Appleton Greene and thank you for enrolling on the Organizational Optimization corporate training program. You will be learning through our unique facilitation via distance-learning method, which will enable you to practically implement everything that you learn academically. The methods and materials used in your program have been designed and developed to ensure that you derive the maximum benefits and enjoyment possible. We hope that you find the program challenging and fun to do. However, if you have never been a distance-learner before, you may be experiencing some trepidation at the task before you. So we will get you started by giving you some basic information and guidance on how you can make the best use of the modules, how you should manage the materials and what you should be doing as you work through them. This guide is designed to point you in the right direction and help you to become an effective distance-learner. Take a few hours or so to study this guide and your guide to tutorial support for students, while making notes, before you start to study in earnest.
Study environment
You will need to locate a quiet and private place to study, preferably a room where you can easily be isolated from external disturbances or distractions. Make sure the room is well-lit and incorporates a relaxed, pleasant feel. If you can spoil yourself within your study environment, you will have much more of a chance to ensure that you are always in the right frame of mind when you do devote time to study. For example, a nice fire, the ability to play soft soothing background music, soft but effective lighting, perhaps a nice view if possible and a good size desk with a comfortable chair. Make sure that your family know when you are studying and understand your study rules. Your study environment is very important. The ideal situation, if at all possible, is to have a separate study, which can be devoted to you. If this is not possible then you will need to pay a lot more attention to developing and managing your study schedule, because it will affect other people as well as yourself. The better your study environment, the more productive you will be.
Study tools & rules
Try and make sure that your study tools are sufficient and in good working order. You will need to have access to a computer, scanner and printer, with access to the internet. You will need a very comfortable chair, which supports your lower back, and you will need a good filing system. It can be very frustrating if you are spending valuable study time trying to fix study tools that are unreliable, or unsuitable for the task. Make sure that your study tools are up to date. You will also need to consider some study rules. Some of these rules will apply to you and will be intended to help you to be more disciplined about when and how you study. This distance-learning guide will help you and after you have read it you can put some thought into what your study rules should be. You will also need to negotiate some study rules for your family, friends or anyone who lives with you. They too will need to be disciplined in order to ensure that they can support you while you study. It is important to ensure that your family and friends are an integral part of your study team. Having their support and encouragement can prove to be a crucial contribution to your successful completion of the program. Involve them in as much as you can.
Successful distance-learning
Distance-learners are freed from the necessity of attending regular classes or workshops, since they can study in their own way, at their own pace and for their own purposes. But unlike traditional internal training courses, it is the student's responsibility, with a distance-learning program, to ensure that they manage their own study contribution. This requires strong self-discipline and self-motivation skills and there must be a clear will to succeed. Those students who are used to managing themselves, are good at managing others and who enjoy working in isolation, are more likely to be good distance-learners. It is also important to be aware of the main reasons why you are studying and of the main objectives that you are hoping to achieve as a result. You will need to remind yourself of these objectives at times when you need to motivate yourself. Never lose sight of your long-term goals and your short-term objectives. There is nobody available here to pamper you, or to look after you, or to spoon-feed you with information, so you will need to find ways to encourage and appreciate yourself while you are studying. Make sure that you chart your study progress, so that you can be sure of your achievements and re-evaluate your goals and objectives regularly.
Self-assessment
Appleton Greene training programs are in all cases post-graduate programs. Consequently, you should already have obtained a business-related degree and be an experienced learner. You should therefore already be aware of your study strengths and weaknesses. For example, which time of the day are you at your most productive? Are you a lark or an owl? What study methods do you respond to the most? Are you a consistent learner? How do you discipline yourself? How do you ensure that you enjoy yourself while studying? It is important to understand yourself as a learner and so some self-assessment early on will be necessary if you are to apply yourself correctly. Perform a SWOT analysis on yourself as a student. List your internal strengths and weaknesses as a student and your external opportunities and threats. This will help you later on when you are creating a study plan. You can then incorporate features within your study plan that can ensure that you are playing to your strengths, while compensating for your weaknesses. You can also ensure that you make the most of your opportunities, while avoiding the potential threats to your success.
Accepting responsibility as a student
Training programs invariably require a significant investment, both in terms of what they cost and in the time that you need to contribute to study and the responsibility for successful completion of training programs rests entirely with the student. This is never more apparent than when a student is learning via distance-learning. Accepting responsibility as a student is an important step towards ensuring that you can successfully complete your training program. It is easy to instantly blame other people or factors when things go wrong. But the fact of the matter is that if a failure is your failure, then you have the power to do something about it, it is entirely in your own hands. If it is always someone else's failure, then you are powerless to do anything about it. All students study in entirely different ways, this is because we are all individuals and what is right for one student, is not necessarily right for another. In order to succeed, you will have to accept personal responsibility for finding a way to plan, implement and manage a personal study plan that works for you. If you do not succeed, you only have yourself to blame.
Planning
By far the most critical contribution to stress, is the feeling of not being in control. In the absence of planning we tend to be reactive and can stumble from pillar to post in the hope that things will turn out fine in the end. Invariably they don't! In order to be in control, we need to have firm ideas about how and when we want to do things. We also need to consider as many possible eventualities as we can, so that we are prepared for them when they happen. Prescriptive Change, is far easier to manage and control, than Emergent Change. The same is true with distance-learning. It is much easier and much more enjoyable, if you feel that you are in control and that things are going to plan. Even when things do go wrong, you are prepared for them and can act accordingly without any unnecessary stress. It is important therefore that you do take time to plan your studies properly.
Management
Once you have developed a clear study plan, it is of equal importance to ensure that you manage the implementation of it. Most of us usually enjoy planning, but it is usually during implementation when things go wrong. Targets are not met and we do not understand why. Sometimes we do not even know if targets are being met. It is not enough for us to conclude that the study plan just failed. If it is failing, you will need to understand what you can do about it. Similarly if your study plan is succeeding, it is still important to understand why, so that you can improve upon your success. You therefore need to have guidelines for self-assessment so that you can be consistent with performance improvement throughout the program. If you manage things correctly, then your performance should constantly improve throughout the program.
Study objectives & tasks
The first place to start is developing your program objectives. These should feature your reasons for undertaking the training program in order of priority. Keep them succinct and to the point in order to avoid confusion. Do not just write the first things that come into your head because they are likely to be too similar to each other. Make a list of possible departmental headings, such as: Customer Service; E-business; Finance; Globalization; Human Resources; Technology; Legal; Management; Marketing and Production. Then brainstorm for ideas by listing as many things that you want to achieve under each heading and later re-arrange these things in order of priority. Finally, select the top item from each department heading and choose these as your program objectives. Try and restrict yourself to five because it will enable you to focus clearly. It is likely that the other things that you listed will be achieved if each of the top objectives are achieved. If this does not prove to be the case, then simply work through the process again.
Study forecast
As a guide, the Appleton Greene Organizational Optimization corporate training program should take 12-18 months to complete, depending upon your availability and current commitments. The reason why there is such a variance in time estimates is because every student is an individual, with differing productivity levels and different commitments. These differentiations are then exaggerated by the fact that this is a distance-learning program, which incorporates the practical integration of academic theory as an as a part of the training program. Consequently all of the project studies are real, which means that important decisions and compromises need to be made. You will want to get things right and will need to be patient with your expectations in order to ensure that they are. We would always recommend that you are prudent with your own task and time forecasts, but you still need to develop them and have a clear indication of what are realistic expectations in your case. With reference to your time planning: consider the time that you can realistically dedicate towards study with the program every week; calculate how long it should take you to complete the program, using the guidelines featured here; then break the program down into logical modules and allocate a suitable proportion of time to each of them, these will be your milestones; you can create a time plan by using a spreadsheet on your computer, or a personal organizer such as MS Outlook, you could also use a financial forecasting software; break your time forecasts down into manageable chunks of time, the more specific you can be, the more productive and accurate your time management will be; finally, use formulas where possible to do your time calculations for you, because this will help later on when your forecasts need to change in line with actual performance. With reference to your task planning: refer to your list of tasks that need to be undertaken in order to achieve your program objectives; with reference to your time plan, calculate when each task should be implemented; remember that you are not estimating when your objectives will be achieved, but when you will need to focus upon implementing the corresponding tasks; you also need to ensure that each task is implemented in conjunction with the associated training modules which are relevant; then break each single task down into a list of specific to do's, say approximately ten to do's for each task and enter these into your study plan; once again you could use MS Outlook to incorporate both your time and task planning and this could constitute your study plan; you could also use a project management software like MS Project. You should now have a clear and realistic forecast detailing when you can expect to be able to do something about undertaking the tasks to achieve your program objectives.
Performance management
It is one thing to develop your study forecast, it is quite another to monitor your progress. Ultimately it is less important whether you achieve your original study forecast and more important that you update it so that it constantly remains realistic in line with your performance. As you begin to work through the program, you will begin to have more of an idea about your own personal performance and productivity levels as a distance-learner. Once you have completed your first study module, you should re-evaluate your study forecast for both time and tasks, so that they reflect your actual performance level achieved. In order to achieve this you must first time yourself while training by using an alarm clock. Set the alarm for hourly intervals and make a note of how far you have come within that time. You can then make a note of your actual performance on your study plan and then compare your performance against your forecast. Then consider the reasons that have contributed towards your performance level, whether they are positive or negative and make a considered adjustment to your future forecasts as a result. Given time, you should start achieving your forecasts regularly.
With reference to time management: time yourself while you are studying and make a note of the actual time taken in your study plan; consider your successes with time-efficiency and the reasons for the success in each case and take this into consideration when reviewing future time planning; consider your failures with time-efficiency and the reasons for the failures in each case and take this into consideration when reviewing future time planning; re-evaluate your study forecast in relation to time planning for the remainder of your training program to ensure that you continue to be realistic about your time expectations. You need to be consistent with your time management, otherwise you will never complete your studies. This will either be because you are not contributing enough time to your studies, or you will become less efficient with the time that you do allocate to your studies. Remember, if you are not in control of your studies, they can just become yet another cause of stress for you.
With reference to your task management: time yourself while you are studying and make a note of the actual tasks that you have undertaken in your study plan; consider your successes with task-efficiency and the reasons for the success in each case; take this into consideration when reviewing future task planning; consider your failures with task-efficiency and the reasons for the failures in each case and take this into consideration when reviewing future task planning; re-evaluate your study forecast in relation to task planning for the remainder of your training program to ensure that you continue to be realistic about your task expectations. You need to be consistent with your task management, otherwise you will never know whether you are achieving your program objectives or not.
Keeping in touch
You will have access to qualified and experienced professors and tutors who are responsible for providing tutorial support for your particular training program. So don't be shy about letting them know how you are getting on. We keep electronic records of all tutorial support emails so that professors and tutors can review previous correspondence before considering an individual response. It also means that there is a record of all communications between you and your professors and tutors and this helps to avoid any unnecessary duplication, misunderstanding, or misinterpretation. If you have a problem relating to the program, share it with them via email. It is likely that they have come across the same problem before and are usually able to make helpful suggestions and steer you in the right direction. To learn more about when and how to use tutorial support, please refer to the Tutorial Support section of this student information guide. This will help you to ensure that you are making the most of tutorial support that is available to you and will ultimately contribute towards your success and enjoyment with your training program.
Work colleagues and family
You should certainly discuss your program study progress with your colleagues, friends and your family. Appleton Greene training programs are very practical. They require you to seek information from other people, to plan, develop and implement processes with other people and to achieve feedback from other people in relation to viability and productivity. You will therefore have plenty of opportunities to test your ideas and enlist the views of others. People tend to be sympathetic towards distance-learners, so don't bottle it all up in yourself. Get out there and share it! It is also likely that your family and colleagues are going to benefit from your labors with the program, so they are likely to be much more interested in being involved than you might think. Be bold about delegating work to those who might benefit themselves. This is a great way to achieve understanding and commitment from people who you may later rely upon for process implementation. Share your experiences with your friends and family.
Making it relevant
The key to successful learning is to make it relevant to your own individual circumstances. At all times you should be trying to make bridges between the content of the program and your own situation. Whether you achieve this through quiet reflection or through interactive discussion with your colleagues, client partners or your family, remember that it is the most important and rewarding aspect of translating your studies into real self-improvement. You should be clear about how you want the program to benefit you. This involves setting clear study objectives in relation to the content of the course in terms of understanding, concepts, completing research or reviewing activities and relating the content of the modules to your own situation. Your objectives may understandably change as you work through the program, in which case you should enter the revised objectives on your study plan so that you have a permanent reminder of what you are trying to achieve, when and why.
Distance-learning check-list
Prepare your study environment, your study tools and rules.
Undertake detailed self-assessment in terms of your ability as a learner.
Create a format for your study plan.
Consider your study objectives and tasks.
Create a study forecast.
Assess your study performance.
Re-evaluate your study forecast.
Be consistent when managing your study plan.
Use your Appleton Greene Certified Learning Provider (CLP) for tutorial support.
Make sure you keep in touch with those around you.

---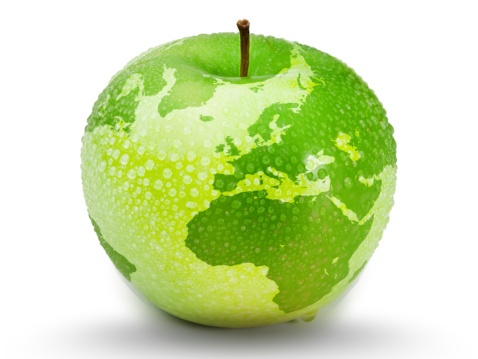 Tutorial Support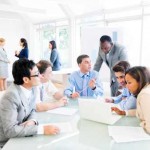 Programs
Appleton Greene uses standard and bespoke corporate training programs as vessels to transfer business process improvement knowledge into the heart of our clients' organizations. Each individual program focuses upon the implementation of a specific business process, which enables clients to easily quantify their return on investment. There are hundreds of established Appleton Greene corporate training products now available to clients within customer services, e-business, finance, globalization, human resources, information technology, legal, management, marketing and production. It does not matter whether a client's employees are located within one office, or an unlimited number of international offices, we can still bring them together to learn and implement specific business processes collectively. Our approach to global localization enables us to provide clients with a truly international service with that all important personal touch. Appleton Greene corporate training programs can be provided virtually or locally and they are all unique in that they individually focus upon a specific business function. They are implemented over a sustainable period of time and professional support is consistently provided by qualified learning providers and specialist consultants.
---
Support available
You will have a designated Certified Learning Provider (CLP) and an Accredited Consultant and we encourage you to communicate with them as much as possible. In all cases tutorial support is provided online because we can then keep a record of all communications to ensure that tutorial support remains consistent. You would also be forwarding your work to the tutorial support unit for evaluation and assessment. You will receive individual feedback on all of the work that you undertake on a one-to-one basis, together with specific recommendations for anything that may need to be changed in order to achieve a pass with merit or a pass with distinction and you then have as many opportunities as you may need to re-submit project studies until they meet with the required standard. Consequently the only reason that you should really fail (CLP) is if you do not do the work. It makes no difference to us whether a student takes 12 months or 18 months to complete the program, what matters is that in all cases the same quality standard will have been achieved.
---
Support Process
Please forward all of your future emails to the designated (CLP) Tutorial Support Unit email address that has been provided and please do not duplicate or copy your emails to other AGC email accounts as this will just cause unnecessary administration. Please note that emails are always answered as quickly as possible but you will need to allow a period of up to 20 business days for responses to general tutorial support emails during busy periods, because emails are answered strictly within the order in which they are received. You will also need to allow a period of up to 30 business days for the evaluation and assessment of project studies. This does not include weekends or public holidays. Please therefore kindly allow for this within your time planning. All communications are managed online via email because it enables tutorial service support managers to review other communications which have been received before responding and it ensures that there is a copy of all communications retained on file for future reference. All communications will be stored within your personal (CLP) study file here at Appleton Greene throughout your designated study period. If you need any assistance or clarification at any time, please do not hesitate to contact us by forwarding an email and remember that we are here to help. If you have any questions, please list and number your questions succinctly and you can then be sure of receiving specific answers to each and every query.
---
Time Management
It takes approximately 1 Year to complete the Organizational Optimization corporate training program, incorporating 12 x 6-hour monthly workshops. Each student will also need to contribute approximately 4 hours per week over 1 Year of their personal time. Students can study from home or work at their own pace and are responsible for managing their own study plan. There are no formal examinations and students are evaluated and assessed based upon their project study submissions, together with the quality of their internal analysis and supporting documents. They can contribute more time towards study when they have the time to do so and can contribute less time when they are busy. All students tend to be in full time employment while studying and the Organizational Optimization program is purposely designed to accommodate this, so there is plenty of flexibility in terms of time management. It makes no difference to us at Appleton Greene, whether individuals take 12-18 months to complete this program. What matters is that in all cases the same standard of quality will have been achieved with the standard and bespoke programs that have been developed.
---
Distance Learning Guide
The distance learning guide should be your first port of call when starting your training program. It will help you when you are planning how and when to study, how to create the right environment and how to establish the right frame of mind. If you can lay the foundations properly during the planning stage, then it will contribute to your enjoyment and productivity while training later. The guide helps to change your lifestyle in order to accommodate time for study and to cultivate good study habits. It helps you to chart your progress so that you can measure your performance and achieve your goals. It explains the tools that you will need for study and how to make them work. It also explains how to translate academic theory into practical reality. Spend some time now working through your distance learning guide and make sure that you have firm foundations in place so that you can make the most of your distance learning program. There is no requirement for you to attend training workshops or classes at Appleton Greene offices. The entire program is undertaken online, program course manuals and project studies are administered via the Appleton Greene web site and via email, so you are able to study at your own pace and in the comfort of your own home or office as long as you have a computer and access to the internet.
---
How To Study
The how to study guide provides students with a clear understanding of the Appleton Greene facilitation via distance learning training methods and enables students to obtain a clear overview of the training program content. It enables students to understand the step-by-step training methods used by Appleton Greene and how course manuals are integrated with project studies. It explains the research and development that is required and the need to provide evidence and references to support your statements. It also enables students to understand precisely what will be required of them in order to achieve a pass with merit and a pass with distinction for individual project studies and provides useful guidance on how to be innovative and creative when developing your Unique Program Proposition (UPP).
---
Tutorial Support
Tutorial support for the Appleton Greene Organizational Optimization corporate training program is provided online either through the Appleton Greene Client Support Portal (CSP), or via email. All tutorial support requests are facilitated by a designated Program Administration Manager (PAM). They are responsible for deciding which professor or tutor is the most appropriate option relating to the support required and then the tutorial support request is forwarded onto them. Once the professor or tutor has completed the tutorial support request and answered any questions that have been asked, this communication is then returned to the student via email by the designated Program Administration Manager (PAM). This enables all tutorial support, between students, professors and tutors, to be facilitated by the designated Program Administration Manager (PAM) efficiently and securely through the email account. You will therefore need to allow a period of up to 20 business days for responses to general support queries and up to 30 business days for the evaluation and assessment of project studies, because all tutorial support requests are answered strictly within the order in which they are received. This does not include weekends or public holidays. Consequently you need to put some thought into the management of your tutorial support procedure in order to ensure that your study plan is feasible and to obtain the maximum possible benefit from tutorial support during your period of study. Please retain copies of your tutorial support emails for future reference. Please ensure that ALL of your tutorial support emails are set out using the format as suggested within your guide to tutorial support. Your tutorial support emails need to be referenced clearly to the specific part of the course manual or project study which you are working on at any given time. You also need to list and number any questions that you would like to ask, up to a maximum of five questions within each tutorial support email. Remember the more specific you can be with your questions the more specific your answers will be too and this will help you to avoid any unnecessary misunderstanding, misinterpretation, or duplication. The guide to tutorial support is intended to help you to understand how and when to use support in order to ensure that you get the most out of your training program. Appleton Greene training programs are designed to enable you to do things for yourself. They provide you with a structure or a framework and we use tutorial support to facilitate students while they practically implement what they learn. In other words, we are enabling students to do things for themselves. The benefits of distance learning via facilitation are considerable and are much more sustainable in the long-term than traditional short-term knowledge sharing programs. Consequently you should learn how and when to use tutorial support so that you can maximize the benefits from your learning experience with Appleton Greene. This guide describes the purpose of each training function and how to use them and how to use tutorial support in relation to each aspect of the training program. It also provides useful tips and guidance with regard to best practice.
---
Tutorial Support Tips
Students are often unsure about how and when to use tutorial support with Appleton Greene. This Tip List will help you to understand more about how to achieve the most from using tutorial support. Refer to it regularly to ensure that you are continuing to use the service properly. Tutorial support is critical to the success of your training experience, but it is important to understand when and how to use it in order to maximize the benefit that you receive. It is no coincidence that those students who succeed are those that learn how to be positive, proactive and productive when using tutorial support.
Be positive and friendly with your tutorial support emails
Remember that if you forward an email to the tutorial support unit, you are dealing with real people. "Do unto others as you would expect others to do unto you". If you are positive, complimentary and generally friendly in your emails, you will generate a similar response in return. This will be more enjoyable, productive and rewarding for you in the long-term.
Think about the impression that you want to create
Every time that you communicate, you create an impression, which can be either positive or negative, so put some thought into the impression that you want to create. Remember that copies of all tutorial support emails are stored electronically and tutors will always refer to prior correspondence before responding to any current emails. Over a period of time, a general opinion will be arrived at in relation to your character, attitude and ability. Try to manage your own frustrations, mood swings and temperament professionally, without involving the tutorial support team. Demonstrating frustration or a lack of patience is a weakness and will be interpreted as such. The good thing about communicating in writing, is that you will have the time to consider your content carefully, you can review it and proof-read it before sending your email to Appleton Greene and this should help you to communicate more professionally, consistently and to avoid any unnecessary knee-jerk reactions to individual situations as and when they may arise. Please also remember that the CLP Tutorial Support Unit will not just be responsible for evaluating and assessing the quality of your work, they will also be responsible for providing recommendations to other learning providers and to client contacts within the Appleton Greene global client network, so do be in control of your own emotions and try to create a good impression.
Remember that quality is preferred to quantity
Please remember that when you send an email to the tutorial support team, you are not using Twitter or Text Messaging. Try not to forward an email every time that you have a thought. This will not prove to be productive either for you or for the tutorial support team. Take time to prepare your communications properly, as if you were writing a professional letter to a business colleague and make a list of queries that you are likely to have and then incorporate them within one email, say once every month, so that the tutorial support team can understand more about context, application and your methodology for study. Get yourself into a consistent routine with your tutorial support requests and use the tutorial support template provided with ALL of your emails. The (CLP) Tutorial Support Unit will not spoon-feed you with information. They need to be able to evaluate and assess your tutorial support requests carefully and professionally.
Be specific about your questions in order to receive specific answers
Try not to write essays by thinking as you are writing tutorial support emails. The tutorial support unit can be unclear about what in fact you are asking, or what you are looking to achieve. Be specific about asking questions that you want answers to. Number your questions. You will then receive specific answers to each and every question. This is the main purpose of tutorial support via email.
Keep a record of your tutorial support emails
It is important that you keep a record of all tutorial support emails that are forwarded to you. You can then refer to them when necessary and it avoids any unnecessary duplication, misunderstanding, or misinterpretation.
---
Individual training workshops or telephone support
Please be advised that Appleton Greene does not provide separate or individual tutorial support meetings, workshops, or provide telephone support for individual students. Appleton Greene is an equal opportunities learning and service provider and we are therefore understandably bound to treat all students equally. We cannot therefore broker special financial or study arrangements with individual students regardless of the circumstances. All tutorial support is provided online and this enables Appleton Greene to keep a record of all communications between students, professors and tutors on file for future reference, in accordance with our quality management procedure and your terms and conditions of enrolment. All tutorial support is provided online via email because it enables us to have time to consider support content carefully, it ensures that you receive a considered and detailed response to your queries. You can number questions that you would like to ask, which relate to things that you do not understand or where clarification may be required. You can then be sure of receiving specific answers to each individual query. You will also then have a record of these communications and of all tutorial support, which has been provided to you. This makes tutorial support administration more productive by avoiding any unnecessary duplication, misunderstanding, or misinterpretation.
---
Tutorial Support Email Format
You should use this tutorial support format if you need to request clarification or assistance while studying with your training program. Please note that ALL of your tutorial support request emails should use the same format. You should therefore set up a standard email template, which you can then use as and when you need to. Emails that are forwarded to Appleton Greene, which do not use the following format, may be rejected and returned to you by the (CLP) Program Administration Manager. A detailed response will then be forwarded to you via email usually within 20 business days of receipt for general support queries and 30 business days for the evaluation and assessment of project studies. This does not include weekends or public holidays. Your tutorial support request, together with the corresponding TSU reply, will then be saved and stored within your electronic TSU file at Appleton Greene for future reference.
Subject line of your email
Please insert: Appleton Greene (CLP) Tutorial Support Request: (Your Full Name) (Date), within the subject line of your email.
Main body of your email
Please insert:
1. Appleton Greene Certified Learning Provider (CLP) Tutorial Support Request
2. Your Full Name
3. Date of TS request
4. Preferred email address
5. Backup email address
6. Course manual page name or number (reference)
7. Project study page name or number (reference)
Subject of enquiry
Please insert a maximum of 50 words (please be succinct)
Briefly outline the subject matter of your inquiry, or what your questions relate to.
Question 1
Maximum of 50 words (please be succinct)
Maximum of 50 words (please be succinct)
Question 3
Maximum of 50 words (please be succinct)
Question 4
Maximum of 50 words (please be succinct)
Question 5
Maximum of 50 words (please be succinct)
Please note that a maximum of 5 questions is permitted with each individual tutorial support request email.
---
Procedure
* List the questions that you want to ask first, then re-arrange them in order of priority. Make sure that you reference them, where necessary, to the course manuals or project studies.
* Make sure that you are specific about your questions and number them. Try to plan the content within your emails to make sure that it is relevant.
* Make sure that your tutorial support emails are set out correctly, using the Tutorial Support Email Format provided here.
* Save a copy of your email and incorporate the date sent after the subject title. Keep your tutorial support emails within the same file and in date order for easy reference.
* Allow up to 20 business days for a response to general tutorial support emails and up to 30 business days for the evaluation and assessment of project studies, because detailed individual responses will be made in all cases and tutorial support emails are answered strictly within the order in which they are received.
* Emails can and do get lost. So if you have not received a reply within the appropriate time, forward another copy or a reminder to the tutorial support unit to be sure that it has been received but do not forward reminders unless the appropriate time has elapsed.
* When you receive a reply, save it immediately featuring the date of receipt after the subject heading for easy reference. In most cases the tutorial support unit replies to your questions individually, so you will have a record of the questions that you asked as well as the answers offered. With project studies however, separate emails are usually forwarded by the tutorial support unit, so do keep a record of your own original emails as well.
* Remember to be positive and friendly in your emails. You are dealing with real people who will respond to the same things that you respond to.
* Try not to repeat questions that have already been asked in previous emails. If this happens the tutorial support unit will probably just refer you to the appropriate answers that have already been provided within previous emails.
* If you lose your tutorial support email records you can write to Appleton Greene to receive a copy of your tutorial support file, but a separate administration charge may be levied for this service.
---