Manufacturing Productivity – Workshop 3 (The Pareto Principle, and Remove Waste)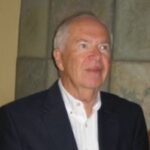 The Appleton Greene Corporate Training Program (CTP) for Manufacturing Productivity is provided by Mr. Greene Certified Learning Provider (CLP). Program Specifications: Monthly cost USD$2,500.00; Monthly Workshops 6 hours; Monthly Support 4 hours; Program Duration 12 months; Program orders subject to ongoing availability.
If you would like to view the Client Information Hub (CIH) for this program, please Click Here
Learning Provider Profile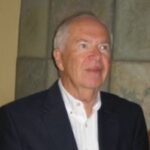 Mr. Greene is a Certified Learning Provider (CLP) at Appleton Greene and has managerial experience in manufacturing, industrial engineering, and R&D.
He has achieved a Bachelor of Science in Industrial Engineering and been a registered Professional Engineer in three states.
He has industry experience within the following sectors: Manufacturing, Pharmaceuticals, Consumer Goods; Fast Moving Consumer Goods, and Food & Beverage.
He has had commercial experience within the following countries: United States of America, more specifically including Dallas, Salt Lake City, Las Angeles, Irvine, and San Diego California: and in Buenos Aires Argentina and Rio de Janeiro Brazil.
His personal achievements include: Headed division or corporate industrial engineering for three Fortune 250 companies; ITT Latin America, Abbott Labs, and Ray-Ban when it was a division of Bausch & Lomb. Authored nine books and written dozens of articles relating to productivity.
His service skills incorporate: productivity of direct and indirect labor, production management, cost reduction, process improvement, facility planning and layout.
---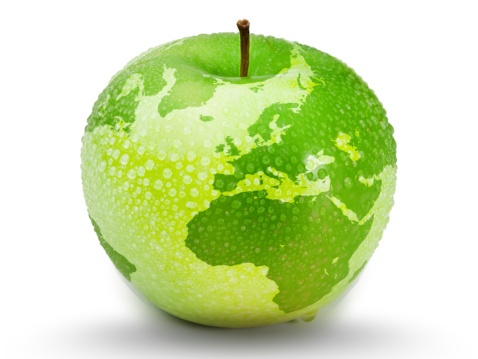 MOST Analysis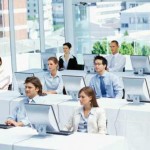 Mission Statement
Mission Statement
The mission for this workshop # 3 is to introduce and explore the Pareto Principle and Waste Reduction, also stated as priorities and non-value-added activity.
Objectives
Early in this program, bring forth two of the most important elements of manufacturing productivity. Demonstrate how these two concepts are linked and should be considered with each subsequent element of productivity. Explore the applications which each topic contributes to Manufacturing Productivity.
Strategy
Explain the history of the Pareto Principle, and of Waste Reduction. Provide the theories behind each, and how they individually and collectively benefit Total Productivity.
Tasks
There is extensive opportunity to apply the Pareto Principle and Waste Reduction in manufacturing operations.
Point out the particular ways in which both the Pareto Principle and Waste Reduction may be utilized, and detail them.
Explain how to implement improvement opportunities. Specify, by area of the organization, examples of productivity improvement which can be realized, how they can be found and achieved, and what relationships with other topics will pertain.
---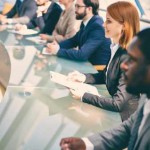 Objectives
01. Pareto and Priority: departmental SWOT analysis; strategy research & development. Time Allocated: 1 Month
02. Different Strategy And Priority For The Boardroom And For The Manufacturing Floor
: departmental SWOT analysis; strategy research & development. Time Allocated: 1 Month
03. This Year, Right Now: departmental SWOT analysis; strategy research & development. Time Allocated: 1 Month
04. Total Productivity Is The Target: departmental SWOT analysis; strategy research & development. Time Allocated: 1 Month
05. Reduce Waste, Executive Level Strategy And Actions: departmental SWOT analysis; strategy research & development. Time Allocated: 1 Month
06. Reduce Waste, Manufacturing Floor Strategy And Actions: departmental SWOT analysis; strategy research & development. Time Allocated: 1 Month
07. Waste Possible In Facility Planning, Layout, And Flow: departmental SWOT analysis; strategy research & development. 1 Month
08. Waste Can Occur Throughout Many Activities: departmental SWOT analysis; strategy research & development. Time Allocated: 1 Month
---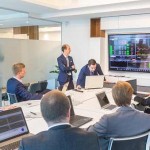 Strategies
01. Pareto and Priority: Each individual department head to undertake departmental SWOT analysis; strategy research & development.
02. Different Strategy And Priority For The Boardroom And For The Manufacturing Floor
: Each individual department head to undertake departmental SWOT analysis; strategy research & development.
03. This Year, Right Now: Each individual department head to undertake departmental SWOT analysis; strategy research & development.
04. Total Productivity Is The Target: Each individual department head to undertake departmental SWOT analysis; strategy research & development.
05. Reduce Waste, Executive Level Strategy And Actions: Each individual department head to undertake departmental SWOT analysis; strategy research & development.
06. Reduce Waste, Manufacturing Floor Strategy And Actions: Each individual department head to undertake departmental SWOT analysis; strategy research & development.
07. Waste Possible In Facility Planning, Layout, And Flow: Each individual department head to undertake departmental SWOT analysis; strategy research & development.
08. Waste Can Occur Throughout Many Activities: Each individual department head to undertake departmental SWOT analysis; strategy research & development.
---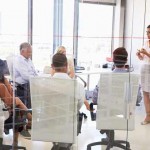 Tasks
01. Create a task on your calendar, to be completed within the next month, to analyze Pareto and Priority.
02. Create a task on your calendar, to be completed within the next month, to analyze Different Strategy And Priority For The Boardroom And For The Manufacturing Floor.
03. Create a task on your calendar, to be completed within the next month, to analyze This Year, Right Now.
04. Create a task on your calendar, to be completed within the next month, to analyze Total Productivity Is The Target.
05. Create a task on your calendar, to be completed within the next month, to analyze Reduce Waste, Executive Level Strategy And Actions.
06. Create a task on your calendar, to be completed within the next month, to analyze Reduce Waste, Manufacturing Floor Strategy And Actions.
07. Create a task on your calendar, to be completed within the next month, to analyze Waste Possible In Facility Planning, Layout, And Flow.
08. Create a task on your calendar, to be completed within the next month, to analyze Waste Can Occur Throughout Many Activities.
---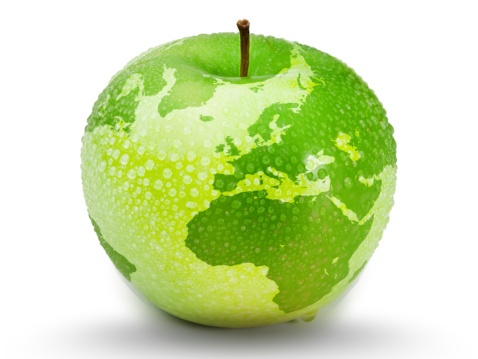 Introduction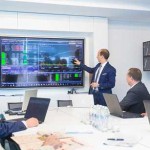 Welcome to Workshop # 3 in the Manufacturing Productivity series.
We appreciate that you have found the time to fit this learning experience into your schedule, and that the company thinks well enough of your talents and capabilities to include you in the participants.
Manufacturing Productivity is a one-year leadership program with monthly workshops that will focus on specific subjects each month. This month, those subjects are the Pareto Principle and the urgency to cut out non-value-added activity.
Cut waste, and Pareto, work well in parallel.
Many facets of productivity improvement can be practiced alone, and may or may not relate to other productivity tools. That is definitely not true however for Pareto and non-value-added activity. When you become familiar with these two, you will see that they apply to every subsequent productivity process. As you choose to practice any other productivity improvement opportunity, very early you will want to determine if non-value-added activities exist; then using Pareto, determine the priority that the situation deserves, to resolve it.
---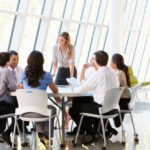 Pareto
For "Pareto", you may substitute Priority, if you aren't up to date on Italian history of the late 19th century. Vilfredo Pareto performed research, which allowed him to state that about 80% of Italian land was owned by about 20% of the population. There are reference sources that state the findings were published in 1906; there are those that state, starting in 1896. Pareto as a sociologist was prone to put words with his data as well, and modern sources give them a modern-day hearing. The Pareto Principle is based on the research findings.
Manufacturing Productivity is concerned with only the numbers, however. Particularly the Pareto distribution, which is a power-law distribution, used to describe characteristics in a wide variety of financial, social, actuarial, geopolitical phenomena. Thanks to Joseph Juran, who understood that the Pareto Principle defined quality issues as well, for instance that 80% of quality problems are caused by a small number, perhaps the 20% of the possible causes. Juran himself, and others, also realized that Pareto would apply to management practices in general, with the belief that attention to only a few issues will control a large number of results.
Count this Manufacturing Productivity program among those who believe and practice what Pareto preached. However, along with Joseph Juran, we realize that the 80% cannot be forever ignored. The old proverb tells us, "For want of a nail, a shoe was lost" then a horse and a rider and a battle.
Other modern names for Pareto are the 80-20 rule and ABC inventory. A recurring tenant of this series then will be the Pareto principle because we will routinely direct attention to the A items, the more important few topics that have the most impact, in your particular situation.
---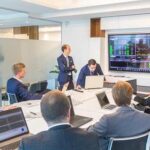 Cut Waste, Or Non-Value-Added Activity
As for cut out non-value-added activity, the concept has had many manifestations.
The most well known at the moment is that one of the two pillars of the Toyota Production System is the command, to Cut Waste. In earlier lives, mid-20th Century, this concept was called Value Engineering, or Value Analysis, or Work Simplification. Earlier than that, two of the first practitioners of modern productivity, Frederick Taylor and Frank Gilbreth, made the elimination of waste at the workplace a primary component of their initial teachings. As early as the late 1800's, it was a basic element of Taylor's "Scientific Management". At that time, the phrase used was "inefficiency", as Taylor said, "in almost all of our daily acts."
Whatever the name, waste elimination is a superior practice. Don't improve, remove.
---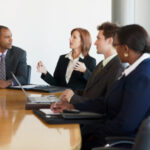 Total Productivity
Frederick Taylor, Frank Gilbreth, and long after he died his wife Lillian Gilbreth, researched and wrote prolifically on the workplace. Value Analysis and Toyota expanded the application, to remove waste from other aspects of the business, effectively building the Pareto Principle into the equation. Manufacturing Productivity follows that lead; show me the money.
Actions taken for one purpose can cause results in another sector; the dreaded law of unintended consequences; collateral damage. In productivity improvement, we find that such relationships occur, and frequently.
Corporate productivity improvement is generally looking for the best overall results, to improve Total Productivity. After a particular action it is quite possible that cost reductions in one sector may be offset by increases elsewhere. Quite frequently during this workshop the contradictions and offsets, advantages and disadvantages, which occur will be explained.
---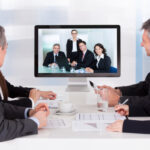 The Present Day
In this workshop, which concentrates on Pareto, we will endeavor to mention a large number of typical manufacturing issues. We will then correlate these "usual suspects" with what seems to be particularly relevant in our present situations. It is obvious, isn't it, that in any discussion of importance there must be a time element. What is significant, today. The participants in the workshops will be encouraged to identify, in the Pareto fashion, those current issues which are most meaningful in your circumstances. Those which will get you the biggest bang for your buck. Show me the money.
This workshop will discuss the concept of removing waste. We will of course relate that to what happens on the shop floor. But as we know this attention to productivity does not concentrate entirely on the shop floor. There are many opportunities throughout an entire organization, across all areas of the organization chart, which present fruitful opportunities to find and remove non-value-added activity. We will go there.
---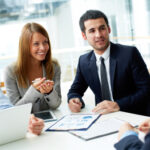 The Best Answer
And we must start by qualifying that the best answer Is limited to a single organization, at a certain point in time. Different situations result in a different best answer. Company A's best answer may not be the same as company B's choice.
Today's one best answer, for your organization, in the interests of total productivity, can come about in a variety of ways. Initially, describe the question carefully.
Then, an organization can consciously seek out the best answer, from the information available. Another organization may search for information relating to one subject, and as a byproduct, develop information that leads to another beneficial result. In any case, there are likely to be several possible answers, involving different technical solutions, costs, and timelines.
In the search for the one best answer for your organization, please be alert to existing instances of waste in all its forms. Find the serious waste, and prioritize depending on what your potential benefits will be a likelihood of success.
The businesses in these examples were alert to the existence of waste, and when they detected it, even in unexpected locations, were able to remove significant amounts.
---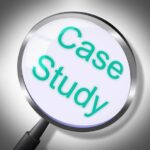 Case Study
A modern construction company initiated a work measurement project whose primary purpose was to develop an incentive system for masons building residential homes of concrete block, pouring slabs and walks.
The first sequence of events then was to employ work measurement, both as time study and as work sampling, to document what happened and to quantify just how long actions took. That process is quite standard for the objectives, and proceeded normally.
The results of the work measurement to management were received in two ways. The objective times quantified for the masonry work itself did not vary much from what management, experienced in masonry, had expected.
But management was very surprised, perhaps astounded is a better word, at the amount of delay and waste that was documented by the direct observation of multiple worksites. As a result, the first major change was an installation of a formal reporting system from each side for the periods of waste and delay that were large enough to be recorded. The reports rightfully received attention, and delay declined
An incentive program was in fact developed, but it initially rewarded site managers rather than masons. Site managers had control over the non-productive activity, and delay, as well as that of the tradesmen. A modern construction site has quite a bit of organization and structure to it, but never as much as that of a production plant line or plant floor, so there is a lot to manage.
---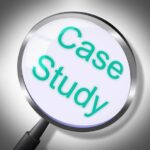 Case Study
A large medical billing company had installed work measurement previously, but had not maintained it very well. By utilizing employees with a training background as work measurement observers, the operation quickly started to review and update rates.
The observers employed a sophisticated practice of work measurement, and observed different people in different sections om different shifts performing the same transactions. This technique allows the objective standard to be representative. but it also indicated the different sections were employing somewhat different technique.
For this company the findings pointed out inconsistency in results, a waste which they immediately started to correct.
---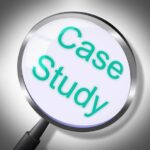 Case Study
A section of a textile company created an automotive product on a line of linked machinery. Output routinely was insufficient to cover production demand. After no solution had been found nor corrective measures taken, the product director of sales contacted a consultant. Together they worked with the line, considering all the factors.
Various relatively small issues were found incorrectly, but the major problem was found to be an omission. It was determined that the preventative maintenance program for the primary piece of equipment in the production line was not being followed, and the equipment downtime was the essential cause of the low production record. When PM was restored, the waste which came from machine and line downtime were dramatically reduced production increased.
The emphasis was on restoring proper maintenance, rather than determining why it was discontinued. Perhaps someone in good faith believed that preventive maintenance itself took a machine out of production for a while, so it was better not to do it.
---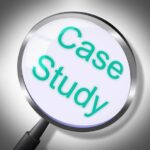 Case Study
A cosmetics producer in Central America studied its cost picture and realized that a raw material, in this case inexpensive bottles, was inordinately costly in total. No local supplier of the parts was available, so they had to buy in large batch sizes on another continent, and much of the facility was dedicated to storage of the containers before filling.
The supply strategy is being reviewed, with a plan to create a local bottle source, independently or in conjunction with other users of similar parts, or invest in blow molding equipment on their own, or change containers to a component which is more available locally.
Production price may well be higher but when all the transportation and storage costs are added, local production will be less expensive and more reliable. In addition, warehouse space can be utilized for production when volume justifies it.
---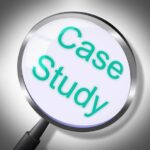 Case Study
A very high-tech job shop and pilot plant in the aerospace business had kept up admirably with the state of the art, in the computer-operated machining equipment which it operated. But, as is the case in very many successful operations, a need arose for more processing floor space.
In the interests of flexibility, this shop had previously retained all of the manual machining equipment which it had possessed. The judgment was made to continue to retain some of each category of equipment, but to remove the others. An analysis was made of the current state of the art of electronic processing equipment, and of the machining requirements indicated at the present time, to produce new models and prototypes that clients were requesting.
With this information they removed some equipment and utilized the now-available floor space, then rearranged some equipment and added others to prepare for the future. Not a major move, but it reclaimed wasted floor space and enabled other actions.
It was believed that this strategy, of removing some equipment, was not completely without risk. But benefits were judged to outweigh the potential risk.
Case Study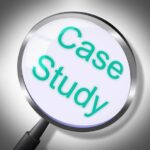 A company utilized crew members over a modern, long-cycle, electro-deposition process. The work activities were partly controlled by the process, and partly by the work itself, and were therefore somewhat difficult to evaluate in total. A series of time studies was authorized of several crews and various equipment. Management had in mind a rearrangement of tasks, and wanted confirmation through objective work measurement.
After these studies were performed and the elemental times were calculated, it was found that the proposed task rearrangement was quite acceptable. In addition some non-value-added elements were eliminated, and complex man-machine relationships were better understood.
A previously un-recognized equipment restraint became apparent, which was corrected in the task rearrangement. The final manpower cost was reduced, both straight time and overtime.
---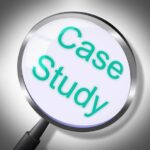 Case Study
A very popular hamburger chain took your order and then prepared, fresh, what you wanted. No waiting in an oven for their burgers. Naturally they desired to reduce the preparation time to minimize the customer wait. Fresh food has a value, but even a faithful customer doesn't want to wait too long.
So, management brought in a work measurement analyst and installed him in the company chef's pilot plant and test kitchen.
In addition to customer service, a purpose was to do time studies of potential new equipment. Models of new equipment that appeared to be promising were set up in the kitchen. The first item on the list was to determine which model was the most efficient, quickest performer, doing its job on the line, and in change over and clean up. That was the job of the work measurement analyst. The chef used the equipment in order to find out how well it did its cooking job.
Another purpose to the study existed, which the chef was well aware of. The faster a burger is prepared and served, the better it will taste.
In this case as the waste of time was minimized, benefits included less direct labor in the product cost, faster customer service, and improved taste.
---
The Lesson in this series of case studies, or perhaps a common thread, is this. There may well be an objective and a planned approach at first. Follow that approach. As you do, however, keep your eyes open, and be prepared to welcome what you find elsewhere. Look for waste the same way.
Seeking productivity solutions has something in common with looking for golf balls or looking for parking places. The favored strategy is, first look in those locations where you want them to be. But as you know already, manufacturing is a complex, dynamic, environment and the answer is not always what you might expect.
---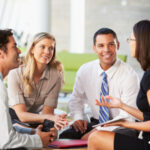 Pareto And Non-Value-Added Activity
The concepts of the Pareto Principle and of reducing waste are discussed in this early workshop because they complement each other throughout Manufacturing Productivity.
In many instances throughout this program, whenever a particular circumstance is considered in the search for productivity, the very first action recommended is to seek out non-value-added activity. Number one in priority, get rid of the waste. Remove, as the first step to improve.
This workshop, # 3, will explore the possible waste, or non-value-added activity that can occur in all categories of manufacturing life. Today we will cover a large number of situations in general. Then in future workshops the discussions will include much more detail, with processes and tools described for improvement. This way, in this early workshop, we will alert the reader to the existence of these potential improvement possibilities, so that you will recognize them
---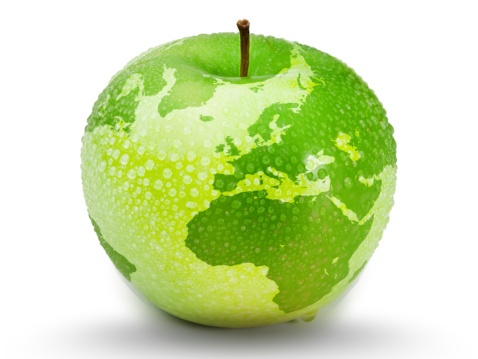 Executive Summary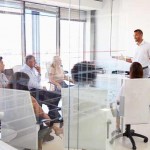 Productivity as we have stated is defined as output divided by input. To improve productivity, a business can increase output or decrease input. Workshop #3 will place a particular emphasis on decreasing input, through waste reduction, or by another name, eliminate non-value-added activity.
We will introduce and explore the Pareto principle and waste reduction. Think priorities, and how your organization will choose which non-value-added activity to pursue. Additionally, we'll offer many specific, proven ideas out early, that may hold special promise for your organization.
That's the plan. The topics won't appear in great detail in WS #3 but enough to illustrate the benefits, and the interrelationships of topics. Future workshops will fill in detail.
Today's topics link prioritization and removal of non-value-added activity, as they so frequently are linked in practice. You intuitively will recognize some instances of waste, and many more are listed which perhaps you had not thought of in relation to waste. We will explore just where the different categories of waste fit into a priority plan, so that you may apply tactic, depending on your own interpretation and needs. With a little luck and practice, you will learn how to swat the problem like a fly and move on.
We will address Pareto and waste, for the ramifications on the manufacturing floor, as any Manufacturing Productivity program will do. But we will also spend time on strategy, and unintended consequences, and how to avoid them. No, that is not right, because you really can't avoid unintended consequences. Perhaps the best that we can expect is to anticipate the variable impacts that can result from a strategy.
---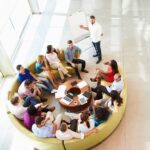 Strategy
Today, and subsequently, a common feature of a workshop will be to address boardroom strategy that has a direct bearing on manufacturing floor productivity.
Probably you have made plenty of business judgements before, and justified answers. But since earlier assumptions, perhaps there are a new set of conditions and circumstances that now appear to apply. World-wide, market, priorities conditions are changing.
If you delve into one or more of these analyses seriously, don't expect a quick fix; you knew that. Later workshops will contain detail about the procedures, but first comes the decision point. For example,
• With inventory control, in your operations, is "just in time" or "just in case" more likely to succeed?
• Your scheduling model of choice, should you build to order (pull) or build to stock (push)?
• Should you make rather than buy selected products and components?
• Buy from vendors in the home country or offshore? What was a good answer previously may not be today.
• What techniques are in place for employee motivation, and is it time to consider a labor incentive?
• Is there a regular product pruning, to cost justify the products in the sales catalog?
• Does your accounting system smear overhead costs or use Activity Based Costing? Without accurate allocation, the product pruning arithmetic can be off as well as KPI results.
• Do you address total unit productivity, and not just on the shop floor?
---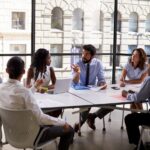 1: Pareto, And Waste, A Working Basis
Get to know Pareto and how the principle can add to your capability.
It may not be, probably is not, obvious to you why, in this the third workshop on manufacturing productivity, the subjects are Pareto? And cut waste? Perhaps if you could cut anything it would be to cut to the chase, get to the important topics. Well, that's just exactly what we are doing. Pareto is all about the most important things, subjects, topics, strategy, solutions. Priority.
In this program on Manufacturing Productivity, we'll talk about many useful and ingenious ideas to improve productivity, but only you can choose which of those is THE most important for your immediate application. The characteristics of your manufacturing situation will be different from those of anyone else, so only you can choose those topics which are the most important, which will have the greatest impact on your particular circumstances. You are the one to move a topic to the top of a to-do list.
Discussions in this workshop and following ones will extend over multiple topics, but it will be up to your eagle eye to pick out the most applicable solutions to your issues, suitable for your resources, culture, timetable, and budget.
As for the subject or waste, by which we mean non-value-added activity, only you can recognize waste in your own organization. From examples sited here, apply the recommended tests, and judge whether you are getting your money's worth for an expense line item.
Vilfredo Pareto was the first to document that a small number of people owned a large amount of property, in 19th century Italy. Since then, the finding has been extrapolated and shown to apply to many other distributions; for instance that a small number of manufacturing problems have a very large impact.
It is to our advantage to employ the Pareto principle to manufacturing productivity, in order for us correctly to understand the significance of problems and opportunities and to assign them their proper priority in action plans.
---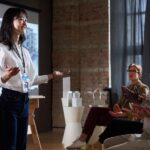 2: Production Floor Pareto-Ranked Issues
In theory, Pareto would probably say that labor, materials, on-time delivery, on-budget spending, equipment utilization are leading issues on a production floor today.
Wasted time could be stated as work hours lost, imbalance of workloads, waiting, double handling, hours not used in the 24. Material scrap, tools expended, energy used. Unnecessarily long cycle times. Space not used effectively,
In practice, on your production floor, today. Rank what you consider to be the most important, for your organization. The usual suspects first, then what the year will push your way. Review recent reports, perhaps:
• Labor performance and variances and output schedules
• Material usage performance and variances.
• Overtime, open but unfilled labor slots.
• Actual production compared to plan. Backorders.
• Equipment utilization, capacity, up-time.
• Hours not used in the 24, space usage.
• Current issues in your operations; such as facilities, labor supply, supply chain, technology, product mix.
---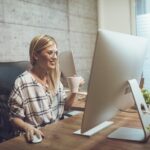 3: Support Groups, For Pareto-Ranked Issues
Fortunately, your organization will have support groups, whose efforts will be related to the success of manufacturing. But maintenance, materials management, new product development, quality, warehousing and docks, also have their own productivity to consider. For all the categories, consider actual performance reports, and specially perceived shortcomings; those that are already been proven to be priorities. Then consider as well as what the year may bring.
---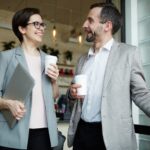 4. Executive Suite, Pareto-Ranked Issues
Not for the first time in this manufacturing productivity series, it's obvious that we will need to review some of the long-standing assumptions, and strategy that has been established based on those assumptions, in the light of today's issues. The world is becoming a different place and it may (or may not) affect the way that you should do business.
In theory, what should we consider? Today's issues in your operations, with your facilities, do they include trained labor access, materials supply chain, blockades, energy supply and usage, waste disposal and environmental situation, sales market? Arrange the issues and opportunities into a ranking, by priority as you see it.
---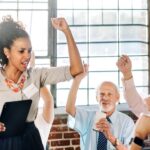 5: Contradictions Abound
In workshop number 5 under the subject of outcomes, we'll make the point that different activities will have contradictory effects on different outcomes.
Manufacturing Productivity topics depend, to a very large extent, on strategic decisions that are made in the executive conference room. Such judgments almost always contain multiple factors, and the net effect of the decision will be intended to favor overall costs.
At the same time, the same decision can have a negative effect on manufacturing floor level productivity. Contradictory results are quite common within manufacturing productivity, and we will discuss examples. Once again there is not necessarily a right or wrong textbook answer, so we will attempt to provide descriptions that lead to the correct overall decisions.
Here are a few obvious contradictions, within the concept of total productivity.
i. Buying large volume of parts from a single source (about page #1 in the purchasing manual), will results in low costs. This does not go on to say, or maybe a modern manual does, that delivery is directly dependent on variables at the vendors location, such as typhoons, tidal waves, pandemics, governmental disagreements, tariffs, shipping backups and drought, fuel prices, etc. Blockades.
Big time costs occur when material supplies are interrupted, we know that.
On page two of the purchasing manual there is a suggestion, when you purchase at a lower volume from another vendor there will be higher prices, and the buyer will have much less.
leverage with the vendor. The upside however is that another pathway to obtaining satisfactory components has been established, with material specs, contract terms. Probably even occasional purchase orders are placed to keep the lines open.
ii. Second contradiction, involving Just in Time and Just in Case inventory models.
JIT minimizes the costs to carry inventory, and to store it, minimizes obsolescence. But when the supply chain is interrupted, or quality questioned, the most serious negatives usually impact the manufacturing floor. When unplanned product sales orders arrive, but no parts are on hand, then sales over budget can't be produced. Even more minor changes in short term product mix may not be covered by JIT.
In this particular set of contradictions is Just in Case, in which larger inventories are kept on hand. JIC is more fail-safe, and can more easily resolve increases or variations in schedules. Their downside of course is that more inventory is kept on hand, tying up money and requiring storage space.
Please note here that Just in Case, with larger inventories, is more justifiable financially when the cost of money is low. It appears that the cost of money is going to rise. But at this same time, it appears that the supply chain is becoming more complex, and just in time deliveries will be at risk even further. Good luck.
iii. Work measurement, a foundation of this productivity series, requires some expense to establish and administer production rates. And that cost will occur in the overhead category. The benefits will show up in direct labor productivity, where labor cost per product unit can be expected to dive as measurement progresses.
iv. Preventative maintenance, PM, requires a cost to apply, which will be shown as indirect labor and maintenance materials. But PM will save direct production labor and materials, and reduce machine downtime and scrap rates, through more pure capacity and fewer line interruptions.
v. Equipment which is dedicated to a specialized activity will normally be simpler and faster than equipment capable of multipurpose use. On the other hand, fewer pieces of multipurpose equipment may be required for the same output, and less floor space. Training requirements and output speeds may vary as well.
---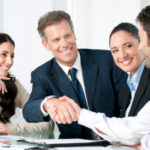 6. Outside The Box
Did you know that the Baltimore Museum of Art has new curators? The security guards. A start to the decision came about in February 2020 during a discussion about how to engage with the security guards, who spend more time with the art than anyone. dress them up nicely and they do both jobs. This probably won't apply to you directly but think about it.
---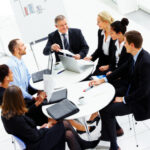 7. The Toolkits Available
The processes and tools that are presented in manufacturing productivity are uniformly simple, and easy to apply without sophisticated electronics or processes. Workshop manuals contain them. Most often, the processes request that you calculate the cost of each of multiple options and choose, based on the best likely result for your organization.
Quite often, in an Introduction or Executive Summary, a concept or a case study from an entirely different production circumstance, will be pertinent to a problem within your own sphere of influence, right now.
---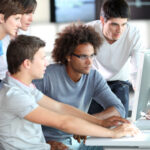 8. How Future Workshops Will Address The Issues
Each of the future workshops address issues, concerns or problems within a particular category of a typical manufacturing operation.
A workshop will have a section which approaches executive concerns, strategy, and concepts, and other sections which relate to floor level topics, move for manufacturing and for manufacturing support functions.
---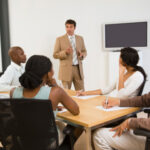 9. The One Best Way, And There Is Always A Better Way
Experience has shown that manufacturing productivity is a never-ending quest. That can hardly be a surprise, because manufacturing is dynamic. The recommended sequence to productivity improvement is to document processes which are now in place, then to improve them. The improvements then become the new best way, until they in turn are surpassed.
---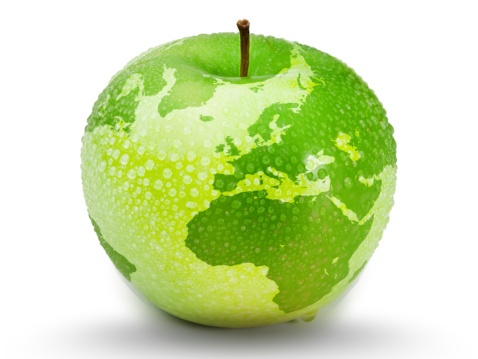 Curriculum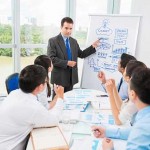 Manufacturing Productivity – Workshop 3 – The Pareto Principle, and Remove Waste
Pareto and Priority.
Different Strategy And Priority For The Boardroom And For The Manufacturing Floor

This Year, Right Now
Total Productivity Is The Target
Reduce Waste, Executive Level Strategy And Actions
Reduce Waste, Manufacturing Floor Strategy And Actions
Waste Possible In Facility Planning, Layout, And Flow
Waste Can Occur Throughout Many Activities
---
---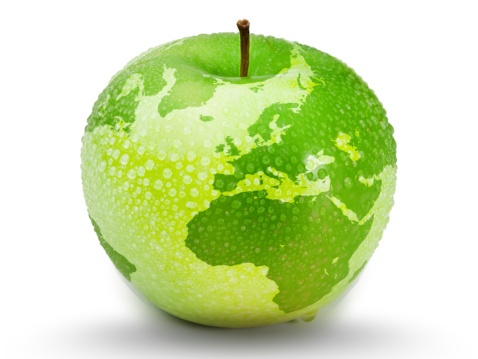 Distance Learning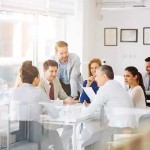 Introduction
Welcome to Appleton Greene and thank you for enrolling on the Manufacturing Productivity corporate training program. You will be learning through our unique facilitation via distance-learning method, which will enable you to practically implement everything that you learn academically. The methods and materials used in your program have been designed and developed to ensure that you derive the maximum benefits and enjoyment possible. We hope that you find the program challenging and fun to do. However, if you have never been a distance-learner before, you may be experiencing some trepidation at the task before you. So we will get you started by giving you some basic information and guidance on how you can make the best use of the modules, how you should manage the materials and what you should be doing as you work through them. This guide is designed to point you in the right direction and help you to become an effective distance-learner. Take a few hours or so to study this guide and your guide to tutorial support for students, while making notes, before you start to study in earnest.
Study environment
You will need to locate a quiet and private place to study, preferably a room where you can easily be isolated from external disturbances or distractions. Make sure the room is well-lit and incorporates a relaxed, pleasant feel. If you can spoil yourself within your study environment, you will have much more of a chance to ensure that you are always in the right frame of mind when you do devote time to study. For example, a nice fire, the ability to play soft soothing background music, soft but effective lighting, perhaps a nice view if possible and a good size desk with a comfortable chair. Make sure that your family know when you are studying and understand your study rules. Your study environment is very important. The ideal situation, if at all possible, is to have a separate study, which can be devoted to you. If this is not possible then you will need to pay a lot more attention to developing and managing your study schedule, because it will affect other people as well as yourself. The better your study environment, the more productive you will be.
Study tools & rules
Try and make sure that your study tools are sufficient and in good working order. You will need to have access to a computer, scanner and printer, with access to the internet. You will need a very comfortable chair, which supports your lower back, and you will need a good filing system. It can be very frustrating if you are spending valuable study time trying to fix study tools that are unreliable, or unsuitable for the task. Make sure that your study tools are up to date. You will also need to consider some study rules. Some of these rules will apply to you and will be intended to help you to be more disciplined about when and how you study. This distance-learning guide will help you and after you have read it you can put some thought into what your study rules should be. You will also need to negotiate some study rules for your family, friends or anyone who lives with you. They too will need to be disciplined in order to ensure that they can support you while you study. It is important to ensure that your family and friends are an integral part of your study team. Having their support and encouragement can prove to be a crucial contribution to your successful completion of the program. Involve them in as much as you can.
Successful distance-learning
Distance-learners are freed from the necessity of attending regular classes or workshops, since they can study in their own way, at their own pace and for their own purposes. But unlike traditional internal training courses, it is the student's responsibility, with a distance-learning program, to ensure that they manage their own study contribution. This requires strong self-discipline and self-motivation skills and there must be a clear will to succeed. Those students who are used to managing themselves, are good at managing others and who enjoy working in isolation, are more likely to be good distance-learners. It is also important to be aware of the main reasons why you are studying and of the main objectives that you are hoping to achieve as a result. You will need to remind yourself of these objectives at times when you need to motivate yourself. Never lose sight of your long-term goals and your short-term objectives. There is nobody available here to pamper you, or to look after you, or to spoon-feed you with information, so you will need to find ways to encourage and appreciate yourself while you are studying. Make sure that you chart your study progress, so that you can be sure of your achievements and re-evaluate your goals and objectives regularly.
Self-assessment
Appleton Greene training programs are in all cases post-graduate programs. Consequently, you should already have obtained a business-related degree and be an experienced learner. You should therefore already be aware of your study strengths and weaknesses. For example, which time of the day are you at your most productive? Are you a lark or an owl? What study methods do you respond to the most? Are you a consistent learner? How do you discipline yourself? How do you ensure that you enjoy yourself while studying? It is important to understand yourself as a learner and so some self-assessment early on will be necessary if you are to apply yourself correctly. Perform a SWOT analysis on yourself as a student. List your internal strengths and weaknesses as a student and your external opportunities and threats. This will help you later on when you are creating a study plan. You can then incorporate features within your study plan that can ensure that you are playing to your strengths, while compensating for your weaknesses. You can also ensure that you make the most of your opportunities, while avoiding the potential threats to your success.
Accepting responsibility as a student
Training programs invariably require a significant investment, both in terms of what they cost and in the time that you need to contribute to study and the responsibility for successful completion of training programs rests entirely with the student. This is never more apparent than when a student is learning via distance-learning. Accepting responsibility as a student is an important step towards ensuring that you can successfully complete your training program. It is easy to instantly blame other people or factors when things go wrong. But the fact of the matter is that if a failure is your failure, then you have the power to do something about it, it is entirely in your own hands. If it is always someone else's failure, then you are powerless to do anything about it. All students study in entirely different ways, this is because we are all individuals and what is right for one student, is not necessarily right for another. In order to succeed, you will have to accept personal responsibility for finding a way to plan, implement and manage a personal study plan that works for you. If you do not succeed, you only have yourself to blame.
Planning
By far the most critical contribution to stress, is the feeling of not being in control. In the absence of planning we tend to be reactive and can stumble from pillar to post in the hope that things will turn out fine in the end. Invariably they don't! In order to be in control, we need to have firm ideas about how and when we want to do things. We also need to consider as many possible eventualities as we can, so that we are prepared for them when they happen. Prescriptive Change, is far easier to manage and control, than Emergent Change. The same is true with distance-learning. It is much easier and much more enjoyable, if you feel that you are in control and that things are going to plan. Even when things do go wrong, you are prepared for them and can act accordingly without any unnecessary stress. It is important therefore that you do take time to plan your studies properly.
Management
Once you have developed a clear study plan, it is of equal importance to ensure that you manage the implementation of it. Most of us usually enjoy planning, but it is usually during implementation when things go wrong. Targets are not met and we do not understand why. Sometimes we do not even know if targets are being met. It is not enough for us to conclude that the study plan just failed. If it is failing, you will need to understand what you can do about it. Similarly if your study plan is succeeding, it is still important to understand why, so that you can improve upon your success. You therefore need to have guidelines for self-assessment so that you can be consistent with performance improvement throughout the program. If you manage things correctly, then your performance should constantly improve throughout the program.
Study objectives & tasks
The first place to start is developing your program objectives. These should feature your reasons for undertaking the training program in order of priority. Keep them succinct and to the point in order to avoid confusion. Do not just write the first things that come into your head because they are likely to be too similar to each other. Make a list of possible departmental headings, such as: Customer Service; E-business; Finance; Globalization; Human Resources; Technology; Legal; Management; Marketing and Production. Then brainstorm for ideas by listing as many things that you want to achieve under each heading and later re-arrange these things in order of priority. Finally, select the top item from each department heading and choose these as your program objectives. Try and restrict yourself to five because it will enable you to focus clearly. It is likely that the other things that you listed will be achieved if each of the top objectives are achieved. If this does not prove to be the case, then simply work through the process again.
Study forecast
As a guide, the Appleton Greene Manufacturing Productivity corporate training program should take 12-18 months to complete, depending upon your availability and current commitments. The reason why there is such a variance in time estimates is because every student is an individual, with differing productivity levels and different commitments. These differentiations are then exaggerated by the fact that this is a distance-learning program, which incorporates the practical integration of academic theory as an as a part of the training program. Consequently all of the project studies are real, which means that important decisions and compromises need to be made. You will want to get things right and will need to be patient with your expectations in order to ensure that they are. We would always recommend that you are prudent with your own task and time forecasts, but you still need to develop them and have a clear indication of what are realistic expectations in your case. With reference to your time planning: consider the time that you can realistically dedicate towards study with the program every week; calculate how long it should take you to complete the program, using the guidelines featured here; then break the program down into logical modules and allocate a suitable proportion of time to each of them, these will be your milestones; you can create a time plan by using a spreadsheet on your computer, or a personal organizer such as MS Outlook, you could also use a financial forecasting software; break your time forecasts down into manageable chunks of time, the more specific you can be, the more productive and accurate your time management will be; finally, use formulas where possible to do your time calculations for you, because this will help later on when your forecasts need to change in line with actual performance. With reference to your task planning: refer to your list of tasks that need to be undertaken in order to achieve your program objectives; with reference to your time plan, calculate when each task should be implemented; remember that you are not estimating when your objectives will be achieved, but when you will need to focus upon implementing the corresponding tasks; you also need to ensure that each task is implemented in conjunction with the associated training modules which are relevant; then break each single task down into a list of specific to do's, say approximately ten to do's for each task and enter these into your study plan; once again you could use MS Outlook to incorporate both your time and task planning and this could constitute your study plan; you could also use a project management software like MS Project. You should now have a clear and realistic forecast detailing when you can expect to be able to do something about undertaking the tasks to achieve your program objectives.
Performance management
It is one thing to develop your study forecast, it is quite another to monitor your progress. Ultimately it is less important whether you achieve your original study forecast and more important that you update it so that it constantly remains realistic in line with your performance. As you begin to work through the program, you will begin to have more of an idea about your own personal performance and productivity levels as a distance-learner. Once you have completed your first study module, you should re-evaluate your study forecast for both time and tasks, so that they reflect your actual performance level achieved. In order to achieve this you must first time yourself while training by using an alarm clock. Set the alarm for hourly intervals and make a note of how far you have come within that time. You can then make a note of your actual performance on your study plan and then compare your performance against your forecast. Then consider the reasons that have contributed towards your performance level, whether they are positive or negative and make a considered adjustment to your future forecasts as a result. Given time, you should start achieving your forecasts regularly.
With reference to time management: time yourself while you are studying and make a note of the actual time taken in your study plan; consider your successes with time-efficiency and the reasons for the success in each case and take this into consideration when reviewing future time planning; consider your failures with time-efficiency and the reasons for the failures in each case and take this into consideration when reviewing future time planning; re-evaluate your study forecast in relation to time planning for the remainder of your training program to ensure that you continue to be realistic about your time expectations. You need to be consistent with your time management, otherwise you will never complete your studies. This will either be because you are not contributing enough time to your studies, or you will become less efficient with the time that you do allocate to your studies. Remember, if you are not in control of your studies, they can just become yet another cause of stress for you.
With reference to your task management: time yourself while you are studying and make a note of the actual tasks that you have undertaken in your study plan; consider your successes with task-efficiency and the reasons for the success in each case; take this into consideration when reviewing future task planning; consider your failures with task-efficiency and the reasons for the failures in each case and take this into consideration when reviewing future task planning; re-evaluate your study forecast in relation to task planning for the remainder of your training program to ensure that you continue to be realistic about your task expectations. You need to be consistent with your task management, otherwise you will never know whether you are achieving your program objectives or not.
Keeping in touch
You will have access to qualified and experienced professors and tutors who are responsible for providing tutorial support for your particular training program. So don't be shy about letting them know how you are getting on. We keep electronic records of all tutorial support emails so that professors and tutors can review previous correspondence before considering an individual response. It also means that there is a record of all communications between you and your professors and tutors and this helps to avoid any unnecessary duplication, misunderstanding, or misinterpretation. If you have a problem relating to the program, share it with them via email. It is likely that they have come across the same problem before and are usually able to make helpful suggestions and steer you in the right direction. To learn more about when and how to use tutorial support, please refer to the Tutorial Support section of this student information guide. This will help you to ensure that you are making the most of tutorial support that is available to you and will ultimately contribute towards your success and enjoyment with your training program.
Work colleagues and family
You should certainly discuss your program study progress with your colleagues, friends and your family. Appleton Greene training programs are very practical. They require you to seek information from other people, to plan, develop and implement processes with other people and to achieve feedback from other people in relation to viability and productivity. You will therefore have plenty of opportunities to test your ideas and enlist the views of others. People tend to be sympathetic towards distance-learners, so don't bottle it all up in yourself. Get out there and share it! It is also likely that your family and colleagues are going to benefit from your labors with the program, so they are likely to be much more interested in being involved than you might think. Be bold about delegating work to those who might benefit themselves. This is a great way to achieve understanding and commitment from people who you may later rely upon for process implementation. Share your experiences with your friends and family.
Making it relevant
The key to successful learning is to make it relevant to your own individual circumstances. At all times you should be trying to make bridges between the content of the program and your own situation. Whether you achieve this through quiet reflection or through interactive discussion with your colleagues, client partners or your family, remember that it is the most important and rewarding aspect of translating your studies into real self-improvement. You should be clear about how you want the program to benefit you. This involves setting clear study objectives in relation to the content of the course in terms of understanding, concepts, completing research or reviewing activities and relating the content of the modules to your own situation. Your objectives may understandably change as you work through the program, in which case you should enter the revised objectives on your study plan so that you have a permanent reminder of what you are trying to achieve, when and why.
Distance-learning check-list
Prepare your study environment, your study tools and rules.
Undertake detailed self-assessment in terms of your ability as a learner.
Create a format for your study plan.
Consider your study objectives and tasks.
Create a study forecast.
Assess your study performance.
Re-evaluate your study forecast.
Be consistent when managing your study plan.
Use your Appleton Greene Certified Learning Provider (CLP) for tutorial support.
Make sure you keep in touch with those around you.

---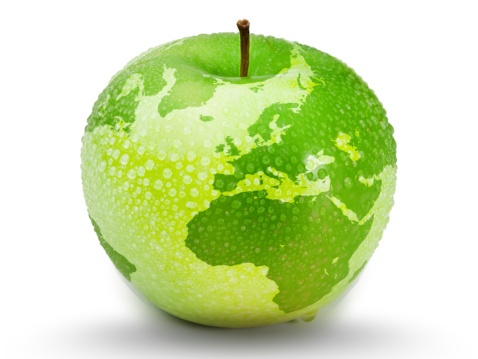 Tutorial Support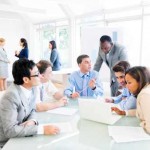 Programs
Appleton Greene uses standard and bespoke corporate training programs as vessels to transfer business process improvement knowledge into the heart of our clients' organizations. Each individual program focuses upon the implementation of a specific business process, which enables clients to easily quantify their return on investment. There are hundreds of established Appleton Greene corporate training products now available to clients within customer services, e-business, finance, globalization, human resources, information technology, legal, management, marketing and production. It does not matter whether a client's employees are located within one office, or an unlimited number of international offices, we can still bring them together to learn and implement specific business processes collectively. Our approach to global localization enables us to provide clients with a truly international service with that all important personal touch. Appleton Greene corporate training programs can be provided virtually or locally and they are all unique in that they individually focus upon a specific business function. They are implemented over a sustainable period of time and professional support is consistently provided by qualified learning providers and specialist consultants.
---
Support available
You will have a designated Certified Learning Provider (CLP) and an Accredited Consultant and we encourage you to communicate with them as much as possible. In all cases tutorial support is provided online because we can then keep a record of all communications to ensure that tutorial support remains consistent. You would also be forwarding your work to the tutorial support unit for evaluation and assessment. You will receive individual feedback on all of the work that you undertake on a one-to-one basis, together with specific recommendations for anything that may need to be changed in order to achieve a pass with merit or a pass with distinction and you then have as many opportunities as you may need to re-submit project studies until they meet with the required standard. Consequently the only reason that you should really fail (CLP) is if you do not do the work. It makes no difference to us whether a student takes 12 months or 18 months to complete the program, what matters is that in all cases the same quality standard will have been achieved.
---
Support Process
Please forward all of your future emails to the designated (CLP) Tutorial Support Unit email address that has been provided and please do not duplicate or copy your emails to other AGC email accounts as this will just cause unnecessary administration. Please note that emails are always answered as quickly as possible but you will need to allow a period of up to 20 business days for responses to general tutorial support emails during busy periods, because emails are answered strictly within the order in which they are received. You will also need to allow a period of up to 30 business days for the evaluation and assessment of project studies. This does not include weekends or public holidays. Please therefore kindly allow for this within your time planning. All communications are managed online via email because it enables tutorial service support managers to review other communications which have been received before responding and it ensures that there is a copy of all communications retained on file for future reference. All communications will be stored within your personal (CLP) study file here at Appleton Greene throughout your designated study period. If you need any assistance or clarification at any time, please do not hesitate to contact us by forwarding an email and remember that we are here to help. If you have any questions, please list and number your questions succinctly and you can then be sure of receiving specific answers to each and every query.
---
Time Management
It takes approximately 1 Year to complete the Manufacturing Productivity corporate training program, incorporating 12 x 6-hour monthly workshops. Each student will also need to contribute approximately 4 hours per week over 1 Year of their personal time. Students can study from home or work at their own pace and are responsible for managing their own study plan. There are no formal examinations and students are evaluated and assessed based upon their project study submissions, together with the quality of their internal analysis and supporting documents. They can contribute more time towards study when they have the time to do so and can contribute less time when they are busy. All students tend to be in full time employment while studying and the Manufacturing Productivity program is purposely designed to accommodate this, so there is plenty of flexibility in terms of time management. It makes no difference to us at Appleton Greene, whether individuals take 12-18 months to complete this program. What matters is that in all cases the same standard of quality will have been achieved with the standard and bespoke programs that have been developed.
---
Distance Learning Guide
The distance learning guide should be your first port of call when starting your training program. It will help you when you are planning how and when to study, how to create the right environment and how to establish the right frame of mind. If you can lay the foundations properly during the planning stage, then it will contribute to your enjoyment and productivity while training later. The guide helps to change your lifestyle in order to accommodate time for study and to cultivate good study habits. It helps you to chart your progress so that you can measure your performance and achieve your goals. It explains the tools that you will need for study and how to make them work. It also explains how to translate academic theory into practical reality. Spend some time now working through your distance learning guide and make sure that you have firm foundations in place so that you can make the most of your distance learning program. There is no requirement for you to attend training workshops or classes at Appleton Greene offices. The entire program is undertaken online, program course manuals and project studies are administered via the Appleton Greene web site and via email, so you are able to study at your own pace and in the comfort of your own home or office as long as you have a computer and access to the internet.
---
How To Study
The how to study guide provides students with a clear understanding of the Appleton Greene facilitation via distance learning training methods and enables students to obtain a clear overview of the training program content. It enables students to understand the step-by-step training methods used by Appleton Greene and how course manuals are integrated with project studies. It explains the research and development that is required and the need to provide evidence and references to support your statements. It also enables students to understand precisely what will be required of them in order to achieve a pass with merit and a pass with distinction for individual project studies and provides useful guidance on how to be innovative and creative when developing your Unique Program Proposition (UPP).
---
Tutorial Support
Tutorial support for the Appleton Greene Manufacturing Productivity corporate training program is provided online either through the Appleton Greene Client Support Portal (CSP), or via email. All tutorial support requests are facilitated by a designated Program Administration Manager (PAM). They are responsible for deciding which professor or tutor is the most appropriate option relating to the support required and then the tutorial support request is forwarded onto them. Once the professor or tutor has completed the tutorial support request and answered any questions that have been asked, this communication is then returned to the student via email by the designated Program Administration Manager (PAM). This enables all tutorial support, between students, professors and tutors, to be facilitated by the designated Program Administration Manager (PAM) efficiently and securely through the email account. You will therefore need to allow a period of up to 20 business days for responses to general support queries and up to 30 business days for the evaluation and assessment of project studies, because all tutorial support requests are answered strictly within the order in which they are received. This does not include weekends or public holidays. Consequently you need to put some thought into the management of your tutorial support procedure in order to ensure that your study plan is feasible and to obtain the maximum possible benefit from tutorial support during your period of study. Please retain copies of your tutorial support emails for future reference. Please ensure that ALL of your tutorial support emails are set out using the format as suggested within your guide to tutorial support. Your tutorial support emails need to be referenced clearly to the specific part of the course manual or project study which you are working on at any given time. You also need to list and number any questions that you would like to ask, up to a maximum of five questions within each tutorial support email. Remember the more specific you can be with your questions the more specific your answers will be too and this will help you to avoid any unnecessary misunderstanding, misinterpretation, or duplication. The guide to tutorial support is intended to help you to understand how and when to use support in order to ensure that you get the most out of your training program. Appleton Greene training programs are designed to enable you to do things for yourself. They provide you with a structure or a framework and we use tutorial support to facilitate students while they practically implement what they learn. In other words, we are enabling students to do things for themselves. The benefits of distance learning via facilitation are considerable and are much more sustainable in the long-term than traditional short-term knowledge sharing programs. Consequently you should learn how and when to use tutorial support so that you can maximize the benefits from your learning experience with Appleton Greene. This guide describes the purpose of each training function and how to use them and how to use tutorial support in relation to each aspect of the training program. It also provides useful tips and guidance with regard to best practice.
---
Tutorial Support Tips
Students are often unsure about how and when to use tutorial support with Appleton Greene. This Tip List will help you to understand more about how to achieve the most from using tutorial support. Refer to it regularly to ensure that you are continuing to use the service properly. Tutorial support is critical to the success of your training experience, but it is important to understand when and how to use it in order to maximize the benefit that you receive. It is no coincidence that those students who succeed are those that learn how to be positive, proactive and productive when using tutorial support.
Be positive and friendly with your tutorial support emails
Remember that if you forward an email to the tutorial support unit, you are dealing with real people. "Do unto others as you would expect others to do unto you". If you are positive, complimentary and generally friendly in your emails, you will generate a similar response in return. This will be more enjoyable, productive and rewarding for you in the long-term.
Think about the impression that you want to create
Every time that you communicate, you create an impression, which can be either positive or negative, so put some thought into the impression that you want to create. Remember that copies of all tutorial support emails are stored electronically and tutors will always refer to prior correspondence before responding to any current emails. Over a period of time, a general opinion will be arrived at in relation to your character, attitude and ability. Try to manage your own frustrations, mood swings and temperament professionally, without involving the tutorial support team. Demonstrating frustration or a lack of patience is a weakness and will be interpreted as such. The good thing about communicating in writing, is that you will have the time to consider your content carefully, you can review it and proof-read it before sending your email to Appleton Greene and this should help you to communicate more professionally, consistently and to avoid any unnecessary knee-jerk reactions to individual situations as and when they may arise. Please also remember that the CLP Tutorial Support Unit will not just be responsible for evaluating and assessing the quality of your work, they will also be responsible for providing recommendations to other learning providers and to client contacts within the Appleton Greene global client network, so do be in control of your own emotions and try to create a good impression.
Remember that quality is preferred to quantity
Please remember that when you send an email to the tutorial support team, you are not using Twitter or Text Messaging. Try not to forward an email every time that you have a thought. This will not prove to be productive either for you or for the tutorial support team. Take time to prepare your communications properly, as if you were writing a professional letter to a business colleague and make a list of queries that you are likely to have and then incorporate them within one email, say once every month, so that the tutorial support team can understand more about context, application and your methodology for study. Get yourself into a consistent routine with your tutorial support requests and use the tutorial support template provided with ALL of your emails. The (CLP) Tutorial Support Unit will not spoon-feed you with information. They need to be able to evaluate and assess your tutorial support requests carefully and professionally.
Be specific about your questions in order to receive specific answers
Try not to write essays by thinking as you are writing tutorial support emails. The tutorial support unit can be unclear about what in fact you are asking, or what you are looking to achieve. Be specific about asking questions that you want answers to. Number your questions. You will then receive specific answers to each and every question. This is the main purpose of tutorial support via email.
Keep a record of your tutorial support emails
It is important that you keep a record of all tutorial support emails that are forwarded to you. You can then refer to them when necessary and it avoids any unnecessary duplication, misunderstanding, or misinterpretation.
---
Individual training workshops or telephone support
Please be advised that Appleton Greene does not provide separate or individual tutorial support meetings, workshops, or provide telephone support for individual students. Appleton Greene is an equal opportunities learning and service provider and we are therefore understandably bound to treat all students equally. We cannot therefore broker special financial or study arrangements with individual students regardless of the circumstances. All tutorial support is provided online and this enables Appleton Greene to keep a record of all communications between students, professors and tutors on file for future reference, in accordance with our quality management procedure and your terms and conditions of enrolment. All tutorial support is provided online via email because it enables us to have time to consider support content carefully, it ensures that you receive a considered and detailed response to your queries. You can number questions that you would like to ask, which relate to things that you do not understand or where clarification may be required. You can then be sure of receiving specific answers to each individual query. You will also then have a record of these communications and of all tutorial support, which has been provided to you. This makes tutorial support administration more productive by avoiding any unnecessary duplication, misunderstanding, or misinterpretation.
---
Tutorial Support Email Format
You should use this tutorial support format if you need to request clarification or assistance while studying with your training program. Please note that ALL of your tutorial support request emails should use the same format. You should therefore set up a standard email template, which you can then use as and when you need to. Emails that are forwarded to Appleton Greene, which do not use the following format, may be rejected and returned to you by the (CLP) Program Administration Manager. A detailed response will then be forwarded to you via email usually within 20 business days of receipt for general support queries and 30 business days for the evaluation and assessment of project studies. This does not include weekends or public holidays. Your tutorial support request, together with the corresponding TSU reply, will then be saved and stored within your electronic TSU file at Appleton Greene for future reference.
Subject line of your email
Please insert: Appleton Greene (CLP) Tutorial Support Request: (Your Full Name) (Date), within the subject line of your email.
Main body of your email
Please insert:
1. Appleton Greene Certified Learning Provider (CLP) Tutorial Support Request
2. Your Full Name
3. Date of TS request
4. Preferred email address
5. Backup email address
6. Course manual page name or number (reference)
7. Project study page name or number (reference)
Subject of enquiry
Please insert a maximum of 50 words (please be succinct)
Briefly outline the subject matter of your inquiry, or what your questions relate to.
Question 1
Maximum of 50 words (please be succinct)
Maximum of 50 words (please be succinct)
Question 3
Maximum of 50 words (please be succinct)
Question 4
Maximum of 50 words (please be succinct)
Question 5
Maximum of 50 words (please be succinct)
Please note that a maximum of 5 questions is permitted with each individual tutorial support request email.
---
Procedure
* List the questions that you want to ask first, then re-arrange them in order of priority. Make sure that you reference them, where necessary, to the course manuals or project studies.
* Make sure that you are specific about your questions and number them. Try to plan the content within your emails to make sure that it is relevant.
* Make sure that your tutorial support emails are set out correctly, using the Tutorial Support Email Format provided here.
* Save a copy of your email and incorporate the date sent after the subject title. Keep your tutorial support emails within the same file and in date order for easy reference.
* Allow up to 20 business days for a response to general tutorial support emails and up to 30 business days for the evaluation and assessment of project studies, because detailed individual responses will be made in all cases and tutorial support emails are answered strictly within the order in which they are received.
* Emails can and do get lost. So if you have not received a reply within the appropriate time, forward another copy or a reminder to the tutorial support unit to be sure that it has been received but do not forward reminders unless the appropriate time has elapsed.
* When you receive a reply, save it immediately featuring the date of receipt after the subject heading for easy reference. In most cases the tutorial support unit replies to your questions individually, so you will have a record of the questions that you asked as well as the answers offered. With project studies however, separate emails are usually forwarded by the tutorial support unit, so do keep a record of your own original emails as well.
* Remember to be positive and friendly in your emails. You are dealing with real people who will respond to the same things that you respond to.
* Try not to repeat questions that have already been asked in previous emails. If this happens the tutorial support unit will probably just refer you to the appropriate answers that have already been provided within previous emails.
* If you lose your tutorial support email records you can write to Appleton Greene to receive a copy of your tutorial support file, but a separate administration charge may be levied for this service.
---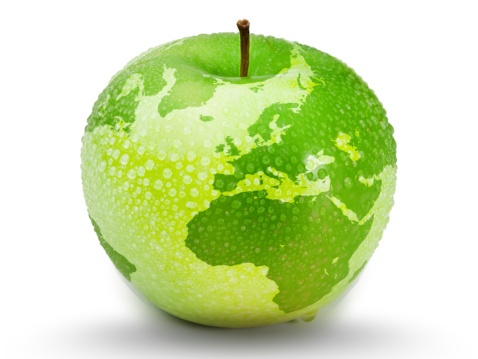 How To Study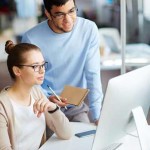 Your Certified Learning Provider (CLP) and Accredited Consultant can help you to plan a task list for getting started so that you can be clear about your direction and your priorities in relation to your training program. It is also a good way to introduce yourself to the tutorial support team.
Planning your study environment
Your study conditions are of great importance and will have a direct effect on how much you enjoy your training program. Consider how much space you will have, whether it is comfortable and private and whether you are likely to be disturbed. The study tools and facilities at your disposal are also important to the success of your distance-learning experience. Your tutorial support unit can help with useful tips and guidance, regardless of your starting position. It is important to get this right before you start working on your training program.
Planning your program objectives
It is important that you have a clear list of study objectives, in order of priority, before you start working on your training program. Your tutorial support unit can offer assistance here to ensure that your study objectives have been afforded due consideration and priority.
Planning how and when to study
Distance-learners are freed from the necessity of attending regular classes, since they can study in their own way, at their own pace and for their own purposes. This approach is designed to let you study efficiently away from the traditional classroom environment. It is important however, that you plan how and when to study, so that you are making the most of your natural attributes, strengths and opportunities. Your tutorial support unit can offer assistance and useful tips to ensure that you are playing to your strengths.
Planning your study tasks
You should have a clear understanding of the study tasks that you should be undertaking and the priority associated with each task. These tasks should also be integrated with your program objectives. The distance learning guide and the guide to tutorial support for students should help you here, but if you need any clarification or assistance, please contact your tutorial support unit.
Planning your time
You will need to allocate specific times during your calendar when you intend to study if you are to have a realistic chance of completing your program on time. You are responsible for planning and managing your own study time, so it is important that you are successful with this. Your tutorial support unit can help you with this if your time plan is not working.
Keeping in touch
Consistency is the key here. If you communicate too frequently in short bursts, or too infrequently with no pattern, then your management ability with your studies will be questioned, both by you and by your tutorial support unit. It is obvious when a student is in control and when one is not and this will depend how able you are at sticking with your study plan. Inconsistency invariably leads to in-completion.
Charting your progress
Your tutorial support team can help you to chart your own study progress. Refer to your distance learning guide for further details.
Making it work
To succeed, all that you will need to do is apply yourself to undertaking your training program and interpreting it correctly. Success or failure lies in your hands and your hands alone, so be sure that you have a strategy for making it work. Your Certified Learning Provider (CLP) and Accredited Consultant can guide you through the process of program planning, development and implementation.
Reading methods
Interpretation is often unique to the individual but it can be improved and even quantified by implementing consistent interpretation methods. Interpretation can be affected by outside interference such as family members, TV, or the Internet, or simply by other thoughts which are demanding priority in our minds. One thing that can improve our productivity is using recognized reading methods. This helps us to focus and to be more structured when reading information for reasons of importance, rather than relaxation.
Speed reading
When reading through course manuals for the first time, subconsciously set your reading speed to be just fast enough that you cannot dwell on individual words or tables. With practice, you should be able to read an A4 sheet of paper in one minute. You will not achieve much in the way of a detailed understanding, but your brain will retain a useful overview. This overview will be important later on and will enable you to keep individual issues in perspective with a more generic picture because speed reading appeals to the memory part of the brain. Do not worry about what you do or do not remember at this stage.
Content reading
Once you have speed read everything, you can then start work in earnest. You now need to read a particular section of your course manual thoroughly, by making detailed notes while you read. This process is called Content Reading and it will help to consolidate your understanding and interpretation of the information that has been provided.
Making structured notes on the course manuals
When you are content reading, you should be making detailed notes, which are both structured and informative. Make these notes in a MS Word document on your computer, because you can then amend and update these as and when you deem it to be necessary. List your notes under three headings: 1. Interpretation – 2. Questions – 3. Tasks. The purpose of the 1st section is to clarify your interpretation by writing it down. The purpose of the 2nd section is to list any questions that the issue raises for you. The purpose of the 3rd section is to list any tasks that you should undertake as a result. Anyone who has graduated with a business-related degree should already be familiar with this process.
Organizing structured notes separately
You should then transfer your notes to a separate study notebook, preferably one that enables easy referencing, such as a MS Word Document, a MS Excel Spreadsheet, a MS Access Database, or a personal organizer on your cell phone. Transferring your notes allows you to have the opportunity of cross-checking and verifying them, which assists considerably with understanding and interpretation. You will also find that the better you are at doing this, the more chance you will have of ensuring that you achieve your study objectives.
Question your understanding
Do challenge your understanding. Explain things to yourself in your own words by writing things down.
Clarifying your understanding
If you are at all unsure, forward an email to your tutorial support unit and they will help to clarify your understanding.
Question your interpretation
Do challenge your interpretation. Qualify your interpretation by writing it down.
Clarifying your interpretation
If you are at all unsure, forward an email to your tutorial support unit and they will help to clarify your interpretation.
---
Qualification Requirements
The student will need to successfully complete the project study and all of the exercises relating to the Manufacturing Productivity corporate training program, achieving a pass with merit or distinction in each case, in order to qualify as an Accredited Manufacturing Productivity Specialist (APTS). All monthly workshops need to be tried and tested within your company. These project studies can be completed in your own time and at your own pace and in the comfort of your own home or office. There are no formal examinations, assessment is based upon the successful completion of the project studies. They are called project studies because, unlike case studies, these projects are not theoretical, they incorporate real program processes that need to be properly researched and developed. The project studies assist us in measuring your understanding and interpretation of the training program and enable us to assess qualification merits. All of the project studies are based entirely upon the content within the training program and they enable you to integrate what you have learnt into your corporate training practice.
Manufacturing Productivity – Grading Contribution
Project Study – Grading Contribution
Customer Service – 10%
E-business – 05%
Finance – 10%
Globalization – 10%
Human Resources – 10%
Information Technology – 10%
Legal – 05%
Management – 10%
Marketing – 10%
Production – 10%
Education – 05%
Logistics – 05%
TOTAL GRADING – 100%
Qualification grades
A mark of 90% = Pass with Distinction.
A mark of 75% = Pass with Merit.
A mark of less than 75% = Fail.
If you fail to achieve a mark of 75% with a project study, you will receive detailed feedback from the Certified Learning Provider (CLP) and/or Accredited Consultant, together with a list of tasks which you will need to complete, in order to ensure that your project study meets with the minimum quality standard that is required by Appleton Greene. You can then re-submit your project study for further evaluation and assessment. Indeed you can re-submit as many drafts of your project studies as you need to, until such a time as they eventually meet with the required standard by Appleton Greene, so you need not worry about this, it is all part of the learning process.
When marking project studies, Appleton Greene is looking for sufficient evidence of the following:
Pass with merit
A satisfactory level of program understanding
A satisfactory level of program interpretation
A satisfactory level of project study content presentation
A satisfactory level of Unique Program Proposition (UPP) quality
A satisfactory level of the practical integration of academic theory
Pass with distinction
An exceptional level of program understanding
An exceptional level of program interpretation
An exceptional level of project study content presentation
An exceptional level of Unique Program Proposition (UPP) quality
An exceptional level of the practical integration of academic theory
---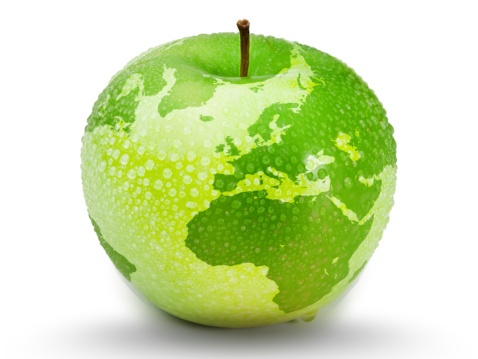 Preliminary Analysis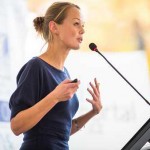 The topics of both priority, and of non-value-added, are tools to use, rather than objectives to reach. In the search for Manufacturing Productivity, both priority and non-value-added are of prime importance, and the two concepts work well together, so this workshop will consider them individually and jointly.
In this preliminary analysis, there are two purposes. The first is to summarize what has gone before, on these two subjects, and especially to recognize those people who have added substantially to the practice and to the literature.
The second is to point out current references that will allow you to look into the subject further, if you choose.
The Story, Thus Far
In the wide category of productivity, a relatively small list of individuals or organizations successfully employed Pareto and / or waste reduction, in their early, ground-breaking, influential and formative work. Many others have followed their leads, and expanded on it. The examples refer to those best known for the results achieved.
Frederick Taylor, and you see his name a lot because he was the first to write about "Scientific Management", very early on employed the elimination of waste because he used a stopwatch to determine the best method. A primary attribute of the "one best method" is that it will contain very little waste motion. With his watch, Taylor was able to define authoritatively which method was the shortest. (It is no coincidence that Manufacturing Productivity also emphasizes work measurement as a cornerstone, in order to attain results that are as accurate as possible. The previous workshop as you remember set forth in comprehensive detail, guidelines to operate and maintain work measurement.)
Vilfredo Pareto first observed the distribution of land ownership, in Italy, then deduced that it represented other relationships as well. A relatively few factors will affect a much larger percentage of outcomes.
Frank and Lillian Gilbreth followed and expanded on the search for the one best way with a stopwatch assisted by photography and the tape measure. Their search to eliminate waste extended to defining the precise path taken during a worker's motion to move from point to point.
In the middle of the 20th century, Value Engineering, Value Analysis, and Work Simplification were introduced as proprietary systems, whose definitive principles of waste elimination are still as applicable and useful today as then.
Uncounted numbers of manufacturing companies and individuals published checklists and worksheets; dozens of specific points to confirm and assure that waste motions were eliminated from individual work assignments.
A number of different productivity programs and systems, some proprietary and some not, proliferated in the middle of the century, essentially in all corners of the world.
A focus of much of the improvement effort had to do with product quality. Dr. W. Edwards Deming for instance, through a focus on quality control techniques, was very involved in, if not directly in responsible for, a major turn around in the quality of Japanese products. Joseph Juran contributed immensely to the quality field, and understood that Pareto defined quality issues as well, for instance that most quality problems came from a small number of possible causes. Juran also realized that Pareto applied to other, non-quality, management practices; where attention to only a few issues can create extensive results.
During the same time period, the Toyota Production System or TPS was developed in Japan. One of the two pillars of TPS was the elimination of waste. The other pillar was respect for humanity; please be advised to practice that as well. In this way, Toyota states that their two most important, most influential, objectives are to eliminate waste and respect humanity. They adapted the Pareto Principle to manufacturing.
Subsequently both Toyota and many other practitioners of TPS have added extensive detail and operating practices to augment and supplement the practice and scope of the elimination of waste. These topics are covered extensively within Manufacturing Productivity, both in this workshop #3 and in future workshops.
In the mid 20th a number of product categories came into use which contributed to a major change in the understanding of, and improvements to, product quality. Pharmaceuticals, spaceships, solid state electronics required new levels of quality performance. Defects were not acceptable at all in these products. Quality system practices and defect level expectations had to be, and were, changed.
Product defects of course are very obvious examples of waste. Fortunately manufacturing processes evolved as well. For instance CNC, or computer controlled, machining was developed which was able to achieve and routinely maintain machining tolerance levels not previously possible. Electronics design and manufacture has advanced in general and become able to generate measurements of dimensions and attributes, and to control the production equipment routinely, often without human input.
Most of these developments, worldwide and across many product markets, were independent, not part of a grand plan, but generally the result of a one-step-at-a-time pursuit of some relatively narrow or market-driven objective.
Moore's Law predicts expected (and so far sustained) cost improvement in the manufacture of semiconductors. Product capabilities have continued to rise as costs continue to decline, resulting in increased output with lower input, the textbook definition of improved productivity.
Around 1960, when the first color television was sold, an RCA 21 inch, basic, table model cost about $500. The modern, big, flat screen smart TV that you can buy today for $500 offers a few more features.
This overall program, Manufacturing Productivity, is based on and suggests many of the same approaches, techniques, and priority setting that have been used across our industrial history.
Today's program subjects are two of the foundations, the building blocks, of productivity improvement, Pareto's Principle, or priority, and the elimination of non-value-added-activity, are historic and fundamental but at the same time are being practiced in new ways in the current economy.
We'll address both, on the floor, in support groups, and in the executive suite.
One best way, not
Actually, there is not one best way. Not for all circumstances, at any rate. Not a universal best way, because in practice any "way" involves the specific dimensions of time, distance, equipment, the product, materials, tools, technology, inventory, urgency. At least.
In this discourse the one best way is limited to an operation, machine, job, function, where we can define and refine the operation. Taylor, the Gilbreths, sought and found best ways, for a limited scope.
A best way, for your workplace, will depend on physical elements of a situation at any one time because equipment and technology can't be changed overnight. But the one best way can be changed, over time.
Generally the one best way is a choice from the possible options today, or "one best" may be loosely translated as "least worst", for today.
Over time it is possible a situation may be changed, if technology and capital available allow, and if a justification is available. Change will presumably be justified by financial, safety or health or environmental or risk avoidance considerations. There must be enough volume involved, to justify whatever cost is involved. The costs and benefits of any change will be compared, and a decision will usually involve cost, benefits, time, and degree of difficulty.
But first there must be a technical solution, mechanical or chemical or electronic.
Aha, we are nearing the primary benefits of manufacturing productivity. There are a multitude of practical, inexpensive processes available, to identify a "one best way" to perform the steps to manufacture your product.
Yes, from time to time we will find equipment or technology that should be improved but the emphasis will be on rapid, effective, inexpensive, improvement.
By the way, we may not always steer away from the "least worst" situation, with less than perfect flow, or line balance, if it is the best cheap, reliable, safe alternative for today.
Bibliography
As you choose personally to learn more about the subjects covered in this workshop, go on the Internet in search for any of the topics or names covered it in this section or elsewhere.
Many modern-day management practices are proprietary and have their own approach. And as you will read later in this workshop there can easily be contradictions between strategies.
Three modern writers, consultants, in particular are quite familiar with Toyota Production System, TPS. Each of them practices TPS, Lean, and also reports very effectively about what they see in today's marketplace. Their comments are, shall we say, not always appreciative of the way that Lean may be actually practiced.
You may find their observations useful.
Bob Emiliani https://bobemiliani.com/
Art Smalley http://www.artoflean.com
Bill Waddell https://www.bill-waddell.com/
The book, Double Your Profits in 6 months or Less, contains some fine ideas. Like many lists, there are some ideas that will fit and some that won't. And some suggestions are Tough Love, indeed.
This book has ideas, but perhaps not as much supporting detail about how to implement the idea, as you would prefer.
---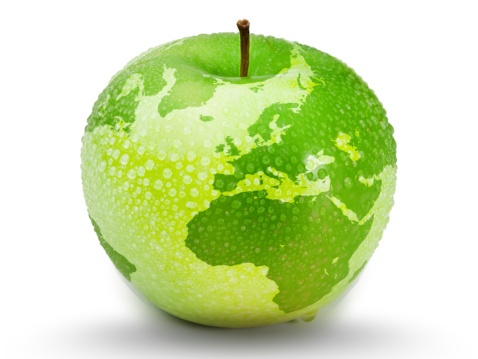 Course Manuals 1-12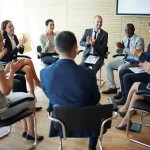 Course Manual 1: Pareto and Priority
Welcome and Introduction
Welcome to the manual for workshop #3, which has two primary topics, both of which are foundations for a successful productivity program. We will cover the topic of Pareto, as it leads into the modern-day translation, which has to do with priorities.
The second subject is to reduce waste, or remove non-value-added activity.
The application of both of these subjects to manufacturing can be traced back to the end of the 19th century, but each has been improved by infusions from multiple sources, and are in robust health today.
Early in each workshop we will make a practice of reviewing the assessment of as-is activities.
We did an assessment, remember?
We are to note opportunity for improvement, remember? Here is the place to pounce on that opportunity.
In workshop #1, the group performed an assessment of as-is processes. Neither Pareto nor Waste was an individual category, as relative questions were scattered throughout. In this workshop today, be alert to the assessment results.
Throughout WS # 3, make a special effort to improve those factors in the assessment which were not as favorable as you would prefer. At the same time build on the successes that you judge yourselves to have made. And, in the light of what you are learning in this workshop, confirm your judgments made in the original assessment.
---
The course manual will address
1: Pareto and priority,
.1 the fundamental elements.
.2 Get organized.
.3 Combine Pareto and cut waste.
2: Different strategy and priority for the boardroom and for the manufacturing floor.
.1 Executive level, and floor level, strategy actions and priority.
.2 Operating level action and priority.
3: This year, right now.
4: Total productivity is the target.
.1 There can be complex interactions, perhaps even a basic contradiction between productivity options and theories.
.2 The potential of unused capacity.
5: Reduce Waste, executive level strategy and actions.
6: Reduce Waste, manufacturing floor strategy and actions.
7. Waste possible in facility planning, layout, and flow.
.1 Layout and facility planning potential.
.2 Flow potential.
8: Waste can occur throughout many activities.
.1 Product scrap reduction.
.2 Constraints, Capacity, Utilization.
.3 Backorder, rush shipments.
.4 Inventory systems.
.5 A summary approach to productivity.
.6 Combine Pareto with cut waste.
1.1: The Fundamental Elements
Priority, Pareto, and the Gorilla List
Someone has to set the priority for actions, and if management doesn't do it the guy with the wrench in his hand, or the one at the workbench or terminal will.
What's next, boss? The question may come up as soon as the last task was done, or after a break or lunch, but it will come up. And if you are not around, the employee will provide the answer. Let's make sure that the next job is the one at the top of your list.
Assignment and Expectations
At the time you give instructions, couple assignments and expectations. Clearly identify who, what, where, when, how. When means both start and expected completion, The level of detail will vary with the individual and with experience. Communication may be formal or informal, although some written record is better for all concerned.
After all, this kind of communication is not unusual, is it? Your spouse will instruct you to take out the garbage now, then walk the dog, then get the oil changed on the car, and be back in two hours. Maybe not in writing, but pretty definite.
Pareto
To determine what should be at the top of the to-do list, lets consider Pareto, and ABC.
Vilfredo Pareto, a 19th century, Neo-Classical economist mathematically described the unequal distribution of wealth that he observed in the world around him, and namely that only 20% of his fellow Italians owned 80% of the land. His observation, later expanded and known as Pareto's Principle, has been profitably extended into other fields of inquiry: in business Pareto's Principle tells us that a few of the inventory items will constitute most of the value; a few processes will give most of the trouble; a few line items will generate most of the cost; a few constraints will control the entire pace of operations; a few misdirected efforts will create the most issues. Expressed most simply, priority focuses on those few items that influence the largest result. Show me the money.
As we have all noticed, this current set of worldwide circumstances in the economy has brought into play a new set of variables that we haven't seen before, and of course all the normal manufacturing issues we've grown accustomed to are still with us. As a result, although we are used to prioritizing, many of our assumptions may not be valid any longer, and prices are routinely changing. So, although we have prioritized all along the way, it may be time for a rethink
An offshoot of Pareto is often called ABC. Each line item, on an inventory or an action list, is rated A, B, or C; A being most important. Sometimes a super B category is created. Items are rated A or B or C because of importance defined in some manner; inventory for instance may consider price, usage volume, floor space consumed, lead time, number of vendors who can make the part, technology, complexity, potential of an interruption to production. The 80/20 rule is similar.
Don't forget an item just because it is a C; today it needs no attention but ignore it and it will become an A some day. For want of a nail the shoe was lost, then a horse was lost, then a rider, then a battle.
Many electronic and paper systems are available to track your priorities, but a real person in authority have to establish just what those priorities are in the first place.
(In today's economy and as a result of modern technology, we catch a break. There are some features that allow us to mitigate the risks from maintenance components shortage. Overnight deliveries from many vendors, and the basic stock that your local Walmart and Home Depot carry may provide. A 3D printer could generate a part, there's a 3D printer on the space shuttle after all. But recent world events indicate that even seemingly well-laid plans can falter. The fact that you know it is only a C item that shut you down is not very comforting.)
---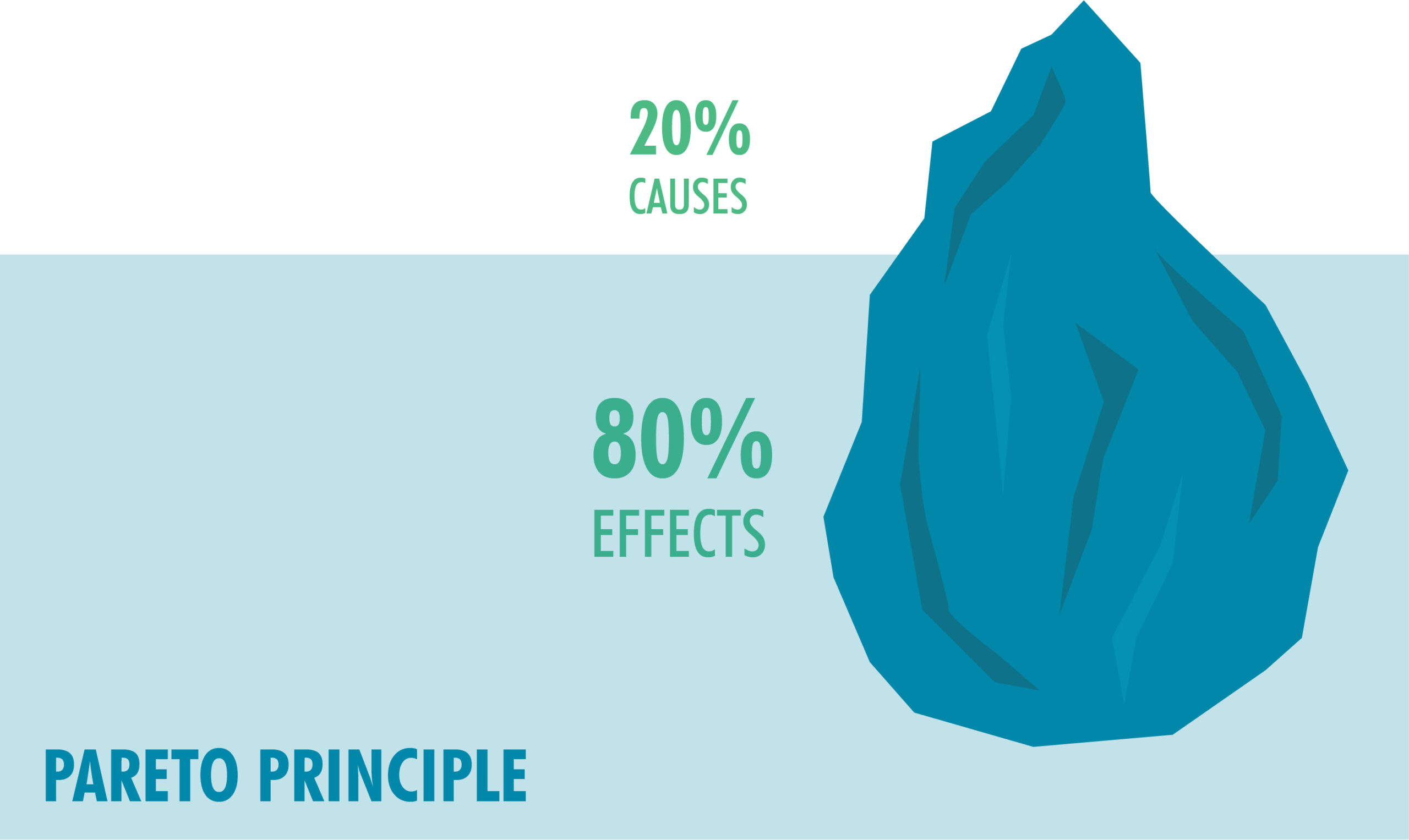 ---
Gorilla list
A most effective system to assign management's project priority, set milestones, record progress and react to issues was called the Gorilla List, used in a top tier company. And it governed resource assignment for hundreds of resources; engineering, research and development, quality, and production people in the complex and regulated pharmaceutical environment.
The name came from the question, "where does a 600-pound gorilla sit?" and the answer, "anywhere he wants." Senior management set priorities for projects at the division level, from one through twenty.
Tangible and intangible factors were applied to qualify a project for ranking. They included quality, technology Improvements either incremental or great leaps forward, to correct production problems, new markets, market retention, cost related, image related, or any other consideration which in the opinion of senior management merited an investment. New materials, concepts, technology and manufacturing techniques were routinely introduced with this system. Obviously an important factor was to involve management in the assignment of resources to specific projects of the most importance to the organization. The actual project management delegation of resources was performed by lower levels of management, but in such a manner that it supported corporate objectives.
Gorilla project number one received any help it needed from any resource, right now, at the designated project manager's request. Project two got any help it needed except when number one was using that resource. And so on. The project managers had a good idea of how to set their schedule, milestones, and assignments from the assigned priority. The project manager selected and utilized individual resources, working across different disciplines, within their management structure.
Other projects, rated below number 20, got along as best as they could. But it was an acceptable answer for a lower priority project manager, that a resource need was superseded by a higher project. The system served top management priority. It was constantly reviewed and modified as projects were completed, and new ones introduced or upgraded in priority. The visibility that is afforded to all projects in the list, high and low, is exceedingly valuable to management.
Even to run a project rated number 6, it was possible to obtain and utilize resources in all disciplines just by the accepted influence of the project ranking. Progress was smooth and predictable because of the resource allocation mechanism. Even managers of lower ranking projects seemed to prosper, using the resources remaining.
An Internet search in 2022 revealed no such thing as a gorilla list. Plenty of animal references but none to a valuable project management tool.
A Gorilla List does require discipline and honesty at all levels, because hidden agendas or attempts to jump the line at any organizational level will interfere and impede.
In the preparation for a potential project for approval, make an effort to obtain input from all the potential players, engineering, quality, manufacturing, perhaps research and development and new products introduction. Management must have confidence that the estimates of required resources are comprehensive and accurate.
A common sticking point, both in planning and in the later project itself, will be the availability of production line time. Manufacturing will be reluctant to interrupt its normal procedures and operations to learn a new set of techniques and to produce a new variation, set up and clean up, deal with on-lookers. These objections tend to be especially serious when they deal with clean rooms, limited access areas, paperwork certification, regulation.
Sales forecasts for new products must have the confidence of management. It is wise to consider if a new product will cannibalize existing product sales.
Real time scheduling, used to assign and manage tasks of a shorter duration, hour to hour and day to day can be quite effective. It is especially suitable for an operation which has regular work tasks that occur on an irregular schedule, such as demand maintenance, or a warehouse put-away or picking crew. A real time scheduling program can be organized, with one source to issue instructions, a formal but simple paperwork or electronic system to issue work and then to record completion, an estimator to define the work time expected and keep track of performance (and update the files to aid later estimates).
To calculate the time expected for performance use an estimation system, in which an experienced estimator uses judgment to anticipate the length of the task. For more frequently occurring operations, apply a more formal work measurement system.
Your Own Personal Priority
Today if you only work on one thing, and that item is at the top of your priority list, you were successful. But it can be hard to focus on priority, as there will be distractions. Be sure to control your own plans, don't cede control to others. Don't let others fill up your calendar, electronically or otherwise, without your full understanding.
Accurate Information
"It goes without saying" so let's be sure to say it and make it clear. Information within productivity in general, and within prioritization in particular, needs to be accurate and reliable.
The facts are continually necessary for any operation; to judge what is not right, and what to change. Objective, open eyed facts, undistorted by opinions and politics; nor by "it's always been done that way" and the dreaded Not Invented Here syndrome.
To understand facts, open every door, climb on every roof. See the source document. Watch the operations. Consider yesterday's results, last week's figures. If you have a reason to distrust them, you have a bigger problem than this session will solve.
What does your eye tell you? How long, with the watch, how far, with the tape? What's in the scrap bin, and how many? Remember how to spell assume.
Visibly, where is the inventory? What processes are backed up? Where is the maintenance crew? What people are idle, busy, overloaded? Who is away from their workplace?
What you see is a momentary observation, of course, a sample. You will need many samples to have a statistical proof. But chances are, what you constantly see is pretty well what goes on.
Formal documentation is usually quite useful. Source documents of any kind. Flow charts, and layouts, and operator instructions, and the printed material in the product, and bills of material, and specs, and what your customer asks about on the phone. Accident reports. Inventory trends. Shipments, backlogs. Modern techniques such as value stream mapping are useful as long as they are a tool and not an end in themselves.
When it comes to needed information that you do not have on record, such as new technology or progress predictions or how long it will take to resolve a particular issue, any information is not likely to be as rigorous nor easy to confirm.
And some information is vital indeed. In the Gorilla List example above, there was an example of a project with cutting edge technology. The product was chemical in nature and its favorable effect on the condition it was to cure has been proven. What was problematic what the sterility of the application method. All during the project life, application was an unknown which was being constantly worked on, with the belief that an acceptable application technique would be developed. Unfortunately it could not be done, and the project went from #1 to unlisted overnight.
So, it may be difficult or actually impossible on a project to guarantee each assumption or stated value. You may choose to proceed with the project, but be sure to understand the risk and your options at all times.
---
1.2: Get Organized
A successful, measurable, productivity or prioritization system suggests structure and dedicated resources, as well as written procedures for administration.
Productivity as a concept may or may not be formally recognized in your organization. You may have, or not, a department on your organization chart which has an established responsibility already, for productivity as a whole. Perhaps different groups will have responsibility for different segments of productivity.
But a defined, organized, group which is accountable for results is desirable.
Administration of a productivity organization may be in a line organization or staff. As in most situations with financial implications, it is considered poor practice for one to keep score in one's own ball game.
In your organization, there may be an existing corporate practice known as goals or objectives or some other descriptive term. Somehow, given the overall concept of productivity, it seems wrong to add a program in the name of efficiency, which can be motivational for participants. But results count, so use the tools which, in your organization and culture, will be most effective.
Keep score, set goals, establish due dates, assign responsibilities. Don't forget to provide those responsible with the tools to achieve.
Review the organization which your group has in place, and the general objectives that you have in mind for productivity. Modify as necessary; who, where. What, when. Under what guidelines.
Each individual department will have its own productivity to consider, and all departments can contribute to the objective of overall productivity. Obviously an improvement program will be more successful as it has more participants, especially if it has more eager and effective participants. These characteristics can be described more simply than they can be attained.
Productivity is defined as output divided by input, and all departments will have both input and output to optimize. Output of staff departments may well be less objective or quantifiable then output of manufacturing, but the input of all departments is usually quite objective and can be stated in dollars.
Any formal procedure that is adapted or added in the name of productivity should be as objective as it is possible to construct it. Talk in terms of dollars and dates; spread credit widely for success. It is not unusual for measurement of individual projects and enterprise-wide progress to be difficult to measure. Dollarize where possible, but some benefits and costs are subjective. An informal control mechanism can be effective; but a financial system will require more precise numbers.
In workshop #1, the organization of a department, responsible for many or most of the aspects of overall productivity was described. That department is usually a staff department, which means that it does not have the responsibility to make happen many of the various aspects of productivity. As a result, productivity is very clearly a shared responsibility. A further characteristic or productivity is that while costs are clearly known, the potential benefits of suggested improvements may not be known or guaranteed in advance.
An organization may have a productivity improvement system, or can adopt / adapt one, shape it to fit the specific culture and corporate structure. It is possible routinely to set and prioritize lists, by topic or area, for implementation.
Advertise this new-found productivity organization, invite people to contribute to it, both hourly and salary. Spread the news of successes.
---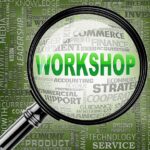 Program Exercises
As you study Course Manual 1, please note the points which appear to be most relevant and / or valuable in your operations. List specific potential improvements within your organization, based on your own field of responsibility and knowledge. Discuss the subject matter and its pertinence within the facility with your fellow practitioners. Record and roughly prioritize the most useful and practical ideas which appear within the group.
---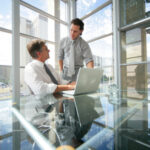 Course Manual 2: Different Strategy And Priority For The Boardroom And For The Manufacturing Floor
Different Strategy And Priority For The Boardroom And For The Manufacturing Floor
It is not news to you, as you manage a manufacturing entity, that different organizational levels have different assignments and priorities, although they will take place concurrently and interact. This and future workshops will frequently visit executive and floor level strategies, and differentiate between them.
Strategies which affect productivity will be marked by differing visibility, emphasis, durability and effect, and while they are intended to be mutually supportive that may turn out not to be the case. Manufacturing Productivity recognizes that specific circumstances will determine which of several strategies will be adopted, and will explore cause-and-effect relationships.
Course manual 2.1 will focus on typically executive strategies, and manual 2.2 will address those most associated with the manufacturing floor.
---
Course Manual 2.1: Executive Level, And Floor Level, Strategy Actions And Priority
This manual 2.1: relates to Executive Level strategy primarily.
How does the saying go, "when you are up to your elbow in alligators it's hard to remember that your original objective was to drain the swamp"?
Executive level strategy seems to follow that line of reasoning. Actually that is a four-dimensional problem, because both executives and floor level managers have today's alligators to deal with as well as longer term issues to consider.
Over several workshops, we will consider the impact that executive strategy has on manufacturing floor productivity. There is definite interaction, but the ramifications may not always be recognized in advance. In this workshop we will point out some of the close and effect relationships.
A frequently recurring theme in this workshop is that while one strategy may reduce one cost, the same strategy may cause some negative effect in another location. The best time to consider that possible unintended consequence is in the executive strategy phase. We will define some of those effects explicitly.
Executive level programs, especially as they are still in the talking stage, are best considered confidentially. Options will be considered and evaluated. What-if scenarios will be considered.
Floor level strategy and action will also consider options, but in manufacturing they often are smaller in scope and allow a more rapid implementation.
As of workshop #3, the program will differentiate potential actions and solutions, as to whether they are typically addressed on the executive or at the manufacturing floor level. The two-level concept will be used routinely in future workshops.
The topics in today's workshop will not be discussed in great detail. They will be mentioned, and their salient features will be outlined, but operating detail will be covered in subsequent workshops. The purpose of setting forth a large number of solutions and processes today is to illustrate the broad range of subjects to be covered, and their interactions, so that the overall management strategy may be formulated and prioritized.
We will consider what is known about your own situation, what the assessment in workshop number one may have added to your knowledge, what it appears that the year is bringing, and what your resources can provide as you develop and implement solutions.
The Strategic Choices
Question the big picture and your business' position in it; your business model; your industry as a whole and your place in it. Read your own crystal ball, establish the things that you believe will occur, and act accordingly.
Consider newly recognized conditions, such as energy cost and the changing worldwide focus toward energy independence and conservation; a warming planet and what investments can do well while doing good to help solve the problems. Many authors remind us to avoid becoming a buggy whip manufacturer at the time of Henry Ford. It may be hard to keep up with all of the paradigm shifts, but you'd better try, and be especially observant of the changes in your own business sector.
Review motivational factors again, for people and companies. Abraham Maslow, in his Hierarchy of Needs theory, explained the five needs as: physiological; safety and security; belongingness and love needs; esteem and reputation needs; the need for self-actualization. A couple years ago most U. S. workers, and companies, would have satisfied the first two levels so their needs were somewhere in the third, fourth and fifth levels. Today it may well be a different story. If a worker or company perceives that basic survival is at stake, that is level one and two. Motivate the people, and manage the business, accordingly.
Within your business, prioritize the problems and the effort to reach solutions. Management must rank priorities, because the person with the wrench or mouse in his hand can work on only one job at a time and if you haven't named one then he will.
Choose your place of battle. What product lines or services will you live or die on? Address those first, and allocate resources elsewhere only when the higher priorities are satisfied.
---
Let The Data Drive The Decision
In manufacturing, there are routinely decisions to be made. Are some of the ideas brought forth here in Manufacturing Productivity good candidates? Yes. Are the same ideas the best, from among all the others? And the answer to that obviously is "not necessarily".
When decision time comes, the most that can be asked of a management is to let the data drive the decision.
Your intuition will tell you that calculating an answer from all of the variables involved will be difficult, and your intuition is right.
Some factors which affect a decision are tangible, which is to say they have an arithmetic answer. But some factors are intangible, and yet can have a very important effect on a decision. Describe the pros and cons accurately.
The bottom line is that some proposals or strategy or ideas will generate favorable data, and some won't. Try to give all of the ideas and potential strategy some consideration, even though you just learned about it. Calculate as best you can, the potential benefits and the potential difficulties, knowing your particular problems and the resources with which you have to work.
Units Of Measure
You will probably need to apply different units of measure, because the groups being measured are different, and their output is expressed differently. If possible, relate units to the business of the entity, tractors produced per man hour, insurance policies written, ads sold, packages delivered. Measure a factory by units of tractors produced per man hour, but the sales organization by tractors sold, and the customer service group by tractors maintained.
Compare results over time periods. A productivity value as stated has no meaning alone. Measure again in a month using exactly the same procedures, or last year, and the values start to have significance as they are compared.
Apples to apples. Comparisons tend to be inaccurate unless they are "apples to apples", with factors the same from one comparison to another. Yet comparisons over time seldom involve purely identical sets of variables. We all know that does not happen, even on this morning's breakfast or trip to work. Don't obsess over the lack of absolute consistency because you will never have it; merely state assumptions, calculate carefully, check answers, and use what you find.
One significant variable in productivity measurement is sales volume. Sales volume will always affect productivity measurement; incrementally more volume will cause more direct cost of materials and labor, but usually no more plant managers or corporate aircraft or receptionists. Most companies will therefore convert added sales to better productivity, as well as better overhead absorption and better profits. Incrementally less volume will have the opposite effect.
Busy versus productive. A group may be busy but not productive. If output is measurable but has no value to the business entity, then the group that generates such output may have 100% busy-ness but zero productivity.
Another group may not be always busy but at the same time contribute extensively to the productivity of their overall organization. Examples are maintenance people who keep their equipment in good repair so that they can stand by while operators produce. A busy maintenance person usually means the equipment is not at work and that is bad.
Other groups who should be idle for good overall productivity are security guards, police and firemen.
Preventive maintenance hours may take the place of demand maintenance, and crime prevention and better building codes may take the place of emergency reactions. Costs may be shifted but still be present.
A caveat: Be advised that the results of any measurement, productivity or otherwise, can report only part of the story, the final result; it does not report what caused the result. For instance, the much-emulated Toyota Production System emphasizes personal development of line workers and supervisors, which is usually accomplished by training. In a productivity measurement result, training will appear to be unproductive time but would shortly lead to even higher productivity as learned lessons are put into effect.
---
The One Best Way
Is an employee required to perform a task one particular way, or allowed to ad lib? In some industries, pharmaceuticals for instance, there is only one way. Period. A non-standard method may lead to a fatal problem.
How about making thumbtacks, or ad spots, or sales calls? Uniformity is valuable there too, for practical or financial rather than life threatening reasons.
Your organization may have invested to develop a process that will produce the greatest efficiency, or success rate, or quality level, or customer service, or acceptance. You may ask a trainee to use the method that produces best results. If the trainee uses another method and does poorly, you will want to require the approved method to be used.
---
There's always a better way
Even though you require employees to use the one best (approved) way, allow for and encourage continual improvement by having a formal system to promote innovation, and subsequently to approve a replacement for the previous one best way.
---
Set Expectations, Measure And Communicate; Results Count
You, and I, and the people in your company want to know what is expected of them (and their group and the company) and how well they do against expectations. Measure productivity and see how well you produce results.
In this economy, people are more apprehensive than usual, so expectations and measurement and communication are even more important.
Some good bosses give out wall plaques that said "Results Count". Good thinking.
One contractor set up an incentive system for construction supervisors. The critical and very valuable first step was to establish a reporting system of work done, blocks laid and slabs poured and time lost. This record highlighted problems and their magnitude in real time, and was at least as valuable as the incentive.
What results do we measure? Aim for a total productivity measurement. Generally when "Productivity" is discussed, we really mean "Labor", the people side of the manufacturing enterprise. But if we measure only labor we get information that is useless at best and misleading at worst. One company may be highly automated, so their labor productivity is very good compared to a more manual company. But the automated company may be unprofitable because it has so much money invested in equipment, or runs higher expense to maintain equipment. Delphi in 2005 sought bankruptcy protection at the same time that many of its factories were winning Lean Manufacturing awards.
Measure total productivity in an organization to capture the comprehensive effect, but also individually measure labor, executive prowess, waste, equipment utilization, inventories, effective automation, employee input, sales and marketing, new products introduction, product quality, customer service. See how the result tracks with the bottom line of the P&L and other financial results in use already.
What result is a good productivity index? What is bad? Is it possible to look at one productivity number and learn if it represents an acceptable rate or not? No. There is not one magic number because are too many variables involved. One can at best measure productivity over a period of time and determine how much it changes. Even then, an arithmetic result does not indicate what actions caused the change.
Just because there are complicating factors to productivity measurement, do not stop the effort to measure. Recognize that answers may not be perfectly accurate, but still can be a good indicator of productivity change. And you can fine tune the initial mechanism to yield ever better results.
---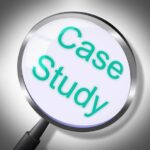 Case Study
Window Of Opportunity
There will come a time when a Window Of Opportunity arises, and a possible series of events lines up, making possible an action that is not likely or practical in the normal chain of events. When that happens, the most important thing to do is to recognize the potential opportunity, and the next item on the agenda is to act quickly.
A window of opportunity may involve series of events that are not normally connected one to another. Not all managers will recognize such a situation. And then even if the relationships are recognized, it may be difficult to visualize a sequence of events which can accomplish a successful outcome.
There will always be a time constraint, act now or never, because today's factors will change soon and the opportunity won't be there.
At this point, let's refer to an actual window of opportunity. Not that the next one will look the same of course, but as an example. There was a certain vice president, who was responsible for four divisions. His name was Richard. All of the divisions were in the midst of business as usual, just the regular normal day to day activities.
Two divisions were growing, but their activities were different. One smaller division was engaged in quite modern technology, and needed about 20,000 square feet of facility space, with all the normal utilities available. An addition would provide high tech development and manufacturing space, and so needed to be near the supporting technical resources, near headquarters.
Another of Richard's responsibilities, a larger, multi-plant division, was enjoying rapid product growth but not actively considering expansion.
Richard recognized that one division might be able to help the other, if there could be some action taken quite quickly. Otherwise the opportunity would pass. The logical step one for any action would be for the larger division to provide the 20,000 square feet to the high-tech division as step one. Right now, to enable expansion in technical capability and product output. But for that to happen, a reliable sequence of moves would have to be made quickly.
An expansion option for the larger division was then prioritized which improved that division's operating costs in several ways. Additional manufacturing space was provided to meet growth in product sales. One of two primary product lines was consolidated and relocated elsewhere so that each plant could concentrate on one product. The new plant was located near a primary source of purchased component parts, and also near a recently installed maquiladora plant which provided another, low tech, component part. The new facility was also located much closer to the center of sales activity in the US, reducing shipping cost. Quick facility planning actions located an empty building, in an area with good reasonably priced labor supply.
Talented engineering and materials management people in the two divisions moved into action, developed the outlines of the plan into details which were cost justified, approved, and installed.
But the window of opportunity was first recognized by a person, who mentally assembled the pieces of this jigsaw puzzle. Not all of the details are likely to appear at first, a framework is enough.
Be alert in your own organization and your own situations for interrelationships which can facilitate productive answers to multiple issues.
If we take this particular step, then what does that allow us to do about that problem?
---
2.2: Operating Level Action And Priority
This section, 2.2: relates to Operating Level strategy primarily.
Dynamic, that's the word for operating level action and priorities. By and large, ground rules and expectations are established elsewhere, and it's up to production to fulfill all of the output requests and requirements. It's up to maintenance to keep the operations humming. It's up to materials to provide all the components and move them in and out. It's up to quality to apply techniques to assure good product goes out the door.
The operating scenarios will be largely established, buildings in place with technology and equipment installed and inventory on hand, procedures and paperwork established, schedules published, trained employees at their workstations. Business as usual.
Operating scenarios are all different, in the different departments. One common thread is that today's activity is likely to take first priority no matter what else may be intended or planned or scheduled for the future. If the process is moving right along, that's very good. If it is not moving right along, what's wrong and what can we do to fix it, get it back up and running? That will becom