Leading IT Transformation – Workshop 3 (Future-State Design)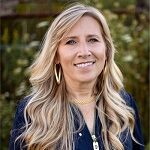 The Appleton Greene Corporate Training Program (CTP) for Leading IT Transformation is provided by Ms. Drabenstadt MBA BBA Certified Learning Provider (CLP). Program Specifications: Monthly cost USD$2,500.00; Monthly Workshops 6 hours; Monthly Support 4 hours; Program Duration 24 months; Program orders subject to ongoing availability.
If you would like to view the Client Information Hub (CIH) for this program, please Click Here
Learning Provider Profile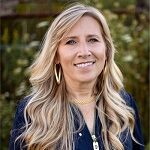 Ms. Drabenstadt is a Certified Learning Provider (CLP) at Appleton Greene and she has experience in Information Technology, Information Governance, Compliance and Audit. She has achieved an MBA, and BBA. She has industry experience within the following sectors: Technology; Insurance and Financial Services. She has had commercial experience within the following countries: United States of America, Canada, Australia, India, Trinidad, and Jamaica. Her program will initially be available in the following cities: Madison WI; Minneapolis MN; Chicago IL; Atlanta GA and Denver CO. Her personal achievements include: Developed Trusted IT-Business Relationship; Delivered Increased Business Value/Time; Decreased IT Costs; Re-tooled IT Staff; Increased IT Employee Morale. Her service skills incorporate: IT transformation leadership; process improvement; change management; program management and information governance.
---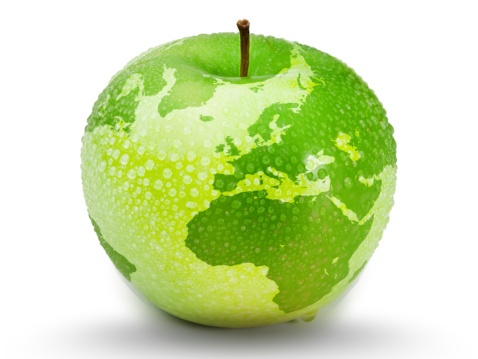 MOST Analysis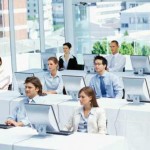 Mission Statement
Future-state design is another crucial part of the process of carrying out a successful IT transformation. While the current-state assessment tells us where we are at the moment, the future-state design is important because it tells us where we plan to go. There are two basic questions that form the foundation of the future-state design. The first question is, "What do we aim to achieve?" and the second is "How do we plan to get there?". In working towards the IT transformation of an organization, there must be a goal. The people involved have to know what they are hoping to achieve with this initiative. That is what the answer to the first question gives us. What we aim to achieve is the goal that we set for the transformation program. After filling up the gaps in the current state and adopting new technology, where the organization hopes to stand at the end of the transformation process is the future-state. The answer to the second question – how do we plan to get there? – is what helps build the strategy for change. It sets the path that the organization needs to follow in order to achieve the goal. It builds a framework for the transformation process based on a clear vision, a purpose, the key transformations, operating principles, and so on. Using these two basic questions, the organization can create a vision for IT transformation and a roadmap to fulfill that vision. The future-state design uses research, design techniques, and business thinking to paint a vivid picture of what the business should be like in the future.
---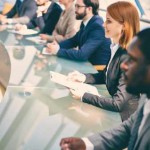 Objectives
01. Customer Focus: departmental SWOT analysis; strategy research & development. Time Allocated: 1 Month
02. Organizational Structure; departmental SWOT analysis; strategy research & development. Time Allocated: 1 Month
03. Change Management and Cultural Transformation; departmental SWOT analysis; strategy research & development. Time Allocated: 1 Month
04. Transformational Leadership; departmental SWOT analysis; strategy research & development. Time Allocated: 1 Month
05. Technology Decisions Involve Entire C-Suite; departmental SWOT analysis; strategy research & development. Time Allocated: 1 Month
06. Integration of All Data Systems; departmental SWOT analysis; strategy research & development. Time Allocated: 1 Month
07. Internal Customer Experience: departmental SWOT analysis; strategy research & development. 1 Month
08. Modernization Strategy: departmental SWOT analysis; strategy research & development. Time Allocated: 1 Month
09. Data Security, Privacy and Data Ethics: departmental SWOT analysis; strategy research & development. Time Allocated: 1 Month
10. Evolution of Products, Services and Processes: departmental SWOT analysis; strategy research & development. Time Allocated: 1 Month
11. Digitization of The Business: departmental SWOT analysis; strategy research & development. Time Allocated: 1 Month
12. Personalization Guides The Customer: departmental SWOT analysis; strategy research & development. Time Allocated: 1 Month
---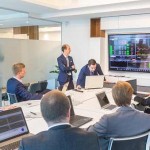 Strategies
01. Customer Focus: Each individual department head to undertake departmental SWOT analysis; strategy research & development.
02. Organizational Structure: Each individual department head to undertake departmental SWOT analysis; strategy research & development.
03. Change Management and Cultural Transformation: Each individual department head to undertake departmental SWOT analysis; strategy research & development.
04. Transformational Leadership: Each individual department head to undertake departmental SWOT analysis; strategy research & development.
05. Technology Decisions Involve Entire C-Suite: Each individual department head to undertake departmental SWOT analysis; strategy research & development.
06. Integration of All Data Systems: Each individual department head to undertake departmental SWOT analysis; strategy research & development.
07. Internal Customer Experience: Each individual department head to undertake departmental SWOT analysis; strategy research & development.
08. Modernization Strategy: Each individual department head to undertake departmental SWOT analysis; strategy research & development.
09. Data Security, Privacy and Data Ethics: Each individual department head to undertake departmental SWOT analysis; strategy research & development.
10. Evolution of Products, Services and Processes: Each individual department head to undertake departmental SWOT analysis; strategy research & development.
11. Digitization of The Business: Each individual department head to undertake departmental SWOT analysis; strategy research & development.
12. Personalization Guides The Customer: Each individual department head to undertake departmental SWOT analysis; strategy research & development.
---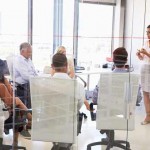 Tasks
01. Create a task on your calendar, to be completed within the next month, to analyze Customer Focus.
02. Create a task on your calendar, to be completed within the next month, to analyze Organizational Structure.
03. Create a task on your calendar, to be completed within the next month, to analyze Change Management and Cultural Transformation.
04. Create a task on your calendar, to be completed within the next month, to analyze Transformational Leadership.
05. Create a task on your calendar, to be completed within the next month, to analyze Technology Decisions Involve Entire C-Suite.
06. Create a task on your calendar, to be completed within the next month, to analyze Integration of All Data Systems.
07. Create a task on your calendar, to be completed within the next month, to analyze Internal Customer Experience.
08. Create a task on your calendar, to be completed within the next month, to analyze Modernization Strategy.
09. Create a task on your calendar, to be completed within the next month, to analyze Data Security, Privacy and Data Ethics.
10. Create a task on your calendar, to be completed within the next month, to analyze Evolution of Products, Services and Processes.
11. Create a task on your calendar, to be completed within the next month, to analyze Digitization of The Business.
12. Create a task on your calendar, to be completed within the next month, to analyze Personalization Guides The Customer.
---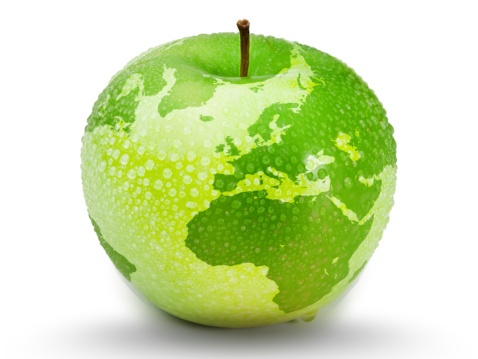 Introduction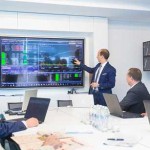 What does "Future State" mean, and why is it important?
The broader vision for the organization ultimately translates to the company's future state. It's where you want to be in terms of the constantly changing nature of technology and how it relates to your current business. Without a clear future state, a business will frequently lack direction, making it difficult to make critical decisions, generating management misalignment, and ultimately impeding the advancement and growth of the organization's mission.
To identify and achieve their future state, a company will go through a series of process mapping activities that look at both their current state and what it will look like in the future. Let's get into the specifics of defining and achieving your company's future state.
Combine Forces
It takes team effort to define your future state and develop a strategy for getting there. Get a leg up on the competition by bringing together members of your team from other departments. Hold a meeting or workshop with an expert facilitator to assist them lay out the steps needed to get to your future state.
This facilitator can assist you in documenting your current situation and identifying the pain areas and challenges that are preventing you from moving forward. They know how to ask the appropriate questions to get to the heart of the matter and lead your cross-functional team in the right direction.
Consult with your colleagues
If a co-worker opposes a particular course of action, it's most usually due to a lack of participation on the back end. Although you won't be able to completely eradicate resistance as you progress to your future state, bringing in and engaging the individuals who are executing the processes cross-functionally can help reduce resistance.
Building a business case for your strategy, especially one that is data-driven, will aid in reaching general agreement within your larger team. Quantify particular benefits and growth potential and tie them to the company's aims to build a solid case. Always keep in mind that appropriate organizational change management is where it all begins and finishes. More than just communication and training, it's about determining the effects of upcoming changes and determining ways to easily handle those consequences for each person.
Choose the Right Approach
You could perform a blanket duplicate of another organization's best practises, but that's risky. Knowing your organization and knowing what to look for are essential for determining the best approach for your company. If you start with a blanket copy of someone else's best practises, you may miss out on the elements that make your company different and unique, causing you to lose out on your company's competitive advantage. If you choose that path, make sure it's well-planned. Instead, consider duplicating only a few processes, deciding which ones are most important to your company, and tweaking them to match your specific requirements.
Highlight Your Specialties
Work on knowing who you are as a company and what makes you unique, then expand on that. Work with the members of your team who are knowledgeable about the processes that set you apart from your competition. Sure, everyone's business is different in some ways, but there are a lot of untapped similarities.
Identifying the areas of your business where you are unique begins with a strategic discussion with your leaders and executives about where you are in the market, what your competitors are doing, and what your customers are thinking. Understanding why your consumers seek you out and why they stay with you is a very important piece of customer feedback.
Create a Process Map
Depending on the organization, the process map may differ. It is beneficial to have a map of some level of depth for reference, one that people can track and refer to in their daily operations, regardless of the business. Some companies may need to go farther into determining their phases, while others may find that just having a framework is enough to have everyone on the same page.
In either case, a process map will assist you in identifying areas for improvement and strategies to change the way you do business, which could range from changing the way you communicate to reorganizing teams to pursuing technological opportunities. A process map might bring you to a halt in the middle of your digital transformation project and force you to reconsider your strategy. It may cause you to reconsider how you prioritize processes and assist you in defining the best-fit software during your software selection process.
Why is it important?
Technology advances at a tremendous speed. Your future state is approaching faster than you think. Businesses are being forced to adjust their procedures, and it's now or never for them to adapt. You get the chance to examine the shifting landscapes in your industry and forecast what the future may hold. Now is the time to get a handle on your procedures and make sure they're flexible enough to adjust as changes undoubtedly occur.
Change surrounds us, and you can either let it dominate you or be able to respond to it effectively and therefore control it. By staying on top of your processes and re-evaluating them on a regular basis, you'll be able to respond to changes more swiftly and in a way that isn't purely reactive. It's all about constant progress, and you'll need to develop a discipline that you can stick to over time. It is critical to define your future state in order to be timely, competitive, and keep your business alive.
For transformational success, define future state capabilities
The problems of adopting technology transformation include short-termism and a compartmentalized approach. If these issues aren't addressed, it's possible that a tactical improvement focus will be placed on business owners with larger portfolios but lower future business value. What can businesses do to guarantee that essential capabilities are prioritized and aligned with intended business outcomes?
Following the definition of the current state, it's critical to begin with a clear picture of the desired future state's organizational capabilities and the commercial benefits they can give.
It is possible to innovate with core capabilities while standardizing enabling capabilities by focusing on concerns that the organization cares about and capabilities that are important to the business. Many organizations take a compartmentalized approach to capability development, focusing on tactical enhancements for a short-term gain. With a wider portfolio, business owners can attract more attention while offering less commercial value. To mitigate this risk, align business benefits with value driver uplift for each of the required organizational core competencies. The value chain or the customer journey can be used to align value drivers with desired core capabilities.
---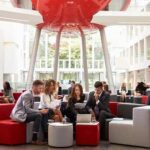 Best Practice Tips
Get a clear picture of your organization's desired future state capabilities
Map the targeted future state core competencies of the organization across the four components of people, process, technology, and assets. To map out the gap between the current state and the future state maturity level requirements across the four components, first understand each capability and its future state maturity level requirements. Concentrate on quantifiable value drivers such as increased revenue, lower operational costs, and greater asset efficiency. Establish early information goals to aid in the delivery of fundamental capabilities.
Align a business benefit to each capability uplift
Understand the advantages of each key competency enhancement and how they relate to the company's strategic goals. Determine the size and reachability of the tangible and intangible advantages that can be gained by strengthening each competency. Assign a single company owner who is responsible for delivering the identified benefits and has decision-making authority over each capacity. Establish a continuous improvement and long-term strategy for the intended future organizational capabilities, with the executive monitoring the delivery and benefits on a regular basis.
Align architecture & centralised process management to the business value chain
For flexibility and agility, align process design and technology architecture with desired core business capabilities. To maximize reuse, centralize business process management capabilities. To simplify processes and data complexity, eliminate siloed views. Define data and information architecture to master fundamental entities in a single location and centralize business processes to promote frontline agility.
---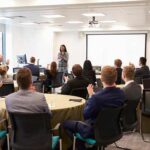 What is future state design?
Any strategy or transformation program should start with two important questions: 'What are we aiming for?' and 'How are we going to get there?'
The strategy is the 'How are we going to get there?' part: a purpose-built structure for the organization, with a defined goal, a set of operational principles, significant transformations, roadmaps, and so on.
In theory, the question "What are we aiming for?" is part of that plan. It's a means of describing what the company aspires to be so that everyone understands where they're going and why.
All pretty easy, except that, in the past, that second question has been addressed with a succession of extremely intangible models, accompanied by comments like "a data-driven business," "decentralized operations," and "connected to our customers."
They can be useful business principles, but they don't truly answer the question of what that future business would be able to provide its consumers, or what it might be like to be a part of it. The ambiguity also makes it difficult to make significant strategic decisions, such as deciding where the gaps between today's business and its future self should be filled or where key investments should be made.
Future-state design tries to fill that hole by combining a variety of research, business thinking, and design methodologies to create a tangible image of what the business of the future should be. Consider it like building a prototype of a new product that everyone can touch and feel so they can understand what they're working on.
The magic components in future state design are customers and services.
Building a tangible vision of the future state is critical to the entire process, and in order to do so, you must abandon current practises and conceive what a future generation of services could do.
Beyond broad-brush assertions about culture and behavior, it's quite difficult for members of any established firm to consider what the future company should be. When you ask them how the company could connect with its customers (or any other commercial partners), a whole new set of possibilities emerges.
With facilitation, and some stimulus material to help them think without current constraints, most people can put themselves in the place of a customer and imagine what a new approach or radical alternative might be. By feeding in broad market perspectives, real customer insights and experiences from other sectors — and dismantling 'why we can't do that' mindsets — teams frequently shape genuinely innovative approaches and describe customer experiences that would transform their company.
The spine of any future state experience for any corporation hoping to construct a future in the digital economy is, of course, digital.
Everyone involved can tangibly see what they're striving for once that future state experience is in good form (answering the question "what are we aiming for?"). From today, we may start analyzing the gaps and identifying new capabilities and efforts that will be necessary to close them. New technologies, as well as a new organizational architecture or operating model, could be examples.
By putting customers first and picturing what their service experience should be like in the future, an organizational strategy can be created with a clear aim in mind.
It doesn't matter what your future state is if you can't attain it.
While the ultimate goal of future state design is to avoid creating an organization that is built for the past, it's also critical not to imagine something that is impossible.
Future state design is not a futures discipline for the vast majority of companies. It's not about picturing distant theoretical or extremely speculative situations, nor is it about prospective utopian and apocalyptic visions. It's a delicate balancing act between the practical and the aspirational.
People quickly lose interest in a far-future, hypothetical vision because they can't make meaningful progress toward it. It's critical to envision a future that's within reach — one that the entire company can realistically imagine achieving — because while a far-future, hypothetical vision might appear compelling and exciting at first, people quickly become bored. Its inaccessibility renders it meaningless, and everyone returns their attention to the present.
For future state design exercises, we normally choose a three-to-five-year horizon, and the results never include anything that requires a breakthrough idea to make it conceivable. This may appear unambitious, but it works because, unless you're building a new railway or sending people to Mars, most organizations can undergo a significant transition in that timeframe, and most individuals can commit to this as a goal.
Anyone who has lived through the last 20 years knows that a lot can happen in three to five years, therefore the future state vision that is created should never be viewed as a how-to manual. It's a method of constructing a solid vision of future goal, not a detailed description of what it will be like when you get there.
When should you use future state design techniques?
Future-state design is a process employed frequently during organizational transformation and digital strategy programs to assist an organization break free from its existing operational perspective. Let's go over the three main advantages again:
It presents a compelling future picture that anybody can grasp and rally for.
It gives a 'to' in a 'from-to' and allows for the definition of critical transformations.
It allows for more creative thinking about where a company or service should go by removing current-state limits.
As a result, it's especially useful when your company is stuck in a rut or has to rethink how to succeed in the digital economy. It can also be used to rethink a single service rather than an entire business, which is especially useful when that service is a substantial source of revenue for the company and is vulnerable to disruption.
It's crucial to note that it's just as useful for organizations that are succeeding as it is for those who are struggling. In reality, many of the organizations that are in desperate need of a major overhaul appear to be doing well on paper because they've stuck to their guns and squeezed every ounce of efficiency out of the machine. Their continuous profitability conceals long-term underinvestment in the future and a high vulnerability to disruption by more forward-thinking competitors.
---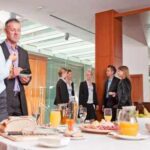 Developing a strategy to realise your future state vision
You articulate a design target by imagining the type of company you can become; a tangible vision that you can use to enlighten and engage your business, as well as energize teams toward a common goal.
It is important not to overlook the importance of conveying this idea. Every time we perform a future state design exercise, we end up with a vision of the future that is far more compelling than anyone expected. It puts an end to incrementalism and brings everyone together in support of the type of step-change corporate innovation required in the digital economy.
A vision of the future state is only beneficial if you can really get there.
Of course, there's a long way to go in order to accomplish a version of that future state vision, which is where strategy comes in. We discussed current-state analysis and why it's important in the previous workshop: essentially, it defines the 'from' in a 'from-to,' where the 'to' is the future state vision.
The purpose of strategy in this situation is to bridge the gap between the two states and achieve the business' step-change. This is referred to as a "transformation strategy."
A well-developed transformation strategy explains how to transition from today's business to tomorrow's business without making the future state vision a fixed point at the end of the plan (you should have improved on components of that future vision by the time you get there!). It lays out a set of concepts, guidelines, and activities that the organization can use to implement a master plan.
Modern strategy, as we've previously discussed, is more of a language than a plan, uniting everyone under a similar goal and vision, as well as principles and organizational behaviors. However, in order to make rapid progress toward your future state — to transform — you'll need a variety of instruments to ensure that everyone is pulling in the same direction.
An effective transformation strategy brings all of the company's activities together.
Here are some of the basic components that are designed in almost every transformation plan, while they differ from client to client.
Purpose
Restating the organization's purpose in a fresh way, when necessary, can be quite beneficial, especially if the business couldn't communicate it properly in the first place or hadn't done so before. Your purpose is the infinite arc that connects everything you stand for and do as a company.
In theory, you can never 'accomplish' your goal. For example, at Wilson Fletcher, they write theirs as "we exist to help established organizations realize their full potential in the digital economy," and while they've changed the wording a few times over the years, it's essentially what was above the door on day one, and will be for as long as they're in business.
It is worth noting that while purpose doesn't have to be 'worthy' (few businesses can exist simply for direct social or planetary good), it does have to be 'worthwhile' if you want to utilize it to lead and unite your team.
Vision statements
If your purpose is why you exist, then your vision is what you're aiming for. It's a goal that can be achieved. Of course, vision statements are commonly stated at an organizational level, but many individuals find that when they are articulated for key groups or markets, they are very impactful.
Consider the case of revamping a sports team. You may write a vision statement for fans (e.g., 'our fans everywhere will always feel like they are a part of our club, closely connected to us through digital services that enrich every aspect of their matchday — and everyday — experience with NGFC'). You may also create one for commercial partners, players, and training staff ('with state-of-the-art performance intelligence, analysis tools, and networked facilities, our training teams will be able to give world-class player coaching and development.').
These phrases aid in focusing on a variety of levels, from where to invest to how to prioritize. They also play a critical role in energizing those groups by communicating the organization's goals for their experience, especially when (as they should be) some of those people were involved in the future state design process.
Target customer models
Target customers are best described in a transformation strategy in their future state form, which is always nuanced.
In a transformation strategy, we normally avoid going into too much depth about customers because customers should be 'pulled in' to play a continual role in the organization's evolution, fast rendering specific personas or detailed archetypes obsolete. Customers are living design topics and should be included in the design process.
However, it is important to capture the characteristics of the organization's future customers in a high-level model that outlines how they may differ from current customers, what characteristics may open up future opportunities, and what emerging behaviors and influences have influenced the future state vision.
Future-state experience visualisations
We always visualize the future state experience in some form, even though it is never the same. Nothing surpasses being able to 'see' what the plan could mean in practice for the company.
These can range from a set of idea images on one end to extensive future state journey maps, rich animatics, and vision videos on the other. They are storytelling devices, not prototypes, whose purpose is to present an example, or a series of examples, of what life will be like when the company achieves its vision for the future state. Favored media include posters and movies, but they can also take on a variety of other interactive forms.
They must never be a 'business diagram' or a chart: they must be presented in a way that every person in the company can comprehend and engage with, providing them a glimpse into the future on which they will all be working. They must be compelling and self-explanatory in order to bring the vision to life.
Key transformations
These represent a sequence of significant organizational adjustments that will be necessary to attain the future state vision. A large number of themes can be identified, ranging from broad organizational attitudes to specific operational activities.
Devised below is a structure for them that is proven to be consistently effective:
From > To: What needs to be altered.
Imperative: Why it needs to be altered.
Implications: Likely impacts on the company or key considerations involved in making it happen.
Key benefits: What will be the advantages of doing so?
Key initiatives: What 'projects' must be carried out to make it happen?
The set of significant transformations you come up with will define the number of 'projects' or initiatives that must be carried out. These will be crucial in creating a roadmap. They are one of the most significant components of a transformation strategy since they may be built out to assign duties, finances, and more.
Key capabilities
These are the functional areas in which the organization must develop or gain expertise in order to accomplish the future state vision.
They vary greatly depending on the nature of the organization and the type of change required, but they frequently contain new core business models, critical technical capabilities, and services required to realize the vision.
Principles
As part of a transformation strategy, we usually intend to establish experience and service principles. These are the yin and yang of a modern organization built on digital services that unify consumer and commercial decision-making in a unified framework.
The concept of experience principles are totally centered on 'clients,' in whatever form they present themselves to that organization. They're completely outside-in. They're defined and explained so that all future customer-facing experiences are designed and delivered to the same high standards, and crucial choices are always made with the consumer in mind.
From the standpoint of the organization, service principles are their complementary twin. These are made entirely from the inside out. They define how the business should make service design and delivery decisions in order to achieve future state goals and commercial success. They are at the heart of every choice made on how the company creates 'systems' (both technological and human) that can adapt to new client opportunities.
KPIs
Most companies undergoing transformations must change their thinking, behavior, and procedures to become "more digital." As a result, future performance measures are expected to become more comprehensive and customer-centric than in the past.
By requiring diverse but complementary lenses to be applied to the business's performance, the odds of making the right decisions along the path to achieving them are increased.
Roadmap
A roadmap is an important product of a transformation strategy: it is the overall plan for realizing the future state vision, combining vision, capability development, and initiatives into a single, cohesive plan that the company can plan, fund, and execute against.
A good roadmap should, in general, outline activity periods. While good product roadmaps generally employ a basic 'now/next/later' approach, it's more acceptable to layout phases with major targets against them at an organizational level. This is acceptable because these phases will commonly overlap.
Developing more specific, actionable plans that layout the range of initiatives required on a prioritized timeline is favored. While we would never advocate executing against a Gantt-like plan, providing a roadmap view like this alongside the phased method helps in two ways: it allows everyone to see how intensive the transformation will be, and it makes it simpler for priority streams of work to get started right away.
Without the clear strategy, you will not be able to reach your desired future state.
If you don't proactively step out of today to envision what your future can look like, any strategy you develop will inevitably have far less potential to deliver the outcomes you hope for.
You may take steps forward without a picture of your future state, but you will never jump ahead. Create a compelling future state and a solid transformation strategy to get there, and you'll be able to unlock and realize far more of your potential, as well as emerge with a new generation of organizations capable of capitalizing on possibilities for years to come.
---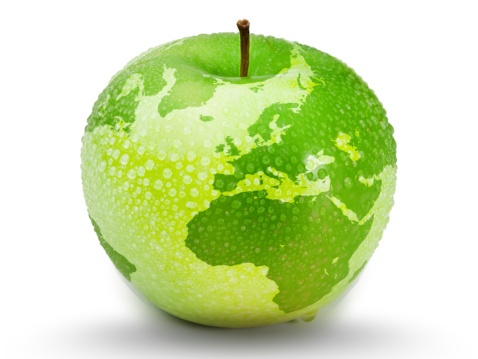 Executive Summary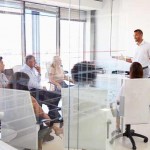 Course Manual 1: Customer Focus
You can't change something you don't fully understand. You don't want to meddle with things that are working well for you and your consumers. So, before developing the future state, understand the current state and what has to be fixed or maintained. Know where you are today so you can make short-term changes and enhancements as you re-imagine and develop the future state, which can take some time.
Future-state journey mapping involves imagining and mapping out the ideal future experience with clients, which then serves as the blueprint for implementation. The future state map depicts what the client will be doing, thinking, and experiencing during their interactions with the brand in the future ideal experience.
The mapping of future state journeys serves a variety of functions, including:
• Collaborating with real customers to identify and examine potential experiences or journeys
• Collaborating with customers to co-create and design the best experience
• Working with customers to co-create and design a unique experience
• Imagining what the experience might be like in the future with less risk because it's first tried on paper
Innovating your Customer Experience and Increasing Productivity
We're entering a new era. With the recent economic developments, leaders in practically every sector are having to rethink how they do business. In order to survive, they must change their client experience and increase corporate productivity. Our future success is determined by how we choose to deal with uncertainty.
The trick is knowing where to direct your attention. Now is the time to improve your organization. To effectively implement incremental or transformative change, you must first have a thorough grasp of your current situation. This understanding of people, processes, and systems is what unlocks the crucial knowledge that guides successful strategy, planning, and implementation of change with measurable outcomes.
---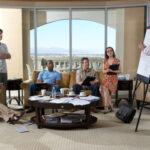 8 Examples of Inefficiency That Impact Your Operations & Customer Experience
There are eight well-known types of waste in processes that have an influence on the delivery of value to customers and have a negative impact on corporate performance.
1. Non-Utilized Talent – People's talents, skills, and expertise are underutilised. When individuals and teams are not given the opportunity to contribute their expertise to the improvement of processes and systems, it can become a problem. This is a perfect example of an outdated command-and-control management paradigm in which constant feedback and improvement are not part of the corporate culture.
2. Bottlenecks – People or systems waste time waiting for the next step in the process. When continuous discovery, planning, design, and implementation are not aligned across the product development lifecycle, this is a common result.
3. Defects – Efforts that necessitate rework or the abandonment of a portion or all of the project. This can also be seen in efforts that result in unusable outcomes, such as inaccurate data.
4. Extra Processing – Excessive activity or extra steps that do not add value to the end customer's service or product. Are you certain about each process or flow, the inputs, and the results you want to achieve?
5. Over Production – This is when output exceeds demand or work is completed ahead of schedule. This could happen when designing and implementing untested features and functionality.
6. Inventory – Raw resources or products that aren't being processed in sufficient quantities. Files waiting to be worked on, clients waiting for service, idle records in a database, or obsolete files are all examples of inventory waste. Broken equipment, excess finished products, surplus materials taking up work space, and finished goods that can't be sold are all examples of manufacturing inventory waste.
7. Motion – People moving around unnecessarily (for example, walking) to achieve an internal or external task. This includes any needless movement of people, equipment, or machinery that could improve performance, health, or security if addressed.
8. Delivery – Unnecessary product, service, and material movement. This can be done in a physical or electronic manner. Both consume resources and incur expenditures, yet neither is required to please the client or achieve the desired result.
3 Ways to Gather Ideas For Improving Operations and Customer Experience
A brilliant idea can come from a variety of places. It can originate from a variety of sources, including cumulative, linking, and technology-enabled insights.
• Over time, cumulative insights from numerous inputs and perspectives are added up. Ideas are formed by combining all of the available information.
• When connected insights are combined, the result is a much more effective solution than the sum of its parts. Focusing on the interdependencies upstream and downstream in an organization's and/or customer lifecycle generates ideas.
• Technology, such as data collecting, automation, or cross-system integration, enables capacity insights. Exploring how new technology can improve the way people, processes, and systems interact generates ideas.
Each strategy can aid in the discovery of a big idea that has the potential to revolutionize your customer experience and/or business.
Your ideas must target the solution space, which entails researching the various options for meeting your needs and limits in order to change your business.
However, if you haven't mapped your current state, you won't know if a solution fits those requirements. You can't identify and explore all of the alternatives or assess their impact unless you know where you are today.
Ideas must be based on an understanding of the current state, or how your company generates value. Customer experience journey maps, service design blueprints, value stream maps, product flow maps, user scenarios and flows, systems architecture, or material and information flow diagrams are some of the tools that can be used to map your current state. This is defined in Toyota's lean methodology. Each strategy can be really useful, but like any tool, you must know when and how to utilize it.
The benefit of these various tools is that they all assist you in identifying opportunities and diagnosing issues that affect business drivers such as:
• Engagement
• Consistent recurring outcomes
• Productivity
• Communication
• Cross-functional collaboration
Each tool aids in the visualization of your business, the understanding of how a process adds value, the identification of leading and lagging key performance indicators, the consideration of the process from the perspective of the customer, the crosslinking of disparate data, the creation of a common language about the process, and the provision of focus.
It's not about how that process should have worked in the first place. We must consider the current state of affairs.
Leading with Courage as you Define Your Ideal Customer Experience Journey
It is more important than ever to consider how we might innovate in the face of a global upheaval that affects every country, state, city, and small town. Work from home (WFH) was a luxury in the new economy. It has now become a standard requirement. Now is the time to pivot or adapt. You can find untapped opportunities and viable solutions to help you thrive by mapping your current situation. You may define the future you want by understanding your current situation, what to look for, and the essential mindset.
---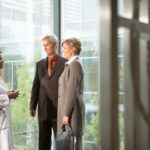 Course Manual 2: Organizational Structure
Business structure is more than simply an organizational chart; it is the basis upon which your current and future business will be built. It is a representation of your business model and goal that allows you to plan for your future state and the steps necessary to get there. How you construct your teams and guarantee you acquire the right individuals at the right time is dictated by your structural design. Your structure is the framework that gives your entire business clarity and accountability, empowering employees and getting everyone moving in the same direction. Your organizational structure allows you to be successful, increase sales, and grow into a great company.
However, an organizational chart is still required, but not just a schematic that no one refers to or uses. Instead, it should be a dynamic, live tool that elaborates on the nuances of your business, such as how you do what you do and who does what, how you define and measure success, and how you plan and achieve development. When done correctly, your organizational chart will be based on how you want to operate in the long run, both strategically and day-to-day – not necessarily how you've always done it. An adequate chart will inform a plan to transition from current to future reality, it is the guideposts on your journey to the summit.
The clarity acquired around team development is one of the most helpful benefits of effective configuration and congruent planning. With its clearly defined functions and areas of responsibility, your new ideal organization will illuminate a clear route to scaling your team. You can identify the milestones required to develop your team once you've specified where you're heading and how you'll get there. This includes knowing when and where to deploy resources that will yield the best results. This enables you to maximize profits as your business expands and maintain or improve margins as you scale.
The ability to remove the ambiguity and complexity that hinders focus – which is required to operationalize strategy, optimize operations, and establish a sustainable organization – is perhaps the most valuable benefit of an effective organizational structure. Focus is attained when everyone is on the same page, when employees from many departments are working together to achieve the same goal(s). The empowerment required to achieve is sanctioned by clearly defining success, both individual and organizational. People are more effective – individually and collectively – when they understand what they are responsible for and how it fits into the bigger picture.
To summarise, if you want your organization to thrive, you must identify and develop the structure necessary to fulfill your vision. You can't optimize your operations for efficiency or profitability unless you have an organizational framework in which to function, which includes delivering product promises with sustainable margins. You can never assess progress or performance to know if everyone is focused on attaining the same objective without precisely identifying the roles that make up the structure and what each is responsible for. Any attempts to create and attain goals will be fruitless unless structure and strategy are aligned.
Analog-native businesses with high levels of digital maturity all have one thing in common: an enabling organization. Companies that lack this quality risk developing entrenched silo mindsets and a lack of collaboration, resulting in wasted investments and, eventually, failure of their digitalization efforts.
---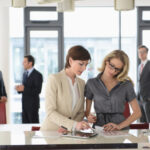 How may organizational structures be adapted to accelerate transformation and digital maturity?
Analog-native organizations must break down historical functional silos and upgrade their overall structure to meet the agility and customer-centricity of digital players. They must build organizations that encourage cross-functional collaboration and allow activities (such as product development) to flow effortlessly between departments, allowing for the end-to-end digitization of goods, processes, and touchpoints. Collaboration should extend beyond the business to ecosystem partners and customers, as well as within the company itself.
Multiple considerations, such as current digital maturity, planned target picture, urgency of change, and risk aversion, influence which organizational model to adopt to promote digitalization.

(Source: Arthur D. Little.)
Starting with central models may be a good idea for digitally conscious businesses embarking on IT transformation. This increases responsibility and transparency at the risk of a potential "us-versus-them" relationship with the rest of the company. This problem is solved by using an integrated model, which creates more impetus for change. However, due to ambiguous accountability and the difficulties of following a common vision, it runs the danger of causing problems with alignment. The hybrid model incorporates the best features of both the central and integrated models, but it is more complicated and difficult to implement. Finally, a centrally facilitated and fully integrated model is the most digitally mature structure and the end state for many digital-native businesses. Digital is fully integrated into the company's business strategy, products/services, processes, and attitude in this context.
Only a few analog-native businesses have yet to establish appropriate organisational structures to aid digitalization. Top management is still collectively responsible for creating the digital strategy and driving its implementation in many companies.
---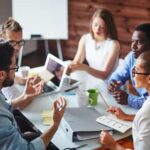 Course Manual 3: Change Management and Cultural Transformation
In today's complex—and cutthroat—global economy, achieving effective IT transformation has become a must-have aim for almost every company. Many businesses gain a much-needed boost in efficiency and profitability by implementing new technology and automating business operations, but keeping that momentum to produce sustainable improvement and higher value isn't always easy.
Companies require a comprehensive grasp of, and plan for, IT transformation change management in order to preserve and expand on the early improvements that accompany IT transformations. Organizations of all sizes and types may successfully scale their IT transformation projects to meet changing needs and goals while continuing to add value by investing the time and resources required (and following a few best practices).
Change Management Is Critical In IT Transformation
Companies that recognized the writing on the virtual wall were making major investments to IT transformation even before the COVID-19 disruption drastically impacted practically every area of modern life. However, as businesses struggle to find their footing in the new normal, IT transformation has become a top priority for many.
Companies around the world are making a successful IT transformation journey a major part of their strategies for not just recovery, but growth, innovation, and competitive advantage, from launching new apps to expanding their social media presence to fundamentally altering their entire business model to meet changing consumer needs.
Industry giants like McDonald's, Hasbro, and Capital One have set the bar for successful IT transformations by embracing digitalization, artificial intelligence, and leveraging the Internet of Things (IoT). Others are quickly following suit; according to Meticulous Research, the worldwide digital transformation market will be valued $3.2 trillion by 2025.
Despite this enthusiasm and significance, IT transformation initiatives continue to fail at alarming rates. According to research firm McKinsey & Co., around 70% of digital transformation projects fail.
These failures can be attributed to a variety of factors, including inadequate planning, a lack of investment, and a lack of people with digital technology skills. However, a change management plan is evident in terms of major, long-term results—including scaling the successes of initial digital transformation efforts to meet an organization's evolving demands and business strategies.
What is Organizational Culture?
The collective thinking of an organization is known as its culture. People's ways of being, relating, and working, as well as the organization's engagement with and effectiveness in its environment, are based on patterns of widely accepted (sometimes unconscious) assumptions, beliefs, and values.
In other words, the culture of an organization influences everything that happens in that context. An organization's culture is reflected in how people interact, how things are done on a daily basis, and how culture change, organizational change, and transformation are managed.
How Does Culture Change Impact the Success of Transformation?
The success of your transformational change projects is heavily influenced by your company's culture. When a big organizational transformation is happening, the culture of the organization is in play. It will either support or oppose the new state reality you're constructing.
As your business transitions from old to new ways of doing things, many of your organization's patterns will most likely emerge as helpful or inhibiting. The new tactics, structures, systems, processes, and/or technology will very certainly need people adopting new ways of being and functioning. Employees will almost certainly have to adjust how they engage with one another, what they prioritize and focus on, and how their performance is judged.
Change projects in your organization are likely to fail unless there are demonstrable modifications in cultural norms and expectations. Your company's culture has been built to be successful as it is, not as you would like it to be. Employees will quickly revert to their old ways of working unless there is a fundamental culture shift. You must make overt and precise changes to culture so that people understand what they need to do differently. Employees should be able to see how the new corporate culture will fit into the bigger change picture if leaders construct the new culture to deliver on the new transformational and organizational change efforts.
---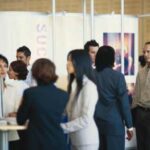 Course Manual 4: Transformational Leadership
Transformational leadership is a common leadership approach, especially in businesses where employee satisfaction, productivity, and success are all dependent on culture.
It's comparable to servant leadership, which is also an ethical leadership style, but there are several major differences. We'll discuss transformational leadership, including its roots, key characteristics, and more.
Defining transformation leadership:
The needs of others, rather than the leader's, are the focus of transformational leadership. Although similar to servant leadership, each style differs in that the leader's goal is distinct.
The transformational leader's concentration is "directed towards the organization," and his or her behavior encourages followers to support the organization's goals. The focus of a servant leader, on the other hand, is on the followers, with organizational goals coming second."
As it focuses on culture, transformational leadership differs from one of its antecedents, transactional leadership. Transactional leaders do not aim to change the culture; instead, they work within it. Transformational leaders, on the other hand, strive for culture change as a means of driving improvement and performance.
Where did it come from?
Its origins can be traced back to the concept of charisma. Of course, charisma is a concept that has been around for a long time. In the last 40 years, however, there has been a growing interest in charisma. Employees have been "overmanaged but underled," according to a theory.
This makes sense because transactional leadership places a premium on management skills. Compliance, structure, hierarchy, work tasks, incentive, and punishment are the main topics. Unlike more current leadership methods such as empowerment and inspiration.
The focus of transformational leadership is on leading rather than managing. It was developed by political scientist James MacGregor Burns, who popularized it in his 1978 book Leadership, after sociologist James Downton Jr conceptualized it.
Bernard M Bass built on Burns' work by studying the underlying psychological characteristics that define a transformational leader.
Features and traits of transformational leaders
1. Charisma/idealized influence: To what extent does the leader's behavior model remain consistent with the broader vision they've established, and does this role modeling motivate employees to follow the leader and the goal?
2. Inspirational motivation: Creating a compelling future vision, having clear goals that stretch people and recognize potential, and being enthusiastic about employee development are all important.
3. Intellectual stimulation: Enabling and motivating workers to go beyond their own self-interest to the needs of the team and organization, challenging their attitudes, ideas, and beliefs in order to drive growth and performance, and fostering innovation, collaboration, and the pursuit of excellence.
4. Individualised consideration: The transformational leader focuses on the individual's needs, goals, and anxieties, knowing that understanding how to build an environment that encourages individuals to perform is critical.
Tips to develop a strong base for a transformational leadership journey
1. Develop a challenging and attractive vision, together with the employees
2. Tie the vision to a strategy for its achievement
3. Develop the vision, specify and translate it to actions
4. Express confidence, decisiveness and optimism about the vision and its implementation
5. Realise the vision through small, planned steps and small successes in the path for its full implementation
Which Organizations Benefit Most from Transformational Leadership?
Les Stein, PhD, feels that every business, regardless of size or success, can benefit from transformative leadership. After all, he emphasizes, "Transformation doesn't have to always be