Cultivating Potential – Workshop 3 (Promoting Positivity)

The Appleton Greene Corporate Training Program (CTP) for Cultivating Potential is provided by Mr. Biss MRED Certified Learning Provider (CLP). Program Specifications: Monthly cost USD$2,500.00; Monthly Workshops 6 hours; Monthly Support 4 hours; Program Duration 12 months; Program orders subject to ongoing availability.
If you would like to view the Client Information Hub (CIH) for this program, please Click Here
Learning Provider Profile

Garret Biss, MRED, is a Certified Learning Provider (CLP) at Appleton Greene. He has experience in management, marketing, and operations. He has a degree in Mechanical Engineering from the University of Maryland and a Masters of Real Estate Development from Auburn University.
He has industry experience in the following sectors: Non-profit & Charities, Real Estate, Defense, Aviation and Aerospace.
He has had commercial experience in the following countries: United States of America, or more specifically within the following cities: Washington DC, Atlanta GA, Charlotte NC, Orlando FL, and Raleigh NC.
In addition to serving as a KC-130J Transport Plane Commander during global operations throughout North America, Europe, and the Middle East, he served in leadership positions in aviation operations, quality assurance, and maintenance. During one role as a maintenance division officer, he was responsible for the maintenance of a $400MM fleet of aircraft and the leadership of 100 personnel.
Upon retiring from the Marine Corps, Biss pivoted professionally to pursue aspirations in human potential development and has been involved in pioneering work to bring advances human potential development and positive psychology interventions to those in addiction recovery to help cultivate their higher potential for wellbeing and a life of meaning.
Additionally, he serves as a founding member of a water NGO, where he leads small teams into rural villages in Central America to deliver innovative water solutions, having served more than 50 communities so far providing safe water to nearly 12,000 water-insecure people.
---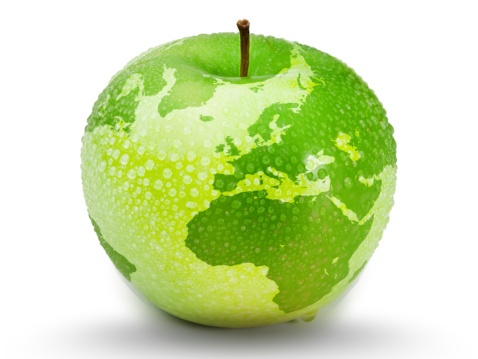 MOST Analysis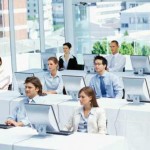 Mission Statement
Positivity is not about being positive all of the time. Positivity, in this sense, is about developing the emotional resilience necessary not to get stuck in a negative place for too long and to have the tools to rebound from emotional triggers constructively. As a continuation of mindset work, this module will introduce tools that participants can use to develop greater emotional resilience while improving self-efficacy. One of the most significant improvements to emotional resilience comes from applying a positivity-focused approach to our personal inventory.
It's a natural human tendency to ruminate over our past mistakes, failures, and setbacks. Our brains are wired for survival before anything else; part of that survival is avoiding repeat behavior that may jeopardize the fulfillment of our basic needs. In our brain, this translates to, "I must keep all of my past errors top-of-mind so I don't repeat them." The obvious flaw in this well-intended mindset is that remembering our mistakes or shortcomings is not enough to prevent a recurrence. Additionally, being vigilant toward the negative aspects of our past only erodes our confidence today by increasing stress and depleting our self-efficacy. By understanding this negatively biased propensity of thought, we have the power to take action and change this natural tendency by adopting a new approach.
Regardless of how many perceived weaknesses, defects, or past mistakes a person has, there are always many more past wins, successes, and innate strengths to acknowledge. A simple exercise of listing out one's past wins and successes on a comprehensive accomplishments list is a transformation exercise that starts promoting positivity. Once a habit of positive recognition is established, we are empowered for greater confidence and improved self-efficacy—these restored positive emotions fuel our creativity, mental performance, and personal drive.
---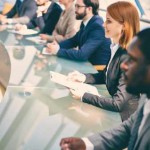 Objectives
01. Define positivity, understand what it means and the benefits of having a positive outlook on life.
02. Define happiness, understand the different kinds of happiness and how each is attained, as well as the pitfalls of each.
03. Understand the role of brain chemistry and its effect on the sensations of happiness.
04. Participants are to understand their happiness & emotional set point and what can be done to increase their natural set point.
05. Participants are to recognize the role of cognitive biases in their life, the effect on their happiness, and equip them to overcome the anti-happiness effect of them.
06. Participants are to understand the function of the RAS and learn how they can influence the RAS to perform better.
07. Understand the Default Mode Network (DMN), how it operates and can change, and to understand how neuroplasticity can enable us to make significant and permanent change.
08. Understand the nature of emotions and how they spread internally and externally.
09. Understand the concepts of fear and worry and how they can inhibit positivity and happiness.
10. Understand the concept of Negative Self-talk and our inner-critic, and learn how to overcome the inner-critic and reduce/illuminate the negative self-talk.
11. Participants are to spot the tendency toward social comparison and be able to limit or reverse the thoughts when they catch themselves doing so.
12. Understand that positivity is a trait and happiness is an emotional norm that we can cultivate. Participants are to take ownership of their positivity and level of happiness.
---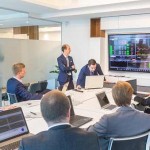 Strategies
01. What is Positivity: Each individual department head to undertake departmental SWOT analysis; strategy research & development.
02. What is Happiness: Each individual department head to undertake departmental SWOT analysis; strategy research & development.
03. Brain Chemistry of Happiness: Each individual department head to undertake departmental SWOT analysis; strategy research & development.
04. Happiness and Emotional Set Point: Each individual department head to undertake departmental SWOT analysis; strategy research & development.
05. Cognitive Biases Affecting Happiness: Each individual department head to undertake departmental SWOT analysis; strategy research & development.
06. Reticular Activating System & Inattentional Blindness: Each individual department head to undertake departmental SWOT analysis; strategy research & development.
07. Default Mode Network & Neuroplasticity: Each individual department head to undertake departmental SWOT analysis; strategy research & development.
08. Positivity is Infectious: Each individual department head to undertake departmental SWOT analysis; strategy research & development.
09. Thieves of Positivity – Fear and Worry: Each individual department head to undertake departmental SWOT analysis; strategy research & development.
10. Thieves of Positivity – Negative Self Talk: Each individual department head to undertake departmental SWOT analysis; strategy research & development.
11. Thieves of Positivity – Comparison: Each individual department head to undertake departmental SWOT analysis; strategy research & development.
12. Positivity and Happiness Interventions: Each individual department head to undertake departmental SWOT analysis; strategy research & development.
---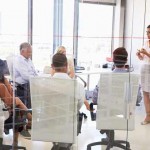 Tasks
01. Create a task on your calendar, to be completed within the next month, to analyze What is Positivity.
02. Create a task on your calendar, to be completed within the next month, to analyze What is Happiness.
03. Create a task on your calendar, to be completed within the next month, to analyze Brain Chemistry of Happiness.
04. Create a task on your calendar, to be completed within the next month, to analyze Happiness and Emotional Set Point.
05. Create a task on your calendar, to be completed within the next month, to analyze Cognitive Biases Affecting Happiness.
06. Create a task on your calendar, to be completed within the next month, to analyze Reticular Activating System & Inattentional Blindness.
07. Create a task on your calendar, to be completed within the next month, to analyze Default Mode Network & Neuroplasticity.
08. Create a task on your calendar, to be completed within the next month, to analyze Positivity is Infectious.
09. Create a task on your calendar, to be completed within the next month, to analyze Thieves of Positivity – Fear and Worry.
10. Create a task on your calendar, to be completed within the next month, to analyze Thieves of Positivity – Negative Self Talk.
11. Create a task on your calendar, to be completed within the next month, to analyze Thieves of Positivity – Comparison.
12. Create a task on your calendar, to be completed within the next month, to analyze Positivity and Happiness Interventions.
---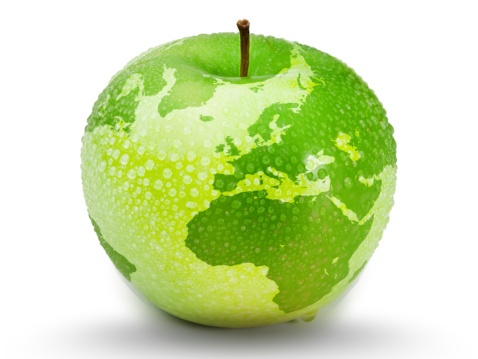 Introduction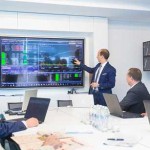 "Positivity" is not about being positive all of the time – that is not attainable and would not be productive. In this program, positivity focuses on developing participants' emotional resilience necessary to offer their best contribution regardless of the environment and circumstances around them. Positivity is about bouncing back from losses or negative situations without getting stuck in a negative emotional state or downward spiral. To bolster one's positivity and emotional resilience, one must overcome the effects of negative biases and survival instincts that no longer serve them. Building on the benefits of accepting responsibility, this phase helps participants achieve higher levels of resilience by learning to focus on their past wins and successes. Acknowledging past achievements – from childhood to present day – is a powerful way to develop the self-esteem and confidence needed to lean into the next difficult challenge.
In most ways, our perception defines our reality. That holds for individuals as well as organizations and the opportunities they perceive and engage. Recent science demonstrates that an individual's perception and beliefs will influence the outcomes of an experiment regardless of whether that individual is the experimenter or the object of the experiment.
With perception strongly correlated to experiences and outcomes, individuals and organizations need to understand perception biases that can influence a person's reality and positively or negatively affect results.
The term Positivity doesn't describe an expectation or propensity to be "positive" all the time. More so, as developed in Cultivating Potential, positivity refers to an individual's and organization's ability to experience a full range of challenging situations and emotions without tending in a negative direction or being stuck in a counter-productive cycle.
Regardless of other factors, resilience is one of the greatest assets for weathering the inevitable challenges and obstacles that present themselves. Growth requires setbacks, and innovation requires some momentary failures. Resilience is what fuels the ability to progress through and beyond these setbacks and failures. An organization's capacity to adapt to changes, pursue opportunities, and expand into new markets is founded on the leaders' and individuals' resilience.
---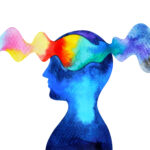 Positivity v negativity and the impact on potential
How likely are you to reach your maximum potential in your current frame of mind? What are your current feelings? Is it a positive or negative mental state?
When you're in a bad mood, your thinking shuts down. There is no evidence of possibility when the mind is concentrated on the negative. The mind isn't particularly inventive. We are unable to function. Our minds are shut down. Constrained. Bound. It's as if a gloomy shroud has been draped over our heads. Blinkers are used to cover the eyes. The ability to focus and see things clearly is hampered. It can feel as if you're carrying the weight of the entire world on your shoulders. In this frame of mind, what are your chances of realizing your full potential?
Being in a positive frame of mind has the ability to expand the mind. Possibility, creativity, and perspective are all available to the mind. It has a light feel to it in both senses of the word. We have sharp vision and a sense of light. We can move, we're light on our feet, agile, and responsive, and our perspective broadens. We have the ability to dance, play, move, and work. We're considerably more likely to accomplish whatever we've put our minds to when we're in a good mood. Anyone can accomplish their full potential if they are in this state of mind.
At different times, we all experience both states of thought. That isn't a problem at all. If you want to reach your full potential, you must maintain a positive mindset for the majority of the time. It's easier than you might think to break free from a negative mindset. Before I explain how, consider how each frame of thought makes you feel.
Words like heavy, dark, procrastination, fear, worry, fogginess, lethargy, and sluggishness are frequently used to characterize a bad state of mind. Everything is a labor of love. This is what we'll call low quality.
You feel light, nimble, dynamic, courageous, clear, and optimistic when you're in a positive frame of mind. You act, you move forward, and everything appears to be simple. This is what we'll refer to as "excellent quality."
You could use a variety of other words, but you get the idea. You are aware of the differences in how the two states of mind feel. This is extremely beneficial since just realizing this might help you be in a more positive frame of mind.
When you're paying attention to unpleasant thoughts, you'll get a low-quality feeling. It functions as a warning that you've had a bad idea, that you've believed it, and that it's impacting you and, most likely, your performance. This does not need to be the case. When you hear the alarm, it's a signal that it's time to replace your negative thoughts with good ones.
Why do we pay so much attention to negative thinking if it's so simple? Our conditioning, after all, is a learned way of thinking. We're not aware that it's an option. We don't seem to have a choice in the issue. We are blissfully unaware that we are only one thinking away from a completely different experience.
When you're not aware of it, a negative mindset is easy to fall into and difficult to escape. It's easier to get out of it once you realize it for yourself. At the very least, acknowledging that you're in a bad frame of mind provides you a sense of separation from it.
You can hunt for a good thought in any experience, and if you locate one, your experience will alter. Look for a pleasant emotion, a positive thinking when you find you're stuck in a 'negative' feeling.
Realizing your full potential is a mental condition. Which mental state would you choose?
---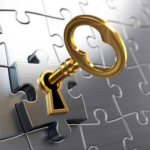 Positivity: The Best Way To Start Unlocking Your Potential
Preaching Positivity
Without a positive mindset, you won't be able to overcome self-limiting beliefs and pursue your passion and purpose in life. You're not going to be able to do it. Positive thinking breeds positive thinking. That's all there is to it. We overcome difficulties in our sector and elsewhere by maintaining a positive outlook.
You've probably heard the saying that success in business and life is 90% attitude, self-image, and self-discipline, and 10% knowledge. Do you have a pleasant attitude at work every day? What about the members in your team? Are you boosting their morale? Do they have a positive outlook?
Self-Limiting Beliefs and How to Overcome Them
Isn't it true that we all have them? Because of this and that, we persuade ourselves we can't do something. We make excuses for ourselves: there's a roadblock; this isn't the proper time; or I'm not as good as such and so. Do any of these words ring a bell? I'm confident they do.
After you transcend your self-limiting beliefs, amazing things will happen. You'll see a positive change in your firm as a result, and you'll notice your employees' feelings shift in a new, promising direction as well. Your team will see you in a new light, and you will see them in a new light as well. It's a win-win situation for everyone.
Pursuing Your Dreams And Goals
Money isn't everything in life. (I'm sure you've heard something similar.) Money is straightforward: it comes in and it goes out. Isn't it true that we all take the same amount with us on our last day?
We spend far too much of our time at work to appreciate what life has to offer.
Everyone has their own set of challenges. These roadblocks make it difficult for us to live our lives with passion and purpose. But keep in mind that there's always a new challenge to overcome – it's a vicious circle. After you overcome one self-limiting notion, a new one emerges, presenting you with a new task.
It's not enough to only think positively; you also need to act positively. You'll always have self-limiting beliefs, but you can overcome many of them by staying loyal to yourself and adjusting your mentality in the right direction. To adopt a positive mindset, something bigger than yourself and money must be at risk. Your life's purpose and passion come first. Of course, none of these great consequences will occur overnight, so why not start today?
---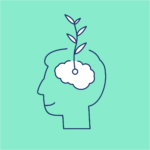 Promoting Positivity in the Workplace Has a Positive Impact.
Your company's bottom line could suffer if you don't focus on positivity in the workplace. Employee disengagement costs companies in the U.S. an $550 billion per year. Even if you believe your team is working to its maximum potential, you could be losing out on a lot of opportunities.
But how can you get your employees to be more engaged? The solution is simple enough to be overlooked.
When it comes to increasing productivity, one of the most successful areas to concentrate on is workplace happiness. Consider this: when was the last time you were at your most productive? Positive emotions are often the most powerful productivity tool that motivates you to do your best work.
So, how can you make sure your staff are having a good time at work? As a manager, there are a few essential tactics you can use.
Continue reading to learn more about workplace positivity and how you can build a happy environment in your company.
Workplace positivity equals productivity.
It is an undeniable fact that when you foster optimism in the workplace, productivity rises. Do you have any doubts? Consider the following advantages of workplace positivism.
Increase your business's creativity.
Negative attitudes and perspectives are the adversary of innovation, especially in the workplace. A happy, motivated employee is far more likely to put in the effort, which could result in new ideas and solutions that boost your bottom line.
An employee in a hostile work environment, on the other hand, may adopt the "why bother?" attitude, leaving them on your payroll with little more than the bare minimum to show for it. On your end, this becomes a "why bother?" scenario as well.
---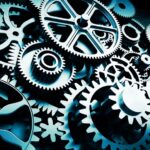 Enhance the chemistry of collaboration.
When everyone in the office has a positive attitude, it is much easier to build relationships with one another. This chemistry encourages collaboration since everyone feels more at ease discussing and contributing ideas.
Furthermore, your staff will enjoy each other's company and may even be inspired to perform at their best. This simply cannot be accomplished with a group of unhappy employees who dread going to work every day.
Employees that are happier are more motivated.
Employees who work in a happy environment are more motivated to go above and beyond the standards of their job titles. This has the potential to take your company to new heights.
Consider this: how can you progress as a company if everyone in your company does the bare minimum of their job title? True advancement necessitates the kind of innovative thinking that can only come from satisfied employees.
Encouraging Emotional Intelligence as a leader.
Leading by example is one of the most effective things you can do as a leader: if your colleagues witness you keeping your cool under pressure, they'll learn to apply those good feelings to their own job. If you treat your staff in a nasty, disrespectful, tone-deaf, or dismissive manner, that energy will persist and contaminate your workplace culture.
Furthermore, if you're a supervisor who isn't particularly sympathetic, you may observe a higher rate of employee turnover. The typical cost of training new staff for a business is roughly $2000, which eats into your profits.
"How can I treat my staff well without feeling like a doormat?" you might wonder. It's a fine line to tread, but there are ways to be a nicer boss while still remaining "the boss."
---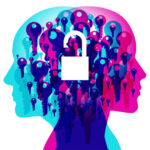 Make resources available for employee development.
Great leaders don't simply toss their employees to the wolves; they guide them to greatness. This entails assisting them rather than expecting them to solve difficulties on their own.
You should also urge your personnel to learn more, and when appropriate, provide financing or incentives. You could, for example, print a course catalog from a nearby community college and encourage your staff to enroll in a course on the company's cost. Have faith that it will be worthwhile for you.
Make an effort to lead.
If you see yourself as a delegator rather than a doer, you must change your perspective. Great bosses are not only bosses, but also leaders. Instead of sitting on the sidelines and waiting for things to happen, get down in the trenches with your squad and be a driving force.
Let's imagine you're working on a project with your team that requires your approval. Give specifics instead of imprecise remarks and expecting them to read your thinking. This will take more effort on your behalf, but it will significantly improve the amount of positivity in the office.
Pay attention to your employees.
One of the worst things you can do as a supervisor is make your staff feel as if they aren't being heard. After all, why bother going to work if no one cares about what you have to say?
If you want to boost workplace optimism, you should pay attention to what your employees have to say. Furthermore, you should make it clear that you value their opinions. Keep a close eye on your verbal and nonverbal communication to ensure you're giving the correct message.
This entails not just establishing a "open door" approach for employee feedback, but also taking these remarks seriously and acting on them. Employees will be considerably more driven to achieve at (or even beyond) their potential if they feel like their voice matters in the company.
---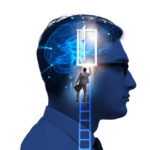 Other Ways to Increase Workplace Productivity
There are a few additional strategies to create optimism in the workplace besides being the greatest boss you can be. You can begin developing a successful action plan by remembering these suggestions.
Make your employees' physical and mental health a priority.
You're not going to gain much out of working with a team of unhealthy people, whether they're mentally or physically ill. Not just noting how your employees are feeling, but also doing everything you can to convey that you care is an important element of creating optimism in the workplace.
Try taking a more relaxed approach to your "9 to 5" weekday, for example. If you realize an employee is having trouble, offer to let them go a few hours early without penalty. This will demonstrate to them that you appreciate them as a live, breathing person who may require mental rest from time to time.
You can also give your staff tools to make them happier and healthier at work. Plan outings or parties for your employees to show them that you care about their well-being. Some businesses even provide fitness rooms and other leisure spaces where employees can vent their frustrations.
Organize activities that will help your team bond.
Remember that a team that plays together stays together. Organizing team-building events that allow your staff to take a break and enjoy some healthy fun as a group is one method to promote a more positive work atmosphere.
You can take this in a variety of directions, such as forming a sports team or planning a picnic in a nearby park. The most important thing is to encourage your employees to spend more time together having fun rather than being at work.
Encourage a positive corporate culture.
A strong goal statement and company culture directive can bring a group of employees together and make them feel like they're a part of something bigger. Create a vision for how you want your workplace to be, and make sure everyone on your team understands what's expected of them in order to make it a reality.
This not only boosts employee morale, but it also promotes a positive work environment. You can end up with some negative Nancys who drag everyone down with them if you don't emphasize your expectations for your team.
Provide Formal Recognition.
Don't dismiss an employee who goes above and above. Make sure you're aggressively recognizing and utilizing your top performers to lead by example for the rest of your staff.
This is in addition to the relatively dated "Employee of the Month" program. Isn't it a little corny and uninspired?
Instead, why not demonstrate your appreciation by getting your staff a gift? Or give them a shout-out in an all-company email? Whatever you do, make sure you don't go unnoticed for a good deed.
Show your gratitude.
Apart from publicly acknowledging employee accomplishments, simply expressing your gratitude to everyone contributes to a pleasant work atmosphere.
Make sure you're always giving positive feedback and encouragement, as well as expressing gratitude for all your staff do. When it comes to encouraging happiness in the workplace, even a tiny "thank you" can go a long way.
Now is the time to create a more positive work environment.
Improving your company's prospects and, as a result, your bottom line, requires cultivating a good and healthy work atmosphere. Negativity will only cause you harm and sabotage your own and your team's potential. Take the measures to create a more positive work environment now now that you know more about boosting positivity in the workplace.
---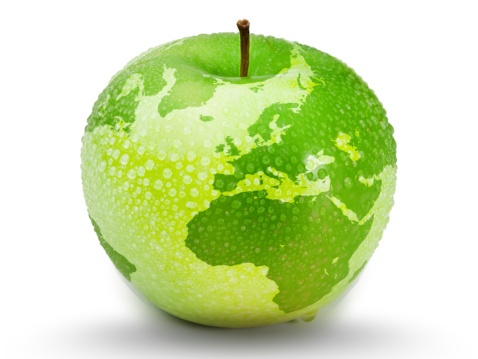 Executive Summary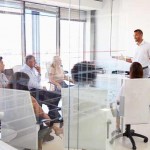 Chapter 1: What is Positivity?
"Positivity" does not imply being happy all of the time — that is impossible to achieve and would be counterproductive. In this class, we'll focus on positivity and building emotional resilience so that individuals can provide their best effort regardless of the atmosphere or circumstances. Positivity is defined as the ability to bounce back from losses or unpleasant situations without becoming trapped in a negative emotional state or spiraling lower. Negative biases and survival instincts that no longer serve them must be overcome in order to boost one's positivity and emotional resilience. This phase builds on the benefits of accepting responsibility by teaching participants to focus on their past wins and successes, allowing them to reach higher levels of resilience. Recognizing past accomplishments, from childhood to now, is a great approach to build the self-esteem and confidence needed to take on the next difficult endeavor.
"It's not just about being all positive all the time. Life is about having a full range of human emotions and experiences. It's about being able to navigate those more powerfully." – Louis Alloro, co-Founder of The Flourishing Center
Positivity entails thinking positively, seeking answers, anticipating positive outcomes and achievement, and focusing on and making life more enjoyable. It's a joyful, worry-free state of mind that focuses on the positive aspects of life.
A Good Condition Of Mind Is Referred To As Positivity
• You don't take things personally while you're in this frame of mind.
• You are fully immersed in the current moment.
• You are unconcerned about the future.
• You put your energy towards doing and accomplishing rather than dwelling on the past or problems.
• It refers to a pleasant, tolerant, and good-natured state of being.
"The state or quality of being positive" according to the Collins definition.
It is defined by the Cambridge dictionary as "the attribute of having an optimistic attitude."
Your Emotions and Positivity
Joy, love, and inspiration are all feelings connected with positive. A person in this state of mind strives to avoid negative and unhappy feelings and emotions by choosing constructive and positive feelings and emotions.
This may seem difficult at first, but with some practice, it becomes achievable.
Your Thoughts and Positivity
Thoughts of courage, self-esteem, and assurance are related to optimism.
Such a person's mentality prefers to think in terms of "I can," "It is feasible," and "I am doing my best to better myself and my life."
Positivity's Influence
Positivity is made up of various components, each of which has a unique, but overwhelmingly good, impact on our lives. Self-focused positive thinking, for example, is beneficial to one's well-being and can help to mitigate the impacts of stress (Taylor & Brown, 1994). So, to increase this component of optimism, try employing tactics like self-compassion and self-kindness. Improving our sentiments of self-worth and self-confidence is likely to be useful as well (Miller Smedema, Catalano, & Ebener, 2010).
Positive thinking and optimism about the future tend to improve our well-being, social interactions, and stress management (Taylor & Brown, 1994). Similarly, positive thinking that is focused on the current moment, such as how much control we have over stressful events, helps us manage better (Crum, Akinola, Martin, & Fath, 2017).
---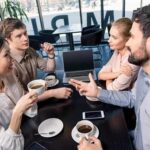 Chapter 2: What is Happiness?
What Exactly Is Happiness?
Joy, pleasure, contentment, and fulfillment characterize happiness as an emotional state. While there are many distinct definitions of happiness, it is frequently described as involving positive emotions and a sense of fulfillment in life.
When most people talk about happiness, they may be referring to how they feel right now, or they may be referring to a broader sense of how they feel about life in general.
Because happiness is such a broad phrase, psychologists and other social scientists commonly refer to this emotional state as "subjective well-being." Subjective well-being, as the name implies, is concerned with an individual's overall personal feelings about their current situation.
The following are two important aspects of happiness (or subjective well-being):
• Emotional equilibrium: Everyone has positive and negative emotions, feelings, and moods. Happiness is usually associated with having more pleasant feelings than negative ones.
• Life satisfaction: This refers to how satisfied you are with many aspects of your life, such as your relationships, work, accomplishments, and other key factors.
Happiness Indicators
While everyone's definition of happiness is different, there are some major indicators that psychologists look for when evaluating and analyzing happiness.
The following are some key indicators of happiness:
• Feeling as if you're living the life you've always desired
• Believing that your life is in good shape.
• Encouraging you to believe that you have (or will) achieve your goals in life.
• Being content with your life
• Having a more positive attitude than a negative attitude
It's crucial to remember that happiness isn't a continual state of ecstasy. Happiness, on the other hand, is a general feeling of having more pleasant emotions than negative ones.
From time to time, happy people experience the full gamut of human emotions, including anger, frustration, boredom, loneliness, and even grief. They have an underlying sense of optimism that things will get better, that they will be able to deal with what is occurring, and that they will be able to be happy again, even while they are in discomfort.
---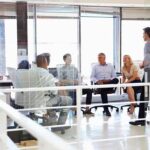 Chapter 3: Brain Chemistry of Happiness
What Are the Benefits of Happy Chemicals?
While you may not think twice about walking and talking at the same time or smiling at a joke while watching TV, your brain is busy calculating every move to help you control your thoughts, feelings, and emotions.
Brain chemicals that alter your happiness are at the root of these sentiments.
What Role Do Neurotransmitters Have In Mood?
Neurotransmitters are substances in the brain that convey signals from one neuron to the next. A neuron is a type of cell that sends signals to other cells, muscles, and glands. Neurons are made up of a body, an axon, and dendrites.
Every second of every day, these hormones work together to manage your mood, perception, and outlook on life.
When you have an idea or a feeling, you are going through a complicated process. The axon is where chemicals attach to receptor sites after an electric signal in the neuron travels through it. The signal is either accepted or rejected by a second neuron. Reuptake is the process by which the first molecule can take back some of the remaining molecules.
The end outcome is what causes us to feel emotions like happiness, joy, grief, wrath, or enthusiasm.
What Are Happy Chemicals And What Do They Do?
Dopamine, serotonin, oxytocin, and endorphins, four major brain chemicals, all play a role in happiness.
• Dopamine. Dopamine is a neurotransmitter generated by the hypothalamus, a tiny brain area that aids in pleasure perception. It's a key aspect of your reward system, which means your brain releases dopamine when you accomplish something enjoyable or satisfying, or when you finish a task. Dopamine aids movement and motivation as well.
• Serotonin. Another neurotransmitter created when you feel satisfied or important is serotonin. It also aids with sleep, hunger, and mood regulation. Many antidepressants are selective serotonin reuptake inhibitors (SSRIs), which help to increase serotonin levels.
• Oxytocin. Oxytocin is a love and connection hormone produced by the hypothalamus and released by the pituitary gland. The brain produces oxytocin, often known as the cuddle hormone, during sex or maternal behavior such as childbirth or breastfeeding.
• Endorphins. Endorphins are opioid peptides that act as neurotransmitters and are produced by the hypothalamus and pituitary glands. When you do something you enjoy, such as have sex, laugh, or exercise, they cause you to feel good. They also cause pain alleviation, which is the same chemical reaction that happens when you take pharmaceutical opioids. Endorphins generate a euphoric feeling that helps to hide pain.
---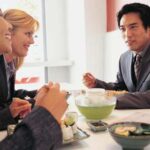 Chapter 4: Happiness and Emotional Set Point
Set Point for Happiness
In psychology, there is a concept known as a happy set point, which states that we all have one. A happiness set point is a word that describes our overall degree of happiness, and it is different for everyone. We all have different set points, and it's likely that some people appear to be happy than others because their set points are inherently higher.
Humans are creatures that stick to our routines. We have a remarkable ability to adapt to our surroundings and are very resilient.
Our happiness threshold is determined by our genetics and conditioning. While we all experience emotional ups and downs at different times in our life, these are only transient. Whatever life throws at us, we eventually return to the same level of contentment.
When you consider all of the conditions that can lead to the same set point, it's fairly astonishing. For example, you may win the lottery and, despite the immediate elation, you'll soon return to your established position. If your happiness threshold is low, the brilliant skies after a lottery victory will quickly transform to black clouds.
Emotional Set Points: What Are They?
John Harvey Gray coined the phrase "Emotional Set Point" to describe the emotional memories that form during infancy and early childhood. We will be haunted by these recollections for the rest of our lives. They develop as a result of our interactions with the individuals in our lives. Parents, siblings and sisters, other family members, other children, and teachers are among them. Positive and negative emotional set points exist. Love, confidence, and contentment are all examples of positive emotional set points. The negative types include anger, despair, and anxiety. We may not be aware of the triggers that led to our emotional set points as we travel through life. They're still there, though!
How do you know what your Emotional Set Point is?
The average of all your daily emotional highs and lows is the Emotional Set Point. You wander up and down the emotional scale as you experience various moods or feelings during the day. From happiness, gratitude, and love to rage, anxiety, sadness, and guilt.
Emotions are a natural aspect of your human guiding system that provides input on your overall mood. They are a reminder to be aware of what you are doing or thinking. To get you to think about whether a thought you're having right now is aligned with what you want. You're in tune with your desires if you're experiencing an emotion that makes you feel good. And the other way around.
---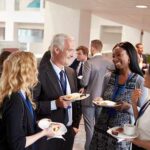 Chapter 5: Cognitive Biases Affecting Happiness
Cognitive biases aren't a new concept. Amos Tversky and Daniel Kahneman first proposed them in the 1970s, and researchers in the fields of cognitive science, social psychology, and behavioral economics have been studying them ever since. Biases are very important in life because they help us better understand and respond to situations, which is especially important in today's fast-paced environment.
Biases distort our thinking, causing us to see the best in ourselves while seeing the worst in others. They have an impact on our views, as well as the actions and judgements we make on a daily basis in a variety of domains, including social behavior, cognition, behavioral economics, education, management, healthcare, and even business and finance.
The Power of Disconfirming Evidence and Confirmation Bias
Our tendency to cherry-pick information that validates our previous opinions or notions is known as confirmation bias. Confirmation bias describes how two people with opposing viewpoints on a subject might both see the same information and feel justified by it. When it comes to deeply held, ideological, or emotionally charged beliefs, this cognitive bias is most prominent.
Failure to analyze information objectively can result in significant errors. We can learn to recognize it in ourselves and others if we grasp this. We should be wary of data that appears to confirm our beliefs right away.
Understanding how confirmation bias works can help us understand why we feel others "cannot see sense." In their book The Web of Belief, Willard V. Quine and J.S. Ullian explained this bias as follows:
The want to be correct and the desire to have been correct are two distinct desires, and the sooner we can distinguish them, the better. The thirst for truth is the desire to be correct. There is nothing but positive to be said for it on all points, both practical and theoretical. On the other side, the urge to be correct is the pride that precedes a collapse. It prevents us from realizing we were mistaken, and hence stymies the advancement of our knowledge.
What Is Negativity Bias and How Does It Affect You?
The negative bias refers to our proclivity for not only registering but also dwelling on unfavorable inputs. This negativity bias, also known as positive-negative asymmetry, means that we feel the sting of a rebuke more deeply than the delight of praise.
This psychological phenomena explains why terrible first impressions are so difficult to overcome and why prior traumas can persist for so long. We are more prone to notice unpleasant things in practically any contact and remember them more vividly later.
As humans, we have a proclivity to remember painful events more vividly than positive ones.
• Insults are remembered better than compliments.
• Have a stronger reaction to negative stimuli.
• You tend to think about negative things more than pleasant ones.
• Negative occurrences elicit a stronger reaction than pleasant events.
For instance, you can be having a fantastic day at work when a teammate makes an offhanded remark that irritates you. After that, you spend the rest of the day stewing over his words.
When someone asks how your day was when you come home from work, you say it was terrible, even though it was actually rather wonderful notwithstanding that one negative experience.
This negative bias causes you to pay considerably more attention to the negative events that occur, making them appear much more important than they are.
---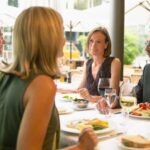 Chapter 6: Reticular Activating System & Inattentional Blindness
Our brains are extremely intricate. At any given time, we can filter through billions of bits of data. And we have to organize the information in some way so that we don't short circuit. That's where the Reticular Activating System comes in.
The Reticular Activating System (RAS) is a network of nerves in our brainstem that filters away irrelevant information so that the crucial information can get through.
The RAS is what causes you to learn a new term and then hear it all over the place. It's why you can tune out a crowded room full of people chatting but jump to attention instantly when someone mentions your name or something that sounds like it.
Your RAS develops a filter for whatever you're focusing on. It then sorts through the information and displays only the parts that are relevant to you. Of course, none of this occurs when you are awake. Without you consciously doing anything, the RAS programs itself to work in your favor.
It can operate as a gatekeeper (filter) for what you see in the world:
• Sight (both literal and metaphorical)
• Smell
• Sound (including internal thoughts)
• Taste
• Touch
Similarly, the RAS seeks out information that supports your beliefs. It filters the environment through the parameters you set for it, and those parameters are shaped by your ideas. You will most likely be awful at giving speeches if you believe you are. You most certainly function efficiently if you believe you do. The RAS influences your actions by assisting you in seeing what you want to see.
Some people believe that you can train your RAS by connecting your subconscious thoughts to your conscious thoughts. It's known as "intent setting." This means that if you concentrate hard on your objectives, your RAS will expose the people, information, and chances that will assist you in achieving them.
If you care about something, such as optimism, you will become more conscious of it and seek it out. If you're serious about acquiring a pet turtle and have set your mind to it, you'll seek out the correct information to assist you.
When viewed in this light, The Law of Attraction appears to be less magical. If you concentrate on the negative aspects of life, you will attract negativity into your life. Focus on the positive aspects of life, and they will find you because your brain is looking for them. Your Reticular Activating System is shaping the world you see around you, not magic.
Many articles and shady YouTube videos advise various methods for training your RAS to achieve what you desire, but most people find the following strategy to be the most practical:
1. Consider the aim or scenario you wish to impact first.
2. Now consider the experience or outcome you wish to achieve in relation to that objective or situation.
3. Make a mental movie of how you want that objective or situation to turn out in the future. Take note of the noises, dialogues, sights, and details in that mental movie. Play it over and over in your head.
Of course, things aren't always as simple as they appear, but I believe our Reticular Activating System (RAS) may be honed. It's all about picturing what we want and then allowing our subconscious and conscious minds to collaborate to make it a reality.
Can I adjust my brain to focus and attract the things that matter to me if I can hear my own name in a throng of thousands?
---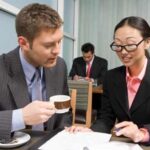 Chapter 7: Default Mode Network & Neuroplasticity
What Exactly Is The Default Mode Network, And How Does It Work?
Researchers discovered the concept of a default mode network after unexpectedly noticing unusual amounts of brain activity in experimental participants who were intended to be "at rest"—that is, they were not engaged in a specific mental task, but simply resting peacefully (often with their eyes closed). Although Hans Berger clearly expressed the idea that the brain is constantly active (even when we aren't engaged in a distinct mental activity) in the 1930s, it wasn't until the 1970s that brain researcher David Ingvar began to accumulate data showing that cerebral blood flow (a general measure of brain activity) varied according to specific patterns during resting states; for example, he observed high levels of activity in the frontal lobes of participants at rest.
As neuroimaging techniques improved, data accumulated that revealed activity during resting states followed a predictable pattern. Because asking individuals to relax in a peaceful state is considered the control condition in many neuroimaging investigations, these data were easy to come by. Raichle, Gusnard, and colleagues produced a series of publications in the early 2000s that aimed to pinpoint the brain areas that were most active during these rest states. The term "default mode" was first used to refer to this resting activity in one of these publications, a phraseology that led to the brain areas that showed default mode activity being classified as part of the default mode network.
As a result, the default mode network is a group of brain regions that appear to display lower levels of activity when we are performing a specific task, such as paying attention, but higher levels of activity when we are awake and not performing any specific mental exercise. These are the periods when we might be daydreaming, recalling memories, imagining the future, watching the environment, pondering others' motives, and so on—all of which are common activities when we find ourselves "thinking" without a specific purpose in mind. Furthermore, new research has begun to uncover correlations between default mode network activity and mental illnesses such as depression and schizophrenia (more on this below). Furthermore, therapies such as meditation have been studied for their ability to influence activity in the default mode network, implying that this could be part of their mechanism for promoting well-being.
What Is Neuroplasticity and How Does It Work?
The ability of the brain to alter and adapt as a result of experience is known as neuroplasticity. It's also referred to as "brain plasticity." When people remark that the brain has plasticity, they aren't implying that the brain is equivalent to plastic.
The brain's malleability is characterized as the ability to be "easily affected, trained, or controlled." Neuro stands for neurons, which are the nerve cells that make up the brain and neurological system. Neuroplasticity is defined as the ability of nerve cells to change or adapt.
Neuroplasticity Types
There are around 100 billion neurons in the human brain. Neurogenesis, or the formation of new neurons, was thought to halt shortly after birth by early researchers.
Neurogenesis, or the formation of new neurons, was thought to halt shortly after birth by early researchers.
The brain's astonishing ability to restructure pathways, make new connections, and, in some cases, even create new neurons is now known as neuroplasticity.
Neuroplasticity can be divided into two categories:
• Structural plasticity is the brain's ability to modify its physical structure as a result of learning.
• Functional plasticity is the brain's ability to shift functions from a damaged portion of the brain to other undamaged areas.
---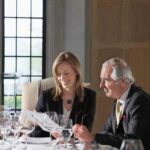 Chapter 8: Positivity is Infectious
Emotions Are Contagious In The Same Way That Colds Are
You know to keep your distance when you observe someone coughing and sneezing. What if you observe someone who is depressed or irritable? Emotions are contagious, and you can catch them like a cold.
Emotions are contagious, it's true. According to studies, other people's moods may be as contagious as their illnesses. You can catch someone else's delight — or misery.
Emotional contagion (EC) is a term used by researchers to describe when one person's emotions spread to another. It encompasses a wide range of emotions, including anger, sadness, and fear, as well as happiness, enthusiasm, and joy.
Mimicking other people's facial expressions and body language, a natural instinct that emerges early in life, is a common way to catch emotions. According to studies, when we imitate someone's expressions, our brains generate reactions that cause us to experience the same sentiments.
It's a cycle: watching someone frown makes you frown, and you now feel unhappy because you frowned. It happens so quickly that you may not even notice it.
When you see a grumpy spouse, friend, or coworker, you may unconsciously become grumpy as well.
What Kinds Of Emotions Are You Most Likely To Pick Up From Others?
Both positive and negative emotions can be caught:
• The downside: Studies show that being around someone who is stressed might make you feel more stressed. Other research has revealed the same thing to be true in the case of depression. Sadness, fear, rage, and tension are all negative contagious emotions that can be harmful to your general health. Negative emotions may increase the risk of heart disease and other health problems in the long run.
• The bright side: It's possible to capture someone else's good mood and happiness. Simply being in the company of positive people may be motivational, energetic, and inspiring. You're more relaxed and less stressed. We've all heard that laughter spreads like a virus, and that a good chuckle is excellent for your health.
Laughter
Laughter has the potential to be the most contagious of all emotional states. Although laughing is one of our most defining characteristics, little is known about the mechanisms that cause it. Laughter isn't just about expressing amusement. Embarrassment and other social discomforts can set it off. It's possible that laughter evolved to help people bond in huge groups. The grooming process in primates releases chemicals that aid in the formation of social ties; humans eventually evolved to live in groups larger than the grooming procedure allowed. Laughter, like speech, allows us to swiftly and readily bond with a huge group of people.
Laughter's Health Benefits
Despite the fact that laughter is not usually controlled, it offers several health benefits. Laughter can help to strengthen the immune system, relax muscles, improve circulation, and prevent heart disease. It can also help with mental health; laughter can help with anxiety, stress release, mood improvement, and resilience.
Endorphins, feel-good neurotransmitters with narcotic-like effects, are released by a hearty giggle, and endorphins are one of the reasons why laughing is so contagious. Laughter has numerous health benefits, including improved blood flow and mental and physical resilience. In fact, it's similar to a strenuous workout.
---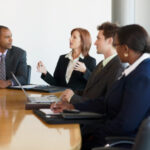 Chapter 9: Thieves of Positivity – Fear and Worry
Fear and concern are defensive responses from a part of ourselves that seeks to keep us safe. When there is a possibility of a negative future consequence, the feelings of fear and worry arise. The emotions of fear and worry enter our lives in an attempt to keep us from advancing toward that undesirable destiny. Regrettably, they frequently hinder us from taking any action, resulting in an unfavorable future.
Fear and worry cause stress, which can send us into fight-or-flight mode. The higher brain function we need to manage our position and move to a better place is impeded in this place. In the terrified state, the creativity, motivation, and executive function that enable us to navigate the thing we dread become less available. This is how parasite emotions work: they reduce our capacity and limit our ability to act. This has unexpected repercussions or adds to the fear element, which feeds the cycle.
"On the other side of fear is everything we want in life." Canfield, Jack
We must do things we have never done before in order to obtain or become something new. This necessitates our travel to a new location that is outside of our comfort zone. Anything new could bring new threats that we haven't see