Transformational Change – Workshop 2 (Embracing Potentiality)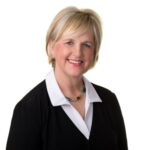 The Appleton Greene Corporate Training Program (CTP) for Transformational Change is provided by Ms. Ruta Certified Learning Provider (CLP). Program Specifications: Monthly cost USD$2,500.00; Monthly Workshops 6 hours; Monthly Support 4 hours; Program Duration 12 months; Program orders subject to ongoing availability.
If you would like to view the Client Information Hub (CIH) for this program, please Click Here
Learning Provider Profile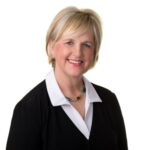 To be advised.
---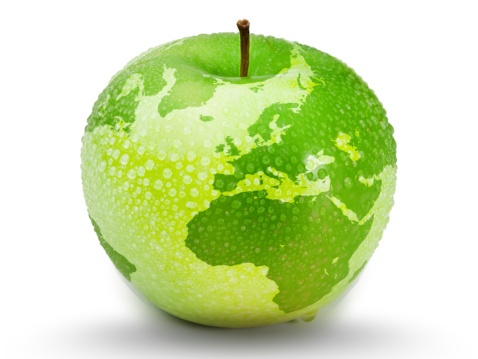 MOST Analysis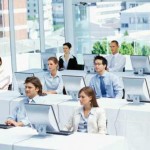 Mission Statement
The art of possibility –, focussing on the what and not the how; detaching from the old; understanding the cycle of creation — how thoughts over time become beliefs, how beliefs are fuelled with emotions, and how those emotions in turn drive action or inaction and ultimately the results we are achieving again and again over time. Therefore to change our results, we need to change our actions which means changing our beliefs and the emotions around those beliefs, and fundamentally our thoughts , behaviours and mindset. How we do that successfully is by refiring and rewiring the brain by focusing on what really matters from the heart, having a definitiveness of purpose, passionately believing in the possibility, embodying the vision in the present and deliberately taking action on that vision each day. It also means showing up in that expanded state individually and organizationally, internally and with stakeholders, Case work: Using the current stragegic framework of the corporation, how are we showing up now; Do we have a vision within the corporate vision? why? Or why not? What would we change, if we could? How would we make the change lasting…. Focus on the six steps on how to refire to rewire the mindset — how to change the mindset with empowering beliefs. Use the "cycle of creation" to go deeper in the analysis. Provide examples of definitiveness of purpose from the space of pure potentiality …. In so doing explore the concept of basements and ceilings to extend boundaries. Conclude with some initial thoughts on what to include in making the case for new transformational strategies at a conceptual level. In addition, What are our current beliefs around transformation and change? Are they expansive or contracted? Why? Why positive mental attitude and feeling of expansiveness are key to achieving transformational change
---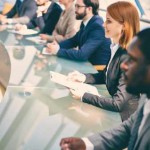 Objectives
01. Mindset Matters: departmental SWOT analysis; strategy research & development. Time Allocated: 1 Month
02. Challenging Beliefs: departmental SWOT analysis; strategy research & development. Time Allocated: 1 Month
03. Unconscious Mindsets: departmental SWOT analysis; strategy research & development. Time Allocated: 1 Month
04. Fixed vs Growth: departmental SWOT analysis; strategy research & development. Time Allocated: 1 Month
05. Transformational Philosophy: departmental SWOT analysis; strategy research & development. Time Allocated: 1 Month
06. Understanding Why: departmental SWOT analysis; strategy research & development. Time Allocated: 1 Month
07. Prioritize: departmental SWOT analysis; strategy research & development. 1 Month
08. The Influence Model: departmental SWOT analysis; strategy research & development. Time Allocated: 1 Month
09. Positive Attitude: departmental SWOT analysis; strategy research & development. Time Allocated: 1 Month
10. Personalize Change: departmental SWOT analysis; strategy research & development. Time Allocated: 1 Month
11. Transformation Culture: departmental SWOT analysis; strategy research & development. Time Allocated: 1 Month
12. Transformation Fatigue: departmental SWOT analysis; strategy research & development. Time Allocated: 1 Month
---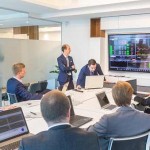 Strategies
01. Mindset Matters: Each individual department head to undertake departmental SWOT analysis; strategy research & development.
02. Challenging Beliefs: Each individual department head to undertake departmental SWOT analysis; strategy research & development.
03. Unconscious Mindsets: Each individual department head to undertake departmental SWOT analysis; strategy research & development.
04. Fixed vs Growth: Each individual department head to undertake departmental SWOT analysis; strategy research & development.
05. Transformational Philosophy: Each individual department head to undertake departmental SWOT analysis; strategy research & development.
06. Understanding Why: Each individual department head to undertake departmental SWOT analysis; strategy research & development.
07. Prioritize: Each individual department head to undertake departmental SWOT analysis; strategy research & development.
08. The Influence Model: Each individual department head to undertake departmental SWOT analysis; strategy research & development.
09. Positive Attitude: Each individual department head to undertake departmental SWOT analysis; strategy research & development.
10. Personalize Change: Each individual department head to undertake departmental SWOT analysis; strategy research & development.
11. Transformation Culture: Each individual department head to undertake departmental SWOT analysis; strategy research & development.
12. Transformation Fatigue: Each individual department head to undertake departmental SWOT analysis; strategy research & development.
---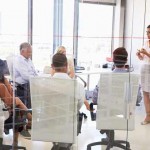 Tasks
01. Create a task on your calendar, to be completed within the next month, to analyze Mindset Matters.
02. Create a task on your calendar, to be completed within the next month, to analyze Challenging Beliefs.
03. Create a task on your calendar, to be completed within the next month, to analyze Unconscious Mindsets.
04. Create a task on your calendar, to be completed within the next month, to analyze Fixed vs Growth.
05. Create a task on your calendar, to be completed within the next month, to analyze Transformational Philosophy.
06. Create a task on your calendar, to be completed within the next month, to analyze Understanding Why.
07. Create a task on your calendar, to be completed within the next month, to analyze Prioritize.
08. Create a task on your calendar, to be completed within the next month, to analyze The Influence Model.
09. Create a task on your calendar, to be completed within the next month, to analyze Positive Attitude.
10. Create a task on your calendar, to be completed within the next month, to analyze Personalize Change.
11. Create a task on your calendar, to be completed within the next month, to analyze Transformation Culture.
12. Create a task on your calendar, to be completed within the next month, to analyze Transformation Fatigue.
---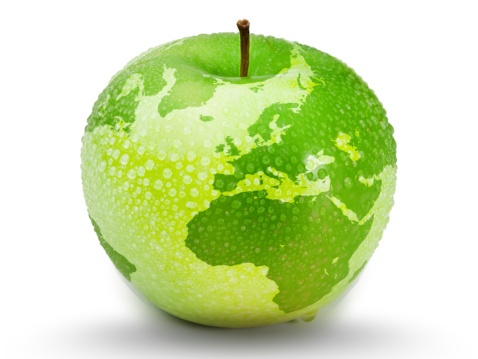 Introduction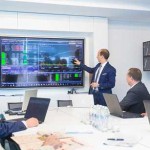 The most recent research in neuroscience demonstrates how to cultivate the proper mindset for driving ongoing transformational change.
Today's enterprises are under tremendous strain from unprecedented and seismic forces of change in the outside world, such as exponential digital technologies and existential global risks. They will have to transform their people, processes, and goods repeatedly. Leaders in every organization, regardless of size or industry, need to have a "transformation mentality" in order to change quickly. The majority, though, have a "legacy mindset"—not because they aren't intelligent and successful, but rather because they are.
---

---
Before innovation and business transformation, well-established legacy firms were capable of generating predictable long-term profits. Now, businesses that are unable to continuously change what they do and how they do it will surely collapse, whether through spectacular bankruptcy, mediocre underperformance, or dishonorable takeover. There is no denying the need for ongoing innovation in markets that are VUCA: volatile not stable, uncertain not predictable, complicated not simple, and ambiguous not clear. This is especially true in light of COVID-19 and the climate issue.
The majority of leaders, however, have been shielded from the harsh realities of ongoing evolutionary pressures as a result of decades of success in markets that were predictable, simple, stable, and clear — where prior resources and means allowed well-established organizations to maintain market dominance for extended periods of time. Many leaders have lost access to the creativity and insight necessary to lead transformation not just once, but multiple times in order to stay relevant after being lulled into a false sense of security. Their mentality must first change.
How Mindsets Matter
The mindset of a leader decides whether their organization ignores and rejects the forces of evolution to adapt or metabolizes them into innovations that create value and influence the direction of their industry. Just take a look at companies like Kodak, Nokia, AOL, and Yahoo, as well as Uber, which has ethical and worker issues, and Deliveroo, whose IPO failed due to investor concerns about unfairness and inequality. All of these organizations' leaders believed that their recent success (in the immediate past) was a guarantee of future success.
Our mindset, or how we sense, feel, think, and then act, is our main source of competitive advantage in today's rapidly and radically changing situations, and it's the one thing we can fully control. We cannot rely on "things," not even the most advanced machine-learning algorithms, to protect our company because every organization has access to the same technology and capabilities. We have no influence over what our customers or our rivals do. A pandemic or a mass extinction are uncontrollable. The only thing we have control over—or, maybe, mastery over—is our mindset.
We can and must take responsibility for our mindsets as leaders. In order to repeatedly reinvent ourselves and our organizations as the VUCA reality takes shape, we must decide to evolve, develop, and mature it over time.
Legacy Mentality
The legacy mindset that has imprisoned so many leaders is molded by the conviction that our ability to survive and thrive in the future depends only on our ability to leverage our power, success, expertise, and best practices from the past. It persists, in part, because VUCA realities can be overwhelming for our brains, which tend to experience pain when things change, become chaotic, or are uncertain. For example, when we perceive a threat, even if we are not physically in danger, our mind's wiring causes us to fight or flee from sudden changes in our markets rather than approach them with an open mind and heart. When we most need insight and creativity, we lose them.
The legacy perspective leads us believe that doing what worked yesterday – just better, harder, and faster – will be enough to make it large tomorrow because we always want to seem right and feel in charge. We develop a righteous attitude about the leadership behaviors and underlying assumptions of our successful company models. Even when our firm loses competitiveness, its culture deteriorates, and its capacity for innovation wanes, we choose to disregard the need for transformation.
The legacy mindset causes us to project outmoded meaning-making frameworks and narratives onto the rapidly changing reality since we were taught management experiences and theories from a world that was not as digital or disruptive, or complex or chaotic. It smooths out the "anomalies" and "weak signals" that disruption, innovation, and transition inevitably entail. The legacy mindset causes us to cling to outdated beliefs as if they were unchanging facts, while others may have the insight to recognize and the determination to act on those signs.
A Dartmouth business professor named Sydney Finkelstein examined the demise of more than 50 firms. According to him, failures are brought on by "flawed executive mindsets that throw off a company's perspective of reality" and "delusional attitudes that hold this false reality in place," according to Why Smart Executives Fail. In other words, top executives unintentionally fostering a legacy mindset are to blame for pretty much every organizational disaster. Because of this, Yale professors anticipate that by 2030, the majority of the Fortune 500 corporations will no longer exist.
The Transformation Mindset
A growth mindset is the conviction that our talents can be developed by "hard work, good strategies, and input from others," according to renowned Stanford psychology professor Carol Dweck. This is a fundamental advancement, but it cannot withstand the rapid changes of the VUCA world. The growth mindset is expanded upon by the transformation mindset. We are aware that our abilities are far from fixed and that we must constantly adapt and evolve in order to match the viciously and relentlessly changing external environment.
A leader with a transformation mentality sees the VUCA world as a never-ending invitation to spearhead transformative change of antiquated goods, procedures, and people. Instead than attempting to ignore, repress, or reject the significant changes in our environment, we attune our entire self to completely engage in them. The fact that we own these changes, even if we did not initiate them, is crucial. By absorbing these changes internally, we may metabolize them into inventions that exponentially increase value.
When it is appropriate, we can continue to make improvements in the way we complete tasks while maintaining a transformation mentality. However, we may also spearhead ongoing changes when flexibility and adaptability are required. The ability to transition between these two equally valuable approaches of problem-solving is at the heart of the transformation mindset.
---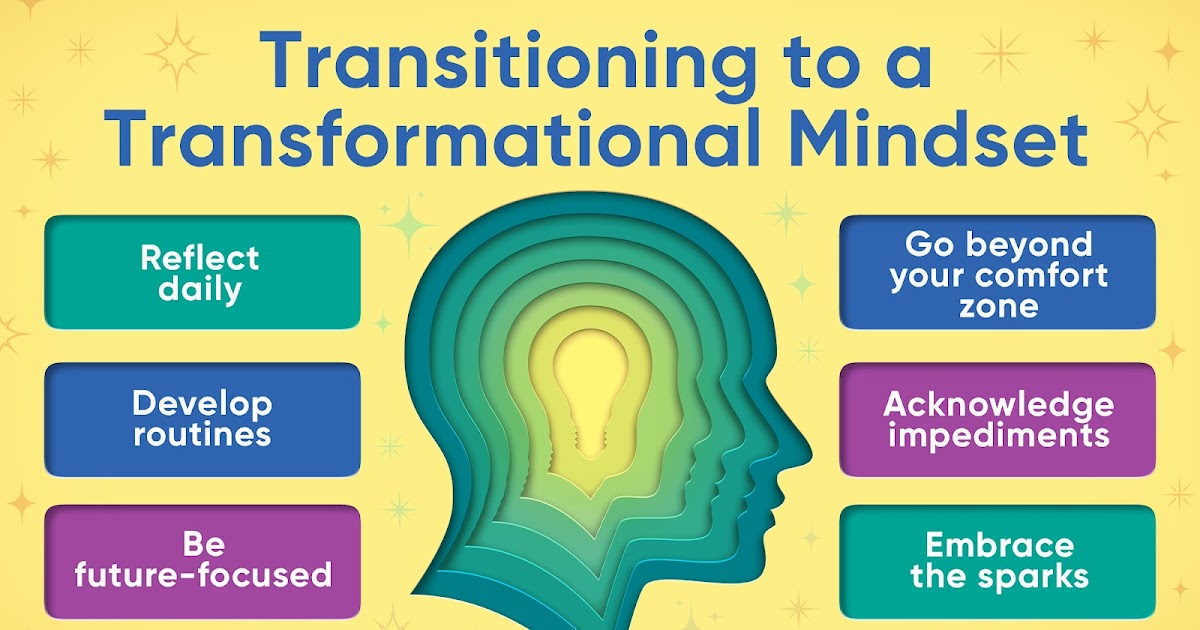 ---
Two Different Mental States
It takes more than just intelligence to have a transformational mindset. Recent research has actually shown that when we are creative, our prefrontal cortex, which has long been thought to be the seat of human reason, is really less active than usual. In other words, we are less in control, less focused, and less conventionally brilliant when we are innovating to solve difficulties brought on by the VUCA world!
It turns out that human brain has two quite unique neural networks that enable fundamentally different methods of problem-solving and world-sensing. Every leader has access to two separate modes of consciousness that offer quite different, yet equally valuable problem-solving approaches. This claim is based on the developing science of these two brain networks and incorporate wisdom from philosophy and lived experience. Each mode has a different brain architecture, is well suited for particular types of tasks, and results in a unique set of subjective experiences.
Protect & Control Mode
We try to manage the inherent chaos of life in the task-oriented and effective first mode by anticipating what we should do next to survive and defending ourselves. We are highly motivated and productive; we move quickly toward certainty; we draw on technical know-how to address well-known challenges; we gauge success by metrics; and we are both rigorous and risk-averse. In this mode, we enjoy making ongoing adjustments to the status quo in order to offer predictable results, such as constant profits and upward career mobility.
Creating and Connecting Mode
The second mode enables us to interact with others, including clients, partners, users, and investors, in order to gain the novel insights we need to produce value-creating solutions that address brand-new issues raised by the VUCA environment. We are inquisitive, imaginative, and empathic mode when creating and connecting. We are willing to pause and reflect on complex problems rather than rushing to find solutions; we are able to create safe psychological environments where different opinions can be shared; we welcome others to respectfully challenge our leadership style and business model assumptions; and we place more value on possibility and agility than certainty and stability.
Control & Protect Mode is a very effective problem-solving strategy in environments that are stable, straightforward, predictable, and clear because it spares us from having to put forth the tremendous emotional and cognitive effort required to come up with novel insights and consciously create new ideas. However, it may not work well in contexts that change quickly. It is linear and task-oriented and makes an effort to apply power and best practice—which are by definition outmoded because they are based on technical knowledge, experience, and training from the past—to emergent transformational problems that have never been resolved before.
We must employ Create & Connect Mode to translate evolutionary pressures into exponentially value-creating innovations when faced with such transformational issues, so-called because they necessitate business and leadership transformation to be resolved. To deliver our ideas on time, within budget, and with the desired quality, we still require Control & Protect Mode. In actuality, a difficult harmony between modes is a necessary part of the difficult process of conceiving and then carrying out high-value ideas. Creative people are better able to co-activate brain networks that typically function separately, according to Dr. Roger Beaty of Penn State.
From Intelligence To Wisdom
A leader with a solid yet flexible transformation mentality is aware of the appropriate mode at any given time. Furthermore, they are adept at changing modes. This is trickier than it first appears because, according to neuroscience, our emotional and physical states—and not our will—decide which mode we are in most of the time. We cannot just resolve to change; rather, we must learn to control and transform our feelings and physical sensations.
We need to be intelligent, not simply brilliant, in order to dance with complexity and wrestle breakthrough from the jaws of chaos. An unwavering emotional stability within is necessary for radical degrees of behavioral agility. In order to foster flexible, fluid, and free minds in ourselves and the team members we depend on to contribute to and implement future-proofing ideas, the transformation mindset requires previously unheard-of levels of embodied wisdom. As we grow in embodied wisdom, empathy, insight, and imagination broaden our cognitive capacity and tame our egos.
We must deliberately cultivate a transformation mindset if we are to successfully address the transformative issues raised by the VUCA reality. Success is more about fostering an environment where cross-functional teams may produce innovative breakthroughs than it is about technological brilliance or managerial skill. The days of having to be the sharpest person in the room are long gone. To confidently and intentionally guide our people, companies, and systems toward a prosperous future, we need to be wise, not merely smart.
---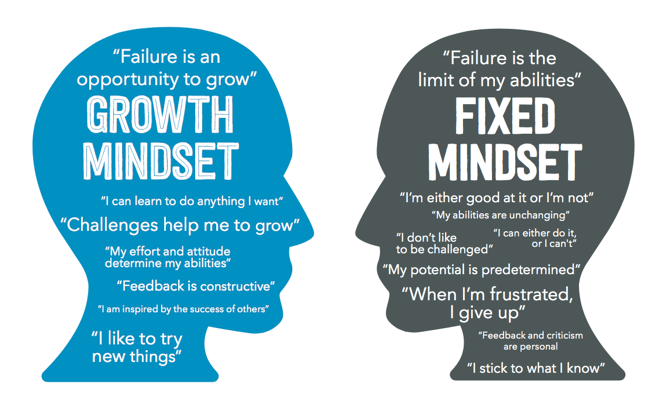 ---
Four Methods To Develop Your Company Using A Transformational Mindset
The pandemic brought to light what was always true: for businesses to succeed, they must be prepared to adapt. A transformation attitude may help companies of all sizes seize opportunities, according to new SAP study.
Without a doubt, modern firms benefit from being able to react swiftly. Brands can emerge from the epidemic and into whatever comes next by working to change and adapt with the market and by embracing what is referred to as a transformation mentality.
How therefore can leaders use technology to foster a transformational attitude and advance their company in this altered and evolving environment? Des Fisher, the head of innovation at SAP, offers his perspectives.
1. Acknowledge That Change Is Necessary For Growth
The persistent emphasis on expansion among midsize business leaders is reflected in new research from SAP. Although the desire to boost revenue is nothing new, the survey reveals a movement toward identifying new, superior methods of doing so, such as through sustainability and enhancing the customer experience.
According to Fisher, the pandemic only served to emphasize the need for businesses to be flexible if they want to succeed. They must have the internal resources and culture to enable change, as well as be not just willing but excited about it.
He claims that "Covid was a deep realisation event." "It made everyone realize they had to start acting differently right away. Right now, not when it suited them.
After COVID, firms will focus on being agile and nimble enough to roll with the punches and will owe their long-term success to their transformation success. "They may be thinking, 'What if the supply chain fails? How can we increase the number of our suppliers or improve our electronic communication? Additionally, there is a push to build resilience and learn to ride the waves.
Fisher claims that high growth is actually stimulated by curiosity. Organizations with inquisitive staff will ask why they are doing things and then change to do them better, according to the study. They enjoy putting the status quo to the test.
---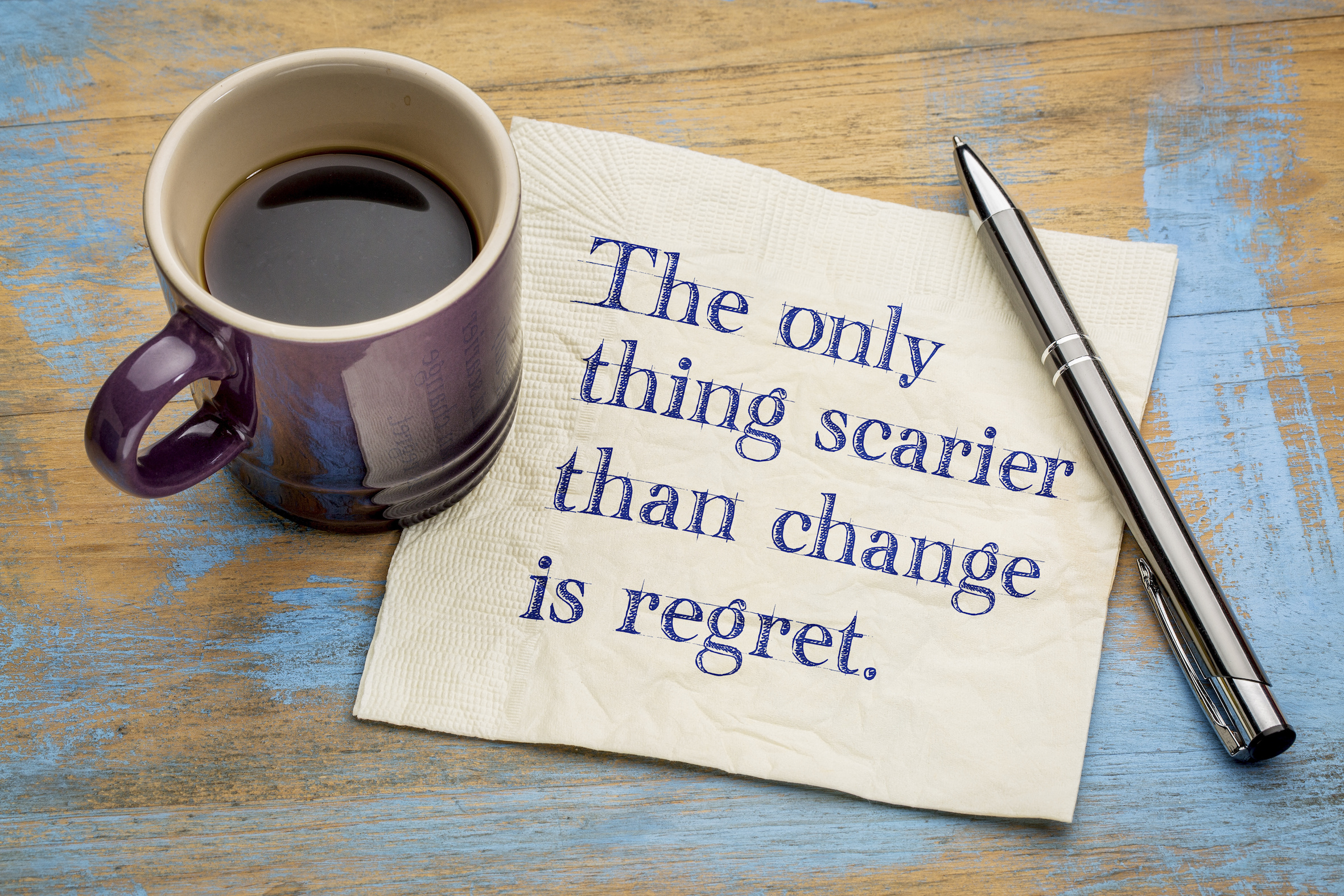 ---
2. Tap Into The Potential Of Your Data
Only when a decision-making process is combined with evidence-based reasoning can a transformation mindset result in successful transformation. To be able to act fast without compromising success, it is essential to be aware of what is happening in every area of the organization.
When many segments of the organization are aware of a choice, Fisher claims, that is when data-driven decision-making is valuable. The majority of critical thinkers will advise people to consider both the immediate and long-term effects of their actions before acting.
Every aspect of the business is affected when one lever is pulled, and successful transformation depends on foreseeing those effects. According to Fisher, "having data that spans many business components and being able to analyze the impact of changes is profoundly valuable."
Fisher emphasizes the need of having communication between all departments, from manufacturing and procurement to finance and HR, given that 34% of midsize businesses want to provide new products or services and 34% want to grow through increased sustainability. Data-driven decision making will be more effective the better connected your organizational units are.
Businesses may utilize their data by employing platforms like SAP to use it to make the best decisions. However, having access to insights is only one piece of the solution; data mining and human problem solving work best together to produce the greatest outcomes.
Because machines can run continuously, Fisher claims that you may instruct them to be hypervigilant. It implies that people don't always need to be looking for new discoveries. Instead, they can adopt a decision-making role.
3. Make The Most Of Technology
According to Fisher, technological improvement will make it possible for people to make these choices. He has a strong interest in the amazing things that technology is capable of as the innovation principal. He remarks, "It's getting so much closer to human." Things are actually inventive in that we can get by with doing practically anything using machines.
According to Fisher, businesses will never be able to gather all available data. However, organizations will identify the sweet spot for transformation between what technology can offer and how a human being can perceive it. It is possible, he says. Asking technology to fill in the gaps is an option.
According to Fisher, human contribution to technology can be enhanced by prediction, inference, sentiment analysis, and natural language processing. With the data available, analysts and thought leaders can spot chances to expand, reduce risk, or boost efficiency knowing the data backs up their decisions.
"You're missing a trick if you're not embracing technology. Nowadays, we're asking people to handle technology on a daily basis rather than doing more manual labor.
According to Fisher, cloud computing "democratized" technology for companies of all sizes. Small and medium-sized businesses who want to increase their use of technology now have easy and affordable access to tools and services that were previously only available to giant corporations. Automation can be implemented in every area of the organization, including billing, logistics, payroll, and e-commerce, using a platform like SAP.
Most significantly, he claims, technology gives people more time to accomplish what they excel at: having big dreams.
4. Motivate Your Group To Accept Transformation
Fisher asserts that having a solid grasp of both business and technology is a requirement for success. The road to developing novel and improved methods of doing things is the ability to apply innovation to issues.
"An organization won't hold their interest if it doesn't allow its personnel to consider their own mission in the context of generating income. Those workers will only carry out tasks out of necessity. People ought to act in an engaging and inventive manner because they want to and because they are aware that by doing so, they are improving the world.
With the appropriate technology in place, a company's employees may access what's most crucial without needing approval to think otherwise. "It almost becomes a personal obligation to consider the question, 'Why are we doing this? I think there's another way we might approach this.'"
According to Fisher, the key is to strike a balance between an organization's values and guiding principles and its workforce's interests.
When you combine both of those things in a beautiful, intellectual way, he advises, you'll be amazed at what you can do. What part do technology and innovation play in innovation? It is guiding it.
---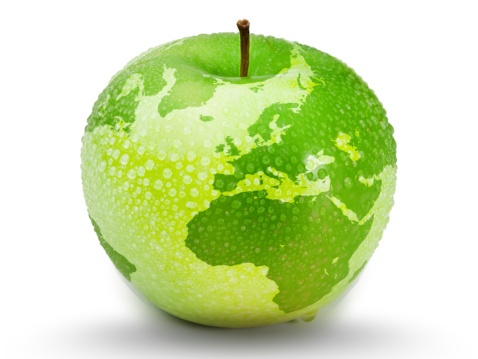 Executive Summary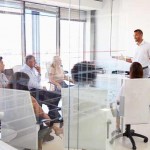 Chapter 1: Mindset Matters
When the epidemic struck, businesses all around the world underwent an instant transformation, driven by adrenaline, survival instincts, and a workforce that was unified with management in the face of a shared peril.
The C-suite now faces a very different danger as they try to start transformation programs to adjust costs to new economic realities: Employee perspectives have changed. Dramatically. What is most concerning is that the top managers who must take the lead, rally the troops, and carry out transformation efforts are probably the ones with the biggest distance from the C-suite. In fact, almost a quarter of middle managers and a third of higher managers report feeling hostile toward change at work.
Leaders must move quickly to comprehend the mentality of employees today since this divergence is not only shocking but also a significant liability. Because engaging employees in the mission is what produces meaningful change, not issuing orders.
The Survivor Mode's Rules Are No Longer Valid
During the height of the pandemic, businesses were obliged to make quick, radical changes in order to survive. The C-suite will now need to concentrate on longer-term reforms to support new business models and expand capabilities, including technology and talent, while avoiding silos and customizing costs to do so. It is certain that this company change will not resemble ones in the past, though. Major changes have never been able to provide lasting change. Now that the C-suite is getting ready to start transformation programs, the threat is that employee mindsets have changed. Significantly.
More than 80% of managers claim that the COVID-19 has changed the way they view work in general and the leadership of their organizations.
The stakes are raised by this new dynamic. It necessitates a change in how the C-suite approaches change projects, with a better grasp of employee mindsets and fresh, more effective approaches to dealing with them. Employees and management came together during the pandemic as allies battling a common foe. Employees now demand more from their bosses more than a year later. They're also worn out. Many people are looking for meaning in their employment. In addition, they are raising important queries regarding the significance of work in their lives. Top-down directives from the C-suite are no longer used.
Employee Attitudes Have Changed
People are rethinking their priorities as a result of the protracted realities and stress of work and life without outside distractions. As a result, many people are moving. They're not only quitting their jobs, either. They are changing occupations, rearranging their work schedules and commutes, moving across the country, or taking early retirement to completely stop working.
Stop Educating. Begin Recruiting
Beyond the repressed urge to change employment, there is an obvious dynamic at work. Employees are rethinking their goals and how their work lives fit into their larger lives after a year of lockdowns. They have also redesigned their professions and careers.
This new dynamic cannot be ignored by leaders. Employees are just as vital as customers, as we all know. However, many leaders continue to treat them like a captive audience, using top-down communications that are more concerned with informing them than with involving them in the transformational efforts. The differences between the two are pronounced.
Employees must be participants in the transformation for it to be successful, yet many are not. Critically low levels of engagement may result from failing to effectively involve employees in transformation initiatives. Most worrisome The highest levels of management, who are both employees and key players in leading the fight, organizing the soldiers, and enacting change, are where the most dissension is found. They are the group least likely to support transformational actions. Close associates of the C-suite make up one-third of individuals who are either change-resistant or alienated. The same is essentially true for one-quarter of middle management. It is unlikely that the mission will be effective if people working on the front lines, such as managing directors, senior vice presidents, or factory managers, are not on board.
---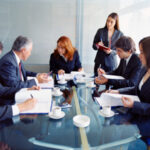 Chapter 2: Challenging Beliefs
People will act when they firmly believe that they must and will change when they firmly believe that change is absolutely required, but they won't readily adopt that belief if it contradicts what they currently believe to be true. This is because, despite overwhelming evidence to the contrary, it is not in human nature for people to give up their convictions.
You must comprehend how beliefs operate as a leader and what it takes to alter them.
What Exactly Is a Belief?," a Psychology Today article from 2018 asks. The author refers to beliefs as "our brain's approach of making sense of and navigating our complex reality" in his book (And Why Is It So Hard to Change?). They are "mental representations of the ways our brains expect things in our environment to behave, and how things should be related to each other—the patterns our brain expects the world to conform to." The article claims that beliefs have various advantages:
• We often "intertwine them with how we define ourselves as people," including our reputation and/or the structure of key aspects of our lives.
• They also mean we don't have to constantly create a new worldview, which is "effortful, time- and energy-consuming."
• They "act as templates for efficient learning and are often essential for survival."
Therefore, by having our own personal belief system, we are able to learn more effectively, filter out noise, quickly assess potential hazards, prevent overworking our brains, and keep a consistent sense of who we are. In addition to all of these other advantages, many of our views are ingrained in us from a young age by our parents and other adult authority figures, which makes them particularly hard to change. So much so that rather of rejecting information that threatens our firmly held ideas, we will respond passionately to it and explain it away.
In the context of what a belief framework accomplishes for us, the Psychology Today article introduces another word—homeostasis: "Beliefs sustain a kind of cognitive homeostasis—a steady, familiar approach to processing information about our world." By taming what might otherwise be wildly erratic swings in our moods and actions as we process new information, they assist us in maintaining our equilibrium. According to the Guardian report, "the brain determines whether or not to assimilate new sensory information by comparing it to these knowledge units when it is received."
Your family, your neighborhood, and your workplace all have belief systems that facilitate communication, reduce noise, hasten learning and decision-making, and aid in the development of a common identity. These collective belief systems require time and effort to alter, just like personal belief systems do. In mission/purpose statements, fundamental values, and other places, they are mentioned. They support culture. Similar to personal views, they are frequently picked up from coworkers, managers, mentors, bosses, and other authoritative figures quite early in a person's time spent with the group.
A company's basic values, such as its mission and purpose, can endure thanks to its belief system. Shared values also encourage sticking with tried-and-true methods that have consistently increased earnings and satisfied customers, even when institutional resistance to change is the price of consistency.
Long-held principles of your organization serve as a kind of homeostat by keeping your workers focused and unaffected by "ripples in the force" surrounding them. However, they also serve as an anchor when they become unchangeable and unassailable, when being a "good team player" takes precedence over advocating for change, when abiding by the rules is rewarded while taking risks is punished, and/or when hierarchy shields the proverbial naked emperor from being exposed.
---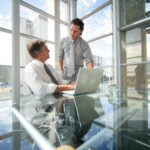 Chapter 3: Unconscious Mindsets
Unconscious beliefs can harm interactions between managers and teams in the workplace. Reduced morale may result if someone is prejudged before they have an opportunity to share their viewpoint. Biases can lead to conflict and unproductive behavior, making it challenging to move a difficult issue toward a constructive resolution. The propagation of harmful unconscious attitudes across a team can result in a style of thinking becoming accepted, typical, and unquestioned, which can reduce productivity. The "rotten egg" of a perceived manner of functioning can "infect" every team member, much like a virus.
Having Second Thoughts
Changing your mentality can be really challenging. Your mind needs to repeatedly adjust to new, better behaviors in order to make up for unfavorable unconscious thoughts. It also needs to be aware of the potential effects you may have on other people. It is feasible for people to alter their thinking and become less judgmental with the proper training. Usually, everything comes down to self-awareness. Instead of having a "knee-jerk" reaction to a situation, take the time to listen to the other person, pause to analyze the information they have provided, answer appropriately, and possibly repeat the information to ensure you have fully comprehended. Likewise, if the other person responds in a similar way, this will ultimately result in positive communication between the two parties.
Think About Team Meetings Without Unconscious Mindsets
It can occasionally feel like you're walking on eggshells when leading a team meeting with vocal personalities. This is probably a result of some of the people in the room having deeply ingrained views. Their unconscious bias fuels their emotion, frequently encouraging confrontational behavior, inhibiting creativity, and hindering clear thinking. The person makes assumptions and behaves accordingly. It can seem impossible to resolve disagreement and carry out effective crisis management if people are not listening objectively and are instead "zoning out" as a result of their internal discussions and biases.
What if we all took a moment to contemplate the viewpoint of the other person, objectively and without bias? Think about how much more efficiently team meetings would run if everyone took the time to listen to one another and put out the effort to completely comprehend what was being said. With the appropriate training, changing conscious and unconscious mindsets is feasible. It's a tried-and-true method for developing a vibrant and upbeat workplace culture.
---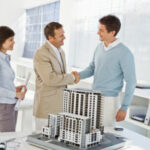 Chapter 4: Fixed vs Growth
The mentality we adopt in life plays a crucial role. Because our attitudes have the power to either expand or contract how we interact with the environment and live our lives.
Additionally, based on the strength of our particular vision, we build the realities we live in (mindset). Because of this, we frequently see what we anticipate seeing, and the constraints we experience in life are typically brought on by ourselves.
Let's say you don't think you can do something or that a chance won't come your way. In such situation, it will control how you behave in terms of investing time and energy in that thing.
As an illustration, you have been preparing for the MCAT (Medical College Admissions Test). But you struggle to understand the content, get disheartened, and give up on learning entirely. Your attitude about the test changed, and soon your actions did too. And if you approach the test with a defeated mindset, failure is likely to be the result.
If you approached the same MCAT test with the conviction that, despite the material's potential for difficulty, you are determined to give it your all. You can very easily receive a different result when grades are given. Additionally, you can pass the test with confidence knowing that you gave it everything you had even if you fail. This kind of thinking might even motivate you to study more and retake the exam.
In essence, this illustration demonstrates the distinction between a fixed and a growth mindset.
Two fundamental mindset categories—a fixed mindset and a development mindset—shape our lives, claims Stanford University psychologist Carol S. Dweck. How we view our skills and capabilities can have an impact on our performance in job, school, the arts, sports, and nearly all other spheres of human effort, according to the author of "Mindset: The New Psychology of Success."
In this chapter, we will define each before outlining nine key distinctions between a fixed and growth mentality along with concrete examples of each.
Let's review two definitions to get things going.
A Fixed Mindset: What Is It?
People who have a fixed mindset frequently concentrate on the known and believe that their skills can never change (they are fixed). This kind of thinking leads to the idea that investing time in development, learning, or training is pointless.
For instance, you've had health problems that have restricted your mobility. However, your doctor has been advising you to get outside and take a short daily stroll. Sadly, you don't because you believe you can't walk that far and even if you could, your physical condition wouldn't improve.
No amount of motivation from your loved ones, friends, or doctor will convince you to do it. You think that your body has physical boundaries that it cannot cross by walking a half-mile. If your mind convinces you that your capacity for performance is fixed, your mindset is immutable.
Additionally, when you have a fixed mindset, you believe that your current intelligence and skill set will enable you to achieve the achievement you seek. This attitude is seen in professional sports.
A lot of sportsmen succeed in the professional ranks thanks to their "God-given skills and abilities." Additionally, they strive to survive throughout their careers on those skills. These athletes frequently refuse instruction and training that would help them develop their skills and put in the necessary effort.
The unfortunate result of this is that many talented athletes' careers are cut short when "Father Time" causes their ability to deteriorate. They are described as being "stuck in their ways" when their skill level declines and they refuse to acknowledge that they need to improve their games. In the world of sports, this may mark the end of a career.
Coaches and media celebrities draw attention to the fact that some players fail to recognize their current limitations. They also fail to recognize that having a flexible mindset might help them improve on other facets of their game, which may help them advance their careers.
What Exactly Is A Growth Mindset?
Instead, having a growth mindset is being open to taking on new tasks. Many refer to it as being open-minded. This demonstrates your readiness to absorb fresh information that becomes more pertinent to you than the earlier information you were using. For instance, facts on seat belt use and cigarette smoking have emerged over the past 30 years, which have largely transformed society's perspective in the US. No matter the shift in perspective, accepting it might not be simple. However, it is undoubtedly feasible, particularly if we adopt a growth mindset.
Additionally, those who have a growth mindset think they may gradually get smarter, wiser, and more skilled. They form positive habits and believe that "practice makes perfect." People invest more time and energy when they think they can be more inventive, successful, and accomplish amazing things.
"People with a growth mindset have an underlying belief that their learning and intelligence may grow with time and experience," said Carol S. Dweck in her book Mindset: The New Psychology of Success.
Additionally, if you have a growth mentality, you think that your fundamental skills serve as the foundation for your potential. And the possibility for you to go further increases as you learn and develop. You don't think everyone is the same, but you do think everyone can improve.
---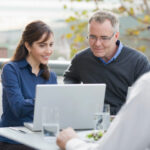 Chapter 5: Transformational Philosophy
Running a group, an organization, or a company successfully requires a sound leadership philosophy. You'll stay committed to your goals and be more likely to regularly inspire and encourage your team when your leadership style is grounded on a solid foundation of values and beliefs.
It's likely that you already know this. That doesn't mean you can develop your leadership philosophy statement with assurance. It can be difficult to fully comprehend how to develop a philosophy that serves as a foundation for ongoing success.
It is necessary. You'll be able to construct your own leadership philosophy by analyzing examples of other people's practices. But first, it's critical to understand just what a leadership philosophy entails.
Tips & Tricks for Writing a Leadership Philosophy
You might be asking how to write your own leadership philosophy now that you are more aware of examples. Fortunately, you can use a few hints and shortcuts to get going.
Establish Your Leadership Style
Finding your style is the first step in creating a leadership philosophy. Are you more of a transformative or a strategic leader? Do you like taking a more hands-off approach or getting more involved in a company's daily operations?
Consider your own personal values.
Make sure to match your leadership philosophy with your values if you adhere to any of the following principles: empowerment, vision, communication, passion, dedication, or respect. Remember that the foundation of your leadership philosophy is your work ethic.
Take After Your Heroes
Consider the leaders you respect. You can simply mimic traits that you admire in your role models by paying close attention to them.
Establish Your Goal
What makes you want to lead? What is the foundation of your leadership? By responding to these inquiries, you can create a leadership philosophy that is genuine and individual to you.
Seek advice from your team
Ask your team for feedback on the leadership style you wish to use because everyone needs to support your choices and key principles. Not to add, your team members can provide you with insightful feedback on how to develop and improve your leadership style.
Make it workable.
Your leadership guiding principles ought to be more than just words on paper. It ought to be something you constantly think about and breathe in. Ensure that your leadership philosophy is applicable and that you make an effort to uphold it at all times.
Examples of Leadership Philosophies Main Points
• A leader's actions and decisions are influenced by their leadership philosophy, which is a set of values and beliefs.
• Authentic, democratic, transactional, and transformational leadership are just a few examples of the various sorts of leadership ideologies.
• Finding your leadership style is crucial when creating your own leadership philosophy. Consider your personal values, consider your role models, and decide what you want to achieve.
• Do not forget to consult your team and confirm the applicability of your leadership philosophy.
---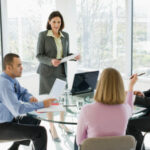 Chapter 6: Understanding Why
Why success depends on having a cause for change
Consider beginning a journey.
You leave your home with the intention of traveling to a distant city, but you haven't made up your mind as to why you want to go or what you'll do when you get there.
You make a pit stop at another town along the way. You search the area for a place to eat, then you start visiting the sites, taking in the scenery, and discovering some undiscovered treasures. Before you know it, you've forgotten the entire purpose of visiting the city and are either remaining in the town or returning home.
In contrast, if you go out with a specific goal in mind, you are much more likely to stick with your route and arrive at your destination without becoming sidetracked along the way.
How Does This Relate In The Workplace?
One of the first questions we ask whenever we are asked to assist a company undergoing transformation is, "Why?"
Why? is the key to any successful transformation process. You can't possibly hope to get the How, When, Who, or Where correct if you don't know your Why.
Success requires a cause for change, and this is vitally essential. You have the best chance of continuing on the path toward achieving your goals if you understand why change is necessary.
Think about it: everything else in the process is affected if you don't know why you need to make change.
If you are unable to explain the motivations behind your initial goal-setting, it will be difficult for you to choose the most suitable final objective.
If you don't fully get why the change is required, your approach to accomplishing your goal may be faulty.
If you aren't confident in them yourself, it will be impossible to persuade your colleagues of the benefits of what lies ahead.
How Do You Determine The Change's Goal?
The first step in making a change is realizing that it is necessary. It's remarkable how many people, who push through the shift nonetheless and eventually lose sight of their original goals, fail to see the wider picture at this early stage.
We advise beginning off by carefully reviewing your project. Try responding to the following queries: What element of your company needs to change?
What exactly isn't working right now?
What will success in the future look like?
The answers to these questions taken together will reveal your change-related purpose.
How To Convince Your Team To Accept Change
After you've determined your purpose, it's critical to gain your team's support for the change. Assisting them in comprehending the change's purpose will be the key to your success.
We frequently see managers who believe that by just informing their staff of what will happen, they are relieving them of the additional responsibility of having to comprehend why. Although they have the best of intentions, the team members end up feeling dictated to rather than buying into the future. Unavoidably, the transition process is less effective.
When they have a cause, people adapt more quickly. People will become more receptive to the new working methods more rapidly if you can explain why your organization needs to change. We can accept the smaller process adjustments as reasonable if we have faith in the why.
You might be surprised by your team's enthusiasm if you explain the goal of the change to them. They are much more inclined to participate actively in accomplishing it if they can clearly envision the final result and what success will mean to them in the future. Not only will they be more eager to comply with directions, but they might even give their own insights and help the project take on a new facet.
Next, what?
Turn your attention to the paths to success once you have defined your objective and won your team's support. There will typically be a number of options for implementing change, each with a different cost, timeframe, effort, and other factors. As mentioned above, your team might also present fresh ideas that you hadn't even thought of.
Before deciding on a course of action, consider them all in relation to the success you need to attain.
You can completely reshape the project and greatly increase your chances of success by defining the change's purpose.
---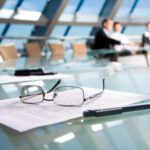 Chapter 7: Prioritize
How To Set Priorities When Everything Is Crucial
These prioritization tactics can help you make the most of your working day because "busyness" doesn't always equal progress.
Tasks are frequently prioritized (or not) during the workday based on the demands of others or the proximity of deadlines. This can also occur in our personal life, when we spend less time on things that are truly important and more time being "busy." Effective task prioritization, done with purpose and in accordance with future objectives, can change this, ensuring that every work you complete adds value and preventing irrelevant chores from piling up on your to-do list.
You may significantly alter the course of your working day by putting prioritization tactics into place, allowing you to maximize both your time at work and at home. You can examine and establish your top priorities with the aid of these techniques.
Making an agenda, assessing the tasks, and assigning time and resources to deliver the most value in the least amount of time are typical steps in the thoughtful prioritization process. Prioritization should be flexible because you may need to put off less important work in order to complete urgent obligations.
Initiatives Should Be Prioritized
Because the organization's resources are being stretched too thinly across too many initiatives, some transformation efforts fail. As a result, the decisions an organization makes regarding what to do and what to avoid doing are equally significant. However, a prioritization process must have a wide scope in order to aid in the success of a transition. As an illustration, ongoing initiatives must be reviewed with the same rigor as new ones because zombie projects waste valuable resources, particularly the attention of the leadership.
recognizing hazards. A solid data basis with a clear grasp of the magnitude and nature of each opportunity, its timeliness, and any delivery obstacles serves as the foundation for any effective prioritization process. Prioritization often uses the two lenses of value and simplicity. Although this strategy has some promise, the "easy" criteria are frequently arbitrary and encourage bias. Teams may as a result undervalue prospects that initially seem less promising and underestimate risk on projects they find appealing.
Determining the risks connected to each change in the transformation portfolio rigorously, often based on probability and severity, is thus a crucial stage. The whole range of unexpected consequences that can hinder implementation or seriously harm the company should be covered in a risk analysis, including benefit leakage, customer or talent attrition, safety or regulatory compliance, and compliance with regulations. When done correctly, the review combats the allure of large numbers and the ensuing propensity to ignore problems. Additionally, it prevents the promotion of pet projects during the prioritization process by taking into account the viewpoints of a wide range of stakeholders.
Reclassifying and mitigating. Leaders can gain a portfolio perspective by taking mitigation methods (such as preventative measures, backup plans, and monitoring) into account and then racking and stacking initiatives in accordance with their risk-adjusted value. They can decide on the goals of the firm based on that knowledge and the overall incremental risk they are willing to tolerate. The risk-effort trade-offs were made much apparent at a large refining company using this strategy, which changed the conversation from "That's too hard" to "How do we make this easier?" As a result, projects that are of high priority are carried out more quickly than those that are straightforward but have unintended dangers.
Prioritization shouldn't be a one-time thing; rather, it should be a key tool for flexible resource allocation based on the information at hand. Pilots for effective implementation are crucial investments because of this. Organizations that execute well frequently have well-honed strategies that not only tightly control pilots but also guarantee that the most important lessons are learned from the experience. Successful firms use the pilot as a crucial go/no-go gate as well as an opportunity to refine an endeavor, as opposed to using it as a ritualistic box-ticking exercise.
---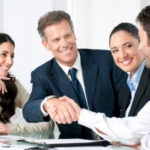 Chapter 8: The Influence Model
One of the many potential frameworks one may use in a case interview is the McKinsey Influence Model for change management. Of course, it applies to you if you are a young professional dealing with a significant transition at your place of employment. Alternatively, if you are an experienced professional in charge of planning or directing a corporate transformation. When an organization needs to start operating much differently than it has in the past, the influence model provides a framework for change management that you may use to navigate the changes in people, processes, and focus.
Let's talk about the model in greater detail from a theoretical or academic standpoint. We'll then use the model in a real-world business scenario. Finally, we will go over the benefits of the concept and why it has to be thoroughly understood.
Overview Of The Influence Model
Starting off with defining "organizational change" might be beneficial. There are several instances where a company undergoing significant transition necessitates that its executives and staff adopt new behaviors.
Imagine what would occur if a corporation decided to sell one or more of its business divisions in order to focus solely on the reduced number of surviving ones. Or consider a scenario in which a business decides to acquire a significant rival. Last but not least, consider a company that used to manufacture its goods in the United States, sell through brick and mortar retail shops, and spend its entire marketing budget on conventional news, radio, and TV commercials. However, that firm has now made the decision to develop a digital marketing strategy and start manufacturing abroad. In each of these cases, the organization is undergoing change and needs to figure out how to handle it as skillfully as possible.
The components of this McKinsey change management model are as follows:
1. Promoting comprehension and conviction
2. Using formal methods to reinforce changes
3. Developing abilities and talent
4. Role modeling
The concept is that when continuously applied together, these four sorts of behaviors, which build upon one another, will alter employee mindsets and favorably affect behavior. These comprise the Influence Model's foundation. It is also known as an influence model for change for this reason.
---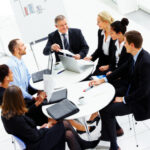 Chapter 9: Positive Attitude
Which is your strongest trait—pessimism or optimism? How do these words make you feel?
If you're unsure, the inquiry can be better phrased as, "How do you feel about your life?" How do you envision the future? More rainbows and butterflies or more suffering and misery?
Being inherently optimistic is quite tough in today's environment. It would be cynical to claim that happiness is now simple given our hectic, fast-paced lifestyles and the continual negativity, scarcity, violence, and terror we are exposed to on TV and online. Given the current state of our economy and the uncertainties surrounding the future, the coronavirus epidemic added yet more burden to our already heavy plates.
In certain situations, it is possible to unconsciously fall into a negative frame of mind. One day, you simply awaken and wonder, "When did it all go south?"
A negative outlook will inevitably lead to overall life dissatisfaction and alienation from others. If you've tried to alter or affect the world around you and had a few disappointing encounters, it's possible that this has just led to more dissatisfaction. However, there is always one thing you can alter in yourself, which is a big task but doable if you really want it. How?
Through developing a positive outlook.
Although it may sound trite, numerous scientific studies have proven the advantages of having an optimistic outlook. A positive outlook can change the game because it will further enhance and improve your attitude and behavior, as well as make you happy overall.
This course manual focuses on explaining the what, how, and why of developing a positive outlook on life.
"Keep your thoughts positive because your thoughts become your words. Keep your words positive because your words become your behavior. Keep your behavior positive because your behavior becomes your habits. Keep your habits positive because your habits become your values. Keep your values positive because your values become your destiny." – Mahatma Gandhi
---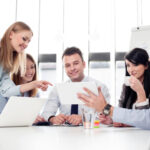 Chapter 10: Personalize Change
We can all agree that managing change is more important than ever in today's chaotic world. Organizational change is necessary as businesses react to THE crisis, and it forces them to drive employee adoption, usage, and efficiency of new business procedures, systems, and technology. However, there is also a personal change management component; they are looking for their leaders to immediately join in and enlist the help of their subordinates. Understanding how people experience change and the change process is crucial for the personal transformation dimension. For the sake of the organization and, most crucially, the individuals who make up the organization, two interdependent processes should run concurrently or in tandem.
This is the key idea: Individual change comes before organizational change. Employees and executives alike must be capable of and ready to manage themselves. They may adjust more readily once they comprehend how change operates. They may navigate change more successfully and flexibly for themselves and, even better, assist others in doing the same when they are aware of how to handle the natural emotions, ideas, and behaviors that are brought on by each stage. They start to observe how much more swiftly and effortlessly positive things occur when they learn to work with change rather than against it. As a result, the organization is better able to prepare on a broader scale and has access to competent personnel when they are most needed. Organizations will not only be successful in paving the path towards a brighter future, but will also demonstrate to their employees how much they care, along the way, when they recognize the difference between personal change abilities and the process of organizational change.
---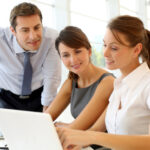 Chapter 11: Transformation Culture
For a long time, change management has been considered a dark horse in the race for executives looking for the secret sauce of successful organizations. Many CEOs and leaders have adopted the idea of prioritizing people in businesses, but there is still a gap between what leaders consider change management to be and how to effectively create the groundwork for achieving their intended outcomes for success. I frequently observe a mindset in organizations where the leadership is convinced that change is necessary and that they must get their employees ready for the future, but they are unsure of where to begin. This is understandable because change can be a daunting concept in and of itself, but it ultimately starts with culture.
Our working practices are evolving quickly. It goes without saying that enterprises need to become more flexible and adaptive to compete and stay relevant in the future workforce given the widest generational divide in the labor force, rapid technological breakthroughs, and a younger workforce that is ready to embrace change. The prevalence of these elements makes it impossible for leaders to ignore them, yet the mounting pressure to change can breed a culture of "change for change's sake" in businesses.
For instance, leadership evaluates the organization's areas for improvement and decides to adopt a new software system to help staff members work more productively and effectively. The boss decides on a particular brand based on features and price, but worries about staff members using the software and all of the features they are paying for. The team leader makes the decision to incorporate change management into the implementation process in order to reduce the risk of low user adoption. It's all really amazing. Leadership expects their workers to feel the same way that they are bringing their people forward and creating progress, but instead they get pushback and opposition. This can be disheartening and perplexing; after all, the leader had excellent intentions, cared about the organization's future, and made every effort to minimize risk—so why is change so damn difficult? I think that by omitting the essential components of effective change management, organizations have already doomed themselves to failure before this process even gets started. Long before a change is ever decided upon, change management begins.
The danger of "change for the sake of change" is that it can lead to organizations becoming reactive in their decision-making and making choices that don't support their ultimate vision. Organizations must avoid having a reactive mindset and adopt a proactive one while making preparations for the future. The workplace of the future needs to undergo significant change, but before taking these steps, leaders must first build the groundwork for significant change by altering the culture.
---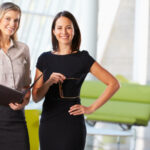 Chapter 12: Transformation Fatigue
According to a SAP research, 84% of executives think that change is essential to their continued existence. However, just 3% of them claim to have finished the transformation process. Many businesses are beginning to exhibit indications of fatigue despite having the best of intentions when they first started. But what might be impeding their development?
Many companies made the error of hopping on the transformation bandwagon without considering the level of dedication needed to make it successful. They incorrectly believed that by making a few updates, they could check the appropriate box and proceed to the next value-added project. Unfortunately, it's not quite that easy, because digital transformation is a process rather than a finished product.
People Come First, Not Technology
Businesses of all sizes exhibit a resistance to change in the corporate culture. Employees will find it challenging to embrace change if you don't help them along the way. It also causes other issues that make it difficult for you to accomplish your objectives.
It is true that technology is advancing quickly, and keeping up with the speed can be challenging. The fact that it won't ever move this slowly again is an even more unsettling reality. Businesses must adopt a digital attitude across the board if they are to continue to evolve.
People are the lifeblood of every business. To satisfy the increasing demands of their clients in both B2C and B2B situations, executives must bring every team together. Many businesses have failed to solve the challenges they set out to answer because they were sidetracked by the glittering appeal of technology and were unable to get employees to see their vision.
The key ingredients that make every digital transformation a success story are people, procedures, company culture, and mentality. These crucial elements are among the main causes of the failure of your digital strategy.
What You Measure Is All That You Can Improve
Digital projects remain a top focus, according to research firm Gartner's study of CIOs. Only 4% of businesses actually lack any digital initiatives at all. Many people are striving to become digitally mature as the topic becomes more popular.
In contrast, a prior Gartner poll from 2017 revealed that almost half of CEOs lacked any metrics about their attempts to change their businesses digitally. Most business executives concur that you can only get better at what you measure. Without a baseline or useful measurements in place, many people adopted the evolutionary disrupt before you get disrupted method despite being aware of this.
Many businesses first saw fast, transient improvements. But they are currently unable to achieve long-term success due to the lack of comprehensive measures. What needs to be monitored and improved can be determined by removing data silos by implementing digital tools that make information more accessible throughout a whole business.
You can report one version of the truth in metrics that track your progress using real-time data. In order to accelerate your transformation efforts and finally get away from technology that overpromises and underdelivers, data-based decision making is essential.
---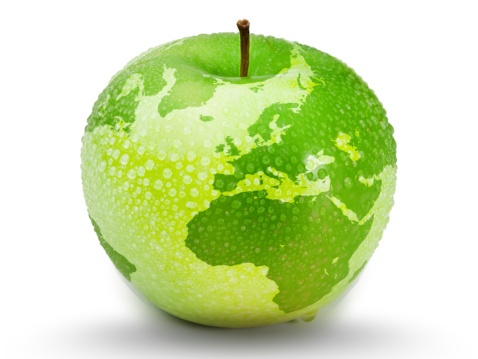 Curriculum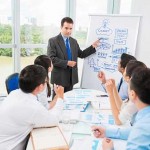 Transformational Change – Workshop 2 – Embracing Potentiality
Mindset Matters
Challenging Beliefs
Unconscious Mindsets
Fixed vs Growth
Transformational Philosophy
Understanding Why
Prioritize
The Influence Model
Positive Attitude
Personalize Change
Transformation Culture
Transformation Fatigue
---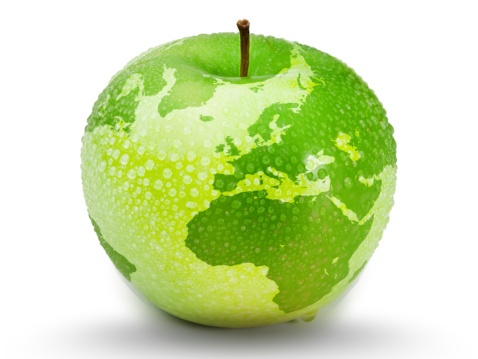 Distance Learning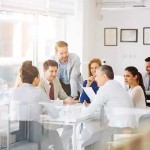 Introduction
Welcome to Appleton Greene and thank you for enrolling on the Transformational Change corporate training program. You will be learning through our unique facilitation via distance-learning method, which will enable you to practically implement everything that you learn academically. The methods and materials used in your program have been designed and developed to ensure that you derive the maximum benefits and enjoyment possible. We hope that you find the program challenging and fun to do. However, if you have never been a distance-learner before, you may be experiencing some trepidation at the task before you. So we will get you started by giving you some basic information and guidance on how you can make the best use of the modules, how you should manage the materials and what you should be doing as you work through them. This guide is designed to point you in the right direction and help you to become an effective distance-learner. Take a few hours or so to study this guide and your guide to tutorial support for students, while making notes, before you start to study in earnest.
Study environment
You will need to locate a quiet and private place to study, preferably a room where you can easily be isolated from external disturbances or distractions. Make sure the room is well-lit and incorporates a relaxed, pleasant feel. If you can spoil yourself within your study environment, you will have much more of a chance to ensure that you are always in the right frame of mind when you do devote time to study. For example, a nice fire, the ability to play soft soothing background music, soft but effective lighting, perhaps a nice view if possible and a good size desk with a comfortable chair. Make sure that your family know when you are studying and understand your study rules. Your study environment is very important. The ideal situation, if at all possible, is to have a separate study, which can be devoted to you. If this is not possible then you will need to pay a lot more attention to developing and managing your study schedule, because it will affect other people as well as yourself. The better your study environment, the more productive you will be.
Study tools & rules
Try and make sure that your study tools are sufficient and in good working order. You will need to have access to a computer, scanner and printer, with access to the internet. You will need a very comfortable chair, which supports your lower back, and you will need a good filing system. It can be very frustrating if you are spending valuable study time trying to fix study tools that are unreliable, or unsuitable for the task. Make sure that your study tools are up to date. You will also need to consider some study rules. Some of these rules will apply to you and will be intended to help you to be more disciplined about when and how you study. This distance-learning guide will help you and after you have read it you can put some thought into what your study rules should be. You will also need to negotiate some study rules for your family, friends or anyone who lives with you. They too will need to be disciplined in order to ensure that they can support you while you study. It is important to ensure that your family and friends are an integral part of your study team. Having their support and encouragement can prove to be a crucial contribution to your successful completion of the program. Involve them in as much as you can.
Successful distance-learning
Distance-learners are freed from the necessity of attending regular classes or workshops, since they can study in their own way, at their own pace and for their own purposes. But unlike traditional internal training courses, it is the student's responsibility, with a distance-learning program, to ensure that they manage their own study contribution. This requires strong self-discipline and self-motivation skills and there must be a clear will to succeed. Those students who are used to managing themselves, are good at managing others and who enjoy working in isolation, are more likely to be good distance-learners. It is also important to be aware of the main reasons why you are studying and of the main objectives that you are hoping to achieve as a result. You will need to remind yourself of these objectives at times when you need to motivate yourself. Never lose sight of your long-term goals and your short-term objectives. There is nobody available here to pamper you, or to look after you, or to spoon-feed you with information, so you will need to find ways to encourage and appreciate yourself while you are studying. Make sure that you chart your study progress, so that you can be sure of your achievements and re-evaluate your goals and objectives regularly.
Self-assessment
Appleton Greene training programs are in all cases post-graduate programs. Consequently, you should already have obtained a business-related degree and be an experienced learner. You should therefore already be aware of your study strengths and weaknesses. For example, which time of the day are you at your most productive? Are you a lark or an owl? What study methods do you respond to the most? Are you a consistent learner? How do you discipline yourself? How do you ensure that you enjoy yourself while studying? It is important to understand yourself as a learner and so some self-assessment early on will be necessary if you are to apply yourself correctly. Perform a SWOT analysis on yourself as a student. List your internal strengths and weaknesses as a student and your external opportunities and threats. This will help you later on when you are creating a study plan. You can then incorporate features within your study plan that can ensure that you are playing to your strengths, while compensating for your weaknesses. You can also ensure that you make the most of your opportunities, while avoiding the potential threats to your success.
Accepting responsibility as a student
Training programs invariably require a significant investment, both in terms of what they cost and in the time that you need to contribute to study and the responsibility for successful completion of training programs rests entirely with the student. This is never more apparent than when a student is learning via distance-learning. Accepting responsibility as a student is an important step towards ensuring that you can successfully complete your training program. It is easy to instantly blame other people or factors when things go wrong. But the fact of the matter is that if a failure is your failure, then you have the power to do something about it, it is entirely in your own hands. If it is always someone else's failure, then you are powerless to do anything about it. All students study in entirely different ways, this is because we are all individuals and what is right for one student, is not necessarily right for another. In order to succeed, you will have to accept personal responsibility for finding a way to plan, implement and manage a personal study plan that works for you. If you do not succeed, you only have yourself to blame.
Planning
By far the most critical contribution to stress, is the feeling of not being in control. In the absence of planning we tend to be reactive and can stumble from pillar to post in the hope that things will turn out fine in the end. Invariably they don't! In order to be in control, we need to have firm ideas about how and when we want to do things. We also need to consider as many possible eventualities as we can, so that we are prepared for them when they happen. Prescriptive Change, is far easier to manage and control, than Emergent Change. The same is true with distance-learning. It is much easier and much more enjoyable, if you feel that you are in control and that things are going to plan. Even when things do go wrong, you are prepared for them and can act accordingly without any unnecessary stress. It is important therefore that you do take time to plan your studies properly.
Management
Once you have developed a clear study plan, it is of equal importance to ensure that you manage the implementation of it. Most of us usually enjoy planning, but it is usually during implementation when things go wrong. Targets are not met and we do not understand why. Sometimes we do not even know if targets are being met. It is not enough for us to conclude that the study plan just failed. If it is failing, you will need to understand what you can do about it. Similarly if your study plan is succeeding, it is still important to understand why, so that you can improve upon your success. You therefore need to have guidelines for self-assessment so that you can be consistent with performance improvement throughout the program. If you manage things correctly, then your performance should constantly improve throughout the program.
Study objectives & tasks
The first place to start is developing your program objectives. These should feature your reasons for undertaking the training program in order of priority. Keep them succinct and to the point in order to avoid confusion. Do not just write the first things that come into your head because they are likely to be too similar to each other. Make a list of possible departmental headings, such as: Customer Service; E-business; Finance; Globalization; Human Resources; Technology; Legal; Management; Marketing and Production. Then brainstorm for ideas by listing as many things that you want to achieve under each heading and later re-arrange these things in order of priority. Finally, select the top item from each department heading and choose these as your program objectives. Try and restrict yourself to five because it will enable you to focus clearly. It is likely that the other things that you listed will be achieved if each of the top objectives are achieved. If this does not prove to be the case, then simply work through the process again.
Study forecast
As a guide, the Appleton Greene Transformational Change corporate training program should take 12-18 months to complete, depending upon your availability and current commitments. The reason why there is such a variance in time estimates is because every student is an individual, with differing productivity levels and different commitments. These differentiations are then exaggerated by the fact that this is a distance-learning program, which incorporates the practical integration of academic theory as an as a part of the training program. Consequently all of the project studies are real, which means that important decisions and compromises need to be made. You will want to get things right and will need to be patient with your expectations in order to ensure that they are. We would always recommend that you are prudent with your own task and time forecasts, but you still need to develop them and have a clear indication of what are realistic expectations in your case. With reference to your time planning: consider the time that you can realistically dedicate towards study with the program every week; calculate how long it should take you to complete the program, using the guidelines featured here; then break the program down into logical modules and allocate a suitable proportion of time to each of them, these will be your milestones; you can create a time plan by using a spreadsheet on your computer, or a personal organizer such as MS Outlook, you could also use a financial forecasting software; break your time forecasts down into manageable chunks of time, the more specific you can be, the more productive and accurate your time management will be; finally, use formulas where possible to do your time calculations for you, because this will help later on when your forecasts need to change in line with actual performance. With reference to your task planning: refer to your list of tasks that need to be undertaken in order to achieve your program objectives; with reference to your time plan, calculate when each task should be implemented; remember that you are not estimating when your objectives will be achieved, but when you will need to focus upon implementing the corresponding tasks; you also need to ensure that each task is implemented in conjunction with the associated training modules which are relevant; then break each single task down into a list of specific to do's, say approximately ten to do's for each task and enter these into your study plan; once again you could use MS Outlook to incorporate both your time and task planning and this could constitute your study plan; you could also use a project management software like MS Project. You should now have a clear and realistic forecast detailing when you can expect to be able to do something about undertaking the tasks to achieve your program objectives.
Performance management
It is one thing to develop your study forecast, it is quite another to monitor your progress. Ultimately it is less important whether you achieve your original study forecast and more important that you update it so that it constantly remains realistic in line with your performance. As you begin to work through the program, you will begin to have more of an idea about your own personal performance and productivity levels as a distance-learner. Once you have completed your first study module, you should re-evaluate your study forecast for both time and tasks, so that they reflect your actual performance level achieved. In order to achieve this you must first time yourself while training by using an alarm clock. Set the alarm for hourly intervals and make a note of how far you have come within that time. You can then make a note of your actual performance on your study plan and then compare your performance against your forecast. Then consider the reasons that have contributed towards your performance level, whether they are positive or negative and make a considered adjustment to your future forecasts as a result. Given time, you should start achieving your forecasts regularly.
With reference to time management: time yourself while you are studying and make a note of the actual time taken in your study plan; consider your successes with time-efficiency and the reasons for the success in each case and take this into consideration when reviewing future time planning; consider your failures with time-efficiency and the reasons for the failures in each case and take this into consideration when reviewing future time planning; re-evaluate your study forecast in relation to time planning for the remainder of your training program to ensure that you continue to be realistic about your time expectations. You need to be consistent with your time management, otherwise you will never complete your studies. This will either be because you are not contributing enough time to your studies, or you will become less efficient with the time that you do allocate to your studies. Remember, if you are not in control of your studies, they can just become yet another cause of stress for you.
With reference to your task management: time yourself while you are studying and make a note of the actual tasks that you have undertaken in your study plan; consider your successes with task-efficiency and the reasons for the success in each case; take this into consideration when reviewing future task planning; consider your failures with task-efficiency and the reasons for the failures in each case and take this into consideration when reviewing future task planning; re-evaluate your study forecast in relation to task planning for the remainder of your training program to ensure that you continue to be realistic about your task expectations. You need to be consistent with your task management, otherwise you will never know whether you are achieving your program objectives or not.
Keeping in touch
You will have access to qualified and experienced professors and tutors who are responsible for providing tutorial support for your particular training program. So don't be shy about letting them know how you are getting on. We keep electronic records of all tutorial support emails so that professors and tutors can review previous correspondence before considering an individual response. It also means that there is a record of all communications between you and your professors and tutors and this helps to avoid any unnecessary duplication, misunderstanding, or misinterpretation. If you have a problem relating to the program, share it with them via email. It is likely that they have come across the same problem before and are usually able to make helpful suggestions and steer you in the right direction. To learn more about when and how to use tutorial support, please refer to the Tutorial Support section of this student information guide. This will help you to ensure that you are making the most of tutorial support that is available to you and will ultimately contribute towards your success and enjoyment with your training program.
Work colleagues and family
You should certainly discuss your program study progress with your colleagues, friends and your family. Appleton Greene training programs are very practical. They require you to seek information from other people, to plan, develop and implement processes with other people and to achieve feedback from other people in relation to viability and productivity. You will therefore have plenty of opportunities to test your ideas and enlist the views of others. People tend to be sympathetic towards distance-learners, so don't bottle it all up in yourself. Get out there and share it! It is also likely that your family and colleagues are going to benefit from your labors with the program, so they are likely to be much more interested in being involved than you might think. Be bold about delegating work to those who might benefit themselves. This is a great way to achieve understanding and commitment from people who you may later rely upon for process implementation. Share your experiences with your friends and family.
Making it relevant
The key to successful learning is to make it relevant to your own individual circumstances. At all times you should be trying to make bridges between the content of the program and your own situation. Whether you achieve this through quiet reflection or through interactive discussion with your colleagues, client partners or your family, remember that it is the most important and rewarding aspect of translating your studies into real self-improvement. You should be clear about how you want the program to benefit you. This involves setting clear study objectives in relation to the content of the course in terms of understanding, concepts, completing research or reviewing activities and relating the content of the modules to your own situation. Your objectives may understandably change as you work through the program, in which case you should enter the revised objectives on your study plan so that you have a permanent reminder of what you are trying to achieve, when and why.
Distance-learning check-list
Prepare your study environment, your study tools and rules.
Undertake detailed self-assessment in terms of your ability as a learner.
Create a format for your study plan.
Consider your study objectives and tasks.
Create a study forecast.
Assess your study performance.
Re-evaluate your study forecast.
Be consistent when managing your study plan.
Use your Appleton Greene Certified Learning Provider (CLP) for tutorial support.
Make sure you keep in touch with those around you.

---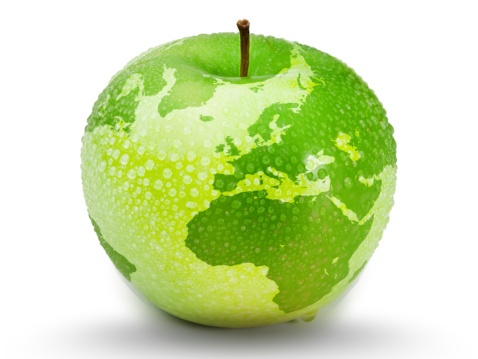 Tutorial Support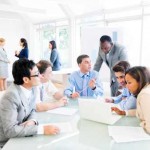 Programs
Appleton Greene uses standard and bespoke corporate training programs as vessels to transfer business process improvement knowledge into the heart of our clients' organizations. Each individual program focuses upon the implementation of a specific business process, which enables clients to easily quantify their return on investment. There are hundreds of established Appleton Greene corporate training products now available to clients within customer services, e-business, finance, globalization, human resources, information technology, legal, management, marketing and production. It does not matter whether a client's employees are located within one office, or an unlimited number of international offices, we can still bring them together to learn and implement specific business processes collectively. Our approach to global localization enables us to provide clients with a truly international service with that all important personal touch. Appleton Greene corporate training programs can be provided virtually or locally and they are all unique in that they individually focus upon a specific business function. They are implemented over a sustainable period of time and professional support is consistently provided by qualified learning providers and specialist consultants.
---
Support available
You will have a designated Certified Learning Provider (CLP) and an Accredited Consultant and we encourage you to communicate with them as much as possible. In all cases tutorial support is provided online because we can then keep a record of all communications to ensure that tutorial support remains consistent. You would also be forwarding your work to the tutorial support unit for evaluation and assessment. You will receive individual feedback on all of the work that you undertake on a one-to-one basis, together with specific recommendations for anything that may need to be changed in order to achieve a pass with merit or a pass with distinction and you then have as many opportunities as you may need to re-submit project studies until they meet with the required standard. Consequently the only reason that you should really fail (CLP) is if you do not do the work. It makes no difference to us whether a student takes 12 months or 18 months to complete the program, what matters is that in all cases the same quality standard will have been achieved.
---
Support Process
Please forward all of your future emails to the designated (CLP) Tutorial Support Unit email address that has been provided and please do not duplicate or copy your emails to other AGC email accounts as this will just cause unnecessary administration. Please note that emails are always answered as quickly as possible but you will need to allow a period of up to 20 business days for responses to general tutorial support emails during busy periods, because emails are answered strictly within the order in which they are received. You will also need to allow a period of up to 30 business days for the evaluation and assessment of project studies. This does not include weekends or public holidays. Please therefore kindly allow for this within your time planning. All communications are managed online via email because it enables tutorial service support managers to review other communications which have been received before responding and it ensures that there is a copy of all communications retained on file for future reference. All communications will be stored within your personal (CLP) study file here at Appleton Greene throughout your designated study period. If you need any assistance or clarification at any time, please do not hesitate to contact us by forwarding an email and remember that we are here to help. If you have any questions, please list and number your questions succinctly and you can then be sure of receiving specific answers to each and every query.
---
Time Management
It takes approximately 1 Year to complete the Transformational Change corporate training program, incorporating 12 x 6-hour monthly workshops. Each student will also need to contribute approximately 4 hours per week over 1 Year of their personal time. Students can study from home or work at their own pace and are responsible for managing their own study plan. There are no formal examinations and students are evaluated and assessed based upon their project study submissions, together with the quality of their internal analysis and supporting documents. They can contribute more time towards study when they have the time to do so and can contribute less time when they are busy. All students tend to be in full time employment while studying and the Transformational Change program is purposely designed to accommodate this, so there is plenty of flexibility in terms of time management. It makes no difference to us at Appleton Greene, whether individuals take 12-18 months to complete this program. What matters is that in all cases the same standard of quality will have been achieved with the standard and bespoke programs that have been developed.
---
Distance Learning Guide
The distance learning guide should be your first port of call when starting your training program. It will help you when you are planning how and when to study, how to create the right environment and how to establish the right frame of mind. If you can lay the foundations properly during the planning stage, then it will contribute to your enjoyment and productivity while training later. The guide helps to change your lifestyle in order to accommodate time for study and to cultivate good study habits. It helps you to chart your progress so that you can measure your performance and achieve your goals. It explains the tools that you will need for study and how to make them work. It also explains how to translate academic theory into practical reality. Spend some time now working through your distance learning guide and make sure that you have firm foundations in place so that you can make the most of your distance learning program. There is no requirement for you to attend training workshops or classes at Appleton Greene offices. The entire program is undertaken online, program course manuals and project studies are administered via the Appleton Greene web site and via email, so you are able to study at your own pace and in the comfort of your own home or office as long as you have a computer and access to the internet.
---
How To Study
The how to study guide provides students with a clear understanding of the Appleton Greene facilitation via distance learning training methods and enables students to obtain a clear overview of the training program content. It enables students to understand the step-by-step training methods used by Appleton Greene and how course manuals are integrated with project studies. It explains the research and development that is required and the need to provide evidence and references to support your statements. It also enables students to understand precisely what will be required of them in order to achieve a pass with merit and a pass with distinction for individual project studies and provides useful guidance on how to be innovative and creative when developing your Unique Program Proposition (UPP).
---
Tutorial Support
Tutorial support for the Appleton Greene Transformational Change corporate training program is provided online either through the Appleton Greene Client Support Portal (CSP), or via email. All tutorial support requests are facilitated by a designated Program Administration Manager (PAM). They are responsible for deciding which professor or tutor is the most appropriate option relating to the support required and then the tutorial support request is forwarded onto them. Once the professor or tutor has completed the tutorial support request and answered any questions that have been asked, this communication is then returned to the student via email by the designated Program Administration Manager (PAM). This enables all tutorial support, between students, professors and tutors, to be facilitated by the designated Program Administration Manager (PAM) efficiently and securely through the email account. You will therefore need to allow a period of up to 20 business days for responses to general support queries and up to 30 business days for the evaluation and assessment of project studies, because all tutorial support requests are answered strictly within the order in which they are received. This does not include weekends or public holidays. Consequently you need to put some thought into the management of your tutorial support procedure in order to ensure that your study plan is feasible and to obtain the maximum possible benefit from tutorial support during your period of study. Please retain copies of your tutorial support emails for future reference. Please ensure that ALL of your tutorial support emails are set out using the format as suggested within your guide to tutorial support. Your tutorial support emails need to be referenced clearly to the specific part of the course manual or project study which you are working on at any given time. You also need to list and number any questions that you would like to ask, up to a maximum of five questions within each tutorial support email. Remember the more specific you can be with your questions the more specific your answers will be too and this will help you to avoid any unnecessary misunderstanding, misinterpretation, or duplication. The guide to tutorial support is intended to help you to understand how and when to use support in order to ensure that you get the most out of your training program. Appleton Greene training programs are designed to enable you to do things for yourself. They provide you with a structure or a framework and we use tutorial support to facilitate students while they practically implement what they learn. In other words, we are enabling students to do things for themselves. The benefits of distance learning via facilitation are considerable and are much more sustainable in the long-term than traditional short-term knowledge sharing programs. Consequently you should learn how and when to use tutorial support so that you can maximize the benefits from your learning experience with Appleton Greene. This guide describes the purpose of each training function and how to use them and how to use tutorial support in relation to each aspect of the training program. It also provides useful tips and guidance with regard to best practice.
---
Tutorial Support Tips
Students are often unsure about how and when to use tutorial support with Appleton Greene. This Tip List will help you to understand more about how to achieve the most from using tutorial support. Refer to it regularly to ensure that you are continuing to use the service properly. Tutorial support is critical to the success of your training experience, but it is important to understand when and how to use it in order to maximize the benefit that you receive. It is no coincidence that those students who succeed are those that learn how to be positive, proactive and productive when using tutorial support.
Be positive and friendly with your tutorial support emails
Remember that if you forward an email to the tutorial support unit, you are dealing with real people. "Do unto others as you would expect others to do unto you". If you are positive, complimentary and generally friendly in your emails, you will generate a similar response in return. This will be more enjoyable, productive and rewarding for you in the long-term.
Think about the impression that you want to create
Every time that you communicate, you create an impression, which can be either positive or negative, so put some thought into the impression that you want to create. Remember that copies of all tutorial support emails are stored electronically and tutors will always refer to prior correspondence before responding to any current emails. Over a period of time, a general opinion will be arrived at in relation to your character, attitude and ability. Try to manage your own frustrations, mood swings and temperament professionally, without involving the tutorial support team. Demonstrating frustration or a lack of patience is a weakness and will be interpreted as such. The good thing about communicating in writing, is that you will have the time to consider your content carefully, you can review it and proof-read it before sending your email to Appleton Greene and this should help you to communicate more professionally, consistently and to avoid any unnecessary knee-jerk reactions to individual situations as and when they may arise. Please also remember that the CLP Tutorial Support Unit will not just be responsible for evaluating and assessing the quality of your work, they will also be responsible for providing recommendations to other learning providers and to client contacts within the Appleton Greene global client network, so do be in control of your own emotions and try to create a good impression.
Remember that quality is preferred to quantity
Please remember that when you send an email to the tutorial support team, you are not using Twitter or Text Messaging. Try not to forward an email every time that you have a thought. This will not prove to be productive either for you or for the tutorial support team. Take time to prepare your communications properly, as if you were writing a professional letter to a business colleague and make a list of queries that you are likely to have and then incorporate them within one email, say once every month, so that the tutorial support team can understand more about context, application and your methodology for study. Get yourself into a consistent routine with your tutorial support requests and use the tutorial support template provided with ALL of your emails. The (CLP) Tutorial Support Unit will not spoon-feed you with information. They need to be able to evaluate and assess your tutorial support requests carefully and professionally.
Be specific about your questions in order to receive specific answers
Try not to write essays by thinking as you are writing tutorial support emails. The tutorial support unit can be unclear about what in fact you are asking, or what you are looking to achieve. Be specific about asking questions that you want answers to. Number your questions. You will then receive specific answers to each and every question. This is the main purpose of tutorial support via email.
Keep a record of your tutorial support emails
It is important that you keep a record of all tutorial support emails that are forwarded to you. You can then refer to them when necessary and it avoids any unnecessary duplication, misunderstanding, or misinterpretation.
---
Individual training workshops or telephone support
Please be advised that Appleton Greene does not provide separate or individual tutorial support meetings, workshops, or provide telephone support for individual students. Appleton Greene is an equal opportunities learning and service provider and we are therefore understandably bound to treat all students equally. We cannot therefore broker special financial or study arrangements with individual students regardless of the circumstances. All tutorial support is provided online and this enables Appleton Greene to keep a record of all communications between students, professors and tutors on file for future reference, in accordance with our quality management procedure and your terms and conditions of enrolment. All tutorial support is provided online via email because it enables us to have time to consider support content carefully, it ensures that you receive a considered and detailed response to your queries. You can number questions that you would like to ask, which relate to things that you do not understand or where clarification may be required. You can then be sure of receiving specific answers to each individual query. You will also then have a record of these communications and of all tutorial support, which has been provided to you. This makes tutorial support administration more productive by avoiding any unnecessary duplication, misunderstanding, or misinterpretation.
---
Tutorial Support Email Format
You should use this tutorial support format if you need to request clarification or assistance while studying with your training program. Please note that ALL of your tutorial support request emails should use the same format. You should therefore set up a standard email template, which you can then use as and when you need to. Emails that are forwarded to Appleton Greene, which do not use the following format, may be rejected and returned to you by the (CLP) Program Administration Manager. A detailed response will then be forwarded to you via email usually within 20 business days of receipt for general support queries and 30 business days for the evaluation and assessment of project studies. This does not include weekends or public holidays. Your tutorial support request, together with the corresponding TSU reply, will then be saved and stored within your electronic TSU file at Appleton Greene for future reference.
Subject line of your email
Please insert: Appleton Greene (CLP) Tutorial Support Request: (Your Full Name) (Date), within the subject line of your email.
Main body of your email
Please insert:
1. Appleton Greene Certified Learning Provider (CLP) Tutorial Support Request
2. Your Full Name
3. Date of TS request
4. Preferred email address
5. Backup email address
6. Course manual page name or number (reference)
7. Project study page name or number (reference)
Subject of enquiry
Please insert a maximum of 50 words (please be succinct)
Briefly outline the subject matter of your inquiry, or what your questions relate to.
Question 1
Maximum of 50 words (please be succinct)
Maximum of 50 words (please be succinct)
Question 3
Maximum of 50 words (please be succinct)
Question 4
Maximum of 50 words (please be succinct)
Question 5
Maximum of 50 words (please be succinct)
Please note that a maximum of 5 questions is permitted with each individual tutorial support request email.
---
Procedure
* List the questions that you want to ask first, then re-arrange them in order of priority. Make sure that you reference them, where necessary, to the course manuals or project studies.
* Make sure that you are specific about your questions and number them. Try to plan the content within your emails to make sure that it is relevant.
* Make sure that your tutorial support emails are set out correctly, using the Tutorial Support Email Format provided here.
* Save a copy of your email and incorporate the date sent after the subject title. Keep your tutorial support emails within the same file and in date order for easy reference.
* Allow up to 20 business days for a response to general tutorial support emails and up to 30 business days for the evaluation and assessment of project studies, because detailed individual responses will be made in all cases and tutorial support emails are answered strictly within the order in which they are received.
* Emails can and do get lost. So if you have not received a reply within the appropriate time, forward another copy or a reminder to the tutorial support unit to be sure that it has been received but do not forward reminders unless the appropriate time has elapsed.
* When you receive a reply, save it immediately featuring the date of receipt after the subject heading for easy reference. In most cases the tutorial support unit replies to your questions individually, so you will have a record of the questions that you asked as well as the answers offered. With project studies however, separate emails are usually forwarded by the tutorial support unit, so do keep a record of your own original emails as well.
* Remember to be positive and friendly in your emails. You are dealing with real people who will respond to the same things that you respond to.
* Try not to repeat questions that have already been asked in previous emails. If this happens the tutorial support unit will probably just refer you to the appropriate answers that have already been provided within previous emails.
* If you lose your tutorial support email records you can write to Appleton Greene to receive a copy of your tutorial support file, but a separate administration charge may be levied for this service.
---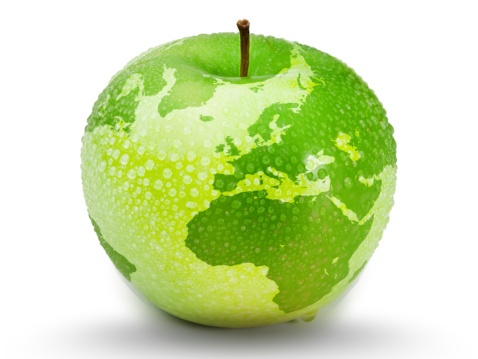 How To Study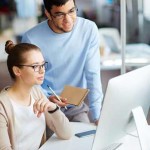 Your Certified Learning Provider (CLP) and Accredited Consultant can help you to plan a task list for getting started so that you can be clear about your direction and your priorities in relation to your training program. It is also a good way to introduce yourself to the tutorial support team.
Planning your study environment
Your study conditions are of great importance and will have a direct effect on how much you enjoy your training program. Consider how much space you will have, whether it is comfortable and private and whether you are likely to be disturbed. The study tools and facilities at your disposal are also important to the success of your distance-learning experience. Your tutorial support unit can help with useful tips and guidance, regardless of your starting position. It is important to get this right before you start working on your training program.
Planning your program objectives
It is important that you have a clear list of study objectives, in order of priority, before you start working on your training program. Your tutorial support unit can offer assistance here to ensure that your study objectives have been afforded due consideration and priority.
Planning how and when to study
Distance-learners are freed from the necessity of attending regular classes, since they can study in their own way, at their own pace and for their own purposes. This approach is designed to let you study efficiently away from the traditional classroom environment. It is important however, that you plan how and when to study, so that you are making the most of your natural attributes, strengths and opportunities. Your tutorial support unit can offer assistance and useful tips to ensure that you are playing to your strengths.
Planning your study tasks
You should have a clear understanding of the study tasks that you should be undertaking and the priority associated with each task. These tasks should also be integrated with your program objectives. The distance learning guide and the guide to tutorial support for students should help you here, but if you need any clarification or assistance, please contact your tutorial support unit.
Planning your time
You will need to allocate specific times during your calendar when you intend to study if you are to have a realistic chance of completing your program on time. You are responsible for planning and managing your own study time, so it is important that you are successful with this. Your tutorial support unit can help you with this if your time plan is not working.
Keeping in touch
Consistency is the key here. If you communicate too frequently in short bursts, or too infrequently with no pattern, then your management ability with your studies will be questioned, both by you and by your tutorial support unit. It is obvious when a student is in control and when one is not and this will depend how able you are at sticking with your study plan. Inconsistency invariably leads to in-completion.
Charting your progress
Your tutorial support team can help you to chart your own study progress. Refer to your distance learning guide for further details.
Making it work
To succeed, all that you will need to do is apply yourself to undertaking your training program and interpreting it correctly. Success or failure lies in your hands and your hands alone, so be sure that you have a strategy for making it work. Your Certified Learning Provider (CLP) and Accredited Consultant can guide you through the process of program planning, development and implementation.
Reading methods
Interpretation is often unique to the individual but it can be improved and even quantified by implementing consistent interpretation methods. Interpretation can be affected by outside interference such as family members, TV, or the Internet, or simply by other thoughts which are demanding priority in our minds. One thing that can improve our productivity is using recognized reading methods. This helps us to focus and to be more structured when reading information for reasons of importance, rather than relaxation.
Speed reading
When reading through course manuals for the first time, subconsciously set your reading speed to be just fast enough that you cannot dwell on individual words or tables. With practice, you should be able to read an A4 sheet of paper in one minute. You will not achieve much in the way of a detailed understanding, but your brain will retain a useful overview. This overview will be important later on and will enable you to keep individual issues in perspective with a more generic picture because speed reading appeals to the memory part of the brain. Do not worry about what you do or do not remember at this stage.
Content reading
Once you have speed read everything, you can then start work in earnest. You now need to read a particular section of your course manual thoroughly, by making detailed notes while you read. This process is called Content Reading and it will help to consolidate your understanding and interpretation of the information that has been provided.
Making structured notes on the course manuals
When you are content reading, you should be making detailed notes, which are both structured and informative. Make these notes in a MS Word document on your computer, because you can then amend and update these as and when you deem it to be necessary. List your notes under three headings: 1. Interpretation – 2. Questions – 3. Tasks. The purpose of the 1st section is to clarify your interpretation by writing it down. The purpose of the 2nd section is to list any questions that the issue raises for you. The purpose of the 3rd section is to list any tasks that you should undertake as a result. Anyone who has graduated with a business-related degree should already be familiar with this process.
Organizing structured notes separately
You should then transfer your notes to a separate study notebook, preferably one that enables easy referencing, such as a MS Word Document, a MS Excel Spreadsheet, a MS Access Database, or a personal organizer on your cell phone. Transferring your notes allows you to have the opportunity of cross-checking and verifying them, which assists considerably with understanding and interpretation. You will also find that the better you are at doing this, the more chance you will have of ensuring that you achieve your study objectives.
Question your understanding
Do challenge your understanding. Explain things to yourself in your own words by writing things down.
Clarifying your understanding
If you are at all unsure, forward an email to your tutorial support unit and they will help to clarify your understanding.
Question your interpretation
Do challenge your interpretation. Qualify your interpretation by writing it down.
Clarifying your interpretation
If you are at all unsure, forward an email to your tutorial support unit and they will help to clarify your interpretation.
---
Qualification Requirements
The student will need to successfully complete the project study and all of the exercises relating to the Transformational Change corporate training program, achieving a pass with merit or distinction in each case, in order to qualify as an Accredited Transformational Change Specialist (APTS). All monthly workshops need to be tried and tested within your company. These project studies can be completed in your own time and at your own pace and in the comfort of your own home or office. There are no formal examinations, assessment is based upon the successful completion of the project studies. They are called project studies because, unlike case studies, these projects are not theoretical, they incorporate real program processes that need to be properly researched and developed. The project studies assist us in measuring your understanding and interpretation of the training program and enable us to assess qualification merits. All of the project studies are based entirely upon the content within the training program and they enable you to integrate what you have learnt into your corporate training practice.
Transformational Change – Grading Contribution
Project Study – Grading Contribution
Customer Service – 10%
E-business – 05%
Finance – 10%
Globalization – 10%
Human Resources – 10%
Information Technology – 10%
Legal – 05%
Management – 10%
Marketing – 10%
Production – 10%
Education – 05%
Logistics – 05%
TOTAL GRADING – 100%
Qualification grades
A mark of 90% = Pass with Distinction.
A mark of 75% = Pass with Merit.
A mark of less than 75% = Fail.
If you fail to achieve a mark of 75% with a project study, you will receive detailed feedback from the Certified Learning Provider (CLP) and/or Accredited Consultant, together with a list of tasks which you will need to complete, in order to ensure that your project study meets with the minimum quality standard that is required by Appleton Greene. You can then re-submit your project study for further evaluation and assessment. Indeed you can re-submit as many drafts of your project studies as you need to, until such a time as they eventually meet with the required standard by Appleton Greene, so you need not worry about this, it is all part of the learning process.
When marking project studies, Appleton Greene is looking for sufficient evidence of the following:
Pass with merit
A satisfactory level of program understanding
A satisfactory level of program interpretation
A satisfactory level of project study content presentation
A satisfactory level of Unique Program Proposition (UPP) quality
A satisfactory level of the practical integration of academic theory
Pass with distinction
An exceptional level of program understanding
An exceptional level of program interpretation
An exceptional level of project study content presentation
An exceptional level of Unique Program Proposition (UPP) quality
An exceptional level of the practical integration of academic theory
---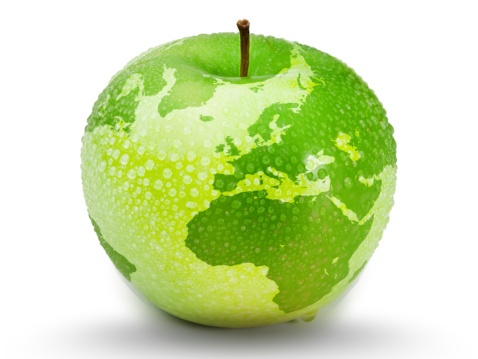 Preliminary Analysis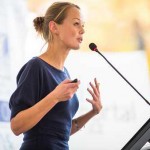 Online Article
By Trudy Bourgeois
Hesselbein & Company
15 September 2006
"The challenge of changing values, beliefs, and expectations
Have you noticed that the U.S. population is changing? With all the news dedicated to immigrants how could you not? Our nation is far more multinational, multicultural, and multigenerational than ever before in history. As our world changes, so does the population inside the walls we refer to as the "work environment."
By 2010, according to the U.S. Department of Labor, 70 percent of all new entries into the workforce will be women, minorities, or immigrants. Four and sometimes five generations are working side by side in today's workforce. Each of these generations has its own values, desires, and approach to work. Unlike generations gone by, today's younger employees come into the workforce with bold expectations. Today's new players expect to be rewarded for their hard work via promotion, and if it does not occur they will leave. They are the "play me or trade me" segment of the workforce. They ask a lot of questions and demand a lot of answers. That doesn't sit too well with the traditionals or the baby boomers who were raised in a workforce where you took your orders and asked no questions.
Retirement is becoming more and more of a dream, and many baby boomers are staying in the workforce longer than their typical predecessors. Many of these workers, most of whom have chased the compensation carrot, have reached a point where they want meaning. These workers want to know that their lives are being used not just to make profits for an organization but also for something that counts. In fact, the general trend among all employees is that they want to be valued. They want to be treated with respect. They do not want to have to conform. Whether in regard to racial, generational, cultural, or value differences, people want to be embraced and engaged for who they are and for what they can do.
These dramatic differences in values, beliefs, and expectations present quite a challenge for today's leaders. In fact, to rise to the occasion, leaders will have to meet three distinct challenges. They will have to become leaders who can lead with vulnerability. They will need to go beyond standard leadership roles to really coach and develop their people. And they must respond to people's increased need for spirituality in the workplace. Let me discuss each of these leadership challenges.
Leading with Vulnerability In a time when innovation and creativity are paramount requirements for success, obtaining full engagement from every employee is critical. According to Gallup re-search, 60 percent of all employees show up to work physically but are checked out mentally. What causes an employee to check out? The answer is simple: a poor relationship with the immediate leader. During a recent interview one employee described it to me this way:
I know exactly how it feels to be checked out. It doesn't happen suddenly. It occurs over time. With every disrespectful comment, with every put-down, with every recommendation that gets rejected, I found myself withdrawing further and further. Sometimes it would take me 30 minutes to get a cup of coffee. No, the act didn't take 30minutes, but I didn't care about work anymore so anything that I could do to distract me I intentionally spent more time doing it.
I asked about the primary source of this disconnect. "Bad leadership," she responded. "My boss thought that she knew all the answers. So people just stopped offering ideas, including me." "How did you recover from this experience?" I asked. "I didn't. I left the company."
Imagine how much money is lost, how much time is wasted, and how much productivity suffers because of experiences like this one. Gallup research suggests that as much as $312 billion is lost annually on disconnected employees. It is no wonder America is outsourcing. We need to turn this ship around. Clearly many factors play into an employee's satisfaction and willingness to engage. But the research is clear; according to Fast Company magazine, the number one reason employees leave is the behavior and attitude of their immediate boss.
So if you haven't guessed it by now, the first new leader-ship reality is this: the workforce has changed. People want to build authentic relationships in the workforce, and they do not want to work for a leader who is not willing to meet them where they are and honor their expectations and desires. As you ponder what you can do to become more effective at managing these workforce changes, consider these suggestions:"
If you would like to know more, Click Here
---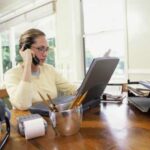 Online Book
By Michael Maccoby
Strategic Intelligence, p49 – 68
June 2015
"4 Leadership Philosophy: An Essential Tool for Change
Abstract
Effective leaders of change communicate and practice a leadership philosophy that shapes organizational culture and determines how decisions are made. An organizational philosophy can support a collaborative community, a bureaucracy, or a tribal culture. An organizational philosophy answers four related questions: (1) What is the purpose of our organization? (2) What practical values do we need to practice to further our purpose? (3) What ethical and moral reasoning determines the key decisions we make? (4) How do we define and measure results so that they support our purpose and values? When leaders' personal philosophy is consistent with their leadership philosophy, they are more likely to be trusted.
We think that for a general about to fight an enemy, it is important to know the enemy's numbers, but still more important to know the enemy's philosophy.
—G. K. Chesterton, cited by William James, Pragmatism
Making high profits is the means to the end of fulfilling Whole Foods' core business mission. We want to improve the health and well-being of everyone on the planet through higher-quality food and better nutrition, and we can't fulfill this mission unless we are highly profitable. Just as people cannot live without eating, so a business cannot live without profits. But, most people don't live to eat, and neither must businesses live just to make profits. —John Mackey, Co-CEO Whole Foods, Conscious Capitalism
Effective leaders of change communicate and practice a philosophy that shapes organizational culture and determines how decisions are made about products, people, processes, customers, and communities. As noted in Chapter 2, a leadership philosophy should define the purpose of an organization, the values essential to achieve that purpose, and the way results will be measured. An organizational philosophy is essential for building trust internally and with customers. It invites everyone in the organization to challenge decisions and practices that clash with the values that support the organization's purpose. It provides guidelines for innovation at all levels. It defines the reasons and relationships that inspire enthusiastic engagement and collaboration. It is a necessary tool for positive change (see Figure 4.1).
---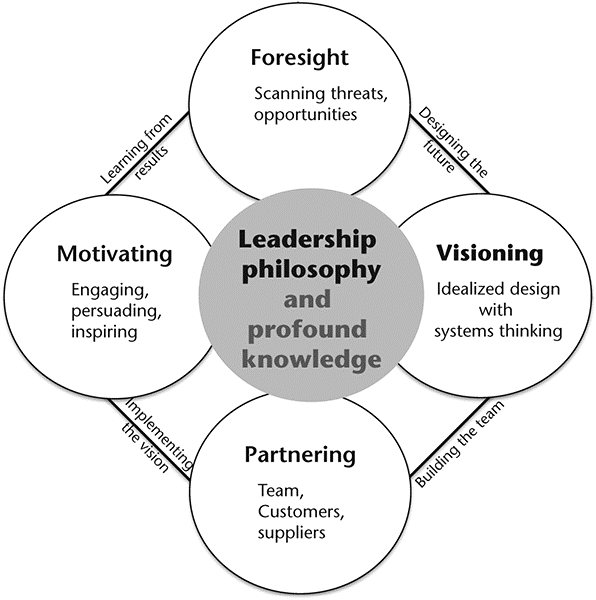 ---
Bureaucratic organizations are held together by a rigid structure and material incentives. Each person works in a box with defined objectives, coordinated and controlled by someone in the box above. Knowledge organizations are held together by trust. Rather than staying in their boxes, people move out to collaborate across organizational boundaries. Their roles require flexibility, since their objectives may be solutions rather than fixed outputs. Coordination and control is shared within groups of people with diverse expertise. Motivation depends on all the Five Rs described in Chapter 7, which are shaped in large part by the organization's philosophy. Reasons for doing the work; responsibilities for tasks and challenges; recognition; rewards; and relationships with colleagues and customers.
Without trust, people in organizations work for themselves, not for the organization and its stakeholders. I learned that by coaching managers termed "high potential" in a large technology company. One manager told me in confidence that he was getting himself transferred from a multi-million-dollar project because he was sure it would fail. I asked if he had reported his view to the team leader so that the project could be stopped and money saved. No, he said, that would make an enemy. It was better for his career just to leave the project.
When people in an organization trust each other, things get done more quickly and easily. People are more open with each other. They share information. To build trust, leaders do the following:
•
• They communicate a philosophy and practice the values.
• They follow through. They do what they promise.
• They explain what they won't do and why they won't do it.
• They don't blame people for mistakes, but create a dialogue about the reasons for the mistake and what can be done to avoid future mistakes.
• They listen and act on what they hear. They institute processes to facilitate ideas, and they recognize contributions from others; they give credit.
• They work at understanding the people they lead.
The HP Way as Organization Philosophy
When I first studied technology companies in the 1970s, I found Hewlett-Packard (HP) to be unique in developing a collaborative culture. It was based on the philosophy of its founders. I interviewed Bill Hewlett and asked about the purpose of HP. He said it was to make products that were valuable to technical people, because they helped technicians perform better. He went on to describe the organizational values that supported this purpose. They included the following:
• Technical excellence—HP's product developers and production engineers were expected to keep learning so that their knowledge would keep pace with the state of the art in their fields. The company paid their tuition to take courses at the Stanford School of Engineering.
• Collaboration with customers and across disciplines—product development engineers visited customers and talked with them about tools that would help them perform better. On his return to Palo Alto, a development engineer would form a team with production and marketing people to develop, produce, and market a new product.
• Respect and loyalty—Bill Hewlett and Dave Packard believed that by being loyal to employees and treating them with respect, the employees would be loyal to them, and in this way they would create a culture of trust. When there was a downturn in business everyone, including Hewlett and Packard, took a twenty percent cut in salary and a day off, rather than laying anyone off. The value of respect was put to the test when HP initiated a division to produce computers. The people they hired to lead the division didn't share the HP values; they were disrespectful and uncooperative. Hewlett fired them and started again with people who practiced what he called the "HP Way."
• Entrepreneurial behavior—HP thrived on innovative products and processes. Hewlett wanted to hire entrepreneurs. I questioned whether entrepreneurs would leave HP to start their own companies. Yes, Hewlett said, but he believed that, treated well, these entrepreneurs would become good suppliers and customers to HP.
And that's what happened. Entrepreneurs left HP and built companies, like Steve Wozniak who, with Steven Jobs, started Apple. HP's philosophy not only built HP, it also contributed to the Silicon Valley miracle.
An organizational philosophy based on the leadership philosophy of founders has to be continually affirmed by the leaders that follow them. HP's philosophy did not last. As HP grew, acquired companies with different values, and hired outsiders as CEOs, the HP Way was lost. Current employees have told me and my colleagues that the company has suffered a loss of purpose and trust."
If you would like to know more, Click Here
---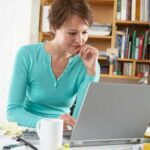 Online Article

L Farahnak et al,
Journal of Leadership & Organizational Studies
18 January 2019
"The Influence of Transformational Leadership and Leader Attitudes on Subordinate Attitudes and Implementation Success
Abstract
Recent literature has focused on identifying factors that facilitate or impede the implementation of innovation in organizations. Attitudes toward change and transformational leadership are regarded as important determinants of implementation success. This study tested a multilevel model of transformational leadership and leaders' attitudes toward the innovation being implemented as predictors of staff attitudes and implementation success. Participants were 565 service providers (n = 478) and their supervisors (n = 87) working in mental health organizations currently implementing an evidence-based practice (EBP). Results provided support for positive relationships between transformational leadership and staff attitudes toward EBP, as well as staff attitudes toward EBP and implementation success. Moreover, results supported an indirect relationship between transformational leadership and implementation success through employees' attitudes toward EBP. The results suggest that the leader's behaviors are likely more critical to innovation implementation than the leader's attitudes.
Literature on implementation of innovations has sought to identify factors that facilitate and impede whether innovations are successfully implemented and utilized by targeted employees. A variety of factors have been considered across the organizational, work group, and individual levels. For example, organizational-level predictors of implementation success include structure (Zaltman, Duncan, & Holbek, 1973), strategy (Nicholson, Rees, & Brooks-Rooney, 1990), financial resources (Mohr, 1969), and organizational culture (Damanpour, 1991). Work group characteristics that predict innovation adoption include team structure (Nemeth & Wachtler, 1983), team climate (De Dreu & West, 2001), and team member characteristics (Paulus, 2000). Individual-level staff member characteristics that predict implementation include personality (Barron & Harrington, 1981), motivation (West, 1987), cognitive ability (Wallach, 1985), and job characteristics (Axtell et al., 2000).
The role of leadership has been a particular emphasis in theories of implementation. For instance, the Leadership Behaviors for Evidence-Based Practice Institutionalization Framework (Stetler, Ritchie, Rycroft-Malone, & Charns, 2014) describes the dynamic nature of various observable behaviors leaders at multiple levels can enact to enhance successful implementation of evidence-based practice (EBP), defined as those innovative practices that integrate the best research evidence with clinical expertise and patient values (Institute of Medicine, 2001). As another example, Aarons and colleagues have stressed the importance of first-level leaders in the implementation process. They proposed that leaders who enact specific implementation leadership and transformational leadership behaviors enhance the climate that is conducive for implementation and sustainment (Aarons, Ehrhart, Farahnak, & Sklar, 2014). The critical role of leadership for implementation effectiveness has been supported by empirical research as well (Aarons, Ehrhart, & Farahnak, 2014; McFadden, Stock, & Gowen, 2015; Michaelis, Stegmaier, & Sonntag, 2010; O'Reilly, Caldwell, Chatman, Lapiz, & Self, 2010).
Despite this progress in understanding the role of leaders in implementation effectiveness, there are gaps that remain. For instance, although we know that leaders play a critical role in the implementation process, as described above, and that employee attitudes toward the innovation being implemented can play a critical role in the success of the implementation (e.g., R. A. Jones, Jimmieson, & Griffiths, 2005; Shum, Bove, & Auh, 2008), how leaders influence subordinates attitudes toward the innovation has received less attention. On one hand, transformational leadership research and theory (Avolio & Bass, 1991; Bass & Avolio, 1999) suggests that leaders influence subordinates' attitudes through their leadership style, specifically through transformational leadership behaviors that encourage the acceptance of change and innovation. On the other hand, literature on the social constructivist perspective (Calder, 1977; Salancik & Pfeffer, 1978), social learning theory (Bandura, 1977, 1986), and emotional contagion theory (Dasborough, Ashkanasy, Tee, & Tse, 2009; Hatfield, Cacioppo, & Rapson, 1994) suggests that leaders' own attitudes play an important role in influencing attitudes of subordinates. Although previous research has examined the relationship between leaders' attitudes and staff attitudes during change (e.g., Van Dam, Oreg, & Schyns, 2008), as well as the mechanisms through which transformational leadership affects change outcomes (e.g., Bass, Avolio, Jung, & Berson, 2003; Carter, Armenakis, Feild, & Mossholder, 2013; Nemanich & Keller, 2007), it has not addressed whether it is leaders' behaviors or their attitudes that are more critical for predicting employee attitudes toward an innovation and implementation success.
The objective of this study was to extend our understanding of the role that leaders play in implementation processes by examining the simultaneous influence of both leadership behavior and leader attitudes through subordinate attitudes on implementation success. The context for the current study was mental health workers and the implementation of EBP. EBPs are usually more effective and efficacious than services-as-usual, which are typically based on individual or management preference (Hoagwood & Olin, 2002). Mental health interventions receive the label of being evidence-based after at least two rigorous randomized controlled trials have found the practice to be superior to a comparable practice or services as usual in improving client outcomes (California Evidence-Based Clearinghouse, 2010). Although common EBPs such as cognitive behavior therapy have been around for many years in mental health agencies throughout the United States, EBPs are being implemented with exponential growth as sponsors at the federal, state, and county level add stipulations about the use of EBP to funding contracts (Essock et al., 2003; National Institute of Mental Health, 1999, 2000, 2002). Such widespread implementation efforts have raised numerous challenges about how to lead such change efforts effectively. Thus, this research contributes not only to the literature on the role of leadership in implementing change but also to the public health challenge of how to best implement EBP in mental health settings. In what follows, we develop the background for proposing both leader behavior and leader attitudes as avenues for the leader's influence on their subordinates and their particular relevance to the context of implementation.
The Role of Leaders in Employees' Attitudes Toward Change
Research on attitudes toward change has predominantly focused on employee and leader opinions about change in general. However, there are also examples of attitudes toward a specific implementation being assessed in several organizational contexts, including the implementation of a manufacturing resource–planning package (Klein, Conn, & Sorra, 2001), restructuring of a school district (Oreg & Berson, 2011), changing management information systems in decision support systems workers (Barki & Huff, 1985), and the implementation of EBP in mental health teams (Aarons, 2004). The present research examines the influence of attitudes toward a specific implementation: attitudes toward adoption and use of EBP in mental health. Specifically, we address the influence of both the leader's transformational leadership and the leader's own attitudes toward change on employee's attitudes toward change.
Transformational Leadership and Employees' Attitudes Toward Change
Transformational leadership is one of the most widely studied styles of leadership (Avolio, Walumbwa, & Weber, 2009) and has been recognized as an effective style to address organizational tensions and aid in overall performance (Bass & Riggio, 2006). Specifically, the literature on transformational leadership has demonstrated its positive effects on a number of organizational outcomes, including improved performance at the managerial (Hater & Bass, 1988; Waldman, Bass, & Einstein, 2011), staff (Zohar, 2002), and team (Bass et al., 2003; Howell & Avolio, 1993) levels. Transformational leadership is also associated with improved staff attitudes, such as job satisfaction (Podsakoff, MacKenzie, & Bommer, 1996; Walumbwa, Orwa, Wang, & Lawler, 2005) and organizational commitment (Bycio, Hackett, & Allen, 1995), as well as decreased negative outcomes, such as turnover intentions (Bycio et al., 1995) and burnout (Constable & Russell, 1986; Corrigan, Diwan, Campion, & Rashid, 2002).
Theory on transformational leadership indicates that this type of behavior is especially relevant during periods of organizational change such as the implementation of an innovative practice (Bass, 1985; Bass & Avolio, 1999; Bass & Riggio, 2006 ; Pawar & Eastman, 1997). Transformational leaders are able to identify the necessity of change, motivate their followers to transcend their self-interests for the good of the team and organization (Bass, 1985, 1999), and intrinsically motivate followers to achieve higher levels of performance (Judge & Piccolo, 2004; Waldman, Bass, & Yammarino, 1990). Several studies have empirically examined the relationship between transformational leadership and implementation of a change. For instance, Aarons, Sommerfeld, and Willging (2011) found that transformational leadership was especially important in maintaining a positive organizational climate in organizations enduring a large-scale system change. As another example, Carter et al. (2013) found that transformational leadership was associated with improved relationship quality with subordinates during the implementation of organizational change, which was then related to improved subordinate task performance a