Team Accountability – Workshop 2 (Discovering Team Purpose)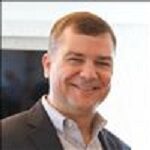 The Appleton Greene Corporate Training Program (CTP) for Team Accountability is provided by Mr. Teschner MBA BA Certified Learning Provider (CLP). Program Specifications: Monthly cost USD$2,500.00; Monthly Workshops 6 hours; Monthly Support 4 hours; Program Duration 12 months; Program orders subject to ongoing availability.
If you would like to view the Client Information Hub (CIH) for this program, please Click Here
Learning Provider Profile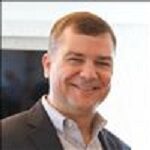 Mr. Teschner is a transformational Leadership Coach and Trainer and Founder & CEO of VMax Group. VMax Group is a St Louis-based Leadership Development company specializing in teaching accountable leadership and high-performing teamwork to businesses across the globe. VMax Group has centered much of its signature training around the proper practice of Accountability. Real Accountability—positive, forward-focused Accountability centered around the process of taking Absolute Ownership for the outcomes the team achieves—is something Mr. Teschner and his team lived during their collective time as member of high-performance military teams. Now they've made it their mission to teach what they know to those who need to learn it.
---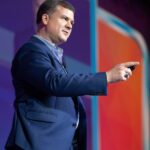 A decorated graduate of the U.S. Air Force Academy, Air University, and the National War College, Mr. Teschner is also both a Distinguished Graduate and former F-15 Instructor at the USAF Weapons School – the Air Force version of "TOP GUN". It was there that he honed his craft of teaching accountable leadership to the top practitioners in the world. Additionally, Mr. Teschner was privileged to command an operational F-22 "Raptor" squadron, flying America's most advanced air supremacy platform. Mr. Teschner was ultimately honored to be promoted to the rank of full Colonel but retired early as a result of a battle with colon-rectal cancer. Mr. Teschner has over 20 years of hands-on leadership experience in High-Performance, High-Reliability Organizations and brings all of that experience with him wherever he speaks, teaches or coaches.
---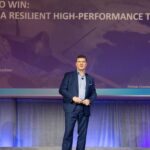 Mr. Teschner has a special way of connecting with his audiences, blending high-impact stories of fighter aviation and personal humility to achieve the intended outcome. In addition, his story of his personal fight with cancer serves as the launch pad for talks about humility, growth, motivation, and constant improvement. Mr. Teschner is the author of the #1 bestselling book, Debrief to Win: How High-Performing Leaders Practice Accountable Leadership, and released his newest bestselling book Aiming Higher: A Journey Through Military Aviation Leadership, a book co-authored with 4 other former Air Force pilots, in May of 2022. His next book, Building Resilience, is due out in the Spring of 2023.
---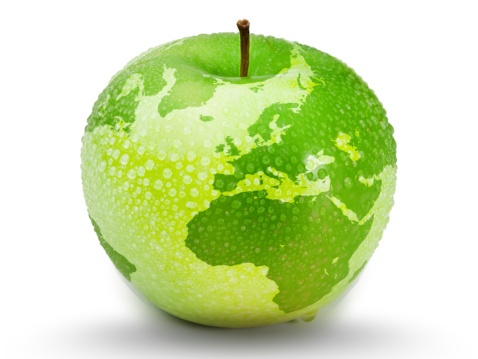 MOST Analysis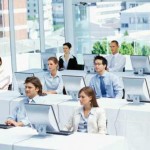 Mission Statement
This is the Vistage workshop – our current core product – delivered over the course of 6 hours. Outcome: understanding of where we're going. Tools: VMG Pre-workshop assessment. Desired Learning Objectives: We understand what Accountability truly is and how it's practiced. We know the definition of both a Team, and a High-Performance Team. We understand the basic outline of the "F-4 Debrief" methodology. We understand the High-Performance Team Lifecycle. We understand Mission Command and Commander's Intent.
---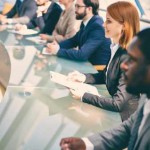 Objectives
01. Purpose Driven: departmental SWOT analysis; strategy research & development. Time Allocated: 1 Month
02. Finding Purpose: departmental SWOT analysis; strategy research & development. Time Allocated: 1 Month
03. Bigger Picture: departmental SWOT analysis; strategy research & development. Time Allocated: 1 Month
04. Communicating Purpose: departmental SWOT analysis; strategy research & development. Time Allocated: 1 Month
05. Embed Purpose: departmental SWOT analysis; strategy research & development. Time Allocated: 1 Month
06. Engaged Purpose: departmental SWOT analysis; strategy research & development. Time Allocated: 1 Month
07. Shared Purpose: departmental SWOT analysis; strategy research & development. 1 Month
08. Individual Purpose: departmental SWOT analysis; strategy research & development. Time Allocated: 1 Month
09. Role Clarity: departmental SWOT analysis; strategy research & development. Time Allocated: 1 Month
10. Goal Accountability: departmental SWOT analysis; strategy research & development. Time Allocated: 1 Month
11. Purpose Overload: departmental SWOT analysis; strategy research & development. Time Allocated: 1 Month
12. Purposeful Leadership
: departmental SWOT analysis; strategy research & development. Time Allocated: 1 Month
---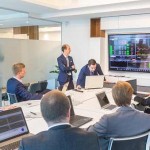 Strategies
01. Purpose Driven: Each individual department head to undertake departmental SWOT analysis; strategy research & development.
02. Finding Purpose: Each individual department head to undertake departmental SWOT analysis; strategy research & development.
03. Bigger Picture: Each individual department head to undertake departmental SWOT analysis; strategy research & development.
04. Communicating Purpose: Each individual department head to undertake departmental SWOT analysis; strategy research & development.
05. Embed Purpose: Each individual department head to undertake departmental SWOT analysis; strategy research & development.
06. Engaged Purpose: Each individual department head to undertake departmental SWOT analysis; strategy research & development.
07. Shared Purpose: Each individual department head to undertake departmental SWOT analysis; strategy research & development.
08. Individual Purpose: Each individual department head to undertake departmental SWOT analysis; strategy research & development.
09. Role Clarity: Each individual department head to undertake departmental SWOT analysis; strategy research & development.
10. Goal Accountability: Each individual department head to undertake departmental SWOT analysis; strategy research & development.
11. Purpose Overload: Each individual department head to undertake departmental SWOT analysis; strategy research & development.
12. Purposeful Leadership: Each individual department head to undertake departmental SWOT analysis; strategy research & development.
---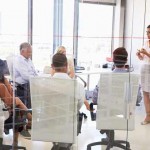 Tasks
01. Create a task on your calendar, to be completed within the next month, to analyze Purpose Driven.
02. Create a task on your calendar, to be completed within the next month, to analyze Finding Purpose.
03. Create a task on your calendar, to be completed within the next month, to analyze Bigger Picture.
04. Create a task on your calendar, to be completed within the next month, to analyze Communicating Purpose.
05. Create a task on your calendar, to be completed within the next month, to analyze Embed Purpose.
06. Create a task on your calendar, to be completed within the next month, to analyze Engaged Purpose.
07. Create a task on your calendar, to be completed within the next month, to analyze Shared Purpose.
08. Create a task on your calendar, to be completed within the next month, to analyze Individual Purpose.
09. Create a task on your calendar, to be completed within the next month, to analyze Role Clarity.
10. Create a task on your calendar, to be completed within the next month, to analyze Goal Accountability.
11. Create a task on your calendar, to be completed within the next month, to analyze Purpose Overload.
12. Create a task on your calendar, to be completed within the next month, to analyze Purposeful Leadership.
---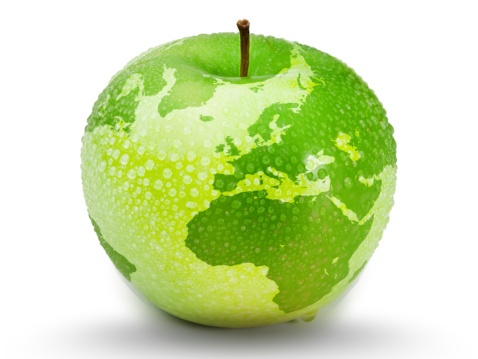 Introduction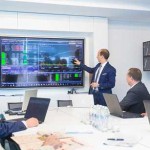 Increasing The Sense Of Purpose In Your Team's Work
It's quite challenging to give other people a purpose. To spread purpose, more is required than inspirational speeches, high writings, or mission statements. In reality, if exaggerated or honest, those strategies may backfire and result in skeptical responses. Although purpose is a lofty concept, in…
Nobody wants to work a 9 to 5 job like a robot. People want motivation, significance, and awareness of the effects of their labor on others. And when they do, they work harder, smarter, and more effectively. That is neither a secret nor a discovery. It makes sense.
Giving individuals a feeling of purpose may be a great tool for leaders. Why then do so many leaders struggle to motivate their workforces?
The short answer is that it's really challenging to inspire others with purpose. To spread purpose, more is required than inspirational speeches, high writings, or mission statements. In reality, if exaggerated or honest, those strategies may backfire and result in skeptical responses.
---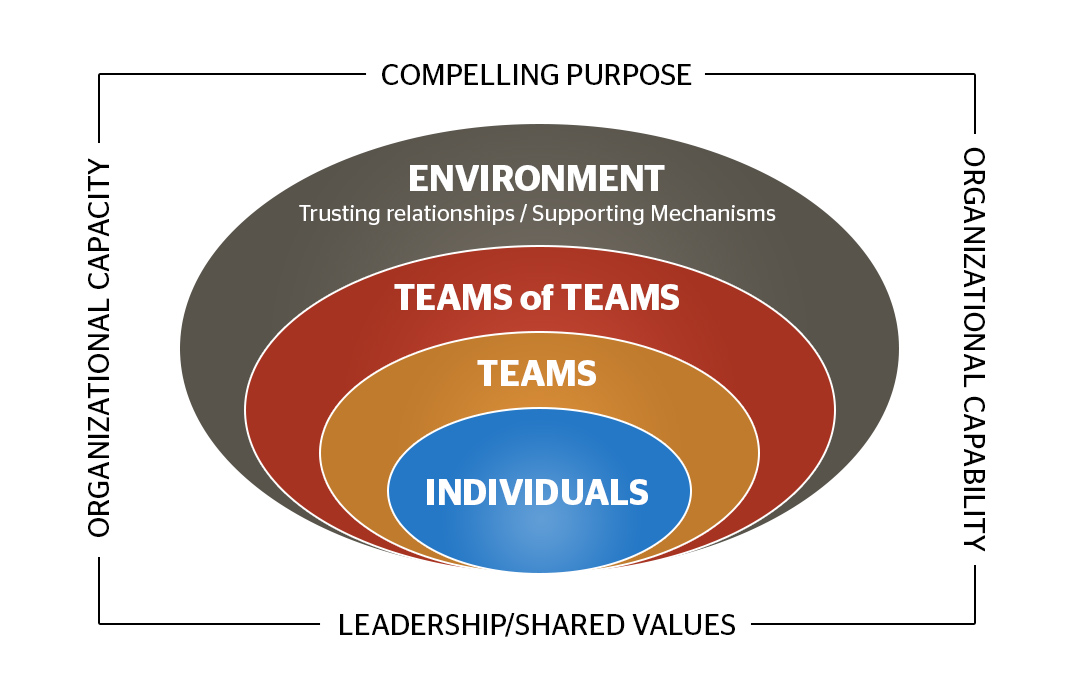 ---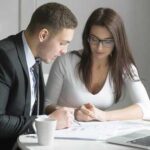 The Importance of Purpose
Whatever you do, there is a purpose for why you are employed. You've discovered the cause for your job when you are aware of it and completely comprehend how your actions improve the lives of others.
According to Dave and Wendy Ulrich's 2010 book "The Why of Work," there are numerous benefits to assisting others in finding meaning in their work.
People who comprehend the bigger picture of their work are generally happier, more engaged, and more creative. Additionally, from an organizational standpoint, staff turnover is reduced and productivity is increased when workers can see how their jobs connect with the objectives of the business. People put in more effort, show initiative, and choose their tasks carefully. As a result, the business can run more effectively. Everyone experiences the benefits, from the CEO to the clients.
Make It Personal
First and foremost, purpose must be personal and felt because it is supposed to evoke an emotional response. You cannot solely discuss intent.
Imagine that you are in charge of a college's fundraising campaign to support the funding of scholarships for disadvantaged children. How do you plan to inspire your volunteers? According to a research by Adam Grant, no one's performance would likely be improved if someone spoke in front of the group on the significance of their work. But it would be far more powerful if you asked a recent scholarship winner to talk about their own experience. In Grant's study, volunteers actually raised about 400% more money than the norm after hearing from a scholarship recipient.
One of the top executives from F. Hoffmann-La Roche AG, one of the biggest pharmaceutical firms in the world, brightened up when he heard about the fundraising study and said, "This just happened to us!"
She described the processes used by her team in the medical devices sector. People in the corporation who believed that chemistry was "more sexy" than engineering occasionally looked down on her group. The spirit of the team was quite poor, and many members of the division were not entirely committed. One day, the team's leader set up a customer to share her life story with the group.
This client had diabetes, so she had to check her blood every day to make sure she was taking the proper amount of insulin. Unfortunately, this unfortunate woman miscalculated the amount of blood that was required and was pricking her finger more frequently than was necessary to obtain the blood. She was making a mess of her fingertips and it ached so much that she dreaded doing it every day. Before moving on to the next finger, she would work her way down one finger from the tip to the knuckle, causing it to become completely inflamed and occasionally infected. She claimed that the injury progressed to the point where she would sit on her hand to conceal it from others. She stopped going to fancy restaurants because she felt so ashamed.
The diabetic then explained to the group how creating a small finger-pricking gadget had made her life better. It is clicked after being placed on the tip of your finger. It barely draws any blood, causes any discomfort, and leaves hardly any scarring. She explained how this gadget had allowed her hands to recover and allowed her to go out to supper without feeling self-conscious. She said, "You people changed my life," to the group.
The Roche team leader informed us that this patient testimonial had a significant impact on the medical device team. She reported that the meeting was really emotional. People had a greater sense of purpose for months.
It makes no difference what profession you are in. People will feel a sense of purpose if they can connect the dots between their contributions and the success of their team, comprehend the significance of a client receiving their product on time, or personally appreciate how important their work is to others.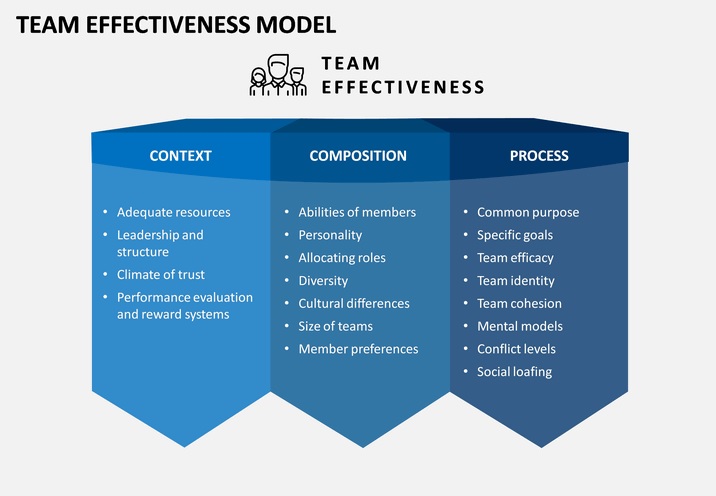 ---
Make It Genuine
But consider this: You must genuinely believe what you say and do. This is the deciding factor. Employees will regard your strategies as manipulative rather than inspirational if your attempts to create purpose are inconsistent with your other leadership practices.
For instance, as soon as the Roche woman finished sharing her motivational tale, a man on the opposite side of the room raised his hand and remarked, "Yeah, they tried that garbage on us too."
He said, "I have this boss who has never talked about anything but quarterly profits and hitting shipping targets," He must have heard you speak about this study at London Business School because one day he brings a patient into our monthly meeting and forces her to tell us how the medications saved her life. You know, attempting to play on our feelings in order to get us to work harder? Using a patient to our advantage!? That is quite low.
This conversation can teach us so much.
Your message will fail if you're a leader trying to persuade people of your aim but your prior actions haven't been in line with it. Humans are machines for detecting honesty; we are drawn to it and disgusted by deceit and lying.
So be careful. Go for it if you find genuine inspiration in hearing what customers have to say and truly believe what you're expressing. In contrast, if you're not, you could come across as more manipulative than inspiring.
Make It Permanent
You can't just do purpose once, even if you make it true and personal. You should establish it as a routine instead.
Microsoft's general manager for Austria, Dr. Dorothee Ritz, urges her staff to visit clients' locations and learn about their difficulties firsthand. One small team spent a week working with police officers on the street to determine when and how remote data could be useful. In order to examine and comprehend what it would actually entail to assist a hospital in going paperless, another team spent two days there.
Ritz claimed that these immersion experiences helped people learn new things. She claimed that they returned enlightened, and that it was obvious to her that the employees' individual experiences improved their sense of purpose since they were able to see the significance of their work. Ritz saw how after seeing the needs of the clients firsthand, staff sprang into their projects with additional vigor and excitement.
After tinkering with this idea for a year, Ritz finally implemented something more secure. She chose a group of important clients (whom she refers to as partners) from a variety of sectors, including hospitals, retailers, and the car industry. Then, a team of 15 Microsoft employees, including senior leaders and associates, visit each organization and interview numerous individuals at various levels to find out what their difficulties are. Of course, they spoke with IT professionals, but they also spoke with business decision-makers from other functions.
Ritz gave me an example of how Microsoft personnel at various levels were able to practice conversations with Tesla that began with Tesla's needs as opposed to Microsoft's goods. They concentrated on the process flaws that Tesla needed to fix. A Microsoft employee who was highly familiar with the Xbox asked some really sensible questions concerning problems with the system at a large retailer. Instead of high-level executive jargon, this resulted in a meaningful, practical discussion that helped steer the entire debate toward workable alternatives that the team could return to and work on. These Microsoft teams left with a few new contacts in their network. What's more, according to Ritz, is that these teams were able to comprehend the goals of the projects by direct observation of the scenario and hearing about the problems facing the companies.
Ritz made significant investments in client experiences that gave employees the chance to personally experience the effects of their work, allowing them to develop strong emotional ties to the client and their work while also allowing Microsoft to experiment and grow as an organization.
For leaders who wish to motivate individuals to provide their best effort at work, purpose can be a potent motivator. But most business executives concur that their staff does not "understand" the objective of their companies. This is so because the objective is intimate and sentimental. Transactional leaders who give speeches about grandiose societal ideals rather than assisting in putting staff members in direct contact with the clients they serve frequently manage it badly. When leaders begin with a personal, genuine, and ongoing approach, purpose can do wonders for employee contributions.
---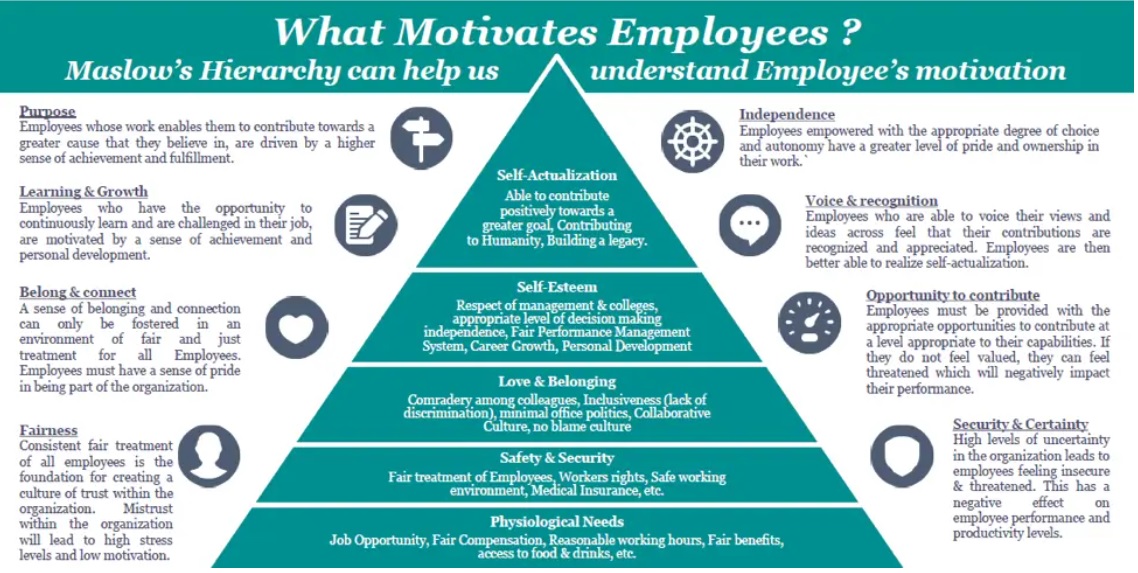 ---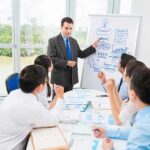 How to Help Your Team Find Purpose in 5 Easy Steps
It could be simple to assist people in discovering the deeper purpose in their work if you work for a nonprofit or other type of service organization. However, what if you work for a bank, contact center, or software firm?
It is crucial to understand that every work serves someone else because it wouldn't exist if it didn't. As you work with your team members to help them find meaning in their work, keep this in mind.
Step 1: Construct a Valuable Mission Statement
The mission statement of your company is a fantastic place to start. You should be able to use it to determine the needs of the customers, how the business will answer those needs, and how success will be judged.
Although you might not be able to alter the mission statement for your firm, you can create a mission and vision statement for your team or department. This assertion ought to explain the higher goal driving your work.
Start this process off right by utilizing the 5 Whys Technique. When determining the deeper purpose of your team, start by asking the straightforward question, "Why does this team or department exist? " and continuing asking "why" questions in the follow-up. As you proceed through the process, consider the corporate goals. What demands are being fulfilled?
The mission and vision statements for your team should then be written using this information. Put this on display so that everyone may see it.
Step 2: Connect Individual Motivations To Group Or Organizational Objectives
The next thing you should do is link the individual aspirations of your team members to the company's.
Start by having one-on-one meetings with each member of your team and using McClelland's Human Motivation Theory to assist them comprehend what truly motivates them.
Encourage everyone on the team to think about how they can link their motivations to the organization's aims next. Keep in mind that your position in this process should be that of a facilitator; avoid imposing too many of your personal opinions or values on others.
Finally, employ the Management by Objectives strategy to connect the personal objectives of your team members to the company's overall objectives.
Step 3: Discover Your Strengths
You enter a state of flow when you're working on a task that plays to your abilities. You tend to lose track of time since you are so focused on your task. In this mode, you frequently produce your best work.
Members of your team are the same way. They'll find more personal fulfillment in their work if you can help them identify their skills and the activities that make them feel in the zone.
Encourage team members to use the StrengthsFinder assessment to discover their top five strengths as they explore their strengths.
Additionally, you can work with them to use the MPS Process to identify the responsibilities and tasks that make them feel the happiest and most fulfilled.
Use job-crafting techniques to include more of the tasks that play to each team member's strengths once you've identified them.
Step 4: Create a Positive Workplace
Everyone performs at their best in an environment that is healthy and encouraging. Therefore, be sure to provide your team the best opportunity to succeed.
For instance, encourage colleagues to socialize before meetings or outside of work to assist them develop good working relationships. Give workers more control over their job and offer possibilities for learning and professional advancement. Praise staff members who exhibit virtues like integrity, honesty, and humility in order to spread those values.
Your team members will find it simpler to stay connected to the greater purpose of their job if you foster an environment that is upbeat and encouraging.
Note:
Be sure to lead by example because your team members will turn to you for motivation. You may find the purpose in your own work by using the information in our post on working with purpose.
Step 5: Use Feedback to Increase Positivity
Positive reinforcement is a powerful motivator. It serves as a reminder that our efforts are valued and have an impact.
Share customer or client success stories to demonstrate the difference your team is making, and give regular feedback. This can be an effective strategy to motivate your team members and keep them feeling a sense of connection to the people they are working with.
---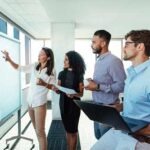 Key Points
The majority of people desire to know that their work is meaningful, that it benefits others or improves the world. People are likely to be happier and more productive when they comprehend the greater meaning behind their work.
Take the following actions to assist your employees in discovering meaning in their work:
• Create a mission statement that is meaningful.
• Team up individual motivations with group or organization objectives.
• Learn your strengths.
• Create a productive workplace.
• Utilize criticism to increase positive.
It's crucial that you, as a leader, often offer input from both your own and your customers' or clients' perspectives. This will make it easier for your employees to realize the impact of their labor.
---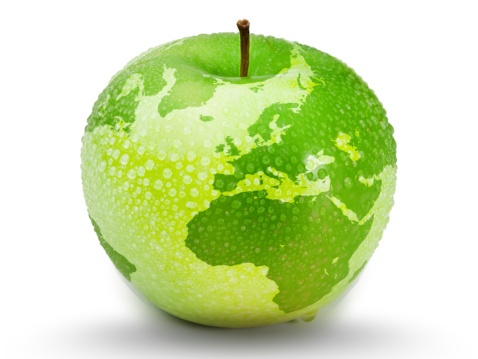 Executive Summary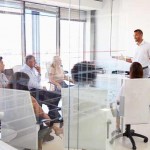 Chapter 1: Purpose -Driven
You're not the only one who has noticed a recent increase in the use of the word "purpose" in corporate jargon. There are a lot of phrases like "purpose-driven organization" and "from profit to purpose." Nowadays, every other company aspires to change into a purpose-driven organization because it is the management fad for the 2020s. As a quick response, numerous consulting firms and business institutions all over the world have established purpose practices and curricula that are overseen by self-described purpose pundits who demand astronomical fees for their counsel. On purpose publications are flying off the shelf like hotcakes. If you search "purpose-driven" online, you'll discover just how influential this movement is.
A distinguishing characteristic that makes purpose-driven businesses distinctive from other kinds of enterprises is something that is inherent in their DNA.
You may determine whether a business is actually purpose-driven or whether it is merely utilizing this as a staged identity and marketing technique by carefully examining its objective, business model, governance and processes, and measures.
Intent
Do they have a sincere, useful, and motivating objective that will advance society?
To enable employees, investors, and customers, both existing and potential, understand what the company stands for and aid them in making wise decisions on whether they choose to invest, work for, or purchase from the business, it is essential that they articulate their purpose in some form.
1. How strong is their strategic dedication to their goal?
2. Is the organization's strategy consistent with its mission, and is it dedicated to it through a long-term target or goal?
3. Does the organization's goal provide long-term, enduring success?
4. Does the organization's purpose have a good chance of having a positive social and environmental impact?
Business Model
Does the purpose represent the main commercial activity and influence profit distribution? How essential is the purpose to the basic business model?
Businesses with a purpose are set up to fulfill their purpose in a meaningful and tangible way. In other words, it is insufficient for a company to simply state its purpose. They must also have a well-defined plan for how they will really carry out their objective.
1. Is the goal a side-project, a product, or a service, or is it directly related to the organization's economic engine or superpower?
2. Do investors' interests coincide with those of the firm and are they supportive of the mission?
3. Does the company model depend on actions that harm people or the environment, to the point that it couldn't function otherwise? If yes, is there a convincing plan in place to move away from this?
4. Does the company take aggressive steps to remedy the negative effects of its model and to take advantage of possibilities to have a bigger positive impact?
---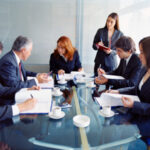 Chapter 2: Finding Purpose
According to John Doerr's 2018 Ted Talk, "Truly transformational teams combine their ambitions to their passion and to their purpose," He suggested that innovative businesses need to establish a strong sense of WHY they carry out the activities that they conduct.
What activity a corporation needs to prioritize as being most important becomes clear when identifying and committing to a "why." It helps individuals get perspective so they can determine their true goals. It indicates a course to take, a North Star to follow. In addition, it motivates people.
The why of a corporation acts as the foundation for its OKRs. Doerr views OKRs as empty containers filled with the whats and hows of a team. What actually important, he continued, "What really matters is the why that we pour into those vessels."
For instance, all of Google's services and products, such as Search, Gmail, Earth, Android, etc., are in line with the company's mission statement, which is to "to organize the world's information and make it universally accessible and useful." according to co-founder Larry Page.
Another illustration is Allbirds, a company that creates simple yet incredibly comfy shoes. Their dedication to creating better things in better ways is their why. They achieve this by lowering their carbon footprint and producing their shoes from premium natural materials.
Additionally, Asana's project management software was created to achieve their mission statement, which is to make it easier for all teams to collaborate.
All of these instances show how a clearly stated why can link team OKRs to an organization's primary goal. Keep in mind that none of those reasons are "whats." They are not goods, services, or marketing objectives. A company's "why" can be thought of as a vision statement that outlines how it perceives itself and the job it does.
Whys are motivating, but they are not ambiguous. A excellent why should feel unique to a business. At the end of the day, it should make it possible for every employee to grasp precisely how their regular job contributes to the achievement of the company's mission.
Finding your company's why has indisputable advantages. But where do you look for it? Setting aside time for frank introspection is the first step. Make a list of your values. Consider your prior achievements and setbacks, and search for trends.
---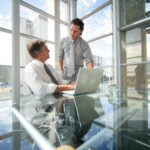 Chapter 3: Bigger Picture
Overwhelmed By Information Nowadays
How can I assist my staff in seeing the larger picture? We frequently hear from our clients about this.
In this age of information overload, we must sift through limitless "noise" in order to complete our "actual work." This is especially common in larger organizations where information is everywhere—on noticeboards, intranets, in newsletters, and minutes produced by competing colleagues. Getting their messages heard above all the noise is a constant struggle for managers and leaders.
When dealing with information in a huge organization, employees often compare it to having a box full of jigsaw puzzle pieces without a lid. Although they are aware that each component should go together, they are overwhelmed and unable to put everything together in a way that makes sense. So maybe we should show them the box's lid if making sense of all this data is like putting a jigsaw piece together.
A Period Of Visualization
The task of giving meaning to visual signals is said to take up half of the human brain, but organizations rarely take use of this. As employees struggle to make sense of the massive volumes of data they encounter every day and are unable to comprehend the wider picture, simple text is just insufficient.
However, think about when information is provided in a well-designed, visual manner; something where complex material combines metaphor and visuals, is vividly colored, widely shared, and easily understood, even by individuals who don't speak your language. Even better if the pictures have a strong narrative.
Our time online serves as a concrete example of how we quickly assimilate information by using visual scanning and making connections. This appeals to how our brains are hardwired to process it. Research indicates that this familiarity is changing how we digest information and help us adjust to a more visually oriented society. It's a chance that has largely been lost in organizational communications because the act of adding meaning to visual cues and signals occupies roughly 50% of the human brain.
---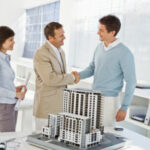 Chapter 4: Communicating Purpose
A crucial component of leadership is communication.
Whether you are an extrovert or an introvert, the health of your workplace and your leadership will depend on how well you communicate with people.
The only way to express the vision, goal, and purpose of your company is to be able to communicate your message clearly. You must be able to communicate your strategy and how it ties to your vision in the day-to-day operations of your organization. Without effective communication, this is just not possible.
If you have staff, you will be enhancing the leadership abilities of your team members. Your ability to communicate effectively will be your most useful tool as you provide them encouragement, guidance, and even criticism. Their performance and level of involvement may suffer if you fall short in this department. You'll be engaged in an unending uphill struggle.
Its understandable that not everyone is inherently good at communicating. Some of us need to make an effort to communicate our views more effectively. It's feasible, which is fantastic news! We can all improve our communication abilities because it is a taught behavior and when it is done with intention, it is much simpler.
It's vital to note that this is precisely what intentional communication is, a sort of awareness. We are all familiar with mindfulness and its significance in the workplace. When we communicate with a purpose, we are not only concerned with how the message will be received, but also with the message itself. It is a direct, frank, and empathic method of communication.
It is important to be conscious of how you behave with others; this requires self-observation. When communicating with others, are you genuine and open? Do they fully understand what you mean? Are they in agreement?
It is easy to tell if you are leading truly by paying attention to both yourself and other people. Your crew is aware of your sincerity and commitment to your words. Do they believe what you are telling them?
When communication is sincere, both words and deeds are heard. A purposeful communicator follows through on their words with deeds. None of us like working under a boss who speaks a good game before forgetting everything. Or, even worse, they say what comes to mind while acting in a way that tells an entirely different story.
It is important to communicate with purpose. It holds true for all types of communication, not only those involving team members. The way your ideas are communicated will have an impact on every relationship you have while running your firm. Your message will accomplish your desired goals if your communication has a purpose. You will be heard and comprehended.
Purposeful communication is a two-way path, like most things. Those speaking to you likewise desire to be heard and comprehended. It will greatly benefit the conversation and the ongoing relationship if you listen with awareness.
All of our businesses are based on connections, and how well you communicate with your colleagues will determine how successful you are. How effective and intentional is your communication?
---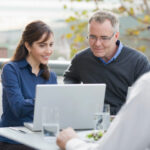 Chapter 5: Embed Purpose
Integrate culture, purpose, and direction.
In the past few years, purpose has truly taken center stage in marketing. It's also the point at which we begin to consider our company's goal, vision, and values.
Take insurance as an illustration. What is the main reason for having insurance? In essence, insurance is a promise. It's a pledge that you, as the insurer, will make things right if something goes wrong. Additionally, there has been a time when some businesses didn't fully consider the overall goal of the sector, and this is still the case now. And for this reason, the insurance sector is one of the least reputable in the world. Banks and insurers are way down at the bottom of a consumer trust barometer, which is something you should look up online, whereas many internet enterprises and new startups are near the top. because they remain committed to their goal.
Remember Google's initial directive: Be good. There is much discussion right now about whether or not they are still committed to that goal. The volume of data collection they are conducting, their transfer to Alphabet, and Alphabet's failure to maintain that same goal.
You can further divide this into your mission, vision, and values. And occasionally, when we work in a business, we might believe that these are merely ambiguous claims. However, they're essential to uniting everyone in a company so that everyone is working toward the same objective.
An organization's traditional communications are:
• Mission
• Vision
• Values
To support it, they are all present. They are there to clarify to the customer what those three things are that your company is engaged in. The trick is to really incorporate your company's purpose into the strategy, the business objectives, and the business plan once you have done so.
---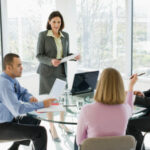 Chapter 6: Engaged purpose
Many HR professionals will emphasize the significance of employee engagement when you ask them what it takes to thrive. They speak to a company's requirement for workers who are enthusiastic about their jobs, driven to succeed, and whose goals align with those of the business. Employee satisfaction, happiness, and many other factors are all related to employee engagement.
However, will employees' enjoyment and interest in their work be enough to keep them at your company for the long run? Even while your team may have similar objectives, this does not necessarily mean that your staff members will have a connection to their work or see it as worthwhile. There may be something crucial lacking from your employees' experience that would increase their loyalty to your business. The element in question is a sense of purpose.
How Engagement Differs from Purpose
While purpose and engagement have some similarities, such as a worker's dedication to the business, they are not the same thing. Both are significant, but they have a greater impact when they coexist within an employee's mind.
Employee engagement is "the level to which employees feel passionate about their professions, are committed to the organization, and invest discretionary effort into their work," according to CustomInsight, a major provider of online HR evaluation and development solutions. As a result, employee engagement is a key factor in your company's success because it is closely related to staff productivity and effectiveness.
According to Dale Carnegie Training, businesses with engaged staff perform up to 202 percent better than those without. According to a Dale Carnegie and MSW Research survey of more than 1,500 workers, motivated individuals display enthusiasm and confidence while also feeling empowered and inspired.
While employee involvement is good for businesses, it improves when those businesses clarify and share their purpose. Deeper than participation, purpose is the foundation of the business. It must include the work the company undertakes to meet needs and make a difference as well as merely making a profit. Having a positive impact on people—in most cases, the company's clients and customers—and bringing them a sense of fulfillment or happiness that speaks well of the business and its personnel is what purpose is all about.
Understanding this goal will increase an employee's likelihood of helping the business succeed. They are more inclined to work harder and with greater excitement to accomplish that objective if they believe they are a part of something good. In other words, if employees are aware of and committed to the mission of their organization, they are more likely to be engaged.
A survey by Deloitte indicated that 73 percent of workers who claim to work for a "purpose-driven" organization are engaged, according to Benefitting Through Purpose Inc. magazine. When they don't describe their employer as "purpose-driven," however, only 23% of workers say they are engaged. Furthermore, just around half of businesses without a clear purpose anticipate doing the same in the next ten years, compared to more than 90% of CEOs at purpose-driven businesses.
The Inc. article emphasizes the necessity for businesses to build processes that are in line with their goal in order to communicate that purpose to employees. Let's use your company's provision of financial services as an example. You state that assisting people improve their lives through financial security is your life's work. You might host free financial workshops or engage marginalized areas to help further this goal. By putting mechanisms in place to support your mission, you engage staff by giving them a sense that their work matters and is worthwhile.
Engagement Is Driven by Purpose
Therefore, it is evident that purpose is crucial for increasing employee engagement. Though they are not synonymous, "purpose" and "engagement" do go hand in hand. Engagement is built upon a foundation of purpose. One is not superior to the other, though. Employee engagement may be transient without a sense of purpose, and without engagement, a company's goal won't be properly achieved.
---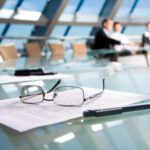 Chapter 7: Shared Purpose
We move forward with purpose, both in our personal and professional endeavors. So why do so many businesses disregard its significance? Only a small number of organizations can tell you their beliefs; most spend money on branding and defining their goal and vision.
And this is the issue. How can they inspire and lead their staff if they are unable to accomplish that? Employees lose focus and perspective when they are unable to identify a reason for being in the overarching mission of a company's plan. As a result, both the company's performance and theirs are affected.
Businesses use "purpose" and "authenticity" in this situation to engage both their customers and staff. Even if it is simpler stated than done, the rewards are substantial if you succeed.
It can sometimes be as easy as having your values and mission in line: have your product or service represent who you are, let your beliefs inspire what you produce, and let your worth to the community boost your value to clients and shareholders.
All employees now have a sense of purpose and "feel" that their labor matters in the overall scheme of things.
Purpose is a potent motivator for daily action because it propels and directs us to complete the activities and objectives that we set for ourselves or that are assigned to us by superiors. But if we want our mission to be truly shared, how we arrive at it is crucial.
Nothing is more effective than a purpose to guide employee collaboration across many channels within a business. Ironically, most managers continue to place an unhealthy amount of emphasis on encouraging teamwork through technology and training.
---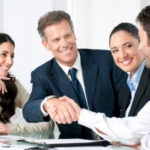 Chapter 8: Individual Purpose
Employees who take ownership, having a culture of accountability, and having a high trust workplace all go hand in hand for high-performance firms. All three must be ingrained into an organization's culture and principles.
Let's begin by discussing what "take responsibility," "accountability," and "trust" in the workplace mean.
What Does It Entail To Assume Responsibility At Work?
Initiative is a key component of taking responsibility. When we think that taking action is our obligation and not someone else's, we take ownership. Even while working with others, you, as an individual, are responsible for the accuracy and timeliness of a result. In the same manner as an organization's owner would care, you are concerned with the outcome. It does not imply that you must take ownership of the project. It does not imply that you should exclude others. It does imply that you have a responsibility to the organization's results and that you have a responsibility to take action on matters that have an impact on those results. It's possible that you have a fantastic idea for how to cut costs for the company, but it falls beyond the purview of your job. Or maybe it would require more time than you have available. Or perhaps you lack the tools necessary to finish the job, or the solution is located elsewhere in the company. Taking responsibility in these circumstances entails presenting your proposal to someone who has the time or resources to carry it out.
Taking responsibility lets others know they can rely on you to act morally.
Taking Responsibility At Work
Being accountable means taking ownership of the outcome. Ownership involves taking the initiative, whereas responsibility entails carrying it out. Recognizing how your actions affect the ability of other team members to achieve their goals is important since it goes beyond simply the individual and their commitments or ambitions. Accountability indicates that you will deliver as promised, on schedule, within your allocated budget, etc. It also implies that you are honest about your shortcomings. Be open and direct with your communication if you can't deliver on time or the results won't be as powerful as you'd planned. You value the effect you have on colleagues by being open-minded. Being trustworthy requires being responsible.
Being responsible signals to others that "you can trust me to do what I say I'll do."
---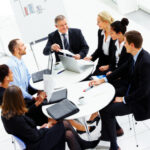 Chapter 9: Role Clarity
Why Having Defined Roles And Duties Is Essential To Producing Quality Content
The content that is presented is useless when there are too many viewpoints on the purpose. Accountability is lacking because it's unclear who is in charge of each duty. Additionally, inefficient content processing result from this.
Process optimization can be aided by roles and responsibilities that are defined. The level of content is one result of this. According to Blaine Kyllo's webinar on using RACI charts to enhance content operations:
The work of numerous individuals, each with a specialty in their own field, resulting in content that is impactful and successful.
Getting those people to cooperate can be difficult. I'll discuss the dangers of unclear roles and responsibilities in this essay. I'll also provide important factors to bear in mind while dividing up positions and duties.
Risks Associated With Ambiguous Jobs And Responsibilities
There are two basic problems that occur when those in charge of delivering content are unclear about their responsibilities:
• Responsibility gaps cause bottlenecks when certain duties go unfinished.
• Responsibility overlap, which causes work to be done twice and wastes time and energy
When bottlenecks occur, deadlines aren't met, which can cause the content to be delayed. A bottleneck may indicate other problems, such as excessive workloads or a lack of necessary skills and resources.
Content is rushed or the most recent version is published as a solution to bottlenecks. Over time, quality and compliance are degraded (and budgets).
Different versions of the content may be produced if duties overlap. Publishing decisions might get contentious. Additionally, it can be annoying for someone to spend time on the stuff that isn't necessary.
Role overlap is similarly dangerous. A difficulty arises if three of the six employees working on the content are given the "approval" task. Who among the three has final authority?
The Foundation Of Productivity Is Good Communication
For people to feel confident speaking up when problems develop, certain foundations must be in place. The same is true for delivering and receiving feedback as well as for any necessary awkward conversations. Even with well defined roles and responsibilities, effective communication is still necessary.
Roles That Are Unclear Lead To Confusion And Tension
Confusion is never enjoyable. When you're unsure about what you need to accomplish, when you need to do it, and why, it can be irritating and demotivating. This connotes getting off to a bad start or lacking excitement. Again, nobody enjoys a stressed situation, which is what this creates.
A Crucial Component Of Meaningful Content Operations Are Clear Roles
Many people are frequently involved in creating content, including:
• advertising groups
• experts in their fields
• laws and regulations
• different stakeholders
• UX and design
When this is the situation, it is difficult to be effective and efficient. Adding to circumstances and scenarios, including silos, that are frequently already challenging.
While having distinct roles and duties won't fix every problem, they can aid in producing material that is effective.
Advantages Of Defining Jobs And Tasks Clearly
I once spoke at HighEdWeb on bridging institutional silos for effective ContentOps and content. In that session, I outlined a few justifications for why it's crucial for your content team to have clearly defined roles and responsibilities:
• When content is not someone's primary responsibility, clear and defined duties are crucial (think an academic who is a subject matter expert)
• Role clarification is crucial when people are compartmentalized.
• People are more likely to complete their assigned responsibilities when roles are explicit.
Benefits as a result of the above include:
• fewer content modifications, and as a result,
• speedier content approval
• less time is wasted
• agreement regarding who should do what
The content, aim, and job remain in focus thanks to clearly defined roles and duties. It takes away the hassle of attempting to determine who is doing what and what status the content is at.
---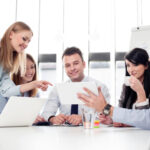 Chapter 10: Goal Accountability
Every organization recognizes the value of goal setting, yet simply defining goals is insufficient. It is crucial to match team goals with organizational goals and employee goals with team goals.
Aligning goals gets everyone on the same page and moving in the same direction, which is what everyone should be doing to realize the organization's overarching plan.
Aligned objectives foster a family-like environment where everyone collaborates and is aware of their responsibilities. Simply said, your company is at a disadvantage if its aims aren't aligned.
Why It's Critical To Match Team, Corporate, And Employee Goals
A significant factor separating high-performing from low-performing businesses is organizational alignment. According to LSA Global research, highly aligned businesses actually grow revenue 58% faster than their unaligned peers, are 72% more profitable, and exceed them in terms of leadership, employee engagement, and customer satisfaction and retention.
Strategies For Motivating Staff To Care About Their Work And The Company
Contrary to what we'd all want to think,