Team Accountability – Workshop 2 (Discovering Team Purpose)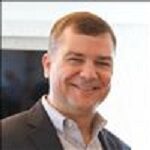 The Appleton Greene Corporate Training Program (CTP) for Team Accountability is provided by Mr. Teschner MBA BA Certified Learning Provider (CLP). Program Specifications: Monthly cost USD$2,500.00; Monthly Workshops 6 hours; Monthly Support 4 hours; Program Duration 12 months; Program orders subject to ongoing availability.
If you would like to view the Client Information Hub (CIH) for this program, please Click Here
Learning Provider Profile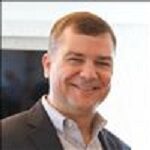 To be advised.
---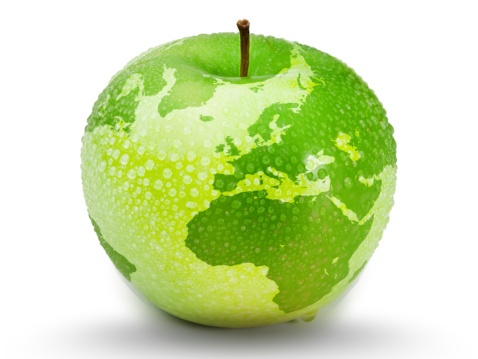 MOST Analysis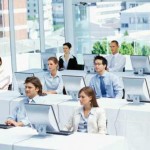 Mission Statement
This is the Vistage workshop – our current core product – delivered over the course of 6 hours. Outcome: understanding of where we're going. Tools: VMG Pre-workshop assessment. Desired Learning Objectives: We understand what Accountability truly is and how it's practiced. We know the definition of both a Team, and a High-Performance Team. We understand the basic outline of the "F-4 Debrief" methodology. We understand the High-Performance Team Lifecycle. We understand Mission Command and Commander's Intent.
---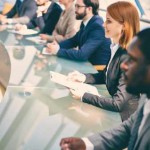 Objectives
01. Purpose Driven: departmental SWOT analysis; strategy research & development. Time Allocated: 1 Month
02. Finding Purpose: departmental SWOT analysis; strategy research & development. Time Allocated: 1 Month
03. Bigger Picture: departmental SWOT analysis; strategy research & development. Time Allocated: 1 Month
04. Communicating Purpose: departmental SWOT analysis; strategy research & development. Time Allocated: 1 Month
05. Embed Purpose: departmental SWOT analysis; strategy research & development. Time Allocated: 1 Month
06. Engaged Purpose: departmental SWOT analysis; strategy research & development. Time Allocated: 1 Month
07. Shared Purpose: departmental SWOT analysis; strategy research & development. 1 Month
08. Individual Purpose: departmental SWOT analysis; strategy research & development. Time Allocated: 1 Month
09. Role Clarity: departmental SWOT analysis; strategy research & development. Time Allocated: 1 Month
10. Goal Accountability: departmental SWOT analysis; strategy research & development. Time Allocated: 1 Month
11. Purpose Overload: departmental SWOT analysis; strategy research & development. Time Allocated: 1 Month
12. Purposeful Leadership
: departmental SWOT analysis; strategy research & development. Time Allocated: 1 Month
---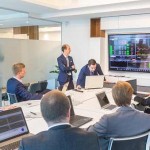 Strategies
01. Purpose Driven: Each individual department head to undertake departmental SWOT analysis; strategy research & development.
02. Finding Purpose: Each individual department head to undertake departmental SWOT analysis; strategy research & development.
03. Bigger Picture: Each individual department head to undertake departmental SWOT analysis; strategy research & development.
04. Communicating Purpose: Each individual department head to undertake departmental SWOT analysis; strategy research & development.
05. Embed Purpose: Each individual department head to undertake departmental SWOT analysis; strategy research & development.
06. Engaged Purpose: Each individual department head to undertake departmental SWOT analysis; strategy research & development.
07. Shared Purpose: Each individual department head to undertake departmental SWOT analysis; strategy research & development.
08. Individual Purpose: Each individual department head to undertake departmental SWOT analysis; strategy research & development.
09. Role Clarity: Each individual department head to undertake departmental SWOT analysis; strategy research & development.
10. Goal Accountability: Each individual department head to undertake departmental SWOT analysis; strategy research & development.
11. Purpose Overload: Each individual department head to undertake departmental SWOT analysis; strategy research & development.
12. Purposeful Leadership: Each individual department head to undertake departmental SWOT analysis; strategy research & development.
---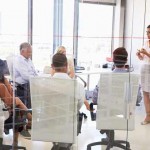 Tasks
01. Create a task on your calendar, to be completed within the next month, to analyze Purpose Driven.
02. Create a task on your calendar, to be completed within the next month, to analyze Finding Purpose.
03. Create a task on your calendar, to be completed within the next month, to analyze Bigger Picture.
04. Create a task on your calendar, to be completed within the next month, to analyze Communicating Purpose.
05. Create a task on your calendar, to be completed within the next month, to analyze Embed Purpose.
06. Create a task on your calendar, to be completed within the next month, to analyze Engaged Purpose.
07. Create a task on your calendar, to be completed within the next month, to analyze Shared Purpose.
08. Create a task on your calendar, to be completed within the next month, to analyze Individual Purpose.
09. Create a task on your calendar, to be completed within the next month, to analyze Role Clarity.
10. Create a task on your calendar, to be completed within the next month, to analyze Goal Accountability.
11. Create a task on your calendar, to be completed within the next month, to analyze Purpose Overload.
12. Create a task on your calendar, to be completed within the next month, to analyze Purposeful Leadership.
---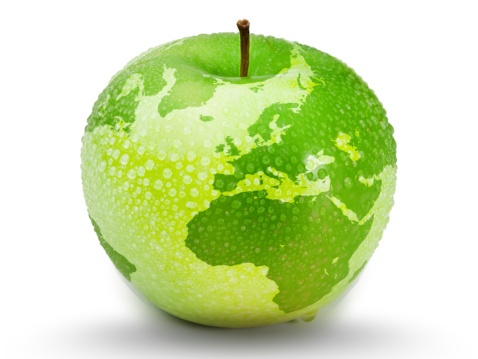 Introduction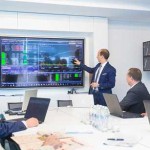 Increasing The Sense Of Purpose In Your Team's Work
It's quite challenging to give other people a purpose. To spread purpose, more is required than inspirational speeches, high writings, or mission statements. In reality, if exaggerated or honest, those strategies may backfire and result in skeptical responses. Although purpose is a lofty concept, in…
Nobody wants to work a 9 to 5 job like a robot. People want motivation, significance, and awareness of the effects of their labor on others. And when they do, they work harder, smarter, and more effectively. That is neither a secret nor a discovery. It makes sense.
Giving individuals a feeling of purpose may be a great tool for leaders. Why then do so many leaders struggle to motivate their workforces?
The short answer is that it's really challenging to inspire others with purpose. To spread purpose, more is required than inspirational speeches, high writings, or mission statements. In reality, if exaggerated or honest, those strategies may backfire and result in skeptical responses.
---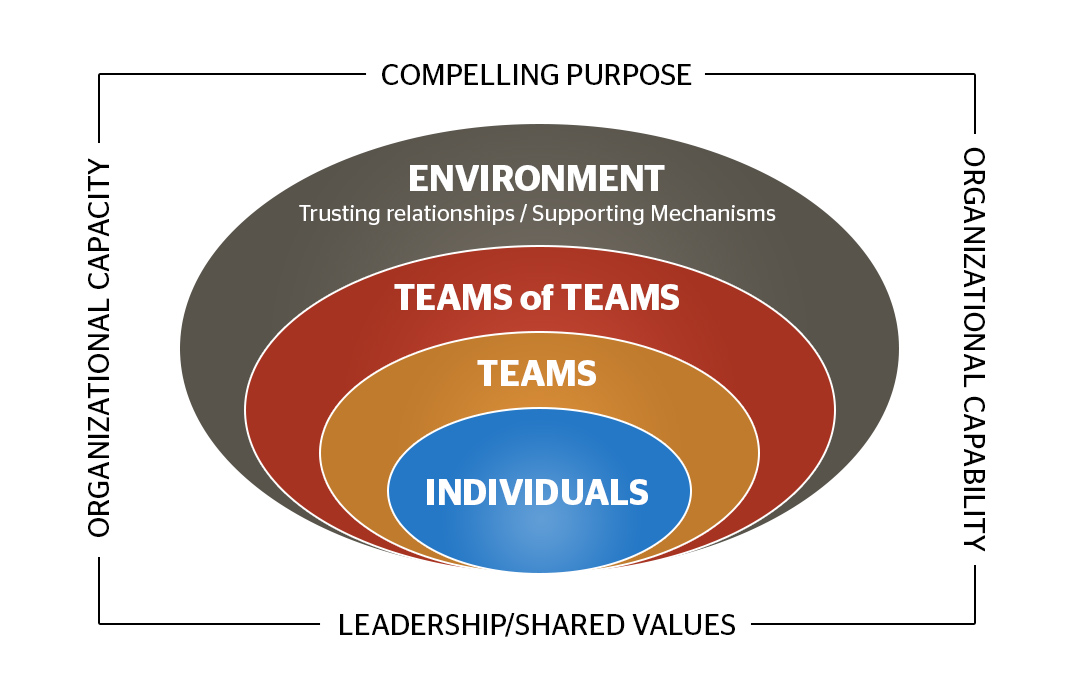 ---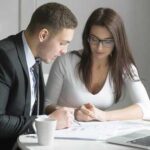 The Importance of Purpose
Whatever you do, there is a purpose for why you are employed. You've discovered the cause for your job when you are aware of it and completely comprehend how your actions improve the lives of others.
According to Dave and Wendy Ulrich's 2010 book "The Why of Work," there are numerous benefits to assisting others in finding meaning in their work.
People who comprehend the bigger picture of their work are generally happier, more engaged, and more creative. Additionally, from an organizational standpoint, staff turnover is reduced and productivity is increased when workers can see how their jobs connect with the objectives of the business. People put in more effort, show initiative, and choose their tasks carefully. As a result, the business can run more effectively. Everyone experiences the benefits, from the CEO to the clients.
Make It Personal
First and foremost, purpose must be personal and felt because it is supposed to evoke an emotional response. You cannot solely discuss intent.
Imagine that you are in charge of a college's fundraising campaign to support the funding of scholarships for disadvantaged children. How do you plan to inspire your volunteers? According to a research by Adam Grant, no one's performance would likely be improved if someone spoke in front of the group on the significance of their work. But it would be far more powerful if you asked a recent scholarship winner to talk about their own experience. In Grant's study, volunteers actually raised about 400% more money than the norm after hearing from a scholarship recipient.
One of the top executives from F. Hoffmann-La Roche AG, one of the biggest pharmaceutical firms in the world, brightened up when he heard about the fundraising study and said, "This just happened to us!"
She described the processes used by her team in the medical devices sector. People in the corporation who believed that chemistry was "more sexy" than engineering occasionally looked down on her group. The spirit of the team was quite poor, and many members of the division were not entirely committed. One day, the team's leader set up a customer to share her life story with the group.
This client had diabetes, so she had to check her blood every day to make sure she was taking the proper amount of insulin. Unfortunately, this unfortunate woman miscalculated the amount of blood that was required and was pricking her finger more frequently than was necessary to obtain the blood. She was making a mess of her fingertips and it ached so much that she dreaded doing it every day. Before moving on to the next finger, she would work her way down one finger from the tip to the knuckle, causing it to become completely inflamed and occasionally infected. She claimed that the injury progressed to the point where she would sit on her hand to conceal it from others. She stopped going to fancy restaurants because she felt so ashamed.
The diabetic then explained to the group how creating a small finger-pricking gadget had made her life better. It is clicked after being placed on the tip of your finger. It barely draws any blood, causes any discomfort, and leaves hardly any scarring. She explained how this gadget had allowed her hands to recover and allowed her to go out to supper without feeling self-conscious. She said, "You people changed my life," to the group.
The Roche team leader informed us that this patient testimonial had a significant impact on the medical device team. She reported that the meeting was really emotional. People had a greater sense of purpose for months.
It makes no difference what profession you are in. People will feel a sense of purpose if they can connect the dots between their contributions and the success of their team, comprehend the significance of a client receiving their product on time, or personally appreciate how important their work is to others.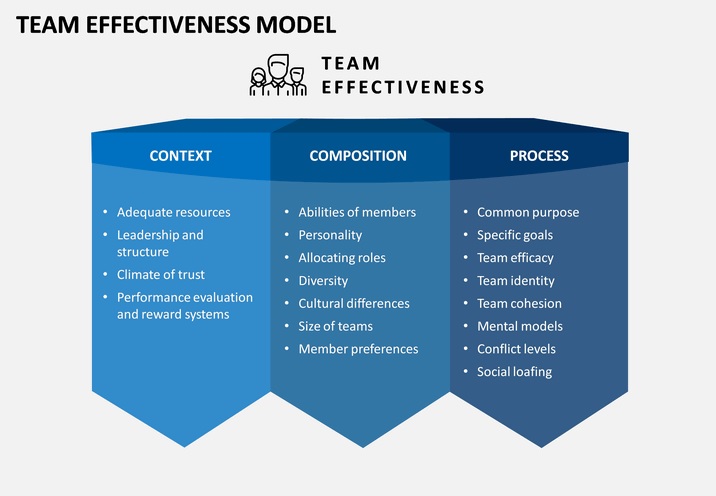 ---
Make It Genuine
But consider this: You must genuinely believe what you say and do. This is the deciding factor. Employees will regard your strategies as manipulative rather than inspirational if your attempts to create purpose are inconsistent with your other leadership practices.
For instance, as soon as the Roche woman finished sharing her motivational tale, a man on the opposite side of the room raised his hand and remarked, "Yeah, they tried that garbage on us too."
He said, "I have this boss who has never talked about anything but quarterly profits and hitting shipping targets," He must have heard you speak about this study at London Business School because one day he brings a patient into our monthly meeting and forces her to tell us how the medications saved her life. You know, attempting to play on our feelings in order to get us to work harder? Using a patient to our advantage!? That is quite low.
This conversation can teach us so much.
Your message will fail if you're a leader trying to persuade people of your aim but your prior actions haven't been in line with it. Humans are machines for detecting honesty; we are drawn to it and disgusted by deceit and lying.
So be careful. Go for it if you find genuine inspiration in hearing what customers have to say and truly believe what you're expressing. In contrast, if you're not, you could come across as more manipulative than inspiring.
Make It Permanent
You can't just do purpose once, even if you make it true and personal. You should establish it as a routine instead.
Microsoft's general manager for Austria, Dr. Dorothee Ritz, urges her staff to visit clients' locations and learn about their difficulties firsthand. One small team spent a week working with police officers on the street to determine when and how remote data could be useful. In order to examine and comprehend what it would actually entail to assist a hospital in going paperless, another team spent two days there.
Ritz claimed that these immersion experiences helped people learn new things. She claimed that they returned enlightened, and that it was obvious to her that the employees' individual experiences improved their sense of purpose since they were able to see the significance of their work. Ritz saw how after seeing the needs of the clients firsthand, staff sprang into their projects with additional vigor and excitement.
After tinkering with this idea for a year, Ritz finally implemented something more secure. She chose a group of important clients (whom she refers to as partners) from a variety of sectors, including hospitals, retailers, and the car industry. Then, a team of 15 Microsoft employees, including senior leaders and associates, visit each organization and interview numerous individuals at various levels to find out what their difficulties are. Of course, they spoke with IT professionals, but they also spoke with business decision-makers from other functions.
Ritz gave me an example of how Microsoft personnel at various levels were able to practice conversations with Tesla that began with Tesla's needs as opposed to Microsoft's goods. They concentrated on the process flaws that Tesla needed to fix. A Microsoft employee who was highly familiar with the Xbox asked some really sensible questions concerning problems with the system at a large retailer. Instead of high-level executive jargon, this resulted in a meaningful, practical discussion that helped steer the entire debate toward workable alternatives that the team could return to and work on. These Microsoft teams left with a few new contacts in their network. What's more, according to Ritz, is that these teams were able to comprehend the goals of the projects by direct observation of the scenario and hearing about the problems facing the companies.
Ritz made significant investments in client experiences that gave employees the chance to personally experience the effects of their work, allowing them to develop strong emotional ties to the client and their work while also allowing Microsoft to experiment and grow as an organization.
For leaders who wish to motivate individuals to provide their best effort at work, purpose can be a potent motivator. But most business executives concur that their staff does not "understand" the objective of their companies. This is so because the objective is intimate and sentimental. Transactional leaders who give speeches about grandiose societal ideals rather than assisting in putting staff members in direct contact with the clients they serve frequently manage it badly. When leaders begin with a personal, genuine, and ongoing approach, purpose can do wonders for employee contributions.
---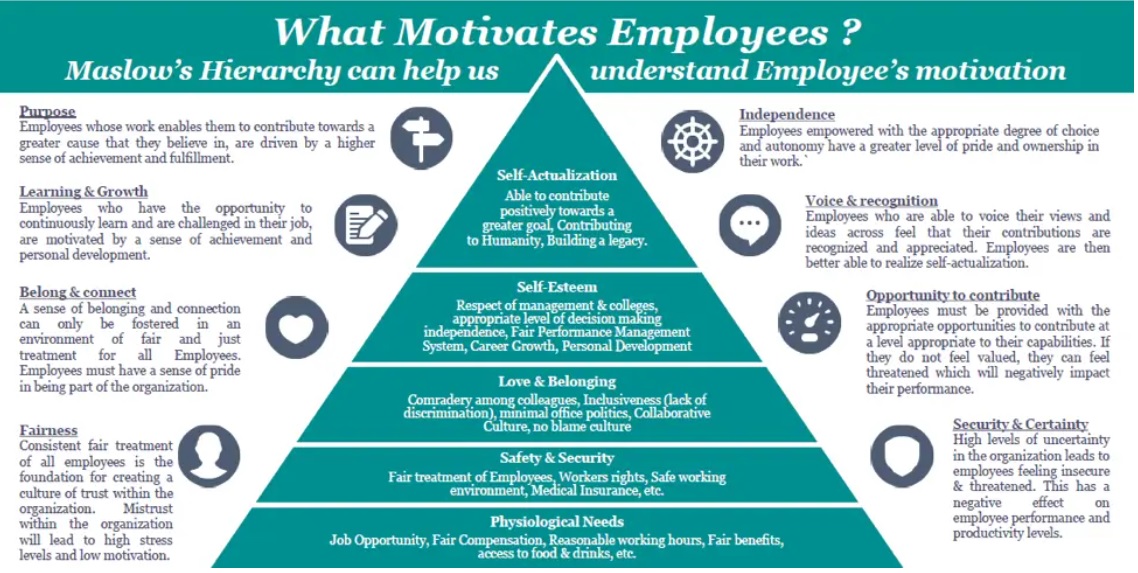 ---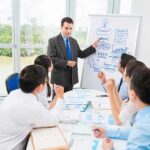 How to Help Your Team Find Purpose in 5 Easy Steps
It could be simple to assist people in discovering the deeper purpose in their work if you work for a nonprofit or other type of service organization. However, what if you work for a bank, contact center, or software firm?
It is crucial to understand that every work serves someone else because it wouldn't exist if it didn't. As you work with your team members to help them find meaning in their work, keep this in mind.
Step 1: Construct a Valuable Mission Statement
The mission statement of your company is a fantastic place to start. You should be able to use it to determine the needs of the customers, how the business will answer those needs, and how success will be judged.
Although you might not be able to alter the mission statement for your firm, you can create a mission and vision statement for your team or department. This assertion ought to explain the higher goal driving your work.
Start this process off right by utilizing the 5 Whys Technique. When determining the deeper purpose of your team, start by asking the straightforward question, "Why does this team or department exist? " and continuing asking "why" questions in the follow-up. As you proceed through the process, consider the corporate goals. What demands are being fulfilled?
The mission and vision statements for your team should then be written using this information. Put this on display so that everyone may see it.
Step 2: Connect Individual Motivations To Group Or Organizational Objectives
The next thing you should do is link the individual aspirations of your team members to the company's.
Start by having one-on-one meetings with each member of your team and using McClelland's Human Motivation Theory to assist them comprehend what truly motivates them.
Encourage everyone on the team to think about how they can link their motivations to the organization's aims next. Keep in mind that your position in this process should be that of a facilitator; avoid imposing too many of your personal opinions or values on others.
Finally, employ the Management by Objectives strategy to connect the personal objectives of your team members to the company's overall objectives.
Step 3: Discover Your Strengths
You enter a state of flow when you're working on a task that plays to your abilities. You tend to lose track of time since you are so focused on your task. In this mode, you frequently produce your best work.
Members of your team are the same way. They'll find more personal fulfillment in their work if you can help them identify their skills and the activities that make them feel in the zone.
Encourage team members to use the StrengthsFinder assessment to discover their top five strengths as they explore their strengths.
Additionally, you can work with them to use the MPS Process to identify the responsibilities and tasks that make them feel the happiest and most fulfilled.
Use job-crafting techniques to include more of the tasks that play to each team member's strengths once you've identified them.
Step 4: Create a Positive Workplace
Everyone performs at their best in an environment that is healthy and encouraging. Therefore, be sure to provide your team the best opportunity to succeed.
For instance, encourage colleagues to socialize before meetings or outside of work to assist them develop good working relationships. Give workers more control over their job and offer possibilities for learning and professional advancement. Praise staff members who exhibit virtues like integrity, honesty, and humility in order to spread those values.
Your team members will find it simpler to stay connected to the greater purpose of their job if you foster an environment that is upbeat and encouraging.
Note:
Be sure to lead by example because your team members will turn to you for motivation. You may find the purpose in your own work by using the information in our post on working with purpose.
Step 5: Use Feedback to Increase Positivity
Positive reinforcement is a powerful motivator. It serves as a reminder that our efforts are valued and have an impact.
Share customer or client success stories to demonstrate the difference your team is making, and give regular feedback. This can be an effective strategy to motivate your team members and keep them feeling a sense of connection to the people they are working with.
---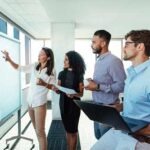 Key Points
The majority of people desire to know that their work is meaningful, that it benefits others or improves the world. People are likely to be happier and more productive when they comprehend the greater meaning behind their work.
Take the following actions to assist your employees in discovering meaning in their work:
• Create a mission statement that is meaningful.
• Team up individual motivations with group or organization objectives.
• Learn your strengths.
• Create a productive workplace.
• Utilize criticism to increase positive.
It's crucial that you, as a leader, often offer input from both your own and your customers' or clients' perspectives. This will make it easier for your employees to realize the impact of their labor.
---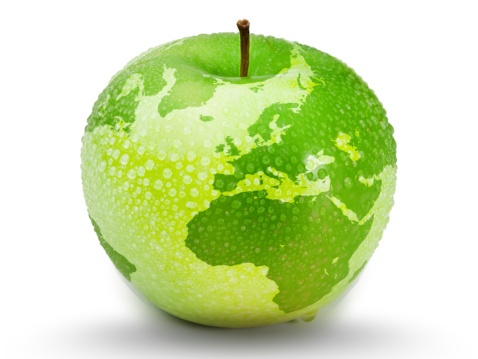 Executive Summary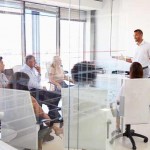 Chapter 1: Purpose -Driven
You're not the only one who has noticed a recent increase in the use of the word "purpose" in corporate jargon. There are a lot of phrases like "purpose-driven organization" and "from profit to purpose." Nowadays, every other company aspires to change into a purpose-driven organization because it is the management fad for the 2020s. As a quick response, numerous consulting firms and business institutions all over the world have established purpose practices and curricula that are overseen by self-described purpose pundits who demand astronomical fees for their counsel. On purpose publications are flying off the shelf like hotcakes. If you search "purpose-driven" online, you'll discover just how influential this movement is.
A distinguishing characteristic that makes purpose-driven businesses distinctive from other kinds of enterprises is something that is inherent in their DNA.
You may determine whether a business is actually purpose-driven or whether it is merely utilizing this as a staged identity and marketing technique by carefully examining its objective, business model, governance and processes, and measures.
Intent
Do they have a sincere, useful, and motivating objective that will advance society?
To enable employees, investors, and customers, both existing and potential, understand what the company stands for and aid them in making wise decisions on whether they choose to invest, work for, or purchase from the business, it is essential that they articulate their purpose in some form.
1. How strong is their strategic dedication to their goal?
2. Is the organization's strategy consistent with its mission, and is it dedicated to it through a long-term target or goal?
3. Does the organization's goal provide long-term, enduring success?
4. Does the organization's purpose have a good chance of having a positive social and environmental impact?
Business Model
Does the purpose represent the main commercial activity and influence profit distribution? How essential is the purpose to the basic business model?
Businesses with a purpose are set up to fulfill their purpose in a meaningful and tangible way. In other words, it is insufficient for a company to simply state its purpose. They must also have a well-defined plan for how they will really carry out their objective.
1. Is the goal a side-project, a product, or a service, or is it directly related to the organization's economic engine or superpower?
2. Do investors' interests coincide with those of the firm and are they supportive of the mission?
3. Does the company model depend on actions that harm people or the environment, to the point that it couldn't function otherwise? If yes, is there a convincing plan in place to move away from this?
4. Does the company take aggressive steps to remedy the negative effects of its model and to take advantage of possibilities to have a bigger positive impact?
---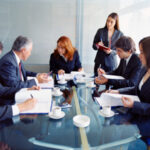 Chapter 2: Finding Purpose
According to John Doerr's 2018 Ted Talk, "Truly transformational teams combine their ambitions to their passion and to their purpose," He suggested that innovative businesses need to establish a strong sense of WHY they carry out the activities that they conduct.
What activity a corporation needs to prioritize as being most important becomes clear when identifying and committing to a "why." It helps individuals get perspective so they can determine their true goals. It indicates a course to take, a North Star to follow. In addition, it motivates people.
The why of a corporation acts as the foundation for its OKRs. Doerr views OKRs as empty containers filled with the whats and hows of a team. What actually important, he continued, "What really matters is the why that we pour into those vessels."
For instance, all of Google's services and products, such as Search, Gmail, Earth, Android, etc., are in line with the company's mission statement, which is to "to organize the world's information and make it universally accessible and useful." according to co-founder Larry Page.
Another illustration is Allbirds, a company that creates simple yet incredibly comfy shoes. Their dedication to creating better things in better ways is their why. They achieve this by lowering their carbon footprint and producing their shoes from premium natural materials.
Additionally, Asana's project management software was created to achieve their mission statement, which is to make it easier for all teams to collaborate.
All of these instances show how a clearly stated why can link team OKRs to an organization's primary goal. Keep in mind that none of those reasons are "whats." They are not goods, services, or marketing objectives. A company's "why" can be thought of as a vision statement that outlines how it perceives itself and the job it does.
Whys are motivating, but they are not ambiguous. A excellent why should feel unique to a business. At the end of the day, it should make it possible for every employee to grasp precisely how their regular job contributes to the achievement of the company's mission.
Finding your company's why has indisputable advantages. But where do you look for it? Setting aside time for frank introspection is the first step. Make a list of your values. Consider your prior achievements and setbacks, and search for trends.
---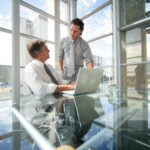 Chapter 3: Bigger Picture
Overwhelmed By Information Nowadays
How can I assist my staff in seeing the larger picture? We frequently hear from our clients about this.
In this age of information overload, we must sift through limitless "noise" in order to complete our "actual work." This is especially common in larger organizations where information is everywhere—on noticeboards, intranets, in newsletters, and minutes produced by competing colleagues. Getting their messages heard above all the noise is a constant struggle for managers and leaders.
When dealing with information in a huge organization, employees often compare it to having a box full of jigsaw puzzle pieces without a lid. Although they are aware that each component should go together, they are overwhelmed and unable to put everything together in a way that makes sense. So maybe we should show them the box's lid if making sense of all this data is like putting a jigsaw piece together.
A Period Of Visualization
The task of giving meaning to visual signals is said to take up half of the human brain, but organizations rarely take use of this. As employees struggle to make sense of the massive volumes of data they encounter every day and are unable to comprehend the wider picture, simple text is just insufficient.
However, think about when information is provided in a well-designed, visual manner; something where complex material combines metaphor and visuals, is vividly colored, widely shared, and easily understood, even by individuals who don't speak your language. Even better if the pictures have a strong narrative.
Our time online serves as a concrete example of how we quickly assimilate information by using visual scanning and making connections. This appeals to how our brains are hardwired to process it. Research indicates that this familiarity is changing how we digest information and help us adjust to a more visually oriented society. It's a chance that has largely been lost in organizational communications because the act of adding meaning to visual cues and signals occupies roughly 50% of the human brain.
---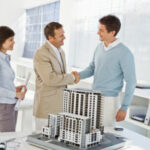 Chapter 4: Communicating Purpose
A crucial component of leadership is communication.
Whether you are an extrovert or an introvert, the health of your workplace and your leadership will depend on how well you communicate with people.
The only way to express the vision, goal, and purpose of your company is to be able to communicate your message clearly. You must be able to communicate your strategy and how it ties to your vision in the day-to-day operations of your organization. Without effective communication, this is just not possible.
If you have staff, you will be enhancing the leadership abilities of your team members. Your ability to communicate effectively will be your most useful tool as you provide them encouragement, guidance, and even criticism. Their performance and level of involvement may suffer if you fall short in this department. You'll be engaged in an unending uphill struggle.
Its understandable that not everyone is inherently good at communicating. Some of us need to make an effort to communicate our views more effectively. It's feasible, which is fantastic news! We can all improve our communication abilities because it is a taught behavior and when it is done with intention, it is much simpler.
It's vital to note that this is precisely what intentional communication is, a sort of awareness. We are all familiar with mindfulness and its significance in the workplace. When we communicate with a purpose, we are not only concerned with how the message will be received, but also with the message itself. It is a direct, frank, and empathic method of communication.
It is important to be conscious of how you behave with others; this requires self-observation. When communicating with others, are you genuine and open? Do they fully understand what you mean? Are they in agreement?
It is easy to tell if you are leading truly by paying attention to both yourself and other people. Your crew is aware of your sincerity and commitment to your words. Do they believe what you are telling them?
When communication is sincere, both words and deeds are heard. A purposeful communicator follows through on their words with deeds. None of us like working under a boss who speaks a good game before forgetting everything. Or, even worse, they say what comes to mind while acting in a way that tells an entirely different story.
It is important to communicate with purpose. It holds true for all types of communication, not only those involving team members. The way your ideas are communicated will have an impact on every relationship you have while running your firm. Your message will accomplish your desired goals if your communication has a purpose. You will be heard and comprehended.
Purposeful communication is a two-way path, like most things. Those speaking to you likewise desire to be heard and comprehended. It will greatly benefit the conversation and the ongoing relationship if you listen with awareness.
All of our businesses are based on connections, and how well you communicate with your colleagues will determine how successful you are. How effective and intentional is your communication?
---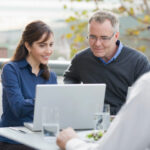 Chapter 5: Embed Purpose
Integrate culture, purpose, and direction.
In the past few years, purpose has truly taken center stage in marketing. It's also the point at which we begin to consider our company's goal, vision, and values.
Take insurance as an illustration. What is the main reason for having insurance? In essence, insurance is a promise. It's a pledge that you, as the insurer, will make things right if something goes wrong. Additionally, there has been a time when some businesses didn't fully consider the overall goal of the sector, and this is still the case now. And for this reason, the insurance sector is one of the least reputable in the world. Banks and insurers are way down at the bottom of a consumer trust barometer, which is something you should look up online, whereas many internet enterprises and new startups are near the top. because they remain committed to their goal.
Remember Google's initial directive: Be good. There is much discussion right now about whether or not they are still committed to that goal. The volume of data collection they are conducting, their transfer to Alphabet, and Alphabet's failure to maintain that same goal.
You can further divide this into your mission, vision, and values. And occasionally, when we work in a business, we might believe that these are merely ambiguous claims. However, they're essential to uniting everyone in a company so that everyone is working toward the same objective.
An organization's traditional communications are:
• Mission
• Vision
• Values
To support it, they are all present. They are there to clarify to the customer what those three things are that your company is engaged in. The trick is to really incorporate your company's purpose into the strategy, the business objectives, and the business plan once you have done so.
---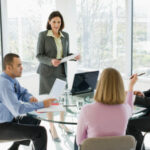 Chapter 6: Engaged purpose
Many HR professionals will emphasize the significance of employee engagement when you ask them what it takes to thrive. They speak to a company's requirement for workers who are enthusiastic about their jobs, driven to succeed, and whose goals align with those of the business. Employee satisfaction, happiness, and many other factors are all related to employee engagement.
However, will employees' enjoyment and interest in their work be enough to keep them at your company for the long run? Even while your team may have similar objectives, this does not necessarily mean that your staff members will have a connection to their work or see it as worthwhile. There may be something crucial lacking from your employees' experience that would increase their loyalty to your business. The element in question is a sense of purpose.
How Engagement Differs from Purpose
While purpose and engagement have some similarities, such as a worker's dedication to the business, they are not the same thing. Both are significant, but they have a greater impact when they coexist within an employee's mind.
Employee engagement is "the level to which employees feel passionate about their professions, are committed to the organization, and invest discretionary effort into their work," according to CustomInsight, a major provider of online HR evaluation and development solutions. As a result, employee engagement is a key factor in your company's success because it is closely related to staff productivity and effectiveness.
According to Dale Carnegie Training, businesses with engaged staff perform up to 202 percent better than those without. According to a Dale Carnegie and MSW Research survey of more than 1,500 workers, motivated individuals display enthusiasm and confidence while also feeling empowered and inspired.
While employee involvement is good for businesses, it improves when those businesses clarify and share their purpose. Deeper than participation, purpose is the foundation of the business. It must include the work the company undertakes to meet needs and make a difference as well as merely making a profit. Having a positive impact on people—in most cases, the company's clients and customers—and bringing them a sense of fulfillment or happiness that speaks well of the business and its personnel is what purpose is all about.
Understanding this goal will increase an employee's likelihood of helping the business succeed. They are more inclined to work harder and with greater excitement to accomplish that objective if they believe they are a part of something good. In other words, if employees are aware of and committed to the mission of their organization, they are more likely to be engaged.
A survey by Deloitte indicated that 73 percent of workers who claim to work for a "purpose-driven" organization are engaged, according to Benefitting Through Purpose Inc. magazine. When they don't describe their employer as "purpose-driven," however, only 23% of workers say they are engaged. Furthermore, just around half of businesses without a clear purpose anticipate doing the same in the next ten years, compared to more than 90% of CEOs at purpose-driven businesses.
The Inc. article emphasizes the necessity for businesses to build processes that are in line with their goal in order to communicate that purpose to employees. Let's use your company's provision of financial services as an example. You state that assisting people improve their lives through financial security is your life's work. You might host free financial workshops or engage marginalized areas to help further this goal. By putting mechanisms in place to support your mission, you engage staff by giving them a sense that their work matters and is worthwhile.
Engagement Is Driven by Purpose
Therefore, it is evident that purpose is crucial for increasing employee engagement. Though they are not synonymous, "purpose" and "engagement" do go hand in hand. Engagement is built upon a foundation of purpose. One is not superior to the other, though. Employee engagement may be transient without a sense of purpose, and without engagement, a company's goal won't be properly achieved.
---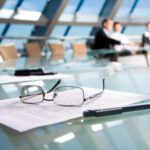 Chapter 7: Shared Purpose
We move forward with purpose, both in our personal and professional endeavors. So why do so many businesses disregard its significance? Only a small number of organizations can tell you their beliefs; most spend money on branding and defining their goal and vision.
And this is the issue. How can they inspire and lead their staff if they are unable to accomplish that? Employees lose focus and perspective when they are unable to identify a reason for being in the overarching mission of a company's plan. As a result, both the company's performance and theirs are affected.
Businesses use "purpose" and "authenticity" in this situation to engage both their customers and staff. Even if it is simpler stated than done, the rewards are substantial if you succeed.
It can sometimes be as easy as having your values and mission in line: have your product or service represent who you are, let your beliefs inspire what you produce, and let your worth to the community boost your value to clients and shareholders.
All employees now have a sense of purpose and "feel" that their labor matters in the overall scheme of things.
Purpose is a potent motivator for daily action because it propels and directs us to complete the activities and objectives that we set for ourselves or that are assigned to us by superiors. But if we want our mission to be truly shared, how we arrive at it is crucial.
Nothing is more effective than a purpose to guide employee collaboration across many channels within a business. Ironically, most managers continue to place an unhealthy amount of emphasis on encouraging teamwork through technology and training.
---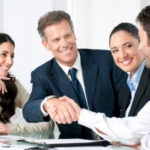 Chapter 8: Individual Purpose
Employees who take ownership, having a culture of accountability, and having a high trust workplace all go hand in hand for high-performance firms. All three must be ingrained into an organization's culture and principles.
Let's begin by discussing what "take responsibility," "accountability," and "trust" in the workplace mean.
What Does It Entail To Assume Responsibility At Work?
Initiative is a key component of taking responsibility. When we think that taking action is our obligation and not someone else's, we take ownership. Even while working with others, you, as an individual, are responsible for the accuracy and timeliness of a result. In the same manner as an organization's owner would care, you are concerned with the outcome. It does not imply that you must take ownership of the project. It does not imply that you should exclude others. It does imply that you have a responsibility to the organization's results and that you have a responsibility to take action on matters that have an impact on those results. It's possible that you have a fantastic idea for how to cut costs for the company, but it falls beyond the purview of your job. Or maybe it would require more time than you have available. Or perhaps you lack the tools necessary to finish the job, or the solution is located elsewhere in the company. Taking responsibility in these circumstances entails presenting your proposal to someone who has the time or resources to carry it out.
Taking responsibility lets others know they can rely on you to act morally.
Taking Responsibility At Work
Being accountable means taking ownership of the outcome. Ownership involves taking the initiative, whereas responsibility entails carrying it out. Recognizing how your actions affect the ability of other team members to achieve their goals is important since it goes beyond simply the individual and their commitments or ambitions. Accountability indicates that you will deliver as promised, on schedule, within your allocated budget, etc. It also implies that you are honest about your shortcomings. Be open and direct with your communication if you can't deliver on time or the results won't be as powerful as you'd planned. You value the effect you have on colleagues by being open-minded. Being trustworthy requires being responsible.
Being responsible signals to others that "you can trust me to do what I say I'll do."
---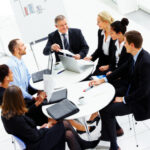 Chapter 9: Role Clarity
Why Having Defined Roles And Duties Is Essential To Producing Quality Content
The content that is presented is useless when there are too many viewpoints on the purpose. Accountability is lacking because it's unclear who is in charge of each duty. Additionally, inefficient content processing result from this.
Process optimization can be aided by roles and responsibilities that are defined. The level of content is one result of this. According to Blaine Kyllo's webinar on using RACI charts to enhance content operations:
The work of numerous individuals, each with a specialty in their own field, resulting in content that is impactful and successful.
Getting those people to cooperate can be difficult. I'll discuss the dangers of unclear roles and responsibilities in this essay. I'll also provide important factors to bear in mind while dividing up positions and duties.
Risks Associated With Ambiguous Jobs And Responsibilities
There are two basic problems that occur when those in charge of delivering content are unclear about their responsibilities:
• Responsibility gaps cause bottlenecks when certain duties go unfinished.
• Responsibility overlap, which causes work to be done twice and wastes time and energy
When bottlenecks occur, deadlines aren't met, which can cause the content to be delayed. A bottleneck may indicate other problems, such as excessive workloads or a lack of necessary skills and resources.
Content is rushed or the most recent version is published as a solution to bottlenecks. Over time, quality and compliance are degraded (and budgets).
Different versions of the content may be produced if duties overlap. Publishing decisions might get contentious. Additionally, it can be annoying for someone to spend time on the stuff that isn't necessary.
Role overlap is similarly dangerous. A difficulty arises if three of the six employees working on the content are given the "approval" task. Who among the three has final authority?
The Foundation Of Productivity Is Good Communication
For people to feel confident speaking up when problems develop, certain foundations must be in place. The same is true for delivering and receiving feedback as well as for any necessary awkward conversations. Even with well defined roles and responsibilities, effective communication is still necessary.
Roles That Are Unclear Lead To Confusion And Tension
Confusion is never enjoyable. When you're unsure about what you need to accomplish, when you need to do it, and why, it can be irritating and demotivating. This connotes getting off to a bad start or lacking excitement. Again, nobody enjoys a stressed situation, which is what this creates.
A Crucial Component Of Meaningful Content Operations Are Clear Roles
Many people are frequently involved in creating content, including:
• advertising groups
• experts in their fields
• laws and regulations
• different stakeholders
• UX and design
When this is the situation, it is difficult to be effective and efficient. Adding to circumstances and scenarios, including silos, that are frequently already challenging.
While having distinct roles and duties won't fix every problem, they can aid in producing material that is effective.
Advantages Of Defining Jobs And Tasks Clearly
I once spoke at HighEdWeb on bridging institutional silos for effective ContentOps and content. In that session, I outlined a few justifications for why it's crucial for your content team to have clearly defined roles and responsibilities:
• When content is not someone's primary responsibility, clear and defined duties are crucial (think an academic who is a subject matter expert)
• Role clarification is crucial when people are compartmentalized.
• People are more likely to complete their assigned responsibilities when roles are explicit.
Benefits as a result of the above include:
• fewer content modifications, and as a result,
• speedier content approval
• less time is wasted
• agreement regarding who should do what
The content, aim, and job remain in focus thanks to clearly defined roles and duties. It takes away the hassle of attempting to determine who is doing what and what status the content is at.
---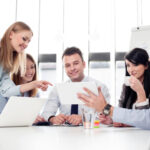 Chapter 10: Goal Accountability
Every organization recognizes the value of goal setting, yet simply defining goals is insufficient. It is crucial to match team goals with organizational goals and employee goals with team goals.
Aligning goals gets everyone on the same page and moving in the same direction, which is what everyone should be doing to realize the organization's overarching plan.
Aligned objectives foster a family-like environment where everyone collaborates and is aware of their responsibilities. Simply said, your company is at a disadvantage if its aims aren't aligned.
Why It's Critical To Match Team, Corporate, And Employee Goals
A significant factor separating high-performing from low-performing businesses is organizational alignment. According to LSA Global research, highly aligned businesses actually grow revenue 58% faster than their unaligned peers, are 72% more profitable, and exceed them in terms of leadership, employee engagement, and customer satisfaction and retention.
Strategies For Motivating Staff To Care About Their Work And The Company
Contrary to what we'd all want to think, the issue is more widespread. Every industry and workplace is affected. It takes place anywhere in the world. We are all affected by this issue. It's an issue for us. It's an issue for you. Everyone owns it.
Here's the unforgiving reality. People cannot be made to care. However, you can provide them all the necessary ingredients to be motivated to choose to care about your company, your team, and their job. Here are four strategies that can dramatically improve your results that we've learned via study and discussions with effective leaders.
1. Prioritize taking care of and talking about your staff. As obvious as it may seem, many leaders struggle to communicate their concern for their followers, even when they really care about them. If you don't first care about your employees and their aspirations, they won't care about your business or your objectives. Learn, practice, and master the art of praising others because, according to studies, it's the single most effective thing managers can do to motivate staff to create outstanding work.
2. Encourage effort because it merits it. When we visit different companies and give presentations, we frequently discover that many managers are uncertain about the distinction between rewards and incentives. Incentives work like a transaction: if you complete ABC, you get XYZ. Incentives are frequently given out prior to a project or task. On the other hand, appreciation isn't just concerned with the result. Instead, it's a recognition of a person's intention, labor, and accomplishment. According to research, when efforts and outcomes are acknowledged, employees report having greater confidence in their abilities, a better understanding of their manager's expectations for them, and a better relationship with their boss.
3. Be quite clear about your values. Because they don't know what it means to you, telling your staff that you demand the best from them actually has little impact on them. Employees are curious about your values and appreciation. For instance, London-based Virgin Trains intended to promote certain initiatives across the organization—unique actions that the business valued and backed up the brand's appeal to customers. Probably all of us have seen business principles posted on boardroom walls. They are frequently pretty boring. Consider the raw strength of their statement, "Screw Average. Create Amazing," rather than bland, forgettable ones. A detailed list of the qualities the corporation valued in its employees was provided below that. Giving a damn was at the top of our list, and it was followed by descriptions of what they valued in action: 1) Collaboration amongst strong individuals. 2) Sensitive and adaptable. 3. People, not (just) protocol In addition, 4) doing what is right and best for others.
4. Beg them to accomplish the goal for which they were hired. Most people expect that jobs will be at best mediocre and don't apply for them. Not at all. They apply for positions and to businesses where they think their knowledge and experience will be useful—where their hard work and thought will have a significant influence. Nevertheless, we've talked to a lot of struggling supervisors who don't understand why a particular employee isn't happy just acting like a mirror image of a job description. In fact, studies reveal that 88% of projects that received awards got their start when an employee questioned themselves, "What difference can I make that someone will love?" Your people aspire to make a difference. Embrace your uniqueness and implore them to do the same.
Even if it may seem frustrating, we can motivate individuals to care about our organizations, our objectives, our clients, our teams, or even their own careers. And from our experience, when people care, they achieve above what we could have ever dreamed of.
---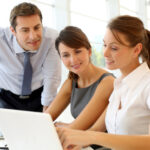 Chapter 11: Purpose Overload
Overwhelmed workers are a widespread issue in many workplaces. It's not always about putting in lengthy hours. Work overload can also refer to having a ton of unfinished tasks on your to-do list.
I've held jobs where I had to put in a lot of overtime to get everything done. I've also led teams when the amount of activity was so great that it was impossible to complete everything. In such situation, we just had to decide what would not be done.
So how can you tell whether you and your team are experiencing work overload? It's usually not difficult to tell if you look for the proper indicators.
Typical Signs of Work Overload
1. Deadlines are routinely missed by people.
If deadlines are frequently missed, there's a chance that your crew is overworked. Typically, this means you won't be able to make every deadline since your team lacks the resources to complete the task.
Team members might be highly motivated by deadlines, but the contrary is also true. They can be quite demotivating if you're not hitting them. Your team can eventually experience a sense of hopelessness where they believe there is no purpose in trying because they will fail.
2. A team that is overworked will make errors.
Errors occur when there is a job overload. People take shortcuts, which causes them to miss stuff. Everyone is preoccupied with worrying about the next task, so nobody is paying close attention to each one.
This can eventually cause your staff to become more concerned with completing tasks quickly than with doing them correctly.
Leading a team that consistently makes mistakes can eventually reflect poorly on you as well.
3. Team members start to lose interest or get "frazzled."
When people start to feel overwhelmed and "frazzled," that is sometimes the most serious sign of work overload.
The reason for this is typically that there are several conflicting priorities and people are unsure of one to prioritize. Additionally, it happens as a result of people's feelings of guilt for disappointing others.
Members of the team could potentially give up and lose interest. They believe that they will fail, so why even bother trying?
Pay attention to folks who seem to be complaining, agitated, frustrated, or overwhelmed. These are warning indicators of overwork.
---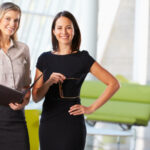 Chapter 12: Purposeful Leadership
Why Devoted Leaders And Businesses Succeed
Simply said, selling exceptional products or existing is insufficient to achieve profitability. Consumers and employees of today want to be associated with businesses that are improving society. They want to represent and be represented by companies whose values align with their own.
Having a purpose is beneficial for business. Internally, working for organizations with a purpose is inspiring and gratifying. This promotes general satisfaction, staff retention, and engagement. Having a purpose gives a firm a competitive advantage on the outside by increasing client loyalty and word-of-mouth recommendations.
Consumers of today are concerned about how businesses treat their workers, the environment, and communities, and they will avoid buying products from companies that fall short of their standards.
How To Lead With A Clear Purpose
To lead with purpose, you need to be self-aware as well as:
• Having the ability to pan out and observe the larger picture A leader who is overly preoccupied with the minutiae is likely to be hyper-focused on the present rather than working toward the more inspiring goal of how their actions affect the world.
• To help your team develop and be the best they can be, mentor and coach them.
• Encourage your staff to support and adhere to the organization's purpose while assisting them in making the connection to their own personal purpose.
• Possess great interpersonal skills and the ability to establish trusting relationships with coworkers, members, clients, suppliers, and other parties.
• Be adaptable and aware that following a purposeful route isn't always easy. Be ready to change course and adjust along the road.
• Be ready to consider the purpose when making every choice. As an illustration, this can entail spending more money on conference swag made by a sustainable company because one of your association's goals is to improve the planet. Cheap knickknacks wouldn't fit that brand's mission.
---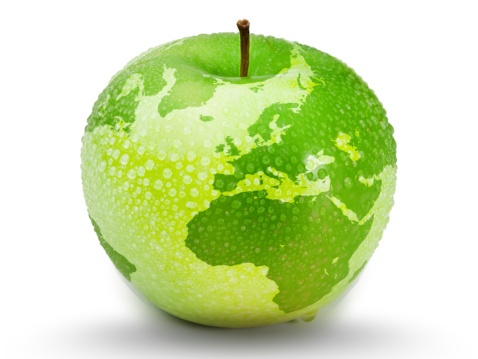 Curriculum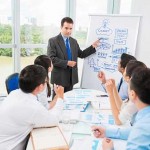 Team Accountability – Workshop 2 – Discovering Team Purpose
Purpose Driven
Finding Purpose
Bigger Picture
Communicating Purpose
Embed Purpose
Engaged Purpose
Shared Purpose
Individual Purpose
Role Clarity
Goal Accountability
Purpose Overload
Purposeful Leadership
---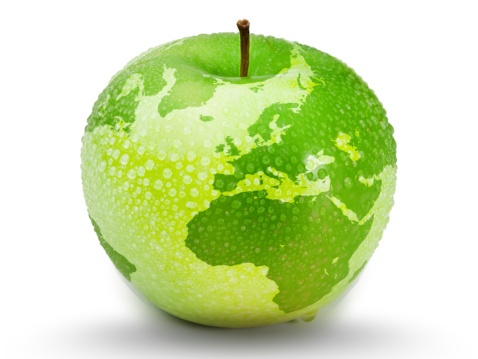 Distance Learning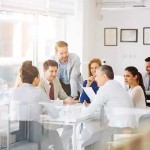 Introduction
Welcome to Appleton Greene and thank you for enrolling on the Team Accountability corporate training program. You will be learning through our unique facilitation via distance-learning method, which will enable you to practically implement everything that you learn academically. The methods and materials used in your program have been designed and developed to ensure that you derive the maximum benefits and enjoyment possible. We hope that you find the program challenging and fun to do. However, if you have never been a distance-learner before, you may be experiencing some trepidation at the task before you. So we will get you started by giving you some basic information and guidance on how you can make the best use of the modules, how you should manage the materials and what you should be doing as you work through them. This guide is designed to point you in the right direction and help you to become an effective distance-learner. Take a few hours or so to study this guide and your guide to tutorial support for students, while making notes, before you start to study in earnest.
Study environment
You will need to locate a quiet and private place to study, preferably a room where you can easily be isolated from external disturbances or distractions. Make sure the room is well-lit and incorporates a relaxed, pleasant feel. If you can spoil yourself within your study environment, you will have much more of a chance to ensure that you are always in the right frame of mind when you do devote time to study. For example, a nice fire, the ability to play soft soothing background music, soft but effective lighting, perhaps a nice view if possible and a good size desk with a comfortable chair. Make sure that your family know when you are studying and understand your study rules. Your study environment is very important. The ideal situation, if at all possible, is to have a separate study, which can be devoted to you. If this is not possible then you will need to pay a lot more attention to developing and managing your study schedule, because it will affect other people as well as yourself. The better your study environment, the more productive you will be.
Study tools & rules
Try and make sure that your study tools are sufficient and in good working order. You will need to have access to a computer, scanner and printer, with access to the internet. You will need a very comfortable chair, which supports your lower back, and you will need a good filing system. It can be very frustrating if you are spending valuable study time trying to fix study tools that are unreliable, or unsuitable for the task. Make sure that your study tools are up to date. You will also need to consider some study rules. Some of these rules will apply to you and will be intended to help you to be more disciplined about when and how you study. This distance-learning guide will help you and after you have read it you can put some thought into what your study rules should be. You will also need to negotiate some study rules for your family, friends or anyone who lives with you. They too will need to be disciplined in order to ensure that they can support you while you study. It is important to ensure that your family and friends are an integral part of your study team. Having their support and encouragement can prove to be a crucial contribution to your successful completion of the program. Involve them in as much as you can.
Successful distance-learning
Distance-learners are freed from the necessity of attending regular classes or workshops, since they can study in their own way, at their own pace and for their own purposes. But unlike traditional internal training courses, it is the student's responsibility, with a distance-learning program, to ensure that they manage their own study contribution. This requires strong self-discipline and self-motivation skills and there must be a clear will to succeed. Those students who are used to managing themselves, are good at managing others and who enjoy working in isolation, are more likely to be good distance-learners. It is also important to be aware of the main reasons why you are studying and of the main objectives that you are hoping to achieve as a result. You will need to remind yourself of these objectives at times when you need to motivate yourself. Never lose sight of your long-term goals and your short-term objectives. There is nobody available here to pamper you, or to look after you, or to spoon-feed you with information, so you will need to find ways to encourage and appreciate yourself while you are studying. Make sure that you chart your study progress, so that you can be sure of your achievements and re-evaluate your goals and objectives regularly.
Self-assessment
Appleton Greene training programs are in all cases post-graduate programs. Consequently, you should already have obtained a business-related degree and be an experienced learner. You should therefore already be aware of your study strengths and weaknesses. For example, which time of the day are you at your most productive? Are you a lark or an owl? What study methods do you respond to the most? Are you a consistent learner? How do you discipline yourself? How do you ensure that you enjoy yourself while studying? It is important to understand yourself as a learner and so some self-assessment early on will be necessary if you are to apply yourself correctly. Perform a SWOT analysis on yourself as a student. List your internal strengths and weaknesses as a student and your external opportunities and threats. This will help you later on when you are creating a study plan. You can then incorporate features within your study plan that can ensure that you are playing to your strengths, while compensating for your weaknesses. You can also ensure that you make the most of your opportunities, while avoiding the potential threats to your success.
Accepting responsibility as a student
Training programs invariably require a significant investment, both in terms of what they cost and in the time that you need to contribute to study and the responsibility for successful completion of training programs rests entirely with the student. This is never more apparent than when a student is learning via distance-learning. Accepting responsibility as a student is an important step towards ensuring that you can successfully complete your training program. It is easy to instantly blame other people or factors when things go wrong. But the fact of the matter is that if a failure is your failure, then you have the power to do something about it, it is entirely in your own hands. If it is always someone else's failure, then you are powerless to do anything about it. All students study in entirely different ways, this is because we are all individuals and what is right for one student, is not necessarily right for another. In order to succeed, you will have to accept personal responsibility for finding a way to plan, implement and manage a personal study plan that works for you. If you do not succeed, you only have yourself to blame.
Planning
By far the most critical contribution to stress, is the feeling of not being in control. In the absence of planning we tend to be reactive and can stumble from pillar to post in the hope that things will turn out fine in the end. Invariably they don't! In order to be in control, we need to have firm ideas about how and when we want to do things. We also need to consider as many possible eventualities as we can, so that we are prepared for them when they happen. Prescriptive Change, is far easier to manage and control, than Emergent Change. The same is true with distance-learning. It is much easier and much more enjoyable, if you feel that you are in control and that things are going to plan. Even when things do go wrong, you are prepared for them and can act accordingly without any unnecessary stress. It is important therefore that you do take time to plan your studies properly.
Management
Once you have developed a clear study plan, it is of equal importance to ensure that you manage the implementation of it. Most of us usually enjoy planning, but it is usually during implementation when things go wrong. Targets are not met and we do not understand why. Sometimes we do not even know if targets are being met. It is not enough for us to conclude that the study plan just failed. If it is failing, you will need to understand what you can do about it. Similarly if your study plan is succeeding, it is still important to understand why, so that you can improve upon your success. You therefore need to have guidelines for self-assessment so that you can be consistent with performance improvement throughout the program. If you manage things correctly, then your performance should constantly improve throughout the program.
Study objectives & tasks
The first place to start is developing your program objectives. These should feature your reasons for undertaking the training program in order of priority. Keep them succinct and to the point in order to avoid confusion. Do not just write the first things that come into your head because they are likely to be too similar to each other. Make a list of possible departmental headings, such as: Customer Service; E-business; Finance; Globalization; Human Resources; Technology; Legal; Management; Marketing and Production. Then brainstorm for ideas by listing as many things that you want to achieve under each heading and later re-arrange these things in order of priority. Finally, select the top item from each department heading and choose these as your program objectives. Try and restrict yourself to five because it will enable you to focus clearly. It is likely that the other things that you listed will be achieved if each of the top objectives are achieved. If this does not prove to be the case, then simply work through the process again.
Study forecast
As a guide, the Appleton Greene Team Accountability corporate training program should take 12-18 months to complete, depending upon your availability and current commitments. The reason why there is such a variance in time estimates is because every student is an individual, with differing productivity levels and different commitments. These differentiations are then exaggerated by the fact that this is a distance-learning program, which incorporates the practical integration of academic theory as an as a part of the training program. Consequently all of the project studies are real, which means that important decisions and compromises need to be made. You will want to get things right and will need to be patient with your expectations in order to ensure that they are. We would always recommend that you are prudent with your own task and time forecasts, but you still need to develop them and have a clear indication of what are realistic expectations in your case. With reference to your time planning: consider the time that you can realistically dedicate towards study with the program every week; calculate how long it should take you to complete the program, using the guidelines featured here; then break the program down into logical modules and allocate a suitable proportion of time to each of them, these will be your milestones; you can create a time plan by using a spreadsheet on your computer, or a personal organizer such as MS Outlook, you could also use a financial forecasting software; break your time forecasts down into manageable chunks of time, the more specific you can be, the more productive and accurate your time management will be; finally, use formulas where possible to do your time calculations for you, because this will help later on when your forecasts need to change in line with actual performance. With reference to your task planning: refer to your list of tasks that need to be undertaken in order to achieve your program objectives; with reference to your time plan, calculate when each task should be implemented; remember that you are not estimating when your objectives will be achieved, but when you will need to focus upon implementing the corresponding tasks; you also need to ensure that each task is implemented in conjunction with the associated training modules which are relevant; then break each single task down into a list of specific to do's, say approximately ten to do's for each task and enter these into your study plan; once again you could use MS Outlook to incorporate both your time and task planning and this could constitute your study plan; you could also use a project management software like MS Project. You should now have a clear and realistic forecast detailing when you can expect to be able to do something about undertaking the tasks to achieve your program objectives.
Performance management
It is one thing to develop your study forecast, it is quite another to monitor your progress. Ultimately it is less important whether you achieve your original study forecast and more important that you update it so that it constantly remains realistic in line with your performance. As you begin to work through the program, you will begin to have more of an idea about your own personal performance and productivity levels as a distance-learner. Once you have completed your first study module, you should re-evaluate your study forecast for both time and tasks, so that they reflect your actual performance level achieved. In order to achieve this you must first time yourself while training by using an alarm clock. Set the alarm for hourly intervals and make a note of how far you have come within that time. You can then make a note of your actual performance on your study plan and then compare your performance against your forecast. Then consider the reasons that have contributed towards your performance level, whether they are positive or negative and make a considered adjustment to your future forecasts as a result. Given time, you should start achieving your forecasts regularly.
With reference to time management: time yourself while you are studying and make a note of the actual time taken in your study plan; consider your successes with time-efficiency and the reasons for the success in each case and take this into consideration when reviewing future time planning; consider your failures with time-efficiency and the reasons for the failures in each case and take this into consideration when reviewing future time planning; re-evaluate your study forecast in relation to time planning for the remainder of your training program to ensure that you continue to be realistic about your time expectations. You need to be consistent with your time management, otherwise you will never complete your studies. This will either be because you are not contributing enough time to your studies, or you will become less efficient with the time that you do allocate to your studies. Remember, if you are not in control of your studies, they can just become yet another cause of stress for you.
With reference to your task management: time yourself while you are studying and make a note of the actual tasks that you have undertaken in your study plan; consider your successes with task-efficiency and the reasons for the success in each case; take this into consideration when reviewing future task planning; consider your failures with task-efficiency and the reasons for the failures in each case and take this into consideration when reviewing future task planning; re-evaluate your study forecast in relation to task planning for the remainder of your training program to ensure that you continue to be realistic about your task expectations. You need to be consistent with your task management, otherwise you will never know whether you are achieving your program objectives or not.
Keeping in touch
You will have access to qualified and experienced professors and tutors who are responsible for providing tutorial support for your particular training program. So don't be shy about letting them know how you are getting on. We keep electronic records of all tutorial support emails so that professors and tutors can review previous correspondence before considering an individual response. It also means that there is a record of all communications between you and your professors and tutors and this helps to avoid any unnecessary duplication, misunderstanding, or misinterpretation. If you have a problem relating to the program, share it with them via email. It is likely that they have come across the same problem before and are usually able to make helpful suggestions and steer you in the right direction. To learn more about when and how to use tutorial support, please refer to the Tutorial Support section of this student information guide. This will help you to ensure that you are making the most of tutorial support that is available to you and will ultimately contribute towards your success and enjoyment with your training program.
Work colleagues and family
You should certainly discuss your program study progress with your colleagues, friends and your family. Appleton Greene training programs are very practical. They require you to seek information from other people, to plan, develop and implement processes with other people and to achieve feedback from other people in relation to viability and productivity. You will therefore have plenty of opportunities to test your ideas and enlist the views of others. People tend to be sympathetic towards distance-learners, so don't bottle it all up in yourself. Get out there and share it! It is also likely that your family and colleagues are going to benefit from your labors with the program, so they are likely to be much more interested in being involved than you might think. Be bold about delegating work to those who might benefit themselves. This is a great way to achieve understanding and commitment from people who you may later rely upon for process implementation. Share your experiences with your friends and family.
Making it relevant
The key to successful learning is to make it relevant to your own individual circumstances. At all times you should be trying to make bridges between the content of the program and your own situation. Whether you achieve this through quiet reflection or through interactive discussion with your colleagues, client partners or your family, remember that it is the most important and rewarding aspect of translating your studies into real self-improvement. You should be clear about how you want the program to benefit you. This involves setting clear study objectives in relation to the content of the course in terms of understanding, concepts, completing research or reviewing activities and relating the content of the modules to your own situation. Your objectives may understandably change as you work through the program, in which case you should enter the revised objectives on your study plan so that you have a permanent reminder of what you are trying to achieve, when and why.
Distance-learning check-list
Prepare your study environment, your study tools and rules.
Undertake detailed self-assessment in terms of your ability as a learner.
Create a format for your study plan.
Consider your study objectives and tasks.
Create a study forecast.
Assess your study performance.
Re-evaluate your study forecast.
Be consistent when managing your study plan.
Use your Appleton Greene Certified Learning Provider (CLP) for tutorial support.
Make sure you keep in touch with those around you.

---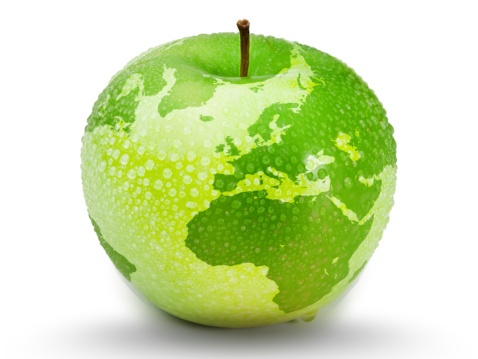 Tutorial Support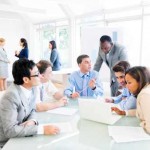 Programs
Appleton Greene uses standard and bespoke corporate training programs as vessels to transfer business process improvement knowledge into the heart of our clients' organizations. Each individual program focuses upon the implementation of a specific business process, which enables clients to easily quantify their return on investment. There are hundreds of established Appleton Greene corporate training products now available to clients within customer services, e-business, finance, globalization, human resources, information technology, legal, management, marketing and production. It does not matter whether a client's employees are located within one office, or an unlimited number of international offices, we can still bring them together to learn and implement specific business processes collectively. Our approach to global localization enables us to provide clients with a truly international service with that all important personal touch. Appleton Greene corporate training programs can be provided virtually or locally and they are all unique in that they individually focus upon a specific business function. They are implemented over a sustainable period of time and professional support is consistently provided by qualified learning providers and specialist consultants.
---
Support available
You will have a designated Certified Learning Provider (CLP) and an Accredited Consultant and we encourage you to communicate with them as much as possible. In all cases tutorial support is provided online because we can then keep a record of all communications to ensure that tutorial support remains consistent. You would also be forwarding your work to the tutorial support unit for evaluation and assessment. You will receive individual feedback on all of the work that you undertake on a one-to-one basis, together with specific recommendations for anything that may need to be changed in order to achieve a pass with merit or a pass with distinction and you then have as many opportunities as you may need to re-submit project studies until they meet with the required standard. Consequently the only reason that you should really fail (CLP) is if you do not do the work. It makes no difference to us whether a student takes 12 months or 18 months to complete the program, what matters is that in all cases the same quality standard will have been achieved.
---
Support Process
Please forward all of your future emails to the designated (CLP) Tutorial Support Unit email address that has been provided and please do not duplicate or copy your emails to other AGC email accounts as this will just cause unnecessary administration. Please note that emails are always answered as quickly as possible but you will need to allow a period of up to 20 business days for responses to general tutorial support emails during busy periods, because emails are answered strictly within the order in which they are received. You will also need to allow a period of up to 30 business days for the evaluation and assessment of project studies. This does not include weekends or public holidays. Please therefore kindly allow for this within your time planning. All communications are managed online via email because it enables tutorial service support managers to review other communications which have been received before responding and it ensures that there is a copy of all communications retained on file for future reference. All communications will be stored within your personal (CLP) study file here at Appleton Greene throughout your designated study period. If you need any assistance or clarification at any time, please do not hesitate to contact us by forwarding an email and remember that we are here to help. If you have any questions, please list and number your questions succinctly and you can then be sure of receiving specific answers to each and every query.
---
Time Management
It takes approximately 1 Year to complete the Team Accountability corporate training program, incorporating 12 x 6-hour monthly workshops. Each student will also need to contribute approximately 4 hours per week over 1 Year of their personal time. Students can study from home or work at their own pace and are responsible for managing their own study plan. There are no formal examinations and students are evaluated and assessed based upon their project study submissions, together with the quality of their internal analysis and supporting documents. They can contribute more time towards study when they have the time to do so and can contribute less time when they are busy. All students tend to be in full time employment while studying and the Team Accountability program is purposely designed to accommodate this, so there is plenty of flexibility in terms of time management. It makes no difference to us at Appleton Greene, whether individuals take 12-18 months to complete this program. What matters is that in all cases the same standard of quality will have been achieved with the standard and bespoke programs that have been developed.
---
Distance Learning Guide
The distance learning guide should be your first port of call when starting your training program. It will help you when you are planning how and when to study, how to create the right environment and how to establish the right frame of mind. If you can lay the foundations properly during the planning stage, then it will contribute to your enjoyment and productivity while training later. The guide helps to change your lifestyle in order to accommodate time for study and to cultivate good study habits. It helps you to chart your progress so that you can measure your performance and achieve your goals. It explains the tools that you will need for study and how to make them work. It also explains how to translate academic theory into practical reality. Spend some time now working through your distance learning guide and make sure that you have firm foundations in place so that you can make the most of your distance learning program. There is no requirement for you to attend training workshops or classes at Appleton Greene offices. The entire program is undertaken online, program course manuals and project studies are administered via the Appleton Greene web site and via email, so you are able to study at your own pace and in the comfort of your own home or office as long as you have a computer and access to the internet.
---
How To Study
The how to study guide provides students with a clear understanding of the Appleton Greene facilitation via distance learning training methods and enables students to obtain a clear overview of the training program content. It enables students to understand the step-by-step training methods used by Appleton Greene and how course manuals are integrated with project studies. It explains the research and development that is required and the need to provide evidence and references to support your statements. It also enables students to understand precisely what will be required of them in order to achieve a pass with merit and a pass with distinction for individual project studies and provides useful guidance on how to be innovative and creative when developing your Unique Program Proposition (UPP).
---
Tutorial Support
Tutorial support for the Appleton Greene Team Accountability corporate training program is provided online either through the Appleton Greene Client Support Portal (CSP), or via email. All tutorial support requests are facilitated by a designated Program Administration Manager (PAM). They are responsible for deciding which professor or tutor is the most appropriate option relating to the support required and then the tutorial support request is forwarded onto them. Once the professor or tutor has completed the tutorial support request and answered any questions that have been asked, this communication is then returned to the student via email by the designated Program Administration Manager (PAM). This enables all tutorial support, between students, professors and tutors, to be facilitated by the designated Program Administration Manager (PAM) efficiently and securely through the email account. You will therefore need to allow a period of up to 20 business days for responses to general support queries and up to 30 business days for the evaluation and assessment of project studies, because all tutorial support requests are answered strictly within the order in which they are received. This does not include weekends or public holidays. Consequently you need to put some thought into the management of your tutorial support procedure in order to ensure that your study plan is feasible and to obtain the maximum possible benefit from tutorial support during your period of study. Please retain copies of your tutorial support emails for future reference. Please ensure that ALL of your tutorial support emails are set out using the format as suggested within your guide to tutorial support. Your tutorial support emails need to be referenced clearly to the specific part of the course manual or project study which you are working on at any given time. You also need to list and number any questions that you would like to ask, up to a maximum of five questions within each tutorial support email. Remember the more specific you can be with your questions the more specific your answers will be too and this will help you to avoid any unnecessary misunderstanding, misinterpretation, or duplication. The guide to tutorial support is intended to help you to understand how and when to use support in order to ensure that you get the most out of your training program. Appleton Greene training programs are designed to enable you to do things for yourself. They provide you with a structure or a framework and we use tutorial support to facilitate students while they practically implement what they learn. In other words, we are enabling students to do things for themselves. The benefits of distance learning via facilitation are considerable and are much more sustainable in the long-term than traditional short-term knowledge sharing programs. Consequently you should learn how and when to use tutorial support so that you can maximize the benefits from your learning experience with Appleton Greene. This guide describes the purpose of each training function and how to use them and how to use tutorial support in relation to each aspect of the training program. It also provides useful tips and guidance with regard to best practice.
---
Tutorial Support Tips
Students are often unsure about how and when to use tutorial support with Appleton Greene. This Tip List will help you to understand more about how to achieve the most from using tutorial support. Refer to it regularly to ensure that you are continuing to use the service properly. Tutorial support is critical to the success of your training experience, but it is important to understand when and how to use it in order to maximize the benefit that you receive. It is no coincidence that those students who succeed are those that learn how to be positive, proactive and productive when using tutorial support.
Be positive and friendly with your tutorial support emails
Remember that if you forward an email to the tutorial support unit, you are dealing with real people. "Do unto others as you would expect others to do unto you". If you are positive, complimentary and generally friendly in your emails, you will generate a similar response in return. This will be more enjoyable, productive and rewarding for you in the long-term.
Think about the impression that you want to create
Every time that you communicate, you create an impression, which can be either positive or negative, so put some thought into the impression that you want to create. Remember that copies of all tutorial support emails are stored electronically and tutors will always refer to prior correspondence before responding to any current emails. Over a period of time, a general opinion will be arrived at in relation to your character, attitude and ability. Try to manage your own frustrations, mood swings and temperament professionally, without involving the tutorial support team. Demonstrating frustration or a lack of patience is a weakness and will be interpreted as such. The good thing about communicating in writing, is that you will have the time to consider your content carefully, you can review it and proof-read it before sending your email to Appleton Greene and this should help you to communicate more professionally, consistently and to avoid any unnecessary knee-jerk reactions to individual situations as and when they may arise. Please also remember that the CLP Tutorial Support Unit will not just be responsible for evaluating and assessing the quality of your work, they will also be responsible for providing recommendations to other learning providers and to client contacts within the Appleton Greene global client network, so do be in control of your own emotions and try to create a good impression.
Remember that quality is preferred to quantity
Please remember that when you send an email to the tutorial support team, you are not using Twitter or Text Messaging. Try not to forward an email every time that you have a thought. This will not prove to be productive either for you or for the tutorial support team. Take time to prepare your communications properly, as if you were writing a professional letter to a business colleague and make a list of queries that you are likely to have and then incorporate them within one email, say once every month, so that the tutorial support team can understand more about context, application and your methodology for study. Get yourself into a consistent routine with your tutorial support requests and use the tutorial support template provided with ALL of your emails. The (CLP) Tutorial Support Unit will not spoon-feed you with information. They need to be able to evaluate and assess your tutorial support requests carefully and professionally.
Be specific about your questions in order to receive specific answers
Try not to write essays by thinking as you are writing tutorial support emails. The tutorial support unit can be unclear about what in fact you are asking, or what you are looking to achieve. Be specific about asking questions that you want answers to. Number your questions. You will then receive specific answers to each and every question. This is the main purpose of tutorial support via email.
Keep a record of your tutorial support emails
It is important that you keep a record of all tutorial support emails that are forwarded to you. You can then refer to them when necessary and it avoids any unnecessary duplication, misunderstanding, or misinterpretation.
---
Individual training workshops or telephone support
Please be advised that Appleton Greene does not provide separate or individual tutorial support meetings, workshops, or provide telephone support for individual students. Appleton Greene is an equal opportunities learning and service provider and we are therefore understandably bound to treat all students equally. We cannot therefore broker special financial or study arrangements with individual students regardless of the circumstances. All tutorial support is provided online and this enables Appleton Greene to keep a record of all communications between students, professors and tutors on file for future reference, in accordance with our quality management procedure and your terms and conditions of enrolment. All tutorial support is provided online via email because it enables us to have time to consider support content carefully, it ensures that you receive a considered and detailed response to your queries. You can number questions that you would like to ask, which relate to things that you do not understand or where clarification may be required. You can then be sure of receiving specific answers to each individual query. You will also then have a record of these communications and of all tutorial support, which has been provided to you. This makes tutorial support administration more productive by avoiding any unnecessary duplication, misunderstanding, or misinterpretation.
---
Tutorial Support Email Format
You should use this tutorial support format if you need to request clarification or assistance while studying with your training program. Please note that ALL of your tutorial support request emails should use the same format. You should therefore set up a standard email template, which you can then use as and when you need to. Emails that are forwarded to Appleton Greene, which do not use the following format, may be rejected and returned to you by the (CLP) Program Administration Manager. A detailed response will then be forwarded to you via email usually within 20 business days of receipt for general support queries and 30 business days for the evaluation and assessment of project studies. This does not include weekends or public holidays. Your tutorial support request, together with the corresponding TSU reply, will then be saved and stored within your electronic TSU file at Appleton Greene for future reference.
Subject line of your email
Please insert: Appleton Greene (CLP) Tutorial Support Request: (Your Full Name) (Date), within the subject line of your email.
Main body of your email
Please insert:
1. Appleton Greene Certified Learning Provider (CLP) Tutorial Support Request
2. Your Full Name
3. Date of TS request
4. Preferred email address
5. Backup email address
6. Course manual page name or number (reference)
7. Project study page name or number (reference)
Subject of enquiry
Please insert a maximum of 50 words (please be succinct)
Briefly outline the subject matter of your inquiry, or what your questions relate to.
Question 1
Maximum of 50 words (please be succinct)
Maximum of 50 words (please be succinct)
Question 3
Maximum of 50 words (please be succinct)
Question 4
Maximum of 50 words (please be succinct)
Question 5
Maximum of 50 words (please be succinct)
Please note that a maximum of 5 questions is permitted with each individual tutorial support request email.
---
Procedure
* List the questions that you want to ask first, then re-arrange them in order of priority. Make sure that you reference them, where necessary, to the course manuals or project studies.
* Make sure that you are specific about your questions and number them. Try to plan the content within your emails to make sure that it is relevant.
* Make sure that your tutorial support emails are set out correctly, using the Tutorial Support Email Format provided here.
* Save a copy of your email and incorporate the date sent after the subject title. Keep your tutorial support emails within the same file and in date order for easy reference.
* Allow up to 20 business days for a response to general tutorial support emails and up to 30 business days for the evaluation and assessment of project studies, because detailed individual responses will be made in all cases and tutorial support emails are answered strictly within the order in which they are received.
* Emails can and do get lost. So if you have not received a reply within the appropriate time, forward another copy or a reminder to the tutorial support unit to be sure that it has been received but do not forward reminders unless the appropriate time has elapsed.
* When you receive a reply, save it immediately featuring the date of receipt after the subject heading for easy reference. In most cases the tutorial support unit replies to your questions individually, so you will have a record of the questions that you asked as well as the answers offered. With project studies however, separate emails are usually forwarded by the tutorial support unit, so do keep a record of your own original emails as well.
* Remember to be positive and friendly in your emails. You are dealing with real people who will respond to the same things that you respond to.
* Try not to repeat questions that have already been asked in previous emails. If this happens the tutorial support unit will probably just refer you to the appropriate answers that have already been provided within previous emails.
* If you lose your tutorial support email records you can write to Appleton Greene to receive a copy of your tutorial support file, but a separate administration charge may be levied for this service.
---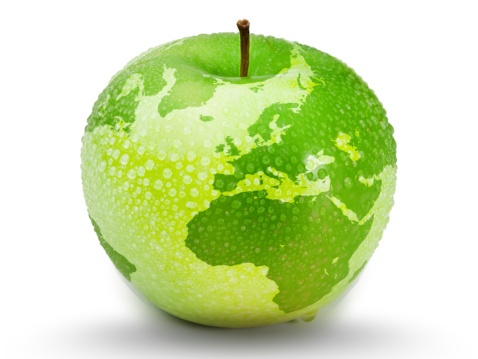 How To Study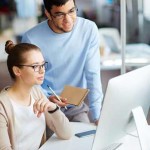 Your Certified Learning Provider (CLP) and Accredited Consultant can help you to plan a task list for getting started so that you can be clear about your direction and your priorities in relation to your training program. It is also a good way to introduce yourself to the tutorial support team.
Planning your study environment
Your study conditions are of great importance and will have a direct effect on how much you enjoy your training program. Consider how much space you will have, whether it is comfortable and private and whether you are likely to be disturbed. The study tools and facilities at your disposal are also important to the success of your distance-learning experience. Your tutorial support unit can help with useful tips and guidance, regardless of your starting position. It is important to get this right before you start working on your training program.
Planning your program objectives
It is important that you have a clear list of study objectives, in order of priority, before you start working on your training program. Your tutorial support unit can offer assistance here to ensure that your study objectives have been afforded due consideration and priority.
Planning how and when to study
Distance-learners are freed from the necessity of attending regular classes, since they can study in their own way, at their own pace and for their own purposes. This approach is designed to let you study efficiently away from the traditional classroom environment. It is important however, that you plan how and when to study, so that you are making the most of your natural attributes, strengths and opportunities. Your tutorial support unit can offer assistance and useful tips to ensure that you are playing to your strengths.
Planning your study tasks
You should have a clear understanding of the study tasks that you should be undertaking and the priority associated with each task. These tasks should also be integrated with your program objectives. The distance learning guide and the guide to tutorial support for students should help you here, but if you need any clarification or assistance, please contact your tutorial support unit.
Planning your time
You will need to allocate specific times during your calendar when you intend to study if you are to have a realistic chance of completing your program on time. You are responsible for planning and managing your own study time, so it is important that you are successful with this. Your tutorial support unit can help you with this if your time plan is not working.
Keeping in touch
Consistency is the key here. If you communicate too frequently in short bursts, or too infrequently with no pattern, then your management ability with your studies will be questioned, both by you and by your tutorial support unit. It is obvious when a student is in control and when one is not and this will depend how able you are at sticking with your study plan. Inconsistency invariably leads to in-completion.
Charting your progress
Your tutorial support team can help you to chart your own study progress. Refer to your distance learning guide for further details.
Making it work
To succeed, all that you will need to do is apply yourself to undertaking your training program and interpreting it correctly. Success or failure lies in your hands and your hands alone, so be sure that you have a strategy for making it work. Your Certified Learning Provider (CLP) and Accredited Consultant can guide you through the process of program planning, development and implementation.
Reading methods
Interpretation is often unique to the individual but it can be improved and even quantified by implementing consistent interpretation methods. Interpretation can be affected by outside interference such as family members, TV, or the Internet, or simply by other thoughts which are demanding priority in our minds. One thing that can improve our productivity is using recognized reading methods. This helps us to focus and to be more structured when reading information for reasons of importance, rather than relaxation.
Speed reading
When reading through course manuals for the first time, subconsciously set your reading speed to be just fast enough that you cannot dwell on individual words or tables. With practice, you should be able to read an A4 sheet of paper in one minute. You will not achieve much in the way of a detailed understanding, but your brain will retain a useful overview. This overview will be important later on and will enable you to keep individual issues in perspective with a more generic picture because speed reading appeals to the memory part of the brain. Do not worry about what you do or do not remember at this stage.
Content reading
Once you have speed read everything, you can then start work in earnest. You now need to read a particular section of your course manual thoroughly, by making detailed notes while you read. This process is called Content Reading and it will help to consolidate your understanding and interpretation of the information that has been provided.
Making structured notes on the course manuals
When you are content reading, you should be making detailed notes, which are both structured and informative. Make these notes in a MS Word document on your computer, because you can then amend and update these as and when you deem it to be necessary. List your notes under three headings: 1. Interpretation – 2. Questions – 3. Tasks. The purpose of the 1st section is to clarify your interpretation by writing it down. The purpose of the 2nd section is to list any questions that the issue raises for you. The purpose of the 3rd section is to list any tasks that you should undertake as a result. Anyone who has graduated with a business-related degree should already be familiar with this process.
Organizing structured notes separately
You should then transfer your notes to a separate study notebook, preferably one that enables easy referencing, such as a MS Word Document, a MS Excel Spreadsheet, a MS Access Database, or a personal organizer on your cell phone. Transferring your notes allows you to have the opportunity of cross-checking and verifying them, which assists considerably with understanding and interpretation. You will also find that the better you are at doing this, the more chance you will have of ensuring that you achieve your study objectives.
Question your understanding
Do challenge your understanding. Explain things to yourself in your own words by writing things down.
Clarifying your understanding
If you are at all unsure, forward an email to your tutorial support unit and they will help to clarify your understanding.
Question your interpretation
Do challenge your interpretation. Qualify your interpretation by writing it down.
Clarifying your interpretation
If you are at all unsure, forward an email to your tutorial support unit and they will help to clarify your interpretation.
---
Qualification Requirements
The student will need to successfully complete the project study and all of the exercises relating to the Team Accountability corporate training program, achieving a pass with merit or distinction in each case, in order to qualify as an Accredited Team Accountability Specialist (APTS). All monthly workshops need to be tried and tested within your company. These project studies can be completed in your own time and at your own pace and in the comfort of your own home or office. There are no formal examinations, assessment is based upon the successful completion of the project studies. They are called project studies because, unlike case studies, these projects are not theoretical, they incorporate real program processes that need to be properly researched and developed. The project studies assist us in measuring your understanding and interpretation of the training program and enable us to assess qualification merits. All of the project studies are based entirely upon the content within the training program and they enable you to integrate what you have learnt into your corporate training practice.
Team Accountability – Grading Contribution
Project Study – Grading Contribution
Customer Service – 10%
E-business – 05%
Finance – 10%
Globalization – 10%
Human Resources – 10%
Information Technology – 10%
Legal – 05%
Management – 10%
Marketing – 10%
Production – 10%
Education – 05%
Logistics – 05%
TOTAL GRADING – 100%
Qualification grades
A mark of 90% = Pass with Distinction.
A mark of 75% = Pass with Merit.
A mark of less than 75% = Fail.
If you fail to achieve a mark of 75% with a project study, you will receive detailed feedback from the Certified Learning Provider (CLP) and/or Accredited Consultant, together with a list of tasks which you will need to complete, in order to ensure that your project study meets with the minimum quality standard that is required by Appleton Greene. You can then re-submit your project study for further evaluation and assessment. Indeed you can re-submit as many drafts of your project studies as you need to, until such a time as they eventually meet with the required standard by Appleton Greene, so you need not worry about this, it is all part of the learning process.
When marking project studies, Appleton Greene is looking for sufficient evidence of the following:
Pass with merit
A satisfactory level of program understanding
A satisfactory level of program interpretation
A satisfactory level of project study content presentation
A satisfactory level of Unique Program Proposition (UPP) quality
A satisfactory level of the practical integration of academic theory
Pass with distinction
An exceptional level of program understanding
An exceptional level of program interpretation
An exceptional level of project study content presentation
An exceptional level of Unique Program Proposition (UPP) quality
An exceptional level of the practical integration of academic theory
---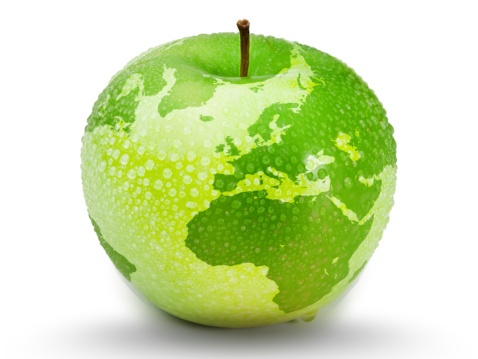 Preliminary Analysis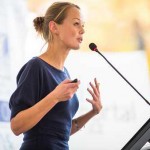 Online Article
By Natalie R. Kosine, , Michael F. Steger & Sandra Duncan,
Sage Journals,
December, 2008.
"Purpose-Centered Career Development: A Strengths-Based Approach to Finding Meaning and Purpose in Careers
Abstract
Although having a sense of purpose and meaning in life has been found to play an important role in overall life and career satisfaction, this is not an area that is typically cultivated during career exploration activities. This article provides a model for aiding students in developing a sense of purpose in their career search through strengths-based practices. The authors present five key elements that reinforce the development of purpose, including identity, self-efficacy, metacognition, culture, and service. Each of these areas is used as a focal point to help identify ways for students to recognize and rely on their strengths in the development of meaningful careers. Each element is defined, relevant research is provided, and strategies for promoting each element are discussed. Additionally, the relationship between purpose-centered career development and the career standards of the ASCA National Model® is presented.
In some ways, "work" was an easier problem to solve in past centuries than in the present. For much of our history as a species, the tasks that once constituted the constant, daily activities of survival were our work. Assuring safety, food, water, and shelter for the members of our groups and societies took dedicated and tangible effort. As people specialized into niches, their work often became both further removed from survival and more closely linked to their identities. However, finding one's career identity amid this complexity is difficult. Nevertheless, an exciting perspective is emerging that holds substantial promise for helping students link their academic and personal strengths in identifying satisfying career options. This perspective focuses on the role of purpose. Purpose refers to people's identification of highly valued, overarching goals, the attainment of which is anticipated to move people closer to achieving their true potential and bring them deep fulfilment (Steger, in press). Extensive research has demonstrated that people with a strong sense of meaning and purpose in life experience greater happiness and fewer psychological problems (Ryff & Singer, 1998; Steger, Frazier, Oishi, & Kaler, 2006). People who feel their lives are full of meaning report less workaholism and better work adjustment (Bonebright, Clay, & Ankenmann, 2000), and college students high in meaning in life express greater certainty regarding their future occupation (Tryon & Rad-zin, 1972)."
If you would like to know more, Click Here
---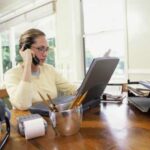 Online Article
By Siti Nur Syahirah Mohd Adnan & Raju Valliappan,
International Journal of Productivity and Performance Management,
March 20, 2019.
"Communicating shared vision and leadership styles towards enhancing performance
Abstract
Purpose
Communicating vision of science and technology to inform and educate the nation is absolutely a way to expand science and technology literacy and promote industry growth. The scientific and progressive society has become one of the important agendas in realizing Malaysia to become a developed country. In line with the country's agenda, this study focuses to discuss the concept of scientific and progressive society as stated in 2020 Vision and also to identify the gaps and challenges of the science and technology policies. The purpose of this paper is to focus on the relations between shared vision attributes and the effect of leadership styles of leaders within science and technology industry.
Design/methodology/approach
The study discuses about conceptual framework to analyze different leadership styles through the lenses of qualitative textual analysis and theoretically linked to shared-vision theory, leadership theories and performance theories.
Findings
The study identify gaps and challenges of the science and technology policies in Malaysia and proposed the conceptual framework with questioning the notion of shared vision as a principle theories, leadership styles and performance, significant to further assess the assumptions.
Originality/value
The study and its proposed framework is based on the literature reviews that may enhance knowledge and may help in identifying gaps in the policies of the science and technology industry in Malaysia."
If you would like to know more, Click Here
---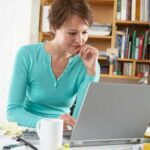 Online Article
By Steven R. Bray & Lawrence R. Brawley,
Sage journals,
April 2002.
"Role Efficacy, Role Clarity, and Role Performance Effectiveness
Abstract
The main purpose of the study was to examine role clarity as a moderator of the role efficacy-role performance relationship. A secondary issue was to investigate the influence of role clarity on role efficacy and role performance. On the basis of Bandura's theorizing, it was hypothesized that role efficacy should be a good predictor of role performance effectiveness only under conditions of high role clarity. Individuals reporting higher role clarity were expected to be more efficacious and perform better than those with lower role clarity. Consistent with hypotheses, role clarity moderated the prospective relationship between role efficacy and role performance effectiveness in the predicted direction for offensive role functions. Individuals who reported higher role clarity also reported higher role efficacy and performed better than those with lower role clarity. Results are discussed in the context of self-efficacy theory. Further prospective examinations, as well as experimental designs, are recommended.
The positive relationships between self-efficacy and effort persistence, and performance have been consistently documented across a wide variety of behavioral contexts including sport performance (Bandura, 1986, 1997; Feltz, 1988; Feltz & Chase, 1998;Schunk,1995). Although the study of self-efficacy and the relationship between self-efficacy and behaviors such as performance has been extensive (cf.Bandura,1997),it has been largely restricted to individuals' beliefs regarding tasks that are performed independently. Thus, this research provides only a limited representation of the scope of behaviors in which people are often engaged.
For example, a great deal of human interaction takes place in the context of interdependent groups such as work groups(e.g., managerial teams) and sport teams (e.g., basketball, hockey, soccer) in which individuals seldom act independently but more frequently function interdependently with one or several teammates as dictated by specific and often assigned roles. It is the aspect of interdependence among individuals within a group that clearly distinguishes members' role-related behaviors from those that can be carried out on one's own. Thus, from a motivational and performance perspective, within an interdependent group, it can be assumed that members develop efficacy perceptions with regards to at least three types of behaviors: those carried out alone(i.e., independently), those carried out by the collective, and those carried out with one or more teammates in the performance of group-related roles."
If you would like to know more, Click Here
---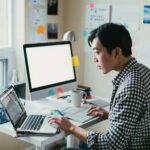 Online Article
By Paul D. Bliese & Carl Andrew Castro,
An International Journal of Work, Health & Organisations,
2000.
"Role clarity, work overload and organizational support: Multilevel evidence of the importance of support
The present study extended the demands-control-support model used in occupational stress research in two ways. First, it hypothesized that role clarity (i.e. role ambiguity), like control, would moderate the relationship between demands and psychological strain. Second, the study assessed support (from leaders) as a macro characteristic of the work-group environment. Data were drawn from a large study of US army soldiers, the study sample consisting of 1786 lower enlisted male soldiers. The inclusion of support as a work-group characteristic lead to a multilevel test of the model. A three-way multilevel interaction among work demands, role clarity and support was observed. As predicted, the relationship between demands and psychological strain was moderated by role clarity; however, this moderating relationship was found only when work-group support was high.
Introduction
Karasek's (1979) demand-control model (also known as the decision latitude model) has been highly in'uential in occupational stress research, and has provided the theoretical framework for numerous studies. The model is based upon a two-by-two matrix of Demand and Control. Within this matrix, high levels of negative strain are expected to occur when job control is low and work demands are high. In cases where demand is low and}or where control is high, the model predicts either low levels of negative strain or varying degrees of motivation. Thus, it is the interactive combination of high work demands and low job control that leads to detriments in well-being.
While the demands-control model has been highly in'uential, it has also been criticized for being too simplistic. That is, it potentially fails to include other factors that are presumably related to strain (Baker, 1985; Schaubroeck, and Merritt, 1997). One factor that is not considered in the demands-control model but which has repeatedly been shown to be related to strain is social support (Cassel, 1976; Cobb, 1976; Cohen, and Wills, 1985; George, Reed, Ballard, Colin, and Feilding, 1993; LaRocco, House, and French, 1980; Winnubst, and Schabracq, 1996). Thus, it is not surprising that the demands-control model has been modied to include social support. This modied model is typically referred to as the demands-control-support model (Johnson, 1989; Johnson, and Hall, 1988; Johnson, Hall, Stewart, Fredlund, and Thoerell, 1991).
The demands-control-support model is essentially a three-way interactive model. It proposes that the two-way interaction hypothesized by the demands-control model is further bounded by social support. Specically, the model proposes that the moderating eŠects of control on the demand-strain relationship will be found only when support is high. Tests of the demand-control-support model have found evidence to suggest that the inclusion of support is an important extension of the demand-control model (Johnson, and Hall, 1988; Winnubst, and Schabracq, 1996). Johnson, and Hall (1988) found, for example, that the predicted interactive relationship between work control and job demands was evident only when social support from co-workers was present.
The current study extends the demand-control literature in two ways. First, we examine role clarity in lieu of control. Role clarity (i.e. role ambiguity) has been explored in literally hundreds of occupational stress studies (see meta-analyses by Abramis (1994) and by Jackson, and Schuler (1985)). We propose that the relationship between demands and strain will vary as a function of role clarity. That is, in cases where demands are high and role clarity is high negative strain should be minimal—employees may have considerable work to do, but they know what to do, and so negative strain is low. In contrast, in cases where demands are high and role clarity is low, one would expect high strain because not only do employees have a high work load, but also they are unclear about what they should be doing. One can think of the expected relationship between role clarity and demands as a situation where role clarity ameliorates the demand-strain relationship."
If you would like to know more, Click Here
---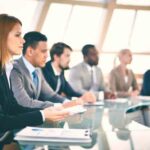 Online Article
By Clive Wilson,
Emerald Insight,
January 3, 2017.
"Purposeful leadership – evolving from "me" to "we" in pursuit of our most important "why"
Abstract
Purpose
This paper aims to explore the nature of "purpose" emphasizing how it works scientifically and why leaders should invest in bringing it to life as the primary means of inspiring all stakeholders.
Design/methodology/approach
The power of purpose makes sense psychologically, organizationally, biologically, energetically and mathematically. By tracking the views of thought leaders in these fields, a compelling case for attention is derived.
Findings
Corporate purpose is not as simple or as static as the author may at first think. Understanding the true nature of purpose empowers leaders to provide a service relevant to all stakeholders.
Originality/value
The paper draws on established thought leadership and assembles this at high level in a way that makes the total case for purpose compelling.
Purpose seems to be the topic of the moment, whether we are talking about personal purpose or purposeful organizations (Wilson, 2015). Unsurprisingly, several CEOs have recently spoken out passionately about purpose. Tesco Bank's CEO Benny Higgins believes that all business functions should "try and understand what the purpose of the organization is; they should understand the vision and the narrative that they're trying to create and achieve". And Paul Polman, CEO of consumer goods multinational Unilever told The Guardian newspaper "I know we all have our jobs, but that has to come from a deeper sense of purpose. You have to be driven by something. Leadership is not just about giving energy but it's unleashing other people's energy, which comes from buying into that sense of purpose".
What I would like to emphasize in this brief article is that leveraging the power of purpose makes sense psychologically, organizationally, biologically, energetically and mathematically. Even a high-level understanding of each of these concepts should convince us that purpose, especially shared purpose, is worth taking very seriously.
Psychologically
In Immunity to Change, Kegan et al. (2009) describes psychological development in human beings as a progression up a series of levels. The penultimate stage (Level 4) is described as the Self-authoring mind and is where the individual has a personal sense of direction (or purpose). With time and experience, they may progress to Level 5 which is described as the Self-transforming mind. At this stage, they see themselves as part of a bigger system, one where the purpose is bigger than just their own perspective. As a consequence, they will listen, share and act collaboratively.
Organizationally
In Shared Purpose the Golden Thread, the Chartered Institute of Personnel and Development studied the power of purpose in organizations and concluded that a shared sense of purpose is the true identity of the organization and should be the "golden thread" that connects all aspects of strategy. Going even further, highly evolved "teal" organizations are described as having a life and a sense of direction of their own (Laloux, 2014). Instead of trying to predict and control the future, members of the organization are invited to listen in and understand what the organization wants to become, what purpose it wants to serve. This hint that the organization is a living organism and that serving a purpose is what its life is all about is consistent with propositions in other scientific fields."
If you would like to know more, Click Here
---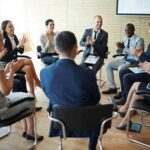 Online Article
ByBecker, Kunze and Vancea,
Journal of Cleaner Production,
March 20, 2017.
"Community energy and social entrepreneurship: Addressing purpose, organisation and embeddedness of renewable energy projects
Abstract
In many European countries, renewable energy has evolved through decentralised and small-scale forms of organisation. These different initiatives are often denominated as community energy in both research and practice. By examining community energy initiatives through a social entrepreneurship lens, we develop an integrated approach for the analysis of small-scale and bottom up energy initiatives. Our approach relies on three specific analytical dimensions: the purpose of the initiative, its form of organisation and ownership, and its embeddedness into local community or wider social movements. We apply this analytical framework to four case studies selected from a larger empirical study on newly emerged forms of organisation in the field of renewable energy across the European Union. Drawing on our findings, we characterise social enterprises in the energy sector as collectively owned organisations that combine renewable energy production with more overarching goals of environmental and social transformation, and a specific quest for civic participation. These initiatives show strong relationships with different social movements and even a potential to transcend the local scale. We conclude that given similarities in the two areas of research provide fertile ground for mutual advancement, both conceptually and empirically.
1. Introduction
As the Paris accords made clear, a central objective for rapidly curbing greenhouse gas emissions and limiting climate change is to bring about a transformation of the energy sector. Accordingly, there is a debate on how to break up the lock-in that keeps the sector bound with the fossil fuel-based mode of production (Bruckner et al., 2014, Unruh, 2000). Some scholars argue that the technological maturation of renewable sources will provide an apt and ready technological alternative to traditional fossil energy technologies (Krey and Clarke, 2011). Others highlight the intricacies of corporate law as a major restriction for change (Dangerman and Schellnhuber, 2013), or emphasise a transformation perspective based on new business models (Boons and Lüdeke-Freund, 2013, Burger and Weinmann, 2012, Wainstein and Bumpus, 2016). Studies of socio-technical transitions and niche innovations (Geels and Schot, 2007, Smith and Raven, 2012) here stress the interdependence of various factors such as technologies, policies, and economic models, as well as rules and practices. There is a strong emphasis not only on technological innovation, but also recently on the "enactment" of energy transitions by new actors challenging market structures through different new and innovative forms of organisation (Fuchs and Hinderer, 2016, Geels et al., 2016).
This article seeks to deepen the understanding of these new forms of organisation by putting forward a novel analytical perspective on community energy initiatives as forms of social entrepreneurship. In different European countries, newly set-up public utilities, cooperatives and similar forms of collective organisations promote the small-scale implementation of renewable energy technologies and other socio-ecological goals (for a discussion of distributed vs. sustainable energy see Peuka and Sjöholm, 2015). These initiatives conceive themselves as means to democratise the energy sector at the local level and beyond (Morris and Jungjohann, 2016, Scheer, 2012). A strong strand of research has indeed developed around "community energy projects" (Seyfang et al., 2013). Although these projects often emerge in nascent and small-scale niches, they nevertheless represent significant examples of social and economic innovation (Smith et al., 2014)."
If you would like to know more, Click Here
---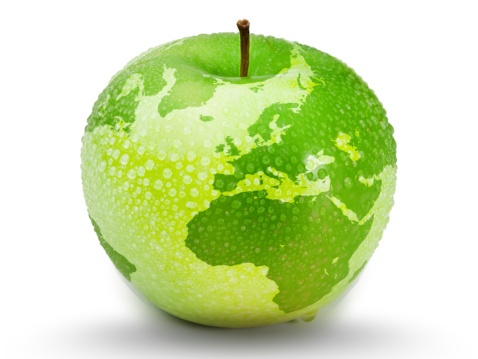 Course Manuals 1-12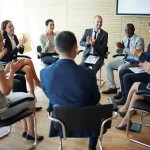 Course Manual 1: Purpose Driven
What Characterizes a Purpose-Driven Organization?
Purpose is becoming more and more commonplace these days. It's all over social media, making news at the Cannes Lions International Festival of Creativity, and on your news feed. What constitutes a purpose-driven company is a crucial question being asked by executives at businesses, multinational brands, charitable organizations, and everything in between. What exactly is a business with a purpose? What does purpose actually look like in action?
A concise, universal statement of the mission and what it means for a firm to be purpose-driven is a good place to start. Beyond just making money, a company's purpose is its idealistic reason for existing. It is the reason why people care about a company. According to Marc Benioff, co-CEO of Salesforce, "companies can do more than just make money; they can serve others." "The business of business is improving the state of the world."
A firm with a mission stands for something greater than its goods and services and acts accordingly. As the economy changes quickly, purpose can serve as both an organizational strategy and a road map for staying competitive. 79% of company leaders, according to PwC, feel that success depends on having a purpose. Despite this, fewer than half of employees are aware of the values and distinctive characteristics of their company.
So how do corporations successfully seek purpose? Establishing a long-term purpose that is true now and directs the business into the future is the first step in the process.
1. Purpose-Driven Businesses Include Their Mission in Their Business Strategies
In order to maximize positive impact, purpose can help determine organizational strategy and direct decision-making. At a time when businesses are being forced to make difficult decisions and corporate social responsibility is a major concern, this is becoming more and more significant.
---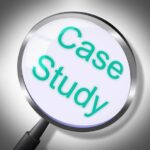 Case Study
Consider CVS Health. What was formerly known as CVS Pharmacy became the first chain of American drugstores to quit selling tobacco products in 2014.
As a result of technology, medical research, and preventive and wellness programs, public perceptions of health are evolving quickly. When CVS considered its mission statement, "helping people on their path to better health," it realized that tobacco didn't fit. In addition to getting tobacco out of its stores, CVS has started a number of programs to assist smokers in giving up. As a result of the change, 95 million fewer packs of cigarettes were sold while the sale of nicotine patches increased by 4%.
In the first year of its new policy, CVS lost $2 billion in yearly cigarette sales, while their pharmacy sales increased. The removal of tobacco products from its shelves was a crucial step in CVS Health's successful rebranding from CVS Pharmacy.
With the help of pharmacy benefits management growth—a business move that might not have been achievable without its newfound focus on purpose—these adjustments led to a 10% rise in revenue.
Additionally, fulfilling its mission helped CVS achieve a $69 billion deal with Aetna and substantial stock gains. CVS isn't ideal, it's true. The business continues to market items that may contain dubious chemicals, sweet foods, and alcohol. Although purpose is a journey. As a "north star," CVS uses its purpose and a strong sense of its own CSR to direct its business strategy, which is brought to life through a cross-functional approach.
For instance, CVS put together a committee from finance, merchandising, marketing, corporate social responsibility, retail store operations, and inventory when it came time to decide how to remove cigarettes from stores. All company departments that would be immediately impacted were represented at the table, allowing purpose and strategy to be communicated to the staff members in the retail establishments.
"We need all our colleagues to connect with our purpose," Boone explained on the Purpose 360 podcast. "Employees in our stores, in our mail rooms, and in finance — they should all be able to see how their work is helping people on their path to better health."
---
2. Brands With Purpose Connect Daily Work to a Common Goal
In all areas of the business, Timberland also aims to connect organizational purpose with employee engagement. As one of America's leading outdoor apparel companies, the business promotes employee earthkeeping, a concept that encapsulates Timberland's three guiding principles: making ethical products, safeguarding the outdoors, and giving back to communities all over the world.
"Being an earthkeeper is a whole philosophy and approach to how we do business," said Atlanta McllWraith, Senior Manager in Corporate Social Responsibility. "Employees don't have to check their values at the door when they come to work. Their values and beliefs are a part of the work we do."
---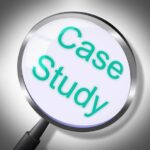 Case Study: Timberland
The people who create, manufacture, and promote Timberland products are the first to practice earthkeeping. By launching its first truly sustainable product line, the earthkeeper's boot, in 2007, the firm increased efforts to decrease waste and use fewer chemicals, establishing sustainable standards that have now been applied to the whole Timberland footwear range. Today, every of their footwear contains at least one environmentally friendly component, such rubber or recycled polyester. More than 345 million plastic bottles have been converted into shoelaces and other footwear components, and all leather is supplied from tanneries that are gold- or silver-rated.
Timberland links its mission to larger challenges that affect the people who create its products rather than just to the day-to-day jobs they perform. The corporation joined forces with the Planet Water Foundation to put purified water towers in numerous worker neighborhoods after learning that manufacturing workers lacked access to clean drinking water. These initiatives not only improved output and reduced absenteeism, but they also boosted the community's overall vitality.
---
3. Companies with a purpose-driven mindset advance measurable objectives
Outstanding businesses establish quantifiable objectives to carry out their business strategy and mission statement. For instance, Alaska Airlines' core values include responsibility for the people and communities it serves. The airline establishes quantifiable goals centered on three main pillars: make flying meaningful, invest in stronger communities, and fly greener.
About 2% of all carbon dioxide emissions caused by humans are produced by the worldwide aviation industry. The company is working to reduce air pollution from commercial airplanes in order to fly more sustainably. One of the first airlines to equip a segment of its aircraft with split scimitar winglets was this one in 2013. This increased each plane's fuel efficiency by nearly 34,000 gallons yearly, saving $20 million in fuel expenses overall.
---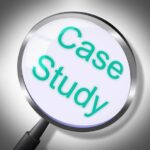 Case Study: Alaska Airlines