Simplified Wellness – Workshop 2 (Strategic Wellbeing Plan)

The Appleton Greene Corporate Training Program (CTP) for Simplified Wellness is provided by Mrs. Sciortino Certified Learning Provider (CLP). Program Specifications: Monthly cost USD$2,500.00; Monthly Workshops 6 hours; Monthly Support 4 hours; Program Duration 12 months; Program orders subject to ongoing availability.
If you would like to view the Client Information Hub (CIH) for this program, please Click Here
Learning Provider Profile

Mrs Sciortino is a Certified Learning Provider (CLP) with Appleton Greene. An internationally renowned author, Simplicity Expert and Professional Speaker, she spent almost two decades as a high-functioning, award-winning executive before she experienced a life-changing event that forced her to stop and ask the question: 'What if there's a better way to live?'.
Embarking on a journey to answer this question, Mrs Sciortino uncovered a simple system to challenge the status quo and use the power of questions to purposefully direct life.
A highly accomplished businesswoman, Mrs Sciortino is an official member of the Forbes Coaches Council, has received nominations for the Top Female Author awards, was awarded a prestigious silver Stevie International Business Women Award, named as the recipient of a 2022 CREA Global Award and has also been awarded over 20 international awards for the uniqueness of the tools and resources she offers.
Sought globally for expert comment by media, she's been featured in podcasts, Facebook Live, YouTube, blog articles, print media and in live TV and Radio.
Mrs Sciortino works globally with corporate programs, conference platforms, retreats, professional mentoring and in the online environment to teach people how easy it is to live life in a very different way.
When not working, she can be found in nature, on the yoga mat, lost in a great book, meditating, hanging out with her husband and her house panthers or creating magic in her kitchen.
---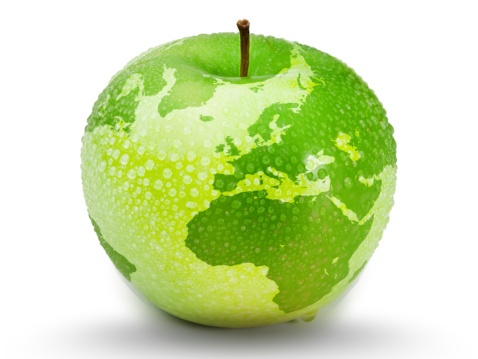 MOST Analysis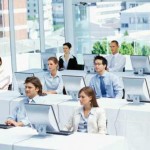 Mission Statement
Strategic Wellbeing Plan: most of us are used to creating strategic business or marketing plans. But when it comes to health and wellness, we don't even think about applying our strategic thinking to assist us in creating a bespoke plan.
This module looks at the difference between corporate and individual wellness plans and why they've been treated differently for so long. This module will then show you how you can integrate the two to create a strong wellness platform for your organization.
---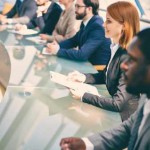 Objectives
01. Why You Want a Well Workplace – understand the components of wellness and why it's critical to get them right in your workplace.
02. Corporate Wellness Programs – deep dive into the importance of developing and implementing a comprehensive and individualized health and wellbeing strategy to support employees.
03. Personal Wellness Programs – explore the role that personal wellness plans play, and how an organization can assist employees to develop a plan that works within the corporate wellness plan.
04. Strategic Wellness – understand the role that wellness plays within the strategic business plan and explore what can be achieved when a bespoke plan is championed from the top of the organization.
05. Personalization – explore what can be achieved when corporate wellness plans, personal plans and strategic plans come together and work towards the same goal.
06. Psychosocial Hazards – understand the changing landscape of workplace versus personal responsibility and look at the psychosocial hazards that are now identified within every workplace.
07. Wellness Leadership – understand the role that leadership plays in the wellbeing of an organization.
08. Meaningfulness of Work – deep dive into the wellness issues surrounding the meaningfulness of work and look at ways to increase meaning in every employee's life.
09. Employee Morale – learn about the role that morale plays in a positive organizational environment and look at the ways that high morale can significantly impact the wellness of a workplace.
10. Employee Motivation – learn the impact that motivation has on the performance of a team and understand the role that motivation has on the day-to-day wellness of your workplace.
11. Employee Engagement – explore the critical role that engaged employees plays in the wellbeing of your workplace and learn about different ways you can engage your workforce in the wellness journey.
12. Investing in Health and Wellness – understand what it really takes to create and implement a bespoke wellness program for your organization.
---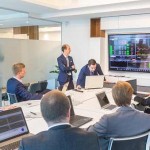 Strategies
01. Engage and elicit expectations for the program.
02. Understand the importance of strategic wellness planning and complete exercises that assist in embedding this knowledge.
03. Set aside time to study the information, tools and resources in the workshop.
04. Set aside time to meet with their team to discuss the elements of the workshop.
05. Identify, and make a list of, the key personnel needed to participate in health and wellness discussions.
06. Participants to complete the exercises as directed in each course manual.
07. Allocate time to consider the current effectiveness of any health and wellness program in place.
08. Without conducting any in-depth research, identify where strategy can play a role in adding depth and breadth to the existing health and wellness programs.
09. Identify elements where strategy can boost areas that are working well from existing health and wellness programs.
10. Identify the convincing rationale for creating a bespoke health and wellness program.
11. Create a clear narrative regarding the need to incorporate strategic elements in creating the framework for a health and wellness program.
12. Set aside time to identify, and write down, any additional commitment required to create a strategic plan for the health and wellness journey.
---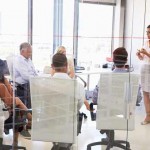 Tasks
01. Set aside time to read through course manuals and make notes.
02. Allocate time to read the workshop's preliminary analysis.
03. Identify the key personnel needed to create an effective health and wellness program.
04. Ensure relationships are built with key personnel through regular meetings, discussion and gathering ideas.
05. Schedule a meeting within the next 30 days for participants to meet and discuss workshop.
06. Participate in small groups during the workshop to share observations and reflections.
07. Determine and schedule the time needed to dedicate each workshop.
08. Demonstrate preparedness, commitment and personal presence at each workshop.
09. Prepare questions, seek feedback and create a plan for personal growth.
10. Each exercise in the workshop must be fully completed by the participants, and they must share the process and outcomes with the group.
11. Participants should identify and put into practice the adjustments presented throughout the workshop in order to finish their project.
12. Participants are asked to go over resources for ideas and choose at least one new tool from the list to use.
---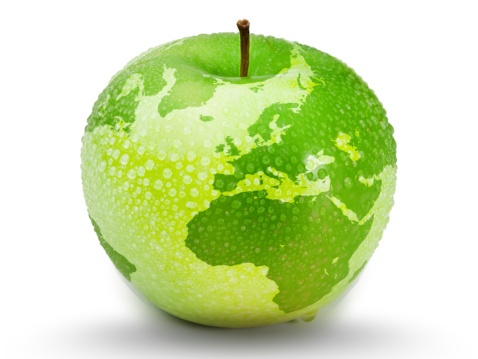 Introduction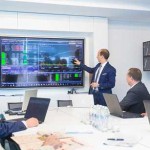 The second workshop in the Simplified Wellness Program – Strategic Wellbeing Plan – focuses on understanding what a well workplace is and why it needs to underpin the strategic goals and direction of the organization.
During this workshop, you'll learn why you want a well workplace, how corporate and wellness plans differ, and where they need to come together. You'll also learn about the importance of understanding the link between a well workplace and morale levels, motivation, psychosocial hazards and the engagement of your employees.
---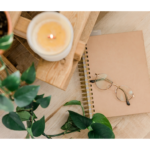 History
The beginning of workplace wellness can be traced to the Italian physician Bernardini Ramazzini (1633–1714), who is credited with being among the first to write about the effects of work exposure on employees (occupational diseases) and to have been intrigued by the prospect of taking preventative measures to enhance employee wellbeing (Gainer, 2008). Due to the way work was reorganized and systematized during the Industrial Revolution, which began fifty years after Ramazzini's passing, numerous new health issues and injuries emerged.
Welsh social reformer Robert Marcus Owen suggested a 10-hour workday in 1810 to better safeguard the welfare of laborers. The 8-hour workday was his goal by 1817, and he also came up with the term "eight hours labor, eight hours pleasure, eight hours repose" (Donnachie, 2000). The Ford Motor Company was one of the first businesses in the United States to broadly adopt Owen's concept.
Charles Turner Thackrah is credited with penning the first recorded report of industrial workers' health issues in 1832 (Gainer, 2008). As a result, Thackrah's book is regarded as trailblazing in its effort to enhance employee wellbeing. The evil of employment is the accidental one of intemperance, according to Thackrah's book (Thackrah, 1832, p. 18). This comment from Thackrah may have been suggesting that in these times, employers frequently ran their businesses without consideration for moderating or restricting the working circumstances for their employees.
Despite these significant accomplishments, workplace wellness was typically a secondary concern for businesses until the introduction of Employee Assistance Programs (EAPs) in the 1950s, when businesses started to provide wellness interventions primarily centered on alcoholism and mental health problems (Owens, 2006). True workplace wellness initiatives didn't truly start to exist until the middle of the 1970s, claims Reardon (1998).
Aat this time, a perceived shift in financial responsibility for health care was from the government to the employer. Cost-cutting was the main driving force for the establishment of worksite wellness (Reardon, 1998). It was also connected to the initiatives of the worksite health promotion movement (WHP), which emerged in the late 1970s, and the occupational safety and health movement (OSH). The following factors have been attributed to the development of worksite health during this time:
• a broad cultural change that prioritized fitness
• insights from recent studies demonstrating the expense of employees' bad behaviors
• newly established organizations that promote workplace health, like the Wellness Councils of America and the Washington Business Group on Health.
A further indication of the growing concern for employee health was the establishment of the Employee Retirement Income Security Act (ERISA) in 1974. To protect the people who are part of these plans, it created the minimal requirements for the majority of freely organized pension and health care plans in the private sector.
In 1979, Johnson & Johnson launched the Live for Life initiative, which went on to serve as the model for major corporate worksite wellness initiatives. The program included a questionnaire and a physical examination to gather data on each participant's levels of exercise and body fat measures. Using this data, the business could then offer assistance with managing risk behaviors, such as stress management, diet and weight control.
When a new political government took office in the United States in 1980, the federal level's focus on health promotion changed. However, occupational wellness initiatives started to appear in scholarly publications in the early 1980s. The majority of the publications at this period focused on how workers' health and performance were affected by their efforts to be physically active. The Journal of Occupational Health began publishing articles in 1982 that examined how wellness programs for the workplace can lower absenteeism and other costs associated with illness, as well as a couple that talked about how fitness centers might perhaps draw in top talent.
Outside of EAPs, workplace wellness initiatives in the United States in the 1980s appear to have prioritized physical wellbeing over other facets of health. Companies began addressing psychological wellbeing issues as part of a more comprehensive workplace wellness strategy in the late 1980s. The OSH launched a program that focused on the mental health of employees in 1986. Its objective was to address the problem of diseases of mental health at work (mainly focused on stress-related illness). The National Institute of Mental Health then introduced another program in 1991 called Managing Depression in the Workplace.
The federal government proposed that 75% of firms with 50 or more employees give health promotion services as a benefit in the 1990s as part of the Healthy People 2000 initiative. Although there was little data to support the benefits of workplace wellness, managers who began promoting such programs more broadly began to hold the view that workplace health promotion benefited a firm by having a beneficial impact on employees. Wellness and health promotion initiatives during this time were typically split into three levels:
• Level 1 – focused on awareness (e.g. classes, posters, health fairs)
• Level 2 – focused on behavioral and lifestyle changes (programs that typically lasted up to 12 weeks and provided instruction to promote habit change).
• Level 3 – focused on the environment (these programs had no time limit and encouraged the work environment to support the changes through organizational structure and increased knowledge)
CAN'T READ CHART 2.14
According to the National Survey of Worksite Health Promotion Activities from 1994, 44% of businesses had facilities for exercise and encouraged participation in activities, and 30% of them conducted employee health risk assessments. The Pender Health Promotion Model started offering guidelines for creating occupational wellness programs in 1996. This model expanded on the physical aspect of health by adopting a holistic perspective on an individual. It provided businesses with a framework to work within and focused on changeable habits. A new edition of the initiative Healthy People 2000 – called Healthy People 2010 – was released by the U.S. Department of Health and Human Services in 2000. Similar to its predecessor, the new program aimed to have a comprehensive health promotion plan in place at 75% of workplaces with 50 or more employees. This plan had five key components: health education, a supportive social and physical work environment, program integration into the administrative structure, related programs (such as assistance for workers), and screening programs.
---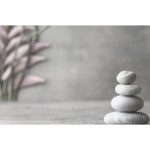 Current Position
Workplace wellness initiatives have exploded in popularity during the past fifteen years, and in particular during the COVID-19 pandemic years.
Some of these initiatives now use financial incentives to encourage workers to maintain good health instead of only offering health information, counselling, and exercise services.
Globally, governments have made exceptional progress towards ensuring the welfare of workers. Due to increased publicity, large corporations are paying more attention to the effectiveness and cost-efficiency of wellness programs, but there is little data available for small and medium-sized enterprises (SMBs).
Unfortunately, due to the smaller finances, different company goals, and distinct employee considerations, a major portion of the data from big-sized firms regarding workplace health cannot be extrapolated to SMBs. SMBs still face obstacles that prevent them from providing these programs on a large basis.
Offering wellness initiatives seems to be particularly difficult for small businesses. Less than 7% of small businesses, according to research, offer wellness initiatives (Carter, Gaskins, & Shaw, 2005).
Hughes, Patrick, Hannon, Harris, and Ghosh (2011) list a number of obstacles that small and midsize businesses face when implementing health promotion initiatives. The first is the extra expense these programs place on a business that may already be struggling financially. The usual rule is that mandatory health and safety standards take precedence over voluntary health promotion programs, and as a result, any suggestions for participative workplace wellness programs are abandoned.
Small businesses frequently lack a health and safety division, which in many bigger businesses typically serves as the catalyst for workplace wellness initiatives. Another issue is that small businesses may not provide the employee perks and health insurance that are frequently the driving forces behind preventative initiatives, and they can often lack awareness and comprehension of workplace wellness.
However, there are also other factors that can make it simpler to implement wellness programs in small businesses than it would be in large ones. These include fewer administrative requirements, which facilitate vendors promoting health; stronger ties between management and employees; simpler communication; and perhaps more empathy for employees who are viewed as "part of the family".
---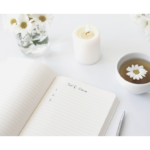 Future Outlook
The global workplace wellness market is estimated to produce revenue of $1,154,90 million by 2030, growing with a CAGR (Compound Annual Growth Rate) of 6.62% between 2022 and 2030, according to Inkwood Research. Workplace wellness includes any activity or organizational policy that promotes healthy behavior among employees and improves health outcomes.
This can involve a range of initiatives, such as company wellness competitions, on-site health fairs and education, free medical screenings, health coaching, weight loss, stress management, smoking cessation programs, wellness communique, on-site fitness facilities, health club memberships, on-site kitchens and healthy food options, and financial and other incentives that can be related back to health in some way. Over the past ten years, workplace wellness has developed to include the creation of a "culture of health" at work.
CAN'T READ CHART 2.15
The following are some major drivers of the worldwide market for workplace wellness:
• A benefit of cost
• Knowledge of chronic diseases
• Employees' level of stress at work
• Employee stress at work has become a significant problem in the majority of firms worldwide.
• Anxiety, burnout, depression, and substance misuse are the results, which have a negative effect on mental health.
Principal restrainers of growth
Low involvement
Employee involvement in scheduled wellness activities has decreased in the majority of firms.
Their desire in participating is limited by factors such not fulfilling the necessary needs, concerns about privacy, and a lack of understanding regarding programs.
Additional funding is required for the company's budget
The segmentation analysis based on end-user and service is included in the report's coverage on the global workplace wellness market. To give a thorough overview of the market under study, these sectors are further divided into categories.
1. By end-user market:
• Large companies
– The largest end-user segment in the global workplace wellness market is large companies.
– Large firms frequently choose services like health risk assessment, diet and weight management, smoking cessation, and fitness programs for the wellbeing of their personnel.
• Mid-Size Businesses
• Small-Sized Businesses
• Public Sector NGO
2. The global workplace wellness market has been divided geographically into four key regions, including:
• North America consists of the USA and Canada.
• Europe is made up of the following countries: Germany, the UK, France, Spain, the Netherlands, Italy, the Nordic Countries
• Asia-Pacific includes Singapore, Australia, New Zealand, China, Japan, South Korea, Indonesia, Thailand.
– Over the projected years, Asia-Pacific is expected to grow at the fastest rate. The region is seeing an increase in the adoption of workplace wellbeing services due to factors like rising employee awareness of their mental and physical health as well as cost benefits.
• Middle East, Africa, and the rest of the world.
---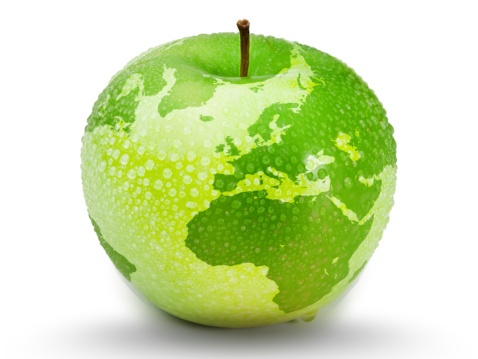 Executive Summary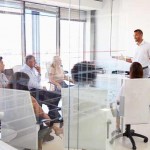 The second workshop in the Simplified Wellness Program – Strategic Wellbeing Plan, focuses on understanding what a well workplace is and why it needs to underpin the strategic goals and direction of the organization.
The baseline stress that each individual is exposed to in their everyday life is now significantly higher than ever before. Gone are the days when the major cause of stress in life is your workload; today individuals grapple with food, cleaning products, makeup and personal products, electronic devices, traffic, commute and travel to and from work, population explosion, air pollutants, insufficient sleep and secondary stress – before they even arrive at the office.
This plays a significant role in the health and wellbeing of every organization because your people are your greatest assets, and they're often seriously unwell before they start to think about adding their job to their stress load.
Planning and creating bespoke solutions is the only way to navigate your organization through the wellbeing quagmire.
This workshop has 12 focus areas. Here's what they cover:
---