Quantum Leadership – Workshop 2 (Challenging Status Quo)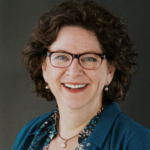 The Appleton Greene Corporate Training Program (CTP) for Quantum Leadership is provided by Ms. Feinholz MBA CLP Certified Learning Provider (CLP). Program Specifications: Monthly cost USD$2,500.00; Monthly Workshops 6 hours; Monthly Support 4 hours; Program Duration 12 months; Program orders subject to ongoing availability.
If you would like to view the Client Information Hub (CIH) for this program, please Click Here
Learning Provider Profile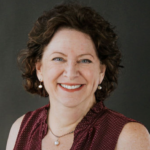 For over 35 years, Ms. Feinholz MBA CLP has consulted to the leaders and management teams of evolving businesses, helping them improve their results and execute their business more profitably and productively. Her consulting services initially focused on helping these business leaders and owners learn how to set clear vision and strategies and expanded to improving how to operate their businesses by applying sound fundamental business principles throughout their organization.
Through her management consulting, executive coaching and facilitation, Ms. Feinholz transfers the tools and skills used in Fortune 100 companies to privately held and publicly traded businesses. In addition to her work with UCLA Medical Center, Avon Products, Walt Disney Imagineering, the Los Angeles Metropolitan Transit Authority Mattel and WorldVision, she has consulted to over 250 small and mid-sized companies as they grow, change strategy and create new value. Her clients have included manufacturers, software developers, professional services Erms, start-up entrepreneurs and executives advancing their careers.
Ms. Feinholz's consulting activities include: working with management to clarify their vision and goals; identifying the new culture being targeted; prioritizing management decisions through planning activities; developing communication vehicles to create buy-in among management and employees, redesigning business processes, structures and organizational relationships and effectiveness, and designing and implementing leadership and performance management systems that help the organization get the greatest value from everyone's efforts. Her work across the organization includes: leading internal teams in their participation in change efforts; facilitating implementation; and conducting training and coaching to transfer management methodologies, processes and skills to her clients.
Ms. Feinholz's knowledge and experience in various technical, managerial and executive positions drew her to recognize that one of the key missing elements throughout her clients' organizations was leadership adeptness.
As her client base grew, Ms. Feinholz became aware that many business leaders and owners, regardless of the industry or size or type of company, were not preparing themselves or their businesses for their eventual exit from their roles. She further determined that 3 Factors placed her clients' organizations at risk.
First, businesses that had key technical and management functions optimized still neglected to put attention on installing the leadership bench strength required to stabilize an organization beyond the tenure of who was currently in leadership roles.
Second, whether an individual transitioned their role at the timing of their choosing or due to unexpected opportunities and events, every leader eventually progressed to more complex and strategic responsibilities. At times that meant they exited the company itself. Thus, the business needed to be prepared for succession events regardless of the circumstances.
Third, in tracking the information shared through employee exit interviews she was able to determine the effects the lack of strong leadership had on company culture, employee morale, and employee retention. She uncovered the fact that employees no longer see the C-Suite as the sole agents of leadership in the organization but expect it to be present and experienced more intimately throughout the organization.
Ms. Feinholz decided the best way to install those elements was to design and deliver a leadership development program that would effectively install the QL principles and practices at any level of title and arena of responsibility. That meant taking the best techniques of leadership theory, the insights of modern high-performance leaders, and incorporating adult learning followed by simplifying what was learned and systematizing it so that it can now be learned and installed in a broad spectrum of any organization's business leaders.
The Quantum Leadership (QL) concept began in 2002 and has been repeatedly tested, implemented and refined for twenty years across industries and company roles.
---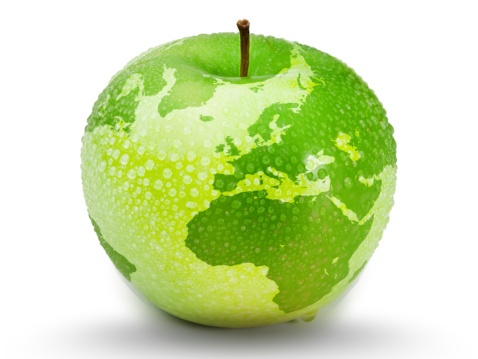 MOST Analysis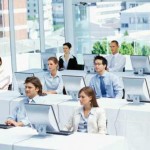 Mission Statement
The second workshop, Challenge The Status Quo (CTSQ), is designed to launch participant's growth in the arenas both of organizational leadership and of personal leadership capabilities and practices.
The workshop will teach the participants to research and identify the challenges their organization, team and they individually currently face in responding to the recruitment, engagement, and retention challenges they face. We will set the groundwork for guiding CTSQ activities by their team, uncover the elements of success and failure of change projects.
Many professionals do not fully understand their own leadership styles and competence when it comes to leading deliberate change efforts.
Through the exercises in the workshop, they will begin to assess own their current capabilities as a leader, so they learn to present themselves as increasingly effective and impactful.
By the end of this workshop participants will be able to use specific roadmap steps for designing and leading CTSQ projects.
The process for creating CTSQ roadmaps is identical, whether applied to individual development, team process or organizational changes.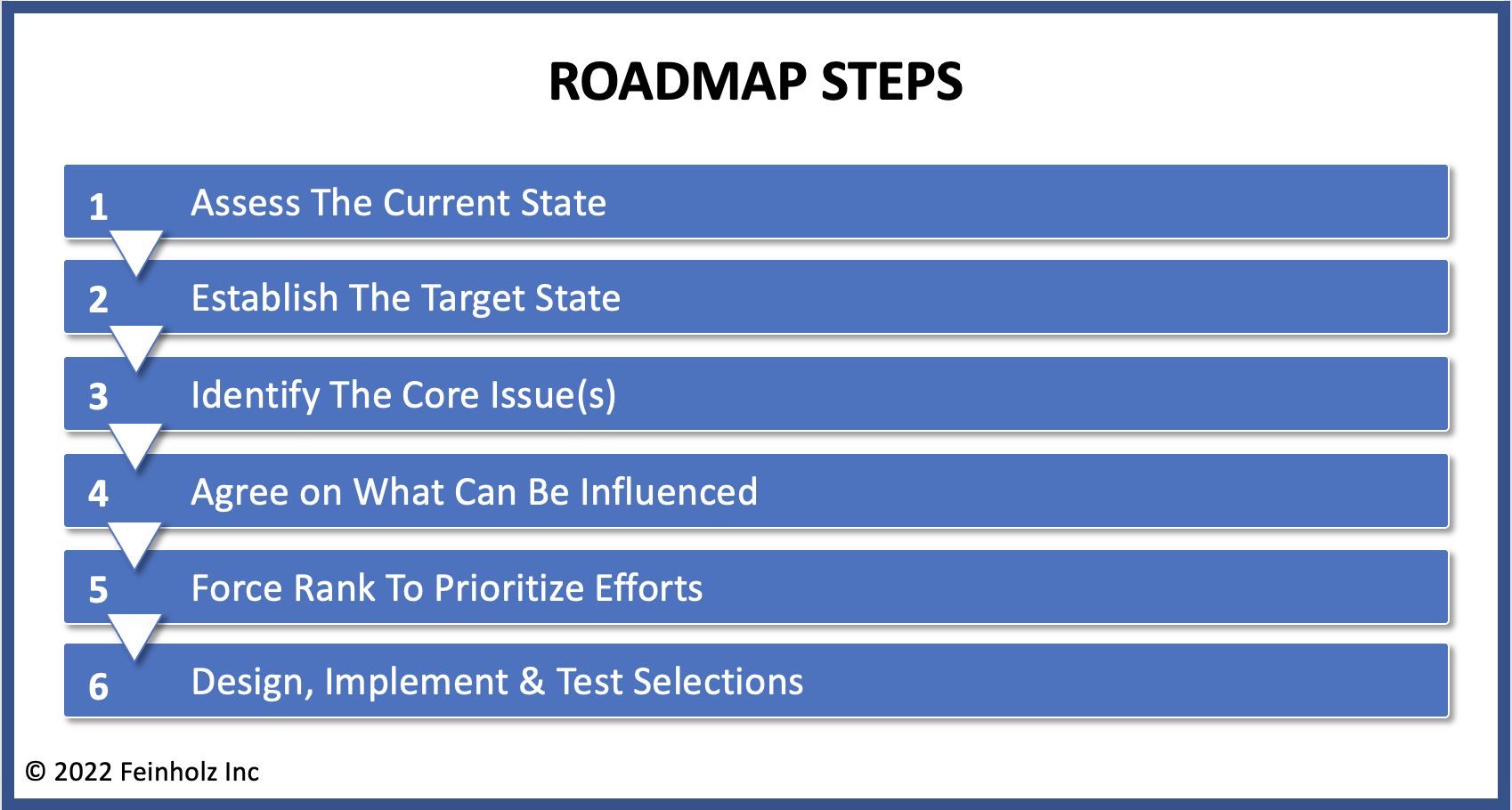 Assess the current state: Where does the organization stand today in terms of leadership activities, infrastructure, processes and services? Are existing leadership strategies impacting strategic goals? If not, they must be modified to serve their purpose and support the organization's objectives being planned.
Establish the target state: What so you want to achieve? How will outcomes from the transformation be measured? You don't have to go into the details, but assign OKRs, KPIs and business metrics accordingly. Next, decide how human and financial resources will be prioritized. Finally, reach a consensus on how progress will be tracked as the transformation takes shape.
Determine the steps or initiatives of each team: A transformation affects everyone in the organization. It requires inputs and feedback from decision-makers at various levels of the organization and at the department levels. The participation and expectation from stakeholders should be clear from the beginning.
Identify issues along four tracks: people, process, organization structures and technology. The people track is about ensuring you have the right people in the right seats with the right skills both during the transformation efforts, as well as post-transformation. Ensuring you have the right people leading and supporting the teams, as well as the right team members executing on transformation initiatives are critical to the successful delivery of the vision. A roadmap item may include designing a new organizational structure and roles needed in post-transformation.
Agree upon which elements the leader participants can influence, in what span of time.
---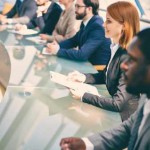 Objectives
01. Evolution & Revolution: departmental SWOT analysis; strategy research & development. Time Allocated: 1 Month
02. Knowing Why: departmental SWOT analysis; strategy research & development. Time Allocated: 1 Month
03. Mastering Phases: departmental SWOT analysis; strategy research & development. Time Allocated: 1 Month
04. Engaging in Challenging: departmental SWOT analysis; strategy research & development. Time Allocated: 1 Month
05. Company Culture: departmental SWOT analysis; strategy research & development. Time Allocated: 1 Month
06. Team Culture: departmental SWOT analysis; strategy research & development. Time Allocated: 1 Month
07. Personal CTSQ: departmental SWOT analysis; strategy research & development. 1 Month
08. Challenging Processes: departmental SWOT analysis; strategy research & development. Time Allocated: 1 Month
09. Getting It Wrong: departmental SWOT analysis; strategy research & development. Time Allocated: 1 Month
10. Change Readiness: departmental SWOT analysis; strategy research & development. Time Allocated: 1 Month
11. Personality and CTSQ: departmental SWOT analysis; strategy research & development. Time Allocated: 1 Month
12. Uncovering Opportunities: departmental SWOT analysis; strategy research & development. Time Allocated: 1 Month
---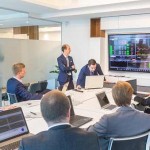 Strategies
1. Engage and elicit expectations for the course, explore the concepts covered in each section.
2. Discuss Evolution & Revolution as Organizations Grow
3. Examine the sources of resistance to change on an organizational level
4. Examine the sources of resistance to change on a team level
5. Examine the sources of resistance to change on a personal level
6. Explain the Starting Conditions facing your organization and team
7. Discuss how you'll increase Change Readiness with your team
8. Participate fully in the CTSQ Readiness exercises
9. Discuss historical Leadership theories and share exercise feedback amongst the group
10. Participate candidly in the leadership assessment tools to Identify your current observable practices as a foundation for upcoming explorations in adding and refining them
11. Collaborate with QLP teammates to develop actionable roadmaps and plans for the Project Study assignments to be achieved before the next workshop
12. Develop new communication practices and collaboration in order to undertake planned Project Study activities and provide and case studies that exemplify both the organizational work undertaken and the new leadership practices used for personal growth and organizational productivity.
---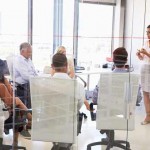 Tasks
1. Go through the Study Guide and Distance Learning lessons first and make notes on questions to raise during the workshop.
2. Identify the key time constraints and interactions that need to be managed to ensure project success.
3. Determine needs, critical drivers, concerns, resistances, and interests for each planned Project Study activity.
4. Ensure that these relationship with team members are built and maintained on a periodic calendared basis, by soliciting ideas, comments, and assessing value.
5. Schedule weekly meetings with Accountability Partners with the same commitment as other business meetings
6. Participate fully in workshop exercises through reflection and sharing and the full group
7. Set a deadline for conducting meetings with team members for the Project Study tasks, as well as analyzing the findings and preparing the Project Study Summary for submission no later than 48-business hours before the next workshop
8. Participants to demonstrate personal presence, get feedback, and offer suggestions for further development during the workshop
9. Participants to experience the challenges of change and apply learnings to the development of new leadership practices
10. Participants are to complete each exercise throughout the workshop fully and discuss the process and results with the group
11. Participants to complete their project by identifying and implementing changes discussed throughout the workshop
12. Participants to review resources for inspiration and identify at least one new tool for adoption during the 30-days between the workshops.
---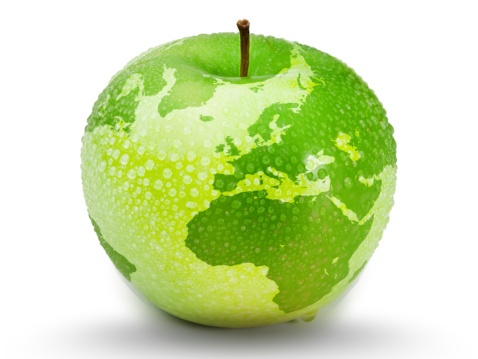 Introduction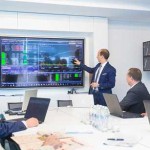 "What got us here cannot get us there" ~ Marshall Goldsmith
The objective of the Leading Change module's three workshops is to train participants in Leading Change. As Change leaders, participants will initiate the process and steer it when needed. During the social and economic shocks of 2020-2022 that complacency was forcibly erased, replaced by nimbleness and pivoting. Today's leaders need to codify those characteristics by declaring challenging the status quo is a corporate value and enabling it.
Change leadership can look like "if you can think of ways to improve the process, you should take it." However, the strongest organizations are those in which changes, and improvements it will bring, are sourced throughout the organization. This means each person has to stop simply "going through the motions" when it comes to doing their job. It's a lesson all leaders need to learn.
While ideas for improvement can be sourced throughout the organization, when leaders see an opportunity for improvement, they need a compelling case for putting the time and resources into stepping into the tension between what is and what could be.
They need the same from any employee who thinks they've spotted a worthwhile opportunity to do things differently.
The best leaders not only seize the initiative to change the way things are, but create a system of process steps for the rest of the organization to bring their attention and best thinking and efforts to the table.
The greatest challenge that is faced is the organization's tolerance for challenging the status quo. Organizations, being the sum of the human beings in them, can be risk adverse or risk tolerant. The fundamental question is whether the culture and its leaders consider Change to be the path to Opportunities or to Conflicts.
It all begins with the reality that as organizations succeed and grow, and the external environment changes over time, leaders must confront the need to re-assess how their company is organized and executing on its business activities. This applies all the way through the recruitment, onboarding, performance and retention of its key team members.
Historically, in times of constancy and complacency, actively seeking to disturb the status quo and awaken others to new possibilities met with heavy resistance. The recent business upheavals have loosened the old, fixed thinking and continually presents opportunities for Quantum Leadership Program participants to use the techniques which will be explored to advance new ideas.
Participants will learn the elements that assist or impede Challenging The Status Quo, and steps to take to elicit participation from the stakeholders involved.
---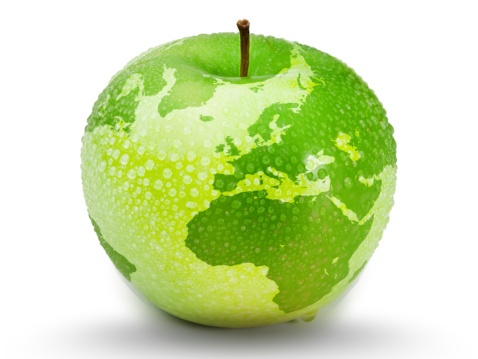 Executive Summary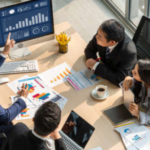 Chapter 1: Evolution & Revolution
The objective of the Leading Change module's three workshops is to train participants in Leading Change. As Change leaders, participants will initiate the process and steer it when needed. During the social and economic shocks of 2020-2022 that complacency was forcibly erased, replaced by nimbleness and pivoting. Today's leaders need to codify those characteristics by declaring challenging the status quo is a corporate value and enabling it.
You will learn how to profile your using Larry Greiner's stages of organizational evolution. You'll walk through the steps to uncover your organization's current stage of development and the challenges you recognize it is facing in five arenas:
1. Age of the organization.
2. Size of the organization.
3. Stages of evolution.
4. Stages of revolution.
5. Growth rate of the industry.
The answers you develop will identify the leadership required for the current stage's success through Challenging The Status Quo (CTSQ) during the Five Phases of Growth.
---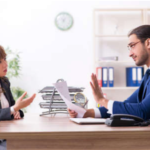 Chapter 2: Knowing Why
Every organization faces a continual paradox. Stability versus Flexibility. Its leaders crave being able to establish predictable and repeatable results for their business, their teams, their employees. Ideally, they'd love their organization to function like a clear lake on a sunny day, with an unobstructed view into the distance as well as into the depths.
Success for any business depends on leadership's capacity to handle the never-ending cycle of change due to outside influences and internal ones as well. Everybody, every business, every industry, and every day are impacted by change. Understanding the forces that drive change and learning how to lead, accept, and manage it are essential if you want to build a better future for your organization as well as your professional success.
We'll dive into the factors creating Status Quo Bias, including preference stability, cost of change, selection difficulty, regret and blame on an organizational, team, and individual level.
---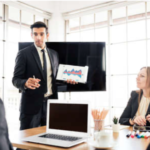 Chapter 3: Mastering Phases
We looked at the question of whether your organization or you view change as 'opportunity' or 'conflict.
Now we'll consider Larry Greiner's "Organizational Practices in the Five Phases of Growth," which lists the exact management actions that Larry Greiner used to define each growth phase, summarizes the important points of this subject. These steps are also the ones that put an end to each previous revolutionary era.
You may either drive or be driven by the forces of change. Rather than taking a reactive stance, the leaders whose teams will thrive during these turbulent times exercise strategic leadership and thought.
It's critical to embrace the forces of change, whether you work for a startup or an established company. The results won't be all good or all awful, but if you prepare ahead of time with planning, research, and a strategy, you'll be ready for either outcome.
---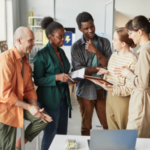 Chapter 4: Engaging in Challenging
Encouraging your team to challenge the status quo requires insight into why some people are terrified of Change (while others love it). You need to understand the elements so that you can adapt your speech and actions to bring each of them along as full contributors to the analyses, designs and implementation of initiatives that lie ahead.
As a leader, you are the one who needs to paint that picture, to draw the resistors from their extreme position towards at least a middle ground, curious and open to possibilities attitude. They do not have to jump on "the enthusiasts' bandwagon" but you want them in a state of openness to participating in the assignment you're crafting for everyone.
Your task, your responsibility, is to help each member of your team step into the Learning Curve knowing they will have support through the process
---
Chapter 5: Company Culture
Challenging the Status Quo (CTSQ) is a deliberate act by leaders to inspire others in their organization to search for opportunities to innovate, change and grow the organization. Inevitably, this aspect of the company culture leads to allowing others to experiment and take risks in the bid to improve the way things are being done to yield extraordinary results.
A number of ongoing studies have shown that when leaders don't challenge their status quo it can lead to a number of negative consequences. A study by the Harvard Business School found that organizations that don't challenge their status quo are more likely to stagnate, lose market share and experience declines in profitability. Another study, by McKinsey & Company, found that companies that don't challenge their status quo, fail to pursue innovations and are less agile in the face of change.
Five critical steps are examined that enable organizations to confront change and challenge the status quo.
---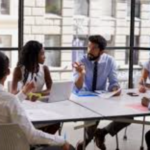 Chapter 6: Team Culture
We have looked at the question of whether your organization views Change as 'Opportunity' or as 'Conflict.' Now we'll bring the consideration to the level of your Team's attitudes about change.
If leaders have risen through the ranks of their functional area successfully, it usually means they are a fit with the culture, a match. It can be exhausting to continuously have to operate with a style other than that of the team culture at large. Skilled leaders who hit the point of frustration with pushing for change when it is not open to discussion will depart for an organization that value CTSQ! For newly minted leaders of a team, it is critical to identify whether they are operating in a culture that matches their own 'challenge orientation' or is a mismatch.
Historically CTSQ meant "pro-actively providing alternative ideas for ways the company already operates." In some cases, team leaders might notice a challenge in need of a solution. In other cases, they might detect an opportunity the team could take to improve its processes. In more recent years CTSQ launched ideas for handling the threats posed the external social and economic drivers influencing employee recruiting, performance, engagement and retention.
Each of those considerations in turn opened the conversation about new ways of conducting every aspect of business which could lead to new sustainability, new scalability, new performance by the team.
---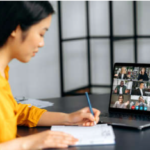 Chapter 7: Personal CTSQ
With all the changes happening in the business world, CTSQ has become one of the most important functions of leaders. Having spent time examining the organization and the team, we'll bring the considerations to the level of your personal attitudes about change and your Personal readiness regarding challenging the status quo (CTSQ).
For newly minted and rising leaders of a team, it is critical to identify whether they are operating in a culture that matches their own 'challenge orientation' or is a mismatch. If leaders have risen through the ranks of their functional area successfully, it usually means they are a fit with the team and company culture, a match. However, if they were not a match for the company culture, skilled leaders may hit the point of frustration with pushing for change when it is not open to discussion. They often depart for an organization that values CTSQ!
In this section of the workshop, you'll consolidate your evaluation of your comfort, resistance and skills so you can identify where you need to step up your own skills.
---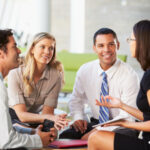 Chapter 8: Challenging Processes
Change is here to stay. It is what makes organizations more competitive. Change can bring out the best in people because they are pushed to dig deeply into their reserves and to tap into uncharted talent. Change forces people to be innovative, to experiment with new processes, and to find ways to be more effective and efficient. Change can also create havoc and produce resistance when leadership skills are not evident.
CTSQ is all about seeking innovative ways to change, grow, and improve. Even to re-stabilize the company in the face of external changes. The effective leader is always seeking ways to move beyond the status quo and venture into the uncharted. There is proof all around us that those organizations that were considered "great" twenty-five years ago have either lost favor or no longer resemble them. Leadership that explores novel performance and success-enabling strategies is necessary to maintain organizational excellence.
Exercises in the section of the workshop are geared to loosen up the inquiry muscles leaders need for their own CTSQ skills as well as the professional development of their teams.
---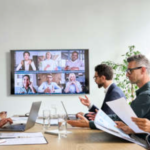 Chapter 9: Getting It Wrong
The external turmoil in the economy is forcing business innovation and change at a relentless pace: technology keeps changing, customer trends are shifting, new market regulations are being launched on a regular basis, and businesses have to evolve in the face of unprecedented global economic and social crises.
Companies that can't adapt and grab growth opportunities are likely to be outcompeted by agile competitors. That's why Challenging the Status Quo as well as preventing failures of change initiatives should be among a leader's top priorities.
Research shows that only 38% of people like to leave their comfort zone. When these people are presented with a change, they think, "Hey, this is so exciting." Those positive interpretations of change result in positive emotional reactions, such as happiness and satisfaction, which result in greater employee productivity.
The other 62%, however, look at that same exact statement and immediately feel fear and discomfort. They may think, "Oh great, this change will have an effect on my career growth." or "I will not do what I like doing anymore." or "Will they keep me in?".
You'll be looking at ten leadership qualities that scare the Status Quo to see where you stand, and identify which elements need further development.
---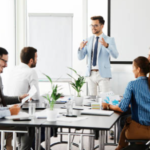 Chapter 10: Change Readiness
Great leaders know change isn't easy, even change for the better, and they don't pretend otherwise. What they also know is that embracing change with the most effective mindset – one open to "learning and unlearning" on an ongoing basis – is key to creating a team environment where change isn't just a 'once in a while 'occurrence to be suffered through but is an integral part of their company's culture to be embraced and create enthusiasm.
Organizations will continue to face disruptive, complex, and uncomfortable change in coming decades. Recent research has uncovered that one of the reasons for resistance to challenge the status quo is that it disrupts each person's primary emotional sense of where and how they 'belong.'
You'll take a team and personal look at the neglected element in Change Readiness – how change threatens our need to belong and how it impedes CTSQ.
---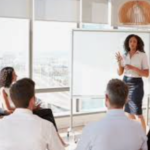 Chapter 11: Personality and CTSQ
Each person sees the world through a unique filter of their own values and experiences. As a result, different people can have completely different reactions to the exact same set of circumstances. One of the greatest challenges for a Leader is to recognize where each member of their team is at and adjust accordingly in order to optimize their performance.
Understanding each team member's default style and approach allows a leader to look at situations through their team member's lens, to develop a deeper understanding of how they might experience the situation.
In McKinsey's opinion the roles of leaders in the 21st century, in today's complex business environment, need to focus instead on meaningful value with and for all 'stakeholders.' As you have likely seen in the media and business world, the definition of stakeholders has been expanding beyond shareholders to include customers, employees, partners and society as a whole. In this new thinking, everyone must feel they are winning. Otherwise, they'll simply go elsewhere.
This new style of leader must take on four new roles when dealing with their team members. As you will see, you can rate them for their effectiveness in guiding CTSQ, whether it is viewed as Opportunity or as Conflict. These styles are the Visionary, Architect, Coach and Catalyst.
It's understandable how each of these archetypes have unique strengths that contribute to creating to successful change. While it is important to understand the strengths of your approach as a leader, it is equally important to be self-aware and understand how your approach can also derail things. Awareness is power. Understanding why these approaches both lead to success and obstacles can give you more control over how you affect and are affected by your team.
---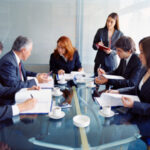 Chapter 12: Uncovering Opportunities
The workshop will conclude with the development of a new 30-Day Plan focused on sharing these new concepts and tools with your team, and taking action on your Project Study, to evaluate the progress you and your team make all the way through drafting a CTSQ plan.
The experience of performing those first CTSQ steps needs be tracked and evaluated individually and discussed among the team to share and gain insights from each other's experience. In a sense your leadership requires more effort at this stage, on the first effort, as you need to be transferring new learning to your team at the same time as you are evaluating everyone and each step's progress.
No action will be taken beyond that planning stage. Your plan will be submitted 48-hours before the next workshop. In the following months that project will move into actual implementation steps. However, at this stage the focus for your leadership is on using the elements above to gain participation.
---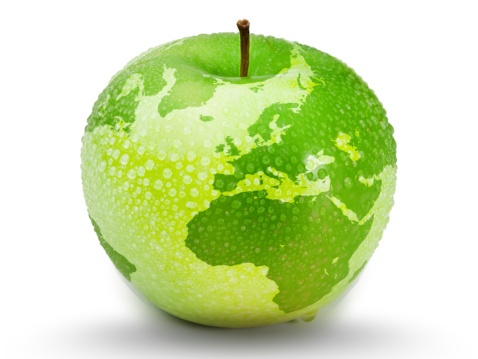 Curriculum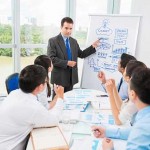 Quantum Leadership – Workshop 2 –Challengin Status Quo
Evolution & Revolution
Knowing Why
Mastering Phases
Engaging in Challenging
Company Culture
Team Culture
Personal CTSQ
Challenging Processes
Getting It Wrong
Change Readiness
Personality and CTSQ
Uncovering Opportunities
---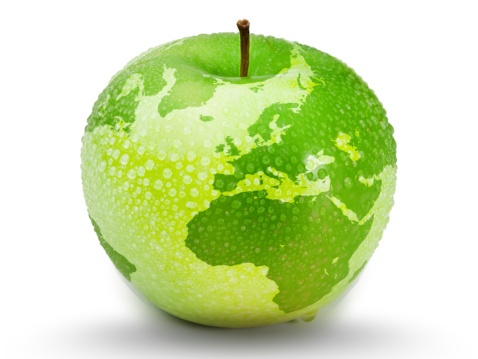 Distance Learning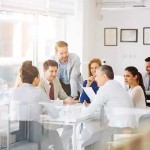 Introduction
Welcome to Appleton Greene and thank you for enrolling on the Quantum Leadership corporate training program. You will be learning through our unique facilitation via distance-learning method, which will enable you to practically implement everything that you learn academically. The methods and materials used in your program have been designed and developed to ensure that you derive the maximum benefits and enjoyment possible. We hope that you find the program challenging and fun to do. However, if you have never been a distance-learner before, you may be experiencing some trepidation at the task before you. So we will get you started by giving you some basic information and guidance on how you can make the best use of the modules, how you should manage the materials and what you should be doing as you work through them. This guide is designed to point you in the right direction and help you to become an effective distance-learner. Take a few hours or so to study this guide and your guide to tutorial support for students, while making notes, before you start to study in earnest.
Study environment
You will need to locate a quiet and private place to study, preferably a room where you can easily be isolated from external disturbances or distractions. Make sure the room is well-lit and incorporates a relaxed, pleasant feel. If you can spoil yourself within your study environment, you will have much more of a chance to ensure that you are always in the right frame of mind when you do devote time to study. For example, a nice fire, the ability to play soft soothing background music, soft but effective lighting, perhaps a nice view if possible and a good size desk with a comfortable chair. Make sure that your family know when you are studying and understand your study rules. Your study environment is very important. The ideal situation, if at all possible, is to have a separate study, which can be devoted to you. If this is not possible then you will need to pay a lot more attention to developing and managing your study schedule, because it will affect other people as well as yourself. The better your study environment, the more productive you will be.
Study tools & rules
Try and make sure that your study tools are sufficient and in good working order. You will need to have access to a computer, scanner and printer, with access to the internet. You will need a very comfortable chair, which supports your lower back, and you will need a good filing system. It can be very frustrating if you are spending valuable study time trying to fix study tools that are unreliable, or unsuitable for the task. Make sure that your study tools are up to date. You will also need to consider some study rules. Some of these rules will apply to you and will be intended to help you to be more disciplined about when and how you study. This distance-learning guide will help you and after you have read it you can put some thought into what your study rules should be. You will also need to negotiate some study rules for your family, friends or anyone who lives with you. They too will need to be disciplined in order to ensure that they can support you while you study. It is important to ensure that your family and friends are an integral part of your study team. Having their support and encouragement can prove to be a crucial contribution to your successful completion of the program. Involve them in as much as you can.
Successful distance-learning
Distance-learners are freed from the necessity of attending regular classes or workshops, since they can study in their own way, at their own pace and for their own purposes. But unlike traditional internal training courses, it is the student's responsibility, with a distance-learning program, to ensure that they manage their own study contribution. This requires strong self-discipline and self-motivation skills and there must be a clear will to succeed. Those students who are used to managing themselves, are good at managing others and who enjoy working in isolation, are more likely to be good distance-learners. It is also important to be aware of the main reasons why you are studying and of the main objectives that you are hoping to achieve as a result. You will need to remind yourself of these objectives at times when you need to motivate yourself. Never lose sight of your long-term goals and your short-term objectives. There is nobody available here to pamper you, or to look after you, or to spoon-feed you with information, so you will need to find ways to encourage and appreciate yourself while you are studying. Make sure that you chart your study progress, so that you can be sure of your achievements and re-evaluate your goals and objectives regularly.
Self-assessment
Appleton Greene training programs are in all cases post-graduate programs. Consequently, you should already have obtained a business-related degree and be an experienced learner. You should therefore already be aware of your study strengths and weaknesses. For example, which time of the day are you at your most productive? Are you a lark or an owl? What study methods do you respond to the most? Are you a consistent learner? How do you discipline yourself? How do you ensure that you enjoy yourself while studying? It is important to understand yourself as a learner and so some self-assessment early on will be necessary if you are to apply yourself correctly. Perform a SWOT analysis on yourself as a student. List your internal strengths and weaknesses as a student and your external opportunities and threats. This will help you later on when you are creating a study plan. You can then incorporate features within your study plan that can ensure that you are playing to your strengths, while compensating for your weaknesses. You can also ensure that you make the most of your opportunities, while avoiding the potential threats to your success.
Accepting responsibility as a student
Training programs invariably require a significant investment, both in terms of what they cost and in the time that you need to contribute to study and the responsibility for successful completion of training programs rests entirely with the student. This is never more apparent than when a student is learning via distance-learning. Accepting responsibility as a student is an important step towards ensuring that you can successfully complete your training program. It is easy to instantly blame other people or factors when things go wrong. But the fact of the matter is that if a failure is your failure, then you have the power to do something about it, it is entirely in your own hands. If it is always someone else's failure, then you are powerless to do anything about it. All students study in entirely different ways, this is because we are all individuals and what is right for one student, is not necessarily right for another. In order to succeed, you will have to accept personal responsibility for finding a way to plan, implement and manage a personal study plan that works for you. If you do not succeed, you only have yourself to blame.
Planning
By far the most critical contribution to stress, is the feeling of not being in control. In the absence of planning we tend to be reactive and can stumble from pillar to post in the hope that things will turn out fine in the end. Invariably they don't! In order to be in control, we need to have firm ideas about how and when we want to do things. We also need to consider as many possible eventualities as we can, so that we are prepared for them when they happen. Prescriptive Change, is far easier to manage and control, than Emergent Change. The same is true with distance-learning. It is much easier and much more enjoyable, if you feel that you are in control and that things are going to plan. Even when things do go wrong, you are prepared for them and can act accordingly without any unnecessary stress. It is important therefore that you do take time to plan your studies properly.
Management
Once you have developed a clear study plan, it is of equal importance to ensure that you manage the implementation of it. Most of us usually enjoy planning, but it is usually during implementation when things go wrong. Targets are not met and we do not understand why. Sometimes we do not even know if targets are being met. It is not enough for us to conclude that the study plan just failed. If it is failing, you will need to understand what you can do about it. Similarly if your study plan is succeeding, it is still important to understand why, so that you can improve upon your success. You therefore need to have guidelines for self-assessment so that you can be consistent with performance improvement throughout the program. If you manage things correctly, then your performance should constantly improve throughout the program.
Study objectives & tasks
The first place to start is developing your program objectives. These should feature your reasons for undertaking the training program in order of priority. Keep them succinct and to the point in order to avoid confusion. Do not just write the first things that come into your head because they are likely to be too similar to each other. Make a list of possible departmental headings, such as: Customer Service; E-business; Finance; Globalization; Human Resources; Technology; Legal; Management; Marketing and Production. Then brainstorm for ideas by listing as many things that you want to achieve under each heading and later re-arrange these things in order of priority. Finally, select the top item from each department heading and choose these as your program objectives. Try and restrict yourself to five because it will enable you to focus clearly. It is likely that the other things that you listed will be achieved if each of the top objectives are achieved. If this does not prove to be the case, then simply work through the process again.
Study forecast
As a guide, the Appleton Greene Quantum Leadership corporate training program should take 12-18 months to complete, depending upon your availability and current commitments. The reason why there is such a variance in time estimates is because every student is an individual, with differing productivity levels and different commitments. These differentiations are then exaggerated by the fact that this is a distance-learning program, which incorporates the practical integration of academic theory as an as a part of the training program. Consequently all of the project studies are real, which means that important decisions and compromises need to be made. You will want to get things right and will need to be patient with your expectations in order to ensure that they are. We would always recommend that you are prudent with your own task and time forecasts, but you still need to develop them and have a clear indication of what are realistic expectations in your case. With reference to your time planning: consider the time that you can realistically dedicate towards study with the program every week; calculate how long it should take you to complete the program, using the guidelines featured here; then break the program down into logical modules and allocate a suitable proportion of time to each of them, these will be your milestones; you can create a time plan by using a spreadsheet on your computer, or a personal organizer such as MS Outlook, you could also use a financial forecasting software; break your time forecasts down into manageable chunks of time, the more specific you can be, the more productive and accurate your time management will be; finally, use formulas where possible to do your time calculations for you, because this will help later on when your forecasts need to change in line with actual performance. With reference to your task planning: refer to your list of tasks that need to be undertaken in order to achieve your program objectives; with reference to your time plan, calculate when each task should be implemented; remember that you are not estimating when your objectives will be achieved, but when you will need to focus upon implementing the corresponding tasks; you also need to ensure that each task is implemented in conjunction with the associated training modules which are relevant; then break each single task down into a list of specific to do's, say approximately ten to do's for each task and enter these into your study plan; once again you could use MS Outlook to incorporate both your time and task planning and this could constitute your study plan; you could also use a project management software like MS Project. You should now have a clear and realistic forecast detailing when you can expect to be able to do something about undertaking the tasks to achieve your program objectives.
Performance management
It is one thing to develop your study forecast, it is quite another to monitor your progress. Ultimately it is less important whether you achieve your original study forecast and more important that you update it so that it constantly remains realistic in line with your performance. As you begin to work through the program, you will begin to have more of an idea about your own personal performance and productivity levels as a distance-learner. Once you have completed your first study module, you should re-evaluate your study forecast for both time and tasks, so that they reflect your actual performance level achieved. In order to achieve this you must first time yourself while training by using an alarm clock. Set the alarm for hourly intervals and make a note of how far you have come within that time. You can then make a note of your actual performance on your study plan and then compare your performance against your forecast. Then consider the reasons that have contributed towards your performance level, whether they are positive or negative and make a considered adjustment to your future forecasts as a result. Given time, you should start achieving your forecasts regularly.
With reference to time management: time yourself while you are studying and make a note of the actual time taken in your study plan; consider your successes with time-efficiency and the reasons for the success in each case and take this into consideration when reviewing future time planning; consider your failures with time-efficiency and the reasons for the failures in each case and take this into consideration when reviewing future time planning; re-evaluate your study forecast in relation to time planning for the remainder of your training program to ensure that you continue to be realistic about your time expectations. You need to be consistent with your time management, otherwise you will never complete your studies. This will either be because you are not contributing enough time to your studies, or you will become less efficient with the time that you do allocate to your studies. Remember, if you are not in control of your studies, they can just become yet another cause of stress for you.
With reference to your task management: time yourself while you are studying and make a note of the actual tasks that you have undertaken in your study plan; consider your successes with task-efficiency and the reasons for the success in each case; take this into consideration when reviewing future task planning; consider your failures with task-efficiency and the reasons for the failures in each case and take this into consideration when reviewing future task planning; re-evaluate your study forecast in relation to task planning for the remainder of your training program to ensure that you continue to be realistic about your task expectations. You need to be consistent with your task management, otherwise you will never know whether you are achieving your program objectives or not.
Keeping in touch
You will have access to qualified and experienced professors and tutors who are responsible for providing tutorial support for your particular training program. So don't be shy about letting them know how you are getting on. We keep electronic records of all tutorial support emails so that professors and tutors can review previous correspondence before considering an individual response. It also means that there is a record of all communications between you and your professors and tutors and this helps to avoid any unnecessary duplication, misunderstanding, or misinterpretation. If you have a problem relating to the program, share it with them via email. It is likely that they have come across the same problem before and are usually able to make helpful suggestions and steer you in the right direction. To learn more about when and how to use tutorial support, please refer to the Tutorial Support section of this student information guide. This will help you to ensure that you are making the most of tutorial support that is available to you and will ultimately contribute towards your success and enjoyment with your training program.
Work colleagues and family
You should certainly discuss your program study progress with your colleagues, friends and your family. Appleton Greene training programs are very practical. They require you to seek information from other people, to plan, develop and implement processes with other people and to achieve feedback from other people in relation to viability and productivity. You will therefore have plenty of opportunities to test your ideas and enlist the views of others. People tend to be sympathetic towards distance-learners, so don't bottle it all up in yourself. Get out there and share it! It is also likely that your family and colleagues are going to benefit from your labors with the program, so they are likely to be much more interested in being involved than you might think. Be bold about delegating work to those who might benefit themselves. This is a great way to achieve understanding and commitment from people who you may later rely upon for process implementation. Share your experiences with your friends and family.
Making it relevant
The key to successful learning is to make it relevant to your own individual circumstances. At all times you should be trying to make bridges between the content of the program and your own situation. Whether you achieve this through quiet reflection or through interactive discussion with your colleagues, client partners or your family, remember that it is the most important and rewarding aspect of translating your studies into real self-improvement. You should be clear about how you want the program to benefit you. This involves setting clear study objectives in relation to the content of the course in terms of understanding, concepts, completing research or reviewing activities and relating the content of the modules to your own situation. Your objectives may understandably change as you work through the program, in which case you should enter the revised objectives on your study plan so that you have a permanent reminder of what you are trying to achieve, when and why.
Distance-learning check-list
Prepare your study environment, your study tools and rules.
Undertake detailed self-assessment in terms of your ability as a learner.
Create a format for your study plan.
Consider your study objectives and tasks.
Create a study forecast.
Assess your study performance.
Re-evaluate your study forecast.
Be consistent when managing your study plan.
Use your Appleton Greene Certified Learning Provider (CLP) for tutorial support.
Make sure you keep in touch with those around you.

---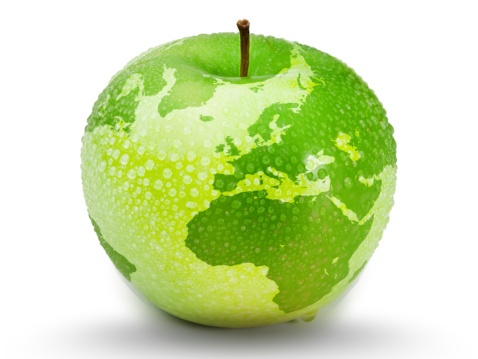 Tutorial Support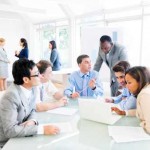 Programs
Appleton Greene uses standard and bespoke corporate training programs as vessels to transfer business process improvement knowledge into the heart of our clients' organizations. Each individual program focuses upon the implementation of a specific business process, which enables clients to easily quantify their return on investment. There are hundreds of established Appleton Greene corporate training products now available to clients within customer services, e-business, finance, globalization, human resources, information technology, legal, management, marketing and production. It does not matter whether a client's employees are located within one office, or an unlimited number of international offices, we can still bring them together to learn and implement specific business processes collectively. Our approach to global localization enables us to provide clients with a truly international service with that all important personal touch. Appleton Greene corporate training programs can be provided virtually or locally and they are all unique in that they individually focus upon a specific business function. They are implemented over a sustainable period of time and professional support is consistently provided by qualified learning providers and specialist consultants.
---
Support available
You will have a designated Certified Learning Provider (CLP) and an Accredited Consultant and we encourage you to communicate with them as much as possible. In all cases tutorial support is provided online because we can then keep a record of all communications to ensure that tutorial support remains consistent. You would also be forwarding your work to the tutorial support unit for evaluation and assessment. You will receive individual feedback on all of the work that you undertake on a one-to-one basis, together with specific recommendations for anything that may need to be changed in order to achieve a pass with merit or a pass with distinction and you then have as many opportunities as you may need to re-submit project studies until they meet with the required standard. Consequently the only reason that you should really fail (CLP) is if you do not do the work. It makes no difference to us whether a student takes 12 months or 18 months to complete the program, what matters is that in all cases the same quality standard will have been achieved.
---
Support Process
Please forward all of your future emails to the designated (CLP) Tutorial Support Unit email address that has been provided and please do not duplicate or copy your emails to other AGC email accounts as this will just cause unnecessary administration. Please note that emails are always answered as quickly as possible but you will need to allow a period of up to 20 business days for responses to general tutorial support emails during busy periods, because emails are answered strictly within the order in which they are received. You will also need to allow a period of up to 30 business days for the evaluation and assessment of project studies. This does not include weekends or public holidays. Please therefore kindly allow for this within your time planning. All communications are managed online via email because it enables tutorial service support managers to review other communications which have been received before responding and it ensures that there is a copy of all communications retained on file for future reference. All communications will be stored within your personal (CLP) study file here at Appleton Greene throughout your designated study period. If you need any assistance or clarification at any time, please do not hesitate to contact us by forwarding an email and remember that we are here to help. If you have any questions, please list and number your questions succinctly and you can then be sure of receiving specific answers to each and every query.
---
Time Management
It takes