Organizational Optimization – Workshop 2 (Needs Prioritization)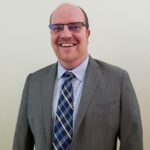 The Appleton Greene Corporate Training Program (CTP) for Organizational Optimization is provided by Mr. Shortt Certified Learning Provider (CLP). Program Specifications: Monthly cost USD$2,500.00; Monthly Workshops 6 hours; Monthly Support 4 hours; Program Duration 12 months; Program orders subject to ongoing availability.
If you would like to view the Client Information Hub (CIH) for this program, please Click Here
Learning Provider Profile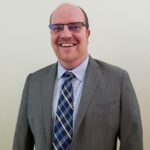 Mr. Shortt is a Certified Learning Provider (CLP) at Appleton Greene and Co (AGC) as well as the owner of an international business education and consultancy company which focuses on individual, personnel and overall business optimization. Mr. Shortt is honored to provide AGC services through a wide array of past business experience that includes such industries as Biotechnology, Healthcare, Government and Utilities. In these industries, Mr. Shortt has held various roles in operations management, product management and design, sales, and workflow optimization.
Historically, Mr. Shortt has worked with many of the Fortune 500 global leaders in diagnostics, information technology products and services, such as McKesson, Roche, and Danaher, and has also served in the US Army as an officer in the Medical Service Corps, where Mr. Shortt provided not only leadership expertise, but also workflow optimization utilizing IT and hardware applications, leveraging such workflows aids as robotics and automation. Mr. Shortt's personal education, which is highlighted by an MBA with an Executive certification, has been structured for him to be able to provide leadership perspective and expertise in how to identify a business' foundational current state in such areas as Financials, Business Strategy, Marketing Strategy, and Personnel Management, and then to leverage that expertise to prioritize and optimize a business' path to success. Mr. Shortt holds various certifications, such as Business Analysis from a managerial perspective, and also possesses a Six-Sigma Black Belt certification. Mr. Shortt's personally-owned business, Ascension Advising Solutions, LLC, which is based in Raleigh, North Carolina, USA, as well as in Tallinn, Estonia in the EU, has provided business training and consultation services for various international companies in Europe, the United Kingdom, South Africa, and recently in China. Mr. Shortt is the author of two books on finding financial success and empowering your business, as well as a business optimization blog. Mr. Shortt is also the primary author and life coach of a self-optimization website dedicated to the long-standing benefits of mindfulness meditation in today's modern world. Mr. Shortt's service skills for AGC notably incorporate: leadership optimization, business strategy and optimization, personnel management, and program education and development.
---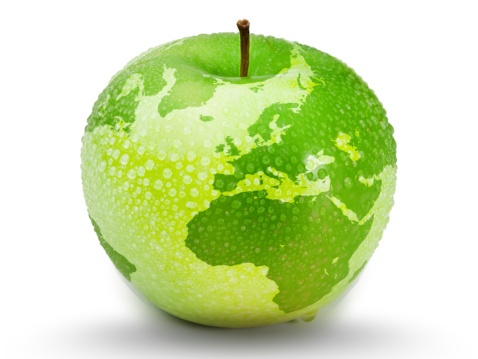 MOST Analysis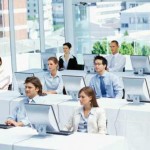 Mission Statement
As a result of the information triggers from Month One, the proper placement of the program can be established. As current leaders of the organization with executive responsibility for operations, Month Two is dedicated to the determination, and possibly, the prioritization of optimizing processes within business units and/or departments. Larger organizations that are comprised of product and/or service delivery functions, logistics, human resources and training, and information technology units, can have many areas of need for business optimization. It is at this point in the program that the organization establishes buy-in for where this program will first be implemented: At what tier in the organization and which business unit(s)? If at lower departmental tiers within business units, which departments are considered higher priority for the benefits of optimization? Should this program be implemented across departments with multiple starting points, and possibly over multiple years? These are all questions that will be answered as means of proper placement of the program based on priority and how the benefits of the program can provide the best overall impact to the organization.
---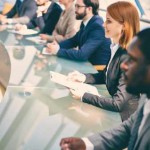 Objectives
01. Defining a Need: departmental SWOT analysis; strategy research and development. Time Allocated: 1 Month
02. Organizational Priorities: departmental SWOT analysis; strategy research and development. Time Allocated: 1 Month
03. Purpose and Vision: departmental SWOT analysis; strategy research and development. Time Allocated: 1 Month
04. Prioritization Process: departmental SWOT analysis; strategy research and development. Time Allocated: 1 Month
05. Identifying and Clarifying Needs: departmental SWOT analysis; strategy research and development. Time Allocated: 1 Month
06. Define Characteristics of Each Need: departmental SWOT analysis; strategy research and development. Time Allocated: 1 Month
07. Tackling Needs in Order of Urgency: departmental SWOT analysis; strategy research and development. 1 Month
08. Additional Criteria for Needs Prioritization: departmental SWOT analysis; strategy research and development. Time Allocated: 1 Month
09. Prioritization Tools: departmental SWOT analysis; strategy research and development. Time Allocated: 1 Month
10. Roadmapping Tools : departmental SWOT analysis; strategy research and development. Time Allocated: 1 Month
11. Stakeholder Communication and Buy-in: departmental SWOT analysis; strategy research and development. Time Allocated: 1 Month
12. Define Stakeholders for Process Improvement Projects: departmental SWOT analysis; strategy research and development. Time Allocated: 1 Month
---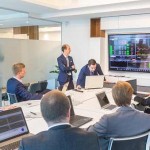 Strategies
01. Defining a Need: Each individual department head to undertake departmental SWOT analysis; strategy research and development.
02. Organizational Priorities: Each individual department head to undertake departmental SWOT analysis; strategy research and development.
03. Purpose and Vision: Each individual department head to undertake departmental SWOT analysis; strategy research and development.
04. Prioritization Process: Each individual department head to undertake departmental SWOT analysis; strategy research and development.
05. Identifying and Clarifying Needs: Each individual department head to undertake departmental SWOT analysis; strategy research and development.
06. Define Characteristics of Each Need: Each individual department head to undertake departmental SWOT analysis; strategy research and development.
07. Tackling Needs in Order of Urgency: Each individual department head to undertake departmental SWOT analysis; strategy research and development.
08. Additional Criteria for Needs Prioritization: Each individual department head to undertake departmental SWOT analysis; strategy research and development.
09. Prioritization Tools: Each individual department head to undertake departmental SWOT analysis; strategy research and development.
10. Roadmapping Tools: Each individual department head to undertake departmental SWOT analysis; strategy research and development.
11. Stakeholder Communication and Buy-in: Each individual department head to undertake departmental SWOT analysis; strategy research and development.
12. Define Stakeholders for Process Improvement Projects: Each individual department head to undertake departmental SWOT analysis; strategy research and development.
---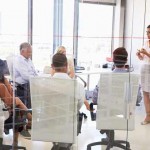 Tasks
01. Create a task on your calendar, to be completed within the next month, to analyze Defining a Need.
02. Create a task on your calendar, to be completed within the next month, to analyze Organizational Priorities.
03. Create a task on your calendar, to be completed within the next month, to analyze Purpose and Vision.
04. Create a task on your calendar, to be completed within the next month, to analyze Prioritization Process.
05. Create a task on your calendar, to be completed within the next month, to analyze Identifying and Clarifying Needs.
06. Create a task on your calendar, to be completed within the next month, to analyze Define Characteristics of Each Need.
07. Create a task on your calendar, to be completed within the next month, to analyze Tackling Needs in Order of Urgency.
08. Create a task on your calendar, to be completed within the next month, to analyze Additional Criteria for Needs Prioritization.
09. Create a task on your calendar, to be completed within the next month, to analyze Prioritization Tools.
10. Create a task on your calendar, to be completed within the next month, to analyze Roadmapping Tools.
11. Create a task on your calendar, to be completed within the next month, to analyze Stakeholder Communication and Buy-in.
12. Create a task on your calendar, to be completed within the next month, to analyze Define Stakeholders for Process Improvement Projects.
---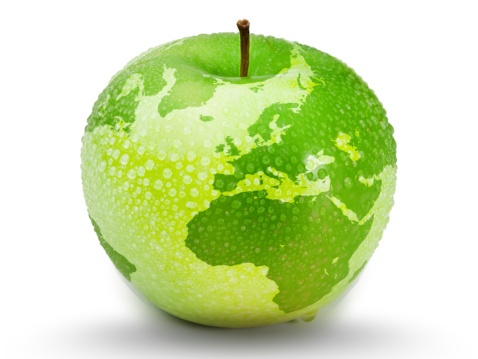 Introduction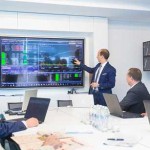 The goal of Workshop 2 is to identify any current significant pain points that your organization may be experiencing. The needs prioritization would probably be focused on a well-known, obvious problem, like persistent logistical errors that are negatively hurting actual sales. Every company will experience problems that need to be resolved, and the goal of this workshop is to identify these problems and acquire the information needed to rapidly and efficiently address them (s). However, depending on the job or position of the user, this application itself is a guide to show people how to effectively assess, prioritize, and manage/implement change across numerous pain points (bottlenecks) inside a department, and/or across departments and/or business units.
Every organization needs what is called a "Hierarchy of Purpose". It is nearly impossible to prioritize effectively without one.
Strategic and operational prioritization can frequently mean the difference between success and failure. However, a lot of businesses do it poorly.
Let's use a real-world illustration: a corporation that delivers packages to customers via the postal service. In an era of escalating competition and digital equivalents, the company has been fighting to survive, much like many other postal systems. At a series of town hall meetings, senior management invited staff members to focus on two operational priorities: effectiveness (improving delivery times) and customer satisfaction (ensuring customers had a good experience).
Mary, a worker, understood the message. And all went smoothly until she was out delivering items when an old guy knocked on her door and invited her inside for a short conversation. Mary's instinct was to see the lonely old man for a while. In addition to being a kind thing to do, it would undoubtedly improve consumer satisfaction. She then froze, though. How about effectiveness? Her delivery timings would suffer if she talked to her customer for even a brief period of time. What exactly was she to do? At this company, thousands of workers had to make comparable decisions every day.
The situation is a common one. The postal company's senior management believed they had conveyed clear priorities, but in reality, they had produced an operational conundrum as a result of strategic uncertainty.
Compare this to other profitable businesses. For instance, the low-cost airline Ryanair in Europe is quite open about the fact that it is a no-frills business where operational priority is efficiency, which takes precedence above customer service. Ryanair employees are aware of the importance of each task and know how to prioritize their time accordingly.
Prioritizing improves strategic project success rates, senior management team focus and alignment toward strategic goals, operational team confidence in decision-making, and, most importantly, fosters an execution attitude and culture.
Of course, there are times when leaders just select the incorrect priorities and make the wrong decisions. However, in many cases, the issue seen more frequently is that leaders don't actually make any obvious judgments. They don't make it clear what they mean when they say, "it matters." Simply put, they lack priorities.
Companies with highly developed perceptions of priorities include Apple, Amazon, Lego, Ikea, and Western Union, and the benefits are significant. Companies that start prioritizing can see significant cost savings as less important tasks are eliminated and redundant efforts are combined.
An organization's list of priorities can be very telling. A senior executive team will typically have a generous portfolio of priorities if their risk appetite is very low (or if they lack the ability or desire to make the difficult decisions); they don't want to take the risk of not being compliant, missing a market opportunity, not having the newest technologies, etc. However, based on many observations, the most effective executives tend to take more risks and have a laser-like focus on a select few priorities. These business leaders are cognizant of current and future issues. At its most extreme, this may involve focusing only on one priority. More concentration is preferable.
---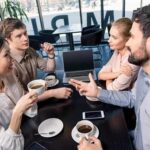 The Hierarchy of Purpose
The Hierarchy of Purpose, a simple framework developed by Antonio Nieto-Rodriguez, is a tool that executive teams can use to help them prioritize strategic initiatives and projects:
• Purpose. What is the purpose of the organization and how is that purpose best pursued? What is the strategic vision supporting this purpose?
• Priorities. Given the stated purpose and vision, what matters most to the organization now and in the future? What are its priorities now and over the next two to five years?
• Projects. Based on the answers to the first two points, which projects are the most strategic and should be resourced to the hilt? Which projects align with the purpose, vision, and priorities, and which should be stopped or scrapped?
• People. Now that there is clarity around the strategic priorities and the projects that matter most, who are the best people to execute on those projects?
• Performance. Traditionally, project performance indicators are tied to inputs (e.g., scope, cost, and time). They are much easier to track than outputs (such as benefits, impact, and goals). However, despite the difficulty companies have in tracking outputs, it's the outputs that really matter. What are the precise outcome-related targets that will measure real performance and value creation? Reduce your attention to inputs and focus on those instead.
The strategic dialogue and alignment at the top of the company are best improved by prioritizing. From that point, it then cascades to the remainder of the organization. Priorities become ingrained in the business and its corporate culture if you successfully guide the leadership team to comprehend this.
Consider the priorities of your organization. Are all of your varied activities prioritized for the organization's overall success? What is the best way to utilize the company's current and foreseeable financial and operational resources? What would become more important to you in the event of a rapid economic downturn?
Most projects and initiatives in an organization are aligned with its strategies when organizational priorities are understood and well-communicated. However, organizations are considerably more complex in reality than most people realize. Strategic goals can occasionally be hazy or absent entirely. Between the corporate strategic objectives and those of the various business units, divisions, or functions, there is frequently a disconnect and lack of alignment.
It is actually not viable to align all of an organization's initiatives and programs with its strategic goals. For example, it is more feasible to guarantee that at least the 20 most crucial projects and programs are completely in line with the strategic goals.
Executives realize that shifting priorities are a reality of corporate life by using the Hierarchy of Purpose. In fact, whenever a company drops a priority, the company becomes more focused. Every objective that is dropped presents an opportunity to grow and improve moving forward. Only when senior management makes difficult decisions can priorities change and have the power to radically alter organizations.
---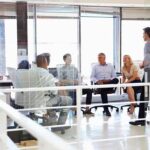 Prioritizing Organizational Wants vs. Needs and How to Tell the Difference
Strategic planning often forces leaders to choose between alternatives. Before making any judgments about action planning, it is crucial to identify which alternatives are optional and which are actual business necessities. It might be challenging to distinguish between organizational wants and needs and to rank them in terms of importance. Strong knowledge of the existing company environment, clear long-term goals, and opportunity cost analyses for each option all facilitate the process.
Basic Analysis Information
Without initially doing a thorough analysis of the existing business environment and establishing long-term company objectives, it is impossible to pinpoint organizational needs or rank them in terms of importance. Information about the environment comprises both internal and external variables that could have an impact on the company. This involves an examination of the state of the economy, a market study, and the findings of an internally generated analysis of the company's strengths, weaknesses, opportunities, and threats (SWOT). With this knowledge, the business owner can create broad goals that span three to five years and are in line with the organization's vision.
Opportunity Alternatives
Long-term objectives have been created as the source of opportunity options. Depending on each company's desired long-term emphasis, many options are available, including as creating new revenue streams, breaking into new markets, expanding sales regions, or perhaps buying another company. As an illustration, setup, advertising, and upkeep options are potential alternatives coming from a revenue stream target to build up a website. The site might be built from scratch internally or with a custom design as setup options. Utilizing the present company logo in its current form or altering it to better suit the website are two other options.
Distinguishing Wants Vs. Needs
A leader or executive can discern between a wish and a necessity by using an opportunity cost analysis, which calculates the costs of selecting one choice over another. The criteria used to assess opportunity value most frequently is which choice will result in the highest profit. Among the variables that may be employed are time, labor, or worker productivity. For instance, while comparing several options for website setup, consideration can be given to development time, employee productivity, and overall cost to the company. The business owner must decide whether lost employee productivity and a corresponding overall reduced setup cost are more relevant than no lost productivity, but a significantly higher setup cost, when determining whether to construct a website from scratch internally or have it custom-built. The requirement is for whichever choice is eventually the most profitable, regardless of the desire of the business owner. For purposes of this study, a desire is defined as a course of action that does not increase business revenues or further strategic objectives.
Prioritizing Wants and Needs
Needs are usually given priority over wants when setting priorities. Prioritizing needs in accordance with the importance of their parent strategic objectives is a frequent starting point. Building the website comes in first, if finding new money sources is the main strategic goal. Other chance possibilities that have been identified as wants within this target include incorporating the current company logo exactly as is, setting up click-based advertising, and creating a website newsletter. If time and resources permit and once all needs have been satisfied, more opportunities designated as desires might be added to the website in accordance with the priority order in which they were assigned.
---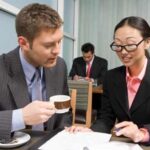 Prioritizing Your Business Goals
For a firm to succeed, a lot of effort and sacrifice must be made. Successful companies don't just appear out of nowhere. The first step in growing your business is to set goals and order them by priority . Setting and achieving business goals will help you make sure that your company is headed in the proper direction.
Short-term objectives created for the business are known as business goals. Every organization has goals that are specific to how it operates, and no two organizations will necessarily have the same goals. It is simpler to evaluate the success of your company in relation to the specified goals when business processes are measured.
Your company's goals and priorities must always be reviewed and up to date in the quickly evolving business world.
For many firms, developing an actionable plan is a huge difficulty. Your annual exercise should include reassessing your goals to make sure that all business operations are coordinated. You should keep the following points in mind when you examine your company goals for this year.
1. Evaluate the previous quarter
Analyzing the final quarter of the previous year will provide you a clear picture of the future direction of your company. Your business is likely to carry over its performance from the previous year's fourth quarter (Q4) into the current one if you had a strong Q4. It won't always be that simple, though, and you'll have to consider the good and bad from the previous three months.
You can evaluate the objectives you had set at the time by understanding where you made mistakes. You can investigate the causes of any success or failure and create better company objectives. You can create a better strategy for the following year if you remember all the lessons you learned from this experience.
2. Prioritizing Your Business Goals
After evaluating the final three months of the year, you can next evaluate the full prior year. You can learn what worked and what didn't for the company last year by talking to your team. Any factor that contributed to your company's success should be used to spur expansion in the coming year.
The failures from the prior year do, however, point to weak points in the company that require strengthening. Your course of action will be heavily influenced by the nature of the weakness. It will frequently be essential to direct or redirect resources toward the troublesome location.
A few typical company sectors that could use improvement include management, marketing, operations, and finance. However, you should follow up on each evaluation with specific plans to capitalize on your company's advantages and address its shortcomings.
3. Make training a priority
Your company will need to make an investment in the development of its human resources as it relates to the competencies of your team and your organization. Your team's professional development will be crucial in assisting you in achieving your business objectives. You must prioritize training if you want to accomplish this.
All employees, especially the management, must receive top-notch training to keep up with the current commercial trends. These could include any advancements in corporate technology, modifications to laws, and novel marketing strategies. Additionally, by educating your staff on these fresh concepts in business automation, you can foster the expansion of your company.
Making the appropriate budget for training will depend on your understanding of the particular requirements of your company. Due to the bulk discounts provided, group training is relatively economical. If your workforce needs training at any point, having inside experts on hand can be helpful.
4. Set SMART business goals
You must establish specific goals if you want your firm to expand. By establishing SMART business goals, this is feasible. Specific, Measurable, Achievable, Realistic, and Time-Bound goals are the best. This implies that you should have specific objectives that clearly outline the things you need to do as well as a timeline for doing so. You must also make it clear how you plan to demonstrate that each objective has been accomplished.
For instance, your company provides farms with animal feed. To boost sales of pig feed by 3% by the end of the second quarter, you can set a SMART target. You can decide to accomplish this target by running internet ads for three months. Here, increased revenue will be a sign that the company has accomplished its objectives.
5. Use High-Quality Data
Today's business world is heavily reliant on data. Your company's success or failure will consequently be determined by how accurate the data used in it is. Effective business analysis depends on using correct, well-structured data, whereas using inaccurate data might harm your company irreparably.
Prioritizing the type of data being used should be your first step. Encourage your staff to use best practices for data management, such as documenting business processes to get precise data on your company's success. Additionally, you can frequently clean and/or update your databases and assess the caliber of the data used.
To assist with this work, you could hire a data consultant(s). They may also assist with evaluating your company's current database to make sure it is accurate and consistent and has the data you need. Additionally, you should rank the data according to importance for the company and evaluate the data's quality using key performance indicators (KPI's).
You can hire qualified academic writers at assignment to handle your business research, data analytics, and business presentation projects. Research writing is a specialty area for writers employed by dissertation writing services, and they can work miracles for you.
---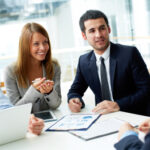 6. Assess Your Business Leverage
Assessing your company's financial leverage can aid in its expansion. You can establish whether the company can obtain loans and repay them on time by performing this assessment.
Businesses that choose not to incur debt frequently pass up the chance to make new investments, recruit new personnel, and pay off old debts. You can better execute your strategic plans by evaluating your leverage. If your company can handle finance internally, you won't need to.
7. Make Your Vision Clear
You should base the development of your business goals on your company's vision. This is a crucial step in developing your strategic plan. Set objectives that will help the company realize its long-term strategy.
It will be simpler for you to position your role and provide your company direction as a result. To make your goals more attainable, always make sure that your vision is current and distinct. Your team should be motivated by and able to easily understand your vision. It should also explain the purpose for which the company exists.
8. Set Your Business Goals
Writing down your long-term goals is necessary once you've reviewed your business goal. Decide on one to three objectives that you believe are most crucial for the success of your company. By fulfilling these objectives, you should be moving closer to realizing your company's vision.
Your yearly objective can be to increase sales, gain market share, or enhance the consumer experience for your brand. It has been established that quantifiable goals are simpler to monitor and more doable.
9. Create Achievable Milestones
You'll be able to be more strategic and tactical as you work to attain your business goals if you set them in line with the business vision. The goal you've established for the upcoming year can easily be divided up into manageable stages. Setting quarterly targets, for instance, makes it simpler for you to accomplish the overall business goal this year.
Your objective can be to boost your company's revenue. You must make sure that you increase sales throughout the year in order to do this. To grow sales of your portfolio by a specific percentage every three months, you may set quarterly goals.
10. Give Each Goal a Value
Value is the benefit you receive from completing a specific task. This is the benefit that comes from reaching a particular objective for your company. Every business objective needs to be valued. This will let you give the most crucial objective for your company top priority.
11. Quantify the Goals
You can more easily quantify the goals once you've given each one a value. This will enable you to prioritize your business goals objectively, especially if you have a number of short-term objectives for your company to meet. You can rank your goals in importance by quantifying them and assigning values to them. This makes it simpler for your company to concentrate on accomplishing that objective initially.
12. Create the Accountability Agreement
With your team, decide on the accountability after defining SMART business goals with a value. This will make it easier to accomplish the goals through predetermined milestones by assigning responsibility for their execution to a certain team or person. In addition, you should make sure that everyone in your company is aware of the business objective so that everyone can work to achieve it.
Conclusion
Prioritizing and setting your business goals may seem like a daunting task. However, now is the best time to get the team and yourself ready for the entire year. You can create SMART goals supported by solid business results by thoroughly reviewing the accomplishments and failures of the preceding year.
You can prioritize your data as you develop a goal aimed at realizing the business vision with the aid of a well-trained workforce. You will gain the skills and information necessary to put your company on the road to successfully prioritizing business needs and so boosting overall business success and optimization after attending this course.
---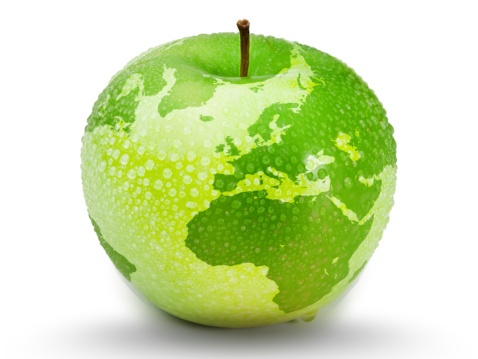 Executive Summary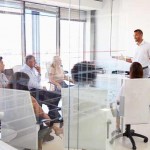 Chapter 1: Defining a Need
Without initially doing a thorough analysis of the existing business environment and establishing long-term company objectives, it is impossible to pinpoint organizational needs or rank them in terms of importance. Information about the environment comprises both internal and external variables that could have an impact on the company. This involves an examination of the state of the economy, a market study, and the findings of an internally generated analysis of the company's strengths, weaknesses, opportunities, and threats (SWOT). With this knowledge, the business owner can create broad goals that span three to five years and are in line with the organization's vision.
Organizations are frequently viewed in terms of their capabilities and roles rather than as living things with basic and sophisticated needs. The same applies to only considering a vehicle in terms of what it is capable of doing, such as speed, aesthetics, low fuel consumption, etc., rather than as a machine with needs.
Planning and growth require an understanding that organizations, like machines and humans, have needs.
Unmet needs have an impact on how an organization performs. Abraham Maslow viewed human motivation as a quest to satisfy fundamental needs, which he arranged hierarchically, in Motivation and Personality (1954). The lowest unmet need in this hierarchy determines motivation. After one need is satisfied, a higher unmet need takes over, and the pursuit of its satisfaction directs our behavior.
Two significant issues related to managing organizations are brought up by this concept. Can we create a similar Needs Hierarchy for organizations first? Second, how well does that structure describe the actions of the organization?
In order to scope the hierarchy of requirements for organizations, we think we can transfer Maslow's paradigm onto organizational dynamics.
Understanding the organizational demands hierarchy will aid entrepreneurs and business executives in concentrating resources and reducing distractions.
Additionally, recognizing these needs will aid business-to-business (B2B) marketers in positioning their product more effectively.
Maslow's hierarchy of needs and the hierarchy of organizational needs are not identical, but it is still important to understand where they overlap, why an organization's need at a given time might differ from an employee's need, and how to integrate these theories to build exceptional organizations.
---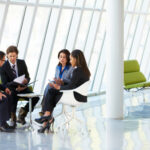 Chapter 2: Organizational Priorities
What are organizational priorities?
The most significant acts, activities, products, or services that the organization provides might be regarded as its organizational priorities. An organization finds it challenging to rank priorities in a clear order in many business sectors because many of them are interconnected and dependent on one another. Sometimes, this debate can turn into a "chicken or egg" situation.
Even if it is challenging, it is nonetheless crucial to make an effort to identify the organization's needs and establish priorities. A high, medium, and low priority list could be useful. This priority list may already exist for a number of organizations and industries as a result of an earlier strategic or operational planning process, making a quick assessment and reordering possible.
Objectives
Identification of organizational priorities will:
• Assist the organization, leaders and staff to focus on what is most important
• Identify what needs the most attention
• Assist in the allocation of resources and time to a specific activity or priority area/demographic
• Provide clarity on why some things are being done first
How are organizational priorities identified?
Once more, the time to think about this is right now. It could be challenging to predict what would occur in the future with relation to the effects of implementing one priority over another. The priority list should be made based on the assumption that there are no constraints or negative effects, regardless of the predicted order or time frame. The steps of scenario mapping and recovery planning will aid in determining the activity's significance at each level of the needs prioritization procedure.
Prior priority lists, strategic plans, operational plans, and annual reports will all be helpful. But now is a good opportunity to reflect on them in light of the current situation and ask yourself, "Was ABC really the most crucial thing?" or "DEF seems to be the main topic right now; no one seems to care about ABC." Do not be hesitant to alter the priorities of your organization or the way your industry operates as needs and demands evolve within your industry.
In light of scarce resources, you might want to consider if some activities or demographics are more important than others. What if you can't accomplish everything, for instance? Be critical of the priorities, since for certain organizations and leaders, this will be the situation. The mere fact that something is low priority does not exclude its completion or recommendation in the future.
Even while the current situation might not be conducive to a lengthy consultation process, some rapid and focused input or remarks from your members, stakeholders, and partners, including your next highest authority, may be necessary.
This needs to be prepared as a public document that may be sent to interested parties, organizations, and members. It will demonstrate to your stakeholders and members what matters most to the company or what needs to be supported first.
Identification of organizational priorities
There are a lot of possibilities for this procedure and some firms will already have their own favored way. Here is one simple method that you may like to consider.
High — Medium — Low
As a simple exercise: Using post- it notes, ask each of the personnel engaged to jot down a significant activity or component of your operations (i.e., junior training, office administration or senior fitness sessions, etc.) and set them on a board or butchers paper. Each part of the board or butchers paper should be designated as high, medium or low. Ask them to place the note on the area that they think is relevant.
The next stage is to establish if any of the operations or activities are all in one region, and start to concentrate on areas of consensus. Enable some debates on any that are in the low and high (as an example) as people may have solid points on why they choose that location.
Consolidate the activities or operations into a final table that lists those that are high, medium or low.
---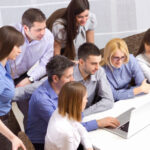 Chapter 3: Purpose and Vision
Organizational Purpose
We've all witnessed it: businesses with the "it" factor, an excitement and fire that enlivens staff, enthralls clients, and gleams for investors. It goes beyond the brand's cozier fleece, better ice cream, or even innovative technology. And it also goes well beyond a mission statement. Its objective. The question, "What would the world lose if your company vanished?" is addressed in its purpose. It identifies a company's fundamental purpose and the beneficial effects it has on the world as a result. Successful businesses are motivated by a mission, and they strive harder and accomplish more as a result. Competitors ponder how and where they may sprinkle on some of that magic.
If that is what you anticipate—a purpose that is readily added to your mix—prepare to be let down. Purpose cannot be approached in a shallow manner. In reality, the effects of a poorly implemented and/or defined purpose can cause a lot of damage, exposing your business to claims of deception or "purpose-washing," alienating clients or driving them away completely, and negatively influencing staff members throughout your entire organization. When a solution is a patch job, poor results will result.
However, the converse is also true: organizations that have a sincere, "lived" mission exude authenticity and prosper by doing good universally. Investors, partners, suppliers, and customers are aware of the value offerings. Senior leaders make strategic decisions when allocating money and resources. Employees also continuously consider their purpose and regularly incorporate it into their decision-making. Creating those dynamics is difficult. Leaders must integrate purpose across the entire organization. Your company's "superpower"—its distinctive and inherently unique capacity to produce value—must be connected to your company's purpose, as we've previously explained. Purpose is not the same as ESG (Environmental, Social, and Governance). Your business's core purpose can be to serve others, for example.
We outline a framework in this course manual that businesses may utilize in assisting to realize their goals, avoid any pitfalls or negative consequences, and help create genuine value. This structure is known as the 5P's.
Organizational vision
What Is a Vision Statement and Why Is it Important?
Every new company or organization starts with a concept. This proposal is supported by a vision of what the organization might become if it had the appropriate structure, the proper leadership, sufficient financing, and a group of supporters. The mission and reasons for the organization's existence are discussed in the vision.
Vision statements are used by all kinds of organizations, including for-profit businesses, nonprofits, charities, and other groups, to direct them in their crucial job. They must be certain of the function the vision will play within the company. We'll go into more detail about vision statements in this course manual.
---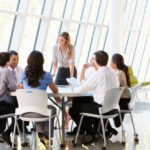 Chapter 4: Prioritization Process
One of the most crucial duties for a leader is coming up with a strategy or tactics. These must be informed by facts, assessed frequently, and updated as necessary. But maybe even more significant are the related duties of selecting priorities and carrying out strategies. These are frequently the essentials for reaching your strategic goals. The ability to identify what is important and then perform the important things well is one of the qualities that makes a great leader. Success or failure in this regard is one of their distinguishing characteristics. Find the tasks that are most important to the objective first, and then determine how to complete them effectively and on schedule.
Project prioritizing is the cornerstone of a successful project implementation. Here, your projects are aligned with strategy. You obtain executive sponsorship and support there. You locate and get rid of garbage there.
Poor prioritization causes projects to fail and ultimately results in failed business objectives. When properly implemented, a sound project prioritizing approach will enable you to strategically align your decisions about the allocation of resources while producing more productive projects.
One of the most crucial skills for any business that manages projects is the ability to prioritize initiatives. It is the starting point for your portfolio's overall performance.
When setting project priorities, you should:
• Align your projects with your strategy
• Quantify which projects add value and which don't
• Balance the volume of projects you take on with you capability to deliver those projects
• Focus your whole project delivery team on business benefits
In layman's terms, prioritization is the process of determining which tasks are most crucial so that your resources can be concentrated on successfully completing those value-added projects.
It is the first and most important stage in creating a solid and balanced portfolio of projects and in choosing wisely how to allocate resources when putting those initiatives into action.
Further, there are appropriate (and inappropriate) ways to order project tasks. There are pitfalls you can get caught in.
Why Prioritize Projects?
Project prioritization is much more than just a budgetary procedure, which is how many businesses view it.
On average, strategic prioritizing investments increase value by 40% for the organizations that make them.
Even though this sounds like sufficient justification to invest in enhancing the project prioritizing process, many businesses don't even recognize that their current method is flawed because it has developed through time and is expected to continue working in the future.
Every day, the environment changes around us. If your organization doesn't have a well-structured process for identifying and responding to these changes, and doing so in a way that has the support of the majority of the executive team, it will fall short of its business objectives.
It should go without saying, but you will gain advantages in the following areas if you enhance your project prioritizing procedure and choose a portfolio that more accurately reflects your objectives and priorities:
• Increased project success rate. Projects that are well aligned with strategy are 57% more likely to succeed (PMI data). Good prioritization ensures your projects are aligned and that fewer fail. This is partly about better executive sponsorship, partly about stronger engagement from "the business" for strategically aligned projects and partly about deploying resources more strategically — we cover this in more detail later.
• Higher return on investment. Projects that are better aligned with corporate goals will naturally deliver more value to the organization. Align the whole portfolio with those goals and you're looking at a significant leap in return on investment. Of course, value doesn't just mean money. Value can come in all kinds of forms and means different things to different people. Measuring "return on investment" is not necessarily as simple as it initially sounds – this is one of the things that makes good prioritization difficult. Our guide to Return on Investment (ROI) goes into more detail on the challenges of measuring ROI.
• Better quality of project requests. When your managers understand the strategic goals of your organization, they align their initiatives with those goals. They are able to brainstorm ways of improving performance against those strategic drivers rather than reacting to more local problems. Ultimately, this leads to better quality projects being requested.
• Eliminate obsolete projects. A structured project prioritization process will ensure that only well-aligned projects are approved and that any projects that become obsolete will be caught early. We typically find that between 10% and 40% of a portfolio is not well aligned to strategy and is, therefore, waste…. just imagine what you could achieve if you just stopped allocating rersources to those projects!
• Project team commitment. Transparent, value-based prioritization means that project teams understand why their projects are important. This builds trust in the portfolio and individuals commit more fully to completing projects, as highlighted by research from Stanford University.
• Executive sponsorship. When every project is tightly aligned with specific strategic goals or operational targets, it helps maintain the executive sponsorship that can make-or-break a project.
• Resources allocation. When an organization commits to too many projects it is locking in project failure. When resources are stretched, or when they "project hop", they become less efficient and make mistakes. A good project prioritization process will allow you to "right size" your portfolio while having a clearly prioritized list of projects means that resources can be more effectively allocated during implementation. This will help increase project velocity and will help reduce project risk – this webinar goes into more detail.
• In-project decisions. Every member of a project team makes decisions. It may be something as trivial as the design of a page or something as fundamental as selecting a vendor, but all these decisions contribute to the success (or failure) of a project. Project teams are able to make better decisions when they understand the goals and drivers of the project and a good project prioritization process will deliver that clarity.
---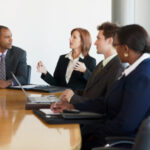 Chapter 5: Identifying and Clarifying Needs
The Value of Business Analysis: Identifying Business Need
Identifying business needs is one of the crucial responsibilities of the Business Analyst (BA) or Enterprise Analyst (EA) in the field of Enterprise Analysis. Many business professionals erroneously believe that because it is called "Enterprise Analysis," determining business needs can only take place at the corporate level. Nothing could be further from the truth; enterprise analysis and business requirement identification might take place at the business unit level, involving several business lines within the firm, but not the entire enterprise.
The business analyst can determine business needs using a variety of elements or approaches. It could come about as a result of market research or a new opportunity discovered as a result of a vendor or competitor's activity. It could come from an organizational initiative or strategic aim. It might have resulted from a Root Cause Analysis conducted after a business user complained about a current system issue. It might also come from a task the BA completed as part of enterprise analysis, like a capability gap analysis, SWOT analysis, or product feasibility analysis.
If this crucial duty is not carried out, the organization will not profit from identifying some business needs that must be addressed, maybe acquiring a stronger competitive edge, possibly attaining strategic goals, or even seizing an opportunity in the market. As you can see, this may directly impact the organization's bottom line and strategic success.
Define Business Need
The business requirement(s) should be established and then documented in the business case in order to launch a project to create a solution. Some solutions are entirely business solutions, while others may or may not entail the development of information technology applications. The problem that the business analyst is trying to solve is defined by the business need. Which alternative solutions will be taken into consideration, which stakeholders will be consulted, and which solution approaches will be assessed depend on how the business need is stated.
Define Problem
Business need definition and problem definition are two distinct concepts. The problem is caused by the business need, but both the business need and problem statement need to be understood and recorded. Consider the fact that you've noticed a decline in sales over the past three years. Therefore, "Need higher sales" may be your business' need statement. What is the scope of your problem? An aging sales force employing antiquated sales methods, no new products introduced to the market in three years, competitors introducing products with novel features, no new marketing campaigns in the previous two years, rising costs, and production equipment in need of repair and upgrade were discovered as the root causes of the problem.
Leads to the Solution
The business can now launch different projects to discover answers for the issues with sales, products, marketing, production, rising expenses, and production equipment now that the real issues have been identified. The team in charge of the sales issue might decide whether it's necessary to bring on younger salespeople, train them in modern tactics, improve sales assistance, or put in place a new Customer Relationship Management (CRM) system. The other project teams will similarly decide on appropriate solutions to their specified problem statements.
Trying to define the business need by the solution is a trap that many project teams and business analysts fall into. In actuality, rather than identifying the issue statement first, the business stakeholders frequently determine the solution at the beginning of the project. Instead of beginning with the problem, they start with the solution. As a result, fewer alternative solutions are considered, which could result in a less useful solution being deployed than what could have been considered otherwise. Consequently, the business analyst's recommendation and the most beneficial solution for the firm will be shown if you start with the business need, problem definition, and solution scope, and then build alternative options.
In the previous example of a sales issue, the company may have noticed declining revenues for the past three years. Insufficient issue statement identification may lead the company team to simply opt to improve sales by hiring additional salespeople. They might hire elderly salespeople, like the rest of their sales staff, if thorough root cause analysis is not performed. Because the team jumped to the solution before identifying the real issues that needed to be addressed, none of the true root cause problems were ever handled.
---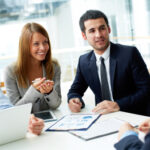 Chapter 6: Define Characteristics of Each Need
Think of a successful organization, regardless of industry. The ability of a business to keep at least one step ahead of its market is one indicator of its success. Real alignment gives an organization a significant edge because it makes it easier to know what to do at any given time and it can trust employees to move in the right direction. Real alignment occurs when strategy, goals, and meaningful purpose reinforce one another. As a result, an organization may concentrate more on doing and less on deciding what to do.
The links between direction, strategy, goals, and purpose are critical to an organization's ongoing effectiveness, according to recent studies. One study discovered, for instance, that a business's earnings margin is twice as likely to be above the median when individuals are aware of and enthusiastic about the direction their company is heading. And research also demonstrated that high-achieving firms are also superior than others at translating their goals into workable strategies that direct operational planning—something that, despite what many business leaders may believe, is frequently challenging to execute in practice.
The last link is to the personal motivations of each person. Professor Teresa Amabile of Harvard Business School and independent researcher Steven Kramer discovered that the best firms were those that supported their employees' inner work lives by enabling them to advance in meaningful work in their 2011 book The Progress Principle.
That is unusual. The vision generally fails at the individual level, when workers become demotivated since they only notice the disconnect between the aspirational language and their actual workdays.
However, some organizations create all the connections necessary for the convergence of vision, strategy, and goals into meaningful labor. By doing this, they foster a sense of accomplishment among their workforce, which empowers them to continually strive for greater success.
Types of Business Needs
Businesses frequently have goals that their staff are assisting them in achieving. By identifying their demands, it may take into account the procedures necessary to accomplish their goals. You can decide what your organization needs to attain its objectives by understanding the many needs that organizations may have. In this post, we define business needs and offer a list of eight crucial needs that you may use as a guide when determining what your firm could need.
What are business needs?
Business needs are the tools or strategies that an organization needs to use to accomplish its objectives. The demands of an organization can be determined through investigation and critical thought. Determine the current state of the company, what it has to do to advance, and any obstacles that may stand in the way of its growth. Making decisions to sustain the effectiveness of the business can be aided by understanding the target objectives. When determining a business's needs, consider the following questions:
• What are the aims and targets of each department in the company?
• How do you envision the goals and objectives' results or outcomes?
• Are there any difficulties you're facing? How would you deal with them?
---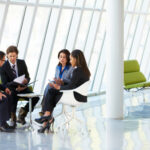 Chapter 7: Tackling Needs in Order of Urgency
Do you feel as though you have completed your most urgent tasks but nothing that is genuinely vital by the end of the day? You are not by yourself. In a recent series of research findings published in the Journal of Consumer Research, it was found that even when jobs with less urgent deadlines were as simple and offered a greater reward, consumers tended to choose to finish them.
It's normal to desire to finish up and cross off deadline-driven things from your mental to-do list