Organizational Optimization – Workshop 2 (Needs Prioritization)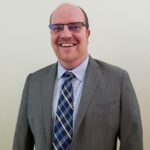 The Appleton Greene Corporate Training Program (CTP) for Organizational Optimization is provided by Mr. Shortt Certified Learning Provider (CLP). Program Specifications: Monthly cost USD$2,500.00; Monthly Workshops 6 hours; Monthly Support 4 hours; Program Duration 12 months; Program orders subject to ongoing availability.
If you would like to view the Client Information Hub (CIH) for this program, please Click Here
Learning Provider Profile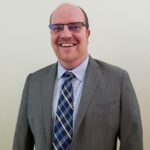 Mr. Shortt is a Certified Learning Provider (CLP) at Appleton Greene and Co (AGC) as well as the owner of an international business education and consultancy company which focuses on individual, personnel and overall business optimization. Mr. Shortt is honored to provide AGC services through a wide array of past business experience that includes such industries as Biotechnology, Healthcare, Government and Utilities. In these industries, Mr. Shortt has held various roles in operations management, product management and design, sales, and workflow optimization.
Historically, Mr. Shortt has worked with many of the Fortune 500 global leaders in diagnostics, information technology products and services, such as McKesson, Roche, and Danaher, and has also served in the US Army as an officer in the Medical Service Corps, where Mr. Shortt provided not only leadership expertise, but also workflow optimization utilizing IT and hardware applications, leveraging such workflows aids as robotics and automation. Mr. Shortt's personal education, which is highlighted by an MBA with an Executive certification, has been structured for him to be able to provide leadership perspective and expertise in how to identify a business' foundational current state in such areas as Financials, Business Strategy, Marketing Strategy, and Personnel Management, and then to leverage that expertise to prioritize and optimize a business' path to success. Mr. Shortt holds various certifications, such as Business Analysis from a managerial perspective, and also possesses a Six-Sigma Black Belt certification. Mr. Shortt's personally-owned business, Ascension Advising Solutions, LLC, which is based in Raleigh, North Carolina, USA, as well as in Tallinn, Estonia in the EU, has provided business training and consultation services for various international companies in Europe, the United Kingdom, South Africa, and recently in China. Mr. Shortt is the author of two books on finding financial success and empowering your business, as well as a business optimization blog. Mr. Shortt is also the primary author and life coach of a self-optimization website dedicated to the long-standing benefits of mindfulness meditation in today's modern world. Mr. Shortt's service skills for AGC notably incorporate: leadership optimization, business strategy and optimization, personnel management, and program education and development.
---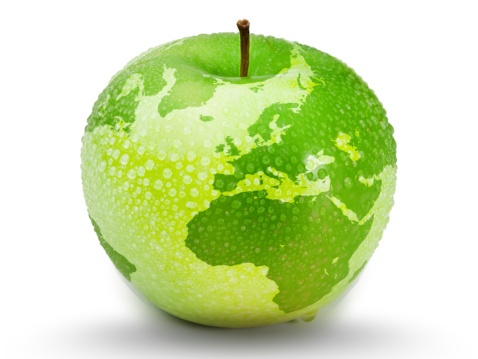 MOST Analysis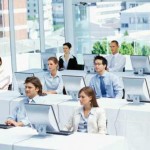 Mission Statement
As a result of the information triggers from Month One, the proper placement of the program can be established. As current leaders of the organization with executive responsibility for operations, Month Two is dedicated to the determination, and possibly, the prioritization of optimizing processes within business units and/or departments. Larger organizations that are comprised of product and/or service delivery functions, logistics, human resources and training, and information technology units, can have many areas of need for business optimization. It is at this point in the program that the organization establishes buy-in for where this program will first be implemented: At what tier in the organization and which business unit(s)? If at lower departmental tiers within business units, which departments are considered higher priority for the benefits of optimization? Should this program be implemented across departments with multiple starting points, and possibly over multiple years? These are all questions that will be answered as means of proper placement of the program based on priority and how the benefits of the program can provide the best overall impact to the organization.
---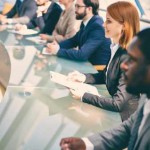 Objectives
01. Defining a Need: departmental SWOT analysis; strategy research and development. Time Allocated: 1 Month
02. Organizational Priorities: departmental SWOT analysis; strategy research and development. Time Allocated: 1 Month
03. Purpose and Vision: departmental SWOT analysis; strategy research and development. Time Allocated: 1 Month
04. Prioritization Process: departmental SWOT analysis; strategy research and development. Time Allocated: 1 Month
05. Identifying and Clarifying Needs: departmental SWOT analysis; strategy research and development. Time Allocated: 1 Month
06. Define Characteristics of Each Need: departmental SWOT analysis; strategy research and development. Time Allocated: 1 Month
07. Tackling Needs in Order of Urgency: departmental SWOT analysis; strategy research and development. 1 Month
08. Additional Criteria for Needs Prioritization: departmental SWOT analysis; strategy research and development. Time Allocated: 1 Month
09. Prioritization Tools: departmental SWOT analysis; strategy research and development. Time Allocated: 1 Month
10. Roadmapping Tools : departmental SWOT analysis; strategy research and development. Time Allocated: 1 Month
11. Stakeholder Communication and Buy-in: departmental SWOT analysis; strategy research and development. Time Allocated: 1 Month
12. Define Stakeholders for Process Improvement Projects: departmental SWOT analysis; strategy research and development. Time Allocated: 1 Month
---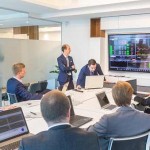 Strategies
01. Defining a Need: Each individual department head to undertake departmental SWOT analysis; strategy research and development.
02. Organizational Priorities: Each individual department head to undertake departmental SWOT analysis; strategy research and development.
03. Purpose and Vision: Each individual department head to undertake departmental SWOT analysis; strategy research and development.
04. Prioritization Process: Each individual department head to undertake departmental SWOT analysis; strategy research and development.
05. Identifying and Clarifying Needs: Each individual department head to undertake departmental SWOT analysis; strategy research and development.
06. Define Characteristics of Each Need: Each individual department head to undertake departmental SWOT analysis; strategy research and development.
07. Tackling Needs in Order of Urgency: Each individual department head to undertake departmental SWOT analysis; strategy research and development.
08. Additional Criteria for Needs Prioritization: Each individual department head to undertake departmental SWOT analysis; strategy research and development.
09. Prioritization Tools: Each individual department head to undertake departmental SWOT analysis; strategy research and development.
10. Roadmapping Tools: Each individual department head to undertake departmental SWOT analysis; strategy research and development.
11. Stakeholder Communication and Buy-in: Each individual department head to undertake departmental SWOT analysis; strategy research and development.
12. Define Stakeholders for Process Improvement Projects: Each individual department head to undertake departmental SWOT analysis; strategy research and development.
---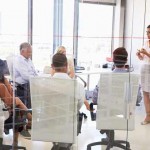 Tasks
01. Create a task on your calendar, to be completed within the next month, to analyze Defining a Need.
02. Create a task on your calendar, to be completed within the next month, to analyze Organizational Priorities.
03. Create a task on your calendar, to be completed within the next month, to analyze Purpose and Vision.
04. Create a task on your calendar, to be completed within the next month, to analyze Prioritization Process.
05. Create a task on your calendar, to be completed within the next month, to analyze Identifying and Clarifying Needs.
06. Create a task on your calendar, to be completed within the next month, to analyze Define Characteristics of Each Need.
07. Create a task on your calendar, to be completed within the next month, to analyze Tackling Needs in Order of Urgency.
08. Create a task on your calendar, to be completed within the next month, to analyze Additional Criteria for Needs Prioritization.
09. Create a task on your calendar, to be completed within the next month, to analyze Prioritization Tools.
10. Create a task on your calendar, to be completed within the next month, to analyze Roadmapping Tools.
11. Create a task on your calendar, to be completed within the next month, to analyze Stakeholder Communication and Buy-in.
12. Create a task on your calendar, to be completed within the next month, to analyze Define Stakeholders for Process Improvement Projects.
---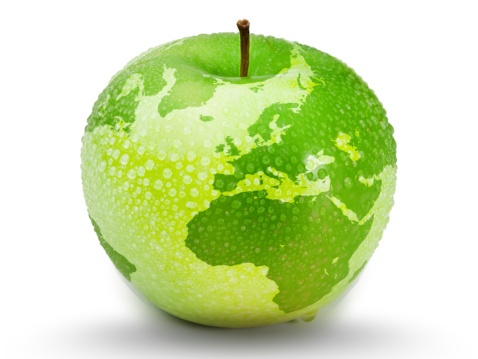 Introduction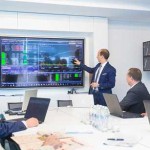 The goal of Workshop 2 is to identify any current significant pain points that your organization may be experiencing. The needs prioritization would probably be focused on a well-known, obvious problem, like persistent logistical errors that are negatively hurting actual sales. Every company will experience problems that need to be resolved, and the goal of this workshop is to identify these problems and acquire the information needed to rapidly and efficiently address them (s). However, depending on the job or position of the user, this application itself is a guide to show people how to effectively assess, prioritize, and manage/implement change across numerous pain points (bottlenecks) inside a department, and/or across departments and/or business units.
Every organization needs what is called a "Hierarchy of Purpose". It is nearly impossible to prioritize effectively without one.
Strategic and operational prioritization can frequently mean the difference between success and failure. However, a lot of businesses do it poorly.
Let's use a real-world illustration: a corporation that delivers packages to customers via the postal service. In an era of escalating competition and digital equivalents, the company has been fighting to survive, much like many other postal systems. At a series of town hall meetings, senior management invited staff members to focus on two operational priorities: effectiveness (improving delivery times) and customer satisfaction (ensuring customers had a good experience).
Mary, a worker, understood the message. And all went smoothly until she was out delivering items when an old guy knocked on her door and invited her inside for a short conversation. Mary's instinct was to see the lonely old man for a while. In addition to being a kind thing to do, it would undoubtedly improve consumer satisfaction. She then froze, though. How about effectiveness? Her delivery timings would suffer if she talked to her customer for even a brief period of time. What exactly was she to do? At this company, thousands of workers had to make comparable decisions every day.
The situation is a common one. The postal company's senior management believed they had conveyed clear priorities, but in reality, they had produced an operational conundrum as a result of strategic uncertainty.
Compare this to other profitable businesses. For instance, the low-cost airline Ryanair in Europe is quite open about the fact that it is a no-frills business where operational priority is efficiency, which takes precedence above customer service. Ryanair employees are aware of the importance of each task and know how to prioritize their time accordingly.
Prioritizing improves strategic project success rates, senior management team focus and alignment toward strategic goals, operational team confidence in decision-making, and, most importantly, fosters an execution attitude and culture.
Of course, there are times when leaders just select the incorrect priorities and make the wrong decisions. However, in many cases, the issue seen more frequently is that leaders don't actually make any obvious judgments. They don't make it clear what they mean when they say, "it matters." Simply put, they lack priorities.
Companies with highly developed perceptions of priorities include Apple, Amazon, Lego, Ikea, and Western Union, and the benefits are significant. Companies that start prioritizing can see significant cost savings as less important tasks are eliminated and redundant efforts are combined.
An organization's list of priorities can be very telling. A senior executive team will typically have a generous portfolio of priorities if their risk appetite is very low (or if they lack the ability or desire to make the difficult decisions); they don't want to take the risk of not being compliant, missing a market opportunity, not having the newest technologies, etc. However, based on many observations, the most effective executives tend to take more risks and have a laser-like focus on a select few priorities. These business leaders are cognizant of current and future issues. At its most extreme, this may involve focusing only on one priority. More concentration is preferable.
---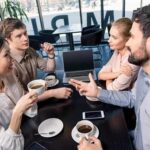 The Hierarchy of Purpose
The Hierarchy of Purpose, a simple framework developed by Antonio Nieto-Rodriguez, is a tool that executive teams can use to help them prioritize strategic initiatives and projects:
• Purpose. What is the purpose of the organization and how is that purpose best pursued? What is the strategic vision supporting this purpose?
• Priorities. Given the stated purpose and vision, what matters most to the organization now and in the future? What are its priorities now and over the next two to five years?
• Projects. Based on the answers to the first two points, which projects are the most strategic and should be resourced to the hilt? Which projects align with the purpose, vision, and priorities, and which should be stopped or scrapped?
• People. Now that there is clarity around the strategic priorities and the projects that matter most, who are the best people to execute on those projects?
• Performance. Traditionally, project performance indicators are tied to inputs (e.g., scope, cost, and time). They are much easier to track than outputs (such as benefits, impact, and goals). However, despite the difficulty companies have in tracking outputs, it's the outputs that really matter. What are the precise outcome-related targets that will measure real performance and value creation? Reduce your attention to inputs and focus on those instead.
The strategic dialogue and alignment at the top of the company are best improved by prioritizing. From that point, it then cascades to the remainder of the organization. Priorities become ingrained in the business and its corporate culture if you successfully guide the leadership team to comprehend this.
Consider the priorities of your organization. Are all of your varied activities prioritized for the organization's overall success? What is the best way to utilize the company's current and foreseeable financial and operational resources? What would become more important to you in the event of a rapid economic downturn?
Most projects and initiatives in an organization are aligned with its strategies when organizational priorities are understood and well-communicated. However, organizations are considerably more complex in reality than most people realize. Strategic goals can occasionally be hazy or absent entirely. Between the corporate strategic objectives and those of the various business units, divisions, or functions, there is frequently a disconnect and lack of alignment.
It is actually not viable to align all of an organization's initiatives and programs with its strategic goals. For example, it is more feasible to guarantee that at least the 20 most crucial projects and programs are completely in line with the strategic goals.
Executives realize that shifting priorities are a reality of corporate life by using the Hierarchy of Purpose. In fact, whenever a company drops a priority, the company becomes more focused. Every objective that is dropped presents an opportunity to grow and improve moving forward. Only when senior management makes difficult decisions can priorities change and have the power to radically alter organizations.
---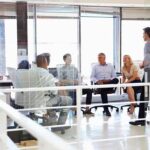 Prioritizing Organizational Wants vs. Needs and How to Tell the Difference
Strategic planning often forces leaders to choose between alternatives. Before making any judgments about action planning, it is crucial to identify which alternatives are optional and which are actual business necessities. It might be challenging to distinguish between organizational wants and needs and to rank them in terms of importance. Strong knowledge of the existing company environment, clear long-term goals, and opportunity cost analyses for each option all facilitate the process.
Basic Analysis Information
Without initially doing a thorough analysis of the existing business environment and establishing long-term company objectives, it is impossible to pinpoint organizational needs or rank them in terms of importance. Information about the environment comprises both internal and external variables that could have an impact on the company. This involves an examination of the state of the economy, a market study, and the findings of an internally generated analysis of the company's strengths, weaknesses, opportunities, and threats (SWOT). With this knowledge, the business owner can create broad goals that span three to five years and are in line with the organization's vision.
Opportunity Alternatives
Long-term objectives have been created as the source of opportunity options. Depending on each company's desired long-term emphasis, many options are available, including as creating new revenue streams, breaking into new markets, expanding sales regions, or perhaps buying another company. As an illustration, setup, advertising, and upkeep options are potential alternatives coming from a revenue stream target to build up a website. The site might be built from scratch internally or with a custom design as setup options. Utilizing the present company logo in its current form or altering it to better suit the website are two other options.
Distinguishing Wants Vs. Needs
A leader or executive can discern between a wish and a necessity by using an opportunity cost analysis, which calculates the costs of selecting one choice over another. The criteria used to assess opportunity value most frequently is which choice will result in the highest profit. Among the variables that may be employed are time, labor, or worker productivity. For instance, while comparing several options for website setup, consideration can be given to development time, employee productivity, and overall cost to the company. The business owner must decide whether lost employee productivity and a corresponding overall reduced setup cost are more relevant than no lost productivity, but a significantly higher setup cost, when determining whether to construct a website from scratch internally or have it custom-built. The requirement is for whichever choice is eventually the most profitable, regardless of the desire of the business owner. For purposes of this study, a desire is defined as a course of action that does not increase business revenues or further strategic objectives.
Prioritizing Wants and Needs
Needs are usually given priority over wants when setting priorities. Prioritizing needs in accordance with the importance of their parent strategic objectives is a frequent starting point. Building the website comes in first, if finding new money sources is the main strategic goal. Other chance possibilities that have been identified as wants within this target include incorporating the current company logo exactly as is, setting up click-based advertising, and creating a website newsletter. If time and resources permit and once all needs have been satisfied, more opportunities designated as desires might be added to the website in accordance with the priority order in which they were assigned.
---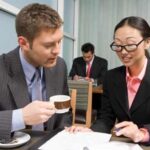 Prioritizing Your Business Goals
For a firm to succeed, a lot of effort and sacrifice must be made. Successful companies don't just appear out of nowhere. The first step in growing your business is to set goals and order them by priority . Setting and achieving business goals will help you make sure that your company is headed in the proper direction.
Short-term objectives created for the business are known as business goals. Every organization has goals that are specific to how it operates, and no two organizations will necessarily have the same goals. It is simpler to evaluate the success of your company in relation to the specified goals when business processes are measured.
Your company's goals and priorities must always be reviewed and up to date in the quickly evolving business world.
For many firms, developing an actionable plan is a huge difficulty. Your annual exercise should include reassessing your goals to make sure that all business operations are coordinated. You should keep the following points in mind when you examine your company goals for this year.
1. Evaluate the previous quarter
Analyzing the final quarter of the previous year will provide you a clear picture of the future direction of your company. Your business is likely to carry over its performance from the previous year's fourth quarter (Q4) into the current one if you had a strong Q4. It won't always be that simple, though, and you'll have to consider the good and bad from the previous three months.
You can evaluate the objectives you had set at the time by understanding where you made mistakes. You can investigate the causes of any success or failure and create better company objectives. You can create a better strategy for the following year if you remember all the lessons you learned from this experience.
2. Prioritizing Your Business Goals
After evaluating the final three months of the year, you can next evaluate the full prior year. You can learn what worked and what didn't for the company last year by talking to your team. Any factor that contributed to your company's success should be used to spur expansion in the coming year.
The failures from the prior year do, however, point to weak points in the company that require strengthening. Your course of action will be heavily influenced by the nature of the weakness. It will frequently be essential to direct or redirect resources toward the troublesome location.
A few typical company sectors that could use improvement include management, marketing, operations, and finance. However, you should follow up on each evaluation with specific plans to capitalize on your company's advantages and address its shortcomings.
3. Make training a priority
Your company will need to make an investment in the development of its human resources as it relates to the competencies of your team and your organization. Your team's professional development will be crucial in assisting you in achieving your business objectives. You must prioritize training if you want to accomplish this.
All employees, especially the management, must receive top-notch training to keep up with the current commercial trends. These could include any advancements in corporate technology, modifications to laws, and novel marketing strategies. Additionally, by educating your staff on these fresh concepts in business automation, you can foster the expansion of your company.
Making the appropriate budget for training will depend on your understanding of the particular requirements of your company. Due to the bulk discounts provided, group training is relatively economical. If your workforce needs training at any point, having inside experts on hand can be helpful.
4. Set SMART business goals
You must establish specific goals if you want your firm to expand. By establishing SMART business goals, this is feasible. Specific, Measurable, Achievable, Realistic, and Time-Bound goals are the best. This implies that you should have specific objectives that clearly outline the things you need to do as well as a timeline for doing so. You must also make it clear how you plan to demonstrate that each objective has been accomplished.
For instance, your company provides farms with animal feed. To boost sales of pig feed by 3% by the end of the second quarter, you can set a SMART target. You can decide to accomplish this target by running internet ads for three months. Here, increased revenue will be a sign that the company has accomplished its objectives.
5. Use High-Quality Data
Today's business world is heavily reliant on data. Your company's success or failure will consequently be determined by how accurate the data used in it is. Effective business analysis depends on using correct, well-structured data, whereas using inaccurate data might harm your company irreparably.
Prioritizing the type of data being used should be your first step. Encourage your staff to use best practices for data management, such as documenting business processes to get precise data on your company's success. Additionally, you can frequently clean and/or update your databases and assess the caliber of the data used.
To assist with this work, you could hire a data consultant(s). They may also assist with evaluating your company's current database to make sure it is accurate and consistent and has the data you need. Additionally, you should rank the data according to importance for the company and evaluate the data's quality using key performance indicators (KPI's).
You can hire qualified academic writers at assignment to handle your business research, data analytics, and business presentation projects. Research writing is a specialty area for writers employed by dissertation writing services, and they can work miracles for you.
---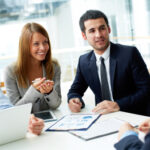 6. Assess Your Business Leverage
Assessing your company's financial leverage can aid in its expansion. You can establish whether the company can obtain loans and repay them on time by performing this assessment.
Businesses that choose not to incur debt frequently pass up the chance to make new investments, recruit new personnel, and pay off old debts. You can better execute your strategic plans by evaluating your leverage. If your company can handle finance internally, you won't need to.
7. Make Your Vision Clear
You should base the development of your business goals on your company's vision. This is a crucial step in developing your strategic plan. Set objectives that will help the company realize its long-term strategy.
It will be simpler for you to position your role and provide your company direction as a result. To make your goals more attainable, always make sure that your vision is current and distinct. Your team should be motivated by and able to easily understand your vision. It should also explain the purpose for which the company exists.
8. Set Your Business Goals
Writing down your long-term goals is necessary once you've reviewed your business goal. Decide on one to three objectives that you believe are most crucial for the success of your company. By fulfilling these objectives, you should be moving closer to realizing your company's vision.
Your yearly objective can be to increase sales, gain market share, or enhance the consumer experience for your brand. It has been established that quantifiable goals are simpler to monitor and more doable.
9. Create Achievable Milestones
You'll be able to be more strategic and tactical as you work to attain your business goals if you set them in line with the business vision. The goal you've established for the upcoming year can easily be divided up into manageable stages. Setting quarterly targets, for instance, makes it simpler for you to accomplish the overall business goal this year.
Your objective can be to boost your company's revenue. You must make sure that you increase sales throughout the year in order to do this. To grow sales of your portfolio by a specific percentage every three months, you may set quarterly goals.
10. Give Each Goal a Value
Value is the benefit you receive from completing a specific task. This is the benefit that comes from reaching a particular objective for your company. Every business objective needs to be valued. This will let you give the most crucial objective for your company top priority.
11. Quantify the Goals
You can more easily quantify the goals once you've given each one a value. This will enable you to prioritize your business goals objectively, especially if you have a number of short-term objectives for your company to meet. You can rank your goals in importance by quantifying them and assigning values to them. This makes it simpler for your company to concentrate on accomplishing that objective initially.
12. Create the Accountability Agreement
With your team, decide on the accountability after defining SMART business goals with a value. This will make it easier to accomplish the goals through predetermined milestones by assigning responsibility for their execution to a certain team or person. In addition, you should make sure that everyone in your company is aware of the business objective so that everyone can work to achieve it.
Conclusion
Prioritizing and setting your business goals may seem like a daunting task. However, now is the best time to get the team and yourself ready for the entire year. You can create SMART goals supported by solid business results by thoroughly reviewing the accomplishments and failures of the preceding year.
You can prioritize your data as you develop a goal aimed at realizing the business vision with the aid of a well-trained workforce. You will gain the skills and information necessary to put your company on the road to successfully prioritizing business needs and so boosting overall business success and optimization after attending this course.
---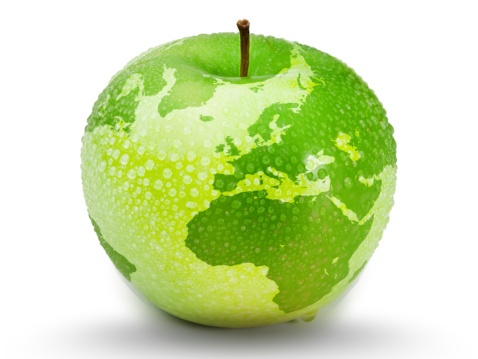 Executive Summary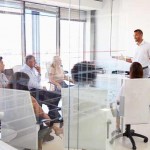 Chapter 1: Defining a Need
Without initially doing a thorough analysis of the existing business environment and establishing long-term company objectives, it is impossible to pinpoint organizational needs or rank them in terms of importance. Information about the environment comprises both internal and external variables that could have an impact on the company. This involves an examination of the state of the economy, a market study, and the findings of an internally generated analysis of the company's strengths, weaknesses, opportunities, and threats (SWOT). With this knowledge, the business owner can create broad goals that span three to five years and are in line with the organization's vision.
Organizations are frequently viewed in terms of their capabilities and roles rather than as living things with basic and sophisticated needs. The same applies to only considering a vehicle in terms of what it is capable of doing, such as speed, aesthetics, low fuel consumption, etc., rather than as a machine with needs.
Planning and growth require an understanding that organizations, like machines and humans, have needs.
Unmet needs have an impact on how an organization performs. Abraham Maslow viewed human motivation as a quest to satisfy fundamental needs, which he arranged hierarchically, in Motivation and Personality (1954). The lowest unmet need in this hierarchy determines motivation. After one need is satisfied, a higher unmet need takes over, and the pursuit of its satisfaction directs our behavior.
Two significant issues related to managing organizations are brought up by this concept. Can we create a similar Needs Hierarchy for organizations first? Second, how well does that structure describe the actions of the organization?
In order to scope the hierarchy of requirements for organizations, we think we can transfer Maslow's paradigm onto organizational dynamics.
Understanding the organizational demands hierarchy will aid entrepreneurs and business executives in concentrating resources and reducing distractions.
Additionally, recognizing these needs will aid business-to-business (B2B) marketers in positioning their product more effectively.
Maslow's hierarchy of needs and the hierarchy of organizational needs are not identical, but it is still important to understand where they overlap, why an organization's need at a given time might differ from an employee's need, and how to integrate these theories to build exceptional organizations.
---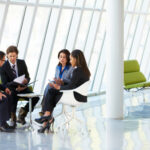 Chapter 2: Organizational Priorities
What are organizational priorities?
The most significant acts, activities, products, or services that the organization provides might be regarded as its organizational priorities. An organization finds it challenging to rank priorities in a clear order in many business sectors because many of them are interconnected and dependent on one another. Sometimes, this debate can turn into a "chicken or egg" situation.
Even if it is challenging, it is nonetheless crucial to make an effort to identify the organization's needs and establish priorities. A high, medium, and low priority list could be useful. This priority list may already exist for a number of organizations and industries as a result of an earlier strategic or operational planning process, making a quick assessment and reordering possible.
Objectives
Identification of organizational priorities will:
• Assist the organization, leaders and staff to focus on what is most important
• Identify what needs the most attention
• Assist in the allocation of resources and time to a specific activity or priority area/demographic
• Provide clarity on why some things are being done first
How are organizational priorities identified?
Once more, the time to think about this is right now. It could be challenging to predict what would occur in the future with relation to the effects of implementing one priority over another. The priority list should be made based on the assumption that there are no constraints or negative effects, regardless of the predicted order or time frame. The steps of scenario mapping and recovery planning will aid in determining the activity's significance at each level of the needs prioritization procedure.
Prior priority lists, strategic plans, operational plans, and annual reports will all be helpful. But now is a good opportunity to reflect on them in light of the current situation and ask yourself, "Was ABC really the most crucial thing?" or "DEF seems to be the main topic right now; no one seems to care about ABC." Do not be hesitant to alter the priorities of your organization or the way your industry operates as needs and demands evolve within your industry.
In light of scarce resources, you might want to consider if some activities or demographics are more important than others. What if you can't accomplish everything, for instance? Be critical of the priorities, since for certain organizations and leaders, this will be the situation. The mere fact that something is low priority does not exclude its completion or recommendation in the future.
Even while the current situation might not be conducive to a lengthy consultation process, some rapid and focused input or remarks from your members, stakeholders, and partners, including your next highest authority, may be necessary.
This needs to be prepared as a public document that may be sent to interested parties, organizations, and members. It will demonstrate to your stakeholders and members what matters most to the company or what needs to be supported first.
Identification of organizational priorities
There are a lot of possibilities for this procedure and some firms will already have their own favored way. Here is one simple method that you may like to consider.
High — Medium — Low
As a simple exercise: Using post- it notes, ask each of the personnel engaged to jot down a significant activity or component of your operations (i.e., junior training, office administration or senior fitness sessions, etc.) and set them on a board or butchers paper. Each part of the board or butchers paper should be designated as high, medium or low. Ask them to place the note on the area that they think is relevant.
The next stage is to establish if any of the operations or activities are all in one region, and start to concentrate on areas of consensus. Enable some debates on any that are in the low and high (as an example) as people may have solid points on why they choose that location.
Consolidate the activities or operations into a final table that lists those that are high, medium or low.
---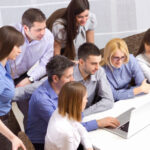 Chapter 3: Purpose and Vision
Organizational Purpose
We've all witnessed it: businesses with the "it" factor, an excitement and fire that enlivens staff, enthralls clients, and gleams for investors. It goes beyond the brand's cozier fleece, better ice cream, or even innovative technology. And it also goes well beyond a mission statement. Its objective. The question, "What would the world lose if your company vanished?" is addressed in its purpose. It identifies a company's fundamental purpose and the beneficial effects it has on the world as a result. Successful businesses are motivated by a mission, and they strive harder and accomplish more as a result. Competitors ponder how and where they may sprinkle on some of that magic.
If that is what you anticipate—a purpose that is readily added to your mix—prepare to be let down. Purpose cannot be approached in a shallow manner. In reality, the effects of a poorly implemented and/or defined purpose can cause a lot of damage, exposing your business to claims of deception or "purpose-washing," alienating clients or driving them away completely, and negatively influencing staff members throughout your entire organization. When a solution is a patch job, poor results will result.
However, the converse is also true: organizations that have a sincere, "lived" mission exude authenticity and prosper by doing good universally. Investors, partners, suppliers, and customers are aware of the value offerings. Senior leaders make strategic decisions when allocating money and resources. Employees also continuously consider their purpose and regularly incorporate it into their decision-making. Creating those dynamics is difficult. Leaders must integrate purpose across the entire organization. Your company's "superpower"—its distinctive and inherently unique capacity to produce value—must be connected to your company's purpose, as we've previously explained. Purpose is not the same as ESG (Environmental, Social, and Governance). Your business's core purpose can be to serve others, for example.
We outline a framework in this course manual that businesses may utilize in assisting to realize their goals, avoid any pitfalls or negative consequences, and help create genuine value. This structure is known as the 5P's.
Organizational vision
What Is a Vision Statement and Why Is it Important?
Every new company or organization starts with a concept. This proposal is supported by a vision of what the organization might become if it had the appropriate structure, the proper leadership, sufficient financing, and a group of supporters. The mission and reasons for the organization's existence are discussed in the vision.
Vision statements are used by all kinds of organizations, including for-profit businesses, nonprofits, charities, and other groups, to direct them in their crucial job. They must be certain of the function the vision will play within the company. We'll go into more detail about vision statements in this course manual.
---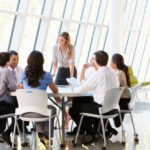 Chapter 4: Prioritization Process
One of the most crucial duties for a leader is coming up with a strategy or tactics. These must be informed by facts, assessed frequently, and updated as necessary. But maybe even more significant are the related duties of selecting priorities and carrying out strategies. These are frequently the essentials for reaching your strategic goals. The ability to identify what is important and then perform the important things well is one of the qualities that makes a great leader. Success or failure in this regard is one of their distinguishing characteristics. Find the tasks that are most important to the objective first, and then determine how to complete them effectively and on schedule.
Project prioritizing is the cornerstone of a successful project implementation. Here, your projects are aligned with strategy. You obtain executive sponsorship and support there. You locate and get rid of garbage there.
Poor prioritization causes projects to fail and ultimately results in failed business objectives. When properly implemented, a sound project prioritizing approach will enable you to strategically align your decisions about the allocation of resources while producing more productive projects.
One of the most crucial skills for any business that manages projects is the ability to prioritize initiatives. It is the starting point for your portfolio's overall performance.
When setting project priorities, you should:
• Align your projects with your strategy
• Quantify which projects add value and which don't
• Balance the volume of projects you take on with you capability to deliver those projects
• Focus your whole project delivery team on business benefits
In layman's terms, prioritization is the process of determining which tasks are most crucial so that your resources can be concentrated on successfully completing those value-added projects.
It is the first and most important stage in creating a solid and balanced portfolio of projects and in choosing wisely how to allocate resources when putting those initiatives into action.
Further, there are appropriate (and inappropriate) ways to order project tasks. There are pitfalls you can get caught in.
Why Prioritize Projects?
Project prioritization is much more than just a budgetary procedure, which is how many businesses view it.
On average, strategic prioritizing investments increase value by 40% for the organizations that make them.
Even though this sounds like sufficient justification to invest in enhancing the project prioritizing process, many businesses don't even recognize that their current method is flawed because it has developed through time and is expected to continue working in the future.
Every day, the environment changes around us. If your organization doesn't have a well-structured process for identifying and responding to these changes, and doing so in a way that has the support of the majority of the executive team, it will fall short of its business objectives.
It should go without saying, but you will gain advantages in the following areas if you enhance your project prioritizing procedure and choose a portfolio that more accurately reflects your objectives and priorities:
• Increased project success rate. Projects that are well aligned with strategy are 57% more likely to succeed (PMI data). Good prioritization ensures your projects are aligned and that fewer fail. This is partly about better executive sponsorship, partly about stronger engagement from "the business" for strategically aligned projects and partly about deploying resources more strategically — we cover this in more detail later.
• Higher return on investment. Projects that are better aligned with corporate goals will naturally deliver more value to the organization. Align the whole portfolio with those goals and you're looking at a significant leap in return on investment. Of course, value doesn't just mean money. Value can come in all kinds of forms and means different things to different people. Measuring "return on investment" is not necessarily as simple as it initially sounds – this is one of the things that makes good prioritization difficult. Our guide to Return on Investment (ROI) goes into more detail on the challenges of measuring ROI.
• Better quality of project requests. When your managers understand the strategic goals of your organization, they align their initiatives with those goals. They are able to brainstorm ways of improving performance against those strategic drivers rather than reacting to more local problems. Ultimately, this leads to better quality projects being requested.
• Eliminate obsolete projects. A structured project prioritization process will ensure that only well-aligned projects are approved and that any projects that become obsolete will be caught early. We typically find that between 10% and 40% of a portfolio is not well aligned to strategy and is, therefore, waste…. just imagine what you could achieve if you just stopped allocating rersources to those projects!
• Project team commitment. Transparent, value-based prioritization means that project teams understand why their projects are important. This builds trust in the portfolio and individuals commit more fully to completing projects, as highlighted by research from Stanford University.
• Executive sponsorship. When every project is tightly aligned with specific strategic goals or operational targets, it helps maintain the executive sponsorship that can make-or-break a project.
• Resources allocation. When an organization commits to too many projects it is locking in project failure. When resources are stretched, or when they "project hop", they become less efficient and make mistakes. A good project prioritization process will allow you to "right size" your portfolio while having a clearly prioritized list of projects means that resources can be more effectively allocated during implementation. This will help increase project velocity and will help reduce project risk – this webinar goes into more detail.
• In-project decisions. Every member of a project team makes decisions. It may be something as trivial as the design of a page or something as fundamental as selecting a vendor, but all these decisions contribute to the success (or failure) of a project. Project teams are able to make better decisions when they understand the goals and drivers of the project and a good project prioritization process will deliver that clarity.
---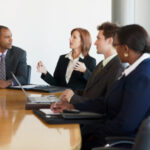 Chapter 5: Identifying and Clarifying Needs
The Value of Business Analysis: Identifying Business Need
Identifying business needs is one of the crucial responsibilities of the Business Analyst (BA) or Enterprise Analyst (EA) in the field of Enterprise Analysis. Many business professionals erroneously believe that because it is called "Enterprise Analysis," determining business needs can only take place at the corporate level. Nothing could be further from the truth; enterprise analysis and business requirement identification might take place at the business unit level, involving several business lines within the firm, but not the entire enterprise.
The business analyst can determine business needs using a variety of elements or approaches. It could come about as a result of market research or a new opportunity discovered as a result of a vendor or competitor's activity. It could come from an organizational initiative or strategic aim. It might have resulted from a Root Cause Analysis conducted after a business user complained about a current system issue. It might also come from a task the BA completed as part of enterprise analysis, like a capability gap analysis, SWOT analysis, or product feasibility analysis.
If this crucial duty is not carried out, the organization will not profit from identifying some business needs that must be addressed, maybe acquiring a stronger competitive edge, possibly attaining strategic goals, or even seizing an opportunity in the market. As you can see, this may directly impact the organization's bottom line and strategic success.
Define Business Need
The business requirement(s) should be established and then documented in the business case in order to launch a project to create a solution. Some solutions are entirely business solutions, while others may or may not entail the development of information technology applications. The problem that the business analyst is trying to solve is defined by the business need. Which alternative solutions will be taken into consideration, which stakeholders will be consulted, and which solution approaches will be assessed depend on how the business need is stated.
Define Problem
Business need definition and problem definition are two distinct concepts. The problem is caused by the business need, but both the business need and problem statement need to be understood and recorded. Consider the fact that you've noticed a decline in sales over the past three years. Therefore, "Need higher sales" may be your business' need statement. What is the scope of your problem? An aging sales force employing antiquated sales methods, no new products introduced to the market in three years, competitors introducing products with novel features, no new marketing campaigns in the previous two years, rising costs, and production equipment in need of repair and upgrade were discovered as the root causes of the problem.
Leads to the Solution
The business can now launch different projects to discover answers for the issues with sales, products, marketing, production, rising expenses, and production equipment now that the real issues have been identified. The team in charge of the sales issue might decide whether it's necessary to bring on younger salespeople, train them in modern tactics, improve sales assistance, or put in place a new Customer Relationship Management (CRM) system. The other project teams will similarly decide on appropriate solutions to their specified problem statements.
Trying to define the business need by the solution is a trap that many project teams and business analysts fall into. In actuality, rather than identifying the issue statement first, the business stakeholders frequently determine the solution at the beginning of the project. Instead of beginning with the problem, they start with the solution. As a result, fewer alternative solutions are considered, which could result in a less useful solution being deployed than what could have been considered otherwise. Consequently, the business analyst's recommendation and the most beneficial solution for the firm will be shown if you start with the business need, problem definition, and solution scope, and then build alternative options.
In the previous example of a sales issue, the company may have noticed declining revenues for the past three years. Insufficient issue statement identification may lead the company team to simply opt to improve sales by hiring additional salespeople. They might hire elderly salespeople, like the rest of their sales staff, if thorough root cause analysis is not performed. Because the team jumped to the solution before identifying the real issues that needed to be addressed, none of the true root cause problems were ever handled.
---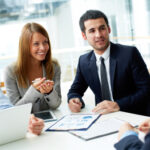 Chapter 6: Define Characteristics of Each Need
Think of a successful organization, regardless of industry. The ability of a business to keep at least one step ahead of its market is one indicator of its success. Real alignment gives an organization a significant edge because it makes it easier to know what to do at any given time and it can trust employees to move in the right direction. Real alignment occurs when strategy, goals, and meaningful purpose reinforce one another. As a result, an organization may concentrate more on doing and less on deciding what to do.
The links between direction, strategy, goals, and purpose are critical to an organization's ongoing effectiveness, according to recent studies. One study discovered, for instance, that a business's earnings margin is twice as likely to be above the median when individuals are aware of and enthusiastic about the direction their company is heading. And research also demonstrated that high-achieving firms are also superior than others at translating their goals into workable strategies that direct operational planning—something that, despite what many business leaders may believe, is frequently challenging to execute in practice.
The last link is to the personal motivations of each person. Professor Teresa Amabile of Harvard Business School and independent researcher Steven Kramer discovered that the best firms were those that supported their employees' inner work lives by enabling them to advance in meaningful work in their 2011 book The Progress Principle.
That is unusual. The vision generally fails at the individual level, when workers become demotivated since they only notice the disconnect between the aspirational language and their actual workdays.
However, some organizations create all the connections necessary for the convergence of vision, strategy, and goals into meaningful labor. By doing this, they foster a sense of accomplishment among their workforce, which empowers them to continually strive for greater success.
Types of Business Needs
Businesses frequently have goals that their staff are assisting them in achieving. By identifying their demands, it may take into account the procedures necessary to accomplish their goals. You can decide what your organization needs to attain its objectives by understanding the many needs that organizations may have. In this post, we define business needs and offer a list of eight crucial needs that you may use as a guide when determining what your firm could need.
What are business needs?
Business needs are the tools or strategies that an organization needs to use to accomplish its objectives. The demands of an organization can be determined through investigation and critical thought. Determine the current state of the company, what it has to do to advance, and any obstacles that may stand in the way of its growth. Making decisions to sustain the effectiveness of the business can be aided by understanding the target objectives. When determining a business's needs, consider the following questions:
• What are the aims and targets of each department in the company?
• How do you envision the goals and objectives' results or outcomes?
• Are there any difficulties you're facing? How would you deal with them?
---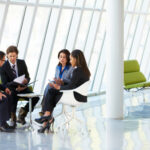 Chapter 7: Tackling Needs in Order of Urgency
Do you feel as though you have completed your most urgent tasks but nothing that is genuinely vital by the end of the day? You are not by yourself. In a recent series of research findings published in the Journal of Consumer Research, it was found that even when jobs with less urgent deadlines were as simple and offered a greater reward, consumers tended to choose to finish them.
It's normal to desire to finish up and cross off deadline-driven things from your mental to-do list. The paradox that our most important tasks are less likely to have deadlines than ones that are relatively trivial is one that many individuals encounter. Your top priority may be in relation to:
• enacting your values (for example, volunteering or spending more time with your children)
• achieving public recognition (getting invited to sit on industry panels or writing a book)
• improving vital skills (upping your knowledge of statistics or learning a new language)
• averting disasters (scheduling an annual checkup at the doctor or creating a crisis management protocol for your business)
If you're like most people, you work on low-importance, time-specific chores like making hotel reservations for conferences, organizing your email inbox, or creating a monthly newsletter while more pressing priorities drift to the back of your mind.
Prioritization skills can transform your life. Knowing your priorities can help you manage stress, attention, and fear of missing out (FOMO). It can also increase productivity and time management, which can help you achieve work-life balance as you set clearer limits for your workday.
You begin to understand that much of the work that initially appeared urgent doesn't actually require your attention once you learn how to prioritize your activities and your time, at least not straight away.
What can you do, then? We will cover useful tactics in this course manual, but keep in mind that none of these recommendations will ensure that you make the best decisions possible. People get stuck when they strive for perfection. Instead, put methods in place that won't take much work but will gradually drive you in the most profitable direction.
---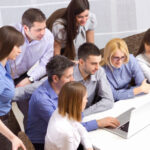 Chapter 8: Additional Criteria for Needs Prioritization
Prioritizing Projects to Maximize Return on Investment
The important of ROI
The link connecting project investments to business outcomes is return on investment (ROI). In an increasingly difficult business environment, organizations that methodically forecast, monitor, and manage the business return of their initiatives gain an advantage.
Few businesses adopt effective processes for ROI alignment out of principle or as part of a larger plan. Poor alignment has been felt by many in the form of exhausted budgets and unsuccessful (or unfinished) projects.
The adaptable architecture described in this course manual can be used to create and implement ROI studies for the projects your firm is working on.
The following techniques are highlighted by the framework:
• Using lessons learned from past projects.
• Weighing corporate priorities.
• Evaluating problems with current processes.
• Identifying new initiatives.
• Evaluating alternatives.
• Identifying comprehensive initiatives.
• Planning Implementation.
We have included a high-level overview of the framework, as well as detailed instructions and guidelines, in this course manual.
Low-hanging fruit
Prioritizing which projects or continuous improvement initiatives to pursue is an issue that every team member, project manager, or leader encounters. A team may feel so overwhelmed by the amount of problems they are dealing with that they are unsure of where to start. Additionally, each member of a team will have their own priorities based on their current problems or organizational requirements. This is particularly true in heavily matrixed teams, as each functional area would have its own priorities based on its objectives.
Finding low-hanging fruit projects or efforts might be a valuable exercise in this situation. The Low-Hanging Fruit Matrix is one tool to aid with this; it assists the team leader or project manager in facilitating team alignment on where they should concentrate their efforts.
The phrase "low-hanging fruit" is sometimes used to refer to tasks that are unimportant in comparison to more difficult problems. Similar to the simple but low priority tasks on your to-do list, they may be simple for you to complete but somewhat unimportant relative to your greater known issues. And just as time management specialists advise, concentrating on the most crucial goals will produce the best outcomes. Business executives should refrain from spending too much time looking for easier targets.
Low-Hanging Fruit in Business
It will be simpler to accomplish some objectives you establish for your company than others. For instance, if a customer satisfaction survey you conducted revealed that consumers aren't happy with your telephone support service, you could set a number of targets to address the issues they raised. One objective would be to answer every call that comes in within a particular amount of time, while another objective might be to handle 90% of customer service concerns during the first call.
The first objective is much simpler to accomplish.
More phone agents can be hired, and any additional equipment required, to quickly reduce the time it takes to respond. Although adding personnel and equipment necessitates financial resources, this objective would still be seen as the low-hanging fruit.
In order to improve the general customer experience, the second goal is more difficult than the first and may call for you to raise the technical expertise of the customer support employees. It entails a number of tasks, including personnel appraisal, training, the probable firing of some employees and the employment of replacements.
---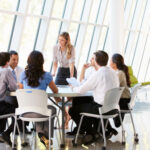 Chapter 9: Prioritization Tools
Benchmarking
The continual enhancement of internal company processes to better satisfy customer needs is a major focus of overall quality management. Benchmarking adds a valuable external dimension that can hasten improvement and inspire transformation. By giving a thorough grasp of the procedures and abilities that lead to outstanding performance, benchmarking produces an external perspective that surpasses that of conventional competition analysis. Along with identifying performance gaps, it also offers a strategy for the company to close those gaps by making significant, as opposed to incremental, improvements to process performance. However, benchmarking is a process and, like many other processes, depends on meticulous and committed early planning phases to guarantee that all later stages result in a successful outcome. The choice of the best business activity for benchmarking is one of the most difficult early stages. Choosing the incorrect activity can result in the loss of important resources. This common benchmarking error can be avoided with the aid of the prioritization process.
Benchmarking best practices can give innovation professionals the tools they need to resolve internal stalemates and persuade the c-suite that risk can potentially be reduced when launching new initiatives. This is especially true for those who want to act and effectively prioritize their business needs. The opportunity to express strengths and identify improvement areas is provided by benchmarking for those with existing programs who are having trouble communicating value. Nobody enjoys being audited or having to go to the doctor for an annual physical, but those procedures are also in place for a reason.
Innovation initiatives that follow industry norms may have a higher chance of establishing a good reputation in the ecosystem, delivering continued benefits to parent companies, and avoiding closure.
Data gathering is the first step in an effective benchmarking process since it gives you a complete picture of your application. Whoever is in charge of the benchmarking exercise should gather data regarding the tactics and strategies used in your program and speak with the innovation team at your company. Your team can keep the innovation program on track with the support of a good benchmarking methodology, which will provide precise suggestions for ongoing progress. All innovation projects, including internal product development, business development with new and established businesses, minority investing, and mergers and acquisitions, are covered by this.
Prioritizing matrix
Any project that is a success is built on outstanding ideas as well as excellent execution. Having a fantastic concept, a terrific team, and outstanding tools are not sufficient. Your execution must be flawless if you want to succeed and beat your rivals. Your business will develop stable growth and a trustworthy reputation with customers, partners, and stakeholders by setting goals and keeping deadlines.
Despite being straightforward in theory, execution calls for a disciplined attitude that not everyone naturally possesses but can be trained. Prioritization, or knowing what to work on, when to work on it, and when to set it aside for something more urgent, is one of the most crucial components of execution.
Prioritization is based on a number of criteria, including urgency, significance, cost in terms of money or resources, need for a later job, etc. A prioritization matrix is one of the most crucial tools you can use to help you consider these aspects and choose which chores and projects to finish first.
This strategy can assist your productivity and execution go from efficient to spectacular by providing a clear way to map out priorities. In this piece, we'll explain what a priority matrix is, why it's effective, and how to use one in your company.
---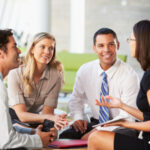 Chapter 10: Roadmapping Tools
Many people aren't familiar with business roadmaps.
That's not an uncommon starting point. Roadmaps aren't traditionally associated with more general "business" topics. But if you circle back to the concept of what a roadmap is, in general, it will become more clear as a necessary tool.
You've got goals and objectives, and multiple steps to get there. How are we going to make this happen? The question is where a business roadmap can create alignment by visually explaining how everything will come together to make that vision become a reality.
What is a Business Roadmap?
Most businesses start with a business plan. The business plan is often used to secure funding from banks or investors. This plan will identify opportunities and provide a market analysis of the current players and solutions addressing these opportunities.
The plan then points out how the company can attack this opportunity in a novel way. From there, it will delve into the details of the execution. It may also touch on the management team before getting into the financials.
Business plans are dense, text-heavy documents. Aside from some charts and graphs to hammer points home, they're not particularly visual. They're also often pretty light on the execution phase of things.
But here is where business roadmaps can shine. They complement the business plan while at the same time bringing it to life. The business plan itself doesn't provide much specific direction. The roadmap expands out in detail what needs to happen, when it needs to happen and who needs to do it.
With a business roadmap, it becomes crystal clear how various roles, tasks, and responsibilities come together. Best of all, it's available at a glance and easily updated, versus having to sift through pages of text or the minutiae of project plans.
Unlike product roadmaps—where dates are discouraged—they're an essential aspect of a business roadmap. Business roadmaps are all about the logistics. Whereas, product roadmaps tend to disconnect those from the vision and goals of a product.
When well constructed with thoughtful and thorough consideration, a roadmap lays out everything required to turn a business plan into reality. Stakeholders and individual contributors alike can get the full picture.
It shows the siloed activities of different departments in the context of the larger plan. The knock-on effects of any delays or disruptions are visible.
Characteristics of a Roadmap
By defining an overall goal along with the major steps needed to reach it, a roadmap helps articulate the why behind the desired outcome and the plan for getting there within all kinds of strategic initiatives.
To better understand the role of a roadmap, let us review what this strategic tool is and is not:.
What a roadmap is
• A high-level plan that states an overarching objective and captures the major steps to achieve it – a valid roadmap makes a persuasive case for undertaking any specific action towards the main objective and paints a clear picture of how these underlying activities interconnect to bring the desired outcome.
• A communication tool that conveys a product's/project's strategy – when using a concise and convincing rationale for taking a certain step/including a specific feature, a roadmap proves essential to the effective coordination of cross-functional teams around a common goal, and for gaining the approval from company leadership, partners, and customers.
What a roadmap is not
• Difference between a roadmap and a backlog – a backlog is a to-do list consisting of all the tasks required to carry out a strategic initiative, usually arranged based on their priority; meanwhile, a roadmap translates a collection of backlog tasks and ideas into a high-level strategic vision.
• Difference between a roadmap and a project management tracker – a project management tracker is a compilation of all the tasks and associated details (the individual assignments, the staff responsible for each task, planned meetings to discuss major milestones, deadlines for each critical phase, etc.) that are related to the completion of an initiative.; Iin contrast, a roadmap summarizes the main efforts that need to be undertaken in order to achieve the planned results.
• Difference between a roadmap and a list of features – when it comes to product development and management, many managers mistakenly confuse a list of features with a roadmap, but a list of features doesn't articulate the strategic thinking that supports building a product in a specific way, whereas a roadmap shows how all those features come together and yield a product that meets specific company goals.
---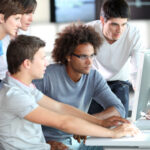 Chapter 11: Stakeholder Communication and Buy-in
There are always going to be stakeholders, members of the public, or people of the community who are influenced by a project, no matter how big or little. A project's size and the number of individuals it will impact are inversely connected. However, a lot of businesses don't always give their successful interactions with these groups enough thought.
One element unites all successful past projects: they all engaged stakeholders and community organizations and handled these relationships pro-actively rather than reactively.
Effective stakeholder engagement increases the flow of information between parties, builds and maintains support for the project, collects data for the organization, lowers the likelihood of conflict or other project-debilitating issues, and ultimately improves the organization's and the project's reputation.
Communication is Key
Effective stakeholder communication helps an organization understand those who will be impacted by a project, how they will access and interpret information from the organization, and how stakeholders will react. It also aims to ensure that stakeholders are aware of the objectives and specifics of a project.
Supporting the Big Picture
Organizations may influence how stakeholders view a project and aid in gaining support for it by effectively engaging with them, maintaining open lines of communication with them, and having meaningful dialogues with them.
Information Acquisition
Stakeholder information on those who are impacted by a project can be gathered through effective stakeholder engagement techniques. With this knowledge, project plans may be shaped to benefit all parties involved.
No Conflict, No Problem!
A project's potential opponents can be identified by organizations through effective stakeholder engagement. It is possible to better comprehend the motivations, influences, and behaviors of individuals who are opposed to the project by knowing who supports and opposes it. With this knowledge, organizations are better equipped to ensure that there are no conflicts or problems that can possibly damage the project's reputation.
Once this is recognized, organizations can take the crucial actions necessary to secure support for the initiative. Organizations will probably experience a successful and conflict-free project outcome with the help of stakeholders.
Beating a Bad Rap
Organizations that communicate effectively and are open with their stakeholders engage their stakeholders by following best practices.
Organizations can reduce the possibility of bad press for a major project by being proactive with stakeholder involvement. Being open about a project, taking in and considering the feedback from the stakeholders, and doing so not only makes the project operate more smoothly, but it also actively improves the organization's reputation and fosters support for the initiative.
What is stakeholder buy-in?
Stakeholders must be included in decision-making and committed to the project's vision and objective in order for them to "buy-in" to it.
Buy-in also entails more than just approval. It calls for consent to enact or enforce whatever solution is being developed, as well as true comprehension of the project's objectives and the success indicators.
How to get stakeholder buy-in
To put it another way, if you want your stakeholders to support what you're doing, you need reliable processes, tools, and communication.
The philosophy of the Head, Heart, and Hands:
The Head: You can gain that "brain-centered" input from a stakeholder by using focused communications to aid in their intellectual comprehension of the project's objectives.
The Heart comes next, where stakeholders start to feel that the initiative is beneficial to both their organization and to them individually.
In order to finish the job, the Hands must have all the necessary training and experience. It highlights the various layers of where and how you acquire buy-in in a really holistic and effective way.
Why is stakeholder buy-in important?
The success percentage of your project increases proportionally with stakeholder buy-in! The project will be more sticky when your internal stakeholders are on board. The entire project management process is also lot more efficient and frequently more collaborative.
You will inevitably interact with stakeholders and need to provide information to them in order to keep the team going forward as planned, whether you are the team lead on a web development project or the primary associate for a client's account at a law firm.
---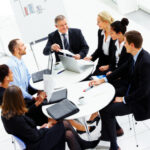 Chapter 12: Define Stakeholders for Process Improvement Projects
What is a project stakeholder?
Project stakeholders are defined by the Project Management Institute as:
"Individuals and organizations who are actively involved in the project, or whose interests may be positively or negatively affected as a result of project execution or successful project completion."
In other words, the parties involved in your project who stand to benefit (or lose) from its success are its stakeholders.
One cannot manage a project alone.
A project is a group undertaking. Even if the project manager is in charge of overseeing it, they still need to rely on, collaborate with, and report to other individuals in order for the project to be successful.
Project stakeholders include the project management team, other organizational departments, the leadership, and clients. But exactly what does that mean? How do your project's stakeholders impact it? What can you do to ensure their happiness?
What is a stakeholder in process improvement project management?
Therefore, a stakeholder is anyone who has invested in or has an interest in your enterprise. But how does that actually manifest itself in daily life?
Your stakeholders are an eclectic group with a range of passions.
Additionally, the list of stakeholders may change over the course of the project; for instance, depending on the phase of the project, a particular stakeholder's importance may increase or decrease.
Throughout the course of the project, a project manager's responsibility is to keep all stakeholders informed, involved, and on board. One of the major KPI's of a successful project is stakeholder satisfaction, therefore it's critical to have the right buy-in and check the appropriate boxes at the appropriate times.
Ultimately, one of a project manager's main competencies is managing those intricate stakeholder relationships. It's not a simple task, though, because there are so many varied interests, viewpoints, and personalities to balance.
The following information about your stakeholders is important for you to know: who they are, what they do, why they matter, and how to work with them.
Who are the stakeholders in a project?
Anyone with a stake in the project is considered a stakeholder, as you are already aware. You might be shocked by how long the list can be though when you actually start to plan that out.
This is due to the fact that investment in your project might come in a variety of shapes and sizes. The resources could come from the corporation, a sponsoring executive, or a manager. It can also be applied to the client or end user, whose requirements must be taken into account while determining the direction of your project.
Let's briefly examine some of the various stakeholders in a project in more detail.
Types of stakeholders in project management
Internal and external stakeholders are the two basic categories in project management.
Internal stakeholders
These parties involved are coming from within the building. Internal stakeholders are individuals or organizations that are a part of the company, including team members, managers, executives, and so on.
External stakeholders
As you might have guessed, external stakeholders are individuals or organizations outside the company. Customers, users, suppliers, and investors are all included in this.
Stakeholders don't always work for the project manager, as you can see. It goes without saying that this can add another level of complexity because you have to be able to connect with individuals who are engaged, influential, and interested in different aspects of the business at all different levels.
Examples of stakeholders in a project
Depending on the project's nature and industry, the stakeholders in any given project will vary, but the following are a few instances of the many stakeholder types in project management that you would need to take into account:
• Project manager
• Team members
• Managers
• Resource managers
• Executives
• Senior management
• Company owners
• Investors
• Sponsors
• Financiers
• Suppliers
• Vendors
• Consultants
• Customers
• End users
How do you determine which stakeholders to concentrate on for your specific project, then? You must conduct a stakeholder analysis for that.
---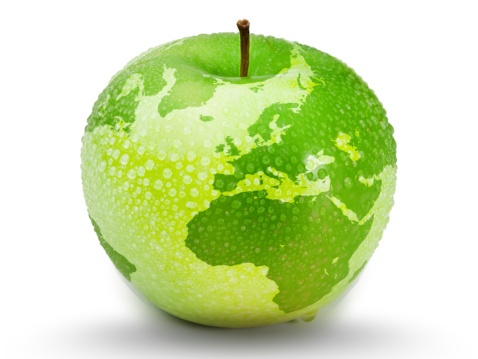 Curriculum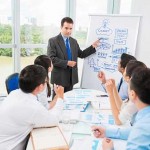 Organizational Optimization – Workshop 2 – Needs Prioritization
Defining a Need
Organizational Priorities
Purpose and Vision
Prioritization Process
Identifying and Clarifying Needs
Define Characteristics of Each Need
Tackling Needs in Order of Urgency
Additional Criteria for Needs Prioritization
Prioritization Tools
Roadmapping Tools
Stakeholder Communication and Buy-in
Define Stakeholders for Process Improvement Projects
---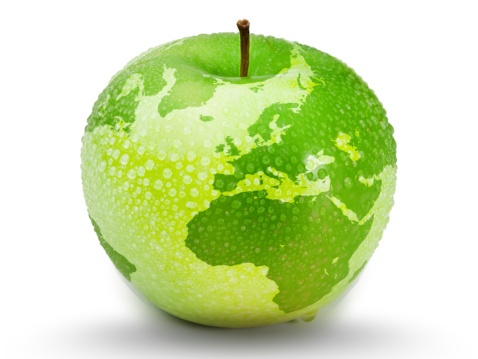 Distance Learning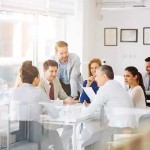 Introduction
Welcome to Appleton Greene and thank you for enrolling on the Organizational Optimization corporate training program. You will be learning through our unique facilitation via distance-learning method, which will enable you to practically implement everything that you learn academically. The methods and materials used in your program have been designed and developed to ensure that you derive the maximum benefits and enjoyment possible. We hope that you find the program challenging and fun to do. However, if you have never been a distance-learner before, you may be experiencing some trepidation at the task before you. So, we will get you started by giving you some basic information and guidance on how you can make the best use of the modules, how you should manage the materials and what you should be doing as you work through them. This guide is designed to point you in the right direction and help you to become an effective distance-learner. Take a few hours or so to study this guide and your guide to tutorial support for students, while making notes, before you start to study in earnest.
Study environment
You will need to locate a quiet and private place to study, preferably a room where you can easily be isolated from external disturbances or distractions. Make sure the room is well-lit and incorporates a relaxed, pleasant feel. If you can spoil yourself within your study environment, you will have much more of a chance to ensure that you are always in the right frame of mind when you do devote time to study. For example, a nice fire, the ability to play soft soothing background music, soft but effective lighting, perhaps a nice view if possible and a good size desk with a comfortable chair. Make sure that your family know when you are studying and understand your study rules. Your study environment is very important. The ideal situation, if at all possible, is to have a separate study, which can be devoted to you. If this is not possible then you will need to pay a lot more attention to developing and managing your study schedule, because it will affect other people as well as yourself. The better your study environment, the more productive you will be.
Study tools and rules
Try and make sure that your study tools are sufficient and in good working order. You will need to have access to a computer, scanner and printer, with access to the internet. You will need a very comfortable chair, which supports your lower back, and you will need a good filing system. It can be very frustrating if you are spending valuable study time trying to fix study tools that are unreliable, or unsuitable for the task. Make sure that your study tools are up to date. You will also need to consider some study rules. Some of these rules will apply to you and will be intended to help you to be more disciplined about when and how you study. This distance-learning guide will help you and after you have read it you can put some thought into what your study rules should be. You will also need to negotiate some study rules for your family, friends or anyone who lives with you. They too will need to be disciplined in order to ensure that they can support you while you study. It is important to ensure that your family and friends are an integral part of your study team. Having their support and encouragement can prove to be a crucial contribution to your successful completion of the program. Involve them in as much as you can.
Successful distance-learning
Distance-learners are freed from the necessity of attending regular classes or workshops, since they can study in their own way, at their own pace and for their own purposes. But unlike traditional internal training courses, it is the student's responsibility, with a distance-learning program, to ensure that they manage their own study contribution. This requires strong self-discipline and self-motivation skills and there must be a clear will to succeed. Those students who are used to managing themselves, are good at managing others and who enjoy working in isolation, are more likely to be good distance-learners. It is also important to be aware of the main reasons why you are studying and of the main objectives that you are hoping to achieve as a result. You will need to remind yourself of these objectives at times when you need to motivate yourself. Never lose sight of your long-term goals and your short-term objectives. There is nobody available here to pamper you, or to look after you, or to spoon-feed you with information, so you will need to find ways to encourage and appreciate yourself while you are studying. Make sure that you chart your study progress, so that you can be sure of your achievements and re-evaluate your goals and objectives regularly.
Self-assessment
Appleton Greene training programs are in all cases post-graduate programs. Consequently, you should already have obtained a business-related degree and be an experienced learner. You should therefore already be aware of your study strengths and weaknesses. For example, which time of the day are you at your most productive? Are you a lark or an owl? What study methods do you respond to the most? Are you a consistent learner? How do you discipline yourself? How do you ensure that you enjoy yourself while studying? It is important to understand yourself as a learner and so some self-assessment early on will be necessary if you are to apply yourself correctly. Perform a SWOT analysis on yourself as a student. List your internal strengths and weaknesses as a student and your external opportunities and threats. This will help you later on when you are creating a study plan. You can then incorporate features within your study plan that can ensure that you are playing to your strengths, while compensating for your weaknesses. You can also ensure that you make the most of your opportunities, while avoiding the potential threats to your success.
Accepting responsibility as a student
Training programs invariably require a significant investment, both in terms of what they cost and in the time that you need to contribute to study and the responsibility for successful completion of training programs rests entirely with the student. This is never more apparent than when a student is learning via distance-learning. Accepting responsibility as a student is an important step towards ensuring that you can successfully complete your training program. It is easy to instantly blame other people or factors when things go wrong. But the fact of the matter is that if a failure is your failure, then you have the power to do something about it, it is entirely in your own hands. If it is always someone else's failure, then you are powerless to do anything about it. All students study in entirely different ways, this is because we are all individuals and what is right for one student, is not necessarily right for another. In order to succeed, you will have to accept personal responsibility for finding a way to plan, implement and manage a personal study plan that works for you. If you do not succeed, you only have yourself to blame.
Planning
By far the most critical contribution to stress, is the feeling of not being in control. In the absence of planning we tend to be reactive and can stumble from pillar to post in the hope that things will turn out fine in the end. Invariably they don't! In order to be in control, we need to have firm ideas about how and when we want to do things. We also need to consider as many possible eventualities as we can, so that we are prepared for them when they happen. Prescriptive Change, is far easier to manage and control, than Emergent Change. The same is true with distance-learning. It is much easier and much more enjoyable, if you feel that you are in control and that things are going to plan. Even when things do go wrong, you are prepared for them and can act accordingly without any unnecessary stress. It is important therefore that you do take time to plan your studies properly.
Management
Once you have developed a clear study plan, it is of equal importance to ensure that you manage the implementation of it. Most of us usually enjoy planning, but it is usually during implementation when things go wrong. Targets are not met and we do not understand why. Sometimes we do not even know if targets are being met. It is not enough for us to conclude that the study plan just failed. If it is failing, you will need to understand what you can do about it. Similarly if your study plan is succeeding, it is still important to understand why, so that you can improve upon your success. You therefore need to have guidelines for self-assessment so that you can be consistent with performance improvement throughout the program. If you manage things correctly, then your performance should constantly improve throughout the program.
Study objectives and tasks
The first place to start is developing your program objectives. These should feature your reasons for undertaking the training program in order of priority. Keep them succinct and to the point in order to avoid confusion. Do not just write the first things that come into your head because they are likely to be too similar to each other. Make a list of possible departmental headings, such as: Customer Service; E-business; Finance; Globalization; Human Resources; Technology; Legal; Management; Marketing and Production. Then brainstorm for ideas by listing as many things that you want to achieve under each heading and later re-arrange these things in order of priority. Finally, select the top item from each department heading and choose these as your program objectives. Try and restrict yourself to five because it will enable you to focus clearly. It is likely that the other things that you listed will be achieved if each of the top objectives are achieved. If this does not prove to be the case, then simply work through the process again.
Study forecast
As a guide, the Appleton Greene Organizational Optimization corporate training program should take 12-18 months to complete, depending upon your availability and current commitments. The reason why there is such a variance in time estimates is because every student is an individual, with differing productivity levels and different commitments. These differentiations are then exaggerated by the fact that this is a distance-learning program, which incorporates the practical integration of academic theory as an as a part of the training program. Consequently all of the project studies are real, which means that important decisions and compromises need to be made. You will want to get things right and will need to be patient with your expectations in order to ensure that they are. We would always recommend that you are prudent with your own task and time forecasts, but you still need to develop them and have a clear indication of what are realistic expectations in your case. With reference to your time planning: consider the time that you can realistically dedicate towards study with the program every week; calculate how long it should take you to complete the program, using the guidelines featured here; then break the program down into logical modules and allocate a suitable proportion of time to each of them, these will be your milestones; you can create a time plan by using a spreadsheet on your computer, or a personal organizer such as MS Outlook, you could also use a financial forecasting software; break your time forecasts down into manageable chunks of time, the more specific you can be, the more productive and accurate your time management will be; finally, use formulas where possible to do your time calculations for you, because this will help later on when your forecasts need to change in line with actual performance. With reference to your task planning: refer to your list of tasks that need to be undertaken in order to achieve your program objectives; with reference to your time plan, calculate when each task should be implemented; remember that you are not estimating when your objectives will be achieved, but when you will need to focus upon implementing the corresponding tasks; you also need to ensure that each task is implemented in conjunction with the associated training modules which are relevant; then break each single task down into a list of specific to do's, say approximately ten to do's for each task and enter these into your study plan; once again you could use MS Outlook to incorporate both your time and task planning and this could constitute your study plan; you could also use a project management software like MS Project. You should now have a clear and realistic forecast detailing when you can expect to be able to do something about undertaking the tasks to achieve your program objectives.
Performance management
It is one thing to develop your study forecast, it is quite another to monitor your progress. Ultimately it is less important whether you achieve your original study forecast and more important that you update it so that it constantly remains realistic in line with your performance. As you begin to work through the program, you will begin to have more of an idea about your own personal performance and productivity levels as a distance-learner. Once you have completed your first study module, you should re-evaluate your study forecast for both time and tasks, so that they reflect your actual performance level achieved. In order to achieve this you must first time yourself while training by using an alarm clock. Set the alarm for hourly intervals and make a note of how far you have come within that time. You can then make a note of your actual performance on your study plan and then compare your performance against your forecast. Then consider the reasons that have contributed towards your performance level, whether they are positive or negative and make a considered adjustment to your future forecasts as a result. Given time, you should start achieving your forecasts regularly.
With reference to time management: time yourself while you are studying and make a note of the actual time taken in your study plan; consider your successes with time-efficiency and the reasons for the success in each case and take this into consideration when reviewing future time planning; consider your failures with time-efficiency and the reasons for the failures in each case and take this into consideration when reviewing future time planning; re-evaluate your study forecast in relation to time planning for the remainder of your training program to ensure that you continue to be realistic about your time expectations. You need to be consistent with your time management, otherwise you will never complete your studies. This will either be because you are not contributing enough time to your studies, or you will become less efficient with the time that you do allocate to your studies. Remember, if you are not in control of your studies, they can just become yet another cause of stress for you.
With reference to your task management: time yourself while you are studying and make a note of the actual tasks that you have undertaken in your study plan; consider your successes with task-efficiency and the reasons for the success in each case; take this into consideration when reviewing future task planning; consider your failures with task-efficiency and the reasons for the failures in each case and take this into consideration when reviewing future task planning; re-evaluate your study forecast in relation to task planning for the remainder of your training program to ensure that you continue to be realistic about your task expectations. You need to be consistent with your task management, otherwise you will never know whether you are achieving your program objectives or not.
Keeping in touch
You will have access to qualified and experienced professors and tutors who are responsible for providing tutorial support for your particular training program. So don't be shy about letting them know how you are getting on. We keep electronic records of all tutorial support emails so that professors and tutors can review previous correspondence before considering an individual response. It also means that there is a record of all communications between you and your professors and tutors and this helps to avoid any unnecessary duplication, misunderstanding, or misinterpretation. If you have a problem relating to the program, share it with them via email. It is likely that they have come across the same problem before and are usually able to make helpful suggestions and steer you in the right direction. To learn more about when and how to use tutorial support, please refer to the Tutorial Support section of this student information guide. This will help you to ensure that you are making the most of tutorial support that is available to you and will ultimately contribute towards your success and enjoyment with your training program.
Work colleagues and family
You should certainly discuss your program study progress with your colleagues, friends and your family. Appleton Greene training programs are very practical. They require you to seek information from other people, to plan, develop and implement processes with other people and to achieve feedback from other people in relation to viability and productivity. You will therefore have plenty of opportunities to test your ideas and enlist the views of others. People tend to be sympathetic towards distance-learners, so don't bottle it all up in yourself. Get out there and share it! It is also likely that your family and colleagues are going to benefit from your labors with the program, so they are likely to be much more interested in being involved than you might think. Be bold about delegating work to those who might benefit themselves. This is a great way to achieve understanding and commitment from people who you may later rely upon for process implementation. Share your experiences with your friends and family.
Making it relevant
The key to successful learning is to make it relevant to your own individual circumstances. At all times you should be trying to make bridges between the content of the program and your own situation. Whether you achieve this through quiet reflection or through interactive discussion with your colleagues, client partners or your family, remember that it is the most important and rewarding aspect of translating your studies into real self-improvement. You should be clear about how you want the program to benefit you. This involves setting clear study objectives in relation to the content of the course in terms of understanding, concepts, completing research or reviewing activities and relating the content of the modules to your own situation. Your objectives may understandably change as you work through the program, in which case you should enter the revised objectives on your study plan so that you have a permanent reminder of what you are trying to achieve, when and why.
Distance-learning check-list
Prepare your study environment, your study tools and rules.
Undertake detailed self-assessment in terms of your ability as a learner.
Create a format for your study plan.
Consider your study objectives and tasks.
Create a study forecast.
Assess your study performance.
Re-evaluate your study forecast.
Be consistent when managing your study plan.
Use your Appleton Greene Certified Learning Provider (CLP) for tutorial support.
Make sure you keep in touch with those around you.

---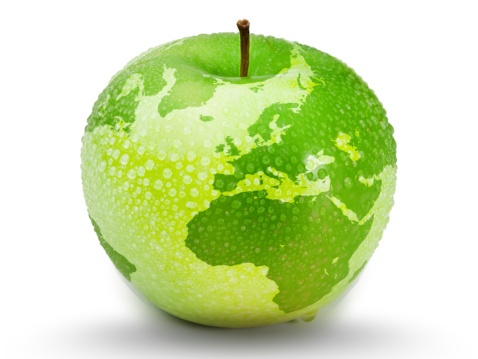 Tutorial Support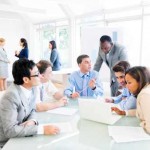 Programs
Appleton Greene uses standard and bespoke corporate training programs as vessels to transfer business process improvement knowledge into the heart of our clients' organizations. Each individual program focuses upon the implementation of a specific business process, which enables clients to easily quantify their return on investment. There are hundreds of established Appleton Greene corporate training products now available to clients within customer services, e-business, finance, globalization, human resources, information technology, legal, management, marketing and production. It does not matter whether a client's employees are located within one office, or an unlimited number of international offices, we can still bring them together to learn and implement specific business processes collectively. Our approach to global localization enables us to provide clients with a truly international service with that all important personal touch. Appleton Greene corporate training programs can be provided virtually or locally and they are all unique in that they individually focus upon a specific business function. They are implemented over a sustainable period of time and professional support is consistently provided by qualified learning providers and specialist consultants.
---
Support available
You will have a designated Certified Learning Provider (CLP) and an Accredited Consultant and we encourage you to communicate with them as much as possible. In all cases tutorial support is provided online because we can then keep a record of all communications to ensure that tutorial support remains consistent. You would also be forwarding your work to the tutorial support unit for evaluation and assessment. You will receive individual feedback on all of the work that you undertake on a one-to-one basis, together with specific recommendations for anything that may need to be changed in order to achieve a pass with merit or a pass with distinction and you then have as many opportunities as you may need to re-submit project studies until they meet with the required standard. Consequently the only reason that you should really fail (CLP) is if you do not do the work. It makes no difference to us whether a student takes 12 months or 18 months to complete the program, what matters is that in all cases the same quality standard will have been achieved.
---
Support Process
Please forward all of your future emails to the designated (CLP) Tutorial Support Unit email address that has been provided and please do not duplicate or copy your emails to other AGC email accounts as this will just cause unnecessary administration. Please note that emails are always answered as quickly as possible but you will need to allow a period of up to 20 business days for responses to general tutorial support emails during busy periods, because emails are answered strictly within the order in which they are received. You will also need to allow a period of up to 30 business days for the evaluation and assessment of project studies. This does not include weekends or public holidays. Please therefore kindly allow for this within your time planning. All communications are managed online via email because it enables tutorial service support managers to review other communications which have been received before responding and it ensures that there is a copy of all communications retained on file for future reference. All communications will be stored within your personal (CLP) study file here at Appleton Greene throughout your designated study period. If you need any assistance or clarification at any time, please do not hesitate to contact us by forwarding an email and remember that we are here to help. If you have any questions, please list and number your questions succinctly and you can then be sure of receiving specific answers to each and every query.
---
Time Management
It takes approximately 1 Year to complete the Organizational Optimization corporate training program, incorporating 12 x 6-hour monthly workshops. Each student will also need to contribute approximately 4 hours per week over 1 Year of their personal time. Students can study from home or work at their own pace and are responsible for managing their own study plan. There are no formal examinations and students are evaluated and assessed based upon their project study submissions, together with the quality of their internal analysis and supporting documents. They can contribute more time towards study when they have the time to do so and can contribute less time when they are busy. All students tend to be in full time employment while studying and the Organizational Optimization program is purposely designed to accommodate this, so there is plenty of flexibility in terms of time management. It makes no difference to us at Appleton Greene, whether individuals take 12-18 months to complete this program. What matters is that in all cases the same standard of quality will have been achieved with the standard and bespoke programs that have been developed.
---
Distance Learning Guide
The distance learning guide should be your first port of call when starting your training program. It will help you when you are planning how and when to study, how to create the right environment and how to establish the right frame of mind. If you can lay the foundations properly during the planning stage, then it will contribute to your enjoyment and productivity while training later. The guide helps to change your lifestyle in order to accommodate time for study and to cultivate good study habits. It helps you to chart your progress so that you can measure your performance and achieve your goals. It explains the tools that you will need for study and how to make them work. It also explains how to translate academic theory into practical reality. Spend some time now working through your distance learning guide and make sure that you have firm foundations in place so that you can make the most of your distance learning program. There is no requirement for you to attend training workshops or classes at Appleton Greene offices. The entire program is undertaken online, program course manuals and project studies are administered via the Appleton Greene web site and via email, so you are able to study at your own pace and in the comfort of your own home or office as long as you have a computer and access to the internet.
---
How To Study
The how to study guide provides students with a clear understanding of the Appleton Greene facilitation via distance learning training methods and enables students to obtain a clear overview of the training program content. It enables students to understand the step-by-step training methods used by Appleton Greene and how course manuals are integrated with project studies. It explains the research and development that is required and the need to provide evidence and references to support your statements. It also enables students to understand precisely what will be required of them in order to achieve a pass with merit and a pass with distinction for individual project studies and provides useful guidance on how to be innovative and creative when developing your Unique Program Proposition (UPP).
---
Tutorial Support
Tutorial support for the Appleton Greene Organizational Optimization corporate training program is provided online either through the Appleton Greene Client Support Portal (CSP), or via email. All tutorial support requests are facilitated by a designated Program Administration Manager (PAM). They are responsible for deciding which professor or tutor is the most appropriate option relating to the support required and then the tutorial support request is forwarded onto them. Once the professor or tutor has completed the tutorial support request and answered any questions that have been asked, this communication is then returned to the student via email by the designated Program Administration Manager (PAM). This enables all tutorial support, between students, professors and tutors, to be facilitated by the designated Program Administration Manager (PAM) efficiently and securely through the email account. You will therefore need to allow a period of up to 20 business days for responses to general support queries and up to 30 business days for the evaluation and assessment of project studies, because all tutorial support requests are answered strictly within the order in which they are received. This does not include weekends or public holidays. Consequently you need to put some thought into the management of your tutorial support procedure in order to ensure that your study plan is feasible and to obtain the maximum possible benefit from tutorial support during your period of study. Please retain copies of your tutorial support emails for future reference. Please ensure that ALL of your tutorial support emails are set out using the format as suggested within your guide to tutorial support. Your tutorial support emails need to be referenced clearly to the specific part of the course manual or project study which you are working on at any given time. You also need to list and number any questions that you would like to ask, up to a maximum of five questions within each tutorial support email. Remember the more specific you can be with your questions the more specific your answers will be too and this will help you to avoid any unnecessary misunderstanding, misinterpretation, or duplication. The guide to tutorial support is intended to help you to understand how and when to use support in order to ensure that you get the most out of your training program. Appleton Greene training programs are designed to enable you to do things for yourself. They provide you with a structure or a framework and we use tutorial support to facilitate students while they practically implement what they learn. In other words, we are enabling students to do things for themselves. The benefits of distance learning via facilitation are considerable and are much more sustainable in the long-term than traditional short-term knowledge sharing programs. Consequently you should learn how and when to use tutorial support so that you can maximize the benefits from your learning experience with Appleton Greene. This guide describes the purpose of each training function and how to use them and how to use tutorial support in relation to each aspect of the training program. It also provides useful tips and guidance with regard to best practice.
---
Tutorial Support Tips
Students are often unsure about how and when to use tutorial support with Appleton Greene. This Tip List will help you to understand more about how to achieve the most from using tutorial support. Refer to it regularly to ensure that you are continuing to use the service properly. Tutorial support is critical to the success of your training experience, but it is important to understand when and how to use it in order to maximize the benefit that you receive. It is no coincidence that those students who succeed are those that learn how to be positive, proactive and productive when using tutorial support.
Be positive and friendly with your tutorial support emails
Remember that if you forward an email to the tutorial support unit, you are dealing with real people. "Do unto others as you would expect others to do unto you". If you are positive, complimentary and generally friendly in your emails, you will generate a similar response in return. This will be more enjoyable, productive and rewarding for you in the long-term.
Think about the impression that you want to create
Every time that you communicate, you create an impression, which can be either positive or negative, so put some thought into the impression that you want to create. Remember that copies of all tutorial support emails are stored electronically and tutors will always refer to prior correspondence before responding to any current emails. Over a period of time, a general opinion will be arrived at in relation to your character, attitude and ability. Try to manage your own frustrations, mood swings and temperament professionally, without involving the tutorial support team. Demonstrating frustration or a lack of patience is a weakness and will be interpreted as such. The good thing about communicating in writing, is that you will have the time to consider your content carefully, you can review it and proof-read it before sending your email to Appleton Greene and this should help you to communicate more professionally, consistently and to avoid any unnecessary knee-jerk reactions to individual situations as and when they may arise. Please also remember that the CLP Tutorial Support Unit will not just be responsible for evaluating and assessing the quality of your work, they will also be responsible for providing recommendations to other learning providers and to client contacts within the Appleton Greene global client network, so do be in control of your own emotions and try to create a good impression.
Remember that quality is preferred to quantity
Please remember that when you send an email to the tutorial support team, you are not using Twitter or Text Messaging. Try not to forward an email every time that you have a thought. This will not prove to be productive either for you or for the tutorial support team. Take time to prepare your communications properly, as if you were writing a professional letter to a business colleague and make a list of queries that you are likely to have and then incorporate them within one email, say once every month, so that the tutorial support team can understand more about context, application and your methodology for study. Get yourself into a consistent routine with your tutorial support requests and use the tutorial support template provided with ALL of your emails. The (CLP) Tutorial Support Unit will not spoon-feed you with information. They need to be able to evaluate and assess your tutorial support requests carefully and professionally.
Be specific about your questions in order to receive specific answers
Try not to write essays by thinking as you are writing tutorial support emails. The tutorial support unit can be unclear about what in fact you are asking, or what you are looking to achieve. Be specific about asking questions that you want answers to. Number your questions. You will then receive specific answers to each and every question. This is the main purpose of tutorial support via email.
Keep a record of your tutorial support emails
It is important that you keep a record of all tutorial support emails that are forwarded to you. You can then refer to them when necessary and it avoids any unnecessary duplication, misunderstanding, or misinterpretation.
---
Individual training workshops or telephone support
Please be advised that Appleton Greene does not provide separate or individual tutorial support meetings, workshops, or provide telephone support for individual students. Appleton Greene is an equal opportunities learning and service provider and we are therefore understandably bound to treat all students equally. We cannot therefore broker special financial or study arrangements with individual students regardless of the circumstances. All tutorial support is provided online and this enables Appleton Greene to keep a record of all communications between students, professors and tutors on file for future reference, in accordance with our quality management procedure and your terms and conditions of enrolment. All tutorial support is provided online via email because it enables us to have time to consider support content carefully, it ensures that you receive a considered and detailed response to your queries. You can number questions that you would like to ask, which relate to things that you do not understand or where clarification may be required. You can then be sure of receiving specific answers to each individual query. You will also then have a record of these communications and of all tutorial support, which has been provided to you. This makes tutorial support administration more productive by avoiding any unnecessary duplication, misunderstanding, or misinterpretation.
---
Tutorial Support Email Format
You should use this tutorial support format if you need to request clarification or assistance while studying with your training program. Please note that ALL of your tutorial support request emails should use the same format. You should therefore set up a standard email template, which you can then use as and when you need to. Emails that are forwarded to Appleton Greene, which do not use the following format, may be rejected and returned to you by the (CLP) Program Administration Manager. A detailed response will then be forwarded to you via email usually within 20 business days of receipt for general support queries and 30 business days for the evaluation and assessment of project studies. This does not include weekends or public holidays. Your tutorial support request, together with the corresponding TSU reply, will then be saved and stored within your electronic TSU file at Appleton Greene for future reference.
Subject line of your email
Please insert: Appleton Greene (CLP) Tutorial Support Request: (Your Full Name) (Date), within the subject line of your email.
Main body of your email
Please insert:
1. Appleton Greene Certified Learning Provider (CLP) Tutorial Support Request
2. Your Full Name
3. Date of TS request
4. Preferred email address
5. Backup email address
6. Course manual page name or number (reference)
7. Project study page name or number (reference)
Subject of enquiry
Please insert a maximum of 50 words (please be succinct)
Briefly outline the subject matter of your inquiry, or what your questions relate to.
Question 1
Maximum of 50 words (please be succinct)
Maximum of 50 words (please be succinct)
Question 3
Maximum of 50 words (please be succinct)
Question 4
Maximum of 50 words (please be succinct)
Question 5
Maximum of 50 words (please be succinct)
Please note that a maximum of 5 questions is permitted with each individual tutorial support request email.
---
Procedure
* List the questions that you want to ask first, then re-arrange them in order of priority. Make sure that you reference them, where necessary, to the course manuals or project studies.
* Make sure that you are specific about your questions and number them. Try to plan the content within your emails to make sure that it is relevant.
* Make sure that your tutorial support emails are set out correctly, using the Tutorial Support Email Format provided here.
* Save a copy of your email and incorporate the date sent after the subject title. Keep your tutorial support emails within the same file and in date order for easy reference.
* Allow up to 20 business days for a response to general tutorial support emails and up to 30 business days for the evaluation and assessment of project studies, because detailed individual responses will be made in all cases and tutorial support emails are answered strictly within the order in which they are received.
* Emails can and do get lost. So if you have not received a reply within the appropriate time, forward another copy or a reminder to the tutorial support unit to be sure that it has been received but do not forward reminders unless the appropriate time has elapsed.
* When you receive a reply, save it immediately featuring the date of receipt after the subject heading for easy reference. In most cases the tutorial support unit replies to your questions individually, so you will have a record of the questions that you asked as well as the answers offered. With project studies however, separate emails are usually forwarded by the tutorial support unit, so do keep a record of your own original emails as well.
* Remember to be positive and friendly in your emails. You are dealing with real people who will respond to the same things that you respond to.
* Try not to repeat questions that have already been asked in previous emails. If this happens the tutorial support unit will probably just refer you to the appropriate answers that have already been provided within previous emails.
* If you lose your tutorial support email records you can write to Appleton Greene to receive a copy of your tutorial support file, but a separate administration charge may be levied for this service.
---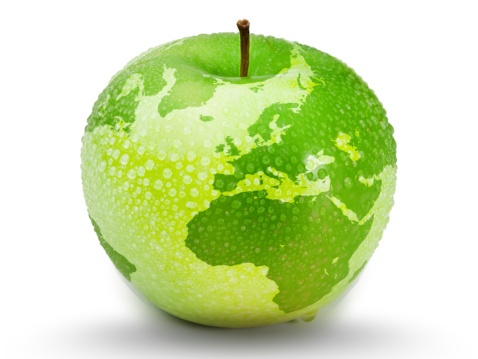 How To Study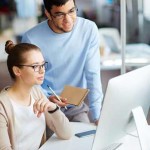 Your Certified Learning Provider (CLP) and Accredited Consultant can help you to plan a task list for getting started so that you can be clear about your direction and your priorities in relation to your training program. It is also a good way to introduce yourself to the tutorial support team.
Planning your study environment
Your study conditions are of great importance and will have a direct effect on how much you enjoy your training program. Consider how much space you will have, whether it is comfortable and private and whether you are likely to be disturbed. The study tools and facilities at your disposal are also important to the success of your distance-learning experience. Your tutorial support unit can help with useful tips and guidance, regardless of your starting position. It is important to get this right before you start working on your training program.
Planning your program objectives
It is important that you have a clear list of study objectives, in order of priority, before you start working on your training program. Your tutorial support unit can offer assistance here to ensure that your study objectives have been afforded due consideration and priority.
Planning how and when to study
Distance-learners are freed from the necessity of attending regular classes, since they can study in their own way, at their own pace and for their own purposes. This approach is designed to let you study efficiently away from the traditional classroom environment. It is important however, that you plan how and when to study, so that you are making the most of your natural attributes, strengths and opportunities. Your tutorial support unit can offer assistance and useful tips to ensure that you are playing to your strengths.
Planning your study tasks
You should have a clear understanding of the study tasks that you should be undertaking and the priority associated with each task. These tasks should also be integrated with your program objectives. The distance learning guide and the guide to tutorial support for students should help you here, but if you need any clarification or assistance, please contact your tutorial support unit.
Planning your time
You will need to allocate specific times during your calendar when you intend to study if you are to have a realistic chance of completing your program on time. You are responsible for planning and managing your own study time, so it is important that you are successful with this. Your tutorial support unit can help you with this if your time plan is not working.
Keeping in touch
Consistency is the key here. If you communicate too frequently in short bursts, or too infrequently with no pattern, then your management ability with your studies will be questioned, both by you and by your tutorial support unit. It is obvious when a student is in control and when one is not and this will depend how able you are at sticking with your study plan. Inconsistency invariably leads to in-completion.
Charting your progress
Your tutorial support team can help you to chart your own study progress. Refer to your distance learning guide for further details.
Making it work
To succeed, all that you will need to do is apply yourself to undertaking your training program and interpreting it correctly. Success or failure lies in your hands and your hands alone, so be sure that you have a strategy for making it work. Your Certified Learning Provider (CLP) and Accredited Consultant can guide you through the process of program planning, development and implementation.
Reading methods
Interpretation is often unique to the individual but it can be improved and even quantified by implementing consistent interpretation methods. Interpretation can be affected by outside interference such as family members, TV, or the Internet, or simply by other thoughts which are demanding priority in our minds. One thing that can improve our productivity is using recognized reading methods. This helps us to focus and to be more structured when reading information for reasons of importance, rather than relaxation.
Speed reading
When reading through course manuals for the first time, subconsciously set your reading speed to be just fast enough that you cannot dwell on individual words or tables. With practice, you should be able to read an A4 sheet of paper in one minute. You will not achieve much in the way of a detailed understanding, but your brain will retain a useful overview. This overview will be important later on and will enable you to keep individual issues in perspective with a more generic picture because speed reading appeals to the memory part of the brain. Do not worry about what you do or do not remember at this stage.
Content reading
Once you have speed read everything, you can then start work in earnest. You now need to read a particular section of your course manual thoroughly, by making detailed notes while you read. This process is called Content Reading and it will help to consolidate your understanding and interpretation of the information that has been provided.
Making structured notes on the course manuals
When you are content reading, you should be making detailed notes, which are both structured and informative. Make these notes in a MS Word document on your computer, because you can then amend and update these as and when you deem it to be necessary. List your notes under three headings: 1. Interpretation – 2. Questions – 3. Tasks. The purpose of the 1st section is to clarify your interpretation by writing it down. The purpose of the 2nd section is to list any questions that the issue raises for you. The purpose of the 3rd section is to list any tasks that you should undertake as a result. Anyone who has graduated with a business-related degree should already be familiar with this process.
Organizing structured notes separately
You should then transfer your notes to a separate study notebook, preferably one that enables easy referencing, such as a MS Word Document, a MS Excel Spreadsheet, a MS Access Database, or a personal organizer on your cell phone. Transferring your notes allows you to have the opportunity of cross-checking and verifying them, which assists considerably with understanding and interpretation. You will also find that the better you are at doing this, the more chance you will have of ensuring that you achieve your study objectives.
Question your understanding
Do challenge your understanding. Explain things to yourself in your own words by writing things down.
Clarifying your understanding
If you are at all unsure, forward an email to your tutorial support unit and they will help to clarify your understanding.
Question your interpretation
Do challenge your interpretation. Qualify your interpretation by writing it down.
Clarifying your interpretation
If you are at all unsure, forward an email to your tutorial support unit and they will help to clarify your interpretation.
---
Qualification Requirements
The student will need to successfully complete the project study and all of the exercises relating to the Organizational Optimization corporate training program, achieving a pass with merit or distinction in each case, in order to qualify as an Accredited Organizational Optimization Specialist (AOOS). All monthly workshops need to be tried and tested within your company. These project studies can be completed in your own time and at your own pace and in the comfort of your own home or office. There are no formal examinations, assessment is based upon the successful completion of the project studies. They are called project studies because, unlike case studies, these projects are not theoretical, they incorporate real program processes that need to be properly researched and developed. The project studies assist us in measuring your understanding and interpretation of the training program and enable us to assess qualification merits. All of the project studies are based entirely upon the content within the training program and they enable you to integrate what you have learnt into your corporate training practice.
Organizational Optimization – Grading Contribution
Project Study – Grading Contribution
Customer Service – 10%
E-business – 05%
Finance – 10%
Globalization – 10%
Human Resources – 10%
Information Technology – 10%
Legal – 05%
Management – 10%
Marketing – 10%
Production – 10%
Education – 05%
Logistics – 05%
TOTAL GRADING – 100%
Qualification grades
A mark of 90% = Pass with Distinction.
A mark of 75% = Pass with Merit.
A mark of less than 75% = Fail.
If you fail to achieve a mark of 75% with a project study, you will receive detailed feedback from the Certified Learning Provider (CLP) and/or Accredited Consultant, together with a list of tasks which you will need to complete, in order to ensure that your project study meets with the minimum quality standard that is required by Appleton Greene. You can then re-submit your project study for further evaluation and assessment. Indeed you can re-submit as many drafts of your project studies as you need to, until such a time as they eventually meet with the required standard by Appleton Greene, so you need not worry about this, it is all part of the learning process.
When marking project studies, Appleton Greene is looking for sufficient evidence of the following:
Pass with merit
A satisfactory level of program understanding
A satisfactory level of program interpretation
A satisfactory level of project study content presentation
A satisfactory level of Unique Program Proposition (UPP) quality
A satisfactory level of the practical integration of academic theory
Pass with distinction
An exceptional level of program understanding
An exceptional level of program interpretation
An exceptional level of project study content presentation
An exceptional level of Unique Program Proposition (UPP) quality
An exceptional level of the practical integration of academic theory
---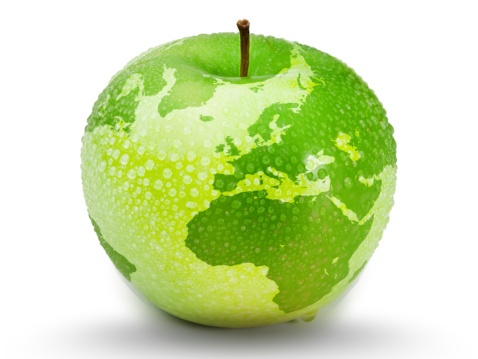 Preliminary Analysis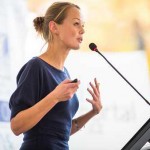 Online Article
Forbes
"Five Things Your Business Needs To Prioritize To Be Successful
The business world is complicated and difficult, and reading an article won't make it easy or simple. That said, there are five major things to keep in mind while doing business that can significantly boost your chances of making your business successful — and keeping it that way.
1. Culture
Workplace culture is a critical part of what makes a company worth working for. Yes, salary and benefits matter, but it is common knowledge that employees who find themselves in a toxic work environment are far more likely to look for other jobs than employees who enjoy the environment they work in.
And the benefits of a healthy work culture don't stop at having happy employees. If your company is a place people enjoy working, the word gets out, making it easier to find new talent. Once you have that talent, positive culture will help keep them there. It's a commonly held belief that compensation is the prevailing factor in employees deciding whether to keep the job they have or move on, but the culture of their workplace has an immense role to play in that decision, too. A good place to work is worth a lot to employees.
At my own company, we were purposeful about building a positive working culture. The biggest part of building a positive culture for us has been to focus on our goals and find ways to make coming to work fun.
2. Focus
In business, focus is what gives you your cutting edge and hustle. It's what makes the laundry list of tasks every week conquerable. Unless you have focus, you'll have scattered resources and wasted time and energy. To encourage focus in your business, have a clear understanding of your priorities, needs and goals and communicate them effectively to your team.
A simple and effective way to encourage focus is to consider the urgent important matrix. This is a four-section square model divided into the following categories: plans (important but not urgent), crises (urgent and important), distractions (not urgent and not important) and interruptions (urgent but not important).
Tasks that fall under plans, like work that directly contributes toward goals or team building, or crises like client complaints or deadlines, should be prioritized first. Once you've identified the priorities for the day or week, communicate them with your team so everyone is on the same page about what needs to get done and by whom.
3. Goals
A business without goals is like a ship without a rudder. Goals are what drive you, your business and your team. They'll help your business grow, achieve objectives and improve collaboration.
At TWT, we build our goals with the whole team. During our quarterly meetings, we discuss the direction in which we want to go. Naturally, our revenue goals are discussed, but just as important are our goals for client satisfaction. These goals are revisited and revised throughout the quarter as steps are taken and circumstances change.
4. Raving Fans
Every business should look to build a fanbase. If you need evidence for what fans can do for you, just look at any sports team or the most popular movies hitting theaters. Regardless of your industry, there's room for people to become fans. This doesn't mean getting people to collect cards of your staff members, but if people know who you are and come to like you more than your competition, you've made it.
What do you have to do to get yourself a fanbase? There are three major actions to take to get the ball rolling. The first and arguably most important is to offer an offline experience that people love. Depending on your business, this might mean offering a service people appreciate or selling high-quality merchandise. If you walk your talk, people will be much more likely to continue their relationship with your organization and recommend it to other people.
Listening to your clients and customers is also huge. If people are talking about your organization, on or offline, you have an opportunity to respond with helpful information or entertaining banter. Finally, coming across as a leader in your industry is a key factor of building a fanbase. This can come across in many different ways. Regularly publishing thought-leadership pieces relevant to your industry keeps you relevant, and it also positions you as an expert.
5. Strategy
Strategy and goals are similar, but there is a distinct difference. Goals are the destination and strategy is the plan to get there. A business strategy is built by taking in as much knowledge as you can and considering the available opportunities, present risks, innovations required and long-term goals. Considering all these facets, you'll be equipped to create your plan of attack, your strategy, for achieving your goals.
We've maintained a one-page strategy at TWT, in which we examine our values, mission and goals and how they all relate. Implementing your own business strategy requires communication and accountability. Communicate your plans to your team so that the work of your employees aligns with your objectives. In terms of accountability, it's the leader's job to illustrate how even the day-to-day work of every employee impacts the effectiveness of the strategy.
Final Thoughts
These five critical parts of business will be a direct reflection of how well you do, and it does take all five. If you have an awesome work culture but no focus, you have a carnival, not a workplace. If you have awesome goals but no strategy, you're never going to achieve anything.
If you've mastered all five parts of a successful business, you can expect to see success. You'll attract top-quality talent, churn out awesome work, accomplish your goals, foster brand loyalty and grow a dedicated group of people who love what you do."
To access the original article, please visit: www.forbes.com
---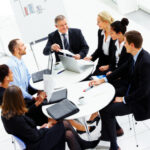 Online Article
Harvard Business Review
"A Better Way to Set Strategic Priorities
Smart leaders understand that their job requires them to identify trade-offs, choosing what not to do as much as what to do. Grading the importance of various initiatives in an environment of finite resources is a primary test of leadership.
To meet this challenge, leaders often turn to rank ordering their priorities; it is natural and easy to make a list. When I work with leaders on the crucial task of priority setting, however, I caution against rank ordering. It can be tremendously demotivating to managers to be assigned a rank, and it all but guarantees dissension and turf wars among team members.
A better way to establish priorities is to put rank ordering aside and return to first principles. To wit: There are three interdependent variables that are essential for executing any initiative — objectives, resources, and timing. You can't produce the desired effect of a project without precise objectives, ample resources, and a reasonable time frame. If you push or pull on one leg of this triangle, you must adjust the others.
All three variables are important, but resources reign supreme. Resources are what enable an objective to be accomplished within a set time; without dedicated means, an initiative is pure fantasy. Once a leader decides what resources will be allocated to achieve which objectives over what periods of time, she has no more need for ranking. She will be forced to acknowledging three kinds of priorities: critical, important, and desirable.
A critical priority is an objective that must be successfully accomplished within a specified amount of time, no matter what. For example, it might be critical that a company wins a new order (which will be awarded on a given date) from a major customer, or gets a factory fully operational by a certain day. If the objective of winning the order is set and the timing is nonnegotiable, then the only element you can manipulate is resources (money, people, equipment). If the leader is sincere about the priority, then she must make available to the project manager all the resources requested. Though leaders may not realize it, declaring a project "critical" implies that it must be accompanied by a de facto blank check, enabling the manager to draw on all other available resources within the organization. And all critical priorities are, by definition, equal within the category.
An important priority, on the other hand, is an effort that can have a significant positive impact on performance. For these initiatives, resources are fixed and the variable is either time or the objective. For example, an organization may have an aspirational objective but fix the resources that it feels it can afford to invest over a specified time. A leader might say, "Let's assign Miguel and Aisha to this project full time for the next quarter." The organization, if it is operating rationally, should be willing to accept however much improvement it can get from that fixed investment. Alternatively, an organization may declare that it will invest a specified amount of resources for as long as it takes to achieve an objective: "We're going to assign Miguel and Aisha to install the new software, however long that will take." An important priority implies that the organization be understanding when the objective is variable and patient when time may vary.
A desirable priority is an effort in which resources and time are both variables. The organization desires an outcome but cannot absolutely commit specific resources over any specifiable time period. "Whenever Miguel and Aisha are not required on our critical product launch they will work on installing the software upgrade." Progress will be made only when and if resources become available.
Because resources are fixed for all critical and important priorities, the potential "blank check" resources that may be required to hit a critical project must all come from desirable projects. You cannot in good conscience set a critical priority unless you also designate desirable projects from which resources will be immediately transferred to the designated critical project when required.
Once you have identified critical, important, and desirable projects, you can begin to identify appropriate objectives, resources, and time for each project. I encourage leaders to follow a four-step process:
List in one column the resources (people, money, highly constrained elements like a sample bus for demonstrating products) available for all proposed projects. For example, you might have 10 salespeople on the East Coast, seven on the West Coast, four in the Midwest, and three in the South; a travel budget of $10,000; and one sample bus.