Market Validation – Workshop 2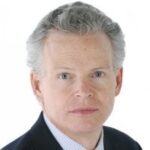 Executive Summary Video
The Appleton Greene Corporate Training Program (CTP) for Market Validation is provided by Mr. Christie MBA BS Certified Learning Provider (CLP). Program Specifications: Monthly cost USD$2,500.00; Monthly Workshops 6 hours; Monthly Support 4 hours; Program Duration 24 months; Program orders subject to ongoing availability.
If you would like to view the Client Information Hub (CIH) for this program, please Click Here
Learning Provider Profile
Mr Christie MBA BS is a Certified Learning Provider (CLP) at Appleton Greene and he has experience in marketing, management and human resources. He has achieved a Masters' of Business Administration and a BS in Wildlife Biology. He has industry experience within the following sectors: Life Sciences; Biotechnology; Healthcare; Technology and Telecommunications. He has had commercial experience within the following countries: United States of America; Australia, Canada and the United Kingdom, or more specifically within the following cities: San Francisco CA; Boston MA; Melbourne AU; Toronto ON and London UK. His personal achievements include: personal achievement 1; personal achievement 2; personal achievement 3; personal achievement 4 and personal achievement 5. His service skills incorporate: go to market strategy; market validation; market assessment; technology commercialization and marketing strategy.
---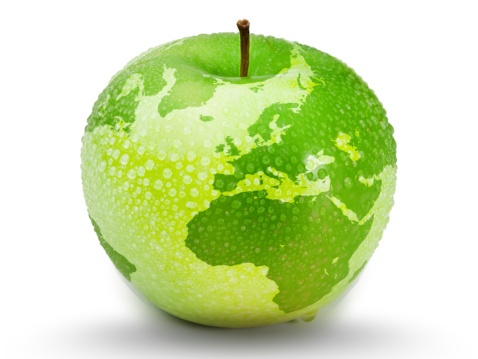 MOST Analysis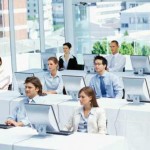 Mission Statement
The mission for the second module of the Market Validation Program (MVP) is to determine what type of market the business is operating in, based on the definitions of market type provided by Steve Blank, and the source of innovation the company intends to exploit. Steve Bank states: "Market type changes everything. Each type of market has very different requirements for success." We explore the five different market types, including notable examples, and each company then analyzes their market to determine which type best fits their market. Then we look at innovation source.
Innovation source explores where each company's innovation came from – the back story, the nature of the innovation. We address questions like: are you changing the way the market operates? Or are you bringing a new or repurposed technology to market to solve an unsolved problem?
By providing a simple two-way matrix, with market innovation on the vertical axis and technology innovation on the horizontal axis, each company discovers how innovative they truly are. For example, a patent-pending technology that is highly innovative may have a corresponding high level of market innovation, perhaps in its pricing and channel strategies. Such an innovation typically takes a long time to get to market, costs a lot of money, and has a high degree of risk. In contrast, a "me too" innovation may not be well differentiated, either in terms of technology or market innovation. It may get to market quickly and cheaply, but will have low barriers to competitors who want to copy and compete head-on. By comparison, the highly innovative company has high barriers to competition. We explore actual examples, work with the participant companies to determine where they are domiciled in this innovation matrix, and how they may wish to move to an area that may increase their likelihood of success.
At the end of the day, companies will have clearly defined their market type and their innovation source.
---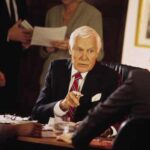 Objectives
For each participant company:
1. Define their market type and why
2. Describe the source of innovation
3. Communicate the back story
4. Determine their level of technology innovation
5. Determine their level of market innovation
For all the participants as a group:
6. Describe Steve Blank's market type concept
7. Provide examples of each market type
8. Describe technology innovation
9. Describe market innovation
10. Provide examples of technology and market innovation
11. Plot these on the innovation matrix
---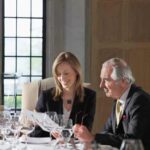 Strategies
1. Market Type- once the group has learned the core concept, most participants can hypothesize what their market type is. Then they can share this with the rest of the group, confirm their hypothesis or revise based on the group discussion and peer feedback.
2. Innovation Source – participants are asked to prepare this as an integral part of their pre-work, and they receive these instructions one month prior to the class session. We also help them through this, one-on-one with the Certified Learning Provider (CLP), with their peer group, and with Appleton Greene (AG) consultant/mentors.
3. Back Story – here too, participants are asked to complete this prior to attending the second module.
4. Level of Technology Innovation – as simple as this concept is, here we find the CLP and other AG personnel are indispensable in helping each participant see their company as it actually is. The peer group is also very helpful in this regard. By applying the core concept, as described by the CLP in the group session, each participant will eventually land on a reasonable approximation of their level of technology innovation.
5. Level of Market Innovation – here too, the principles described above in point #4 apply.
6. Blank's Market Type Concept – the CLP is responsible for this and is well-read in the concept. Real-world examples are provided and the group is encouraged to participate, through a Socratic method.
7. Market Type Examples – this helps to drive the concept home and reduce possible misunderstandings.
8. Technology Innovation Description – we make this as clear as we can. If a new coffee shop is about to open, using standard off-the-shelf equipment, most participants would agree that this is a low-level technology innovation. Alternatively, if someone has a breakthrough product design, with no direct competitors and very little prior art, with a patent pending, then most people can appreciate this is high-level innovation.
9. Market Innovation Description – completely analogous to point #8. The coffee shop may have an attractive décor and friendly staff, who are empowered to offer courtesy discounts, which differentiates them and gives them a moderate level of market innovation. The breakthrough product design example may be characterized by a pricing model that amortizes up-front equipment costs over time, again a moderate level of market innovation.
10. Innovation Examples – may be imaginary, as above, or out of the known realm of business. For example, Apple is known as an innovator, but they actually are not very innovative technologically. Their real gift is in market innovation. We also weave in to the discussion the levels of innovation for many of the participant companies.
11. Innovation Matrix Plot – this pulls together the innovation material. Each company positions themselves on the Innovation Matrix and they must defend their position to their peers and the CLP. Where each company lands is no panacea – a company in the top right may look highly innovative and unstoppable, but they also have the highest level of risk, in terms of time, money and uncertainty. In contrast, a company in the lower left may not look very innovative, but they also have less risk, less time to market and less cost. For example, an online gaming app may occupy this space on the matrix.
---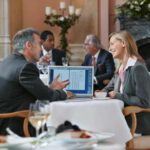 Tasks
1. Market Type – the first task is for the CLP, or their delegate, to review the course content on market type, illustrating the various types through concept description and by example, including why it is important to know your market type prior to investing too much time and money. The second task is for each company participating in the Program to work the exercise to determine their most-likely market type. The third and final task is to review the participant's preliminary conclusions with the group, which may in some instances lead to further refinement of the market type for some of the companies.
2. Innovation Source – in the pre-work, participants are asked to prepare for this by describing how they got to their innovative offering. Now we are able to build on this, as in #1, first by reviewing the course content regarding levels of technology and market innovation, describing the concept and illustrating this with examples. Then the participants do the exercise to determine if they have low, medium or high innovation in terms of their technology and their market approach. Again, these decisions are shared with the group and may be revised. Note that although market type is definitive and unchanging, levels of innovation are not and may be intentionally changed over time by various company initiatives. Or the market may change and the company level of innovation changes with its market.
3. Back Story – again, part of the participant's pre-work, which is intended to be completed two weeks prior to the workshop, and this should be followed up by that company's consultant/mentor.
4. Level of Technology Innovation – this builds off the points in #2 and ultimately results in each company landing on a particular spot on the innovation matrix horizontal axis. The participant who owns this spot should be able by the end of the day to defend why they belong here.
5. Level of Market Innovation – complimentary task to #4, only now on the vertical axis.
6. Blank's Market Type Concept – the facilitator owns the articulation of this concept until s/he is confident that all the participants understand the concept and how to apply it.
7. Market Type Examples – the facilitator illustrates the concept for each of the five market types with real world examples and may also include in-class examples.
8. Technology Innovation Description – coffee shop or Tesla fully-electric vehicle. I.e. low or high innovation, and low or high risk, time and expenditure.
9. Market Innovation Description – typically, low technology innovators may only require low market innovation, but to break through in the market they may need medium market innovation. By contrast, high technology innovators usually require high market innovation. For example, Tesla positioned themselves in the expensive, high-performing, luxury automobile segment of the market, whereas all their predecessors had positioned themselves in the affordable, average or low performing segment. These examples help to drive home the concepts that have been described and are worked on in the exercises, individually and as a group.
10. Innovation Examples – the examples are intended to illustrate the concepts in a way that should help make sense even for those struggling with the concept. Sometimes the examples lead to more discussion and debate. For example, Uber is considered by Steve Blank and others as a new market with a high level of technology and market innovation. To do what they did at the time they did it required awesome back-office computing with a front-end that was entirely wireless compatible. Implementation required that prospective customers changed their behaviours – no more hailing cabs at the curbside or phoning to book one. This is the definition of a truly disruptive innovation – it requires customers to change their behaviours in order to adopt the technology. You had to download an app and then call your car through the app. No more fixed prices or credit card receipts. Pricing is dynamic and the transactions are all done through the app. But to some people, especially amongst the younger generation who may never really had the opportunity to use taxis, this is just ride-sharing once you have outgrown public transit. So, they think the level of innovation is low and the market is competitive, with others like Lyft and Yellow Cab as the direct competitors. As with all concepts and examples in the Program, this discussion is healthy and there is no right and wrong answer, just a need to understand and accept for the point of the exercise that this is a highly innovative solution in a new market, at the time they launched.
11. Innovation Matrix Plot – we pit a hand-drawn two-way matrix on the flip chart and during break-time ask each company to put their initials where they belong. After the break, we review this with the entire group, generate discussion and in some cases, reposition company positions on the plot.
---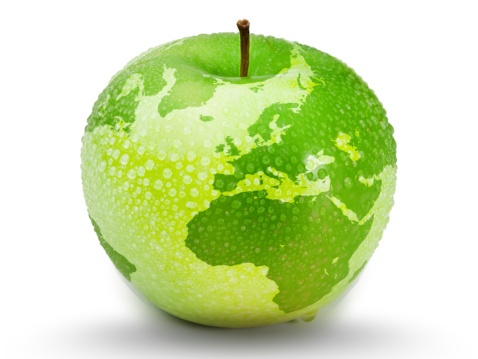 Introduction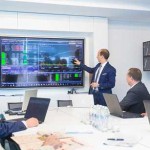 ---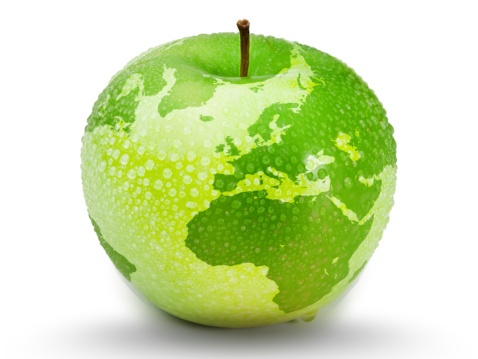 Executive Summary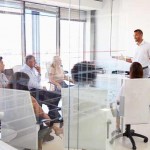 Market Validation
History
The history of the Market Validation Program second module is complimentary to the overall history of the Program. Market type is a concept that Steve Blank explains in the context of start-ups. Although other business gurus have covered this, Steve's take on it is most relevant to entrepreneurs and start-ups, whether company or divisional. As always with his writing, he is innovative and relies on considerable empirical evidence. He began his journey on this concept by asking himself why did many of his entrepreneurial initiatives end in failure while others succeeded? Why couldn't he and his experienced team take what they learned from one successful start-up and cleverly apply this to their next success? The answer he discovered was that each of his start-ups occupied different market types and that market types determine how everything else must be done. For example, if you are opening up a new market, this is very different from entering an existing market. The former is all about exploring the great unknown, which takes time, money and guts. The latter is about how to compete effectively, defining ones' sustainable differentiated competitive advantage, and pricing at, above or below the current market midpoint. From our experience with this concept, nobody coming in to the Program has thought about this, which Blank says is the fatal flaw of many start-ups.
The origin of the market type concept in the Market Validation Program is credited to Ralph Turfus, the founder of the precursor Growth Strategy Program. Ralph is an engineer who reads widely to teach himself what he does not know about sales and marketing (which Ralph will tell you was just about everything). Steve Blank was part of Ralph's reading, which we should all be thankful for, because the market type concept alone makes the Program worth our while.
The complimentary concept covered in this second workshop is levels of technology and market innovation, which is not credited to any particular author, but fits nicely in to the early hypothesis generation required to start us thinking about how best to go to market. The concept begins with the believe that you must know how innovative your solution is and in what way. What we learn from our participants is that many are quite delusional until educated and pressed to really think this through. For example, many participants assert that their technology is highly innovative, but when pressed cannot really describe why, and concede that they are not filing for patent or other intellectual property protection, nor can they expound on what makes them better than direct competitors. Market innovation often leaves them even more befuddled, with many not able to elucidate any pricing strategy, channel strategy, promotional tactics, or digital marketing approach.
In the decade over which we have executed the Program repeatedly, we have learned that these two concepts are really foundational to the rest of the Program. If participants do not work these two through, and incorporate the feedback they get from their peers, mentors and stakeholders, they will get really stuck. Consider the following scenario:
Start-up founders join the Program and are assigned a mentor, who works with them actively for the four weeks preceding this second monthly module. During the day of the actual workshop, it becomes clear that there is a mental block for the senior founder, who also is the Chief Executive Officer. He is blind to the competition, a behemoth corporation with a household name, a directly competitive product and a price point that is 1/100th of theirs. In other words, customers could get the established big-brand competitive product for one hundred dollars for every 10,000 dollars they would be charged to do business with new name/no brand start-up. The premise that it is an irrational act to buy from a start-up simply did not resonate with them, because they believed that their engineered product advantages beat all else, including a very well established brand name, an established product with market share, a world-class distribution system and channel partner salesforce, a very aggressive low-end price point in a highly price sensitive market, aggressive and highly visible promotional campaign – including proven key opinion leader advocates, and a proven acceptable technology, albeit technically inferior. We call this Founderitis and it can be debilitating. In this case, it took the advice of a team of well-qualified and well-intentioned mentors, a mentor/consultant who did the grunt work and co-wrote their go-to-market plan, and literally years of patient nose-to-the-grindstone work, to educate and eventually turn their thinking around so they were able to establish themselves in the market place. Their success is a testimony to their innate abilities, the core business concept they developed and exploited, and their tenacity in developing and implementing a plan that required numerous pivots (they were also agile).
---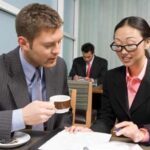 Current Position
The Market Validation Program has been proven to deliver success to its clients and customers in many different iterations – Acetech's Growth Strategy Program, NRC's International Market Validation Program, Wavefront Market Validation Training, Duke's Entrepreneurship Workshop and now Appleton Greene and Company's Market Validation Program. This success originated in the Vancouver Information Technology industry environment, then morphed in to established companies in various industries wanting to expand in to international markets, changed again to address wireless start-up companies, reincarnated itself to address the needs of biomedical students, professors and post-docs, and now in its latest creation – targeting the life sciences industry in the world's leading life science cities. This latest development is exciting and promises to be rewarding, challenging and in the interest of all those who chose to get involved. We are confident that the success enjoyed life-to-date will not only continue but may well expand, given the global strength of Appleton Greene as an educational partner to its Certified Learning Providers. We are honored to be chosen as the CLP for MVP rollout.
---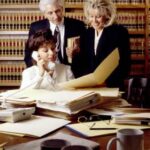 Future Outlook
For this particular workshop, we do not forecast any profound changes, since the concepts of market type, market innovation and technology innovation cut across all industries, and are not unique to the Life Sciences industry. What is unique are the examples, which can easily be modified to suit a different audience, such as wireless/telecom/IoT or technology broadly or subsets of life sciences such as medical devices or biotechnology. It really does not matter, because the concepts are industry agnostic. Steve Blank famously wrote that his principals did not apply to the life sciences sector, until the sector came to him and said they must. Together, they worked out how to apply his principles and discovered they had immense value, even in drug development and commercialization, just with different budgets and timelines. This is in a way hard to believe -that a concept proven with down and dirty software development for gaming apps is also relevant to bespoke blockbuster drug development.
---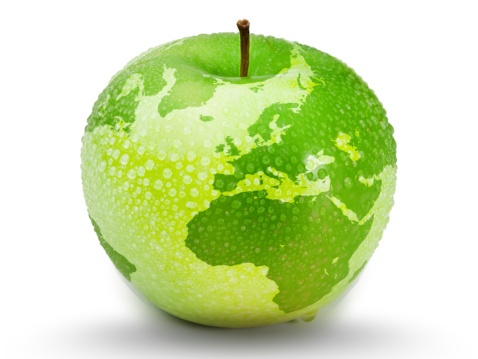 Curriculum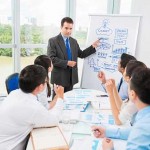 Market Validation – Workshop 2
Participants, in advance of the workshop, describe in writing in their workbook:
– where their product idea came from
– what the source of their innovation is or was
– where their technology innovation came from
– where their market innovation came from
– why their innovation is valuable
– from reviewing Steve Blank's "Discovery Map" slides 46 – 54 on the Types of Markets
– what is your market type
At the workshop, the facilitator (CLP of their delegate), describes clearly and passionately:
– Market Type:
Clone, existing, re-segmented value-driven, re-segmented brand driven, or new market
– providing examples of each
– Type of market changes everything – described
– The big question for each market type
– The key implication is risk
– Exercise #1 – Market Type: each participant applies the Steve Blank concept to decide which market type applies to the start-up or new division they are building and describes what this hypothesis is based on.
– Innovation Source
– Where innovations come from
– What's the back story for each participant?
– What is the nature of each innovation
– Are you changing the way the market operates?
– Are you bringing a new or repurposed technology to market?
– What is your unfair and sustainable competitive advantage?
– What is Market Innovation?
– Provide examples of market innovation
– What is Technology Innovation?
– Provide examples of technology innovation
– The Innovation Source Matrix and what it means to each of the participants
Exercise 2: Innovation Source – describe the source of your market and technology innovations, where you are on each of the two axis in the Innovation Source Matrix, describe your top three market and technology risks, how long it will take to deliver your Version 1 minimum viable product, and how long it will take before you have your first customer. Plot your spot on the Matrix on the public wallchart.
Note: for each exercise, participants will present their results to their peers and mentors for discussion, feedback and possible revision.
---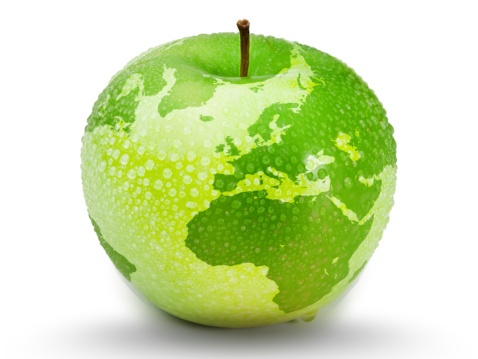 Distance Learning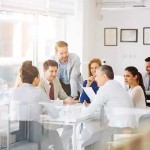 Market Validation
As previously mentioned, the entire Program has been adapted for online delivery. There are essentially three core components for each workshop – pre-work, in-class materials, and post-work. Each of these components is clearly described in word or PDF documents or Power Point presentations. The pre-work and post-work are described in word and PDF formats. The in-class materials include entire Power Point slide decks and worksheets in word or PDF formats. The presentation deck is not intended to be sent to participants, but with proper security controls it could be shared before and/or after each module via an Appleton Greene portal. All of these materials are complete, tested and ready to use, they just require Appleton Greene branding and some minor editing to bring them completely current and entirely relevant to the intended life science audience. For example, the first eight modules are supported by a comprehensive pre-work document, distributed four weeks prior to the day one workshop. These materials also support proper preparation for the day two workshop. For more information, please visit the WDP1 section of this website.
---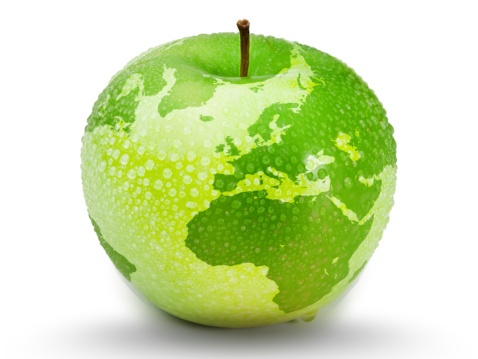 Tutorial Support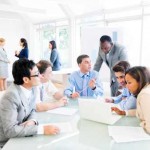 Market Validation
The distance learning guide is designed to deliver any online tutorial support as required by the workshop participants, in addition to access to the Certified Learning Provider. This material is well developed, well tested and immediately available to anyone who signs up for this Program.
---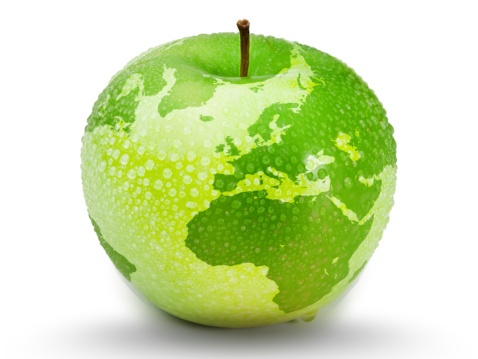 How To Study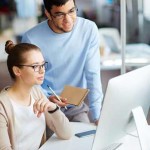 Market Validation
There really is no magic in how to study for the Market Validation Program, provided that each participant has the proper motivation in participating. This is why we refer to them as participants and not attendees. We do recommend that each participant follow this tried and true process.
First, read the pre-work material, either the entire reference book or article, or the summaries provided.
Second, view the videos and make notes. Also, highlight the relevant sections of the reading summaries.
Third, complete the pre-class workbook and allow adequate time to do so. The time that is allocated should be during your peak mental performance periods. It is not enough to get all your important work done during your peak periods and then slide this in to a time when you are mentally depleted.
Participants get out of the Market Validation Program what they put in to it. Just as we expect everyone to show up for the six hours of class time well rested and well prepared, we also expect them to put at least six quality hours in well in advance of each session, and to review these materials with their colleagues, mentors, consultants and others prior to each workshop. Remember that the course is written to a seventh-grade level, so if the participant has children at home who are seventh graders or higher, they can practice pitch to them and/or review their exercises with them. If the person lives on their own but has a pet, pitch to the pet or to themselves in the mirror or on video.
For all the pitches – personal pitch, positioning statement, five-minute company pitch, business model canvas pitch, one-page plan pitch and any others, practice makes perfect and this means practising until the pitch flows smoothly without reading it or steadily referencing cue cards or notes. Practise, practise, practise until you reach the point of diminishing returns. And get feedback from someone whenever possible. We know from countless five-minute pitch workshops that delivering the pitch to your peers, getting their feedback, modifying your pitch accordingly, re-delivering your pitch and getting their feedback again, results in surprising and dramatic improvements. Many if not most of our participants enjoy the constructive feedback so much that they want to deliver their five-minute pitch a third time with the entire group of participants. Practice, with peer feedback, really does make perfect.
In closing, it is important to remember that MVP is not an academic Program. It is a learn-by-doing Program, so if there is one key to success, it is to "Get Out of the Building", as Steve Blank so clearly asserts in his lessons about customer discovery. If participants are only talking to themselves and not to prospects or customers, then they will not meet the criteria necessary for success in the market place.
---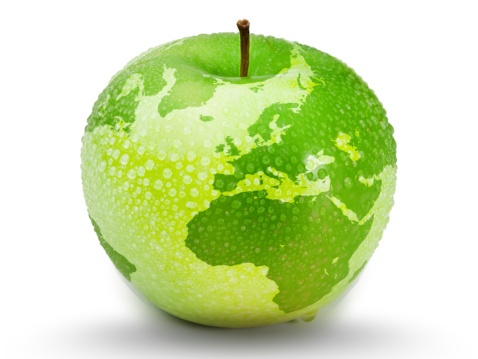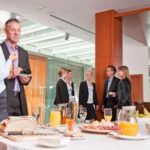 Preliminary Analysis
Market Validation
If I were preparing for any Market Validation Program Workshop, I would look in the mirror and ask myself, why am I taking this Program? What's in it for me? Why will my Company want me out of the office one day each month for 24 months at a cost of $xyzzy? What is the expected Return on Investment? If the answer is anything like this then the person should not attend:
"I just need a break from the office. Besides, I am entitled to attend. The Company thinks they know more than me about selling and now they think I need to attend this so-called Market Validation Program to learn something I don't really know. I cannot imagine what I may learn, but as I say, this will be a nice change of scenery and maybe I will meet someone interesting."
Fortunately, I am not aware of anyone with this negative attitude that would result in no meaningful knowledge transfer. Alternatively, if the person thinks the following, they should attend:
"Wow, what a great opportunity, a chance to step out with my colleagues, shed our conventional wisdom, look at our target markets in a new and different way, and potentially hit our revenue number out of the park. I know it will be a lot of work but I am all in. If the Company is willing to invest the money, the least I can do is commit my time, energy and 110% participation."
In other words, it really comes down to attitude. The right attitude will prevail, given that any adult in a position of responsibility in their business has the ability to apply the simple concepts we cover. The caveat is that the concepts are simple but the application of them can be very challenging, which is where a skilled facilitator, mentor and CLP come in. I have coached very talented people through a one-on-one version of MVP, wrote their Go-to-Market Plan for them, then facilitated their participation in a group MVP, finally worked with them as a consultant to apply the core concepts, and it has still been a huge challenge that has taken them years to master. We also have co-facilitators and sponsors who have attended the Program countless number of times, in some cases a few times a year for more than a decade, and every time they complete another Program, they attest to the group that they were "blown away" by how much they learned. What more need we say.
A colleague of mine, who attended an early version of MVP (the Growth Strategy Program with Ralph Turfus, over two years, through Acetech – An Academy of Technology CEOS led by CEOs), states candidly to the group of participants when he mentors the Market Validation Program:
"It took us years to get our Positioning Statement right, because we really did not understand our customers' value proposition. Here is what we thought it was:
'For hospitals who need timely reliable blood supplies at the point of care (operating room), Blood Trac eliminates blood supply errors (a serious error that results in significant patient mortality and morbidity) and saves them money by matching blood supply to blood demand.'
One day a US hospital administrator looked us straight in the eye and said this is all wrong, because our hospital never makes blood supply errors and what will really motivate us to change is saving money. So, we finally re-wrote our Positioning Statement:
'For hospitals who need timely reliable blood supplies at the point of care, Blood Trac saves them money by matching blood supply to blood demand, and it also reduces the risk of blood mismatch.'
Once we got this right, the hospitals converted from prospects to customers and we sold the Company for a nice multiple to the world's largest publicly-traded blood business, thanks to this Program."
---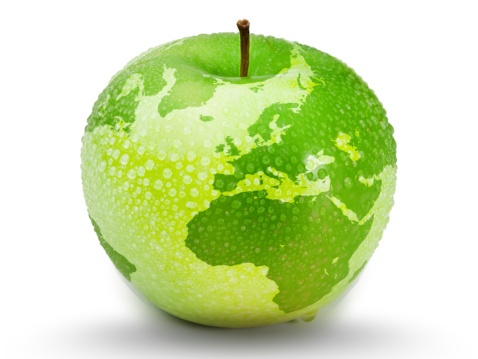 Course Manuals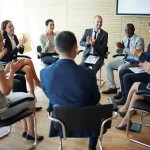 In the words of our esteemed Appleton Greene professor and advisor, Dr. John Walters, process mapping is literally mapping your process, using a flow chart or otherwise illustrating your process in a snapshot, or otherwise mapping your process with the verbal equivalent of a flow chart. Our process is well mapped, oft repeated and validated as follows:
Pre-work>>>Workshop>>>Post-work
It really is as simple as the above simplified flow-cart illustrates. Each pre-work breaks down further:
PRE-WORK: Work book>>>Readings>>>Videos
Similarly, each workshop has three requisite elements, as follows:
WORKSHOP: Power Point presentation>>>Participant exercises>>>Group discussion and feedback
Finally, following each workshop, all participants are required to participate in the post-workshop process, as follows:
POST-WORK: Work book>>>Readings>>>Videos
Process Mapping of Exercises: As illustrated in the preceding flow-charts. In summary, each workshop is preceded by a pre-work participant package that includes a workbook, readings and videos. During each workshop, each concept concludes with an exercise or exercises, mostly individual but sometimes as a group. Following each exercise there is a group question, answer and discussion session. At the end of each workshop, participants are assigned homework, in a similar format to the pre-work: workbook, readings and videos. They are expected to complete these assignments within two weeks of the workshop and review their completed assignments with their mentors, which may lead to rework. The remaining two weeks before the next workshop are allocated to the pre-work process.
One important final comment: there is an overarching process to all of the completed exercises, which is that once they are in final draft, they need to be inputted or cut and pasted in to the Market Validation Program format for their Go-to-Market Plan, which is the deliverable that each participant or company must properly complete by the end of the Program. We have four milestones for the GTM Plan – at the first workshop the Plan is introduced, the word template is provided and an example is circulated for participant review. At the 8-month workshop, the Plan is reviewed to illustrate that approximately one-third of it should now be completed and following the 8th workshop, each participant must review their progress with their mentor. This process is repeated at workshop #16 and again at the end of the Program, when the participants must present their final draft Go-to-Market Plan. We will need to determine what this looks like for one department and one company attending the Program – they may only have one shared document to present. In other manifestations of the Program, we have had many companies participate and many GTM Plans to review, which worked quite seamlessly by making this the primary responsibility of the mentor assigned to that company. Our Program processes are flexible and designed to accommodate most any situation, whether many company participants, many departmental participants, or many participants from a single department.
Course manuals for process analysis: Process analysis in the context of the Market Validation Program is an internal analysis of the participant's department or company, at a high level initially, but ultimately going quite deep over the course of the entire Program. We ask these questions: What are you doing currently? What works? What does not work? What does market validation mean to you today? How do you think validation of your market happens in your company? When you completed the pre-work workbook in advance of the first workshop, what did you learn about yourself, your department and/or company, and where you are in the process of market validation? Do you feel there is a lot for you to learn or just a little? Are we fine tuning or making a major course correction?
The manuals already described – workbooks, readings, videos, presentations and exercises, are all designed to facilitate process analysis and to help participants better understand their current situation. Later in the Program, we ask participants to complete a current situation assessment checklist and to describe in their own words where they have organizational deficiencies, or not. However, in the second workshop, we also cover this in their innovation back story, the nature of their technology and market innovations, what type of market they are playing in, and the ramifications of same.
Course exercises for process analysis: The pre-work work book for each workshop specifically addresses a process analysis of the company and/or department. We anticipate that in large companies' there may be multiple departments – sales, marketing, sales support, product engineering, and senior executives who attend. This may include front-line sales or customer service personnel, sales managers or directors, and sales or marketing executives at the vice-presidential level. In small start-ups we may only have the founders – perhaps the Chief Executive Officer, Chief Technology Officer and if they are there yet, a Chief Marketing Officer. In medium sized companies they may be somewhere in between.
Course manuals for process re-design: This is really the secret sauce of the Program, which is designed to slowly but surely re-design the participant's company sales and marketing processes. The manual for this is all what has been set out in the flow charts. Each workbook, each reading, each video, each presentation and each exercise helps to re-educate and enlighten participants with a new and better way to approach their go to market plans. What we have discovered over many years, scores of Programs, hundreds of participants and over a hundred companies from diverse industries, is that many if not most really do not yet know what they do not know about how to effectively get their product to market. Many of them are not even guessing – they just do not know. In start-ups, this is often due to a pre-occupation with patents, product design and development, and ignorance about sales and marketing. This manifests itself when you ask for their Gant Chart and they illustrate product launch, with all of the many milestones and accountabilities that lead up to this, but they have little or no defined milestones for the journey beyond launch. We get them to chart their time to operating cash flow profitability and all the milestones along that path, but it is not until the final one-third of the Program that we are able to get them there. With medium size companies who have been in revenue for perhaps a decade, with annual turnovers of $10 million or so, they do not know much if anything about their step-out opportunity. A great example of this is the established family business on the vast Canadian prairie who think they can just enter the US mid-west market and make ten times the money they do in their domestic market. Apparently, they have not heard about "Buy America", or any of the other rhetoric, policies and barriers that make this step-out venture ten times more difficult than it may appear on the surface. Inevitability, by the end of the Program, they have abandoned this US market entry idea and instead developed a plan to double down in their domestic market and exploit the opportunity at home, which they are much better positioned to do.
Course exercises for process re-design: Perhaps it may be easiest and most effective here just to refer readers to the WDP1 section of this website, which provides an illustrative example. All of the course materials are available online and in hard-copy in readable accessible formats – Word, PDF, Power Point.
Course manuals for process resources: We challenge participants to really think about the many ways they are actually resource constrained. We provide a simple three-way trade-off between time, money and other resources – people, tooling, equipment, bricks and mortar, etc. In the life sciences industry, these constraints can be enormous, since even simple Class 2 medical devices today typically take 3- 6 years and $10+ million to move from idea to commercialization stage. For start-ups, the message that they should expect at least 18-24 months and more than one million dollars, even for a simple, safe Class 1 medical device that meets an unmet clinical need, is daunting to say the least. So, we work with our participants and get them to prioritize – what absolutely must get done in the next 30 days or the next quarter or the wheels will fall off your business? What resources are required, in terms of people, time and money? Do you have those resources and if not, then how will you get them?
We provide real life examples and illustrate them to prove our point. Once everyone gets the concepts, we move on to the exercises.
Course exercises for process resources: We have in-class exercises that are complimented with pre-work and post-work in the relevant work books. It seems that this is not the place to cut and paste all the course exercises, but they are available upon request. Program time management is an example and a microcosm of how each participant handles their overall time management. If they don't have time to complete their pre-work and post-work then how much time do they have for their real job? If they don't use their time in class effectively to complete their exercises, then how time efficient are they at attending to any task? We help draw any observed deficiencies out in class, in a respectful and supportive manner, to help them improve their time management skills.
Course manuals for process communications: Effective communications are a major theme throughout the Program. We focus on formal oral communication or what we loosely call "pitching", informal oral communications in-class when asking participants questions or providing feedback, informal written communications with the exercises, formal written communications with the Go-to-Market Plan, and in the body, facial and verbal communications one-on-one with mentors. We emphasize that leadership is really all about how we communicate, including how you share your vision with stakeholders. In a nutshell, a great vision poorly communicated is close to worthless, and inversely, an absurd and useless vision well communicated may be worth something, perhaps even a lot. We illustrate this in the so-called fun pitch, where participants take a meaningless grab-bag object and build a wildly compelling pitch around it. It is instructive and amusing that most participants will excel on this assignment in a way that they are at least initially unable to with the pitch on their own company. To sum up, we use every opportunity to reinforce our messaging about the importance of effective communications, lead by example illustrating this throughout, and call upon all participants to do their best, while continually improving. We have turned down many assignments because they are not clearly communicated.
Course exercises for process communications: We have described this in the section above and can provide samples of the actual exercises upon request.
Course manuals for process review: The Program is designed to continually review processes and to check in informally and formally on the progress each participant is making in applying the Program principles. We have Time 0, 8-week, 16-week and 24-week formal review processes. We also follow-up four weeks following the final workshop to determine where participants are at relative to their Go-to-Market Plan. Further, we invite feedback verbally in the workshops and in writing at the end of each workshop, using a standard feedback form, consolidate those results and act on any constructive criticisms.
Course exercises for process review: The whole program is designed to be continually reviewed through both formal and informal process review mechanisms, as described above. There are exercises throughout that address this. Additionally, because we end each workshop with open feedback from our entire audience – participants, mentors and anyone else who chooses to participate – everyone hears what people got out of the day, in a positive and constructive way. Any constructive criticisms and rankings of each module, are covered by each participant and mentor in the formal feedback form, which is a daily discipline and exercise to ensure continuous Program improvement.
---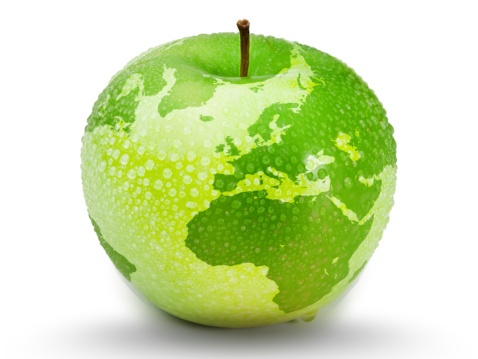 Project Studies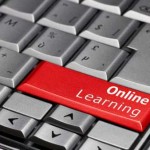 Project Study
How to prep mentors and attendees:
All attendees should go through all the pre-day work and post-day work.
Mentors should meet with their companies:
• Ideally two weeks before Day 2 of the training course
• After they complete each day's homework (so about midway between course dates) to make sure they understand the work and are on track
• Prior to the next course date to make sure they are prepared and on track
• After they complete the last day's homework
• They should also retain a list of the companies and a short blurb on what they do to help them prepare
1)
Prior to Market Validation Training
Always send an email to all the participants (companies and mentors) to make sure they have all 24 months of the training blocked off. This should be done as soon as the dates are set and you know who your attendees are.
Each day is from 9:00 AM – 4:00PM with a one-hour lunch break and two 15-minute breaks
Plus, any other course info, you need to include for your attendees. Meals, parking, Zoom, etc.
2)
At least 2 weeks prior to Day 2
You'll want to send an email reminding all attendees of where and when Day 2 is.
For prep work, you'll want to send them the following files:
• In the Day 2 folder, you'll want to open the Pre-Day 2 folder
• For all attendees, they'll get everything in the ALL ATTENDEES folder – let them know that they should read the file OPEN THIS FIRST. The supporting documents/materials mentioned in this file are in the other folders.
• Mentors should receive the FOR MENTORS ONLY folder files as this document helps them with their roles and responsibilities as a mentor for this course as well as a bit more of an overview on what this course and specifically what Day 2 includes.
• The optional file does not need to be sent out but it would be good to include in your email to all attendees that they will be asked to introduce themselves, who they are, what they do etc.
3)
Immediately after Day 2
Send an email reminding them to work on Day 2 homework and then onto prepping for Day 3 also to set up a meeting with their mentor once they've completed the homework
For homework, you'll want to send them the following files:
• In the Day 2 folder, you'll want to open the Post-Day 2 folder
• For all attendees, they'll get everything in the ALL ATTENDEES folder – let them know that they should read the file OPEN THIS FIRST. The supporting documents/materials mentioned in this file are in the other folders.
• Mentors should receive the FOR MENTORS ONLY folder files as this is an agenda/checklist for how they can run their Post Day 2 meeting
For prep work, you'll want to send them following files:
• In the Day 3 folder, you'll want to open the Pre-Day 3 folder
• For all attendees, they'll get everything in the ALL ATTENDEES folder – let them know that they should read the file OPEN THIS FIRST. The supporting documents/materials mentioned in this file are in the other folders.
• Mentors should receive the FOR MENTORS ONLY folder files to help them prepare themselves and their companies for Day 3. (note that these documents are from ACETECH so the course timelines may not match exactly since we've made course updates through the years, though I think it is still beneficial for the mentors to go through these materials)
4)
Midway between Day 2 and Day 3
Send an email and remind attendees:
• Day 3 date, time and location – note that Day 3 is also a six-hour work-day.
• Remind attendees that they should have/are currently completing their Post-Day 2 homework and to set up their mentor meeting.
• Remind them to start working on preparing for Day 3 and ideally should set up one more meeting with their mentor about two weeks prior to Day 3.
5)
Right before Day 3
Send an email to remind them about Day 3 date, time and location and any other info.
Remind them to bring their MVP binders – you will be providing them with Day 3 slides and exercises to add to the binders.
6)
Immediately after Day 3
Send an email reminding them to work on Day 3 homework and then onto prepping for Day 4 also to set up a meeting with their mentor once they've completed the homework
For homework, you'll want to send them the following files:
• In the Day 3 folder, you'll want to open the Post-Day 3 folder
• For all attendees, they'll get everything in the ALL ATTENDEES folder – let them know that they should read the file OPEN THIS FIRST. The supporting documents/materials mentioned in this file are in the other folders.
• Mentors should receive the FOR MENTORS ONLY folder files as this is a checklist for how they can run their Post Day 3 meeting
For prep work, you'll want to send them following files:
• In the Day folder, you'll want to open the Pre-Day 4 folder
• For all attendees, they'll get everything in the ALL ATTENDEES folder – let them know that they should read the file OPEN THIS FIRST. The supporting documents/materials mentioned in this file are in the other folders.
• Mentors should receive the FOR MENTORS ONLY folder files to help them prepare themselves and their companies for Day 4. (note that these documents are from ACETECH so the course timelines may not match exactly since we've made course updates through the years, although it is still beneficial for the mentors to go through these materials)
Note that the references to Days 1, 2 and 3 are representative of what we will do over days 1 – 24, with modifications as appropriate to reflect the expanded timeline.
This section completes the Process Mapping of the Course Manual, consistent with the flow chart provided earlier in this document.
Process Analysis Course Manual: The analysis of the client's current business process is mostly completed through the workbooks and exercises, some of which have already been shared. In addition to what has been shared, there are additional materials provided in the Program.
Process Re-design Course Manual: The elements of process re-design are woven in to the fabric of the Program in many different areas, including pre-work and post-work work books, readings and videos; workshop slides and in-class exercises; and in the examples provided by the facilitator. Perhaps the best example of this is the Business Model Canvas, shown below in Figure 1.
Figure 1
Participants participate in a group exercise whereby each building block is explained, with an example provided, in the requisite order and then each participant completes that building block. In about one hour, the entire Canvas has been created for each participant, on an over-sized wall chart.
Then the participants are invited to challenge their assumptions and see how many of these are purely fictional or hypothetical and how many, if any, are entirely factual. They then assign an appropriate probability percentage where the higher the percentage, the more likely the block is factual.
Please note that this Canvas is provided as an example only, with credit to Osterwalder & Pigneur, Business Model Generation. This Canvas is not covered until the last third of the Program and is provided here only as an example of Process Re-design.
Finally, each participant is invited to present to their colleagues, who challenge their assumptions and conclude individually and collectively that it looks like the business is properly organized and, in all likelihood, will make money or not.
Optionally, with time allowing and participant interest, there is a module that is well described in Osterwalder and Pigneur's reference book – Business Model Generation. This module is an objective and quantified, strengths, weaknesses, opportunities and threats, or SWOT, analysis. The endpoint of this analytical process is a clear action plan about who needs to do what when.
Process Resources Course Manual: We check in routinely with all participants to determine if they have adequate resources or not. For example, if the CEO of a start-up claims they will achieve their first million dollars in revenue in their current year, which they are already half-way through with the first order not yet closed, the obvious question is how will you make this happen? If they do not have a sales person and cannot make the sales themselves, then do they have the time and the money to make the hire? If not, then are they fund raising? If not, then what are they doing? It will take time, money and talent to close their first sales and to realize revenue. Time is running out, there is no money available for this, and they do not yet have the talent. These process checkpoints are implicitly buried in the Program materials, but well known to me as the Program CLP and should be explicit to a properly trained facilitator.
One important caveat is in order – we do not teach, facilitate or coach participants on how to raise money. If they are start-up stage and need investor money, they need to learn about this elsewhere. The focus of the Market Validation Program is all on how to make money through the acquisition of profitable customers, and turning this acquisition in to a profitable repeatable "flywheel" process.
Process Communications Course Manual: As discussed previously, the Program is rich in content intended to help participants with written and oral, formal and informal, communications. We emphasize the importance of communications in every work shop, it is clearly focused on in the work books, many of the exercises and in many of concepts that are facilitated and practised. Much of the focus is on how to express your self, but there is also an extensive module on how to listen effectively, how to discover customers, and learn from them about what you must to do to uniquely fulfill their needs.
Process Review and Key Performance Indicator (KPI): If there is only one KPI, then it is without a doubt the change in top-line, or gross, revenue. We also expect net revenue, gross margin and operating profit to all increase, but the topline increase drives these others. In the pre-work for day 1, all companies are asked to disclose their current revenues and number of accounts. We ask them to share any sales success stories during their 24-month journey. At the end of the Program, we ask them what their revenue is and their number of accounts. Most companies report an increase, unless they are just not yet ready for revenue generation. The process review that feeds this KPI includes the sales funnel. For example, how many layers are there in their funnel? What are the exit criteria to move from one layer to the next? How much time does it take to move from the top of the funnel to the bottom? What is the probability of advancing at each stage? What is the total sales cycle time and what are the associated costs? The "bottom line" here is the KPI top line – gross revenue.
---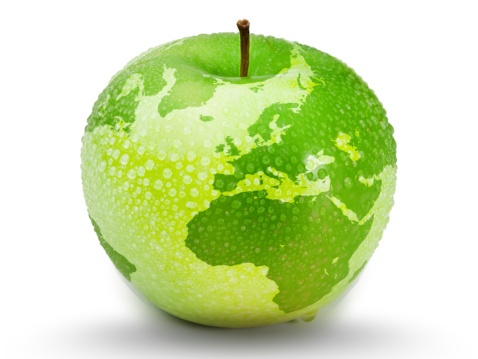 Workshop Benefits
Marketing
Increase revenues
Decrease costs
Improve profitability
Optimize DMS
Better planning
Optimal deployment
Support sales
SMART goals
Department Coordination
Happier customers
Management
Stronger leadership
Greater profitability
Accelerated growth
Better deployment
Executive enhancement
Reduce risk
Faster cycles
Bigger revenues
Reduced OpEx
Improved image
Human Resources
Happier salespeople
Improved productivity
Greater sales
Better coordination
Close ratios
Cycle times
Enhanced margins
Recruit talent
Tremendous training
Lower turnover
Client Telephone Conference (CTC)
If you have any questions or if you would like to arrange a Client Telephone Conference (CTC) to discuss this particular Unique Program Proposition (UPP) in more detail, please CLICK HERE.