Market Validation – Workshop 2 (Market Type)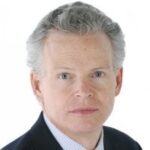 The Appleton Greene Corporate Training Program (CTP) for Market Validation is provided by Mr. Christie MBA BSc Certified Learning Provider (CLP). Program Specifications: Monthly cost USD$2,500.00; Monthly Workshops 6 hours; Monthly Support 4 hours; Program Duration 24 months; Program orders subject to ongoing availability.
If you would like to view the Client Information Hub (CIH) for this program, please Click Here
Learning Provider Profile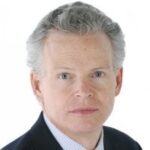 Mr. Christie, MBA, BSc, is a Certified Learning Provider (CLP) at Appleton Greene. He has experience in marketing, management and human resources. He has achieved a Masters of Business Administration and a BSc in Wildlife Biology. He has industry experience within the following sectors: Life Sciences, Biotechnology, Healthcare, Technology and Telecommunications. His Program is available within the following countries: United States of America, Australia, Canada and the United Kingdom, or more specifically within the following cities: San Francisco CA, Boston MA, Melbourne AU, Toronto ON and London UK. His personal achievements include: Baxter Area Manager-of-the-Year for three consecutive years, doubling revenue in a flat market; restructured Medigas and reduced operating expenses by 25%; became Laidlaw's third-ranked market in North America with 16.5% RONWA; reduced VSM Medtech manufacturing times from 18 months to eight; and quadrupled revenues while increasing profits 12-fold at Pyng Medical Corp. His service skills incorporate: go-to-market strategy, market validation, market assessment, technology commercialization and marketing strategy.
---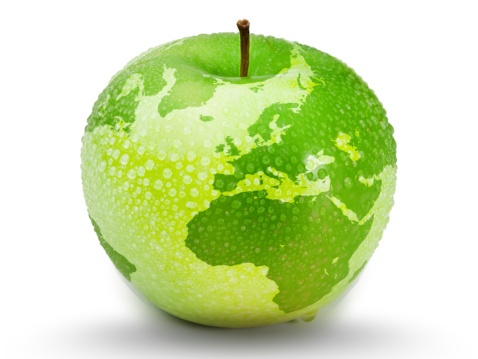 MOST Analysis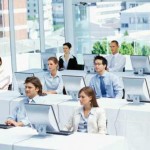 Mission Statement
The mission for the second module of the Market Validation Program (MVP) is to determine what type of market the business is operating in, based on the definitions of market type provided by Steve Blank, and the source of innovation the company intends to exploit. Steve Bank states: "Market type changes everything. Each type of market has very different requirements for success." We explore the five different market types, including notable examples, and each company then analyzes their market to determine which type best fits their market. Then we look at innovation source.
Innovation source explores where each company's innovation came from – the back story, the nature of the innovation. We address questions like: are you changing the way the market operates? Or are you bringing a new or repurposed technology to market to solve an unsolved problem?
By providing a simple two-way matrix, with market innovation on the vertical axis and technology innovation on the horizontal axis, each company discovers how innovative they truly are. For example, a patent-pending technology that is highly innovative may have a corresponding high level of market innovation, perhaps in its pricing and channel strategies. Such an innovation typically takes a long time to get to market, costs a lot of money, and has a high degree of risk. In contrast, a "me too" innovation may not be well differentiated, either in terms of technology or market innovation. It may get to market quickly and cheaply, but will have low barriers to competitors who want to copy and compete head-on. By comparison, the highly innovative company has high barriers to competition. We explore actual examples, work with the participant companies to determine where they are domiciled in this innovation matrix, and how they may wish to move to an area that may increase their likelihood of success.
At the end of the day, companies will have clearly defined their market type and their innovation source.
---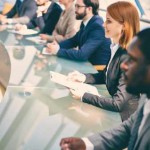 Objectives
For each participant company:
01. Define their market type and why: departmental SWOT analysis; strategy research & development. Time Allocated: 1 Month
02. Describe the source of innovation; departmental SWOT analysis; strategy research & development. Time Allocated: 1 Month
03. Communicate the back story; departmental SWOT analysis; strategy research & development. Time Allocated: 1 Month
04. Determine their level of technology innovation; departmental SWOT analysis; strategy research & development. Time Allocated: 1 Month
05. Determine their level of market innovation; departmental SWOT analysis; strategy research & development. Time Allocated: 1 Month
For all participants as a group:
06. Describe Steve Blank's market type concept; departmental SWOT analysis; strategy research & development. Time Allocated: 1 Month
07. Provide examples of each market type: departmental SWOT analysis; strategy research & development. 1 Month
08. Describe technology innovation: departmental SWOT analysis; strategy research & development. Time Allocated: 1 Month
09. Describe market innovation: departmental SWOT analysis; strategy research & development. Time Allocated: 1 Month
10. Provide examples of technology and market innovation: departmental SWOT analysis; strategy research & development. Time Allocated: 1 Month
11. Plot these on the innovation matrix: departmental SWOT analysis; strategy research & development. Time Allocated: 1 Month
---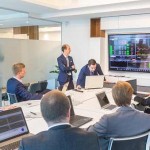 Strategies
01. Market Type– once the group has learned the core concept, most participants can hypothesize what their market type is. Then they can share this with the rest of the group, confirm their hypothesis or revise it based on the group discussion and peer feedback.
2. Innovation Source – participants are asked to prepare this as an integral part of their pre-work, and they receive these instructions one month prior to the class session. We also help them through this, one-on-one with the Certified Learning Provider (CLP), with their peer group, and with Appleton Greene (AG) consultant/mentors.
3. Back Story – here too, participants are asked to complete this prior to attending the second module.
4. Level of Technology Innovation – as simple as this concept is, here we find the CLP and other AG personnel are indispensable in helping each participant see their company as it actually is. The peer group is also very helpful in this regard. By applying the core concept, as described by the CLP in the group session, each participant will eventually land on a reasonable approximation of their level of technology innovation.
5. Level of Market Innovation – here too, the principles described above in point #4 apply.
6. Blank's Market Type Concept – the CLP is responsible for this and is well-read in the concept. Real-world examples are provided and the group is encouraged to participate, through a Socratic method.
7. Market Type Examples – this helps to drive the concept home and reduce possible misunderstandings.
8. Technology Innovation Description – we make this as clear as we can. If a new coffee shop is about to open, using standard off-the-shelf equipment, most participants would agree that this is a low-level technology innovation. Alternatively, if someone has a breakthrough product design, with no direct competitors and very little prior art, with a patent pending, then most people can appreciate this is high-level innovation.
9. Market Innovation Description – completely analogous to point #8. The coffee shop may have an attractive décor and friendly staff, who are empowered to offer courtesy discounts, which differentiates them and gives them a moderate level of market innovation. The breakthrough product design example may be characterized by a pricing model that amortizes up-front equipment costs over time, again a moderate level of market innovation.
10. Innovation Examples – may be imaginary, as above, or out of the known realm of business. For example, Apple is known as an innovator, but they actually are not very innovative technologically. Their real gift is in market innovation. We also weave in to the discussion the levels of innovation for many of the participant companies.
11. Innovation Matrix Plot – this pulls together the innovation material. Each company positions themselves on the Innovation Matrix and they must defend their position to their peers and the CLP. Where each company lands is no panacea – a company in the top right may look highly innovative and unstoppable, but they also have the highest level of risk, in terms of time, money and uncertainty. In contrast, a company in the lower left may not look very innovative, but they also have less risk, less time to market and less cost. For example, an online gaming app may occupy this space on the matrix.
---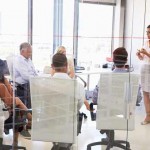 Tasks
1. Market Type – the first task is for the CLP, or their delegate, to review the course content on market type, illustrating the various types through concept description and by example, including why it is important to know your market type prior to investing too much time and money. The second task is for each company participating in the Program to work the exercise to determine their most-likely market type. The third and final task is to review the participant's preliminary conclusions with the group, which may in some instances lead to further refinement of the market type for some of the companies.
2. Innovation Source – in the pre-work, participants are asked to prepare for this by describing how they got to their innovative offering. Now we are able to build on this, as in #1, first by reviewing the course content regarding levels of technology and market innovation, describing the concept and illustrating this with examples. Then the participants do the exercise to determine if they have low, medium or high innovation in terms of their technology and their market approach. Again, these decisions are shared with the group and may be revised. Note that although market type is definitive and unchanging, levels of innovation are not and may be intentionally changed over time by various company initiatives. Or the market may change and the company level of innovation changes with its market.
3. Back Story – again, part of the participant's pre-work, which is intended to be completed two weeks prior to the workshop, and this should be followed up by that company's consultant/mentor.
4. Level of Technology Innovation – this builds off the points in #2 and ultimately results in each company landing on a particular spot on the innovation matrix horizontal axis. The participant who owns this spot should be able by the end of the day to defend why they belong here.
5. Level of Market Innovation – complimentary task to #4, only now on the vertical axis.
6. Blank's Market Type Concept – the facilitator owns the articulation of this concept until s/he is confident that all the participants understand the concept and how to apply it.
7. Market Type Examples – the facilitator illustrates the concept for each of the five market types with real world examples and may also include in-class examples.
8. Technology Innovation Description – coffee shop or Tesla fully-electric vehicle. I.e. low or high innovation, and low or high risk, time and expenditure.
9. Market Innovation Description – typically, low technology innovators may only require low market innovation, but to break through in the market they may need medium market innovation. By contrast, high technology innovators usually require high market innovation. For example, Tesla positioned themselves in the expensive, high-performing, luxury automobile segment of the market, whereas all their predecessors had positioned themselves in the affordable, average or low performing segment. These examples help to drive home the concepts that have been described and are worked on in the exercises, individually and as a group.
10. Innovation Examples – the examples are intended to illustrate the concepts in a way that should help make sense even for those struggling with the concept. Sometimes the examples lead to more discussion and debate. For example, Uber is considered by Steve Blank and others as a new market with a high level of technology and market innovation. To do what they did at the time they did it required awesome back-office computing with a front-end that was entirely wireless compatible. Implementation required that prospective customers changed their behaviours – no more hailing cabs at the curbside or phoning to book one. This is the definition of a truly disruptive innovation – it requires customers to change their behaviours in order to adopt the technology. You had to download an app and then call your car through the app. No more fixed prices or credit card receipts. Pricing is dynamic and the transactions are all done through the app. But to some people, especially amongst the younger generation who may never really had the opportunity to use taxis, this is just ride-sharing once you have outgrown public transit. So, they think the level of innovation is low and the market is competitive, with others like Lyft and Yellow Cab as the direct competitors. As with all concepts and examples in the Program, this discussion is healthy and there is no right and wrong answer, just a need to understand and accept for the point of the exercise that this is a highly innovative solution in a new market, at the time they launched.
11. Innovation Matrix Plot – we plot a hand-drawn two-way matrix on the flip chart and during break-time ask each company to put their initials where they belong. After the break, we review this with the entire group, generate discussion and in some cases, reposition company positions on the plot.
---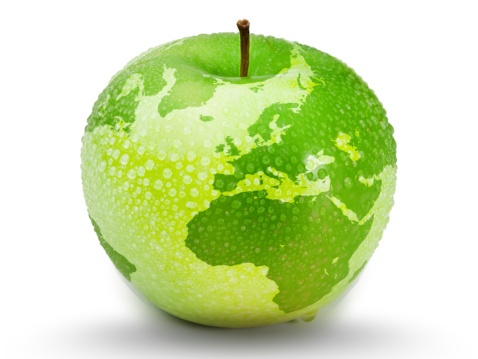 Introduction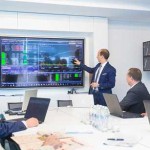 Planning
Planning is the process of preparing a plan to facilitate execution of any given task, in this case, delivery of the second workshop. Planning for this workshop involves two core groups:
1) The program participants and the program professionals
2) The facilitator, AGC consultants and mentors.
Planning for the program professionals is described in detail in the MVP facilitator and mentor guides. Facilitators are expected to review the presentation materials exhaustively, to read all of the pre-work and to view all of the videos. They also need to supplement these pre-work materials with their own materials, for examples, anecdotes and supplemental learning. The rule of thumb for facilitators is to plan for at least as much time in their pre-work as they are required to spend in the actual facilitation, which is six hours.
Mentors are expected to complete the pre-work readings and videos and to familiarize themselves with the workshop exercises. For a first-time mentor, this may also take them up to six hours to complete.
Participants are expected to plan to spend six hours reviewing the pre-work readings and videos and completing the pre-work workbook. They should do this at least two weeks prior to the workshop. Each participant company needs to plan a time to spend with their AGC consultant or mentor to review their pre-work. Ideally, they should plan to do this at least one week prior to the workshop, which allows time for any required rework.
As with any well thought out plan, scheduling is essential. As someone famous once said, "plan your work and work your plan", which begins with putting the time and activity in to your calendar. Given that the workshops are locked down, these are easily entered in everyone's calendar, four weeks apart over the 24-month period. The equivalent preparation time also needs to be entered in each participant and professional's calendar, in time slots that suit their schedule, but meet the requirements set out above.
The pre-work package is clearly defined for each workshop and the second workshop is no exception. For this second workshop each participant is expected to address their market type and level of innovation, including a description of their "back-story', which inspired the creation of their company.
For innovation, the pre-work is as follows:
What is the source of your innovation?
My market innovation comes from:
My technology Innovation comes from:
My innovation is valuable because:
For market type, the pre-work is:
What is your market type?
When you reviewed Steve Blank's readings on market type, you discovered that there are five options and each of these needed a slightly different approach. Choose the model that best suited your market type and make some notes on why you chose this market type:
1. Existing market
2. Re-segmented – value priced
3. Re-segmented – premium priced
4. New market
5. Clone market
Finally, complete the following short assignment on your company back-story:
Where did your idea come from? Tell the history of your product or service.
• Boil it down to a sentence, something catchy that would be a tagline on your website.
• Answer the question: why am I developing this product/business?
• If I was writing the story of my business 20 years later (or in my memoirs…)
• I'm being profiled in Entrepreneur magazine and the interviewer asks…where did it all start?
• We're making a corporate training video to orient new employees to the history of the company.
If these pre-work materials are sufficiently addressed, then the actual workshop should be manageable, provided that participants and professionals plan to: 1) turn their wireless devices off and disengage from their office for the day; 2) get active for every exercise session, which accounts for about half of each workshop day; 3) participate in the group exercises with sincerity and enthusiasm. Also, everyone needs to plan to participate in each and every full six-hour workshop. During the second workshop we will complete the following exercises:
Workshop Day 2, Exercise #1
What is your market type? What is your market type hypothesis based on?
Workshop Day 2, Exercise #2
Describe the source of your innovation, where you are on the innovation chart, what your top three technology and market risks are, how long it will take you to create your Version 1 product, and how long until you have your first customer.
Each participant needs to be able to complete these exercises on their own, based on their pre-work and what they have learned in class. They then need to defend their hypotheses to their table mates – peers, mentors and AGC consultants; and ultimately to the entire class, including the facilitator.
Once this second workshop is completed, all participants must plan to complete the post-work, which again is a combination of reading, videos and workbook activities. They are required to review their two completed exercises, revise them and copy them in to their Go-to-Market Plan template. This is essential, since the 24 modules in this Plan are made up of the individual exercises from each of the 24 workshops. A sample Go-to-Market Plan is available for review by any participant at any time.
Note that in the post-work the emphasis is on proper completion of the workshop exercises, as part of the participant's Go-to-Market Plan. These exercises were also included in the pre-work. In other words, the participant is expected to complete three drafts of each exercise -one before the workshop, one during the workshop and one following the workshop. They should plan to do this in the first two weeks following the workshop and the sooner the better, while the ideas from class are still fresh. Note also that the readings and videos in the post-work are the same as those in the pre-work, but now the participant may view with a fresh perspective, taking what they have learned in the workshop and from their work on the exercises.
---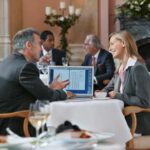 Development
As mentioned previously, the fundamental development model in the Market Validation Program is hypothesis formulation and testing. Participants are encouraged to make their best guess or hypothesis on all aspects of their business, including their market type and level of innovation – the focus of this second workshop. Later in the Program, we will show participants how to validate these hypotheses in the marketplace, or revise them if the market invalidates them. This is an iterative process which requires participants to have a "development mindset". If they think they have all the answers and that they have nothing to learn from their Program or from their marketplace, it will be a very long 24 months, and even a long six-hour second workshop, for everyone involved.
One of the real beauties of the Market Validation Program is that it continually develops, with each time each workshop is delivered, and with each participant who graduates. This is because we take a continuous development approach to all of the principles, constantly asking people for feedback and routinely incorporating this feedback in to Program development. We have developed many of the core concepts from the authors we reference and this has expanded on these concepts.
For example, in workshop #2, we have developed Steve Blank's market type concept by adding a fifth market type – clone markets, which are a distinct subset of existing markets – ones that exist in other locales are cloned in a new geographic or vertical market. The example we use of this in workshop #2 is Badu, the Chinese clone of Google, because Google was unable to operate in China and Badu founders saw the opportunity to clone Google in China. Other examples of this are also developed in the workshop.
---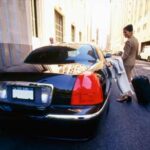 Implementation
Implementation is all about putting the plan in to action, and the Program is designed to do just that. Consider the following:
Pre-work begets workshop work
Workshop work begets post-work
Post-work begets Go-to-Market Planning
GTM Plan begets Market Validation
Market Validation begets increased revenue
Increased revenue begets increase profits
Increased profit begets better planning
Repeat this process to build a profitable, sustainable business & plan for success
In other words, the goal of the Market Validation Program is to build actionable Go-to-Market Plans, to implement these plans, and deliver more revenue and profit. This positive virtuous upward success spiral is sustainable and repeatable. We expect Program graduates to become better business people, who are more planful and better able to implement those plans, with the goal to increase sales.
To implement the two core principles learned in workshop #2 is reasonably straightforward:
1. Market Type – take the market type assumption or hypothesis and test it in the marketplace. Once validated, ensure that your company is aligned to this type of market. For example, if you are truly a new market, plan to raise a lot of money, take a very long time and live with much risk, prior to success.
2. Level of Innovation – take your level of innovation hypothesis or assumption and test it in the marketplace. Once validated, ensure that your company is aligned to this level of innovation. For example, if you are highly technologically innovative, then do you have high enough market innovation to float your innovation boat? And do you have the money, resources, shareholder support and moxey to ride out a long, arduous, risky and expensive time horizon?
Also, do you have a good handle on your backstory? Can you clearly articulate it in about 90 seconds at a cocktail party? If you have an opportunity to expand on this during a business presentation, is your five-minute expanded version memorable? Are you passionate about delivering it in any version?
Finally, any implementation is only as good as the results delivered. We set the stage in this second workshop for the three levels of market validation: a provable set of market hypotheses for customer discovery, a testable minimum viable product, and finally a business model that shows how you make money by attaining customer who happily pay your asking price on your product or service.
---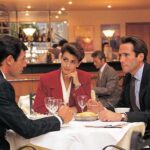 Management
Management in the second workshop aligns with management in the first workshop, which begins with has the participant managed their time efficiently, so that they come to the workshop prepared. Do they manage their time effectively during the workshop, so that they capture the invaluable input of their peers, the mentors and the facilitator? Have they got the time discipline to use the exercise time well and complete a good second draft of the required materials? And finally, do they manage themselves well after this second workshop to create their third draft of their exercises, for submission in to their first draft Go-to-Market Plan – the core deliverable for the entire Program.
Professional management is required of the consultants, mentors and facilitators. Did they review and execute the mentor preparation manual, including all the pre-reading and video review? Have they reviewed the exercises and really thought about how to help participants complete them? What personal stories can they bring to the table and how helpful will these be?
Management is the art of getting things done through others and nowhere is this truer than in each and every workshop. The job of the professionals is not to take over the work of the participants and complete the exercises for them. Their job is to ask the right questions, provide illustrative examples, and poke or prod to get people thinking more creatively about their business opportunity.
The second workshop, when well managed, will push participants to open their eyes and see things in a different way. Many, most or perhaps all of the participants have not thought about their market type. Without thinking about this and managing to define their market, they are likely destined for failure.
Armed with this new found knowledge, they will now be able to manage their limited marketing resources much more effectively. "Marketing" can be defined as managing the resources of the company to best serve their markets. But you cannot do this if you do not know the market type you operate in. Nor can you manage very effectively if you do not know your level of innovation, and how balanced that is between market and technology innovations. In this second workshop, participants learn this concept, almost always for the first time, and can apply it to better managing their business.
If I were to say to you that we could make you a better manager by helping you understand and then apply these two core concepts from the second workshop, perhaps you would think I am crazy. But the evidence suggests otherwise. Time and time again our participants have two ah-hah moments in this second workshop – one for each of the two exercises they manage their way through.
Perhaps they could manage on without this knowledge, just as I can drive my car on a dark winter night through fog without my headlights. But I think all of us can agree that we'd prefer to drive with our headlights on, not just to see the bumps ahead of us on our journey, but also to see our dashboard and know from our instruments what needs to be managed. With the knowledge imparted in workshop #2, participants will return to their business with their headlights on and their dashboard illuminated. They will know if they have enough gas to enter a new market with a highly innovative product or not.
This is what we call good management, although we are not sure whether it is a PhD in management or Management 101.
---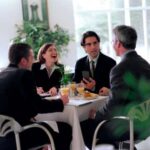 Review
Review, systematic and repetitive, is a fundamental part of the process throughout the Market Validation Program, including workshop #2. Mentors review the pre-work prior to the workshop, peer review drives activities and outcomes during the workshop, and mentors again review the post-work. Also, the participants are expected to self-review and to hold their peers accountable. Peer review, mentor review, and also of course, facilitator review, are all essential components of workshop #2. Because this is the first workshop following the introductory workshop #1, we emphasize with the participants that their workbooks and their Go-to-Market Plans will continually be reviewed.
Remember that one of the foundations of the Program is the concept of hypothesis creation, testing, validation or revision. Without this there would be no validation and therefore no market validation and hence no enhanced revenue opportunity. With disciplined and sustained review, the process of creating hypotheses, testing these hypotheses, and validating or revising them, participants build better businesses. In fact, the whole Program is a review of sorts, at a high level. Closer to the ground, we review the required components, beginning in workshop #2 with market type and level of innovation.
This is easy to write up but not so easy to do. In my direct experience, I have facilitated review processes that often repeat many times. In at least two instances, we worked through all 24 workshops one-on-one and drafted a V1 Go-to-Market Plan, which the client then tested in the marketplace. They then participated in the Market Validation Program and repeated everything, including workshop #2, only this time adding the invaluable peer review. By the end of this Program, they had their V2 GTM Plan, which they then tested in the marketplace. We then worked together to create their Version 3 Plan, which they further tested, resulting in numerous pivots and finally success. Each of these companies are recognized as highly successful start-ups, winning numerous awards and achieving financial success. They could not have done this without successfully completing and reviewing the concepts and exercises in workshop #2.
In one of Steve Blank's videos, he speaks candidly about his success and failure as a serial entrepreneur. He was incredibly successful with a start-up and then took the same team and practices on to his next start-up, where he failed miserably. Upon review, he realized that he had missed two core principles:
1) not understanding his market type and 2) not realizing his level of market and technology innovation.
Oops! Steve Blank is a distinguished Stanford business school and technology professor who founded numerous companies, some that were successful and some not so much. He had the power to review what he had done and sift out some insights that all of us are now able to draw upon.
Thank you Steve for your contributions to the essence of our Market Validation Program Workshop #2!
---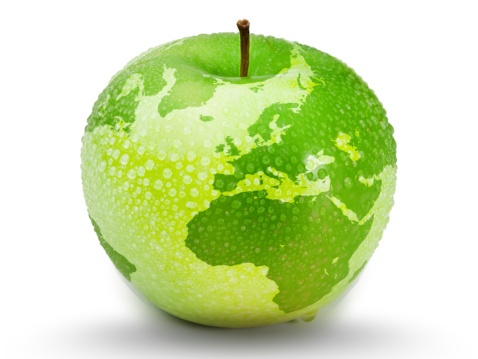 Executive Summary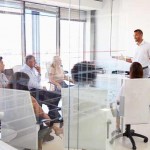 History
The history of the Market Validation Program second module is complimentary to the overall history of the Program. Market type is a concept that Steve Blank explains in the context of start-ups. Although other business gurus have covered this, Steve's take on it is most relevant to entrepreneurs and start-ups, whether company or divisional. As always with his writing, he is innovative and relies on considerable empirical evidence. He began his journey on this concept by asking himself why did many of his entrepreneurial initiatives end in failure while others succeeded? Why couldn't he and his experienced team take what they learned from one successful start-up and cleverly apply this to their next success? The answer he discovered was that each of his start-ups occupied different market types and that market types determine how everything else must be done. For example, if you are opening up a new market, this is very different from entering an existing market. The former is all about exploring the great unknown, which takes time, money and guts. The latter is about how to compete effectively, defining ones' sustainable differentiated competitive advantage, and pricing at, above or below the current market midpoint. From our experience with this concept, nobody coming into the Program has thought about this, which Blank says is the fatal flaw of many start-ups.
The origin of the market type concept in the Market Validation Program is credited to Ralph Turfus, the founder of the precursor Growth Strategy Program. Ralph is an engineer who reads widely to teach himself what he does not know about sales and marketing (which Ralph will tell you was just about everything). Steve Blank was part of Ralph's reading, which we should all be thankful for, because the market type concept alone makes the Program worth our while.
The complimentary concept covered in this second workshop is levels of technology and market innovation, which is not credited to any particular author, but fits nicely into the early hypothesis generation required to start us thinking about how best to go to market. The concept begins with the believe that you must know how innovative your solution is and in what way. What we learn from our participants is that many are quite delusional until educated and pressed to really think this through. For example, many participants assert that their technology is highly innovative, but when pressed cannot really describe why, and concede that they are not filing for patent or other intellectual property protection, nor can they expound on what makes them better than direct competitors. Market innovation often leaves them even more befuddled, with many not able to elucidate any pricing strategy, channel strategy, promotional tactics, or digital marketing approach.
In the decade over which we have executed the Program repeatedly, we have learned that these two concepts are really foundational to the rest of the Program. If participants do not work these two through, and incorporate the feedback they get from their peers, mentors and stakeholders, they will get really stuck. Consider the following scenario:
Start-up founders join the Program and are assigned a mentor, who works with them actively for the four weeks proceeding this second monthly module. During the day of the actual workshop, it becomes clear that there is a mental block for the senior founder, who also is the Chief Executive Officer. He is blind to the competition, a behemoth corporation with a household name, a directly competitive product and a price point that is 1/100th of theirs. In other words, customers could get the established big-brand competitive product for one hundred dollars for every 10,000 dollars they would be charged to do business with new name/no brand start-up. The premise that it is an irrational act to buy from a start-up simply did not resonate with them, because they believed that their engineered product advantages beat all else, including a very well established brand name, an established product with market share, a world-class distribution system and channel partner salesforce, a very aggressive low-end price point in a highly price sensitive market, aggressive and highly visible promotional campaign – including proven key opinion leader advocates, and a proven acceptable technology, albeit technically inferior. We call this Founderitis and it can be debilitating.
In this case, it took the advice of a team of well-qualified and well-intentioned mentors, a mentor/consultant who did the grunt work and co-wrote their go-to-market plan, and literally years of patient nose-to-the-grindstone work, to educate and eventually turn their thinking around so they were able to establish themselves in the marketplace. Their success is a testimony to their innate abilities, the core business concept they developed and exploited, and their tenacity in developing and implementing a plan that required numerous pivots (they were also agile).
---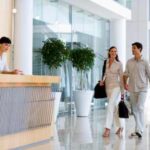 Current Position
The Market Validation Program has been proven to deliver success to its clients and customers in many different iterations – Acetech's Growth Strategy Program, NRC's International Market Validation Program, Wavefront Market Validation Training, Duke's Entrepreneurship Workshop and now Appleton Greene and Company's Market Validation Program. This success originated in the Vancouver Information Technology industry environment, then morphed in to established companies in various industries wanting to expand in to international markets, changed again to address wireless start-up companies, reincarnated itself to address the needs of biomedical students, professors and post-docs, and now in its latest creation – targeting the life sciences industry in the world's leading life science cities.
This latest development is exciting and promises to be rewarding, challenging and in the interest of all those who chose to get involved. We are confident that the success enjoyed life-to-date will not only continue but may well expand, given the global strength of Appleton Greene as an educational partner to its Certified Learning Providers. We are honored to be chosen as the CLP for MVP rollout.
---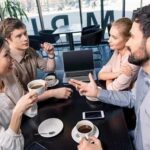 Future Outlook
For this particular workshop, we do not forecast any profound changes, since the concepts of market type, market innovation and technology innovation cut across all industries, and are not unique to the Life Sciences industry. What is unique are the examples, which can easily be modified to suit a different audience, such as wireless/telecom/IoT or technology broadly or subsets of life sciences such as medical devices or biotechnology. It really does not matter, because the concepts are industry agnostic. Steve Blank famously wrote that his principals did not apply to the life sciences sector, until the sector came to him and said they must. Together, they worked out how to apply his principles and discovered they had immense value, even in drug development and commercialization, just with different budgets and timelines. This is in a way hard to believe -that a concept proven with down and dirty software development for gaming apps is also relevant to bespoke blockbuster drug development.
Curriculum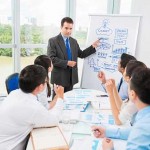 Workshop Curriculum
Participants, in advance of the workshop, describe in writing in their workbook:
– where their product idea came from
– what the source of their innovation is or was
– where their technology innovation came from
– where their market innovation came from
– why their innovation is valuable
– from reviewing Steve Blank's "Discovery Map" slides 46 – 54 on the Types of Markets
– what is your market type
At the workshop, the facilitator (CLP of their delegate), describes clearly and passionately:
Market Type
Clone, existing, re-segmented value-driven, re-segmented brand driven, or new market.
– providing examples of each
– Type of market changes everything – described
– The big question for each market type
– The key implication is risk
– Exercise #1 – Market Type: each participant applies the Steve Blank concept to decide which market type applies to the start-up or new division they are building and describes what this hypothesis is based on.
Innovation Source
– Where innovations come from
– What's the back story for each participant?
– What is the nature of each innovation
– Are you changing the way the market operates?
– Are you bringing a new or repurposed technology to market?
– What is your unfair and sustainable competitive advantage?
– What is Market Innovation?
– Provide examples of market innovation
– What is Technology Innovation?
– Provide examples of technology innovation
– The Innovation Source Matrix and what it means to each of the participants
– Exercise 2: Innovation Source – describe the source of your market and technology innovations, where you are on each of the two axis in the Innovation Source Matrix, describe your top three market and technology risks, how long it will take to deliver your Version 1 minimum viable product, and how long it will take before you have your first customer. Plot your spot on the Matrix on the public wallchart.
Note: for each exercise, participants will present their results to their peers and mentors for discussion, feedback and possible revision.
---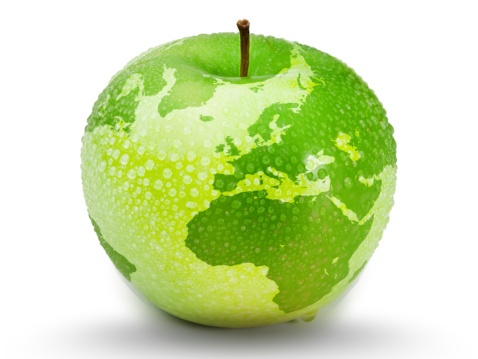 Distance Learning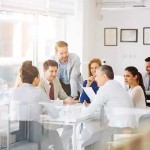 Introduction
Welcome to Appleton Greene and thank you for enrolling on the Market Validation corporate training program. You will be learning through our unique facilitation via distance-learning method, which will enable you to practically implement everything that you learn academically. The methods and materials used in your program have been designed and developed to ensure that you derive the maximum benefits and enjoyment possible. We hope that you find the program challenging and fun to do. However, if you have never been a distance-learner before, you may be experiencing some trepidation at the task before you. So we will get you started by giving you some basic information and guidance on how you can make the best use of the modules, how you should manage the materials and what you should be doing as you work through them. This guide is designed to point you in the right direction and help you to become an effective distance-learner. Take a few hours or so to study this guide and your guide to tutorial support for students, while making notes, before you start to study in earnest.
Study environment
You will need to locate a quiet and private place to study, preferably a room where you can easily be isolated from external disturbances or distractions. Make sure the room is well-lit and incorporates a relaxed, pleasant feel. If you can spoil yourself within your study environment, you will have much more of a chance to ensure that you are always in the right frame of mind when you do devote time to study. For example, a nice fire, the ability to play soft soothing background music, soft but effective lighting, perhaps a nice view if possible and a good size desk with a comfortable chair. Make sure that your family know when you are studying and understand your study rules. Your study environment is very important. The ideal situation, if at all possible, is to have a separate study, which can be devoted to you. If this is not possible then you will need to pay a lot more attention to developing and managing your study schedule, because it will affect other people as well as yourself. The better your study environment, the more productive you will be.
Study tools & rules
Try and make sure that your study tools are sufficient and in good working order. You will need to have access to a computer, scanner and printer, with access to the internet. You will need a very comfortable chair, which supports your lower back, and you will need a good filing system. It can be very frustrating if you are spending valuable study time trying to fix study tools that are unreliable, or unsuitable for the task. Make sure that your study tools are up to date. You will also need to consider some study rules. Some of these rules will apply to you and will be intended to help you to be more disciplined about when and how you study. This distance-learning guide will help you and after you have read it you can put some thought into what your study rules should be. You will also need to negotiate some study rules for your family, friends or anyone who lives with you. They too will need to be disciplined in order to ensure that they can support you while you study. It is important to ensure that your family and friends are an integral part of your study team. Having their support and encouragement can prove to be a crucial contribution to your successful completion of the program. Involve them in as much as you can.
Successful distance-learning
Distance-learners are freed from the necessity of attending regular classes or workshops, since they can study in their own way, at their own pace and for their own purposes. But unlike traditional internal training courses, it is the student's responsibility, with a distance-learning program, to ensure that they manage their own study contribution. This requires strong self-discipline and self-motivation skills and there must be a clear will to succeed. Those students who are used to managing themselves, are good at managing others and who enjoy working in isolation, are more likely to be good distance-learners. It is also important to be aware of the main reasons why you are studying and of the main objectives that you are hoping to achieve as a result. You will need to remind yourself of these objectives at times when you need to motivate yourself. Never lose sight of your long-term goals and your short-term objectives. There is nobody available here to pamper you, or to look after you, or to spoon-feed you with information, so you will need to find ways to encourage and appreciate yourself while you are studying. Make sure that you chart your study progress, so that you can be sure of your achievements and re-evaluate your goals and objectives regularly.
Self-assessment
Appleton Greene training programs are in all cases post-graduate programs. Consequently, you should already have obtained a business-related degree and be an experienced learner. You should therefore already be aware of your study strengths and weaknesses. For example, which time of the day are you at your most productive? Are you a lark or an owl? What study methods do you respond to the most? Are you a consistent learner? How do you discipline yourself? How do you ensure that you enjoy yourself while studying? It is important to understand yourself as a learner and so some self-assessment early on will be necessary if you are to apply yourself correctly. Perform a SWOT analysis on yourself as a student. List your internal strengths and weaknesses as a student and your external opportunities and threats. This will help you later on when you are creating a study plan. You can then incorporate features within your study plan that can ensure that you are playing to your strengths, while compensating for your weaknesses. You can also ensure that you make the most of your opportunities, while avoiding the potential threats to your success.
---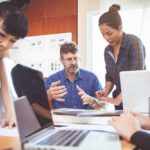 Accepting responsibility as a student
Training programs invariably require a significant investment, both in terms of what they cost and in the time that you need to contribute to study and the responsibility for successful completion of training programs rests entirely with the student. This is never more apparent than when a student is learning via distance-learning. Accepting responsibility as a student is an important step towards ensuring that you can successfully complete your training program. It is easy to instantly blame other people or factors when things go wrong. But the fact of the matter is that if a failure is your failure, then you have the power to do something about it, it is entirely in your own hands. If it is always someone else's failure, then you are powerless to do anything about it. All students study in entirely different ways, this is because we are all individuals and what is right for one student, is not necessarily right for another. In order to succeed, you will have to accept personal responsibility for finding a way to plan, implement and manage a personal study plan that works for you. If you do not succeed, you only have yourself to blame.
Planning
By far the most critical contribution to stress, is the feeling of not being in control. In the absence of planning we tend to be reactive and can stumble from pillar to post in the hope that things will turn out fine in the end. Invariably they don't! In order to be in control, we need to have firm ideas about how and when we want to do things. We also need to consider as many possible eventualities as we can, so that we are prepared for them when they happen. Prescriptive Change, is far easier to manage and control, than Emergent Change. The same is true with distance-learning. It is much easier and much more enjoyable, if you feel that you are in control and that things are going to plan. Even when things do go wrong, you are prepared for them and can act accordingly without any unnecessary stress. It is important therefore that you do take time to plan your studies properly.
Management
Once you have developed a clear study plan, it is of equal importance to ensure that you manage the implementation of it. Most of us usually enjoy planning, but it is usually during implementation when things go wrong. Targets are not met and we do not understand why. Sometimes we do not even know if targets are being met. It is not enough for us to conclude that the study plan just failed. If it is failing, you will need to understand what you can do about it. Similarly if your study plan is succeeding, it is still important to understand why, so that you can improve upon your success. You therefore need to have guidelines for self-assessment so that you can be consistent with performance improvement throughout the program. If you manage things correctly, then your performance should constantly improve throughout the program.
Study objectives & tasks
The first place to start is developing your program objectives. These should feature your reasons for undertaking the training program in order of priority. Keep them succinct and to the point in order to avoid confusion. Do not just write the first things that come into your head because they are likely to be too similar to each other. Make a list of possible departmental headings, such as: Customer Service; E-business; Finance; Globalization; Human Resources; Technology; Legal; Management; Marketing and Production. Then brainstorm for ideas by listing as many things that you want to achieve under each heading and later re-arrange these things in order of priority. Finally, select the top item from each department heading and choose these as your program objectives. Try and restrict yourself to five because it will enable you to focus clearly. It is likely that the other things that you listed will be achieved if each of the top objectives are achieved. If this does not prove to be the case, then simply work through the process again.
Study forecast
As a guide, the Appleton Greene Market Validation corporate training program should take 12-18 months to complete, depending upon your availability and current commitments. The reason why there is such a variance in time estimates is because every student is an individual, with differing productivity levels and different commitments. These differentiations are then exaggerated by the fact that this is a distance-learning program, which incorporates the practical integration of academic theory as an as a part of the training program. Consequently all of the project studies are real, which means that important decisions and compromises need to be made. You will want to get things right and will need to be patient with your expectations in order to ensure that they are. We would always recommend that you are prudent with your own task and time forecasts, but you still need to develop them and have a clear indication of what are realistic expectations in your case.
With reference to your time planning: consider the time that you can realistically dedicate towards study with the program every week; calculate how long it should take you to complete the program, using the guidelines featured here; then break the program down into logical modules and allocate a suitable proportion of time to each of them, these will be your milestones; you can create a time plan by using a spreadsheet on your computer, or a personal organizer such as MS Outlook, you could also use a financial forecasting software; break your time forecasts down into manageable chunks of time, the more specific you can be, the more productive and accurate your time management will be; finally, use formulas where possible to do your time calculations for you, because this will help later on when your forecasts need to change in line with actual performance.
With reference to your task planning: refer to your list of tasks that need to be undertaken in order to achieve your program objectives; with reference to your time plan, calculate when each task should be implemented; remember that you are not estimating when your objectives will be achieved, but when you will need to focus upon implementing the corresponding tasks; you also need to ensure that each task is implemented in conjunction with the associated training modules which are relevant; then break each single task down into a list of specific to do's, say approximately ten to do's for each task and enter these into your study plan; once again you could use MS Outlook to incorporate both your time and task planning and this could constitute your study plan; you could also use a project management software like MS Project. You should now have a clear and realistic forecast detailing when you can expect to be able to do something about undertaking the tasks to achieve your program objectives.
---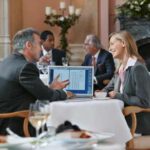 Performance management
It is one thing to develop your study forecast, it is quite another to monitor your progress. Ultimately it is less important whether you achieve your original study forecast and more important that you update it so that it constantly remains realistic in line with your performance. As you begin to work through the program, you will begin to have more of an idea about your own personal performance and productivity levels as a distance-learner. Once you have completed your first study module, you should re-evaluate your study forecast for both time and tasks, so that they reflect your actual performance level achieved. In order to achieve this you must first time yourself while training by using an alarm clock. Set the alarm for hourly intervals and make a note of how far you have come within that time. You can then make a note of your actual performance on your study plan and then compare your performance against your forecast. Then consider the reasons that have contributed towards your performance level, whether they are positive or negative and make a considered adjustment to your future forecasts as a result. Given time, you should start achieving your forecasts regularly.
With reference to time management: time yourself while you are studying and make a note of the actual time taken in your study plan; consider your successes with time-efficiency and the reasons for the success in each case and take this into consideration when reviewing future time planning; consider your failures with time-efficiency and the reasons for the failures in each case and take this into consideration when reviewing future time planning; re-evaluate your study forecast in relation to time planning for the remainder of your training program to ensure that you continue to be realistic about your time expectations. You need to be consistent with your time management, otherwise you will never complete your studies. This will either be because you are not contributing enough time to your studies, or you will become less efficient with the time that you do allocate to your studies. Remember, if you are not in control of your studies, they can just become yet another cause of stress for you.
With reference to your task management: time yourself while you are studying and make a note of the actual tasks that you have undertaken in your study plan; consider your successes with task-efficiency and the reasons for the success in each case; take this into consideration when reviewing future task planning; consider your failures with task-efficiency and the reasons for the failures in each case and take this into consideration when reviewing future task planning; re-evaluate your study forecast in relation to task planning for the remainder of your training program to ensure that you continue to be realistic about your task expectations. You need to be consistent with your task management, otherwise you will never know whether you are achieving your program objectives or not.
Keeping in touch
You will have access to qualified and experienced professors and tutors who are responsible for providing tutorial support for your particular training program. So don't be shy about letting them know how you are getting on. We keep electronic records of all tutorial support emails so that professors and tutors can review previous correspondence before considering an individual response. It also means that there is a record of all communications between you and your professors and tutors and this helps to avoid any unnecessary duplication, misunderstanding, or misinterpretation. If you have a problem relating to the program, share it with them via email. It is likely that they have come across the same problem before and are usually able to make helpful suggestions and steer you in the right direction. To learn more about when and how to use tutorial support, please refer to the Tutorial Support section of this student information guide. This will help you to ensure that you are making the most of tutorial support that is available to you and will ultimately contribute towards your success and enjoyment with your training program.
Work colleagues and family
You should certainly discuss your program study progress with your colleagues, friends and your family. Appleton Greene training programs are very practical. They require you to seek information