Market Validation – Workshop 2 (Market Type)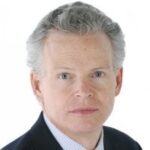 The Appleton Greene Corporate Training Program (CTP) for Market Validation is provided by Mr. Christie MBA BSc Certified Learning Provider (CLP). Program Specifications: Monthly cost USD$2,500.00; Monthly Workshops 6 hours; Monthly Support 4 hours; Program Duration 24 months; Program orders subject to ongoing availability.
If you would like to view the Client Information Hub (CIH) for this program, please Click Here
Learning Provider Profile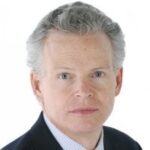 Mr. Christie, MBA, BSc, is a Certified Learning Provider (CLP) at Appleton Greene. He has experience in marketing, management and human resources. He has achieved a Masters of Business Administration and a BSc in Wildlife Biology. He has industry experience within the following sectors: Life Sciences, Biotechnology, Healthcare, Technology and Telecommunications. His Program is available within the following countries: United States of America, Australia, Canada and the United Kingdom, or more specifically within the following cities: San Francisco CA, Boston MA, Melbourne AU, Toronto ON and London UK. His personal achievements include: Baxter Area Manager-of-the-Year for three consecutive years, doubling revenue in a flat market; restructured Medigas and reduced operating expenses by 25%; became Laidlaw's third-ranked market in North America with 16.5% RONWA; reduced VSM Medtech manufacturing times from 18 months to eight; and quadrupled revenues while increasing profits 12-fold at Pyng Medical Corp. His service skills incorporate: go-to-market strategy, market validation, market assessment, technology commercialization and marketing strategy.
---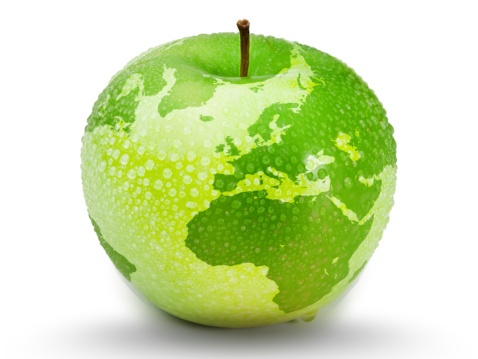 MOST Analysis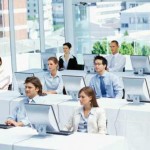 Mission Statement
The mission for the second module of the Market Validation Program (MVP) is to determine what type of market the business is operating in, based on the definitions of market type provided by Steve Blank, and the source of innovation the company intends to exploit. Steve Bank states: "Market type changes everything. Each type of market has very different requirements for success." We explore the five different market types, including notable examples, and each company then analyzes their market to determine which type best fits their market. Then we look at innovation source.
Innovation source explores where each company's innovation came from – the back story, the nature of the innovation. We address questions like: are you changing the way the market operates? Or are you bringing a new or repurposed technology to market to solve an unsolved problem?
By providing a simple two-way matrix, with market innovation on the vertical axis and technology innovation on the horizontal axis, each company discovers how innovative they truly are. For example, a patent-pending technology that is highly innovative may have a corresponding high level of market innovation, perhaps in its pricing and channel strategies. Such an innovation typically takes a long time to get to market, costs a lot of money, and has a high degree of risk. In contrast, a "me too" innovation may not be well differentiated, either in terms of technology or market innovation. It may get to market quickly and cheaply, but will have low barriers to competitors who want to copy and compete head-on. By comparison, the highly innovative company has high barriers to competition. We explore actual examples, work with the participant companies to determine where they are domiciled in this innovation matrix, and how they may wish to move to an area that may increase their likelihood of success.
At the end of the day, companies will have clearly defined their market type and their innovation source.
---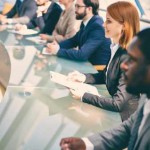 Objectives
For each participant company:
01. Define their market type and why: departmental SWOT analysis; strategy research & development. Time Allocated: 1 Month
02. Describe the source of innovation; departmental SWOT analysis; strategy research & development. Time Allocated: 1 Month
03. Communicate the back story; departmental SWOT analysis; strategy research & development. Time Allocated: 1 Month
04. Determine their level of technology innovation; departmental SWOT analysis; strategy research & development. Time Allocated: 1 Month
05. Determine their level of market innovation; departmental SWOT analysis; strategy research & development. Time Allocated: 1 Month
For all participants as a group:
06. Describe Steve Blank's market type concept; departmental SWOT analysis; strategy research & development. Time Allocated: 1 Month
07. Provide examples of each market type: departmental SWOT analysis; strategy research & development. 1 Month
08. Describe technology innovation: departmental SWOT analysis; strategy research & development. Time Allocated: 1 Month
09. Describe market innovation: departmental SWOT analysis; strategy research & development. Time Allocated: 1 Month
10. Provide examples of technology and market innovation: departmental SWOT analysis; strategy research & development. Time Allocated: 1 Month
11. Plot these on the innovation matrix: departmental SWOT analysis; strategy research & development. Time Allocated: 1 Month
---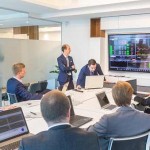 Strategies
01. Market Type– once the group has learned the core concept, most participants can hypothesize what their market type is. Then they can share this with the rest of the group, confirm their hypothesis or revise it based on the group discussion and peer feedback.
2. Innovation Source – participants are asked to prepare this as an integral part of their pre-work, and they receive these instructions one month prior to the class session. We also help them through this, one-on-one with the Certified Learning Provider (CLP), with their peer group, and with Appleton Greene (AG) consultant/mentors.
3. Back Story – here too, participants are asked to complete this prior to attending the second module.
4. Level of Technology Innovation – as simple as this concept is, here we find the CLP and other AG personnel are indispensable in helping each participant see their company as it actually is. The peer group is also very helpful in this regard. By applying the core concept, as described by the CLP in the group session, each participant will eventually land on a reasonable approximation of their level of technology innovation.
5. Level of Market Innovation – here too, the principles described above in point #4 apply.
6. Blank's Market Type Concept – the CLP is responsible for this and is well-read in the concept. Real-world examples are provided and the group is encouraged to participate, through a Socratic method.
7. Market Type Examples – this helps to drive the concept home and reduce possible misunderstandings.
8. Technology Innovation Description – we make this as clear as we can. If a new coffee shop is about to open, using standard off-the-shelf equipment, most participants would agree that this is a low-level technology innovation. Alternatively, if someone has a breakthrough product design, with no direct competitors and very little prior art, with a patent pending, then most people can appreciate this is high-level innovation.
9. Market Innovation Description – completely analogous to point #8. The coffee shop may have an attractive décor and friendly staff, who are empowered to offer courtesy discounts, which differentiates them and gives them a moderate level of market innovation. The breakthrough product design example may be characterized by a pricing model that amortizes up-front equipment costs over time, again a moderate level of market innovation.
10. Innovation Examples – may be imaginary, as above, or out of the known realm of business. For example, Apple is known as an innovator, but they actually are not very innovative technologically. Their real gift is in market innovation. We also weave in to the discussion the levels of innovation for many of the participant companies.
11. Innovation Matrix Plot – this pulls together the innovation material. Each company positions themselves on the Innovation Matrix and they must defend their position to their peers and the CLP. Where each company lands is no panacea – a company in the top right may look highly innovative and unstoppable, but they also have the highest level of risk, in terms of time, money and uncertainty. In contrast, a company in the lower left may not look very innovative, but they also have less risk, less time to market and less cost. For example, an online gaming app may occupy this space on the matrix.
---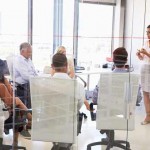 Tasks
1. Market Type – the first task is for the CLP, or their delegate, to review the course content on market type, illustrating the various types through concept description and by example, including why it is important to know your market type prior to investing too much time and money. The second task is for each company participating in the Program to work the exercise to determine their most-likely market type. The third and final task is to review the participant's preliminary conclusions with the group, which may in some instances lead to further refinement of the market type for some of the companies.
2. Innovation Source – in the pre-work, participants are asked to prepare for this by describing how they got to their innovative offering. Now we are able to build on this, as in #1, first by reviewing the course content regarding levels of technology and market innovation, describing the concept and illustrating this with examples. Then the participants do the exercise to determine if they have low, medium or high innovation in terms of their technology and their market approach. Again, these decisions are shared with the group and may be revised. Note that although market type is definitive and unchanging, levels of innovation are not and may be intentionally changed over time by various company initiatives. Or the market may change and the company level of innovation changes with its market.
3. Back Story – again, part of the participant's pre-work, which is intended to be completed two weeks prior to the workshop, and this should be followed up by that company's consultant/mentor.
4. Level of Technology Innovation – this builds off the points in #2 and ultimately results in each company landing on a particular spot on the innovation matrix horizontal axis. The participant who owns this spot should be able by the end of the day to defend why they belong here.
5. Level of Market Innovation – complimentary task to #4, only now on the vertical axis.
6. Blank's Market Type Concept – the facilitator owns the articulation of this concept until s/he is confident that all the participants understand the concept and how to apply it.
7. Market Type Examples – the facilitator illustrates the concept for each of the five market types with real world examples and may also include in-class examples.
8. Technology Innovation Description – coffee shop or Tesla fully-electric vehicle. I.e. low or high innovation, and low or high risk, time and expenditure.
9. Market Innovation Description – typically, low technology innovators may only require low market innovation, but to break through in the market they may need medium market innovation. By contrast, high technology innovators usually require high market innovation. For example, Tesla positioned themselves in the expensive, high-performing, luxury automobile segment of the market, whereas all their predecessors had positioned themselves in the affordable, average or low performing segment. These examples help to drive home the concepts that have been described and are worked on in the exercises, individually and as a group.
10. Innovation Examples – the examples are intended to illustrate the concepts in a way that should help make sense even for those struggling with the concept. Sometimes the examples lead to more discussion and debate. For example, Uber is considered by Steve Blank and others as a new market with a high level of technology and market innovation. To do what they did at the time they did it required awesome back-office computing with a front-end that was entirely wireless compatible. Implementation required that prospective customers changed their behaviours – no more hailing cabs at the curbside or phoning to book one. This is the definition of a truly disruptive innovation – it requires customers to change their behaviours in order to adopt the technology. You had to download an app and then call your car through the app. No more fixed prices or credit card receipts. Pricing is dynamic and the transactions are all done through the app. But to some people, especially amongst the younger generation who may never really had the opportunity to use taxis, this is just ride-sharing once you have outgrown public transit. So, they think the level of innovation is low and the market is competitive, with others like Lyft and Yellow Cab as the direct competitors. As with all concepts and examples in the Program, this discussion is healthy and there is no right and wrong answer, just a need to understand and accept for the point of the exercise that this is a highly innovative solution in a new market, at the time they launched.
11. Innovation Matrix Plot – we plot a hand-drawn two-way matrix on the flip chart and during break-time ask each company to put their initials where they belong. After the break, we review this with the entire group, generate discussion and in some cases, reposition company positions on the plot.
---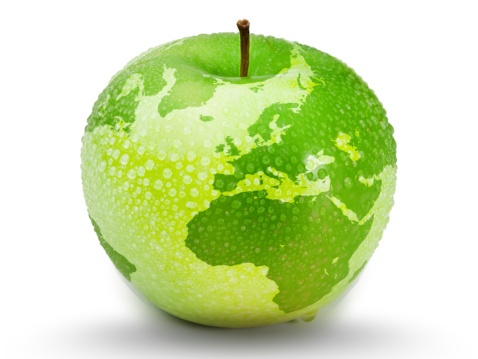 Introduction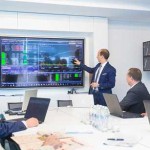 Planning
Planning is the process of preparing a plan to facilitate execution of any given task, in this case, delivery of the second workshop. Planning for this workshop involves two core groups:
1) The program participants and the program professionals
2) The facilitator, AGC consultants and mentors.
Planning for the program professionals is described in detail in the MVP facilitator and mentor guides. Facilitators are expected to review the presentation materials exhaustively, to read all of the pre-work and to view all of the videos. They also need to supplement these pre-work materials with their own materials, for examples, anecdotes and supplemental learning. The rule of thumb for facilitators is to plan for at least as much time in their pre-work as they are required to spend in the actual facilitation, which is six hours.
Mentors are expected to complete the pre-work readings and videos and to familiarize themselves with the workshop exercises. For a first-time mentor, this may also take them up to six hours to complete.
Participants are expected to plan to spend six hours reviewing the pre-work readings and videos and completing the pre-work workbook. They should do this at least two weeks prior to the workshop. Each participant company needs to plan a time to spend with their AGC consultant or mentor to review their pre-work. Ideally, they should plan to do this at least one week prior to the workshop, which allows time for any required rework.
As with any well thought out plan, scheduling is essential. As someone famous once said, "plan your work and work your plan", which begins with putting the time and activity in to your calendar. Given that the workshops are locked down, these are easily entered in everyone's calendar, four weeks apart over the 24-month period. The equivalent preparation time also needs to be entered in each participant and professional's calendar, in time slots that suit their schedule, but meet the requirements set out above.
The pre-work package is clearly defined for each workshop and the second workshop is no exception. For this second workshop each participant is expected to address their market type and level of innovation, including a description of their "back-story', which inspired the creation of their company.
For innovation, the pre-work is as follows:
What is the source of your innovation?
My market innovation comes from:
My technology Innovation comes from:
My innovation is valuable because:
For market type, the pre-work is:
What is your market type?
When you reviewed Steve Blank's readings on market type, you discovered that there are five options and each of these needed a slightly different approach. Choose the model that best suited your market type and make some notes on why you chose this market type:
1. Existing market
2. Re-segmented – value priced
3. Re-segmented – premium priced
4. New market
5. Clone market
Finally, complete the following short assignment on your company back-story:
Where did your idea come from? Tell the history of your product or service.
• Boil it down to a sentence, something catchy that would be a tagline on your website.
• Answer the question: why am I developing this product/business?
• If I was writing the story of my business 20 years later (or in my memoirs…)
• I'm being profiled in Entrepreneur magazine and the interviewer asks…where did it all start?
• We're making a corporate training video to orient new employees to the history of the company.
If these pre-work materials are sufficiently addressed, then the actual workshop should be manageable, provided that participants and professionals plan to: 1) turn their wireless devices off and disengage from their office for the day; 2) get active for every exercise session, which accounts for about half of each workshop day; 3) participate in the group exercises with sincerity and enthusiasm. Also, everyone needs to plan to participate in each and every full six-hour workshop. During the second workshop we will complete the following exercises:
Workshop Day 2, Exercise #1
What is your market type? What is your market type hypothesis based on?
Workshop Day 2, Exercise #2
Describe the source of your innovation, where you are on the innovation chart, what yo