Leading IT Transformation – Workshop 2 (Current-State Assessment)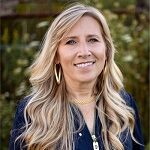 The Appleton Greene Corporate Training Program (CTP) for Leading IT Transformation is provided by Ms. Drabenstadt MBA BBA Certified Learning Provider (CLP). Program Specifications: Monthly cost USD$2,500.00; Monthly Workshops 6 hours; Monthly Support 4 hours; Program Duration 24 months; Program orders subject to ongoing availability.
If you would like to view the Client Information Hub (CIH) for this program, please Click Here
Learning Provider Profile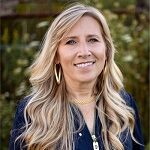 Ms. Drabenstadt is a Certified Learning Provider (CLP) at Appleton Greene and she has experience in Information Technology, Information Governance, Compliance and Audit. She has achieved an MBA, and BBA. She has industry experience within the following sectors: Technology; Insurance and Financial Services. She has had commercial experience within the following countries: United States of America, Canada, Australia, India, Trinidad, and Jamaica. Her program will initially be available in the following cities: Madison WI; Minneapolis MN; Chicago IL; Atlanta GA and Denver CO. Her personal achievements include: Developed Trusted IT-Business Relationship; Delivered Increased Business Value/Time; Decreased IT Costs; Re-tooled IT Staff; Increased IT Employee Morale. Her service skills incorporate: IT transformation leadership; process improvement; change management; program management and information governance.
---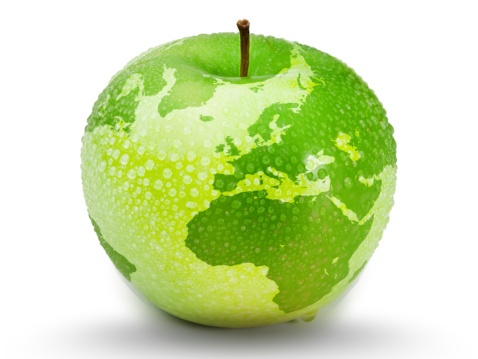 MOST Analysis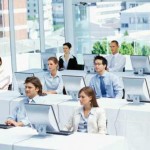 Mission Statement
The first 30 days of the 90-day plan will be focused on current-state assessment. To understand what the business already has and where it is lacking in terms of IT or digital technology, it is important to carry out a thorough assessment of the current business state. Only when we know where we are starting from will we be able to map out the path to the future goal that we want to attain. A current-state assessment for IT transformation will have to take into account all aspects of the business. It has to evaluate the current processes, systems, and operations in the business. The current-state assessment will also study the organization's structure, culture, and approach towards change. The assessment will also review the roles of the different people working in the organization in an attempt to see how their skills can be better utilized and if some reshuffling can benefit the transformation process. This current-state assessment will bring forward the opportunities for improvement and pain points that need to be addressed during the IT transformation program. One of the major reasons for failure in IT transformation projects is that companies do not review their current state and assume that the existing technology can simply be migrated to a new platform, or new technology can directly be implemented to improve the efficiency and productivity of the organization. This approach does not help because it does not tell what to prioritize or which areas require more attention. A complete current-state assessment helps make informed strategic decisions that ensure that the IT transformation will add more value to the organization.
---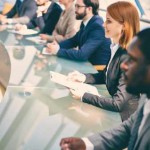 Objectives
01. How to Perform an Internal IT Audit: departmental SWOT analysis; strategy research & development. Time Allocated: 1 Month
02. Auditing Tech Controls in Support/Service Model; departmental SWOT analysis; strategy research & development. Time Allocated: 1 Month
03. Understanding Business IT Requirements; departmental SWOT analysis; strategy research & development. Time Allocated: 1 Month
04. Security Risk Assessment of Current and Future IT Investments; departmental SWOT analysis; strategy research & development. Time Allocated: 1 Month
05. Conducting Performance Reviews of In-House IT Teams; departmental SWOT analysis; strategy research & development. Time Allocated: 1 Month
06. Efficiency of Outsourcing IT Requirements; departmental SWOT analysis; strategy research & development. Time Allocated: 1 Month
07. Assessing Current Readiness for IT Integration: departmental SWOT analysis; strategy research & development. 1 Month
08. Effectiveness of Measuring ROI for IT Innovations: departmental SWOT analysis; strategy research & development. Time Allocated: 1 Month
09. Optimizing and Improving IT Dependency: departmental SWOT analysis; strategy research & development. Time Allocated: 1 Month
10. Cost Analysis of IT Transformation: departmental SWOT analysis; strategy research & development. Time Allocated: 1 Month
11. Use of Information Technology to Enhance Customer Experience: departmental SWOT analysis; strategy research & development. Time Allocated: 1 Month
12. Current Challenges in IT Use and Implementation: departmental SWOT analysis; strategy research & development. Time Allocated: 1 Month
---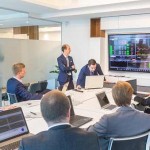 Strategies
01. How to Perform an Internal IT Audit: Each individual department head to undertake departmental SWOT analysis; strategy research & development.
02. Auditing Tech Controls in Support/Service Model: Each individual department head to undertake departmental SWOT analysis; strategy research & development.
03. Understanding Business IT Requirements: Each individual department head to undertake departmental SWOT analysis; strategy research & development.
04. Security Risk Assessment of Current and Future IT Investments: Each individual department head to undertake departmental SWOT analysis; strategy research & development.
05. Conducting Performance Reviews of In-House IT Teams: Each individual department head to undertake departmental SWOT analysis; strategy research & development.
06. Efficiency of Outsourcing IT Requirements: Each individual department head to undertake departmental SWOT analysis; strategy research & development.
07. Assessing Current Readiness for IT Integration: Each individual department head to undertake departmental SWOT analysis; strategy research & development.
08. Effectiveness of Measuring ROI for IT Innovations: Each individual department head to undertake departmental SWOT analysis; strategy research & development.
09. Optimizing and Improving IT Dependency: Each individual department head to undertake departmental SWOT analysis; strategy research & development.
10. Cost Analysis of IT Transformation: Each individual department head to undertake departmental SWOT analysis; strategy research & development.
11. Use of Information Technology to Enhance Customer Experience: Each individual department head to undertake departmental SWOT analysis; strategy research & development.
12. Current Challenges in IT Use and Implementation: Each individual department head to undertake departmental SWOT analysis; strategy research & development.
---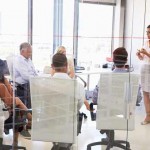 Tasks
01. Create a task on your calendar, to be completed within the next month, to analyze How to Perform an Internal IT Audit.
02. Create a task on your calendar, to be completed within the next month, to analyze Auditing Tech Controls in Support/Service Model.
03. Create a task on your calendar, to be completed within the next month, to analyze Understanding Business IT Requirements.
04. Create a task on your calendar, to be completed within the next month, to analyze Security Risk Assessment of Current and Future IT Investments.
05. Create a task on your calendar, to be completed within the next month, to analyze Conducting Performance Reviews of In-House IT Teams.
06. Create a task on your calendar, to be completed within the next month, to analyze Efficiency of Outsourcing IT Requirements.
07. Create a task on your calendar, to be completed within the next month, to analyze Assessing Current Readiness for IT Integration.
08. Create a task on your calendar, to be completed within the next month, to analyze Effectiveness of Measuring ROI for IT Innovations.
09. Create a task on your calendar, to be completed within the next month, to analyze Optimizing and Improving IT Dependency.
10. Create a task on your calendar, to be completed within the next month, to analyze Cost Analysis of IT Transformation.
11. Create a task on your calendar, to be completed within the next month, to analyze Use of Information Technology to Enhance Customer Experience.
12. Create a task on your calendar, to be completed within the next month, to analyze Current Challenges in IT Use and Implementation.
---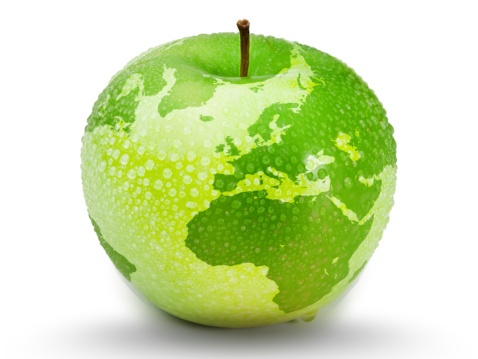 Introduction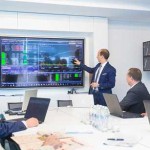 Assessments are necessary for the smooth operations of the IT department. Assessments need to be conducted by the right personnel so that they can gather the best possible results and help maintain your competitive advantage in Information Technology.
Information technology is an important part of the work structure today and organizations need to be technologically advanced to compete with competitors and better serve customers. Today, many organizations spend exuberant sums of money on IT and tech resources to reap the benefits of enhanced data and cyber security. The key methodology here is to ensure that IT systems are reliable and do not break down when faced with cyber attacks and threats.
Most organizations today have invested heavily in their business IT department and are in a continuous cycle of identifying IT requirements and making investments where they can for the future. Budgets allocated for the IT department are often more comprehensive and detailed than any other department and allow businesses to align with the prevalent technology around them.
A popular practice in most businesses today is to have the Chief Financial Officer (CFO) oversee the responsibilities and requirements of the IT department. There are several reasons why following this structure could help your organization and make sense in the long run.
1. Most organizations today have a substantial percentage of the total budget allocated for the IT department. However, not many IT executives and managers are well versed with techniques and strategies to manage financial responsibilities that come with a large budget. A CFO is usually well-suited to manage budgets and can help set IT progress and requirements in line with the money allocated for the department.
2. Most Chief Financial Officers are also in a better position to control structures and set financial objectives that are needed for the IT department to act in line with the intentions set by the management. Since CFOs are tasked with allocating funds and setting budgetary objectives, they are well aware of management intentions and can translate that into their management style when managing the IT department.
3. Most Chief Financial Officers come with a strong sense of organizational skills and project management aptitude. These skills can come in handy to ensure that key IT projects and requirements are completed in time, within the specific business requirements, and within the budget set for them. This helps the organization move forward in its progress towards IT dominance and strategic objectives and goal setting.
Many organizations have started trusting CPAs and CFOs with the requirements of their IT department. And, while these CFOs have the budgetary aspect of it all covered, this chapter covers some of the steps and techniques they can follow to understand business IT requirements and evaluate new IT technologies.
---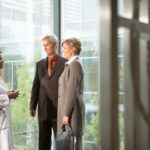 Steps for Building an Effective IT Department
There are certain steps that CFOs assigned with leading an IT department to success can follow in their managerial style. These steps include:
IT Objectives Should Always be Aligned with Company Objectives
The way IT departments function has significantly changed during the last couple of decades. In the past, we saw that many IT departments were left to devise and develop their own strategies for coming periods and years. This was because business leaders weren't well versed with the ever-changing techno babble mentioned by IT heads and because the IT department wasn't seen as strategic and as important to the overall development and strategic goals of the organization.
However, the business environment is more comprehensive and developed today than ever. The IT department plays a comprehensive role in determining how companies achieve their objectives and move towards overall success. IT departments today are considered to be key enablers for multiple business objectives and are leading the wave of change forward. Organizations and the executives tasked with leading them today realize that almost all business objectives can only be achieved through reliable and well-functioning systems managed by the IT department.
Therefore, organizations wishing to build an effective IT department that eventually inspires the business forward should ensure that all IT objectives and functions are aligned with the goals set by the organization. To align both IT objectives and business objectives, organizations should write their objectives on paper and make them clear.
Both the organization and the IT department should have well-defined goals and objectives that are documented and written down for almost everyone in the organization to view and comprehend. Obviously, since water trickles down, the company's objectives and goals should be defined and written down first, before the IT department jots its objective. The objectives and goals set by the IT department should be heavily influenced by the goals set by the company itself.
For instance, if an organization wishes to expand to new international markets and mentions this down as a goal, the IT department should ensure they follow it up with strategic backing. The IT department should hence look to develop strategic applications and systems that help the business make the transition to international markets in a seamless manner.
Establish IT Governance
Perhaps the biggest point of concern and frustration for both IT management teams and business executives is the continuous inflow of complex projects and project requests that come with impossible requirements. Many IT executives have failed to monitor IT governance due to the regular inflow of projects with ridiculous requirements. The constant pressure to meet short deadlines on projects while ensuring the fluid flow of routine operations can seriously dent organizational reserves. This process can become impossible if the IT department lacks enough members and personnel.
This disconnect between the IT department and the management of projects often comes through alack of proper IT governance in an organization. IT governance is best defined as the practices businesses follow to capture, publish and regularly review all of the project requests initiated by the IT department. IT governance is achieved through regular meetings with business stakeholders, including the top management and department leaders. IT managers should provide a detailed list of all current IT obligations in this meeting, along with a list of all future projects that need to be addressed soon.
During an IT governance meeting, the top management in the organization can collectively sit together to review the obligations of the IT department and set priorities for the future. If it deems necessary, the organization will redirect the key company IT resources to a new project that is known to be of a higher priority.
This ensures better IT management and ensures that all business leaders and stakeholders are better informed of the obligations undertaken by the IT department and how it is fulfilling them. Additionally, business leaders will also know of the likely timeframe for completing IT projects, the reasons behind re-prioritization, the inability to deliver solutions, the need for more advanced IT solutions, and other IT requirements.
Good IT governance allows IT leadership teams to have a better understanding and a clear direction of how all IT resources are to be utilized in the future. This evaluation of priorities will help set a clear direction for the future and reduce the burden and stress levels exerted on IT teams.
Manage and Mitigate Electronic Risk
Information security and cyberattack management is a hot topic in most IT departments and IT firms today. As cases of identity theft, data loss, hacking and malware viruses continue to infiltrate businesses, organizations of all sizes have come to realize this as a common enemy, especially because of the bad reputation and the negative light such an attack sheds on affected companies.
The risk of data attacks, along with the increase in regulatory requirements for companies located in multiple industries, data protection laws for most global jurisdictions and the strict requirement of credit card providers, has brought attention towards data protection and cybersecurity.
Information security is an important part of IT management today and deals with measuring, identifying and managing risks related to the integrity, confidentiality and availability of IT assets to a required level. Executives should come together here and identify their role to advise and educate every member of the IT team and the management team. Security professionals can be hired to educate teams and arm organizations with the technology and the information they need to minimize the chances of such attacks in the long run.
Your organization's security program should ideally be based on a stringent framework, including a set of documented baselines to influence risk decisions.
• Organizations can use multiple frameworks here. However, the best approach to adapt here is to realize the most common framework in your industry, as it aligns with the regulatory and legal compliance of your business environment.
• Conduct a risk assessment to strategically analyze and identify the weaknesses of your organization.
• Once you identify weaknesses, you should work on an action plan and address items that deserve high priority.
Endpoint security should also be ensured, as endpoints are most susceptible to data thefts and threats. Endpoints include PCs, laptops, tablets, and other smartphones used by employees in your organization to access the company's ERP systems.
Measure IT Performance
IT plans for the future can be set by measuring IT performance and working on them to achieve systematic growth. If your organization makes a hefty investment in Information Technology, it does make sense for you to periodically measure the returns on the investment and evaluate the value it brings within your organization. This is, however, easier said than done.
Most organizations today would agree that perhaps the biggest indicator of IT performance today is uptime. Uptime is usually a measure of just how much time systems are up online to support and recognize business transactions. However, organizations and IT managers need to realize that IT systems need regularly planned downtimes for patching, upgrades, and general maintenance. Besides systematic downtimes for system maintenance, your business applications should be up and running.
Another way to measure IT progress is to check the way they're working on key projects. IT governance meetings—outlined above—can help check whether milestone dates are being consistently achieved or if the department is slacking in areas that require constant attention.
If you have an IT helpline, you can measure the efficacy and the general benefits of this helpline through the following ways:
• The number of calls made to your helpline each month.
• The number of calls resolved by the helpline without being escalated and handed over to another department.
• The average wait time for consumers before a call is answered.
• The number of abandoned calls before someone picks up and answers.
Another way to measure the efficacy of your IT department is through vulnerability management. A well-run IT department has plans in store to manage strategic vulnerabilities and does not take system attacks lightly.
---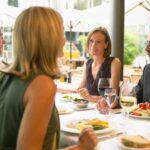 Factors to Help Evaluate a New Technology
A major part of understanding IT requirements is evaluating new technologies and seeing whether they really sit well with your organizational strategy and goals. Most organizations jump straight on the bandwagon when they hear about new technology and its potential in management and overall success. However, organizations should put all new technologies through diverse evaluation criteria and ask a few questions before implementing them within their system.
In this section, we study a few factors that can help you evaluate new technologies and see whether they sit well with your IT requirements:
Development Cost
The very first thing to consider in the evaluation process is how much this new technology will cost you. Get an estimate of the entire amount it will cost you to integrate this new technology within your system and start using it. Development time also matters here because time is money for most businesses today.
Besides just the cost of implementing the technology, also think of how much it would cost you to create the right ecosystem for the technology to flourish. How much more would you have to pay to developers working on this new technology than the other developers you have working for you right now?
Development costs can either make or break your decision to move to a certain technology. For instance, Forrester's survey of over 54 autonomous car manufacturers found that the support environment required for manufacturing and integrating the technology for self-driving vehicles is still too high.
Consider Threats
IT managers should consider all facets of a change process before implementing it. In line with this, IT managers should consider the risk of implementing new technology and what it means in terms of financial aspects, security and business viability. If you aren't sure what your technology will be like in the foreseeable future, it is likely that you will suffer due to the risks and threats involved with it.
Many organizations have ditched implementing new technology because the safety and security risks on offer are just too much for them to cover.
Capability
Perhaps the most important vector to consider before bringing in new technologies is the new capabilities they bring to the table. The new technology you go for should open up new business capabilities that you really want to achieve. Unless it opens up new doors, you shouldn't be investing heavily in it.
Usability
Usability is another important factor to consider when moving towards new technology. The new technology that you transition to should improve usability and be easy to use. If the new technology does not address usability issues for you or your audience, is it worth the investment?
Interoperability
Interoperability is defined as the ability of software operations and new hardware technologies to exchange information between systems. How much interoperability does your new technology have? Does it help in sharing information and creating an ecosystem of growth and development? If it does, will you able to seamlessly move towards it without wasting resources or time?
Integration
Carrying on from our point above, you should also measure the ease of integrating the technology within your existing IT systems. The integration process should be flawless and as quick as possible. The quicker it is, the easier it makes for you to run the technology faster and derive the necessary benefits from it.
Legal Compliance
You should also look to consider the legal compliance this new technology offers. Scan through the regulatory requirements related to implementing this new technology and consider if there are any legal challenges involved in implementation. All legal challenges should be mitigated for proper success.
Security and Privacy
You should measure the privacy risks that come to the picture with this new technology and the security concerns that it brings. Evaluating these risks will let you know just how secure this new technology will be in monitoring your data sets and keeping your systems safe.
Investing in new technology comes with a number of risks, something that we will look at in greater detail further within this manual. For now, you can go through the factors above and determine whether the new technology your team is going gaga over is worth the investment or not.
---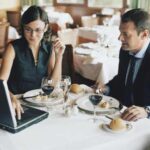 Security Assessments of New Technologies
Carrying on from the point we mentioned above, security risk assessments are highly necessary for effective IT management and analysis today. Software systems are an integral asset for your organization, and you should look to minimize and manage the risks you face in regards to them. Whether you believe it or not, if you have a functional IT department, gather customer data, have an internal communication system, and store sensitive financial information, you are directly in the line of fire from threat actors online.
To that end, you should regularly conduct a cybersecurity risk assessment to measure how secure you are to combat external risks from malware and hackers and how safe your IT infrastructure is.
What is a Security Risk Assessment?
Security risk assessment includes a detailed process to identify and evaluate all risks that your business could suffer in the face of a cybersecurity attack. Businesses hold innumerable intellectual assets today, which are often under threat from fraudsters and scammers online.
During a typical security risk assessment, businesses identify the common external and internal threats facing them and the potential impact these threats can have on factors such as data integrity, data confidentiality and data availability. The analysis process also considers the total costs of a cybersecurity lapse and just how much it would take for the business to recover from it. The information gained through this risk assessment process can help businesses evaluate their current risk profile and set their sails right for a better future.
To get started with the IT security risk assessment, businesses should be ready to answer the following questions thoroughly:
• What are some of the important information technology assets currently possessed by your business? These assets could include sensitive customer data and other important systems that could lead to major downtimes in business operations when hacked.
• What are your key business operations and processes that could be impacted in the case of a cyber attack? Identify core processes that are directly in the line of cyberattacks and would face a major brunt of the impact.
• How much would the ability of your business functions be compromised in the case of a cyberattack, and how long would the downtime persist? Have an idea to know just how much attention you should put on this subject matter.
Once you realize what exactly you have to protect and the departments that need immediate attention, you can perform an elaborate risk analysis and also develop strategies in the meanwhile. However, before you set out on an IT security assessment, you should consider just how much time you're going to be spending on it, the type of risk you're going to address here, and whether or not you have a cost-effective approach to the risk.
Defining Cyber Risk
According to the Institute of Risk Management, cyber risk is defined as "any risk of financial loss, disruption or damage to the reputation of an organization from some sort of failure of its information technology systems". Gartner has a more general definition of cyber risk, as it defines it as "the potential for an unplanned, negative business outcome involving the failure or misuse of IT."
Some examples of cyber risk on the internet include:
• Hardware damage and the subsequent loss of data that results because of it
• Theft of sensitive information that was required to be regulated.
• Malware and viruses within systems owned by the organization.
• Compromised user credentials, which provide access to sensitive information
• Website failure of the company due to a hosting error.
• Natural disasters and damaged servers.
Whenever you're noting down cyber risk, make sure that you evaluate the specific financial damage that each risk type can cause. Remember that besides the damages suffered in lost data, cyber risks also result in legal fees, lost business, customer distrust, operational downtime, and poor results in profit and loss statements.
Importance of Regular IT Security Assessments
There are numerous benefits that businesses can get from regularly assessing their IT security and finding out glitches in it. Conducting a thorough IT security assessment allows businesses to build a solid foundation for success without any weak points.
The importance of regular IT security assessments are:
• To help businesses identify IT security gaps and remediate them as soon as possible.
• To prevent data breaches and stop sensitive data from getting into the wrong hands.
• To mitigate risks.
• To prioritize the protection of different assets based on their value and risk profile.
• To eliminate unnecessary control measures that aren't much good.
• To help in the evaluation of security partners so that businesses can pick better options.
• To help establish and maintain compliance with regulations as far as cybersecurity and data protection is concerned.
• To accurately predict future needs for the business and help determine how much the business would have to improve over the course of the future.
Components and Formula of IT Security Risk Assessment
The IT risk assessment process is made up of four key components. These key components include:
1. Threat: A threat is usually known as an event or activity that could seriously harm the assets and people within an organization. Examples of threats include website failures, natural disasters, corporate espionage and company-wide malware attacks.
2. Vulnerability: Vulnerabilities are all weak points or points of entry for a threat to infiltrate within your system and harm your processes. Vulnerabilities can come in any form and may allow malware attacks to succeed. The most common vulnerability is an outdated antivirus system in endpoint connections, as malware in one system may eventually make its way through the entire network. Other examples of vulnerabilities include aging hardware, unguarded entry points, no two-way authentication on system login and disgruntled employees who may leak private details out to the public.
3. Impact: The impact of a security threat generally indicates just how much damage the threat may end up causing. The impact can vary based on the nature of the attack. For instance, a ransomware attack may not just lead to downtime but will also require extra expenses in data recovery.
4. Likelihood: The likelihood of a threat is based on the threat of an attack and the vulnerabilities present within a system.
Risk is calculated through the following mathematical formula:
Risk = Threat x Vulnerability x Asset
The risk and likelihood of a threat actualizing are calculated by assigning values to the figures in this formula and finding an appropriate range.
---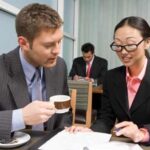 Managing IT Teams
Besides just analyzing IT systems and processes, organizations also have to manage their human resources and find the best fit. Organizations can choose between in-house teams and outsourcing here.
Every organization and employer with an IT team strives to have the perfect in-house team of professionals – who wouldn't want to have a stellar team that meets client requirements, sets objectives right, and is always up to the task? The problem, however, is that simply recruiting and hiring the best individuals from the industry doesn't necessarily give you the kind of results you want and expect here.
Top recruits surely bring their acumen and superior working style to your firm, but there is no guarantee that they'll be working with the same styles and parameters a couple of months or a year down the line. And, even if your team is performing well and meeting metrics, this doesn't mean that you don't have any more room for improvement.
This is where in-house team reviews come in, especially for the IT department. To look at them in the most rudimentary manner, performance reviews are evaluations done to determine how your team performs and whether any improvements can be signalled in the overall performance of the team. The performance of each employee is documented during the review and is then presented back to them during the next review to signal whatever improvements have been made during the period.
Reasons for Regular Performance Reviews of In-House Teams
Formal performance appraisals play an integral role in most organizations and should not be neglected at any cost. Unfortunately, in-house IT team reviews are underutilized and undervalued by both employees and employers.
Some of the reasons why organizations today should conduct regular in-house performance reviews for their IT team include:
Gain Oversight on Current Projects
Most IT departments are typically working on tens and hundreds of projects on a regular basis. Hence, it can be extremely difficult for managers and executives to maintain a stringent eye on all projects and be up to date with what is happening.
Formal performance reviews allow employers an opportunity to sit down with employees and gain their perspectives on different matters. Different projects often come with multiple complications and difficulties that only the employees working on them would be best aware of. While it is necessary for IT heads to maintain a thorough eye over projects regularly, performance reviews can help succinctly unearth all details. The performance review can also help clarify why certain project deadlines weren't met and why certain systems failed to deliver as expected. However, it is best to discuss these points in the moment, rather than waiting for the performance review.
Make People Feel Valued
The formal performance review process is a good way to make your employees feel valued and to help them realize that they're putting in good work within the organization. To be fully productive and competent, employees need to feel satisfied with the work they do. Satisfaction is known to come from sincere feedback and valuable insights from the top management.
Employees value frequent recognition and words of praise they get from their employers. This eventually helps them work smarter and better in the future. Employees appreciate that managers higher up in the hierarchy are aware of the good work they're putting in and aren't mincing words in giving their feedback and positive output.
Help You Choose Between an In-House Team and Outsourcing
Perhaps the most important reason for an in-house performance review in an IT department is to help organizations choose between maintaining an in-house team and opting for an outsourcing model.
With the outsourcing model becoming ever so convenient, organizations today are forced to contemplate whether their in-house teams really benefit them in the long run or whether they should go looking for more comprehensive outsourcing models.
An in-house performance review does allow you to evaluate the performance of each employee and the department as a whole. It also allows you to measure cost metrics to determine whether making the shift to an outsourcing model will benefit you in the long run. Many organizations jump to outsourcing without actually reviewing their in-house teams and identifying whether the outsourcing model really is the best one for them.
Assess Training Needs
Finally, regular performance reviews can help you assess the training needs of your employees and determine whether they need training to help them out with any new projects or technologies. Employees in the IT industry are usually open to training and appreciate that the employer is introducing them to new technologies and solutions.
Refocus on Team
Regular performance reviews can be a good way to focus back on your IT team and ensure that they sing from the same hymn sheet as you. This is the time to brief employees about your values, culture and any updates on your goals.
Regular performance reviews will help sustainably build the importance of objectives in your team and allow them to fluidly be part of the culture that you want to build. A disconnect between members of the IT team and the top management can bring bad omens for the firm, as progress stalls and employees never take responsibility for their work.
Set New Goals
The most productive employees happen to be those that are constantly driven by new goals and objectives. Employees that are unrelenting in their pursuit of new goals and objectives tend to be motivated and driven in their work.
Regular performance reviews allow the management to set achievable targets that every employee can follow. Employees will be intrinsically driven to meet those objectives and will eventually up their game as well.
The IT department is all about setting achievable targets to help the organization get actionable output. The objectives of the IT department should be aligned with those of the organization, while the objectives and goals set for each specific employee should be aligned with the objectives of the IT department. This popular strategy is known as 'Management by Objectives' and helps teams achieve their objectives.
Chance to Introduce New Technologies
Most executives and managers like to wait till performance reviews before they introduce new technologies and systems within their IT department. The performance review meeting sets an amazing platform for the introduction of new technology as all stakeholders within the IT team are present and talked to individually.
All employees can be briefed about the nature of the future investment and how the new investments will impact them. Employees can also be allowed to chip in and let the employers know if there are any brief changes they would like to see during the implementation phase.
---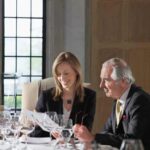 Signs it is Time for You to Outsource IT Functions
There are a few signs every business gets to view when their IT department isn't performing all functions accurately and steps need to be taken to improve the situation.
These signs include:
Inability to Meet Deadlines
Organizations will consider outsourcing their IT functions if they're unable to meet strict deadlines. The inability to meet client requirements and follow strict deadlines can significantly dent your growth prospects and can eventually reduce your profit generation ability.
If you feel that your IT department is unable to keep pace with projects on a strict deadline and time to market is an issue, you should preferably look for an outsourced solution. Time to market is an important metric, and you will lose out on clients if you're unable to give them the specialized output they require.
IT Presents a Burden on Business Operations
Perhaps the biggest and most visible signal for outsourcing your IT functions is when the IT department takes up unnecessary time and takes your attention away from key business functions. The more time you spend on utilizing and figuring out your IT resources, the less time you get to give to the core operations in your business.
Business managers would know that there is no end to the requirements of the IT department. So, if a manager gets involved in the processes, they will never be able to fully bring their focus back to the other departments of the firm. When you outsource your IT functions, you get to benefit from several capabilities hosted by the other firm. Rather than maintaining a single in-house resource, you will now have a dedicated team servicing your requirements from elsewhere and prioritizing your work.
Skills and Growth Gap
Growth is something that most businesses today envision achieving with time.
Expansive growth in operations and the overall structure of the firm can significantly improve your operations and can open the doors to amazing opportunities in the future.
In order to scale up in size, you will need to have a dedicated IT department with proficiencies in the new technologies you will be encountering in your journey. This can become a tad too difficult if your IT department has a skill or growth gap of sorts.
Obviously, you don't have the budget to hire an entirely new set of developers and cannot shift your focus towards training staff members. Outsourcing comes as a viable alternative during these complicated times.
Team management, along with auditing of IT resources and security assessments, is necessary for keeping an eye on your IT department and achieving incremental growth. This introduction puts down the foundation for the learning modules to come within the course manual.
---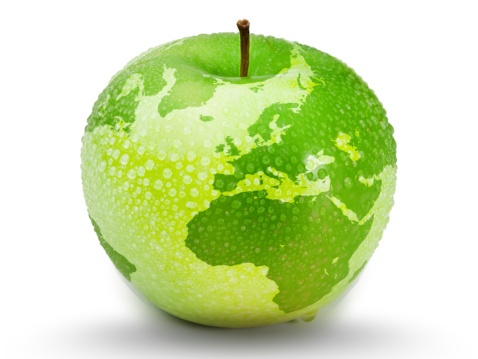 Executive Summary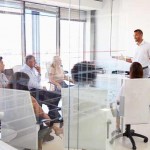 Chapter 1: How to Perform an Internal IT Audit
This chapter introduces readers to the intricacies of an Internal IT audit and what can be done to perform one at a rudimentary level. The chapter includes core processes of an audit, and the different parts it is broken into.
The rapid pace of development in the information technology domain has significantly changed the way many organizations operate. Organizations today have dropped the pen and paper of traditional processes and adopted automated operations that not only save time but also improve efficiency.
The use of information technology across multiple business departments has improved firms' data processing and transmission capacity and has played a considerable role in improving results. However, the emergence of IT technologies does not mean that organizations in the contemporary era are free of any vulnerability.
The incessant use of technology in key business processes has led to the rise of IT vulnerabilities and shortcomings that can blow out of proportion if not mitigated at the right time through the right approach. The use of IT in organizations needs to be controlled. Internal audits should be conducted regularly to ensure that all IT resources are utilized to their full potential, and there are no shortcomings in usage or consumption rates.
What is an IT Audit?
Regardless of the industry they operate in and the niche market they are part of, a number of organizations are investing more of their financial capabilities into building tech resources. From money to time and labor resources, organizations are investing whatever they can to ensure that the true potential of the IT revolution is realized, and their business moves towards a period of growth and development.
One of the best ways to improve investment in your organization is through a thorough information technology audit. Internal information technology audits to ensure the safety of your resources and full utilization of your tech resources. An IT audit can make a world of difference between an organization that fails to leverage IT potential and another one that uses its tech resources as a catalyst for success within the industry.
An IT audit can generally be defined as an investigation of all existing IT systems and the generation of a report related to an entity. An information technology audit is a systematic review of the IT systems, applications, data use, and management style within the firm.
IT audits are made out of different types and are broken down into multiple phases. While we will study the phases of the audit later within this chapter, let us first study what the IT audit is based on and the different types.
There are five basic types of audits for the IT department. These IT audits can strategically be broken down and segregated in two basic ways: application control review and general control review. General control review is a broad IT audit covering the entire IT operations and implementations within an organization. A general control review expands across the face of the organization. It positively reviews just how well the company is performing in context to the overall industry standard and IT spending. Application control review does not look over the overall dealings of the organization and deals with a specific application based on a computer.
To further illustrate the difference between these two, you can consider general control review as an organizational audit that considers all use of IT across departments. In contrast, an application control review is a website or application audit that reviews the computer-based application of the firm.
To help you understand the intricacies of an IT audit better, you can go through the five types mentioned below;
• System and Application Audit: A systems and applications audit is the first type of audit in our list and is concerned with the review of all systems and applications under the control of an organization. This audit goes through the backend of all websites and applications to check whether they are secure and actively running without flaws. This audit will also evaluate the reliability of systems within the organization and pass a verdict on this.
• Information Processing Facilities: Information processing facility audit verifies that all processes within a system are working correctly and in order with the objectives they are meant to serve. Any disruptions or irregularities within the system and its relevant processes are found in here.
• Systems Development Audit: A systems development audit confirms the development of new systems and tech advances and ensures they are in compliance with the organizational requirements expected by legal authorities around them. Any disruptions from the organization's destined path are minimized.
• IT Management and Enterprise Architecture Audit: An IT management audit examines the current operations and success of IT managers and teams. The audit records team satisfaction and management efficiency.
• Telecommunication Audit: This audit investigates the servers and telecommunication protocols within the firm to minimize the chances of a breach in the future. Data breaches can significantly dent customer trust in you and be bad for your reputation.
---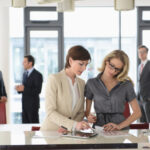 Chapter 2: Auditing Tech Controls in Support/Service Model
This chapter looks at the audit process to follow for assessing tech controls in both support and service models. The controls are broken down into general and application controls. The chapter also sheds light on the risks that are to be managed through proper monitoring.
Procedures and Solutions to Follow
A number of solutions and auditory procedures can be followed to minimize the dangers of poor general IT operations control and its risks.
These solutions and procedures include:
Service Level Agreements
A typical service level agreement It is a common practice in today's changing corporate world for IT departments to enter a Service Level Agreement or an SLA with the other departments of the organization – i.e., those linked with the users. This allows the users and their interconnected departments to specifically provide the level of service they expect to receive in writing. The level of services specified and mentioned in a service level agreement will vary from organization to organization and be influenced by a number of factors.
This includes the following:
• General provisions related to the scope of the agreement, the date of the next review and the signatories that signed it
• Service hours set by the organization
• A brief description of all services
• User support levels
• Percentage availability of service and the maximum downtime for failure
• Performance metrics including turnaround times and response times
• Restrictions on the IT provider
• Security lapses and provisions to limit them
Proper Operations Documentation
All organizations should have clear documentation available for all IT systems to ensure secure and accurate operation. The documented details related to each system should include the following information:
• The correct handling and maintenance of all data files.
• The scheduling and management of system requirements.
• Instructions and other preferable methods to handle exceptions and problems which might occur when jobs are being performed.
• Support contacts to get in touch with during unexpected technical and operational difficulties.
• Special instructions for handling outputs.
• System recovery and restart procedures.
The organization should also preferably have documented proof to help with maintenance activities such as daily data backups, IT room management, and IT equipment start-up procedures, etc. Documentation can prove to be extremely beneficial for operating staff and members whenever they are about to perform a procedure, especially one that is difficult to implement.
Auditors would like to see large quantities of documentation across the board to help with the organization process. Documentation lends credibility to an organization's IT resources and makes maintenance easier for stakeholders.
Problem Management
The IT department should have documented guidelines available at all times to help staff members detect and record anomalies within IT equipment and processes. A manual/computerized log can be used to record and work on these conditions.
Workers should also be allowed to add entries to the log without any restrictions whatsoever; however, this ability should only be extended to a few authorized workers. The IT department and workplace management should develop proper mechanisms to ensure the true maintenance of IT systems and that all outstanding errors are addressed and adequately resolved in due time.
Network Management and Control
Another suggestion to follow here is to incorporate control and improve the standard of management in network control. A new range of controls is usually required in organizations using computer networks. Network managers are usually tasked to oversee these controls and ensure that the organization performs smoothly without any threats to networks. The networks within the organization should always be protected from unauthorized users.
Some of the controls that can be implemented by the management here include:
• Segregation of duties and roles between both operations and network administrators.
• Monitoring both network availability and performance around the clock. Organizations should preferably maintain reports and systems to record utility time, response time and downtime.
• Expert management of all procedures and remote equipment. Remote equipment should be managed to avoid breaches.
• Establishing security controls that are directly related to a computer network and implement long-term solutions for them.
Areas to Be Secured Through General Controls
All resources, facilities and files that require protection through general control methods include:
• Data Files: Data files are usually the first resource to be protected through general methods of control. Data files consist of both databases of consumer data and transaction files, including financial information.
• Applications: Unrestricted access to company applications can increase the threat of unauthorized alterations and data loss. These alterations eventually lead to fraud, corruption and a dent in your reputation in the general market.
• Password Files: Every organization maintains a password file to monitor information and stop unauthorized access to them. Password files should be adequately protected and have restricted access.
• System Software and Utilities: All system software operations such as compilers, program debuggers, code editors and frameworks should be monitored. Access to these software processors and utilities should only be restricted to certain individuals. These tools can generally be used to run amendments on application software and data files.
• Logs: Log files are systematically used to record user actions and provide organization management and system administrators with an equitable and accountable method of user accountability. Inadequately protected log files can be accessed by fraudsters and hackers, who may delete and edit the actions they have committed through a user account.
---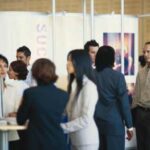 Chapter 3: Understanding Business IT Requirements
This chapter covers the study of business IT requirements and how they can best be understood through requirements management. Requirements management is a growing business facet and concerns itself with the issues that emerge when a new solution or software system has been deployed in your IT department.
Requirements management is performed to understand the changes required to systems over time, after implementation, and oversee the level of control required to execute these changes effectively.
The core activities performed during a typical requirements management process include the following:
• Recognizing the imperative need for changes within the business environment and system solution.
• Establishing a key relationship between all stakeholders and ensuring their involvement in the requirements identification and reengineering process.
• Identifying the attributes of the requirements and tracking them for surety.
Requirements management in the IT department allows developers and managers to identify, track and control requirements through the development process. Some advantages associated with requirements management in the IT department are listed below:
• Allows Better Control of Difficult Projects: Requirements management helps give the development team a clear understanding of details related to the software delivery. This clear understanding eventually ensures that all priorities are delivered according to user requirements.
• Improved Software Quality: Requirements management ensures that the system performs in accordance with the quality requirements expected from it.
• Reduced Project Costs: Requirements management significantly reduces the cost of development and ensures that project costs are kept to a minimum.
• Improved Team Communication: Requirements management can improve communication within the team and ensure that objectives are met with proper communication between all stakeholders and team members.
Requirement Tracing
Requirement tracing is a key process followed by IT teams from the start of the process till the system is developed and delivered to users. The requirement tracing process ensures that all requirements are clearly identified and well understood. Tracing ensures that user requirements are incorporated across the software and that the system helps adjust to changing requirements.
Tracing techniques help the IT team in identifying requirements in a project that is currently under development. The information achieved through information tracing is then stored within a convenient traceability matrix. This matrix relays requirements to all stakeholders.
Additionally, there are different types of traceability tables, which are identified in the table below: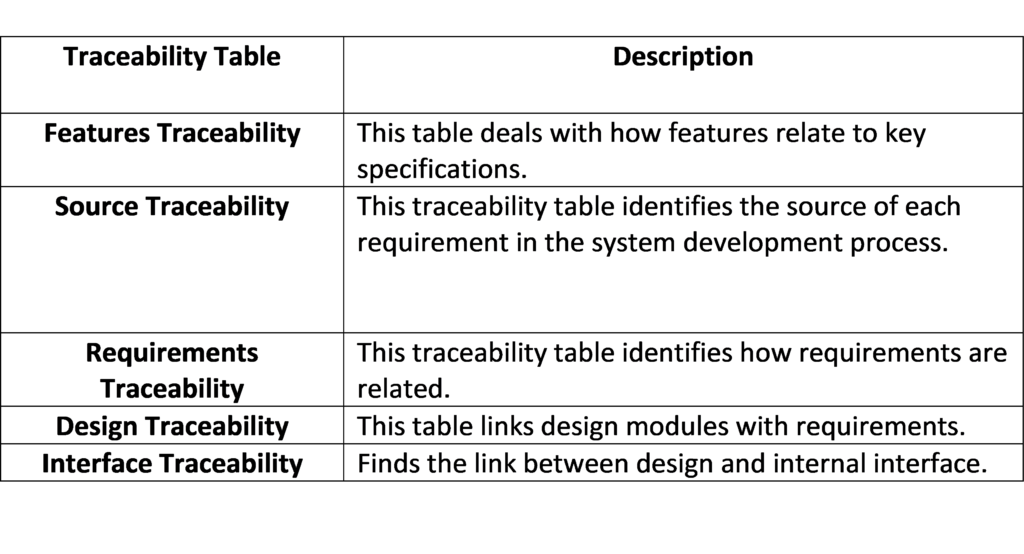 A change in one aspect of the table can help affect different aspects. Hence, these tables are necessary for traceability and identifying areas where attention is needed.
---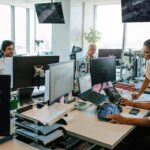 Chapter 4: Security Risk Assessment of Current and Future IT Investments
This chapter looks at some of the ways organizations can follow to perform a security risk assessment. This process holds true for both current IT assets and future assets. Go through the assessment procedure, which has been elaborated in the course manual, below.
Identify and Prioritize Asset Security
The first step in the process is identifying and prioritizing assets based on the risk they carry. Assets here include your client contact information, servers, trade secrets, partner documents and other sensitive data. Remember that you need to look at assets from a business's perspective and not through your own perspective. What you consider as valuable might not exactly be as valuable when considered through the lens of the business.
Once you list down your assets, you should find out the following information related to all assets:
• Software
• Hardware
• Data
• IT security architecture
• Network topology
• Information storage protection
• Information flow
• Technical security controls
• Physical security environment
• Interfaces
• Users
• Support personnel
• Mission or purpose
• Criticality
• Functional requirements
• IT security policies
• Environmental security
Since most organizations have a limited budget for risk assessment, you will have to determine the importance of each asset based on its importance in core business processes.
Identify Different Threats
A threat, as we have identified above, is something that cans seriously cause harm to an organization and damage its reputation. While most of us do know of malware attacks and the hackers behind them, here are some other types of common threats:
• Natural Disasters: Floods, earthquakes, hurricanes and fires can destroy not only your data but also your appliances and severs. Many organizations house their servers in remote areas without assessing the different risks of natural disasters in these locations. Always house your servers in a location with a relatively low risk of natural disasters. The lower the risk, the more reliable and safe your data would be.
• Hardware Failure: Hardware failure is a common threat for businesses today. The likelihood of a hardware failure will depend on the age and quality of the servers you use. The chances of failure are low for relatively new and high quality equipment used in your organization. However, organizations will have to constantly operate under the pressure of failure if their servers are old and susceptible to such failure.
• Malicious Behavior: There are three common types of malicious behavior that you will come across here:
– Interception is the theft of your data in a malicious manner.
– Interference is when someone deletes your data or physically steals your hardware.
– Impersonation is when someone misuses credentials and finds out sensitive company information by posing to be someone else.
Identify Different Vulnerabilities
Vulnerabilities are all weak points or points of entry through which a threat can attack your systems and harm your processes. Vulnerabilities can come in any form and eventually allow malware attacks to succeed.
The most common vulnerability is an outdated antivirus system in endpoint connections, as malware in one system may eventually make its way through the entire network. Other examples of vulnerabilities include aging hardware, unguarded entry points, no two-way authentication on system login and disgruntled employees who may leak private details out to the public.
Do not limit your assessment to software vulnerabilities, as there are a number of human vulnerabilities as well. For instance, maintaining your server room in the basement can significantly increase the risk of flooding.
Analyze Controls
We studied the analysis and auditing of controls in the previous chapter and now link it up with risk assessment. Once you're analyzing and assessing the risk involved in your processes, it is necessary that you run through the controls in place to minimize and eliminate the probability of risk or vulnerability.
Determine Likelihood of a Threat
The next step in the process is to determine the likelihood of a threat actually transpiring into something. It is necessary that you the likelihood of a vulnerability actually being exploited. The likelihood should be determined by assessing the vulnerability, the capability and the motivation that guides the source of the threat and the efficiency of your current control measures.
The likelihood of an attack cannot be measured in a number and is instead measured through categories and ratings of high, low and medium. High likelihood indicates a high chance of an attack or any other event of an adverse nature.
Assess the Impact of Threats
You should identify and analyze the impact of different threats through the following factors:
• The value of the asset under risk
• The role of the asset in core processes
• The sensitivity of the asset
The impact can further be determined through the mission impact analysis report.
Prioritize Security Risks
For each security threat/vulnerability pair, you should determine an appropriate level of risk and prioritize it. This should be done based on the following steps:
• Likelihood of the threat exploiting the vulnerability
• The approximate impact of the threat
• The adequacy of the current controls and the improvements required.
Once you have this information, priorities should be sent to the IT department. If you have a large enough IT department, you can assign the risk assessment role to the IT department itself and have them oversee it.
---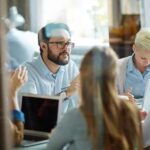 Chapter 5: Conducting Performance Reviews of In-House IT Teams
This chapter sheds some light on some tips executives and managers can follow while conducting performance reviews for their in-house IT teams. These reviews aren't just important for setting goals and objectives but also for helping managers decide the utility of continuing with an IT team and whether they can benefit by outsourcing their services.
Understand the Elements of an Effective Performance Review
Performance reviews offer executives a decent opportunity to review the performance of their employees and find out ways they can follow to help them perform better. When done the right way, performance reviews can help organizations maximize their efforts and achieve their objectives. However, when done wrong, performance reviews can kill motivation with employees and send them into a downward spiral of disengagement and dissatisfaction.
Here are some important elements of team reviews in the contemporary corporate world.
Performance Reviews Should be Frequent
Performance reviews only reap results when they are done frequently. Organizations can only reap positive results from their team reviews if they conduct them regularly and branch out of the traditional nature of annual reviews.
There are so many changes over the course of a year, which is why it does not make sense for you to leave your performance review to the very end of the year.
We recommend formal reviews on a quarterly basis, with a monthly conversation between managers and employees to discuss general themes, bring up pain points and move in the right direction. Many organizations might find the cadence of monthly reviews daunting, but they don't require a hefty time commitment and can be short and concise for effectiveness.
Encourage Two-Way Conversations
Performance reviews should generally be based on two-way conversations rather than just one person leading the conversation without listening to the other. They should be engaging in nature.
While there is no one size fits all approach to follow, the review meeting should reduce anxiety, promote trust, showcase alignment and create clarity in processes.
The discussion can address:
• Career development and growth for the future
• Challenges in engagement faced by employees
• Alignment with organizational objectives and goals
• Key leadership messages from the senior leadership
• Peer feedback
• Recognition of performance
• Feedback from clients
• Discussion of new IT technologies
• Need for training sessions
• Reasons behind current glitches, if any, within IT systems
Be Prepared for the Team Review
Managers and leaders should approach all team reviews with thorough preparations and detailed knowledge of what is to be discussed. Managers should preferably equip themselves with plenty of data. Some of the areas to prepare yourself in include:
• Sync criteria of the review with goal progress and future goals
• Prepare an agenda with some notes
• Find the right place and time for the meeting
• Set clear expectations for employees
Additionally, before you head to the review meeting, you should gather employee performance data and use examples to establish and validate your points. Not too long ago, performance review meetings were held on a manager's objective understanding of matters, but that has significantly changed in the data driven world today.
Managers should validate their facts with data from different sources. The data to gather before the meeting should include:
• Engagement and survey responses
• Notes kept from one on one meeting with employees
• Recent feedback through client surveys
• Examples of recognition
• Ratings from talent reviews
• Proof from previous performance conversations and meetings
• Hiring documents
• Input and feedback from direct managers and colleagues
• Strengths in work style tests
Identify Proper Criteria
Both managers and employees should know just what constitutes as good or poor performance before the review meeting. Organizations should clearly communicate their criteria to the client and let them know the performance standards they require.
Setting clear metrics and identifying effective performance criteria should help employees and managers:
• Define success
• Measure impact
• Determine future growth
• And prove the success of current plans
•
Most organizations today would agree that perhaps the biggest indicator of IT performance today is uptime. Uptime is a measure of just how much time systems are up online to support and recognize business transactions.
However, organizations and IT managers need to realize that IT systems need regularly planned downtimes for patching, upgrades, and general maintenance. Besides systematic downtimes for system maintenance, your business applications should be up and running.
If you have an IT helpline, you can measure the efficacy and the general benefits of this helpline through the following ways:
• The number of calls made to your helpline each month.
• The number of calls resolved by the helpline without being escalated and handed over to another department.
• The average wait time for consumers before a call is answered.
• The number of abandoned calls before someone picks up and answers.
Another way to measure IT team progress is to check the way they're working on key projects. IT governance meetings, outlined above, can help check whether milestone dates are being consistently achieved and whether the department is lacking in areas that require constant attention.
The last technique to measure the efficacy of your IT department is vulnerability management. A well-run IT department has plans in store to manage strategic vulnerabilities and does not take system attacks lightly.
Ask the Right Questions
A typical performance review meeting typically consists of a number of questions and discussion points. You should preferably look to ask the right questions and ensure that all necessary points of discussion are addressed in the meeting.
Some good questions to ask during the meeting include:
• What goals do you have for yourself in the future?
• Which achievement during the past quarter or performance period are you most proud of?
• How do you look to develop within the coming 3 or 6 months?
• What obstacles do you feel currently stand in your way and hinder your progress?
• How can the management team improve and facilitate your growth objectives?
• What impact do you think your performance had on the team and on the organization as a whole?
Focus on the Future
While it is good to reflect on the past within your in-house team review for the IT department, your focus should be on the future. Traditional performance reviews tend to focus on past performance without clearly identifying a plan for the future and what will be expected by employees during it.
Hence, if you want your performance review meeting to succeed, you should effectively reflect on the past but also focus on the future. Future-focused reviews and discussions are more in line with what employees want. Employees will want to be told of improvements within their work in the very moment, rather than waiting for the annual performance review to be conducted. You should also clearly set future goals to avoid any confusion.
In-house reviews for your IT department can be complex and complicated, but they are absolutely necessary to determine the future progress of your team.
Additionally, they help you recognize the importance and efficiency you will get by outsourcing IT requirements, something we discuss in the next chapter.
---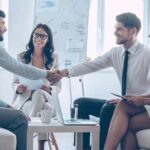 Chapter 6: Efficiency of Outsourcing IT Requirements
Our last chapter discussed the importance of reviewing in-house teams regularly and finding out the utility of maintaining such a permanent team for your organization. If, however, during your review process, you find out that your in-house team is more of a burden than a utility, then you should obviously move towards the more convenient model of IT outsourcing.
Outsourcing your IT requirements does more than just maximize your IT service. There are a number of benefits that outsourcing your IT requirements brings to the table, and we study them here in this section:
Scalability
Perhaps the biggest benefit of outsourcing your IT requirements is that you get scalable results in return. As a business owner, you likely realize just how big a hindrance hiring new employees can present to you the moment you want to grow your operations or move to new industries.
With an outsourcing firm, all you need to do is sign a few paperwork and move to a more comprehensive plan to cover the new requirements that your business will undergo during its growth curve. Outsourced IT departments are hence more scalable and show flexibility during times of growth.
Reduction in Hiring Costs
Ask any HR department and you would know just how unnecessary and difficult it can be for businesses to hire frequently and regularly recruit new employees. Hiring is one of the biggest expenses incurred by a business and is bound to grow as you hire new people. Add to this the high turnover rates in most IT departments and you get an unnecessary expense that you can cut out by outsourcing.
Outsourcing saves you from the hiring process and allows you to invest your time and money in more actionable areas. All companies experiencing growth will be able to save a lot of money in hiring and recruitment by outsourcing their IT functions. Also, with an outsourcing firm, you pay for what you get and don't have to pay hefty amounts you pay to in-house developers even when there is no work for them.
Help In-House Team
Most organizations like to maintain a hybrid mode of management, wherein they maintain both an in-house IT team and also outsource some of their functions to an outsourcing organization. This comes with a number of benefits and can actually help your business. An in-house IT team will manage core IT requirements, while outsourcing firms can be used to distribute some of the additional burdens.
Round the Clock Monitoring
Maintaining an in-house IT team does not come without its own perils. When you maintain your own in-house IT team, you are at the mercy of sick days, business hours, vacations and additional workload problems. However, outsourcing your IT requirements ensures that you don't have to go through any such conundrum in your processes.
The company you outsource your IT department to is present to manage your requirements around the clock and give you a sustainable long-term solution. Outsourcing firms ensure that there is as little downtime in operations as possible.
Increase in Expertise
Hiring an outsourced IT organization to manage your IT department allows you to benefit from a significant increase in expertise. The fact is that the company you outsource your requirements to will have plenty of experienced personnel within their ranks and will be willing to provide for you as much as they can.
While your IT manager might parallel their experience, it is difficult to rely on just one person's experience to run your department. Almost everyone working in an outsourcing firm is experienced and proficient in IT details. Also, since they work on a number of projects at one time, they are well versed with IT requirements and can help you out when required.
Reduce IT Costs
As you will have an idea of by now, outsourcing your IT functions can significantly reduce the costs you spend on your IT department. First of all, you pay only for what you need. Outsourcing firms provide flexible packages based on what you require, without any fixed payments.
Additionally, as we discussed earlier, you get to save money through reduced recruitment costs. Since you no longer have to hire and maintain an in-house IT team, you don't have to spend on hiring and training employees.
Finally, you don't have to incur costs on buying and maintaining the best in-house hardware and systems for your IT department. The outsourcing firm handles your requirements and has its own systems.
---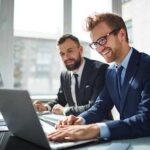 Chapter 7: Assessing Current Readiness for IT Integration
We start this chapter by mentioning a few steps that corporate managers and executives should consider before successfully implementing technology within their ranks. We will later look at some of the critical aspects to consider before tech integration to prepare managers and the organization for what is to come.
Investigate Problem-Solving Technologies
The first step to implementing new technologies is to investigate new technologies that can help you and your organization in the natural cycle of progression. The very purpose of implementing and adopting new technologies within the workplace today is to find solutions to inefficiencies and problems that your organization currently faces.
While solutions to some of your problems might be evident, others will require a lot of industry and external research. For starters, you will have to begin by researching the competitors within your own industry. Find out just how they're performing to identify trends and work on adopting technologies already in your industry.
However, there will be cases and problems where you won't find ideas or solutions from within the industry. This is where you'll have to do some research, even ask some vendors, and act as a pioneer within the industry.
Make Sure You Have an Implementation Team
The second step businesses need to take while integrating new technology is to assemble an implementation team. Don't let the word 'team' scare you, especially if you are a small business owner, because an implementation team can also consist of just one individual.
You need an implementation team to build the importance and the superiority of the new technology in the eyes of your employees. The benefits of the new technology and the competitive advantage it enjoys will mean very little if the technology is not wholeheartedly accepted and adopted by your employees.
Many tech integration projects fail because of the lack of a dedicated implementation team. The lack of such a team eventually leads to poor implementation and a disconnect between the benefits of the new technology and the expectations of the employees.
The team should work on the following tasks and responsibilities:
• Managing conflicts in priorities to help assure a dedicated approach to the integration process.
• Overseeing all administrative details related to the tech integration.
• Allocating the required resources to the project and ensuring that all corners are connected.
• Managing change at the ground level and helping employees jump on the bandwagon.
Run a Pilot Program
The next step to take in successfully integrating the technology within your system is to run a pilot program. A pilot program will basically experiment with the usage and implementation of the technology while demonstrating its impact on different departments.
A pilot program will also allow you to identify a few kinks in the process, such as ironing out complexities that are part of the integration process and connecting old technologies with new ones. Once these kinks have been identified and resolved, you don't have to worry about the successful implementation of the program. The pilot program is necessary to decide areas where improvements are needed.
Train Employees
Training all employees is perhaps the most important thing to do before picking up a new technology and integrating it within your organization. Not all technologies are easy to understand and user-friendly in nature. New technologies can be complex to understand for employees, even more so when they have a complex UI and aren't easy to master.
Providing training sessions to your staff can do wonders here, as it prepares them for the different aspects of the technology and helps improve their understanding of it. The following aspects should be kept in mind before you organize a training session:
• Every employee in your organization will have different learning styles and requirements. Not every individual has the same learning style, so the training should incorporate as many different learning materials and methods as possible. The training session can be tailored and adjusted to different learning styles through adequate measures.
• The training sessions should be kept personal. You should let people know just why the training sessions matter to your organization and how they will impact the different day-to-day work employees do.
• Ask users for feedback during each and every step of the implementation process. This will improve adoption and will help clear away any errors in their infancy.
Organizations do tend to face resistance from employees when it comes to implementing a training program. Do not underestimate the importance of training when rolling out new programs and incorporating them into your business.
Launch and Fine Tune as You Go
Making it to the launch stage of your new technology is an achievement of its own. You have now troubleshot your new solution for possible problems and have minimized them to a certain extent to roll out the technology across the board. However, contrary to popular belief, the launch is not the end of the tech integration process. Most organizations rather unintentionally follow the 'set it and forget it' methodology, which we believe is not the right approach to follow. A very important step for successfully integrating new technology in your organization is to monitor just how it performs after it has been implemented and fully integrated.
If problems exist within the technology, which there most likely will, you should continue changing and updating how you use it and identify iterations that take away the problems. Do not forget to hire the tech expertise of a professional that has previously worked in similar technologies. They will help point out errors and minimize flaws for you.
---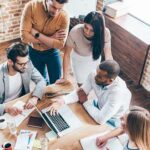 Chapter 8: Effectiveness of Measuring ROI for IT Innovations
In all actuality, managing ROI for IT innovations does seem to be simple enough. You start by finding out just how much you invest in ROI innovations and then moving towards areas where you spend it. This does seem simple but can be difficult to implement in practice. Some challenges here include:
Complexities in Management
Companies may have to manage return on innovation investment in order to:
• Justify the current spending on innovation and design to external and internal stakeholders.
• Make a business case for implementing new IT solutions and technologies.
• Demonstrate the value and future ambitions of the company to future investors and stakeholders.
• Align technology objectives with those of the business.
• Optimize innovation project portfolio
The tools used by organizations here will not always be the same, as there are certain diversities and differences that managers have to account for. Hence, managing these new technologies and the investments made in them can be particularly difficult as well.
Identifying Innovation Investment
Another challenge businesses face here is in identifying innovation investment. This is a key challenge early on in the process. The amount spent on research and development is clearly part of the investment process, but certain organizations include the amount spent on troubleshooting, technical support, quality testing, and software reformulations within R&D as well. There is also no clear correlation or connection between the amount spent on R&D and revenue growth, making it harder for most organizations to track costs and their direct results.
Identifying Returns
While there is confusion in identifying areas of innovation investment, there are also certain confusions in identifying return. Organizations do face a tough time estimating returns on their investments as the entire return process is fraught with difficulties.
The most commonly used metric to the returns is Risk-adjusted Net Present Value, which also loses its meaning and purpose in certain situations that require assumptions to be made.
Reasons to Make ROI Demonstration a Priority
Organizations looking to successfully run innovations in IT and make their own future as thought leaders in the industry should look to prioritize ROI and keep it at the center of all their projects. Most organizations fall short when it comes to measuring ROI along with the project and are unable to keep an eye on key processes as they roll out. In this section, we look at some serious reasons to make ROI demonstration a priority along with all steps of the project.
Innovations may need Alignment
You should make ROI observations necessary during an IT innovation project because your innovations may need alignment with the business needs and objectives. You can ensure alignment in three ways following the ROI methodology.
These ways include:
• The ROI methodology achieves alignment before the project is even initiated. The method helps set goals and objectives upfront when the project is validated.
• The ROI methodology sets clear objectives, which can then be checked and measured in comparison to the business needs and objectives.
• Thirdly, the follow-up data helps businesses find out just how drastically measures around the business may have changed.
To Clarify Value of Innovation Projects to Stakeholders
There are times when the value of IT innovations and the amount spent on them isn't exactly clear to most stakeholders and investors. The primary objective or goal of an IT innovation project is to deliver value to the organization, but the definition and context of value aren't always clear to most stakeholders.
The lack of clarity in value means that external stakeholders, especially investors and sponsors, are not satisfied with the objectives and where they are driven.
The ROI methodology helps businesses run investment appraisals and find out the possible value of the project in advance. Once this value is delivered to the organization, the earlier value proposition can be validated.
We look at a number of reasons within the actual course manual to help build the importance of ROI in IT investments.
---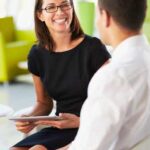 Chapter 9: Optimizing and Improving IT Dependency
Small businesses have for ages been the lifeblood of the global economy. Even in the United States, small businesses are responsible for creating more than half of the total jobs, generating 54 percent of the total sales within the United States, spawning new ideas, leading innovations and acting as conduits within communities across a diverse environment.
The momentum towards small businesses has shown no signs of slowing downs, as the global economy relies more on them than ever before. With the rapid pace of digital adoption around, websites, applications and technology, in general, will act as the cornerstone for these new entrepreneurial ventures and business ideas.
While small businesses previously had a small presence on the internet with a simple cookie-cutter website, they have now gone for a new approach that includes complete dependence on the internet. These small businesses derive almost 100 percent of their revenue from the internet and rely on technology as the primary source of income.
Businesses that are completely reliant on the internet include:
• Online stores that do not have any physical outlet
• Content sites and blogging channels that achieve monetization through advertisement, referrals and subscriptions
• Niche providers that tap into the explosive demand for mobile applications and web platforms
The small business craze is just as extensive as it was back in the past, but all that is changed now is that small businesses rely more on the internet and tech resources today than they ever did. From purchasing a domain name for their website to starting an online store, small businesses are entirely reliant on technology to run their operations.
Dependency on Business Dashboard
A business dashboard summarizes all relevant information in one place and allows business owners and entrepreneurs to view a number of key details relevant to total sales, amount receivables and other key metrics related to the business. A dashboard also provides a glimpse into the overall financial health of the business and ensures that organizations are able to keep their financial objectives on track.
There are several benefits of using a unified dashboard for businesses today. Some of these benefits include;
• Visibility: A business dashboard helps give entrepreneurs and business managers the visibility they need into the performance of the different departments in their business. Visibility is essential for business management today, as managers need access to raw data to determine just how well the business is performing and identify areas of improvement. Without proper visibility, business decisions will always lack purpose and never identify the right improvements. The advanced visibility of a business dashboard allows managers to make quick decisions and provide quick answers to complex business questions. Since all information is available at the tip of your fingers, the decisions you make are relatively quicker and more influential.
• Time Saver: A business dashboard saves a lot of time for all stakeholders involved in the decision-making process inside an organization. Previously business owners had to go through elaborate systems and protocols to gain access to business reports and measure progress through different data representation techniques. This method has now been simplified through the use of a unified dashboard. Business owners do not have to log in to different systems to view reports and business data. They can view it all under one platform, which saves a lot of time. The time saved from this process can eventually be utilized for sales growth and business development.
• Results: Since all key business metrics are available in one place, it makes it easier for business managers to make decisions and find out areas where investments will lead to success. Most dashboards color code results, which makes it even easier for businesses to identify areas of good and bad performance. Most dashboards color code progress in green and mark a downward spiral in red. You can look after items in red and give them the attention they need to signal improvements.
• Improve Productivity and Performance: Perhaps the ultimate objective of all business dashboards today is to improve overall productivity and performance. Business dashboards help improve overall business productivity, which eventually increases performance and results in better productivity. Businesses are eventually able to signal improvements in their performance and grow more profits. With a better focus on areas that are performing below expectations, business managers can ensure that business objectives are met in the manner they expect.
We further study some other metrics of IT dependency within the course manual.
---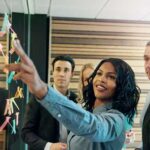 Chapter 10: Cost Analysis of IT Transformation
Most executives are already sold to the idea of a digital transformation. However, it is still necessary to achieve clarity on what you will get at the end of the investment.
Your digital transformation can promote a wide-ranging scope of cost savings, which are unique to your organization. Some of the promised cost savings include:
Virtualization and Networking
Centralizing all of your applications and desktop computers can significantly reduce your IT-related costs. Virtualization of your computer systems can allow your desktop support team to record and deliver updates, fix issues remotely and deploy security upgrades. This saves time in terms of communication and travel. Virtualization also allows businesses to maintain smaller and leaner technical support teams, as no extensive IT backups and support are required. For example, businesses do not need to fill in a full-time staff position to deliver the kind of service promised by digital transformation.
Virtualization also allows for easier implementation of updates and patches, which can work wonders for existing hardware and software resources.
No Hard Copies
Filling out forms manually can take a lot of time and can significantly slow things down. Fortunately, businesses today have a number of options as a result of the digital transformation and do not have to rely on slow and traditional processes such as faxes and analog handwritten forms. The digitization of online documents and forms is just the beginning of the process. Once you include the forms in your digital system, you can roll out documented workflows and speed the process up. The power of digital transformation comes in the form of a fully automated process from team handover to signatures to customer onboarding and the final payment.
Preventative Maintenance
Perhaps one of the biggest applications of digital transformation today is to provide preventative maintenance in manufacturing firms. Organizations that run manufacturing concerns can benefit from preventative maintenance to find flaws and the need for maintenance in machines before they actually succumb to pressure. The ability to find the need for product maintenance at the right time can help businesses avoid downtime and other costs associated with sudden disruptions.
The costs saved through the techniques above add to the utility of digital transformation and make it even more convenient from a cost perspective. While the additional costs of implementation might seem daunting, remember that digital transformation can help save you money in the long run.
The Cost of Organizational Buy-In
The initial price of the digital transformation in dollars is nothing in comparison to the uphill battle most organizations face from their employees, investors and boards. The resistance to change is palpable across the organization and is felt both in terms of the implementation process and the day-to-day activities related to the new tech integration.
The digital transformation must potentially be rolled out from a top-down perspective. What this means is that the organization should preferably roll out the digital transformation with approval from the top management. Additionally, the transformation cannot be strategically implemented within just one department, so the implementation needs to be across the board.
The solution for organizations to create a long-term transformation strategy is to develop a vision that involves the customers, digitizes processes, trains employees and enables the workforce to achieve strategic results and objectives.
The Cost of Technology and Systems
Most organizations simplify the digital transformation process without realizing the full scope of the change. Buy some software, message your customers, train your employees and staff for a few new tasks, and BOOM, your digital transformation is ready. This isn't actually the case.
The digital transformation process isn't based on implementing or integrating one piece of software or a single system solution. Instead, it is a strategic transformation that takes over a significant amount of time and requires strategizing and multiple applications of the highest order.
Apart from the investments in innovation and technology, some other ways to invest in technology and innovation include:
• Partnerships
• Divestment and restructuring
• Mergers and Acquisitions
Your ability to tackle the budgeting requirements of your digital transformation comes down to the unique cost details concerning your plans and the diverse options that you're willing to follow for the transformation. Every organization has a different use case for implementation.
---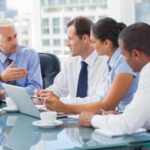 Chapter 11: Use of Information Technology to Enhance Customer Experience
From the use of smartphones, personal computers and tablets to business networking sites and social media, technology has had a significant impact on customers and businesses. With higher connectivity levels and customers using more tech resources than ever before, there is an imperative case for businesses to implement new technologies within their corporate network. Companies like Walmart, Amazon and Netflix are all increasing their total spend on technology and data resources to amplify the customer experience they offer to new and old customers.
Customer experience, or CX, as it is commonly known in business lingo, is the sum of all interactions shared between a customer and an organization. Customer satisfaction, on the other hand, is a measure of just how satisfied and happy customers are with the experiences they have had with you.
Customer experience and customer satisfaction go hand in hand because by improving CX across different touchpoints, businesses satisfy customers and drive up satisfaction levels.
Technologies to Enhance Customer Experience
If you're willing to transform your customer experience journey and include technology within it, there are thankfully many avenues available to you. Technology is now at the forefront of business operations and determines how consumers feel after using a service or buying a product.
As we move forward in the digital era, the spotlight is on organizations that are able to retain customers through improvements in the customer experience. Success awaits organizations that provide a relevant customer experience to customers and help exceed their expectations. To that end, there are a number of new tech tools and solutions that can make customer experience management even easier in this current age.
In this section, we explore some of the best cutting-edge technologies that can improve the customer experience for your service or product users. Assess your current IT system and make room for IT investments within these technologies:
Chatbots
Chatbots are usually based on artificial intelligence and automate the simple tasks and answers that previously required a dedicated agent. Successful chatbots are driven through a vast amount of information poured within them to drive their intelligence forward.
The intelligence and the solutions provided by a chatbot will only be as good as the data poured within them. Chatbots resolve product and service usage issues and help provide answers when a human agent or representative is not able to. If the information poured within chatbots is valid, it will help solve queries and provide authentic answers.
Artificial Intelligence
Artificial Intelligence, or AI as it is popularly known today, is considered to be the most disruptive of all tech innovations. AI has multiple applications in the business world today, with the most prominent one being in enhancing customer expectations. As per predictions from Gartner and leading tech researchers, we are a couple of years away from a world where businesses will manage their communication with customers without the presence or interaction of a human.
Many new technologies available to organizations come down to their usage of artificial intelligence. AI helps increase efficiency, drive customer experience towards the better and reduce costs. Common and repetitive tasks are automated, and your sales agents get to be more productive. AI also helps empower customers and allows them to solve their own issues. However, the use of AI should be transparent to customers to comply with regulations and ensure optimal support.
Video Chat
Sometimes, reading or hearing about the customer experience just isn't enough. In such situations, you will need a video chat solution to be able to fully understand customer concerns and help address them. Visual customer support can help straighten the root cause of a problem and can help solve it in the long run. The smooth and frictionless manner of this resolution will help drive loyalty in customers and form long-term connections.
However, due to the elaborate nature of this communication and the use case for it, we believe only B2B businesses with a handful of customers can currently offer video chat support through their bot.
Speech VR
The use of speech-enabled voice recognition is really driving innovation forward in organizations. The use of functions and national language processing allows customers to fully converse with bots, as they would do with human representatives. This provides a simpler and more interactive method of common problem resolution. Additionally, human customer support agents can take their time helping customers with more complex and difficult problems while the bot handles simpler queries.
Speech and Voice Analytics
Customers that call your customer support number will not always be willing to interact with a bot. Sometimes, customers are angry; they're emotional and require an immediate response from the other end. Speech analytics and voice biometrics allow organizations to equip chatbots with the artificial intelligence needed to listen to elevated voice pitches and the other related emotional cues that come with them.
Call center bots should know just how the customer is feeling through their voice tone and cues in their speech. The call should then be transferred to a live agent when the bot feels it is appropriate. Conversation analytics can uncover emotional drivers and determine the common metrics that influence certain behavior and tone.
How can Technology Improve Customer Experience?
With rampant tech progress around us, customers today have higher expectations and expect you to meet them. Some questions generally asked by customers while experiencing a new product or service include:
• Are you reachable through different devices at the same time?
• Do you respond to customer requests in real-time or keep them waiting for hours or even days.
• Is your website frequently updated or is it just neglected and left to be?
• Will you keep customers informed about new products and services in an interactive manner that does not overwhelm them?
• Will you listen to customer feedback and work on it to improve overall performance?
Technology and the progress achieved through it have allowed businesses to meet the expectations above and provide a comprehensive customer experience to satisfy all new, old and prospective customers. We look at ways technology can be used to enhance the business customer experience in the course manual and introduce new concepts and technologies.
---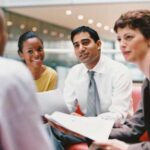 Chapter 12: Current Challenges in IT Use and Implementation
The COVID-19 pandemic of 2020 forced the corporate world and economy into an unimaginable situation. However, technology trumped through the pandemic, as many organizations managed remote work and kept the cycle of progress running.
However, while the pandemic has reaffirmed our belief in technologies, it has also led to a set of new challenges, which need to be identified and worked upon to make remote work smoother and more flawless than it ever was.
Below are some of the general challenges facing IT firms and organizations with a functional IT department today and effective ways to deal with them.
Data Protection
With more regulations concerning data usage and collection methods, organizations are now incorporating data privacy and protection by design within their collection methods. GDPR measures reign supreme today, as even Google couldn't escape the stringent eyes of French regulators and was fined for their data collection methods.
With a rampant market on the darknet for stolen customer data and financial information, businesses have had to amplify their data protection methods. The use of multiple endpoint devices and IoT connections may have made data protection more difficult, but it isn't something businesses are willing to compromise on.
New Security Threats
The emergence of remote work and new connected systems has come at the cost of security. The pandemic saw a number of headline-grabbing events, which highlighted the importance of cybersecurity in the cyber world.
The lockdown and the emergence of remote work saw an increase in cyber threats around us. Critical corporate infrastructures were attacked as threat actors targeted unprotected endpoints across different networks. With the lockdown, many security professionals weren't connected to their systems and systems were often left unprotected. This created a big hole for attackers to jump through.
AI-driven ransomware attacks require a more progressive cybersecurity mechanism, which minimizes the impact o the attack and helps ensure optimal security. Organizations have to spend more on cybersecurity than they ever have before.
Focusing on Innovation
According to recent research conducted by popular data streaming and collection website Gartner, about two-thirds of all business leaders think of digital transformation as a challenge rather than an opportunity. The competitive tech business environment of today forces organizations to look at the digital transformation as something they absolutely have to do to not lose ground to competitors and other adversaries.
Most companies force the digital transformation and are never able to get the full benefit out of it. While there are certain challenges that come with digital transformation, it is important to understand that these risks eventually pay off and lead to a more fluid and flawless flow of operations.
Skills Gap
With new technologies and frameworks, there is a skills gap that IT departments just cannot meet anymore. Imagine having to work on new innovations and technologies without having the right personnel in your team to manage resources and help you with the efforts.
The skills gap is more self-inflicted than enforced. Many organizations set unrealistic expectations from employees and push them out by overburdening them with excessive workloads. This needs to stop if employees are to be given room for growth and maturity. It is better to train employees on the job than to hire new recruits and train them from the start all over again.
Hence, your best bet to fight the skills gap is to not let go of employees and treat them as your assets. Additionally, many IT departments are also approaching foreign markets to get a hold of freelance employees who work without any full-time commitments or complications.
Hiring people from diverse backgrounds has its own benefits as well and allows you to bring a lot more creativity to your work processes. Additionally, your IT department will be able to generate tens and hundreds of new ideas, and innovation will reign supreme.
Multi-Cloud Security
Multi-cloud security is a major concern for organizations today and something that we wish organizations would talk about when exploring new cloud-based services and choosing an ideal platform. Security across platforms is necessary today, as different endpoints are used to access the cloud model.
Multi-cloud functionally allows businesses to manage different security systems and ensure optimal compatibility between different endpoints. Additionally, cloud-agnostic security is fundamental for businesses to achieve consistency and completeness in their company-wide security setup. The more thorough multi-cloud security is, the better it is for organizations.
Rebuilding Trust after a Hack
With an increase in cyberattacks, many businesses and corporations have found it hard to rebuild trust within customers and stakeholders. The period after an online hack or cyberattack is difficult for the affected organization, as they have to regroup and re-grow with time.
This does come across as a challenge for businesses today as they have to rebuild trust in customers. Trust is something that takes time to build, especially if it has been lost once.
The challenges mentioned above are some of the most common ones facing the IT department in general today. With new technologies coming out, these challenges are expected to become even more prominent and difficult to manage in the future.
Risks of Outsourcing
The skills gap we discussed earlier will force a number of organizations and executives to contemplate the idea of outsourcing their tech resources. As beneficial as this arrangement sounds in the short run, it is necessary to know that outsourcing comes with its own perils and challenges.
The risks of outsourcing are drastically growing with time, as businesses have no control over the operations that transpire within the company they have outsourced. When businesses outsource their work, they put the responsibility of their reputation and quality on other firms. Those firms may or may not live up to the expectations put on them.
In addition to the obvious quality concerns, outsourcing can also open a number of security threats. Handing key personal and client data in the hands of an outsourced client does come with its security risk. If you're thinking of outsourcing your requirements, you have to be extremely careful and ensure that the risks are minimized to a certain extent.
---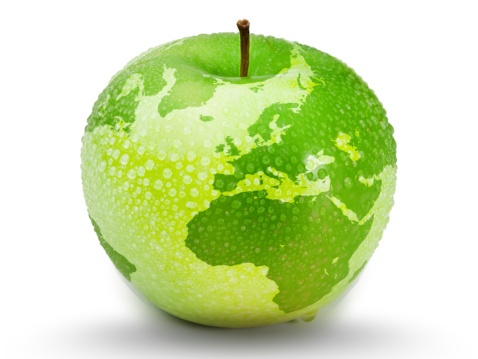 Curriculum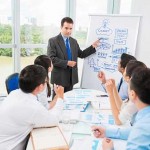 Leading IT Transformation – Workshop 1 –Current-State Assessment
How to Perform an Internal IT Audit
Auditing Tech Controls in Support/Service Model
Understanding Business IT Requirements
Security Risk Assessment of Current and Future IT Investments
Conducting Performance Reviews of In-House IT Teams
Efficiency of Outsourcing IT Requirements
Assessing Current Readiness for IT Integration
Effectiveness of Measuring ROI for IT Innovations
Optimizing and Improving IT Dependency
Cost Analysis of IT Transformation
Use of Information Technology to Enhance Customer Experience
Current Challenges in IT Use and Implementation
---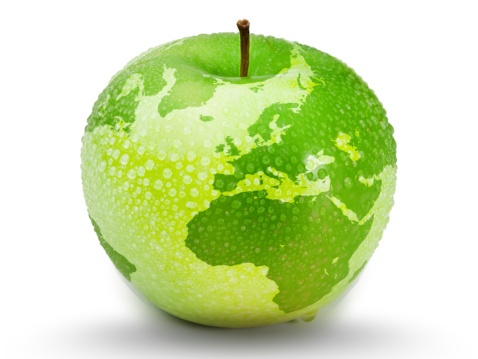 Distance Learning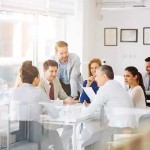 Introduction
Welcome to Appleton Greene and thank you for enrolling on the Leading IT Transformation corporate training program. You will be learning through our unique facilitation via distance-learning method, which will enable you to practically implement everything that you learn academically. The methods and materials used in your program have been designed and developed to ensure that you derive the maximum benefits and enjoyment possible. We hope that you find the program challenging and fun to do. However, if you have never been a distance-learner before, you may be experiencing some trepidation at the task before you. So we will get you started by giving you some basic information and guidance on how you can make the best use of the modules, how you should manage the materials and what you should be doing as you work through them. This guide is designed to point you in the right direction and help you to become an effective distance-learner. Take a few hours or so to study this guide and your guide to tutorial support for students, while making notes, before you start to study in earnest.
Study environment
You will need to locate a quiet and private place to study, preferably a room where you can easily be isolated from external disturbances or distractions. Make sure the room is well-lit and incorporates a relaxed, pleasant feel. If you can spoil yourself within your study environment, you will have much more of a chance to ensure that you are always in the right frame of mind when you do devote time to study. For example, a nice fire, the ability to play soft soothing background music, soft but effective lighting, perhaps a nice view if possible and a good size desk with a comfortable chair. Make sure that your family know when you are studying and understand your study rules. Your study environment is very important. The ideal situation, if at all possible, is to have a separate study, which can be devoted to you. If this is not possible then you will need to pay a lot more attention to developing and managing your study schedule, because it will affect other people as well as yourself. The better your study environment, the more productive you will be.
Study tools & rules
Try and make sure that your study tools are sufficient and in good working order. You will need to have access to a computer, scanner and printer, with access to the internet. You will need a very comfortable chair, which supports your lower back, and you will need a good filing system. It can be very frustrating if you are spending valuable study time trying to fix study tools that are unreliable, or unsuitable for the task. Make sure that your study tools are up to date. You will also need to consider some study rules. Some of these rules will apply to you and will be intended to help you to be more disciplined about when and how you study. This distance-learning guide will help you and after you have read it you can put some thought into what your study rules should be. You will also need to negotiate some study rules for your family, friends or anyone who lives with you. They too will need to be disciplined in order to ensure that they can support you while you study. It is important to ensure that your family and friends are an integral part of your study team. Having their support and encouragement can prove to be a crucial contribution to your successful completion of the program. Involve them in as much as you can.
Successful distance-learning
Distance-learners are freed from the necessity of attending regular classes or workshops, since they can study in their own way, at their own pace and for their own purposes. But unlike traditional internal training courses, it is the student's responsibility, with a distance-learning program, to ensure that they manage their own study contribution. This requires strong self-discipline and self-motivation skills and there must be a clear will to succeed. Those students who are used to managing themselves, are good at managing others and who enjoy working in isolation, are more likely to be good distance-learners. It is also important to be aware of the main reasons why you are studying and of the main objectives that you are hoping to achieve as a result. You will need to remind yourself of these objectives at times when you need to motivate yourself. Never lose sight of your long-term goals and your short-term objectives. There is nobody available here to pamper you, or to look after you, or to spoon-feed you with information, so you will need to find ways to encourage and appreciate yourself while you are studying. Make sure that you chart your study progress, so that you can be sure of your achievements and re-evaluate your goals and objectives regularly.
Self-assessment
Appleton Greene training programs are in all cases post-graduate programs. Consequently, you should already have obtained a business-related degree and be an experienced learner. You should therefore already be aware of your study strengths and weaknesses. For example, which time of the day are you at your most productive? Are you a lark or an owl? What study methods do you respond to the most? Are you a consistent learner? How do you discipline yourself? How do you ensure that you enjoy yourself while studying? It is important to understand yourself as a learner and so some self-assessment early on will be necessary if you are to apply yourself correctly. Perform a SWOT analysis on yourself as a student. List your internal strengths and weaknesses as a student and your external opportunities and threats. This will help you later on when you are creating a study plan. You can then incorporate features within your study plan that can ensure that you are playing to your strengths, while compensating for your weaknesses. You can also ensure that you make the most of your opportunities, while avoiding the potential threats to your success.
Accepting responsibility as a student
Training programs invariably require a significant investment, both in terms of what they cost and in the time that you need to contribute to study and the responsibility for successful completion of training programs rests entirely with the student. This is never more apparent than when a student is learning via distance-learning. Accepting responsibility as a student is an important step towards ensuring that you can successfully complete your training program. It is easy to instantly blame other people or factors when things go wrong. But the fact of the matter is that if a failure is your failure, then you have the power to do something about it, it is entirely in your own hands. If it is always someone else's failure, then you are powerless to do anything about it. All students study in entirely different ways, this is because we are all individuals and what is right for one student, is not necessarily right for another. In order to succeed, you will have to accept personal responsibility for finding a way to plan, implement and manage a personal study plan that works for you. If you do not succeed, you only have yourself to blame.
Planning
By far the most critical contribution to stress, is the feeling of not being in control. In the absence of planning we tend to be reactive and can stumble from pillar to post in the hope that things will turn out fine in the end. Invariably they don't! In order to be in control, we need to have firm ideas about how and when we want to do things. We also need to consider as many possible eventualities as we can, so that we are prepared for them when they happen. Prescriptive Change, is far easier to manage and control, than Emergent Change. The same is true with distance-learning. It is much easier and much more enjoyable, if you feel that you are in control and that things are going to plan. Even when things do go wrong, you are prepared for them and can act accordingly without any unnecessary stress. It is important therefore that you do take time to plan your studies properly.
Management
Once you have developed a clear study plan, it is of equal importance to ensure that you manage the implementation of it. Most of us usually enjoy planning, but it is usually during implementation when things go wrong. Targets are not met and we do not understand why. Sometimes we do not even know if targets are being met. It is not enough for us to conclude that the study plan just failed. If it is failing, you will need to understand what you can do about it. Similarly if your study plan is succeeding, it is still important to understand why, so that you can improve upon your success. You therefore need to have guidelines for self-assessment so that you can be consistent with performance improvement throughout the program. If you manage things correctly, then your performance should constantly improve throughout the program.
Study objectives & tasks
The first place to start is developing your program objectives. These should feature your reasons for undertaking the training program in order of priority. Keep them succinct and to the point in order to avoid confusion. Do not just write the first things that come into your head because they are likely to be too similar to each other. Make a list of possible departmental headings, such as: Customer Service; E-business; Finance; Globalization; Human Resources; Technology; Legal; Management; Marketing and Production. Then brainstorm for ideas by listing as many things that you want to achieve under each heading and later re-arrange these things in order of priority. Finally, select the top item from each department heading and choose these as your program objectives. Try and restrict yourself to five because it will enable you to focus clearly. It is likely that the other things that you listed will be achieved if each of the top objectives are achieved. If this does not prove to be the case, then simply work through the process again.
Study forecast
As a guide, the Appleton Greene Leading IT Transformation corporate training program should take 12-18 months to complete, depending upon your availability and current commitments. The reason why there is such a variance in time estimates is because every student is an individual, with differing productivity levels and different commitments. These differentiations are then exaggerated by the fact that this is a distance-learning program, which incorporates the practical integration of academic theory as an as a part of the training program. Consequently all of the project studies are real, which means that important decisions and compromises need to be made. You will want to get things right and will need to be patient with your expectations in order to ensure that they are. We would always recommend that you are prudent with your own task and time forecasts, but you still need to develop them and have a clear indication of what are realistic expectations in your case. With reference to your time planning: consider the time that you can realistically dedicate towards study with the program every week; calculate how long it should take you to complete the program, using the guidelines featured here; then break the program down into logical modules and allocate a suitable proportion of time to each of them, these will be your milestones; you can create a time plan by using a spreadsheet on your computer, or a personal organizer such as MS Outlook, you could also use a financial forecasting software; break your time forecasts down into manageable chunks of time, the more specific you can be, the more productive and accurate your time management will be; finally, use formulas where possible to do your time calculations for you, because this will help later on when your forecasts need to change in line with actual performance. With reference to your task planning: refer to your list of tasks that need to be undertaken in order to achieve your program objectives; with reference to your time plan, calculate when each task should be implemented; remember that you are not estimating when your objectives will be achieved, but when you will need to focus upon implementing the corresponding tasks; you also need to ensure that each task is implemented in conjunction with the associated training modules which are relevant; then break each single task down into a list of specific to do's, say approximately ten to do's for each task and enter these into your study plan; once again you could use MS Outlook to incorporate both your time and task planning and this could constitute your study plan; you could also use a project management software like MS Project. You should now have a clear and realistic forecast detailing when you can expect to be able to do something about undertaking the tasks to achieve your program objectives.
Performance management
It is one thing to develop your study forecast, it is quite another to monitor your progress. Ultimately it is less important whether you achieve your original study forecast and more important that you update it so that it constantly remains realistic in line with your performance. As you begin to work through the program, you will begin to have more of an idea about your own personal performance and productivity levels as a distance-learner. Once you have completed your first study module, you should re-evaluate your study forecast for both time and tasks, so that they reflect your actual performance level achieved. In order to achieve this you must first time yourself while training by using an alarm clock. Set the alarm for hourly intervals and make a note of how far you have come within that time. You can then make a note of your actual performance on your study plan and then compare your performance against your forecast. Then consider the reasons that have contributed towards your performance level, whether they are positive or negative and make a considered adjustment to your future forecasts as a result. Given time, you should start achieving your forecasts regularly.
With reference to time management: time yourself while you are studying and make a note of the actual time taken in your study plan; consider your successes with time-efficiency and the reasons for the success in each case and take this into consideration when reviewing future time planning; consider your failures with time-efficiency and the reasons for the failures in each case and take this into consideration when reviewing future time planning; re-evaluate your study forecast in relation to time planning for the remainder of your training program to ensure that you continue to be realistic about your time expectations. You need to be consistent with your time management, otherwise you will never complete your studies. This will either be because you are not contributing enough time to your studies, or you will become less efficient with the time that you do allocate to your studies. Remember, if you are not in control of your studies, they can just become yet another cause of stress for you.
With reference to your task management: time yourself while you are studying and make a note of the actual tasks that you have undertaken in your study plan; consider your successes with task-efficiency and the reasons for the success in each case; take this into consideration when reviewing future task planning; consider your failures with task-efficiency and the reasons for the failures in each case and take this into consideration when reviewing future task planning; re-evaluate your study forecast in relation to task planning for the remainder of your training program to ensure that you continue to be realistic about your task expectations. You need to be consistent with your task management, otherwise you will never know whether you are achieving your program objectives or not.
Keeping in touch
You will have access to qualified and experienced professors and tutors who are responsible for providing tutorial support for your particular training program. So don't be shy about letting them know how you are getting on. We keep electronic records of all tutorial support emails so that professors and tutors can review previous correspondence before considering an individual response. It also means that there is a record of all communications between you and your professors and tutors and this helps to avoid any unnecessary duplication, misunderstanding, or misinterpretation. If you have a problem relating to the program, share it with them via email. It is likely that they have come across the same problem before and are usually able to make helpful suggestions and steer you in the right direction. To learn more about when and how to use tutorial support, please refer to the Tutorial Support section of this student information guide. This will help you to ensure that you are making the most of tutorial support that is available to you and will ultimately contribute towards your success and enjoyment with your training program.
Work colleagues and family
You should certainly discuss your program study progress with your colleagues, friends and your family. Appleton Greene training programs are very practical. They require you to seek information from other people, to plan, develop and implement processes with other people and to achieve feedback from other people in relation to viability and productivity. You will therefore have plenty of opportunities to test your ideas and enlist the views of others. People tend to be sympathetic towards distance-learners, so don't bottle it all up in yourself. Get out there and share it! It is also likely that your family and colleagues are going to benefit from your labors with the program, so they are likely to be much more interested in being involved than you might think. Be bold about delegating work to those who might benefit themselves. This is a great way to achieve understanding and commitment from people who you may later rely upon for process implementation. Share your experiences with your friends and family.
Making it relevant
The key to successful learning is to make it relevant to your own individual circumstances. At all times you should be trying to make bridges between the content of the program and your own situation. Whether you achieve this through quiet reflection or through interactive discussion with your colleagues, client partners or your family, remember that it is the most important and rewarding aspect of translating your studies into real self-improvement. You should be clear about how you want the program to benefit you. This involves setting clear study objectives in relation to the content of the course in terms of understanding, concepts, completing research or reviewing activities and relating the content of the modules to your own situation. Your objectives may understandably change as you work through the program, in which case you should enter the revised objectives on your study plan so that you have a permanent reminder of what you are trying to achieve, when and why.
Distance-learning check-list
Prepare your study environment, your study tools and rules.
Undertake detailed self-assessment in terms of your ability as a learner.
Create a format for your study plan.
Consider your study objectives and tasks.
Create a study forecast.
Assess your study performance.
Re-evaluate your study forecast.
Be consistent when managing your study plan.
Use your Appleton Greene Certified Learning Provider (CLP) for tutorial support.
Make sure you keep in touch with those around you.

---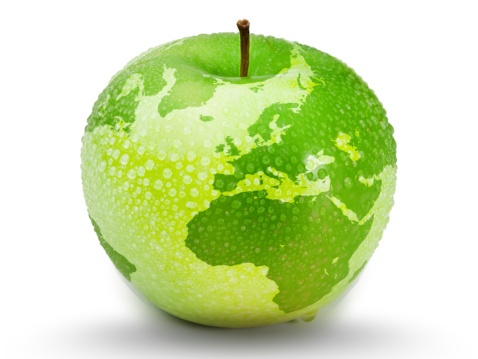 Tutorial Support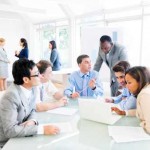 Programs
Appleton Greene uses standard and bespoke corporate training programs as vessels to transfer business process improvement knowledge into the heart of our clients' organizations. Each individual program focuses upon the implementation of a specific business process, which enables clients to easily quantify their return on investment. There are hundreds of established Appleton Greene corporate training products now available to clients within customer services, e-business, finance, globalization, human resources, information technology, legal, management, marketing and production. It does not matter whether a client's employees are located within one office, or an unlimited number of international offices, we can still bring them together to learn and implement specific business processes collectively. Our approach to global localization enables us to provide clients with a truly international service with that all important personal touch. Appleton Greene corporate training programs can be provided virtually or locally and they are all unique in that they individually focus upon a specific business function. They are implemented over a sustainable period of time and professional support is consistently provided by qualified learning providers and specialist consultants.
---
Support available
You will have a designated Certified Learning Provider (CLP) and an Accredited Consultant and we encourage you to communicate with them as much as possible. In all cases tutorial support is provided online because we can then keep a record of all communications to ensure that tutorial support remains consistent. You would also be forwarding your work to the tutorial support unit for evaluation and assessment. You will receive individual feedback on all of the work that you undertake on a one-to-one basis, together with specific recommendations for anything that may need to be changed in order to achieve a pass with merit or a pass with distinction and you then have as many opportunities as you may need to re-submit project studies until they meet with the required standard. Consequently the only reason that you should really fail (CLP) is if you do not do the work. It makes no difference to us whether a student takes 12 months or 18 months to complete the program, what matters is that in all cases the same quality standard will have been achieved.
---
Support Process
Please forward all of your future emails to the designated (CLP) Tutorial Support Unit email address that has been provided and please do not duplicate or copy your emails to other AGC email accounts as this will just cause unnecessary administration. Please note that emails are always answered as quickly as possible but you will need to allow a period of up to 20 business days for responses to general tutorial support emails during busy periods, because emails are answered strictly within the order in which they are received. You will also need to allow a period of up to 30 business days for the evaluation and assessment of project studies. This does not include weekends or public holidays. Please therefore kindly allow for this within your time planning. All communications are managed online via email because it enables tutorial service support managers to review other communications which have been received before responding and it ensures that there is a copy of all communications retained on file for future reference. All communications will be stored within your personal (CLP) study file here at Appleton Greene throughout your designated study period. If you need any assistance or clarification at any time, please do not hesitate to contact us by forwarding an email and remember that we are here to help. If you have any questions, please list and number your questions succinctly and you can then be sure of receiving specific answers to each and every query.
---
Time Management
It takes approximately 1 Year to complete the Leading IT Transformation corporate training program, incorporating 12 x 6-hour monthly workshops. Each student will also need to contribute approximately 4 hours per week over 1 Year of their personal time. Students can study from home or work at their own pace and are responsible for managing their own study plan. There are no formal examinations and students are evaluated and assessed based upon their project study submissions, together with the quality of their internal analysis and supporting documents. They can contribute more time towards study when they have the time to do so and can contribute less time when they are busy. All students tend to be in full time employment while studying and the Leading IT Transformation program is purposely designed to accommodate this, so there is plenty of flexibility in terms of time management. It makes no difference to us at Appleton Greene, whether individuals take 12-18 months to complete this program. What matters is that in all cases the same standard of quality will have been achieved with the standard and bespoke programs that have been developed.
---
Distance Learning Guide
The distance learning guide should be your first port of call when starting your training program. It will help you when you are planning how and when to study, how to create the right environment and how to establish the right frame of mind. If you can lay the foundations properly during the planning stage, then it will contribute to your enjoyment and productivity while training later. The guide helps to change your lifestyle in order to accommodate time for study and to cultivate good study habits. It helps you to chart your progress so that you can measure your performance and achieve your goals. It explains the tools that you will need for study and how to make them work. It also explains how to translate academic theory into practical reality. Spend some time now working through your distance learning guide and make sure that you have firm foundations in place so that you can make the most of your distance learning program. There is no requirement for you to attend training workshops or classes at Appleton Greene offices. The entire program is undertaken online, program course manuals and project studies are administered via the Appleton Greene web site and via email, so you are able to study at your own pace and in the comfort of your own home or office as long as you have a computer and access to the internet.
---
How To Study
The how to study guide provides students with a clear understanding of the Appleton Greene facilitation via distance learning training methods and enables students to obtain a clear overview of the training program content. It enables students to understand the step-by-step training methods used by Appleton Greene and how course manuals are integrated with project studies. It explains the research and development that is required and the need to provide evidence and references to support your statements. It also enables students to understand precisely what will be required of them in order to achieve a pass with merit and a pass with distinction for individual project studies and provides useful guidance on how to be innovative and creative when developing your Unique Program Proposition (UPP).
---
Tutorial Support
Tutorial support for the Appleton Greene Leading IT Transformation corporate training program is provided online either through the Appleton Greene Client Support Portal (CSP), or via email. All tutorial support requests are facilitated by a designated Program Administration Manager (PAM). They are responsible for deciding which professor or tutor is the most appropriate option relating to the support required and then the tutorial support request is forwarded onto them. Once the professor or tutor has completed the tutorial support request and answered any questions that have been asked, this communication is then returned to the student via email by the designated Program Administration Manager (PAM). This enables all tutorial support, between students, professors and tutors, to be facilitated by the designated Program Administration Manager (PAM) efficiently and securely through the email account. You will therefore need to allow a period of up to 20 business days for responses to general support queries and up to 30 business days for the evaluation and assessment of project studies, because all tutorial support requests are answered strictly within the order in which they are received. This does not include weekends or public holidays. Consequently you need to put some thought into the management of your tutorial support procedure in order to ensure that your study plan is feasible and to obtain the maximum possible benefit from tutorial support during your period of study. Please retain copies of your tutorial support emails for future reference. Please ensure that ALL of your tutorial support emails are set out using the format as suggested within your guide to tutorial support. Your tutorial support emails need to be referenced clearly to the specific part of the course manual or project study which you are working on at any given time. You also need to list and number any questions that you would like to ask, up to a maximum of five questions within each tutorial support email. Remember the more specific you can be with your questions the more specific your answers will be too and this will help you to avoid any unnecessary misunderstanding, misinterpretation, or duplication. The guide to tutorial support is intended to help you to understand how and when to use support in order to ensure that you get the most out of your training program. Appleton Greene training programs are designed to enable you to do things for yourself. They provide you with a structure or a framework and we use tutorial support to facilitate students while they practically implement what they learn. In other words, we are enabling students to do things for themselves. The benefits of distance learning via facilitation are considerable and are much more sustainable in the long-term than traditional short-term knowledge sharing programs. Consequently you should learn how and when to use tutorial support so that you can maximize the benefits from your learning experience with Appleton Greene. This guide describes the purpose of each training function and how to use them and how to use tutorial support in relation to each aspect of the training program. It also provides useful tips and guidance with regard to best practice.
---
Tutorial Support Tips
Students are often unsure about how and when to use tutorial support with Appleton Greene. This Tip List will help you to understand more about how to achieve the most from using tutorial support. Refer to it regularly to ensure that you are continuing to use the service properly. Tutorial support is critical to the success of your training experience, but it is important to understand when and how to use it in order to maximize the benefit that you receive. It is no coincidence that those students who succeed are those that learn how to be positive, proactive and productive when using tutorial support.
Be positive and friendly with your tutorial support emails
Remember that if you forward an email to the tutorial support unit, you are dealing with real people. "Do unto others as you would expect others to do unto you". If you are positive, complimentary and generally friendly in your emails, you will generate a similar response in return. This will be more enjoyable, productive and rewarding for you in the long-term.
Think about the impression that you want to create
Every time that you communicate, you create an impression, which can be either positive or negative, so put some thought into the impression that you want to create. Remember that copies of all tutorial support emails are stored electronically and tutors will always refer to prior correspondence before responding to any current emails. Over a period of time, a general opinion will be arrived at in relation to your character, attitude and ability. Try to manage your own frustrations, mood swings and temperament professionally, without involving the tutorial support team. Demonstrating frustration or a lack of patience is a weakness and will be interpreted as such. The good thing about communicating in writing, is that you will have the time to consider your content carefully, you can review it and proof-read it before sending your email to Appleton Greene and this should help you to communicate more professionally, consistently and to avoid any unnecessary knee-jerk reactions to individual situations as and when they may arise. Please also remember that the CLP Tutorial Support Unit will not just be responsible for evaluating and assessing the quality of your work, they will also be responsible for providing recommendations to other learning providers and to client contacts within the Appleton Greene global client network, so do be in control of your own emotions and try to create a good impression.
Remember that quality is preferred to quantity
Please remember that when you send an email to the tutorial support team, you are not using Twitter or Text Messaging. Try not to forward an email every time that you have a thought. This will not prove to be productive either for you or for the tutorial support team. Take time to prepare your communications properly, as if you were writing a professional letter to a business colleague and make a list of queries that you are likely to have and then incorporate them within one email, say once every month, so that the tutorial support team can understand more about context, application and your methodology for study. Get yourself into a consistent routine with your tutorial support requests and use the tutorial support template provided with ALL of your emails. The (CLP) Tutorial Support Unit will not spoon-feed you with information. They need to be able to evaluate and assess your tutorial support requests carefully and professionally.
Be specific about your questions in order to receive specific answers
Try not to write essays by thinking as you are writing tutorial support emails. The tutorial support unit can be unclear about what in fact you are asking, or what you are looking to achieve. Be specific about asking questions that you want answers to. Number your questions. You will then receive specific answers to each and every question. This is the main purpose of tutorial support via email.
Keep a record of your tutorial support emails
It is important that you keep a record of all tutorial support emails that are forwarded to you. You can then refer to them when necessary and it avoids any unnecessary duplication, misunderstanding, or misinterpretation.
---
Individual training workshops or telephone support
Please be advised that Appleton Greene does not provide separate or individual tutorial support meetings, workshops, or provide telephone support for individual students. Appleton Greene is an equal opportunities learning and service provider and we are therefore understandably bound to treat all students equally. We cannot therefore broker special financial or study arrangements with individual students regardless of the circumstances. All tutorial support is provided online and this enables Appleton Greene to keep a record of all communications between students, professors and tutors on file for future reference, in accordance with