Balancing Entrepreneurship – Workshop 2 (Baseline Assessment)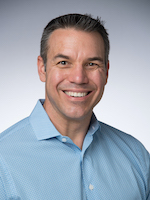 The Appleton Greene Corporate Training Program (CTP) for Balancing Entrepreneurship is provided by Mr. Meuchel BS Certified Learning Provider (CLP). Program Specifications: Monthly cost USD$2,500.00; Monthly Workshops 6 hours; Monthly Support 4 hours; Program Duration 20 months; Program orders subject to ongoing availability.
If you would like to view the Client Information Hub (CIH) for this program, please Click Here
Learning Provider Profile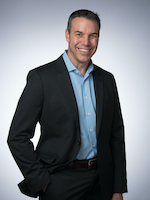 Mr. Meuchel is a Certified Learning Provider (CLP) at Appleton Greene and he has experience in management and entrepreneurship specializing in the construction industry. He has achieved a Bachelor of Science in Civil Engineering with a concentration in Construction Management. He has industry experience within the following sectors: Business Ownership; Design/Build; Construction Management and General Contracting. His experience within the construction industry incorporates all facets of construction including: Design Phase; Bid Phase and Construction Phase. He has had commercial experience within the following countries: United States of America, or more specifically within the following cities: Baltimore MD; Washington DC; Raleigh NC; Jacksonville FL and Atlanta GA. His personal achievements include: established time management processes; published book for entrepreneurs; entrepreneur mastermind program and construction expert witness. His service skills incorporate: time management; process development & testing; marketing & sales; owner & 1 subcontractor relations; estimating & budgeting; planning & scheduling; cost & quality control; inspections & safety; municipal regulations and permitting.
---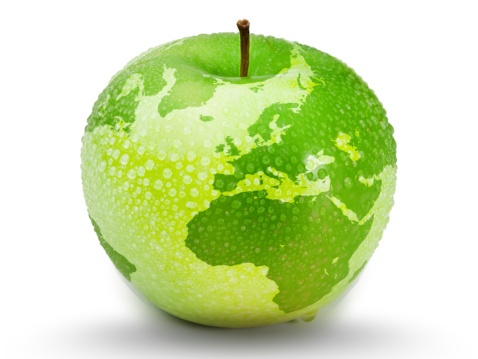 MOST Analysis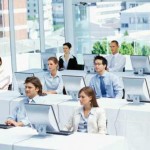 Mission Statement
The driving purpose of the Baseline Assessment Phase is to determine the present state of your business and to understand how your current work-life balance aligns with where you really want to be. After you are guided through the steps of the assessment you will learn how to analyze this data in conjunction with the validated goals and expectations you developed in the first phase. This analysis will then allow you, under the guidance of your mentor, to make informed decisions as you move into the final stages of process planning and start process development. The assessment phase will kick off with a focus on your mindset and expertise. During the mindset portion and under the tutelage of your mentor you will test yourself, specifically your confidence and clarity, to make sure you are completely clear where you want to be and are committed to working through the program to get there. You will continue to work closely with your mentor assessing your expertise as well. This is a critical step in self-awareness, not only to confirm your expertise but also to better understand how you are perceived by your customers, employees, and peers in relation to competition, credentials, social proof, etc. After tackling mindset and expertise, you will be guided through a detailed analysis of the nuts and bolts of your business and conduct a thorough review of the current systems and processes you have in place for both the front ends and the back ends. Next you will review your current unique value proposition and analyze how it positions you in the marketplace. During this portion you will also look at the tasks you are handling directly which is the first step towards identifying areas to delegate and identifying repeatable tasks you can create systems and processes for. Finally, at the end of the Baseline Assessment Phase you will review your current support network and the role this network is playing in your current approach to business and work-life balance. This network will be slightly different for each program participant but generally include a mix of immediate family and circle of influence, mentors, coaches, mastermind and networking groups, professional trade organizations and key outsource partners.
---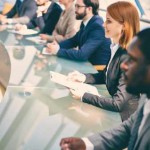 Objectives
01. Performance Reviews: departmental SWOT analysis; strategy research & development. Time Allocated: 1 Month
02. Self-Awareness: departmental SWOT analysis; strategy research & development. Time Allocated: 1 Month
03. Level of Expertise: departmental SWOT analysis; strategy research & development. Time Allocated: 1 Month
04. Goal Commitment: departmental SWOT analysis; strategy research & development. Time Allocated: 1 Month
05. Customer Perception: departmental SWOT analysis; strategy research & development. Time Allocated: 1 Month
06. Employee Perception: departmental SWOT analysis; strategy research & development. Time Allocated: 1 Month
07. Peer Perception: departmental SWOT analysis; strategy research & development. 1 Month
08. Current Processes: departmental SWOT analysis; strategy research & development. Time Allocated: 1 Month
09. Market Position: departmental SWOT analysis; strategy research & development. Time Allocated: 1 Month
10. Tasks and Delegation: departmental SWOT analysis; strategy research & development. Time Allocated: 1 Month
11. Support Network: departmental SWOT analysis; strategy research & development. Time Allocated: 1 Month
12. Professional Network: departmental SWOT analysis; strategy research & development. Time Allocated: 1 Month
---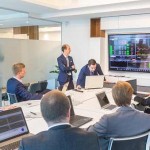 Strategies
01. Performance Reviews: Each individual department head to undertake departmental SWOT analysis; strategy research & development.
02 Self-Awareness: Each individual department head to undertake departmental SWOT analysis; strategy research & development.
03. Level of Expertise: Each individual department head to undertake departmental SWOT analysis; strategy research & development.
04. Goal Commitment: Each individual department head to undertake departmental SWOT analysis; strategy research & development.
05. Customer Perception: Each individual department head to undertake departmental SWOT analysis; strategy research & development.
06. Employee Perception: Each individual department head to undertake departmental SWOT analysis; strategy research & development.
07. Peer Perception: Each individual department head to undertake departmental SWOT analysis; strategy research & development.
08. Current Processes: Each individual department head to undertake departmental SWOT analysis; strategy research & development.
09. Market Position: Each individual department head to undertake departmental SWOT analysis; strategy research & development.
10. Tasks and Delegation: Each individual department head to undertake departmental SWOT analysis; strategy research & development.
11. Support Network: Each individual department head to undertake departmental SWOT analysis; strategy research & development.
12. Professional Network: Each individual department head to undertake departmental SWOT analysis; strategy research & development.
---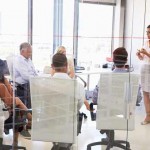 Tasks
01. Create a task on your calendar, to be completed within the next month, to analyze Performance Reviews.
02. Create a task on your calendar, to be completed within the next month, to analyze Self-Awareness.
03. Create a task on your calendar, to be completed within the next month, to analyze Level of Expertise.
04. Create a task on your calendar, to be completed within the next month, to analyze Goal Commitment.
05. Create a task on your calendar, to be completed within the next month, to analyze Customer Perception.
06. Create a task on your calendar, to be completed within the next month, to analyze Employee Perception.
07. Create a task on your calendar, to be completed within the next month, to analyze Peer Perception.
08. Create a task on your calendar, to be completed within the next month, to analyze Current Processes.
09. Create a task on your calendar, to be completed within the next month, to analyze Market Position.
10. Create a task on your calendar, to be completed within the next month, to analyze Tasks and Delegation.
11. Create a task on your calendar, to be completed within the next month, to analyze Support Network.
12. Create a task on your calendar, to be completed within the next month, to analyze Professional Network.
---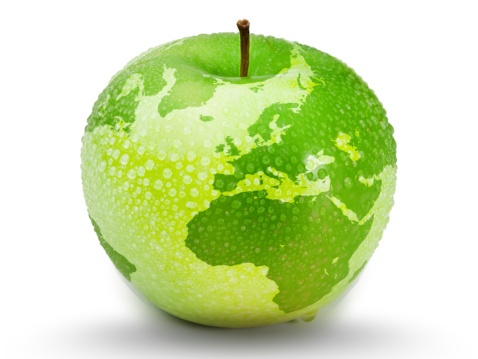 Introduction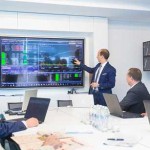 A History of Balance
Work-life balance has become one of the most popular subjects in academia, industry, politics, and society in recent years. This phenomenon arises as a result of demographic, economic, and cultural changes (Osoian Lazar & Ra?iu, 2009), such as the increasing integration of women in the workplace, the rising number of couples who both work outside the home, or the transformation of family structures, as well as population ageing, technological advancements, birth rate decline, and the need to improve human capital management. Furthermore, one of the key concerns of the so-called "Generation Y" (born between 1982 and 2000), who seek flexibility in time and space at work, is work-life balance.
As a result of these social, economic, and political changes, businesses have been more involved in work, family, and personal life issues. Work-life balance is a solution to work-family conflict, which happens when personal role expectations are incompatible with those of the productive role, and vice versa. Individuals who are exposed to higher stress experience tension as a result of this conflict, which reduces their productivity and has a negative influence on organizational performance (Kalliath & Brough, 2008).
In this context, the organization should adopt a proactive approach to implementing work-life practices, building a flexible structure to adapt to external changes and contribute to people's overall happiness. As a result, work-life balance, like any other human resource strategy, can be viewed as both a problem and a source of competitive advantage for organizational leaders (Coff, 1997; Pfeffer, 1994). Work-life balance can aid in the retention of skilled individuals in the business, resulting in a higher return on investment for organizations looking to attract and retain highly motivated and committed personnel (Yamamoto & Matsura, 2012).
Work-family conflict is defined by De Luis Carnicer et al. (2004, p.54) "as a form of inter-role conflict in which the role pressures from work and family spheres are mutually incompatible." The demand for balance emerges from a conflict between the professional and family spheres, which leads to the formation of roles that are potentially incompatible and difficult to reconcile.
For an individual, this leads to a lack of job and personal satisfaction, as well as stress, which reduces quality of life. Work-family conflict is linked to an employee's educational level (individuals with a bachelor's degree face more conflict), professional category (senior managers face more work-family conflict) and is experienced equally by men and women (De Luis Carnicer et al, 2004; Eagle, Miles & Icenogle, 1997). However, it differs by country (Crompton & Lyonette, 2006) and individual traits such as higher degrees of neuroticism and depression, both of which contribute to the rise in conflict (Frone, 2000).
Defining Balance
When it comes to defining work-life balance, there is a lack of consensus among experts, hence there is no widely acknowledged definition (Kalliath & Brough, 2008; Klöpping, 2011). Most definitions, according to Devi & Ravi (2013), imply that work and life demands must be prioritized equally. Understanding work-life balance, on the other hand, is the starting point for both individuals (who need to manage their resources) and businesses (who need to design programs that enable balance and so meet the demands of their employees) (Reiter, 2007).
In their formulation, most definitions refer to the coordination of the working and personal spheres. Feldstead (2002) points out that a person's equilibrium is independent of their age or gender. While some authors in the 1980s considered work-life balance to be primarily a female concern (Hall & Richter, 1988), it is now a topic that is receiving attention and relevance from both men and women. Veiga (2010) also emphasizes the importance of "maintaining a healthy and balanced life," as work-life conflict leads to issues such as low professional and personal satisfaction, decreased organizational commitment, and stress. As a result, work-life balance is a strategy for reducing conflict between professional and personal roles.
Other authors allude to the activities that persons must engage in in order to balance demands from many areas in order to meet these needs with limited resources while retaining life autonomy; as Fleetwood (2007) puts it, "control over when, where, and how they work." They also stress the importance of establishing an organizational structure that allows men and women to strike a balance between the two worlds. A second group of authors defines work-life balance as the level of personal satisfaction achieved when all aspects of one's life are in harmony (Joshi et al, 2002; Greenhaus, 2003; Grady et al, 2008).
However, work-life balance rules will not be effective unless they are combined with a corporate culture that prioritizes work, family, and personal life values, as well as managerial support. Employees will be hesitant to participate in these initiatives if they fear negative consequences for their work (Eaton, 2003) or even antagonism from supervisors and coworkers. As a result, it is vital to examine work-life balance policies and their implications for the firm.
---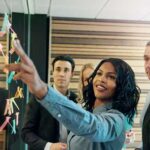 Elements Of Work-Life Balance
The most important aspects of work-life balance
Author Jeff Davidson is an expert on work-life balance. He believes there are six components to achieving work-life balance:
1. Self-management
Taking care of your personal needs, such as eating, sleeping, and exercising, is critical to maintaining a healthy work-life balance. For example, if you don't get enough sleep, you'll be weary, which will affect your work. And, more crucially, in an entrepreneurship it is entirely up to you to manage your own requirements.
2. Organize your time
Making decisions about priorities and how you'll complete all things on time can be difficult. You must also deal with personal assignments at the same time. Setting goals and prioritizing vital and urgent tasks are recommended by Davidson. The Eisenhower matrix technique, which can help you improve your time management skills, is based on this principle.
3. Stress reduction
Hearing diverse noises at work and dealing with distractions, whether from coworkers or from the outside, might cause you to become agitated. As a result, you must find a technique to adapt to this type of atmosphere in order to reduce your stress levels. Furthermore, according to Davidson, multitasking should be avoided because transitioning between projects and tasks can be stressful.
4. Change management
No matter where you work or what you do, you'll almost certainly have to adjust to regular changes. You must guarantee that the volume of change does not overwhelm you in order to effectively manage these changes. This also applies to any changes in your personal life.
5. Technology management
Technology should make your life easier, not more difficult. Keep in mind that you are in charge of technology, not the other way around.
6. Organizing free time
Taking vacations is an important part of achieving a work-life balance. Additionally, to avoid boredom, spend your free time doing a variety of things.
---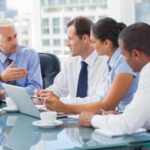 How To Evaluate A Company's Work-Life Balance
The following steps should be taken to completely examine work-life balance in an organization:
1. Assessment using a checklist
It is advised that a checklist be used to examine the applied measures and their amount in order to determine the measures taken by an organization to ensure work-life balance among its personnel. During the evaluation, it is vital to consider if employees have access to all state-guaranteed benefits and whether other benefits are offered on the employer's initiative within the firm. Both an external expert and an employee of the organization designated by the employer can conduct the assessment. t's recommended to review the situation in conjunction with a description of measures which includes the potential content.
2. Situational analysis based on data
It is proposed that depersonalized administrative data on employees who have used current work-life balance measures be collected in order to better analyze the extent to which existing work-life balance measures are truly available to employees.
Because the use of some metrics may be uneven (one group of employees may use a particular measure more frequently than others), it's critical to figure out why. As a result, it's critical to collect administrative data by sections, such as gender, age, family composition, work type, working hours, and so on.
Following the collection of administrative data, all potential inequities must be identified, and the extent to which state-guaranteed and employer-initiated actions are available to employees must be evaluated.
3. An examination of the situation based on a survey
An employee survey can be used in conjunction with administrative data analysis to assess the organization's culture and customs in terms of balancing work and personal life. Unfavorable organizational culture and negative sentiments among employees might obstruct the implementation of work-life balance initiatives. An employee survey is a helpful extra instrument to examine the issue because administrative data analysis cannot measure the said level.
It is suggested that questions in the survey be included that disclose employees' ideas and attitudes about balancing work and personal life, as well as the experiences of these employees in attempting to balance work and life, the work-life balance demands of employees, and so on.
If there are still "grey areas" and unresolved questions following the data analysis and survey, a focus group — a theme conversation with 8-10 employees on particular selected aspects – is recommended to better grasp the situation's core causes. The focus group should be led by an outside expert in order for the results to be successful and objective.
---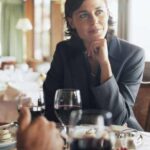 Take A Look At Your Work-Life Balance
According to the Mental Health Foundation, more than 40% of workers neglect other elements of their lives due to work, potentially increasing their risk of mental illness.
So, how many of us are conscious of this negligence, and how easy is it to spot an unhealthy work/life balance?
Symptoms of an unbalanced work/life balance
Your work/life balance is important whether you're a recent graduate starting your first full-time job or the CEO of a firm.
It might be tough to tell whether a minor snag is contributing to your overall stress levels or whether there is a larger issue at hand. While everyone reacts to pressure differently, there are a few typical indications of stress that could suggest a lack of work-life balance:
Tiredness
There could be an issue if you're not getting enough sleep because you're checking your emails late at night or waking up in the middle of the night worried about your to-do list. Even if you receive your full eight hours of sleep, you can wake up exhausted. A continual feeling of exhaustion (regardless of how much sleep you get) is a symptom that your brain needs to rest.
Do you have aches and pains?
It's possible that stress is to blame if you're getting more headaches than normal or have long-term, persistent shoulder and neck pain. Chronic headaches and muscle tightness suggest a constant state of strain, which is a clear indication that your body requires some attention.
A shift in eating patterns
Our eating habits are often negatively impacted by stress. When they are too preoccupied with what they need to perform at work, some people lose their appetite, forgetting to eat meals or eating very little. Others, on the other hand, may seek consolation in food, which can be harmful to your physical health as well as your self-esteem.
Although you may not notice a change in your eating habits, others may. If you're a bystander concerned about a friend, call out and propose a lunch date; they may be in need of a break and a nice talk.
Working outside of normal business hours
If you're thinking about work (or actually working) during your free time, it's a sign of a bad work/life balance. If you're scheduled to leave work at 5 p.m., it's critical that you do so. This is your opportunity to disconnect and concentrate on other elements of your life.
Checking emails and taking calls outside of working hours may happen once in a while, but if it happens frequently, it's time to rethink your work/life balance. Similarly, if you're worried about work on your vacation or feel guilty for taking time off, it's time to reconsider.
Irritability
When we don't have a good work-life balance, our emotions can become more heightened and sensitive. We may notice that our patience is becoming thin and that controlling our temper is becoming more difficult. If you're frequently yelling at coworkers or snapping at family members, it's possible that you're having trouble coping and need to take a break.
Feeling teary
When we are stressed, we can also get teary and emotional. When you become irritated and frustrated while performing chores that you generally find simple and fun, it's time to take a break.
You're having problems with your relationships
When was the last time you spent time with your family, laughed with friends, or had a genuine conversation (not about business) with your partner? If you can't recall or others tell you they haven't seen you in a while, it's an indication you need to rethink how you spend your time.
---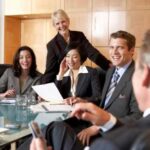 The Possibility Of An Imbalance
Wellness and a focus on self-care are becoming increasingly popular in modern society, but not everyone follows through. We work long hours, take minimal vacation time, and try to cram as much as possible into our free time. While it is necessary to have a social life, we must also allow ourselves time to unwind totally. This could mean taking a minute of calm with your breakfast in the morning or setting out an hour in the evening to take a bath and pamper yourself.
You may believe you're handling things well: you have a decent career, you're performing well in your role, and you still have time for friends. You may, however, be lacking in other areas of your life. Consider how much sleep you get each night, when was the last time you cooked something from scratch, and when was the last time you took a day off to spend with your partner.
Here are some of the dangers associated with imbalance:
Burnout
Long-term, unresolvable job stress is regarded to be the cause of occupational burnout. If this isn't treated, it can cause symptoms including headaches and weariness, as well as irritability and a lack of drive. It can lead to mental health issues including depression and anxiety over time. It also has the potential to generate issues with your workplace, especially if your productivity and ability to work are harmed.
Stress
When stress isn't addressed, it can build up to the point where it's too much. Burnout and physical issues can develop from chronic stress.
Stress can cause physical and emotional symptoms such as:
• feeling overwhelmed or as if you're losing control
• low self-esteem, loneliness, and worthlessness
• becoming easily agitated
• lack of energy due to poor sleep
• aches, pains, and tense muscles
• upset stomach
• catching colds or illnesses frequently
Relationships that are not working
If you spend the most of your leisure time concentrating on work, whether at work or at home, you are unlikely to have much time for your loved ones. Friends and family require your time; neglecting them due to job obligations can have a negative impact on these relationships, which can exacerbate the effects of stress.
Your loved ones are there to support you, but when they feel neglected, tensions can erupt. Nurturing these relationships is critical for general well-being as well as achieving a healthy work/life balance.
---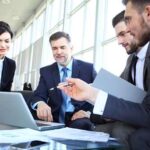 Leaders who maintain a healthy work-life balance are more effective
According to popular opinion, fully committing oneself to a cause usually pays off. Sacrificing balance for professional achievement, on the other hand, is likely to backfire. Working longer hours does not lead to higher productivity; it leads to burnout, according to research.
If spending more time on the job was directly proportionate to work performance, then leaders who are viewed as having a healthy work-life balance by their peers would receive low grades.
In fact, according to findings, the reverse is true. They discovered that leaders whose colleagues rated them as having a healthier work-life balance are also seen as significantly more effective in their roles, based on anonymized data from thousands of 360-degree leadership assessments completed by participants in leadership development programs around the world.
These 5 questions about work-life issues are among the questions asked in the tests, which examine a wide range of leadership qualities.
1. Is the leader able to create a good balance between his or her professional and personal lives?
2. Does the leader appear to believe that life is more than simply a job?
3. Does the leader have any hobbies or interests that are not related to his or her job?
4. Does the leader take his or her job so seriously that it affects his or her personal life?
5. Does the leader allow job expectations to wreak havoc on the family?
It was discovered that executives and managers with higher balance scores had higher leadership effectiveness scores as well, with balanced leaders scoring 16 percent higher on effectiveness than less balanced leaders. The evidence is clear: when individual leaders feel supported and able to manage work and life, their organizations benefit.
Now it's up to HR directors and managers to help employees deal with work-life balance issues.
Your Employees Care About Work-Life Balance
When looking for a new job in the United States, women and millennials in particular say they prefer organizations with flexible policies since work-life balance is so essential to them. Many businesses have responded by providing flexible work hours, alternate work schedules, and remote work possibilities.
However, not every profession can be flexible — you can't care for a hospital patient from a coffee shop, for example — and cultivating a culture that promotes flexible work arrangements isn't always straightforward.
The good news is that according to Gallup's findings, having realistic performance goals is a greater predictor of work-life balance than flexible work arrangements. Additionally, workers who strongly believe that they have realistic performance goals are 2.4 times more likely to also strongly agree that they have a healthy work-life balance among full-time U.S. employees.
Every manager may attain the goal of setting realistic performance goals. Establishing clear and achievable goals, regardless of industry, can help all managers achieve a greater sense of work-life balance.
---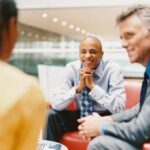 Managing Work-Life Conflicts with Your Employees
Unfortunately, some businesses still do not believe that assisting employees in better managing work-life problems can boost employee retention and productivity. Workers in a wide range of industries have been evaluating the purpose of their work and rethinking what they want from their lives as a result of the pandemic, as seen by the widely mentioned "Great Resignation." Millions of people are quitting their employment because they are dissatisfied.
Organizations that efficiently deploy human capital, on the other hand, take a longer-term view of the employment relationship. Human resources are regarded as a core competency of the company. People are treated as assets to be nurtured and developed rather than as expenses to be cut.
Right now, the companies that provide their employees with the most freedom are the ones who are succeeding. According to a survey conducted by The Conference Board earlier this year, 60% of HR leaders stated that productivity in their firms had grown over the previous year.
Employees who are part of healthy work environments are more engaged in their careers and in their personal lives. They have an energizing connection to their work and family activities, which supports their engagement, productivity, and effectiveness at work and at home. This is the essence of holistic leadership.
As a result, rather than focusing on regulations or benefits to resolve work-life conflicts, HR teams, top executives, and managers across the firm should endeavor to align employer and employee objectives.
Here are three indicators of employee happiness:
• Employees feel appreciated and recognized for their hard work. They think their professions are a good match for their skills and interests. This is crucial in terms of increasing employee motivation. Employees who believe their bosses care about their development and well-being have much greater levels of engagement and intention to stay. The absence of support, on the other hand, causes the heart to wander.
• Employees believe there is a mutually beneficial social exchange in the workplace. This implies they are adequately compensated and do not have to sacrifice their personal and family well-being in order to accomplish their professions; they have control over work-life conflicts and boundaries. After the pandemic, the majority of workers say they want flexible and remote work choices to continue. Is your company embracing flexibility in the workplace and reminding your staff that you're open to continued hybrid and remote work, as well as flexible schedules, in light of the high number of people quitting?
• Employees are learning new skills and expanding their knowledge in order to remain employable. It is critical for employee motivation to be encouraged to continue learning and to believe that management supports continual development. Make sure your managers understand how to demonstrate their bosses that they care about their employees' development. Have you taken any steps to ensure that your managers are prepared for the future workplace, with the abilities necessary to lead effectively in a hybrid workforce?
You may also want to assess whether your company is assisting your employees in resolving any work-life conflicts by providing them with the tools they need to build resilience, which will improve their engagement and performance.
Is there anything your company can do to show support for sleep and rest, for example? Your organization can demonstrate that self-care is important to you by assisting your employees in developing new techniques to better manage their work-life conflicts.
There Are Two Things That Every Manager May Do To Establish Clear Objectives
1. Involve employees in the development of their performance objectives. According to Gallup research, employees who believe their boss engages them in goal-setting are 2.3 times more likely to say their performance targets are attainable than those who don't.
Before setting goals, having a dialogue with employees might help to clear up any potential misunderstandings about role expectations. According to Gallup, nearly half of all employees in the United States have no idea what is expected of them at work. This decreases employee engagement and makes it more difficult for the corporation to successfully cascade companywide initiatives to individuals and teams.
When employees aren't involved in goal-setting, only 47% strongly think that they understand what is expected of them at work. More than three-quarters (76 percent) strongly believe that they know what is expected of them when they are involved in setting their goals.
Individuals who are involved in goal-setting have more ownership of their job and have more control over their performance measures. This fosters autonomy, which is linked to higher levels of engagement, performance, and even physical health.
2. Describe the implications of failing to fulfill your objectives. Employees who are aware of the implications of not meeting performance goals are more than twice as likely to feel their goals are achievable, according to Gallup workplace study.
Consequences might be favorable (rewards, bonuses, recognition, promotions) or negative (penalties, suspensions, etc). (demotions, reprimands, termination). Employees should understand the positive and negative consequences of their activities at work. Managers should take the effort to explicitly communicate the consequences of poor performance, such as "X promotion or bonus will only be given if Y targets are met."
Conversations like these provide staff with goals to strive for. They also enable managers and employees to detect and address potential performance impediments before they jeopardize achievement. This method gives employees more ownership, gives managers more perspective, and leads to more realistic solutions and fewer surprises down the road.
---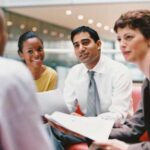 The Advantages of Setting Realistic Goals
Setting realistic goals with employees can also help to prevent some undesirable behaviors that could harm the company's bottom line and reputation.
Excessive pressure, ambiguous expectations, and harsh punishments might encourage unethical behavior, such as lying and cheating. Goals Gone Wild: The Systematic Side Effects of Overprescribing Goal Setting, a paper published by the Academy of Management Perspectives, states that "managers and scholars need to conceptualize goal setting as a prescription-strength medication that requires careful dosing, consideration of harmful side effects and close supervision."
Setting realistic goals together naturally leads to caution and supervision. Employees who firmly believe that their performance goals are reasonable are 1.6 times more likely to indicate they plan to stay at their company for at least another year, according to Gallup (compared with those who do not strongly agree their goals are realistic).
Furthermore, employees who firmly believe that their performance targets are attainable are three times more likely to promote their company as a wonderful place to work.
Setting realistic goals with employees can result in a slew of benefits for businesses. However, it can provide individuals with some essential benefits, such as feelings of autonomy and living a balanced life.
That's difficult to come by in industries that don't allow for flexible work schedules or remote work. Work-life balance isn't simply about being able to work from a coffee shop or leave early on Fridays, according to Gallup's research. It's about having a sense of control and ownership over your work. And those characteristics are fully derived from the workplace.
Benefits To Employers
According to previous study, companies are less likely to have tangible proof of increased productivity as a result of introducing more flexible work practices tailored to match the needs of individuals (Bevan et al., 1999). Nonetheless, many businesses believe that employees who work more flexible hours are more productive than those who work regular hours, and that these benefits can be seen in both job quality and actual outputs (Bevan et al., 1999). Employees who are certain that their outside demands will be met are said to be less distracted and more focused on their work. When people know they can take time off to deal with domestic concerns, they are calmer at work. They are less prone to bring problems to work with them or to get side-tracked while at work by trying to solve domestic and personal issues.
Another benefit mentioned was that employees who are able to effectively balance work and personal life are more refreshed when they arrive at work. Staff can avoid traveling during rush hour by starting later, leaving them with more energy for the rest of the day.
A small number of organizations had performed staff questionnaires that demonstrated that family-friendly policies were evaluated positively by employees, according to Bevan et al. (1999)'s study of small enterprises. Overall, most companies considered that family-friendly policies improved morale and commitment among employees with care obligations. Furthermore, a UK study of a supermarket chain revealed that a 20% increase in employee dedication resulted in a 9% rise in monthly sales per location (Barber et al., 1999).
Barclays Technology Services (the bank's IT services provider at the time) implemented a development program concentrating on individual performance and work-life balance as part of the IES long hours culture study. They credited this initiative, as well as their other flexible working alternatives, for a two- to three-percent decrease in worker turnover (which is very low for the IT industry) (Kodz et al., 1998). Each of the employers in the small firm research (Bevan et al., 1999) was able to identify employees who had stayed with them longer due to their access to family – Work-Life Balance.
Most people could estimate how many employees would have left if such a benefit had not been available. None of them had assessed the expenses of replacing these individuals, nor had they placed a price tag on the provision of these insurance plans. Most, on the other hand, were confident that keeping important employees with key abilities was clearly helpful to the company.
Furthermore, according to a study conducted in the United States, childcare issues resulted in an average of 5.28 days missed per employee (Bright Horizons Family Solutions, 1997). Furthermore, in organizations with a variety of flexible working practices, organizing absence cover is generally significantly easier. Job-share partners, for example, will frequently cover for each other when they are able; most people are willing to work flexibly, especially in an emergency or to meet a short-term need (Bevan et al., 1999).
---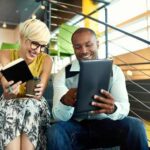 Future Predictions
Predictions for the future of work-life balance
Nowadays, on-site and remote work are the norms in the global workforce. Many multinational corporations have begun to shift their work environments to teleworking, either partially or totally.
When you work remotely or from home, your professional and personal lives begin to blur. As a result, these two domains become increasingly intertwined. That is why it is difficult for you to distinguish between work and leisure time. Furthermore, this may have an impact on your satisfaction and overall work-life balance. It's simple: there's no balance between both domains when you're pleased at work but unhappy in your personal life. To attain this balance, you must be content in both your personal and professional lives.
But, in terms of work environments and work-life balance, what can we expect from the future workforce? Employees may be forced to work in hybrid environments, according to experts.
Hybrid employment is similar to flexible work in certain ways. The idea is to provide employees the freedom to pick where and when they work. Some hybrid organizations, for example, have a regulation that some days are reserved for in-office meetings when employees are required to be present. On other days, remote work is required, thus physical attendance is not required. The purpose of this work environment is to provide employees more autonomy and flexibility. As a result, workers will be able to achieve a better work-life balance because their job will be organized around their other personal pursuits, rather than the other way around.
Conclusion
Your productivity and performance will soar if you're content with your work life. As a result, the entire quality of your work life will be improved. However, keep in mind that you must still strike the correct balance between your entrepreneurship and your free time.
Numerous studies show that a variety of circumstances, such as work surroundings, have an impact on your work-life balance. Aside from that, it has been established that there are links between employee turnover, work-life balance, and quality of life. In addition, polls show that work-life balance varies around the world.
Experts predict that in the future, people will be able to attain work-life balance in a mixed work environment. Workers will be able to tailor office hours to their tastes and personal interests because this type of work environment provides for more employee autonomy.
---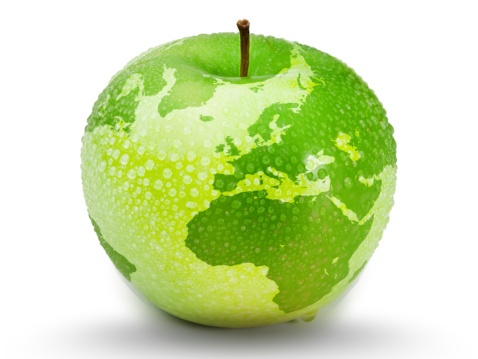 Executive Summary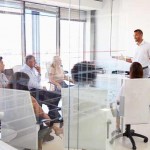 Chapter 1: Performance Reviews
How to Evaluate the Performance of Your Company From the Ground Up
Business performance evaluations are crucial at any point of a company's life cycle; they serve as a means of assessing the present state of the organization. Business assessments should be performed on a regular basis and incorporated into your business planning cycle. A well-thought-out evaluation will not only help you understand the current state of your company, but it will also assist you in determining the path you want your company to go in. While assessments are required in high-level companies, they should also be used in small and medium-sized firms.
The goal here is to ensure that you evaluate your company from the ground up. A good business evaluation should look at where you are now, what your short- and long-term objectives are, and what you need to do to get from where you are now to the objectives you've established. These points can be clarified using business evaluation techniques that provide both clarity and direction.
When evaluating your company's performance, ask yourself questions about each vantage point, review your present business processes, and then honestly and totally answer the questions.
Processes
Determine which processes are critical to your company's effectiveness and efficiency. There are six key processes that may and should be employed to improve your company's performance:
• Your lead generation process (How do you get leads? Where do you look for, locate, and obtain leads? What is your lead generation procedure?)
• Your financial planning process for your business
• Your risk management process for your business
• Your investment planning and management process for your business
• Your client service process for your business
• The planning and evaluation process for your business's clients
Assess your current condition and identify opportunities for development so that you can focus on developing strategies, establishing new procedures, or improving existing ones.
Regularly Evaluate Your Company's Performance
Regular company performance reviews will keep you on track to achieve your objectives. What's more important than doing periodic assessments is defining action metrics that will allow you to act on the outcomes of your assessments and propel your company ahead to success.
---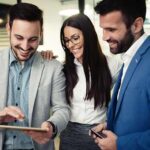 Chapter 2: Self-Awareness
Self-awareness has an impact on how you define success and how you attain it, therefore it seems sense that it has an impact on entrepreneurship – to some extent.
As an entrepreneur, you can have a laser concentration on a business or product while ignoring your overall self-awareness and still succeed. Self-awareness is lacking in some successful entrepreneurs.
Entrepreneurial success is linked to having optimistic delusions in behaviors and beliefs (but not in decision-making). Optimistic delusions might result from a lack of self-knowledge or a suppression of awareness. Surrounding oneself with the proper people, not by design but by chance, can help you succeed. Entrepreneurial success is largely determined by timing, opportunity, and luck. That isn't to say you shouldn't take action to take advantage of the time and opportunity, or that you shouldn't have the skills/knowledge/product available and figure out how to use it, but it doesn't necessitate self-awareness.
Now, the topic of how to maintain or replicate success is perhaps a different one. You may succeed without self-awareness, but lack of self-awareness is often a precursor to future failure. Of course, success can lead to more possibilities and/or money if you have a "track record."
Self-awareness can be a key piece of the jigsaw if you want to have a long and prosperous career as an entrepreneur and live a healthy and balanced life while doing so. Self-awareness allows you to better understand what you need to be aware of, grow, and use. It can help you form stronger bonds, broaden your horizons, and perceive more opportunities and threats.
Self-awareness is not required to succeed as an entrepreneur, but it is required to persevere and weather future hardships. Self-awareness is a valuable talent to have on your resume.
---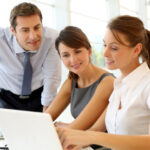 Chapter 3: Level of Expertise
Many people are born entrepreneurs, while others must work hard to achieve their goals. There's a lot to be gained from being proactive about honing your entrepreneurial talents, regardless of which category you belong to. Here are five things you can do to improve your entrepreneurial skills:
1. Take advice from the experts.
There are a lot of successful entrepreneurs that have a lot of advise to provide to people who want to follow in their footsteps. You can also learn from the pros by reading entrepreneur-focused periodicals. Make your own reading list of entrepreneurship-related blogs, publications, and books. Don't forget about videos! Entrepreneurs get their own segment on TED.
2. Go to events and soak up information.
Conferences, tradeshows, webinars, and other events give the ideal setting for learning how to improve your skills. Industry gatherings, topic-based conferences, and even local meetups are examples. The goal is to network extensively and to be a sponge, soaking up all of the knowledge and experience available to you.
3. Return to school
You can take this strategy to its logical conclusion by enrolling in an undergraduate or graduate program that focuses on entrepreneurship. Although formal education might be a terrific method to help your business expand, it may not be the best option for everyone. There are other options, which is good news.
If undergrad or graduate programs aren't for you, consider taking individual classes that focus on a single skill, either online or locally. You can also look for seminars and lectures on a variety of small company topics at your local Small Business Development Center. When you have the time, there are also self-paced online learning programs that you can use to develop your skills. Essentials in Entrepreneurship on Coursera and How to Build a Startup on Udacity are two examples.
4. Look for a mentor.
A mentor allows you to pick the brain of someone who has already faced and overcome some of the issues you are encountering and is willing to share their knowledge. It offers one-on-one entrepreneurship training. It may take some time to find a mentor with relevant experience and who is available to mentor, but it will be well worth the effort. Start your search on LinkedIn or the Small Business Administration's SCORE website.
5. Make an effort to improve your leadership skills.
Although entrepreneurs come from a variety of backgrounds and have a wide range of skill sets and experience, they all have one thing in common: they are leaders. Entrepreneurs have a vision and rely significantly on leadership characteristics to see it through. Read this Inc. article for 20 methods to become a better leader to get started improving your leadership skills.
Taking steps to develop your entrepreneurial abilities can help you improve at what you do on a daily basis. However, you may discover that your imagination has been awakened and that you have even more beneficial business ideas.
---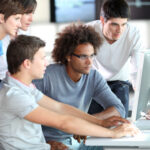 Chapter 4: Goal Commitment
What's the difference between a commitment and a goal?
A goal is a desired outcome that you set out to pursue, define, plan for, and then realize. In life, you have many short- and long-term objectives, but a commitment goes beyond even the most distant objective. It's not something you complete, but rather something you strive for.
How might a commitment benefit your company?
It aids concentration. A lack of focus may be incredibly harmful to your organization, not just on a day-to-day basis, but also on a wider scale. You require strong concentrate more than a long period of focus to thrive in your business and complete each day's, month's, and year's goals.
The "2-List" approach for concentrated attention devised by Warren Buffet is a fantastic example of focus: identifying your priorities and removing the rest. You make a list of your objectives and circle the top five. Then you not only prioritize these, but you also eliminate the remainder.
Commitments aid in the creation of that list and the subsequent definition of your top five. You can be hyper-focused on each of your business's tasks and goals if you're hyper-focused on a commitment, because they all lead to the one thing you're most focused on. You get rid of anything that doesn't fit with your dedication.
Commitment aids in the setting and attainment of objectives.
A commitment is something you make for the rest of your life; you may never completely realize it. However, you can create targets along the road to help you get closer to your goal. Your devotion is also linked to the aims and success of your company.
Goals are 'islands on the horizon' – You'll swim from island to island before reaching a coastline, focused on something nearby as you make your way to the far-off mainland.
---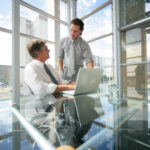 Chapter 5: Customer Perception
The Importance of Customer Perception
According to a recent report, one out of every three customers will abandon a favourite brand after just one poor experience. In other words, we're not far from a future where your customers' perceptions of your brand and service quality will trump traditional competitive advantages like pricing, features, and usability.
You're at risk of falling behind if you don't invest in your customer experience and perception right now. 50% of customer-care executives rank "investing in new technologies" as one of their top objectives for the next five years.
Look for Warning Signs
Certain employees are more prone than others to contribute to problematic customer interactions, and these individuals may usually be divided into a few groups. Many employees — as many as a third, in fact – are dissatisfied with their positions and would gladly switch if the opportunity occurred, while another group is always on the lookout for anything new, even if they have no intention of changing jobs.
Whatever category they belong to, you can bet these employees aren't giving it their all for the consumers when they're continuously thinking about getting away. Because dissatisfaction can lead to accidents, absenteeism, and decreased productivity, it's important to address it. It causes the entire office to slow down, and consumers may sense the negative energy. But what should a business owner do?
Most of these employees, according to evidence, would be happier in their current job if they could attain greater work-life balance — a phrase that is typically euphemism for "I'm overwhelmed by all my duties." Adding the possibility of flex time or other family-friendly job arrangements can help to boost productivity and improve personal balance.
---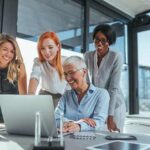 Chapter 6: Employee Perception
It's all too easy to let work consume your life in today's highly competitive and fast-paced commercial world. Many Americans today have a poor work-life balance, working many longer hours than they should, taking far fewer vacation days than they require, and bringing work home with them. This causes a slew of problems and troubles that cancel out or even impair any productivity gains from overclocking.
Work-related stress and anxiety account for the majority of work-related illnesses and lost working days in many firms. As a result, many business leaders are devoting more time to researching and examining ways to ensure that they and their employees are not overdoing it at work. This critical balance of work and play not only benefits individual mental health, pleasure, and job satisfaction, but it also boosts production at a lower cost.
You have a responsibility as an employer to ensure that your employees feel motivated, supported, and healthy while working for you. There are some things over which you have no control, such as events in your employees' personal lives that have a negative impact on their mental health. However, you have the authority to create programs and processes in which people are encouraged and given the tools they need to achieve their own work-life balance.
Absenteeism decreases as workers take the time off they need, and employee engagement rises as they feel more valued. The quality of the work generated is likewise higher, with fewer errors.
From an organizational standpoint, proper balance provides managers and employers with a clear vision of the overall corporate growth strategy. The organization will gain a better reputation among potential recruits if it looks after its personnel. This gives you a much better range of options for your next recruitment campaign.
Companies are increasingly understanding this, to the point that many will assess their work-life balance policies before considering wage packages. Employees are aware of this criterion as well; up to 84 percent of employees will research a company's reputation before applying for a position.
The message is clear: a firm that takes care of its people is a company that is taken care of by its employees.
---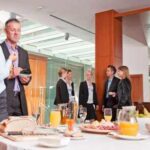 Chapter 7: Peer Perception
The distinction between incremental and exponential growth can be determined by choosing the correct peer group.
Simply said, no one requires the assistance of a professional peer group. You're one of the fortunate ones if you're content with where you're at in your work and life. Peer groups become appealing when you have a sensation that you are so much more than what is currently reflected.
Most executives don't have easy access to a thoroughly screened community of like-minded people who are eager to learn and improve from one another. Participating in the proper peer environments might mean the difference between sluggish incremental improvement and exponential growth that transforms your perspective on what's truly attainable in your life and work.
What you get out of a peer group, like anything else in life, is mainly determined by what you put into it. Part of the purpose for the high membership fees is to distinguish individuals who are serious about taking their careers and enterprises to the next level from others who are either dabbling or "just interested."
Here's 5 peers that demonstrate that balance is achievable:
Keller Williams Realty
Keller Williams Realty, a real estate firm based in the United States, has topped the work/life balance rankings, including being named Indeed's number one employer in 2018 for providing employees with a balance between work and home life.
"If you're working remotely or at our buzzing HQ in Austin, Texas, we'll give you what you need to enjoy a fulfilling career and the life you deserve."
Keller Williams, the company's co-founder, emphasizes the significance of people within the company and how he wants every employee to be extremely successful:
With a business strategy that emphasizes profit sharing and allows for flexible work hours, on top of paid parental leave, significant paid time off, and continued professional development opportunities, the company manages to maintain a culture of balance via approximately 140,000 employees.
Boostability
On their careers page, marketing agency Boostability proudly displays their various employer accolades, including nods for leadership, best CEOs for women, and, of course, work/life balance.
Employees who work for a company that ranks in the top 10% of similarly sized US businesses can earn up to 21 days off each year, as well as access to the company's Boostlife health program and other perks like workplace parties and retreats.
The firm ranks in the top 10% of similar-sized organizations in the US, with 88 percent of employees reporting satisfaction with their work/life balance. Many employees mention wonderful friendships with their coworkers and a culture that celebrates originality.
Intuit
Intuit, the software firm behind QuickBooks and TurboTax, landed in second place (after Starbucks) in Comparably's 2018 work/life balance awards, and their standards haven't slipped since, with high Glassdoor evaluations and a solid 4.4/5 overall score.
Flexible schedules are one of the reasons for the company's outstanding work/life balance scores, with over 800 employee reviews identifying a positive work-life balance as a beneficial aspect of their employment.
The company provides a variety of vacation possibilities, ranging from regular vacations to disability and travel options, as well as a variety of wellness programs to assist physical, mental, and financial well-being.
Slack
When it came to outfitting their offices, Slack chose a slightly unorthodox approach in that they didn't do much of it, which is unusual for a successful software firm. For a good reason, the messaging platform skipped the rock climbing walls and on-site fitness centers: they want their staff to go home when they're done working.
It may appear to be a chilly message to convey to employees, but the corporation recognizes that working all hours of the day and night benefits no one, especially their employees. The policy appears to be working, as evidenced by this LinkedIn article, with HQ practically deserted by 6:30 p.m.
Ryan & Company, LLC
Ryan, LLC, a tax services firm, used to have a work culture that no one would consider conducive to work/life balance. Employees were routinely asked to work 55 hours a week and on weekends, reporting every minute of their time spent on the job.
However, in 2008, they shifted gears and began demonstrating to employees that the firm prioritizes long-term success, especially after it was discovered that employees who worked the most hours (some as many as 70 per week) were less productive than those who worked fewer hours.
Time spent in the office is no longer tracked, and staff can work from home, resulting in a 6% reduction in voluntary turnover and an increase in client satisfaction and financial success.
On Glassdoor, the company now has a 4.3 work/life balance score, as well as excellent culture and values evaluations.
---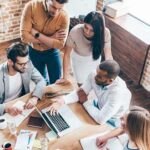 Chapter 8: Current Processes
How to put systems and processes in place in your company
It's easier than you would think to put procedures and processes in place in your company. Make it a process if you're going to do something more than once. Make a list of the steps you (and your team) will need to do to complete the process. Stick to the method if it proves to be successful. If it turns out to be a complete failure, either scrap it and start over, or refine it till it works.
Whatever the procedure is, write it down so that you and others may repeat it. Transform your processes into standard operating procedures so that future employees can follow them and know exactly what to do.
To put processes in place in your company, you must first analyze the goals of the company. What are your objectives? What are the procedures that must be followed? What is your long-term strategy for your company? And, more importantly, how can you make all of these elements function together in harmony?
There are systems in place to make your life easier. Marketing systems, online booking systems, sales systems, an operating system, and so on are examples of business systems. You should think about your company's numerous functions and how they'll all work together through the processes you've built. You don't want one function to operate independently. Each function must be in sync with one another. This comprises the technologies employed, as well as the procedures to take and processes to interface with.
Your system is critical to ensuring that everything runs smoothly and that everyone (and everything) is doing their part to keep the company afloat!
Systems and procedures are critical, particularly if you want to develop a successful and profitable company that can run without you.
Schedule of Regular Meetings
Establish a regular meeting schedule that will serve as the foundation for your business management. These meetings should be held on a regular basis (e.g., weekly) and have a predetermined agenda. These gatherings serve a variety of purposes:
• Establish a standardized procedure for discussing topics, receiving updates, and resolving concerns.
• Establish a communication system that is consistent.
• Eliminate impromptu chats about things that occupy your time during the day.
• Create a venue for discussing and resolving problems, particularly when a trend emerges.
• Provide a venue for new issues and discussion regarding the company's future direction.
---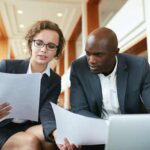 Chapter 9: Market Position
Entrepreneurship has just lately been investigated as a distinct business sector. The spectacular success of formerly small companies such as Microsoft, Virgin, and Dell has underlined that entrepreneurship is a different class of business with its own set of challenges and opportunities. As the topic has gotten more attention, specific techniques for successful entrepreneurship have begun to develop.
The most significant challenge that an entrepreneur has is competing against larger, more well-known, and resourceful companies. How can a tiny business with a small team, a limited budget, and a limited customer base hope to compete with industry giants? They achieve this by repurposing their defects as assets. Start-up enterprises, by their very nature, are more agile and unconventional than their larger counterparts.
Marketing is one area where entrepreneurs may build their own individual personality. Consider all of the innovative ads that arose from the first generation of Internet start-ups. Pets.com, for example, transformed a simple sock puppet into a well-known ambassador. Because marketing is a technique that is available to every business willing to spend in it, it is one of the best ways for developing enterprises to define their image in the minds of consumers.
---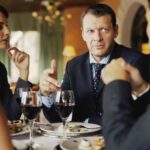 Chapter 10: Tasks and Delegation
As our schedules get increasingly hectic, the key to success is to ask for assistance in moving our agendas forward, whether at work or at home. A successful entrepreneur's key value is relinquishing control and delegating what has to be done. These are the reasons why you should delegate in your business.
Time Equals Money
Time is money is an old proverb that is truer than ever. There are numerous trivial yet vital activities that must be completed in any business or organization. Entrepreneurial adventurers may be hesitant to outsource these activities, but doing so is critical to the company's and your own success. You should have no issue communicating tasks and goals to other employees if you have clearly and passionately underlined your venture's mission. The time you waste worrying about tasks that others could assist you with equates to money spent. Don't be scared to keep your eye on the big picture while pushing your employees and team members to take on some of the smaller but crucial responsibilities.
The Importance Of Both Personal And Professional Lives Cannot Be Overstated
The worst thing an entrepreneur can do is prioritize his or her professional life over his or her personal life. A successful entrepreneur creates a balance between the two by working hard for a certain number of hours each day in order to play hard for the same amount of time. While it's critical to enjoy your profession, you should also make the most of your spare time. You will spend less time worrying about work if you delegate those tiny jobs. As a result, you spend less time bringing your work baggage home with you. As a result, you'll have more time to devote to your hobbies, family, and other vital aspects of your life.
Everyone Benefits from Delegation
Delegation isn't just passing tasks to someone else. Delegation, when done correctly, entails teaching and motivating employees, team members, and other members of your business. Simply by learning from you, the visionary, these individuals can gain soft skills like as critical thinking and communication. It can be difficult, if not terrifying, to ask someone else to use a skill you've spent so much time honing, but consider this: how did you gain the skill? Was it through observation or action? Delegation, no matter how many years of experience you have, is essential for personal and professional growth since it allows you to put these skills into practice and learn from your failures.
---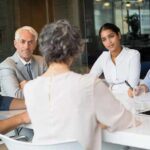 Chapter 11: Support Network
"Values are important and lasting beliefs" that are essential to the way we live and work, according to the Business Dictionary. Knowing what you value will help you analyze your time and energy in order to develop a work-life balance that is suitable, sustainable, and gratifying.
Unfortunately, job and lifestyle have become inextricably linked in today's environment. It's very impossible to disconnect completely from our devices in order to separate the two. Nonetheless, we must find a method to commit enough time to the lifestyle side of the equation so that whatever personal balance we achieve is long-term sustainable. It's a really personal thing, so what works for one person might not work for another. You must discover what works best for you.
We all know how critical it is to strike a healthy work-life balance, especially as an entrepreneur. We also recognize that this can be difficult. When coronavirus regulations compelled us to share workspace with partners and children in our kitchens and spare rooms in March 2020, we witnessed the separate aspects of our world collide. Our work-life balance was brought into sharper focus as a result of this immediate transformation.
It is obvious that reaching extremely ambitious career goals necessitates rigorous time management at work and at home, as well as the development of a support network of those who can assist you. Similarly, while it may seem like asking for help at the outset of a profession is a show of weakness, this is not the case. Be fair to yourself if it seems impossible to get everything done at once. Some jobs can always wait.
---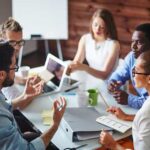 Chapter 12: Professional Network
The value of a professional network should not be overlooked. It is especially beneficial for job seekers, as a personal recommendation to an employer from a reliable source is priceless.
When you need it, your professional network should already be in place, and you never know when that will be. It can help you obtain work and advance your career, but it takes work to keep it up.
Expanding your professional network is something you should think about all of the time, not just when you are starting out. It should be a part of your daily routine and something you devote time to. Because all relationships are reciprocal, you can't only expect to receive the rewards; you must also reach out to others when they require assistance.
Understanding the value of career networking and how to use it to your advantage is critical if you want to better your long-term entrepreneurial chances. Your network, in addition to your professional portfolio, is one of the most effective tools you have for making the next big career move.
What is the definition of a professional network?
Building professional relationships is what professional networking is all about. It's all about meeting individuals in your field and forming mutually beneficial relationships with them. The purpose of networking is to create a professional network: a group of people who you would help and who would help you.
Professional networking services such as LinkedIn have made the process considerably easier by allowing you to connect with people with just a single click. This, however, can be misleading.
A connection established just through the internet is unlikely to be strong or genuine. People who have met in person naturally create stronger professional relationships.
The value of having a professional network
The advantages of networking are numerous. Someone in your network is considerably more likely to inform you about entrepreneurial opportunities and, more crucially, to recommend you to your peers. A strong professional network can aid you in your business endeavors and career advancement.
A personal recommendation will almost certainly get you to the next stage, if not farther. If an ex-colleague can speak for your previous work and demonstrate their trust in you as a person, you could be the frontrunner for business deals right away.
However, nothing should be taken for granted. It's still important to focus on selling yourself by creating a beautiful portfolio.
You have the option of concentrating on both online and offline networking. Here are a few areas where networking occurs frequently:
• job fairs
• alumni associations
• trade and industry associations
• conferences
• your current company
• community organizations
• professional social networking sites on the internet
5 networking tips for professionals
Here are five strategies for building a professional network that can help you advance your career in the long run. Remember that creating a professional network is a process that takes time. This career advice is something you should keep in mind throughout your career.
1. Make contact with the appropriate individuals.
Make connections with people who can assist you in making a career change. Former and current co-workers and supervisors are particularly useful contacts, but so are friends in similar professions, college alumni, people from school, and, more broadly, anyone who can assist you.
2. Maintain communication with your contacts.
Don't only call folks when you're in a pinch. Invest in each relationship and attempt to maintain contact, even if it's only a quick text to see how they're doing. The stronger your bonds with your contacts, the more willing they will be to assist you.
3. Use the internet to expand your professional network.
There are a variety of online professional network services, such as LinkedIn, which may help you remain in touch with individuals and make new connections. You should begin developing a young professional network as soon as possible because it will benefit you in the future. This is one of the best post-graduation career advice. Remember that establishing an online connection is only the beginning; you must continue to nurture the relationship.
4. Participate in networking events for professionals.
Face-to-face networking is quite effective. If you have the opportunity to participate in professional networking activities or attend events, take advantage of it. They're made to assist people in developing mutually successful work partnerships. You can join a variety of professional networking groups that host events on a regular basis.
5. Do favors for people you know.
You can't just expect to benefit from professional networking. It's worth remembering the saying "what goes around comes around." If you have the opportunity to assist someone, seize it because it will not be forgotten. Share relevant information and point your connections in the direction of job openings.
---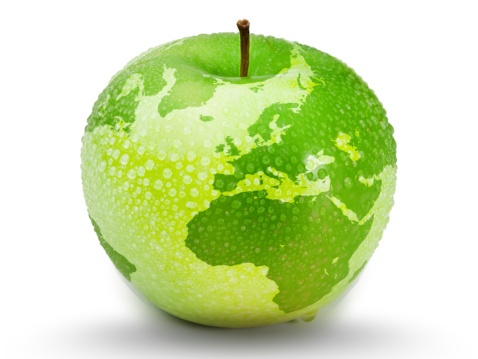 Curriculum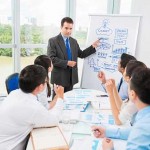 Balancing Entrepreneurship – Workshop 2 – Baseline Assessment
Performance Reviews
Self-Awareness
Level of Expertise
Goal Commitment
Customer Perception
Employee Perception
Peer Perception
Current Processes
Market Position
Tasks and Delegation
Support Network
Professional Network
---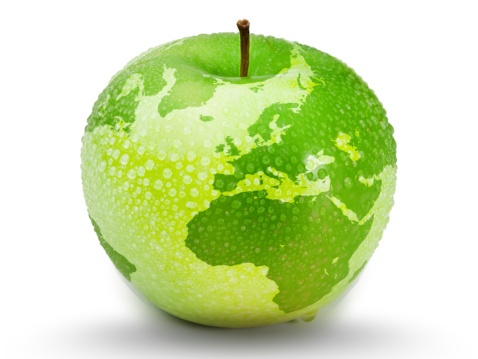 Distance Learning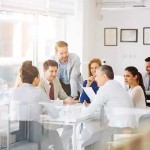 Introduction
Welcome to Appleton Greene and thank you for enrolling on the Balancing Entrepreneurship corporate training program. You will be learning through our unique facilitation via distance-learning method, which will enable you to practically implement everything that you learn academically. The methods and materials used in your program have been designed and developed to ensure that you derive the maximum benefits and enjoyment possible. We hope that you find the program challenging and fun to do. However, if you have never been a distance-learner before, you may be experiencing some trepidation at the task before you. So we will get you started by giving you some basic information and guidance on how you can make the best use of the modules, how you should manage the materials and what you should be doing as you work through them. This guide is designed to point you in the right direction and help you to become an effective distance-learner. Take a few hours or so to study this guide and your guide to tutorial support for students, while making notes, before you start to study in earnest.
Study environment
You will need to locate a quiet and private place to study, preferably a room where you can easily be isolated from external disturbances or distractions. Make sure the room is well-lit and incorporates a relaxed, pleasant feel. If you can spoil yourself within your study environment, you will have much more of a chance to ensure that you are always in the right frame of mind when you do devote time to study. For example, a nice fire, the ability to play soft soothing background music, soft but effective lighting, perhaps a nice view if possible and a good size desk with a comfortable chair. Make sure that your family know when you are studying and understand your study rules. Your study environment is very important. The ideal situation, if at all possible, is to have a separate study, which can be devoted to you. If this is not possible then you will need to pay a lot more attention to developing and managing your study schedule, because it will affect other people as well as yourself. The better your study environment, the more productive you will be.
Study tools & rules
Try and make sure that your study tools are sufficient and in good working order. You will need to have access to a computer, scanner and printer, with access to the internet. You will need a very comfortable chair, which supports your lower back, and you will need a good filing system. It can be very frustrating if you are spending valuable study time trying to fix study tools that are unreliable, or unsuitable for the task. Make sure that your study tools are up to date. You will also need to consider some study rules. Some of these rules will apply to you and will be intended to help you to be more disciplined about when and how you study. This distance-learning guide will help you and after you have read it you can put some thought into what your study rules should be. You will also need to negotiate some study rules for your family, friends or anyone who lives with you. They too will need to be disciplined in order to ensure that they can support you while you study. It is important to ensure that your family and friends are an integral part of your study team. Having their support and encouragement can prove to be a crucial contribution to your successful completion of the program. Involve them in as much as you can.
Successful distance-learning
Distance-learners are freed from the necessity of attending regular classes or workshops, since they can study in their own way, at their own pace and for their own purposes. But unlike traditional internal training courses, it is the student's responsibility, with a distance-learning program, to ensure that they manage their own study contribution. This requires strong self-discipline and self-motivation skills and there must be a clear will to succeed. Those students who are used to managing themselves, are good at managing others and who enjoy working in isolation, are more likely to be good distance-learners. It is also important to be aware of the main reasons why you are studying and of the main objectives that you are hoping to achieve as a result. You will need to remind yourself of these objectives at times when you need to motivate yourself. Never lose sight of your long-term goals and your short-term objectives. There is nobody available here to pamper you, or to look after you, or to spoon-feed you with information, so you will need to find ways to encourage and appreciate yourself while you are studying. Make sure that you chart your study progress, so that you can be sure of your achievements and re-evaluate your goals and objectives regularly.
Self-assessment
Appleton Greene training programs are in all cases post-graduate programs. Consequently, you should already have obtained a business-related degree and be an experienced learner. You should therefore already be aware of your study strengths and weaknesses. For example, which time of the day are you at your most productive? Are you a lark or an owl? What study methods do you respond to the most? Are you a consistent learner? How do you discipline yourself? How do you ensure that you enjoy yourself while studying? It is important to understand yourself as a learner and so some self-assessment early on will be necessary if you are to apply yourself correctly. Perform a SWOT analysis on yourself as a student. List your internal strengths and weaknesses as a student and your external opportunities and threats. This will help you later on when you are creating a study plan. You can then incorporate features within your study plan that can ensure that you are playing to your strengths, while compensating for your weaknesses. You can also ensure that you make the most of your opportunities, while avoiding the potential threats to your success.
Accepting responsibility as a student
Training programs invariably require a significant investment, both in terms of what they cost and in the time that you need to contribute to study and the responsibility for successful completion of training programs rests entirely with the student. This is never more apparent than when a student is learning via distance-learning. Accepting responsibility as a student is an important step towards ensuring that you can successfully complete your training program. It is easy to instantly blame other people or factors when things go wrong. But the fact of the matter is that if a failure is your failure, then you have the power to do something about it, it is entirely in your own hands. If it is always someone else's failure, then you are powerless to do anything about it. All students study in entirely different ways, this is because we are all individuals and what is right for one student, is not necessarily right for another. In order to succeed, you will have to accept personal responsibility for finding a way to plan, implement and manage a personal study plan that works for you. If you do not succeed, you only have yourself to blame.
Planning
By far the most critical contribution to stress, is the feeling of not being in control. In the absence of planning we tend to be reactive and can stumble from pillar to post in the hope that things will turn out fine in the end. Invariably they don't! In order to be in control, we need to have firm ideas about how and when we want to do things. We also need to consider as many possible eventualities as we can, so that we are prepared for them when they happen. Prescriptive Change, is far easier to manage and control, than Emergent Change. The same is true with distance-learning. It is much easier and much more enjoyable, if you feel that you are in control and that things are going to plan. Even when things do go wrong, you are prepared for them and can act accordingly without any unnecessary stress. It is important therefore that you do take time to plan your studies properly.
Management
Once you have developed a clear study plan, it is of equal importance to ensure that you manage the implementation of it. Most of us usually enjoy planning, but it is usually during implementation when things go wrong. Targets are not met and we do not understand why. Sometimes we do not even know if targets are being met. It is not enough for us to conclude that the study plan just failed. If it is failing, you will need to understand what you can do about it. Similarly if your study plan is succeeding, it is still important to understand why, so that you can improve upon your success. You therefore need to have guidelines for self-assessment so that you can be consistent with performance improvement throughout the program. If you manage things correctly, then your performance should constantly improve throughout the program.
Study objectives & tasks
The first place to start is developing your program objectives. These should feature your reasons for undertaking the training program in order of priority. Keep them succinct and to the point in order to avoid confusion. Do not just write the first things that come into your head because they are likely to be too similar to each other. Make a list of possible departmental headings, such as: Customer Service; E-business; Finance; Globalization; Human Resources; Technology; Legal; Management; Marketing and Production. Then brainstorm for ideas by listing as many things that you want to achieve under each heading and later re-arrange these things in order of priority. Finally, select the top item from each department heading and choose these as your program objectives. Try and restrict yourself to five because it will enable you to focus clearly. It is likely that the other things that you listed will be achieved if each of the top objectives are achieved. If this does not prove to be the case, then simply work through the process again.
Study forecast
As a guide, the Appleton Greene Balancing Entrepreneurship corporate training program should take 12-18 months to complete, depending upon your availability and current commitments. The reason why there is such a variance in time estimates is because every student is an individual, with differing productivity levels and different commitments. These differentiations are then exaggerated by the fact that this is a distance-learning program, which incorporates the practical integration of academic theory as an as a part of the training program. Consequently all of the project studies are real, which means that important decisions and compromises need to be made. You will want to get things right and will need to be patient with your expectations in order to ensure that they are. We would always recommend that you are prudent with your own task and time forecasts, but you still need to develop them and have a clear indication of what are realistic expectations in your case. With reference to your time planning: consider the time that you can realistically dedicate towards study with the program every week; calculate how long it should take you to complete the program, using the guidelines featured here; then break the program down into logical modules and allocate a suitable proportion of time to each of them, these will be your milestones; you can create a time plan by using a spreadsheet on your computer, or a personal organizer such as MS Outlook, you could also use a financial forecasting software; break your time forecasts down into manageable chunks of time, the more specific you can be, the more productive and accurate your time management will be; finally, use formulas where possible to do your time calculations for you, because this will help later on when your forecasts need to change in line with actual performance. With reference to your task planning: refer to your list of tasks that need to be undertaken in order to achieve your program objectives; with reference to your time plan, calculate when each task should be implemented; remember that you are not estimating when your objectives will be achieved, but when you will need to focus upon implementing the corresponding tasks; you also need to ensure that each task is implemented in conjunction with the associated training modules which are relevant; then break each single task down into a list of specific to do's, say approximately ten to do's for each task and enter these into your study plan; once again you could use MS Outlook to incorporate both your time and task planning and this could constitute your study plan; you could also use a project management software like MS Project. You should now have a clear and realistic forecast detailing when you can expect to be able to do something about undertaking the tasks to achieve your program objectives.
Performance management
It is one thing to develop your study forecast, it is quite another to monitor your progress. Ultimately it is less important whether you achieve your original study forecast and more important that you update it so that it constantly remains realistic in line with your performance. As you begin to work through the program, you will begin to have more of an idea about your own personal performance and productivity levels as a distance-learner. Once you have completed your first study module, you should re-evaluate your study forecast for both time and tasks, so that they reflect your actual performance level achieved. In order to achieve this you must first time yourself while training by using an alarm clock. Set the alarm for hourly intervals and make a note of how far you have come within that time. You can then make a note of your actual performance on your study plan and then compare your performance against your forecast. Then consider the reasons that have contributed towards your performance level, whether they are positive or negative and make a considered adjustment to your future forecasts as a result. Given time, you should start achieving your forecasts regularly.
With reference to time management: time yourself while you are studying and make a note of the actual time taken in your study plan; consider your successes with time-efficiency and the reasons for the success in each case and take this into consideration when reviewing future time planning; consider your failures with time-efficiency and the reasons for the failures in each case and take this into consideration when reviewing future time planning; re-evaluate your study forecast in relation to time planning for the remainder of your training program to ensure that you continue to be realistic about your time expectations. You need to be consistent with your time management, otherwise you will never complete your studies. This will either be because you are not contributing enough time to your studies, or you will become less efficient with the time that you do allocate to your studies. Remember, if you are not in control of your studies, they can just become yet another cause of stress for you.
With reference to your task management: time yourself while you are studying and make a note of the actual tasks that you have undertaken in your study plan; consider your successes with task-efficiency and the reasons for the success in each case; take this into consideration when reviewing future task planning; consider your failures with task-efficiency and the reasons for the failures in each case and take this into consideration when reviewing future task planning; re-evaluate your study forecast in relation to task planning for the remainder of your training program to ensure that you continue to be realistic about your task expectations. You need to be consistent with your task management, otherwise you will never know whether you are achieving your program objectives or not.
Keeping in touch
You will have access to qualified and experienced professors and tutors who are responsible for providing tutorial support for your particular training program. So don't be shy about letting them know how you are getting on. We keep electronic records of all tutorial support emails so that professors and tutors can review previous correspondence before considering an individual response. It also means that there is a record of all communications between you and your professors and tutors and this helps to avoid any unnecessary duplication, misunderstanding, or misinterpretation. If you have a problem relating to the program, share it with them via email. It is likely that they have come across the same problem before and are usually able to make helpful suggestions and steer you in the right direction. To learn more about when and how to use tutorial support, please refer to the Tutorial Support section of this student information guide. This will help you to ensure that you are making the most of tutorial support that is available to you and will ultimately contribute towards your success and enjoyment with your training program.
Work colleagues and family
You should certainly discuss your program study progress with your colleagues, friends and your family. Appleton Greene training programs are very practical. They require you to seek information from other people, to plan, develop and implement processes with other people and to achieve feedback from other people in relation to viability and productivity. You will therefore have plenty of opportunities to test your ideas and enlist the views of others. People tend to be sympathetic towards distance-learners, so don't bottle it all up in yourself. Get out there and share it! It is also likely that your family and colleagues are going to benefit from your labors with the program, so they are likely to be much more interested in being involved than you might think. Be bold about delegating work to those who might benefit themselves. This is a great way to achieve understanding and commitment from people who you may later rely upon for process implementation. Share your experiences with your friends and family.
Making it relevant
The key to successful learning is to make it relevant to your own individual circumstances. At all times you should be trying to make bridges between the content of the program and your own situation. Whether you achieve this through quiet reflection or through interactive discussion with your colleagues, client partners or your family, remember that it is the most important and rewarding aspect of translating your studies into real self-improvement. You should be clear about how you want the program to benefit you. This involves setting clear study objectives in relation to the content of the course in terms of understanding, concepts, completing research or reviewing activities and relating the content of the modules to your own situation. Your objectives may understandably change as you work through the program, in which case you should enter the revised objectives on your study plan so that you have a permanent reminder of what you are trying to achieve, when and why.
Distance-learning check-list
Prepare your study environment, your study tools and rules.
Undertake detailed self-assessment in terms of your ability as a learner.
Create a format for your study plan.
Consider your study objectives and tasks.
Create a study forecast.
Assess your study performance.
Re-evaluate your study forecast.
Be consistent when managing your study plan.
Use your Appleton Greene Certified Learning Provider (CLP) for tutorial support.
Make sure you keep in touch with those around you.

---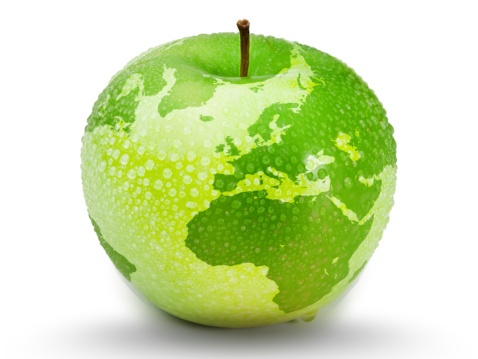 Tutorial Support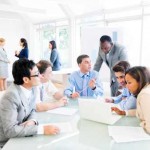 Programs
Appleton Greene uses standard and bespoke corporate training programs as vessels to transfer business process improvement knowledge into the heart of our clients' organizations. Each individual program focuses upon the implementation of a specific business process, which enables clients to easily quantify their return on investment. There are hundreds of established Appleton Greene corporate training products now available to clients within customer services, e-business, finance, globalization, human resources, information technology, legal, management, marketing and production. It does not matter whether a client's employees are located within one office, or an unlimited number of international offices, we can still bring them together to learn and implement specific business processes collectively. Our approach to global localization enables us to provide clients with a truly international service with that all important personal touch. Appleton Greene corporate training programs can be provided virtually or locally and they are all unique in that they individually focus upon a specific business function. They are implemented over a sustainable period of time and professional support is consistently provided by qualified learning providers and specialist consultants.
---
Support available
You will have a designated Certified Learning Provider (CLP) and an Accredited Consultant and we encourage you to communicate with them as much as possible. In all cases tutorial support is provided online because we can then keep a record of all communications to ensure that tutorial support remains consistent. You would also be forwarding your work to the tutorial support unit for evaluation and assessment. You will receive individual feedback on all of the work that you undertake on a one-to-one basis, together with specific recommendations for anything that may need to be changed in order to achieve a pass with merit or a pass with distinction and you then have as many opportunities as you may need to re-submit project studies until they meet with the required standard. Consequently the only reason that you should really fail (CLP) is if you do not do the work. It makes no difference to us whether a student takes 12 months or 18 months to complete the program, what matters is that in all cases the same quality standard will have been achieved.
---
Support Process
Please forward all of your future emails to the designated (CLP) Tutorial Support Unit email address that has been provided and please do not duplicate or copy your emails to other AGC email accounts as this will just cause unnecessary administration. Please note that emails are always answered as quickly as possible but you will need to allow a period of up to 20 business days for responses to general tutorial support emails during busy periods, because emails are answered strictly within the order in which they are received. You will also need to allow a period of up to 30 business days for the evaluation and assessment of project studies. This does not include weekends or public holidays. Please therefore kindly allow for this within your time planning. All communications are managed online via email because it enables tutorial service support managers to review other communications which have been received before responding and it ensures that there is a copy of all communications retained on file for future reference. All communications will be stored within your personal (CLP) study file here at Appleton Greene throughout your designated study period. If you need any assistance or clarification at any time, please do not hesitate to contact us by forwarding an email and remember that we are here to help. If you have any questions, please list and number your questions succinctly and you can then be sure of receiving specific answers to each and every query.
---
Time Management
It takes approximately 1 Year to complete the Balancing Entrepreneurship corporate training program, incorporating 12 x 6-hour monthly workshops. Each student will also need to contribute approximately 4 hours per week over 1 Year of their personal time. Students can study from home or work at their own pace and are responsible for managing their own study plan. There are no formal examinations and students are evaluated and assessed based upon their project study submissions, together with the quality of their internal analysis and supporting documents. They can contribute more time towards study when they have the time to do so and can contribute less time when they are busy. All students tend to be in full time employment while studying and the Balancing Entrepreneurship program is purposely designed to accommodate this, so there is plenty of flexibility in terms of time management. It makes no difference to us at Appleton Greene, whether individuals take 12-18 months to complete this program. What matters is that in all cases the same standard of quality will have been achieved with the standard and bespoke programs that have been developed.
---
Distance Learning Guide
The distance learning guide should be your first port of call when starting your training program. It will help you when you are planning how and when to study, how to create the right environment and how to establish the right frame of mind. If you can lay the foundations properly during the planning stage, then it will contribute to your enjoyment and productivity while training later. The guide helps to change your lifestyle in order to accommodate time for study and to cultivate good study habits. It helps you to chart your progress so that you can measure your performance and achieve your goals. It explains the tools that you will need for study and how to make them work. It also explains how to translate academic theory into practical reality. Spend some time now working through your distance learning guide and make sure that you have firm foundations in place so that you can make the most of your distance learning program. There is no requirement for you to attend training workshops or classes at Appleton Greene offices. The entire program is undertaken online, program course manuals and project studies are administered via the Appleton Greene web site and via email, so you are able to study at your own pace and in the comfort of your own home or office as long as you have a computer and access to the internet.
---
How To Study
The how to study guide provides students with a clear understanding of the Appleton Greene facilitation via distance learning training methods and enables students to obtain a clear overview of the training program content. It enables students to understand the step-by-step training methods used by Appleton Greene and how course manuals are integrated with project studies. It explains the research and development that is required and the need to provide evidence and references to support your statements. It also enables students to understand precisely what will be required of them in order to achieve a pass with merit and a pass with distinction for individual project studies and provides useful guidance on how to be innovative and creative when developing your Unique Program Proposition (UPP).
---
Tutorial Support
Tutorial support for the Appleton Greene Balancing Entrepreneurship corporate training program is provided online either through the Appleton Greene Client Support Portal (CSP), or via email. All tutorial support requests are facilitated by a designated Program Administration Manager (PAM). They are responsible for deciding which professor or tutor is the most appropriate option relating to the support required and then the tutorial support request is forwarded onto them. Once the professor or tutor has completed the tutorial support request and answered any questions that have been asked, this communication is then returned to the student via email by the designated Program Administration Manager (PAM). This enables all tutorial support, between students, professors and tutors, to be facilitated by the designated Program Administration Manager (PAM) efficiently and securely through the email account. You will therefore need to allow a period of up to 20 business days for responses to general support queries and up to 30 business days for the evaluation and assessment of project studies, because all tutorial support requests are answered strictly within the order in which they are received. This does not include weekends or public holidays. Consequently you need to put some thought into the management of your tutorial support procedure in order to ensure that your study plan is feasible and to obtain the maximum possible benefit from tutorial support during your period of study. Please retain copies of your tutorial support emails for future reference. Please ensure that ALL of your tutorial support emails are set out using the format as suggested within your guide to tutorial support. Your tutorial support emails need to be referenced clearly to the specific part of the course manual or project study which you are working on at any given time. You also need to list and number any questions that you would like to ask, up to a maximum of five questions within each tutorial support email. Remember the more specific you can be with your questions the more specific your answers will be too and this will help you to avoid any unnecessary misunderstanding, misinterpretation, or duplication. The guide to tutorial support is intended to help you to understand how and when to use support in order to ensure that you get the most out of your training program. Appleton Greene training programs are designed to enable you to do things for yourself. They provide you with a structure or a framework and we use tutorial support to facilitate students while they practically implement what they learn. In other words, we are enabling students to do things for themselves. The benefits of distance learning via facilitation are considerable and are much more sustainable in the long-term than traditional short-term knowledge sharing programs. Consequently you should learn how and when to use tutorial support so that you can maximize the benefits from your learning experience with Appleton Greene. This guide describes the purpose of each training function and how to use them and how to use tutorial support in relation to each aspect of the training program. It also provides useful tips and guidance with regard to best practice.
---
Tutorial Support Tips
Students are often unsure about how and when to use tutorial support with Appleton Greene. This Tip List will help you to understand more about how to achieve the most from using tutorial support. Refer to it regularly to ensure that you are continuing to use the service properly. Tutorial support is critical to the success of your training experience, but it is important to understand when and how to use it in order to maximize the benefit that you receive. It is no coincidence that those students who succeed are those that learn how to be positive, proactive and productive when using tutorial support.
Be positive and friendly with your tutorial support emails
Remember that if you forward an email to the tutorial support unit, you are dealing with real people. "Do unto others as you would expect others to do unto you". If you are positive, complimentary and generally friendly in your emails, you will generate a similar response in return. This will be more enjoyable, productive and rewarding for you in the long-term.
Think about the impression that you want to create
Every time that you communicate, you create an impression, which can be either positive or negative, so put some thought into the impression that you want to create. Remember that copies of all tutorial support emails are stored electronically and tutors will always refer to prior correspondence before responding to any current emails. Over a period of time, a general opinion will be arrived at in relation to your character, attitude and ability. Try to manage your own frustrations, mood swings and temperament professionally, without involving the tutorial support team. Demonstrating frustration or a lack of patience is a weakness and will be interpreted as such. The good thing about communicating in writing, is that you will have the time to consider your content carefully, you can review it and proof-read it before sending your email to Appleton Greene and this should help you to communicate more professionally, consistently and to avoid any unnecessary knee-jerk reactions to individual situations as and when they may arise. Please also remember that the CLP Tutorial Support Unit will not just be responsible for evaluating and assessing the quality of your work, they will also be responsible for providing recommendations to other learning providers and to client contacts within the Appleton Greene global client network, so do be in control of your own emotions and try to create a good impression.
Remember that quality is preferred to quantity
Please remember that when you send an email to the tutorial support team, you are not using Twitter or Text Messaging. Try not to forward an email every time that you have a thought. This will not prove to be productive either for you or for the tutorial support team. Take time to prepare your communications properly, as if you were writing a professional letter to a business colleague and make a list of queries that you are likely to have and then incorporate them within one email, say once every month, so that the tutorial support team can understand more about context, application and your methodology for study. Get yourself into a consistent routine with your tutorial support requests and use the tutorial support template provided with ALL of your emails. The (CLP) Tutorial Support Unit will not spoon-feed you with information. They need to be able to evaluate and assess your tutorial support requests carefully and professionally.
Be specific about your questions in order to receive specific answers
Try not to write essays by thinking as you are writing tutorial support emails. The tutorial support unit can be unclear about what in fact you are asking, or what you are looking to achieve. Be specific about asking questions that you want answers to. Number your questions. You will then receive specific answers to each and every question. This is the main purpose of tutorial support via email.
Keep a record of your tutorial support emails
It is important that you keep a record of all tutorial support emails that are forwarded to you. You can then refer to them when necessary and it avoids any unnecessary duplication, misunderstanding, or misinterpretation.
---
Individual training workshops or telephone support
Please be advised that Appleton Greene does not provide separate or individual tutorial support meetings, workshops, or provide telephone support for individual students. Appleton Greene is an equal opportunities learning and service provider and we are therefore understandably bound to treat all students equally. We cannot therefore broker special financial or study arrangements with individual students regardless of the circumstances. All tutorial support is provided online and this enables Appleton Greene to keep a record of all communications between students, professors and tutors on file for future reference, in accordance with our quality management procedure and your terms and conditions of enrolment. All tutorial support is provided online via email because it enables us to have time to consider support content carefully, it ensures that you receive a considered and detailed response to your queries. You can number questions that you would like to ask, which relate to things that you do not understand or where clarification may be required. You can then be sure of receiving specific answers to each individual query. You will also then have a record of these communications and of all tutorial support, which has been provided to you. This makes tutorial support administration more productive by avoiding any unnecessary duplication, misunderstanding, or misinterpretation.
---
Tutorial Support Email Format
You should use this tutorial support format if you need to request clarification or assistance while studying with your training program. Please note that ALL of your tutorial support request emails should use the same format. You should therefore set up a standard email template, which you can then use as and when you need to. Emails that are forwarded to Appleton Greene, which do not use the following format, may be rejected and returned to you by the (CLP) Program Administration Manager. A detailed response will then be forwarded to you via email usually within 20 business days of receipt for general support queries and 30 business days for the evaluation and assessment of project studies. This does not include weekends or public holidays. Your tutorial support request, together with the corresponding TSU reply, will then be saved and stored within your electronic TSU file at Appleton Greene for future reference.
Subject line of your email
Please insert: Appleton Greene (CLP) Tutorial Support Request: (Your Full Name) (Date), within the subject line of your email.
Main body of your email
Please insert:
1. Appleton Greene Certified Learning Provider (CLP) Tutorial Support Request
2. Your Full Name
3. Date of TS request
4. Preferred email address
5. Backup email address
6. Course manual page name or number (reference)
7. Project study page name or number (reference)
Subject of enquiry
Please insert a maximum of 50 words (please be succinct)
Briefly outline the subject matter of your inquiry, or what your questions relate to.
Question 1
Maximum of 50 words (please be succinct)
Maximum of 50 words (please be succinct)
Question 3
Maximum of 50 words (please be succinct)
Question 4
Maximum of 50 words (please be succinct)
Question 5
Maximum of 50 words (please be succinct)
Please note that a maximum of 5 questions is permitted with each individual tutorial support request email.
---
Procedure
* List the questions that you want to ask first, then re-arrange them in order of priority. Make sure that you reference them, where necessary, to the course manuals or project studies.
* Make sure that you are specific about your questions and number them. Try to plan the content within your emails to make sure that it is relevant.
* Make sure that your tutorial support emails are set out correctly, using the Tutorial Support Email Format provided here.
* Save a copy of your email and incorporate the date sent after the subject title. Keep your tutorial support emails within the same file and in date order for easy reference.
* Allow up to 20 business days for a response to general tutorial support emails and up to 30 business days for the evaluation and assessment of project studies, because detailed individual responses will be made in all cases and tutorial support emails are answered strictly within the order in which they are received.
* Emails can and do get lost. So if you have not received a reply within the appropriate time, forward another copy or a reminder to the tutorial support unit to be sure that it has been received but do not forward reminders unless the appropriate time has elapsed.
* When you receive a reply, save it immediately featuring the date of receipt after the subject heading for easy reference. In most cases the tutorial support unit replies to your questions individually, so you will have a record of the questions that you asked as well as the answers offered. With project studies however, separate emails are usually forwarded by the tutorial support unit, so do keep a record of your own original emails as well.
* Remember to be positive and friendly in your emails. You are dealing with real people who will respond to the same things that you respond to.
* Try not to repeat questions that have already been asked in previous emails. If this happens the tutorial support unit will probably just refer you to the appropriate answers that have already been provided within previous emails.
* If you lose your tutorial support email records you can write to Appleton Greene to receive a copy of your tutorial support file, but a separate administration charge may be levied for this service.
---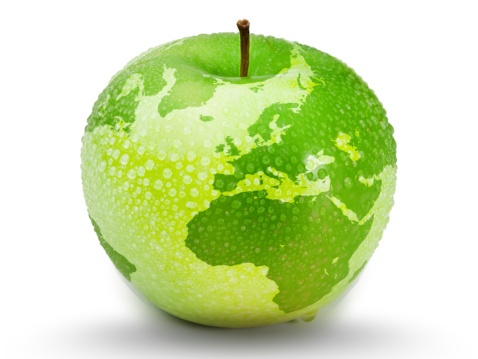 How To Study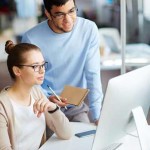 Your Certified Learning Provider (CLP) and Accredited Consultant can help you to plan a task list for getting started so that you can be clear about your direction and your priorities in relation to your training program. It is also a good way to introduce yourself to the tutorial support team.
Planning your study environment
Your study conditions are of great importance and will have a direct effect on how much you enjoy your training program. Consider how much space you will have, whether it is comfortable and private and whether you are likely to be disturbed. The study tools and facilities at your disposal are also important to the success of your distance-learning experience. Your tutorial support unit can help with useful tips and guidance, regardless of your starting position. It is important to get this right before you start working on your training program.
Planning your program objectives
It is important that you have a clear list of study objectives, in order of priority, before you start working on your training program. Your tutorial support unit can offer assistance here to ensure that your study objectives have been afforded due consideration and priority.
Planning how and when to study
Distance-learners are freed from the necessity of attending regular classes, since they can study in their own way, at their own pace and for their own purposes. This approach is designed to let you study efficiently away from the traditional classroom environment. It is important however, that you plan how and when to study, so that you are making the most of your natural attributes, strengths and opportunities. Your tutorial support unit can offer assistance and useful tips to ensure that you are playing to your strengths.
Planning your study tasks
You should have a clear understanding of the study tasks that you should be undertaking and the priority associated with each task. These tasks should also be integrated with your program objectives. The distance learning guide and the guide to tutorial support for students should help you here, but if you need any clarification or assistance, please contact your tutorial support unit.
Planning your time
You will need to allocate specific times during your calendar when you intend to study if you are to have a realistic chance of completing your program on time. You are responsible for planning and managing your own study time, so it is important that you are successful with this. Your tutorial support unit can help you with this if your time plan is not working.
Keeping in touch
Consistency is the key here. If you communicate too frequently in short bursts, or too infrequently with no pattern, then your management ability with your studies will be questioned, both by you and by your tutorial support unit. It is obvious when a student is in control and when one is not and this will depend how able you are at sticking with your study plan. Inconsistency invariably leads to in-completion.
Charting your progress
Your tutorial support team can help you to chart your own study progress. Refer to your distance learning guide for further details.
Making it work
To succeed, all that you will need to do is apply yourself to undertaking your training program and interpreting it correctly. Success or failure lies in your hands and your hands alone, so be sure that you have a strategy for making it work. Your Certified Learning Provider (CLP) and Accredited Consultant can guide you through the process of program planning, development and implementation.
Reading methods
Interpretation is often unique to the individual but it can be improved and even quantified by implementing consistent interpretation methods. Interpretation can be affected by outside interference such as family members, TV, or the Internet, or simply by other thoughts which are demanding priority in our minds. One thing that can improve our productivity is using recognized reading methods. This helps us to focus and to be more structured when reading information for reasons of importance, rather than relaxation.
Speed reading
When reading through course manuals for the first time, subconsciously set your reading speed to be just fast enough that you cannot dwell on individual words or tables. With practice, you should be able to read an A4 sheet of paper in one minute. You will not achieve much in the way of a detailed understanding, but your brain will retain a useful overview. This overview will be important later on and will enable you to keep individual issues in perspective with a more generic picture because speed reading appeals to the memory part of the brain. Do not worry about what you do or do not remember at this stage.
Content reading
Once you have speed read everything, you can then start work in earnest. You now need to read a particular section of your course manual thoroughly, by making detailed notes while you read. This process is called Content Reading and it will help to consolidate your understanding and interpretation of the information that has been provided.
Making structured notes on the course manuals
When you are content reading, you should be making detailed notes, which are both structured and informative. Make these notes in a MS Word document on your computer, because you can then amend and update these as and when you deem it to be necessary. List your notes under three headings: 1. Interpretation – 2. Questions – 3. Tasks. The purpose of the 1st section is to clarify your interpretation by writing it down. The purpose of the 2nd section is to list any questions that the issue raises for you. The purpose of the 3rd section is to list any tasks that you should undertake as a result. Anyone who has graduated with a business-related degree should already be familiar with this process.
Organizing structured notes separately
You should then transfer your notes to a separate study notebook, preferably one that enables easy referencing, such as a MS Word Document, a MS Excel Spreadsheet, a MS Access Database, or a personal organizer on your cell phone. Transferring your notes allows you to have the opportunity of cross-checking and verifying them, which assists considerably with understanding and interpretation. You will also find that the better you are at doing this, the more chance you will have of ensuring that you achieve your study objectives.
Question your understanding
Do challenge your understanding. Explain things to yourself in your own words by writing things down.
Clarifying your understanding
If you are at all unsure, forward an email to your tutorial support unit and they will help to clarify your understanding.
Question your interpretation
Do challenge your interpretation. Qualify your interpretation by writing it down.
Clarifying your interpretation
If you are at all unsure, forward an email to your tutorial support unit and they will help to clarify your interpretation.
---
Qualification Requirements
The student will need to successfully complete the project study and all of the exercises relating to the Balancing Entrepreneurship corporate training program, achieving a pass with merit or distinction in each case, in order to qualify as an Accredited Balancing Entrepreneurship Specialist (ABES). All monthly workshops need to be tried and tested within your company. These project studies can be completed in your own time and at your own pace and in the comfort of your own home or office. There are no formal examinations, assessment is based upon the successful completion of the project studies. They are called project studies because, unlike case studies, these projects are not theoretical, they incorporate real program processes that need to be properly researched and developed. The project studies assist us in measuring your understanding and interpretation of the training program and enable us to assess qualification merits. All of the project studies are based entirely upon the content within the training program and they enable you to integrate what you have learnt into your corporate training practice.
Balancing Entrepreneurship – Grading Contribution
Project Study – Grading Contribution
Customer Service – 10%
E-business – 05%
Finance – 10%
Globalization – 10%
Human Resources – 10%
Information Technology – 10%
Legal – 05%
Management – 10%
Marketing – 10%
Production – 10%
Education – 05%
Logistics – 05%
TOTAL GRADING – 100%
Qualification grades
A mark of 90% = Pass with Distinction.
A mark of 75% = Pass with Merit.
A mark of less than 75% = Fail.
If you fail to achieve a mark of 75% with a project study, you will receive detailed feedback from the Certified Learning Provider (CLP) and/or Accredited Consultant, together with a list of tasks which you will need to complete, in order to ensure that your project study meets with the minimum quality standard that is required by Appleton Greene. You can then re-submit your project study for further evaluation and assessment. Indeed you can re-submit as many drafts of your project studies as you need to, until such a time as they eventually meet with the required standard by Appleton Greene, so you need not worry about this, it is all part of the learning process.
When marking project studies, Appleton Greene is looking for sufficient evidence of the following:
Pass with merit
A satisfactory level of program understanding
A satisfactory level of program interpretation
A satisfactory level of project study content presentation
A satisfactory level of Unique Program Proposition (UPP) quality
A satisfactory level of the practical integration of academic theory
Pass with distinction
An exceptional level of program understanding
An exceptional level of program interpretation
An exceptional level of project study content presentation
An exceptional level of Unique Program Proposition (UPP) quality
An exceptional level of the practical integration of academic theory
---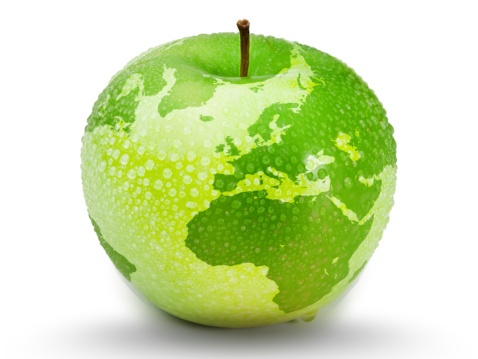 Preliminary Analysis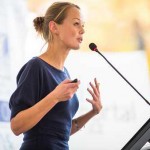 A review and an integration of research on job burnout
"Burnout is a unique type of stress syndrome, characterised by an emotional exhaustion, depersonalization, and diminished personal accomplishment. Although burnout has been shown to be potentially very costly in the helping professions, such as nursing, education, and social work, little work has been done thus far to establish its generalizability to industry. This article reviews the literature on burnout and provides a conceptual framework designed to improve the understanding of burnout. Propositions are presented that are aimed at clarifying the dynamics of burnout, including determinants of and interrelationships among the three burnout components.
Empirical evidence has shown that burnout has important dysfunctional ramifications, implying substantial costs for both organisations and individuals because of, for example, increases in turnover, absenteeism, reduced productivity, and human considerations [Jackson and Maslach, 1982; Leiter and Maslach, 1988; Shirom, 1989]. That same research points out the need to understand the many factors and conditions that contribute to burnout in a wide variety of service, industrial, and corporate settings. The effective implementation of individual, managerial, and organizational practises to deal with burnout critically depends on managers clear and accurate understanding of the construct.
The purpose of this article or to examine the construct of burnout, to consider how this construct has evolved, and to provide an overview of the literature on the antecedents and consequences of burnout. In addition, propositions are presented regarding the process of burnout, the determinants of burnout, and the interrelationships among the burnout components. The study of burnout has been unnecessarily limited to the helping professions, but it is experienced by a variety of occupational groups beyond nurses, teachers, and social workers. This article points to a more widespread occurrence of burnout that his previously being discussed, and it presents burnout as a key construct in understanding stress process is in many jobs and in organisations of all types.
This update focuses primarily on empirical studies that conceptualised job burnout according to Maslach's 3 component syndrome and measured it with the Maslach Burnout Inventory (MBI). This focus facilitates comparisons across studies. Thus, the studies reviewed here [a] are concerned with job burnout (thereby excluding, for instance, research on student or athlete burnout); [b] define burnout as a response syndrome of emotional exhaustion, depersonalization, and reduced personal accomplishment; [C] assess burnout using the most frequently used measure, the MBI; And [D] empirically test the degree of association between burnout and its antecedents or consequences. Studies are located by both manual and computer searches, and they were published in major social science journals primarily between 1983 and 1992. [readers can review some of the earlier literature in Perlman and Hartman, 1982). Non empirical articles or those appearing prior to 1983 were included only as they reflect the theoretical development of the area. [readers might also be interested in related forthcoming work by shelf Eli, maslach, and Marek that was not available when this article was being written.]"
https://www.jstor.org/stable/258593?seq=1#metadata_info_tab_contents
---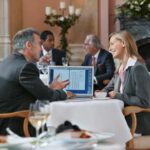 Journal of Small Business Management,
Volume 58, 2020 – Issue 1
"Introduction
Work and family are commonly regarded as the two most important and closely intertwined domains in people's lives (Frone, Russell, & Cooper, 1992; Hirschi, Shockley, & Zacher, 2019; Michel, Kotrba, Mitchelson, Clark, & Baltes, 2011). Within the entrepreneurship literature, the importance of family for entrepreneurs has been highlighted by several seminal works (Aldrich & Cliff, 2003; Rogoff & Heck, 2003). In support of this view, empirical research on the link between family and entrepreneurship generally indicates that family plays a major role in the startup behavior and success of entrepreneurs (e.g., Eddleston & Powell, 2012; Edelman, Manolova, Shirokova, & Tsukanova, 2016). However, while the literature on work-family interface of entrepreneurs has blossomed over the past few decades, less research has been conducted to understand the role of family support in small and medium enterprises (SMEs).
The dearth of research on the work-family interface of SMEs can be partly explained by the implicit assumption that entrepreneurs are homogeneous. Specifically, there is no clear consensus in the literature on what entrepreneurship refers to. Empirical research in the entrepreneurship literature frequently uses the term entrepreneur to represent SME owner, self-employed, and Schumpeterian entrepreneur (Carland, Hoy, Boulton, & Carland, 1984; Henrekson & Sanandaji, 2014). This assumption is problematic, as the motivation and orientation of these "entrepreneurial entities" tend to be quite different. Hence, conclusions drawn from research on one type of business may lead to erroneous implications when generalized to other businesses.
In this study, we focus specifically on SME owners. SMEs play a vital role in the modern economy (OECD, 2017). We define SME owner as a person who creates and actively manages a business with less than 250 employees for the primary purpose of serving their personal goals (Carland et al., 1984). We argue that there are three primary reasons why the influences of family support on SME owners warrant further attention. First, SME owners tend to experience higher stress and receive lower support from work than salaried workers and managers (Tetrick, Slack, Da Silva, & Sinclair, 2000). They often run a high personal risk of failure, juggle with multiple roles in the business, and have a high level of commitment to the performance of the business (Parasuraman & Simmers, 2001). Due to this combination of a high demand and low support work environment, the support received from family is a vital resource to cope with the stress experience at work. Second, the psychological characteristics of SME owners are generally different from entrepreneurs and managers. For example, Stewart, Watson, Carland, and Carland (1999) found that SME owners are less risk taking and less achievement oriented than entrepreneurs, but more risk taking than managers. Since the effect of social support depends on the psychological characteristics of the support recipient (Chay, 1993), SME owners may perceive family support differently when compared to other occupations. Third, unlike Schumpeterian entrepreneurs who manage their businesses with the primary goal of profit and growth, many SME owners choose to start a business to achieve their personal goal (Loscocco, 1997; Walker & Brown, 2004) and perceive the business as an extension of their personality (Carland et al., 1984). Given the relatively small size of the business, many SMEs also have a close tie with the family members of the owner (Feltham, Feltham, & Barnett, 2005; Loscocco & Leicht, 1993). For example, SME owners often seek labor or financial resources from their family members to support their business (Aldrich & Cliff, 2003; Haynes, Walker, Rowe, & Hong, 1999).
Social support generally refers to "social interactions or relationships that provide individuals with actual assistance or a feeling of attachment to a person or group that is perceived as caring or loving" (Hobfoll & Stokes, 1988, p. 499). One area that has attracted much attention in the social support literature is the relationship between social support and subjective well-being (SWB) (Jakubiak & Feeney, 2016; Kahn, Hessling, & Russell, 2003; Mikulincer & Florian, 1998; Rau, Georgiades, Fredrikson, Lemne, & De Faire, 2001). However, a vast majority of these studies pertain to the psychology literature, where the target populations are not SME owners. In fact, only a handful of studies have attempted to understand the link between family support and subjective well-being of SME owners (Chay, 1993; Nguyen & Sawang, 2016; Tetrick et al., 2000), thus leaving us with little understanding about the influence of family support on the SWB of SME owners.
Besides, most existing studies on social support are theoretically guided by the stress-buffering hypothesis (Lakey & Orehek, 2011). This theory posits that social support acts as a protective factor that attenuates the adverse effect of stress or negative life events on SWB (Cohen & Wills, 1985). Despite the domination of the stress-buffering hypothesis in the social support literature, review studies that have focused on the social support and SWB relationship have found almost no consistent evidence of the stress-buffering hypothesis (Burton, Stice, & Seeley, 2004; Lakey & Cronin, 2008). For example, while Tetrick et al. (2000) showed that social support moderates the association between emotional exhaustion and job satisfaction of SME owners, Nguyen and Sawang (2016) found only a positive association between social support and well-being of SME owners. Clearly, the link between social support and SWB is complex, for which an alternative theoretical model is warranted to gain a deeper understanding of this relationship.
In our quest for a theoretical model that helps to better understand the relationship between social support and SWB, we turned to the conservation of resources (COR) theory, a theoretical framework widely used in the general management literature (Hobfoll, 1989; Hobfoll, Freedy, Lane, & Geller, 1990). The basic premise of the COR theory is that individuals seek to retain and protect their current resources while attempting to obtain new resources (Hobfoll, 1989). Resources in the COR theory includes objects (for example, car), conditions (for example, job security), personal characteristics (for example, self-esteem), and energies (for example, knowledge) that are valued by the person. Although proposed as a theory of motivation, the COR theory has been widely applied to explain various individual outcomes such as burnout (Halbesleben, 2006), in-role performance (Halbesleben & Wheeler, 2008), extra-role performance (Eldor & Harpaz, 2016), and work-family conflict (Crawford, Shanine, Whitman, & Kacmar, 2016; Halbesleben, Harvey, & Bolino, 2009). Yet the COR theory has, to our knowledge, never been used as a theoretical framework in the context of SME owners."
https://www.tandfonline.com/doi/full/10.1080/00472778.2019.1659675
---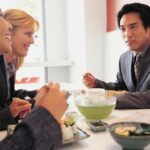 International Journal of Innovation Studies,
Volume 1, Issue 4, December 2017, Pages 193-206
"Introduction: innovation and life satisfaction
Ever since the early innovation studies, such as by Schumpeter (1983), the focus has been on the economic rents from innovation for an individual, for a firm, and for a society. A new line of studies, particularly in the field of social entrepreneurship, has increasingly attended to the non-pecuniary benefits from innovations that aim at contributing to the well-being of people by fulfilling their needs (Dacin et al., 2010, Eizagirre et al., 2017, Jauhiainen and Hooli, 2017). These studies similarly invoke non-pecuniary and sometimes even altruistic motives behind entrepreneurial activity. Therefore, might it be that entrepreneurs innovation also brings them non-pecuniary benefits in the form of satisfaction?
Several recent studies mark an increased interest in the psychological outcomes from entrepreneurial endeavors, such as psychological well-being (Uy, Foo, & Der and Song, 2013), perceived quality of life (Tobias, Mair, & Barbosa-Leiker, 2013), job-satisfaction (Millán, Hessels, Thurik, & Aguado, 2013), and entrepreneurial satisfaction (Carree & Verheul, 2012). The examination of such psychological outcomes and their antecedents is important because life satisfaction is associated with many outcomes in the lives of individuals, including health, personal income, longevity, citizenship, and social relationships (Diener, Oishi, & Lucas, 2015). Studies have also revealed positive effects from individual happiness and work satisfaction on several aspects of individual work performance (Cropanzano, Cropanzano, & Wright, 2001), work unit performance (Harter, Schmidt, & Keyes, 2003), and firm performance (Van De Voorde et al., 2012, Wood et al., 2012). Such findings intensify the economic interest of policy makers across the globe in exploring the antecedents to the life-satisfaction of entrepreneurs as a potential engine for economic growth.
Most studies find entrepreneurs to be more satisfied with life than people who are employees (Millán et al., 2013, Schjoedt, 2009). Several studies have explained the higher life satisfaction of entrepreneurs by the fact that entrepreneurship provides particularly good conditions for the fulfillment of individuals basic psychological needs for competence, relatedness, and autonomy (Carree and Verheul, 2012, Millán et al., 2013), as elaborated in the theory of self-determination (Ryan & Deci, 2000). However, peoples needs, fulfillment of needs, and satisfaction seem to differ from culture to culture around the world, likewise for entrepreneurs (Diener et al., 2003, Schøtt and Liu, 2017).
The above considerations lead to the discernment of three gaps in our understating of the satisfaction related benefits of entrepreneurial endeavors. The first gap is our limited understanding of the aspects of entrepreneurship that benefit satisfaction. The second gap is our limited understanding of the dimensions of satisfaction benefits. The third gap is our limited understanding of the variation of benefits around the world.
To address the first gap, aspects of entrepreneurial endeavors, we focus on innovation. To address the second gap, dimensions of satisfaction, we examine three dimensions: satisfaction with job, satisfaction with balance between work and family, and satisfaction with life. To address the third gap, variation around the world, we compare China to the rest of the world.
Entrepreneurship is generally perceived of as a creative act involving opportunity identification, evaluation, and exploitation (Shane & Venkataraman, 2000). This creative act involves a high degree of self-determination, but not equally so for all entrepreneurs. In this paper we argue that self-determination increases with the innovativeness of entrepreneurs firms in terms of the novelty of production technologies, the extent to which no competitors offer similar products and services, and the extent to which potential customers perceive products or services to be new and unfamiliar (Schøtt & Jensen, 2016). Accordingly, and as based on arguments from self-determination theory (Ryan & Deci, 2000), we construct a theoretical model of how innovation promotes life-satisfaction among entrepreneurs by enhancing the conditions for the fulfillment of basic needs, partly as a direct effect and partly by increasing job satisfaction and work-life balance.
We extend this model with a particular focus on innovation as an important antecedent to the life satisfaction of Chinese entrepreneurs. The theory of life satisfaction argues that differences in the importance of values and goals across societies may cause differences in the strength by which autonomy, relatedness, and competence needs affect individuals life satisfaction (Diener et al., 2003). China in that respect provides an interesting case for several reasons. China is traditionally perceived of as a collectivistic society; thus life satisfaction would potentially be affected to a higher extent by the fulfillment of social needs and influenced less by self-esteem (Diener et al., 2013, Lu, 1998). It is interesting to see whether these historically manifested cultural foundations (Bauer, 1976), in combination with recent developments in China towards a market economy, also make innovation a promoter of life-satisfaction for the new generation of Chinese entrepreneurs (Easterlin et al., 2012, Pan and Huang, 2012, Zhou and Xie, 2015).
These considerations frame our research question. For entrepren