Balancing Entrepreneurship – Workshop 2 (Baseline Assessment)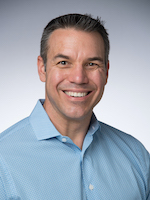 The Appleton Greene Corporate Training Program (CTP) for Balancing Entrepreneurship is provided by Mr. Meuchel BS Certified Learning Provider (CLP). Program Specifications: Monthly cost USD$2,500.00; Monthly Workshops 6 hours; Monthly Support 4 hours; Program Duration 20 months; Program orders subject to ongoing availability.
If you would like to view the Client Information Hub (CIH) for this program, please Click Here
Learning Provider Profile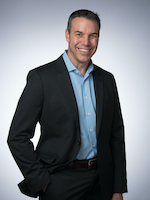 Mr. Meuchel is a Certified Learning Provider (CLP) at Appleton Greene and he has experience in management and entrepreneurship specializing in the construction industry. He has achieved a Bachelor of Science in Civil Engineering with a concentration in Construction Management. He has industry experience within the following sectors: Business Ownership; Design/Build; Construction Management and General Contracting. His experience within the construction industry incorporates all facets of construction including: Design Phase; Bid Phase and Construction Phase. He has had commercial experience within the following countries: United States of America, or more specifically within the following cities: Baltimore MD; Washington DC; Raleigh NC; Jacksonville FL and Atlanta GA. His personal achievements include: established time management processes; published book for entrepreneurs; entrepreneur mastermind program and construction expert witness. His service skills incorporate: time management; process development & testing; marketing & sales; owner & 1 subcontractor relations; estimating & budgeting; planning & scheduling; cost & quality control; inspections & safety; municipal regulations and permitting.
---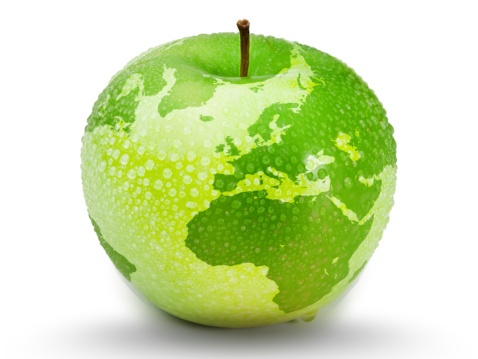 MOST Analysis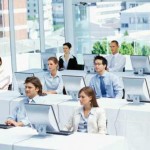 Mission Statement
The driving purpose of the Baseline Assessment Phase is to determine the present state of your business and to understand how your current work-life balance aligns with where you really want to be. After you are guided through the steps of the assessment you will learn how to analyze this data in conjunction with the validated goals and expectations you developed in the first phase. This analysis will then allow you, under the guidance of your mentor, to make informed decisions as you move into the final stages of process planning and start process development. The assessment phase will kick off with a focus on your mindset and expertise. During the mindset portion and under the tutelage of your mentor you will test yourself, specifically your confidence and clarity, to make sure you are completely clear where you want to be and are committed to working through the program to get there. You will continue to work closely with your mentor assessing your expertise as well. This is a critical step in self-awareness, not only to confirm your expertise but also to better understand how you are perceived by your customers, employees, and peers in relation to competition, credentials, social proof, etc. After tackling mindset and expertise, you will be guided through a detailed analysis of the nuts and bolts of your business and conduct a thorough review of the current systems and processes you have in place for both the front ends and the back ends. Next you will review your current unique value proposition and analyze how it positions you in the marketplace. During this portion you will also look at the tasks you are handling directly which is the first step towards identifying areas to delegate and identifying repeatable tasks you can create systems and processes for. Finally, at the end of the Baseline Assessment Phase you will review your current support network and the role this network is playing in your current approach to business and work-life balance. This network will be slightly different for each program participant but generally include a mix of immediate family and circle of influence, mentors, coaches, mastermind and networking groups, professional trade organizations and key outsource partners.
---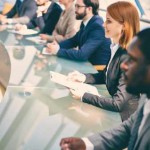 Objectives
01. Performance Reviews: departmental SWOT analysis; strategy research & development. Time Allocated: 1 Month
02. Self-Awareness: departmental SWOT analysis; strategy research & development. Time Allocated: 1 Month
03. Level of Expertise: departmental SWOT analysis; strategy research & development. Time Allocated: 1 Month
04. Goal Commitment: departmental SWOT analysis; strategy research & development. Time Allocated: 1 Month
05. Customer Perception: departmental SWOT analysis; strategy research & development. Time Allocated: 1 Month
06. Employee Perception: departmental SWOT analysis; strategy research & development. Time Allocated: 1 Month
07. Peer Perception: departmental SWOT analysis; strategy research & development. 1 Month
08. Current Processes: departmental SWOT analysis; strategy research & development. Time Allocated: 1 Month
09. Market Position: departmental SWOT analysis; strategy research & development. Time Allocated: 1 Month
10. Tasks and Delegation: departmental SWOT analysis; strategy research & development. Time Allocated: 1 Month
11. Support Network: departmental SWOT analysis; strategy research & development. Time Allocated: 1 Month
12. Professional Network: departmental SWOT analysis; strategy research & development. Time Allocated: 1 Month
---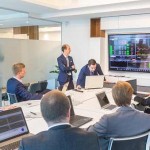 Strategies
01. Performance Reviews: Each individual department head to undertake departmental SWOT analysis; strategy research & development.
02 Self-Awareness: Each individual department head to undertake departmental SWOT analysis; strategy research & development.
03. Level of Expertise: Each individual department head to undertake departmental SWOT analysis; strategy research & development.
04. Goal Commitment: Each individual department head to undertake departmental SWOT analysis; strategy research & development.
05. Customer Perception: Each individual department head to undertake departmental SWOT analysis; strategy research & development.
06. Employee Perception: Each individual department head to undertake departmental SWOT analysis; strategy research & development.
07. Peer Perception: Each individual department head to undertake departmental SWOT analysis; strategy research & development.
08. Current Processes: Each individual department head to undertake departmental SWOT analysis; strategy research & development.
09. Market Position: Each individual department head to undertake departmental SWOT analysis; strategy research & development.
10. Tasks and Delegation: Each individual department head to undertake departmental SWOT analysis; strategy research & development.
11. Support Network: Each individual department head to undertake departmental SWOT analysis; strategy research & development.
12. Professional Network: Each individual department head to undertake departmental SWOT analysis; strategy research & development.
---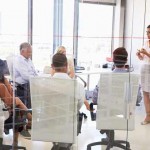 Tasks
01. Create a task on your calendar, to be completed within the next month, to analyze Performance Reviews.
02. Create a task on your calendar, to be completed within the next month, to analyze Self-Awareness.
03. Create a task on your calendar, to be completed within the next month, to analyze Level of Expertise.
04. Create a task on your calendar, to be completed within the next month, to analyze Goal Commitment.
05. Create a task on your calendar, to be completed within the next month, to analyze Customer Perception.
06. Create a task on your calendar, to be completed within the next month, to analyze Employee Perception.
07. Create a task on your calendar, to be completed within the next month, to analyze Peer Perception.
08. Create a task on your calendar, to be completed within the next month, to analyze Current Processes.
09. Create a task on your calendar, to be completed within the next month, to analyze Market Position.
10. Create a task on your calendar, to be completed within the next month, to analyze Tasks and Delegation.
11. Create a task on your calendar, to be completed within the next month, to analyze Support Network.
12. Create a task on your calendar, to be completed within the next month, to analyze Professional Network.
---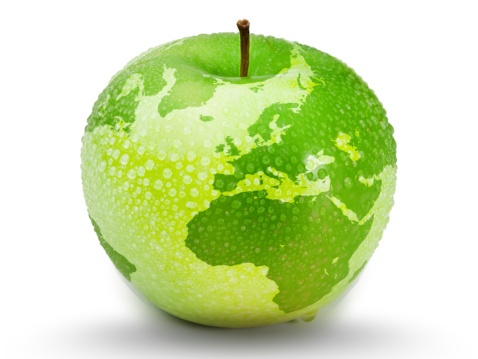 Introduction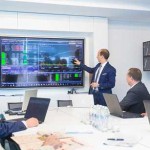 A History of Balance
Work-life balance has become one of the most popular subjects in academia, industry, politics, and society in recent years. This phenomenon arises as a result of demographic, economic, and cultural changes (Osoian Lazar & Ra?iu, 2009), such as the increasing integration of women in the workplace, the rising number of couples who both work outside the home, or the transformation of family structures, as well as population ageing, technological advancements, birth rate decline, and the need to improve human capital management. Furthermore, one of the key concerns of the so-called "Generation Y" (born between 1982 and 2000), who seek flexibility in time and space at work, is work-life balance.
As a result of these social, economic, and political changes, businesses have been more involved in work, family, and personal life issues. Work-life balance is a solution to work-family conflict, which happens when personal role expectations are incompatible with those of the productive role, and vice versa. Individuals who are exposed to higher stress experience tension as a result of this conflict, which reduces their productivity and has a negative influence on organizational performance (Kalliath & Brough, 2008).
In this context, the organization should adopt a proactive approach to implementing work-life practices, building a flexible structure to adapt to external changes and contribute to people's overall happiness. As a result, work-life balance, like any other human resource strategy, can be viewed as both a problem and a source of competitive advantage for organizational leaders (Coff, 1997; Pfeffer, 1994). Work-life balance can aid in the retention of skilled individuals in the business, resulting in a higher return on investment for organizations looking to attract and retain highly motivated and committed personnel (Yamamoto & Matsura, 2012).
Work-family conflict is defined by De Luis Carnicer et al. (2004, p.54) "as a form of inter-role conflict in which the role pressures from work and family spheres are mutually incompatible." The demand for balance emerges from a conflict between the professional and family spheres, which leads to the formation of roles that are potentially incompatible and difficult to reconcile.
For an individual, this leads to a lack of job and personal satisfaction, as well as stress, which reduces quality of life. Work-family conflict is linked to an employee's educational level (individuals with a bachelor's degree face more conflict), professional category (senior managers face more work-family conflict) and is experienced equally by men and women (De Luis Carnicer et al, 2004; Eagle, Miles & Icenogle, 1997). However, it differs by country (Crompton & Lyonette, 2006) and individual traits such as higher degrees of neuroticism and depression, both of which contribute to the rise in conflict (Frone, 2000).
Defining Balance
When it comes to defining work-life balance, there is a lack of consensus among experts, hence there is no widely acknowledged definition (Kalliath & Brough, 2008; Klöpping, 2011). Most definitions, according to Devi & Ravi (2013), imply that work and life demands must be prioritized equally. Understanding work-life balance, on the other hand, is the starting point for both individuals (who need to manage their resources) and businesses (who need to design programs that enable balance and so meet the demands of their employees) (Reiter, 2007).
In their formulation, most definitions refer to the coordination of the working and personal spheres. Feldstead (2002) points out that a person's equilibrium is independent of their age or gender. While some authors in the 1980s considered work-life balance to be primarily a female concern (Hall & Richter, 1988), it is now a topic that is receiving attention and relevance from both men and women. Veiga (2010) also emphasizes the importance of "maintaining a healthy and balanced life," as work-life conflict leads to issues such as low professional and personal satisfaction, decreased organizational commitment, and stress. As a result, work-life balance is a strategy for reducing conflict between professional and personal roles.
Other authors allude to the activities that persons must engage in in order to balance demands from many areas in order to meet these needs with limited resources while retaining life autonomy; as Fleetwood (2007) puts it, "control over when, where, and how they work." They also stress the importance of establishing an organizational structure that allows men and women to strike a balance between the two worlds. A second group of authors defines work-life balance as the level of personal satisfaction achieved when all aspects of one's life are in harmony (Joshi et al, 2002; Greenhaus, 2003; Grady et al, 2008).
However, work-life balance rules will not be effective unless they are combined with a corporate culture that prioritizes work, family, and personal life values, as well as managerial support. Employees will be hesitant to participate in these initiatives if they fear negative consequences for their work (Eaton, 2003) or even antagonism from supervisors and coworkers. As a result, it is vital to examine work-life balance policies and their implications for the firm.
---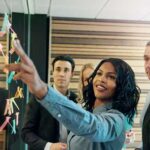 Elements Of Work-Life Balance
The most important aspects of work-life balance
Author Jeff Davidson is an expert on work-life balance. He believes there are six components to achieving work-life balance:
1. Self-management
Taking care of your personal needs, such as eating, sleeping, and exercising, is critical to maintaining a healthy work-life balance. For example, if you don't get enough sleep, you'll be weary, which will affect your work. And, more crucially, in an entrepreneurship it is entirely up to you to manage your own requirements.
2. Organize your time
Making decisions about priorities and how you'll complete all things on time can be difficult. You must also deal with personal assignments at the same time. Setting goals and prioritizing vital and urgent tasks are recommended by Davidson. The Eisenhower matrix technique, which can help you improve your time management skills, is based on this principle.
3. Stress reduction
Hearing diverse noises at work and dealing with distractions, whether from coworkers or from the outside, might cause you to become agitated. As a result, you must find a technique to adapt to this type of atmosphere in order to reduce your stress levels. Furthermore, according to Davidson, multitasking should be avoided because transitioning between projects and tasks can be stressful.
4. Change management
No matter where you work or what you do, you'll almost certainly have to adjust to regular changes. You must guarantee that the volume of change does not overwhelm you in order to effectively manage these changes. This also applies to any changes in your personal life.
5. Technology management
Technology should make your life easier, not more difficult. Keep in mind that you are in charge of technology, not the other way around.
6. Organizing free time
Taking vacations is an important part of achieving a work-life balance. Additionally, to avoid boredom, spend your free time doing a variety of things.
---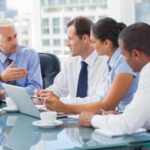 How To Evaluate A Company's Work-Life Balance
The following steps should be taken to completely examine work-life balance in an organization:
1. Assessment using a checklist
It is advised that a checklist be used to examine the applied measures and their amount in order to determine the measures taken by an organization to ensure work-life balance among its personnel. During the evaluation, it is vital to consider if employees have access to all state-guaranteed benefits and whether other benefits are offered on the employer's initiative within the firm. Both an external expert and an employee of the organization designated by the employer can conduct the assessment. t's recommended to review the situation in conjunction with a description of measures which includes the potential content.
2. Situational analysis based on data
It is proposed that depersonalized administrative data on employees who have used current work-life balance measures be collected in order to better analyze the extent to which existing work-life balance measures are truly available to employees.
Because the use of some metrics may be uneven (one group of employees may use a particular measure more frequently than others), it's critical to figure out why. As a result, it's critical to collect administrative data by sections, such as gender, age, family composition, work type, working hours, and so on.
Following the collection of administrative data, all potential inequities must be identified, and the extent to which state-guaranteed and employer-initiated actions are available to employees must be evaluated.
3. An examination of the situation based on a survey
An employee survey can be used in conjunction with administrative data analysis to assess the organization's culture and customs in terms of balancing work and personal life. Unfavorable organizational culture and negative sentiments among employees might obstruct the implementation of work-life balance initiatives. An employee survey is a helpful extra instrument to examine the issue because administrative data analysis cannot measure the said level.
It is suggested that questions in the survey be included that disclose employees' ideas and attitudes about balancing work and personal life, as well as the experiences of these employees in attempting to balance work and life, the work-life balance demands of employees, and so on.
If there are still "grey areas" and unresolved questions following the data analysis and survey, a focus group — a theme conversation with 8-10 employees on particular selected aspects – is recommended to better grasp the situation's core causes. The focus group should be led by an outside expert in order for the results to be successful and objective.
---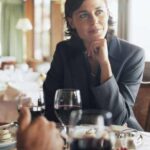 Take A Look At Your Work-Life Balance
According to the Mental Health Foundation, more than 40% of workers neglect other elements of their lives due to work, potentially increasing their risk of mental illness.
So, how many of us are conscious of this negligence, and how easy is it to spot an unhealthy work/life balance?
Symptoms of an unbalanced work/life balance
Your work/life balance is important whether you're a recent graduate starting your first full-time job or the CEO of a firm.
It might be tough to tell whether a minor snag is contributing to your overall stress levels or whether there is a larger issue at hand. While everyone reacts to pressure differently, there are a few typical indications of stress that could suggest a lack of work-life balance:
Tiredness
There could be an issue if you're not getting enough sleep because you're checking your emails late at night or waking up in the middle of the night worried about your to-do list. Even if you receive your full eight hours of sleep, you can wake up exhausted. A continual feeling of exhaustion (regardless of how much sleep you get) is a symptom that your brain needs to rest.
Do you have aches and pains?
It's possible that stress is to blame if you're getting more headaches than normal or have long-term, persistent shoulder and neck pain. Chronic headaches and muscle tightness suggest a constant state of strain, which is a clear indication that your body requires some attention.
A shift in eating patterns
Our eating habits are often negatively impacted by stress. When they are too preoccupied with what they need to perform at work, some people lose their appetite, forgetting to eat meals or eating very little. Others, on the other hand, may seek consolation in food, which can be harmful to your physical health as well as your self-esteem.
Although you may not notice a change in your eating habits, others may. If you're a bystander concerned about a friend, call out and propose a lunch date; they may be in need of a break and a nice talk.
Working outside of normal business hours
If you're thinking about work (or actually working) during your free time, it's a sign of a bad work/life balance. If you're scheduled to leave work at 5 p.m., it's critical that you do so. This is your opportunity to disconnect and concentrate on other elements of your life.
Checking emails and taking calls outside of working hours may happen once in a while, but if it happens frequently, it's time to rethink your work/life balance. Similarly, if you're worried about work on your vacation or feel guilty for taking time off, it's time to reconsider.
Irritability
When we don't have a good work-life balance, our emotions can become more heightened and sensitive. We may notice that our patience is becoming thin and that controlling our temper is becoming more difficult. If you're frequently yelling at coworkers or snapping at family members, it's possible that you're having trouble coping and need to take a break.
Feeling teary
When we are stressed, we can also get teary and emotional. When you become irritated and frustrated while performing chores that you generally find simple and fun, it's time to take a break.
You're having problems with your relationships
When was the last time you spent time with your family, laughed with friends, or had a genuine conversation (not about business) with your partner? If you can't recall or others tell you they haven't seen you in a while, it's an indication you need to rethink how you spend your time.
---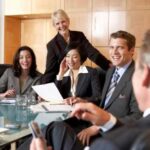 The Possibility Of An Imbalance
Wellness and a focus on self-care are becoming increasingly popular in modern society, but not everyone follows through. We work long hours, take minimal vacation time, and try to cram as much as possible into our free time. While it is necessary to have a social life, we must also allow ourselves time to unwind totally. This could mean taking a minute of calm with your breakfast in the morning or setting out an hour in the evening to take a bath and pamper yourself.
You may believe you're handling things well: you have a decent career, you're performing well in your role, and you still have time for friends. You may, however, be lacking in other areas of your life. Consider how much sleep you get each night, when was the last time you cooked something from scratch, and when was the last time you took a day off to spend with your partner.
Here are some of the dangers associated with imbalance:
Burnout
Long-term, unresolvable job stress is regarded to be the cause of occupational burnout. If this isn't treated, it can cause symptoms including headaches and weariness, as well as irritability and a lack of drive. It can lead to mental health issues including depression and anxiety over time. It also has the potential to generate issues with your workplace, especially if your productivity and ability to work are harmed.
Stress
When stress isn't addressed, it can build up to the point where it's too much. Burnout and physical issues can develop from chronic stress.
Stress can cause physical and emotional symptoms such as:
• feeling overwhelmed or as if you're losing control
• low self-esteem, loneliness, and worthlessness
• becoming easily agitated
• lack of energy due to poor sleep
• aches, pains, and tense muscles
• upset stomach
• catching colds or illnesses frequently
Relationships that are not working
If you spend the most of your leisure time concentrating on work, whether at work or at home, you are unlikely to have much time for your loved ones. Friends and family require your time; neglecting them due to job obligations can have a negative impact on these relationships, which can exacerbate the effects of stress.
Your loved ones are there to support you, but when they feel neglected, tensions can erupt. Nurturing these relationships is critical for general well-being as well as achieving a healthy work/life balance.
---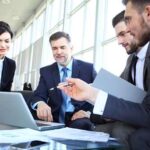 Leaders who maintain a healthy work-life balance are more effective
According to popular opinion, fully committing oneself to a cause usually pays off. Sacrificing balance for professional achievement, on the other hand, is likely to backfire. Working longer hours does not lead to higher productivity; it leads to burnout, according to research.
If spending more time on the job was directly proportionate to work performance, then leaders who are viewed as having a healthy work-life balance by their peers would receive low grades.
In fact, according to findings, the reverse is true. They discovered that leaders whose colleagues rated them as having a healthier work-life balance are also seen as significantly more effective in their roles, based on anonymized data from thousands of 360-degree leadership assessments completed by participants in leadership development programs around the world.
These 5 questions about work-life issues are among the questions asked in the tests, which examine a wide range of leadership qualities.
1. Is the leader able to create a good balance between his or her professional and personal lives?
2. Does the leader appear to believe that life is more than simply a job?
3. Does the leader have any hobbies or interests that are not related to his or her job?
4. Does the leader take his or her job so seriously that it affects his or her personal life?
5. Does the leader allow job expectations to wreak havoc on the family?
It was discovered that executives and managers with higher balance scores had higher leadership effectiveness scores as well, with balanced leaders scoring 16 percent higher on effectiveness than less balanced leaders. The evidence is clear: when individual leaders feel supported and able to manage work and life, their organizations benefit.
Now it's up to HR directors and managers to help employees deal with work-life balance issues.
Your Employees Care About Work-Life Balance
When looking for a new job in the United States, women and millennials in particular say they prefer organizations with flexible policies since work-life balance is so essential to them. Many businesses have responded by providing flexible work hours, alternate work schedules, and remote work possibilities.
However, not every profession can be flexible — you can't care for a hospital patient from a coffee shop, for example — and cultivating a culture that promotes flexible work arrangements isn't always straightforward.
The good news is that according to Gallup's findings, having realistic performance goals is a greater predictor of work-life balance than flexible work arrangements. Additionally, workers who strongly believe that they have realistic performance goals are 2.4 times more likely to also strongly agree that they have a healthy work-life balance among full-time U.S. employees.
Every manager may attain the goal of setting realistic performance goals. Establishing clear and achievable goals, regardless of industry, can help all managers achieve a greater sense of work-life balance.
---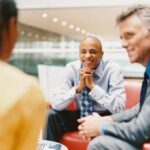 Managing Work-Life Conflicts with Your Employees
Unfortunately, some businesses still do not believe that assisting employees in better managing work-life problems can boost employee retention and productivity. Workers in a wide range of industries have been evaluating the purpose of their work and rethinking what they want from their lives as a result of the pandemic, as seen by the widely mentioned "Great Resignation." Millions of people are quitting their employment because they are dissatisfied.
Organizations that efficiently deploy human capital, on the other hand, take a longer-term view of the employment relationship. Human resources are regarded as a core competency of the company. People are treated as assets to be nurtured and developed rather than as expenses to be cut.
Right now, the companies that provide their employees with the most freedom are the ones who are succeeding. According to a survey conducted by The Conference Board earlier this year, 60% of HR leaders stated that productivity in their firms had grown over the previous year.
Employees who are part of healthy work environments are more engaged in their careers and in their personal lives. They have an energizing connection to their work and family activities, which supports their engagement, productivity, and effectiveness at work and at home. This is the essence of holistic leadership.
As a result, rather than focusing on regulations or benefits to resolve work-life conflicts, HR teams, top executives, and managers across the firm should endeavor to align employer and employee objectives.
Here are three indicators of employee happiness:
• Employees feel appreciated and recognized for their hard work. They think their professions are a good match for their skills and interests. This is crucial in terms of increasing employee motivation. Employees who believe their bosses care about their development and well-being have much greater levels of engagement and intention to stay. The absence of support, on the other hand, causes the heart to wander.
• Employees believe there is a mutually beneficial social exchange in the workplace. This implies they are adequately compensated and do not have to sacrifice their personal and family well-being in order to accomplish their professions; they have control over work-life conflicts and boundaries. After the pandemic, the majority of workers say they want flexible and remote work choices to continue. Is your company embracing flexibility in the workplace and reminding your staff that you're open to continued hybrid and remote work, as well as flexible schedules, in light of the high number of people quitting?
• Employees are learning new skills and expanding their knowledge in order to remain employable. It is critical for employee motivation to be encouraged to continue learning and to believe that management supports continual development. Make sure your managers understand how to demonstrate their bosses that they care about their employees' development. Have you taken any steps to ensure that your managers are prepared for the future workplace, with the abilities necessary to lead effectively in a hybrid workforce?
You may also want to assess whether your company is assisting your employees in resolving any work-life conflicts by providing them with the tools they need to build resilience, which will improve their engagement and performance.
Is there anything your company can do to show support for sleep and rest, for example? Your organization can demonstrate that self-care is important to you by assisting your employees in developing new techniques to better manage their work-life conflicts.
There Are Two Things That Every Manager May Do To Establish Clear Objectives
1. Involve employees in the development of their performance objectives. According to Gallup research, employees who believe their boss engages them in goal-setting are 2.3 times more likely to say their performance targets are attainable than those who don't.
Before setting goals, having a dialogue with employees might help to clear up any potential misunderstandings about role expectations. According to Gallup, nearly half of all employees in the United States have no idea what is expected of them at work. This decreases employee engagement and makes it more difficult for the corporation to successfully cascade companywide initiatives to individuals and teams.
When employees aren't involved in goal-setting, only 47% strongly think that they understand what is expected of them at work. More than three-quarters (76 percent) strongly believe that they know what is expected of them when they are involved in setting their goals.
Individuals who are involved in goal-setting have more ownership of their job and have more control over their performance measures. This fosters autonomy, which is linked to higher levels of engagement, performance, and even physical health.
2. Describe the implications of failing to fulfill your objectives. Employees who are aware of the implications of not meeting performance goals are more than twice as likely to feel their goals are achievable, according to Gallup workplace study.
Consequences might be favorable (rewards, bonuses, recognition, promotions) or negative (penalties, suspensions, etc). (demotions, reprimands, termination). Employees should understand the positive and negative consequences of their activities at work. Managers should take the effort to explicitly communicate the consequences of poor performance, such as "X promotion or bonus will only be given if Y targets are met."
Conversations like these provide staff with goals to strive for. They also enable managers and employees to detect and address potential performance impediments before they jeopardize achievement. This method gives employees more ownership, gives managers more perspective, and leads to more realistic solutions and fewer surprises down the road.
---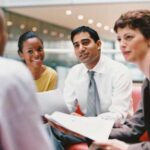 The Advantages of Setting Realistic Goals
Setting realistic goals with employees can also help to prevent some undesirable behaviors that could harm the company's bottom line and reputation.
Excessive pressure, ambiguous expectations, and harsh punishments might encourage unethical behavior, such as lying and cheating. Goals Gone Wild: The Systematic Side Effects of Overprescribing Goal Setting, a paper published by the Academy of Management Perspectives, states that "managers and scholars need to conceptualize goal setting as a prescription-strength medication that requires careful dosing, consideration of harmful side effects and close supervision."
Setting realistic goals together naturally leads to caution and supervision. Employees who firmly believe that their performance goals are reasonable are 1.6 times more likely to indicate they plan to stay at their company for at least another year, according to Gallup (compared with those who do not strongly agree their goals are realistic).
Furthermore, employees who firmly believe that their performance targets are attainable are three times more likely to promote their company as a wonderful place to work.
Setting realistic goals with employees can result in a slew of benefits for businesses. However, it can provide individuals with some essential benefits, such as feelings of autonomy and living a balanced life.
That's difficult to come by in industries that don't allow for flexible work schedules or remote work. Work-life balance isn't simply about being able to work from a coffee shop or leave early on Fridays, according to Gallup's research. It's about having a sense of control and ownership over your work. And those characteristics are fully derived from the workplace.
Benefits To Employers
According to previous study, companies are less likely to have tangible proof of increased productivity as a result of introducing more flexible work practices tailored to match the needs of individuals (Bevan et al., 1999). Nonetheless, many businesses believe that employees who work more flexible hours are more productive than those who work regular hours, and that these benefits can be seen in both job quality and actual outputs (Bevan et al., 1999). Employees who are certain that their outside demands will be met are said to be less distracted and more focused on their work. When people know they can take time off to deal with domestic concerns, they are calmer at work. They are less prone to bring problems to work with them or to get side-tracked while at work by trying to solve domestic and personal issues.
Another benefit mentioned was that employees who are able to effectively balance work and personal life are more refreshed when they arrive at work. Staff can avoid traveling during rush hour by starting later, leaving them with more energy for the rest of the day.
A small number of organizations had performed staff questionnaires that demonstrated that family-friendly policies were evaluated positively by employees, according to Bevan et al. (1999)'s study of small enterprises. Overall, most companies considered that family-friendly policies improved morale and commitment among employees with care obligations. Furthermore, a UK study of a supermarket chain revealed that a 20% increase in employee dedication resulted in a 9% rise in monthly sales per location (Barber et al., 1999).
Barclays Technology Services (the bank's IT services provider at the time) implemented a development program concentrating on individual performance and work-life balance as part of the IES long hours culture study. They credited this initiative, as well as their other flexible working alternatives, for a two- to three-percent decrease in worker turnover (which is very low for the IT industry) (Kodz et al., 1998). Each of the employers in the small firm research (Bevan et al., 1999) was able to identify employees who had stayed with them longer due to their access to family – Work-Life Balance.
Most people could estimate how many employees would have left if such a benefit had not been available. None of them had assessed the expenses of replacing these individuals, nor had they placed a price tag on the provision of these insurance plans. Most, on the other hand, were confident that keeping important employees with key abilities was clearly helpful to the company.
Furthermore, according to a study conducted in the United States, childcare issues resulted in an average of 5.28 days missed per employee (Bright Horizons Family Solutions, 1997). Furthermore, in organizations with a variety of flexible working practices, organizing absence cover is generally significantly easier. Job-share partners, for example, will frequently cover for each other when they are able; most people are willing to work flexibly, especially in an emergency or to meet a short-term need (Bevan et al., 1999).
---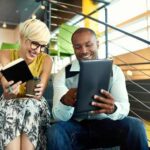 Future Predictions
Predictions for the future of work-life balance
Nowadays, on-site and remote work are the norms in the global workforce. Many multinational corporations have begun to shift their work environments to teleworking, either partially or totally.
When you work remotely or from home, your professional and personal lives begin to blur. As a result, these two domains become increasingly intertwined. That is why it is difficult for you to distinguish between work and leisure time. Furthermore, this may have an impact on your satisfaction and overall work-life balance. It's simple: there's no balance between both domains when you're pleased at work but unhappy in your personal life. To attain this balance, you must be content in both your personal and professional lives.
But, in terms of work environments and work-life balance, what can we expect from the future workforce? Employees may be forced to work in hybrid environments, according to experts.
Hybrid employment is similar to flexible work in certain ways. The idea is to provide employees the freedom to pick where and when they work. Some hybrid organizations, for example, have a regulation that some days are reserved for in-office meetings when employees are required to be present. On other days, remote work is required, thus physical attendance is not required. The purpose of this work environment is to provide employees more autonomy and flexibility. As a result, workers will be able to achieve a better work-life balance because their job will be organized around their other personal pursuits, rather than the other way around.
Conclusion
Your productivity and performance will soar if you're content with your work life. As a result, the entire quality of your work life will be improved. However, keep in mind that you must still strike the correct balance between your entrepreneurship and your free time.
Numerous studies show that a variety of circumstances, such as work surroundings, have an impact on your work-life balance. Aside from that, it has been established that there are links between employee turnover, work-life balance, and quality of life. In addition, polls show that work-life balance varies around the world.
Experts predict that in the future, people will be able to attain work-life balance in a mixed work environment. Workers will be able to tailor office hours to their tastes and personal interests because this type of work environment provides for more employee autonomy.
---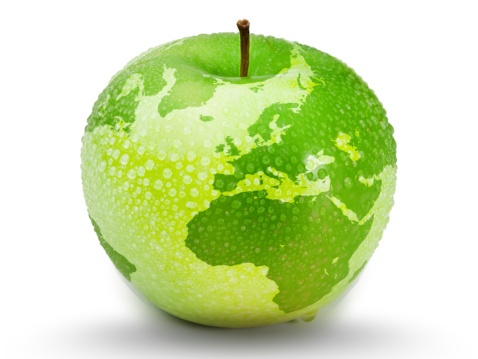 Executive Summary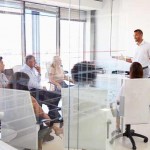 Chapter 1: Performance Reviews
How to Evaluate the Performance of Your Company From the Ground Up
Business performance evaluations are crucial at any point of a company's life cycle; they serve as a means of assessing the present state of the organization. Business assessments should be performed on a regular basis and incorporated into your business planning cycle. A well-thought-out evaluation will not only help you understand the current state of your company, but it will also assist you in determining the path you want your company to go in. While assessments are required in high-level companies, they should also be used in small and medium-sized firms.
The goal here is to ensure that you evaluate your company from the ground up. A good business evaluation should look at where you are now, what your short- and long-term objectives are, and what you need to do to get from where you are now to the objectives you've established. These points can be clarified using business evaluation techniques that provide both clarity and direction.
When evaluating your company's performance, ask yourself questions about each vantage point, review your present business processes, and then honestly and totally answer the questions.
Processes
Determine which processes are critical to your company's effectiveness and efficiency. There are six key processes that may and should be employed to improve your company's performance:
• Your lead generation process (How do you get leads? Where do you look for, locate, and obtain leads? What is your lead generation procedure?)
• Your financial planning process for your business
• Your risk management process for your business
• Your investment planning and management process for your business
• Your client service process for your business
• The planning and evaluation process for your business's clients
Assess your current condition and identify opportunities for development so that you can focus on developing strategies, establishing new procedures, or improving existing ones.
Regularly Evaluate Your Company's Performance
Regular company performance reviews will keep you on track to achieve your objectives. What's more important than doing periodic assessments is defining action metrics that will allow you to act on the outcomes of your assessments and propel your company ahead to success.
---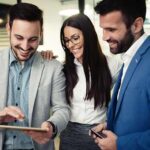 Chapter 2: Self-Awareness
Self-awareness has an impact on how you define success and how you attain it, therefore it seems sense that it has an impact on entrepreneurship – to some extent.
As an entrepreneur, you can have a laser concentration on a business or product while ignoring your overall self-awareness and still succeed. Self-awareness is lacking in some successful entrepreneurs.
Entrepreneurial success is linked to having optimistic delusions in behaviors and beliefs (but not in decision-making). Optimistic delusions might result from a lack of self-knowledge or a suppression of awareness. Surrounding oneself with the proper people, not by design but by chance, can help you succeed. Entrepreneurial success is largely determined by timing, opportunity, and luck. That isn't to say you shouldn't take action to take advantage of the time and opportunity, or that you shouldn't have the skills/knowledge/product available and figure out how to use it, but it doesn't necessitate self-awareness.
Now, the topic of how to maintain or replicate success is perhaps a different one. You may succeed without self-awareness, but lack of self-awareness is often a precursor to future failure. Of course, success can lead to more possibilities and/or money if you have a "track record."
Self-awareness can be a key piece of the jigsaw if you want to have a long and prosperous career as an entrepreneur and live a healthy and balanced life while doing so. Self-awareness allows you to better understand what you need to be aware of, grow, and use. It can help you form stronger bonds, broaden your horizons, and perceive more opportunities and threats.
Self-awareness is not required to succeed as an entrepreneur, but it is required to persevere and weather future hardships. Self-awareness is a valuable talent to have on your resume.
---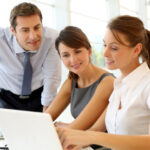 Chapter 3: Level of Expertise
Many people are born entrepreneurs, while others must work hard to achieve their goals. There's a lot to be gained from being proactive about honing your entrepreneurial talents, regardless of which category you belong to. Here are five things you can do to improve your entrepreneurial skills:
1. Take advice from the experts.
There are a lot of successful entrepreneurs that have a lot of advise to provide to people who want to follow in their footsteps. You can also learn from the pros by reading entrepreneur-focused periodicals. Make your own reading list of entrepreneurship-related blogs, publications, and books. Don't forget about videos! Entrepreneurs get their own segment on TED.
2. Go to events and soak up information.
Conferences, tradeshows, webinars, and other events give the ideal setting for learning how to improve your skills. Industry gatherings, topic-based conferences, and even local meetups are examples. The goal is to network extensively and to be a sponge, soaking up all of the knowledge and experience available to you.
3. Return to school
You can take this strategy to its logical conclusion by enrolling in an undergraduate or graduate program that focuses on entrepreneurship. Although formal education might be a terrific method to help your business expand, it may not be the best option for everyone. There are other options, which is good news.
If undergrad or graduate programs aren't for you, consider taking individual classes that focus on a single skill, either online or locally. You can also look for seminars and lectures on a variety of small company topics at your local Small Business Development Center. When you have the time, there are also self-paced online learning programs that you can use to develop your skills. Essentials in Entrepreneurship on Coursera and How to Build a Startup on Udacity are two examples.
4. Look for a mentor.
A mentor allows you to pick the brain of someone who has already faced and overcome some of the issues you are encountering and is willing to share their knowledge. It offers one-on-one entrepreneurship training. It may take some time to find a mentor with relevant experience and who is available to mentor, but it will be well worth the effort. Start your search on LinkedIn or the Small Business Administration's SCORE website.
5. Make an effort to improve your leadership skills.
Although entrepreneurs come from a variety of backgrounds and have a wide range of skill sets and experience, they all have one thing in common: they are leaders. Entrepreneurs have a vision and rely significantly on leadership characteristics to see it through. Read this Inc. article for 20 methods to become a better leader to get started improving your leadership skills.
Taking steps to develop your entrepreneurial abilities can help you improve at what you do on a daily basis. However, you may discover that your imagination has been awakened and that you have even more beneficial business ideas.
---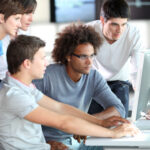 Chapter 4: Goal Commitment
What's the difference between a commitment and a goal?
A goal is a desired outcome that you set out to pursue, define, plan for, and then realize. In life, you have many short- and long-term objectives, but a commitment goes beyond even the most distant objective. It's not something you complete, but rather something you strive for.
How might a commitment benefit your company?
It aids concentration. A lack of focus may be incredibly harmful to your organization, not just on a day-to-day basis, but also on a wider scale. You require strong concentrate more than a long period of focus to thrive in your business and complete each day's, month's, and year's goals.
The "2-List" approach for concentrated attention devised by Warren Buffet is a fantastic example of focus: identifying your priorities and removing the rest. You make a list of your objectives and circle the top five. Then you not only prioritize these, but you also eliminate the remainder.
Commitments aid in the creation of that list and the subsequent definition of your top five. You can be hyper-focused on each of your business's tasks and goals if you're hyper-focused on a commitment, because they all lead to the one thing you're most focused on. You get rid of anything that doesn't fit with your dedication.
Commitment aids in the setting and attainment of objectives.
A commitment is something you make for the rest of your life; you may never completely realize it. However, you can create targets along the road to help you get closer to your goal. Your devotion is also linked to the aims and success of your company.
Goals are 'islands on the horizon' – You'll swim from island to island before reaching a coastline, focused on something nearby as you make your way to the far-off mainland.
---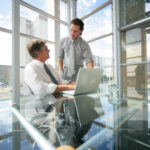 Chapter 5: Customer Perception
The Importance of Customer Perception
According to a recent report, one out of every three customers will abandon a favourite brand after just one poor experience. In other words, we're not far from a future where your customers' perceptions of your brand and service quality will trump traditional competitive advantages like pricing, features, and usability.
You're at risk of falling behind if you don't invest in your customer experience and perception right now. 50% of customer-care executives rank "investing in new technologies" as one of their top objectives for the next five years.
Look for Warning Signs
Certain employees are more prone than others to contribute to problematic customer interactions, and these individuals may usually be divided into a few groups. Many employees — as many as a third, in fact – are dissatisfied with their positions and would gladly switch if the opportunity occurred, while another group is always on the lookout for anything new, even if they have no intention of changing jobs.
Whatever category they belong to, you can bet these employees aren't giving it their all for the consumers when they're continuously thinking about getting away. Because dissatisfaction can lead to accidents, absenteeism, and decreased productivity, it's important to address it. It causes the entire office to slow down, and consumers may sense the negative energy. But what should a business owner do?
Most of these employees, according to evidence, would be happier in their current job if they could attain greater work-life balance — a phrase that is typically euphemism for "I'm overwhelmed by all my duties." Adding the possibility of flex time or other family-friendly job arrangements can help to boost productivity and improve personal balance.
---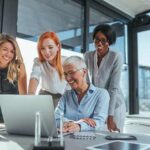 Chapter 6: Employee Perception
It's all too easy to let work consume your life in today's highly competitive and fast-paced commercial world. Many Americans today have a poor work-life balance, working many longer hours than they should, taking far fewer vacation days than they require, and bringing work home with them. This causes a slew of problems and troubles that cancel out or even impair any productivity gains from overclocking.
Work-related stress and anxiety account for the majority of work-related illnesses and lost working days in many firms. As a result, many business leaders are devoting more time to researching and examining ways to ensure that they and their employees are not overdoing it at work. This critical balance of work and play not only benefits individual mental health, pleasure, and job satisfaction, but it also boosts production at a lower cost.
You have a responsibility as an employer to ensure that your employees feel motivated, supported, and healthy while working for you. There are some things over which you have no control, such as events in your employees' personal lives that have a negative impact on their mental health. However, you have the authority to create programs and processes in which people are encouraged and given the tools they need to achieve their own work-life balance.
Absenteeism decreases as workers take the time off they need, and employee engagement rises as they feel more valued. The quality of the work generated is likewise higher, with fewer errors.
From an organizational standpoint, proper balance provides managers and employers with a clear vision of the overall corporate growth strategy. The organization will gain a better reputation among potential recruits if it looks after its personnel. This gives you a much better range of options for your next recruitment campaign.
Companies are increasingly understanding this, to the point that many will asses