Leading IT Transformation – Workshop 18 (Customer Experience)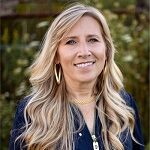 The Appleton Greene Corporate Training Program (CTP) for Leading IT Transformation is provided by Ms. Drabenstadt MBA BBA Certified Learning Provider (CLP). Program Specifications: Monthly cost USD$2,500.00; Monthly Workshops 6 hours; Monthly Support 4 hours; Program Duration 24 months; Program orders subject to ongoing availability.
If you would like to view the Client Information Hub (CIH) for this program, please Click Here
Learning Provider Profile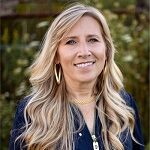 Ms. Drabenstadt is a Certified Learning Provider (CLP) at Appleton Greene and she has experience in Information Technology, Information Governance, Compliance and Audit. She has achieved an MBA, and BBA. She has industry experience within the following sectors: Technology; Insurance and Financial Services. She has had commercial experience within the following countries: United States of America, Canada, Australia, India, Trinidad, and Jamaica. Her program will initially be available in the following cities: Madison WI; Minneapolis MN; Chicago IL; Atlanta GA and Denver CO. Her personal achievements include: Developed Trusted IT-Business Relationship; Delivered Increased Business Value/Time; Decreased IT Costs; Re-tooled IT Staff; Increased IT Employee Morale. Her service skills incorporate: IT transformation leadership; process improvement; change management; program management and information governance.
---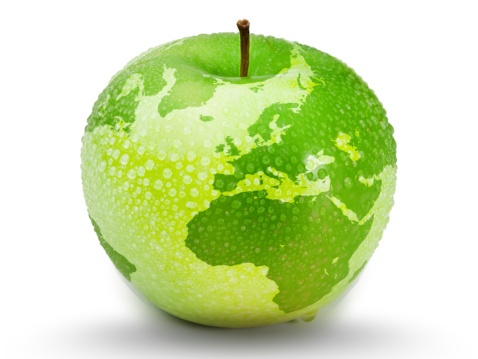 MOST Analysis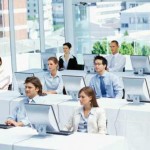 Mission Statement
IT transformation uses technology to develop new or adapt existing business processes, culture, and consumer experiences to meet changing customer and industry requirements. IT transformation is the redesigning of business in the digital age. Customer-centricity should be at the center of any digital transformation effort. We have the opportunity to rethink how we do business — how we engage our customers — with digital technology on our side as we move from paper to spreadsheets to innovative applications for managing our business. The company needs to make a commitment to have a customer-first approach. The goal should be to create the best version of customer experience from the perspective of customers. Customers are the most important part of your digital customer experience program. The aim is to make customers satisfied with their experience to ensure that they remain loyal to your brand and recommend your business to others. For this you need to have a holistic approach to the customer experience optimization. The responsibility to offer excellent customer service is not limited to customer support or any single department. It is the responsibility of the entire company to work together to ensure a great digital customer experience is offered to the digital customers. Prioritize your customer's needs and expectations. Build an organization where every department is customer-obsessed.
---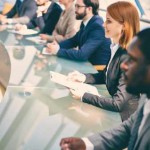 Objectives
01. CX Challenges: departmental SWOT analysis; strategy research & development. Time Allocated: 1 Month
02. Customer Insights: departmental SWOT analysis; strategy research & development. Time Allocated: 1 Month
03. Design Thinking: departmental SWOT analysis; strategy research & development. Time Allocated: 1 Month
04. Data Governance: departmental SWOT analysis; strategy research & development. Time Allocated: 1 Month
05. Harmonized CX: departmental SWOT analysis; strategy research & development. Time Allocated: 1 Month
---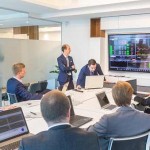 Strategies
01. CX Challenges: Each individual department head to undertake departmental SWOT analysis; strategy research & development.
02. Customer Insights: Each individual department head to undertake departmental SWOT analysis; strategy research & development.
03. Design Thinking: Each individual department head to undertake departmental SWOT analysis; strategy research & development.
04. Data Governance: Each individual department head to undertake departmental SWOT analysis; strategy research & development.
05. Harmonized CX: Each individual department head to undertake departmental SWOT analysis; strategy research & development.
---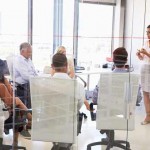 Tasks
01. Create a task on your calendar, to be completed within the next month, to analyze CX Challenges.
02. Create a task on your calendar, to be completed within the next month, to analyze Customer Insights.
03. Create a task on your calendar, to be completed within the next month, to analyze Design Thinking.
04. Create a task on your calendar, to be completed within the next month, to analyze Data Governance.
05. Create a task on your calendar, to be completed within the next month, to analyze Harmonized CX.
---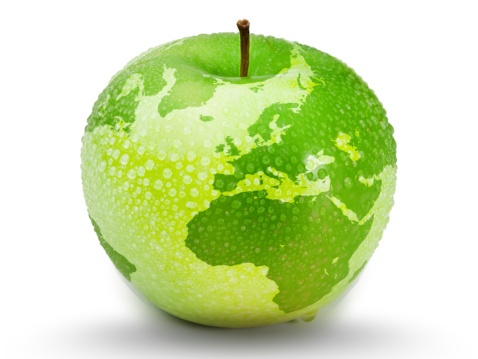 Introduction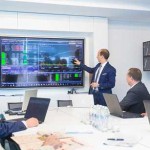 What is the connection between IT Transformation and Customer Experience?
Customer experience is a vital business component that is crucial to your IT transformation. The path to a company's growth and success is paved with crucial elements like innovation and improvements in the customer experience.
A digital transformation which focuses on customer experience, according to Mckinsey, can boost a company's revenue by 20 to 50%.
• As a result of the superior digital customer experiences provided by best-in-class businesses, customer expectations and needs are evolving. Companies like Amazon have emerged as the gold standard of the digital customer experience. Due to its preoccupation with its customers and effective use of technology, Amazon has grown into a truly global firm.
Similarly In businesses like Uber, Starbucks, and Zappos, the client is at the heart of everything they do. The corporations are fixated on providing the finest experience possible for their clients.
The bar for the digital consumer experience has been raised by technological improvements and good customer experiences, as noted. Every digital organization in the sector now understands the value of optimizing the customer experience from beginning to end.
• Innovation and customer experience improvement have a significant positive impact on business revenue. New York Times is one illustration of how digital revolution is increasing revenue. About 70% of newspaper advertising revenue has been lost over the past 15 years. On the other hand, the New York Times has 3 million subscribers and generates $500 million in digital revenue.
According to Mckinsey, B2B businesses that have undergone digital transformation in the customer experience process have seen increases in revenue of 10 to 15% and decreases in costs of 10 to 20%.
A few things to consider:
• Prior to developing or redesigning any touchpoint or feature, consider the needs and desires of the consumer.
• To comprehend the customer experience, consider the customer journey in its whole. Never overlook a dimension.
• Pay attention to what top-performing businesses are doing better than you are, and take notes on their tactics.
• Make use of all the data gathered from analytics, customer reviews, and other sources. To deliver top-notch digital client services, collaborate with other departments.
---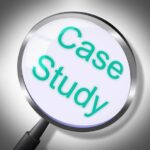 Customer Experience Success Stories Worth Mimicking
PUMA Increases Online Sales by Delivers Right Products at the Right Time.
To achieve their goal of becoming the most coveted sports-life company, PUMA plans to draw on their long history of creating footwear and apparel for some of the world's best athletes. PUMA is now able to provide more precise product recommendations and a hyper-personalized experience tailored to an individual's needs by focusing on its product searches and utilizing machine learning to better understand their clients. The solution not only assisted PUMA in meeting its ROI goals in less than two years, but it also dramatically raised online sales for PUMA.
---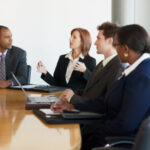 How might digital transformation help you provide a fantastic customer experience?
Become obsessed with your Customers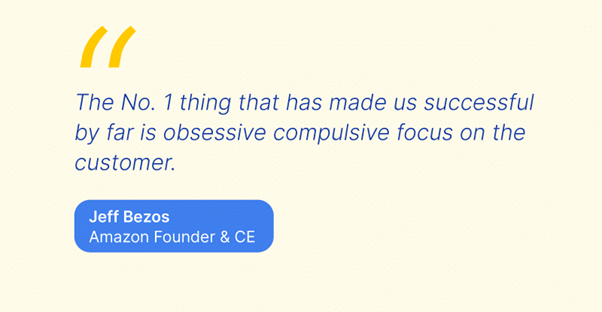 The business must pledge to put the requirements of the consumer first. The finest possible customer experience should be developed from the customers' point of view.
The most crucial component of your digital customer experience program is your customers. It is important to satisfy clients so they will remain loyal to your brand and spread the word about your company to others.
To do this, you must optimize the consumer experience holistically. No one department or only customer support is exempt from the duty to provide exceptional customer service. To guarantee that digital clients receive excellent customer experiences, the entire organization must collaborate.
Give your customers' wants and expectations top priority. Create a company where the focus is always on the consumer.
Organization-wide approach
Customer experience-focused IT transformation is not the responsibility of customer service, nor does it stop at the front-end. All points of contact, including the back end of the business process, are involved. To enhance and deliver a seamless digital customer experience, the entire business and each of its departments must contribute.
• Customers who have complaints or suggestions about a product often contact customer service in the hope that the product teams will hear from them.
• In order to save them from having to repeat information repeatedly, they anticipate that you will share the data that customers provide with other departments as well.
Eliminate silos from the environment. To fulfill the primary goal of providing exceptional customer service, all departments should collaborate effectively. Conflicts will arise throughout the process if each department acts independently.
The greatest method to keep each department connected is by using CRM. They can exchange data that has all been gathered in one place.
Recognize the causes of each pain spot
The basic fact that satisfied customers are good for business growth and success is something you should never forget. It is also preferable to go further than this, though.
Try to understand
• Why is your customer churn increasing?
• Why is it difficult to acquire new customers?
• Why do you have more unhappy customers?
Recognize each cause of a customer journey's pain point. You may be able to learn what you are doing incorrectly in your IT transition. Your staff may have been given access to a variety of technologies, but you still haven't been able to offer a terrific digital customer experience.
A few possible causes are shifting consumer expectations, shifting market trends, and a lack of novel items. It can also be due to a dearth of digital channel options, a poorly designed website, or challenging app navigation.
Don't forget Human touch
When customers form an emotional bond with a brand, their lifetime value increases by 306%.
"Digital" is by definition impersonal and distant. Because of this, creating digital CX is harder than achieving traditional CX. Businesses must realize that a key element of the digital transition is human touch. An improved digital customer experience can be achieved by combining human and technological resources.
In order to assist clients build a relationship with the company, human contact is essential. It adds a human factor to an otherwise impersonal procedure. Customers can experience emotion and passion here while using cutting-edge technology.
Customers yearn for human connection in today's digital world. They desire a sense of significance for the brand. offer a specialized experience.
• Use the clients' names in emails, notifications, and SMS messages. Recognize the difference between the compassionate human effect and the disturbing robot effect.
Customers should respond favorably to your individualized service and not be reluctant to interact with your business.
Personalized Journey is customer's favorite
Customers are made to feel linked to the brand via tailored journeys that follow the "human touch". Customers value being acknowledged as people rather than as a product or an ID more. No.
• 73% of consumers are more inclined to make a purchase from a company that uses their name.
Customers believe that insufficient customization causes them to discontinue buying from a brand in 63% of cases.
• 91% of digital customers are very likely to purchase from companies again if they receive recommendations and offers that are pertinent to them.
Due to the exceptional tailored behavior they experience from top brands, customers demand a personalized journey from all digital enterprises. If a firm does not offer them pertinent recommendations while they are shopping from it, 47% of online customers consult Amazon.
Make sure customers receive real-time recommendations based on their purchasing patterns by using the appropriate technologies. Make sure customers receive a personalized experience regardless of the digital platform they choose to interact with your brand on as well.
---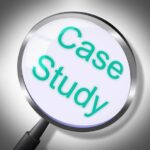 Customer Experience Success Stories Worth Mimicking
Elkjøp Delivers Rich Product Experience to Its Customers.
Elkjp, the biggest retailer of consumer electronics in the Nordic region, with 400 locations and 10,000 staff throughout six nations. Elkjp concentrated on modernizing and redesigning the process for onboarding products and providing automated product information management to its business users in order to achieve their goal of reducing time-to-market and meet rapidly changing consumer expectations and the explosive growth of the electronic products market. With the help of their new technology, the business can now launch new items more quickly and offer a compelling, knowledgeable product experience that encourages conversions across all touchpoints.
---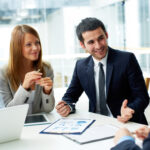 IT transformation and customer experience: A deep dive
Customer experience is key to the digital transformation process. Better yet, many projects for digital transformation are driven by business/innovation needs, customer (experience) pain points, and growth/transformation imperatives.
These are brought on by a variety of factors, including the changing expectations of customers and the top-of-the-line experiences they receive, including the growing necessity of an end-to-end customer experience enhancement approach.
Although digital transformation projects in customer experience can undoubtedly go much beyond the mere digital dimension, firms sometimes focus primarily on what has come to be known as the digital customer experience. Even while it makes sense to focus on the digital customer experience, let's not lose sight of the fact that the consumer is one.
We could provide literally hundreds or even thousands of examples of how the customer experience affects various industries, IT transformation, future growth, and so much more. We may do an overview in the near future that focuses on a few verticals, particular processes and business functions, and a few specific cases.
Mutual benefit and client experience Innovation and transformation as a platform for long-term commercial success
But let's focus on the key factors that make improving user experience, comprehending the customer journey, and the customer experience crucial in the context of money for the time being.
In addition to specific situations, there are other pieces of research that examine the effects of continuing to prioritize customer experience innovation and optimization. One example is given in an incredibly interesting article written on Customer Think by Lynn Hunsaker, the creator of the CX firm ClearAction.
This segment of our introduction will discuss innovation in the customer experience (which we'll address later) and the creation of mutual value. We might even use the terms networked value and exponential value in these connected times. where company value and customer value intersect and go beyond.
"Customer experience innovation", Lynn writes, "creates mutual value for anyone in the holistic definition of customer, regarding any aspect of their experience with a solution, with a focus on the customer's jobs-to-be-done". Holistic. Enterprise-wide. End-to-end. I love it.
In a 4-year study, Lynn found that, I quote, "systemic customer experience improvement and innovation were under-used building-blocks in the cause-and-effect system of customer experience optimization". And she adds a nice comparison by calling company-wide improvement and innovation of customer experience (transformational indeed, as you can read further in her post) the middleware for sustainable business results. I simply love that image, taste it again: "the middleware for sustainable business results".
What to remember about the customer experience and IT transformation
In any case, let's get back to the article's main topic: digital transformation and the customer experience. When considering your digital transformation plan and the client experience, there are certain crucial considerations and warnings to bear in mind. A few are listed below.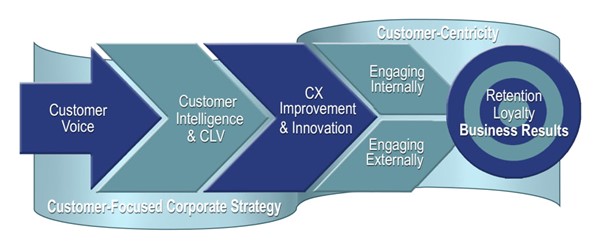 A holistic and corporate-wide strategy
The front-end and client-facing services, let alone touchpoints, are only a small part of IT transformation on the level of the customer experience. It affects the entire company and necessitates including the back end as well.
It also needs a corporate-wide strategy, or better yet, a road map leading to such a comprehensive strategy. In order to put something into practice, you must set up a starting point and a staging area, but the final outcomes demand that it be completed sooner rather than later. The enterprise-wide strategy serves as both a beginning point and a stage of transformation.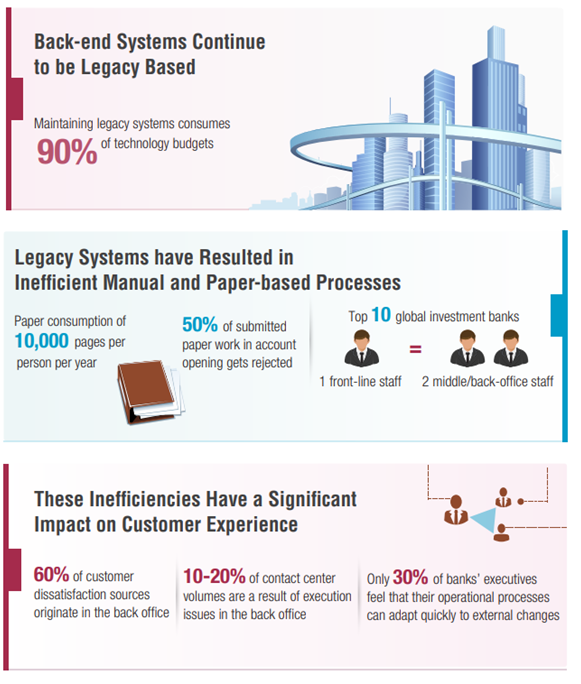 Customer experience and IT transformation should prioritize putting people first.
The difficulty of technology and process transformation is not limited to the integration of the back-end and front-end.
Both internally and, obviously, with regard to the consumer, people are by far the most crucial element of customer experience management and of a holistic customer experience optimization approach. Even though it becomes increasingly rare as digital becomes pervasive in the customer journey and experience, regardless of age and segments, you can imagine a scenario in which a customer-related IT transformation effort is done to improve the customer experience without the customer using any digital technology in that process.
Make sure that these digital touchpoints and "tools" are so valuable that customers WANT to use them instead of the less valuable and more expensive ones they currently prefer. This is especially important when digital customer-facing processes and interactions, as well as customer experiences, are key in achieving the customer experience optimization goals.
Knowing the why behind each why
The management of the customer experience and its optimization produce definite and observable results for the company in the genuine sense of planning customer interactions to meet or surpass consumer expectations. Each organization, though, is unique.
The "why" behind improving the customer experience is crucial, whether it is the patient experience in healthcare or the citizen experience in government. Beyond the – in my opinion – obvious explanation that happy customers are just good business and that excellent customer service and experiences form the foundation, the question to ask is not just what but also why. Increased customer churn (why? ), more disgruntled customers (why? ), or really anything else with the why beyond the why being key can be individual pain points and answers to the "why" (and often being related with disruptions in your market, changing customer expectations, increasing competition, a lack of innovation, etc.). To put it another way, process improvement and digitization are two different things from change and its justifications.
The obligation to provide customers with quality service
The customer experience is solely the responsibility of the consumer, and as previously said, it will necessitate an enterprise-wide strategy either way.
Naturally, this can take place in stages with roles being assigned, but always with a clear road map for the final results in mind. Digital transformation encompasses all of those things and more in the context of the customer experience, as opposed to just digital marketing and customer service change.
Process optimization and customer experience optimization must work together.
Better customer experiences depend on a number of factors, including processes, data, agility, priority, technology, integration, information, business and IT alignment, digitization, etc.
People, as previously noted, matter more than technologies and even processes. None of the aforementioned factors can promise to improve customer satisfaction. But when linked together for a single objective, they complement one another and function. In a survey conducted by AIIM, factors relating to the customer experience were mentioned more frequently than other factors for future business success, such as process automation, including accurate and consistent customer communication, quick customer response on all fronts, and providing best-in-class customer experience.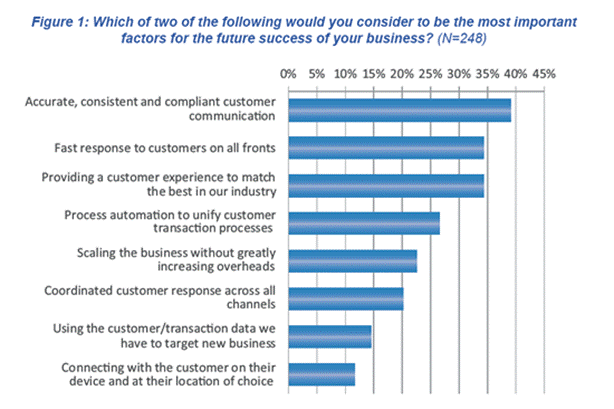 However, the process aspect, human element and customer experience part go together.
The exception becomes the rule
There are a number of difficulties from the perspective of customer service and contact centers. As Nicola Millard points out, the contact center of the future will play a more proactive role, and the customer experience and value propositions will shift more toward complex customer requests. This is in addition to the need to redefine and "sell" the role of the contact center in the customer experience equation. The digitization of processes focuses on the automation of routine tasks first (with a broad mix of technology available, including self-learning systems).
This change in focus from the standard contact center measurements as we know them today to metrics that are more focused on the customer experience will also have an impact on the metrics that are employed.
Measurement across the board: speaking a common language
As was previously noted, and in reference to Nicola Millard's blog post, there has been a change in how we evaluate the quality of customer care and contact centers. This is crucial to consider when it comes to the customer experience within a larger framework of digital transformation.
Enterprise-wide reforms require global KPIs and measurements. Or, to put it another way, it's challenging to obtain a comprehensive picture in the midst of the deluge of data and the frequently dispersed customer-related measuring options. Integrating demands concentrating on shared objectives. Speaking the same language throughout all marketing-related operations is similar to how marketing ROI plans are implemented. But this time, the setting is one of consumer experience. To move toward a combination of KPIs and measures that are intimately tied to the consumer, we must be willing to let go of internal and strictly transactional KPIs. That is also a part of transformation. The Customer Effort Score is a method that is gaining popularity in addition to NPS (as a system). In reality, mixtures are frequently employed.
This list is of course far from exhaustive. Also consider:
• The function of IT and numerous enabling technologies, such as virtualization, videoconferencing, unified communications and collaboration, artificial intelligence (routing, IDR, knowledge base, etc.), multi-channel inbound communications, etc.
• The incredibly important role that staff training, engagement, and enablement play, which we'll go into more detail about in a later piece.
• The blurring of the lines between online and offline environments, as well as the inclusion of digital transformations in offline and hybrid contexts in addition to self-service, etc (think retail stores, for instance).
Last but not least, we discussed the people aspect. We will discuss it separately as well because it is so crucial. Metrics or the customer experience in and of themselves are only one aspect of being connected to the consumer.
People will continue to engage in personal relationships whenever, whenever, and however they choose, regardless of the usage of digital technologies or the fields of digital transformation and virtualization, at least for the time being.
---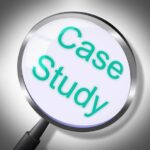 Customer Experience Success Stories Worth Mimicking
Elektro-Material Doubles Sales by Becoming Customer-Centric.
Elektro-Material (EM), the market leader in Swiss business-to-business (B2B) electrical wholesale, provides a range of products including lights, home appliances, and smart home technologies. EM wanted to give clients the comprehensive product information they've come to anticipate in order to win in the fiercely competitive internet industry. Elektro-Material was able to launch new products in a quarter of the time and quickly upload product catalogs from 900 suppliers by concentrating on developing an accurate view of its product information and automating the onboarding and administration of product data. Customers of EM now have a thorough and precise understanding of the company's goods and pictures, which has caused a two-fold increase in sales through digital channels. Additionally, EM is better equipped to handle an anticipated eight-fold increase in product data for the coming year.
---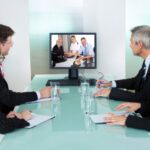 Customer-Centricity vs. Product-Centricity
Many businesses have traditionally identified themselves by the goods or services they produce rather than the issues they help their clients with. A company that is focused on its products is fundamentally concerned with product superiority; this strategy is more heavily influenced by research and technology.
On the other hand, a business that values its customers concentrates on the diagnosis of business issues and offers value through specialized solutions. It uses a "outside in" strategy to meet the emotional requirements of the consumer through innovative service delivery. Here, long-term relationships are more important than market share, and the focus is on capturing clients' minds. Therefore, customer-centricity adopts a buyer-driven pull approach as opposed to a sales-driven push approach when it comes to strategy. In order to increase user engagement, new age digital media tools like influencers, immersive marketing, and personalized customer journeys have replaced traditional media tools like TV, OOH billboards, and print. A company that is focused on its products is Apple. Customers don't know what they want until you show it to them, to quote Steve Jobs. Apple's organizational and market structure, which enables the most efficient and successful distribution of their highly innovative products to their clients, is based on this principle. Less attention is placed on specific client feedback, and any customers who can afford it can access the same product features.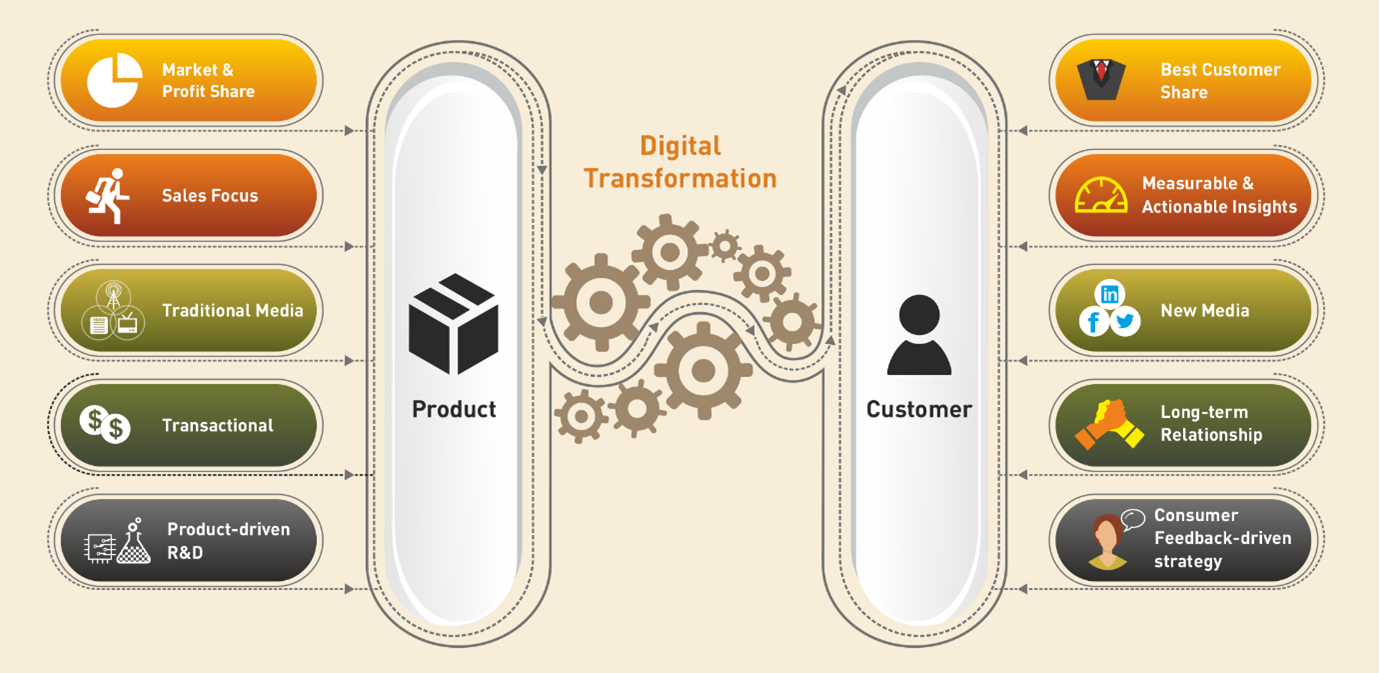 At the other end of this range is Amazon. The e-commerce behemoth's strategy is succinctly summed up by Jeff Bezos: "If you're competitor-focused, you have to wait until there is a competitor doing anything. Being more customer-focused enables you to take more risks. Amazon bases everything it does on satisfying customers. Even though they don't have a product to sell, they have championed customer-centricity thanks to their distinctive platform for service delivery.
---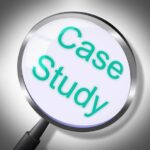 Customer Experience Success Stories Worth Mimicking
Rent-A-Car Delivers Seamless Customer Experience.
With yearly earnings of €138 million, Rent-A-Car is France's largest company in the proximate renting of automobiles. Rent-A-Car has effectively increased its market share, doubling annual income over the past six years, despite an infusion of new rivals in the auto rental industry. Rent-A-Car has developed a better understanding of its consumers and turned data into a competitive advantage by investing in a Customer 360 solution to get a full picture of their customer experience. This has not only helped the business establish itself as a pioneer in connected automobiles, but it has also aided in the detection of stolen cars and the fight against fraud.
---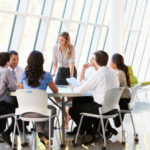 How to create a customer-centric strategy for your business
The goal of a customer-centric business strategy is to satisfy customers both before and after the sale.
Why should businesses concentrate on this?
in order to encourage repeat business, build client loyalty, and foster business expansion.
However, a customer-centric business needs to do more than just provide excellent customer service.
One of the best examples of a company that is customer-centric and has spent years developing a culture around the requirements of the customer is Zappos. They genuinely care about providing value to customers. In fact, if an employee doesn't fit with Zappos' customer-focused culture, the company is eager to terminate them.
How significant is being customer-centric?
Econsultancy once asked readers to name the quality that they felt would help create a culture that was genuinely "digital-native."
Being customer-centric was the most common response (58%) to that question.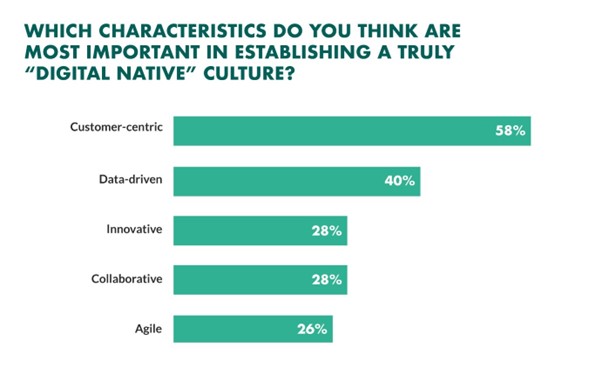 However, only 14% of marketers believe that their companies' culture is customer-centric, according to the CMO Council.
Here's the thing:
It takes time to implement a customer-centric strategy successfully.
Let's look at how to develop a customer-centric strategy that links your company to the specific requirements of your clients.
What is customer-centricity?
Customer-centricity is a business approach based on prioritizing and placing your customers at the center of your operations in order to deliver a great experience and forge lasting bonds.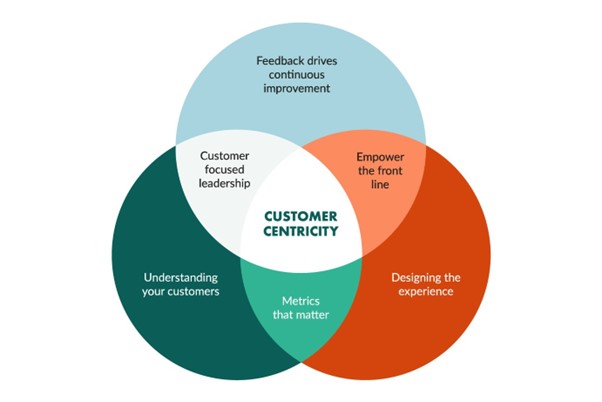 Customer relationship management (CRM) and placing the client at the center of your organization allow you to gather a wealth of information that provides you a complete 360-degree perspective of the customer. The experience of your customers can then be improved by using this information.
For instance:
• Customer data can be used to comprehend purchasing patterns, interests, and engagement.
• You have the ability to spot chances to develop goods, services, and promotions for your most loyal clients.
• Based on top spenders, you can categorize consumers using customer lifetime value.
According to Deloitte & Touche research, organizations that are customer-centric are 60% more lucrative than those that are not, and 64% of those with a CEO who is customer-focused outperform their rivals.
In addition, 90% of businesses only compete on the basis of client satisfaction.
Businesses that put their customers first are able to give customers a satisfying experience throughout their whole journey. Companies must endure a significant change in their organizational structure and culture to achieve this.
The difficulties of developing a customer-centric business
Customers grew more picky about the brands they chose to spend their money with during the economic collapse of the late 1990s, which resulted in a power shift between the brand and the client.
The brands who treated their consumers well, provided excellent service, and developed enduring relationships with them were the ones that prevailed.
Social media emerged at the same time as another game-changer. The way customers connect with brands has changed as a result of social media marketing, and social selling has followed suit. It now plays a significant role in the customer journey.
According to a recent study by Global Web Index, 45% of customers use social networks to conduct brand research, and 41% of social media users learn about new brands or products through social media ads, suggestions, or changes on brands' pages (a 5 points increase since 2017).
Through social media, one in three consumers learn about new goods, services, and companies.
83% of US internet buyers say that the social media posts of their friends have an impact on their purchasing decisions.
One of the many digital platforms that are altering the relationship between businesses and customers is social media.
According to research, organizations that struggle to become customer-centric are unable to communicate customer information across departments and lack a culture that is focused on the demands of the customer.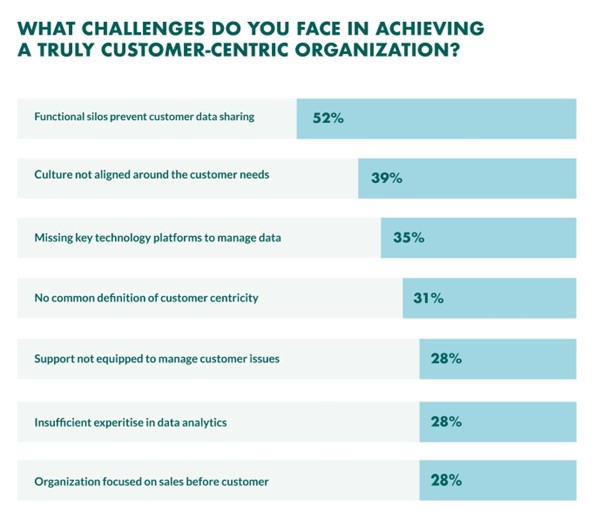 The most crucial thing to keep in mind is that most businesses do not have all of the elements in place to say they are customer-centric:
• Instead than concentrating on your products, features, or business model, start by focusing on what your customers need and how they want to interact with you.
• Your business will be able to satisfy the client's needs and provide a satisfying experience if it is designed with the customer in mind.
---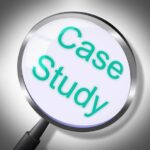 Customer Experience Success Stories Worth Mimicking
The BMW Group expands its brand experience throughout the customer's journey.
The BMW Group communicates with current and potential consumers through an ever-growing variety of channels. The "ultimate driving machine's" German maker has shifted its attention to in-car comfort and technology. Additionally, BMW Group sought to accurately and consistently connect with its clients via a variety of client touchpoints. Websites, social media feeds, brochures, contact centers for customer assistance, online stores, and dealerships are just a few of these touchpoints. BMW Group is able to give customers a variety of purchase options by utilizing technology to speed up the development of reliable product data.
---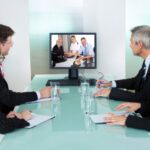 5 guidelines for growing a customer-centric business
You may anticipate client demands and please them with products and services by making your company customer-centric.
Consider the CEO of Apple, Tim Cook, who said, "Our whole role in life is to give you something you didn't know you wanted. And then once you get it, you can't imagine your life without it."
Customer centricity is at the center of Apple's whole business strategy. Customers fall in love with their product, and their Apple Centers offer first-rate assistance to get them set up and out the door with a smile.
In order to support customers with a fantastic experience from initial discovery to point of purchase and beyond, a customer-centric brand develops products, processes, policies, and a culture that are geared to do so.
Here are five excellent practices to make your company stand out that will help you improve customer centricity:
1. Hire for customer satisfaction. Employees are the workforce that will interact directly with customers and influence many of those interactions. Focus on selecting employees who may be aligned with your company's commitment to customer-centric thinking and the value of the customer experience, regardless of role.
2. Prioritize your relationships. In a sales performance report, customers are not just numbers to be evaluated and examined. They are individuals who gain significantly when you build a cooperative relationship with them.
3. Democratize consumer information. Centralized access to consumer data and insights is necessary for implementing a new customer-centric approach. A CRM database can aid in creating an united front that provides better customer experiences by facilitating a deeper knowledge of customers.
4. Link corporate culture to client outcomes. When activities can be connected to outcomes, a customer-centricity approach will inspire employees. For instance, real-time strategy implementation might be highlighted by capturing tactics to shorten customer wait times or ease customer migrations.
5. Define your CX strategy. Your brand and business strategy inform your customer experience strategy. Your brand strategy will specify exactly what consumers should expect from your company; your CX plan will detail how you will live up to those demands.
---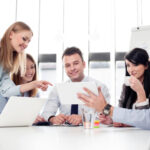 3 ways to measure the success of a customer-centric company
The customer success measures used to gauge customer-centricity will vary every firm. But churn rate, Net Promoter Score, and customer lifetime value are the three most crucial customer-centric metrics that need to be closely watched (CLV).
1. Churn rate
It's getting harder to bring in new clients. As a result, more businesses are spending money on maintaining their current clientele rather than looking for new ones. This is why:
• It can cost up to five times as much to get new clients as it does to keep your current ones.
• A 10% cost reduction has the same impact on profitability as a 2% gain in customer retention.
• Each year, businesses lose about 10% of their consumer base on average (also known as customer churn)
Businesses with a high retention rate expand more quickly.
Understanding why consumers leave and stay is essential to increasing retention rates.
According to Call Miner's Churn Index Report, unplanned moving to a new brand as a result of triggers that could have been prevented costs $35.3 billion. Customers were more inclined to abandon a brand, for instance, if:
• Super agents, or knowledgeable customer service representatives, may attend to customers' needs by attentively hearing their concerns and addressing them before rapidly resolving them.
• Businesses lacked automated self-service channels, such a knowledge base, for customers to resolve problems independently.
Why Customers do not feel rewarded for their loyalty as new customers do, who receive benefits and bonuses upon signing up.
When this information is available, you can compute the churn rate by dividing the total number of customers who have departed in the past year by the average number of all customers (during the same period).
2. Net Promoter Score
Are your clients content? How do you gauge consumer satisfaction? NPS offers the solution.
The goal of NPS, or Net Promoter Score, is to determine client loyalty by posing just one straightforward question: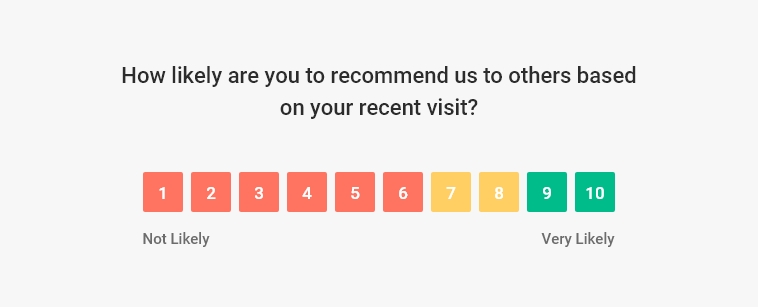 When a customer responds to this question, their response is subsequently divided into categories using predetermined criteria:
• Promoters (9–10): These individuals genuinely enjoy your good or service and are likely to recommend you to prospective customers. Customers that give you a 9 or 10 are loyal and will spend more money with you over the course of their lifetime.
• Passives (7-8): Those who give you a 7 or 8 are satisfied with their purchase from you, but they are most likely to switch to a rival if they discover a new or superior product.
• Detractors (0-6): These customers are dissatisfied with your goods or services and are likely to harm your brand's reputation by telling others about their bad experiences.
Your firm will grow more successfully the more Promoters you have. Really, it's quite easy.
The NPS is a favorite among company boards and executive committees due to its ease of implementation and measurement.
3. Customer lifetime value (CLV)
The most valuable "asset" for a company that values its customers is its client base.
If you're investing in long-term partnerships, you can use customer lifetime value, or CLV, to determine the "health" of the relationship.
CLV calculates the revenue a customer brings in for the duration that they are a paying customer. It begins with their initial purchase and lasts until they decide not to do business with you again.
To determine CLV, sum up all of your revenue and multiply it by the duration of your business partnership. After that, subtract the initial cost of purchasing them.
If a consumer spends $1,000 each year, for instance, and their "lifetime" is typically 10 years, you would increase that amount by 10 to get $10,000. The CLV is now $9,000 after deducting the purchase cost (in this instance, we'll assume $1,000).
Not bad, right?
You can better appreciate why it makes sense to spend in client retention by calculating CLV.
But you should consider CLV from a value perspective rather than just a revenue one, which is why we like Dennis Shiao's definition of customer lifetime value.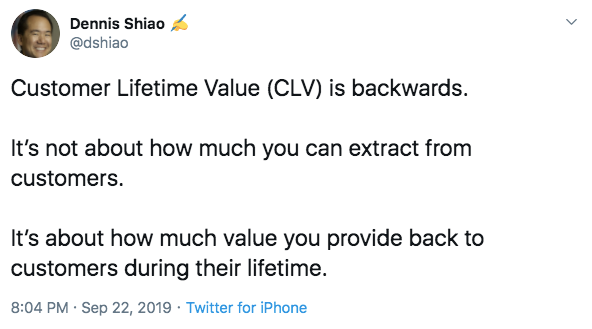 Conclusion
It takes time and complexity to transform an organization into one that is really customer-centric.
Do not let this discourage you, though, as even the simplest adjustments to procedures and policies can have a big impact on both your employees and your customers.
The key to maximizing customer value is in being a customer-centric organization. Always consider the customer's perspective to reduce customer effort and increase customer value.
Do you consider yourself a customer-centric organization?
The best CRM software plays an important role in becoming customer-centric as this is where all of your customer data is stored.
---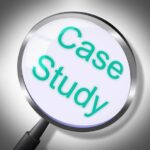 Customer Experience Success Stories Worth Mimicking
KLiNGEL's rich product data powers its omnichannel strategy.
One of the most well-known manufacturers of home furnishings and apparel in Europe, KLiNGEL has affiliates in Belgium, the Netherlands, Scandinavia, Switzerland, and Austria. The business sells through over 70 online stores and processes several million orders annually for 18 brands. To guarantee that it offers a consistent view of product data across print catalog and online, KLiNGEL has a multi-brand and omnichannel strategy. KLiNGEL needed to make sure that its clients could view every product in every language because company had operations in 12 European nations. KLiNGEL has been able to launch products online seven times more quickly, decrease customer call volume and product returns, and has ambitions to boost sales on 60 webshops, including Amazon, eBay, and OTTO. This has been made possible by placing a strategic focus on data.
---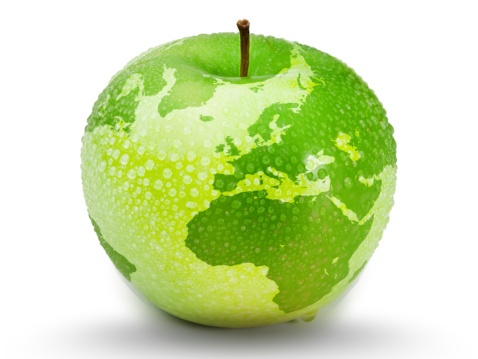 Executive Summary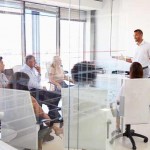 Chapter 1: CX Challenges
You will discover the top customer experience difficulties firms encounter throughout IT transformation in this course manual, along with the proactive measures you may take to solve them.
One of the most overrated yet underutilized ideas in the contemporary digital retail scene is customer experience (CX), which wins the prize. How many companies lose out on their potential competitive edge because they don't emphasize excellent CX? How many people are successful in creating a fantastic and unforgettable CX? It's obvious what consumers anticipate; according to a Forbes survey, 74% of respondents said they're at least somewhat inclined to make a purchase based only on their relationship with a brand.
In today's digital economy, it's a regular occurrence for businesses to unite behind a top goal or seemingly sound idea only to thoroughly botch the strategy. According to a poll by Marketing Charts, the biggest obstacle to providing a great CX is a lack of a suitable strategy.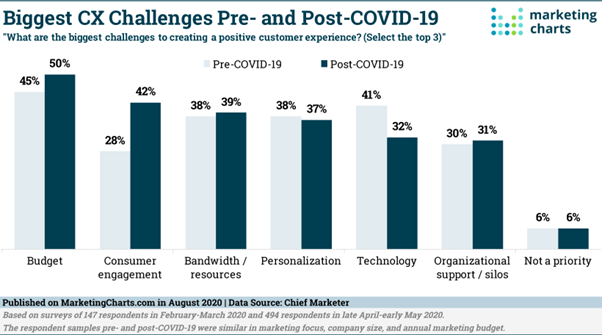 In the past, offering high-quality goods at reasonable costs and with courteous service was sufficient to draw in and keep customers. Customers today still value these aspects, but they also demand a fantastic digital consumer experience (CX). The advantages of offering a superior customer experience are demonstrated by numerous studies and research. Take into account, for example:
• 89% of consumers say that after having a good customer experience, they are more inclined to make a purchase.
• Following one negative customer experience, 50% of consumers indicate they will move to a new brand.
• More than 33% of consumers said they will write about their positive or negative customer experiences on Facebook. 36% of consumers will share their positive or negative customer experiences with others.
• Profits can grow by 25% to 95% with a 5% increase in client retention rates.
• How customers believe they are being treated accounts for 70% of the customer journey.
However, businesses frequently fall short of what customers expect. The difficulties of digitizing the consumer experience frequently lead to these failures. For the time being, let's quickly review these before delving deeper into them in the first course manual.
<