Leading IT Transformation – Workshop 16 (Effective Partnerships)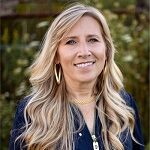 The Appleton Greene Corporate Training Program (CTP) for Leading IT Transformation is provided by Ms. Drabenstadt MBA BBA Certified Learning Provider (CLP). Program Specifications: Monthly cost USD$2,500.00; Monthly Workshops 6 hours; Monthly Support 4 hours; Program Duration 24 months; Program orders subject to ongoing availability.
If you would like to view the Client Information Hub (CIH) for this program, please Click Here
Learning Provider Profile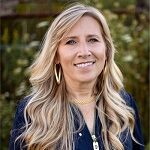 Ms. Drabenstadt is a Certified Learning Provider (CLP) at Appleton Greene and she has experience in Information Technology, Information Governance, Compliance and Audit. She has achieved an MBA, and BBA. She has industry experience within the following sectors: Technology; Insurance and Financial Services. She has had commercial experience within the following countries: United States of America, Canada, Australia, India, Trinidad, and Jamaica. Her program will initially be available in the following cities: Madison WI; Minneapolis MN; Chicago IL; Atlanta GA and Denver CO. Her personal achievements include: Developed Trusted IT-Business Relationship; Delivered Increased Business Value/Time; Decreased IT Costs; Re-tooled IT Staff; Increased IT Employee Morale. Her service skills incorporate: IT transformation leadership; process improvement; change management; program management and information governance.
---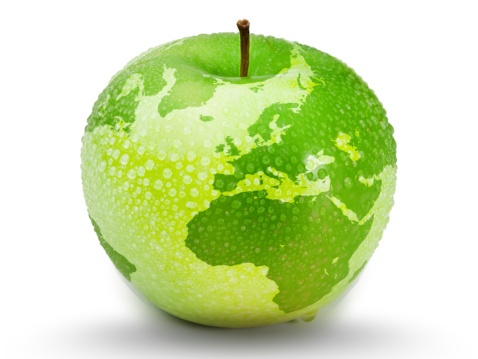 MOST Analysis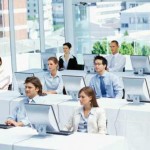 Mission Statement
IT transformation of an organization does not just need suppliers or service providers. It needs strategic and effective partnerships that last and give the business a competitive advantage. IT transformation relies on technology partners for a lot of functions, starting from strategizing, planning, procurement, and deployment. Every organization may have different needs and based on those needs, partners have to be selected strategically. There are usually three main pillars supporting a partner ecosystem – development platform partners, technology partners, and implementation partners. The development platform partners are chosen based on what kind of a project the organization is working on. Platform vendors provide the development platform where all the applications will be built. Technology partners are the ones providing the hardware, software, SaaS, OEM, and other solutions. They have expertise in their respective domains and help add the desired feature to the applications. And lastly, the implementation partners are the system integrators who help deploy the applications and technology developed in the organization. Effective partnerships can make digital transformation much smoother. Picking partners that understand the business and how transformation works, partners who can work as a catalyst in making the IT transformation a success, is essential. Not just picking the right partners but building a relationship that benefits everyone is important as well. Partners need to work in close collaboration. Neither the organization nor the partners should focus on individual goals and self-interests but should work towards a common goal. Effective partnerships can make the transformation process more agile, flexible, and economical.
---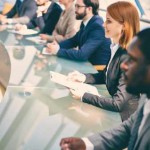 Objectives
01. Development Platform Partners Overview: departmental SWOT analysis; strategy research & development. Time Allocated: 1 Month
02. Development Platform Partners – Content Management Systems: departmental SWOT analysis; strategy research & development. Time Allocated: 1 Month
03. Technology Partners Overview: departmental SWOT analysis; strategy research & development. Time Allocated: 1 Month
04. Technology Partners – Advanced Analytics: departmental SWOT analysis; strategy research & development. Time Allocated: 1 Month
05. Technology Partners – Artificial Intelligence: departmental SWOT analysis; strategy research & development. Time Allocated: 1 Month
06. Technology Partners – Intelligent Automation: departmental SWOT analysis; strategy research & development. Time Allocated: 1 Month
07. Implementation Partners: departmental SWOT analysis; strategy research & development. 1 Month
---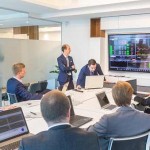 Strategies
01. Development Platform Partners Overview: Each individual department head to undertake departmental SWOT analysis; strategy research & development.
02. Development Platform Partners – Content Management Systems: Each individual department head to undertake departmental SWOT analysis; strategy research & development.
03. Technology Partners Overview: Each individual department head to undertake departmental SWOT analysis; strategy research & development.
04. Technology Partners – Advanced Analytics: Each individual department head to undertake departmental SWOT analysis; strategy research & development.
05. Technology Partners – Artificial Intelligence: Each individual department head to undertake departmental SWOT analysis; strategy research & development.
06. Technology Partners – Intelligent Automation: Each individual department head to undertake departmental SWOT analysis; strategy research & development.
07. Implementation Partners: Each individual department head to undertake departmental SWOT analysis; strategy research & development.
---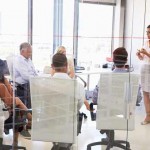 Tasks
01. Create a task on your calendar, to be completed within the next month, to analyze Development Platform Partners Overview.
02. Create a task on your calendar, to be completed within the next month, to analyze Development Platform Partners – Content Management Systems.
03. Create a task on your calendar, to be completed within the next month, to analyze Technology Partners Overview.
04. Create a task on your calendar, to be completed within the next month, to analyze Technology Partners – Advanced Analytics.
05. Create a task on your calendar, to be completed within the next month, to analyze Technology Partners – Artificial Intelligence.
06. Create a task on your calendar, to be completed within the next month, to analyze Technology Partners – Intelligent Automation.
07. Create a task on your calendar, to be completed within the next month, to analyze Implementation Partners.
---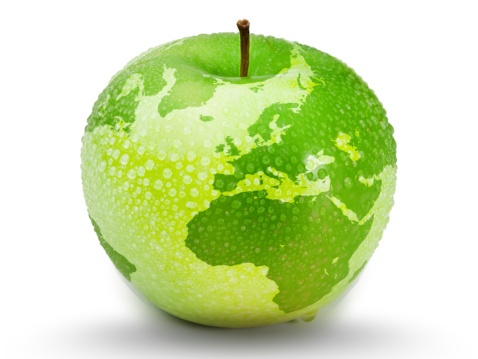 Introduction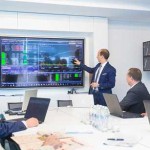 Why a Partner Ecosystem is Key to Digital Transformation
"By 2021, 75% of organizations embarking on an IoT project will work with a system integrator to strategize, plan, deploy, and/or manage the initiative."
– IDC FutureScape 2020
Go Farther With a Digital Transformation Partner
There's an old African proverb that says "If you want to go quickly, go alone. If you want to go far, go together." In this workshop, we'll discuss the importance of partnerships for digital transformation programs and how building a community helps your company make changes that stick.
84% of Digital Transformation Projects Fail
Transformation is hard, and digital transformation is even harder. Imagine incorporating digital technologies into all facets of your company, including product development, sales, and marketing strategies.
According to a McKinsey global survey on digital transformation, just 16% of projects are successful in this area. The success percentage is a little higher for businesses in the tech sector (such as high tech, media, or telecom), reaching up to 26%. Only 4 to 11 percent of the enterprises questioned, however, have successfully digitally altered their businesses in more traditional areas like oil and gas, the car industry, and infrastructure. How come, though?
Projects involving digital transformation may be too complex to handle alone.
You have at least once seen or experienced the difficulty of digital transformation initiatives, whether you are a technology vendor or an enterprise attempting to integrate new technologies into your business.
You frequently need at least 5 essential systems in place for a digital transformation project to ensure that the solution is adequately designed, developed, implemented, and maintained without any hiccups. These systems often include the network, data input, data storage, and data processing, web services, and integrated apps or systems. Each system has deeper layers of cutting-edge technology and more requirements.
Is there a single business or entity that can handle this complexity alone?
Maybe. However, it will take them years to amass all the required systems, technologies, and requirements. And by the time the initiative is deemed "successful," they have fallen behind in the market. The initiative therefore joins the 84% of failed attempts at digital transformation.
This brings up the most important issue: how quickly and effectively can we put up a digital transformation project?
An ecosystem of partners offers the most obvious path through.
---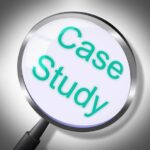 Partnerships that changed the world: Larry Page and Sergey Brin
Who would have guessed that two years after these Stanford University classmates started working on a collegiate research project, Google, an algorithm-based search engine that surpassed everything that had come before, would be founded. In fact, it has become so successful that the verb "google" has been given its own noun form. Without it, where would we be?
What is a Partner Ecosystem?
A Partner Ecosystem consists of 3 main pillars:
• Development Platform
• Technology Partners
• Implementation Partners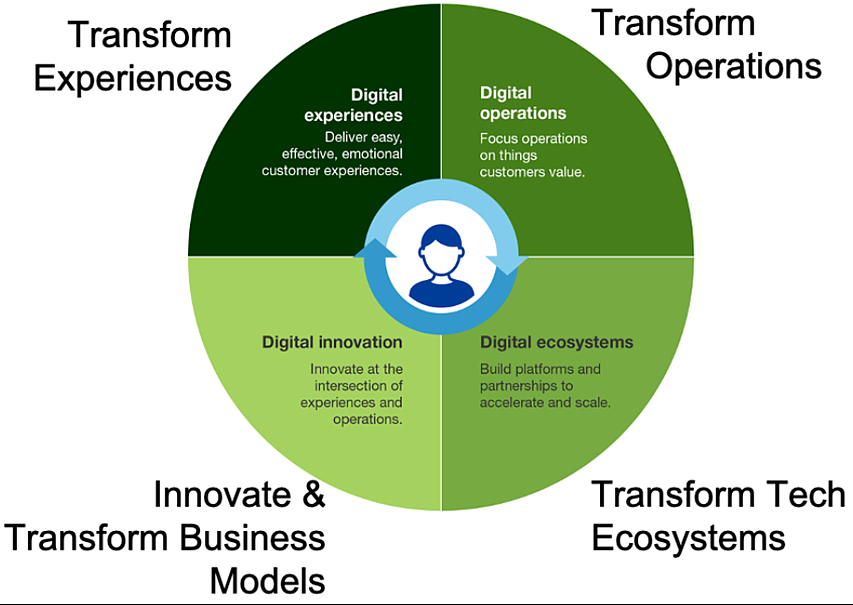 Let's examine each pillar and see why, when combined, they are essential to the success of the digital transformation.
Development Platform
The development platform, on which you create your application, is one of the most important components of any development project, similar to the foundation of a building. It affects if you'll construct a single-family house or a skyscraper, whether you can expand your application as your client's business expands or if you'll be forced to settle for a fixed set of capabilities.
There are several platform providers available for organizations to select from, depending on the specifications of the project. In addition to price and budget, you should take the following into account while choosing an app development platform:
• What are the Platform's Core Capabilities, and do they align with your project's goals? Before starting your search, make a list of the technologies needed for your project and their priority. You would want to know, for instance, whether the platform can handle massive volumes of data processing in real-time, support image recognition, or interact with sensors and other hardware.
• What is the Platform's Development Environment? Will it increase productivity for your engineers or developers? Are low-code tools available, or will your developers have to write each line of code from scratch?
• What is the Platform's Deployment Environment? Is it trustworthy? Can the application function flawlessly and smoothly after it has been created? More significantly, will this platform make it simple to expand the project if your clients want to add additional features in the future?
---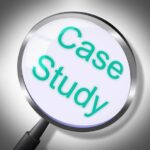 Partnerships that changed the world: Francis Crick and James Watson
The two scientists from Cambridge University, Watson and Crick, are credited with finding the double helix structure of DNA in 1953, despite the fact that many other researchers were working on the same subject at the same time. The genetic code for every living thing is contained in these coiling double strands. We wouldn't be able to use DNA to our advantage in forensics, history, or anthropology without this discovery.
Technology Partners
Technology partners make up the second pillar of the partner ecosystem. Hardware vendors, independent software vendors (ISVs), OEM vendors, SaaS vendors, and others are examples of technology partners. Technology partners' function in the ecosystem is to offer the necessary technological capabilities at each stage of developing the solution.
Every partner has a specialty, from supplying technology for smart manufacturing to implementing machine learning algorithms to spot unusual trends. They are the puzzle pieces that, when correctly assembled, will produce potent characteristics to fuel an application.
However, without the final pillar—implementation partners—technology cannot function in the ecosystem alone.
Implementation Partners
Systems integrators (SIs) with experience developing solutions are implementation partners. They gather all the technological components, lay them out on a platform, and then piece together a comprehensive solution.
By 2023, 75% of firms starting an IoT project are expected to collaborate with a SI to develop, plan, deploy, and/or manage the endeavor, according to IDC.
Partners in implementation have a big impact. Here are only a handful of things SIs undertake specifically for a project including digital transformation:
• Determines how to integrate a new solution into your legacy architecture
• Understands the technologies required to solve potential business problems
• Brings expertise through experience and domain knowledge
• Acts as an advisor during the planning phase, evaluates workforce readiness for digital transformation, and delivers customizable applications
IDC advises businesses dealing with SIs to take into account using a management platform that provides visibility into the various outside partners and to develop cross-departmental teams to decide project goals and outcomes. Additionally, businesses should look for integrators who have built apps and systems for particular industries.
---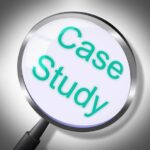 Partnerships that changed the world: Steve Jobs and Steve Wozniak
Together, Wozniak and Jobs were destined to become titans of the digital industry thanks to Wozniak's expertise in technology (he conceived and built the original Apple computer). Despite the fact that the two had a tumultuous relationship and Wozniak left Apple in 1985, their initial focus on developing alternative user-friendly computers is what allowed us to have intuitive gadgets like the iPhone and iPad at our disposal today.
Partner Ecosystem: Overview
In summary, the partner ecosystem aids in the coordination of digital transformation projects in the following ways:
• Development Platform – Provides the core environment to design, develop, deploy, test, and maintain mission-critical applications.
• Technology Partner – Provides key technologies to meet specific project requirements.
• Implementation Partner – Integrates everything and fills in the blanks of your solution with experience and expertise in the industry you are trying to enter.
---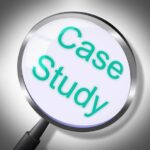 Partnerships that changed the world: Bill Gates and Paul Allen
In the 1960s, the Microsoft founders initially connected over a computer terminal while attending school in Seattle. The two teamed together and made a pact to use the computer for free if they found vulnerabilities in the system because using it cost $40 per hour. Together, they created Microsoft in 1975, forever altering the computing industry. Even though Bill Gates is well-known, he was cited as saying that without his friend, "personal computing would not have existed" after Paul Allen passed away from cancer in 2018.
Choosing Strategic Partners for Digital Transformation Has Many Advantages
For an organization to get the biggest benefits from digital transformation, it must be fully implemented. Any bottleneck in the data throughput hinders the efficiency and efficacy of all systems involved, given the interconnectedness of systems and processes in this digital age. Therefore, larger businesses that may benefit from economies of scale in their efforts to change to digital models are best served by collaborating with subject-matter specialists who can assist them in making the most of the available technologies.
As leaders in their industry, Trackmind helps businesses restructure their operations and adapt to the changing needs of the digital market by sharing its vision and broad perspective. They have so far gathered a small number of advantages from picking strategic partners for the digital transformation that show the practicality, efficacy, and long-lasting impact of choosing a partner with real knowledge and experience across the many dimensions of digital transformation.
Save Costs
The term "digital transformation" is broad and includes practically everything from marketing strategies to accounting procedures. Building an internal workforce that is extremely proficient in such a wide range of tasks is costly, time-consuming, and a constant drain on resources that could be used to improve other operational areas.
Expertise
Technology never stands still; instead, it constantly develops to satisfy the rising demands of a competitive, frequently tense market. The ideal partner for the digital transformation journey will be constantly monitoring the pace of technological advancement and will seek out solutions from vendors that are most suited for both the needs of today and those of tomorrow.
Flexibility and speed
A key competitive edge for rival businesses vying for the same target market and operational savings is the ability to quickly harness technology. A partner in digital transformation enables businesses to find the best solutions and implement them effectively by assisting them in swiftly identifying areas and business operations that could benefit from digital technology. By maintaining systems, assessing their efficacy, and upgrading or scalability as necessary after implementation, that partner may also guarantee the solutions continue to be effective.
Best Practices
No two businesses are alike. Digital transformation is rarely, if ever, a one-size-fits-all endeavor because every organization has a different combination of objectives, requirements, and demands. A strategic partner with extensive experience in a wide range of industries will have knowledge and viewpoints that are incomparable to anything else. Companies that spend significant time troubleshooting or debugging malfunctioning systems and functionalities may find themselves at a significant disadvantage as rivals scramble for any opportunity to gain market share. The ideal digital transformation partner will have a sizable library of best practices to guide their choice-making and swiftly assist in resolving any problems or challenges that may emerge.
Choosing a Partner for Digital Transformation
Of course, selecting the ideal partner is a crucial initial step in the procedure, and many firms fail to invest enough time and effort in this step. A few straightforward guidelines can assist in selecting a partner who possesses the perfect blend of experience, expertise, and competence to meet an organization's unique needs:
The partner should be seeking for the best solutions, not vendors and goods that suit their best interests, from an agnostic perspective of the digital market.
A company and a digital transformation partner can develop a long-lasting, fruitful relationship based on trust and a shared vision with compatible objectives, cultures, and values.
Service: Seek out a partner who shines in both good and bad times so that when problems develop, the business knows it can rely on the partner's support and assistance, especially when deadlines are tight and stress levels soar.
---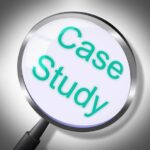 Partnerships that changed the world: Serena Williams and Venus Williams
The Williams sisters are both incredibly talented singles tennis players in their own right, but when they play together they become an unstoppable force. They have more gold medals combined than any other tennis players in history thanks to their victories in tennis doubles, where they have won 14 Grand Slam competitions and three Olympic medals.
IT partners: Crucial to a successful IT Transformation
These days, the only thing that is guaranteed is uncertainty because of the pandemic's quick changes in consumer and company behavior.
The surprise move by luxury brand LVMH to assist in addressing the spike in demand was brought on by the heightened emphasis on personal hygiene, which led to a shortage of hand sanitizer (paywall). Walmart has observed a 74% increase in grocery pickup and delivery services as a result of stay-at-home orders and social seclusion. Businesses need to take risky decisions, move quickly, and adopt a flexible digital strategy in order to adapt to this quickly changing environment. This can help them sense disruptions and pivot in order to prevent them.
A clear vision, the proper people, and complex coordination of IT operations and infrastructure with business and digital partners covering all areas of the company are necessary for digital transformation. Because 85 percent of digital transformation projects fail to produce the anticipated financial results, it must be done correctly. When compared to the accomplishments of more recent market entrants and agiler technology firms, the combination of huge companies in sectors like retail, healthcare, and transportation working with their legacy technology vendors results in a very slow pace of innovation and time to market. Companies need to collaborate with dependable digital strategic partners that can help them build their digital transformation vision while enabling the firm to remain laser-focused on its core competencies, rather than relying on a wide range of IT vendors with a cost focus. The objective is to improve and accelerate digital work by identifying reliable partners who can foster a long-lasting co-creation culture. They must carefully strategize, choose, and persevere in order to get there.
Plan: What do we need?
It's critical to match the speed of the digital transformation to the pace of the shifting business environment because firms presently face an onslaught of demand shocks and other surprises. Companies need more than just IT providers to hasten the digital transformation; they also need to deliberately build partnerships to manage and deliver IT. These strategic partners assist firms in minimizing oversight and maximizing operating expenses, which increases the emphasis on the growth of business competence. Strategic alliances with infrastructure providers aid businesses in laying a firm foundation for technological modernisation in the infrastructure and technology sectors.
For instance, a large healthcare provider had extensive operational knowledge in staff and patient scheduling across more than 1,000 clinics nationwide, but its internal IT systems lagged behind due to an antiquated, monolithic design and a primitive technological stack. By integrating its IT operations on a platform with machine learning capabilities and extensive workforce scheduling knowledge, the healthcare provider changed its business model toward one of strategic technology partners. The complementing skills created the path for the creation of a digital alliance that altered the provider's fundamental scheduling operations, leading to considerable cost savings and well-integrated, standardized, and streamlined IT systems that can swiftly adapt as operational requirements change.
---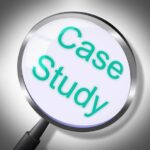 Partnerships that changed the world: Wilbur Wright and Orville Wright
These aviation pioneering brothers successfully completed the first prolonged flight of a "heavier-than-air" craft on December 17th, 1903 in North Carolina, USA. They also developed a three-axis steering control system, which is still employed on fixed-wing aircraft today due to its superiority. Without The Wright Brothers, your annual vacations may look very different (and be much closer to home).
Select: do we have a true partner?
A true partner has two key characteristics: a shared understanding of technology strategy and a desire to work together. True partners work together to realize their shared goals. These collaborators might already be a part of the business' ecosystem of technology suppliers, or they might need to be located elsewhere. In either case, a partner will oversee all aspects of IT; organizations' efforts to undergo digital transformation and future operations will be hampered by piecemeal solution suppliers. The partnership strategy offers significant advantages in terms of capability development, cost reduction through scale, and operational efficiency. In terms of technology, this strategy results in quicker decision-making, a shorter time to market, and a more uniform, straightforward technological environment.
To stay competitive in a sector that was being severely disrupted by technology, a major retail chain started a transformation program. The business made the decision to collaborate with a technological service provider to create and provide a unique client experience because time is of the essence in the race to secure market share. The parties worked well together to achieve their shared goal of changing the in-store experience to fit the very varied needs of their store and customers, which resulted in a successful collaboration rather than a purely buyer-supplier relationship.
Sustain: how do we make lasting change?
A digital transformation effort's long-term success depends on enduring partner relationships built on trust and shared responsibility for outcomes. Relationships with cloud service providers are essential in these cloud-based times and may serve as a jumping off point when looking for vendors who can operate as true partners. Alignment and outcomes are ensured via outcome-oriented contracts that evaluate partner performance based on factors including customer satisfaction, net promoter scores, and operational and financial efficiencies. By encouraging the technology partner to go beyond the base case, shared risk-reward agreements further strengthen the partnership component of the relationship. Key elements of the commercial setup include innovative incentive frameworks and a strong penalty mechanism.
Tomorrow is just a day away
While it takes work to quickly improve the IT organization and create a permanent digital transformation, the benefits are well worth the effort. Today's issues are increasing enterprises' willingness to carry out the expedited change needed to satisfy new customer expectations and demands. The time has come to make the audacious choices required to begin the co-creation process with genuine digital allies.
---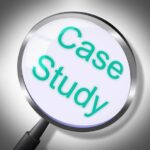 Partnerships that changed the world: Helen Keller and Anne Sullivan
In 1887, and at just the age of 20, Anne Sullivan made it her mission to teach Helen Keller – who was deaf, blind and dumb – to communicate. In spite of being partially blind herself, Sullivan used innovative techniques to teach Keller to read braille, learn her multiplication tables and use sign language within a matter of months. Keller subsequently became the first deaf-blind person to graduate from college in the US.
---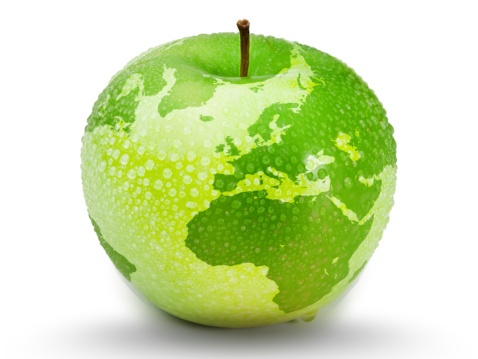 Executive Summary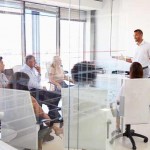 Chapter 1: Development Platform Partners Overview
What is the common denominator that facilitates digital transformation?
Digital transformation would only exist as the stuff of legend without the innovative software products and technology that are the driving force behind it.
These two technical ideas, however, are mutually exclusive. Digital transformation has had a profound impact on the software development workforce and industry. For instance, automating simpler processes that were previously completed manually enables software developers to perform more productively and effectively.
Additionally, the digital transformation enables software developers to work remotely, which has been nothing short of a blessing, particularly during the recent pandemic.
With the digital transformation, developers' work hours have become more flexible, enabling them to collaborate with a wider range of clients.
Working remotely has also greatly reduced overhead expenses for software development organizations, which has enhanced profit margins. As a result, the software development business will probably continue to undergo major change, hopefully for the better, as the digital transformation continues to advance.
The importance of software development in the digital transformation.
In order for organizations to stay up with change in a quickly evolving digital world, software development is essential. Software development is by definition an iterative process that is continually changing in response to fresh difficulties and possibilities.
It is thus perfectly suited to accelerating digital transformation. Organizations can continuously enhance their systems and processes through software development, which makes them more adaptable and change-responsive.
Additionally, software development can assist organizations in automating routine processes, freeing up staff to concentrate on more strategic projects.
Software development has been and will continue to be a key driver of the digital revolution as the world changes at an ever-increasing rate. Additionally, the caliber of software development is becoming increasingly important as software is used in an increasing number of goods and services to enhance functionality and modernize current infrastructures. As a result, the software solutions available today have directly impacted the financial success of various companies.
However, creating software alone is insufficient to maintain industry dominance. You can beat the competition and increase customer loyalty, trust, and enthusiasm by using software solutions that offer distinctive and simple user interfaces.
As a result, in this constantly evolving world, creating software with quality and the customer experience in mind has become crucial to company maturity.
The Rise of Agile and DevOps
Software development teams are under pressure to provide faster, more agile software as a result of the advent of digital transformation. They are therefore using new technologies and frameworks to hasten the supply of software.
This is demonstrated by the continually rising rate of acceptance of the Agile and DevOps techniques, which facilitate the quick development of high-quality, client-focused software solutions. Let's talk more about these two software development and digital transformation pillars.
An effective method for producing high-quality software at scale is agile software development. The agile development process emphasizes incremental software delivery across short sprints or iterations, as well as ongoing code integration and testing.
The Agile methodology produces final products of higher quality by enabling quicker feedback and course adjustment. Agile places a lot of focus on teamwork between the development team and the client to make sure the finished product fulfills the client's needs.
An increasingly well-liked digital productivity framework is DevOps. Similar to Agile, DevOps is a collection of principles that aids in the quicker and more effective delivery of software by software development teams.
DevOps engineers can speed up software development and raise software quality by automating software delivery procedures and performing frequent software deployments.
These two frameworks demonstrate how software development has a significant impact on how firms function and provide their goods and services to customers, which is essentially what digital transformation is all about.
Putting It Altogether
The overview of software development and digital transformation is now complete, but it is still a complex beast.
We hope this article has given you some useful tips on how to use technology to scale your company by digitally transforming it and offering simple customer experiences.
---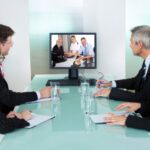 Chapter 2: Development Platform Partners – Content Management Systems
What is a content management system (CMS)?
A content management system (CMS) is an application that is used to manage content, allowing multiple contributors to create, edit and publish. Content in a CMS is typically stored in a database and displayed in a presentation layer based on a set of templates like a website.
The following are common features of a CMS:
• Content creation, allows users to easily create and forma