Leading IT Transformation – Workshop 15 (Sourcing Transition)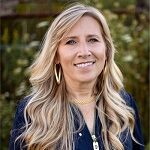 The Appleton Greene Corporate Training Program (CTP) for Leading IT Transformation is provided by Ms. Drabenstadt MBA BBA Certified Learning Provider (CLP). Program Specifications: Monthly cost USD$2,500.00; Monthly Workshops 6 hours; Monthly Support 4 hours; Program Duration 24 months; Program orders subject to ongoing availability.
If you would like to view the Client Information Hub (CIH) for this program, please Click Here
Learning Provider Profile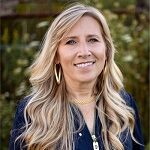 Ms. Drabenstadt is a Certified Learning Provider (CLP) at Appleton Greene and she has experience in Information Technology, Information Governance, Compliance and Audit. She has achieved an MBA, and BBA. She has industry experience within the following sectors: Technology; Insurance and Financial Services. She has had commercial experience within the following countries: United States of America, Canada, Australia, India, Trinidad, and Jamaica. Her program will initially be available in the following cities: Madison WI; Minneapolis MN; Chicago IL; Atlanta GA and Denver CO. Her personal achievements include: Developed Trusted IT-Business Relationship; Delivered Increased Business Value/Time; Decreased IT Costs; Re-tooled IT Staff; Increased IT Employee Morale. Her service skills incorporate: IT transformation leadership; process improvement; change management; program management and information governance.
---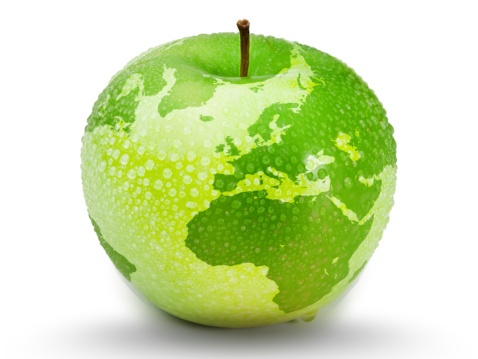 MOST Analysis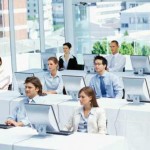 Mission Statement
Often an organization may need to switch from one supplier to another. The existing supplier's quality of service may be dipping or the technology product they're offering no longer serves the business needs or the organization is growing and the supplier isn't capable of scaling their services to keep up with it. Whatever be the reason, transitioning from one supplier to another is not easy. An organization should have a sourcing transition plan just as it needs a disaster recovery plan. When exiting a contract with a supplier, it is important to focus more on what the organization aims to achieve in the first place. When the goal is known, it becomes clear what the existing service provider is not able to offer. It also makes clear what the organization needs to seek in a new supplier or a new product. Ideally, a contract should take into account the changes that may come across in the organization in the future and it should prepare both parties to adapt to these changes and work together to achieve the required outcomes. But it is not always possible for the supplier to adapt and evolve. That is when a transition becomes necessary. A successful sourcing transition requires four key considerations: assessing the organization's requirements, minimizing disruption during the transition, ensuring that any skills, knowledge, technology, or manpower lost in the transition are sufficiently replaced by the new supplier, and monitoring to ensure that the new suppliers are delivering the desired outcomes.
---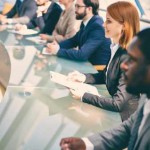 Objectives
01. Define Business Requirements: departmental SWOT analysis; strategy research & development. Time Allocated: 1 Month
02. Transition Strategy: departmental SWOT analysis; strategy research & development. Time Allocated: 1 Month
03. Strong Governance: departmental SWOT analysis; strategy research & development. Time Allocated: 1 Month
04. Challenges Faced: departmental SWOT analysis; strategy research & development. Time Allocated: 1 Month
05. Minimizing Disruption: departmental SWOT analysis; strategy research & development. Time Allocated: 1 Month
06. Knowledge Transfer: departmental SWOT analysis; strategy research & development. Time Allocated: 1 Month
07. Monitor New Supplier: departmental SWOT analysis; strategy research & development. 1 Month
---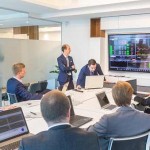 Strategies
01. Define Business Requirements: Each individual department head to undertake departmental SWOT analysis; strategy research & development.
02. Transition Strategy: Each individual department head to undertake departmental SWOT analysis; strategy research & development.
03. Strong Governance: Each individual department head to undertake departmental SWOT analysis; strategy research & development.
04. Challenges Faced: Each individual department head to undertake departmental SWOT analysis; strategy research & development.
05. Minimizing Disruption: Each individual department head to undertake departmental SWOT analysis; strategy research & development.
06. Knowledge Transfer: Each individual department head to undertake departmental SWOT analysis; strategy research & development.
07. Monitor New Supplier: Each individual department head to undertake departmental SWOT analysis; strategy research & development.
---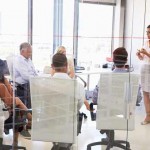 Tasks
01. Create a task on your calendar, to be completed within the next month, to analyze Define Business Requirements.
02. Create a task on your calendar, to be completed within the next month, to analyze Transition Strategy.
03. Create a task on your calendar, to be completed within the next month, to analyze Strong Governance.
04. Create a task on your calendar, to be completed within the next month, to analyze Challenges Faced.
05. Create a task on your calendar, to be completed within the next month, to analyze Minimizing Disruption.
06. Create a task on your calendar, to be completed within the next month, to analyze Knowledge Transfer.
07. Create a task on your calendar, to be completed within the next month, to analyze Monitor New Supplier.
---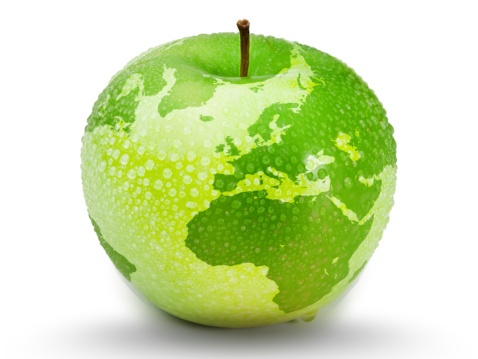 Introduction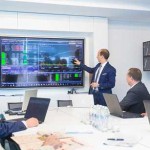 The process of switching from an established incumbent vendor to a new one is one of the more challenging (and frequent) challenges that procurement professionals frequently encounter. All levels of your organization will be impacted by this choice, and more often than not, a lack of compliance at one level has the power to sabotage the entire endeavor. This workshop's goal is to show you how to anticipate these potential obstacles, respond to them, and position your business to successfully navigate this period of transformation.
Buy-In at Management's Level:
It might be challenging to get authorisation to switch from a long-standing incumbent vendor. You'll frequently need to give your leadership group with a solid, persuading case study. In all levels of business, the adage "if it ain't broke, don't change it" holds true. Be prepared to offer a clear route that can result in considerable savings and advantages to the organization's total cost of ownership if this move isn't the result of subpar vendor performance. Gaining the support and affirmation of this group can be accomplished in large part by making a good impact on the bottom line.
It's crucial to maintain open lines of communication and transparency during the transition once the new vendor has been accepted. In the past, keeping management at ease has been mostly accomplished by providing them with an implementation roadmap that highlights important milestones. Once the roadmap has been given, it should be thought about providing updates via biweekly (or monthly) meetings to share any revisions as vendor implementation progresses.
Buy-In at the Local Level:
Anytime a vendor transition is carried out, it's critical to have clear and unambiguous communications because this endeavor will only be as successful as the IT team makes it. This endeavor will fall flat on its face if your local buyers and IT staff aren't adequately instructed and trained on how to engage with the new vendor and make purchases.
First and foremost, comprehensive transparency throughout the entire process contributes to building local respect and pride. For instance, implementation is a difficult procedure that frequently encounters numerous unanticipated challenges. It will help foster ownership and teamwork at the local level to be upfront about these potential issues and to ask for input and solutions at the outset.
Structured communication channels can be used to increase transparency and encourage compliance.
For instance, doing this task successfully has been demonstrated to depend on these two processes. The dissemination of internal memoranda outlining this change is the first phase, followed by in-person meetings with account managers from the new vendor, which is the second step. In addition to establishing a clear channel of communication to help restate the main themes mentioned inside the internal memo, the face-to-face encounter will aid in building relationships.
Although there isn't a clear-cut approach for switching vendors, these steps should assist point your team and broader project in the proper direction. Just to be clear, openness and communication will be essential to making sure that implementation is effective.
---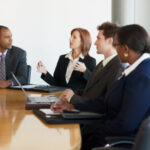 key steps to vendor transition (and exit) success
There are critical issues to take into account when switching service providers, each of which is crucial to the success of your future service delivery.
1. Determine the needs and complexity of the project or service in detail.
How well do you comprehend the business results you hope to achieve? Are they fully expressed and quantified (within reason)? Do you, on the other hand, have clarity regarding the operational facets of the service you wish to transfer to another supplier in order to attain those results?
It is crucial that you conduct a thorough analysis of how the service is currently given, monitored, and maintained when that service or project is transferred to another provider in order to fully comprehend the complicated workings of all outsourced services or complex projects. Then, to aid in clarity of interpretation and prevent internal or external misconceptions, record it using process maps and use cases.
In order to raise standards and save costs, it is crucial to evaluate how effective the current process and processes have been as well as how they might be improved. This can only be accomplished by maintaining the correct talent with adequate thoughtfulness and awareness for the workings of the organization in order to recognize what's best for the service provided today and into the future. This is necessary to ensure that everyone involved has a clear understanding of the situation and to offer them the knowledge they need to encourage innovation that could lead to the creation of additional value.
It's crucial that oversight be properly preserved after you've transferred responsibilities to your new service provider. Some of an organization's technical skills should have been kept as part of an intelligent client role, however this practice has been known to occur (ICF). Instead, in order to function without the proper critical-friend challenge, they rely too heavily on their outsourced service providers. While it is not the client's (or service users') place to dictate to the provider "how" to run its services, it is not in the client's best interest to allow their own internal expertise to wane to the point where management of the outsourced service becomes significantly diluted and less effective.
We would always advise a client to keep a team of ICF experts with the necessary resources on staff to maintain the necessary level of knowledge and skill.
2. Strong governance prevails.
The success of any handover depends critically on your ability to control every piece on your unique transition chessboard. It is crucial to cultivate the proper kinds of cordial connections with departing providers so that they voluntarily share knowledge that may have taken them years to accumulate and procedures that may have required a lot of trial and error to perfect. Your new staff will be able to get started right away and limit disturbance throughout the move if you can foster a collaborative environment. A strong commitment to open communication, the correct client-side staff, and a clearly defined hierarchy are necessary for this.
---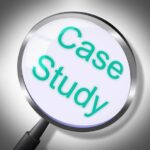 Case Study
An Asian-headquartered chemical manufacturing organization with an 80-year history and facilities in over 20 countries wants to assess IT risks for its operations in the Americas.
The company's American IT team attended an Info-Tech session with the express objectives of learning more about IT risk management, identifying important issues, formulating plans to decrease priority risks, and improving communication with executive leadership about IT risk issues.
Summary & Success
• Consolidated IT's "suspicions" about risk issues into a single, concrete working document.
• Developed a substantial working list of risk mitigation opportunities.
• Helped gain team buy-in and overall organizational commitment for more intensive risk management activity going forward.
3. Analyze the resources needed for the transformation.
A service transfer to a new provider might be successful or unsuccessful depending on how well it is planned in advance. By the time the transition occurs, it is critical to have adequately resourced, gathered, and comprehended assets at the new provider's end in the form of manpower, skills, knowledge, and technology that could be lost during the move. Complex concerns like TUPE and software licensing are two areas where the transfer may experience serious problems. Because the ripple effects of a lost resource can be unanticipated, extensive analysis and a lot of effort will be needed to complete it. Asset resourcing must begin well in advance of the transfer date, and suitable client-side personnel must be placed in order to understand the human resource and legal consequences of such a move.
4. Watch, review, and repeat.
A framework for everyone to follow is provided by knowing and being able to quantify "what good looks like," understanding both the expected strains of transition and the resources required to assure the new team has the best chance of success. But excellent management develops an environment that will support the correct behaviors that will see the transition through and the relationship to new productivity heights while ensuring that everyone is aware of their part in the success of the transfer and post-transfer service delivery.
The construction of unambiguous contractual agreements with built-in mechanisms to assure frequent realignment to your business outcomes, the setting of clear KPIs, the monitoring of progress toward predetermined targets, and goals are all examples of creating the "appropriate environment." To take advantage of opportunities and get the best value, you must nurture your connection with your new supplier and permit your contractual arrangement to change.
---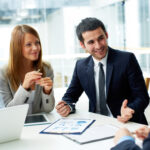 The 8 Laws of Successful Supplier Transitions
We mentioned in earlier sessions that there are several reasons why your company might decide to transfer IT vendors. Perhaps the rates or quality of your incumbent are no longer as competitive as they once were. Your current provider might not be able to scale with your firm as it has grown or keep up with new areas of your business.
However, moving isn't always simple because it might be intimidating to transfer to a new vendor, especially given the numerous dangers involved. We mentioned in the previous session that the first stage in managing risk is identifying it, which we also addressed, and that the second step is coming up with a plan to manage the transition.
Managing the Transition
Following these 8 fundamental rules will help you stay away from the threats mentioned above:
• Before Committing, make sure your prenup is up to par.
Nobody plans to end a relationship before it ever starts, but in this case, foresight is essential. If agreements don't have favorable termination, survivability, and exclusivity clauses, or if they don't specify the transition support you're entitled to in the event of a split, exiting incumbents can make things very difficult. Include these clauses in your new contract as well as all future agreements.
• At all times, stay in the driver's seat.
Organizations too frequently let providers take charge of the implementation process. Prevent this from happening: Losing this control eliminates much of the supplier's responsibility and is a major reason why transition timetables drag or get off track.
• Start strong by bringing the team back to the table.
At the beginning of each new project we begin with a client, we convene a kickoff meeting with all of the important players from both sides of the table. This meeting establishes expectations for the future degree and frequency of communication and helps to ensure that roles are clearly defined.
• … There is a "team," right?
The most important implication of the aforementioned principle is that a committed team is required. Part-time committee members will always prioritize their own daily responsibilities more, leaving implementation in the supplier's hands (remember commandment #2). Create a committed team, and make sure high management is represented.
• Consider the timing and scale of the transition.
Based on the workloads of your staff, the dates of inventory cut-in or service termination, and significant events in your company's future, choose the optimal time to make the changeover. Also think about whether a phased implementation could be acceptable; it would extend your timeline but provide you more resource flexibility.
• Don't jump immediately to transformation.
A transition can be kept on track by concentrating first on switching to a familiar model and gradually adding more services from a new supplier.
• Establish an implementation calendar.
All parties involved should have access to this calendar, which will serve as a reminder of crucial dates and events. With suppliers, create the calendar to make sure they are aware of and capable of meeting deadlines. Allowing for longer stretches of time during less crucial implementation components can help prevent errors and establish better relationships.
• Continue Communicating throughout the process.
Remind internal stakeholders that the transition must remain the major emphasis and that the relationship will be tested most during implementation. Externally communicate to make sure the supplier conforms to each milestone as it approaches and keeps in mind the entire scope of work and pertinent SLAs during implementation.
Following these guidelines will make your transition much easier. If you ignore them, you can experience severe headaches.
And If A Transition is Still Set to Fail
If you notice that your transition is veering off course, taking these quick and forceful moves will help you get it back on course:
• Reevaluate the project plan and timelines for the transition
What went wrong in the process, how can it be fixed, and how will the schedule need to be adjusted to account for a fix?
• Changing out key players on both sides of the table managing the transition
this may add to short term delays, but long term success. Hurt feelings always get trumped by botched implementations.
• Reengage senior managers who quietly slipped away after the contract was signed and get them involved again.
Supplier transitions can be painful — but they don't have to be.
The most important lesson here is to never lose sight of a new deal simply because a new contract was signed; you need to put all of your resources into making sure your transition to a new supplier fulfills the potential set forth during the sourcing and contracting processes. Although it may appear uncomfortable, planning the shift helps prevent headaches from developing. Lessening the risks and turning the process into an opportunity to enhance supplier performance and quality, streamline procedures, and ultimately save money can be done by taking the proper actions early on.
---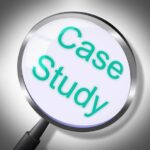 Case Study: transition planning and management
The Maryland Department of Transportation (MDOT) selected Cirdan Group to provide planning and management services for a major transition from its current network management services (NMS) contract to a new five-year contract with a new operational model. MDOT needed an independent, third-party resource to plan transition activities, define the detailed schedule, identify risks and mitigation strategies, and manage the transition. To help MDOT address its need, Cirdan Group assigned a Senior Project Manager to lead NMS transition planning and execution.
For the transition core project team, the Cirdan Collection project manager put together a varied group of agency stakeholders. In order to define all transition operations, she led core team initiatives and contact with representatives from eight transportation business units. This ultimately permitted a smooth transition that did not endanger production network services. Due to the varied vendor resources, operating models, processes, and procedures, the timetable definition was extremely complicated. Through proactive and persistent coordination, communication, and schedule creation based on specific task definition, sequencing, and estimation, the Cirdan Group project manager overcome these difficulties.
The Cirdan Group Project Manager created a thorough project management plan, a master project schedule, and specific procedures for project operations, communication, status reporting, and schedule management in order to guarantee that the transition was managed successfully. Along with identifying and analyzing project risks, she collaborated with more than 20 project stakeholders to come up with and record risk mitigation methods.
After the transition planning was finished, the Cirdan Group project manager oversaw the implementation of the transition activities and made sure that the plans were carried out as intended and that risks were reduced as anticipated. The Cirdan Group Project Manager regularly reviewed schedule performance, recognized concerns, and assisted in the identification of corrective steps in order to stay on schedule and fulfill challenging deadlines. She presided over all meetings on MDOT's behalf and frequently sent written status updates to the executive leadership of MDOT to keep them updated on the project's progress, dangers, and problems.
The extensive and effective planning, risk mitigation, leadership, and communication of Cirdan's project manager allowed MDOT to successfully execute the NMS transition on schedule and without experiencing any major issues.
---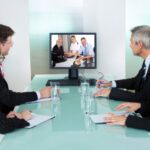 How to Successfully Move your Outsourced Project to a New Software Vendor
You may encounter project stagnation, team demotivation, a lack of agility, and lack of progress as a business owner at any point in the development of an outsourcing project. These warning signs highlight the urgent necessity to take action and transfer the project to a different outsourcing provider. If you don't take the necessary precautions to make it smooth and downtime-free, it may be expensive and harsh.
You may encounter project stagnation, team demotivation, a lack of agility, and lack of progress as a business owner at any point in the development of an outsourcing project. These warning signs highlight the urgent necessity to take action and transfer the project to a different outsourcing provider. If you don't take the necessary precautions to make it smooth and downtime-free, it may be expensive and harsh.
Is the grass greener on the other side? Why you should consider changing software development teams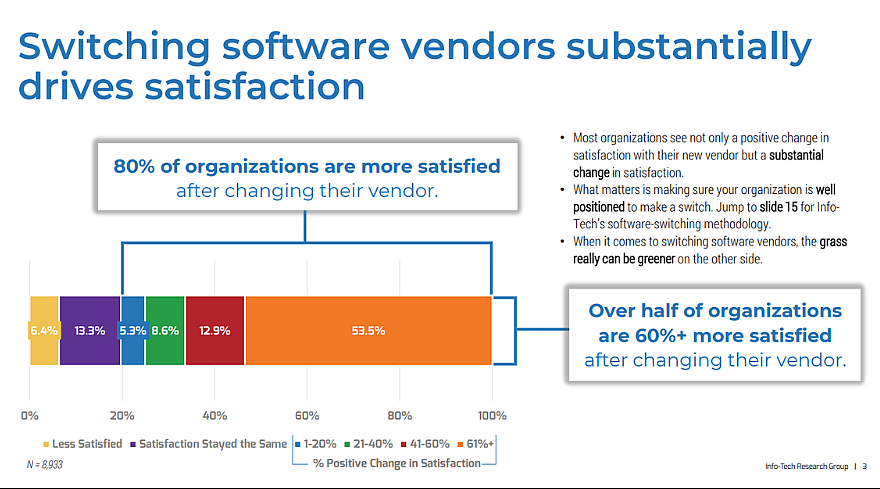 Letting the prior vendor go is always a far better option than establishing a Stockholm syndrome with your vendor and compromising the advancement of your software, as the statistics shows that over a half of firms are 60%+ more satisfied after changing the previous software supplier.
If you carefully plan the project transition, taking into consideration the dangers, and effectively organize all the key processes, the change of the software development team will be successful. Primarily, you will have to take care of the onboarding of the newcomers and the development team, who will be responsible for the legacy code review.
Is changing the software supplier worth time, risks, and resources?
You must be aware that changing suppliers could be expensive and disruptive to business operations. Therefore, while choosing to switch vendors, it is important to consider the value that a possible vendor will bring, the difficulties and risks involved, as well as the overall cost of the process.
Potential benefits a new supplier could provide:
• Assist in moving to the next growth stage;
• Offer superior options, including more efficient technologies, instruments, and methods.;
• Deliver on contractual commitments, providing even more value to the project than expected.
Along with the advantages and values that come with a last-minute supplier move, you need also think about the dangers and obstacles that could arise.
hazards and difficulties you can encounter when you transfer a project to a new outsourcing partner
Business risks associated with outsourcing might increase when outsourced partners are changed. The weapon, though, is knowledge. An owner of a business can easily overcome potential obstacles and reduce potential dangers thanks to awareness.
• As a customer, you will have more difficulty describing the services in its Request for Proposals ("RFP") or Statement of Work ("SOW");
• Lack of transferable function, since the previous vendor has likely folded the customer's internal function into a shared service environment that the customer cannot provide to the new supplier;
• Difficulties with a knowledge transfer;
• Problems with the termination of the existing relationships may result in additional expenses and delays.
In order to ensure a smooth transition and prevent the aforementioned difficulties, it is essential to carefully organize knowledge transfer and organizational procedures.
---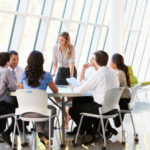 Key steps to take when you move a project to a new outsourcing partner
A well-thought-out plan will minimize all the aforementioned dangers and hasten and smooth the transition. The following steps are part of the planning process:
• Determine the date, when the new team takes over the responsibilities for the project
• Plan the overlap period, when previous and new team members will work on knowledge transfer, making sure all are contributing to the success of the transition;
• Ask the legal staff to analyze when it is better to give the termination notice, after finishing the previous two steps. Giving the termination notice following the current agreement within the required period is critical to terminating the existing arrangement as expected.
• Revise the NDA (non-disclosure agreement), if any confidentiality restrictions may be disclosed to prospective software development teams
• Organize the cooperation between the new development team and previous vendors for a more efficient transition.
• Determine if there are any employees of the current supplier (or its subcontractors) that it would like the new supplier to hire.
• Take care of transferring leases, licenses, and other contracts, ensuring all the documents are in full force and effect, with no defaults and no outstanding amounts.
• Ask the current team to prepare a knowledge transfer plan for the in-time transition of knowledge, including the info about the responsibilities of the current supplier, tasks for a new team, applicable milestones, and completion dates.
Many businesses are outsourcing IT services as a result of the rapid changes in the economic and legal environments today. By doing so, they may take advantage of external expertise and knowledge, cut costs, and concentrate on their core competencies.
For instance, in the UK, the upcoming IR35 legislation is forcing many purchasers to reconsider their approach: Do they turn all current contractors into full-time employees? Do the contractors actually consent to being hired on a full-time basis? Or do they contract out the whole service? A business runs the risk of working with an IT provider that doesn't perform up to expectations if it chooses to switch to a new one.
However, switching to a new vendor could be essential for a smooth and effective operation if the difficulties with a company's present vendor are so severe that it would be more expensive in the long run to make all contractors permanent employees or stick with its current underperforming vendor. However, it is much easier said than done to locate a perfect seller who can keep their word.
In order to accomplish this, consumers must make certain that they:
1. Understand the risks and goals related to the transition
2. Ensure service transition success
3. Build trust with the new vendor and increase performance
We will talk about the steps that make a successful shift in this workshop. Let's first quickly touch on a few key things.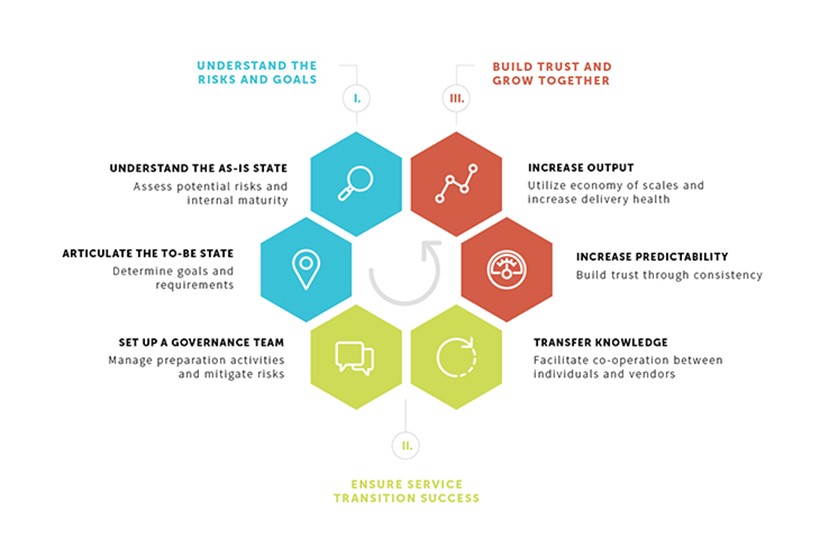 Understand the risks & goals
Starting with a transition is frequently like to building a home from the roof up; it's an essential step, but never the first. Buyers must first comprehend where they are today and where they want to be in order to lay a solid foundation, which always begins at the needs level.
Step #1: Understand the as-is state.
The proverb "know thyself" offers more than just succinct guidance for people. Before making a decision, purchasers should reflect on their existing situation and the risks they run if they don't make any adjustments. Ones to consider asking are:
• What percentage of the workforce are contractors?
• How much knowledge will be lost if they depart?
• How well is an existing vendor performing?
• How is their performance measured?
Conducting a comprehensive evaluation that addresses all important topics and gets the company ready for a smooth transition is the main issue here. It's often a good idea to have a committee oversee the transition, which includes subject matter experts, service managers, agile coaches, and a project manager who oversees expenses and administers the committee. This is a complex issue that we won't go into length on here.
It is crucial for purchasers to obtain this information early in order to reduce ad hoc expenditure during the transition phase and to ensure you choose the proper provider, even though doing so entails additional—and frequently hidden—cost.
Step #2: Articulate the to-be state.
Buyers typically have a basic idea of what their present operational models are lacking. Vendors may claim to offer cost savings or greater performance, but these claims are frequently useless unless they are made in the right situation. Better network performance, for instance, might not be as crucial for a customer seeking expedited response times for support queries.
The focus of buyers needs to change to asking the correct questions as they define a clear vision. How will the new vendor help our company provide better service to our clients can be one query. It creates selection standards that will result in a partner who can provide what a company actually requires. Once this standard has been established and stated, it can assist with internal staff onboarding and serve as a solid place for vendors to begin when customizing their strategy.
Ensure service transition success
It's time to swap services when the vendor has been chosen. A transition is successful if it paves the way for the new vendor to surpass the outgoing one.
Step #3: Set up a governance team.
Frequently, buyers forget their own obligations in terms of change management and believe that the vendor is solely responsible for the transition. This may lead to a drawn-out transition process, problems in the production environment, and a failure to fulfill deadlines. As part of the onboarding process, buyers must add specialists from the vendor and their own team to the transition committee to reduce this risk.
A thorough readiness assessment, divorce terms, and stated expectations come in handy at this point, giving the new vendor the knowledge they need to make the right decisions.
Step #4: Transfer knowledge.
A major task that poses several coordination, communication, and cultural issues for both the buyer and the vendor is making sure that a team of engineers, analysts, and consultants fully comprehends the buyer's organization, applications, tools, and processes.
Poor information transfer occurs for two basic causes. The first is brought on by governance teams that may meticulously plan trainings, coordinate shadowing, and produce significant documents but fail to stimulate communication or cultural alignment amongst teams. Incumbent vendors that are not motivated to work with new ones are another factor in unsuccessful transitions. Both the vendor and the buyer must exercise caution to ensure that there is open and honest communication between all parties in order to prevent a bad knowledge transfer.
---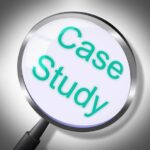 Case Study
Gogo, a North American market leader in in-flight connectivity, has teamed up with N-iX to expand its development capabilities. N-iX engineers started the project by initiating a knowledge transfer process that ensured speed development and high productivity of software engineers. The N-iX team has provided end-to-end software development of the cloud-based platform which collects data from more than 20 different sources and found the reasons for ill-performance and equipment failures, reducing the number of not-fault-founds by eight times.
Build trust and grow together
It's time to prosper once the new vendor has achieved a stable stage. Vendors must be ready to either minimize delivery risks or increase cost efficiency, which can only be done with a cooperative buyer who grants authority and assistance, given that the issue most CIOs and CDOs face today is to increase time to market and deliver more with a largely flat budget.
Step #5: Increase predictability.
Since CTOs are currently dealing with smaller budgets, it is becoming more important to estimate work more correctly. Vendors can lessen uncertainty by producing better forecasts that result in cost reductions because risk and cost are directly linked to one another. The catch is that improving forecasts alone won't be sufficient if the delivery is inconsistent.
Vendors are more likely to agree to be held accountable for specific delivery outputs if precise projections have been created and delivery is constant, making the engagement more predictable, cost-optimized, and mutually beneficial. Over time, this fosters the trust necessary for successful collaborations.
Step #6: Increase output.
Over the duration of the engagement, vendors are also expected to improve their output, which can be achieved in one of two ways. They can either provide more services while also boosting economies of scale, or they can make modest changes that add up to a more effective delivery.
Whatever choice they make, it can only be accomplished if the buyers give the vendors the freedom to take initiative and carry out their ideas (for instance, by employing output-based pricing structures). When suppliers have the guts to respectfully disagree with how their customers conduct business, the change is deemed complete and vendor transformation begins.
Closing thoughts
Beginning a transition is a lot like beginning a committed relationship. It takes self-evaluation, planning, timing, open communication, meaningful work, and trust from both parties to make it effective, and only time will tell if it was the right decision.
The pace of technological development is accelerating, sectors are being upended in a couple of years, competition is heating up, and new laws have the power to overturn established business models. Therefore, it has never been more crucial to choose the proper vendor who can adjust to and take advantage of these changes to benefit the consumer. Tomorrow's rewards will go to those who plant the seeds of successful collaborations with the appropriate vendors today.
---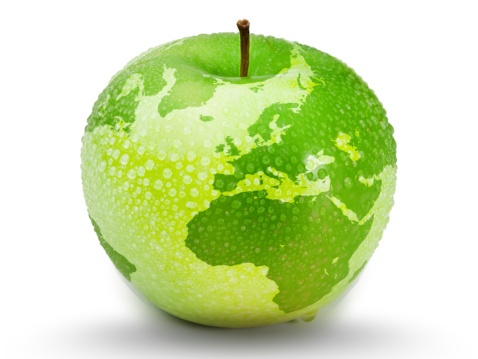 Executive Summary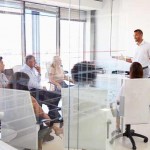 Chapter 1: Define Business Requirements
Business requirements are used during a sourcing transition to specify a project's business necessity and success parameters. Business requirements outline the reasons behind a project's necessity, the people it will help, its timing, location, and the metrics that will be used to judge it. Business needs typically do not specify how a project is to be executed, and business requirements typically do not include a project's implementation specifics.
An analyst must first identify the important stakeholders, which will always include the business owners or project sponsors, before compiling the business requirements. They frequently include include the end user/customer and subject matter experts. BABOK 2.0 lists regulators (who might impose new regulatory requirements as a result of the project) and implementation subject matter experts as additional stakeholders from whom an analyst may elicit requirements (who may be aware of capabilities currently present in or easily added to existing systems). To fully complete a detailed discovery of business requirements, these stakeholders must be extensively screened and questioned. The project's existing documentation must also be carefully examined.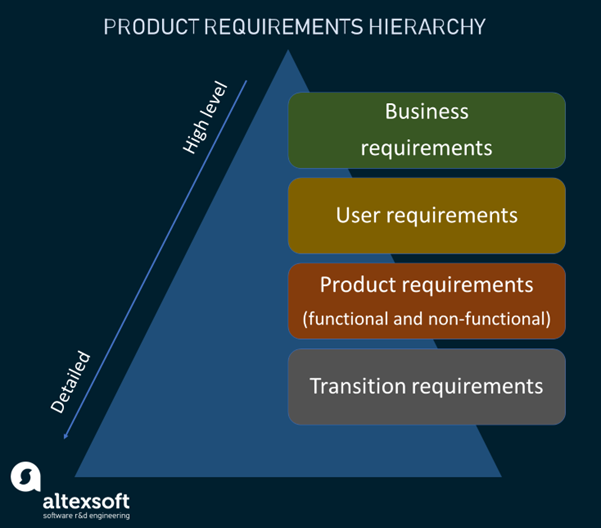 Purchasing movie tickets will serve as an example project to further illustrate what business needs look like. Consider a chain of 400 cinemas that saw a drop in ticket sales. Numerous consumers were polled, and the results revealed that people were choosing less inconvenient forms of amusement instead of waiting in line at their ticket booths. Customers said they would prefer to rent a movie or sign up for a movie rental service rather to deal with the aggravation of standing in line for ten minutes. The chain's business analyst suggests a method to enable customers buy their tickets online and print them in advance, saving time for customers and money for the business, following considerable discovery with a restricted group of colleagues.
The business requirements the analyst creates for this project would include (but not be limited to):
• Identification of the business problem (key objectives of the project), i.e., "Declining ticket sales require a strategy to increase the number of customers at our theaters."
• Why the solution has been proposed (its benefits; why it will produce the desired outcome of returning ticket sales to higher levels), i.e., "Customers have overwhelmingly cited the inconvenience of standing in line as the primary reason they no longer attend our theater. We will remove this impediment by enabling customers to buy and print their theater tickets at home with just a few clicks."
• The scope of the project. A few examples might be: "1. While the plan is to bring this project to all 400 theaters eventually, we will start with 50 theaters in the most populated metropolitan areas."
• Rules, policies, and regulations. For example, "We will design our web site and commerce so that all FCC, SEC and other relevant governmental regulations are properly adhered to."
• Key features of the service (without details as to how they will be implemented). A few examples might include: "1. We will provide a secure site for the user to select the number of tickets and showing they wish, and to enter their payment information. 2. We will give the user the option to store his or her card information in our system so that they do not have to re-enter it in a later session. 3. The system will accommodate credit, debit, or PayPal payment methods only."
• Key performance features (without details as to how they will be implemented), i.e., "1. The system will be designed so that it can recover within 30 seconds of any downtime. 2. Because our peak audience has been 25,000 customers in all of our theaters on one night, the system will accommodate at least 10 times that many users at any given time without any impact on system performance."
• Key security features (again without details), i.e., "We will devise a unique identifier for each ticket that will prohibit photocopies or counterfeits."
• Criteria to measure the project's success, such as: "This project will be deemed successful if ticket sales return to 2008 levels within 12 months of its launch."
This project's resulting business requirements would not include:
• A description of how to adhere to governmental or regulatory requirements.
• A description of how performance requirements will be implemented, such as: "The XYZ server on which customer information is stored will be backed up every five minutes using XYZ program."
• Any description of how the unique ticket identifier would be implemented.
• Any details or specifics related to the service's features, such as: "1. The credit card number text box will be 20 characters long and accommodate simple text. 2. If the user selects Yes (01), the information will be loaded to our XYZ storage server called."
Business needs may contain graphs, models, or any combination of these that best serves the project, despite the fact that the examples that accompanied some of the bullet items in the above list were text-only. Strong strategic thinking, significant input from the project's business owners, and the capacity to articulate a project's needs in detail at a high level are all necessary for the development of effective business requirements.
As with all requirements, business requirements should be:
• Verifiable. Business requirements should not be demonstrable just because they specify business demands rather than technical requirements. Requirements that can be verified are precise and measurable. A quality assurance specialist must be able to verify, for instance, that the system supports the PayPal, debit, and credit payment methods mentioned in the business requirements. (S)he could not do so if the requirements were more vague, i.e., "The system will accommodate appropriate payment methods." (Appropriate is subject to interpretation.)
• Unambiguous, stating precisely what problem is being solved. For example, "This project will be deemed successful if ticket sales increase sufficiently," is probably too vague for all stakeholders to agree on its meaning at the project's end.
• Comprehensive, covering every aspect of the business need. Business needs are definitely broad in scope, but they are broad in a very detailed way. In the aforementioned example, if the analyst had assumed that the developers would know to design a system that could accommodate many times the number of customers the theater chain had seen at one time in the past but had not explicitly stated so in the requirements, the developers might have created a system that could only support 10,000 customers at any given time without experiencing performance issues.
In a sourcing transition, keep in mind that business requirements address the whats rather than the hows, but they are painstakingly detailed in expressing those whats. Every aspect of business is covered. The business requirements should act as a systematic record of the initial business issue and the range of the proposed solution at the project's conclusion.
---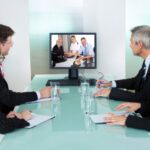 Chapter 2: Transition Strategy
Any time during the development process, you can find yourself in a situation where you urgently need to cancel a contract or change the software vendor for a number of factors, including geopolitical ones. Various sources claim that up to 50% of all clients who engage with software suppliers eventually need to switch suppliers.
It could also occur if you believe your expectations are not being met and the vendor is no longer able to deliver the level of service you require.
If any of the aforementioned scenarios apply to you, starting the transfer process right away is the best course of action. You will learn about the crucial details and phases of the transition process in this course manual, along with practical guidance on how to make the move go smoothly while keeping the essential business operations operational.
A serious choice, switching suppliers may result in numerous questions and uncertainty. Is it more advantageous to stick with the current vendor, or is switching to a different one a better strategic move? Is it possible for a new vendor to reduce the risks associated with the transition and guarantee that they will fulfill their obligations? Is it possible to persuade the former vendor to offer thorough support during the transition, and if so, how?
A template for a project transition plan contains the relevant information and procedures for handing off the existing project to a new team. Typically, the transition process necessitates a thorough examination and meticulous mapping of the infrastructure supporting hardware and software agreements. Service-level agreements (SLAs) must be carefully managed during the transition process to guarantee that they are taken into consideration and will support the efficient operation of the business.
Relationships between the supplier and business owner can either be strengthened and reinforced during the transition phase or broken and weakened. Applying best practices and principles with careful planning from both parties and the use of people with transition experience will boost the likelihood of a successful and smooth transition.
What is the smooth transition plan template?
You must first recognize that making a choice in the middle of a project may be challenging because it may result in higher expenses, delayed outputs, and a general issue in finding a new software source. So, in order to remain composed and act swiftly on all necessary decisions, you need to have a clear plan.
We have developed key advice and next actions that ought to be done when switching vendors.
The entire journey might be made simple and safe with the help of a solid knowledge transition plan, which would also save costs and streamline the procedure itself.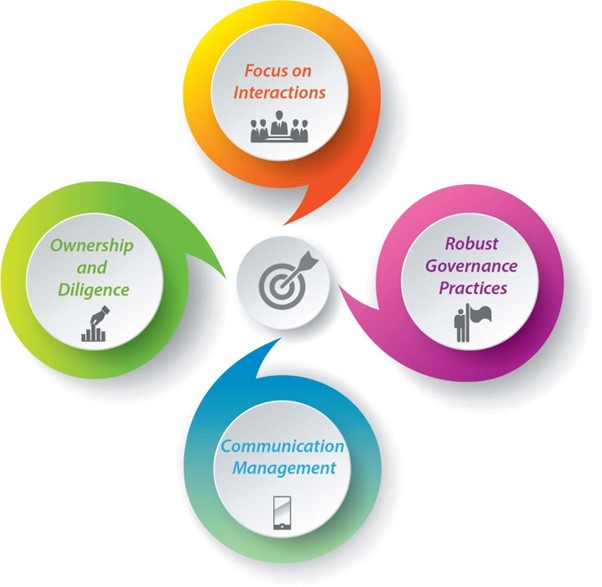 The knowledge transition plan could be put into practice in two ways:
• From client to a new vendor
• From the previous vendor to the new one
Whatever the circumstance, the tasks involved in transition planning would essentially be the same: they start with the demo and research phase and end with the environment setup, assumption of BAU, and the first successful release. And when the approach is methodical and deliberate, the knowledge transition will succeed.
Define the background information you have to collect
Documents:
• Tansition of sensitive data;
• Source code ownership details;
• NDA;
• Termination agreement with the previous vendor.
Source code documentation:
• Repository URLs with access details;
• Description of key algorithms;
• Specification of classes and app layers.
Workflow:
• Project scope, project specifications, technical information relevant to the project;
• Deployment guidelines, system configuration details, operating details, troubleshooting, bug tracking data;
• Development process workflow;
• Toolset;
• Development practices.
Access:
• Access to the current environment;
• 3rd party integrations.
Other processes documents:
• Project roadmap;
• Software architecture;
• Design of the database structure;
• Design files;
• User stories.
USEFUL TIP
A One-to-One Understanding the reasoning behind the code and supplying knowledge about potential hidden traps and roadblocks within one meeting between the tech specialists will help to ensure a smoother transfer of assets. It will also make it easier for the new staff to adopt the tried-and-true, highly effective procedures.
The challenges at the organizational level must be resolved after establishing the data a business owner must gather. You should have a conversation with the delivery manager and the key department representatives in charge of carrying out the current project.
To better grasp the crucial jobs, recurrent responsibilities, and other regular chores, it is vital to discuss the concerns with the PM and all specialists on the team, such as the development team, designers, DevOps, BA, and Scrum master.
---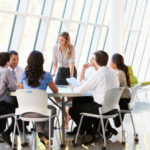 Chapter 3: Strong Governance
"Good sourcing governance serves as a key driver of behaviours that raise accountability, help restore trust and create sustainable value for stakeholders (Beulen & Rombout, 2015)."
Building sustainable value for all value chain stakeholders requires sound sourcing governance. Learn what sourcing governance is, the procedures to apply it successfully, and the success factors.
A systematic and concurrent approach to managing value generation, risk, compliance, and relationships in the sourcing and procurement lifecycle is referred to as sourcing governance. As a component of "functional governance," sourcing governance should seek to strengthen sourcing leadership and decision-making in order to add value for various stakeholders along the value chain.
The importance of strong vendor relationships
Business success is defined by relationships. Each company occupies a central position in a network of relationships with its suppliers and clients, acquiring raw materials, products, and services at one end and adding value to make a profit at the other.
There is a lot of discussion on how to retain and cultivate relationships with customers through sales, marketing, and customer service in order to increase revenue.
Compared to supply chain management or supplier relationship management software, CRM and the software that supports it are far more integrated and developed.
The supply side is equally important, though. A business needs suppliers to supply resources for the goods and services it sells as well as resources to operate the firm itself.
The key advantage of establishing solid, mutually beneficial supplier connections is that your business will gain greater value. The more familiar you are with your suppliers and the more familiar they are with you, the more likely it is that you will obtain individualized treatment, exclusive discounts, and advantageous terms. As a result, your supply chain will operate more profitably, cost-effectively, and efficiently.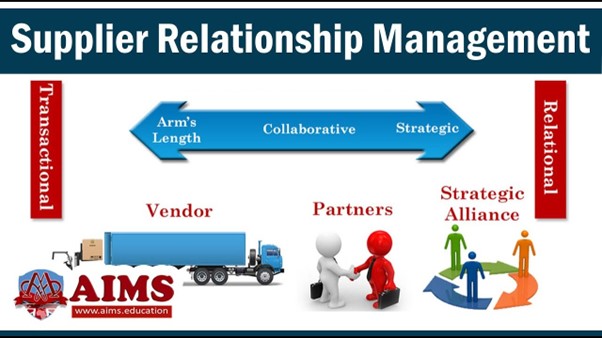 Building the Foundation for Effective Supplier Relationships
Building strong connections with new suppliers requires thinking about a sourcing transformation in terms other than the legalese of purchase agreements and contracts. The focus on supplier relationships contrasts from supply chain management's logistical emphasis.
Rarely is the procedure as straightforward as signing a contract and then relaxing while it runs its course. The core of supplier management is people management and the added value that human parts of business may bring to your company. Maintaining this aspect of the relationship will ensure that both parties take prompt action to address issues, look for ways to improve procedures, and assist one another in realizing the partnership's commercial advantages. The maxim "your success is my success" is the foundation of excellent supplier management.
The foundation of solid relationships requires a particular attitude since it's essential to view the difficulty of managing supplier relationships as one of people management.
Here are the basic elements for improving supplier relationships:
Communication<