Leading IT Transformation – Workshop 15 (Sourcing Transition)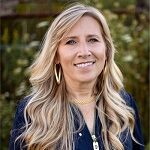 The Appleton Greene Corporate Training Program (CTP) for Leading IT Transformation is provided by Ms. Drabenstadt MBA BBA Certified Learning Provider (CLP). Program Specifications: Monthly cost USD$2,500.00; Monthly Workshops 6 hours; Monthly Support 4 hours; Program Duration 24 months; Program orders subject to ongoing availability.
If you would like to view the Client Information Hub (CIH) for this program, please Click Here
Learning Provider Profile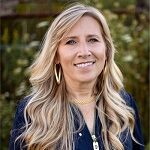 Ms. Drabenstadt is a Certified Learning Provider (CLP) at Appleton Greene and she has experience in Information Technology, Information Governance, Compliance and Audit. She has achieved an MBA, and BBA. She has industry experience within the following sectors: Technology; Insurance and Financial Services. She has had commercial experience within the following countries: United States of America, Canada, Australia, India, Trinidad, and Jamaica. Her program will initially be available in the following cities: Madison WI; Minneapolis MN; Chicago IL; Atlanta GA and Denver CO. Her personal achievements include: Developed Trusted IT-Business Relationship; Delivered Increased Business Value/Time; Decreased IT Costs; Re-tooled IT Staff; Increased IT Employee Morale. Her service skills incorporate: IT transformation leadership; process improvement; change management; program management and information governance.
---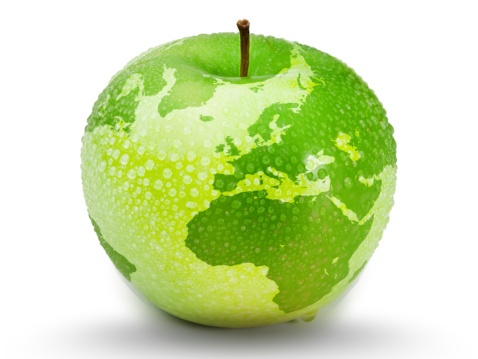 MOST Analysis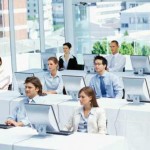 Mission Statement
Often an organization may need to switch from one supplier to another. The existing supplier's quality of service may be dipping or the technology product they're offering no longer serves the business needs or the organization is growing and the supplier isn't capable of scaling their services to keep up with it. Whatever be the reason, transitioning from one supplier to another is not easy. An organization should have a sourcing transition plan just as it needs a disaster recovery plan. When exiting a contract with a supplier, it is important to focus more on what the organization aims to achieve in the first place. When the goal is known, it becomes clear what the existing service provider is not able to offer. It also makes clear what the organization needs to seek in a new supplier or a new product. Ideally, a contract should take into account the changes that may come across in the organization in the future and it should prepare both parties to adapt to these changes and work together to achieve the required outcomes. But it is not always possible for the supplier to adapt and evolve. That is when a transition becomes necessary. A successful sourcing transition requires four key considerations: assessing the organization's requirements, minimizing disruption during the transition, ensuring that any skills, knowledge, technology, or manpower lost in the transition are sufficiently replaced by the new supplier, and monitoring to ensure that the new suppliers are delivering the desired outcomes.
---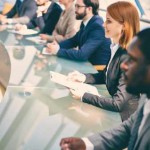 Objectives
01. Define Business Requirements: departmental SWOT analysis; strategy research & development. Time Allocated: 1 Month
02. Transition Strategy: departmental SWOT analysis; strategy research & development. Time Allocated: 1 Month
03. Strong Governance: departmental SWOT analysis; strategy research & development. Time Allocated: 1 Month
04. Challenges Faced: departmental SWOT analysis; strategy research & development. Time Allocated: 1 Month
05. Minimizing Disruption: departmental SWOT analysis; strategy research & development. Time Allocated: 1 Month
06. Knowledge Transfer: departmental SWOT analysis; strategy research & development. Time Allocated: 1 Month
07. Monitor New Supplier: departmental SWOT analysis; strategy research & development. 1 Month
---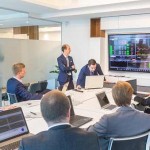 Strategies
01. Define Business Requirements: Each individual department head to undertake departmental SWOT analysis; strategy research & development.
02. Transition Strategy: Each individual department head to undertake departmental SWOT analysis; strategy research & development.
03. Strong Governance: Each individual department head to undertake departmental SWOT analysis; strategy research & development.
04. Challenges Faced: Each individual department head to undertake departmental SWOT analysis; strategy research & development.
05. Minimizing Disruption: Each individual department head to undertake departmental SWOT analysis; strategy research & development.
06. Knowledge Transfer: Each individual department head to undertake departmental SWOT analysis; strategy research & development.
07. Monitor New Supplier: Each individual department head to undertake departmental SWOT analysis; strategy research & development.
---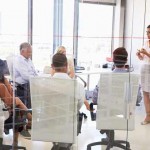 Tasks
01. Create a task on your calendar, to be completed within the next month, to analyze Define Business Requirements.
02. Create a task on your calendar, to be completed within the next month, to analyze Transition Strategy.
03. Create a task on your calendar, to be completed within the next month, to analyze Strong Governance.
04. Create a task on your calendar, to be completed within the next month, to analyze Challenges Faced.
05. Create a task on your calendar, to be completed within the next month, to analyze Minimizing Disruption.
06. Create a task on your calendar, to be completed within the next month, to analyze Knowledge Transfer.
07. Create a task on your calendar, to be completed within the next month, to analyze Monitor New Supplier.
---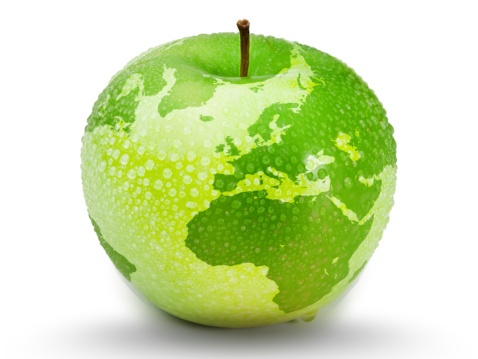 Introduction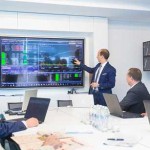 The process of switching from an established incumbent vendor to a new one is one of the more challenging (and frequent) challenges that procurement professionals frequently encounter. All levels of your organization will be impacted by this choice, and more often than not, a lack of compliance at one level has the power to sabotage the entire endeavor. This workshop's goal is to show you how to anticipate these potential obstacles, respond to them, and position your business to successfully navigate this period of transformation.
Buy-In at Management's Level:
It might be challenging to get authorisation to switch from a long-standing incumbent vendor. You'll frequently need to give your leadership group with a solid, persuading case study. In all levels of business, the adage "if it ain't broke, don't change it" holds true. Be prepared to offer a clear route that can result in considerable savings and advantages to the organization's total cost of ownership if this move isn't the result of subpar vendor performance. Gaining the support and affirmation of this group can be accomplished in large part by making a good impact on the bottom line.
It's crucial to maintain open lines of communication and transparency during the transition once the new vendor has been accepted. In the past, keeping management at ease has been mostly accomplished by providing them with an implementation roadmap that highlights important milestones. Once the roadmap has been given, it should be thought about providing updates via biweekly (or monthly) meetings to share any revisions as vendor implementation progresses.
Buy-In at the Local Level:
Anytime a vendor transition is carried out, it's critical to have clear and unambiguous communications because this endeavor will only be as successful as the IT team makes it. This endeavor will fall flat on its face if your local buyers and IT staff aren't adequately instructed and trained on how to engage with the new vendor and make purchases.
First and foremost, comprehensive transparency throughout the entire process contributes to building local respect and pride. For instance, implementation is a difficult procedure that frequently encounters numerous unanticipated challenges. It will help foster ownership and teamwork at the local level to be upfront about these potential issues and to ask for input and solutions at the outset.
Structured communication channels can be used to increase transparency and encourage compliance.
For instance, doing this task successfully has been demonstrated to depend on these two processes. The dissemination of internal memoranda outlining this change is the first phase, followed by in-person meetings with account managers from the new vendor, which is the second step. In addition to establishing a clear channel of communication to help restate the main themes mentioned inside the internal memo, the face-to-face encounter will aid in building relationships.
Although there isn't a clear-cut approach for switching vendors, these steps should assist point your team and broader project in the proper direction. Just to be clear, openness and communication will be essential to making sure that implementation is effective.
---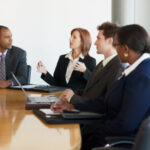 key steps to vendor transition (and exit) success
There are critical issues to take into account when switching service providers, each of which is crucial to the success of your future service delivery.
1. Determine the needs and complexity of the project or service in detail.
How well do you comprehend the business results you hope to achieve? Are they fully expressed and quantified (within reason)? Do you, on the other hand, have clarity regarding the operational facets of the service you wish to transfer to another supplier in order to attain those results?
It is crucial that you conduct a thorough analysis of how the service is currently given, monitored, and maintained when that service or project is transferred to another provider in order to fully comprehend the complicated workings of all outsourced services or complex projects. Then, to aid in clarity of interpretation and prevent internal or external misconceptions, record it using process maps and use cases.
In order to raise standards and save costs, it is crucial to evaluate how effective the current process and processes have been as well as how they might be improved. This can only be accomplished by maintaining the correct talent with adequate thoughtfulness and awareness for the workings of the organization in order to recognize what's best for the service provided today and into the future. This is necessary to ensure that everyone involved has a clear understanding of the situation and to offer them the knowledge they need to encourage innovation that could lead to the creation of additional value.
It's crucial that oversight be properly preserved after you've transferred responsibilities to your new service provider. Some of an organization's technical skills should have been kept as part of an intelligent client role, however this practice has been known to occur (ICF). Instead, in order to function without the proper critical-friend challenge, they rely too heavily on their outsourced service providers. While it is not the client's (or service users') place to dictate to the provider "how" to run its services, it is not in the client's best interest to allow their own internal expertise to wane to the point where management of the outsourced service becomes significantly diluted and less effective.
We would always advise a client to keep a team of ICF experts with the necessary resources on staff to maintain the necessary level of knowledge and skill.
2. Strong governance prevails.
The success of any handover depends critically on your ability to control every piece on your unique transition chessboard. It is crucial to cultivate the proper kinds of cordial connections with departing providers so that they voluntarily share knowledge that may have taken them years to accumulate and procedures that may have required a lot of trial and error to perfect. Your new staff will be able to get started right away and limit disturbance throughout the move if you can foster a collaborative environment. A strong commitment to open communication, the correct client-side staff, and a clearly defined hierarchy are necessary for this.
---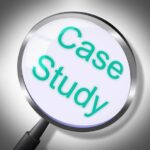 Case Study
An Asian-headquartered chemical manufacturing organization with an 80-year history and facilities in over 20 countries wants to assess IT risks for its operations in the Americas.
The company's American IT team attended an Info-Tech session with the express objectives of learning more about IT risk management, identifying important issues, formulating plans to decrease priority risks, and improving communication with executive leadership about IT risk issues.
Summary & Success
• Consolidated IT's "suspicions" about risk issues into a single, concrete working document.
• Developed a substantial working list of risk mitigation opportunities.
• Helped gain team buy-in and overall organizational commitment for more intensive risk management activity going forward.
3. Analyze the resources needed for the transformation.
A service transfer to a new provider might be successful or unsuccessful depending on how well it is planned in advance. By the time the transition occurs, it is critical to have adequately resourced, gathered, and comprehended assets at the new provider's end in the form of manpower, skills, knowledge, and technology that could be lost during the move. Complex concerns like TUPE and software licensing are two areas where the transfer may experience serious problems. Because the ripple effects of a lost resource can be unanticipated, extensive analysis and a lot of effort will be needed to complete it. Asset resourcing must begin well in advance of the transfer date, and suitable client-side personnel must be placed in order to understand the human resource and legal consequences of such a move.
4. Watch, review, and repeat.
A framework for everyone to follow is provided by knowing and being able to quantify "what good looks like," understanding both the expected strains of transition and the resources required to assure the new team has the best chance of success. But excellent management develops an environment that will support the correct behaviors that will see the transition through and the relationship to new productivity heights while ensuring that everyone is aware of their part in the success of the transfer and post-transfer service delivery.
The construction of unambiguous contractual agreements with built-in mechanisms to assure frequent realignment to your business outcomes, the setting of clear KPIs, the monitoring of progress toward predetermined targets, and goals are all examples of creating the "appropriate environment." To take advantage of opportunities and get the best value, you must nurture your connection with your new supplier and permit your contractual arrangement to change.
---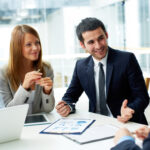 The 8 Laws of Successful Supplier Transitions
We mentioned in earlier sessions that there are several reasons why your company might decide to transfer IT vendors. Perhaps the rates or quality of your incumbent are no longer as competitive as they once were. Your current provider might not be able to scale with your firm as it has grown or keep up with new areas of your business.
However, moving isn't always simple because it might be intimidating to transfer to a new vendor, especially given the numerous dangers involved. We mentioned in the previous session that the first stage in managing risk is identifying it, which we also addressed, and that the second step is coming up with a plan to manage the transition.
Managing the Transition
Following these 8 fundamental rules will help you stay away from the threats mentioned above:
• Before Committing, make sure your prenup is up to par.
Nobody plans to end a relationship before it ever starts, but in this case, foresight is essential. If agreements don't have favorable termination, survivability, and exclusivity clauses, or if they don't specify the transition support you're entitled to in the event of a split, exiting incumbents can make things very difficult. Include these clauses in your new contract as well as all future agreements.
• At all times, stay in the driver's seat.
Organizations too frequently let providers take charge of the implementation process. Prevent this from happening: Losing this control eliminates much of the supplier's responsibility and is a major reason why transition timetables drag or get off track.
• Start strong by bringing the team back to the table.
At the beginning of each new project we begin with a client, we convene a kickoff meeting with all of the important players from both sides of the table. This meeting establishes expectations for the future degree and frequency of communication and helps to ensure that roles are clearly defined.
• … There is a "team," right?
The most important implication of the aforementioned principle is that a committed team is required. Part-time committee members will always prioritize their own daily responsibilities more, leaving implementation in the supplier's hands (remember commandment #2). Create a committed team, and make sure high management is represented.
• Consider the timing and scale of the transition.
Based on the workloads of your staff, the dates of inventory cut-in or service termination, and significant events in your company's future, choose the optimal time to make the changeover. Also think about whether a phased implementation could be acceptable; it would extend your timeline but provide you more resource flexibility.
• Don't jump immediately to transformation.
A transition can be kept on track by concentrating first on switching to a familiar model and gradually adding more services from a new supplier.
• Establish an implementation calendar.
All parties involved should have access to this calendar, which will serve as a reminder of crucial dates and events. With suppliers, create the calendar to make sure they are aware of and capable of meeting deadlines. Allowing for longer stretches of time during less crucial implementation components can help prevent errors and establish better relationships.
• Continue Communicating throughout the process.
Remind internal stakeholders that the transition must remain the major emphasis and that the relationship will be tested most during implementation. Externally communicate to make sure the supplier conforms to each milestone as it approaches and keeps in mind the entire scope of work and pertinent SLAs during implementation.
Following these guidelines will make your transition much easier. If you ignore them, you can experience severe headaches.
And If A Transition is Still Set to Fail
If you notice that your transition is veering off course, taking these quick and forceful moves will help you get it back on course:
• Reevaluate the project plan and timelines for the transition
What went wrong in the process, how can it be fixed, and how will the schedule need to be adjusted to account for a fix?
• Changing out key players on both sides of the table managing the transition
this may add to short term delays, but long term success. Hurt feelings always get trumped by botched implementations.
• Reengage senior managers who quietly slipped away after the contract was signed and get them involved again.
Supplier transitions can be painful — but they don't have to be.
The most important lesson here is to never lose sight of a new deal simply because a new contract was signed; you need to put all of your resources into making sure your transition to a new supplier fulfills the potential set forth during the sourcing and contracting processes. Although it may appear uncomfortable, planning the shift helps prevent headaches from developing. Lessening the risks and turning the process into an opportunity to enhance supplier performance and quality, streamline procedures, and ultimately save money can be done by taking the proper actions early on.
---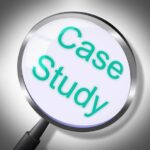 Case Study: transition planning and management
The Maryland Department of Transportation (MDOT) selected Cirdan Group to provide planning and management services for a major transition from its current network management services (NMS) contract to a new five-year contract with a new operational model. MDOT needed an independent, third-party resource to plan transition activities, define the detailed schedule, identify risks and mitigation strategies, and manage the transition. To help MDOT address its need, Cirdan Group assigned a Senior Project Manager to lead NMS transition planning and execution.
For the transition core project team, the Cirdan Collection project manager put together a varied group of agency stakeholders. In order to define all transition operations, she led core team initiatives and contact with representatives from eight transportation business units. This ultimately permitted a smooth transition that did not endanger production network services. Due to the