Leading IT Transformation – Workshop 13 (Vendor Selection)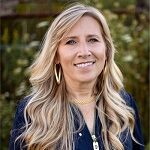 The Appleton Greene Corporate Training Program (CTP) for Leading IT Transformation is provided by Ms. Drabenstadt MBA BBA Certified Learning Provider (CLP). Program Specifications: Monthly cost USD$2,500.00; Monthly Workshops 6 hours; Monthly Support 4 hours; Program Duration 24 months; Program orders subject to ongoing availability.
If you would like to view the Client Information Hub (CIH) for this program, please Click Here
Learning Provider Profile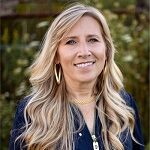 Ms. Drabenstadt is a Certified Learning Provider (CLP) at Appleton Greene and she has experience in Information Technology, Information Governance, Compliance and Audit. She has achieved an MBA, and BBA. She has industry experience within the following sectors: Technology; Insurance and Financial Services. She has had commercial experience within the following countries: United States of America, Canada, Australia, India, Trinidad, and Jamaica. Her program will initially be available in the following cities: Madison WI; Minneapolis MN; Chicago IL; Atlanta GA and Denver CO. Her personal achievements include: Developed Trusted IT-Business Relationship; Delivered Increased Business Value/Time; Decreased IT Costs; Re-tooled IT Staff; Increased IT Employee Morale. Her service skills incorporate: IT transformation leadership; process improvement; change management; program management and information governance.
---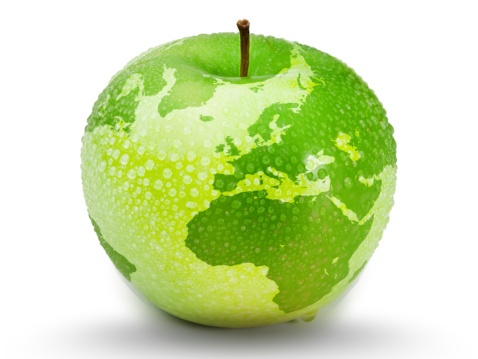 MOST Analysis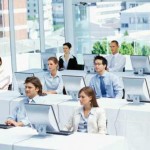 Mission Statement
Vendor selection is just as important a business process as all other strategic processes in the IT transformation program. The sourcing strategy of an organization, or the specific program, should usually lay out the terms and conditions of vendor selection as well. During the vendor evaluation stage, we have already assessed the prospective vendors and documented the results, be it through comparative analysis or by scoring individual vendors. That information can now be used for vendor selection. The vendor evaluation process gives a portfolio of prospective vendors that seem to be promising. During vendor selection, it is time to verify and ensure that the evaluation is correct and the preferred vendor will be able to meet the organization's needs. This is very similar to recruiting a new employee, where we first evaluate their CVs and then conduct interviews to see if they will fit the role as expected. Vendor selection also follows a very similar process. The first step in vendor selection is shortlisting. Potential vendors are shortlisted based on the evaluation and ranking of the proposals received. Usually, the top-ranking vendors whose solutions meet most of the technical requirements of the project team and other stakeholders are called. The next step involves a product demo. The demo gives an opportunity to see how the product works and whether it will fit the needs of the organization. After this, the final list of prospective vendors is created based on all the information from the initial evaluation to the demo notes. And finally, after weighing the pros and cons the vendor selection is done.
---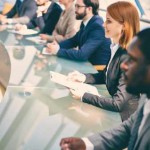 Objectives
01. Define Business Requirements: departmental SWOT analysis; strategy research & development. Time Allocated: 1 Month
02. Shortlisting Vendors: departmental SWOT analysis; strategy research & development. Time Allocated: 1 Month
03. Product Demo: departmental SWOT analysis; strategy research & development. Time Allocated: 1 Month
04. Negotiation & Awarding Contracts: departmental SWOT analysis; strategy research & development. Time Allocated: 1 Month
---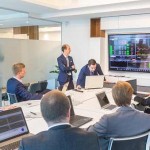 Strategies
01. Define Business Requirements: Each individual department head to undertake departmental SWOT analysis; strategy research & development.
02. Shortlisting Vendors: Each individual department head to undertake departmental SWOT analysis; strategy research & development.
03. Product Demo: Each individual department head to undertake departmental SWOT analysis; strategy research & development.
04. Negotiation & Awarding Contracts: Each individual department head to undertake departmental SWOT analysis; strategy research & development.
---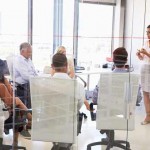 Tasks
01. Create a task on your calendar, to be completed within the next month, to analyze Define Business Requirements.
02. Create a task on your calendar, to be completed within the next month, to analyze Shortlisting Vendors.
03. Create a task on your calendar, to be completed within the next month, to analyze Product Demo.
04. Create a task on your calendar, to be completed within the next month, to analyze Negotiation & Awarding Contracts.
---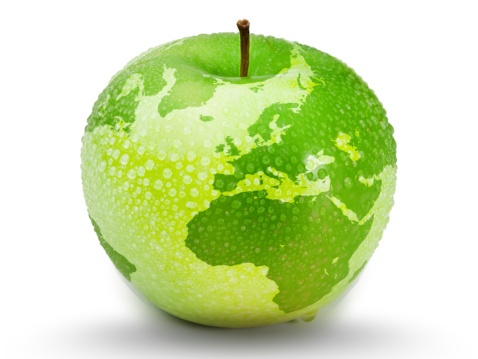 Introduction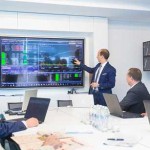 The value of developing partnerships with the appropriate vendors is recognized by successful organizations. Many companies make the error of selecting a vendor only on the basis of price, but this can eventually lead to more costly issues. A company should select a vendor that complements its operations and has comparable objectives. Companies might prevent potentially expensive issues later on by choosing vendors carefully up front.
When choosing a vendor, it's important to look past any obvious sales or marketing ploys and consider what the vendor actually has to offer customers. Even though a vendor might supply the products or services a business requires, it's possible that the level of customer care is inadequate, which will ultimately harm the vendor-business relationship. An organization may help guarantee that the vendor they select is able to meet or exceed their expectations in a number of ways.
Finding Sound Technological Solutions
When businesses hire vendors, they anticipate seeing a positive return on their investment; nevertheless, the improper vendor may potentially result in a loss for the company. As was discussed in the prior workshop, it is crucial to thoroughly screen applicants before selecting a vendor in order to ascertain which ones best suit the particular requirements of the organization. This procedure could entail assessing vendor performance, checking return times, giving feedback for quality assurance, and keeping in touch effectively to preserve partnerships.
Companies are able to more clearly define their present and future organizational requirements with the help of vendor selection consulting services. The research and vendor selection phases then employ these criteria. The interviewing procedure and the actual contract discussions can both be facilitated by a vendor selection consultant.
Reducing costs
An important step in choosing a provider is the negotiation process. The final determination of the pricing terms will depend on how successfully a corporation can bargain with a provider. It's critical for a company to create a successful contract negotiating strategy in order to reduce costs.
The company's top priorities and the goals it has for acquiring the vendor's products or services should be taken into account when developing a bargaining strategy. The organization's bottom line should be stated in the strategy, and if the vendor is unable to agree, the firm should be prepared to walk away from the agreement.
Determining which fit is best for organizations
Depending on the size and type of the business, the selection procedure for vendors may vary. So that vendors can effectively modify their offerings, organizations must specify their requirements in a contract. A Request for Proposal (RFP) or Request for Quotation (RFQ) is written and delivered to the contenders once all requirements have been specified.
No matter what kind of request is made, the document must include specific details to guarantee that vendors can fulfill the needs of the company. The submission information, company background and overview, executive summary, assumptions, restrictions, selection criteria, and terms and conditions are typical elements of an RFP or RFQ.
Due Diligence on Vendor Credentials
Prior to selecting a vendor, every business should perform due diligence. Organizations should first gather fundamental company data to ascertain the company's legitimacy and state-issued license. This data may contain specifics about the location, a description of the company structure, references from reliable sources, the articles of incorporation, and business licenses.
To make sure the chosen vendor is not dealing with any major legal or financial issues that could force them to close in the near future, financial data should also be gathered. This could involve balance sheets, tax records, and other related information. Vendors might further need to vouch for their lack of operational, cyber, or reputational risks. Once this data has been gathered, it needs to be checked for accuracy and veracity. A decision will then be made using this information.
---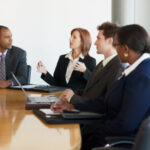 The Vendor Selection Process
Almost every company collaborates with one or more vendors. Retailers buy products from manufacturers that transform raw resources into completed things. Retailers are consumers' vendors if they sell finished goods. It is crucial to properly vet your suppliers to choose the ones who are finest for your company because vendors differ widely in terms of reputation, pay rates, and distinctive services. Numerous steps are necessary in the vendor selection process, all of which are intended to aid organizations in making wise and strategic vendor decisions.
Importance of Comparing Vendors
Vendors might offer comparable services, but they might not have the dependability, quality, or price that you are seeking for. Therefore, while choosing a vendor to deal with, it is crucial to evaluate each of these aspects. A vendor's shortcomings may reflect poorly on your company if they are widespread. For instance, if you run a restaurant and a supplier brings you produce that is past its best, your establishment can get a negative rap for the caliber of its fare.
In the IT sector, picking a bad vendor can result in a poor (software) product, which can result in a poor experience for your company, your partners, and your clients. This is why it is crucial to engage with a dependable IT management consultant who can aid in finding and choosing a top-notch supplier to suit your company's requirements.
Selection and management of vendors
Many companies decide to cooperate with seasoned IT management consultants to scrutinize the vendor selection procedure. A consultant can guide you through all of the associated procedures, including vendor selection and administration.
Executive advisors and clients collaborate to determine their present and future company needs before starting the vendor selection process. It's critical to take both a technical and functional perspective when thinking about your future requirements. An executive adviser may assist you in creating a business requirements document once you have a clear grasp of where you are right now and where you want to go. This article serves as a guide for carefully vetting and choosing vendors who might fit your needs.
You can start the crucial process of vetting and selecting suitable vendors once your company has established your vendor selection criteria and has a Business Requirements Document in place. You must conduct research to identify suitable local service providers who provide the services you require at terms and costs you can afford. Once you've selected a few candidates, you send a Request for Information (RFI) to every vendor to learn more about their operating procedures and contract terms.
You can evaluate the data against the vendor selection criteria you developed earlier in the procedure once you have access to information about each provider. You can reduce the number of candidates on your list by determining whether a vendor satisfies these requirements. Your executive adviser will help you submit an RFP if you find a vendor that satisfies your requirements (RFP). An RFP is a comprehensive list of a vendor's services that can be used to determine what the vendor provides and weigh the benefits and drawbacks.
An executive adviser will oversee the following interactions, such as scheduling meetings or on-site demos between businesses and suppliers, once you have decided which vendors you would like to engage with. Businesses can also schedule a demo to understand what features and functions are available and how they are provided. In order for all parties to address any issues or concerns early in the process, a firm may also demand product demonstrations with important stakeholders. An executive adviser can also help you conclude any contracts and inform you of any dangers or liabilities your company may encounter by doing business with a particular vendor.
The process of choosing a vendor is just the beginning of professional IT management consultancy services. Businesses may also receive assistance from executive advisers with vendor management. This can entail evaluating the qualifications, caliber, and turnaround times of specific vendors. In order to maintain quality, an executive adviser can also continuously compare vendor performance to your standards and offer important input. Additionally, activities like keeping in touch with vendors and making sure that payments are received on time can be accomplished.
The process of choosing a vendor to respond to a request for proposals (RFP) is one of the trickiest, but arguably most crucial, steps in a successful RFP. After all, the entire point of filing an RFP is to select the best supplier. Not to mention that you've put a lot of time and effort into the project by the time you're prepared to review proposals. And your decision will affect the project's future success. There is therefore a lot of pressure to do it correctly.
We will examine the vendor selection procedure in this workshop. I'll provide a walkthrough of the procedures for choosing a vendor, suggestions for formulating the criteria and scorecard, and best practices. You will be well-equipped with this knowledge to confidently choose the ideal spouse.
---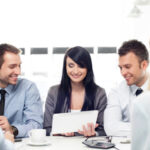 Steps in selecting a vendor
One of the last stages in strategic sourcing is the vendor selection procedure. Even if it takes time, choosing the best source is worthwhile. According to the The Balance Small Business blog,
In order to make a decision that is in the best interest of the firm, the major goal of the proposal review and vendor selection phase is to reduce political posturing and human emotion.
You need to lessen the chance that bias or misunderstanding will cause the results of your supplier selection process to be skewed. These vendor selection procedures will aid in developing a more transparent, data-driven strategy.
1. Gather your guiding documents
It will help to clarify the evaluation process to review some basic project documentation before you develop your scorecard or give instructions for stakeholder scoring. In an ideal world, a large portion of the preparatory work for vendor selection was completed early in the RFP procedure. assemble paperwork pertaining to the RFP's initial objectives and motives.
You should review the data from the requirements discovery process when evaluating the submitted proposals. Keep everyone informed about the objectives, scope, and budget, particularly when dealing with numerous scorers.
Rrequirements discovery
The issue to be solved, the objectives, and the details of the proposed project should be defined in the requirements discovery paperwork. The paper should include the needs and priorities of each stakeholder. By keeping the review team's attention on needs rather than wants, having this information on hand will serve to remind them of the project's original scope.
Results of the RFI and vendor profiles
Prior to releasing the RFP, whether you sent out a request for information (RFI) or used vendor profiles to establish a shortlist, you'll want to have the responses on hand for reference. Comparing the RFI findings to the official proposals you were given can be instructive. If you have two vendors with extremely similar scores and you require a tie breaker, the RFI or vendor profile may also offer more context or information.
Selection criteria for vendors
Ideally, your vendor selection criteria were specified in the RFP. If so, your scorecard preparation is already halfway complete. As you begin to create your vendor selection scorecard, adhere as closely as you can to the set criteria. Remember that the portions you specify as being the most crucial are usually given more time by vendors or suppliers to prepare meaningful responses. Therefore, they ought to be weighted appropriately.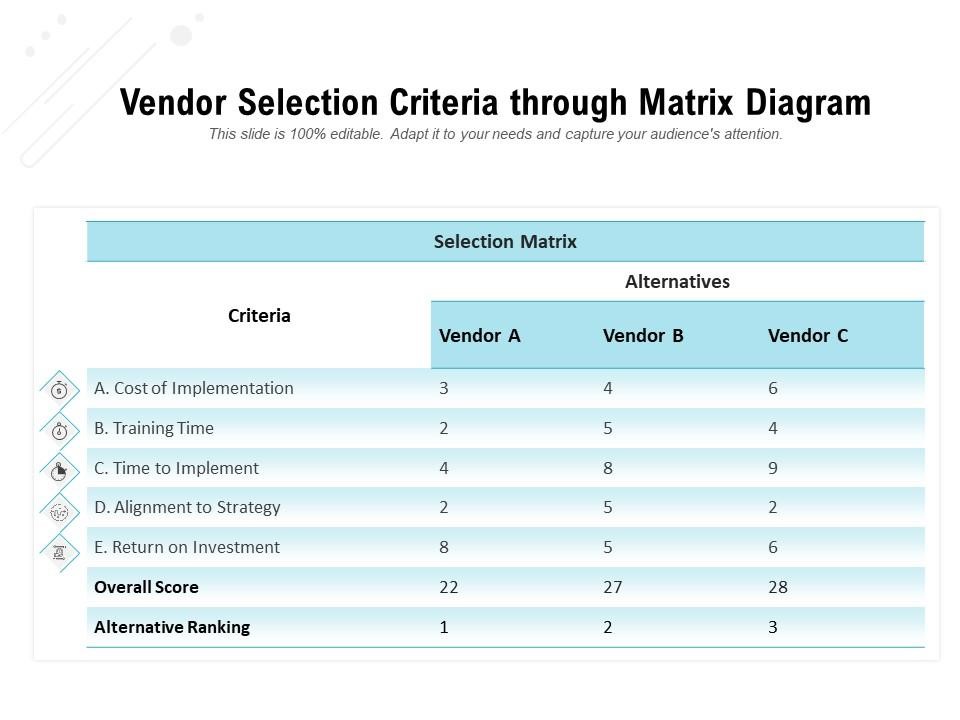 2. Create your proposal evaluation team
It's a good idea to seek other opinion when choosing the best supplier or vendor for a procurement project. The executives and stakeholders who will be most impacted by the project's results can offer a valuable perspective. For instance, they can spot potential obstacles, spot gaps in a solution's capabilities, and provide more context for intricate RFP submissions.
The selection process can be made more transparent by adding other reviewers to the process. This strategy can hasten adoption, develop solution champions, and encourage opposition to change.
Specify how each participant will be involved from the start when choosing the evaluation participants. Will they be in charge of judging, offering advice, or just keeping an eye on things? We strongly advise against skipping this stage and assuming that everyone is aware of the requirements. Because the roles and duties weren't clearly defined, it's often unclear who would make the final choice when the supplier selection process stalls. A RACI matrix might be useful for planning the scoring team and keeping everyone on schedule.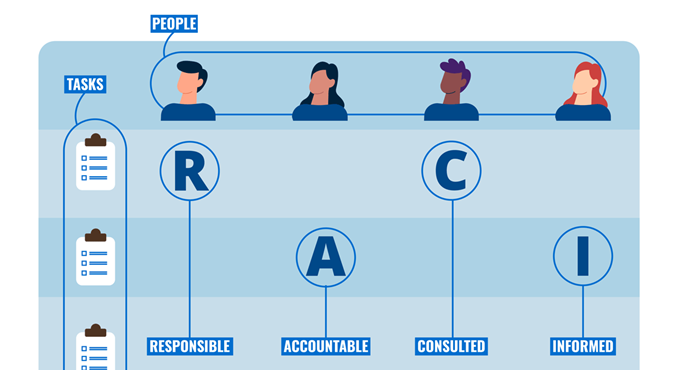 3. Build your vendor selection scorecard
Create a vendor selection scorecard based on your vendor selection criteria to make scoring simple for your evaluation team. Set the weights for each section after you've made the scorecard that represents the RFP questions. We strongly advise weighted scoring as a method for arranging the proposal's elements according to importance to your company.
To maintain vendor score, the majority of procurement teams employ intricate Excel spreadsheets. To manually handle weighted scoring, utilize a vendor selection scorecard template. The method is effective but has certain limitations. Version control problems frequently arise with vendor selection scoresheets maintained in Excel, making it challenging to compile the results.
On the other hand, the vendor selection scorecard can be automated using RFP software. The software enables you to appoint stakeholder scorers, centralize scoring, and review the outcomes in useful data visualizations.
However, if you have RFP software, you'll be able to do this stage more cooperatively and you could even be able to automate part of the functionality. Much weighted scoring is performed using complex formulas on an Excel spreadsheet. RFP software excels in this area. RFP software makes it simple to get an accurate comparison of your options.
4. Score the proposals
Before you start scoring, think about the best strategy to incorporate everyone who is required. Are you going to ask stakeholders to rate the full plan or only the parts that matter to them? Or, would departmental teams made up of your stakeholders be scoring jointly?
In addition, will judges know whose company submitted the proposal or would they score anonymously? To prevent any accidental personal prejudice on the part of the scorers, we propose blind scoring whenever possible.
Provide explicit instructions on how to grade your ideas no matter what method or tool you choose. This becomes even more crucial when there are more than two scorers. Everyone should be aware of what a good grade is. To assist you construct your score guide, use your requirements discovery.
5. Make your final supplier selection
You succeeded in completing the procedure. If everything goes according to plan, you should have a clear winner. The procedure isn't always clear-cut, though. The top two or three vendors may need to be moved up to a list of finalists for more scrutiny or explanation.
Do not forget to notify suppliers on your progress and follow up with them. Inform the vendors that were passed over if you are entering a finalist process. Don't be afraid to share your decision-related insights if it's possible to do so.
---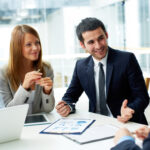 The supplier selection process's dos and don'ts
Prior to developing your RFP:
• DO: Check to see if any service or technological problems can be fixed before deciding to choose a new provider.
Most of the time, fixing present problems is cheaper and simpler than starting over with a different provider.
• DO: Clearly state the parameters of your selection.
This will enable you to rapidly identify your solution priorities and eliminate vendors who are unable to satisfy your requirements. We advise holding a collaborative meeting with your HR, IT, and executives to get the requirements and goals of all stakeholders out in the open.
• DO: Prior to beginning the vendor selection process, establish a budget.
Prior to beginning the procedure, it's crucial to have the C-suite approve the budget as well as the entire project. Vendor pricing varies widely, so you don't want to go too far along and then discover the vendor is significantly more expensive than you anticipated.
• DO: Choose a project lead or manager.
This is crucial for determining responsibilities or if/when problems develop. The success of a project depends on forming a steering group and stakeholders early on.
• DO: Identify the most significant criteria for making decisions.
Your purchasing decision will eventually be influenced by your crucial decision criteria, which could include any of the following: pricing structure, particular functionality or features (automation, integration, reporting tools), client experience, vendor reputation, etc.
• DO: Spend some time looking into the vendors.
The market is flooded with "HR technology" suppliers. Examine each vendor's functionality and service options in detail. Additionally, have a peek at what clients have to say about their products or services.
When you draft and distribute your RFP:
• DO: Specify every aspect of your request for proposals.
You can obtain the finest price quotes and service options by using an RFP that includes context, background information, and specific demands. Vendors can assess whether it's a suitable fit and offer precise pricing suggestions when they are aware of exactly what you are looking for and how your business operates.
• DO: Ensure that your RFP contains the appropriate questions.
Create inquiries that aid in determining whether a provider satisfies your requirements and those important decision-making elements we previously mentioned.
• DO: Continue to communicate with your project team and important stakeholders.
Maintain constant connection with everyone who is even remotely connected to the project. Keep in mind to communicate with your IT personnel as well. The majority of executives dislike surprises and prefer to be fully aware of the project's status.
• DO: Before deciding to choose a new vendor, see whether you can resolve any service or technological difficulties with an existing one.
Most of the time, fixing present problems is cheaper and simpler than starting over with a different provider.
• DO: Request service level agreements and the vendor's best and final pricing during contract negotiations.
It doesn't hurt to ask, right?
When choosing a vendor, consider the following:
• DO: Request service level agreements and the vendor's best and final pricing during contract negotiations.
• DON'T: Sign the agreement without first reading it.
Most contracts last for three years, however some only last for a single year. That is a significant amount of time and money. Ask your legal team to review the contract and, if necessary, to engage in discussions.
Vendors anticipate some opposition from you because they respect your right to redline. In order to ensure that you are reading vendor contracts with your best interests in mind, keep in mind that they are typically drafted in their benefit.
• DON'T: Make a choice based solely on cost.
Not the cost of the technology, but poor service is what most employers find most frustrating. Other important factors to think about before making a decision are functionality and service.
• DON'T: Panic!
Take a deep breath. You can do it!
---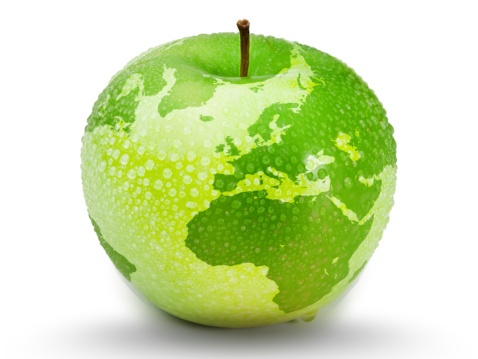 Executive Summary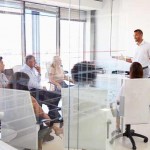 Chapter 1: Define Business Requirements
Every investment in new software and technology infrastructure should take business needs into account. If there isn't a critical business need, you don't start a new project, buy new enterprise software, or create new processes.
But identifying the precise nature of that need might be difficult in and of itself.
It is possible for companies to find themselves in a scenario where there is a fundamental mismatch between what they have planned for and what they actually need, even after investing time, money, and energy into trying to identify an issue that needs to be fixed.
You can avoid this mismatch by carefully analyzing your business requirements.
It can make the procurement process run more smoothly and produce results that can be measured if you take the time to carefully identify, analyze, and document your fundamental business requirements.
Throughout this course manual, we'll look at:
• The building blocks of a successful business requirements analysis
• A few typical traps and errors that can jeopardize the process.
What does a business requirements analysis involve?
To solve a business problem or achieve an organizational goal, a business requirements analysis must first identify, examine, and document the main requirements connected to the problem.
The following is the basis for a successful procurement project:
• First, define each requirement clearly so that you can assess the time and resources you will need to allocate to the project
• This first step will help you understand the difference between need-to-have features and nice-to-have features in the solution you're looking for
• It is also the first step on the way to making the vendor selection process as smooth as possible.
Moreover, even while determining business requirements may seem straightforward enough, a thorough analysis of these requirements entails a number of crucial stages, including:
1. Compiling stakeholder needs
2. Sorting stakeholder needs into categories
3. Examining and understanding specifications
4. Requirements for documentation
Let's look at those in greater detail.
1. Determining important stakeholders
An efficient business needs analysis for a new technology procurement project begins with identifying the important company stakeholders who will be impacted by the project's results.
The teams using the new technology you purchase, the end users, and everyone else working on the project within your company are all included in this.
Making sure your list of stakeholders is complete is crucial. End-users of a new technology could be dispersed across many teams and departments, for instance, and have various needs. It's crucial to take into account the executive suite's needs. Senior executives are important stakeholders who shouldn't be disregarded, even though they may not be directly involved in a procurement process.
2. Compiling stakeholder needs.
Finding out what each stakeholder needs is the next step. Here are some other approaches of doing this:
• Interviewing stakeholders
• Conducting group workshops and focus groups
• Making a prototype available for end-users
• Developing test cases for users to run through (low-fi prototyping is often good for this).
Here, the goal is to properly comprehend your key stakeholders' descriptions of what they require, desire, or anticipate from a new technological solution. This will enable you to have a clear understanding of the conditions that a solution must satisfy and the objectives it is supposed to accomplish.
3. Sorting stakeholder needs into categories.
Stakeholder requirements might frequently be really diverse, which is one thing about them.
To provide a comprehensive picture of the project's business requirements, the next crucial step is to group stakeholder requirements into meaningful categories. These groups ought to include:
• Functional requirements: how a new technology product should perform for the end-user
• Technical requirements: a focus on the technology issues to be considered so that the solution can be implemented effectively
• Operational requirements: a focus on the operational issues to be considered so that the solution will be able to function for the long term
• Change management requirements: how to ensure the transition and adoption of a new technology solution will go smoothly
4. Interpreting and analyzing requirements
The next stage is to assess the needs in a variety of ways after you have categorized each requirement.
You must first clearly define them. It entails reducing what the stakeholders have said to concise, well-defined needs. You then need to:
• Identify the highest priorities
• Determine which requirements are achievable and feasible
• Understand and address any conflicts between requirements
• Draw clear, measurable connections between requirements and business objectives.
5. Requirements documentation.
The following step is creating a concise, in-depth report on stakeholder requirements and company goals after reviewing all of your stakeholders' needs and establishing priorities. This report can act as the basis for the remainder of the procurement process once you've distributed it to your stakeholders and received approval.
---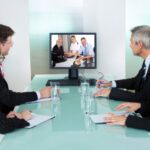 Five typical errors in business requirements analysis.
It takes a lot of time and money to undertake a business requirements analysis, and if requirements aren't accurately recognized and adequately documented, even the most cutting-edge and exquisitely built technological solution might not be able to suit your organization's demands.
However, it is not always easy to accurately define essential business requirements.
In addition to the numerous moving elements, varied stakeholders, and sophisticated analytical metrics that must be taken into account in a successful business requirements analysis, there may also be other challenges that businesses will encounter along the road.
These are the top five business needs analysis process pitfalls.
1. Missing Stakeholders
Even though it could appear straightforward at first, identifying your stakeholders precisely is a challenging undertaking. This is due to the fact that your stakeholder group goes beyond the obvious users of a new technological solution. It should also include members of the installation team, the operations team responsible for maintaining the new technology, and any organization members who will be impacted later on by modifications to the processes involved.
You can complete this process by creating a map that precisely identifies every individual in your organization who will work with or be impacted by the new technology.
At this stage, a third party consultant can help by collaborating with you on a complete stakeholder study that identifies, ranks, and depicts the stakeholders' relationships with the new technology. As strange as it may seem, bringing in a third party at this time can be really beneficial because they will be able to assess your organizational structure objectively.
2. Vague Requirements
The appropriate questions to ask your stakeholders and receiving the right responses might be difficult. You're looking for focused and trustworthy information about what will be required to properly execute a new technological solution while you collect the requirements from your stakeholders.
Organizations frequently struggle to identify the questions that will lead to these useful insights, and as a result, they often wind up with a list of ambiguous criteria that are challenging to translate into practical strategies.
A crucial action to take in this case is to conduct good focus groups and interviews. This entails being transparent about the new technological solution's intended use, finding out the needs of each stakeholder individually, and foreseeing any problems that stakeholders might choose to ignore or overlook.
When someone on your team has interviewing experience and is knowledgeable with the type of new enterprise technology you are looking to acquire, this process is significantly simpler.
3. Unclear Priorities
Every demand could seem crucial throughout the stakeholder consultation process. Every stakeholder prioritizes their own demands, therefore it's crucial to distinguish between a nice-to-have feature that would fulfill some of your stakeholders' wishes and a need-to-have feature that will help you reach your business goals.
You can make these distinctions with the aid of a third party consultant. Due to their lack of bias toward any one specific demand, third-party consultants and analysts are frequently better able to identify essential business requirements. Instead, they can concentrate on sorting out the features that will support business goals and those that won't.
Additionally, they can prioritize your requirements based on past experience with projects that are similar to yours; if a feature was a nice-to-have for another firm that is similar to yours, it might be for yours as well.
4. Mixed Signals
The viewpoints of your stakeholders can frequently diverge. It's unavoidable, and if you're not prepared to sort out their conflicting requirements, identi