Leading IT Transformation – Workshop 13 (Vendor Selection)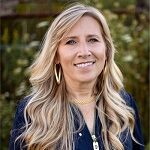 The Appleton Greene Corporate Training Program (CTP) for Leading IT Transformation is provided by Ms. Drabenstadt MBA BBA Certified Learning Provider (CLP). Program Specifications: Monthly cost USD$2,500.00; Monthly Workshops 6 hours; Monthly Support 4 hours; Program Duration 24 months; Program orders subject to ongoing availability.
If you would like to view the Client Information Hub (CIH) for this program, please Click Here
Learning Provider Profile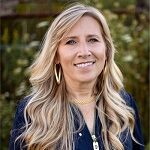 Ms. Drabenstadt is a Certified Learning Provider (CLP) at Appleton Greene and she has experience in Information Technology, Information Governance, Compliance and Audit. She has achieved an MBA, and BBA. She has industry experience within the following sectors: Technology; Insurance and Financial Services. She has had commercial experience within the following countries: United States of America, Canada, Australia, India, Trinidad, and Jamaica. Her program will initially be available in the following cities: Madison WI; Minneapolis MN; Chicago IL; Atlanta GA and Denver CO. Her personal achievements include: Developed Trusted IT-Business Relationship; Delivered Increased Business Value/Time; Decreased IT Costs; Re-tooled IT Staff; Increased IT Employee Morale. Her service skills incorporate: IT transformation leadership; process improvement; change management; program management and information governance.
---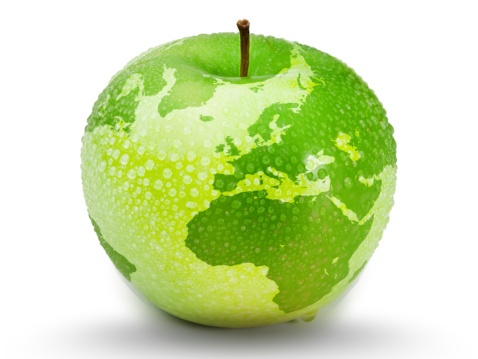 MOST Analysis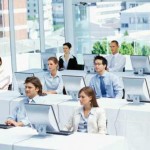 Mission Statement
Vendor selection is just as important a business process as all other strategic processes in the IT transformation program. The sourcing strategy of an organization, or the specific program, should usually lay out the terms and conditions of vendor selection as well. During the vendor evaluation stage, we have already assessed the prospective vendors and documented the results, be it through comparative analysis or by scoring individual vendors. That information can now be used for vendor selection. The vendor evaluation process gives a portfolio of prospective vendors that seem to be promising. During vendor selection, it is time to verify and ensure that the evaluation is correct and the preferred vendor will be able to meet the organization's needs. This is very similar to recruiting a new employee, where we first evaluate their CVs and then conduct interviews to see if they will fit the role as expected. Vendor selection also follows a very similar process. The first step in vendor selection is shortlisting. Potential vendors are shortlisted based on the evaluation and ranking of the proposals received. Usually, the top-ranking vendors whose solutions meet most of the technical requirements of the project team and other stakeholders are called. The next step involves a product demo. The demo gives an opportunity to see how the product works and whether it will fit the needs of the organization. After this, the final list of prospective vendors is created based on all the information from the initial evaluation to the demo notes. And finally, after weighing the pros and cons the vendor selection is done.
---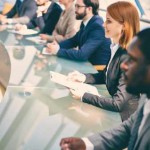 Objectives
01. Define Business Requirements: departmental SWOT analysis; strategy research & development. Time Allocated: 1 Month
02. Shortlisting Vendors: departmental SWOT analysis; strategy research & development. Time Allocated: 1 Month
03. Product Demo: departmental SWOT analysis; strategy research & development. Time Allocated: 1 Month
04. Negotiation & Awarding Contracts: departmental SWOT analysis; strategy research & development. Time Allocated: 1 Month
---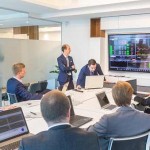 Strategies
01. Define Business Requirements: Each individual department head to undertake departmental SWOT analysis; strategy research & development.
02. Shortlisting Vendors: Each individual department head to undertake departmental SWOT analysis; strategy research & development.
03. Product Demo: Each individual department head to undertake departmental SWOT analysis; strategy research & development.
04. Negotiation & Awarding Contracts: Each individual department head to undertake departmental SWOT analysis; strategy research & development.
---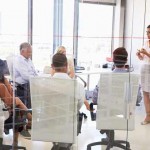 Tasks
01. Create a task on your calendar, to be completed within the next month, to analyze Define Business Requirements.
02. Create a task on your calendar, to be completed within the next month, to analyze Shortlisting Vendors.
03. Create a task on your calendar, to be completed within the next month, to analyze Product Demo.
04. Create a task on your calendar, to be completed within the next month, to analyze Negotiation & Awarding Contracts.
---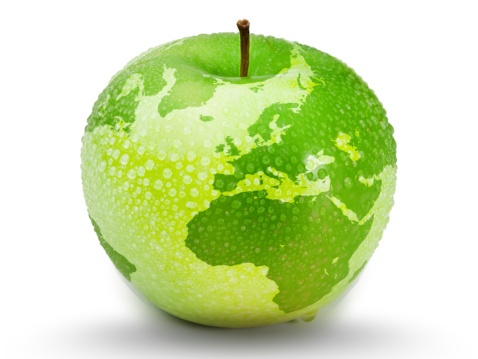 Introduction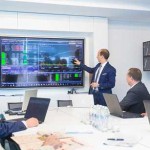 The value of developing partnerships with the appropriate vendors is recognized by successful organizations. Many companies make the error of selecting a vendor only on the basis of price, but this can eventually lead to more costly issues. A company should select a vendor that complements its operations and has comparable objectives. Companies might prevent potentially expensive issues later on by choosing vendors carefully up front.
When choosing a vendor, it's important to look past any obvious sales or marketing ploys and consider what the vendor actually has to offer customers. Even though a vendor might supply the products or services a business requires, it's possible that the level of customer care is inadequate, which will ultimately harm the vendor-business relationship. An organization may help guarantee that the vendor they select is able to meet or exceed their expectations in a number of ways.
Finding Sound Technological Solutions
When businesses hire vendors, they anticipate seeing a positive return on their investment; nevertheless, the improper vendor may potentially result in a loss for the company. As was discussed in the prior workshop, it is crucial to thoroughly screen applicants before selecting a vendor in order to ascertain which ones best suit the particular requirements of the organization. This procedure could entail assessing vendor performance, checking return times, giving feedback for quality assurance, and keeping in touch effectively to preserve partnerships.
Companies are able to more clearly define their present and future organizational requirements with the help of vendor selection consulting services. The research and vendor selection phases then employ these criteria. The interviewing procedure and the actual contract discussions can both be facilitated by a vendor selection consultant.
Reducing costs
An important step in choosing a provider is the negotiation process. The final determination of the pricing terms will depend on how successfully a corporation can bargain with a provider. It's critical for a company to create a successful contract negotiating strategy in order to reduce costs.
The company's top priorities and the goals it has for acquiring the vendor's products or services should be taken into account when developing a bargaining strategy. The organization's bottom line should be stated in the strategy, and if the vendor is unable to agree, the firm should be prepared to walk away from the agreement.
Determining which fit is best for organizations
Depending on the size and type of the business, the selection procedure for vendors may vary. So that vendors can effectively modify their offerings, organizations must specify their requirements in a contract. A Request for Proposal (RFP) or Request for Quotation (RFQ) is written and delivered to the contenders once all requirements have been specified.
No matter what kind of request is made, the document must include specific details to guarantee that vendors can fulfill the needs of the company. The submission information, company background and overview, executive summary, assumptions, restrictions, selection criteria, and terms and conditions are typical elements of an RFP or RFQ.
Due Diligence on Vendor Credentials
Prior to selecting a vendor, every business should perform due diligence. Organizations should first gather fundamental company data to ascertain the company's legitimacy and state-issued license. This data may contain specifics about the location, a description of the company structure, references from reliable sources, the articles of incorporation, and business licenses.
To make sure the chosen vendor is not dealing with any major legal or financial issues that could force them to close in the near future, financial data should also be gathered. This could involve balance sheets, tax records, and other related information. Vendors might further need to vouch for their lack of operational, cyber, or reputational risks. Once this data has been gathered, it needs to be checked for accuracy and veracity. A decision will then be made using this information.
---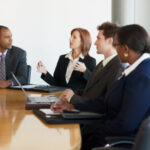 The Vendor Selection Process
Almost every company collaborates with one or more vendors. Retailers buy products from manufacturers that transform raw resources into completed things. Retailers are consumers' vendors if they sell finished goods. It is crucial to properly vet your suppliers to choose the ones who are finest for your company because vendors differ widely in terms of reputation, pay rates, and distinctive services. Numerous steps are necessary in the vendor selection process, all of which are intended to aid organizations in making wise and strategic vendor decisions.
Importance of Comparing Vendors
Vendors might offer comparable services, but they might not have the dependability, quality, or price that you are seeking for. Therefore, while choosing a vendor to deal with, it is crucial to evaluate each of these aspects. A vendor's shortcomings may reflect poorly on your company if they are widespread. For instance, if you run a restaurant and a supplier brings you produce that is past its best, your establishment can get a negative rap for the caliber of its fare.
In the IT sector, picking a bad vendor can result in a poor (software) product, which can result in a poor experience for your company, your partners, and your clients. This is why it is crucial to engage with a dependable IT management consultant who can aid in finding and choosing a top-notch supplier to suit your company's requirements.
Selection and management of vendors
Many companies decide to cooperate with seasoned IT management consultants to scrutinize the vendor selection procedure. A consultant can guide you through all of the associated procedures, including vendor selection and administration.
Executive advisors and clients collaborate to determine their present and future company needs before starting the vendor selection process. It's critical to take both a technical and functional perspective when thinking about your future requirements. An executive adviser may assist you in creating a business requirements document once you have a clear grasp of where you are right now and where you want to go. This article serves as a guide for carefully vetting and choosing vendors who might fit your needs.
You can start the crucial process of vetting and selecting suitable vendors once your company has established your vendor selection criteria and has a Business Requirements Document in place. You must conduct research to identify suitable local service providers who provide the services you require at terms and costs you can afford. Once you've selected a few candidates, you send a Request for Information (RFI) to every vendor to learn more about their operating procedures and contract terms.
You can evaluate the data against the vendor selection criteria you developed earlier in the procedure once you have access to information about each provider. You can reduce the number of candidates on your list by determining whether a vendor satisfies these requirements. Your executive adviser will help you submit an RFP if you find a vendor that satisfies your requirements (RFP). An RFP is a comprehensive list of a vendor's services that can be used to determine what the vendor provides and weigh the benefits and drawbacks.
An executive adviser will oversee the following interactions, such as scheduling meetings or on-site demos between businesses and suppliers, once you have decided which vendors you would like to engage with. Businesses can also schedule a demo to understand what features and functions are available and how they are provided. In order for all parties to address any issues or concerns early in the process, a firm may also demand product demonstrations with important stakeholders. An executive adviser can also help you conclude any contracts and inform you of any dangers or liabilities your company may encounter by doing business with a particular vendor.
The process of choosing a vendor is just the beginning of professional IT management consultancy services. Businesses may also receive assistance from executive advisers with vendor management. This can entail evaluating the qualifications, caliber, and turnaround times of specific vendors. In order to maintain quality, an executive adviser can also continuously compare vendor performance to your standards and offer important input. Additionally, activities like keeping in touch with vendors and making sure that payments are received on time can be accomplished.
The process of choosing a vendor to respond to a request for proposals (RFP) is one of the trickiest, but arguably most crucial, steps in a successful RFP. After all, the entire point of filing an RFP is to select the best supplier. Not to mention that you've put a lot of time and effort into the project by the time you're prepared to review proposals. And your decision will affect the project's future success. There is therefore a lot of pressure to do it correctly.
We will examine the vendor selection procedure in this workshop. I'll provide a walkthrough of the procedures for choosing a vendor, suggestions for formulating the criteria and scorecard, and best practices. You will be well-equipped with this knowledge to confidently choose the ideal spouse.
---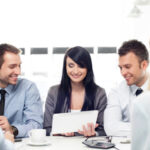 Steps in selecting a vendor
One of the last stages in strategic sourcing is the vendor selection procedure. Even if it takes time, choosing the best source is worthwhile. According to the The Balance Small Business blog,
In order to make a decision that is in the best interest of the firm, the major goal of the proposal review and vendor selection phase is to reduce political posturing and human emotion.
You need to lessen the chance that bias or misunderstanding will cause the results of your supplier selection process to be skewed. These vendor selection procedures will aid in developing a more transparent, data-driven strategy.
1. Gather your guiding documents
It will help to clarify the evaluation process to review some basic project documentation before you develop your scorecard or give instructions for stakeholder scoring. In an ideal world, a large portion of the preparatory work for vendor selection was completed early in the RFP procedure. assemble paperwork pertaining to the RFP's initial objectives and motives.
You should review the data from the requirements discovery process when evaluating the submitted proposals. Keep everyone informed about the objectives, scope, and budget, particularly when dealing with numerous scorers.
Rrequirements discovery
The issue to be solved, the objectives, and the details of the proposed project should be defined in the requirements discovery paperwork. The paper should include the needs and prioriti