Leading IT Transformation – Workshop 13 (Vendor Selection)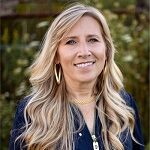 The Appleton Greene Corporate Training Program (CTP) for Leading IT Transformation is provided by Ms. Drabenstadt MBA BBA Certified Learning Provider (CLP). Program Specifications: Monthly cost USD$2,500.00; Monthly Workshops 6 hours; Monthly Support 4 hours; Program Duration 24 months; Program orders subject to ongoing availability.
If you would like to view the Client Information Hub (CIH) for this program, please Click Here
Learning Provider Profile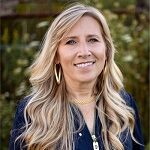 Ms. Drabenstadt is a Certified Learning Provider (CLP) at Appleton Greene and she has experience in Information Technology, Information Governance, Compliance and Audit. She has achieved an MBA, and BBA. She has industry experience within the following sectors: Technology; Insurance and Financial Services. She has had commercial experience within the following countries: United States of America, Canada, Australia, India, Trinidad, and Jamaica. Her program will initially be available in the following cities: Madison WI; Minneapolis MN; Chicago IL; Atlanta GA and Denver CO. Her personal achievements include: Developed Trusted IT-Business Relationship; Delivered Increased Business Value/Time; Decreased IT Costs; Re-tooled IT Staff; Increased IT Employee Morale. Her service skills incorporate: IT transformation leadership; process improvement; change management; program management and information governance.
---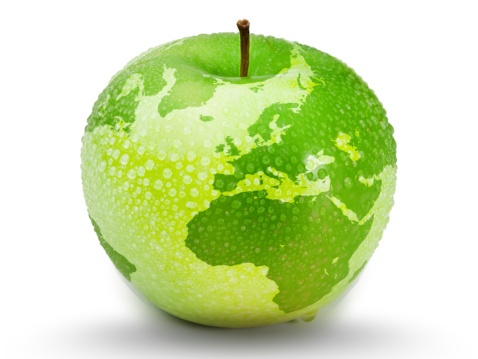 MOST Analysis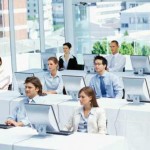 Mission Statement
Vendor selection is just as important a business process as all other strategic processes in the IT transformation program. The sourcing strategy of an organization, or the specific program, should usually lay out the terms and conditions of vendor selection as well. During the vendor evaluation stage, we have already assessed the prospective vendors and documented the results, be it through comparative analysis or by scoring individual vendors. That information can now be used for vendor selection. The vendor evaluation process gives a portfolio of prospective vendors that seem to be promising. During vendor selection, it is time to verify and ensure that the evaluation is correct and the preferred vendor will be able to meet the organization's needs. This is very similar to recruiting a new employee, where we first evaluate their CVs and then conduct interviews to see if they will fit the role as expected. Vendor selection also follows a very similar process. The first step in vendor selection is shortlisting. Potential vendors are shortlisted based on the evaluation and ranking of the proposals received. Usually, the top-ranking vendors whose solutions meet most of the technical requirements of the project team and other stakeholders are called. The next step involves a product demo. The demo gives an opportunity to see how the product works and whether it will fit the needs of the organization. After this, the final list of prospective vendors is created based on all the information from the initial evaluation to the demo notes. And finally, after weighing the pros and cons the vendor selection is done.
---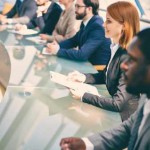 Objectives
01. Define Business Requirements: departmental SWOT analysis; strategy research & development. Time Allocated: 1 Month
02. Shortlisting Vendors: departmental SWOT analysis; strategy research & development. Time Allocated: 1 Month
03. Product Demo: departmental SWOT analysis; strategy research & development. Time Allocated: 1 Month
04. Negotiation & Awarding Contracts: departmental SWOT analysis; strategy research & development. Time Allocated: 1 Month
---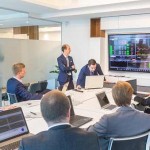 Strategies
01. Define Business Requirements: Each individual department head to undertake departmental SWOT analysis; strategy research & development.
02. Shortlisting Vendors: Each individual department head to undertake departmental SWOT analysis; strategy research & development.
03. Product Demo: Each individual department head to undertake departmental SWOT analysis; strategy research & development.
04. Negotiation & Awarding Contracts: Each individual department head to undertake departmental SWOT analysis; strategy research & development.
---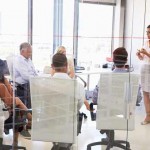 Tasks
01. Create a task on your calendar, to be completed within the next month, to analyze Define Business Requirements.
02. Create a task on your calendar, to be completed within the next month, to analyze Shortlisting Vendors.
03. Create a task on your calendar, to be completed within the next month, to analyze Product Demo.
04. Create a task on your calendar, to be completed within the next month, to analyze Negotiation & Awarding Contracts.
---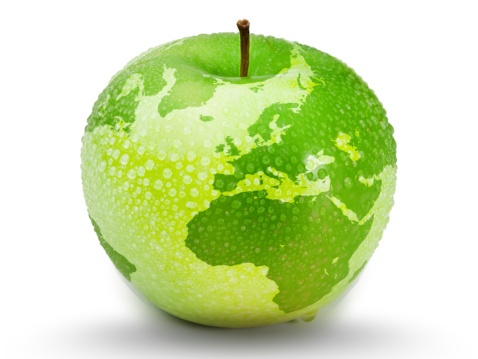 Introduction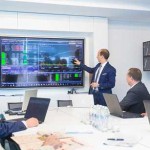 The value of developing partnerships with the appropriate vendors is recognized by successful organizations. Many companies make the error of selecting a vendor only on the basis of price, but this can eventually lead to more costly issues. A company should select a vendor that complements its operations and has comparable objectives. Companies might prevent potentially expensive issues later on by choosing vendors carefully up front.
When choosing a vendor, it's important to look past any obvious sales or marketing ploys and consider what the vendor actually has to offer customers. Even though a vendor might supply the products or services a business requires, it's possible that the level of customer care is inadequate, which will ultimately harm the vendor-business relationship. An organization may help guarantee that the vendor they select is able to meet or exceed their expectations in a number of ways.
Finding Sound Technological Solutions
When businesses hire vendors, they anticipate seeing a positive return on their investment; nevertheless, the improper vendor may potentially result in a loss for the company. As was discussed in the prior workshop, it is crucial to thoroughly screen applicants before selecting a vendor in order to ascertain which ones best suit the particular requirements of the organization. This procedure could entail assessing vendor performance, checking return times, giving feedback for quality assurance, and keeping in touch effectively to preserve partnerships.
Companies are able to more clearly define their present and future organizational requirements with the help of vendor selection consulting services. The research and vendor selection phases then employ these criteria. The interviewing procedure and the actual contract discussions can both be facilitated by a vendor selection consultant.
Reducing costs
An important step in choosing a provider is the negotiation process. The final determination of the pricing terms will depend on how successfully a corporation can bargain with a provider. It's critical for a company to create a successful contract negotiating strategy in order to reduce costs.
The company's top priorities and the goals it has for acquiring the vendor's products or services should be taken into account when developing a bargaining strategy. The organization's bottom line should be stated in the strategy, and if the vendor is unable to agree, the firm should be prepared to walk away from the agreement.
Determining which fit is best for organizations
Depending on the size and type of the business, the selection procedure for vendors may vary. So that vendors can effectively modify their offerings, organizations must specify their requirements in a contract. A Request for Proposal (RFP) or Request for Quotation (RFQ) is written and delivered to the contenders once all requirements have been specified.
No matter what kind of request is made, the document must include specific details to guarantee that vendors can fulfill the needs of the company. The submission information, company background and overview, executive summary, assumptions, restrictions, selection criteria, and terms and conditions are typical elements of an RFP or RFQ.
Due Diligence on Vendor Credentials
Prior to selecting a vendor, every business should perform due diligence. Organizations should first gather fundamental company data to ascertain the company's legitimacy and state-issued license. This data may contain specifics about the location, a description of the company structure, references from reliable sources, the articles of incorporation, and business licenses.
To make sure the chosen vendor is not dealing with any major legal or financial issues that could force them to close in the near future, financial data should also be gathered. This could involve balance sheets, tax records, and other related information. Vendors might further need to vouch for their lack of operational, cyber, or reputational risks. Once this data has been gathered, it needs to be checked for accuracy and veracity. A decision will then be made using this information.
---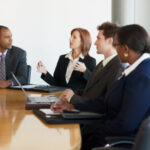 The Vendor Selection Process
Almost every company collaborates with one or more vendors. Retailers buy products from manufacturers that transform raw resources into completed things. Retailers are consumers' vendors if they sell finished goods. It is crucial to properly vet your suppliers to choose the ones who are finest for your company because vendors differ widely in terms of reputation, pay rates, and distinctive services. Numerous steps are necessary in the vendor selection process, all of which are intended to aid organizations in making wise and strategic vendor decisions.
Importance of Comparing Vendors
Vendors might offer comparable services, but they might not have the dependability, quality, or price that you are seeking for. Therefore, while choosing a vendor to deal with, it is crucial to evaluate each of these aspects. A vendor's shortcomings may reflect poorly on your company if they are widespread. For instance, if you run a restaurant and a supplier brings you produce that is past its best, your establishment can get a negative rap for the caliber of its fare.
In the IT sector, picking a bad vendor can result in a poor (software) product, which can result in a poor experience for your company, your partners, and your clients. This is why it is crucial to engage with a dependable IT management consultant who can aid in finding and choosing a top-notch supplier to suit your company's requirements.
Selection and management of vendors
Many companies decide to cooperate with seasoned IT management consultants to scrutinize the vendor selection procedure. A consultant can guide you through all of the associated procedures, including vendor selection and administration.
Executive advisors and clients collaborate to determine their present and future company needs before starting the vendor selection process. It's critical to take both a technical and functional perspective when thinking about your future requirements. An executive adviser may assist you in creating a business requirements document once you have a clear grasp of where you are right now and where you want to go. This article serves as a guide for carefully vetting and choosing vendors who might fit your needs.
You can start the crucial process of vetting and selecting suitable vendors once your company has established your vendor selection criteria and has a Business Requirements Document in place. You must conduct research to identify suitable local service providers who provide the services you require at terms and costs you can afford. Once you've selected a few candidates, you send a Request for Information (RFI) to every vendor to learn more about their operating procedures and contract terms.
You can evaluate the data against the vendor selection criteria you developed earlier in the procedure once you have access to information about each provider. You can reduce the number of candidates on your list by determining whether a vendor satisfies these requirements. Your executive adviser will help you submit an RFP if you find a vendor that satisfies your requirements (RFP). An RFP is a comprehensive list of a vendor's services that can be used to determine what the vendor provides and weigh the benefits and drawbacks.
An executive adviser will oversee the following interactions, such as scheduling meetings or on-site demos between businesses and suppliers, once you have decided which vendors you would like to engage with. Businesses can also schedule a demo to understand what features and functions are available and how they are provided. In order for all parties to address any issues or concerns early in the process, a firm may also demand product demonstrations with important stakeholders. An executive adviser can also help you conclude any contracts and inform you of any dangers or liabilities your company may encounter by doing business with a particular vendor.
The process of choosing a vendor is just the beginning of professional IT management consultancy services. Businesses may also receive assistance from executive advisers with vendor management. This can entail evaluating the qualifications, caliber, and turnaround times of specific vendors. In order to maintain quality, an executive adviser can also continuously compare vendor performance to your standards and offer important input. Additionally, activities like keeping in touch with vendors and making sure that payments are received on time can be accomplished.
The process of choosing a vendor to respond to a request for proposals (RFP) is one of the trickiest, but arguably most crucial, steps in a successful RFP. After all, the entire point of filing an RFP is to select the best supplier. Not to mention that you've put a lot of time and effort into the project by the time you're prepared to review proposals. And your decision will affect the project's future success. There is therefore a lot of pressure to do it correctly.
We will examine the vendor selection procedure in this workshop. I'll provide a walkthrough of the procedures for choosing a vendor, suggestions for formulating the criteria and scorecard, and best practices. You will be well-equipped with this knowledge to confidently choose the ideal spouse.
---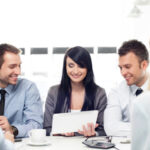 Steps in selecting a vendor
One of the last stages in strategic sourcing is the vendor selection procedure. Even if it takes time, choosing the best source is worthwhile. According to the The Balance Small Business blog,
In order to make a decision that is in the best interest of the firm, the major goal of the proposal review and vendor selection phase is to reduce political posturing and human emotion.
You need to lessen the chance that bias or misunderstanding will cause the results of your supplier selection process to be skewed. These vendor selection procedures will aid in developing a more transparent, data-driven strategy.
1. Gather your guiding documents
It will help to clarify the evaluation process to review some basic project documentation before you develop your scorecard or give instructions for stakeholder scoring. In an ideal world, a large portion of the preparatory work for vendor selection was completed early in the RFP procedure. assemble paperwork pertaining to the RFP's initial objectives and motives.
You should review the data from the requirements discovery process when evaluating the submitted proposals. Keep everyone informed about the objectives, scope, and budget, particularly when dealing with numerous scorers.
Rrequirements discovery
The issue to be solved, the objectives, and the details of the proposed project should be defined in the requirements discovery paperwork. The paper should include the needs and priorities of each stakeholder. By keeping the review team's attention on needs rather than wants, having this information on hand will serve to remind them of the project's original scope.
Results of the RFI and vendor profiles
Prior to releasing the RFP, whether you sent out a request for information (RFI) or used vendor profiles to establish a shortlist, you'll want to have the responses on hand for reference. Comparing the RFI findings to the official proposals you were given can be instructive. If you have two vendors with extremely similar scores and you require a tie breaker, the RFI or vendor profile may also offer more context or information.
Selection criteria for vendors
Ideally, your vendor selection criteria were specified in the RFP. If so, your scorecard preparation is already halfway complete. As you begin to create your vendor selection scorecard, adhere as closely as you can to the set criteria. Remember that the portions you specify as being the most crucial are usually given more time by vendors or suppliers to prepare meaningful responses. Therefore, they ought to be weighted appropriately.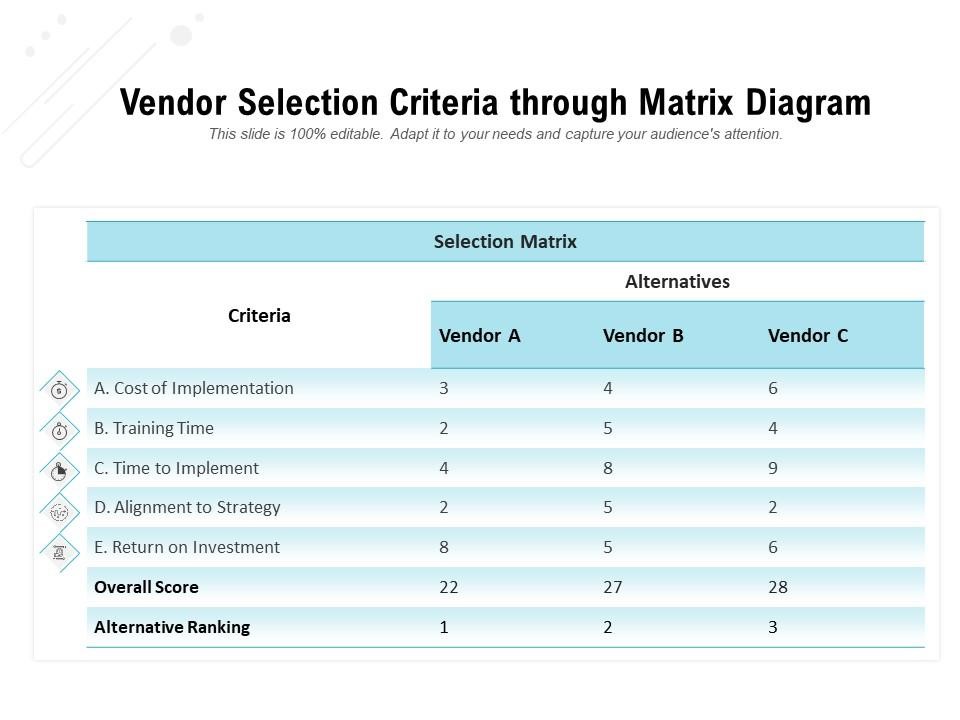 2. Create your proposal evaluation team
It's a good idea to seek other opinion when choosing the best supplier or vendor for a procurement project. The executives and stakeholders who will be most impacted by the project's results can offer a valuable perspective. For instance, they can spot potential obstacles, spot gaps in a solution's capabilities, and provide more context for intricate RFP submissions.
The selection process can be made more transparent by adding other reviewers to the process. This strategy can hasten adoption, develop solution champions, and encourage opposition to change.
Specify how each participant will be involved from the start when choosing the evaluation participants. Will they be in charge of judging, offering advice, or just keeping an eye on things? We strongly advise against skipping this stage and assuming that everyone is aware of the requirements. Because the roles and duties weren't clearly defined, it's often unclear who would make the final choice when the supplier selection process stalls. A RACI matrix might be useful for planning the scoring team and keeping everyone on schedule.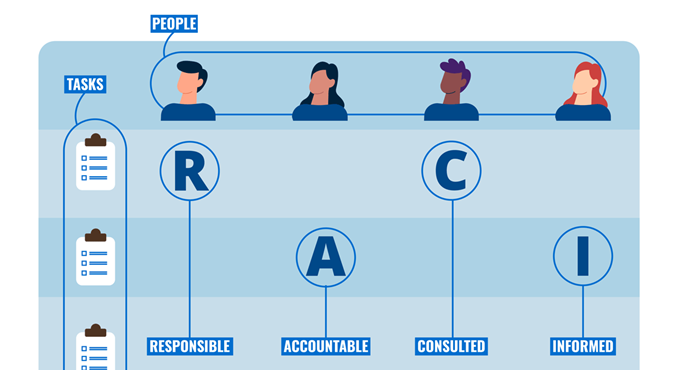 3. Build your vendor selection scorecard
Create a vendor selection scorecard based on your vendor selection criteria to make scoring simple for your evaluation team. Set the weights for each section after you've made the scorecard that represents the RFP questions. We strongly advise weighted scoring as a method for arranging the proposal's elements according to importance to your company.
To maintain vendor score, the majority of procurement teams employ intricate Excel spreadsheets. To manually handle weighted scoring, utilize a vendor selection scorecard template. The method is effective but has certain limitations. Version control problems frequently arise with vendor selection scoresheets maintained in Excel, making it challenging to compile the results.
On the other hand, the vendor selection scorecard can be automated using RFP software. The software enables you to appoint stakeholder scorers, centralize scoring, and review the outcomes in useful data visualizations.
However, if you have RFP software, you'll be able to do this stage more cooperatively and you could even be able to automate part of the functionality. Much weighted scoring is performed using complex formulas on an Excel spreadsheet. RFP software excels in this area. RFP software makes it simple to get an accurate comparison of your options.
4. Score the proposals
Before you start scoring, think about the best strategy to incorporate everyone who is required. Are you going to ask stakeholders to rate the full plan or only the parts that matter to them? Or, would departmental teams made up of your stakeholders be scoring jointly?
In addition, will judges know whose company submitted the proposal or would they score anonymously? To prevent any accidental personal prejudice on the part of the scorers, we propose blind scoring whenever possible.
Provide explicit instructions on how to grade your ideas no matter what method or tool you choose. This becomes even more crucial when there are more than two scorers. Everyone should be aware of what a good grade is. To assist you construct your score guide, use your requirements discovery.
5. Make your final supplier selection
You succeeded in completing the procedure. If everything goes according to plan, you should have a clear winner. The procedure isn't always clear-cut, though. The top two or three vendors may need to be moved up to a list of finalists for more scrutiny or explanation.
Do not forget to notify suppliers on your progress and follow up with them. Inform the vendors that were passed over if you are entering a finalist process. Don't be afraid to share your decision-related insights if it's possible to do so.
---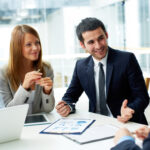 The supplier selection process's dos and don'ts
Prior to developing your RFP:
• DO: Check to see if any service or technological problems can be fixed before deciding to choose a new provider.
Most of the time, fixing present problems is cheaper and simpler than starting over with a different provider.
• DO: Clearly state the parameters of your selection.
This will enable you to rapidly identify your solution priorities and eliminate vendors who are unable to satisfy your requirements. We advise holding a collaborative meeting with your HR, IT, and executives to get the requirements and goals of all stakeholders out in the open.
• DO: Prior to beginning the vendor selection process, establish a budget.
Prior to beginning the procedure, it's crucial to have the C-suite approve the budget as well as the entire project. Vendor pricing varies widely, so you don't want to go too far along and then discover the vendor is significantly more expensive than you anticipated.
• DO: Choose a project lead or manager.
This is crucial for determining responsibilities or if/when problems develop. The success of a project depends on forming a steering group and stakeholders early on.
• DO: Identify the most significant criteria for making decisions.
Your purchasing decision will eventually be influenced by your crucial decision criteria, which could include any of the following: pricing structure, particular functionality or features (automation, integration, reporting tools), client experience, vendor reputation, etc.
• DO: Spend some time looking into the vendors.
The market is flooded with "HR technology" suppliers. Examine each vendor's functionality and service options in detail. Additionally, have a peek at what clients have to say about their products or services.
When you draft and distribute your RFP:
• DO: Specify every aspect of your request for proposals.
You can obtain the finest price quotes and service options by using an RFP that includes context, background information, and specific demands. Vendors can assess whether it's a suitable fit and offer precise pricing suggestions when they are aware of exactly what you are looking for and how your business operates.
• DO: Ensure that your RFP contains the appropriate questions.
Create inquiries that aid in determining whether a provider satisfies your requirements and those important decision-making elements we previously mentioned.
• DO: Continue to communicate with your project team and important stakeholders.
Maintain constant connection with everyone who is even remotely connected to the project. Keep in mind to communicate with your IT personnel as well. The majority of executives dislike surprises and prefer to be fully aware of the project's status.
• DO: Before deciding to choose a new vendor, see whether you can resolve any service or technological difficulties with an existing one.
Most of the time, fixing present problems is cheaper and simpler than starting over with a different provider.
• DO: Request service level agreements and the vendor's best and final pricing during contract negotiations.
It doesn't hurt to ask, right?
When choosing a vendor, consider the following:
• DO: Request service level agreements and the vendor's best and final pricing during contract negotiations.
• DON'T: Sign the agreement without first reading it.
Most contracts last for three years, however some only last for a single year. That is a significant amount of time and money. Ask your legal team to review the contract and, if necessary, to engage in discussions.
Vendors anticipate some opposition from you because they respect your right to redline. In order to ensure that you are reading vendor contracts with your best interests in mind, keep in mind that they are typically drafted in their benefit.
• DON'T: Make a choice based solely on cost.
Not the cost of the technology, but poor service is what most employers find most frustrating. Other important factors to think about before making a decision are functionality and service.
• DON'T: Panic!
Take a deep breath. You can do it!
---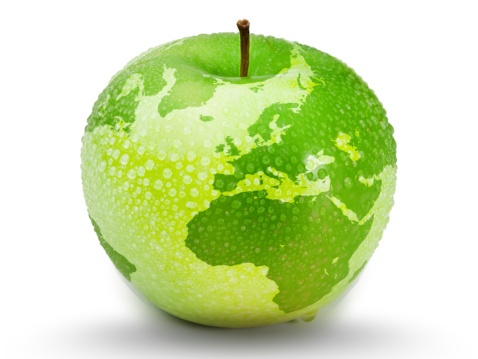 Executive Summary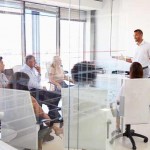 Chapter 1: Define Business Requirements
Every investment in new software and technology infrastructure should take business needs into account. If there isn't a critical business need, you don't start a new project, buy new enterprise software, or create new processes.
But identifying the precise nature of that need might be difficult in and of itself.
It is possible for companies to find themselves in a scenario where there is a fundamental mismatch between what they have planned for and what they actually need, even after investing time, money, and energy into trying to identify an issue that needs to be fixed.
You can avoid this mismatch by carefully analyzing your business requirements.
It can make the procurement process run more smoothly and produce results that can be measured if you take the time to carefully identify, analyze, and document your fundamental business requirements.
Throughout this course manual, we'll look at:
• The building blocks of a successful business requirements analysis
• A few typical traps and errors that can jeopardize the process.
What does a business requirements analysis involve?
To solve a business problem or achieve an organizational goal, a business requirements analysis must first identify, examine, and document the main requirements connected to the problem.
The following is the basis for a successful procurement project:
• First, define each requirement clearly so that you can assess the time and resources you will need to allocate to the project
• This first step will help you understand the difference between need-to-have features and nice-to-have features in the solution you're looking for
• It is also the first step on the way to making the vendor selection process as smooth as possible.
Moreover, even while determining business requirements may seem straightforward enough, a thorough analysis of these requirements entails a number of crucial stages, including:
1. Compiling stakeholder needs
2. Sorting stakeholder needs into categories
3. Examining and understanding specifications
4. Requirements for documentation
Let's look at those in greater detail.
1. Determining important stakeholders
An efficient business needs analysis for a new technology procurement project begins with identifying the important company stakeholders who will be impacted by the project's results.
The teams using the new technology you purchase, the end users, and everyone else working on the project within your company are all included in this.
Making sure your list of stakeholders is complete is crucial. End-users of a new technology could be dispersed across many teams and departments, for instance, and have various needs. It's crucial to take into account the executive suite's needs. Senior executives are important stakeholders who shouldn't be disregarded, even though they may not be directly involved in a procurement process.
2. Compiling stakeholder needs.
Finding out what each stakeholder needs is the next step. Here are some other approaches of doing this:
• Interviewing stakeholders
• Conducting group workshops and focus groups
• Making a prototype available for end-users
• Developing test cases for users to run through (low-fi prototyping is often good for this).
Here, the goal is to properly comprehend your key stakeholders' descriptions of what they require, desire, or anticipate from a new technological solution. This will enable you to have a clear understanding of the conditions that a solution must satisfy and the objectives it is supposed to accomplish.
3. Sorting stakeholder needs into categories.
Stakeholder requirements might frequently be really diverse, which is one thing about them.
To provide a comprehensive picture of the project's business requirements, the next crucial step is to group stakeholder requirements into meaningful categories. These groups ought to include:
• Functional requirements: how a new technology product should perform for the end-user
• Technical requirements: a focus on the technology issues to be considered so that the solution can be implemented effectively
• Operational requirements: a focus on the operational issues to be considered so that the solution will be able to function for the long term
• Change management requirements: how to ensure the transition and adoption of a new technology solution will go smoothly
4. Interpreting and analyzing requirements
The next stage is to assess the needs in a variety of ways after you have categorized each requirement.
You must first clearly define them. It entails reducing what the stakeholders have said to concise, well-defined needs. You then need to:
• Identify the highest priorities
• Determine which requirements are achievable and feasible
• Understand and address any conflicts between requirements
• Draw clear, measurable connections between requirements and business objectives.
5. Requirements documentation.
The following step is creating a concise, in-depth report on stakeholder requirements and company goals after reviewing all of your stakeholders' needs and establishing priorities. This report can act as the basis for the remainder of the procurement process once you've distributed it to your stakeholders and received approval.
---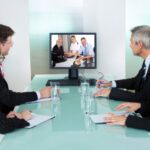 Five typical errors in business requirements analysis.
It takes a lot of time and money to undertake a business requirements analysis, and if requirements aren't accurately recognized and adequately documented, even the most cutting-edge and exquisitely built technological solution might not be able to suit your organization's demands.
However, it is not always easy to accurately define essential business requirements.
In addition to the numerous moving elements, varied stakeholders, and sophisticated analytical metrics that must be taken into account in a successful business requirements analysis, there may also be other challenges that businesses will encounter along the road.
These are the top five business needs analysis process pitfalls.
1. Missing Stakeholders
Even though it could appear straightforward at first, identifying your stakeholders precisely is a challenging undertaking. This is due to the fact that your stakeholder group goes beyond the obvious users of a new technological solution. It should also include members of the installation team, the operations team responsible for maintaining the new technology, and any organization members who will be impacted later on by modifications to the processes involved.
You can complete this process by creating a map that precisely identifies every individual in your organization who will work with or be impacted by the new technology.
At this stage, a third party consultant can help by collaborating with you on a complete stakeholder study that identifies, ranks, and depicts the stakeholders' relationships with the new technology. As strange as it may seem, bringing in a third party at this time can be really beneficial because they will be able to assess your organizational structure objectively.
2. Vague Requirements
The appropriate questions to ask your stakeholders and receiving the right responses might be difficult. You're looking for focused and trustworthy information about what will be required to properly execute a new technological solution while you collect the requirements from your stakeholders.
Organizations frequently struggle to identify the questions that will lead to these useful insights, and as a result, they often wind up with a list of ambiguous criteria that are challenging to translate into practical strategies.
A crucial action to take in this case is to conduct good focus groups and interviews. This entails being transparent about the new technological solution's intended use, finding out the needs of each stakeholder individually, and foreseeing any problems that stakeholders might choose to ignore or overlook.
When someone on your team has interviewing experience and is knowledgeable with the type of new enterprise technology you are looking to acquire, this process is significantly simpler.
3. Unclear Priorities
Every demand could seem crucial throughout the stakeholder consultation process. Every stakeholder prioritizes their own demands, therefore it's crucial to distinguish between a nice-to-have feature that would fulfill some of your stakeholders' wishes and a need-to-have feature that will help you reach your business goals.
You can make these distinctions with the aid of a third party consultant. Due to their lack of bias toward any one specific demand, third-party consultants and analysts are frequently better able to identify essential business requirements. Instead, they can concentrate on sorting out the features that will support business goals and those that won't.
Additionally, they can prioritize your requirements based on past experience with projects that are similar to yours; if a feature was a nice-to-have for another firm that is similar to yours, it might be for yours as well.
4. Mixed Signals
The viewpoints of your stakeholders can frequently diverge. It's unavoidable, and if you're not prepared to sort out their conflicting requirements, identify the source of any muddled signals, and address the disagreement as soon as possible, it can throw a wrench into the gears of your project.
Asking yourself (and your stakeholders) the following questions will help you make sense of conflicting signals and follow up on any disputes:
• Where does the conflict originate? Exists a disagreement between the demands and objectives of various departments? Or perhaps end consumers haven't been properly questioned or aren't completely sure what they want.
• Which requirement is more important? Which demand, if a conflict between stakeholder requirements cannot be resolved, is most likely to accomplish business objectives? Which criterion may be more easily fulfilled within the parameters of the procurement project?
• Can both conditions be satisfied? Is there a technological solution or workaround that would allow the new technology solution to satisfy requirements that appear to be in conflict? How would that appear if it were put into practice?
5. Obstacles to communication
• Members of an organization's technical staff and customers of its products occasionally speak different languages. Without this, needs may be neglected or misunderstood, and the new technological solution may not be able to accomplish all of your organization's business objectives. Your analysis should clearly explain the important business requirements to both sides.
• You can prevent these communication hurdles by enlisting the aid of a subject matter expert (SME). An SME should be able to provide a report that will convey end-user requirements to both a technical audience and your organization's stakeholders, whether they are a tech-savvy team member, analyst, or external consultant.
---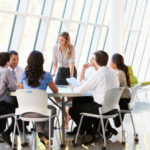 Chapter 2: Shortlisting Vendors
Before you can shortlist
Following the publication of your specifications and assessment standards, potential vendors will:
• Clarify whether they can meet your necessary and desirable experience and skill requirements.
• Give specific dates by which they may begin working and evidence of their abilities, as well as their day rate (specialists only)
When a vendor attempts to apply, they are informed that they are ineligible if they are unable to meet your standards for necessary skills and experience.
Why it's important to shortlist.
You must narrow down or "sift" potential vendors to:
• Ensure the vendors that best meet your needs progress to the evaluation stage
• Avoid having too many vendors to evaluate
You don't have to shortlist vendors if you want to take them all through to the evaluation stage.
How many vendors should be assessed
When you publish your requirements, you must specify the maximum number of vendors you plan to consider.
Aim to assess three or more vendors. Most consumers find it manageable to evaluate up to 10 vendors. It depends on your needs how many vendors you assess.
You should move all of the top-scoring suppliers on to the evaluation step if your shortlist is too big and you've used all of the shortlist criteria. You can only go over the threshold you set for evaluation at that point.
You can simply examine the vendors that meet your standards if only one or two do.
How to shortlist potential vendors
To narrow down your list of potential vendors, apply some or all of the following criteria:
• When the vendor can start work
• Nice-to-have skills and experience
• Day rate (specialists only)
• Proof of skills and experience
All vendors must be evaluated using the same criteria, which may include the vendor's availability to begin work.
When the vendor can begin work
If a vendor cannot begin work by the latest start date specified in your specifications, you may disqualify them from consideration.
Desirable abilities and expertise
Sort the list of vendors according to which ones most closely match your nice-to-have experience and competence requirements. To reach the number of vendors you promised to assess when you issued your requirements, you can eliminate vendors with the fewest desirable abilities and experiences.
Day rate (specialists only)
If a specialist's day fee is higher than the budgetary limit you set with your needs, you can eliminate them from consideration.
You won't be able to exclude specialists that cost more than your budget if you don't include a day rate in your requirements.
Ask the vendor to clarify their rate if you believe their day fee is unusually low. If the vendor's justification is inadequate, you could have to exclude them.
Evidence of expertise and experience
Utilize the grading formula to evaluate the proof that vendors give. Half scores are not allowed. Vendors should be excluded if they receive less than a 2 for any necessary qualification.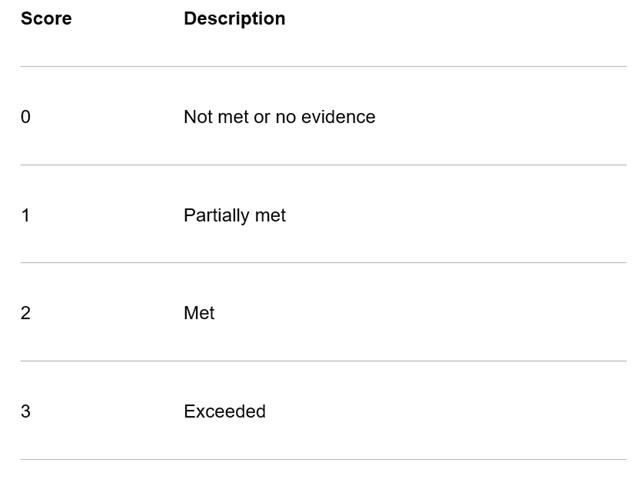 Proof of skills and experience
Vendors must offer one illustration for each "skills and experience" requirement. You shouldn't give suppliers a higher or worse score only because they provided more or fewer examples than another vendor unless you specifically requested different examples.
Additionally, vendors have been informed that they can use the same samples for various experience and skill requirements. This means that as long as it demonstrates the vendor's ability to achieve the need, you shouldn't penalize them for utilizing an example.
If you stated that you would add "points" to each criteria in order to weight them individually, you cannot utilize these points to weight the evidence of both necessary and desirable abilities and experience throughout the shortlisting process. Individual criteria weightings are only permitted at the evaluation stage.
How to inform vendors who were shortlisted
Unsuccessful vendors
You need to send emails to the unsuccessful vendors after scoring their responses.
To all the vendors you're excluding, you can send the same email because:
• They can't start when you need them to
• They had the fewest nice-to-have skills and experience
• They scored less than the vendors you're taking through to the evaluation stage
• Their day rate is above the budget you gave in your requirements (specialists only)
You need to send more detailed feedback if you're excluding a vendor for any other reason.
Template emails for vendors
In your response to unsuccessful vendors you could say:
'[requirements name]': shortlisting feedback
Dear x,
Thanks for applying to '[requirements name]'.
Unfortunately, your application was unsuccessful. The evidence you provided scored x overall. The leading vendor scored x.
OR
Unfortunately, your application was unsuccessful because you couldn't start work when we needed you to.
OR
Unfortunately, your application was unsuccessful because the day rate you provided was outside our budget (specialists only).
If you have any questions, email us@here.com
Thanks,
[contact and organization name]
If you send the same email to all the unsuccessful vendors, make sure you hide their names and email addresses from view.
Successful vendors
You must email all the shortlisted vendors with the same information, making sure you hide names and email addresses from view.
Provide vendors with all the information they need to take part in the assessment stage.
Email to vendors
In your response to successful vendors you could say:
'[requirements name]': shortlisting feedback
Dear x,
Thanks for applying to '[requirements name]'.
We'd like to invite you to: [delete as appropriate]
• An interview
• Give a presentation/demo
• Provide a written proposal
The presentation/interview will be on x at x.
We'll need to see:
• Further evidence of your skills and experience
• Details of your work history
We'll need this extra material and evidence by x.
We'll email you by xx to let you know if you've been successful.
If you have any questions, email us@here.com
Thanks,
[contact and organization name]
You must keep a record of how you shortlisted vendors, along with any emails you send, for your audit trail.
---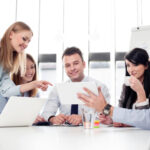 Chapter 3: Product Demo
The most important step in a SaaS company's sales process is the product demo, also known as a sales demo. It's a special chance for vendors to show a potential customer the worth of their goods.
The core of any software sales process is the product demo. Demos that are poorly done cause closure rates to dramatically slow down. On the other side, they can be quite successful if done correctly.
In essence, the demo frequently determines whether a deal is closed or a prospect is lost. A strong demo demonstrates to a vendor's potential customers how their product actually alleviates the problems of the buyer and helps the latter's business overall.
As Geoffrey James at Inc.com says, "There is almost nothing more powerful than a great product demonstration. When done correctly, a demo allows the customer to see and feel how things will be better if they buy (and worse if they don't)."
Why is the demo such a crucial component of the business-to-business sales process?
What is a product demo?
A product demo explains to a current or potential consumer the benefits of a vendor's good or service. Typically, it entails a presentation of key traits and abilities. The demo's main objective is to close a trade.
What distinguishes a sales demo from a product demo?
It's basically the same, though. Other terms used include "demo," "product demonstration," and "SaaS demo."
But the response you receive could vary depending on who you ask. For instance, Hubspot explicitly distinguishes between the sales demo and the product demo. Giving a prospect a demonstration of your product or service is known as a "sales demo." The approach is the same for a product demo, but a current client is involved.
The presentation for a potential customer is referred to as a "demo" by the majority of SaaS sales executives, including Steli Efti, Jacco van der Kooji, Peter Kazanjy, and Craig Rosenberg, without ever making a distinction between a product demo and a sales demo specifically.
Who gives a product demonstration?
The demo is typically given by the sales representative, or more precisely, the account executive. In small businesses and early-stage startups, the entrepreneur is frequently the one operating the demo.
When does the vendor deliver a product demo?
Normally, the demo happens after a lead has been qualified. There are numerous methods for generating leads. However, the inside sales process for the majority of B2B SaaS businesses is relatively similar:
1. Lead generation: Vendor gets a lead, either inbound or outbound
2. Discovery: Vendor qualifies that lead, i.e. verify if he/she matches the ideal customer profile
3. Pitch: Vendor demonstrates the value of the software to the prospect. This is when the product demo happens
4. Conversion: Vendor converts the opportunity, i.e. close the contract
Here's an example: A user, also known as a visitor, accesses the vendor's website. This website visitor submits a contact form as a sign of interest in the good or service the seller is offering online, or as a lead. The vendor then evaluates the data they have about that lead, such as the sector, business, job title, location, need for their good or service, and purchasing power, among other things. A lead is considered qualified if it fits their ideal consumer profile. Buyers become opportunities once the seller has completed a demo with a qualified lead. The last stage is to turn that opportunity into a client by guiding the buyer to sign a contract and then supplying them with further resources.
How does a vendor present a product demo?
Over the past ten years, inside sales have significantly replaced traditional field sales as the primary method of B2B software sales. Inside sales, which are conducted remotely utilizing methods like the phone, email, and online meetings, are currently the most popular sales approach in B2B technology.
SaaS demos are typically presented using online meeting tools that incorporate screen sharing, audio, face-to-face video, chat, and more.
General-purpose online meeting platforms like GoToMeeting, Zoom, or Hangouts are still widely used in businesses. A new generation of online meeting tools is emerging that offer advantages above general platforms that are use-case-specific, such as Demodesk for demos and onboarding. Features include automated scheduling, CRM reporting, and real-time sales support, among many others.
Why is the B2B SaaS product demo so crucial to the sales process?
Various factors determine the role of the product demo in the sales process.
The ACV is the principal motivator (Annual Contract Value). It is explained as the typical annualized revenue per client contract, excluding one-time costs.
Of course, there are other factors to consider when deciding on the best sales strategy, but on average, with an ACV of less than $1K, it usually doesn't make sense to engage in a customized product demo with your prospect.
Why? because giving a customized demo requires resources from the vendor. It requires a large investment.
---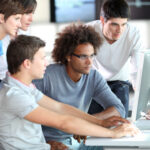 Chapter 4: Negotiation & Awarding Contracts
Vendor negotiation: What Is It?
The strategic process of coming to an arrangement that is advantageous to both your organization and its third parties is called vendor negotiation. It can entail a number of dialogues, mutual concessions, and the use of soft skills, which we cover in this course handbook.
3 Key points for Vendor Contract Negotiations
Three important things to keep in mind when negotiating a vendor contract if you lack knowledge or confidence are as follows:
• You may improve your negotiation success by learning and using a set of fundamental ideas and procedures.
• There is no one style or method that you must use to negotiate well.
• Rarely does negotiation occur at a single, organized gathering. It's a procedure that can start as soon as you get in contact with a possible counterparty. EVERY encounter is a chance to bargain or set the foundation.
You might be relieved to learn that being a skilled negotiator doesn't require you to become overly pushy and confrontational. In fact, in 99% of situations, doing this will not result in a positive outcome.
The fundamental, overarching rule is that negotiations shouldn't be adversarial.
Parties to a negotiation should see one another as partners in pursuit of a mutually beneficial result.
Reviewing this sentence's two essential components in the context of a contract negotiation:
• Collaboration is essential. It is very likely that both parties think there is a deal to be made and something to gain if you have reached the negotiation stage with a potential vendor. The negotiation will be more successful if both parties are committed to working together to achieve this.
• It is crucial to make sure the contract is "mutually agreeable." Forcing a potential vendor to accept terms that are much worse than what they would typically accept serves little purpose. This may eventually lead to animosity and a lack of motivation, which may lead to contract violations.
---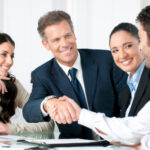 Guidelines for effective negotiation
The following four suggestions will help you negotiate successfully:
Do some preliminary research
Do some research on your vendor, their sector of the economy, and how it has affected their business. You will gain a better grasp of their position and how they might be able to change your agreement if you do this.
Become rooted in the marketplace by learning what rival suppliers charge and what companies like yours spend on comparable services. With this understanding, the dialogue moves from you asking questions to a more fruitful discussion, and you probably stand a greater chance of securing the terms you're after.
Be open-minded about what constitutes a "win-win."
Be ready to compromise because most talks won't result in both parties receiving exactly what they want.
Deals that are "win-win" are a bit of a misnomer. In a win-win agreement, both parties can make concessions to ensure that everyone benefits to some extent. In a relationship-based setting, win-win negotiations employ a long-term approach with an equilibrium of success for both parties over time.
Aim for integrity and openness.
When you are not honest and forthright during negotiations, you harm yourself, your company, and your vendor partners. The Angry Crab Shack's director of operations, Eric Kardon, underlined the importance of complete candor on all sides of these dialogues.
According to Kardon, being open and honest with a vendor about your wants and where you stand is the greatest way to be transparent. "Compromise is necessary if you want to establish a long-lasting business partnership. A typical compromise to obtain your terms is to extend the contract for a longer period of time than you originally desired. Just keep in mind that it is less likely that there will be more negotiations if one party feels they did not receive a favorable outcome."
Be prepared to walk away and continue looking
Negotiations might not result in you getting everything you desire, and that's okay. You might have to give up and partner with a different vendor.
Not every opportunity is for you. Not securing a deal isn't a failure, it might just not be the right time for it, or even unconsciously one party might realize it's not a fit even though neither of you can quantify why. Keep yourself on their radar and watch for opportunities, or reapproach them when you're able to better meet terms.
---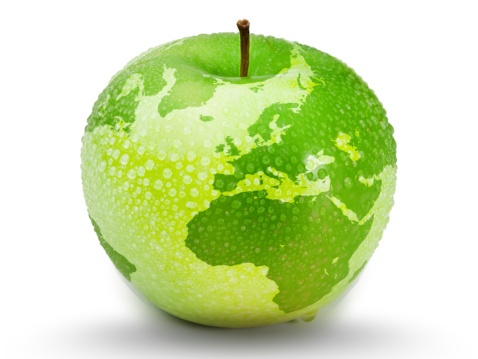 Curriculum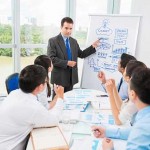 Leading IT Transformation – Workshop 12 – Vendor Selection
Define Business Requirements
Shortlisting Vendors
Product Demo
Negotiation & Awarding Contracts
---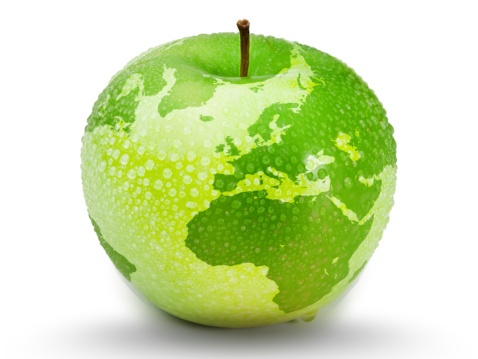 Distance Learning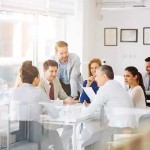 Introduction
Welcome to Appleton Greene and thank you for enrolling on the Leading IT Transformation corporate training program. You will be learning through our unique facilitation via distance-learning method, which will enable you to practically implement everything that you learn academically. The methods and materials used in your program have been designed and developed to ensure that you derive the maximum benefits and enjoyment possible. We hope that you find the program challenging and fun to do. However, if you have never been a distance-learner before, you may be experiencing some trepidation at the task before you. So we will get you started by giving you some basic information and guidance on how you can make the best use of the modules, how you should manage the materials and what you should be doing as you work through them. This guide is designed to point you in the right direction and help you to become an effective distance-learner. Take a few hours or so to study this guide and your guide to tutorial support for students, while making notes, before you start to study in earnest.
Study environment
You will need to locate a quiet and private place to study, preferably a room where you can easily be isolated from external disturbances or distractions. Make sure the room is well-lit and incorporates a relaxed, pleasant feel. If you can spoil yourself within your study environment, you will have much more of a chance to ensure that you are always in the right frame of mind when you do devote time to study. For example, a nice fire, the ability to play soft soothing background music, soft but effective lighting, perhaps a nice view if possible and a good size desk with a comfortable chair. Make sure that your family know when you are studying and understand your study rules. Your study environment is very important. The ideal situation, if at all possible, is to have a separate study, which can be devoted to you. If this is not possible then you will need to pay a lot more attention to developing and managing your study schedule, because it will affect other people as well as yourself. The better your study environment, the more productive you will be.
Study tools & rules
Try and make sure that your study tools are sufficient and in good working order. You will need to have access to a computer, scanner and printer, with access to the internet. You will need a very comfortable chair, which supports your lower back, and you will need a good filing system. It can be very frustrating if you are spending valuable study time trying to fix study tools that are unreliable, or unsuitable for the task. Make sure that your study tools are up to date. You will also need to consider some study rules. Some of these rules will apply to you and will be intended to help you to be more disciplined about when and how you study. This distance-learning guide will help you and after you have read it you can put some thought into what your study rules should be. You will also need to negotiate some study rules for your family, friends or anyone who lives with you. They too will need to be disciplined in order to ensure that they can support you while you study. It is important to ensure that your family and friends are an integral part of your study team. Having their support and encouragement can prove to be a crucial contribution to your successful completion of the program. Involve them in as much as you can.
Successful distance-learning
Distance-learners are freed from the necessity of attending regular classes or workshops, since they can study in their own way, at their own pace and for their own purposes. But unlike traditional internal training courses, it is the student's responsibility, with a distance-learning program, to ensure that they manage their own study contribution. This requires strong self-discipline and self-motivation skills and there must be a clear will to succeed. Those students who are used to managing themselves, are good at managing others and who enjoy working in isolation, are more likely to be good distance-learners. It is also important to be aware of the main reasons why you are studying and of the main objectives that you are hoping to achieve as a result. You will need to remind yourself of these objectives at times when you need to motivate yourself. Never lose sight of your long-term goals and your short-term objectives. There is nobody available here to pamper you, or to look after you, or to spoon-feed you with information, so you will need to find ways to encourage and appreciate yourself while you are studying. Make sure that you chart your study progress, so that you can be sure of your achievements and re-evaluate your goals and objectives regularly.
Self-assessment
Appleton Greene training programs are in all cases post-graduate programs. Consequently, you should already have obtained a business-related degree and be an experienced learner. You should therefore already be aware of your study strengths and weaknesses. For example, which time of the day are you at your most productive? Are you a lark or an owl? What study methods do you respond to the most? Are you a consistent learner? How do you discipline yourself? How do you ensure that you enjoy yourself while studying? It is important to understand yourself as a learner and so some self-assessment early on will be necessary if you are to apply yourself correctly. Perform a SWOT analysis on yourself as a student. List your internal strengths and weaknesses as a student and your external opportunities and threats. This will help you later on when you are creating a study plan. You can then incorporate features within your study plan that can ensure that you are playing to your strengths, while compensating for your weaknesses. You can also ensure that you make the most of your opportunities, while avoiding the potential threats to your success.
Accepting responsibility as a student
Training programs invariably require a significant investment, both in terms of what they cost and in the time that you need to contribute to study and the responsibility for successful completion of training programs rests entirely with the student. This is never more apparent than when a student is learning via distance-learning. Accepting responsibility as a student is an important step towards ensuring that you can successfully complete your training program. It is easy to instantly blame other people or factors when things go wrong. But the fact of the matter is that if a failure is your failure, then you have the power to do something about it, it is entirely in your own hands. If it is always someone else's failure, then you are powerless to do anything about it. All students study in entirely different ways, this is because we are all individuals and what is right for one student, is not necessarily right for another. In order to succeed, you will have to accept personal responsibility for finding a way to plan, implement and manage a personal study plan that works for you. If you do not succeed, you only have yourself to blame.
Planning
By far the most critical contribution to stress, is the feeling of not being in control. In the absence of planning we tend to be reactive and can stumble from pillar to post in the hope that things will turn out fine in the end. Invariably they don't! In order to be in control, we need to have firm ideas about how and when we want to do things. We also need to consider as many possible eventualities as we can, so that we are prepared for them when they happen. Prescriptive Change, is far easier to manage and control, than Emergent Change. The same is true with distance-learning. It is much easier and much more enjoyable, if you feel that you are in control and that things are going to plan. Even when things do go wrong, you are prepared for them and can act accordingly without any unnecessary stress. It is important therefore that you do take time to plan your studies properly.
Management
Once you have developed a clear study plan, it is of equal importance to ensure that you manage the implementation of it. Most of us usually enjoy planning, but it is usually during implementation when things go wrong. Targets are not met and we do not understand why. Sometimes we do not even know if targets are being met. It is not enough for us to conclude that the study plan just failed. If it is failing, you will need to understand what you can do about it. Similarly if your study plan is succeeding, it is still important to understand why, so that you can improve upon your success. You therefore need to have guidelines for self-assessment so that you can be consistent with performance improvement throughout the program. If you manage things correctly, then your performance should constantly improve throughout the program.
Study objectives & tasks
The first place to start is developing your program objectives. These should feature your reasons for undertaking the training program in order of priority. Keep them succinct and to the point in order to avoid confusion. Do not just write the first things that come into your head because they are likely to be too similar to each other. Make a list of possible departmental headings, such as: Customer Service; E-business; Finance; Globalization; Human Resources; Technology; Legal; Management; Marketing and Production. Then brainstorm for ideas by listing as many things that you want to achieve under each heading and later re-arrange these things in order of priority. Finally, select the top item from each department heading and choose these as your program objectives. Try and restrict yourself to five because it will enable you to focus clearly. It is likely that the other things that you listed will be achieved if each of the top objectives are achieved. If this does not prove to be the case, then simply work through the process again.
Study forecast
As a guide, the Appleton Greene Leading IT Transformation corporate training program should take 12-18 months to complete, depending upon your availability and current commitments. The reason why there is such a variance in time estimates is because every student is an individual, with differing productivity levels and different commitments. These differentiations are then exaggerated by the fact that this is a distance-learning program, which incorporates the practical integration of academic theory as an as a part of the training program. Consequently all of the project studies are real, which means that important decisions and compromises need to be made. You will want to get things right and will need to be patient with your expectations in order to ensure that they are. We would always recommend that you are prudent with your own task and time forecasts, but you still need to develop them and have a clear indication of what are realistic expectations in your case. With reference to your time planning: consider the time that you can realistically dedicate towards study with the program every week; calculate how long it should take you to complete the program, using the guidelines featured here; then break the program down into logical modules and allocate a suitable proportion of time to each of them, these will be your milestones; you can create a time plan by using a spreadsheet on your computer, or a personal organizer such as MS Outlook, you could also use a financial forecasting software; break your time forecasts down into manageable chunks of time, the more specific you can be, the more productive and accurate your time management will be; finally, use formulas where possible to do your time calculations for you, because this will help later on when your forecasts need to change in line with actual performance. With reference to your task planning: refer to your list of tasks that need to be undertaken in order to achieve your program objectives; with reference to your time plan, calculate when each task should be implemented; remember that you are not estimating when your objectives will be achieved, but when you will need to focus upon implementing the corresponding tasks; you also need to ensure that each task is implemented in conjunction with the associated training modules which are relevant; then break each single task down into a list of specific to do's, say approximately ten to do's for each task and enter these into your study plan; once again you could use MS Outlook to incorporate both your time and task planning and this could constitute your study plan; you could also use a project management software like MS Project. You should now have a clear and realistic forecast detailing when you can expect to be able to do something about undertaking the tasks to achieve your program objectives.
Performance management
It is one thing to develop your study forecast, it is quite another to monitor your progress. Ultimately it is less important whether you achieve your original study forecast and more important that you update it so that it constantly remains realistic in line with your performance. As you begin to work through the program, you will begin to have more of an idea about your own personal performance and productivity levels as a distance-learner. Once you have completed your first study module, you should re-evaluate your study forecast for both time and tasks, so that they reflect your actual performance level achieved. In order to achieve this you must first time yourself while training by using an alarm clock. Set the alarm for hourly intervals and make a note of how far you have come within that time. You can then make a note of your actual performance on your study plan and then compare your performance against your forecast. Then consider the reasons that have contributed towards your performance level, whether they are positive or negative and make a considered adjustment to your future forecasts as a result. Given time, you should start achieving your forecasts regularly.
With reference to time management: time yourself while you are studying and make a note of the actual time taken in your study plan; consider your successes with time-efficiency and the reasons for the success in each case and take this into consideration when reviewing future time planning; consider your failures with time-efficiency and the reasons for the failures in each case and take this into consideration when reviewing future time planning; re-evaluate your study forecast in relation to time planning for the remainder of your training program to ensure that you continue to be realistic about your time expectations. You need to be consistent with your time management, otherwise you will never complete your studies. This will either be because you are not contributing enough time to your studies, or you will become less efficient with the time that you do allocate to your studies. Remember, if you are not in control of your studies, they can just become yet another cause of stress for you.
With reference to your task management: time yourself while you are studying and make a note of the actual tasks that you have undertaken in your study plan; consider your successes with task-efficiency and the reasons for the success in each case; take this into consideration when reviewing future task planning; consider your failures with task-efficiency and the reasons for the failures in each case and take this into consideration when reviewing future task planning; re-evaluate your study forecast in relation to task planning for the remainder of your training program to ensure that you continue to be realistic about your task expectations. You need to be consistent with your task management, otherwise you will never know whether you are achieving your program objectives or not.
Keeping in touch
You will have access to qualified and experienced professors and tutors who are responsible for providing tutorial support for your particular training program. So don't be shy about letting them know how you are getting on. We keep electronic records of all tutorial support emails so that professors and tutors can review previous correspondence before considering an individual response. It also means that there is a record of all communications between you and your professors and tutors and this helps to avoid any unnecessary duplication, misunderstanding, or misinterpretation. If you have a problem relating to the program, share it with them via email. It is likely that they have come across the same problem before and are usually able to make helpful suggestions and steer you in the right direction. To learn more about when and how to use tutorial support, please refer to the Tutorial Support section of this student information guide. This will help you to ensure that you are making the most of tutorial support that is available to you and will ultimately contribute towards your success and enjoyment with your training program.
Work colleagues and family
You should certainly discuss your program study progress with your colleagues, friends and your family. Appleton Greene training programs are very practical. They require you to seek information from other people, to plan, develop and implement processes with other people and to achieve feedback from other people in relation to viability and productivity. You will therefore have plenty of opportunities to test your ideas and enlist the views of others. People tend to be sympathetic towards distance-learners, so don't bottle it all up in yourself. Get out there and share it! It is also likely that your family and colleagues are going to benefit from your labors with the program, so they are likely to be much more interested in being involved than you might think. Be bold about delegating work to those who might benefit themselves. This is a great way to achieve understanding and commitment from people who you may later rely upon for process implementation. Share your experiences with your friends and family.
Making it relevant
The key to successful learning is to make it relevant to your own individual circumstances. At all times you should be trying to make bridges between the content of the program and your own situation. Whether you achieve this through quiet reflection or through interactive discussion with your colleagues, client partners or your family, remember that it is the most important and rewarding aspect of translating your studies into real self-improvement. You should be clear about how you want the program to benefit you. This involves setting clear study objectives in relation to the content of the course in terms of understanding, concepts, completing research or reviewing activities and relating the content of the modules to your own situation. Your objectives may understandably change as you work through the program, in which case you should enter the revised objectives on your study plan so that you have a permanent reminder of what you are trying to achieve, when and why.
Distance-learning check-list
Prepare your study environment, your study tools and rules.
Undertake detailed self-assessment in terms of your ability as a learner.
Create a format for your study plan.
Consider your study objectives and tasks.
Create a study forecast.
Assess your study performance.
Re-evaluate your study forecast.
Be consistent when managing your study plan.
Use your Appleton Greene Certified Learning Provider (CLP) for tutorial support.
Make sure you keep in touch with those around you.

---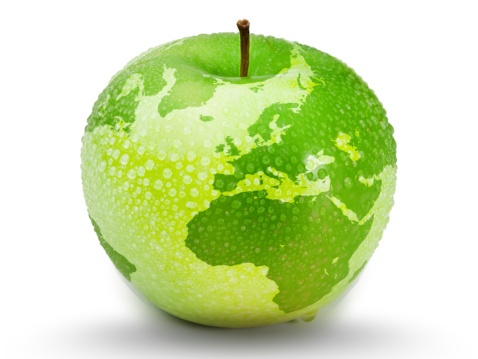 Tutorial Support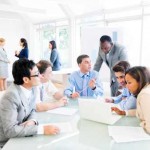 Programs
Appleton Greene uses standard and bespoke corporate training programs as vessels to transfer business process improvement knowledge into the heart of our clients' organizations. Each individual program focuses upon the implementation of a specific business process, which enables clients to easily quantify their return on investment. There are hundreds of established Appleton Greene corporate training products now available to clients within customer services, e-business, finance, globalization, human resources, information technology, legal, management, marketing and production. It does not matter whether a client's employees are located within one office, or an unlimited number of international offices, we can still bring them together to learn and implement specific business processes collectively. Our approach to global localization enables us to provide clients with a truly international service with that all important personal touch. Appleton Greene corporate training programs can be provided virtually or locally and they are all unique in that they individually focus upon a specific business function. They are implemented over a sustainable period of time and professional support is consistently provided by qualified learning providers and specialist consultants.
---
Support available
You will have a designated Certified Learning Provider (CLP) and an Accredited Consultant and we encourage you to communicate with them as much as possible. In all cases tutorial support is provided online because we can then keep a record of all communications to ensure that tutorial support remains consistent. You would also be forwarding your work to the tutorial support unit for evaluation and assessment. You will receive individual feedback on all of the work that you undertake on a one-to-one basis, together with specific recommendations for anything that may need to be changed in order to achieve a pass with merit or a pass with distinction and you then have as many opportunities as you may need to re-submit project studies until they meet with the required standard. Consequently the only reason that you should really fail (CLP) is if you do not do the work. It makes no difference to us whether a student takes 12 months or 18 months to complete the program, what matters is that in all cases the same quality standard will have been achieved.
---
Support Process
Please forward all of your future emails to the designated (CLP) Tutorial Support Unit email address that has been provided and please do not duplicate or copy your emails to other AGC email accounts as this will just cause unnecessary administration. Please note that emails are always answered as quickly as possible but you will need to allow a period of up to 20 business days for responses to general tutorial support emails during busy periods, because emails are answered strictly within the order in which they are received. You will also need to allow a period of up to 30 business days for the evaluation and assessment of project studies. This does not include weekends or public holidays. Please therefore kindly allow for this within your time planning. All communications are managed online via email because it enables tutorial service support managers to review other communications which have been received before responding and it ensures that there is a copy of all communications retained on file for future reference. All communications will be stored within your personal (CLP) study file here at Appleton Greene throughout your designated study period. If you need any assistance or clarification at any time, please do not hesitate to contact us by forwarding an email and remember that we are here to help. If you have any questions, please list and number your questions succinctly and you can then be sure of receiving specific answers to each and every query.
---
Time Management
It takes approximately 1 Year to complete the Leading IT Transformation corporate training program, incorporating 12 x 6-hour monthly workshops. Each student will also need to contribute approximately 4 hours per week over 1 Year of their personal time. Students can study from home or work at their own pace and are responsible for managing their own study plan. There are no formal examinations and students are evaluated and assessed based upon their project study submissions, together with the quality of their internal analysis and supporting documents. They can contribute more time towards study when they have the time to do so and can contribute less time when they are busy. All students tend to be in full time employment while studying and the Leading IT Transformation program is purposely designed to accommodate this, so there is plenty of flexibility in terms of time management. It makes no difference to us at Appleton Greene, whether individuals take 12-18 months to complete this program. What matters is that in all cases the same standard of quality will have been achieved with the standard and bespoke programs that have been developed.
---
Distance Learning Guide
The distance learning guide should be your first port of call when starting your training program. It will help you when you are planning how and when to study, how to create the right environment and how to establish the right frame of mind. If you can lay the foundations properly during the planning stage, then it will contribute to your enjoyment and productivity while training later. The guide helps to change your lifestyle in order to accommodate time for study and to cultivate good study habits. It helps you to chart your progress so that you can measure your performance and achieve your goals. It explains the tools that you will need for study and how to make them work. It also explains how to translate academic theory into practical reality. Spend some time now working through your distance learning guide and make sure that you have firm foundations in place so that you can make the most of your distance learning program. There is no requirement for you to attend training workshops or classes at Appleton Greene offices. The entire program is undertaken online, program course manuals and project studies are administered via the Appleton Greene web site and via email, so you are able to study at your own pace and in the comfort of your own home or office as long as you have a computer and access to the internet.
---
How To Study
The how to study guide provides students with a clear understanding of the Appleton Greene facilitation via distance learning training methods and enables students to obtain a clear overview of the training program content. It enables students to understand the step-by-step training methods used by Appleton Greene and how course manuals are integrated with project studies. It explains the research and development that is required and the need to provide evidence and references to support your statements. It also enables students to understand precisely what will be required of them in order to achieve a pass with merit and a pass with distinction for individual project studies and provides useful guidance on how to be innovative and creative when developing your Unique Program Proposition (UPP).
---
Tutorial Support
Tutorial support for the Appleton Greene Leading IT Transformation corporate training program is provided online either through the Appleton Greene Client Support Portal (CSP), or via email. All tutorial support requests are facilitated by a designated Program Administration Manager (PAM). They are responsible for deciding which professor or tutor is the most appropriate option relating to the support required and then the tutorial support request is forwarded onto them. Once the professor or tutor has completed the tutorial support request and answered any questions that have been asked, this communication is then returned to the student via email by the designated Program Administration Manager (PAM). This enables all tutorial support, between students, professors and tutors, to be facilitated by the designated Program Administration Manager (PAM) efficiently and securely through the email account. You will therefore need to allow a period of up to 20 business days for responses to general support queries and up to 30 business days for the evaluation and assessment of project studies, because all tutorial support requests are answered strictly within the order in which they are received. This does not include weekends or public holidays. Consequently you need to put some thought into the management of your tutorial support procedure in order to ensure that your study plan is feasible and to obtain the maximum possible benefit from tutorial support during your period of study. Please retain copies of your tutorial support emails for future reference. Please ensure that ALL of your tutorial support emails are set out using the format as suggested within your guide to tutorial support. Your tutorial support emails need to be referenced clearly to the specific part of the course manual or project study which you are working on at any given time. You also need to list and number any questions that you would like to ask, up to a maximum of five questions within each tutorial support email. Remember the more specific you can be with your questions the more specific your answers will be too and this will help you to avoid any unnecessary misunderstanding, misinterpretation, or duplication. The guide to tutorial support is intended to help you to understand how and when to use support in order to ensure that you get the most out of your training program. Appleton Greene training programs are designed to enable you to do things for yourself. They provide you with a structure or a framework and we use tutorial support to facilitate students while they practically implement what they learn. In other words, we are enabling students to do things for themselves. The benefits of distance learning via facilitation are considerable and are much more sustainable in the long-term than traditional short-term knowledge sharing programs. Consequently you should learn how and when to use tutorial support so that you can maximize the benefits from your learning experience with Appleton Greene. This guide describes the purpose of each training function and how to use them and how to use tutorial support in relation to each aspect of the training program. It also provides useful tips and guidance with regard to best practice.
---
Tutorial Support Tips
Students are often unsure about how and when to use tutorial support with Appleton Greene. This Tip List will help you to understand more about how to achieve the most from using tutorial support. Refer to it regularly to ensure that you are continuing to use the service properly. Tutorial support is critical to the success of your training experience, but it is important to understand when and how to use it in order to maximize the benefit that you receive. It is no coincidence that those students who succeed are those that learn how to be positive, proactive and productive when using tutorial support.
Be positive and friendly with your tutorial support emails
Remember that if you forward an email to the tutorial support unit, you are dealing with real people. "Do unto others as you would expect others to do unto you". If you are positive, complimentary and generally friendly in your emails, you will generate a similar response in return. This will be more enjoyable, productive and rewarding for you in the long-term.
Think about the impression that you want to create
Every time that you communicate, you create an impression, which can be either positive or negative, so put some thought into the impression that you want to create. Remember that copies of all tutorial support emails are stored electronically and tutors will always refer to prior correspondence before responding to any current emails. Over a period of time, a general opinion will be arrived at in relation to your character, attitude and ability. Try to manage your own frustrations, mood swings and temperament professionally, without involving the tutorial support team. Demonstrating frustration or a lack of patience is a weakness and will be interpreted as such. The good thing about communicating in writing, is that you will have the time to consider your content carefully, you can review it and proof-read it before sending your email to Appleton Greene and this should help you to communicate more professionally, consistently and to avoid any unnecessary knee-jerk reactions to individual situations as and when they may arise. Please also remember that the CLP Tutorial Support Unit will not just be responsible for evaluating and assessing the quality of your work, they will also be responsible for providing recommendations to other learning providers and to client contacts within the Appleton Greene global client network, so do be in control of your own emotions and try to create a good impression.
Remember that quality is preferred to quantity
Please remember that when you send an email to the tutorial support team, you are not using Twitter or Text Messaging. Try not to forward an email every time that you have a thought. This will not prove to be productive either for you or for the tutorial support team. Take time to prepare your communications properly, as if you were writing a professional letter to a business colleague and make a list of queries that you are likely to have and then incorporate them within one email, say once every month, so that the tutorial support team can understand more about context, application and your methodology for study. Get yourself into a consistent routine with your tutorial support requests and use the tutorial support template provided with ALL of your emails. The (CLP) Tutorial Support Unit will not spoon-feed you with information. They need to be able to evaluate and assess your tutorial support requests carefully and professionally.
Be specific about your questions in order to receive specific answers
Try not to write essays by thinking as you are writing tutorial support emails. The tutorial support unit can be unclear about what in fact you are asking, or what you are looking to achieve. Be specific about asking questions that you want answers to. Number your questions. You will then receive specific answers to each and every question. This is the main purpose of tutorial support via email.
Keep a record of your tutorial support emails
It is important that you keep a record of all tutorial support emails that are forwarded to you. You can then refer to them when necessary and it avoids any unnecessary duplication, misunderstanding, or misinterpretation.
---
Individual training workshops or telephone support
Please be advised that Appleton Greene does not provide separate or individual tutorial support meetings, workshops, or provide telephone support for individual students. Appleton Greene is an equal opportunities learning and service provider and we are therefore understandably bound to treat all students equally. We cannot therefore broker special financial or study arrangements with individual students regardless of the circumstances. All tutorial support is provided online and this enables Appleton Greene to keep a record of all communications between students, professors and tutors on file for future reference, in accordance with our quality management procedure and your terms and conditions of enrolment. All tutorial support is provided online via email because it enables us to have time to consider support content carefully, it ensures that you receive a considered and detailed response to your queries. You can number questions that you would like to ask, which relate to things that you do not understand or where clarification may be required. You can then be sure of receiving specific answers to each individual query. You will also then have a record of these communications and of all tutorial support, which has been provided to you. This makes tutorial support administration more productive by avoiding any unnecessary duplication, misunderstanding, or misinterpretation.
---
Tutorial Support Email Format
You should use this tutorial support format if you need to request clarification or assistance while studying with your training program. Please note that ALL of your tutorial support request emails should use the same format. You should therefore set up a standard email template, which you can then use as and when you need to. Emails that are forwarded to Appleton Greene, which do not use the following format, may be rejected and returned to you by the (CLP) Program Administration Manager. A detailed response will then be forwarded to you via email usually within 20 business days of receipt for general support queries and 30 business days for the evaluation and assessment of project studies. This does not include weekends or public holidays. Your tutorial support request, together with the corresponding TSU reply, will then be saved and stored within your electronic TSU file at Appleton Greene for future reference.
Subject line of your email
Please insert: Appleton Greene (CLP) Tutorial Support Request: (Your Full Name) (Date), within the subject line of your email.
Main body of your email
Please insert:
1. Appleton Greene Certified Learning Provider (CLP) Tutorial Support Request
2. Your Full Name
3. Date of TS request
4. Preferred email address
5. Backup email address
6. Course manual page name or number (reference)
7. Project study page name or number (reference)
Subject of enquiry
Please insert a maximum of 50 words (please be succinct)
Briefly outline the subject matter of your inquiry, or what your questions relate to.
Question 1
Maximum of 50 words (please be succinct)
Maximum of 50 words (please be succinct)
Question 3
Maximum of 50 words (please be succinct)
Question 4
Maximum of 50 words (please be succinct)
Question 5
Maximum of 50 words (please be succinct)
Please note that a maximum of 5 questions is permitted with each individual tutorial support request email.
---
Procedure
* List the questions that you want to ask first, then re-arrange them in order of priority. Make sure that you reference them, where necessary, to the course manuals or project studies.
* Make sure that you are specific about your questions and number them. Try to plan the content within your emails to make sure that it is relevant.
* Make sure that your tutorial support emails are set out correctly, using the Tutorial Support Email Format provided here.
* Save a copy of your email and incorporate the date sent after the subject title. Keep your tutorial support emails within the same file and in date order for easy reference.
* Allow up to 20 business days for a response to general tutorial support emails and up to 30 business days for the evaluation and assessment of project studies, because detailed individual responses will be made in all cases and tutorial support emails are answered strictly within the order in which they are received.
* Emails can and do get lost. So if you have not received a reply within the appropriate time, forward another copy or a reminder to the tutorial support unit to be sure that it has been received but do not forward reminders unless the appropriate time has elapsed.
* When you receive a reply, save it immediately featuring the date of receipt after the subject heading for easy reference. In most cases the tutorial support unit replies to your questions individually, so you will have a record of the questions that you asked as well as the answers offered. With project studies however, separate emails are usually forwarded by the tutorial support unit, so do keep a record of your own original emails as well.
* Remember to be positive and friendly in your emails. You are dealing with real people who will respond to the same things that you respond to.
* Try not to repeat questions that have already been asked in previous emails. If this happens the tutorial support unit will probably just refer you to the appropriate answers that have already been provided within previous emails.
* If you lose your tutorial support email records you can write to Appleton Greene to receive a copy of your tutorial support file, but a separate administration charge may be levied for this service.
---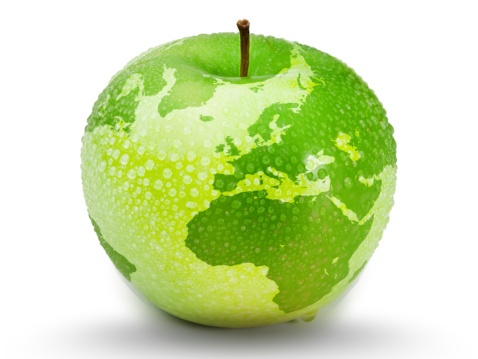 How To Study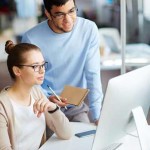 Your Certified Learning Provider (CLP) and Accredited Consultant can help you to plan a task list for getting started so that you can be clear about your direction and your priorities in relation to your training program. It is also a good way to introduce yourself to the tutorial support team.
Planning your study environment
Your study conditions are of great importance and will have a direct effect on how much you enjoy your training program. Consider how much space you will have, whether it is comfortable and private and whether you are likely to be disturbed. The study tools and facilities at your disposal are also important to the success of your distance-learning experience. Your tutorial support unit can help with useful tips and guidance, regardless of your starting position. It is important to get this right before you start working on your training program.
Planning your program objectives
It is important that you have a clear list of study objectives, in order of priority, before you start working on your training program. Your tutorial support unit can offer assistance here to ensure that your study objectives have been afforded due consideration and priority.
Planning how and when to study
Distance-learners are freed from the necessity of attending regular classes, since they can study in their own way, at their own pace and for their own purposes. This approach is designed to let you study efficiently away from the traditional classroom environment. It is important however, that you plan how and when to study, so that you are making the most of your natural attributes, strengths and opportunities. Your tutorial support unit can offer assistance and useful tips to ensure that you are playing to your strengths.
Planning your study tasks
You should have a clear understanding of the study tasks that you should be undertaking and the priority associated with each task. These tasks should also be integrated with your program objectives. The distance learning guide and the guide to tutorial support for students should help you here, but if you need any clarification or assistance, please contact your tutorial support unit.
Planning your time
You will need to allocate specific times during your calendar when you intend to study if you are to have a realistic chance of completing your program on time. You are responsible for planning and managing your own study time, so it is important that you are successful with this. Your tutorial support unit can help you with this if your time plan is not working.
Keeping in touch
Consistency is the key here. If you communicate too frequently in short bursts, or too infrequently with no pattern, then your management ability with your studies will be questioned, both by you and by your tutorial support unit. It is obvious when a student is in control and when one is not and this will depend how able you are at sticking with your study plan. Inconsistency invariably leads to in-completion.
Charting your progress
Your tutorial support team can help you to chart your own study progress. Refer to your distance learning guide for further details.
Making it work
To succeed, all that you will need to do is apply yourself to undertaking your training program and interpreting it correctly. Success or failure lies in your hands and your hands alone, so be sure that you have a strategy for making it work. Your Certified Learning Provider (CLP) and Accredited Consultant can guide you through the process of program planning, development and implementation.
Reading methods
Interpretation is often unique to the individual but it can be improved and even quantified by implementing consistent interpretation methods. Interpretation can be affected by outside interference such as family members, TV, or the Internet, or simply by other thoughts which are demanding priority in our minds. One thing that can improve our productivity is using recognized reading methods. This helps us to focus and to be more structured when reading information for reasons of importance, rather than relaxation.
Speed reading
When reading through course manuals for the first time, subconsciously set your reading speed to be just fast enough that you cannot dwell on individual words or tables. With practice, you should be able to read an A4 sheet of paper in one minute. You will not achieve much in the way of a detailed understanding, but your brain will retain a useful overview. This overview will be important later on and will enable you to keep individual issues in perspective with a more generic picture because speed reading appeals to the memory part of the brain. Do not worry about what you do or do not remember at this stage.
Content reading
Once you have speed read everything, you can then start work in earnest. You now need to read a particular section of your course manual thoroughly, by making detailed notes while you read. This process is called Content Reading and it will help to consolidate your understanding and interpretation of the information that has been provided.
Making structured notes on the course manuals
When you are content reading, you should be making detailed notes, which are both structured and informative. Make these notes in a MS Word document on your computer, because you can then amend and update these as and when you deem it to be necessary. List your notes under three headings: 1. Interpretation – 2. Questions – 3. Tasks. The purpose of the 1st section is to clarify your interpretation by writing it down. The purpose of the 2nd section is to list any questions that the issue raises for you. The purpose of the 3rd section is to list any tasks that you should undertake as a result. Anyone who has graduated with a business-related degree should already be familiar with this process.
Organizing structured notes separately
You should then transfer your notes to a separate study notebook, preferably one that enables easy referencing, such as a MS Word Document, a MS Excel Spreadsheet, a MS Access Database, or a personal organizer on your cell phone. Transferring your notes allows you to have the opportunity of cross-checking and verifying them, which assists considerably with understanding and interpretation. You will also find that the better you are at doing this, the more chance you will have of ensuring that you achieve your study objectives.
Question your understanding
Do challenge your understanding. Explain things to yourself in your own words by writing things down.
Clarifying your understanding
If you are at all unsure, forward an email to your tutorial support unit and they will help to clarify your understanding.
Question your interpretation
Do challenge your interpretation. Qualify your interpretation by writing it down.
Clarifying your interpretation
If you are at all unsure, forward an email to your tutorial support unit and they will help to clarify your interpretation.
---
Qualification Requirements
The student will need to successfully complete the project study and all of the exercises relating to the Leading IT Transformation corporate training program, achieving a pass with merit or distinction in each case, in order to qualify as an Accredited Leading IT Transformation Specialist (ALITTS). All monthly workshops need to be tried and tested within your company. These project studies can be completed in your own time and at your own pace and in the comfort of your own home or office. There are no formal examinations, assessment is based upon the successful completion of the project studies. They are called project studies because, unlike case studies, these projects are not theoretical, they incorporate real program processes that need to be properly researched and developed. The project studies assist us in measuring your understanding and interpretation of the training program and enable us to assess qualification merits. All of the project studies are based entirely upon the content within the training program and they enable you to integrate what you have learnt into your corporate training practice.
Leading IT Transformation – Grading Contribution
Project Study – Grading Contribution
Customer Service – 10%
E-business – 05%
Finance – 10%
Globalization – 10%
Human Resources – 10%
Information Technology – 10%
Legal – 05%
Management – 10%
Marketing – 10%
Production – 10%
Education – 05%
Logistics – 05%
TOTAL GRADING – 100%
Qualification grades
A mark of 90% = Pass with Distinction.
A mark of 75% = Pass with Merit.
A mark of less than 75% = Fail.
If you fail to achieve a mark of 75% with a project study, you will receive detailed feedback from the Certified Learning Provider (CLP) and/or Accredited Consultant, together with a list of tasks which you will need to complete, in order to ensure that your project study meets with the minimum quality standard that is required by Appleton Greene. You can then re-submit your project study for further evaluation and assessment. Indeed you can re-submit as many drafts of your project studies as you need to, until such a time as they eventually meet with the required standard by Appleton Greene, so you need not worry about this, it is all part of the learning process.
When marking project studies, Appleton Greene is looking for sufficient evidence of the following:
Pass with merit
A satisfactory level of program understanding
A satisfactory level of program interpretation
A satisfactory level of project study content presentation
A satisfactory level of Unique Program Proposition (UPP) quality
A satisfactory level of the practical integration of academic theory
Pass with distinction
An exceptional level of program understanding
An exceptional level of program interpretation
An exceptional level of project study content presentation
An exceptional level of Unique Program Proposition (UPP) quality
An exceptional level of the practical integration of academic theory
---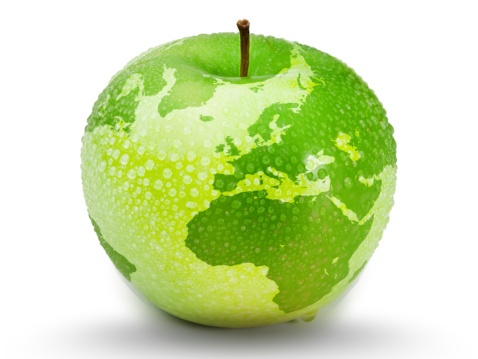 Preliminary Analysis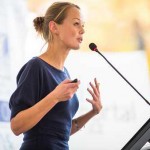 Online Article
"14 Important Factors To Consider When Deciding About Hiring An ITaaS Vendor
Forbes,
Jan 28, 2022
Nearly every business relies heavily on tech these days, but not every business can afford (or wants to manage) an in-house IT team. However, no matter your business' function, size or tech experience, the decision to partner with an IT as a service vendor is not one to be made lightly or quickly. It's important to carefully review your unique needs, budget and timeline to decide if hiring an ITaaS vendor is even the right decision for your business, and if it is, it's essential to do your due diligence to ensure you choose a partner who can truly meet your needs.
A thorough review of your needs and a clear plan of action will help smooth the path forward, whether or not your business ultimately decides to work with an ITaaS vendor. To help, the members of Forbes Technology Council have shared some important factors business owners should consider before hiring an ITaaS vendor.
1. The Cost Of Setting Up An In-House Team Versus Hiring A Vendor
There's a handful of important factors to consider: the vendor's reputation, your business requirements and whether there will be a dedicated point of contact with a strong knowledge of the process. Focus first on your requirements. Start by analyzing all your requirements, then calculate and compare the costs of setting and maintaining an in-house team and hiring an ITaaS vendor. Note that any external team needs time (read "money") to investigate your requirements and processes. – Dmytro Lazarchuk, Relokia
2. What You Know (Or Don't Know) About Managing IT Staff
I work almost exclusively with manufacturing business owners who prefer hiring in-house staff rather than outsourcing. What they forget, often at their peril, is they don't know how to measure or manage an IT staff. In-house staff don't have the same incentives as an outsourced provider—you can't (usually) sue staff for negligence, but you can sue an ITaaS company. A vendor has a real incentive to keep your network safe and functional. – Robert Jolliffe, Sabre Limited
3. Your Core Business Purpose
When running a business, it's essential to be clear on the core business purpose and whether adding an in-house IT team is the right strategic step in the immediate future or as a medium-term plan. Once you're clear on the firm's "sweet spot," the "in-house versus vendor-partner" decision is easy. Treat vendor selection as a strategic decision, and be relentless about leadership quality, management practices and attention to detail. – Dax Grant, Global Transform
4. What The Vendor Will Be Responsible For
Before moving to a service-based model for IT—or partnering with any other third-party vendor, for that matter—it's important to lay out in clear detail what that vendor will be responsible for. Establish measurable daily, weekly and monthly requirements. This way, it is very clear what to expect from that vendor, and you'll also protect yourself from the vendor adding on additional, unneeded services. – Marc Fischer, Dogtown Media LLC
5. The Tangible Benefits Of New Tech
Companies need to understand their business needs before engaging in new tech. Is the decision to add new tech driven by their customers' needs, or do they want it because it's "cool"? Either way, know the tangible benefits before investing. If you find a tech partner, make sure they operate during your business hours, have backup policies in place and have an awesome support desk so your CEO is not calling you about problems at midnight! – Greg Griffiths, UCROWDME (UK) LIMITED
6. Your Highest-Priority Area
Focusing on specific solutions and business needs is a great way to partner with ITaaS providers. Businesses should first identify the highest ROI and priority area, whether that's sales, marketing, customer retention or something else. They can then decide if it's better to partner with ITaaS providers that can develop custom IT solutions or work with tech-enabled solution providers that bring established software as needed and provide IT support. – Vasudeva Akula, VOZIQ
7. Your Desired Result
Clearly established objectives and defined specifications are the keys to efficient collaboration with an ITaaS vendor. Without knowing the desired result, any vendor will fall below expectations. Furthermore, a good vendor is driven to help you determine an appropriate solution and to be transparent about any further needed steps. If they aren't, there is a chance you will waste budget dollars without attaining your goal. – Slava Podmurnyi, Visartech Inc.
8. The Service-Level Agreement
One crucial factor you must consider before hiring an ITaaS vendor is the service-level agreement. Ensure that the SLA specifies the time commitment and quality measurement percentage you can expect before receiving a refund or credit. The agreement should define which IT services you receive and the supported platforms, such as Windows, MAC, Linux, mobile and/or physical hardware. – Warith Niallah, FTC Publications Inc
9. The Vendor's Established Reliability
How long has a vendor been around? How many clients in your industry have they had? How many projects similar to yours have they done? Do they have references from clients? When selecting an ITaaS vendor, you don't want to have to switch in a month because they are out of business or they don't speak your language. Sometimes, that matters way more than just the price tag. – Nadya Knysh, a1qa
10. How Their Processes And Tools Integrate With Yours
External IT needs to operate as though they are a part of your organization. They should use the same processes and tools, and their reporting should feed into the overall metrics of the business that has hired them. Many tool vendors work with their competition to allow integration of data; this is extremely important when using outside vendors for mission-critical business functions. – Laureen Knudsen, Broadcom
11. Their Expertise With Your Preferred Software
If you are looking for cybersecurity and are a Microsoft customer, seek a specialized cybersecurity partner with proven expertise in Microsoft environments. That way, the partner can provide the optimal combination of people, processes and technology to understand your environment and help improve your security maturity and resilience, rather than applying cookie-cutter tools and approaches. – Geoff Haydon, Open Systems
12. What Their Current Clients Have To Say
The best thing you can do is to listen to what others say—that is, check the prospective vendor's Clutch ratings. Make sure your partner is well-matched to the specific needs of your organization and industry. Look at experience, communication skills and effectiveness, and if they consistently meet deadlines. Make sure your ITaaS vendor has worked with similar companies before and understands your business. – Robert Strzelecki, TenderHut
13. Their Experience In Your Industry
Find an industry-focused vendor with a broad portfolio and capabilities. The industry focus will accelerate the deployment of services, since the vendor is aware of your line of business and has done similar work in the past. A broad set of services means that you can rely on a single vendor to deploy solutions to several of your requirements, including technology, process, organizational, security and compliance. – Spiros Liolis, Micro Focus
14. Their Use Of Cloud-Based Tools
Look for an ITaaS vendor that integrates cloud-based security tools and techniques. The right vendor partner will harness solutions offered by cloud vendors to present you with a single, integrated view into security and compliance across all of your environments. The vendor should also stay up to date with emerging threats and comply with credential-management practices. – Adi Ekshtain, Amaryllis Payment Solutions"
To read the original article, please visit: www.forbes.com
---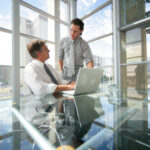 Online Article
"A Guide to Selecting an Analytics Vendor
By Matt Redlon,
Harvard Business Review,
October 23, 2015
Business managers have traditionally relied on a centralized IT organization to provide the analytic systems required to answer critical business questions. The broad constituencies and use cases IT was required to support led them to architect massive, general-purpose solutions, capable of answering anything but optimized for nothing.
These solutions resulted in tremendous frustration for the business manager in need of answers. Too often the massive, all-purpose nature of the solutions resulted in:
• Expert knowledge being required to use the query or visualization tools, moving the business manager from one bottleneck (accessing the data) to another (accessing the power user)
• Exceedingly long wait times between questions due to poor system performance, which impedes the iterative testing of business hypotheses
• Data gaps, as massive systems are hindered by bureaucratic hurdles and technical complexity when attempting to incorporate ever-evolving (and multiplying) data sources
Fortunately there is an explosion of extremely capable, specialized analytics vendors occurring, driven by three overarching trends: digitization, or the increasing amount of digital data being captured, stored, and analyzed (which will only accelerate with the "Internet of Things"); optimization — the competitive pressure to maximize business process efficiency using data; and cloud computing, which provides a scalable and cost effective means of storing, manipulating, and analyzing these vast quantities of new data. As a result, business managers are becoming the primary information technology buyers, empowered to assemble a custom array of solutions which all work together seamlessly in the cloud.
While this shift puts more control in the hands of managers, most lack a fundamental understanding of the real drivers of success when applying analytics. Add to this the bewildering number of vendors available in any domain and choosing the right vendor becomes quite a challenge. If business managers are going to find the right analytics solution for their needs, they have to do two things: keep in mind the failings of traditional enterprise systems (like the ones listed above), and ensure that any solution under consideration exhibits the following characteristics. Evaluating potential vendors along these dimensions will dramatically improve the likelihood of selecting the best one for your situation.
Ask the right business question. While often taken for granted, articulating the business question is the single most difficult and important step in analytics. What question lies at the heart of the business challenge you are trying to address? It isn't enough to rely solely on the vendor's pre-canned demonstration. Before evaluating an analytics vendor, select several specific business challenges that your team is facing. Everyone will be more engaged in the evaluation if the analytics can help solve a real problem. This will also help you avoid a common pitfall: general questions yield general answers which are difficult to translate into action; whereas, specific questions yield specific answers, which are much more actionable. For example, you may want to know: "How do I get more newly acquired customers to make a second purchase?" But you'll get more useful results if you ask more targeted questions:
• What are the characteristics of newly acquired customers who go on to purchase a second time and how do they differ from those customers who don't?
• Is the first product bought by a repeat customer different from the first product bought by customers who do not repurchase?
• Which marketing programs are most successful at driving customers to purchase a second time?
Simplicity and performance at scale. Ask the vendor to demonstrate the use of their tools to answer these specific questions against realistic data volumes. If they hedge or suggest a significant consulting engagement, move on. If they can't explain their approach in plain terms, move on. If the performance of the system is poor on repeated attempts, move on. If the interface is intimidating or confusing, move on. A key advantage of the abundance of analytics vendors is that the business manager can afford to be choosy.
Also, don't assume others on your team get the vendor's explanation. Take the time to get feedback from your team prior to a purchase decision. A tactic I have used to ensure that everyone clearly comprehends a solution is to express a lack of understanding, and allow my team to educate me.
Timeliness and completeness. Ask the vendor how they deal with missing data, poor data quality, and the inevitable changes in data sources and systems. How rigid are they in their input data requirements? What is the time and expense associated with changes? In an attempt to scale their businesses rapidly, many analytics vendors are focusing on "low hanging fruit," choosing to incorporate only highly standardized data sources. While this may work for a young, digitally oriented company or a siloed, mature company, holistic solutions in mature companies have to accommodate messy and incomplete data. Get a clear answer from the vendor on how they will integrate all necessary data sources and the costs required to do so.
Storytelling. Ask the vendor to explain the key business insights revealed by their tools and how their metrics provide statistically relevant support for their answer. Insights without statistical significance, while interesting, could lead to risky investments.
Next, ask the vendor to construct and share a narrative from these insights. Does it make intuitive sense? Does it enhance understanding by incorporating visuals? Is it clear, concise, and compelling?
Real action and results. Finally, ask the vendor to clearly explain how these statistically relevant insights and the resulting narrative could be translated into real programs addressing your original question(s). Remember, the clarity of the solution narrative and its actionability will be key to effectively selling the approach (and gaining funding) internally."
To read the original article, please visit: www.hbr.org
---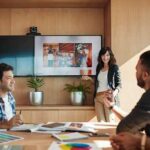 Online Article
"How To Select A Software Vendor
By Alexander Kharlamov,
Forbes,
May 5, 2017
Some day you will be faced with a need to select a vendor. Usually, it's when you need a quick solution that's not within your team's skill set, but there are a lot of other instances. The selection could be very important to your team, company and career (no pressure), so it's important to get it right. After doing it for many years, I've developed a framework to help streamline the vendor selection process.
Business Requirements
First, you need to come up with a list of business requirements for the project. Describe the high-level problem in non-technical terms and get the stakeholders to sign off. Then (assuming you've decided to go with a vendor and not build your own, which is a big decision in and of itself), put together a more detailed requirements document for potential vendors. This time, you can add technical details. Your goal should be to educate the reader so they can come up with an accurate price and time quotes. Resist the temptation to come up with a solution yourself — it should be the vendor's responsibility. Unless you are required to, don't spend time on a full-fledged RFP (request for proposal) — RFPs tend to be too formal and long-winded. I prefer the document to be as concise as possible. Include the business problem, any hard requirements (e.g., "We're looking to update our website; we need WordPress expertise"), deadlines and as little legal boilerplate as you can get away with.
Evaluation Criteria
I recommend creating an "evaluation spreadsheet" to help make the decision. Open Excel and in the left-most column, write down criteria to evaluate potential vendors. If you have some vendors in mind already, do not tailor the list to them to stay objective. Some people prefer adding "weight" to the criteria (if one matters more to you than another). In my experience, that doesn't usually help with decision making and is only useful when you're formally required to have a "score" for each vendor.
Initial List
You're now ready to start selecting potential vendors. Your approach may vary depending on the project. For purchasing a product, choices are usually limited (i.e., there are only so many evidence management systems out there). But if you're looking for a custom development provider, there can be a world of possibilities. How do you get started, especially if you're not a domain expert? Here are some ideas:
• Ask your friends/coworkers/LinkedIn network for a recommendation.
• Post on a domain expert forum/mailing list. If you're looking for a marketing software, a CMO forum is a good place to start.
• Industry publications. For example, Forrester and Gartner offer research papers where they identify market leaders.
• Google. This, however, should be a last resort; I'm usually skeptical of vendors found that way, since a high Google rank is only an indicator of good SEO skills.
Hopefully, you'll be able to find several potential vendors.
Vendor Interviews
The next step is to conduct preliminary interviews and trim the list down to three to five strong candidates who will send you their detailed proposals. After talking to a vendor, you can fill out some criteria in the spreadsheet. I like to color code the answers: green = positive, yellow = neutral and red = negative. It should be clear by visual inspection who's a "no" and who is still in the running. Ideally, you should be able to narrow down the list to three to five vendors.
Vendor Selection
After getting proposals from your short list, you are finally ready to select the vendor to move forward with. You can now fill out the last remaining blanks in the comparison spreadsheet. In theory, there should now be enough information that the decision is a no-brainer. If it's hard to decide because there's more than one great vendor — great! You have a Plan B if things go south.
Before announcing your decision, do your due diligence. Check if vendors' proposal claims are true. Ask for client references and actually call them. Google the vendor and see if anything negative comes up. Don't automatically disqualify a vendor based on one bad review, but several negatives will reveal a pattern.
Contract Negotiations
You are close to the finish line. Now it's time to agree on terms, sign the contract and move ahead. In regard to pricing, there's usually room for negotiation. It's a large subject (and out of scope for this article), but sometimes a dramatic cost reduction may be possible — one time I was able to get $100,000-per-year quote down to $20,000. Of course, that's not always going to happen. Once you agree on a price, make sure to split the payments in such a way that the final payment (a substantial portion of the total amount) will be made only when the work has been fully completed and you have signed off on it.
If your company has them, it's time to get your legal and finance departments involved. Make sure to leave time for a few rounds of going back and forth when both legal counsels agree on every line of the contract. This process may take a few days or even weeks, which can be frustrating when you're so close to the end. However, it's necessary. As an engineering manager, you don't have the necessary background to avoid all hidden clauses in the contract that could cause problems for you later on.
Conclusion
Software vendor selection can be a stressful and time-consuming process, especially for engineering managers who don't have much experience in the business world. But it doesn't have to be. As long as you take your time, do your homework and keep the goal in mind, you will be able to find and hire a great vendor who will help you and your company achieve your goals."
To read the original article, please visit: www.forbes.com
---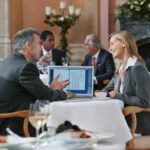 Online Article
"Reaching excellence in software procurement
Mckinsey & Company,
February 18, 2022
Rapid software advances are creating new opportunities for product differentiation and faster time to market—for companies with the right procurement skills. What sets the leaders apart?
Acritical consequence of software's rising importance in hardware-focused sectors is that manufacturers' spend on software is growing fast. In the automotive sector alone, software and electronics expenditures are expected to almost double in ten years, from $238 billion in 2020 to $469 billion by 2030.
This surge is largely being driven by improvements in software performance that create significant sources of competitive differentiation, visible in features such as driver-assistance functions. Increasingly, the factors that matter most to product quality and user experience depend on quality software. That means software sourcing is now a major driver of overall product cost—and of the margins that can be achieved.
However, software sourcing requires critical investments in capabilities and technologies, as well as significant financial resources. Those players that can procure software and related services at minimum cost and risk have a distinct competitive advantage.
The limits of analog procurement in the digital world
Traditional procurement methods for bespoke software and processes have proven to be inadequate, for several reasons. Most important: procurement specialists often lack access to the expert engineering knowledge and "benchmarkable" facts that drive the true cost of software development. These gaps inevitably hamper procurement's ability to evaluate whether the proposed cost of new software initiatives is too high (or too unrealistically low).
Siloed procurement functions exacerbate the problem, preventing the flow of information needed for thorough assessment and ranking of supplier performance. That, in turn, reduces buyers' negotiation leverage, leaving vendors unaccountable for delivering competitive productivity levels. Overly optimistic commitments are a further symptom, increasing the risk of cost and schedule overruns. Last, poor processes and tools expose organizations to protracted and effort-intensive negotiations, and cause increased exposure to excess cost and schedule risk.
In addition to these internal challenges, the dynamics of the software industry create barriers to effective software procurement. For example, the high lock-in effect associated with bespoke software makes switching suppliers or software especially challenging and costly. Too often, companies end up outsourcing business-critical expertise to just one supplier or find that proprietary software from a specialist vendor seriously constrains future software architecture and vendor choices.
The impact of software-procurement excellence
The commercial benefit of superior software-procurement skills is clear from the strong relationship between higher levels of software-procurement excellence and lower per-unit cost of bespoke software (Exhibit 1). The highest performing sector—pharmaceuticals and healthcare—shows a significantly better cost performance than general manufacturing industries and the financial-services sector, where costs are significantly greater. The question then becomes "How can companies improve their software-procurement performance and reap the same reward?"
Exhibit 1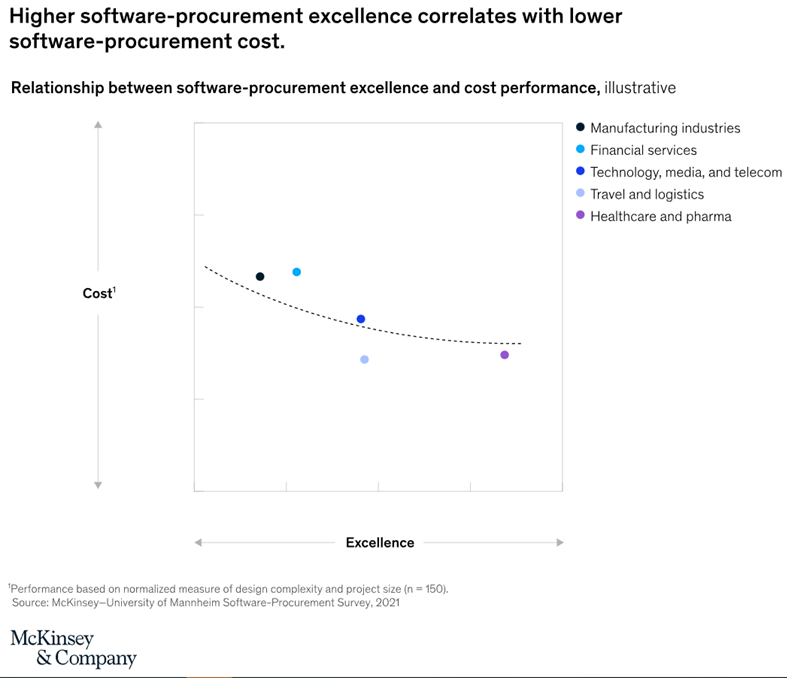 Measuring procurement excellence in software
To identify the best practices leading to software-procurement excellence and investigate the state of the art in software procurement, we collaborated with the University of Mannheim on a global survey of procurement practices, interviewing more than 150 companies worldwide with revenues greater than $1 billion, spread across more than 20 industries. The survey assessed each company across three main areas of software-procurement excellence:
1. Process: how the process of buying bespoke software is managed
2. Organization: which departments are involved in the procurement process, and how they organize to enable smooth and rapid acquisition of software
3. Capabilities: the skills and tools applied to execute the software-procurement process
The three areas were further broken down into eight dimensions, such as software capabilities, market-discovery practices, and the hierarchical role of the procurement function, and more than 30 subdimensions. Together, these data points revealed procurement functions' true competencies with regard to software procurement.
Finding the path to excellence
One clear finding from this analysis is that there is no one silver bullet. Instead, top performers demonstrated a multidisciplinary, holistic approach that applies best-in-class behaviors across most dimensions: mindsets, tools, supplier interactions, and procurement's organizational position.
Nevertheless, a closer look at top performers reveals that while scoring highly on all dimensions, these organizations demonstrate distinctive skills in the following areas: internal collaboration, use of data and cost-modeling tools, empowerment of procurement teams, and understanding of software architectures and market conditions.
Tighter collaboration. In other words, high-performing software-procurement teams view their work as a team sport and involve a wide range of internal experts—especially software architects. They leave no place for siloed thinking. This transformation helps software procurement evolve in its role and position as a business partner on software matters, so that teams can exchange and apply the combined software knowledge from both internal stakeholders and external partners to achieve optimum outcomes.
Better use of tools. Like all good sports teams, statistics have the power to turn performance around. Thanks to rapid advances in data and analytics technologies, procurement teams now have access to large volumes of software-project data. With the help of advanced analytics, they can now turn these data into powerful insights, at scale and at speed, without relying only on the capabilities of individual buyers.
A chief advantage of specialist procurement software is that it exposes opportunities for improvement. Procurement can benchmark proposals, simulate true costs to provide software services, hold vendors accountable, and implement supplier-development programs to improve productivity—all while reducing the effort and time required to close deals. The resulting fact-based approach combining processes, tools, and data has the power to enhance transparency and accountability, and to reduce negotiation effort.
Empowered organizations. High-performing procurement teams are empowered not just with data and tools but also organizationally: they do not function only as a back-office service. Teams that are centralized as a core procurement competence have a critical role in driving the process, and therefore the outcomes. They develop strong interorganizational and supplier relationships and assume a leadership role when establishing access to externally sourced software technologies and services (Exhibit 2). We also see that procurement centralization often includes rare but essential software literacy, either structurally or virtually, by effectively engaging their own internal software-development teams to enhance their procurement excellence.
Exhibit 2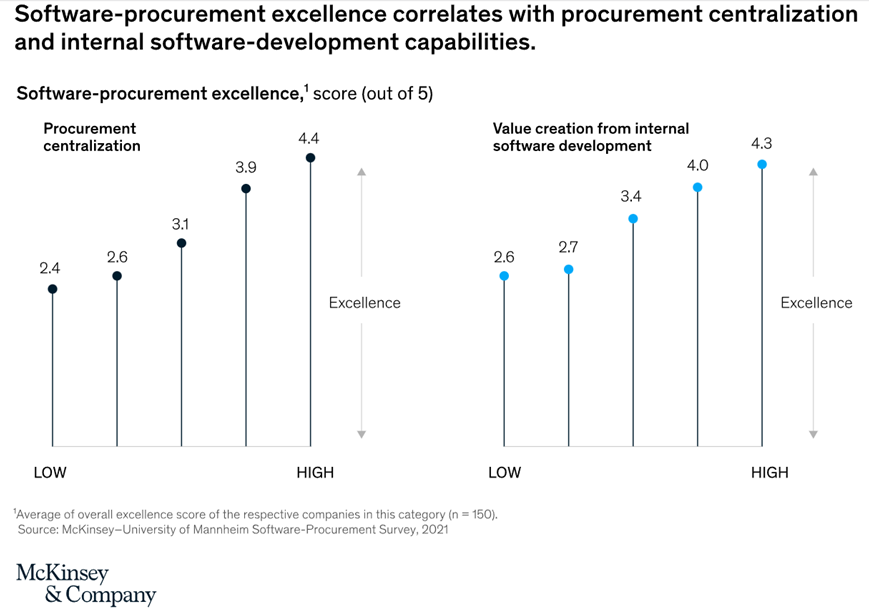 Technical and market knowledge. High-performing teams also develop and maintain knowledge of the software market and its suppliers. That enables them to participate early in architecture and supplier selection, guiding early decisions that can increase breadth of choice and reduce business and technical risk.
Perception is not always reality
The results of this study also revealed a surprising barrier that software-procurement organizations face: themselves. The data reveal that compared with the rest of the procurement organization, chief procurement officers (CPOs) have a significantly more positive opinion of internal-procurement capabilities (Exhibit 3). The resulting rose-tinted view can blind senior executives to the need for investments and changes that would improve the team's effectiveness. Often, it takes an independent and objective assessment or benchmark of capabilities to stimulate adoption of what others have demonstrated are the best practices."
To continue reading this article, please visit: www.mckinsey.com
---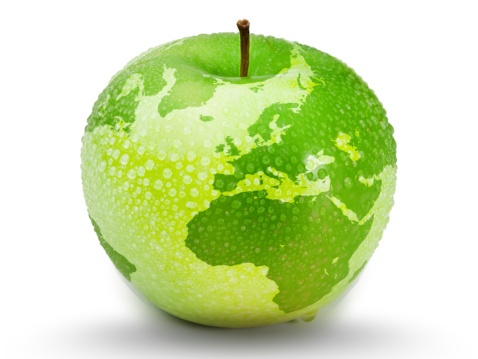 Course Manuals 1-12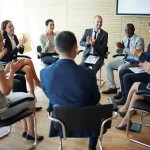 Course Manual 1: Define Business Requirements
Making the choice to adopt new software in your firm is not an easy task. It's simple to become enthusiastic about the potential benefits that new software could offer, but choosing software systems without careful consideration and a clear procedure for evaluating and choosing a system can result in mistakes and poor financial decisions.
It's vital to carefully describe your needs and what the application you choose should do for you before even considering the possibilities for software that are accessible. Most organizations are driven by processes. Every day, they are inundated with information and content, and they are in charge of intricate commercial operations that must satisfy both ethical and legal criteria.
The way your firm manages these procedures will undoubtedly be aided by technology, but a successful software implementation will make this job not just simpler but also more efficient and, ultimately, more effective. It's crucial to keep in mind that a new system that doesn't take into consideration your needs and processes will simply make managing these processes and running your firm more challenging. Here is where you start to specify your needs.
Assemble a Vendor Selection Team
The first step in defining your needs is to put together a vendor selection team, whose job it is to choose the best software solution. It's crucial to choose members of your organization who will share a common interest in the vendor selection process and who are knowledgeable and experienced in the industry the software application will serve.
Start developing the system requirements
The Vendor Selection Team's initial task is to analyze the high-level software system needs from the original business case and to create a set of requirements by obtaining additional information from stakeholders.
Recall that the objective at this stage is to be able to properly explain your objectives to the potential suppliers and have a baseline to evaluate the possibilities that will present themselves. To start, requirement lists, use cases, or whatever tools you are most familiar with can work. At this point, you shouldn't be trying to create a thorough specification of the system requirements to give to a group of developers.
Designing the system rather than specifying the business needs is the most frequent error made at this stage of the vendor selection process. Try to keep your users in mind when developing requirements. Here is an illustration of how to start writing concise vendor requirements by remaining business-focused and avoiding system design: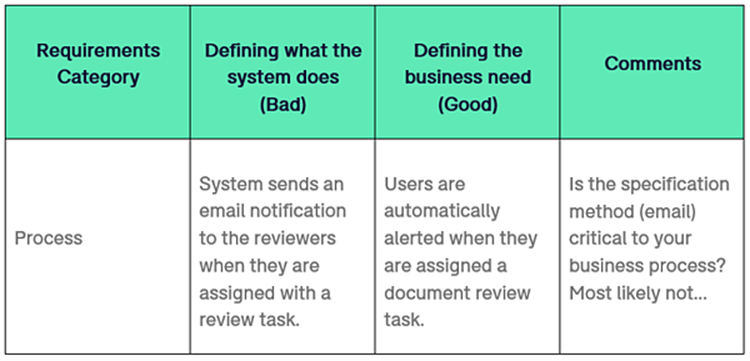 Avoid overengineering your requirements (Not yet, anyway)
In general, it is sense to distinguish between functional and non-functional requirements in most situations; nevertheless, at this stage of the process, it is ideal to keep things straightforward and make adjustments afterwards. Now that we've covered the basics, lets answer the question: Why shouldn't we be creating a comprehensive list of system specifications?
First of all, creating system specifications documentation requires a lot of work. Second, at this stage in the process, not all businesses have the knowledge or the relevant talents to handle this internally. Last but not least, if you are only starting a vendor selection exercise, extensive system specifications are excessive.
You will probably forgo solutions that would have satisfied business demands if you have a lengthy list of specific requirements because they wouldn't fit through the requirements filter you made for yourself. It's really simple to fall in love with your own creation, which will greatly impede the vendor selection process.
Remember, only then should you be establishing detailed system specifications. Only then should you consider custom development if you find that the majority of out-of-the-box solutions don't satisfy your unique business demands.
---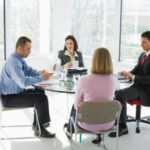 Important categories of requirements that you should assess
Despite our advice to avoid extensive system specs, we nonetheless advise you to create a list of precise and verifiable needs. When establishing your future paperless system, the following important requirements categories should be reviewed, according to a recent post we published emphasizing the main criteria categories you should take into account:
• Process: What specific business processes will you be supporting? Documentation management, system change control, corrective and preventive actions, etc.?
• Reports: What specific reporting needs is your system required to meet? Will you necessitate dashboard or live reports to make important decisions?
• Regulations: What regulations is your system subject to? 21 CFR Part 11, Annex 11, ICH E6, 21 CFR Part 820, etc.?
• Standards: What standards must your system meet? (ISO 13785, SOX, GAMP 5, etc.)
• Integration: Are there any other systems your new system must integrate with? If so, how should they integrate?
• Support: What type of support do you expect from this new system? Will you need a Help Desk you can interact with?
• Documentation: Will you be requiring training documentation, user guides, deployment guides, or validation scripts? Do you already have the minimum level of procedural controls in place to manage your system post-go-live?
• Migration: Will you need to migrate some of your existing records in the new system? What are the data sources and data formats for those records?
• Expend-ability: Is the required to support other key feature areas you might want to include in the future? For instance, if the system supports the management of procedural documents, is the same vendor offering different modules grouping other sets of functionalities, such as training or CAPA management to grow your system into a complete Quality Management System?
• Language: What languages will the system n