Women Empowerment – Workshop 12 (Action Plan)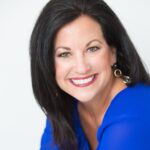 The Appleton Greene Corporate Training Program (CTP) for Women Empowerment is provided by Ms. Tull Certified Learning Provider (CLP). Program Specifications: Monthly cost USD$2,500.00; Monthly Workshops 6 hours; Monthly Support 4 hours; Program Duration 12 months; Program orders subject to ongoing availability.
If you would like to view the Client Information Hub (CIH) for this program, please Click Here
Learning Provider Profile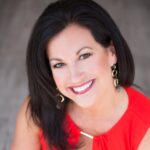 Ms. Tull is a Certified Learning Provider (CLP) with Appleton Greene. She has over 25 years of experience in coaching, consulting and training CEO's and executives. She specializes in the areas of personal and professional development and leadership. She is passionate about empowering women in the workplace equipping them with leadership skills and helping them to reveal their unique value, so they can reach their true potential and make a bigger impact. She has industry experience in the following sectors: Technology, Financial Services, Biomedical, Consultancy and Healthcare. She has commercial experience in the following countries: United States, Canada, England, Mexico and Sweden. More specifically within the following cities: Austin, TX; Houston, TX; Dallas, TX; Los Angeles, CA; New York City NY; St. Louis, MS; Virginia Beach, VA; Chicago IL. Her personal achievements include 17 yrs. as Founder/CEO of Silverlining Concepts, LLC where she empowers business owners and leaders to own their value and earn their worth, Certified Money Breakthrough Method Coach, Best-selling Author of a book about owning your value, so you can earn your worth in the workplace, Executive Contributor to Huffington Post, Biz Journals and Brainz Magazine, featured on the Brainz 500 Global list 2021. She also is a co-host on a national TV show- that focuses on bringing more light and positivity to the world. Her service skills include; leadership development, executive coaching, business strategy, sales and marketing strategies, mindset shifting and advanced communications and presentation skills.
---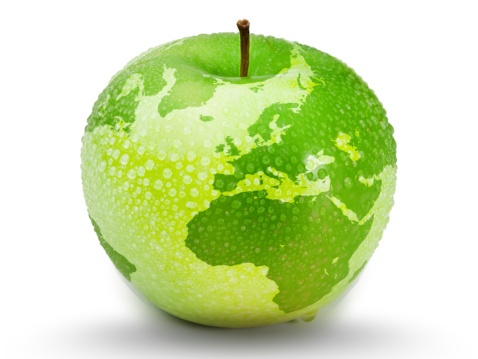 MOST Analysis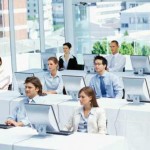 Mission Statement
Creating Your Career Success Action Plan – The key to reaching your personal and professional goals is to develop your new skills one step at a time building one upon the other. Having an action plan in place to implement what you have learned into your personal and professional life is essential to making the positive changes last. What are your career goals? Where would you like to see yourself in the next 3 yrs. or 5 yrs.? In this final workshop, we will help you create and implement your Success Action Plan! We will provide you with tools you can use daily to incorporate your new skills effectively, so you can reach your true potential and become the leader you were meant to be!
---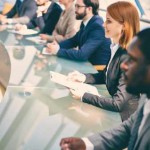 Objectives
1. Planning Success: It's critical to have a plan that will guide you toward success in whatever area of your life that you choose. This will assist you in being more deliberate with your actions and ensuring that you're constantly advancing toward your objectives. Therefore, take the time to create a solid plan for success and then follow it! In this course manual, you will learn the 9 essential steps to include in your success plan and get some valuable advice from some our greatest leaders of all time.
2. Self-Growth Plan: Self-growth is a natural process that helps you improve and broaden your capabilities. Self-improvement can benefit both your professional and personal life because it enables you to reach your best potential. In this lesson, we dive deep on what self-growth is, why its' important, what a self-growth plan looks like and we reveal the 8 essential steps in creating your personal self-growth plan.
3. Career Plan: A solid career plan may successfully direct your professional life, from landing your first job to having a fulfilling career. You can examine your professional possibilities and create a solid plan for accomplishing your objectives by carefully planning your career. In this course manual, we go through career planning strategies and how to create a productive professional roadmap.
4. Goal Setting: Success will be determined more than ever before by one's ability to set goals. Setting goals has been connected to success more than any other method or tactic. People who learn to set goals and take decisive efforts toward achieving them achieve and change the world throughout human history. That is why, in this course manual we will ensure you understand how to create powerful and achievable goals that lead to your success.
5. Take Action: Taking action is necessary to achieve your goals because success is not something that comes naturally. In this next lesson, we will explore 15 factors why action is crucial for success as you develop personally and professionally so that you can realize your aspirations, goals, and dreams.
6. Action Plan: Any project must have a plan for management, organization, as well as a goal-realization strategy before it can begin. Any objective can have a clear route to accomplishment created with an action plan (personal, business, or financial goal). This lesson will teach you how to create an efficient and effective action plan and why any goal or project requires one.
7. Strategic Planning: Strategic planning is the skill of developing detailed business plans, putting them into action, and assessing the outcomes in light of a company's overarching long-term objectives or goals. In this lesson, we will go over the 3-step process of strategic planning, why strategic planning is necessary in obtaining your organizations objectives and also you will have access to a real-world example of an effective strategic plan.
8. Strategic Implementation: The process of putting your strategic plan into practice is known as strategy implementation. Your plan is just as valuable as how well it is put into practice, whether you are implementing a new marketing strategy to boost sales or introducing work management software to boost productivity. This course manual discusses 6 key strategic implementation steps, the 3 c's for implementation, as well as implementation difficulties and how to prevent them. Additionally, look into several frameworks related to this process to position yourself for success.
9. Plan Examples: Face the daily grind and make a plan for how you can effectively complete your goals if you want to succeed in life. You can accomplish it with the use of a well-designed action plan. It enables you to assess your needs and set objectives that meet the requirements of what an objective should be. This course manual teaches you by sharing examples of others action plans – how to create action plans, carry them out, and eventually realize your most important life goals.
10. Continuous Improvement: An issue that affects all businesses and organizations is continuous improvement. It's challenging to survive without it unless you don't have any customers, staff, or rival businesses. While innovation is essential for developing novel processes, goods, or services, continual improvement is essential for raising standards of performance and quality. In today's cutthroat marketplace, stagnation is loss. Lack of a continuous improvement plan might be deadly and result in high expenses for corrective efforts. In this lesson, we share valuable insight as to how you can continuously improve the processes within your organization.
11. Productivity Habits: "Productivity is less about what you do with your time and more about how you run your mind," observed Robin S. Sharma once. In the end, productivity is about using your time as efficiently as possible. In this lesson we will share 16 productivity habits that you can easy implement into your everyday life to help you drastically increase your own productivity.
12. Life Success: What does success mean to you? How can one achieve success in life? Success can be equated with various things by different people, including wealth, power, and having a positive impact on society. They're all accurate. Success can mean different things to different people. It would mean one thing to you, but a different thing to someone else. In this final course manual, we share some of the greatest quotes from some of the most accomplished people in history along with 22 of the top pieces of advice to follow if you wish to succeed as well as a powerful Formula for Success to live the life of your dreams!
---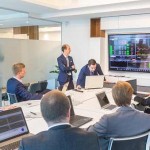 Strategies
1. Discover the 9 steps essential in creating your success action plan.
2. Create your personal self-growth plan in 8 key steps.
3. Learn the 8-step process to prepare a career plan and get access to career planning examples and easy to follow templates.
4. Put into practice the 9 simple steps to setting powerful goals.
5. Identify the 15 factors on why taking action is crucial to your success.
6. Learn the 7 phases to writing an effective and efficient action plan.
7. Access the 3-step process to strategic planning.
8. Learn the 6-step process to implement your strategic plan effectively and efficiently.
9. Discover the top 5 reasons to have an action plan and review real life examples of successful companies action plans.
10. Access a plan for ongoing improvement along with powerful tools and techniques.
11. Discover 16 Top Productivity Habits to adopt.
12. Identify 22 strategies for success along with the Formula for Success.
---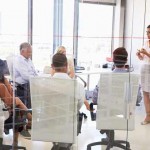 Tasks
1. Go through the Study Guide and Distance Learning lessons first and make notes.
2. Identify the key relationships that need to be managed to ensure project success.
3. Schedule a meeting for the participants to meet and discuss the workshop within 30 days.
4. Each participant will identify three personal goals and see how they relate to the rest of the groups goals.
5. Assess where you currently are with your confidence level, so you can make the necessary adjustments moving forward.
6. As a group you'll go through an exercise to help kick start your career planning process.
7. Get access to your own daily project planner and learn what SWOT analysis is and how to use it during your strategic planning
8. Begin to implement the strategic planning process necessary in obtaining your organizations goals and objectives.
9. Enjoy the walking One to one problem solving exercise.
10. Share your "greatest possible future" ideas.
11. Experience 2 fun interactive exercises with your group to encourage discussions and to learn the values of your group members.
12. Create your bucket list for what you want to accomplish in your life.
---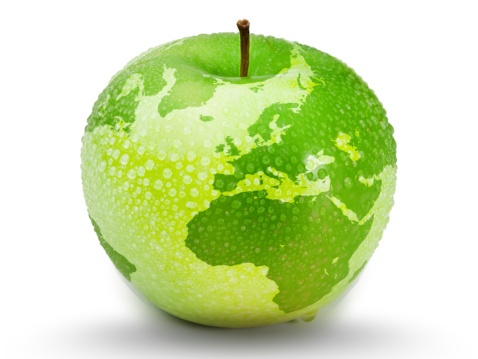 Introduction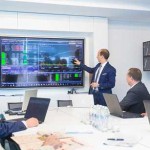 ---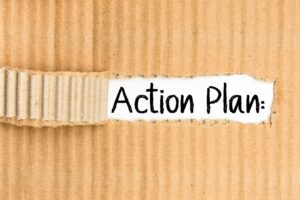 ---
It should go without saying that failing to plan is planning to fail. Everybody who has ever had the opportunity to experience failure may relate to these words.
This is demonstrated by the numerous New Year's resolutions that, for whatever reason, none of us were able to keep, whether they related to an exercise regimen, a diet modification, or learning a new skill.
"WITHOUT GOALS AND PLANS TO REACH THEM, YOU ARE LIKE A SHIP THAT HAS SET SAIL WITH NO DESTINATION." — FITZHUGH DODSON
Why is having a success action plan necessary?
Planning may be seen by some as tedious and an "inconvenient" process. Planning can, however, ultimately prove to be quite beneficial for everyone.
Without adequate planning, we experience the typical signs of returning to our regular and routine pace of life.
Planning ahead is essential to help us achieve our goals and to help us break them down into smaller, more manageable goals that will make them much easier to attain.
Although it may not seem like a necessary component of success, planning will prove to be crucial in every aspect of your life once you realize its advantages.
Planning helps us see clearly what has to be done, what goals need to be attained, and how much time will be required to accomplish those goals.
Planning can be strongly related to having effective time management since it encourages the planner to set aside a suitable amount of time for one job before moving on to the next.
These self-imposed deadlines are a healthy type of incentive that both natural procrastinators and those who do not require them greatly.
"PLANNING IS BRINGING THE FUTURE INTO PRESENT SO THAT YOU CAN DO SOMETHING ABOUT IT NOW." — ALAN LAKEIN
---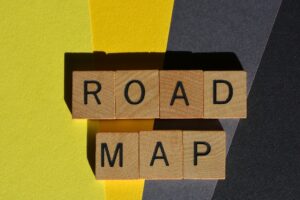 ---
Benefits of Planning
Planning provides a roadmap—more accurately, a timeline—on how to maintain and accomplish the goals we have set for ourselves.
The benefit of this map is that it can be readily customized for each person based on the situation.
In some way or another, all of us are subjected to planning. When we plan our vacations, we typically see the advantages of planning in action.
An itinerary is required to keep track of tasks that must be completed prior to the trip, as well as destinations and activities. Planning is frequently employed when creating a budget.
The amount of stress and frustration that may be saved by planning ahead is enormous. This enables you and your traveling buddies to enjoy the vacation more.
One may be confident that their funds are carefully monitored to avoid overspending, even when it comes to budgeting. This enables proper money management, including spending and saving, as well as the achievement of both long- and short-term financial objectives.
"MAKE TIME FOR PLANNING; WARS ARE WON IN THE GENERAL'S TENT." — STEPHEN R. COVEY
The Result of Planning:
For the avid planner, planning has turned into a need for daily existence. a natural instinctive reaction to a new work or circumstance.
It has been demonstrated that planning helps the planner experience an increase in productivity and efficiency in their social or professional lives.
Planning enables the planner to filter out distractions from the core plan and maintain concentration on it.
There is little question that changes and unpredictable factors will be taken into account during the planning process.
The good thing about having a plan is that it may take into account such circumstances and lessen any tension the planner may feel in comparison to not having a strategy. The strategy only needs to be quickly changed, and it can be changed with little to no work.
All of these planning benefits must be connected to the nature of planning.
The bare bones of the timetable and the interim goals are placed into writing through planning. It can accept both little and large plans simultaneously and is highly adaptable and configurable to each user. This reality continues to be the primary justification for why businesses and organizations employ both short- and long-term planning to achieve their goals.
This eventually encourages productivity, efficiency, and an aim for the organization to reach its ultimate objective.
"PLAN YOUR WORK FOR TODAY AND EVERY DAY, THEN WORK YOUR PLAN." — MARGARET THATCHER
Therefore, it can be said that planning has much more advantages than disadvantages.
The key is to take action on your plan!
If both large and small enterprises, use plans to achieve their objectives and enjoy growth…
imagine the miracles that planning along with consistent inspired action can do in your life.
In the Action Plan workshop, we will help you create and implement your Success Action Plan! We will provide you with tools you can use daily to incorporate your new skills effectively, so you can reach your true potential and become the leader you were meant to be!
---