Leading IT Transformation – Workshop 12 (Vendor Evaluation)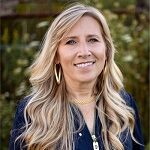 The Appleton Greene Corporate Training Program (CTP) for Leading IT Transformation is provided by Ms. Drabenstadt MBA BBA Certified Learning Provider (CLP). Program Specifications: Monthly cost USD$2,500.00; Monthly Workshops 6 hours; Monthly Support 4 hours; Program Duration 24 months; Program orders subject to ongoing availability.
If you would like to view the Client Information Hub (CIH) for this program, please Click Here
Learning Provider Profile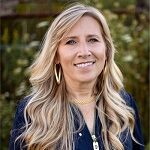 Ms. Drabenstadt is a Certified Learning Provider (CLP) at Appleton Greene and she has experience in Information Technology, Information Governance, Compliance and Audit. She has achieved an MBA, and BBA. She has industry experience within the following sectors: Technology; Insurance and Financial Services. She has had commercial experience within the following countries: United States of America, Canada, Australia, India, Trinidad, and Jamaica. Her program will initially be available in the following cities: Madison WI; Minneapolis MN; Chicago IL; Atlanta GA and Denver CO. Her personal achievements include: Developed Trusted IT-Business Relationship; Delivered Increased Business Value/Time; Decreased IT Costs; Re-tooled IT Staff; Increased IT Employee Morale. Her service skills incorporate: IT transformation leadership; process improvement; change management; program management and information governance.
---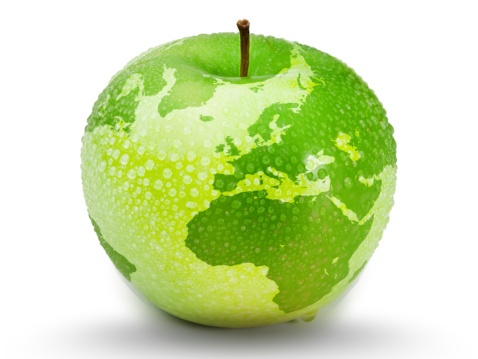 MOST Analysis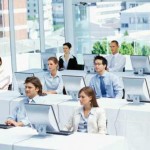 Mission Statement
Vendor evaluation is one aspect of the sourcing strategy itself. Vendor evaluation is done to ensure that a good portfolio of suppliers is available for use in the transformation program. Vendor evaluation can also be applied to current suppliers in order to monitor and measure their performance. It is essential for decreasing costs, minimizing risk as well as for the continuous improvement of the process. Vendor audits must be undertaken from time to time in an organization as there is always a need for quality control in the technology market. Vendors are required to deliver the same quality of products and services as agreed in the contract. Continuous vendor evaluations ensure that they comply with these quality standards. Particularly in the case of a new project or a new procurement, vendor evaluation is absolutely essential. It helps in determining whether a prospective vendor will be able to meet the organizational standards and the specific requirements of the digital transformation project undertaken. The goal is to choose a low-risk vendor that offers the best-in-class products or services. There are many important factors to consider when choosing a vendor for a particular project. Apart from the quality of product or service, there may also be legal risks involved such as regulatory compliance requirements or cybersecurity risks. Proper vendor assessment help in mitigating these and similar risks reducing the liabilities on the organization. Vendor evaluation can be done on many different criteria. If the vendor evaluation is being done for a new product, competitive selection can be done by comparing the features and services offered by different vendors and choosing the one that best suits the project requirements. Vendor evaluation can also be done by separately scoring individual vendors on different factors, such as price, features, reliability in delivery, and so on, and then comparing the scores to choose the highest scoring vendor.
---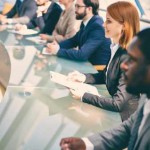 Objectives
01. Collect Vendor Data: departmental SWOT analysis; strategy research & development. Time Allocated: 1 Month
02. Price & Cost Analysis: departmental SWOT analysis; strategy research & development. Time Allocated: 1 Month
03. Managing Vendor Risk: departmental SWOT analysis; strategy research & development. Time Allocated: 1 Month
04. Vendor Communication: departmental SWOT analysis; strategy research & development. Time Allocated: 1 Month
05. Vendor Relationship: departmental SWOT analysis; strategy research & development. Time Allocated: 1 Month
06. Vendor Culture: departmental SWOT analysis; strategy research & development. Time Allocated: 1 Month
07. Vendor Stability: departmental SWOT analysis; strategy research & development. 1 Month
08. Vendor Viability: departmental SWOT analysis; strategy research & development. Time Allocated: 1 Month
09. Vendor Quality: departmental SWOT analysis; strategy research & development. Time Allocated: 1 Month
10. Vendor Performance: departmental SWOT analysis; strategy research & development. Time Allocated: 1 Month
11. Classify Multiple Vendors: departmental SWOT analysis; strategy research & development. Time Allocated: 1 Month
12. Vendor Audit: departmental SWOT analysis; strategy research & development. Time Allocated: 1 Month
---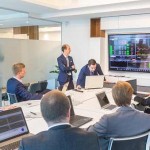 Strategies
01. Collect Vendor Data: Each individual department head to undertake departmental SWOT analysis; strategy research & development.
02. Price & Cost Analysis: Each individual department head to undertake departmental SWOT analysis; strategy research & development.
03. Managing Vendor Risk: Each individual department head to undertake departmental SWOT analysis; strategy research & development.
04. Vendor Communication: Each individual department head to undertake departmental SWOT analysis; strategy research & development.
05. Vendor Relationship: Each individual department head to undertake departmental SWOT analysis; strategy research & development.
06. Vendor Culture: Each individual department head to undertake departmental SWOT analysis; strategy research & development.
07. Vendor Stability: Each individual department head to undertake departmental SWOT analysis; strategy research & development.
08. Vendor Viability: Each individual department head to undertake departmental SWOT analysis; strategy research & development.
09. Vendor Quality: Each individual department head to undertake departmental SWOT analysis; strategy research & development.
10. Vendor Performance: Each individual department head to undertake departmental SWOT analysis; strategy research & development.
11. Classify Multiple Vendors: Each individual department head to undertake departmental SWOT analysis; strategy research & development.
12. Vendor Audit: Each individual department head to undertake departmental SWOT analysis; strategy research & development.
---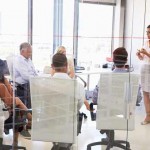 Tasks
01. Create a task on your calendar, to be completed within the next month, to analyze Collect Vendor Data.
02. Create a task on your calendar, to be completed within the next month, to analyze Price & Cost Analysis.
03. Create a task on your calendar, to be completed within the next month, to analyze Managing Vendor Risk.
04. Create a task on your calendar, to be completed within the next month, to analyze Vendor Communication.
05. Create a task on your calendar, to be completed within the next month, to analyze Vendor Relationship.
06. Create a task on your calendar, to be completed within the next month, to analyze Vendor Culture.
07. Create a task on your calendar, to be completed within the next month, to analyze Vendor Stability.
08. Create a task on your calendar, to be completed within the next month, to analyze Vendor Viability.
09. Create a task on your calendar, to be completed within the next month, to analyze Vendor Quality.
10. Create a task on your calendar, to be completed within the next month, to analyze Vendor Performance.
11. Create a task on your calendar, to be completed within the next month, to analyze Classify Multiple Vendors.
12. Create a task on your calendar, to be completed within the next month, to analyze Vendor Audit.
---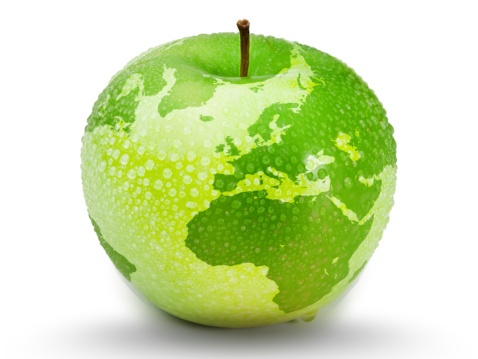 Introduction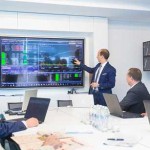 Vendor Evaluation: The What, How, and Why
Organizations perform vendor assessments to screen potential suppliers and assess their interactions with current ones. One of the most crucial choices a business must make to be competitive is how to evaluate its vendors, especially in these times of rapid market change.
Putting a Vendor Evaluation System in Place
Vendor performance evaluation should not only be a process used for assessing new vendors; it should also be a regular component of your company's procurement activity. Using categories and rankings within those categories, a good supplier assessment system will frequently review suppliers to identify strong and weak supply areas. Evaluations assist in identifying which suppliers should be given priority as well as in identifying potential danger areas, even for businesses with a restricted number of suppliers they can use. The system's ultimate objective is to monitor vendor performance consistency in a way that is integrated into the purchasing process.
Clear KPIs and measurements aimed at company priorities, as well as red flag measures to highlight when a supplier doesn't meet criteria, should be included in vendor evaluation. Every time a supplier is used, the procurer should rate them, and there should be a deadline for when they should submit their ratings. The individual or group classifying vendors should also routinely check the input. When procurers evaluate supplier performance, adopting a numerical assessment system may be simpler because companies may be quickly ranked using the final results.
These rankings and metrics ought to be external as well. It's critical to come to an understanding on them with your vendors so that they are aware of them and can offer input. Clarifying expectations for them and motivating improvements can both be accomplished by incorporating a system of recognition and reward for progress. Using agreed-upon KPIs and measurements inconsistently, failing to provide suppliers with regular feedback on their performance, neglecting supplier input when discussing and choosing measures, and conflating metrics and KPIs are all common faults in vendor assessment systems.
What is Supplier Evaluation?
Supplier evaluation in procurement refers to a formal review of suppliers to analyze their performance in relation to various criteria and determine whether they satisfy organizational needs. The goal is to build a portfolio of useable suppliers that is best-in-class and low-risk.
A pre-qualification step in the purchase process, supplier evaluation is a constant process for procurement departments.
According to Hald and Ellegaard (2011), supplier evaluation is "the process of quantifying the efficiency and effectiveness of supplier action."
So, to put it simply, evaluating a supplier is determining whether or not they are a suitable fit for your company. In addition, it evaluates the performance of your present supplier base to identify areas for cost-cutting, risk-reduction, and ongoing improvement. A transparent and equitable alignment of objectives, data, and analysis with suppliers is the first step in an efficient supplier assessment process.
---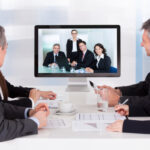 The Importance of Vendor Evaluation
Utilizing few resources as effectively as possible is the aim of every procurement organization. To secure the best contracts in terms of quality, pricing, flexibility, and reliability, it is therefore vital to evaluate suppliers.
Although the supplier evaluation process can be difficult, the rewards of locating low-risk suppliers of high-quality products and services as well as mutually beneficial, long-term business relationships outweigh the challenges.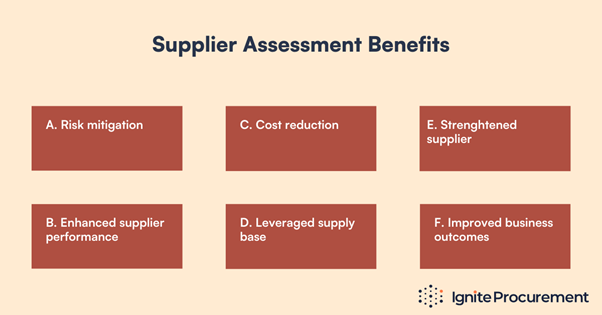 Some of the other benefits of supplier evaluation include:
• Risk mitigation: You may reduce the legal, contractual, and security risks connected to using technology outside of your business by properly vetting vendors.
• Enhanced supplier performance: The effectiveness of the procurement process as a whole is directly correlated with improved supplier performance. The supplier evaluation and appraisal criteria account for 57.1% of the performance of the procurement process (Murigi 2014). This is so that suppliers are encouraged to continually enhance their operations by increasing productivity and being more creative. However, when businesses base their decisions on supplier performance goals, they observe amazing results.
• Cost reduction: Any firm should consider supplier evaluation because it has a direct impact on the price and quality of purchased goods. Additionally, a small increase in price and quality brought on by supplier choice has important advantages for businesses.
• Leveraged supply base: Evaluation of supplier performance aids in standardization, which produces better outcomes for enterprises. It also enables businesses to plan their objectives and courses of action in accordance with the capacities and performance levels of their suppliers.
A quality criterion is a useful tool for evaluating suppliers since it encourages them to continuously enhance their processes by increasing productivity and becoming more creative. The performance of a purchasing organization's suppliers is crucial to its success. It's crucial that both the supplier and the customer agree on what constitutes satisfactory quality.
• Strengthened supplier relationships: Effective supplier management promotes loyalty, cooperation, and communication, which provides the groundwork for long-lasting, mutually beneficial working relationships.
• Improved business outcomes: By working with reputable suppliers, you'll be able to offer products and services that are of higher quality and more affordably priced. As a result, you will be able to better service your clients and increase both sales and client loyalty.
---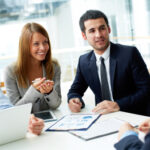 Supplier Evaluation Process
The first step in the supplier evaluation process is to assess your business' demands and create a list of specifications so that the appropriate vendors may be contacted or discussed. The suppliers are then evaluated using a selection criterion, which includes selecting how to assign a score to each source based on these factors.
A market analysis is done to determine a predetermined number of suppliers who will take part in the request for a quotation, or RFQ, procedure before possible suppliers are evaluated. Making an initial list of bids after gathering a small number of suppliers is an alternative to the second phase. The suppliers on this list all meet the criteria. The suppliers on the list are then given a request for information (RFI) to learn more about them. The purpose of the RFI is to see whether the company is interested and to gather enough data to make a preliminary assessment.
All of the company's stakeholders are involved in the evaluation of the suppliers when the bids or RFIs are received. Companies are ultimately chosen as suppliers depending on the outcomes and negotiations.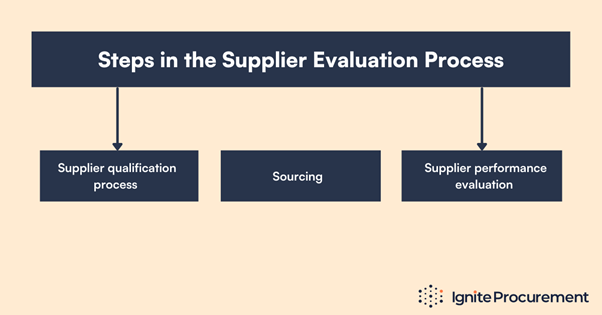 The majority of procurement specialists will concur that there is no one optimal method for evaluating providers. Companies employ a variety of strategies to determine what is effective and what is not. Regardless of strategy, the evaluation process's ultimate objective is to minimize risks and increase total value for the procurement organization.
It's vital to note that supplier selection does not eliminate the requirement for supplier evaluation. In reality, it is imperative to monitor the supplier's progress after an association is created. Companies can identify which suppliers are performing the best and where there is room for development by ranking them according to various indicators.
Supplier Evaluation Criteria
A multi-criteria problem, supplier assessment incorporates both qualitative and quantitative elements. Because of this, creating general selection criteria and using them in any circumstance is insufficient.
Having said that, the criteria for evaluating suppliers should be in line with the goals, mission, and vision of your organization. It should also take into account aspects like corporate social responsibility, communication, and cultural commitments in addition to aspects like quality, cost, and financial integrity.
Reviewing the standards that are most important to your business is another step in the evaluation of vendors and suppliers. Data security, for instance, is of highest importance to a healthcare organization, and they must also take into account many compliance rules; as a result, these criteria take precedence over other considerations.
However, businesses frequently face contradictory tangible and intangible elements where it is challenging to decide.
For this reason, the supplier selection process must engage all pertinent company stakeholders, including procurement, engineering, logistics, production, etc. The stakeholders must agree on the selection criteria. By doing this, it is ensured that each is given the appropriate amount of weight based on their relative relevance, corporate priorities, and strategy.
---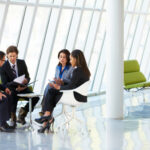 12 Criteria to Evaluate Suppliers
The performance of an organization's procurement department is correlated with its capacity to develop proper supplier evaluation criteria.
Murigi (2014) estimated that the supplier evaluation and appraisal criteria account for 57.1% of the performance of the procurement process.
The most frequently utilized criteria are typically those that relate to the delivery of materials, quality, pricing, financial situation, communication, and technology. However, depending on the method, there may be numerous additional factors that are more crucial than those described above. As a result, compiling a single, exclusive list is difficult.
Here are a few of the different factors that a company could consider when assessing potential suppliers: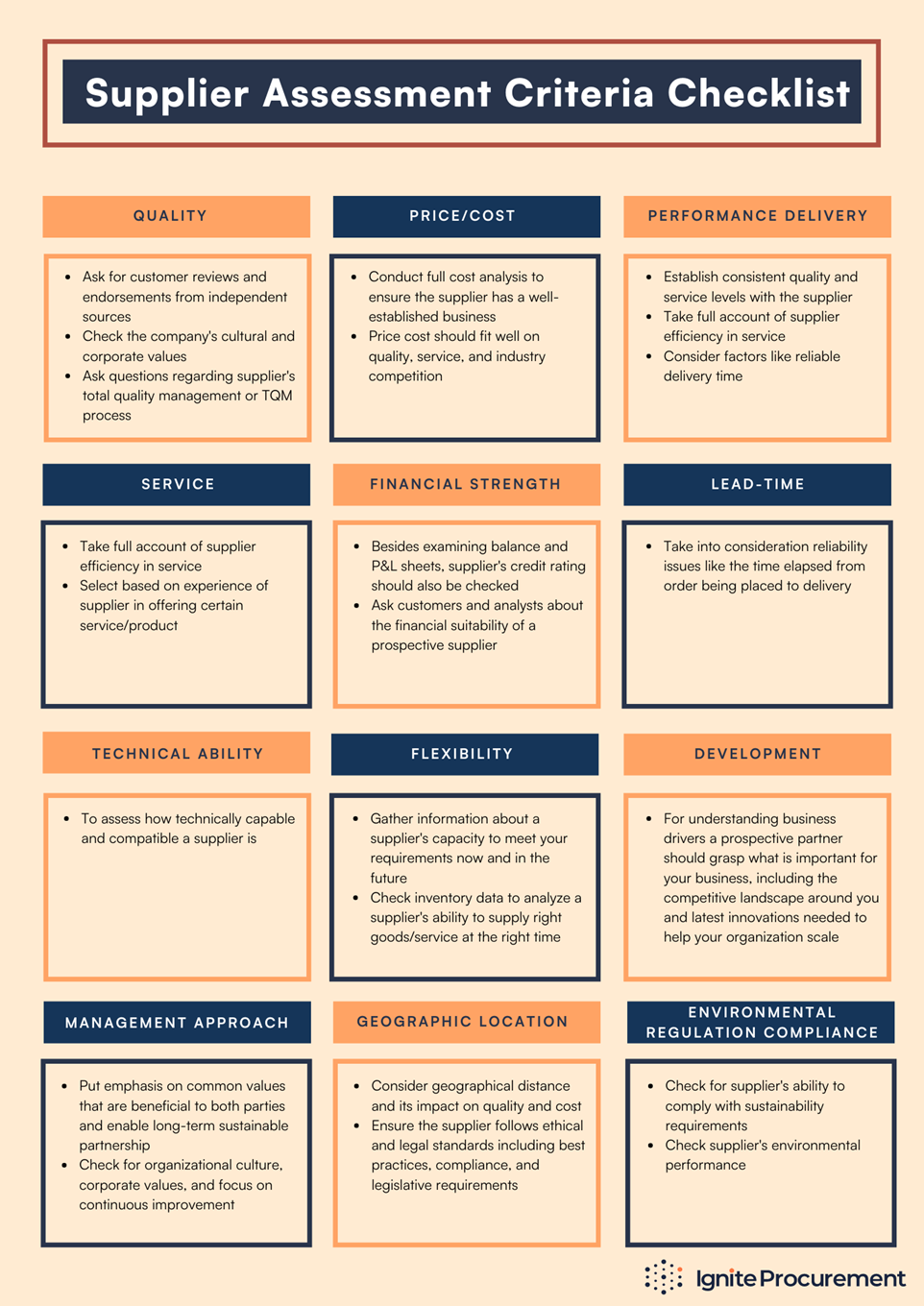 1. Quality: Quality is a difficult notion to describe. The description supplied by IBM is the one that best describes the supplier evaluation process: "The extent to which customer requirements are met determines quality.
When both the provider and the client agree on standards and these requirements are accomplished, we talk about a quality product or service." Thorough departmental, supplier, and customer consultation is necessary for quality management. Following the determination of the necessary quality levels, the entire manufacturing process must be set up to ensure that the quality level is attained and maintained in a manageable manner.
To do this, quality management relies on four interrelated processes: standard-setting, assessment, control, and assurance. The extent to which the procedures are followed to satisfy the requirements listed in national and international standards is determined by an external assessment. The ISO-9000/9001 standards are one illustration of such a standard.
2. Price/Cost: Here, the expectations relate to overall cost rather than material unit pricing, as well as present and future cost requirements, cost reduction, and ongoing development (including any acquisition, inventory, or disposal costs).
3. Performance Delivery: the assurance that the proper product will be delivered in the proper quantity and at the proper time. It entails assessing the procedures for accepting client orders, planning the production of the goods or services required to meet those orders, and then estimating the time necessary to deliver the goods or services in accordance with the client's expectations.
4. Service: It takes into account aspects like responding quickly, resolving complaints, and following directions. It is quite challenging to develop service criteria because of all these variables.
A supplier's service is typically evaluated using subjective evaluations. To do this, feedback must be gathered regarding the level of assistance, supplier attitude, speed of assistance requests, support staff qualifications, etc.
For rating supplier service performance, the majority of businesses use a pretty straightforward scale with descriptions, such as excellent, acceptable, and poor.
5. Financial Strength: It entails assessing the financial standing of a potential provider. In plain English, it refers to determining if a supplier can make resource investments, pay its vendors and employees, and continue to fulfill its debt and financial responsibilities. These elements are crucial in figuring out whether the supply will be interrupted or not.
6. Lead-Time: This is a reliability issue and means the elapsed time from the order being placed to delivery.
7. Technical Ability: This criterion determines how technically advanced a supplier is and whether they will be able to follow the development based on that ability.
8. Flexibility: It's an adaptability criterion that defines the ability of a supplier to adjust volumes and delivery times as per the client's needs.
9. Development: It takes into account factors like innovation and improvement that are needed to improve products and reduce costs.
10. Management Approach: This factor is especially crucial for a business wanting to establish lasting connections with its suppliers. These connections are typically made with vendors who supply crucial commodities in large quantities, or those in the critical quadrant. The parties involved must talk about and agree upon their goals and KPIs in order to lay the groundwork for such a relationship. If these connections are made properly, they can open the door to cooperative efforts to develop new products and cut costs.
11. Geographic Location: The proximity criterion is crucial since greater distances can occasionally result in other transportation-, logistics-, and currency-related variations that limit flexibility.
12. Environmental Regulation Compliance: This criterion, which takes into account a supplier's capacity to adhere to sustainability standards, is quickly turning into a prerequisite for supply chain alliances.
---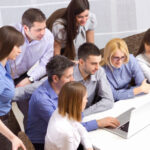 Identifying the Key Supplier Evaluation Criteria
It was recommended that businesses group their selection criteria into the following categories:
Mandatory – As the name implies, a supplier must meet certain requirements in order to be included on the bid list.
Preferred – A provider may still submit a proposal even if they are unable to achieve these requirements. However, the selection of suppliers will be based on these factors.
Leading – Attempt to keep these to a minimum. These problems will actually distinguish providers and set the great ones apart from the average ones. The supplier selection procedure should place the most emphasis on these considerations.
5 Tips for Successful Supplier Evaluation
1. To properly carry out their duties, procurement managers must develop scoring criteria that will guide them in evaluating and selecting the suppliers they should work with and keeping them on the list of authorized vendors.
The provider might be chosen based on a variety of factors. These standards, however, occasionally conflict. For instance, pricing and quality frequently do not coincide. As a result, it becomes vital to assign weights to the criteria in order to identify which supplier can offer the best trade-off among all the chosen criteria. It is recommended to select fewer critical criteria rather than a lengthy list, as each will have less of an impact on the final score individually.
2. Certain factors are difficult to evaluate since they can only be qualitatively measured (and not quantitative). These standards are more individualized and subjective. For instance, whereas the cost may be quantified, the quality of the good or service is a qualitative criterion. Direct measurements are impossible. The cost of returning the product, the cost of the services provided after the sale, and other factors should be considered in that situation.
3. For businesses, managing tens of thousands of suppliers across numerous departments is a major burden. By building and maintaining a central database of all the suppliers, it can be successfully overcome. Here, a supplier management tool like Ignite Procurement can help you centralize and auto-populate your supplier data.
4. Choose the person who will be in charge of the evaluation. Usually, a member of the procurement team performs this position, although hiring an analyst for complicated or expensive cases is a good idea. As an alternative, a consultant can assist with some of the laborious parts of the process, such as research, creating the request for proposal (RFP), and doing a financial analysis—some of which may not be available within the company.
5. Setting a deadline is also essential; without one, it may be challenging to complete the hiring and selection processes.
A Quick Supplier Evaluation Checklist
A continual process of supplier evaluation makes sure that your customers and interests remain at the forefront. The steps listed below can be checked off as you proceed through the procedure to make sure you evaluate your suppliers using best practices: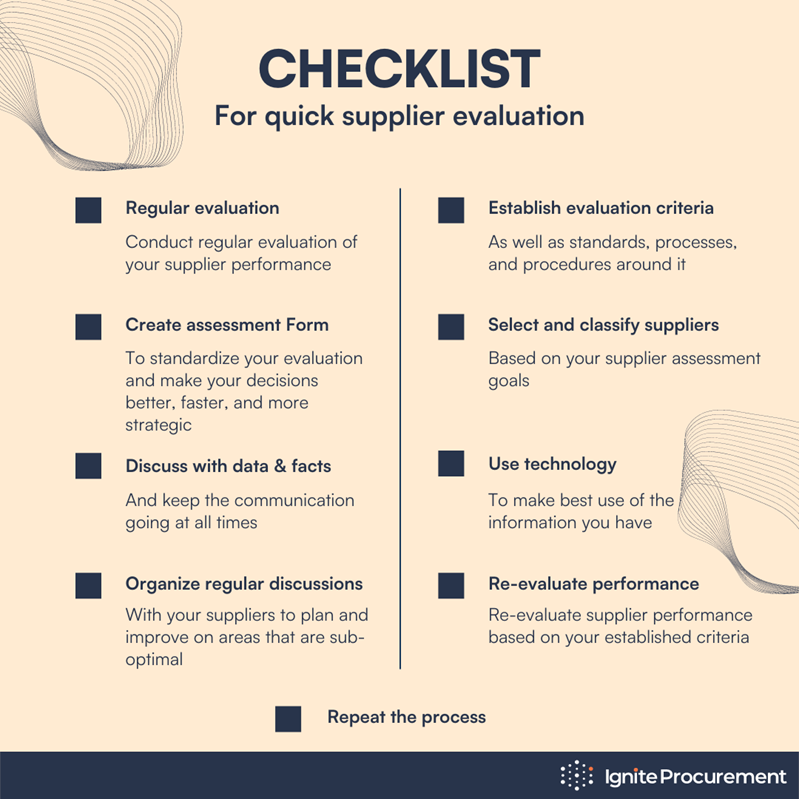 • Conduct regular evaluations of your supplier's performance.
• Establish supplier evaluation criteria as well as standards, processes, and procedures around it.
• Create a supplier assessment form to standardize your evaluation and make your decisions better, faster, and more strategic.
• Select and classify your suppliers based on your supplier assessment goals.
• Make use of your data and bring facts to your supplier discussions. Also, keep the communication going at all times, especially with your strategic suppliers.
• Use technology to make the best use of the information you have.
• Organize regular conversations with your suppliers to plan and improve on sub-optimal areas.
• Re-evaluate supplier performance based on your established criteria.
• Repeat the process.
---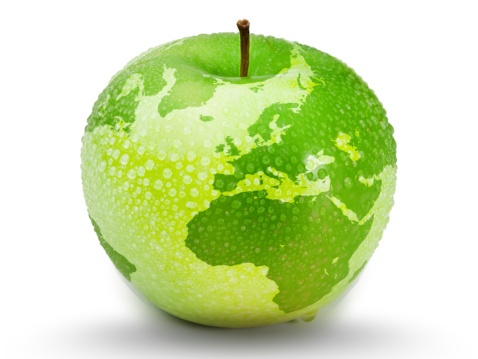 Executive Summary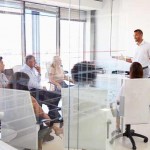 Chapter 1: Collect Supplier Data
What is vendor data? Vendor data is any information related to a specific vendor and or vendor process, from researching and sourcing, to onboarding and payment. All information on the vendors your company has onboarded and used is considered vendor data. This includes vendor contracts, contact details and location, purchasing terms, and legal documentation. It comprises gathering all of the details about a vendor that are needed to onboard them, do business with them, and measure performance and related spending.
But usually, vendor data management goes beyond the surface level: at first glance, these look like a list of trivial details…but all it takes is one misspelling, or one incorrect number, location or other seemingly inconspicuous oversight to create a big delay, and that vendor won't be paid anytime soon, and anyone relying on that work might experience a slowdown.
Ongoing business operations require access to information on vendors for all manner of processes: For example finance managers – the people actually releasing the money to vendors – need to ensure everything is as it should be; other stakeholders have a part to play involving compliance, procurement and analyzing vendor performance. And if there's even one hitch or incorrect detail during these processes, things can go very wrong.
Amazingly, it really doesn't need to be that way. Vendor data management solutions should help you automate the entire process, collecting related data to provide you with data-driven reports and dashboards.
It's time you made the move, and start reaping the rewards for managing your data correctly.
The Benefits of Better Vendor Data Management
Your company's business decisions should be based on your vendor data's insights, allowing you to make high-level decisions from an effective, automated vendor data management system.
With correctly managed vendor data, you'll be able to gain visibility and insight into how much your business is spending across suppliers, contracts and timeframes…all of which can help you make further important (and data-driven) business decisions in the future.
You'll save time, effort and budget by collecting and maintaining a centralized vendor database, reducing manual, repetitive work – as well as invaluable working time.
Team members will move away from a siloed mentality, and be able to easily access more up to date, workable information; vendor relationships and compliance will be far more easily manageable, thanks to higher-level, data-driven decisions.
---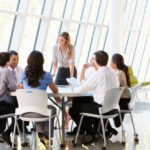 Chapter 2: Price & Cost Analysis
When businesses can find cost-effective suppliers to meet all of their inventory needs, they can begin creating long-term partnerships to benefit both parties.
Vendor analysis is a criterion in which a company judges a supplier based on their overall production value and efficiency. Businesses can also utilize a cost analysis that provides data on an item's total cost to determine if its manufacturer price is sensible.
By using these elements as a gauge, businesses can choose new suppliers or consolidate their existing vendors to prioritize those providing the best overall service. Running this analysis periodically ensures that the supplier is still meeting the company's product fulfillment needs.
Data collected from the vendor cost analysis allows management to determine which manufacturers offer the best product services and costs that promote their bottom line.
Cost Analysis vs. Price Analysis
While often used interchangeably, cost and price analyses are two very different processes.
Price Analysis
The price analysis is the less complicated strategy of the two, solely focusing on the market prices of similar products. The main goal of this method is to determine whether a vendor's set price for an item is reasonable.
Price analysis for an item can be conducted quite easily by-
• Researching e-commerce sites to find an average online retail price.
• Contacting multiple manufacturers to discuss how they set their prices.
• Asking competitors within the market what they normally pay for a product.
Taking these simple measures can help a company decide whether they should begin a business venture with a supplier or find a seller with better prices.
Cost Analysis
On the other hand, cost analysis considers a good's overall value through direct and indirect costs. This strategy is more complex as it seeks to break down the value into a comprehensive format. Companies perform cost analyses when manufacturers are unable to provide a direct item cost or are producing a unique product that is not yet offered on the market.
To conduct a cost analysis, businesses must first examine the direct costs of an item, such as:
• Labor wages
• Materials
• Fringe benefits
• Travel
All of these elements are expenses necessary to produce and sell a product, directly affecting its profit margin.
Then, the company must consider the indirect costs, including:
• Advertising/Marketing
• Legal fees
• Repairs
• External labor wages
• Communication
• Insurance
• Taxes
• Depreciation
• Overhead costs
By combining all of the inventory costs associated with an item, businesses can determine if a good's price tag is reasonable based on its related expenses.
---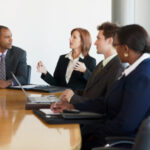 Chapter 3: Managing Vendor Risk
Strategic alliances with IT vendors aid businesses in achieving their goals at a lower cost. However, there is a lot of pressure on businesses to make sure that their vendors maintain continuous compliance with internal rules and numerous growing regulations due to the complexity of vendor networks, increased customer expectations, and a rapidly changing regulatory environment.
The outsourcing of compliance responsibilities is not a part of outsourcing company operations to a vendor. In order to comprehend vendor relationships, reduce vendor risks, avoid compliance fines, damages, and expensive investigations, it is the responsibility of corporations to do rigorous vendor due diligence and monitoring.
Businesses that rely significantly on vendors but don't have enough visibility into their vendor networks run a high risk of being exposed. For organizations to remain sustainable and to comply with regulations, it is crucial to recognize and manage vendor risks. Strong vendor risk management (VRM) programs assist businesses in preventing inherent risks rather than just responding to unfavorable circumstances and accidents after they happen.
The majority of VRM projects are conventional at many organizations. Only when choosing a vendor or signing a vendor contract is the focus on minimizing vendor risk. Continuous vendor monitoring, which enables businesses to be well-prepared for unforeseen events, is necessary for VRM to be genuinely effective. Having said that, it might be difficult to create and implement an effective VRM program since many different aspects must be taken into account, such as the extent of the vendor connection, dependence on the vendor, the vendor's location, and financial stability. Technology can assist here by greatly automating and streamlining vendor risk evaluations.
The Importance of a Vendor Risk Assessment
Many businesses are trying to cut the fat and concentrate on their core competencies in light of the present economic scenario. Businesses are outsourcing crucial tasks, from manufacturing to accountancy, to outside contractors or suppliers in order to realign their priorities. This method is efficient since it may essentially save costs, improve performance, free up important resources like time, and streamline how a business operates.
However, while this method may eliminate some laborious or time-consuming tasks and allow the company to focus on what it does best, it also exposes businesses to a number of hazards due to the conduct of these third-party contractors. This is particularly true for large organizations that work with numerous vendors or suppliers.
Larger businesses are by nature more complicated, and keeping track of numerous vendor and supplier relationships increases the volatility that needs to be monitored. It can be challenging to pinpoint possible hazards since various departments may use a number of channels to communicate with vendors. There is frequently minimal accountability for the management of these partnerships and the associated risks.
---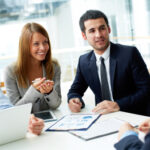 Chapter 4: Vendor Communication
Despite being essential to the success of the supply chain, communication is unexpectedly one of the areas that needs the most work once the evaluation process has started.
Many procurement specialists agree it is particularly challenging to work with personnel from other departments. Additionally, communication might become much more difficult when it comes to talking to people outside the company, such as suppliers.
The Importance Of effectively Communicating with vendors
It all comes down to the reality that better processes can be achieved by bringing in more innovative ideas through effective communication between stakeholders and external providers. It makes sense that a process will be much better managed if people from different stages of the process are able to offer recommendations for improvements based on actual knowledge. The procurement department's ability to affect the entire purchase process is reduced if communication is.
Steps To Improving Communications For Supply Chain Success
There are certain things that procurement experts need to think about if we're going to address this communication problem in supply chains:
• Prioritise stakeholders/suppliers. Evaluate the value of your stakeholders to the organization as well as their level of support. Suppliers, take into account the effect a supply interruption might have on your company and how strategically minded they are.
• Regularly meet with stakeholders and suppliers. You can identify and address their problems and worries as they arise by meeting with them frequently (every week, for example). Don't be afraid to keep them updated frequently, even if it's just with a brief summary email. It's crucial to frequently evaluate how your relationships with suppliers may be made better on both ends, and to both give and receive constructive criticism from them.
• Always offer options. Create a list of possibilities and the supporting evidence for each after negotiations. By providing the stakeholders some power and avoiding taking control away from them, you can give them a sense of prestige.
Use The Right Communication Tool
When it comes to the actual communication strategy, you should evaluate which approach best fits the circumstances and will produce the best outcomes for supply chain performance. In addition, the following fundamental guidelines should be taken into account while communicating with stakeholders and suppliers:
• Be clear. This may seem like a simple, obvious notion, but it's crucial to make sure the proposal's "story" is communicated so that stakeholders are aware of and enthusiastic about what you are suggesting. Focus on the advantages the project will bring about as well as how they will be realized in a succinct headline that sums up the proposal.
• Tailor it. Don't merely concentrate on general costs and benefits while communicating the project's main advantages. Take into account the stakeholders you are addressing and modify it to demonstrate how you will answer each of their specific problems.
• Be personal and pragmatic. With stakeholders, it's frequently more advantageous to call them or pay them a quick visit rather than send less direct communication, such emails. When attempting to implement change, a personable and practical approach will produce faster and better results.
It is crucial to communicate with both internal and external stakeholders and suppliers. It is feasible to improve communication and guarantee the success of the supply chain by taking the appropriate actions and making the necessary adjustments.
---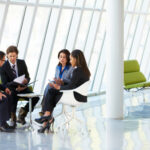 Chapter 5: Vendor Relationship
It is essential to effectively manage vendor/supplier relationships during any IT vendor evaluation process. It's critical to build positive connections with your company's main IT providers to ensure dependable supply, uncover competitive pricing, and comprehend new trends that could have an impact on your operation. Even while many companies have adopted a supplier relationship management strategy in recent years, many still lack the knowledge and expertise to fully utilize the collaboration and goodwill of their suppliers.
Understanding Supplier Relationship Management
Understanding what supplier relationship management really entails can help you build thoughtful partnerships with suppliers rather than haphazard ones. In order to maximize a supplier's value to the business, supplier relationship management generally entails taking a strategic approach to planning and managing a business' contacts with a supplier. Finding chances for collaboration with important suppliers to add value and reduce the risk of supply chain failure, which could have detrimental effects on your company, is frequently a part of this process.
Invest in Appropriate Software
Although there are specialized software programs for managing supplier relationships, smaller organizations might not need these. However, think about spending money on supply chain or inventory management software that includes a supplier relationship management feature. It is likely to be far easier to use specialized supplier relationship management systems than to create unique tools or processes to track supplier commitments and monitor supplier performance. This is especially true for firms that are expanding; when you work with more suppliers, it gets more difficult to manually track each one.
Walk the Talk with vendors
In an ideal world, both supplier and customer relationships would be managed by you. A capable provider should be acting similarly. Two crucial ways that wholesale clients can show suppliers they are good clients are by communicating effectively and paying your invoice on time. Suppliers frequently have to balance a variety of conflicting consumer needs. Giving your suppliers as much advance time as you can reduces the amount of stress on their business. Since your suppliers depend on payments to maintain a healthy cash flow, just like your company, they frequently struggle with non-payment or late payment. Creating a really collaborative supplier relationship is extremely impossible if your suppliers frequently have to take time away from their busy schedules to pursue outstanding bills.
Partner with Fewer Suppliers
Working with many suppliers has a number of benefits, including reducing risk, boosting capacity, and expanding exposure to a wider range of goods. Managing connections with too many suppliers, though, can deplete your company's important resources and energy. While adding more suppliers initially improves reliability and value, eventually the added expenses associated with administration and relationship management outweigh the benefits.
Agree on Performance Measures
For supplier relationship management to be successful, performance requirements must be made explicit. Although creating performance standards may require some debate, it is crucial to have them in place so that all sides can agree on an impartial standard. Any performance requirements should be precise and quantifiable to make it simple to evaluate supplier performance.
The B2B version of customer relationship management is frequently used to describe supplier relationship management. We'll define this key management idea and outline how supplier relationship management may be implemented and enhanced to maximize corporate performance.
---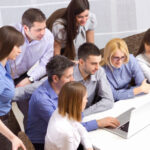 Chapter 6: Vendor Culture
Along with their effectiveness, capacity, quality, and pricing, suppliers should also be evaluated for their ability to collaborate with you. It is a crucial step in evaluating suppliers, especially when picking an appropriate IT vendor.
But what exactly do we mean when we talk about "culture," and why is it so important when there is only work to be done?
Since culture is centered on a company's attitudes and beliefs, a good cultural fit between you and the agency of your choice will have a number of advantages. These advantages will include the agency going above and beyond to satisfy you as their client, even if they've been let down elsewhere in the process by a longer supply chain; their responsiveness when you or your own clients change your mind and adjustments need to be made right away; their comprehension of your business, your product, and how that needs to be captured on screen; and their attitude toward listening to your exact requirements in order to create a superior final product.
Unsurprisingly, a bad cultural match might have the opposite impact, which can increase the cost to your company. This is why it's crucial that you choose your IT software agency carefully and make sure you're working with the best possible provider.
When looking for suitable IT vendors, it might be wise to enquire about their company values (if they are not already listed on their website), their best clients and why, whether they would like to have you as a client, and whether they have any prior experience working with clients with different cultural backgrounds.
Since teams function best when they mirror one another, it makes sense that when you choose a supplier, you should treat them as though they were a member of your own team. It doesn't matter if departmental cultures differ significantly from one another; the overall culture should be the same to produce better work and/or goods.
After all, culture is what characterizes a group of people for who they have been and who they are today. Your company's structure is shaped by your business suppliers in all of their roles, therefore harmony and balance are essential.
Firms cannot function without suppliers, and all businesses depend on them in some way. The message is the same whether it's a three-month IT project or a three-year contract to create and update your custom website: a good cultural fit can only ever result in rewarding, effective, and productive business relationships. Often, the foundations for good supplier relationships have been established even before a contract has been signed.
---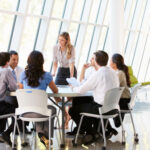 Chapter 7: Vendor Stability
We are all aware of how important financial stability is to the survival of your company. You most likely keep a close check on the revenue, profitability, and cash flow of your business. Are you paying enough attention to the stability of your vendors given how crucial funds are to your business? The following three points will explain why you should routinely assess your vendors' financial standing.
1. It signals longevity. Losing a vendor or supply can be disastrous. Even if you have redundancies in place, a major supplier going out of business can have an impact on your entire supply chain. A company's financial performance is a leading predictor of whether its business operations will continue or end. Finding this information is also not difficult. Utilizing the Financial Stress Scores (FSS), Supplier Evaluation Risk (SER), and Viability Rating, Dun & Bradstreet constantly assesses and rates businesses.
2. It indicates business alignment. Maintaining the success of your business is one of your primary priorities. You want suppliers who are equally committed to that objective and who make it as simple as possible to conduct business successfully and maintain client satisfaction. If your suppliers are committed to the success and expansion of their own business, this is also a sign that they will care just as much about your success.
3. And last, but definitely not least, it impacts your bottom line. Financial stability gives your suppliers several opportunities. They can more quickly obtain new tools and technology and can better bargain for supply rates and exclusive material deals. Higher quality and more efficient production are frequently the results of new equipment. Your bottom line improves for the better virtually always when those factors come together.
---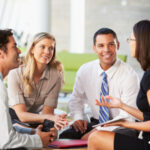 Chapter 8: Vendor Viability
It's safe to conclude that the majority of organizations can only function and accomplish their goals by relying on a wide array of goods and services from outside sources.
Naturally, some of those goods and services will be more important to the company's success than others.
Nobody likes to arrive at work one day to discover that operations have been disrupted due to a crucial supplier's inability to provide, or worse, their inability to deliver moving forward.
Forewarned is forearmed. It is so much better to be warned that something horrible might happen before it actually does than to learn about it after the fact.
While "something bad" might refer to a variety of scenarios ranging from the improbable to a foregone conclusion, this course manual will concentrate on issues that might compromise a crucial supplier's viability or ability to endure.
Assessing supplier viability is a significant risk-reduction strategy. Its goal is to assess the possibility that a crucial supplier won't be able to fulfill its contractual obligations for accurate and timely supply as well as warranty fulfillment.
We will go over the following topics in this course manual:
1. The dimensions of supplier viability
2. The importance of supplier viability
3. Situations that can affect supplier viability
4. Supplier viability warning signs
5. When to assess supplier viability
6. How to assess supplier viability
7. Guidance for financial viability assessments
8. Considerations for mitigating supplier viability risk
What Is a Supplier Capability Assessment?
An official process that assesses a potential or present supplier's actual manufacturing capabilities for a specific product or over the course of a contract is known as a supplier capacity assessment.
You may use lean thinking to improve the procurement process by using these checks. They make it possible to approach quality in a source-specific manner. You might identify weak points and come to the conclusion that a specific organization impedes your development toward milestones. However, these evaluations also make it possible to collaborate with suppliers to find solutions to issues before they go out of control.
How Does Your Supplier Relationship Affect These Audits?
Supply chain professionals should be aware that the specifics between the parties involved will influence their reasons for organizing in-person examinations. For instance, people visit the sites of potential suppliers to learn more about them and to talk about their company goals. In-person visits give a sense of urgency when evaluating a supplier with known performance concerns.
Whatever your particular justifications may be for visiting suppliers, keep in mind that productive partnerships depend on such trips. It is simple to communicate via emails, pictures, and video chats, but these tools do not replace the requirement to physically visit a supplier's premises and see its operations.
Which Benefits Can You Expect From Regular and Ongoing Assessments?
Supplier capability evaluations demand time and monetary commitments. However, they provide you with a number of benefits. These consist of:
• recognizing issues before they have an impact on your supply chain
• Choosing more wisely when it comes to purchasing
• assisting suppliers in waste reduction
• having greater assurance regarding contract renewals
• demonstrating to partners your desire to see them succeed
• putting in place metrics that show your expectations
• confirming that suppliers adhere to regulatory requirements
• Getting guarantees from businesses that they can meet your current needs
Assessing your suppliers throughout the whole partnership fosters trust amongst all parties involved. Suppliers will likely experience worry if they are unsure if they can meet your needs successfully, which could lead them to act resentfully towards your business.
How Should You Begin Performing These Supplier Checks?
There are specialized businesses that can assist you in formally evaluating your supply partners. Representatives from those companies are knowledgeable about best practices for various industries, and they arrange on-site visits to suppliers' facilities to gain a thorough understanding of how things operate there.
You'll receive a capacity assessment report with recommendations on how to use the audit's information. It also lists the dangers and gaps that have been found, along with the most effective strategies to solve issues. With those specifics, you may create a strategy for determining how weaknesses influence your business and how you might assist a supplier in resolving them.
---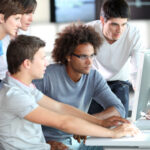 Chapter 9: Supplier Quality
Supplier Quality Assurance (SQA) is a procedure designed to make sure that a vendor or supplier consistently provides products or services that meet the expectations of the client. In order to ensure that the supplier's offers satisfy the established specifications with the least amount of inspection or modification, this process is collaborative.
Process and IT service audits that handle external and internal checks and concentrate on supplier management, product quality compliance throughout its lifecycle, manufacturing and equipment quality, and effectiveness should be a part of any effective quality assurance program. We'll examine the complete SQA process in-depth in this course manual and go through the major factors that affect its efficiency.
The 9-Step SQA Process and How It's Measured
The supplier quality assurance process, according to Joseph Moses Juran, a well-known proponent of quality management, can be broken down into the following nine major steps:
1. Define the specifications for the product's quality
2. Find and assess potential sources for the required parts.
3. Select the most dependable vendors to meet your productions' needs.
4. Plan jointly for quality.
5. Establish teamwork and cooperation throughout the relationship
6. Verify that the standards and regulations are being followed
7. certify reliable vendors
8. Implement quality improvement strategies
9. Create and use supplier ratings and scorecards
Key metrics must be used in conjunction with these stages to assess and grade the quality assurance provided by IT vendors even before delivery. The percentage of items that fulfill quality requirements, the percentage of on-time and complete deliveries, and the new product introduction (NPI), which gauges the proportion of new products that adhere to volume, quality, and time standards, are common metrics.
Benefits of Quality Assurance for Suppliers
In a cutthroat industry, ensuring quality is not only necessary but also provides significant advantages that can influence the entire development process. Here are just a few instances of the top advantages for suppliers:
• Provides cost savings by eliminating waste of defective production and minimizing product failure rates
• Reduces cycle times by streamlining the quality assurance process of a company's global network of suppliers
• Shortens time to market by optimizing procedures that are managed with the quality assurance process
• Protects companies from liabilities by error-proofing processes and producing defect-free products
• Minimizes a company's risk of regulatory non-compliance and legal liabilities
Supplier Quality Assurance Across Industries
Many firms today are constantly evaluating their supply chains to fulfill demands that go beyond cost in the age of global networks. Organizations should use a risk-based strategy that looks at a supplier's criticality as well as their failure likelihood in order to find possibilities for improvement within the supply chain. This can be accomplished by integrating enterprise systems with standardized risk and IT audit tools.
In the end, businesses exist to offer issues with answers. The ability of a vendor or supplier to offer high-quality IT goods that satisfy customer expectations is measured by supplier quality when evaluating IT vendors. Your company's IT solutions aren't fixing the issue if they don't live up to client expectations.
You can make sure you're consistently improving the lives of your consumers and going above and beyond their expectations by using effective supplier quality management (SQM) procedures.
Monitoring a supplier's performance necessitates almost constant evaluation of the product's quality, price, compliance, etc. Companies need a good mechanism to handle this properly. The advantages of SQM and precisely how to create a supplier quality management process that spares firms time, money, and hassles are covered in this course handbook.
---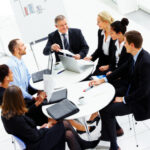 Chapter 10: Supplier Performance
Supplier performance management (SPM) is a business strategy used to monitor, assess, and manage the performance of your vendors and suppliers in an effort to reduce expenses, lower risks, and promote continuous development. It's an essential component of any evaluation process for IT vendors.
The main goal of SPM is to locate prospective problems and their underlying causes so that they can be quickly and amicably handled.
Why is supplier performance management important for your business?
Most businesses rely on their suppliers' prompt deliveries, price cuts, and high-quality services to increase profits. As a result, the quality of the entire supply chain is directly impacted by the effective management of supplier performance.
To improve it, speed up its development, and guarantee the quality of services and/or products, an effective mechanism must be put in place.
Companies may guarantee and maintain the best service possible and get rid of suppliers that don't meet performance standards by evaluating and comparing supplier performance.
Furthermore, supplier performance management paves the way for suppliers to comprehend the demands and expectations of the client. This may lead to a value-added strategic collaboration where the performance and competences of the suppliers develop over time. The mutual ability to achieve and retain market leadership with the greatest technology and business processes will determine how strong future success will be.
In order to actively manage crucial supplier relationships in a consistent, objective manner that produces actionable data, supplier performance management combines the elements of supplier segmentation, risk management, metrics management, and consequence management.
Your company can use that information to make smart supplier selection selections.
How can you measure supplier performance?
Strategic supplier relationships are now critical enough for some businesses to devote a significant amount of time and energy to creating performance indicators. However, because many supplier partnerships exist within or cross organizational boundaries of accountability, it is significantly harder to implement measurements and more probable that they will go unnoticed.
Senior management has started to pay more attention to supplier partnership performance measures as companies enter into more supplier partnerships and as partnerships gain significance in terms of their strategic and financial impact. Since you can't manage something if you can't measure it, this is a wonderful improvement.
The largest issues with performance measurement, according to the majority of businesses, have a lot to do with the methodology used to create and use measurements.
Metrics for partnerships must be developed and applied in a setting that, by necessity, crosses organizational barriers on the inside as well as the outside. If businesses want to successfully deploy metrics on individual relationships and across their entire partnership portfolio, they need to understand and manage this reality.
We advise adhering to the next six guidelines while adopting relationship metrics:
1. Ensure comparability of metrics across partnerships.
a. Define and discuss metrics with partnership representatives and create performance metrics for both sides.
b. Ensure clarity around implications of partner performance – good and poor.
c. Implement a process for auditing partnership performance.
d. Link partnership performance with individual performance evaluation.
e. Create a forum for reviewing and acting on partnership performance data.
Any business that uses effective supplier performance management makes sure that a supplier performs in accordance with the contract's requirements and industry standards. It entails managing actual performance, identifying performance gaps, and deciding on steps to take in order to reach targeted performance levels.
In addition to ensuring that the advantages specified during the contracting stage are achieved, supplier performance management also makes sure that value delivery continues throughout the duration of the contract.
Companies' success is becoming more and more reliant on the performance of strategic suppliers as they concentrate more on their core capabilities and outsource a larger portion of their work. Improving the performance of all parties to the contract and Service Level Agreement is the ultimate goal of supplier performance management.
---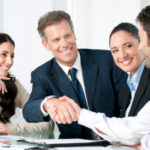 Chapter 11: Classify Multiple Vendors
What is the Supplier Classification system?
In our day to day manufacturing operations, it's a necessity to deal with some type of supplier for parts and other technical support. A supplier status is typically straight forward and follows the lifecycle steps; non-approved, pending approval, approved, probation or warning, phase-out, inactivated or disqualified. One of the best methods to established supplier classifications is to use the "Kraljic Portfolio Segmentation" model.
This model allows us to establish risk-based supplier selection, qualification and performance monitoring processes to focus supplier lifecycle management activities on the highest risk and impact products.
• Leverage items ( High profit, low supply risk)
Where items have high profitability, but a low-risk factor, purchasers have the balance of power in the relationship and leverage this strength to obtain greater revenues. Conventionally, procurement professionals have overburdened this status to lower prices, but increasingly more advanced companies are looking to unlock the innovative potential of their suppliers.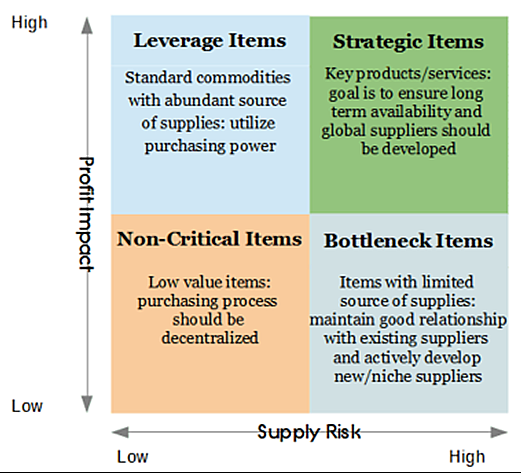 • Bottleneck products (Low-profit impact, high supply risk)
Here, the strength is in the hands of the supplier. The market consists of few suppliers that can behave proprietorship to force prices upward. Procurement Leaders found that these suppliers absorb more of buyers' time compared to any other segment. The supplier relationship is demanding, even though they have a limited impact on company profitability. The market structure forces buyers to accept an unfavorable deal.
• Strategic Products (High profit, high supply risk)
These items only represent a handful of suppliers, but ensuring an effective and predictable supplier relationship is key to the future of the buying company. These products or parts deserve more attention from purchasing managers.
Managing such suppliers requires a diverse array of skills & experience. Unlike the non-critical items, each contract is unique and focuses upon the shared gains that equal partners enjoy in a collaborative relationship.
• Non-critical products (Low-profit impact, low supply risk)
The most commonly used example in this segment is office stationery. Although important for employees to perform their duties, pens and paper do not have a significant impact upon the business, nor does their absence represent a serious threat.
---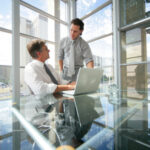 Chapter 12: Vendor Audit
All companies manage vendors to achieve SCM's deliverable of supplying safe and reliable goods and services to customers, the operations. In vendor evaluation, auditing process is vital in offices and companies. It is done to do the required checks. It might be for the operations or it might also be done for the vendors who supply goods. Traditional vendor audit procedures are time-consuming and therefore very expensive for the average organization to undertake with the required scale and thoroughness. And they are often not particularly effective.
Services provided by IT vendors should be of quality and standard. Anything bad cannot be used by the company, because the end product reaches the customer. If the customer gets poor products or services then it degrades the image of company and customers will purchase it from other company. Due to these reasons, supplier audits are conducted by giant companies. There are different vendors and suppliers who supply goods to companies. It is necessary for companies to make a systematic check before approaching vendors. It is of paramount importance that the service/software is of good quality and standard. Once the product is developed in to finished good and it is circulated in the market, then it cannot be changed. So, if the software, for example, is of poor quality, then end product is definitely going to face lot of problems and issues. The customer might return the product with complaints.
A vendor audit is performed for a company that aims to attain an objective assessment of its contractors' or vendors' compliance to the terms, conditions and intent of the contracts and/or agreements between two entities. Vendor audits are necessary to effectively reduce cost and improve quality control throughout the procure-to-pay system. The primary areas of assessment in a vendor audit are vendor viability, management responsibility, system accuracy and data integrity, the latter of which being of particular importance in the modern business environment.
The main differences when comparing vendor audits to a typical internal audit are the focus, reporting and scope. The focus of a vendor audit encompasses examination of the entity's quality management through its procedures and data processes, whereas an internal audit looks mainly at governances, risks and the controls in place to manage those risks. Vendor audits take into consideration the internal environment and the third-party provider's adherence to established contracts.
The vendor audit provides assurance that the system is operating effectively and efficiently in the recording and payment of goods/services of appropriate quality, at the right time, in sufficient quantity and at an acceptable price. As a result, the reporting of the vendor audit is strictly to management, providing an opinion of the entity's operating processes and controls as well as third party's adherence to the standards set forth by the organization. The most desirable result of vendor audits is to achieve some level of cost reduction, which is achieved through not only direct cost reduction, but also process improvements and risk mitigation to help prevent future problems.
---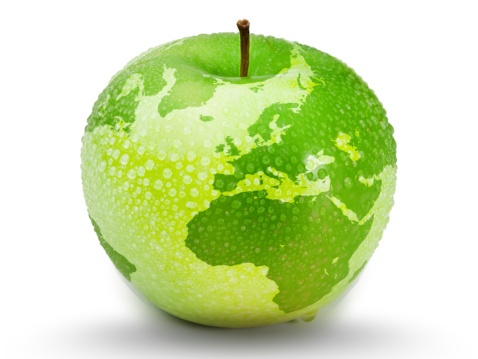 Curriculum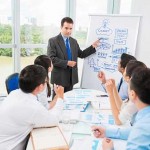 Leading IT Transformation – Workshop 12 – Vendor Evaluation
Collect Vendor Data
Price & Cost Analysis
Managing Vendor Risk
Vendor Communication
Vendor Relationship
Vendor Culture
Vendor Stability
Vendor Viability
Vendor Quality
Vendor Performance
Classify Multiple Vendors
Vendor Audit
---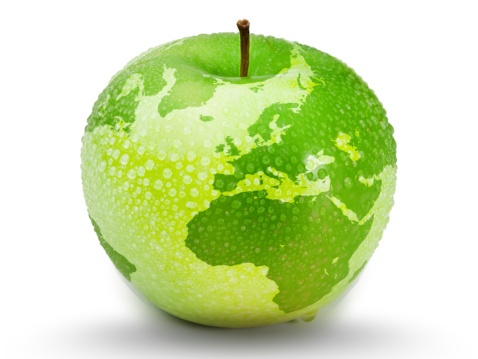 Distance Learning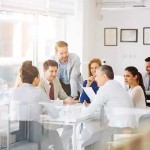 Introduction
Welcome to Appleton Greene and thank you for enrolling on the Leading IT Transformation corporate training program. You will be learning through our unique facilitation via distance-learning method, which will enable you to practically implement everything that you learn academically. The methods and materials used in your program have been designed and developed to ensure that you derive the maximum benefits and enjoyment possible. We hope that you find the program challenging and fun to do. However, if you have never been a distance-learner before, you may be experiencing some trepidation at the task before you. So we will get you started by giving you some basic information and guidance on how you can make the best use of the modules, how you should manage the materials and what you should be doing as you work through them. This guide is designed to point you in the right direction and help you to become an effective distance-learner. Take a few hours or so to study this guide and your guide to tutorial support for students, while making notes, before you start to study in earnest.
Study environment
You will need to locate a quiet and private place to study, preferably a room where you can easily be isolated from external disturbances or distractions. Make sure the room is well-lit and incorporates a relaxed, pleasant feel. If you can spoil yourself within your study environment, you will have much more of a chance to ensure that you are always in the right frame of mind when you do devote time to study. For example, a nice fire, the ability to play soft soothing background music, soft but effective lighting, perhaps a nice view if possible and a good size desk with a comfortable chair. Make sure that your family know when you are studying and understand your study rules. Your study environment is very important. The ideal situation, if at all possible, is to have a separate study, which can be devoted to you. If this is not possible then you will need to pay a lot more attention to developing and managing your study schedule, because it will affect other people as well as yourself. The better your study environment, the more productive you will be.
Study tools & rules
Try and make sure that your study tools are sufficient and in good working order. You will need to have access to a computer, scanner and printer, with access to the internet. You will need a very comfortable chair, which supports your lower back, and you will need a good filing system. It can be very frustrating if you are spending valuable study time trying to fix study tools that are unreliable, or unsuitable for the task. Make sure that your study tools are up to date. You will also need to consider some study rules. Some of these rules will apply to you and will be intended to help you to be more disciplined about when and how you study. This distance-learning guide will help you and after you have read it you can put some thought into what your study rules should be. You will also need to negotiate some study rules for your family, friends or anyone who lives with you. They too will need to be disciplined in order to ensure that they can support you while you study. It is important to ensure that your family and friends are an integral part of your study team. Having their support and encouragement can prove to be a crucial contribution to your successful completion of the program. Involve them in as much as you can.
Successful distance-learning
Distance-learners are freed from the necessity of attending regular classes or workshops, since they can study in their own way, at their own pace and for their own purposes. But unlike traditional internal training courses, it is the student's responsibility, with a distance-learning program, to ensure that they manage their own study contribution. This requires strong self-discipline and self-motivation skills and there must be a clear will to succeed. Those students who are used to managing themselves, are good at managing others and who enjoy working in isolation, are more likely to be good distance-learners. It is also important to be aware of the main reasons why you are studying and of the main objectives that you are hoping to achieve as a result. You will need to remind yourself of these objectives at times when you need to motivate yourself. Never lose sight of your long-term goals and your short-term objectives. There is nobody available here to pamper you, or to look after you, or to spoon-feed you with information, so you will need to find ways to encourage and appreciate yourself while you are studying. Make sure that you chart your study progress, so that you can be sure of your achievements and re-evaluate your goals and objectives regularly.
Self-assessment
Appleton Greene training programs are in all cases post-graduate programs. Consequently, you should already have obtained a business-related degree and be an experienced learner. You should therefore already be aware of your study strengths and weaknesses. For example, which time of the day are you at your most productive? Are you a lark or an owl? What study methods do you respond to the most? Are you a consistent learner? How do you discipline yourself? How do you ensure that you enjoy yourself while studying? It is important to understand yourself as a learner and so some self-assessment early on will be necessary if you are to apply yourself correctly. Perform a SWOT analysis on yourself as a student. List your internal strengths and weaknesses as a student and your external opportunities and threats. This will help you later on when you are creating a study plan. You can then incorporate features within your study plan that can ensure that you are playing to your strengths, while compensating for your weaknesses. You can also ensure that you make the most of your opportunities, while avoiding the potential threats to your success.
Accepting responsibility as a student
Training programs invariably require a significant investment, both in terms of what they cost and in the time that you need to contribute to study and the responsibility for successful completion of training programs rests entirely with the student. This is never more apparent than when a student is learning via distance-learning. Accepting responsibility as a student is an important step towards ensuring that you can successfully complete your training program. It is easy to instantly blame other people or factors when things go wrong. But the fact of the matter is that if a failure is your failure, then you have the power to do something about it, it is entirely in your own hands. If it is always someone else's failure, then you are powerless to do anything about it. All students study in entirely different ways, this is because we are all individuals and what is right for one student, is not necessarily right for another. In order to succeed, you will have to accept personal responsibility for finding a way to plan, implement and manage a personal study plan that works for you. If you do not succeed, you only have yourself to blame.
Planning
By far the most critical contribution to stress, is the feeling of not being in control. In the absence of planning we tend to be reactive and can stumble from pillar to post in the hope that things will turn out fine in the end. Invariably they don't! In order to be in control, we need to have firm ideas about how and when we want to do things. We also need to consider as many possible eventualities as we can, so that we are prepared for them when they happen. Prescriptive Change, is far easier to manage and control, than Emergent Change. The same is true with distance-learning. It is much easier and much more enjoyable, if you feel that you are in control and that things are going to plan. Even when things do go wrong, you are prepared for them and can act accordingly without any unnecessary stress. It is important therefore that you do take time to plan your studies properly.
Management
Once you have developed a clear study plan, it is of equal importance to ensure that you manage the implementation of it. Most of us usually enjoy planning, but it is usually during implementation when things go wrong. Targets are not met and we do not understand why. Sometimes we do not even know if targets are being met. It is not enough for us to conclude that the study plan just failed. If it is failing, you will need to understand what you can do about it. Similarly if your study plan is succeeding, it is still important to understand why, so that you can improve upon your success. You therefore need to have guidelines for self-assessment so that you can be consistent with performance improvement throughout the program. If you manage things correctly, then your performance should constantly improve throughout the program.
Study objectives & tasks
The first place to start is developing your program objectives. These should feature your reasons for undertaking the training program in order of priority. Keep them succinct and to the point in order to avoid confusion. Do not just write the first things that come into your head because they are likely to be too similar to each other. Make a list of possible departmental headings, such as: Customer Service; E-business; Finance; Globalization; Human Resources; Technology; Legal; Management; Marketing and Production. Then brainstorm for ideas by listing as many things that you want to achieve under each heading and later re-arrange these things in order of priority. Finally, select the top item from each department heading and choose these as your program objectives. Try and restrict yourself to five because it will enable you to focus clearly. It is likely that the other things that you listed will be achieved if each of the top objectives are achieved. If this does not prove to be the case, then simply work through the process again.
Study forecast
As a guide, the Appleton Greene Leading IT Transformation corporate training program should take 12-18 months to complete, depending upon your availability and current commitments. The reason why there is such a variance in time estimates is because every student is an individual, with differing productivity levels and different commitments. These differentiations are then exaggerated by the fact that this is a distance-learning program, which incorporates the practical integration of academic theory as an as a part of the training program. Consequently all of the project studies are real, which means that important decisions and compromises need to be made. You will want to get things right and will need to be patient with your expectations in order to ensure that they are. We would always recommend that you are prudent with your own task and time forecasts, but you still need to develop them and have a clear indication of what are realistic expectations in your case. With reference to your time planning: consider the time that you can realistically dedicate towards study with the program every week; calculate how long it should take you to complete the program, using the guidelines featured here; then break the program down into logical modules and allocate a suitable proportion of time to each of them, these will be your milestones; you can create a time plan by using a spreadsheet on your computer, or a personal organizer such as MS Outlook, you could also use a financial forecasting software; break your time forecasts down into manageable chunks of time, the more specific you can be, the more productive and accurate your time management will be; finally, use formulas where possible to do your time calculations for you, because this will help later on when your forecasts need to change in line with actual performance. With reference to your task planning: refer to your list of tasks that need to be undertaken in order to achieve your program objectives; with reference to your time plan, calculate when each task should be implemented; remember that you are not estimating when your objectives will be achieved, but when you will need to focus upon implementing the corresponding tasks; you also need to ensure that each task is implemented in conjunction with the associated training modules which are relevant; then break each single task down into a list of specific to do's, say approximately ten to do's for each task and enter these into your study plan; once again you could use MS Outlook to incorporate both your time and task planning and this could constitute your study plan; you could also use a project management software like MS Project. You should now have a clear and realistic forecast detailing when you can expect to be able to do something about undertaking the tasks to achieve your program objectives.
Performance management
It is one thing to develop your study forecast, it is quite another to monitor your progress. Ultimately it is less important whether you achieve your original study forecast and more important that you update it so that it constantly remains realistic in line with your performance. As you begin to work through the program, you will begin to have more of an idea about your own personal performance and productivity levels as a distance-learner. Once you have completed your first study module, you should re-evaluate your study forecast for both time and tasks, so that they reflect your actual performance level achieved. In order to achieve this you must first time yourself while training by using an alarm clock. Set the alarm for hourly intervals and make a note of how far you have come within that time. You can then make a note of your actual performance on your study plan and then compare your performance against your forecast. Then consider the reasons that have contributed towards your performance level, whether they are positive or negative and make a considered adjustment to your future forecasts as a result. Given time, you should start achieving your forecasts regularly.
With reference to time management: time yourself while you are studying and make a note of the actual time taken in your study plan; consider your successes with time-efficiency and the reasons for the success in each case and take this into consideration when reviewing future time planning; consider your failures with time-efficiency and the reasons for the failures in each case and take this into consideration when reviewing future time planning; re-evaluate your study forecast in relation to time planning for the remainder of your training program to ensure that you continue to be realistic about your time expectations. You need to be consistent with your time management, otherwise you will never complete your studies. This will either be because you are not contributing enough time to your studies, or you will become less efficient with the time that you do allocate to your studies. Remember, if you are not in control of your studies, they can just become yet another cause of stress for you.
With reference to your task management: time yourself while you are studying and make a note of the actual tasks that you have undertaken in your study plan; consider your successes with task-efficiency and the reasons for the success in each case; take this into consideration when reviewing future task planning; consider your failures with task-efficiency and the reasons for the failures in each case and take this into consideration when reviewing future task planning; re-evaluate your study forecast in relation to task planning for the remainder of your training program to ensure that you continue to be realistic about your task expectations. You need to be consistent with your task management, otherwise you will never know whether you are achieving your program objectives or not.
Keeping in touch
You will have access to qualified and experienced professors and tutors who are responsible for providing tutorial support for your particular training program. So don't be shy about letting them know how you are getting on. We keep electronic records of all tutorial support emails so that professors and tutors can review previous correspondence before considering an individual response. It also means that there is a record of all communications between you and your professors and tutors and this helps to avoid any unnecessary duplication, misunderstanding, or misinterpretation. If you have a problem relating to the program, share it with them via email. It is likely that they have come across the same problem before and are usually able to make helpful suggestions and steer you in the right direction. To learn more about when and how to use tutorial support, please refer to the Tutorial Support section of this student information guide. This will help you to ensure that you are making the most of tutorial support that is available to you and will ultimately contribute towards your success and enjoyment with your training program.
Work colleagues and family
You should certainly discuss your program study progress with your colleagues, friends and your family. Appleton Greene training programs are very practical. They require you to seek information from other people, to plan, develop and implement processes with other people and to achieve feedback from other people in relation to viability and productivity. You will therefore have plenty of opportunities to test your ideas and enlist the views of others. People tend to be sympathetic towards distance-learners, so don't bottle it all up in yourself. Get out there and share it! It is also likely that your family and colleagues are going to benefit from your labors with the program, so they are likely to be much more interested in being involved than you might think. Be bold about delegating work to those who might benefit themselves. This is a great way to achieve understanding and commitment from people who you may later rely upon for process implementation. Share your experiences with your friends and family.
Making it relevant
The key to successful learning is to make it relevant to your own individual circumstances. At all times you should be trying to make bridges between the content of the program and your own situation. Whether you achieve this through quiet reflection or through interactive discussion with your colleagues, client partners or your family, remember that it is the most important and rewarding aspect of translating your studies into real self-improvement. You should be clear about how you want the program to benefit you. This involves setting clear study objectives in relation to the content of the course in terms of understanding, concepts, completing research or reviewing activities and relating the content of the modules to your own situation. Your objectives may understandably change as you work through the program, in which case you should enter the revised objectives on your study plan so that you have a permanent reminder of what you are trying to achieve, when and why.
Distance-learning check-list
Prepare your study environment, your study tools and rules.
Undertake detailed self-assessment in terms of your ability as a learner.
Create a format for your study plan.
Consider your study objectives and tasks.
Create a study forecast.
Assess your study performance.
Re-evaluate your study forecast.
Be consistent when managing your study plan.
Use your Appleton Greene Certified Learning Provider (CLP) for tutorial support.
Make sure you keep in touch with those around you.

---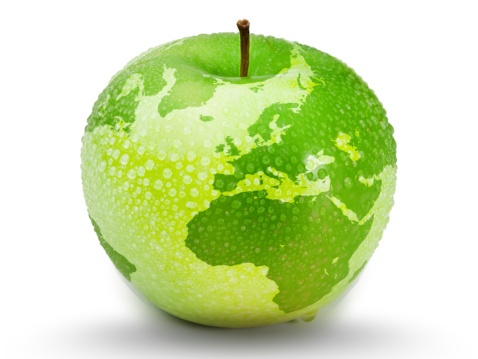 Tutorial Support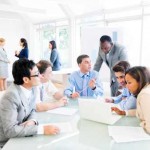 Programs
Appleton Greene uses standard and bespoke corporate training programs as vessels to transfer business process improvement knowledge into the heart of our clients' organizations. Each individual program focuses upon the implementation of a specific business process, which enables clients to easily quantify their return on investment. There are hundreds of established Appleton Greene corporate training products now available to clients within customer services, e-business, finance, globalization, human resources, information technology, legal, management, marketing and production. It does not matter whether a client's employees are located within one office, or an unlimited number of international offices, we can still bring them together to learn and implement specific business processes collectively. Our approach to global localization enables us to provide clients with a truly international service with that all important personal touch. Appleton Greene corporate training programs can be provided virtually or locally and they are all unique in that they individually focus upon a specific business function. They are implemented over a sustainable period of time and professional support is consistently provided by qualified learning providers and specialist consultants.
---
Support available
You will have a designated Certified Learning Provider (CLP) and an Accredited Consultant and we encourage you to communicate with them as much as possible. In all cases tutorial support is provided online because we can then keep a record of all communications to ensure that tutorial support remains consistent. You would also be forwarding your work to the tutorial support unit for evaluation and assessment. You will receive individual feedback on all of the work that you undertake on a one-to-one basis, together with specific recommendations for anything that may need to be changed in order to achieve a pass with merit or a pass with distinction and you then have as many opportunities as you may need to re-submit project studies until they meet with the required standard. Consequently the only reason that you should really fail (CLP) is if you do not do the work. It makes no difference to us whether a student takes 12 months or 18 months to complete the program, what matters is that in all cases the same quality standard will have been achieved.
---
Support Process
Please forward all of your future emails to the designated (CLP) Tutorial Support Unit email address that has been provided and please do not duplicate or copy your emails to other AGC email accounts as this will just cause unnecessary administration. Please note that emails are always answered as quickly as possible but you will need to allow a period of up to 20 business days for responses to general tutorial support emails during busy periods, because emails are answered strictly within the order in which they are received. You will also need to allow a period of up to 30 business days for the evaluation and assessment of project studies. This does not include weekends or public holidays. Please therefore kindly allow for this within your time planning. All communications are managed online via email because it enables tutorial service support managers to review other communications which have been received before responding and it ensures that there is a copy of all communications retained on file for future reference. All communications will be stored within your personal (CLP) study file here at Appleton Greene throughout your designated study period. If you need any assistance or clarification at any time, please do not hesitate to contact us by forwarding an email and remember that we are here to help. If you have any questions, please list and number your questions succinctly and you can then be sure of receiving specific answers to each and every query.
---
Time Management
It takes approximately 1 Year to complete the Leading IT Transformation corporate training program, incorporating 12 x 6-hour monthly workshops. Each student will also need to contribute approximately 4 hours per week over 1 Year of their personal time. Students can study from home or work at their own pace and are responsible for managing their own study plan. There are no formal examinations and students are evaluated and assessed based upon their project study submissions, together with the quality of their internal analysis and supporting documents. They can contribute more time towards study when they have the time to do so and can contribute less time when they are busy. All students tend to be in full time employment while studying and the Leading IT Transformation program is purposely designed to accommodate this, so there is plenty of flexibility in terms of time management. It makes no difference to us at Appleton Greene, whether individuals take 12-18 months to complete this program. What matters is that in all cases the same standard of quality will have been achieved with the standard and bespoke programs that have been developed.
---
Distance Learning Guide
The distance learning guide should be your first port of call when starting your training program. It will help you when you are planning how and when to study, how to create the right environment and how to establish the right frame of mind. If you can lay the foundations properly during the planning stage, then it will contribute to your enjoyment and productivity while training later. The guide helps to change your lifestyle in order to accommodate time for study and to cultivate good study habits. It helps you to chart your progress so that you can measure your performance and achieve your goals. It explains the tools that you will need for study and how to make them work. It also explains how to translate academic theory into practical reality. Spend some time now working through your distance learning guide and make sure that you have firm foundations in place so that you can make the most of your distance learning program. There is no requirement for you to attend training workshops or classes at Appleton Greene offices. The entire program is undertaken online, program course manuals and project studies are administered via the Appleton Greene web site and via email, so you are able to study at your own pace and in the comfort of your own home or office as long as you have a computer and access to the internet.
---
How To Study
The how to study guide provides students with a clear understanding of the Appleton Greene facilitation via distance learning training methods and enables students to obtain a clear overview of the training program content. It enables students to understand the step-by-step training methods used by Appleton Greene and how course manuals are integrated with project studies. It explains the research and development that is required and the need to provide evidence and references to support your statements. It also enables students to understand precisely what will be required of them in order to achieve a pass with merit and a pass with distinction for individual project studies and provides useful guidance on how to be innovative and creative when developing your Unique Program Proposition (UPP).
---
Tutorial Support
Tutorial support for the Appleton Greene Leading IT Transformation corporate training program is provided online either through the Appleton Greene Client Support Portal (CSP), or via email. All tutorial support requests are facilitated by a designated Program Administration Manager (PAM). They are responsible for deciding which professor or tutor is the most appropriate option relating to the support required and then the tutorial support request is forwarded onto them. Once the professor or tutor has completed the tutorial support request and answered any questions that have been asked, this communication is then returned to the student via email by the designated Program Administration Manager (PAM). This enables all tutorial support, between students, professors and tutors, to be facilitated by the designated Program Administration Manager (PAM) efficiently and securely through the email account. You will therefore need to allow a period of up to 20 business days for responses to general support queries and up to 30 business days for the evaluation and assessment of project studies, because all tutorial support requests are answered strictly within the order in which they are received. This does not include weekends or public holidays. Consequently you need to put some thought into the management of your tutorial support procedure in order to ensure that your study plan is feasible and to obtain the maximum possible benefit from tutorial support during your period of study. Please retain copies of your tutorial support emails for future reference. Please ensure that ALL of your tutorial support emails are set out using the format as suggested within your guide to tutorial support. Your tutorial support emails need to be referenced clearly to the specific part of the course manual or project study which you are working on at any given time. You also need to list and number any questions that you would like to ask, up to a maximum of five questions within each tutorial support email. Remember the more specific you can be with your questions the more specific your answers will be too and this will help you to avoid any unnecessary misunderstanding, misinterpretation, or duplication. The guide to tutorial support is intended to help you to understand how and when to use support in order to ensure that you get the most out of your training program. Appleton Greene training programs are designed to enable you to do things for yourself. They provide you with a structure or a framework and we use tutorial support to facilitate students while they practically implement what they learn. In other words, we are enabling students to do things for themselves. The benefits of distance learning via facilitation are considerable and are much more sustainable in the long-term than traditional short-term knowledge sharing programs. Consequently you should learn how and when to use tutorial support so that you can maximize the benefits from your learning experience with Appleton Greene. This guide describes the purpose of each training function and how to use them and how to use tutorial support in relation to each aspect of the training program. It also provides useful tips and guidance with regard to best practice.
---
Tutorial Support Tips
Students are often unsure about how and when to use tutorial support with Appleton Greene. This Tip List will help you to understand more about how to achieve the most from using tutorial support. Refer to it regularly to ensure that you are continuing to use the service properly. Tutorial support is critical to the success of your training experience, but it is important to understand when and how to use it in order to maximize the benefit that you receive. It is no coincidence that those students who succeed are those that learn how to be positive, proactive and productive when using tutorial support.
Be positive and friendly with your tutorial support emails
Remember that if you forward an email to the tutorial support unit, you are dealing with real people. "Do unto others as you would expect others to do unto you". If you are positive, complimentary and generally friendly in your emails, you will generate a similar response in return. This will be more enjoyable, productive and rewarding for you in the long-term.
Think about the impression that you want to create
Every time that you communicate, you create an impression, which can be either positive or negative, so put some thought into the impression that you want to create. Remember that copies of all tutorial support emails are stored electronically and tutors will always refer to prior correspondence before responding to any current emails. Over a period of time, a general opinion will be arrived at in relation to your character, attitude and ability. Try to manage your own frustrations, mood swings and temperament professionally, without involving the tutorial support team. Demonstrating frustration or a lack of patience is a weakness and will be interpreted as such. The good thing about communicating in writing, is that you will have the time to consider your content carefully, you can review it and proof-read it before sending your email to Appleton Greene and this should help you to communicate more professionally, consistently and to avoid any unnecessary knee-jerk reactions to individual situations as and when they may arise. Please also remember that the CLP Tutorial Support Unit will not just be responsible for evaluating and assessing the quality of your work, they will also be responsible for providing recommendations to other learning providers and to client contacts within the Appleton Greene global client network, so do be in control of your own emotions and try to create a good impression.
Remember that quality is preferred to quantity
Please remember that when you send an email to the tutorial support team, you are not using Twitter or Text Messaging. Try not to forward an email every time that you have a thought. This will not prove to be productive either for you or for the tutorial support team. Take time to prepare your communications properly, as if you were writing a professional letter to a business colleague and make a list of queries that you are likely to have and then incorporate them within one email, say once every month, so that the tutorial support team can understand more about context, application and your methodology for study. Get yourself into a consistent routine with your tutorial support requests and use the tutorial support template provided with ALL of your emails. The (CLP) Tutorial Support Unit will not spoon-feed you with information. They need to be able to evaluate and assess your tutorial support requests carefully and professionally.
Be specific about your questions in order to receive specific answers
Try not to write essays by thinking as you are writing tutorial support emails. The tutorial support unit can be unclear about what in fact you are asking, or what you are looking to achieve. Be specific about asking questions that you want answers to. Number your questions. You will then receive specific answers to each and every question. This is the main purpose of tutorial support via email.
Keep a record of your tutorial support emails
It is important that you keep a record of all tutorial support emails that are forwarded to you. You can then refer to them when necessary and it avoids any unnecessary duplication, misunderstanding, or misinterpretation.
---
Individual training workshops or telephone support
Please be advised that Appleton Greene does not provide separate or individual tutorial support meetings, workshops, or provide telephone support for individual students. Appleton Greene is an equal opportunities learning and service provider and we are therefore understandably bound to treat all students equally. We cannot therefore broker special financial or study arrangements with individual students regardless of the circumstances. All tutorial support is provided online and this enables Appleton Greene to keep a record of all communications between students, professors and tutors on file for future reference, in accordance with our quality management procedure and your terms and conditions of enrolment. All tutorial support is provided online via email because it enables us to have time to consider support content carefully, it ensures that you receive a considered and detailed response to your queries. You can number questions that you would like to ask, which relate to things that you do not understand or where clarification may be required. You can then be sure of receiving specific answers to each individual query. You will also then have a record of these communications and of all tutorial support, which has been provided to you. This makes tutorial support administration more productive by avoiding any unnecessary duplication, misunderstanding, or misinterpretation.
---
Tutorial Support Email Format
You should use this tutorial support format if you need to request clarification or assistance while studying with your training program. Please note that ALL of your tutorial support request emails should use the same format. You should therefore set up a standard email template, which you can then use as and when you need to. Emails that are forwarded to Appleton Greene, which do not use the following format, may be rejected and returned to you by the (CLP) Program Administration Manager. A detailed response will then be forwarded to you via email usually within 20 business days of receipt for general support queries and 30 business days for the evaluation and assessment of project studies. This does not include weekends or public holidays. Your tutorial support request, together with the corresponding TSU reply, will then be saved and stored within your electronic TSU file at Appleton Greene for future reference.
Subject line of your email
Please insert: Appleton Greene (CLP) Tutorial Support Request: (Your Full Name) (Date), within the subject line of your email.
Main body of your email
Please insert:
1. Appleton Greene Certified Learning Provider (CLP) Tutorial Support Request
2. Your Full Name
3. Date of TS request
4. Preferred email address
5. Backup email address
6. Course manual page name or number (reference)
7. Project study page name or number (reference)
Subject of enquiry
Please insert a maximum of 50 words (please be succinct)
Briefly outline the subject matter of your inquiry, or what your questions relate to.
Question 1
Maximum of 50 words (please be succinct)
Maximum of 50 words (please be succinct)
Question 3
Maximum of 50 words (please be succinct)
Question 4
Maximum of 50 words (please be succinct)
Question 5
Maximum of 50 words (please be succinct)
Please note that a maximum of 5 questions is permitted with each individual tutorial support request email.
---
Procedure
* List the questions that you want to ask first, then re-arrange them in order of priority. Make sure that you reference them, where necessary, to the course manuals or project studies.
* Make sure that you are specific about your questions and number them. Try to plan the content within your emails to make sure that it is relevant.
* Make sure that your tutorial support emails are set out correctly, using the Tutorial Support Email Format provided here.
* Save a copy of your email and incorporate the date sent after the subject title. Keep your tutorial support emails within the same file and in date order for easy reference.
* Allow up to 20 business days for a response to general tutorial support emails and up to 30 business days for the evaluation and assessment of project studies, because detailed individual responses will be made in all cases and tutorial support emails are answered strictly within the order in which they are received.
* Emails can and do get lost. So if you have not received a reply within the appropriate time, forward another copy or a reminder to the tutorial support unit to be sure that it has been received but do not forward reminders unless the appropriate time has elapsed.
* When you receive a reply, save it immediately featuring the date of receipt after the subject heading for easy reference. In most cases the tutorial support unit replies to your questions individually, so you will have a record of the questions that you asked as well as the answers offered. With project studies however, separate emails are usually forwarded by the tutorial support unit, so do keep a record of your own original emails as well.
* Remember to be positive and friendly in your emails. You are dealing with real people who will respond to the same things that you respond to.
* Try not to repeat questions that have already been asked in previous emails. If this happens the tutorial support unit will probably just refer you to the appropriate answers that have already been provided within previous emails.
* If you lose your tutorial support email records you can write to Appleton Greene to receive a copy of your tutorial support file, but a separate administration charge may be levied for this service.
---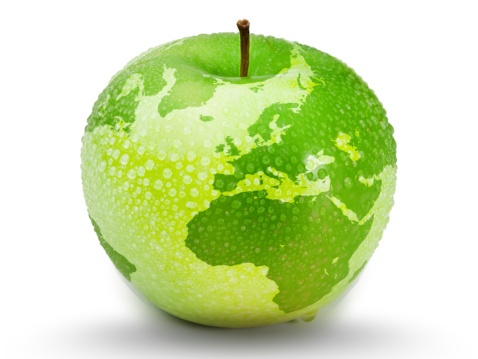 How To Study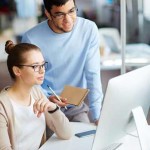 Your Certified Learning Provider (CLP) and Accredited Consultant can help you to plan a task list for getting started so that you can be clear about your direction and your priorities in relation to your training program. It is also a good way to introduce yourself to the tutorial support team.
Planning your study environment
Your study conditions are of great importance and will have a direct effect on how much you enjoy your training program. Consider how much space you will have, whether it is comfortable and private and whether you are likely to be disturbed. The study tools and facilities at your disposal are also important to the success of your distance-learning experience. Your tutorial support unit can help with useful tips and guidance, regardless of your starting position. It is important to get this right before you start working on your training program.
Planning your program objectives
It is important that you have a clear list of study objectives, in order of priority, before you start working on your training program. Your tutorial support unit can offer assistance here to ensure that your study objectives have been afforded due consideration and priority.
Planning how and when to study
Distance-learners are freed from the necessity of attending regular classes, since they can study in their own way, at their own pace and for their own purposes. This approach is designed to let you study efficiently away from the traditional classroom environment. It is important however, that you plan how and when to study, so that you are making the most of your natural attributes, strengths and opportunities. Your tutorial support unit can offer assistance and useful tips to ensure that you are playing to your strengths.
Planning your study tasks
You should have a clear understanding of the study tasks that you should be undertaking and the priority associated with each task. These tasks should also be integrated with your program objectives. The distance learning guide and the guide to tutorial support for students should help you here, but if you need any clarification or assistance, please contact your tutorial support unit.
Planning your time
You will need to allocate specific times during your calendar when you intend to study if you are to have a realistic chance of completing your program on time. You are responsible for planning and managing your own study time, so it is important that you are successful with this. Your tutorial support unit can help you with this if your time plan is not working.
Keeping in touch
Consistency is the key here. If you communicate too frequently in short bursts, or too infrequently with no pattern, then your management ability with your studies will be questioned, both by you and by your tutorial support unit. It is obvious when a student is in control and when one is not and this will depend how able you are at sticking with your study plan. Inconsistency invariably leads to in-completion.
Charting your progress
Your tutorial support team can help you to chart your own study progress. Refer to your distance learning guide for further details.
Making it work
To succeed, all that you will need to do is apply yourself to undertaking your training program and interpreting it correctly. Success or failure lies in your hands and your hands alone, so be sure that you have a strategy for making it work. Your Certified Learning Provider (CLP) and Accredited Consultant can guide you through the process of program planning, development and implementation.
Reading methods
Interpretation is often unique to the individual but it can be improved and even quantified by implementing consistent interpretation methods. Interpretation can be affected by outside interference such as family members, TV, or the Internet, or simply by other thoughts which are demanding priority in our minds. One thing that can improve our productivity is using recognized reading methods. This helps us to focus and to be more structured when reading information for reasons of importance, rather than relaxation.
Speed reading
When reading through course manuals for the first time, subconsciously set your reading speed to be just fast enough that you cannot dwell on individual words or tables. With practice, you should be able to read an A4 sheet of paper in one minute. You will not achieve much in the way of a detailed understanding, but your brain will retain a useful overview. This overview will be important later on and will enable you to keep individual issues in perspective with a more generic picture because speed reading appeals to the memory part of the brain. Do not worry about what you do or do not remember at this stage.
Content reading
Once you have speed read everything, you can then start work in earnest. You now need to read a particular section of your course manual thoroughly, by making detailed notes while you read. This process is called Content Reading and it will help to consolidate your understanding and interpretation of the information that has been provided.
Making structured notes on the course manuals
When you are content reading, you should be making detailed notes, which are both structured and informative. Make these notes in a MS Word document on your computer, because you can then amend and update these as and when you deem it to be necessary. List your notes under three headings: 1. Interpretation – 2. Questions – 3. Tasks. The purpose of the 1st section is to clarify your interpretation by writing it down. The purpose of the 2nd section is to list any questions that the issue raises for you. The purpose of the 3rd section is to list any tasks that you should undertake as a result. Anyone who has graduated with a business-related degree should already be familiar with this process.
Organizing structured notes separately
You should then transfer your notes to a separate study notebook, preferably one that enables easy referencing, such as a MS Word Document, a MS Excel Spreadsheet, a MS Access Database, or a personal organizer on your cell phone. Transferring your notes allows you to have the opportunity of cross-checking and verifying them, which assists considerably with understanding and interpretation. You will also find that the better you are at doing this, the more chance you will have of ensuring that you achieve your study objectives.
Question your understanding
Do challenge your understanding. Explain things to yourself in your own words by writing things down.
Clarifying your understanding
If you are at all unsure, forward an email to your tutorial support unit and they will help to clarify your understanding.
Question your interpretation
Do challenge your interpretation. Qualify your interpretation by writing it down.
Clarifying your interpretation
If you are at all unsure, forward an email to your tutorial support unit and they will help to clarify your interpretation.
---
Qualification Requirements
The student will need to successfully complete the project study and all of the exercises relating to the Leading IT Transformation corporate training program, achieving a pass with merit or distinction in each case, in order to qualify as an Accredited Leading IT Transformation Specialist (ALITTS). All monthly workshops need to be tried and tested within your company. These project studies can be completed in your own time and at your own pace and in the comfort of your own home or office. There are no formal examinations, assessment is based upon the successful completion of the project studies. They are called project studies because, unlike case studies, these projects are not theoretical, they incorporate real program processes that need to be properly researched and developed. The project studies assist us in measuring your understanding and interpretation of the training program and enable us to assess qualification merits. All of the project studies are based entirely upon the content within the training program and they enable you to integrate what you have learnt into your corporate training practice.
Leading IT Transformation – Grading Contribution
Project Study – Grading Contribution
Customer Service – 10%
E-business – 05%
Finance – 10%
Globalization – 10%
Human Resources – 10%
Information Technology – 10%
Legal – 05%
Management – 10%
Marketing – 10%
Production – 10%
Education – 05%
Logistics – 05%
TOTAL GRADING – 100%
Qualification grades
A mark of 90% = Pass with Distinction.
A mark of 75% = Pass with Merit.
A mark of less than 75% = Fail.
If you fail to achieve a mark of 75% with a project study, you will receive detailed feedback from the Certified Learning Provider (CLP) and/or Accredited Consultant, together with a list of tasks which you will need to complete, in order to ensure that your project study meets with the minimum quality standard that is required by Appleton Greene. You can then re-submit your project study for further evaluation and assessment. Indeed you can re-submit as many drafts of your project studies as you need to, until such a time as they eventually meet with the required standard by Appleton Greene, so you need not worry about this, it is all part of the learning process.
When marking project studies, Appleton Greene is looking for sufficient evidence of the following:
Pass with merit
A satisfactory level of program understanding
A satisfactory level of program interpretation
A satisfactory level of project study content presentation
A satisfactory level of Unique Program Proposition (UPP) quality
A satisfactory level of the practical integration of academic theory
Pass with distinction
An exceptional level of program understanding
An exceptional level of program interpretation
An exceptional level of project study content presentation
An exceptional level of Unique Program Proposition (UPP) quality
An exceptional level of the practical integration of academic theory
---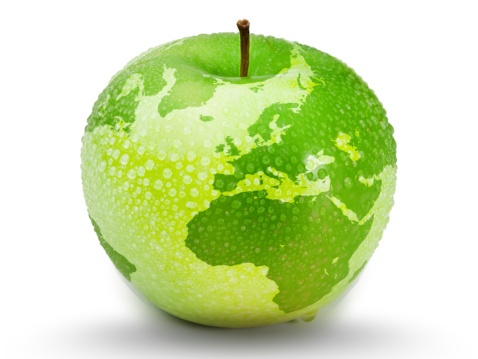 Preliminary Analysis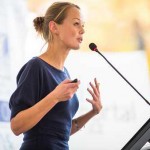 Research Paper
"Designing vendor evaluation systems: An empirical analysis
Journal of Purchasing and Supply Management,
Volume 20, Issue 2, June 2014,
Highlights
• We investigate how vendor evaluation systems (VESs) are designed and executed in large international firms.
• We investigate benefits and costs achieved through VESs by firms.
• We conduct multiple case studies in different industries.
• We identify the variables connected to the satisfaction with the VES.
Abstract
Companies today are increasing efforts to develop their vendor evaluation system (VES) to qualify and select the best suppliers, monitor their performance and foster continuous improvement. VES lies at the intersection of three disciplines: purchasing management, supply chain management, and performance management. The extant literature especially focuses on vendor rating tools from a mathematical modeling standpoint, whereas firms are mostly concerned with guidelines necessary to design and implement an effective VES. The present study develops an encompassing research framework to investigate VES by means of thirteen case studies. In particular, the paper investigates VES design in terms of strategic alignment, process configuration and execution, as well as corresponding benefits and costs, exploring how the combination of the previous elements determines company satisfaction. Three groups of VESs are identified, leading to different levels of satisfaction.
1. Introduction
The impact of suppliers on firm performance can be quite relevant not only to costs but also to quality, time, innovation and sustainability (Carr and Pearson, 1999, Lambert et al., 1996, Cousins and Spekman, 2003, Caniato et al., 2012). As a consequence, performance measurement broadens its scope from within a company to the entire supply/value chain (Christopher, 1998, Hald and Ellegaard, 2011). At the same time, purchasing departments increase in importance, and their role evolves from transactional to strategic (Ellram and Carr, 1994, McIvor et al., 1997, Cavinato, 1999), including the active management of supply relationships (Monczka and Trent, 1995; Carter and Narasimhan, 1995), which has evolved from an arm׳s-length approach to more collaborative approaches (Lamming, 1993).
Competitiveness is increasingly anchored to the appropriate selection and management of a supply base (e.g., Choi and Hartley, 1996, Huang and Keskar, 2007). Choosing the right supplier among existing suppliers, finding a new supplier, monitoring supplier performance, and operating supplier development programs require mastery of an effective Vendor Evaluation System (VES). Although most purchasing and supply chain managers would agree that such knowledge is important, several firms still lack a formal and comprehensive VES (from qualification to vendor rating). Moreover, the literature does not currently provide the necessary evidence to support this practice because it primarily proposes a very high number of indicators to evaluate suppliers and more generally, very complex algorithms and mathematical models (e.g., De Boer and Van der Wegen, 2003, Narasimhan and Talluri, 2006). These methods are far from managers׳ actual needs (Brun and Pero, 2011), whereas clear guidelines for designing and implementing VESs are lacking (Huang and Keskar, 2007).
We structure this paper as follows: an overview of the relevant literature precedes our research questions and methodology. Next, we report our main results regarding the strategic alignment of the VES, process, execution, benefits and costs. Finally, we discuss the connection between these elements and user satisfaction to provide useful contributions for scholars and managers.
2. Literature review
The importance of vendor qualification, selection and evaluation is well recognized in the literature (Carr and Pearson, 1999, Kannan and Tan, 2002, Spina et al., 2013), along with the negative effects that an erroneous selection may cause (Carter et al., 2010). For example, the productive stream of research related to supplier development strategies (Handfield et al., 2000, Humphreys et al., 2004, Narasimhan and Jayaram, 1998, Sako, 2004, Sanchez-Rodriguez et al., 2005) acknowledges the importance of supplier evaluation (Frey and Schlosser, 1993, Galt and Dale, 1991, Krause and Scannell, 2002, Krause et al., 1998; Watts and Hahn, 1993) as a preliminary step for supplier development. In particular, Hahn et al. (1990) distinguish between narrow and passive programs that emphasize supplier evaluation and broader approaches that include proactive customer efforts to improve suppliers׳ capabilities.
However, on the one hand, companies are often incapable of properly leveraging the benefits that arise out of the evaluation process (Van der Rhee et al., 2009). On the other hand, the research still lacks an appropriate framework for suggesting to managers how to effectively design and implement a comprehensive and effective VES (Huang and Keskar, 2007).
Indeed, many studies have been conducted on the indicators (e.g., Weber et al., 1991, Wilson, 1994, Choi and Hartley, 1996, Vonderembse and Tracey, 1999, De Boer et al., 2001, Sharland et al., 2003) and methods suitable for vendor selection and evaluation (e.g., Bhutta and Huq, 2002, Muralidharan et al., 2002, Sarkis and Talluri, 2002, De Boer and Van der Wegen, 2003, Narasimhan and Talluri, 2006, Teng and Jaramillo, 2005), but few studies have been conducted on other important areas of study, such as the main design variables of a VES, the structure of the evaluation process, and the benefits and costs associated with the use of a VES (De Boer et al., 2001).
Furthermore, company requirements and research outputs seem to be somewhat misaligned because the evaluation methods normally employed by companies are far simpler than those proposed in the literature (Brun and Pero, 2011). Surprisingly, to the best of our knowledge, VES design is at the core of very few studies, except for common purchasing and supply management textbooks (e.g., Van Weele, 2009, Monczka et al., 2010). Indeed, according to Carter et al. (2010), the VES literature can be divided into two main streams– namely, indicators and methods – that are briefly discussed later in this paper. There is little evidence related to other aspects of vendor evaluation, such as key design variables (i.e., the variables that drive system architecture), process (i.e., the stages of evaluation), system execution, and benefits and costs associated with the use of a VES.
All in all, the literature primarily addresses the issue of supplier evaluation by adopting an engineering perspective, not a managerial one. According to the engineering perspective, scholars treat supplier selection as an optimization problem (Huang and Keskar, 2007). We, however, seek to contribute to research and practice by clarifying how a VES is designed and implemented, highlighting the key decisions and actors involved."
To continue reading this research paper, please visit: www.sciencedirect.com
---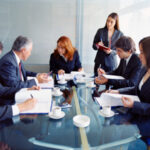 Research Paper
"Supplier evaluation: The first step in effective sourcing
Introduction
Problem Statement
Supplier evaluation is an issue of strategic importance for any company. Measuring supplier performance is essential to ensure a well-functioning supply chain and company competitiveness. The goal is to improve performance mainly of the key suppliers. Understanding supplier performance will both prevent risk and improve cooperation. Evaluation is necessary to know what the supplier is doing well in each area of action. Careful selection of evaluation criteria is
important.
Background and trends
There have been many approaches to evaluating supplier performance. Previously, supplier evaluation criteria focused on delivery performance, quality and price. Today, we see both in practice and in literature several criteria focusing on other areas, such as relationship of partners and continuous improvement.
Objectives
This article discusses some of best practices currently in use and point out the importance of the supplier evaluation theme. The goal is not to find the perfect supplier evaluation matrix, but to find the set of indicators used most often for supplier performance evaluation. The article presents a review of a number of articles relating to supplier performance as well as a case study of an existing company's supplier performance and its details of calculation.
General supplier evaluation
The majority of supplier evaluations consist of only three factors: price, quality and delivery (Hirakubo & Kublin 1998; Howard 1998). Degraeve and Roodhooft (1999) argued that supplier selection and evaluation are most often based on price, which, in turn, results in additional costs to the buyer because of unreliable delivery, limited quantities, inferior quality and inadequate communication.
According to a study on the evaluation processes of the supplier (Simpson, Siguaw & White 2002) only a limited number of buyers have a formal supplier evaluation process in place. This is an important finding as suppliers can influence the inventory status of a company on a high level.
Supplier selection has to be first step. Selection of the supplier plays a role in profitability and companies should pay attention to the selection when awarding contracts. According to Jayaraman, Srivastava and Benton (1999) the selection of a new supplier may result in additional fixed costs as a company may have to invest in new machinery, staff training or implementing new technologies.
Multicriteria decision-making techniques for supplier evaluation
In a situation where one supplier provides goods at low rates but is unable to deliver on time whilst another provides high-quality goods but at unacceptable prices, a company has to use appropriate supplier selection techniques. Supplier selection is an issue related to the multicriteria decision-making (MCDM) problem. Numerous evaluating criteria have to relate to the requirements of the company. Therefore, it is crucial to analyse and prioritise different selection methods to satisfy stakeholders. Using methods such as data envelopment analysis and analytical hierarchy processes, a company can evaluate suppliers for optimal selection. The chosen approach has to be company specific, as each company has to identify the most important criteria for selecting the best supplier based on company strategy, industry type and needs.
Researchers use different methodologies of MCDM to solve supplier evaluation and selection problems. According to Agarval (n.d.) data envelopment analysis is the most often used MCDM approach (30%), followed, in order of distribution, by mathematical programming (17%), analytical hierarchy processes (15%), case-based reasoning (11%), fuzzy set theory (10%) and analytical network processes (5%). It is evident that cost alone is no longer the leading criterion driving supplier selection. Instead, quality and delivery performance also are contributing factors. Many evaluation criteria can arise from the requirements of the company. It is important to analyse and prioritise various evaluation methods to select the most appropriate one. Applying methods such as the aforementioned, we can assess suppliers for optimal supplier selection. Agarval et al. (n.d.) concluded that analytical hierarchy processes can be used as a helpful tool for evaluating suppliers.
Key performance indicators
Key performance indicators are quantifiable measurements, agreed to beforehand, that reflect the critical success factors of an organisation. They should reflect the organisation's goals, contribute to its success and be measurable. Key performance indicators are usually long-term considerations. Their definition and how they are measured do not change often. The goals for a particular key performance indicator may change as the goals of the organisation change or as the organisation approaches its goals.
Common indicators of supplier performance matrix
In supply chain management, the buyer-supplier relationship is critical to achieving the strategic goals of a company. Supplier evaluation processes can be both formal and informal and matrices are an important tool in determining the long-term success of a company."
To continue reading this paper, please visit www.researchgate.net
---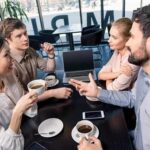 Online Article
"I Broke All Six Rules for Finding the Right IT Vendor
By Robert Plant,
Harvard Business Review,
March 15, 2011
Never underestimate a vendor's willingness to say yes to a project that it knows it won't be able to carry out. I'm entitled to give this advice because I did exactly that.
After the hurricane season ended last year, I decided it was time to upgrade the wood flooring in my house (people in South Florida don't usually do major infrastructure renovations during hurricane season, figuring that if the roof blows off, insurance will help pay for upgrades). I called a vendor who had earned my trust and appreciation by rescuing an abandoned master-bathroom project (the previous vendor had demolished the original bathroom, never to be seen again) and had installed a set of fixtures from Hungary — an impressively difficult job, given that the instructions were in Hungarian. I made the fatal mistake of asking: Can you lay wood floors? Naturally, he said yes.
Things were fine while he was doing the easy stuff, but when he got to the steps and the curved walls, he started making it up as he went along. Eventually, the project needed significant rework, and floors needed to be ripped up.
Like many other difficult experiences in life, this immediately put me in mind of ERP. Implementations of enterprise resource planning systems, as anyone who has ever been involved with one knows, are often companies' most complex IT projects. A CIO who has survived an ERP implementation can wear his wounds proudly for the rest of his life. I've been privy to many ERP battles as a board member of an ERP consulting practice, and I've heard many ERP war stories in my executive-education teaching.
That all-too-willing contractor who tried and failed to do my flooring has given me a new framework for thinking about vendor selection for ERP implementations, a critical success factor I've written about in my research. The lessons can be boiled down to six rules.
Rule 1: Don't base your vendor choice on personal relationships. Those relationships can cloud your judgment. Objectivity should be the goal. To add further objectivity, use external consultants who will not be part of the ongoing project.
Rule 2: Don't assume that a vendor with general skills can handle specialized projects. A generalist vendor may not have the requisite skills or access to the proprietary tools, source code, patches, and programmer-interface knowledge that are needed to modify other vendors' software used in the system architecture — even if he's smart enough to figure out instructions written in Hungarian.
Rule 2 gives rise to Rule 3: A vendor's references to specialized solutions need to be subjected to high degrees of due diligence. The project team must satisfy itself of the vendor's ability to perform the tasks required (legal recourse for poor workmanship or broken SLAs is neither a good solution nor a comfort to shareholders). One way to do this is to visit companies that have been on the receiving end of the vendor's services. Many companies will spend millions on a software contract but won't take the time to visit a vendor's prior customers.
The next few rules apply after the vendor is in place. Rule 4: The formal specification should always be complete before work commences. Beware of methodologies that use prototyping, iteration, and other "specify as you go" models; they can add significant cost, delay the project, and create a design that is an endlessly moving target.
Rule 5: Payment should reward not just time but also the complexity of the task. This requires that a formal specification be complete prior to kickoff. Without such a plan, it's impossible to predict the degree of complexity and allocate resources appropriately.
Rule 6: Insist that vendors be responsible for all aspects of system integration. It's vital to ensure that third-party software works as specified, is delivered on time, and is maintainable over the life of the system.
Following those rules would have made my floor job go a lot more smoothly. But I broke them all. I was unduly influenced by my past relationship with the vendor, I assumed that general-contractor skills are transferable to specialized tasks, I didn't check the contractor's prior work in wood, I didn't have a clear idea what the outcome should look like, the payment structure wasn't weighted toward ensuring a flawless finished product, and I didn't make sure the vendor was responsible for the totality of the project. Eventually, it all worked out, and I ended up with a very nice new floor. But it's a good thing I didn't have shareholders to hold me accountable for all the time and money that was squandered."
To view the original article, please visit: https://hbr.org
---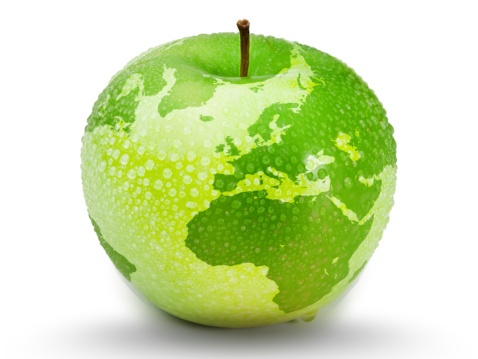 Course Manuals 1-12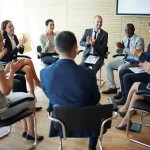 Course Manual 1: Collect Supplier Data
It is normal in projects to improve the Accounts Payable process to review the quality of the information contained in the Vendor master record.
There are different situations that can lead to this review: large number of incidents due to inexistent provider, extremely high number of telephone calls due to delayed payment, reclassifications due to error in notes….
Vendor Master Record and theit importance on Accounts Payable Process
One of the first questions we ask is who is responsible for registering new providers and maintaining the vendor master record? The answer is not always the same, even though it normally depends on the size of the company. In large companies it is usually a task shared by Purchasing and Finances/accounts payable (not long ago we spoke about the importance of coordination between these two departments). However, in small and medium sized companies this task is normally carried out by AP.
Vendor Master Record : Quality of information
It is important that the quality of information contained is good as it affects many aspects related to the accounting of invoices:
1. Level of automation of invoice processing. The greater the percentage of automation desired, the great the confidence needed in the existing data. If we want the invoices to flow without human participation we should have complete trust in the veracity/quality of the processed information. We cannot think about accounting invoices automatically if the registers carried out have, for example, incorrectly calculated the invoice due date.
2. Internal Control. A sign of deficiency in the process of provider invoice accounting, is that in the validations carried out, there is a frequent detection of cases where the provider is not created when the invoice is received. In t