Global Supply Chain – Workshop 12 (Strategy Execution)

The Appleton Greene Corporate Training Program (CTP) for Global Supply Chain is provided by Mr. Buck BS Certified Learning Provider (CLP). Program Specifications: Monthly cost USD$2,500.00; Monthly Workshops 6 hours; Monthly Support 4 hours; Program Duration 12 months; Program orders subject to ongoing availability.
If you would like to view the Client Information Hub (CIH) for this program, please Click Here
Learning Provider Profile

Mr Buck is a Certified Learning Provider (CLP) at Appleton Greene and he has experience in management, production and globalization. He has achieved a Bachelor of Applied Science IET/MET in Concentration in Operations Management. He has industry experience within the following sectors: Biotechnology; Manufacturing; Aerospace; Logistics and Technology. He has had commercial experience within the following countries: China; United Kingdom; Ireland and United States of America, or more specifically within the following cities: Shanghai; London; Cork; Minneapolis MN and Chicago IL. His personal achievements include: founded a corporation in 1991 and sold it in 2018 for $400m; entrepreneur of the year Ernst & Young 1998; entrepreneur of the year Ernst & Young 2004; built global manufacturing infrastructure and lead acquisition of 16 companies. His service skills incorporate: strategic planning; leadership development; supply chain; executive mentoring and merger & acquisition.
---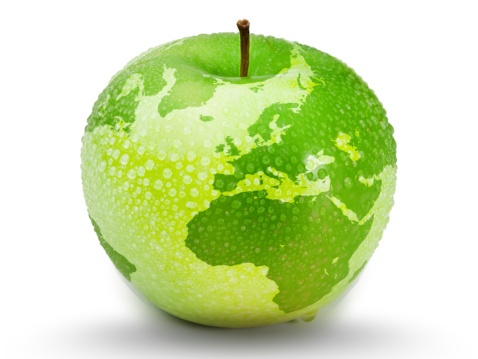 MOST Analysis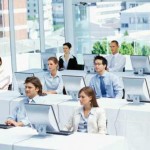 Mission Statement
The execution of an organization's supply chain strategy is best managed as part of the Sales & Operations Planning (S&OP) process and meetings. In case an organization should not have an S&OP process, this may be a good time to develop and implement one as part of their integrated supply chain strategy.
---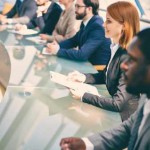 Objectives
01. Responsibility Awareness: departmental SWOT analysis; strategy research & development. Time Allocated: 1 Month
02. Team Alignment: departmental SWOT analysis; strategy research & development. Time Allocated: 1 Month
03. Assess Capabilities: departmental SWOT analysis; strategy research & development. Time Allocated: 1 Month
04. KPI's: departmental SWOT analysis; strategy research & development. Time Allocated: 1 Month
05. Decision Acceptance: departmental SWOT analysis; strategy research & development. Time Allocated: 1 Month
06. Strategy Flow: departmental SWOT analysis; strategy research & development. Time Allocated: 1 Month
07. Employee Engagement: departmental SWOT analysis; strategy research & development. 1 Month
08. Transformation Program: departmental SWOT analysis; strategy research & development. Time Allocated: 1 Month
09. Leadership Roles: departmental SWOT analysis; strategy research & development. Time Allocated: 1 Month
10. Scorecards: departmental SWOT analysis; strategy research & development. Time Allocated: 1 Month
11. Inclusive Planning: departmental SWOT analysis; strategy research & development. Time Allocated: 1 Month
12. Middle Management: departmental SWOT analysis; strategy research & development. Time Allocated: 1 Month
---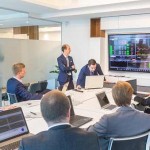 Strategies
01. Responsibility Awareness: Each individual department head to undertake departmental SWOT analysis; strategy research & development.
02. Team Alignment: Each individual department head to undertake departmental SWOT analysis; strategy research & development.
03. Assess Capabilities: Each individual department head to undertake departmental SWOT analysis; strategy research & development.
04. KPI's: Each individual department head to undertake departmental SWOT analysis; strategy research & development.
05. Decision Acceptance: Each individual department head to undertake departmental SWOT analysis; strategy research & development.
06. Strategy Flow: Each individual department head to undertake departmental SWOT analysis; strategy research & development.
07. Employee Engagement: Each individual department head to undertake departmental SWOT analysis; strategy research & development.
08. Transformation Program: Each individual department head to undertake departmental SWOT analysis; strategy research & development.
09. Leadership Roles: Each individual department head to undertake departmental SWOT analysis; strategy research & development.
10. Scorecards: Each individual department head to undertake departmental SWOT analysis; strategy research & development.
11. Inclusive Planning: Each individual department head to undertake departmental SWOT analysis; strategy research & development.
12. Middle Management: Each individual department head to undertake departmental SWOT analysis; strategy research & development.
---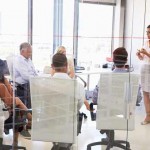 Tasks
01. Create a task on your calendar, to be completed within the next month, to analyze Responsibility Awareness.
02. Create a task on your calendar, to be completed within the next month, to analyze Team Alignment.
03. Create a task on your calendar, to be completed within the next month, to analyze Assess Capabilities.
04. Create a task on your calendar, to be completed within the next month, to analyze KPI's.
05. Create a task on your calendar, to be completed within the next month, to analyze Decision Acceptance.
06. Create a task on your calendar, to be completed within the next month, to analyze Strategy Flow.
07. Create a task on your calendar, to be completed within the next month, to analyze Employee Engagement.
08. Create a task on your calendar, to be completed within the next month, to analyze Transformation Program.
09. Create a task on your calendar, to be completed within the next month, to analyze Leadership Roles.
10. Create a task on your calendar, to be completed within the next month, to analyze Scorecards.
11. Create a task on your calendar, to be completed within the next month, to analyze Inclusive Planning.
12. Create a task on your calendar, to be completed within the next month, to analyze Middle Management.
---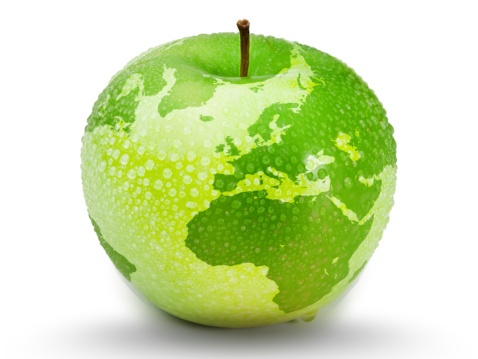 Introduction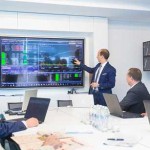 The Keys to Executing a Successful Strategy
In the Global Supply Chain, only solid execution can keep you on the competitive map after a brilliant strategy, blockbuster product, or breakthrough technology has put you there. You must be able to follow through on your promises. Unfortunately, the majority of businesses, by their own admission, aren't particularly good at it.
Execution is the product of thousands of decisions made every day by personnel acting in their own self-interest and based on the knowledge they have. We've identified four essential building blocks executives may use to impact those behaviors : clarifying decision rights, creating information flows, aligning motivators, and implementing structural adjustments. (We'll refer to them as choice rights, information, motivators, and structure for the purpose of simplicity.)
Most supply chains' first turn to structural measures to improve performance since changing lines across the org chart appears to be the most obvious option because the changes are visible and tangible. These actions usually produce some short-term efficiency fast, but they simply address the symptoms of dysfunction rather than the core reasons. Companies frequently finish up back where they started after several years. Structural change can and should be a component of the path to better execution, but it's better to think of it as the apex of any organizational transformation rather than the cornerstone. In fact, our research reveals that activities related to decision rights and information are significantly more important than improvements to the other two building blocks, and are roughly twice as effective. (See the exhibit "Strategy Execution's Most Important Factors.")
What Is Most Important in Supply Chain Strategy Execution?
When a corporation fails to carry out its strategy, the first thought that comes to mind is to reorganize.
---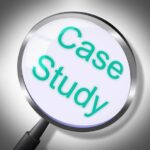 Case Study
Consider the situation of a multinational consumer packaged products corporation that went through a major reorganization in the early 1990s. (In this and subsequent situations, we have changed identifying details.) Senior management, dissatisfied with the company's performance, did what most firms did at the time: They reorganized. They reduced the number of layers of management and expanded the scope of control. The cost of management personnel dropped by 18% in a short period of time. However, eight years later, it was deja vu all over again. The layers had crept back in, and control swaths had shrunk once more. Management had addressed the outward symptoms of bad performance but not the underlying cause—how people made decisions and were held accountable—by focusing solely on structure.
This time, management focused on the mechanics of how work was completed rather than lines and boxes. Rather than looking for methods to decrease expenses, they concentrated on improving execution—and in the process, they found the actual causes of the performance gap. Managers lacked a clear understanding of their duties and responsibilities. They didn't know which decisions were theirs to make naturally. Furthermore, there was a shaky link between performance and pay. This was a firm that valued micromanagement and second-guessing over accountability. Middle managers spent 40% of their time justifying and reporting upward, or challenging their direct reports' tactical decisions.
With this knowledge, the organization created a new management model that defined who was responsible for what and established a link between performance and compensation. For example, it was common practice at this organization, and not uncommon in the sector, to promote employees fast, within 18 months to two years, before they had a chance to see their ideas through. As a result, even after being promoted, managers at all levels continued to do their old tasks, gazing over the shoulders of their direct reports who were now in control of their projects and, all too frequently, taking over. People are staying in their jobs longer these days so they may follow through on their own ideas, and they're still around when the benefits of their labors begin to show. Furthermore, the outcomes of such projects continue to factor into their performance appraisals for some time after they've been promoted, compelling managers to live up to the standards they set in earlier employment. As a result, forecasting has improved in accuracy and consistency. The improvements did result in a structure with fewer layers and broader control spans, however this was a side effect rather than the primary goal of the alterations.
The Components of Effective Execution
Our judgments are the result of decades of hands-on experience and extensive investigation. What are the most effective techniques of reorganizing, motivating, improving information flows, and clarifying decision rights? We began by creating a list of 17 traits, each of which corresponded to one or more of the four building blocks we knew were necessary for effective execution—traits such as the free flow of information across Global Supply Chain organizational boundaries or the degree to which senior leaders refrain from intervening in operational decisions.
Organizational Effectiveness: The Fundamental Characteristics
---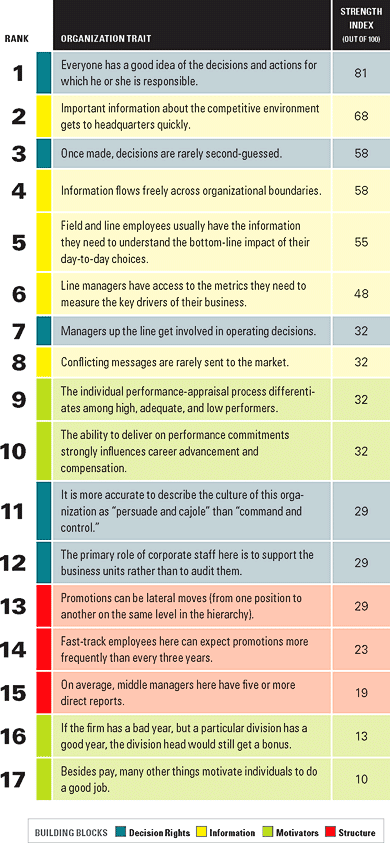 ---
The importance of decision rights and knowledge to good plan implementation is shown by ranking the attributes. The first eight characteristics correspond to decision-making authority and information. Only three of the 17 qualities have anything to do with structure, and none of them are ranked higher than thirteenth. Here, we'll go over the top five characteristics.
Everyone Is Aware Of The Decisions And Acts For Which They Are Accountable
In companies that excel at execution, 71 percent of employees agree with this statement; in companies that struggle with execution, only 32 percent agree. As a corporation grows older, decision powers begin to blur. Young companies are often too focused on getting things done to take the time to properly define roles and duties from the outset. Why should they, after all? It's not difficult to find out what other people are up to in a small organization. So things go well enough for a while. Executives come and go as the company grows, bringing with them and taking away various expectations, and the approval process becomes more confusing and muddy with time. It's becoming increasingly difficult to tell where one person's responsibility ends and another's begins.
This was discovered the hard way by one major consumer-durables corporation. It was difficult to identify anyone below the CEO who felt truly accountable for profitability since there were so many people making competing and contradicting judgments. The corporation was divided into 16 product divisions, which were then divided into three geographic groups: North America, Europe, and the rest of the world. Each division was responsible for meeting specific performance goals, although functional employees at corporate headquarters were in charge of spending goals, such as how R&D dollars were allocated. Divisional and geographic leaders' decisions were frequently overruled by functional leaders. As the divisions hired more people to help them build airtight arguments to challenge corporate decisions, overhead expenses began to rise.
While divisions argued with functions, each layer weighed in with queries, decisions stagnated. Because functional leaders were responsible for awards and promotions, functional staffers in the divisions (for example, financial analysts) generally deferred to their higher-ups in corporate rather than their division vice president. The CEO and his executive staff were the only ones who have the authority to settle disagreements. All of these symptoms compounded and delayed execution—until a new CEO was brought in.
---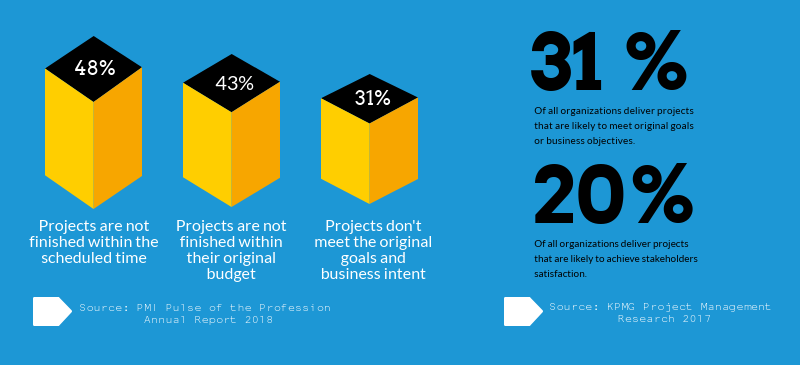 ---
What is the Definition of Global Supply Chain Strategy?
For one thing, it's not operational efficiency.
By reorganizing the divisions to focus on customers, the new CEO elected to focus less on cost control and more on profitable growth. As part of the new organizational architecture, the CEO clearly delegated profit responsibility to the divisions, as well as the power to rely on functional operations to achieve their objectives (as well as more control of the budget). Corporate functional responsibilities and decision rights were recast to better serve the divisions' demands as well as to construct the cross-divisional connections needed to improve the business's overall global capabilities. The functional leaders, for the most part, were aware of market realities, which necessitated some changes to the business's operating model. It helped that the CEO included them in the organizational redesign process, so the new model wasn't something they were forced to adopt, but rather something they collaborated on.
Critical Information Regarding The Competitive Landscape Is Rapidly Communicated To Headquarters
In strong-execution firms, 77 percent of employees agree with this statement, whereas just 45 percent of employees in weak-execution businesses do.
Headquarters can play a critical role in spotting patterns and disseminating best practices across company sectors and geographical regions. However, it can only play this coordinating role if it has current and accurate market intelligence. Otherwise, rather than deferring to operations that are much closer to the client, it will tend to push its own agenda and policies.
---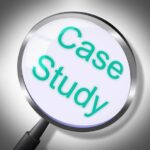 Case Study
Consider The Case Of Caterpillar, A Heavy-Equipment Company
Caterpillar's organization was so terribly mismatched a generation ago that its very existence was threatened. Today, it is a highly successful $45 billion worldwide firm, but it was so horribly misaligned a generation ago that its very survival was threatened. Decision rights were hoarded at the top by functional general offices in Peoria, Illinois, despite the fact that much of the information needed to make such decisions was in the hands of sales managers in the field. "It just took a long time to get decisions going up and down the functional silos, and they really weren't good business decisions; they were more functional decisions," One field executive remarked. The information that did make it to the top had been "whitewashed and varnished numerous times over along the way," according to current CEO Jim Owens, who was then a managing director in Indonesia. Because they were cut off from knowledge about the external market, senior executives concentrated on the organization's internal operations, overanalyzing issues and second-guessing lower-level judgments, costing the company opportunities in fast-moving markets.
Concerning The Information
Organizational efficiency was tested by asking respondents to complete a 19-question online diagnostic.
Pricing, for example, was based on cost and established by the pricing general office in Peoria rather than market realities. Salespeople all across the world were losing sale after sale to Komatsu, whose competitive pricing routinely outperformed Caterpillar's. The company suffered its first yearly loss in its nearly 60-year history in 1982. It lost $1 million each day, seven days a week, in 1983 and 1984. Caterpillar had lost a billion dollars by the end of 1984. By 1988, then-CEO George Schaefer was in charge of a bureaucracy that was "giving me what I wanted to hear, not what I needed to know," as he put it. As a result, he formed a task force of "renegade" middle managers to design Caterpillar's destiny.
Ironically, the best method to ensure that the correct information reached headquarters was to ensure that the correct decisions were made far further down the chain of command. Top executives were freed to focus on more global strategic challenges by delegating operational responsibilities to those closer to the action. As a result, the corporation was divided into business divisions, each with its own P&L statement. Overnight, the all-powerful general offices that had previously existed ceased to exist. Their engineering, pricing, and manufacturing expertise was divided among the new business units, which could now design their own products, devise their own manufacturing procedures and schedules, and determine their own prices. The shift radically decentralized decision-making authority, handing market decisions to the units. Return on assets became the universal metric of success, and business unit P&Ls were now monitored similarly across the firm. Instead of using obsolete sales data to make inefficient, tactical marketing judgments, senior decision makers at headquarters may make wise strategic choices and trade-offs with this accurate, up-to-date, and directly comparable information. The new model was implemented in the company within 18 months. "It was a fantastic metamorphosis of a kind of slow firm into one that genuinely has entrepreneurial zeal," Owens says. And that change happened quickly because it was decisive and comprehensive; it was thorough; it was universal, global, and all at once."
---
Decisions Are Rarely Questioned After They Have Been Made
Whether or whether someone is second-guessing you is a matter of perspective. Managers further up the supply chain may not be delivering incremental value; instead, they may be slowing progress by redoing their subordinates' work while effectively shirking their own. In this study, 71 percent of respondents in poor-execution firms believed their judgments were being second-guessed, compared to only 45 percent of respondents in strong-execution companies.
---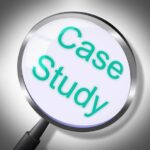 Case Study
Consider the case of a global humanitarian organization dedicated to poverty alleviation. It had a situation that others may envy: it was under stress as a result of increased donations and a corresponding increase in the depth and breadth of its program offerings. As you might anticipate, this nonprofit was filled with mission-driven individuals who took a strong personal interest in their work. Delegation of even the most routine administrative responsibilities was not rewarded. Copier repairs, for example, would be individually overseen by country-level supervisors. As the company grew, managers' failure to delegate resulted in decision paralysis and a lack of accountability. It was an art form to second-guess someone. When there was a question about who had the authority to make a decision, the standard procedure was to hold a series of sessions in which no conclusion was made. When judgments were made, they were usually scrutinized by so many people that no single individual could be held responsible. An attempt to speed up decision-making through restructuring—by combining important leaders with subject-matter experts in newly established central and regional centers of excellence—became yet another stumbling block. Key management were still unsure of their legal right to use these centers, so they didn't.
Second-Guessing Was An Art Form: By The Time Choices Were Made, They Had Been Scrutinized By So Many People That No Single Person Could Be Held Responsible
The nonprofit's board of directors and administration went back to the drawing board. They created a decision-making map, a tool to assist identify where different sorts of decisions should be made, and as a result, decision rights were defined and reinforced at all levels of management. Following that, all managers were urged to delegate standard operational responsibilities. Holding people accountable for their judgments felt fair after they had a clear understanding of what decisions they should and should not be making. Furthermore, they could now concentrate their efforts on the organization's objective. Clarifying decision rights and responsibilities also improved the organization's capacity to track individual accomplishment, allowing it to map new and exciting career routes.
---
Information Is Freely Exchanged Across Supply Chain Organizational Lines
Units function like silos when information does not flow horizontally across different parts of the firm, preventing economies of scale and the transfer of best practices. Furthermore, the company as a whole misses out on the chance to cultivate a cadre of up-and-coming managers who are well-versed in all sectors of the business. According to our findings, only 21% of respondents from poor-execution organizations believed information flowed smoothly across organizational boundaries, whereas 55% of respondents from strong-execution companies did. However, since even the strongest organizations have low scores, this is an issue that most businesses can address.
---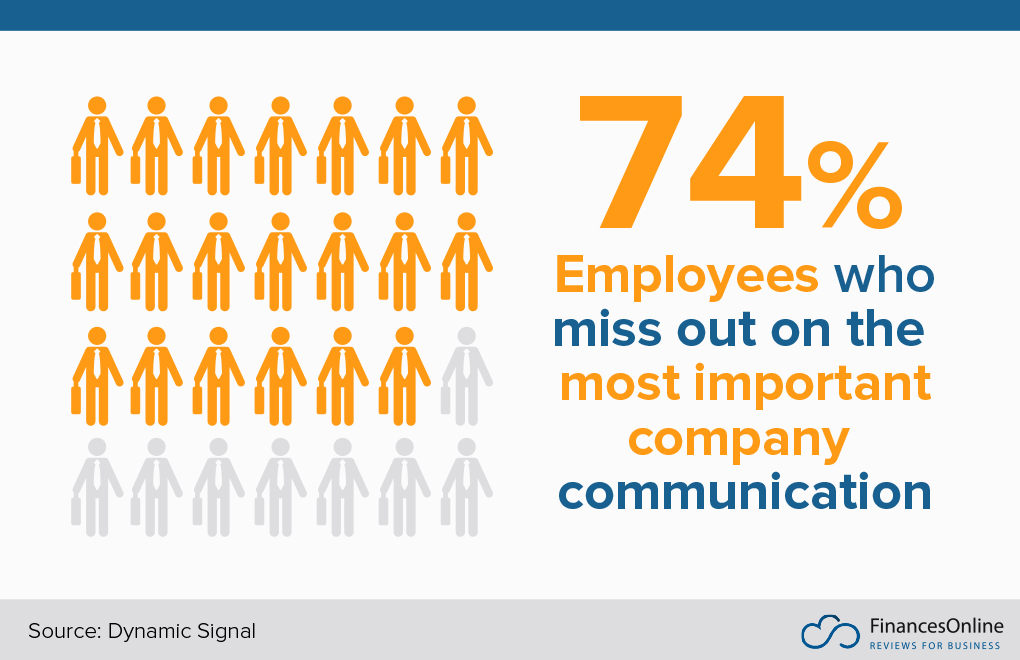 ---
A cautionary tale comes from a B2B company whose customer and product teams failed to work together to serve a critical segment: large, cross-product clients. The corporation had built a customer-focused marketing organization to handle connections with significant clients, which devised customer outreach initiatives, novel pricing models, and targeted promotions and discounts. However, this group could not provide clear and consistent reporting to the product units on its initiatives and success, and it had trouble gaining time with frequent cross-unit management to discuss major performance issues. Each product unit communicated and planned in its own way, and it needed a lot of effort on the part of the customer group to comprehend the diverse priorities of the units and customize communications to each of them. As a result, the units were unaware of, and had little faith in, this new division's efforts to penetrate a vital consumer category. The customer team, on the other hand (and appropriately), believed the units paid only cursory attention to its plans and couldn't elicit their cooperation on topics important to multiproduct clients, such as potential trade-offs and volume discounts.
This lack of collaboration had previously not been an issue because the company was the leading player in a high-margin area. Customers began to perceive the firm as unreliable and, in general, a tough supplier as the market became more competitive, and they became increasingly hesitant to enter into beneficial partnerships.
However, once the flaws were identified, the remedy was rather simple, requiring just that the groups communicate with one another. The customer division was tasked with providing regular reports to the product units that detailed performance versus targets by product and geographic location, as well as a root-cause investigation. Every quarter, a standing performance-management meeting was added to the calendar, providing a space for face-to-face information exchange and discussion of unresolved concerns. These actions fostered the larger organizational trust that collaboration requires.
Field And Line Employees Typically Have Access To The Data They Need To Understand The Financial Impact Of Their Daily Decisions
Employees' ability to make rational decisions is inevitably limited by the information available to them. Global Supply Chain managers will always pursue incremental revenue if they don't know how much it will cost to grab an additional dollar in revenue. They can hardly be blamed, even if their judgment is incorrect in the light of all available evidence. According to our research, 61% of people in high-execution firms believe field and line employees have the information they need to comprehend the financial effect of their decisions. In firms with poor implementation, this figure drops to 28%.
---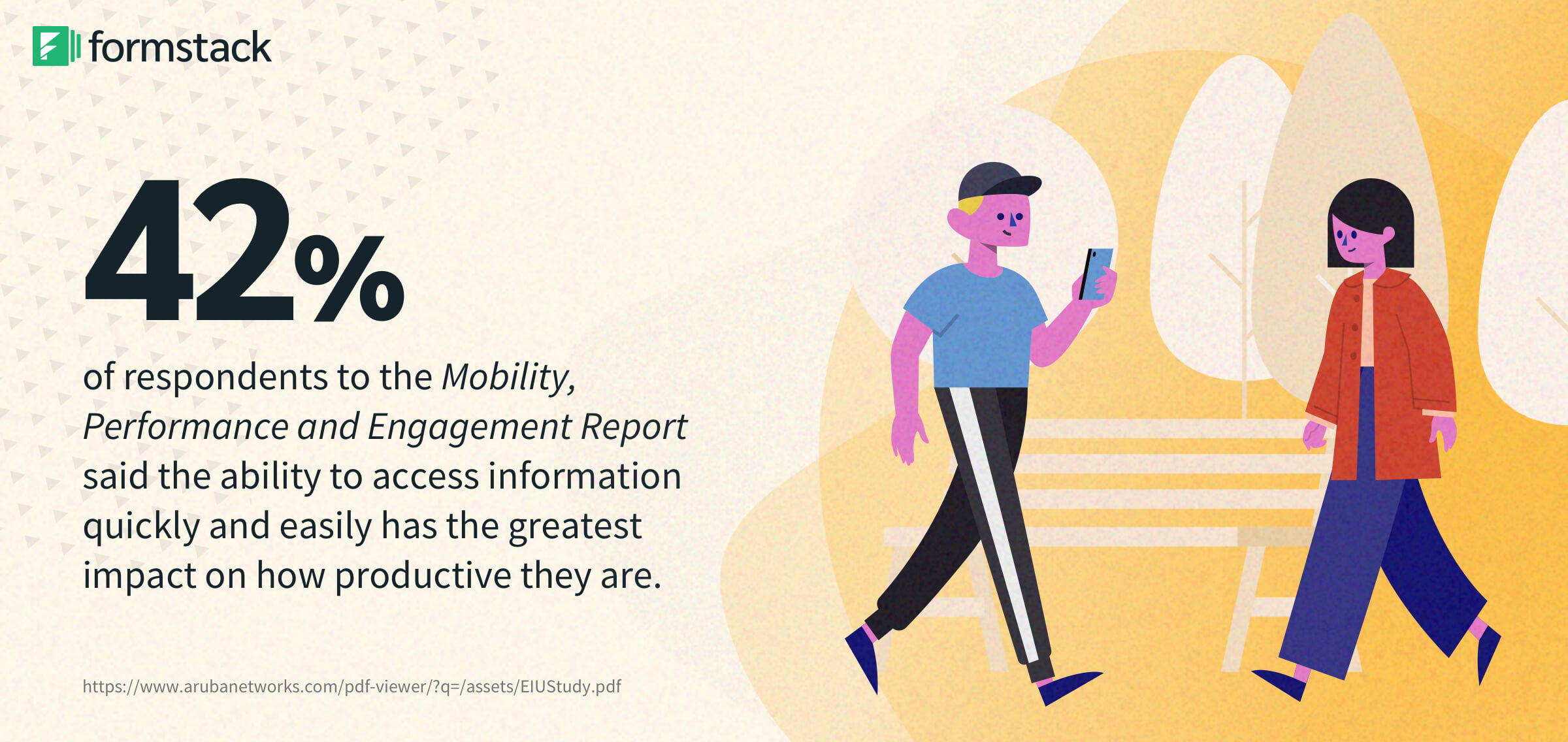 ---
We witnessed this unfavorable dynamic at a large, diversified financial-services customer that had grown through a series of successful acquisitions of small regional banks. Managers preferred to split front-office bankers who marketed loans from back-office support groups who performed risk assessments when combining operations, putting each in a different reporting relationship and, in many cases, in different locations. Regrettably, they did not establish the required information and motivational ties to ensure that operations ran well. As a result, they pursued separate, and frequently conflicting, objectives.
---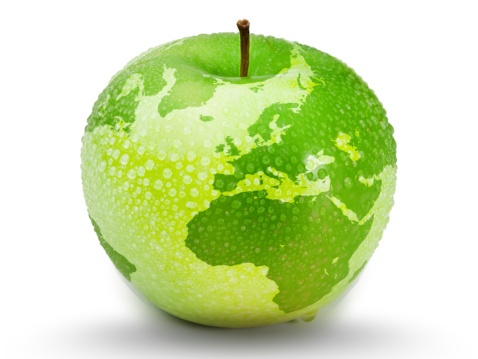 Executive Summary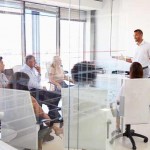 Chapter 1: Responsibility Awareness
Clearly Define Roles And Responsibilities
The single most significant quality indicated for effective plan implementation was ensuring that "everyone has a good knowledge of the decisions and actions he or she is responsible for." Why?
Individual decisions make up a firm, and individual decisions make up successful strategy implementation. Responsibilities are usually apparent in a small business. However, as the firm grows, so does the number of people, and the number of jobs and duties expands and spreads. Meanwhile, bosses are becoming increasingly disconnected from their employees' day-to-day tasks.
Individual decisions make up a firm, and individual decisions make up successful strategy implementation.
Who is to blame for what is no longer obvious?
Things can get extremely muddled in global corporations with similar teams in different parts of the world. Who, for example, makes the decisions when designing a product for a specific market? Is it better to work with a global team or a local team? Conflict and ambiguity become rampant, impeding any forward movement.
What are some ways to make the roles of individuals and teams more clear?
Create a clear structure that identifies who has the authority to make choices (for both departments and individuals) and communicates this to the entire organisation. Allow individuals to complete projects before promoting them to new positions; this reduces crossover – the perplexing period when a new manager arrives but the old management can't let go of the project they were working on.
---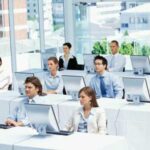 Chapter 2: Team Alignment
What Are The Benefits Of Strategic Alignment For Strategy Execution?
A few handpicked executives would create a strategy initiatives cabal and scale the mountain to meeting room C back in the strategy dark ages. They would emerge weeks later with a stone tablet engraved with the new strategic objectives. They may have also thrown a pizza party (but we can't be sure because no employees were invited).
The task has been completed, and the approach has been implemented. So they reasoned. This top-down, prehistoric approach to strategy, however, does not function in the actual world. Thankfully, in recent years, there has been a shift in strategy.
If your firm sets rigid strategy goals without taking into account the strategic alignment process, you're setting yourself up for a hot new recipe for failure at every turn. Let's take a look at the drawbacks of bad strategic alignment.
What Are The Ramifications Of A Strategy That Isn't Aligned?
When company leaders keep strategy planning to themselves, the result is a tone-deaf shambles. It becomes unrecognisable after being distilled so far from its source.
Then, like some strange totem pole, this complicated "plan" is thrust at staff. The businessmen wrap their neckties over their heads and shout 'this is the future…' in a rhythmic manner. A wide-eyed CEO thumps an ominous beat on the bongo under the flickering light of a 417-slide PowerPoint presentation on the antiquated projector, as puzzled (and terrified) staff place matchsticks in their eyes to keep awake.
Okay, we may be prone to exaggeration (sometimes), but it's reasonable to say that staff buy-in is low. With such a strategy in place, business units strive to 'Exceed Success' or 'Awesomize the Day,' but because there is no coordination or communication across departments, everyone goes their own way, and the organization's goals are left to project conflicts and isolated teams.
Employees are frustrated and disengaged from the leadership's vision in this climate. Isolated skill becomes stagnant, and demotivation is rampant. Some people quit, staplers go missing, and Netflix viewing time in the office skyrockets.
Employee engagement plummets, and performance suffers as a result. People are unsure of what they should do and are less willing to put forth an effort.
What was the end result? Countless hours, dollars, and talents have been squandered.
A lack of strategic alignment has rendered strategy execution difficult to attain and pointless to pursue in this scenario. Every attempt by management to gain support is a costly endeavour that results in more animosity than return on investment.
---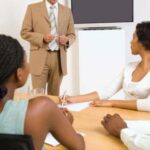 Chapter 3: Assess Capabilities
Capacity Of Organisations
Organizations that successfully unlock capacity to execute new growth initiatives see a 77 percent boost in profitability. To achieve plan implementation success, strategists must focus on unlocking capacity.
Many businesses fail to commit sufficient resources (assets, time, people, etc.) to the implementation of new growth initiatives. They place an excessive amount of emphasis on strategy development, planning, performance measures, and communication.
Strategists must identify places where the organization's capacity to execute is compromised owing to a lack of coordination. The net outcome of poor coordination is a decrease in the enterprise's entire capability.
• Deploy diagnostics to measure organisational capacity before starting growth efforts to unlock organisational capacity.
• Use new technologies to better understand mid-manager trade-offs when it comes to resourcing growth bets.
• Create new frameworks for releasing resources that have been trapped.
• Establish support systems to aid in the integration of expansion initiatives into existing enterprises.
---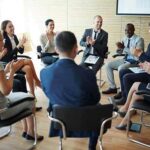 Chapter 4: Key Performance Indicators (KPIs)
Strategy planning and execution is all about making decisions about the organization's future path; business intelligence is all about delivering insight to help those decisions. Dashboards become a needless complication at best and a misleading distraction at worst if these things are not firmly integrated. However, there is a five-step approach that is both efficient and produces high-impact results.
1. Begin with the company's business plan. Start by outlining the particular goals that the organisation will need to attain in order to carry out its plan. Both dashboard developers and business users must be willing to frame their interactions in terms of how the company will get there.
2. Determine the most important value drivers. Create a value tree by determining which skills you'll need to execute well, as well as the activities you'll need to accomplish properly. Then decide which of those are the most crucial. Unbundling the organization's strategy creates a direct relationship to the plan and prioritises what leadership should be monitoring.
3. Make a list of connected decisions and queries. List the most significant questions that must be asked and answered, as well as the major decisions that must be made, focusing on the critical drivers. It's vital to spend time understanding how leaders and business users will utilise the dashboard in order to get the focus and design just right.
4. Identify the metrics that matter. Determine the primary data source and format required after identifying the measures that will give the information needed for each inquiry and decision. This is an opportunity to discover and close data quality and availability gaps. Everything you do now, once again, ties back to the plan, so any investments you make now will be very targeted and impactful.
5. Create designs that present data in a way that elicits essential insights and addresses a variety of business circumstances. Review and iterate designs with leaders and users, and test for utility on a regular basis. Create a design that facilitates decision-making.
These five simple procedures will provide your team with the knowledge they need to more effectively monitor and change your strategy's implementation, resulting in increased growth, profitability, and achievement of organisational goals.
---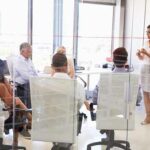 Chapter 5: Decision Acceptance
Why Is Strategy Dependent On Commitment?
Why is commitment so important, and how can an organisation obtain and maintain it?
Senior management and key individuals throughout the organisation must be committed to moving the company ahead in order to achieve its goals. As a result, they have made a commitment to the company's success. They also ensure that the organization's strategies are carried out as efficiently as possible. Finally, their behaviours show their level of dedication and motivate people around them to succeed.
What Is The Significance Of Commitment?
In today's competitive world, an organization's ability to define and execute its strategy, mission, goals, and objectives is critical. Anything less could open the door for its competitors to gain market share, hurting the company's performance.
There are also more human reasons to anticipate commitment.
The organisation underlines its commitment to each individual by having high standards and taking activities to reinforce them. Also, unless there is a two-way commitment between the individual and the firm, setting high goals and having individuals realise them is tough.
For the organisation to be competitive, the individual must commit to doing well.
The organisation must provide its employees with the tools and support they require in order for them to succeed in their roles. First, whenever possible, include individuals in the company's decision-making processes. Many people have good suggestions on how to enhance things or what new things the company should undertake. Second, solicit their thoughts and provide positive comments, even if their suggestion is not currently feasible for the organisation.
How Can A Company Gain And, More Crucially, Maintain Commitment Over Time?
First and foremost, provide the employee with the tools and authority they require to perform their duties efficiently. Furthermore, provide them with the necessary support so that any mistakes they make become a learning opportunity rather than a punishment. Finally, create a culture that encourages dedication rather than tearing it down. This begins at the top of an organisation and can be one of the most important factors in the company's ultimate success.
---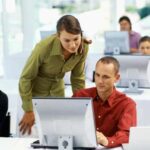 Chapter 6: Strategy Flow
CEOs Must Deal With Information Flow Throughout Their Organisations
Michael Watkins' book, The First 90 Days, contains a lot of practical ideas and methods and is an invaluable tool for new leaders at all levels. It's also beneficial for new hires, established employees who are taking on new responsibilities, and internal high performers who want to advance faster.
However, something is missing, especially for CEOs. And the missing piece in Watkins' book has a significant impact on the CEO's ability to lead the business in strategy execution.
"Enterprises fail at execution because they…neglect the most powerful drivers of effectiveness — decision rights and information flow," according to Gary Neilson, Karla Martin, and Elizabeth Powers' research (June 2008, Harvard Business Review). Furthermore, just two-thirds of employees at high-performance businesses believe that significant strategic decisions are effectively (and swiftly) put into action, according to their findings. Only 55% of those same companies stated that information moved freely. These are the 'good people,' after all!
Surprisingly, that's exactly what Watkins overlooked—and what CEOs must address.
Watkins keeps the conversation focused on making decisions as part of developing a team; while this is crucial at any level, it's only part of the issue for CEOs. CEOs, whether new or seasoned, set the tone for how decisions will be made, build decision-making frameworks, and ensure that decisions are followed through on. This includes defining who has decision-making authority and under what conditions. It's also about deciding which decision style is best for the situation — autonomous, consultative, consensus, or majority. Basically, think about how you'll make your decision before you make it. Explicitly stating how a decision will be made outlines the role of others in the decision-making process and promotes transparency. As a result, people gain trust and acceptance since they understand how you arrived at your conclusion, regardless of whether they agree with or approve of it. Simply put, implementing a decision – and a strategy – that you understand and accept is easier.
The quality and timeliness of decisions are influenced by the flow of information. Decision-makers have all they need to make timely, high-quality decisions when information flows efficiently and effectively. After decisions are made, information flow has an impact on decision alignment and acceptability. This necessitates conveying choices across the organisation and in different directions — vertically within units, horizontally across units, and across to link interdependent teams or work flows.
Furthermore, CEOs must swiftly determine whether key leaders will follow through on choices and effectively exchange information. Decisions that are often ignored, second-guessed, or changed without adding value are not adopted; they obstruct strategy implementation. Similarly, bottlenecks in the flow of information create silos, stifle the transfer of best practises, and stifle the professional development of your future leaders. Blind spots are also created by a lack of information flow, which can be a costly mistake in plan execution.
What have the most successful CEOs discovered? They've figured out how to evaluate their company's performance in terms of decision rights and information flow. Consider the following questions:
• Is everyone aware of who is responsible for which decisions? (decision-making authority)
• Is the appropriate data reaching the right people at the right time, allowing for good decisions? (information flow)
• Is everyone on the same page about the decision? (alignment)
• Has the decision been accepted by all of the leaders? (alignment)
• Has the decision been conveyed to the appropriate individuals at the appropriate time so that it can be carried out as planned? (information flow and decision rights)
• Are your senior leaders aware of their responsibilities in putting the decision into action? (decision rights and information flow)
• Is everyone aware of what will happen if the decision is not followed? (accountability)
If you responded 'no,' dig a little more to figure out what's getting in your way. Then, to determine core causes, look for patterns or themes in all of your responses. CEOs can then devise a strategy to address the problem and get strategy execution back on track, whether it's in the first 90 days, the last 90 days, or somewhere in between.
---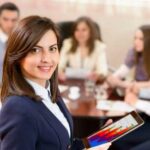 Chapter 7: Employee Engagement
Employee engagement, according to a recent i4CP study, can be the key to achieving high performance in firms. Employee engagement was also recognised as a key differentiator between successful and low-performing firms in the study.
So, how do you go about doing it?
There are four major steps that should be taken to promote staff engagement and strategy execution:
1. Clarity of Objectives
One of the reasons why employees are unable to engage with a specific business plan is that they do not fully comprehend it. While management and certain stakeholders may be aware of why a plan is being executed, this information may not reach the team that is carrying it out. If they don't have that, the work they accomplish won't be as good as it could be.
So, if you want your employees to be involved and invested in the successful implementation of a strategy, you need clear, succinct goals.
2. Assign Appropriate Roles
Once the goals are defined, make sure that everyone on the team understands their position in the strategy. While the grand vision is crucial, daily execution necessitates smaller, measurable deliverables that provide staff with a clearer perspective of what they must do. This creates an immediate sense of involvement and comprehension of how their abilities fit into the bigger picture.
3. Employee Empowerment
Having a goal to reach but no way to achieve it, whether in terms of freedom to test new ideas or resources to put those ideas into action, can soon lead to dissatisfaction with the objective. As a result, you must ensure that your staff have everything they require to complete the tasks that have been assigned to them.
Empowering your staff would entail the following:
• Fostering an environment in which fresh ideas are welcomed
• Trusting them to come up with worthwhile ideas and allowing them the flexibility to test them out
• Providing them with all the resources they need to bring their ideas to life through seminars and trainings.
4. Good Performances Should Be Applauded and Recognized
It's vital to use positive reinforcement to keep your personnel interested in your goals and methods. Utilize competition to increase employee engagement and to recognise and reward outstanding ideas and performance.
It's also crucial to think about how you quantify employee participation when it comes to praise and recognition. Employees, according to Holly Green, CEO of The Human Factor Inc., cannot relate to examples of their effort resulting in sales or monetary gains for the company. As a result, it's preferable if appreciation is expressed in terms of how an employee's efforts influenced more tangible measures like conversion, delivery or response times, or customer service.
---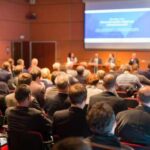 Chapter 8: Transformation Program
Six Fundamental Principles
To be successful in a transformation programme, there are six key rules to follow:
1. Management of Change
The transition should be orchestrated by change agents, who should consider the behavioural aspects of change. Change agents should be able to halt and resume projects, as well as adjust the pace of execution and the pattern of programme plans based on the behavioural components of change.
2. Alliances
If this alliance cannot be formed, the programme will almost certainly fail. Detailed planning should not begin until the alliance has been formed.
3. Management of Risk
Uncertainty is inherent in change. People's sense of security is undermined by uncertainty; as a result, 'constants' must be clearly established to steer the organisation through change.
Quick wins that underpin the benefits of behavioural change and maintain its fundamental goal are examples of constants:
• An understanding justification for the change
• A clear vision
• A decision-making principles and priorities set
4. Establishing a Roadmap
It's vital to understand that programme milestones should be assessed while keeping in mind that tactical points along the plan will shift as stakeholders' perspectives shift, demanding a long-term commitment at milestones.
5. Participation of essential stakeholders
People will never change their conduct merely because it is demanded of them. They must comprehend why they should, as well as the potential rewards of changing, and they must be involved in selecting what the new behaviours would entail. It will be necessary to maintain an open and ongoing communication.
Environmental Factors
Early on, close attention should be taken to detect early warning signs of programme failure (e.g., inspiration and motivation toward vision, understanding of programme goals, trust, shared approach, and schedule acceptance).
---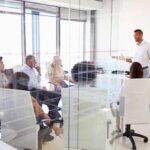 Chapter 9: Leadership Roles
Leadership is essential for developing and implementing strategy; without it, excellent strategy is impossible to achieve.
Examining strategy through the prism of leadership concentrates the discussion on the important duties that a leader must perform in order to develop and implement strategy. Managers may discover that some strategic tasks, such as industry study, competitor analysis, and internal analysis, fall to second place as a result of this focus because it is not as critical for the leader to perform them as it is to ensure that they are completed. This chapter focuses on the five primary steps of the strategy-making/strategic-execution process: establishing a vision and mission, setting goals and objectives, crafting a plan, executing the strategy, and evaluating performance. Finally, we discuss what qualities a leader must possess in order to lead effectively.
Creating a Strategic Vision and Mission Statement
Vision is at the centre of strategy and at the essence of leadership. The task of the leader is to develop a vision for the company that will engage both the imagination and the energies of its employees. "An effective leader knows that the ultimate task of leadership is to create human energies and human vision," Peter Drucker puts it succinctly. The vision must be linked to the firm's principles, and the leader must do it in a way that the rest of the company can understand, grasp, and support. The enterprise is moved by vision; the enterprise is stabilised by values. Values look to the past, while vision looks to the future.
---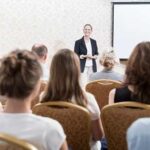 Chapter 10: Scorecards
The Balanced Scorecard: An Overview
One of the most well-known strategy frameworks ever devised is the Balanced Scorecard.
Since its inception in the 1980s, when Robert Kaplan and David Norton created it, it has been used by thousands of organisations. It's also one of the first topics covered in a business or management degree programme.
Despite its widespread use, the Balanced Scorecard is frequently misunderstood or poorly executed. We'll show you how to apply the Balanced Scorecard Model (and report on it) in a way that adds real business value to your company in this tutorial.
What Is A Balanced Scorecard, And How Does It Work?
The Balanced Scorecard simply asks companies to develop a set of internal measures to assist them evaluate their business performance in four major areas (also known as "perspectives"):
Financial
Cash flow, sales performance, operating income, and return on equity are all common scorecard indicators.
Customer
With scorecard metrics including new product sales as a percentage of total sales, on-time delivery, net promoter score, and share of wallet.
Internal Business Methodologies
This would entail calculating unit costs, cycle times, yield, and mistake rates, among other things.
Learning and Development
Employee engagement scores, high-performing employee retention rates, staff competence gains, and so on are examples of measures.
What are the Advantages of Using a Balanced Scorecard?
The Balanced Scorecard's four viewpoints serve a variety of functions.
To begin with, they demand that businesses 'balance' their efforts amongst the primary drivers of corporate performance. They also compel companies to give concrete KPIs to each perspective, so enhancing accountability.
Finally, they provide a structure for expressing an organization's strategy to external stakeholders. 'We're doing x because it helps us succeed in our scorecard's Customer viewpoint,' for example.
According to one survey, the Balanced Scorecard is used to measure business performance by around 64% of firms in the United States.
We observe a similar level of popularity among the thousands of clients that have strategic plans in our own strategy system, Cascade. Interestingly, we frequently discuss with clients about how they're implementing the Balanced Scorecard just to find out that they haven't even realised they've done so.
Instead, they've naturally arrived at the conclusion that they need to focus their efforts and measures on roughly the same four viewpoints that the Balanced Scorecard recommends.
Finally, applying the Balanced Scorecard has the advantage of forcing your organisation to maintain a level of concentration that includes both leading and trailing KPI indicators (more on that later).
---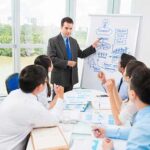 Chapter 11: Inclusive Planning
Is your strategic planning process open to all stakeholders?
Isn't the gap between strategy and result generally too wide?
Don't we consider implementation and execution as part of the strategic planning process?
If we don't, we'll be opening the door to the dreadful chasm.
However, not everyone involved in the plan must also be involved in the execution. For each phase, we simply need the proper individuals. However, it should ideally be weighted toward inclusion, else we risk creating a second chance for the gap.
Solutions
Let's begin with the procedure we recommend, which is outlined below:
---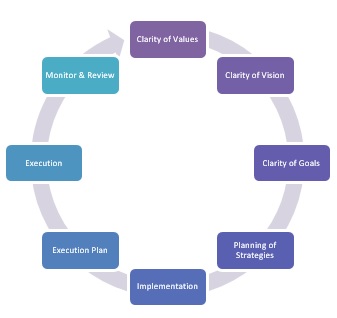 ---
It's also vital to understand the differences between the parts.
• Planning is an activity that occurs at every stage of the process, but it is especially important for agreeing on strategies and ensuring that they are executed in a coordinated manner.
• Values — the spiritual, mental, and behavioural principles that must not be violated. We will develop a values gap if we don't get this right, which will lead to an outcomes gap.
• Vision – a clear understanding of our goals – our compass.
• Objectives – short-term objectives that are consistent with our beliefs and vision.
• Strategy – the big picture milestones we need to hit in order to meet our objectives.
• Implementation – the activity of communication and accountability to ensure that execution and strategy are in sync.
• Execution – the operational or tactical activity that is carried out in order to attain the objectives.
• Monitoring and Reviewing – necessary measurement and review to allow for adjustments, adaptation, correction, and innovation.
Who Should Be In Attendance?
All planning should, ideally, include the leaders of each phase. It's all too frequent for a senior leader group to decide on a strategy that an execution leader subsequently finds unfeasible owing to a resource or competence gap that the strategists anticipated was either existent or not needed.
In contrast, if the implementation plan is comprehensive, the presence of top leaders at execution planning is reduced.
These criteria can be used to determine who should be present throughout each phase's planning:
• How can we ensure that clarity is consistent?
• What is the most effective way to replace assumption with direct knowledge?
• How can we make the flow of intention and action more aligned?
The Planning Process
Regardless of the phase being planned, an expert planning facilitator who does not contribute material but assures complete engagement, procedural adherence, and clarity of decisions is required.
The participants can then concentrate entirely on their input.
Conclusion
Too many strategic planning processes exclude critical phases and fail to include the right personnel. They are the primary causes of the misalignment of strategy and execution.
---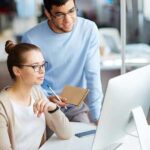 Chapter 12: Middle Management
Middle managers' contributions to strategy implementation can make or break your strategic plans.
Success in Putting the Strategy into Action
Strategic clarity, believability, and implementability account for 31% of the difference between good and low performing teams and organisations, according to our organisational alignment research. That involves getting all important stakeholders — notably middle managers — on board with where you're going, why your strategic direction makes sense, and how you plan to get there (not just the leadership team).
A Disastrous Track Record
Leaders tell us time and time again that their carefully written strategy plan is not being implemented with the quality or speed that they anticipate to achieve the desired objectives. According to the research, plan implementation has a dismal track record:
• According to IBM, only about 10% of well-formulated plans are properly implemented.
• According to a Booz & Company poll, 49% of executives indicated their organisations had no strategic priorities.
• Employees polled say the organization's strategy is 50% less clear than its managers believe.
People and culture must be considered when developing strategies.
A corporate strategy must be properly implemented in order to create a genuine and beneficial difference. It must go through your people and workplace culture to be efficiently accomplished. While CEOs are ultimately responsible for achievement, they are unable to carry out plans on their own.
They require the active participation of middle management.
Why Are Middle Managers So Crucial?
Executives must rely on their personnel for a successful implementation. Middle management is the best link between CEOs and their staff. The better your odds of successful strategy implementation are, the more effectively you can engage middle managers, convey the plan clearly, assure their knowledge, and gain their full buy-in.
"Middle managers are central to strategy execution," says Bharat Anand, a Harvard Business School professor of business administration. Indeed, in a survey of more than 500 business leaders, more than 60% said that a lack of middle manager participation was a major roadblock to strategy implementation at their companies. The importance of middle managers in plan implementation cannot be overstated.
Managers Should Be Actively Involved
The strategic priorities must be agreed upon and committed to by managers. Middle managers are responsible for converting high-level strategies into daily decisions and actions that have an impact on customers and staff. Your strategy is nothing more than wishful thinking without their dedication and support.
Final Thoughts
It's not easy to carry out a strategy. It requires a plan that is well-understood and supported by all employees. Middle managers, in particular, must be actively involved and fully engaged if employees are to pull in the same direction collectively. Do not underestimate the importance of middle managers in the implementation of strategy.
---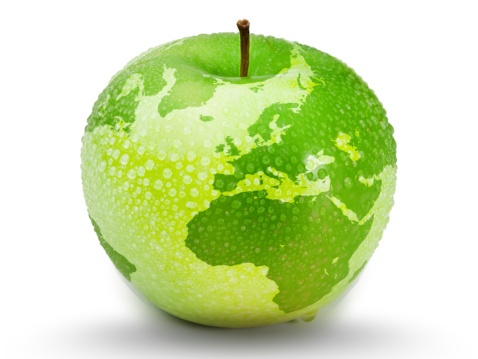 Curriculum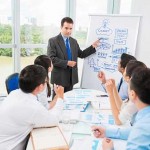 Global Supply Chain – Workshop 12 – Strategy Execution
Responsibility Awareness
Team Alignment
Assess Capabilities
KPI's
Decision Acceptance
Strategy Flow
Employee Engagement
Transformation Program
Leadership Roles
Scorecards
Inclusive Planning
Middle Management
---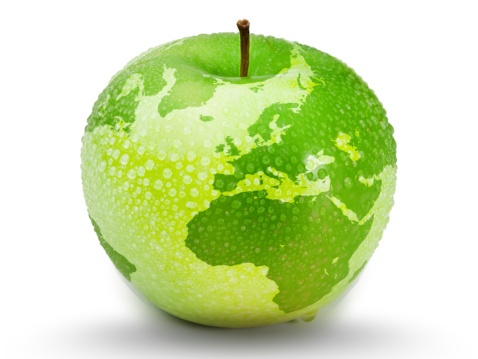 Distance Learning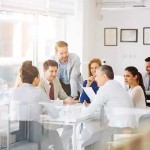 Introduction
Welcome to Appleton Greene and thank you for enrolling on the Global Supply Chain corporate training program. You will be learning through our unique facilitation via distance-learning method, which will enable you to practically implement everything that you learn academically. The methods and materials used in your program have been designed and developed to ensure that you derive the maximum benefits and enjoyment possible. We hope that you find the program challenging and fun to do. However, if you have never been a distance-learner before, you may be experiencing some trepidation at the task before you. So we will get you started by giving you some basic information and guidance on how you can make the best use of the modules, how you should manage the materials and what you should be doing as you work through them. This guide is designed to point you in the right direction and help you to become an effective distance-learner. Take a few hours or so to study this guide and your guide to tutorial support for students, while making notes, before you start to study in earnest.
Study environment
You will need to locate a quiet and private place to study, preferably a room where you can easily be isolated from external disturbances or distractions. Make sure the room is well-lit and incorporates a relaxed, pleasant feel. If you can spoil yourself within your study environment, you will have much more of a chance to ensure that you are always in the right frame of mind when you do devote time to study. For example, a nice fire, the ability to play soft soothing background music, soft but effective lighting, perhaps a nice view if possible and a good size desk with a comfortable chair. Make sure that your family know when you are studying and understand your study rules. Your study environment is very important. The ideal situation, if at all possible, is to have a separate study, which can be devoted to you. If this is not possible then you will need to pay a lot more attention to developing and managing your study schedule, because it will affect other people as well as yourself. The better your study environment, the more productive you will be.
Study tools & rules
Try and make sure that your study tools are sufficient and in good working order. You will need to have access to a computer, scanner and printer, with access to the internet. You will need a very comfortable chair, which supports your lower back, and you will need a good filing system. It can be very frustrating if you are spending valuable study time trying to fix study tools that are unreliable, or unsuitable for the task. Make sure that your study tools are up to date. You will also need to consider some study rules. Some of these rules will apply to you and will be intended to help you to be more disciplined about when and how you study. This distance-learning guide will help you and after you have read it you can put some thought into what your study rules should be. You will also need to negotiate some study rules for your family, friends or anyone who lives with you. They too will need to be disciplined in order to ensure that they can support you while you study. It is important to ensure that your family and friends are an integral part of your study team. Having their support and encouragement can prove to be a crucial contribution to your successful completion of the program. Involve them in as much as you can.
Successful distance-learning
Distance-learners are freed from the necessity of attending regular classes or workshops, since they can study in their own way, at their own pace and for their own purposes. But unlike traditional internal training courses, it is the student's responsibility, with a distance-learning program, to ensure that they manage their own study contribution. This requires strong self-discipline and self-motivation skills and there must be a clear will to succeed. Those students who are used to managing themselves, are good at managing others and who enjoy working in isolation, are more likely to be good distance-learners. It is also important to be aware of the main reasons why you are studying and of the main objectives that you are hoping to achieve as a result. You will need to remind yourself of these objectives at times when you need to motivate yourself. Never lose sight of your long-term goals and your short-term objectives. There is nobody available here to pamper you, or to look after you, or to spoon-feed you with information, so you will need to find ways to encourage and appreciate yourself while you are studying. Make sure that you chart your study progress, so that you can be sure of your achievements and re-evaluate your goals and objectives regularly.
Self-assessment
Appleton Greene training programs are in all cases post-graduate programs. Consequently, you should already have obtained a business-related degree and be an experienced learner. You should therefore already be aware of your study strengths and weaknesses. For example, which time of the day are you at your most productive? Are you a lark or an owl? What study methods do you respond to the most? Are you a consistent learner? How do you discipline yourself? How do you ensure that you enjoy yourself while studying? It is important to understand yourself as a learner and so some self-assessment early on will be necessary if you are to apply yourself correctly. Perform a SWOT analysis on yourself as a student. List your internal strengths and weaknesses as a student and your external opportunities and threats. This will help you later on when you are creating a study plan. You can then incorporate features within your study plan that can ensure that you are playing to your strengths, while compensating for your weaknesses. You can also ensure that you make the most of your opportunities, while avoiding the potential threats to your success.
Accepting responsibility as a student
Training programs invariably require a significant investment, both in terms of what they cost and in the time that you need to contribute to study and the responsibility for successful completion of training programs rests entirely with the student. This is never more apparent than when a student is learning via distance-learning. Accepting responsibility as a student is an important step towards ensuring that you can successfully complete your training program. It is easy to instantly blame other people or factors when things go wrong. But the fact of the matter is that if a failure is your failure, then you have the power to do something about it, it is entirely in your own hands. If it is always someone else's failure, then you are powerless to do anything about it. All students study in entirely different ways, this is because we are all individuals and what is right for one student, is not necessarily right for another. In order to succeed, you will have to accept personal responsibility for finding a way to plan, implement and manage a personal study plan that works for you. If you do not succeed, you only have yourself to blame.
Planning
By far the most critical contribution to stress, is the feeling of not being in control. In the absence of planning we tend to be reactive and can stumble from pillar to post in the hope that things will turn out fine in the end. Invariably they don't! In order to be in control, we need to have firm ideas about how and when we want to do things. We also need to consider as many possible eventualities as we can, so that we are prepared for them when they happen. Prescriptive Change, is far easier to manage and control, than Emergent Change. The same is true with distance-learning. It is much easier and much more enjoyable, if you feel that you are in control and that things are going to plan. Even when things do go wrong, you are prepared for them and can act accordingly without any unnecessary stress. It is important therefore that you do take time to plan your studies properly.
Management
Once you have developed a clear study plan, it is of equal importance to ensure that you manage the implementation of it. Most of us usually enjoy planning, but it is usually during implementation when things go wrong. Targets are not met and we do not understand why. Sometimes we do not even know if targets are being met. It is not enough for us to conclude that the study plan just failed. If it is failing, you will need to understand what you can do about it. Similarly if your study plan is succeeding, it is still important to understand why, so that you can improve upon your success. You therefore need to have guidelines for self-assessment so that you can be consistent with performance improvement throughout the program. If you manage things correctly, then your performance should constantly improve throughout the program.
Study objectives & tasks
The first place to start is developing your program objectives. These should feature your reasons for undertaking the training program in order of priority. Keep them succinct and to the point in order to avoid confusion. Do not just write the first things that come into your head because they are likely to be too similar to each other. Make a list of possible departmental headings, such as: Customer Service; E-business; Finance; Globalization; Human Resources; Technology; Legal; Management; Marketing and Production. Then brainstorm for ideas by listing as many things that you want to achieve under each heading and later re-arrange these things in order of priority. Finally, select the top item from each department heading and choose these as your program objectives. Try and restrict yourself to five because it will enable you to focus clearly. It is likely that the other things that you listed will be achieved if each of the top objectives are achieved. If this does not prove to be the case, then simply work through the process again.
Study forecast
As a guide, the Appleton Greene Global Supply Chain corporate training program should take 12-18 months to complete, depending upon your availability and current commitments. The reason why there is such a variance in time estimates is because every student is an individual, with differing productivity levels and different commitments. These differentiations are then exaggerated by the fact that this is a distance-learning program, which incorporates the practical integration of academic theory as an as a part of the training program. Consequently all of the project studies are real, which means that important decisions and compromises need to be made. You will want to get things right and will need to be patient with your expectations in order to ensure that they are. We would always recommend that you are prudent with your own task and time forecasts, but you still need to develop them and have a clear indication of what are realistic expectations in your case. With reference to your time planning: consider the time that you can realistically dedicate towards study with the program every week; calculate how long it should take you to complete the program, using the guidelines featured here; then break the program down into logical modules and allocate a suitable proportion of time to each of them, these will be your milestones; you can create a time plan by using a spreadsheet on your computer, or a personal organizer such as MS Outlook, you could also use a financial forecasting software; break your time forecasts down into manageable chunks of time, the more specific you can be, the more productive and accurate your time management will be; finally, use formulas where possible to do your time calculations for you, because this will help later on when your forecasts need to change in line with actual performance. With reference to your task planning: refer to your list of tasks that need to be undertaken in order to achieve your program objectives; with reference to your time plan, calculate when each task should be implemented; remember that you are not estimating when your objectives will be achieved, but when you will need to focus upon implementing the corresponding tasks; you also need to ensure that each task is implemented in conjunction with the associated training modules which are relevant; then break each single task down into a list of specific to do's, say approximately ten to do's for each task and enter these into your study plan; once again you could use MS Outlook to incorporate both your time and task planning and this could constitute your study plan; you could also use a project management software like MS Project. You should now have a clear and realistic forecast detailing when you can expect to be able to do something about undertaking the tasks to achieve your program objectives.
Performance management
It is one thing to develop your study forecast, it is quite another to monitor your progress. Ultimately it is less important whether you achieve your original study forecast and more important that you update it so that it constantly remains realistic in line with your performance. As you begin to work through the program, you will begin to have more of an idea about your own personal performance and productivity levels as a distance-learner. Once you have completed your first study module, you should re-evaluate your study forecast for both time and tasks, so that they reflect your actual performance level achieved. In order to achieve this you must first time yourself while training by using an alarm clock. Set the alarm for hourly intervals and make a note of how far you have come within that time. You can then make a note of your actual performance on your study plan and then compare your performance against your forecast. Then consider the reasons that have contributed towards your performance level, whether they are positive or negative and make a considered adjustment to your future forecasts as a result. Given time, you should start achieving your forecasts regularly.
With reference to time management: time yourself while you are studying and make a note of the actual time taken in your study plan; consider your successes with time-efficiency and the reasons for the success in each case and take this into consideration when reviewing future time planning; consider your failures with time-efficiency and the reasons for the failures in each case and take this into consideration when reviewing future time planning; re-evaluate your study forecast in relation to time planning for the remainder of your training program to ensure that you continue to be realistic about your time expectations. You need to be consistent with your time management, otherwise you will never complete your studies. This will either be because you are not contributing enough time to your studies, or you will become less efficient with the time that you do allocate to your studies. Remember, if you are not in control of your studies, they can just become yet another cause of stress for you.
With reference to your task management: time yourself while you are studying and make a note of the actual tasks that you have undertaken in your study plan; consider your successes with task-efficiency and the reasons for the success in each case; take this into consideration when reviewing future task planning; consider your failures with task-efficiency and the reasons for the failures in each case and take this into consideration when reviewing future task planning; re-evaluate your study forecast in relation to task planning for the remainder of your training program to ensure that you continue to be realistic about your task expectations. You need to be consistent with your task management, otherwise you will never know whether you are achieving your program objectives or not.
Keeping in touch
You will have access to qualified and experienced professors and tutors who are responsible for providing tutorial support for your particular training program. So don't be shy about letting them know how you are getting on. We keep electronic records of all tutorial support emails so that professors and tutors can review previous correspondence before considering an individual response. It also means that there is a record of all communications between you and your professors and tutors and this helps to avoid any unnecessary duplication, misunderstanding, or misinterpretation. If you have a problem relating to the program, share it with them via email. It is likely that they have come across the same problem before and are usually able to make helpful suggestions and steer you in the right direction. To learn more about when and how to use tutorial support, please refer to the Tutorial Support section of this student information guide. This will help you to ensure that you are making the most of tutorial support that is available to you and will ultimately contribute towards your success and enjoyment with your training program.
Work colleagues and family
You should certainly discuss your program study progress with your colleagues, friends and your family. Appleton Greene training programs are very practical. They require you to seek information from other people, to plan, develop and implement processes with other people and to achieve feedback from other people in relation to viability and productivity. You will therefore have plenty of opportunities to test your ideas and enlist the views of others. People tend to be sympathetic towards distance-learners, so don't bottle it all up in yourself. Get out there and share it! It is also likely that your family and colleagues are going to benefit from your labors with the program, so they are likely to be much more interested in being involved than you might think. Be bold about delegating work to those who might benefit themselves. This is a great way to achieve understanding and commitment from people who you may later rely upon for process implementation. Share your experiences with your friends and family.
Making it relevant
The key to successful learning is to make it relevant to your own individual circumstances. At all times you should be trying to make bridges between the content of the program and your own situation. Whether you achieve this through quiet reflection or through interactive discussion with your colleagues, client partners or your family, remember that it is the most important and rewarding aspect of translating your studies into real self-improvement. You should be clear about how you want the program to benefit you. This involves setting clear study objectives in relation to the content of the course in terms of understanding, concepts, completing research or reviewing activities and relating the content of the modules to your own situation. Your objectives may understandably change as you work through the program, in which case you should enter the revised objectives on your study plan so that you have a permanent reminder of what you are trying to achieve, when and why.
Distance-learning check-list
Prepare your study environment, your study tools and rules.
Undertake detailed self-assessment in terms of your ability as a learner.
Create a format for your study plan.
Consider your study objectives and tasks.
Create a study forecast.
Assess your study performance.
Re-evaluate your study forecast.
Be consistent when managing your study plan.
Use your Appleton Greene Certified Learning Provider (CLP) for tutorial support.
Make sure you keep in touch with those around you.

---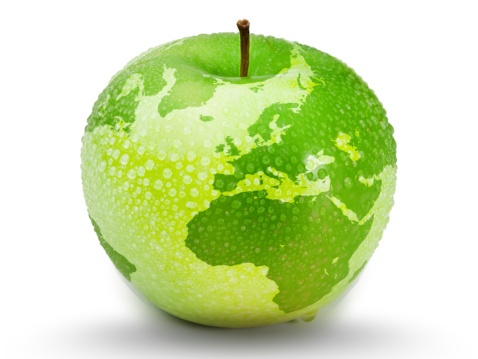 Tutorial Support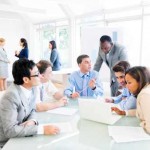 Programs
Appleton Greene uses standard and bespoke corporate training programs as vessels to transfer business process improvement knowledge into the heart of our clients' organizations. Each individual program focuses upon the implementation of a specific business process, which enables clients to easily quantify their return on investment. There are hundreds of established Appleton Greene corporate training products now available to clients within customer services, e-business, finance, globalization, human resources, information technology, legal, management, marketing and production. It does not matter whether a client's employees are located within one office, or an unlimited number of international offices, we can still bring them together to learn and implement specific business processes collectively. Our approach to global localization enables us to provide clients with a truly international service with that all important personal touch. Appleton Greene corporate training programs can be provided virtually or locally and they are all unique in that they individually focus upon a specific business function. They are implemented over a sustainable period of time and professional support is consistently provided by qualified learning providers and specialist consultants.
---
Support available
You will have a designated Certified Learning Provider (CLP) and an Accredited Consultant and we encourage you to communicate with them as much as possible. In all cases tutorial support is provided online because we can then keep a record of all communications to ensure that tutorial support remains consistent. You would also be forwarding your work to the tutorial support unit for evaluation and assessment. You will receive individual feedback on all of the work that you undertake on a one-to-one basis, together with specific recommendations for anything that may need to be changed in order to achieve a pass with merit or a pass with distinction and you then have as many opportunities as you may need to re-submit project studies until they meet with the required standard. Consequently the only reason that you should really fail (CLP) is if you do not do the work. It makes no difference to us whether a student takes 12 months or 18 months to complete the program, what matters is that in all cases the same quality standard will have been achieved.
---
Support Process
Please forward all of your future emails to the designated (CLP) Tutorial Support Unit email address that has been provided and please do not duplicate or copy your emails to other AGC email accounts as this will just cause unnecessary administration. Please note that emails are always answered as quickly as possible but you will need to allow a period of up to 20 business days for responses to general tutorial support emails during busy periods, because emails are answered strictly within the order in which they are received. You will also need to allow a period of up to 30 business days for the evaluation and assessment of project studies. This does not include weekends or public holidays. Please therefore kindly allow for this within your time planning. All communications are managed online via email because it enables tutorial service support managers to review other communications which have been received before responding and it ensures that there is a copy of all communications retained on file for future reference. All communications will be stored within your personal (CLP) study file here at Appleton Greene throughout your designated study period. If you need any assistance or clarification at any time, please do not hesitate to contact us by forwarding an email and remember that we are here to help. If you have any questions, please list and number your questions succinctly and you can then be sure of receiving specific answers to each and every query.
---
Time Management
It takes approximately 1 Year to complete the Global Supply Chain corporate training program, incorporating 12 x 6-hour monthly workshops. Each student will also need to contribute approximately 4 hours per week over 1 Year of their personal time. Students can study from home or work at their own pace and are responsible for managing their own study plan. There are no formal examinations and students are evaluated and assessed based upon their project study submissions, together with the quality of their internal analysis and supporting documents. They can contribute more time towards study when they have the time to do so and can contribute less time when they are busy. All students tend to be in full time employment while studying and the Global Supply Chain program is purposely designed to accommodate this, so there is plenty of flexibility in terms of time management. It makes no difference to us at Appleton Greene, whether individuals take 12-18 months to complete this program. What matters is that in all cases the same standard of quality will have been achieved with the standard and bespoke programs that have been developed.
---
Distance Learning Guide
The distance learning guide should be your first port of call when starting your training program. It will help you when you are planning how and when to study, how to create the right environment and how to establish the right frame of mind. If you can lay the foundations properly during the planning stage, then it will contribute to your enjoyment and productivity while training later. The guide helps to change your lifestyle in order to accommodate time for study and to cultivate good study habits. It helps you to chart your progress so that you can measure your performance and achieve your goals. It explains the tools that you will need for study and how to make them work. It also explains how to translate academic theory into practical reality. Spend some time now working through your distance learning guide and make sure that you have firm foundations in place so that you can make the most of your distance learning program. There is no requirement for you to attend training workshops or classes at Appleton Greene offices. The entire program is undertaken online, program course manuals and project studies are administered via the Appleton Greene web site and via email, so you are able to study at your own pace and in the comfort of your own home or office as long as you have a computer and access to the internet.
---
How To Study
The how to study guide provides students with a clear understanding of the Appleton Greene facilitation via distance learning training methods and enables students to obtain a clear overview of the training program content. It enables students to understand the step-by-step training methods used by Appleton Greene and how course manuals are integrated with project studies. It explains the research and development that is required and the need to provide evidence and references to support your statements. It also enables students to understand precisely what will be required of them in order to achieve a pass with merit and a pass with distinction for individual project studies and provides useful guidance on how to be innovative and creative when developing your Unique Program Proposition (UPP).
---
Tutorial Support
Tutorial support for the Appleton Greene Global Supply Chain corporate training program is provided online either through the Appleton Greene Client Support Portal (CSP), or via email. All tutorial support requests are facilitated by a designated Program Administration Manager (PAM). They are responsible for deciding which professor or tutor is the most appropriate option relating to the support required and then the tutorial support request is forwarded onto them. Once the professor or tutor has completed the tutorial support request and answered any questions that have been asked, this communication is then returned to the student via email by the designated Program Administration Manager (PAM). This enables all tutorial support, between students, professors and tutors, to be facilitated by the designated Program Administration Manager (PAM) efficiently and securely through the email account. You will therefore need to allow a period of up to 20 business days for responses to general support queries and up to 30 business days for the evaluation and assessment of project studies, because all tutorial support requests are answered strictly within the order in which they are received. This does not include weekends or public holidays. Consequently you need to put some thought into the management of your tutorial support procedure in order to ensure that your study plan is feasible and to obtain the maximum possible benefit from tutorial support during your period of study. Please retain copies of your tutorial support emails for future reference. Please ensure that ALL of your tutorial support emails are set out using the format as suggested within your guide to tutorial support. Your tutorial support emails need to be referenced clearly to the specific part of the course manual or project study which you are working on at any given time. You also need to list and number any questions that you would like to ask, up to a maximum of five questions within each tutorial support email. Remember the more specific you can be with your questions the more specific your answers will be too and this will help you to avoid any unnecessary misunderstanding, misinterpretation, or duplication. The guide to tutorial support is intended to help you to understand how and when to use support in order to ensure that you get the most out of your training program. Appleton Greene training programs are designed to enable you to do things for yourself. They provide you with a structure or a framework and we use tutorial support to facilitate students while they practically implement what they learn. In other words, we are enabling students to do things for themselves. The benefits of distance learning via facilitation are considerable and are much more sustainable in the long-term than traditional short-term knowledge sharing programs. Consequently you should learn how and when to use tutorial support so that you can maximize the benefits from your learning experience with Appleton Greene. This guide describes the purpose of each training function and how to use them and how to use tutorial support in relation to each aspect of the training program. It also provides useful tips and guidance with regard to best practice.
---
Tutorial Support Tips
Students are often unsure about how and when to use tutorial support with Appleton Greene. This Tip List will help you to understand more about how to achieve the most from using tutorial support. Refer to it regularly to ensure that you are continuing to use the service properly. Tutorial support is critical to the success of your training experience, but it is important to understand when and how to use it in order to maximize the benefit that you receive. It is no coincidence that those students who succeed are those that learn how to be positive, proactive and productive when using tutorial support.
Be positive and friendly with your tutorial support emails
Remember that if you forward an email to the tutorial support unit, you are dealing with real people. "Do unto others as you would expect others to do unto you". If you are positive, complimentary and generally friendly in your emails, you will generate a similar response in return. This will be more enjoyable, productive and rewarding for you in the long-term.
Think about the impression that you want to create
Every time that you communicate, you create an impression, which can be either positive or negative, so put some thought into the impression that you want to create. Remember that copies of all tutorial support emails are stored electronically and tutors will always refer to prior correspondence before responding to any current emails. Over a period of time, a general opinion will be arrived at in relation to your character, attitude and ability. Try to manage your own frustrations, mood swings and temperament professionally, without involving the tutorial support team. Demonstrating frustration or a lack of patience is a weakness and will be interpreted as such. The good thing about communicating in writing, is that you will have the time to consider your content carefully, you can review it and proof-read it before sending your email to Appleton Greene and this should help you to communicate more professionally, consistently and to avoid any unnecessary knee-jerk reactions to individual situations as and when they may arise. Please also remember that the CLP Tutorial Support Unit will not just be responsible for evaluating and assessing the quality of your work, they will also be responsible for providing recommendations to other learning providers and to client contacts within the Appleton Greene global client network, so do be in control of your own emotions and try to create a good impression.
Remember that quality is preferred to quantity
Please remember that when you send an email to the tutorial support team, you are not using Twitter or Text Messaging. Try not to forward an email every time that you have a thought. This will not prove to be productive either for you or for the tutorial support team. Take time to prepare your communications properly, as if you were writing a professional letter to a business colleague and make a list of queries that you are likely to have and then incorporate them within one email, say once every month, so that the tutorial support team can understand more about context, application and your methodology for study. Get yourself into a consistent routine with your tutorial support requests and use the tutorial support template provided with ALL of your emails. The (CLP) Tutorial Support Unit will not spoon-feed you with information. They need to be able to evaluate and assess your tutorial support requests carefully and professionally.
Be specific about your questions in order to receive specific answers
Try not to write essays by thinking as you are writing tutorial support emails. The tutorial support unit can be unclear about what in fact you are asking, or what you are looking to achieve. Be specific about asking questions that you want answers to. Number your questions. You will then receive specific answers to each and every question. This is the main purpose of tutorial support via email.
Keep a record of your tutorial support emails
It is important that you keep a record of all tutorial support emails that are forwarded to you. You can then refer to them when necessary and it avoids any unnecessary duplication, misunderstanding, or misinterpretation.
---
Individual training workshops or telephone support
Please be advised that Appleton Greene does not provide separate or individual tutorial support meetings, workshops, or provide telephone support for individual students. Appleton Greene is an equal opportunities learning and service provider and we are therefore understandably bound to treat all students equally. We cannot therefore broker special financial or study arrangements with individual students regardless of the circumstances. All tutorial support is provided online and this enables Appleton Greene to keep a record of all communications between students, professors and tutors on file for future reference, in accordance with our quality management procedure and your terms and conditions of enrolment. All tutorial support is provided online via email because it enables us to have time to consider support content carefully, it ensures that you receive a considered and detailed response to your queries. You can number questions that you would like to ask, which relate to things that you do not understand or where clarification may be required. You can then be sure of receiving specific answers to each individual query. You will also then have a record of these communications and of all tutorial support, which has been provided to you. This makes tutorial support administration more productive by avoiding any unnecessary duplication, misunderstanding, or misinterpretation.
---
Tutorial Support Email Format
You should use this tutorial support format if you need to request clarification or assistance while studying with your training program. Please note that ALL of your tutorial support request emails should use the same format. You should therefore set up a standard email template, which you can then use as and when you need to. Emails that are forwarded to Appleton Greene, which do not use the following format, may be rejected and returned to you by the (CLP) Program Administration Manager. A detailed response will then be forwarded to you via email usually within 20 business days of receipt for general support queries and 30 business days for the evaluation and assessment of project studies. This does not include weekends or public holidays. Your tutorial support request, together with the corresponding TSU reply, will then be saved and stored within your electronic TSU file at Appleton Greene for future reference.
Subject line of your email
Please insert: Appleton Greene (CLP) Tutorial Support Request: (Your Full Name) (Date), within the subject line of your email.
Main body of your email
Please insert:
1. Appleton Greene Certified Learning Provider (CLP) Tutorial Support Request
2. Your Full Name
3. Date of TS request
4. Preferred email address
5. Backup email address
6. Course manual page name or number (reference)
7. Project study page name or number (reference)
Subject of enquiry
Please insert a maximum of 50 words (please be succinct)
Briefly outline the subject matter of your inquiry, or what your questions relate to.
Question 1
Maximum of 50 words (please be succinct)
Maximum of 50 words (please be succinct)
Question 3
Maximum of 50 words (please be succinct)
Question 4
Maximum of 50 words (please be succinct)
Question 5
Maximum of 50 words (please be succinct)
Please note that a maximum of 5 questions is permitted with each individual tutorial support request email.
---
Procedure
* List the questions that you want to ask first, then re-arrange them in order of priority. Make sure that you reference them, where necessary, to the course manuals or project studies.
* Make sure that you are specific about your questions and number them. Try to plan the content within your emails to make sure that it is relevant.
* Make sure that your tutorial support emails are set out correctly, using the Tutorial Support Email Format provided here.
* Save a copy of your email and incorporate the date sent after the subject title. Keep your tutorial support emails within the same file and in date order for easy reference.
* Allow up to 20 business days for a response to general tutorial support emails and up to 30 business days for the evaluation and assessment of project studies, because detailed individual responses will be made in all cases and tutorial support emails are answered strictly within the order in which they are received.
* Emails can and do get lost. So if you have not received a reply within the appropriate time, forward another copy or a reminder to the tutorial support unit to be sure that it has been received but do not forward reminders unless the appropriate time has elapsed.
* When you receive a reply, save it immediately featuring the date of receipt after the subject heading for easy reference. In most cases the tutorial support unit replies to your questions individually, so you will have a record of the questions that you asked as well as the answers offered. With project studies however, separate emails are usually forwarded by the tutorial support unit, so do keep a record of your own original emails as well.
* Remember to be positive and friendly in your emails. You are dealing with real people who will respond to the same things that you respond to.
* Try not to repeat questions that have already been asked in previous emails. If this happens the tutorial support unit will probably just refer you to the appropriate answers that have already been provided within previous emails.
* If you lose your tutorial support email records you can write to Appleton Greene to receive a copy of your tutorial support file, but a separate administration charge may be levied for this service.
---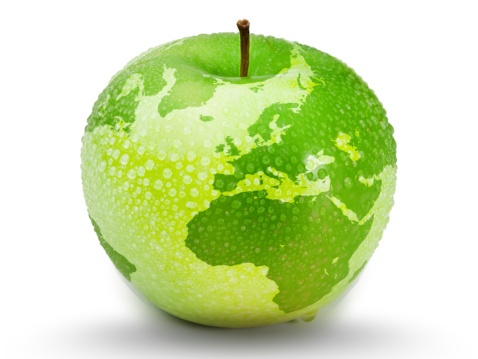 How To Study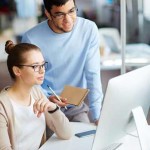 Your Certified Learning Provider (CLP) and Accredited Consultant can help you to plan a task list for getting started so that you can be clear about your direction and your priorities in relation to your training program. It is also a good way to introduce yourself to the tutorial support team.
Planning your study environment
Your study conditions are of great importance and will have a direct effect on how much you enjoy your training program. Consider how much space you will have, whether it is comfortable and private and whether you are likely to be disturbed. The study tools and facilities at your disposal are also important to the success of your distance-learning experience. Your tutorial support unit can help with useful tips and guidance, regardless of your starting position. It is important to get this right before you start working on your training program.
Planning your program objectives
It is important that you have a clear list of study objectives, in order of priority, before you start working on your training program. Your tutorial support unit can offer assistance here to ensure that your study objectives have been afforded due consideration and priority.
Planning how and when to study
Distance-learners are freed from the necessity of attending regular classes, since they can study in their own way, at their own pace and for their own purposes. This approach is designed to let you study efficiently away from the traditional classroom environment. It is important however, that you plan how and when to study, so that you are making the most of your natural attributes, strengths and opportunities. Your tutorial support unit can offer assistance and useful tips to ensure that you are playing to your strengths.
Planning your study tasks
You should have a clear understanding of the study tasks that you should be undertaking and the priority associated with each task. These tasks should also be integrated with your program objectives. The distance learning guide and the guide to tutorial support for students should help you here, but if you need any clarification or assistance, please contact your tutorial support unit.
Planning your time
You will need to allocate specific times during your calendar when you intend to study if you are to have a realistic chance of completing your program on time. You are responsible for planning and managing your own study time, so it is important that you are successful with this. Your tutorial support unit can help you with this if your time plan is not working.
Keeping in touch
Consistency is the key here. If you communicate too frequently in short bursts, or too infrequently with no pattern, then your management ability with your studies will be questioned, both by you and by your tutorial support unit. It is obvious when a student is in control and when one is not and this will depend how able you are at sticking with your study plan. Inconsistency invariably leads to in-completion.
Charting your progress
Your tutorial support team can help you to chart your own study progress. Refer to your distance learning guide for further details.
Making it work
To succeed, all that you will need to do is apply yourself to undertaking your training program and interpreting it correctly. Success or failure lies in your hands and your hands alone, so be sure that you have a strategy for making it work. Your Certified Learning Provider (CLP) and Accredited Consultant can guide you through the process of program planning, development and implementation.
Reading methods
Interpretation is often unique to the individual but it can be improved and even quantified by implementing consistent interpretation methods. Interpretation can be affected by outside interference such as family members, TV, or the Internet, or simply by other thoughts which are demanding priority in our minds. One thing that can improve our productivity is using recognized reading methods. This helps us to focus and to be more structured when reading information for reasons of importance, rather than relaxation.
Speed reading
When reading through course manuals for the first time, subconsciously set your reading speed to be just fast enough that you cannot dwell on individual words or tables. With practice, you should be able to read an A4 sheet of paper in one minute. You will not achieve much in the way of a detailed understanding, but your brain will retain a useful overview. This overview will be important later on and will enable you to keep individual issues in perspective with a more generic picture because speed reading appeals to the memory part of the brain. Do not worry about what you do or do not remember at this stage.
Content reading
Once you have speed read everything, you can then start work in earnest. You now need to read a particular section of your course manual thoroughly, by making detailed notes while you read. This process is called Content Reading and it will help to consolidate your understanding and interpretation of the information that has been provided.
Making structured notes on the course manuals
When you are content reading, you should be making detailed notes, which are both structured and informative. Make these notes in a MS Word document on your computer, because you can then amend and update these as and when you deem it to be necessary. List your notes under three headings: 1. Interpretation – 2. Questions – 3. Tasks. The purpose of the 1st section is to clarify your interpretation by writing it down. The purpose of the 2nd section is to list any questions that the issue raises for you. The purpose of the 3rd section is to list any tasks that you should undertake as a result. Anyone who has graduated with a business-related degree should already be familiar with this process.
Organizing structured notes separately
You should then transfer your notes to a separate study notebook, preferably one that enables easy referencing, such as a MS Word Document, a MS Excel Spreadsheet, a MS Access Database, or a personal organizer on your cell phone. Transferring your notes allows you to have the opportunity of cross-checking and verifying them, which assists considerably with understanding and interpretation. You will also find that the better you are at doing this, the more chance you will have of ensuring that you achieve your study objectives.
Question your understanding
Do challenge your understanding. Explain things to yourself in your own words by writing things down.
Clarifying your understanding
If you are at all unsure, forward an email to your tutorial support unit and they will help to clarify your understanding.
Question your interpretation
Do challenge your interpretation. Qualify your interpretation by writing it down.
Clarifying your interpretation
If you are at all unsure, forward an email to your tutorial support unit and they will help to clarify your interpretation.
---
Qualification Requirements
The student will need to successfully complete the project study and all of the exercises relating to the Global Supply Chain corporate training program, achieving a pass with merit or distinction in each case, in order to qualify as an Accredited Global Supply Chain Specialist (APTS). All monthly workshops need to be tried and tested within your company. These project studies can be completed in your own time and at your own pace and in the comfort of your own home or office. There are no formal examinations, assessment is based upon the successful completion of the project studies. They are called project studies because, unlike case studies, these projects are not theoretical, they incorporate real program processes that need to be properly researched and developed. The project studies assist us in measuring your understanding and interpretation of the training program and enable us to assess qualification merits. All of the project studies are based entirely upon the content within the training program and they enable you to integrate what you have learnt into your corporate training practice.
Global Supply Chain – Grading Contribution
Project Study – Grading Contribution
Customer Service – 10%
E-business – 05%
Finance – 10%
Globalization – 10%
Human Resources – 10%
Information Technology – 10%
Legal – 05%
Management – 10%
Marketing – 10%
Production – 10%
Education – 05%
Logistics – 05%
TOTAL GRADING – 100%
Qualification grades
A mark of 90% = Pass with Distinction.
A mark of 75% = Pass with Merit.
A mark of less than 75% = Fail.
If you fail to achieve a mark of 75% with a project study, you will receive detailed feedback from the Certified Learning Provider (CLP) and/or Accredited Consultant, together with a list of tasks which you will need to complete, in order to ensure that your project study meets with the minimum quality standard that is required by Appleton Greene. You can then re-submit your project study for further evaluation and assessment. Indeed you can re-submit as many drafts of your project studies as you need to, until such a time as they eventually meet with the required standard by Appleton Greene, so you need not worry about this, it is all part of the learning process.
When marking project studies, Appleton Greene is looking for sufficient evidence of the following:
Pass with merit
A satisfactory level of program understanding
A satisfactory level of program interpretation
A satisfactory level of project study content presentation
A satisfactory level of Unique Program Proposition (UPP) quality
A satisfactory level of the practical integration of academic theory
Pass with distinction
An exceptional level of program understanding
An exceptional level of program interpretation
An exceptional level of project study content presentation
An exceptional level of Unique Program Proposition (UPP) quality
An exceptional level of the practical integration of academic theory
---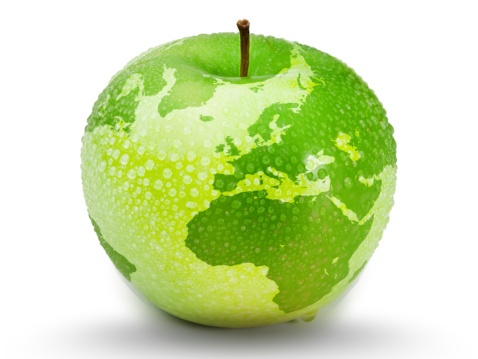 Preliminary Analysis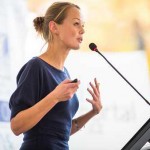 Online Article
By S. Merkus, T. Willems & M. Veenswijk,
Taylor & Francis Online,
May 22, 2019.
"Strategy Implementation as Performative Practice: Reshaping Organization into Alignment with Strategy
Abstract
Much of the existing scholarly work on strategy implementation focuses on factors that either catalyze or obstruct the infusion of strategy into the organization. While this renders valuable knowledge about factors enabling or frustrating implementation, the actual process of strategy implementation is treated as a black box and as a step in the strategy model which is not further explained. To understand this process, this conceptual paper draws from performativity literature in which a strategy is conceptualized as a performative device. This means that a strategy triggers practices which reshape the organization so that the strategy is actualized in the organization. Specifically, we explain the idea of routinization as an instrument for enacting strategy into the organization by means of organizational routines. An illustrative empirical vignette is used to exemplify our conceptual point. Our study contributes to strategy implementation literature by introducing an alternative though complementary lens for studying strategy implementation and offers inspiration for strategy practitioners who aim to develop new implementation strategies.
Introduction
This paper investigates the performativity of strategy by asking how strategy 'works in practice', focusing on the ways in which strategy has implications for organizational reality. This question can be framed slightly different when 'implementation of strategy' is reframed as 'performing strategy'. More specifically, we conceptualize the way in which a strategy is implemented into the organization as an attempt of bending organizational life towards that aspired strategy. Our view is based on performativity theory (for instance Callon, 1998, 2007; MacKenzie, 2006), which explains how certain abstract ideas – such as strategies – can become 'reality' by influencing the choices and behavior of people in organizations and society as a whole. The concept of performativity contributes to the literature about strategy implementation and can serve as the foundation for an innovative research perspective, complementing traditional research on strategy implementation and offering inspiration for practical implementation strategies (Schwartz-Shea and Yanow, 2012; Ybema et al., 2009). Our paper is primarily conceptual in nature, although we use a rich ethnographic vignette to illustrate the added value of our perspective. We stress that we do not aspire to produce a fully fledged empirical paper. Rich clarifying vignettes such as ours have previously been used within strategy literature (for instance Friesl & Silberzahn, 2012; Jarzabkowski & Kaplan, 2014; Whittle & Mueller, 2010; Wright, 2014).
The literature on strategy implementation is rich and eclectic (e.g. Butler, 2003; Carlon, Downs, Langstrand, & Elg, 2012; Floyd & Wooldridge, 1992; Håkonsson, Burton, Obel, & Lauridsen, 2012; Noble, 1999; Van Rensburg, Davis, & Venter, 2014). However, in this paper we claim that a common assumption can be found behind most studies: strategy is understood as something that is to be inserted, infused or incorporated into an existing organization. Scholars assume that a strategy developed by management will spontaneously permeate the organization if the right conditions are created. Implementation is thus regarded as a dependent variable influenced by various independent variables, and not as a process with its own dynamics.
The actual process of implementation remains invisible and has become a black box: scholars focus on factors that can function as either barriers or catalysts for the implementation of strategy, while the process of implementation is itself not specified and explained. Implementation seems a self-evident step – an undifferentiated whole without internal dynamics, processes or tensions – in a more comprehensive model; when the right conditions are created, strategy implementation will presumably take place. The actual process of implementation – the 'how' – is most often not discussed.
In contrast, this paper asks the question 'what happens' if and when the existing organization transforms (in greater or lesser extent) into a new organization with a new strategy, thereby heeding a call for process studies of change in organizations (Langley, Smallman, Tsoukas, & Van de Ven, 2013). In other words, what happens when a specific strategy is said to be implemented? In this view, implementation is not about absorption of strategy into the organization but about bending and shaping the organization into alignment with a specific strategy. To conceptualize this practice of 'reshaping' reality in order to align some abstract ideational scheme, we focus on the performative practices that may or may not implement a new strategy into an organization."
If you would like to know more, Click Here
---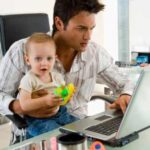 Online Article
By J. Radomska & C. Kozyra,
Springer Link,
March 16, 2020.
"Awareness of strategy execution barriers in decision-making process: moderated mediation analysis
Abstract
Although many studies have discussed the strategy execution process and the reasons for its ineffectiveness, there is a need to consider the relations and interactions between the factors that hinder strategy implementation. The purpose of this article is to explore the interrelations between the strategy execution barriers by considering six factors and understanding the influence of these factors on a company's performance measured by its achievement of strategic goals (as one of the strategy execution measures) and its revenue dynamics (as a financial measure). In order to achieve the research goal, structural equation modelling was performed for the path analysis. The research sample, which consisted of 150 companies of different sizes and from different industries, was selected from the population of companies registered on the Warsaw Stock Exchange. The initial model of relationships was modified to create the final model from which insignificant paths had been removed. Our main finding is that the strategy implementation process should be perceived as a set of integrated factors, which should be analysed from an aggregated perspective in decision-making process. We believe that, rather than focusing only on the efficiency of final results, attention should be paid to ensure the effectiveness of all the factors aggregated in one construct and hence that it is necessary to regard the implementation process as an execution-as-learning concept. As revealed by our study, the awareness of strategy execution barriers directly impacts the achievement of strategic goals and indirectly impacts the revenue dynamics.
Introduction
As reported by recent studies, executing strategy seems to be more important than the strategy itself (Balarezo and Nielsen 2017); at the same time, execution of strategy is more difficult than its formulation (El-Masri et al. 2015). This is mainly because execution is more complicated and time-consuming (Bell et al. 2010). Despite this, managers invest less time, energy and resources in the execution process (Bolboli and Reiche 2013). In the literature, we may observe a distinction between the scope of strategy execution and implementation. Such approach is based on the perspective presented by Favaro (2015), where strategy execution is aimed at turning implemented strategy into commercial success and is distinguished from strategy implementation, which consists of all the decisions and activities required to turn sets of strategic choices into reality. Therefore, strategy execution has more comprehensive and measurable perspective, which is also confirmed by Bossidy and Charan (2011). As the research in this article investigates the revenue dynamics and strategic goals achievement, the execution perspective was used.
The proportion of formulated strategies that were not executed or that were realized with poor results varies between 50 and 90%, depending on the adopted research method (Sirkin et al. 2005). As Cândido and Santos (2015, p. 259) have suggested, "some of the evidence supporting these figures is outdated, fragmentary, lack scientific rigour or is just absent", which is an effect of the lack of a research protocol. The same incoherence is indicated by an analysis of the importance of the factors responsible for unsuccessful strategy execution. Many publications have focused on the gap between execution and strategy formulation caused by different factors affecting the failure of both stages (Stadler and Hinterhuber 2005), suggesting that the problem of strategy execution failure remains an important and ongoing issue.
Although the research results reveal many execution barriers (the factors that hinder strategy execution), most of them have a universal character and do not differ according to the type of organization analysed, as similar elements are indicated in companies as well as in public institutions (Al-Khouri 2014). Accordingly, many models, concepts and paradigms have been proposed. Most of them include the same set of convergent factors, sometimes differing in their names or scope. However, as suggested by Duarte and Austin (2016), more attention should be paid to the relations and interactions between the factors hindering strategy execution.
The aim of this article, therefore, is to explore the interrelations between the strategy execution barriers and to understand their influence on performance measured by strategic goals achievement (as one of the strategy execution measures, perceived by managers) and revenue dynamics (a financial measure). These two measures were adopted to ensure the validity of key informant data by using objective performance data as well as subjective assessment of performance, as recommended by Morgan et al. (2004). To achieve that goal, both a mediation analysis and a moderated mediation analysis were conducted using the structural equation modelling method."
If you would like to know more, Click Here
---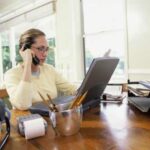 Online Article
By A.M. Shah,
Sage Journals,
August 1, 2005.
"The Foundations of Successful Strategy Implementation: Overcoming the Obstacles
Abstract
While organizations understand the need for strategy and its effective implementation, in most of the organizations implementation often falls short of the goals that the enterprise has set itself. This is because their implementation process often falls victim to a number of formidable obstacles. Keeping this in view, this article attempts to identify obstacles to strategy implementation and focuses on spelling out the factors which help in promoting successful strategy implementation. Based on the data collected from 104 managers of a cross-section of organizations, the study identified 11 obstacles most frequently experienced by companies during implementation of their strategies. In order to remove these obstacles and promote successful strategy implementation, organizations should focus on developing sound strategy, allocate sufficient resources to it, ensure management commitment and leadership, manage employee understanding and commitment, connect financial rewards with performance and establish effective information systems. Companies which are able to address these areas will prevent various implementation problems from occurring and promote success.
Organizational effectiveness depends on the ability of the organization to adapt to its environment, which is in turn influenced primarily by its strategic management (Herbert and Deresky 1987). Strategic management deals with all that affects the ability of a company to grow profitably and facilitates the optimal positioning of the firm in its competitive environment. Strategic management is the set of decisions and actions resulting in formulation and implementation of strategies designed to achieve the objectives of an organization (Pearce and Robinson 1988). While strategy formulation is concerned with determining the future direction of the firm by designing appropriate strategies, strategy implementation is the process of translating these into action. Business performance, however, is not only a function of how well strategies are formulated, it also depends on how well implementation is done. In fact, the most elegantly conceived, precisely articulated strategy is virtually worthless unless it is implemented successfully. Strategies that are not implemented constitute little more than academic exercises. While strategy formation and implementation are tightly integrated functions, strategy implementation is the most complicated and time-consuming part of strategic management. It cuts across virtually all facets of managing and needs to be initiated from many points inside the organization. The implementation task involves coordination of a broad range of efforts aimed at transforming strategic intensions into action. It puts to test the strategist's abilities to deal with various issues related with implementation process. While strategic implementation is viewed as an integral part of the strategic management process, managers do not pay as much attention to planning the implementation of their strategies as they pay in formulating them. For instance, Jauch and Glueck (1988) report that executive investment in implementation has been insufficient; for example, executives spent 23 per cent of their time in developing a joint venture situation, but only 8 per cent of their time in setting up a management system to implement that particular strategy. This may be because the development and selection of strategies is considered easier and less time consuming than implementing them. In fact, all managers find implementation the most difficult aspect of their jobs as compared to strategy formation. One manager argued, 'it has been rather easy for us to decide where we wanted to go; the hard part is to get the organisation to act on the new priorities' (Floyd and Wooldridge 1991). However, according lesser importance to the strategy implementation process results in poor implementation which brings the entire plan into disrepute. A survey conducted by Fortune magazine concluded that 90 per cent of strategies do not work; poor implementation was believed to be the single most important cause (Waterman et al. 1988)."
If you would like to know more, Click Here
---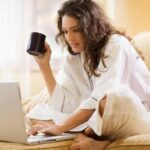 Online Article
By S. Srivastava,
Emerald Insight,
November 13, 2017.
"Alignment: the foundation of effective strategy execution
Abstract
Purpose
Understanding a lack of strategy execution research, especially a lack of execution frameworks, the purpose of this paper is to focus on building a model of one of the most classic aspects of effective strategy execution, i.e. alignment. The proposed framework of alignment demonstrates linkages among different factors of alignment and suggests a managerial action plan to successfully convert strategic goals into execution performance.
Design/methodology/approach
This study develops an empirically tested framework of "alignment" that can be used to plan effective strategy execution. The research context of the study is the firms operating in the infrastructure sector of India. A multi-method approach, combining qualitative and quantitative techniques, has been adopted with emphasis on the interpretation of the framework to suggest managerial actions.
Findings
This study shows that structure-strategy linkage is the most fundamental task of strategy execution. However, there are other aspects of alignment also that are critical. Also, there exist hierarchical relationships among different alignments. The structural understanding of alignment is required to set strong foundation for execution process.
Research limitations/implications
This study is limited to firms in the infrastructure sector of India. A questionnaire survey approach may invite some bias in response. Also, a large sample size could have been more useful to generalize findings. The proposed framework in this study suggest that the alignment of structure with strategy is important but not sufficient for effective strategy execution. There exist hierarchical relationships, among the factors of alignment, showing a dependence-driving relationship.
Practical implications
Strategy execution is one of the biggest challenges that corporations have been facing. The existing literature has identified many issues leading to effective strategy execution. The "alignment" aspect of execution has been the most talked about. There are different levels of alignment required for successful strategy execution. Literature suggests some of the key areas of alignment. However, there has been a lack of frameworks demonstrating linkages among different alignments to facilitate effective strategy execution.
Originality/value
There is a lack of strategy execution frameworks, especially reflecting on the alignment aspect of strategy execution. This study focuses not only on "how" of the framework development but also on the "why" aspect of the same. The interpretation approach also helps in pondering on the contextual realities.
1. Introduction
Strategy execution has been an important area of concern for both strategic management scholars and practitioners since the very beginning. However, over the years, the research studies in strategic management have considerably been skewed toward finding new ways of formulating superior strategy. The last 15 years have witnessed greater emphasis on the criticality of effective strategy execution. Existing literature clearly demonstrates that sound strategy is no guarantee of superior performance and strategy execution is at least as important as strategy formulation (Galpin, 1998; Martin, 2010). Classically, strategy execution has been addressed as the process of aligning organization design with strategy (Gupta and Govindarajan, 1984; Giles, 1991; Higgins, 2005). Though many other issues have also been identified over a period, the discussion on alignment is continuing in the contemporary literature (Wilden et al., 2013; HBR Spotlight, 2010). Literature identifies many factors of alignment (Gupta and Govindarajan, 1984; Giles, 1991; Higgins, 2005; Hrebiniak, 2008). However, there is a lack of studies demonstrating linkages among these factors (Hrebiniak, 2006; Cater and Pucko, 2010; Srivastava and Sushil, 2015b).
The objective of this study is to develop a model of alignment for effective strategy execution. This study further emphasizes that effective alignment is the foundation of effective strategy execution. With literature review and empirical analysis, the study establishes levels and components of strategy-execution alignment. Subsequently, the study develops a structural relationship among the factors of alignment, adopting a combination of quantitative and qualitative techniques, and develops a model of alignment for effective strategy execution. The research context in this study is firms operating in the infrastructure sector of India. The findings of this study also help in the generalization of existing literature evidence as the research context in the literature has predominantly been of firms operating in developed economies. The state of strategy execution is more serious in firms operating in the emerging economies as pointed out in the subsequent sections. Therefore, developing a framework of alignment for effective strategy execution by studying firms from an emerging economy such as India can be a useful exercise. This paper starts with stating the research objective and then moves on to the literature on strategy execution in general, strategy execution frameworks, role of align in execution, factors of alignment, and their relationships. Subsequently, the paper explains and discusses the research design and results with managerial implications. Finally, the paper concludes with the contribution and limitations of the paper and suggest direction for future research."
If you would like to know more, Click Here
---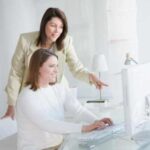 Online Article
By Z. Awino,
University of Nairobi Research Archive,
January 13, 2011.
"Strategic Management: An Empirical Investigation Of Selected Strategy Variables On Firms Performance: A Study Of Supply Chain Management In Large Private Manufacturing Firms In Kenya
This paper focuses on the joint effect of selected strategy variables on performance of large private manufacturing firms of the supply chains in Kenya. To guide the study, two specific objectives have been used namely:- (1) To determine the independent effects of core competencies, strategy, strategy implementation and core capabilities on firms performance, (2) To determine the joint effect of core competencies, strategy, strategy implementation and core capabilities on firms performance. Hypotheses are tested through the analysis of both the independent and joint effects of the variables on firms performance. There is empirical evidence that the independent effect of core competencies, core capabilities, strategy, strategy implementation on firms performance is weaker compared to the joint effect of the same variables. A sample of about 52 large private manufacturing firms of the supply chains which are members of Kenya Association of Manufacturers is used.
Introduction
In this paper the effect of selected strategy variables on corporate performance in supply chain management has been examined which includes competencies, strategy, strategy implementation, capabilities amongst many other study variables.
In formulating SCM strategy, recognition of a strategy of acquiring supplies to offset uncertainties in product supply or product distribution for an organization has been made. It involves making decisions that set and guide resource allocations for the total enterprise within the value chain.
There is a growing recognition that SCM strategies embedded in large firms are strategic sourcing, partnering, lean manufacturing, communication, postponement, responsiveness and outsourcing. These can be effective tools to satisfy demanding customers and other stakeholders. There is also increasing evidence that most of the large firms in the supply chains have a long way to go before they can realize their full potential for a truly linked SCM system (Kilpatrick et al., 2000; Harps 2000).
In this paper strategic management has been considered from the economist and management perspective, as the ability to perform better than competitors when core capabilities, core competencies, strategy and implementation are matched with performance in a SC environment. The main concern is whether a firm is capable of performing well in uncertain environment where performance indicators are not known and cannot be predicted with accuracy. The process of creating a match between competencies, capabilities, strategy and performance is the most challenging in such a scenario. Having joint SCM systems probably is an effective approach to achieving synergy.
Hamel and Prahalad (1994) provide a handbook on how to think strategically, focusing on leadership, strategy, and the changing market environment. They state that strategy is both a process of understanding and shaping competitive forces, and a process of open-ended discovery and purposeful incrementalism. Firms need to exercise leadership and create their future to enact them by being better and especially different, change the rules of the game, reduce boundaries, blur the lines, create new industries, lead and influence, control the firm's destiny by influencing change in the industry."
If you would like to know more, Click Here
---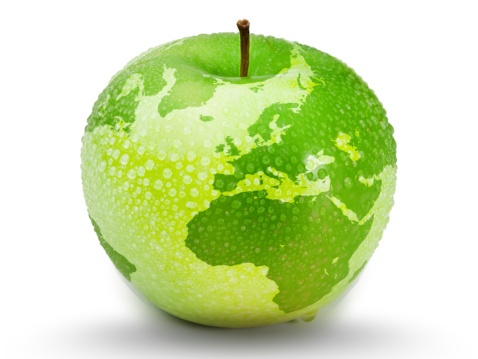 Course Manuals 1-12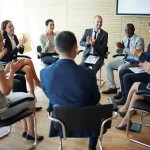 Course Manual 1: Responsibility Awareness
Too many executives fail to properly implement their strategies because they overlook the need of strategic clarity in strategy implementation. Despite the fact that most executive teams spend numerous hours in the boardroom formulating growth strategies, there is a gap between strategy creation and strategy execution that is rarely bridged.
What the Research Says About Strategy
In fact, according to an IBM study, 9 out of 10 businesses fail to regularly implement their strategies. Employees understand their company's strategy 50% less than their boss, according to our own organizational alignment research. What is the problem, and what can be done about it?
The Key to Successful Strategy Execution is Strategic Clarity
We've discovered that the overarching issue is a lack of strategic clarity — fuzzy bets, misaligned success metrics, vague job roles, undeclared interdependencies, imprecise decision-making processes, and a misaligned corporate culture that doesn't fully support strategic priorities — in our more than two decades of work with clients seeking assistance in implementing their most important strategies.
---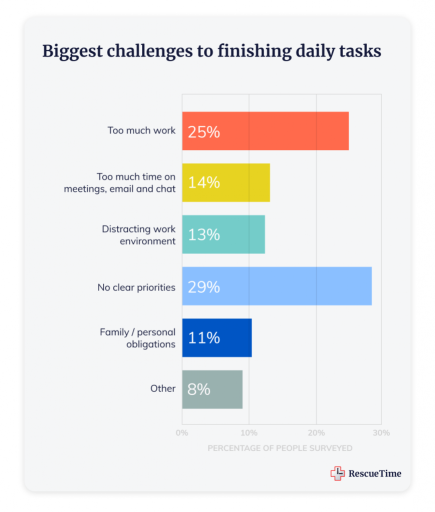 ---
3 Steps to Creating Strategic Clarity to Aid Strategy Implementation
If you want a strategy that is clear, credible, and actionable, follow these steps:
1. Make Success Metrics and Responsibilities Clearly Definable
Unless employees know exactly how their success will be measured, what they are responsible for and, what actions are expected of them, they can't begin to execute the strategy effectively. Define where they fit in the overall organization and how they must collaborate with others.
Workers do less and are less motivated when they don't have a clear line of sight and are confused how their progress will be judged. Managers suffer from a lack of clarity because the key link between rewards and performance is lacking.
What's the end result? Confusion over priorities, duties, duplication of work, or jobs that have been completely disregarded, as well as a loss of drive. As a result, your fascinating strategy becomes bogged in sludge.
2. Make It Clear How Decisions Are Made
Employees cannot be expected to make good and timely judgments unless they understand how and at what level decisions will be made. Who, for example, gets to decide on a solution's price? Before negotiating and making promises to the customer, salespeople need to know if they have the authority to create a contract from start to finish or if they need to report in to their sales manager, their sales team, the legal department, or finance.
Then there's the question of "how," which goes beyond "who." Companies that have a well-defined decision-making process can quickly move from defining the problem to fixing it. Each stakeholder is aware of the actions that will be taken to reach a final decision and can contribute appropriately.
3. Be Clear About The Corporate Culture You Want To Create
If the way business is done on a daily basis is characterized as organizational culture, make sure the atmosphere you foster is one where information flows readily from one level to the next and transparency and trust are respected. In an environment where mistakes lead to blame rather than better ways of dealing with the situation, few strategic objectives will be met.
A good business culture is one in which employees are free to ask questions and varied viewpoints are welcomed and valued. This is the kind of culture that supports lifelong learning and lays the groundwork for the mindset shifts that altering strategies necessitate.
Final Thoughts
In the areas of revenue, profitability, customer loyalty, leadership effectiveness, and employee engagement, strategic clarity accounts for 31% of the difference between successful and low performing teams. Is your strategy clear enough to be implemented successfully across your organization? According to our research, the answer is most likely no!
Organizational
The decisions that go into executing a plan frequently necessitate the cooperation of a large number of people in the business. Decision-making tasks in large corporations might span numerous divisions working together. Lack of job definition not only affects decision-making quality, but it can also slow down the entire strategy implementation process. The assignment of explicit decision rights can be utilized to effectively allocate authority in certain scenarios. There are two questions that come up: "How do they work?" and "What are the benefits?"
Decision Rights In Action
Decision rights help businesses organize decision-making by clearly defining roles and duties for all parties involved. The assignment of decision rights is based on a specific decision, and each party concerned is alloca