Leading IT Transformation – Workshop 11 (Sourcing Strategies)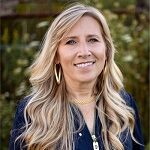 The Appleton Greene Corporate Training Program (CTP) for Leading IT Transformation is provided by Ms. Drabenstadt MBA BBA Certified Learning Provider (CLP). Program Specifications: Monthly cost USD$2,500.00; Monthly Workshops 6 hours; Monthly Support 4 hours; Program Duration 24 months; Program orders subject to ongoing availability.
If you would like to view the Client Information Hub (CIH) for this program, please Click Here
Learning Provider Profile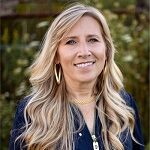 Ms. Drabenstadt is a Certified Learning Provider (CLP) at Appleton Greene and she has experience in Information Technology, Information Governance, Compliance and Audit. She has achieved an MBA, and BBA. She has industry experience within the following sectors: Technology; Insurance and Financial Services. She has had commercial experience within the following countries: United States of America, Canada, Australia, India, Trinidad, and Jamaica. Her program will initially be available in the following cities: Madison WI; Minneapolis MN; Chicago IL; Atlanta GA and Denver CO. Her personal achievements include: Developed Trusted IT-Business Relationship; Delivered Increased Business Value/Time; Decreased IT Costs; Re-tooled IT Staff; Increased IT Employee Morale. Her service skills incorporate: IT transformation leadership; process improvement; change management; program management and information governance.
---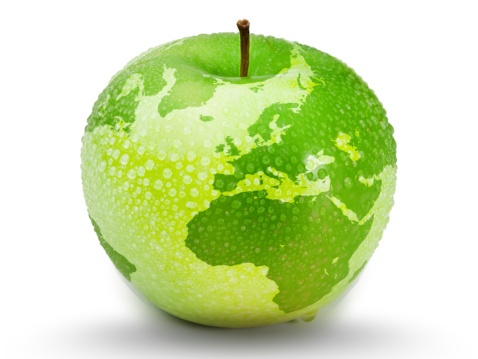 MOST Analysis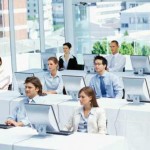 Mission Statement
Most organizations rely on external technology providers for procuring the IT solutions the business needs. There are hundreds of technology providers in the market offering the same kind of solutions with the same features and deciding which product to choose or which vendor to go for can be quite a tedious task. That is where the sourcing strategies of the organization comes in handy. Strategic procurement or sourcing not only helps businesses gain a competitive advantage but also helps them manage third-party relationships and mitigate risks. Strategic sourcing provides a framework to make the sourcing of technology more efficient by laying clear guidelines for the planning, ordering, receiving, invoicing, and payment processes. Sourcing strategies are also meant to define how much the organization should spend on procurement. It should include market research to give a clear understanding of the supplier market and lay down well-defined guidelines for supplier selection. Thus, some of the key steps in building a sourcing strategy include: Assessing the company's current spending on technology; Researching the supplier market; Picking up suitable suppliers for the project; Calculating the risks and costs involved; Negotiating with the chosen suppliers; Contracting the new suppliers; Reviewing and tracking to ensure desired output is achieved. Having a good sourcing strategy for the digital transformation program ensures that the spending on procurement is controlled, supplier relationships are maintained, and quality products and services are chosen. The sourcing strategy must be optimized by taking into consideration the different procurements inputs and comparing how they meet the company's sourcing goals.
---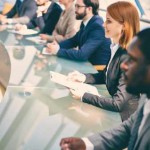 Objectives
01. Sourcing Plan: departmental SWOT analysis; strategy research & development. Time Allocated: 1 Month
02. Building a Procurement Team: departmental SWOT analysis; strategy research & development. Time Allocated: 1 Month
03. Spend Analysis Part 1: departmental SWOT analysis; strategy research & development. Time Allocated: 1 Month
04. Spend Analysis Part 2: departmental SWOT analysis; strategy research & development. Time Allocated: 1 Month
05. Research Supplier Market: departmental SWOT analysis; strategy research & development. Time Allocated: 1 Month
06. Suitable Suppliers: departmental SWOT analysis; strategy research & development. Time Allocated: 1 Month
07. Calculating Costs: departmental SWOT analysis; strategy research & development. 1 Month
08. Calculating Risks: departmental SWOT analysis; strategy research & development. Time Allocated: 1 Month
09. Negotiate with Chosen Suppliers: departmental SWOT analysis; strategy research & development. Time Allocated: 1 Month
10. Contracting New Suppliers: departmental SWOT analysis; strategy research & development. Time Allocated: 1 Month
11. Competitive Advantage: departmental SWOT analysis; strategy research & development. Time Allocated: 1 Month
12. Review Supplier Performance: departmental SWOT analysis; strategy research & development. Time Allocated: 1 Month
---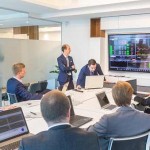 Strategies
01. Sourcing Plan: Each individual department head to undertake departmental SWOT analysis; strategy research & development.
02. Building a Procurement Team: Each individual department head to undertake departmental SWOT analysis; strategy research & development.
03. Spend Analysis Part 1: Each individual department head to undertake departmental SWOT analysis; strategy research & development.
04. Spend Analysis Part 2: Each individual department head to undertake departmental SWOT analysis; strategy research & development.
05. Research Supplier Market: Each individual department head to undertake departmental SWOT analysis; strategy research & development.
06. Suitable Suppliers: Each individual department head to undertake departmental SWOT analysis; strategy research & development.
07. Calculating Costs: Each individual department head to undertake departmental SWOT analysis; strategy research & development.
08. Calculating Risks: Each individual department head to undertake departmental SWOT analysis; strategy research & development.
09. Negotiate with Chosen Suppliers: Each individual department head to undertake departmental SWOT analysis; strategy research & development.
10. Contracting New Suppliers: Each individual department head to undertake departmental SWOT analysis; strategy research & development.
11. Competitive Advantage: Each individual department head to undertake departmental SWOT analysis; strategy research & development.
12. Review Supplier Performance: Each individual department head to undertake departmental SWOT analysis; strategy research & development.
---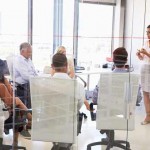 Tasks
01. Create a task on your calendar, to be completed within the next month, to analyze Sourcing Plan.
02. Create a task on your calendar, to be completed within the next month, to analyze Building a Procurement Team.
03. Create a task on your calendar, to be completed within the next month, to analyze Spend Analysis Part 1.
04. Create a task on your calendar, to be completed within the next month, to analyze Spend Analysis Part 2.
05. Create a task on your calendar, to be completed within the next month, to analyze Research Supplier Market.
06. Create a task on your calendar, to be completed within the next month, to analyze Suitable Suppliers.
07. Create a task on your calendar, to be completed within the next month, to analyze Calculating Costs.
08. Create a task on your calendar, to be completed within the next month, to analyze Calculating Risks.
09. Create a task on your calendar, to be completed within the next month, to analyze Negotiate with Chosen Suppliers.
10. Create a task on your calendar, to be completed within the next month, to analyze Contracting New Suppliers.
11. Create a task on your calendar, to be completed within the next month, to analyze Competitive Advantage.
12. Create a task on your calendar, to be completed within the next month, to analyze Review Supplier Performance.
---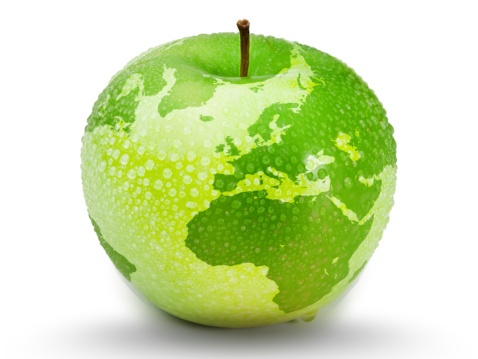 Introduction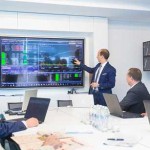 Your IT sourcing initiatives need to be strategic in order to be effective. In order to do this, you must proactively explore your organizational needs based on a clear business case. In the past, contracts were frequently awarded to the lowest bidder. A single-sourced partner chosen based only on the lowest bid is less likely to satisfy an organization's demands today. Collaboration relationships with IT vendors that provide genuine value are essential. What are the essential elements of efficient IT sourcing plans for keeping businesses ahead in quickly evolving markets?
Tactical Vs. Strategic Sourcing — What's The Difference?
In an IT-driven era, the previous tactical sourcing strategy involved hiring an external vendor in response to a business need. Many government and business organizations still use these frameworks to obtain the cheapest product as soon as feasible because these models were often motivated to attain the lowest cost. Sometimes it still works, especially if you're thinking about buying a material item like IT technology. But to define key technological alliances and accomplish corporate goals, digital transformation necessitates a comprehensive and strategic approach.
In order to characterize outsourcing as a cooperation loop, strategic sourcing is used. Strategic sourcing establishes baselines for the IT service and cost improvements required to achieve business strategies up front and sets business goals and objectives. A limited list of possible partners is then presented with business plans and IT baselines. Given the level of transparency that customers are demanding, this endeavor is imperative. Customers are scrutinizing corporate collaborations more and more for factors like environmental effect and investment pledges. Your vendor partnerships are crucial to both your business objectives and brand strategy.
Back end requirements for this project include a strategic, flexible governance program and an iterative method for assessing the vendor's strategic fit. The iterative process of this ongoing evaluation is similar to Agile techniques, which repeatedly question "Is this right?" and "Does this work?" Strategic vendor outsourcing reflects the requirement for contemporary IT relationships in this way.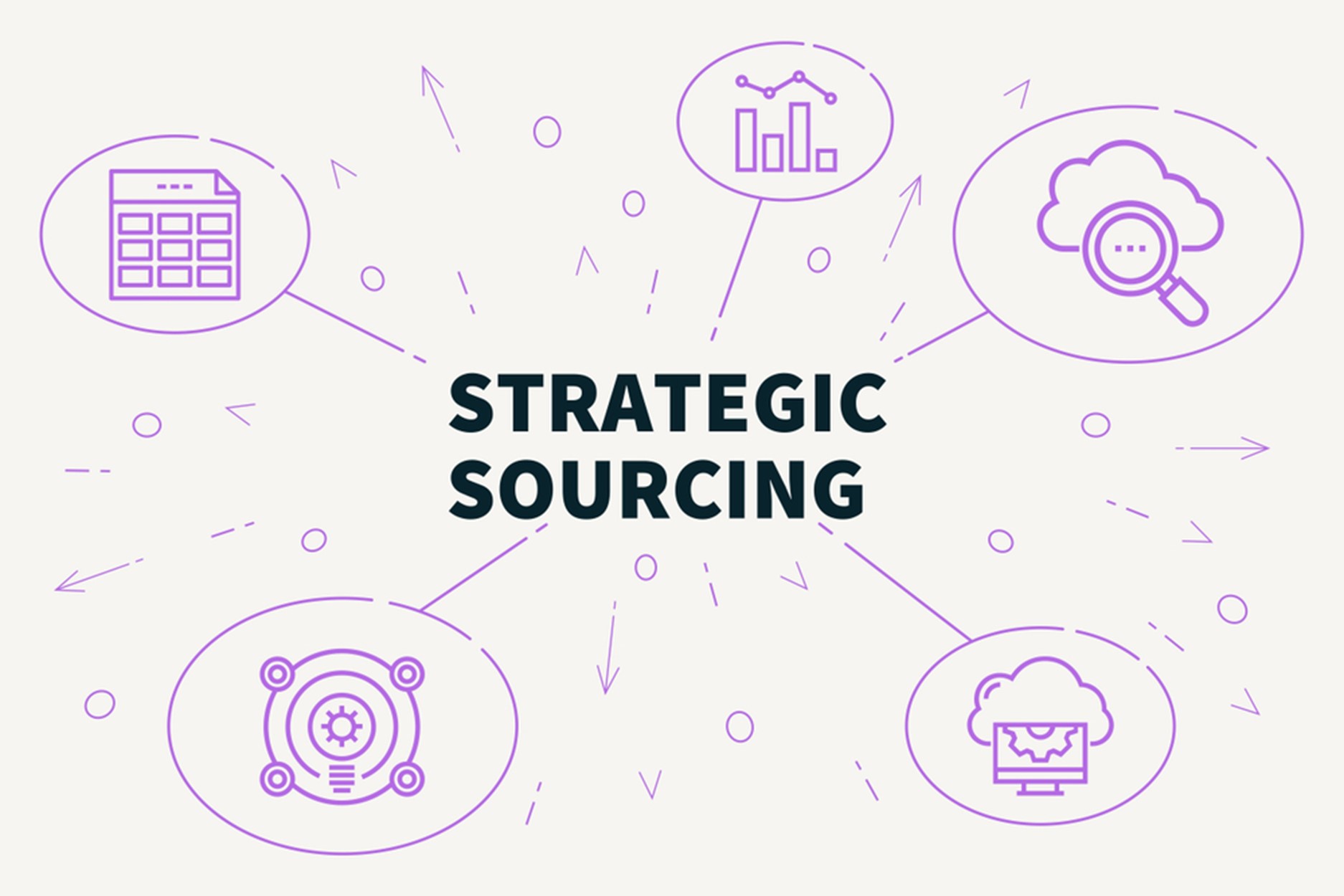 Key Components Of Strategic Sourcing
The following are some of the main advantages of strategic sourcing versus conventional tactical sourcing:
• Cost reductions over the long run as opposed to one-time "low bid" techniques.
• Business strategy coordination with sourcing partners.
• A higher chance of choosing the ideal partner each time.
• Long-term collaborations that result in beneficial connections.
What constitutes a strategic sourcing project, whether it be in the supply chain, IT, or another area of the company, bearing these objectives in mind?
• A thorough grasp of your present IT services and costs is necessary for cost management. As relationship complexities rise, it's crucial to regularly monitor your present service and cost as businesses seek to maximize partner capabilities and investments. You can contact vendors for a better price based on a long-term relationship when combined with objective negotiating around a strategic, nontactical aim.
• To get the best solutions, risk reduction, and risk sharing, solution design involves a competitive, co-design strategy with possible providers. Solution design aims to reduce costs and enhance service delivery in relation to your strategic ambitions. With this strategy, it's crucial to maintain in-house architectural and design capabilities so that you can collaborate with potential vendors to develop solutions that are suitable for your company.
• Adaptive governance is a method for overseeing numerous service providers and adjusting your connections over time as your organization changes. Partnership difficulties rise as businesses embrace more multi-cloud systems and look for redundant supply chain models, necessitating adaptive governance even more.
A long-term examination of your sourcing possibilities is necessary for the implementation of strategic sourcing. What procedures are required for vendor evaluation?
---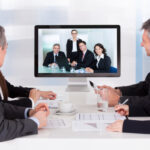 How To Evaluate Your Sourcing Options
The objective approach and consistent evaluation procedure that are necessary for making strategic decisions about sourcing possibilities are frequently assisted by external resources. Your method should incorporate:
• A baseline for defining and assessing the costs and services offered today. Utilize the baseline to ascertain how relationships impact the broad strategic objectives of the department and the firm.
• Decide on the selection criteria that will guide the vendor relationship management procedure. Create a vendor service profile that includes objectives for diversity, equity, and inclusion as well as delivery criteria, governance requirements, and even environmental impact requirements.
• In an iterative process, investigate at the vendor(s) in order to start with a high-level solution design and make changes to the vendors and solution as you go.
• To comprehend outsourcing price models, you must compare vendor expenses to your starting point. Although this study is tailored to your particular circumstances, the benefit justifies the resource commitment required for thorough investigation.
• Develop employee buy-in for this new process. It could be necessary to make a conscious effort to include managers in the success of this new program due to interdepartmental politics. But stakeholder support is necessary for strategic sourcing to succeed.
---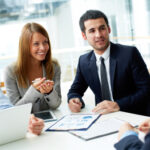 How to Change the Game with Strategic Sourcing
How can strategic sourcing be used to enhance the procurement process and produce better business results? In this workshop, we'll talk about sourcing tactics as they relate to IT transformation and how strategic sourcing may provide your business a competitive edge. You'll discover some important information below that can help you change the game in your company.
1. Industry 4.0 tools can make our work easier even while COVID-19 has made them harder.
Today, it is more important than ever to overcome spreadsheets' data processing constraints in order to properly manage spending. To do this, one must analyze enormous datasets that were previously unfathomable in size, but this can be done with today's tested, cutting-edge technology.
Think about the following questions:
• How might new tools help procurement teams work more efficiently?
• What functions do machine learning, robotic process automation, and AI serve?
• How can your procurement team manage higher spend with faster sourcing?
2. The scope of bid evaluation is constrained by manual work, which is also hampered by months-long procedures.
The issues with manual processes have long been known, but this turbulent year has made them worse. Burnout from manual labor results in a lack of information that prevents you from consistently making the best buying decisions.
One of the major advantages of business spend management (BSM) platform adoption and procurement transformation is that it expands your team's bandwidth by giving them new tools that give actionable insights more quickly, effectively, affordably, and efficiently. As a result, you may address tail spend with your best-trained procurement staff.
3. Your procurement team can manage greater spend thanks to quicker sourcing.
Concentrate on increasing the capability of your top sourcing specialists by utilizing the efficiency benefits provided by contemporary strategic sourcing optimization techniques, generally through a Sourcing Center of Excellence (CoE). The CoE can source a bigger percentage of addressable expenditure thanks to the efficiency advantages from new technologies, and when your top people source with the finest tools, they uncover more savings and unlock more value.
4. With the appropriate tools, you can prevent analytics burnout and amp up deals 1,000 times.
With the help of the modern tools available today, you can 1,000-fold the impact of your offerings. Is this overstating the case? In no way. You would have 1,000 times more influence over bids if you could compare 100 times as many suppliers across 100 times as many cost factors. Not necessarily easy to implement, but rather straightforward to compute
5. Get past the constraints of manual procedures and spreadsheets.
Technology advancements currently outstrip certain organizations' capacity for change. Organizations with agility clearly have a competitive edge. The firms that can swiftly and strategically evaluate massive datasets will stand out in their industries given the abundance of data accessible.
---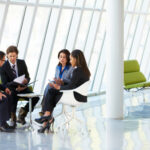 The biggest issue of today's procurement
The biggest challenge in procurement is coordination—coordination in the broadest sense of the word, both within the organization and among various supply chain and value chain participants.
There are many good reasons for organizations, regardless of the industry they operate in, to make procurement, especially digital procurement, a new strategic endeavor. All organizations—public administration, enterprises, non-profits, sports clubs, you name it—cannot afford to ignore the need of carefully managed, ethical procurement.
Operational inefficiency is frequently the result of procurement being dispersed across several departments within the same organizational structure. For instance, according to PwC's digital procurement team, it happens frequently to discover orders that have been placed twice or to discover that the same invoice has been paid twice as a result of poor coordination.
In general, the necessity to handle procurement through a centralised operational model becomes more critical the more complicated the organizational structure is. The same is true for companies that offer a wide range of goods and services.
Organizations must be able to comprehend procurement holistically in order to better manage and even lower strategic risks, benefit from leverage effects, and cut costs.
---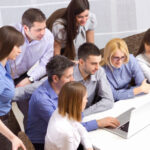 Advantages of a strategic sourcing strategy
The effectiveness of purchasing management is improved by strategic sourcing. More precisely, it lowers costs, strengthens supplier and vendor relationships, increases flow traceability, and boosts monitoring, audit, and reporting. With trackable operations records and more readily available indications, it enables a better professionalization of purchasing administration.
Purchase officers, for instance, have more negotiating power when they are specialized in a particular field and can ensure they are getting the best value for their money.
Additionally, both the organization as a whole and each department separately have ongoing access to spending evaluation. With this knowledge, it is simpler and more data-driven to change the organization's policy, which helps to lower supply-related risks, incorporate social or environmental standards, or guarantee the integrity of suppliers through Know-Your-Supplier procedures.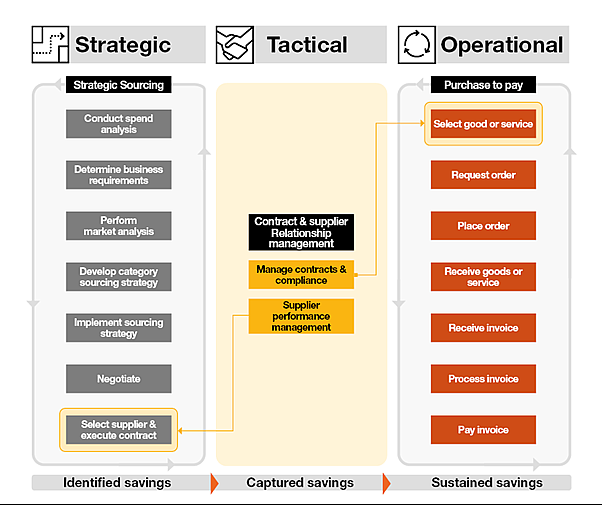 The procurement function plays a pivotal role in managing risk and cost across supplier management, strategic sourcing, contract management, purchase to pay and spend analytics.
Strategic sourcing vs. procurement
The variety of activities and processes required for firms to obtain goods and services is referred to as procurement. Although this theoretically entails both strategic and administrative duties, procurement departments frequently concentrate on the routine e-procurement operations and transactions, such as purchase orders, invoicing, and payments.
Strategic sourcing, on the other hand, places more emphasis on the actions taken prior to making a purchase, such as researching the market and your company's needs. In contrast to procurement, which often seeks out the lowest-priced alternative, strategic sourcing considers the larger picture and uses extensive data sets to assess the importance of other criteria like ideal vendor relationships and decreased business risk.
Software products
By unifying sourcing standards and offering a platform for gathering data about suppliers, goods, markets, and business needs, strategic sourcing software can help the approach. Larger procurement systems, procure-to-pay platforms, ERP systems, and supply chain management systems may occasionally include this software.
However, "strategic sourcing application suites" are becoming more and more well-liked products. These frequently have various software modules and typically contain features for e-sourcing, spend analysis, contract administration, and supplier relationship management. Gartner lists Coupa, GEP, Ivalua, JAGGAER, SAP, Synertrade, and Zycus as major players. Although some companies also provide on-premises or private cloud versions, multitenant SaaS is the main delivery method for their products.
Vendors are attempting to integrate AI and advanced analytics to improve the efficiency of the sourcing process. These capabilities can offer predictive models based on variables including market circumstances, the season, and geopolitical considerations, as well as recommendations based on historical performance and current measurements. In other circumstances, the supply chain's use of blockchain is also improving visibility and accuracy.
---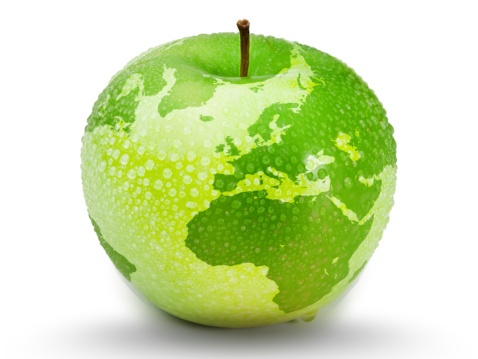 Executive Summary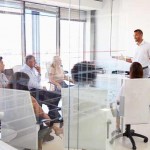 Chapter 1: Sourcing Plan
In order to create the goods and services you provide to your consumers and run regular business operations, your company needs a solid IT sourcing strategy. It takes careful planning to develop and optimize a sourcing strategy that offers value in the form of improved competitive performance, operational efficiency, and insight-driven decision-making, in addition to a good return on investment (ROI). A well-crafted and well carried out strategic sourcing plan serves as the foundation of the strategic sourcing process.
Even though it could seem like a difficult task, developing and putting such a plan into place doesn't have to be a barrier to the long-term success of your business. To create a strategic sourcing plan you can use to fine-tune your supply chain for maximum cost savings, streamlined business processes, and big-time value that exceeds, rather than simply meets, your business requirements, form a team, invest in the right digital tools, and adhere to a few basic principles.
Why Having an Effective Strategic Sourcing Plan Matters
Doing business in the modern world is both more rewarding and more risky than ever before. Digital transformation and emerging technologies like artificial intelligence, Big Data analytics, and process automation have radically altered the ways in which businesses seek to meet the needs of their customers.
In procurement, the challenge has become maintaining business continuity despite disruptions like the COVID-19 pandemic, natural disasters, and international political upheaval. Every dollar you spend as part of your procurement strategy needs to generate the best possible ROI, both financially through cost reductions and lowest possible total cost of ownership (TCO), and in less tangible ways like improved supplier relationship management, bigger market share, and stronger competitive performance.
For companies of all types and sizes, strategic sourcing is a core component of overcoming this challenge.
Proactive and driven by analysis of internal processes, supply markets, and supplier performance, strategic sourcing makes it possible to meet business needs with maximum efficiency and value. Companies who choose to invest the resources, time, and talent required to develop a strategic sourcing strategy will improve their ability insulate themselves against unnecessary risk while freeing capital required for growth and innovation.
Ideally, your strategic sourcing team will be made up of professionals who understand the importance of procurement and its partner accounts payable as drivers of value creation and cost savings for the business as a whole (particularly via the procure to pay, or P2P, process).
---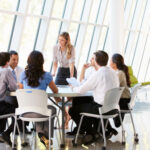 Chapter 2: Building a Procurement Team
This course manual will serve as a step-by-step approach for creating a procurement team, regardless of whether you are an experienced procurement specialist or just getting started with setting up a procurement department.
The topics covered in this course manual are:
1. Procurement team roles and responsibilities
2. How to build the procurement function and set up the team
3. Typical structure of a procurement team
4. How to set the expectation of different stakeholders
5. What skills to look for while hiring for the procurement department
Structure of the procurement team

The definition of several departments and subteams within the procurement team is the next stage.
Please keep in mind that this is only a representation of the tasks that your team is in charge of; it is not recommended, but it is possible, to assign each task to one individual.
The following duties should be performed by your procurement team.
1. Purchasing
2. Strategic sourcing
3. Contract management
4. analytics and reporting for data
Purchase group
The end-to-end procurement transaction is enabled as the main purpose of purchasing. A purchasing team is typically in charge of:
• Ensuring that the mechanisms and process are in place to handle user requests and properly authorize spending.
• Make sure the company offers an easy purchase method.
• Putting together the purchase order and mailing it to the supplier.
• Orders are being escalated to ensure prompt delivery of the goods and services needed to run the company.
• Teaching staff about the buying process.
Strategic sourcing team
Working with vendors to negotiate lower prices is a key component of strategic sourcing. The following are the main steps in the strategic sourcing process.
• Establish a strategic sourcing process to make sure that all vendor assessments adhere to a set framework.
• Inform stakeholders on the duties and responsibilities of the business vs the sourcing team in a vendor evaluation process as well as how the sourcing team analyzes vendors.
• Run the RFX (Request for X) or RFP (Request for Proposal) process with the suppliers. RFIs are typically issued to gather data for an RFP that will be used to request proposals from vendors.
• Analyzing the RFP answers will assist the company in making a selection that is in line with its objectives.
• Review vendor contracts with contract management to reduce risk.
• Control a savings goal and keep track of purchase cost savings.
Contract management team
The following responsibilities are under the purview of the contract management function:
• supplying sample contracts for the various goods and services your company uses to make purchases. It also entails establishing benchmarks for jargon used in commerce and law. With the help of the finance and treasury department, standards for commercial terms are established.
• To enable sourcing self-service, define common fallback clauses and collaborate with sourcing teams.
• Verify vendor agreements to make sure they adhere to the established corporate terms.
• To negotiate a contract, work with a vendor's attorney.
• Establish a central repository for all contracts so that it is simple to locate contracts and keep track of important dates like renewal and expiration dates.
Although procurement or the legal department may perform contract management, we are referring to the job function when we use the term.
Both strategies have advantages and disadvantages. For instance, having a contract management function inside procurement facilitates better communication between the procurement team members and quicker contract review turnaround times. On the other hand, you cannot make the best use of that resource if there are few contracts to evaluate.
In order to come up with the best model that works for everyone, we advise talking with your chief legal officer.
Data analytics and reporting
Spend visibility is the best tool for persuading your organization of the advantages of procurement. Therefore, we strongly advise that you assign the following responsibilities to a data analytics and reporting department.
• Prepare routine spend visibility reports and distribute them to the various departments.
• Recognize the benefits that the budget owners derive from reporting and how the data analytics team may enhance reporting.
• Analyze your spending to find savings chances all the time. Let me explain this further.
The strategic sourcing team is often in charge of finding and taking advantage of savings opportunities. However, the sourcing team is typically preoccupied with managing the opportunities and doesn't typically have time to sift through the data to discover new chances.
Consider this to be a sales-related task. A field sales team is in charge of pursuing those prospects after an inside sales team has finished identifying and qualifying new sales opportunities.
The sourcing team can be more effective in carrying out those chances for savings if you make sure that a distinct person is identifying them.
The Booz and Company model that outlines the ideal procurement methodology is shown below.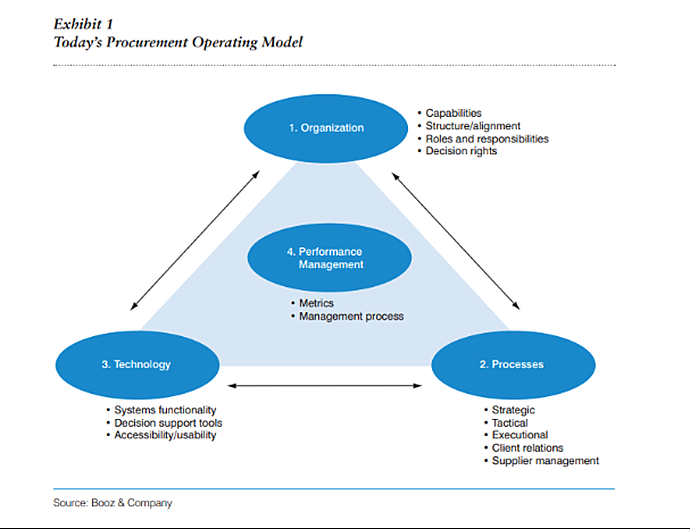 ---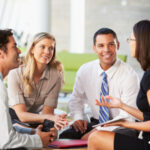 Chapter 3: Spend Analysis Part 1
The basics of spend analysis
Key terms
To get you started, consider the following fundamental terms and concepts.
Spend data, commonly referred to as procurement spend data, is information about a company's outlays for goods and services obtained from outside vendors.
The procedure for gathering, classifying, and managing that spend data is known as spend data management.
The practice of gathering, scrubbing, classifying, and analyzing expenditure data using either specialized software or one-off spend cubes is known as spend analytics.
Spend analysis is the activity of studying spending patterns in order to cut expenses, boost productivity, or strengthen supplier ties.
Just so you know, spend analytics and spend analysis are not the same thing even though they are sometimes used interchangeably. You won't have the pertinent data required for spend analysis without spend analytics.
Consider it this way: Spend analytics provides you with the information you require, and spend analysis is what you do with it.
Let's examine the contrasts in more detail.
Spend analytics vs. spend analysis
The science underpinning spend data management is spend analytics. Data collection and cleaning are the first steps. The data must then be classified and consolidated in order to be grouped and identified in an understandable manner. The data can then be combined with outside data and made ready for analysis.
With spend analysis, you look at a particular area of the spend data (in this case, technology) to find and extract useful data that provides you with strategic insights. It's one of the most important strategies that procurement companies do to actively find savings opportunities, control risks, and maximize their organization's purchasing power.
Spend analysis is frequently viewed as the cornerstone of sourcing. Executives in charge of sourcing might use it as a tool to design better performance. The knowledge gained from spend analysis can lead to cost reductions, performance enhancement, contract compliance, and better visibility into company spending.
Analyzing procurement spending offers a baseline against which changes can be measured and a trustworthy point of reference for selecting tactics to obtain both short- and long-term savings.
Spend analysis, which is its essential strategic technique, develops a parallel process that directs senior leaders and budget holders in optimizing value for the organization's dollar as procurement advances to a more strategic function within the company.
---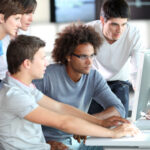 Chapter 4: Spend Analysis Part 2
How to do Spend Analysis
You will learn about the steps of expenditure analysis in this first portion of the course handbook. While the size and style of spend analysis initiatives might vary, they typically involve six essential processes from expenditure identification to analysis.
Spend Analysis in Six Steps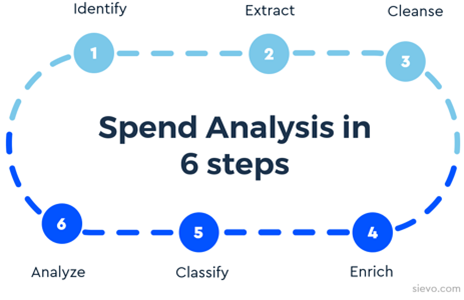 1. Identify Data Sources
Getting a general overview of the spend that will be included is the first step in beginning a spend analysis. By doing this, you can limit such purchases to a select few important vendors.
You can divide your spending into many categories and then figure out all the expenditure data sources from your departments, facilities, and business units. Start by determining which departments inside your company, such as procurement, finance, and marketing, make important purchases.
2. Data Extraction
Once you have focused your efforts, you can collect your spend information and compile it into a single database. Collecting data into a single source can be difficult because it is frequently in several forms, languages, and currencies. However, there are software tools available to simplify this process.
3. Data Cleansing
Cleaning is the process of identifying errors in a set of data, eliminating faulty records, and eliminating redundant information. To ensure correctness, this includes identifying and removing mistakes and anomalies in descriptions and transactions. You may determine which contacts in your database are missing information or are irrelevant by performing data cleansing. For accurate information, typos are deleted, and missing codes are verified and fixed.
4. Data Enrichment
The practice of enhancing, modifying, and improving unprocessed expenditure data is known as data enrichment. Standardizing the spend data is another aspect that makes it easier to view. The header and line-level names and details are all verified to be accurate and adhere to a particular naming standard by enriching the spend data. Specific fields are frequently missing from data, and misspellings, abbreviations, and poorly coded entries are all too typical.
5. Classification
Grouping many suppliers who belong to the same parent firm or organization is a common classification practice. For instance, Microsoft products like Surface, Azure, and Microsoft 365 should all be combined. Additionally, you can combine the data into relevant categories (such as marketing, office supplies, and software) to determine how and where the company is spending its money.
Spending throughout the entire business is made easier to handle and manage when heterogeneous expenditure data is unified into clearly defined categories. To make better sourcing decisions, procurement can obtain visibility into global expenditure by classifying all purchase transactions into a unified taxonomy.
6. Analysis of Data
Finding areas for cost-savings and other procurement improvements is the final step. Analysis can be used to look into a variety of business issues, such as making sure you have the best contract agreements with each supplier or verifying customers are buying from favored suppliers.
With this, you may spot chances to narrow down the pool of providers for each category and bargain for lower prices. Only after accurate calculations have been made using the confirmed projections can the best probable option for cost reduction be realized.
---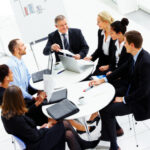 Chapter 5: Research Supplier Market
It's critical to comprehend the situation of the market you're about to enter before you can create a successful IT procurement or sourcing strategy. Without this information, there is a far greater danger of squandering time and money and not getting the desired results.
Why is market research important and what does it entail?
Prior to creating your procurement strategy, it's important to have a better understanding of the market's offerings. This knowledge may originate from a number of sources:
• An internet search for vendors' qualifications.
• Making contact with organizations that are similar to discover what they do to obtain a specific commodity or service.
• Market research on specialized websites like IBISWorld to learn about the key players, the services they provide, and how the product or service is changing in response to new technologies.
There are numerous advantages to conducting this market research. It primarily makes sure that your overall procurement plan is in line with market capabilities. There is no sense in developing a strategy around an item that the market is unable to supply. Once you are aware of what the market is capable of, you may adjust your procurement strategy for the greatest results.
You can use market research to determine if it would be ideal to supply the solution internally, through the market, or through a combination of both. Prior to conducting your due diligence to determine the supply capabilities of the industry and your own company, you cannot truly know which alternative is the finest.
If some segments of the market are developing faster than others, market research also gives the opportunity to investigate alternate solutions, fresh inventions, or joint venture prospects. There may be options to future-proof that service by discovering new and innovative providers, but you must first conduct research to find them. New technology is evolving so quickly that you don't want what you're acquiring to be obsolete within a year.
Last but not least, market research gives you the chance to learn the potential prices of the products and services you're interested in, so you can decide whether a tender can be completed within set budgets.
Despite how crucial it is, conducting market research requires expertise and time.
What might occur if you don't finish your research?
Not conducting the appropriate market research can have a lot of harmful effects.
Without a thorough understanding of the market, you run the risk of having an unexpected or unsuccessful conclusion, which will cost you time and money.
If the tender is rejected because the strategy wasn't carefully considered or you don't have enough money to pay for the services offered, it could also harm your reputation and make it less likely that the market would tender for future projects you release.
Last but not least, a lack of research might result in missed opportunities: If you simply use the same approach as when you last made a bid to the same suppliers, you can miss out on superior service or lower prices. For all you know, there could be 10 brand-new vendors out there who perform better for less money or can provide you with services your present IT vendor cannot. But those opportunities will be gone unless you conduct the necessary study and comprehend how the market has changed since the last time you tendered.
After this workshop you will be able to:
1. Set priorities for doing a supply market analysis after finishing this course manual.
2. Describe the various information sources and the value of getting accurate market intelligence.
3. Use Porter's "Five Forces," SWOT analysis, and supplier analysis to gauge the amount of competition in your supply market.
4. By integrating the assessment of supply market risk and its possible influence on the organization, determine which market segments best fulfill the organization's supply objectives and present the best balance of risks and opportunities.
---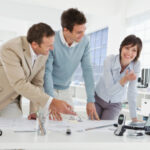 Chapter 6: Suitable Suppliers
Making the appropriate vendor/supplier selection can make or kill your company. A poor supplier can hurt your client relations, lower the quality of your goods and services, disrupt business operations, and raise costs all while lowering sales revenues and margins.
On the other hand, a reputable vendor or supplier will offer you high-quality goods and services that at the very least meet your IT business needs, if not beyond them. They will regularly and dependably supply them at the appropriate time and cost.
The significance of making strategic supplier selections is discussed in this course handbook. It outlines the variety of variables influencing your decision and provides you with a list of crucial standards for choosing a provider.
Last but not least, it includes best practice guidance on limiting the pool of potential suppliers, conducting background checks, and managing supplier relationships.
Selecting suppliers for your company
Selection criteria for suppliers
Suppliers are essential to the success of businesses. Businesses must take into account a variety of important variables in order to choose the best candidates, such as:
• Price
• Cost-effectiveness
• Quality
• Reliability
• Responsiveness
• Flexibility
A successful relationship can also be largely influenced by shared geography and culture. Effective purchasing should be driven by the requirements and goals of your company.
Worth the money
If you are a start-up, cost may be a crucial factor in selecting a supplier. Cheap providers, though, aren't always the best investment. You must decide how much you are willing to pay for your goods if you want dependability and quality from your providers. Finding the right mix between price, dependability, quality, and service is crucial.
Reliability and excellence
Your suppliers' quality needs to be consistent so that your customers don't link you with low quality. Additionally, if your supplier disappoints you by making a late delivery or providing defective goods, you might disappoint your client.
Swiftness and adaptability
You can avoid tying up too much working capital in stock by being able to place regular, minor orders. Quick responses to unforeseen situations and shifting client demands are made possible by flexible providers. Suppliers who provide you a speedy delivery service will rank higher than those who compete on other aspects, such as price alone, if you want to reduce the time it takes you to serve your clients.
Solid support and transparent communication
In order to have a positive working relationship with your supplier, communication is crucial. Your supplier should communicate honestly and frequently, starting with the initial briefing and continuing through ongoing feedback and regular meetings. Your vendors must deliver on time or, if they can't, must be truthful and give you plenty of notice.
Monetary security
Making ensuring your supplier has a strong enough cash flow to deliver what you need when you need it is always worthwhile. Your confidence in their ability to stay in business when you need them most will be increased by a credit check.
---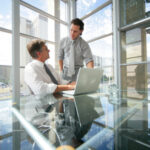 Chapter 7: Calculating Costs
Sourcing is defined as the process of establishing terms and conditions for acquiring goods and services from external sources. Sourcing cost is a Key Performance Indicator (KPI) that is vital to supply management. This provides a clear way to measure the performance of the entire procurement process, and since it is a KPI based on cost metrics, it directly impacts the bottom line.
Sourcing savings serve the purpose of driving down the cost of goods (including the handling and delivery of those items) as well as improving terms in the supplier relationship. Reducing procurement costs can be a simple and instant way to increase profit margins without sacrificing the quality of products offered to consumers.
There are a variety of techniques businesses can implement to drive down these purchasing expenses, but first, it is vital to understand the different types and components of procurement costs and identify why these expenses occur.
How Procurement Cost Works
Procurement is the entire process of obtaining services or goods for business operations, from vendor sourcing to receiving the ordered products. For inventory-based businesses, the budget for procurement can make up a substantial portion of their resources.
It is also important to note that the terms purchasing' and procurement' are often used interchangeably, though they are not the same. Purchasing refers to obtaining goods on behalf of the company while procurement describes all of the steps involved in obtaining them. Therefore, purchasing is actually only one of the many steps in the procurement process.
Types of Procurement Costs
1. Base Cost
The key procurement cost driver is the per-item amount. In larger transactions, this is especially true. It is the largest expense and the most challenging to reduce. The best move is to find competing suppliers with the same products and negotiate the best price per unit.
2. Closing Cost
Many companies outsource the buying and selling of inventory, which means that expenses such as brokerage, legal fees (when legal advisors are hired to draft contracts), and commissions may add up.
3. Taxes and Duties
For inventory acquired overseas, there are considerable costs associated such as government charges like tariffs, taxes as flat rates (like VAT or GST), and more. Import taxes can be complex, so many companies hire brokers to assist with the customs process.
4. Negotiation Cost
Creating an agreement with a vendor will generally involve additional time researching prospective suppliers, leading to indirect labor costs. Negotiating with suppliers can also be costly, especially if the staff is traveling to make the agreements.
---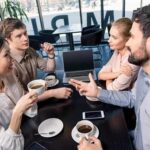 Chapter 8: Calculating Risks
Without suppliers, your business would be unable to offer the features, products, and services necessary for an IT transformation to be successful. Having a strategic sourcing plan enhances your success and might even give you a competitive edge.
However, every contract you have with a vendor, every piece of equipment you buy for the assembly line, and every task you outsource to a third party increases your company's risk. That danger cannot be avoided unless you have no intention of using any providers, which is virtually impossible. There will always be some operational risk to manage, regardless of the industry you're in or the type of your organization. Third-party risk is a constant concern, and some companies will pose a greater risk than others.
Suppliers who fall short of your standards might cause disaster. For instance, according to recent reports from Soha Systems, a third of all data breaches are either directly or indirectly the result of a third party's error. A missing shipment or a defective component might cost you just as much, even though IT activities typically receive the majority of the focus when it comes to supply risk.
Organizations may employ supplier risk assessments on their most crucial vendors for improved supplier risk management, also known as vendor risk management, to mitigate the threat of these hazards. Risk departments are aware of the significance of these audits, but supplier diversity teams might not be.
Reasons Why Risk Cannot Be Eliminated
Every time your business works with a new vendor, it assumes some risk since supplier risk is inevitable. That danger cannot be completely eradicated no matter what you do, but you can take measures to minimize it.
Some suppliers are riskier than others depending on a number of variables, including how crucial they are to your company's operations, how simple it is to find a replacement, and the potential financial damage should something go wrong.
The supplier risk assessment is an essential component of choosing and managing vendors since it helps to identify and mitigate vendor risks before crises develop. In order to give credit for a job well done to the businesses in your supply chain that are supporting your company, these supplier assessments can also take into account supplier performance.
---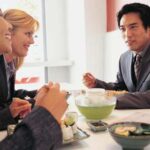 Chapter 9: Negotiate with Chosen Suppliers
Setting goals is crucial when negotiating
Any IT sourcing strategy includes extensive negotiation with vendors, but it can also be the most challenging.
A Negotiation Introduction
Procurement professionals engage in negotiation to develop advantageous conditions for a new supplier contract. When a contract is renewed, this may entail negotiating new terms with a current supplier or revising existing terms with a new vendor.
Negotiations are frequently used to find the best deal on a product or service, as well as the best terms for payment, delivery, and production. Instead of only trying to acquire the lowest price, the talks should take into account the best alternative for both the buyer and the supplier, as this will assist to forge better ties with long-term partners.
Prior to getting into discussions with suppliers, it is crucial to establish objectives to make sure everything you set out to do is covered.
Defining Your Negotiation Goals
When formulating the goals of a negotiation with a supplier, there are a lot of things to take into account. These might comprise, but aren't restricted to:
• Cost
• Value for money
• Delivery time
• Payment conditions
• Maintenance and after-care terms
• Quality requirements
• Lifetime expenses for each product or service
• The significance of each good or service to your company
Making a list o