Global Supply Chain Development – Workshop 11 (Buy-in & Commitment)

The Appleton Greene Corporate Training Program (CTP) for Global Supply Chain Development is provided by Mr. Buck BS Certified Learning Provider (CLP). Program Specifications: Monthly cost USD$2,500.00; Monthly Workshops 6 hours; Monthly Support 4 hours; Program Duration 12 months; Program orders subject to ongoing availability.
If you would like to view the Client Information Hub (CIH) for this program, please Click Here
Learning Provider Profile

Mr Buck is a Certified Learning Provider (CLP) at Appleton Greene and he has experience in management, production and globalization. He has achieved a Bachelor of Applied Science IET/MET in Concentration in Operations Management. He has industry experience within the following sectors: Biotechnology; Manufacturing; Aerospace; Logistics and Technology. He has had commercial experience within the following countries: China; United Kingdom; Ireland and United States of America, or more specifically within the following cities: Shanghai; London; Cork; Minneapolis MN and Chicago IL. His personal achievements include: founded a corporation in 1991 and sold it in 2018 for $400m; entrepreneur of the year Ernst & Young 1998; entrepreneur of the year Ernst & Young 2004; built global manufacturing infrastructure and lead acquisition of 16 companies. His service skills incorporate: strategic planning; leadership development; supply chain; executive mentoring and merger & acquisition.
---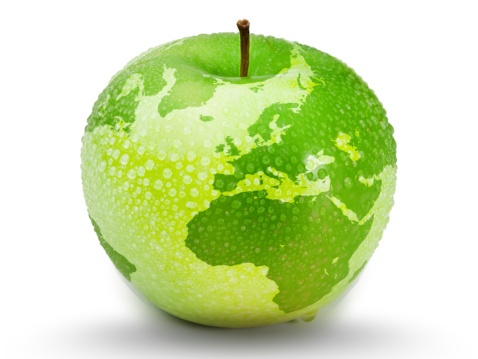 MOST Analysis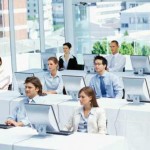 Mission Statement
Implementing a supply chain strategy is a major cross-functional effort and therefore requires the buy-in and support of almost every function in an organization. A solid business case for the change is often not sufficient to gain buy-in, but it is absolutely a necessary condition. The process of getting buy-in at all levels of the organization needs to begin on the first day of strategy development. As mentioned earlier, we strongly suggest that the supply team forms a cross-functional strategy team, including resources form sales, IT and finance, when starting to identify and prioritize new supply chain capabilities. We also suggest providing periodic updates to the senior leadership team and key stakeholders during the strategy development process, emphasizing the significant impact and benefits the supply chain can have in terms of financial performance of an organization and shareholder value. This activity needs to be part of a more comprehensive communication and change management plan that supports the strategy development and deployment process from "cradle to grave".
---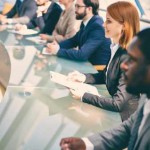 Objectives
01. Supply Chain Obstacles: departmental SWOT analysis; strategy research & development. Time Allocated: 1 Month
02. Efficient Cross-Department Communication; departmental SWOT analysis; strategy research & development. Time Allocated: 1 Month
03. Bottom-Up Accountability; departmental SWOT analysis; strategy research & development. Time Allocated: 1 Month
04. Standardized Goal-Setting; departmental SWOT analysis; strategy research & development. Time Allocated: 1 Month
05. Online Learning and Development; departmental SWOT analysis; strategy research & development. Time Allocated: 1 Month
06. Benefits of Engagement; departmental SWOT analysis; strategy research & development. Time Allocated: 1 Month
07. Improving Workforce Engagement: departmental SWOT analysis; strategy research & development. 1 Month
08. Strategic Customer Behavior: departmental SWOT analysis; strategy research & development. Time Allocated: 1 Month
09. Measuring Engagement: departmental SWOT analysis; strategy research & development. Time Allocated: 1 Month
10. Gaining Managerial Commitment: departmental SWOT analysis; strategy research & development. Time Allocated: 1 Month
11. The High-Performance Model: departmental SWOT analysis; strategy research & development. Time Allocated: 1 Month
12. Committing to the Work: departmental SWOT analysis; strategy research & development. Time Allocated: 1 Month
---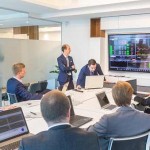 Strategies
01. Supply Chain Obstacles: Each individual department head to undertake departmental SWOT analysis; strategy research & development.
02. Efficient Cross-Department Communication: Each individual department head to undertake departmental SWOT analysis; strategy research & development.
03. Bottom-Up Accountability: Each individual department head to undertake departmental SWOT analysis; strategy research & development.
04. Standardized Goal-Setting: Each individual department head to undertake departmental SWOT analysis; strategy research & development.
05. Online Learning and Development: Each individual department head to undertake departmental SWOT analysis; strategy research & development.
06. Benefits of Engagement: Each individual department head to undertake departmental SWOT analysis; strategy research & development.
07. Improving Workforce Engagement: Each individual department head to undertake departmental SWOT analysis; strategy research & development.
08. Strategic Customer Behavior: Each individual department head to undertake departmental SWOT analysis; strategy research & development.
09. Measuring Engagement: Each individual department head to undertake departmental SWOT analysis; strategy research & development.
10. Gaining Managerial Commitment: Each individual department head to undertake departmental SWOT analysis; strategy research & development.
11. The High-Performance Model: Each individual department head to undertake departmental SWOT analysis; strategy research & development.
12. Committing to the Work: Each individual department head to undertake departmental SWOT analysis; strategy research & development.
---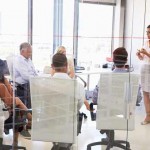 Tasks
01. Create a task on your calendar, to be completed within the next month, to analyze Supply Chain Obstacles.
02. Create a task on your calendar, to be completed within the next month, to analyze Efficient Cross-Department Communication.
03. Create a task on your calendar, to be completed within the next month, to analyze Bottom-Up Accountability.
04. Create a task on your calendar, to be completed within the next month, to analyze Standardized Goal-Setting.
05. Create a task on your calendar, to be completed within the next month, to analyze Online Learning and Development.
06. Create a task on your calendar, to be completed within the next month, to analyze Benefits of Engagement.
07. Create a task on your calendar, to be completed within the next month, to analyze Improving Workforce Engagement.
08. Create a task on your calendar, to be completed within the next month, to analyze Strategic Customer Behavior.
09. Create a task on your calendar, to be completed within the next month, to analyze Measuring Engagement.
10. Create a task on your calendar, to be completed within the next month, to analyze Gaining Managerial Commitment.
11. Create a task on your calendar, to be completed within the next month, to analyze The High-Performance Model.
12. Create a task on your calendar, to be completed within the next month, to analyze Committing to the Work.
---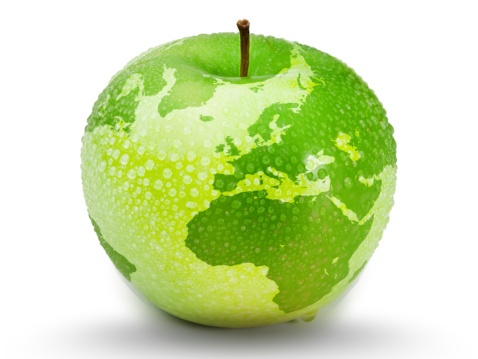 Introduction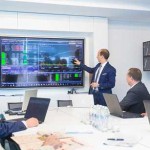 Employee Engagement and Commitment
Employees that are enthusiastic about their jobs and dedicated to their employers provide significant competitive advantages, such as increased productivity and fewer employee turnover. As a result, it's no surprise that businesses of all sizes and types have made significant investments in policies and procedures that encourage employee engagement and dedication. Indeed, business expert and former General Electric CEO Jack Welch recently ranked employee engagement first among the three best indicators of a company's health, with customer satisfaction and free cash flow ranking in second and third, respectively.
Caterpillar is reaping the benefits of its efforts.
Caterpillar, a manufacturer of construction equipment, has had significant outcomes from its employee engagement and commitment efforts, including:
• Reduced attrition, absenteeism, and overtime saved $8.8 million per year (European plant)
• In less than four months, output increased by 70%. (Asia Pacific plant)
• a drop in the break-even threshold in units/day of nearly 50%, and a drop in grievances of 80% (unionized plant)
• a profit increase of $2 million and a 34% increase in highly satisfied customers (start-up plant)
But, exactly, what are employee engagement and commitment? This workshop looks at how today's employers and corporate consultants define these concepts, as well as suggestions for improving employee engagement. Despite the fact that different organizations define participation in different ways, there are certain similar features that emerge. Employee satisfaction with their work and pride in their employer, the extent to which people like and believe in what they do for a living, and the notion that their employer values what they bring to the table are among the themes explored. The higher an employee's level of involvement, the more likely he or she is to "go the extra mile" and perform admirably on the job.
Employees that are engaged are also more inclined to commit to staying with their current company. For example, software company Intuit2 discovered that highly engaged employees are 1.3 times more likely than less involved employees to be high performers. They are also five times less likely to depart the company on their own volition.
Clearly, employee involvement and commitment can lead to positive business outcomes for a company. This workshop contains principles for understanding and evaluating employee engagement, as well as creating and implementing effective engagement initiatives, to help you realize the rewards of an engaged, committed staff at your company. Human resource activities such as recruitment, training, performance management, and workforce surveys, as you shall see, may be effective levers for increasing employee engagement.
Employee Engagement: Key Ingredients
"Employee Engagement Defined" illustrates various organizations and consultancies' engagement definitions. Employee involvement is clearly defined differently in different firms. Many executives are perplexed as to how such a nebulous term can be quantified. Researchers have developed measurement methodologies for a number of components under this umbrella term. The degree to which employees are fully immersed in their work, as well as the level of their devotion to the employer and role, are among these ingredients. Fortunately, there is a lot of research on these aspects of participation, including work from individual and group psychology. Some of these studies are highlighted in the sections that follow.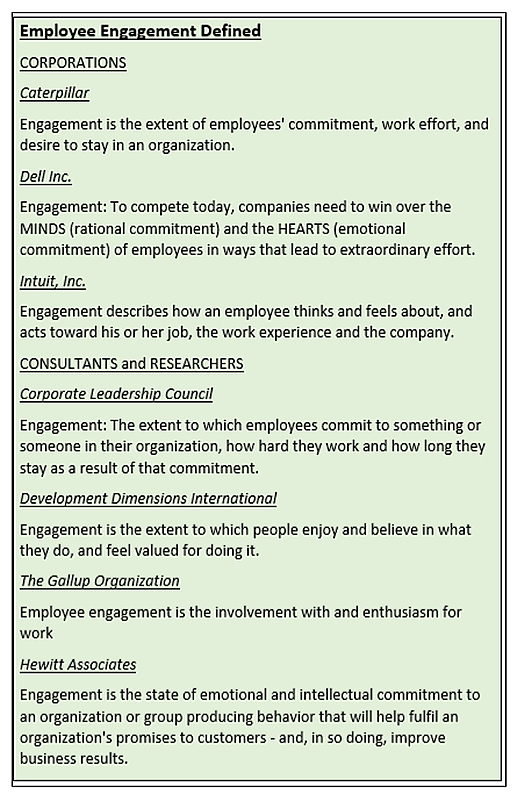 Engaged employees:
• Stay – They have a strong desire to be a member of the organization, and they remain loyal to it.
• Say – They promote the company by suggesting potential employees and customers, are friendly to co-workers, and offer constructive criticism.
• Strive – They put forth extra effort and engage in habits that help the company succeed.
Occupying the Job
To study the degrees to which people "occupy" employment positions, psychologist William Kahn drew on studies of labor roles and organizational socialization. To symbolize two endpoints of a continuum, he coined the words "personal engagement" and "personal disengagement." Individuals fully occupy themselves— physically, intellectually, and emotionally—in their professional function at the "personal engagement" end. They uncouple themselves and withdraw from the job during the "personal disengagement" stage. How do people get emotionally invested in their work? Why are they more involved in some things than others? Based on their research into the psychology of commitment, academics have proposed answers to these concerns.
10 Common Themes: How Companies Measure Engagement
Employers commonly use company-wide attitude or opinion polls to gauge employee engagement. A review of the criteria included in such instruments finds ten similar engagement themes:
• Employer takes pride in his work.
• Employer satisfaction is high.
• Job fulfilment.
• Possibility of excelling at difficult tasks.
• Positive feedback and acknowledgement for one's contributions.
• Personal assistance from one's boss.
• Go above and beyond the call of duty.
• Understanding the relationship between one's employment and the mission of the company.
• Possibilities for future advancement with one's employer.
• Willingness to stay with one's current employer
Because of linkage research, which links survey responses to bottom-line financial outcomes, this broad range of concepts has been dubbed "employee engagement."
The Relationship Between Employer Behavior and Employee Engagement
How does a motivated staff produce tangible business results for a company? Employer practices such as job and task design, recruitment, selection, training, compensation, performance management, and career development are all part of the process. Employee engagement and job performance are both affected by such tactics. Subsequently, performance and engagement combine to achieve business outcomes. These connections are depicted in Figure 1.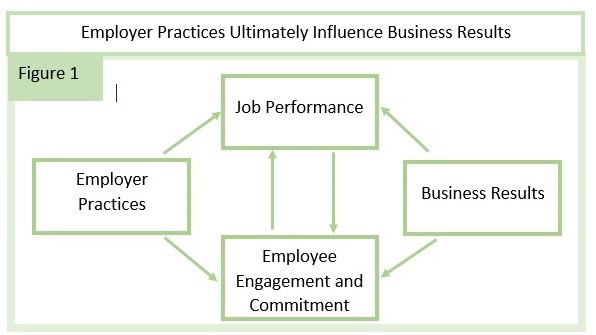 Your company's human resource processes must be improved in order to engage employees and reap the benefits of that engagement. However, like with any investment, you must assess the potential return—that is, you must commit resources to the HR practices that you believe will provide "the biggest bang" for your investment "buck." You must consider how much participation and commitment your organization requires, as well as the cost. We'll look at how employer practices affect employee engagement and commitment, as well as how to control these "levers" to influence engagement, commitment, or both, in the sections below.
Figure 2 depicts a simplified work performance model to illustrate how employer policies affect job performance and engagement.
A person has traits such as knowledge, skills, abilities, temperament, attitudes, and personality, as seen in Figure 2. He or she employs these characteristics to carry out work behaviors in accordance with organizational processes, utilizing tools, equipment, and/or technology. Workplace habits, in turn, provide the goods and services that make a company successful. Work behaviors are divided into three categories: those required to complete duties and tasks outlined in a job description (prescribed behaviors), "extra" behaviors that an employee contributes for the good of the company (voluntary behaviors), and behaviors that an employer prohibits (proscribed behaviors, including unexcused absenteeism, stealing and other counterproductive or illegal actions). Of course, job performance is influenced by organizational factors such as leadership, physical setting, and social setting.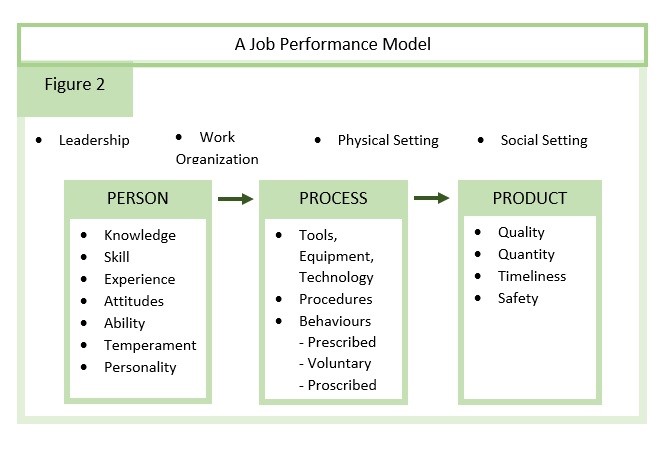 Employers understandably want to encourage employees to engage in regulated and voluntary activities while avoiding those that are prohibited. Organizations utilize a variety of HR approaches to achieve these goals, which have a direct impact on the person, process, and context components of job performance. Employees' levels of engagement and commitment are determined by their reactions to these techniques. Following that, we take a closer look at a few of these practices.
Designing Jobs and Tasks
The nature of work and employment has developed through a succession of stages during the last 250 years. Craftspeople and workers were initially employed on farms and in workshops. Then came cottage industries, where suppliers put together items and products for enterprises that sold them. People later worked for businesses in more established employment agreements. And today's workplace is defined by flat, agile firms that outsource worldwide production of goods and services.
Similarly, the nature of work and task design has changed over time. Many American corporations, for example, embraced the "scientific management" approach to work design with the introduction of mass manufacturing in the early twentieth century. Companies simplified duties so that they could be completed by highly specialized, narrowly trained people thanks to scientific management. Although this system increased efficiency, it came at a price: Workers were dissatisfied with their work, were frequently absent, and quit employers in pursuit of more meaningful employment because they were uncomfortable with repetitive, machine-paced tasks that provided little personal control or autonomy. Fitting employment to efficient production methods, in other words, alienated employees and weakened their dedication.
Workers' unfavorable reactions to job design in early twentieth-century America prompted organizational scientists to dig further into the human side of work. Several ideas of job satisfaction and motivation relating to job design had arisen by the 1950s, including the positive impacts of job expansion (expanding the scope of job responsibilities) and job enrichment (providing more complex and challenging tasks).
The impact of job design on worker motivation and productivity grew in popularity after the release of the job characteristics model in the early 1970s. This concept provided five "core" or motivational job characteristics: skill variety, task identity, task significance (all of which contribute to a sense of work meaning), autonomy, and feedback on performance. Internal motivation, personal accountability for performance, and job satisfaction—in other words, engagement—are all promoted by jobs that share these traits. Because management scientists have come to accept the job characteristics model, there have been very few studies of work design and motivation published in recent years.
Researchers began focusing at the social elements of work, such as interdependence of job duties, feedback from others, and opportunities to obtain guidance and help from co-workers, as employers increased the breadth of employee tasks in flatter organizations with less management oversight. Social qualities have a major influence on both employee engagement and commitment, according to work-design research.
Furthermore, academics have just lately begun to look into the relationship between job enrichment and proactive work behaviors—those self-initiated "additional" contributions mentioned in many engagement definitions. Managers who give enriched work (jobs with a high level of significance, variety, autonomy, and co-worker trust) drive employee engagement and passion, according to the findings.
Employees are more likely to define their work roles widely as a result of their involvement and excitement. Workers are more willing to take on issues that are outside of their immediate responsibilities when job functions are defined broadly. These challenges motivate people to think outside the box and solve problems before they become a problem. As a result, job enrichment encourages participation in both required and voluntary work activities.
Although preliminary, these studies provide useful insight into how your company might design work to encourage employee engagement and dedication. The important takeaways from this study are shown in Figure 3.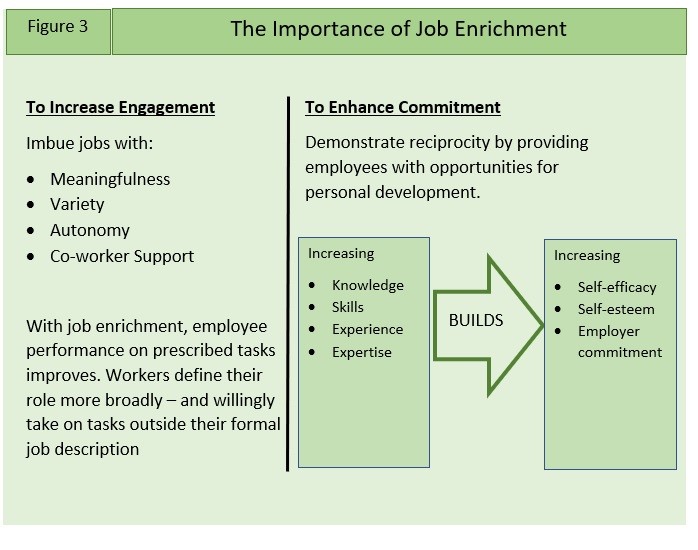 Recruiting
The messaging your company sends out when it's looking for new employees might have an impact on future employee engagement and commitment. If your company has created jobs that are expressly designed to engage employees, make sure that your recruiting advertising highlight the positions' appealing aspects, such as challenging work assignments, a highly skilled team atmosphere, or less monitoring. These characteristics are more likely to motivate applicants who notice and respond to these adverts.
Consider how you can find the top applicants from within your company. When you recruit current employees for attractive tasks, you increase their engagement and commitment (by maximizing the person-job match) (by providing growth and advancement opportunities to employees in return for their loyalty). When you hire from the outside when good internal candidates are available, you may unintentionally send the message to present employees that your organization does not value their loyalty. Existing employees may then begin to doubt their own dedication to your company.
You, on the other hand, hire external applicants for both the position and your company. Recruiting messaging for these applicants should emphasize appealing job aspects, corporate ideals, and commitment reciprocity. That is, in exchange for your hard work and dedication, your firm provides competitive salary and benefits, flexible work hours, and possibilities for development and advancement.
Also keep in mind that prospective employees have various obligations, and you'll have to compete with those commitments in order to attract applicants to your company. When a new commitment is compatible with other duties, most people find it easier to make it. If you offer flexible work hours, family health benefits, and on-site day care, you can increase your chances of hiring a highly qualified single parent candidate.
Employee Selection
After your recruiting efforts have yielded a pool of qualified job prospects, you choose from among them to fill open positions. When you choose the appropriate people for the right tasks, your new workers will work more efficiently and have fewer performance issues. What's the end result? Increased job satisfaction and engagement.
Identify those individuals who are best-suited to the job and your organization's culture to improve engagement through employee selection. Use applicant assessment procedures that are clearly relevant to the position in issue, such as asking candidates what they know about the role and requesting work samples. These procedures will be seen more favorably by most candidates than exams with less obvious relevance, such as personality and integrity assessments. Successful candidates feel good about having "passed the exam," and they perceive your firm as cautious and capable because they were chosen. A favorable first impression of an employer promotes the development of long-term commitment.
Training and Development
Additional levers for increasing involvement and commitment include training and development. Orientation is usually the first step in training for new employees. Orientation provides a number of valuable chances, such as clarifying salaries, work schedules, and corporate policies. Most importantly, it allows you to foster employee engagement by demonstrating how the new hire's role relates to the organization's mission. You explain how your organization is organized, introduce the new employee to his or her co-workers, give them a tour of the area where they will be working, and discuss safety standards and other procedural topics during orientation. In other words, you promote person-organization fit, which is critical for producing productive and loyal personnel.
You assist new and existing employees in gaining the information and skills they require to execute their jobs through training. Employees who improve their abilities through training are more likely to be totally engaged in their work since mastering new tasks gives them joy. Employees' worth to your organization as well as their own employability in the job market are both enhanced through training. Furthermore, most organizations pay competent personnel higher remuneration to compensate for their higher value and to reduce turnover.
Consider proving to executives the links between training investments, employee engagement, and demonstrable business returns if your organization is hesitant to invest in training. Investigate how you can use digital technology and the Internet to get the most out of your training investments. Companies may now leverage technology to deliver self-paced and tailored training to employees in far-flung places, rather than having to train everyone in the same area at the same time. This type of training not only saves money on travel for your organization, but it also helps employees manage their other duties, such as family obligations. As a result, their dedication to your organization grows.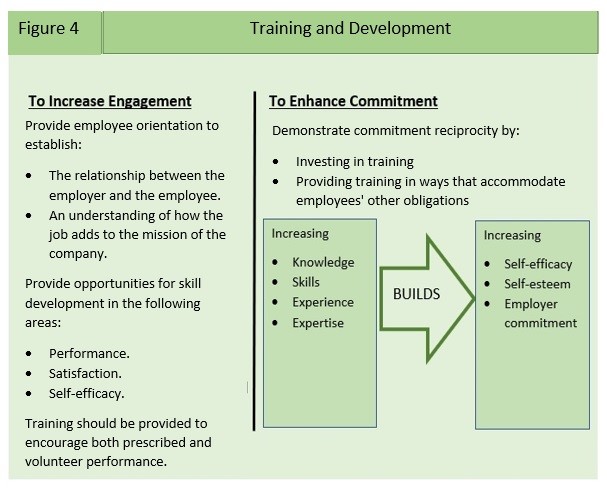 Compensation
Compensation, like the HR practices mentioned above, has a significant impact on employee engagement and commitment. Some elements of remuneration foster loyalty to employers, while others stimulate job engagement. It is possible to stimulate one while ignoring the other, although it is normally preferable to encourage both. For example, a company with a high performance incentive system but no retirement plan will likely see exceptional engagement from its employees; nevertheless, they may eventually switch to a company with an excellent retirement plan.
Meanwhile, a firm with good retirement benefits but a typical seniority-based pay grade structure may have dedicated employees; nevertheless, as they wait for retirement, these individuals may give mediocre performance. As a result, strategic consideration of employee involvement and commitment is required when establishing compensation programs.
Compensation may contain both financial (salary and benefits) and non-financial (perks) elements, such as on-site day care, employee assistance programs, subsidized cafeterias, travel discounts, company picnics, and so on. The most successful pay plans help your company achieve its strategic goals. If your company's strategy is based on innovation, for example, your remuneration system should encourage and reward taking risks. A well-designed compensation plan gives your company an edge over the competition. How? It assists you in attracting the greatest job candidates, motivating them to perform at their best, and retaining them over time.
Pay-for-performance, often known as incentive pay, can have a direct impact on employee productivity (and consequently engagement) as well as dedication to your company (as workers learn to trust that they will be rewarded for good performance). Individual achievement is rewarded through incentive compensation such as piecework, annual bonuses, merit raises, and sales commissions. Profit sharing, gain-sharing, and employee stock ownership programs can also be used to link incentive pay to team or work group performance as well as organization-wide results. Most employees are motivated by financial incentives, and if the incentives your firm gives make it worthwhile to do so, they will put in more effort to produce more.
Of course, with incentive plans, you must first define and measure performance before deciding which components of success will be linked to pay. Because incentive-plan schemes can be time-consuming to administer, many businesses choose to reward performance that is easy to measure. However, this strategy may have unintended—and undesirable—repercussions. If you pay individuals based on how many units of a product they build every hour, for example, you can encourage quantity over quality: employees assemble the units as quickly as they can in order to obtain the incentive pay, regardless of whether they make mistakes.
The issue with incentive schemes is rewarding the most critical accomplishments for your company, even if those results are difficult to define. You should also encourage staff to "go the additional mile" rather than merely accomplishing the bare minimum in order to receive a reward. To that aim, you might wish to mix monetary incentives with recognition-based prizes to encourage the complete spectrum of performance that your company requires to remain competitive.
Consider competency-based (or skill-based) remuneration, which has been increasingly popular in recent years. Employees are rewarded not just for mastering job-relevant information and skills, but also for leveraging those abilities to achieve results that your company values through competency-based pay. Employees' pride in their new mastery can boost engagement with this form of remuneration. It can also increase commitment because employees will see that the organization is eager to assist them in improving their employability.
As part of their remuneration package, many employers also provide retirement plans. Although these plans are typically available to all full-time employees, the specific plans available may vary depending on the job, the year started, the number of years employed, the highest pay reached, and other factors. As we've seen, well-designed and safe retirement programs can motivate employees to stay with your company for the long haul.
Consider the sensitivity of employees to equity while establishing financial forms of remuneration. Will they consider their pay to be fair in comparison to their contributions? Is the compensation comparable to that of co-workers who do the same or similar jobs? Is it reasonable in comparison to what other occupations in the company pay? Is it reasonable in comparison to what other employers pay for the same work? Employees may get disengaged and reconsider their commitment to your company if they perceive injustice. They may ask for a raise, look for work elsewhere, or give up on delivering excellent outcomes. And none of these results are beneficial to your company.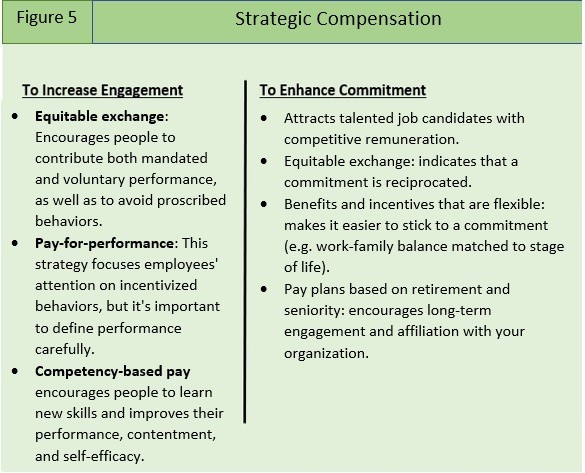 Performance Management
Employee engagement and dedication can also be improved with the correct performance management strategies. Begin by connecting job objectives to organizational goals while creating your performance management system. What are the priorities of your company, and how will each person contribute to achieving them? What outcomes does your company expect employees to achieve? How can you assist managers in communicating performance standards and goals to their direct subordinates within your organization?
Encourage managers to involve their staff in goal-setting. This method ensures that employees are aware of the objectives. It also encourages people to accept difficult goals by making them feel more invested in goals they helped establish. Consider how you and other managers will recognize and reward accomplishments that go above and beyond. When a piece of equipment breaks down, for example, Joe looks for different ways to keep production going rather than simply shutting it down and waiting for the maintenance crew to replace it. When a new assignment is presented to a less experienced co-worker, Sally offers polite mentoring rather than standing by and waiting for the inevitable blunders to occur.
Processes for performance management run on a continual basis. As a result, they present companies with some of the best ongoing opportunities to build employee engagement and dedication. Managers can, for example, use regular performance conversations and feedback sessions to identify which components of the job each employee enjoys the most and which activities are the most difficult. Managers can also define "going above and beyond the call of duty" and come up with suggestions for honoring such achievements during these discussions.
During performance appraisal meetings, an employee's aims and career goals might be carefully considered. A supervisor can examine ways to improve the compatibility between an employee's dedication to your organization and the employee's other life obligations without prying into the employee's personal life. By doing so, the company personalizes its relationship with each employee and offers support while also showing gratitude for their contributions—all of which are important drivers of engagement and loyalty.
Consider how to treat your organization's most experienced employees to increase employee engagement and commitment through your performance management initiatives. In many situations, these individuals are more knowledgeable about the complexities of their jobs than their supervisors or managers. They may be passionately dedicated to high-level goals as a result of their extended association with your business. They put their knowledge to work in ways that newer personnel simply can't. However, many of them, particularly those from the "Baby Boomer" age, may be preparing to retire soon.
Effective performance management systems, of course, also detect employees who aren't performing up to par. Failure to address bad performance can erode other employees' engagement and commitment as their workloads grow and they come to believe that the organization is willing to accept poor performance. If feedback, coaching, and remedial training are ineffective, the manager may need to shift the employee to a different position within the company where he or she can make a more valuable contribution, or let the employee go if there isn't a good fit elsewhere.
A Closer Look at Workforce Surveys
Many companies utilize workforce surveys to determine the level of employee engagement and the links between engagement and key business outcomes. The results of such surveys can reveal which engagement initiatives are paying off and which are not, as well as how you might adjust your engagement-related HR policies and investment decisions.
Employee surveys today are usually shorter, more specifically targeted, and administered more frequently than older tools. Respondents frequently complete surveys online rather than using paper and pencil. Employee attitudes are now directly linked to business objectives in survey questions or phrases, such as "I can perceive a clear link between my work and Dell's aims."
Consulting firms have undertaken a lot of employee engagement research so far. This research validating engagement models have yet to be published in peer-reviewed scientific journals due to their proprietary status. The majority of this research is shielded from detailed review by outsiders. Despite this, various studies on linking have been published. According to these studies, aggregated employee opinions have a high relationship with important company results.
Given the significant expense and effort connected with firms' initiatives to promote employee engagement, it is critical to understand the cause-and-effect interactions involved. Conducting research particularly tailored to answer these crucial issues in your own business is one technique to discover the causal direction.
A summary model (Figure 6) created by Jack Wiley, cofounder of Gantz Wiley Research (now part of Kenexa), demonstrates how employer leadership techniques, employee results of those practices, customer results of leadership and work practices, and business performance are all interconnected. The model is cyclical, demonstrating how corporate performance affects leadership approaches over time. Furthermore, this model identifies specific variables within each category that may influence employee engagement.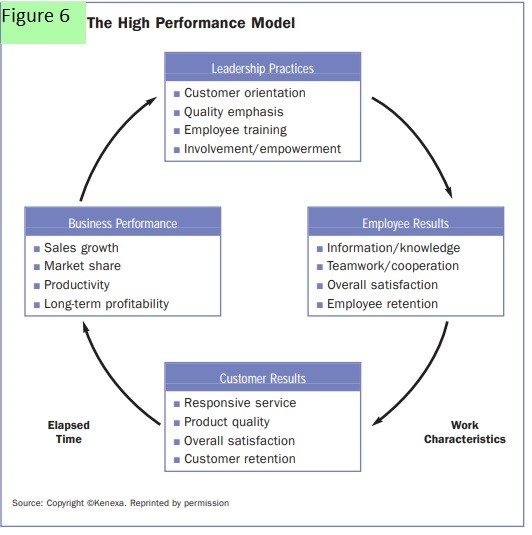 Aside from knowing how employee engagement affects business performance, polling employee opinions and attitudes can improve engagement and commitment in and of itself. Asking employees for their ideas and then taking positive action based on the results of the survey, for example, sends a message to them that the company values them and values their input. This improves participation. Employee surveys help establish a two-way employer-employee interaction, bolstering loyalty to your company.
Designing Engagement Initiatives: Guidelines to Consider
Job design, recruitment, employee selection, training and development, compensation, and performance management are just a few of the HR practices that can help your firm boost engagement and commitment. Keep the following criteria in mind when you contemplate adopting or altering these practices.
Make Sound Investments
Consider how your company now employs human resources in a strategic way. Which of these should receive more attention in order to promote engagement or commitment? Employees that are involved in their work or those who feel a strong sense of devotion to the organization are more vital to your company. Is one more significant than the other? How much is your company ready to spend on HR practices that promote engagement, commitment, or a combination of the two?
In some circumstances, depending on your firm's objectives, you may wish to adopt specific HR practices to create work engagement but not commitment to your organization. In other cases, your goal may be to increase employee engagement and commitment over a short period of time. In others, maximal engagement and long-term commitment may be the goal. If your HR strategy relies on growing the use of contingent workers to minimize costs and generate more flexible workforce, for example, you'll want to improve not only their engagement but also their short-term commitment. examples.
Make Persuasive Business Cases to Increase Engagement and Commitment
You may need to use your persuading skills to get the cash you need to invest in engagement and commitment projects. Increasing your chances of success by developing a convincing business case for these projects. How might you present your supervisor or members of the executive team with a business case for such investments? Demonstrate how these efforts have paid off for your company or others by demonstrating measurable business outcomes.
Think about the Unintended Consequences
Consider the potential unintended consequences of altered rules while assessing options for restructuring HR procedures to enhance engagement and commitment. Let's say you wish to incorporate flextime into your company's overall work practices. If employee demographics vary by business unit (age, gender, etc.), the new flextime policy may result in higher levels of involvement and commitment in units populated mostly by single parents with small children than in units with varied demographics.
Keep in mind that each employee is unique. Each person may place a different value on the organization's work environment and benefits. When making changes to company policies or perks, think about how they will affect employees in various life situations—married, single, older, with children at home, childless, and so on. Then double-check that the adjustment is beneficial to the majority of your employees. If you anticipate that some employees may be unhappy with the change, be prepared to address this openly and honestly. Consider implementing numerous adjustments at once that benefit different groups if possible. No one will feel left out this way.
Decisions about Investments should be Based on Solid Data
It's critical to make data-driven judgments on engagement and commitment programs. Within a company, linkage research produces personalized guidance that identifies certain HR practices that are most likely to achieve the best results. Short lists of the highest-impact engagement levers and actionable survey items that distinguish top-performing units in your firm from less successful units are possible outcomes of this research.
Make sure to monitor employee engagement at least once a year to make sound investment decisions. Select a survey consulting firm to customize a standard engagement survey for your company by linking survey items to the company's success metrics that support its business strategy. Profitability, productivity, efficiency, quality, safety, employee attendance, staff retention, customer happiness, and customer loyalty are examples of performance measurements that might vary based on the function of each business unit in supporting the overall corporate strategy.
Conclusion
Employees who are engaged can assist your company in achieving its objective, executing its strategy, and generating critical business results. Different HR strategies, such as job design, recruitment, selection, training, compensation, and performance management, have been emphasized in this research as approaches to improve employee engagement. However, these examples demonstrate that employee involvement is more complicated than it appears at first glance. Organizations define and assess employee engagement in a number of ways, implying that there is no single "correct" or "optimal" approach to describe or promote employee engagement.
The decision to spend in improving employee engagement or commitment (or both) is based on the organization's goals and workforce composition. As a result, when determining which HR practices will receive scarce investment dollars, it's critical to evaluate your own organization's perspective on engagement, as well as its strategy and workforce mix. The studies, principles, and examples presented in this report, as well as the annotated bibliography, can assist you in weighing your alternatives and developing an investment strategy that is tailored to your organization's specific needs.
---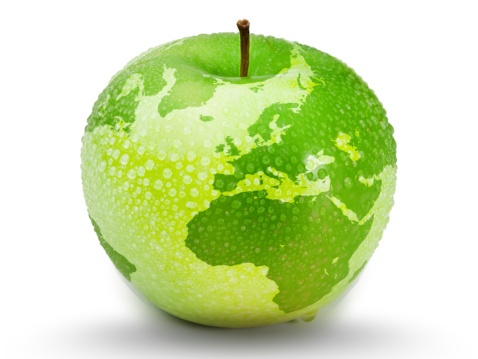 Executive Summary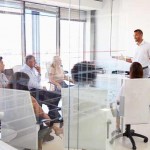 Chapter 1: Supply Chain Obstacles
Supply chains are driving revenue growth and delivering new consumer experiences in ways we haven't seen before for most businesses today. However, many are overlooking the most critical aspect of creating really intelligent supply networks. It is the people. Growth necessitates the hiring of more people—unavoidable—and its talent markets throughout the world are tight. Without raising manpower to unacceptable levels, technology can help firms achieve the growth they desire. Automating tactical, transactional tasks by connecting people and machines frees up time for the new work required in an intelligent supply network. While most supply chain executives are aware of this, only 38% believe their present employees will be advancing in the new skills required to succeed.
So, how can supply chain management ensure that their entire staff, from new hires to seasoned veterans, has what it takes to succeed in the future supply chain? The following are the most significant barriers to supply chain engagement:
• A lack of leadership
• A profit-driven culture
• Limited advancement opportunities
• Labor shortages
People and processes, as well as plant and equipment, are the fundamental hurdles to manufacturing productivity, as they are in any firm. Firms must work harder than ever to guarantee that everyone is working as productively as possible to produce commercial value, especially with skills and labor in high demand. Importantly, employees with in-demand abilities should focus on the task at hand rather than on paperwork.
Engagement is a constant difficulty in a sector where many employees are on low pay grades and/or temporary contracts. When employees simply deliver the bare minimum and staff turnover is rampant, productivity suffers. Smaller businesses may lack a specific HR department charged with employee engagement, but they must still guarantee that every employee feels appreciated. It's easy to reject employee engagement as "too flowery" or "better suited to offices than factories," but can you afford to ignore it when faced with skills shortages? You, like any other firm, must attract and retain talented people while also decreasing the economic burden of unskilled workforce churn.
While studies have shown that engaged employees are considerably more productive than their non-involved counterparts, employee engagement is disturbingly low in many businesses; according to a global Gallup study, 87 percent of employees are either not engaged or actively disengaged at work. For decades, the "secret" of employee engagement has been known: provide employees with the resources and authority to use their skills to improve their daily work, and they will rise to the occasion. As a result, respect for people is a founding principle that has been reinforced by hundreds of businesses.
---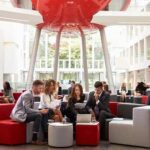 Chapter 2: Efficient Cross-Department Communication
Employees may feel disengaged or lack a sense of meaning and purpose in their work, depending on the magnitude of your supply chain management operations. Cross-departmental communication, on the other hand, can help your employees comprehend the wider picture behind effective warehouse management.
Individual employees can also benefit from feedback and coaching from managers, HR personnel, and independent consultants, who can help them create personal objectives or overcome stress and other work-related issues. Employee involvement will effectively rise to the occasion by introducing a communication mechanism to your supply chain management, allowing for much improved efficiency, less friction, and cooperation across all aspects of your firm.
It's crucial to emphasize that this is always going to be a work in progress. Soft skills and communications are always developing and adapting to the current needs, therefore this alignment will never be "done."
The more the company's whole attention is on the value it provides, the better everyone will work together to achieve that goal. More important than how each department functions are letting go of egos and thinking about the company's improvement. It's important not to be offended when you hear something negative; it's not about you. If your coworkers are unwilling to let go of their egos, you must lead the way!
---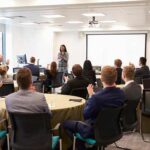 Chapter 3: Bottom-Up Accountability
Employees today want their effort to be appreciated and meaningful at the end of the day more than anything else. As a result, incorporating reward and recognition systems into your business model can lead to increased employee happiness and engagement in the long run.
Recognizing your employees' efforts is strongly advised, whether it's through "employee of the month" blog entries, minor awards for performing teams and departments, or verbal acknowledgement by management. Employee quotes, testimonials, and other work-related snippets can also be shaped into social media and web-related material using systems like Evernote, Be Graded, WriteScout, and Readable to boost their sense of belonging and accountability.
---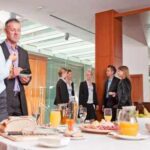 Chapter 4: Standardized Goal-Setting
Supply chain management can sometimes feel disjointed, with no clear understanding of what each shipment or order represents in the big picture. As a result, offering defined KPIs and goals for employees to measure over time would most likely help them objectively understand and relate to day-to-day activity.
Employee engagement can be increased through specific goal-setting approaches such as SMART goals or goal-tracking tools such as Trello. Following the definition of supply chain management goals, the KPIs should be given to various department managers for approval and implementation in their respective sectors. This can be linked to a reward and recognition system, allowing for healthy competition and staff involvement in your supply chain management.
---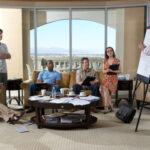 Chapter 5: Online Learning and Development
Employee engagement is aided by learning and development (L&D). In fact, according to a study conducted by Udemy, 80% of employees believe that learning and development opportunities will help them feel more engaged at work.
You'll not only establish a more skilled, confident workforce by offering your employees access to courses and tools that help them refine their abilities and expand their knowledge, but you'll also demonstrate to them that you care about and are prepared to invest in their personal growth. All of this contributes to a productive, engaged, and happy workforce.
Learning and growth are equally crucial to the success of your company. You may solve skill shortages, increase your employees' talents, and develop your organization for the future by providing effective learning resources to your staff, whether it's online training, workshops, or authorized courses.
Here are some compelling reasons why your company should invest in learning and development.
Improve retention
People enjoy the opportunity to advance their talents in today's competitive employment market. As a result, if employees have the opportunity to grow as individuals and advance their careers, they are significantly more likely to remain loyal to their employer. According to LinkedIn's 2018 Workplace Learning & Growth Report, 94 percent of employees said they would stay at a firm longer if it invested in their professional development.
Giving your employees access to courses and tools that will help them grow their knowledge and sharpen their abilities will improve your company's employee value proposition. However, in order to truly influence your employees' career choices and enhance your company's employee retention, the learning opportunities you provide must be targeted to their individual needs. You'll be assisting your employees' professional development and career advancement in this way.
Drive motivation
By investing in learning and development, your company is demonstrating to your employees that you appreciate them as individuals and are concerned about their personal development. Knowing this, as well as having the opportunity to learn new skills and grow their abilities through their work, will naturally raise employee motivation. They'll be more involved in their professions and prepared to put in more effort to assist not only their own careers but also your company.
Maslow's hierarchy of needs is a great place to start. The pyramid below depicts the five primary requirements that drive human behavior. Learning and development are part of the 'Self-Actualisation' category and are at the very top of the pyramid since they relate to personal progress, fulfillment, and realizing our full potential.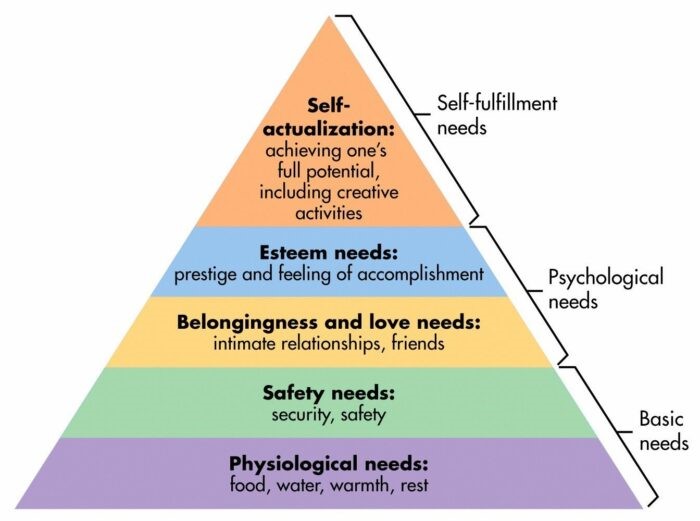 Boost employee wellbeing and confidence
People often relate their self-worth to their performance, successes, and position at work in today's "always on" world, when productivity and advancement are held in such high regard. As a result, a lack of variety or advancement at work can have a negative impact on people's self-esteem and overall well-being. L&D is thus the ideal antidote, as it satisfies our natural drive to learn and allows employees the freedom to broaden their horizons and grow as professionals.
E-Learning Boosts Supply Chain Management Expertise
Because of the fast-paced nature of business, we must all invest in our teams while acquiring new skills and taking on new responsibilities. The supply management industry is becoming more strategic, necessitating the development of new skills by professionals who are already working full-time.
Successful businesses understand the need of investing in training and development, and they actively seek out and reward people who have a desire to learn new things. As a result, businesses and professionals who place a premium on lifelong learning and development are well positioned for success.
---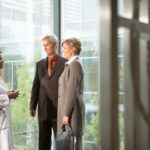 Chapter 6: Benefits of Engagement
Now that we've gotten a better concept of how employees might be more involved in supply chain management to boost their productivity and efficiency, let's look at the long-term advantages. Employees who are happy with their positions and how top management treats them are more inclined to extend their contracts, advocate for the company, and seek out new opportunities on the job.
"While it is true that revenue growth and client satisfaction are high on the list of business priorities, both of those goals will constantly be out of reach if your staff are dissatisfied with their positions, management, and organization," Melissa Sykes, Head of HR at Studyker, said. Take the effort to establish employee engagement mechanisms, recognize top performers, and offer your employees a purpose to come to work other than the obvious "you work, I pay" mantra.
Once such a system is in place and your staff feel engaged and purposeful in supply chain management, your organization will begin to exhibit numerous key characteristics, including:
• Higher employee loyalty, trust, and productivity
• Improved staff health and morale
• Increased supply chain profitability and shipment turnover
• Better industry positioning and brand recognition
Parts of a Whole (Conclusion)
A business is made up of various divisions that rely on one another to keep the organization afloat on the market. As a result, in supply chain management, paying more attention to your staff will allow the company to thrive within. Aside from the obvious boost in productivity, this will also improve your company's market reputation and make it more appealing to potential employees. Meet your team halfway and start a meaningful conversation; you'll be pleasantly surprised by the results.
---