Global Supply Chain Development – Workshop 10 (Greener Global Supply Chains)

The Appleton Greene Corporate Training Program (CTP) for Global Supply Chain Development is provided by Mr. Buck BS Certified Learning Provider (CLP). Program Specifications: Monthly cost USD$2,500.00; Monthly Workshops 6 hours; Monthly Support 4 hours; Program Duration 12 months; Program orders subject to ongoing availability.
If you would like to view the Client Information Hub (CIH) for this program, please Click Here
Learning Provider Profile

Mr Buck is an approved Senior Consultant at Appleton Greene and he has experience in management, production and globalization. He has achieved a Bachelor of Applied Science IET/MET in Concentration in Operations Management. He has industry experience within the following sectors: Biotechnology; Manufacturing; Aerospace; Logistics and Technology. He has had commercial experience within the following countries: China; United Kingdom; Ireland and United States of America, or more specifically within the following cities: Shanghai; London; Cork; Minneapolis MN and Chicago IL. His personal achievements include: founded a corporation in 1991 and sold it in 2018 for $400m; entrepreneur of the year Ernst & Young 1998; entrepreneur of the year Ernst & Young 2004; built global manufacturing infrastructure and lead acquisition of 16 companies. His service skills incorporate: strategic planning; leadership development; supply chain; executive mentoring and merger & acquisition.
---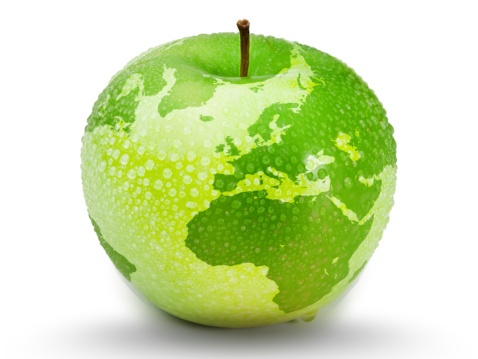 MOST Analysis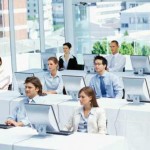 Mission Statement
Integrating green practices into supply chains is critical in minimizing the environmental impact of the industry and promoting business integrity. The acceleration in online shopping has impacted the dynamics and sustainability of many businesses' supply chains, particularly as customers are increasingly focusing on environmental factors such as waste, resource use and embedded carbon. Between plastic packaging, carbon emissions and returns headed straight for landfill, the environmental implications of this new way of consuming is a major problem. The pressure is therefore mounting for businesses to implement greener supply chains and address these environmental concerns. If the increased consumer focus on eCommerce continues, there will be ever-greater scrutiny placed upon the carbon footprint of businesses that sell online. Given that the majority of emissions are generated through the supply chain, businesses would be well-served by placing a greater focus in this area. As well as the obvious reputational boost for greener businesses in the eyes of today's increasingly environmentally-conscious consumer, investing in greener practices can indeed have a tangible impact on an organization's bottom line.
---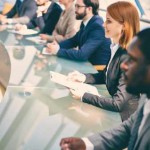 Objectives
01. Reverse Logistics: departmental SWOT analysis; strategy research & development. Time Allocated: 1 Month
02. Ethical Sourcing; departmental SWOT analysis; strategy research & development. Time Allocated: 1 Month
03. Green Logistics; departmental SWOT analysis; strategy research & development. Time Allocated: 1 Month
04. Packaging and Waste; departmental SWOT analysis; strategy research & development. Time Allocated: 1 Month
05. Green Manufacturing and Remanufacturing; departmental SWOT analysis; strategy research & development. Time Allocated: 1 Month
06. Eco-design of Products; departmental SWOT analysis; strategy research & development. Time Allocated: 1 Month
07. Renewable Energy: departmental SWOT analysis; strategy research & development. 1 Month
08. Coordinate with Partners: departmental SWOT analysis; strategy research & development. Time Allocated: 1 Month
09. Consolidate Shipments: departmental SWOT analysis; strategy research & development. Time Allocated: 1 Month
10. Empty Miles: departmental SWOT analysis; strategy research & development. Time Allocated: 1 Month
11. Just-in-Time: departmental SWOT analysis; strategy research & development. Time Allocated: 1 Month
12. Start Now: departmental SWOT analysis; strategy research & development. Time Allocated: 1 Month
---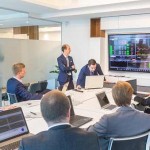 Strategies
01. Reverse Logistics: Each individual department head to undertake departmental SWOT analysis; strategy research & development.
02. Ethical Sourcing: Each individual department head to undertake departmental SWOT analysis; strategy research & development.
03. Green Logistics: Each individual department head to undertake departmental SWOT analysis; strategy research & development.
04. Packaging and Waste: Each individual department head to undertake departmental SWOT analysis; strategy research & development.
05. Green Manufacturing and Remanufacturing: Each individual department head to undertake departmental SWOT analysis; strategy research & development.
06. Eco-design of Products: Each individual department head to undertake departmental SWOT analysis; strategy research & development.
07. Renewable Energy: Each individual department head to undertake departmental SWOT analysis; strategy research & development.
08. Coordinate with Partners: Each individual department head to undertake departmental SWOT analysis; strategy research & development.
09. Consolidate Shipments: Each individual department head to undertake departmental SWOT analysis; strategy research & development.
10. Empty Miles: Each individual department head to undertake departmental SWOT analysis; strategy research & development.
11. Just-inTime: Each individual department head to undertake departmental SWOT analysis; strategy research & development.
12. Start Now: Each individual department head to undertake departmental SWOT analysis; strategy research & development.
---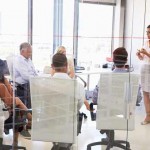 Tasks
01. Create a task on your calendar, to be completed within the next month, to analyze Reverse Logistics.
02. Create a task on your calendar, to be completed within the next month, to analyze Ethical Sourcing.
03. Create a task on your calendar, to be completed within the next month, to analyze Green Logistics.
04. Create a task on your calendar, to be completed within the next month, to analyze Packaging and Waste.
05. Create a task on your calendar, to be completed within the next month, to analyze Green Manufacturing and Remanufacturing.
06. Create a task on your calendar, to be completed within the next month, to analyze Eco-design of Products.
07. Create a task on your calendar, to be completed within the next month, to analyze Renewable Energy.
08. Create a task on your calendar, to be completed within the next month, to analyze Coordinate with Partners.
09. Create a task on your calendar, to be completed within the next month, to analyze Consolidate Sipments.
10. Create a task on your calendar, to be completed within the next month, to analyze Empty Miles.
11. Create a task on your calendar, to be completed within the next month, to analyze Just-in-Time.
12. Create a task on your calendar, to be completed within the next month, to analyze Start Now.
---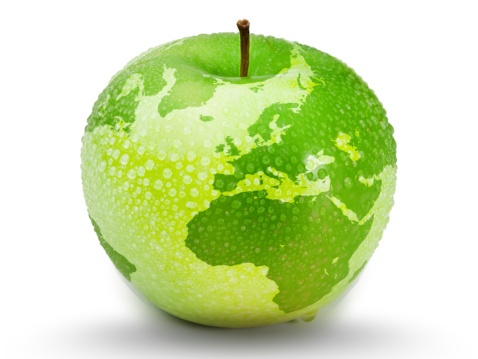 Introduction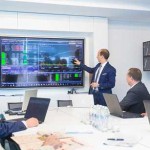 Environmental issues have been expanding and spreading quicker than forest fires from country to region, region to global level territory in recent decades, which is a major contributor to climate change and global warming. Furthermore, natural resource scarcity and air and water pollution have a negative impact on fauna and flora, as well as human health, resulting in diseases such as ischaemic heart disease, lung cancer, chronic obstructive pulmonary disease, stroke, Dracunculiasis, Cholera, Hepatitis, Typhoid fever, and Norovirus. The green supply chain idea is used to reduce environmental deterioration and pollution of air, water, and waste by incorporating green practises into company operations.
Although the underlying premise of the green concept is undeniably to improve environmental sustainability, businesses often use the green concept to "kill two adversaries with one bullet." Because a green supply chain can reduce pollution and production costs while also spurring economic growth, creating a competitive advantage in terms of higher customer satisfaction, a positive image and reputation, and allowing companies to export their products to countries that are environmentally friendly. Corporate social responsibility, green manufacturing, waste reduction, recycling, and remanufacturing sustainable/environmental friendly supply chain, green supply chain, and so on are all examples of green ideas that are expanding with new innovations and techniques to protect environmental sustainability.
The idea of incorporating sustainable environmental processes within the traditional supply chain is referred to as a sustainable or green supply chain. Processes like as supplier selection and material procurement, product design, product production and assembly, distribution, and end-of-life management are all examples of this. Rather than reducing the negative impact of business and supply chain activities, a green supply chain adds value and/or creates value throughout the entire chain. Green supply chains undeniably reduce air, water, and waste pollution, but green operations also improve enterprises' performance in terms of less waste manufacturing, reuse and recycling of products, cost savings, asset efficiency, positive image development, and increased customer satisfaction. As an example, Figure 1 depicts a green supply chain for a child's crib manufacturer.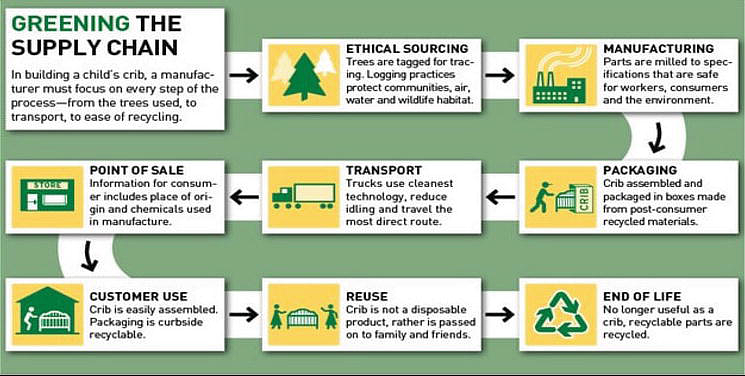 Green practices in supply chain management
Companies increase their productivity and environmental growth by using several green practises in their company and supply chain activities. The following are some well-known green practises:
3.1 Green material sourcing
Green sourcing refers to the acquisition of materials and components that have enviable ecofriendly properties such as reusability, recyclability, and the absence of toxic or dangerous compounds. Procurement experts have been driven to evaluate their existing sourcing, purchasing strategy, and impact on environmental sustainability as environmental concerns have grown. Recycling and remanufacturing play a role in environmentally conscious shopping. Green sourcing, according to Min and Galle, promotes waste reduction by enhancing recycling, remanufacturing, and other supply chain activities. Carter and Rogers conducted a study to see how green sourcing affects a company's environmental and financial success.
They came to the conclusion that by successfully implementing a green purchasing strategy, product costs are reduced, and firms' environmental and financial performance improves, as well as their market reputation. According to Zailani et al., environmentally conscious purchasing has a positive impact on a company's operational and environmental performance. Design operation management, supply chain management, environmental authentication, ecology, and external environmental management were the five primary features of green purchasing identified by Yang et al. They confirmed that green purchasing boosted the overall performance of the companies. Green purchasing in the supply chain and corporate operations is a proven method for reducing waste, air pollution, and water pollution.
3.2 Green marketing
Green marketing, a broad range of marketing activities (e.g., planning, production, process, price, promotion, and after-sale service) aimed to highlight the goal of an organisation to lessen the detrimental consequences of their products, is directed towards all corporations and consumers. Green marketing encourages people to buy things that are good for the environment. It includes activities that can satisfy human aspirations while having the least amount of harmful impact on the environment's beauty. Green marketing also improves a company's competitiveness, financial and environmental performance, as well as its reputation and image.
3.3 Green management
Green management practises (GMP) provide a company with additional sources of data that can help them achieve their economic and environmental goals. Adoption of green management methods benefits a company's image, efficiency, environmental compliance, cost savings, societal commitment, and carbon emissions reduction, among other things.
3.4 Green distribution and warehousing
Green distribution and warehousing may decrease waste and play a major part in energy conservation. The value addition of green products in warehousing can considerably improve overall performance and improve company image. Green distribution aids businesses in achieving greater financial and environmental results.
3.5 Green manufacturing
Green manufacturing techniques aim to implement socially and ecologically responsible practises in order to reduce the negative consequences of manufacturing while also increasing business profitability. Production processes are more efficient when green techniques are used. This approach entails the use of green resources, which can help businesses gain a competitive advantage by lowering product costs and improving product quality. Both the lean and green manufacturing industries strive to reduce waste and increase the efficiency of manufacturing operations. The advantages of green manufacturing, according to Baines et al., are that green practises in production processes mitigate the negative effects of manufacturing processes on environmental sustainability, and green manufacturing improves a company's operational, environmental, and financial performance.
3.6 Ecological design
According to Luthra et al., the use of ecological design in supply chain management can control 80 percent of environmental consequences from product and process related issues. Many ideas, such as using cleaner technology processes, green raw materials, and components, are incorporated into ecological design. Green product design decreases a product's environmental impact over its lifetime. Furthermore, green product design encourages reuse, recycling, and remanufacturing, which not only helps businesses improve their environmental performance but also allows them to save money.
3.7 Green transportation and reverse logistics
Green transportation and reverse logistics practises give businesses the chance to improve their image while lowering costs. Logistics costs can be reduced by improving the efficiency of transportation systems, and customer relationships can be improved to increase profitability. The activity of reverse logistics (reusing, recycling, and remanufacturing), which can produce products that can be used again for clients, is one of the logistics activities combined with rehabilitation. Green logistics enables businesses to reduce their environmental impact while improving quality and lowering costs.
3.8 Renewable energy and biofuels
Without a doubt, global logistical and supply chain operations rely heavily on energy and fossil fuels, which are the primary contributors to climate change, global warming, and pollution due to increased carbon and greenhouse gas emissions. In order to achieve sustainable environmental and economic growth, supply chain operations must use renewable energy and biofuels. Logistics-related activities, according to Anable et al., use more energy to complete their tasks. Renewable energy and biofuels boost business performance while also lowering carbon emissions. Furthermore, fossil fuels are more costly than biofuels and renewable energy sources. Government regulations, together with customer knowledge, put pressure on businesses to adopt biofuels and environmentally friendly energy in their supply chains. Bioenergy reduces carbon emissions while simultaneously improving the profitability of businesses through improved image and reputation.
The most significant aspect for enterprises to integrate green practises in their supply chain operations is cost minimization. The utilisation of reused, recycled, and remanufactured items would help to reduce the prices of packaging, components, and materials if green supply chain activities were implemented. Green practises, according to Khan et al., provide opportunities to capture new markets and export to environmentally friendly countries, whereas polluted firms are unable to export their products to environmentally friendly countries such as the United States, Germany, the United Kingdom, and Poland. Green supply chain management strategies have undeniably been a tool for businesses to reduce product costs, increase profitability, and expand market share. Firms, on the other hand, use green techniques in their corporate activities to improve social performance. Improvement in people's quality of life without sacrificing environmental beauty is referred to as social performance. Furthermore, social performance encompasses the promotion of a company's image as well as the enhancement of environmental sustainability and the reduction of environmental dangers.
Firms can improve their operational performance by implementing GSCM methods, such as enhancing product quality and improving delivery service. Green supply chain management initiatives also assist organisations in improving their environmental performance by reducing carbon emissions, eliminating waste from the end-to-end supply chain, and promoting reuse, recycling, and remanufacturing through effective and strong collaboration with suppliers. Integrating an environmental management system (EMS) into a company's production plan will help the company improve its environmental performance.
---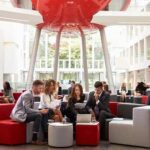 Supply chains are turning to green solutions for the future
Carriers are investing in greener delivery solutions as a result of growing environmental concerns and pressure from the public and regulators…
Climate change has become such a persistent threat to our society and economy that corporations are scrambling to find ways to assist in the greening effort. As shippers set sustainability objectives, Scope 3 emissions, which are the result of indirect emissions that occur throughout a company's value chain, have gotten a lot of attention. The extended supply chain is frequently the largest source of emissions while also being the most difficult to address.
A recent 2020 report from CPD explored the state of environmental risks in supply chains and what approaches businesses are taking to mitigate them. It found that just "37 per cent of suppliers are taking action and engaging with their own suppliers, down from 39 per cent in 2019."
More than 1,000 companies are now trying to cut scope 3 emissions, according to CDP, and 94% of organisations with science-based objectives give specifics on how they plan to do so.
FedEx declared that by 2040, it would have converted its entire parcel pickup and delivery operation to "zero-emission electric vehicles." FedEx CEO Fred Smith attributed the decision to the growing economic viability of sustainable solutions as well as concerns about carbon pollution.
"Our customers are increasingly focused on this issue. They want to do business with transportation providers that are environmentally responsible," Smith said. "But we also — as a commercial enterprise — have to produce for our shareowners."
DPD group has announced its intention to provide zero- and low-emission delivery options to 225 of Europe's major cities. By 2025, DPD group will have reduced its last-mile carbon footprint in the cities targeted by 89 percent and pollutants by 80 percent, compared to 2020. CO2 emissions per parcel have decreased by -14 percent since 2013, and by 2025, they will have decreased by -30 percent.
Carriers across the supply chain are investing in green technologies and numerous approaches to help cut emissions and promote sustainability, from the ocean to the air, the road, and the rail.
Ocean travel
The International Maritime Organization's sulphur restrictions, known as IMO 2020, went into effect last year, limiting sulphur emissions from ships to 0.5 percent mass by mass, down from 3.5 percent previously.
Rodolphe Saadé, Chairman and Chief Executive Officer of the CMA CGM Group, a global leader in shipping and logistics, announced earlier this year that six LNG (liquefied natural gas) powered containerships would be dedicated to the US market as part of the Group's ongoing efforts to improve air quality and accelerate the shipping industry's energy transition.
The carrier's statistics on LNG are positive: 99 percent less sulphur dioxide, 91 percent less particulate matter, 92 percent less nitrogen oxide, and 20 percent less CO2 than traditional fuels, according to the carrier.
Aviation emissions
Aviation emissions are a substantial contributor to climate change, and using sustainable aviation fuels is one approach to reduce them.
The owner of British Airways has become the first European airline group to pledge to using sustainable jet fuel on 10% of its flights by 2030. IAG said that it will purchase a million tonnes of sustainable aviation fuel every year, allowing it to reduce yearly carbon emissions by two million tonnes by the end of the decade.
In addition, the firm declared that it is the first airline group in the world to extend its net-zero commitment to its supply chain.
Route optimization
The process of establishing the most cost-effective route is known as route optimization, and it may be extremely advantageous to trucking and delivery companies. It can assist in giving accurate ETAs and increasing customer satisfaction. Drivers spend less time travelling on well-planned routes, which saves fuel costs and wear and strain on cars while also increasing time on-site and the number of stops a driver may make in a day. Route optimization can also assist reduce operational costs.
The trucking sector recognises that the supply chain is shifting toward a more sustainable future, which means diesel vehicle alternatives will become available. The most talked-about alternatives are battery-electric vehicles, fuel-cell electric vehicles, and vehicles that run on renewable fuels.
Battery-powered rail
For the first time in the UK, long-distance trains might run on battery power, according to Hitachi Rail. Great Western Railway services between London Paddington and Penzance, Cornwall, might be powered by a mix of batteries, electricity, and fuel, according to the firm. Using battery power at the route's non-electrified stations will save more than 20% on fuel, improve air quality, and lower noise levels.
Testing is planned to begin in 2022, with Hitachi Rail hoping to build a fully electric intercity train by the late 2040s.
---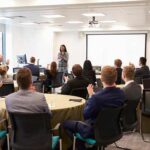 Green supply chains are key to a more sustainable planet
Green practises must be integrated into supply chains to reduce the industry's environmental effect and promote corporate integrity…
Customers are increasingly concerned about environmental aspects such as waste, resource use, and embedded carbon, therefore the acceleration of online shopping over lockdown has had an impact on the dynamics and sustainability of many organisations' supply chains.
The environmental consequences of this new style of consuming are a huge problem, thanks to plastic packaging, carbon emissions, and returns that end up in landfills. As a result, corporations are under increasing pressure to build more sustainable supply chains and address these environmental issues.
The environmental cost of online purchasing
According to data from the IMRG Capgemini Online Retail Index, UK online sales increased by 36.6 percent in 2020 compared to 2019, the biggest increase since 2007. However, the enforced rise of eCommerce has had a severe influence on the environment.
Due to an increase in delivery vans last year, the number of vehicles on UK roads surpassed 40 million for the first time, resulting in an increase in carbon emissions. Not to mention the growing use of cardboard and other packing materials, much of which is non-recyclable and destined for the landfill.
Surprisingly, despite the easing of limitations, the eCommerce boom appears to be here to stay, at least according to first public perception. According to research, buyers have received an average of two extra deliveries per month since March 2020, and more than half of the public now expects to order online at the same volume even until the high street reopens in earnest.
The benefits of a greener supply chain
If the rising consumer focus on eCommerce continues, the carbon footprint of enterprises that sell online will be scrutinised much more. Given that the supply chain generates the bulk of emissions, firms might benefit from a stronger emphasis on this area.
Investing in greener practises can have a concrete influence on an organization's bottom line, in addition to the obvious reputational boost for greener enterprises in the eyes of today's increasingly environmentally sensitive consumer. Investing in zero-emission vehicles, for example, is likely to save businesses money in the long term because electric vehicles have lower whole-life expenses. Furthermore, data shows that 85 percent of people prefer to buy from businesses that have a good reputation for sustainability.
---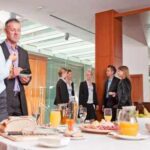 Building a supply chain that is efficient and environmentally sustainable
Greener corporate practises will only become more important as the UK moves closer to its 2050 goal of net zero emissions. As a result, it is critical that firms examine their supply chains now in order to avert potentially major financial and reputational harm in the future. But what are the first actions that firms may take to create a more environmentally friendly supply chain?
Build internal support
Having the necessary foundations in place, which entails first developing the business case for action, is critical to ensuring that greener supply chain initiatives are adopted long-term. This aids in the development of internal support for greener business practises, the assessment of any potential hazards, and the identification of the places where the supply chain has to be made more environmentally friendly.
Be accountable for all emissions throughout the supply chain
Businesses must be more mindful of all pollutants generated across their supply chain. While reporting on Scope 1 and Scope 2 emissions is required by law, there is currently no legal duty to report on all indirect emissions created across the supply chain, known as Scope 3 emissions.
When you consider that Scope 3 emissions can account for the bulk of a company's carbon footprint, it's evident that any company aiming for net-zero emissions can't possibly fulfil their goals without them.
Organizations that pay more attention to their overall carbon footprint, including Scope 3 emissions, can only be viewed as beneficial, resulting in societal environmental advantages.
Establish a supplier code of conduct
Businesses aiming to implement truly sustainable operations should, whenever possible, engage with suppliers who share their values and ambitions. One of the most successful methods for organisations to involve suppliers in their sustainability initiatives is to establish and communicate expectations through a supplier code of conduct.
Identify inefficiencies in your logistics network
Businesses should also examine their logistics network to see if there are any inefficiencies that may be addressed. Companies should assess their present fleet size, vehicle makeup, and geographic spread, as well as the locations of their distribution centres, to identify any inefficiencies or squandered resources.
Supporting businesses in their sustainability journey
Supply chain sustainability is becoming more widely recognised as an important aspect of overall organisational sustainability. According to HSBC, 31% of firms throughout the world plan to make sustainability-related improvements to their supply chains, and seven of the top ten global FMCG companies have carbon emission reduction goals that include assisting suppliers in becoming "green." The decisions that corporations make in the coming months may have a significant impact on the lives of millions of people in the years ahead.
SCALA has committed to assisting businesses in their sustainability efforts by requiring that all projects completed in 2021 contain a full assessment of how all activity across the supply chain will influence the environment. This keeps environmentally friendly habits front of mind at all times, and we can all work together to make the world a greener place.
---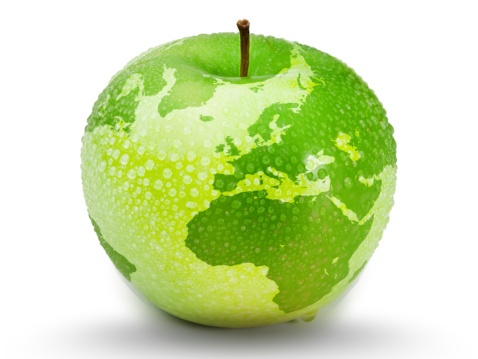 Executive Summary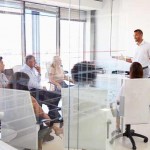 Chapter 1: Reverse Logistics
What Is Reverse Logistics?
Reverse logistics is a form of supply chain management in which goods are returned from customers to vendors or producers. Reverse logistics is required for activities such as returns and recycling after a client receives a product.
Reverse logistics begins with the end user and works its way backwards through the supply chain to the distributor or from the distributor to the manufacturer. Reverse logistics can also refer to operations in which the end user is responsible for the product's final disposal, such as recycling, refurbishment, or resale.

When Is Reverse Logistics Used?
When items travel from their final destination back through the supply chain to the seller and maybe back to the suppliers, organisations use reverse logistics. The purpose is to either recover or dispose of the product's value. Returns are worth about a trillion dollars worldwide each year, and they've become more common as ecommerce has grown.
Reverse logistics aims to recoup value while also ensuring repeat business. In-store purchases are returned less than 10% of the time, whereas internet purchases are returned at least 30% of the time. Reverse logistics is used by smart businesses to increase client loyalty and repeat business while reducing return losses.
Reverse Logistics vs. Traditional Logistics
Product flow in the traditional sense begins with suppliers and ends with a manufacturer or distributor. The goods are then distributed to retailers and customers. Reverse logistics management begins with the consumer and moves backwards through the supply chain, returning products to any point along the way.
Supply networks that are well-designed are adaptable to changes and can handle certain reverse logistics. This reverse procedure might return products to the original supplier or one step back in the chain. They can even resell or discount returned items through their usual sales or discount channels (like liquidators).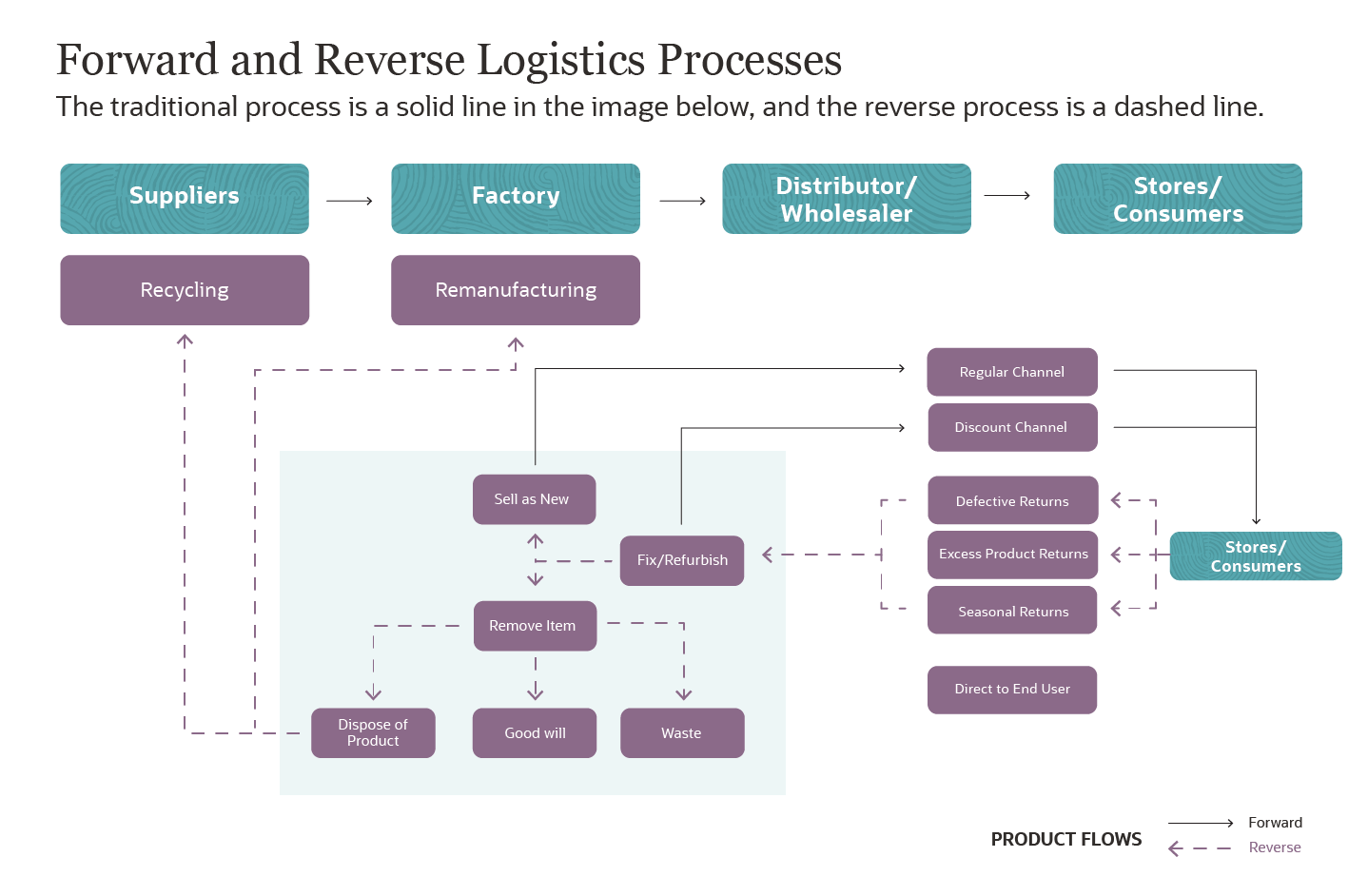 How Reverse Logistics Works
Reverse logistics involves moving items at least one step backward from the supply chain's typical terminus. Various plans and controls may be used in this procedure. Some businesses would rather outsource this work.
Reverse Logistics Process
Managing returns and purchasing surplus goods and materials are all part of the reverse logistics process. The procedure is also in charge of dealing with any leases or renovations. Reverse logistics differs by industry, and there are several financial incentives for bettering reverse logistics management.
In the beverage business, for example, the reverse logistics process makes use of empty tap containers. Companies that make beverages seek to reclaim the value of their containers by reusing them. This necessitates transportation planning, shipping load management, and container cleaning.
Reverse logistics is used in the building sector to transport and recycle salvaged materials to new locations. As the building industry embraces more sustainable waste-reduction measures, reverse logistics offers a cost-cutting opportunity.
Reverse logistics is in charge of returning packing materials and pallets in the food business. Rejected food shipments must also be dealt with by businesses. Rejections can cause logistical problems owing to delays, which can lead to food spoilage and tampering concerns. To overcome these logistical issues, the Reverse Logistics Association is implementing secure, quick, and reliable login (SQRL) codes on packaging.
5 Steps to Good Reverse Logistics
1. Process the Return
When a customer indicates that they want to return a product, the return process begins. This stage should entail obtaining return authorisation and determining the condition of the merchandise. Return shipments are scheduled, reimbursements are approved, and faulty goods are replaced as part of this process.
2. Deal with Returns
Examine a returned product when it arrives at your location or at a centralised processing centre to establish its return category. (Note: If reverse logistics has been streamlined, you should already know where the product should go before it arrives.) Sort items into one of the following categories: repair, resell as new, resell as a return, recycle, scrap, or refurbish.
3. Keep Returns Moving
Sending repairable products to the repair department can help you reduce your everyday trash.
4. Repair
Move the returned item/equipment to the repair area after evaluating it and determining whether it can be fixed. If it's not possible, sell any parts that can be sold.
5. Recycle
Any parts or items that you are unable to repair, reuse, or resale should be given to the recycling centre in your area.
---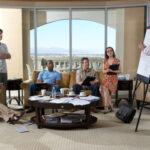 Chapter 2: Ethical Sourcing
The Importance of Ethical Sourcing
Consumers are becoming increasingly concerned about the manufacturing of the things they use. Human trafficking and the use of child labour are two supply chain concerns that procurement executives must be aware of. Furthermore, many customers have become more concerned about environmental sustainability. An in-depth look at ethical sourcing concerns and risk mitigation measures may be found below.
Dimensions of Ethical Sourcing
• Environmental issues include biological perseverance, energy conservation, pollution laws, carbon/water footprint reduction, and global warming.
• Social: local communities, diversity, and acceptable working conditions
• Financial stability, energy demands, and cost-cutting
Social Responsibility and the Supply Chain
Consumers are becoming more interested about how items are made. Brands that were unaware of labour or environmental issues at first- and second-tier vendors may become embroiled. Many businesses have found themselves dealing with persistent controversies long after a problem has been resolved, despite their best efforts. When it comes to ethical sourcing, companies must take proactive steps to ensure that their supply chains are free of risks such as:
• Human Trafficking and Forced Labor: Every country, including the United States, has modern slavery and child labour. International agreements have been established to combat labour abuses, and supply chain managers play a key role in this. Visibility into a vendor's sourcing activities helps ensure a company that its partners are adhering to its own standards.
• Environmental Damage: While the mining and energy sectors are most closely identified with concerns about conservation, pollution, and sustainable growth, every supply chain has an environmental imprint. A company's manufacturing process may rely on nonrenewable resources or utilise dangerous chemicals. Companies must be aware of their environmental effect and take appropriate steps to mitigate hazards.
• Corruption: Bribery, money laundering, and other financial crimes can help corrupt politicians, drug traffickers, and terrorists profit themselves. To avoid entanglements with high-risk persons, it's vital to know who owns a corporation.
---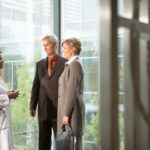 How to Evaluate Suppliers
When it comes to evaluating, onboarding, and monitoring vendors, procurement and compliance officers frequently collaborate. This method was compelled by a slew of rules and regulations. When it comes to identifying unethical suppliers, firms need reliable business data, but where can they find it?
Online compliance tools are a quick and easy way to check business data from reputable sources like Dun & Bradstreet and the US government. These systems have grown in sophistication, relying on analytics to determine the dangers that a company faces. Companies located in countries or industries where unethical actions are prevalent can be marked for investigation.
Analysts in procurement and compliance can also look into important actors to find politically exposed persons (PEPs), or personnel with ties to government officials. While most PEPs act within the law, risk mitigation techniques may still be necessary to avoid the appearance of collaboration.
When analysing suppliers, there are additional sources of information that can be used. Performing a news search on a corporation may disclose previous conflicts. Databases of business information, such as Hoovers, frequently reveal parent/subsidiary links that aren't always obvious.
Regulating the Supply Chain
Many agencies and organisations assist in the development and enforcement of supply chain rules and regulations, including:
• US Department of Labor: The US Department of Labor administers and enforces the Fair Labor Standards Act.
• Customs and Border Protection of the United States: Attempts to prevent the importation of commodities made with forced labour.
• The Environmental Protection Agency (EPA) is in charge of overseeing industrial waste rules in the United States.
• International Labour Organization (United Nations agency): Assists countries all around the world in developing policies to end worker exploitation.
Many major corporations have pledged to collaborate with governments and non-governmental groups to create socially responsible supply chains.
---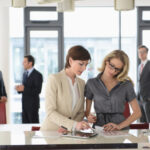 Chapter 3: Efficient Transport
Greenness and Logistics
The majority of sustainable transportation considerations are focused on people, putting freight difficulties to the sidelines. Logistics is at the heart of modern transportation systems, implying a level of order and control over freight movements that could only be achieved with modern technology. It has emerged as one of the most significant advancements in the transportation sector. Greenness has become a catchphrase for a variety of environmental issues, and it is generally regarded positively. It is used to imply environmental compatibility, and hence, like logistics, it is regarded as advantageous. When combined together, the two words describe a system of transportation and distribution that is both ecologically benign and efficient.

Production planning, materials management, and physical distribution are only a few of the dimensions covered by this loosely defined phrase (shown below). It provides the way for a wide range of ecologically friendly supply chain solutions to be implemented. As a result, many stakeholders may employ a variety of solutions, all dubbed "green logistics." One company may concentrate on product packaging, while another may concentrate on alternative fuel cars; both are engaged in green logistics.
However, a closer examination of the concept and its applications reveals numerous paradoxes and contradictions, implying that its use may be more challenging than initially anticipated. Despite the fact that there has been much dispute about what exactly green logistics comprises, the transportation industry has developed extremely focused and specialised interests in the subject. Green logistics solutions are assumed to be effective if transportation costs are lowered and assets such as cars, terminals, and distribution facilities are better utilised.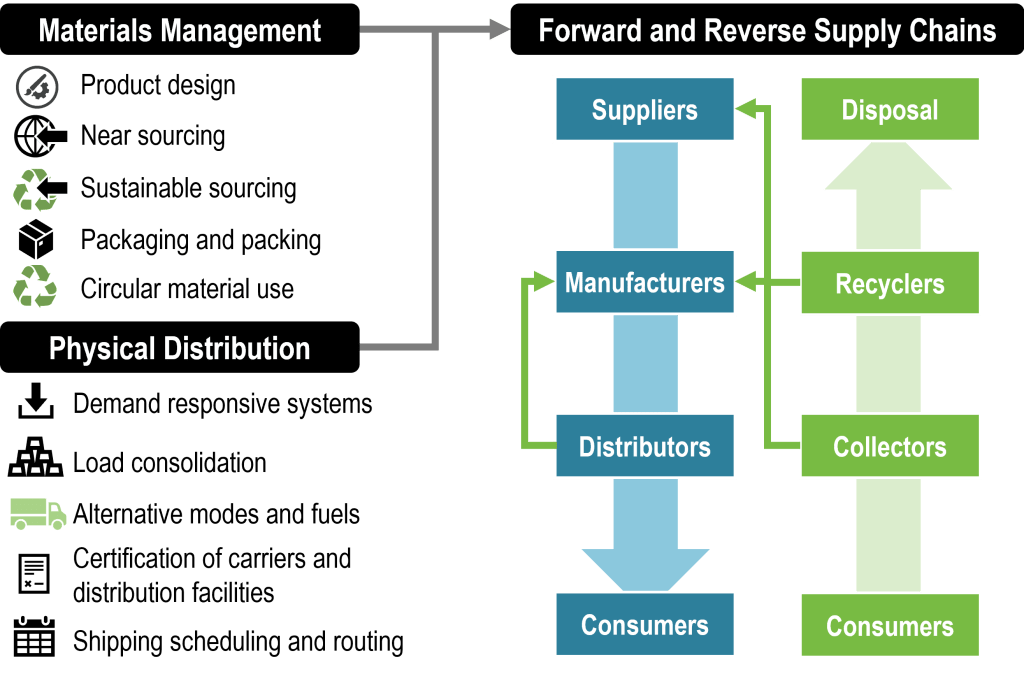 Green has become a buzzword in the transportation business, as it has in many other fields of human endeavour. It arose from a growing awareness of environmental issues and negative externalities that began in the 1950s, when the rapid rise of trucks had a severe influence on urban neighbourhoods. Truck size, emissions, and noise became public concerns, prompting the first regulation addressing pollutant and noise emissions, as well as road access restrictions. In a more recent context, well-publicized topics including sustainability, energy, waste disposal, and climate change have aided in the establishment of green logistics as a systematic subject of investigation and mitigation.
Environmental principles like material flows and the carbon cycle (seen below) found their way into supply chain management. Environmental sustainability was established as a goal for worldwide action in the World Commission on Environment and Development Report (1987), providing green problems a considerable boost in political and economic arenas. Through its modes, infrastructures, and flows, the transportation industry has been identified as a key contributor to environmental challenges. The growing field of logistics was considered as a way for the transportation industry to become more ecologically conscious. However, environmental concerns and transportation sustainability issues are still mostly focused on passenger travel.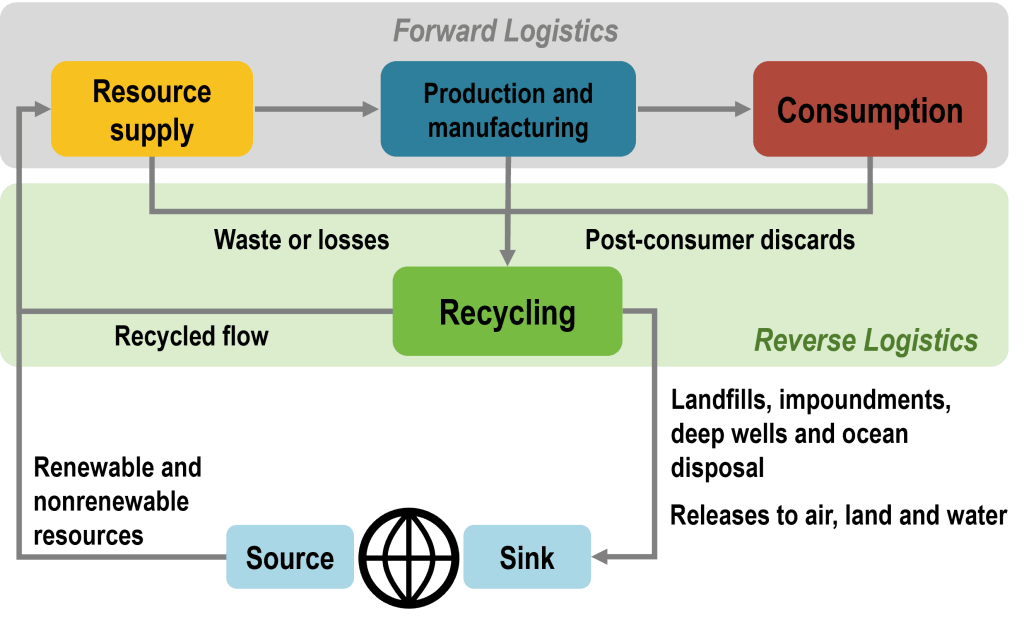 The logistics industry's interest in the environment was particularly evident in terms of seizing new business opportunities. While traditional logistics aims to organize forward distribution, or the transportation, warehousing, packaging, and inventory management from the producer to the consumer, environmental concerns opened up markets for recycling and disposal, resulting in the birth of a new sub-sector known as reverse logistics. This reverse distribution, as mentioned in the preceding Course Manual, entails the transportation of waste and the transfer of utilized materials. Even though the phrase "reverse logistics" is extensively used, alternative terms such as "reverse distribution," "reverse-flow logistics," and even "green logistics" have been employed.
The circular economy (shown below) is a more recent framework that incorporates logistics into reuse, remanufacturing, recycling, and trash disposal in a feedback loop. It's becoming a popular method that takes into account the entire scope of logistics, including the greening of both forward and reverse supply chains.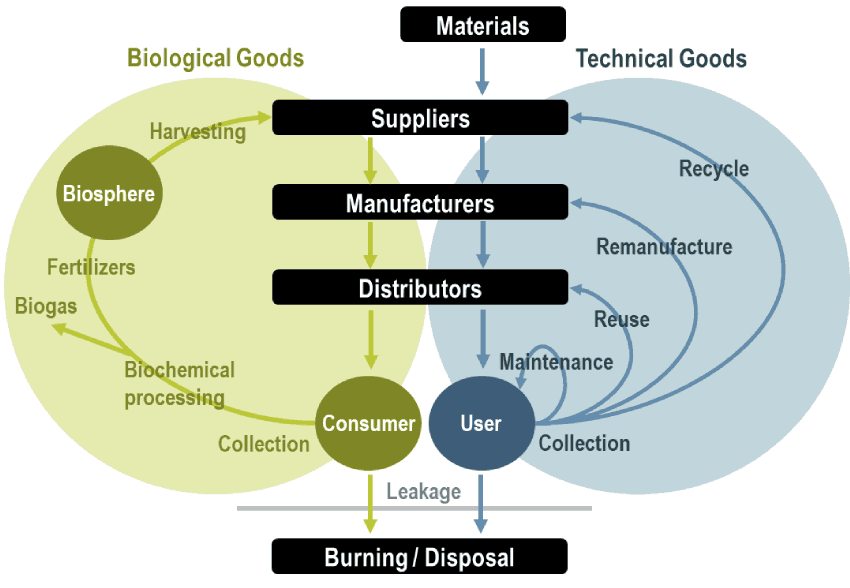 ---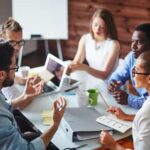 Chapter 4: Packaging and Waste
How sustainability is influencing product design
Consumers are increasingly seeking more sustainable products and businesses, offering those who have made this transition a competitive advantage…
A buyer's purchasing decision is influenced by a variety of factors. Cost, convenience, and verified product or service evaluations are some of the primary aspects that customers have traditionally considered when purchasing a new product or service – but this has evolved in recent years.
Consumers are increasingly expecting safer, more ecologically friendly goods as part of the evolution of the purchase experience. Because of the shifting consumer demand, businesses are rethinking how they plan, create, and manufacture their products and services, with sustainability as a top priority. However, designing a sustainable product can be difficult, and businesses must evaluate the entire supply chain to ensure that their product is not only environmentally responsible but also meets consumer needs.
Our mindsets are changing
The first step toward becoming a leading sustainable organization is to recognize the need to begin operating more sustainably. Consumers are more aware than ever of the arguments in favor of modifying behavior and habits to be more sustainable on both a micro and macro level as a result of climate change and what is happening to our world. Customers are willing to pay more for sustainably produced items, according to a recent survey, indicating that sustainable products are in increasing demand and consumers are willing to prioritize them. People have been demonstrated to be happier when they use green items, improving their appreciation of the product.
As customer attitudes change, businesses are under growing pressure to change their operations to be more environmentally friendly. For many businesses in practically every industry, sustainability is becoming a critical component of their operations. At the start of this decade, high-profile brands have been declaring their carbon-neutral intentions at an unprecedented rate. Microsoft, for example, has pledged to be carbon zero by 2030, taking their sustainability initiatives to the next level.
What the supply chain can do
To develop sustainability solutions for specific industries, many frameworks and coalitions are evolving. Organizations like the Sustainable Apparel Coalition and the Sustainable Packaging Coalition, for example, have established standardized value chain measuring tools to assist businesses in assessing their social and environmental effect. Organizations may correct defects and inefficiencies in their processes, improve their sustainability performance, and maintain a level of environmental transparency by employing this measurement, bringing them one step closer to meeting their carbon dioxide emissions and waste reduction targets.
Then there's a product's lifecycle evaluation, which includes everything from raw material use to end-of-life scenarios and potential waste-design alternatives. Is there a method to make the product componentized, such that if it can't be recycled or refurbished in its entirety, it can be dismantled and used to build other goods?
Finding creative methods to be sustainable without passing higher prices on to customers is one thing; finding inventive ways to be sustainable without passing higher prices on to consumers is another – and this is where the real problem in product design lies. When creating supply chain sustainability strategies, there are two ways to solve cost difficulties.
The first is to include circular economy into everyday behaviors, such as direct product invention. We've already seen this with companies adding recycled materials into their products, and it's becoming more popular in the textile and footwear industries.
The second way is for businesses to create new product and service models. IKEA, for example, is considering experimenting with furniture rentals and leasing, which would utilize fewer materials and resources. Organizations can introduce creative 'greener' solutions in their firm by adapting existing services that benefit both the company and the consumer.
What to expect going forward
New entrants are already bringing exciting ideas to the market and forcing incumbent companies to modify their goods, but many companies still have a long way to go. Over 70% of Fortune 500 business emissions are anticipated to come through their value chain, rather than the direct energy they use.
Small and large businesses alike must cultivate a corporate culture that prioritizes sustainability. In today's market, establishing clear targets that every department and employee can work toward, as well as altering operations to become more sustainable, are crucial to meeting shifting buyer needs and allowing businesses to reap the many benefits of sustainable business practices.
Sustainable innovation and company strategy will, in the end, benefit both customers and enterprises. Regardless of the short-term challenges that firms may experience, consumers, employees, and stakeholders will be affected in the long run.
---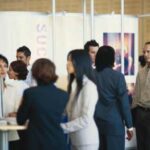 Chapter 5: Green Manufacturing and Remanufacturing
Understanding the benefits of green manufacturing
Someone will almost certainly raise the well-known argument that the costs of implementing green logistics outweigh the benefits in any debate about sustainability. To be sure, this is the widely held belief about sustainable production methods: Processes that lessen environmental impact cannot possibly be more cost-effective, given the expenses required.
However, such a viewpoint is short-sighted, as evidenced by the growing popularity of sustainable product procurement. Many companies have realized that assuming techniques that have yielded savings in the past will continue to do so in the future is myopic. Failure to produce environmentally friendly items is not only frowned upon in today's consumer product industry, but energy costs have also altered significantly. Fossil fuels are becoming increasingly expensive, while solar and wind power are becoming more accessible.
The devil's in the details
Taking a long-term view is critical when developing a green manufacturing strategy, but thinking too broadly might be dangerous. The finer points of putting in place sustainable practices must be carefully considered.
Tatsuo Enami, Gigaphoton Executive Officer and General Manager, said in a post for Solid State Technology that it's critical for businesses to consider how their sustainability activities might help them save money. Having the correct partnerships — as well as a suitable amount of visibility – is crucial, according to him.
"High-volume manufacturers must work with vendors and suppliers that will help enable their overall cost and green manufacturing goals. Tracking and managing total operational costs is critical for sustaining a cost-effective, high-volume manufacturing (HVM) environment," Enami wrote.
It will be impossible to manage the myriad elements required in green manufacturing, such as managing heat, gas, and electricity use across the operation, without a thorough awareness of the practices of significant sourcing partners and a shared commitment to sustainability across suppliers, Enami remarked.
Sustainable and lean
It's also critical for businesses to grasp the underlying principles that enable green logistics and cost reductions to coexist. Shawn Kitchell, Madico Window Films Senior Vice President of Operations, explored the connection between sustainability and lean manufacturing in a piece for Environmental Leader.
• Avoiding overproduction: According to Kitchell, creating the smallest number of items required to meet demand – a core tenet of the "lean" movement – can reduce energy and raw material use.
• Transportation manageme