Women Empowerment – Workshop 1 (Unique Value)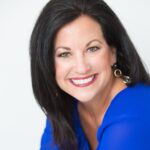 The Appleton Greene Corporate Training Program (CTP) for Women Empowerment is provided by Ms. Tull Certified Learning Provider (CLP). Program Specifications: Monthly cost USD$2,500.00; Monthly Workshops 6 hours; Monthly Support 4 hours; Program Duration 12 months; Program orders subject to ongoing availability.
If you would like to view the Client Information Hub (CIH) for this program, please Click Here
Learning Provider Profile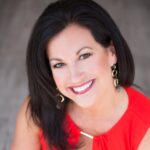 Ms. Tull is a Certified Learning Provider (CLP) with Appleton Greene. She has over 25 years of experience in coaching, consulting and training CEO's and executives. She specializes in the areas of personal and professional development and leadership. She is passionate about empowering women in the workplace equipping them with leadership skills and helping them to reveal their unique value, so they can reach their true potential and make a bigger impact. She has industry experience in the following sectors: Technology, Financial Services, Biomedical, Consultancy and Healthcare. She has commercial experience in the following countries: United States, Canada, England, Mexico and Sweden. More specifically within the following cities: Austin, TX; Houston, TX; Dallas, TX; Los Angeles, CA; New York City NY; St. Louis, MS; Virginia Beach, VA; Chicago IL. Her personal achievements include 17 yrs. as Founder/CEO of Silverlining Concepts, LLC where she empowers business owners and leaders to own their value and earn their worth, Certified Money Breakthrough Method Coach, Best-selling Author of a book about owning your value, so you can earn your worth in the workplace, Executive Contributor to Huffington Post, Biz Journals and Brainz Magazine, featured on the Brainz 500 Global list 2021. She also is a co-host on a national TV show- that focuses on bringing more light and positivity to the world. Her service skills include; leadership development, executive coaching, business strategy, sales and marketing strategies, mindset shifting and advanced communications and presentation skills.
---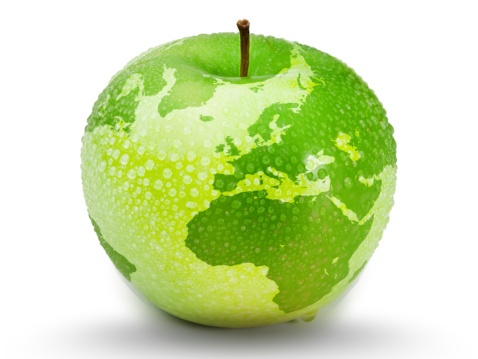 MOST Analysis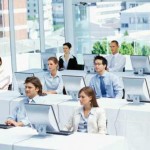 Mission Statement
The first workshop Unique Value is designed to help the participants to identify and own their unique value so they can present themselves confidently and make a bigger impact. Many women professionals do not fully understand their own unique value, so they don't have the confidence to present themselves confidently or ask for what they want. During this workshop, we will reveal our unique gifts and the value we offer, so we can work in our brilliance, effectively articulate our value and make a bigger impact as a leader.
---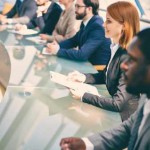 Objectives
1. Believe Yourself – Knowing your genuine value will benefit you in all facets of your life and career. It will sharpen your decision-making skills and enable you to identify the ideas, people, and issues with which you should align yourself. In this course you will learn 5 key beliefs to adopt to start believing in yourself.
2. Ignite Passion – When we align our career around our gifts/passion we will not only be passionate about what we do, but our co-workers, teammates, and customers will be attracted to us and our passion, we'll also be able to live a fulfilled and joyful life. Discover how to ignite our passion with the Ignite Your Passion Process.
3. What's Possible – In this course, we will learn how to turn our goals and dreams into a reality with the Go For It Formula. We will also develop our Performance Management.
4. Mindset Shift – The focus of this lesson is on changing our thinking. When we transform our mindset, we can transform our results
5. Building Confidence – Discover what it looks like to have confidence in the workplace, confidence in communication, how we can boost our productivity and expand our knowledge.
6. Visualize Dreams – We will explore what visualization is, how to visualize and how visualization can transform our lives.
7. Investing in Yourself – Discover why investing in ourselves is so powerful the top 10 ways to invest in yourself.
8. Setting Boundaries – Identify priorities and align values and learn how to create boundaries to honor them. Honor your time with time management skills.
9. Reveal Value – reveal our unique value with a proven powerful method that will transform how we value ourselves and how we articulate what you do allowing us to raise our confidence exponentially.
10. Adapting Value – Discover how to best utilize our unique value and adopt it in the workplace.
11. Stand Powerfully -Learn the 8 ways to confidently stand in your power as a professional capable woman.
12. Your Potential – Activate Your True Potential in 8 Easy Steps.
---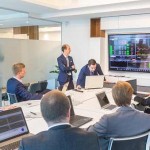 Strategies
1. Engage and elicit expectations for the course, introduce the concept of unique value and take a quiz to assess individuals self-worth, value, money mindset and level of passion.
2. Discuss Key Beliefs and Create Smart Goals
3. Present Ignite Your Passion Process
4. Develop a Career Plan and Vision Statement
5. Share success stories to help build confidence
6. Practice and learn how to adapt visualization and creative techniques
7. Implement a plan to commit to investing in yourself
8. Identify Priorities and Align Values and how to put specific boundaries in place.
9. Provide coaching around identifying unique value and perform a reveal your unique value exercise that is shared amongst the group.
10. Identify what you love and do well. Create a plan to change including a step-by-step action plan to reaching your true potential.
11. Provide resources and case studies that exemplify new practices for personal growth and productivity.
12. Develop new communication practices and collaboration with employees allowing them to effectively use their gifts and skills.
---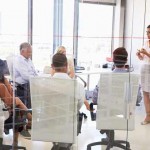 Tasks
1. Go through the Study Guide and Distance Learning lessons first and make notes.
2. Identify the key relationships that need to be managed to ensure project success.
3. Determine needs, critical drivers, concerns, and interests for each relationship.
4. Ensure that these relationships are built and maintained on a regular basis, by soliciting ideas, comments, and assessing value.
5. Schedule a meeting for the participants to meet and discuss the workshop within 30 days
6. Participants to share expectations and possibility exercises through reflection and sharing in small groups during the workshop.
7. Set a deadline for determining and analyzing the time commitment for each of the participants.
8. Participants to demonstrate personal presence, get feedback, and make a plan for further development.
9. Participants to experience the challenges of change and apply learnings to the philosophy of leading change.
10. Participants are to complete each exercise throughout the workshop fully and discuss the process and results with the group.
11. Participants to complete their project by identifying and implementing changes discussed throughout the workshop.
12. Participants to review resources for inspiration and identify at least one new tool for adoption from the provided list.
---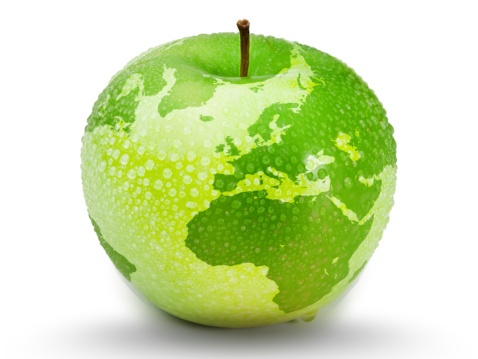 Introduction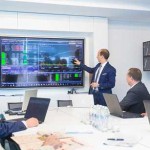 The first workshop in our Women Empowerment Leadership Program – Unique Value; focuses on Identifying and Owning Your Unique Value, So You Can Present Yourself with Confidence and Make a Bigger Impact. Many women professionals do not fully understand their own unique value, so they don't have the confidence to present themselves powerfully or ask for what they want. During this workshop, you will learn how to believe in yourself, ignite your passion, shift your mindset of what's possible, visualize your dreams, discover the power of investing in yourself, reveal your unique gifts and the value you offer and learn how to stand in your power as a leader, so you can work in your brilliance, effectively articulate your value and make a bigger impact as a leader.
Each month of the Women Empowerment Program, we will dive deep into a component of the Women Empowerment Business Transformation Process. Our objective is to implement a process that will provide the women in your organization with high-level skills, tools, and support, so they can reach their true leadership potential. This profound shift will dramatically change the environment and culture of your organization and is essential for future success. As you advance through the course, we will guide you through the flowing process to reshape how women are currently seen, treated, and represented within your company. We start with Mindset Shift, Leadership Development, Personal Presence, Advanced Communication and Presentation Skills and end with Creating and Implementing Your Success Action Plan.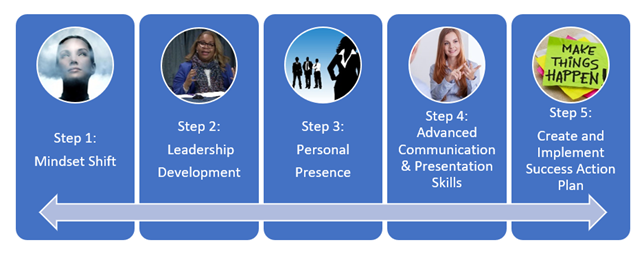 ---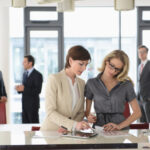 History
In order to own our unique value, we must have a healthy self-worth. Self-worth is an emotional reaction to one's own self-evaluation. It's a sense of trust in our own abilities and attributes.
This feeling is so fundamental to our functioning that we've given it a variety of names. There's self-esteem and confidence, as well as self-evaluation and self-appraisal. All of these, however, appear to work in feedback loops that either increase or decrease self-worth.
For better or worse, our early experiences lay the groundwork for our sense of self-worth. The ability to recognize and control emotions is what leads to the affective construct of self-worth, which then leads to the cognitive construct. Our self-worth enable us to make sense of our experiences, believe in our abilities, and develop an authentic identity based on our talents and beliefs.
---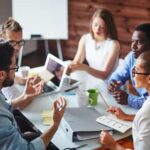 Current Position
Despite the fact that women have made great progress in the workforce, there is no doubt that they are still finding it difficult to advance up the corporate ladder. Women from low-income backgrounds face enormous challenges to entering and succeeding in the workforce all around the world. They often have fewer job opportunities, higher safety risks, and less political representation than men.
We should celebrate the significant gains women have made in the workforce as we commemorate the centennial of the 19th Amendment, which gave women the right to vote. Over the last century and a quarter, their entry into paid work has been a crucial driver in the world's prosperity.
We have gained significant benefits from the growing role of women in the economy. However, data suggests that hurdles to women's continuous advancement still exist. The magnitude of these hurdles should prompt us to consider how structural issues, such as a lack of equal opportunity and difficulties between work and family life, are preventing women from progressing.
Despite this development, it appears that many women are still unable to fulfill their objectives. Although the wage gap between men and women has narrowed in recent years, it remains large; women working full-time still earn roughly 17% less per week than males. Even when we compare men and women in the same or similar occupations with virtually equivalent backgrounds and experience, there is approximately a 10% difference in pay.
Women continue to be underrepresented in many industries and occupations; and too many women struggle to balance work and family obligations.
Barriers to equal opportunity and workplace policies and customs that do not promote a reasonable work-life balance have slowed progress. If these barriers persist, we will waste the potential of many of our female citizens and suffer a significant loss in our economy's productive capacity at a time when population, aging and low productivity growth are already impacting on economic growth.
According to recent data, even while women currently enroll in professional institutions in approximately equal numbers as men, they are still significantly less likely to reach the top echelons of their fields.
---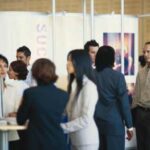 Future Outlook
Continued development would help our workplaces and families, as well as women themselves. However, a number of issues appear to be holding women back, including the difficulty women face in balancing their careers with other elements of their lives, such as child-care. When considering solutions, we should examine changes to work conditions and policies that benefit all workers, not just women. Pursuing such a plan would be consistent with the increase in women's participation in the workforce, which has benefited not only their own self-worth and well-being but the welfare and prosperity of our society as a whole.
With the right support, many women have been able to change their destiny by taking control of their futures by being courageous enough to follow their dreams. This requires them to do the work. Which is to transform their belief system and to get clear on what makes them unique and how they can use those unique gifts to be fulfilled in their lives and careers and make an impact.
Empowering the next generation to be better leaders and citizens of society is more vital than ever, from mentorship and advocacy to resources and investment. The concerns raised by the epidemic aren't going away anytime soon, which is why it's critical that we provide our future women leaders with the tools they need to effect constructive social change and avoid repeating the mistakes of previous generations. The future has already arrived, and now is the moment to invest in it.
In today's business climate, it's critical for companies to have a procedure that explicitly promotes and empowers women. Especially when it comes to helping them understand their unique value. Only a proven system that guarantees all women have access to what they need to succeed can bring about change in this area. As a result, company culture, employee retention, productivity, and profitability will all benefit.
---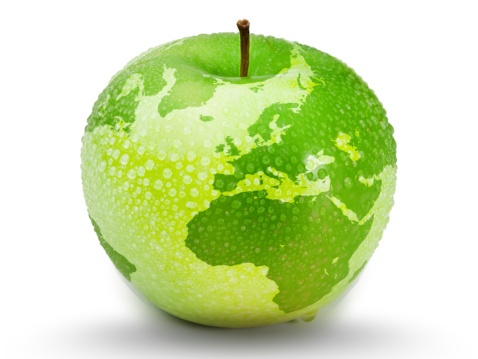 Executive Summary