Value-Based Leadership Performance – Workshop 1 (Value-Based Leadership)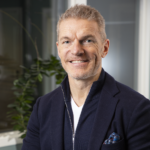 The Appleton Greene Corporate Training Program (CTP) for Value-Based Leadership Performance is provided by Mr. Pettersson Certified Learning Provider (CLP). Program Specifications: Monthly cost USD$2,500.00; Monthly Workshops 6 hours; Monthly Support 4 hours; Program Duration 12 months; Program orders subject to ongoing availability.
If you would like to view the Client Information Hub (CIH) for this program, please Click Here
Learning Provider Profile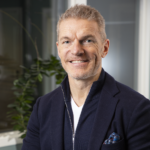 Mr. Pettersson is a Certified Learning Provider (CLP) with Appleton Greene. He has over 20+ years of experience in coaching CEOs and executives and developed sales and leadership training for large companies such as Volvo, Avis, and H&M. He specializes in the areas of personal and professional development and leadership. One of his statements is that everybody expects things from the people around them. The more important question we all should ask is: What do I expect from myself?
With experience from more than twenty years of coaching and managing change processes – educated/examined, including certified Performance Coach – Henrik works according to the model Faith – Energy – Focus. Principles that form the basis of his recently published book "Programming for Success"
"This will be my portable mental toolbox! Niklas Wikegård, TV Expert Commentator "
With unique concepts such as Mental Efficiency, Mental Budget, and Mental Compasses, HP differs from other mental coaches and leadership educators, through innovative thinking, immediate benefit, and directly applicable concepts.
He has industry experience in the following sectors: automotive, Wellness, Real Estate, Consultancy, and Retail. He has commercial experience in the following countries: Sweden, Norway, Finland, and England. More specifically within the following cities: Stockholm, Gothenburg, Oslo, Helsinki, and London.
Executive Contributor to Brainz Magazine featured on the Brainz 500 Global list 2021. He also is a frequently hired lecturer for big Scandinavian convents. His service skills include; leadership development, sales training, executive coaching, and advanced rhetorical – argumentations and presentation skills.
In summary, HP's top features; are the ability to create a commitment and fast, efficient, and sustainable movements.
With applicable clarity in focus.
---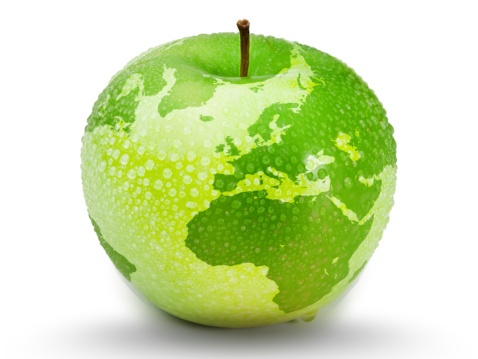 MOST Analysis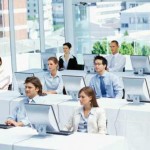 Mission Statement
The first workshop Value-Based Leadership is designed to help the participants to identify and build their own rock-solid ground as leaders, so they can present themselves confidently and peel off the armor of protection, and lead from their hearts. Many professional leaders do not fully understand the power of finding and establishing their own truly strong character, so they have the confidence to open, build and increase trust, and not at least, create a higher impact of inner drive in the organization. During this first workshop, we will establish a stronger foundation of rock-solid ground to stand on, so they can work with a true purpose, effectively communicate their values, and make a bigger impact as leaders.
---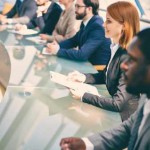 Objectives
01. Organization Culture (OC) – In this course you will be more conscious about the power of clarity around both your organizations, and your own brand, and the effect it has on you as a leader.
02. Character Matrix (CM)– Knowing yourself and your genuine value will benefit you in all aspects of your life and career. It will sharpen your decision-making skills and enable you to identify issues with which you should align yourself. In this course, you will build your own strong foundation of beliefs to impact your organization in a greater way.
03. Confidence Ladder (CL) – In this lesson we will go through 5 steps to create trust and confidence to be able to lead your team in an effective way.
04. Are – Can – Do (ACD) – Identify where your stand, and also in which way you feedback to your team in these three main areas.
05. Most Important Task (MIT) – We will discuss participants opinion about their most important task, and why.
06. Facts & Feelings (F&F) – Where do you make your decisions mainly from? Facts or feelings? And how to use the strengths on both.
07. Four S's (4*S)- Self-awareness, Self-esteem, self-awareness and Self-confidence. The difference and how to be conscious about where you stand.
08. "Same color on the shirts" (SCOTS)- A demonstrated understanding of the values that build your organization from a value-based perspective.
09. Attitude Indicator (AI) – In this lesson, we will dig deeper into creating habits to be able to be the leader your team needs.
10. Setting large frames (SLF)– Identify frames by value and align them with how to honor them. Honor your time with prioritization skills.
11. Key Value Performers (KVP)– Find your key value performers, and work with them to speed up the process to help you and your organization to lead from value-based perspective.
12. Value line (VL) – In this lesson we will go through examples of value statements to create and strengthen consensus.
---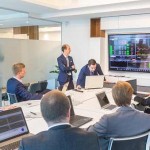 Strategies
01. Expectations for the course, introduce the concept of value-based leadership.
02. Each participant is to set aside time to draw their own (CM) Character Matrix – and the behavior that follows.
03. Participants discuss their competencies and suggestions at each step of the ladder – how and what.
04. Are-Can-Do. Establish a current state of the three different arenas people need help to understand and behaving accordingly, and of course tips how to give feedback at each arena.
05. Most Important Task (MIT) – Create insight in a clear perspective and establish a more open mind around the importance of reminding of their MIT.
06. Facts & Feelings (F&F) – Identify where you take decisions from most of your time, and the impact it has on being in alignment with your values.
07. Four S's (4*S)- participants will discuss the difference between the four S's and which part to strengthen first, where they can gain their biggest impact.
08. "Same color on the shirts" (SCOTS)- Implement a plan to commit to building a more value-based leadership frame in your team
09. Attitude Indicator (AI) – Identify what sets you as a leader in a great state. What specific activities, what you see – listen and read regularly, and the impact it has on your state and energy to be able to lead by example.
10. Setting large frames – Provide insights around identifying the values and behavior that will bring the most and the best performance from their team.
11. Key Value Performers (KVP)– Identity who they are, discuss and plan in what you expect from them and why they can help the team in much more effective way by leading by example.
12. Create a conscious approach to other people's opinion and value those opinions regarding their perspective.
---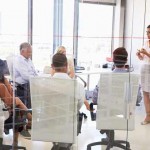 Tasks
01. Introducing by reading the first article on the subject.
02. Prior to the workshop, the participants use the process explained in the Planning section of the Introduction and writes their initial draft of CM-Character Matrix to the workshop.
03. Determine critical drivers for each step of the confidence ladder (CL).
04. Evaluate your team's current state at each of the three arenas.
05. Evaluate the participants coaching and goal steering techniques according to the MIT mindset.
06. Participants are to share on what ground they make most of their decisions and reflect in small groups during the workshop.
07. Schedule a meeting for the participants to discuss how-what and why, they can get a more effective value-based team by working on the 4 S's (within 30 days).
08. Participants are to discuss a game plan of the benefits of the philosophy of leading with the SCOTS mentality.
09. According to the four elements of aerodynamics – Identify the key factors that need to be managed to ensure a higher level of thruster- and lift power. At the same time decreasing the drain from weight and drag.
10. Participants are to share experiences for building a large value-based frame with trust in the center.
11. Participants are to identify their most potential KVP's, and how to work with them to strengthen the process towards an effective value-based leadership performance.
12. Identify your own important value statements for employees to take a stand on, that strengthens consensus and its benefits.
---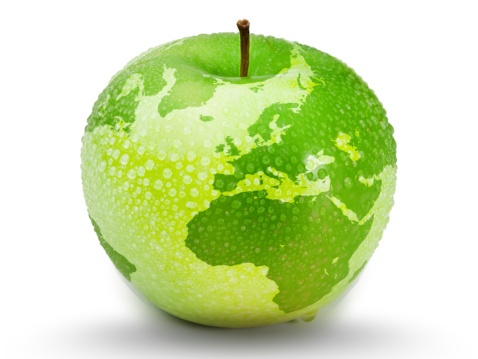 Introduction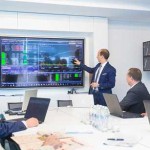 The first workshop in our Value-Based Leadership Performance course – Value-Based Leadership; focuses on Identifying and building your leadership character on rock-solid ground. Which will help you lead with greater confidence and make a Bigger Impact. Many leaders have not yet fully understood the power which follows a genuine well thought-through Value-Based Leadership frame, on which to build a strong character. A character with the confidence to present themselves powerfully and sell ideas in an effective way. During this workshop, you will learn how to strengthen the foundation of your leadership, increase your self-belief, identify key value performers in your team, discover the great return of investment of investing in yourself, reveal and establish a clear conscious of your own Attitude Indicator, and learn how to stand on rock-solid ground as a leader, so you can work more effectively, create stronger results, articulate and argument for you and your organization's value and make a greater impact as a leader.
Each month we will cut deeper into the value-based process. A process that will provide the team in your organization, with higher consciousness, more energy, courage, vital influence, tools, and support which are essential for your future success. As you go through the course and the laid-out process toward certification day:
1. We start with building your own rock-solid ground to stand stable on when the storms move in.
2. Advancing to successful focal points for leaders and navigating tools for rapidly steering your organization in the right direction.
3. You will be filled with the latest coaching techniques
4. Trained in advanced rhetoric and argumentation. To be able to sell your ideas faster and more effectively.
5. How to increase your presentation skills.
6. All the sessions draw up to the certification day in the last session, where you will present your key findings and your own value-based leadership game plan.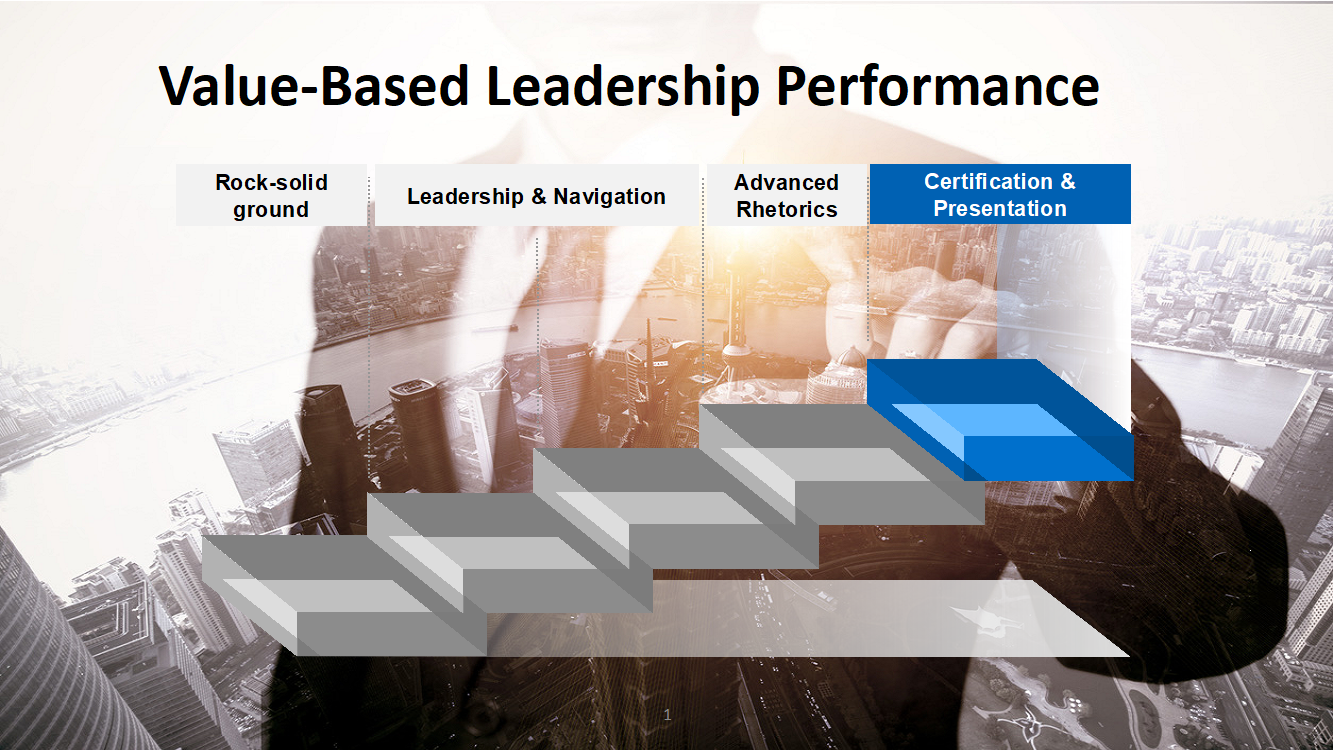 History
To own our values as a leader, we must be conscious about what we stand for, and what kind of behavior demands from us in our leadership frame. Self-knowledge is an essential key to building the self-confidence which we need at a high level. that, in turn, builds on your self-trust, abilities, and attributes.
Earlier it was all about results and not as much focus on what kind of leadership style has the biggest impact on the results long-term. Today we know so much more of the psychological benefits of leading with a larger frame of authority out in the organization. And the frame consists of feedbacking on the core values in the first place.
The evidence of developing an authentic identity based on our talents and beliefs, is the new way of leading for creating strong results in the long run.
---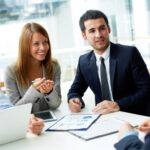 Current Position
Even though leaders have made progress in the area, there is no doubt that there is difficult to advance up the value-based leadership ladder with an old mindset. Leaders face enormous challenges to find the vital influence which is needed in succeeding. They have less time to reflect on why they need to change their approach. So, they keep on going in old wheel tracks.
Over the last decades, the entry and benefits of value-based leadership have been crucial drivers in many organizations' prosperity.
Significant benefits from growing the importance of reminding of where we stand, when it comes to values. However, facts tell us that continued progression is required in the area. The magnitude of these facts is preventing leaders from progressing.
It appears that many leaders are still unable to reach insights into the benefits of a strong value-based foundation. Although consciousness has improved in recent years.
Leaders in many industries continue to try to control the behavior of their employees with the carrot-and-stick method. And too many leaders struggle to balance between short-term winnings and long-term results.
Barriers to leading from equal values that promote reasonable trust in the workforce have slow progress. If these barriers persist, we will waste the potential and suffer a significant loss in our organization's productive capacity.
According to the fact that many organizations currently use values and mission statements, individual leaders who have written down their own personal values, are still significantly less and are likely to miss out on the strong results the value-based leadership approach gives in the long run.
---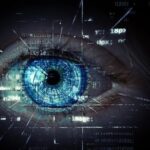 Future Outlook
Continued development and focus on Value-Based Leadership, would help our society and organizations, as well as the leaders themselves. However, several issues appear to be holding leaders back, including the difficulty leaders have facing priorities. When considering solutions, we should examine the benefits of establishing a strong Character matrix. Putting down such a matrix would increase leaders' impact in the workforce, not only for their own well-being but the prosperity of the organization and our society as a whole.
With the right support, many leaders have been able to dramatically increase their score on employee surveys. By being courageous enough to follow and listen to their already wise hearts. This helps them to do the necessary work needed in the area. Which is to get clarity on what their own values are and how they can use those values to make an impact.
Empowering people to be better leaders is more vital than ever. That's why it's critical that we provide our future leaders with the tools they need to effectively create a change and win all the benefits of establishing a rock-solid ground built on values.. When is the best time to start investing in it? The answer to that question, you already know.
As a strong result, the culture, employee clarity, energy, productivity, influence and profitability will all be there very soon.
---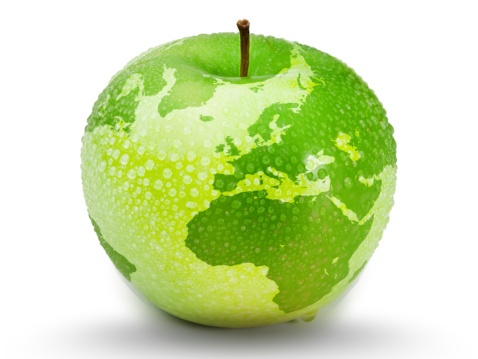 Executive Summary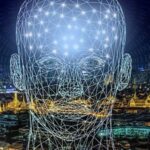 The first workshop in our Value-Based Leadership Performance – Value-Based Leadership; focuses on Identifying and owning your own unique value as a leader, so you can present yourself with higher self-confidence and make a sustainable difference.
Although leaders today have made steps in developing themselves, many professional leaders still are not aware of the great benefits of building a rock-solid ground with a well-developed character matrix. They tend to build an armor of protection on the outside, instead of working with an inside-out approach and opening up their true self. So, they can present themselves powerfully and create vital influence on a significantly higher level. There is so much opportunity available to better support leaders in the workplace. During this workshop, we will shift our mindset and discover the power of investing in ourselves and learn how to stand in our power as a leader. This allows us to work from our heart, effectively articulate our values and make a vital difference as a leader. Where your team will follow you because of your values and the trust you show them by speaking expectations primarily from values, instead of the money point of view. The results will show up when we release the armor of protection and lead from values as a compass in our leadership model.
---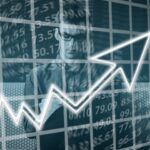 There are 12 focus areas in the Value-Based Leadership Workshop
Here are the areas we will cover:
1. Organization Culture – We get the culture we deserve.
Our culture is directly related to our standards. We can't have a positive organizational culture unless we first set the standards to live up to. This implies that we must keep in mind the following: – what do we as an organization want to be known for and align with? What are our core values? What kind of behavior walks hand in hand with those core values? Why is that important? What's the advantage of having them? What does it really mean to us?
Our potential comes from the culture we create.
Our genuine worth is found in the way we build our core values. Our potential is intangible, and a large part of it is determined by our attitude. It's not where we currently are that decides our worth, but where we're heading.
Knowing our core values is useless if we don't know how to behave according to them. We must frequently communicate our core values internally and connect the values to different scenarios. By repeating them step by step, we're building the culture on rock-solid ground in long-term.
"Act the way you want others do for you."
Knowing your core values will benefit you and your organization, in all aspects of life. It will sharpen your behavior, both internally and externally.
---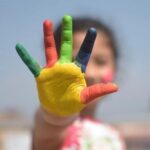 2. Character Matrix – What are you known for? Is it a conscious choice? We can choose to live of external factors as excuses for our sometimes lack of behavior, or we can choose to live from a foundation built on rock, no matter what is going on around us. We are all unique, we have our own set of skills, education, and experiences. When we start getting clear on what our own core values are as a leader – and why you've chosen them, and the purpose is clear – then you can discover your real brilliance. People who create a conscious decision on their own brand, why they choose them and the kind of behavior that demands of them; they typically have these things in common: they're having a strong desire to be the best they can be, they are committed to do what it takes to live up to them and have establish clarity around their actions and their results.
When we align our own core values around our gifts as humans, we will attract people around us on a significant higher level. In order, for us to implement this, we must get clear on what we truly stand for. Discover how by creating your own Character Matrix.
---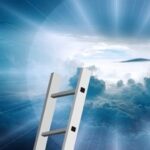 3. Confidence Ladder – What's the fastest way to build confidence and trust to create strong results? What's probably the most important thing to do first? The confidence ladder is an easy tool to use, step by step to effectively build it up. These are all desirable qualities to possess. In this course, we will learn how to use the ladder in your leadership frame, and what the traps can turn out to be. Learn the 5 steps to confidently create the trust you so desperately need in your power as a professional leader.
---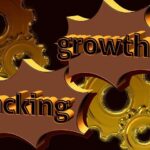 4. Are-Can-Do – The #1 feedback tool to take in consideration to create strong value-based leadership culture; Are-Can-Do. Where are your feedbacking from? On what circumstances? To create what? We have a way of using the first two of them too easy and unconscious. Versus taking the behavior in consideration as number one. What we see as possible, determines our success. If we see an opportunity to change for the better by using the conscious mind when giving feedback, then we are laying a more steady foundation for change. Always try to expand their possibilities for new angels and perspective, since new perspective create new opportunity.
The focus of this lesson is on using the right base to start from. To be able to transform mindset, we have to transform our use of angel to feedback from. We will learn 5 Easy Steps to increase your feedback. To be able to create a higher level of focus on the importance of value-based behavior.
---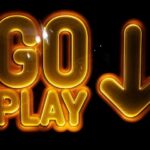 5. Most Important Task – Leaders that are self-confident appear to know what to do, when to do it and how to establish a culture of create results fast. They invite people to trust them and fill them with confidence to be able to do the things they need to do, to get the result they need to get. But being aware of the most important task isn't always simple, especially when the outside world affects us with all kind of things both important and urgent. There are steps we can take to maintain focus on the most important task, which we will cover in this course.
There is a distinct difference between those who drive towards their goals and get the results they need, and those who don't manage to do it. It has nothing to do with time, that's the only thing we have exactly the same amount of. We will uncover the difference. We will gain access to vital tips to help build your organization effectively.
---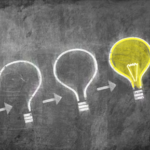 6. Facts & Feelings – Where do you mainly make your decisions from? It can be difficult to see the difference between facts and feelings. It's rather more normal to see feelings as facts instead of an opinion.
You probably already know this without even realizing it! However, to keep things fact based, facts and feeling must be differentiated. A feeling is not a fact and should not be used as the only evidence to support one of your decisions. Determine if there is any other evidence available. While you gain clarity on which foot you stand when making decisions, you also gain higher self-confidence to holding the line all the way. In this lesson, we will discuss the traps and the benefits of using a more conscious platform to be able to secure your long-term decision making.
---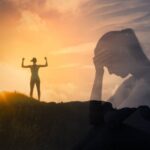 7. Four S's – One of the best return of investments you can do in life, is investing in yourself. To be aware of your status on four main areas. Self-knowledge, self-esteem, self-trust and self-confidence. It doesn't matter if it's about building your leadership skills, working on your relationships or personal development; we have to get to know ourselves first so we can meet the necessary requirements from others on a larger scale.
Why are the benefits of knowing where you stand in these areas so powerful?
Some of the major benefits of establishing clarity in the four S's is so obvious; It shows that people with a high level in these four areas generally have more success at work, stronger relationships, and a significant higher mental and physical health.
It sends a powerful signal to yourself. The signal is; I'm worthy, I'm strong and I'm valuable. In this lesson, you will discover where you stand on those four areas and create your own clarity on how to strengthen them step by step.
---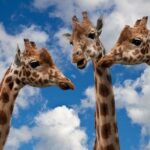 8. Same Color On The Shirts – What does it really mean; to build a strong, well established foundation from the saying – "same color on the shirts". It's a well demonstrated perspective to have in mind, while you build your team and sound leadership frame. Which are recommended – to be built on core values. "SCOTS" so to say is at technique that require frequent reminding on how the "game" should be played in your organization. Who do what and when? What's the "color" of your organizations culture and playbook?
In this lesson we will create awareness of the strong benefits of having a SCOTS mentality.
---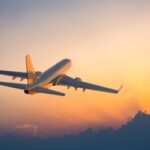 9. Attitude Indicator – Attitude is a term used in aviation to indicate the angle of the nose, which determines whether the plane will take off or land. Which is read by using an instrument called AI (Attitude Indicator). And which points upwards when the plane takes off, while the drag force is stronger than the air resistance and the lift force is greater than the weight.
Attitude is a concept that also applies to us humans, at the same time something you can control and is even more vital as a leader. We are judged based on attitude, conduct, and habitual behavior. Things that we collect under the concept of attitude. A kind of radar that sends signals to the surroundings. Whether it limits or balances us.
Being able to live life to the fullest is all about balance. About setting aside time to calibrate yourself to your morning coffee, 5 minutes a day that will change your life. People will want to work with you because of who you are, your great attitude and what you bring to the table. In this lesson, we will reveal our unique proven powerful perspective that focus on your mindset, and creates a thruster on your attitude forward.
---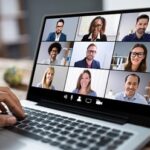 10. Setting Large Frames – Setting boundaries is essential to maintain a stable value-based leadership frame. Frameworks for responsibility and authority to make decisions. Have you established clarity for your organization in that area? Have you thought about the benefits that follow by doing it?
In this lesson, we will identify the benefits of a clear and safe framework. So we effectively can manage our time to create strong results faster. We will also go through how this frame should align with your core values. Firm boundaries that spreads and benefits creativity in your organization.
---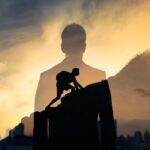 11. Key Value Performers – When we hear the word "key performers", we may think of the people who has the most influence over the organization's revenue. The question is; are they also in alignment and acting as role models for your core values. Key value performers? As a leader you will need all the help you can get, to establish a value-based leadership. One of the main things to take in consideration, is to find, and train, some of your co-workers to become the flag bearer for your core values = key value performers.
The benefits of searching and training your "KVP's", is that hardly anything can shake the foundation of the core values that you built your organization on. In this lesson, you will discover what and how to look for them, so you confidently can stand in your power as the professional and capable leader you already are.
---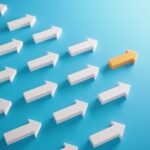 12. Value Line – In this last lesson, we will run some vital statements to get a value meter on the opinions of your team. One person's negative perspective on some of the statements may affect the attitude of the whole group, with the risk of razing the organizations value-based foundation. It's all too easy to neglect the attitude of your co-workers, which tend to drain you and your organization of energy long-term. The benefit by using a value line bases on vital statements, is that it reveals the perspective of your teams on important matters. You'll also have the possibility to create consensus on your core values, and how they can see it from different angels. In this final course of the workshop, you will discover how to Activate Your teams consensus and behavior, which will tremendously help you establish a strong consensus from your values point of view.
Impact for strengthen the value-base
As Summary of every workshop, we focus on how you, as a leader, will use what we've learned into practice in your organization. Impact for strengthen the value base not only requires putting what you've learned into practice but also taking action to make a significant difference. How can you involve people in your organization and ask/request what you need from them in order to succeed. Not only will your team be involved, the engagement for a value-based organization will improve drastically. How would you collaborate to ensure that people in your company have the insight they need to make you as a team succeed?
---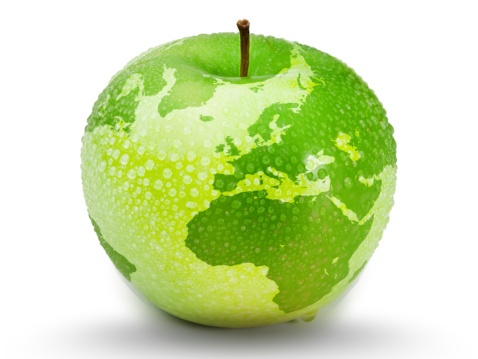 Curriculum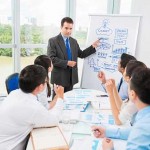 Value-Based Leadership Performance – Workshop 1 – Value-Based Leadership
Organization Culture(OC)
Character Matrix (CM)
Confidence Ladder (CL)
Are-Can-Do (ACD)
Most Important Task (MIT)
Facts & Feelings (F&F)
Four S's (4*S)
"Same Color of The Shirts" (SCOTS)
Attitude Indicator (AI)
Setting Large Frames (SLF)
Key Value Performers (KVP)
Value Line (VL)
---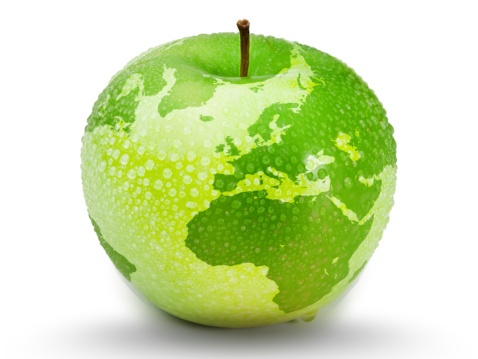 Distance Learning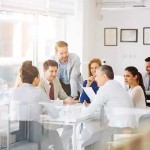 Introduction
Welcome to Appleton Greene and thank you for enrolling on the Value-Based Leadership Performance corporate training program. You will be learning through our unique facilitation via distance-learning method, which will enable you to practically implement everything that you learn academically. The methods and materials used in your program have been designed and developed to ensure that you derive the maximum benefits and enjoyment possible. We hope that you find the program challenging and fun to do. However, if you have never been a distance-learner before, you may be experiencing some trepidation at the task before you. So we will get you started by giving you some basic information and guidance on how you can make the best use of the modules, how you should manage the materials and what you should be doing as you work through them. This guide is designed to point you in the right direction and help you to become an effective distance-learner. Take a few hours or so to study this guide and your guide to tutorial support for students, while making notes, before you start to study in earnest.
Study environment
You will need to locate a quiet and private place to study, preferably a room where you can easily be isolated from external disturbances or distractions. Make sure the room is well-lit and incorporates a relaxed, pleasant feel. If you can spoil yourself within your study environment, you will have much more of a chance to ensure that you are always in the right frame of mind when you do devote time to study. For example, a nice fire, the ability to play soft soothing background music, soft but effective lighting, perhaps a nice view if possible and a good size desk with a comfortable chair. Make sure that your family know when you are studying and understand your study rules. Your study environment is very important. The ideal situation, if at all possible, is to have a separate study, which can be devoted to you. If this is not possible then you will need to pay a lot more attention to developing and managing your study schedule, because it will affect other people as well as yourself. The better your study environment, the more productive you will be.
Study tools & rules
Try and make sure that your study tools are sufficient and in good working order. You will need to have access to a computer, scanner and printer, with access to the internet. You will need a very comfortable chair, which supports your lower back, and you will need a good filing system. It can be very frustrating if you are spending valuable study time trying to fix study tools that are unreliable, or unsuitable for the task. Make sure that your study tools are up to date. You will also need to consider some study rules. Some of these rules will apply to you and will be intended to help you to be more disciplined about when and how you study. This distance-learning guide will help you and after you have read it you can put some thought into what your study rules should be. You will also need to negotiate some study rules for your family, friends or anyone who lives with you. They too will need to be disciplined in order to ensure that they can support you while you study. It is important to ensure that your family and friends are an integral part of your study team. Having their support and encouragement can prove to be a crucial contribution to your successful completion of the program. Involve them in as much as you can.
Successful distance-learning
Distance-learners are freed from the necessity of attending regular classes or workshops, since they can study in their own way, at their own pace and for their own purposes. But unlike traditional internal training courses, it is the student's responsibility, with a distance-learning program, to ensure that they manage their own study contribution. This requires strong self-discipline and self-motivation skills and there must be a clear will to succeed. Those students who are used to managing themselves, are good at managing others and who enjoy working in isolation, are more likely to be good distance-learners. It is also important to be aware of the main reasons why you are studying and of the main objectives that you are hoping to achieve as a result. You will need to remind yourself of these objectives at times when you need to motivate yourself. Never lose sight of your long-term goals and your short-term objectives. There is nobody available here to pamper you, or to look after you, or to spoon-feed you with information, so you will need to find ways to encourage and appreciate yourself while you are studying. Make sure that you chart your study progress, so that you can be sure of your achievements and re-evaluate your goals and objectives regularly.
Self-assessment
Appleton Greene training programs are in all cases post-graduate programs. Consequently, you should already have obtained a business-related degree and be an experienced learner. You should therefore already be aware of your study strengths and weaknesses. For example, which time of the day are you at your most productive? Are you a lark or an owl? What study methods do you respond to the most? Are you a consistent learner? How do you discipline yourself? How do you ensure that you enjoy yourself while studying? It is important to understand yourself as a learner and so some self-assessment early on will be necessary if you are to apply yourself correctly. Perform a SWOT analysis on yourself as a student. List your internal strengths and weaknesses as a student and your external opportunities and threats. This will help you later on when you are creating a study plan. You can then incorporate features within your study plan that can ensure that you are playing to your strengths, while compensating for your weaknesses. You can also ensure that you make the most of your opportunities, while avoiding the potential threats to your success.
Accepting responsibility as a student
Training programs invariably require a significant investment, both in terms of what they cost and in the time that you need to contribute to study and the responsibility for successful completion of training programs rests entirely with the student. This is never more apparent than when a student is learning via distance-learning. Accepting responsibility as a student is an important step towards ensuring that you can successfully complete your training program. It is easy to instantly blame other people or factors when things go wrong. But the fact of the matter is that if a failure is your failure, then you have the power to do something about it, it is entirely in your own hands. If it is always someone else's failure, then you are powerless to do anything about it. All students study in entirely different ways, this is because we are all individuals and what is right for one student, is not necessarily right for another. In order to succeed, you will have to accept personal responsibility for finding a way to plan, implement and manage a personal study plan that works for you. If you do not succeed, you only have yourself to blame.
Planning
By far the most critical contribution to stress, is the feeling of not being in control. In the absence of planning we tend to be reactive and can stumble from pillar to post in the hope that things will turn out fine in the end. Invariably they don't! In order to be in control, we need to have firm ideas about how and when we want to do things. We also need to consider as many possible eventualities as we can, so that we are prepared for them when they happen. Prescriptive Change, is far easier to manage and control, than Emergent Change. The same is true with distance-learning. It is much easier and much more enjoyable, if you feel that you are in control and that things are going to plan. Even when things do go wrong, you are prepared for them and can act accordingly without any unnecessary stress. It is important therefore that you do take time to plan your studies properly.
Management
Once you have developed a clear study plan, it is of equal importance to ensure that you manage the implementation of it. Most of us usually enjoy planning, but it is usually during implementation when things go wrong. Targets are not met and we do not understand why. Sometimes we do not even know if targets are being met. It is not enough for us to conclude that the study plan just failed. If it is failing, you will need to understand what you can do about it. Similarly if your study plan is succeeding, it is still important to understand why, so that you can improve upon your success. You therefore need to have guidelines for self-assessment so that you can be consistent with performance improvement throughout the program. If you manage things correctly, then your performance should constantly improve throughout the program.
Study objectives & tasks
The first place to start is developing your program objectives. These should feature your reasons for undertaking the training program in order of priority. Keep them succinct and to the point in order to avoid confusion. Do not just write the first things that come into your head because they are likely to be too similar to each other. Make a list of possible departmental headings, such as: Customer Service; E-business; Finance; Globalization; Human Resources; Technology; Legal; Management; Marketing and Production. Then brainstorm for ideas by listing as many things that you want to achieve under each heading and later re-arrange these things in order of priority. Finally, select the top item from each department heading and choose these as your program objectives. Try and restrict yourself to five because it will enable you to focus clearly. It is likely that the other things that you listed will be achieved if each of the top objectives are achieved. If this does not prove to be the case, then simply work through the process again.
Study forecast
As a guide, the Appleton Greene Value-Based Leadership Performance corporate training program should take 12-18 months to complete, depending upon your availability and current commitments. The reason why there is such a variance in time estimates is because every student is an individual, with differing productivity levels and different commitments. These differentiations are then exaggerated by the fact that this is a distance-learning program, which incorporates the practical integration of academic theory as an as a part of the training program. Consequently all of the project studies are real, which means that important decisions and compromises need to be made. You will want to get things right and will need to be patient with your expectations in order to ensure that they are. We would always recommend that you are prudent with your own task and time forecasts, but you still need to develop them and have a clear indication of what are realistic expectations in your case. With reference to your time planning: consider the time that you can realistically dedicate towards study with the program every week; calculate how long it should take you to complete the program, using the guidelines featured here; then break the program down into logical modules and allocate a suitable proportion of time to each of them, these will be your milestones; you can create a time plan by using a spreadsheet on your computer, or a personal organizer such as MS Outlook, you could also use a financial forecasting software; break your time forecasts down into manageable chunks of time, the more specific you can be, the more productive and accurate your time management will be; finally, use formulas where possible to do your time calculations for you, because this will help later on when your forecasts need to change in line with actual performance. With reference to your task planning: refer to your list of tasks that need to be undertaken in order to achieve your program objectives; with reference to your time plan, calculate when each task should be implemented; remember that you are not estimating when your objectives will be achieved, but when you will need to focus upon implementing the corresponding tasks; you also need to ensure that each task is implemented in conjunction with the associated training modules which are relevant; then break each single task down into a list of specific to do's, say approximately ten to do's for each task and enter these into your study plan; once again you could use MS Outlook to incorporate both your time and task planning and this could constitute your study plan; you could also use a project management software like MS Project. You should now have a clear and realistic forecast detailing when you can expect to be able to do something about undertaking the tasks to achieve your program objectives.
Performance management
It is one thing to develop your study forecast, it is quite another to monitor your progress. Ultimately it is less important whether you achieve your original study forecast and more important that you update it so that it constantly remains realistic in line with your performance. As you begin to work through the program, you will begin to have more of an idea about your own personal performance and productivity levels as a distance-learner. Once you have completed your first study module, you should re-evaluate your study forecast for both time and tasks, so that they reflect your actual performance level achieved. In order to achieve this you must first time yourself while training by using an alarm clock. Set the alarm for hourly intervals and make a note of how far you have come within that time. You can then make a note of your actual performance on your study plan and then compare your performance against your forecast. Then consider the reasons that have contributed towards your performance level, whether they are positive or negative and make a considered adjustment to your future forecasts as a result. Given time, you should start achieving your forecasts regularly.
With reference to time management: time yourself while you are studying and make a note of the actual time taken in your study plan; consider your successes with time-efficiency and the reasons for the success in each case and take this into consideration when reviewing future time planning; consider your failures with time-efficiency and the reasons for the failures in each case and take this into consideration when reviewing future time planning; re-evaluate your study forecast in relation to time planning for the remainder of your training program to ensure that you continue to be realistic about your time expectations. You need to be consistent with your time management, otherwise you will never complete your studies. This will either be because you are not contributing enough time to your studies, or you will become less efficient with the time that you do allocate to your studies. Remember, if you are not in control of your studies, they can just become yet another cause of stress for you.
With reference to your task management: time yourself while you are studying and make a note of the actual tasks that you have undertaken in your study plan; consider your successes with task-efficiency and the reasons for the success in each case; take this into consideration when reviewing future task planning; consider your failures with task-efficiency and the reasons for the failures in each case and take this into consideration when reviewing future task planning; re-evaluate your study forecast in relation to task planning for the remainder of your training program to ensure that you continue to be realistic about your task expectations. You need to be consistent with your task management, otherwise you will never know whether you are achieving your program objectives or not.
Keeping in touch
You will have access to qualified and experienced professors and tutors who are responsible for providing tutorial support for your particular training program. So don't be shy about letting them know how you are getting on. We keep electronic records of all tutorial support emails so that professors and tutors can review previous correspondence before considering an individual response. It also means that there is a record of all communications between you and your professors and tutors and this helps to avoid any unnecessary duplication, misunderstanding, or misinterpretation. If you have a problem relating to the program, share it with them via email. It is likely that they have come across the same problem before and are usually able to make helpful suggestions and steer you in the right direction. To learn more about when and how to use tutorial support, please refer to the Tutorial Support section of this student information guide. This will help you to ensure that you are making the most of tutorial support that is available to you and will ultimately contribute towards your success and enjoyment with your training program.
Work colleagues and family
You should certainly discuss your program study progress with your colleagues, friends and your family. Appleton Greene training programs are very practical. They require you to seek information from other people, to plan, develop and implement processes with other people and to achieve feedback from other people in relation to viability and productivity. You will therefore have plenty of opportunities to test your ideas and enlist the views of others. People tend to be sympathetic towards distance-learners, so don't bottle it all up in yourself. Get out there and share it! It is also likely that your family and colleagues are going to benefit from your labors with the program, so they are likely to be much more interested in being involved than you might think. Be bold about delegating work to those who might benefit themselves. This is a great way to achieve understanding and commitment from people who you may later rely upon for process implementation. Share your experiences with your friends and family.
Making it relevant
The key to successful learning is to make it relevant to your own individual circumstances. At all times you should be trying to make bridges between the content of the program and your own situation. Whether you achieve this through quiet reflection or through interactive discussion with your colleagues, client partners or your family, remember that it is the most important and rewarding aspect of translating your studies into real self-improvement. You should be clear about how you want the program to benefit you. This involves setting clear study objectives in relation to the content of the course in terms of understanding, concepts, completing research or reviewing activities and relating the content of the modules to your own situation. Your objectives may understandably change as you work through the program, in which case you should enter the revised objectives on your study plan so that you have a permanent reminder of what you are trying to achieve, when and why.
Distance-learning check-list
Prepare your study environment, your study tools and rules.
Undertake detailed self-assessment in terms of your ability as a learner.
Create a format for your study plan.
Consider your study objectives and tasks.
Create a study forecast.
Assess your study performance.
Re-evaluate your study forecast.
Be consistent when managing your study plan.
Use your Appleton Greene Certified Learning Provider (CLP) for tutorial support.
Make sure you keep in touch with those around you.

---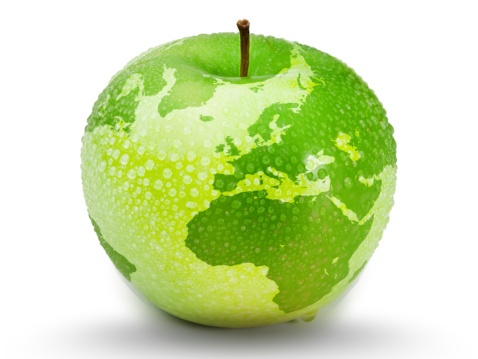 Tutorial Support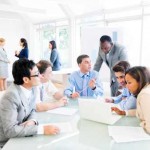 Programs
Appleton Greene uses standard and bespoke corporate training programs as vessels to transfer business process improvement knowledge into the heart of our clients' organizations. Each individual program focuses upon the implementation of a specific business process, which enables clients to easily quantify their return on investment. There are hundreds of established Appleton Greene corporate training products now available to clients within customer services, e-business, finance, globalization, human resources, information technology, legal, management, marketing and production. It does not matter whether a client's employees are located within one office, or an unlimited number of international offices, we can still bring them together to learn and implement specific business processes collectively. Our approach to global localization enables us to provide clients with a truly international service with that all important personal touch. Appleton Greene corporate training programs can be provided virtually or locally and they are all unique in that they individually focus upon a specific business function. They are implemented over a sustainable period of time and professional support is consistently provided by qualified learning providers and specialist consultants.
---
Support available
You will have a designated Certified Learning Provider (CLP) and an Accredited Consultant and we encourage you to communicate with them as much as possible. In all cases tutorial support is provided online because we can then keep a record of all communications to ensure that tutorial support remains consistent. You would also be forwarding your work to the tutorial support unit for evaluation and assessment. You will receive individual feedback on all of the work that you undertake on a one-to-one basis, together with specific recommendations for anything that may need to be changed in order to achieve a pass with merit or a pass with distinction and you then have as many opportunities as you may need to re-submit project studies until they meet with the required standard. Consequently the only reason that you should really fail (CLP) is if you do not do the work. It makes no difference to us whether a student takes 12 months or 18 months to complete the program, what matters is that in all cases the same quality standard will have been achieved.
---
Support Process
Please forward all of your future emails to the designated (CLP) Tutorial Support Unit email address that has been provided and please do not duplicate or copy your emails to other AGC email accounts as this will just cause unnecessary administration. Plea