Transformational Change – Workshop 1 (About Transformation)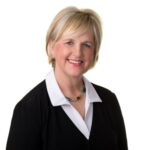 The Appleton Greene Corporate Training Program (CTP) for Transformational Change is provided by Ms. Ruta Certified Learning Provider (CLP). Program Specifications: Monthly cost USD$2,500.00; Monthly Workshops 6 hours; Monthly Support 4 hours; Program Duration 12 months; Program orders subject to ongoing availability.
If you would like to view the Client Information Hub (CIH) for this program, please Click Here
Learning Provider Profile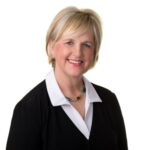 To be advised.
---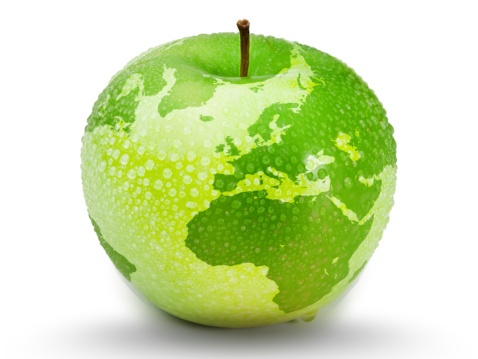 MOST Analysis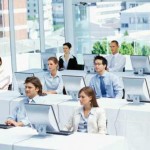 Mission Statement
Basic concepts and foundational pillars; what transformation is, what it isn't, key phases and importance more than ever now to be proactive and support being an organization of increase – overview of the process for mastering transformational change from conceptual design (blueprinting) to bridging ( detailed design and overcoming gaps, resistance to implementation (building), raising awareness on the emotional journey (the change curve in predicting reactions in transformation from shock, to anger, acceptance and commitment) and how to help individuals through transition; understanding types of transformation (Harvard business review- and considerations for each), and a look at case examples of success and failure with a discussion and diagnostic on the lessons learned for participants.
---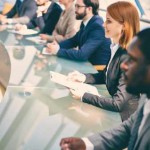 Objectives
01. Transformation Importance: departmental SWOT analysis; strategy research & development. Time Allocated: 1 Month
02. Transformational Models: departmental SWOT analysis; strategy research & development. Time Allocated: 1 Month
03.Vision Process: departmental SWOT analysis; strategy research & development. Time Allocated: 1 Month
04.Change Readiness: departmental SWOT analysis; strategy research & development. Time Allocated: 1 Month
05. Emotional Journey: departmental SWOT analysis; strategy research & development. Time Allocated: 1 Month
06.Change Engagement: departmental SWOT analysis; strategy research & development. Time Allocated: 1 Month
07. Change Leadership: departmental SWOT analysis; strategy research & development. 1 Month
08.Transformational Barriers: departmental SWOT analysis; strategy research & development. Time Allocated: 1 Month
09. Resistance: departmental SWOT analysis; strategy research & development. Time Allocated: 1 Month
10. Transformational Strategy: departmental SWOT analysis; strategy research & development. Time Allocated: 1 Month
11.Transformational Failure: departmental SWOT analysis; strategy research & development. Time Allocated: 1 Month
12. Transformational Success: departmental SWOT analysis; strategy research & development. Time Allocated: 1 Month
---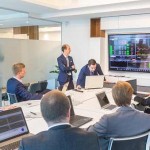 Strategies
01. Transformation Importance: Each individual department head to undertake departmental SWOT analysis; strategy research & development.
02. Transformational Models: Each individual department head to undertake departmental SWOT analysis; strategy research & development.
03. Vision Process: Each individual department head to undertake departmental SWOT analysis; strategy research & development.
04. Change Readiness: Each individual department head to undertake departmental SWOT analysis; strategy research & development.
05. Emotional Journey: Each individual department head to undertake departmental SWOT analysis; strategy research & development.
06. Change Engagement: Each individual department head to undertake departmental SWOT analysis; strategy research & development.
07. Change Leadership: Each individual department head to undertake departmental SWOT analysis; strategy research & development.
08. Transformational Barriers: Each individual department head to undertake departmental SWOT analysis; strategy research & development.
09. Resistance: Each individual department head to undertake departmental SWOT analysis; strategy research & development.
10. Transformational Strategy: Each individual department head to undertake departmental SWOT analysis; strategy research & development.
11. Transformational Failure: Each individual department head to undertake departmental SWOT analysis; strategy research & development.
12. Transformational Success: Each individual department head to undertake departmental SWOT analysis; strategy research & development.
---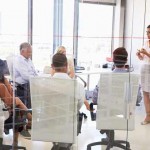 Tasks
01. Create a task on your calendar, to be completed within the next month, to analyze Transformation Importance.
02. Create a task on your calendar, to be completed within the next month, to analyze Transformational Models.
03. Create a task on your calendar, to be completed within the next month, to analyze Vision Process.
04. Create a task on your calendar, to be completed within the next month, to analyze Change Readiness.
05. Create a task on your calendar, to be completed within the next month, to analyze Emotional Journey.
06. Create a task on your calendar, to be completed within the next month, to analyze Change Engagement.
07. Create a task on your calendar, to be completed within the next month, to analyze Change Leadership.
08. Create a task on your calendar, to be completed within the next month, to analyze Transformational Barriers.
09. Create a task on your calendar, to be completed within the next month, to analyze Resistance.
10. Create a task on your calendar, to be completed within the next month, to analyze Transformational Strategy.
11. Create a task on your calendar, to be completed within the next month, to analyze Transformational Failure.
12. Create a task on your calendar, to be completed within the next month, to analyze Transformational Success.
---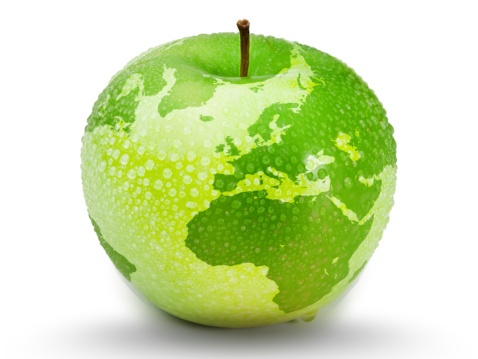 Introduction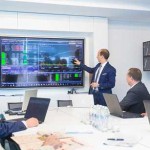 Making Transformational Change: An Introduction
In business, we frequently hear the phrase "transformational change," but what does it actually mean and how can we implement it? We've included some responses to some of the more frequent queries below.
To begin with, not every shift is transformative. Transformational change is the broad-scale demolition of a company's underlying structure, culture, or operations, as opposed to developmental or transitional change, which aims to improve current processes and structures. The objective is to produce something completely original that will contribute significantly to the future success of the business. According to common agreement, at least 40% of the company is brand-new or hardly recognizably different from what it once was. Everyone who works in the company or interacts with it will be able to tell the difference in the organization. The word "transformation" is indeed overused.
The actual procedure is unpredictable, with many turns and shocks. Transformational change is very difficult since it is both radical and disruptive. But occasionally a company needs to undergo a metamorphosis in order to ensure its future. The words of the ancient Greek philosopher Socrates come to mind when it comes to entirely reforming an organization: "The secret of change is to focus all of your energy not on battling the old but building the new."
In light of this, we take a look at some of the queries about how to successfully implement transformational change that we frequently get asked below.
Why Do We Require Transformative Change?
Transformational change happens in episodes. It frequently happens in expectation or response to drastic or unexpected market shifts. It might also take place in the wake of a crisis. Transformational change can also be brought about for less sinister reasons, such as when new technologies are adopted. Similar to this, organizational reform could be required to benefit from new business models. Key leadership changes within an organization might result in transformation on a human level. A new spearhead could spark significant changes from the top down to realize a brand-new corporate vision. Despite the fact that it could be daunting, successful transformation is frequently essential to the long-term survival of businesses and even entire industries.
What Happens During A Transformational Change?
A paradigm shift is the only thing that constitutes transformational change. It requires a considerable, if not complete, rethink of the business strategy of a company. Usually, this entails changing internal systems and procedures to support a bold new course. A worldwide corporate hub may be established, new technology adopted, or activities may need to be centralized. Changes of this magnitude inevitably affect corporate culture, changing the basic foundation of the organization. With transformative change, the company's future condition is sometimes unknowable at first. Through a process of trial and error, as new information is learned, a new landscape is carved out. Although there may be a general strategy in place, the actual change process frequently develops naturally. This means that for a while, everyone—executives, managers, and senior leaders—must function in an uncharted environment. The only route to a point where the organization emerges wholly new, or unrecognizably different from the past, is to do this, which can be intimidating.
---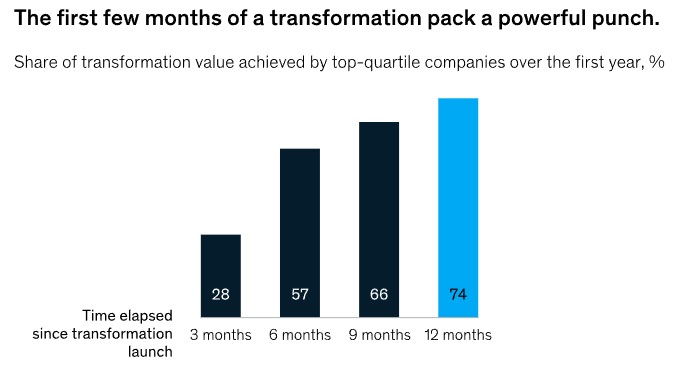 ---
What Is A Transformational Change Leader's Approach?
Leaders who want to bring about transformative change shouldn't undervalue the importance of showing a passion for their objectives. But it's also crucial to maintain realism. Company frontrunners must be aware of the amount of work necessary to implement transformational change for it to be successful. A strong leader should constantly assess their organization's ability to make the necessary adjustments and gauge the degree to which their staff is engaged in the transition. Although there may be a necessity for certain decision-making to be centralized at the top, barring lower-level employees from communication and even some decision-making on the transformation process can be very harmful because it immediately impacts everyone. Try to make sure this is taken into account whenever feasible because we all need to feel in control of our own fate. Creating a feeling of urgency to get everyone on board with the initial idea, reducing resistance by providing reassurance frequently, and being open about accomplishments and mistakes along the road are some elements to engaging people in transformative change. The overarching goal is to foster a strong sense of confidence in the change program and those in charge of it.
If unsure, there are several helpful change management models you may use as a guide, but remember that, as with all effective tools, it's how you use them that makes the difference. With revolutionary change, this is unquestionably true.
Why Is Transformative Change Challenging?
Individual humans have a built-in resistance to change. Because the amygdala in our brains perceives severe, disruptive change as a threat and signals us to run or fight, we have trouble adjusting to it. Concerns regarding job security may arise in the workplace due to transformation. The more the change, the greater our level of uncertainty and worry. As a leader, you must be committed to integrating and using your new strategy and procedures if you want to successfully implement transformational change. Making the appropriate strategic decisions at the appropriate moment is essential to ensuring that disruption results in new, constructive behaviors and values. Engage every employee you can, pay attention to what they have to say, and do your best to address their issues. Once a new mindset has been cultivated, you will have achieved half of your goals since attitudes will lay the foundation for sustained organizational success. It takes competence to manage such behavioral adjustments. You will be on the verge of success once your personnel is in line with your talents and environment.
---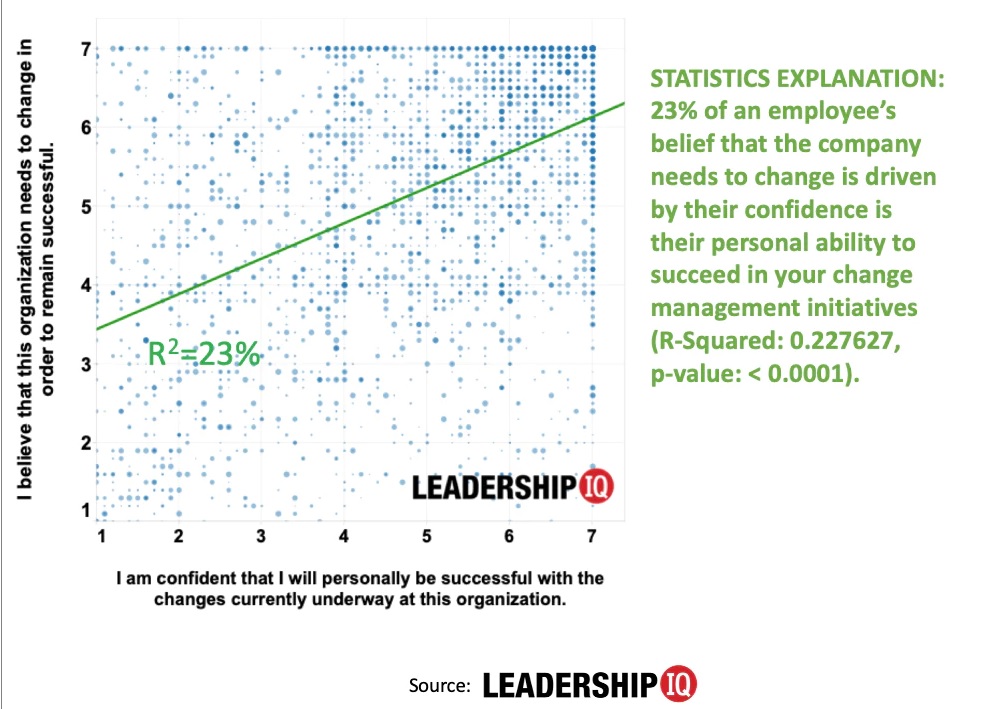 ---
Which Four Phases Of Transformative Change Are There?
The idea that there are four stages to prepare for during times of significant change and transition is supported by bodies of scholarly research. These phases apply to significant changes in one's personal life, but they can also be useful in comprehending how transformative change is accepted in a professional situation. The initial phase is denial (when individuals withdraw and focus on the past). Resistance is the second (the most difficult stage when feelings of anger and anxiety are expressed). Exploration is the third (when employees begin accepting the process and optimism and morale gradually increases). Commitment, the fourth step, is when you'll finally notice cooperation, sharper focus, and a higher degree of trust. Your transformative shift can proceed as smoothly as possible if you are ready for each stage, remove obstacles, and respond to each phase early rather than late.
How Do You Handle A Stubborn Team?
As a leader, you must be conscious of the fact that everyone adapts to change at a different rate while considering the four shifts of transformational change. Each adjustment phase necessitates a significant investment of each person's time and energy. The change may need your teams to relearn their existing role, and the psychological resistance it causes may be catalyzed. Resistance frequently manifests as a shift in performance. You or your leadership team might observe some people abruptly halting their output. They may perform daily duties with less care and attention than usual, making more blunders than usual. In order to support your employees while you alter your organization, it can be important to try to understand the fundamentals of behavioral science. The propensity for resistance can be influenced by a variety of variables, including personality, demography, and hierarchical position. Before things get going, you can ensure that the right assistance is in place to enable the people who are the most resistant to change adjust more easily and avoid any performance problems by anticipatorily identifying these people. Learn more about coping with opposing teams by reading.
---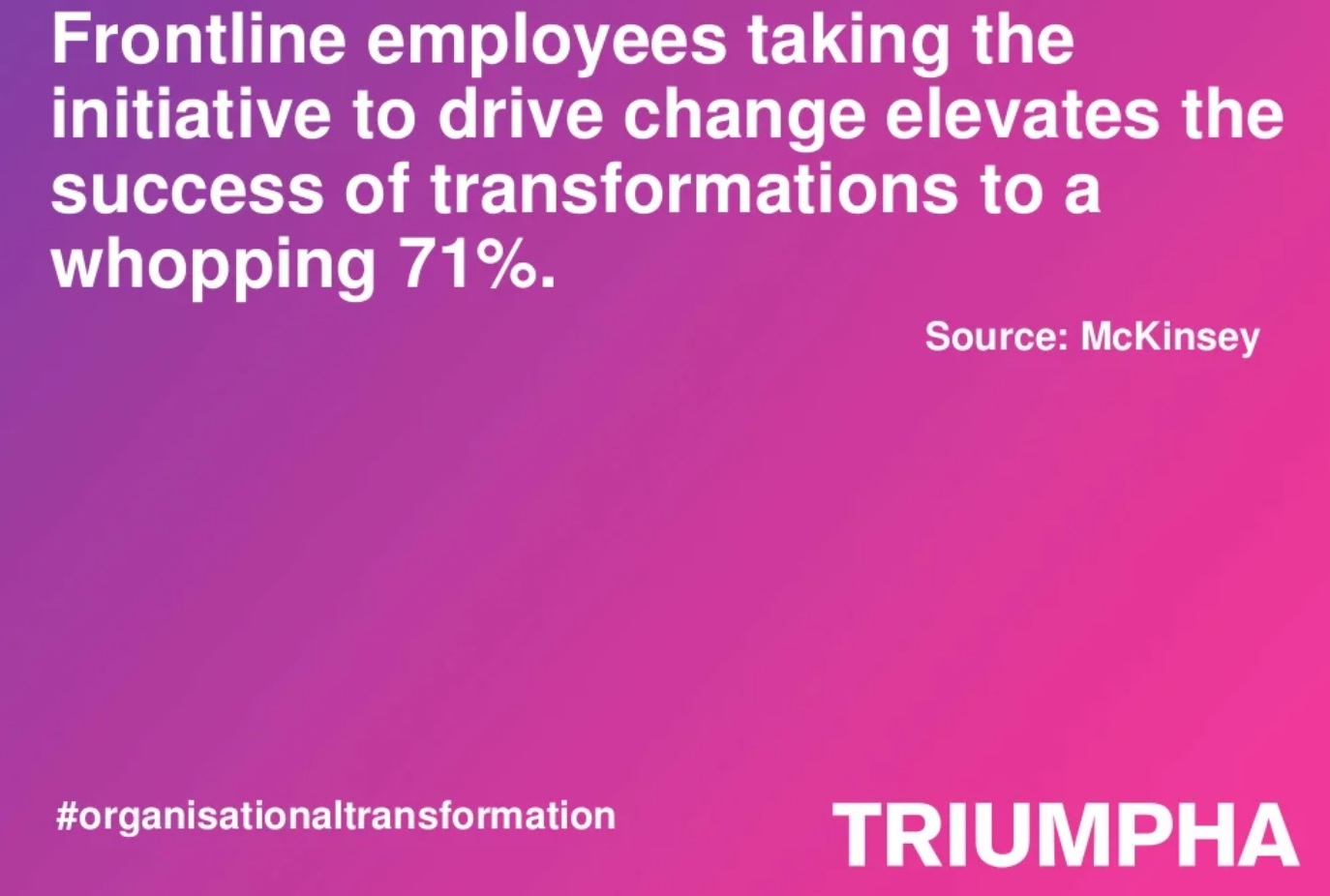 ---
How Is Transformational Change Implemented?
It is useless to claim that "we are doing our best," as Winston Churchill famously observed. You must be successful in taking the essential action. In transformative change situations, time is frequently of the importance. The rapidity of new advancements can be extremely important if a crisis or unforeseen market adjustments cause a major shift. Pay attention to the things that require your immediate attention and act quickly and broadly on them. You must respond quickly if your surroundings have changed dramatically or if technology has evolved greatly. Traditional behaviors and skills will be firmly relegated to the past thanks to strong leadership and quick decision-making, creating the foundation for a brand-new tomorrow. Additionally, incentives can assist foster dedication. Bonuses, incentive programs, financial arrangements, and performance assessments can help guide cherished staff in the correct direction.
What Causes Successful Transformational Change?
It takes a lot of work to implement radical new structures and procedures. Developing a new culture is quite difficult. But it is possible. A dramatic shift in perspective must be accepted by leaders and employees for transformational change to succeed. Securing a fresh future requires involving everyone on board since only then can your company run efficiently. For the sake of the organization as a whole, transformational change requires everyone to temporarily set aside personal goals. Learn from transformational change tales to inspire people to accept your vision and innovative methods of operation. Utilize knowledge from other successful organizations (and those that have emerged utter failures).
The most prevalent message is typically that organizational change is a difficult process that takes a long time. The most compelling narratives typically emphasize that real revolutionary change is nonlinear. Instead, it's a process that involves several stages, and setbacks are expected along the way. The goal is to swiftly remove obstacles while methodically planning for and generating rapid victories. Make sure no steps are omitted; while fast-tracking may provide the impression of speed, it is unlikely to produce a satisfactory outcome. Every step of the journey requires strong leadership, and the finest ones never declare victory too soon.
It's important to know how ready you are for change, ideally before you start and along the road. The success of the change will be greatly influenced by how those involved feel about and view it. Start with a high-quality dialogue and, ideally, a well-thought-out change readiness assessment so you can monitor how those talks are going.
Something To Ponder
For transformational change to be truly successful, each and every one of the participants must embark on a personal transformational journey, let go of the past, and imagine a new future for both themselves and the company. Creating the conditions for people to be able to achieve it, as well as directing, motivating, and ensuring them along the way, is the goal of change leadership.
You now have all the information you require to bring about dramatic change. Due to the fact that change involves individuals, the subject is both fascinating and constantly unexpected, and we continue to learn a lot about it. Although we can't always control when change occurs, we can at least prepare for it.
---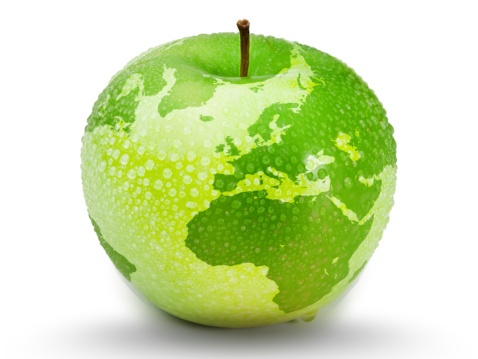 Executive Summary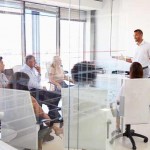 Chapter 1: Transformation Importance
A transformation is a profound change in one's perspective, thoughts, and actions. It refers to a considerable shift in an individual's perception of the world and relationship to internal representations, a shift that prevents a reversion to earlier mental models and causes significant changes in behavior on the outside. On the other hand, change typically refers to a gradual change in how one thinks, feels, and behaves.
Transformational change is the process of changing the fundamental components of an organization's culture, such as the rules, ideals, and presumptions that guide its operations. (Transactional change, on the other hand, refers to the alteration and redesign of the systems and processes that govern interactions within the organization.) People's perceptions of their positions, obligations, and interpersonal relationships inside the business are impacted by this type of transformation. And it is precisely this alteration in personal views that causes adjustments in organizational behavior.
Transformational change occurs through the process of transformative learning. Transformative learning was described in the following fashion by Jack Mezirow, who was long regarded as the field's first prominent proponent:
In order to make problematic frames of reference—sets of rigid assumptions and expectations (habits of mind, meaning perspectives, mindsets)—more inclusive, discriminating, open, introspective, and emotionally able to change, transformative learning entails changing these frames of reference. Such frames of reference are preferable to others because they are more likely to produce beliefs and opinions that will turn out to be more accurate or valid and serve as a framework for decision-making.
According to Brown and Posner, "the process of construing and appropriating a new or revised interpretation of meaning of one's experience as a guide to action." is what transformative learning entails. According to them, this method of teaching and learning is focused on "a dramatic and fundamental shift in the way we view ourselves and the world in which we live".
G. Henderson noted the following contrast between the theories of transformative learning and transformative change:
Transformative learning theory contains adult learning theory at its foundation, which explains why it emphasizes the adult learner's cognitive processes. On the other hand, transformational change theory has its roots in social sciences, which research the impact of external societal factors on individuals.
---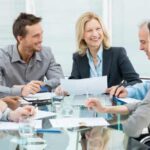 Chapter 2: Transformational Models
The past year has demonstrated the crucial capability that businesses must have for change. Numerous firms were compelled by the COVID-19 problem to modify their corporate strategies, adopt fresh methods of operation, and develop a more digital culture attitude. Organizations should concentrate on creating a resilient approach to transformative change management that outlasts the pandemic and enables continued transformation as we approach the end of the tunnel. Therefore, in order to ensure that they have the agility to reinvent themselves more regularly in this disruptive era, businesses need to adopt a more sophisticated approach to change management.
The Flaws in Older Change Management Models
Since the beginning of change management 25 years ago, companies have had to contend with the fact that change is a multifaceted challenge. It is now clear that for enterprises to succeed in this environment, the relentless assault and acceleration of technical innovation call for a fresh viewpoint. Even today, most change models (like Kotter and ADKAR) assume some level of return to stasis and call for their implementation in unending waves of programmed change. There must be an easier method.
A Contemporary Framework for Organizational Fitness and Transformational Change Management
What should we do? How can we create the organizational resilience needed to actively engage in a growth mindset rather than simply "handle change"? The forces of remote work, climate change, environmental sustainability, stakeholder capitalism, and social justice movements are also factors we need to be ready for since we know they will have an impact on us for years to come. However, others will unavoidably exist. How can we manage the numerous uncontrollable forces that the modern firm will encounter?
No matter how digital an organization becomes, it is crucial to understand that it is still fundamentally a human endeavor, which is why it is necessary to take a human-centered approach to transformation.
How can we create the organizational resilience necessary to actively engage in a growth mindset rather than just "handle change"?
As we have considered the shortcomings of outmoded theories and techniques for change management, we have started to realize that a new discipline—transformational change management—is emerging in our area of work. Where traditional change management ends, transformational change management starts. It accepts as basic the idea that there are numerous milestones to reach rather than a single one. As a result, the process of transformative change is seen as a continuous journey that frequently has a higher altitude, strategic destination. As a result, the capacity to adapt to change has emerged as a crucial cultural quality for organizational development.
---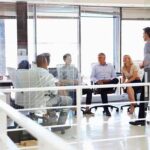 Chapter 3: Vision Process
The Spectrum Of Organizational Change
There are various sorts of organizational transformation, despite the fact that it is frequently presented as a single idea. There might be five to twelve different types of organizational change, depending on the particular change approach.
One of the best ways to approach organizational change is to see it as a spectrum that gauges the degree of change a company is undergoing. Adaptive change is at one end of the spectrum, and transformational change is at the other.
Adjustable Change
Organizations and managers implement adaptive changes as minor, gradual tweaks to address daily, weekly, and monthly business difficulties. These adjustments don't substantially alter the corporation as a whole, unlike transformational changes, which often include fine-tuning current procedures, products, and business cultures.
Iterating on an existing product to address customer complaints or better meet customer needs are some examples of adaptive changes. These include:
• adding a new payment option for customers who complete an online order,
• implementing a new intake form for clients or vendors, adding a new page to an existing website
• upgrading software or equipment from one version to another without noticing significant changes in functionality
• hiring a new employee to fill a position that has opened up as a result of someone else leaving the company without retiring existing products or otherwise changing the existing brand structure
Managers must lead and direct the change process in order to manage adaptive changes efficiently.
They must first consider the larger picture and comprehend why minor adjustments are essential for the organization's long-term performance. Then, in order to secure the buy-in required for success, they must persuade their staff and important stakeholders that what may initially appear to be a minor adjustment would benefit the company as a whole. To guarantee that the adaptive change was successful, lasting, and valuable, managers must be systematic in how they plan, carry out, and evaluate these phases. If it wasn't, they must make the necessary adjustments.
Transformational Change
On the other end of the spectrum, transformational change refers to changes that often have a considerably larger scope than incremental, adaptive modifications. Transformational change frequently refers to a dramatic evolution of any element of the business itself, such as its supply chain, strategy, culture, organization, or processes.
Transformational change frequently occurs suddenly and dramatically, in contrast to adaptive change, which occurs gradually over time. Transformational change is frequently attempted to address a significant issue or difficulty the firm is facing, though this is not always the case.
Examples of transformational change include: transforming an existing brick-and-mortar company into an e-commerce or omnichannel company; rethinking the client or vendor onboarding process; redesigning and starting over with a company's website; retiring an existing product to focus resources on the creation of a new product; and switching from one major software to another to take advantage of new capabilities.
Transformational change is frequently required as a result of a significant external force, like the entry of a new competitor or acquisition. Managers must be systematic and analytical for adaptive changes, but persuasive and visionary for transformative ones. The manager's main task while implementing such a significant shift is to inspire staff to embrace the new direction, align them with the new vision, and drive them toward success.
The Space Between
It's doubtful that the vast bulk of change will fall under the transformative or adaptive categories. Thinking of organizational change as a spectrum has the major advantage of allowing you to consider anything that falls between transformational and adaptive change.
As a firm expands, it may undergo various changes that are both transformational and predictable and incremental. One such shift that every startup must make in order to develop into a mature business is from informal to formal management. The company's strategy might not alter, but managing the shift well will take a lot of work.
Then, managers need to strike a balance between methodicalness and vision. Employees could be afraid of such a change in strategy or standard operating procedures even though the transition isn't as radical as a transformative change. Changes must be done in a measurable and flexible manner after inspiring personnel to support the new course.
---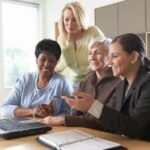 Chapter 4: Change Readiness
A fundamental transition from change management to change leadership is being marked by all of this. It necessitates some degree of decentralization, giving employees more control.
However, we don't yet need to toss the manual.
The characteristics of a dynamic, change-ready culture are fluidity and immediateness. But order must be maintained and advancement must be ensured, so a framework is required.
To help us navigate our work and increase our chances of success, we use the following 5 essential components (presented as questions):
• Motivation – Does everyone engaged truly see why, in their own eyes, they must be a part of the change and feel emotionally invested in realizing the vision? Do you actually feel that everyone is on the same team, to put it another way? We refer to it fueling the transformation.
• Obstacles – Do we know everything that would make people hesitate or fight the change? Exist any aspects in the organization that will make the transformation more challenging? Do we have a plan in place for removing the obstacles or "friction" that will stand in its way? We refer to it allowing for the modification.
• Travel – Does everyone understand the route and feel like they can complete it? Are there any early successes or obvious indicators of advancement to keep everyone inspired when times are tough? Can everyone observe the progress as it is made and does everyone know what to do? This is known as executing the change.
• Making it stick – Do we have a plan for maintaining the improvements after initial adoption and forming them into enduring habits? Are we setting a good example at the top, rewarding positive behaviors and actively discouraging negative ones? We refer to it embedding the adjustment.
• Thinking back and making adjustments – Do we really comprehend how we're doing as we go? How does everyone feel about it, for instance? What do we discover? What can we do better? And is there anything else that needs to be considered in the larger context that might have an impact on the necessity of change or the manner in which it is implemented? We refer to that as evaluating.
---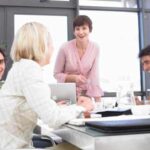 Chapter 5: Emotional Journey
How To Make Change Less Painful
For many of us, the last few years have been an emotional roller coaster as we've gone through one of the biggest global upheavals most of us have ever seen in our lifetimes. Looking back on the year, there have undoubtedly been some incredible improvements (like the tremendous work on the vaccine), but I'm sure there have also been those that may not have felt so good.
Any significant shift entails an emotional journey that may be thrilling, painful, or even both. It can be challenging to maintain perspective during periods of fast change, but understanding that there is a natural cycle and that everyone experiences it at various times may be beneficial in some tiny way.
Grieving And Change
Elisabeth Kübler-Ross, a psychiatrist, spent a lot of time in the 1960s interacting intimately with the dying and bereaved. She observed that humans frequently go through a range of emotions while grieving, and that these feelings frequently have a similar pattern. These discoveries were later refined into the "grief curve" in her book "On Death and Dying," which outlined five essential phases of the emotional journey we frequently go through in those circumstances. It's also widely acknowledged that loss and change exhibit a lot of the same characteristics, particularly when the change was imposed on us.
For changes like the ones we've witnessed this year, it might be helpful to understand that these feelings are entirely normal. If we can comprehend them, we might be able to get a little more perspective, which might, in turn, help to smooth the process a little.
A Five-Stage Process
Communication is the first step in preparing an organization for change. Having a plan that addresses communications to all stakeholders is crucial, even if there are limitations on when specific people or departments can be notified for operational reasons.
The Kubler-Ross Change Curve has shown us that change is not always immediately accepted. People require time to move through the stages of the change curve, so we need to give them that.
Any change we are going through can be categorized into one of the stages of the Kübler-Ross grief curve, but this is especially true when the change has been imposed upon us. We don't all proceed through the stages in precisely the same order, thus this model, like all others, is only an estimate. We may go through some stages extremely rapidly, perhaps even without being aware of them, or we may linger there for a while. Along the curve, we may also do back-and-forth motions.
---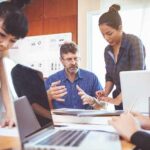 Chapter 6: Change Engagement
Any transformational change program's success is unquestionably dependent on the commitment and buy-in of the individuals who will be involved in the change and accountable for "living" it going forward. Our years of experience collaborating with organizations on change management initiatives have shown us that there are two key actions you can take to increase your chances of success. These are the two steps:
1. Taking the time to identify the truly compelling justifications for everyone's participation in the change and publicly communicating them to foster trust This process is known as building a credible case.
2. Giving everyone the essential skills they need to engage in and navigate the change process, ensuring the change is implemented successfully.
To ensure you receive the best level of acceptance, buy-in, and engagement, spend time on these two steps before the change process even begins or very early on in the process.
Any transformation involving your people, processes, or technology will be simpler to achieve if attention is given to these people-focused actions since your team will be eager to join in.
Creating A Convincing Argument
When people think there is a good cause for the change, they accept it, adjust to it, and interact with it. A crucial first step is developing an argument that people may buy into and regard as credible. You'll be on the right track if you can show how the change will directly lead to the advantages that each person and team will experience as a result of embracing the new modes of operation.
It could be necessary to modify the credible case for various teams, departments, or organizational levels. It should address any underlying concerns that can prevent employees from embracing change, such as "What does it mean to me, my role, and the business?", "Is it worth it?," and "What will the advantages be?" It should be created specifically with the target employee audience in mind.
Engaging all organizational levels in advance of any transformational change and knowing the realities of people's jobs and issues can provide essential knowledge to aid in the creation of the believable case. According to our experience, the business generally accepts numerous requirements for transformational change, though for various reasons. Senior stakeholders could prioritize financial performance, customer acquisition and retention goals, or customer service measures that distinguish the company from rivals as major motivations for changing the customer experience. Members of the front-line customer care staff may find the same change program advantageous because it will equip them with new abilities to address client inquiries and feedback in a more assertive manner. A respectfully crafted rationale focused on these outcomes, delivered appropriately, will enable people in their own area to feel they can believe in the case and that it has value for them as well as the business. Both reasons are valid and significant and would form the basis of the believable case at each level.
---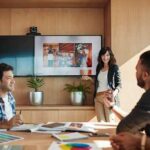 Chapter 7: Change Leadership
Transformational Leadership: What Is It?
Employees are encouraged, inspired, and motivated by the transformational leadership approach to innovate and bring about the change required to determine the company's future success. To do this, executives need to lead by example, demonstrating sincerity, a strong sense of company culture, employee ownership, and independence at work. Business change agents, transformational leaders may spot emerging and changing technological trends and then assist their firm in embracing those changes.
Without micromanaging, transformational leaders inspire and motivate their team members; instead, they put their trained staff members in charge of making decisions related to their professions. It is a management approach that is intended to provide staff members greater freedom to be innovative, consider the future, and come up with fresh answers to persistent problems. Through training and mentoring, staff members on the leadership track will also be prepared to become transformative leaders themselves.
Theory Of Transformational Leadership
James V. Downton introduced the idea of transformative leadership in 1973, and James Burns developed it in 1978. Bernard M. Bass, a researcher, further developed the idea in 1985 by adding techniques to gauge the effectiveness of transformational leadership. With the hope that followers would be inspired, this leadership paradigm pushes leaders to show powerful, true leadership.
Although Bass' theory on transformational leadership was developed in the 1970s, it is still a useful leadership strategy employed today. This is because real leadership never changes; only the circumstances in which it is applied do. Every industry may benefit from it, but the fast-paced IT sector is particularly in need of it because innovation and agility there can make or break a business.
Traits Of Transformational Leadership
According to David E. Ulicne, senior director of executive education at Carnegie Mellon University's Heinz College of Information Systems and Public Policy, organizations seek out transformational leaders that exhibit a "executive presence."
"The ability to express their vision and get the support of key stakeholders would be the most crucial quality for the success of the CIO." You'll need to "develop your narrative talents" by giving presentations at conferences and symposiums, as well as by filming your speeches and soliciting "constructive feedback" from your PR or media staff.
The following is how transformational leaders differentiate themselves from other types of leaders, according to Bass' model:
• Encouragement of followers' motivation and positive development Encouragement of others to uphold moral standards within the organization and to do the same
• Encouragement of an ethical workplace with obvious norms, values, and goals
• Holding an emphasis on authenticity, cooperation, and open communication while encouraging employees to shift from a mindset of self-interest to one where they are working for the common good.
• Offering coaching and mentoring while empowering staff to accept responsibility for decisions and tasks.
---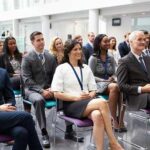 Chapter 8: Transformational Barriers
Businesses constantly undergo a number of organizational changes to stay ahead of the competition and innovate with the aim of enhancing productivity and boosting revenue in order to keep up with a rapidly changing global environment. Only one in three change management programs are successful, despite a rise in change volumes and complexity.
Why are these endeavors for change failing? People-related aspects of change management are frequently neglected by organizations.
Making change human is crucial. Organizations frequently misjudge internal power relationships, external factors, and employee resistance to change. They merely take a top-to-bottom strategy to change management, forgetting that imposing change often results in pushback.
Leaders should perform a baseline assessment to identify the barriers to change and address them for a successful change program in order to lessen this resistance.
What are the most typical obstacles to project change?
• Lack of Governance; Clarity;
• Ineffective Change Communication;
• Strategic Weakness;
• Change Resistant Culture;
• Lack of Organizational Buy-In;
• Change Fatigue;
Removing Constraints For Change Management
You should adhere to the fundamental change management principles to prevent your project from stalling or falling apart. These depend on: • motivating staff through change; • informing staff and stakeholders about the change; • realizing the necessity and impact of change; • including staff at all levels in the process; and • maintaining the change and ingraining it as the new norm.
A company environment that is adaptable to change may be fostered by a number of variables. As an illustration, a potent leadership group, a continuous improvement culture, and a motivated workforce. But it's likely that several strategies will be required to get past the various obstacles.
Remember that implementing change can take a lot of time, and resistance to change projects is frequent. It's critical to realistically assess the scope of the change and determine whether gradual, small changes are preferable to abrupt, full-scale organizational changes.
---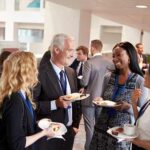 chapter 9: Resistance
Motives for Change Resistance
Change is a vital and necessary component of organizational existence. It is all-encompassing, therefore the question of how crucial it is to develop an organization's coping and adapting processes for being relevant and successful in the modern environment arises.
Together with the idea of change management, the phrase "resistance to change" is explored. Organizational or personal factors may play a role in resistance to change. Organizational resistance, according to Agócs (1997), includes any organizational behavioral tendencies that obstruct or undercut change.
A slight amount of resistance to change is regarded as advantageous because it contributes significantly to behavioral predictability and stability. It is said to have a positive impact on decision-making, critically evaluate the choices that are accessible, and encourage productive brainstorming on the validity of various ideas and tactical alternatives. On the other hand, resistance to change causes unneeded turmoil and problems with adaptability, which impedes the development of the work.
Different behaviors can be used to show resistance to change. Resistance to change can take many different forms, including overt, hidden, implicit, immediate, and postponed. Individual resistance to change can be broken down into the groups listed below:
Resistance: Irrational vs. Rational
Rational or irrational resistance to change can be just described as a perceptual process, according to de Jager (2001). The change literature does not make much note of irrational resistance to change. As a result, the illogical resistance lacks a precise description. Rational resistance to change is supported by logical explanation, justification, or a reward that can bring about the change, but irrational opposition can only be felt or typically shown in a variety of behavioral forms.
Resistance: Justified vs. Unjustified
Justified and Unjustified Resistance to Change are two types of rational resistance to change. Unjustified rational change is typically psychological in nature and may involve hidden commitments to opposing ideologies (Kegan & Lahey, 2002), show up as personal anxieties or insecurities (Powell & Posner, 1978; Yukl, 2006), or simply be a belief that the change may go against one's own values or culture (Lawson & Price, 2003; Recardo, 1995; Schein & NetLibrary, 2004; Yukl, 2006). The following sorts of unjustified rational resistance are possible, with fear or menace as the main motivators:
• a threat to one's personal ideals, ethics, or philosophy;
• a threat of a potential change in the status quo; fear of the unknown;
• fear of personal failure;
• fear of being branded as incompetent;
• fear of losing control of the situation
Resistance That Is Covert vs. Overt
Both overt and covert behaviors can be used to demonstrate resistance to change (de Jager, 2001). Atkinson (2005) asserts that it is relatively simpler to identify overt resistance and that the necessary measures can be applied to lessen its impact.
Although overt resistance can take many different forms, it typically manifests as either outspoken opposition or intense agitation. However, it can be quite challenging to identify concealed resistance to change. Recardo (1995) asserts that covert resistance to change can take the following forms:
• Reduction in output Information withholding
• Prolonging the issue by requesting needless details or information for more studies or investigations
• Needlessly appointing committees or other task groups
---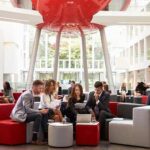 Chapter 10: Transformational Strategy
A Transformation strategy: what is it?
The response strategy a company will employ to deal with change is known as a change management strategy. It is a technique designed to take advantage of the change while minimizing any bad consequences the events that are changing the world may have.
Okay, so in principle it makes sense, but what is it in practice?
Simply said, it's a "better safe than sorry" strategy that businesses can employ when change occurs.
Why Change Management Strategies Are Necessary
You can better anticipate how changes may impact your organization if you have a change management strategy.
No matter what, change is coming, so you might as well be prepared.
If you believe that your company won't be easily impacted by change, you might wish to research organizations that, when faced with change, did not adapt. There are a lot of them!
Even if you believe your organization to be large and impenetrable, change can quickly cripple it if you don't have a plan for it. Do you recall Blockbuster? Probably the best illustration of poor change management techniques.
Important Components of a Change Management Strategy
As previously said, there are many other approaches to change management strategies, thus this is not a NEW one. The following are some important factors to think about while you construct your own strategy:
• Planning
• Transparency
• Communication
• Involvement
• Build a Road Map
---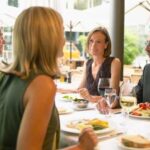 Chapter 11: Transformational Failure
Businesses without a defined plan, strong processes, and a core staff that is adaptable may encounter obstacles in their transformation, even with the most experienced CEOs at the helm.
Business change is nothing new. Since the conception of trade, businesses have had to learn how to develop and adjust to both internal and external variables. In fact, the majority of the largest corporations in the world today did not even exist twenty years ago. And those who were at the top 20 years ago have either gone by the wayside or have been absorbed into a completely new organization. Why do business executives still occasionally make mistakes in the face of so many historical examples of company transformation success and failure?
It may be argued that changes can get more complex the larger the organization. Larger organizations typically have dozens of executives with decades of business experience in a variety of industries and access to numerous resources, but the leaders of these organizations frequently receive criticism for spectacular failures to turn around failing companies or transform a particular area of the business.
The main cause of failure is frequently that the strategy and big picture weren't crystal clear from the beginning.
Another factor contributing to failed transformation programs is inertia. Apathy in the larger business community, a lack of desire to change, and core employees who lack the will to do so or did not agree with the vision put forth may ultimately lead to issues in the future.
Despite the fact that the majority of corporate transformations center on new systems, procedures, and technology, executives frequently overlook their employees. However, those modifications will be implemented and experienced by the local personnel. Goals for transformation can also be derailed by a failure to obtain worker buy-in or by delayed communication.
---
Chapter 12: Transformational Success
Are Your Projects For Transformational Change A Success?
If you've ever heard, seen, or quoted the following statistic, nod your head: "transformational change efforts fail in 70% of cases."
Let's face it: the failure rate of 70% is alarming. It strengthens the case for employing transformational change specialists with experience. It advises implementers to become knowledgeable about change management procedures and include them into their tactical assignments.
Sadly, it's a fictitious number. Michael hammer made some assumptions regarding the success rate of re-engineering initiatives back in the 1990s, and ever since then, authors and speakers have pointed out that 70% of change programs fail. A number of transformational change experts have thoroughly debunked it by researching the change archives. (see this and this.) But it continues.
• few organizations are disciplined or skilled at identifying measures of success at the outset of their projects; • the data to measure success is frequently difficult to collect; • the evidence of success can rarely be attributed solely to the change effort; • leaders move the finish line or unexpected circumstances cause it to move; • the initial sponsor leaves and her replacement does not revisit the measures.
How can someone claim that 70% of change programs fail with such surety when there is so much evidence to the contrary?
Simplify Measurement, But Without Being Simplistic
Here is a recommendation: why not apply some discipline to your change efforts and assess your own success rate instead of using a created and useless statistic? It makes sense conceptually. You specify what you anticipate happening, you monitor what really occurs, and you assess whether your goals were met or not.
Ah, you remark, "the world is challenging! Goals, leaders, and organizations all evolve. The environment of competition changes. The state of the economy deviates from expectations. Additionally, the risk and uncertainty we encounter increase with project size, making measuring all the more difficult.
It's true that assessing significant, intricate, multi-year projects can be challenging. But what choices do you have? Throw up your arms and completely evade measurement? Set objectives but never assess your progress? Or use a straightforward but adaptable framework to help you learn as you go, change course, and accomplish your objectives? I recommend the final selection.
There's no reason why your measurement procedure should be difficult. Start by segmenting your project into stages, such as:
1. Diagnosis and plan of action
2. Resource management
3. Application
4. Realizing the state of the future
Ask a series of questions at each stage to see whether you're ready to advance. The inquiries are fundamental and necessary for any sizeable endeavor, whether or not it involves transformation. These questions can and should be tailored for your company based on the results you hope to achieve. The main goal at this point, regardless of the questions selected, is to identify and agree on what questions to answer.
---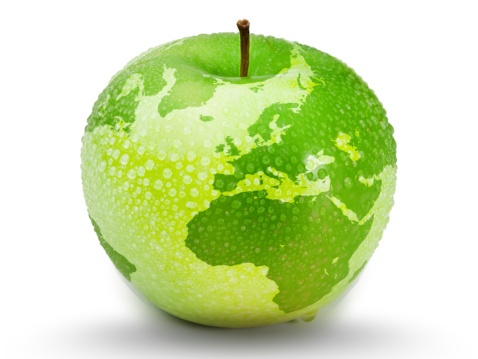 Curriculum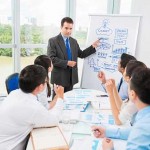 Transformational Change – Workshop 1 – About Transformation
Transformation Importance
Transformational Models
Vision Process
Change Readiness
Emotional Journey
Change Engagement
Change Leadership
Transformational Barriers
Resistance
Transformational Strategy
Transformational Failure
Transformational Success
---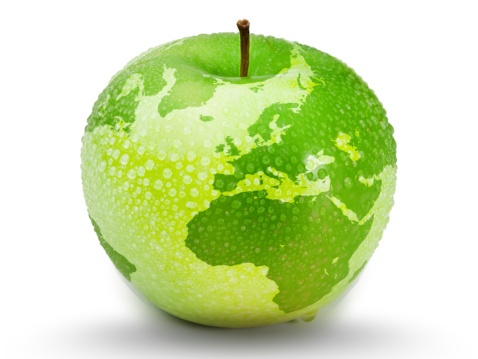 Distance Learning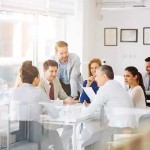 Introduction
Welcome to Appleton Greene and thank you for enrolling on the Transformational Change corporate training program. You will be learning through our unique facilitation via distance-learning method, which will enable you to practically implement everything that you learn academically. The methods and materials used in your program have been designed and developed to ensure that you derive the maximum benefits and enjoyment possible. We hope that you find the program challenging and fun to do. However, if you have never been a distance-learner before, you may be experiencing some trepidation at the task before you. So we will get you started by giving you some basic information and guidance on how you can make the best use of the modules, how you should manage the materials and what you should be doing as you work through them. This guide is designed to point you in the right direction and help you to become an effective distance-learner. Take a few hours or so to study this guide and your guide to tutorial support for students, while making notes, before you start to study in earnest.
Study environment
You will need to locate a quiet and private place to study, preferably a room where you can easily be isolated from external disturbances or distractions. Make sure the room is well-lit and incorporates a relaxed, pleasant feel. If you can spoil yourself within your study environment, you will have much more of a chance to ensure that you are always in the right frame of mind when you do devote time to study. For example, a nice fire, the ability to play soft soothing background music, soft but effective lighting, perhaps a nice view if possible and a good size desk with a comfortable chair. Make sure that your family know when you are studying and understand your study rules. Your study environment is very important. The ideal situation, if at all possible, is to have a separate study, which can be devoted to you. If this is not possible then you will need to pay a lot more attention to developing and managing your study schedule, because it will affect other people as well as yourself. The better your study environment, the more productive you will be.
Study tools & rules
Try and make sure that your study tools are sufficient and in good working order. You will need to have access to a computer, scanner and printer, with access to the internet. You will need a very comfortable chair, which supports your lower back, and you will need a good filing system. It can be very frustrating if you are spending valuable study time trying to fix study tools that are unreliable, or unsuitable for the task. Make sure that your study tools are up to date. You will also need to consider some study rules. Some of these rules will apply to you and will be intended to help you to be more disciplined about when and how you study. This distance-learning guide will help you and after you have read it you can put some thought into what your study rules should be. You will also need to negotiate some study rules for your family, friends or anyone who lives with you. They too will need to be disciplined in order to ensure that they can support you while you study. It is important to ensure that your family and friends are an integral part of your study team. Having their support and encouragement can prove to be a crucial contribution to your successful completion of the program. Involve them in as much as you can.
Successful distance-learning
Distance-learners are freed from the necessity of attending regular classes or workshops, since they can study in their own way, at their own pace and for their own purposes. But unlike traditional internal training courses, it is the student's responsibility, with a distance-learning program, to ensure that they manage their own study contribution. This requires strong self-discipline and self-motivation skills and there must be a clear will to succeed. Those students who are used to managing themselves, are good at managing others and who enjoy working in isolation, are more likely to be good distance-learners. It is also important to be aware of the main reasons why you are studying and of the main objectives that you are hoping to achieve as a result. You will need to remind yourself of these objectives at times when you need to motivate yourself. Never lose sight of your long-term goals and your short-term objectives. There is nobody available here to pamper you, or to look after you, or to spoon-feed you with information, so you will need to find ways to encourage and appreciate yourself while you are studying. Make sure that you chart your study progress, so that you can be sure of your achievements and re-evaluate your goals and objectives regularly.
Self-assessment
Appleton Greene training programs are in all cases post-graduate programs. Consequently, you should already have obtained a business-related degree and be an experienced learner. You should therefore already be aware of your study strengths and weaknesses. For example, which time of the day are you at your most productive? Are you a lark or an owl? What study methods do you respond to the most? Are you a consistent learner? How do you discipline yourself? How do you ensure that you enjoy yourself while studying? It is important to understand yourself as a learner and so some self-assessment early on will be necessary if you are to apply yourself correctly. Perform a SWOT analysis on yourself as a student. List your internal strengths and weaknesses as a student and your external opportunities and threats. This will help you later on when you are creating a study plan. You can then incorporate features within your study plan that can ensure that you are playing to your strengths, while compensating for your weaknesses. You can also ensure that you make the most of your opportunities, while avoiding the potential threats to your success.
Accepting responsibility as a student
Training programs invariably require a significant investment, both in terms of what they cost and in the time that you need to contribute to study and the responsibility for successful completion of training programs rests entirely with the student. This is never more apparent than when a student is learning via distance-learning. Accepting responsibility as a student is an important step towards ensuring that you can successfully complete your training program. It is easy to instantly blame other people or factors when things go wrong. But the fact of the matter is that if a failure is your failure, then you have the power to do something about it, it is entirely in your own hands. If it is always someone else's failure, then you are powerless to do anything about it. All students study in entirely different ways, this is because we are all individuals and what is right for one student, is not necessarily right for another. In order to succeed, you will have to accept personal responsibility for finding a way to plan, implement and manage a personal study plan that works for you. If you do not succeed, you only have yourself to blame.
Planning
By far the most critical contribution to stress, is the feeling of not being in control. In the absence of planning we tend to be reactive and can stumble from pillar to post in the hope that things will turn out fine in the end. Invariably they don't! In order to be in control, we need to have firm ideas about how and when we want to do things. We also need to consider as many possible eventualities as we can, so that we are prepared for them when they happen. Prescriptive Change, is far easier to manage and control, than Emergent Change. The same is true with distance-learning. It is much easier and much more enjoyable, if you feel that you are in control and that things are going to plan. Even when things do go wrong, you are prepared for them and can act accordingly without any unnecessary stress. It is important therefore that you do take time to plan your studies properly.
Management
Once you have developed a clear study plan, it is of equal importance to ensure that you manage the implementation of it. Most of us usually enjoy planning, but it is usually during implementation when things go wrong. Targets are not met and we do not understand why. Sometimes we do not even know if targets are being met. It is not enough for us to conclude that the study plan just failed. If it is failing, you will need to understand what you can do about it. Similarly if your study plan is succeeding, it is still important to understand why, so that you can improve upon your success. You therefore need to have guidelines for self-assessment so that you can be consistent with performance improvement throughout the program. If you manage things correctly, then your performance should constantly improve throughout the program.
Study objectives & tasks
The first place to start is developing your program objectives. These should feature your reasons for undertaking the training program in order of priority. Keep them succinct and to the point in order to avoid confusion. Do not just write the first things that come into your head because they are likely to be too similar to each other. Make a list of possible departmental headings, such as: Customer Service; E-business; Finance; Globalization; Human Resources; Technology; Legal; Management; Marketing and Production. Then brainstorm for ideas by listing as many things that you want to achieve under each heading and later re-arrange these things in order of priority. Finally, select the top item from each department heading and choose these as your program objectives. Try and restrict yourself to five because it will enable you to focus clearly. It is likely that the other things that you listed will be achieved if each of the top objectives are achieved. If this does not prove to be the case, then simply work through the process again.
Study forecast
As a guide, the Appleton Greene Transformational Change corporate training program should take 12-18 months to complete, depending upon your availability and current commitments. The reason why there is such a variance in time estimates is because every student is an individual, with differing productivity levels and different commitments. These differentiations are then exaggerated by the fact that this is a distance-learning program, which incorporates the practical integration of academic theory as an as a part of the training program. Consequently all of the project studies are real, which means that important decisions and compromises need to be made. You will want to get things right and will need to be patient with your expectations in order to ensure that they are. We would always recommend that you are prudent with your own task and time forecasts, but you still need to develop them and have a clear indication of what are realistic expectations in your case. With reference to your time planning: consider the time that you can realistically dedicate towards study with the program every week; calculate how long it should take you to complete the program, using the guidelines featured here; then break the program down into logical modules and allocate a suitable proportion of time to each of them, these will be your milestones; you can create a time plan by using a spreadsheet on your computer, or a personal organizer such as MS Outlook, you could also use a financial forecasting software; break your time forecasts down into manageable chunks of time, the more specific you can be, the more productive and accurate your time management will be; finally, use formulas where possible to do your time calculations for you, because this will help later on when your forecasts need to change in line with actual performance. With reference to your task planning: refer to your list of tasks that need to be undertaken in order to achieve your program objectives; with reference to your time plan, calculate when each task should be implemented; remember that you are not estimating when your objectives will be achieved, but when you will need to focus upon implementing the corresponding tasks; you also need to ensure that each task is implemented in conjunction with the associated training modules which are relevant; then break each single task down into a list of specific to do's, say approximately ten to do's for each task and enter these into your study plan; once again you could use MS Outlook to incorporate both your time and task planning and this could constitute your study plan; you could also use a project management software like MS Project. You should now have a clear and realistic forecast detailing when you can expect to be able to do something about undertaking the tasks to achieve your program objectives.
Performance management
It is one thing to develop your study forecast, it is quite another to monitor your progress. Ultimately it is less important whether you achieve your original study forecast and more important that you update it so that it constantly remains realistic in line with your performance. As you begin to work through the program, you will begin to have more of an idea about your own personal performance and productivity levels as a distance-learner. Once you have completed your first study module, you should re-evaluate your study forecast for both time and tasks, so that they reflect your actual performance level achieved. In order to achieve this you must first time yourself while training by using an alarm clock. Set the alarm for hourly intervals and make a note of how far you have come within that time. You can then make a note of your actual performance on your study plan and then compare your performance against your forecast. Then consider the reasons that have contributed towards your performance level, whether they are positive or negative and make a considered adjustment to your future forecasts as a result. Given time, you should start achieving your forecasts regularly.
With reference to time management: time yourself while you are studying and make a note of the actual time taken in your study plan; consider your successes with time-efficiency and the reasons for the success in each case and take this into consideration when reviewing future time planning; consider your failures with time-efficiency and the reasons for the failures in each case and take this into consideration when reviewing future time planning; re-evaluate your study forecast in relation to time planning for the remainder of your training program to ensure that you continue to be realistic about your time expectations. You need to be consistent with your time management, otherwise you will never complete your studies. This will either be because you are not contributing enough time to your studies, or you will become less efficient with the time that you do allocate to your studies. Remember, if you are not in control of your studies, they can just become yet another cause of stress for you.
With reference to your task management: time yourself while you are studying and make a note of the actual tasks that you have undertaken in your study plan; consider your successes with task-efficiency and the reasons for the success in each case; take this into consideration when reviewing future task planning; consider your failures with task-efficiency and the reasons for the failures in each case and take this into consideration when reviewing future task planning; re-evaluate your study forecast in relation to task planning for the remainder of your training program to ensure that you continue to be realistic about your task expectations. You need to be consistent with your task management, otherwise you will never know whether you are achieving your program objectives or not.
Keeping in touch
You will have access to qualified and experienced professors and tutors who are responsible for providing tutorial support for your particular training program. So don't be shy about letting them know how you are getting on. We keep electronic records of all tutorial support emails so that professors and tutors can review previous correspondence before considering an individual response. It also means that there is a record of all communications between you and your professors and tutors and this helps to avoid any unnecessary duplication, misunderstanding, or misinterpretation. If you have a problem relating to the program, share it with them via email. It is likely that they have come across the same problem before and are usually able to make helpful suggestions and steer you in the right direction. To learn more about when and how to use tutorial support, please refer to the Tutorial Support section of this student information guide. This will help you to ensure that you are making the most of tutorial support that is available to you and will ultimately contribute towards your success and enjoyment with your training program.
Work colleagues and family
You should certainly discuss your program study progress with your colleagues, friends and your family. Appleton Greene training programs are very practical. They require you to seek information from other people, to plan, develop and implement processes with other people and to achieve feedback from other people in relation to viability and productivity. You will therefore have plenty of opportunities to test your ideas and enlist the views of others. People tend to be sympathetic towards distance-learners, so don't bottle it all up in yourself. Get out there and share it! It is also likely that your family and colleagues are going to benefit from your labors with the program, so they are likely to be much more interested in being involved than you might think. Be bold about delegating work to those who might benefit themselves. This is a great way to achieve understanding and commitment from people who you may later rely upon for process implementation. Share your experiences with your friends and family.
Making it relevant
The key to successful learning is to make it relevant to your own individual circumstances. At all times you should be trying to make bridges between the content of the program and your own situation. Whether you achieve this through quiet reflection or through interactive discussion with your colleagues, client partners or your family, remember that it is the most important and rewarding aspect of translating your studies into real self-improvement. You should be clear about how you want the program to benefit you. This involves setting clear study objectives in relation to the content of the course in terms of understanding, concepts, completing research or reviewing activities and relating the content of the modules to your own situation. Your objectives may understandably change as you work through the program, in which case you should enter the revised objectives on your study plan so that you have a permanent reminder of what you are trying to achieve, when and why.
Distance-learning check-list
Prepare your study environment, your study tools and rules.
Undertake detailed self-assessment in terms of your ability as a learner.
Create a format for your study plan.
Consider your study objectives and tasks.
Create a study forecast.
Assess your study performance.
Re-evaluate your study forecast.
Be consistent when managing your study plan.
Use your Appleton Greene Certified Learning Provider (CLP) for tutorial support.
Make sure you keep in touch with those around you.

---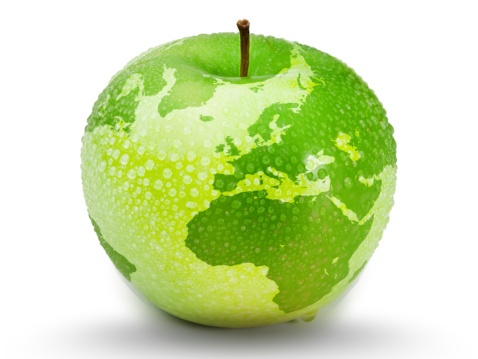 Tutorial Support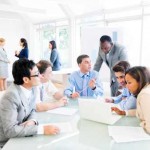 Programs
Appleton Greene uses standard and bespoke corporate training programs as vessels to transfer business process improvement knowledge into the heart of our clients' organizations. Each individual program focuses upon the implementation of a specific business process, which enables clients to easily quantify their return on investment. There are hundreds of established Appleton Greene corporate training products now available to clients within customer services, e-business, finance, globalization, human resources, information technology, legal, management, marketing and production. It does not matter whether a client's employees are located within one office, or an unlimited number of international offices, we can still bring them together to learn and implement specific business processes collectively. Our approach to global localization enables us to provide clients with a truly international service with that all important personal touch. Appleton Greene corporate training programs can be provided virtually or locally and they are all unique in that they individually focus upon a specific business function. They are implemented over a sustainable period of time and professional support is consistently provided by qualified learning providers and specialist consultants.
---
Support available
You will have a designated Certified Learning Provider (CLP) and an Accredited Consultant and we encourage you to communicate with them as much as possible. In all cases tutorial support is provided online because we can then keep a record of all communications to ensure that tutorial support remains consistent. You would also be forwarding your work to the tutorial support unit for evaluation and assessment. You will receive individual feedback on all of the work that you undertake on a one-to-one basis, together with specific recommendations for anything that may need to be changed in order to achieve a pass with merit or a pass with distinction and you then have as many opportunities as you may need to re-submit project studies until they meet with the required standard. Consequently the only reason that you should really fail (CLP) is if you do not do the work. It makes no difference to us whether a student takes 12 months or 18 months to complete the program, what matters is that in all cases the same quality standard will have been achieved.
---
Support Process
Please forward all of your future emails to the designated (CLP) Tutorial Support Unit email address that has been provided and please do not duplicate or copy your emails to other AGC email accounts as this will just cause unnecessary administration. Please note that emails are always answered as quickly as possible but you will need to allow a period of up to 20 business days for responses to general tutorial support emails during busy periods, because emails are answered strictly within the order in which they are received. You will also need to allow a period of up to 30 business days for the evaluation and assessment of project studies. This does not include weekends or public holidays. Please therefore kindly allow for this within your time planning. All communications are managed online via email because it enables tutorial service support managers to review other communications which have been received before responding and it ensures that there is a copy of all communications retained on file for future reference. All communications will be stored within your personal (CLP) study file here at Appleton Greene throughout your designated study period. If you need any assistance or clarification at any time, please do not hesitate to contact us by forwarding an email and remember that we are here to help. If you have any questions, please list and number your questions succinctly and you can then be sure of receiving specific answers to each and every query.
---
Time Management
It takes approximately 1 Year to complete the Transformational Change corporate training program, incorporating 12 x 6-hour monthly workshops. Each student will also need to contribute approximately 4 hours per week over 1 Year of their personal time. Students can study from home or work at their own pace and are responsible for managing their own study plan. There are no formal examinations and students are evaluated and assessed based upon their project study submissions, together with the quality of their internal analysis and supporting documents. They can contribute more time towards study when they have the time to do so and can contribute less time when they are busy. All students tend to be in full time employment while studying and the Transformational Change program is purposely designed to accommodate this, so there is plenty of flexibility in terms of time management. It makes no difference to us at Appleton Greene, whether individuals take 12-18 months to complete this program. What matters is that in all cases the same standard of quality will have been achieved with the standard and bespoke programs that have been developed.
---
Distance Learning Guide
The distance learning guide should be your first port of call when starting your training program. It will help you when you are planning how and when to study, how to create the right environment and how to establish the right frame of mind. If you can lay the foundations properly during the planning stage, then it will contribute to your enjoyment and productivity while training later. The guide helps to change your lifestyle in order to accommodate time for study and to cultivate good study habits. It helps you to chart your progress so that you can measure your performance and achieve your goals. It explains the tools that you will need for study and how to make them work. It also explains how to translate academic theory into practical reality. Spend some time now working through your distance learning guide and make sure that you have firm foundations in place so that you can make the most of your distance learning program. There is no requirement for you to attend training workshops or classes at Appleton Greene offices. The entire program is undertaken online, program course manuals and project studies are administered via the Appleton Greene web site and via email, so you are able to study at your own pace and in the comfort of your own home or office as long as you have a computer and access to the internet.
---
How To Study
The how to study guide provides students with a clear understanding of the Appleton Greene facilitation via distance learning training methods and enables students to obtain a clear overview of the training program content. It enables students to understand the step-by-step training methods used by Appleton Greene and how course manuals are integrated with project studies. It explains the research and development that is required and the need to provide evidence and references to support your statements. It also enables students to understand precisely what will be required of them in order to achieve a pass with merit and a pass with distinction for individual project studies and provides useful guidance on how to be innovative and creative when developing your Unique Program Proposition (UPP).
---
Tutorial Support
Tutorial support for the Appleton Greene Transformational Change corporate training program is provided online either through the Appleton Greene Client Support Portal (CSP), or via email. All tutorial support requests are facilitated by a designated Program Administration Manager (PAM). They are responsible for deciding which professor or tutor is the most appropriate option relating to the support required and then the tutorial support request is forwarded onto them. Once the professor or tutor has completed the tutorial support request and answered any questions that have been asked, this communication is then returned to the student via email by the designated Program Administration Manager (PAM). This enables all tutorial support, between students, professors and tutors, to be facilitated by the designated Program Administration Manager (PAM) efficiently and securely through the email account. You will therefore need to allow a period of up to 20 business days for responses to general support queries and up to 30 business days for the evaluation and assessment of project studies, because all tutorial support requests are answered strictly within the order in which they are received. This does not include weekends or public holidays. Consequently you need to put some thought into the management of your tutorial support procedure in order to ensure that your study plan is feasible and to obtain the maximum possible benefit from tutorial support during your period of study. Please retain copies of your tutorial support emails for future reference. Please ensure that ALL of your tutorial support emails are set out using the format as suggested within your guide to tutorial support. Your tutorial support emails need to be referenced clearly to the specific part of the course manual or project study which you are working on at any given time. You also need to list and number any questions that you would like to ask, up to a maximum of five questions within each tutorial support email. Remember the more specific you can be with your questions the more specific your answers will be too and this will help you to avoid any unnecessary misunderstanding, misinterpretation, or duplication. The guide to tutorial support is intended to help you to understand how and when to use support in order to ensure that you get the most out of your training program. Appleton Greene training programs are designed to enable you to do things for yourself. They provide you with a structure or a framework and we use tutorial support to facilitate students while they practically implement what they learn. In other words, we are enabling students to do things for themselves. The benefits of distance learning via facilitation are considerable and are much more sustainable in the long-term than traditional short-term knowledge sharing programs. Consequently you should learn how and when to use tutorial support so that you can maximize the benefits from your learning experience with Appleton Greene. This guide describes the purpose of each training function and how to use them and how to use tutorial support in relation to each aspect of the training program. It also provides useful tips and guidance with regard to best practice.
---
Tutorial Support Tips
Students are often unsure about how and when to use tutorial support with Appleton Greene. This Tip List will help you to understand more about how to achieve the most from using tutorial support. Refer to it regularly to ensure that you are continuing to use the service properly. Tutorial support is critical to the success of your training experience, but it is important to understand when and how to use it in order to maximize the benefit that you receive. It is no coincidence that those students who succeed are those that learn how to be positive, proactive and productive when using tutorial support.
Be positive and friendly with your tutorial support emails
Remember that if you forward an email to the tutorial support unit, you are dealing with real people. "Do unto others as you would expect others to do unto you". If you are positive, complimentary and generally friendly in your emails, you will generate a similar response in return. This will be more enjoyable, productive and rewarding for you in the long-term.
Think about the impression that you want to create
Every time that you communicate, you create an impression, which can be either positive or negative, so put some thought into the impression that you want to create. Remember that copies of all tutorial support emails are stored electronically and tutors will always refer to prior correspondence before responding to any current emails. Over a period of time, a general opinion will be arrived at in relation to your character, attitude and ability. Try to manage your own frustrations, mood swings and temperament professionally, without involving the tutorial support team. Demonstrating frustration or a lack of patience is a weakness and will be interpreted as such. The good thing about communicating in writing, is that you will have the time to consider your content carefully, you can review it and proof-read it before sending your email to Appleton Greene and this should help you to communicate more professionally, consistently and to avoid any unnecessary knee-jerk reactions to individual situations as and when they may arise. Please also remember that the CLP Tutorial Support Unit will not just be responsible for evaluating and assessing the quality of your work, they will also be responsible for providing recommendations to other learning providers and to client contacts within the Appleton Greene global client network, so do be in control of your own emotions and try to create a good impression.
Remember that quality is preferred to quantity
Please remember that when you send an email to the tutorial support team, you are not using Twitter or Text Messaging. Try not to forward an email every time that you have a thought. This will not prove to be productive either for you or for the tutorial support team. Take time to prepare your communications properly, as if you were writing a professional letter to a business colleague and make a list of queries that you are likely to have and then incorporate them within one email, say once every month, so that the tutorial support team can understand more about context, application and your methodology for study. Get yourself into a consistent routine with your tutorial support requests and use the tutorial support template provided with ALL of your emails. The (CLP) Tutorial Support Unit will not spoon-feed you with information. They need to be able to evaluate and assess your tutorial support requests carefully and professionally.
Be specific about your questions in order to receive specific answers
Try not to write essays by thinking as you are writing tutorial support emails. The tutorial support unit can be unclear about what in fact you are asking, or what you are looking to achieve. Be specific about asking questions that you want answers to. Number your questions. You will then receive specific answers to each and every question. This is the main purpose of tutorial support via email.
Keep a record of your tutorial support emails
It is important that you keep a record of all tutorial support emails that are forwarded to you. You can then refer to them when necessary and it avoids any unnecessary duplication, misunderstanding, or misinterpretation.
---
Individual training workshops or telephone support
Please be advised that Appleton Greene does not provide separate or individual tutorial support meetings, workshops, or provide telephone support for individual students. Appleton Greene is an equal opportunities learning and service provider and we are therefore understandably bound to treat all students equally. We cannot therefore broker special financial or study arrangements with individual students regardless of the circumstances. All tutorial support is provided online and this enables Appleton Greene to keep a record of all communications between students, professors and tutors on file for future reference, in accordance with our quality management procedure and your terms and conditions of enrolment. All tutorial support is provided online via email because it enables us to have time to consider support content carefully, it ensures that you receive a considered and detailed response to your queries. You can number questions that you would like to ask, which relate to things that you do not understand or where clarification may be required. You can then be sure of receiving specific answers to each individual query. You will also then have a record of these communications and of all tutorial support, which has been provided to you. This makes tutorial support administration more productive by avoiding any unnecessary duplication, misunderstanding, or misinterpretation.
---
Tutorial Support Email Format
You should use this tutorial support format if you need to request clarification or assistance while studying with your training program. Please note that ALL of your tutorial support request emails should use the same format. You should therefore set up a standard email template, which you can then use as and when you need to. Emails that are forwarded to Appleton Greene, which do not use the following format, may be rejected and returned to you by the (CLP) Program Administration Manager. A detailed response will then be forwarded to you via email usually within 20 business days of receipt for general support queries and 30 business days for the evaluation and assessment of project studies. This does not include weekends or public holidays. Your tutorial support request, together with the corresponding TSU reply, will then be saved and stored within your electronic TSU file at Appleton Greene for future reference.
Subject line of your email
Please insert: Appleton Greene (CLP) Tutorial Support Request: (Your Full Name) (Date), within the subject line of your email.
Main body of your email
Please insert:
1. Appleton Greene Certified Learning Provider (CLP) Tutorial Support Request
2. Your Full Name
3. Date of TS request
4. Preferred email address
5. Backup email address
6. Course manual page name or number (reference)
7. Project study page name or number (reference)
Subject of enquiry
Please insert a maximum of 50 words (please be succinct)
Briefly outline the subject matter of your inquiry, or what your questions relate to.
Question 1
Maximum of 50 words (please be succinct)
Maximum of 50 words (please be succinct)
Question 3
Maximum of 50 words (please be succinct)
Question 4
Maximum of 50 words (please be succinct)
Question 5
Maximum of 50 words (please be succinct)
Please note that a maximum of 5 questions is permitted with each individual tutorial support request email.
---
Procedure
* List the questions that you want to ask first, then re-arrange them in order of priority. Make sure that you reference them, where necessary, to the course manuals or project studies.
* Make sure that you are specific about your questions and number them. Try to plan the content within your emails to make sure that it is relevant.
* Make sure that your tutorial support emails are set out correctly, using the Tutorial Support Email Format provided here.
* Save a copy of your email and incorporate the date sent after the subject title. Keep your tutorial support emails within the same file and in date order for easy reference.
* Allow up to 20 business days for a response to general tutorial support emails and up to 30 business days for the evaluation and assessment of project studies, because detailed individual responses will be made in all cases and tutorial support emails are answered strictly within the order in which they are received.
* Emails can and do get lost. So if you have not received a reply within the appropriate time, forward another copy or a reminder to the tutorial support unit to be sure that it has been received but do not forward reminders unless the appropriate time has elapsed.
* When you receive a reply, save it immediately featuring the date of receipt after the subject heading for easy reference. In most cases the tutorial support unit replies to your questions individually, so you will have a record of the questions that you asked as well as the answers offered. With project studies however, separate emails are usually forwarded by the tutorial support unit, so do keep a record of your own original emails as well.
* Remember to be positive and friendly in your emails. You are dealing with real people who will respond to the same things that you respond to.
* Try not to repeat questions that have already been asked in previous emails. If this happens the tutorial support unit will probably just refer you to the appropriate answers that have already been provided within previous emails.
* If you lose your tutorial support email records you can write to Appleton Greene to receive a copy of your tutorial support file, but a separate administration charge may be levied for this service.
---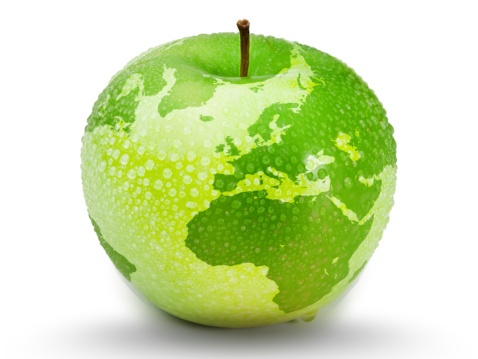 How To Study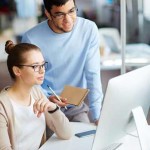 Your Certified Learning Provider (CLP) and Accredited Consultant can help you to plan a task list for getting started so that you can be clear about your direction and your priorities in relation to your training program. It is also a good way to introduce yourself to the tutorial support team.
Planning your study environment
Your study conditions are of great importance and will have a direct effect on how much you enjoy your training program. Consider how much space you will have, whether it is comfortable and private and whether you are likely to be disturbed. The study tools and facilities at your disposal are also important to the success of your distance-learning experience. Your tutorial support unit can help with useful tips and guidance, regardless of your starting position. It is important to get this right before you start working on your training program.
Planning your program objectives
It is important that you have a clear list of study objectives, in order of priority, before you start working on your training program. Your tutorial support unit can offer assistance here to ensure that your study objectives have been afforded due consideration and priority.
Planning how and when to study
Distance-learners are freed from the necessity of attending regular classes, since they can study in their own way, at their own pace and for their own purposes. This approach is designed to let you study efficiently away from the traditional classroom environment. It is important however, that you plan how and when to study, so that you are making the most of your natural attributes, strengths and opportunities. Your tutorial support unit can offer assistance and useful tips to ensure that you are playing to your strengths.
Planning your study tasks
You should have a clear understanding of the study tasks that you should be undertaking and the priority associated with each task. These tasks should also be integrated with your program objectives. The distance learning guide and the guide to tutorial support for students should help you here, but if you need any clarification or assistance, please contact your tutorial support unit.
Planning your time
You will need to allocate specific times during your calendar when you intend to study if you are to have a realistic chance of completing your program on time. You are responsible for planning and managing your own study time, so it is important that you are successful with this. Your tutorial support unit can help you with this if your time plan is not working.
Keeping in touch
Consistency is the key here. If you communicate too frequently in short bursts, or too infrequently with no pattern, then your management ability with your studies will be questioned, both by you and by your tutorial support unit. It is obvious when a student is in control and when one is not and this will depend how able you are at sticking with your study plan. Inconsistency invariably leads to in-completion.
Charting your progress
Your tutorial support team can help you to chart your own study progress. Refer to your distance learning guide for further details.
Making it work
To succeed, all that you will need to do is apply yourself to undertaking your training program and interpreting it correctly. Success or failure lies in your hands and your hands alone, so be sure that you have a strategy for making it work. Your Certified Learning Provider (CLP) and Accredited Consultant can guide you through the process of program planning, development and implementation.
Reading methods
Interpretation is often unique to the individual but it can be improved and even quantified by implementing consistent interpretation methods. Interpretation can be affected by outside interference such as family members, TV, or the Internet, or simply by other thoughts which are demanding priority in our minds. One thing that can improve our productivity is using recognized reading methods. This helps us to focus and to be more structured when reading information for reasons of importance, rather than relaxation.
Speed reading
When reading through course manuals for the first time, subconsciously set your reading speed to be just fast enough that you cannot dwell on individual words or tables. With practice, you should be able to read an A4 sheet of paper in one minute. You will not achieve much in the way of a detailed understanding, but your brain will retain a useful overview. This overview will be important later on and will enable you to keep individual issues in perspective with a more generic picture because speed reading appeals to the memory part of the brain. Do not worry about what you do or do not remember at this stage.
Content reading
Once you have speed read everything, you can then start work in earnest. You now need to read a particular section of your course manual thoroughly, by making detailed notes while you read. This process is called Content Reading and it will help to consolidate your understanding and interpretation of the information that has been provided.
Making structured notes on the course manuals
When you are content reading, you should be making detailed notes, which are both structured and informative. Make these notes in a MS Word document on your computer, because you can then amend and update these as and when you deem it to be necessary. List your notes under three headings: 1. Interpretation – 2. Questions – 3. Tasks. The purpose of the 1st section is to clarify your interpretation by writing it down. The purpose of the 2nd section is to list any questions that the issue raises for you. The purpose of the 3rd section is to list any tasks that you should undertake as a result. Anyone who has graduated with a business-related degree should already be familiar with this process.
Organizing structured notes separately
You should then transfer your notes to a separate study notebook, preferably one that enables easy referencing, such as a MS Word Document, a MS Excel Spreadsheet, a MS Access Database, or a personal organizer on your cell phone. Transferring your notes allows you to have the opportunity of cross-checking and verifying them, which assists considerably with understanding and interpretation. You will also find that the better you are at doing this, the more chance you will have of ensuring that you achieve your study objectives.
Question your understanding
Do challenge your understanding. Explain things to yourself in your own words by writing things down.
Clarifying your understanding
If you are at all unsure, forward an email to your tutorial support unit and they will help to clarify your understanding.
Question your interpretation
Do challenge your interpretation. Qualify your interpretation by writing it down.
Clarifying your interpretation
If you are at all unsure, forward an email to your tutorial support unit and they will help to clarify your interpretation.
---
Qualification Requirements
The student will need to successfully complete the project study and all of the exercises relating to the Transformational Change corporate training program, achieving a pass with merit or distinction in each case, in order to qualify as an Accredited Transformational Change Specialist (APTS). All monthly workshops need to be tried and tested within your company. These project studies can be completed in your own time and at your own pace and in the comfort of your own home or office. There are no formal examinations, assessment is based upon the successful completion of the project studies. They are called project studies because, unlike case studies, these projects are not theoretical, they incorporate real program processes that need to be properly researched and developed. The project studies assist us in measuring your understanding and interpretation of the training program and enable us to assess qualification merits. All of the project studies are based entirely upon the content within the training program and they enable you to integrate what you have learnt into your corporate training practice.
Transformational Change – Grading Contribution
Project Study – Grading Contribution
Customer Service – 10%
E-business – 05%
Finance – 10%
Globalization – 10%
Human Resources – 10%
Information Technology – 10%
Legal – 05%
Management – 10%
Marketing – 10%
Production – 10%
Education – 05%
Logistics – 05%
TOTAL GRADING – 100%
Qualification grades
A mark of 90% = Pass with Distinction.
A mark of 75% = Pass with Merit.
A mark of less than 75% = Fail.
If you fail to achieve a mark of 75% with a project study, you will receive detailed feedback from the Certified Learning Provider (CLP) and/or Accredited Consultant, together with a list of tasks which you will need to complete, in order to ensure that your project study meets with the minimum quality standard that is required by Appleton Greene. You can then re-submit your project study for further evaluation and assessment. Indeed you can re-submit as many drafts of your project studies as you need to, until such a time as they eventually meet with the required standard by Appleton Greene, so you need not worry about this, it is all part of the learning process.
When marking project studies, Appleton Greene is looking for sufficient evidence of the following:
Pass with merit
A satisfactory level of program understanding
A satisfactory level of program interpretation
A satisfactory level of project study content presentation
A satisfactory level of Unique Program Proposition (UPP) quality
A satisfactory level of the practical integration of academic theory
Pass with distinction
An exceptional level of program understanding
An exceptional level of program interpretation
An exceptional level of project study content presentation
An exceptional level of Unique Program Proposition (UPP) quality
An exceptional level of the practical integration of academic theory
---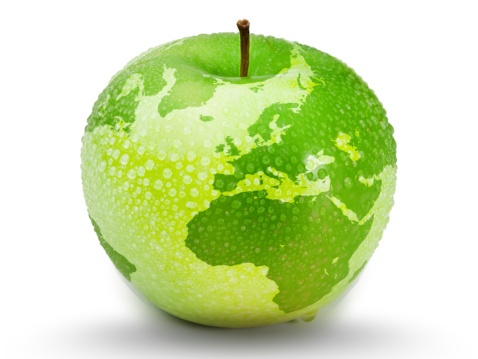 Preliminary Analysis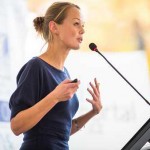 Online Article
By Seijts & Gandz,
Business Horizons,
March – April, 2018.
"Transformational change and leader character
Abstract
Leader character is foundational to good leadership. We define character as an amalgam of virtues, values, and personality traits that influence how leaders behave in various contexts. Our research identified 11 dimensions of leader character and 60-plus character elements that are illustrative of those dimensions. We integrate two frameworks: John Kotter's eight-step model of leading change and our framework of leader character dimensions and associated elements. Specifically, the objective of this article is to illustrate which dimensions of leader character come into play at various points in the organizational change process and how their presence or absence affects the outcomes of the change process. Beyond that, we draw inferences about how organizations might develop character among all leaders but especially those younger, less experienced leaders who will become tomorrow's leaders of change projects.
Transformational change
As educators, researchers, and consultants, we have worked with many organizations—some successful, some not—engaged in transformational change. We have been brought in at various junctures: the very earliest stages of change, after things started to go wrong and, occasionally, at the salvage stage when it was clear the desired change was not going to happen.
Throughout, our ideas about leadership have evolved and we have begun to place a strong emphasis on leader character in our research, student programming, and outreach activities. Our interest in leader character emerged from the 2008–2009 financial crisis and a qualitative study we conducted that focused on why some organizations in the financial sector failed or had near-death experiences while others prospered, avoiding risks that they did not understand or could not manage (Gandz, Crossan, Seijts, & Stephenson, 2010). In the course of this study, leader character was a recurring theme in our conversations with leaders in the public, private, and not-for-profit sectors. Based on both qualitative and quantitative research since that time, we have defined leader character as an amalgam of virtues, values, and personality traits that strongly influence how leaders behave in various contexts (e.g., Crossan et al., 2017; Crossan, Seijts, & Gandz, 2016).
Most recently, we have been thinking and writing about the connection between success in leading deep and comprehensive change and the character of those who succeed in change leadership roles. In this article, we integrate two frameworks. The first framework is John Kotter's (1996) eight-step model of leading comprehensive change that, in one form or another, is the starting place for most executives, directors, entrepreneurs, consultants, or others charged with leading change or helping others to do so. The second framework (see Figure 1) is based on our own research on leader character and is designed to give executives an accessible language as well as a set of relevant behaviors associated with character in the context of business organizations (Crossan et al., 2017, Crossan et al., 2016). "
If you would like to know more, Click Here
---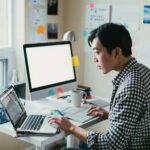 Online Article
By Yan et al,
Frontier Psychology,
May 25, 2022.
"The Effect of Transformational Change on Performance: An Employee's Stress Appraisals Perspective
This study aims to determine the specific impact of employees' perceptions of transformational change on in-role performance and how stress assessment can mediate the relationship between transformational change and in-role performance. According to the cognitive appraisal theory, the same individual has different appraisals of the same stressors, including challenge, and hindrance appraisal. As an important stressor, transformational change also affects individuals differently depending on their assessments. This study integrates employees' challenge or hindrance appraisal of transformational change into a conceptual model to distinguish between the roles of the two appraisals. It examines it as a mediating mechanism between transformational change and in-role performance. Additionally, 313 employees who recently experienced transformational change were used as samples to test the hypothesis. The results show that transformational change negatively affects employees' in-role performance; hindrance appraisal negatively mediates the relationship between transformational change and in-role performance, and challenge appraisal positively mediates the relationship between transformational change and in-role performance. The originality and value of this research extend the application of stress appraisals in organizational change management. Research shows that, in the context of major change, employees' in-role performance is reduced by the impact of transformational change. However, when employees positively appraise organizational change, the negative effects of change are weakened.
Introduction
The COVID-19 outbreak has generated unprecedented disruptions in global economies, posing a huge threat to human health and property (Chakraborty and Maity, 2020). Additionally, there are significant changes in the way organizations operate, manage, and work (Hartmann and Lussier, 2020). This sudden change is undoubtedly a threat and an opportunity (Kovoor-Misra, 2009). Therefore, most organizations change their reaction to the situation to improve their sustainable competitiveness through continuous changes to enable the organization to develop (Brown and Eisenhardt, 1997; May and Stahl, 2017). It follows that organizational change is necessary for a more stable and prosperous organization during the post-pandemic era (Ågerfalk et al., 2020). In particular, as one of the most representative types of organizational change, transformational change represents a radical change that affects the entire organization, including fundamental changes in organizational culture, practices, and underlying assumptions (Brandt et al., 2019). Such changes affect organizational development and have significant and often underestimated psychological and behavioral implications for individual employees (Lee et al., 2013).
Most of the research covered in previous change reviews focused on how organizations prepare for, implement, and respond to change at the organizational level (Oreg et al., 2011) while ignoring the crucial area of employee responses to change at the individual level (Choi, 2011). Additionally, focusing only on objective measures of change exposure may underestimate the effects of change (Rafferty and Jimmieson, 2017). Because employees' subjective change experiences may not be consistent with the objective change they face (Loretto et al., 2010). As the main driver of change, how employees react to organizational change is the core of the entire event and the primary determinant of the extent to which any change can succeed (Oreg et al., 2018). Based on this view, recent studies have begun to focus on the significance of individual responses to transformational change in organizational change, especially in subjective perceptions (Rafferty and Jimmieson, 2017). For example, employees' subjective perception of transformational change leads to their resistance to change and declines their psychological well-being (Rafferty and Jimmieson, 2017). In contrast, employee commitment to organizational change prompts employees to comply with the behavioral requirements for change (Meyer et al., 2007).
Moreover, employees may respond differently to the ongoing changes in their organizations due to individual differences. Some employees feel a growing sense of frustration, alienation, and grief he impact of change and resist it (Smollan, 2012) or are ambivalent and do not change their behaviors (Piderit, 2000). While others regard change as an opportunity to learn and grow and respond enthusiastically to organizational change (Caldwell et al., 2004; Vakola, 2014). These different responses are caused by people's different perceptions and appraisals of organizational change (Oreg et al., 2011; Çalışkan and Özkoç, 2020). This view agrees with Lazarus and Folkman (1984) that the same environmental stimulus may cause different responses from different individuals depending on how they evaluate and respond to it. "
If you would like to know more, Click Here
---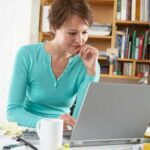 Online Article
By Judith Ann Chapman,
Leadership & Organization Development Journal,
February 1, 2002.
"A framework for transformational change in organisations
Abstract
This article presents a framework for planned change processes that are transformational in nature. The framework provides a clear alternative to traditional approaches in organisation development (OD) which are generally suited to situations where smaller scale or incremental adjustments are required. It is structured around three core issues in organisational change management: the nature of organisations and what constitutes an improvement to them, appropriate strategies for levering change, and change agent roles. In the framework, special emphasis is placed on attitudes, beliefs and values as the key change levers in an organisational transformation. The usefulness and power of the framework are illustrated by a case analysis of a successful intervention involving over 50 consultants and a large number of organisations. The article concludes with a discussion of processes supportive of successful transformational change.
Introduction
When organisation development (OD) emerged in the 1960s it was primarily concerned with individual and group level interventions to support gradual or incremental organisational change (Lewin, 1951; Bennis, 1969). Later, as the momentum and scope of change increased, the field broadened to encompass large‐scale interventions including strategic change. The OD literature reflected this trend by distinguishing among the different levels of change. Golembiewski and his colleagues (Golembiewski, 1979; Golembiewski et al., 1976) developed a rigorous system for making conceptual distinctions among three categories of change which were termed alpha, beta and gamma change. They argued that such distinctions were necessary as a basis for judging which OD interventions were most appropriate for the circumstances, and for assessing their impact and success. Both alpha and beta change infer an alteration to behavior within system boundaries that are already well established. With alpha change, the participants simply extend what they are currently doing, whereas with beta change, the standards by which behavior is assessed are also altered. Gamma change involves a transition from one state to another, or a quantum shift in the way that work and its purpose is understood.
Earlier, Watzlawick et al. (1974) distinguished two levels of change as first‐order and second‐order change. Their approach encompassed the critical distinction between qualitative changes to the system itself (analogous to gamma change) and adjustments within it (alpha and beta change). In further efforts towards clarifying this distinction, Bartunek and Moch (1987) described first‐order change as gradual modifications that make sense within an established framework, while second‐order change requires alteration to the framework. For Levy (1986), the former proceeds by incremental adjustments that do not change the system's core, while the latter involves differences in the basic governing rules. Ford and Backoff (1988) saw second order change as a movement to a different plane of understanding, or a shift in deep structures. For reason of its part in redefining reality for participants in a system, second‐order change is now commonly described as "transformational".
Transformational change within organisations requires a basic shift in attitudes, beliefs and cultural values, reframing (Bartunek, 1988), or as Golembiewski (1979, p. 413) put it, "a redefinition of the relevant psychological space". In his view, resources, time and effort expended on an intervention need not be large to induce such change. It can occur seemingly easily or even mercurially if the system has already reached a certain developmental point. "
If you would like to know more, Click Here
---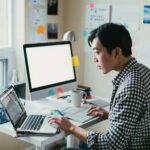 Online Article
By Velasco & Sansone,
Vertical Leadership,
2019.
"Resistance to Diversity and Inclusion Change Initiatives: Strategies for Transformational Leaders
Abstract
Rapidly shifting U.S. demographics are causing organizations to encounter increased demand to build culturally competent, inclusive workforces. Review of current literature and the authors' primary research suggests broad attitudinal and ideological shifts concerning the role of resistance in diversity and inclusion initiatives especially as it concerns responsibilities of transformational leaders. An alternative orientation around resistance is presented along with efective strategies for transformational leaders to anticipate, address and redirect fearbased behaviors in order to succeed in diversity and inclusion change initiatives.
Race and gender disparities raise sensitive issues, consequently diversity and inclusion change initiatives often trigger unique reactions, behaviors and emotions, for and against (Gonzalez, 2010). Paradoxically, individual, group, and organizational resistance rather than being an obstacle may serve a critical role assuring change success.
The United States' workplace is undergoing rapid demographic change. According to the Bureau of Labor Statistics, over the next four years members of the Asian labor force is projected to more than double and Hispanics will account for about 80% of the total growth of the U.S. labor force. Growth of Black Americans to 2050 is projected to be 6.4 million. The White labor force is declining in comparison to those of other racial and ethnic groups (Bureau of Labor Statistics, 2015).
Companies with greater workforce diversity and inclusion have higher profts and increased innovation compared to those with a homogeneous workforce (Herring, 2009; Forbes, 2011; McKinsey, 2015). Regardless, organizations continue experiencing difculties building inclusive cultures. Garr (2014) surveyed 250 North American companies and found that 71% aspire to have an inclusive culture where employees feel involved, respected and valued. However, only 11% reported having one in place.
While resistance in change management has been the focus of many studies (Coetsee, 1999; Hultman, 2003; Ford & Ford, 2008; Ford & Ford, 2009; Maurer, 1996; Piderit, 2000; Simoes and Esposito, 2014; Muo, 2014) little research has been done about the unique challenges and kinds of resistance encountered by transformational leaders in diversity and inclusion change initiatives. Our review of current literature and our own qualitative investigation reveals ways in which transformational leaders deploy resistance as a catalyst for change. Organization resistance is an employee's dispositional inclination to contest new developments (Oreg, 2003). "Resistance can be contrasted with readiness, which is a state of mind refecting willingness or receptiveness to change" (Hultman, 2003; p. 1)."
If you would like to know more, Click Here
---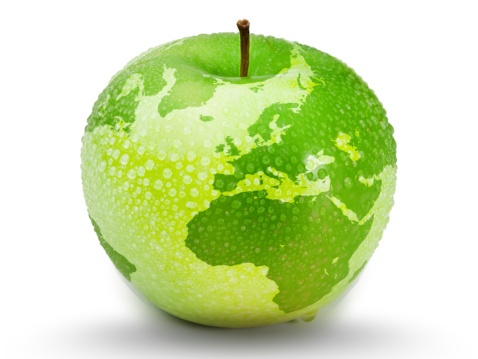 Course Manuals 1-12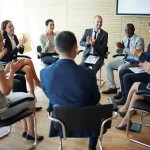 Course Manual 1: Transformation Importance
Why Businesses Go Through Transformational Change
Organizations do not undertake transformational change lightly since it is disruptive. Change is typically sparked by internal or external factors, necessitating a fundamental reorientation of an organization in order to maintain profitability and market relevance.
Transformational change catalysts appear in an organization when it:
• Adopts cutting-edge new technologies that demand radical adjustments to team structures and processes.
• Brings about significant tactical adjustments (e.g., from a change in leadership or because of a merger or acquisition)
• Brings about profound cultural transformations (e.g., following a major internal problem, such as systemic harassment)
• Makes a fresh core offering to counteract market influences from outside the company (e.g., from new or increased competition or unexpected changes in buyer behavior)
Positive transformational change is typical. To ensure its success, it must be carefully controlled as it can instill dread, doubt, and insecurity in your personnel.
Why Change Now?
Change is a journey, not a destination, in the digital era. How can your company be optimized to adapt to the times?
One of the largest corporate issues of our day is digital transformation. There is a strong need to advance and innovate. Nobody wants their business to become the next Kodak, Nokia, or Blockbuster. The stakes are high, though, with up to 70% of change management initiatives doomed to failure.
How do certain companies stay on the cutting edge while others fall behind?
Here's the secret: people are people. It's not just about using cutting-edge technology or a clever plan. The most crucial factor is human behavior. Whether hearts and minds are involved, whether they are working for the change or against it, determines whether change projects succeed or fail.
So, we may conclude from experience that people play a major role in whether change is effective or not. And we are aware that the pace and rhythm of change must speed up due to digital transformation. So how can we effectively foster a vibrant culture where individuals are motivated by opportunities rather than fixated on issues?
A excellent place to start is by gaining an understanding of human nature and resistance to change.
A Feeling Of Urgency
For many businesses, the traditional patterns of product and service creation have been drastically altered by the digital age. Change and innovation can no longer be managed as well planned, ring-fenced projects. There is no time for contemplation or waiting. Waiting to see what your rivals will do increases your chance of falling behind. Or even worse, discovering that a fresh start-up has thrown you all for a loop with a radical new strategy. Isn't it a little scary?
Nobody wants their business to become the next Kodak, Nokia, or Blockbuster
It's important to acknowledge the fear component. Because in order to encourage creativity, you must inspire and enable individuals to consider fresh perspectives and make choices—in other words, to step outside of their comfort zones. This calls for faith. People need to feel secure enough to take a certain level of risk, knowing that no one's neck will be on the line if things don't work out as planned.
We know that personal development and growth come from that point, where we try something new that has no guarantee of success and that in some way pushes the edge, despite the fact that it's normal to put off difficult chores and remain with what we know. The best organizations stand out from the rest by promoting that mentality.
Evidence also suggests that an organization's chances of success increase with the timing of any given change. Therefore, it's crucial to instill a sense of urgency, beginning with corporate executives and decision makers and then spreading throughout the entire organization.
---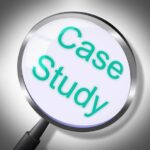 Case Study: Nokia
Nokia's internal collapse is described by Yves Doz, Emeritus Professor of Strategic Management at INSEAD.
---
Management Of Change: Why Radical Change Has Become The Norm In Business
If this year has taught us anything, it is that change will happen whether or not we want it to and that it frequently occurs suddenly. So perhaps being prepared is the best course of action.
It's truer than ever that "change is a constant," and the changes we're witnessing in the workplace are increasingly revolutionary. Many of us have had to make significant adjustments just this year due to the shift to remote working, acclimating to new tools, discovering new sharing strategies, and balancing family and work responsibilities. In the meantime, globalization, new technology, and opportunism have made it possible for new challengers and business models to develop alongside Covid-19 at an ever-increasing rate.
Even though this year has been especially harsh, it doesn't take much reflection to see how much has changed over the past 20 years. Consider:
• Apple in the phone and music industries (challenging both record companies and phone makers)
• Amazon
• Netflix
• Airbnb
• Uber
• Tesla
Whole industries and the businesses operating inside them are being compelled to redefine themselves, re-establish their relevance (if they can), and create new value chains in order to survive. Think back to how the music, retail, and photography industries appeared just 20 years ago compared to how they do now. Kodak was unstoppable, there was little online presence, Amazon wasn't really a household name, most music was sold on CDs, and for the most of us, smartphones weren't even a thought. Everything has changed in just 20 years; some businesses have adapted, while others have not.
True transformation calls for a different sort of strategy that digs much deeper; there must be a readiness to return to fundamentals and cast doubt on everything. A company's ability to respond rapidly to external pressures and possibilities, for instance, might be undermined by the legacy of prior success, which can so easily result in the creation of a culture of resistance and inertia. Even the typical organizational structure, which is still in use in many firms today (and has remained virtually constant since the end of the 19th century), might limit an organization's capacity for innovation and swift decision-making. Decisions aren't made swiftly enough or boldly enough because the decision-making process becomes burdensome.
The first step in dealing with this form of inertia is realizing and accepting that it exists. We have discovered some signals that are typical, such as:
• Big spending accounts and luxurious offices give the appearance of being too big to fail.
• Negative executives and employees who prioritize personal gain and power over the success of the company
• The belief that only those at the top of an organization can come up with meaningful ideas
• An avoidance of criticism or a generalized fear of being fired for taking a risk, which undermines innovation, as well as compensation and incentive structures that feed egos and attract power-hungry personality types
All of this results in resistance to change, which is frequently subtle, passive, and challenging to identify. The world will change nonetheless, as we've witnessed this year, and that much is certain. The only issues are when, how, and possibly how quickly.
The idea that people are inherently resistive to change is a widespread one. We dispute it by emphasizing the daily adjustments that we all voluntarily make, no matter how tiny. And this year has shown beyond a shadow of a doubt that when the circumstances are ideal, we'll all make huge changes, even if it means sacrificing something important.
Therefore, it is our responsibility to assist organizations in fostering change so that our most innate human traits, inventiveness and adaptability, can start to show. Then is when we accomplish the seemingly unachievable. Every organization, circumstance, and individual are unique, and that is exactly how it should be.
Where To Start
If you haven't begun your transformation journey or are concerned that it has stagnated, ask yourself if everyone is genuinely interested in and supportive of what needs to be done.
A change readiness assessment is a wonderful place to start because you can use real data to discover what everyone is currently thinking but may not be speaking aloud. Through their eyes, you'll be able to witness how the transformation seems. You'll be aware of where to concentrate right away in order to effectively expedite your change, reap greater results, lessen stress for both you and people around you, and even have more fun!
---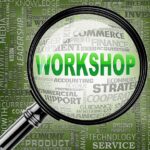 Exercise 1.1: Forward or Backward Game
How players react to change will be examined in this game. In this activity, participants can move forward or backward in response to various statements in a good or negative way.
Time: 5 to 10 minutes
Participants: Any
Materials: a list of phrases relating to change, a large room or outdoor area
Instructions:
Before you start, prepare a list of change-related words like "alteration", "conversion", "transition" etc. Probably, you can write 5-10 words.
Next, divide the workers into teams. T ell each team to stand horizontally shoulder to shoulder.
Now instruct the participants to advance if the word they hear elicits a favorable response and to retreat if a negative response is elicited.
Next, try reading each word louder one at a time to observe what occurs.
Debrief
You moved most either forward or backward, where? Why?
Were you ever unsure about where to go when moving? Please elaborate.
Having enough confidence will enable you to do more. Moving forward is confidence. Do you concur? Why, if so?
---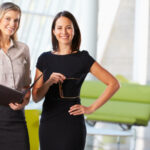 Course Manual 2: Transformational Models
Types of Change
Whether the modifications you're considering are little or significant, there are numerous factors to take into account. Identifying the kinds of changes you are making to your firm is the first step in managing your staff through change. This stage will assist you in making decisions on how to organize your change process and effectively support your team. There are three main categories of change.
Developmental Change
You create developmental modifications to enhance current business practices. They shouldn't be too stressed out by development change as long as you keep your personnel well-informed of changes and provide them with the training they need to implement process improvements.
Improvements to current billing and reporting systems, updates to payroll operations, and a concentrate on marketing and advertising processes are a few examples of developmental change.
The initial step towards additional business improvements that can help you meet customer requests may be a developmental change. If you handle these baby stages successfully, your team will see that you are approaching change in a thoughtful, deliberate way. When implementing developmental changes, it's critical that you:
• communicate your justification to staff;
• train staff to adopt new procedures and technologies; and
• demonstrate to staff your dedication to minimizing the effects of change on your firm.
Transitional Change
Transitional changes are those you implement to switch out old procedures for new ones. Transitional change might make your staff feel more uncomfortable and is harder to implement.
Corporate restructuring, mergers, and acquisitions are a few examples of transitional change, as are developing new goods or services and introducing new technologies.
Staff members may experience anxiety throughout the "transitional" period of tearing down outdated procedures and systems and putting in place fresh ones. When implementing transitional changes, you must:
• Clearly convey the effects and advantages you anticipate will arise from your adjustments.
• Remind employees that their jobs are secure;
• take into account their opinions and contributions when making changes;
• and routinely inform them of the efforts you are taking to support them through the change and train them in new processes.
Transformational Change
A shift in work culture is frequently the outcome of transformational developments, which radically redefine your business strategy and operations. These adjustments could be a reaction to drastic or unanticipated market shifts. Staff members may experience anxiety, doubt, and insecurity as a result of transformational change, which must be carefully managed.
---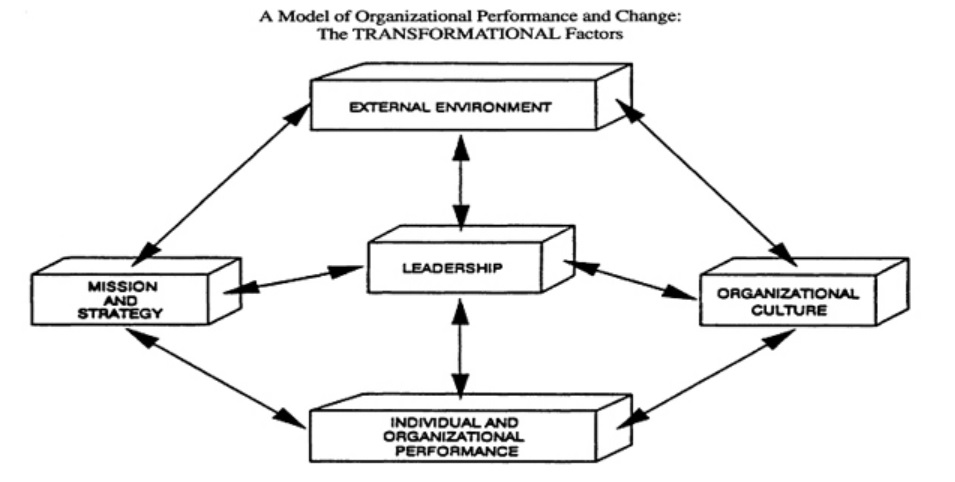 ---
Examples of transformational change include: implementing significant strategic and cultural changes; adopting drastically different technologies; significantly altering operations to accommodate new supply and demand; and reforming product and service offerings to accommodate unexpected competition and sharp revenue declines.
When organizations realize they need to remodel their operations, transformational transformations frequently involve both transitory and developmental change. When implementing transformational changes, it's critical to:
• develop and communicate a clearly defined strategy that explains the approaches you are taking to change and the goals you are setting;
• consistently reiterate your justification for the changes;
• plan and cautiously implement new business systems and approaches; and
• involve your staff in all phases of change discussions and planning and communicate frequently throughout the process.
Transformational Change Models
A thorough analysis of the literature would show that academics and practitioners have both used a variety of viewpoints and perspectives to describe transformational models.
Practitioner Models
The Practitioner Models concentrate on an organization's senior management (Kanter, 1983 and Kotter, 1995). These models base their recommendations or practical solutions for the management on opinions as well as illustrative anecdotes. The practitioner models frequently offer a suggestive model or a thorough plan of action for successfully bringing about change in an organization.
Kotter (1996), Carroll, and Hatakenaka (2001) claim that in order to adequately describe these models, only two factors—success or failure—are taken into account. The Practitioner Models, on the other hand, have drawn criticism for their overly simplified methodology and for focusing primarily on the implementation process while ignoring a number of other important aspects and their influence, such as political, organizational, and environmental issues.
These models have further drawn criticism for the following reasons, according to Miller, Greenwood, and Hinings (1997): They ignore the roles played by both the internal and external environments in the successful change implementation process; They don't have to be successfully replicated in other organizations with a similar history and areas of operation.
The adoption and implementation of practitioner models can occasionally prove to be highly risky for businesses.
---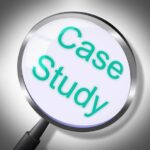 Case Study: Kotter's Change Model Adapted for PepsiCo
In order to develop a plan for creating a corporate culture that is inclusive of all people worldwide and unifying, PepsiCo modified John Kotter's 8-Step Change Model. The ultimate objective is to support corporate growth objectives, particularly those related to market expansion, innovation, teamwork, and talent development.
The four-phase roadmap, which includes local ownership and relevance, awareness, capability, and sustainment, was created by condensing the eight stages into to four. This plan has served as the journey's blueprint since 2004.
The change process took into account groups and locations at various stages, as well as various cultures, local and regional leadership styles, and modes of communication, as opposed to following a conventional, uniform, linear path.
Lessons Discovered
Lessons learnt were shared by a task force of 25 business executives from across PepsiCo's geographies and business units as well as external consultants.
• It takes time and patience to manage change.
• Addressing emotions as part of inclusion can first be uncomfortable.
• As awareness increases, expectations also increase.
• Without commitment from leaders and examples of inclusive behaviour, nothing will change.
• Determining the local relevance of inclusion requires involving and enabling local groups and operations.
• The targeted change is "holographic," meaning that on a very personal level, the per